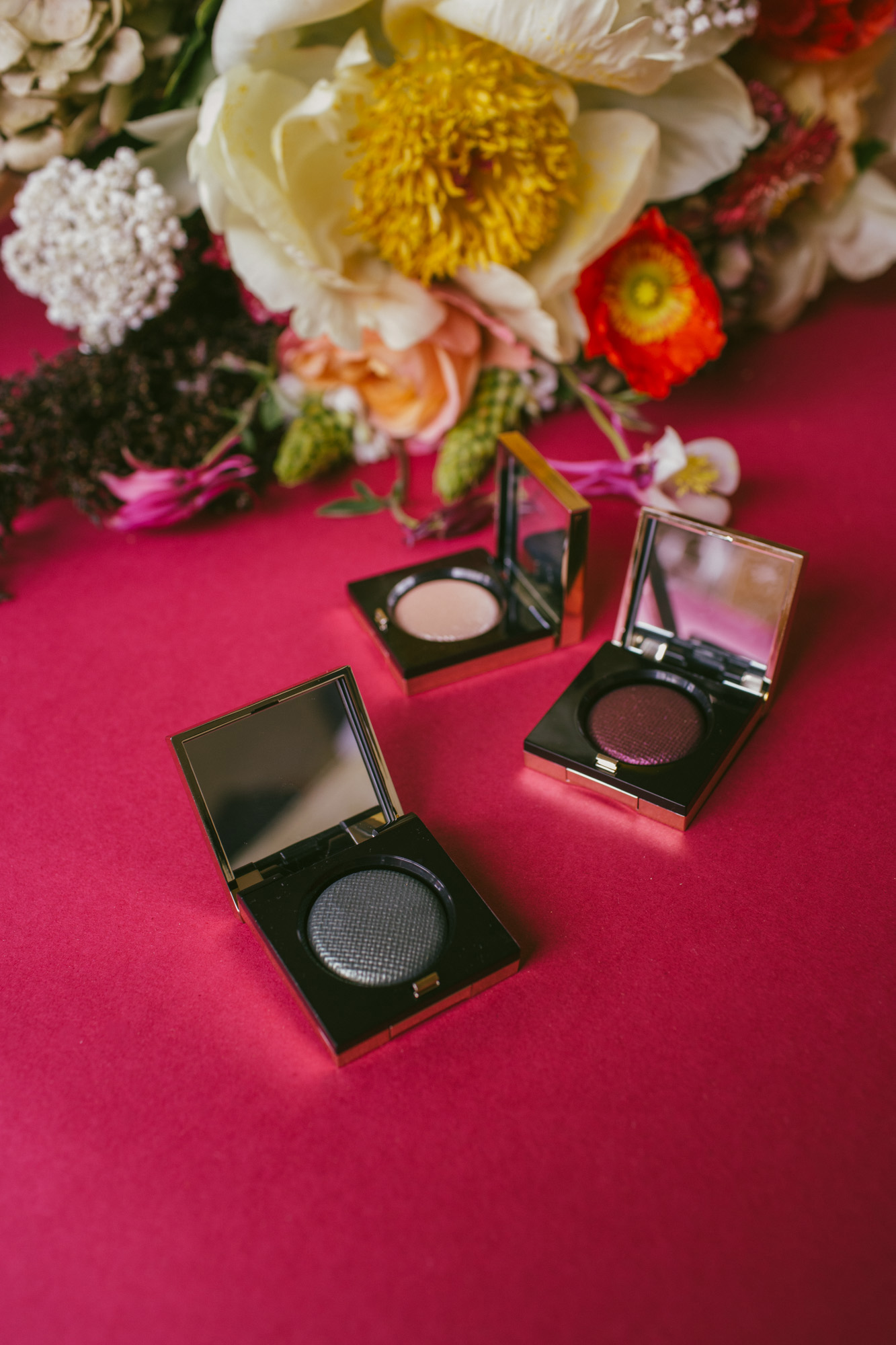 So we are kind of crazy about the new Luxe Eye Shadows from Bobbi Brown. They are high-impact, rich and intense, and we have used them in both our fashion and beauty editorials for issue 10 which is our January 3rd. In the meantime, you can see more about the shadows here…
Its a high-impact formula delivers gorgeous, multidimensional colour with three dramatic and distinctive nishes: high-shimmer Rich Lustre, molten foil Rich Metal, and super-charged Rich Sparkle. A cream- powder nish gives full, intense pigment with just one swipe, leaving a velvety texture and maximum colour payoff. For more intensity, a drop of water delivers a liquid metal look. Luxe Eye Shadow offers all-day wear that won't crease or fade.
HOW IT WORKS
The Ultimate 3-D Effect: Chroma pigments are coated in a at, plate-like layer that allows for extra light penetration, resulting in highly pigmented multidimensionality for the ultimate 3-D effect
Perfect Pigment Expression: Highly-concentrated pigments deliver true-to-colour, deeply saturated shade intensity and clarity for dramatic colour payoff
Velvety Smooth Texture: Hybrid formula combines the best of baked, pressed, cream, and liquid formulas to create a velvety, bouncy, and aerated texture that allows for pick-up and payoff
One of our best pics for the part and wedding season!
TJ x