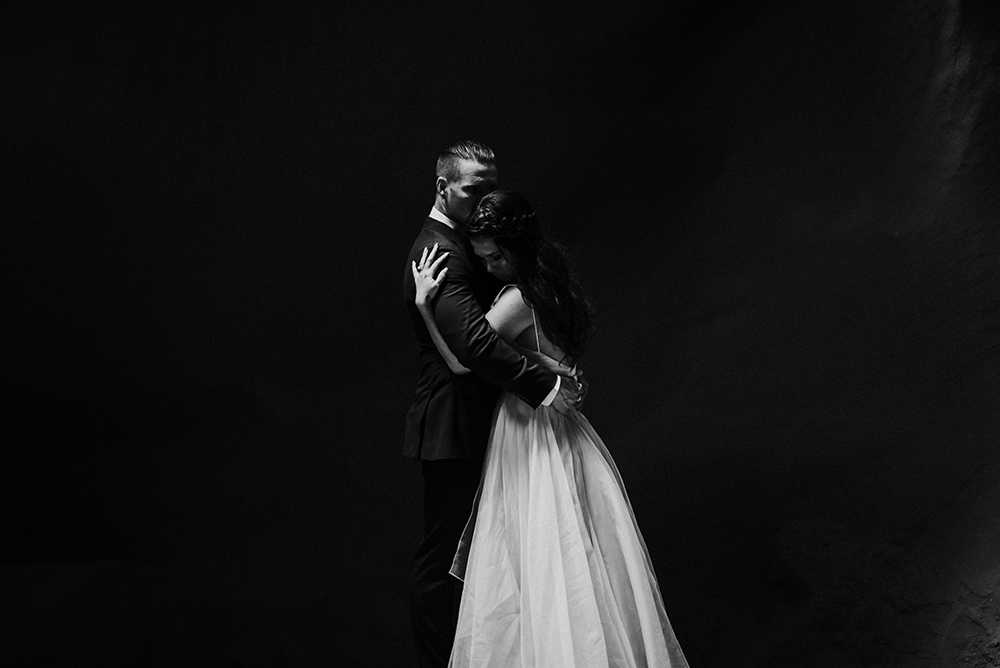 Tell us a little about yourselves, what you do, what you love, what is unique about you and your relationship…
Jeff has been my hero and my rock since the day I met him. Jeff is currently an active duty special forces soldier. I have been following him on this crazy military career for almost three years now and I wouldn't change it for the world.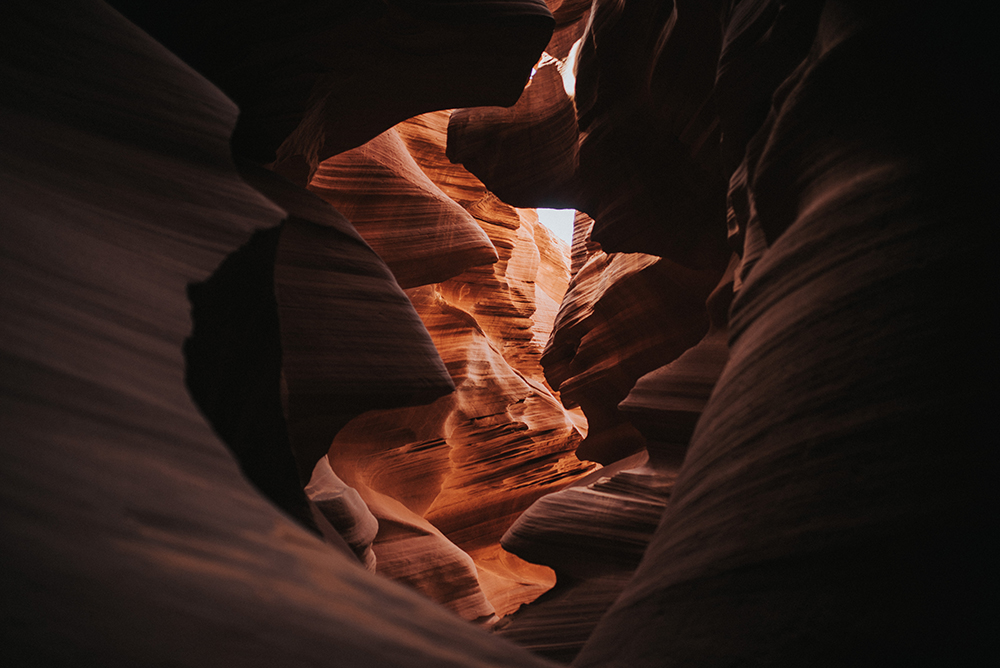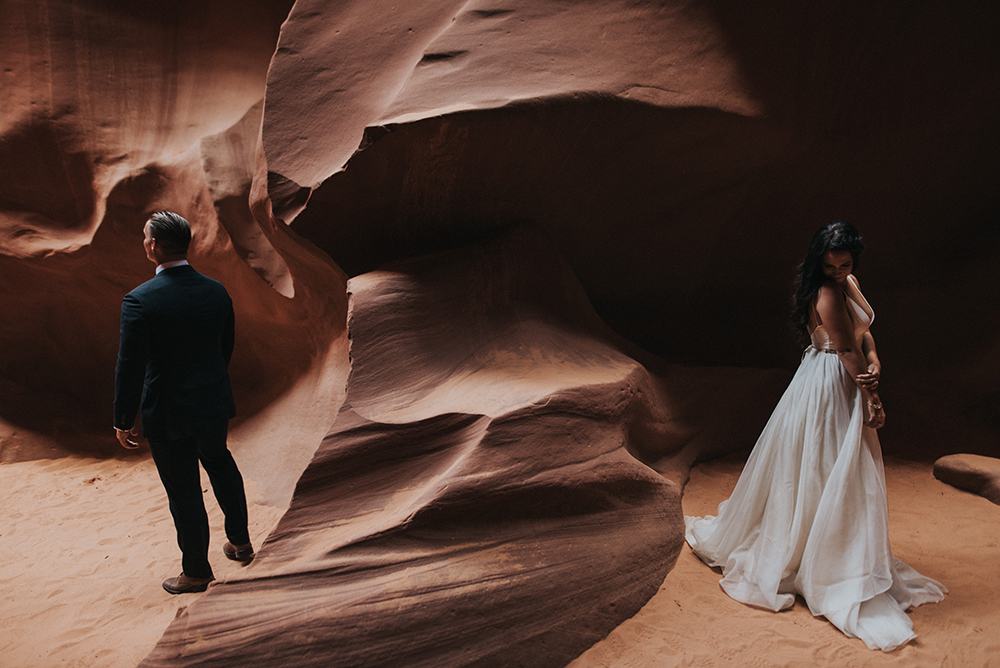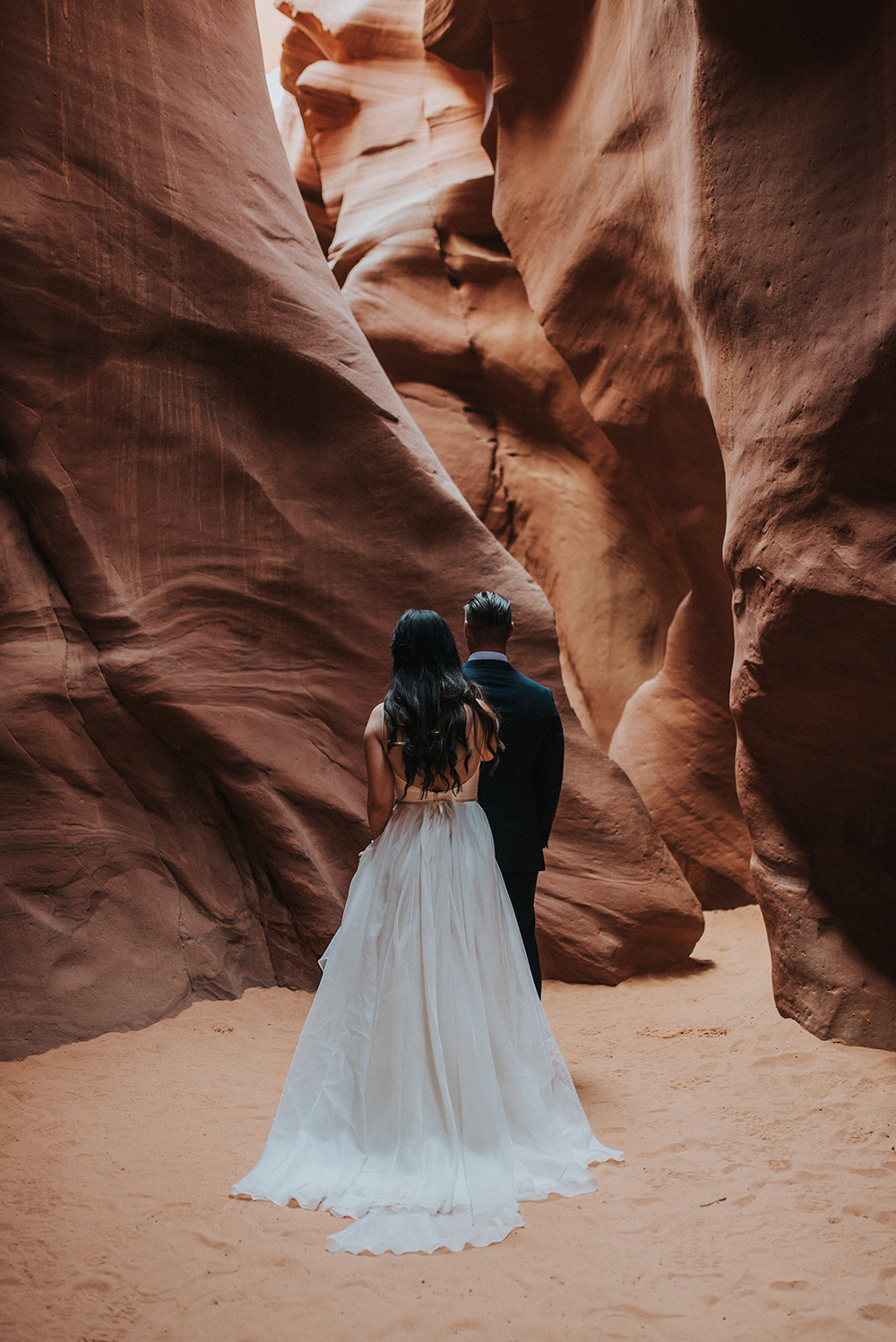 I used to professionally model while also running my parents store until I met Jeff and have since moved with him and have been working retail jobs since then. We don't get a lot of time at home together so when we do get time together we spend every minute together with our two dogs exploring state parks.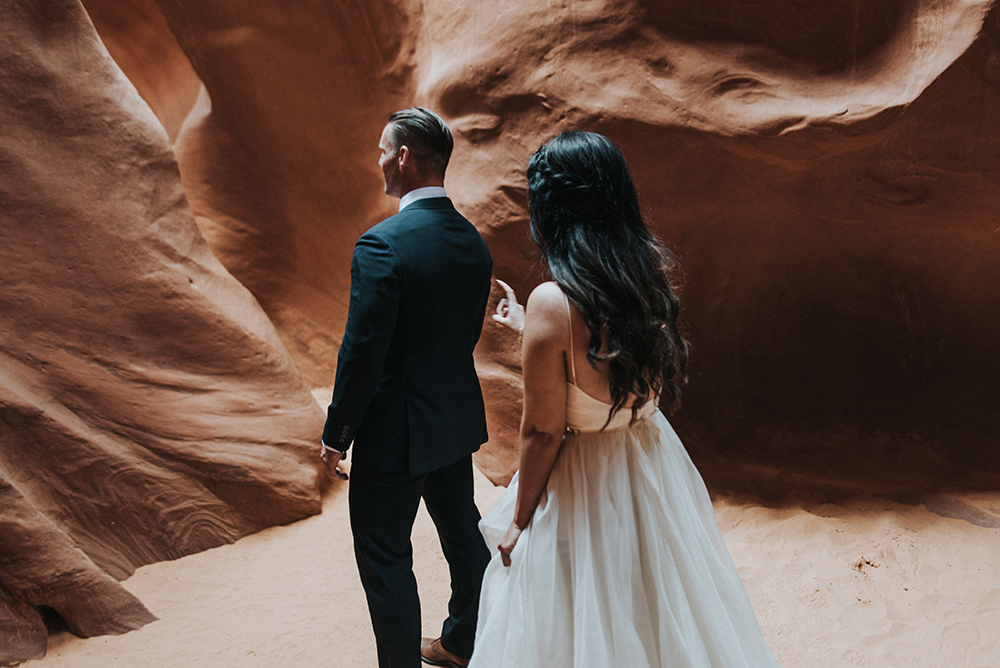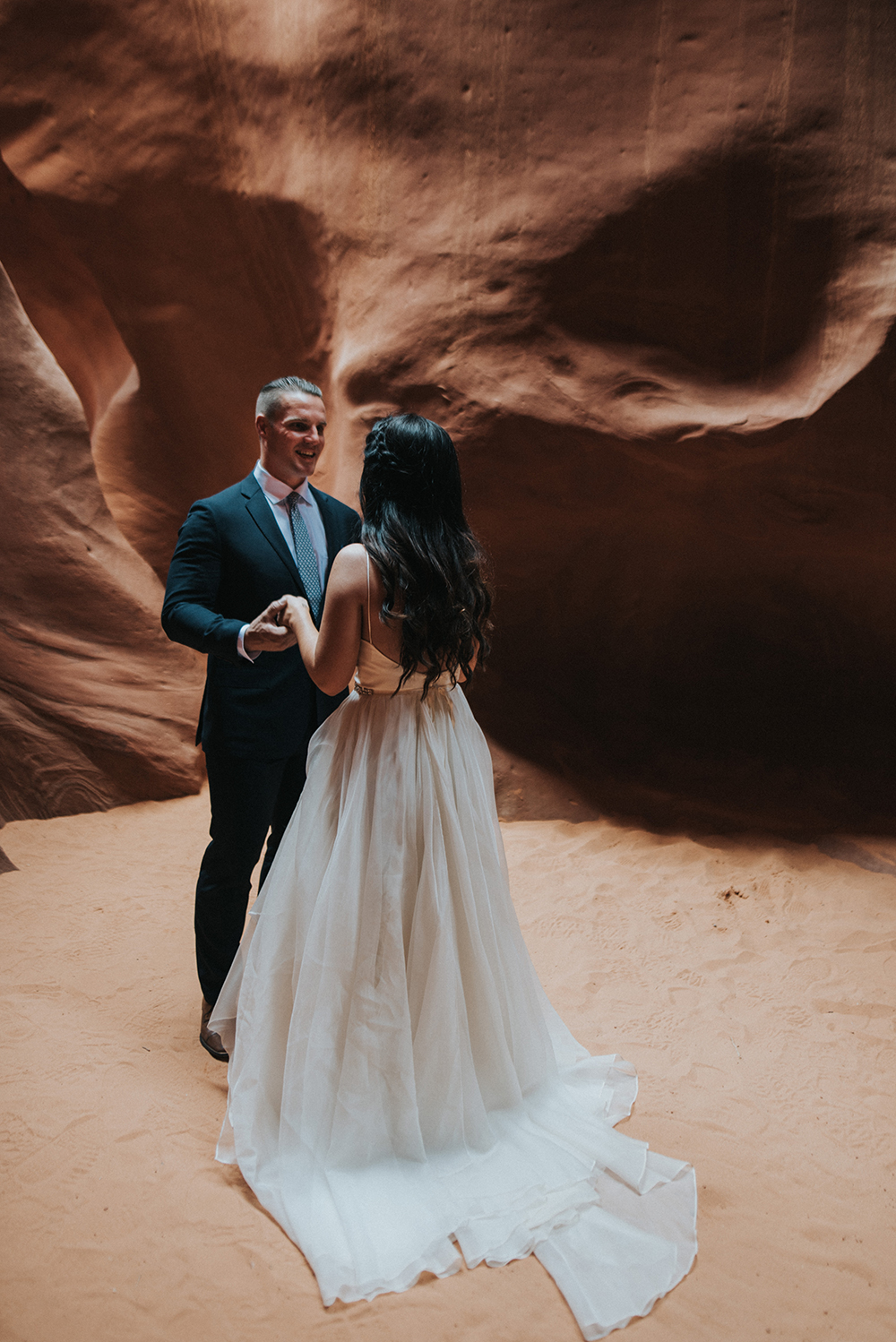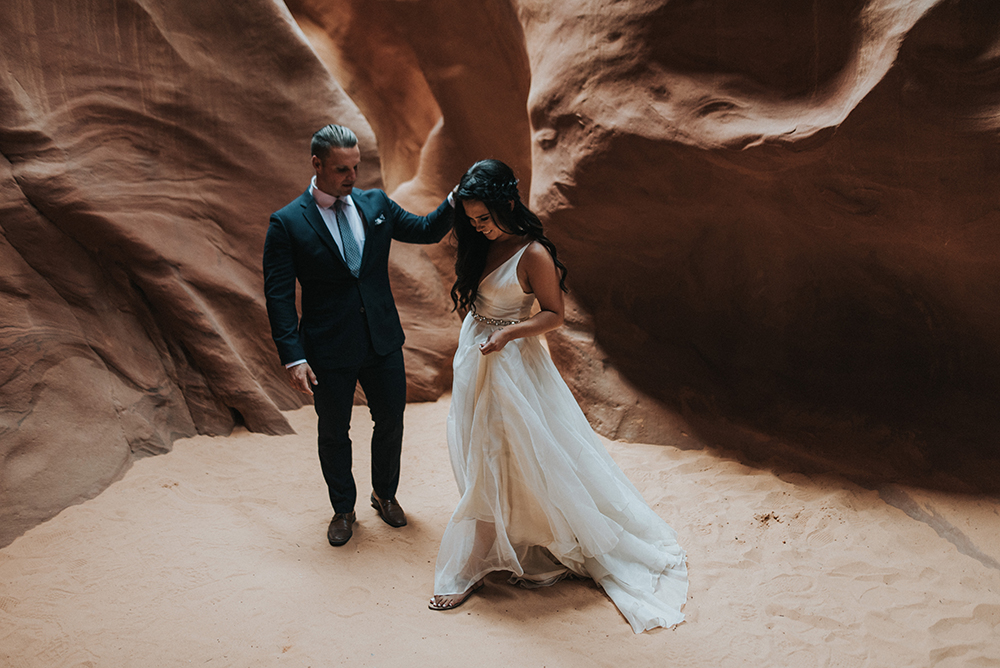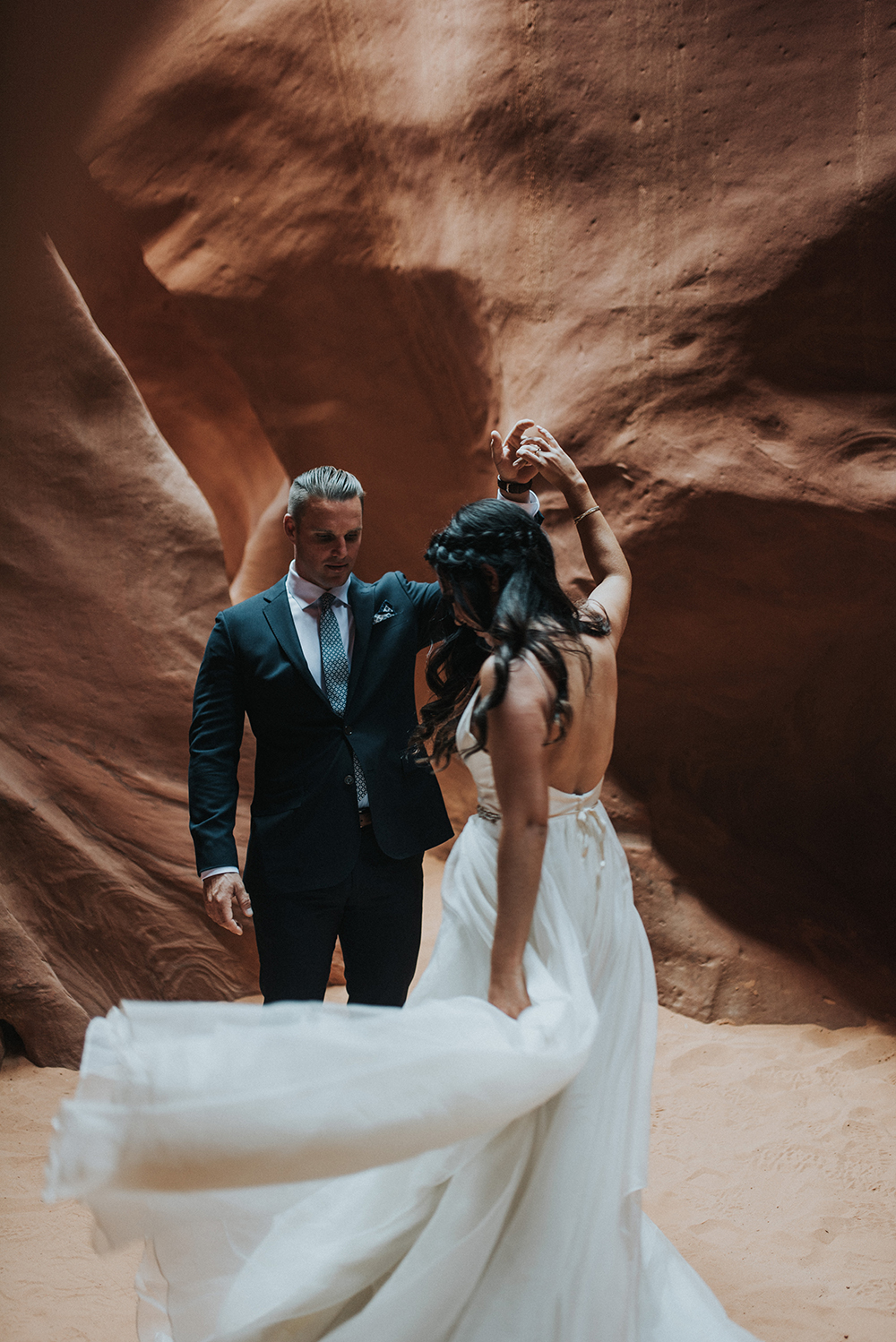 One of our favourite past times is finding the best breakfast place we can whenever we visit a new town.  We have a unique relationship with many people saying " I don't know how you do it". In between deployments my husband is often sent to different schools and all together is gone almost 8 months out of the year.
While I wish I had my husband here for longer, I am forever proud of the sacrifices he has made to serve this country. While you can't see it in the photos we actually have matching tattoos! A new family tradition that we have started, is that whenever we visit a new town we will find the best tattoo artist that is there and get new tattoos to have a road map of our travels.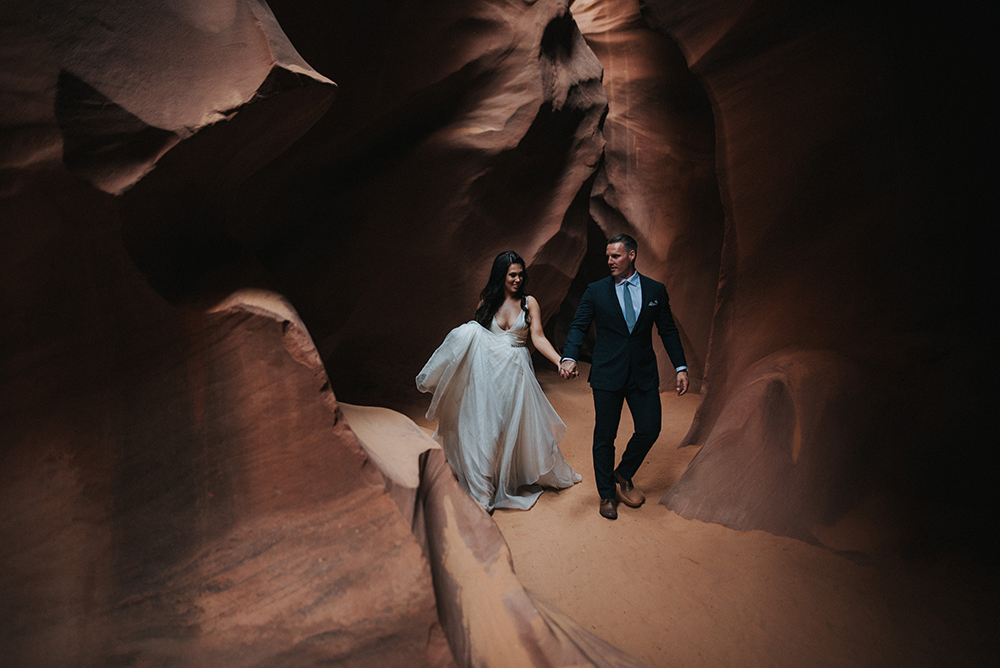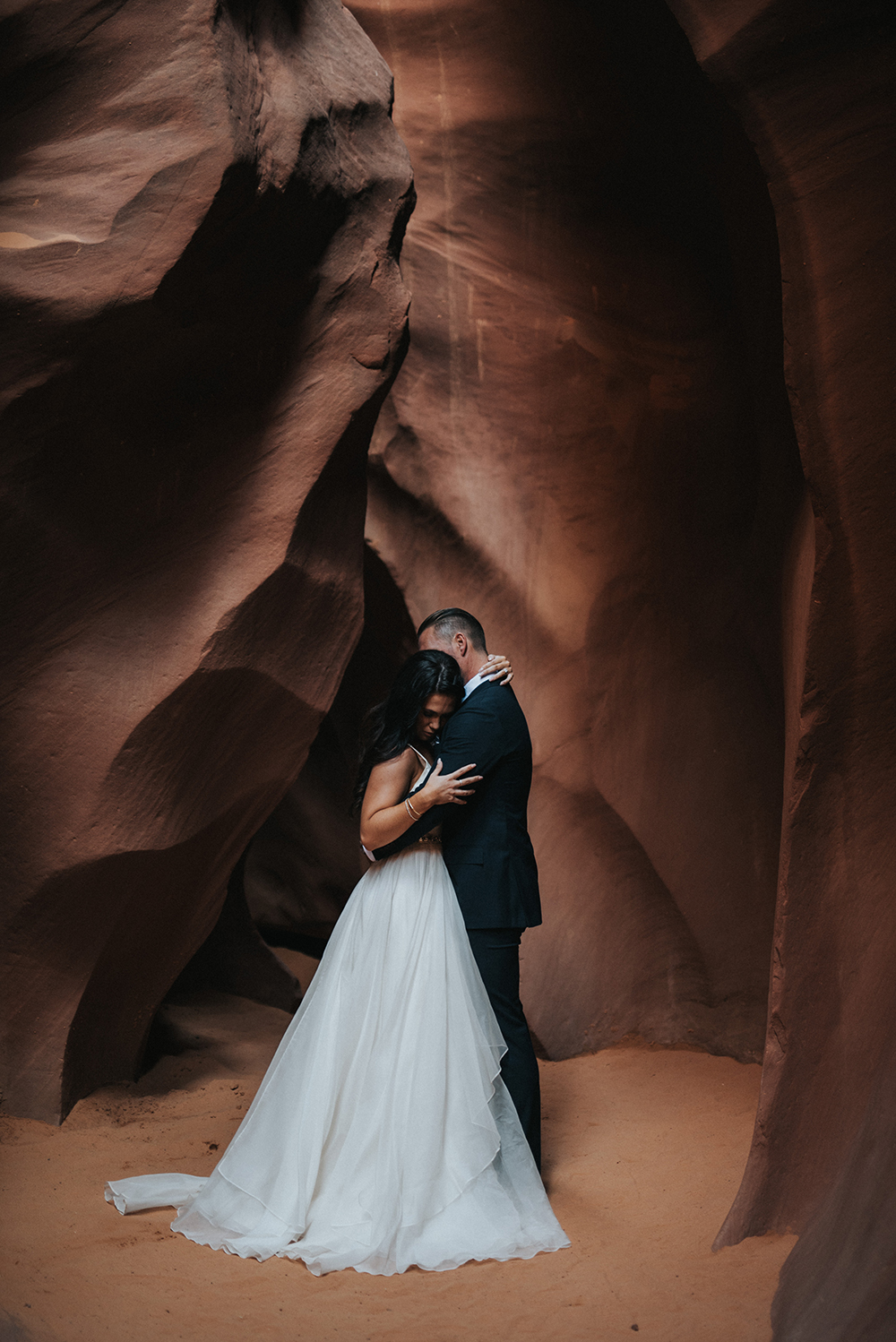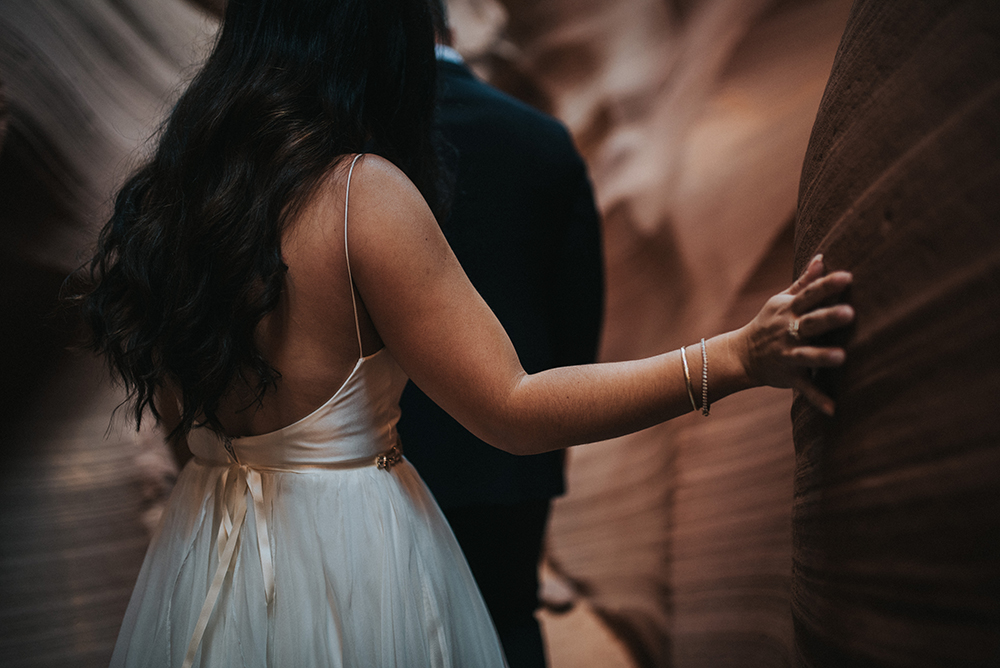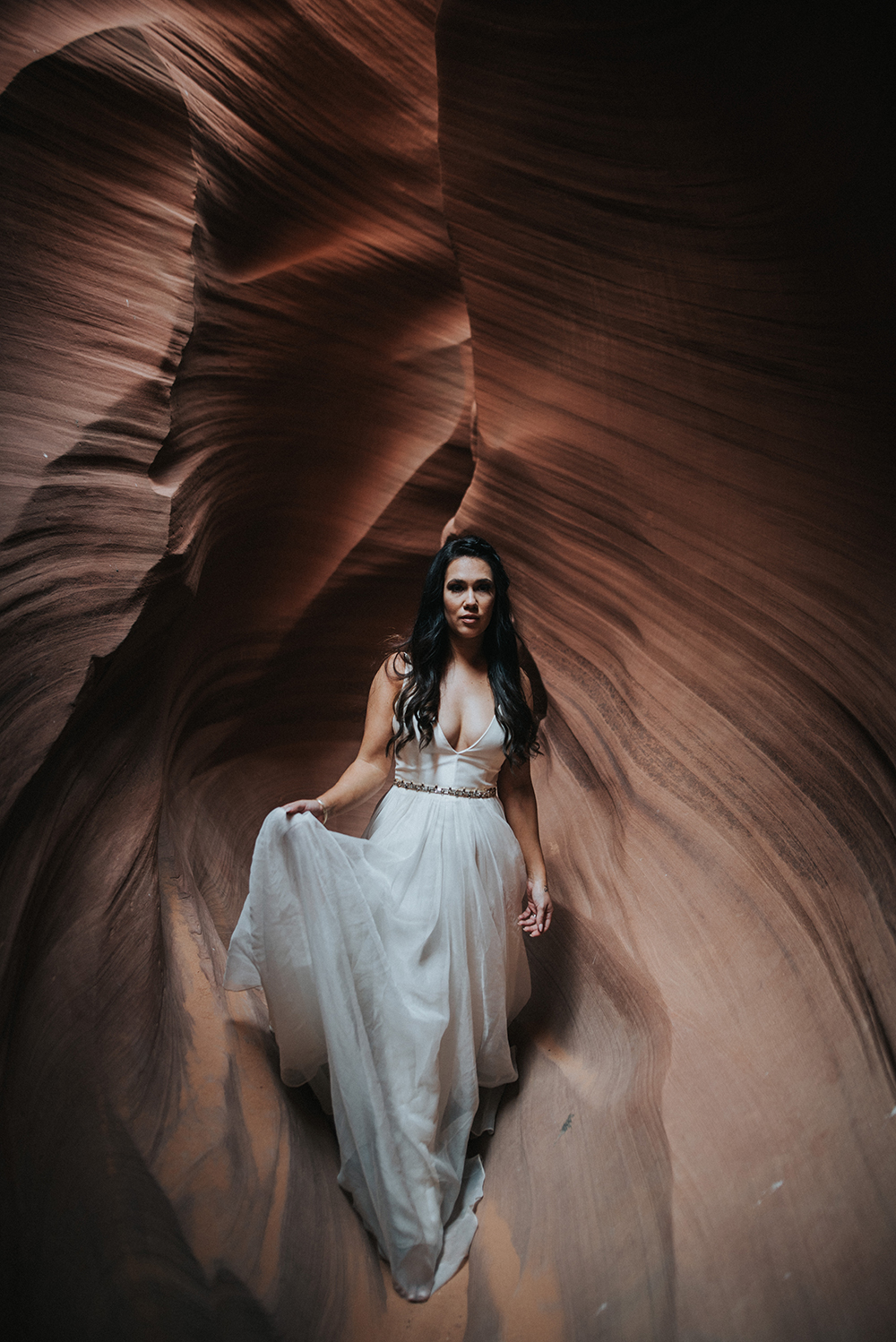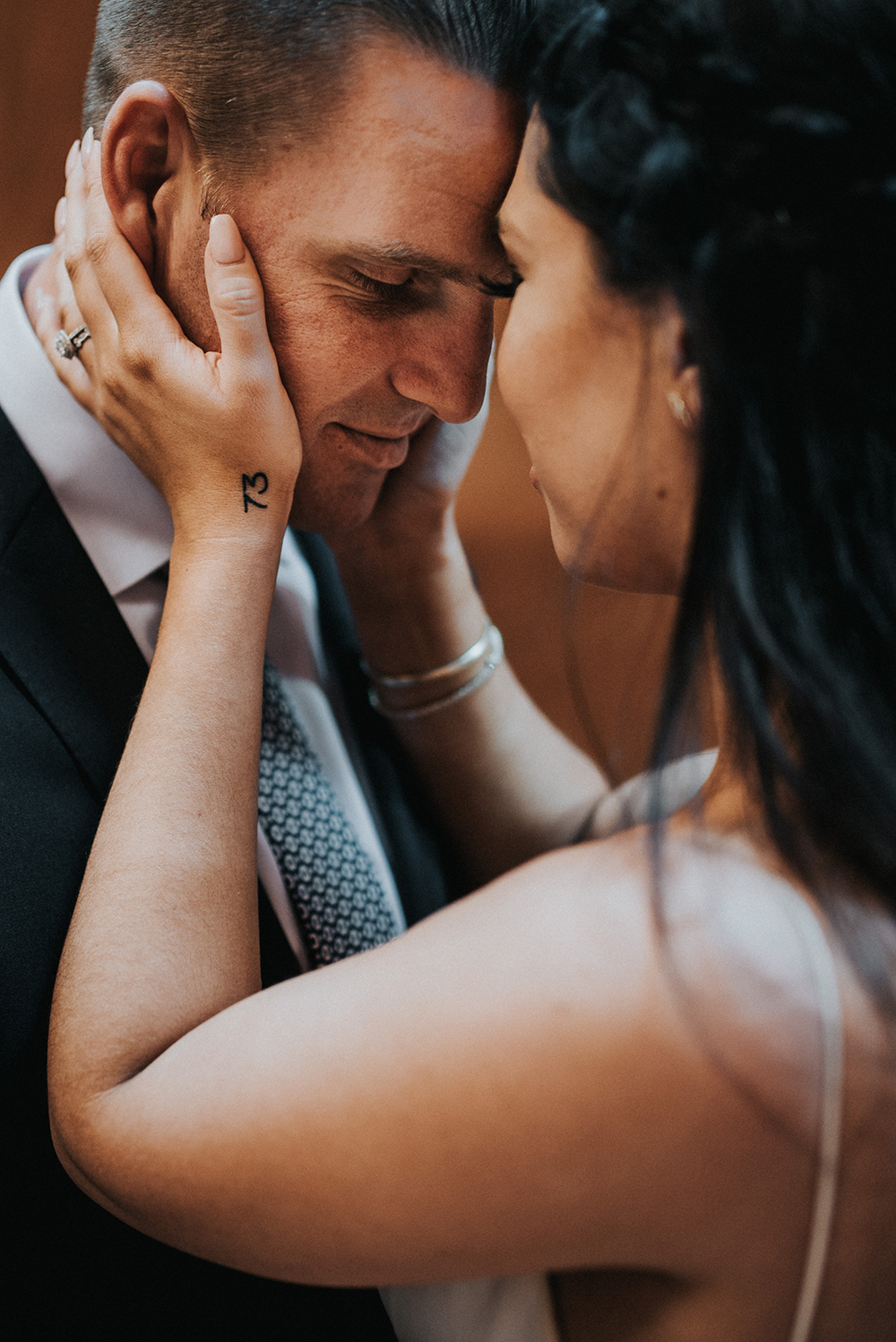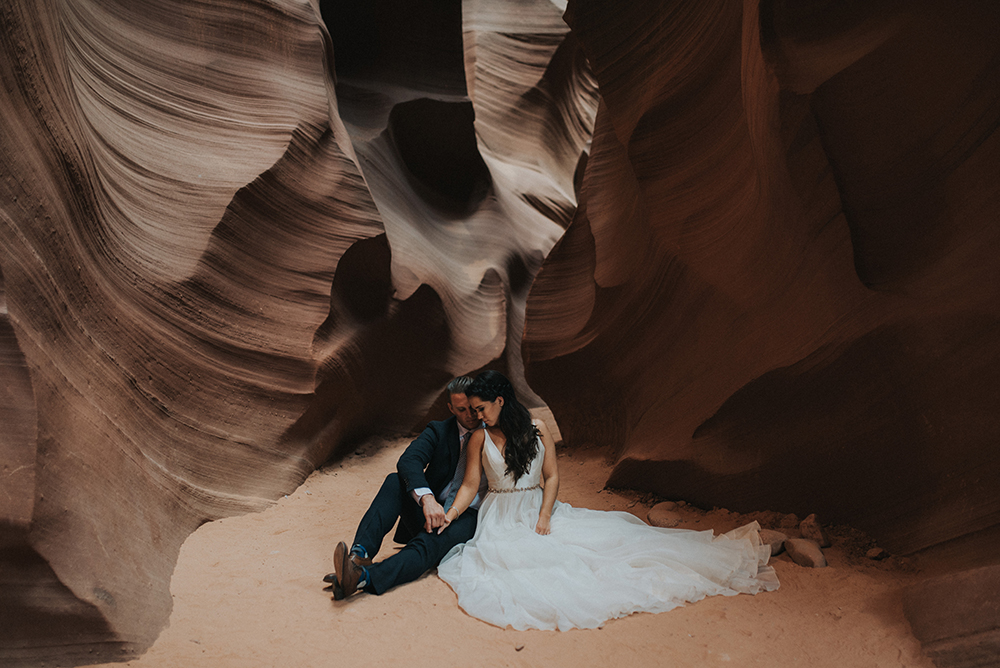 Tell us about your special day, was there a specific theme or style? Tell us a little about the setting, the styling and some of your favourite details…
We actually had "two weddings" we got engaged April of 2016, got married July 2016, and Jeff was deployed in August 2016. While I had all of my family there and my brothers took beautiful photos, I never got to wear my dress or have the destination I really wanted.
When we finally decided to do a vow renewal I knew that I wanted the pictures to focus on our love, all the details were minimalist just like us. I really wanted the photos to be breath-taking with an incredible location. I came across Jonnie & Garrett and knew they were the photographers for us. It turned out to be exactly what we wanted.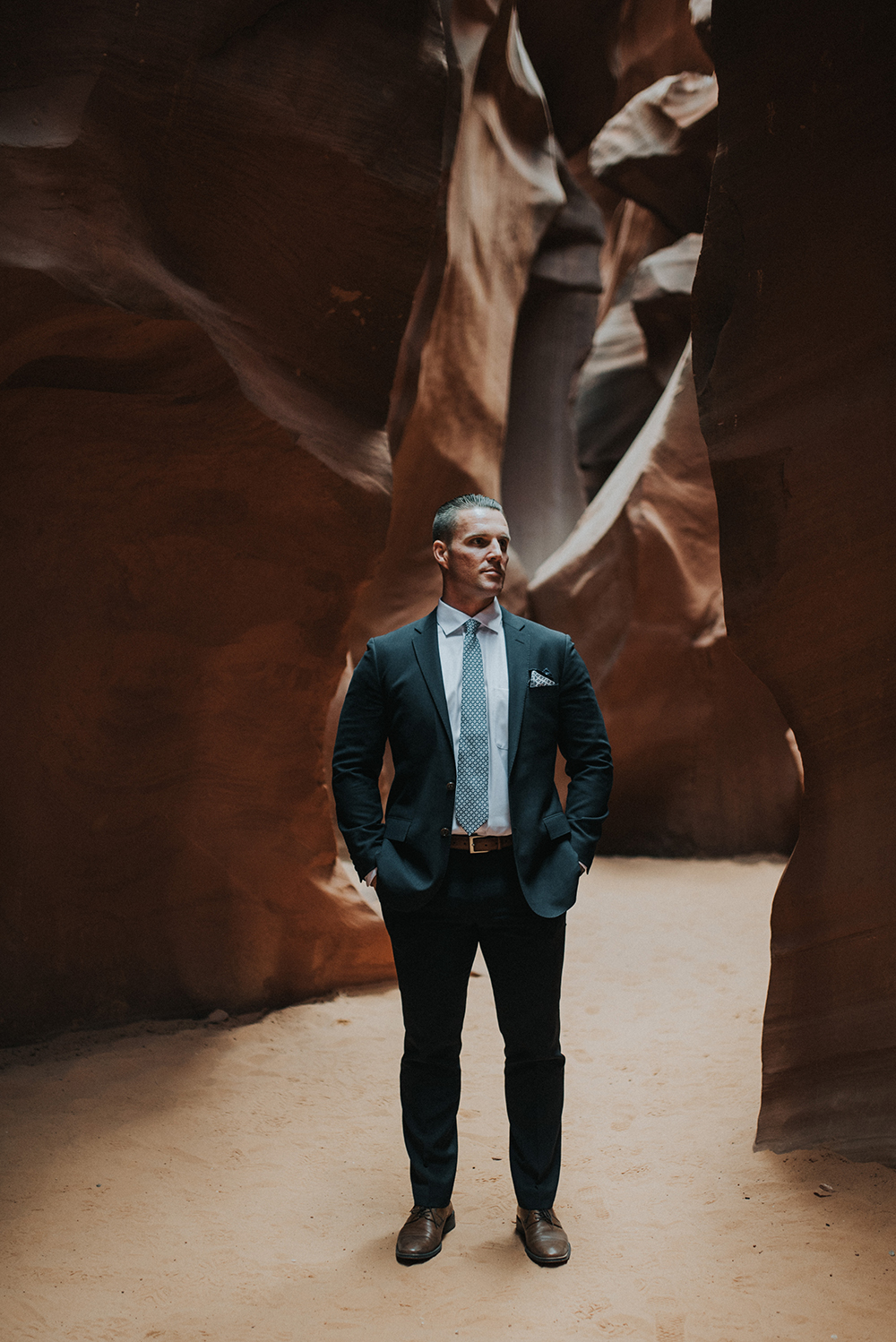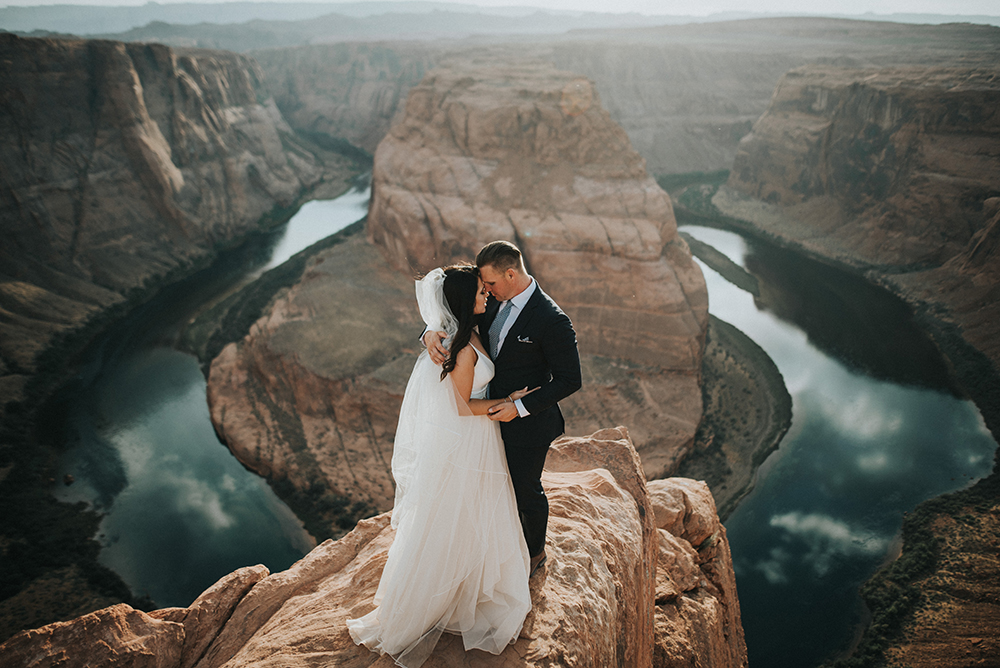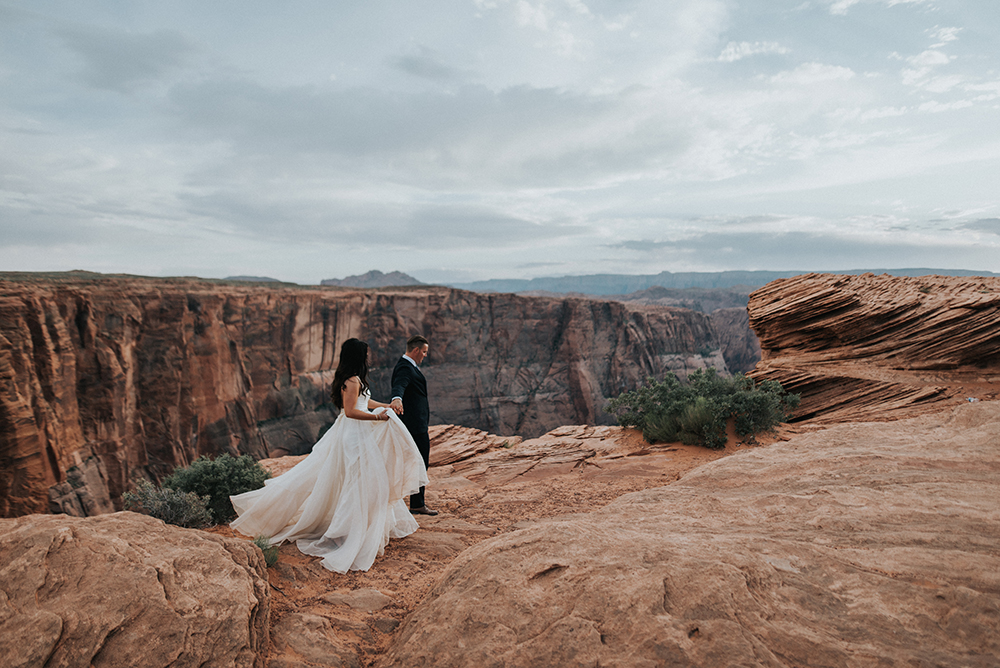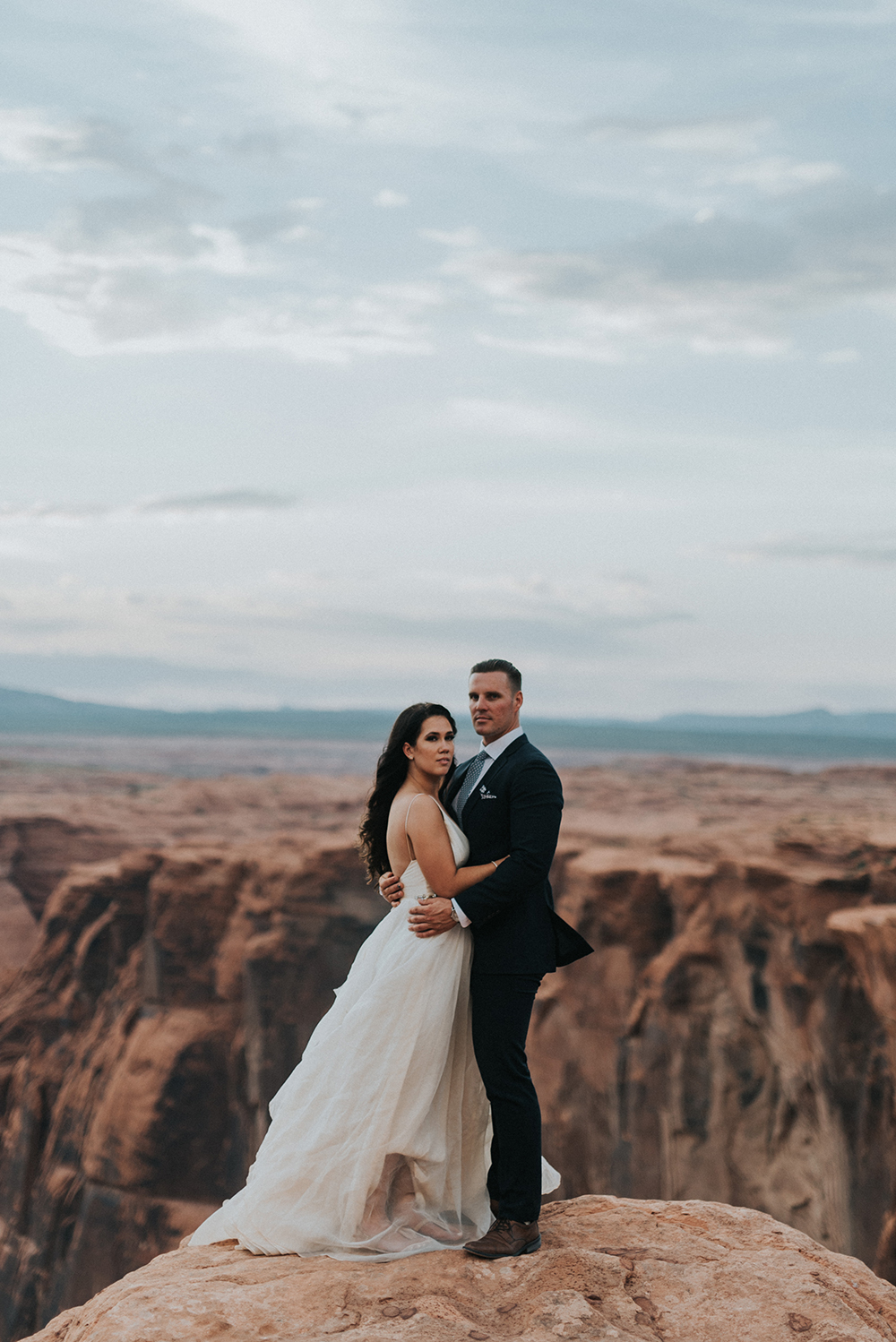 Tell us about your main outfits: 
I went barefoot in the canyon and just wore my dress and my belt. I only wore my veil at Horseshoe Bend; in fact I only had it on for about 10 minutes total before someone stepped on it and broke it!
The jewellery that I wore was all family heirlooms from both sides of my family so that even if they weren't physically with us, they were still there in spirit.  The tie and pocket square that Jeff is wearing is actually the exact same from when we got married a year prior. I had given them to him as a surprise wedding gift that he had seen when he was shopping but didn't want to spend on himself.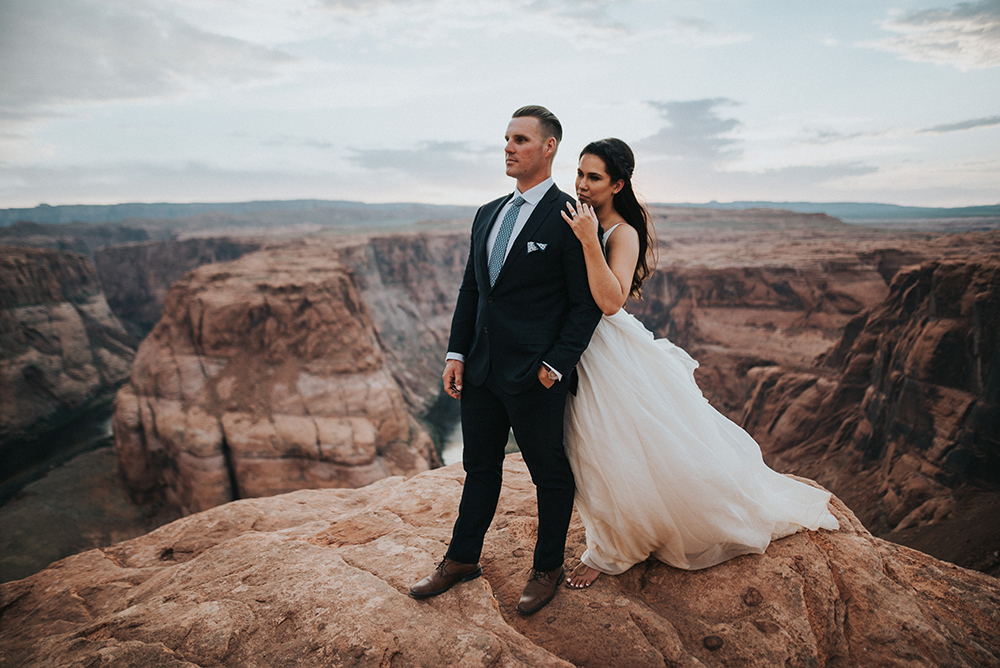 What were some of the most memorable/unique moments from the day?
I loved having Jeff right next to me throughout the day. He was with me when I got my hair done, was in the room when I got my makeup. We also had a 2 hour ride from Flagstaff to Page where I got to write my vows on a little journal (which I subsequently left in the car). Throughout the day we got to reflect on the previous year of marriage and how incredibly thankful we were to have each other.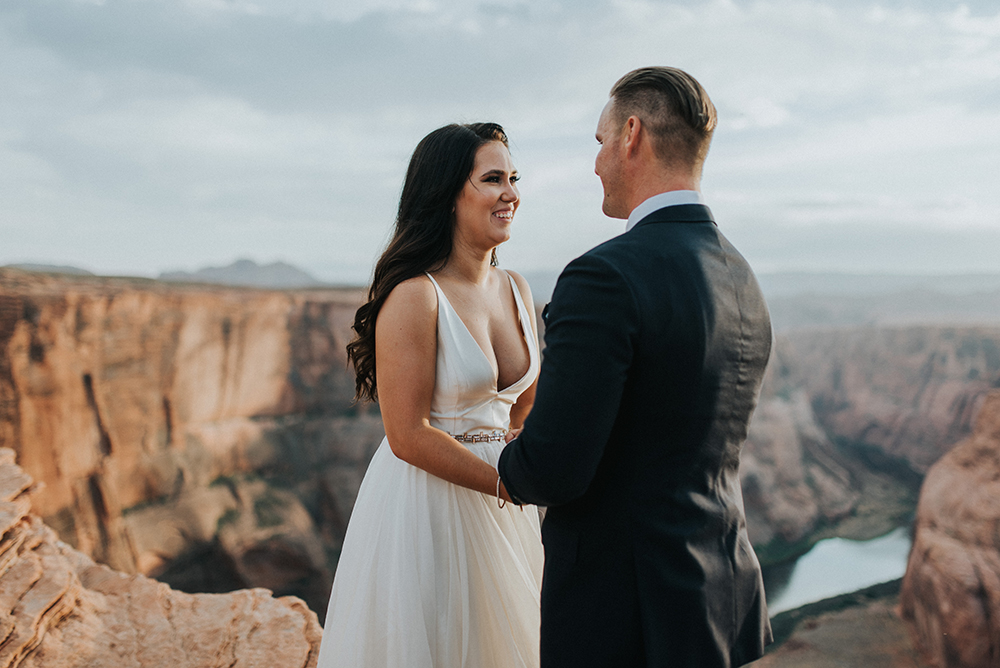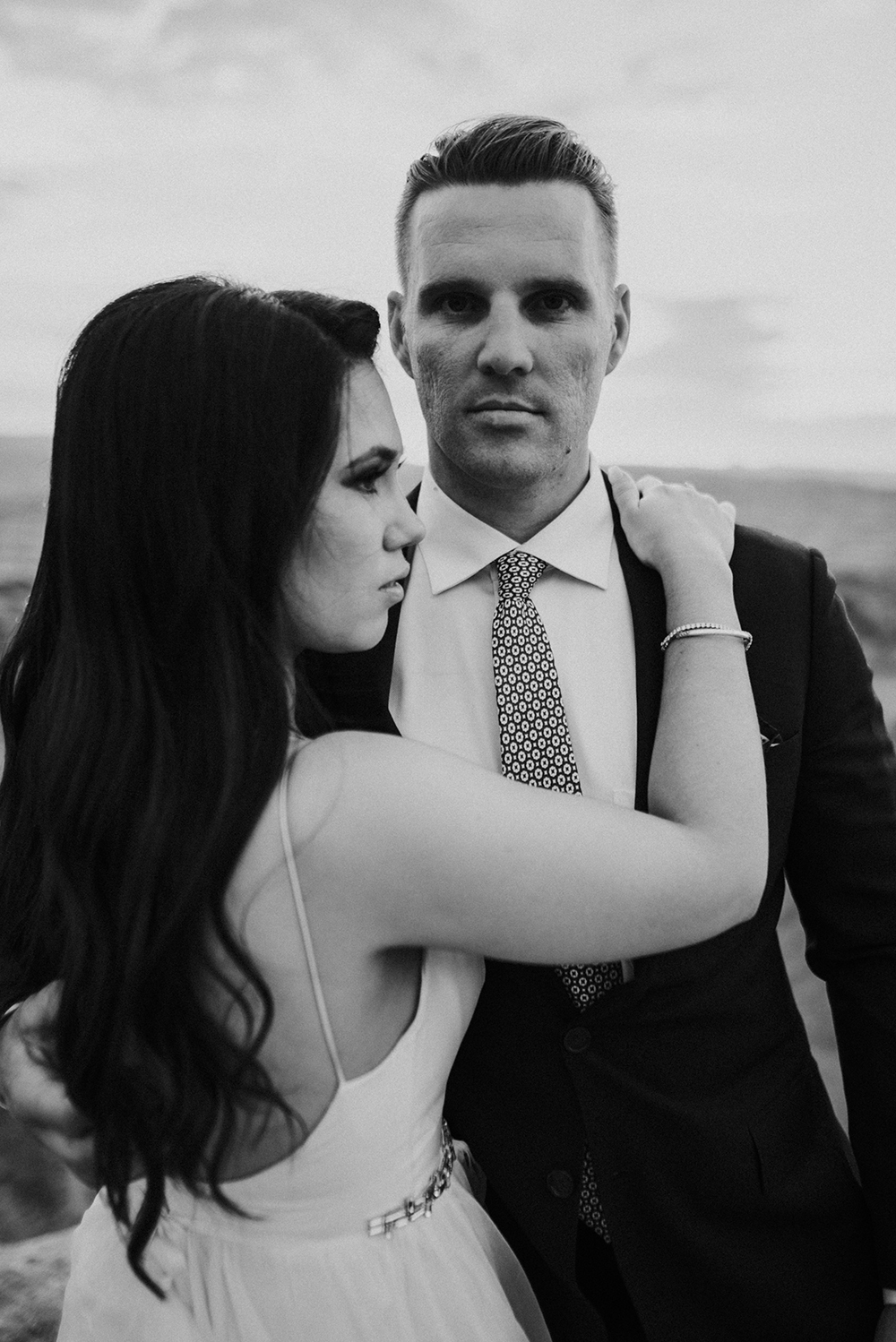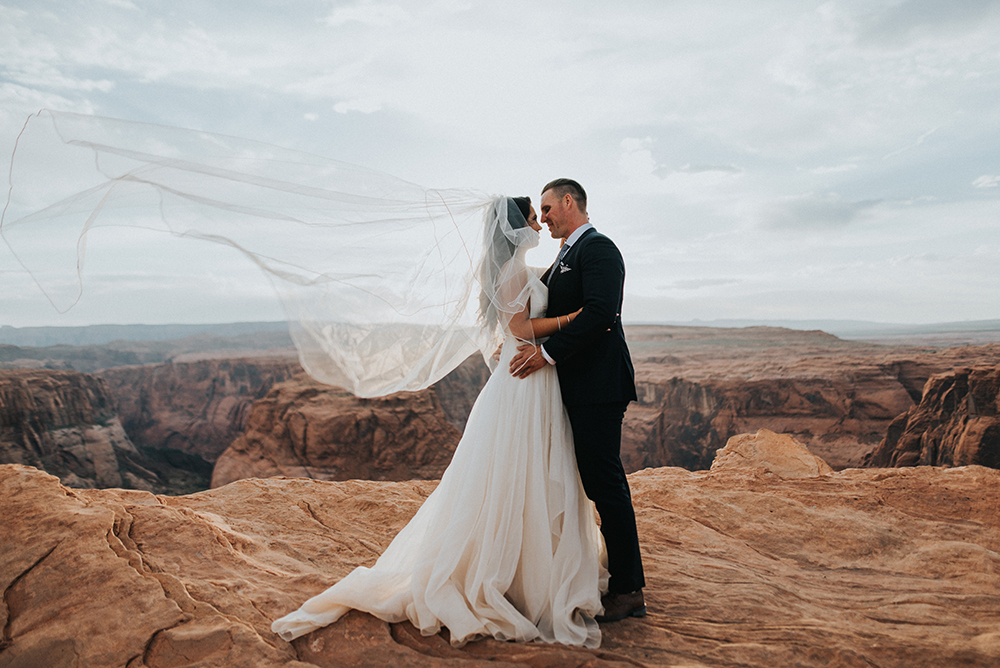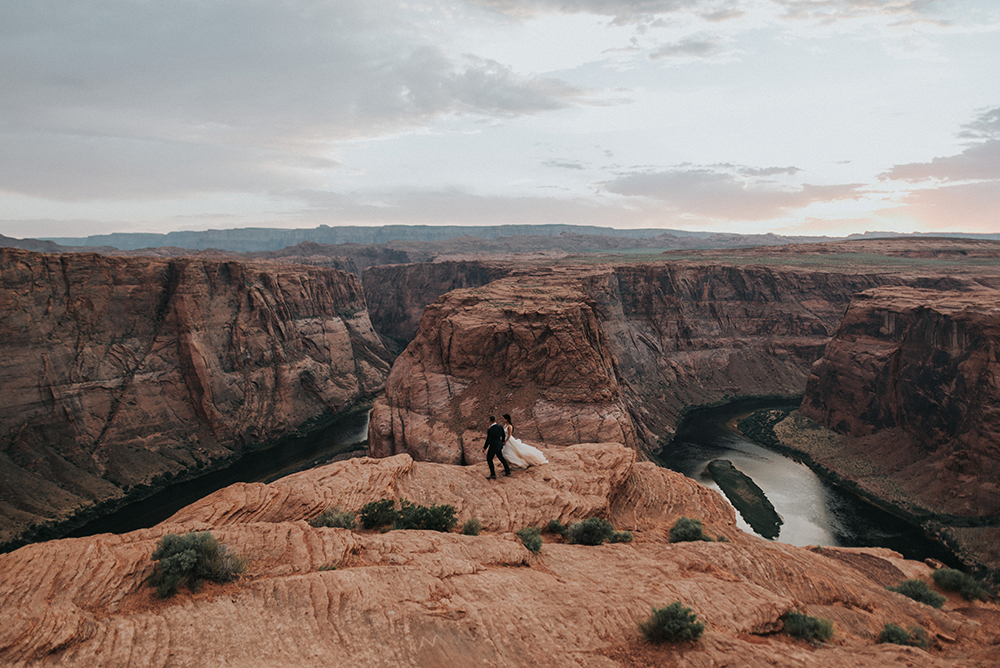 Any advice for other couples planning to spend the rest of their lives together?
It may sound cheesy, but always hold hands. Make time for each other, and always overuse I love you. Learn to grow with each other, life is continually changing and thus so are you. Also, always carry snacks!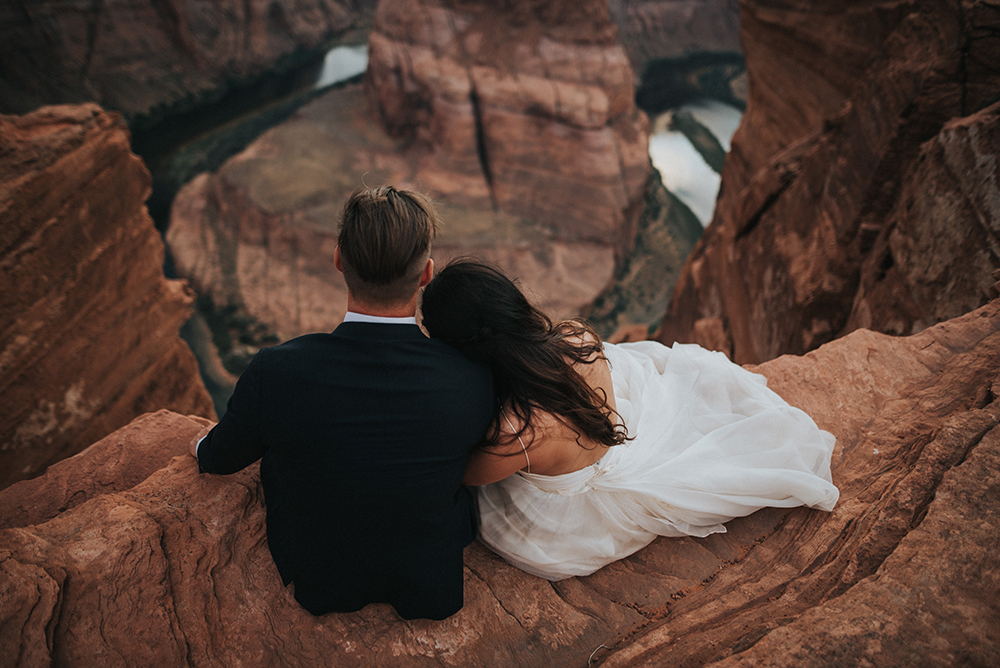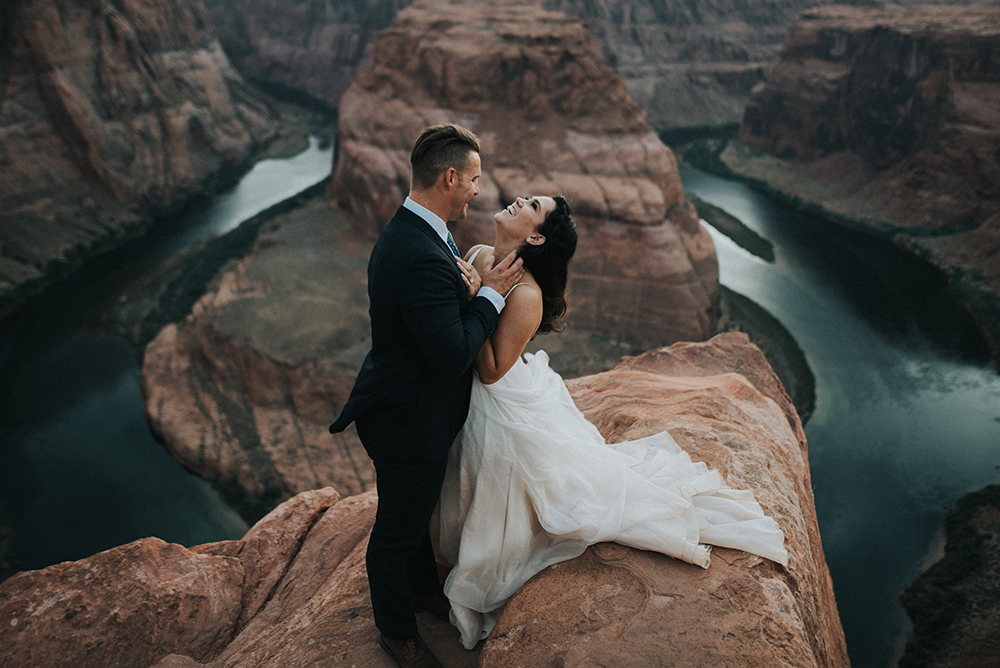 Photographer: Jonnie + Garrett | Ceremony and reception location: Horseshoe Bend and Antelope Canyon | Hair: Danielle Terrin | Makeup: Natalie Cisneros | Wedding dress: Leanne Marshall | Bridal boutique, belt, and veil: The Sentimentalist | Shoes: Steve Madden | Groom's attire: J.Crew | Shoes: Men's Wearhouse | Pocket square and tie: Shaia's | Rings: Diamonds Direct