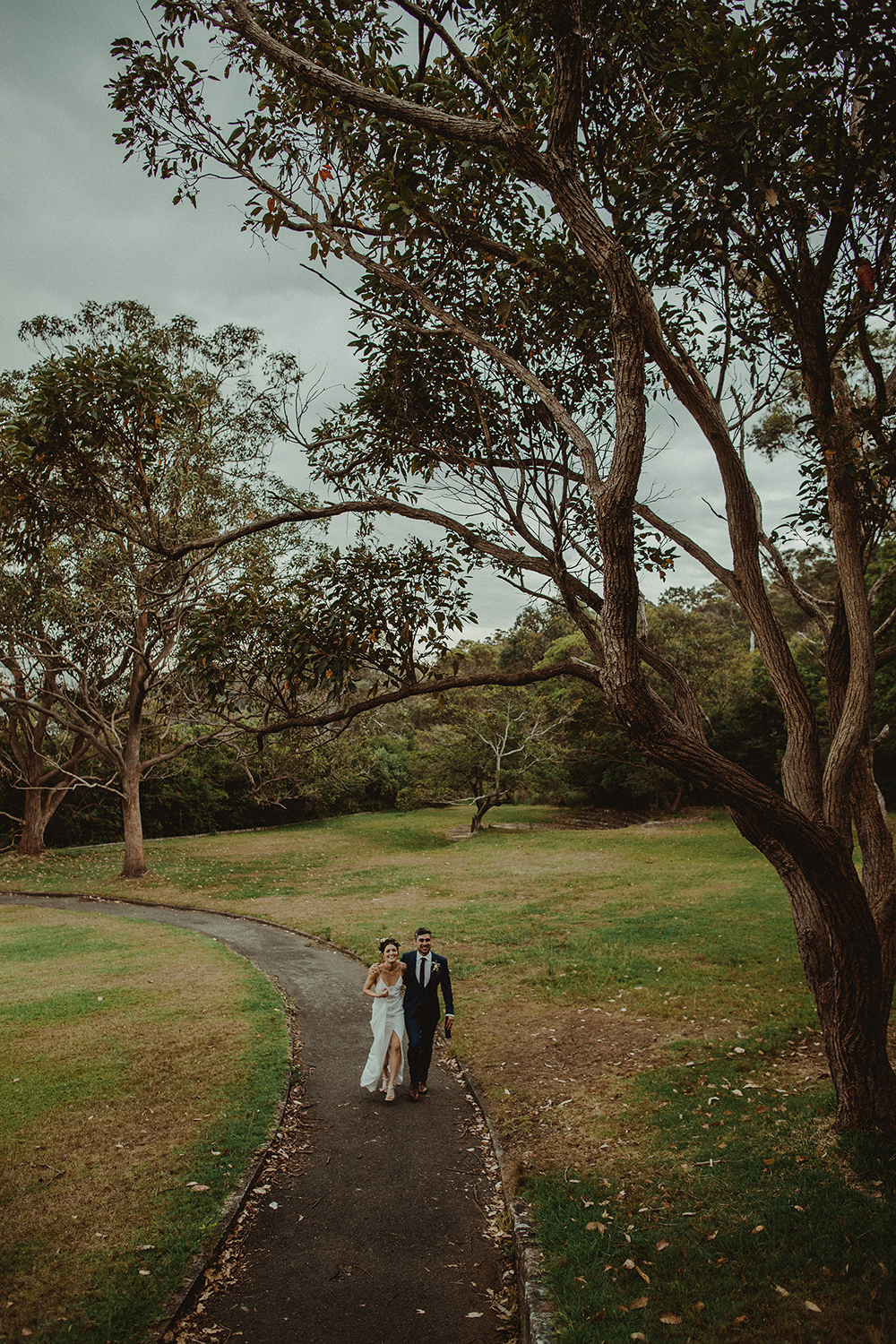 Tell us a little about yourselves, what you do, what you love, what is unique about you and your relationship…
From the time we started seeing each other to when we got enagaged I hadn't thought twice about marriage because there was no need. It felt immediately unwritten, unsaid and completely understood that we would be together for the rest of our lives.

So when Constant proposed, ringless and in nothing but togs, it was given. We both live and work in Sydney in pretty demanding jobs with fairly antisocial work hours so when we coordinate time off together we keep it simple. Friends, family, food. I think that sums up our wedding too!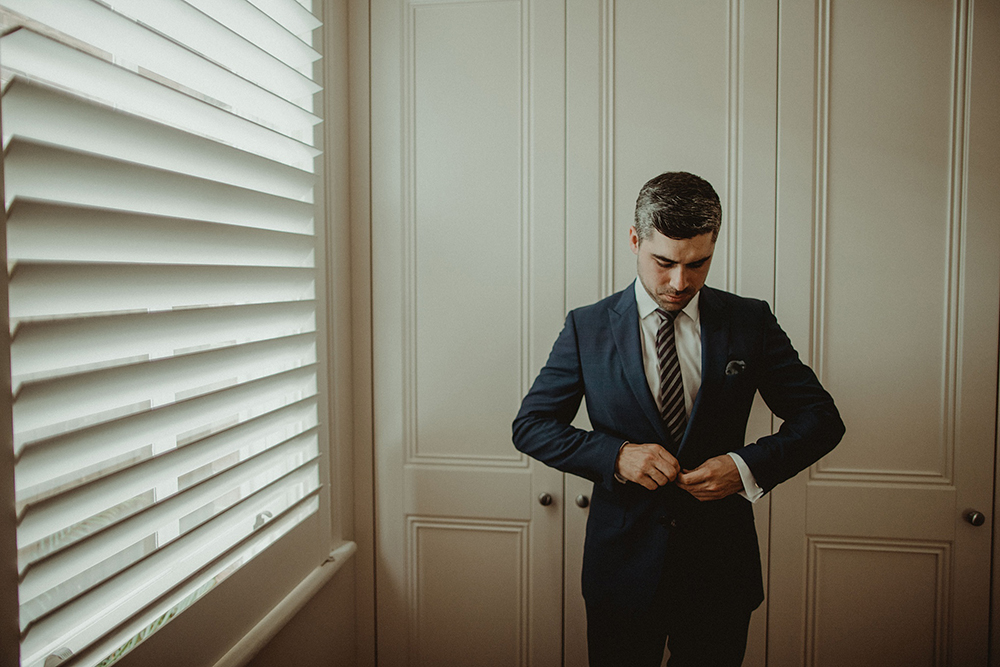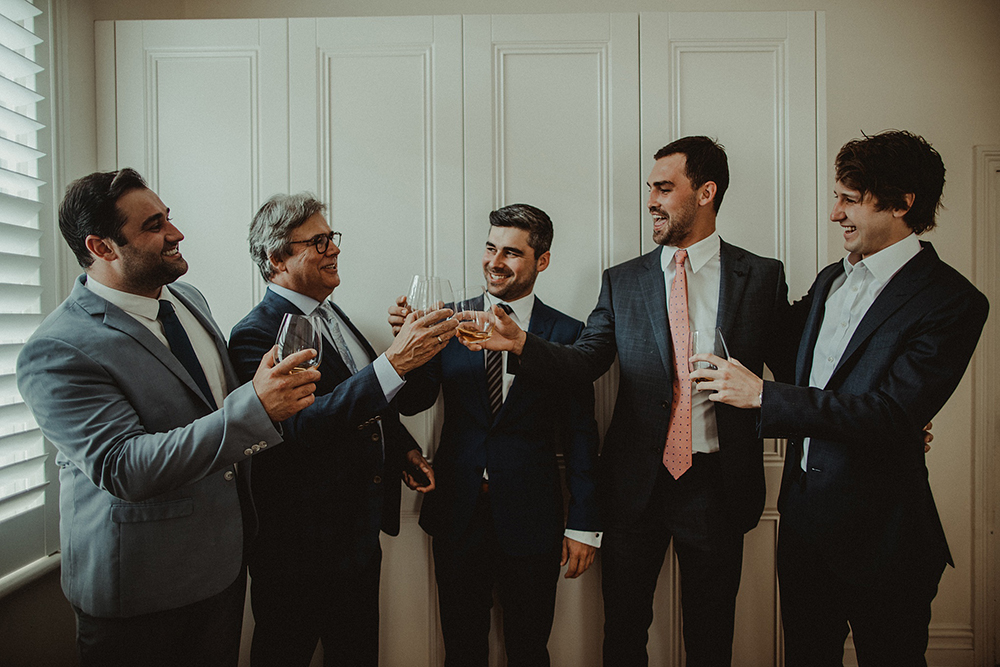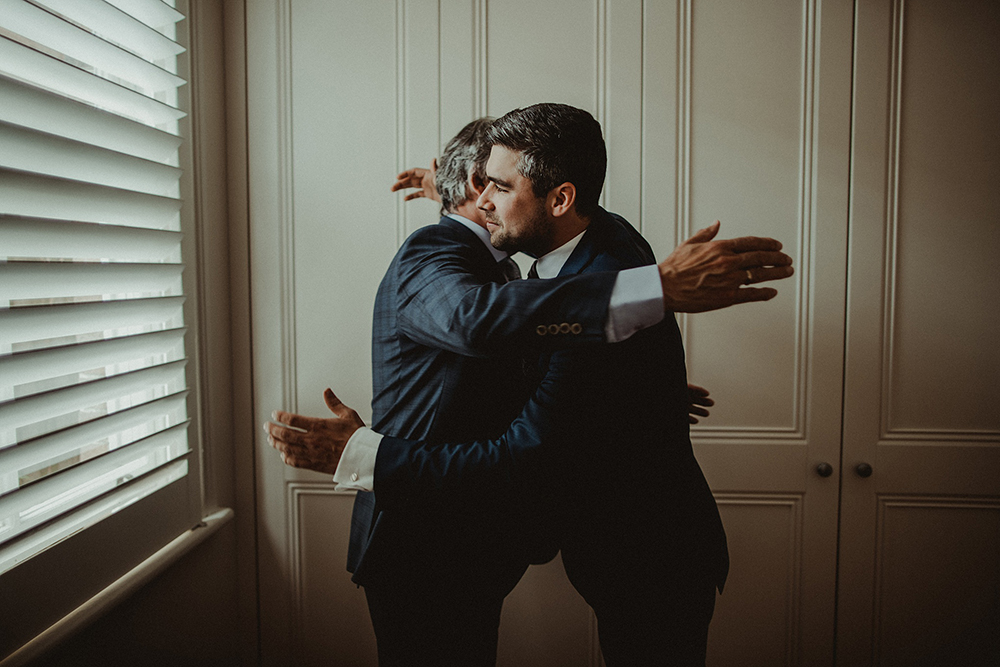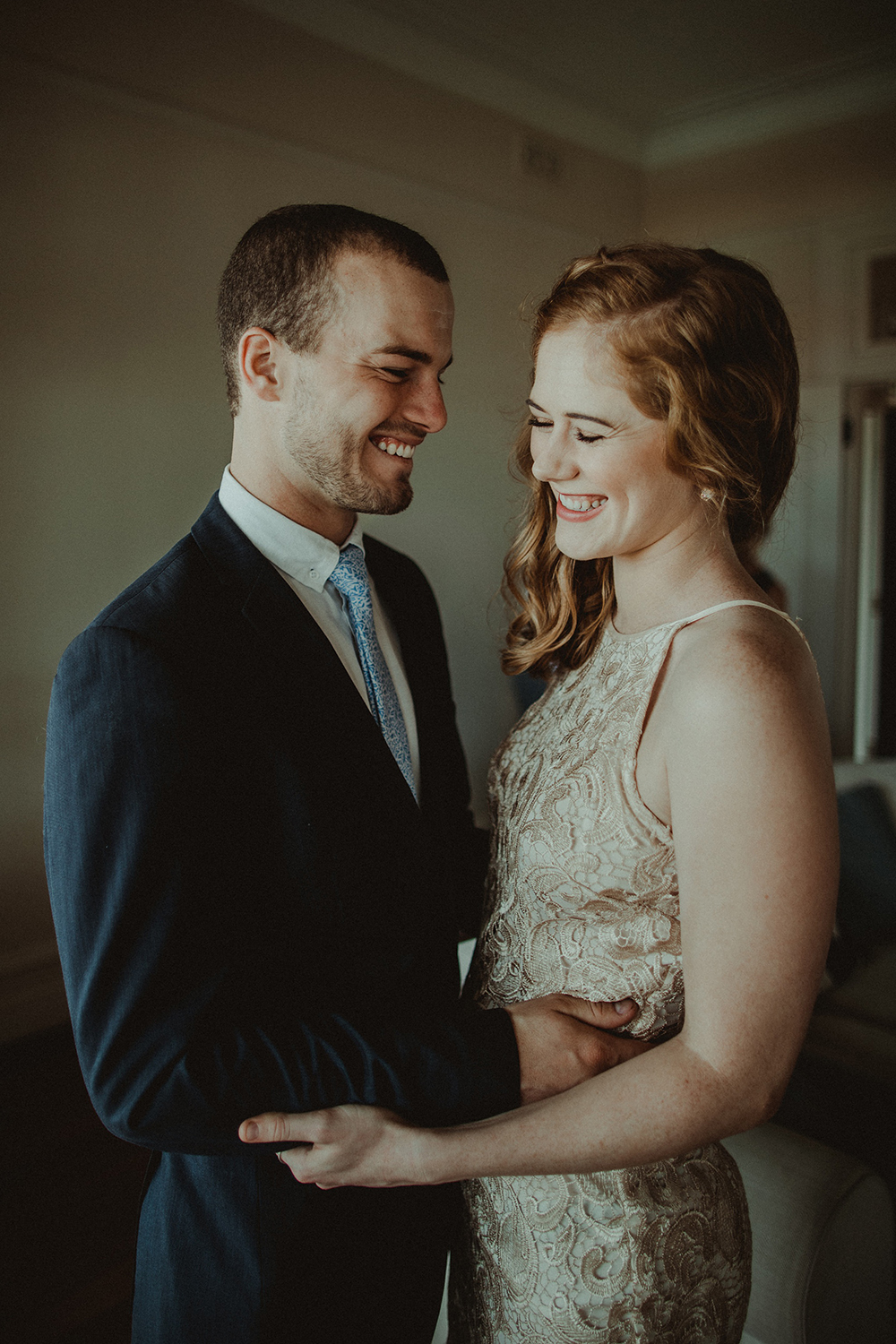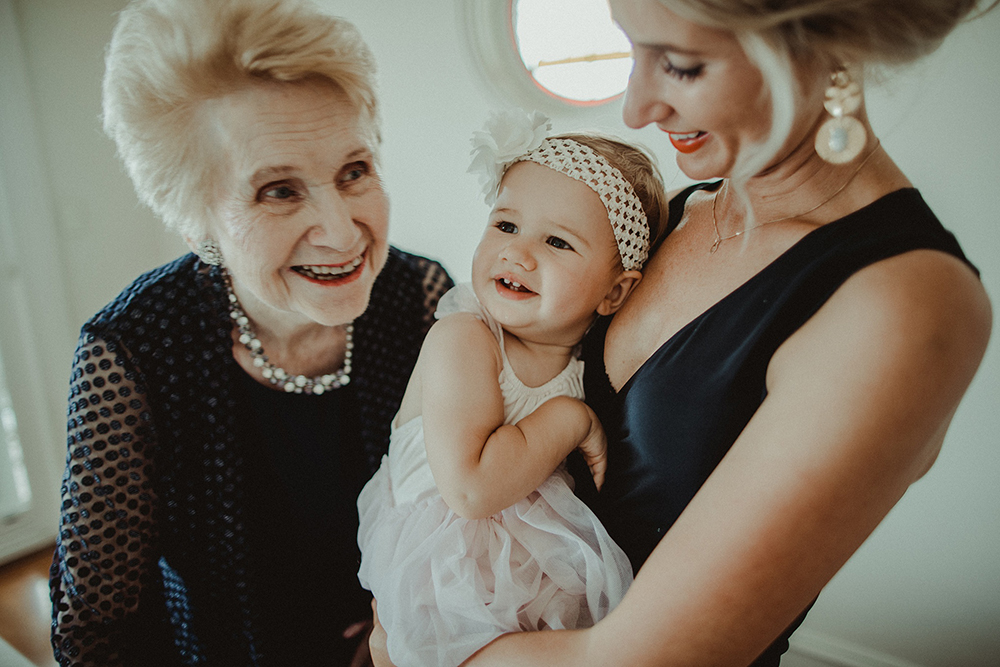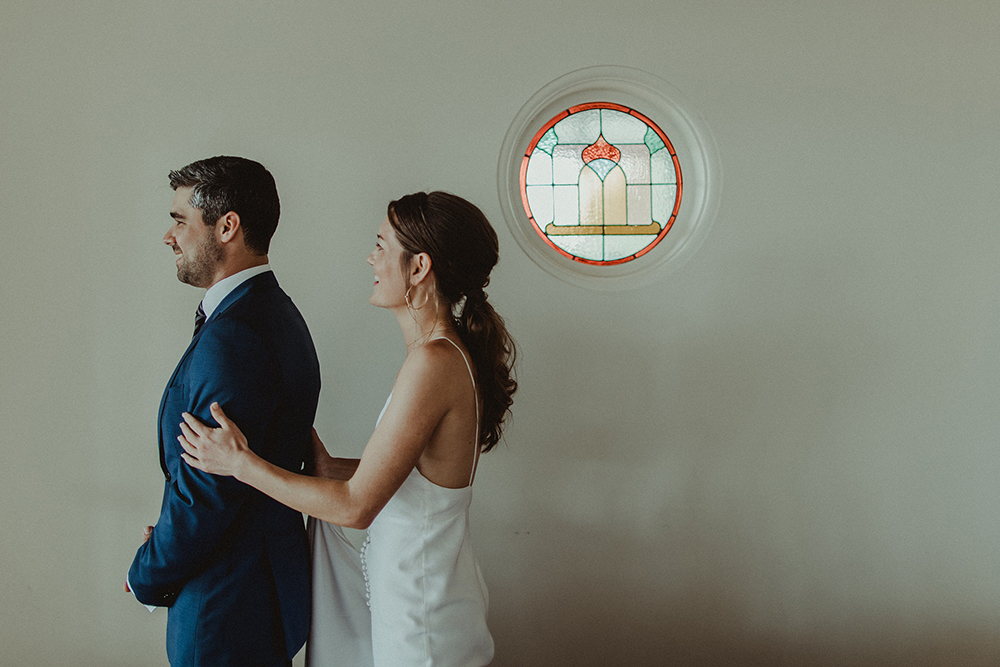 Tell us about your special day, was there any specific theme or style? Tells us a little about the setting, the styling and some of your favourite details…
I suppose we wanted what most couples would want on their wedding day; we wanted it to be about the two of us becoming a family. Neither of us are the kind of people who have been dreaming of our wedding day our whole 
lives
 which meant when it came to deciding what we wanted we just included elements that made the most sense for what we were celebrating. We were 
engaged
 for year but admittedly most of the organising happened 
just
 before the wedding!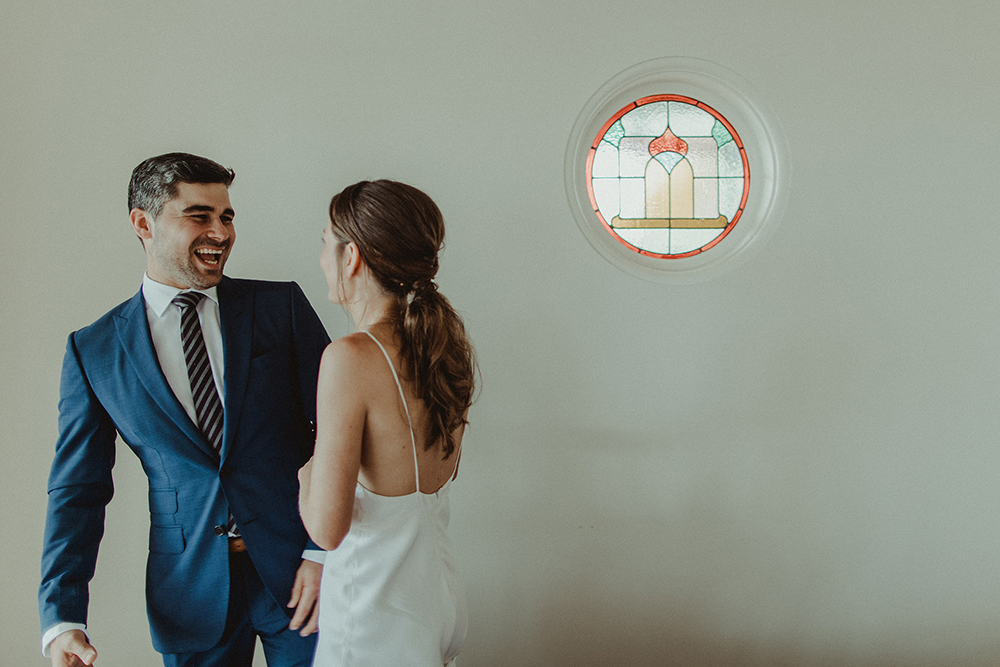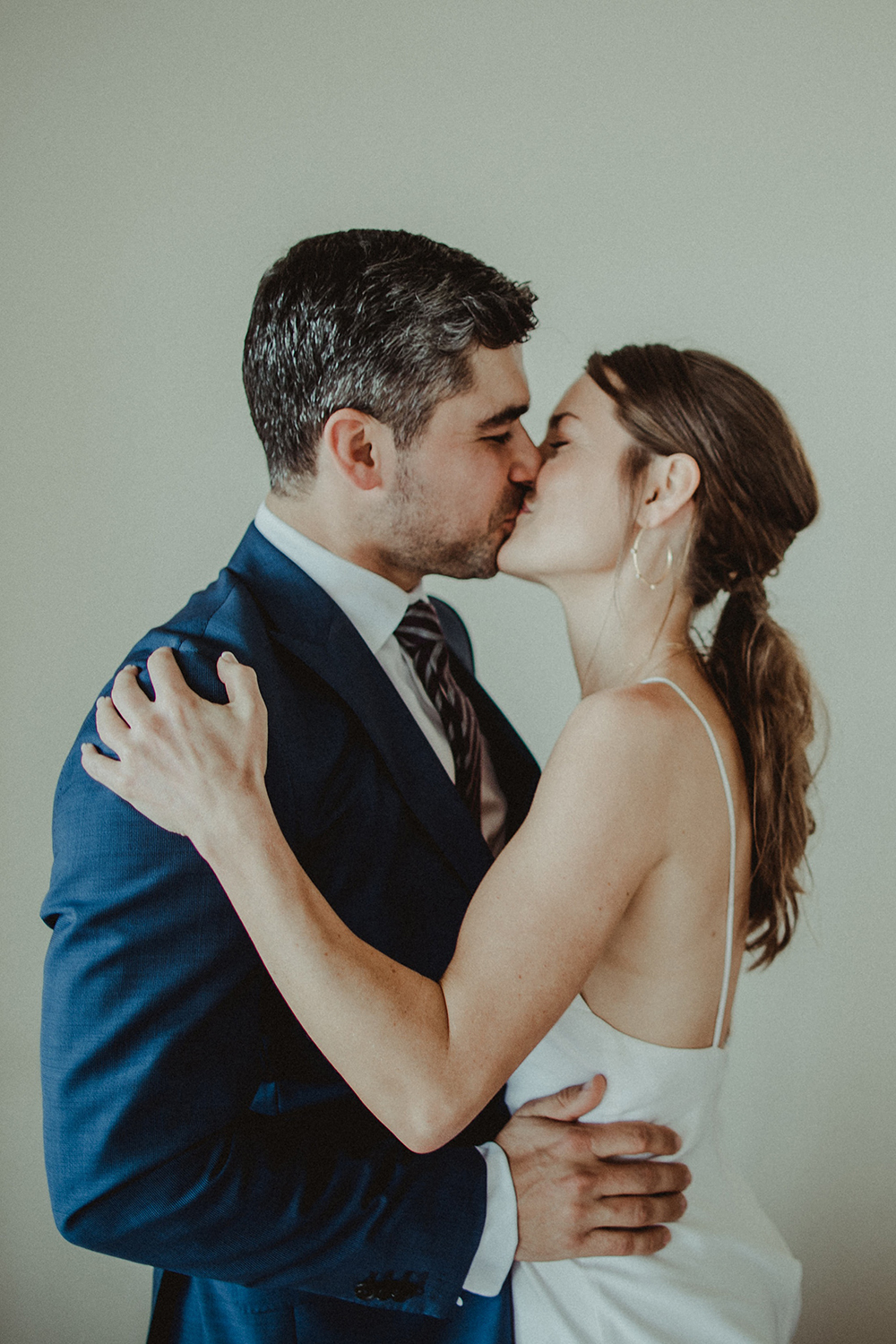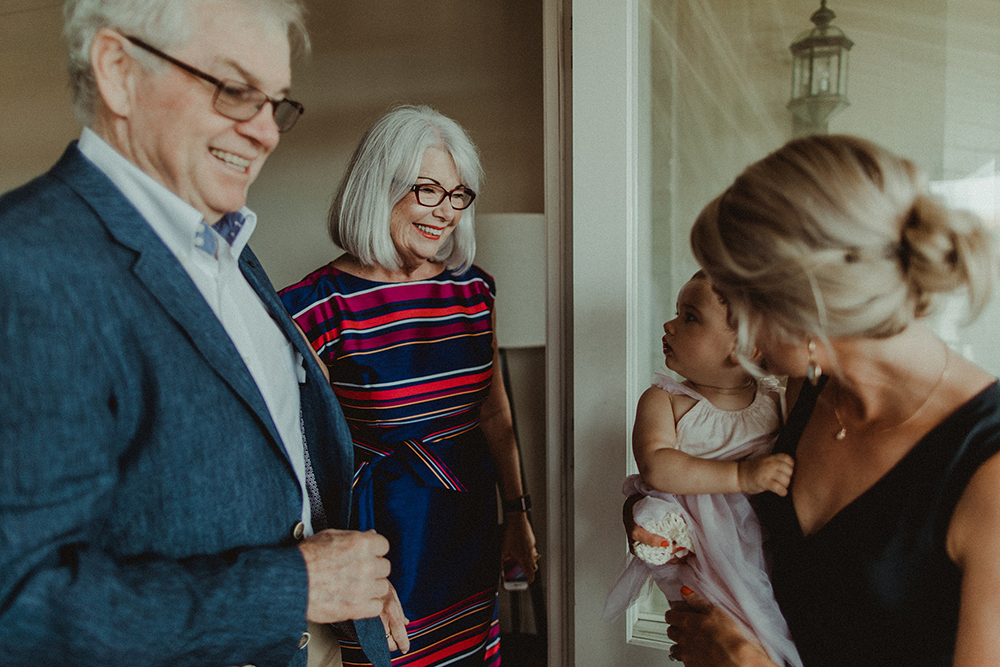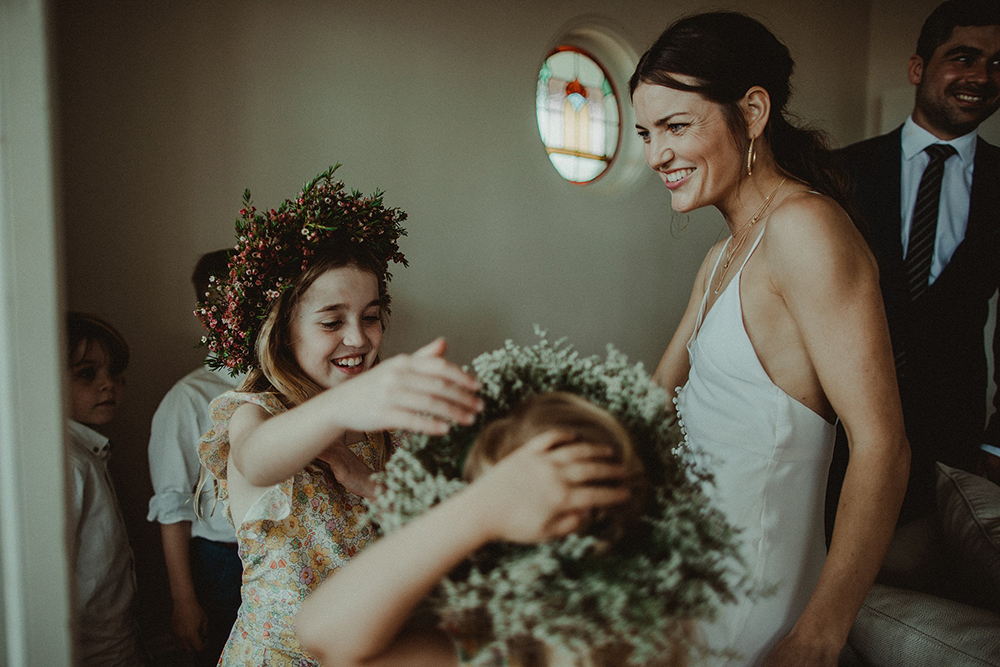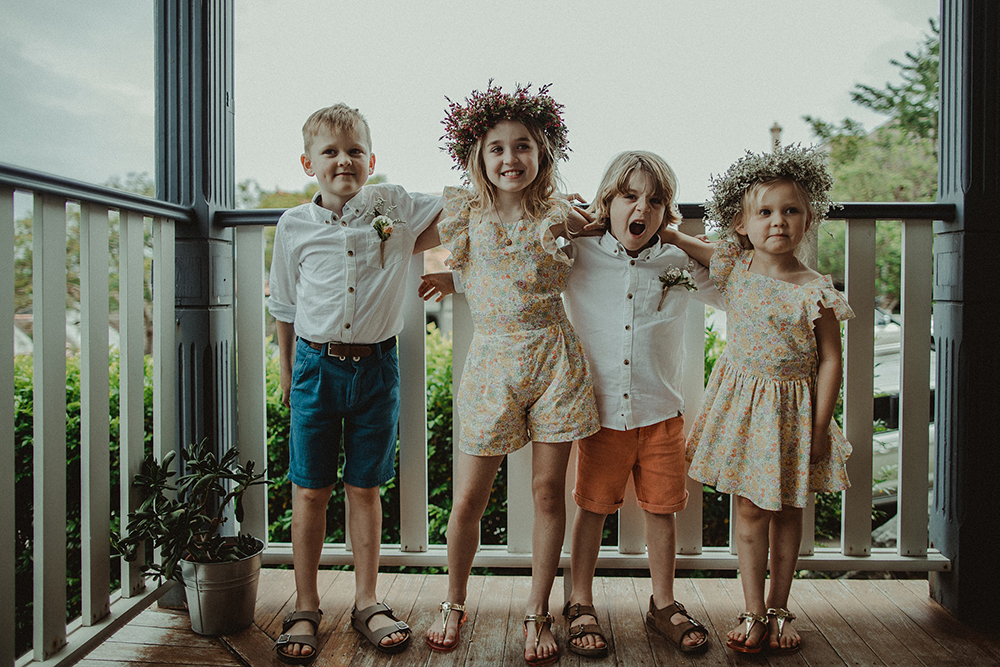 We wanted the wedding to be in Sydney because it's been our home and a very beautiful one at that. We had our ceremony down at Bradleys Head and the reception at Athol Hall. All the flowers and styling was done by Emily of eMh space who did the most stunning job. She can do anything from creating these incredible hanging flowers pieces which worked perfectly with the existing elements of the hall to making our dreamy headpieces and buttonholes. I also loved the simple proteas on the tables which I have now hung and dried to keep forever!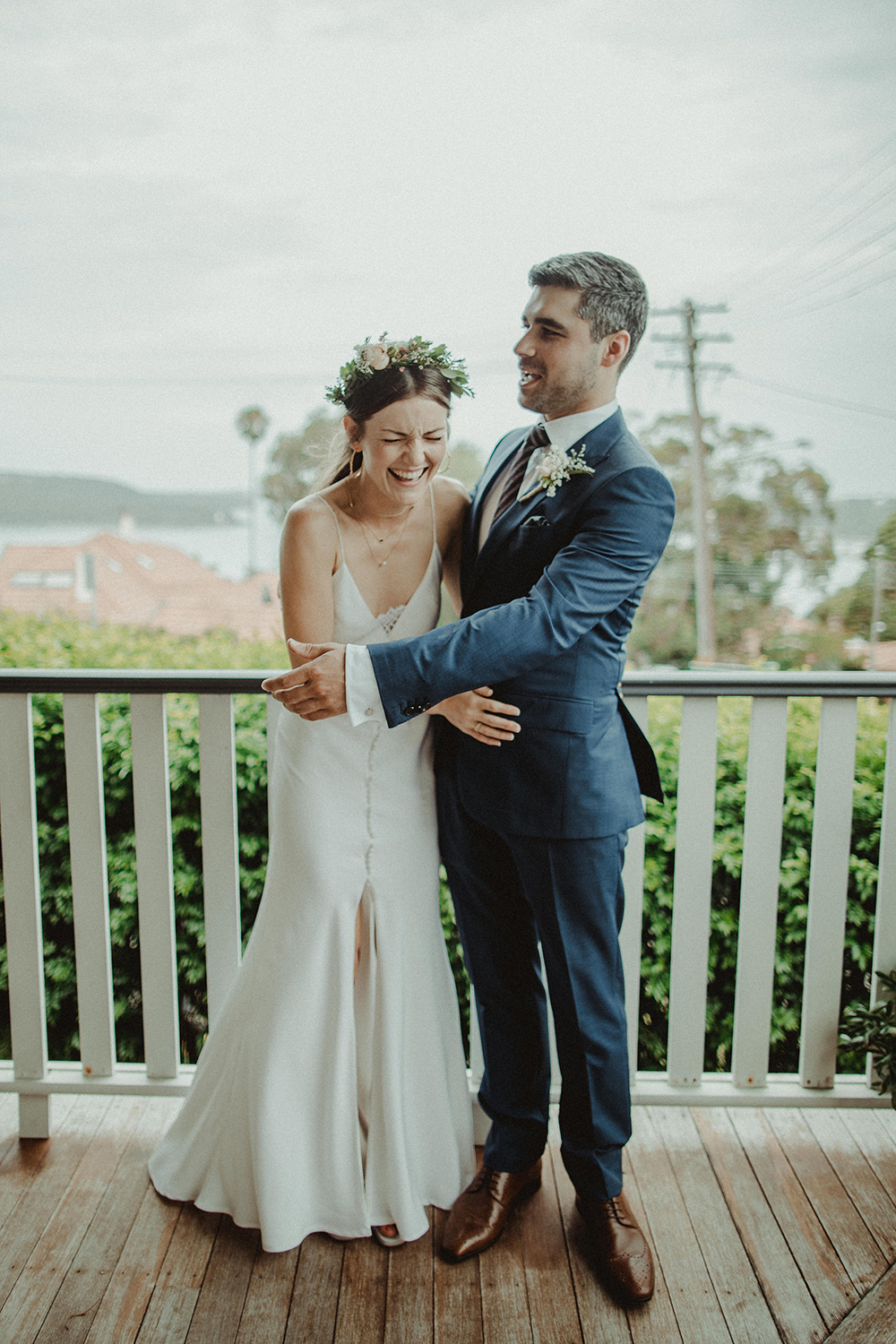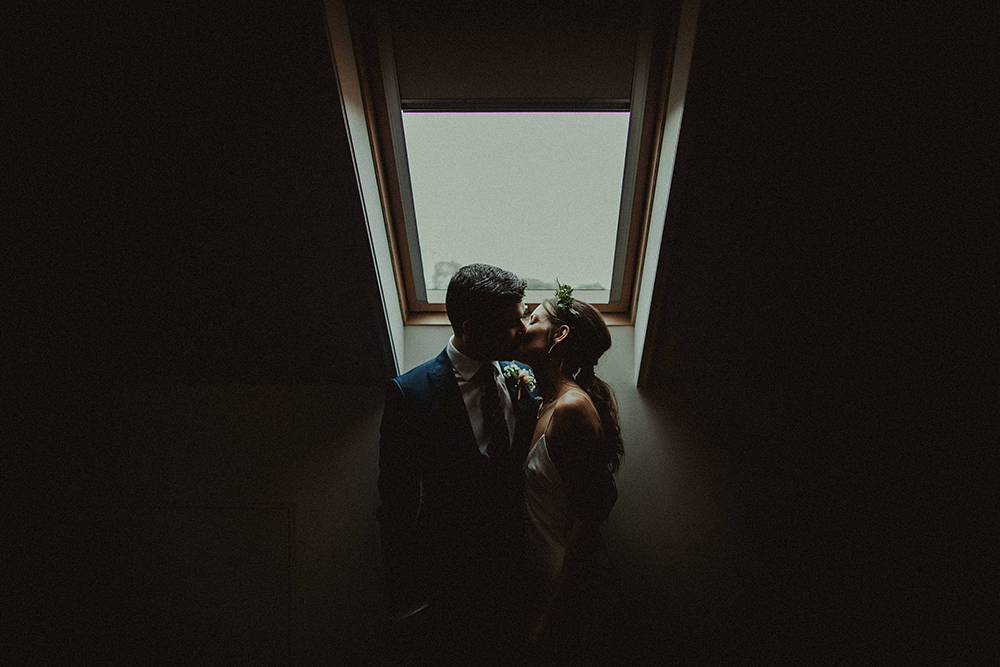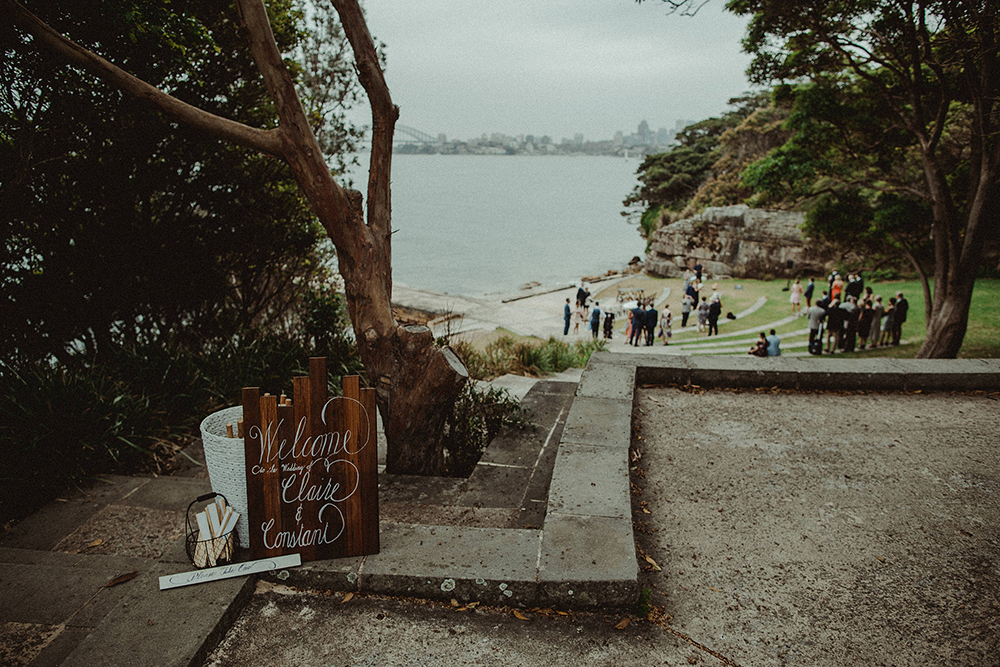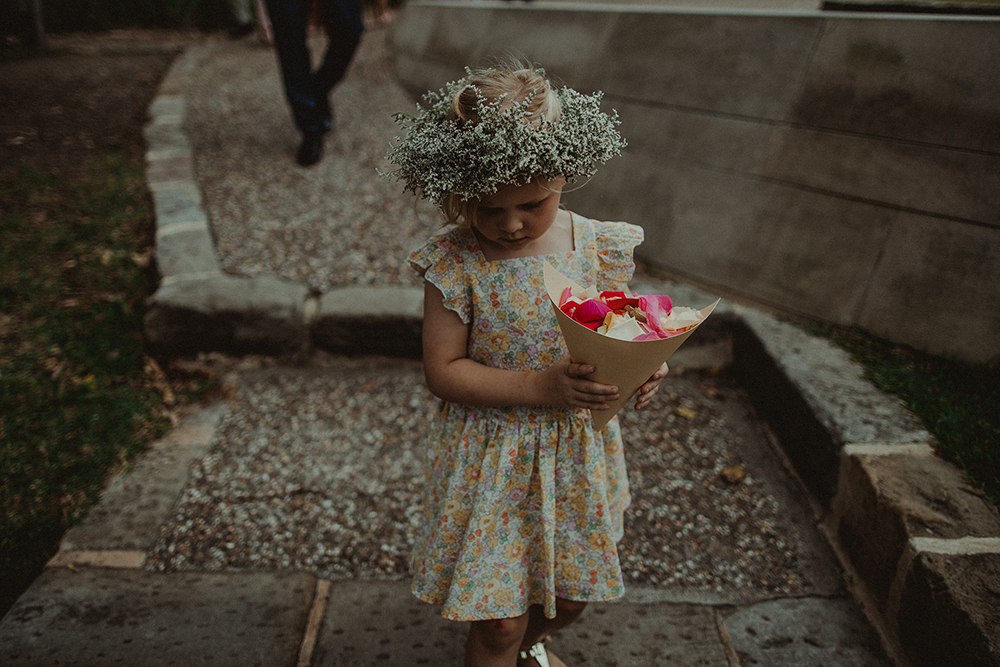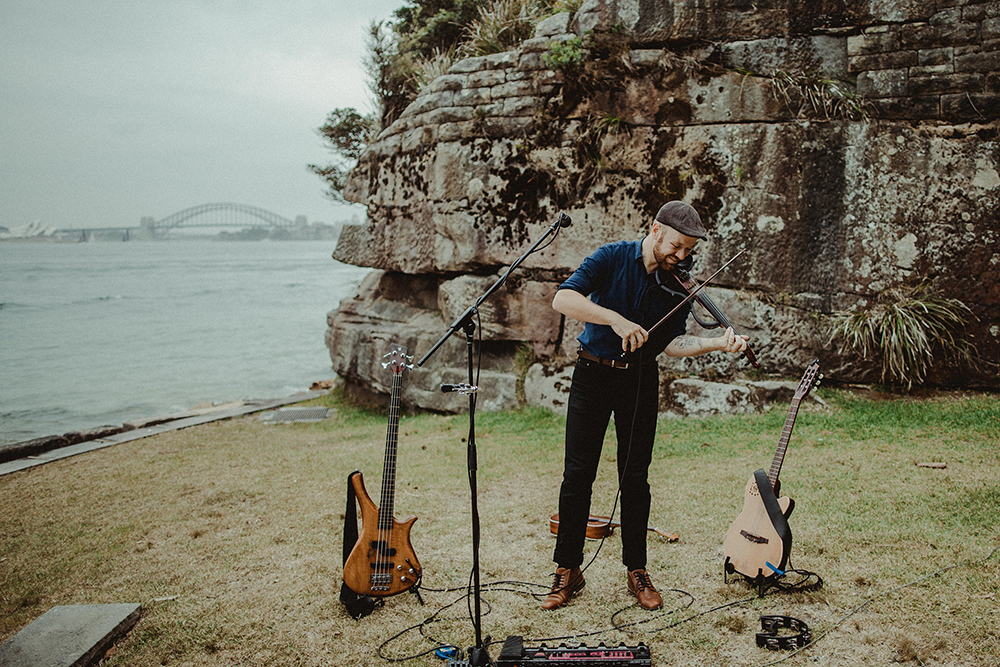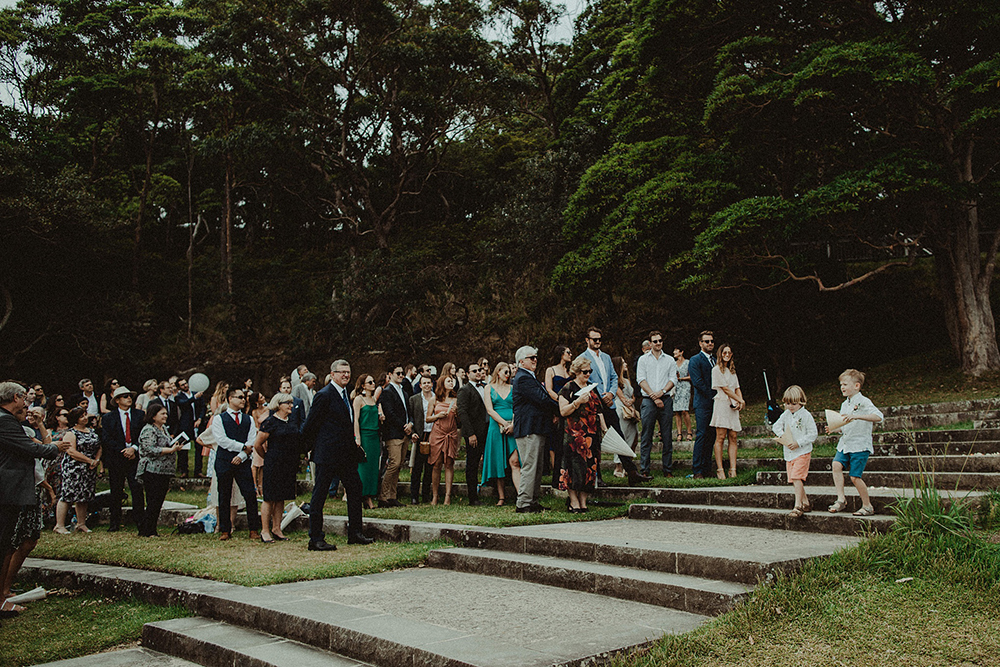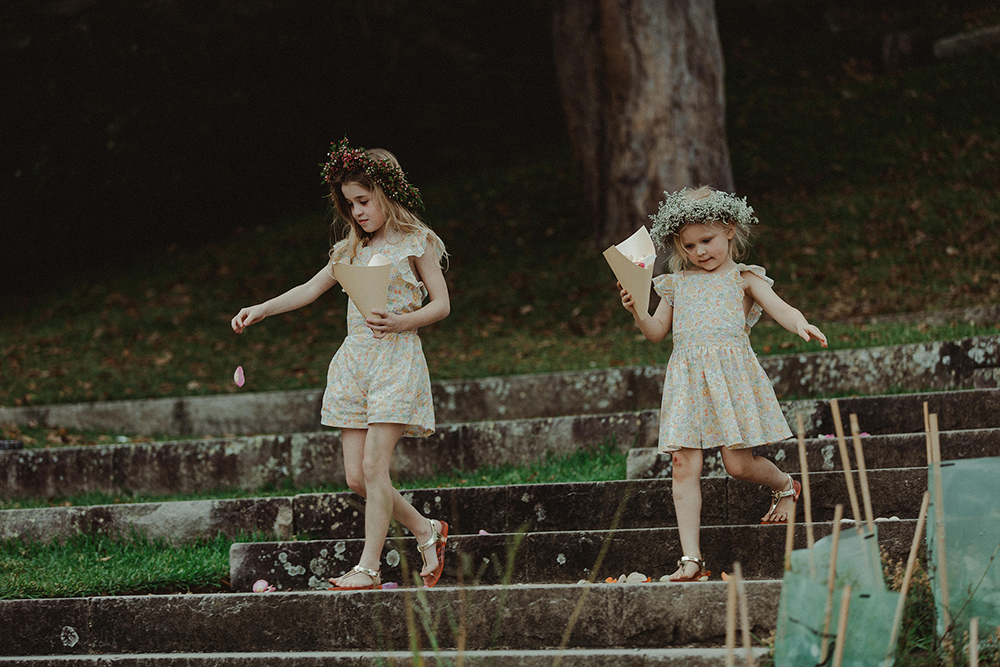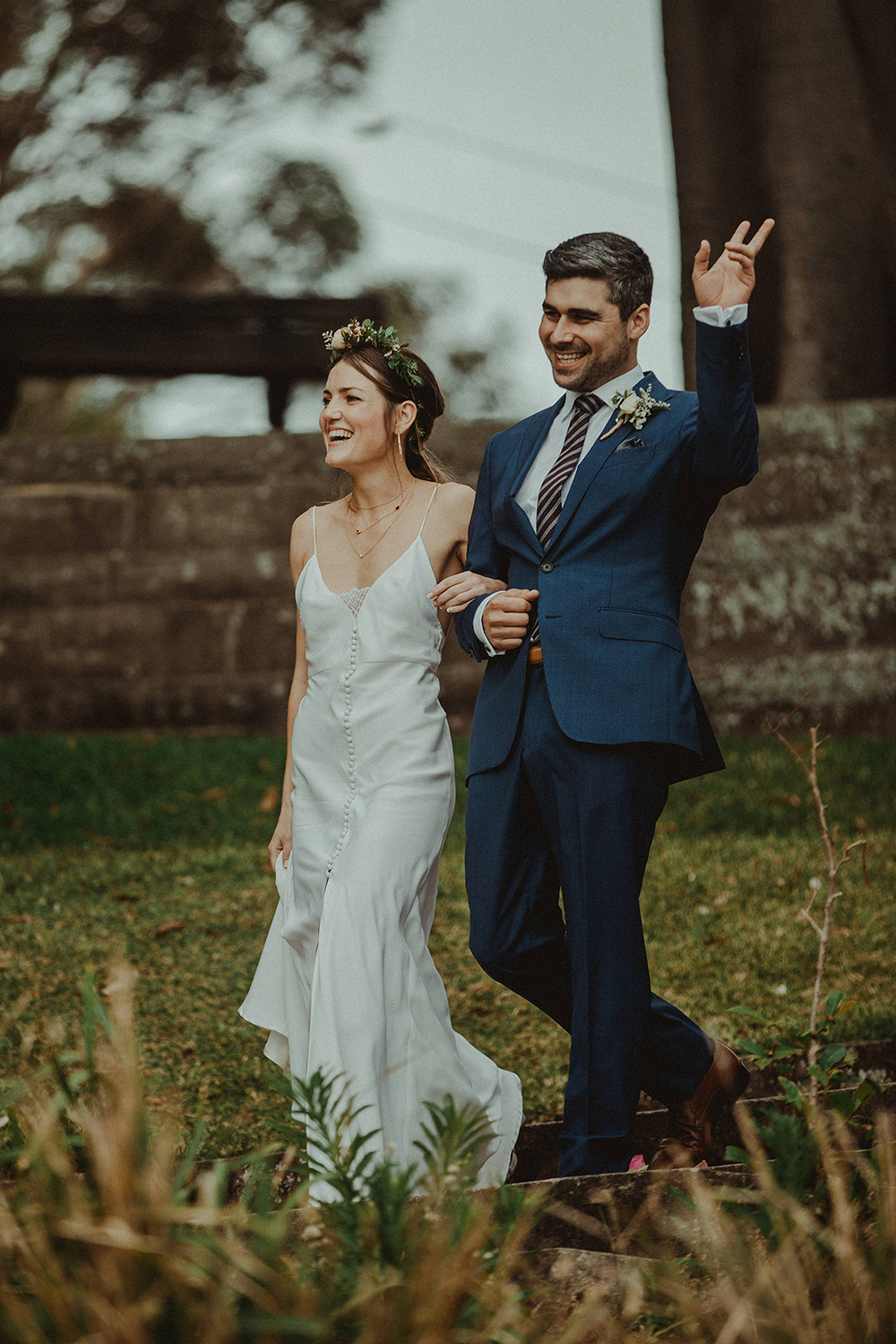 Tell us about your main outfits:
My dress was incredibly special because it was made by my very talented sister Victoria Gubb. She lives in England and had spent a week in Sydney to fit the dress which was really just a great excuse to have her here. She made everything from the lace insert to the covered buttons and it was the most romantically gorgeous dress I have ever worn.
Constant wore a suit by Farage he picked off the rack and shoes to match. No nonsense style.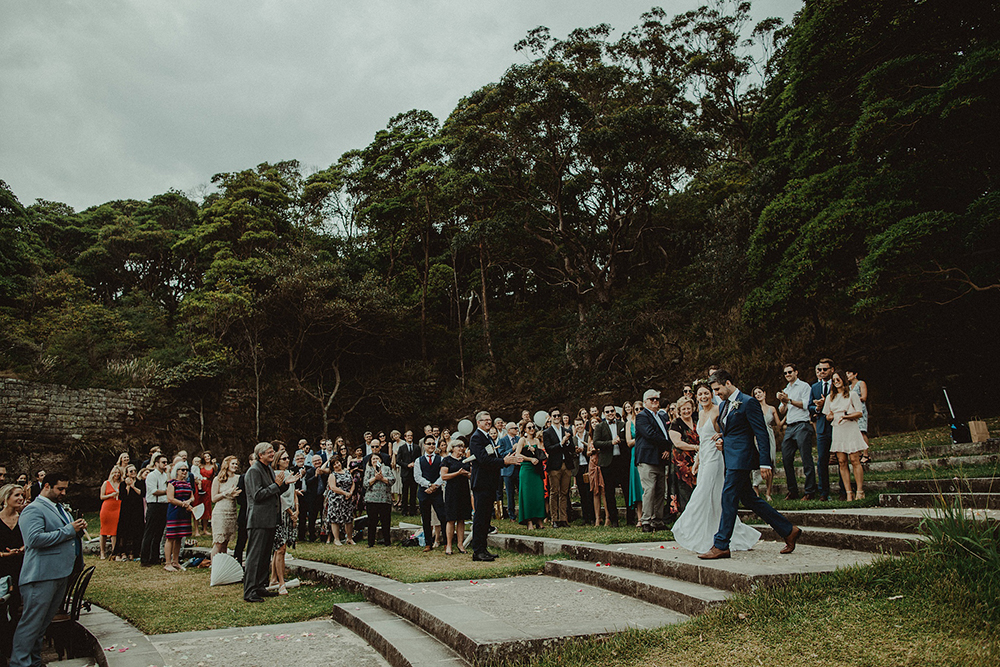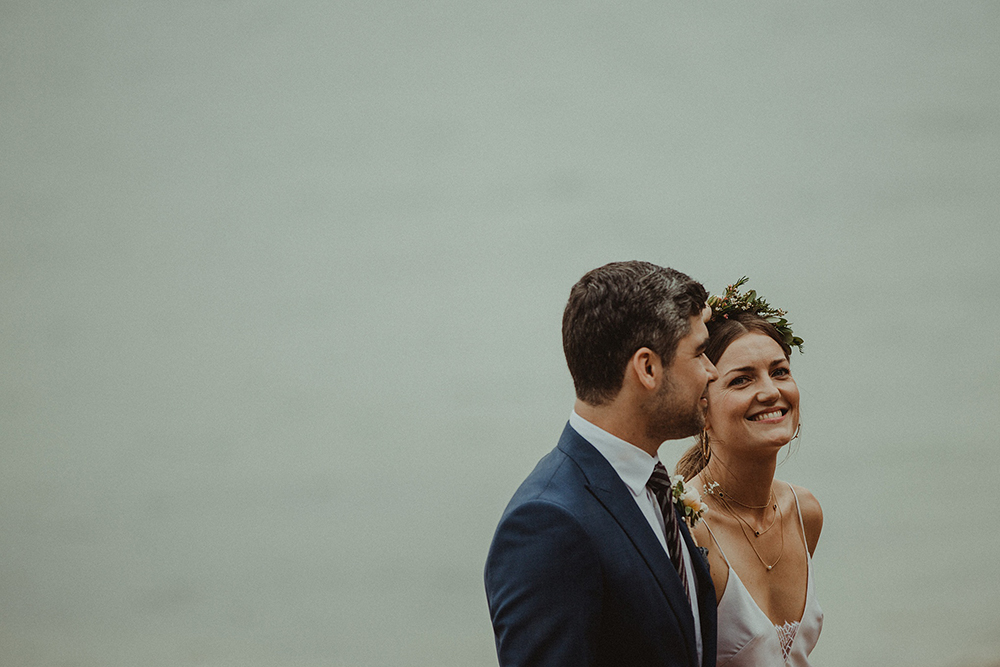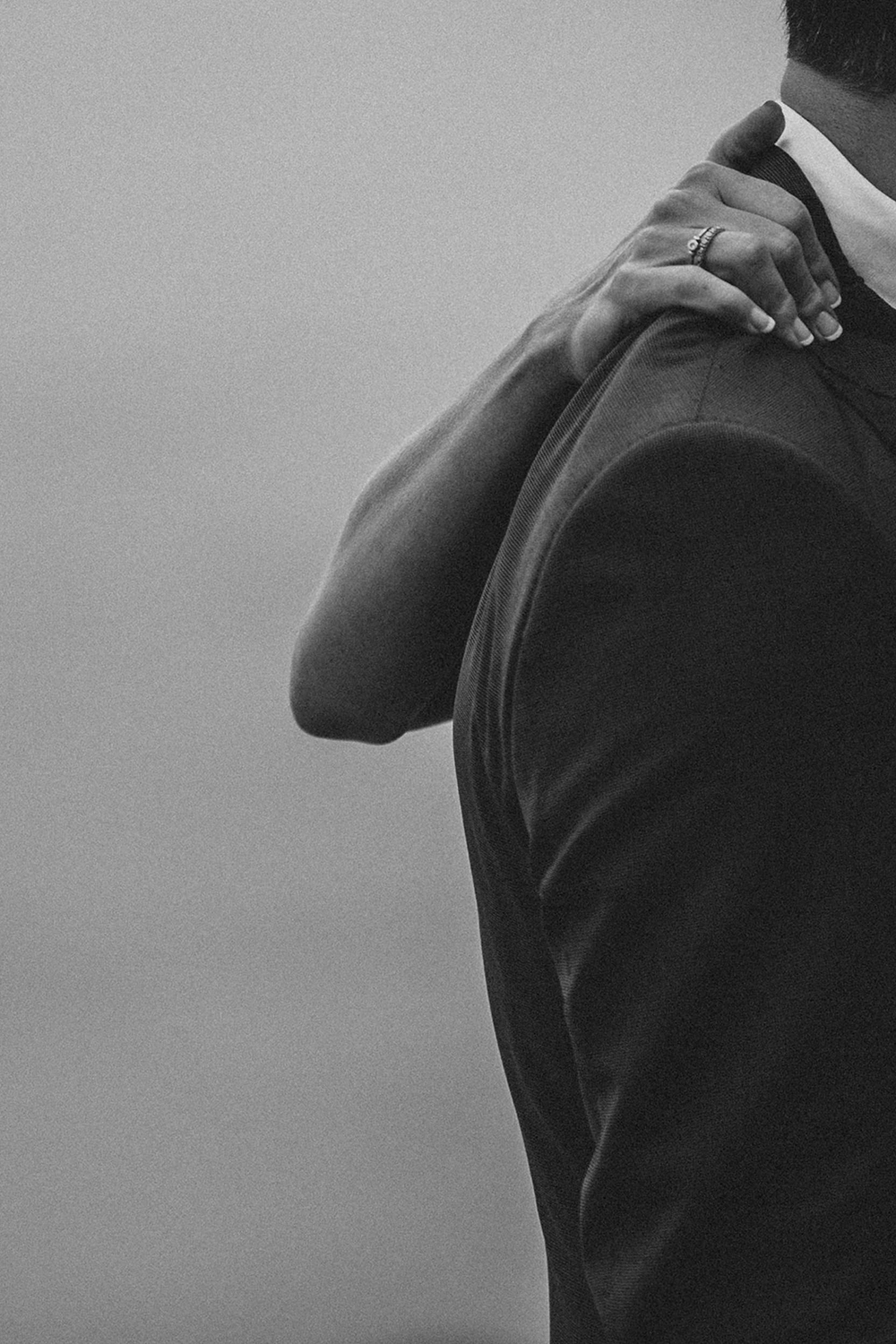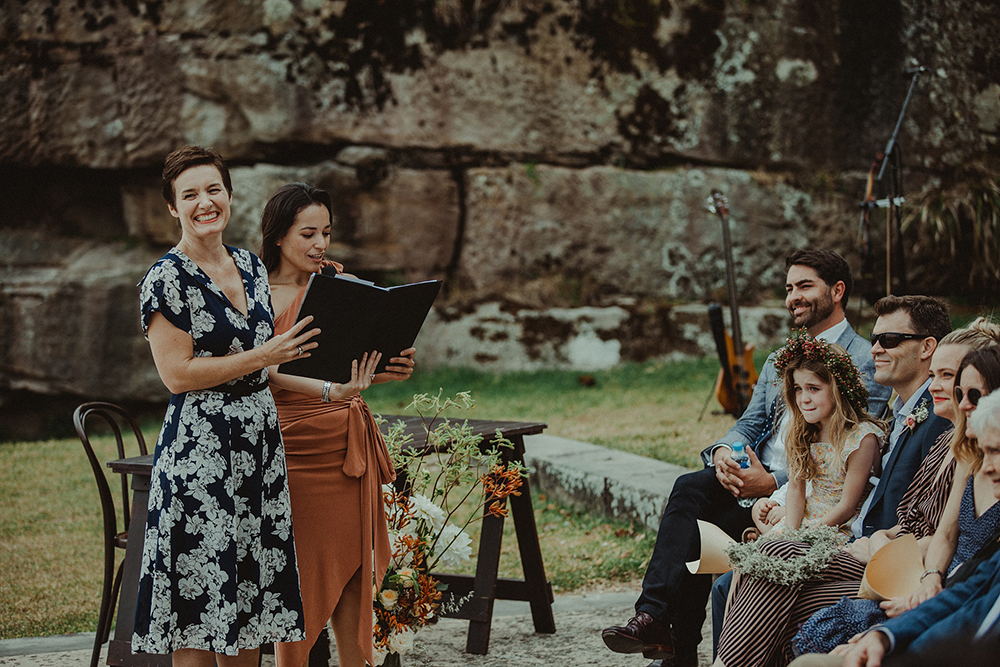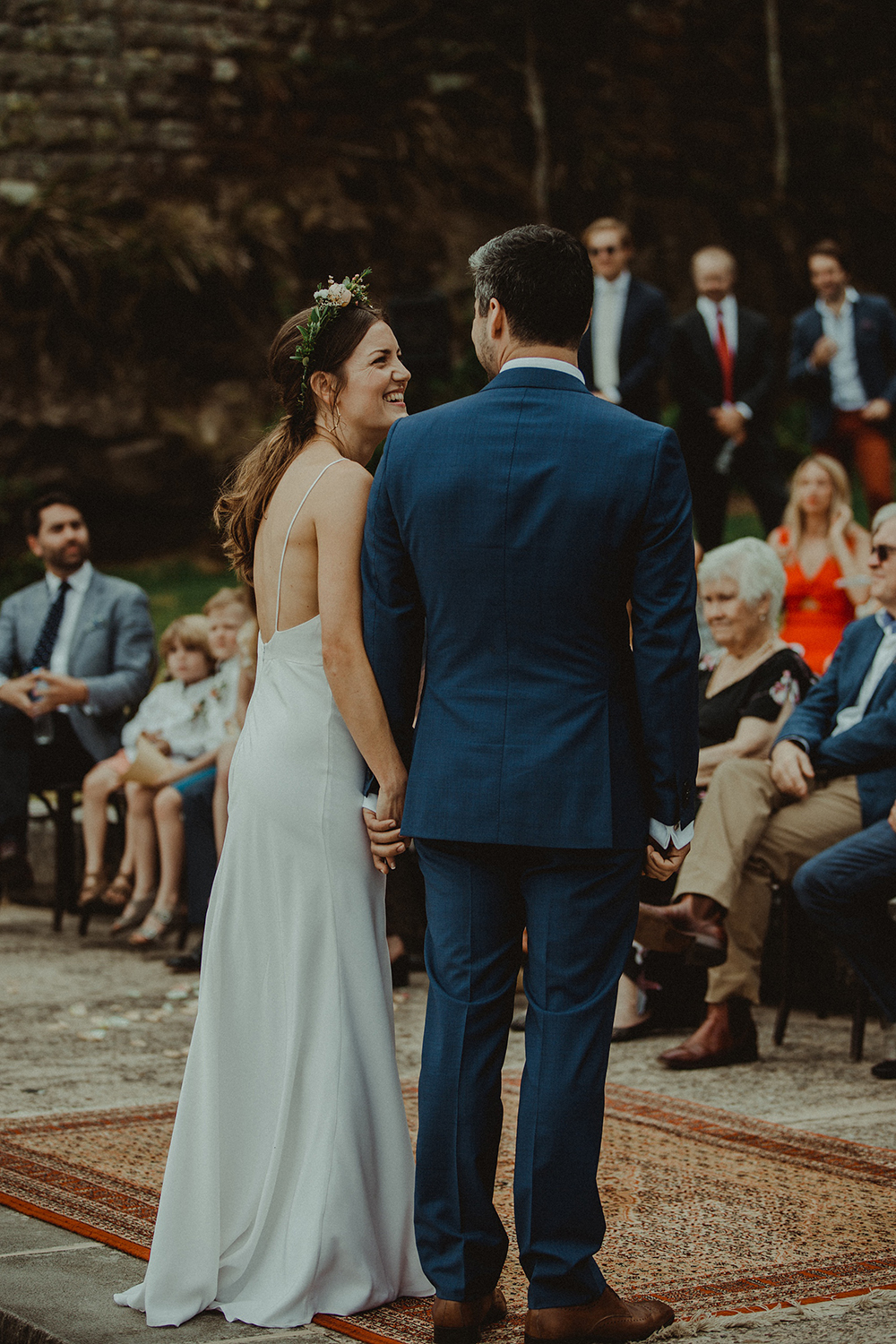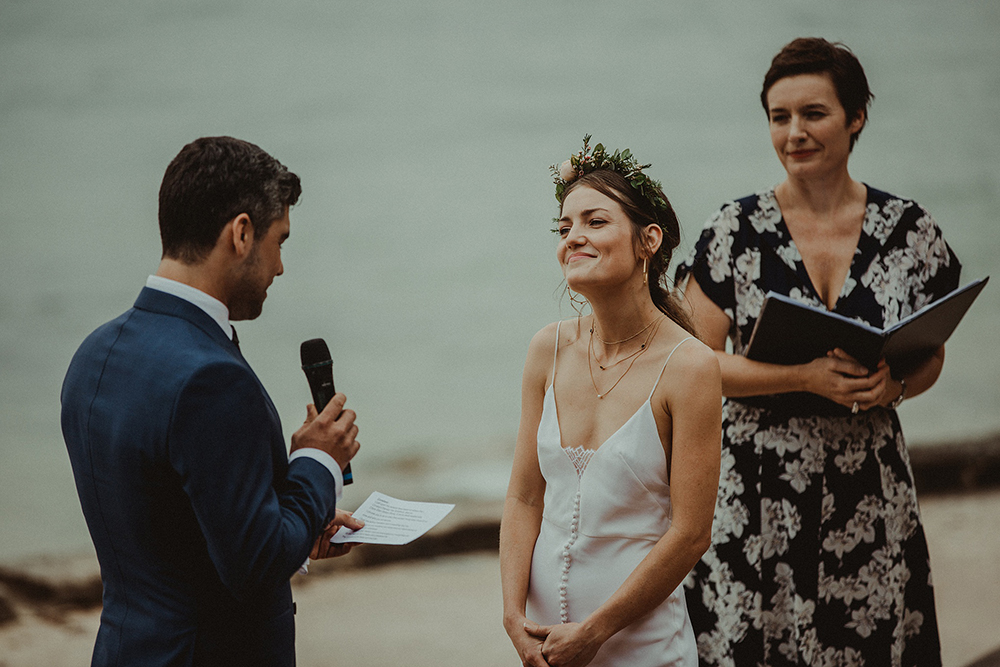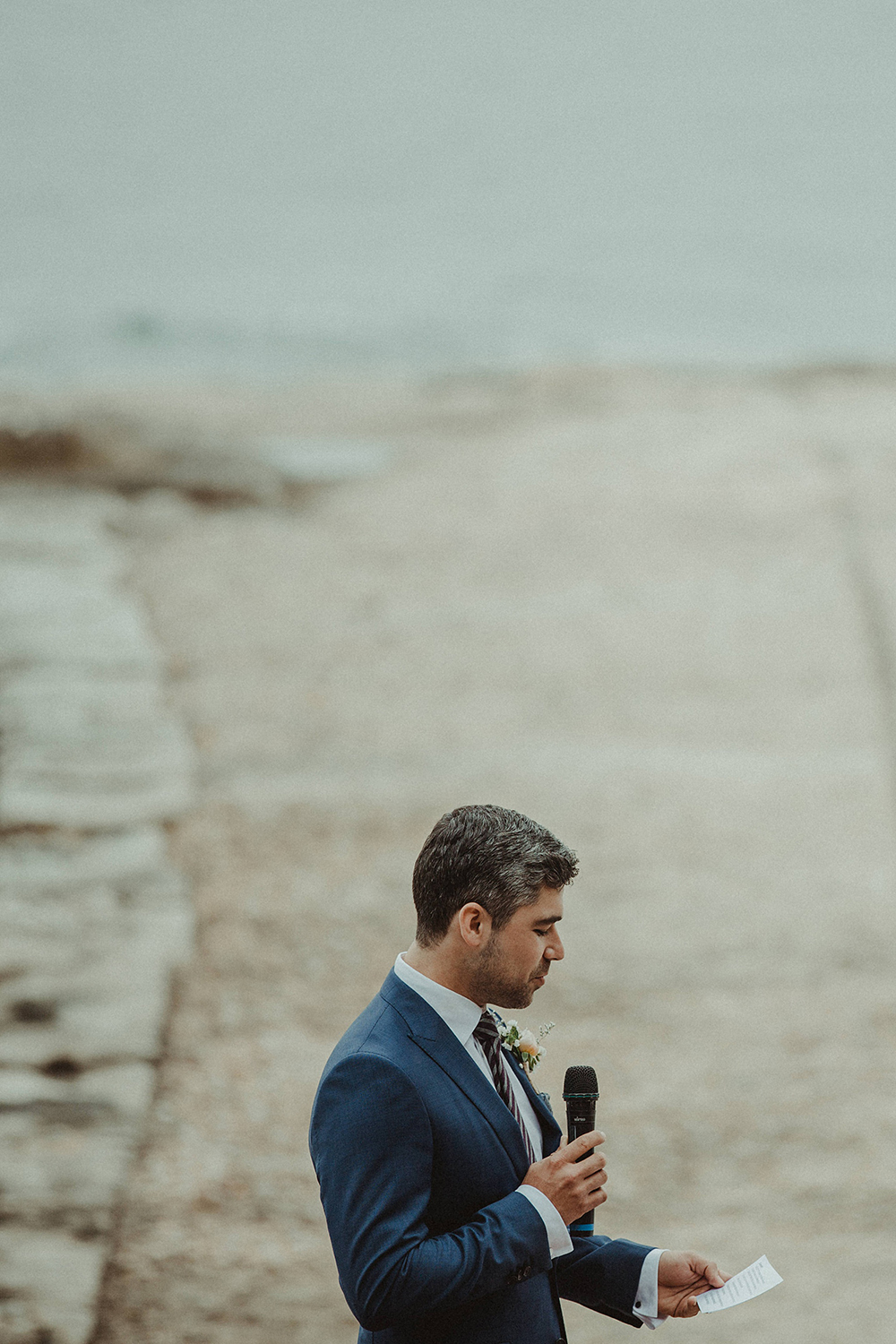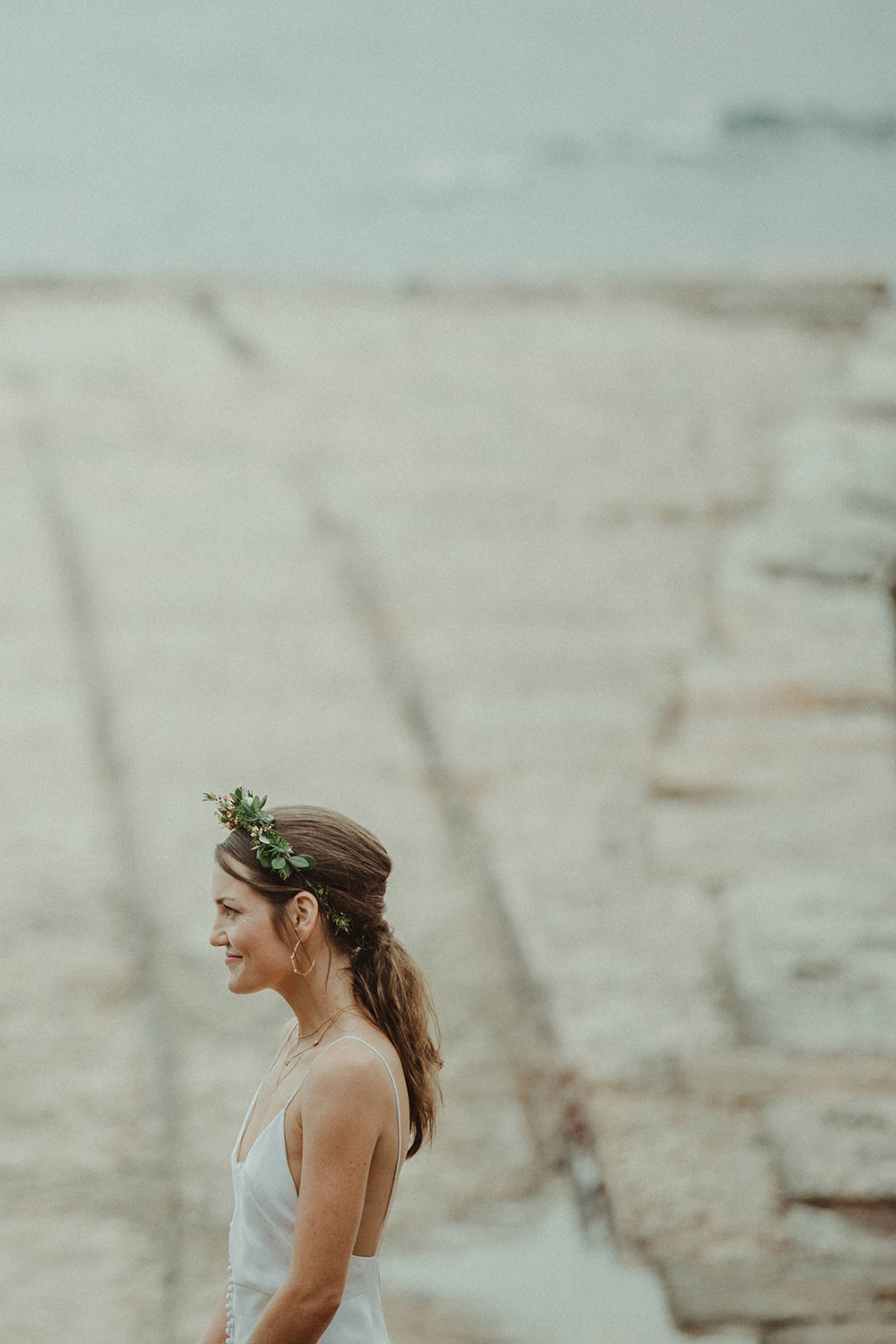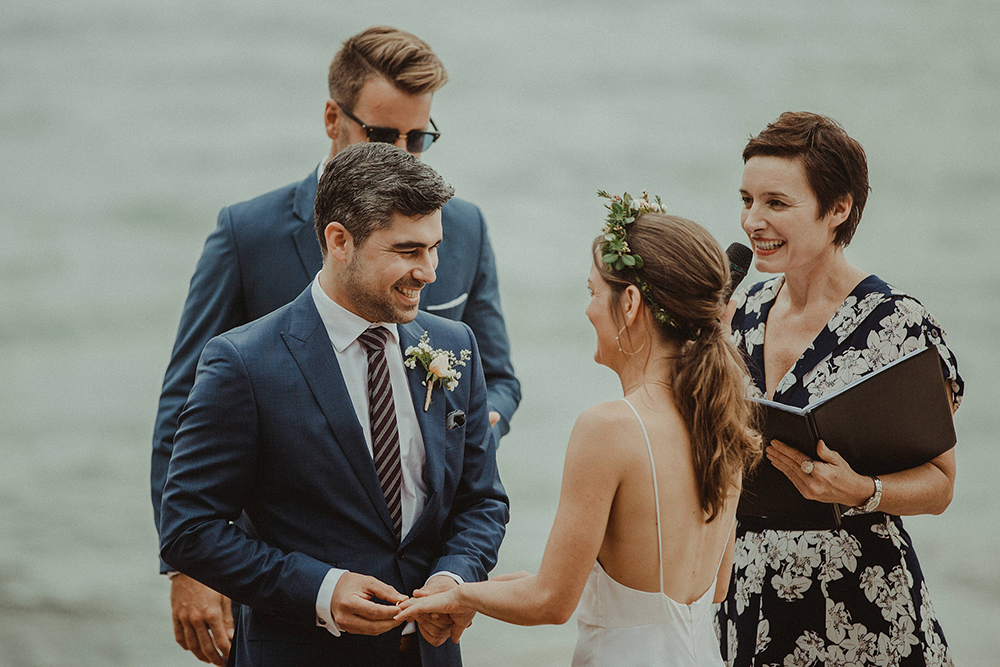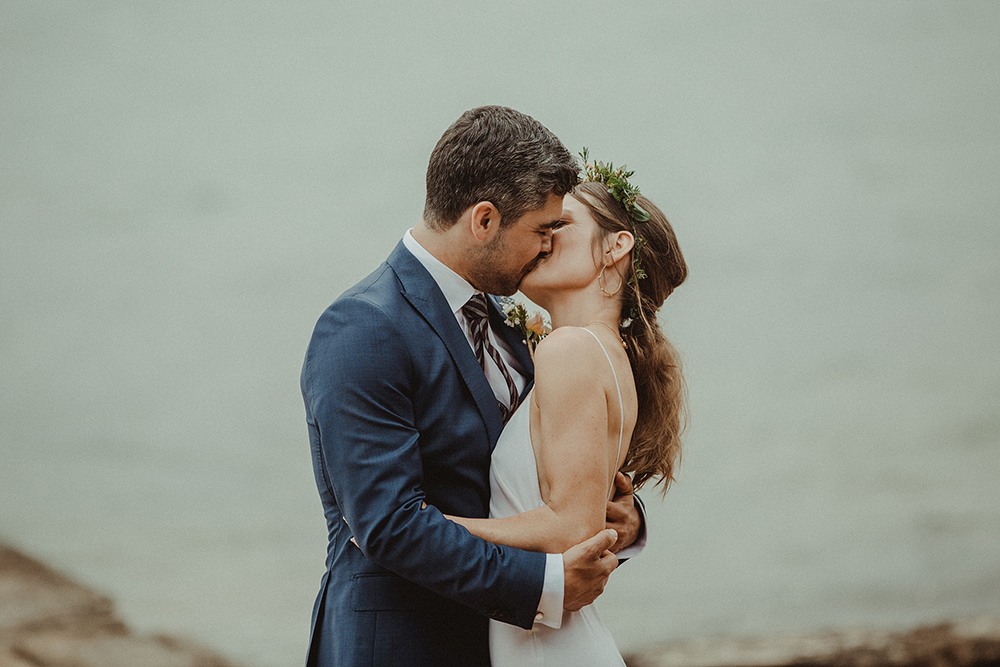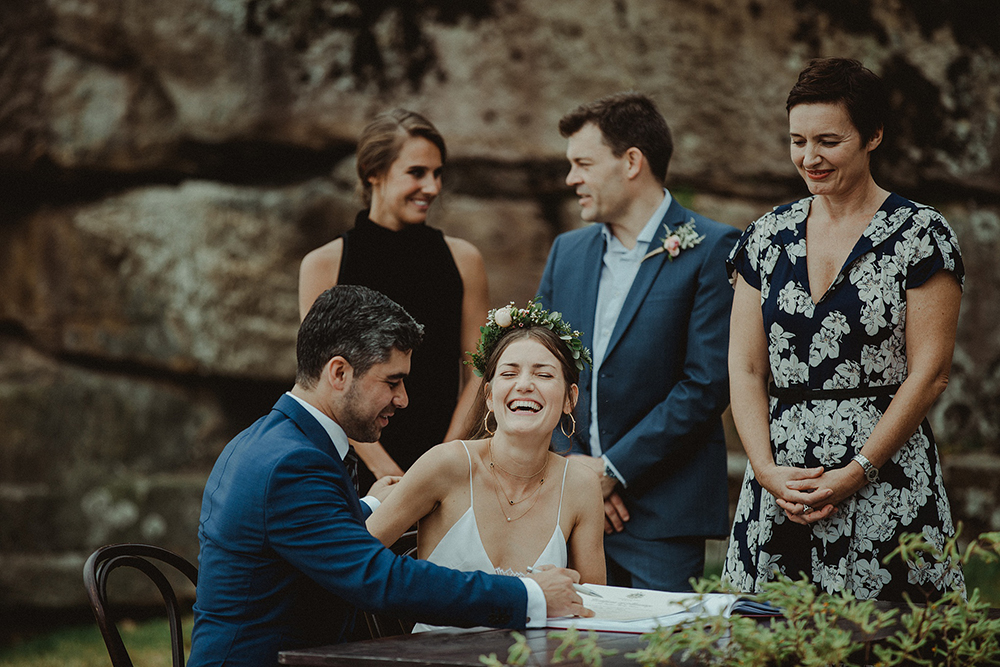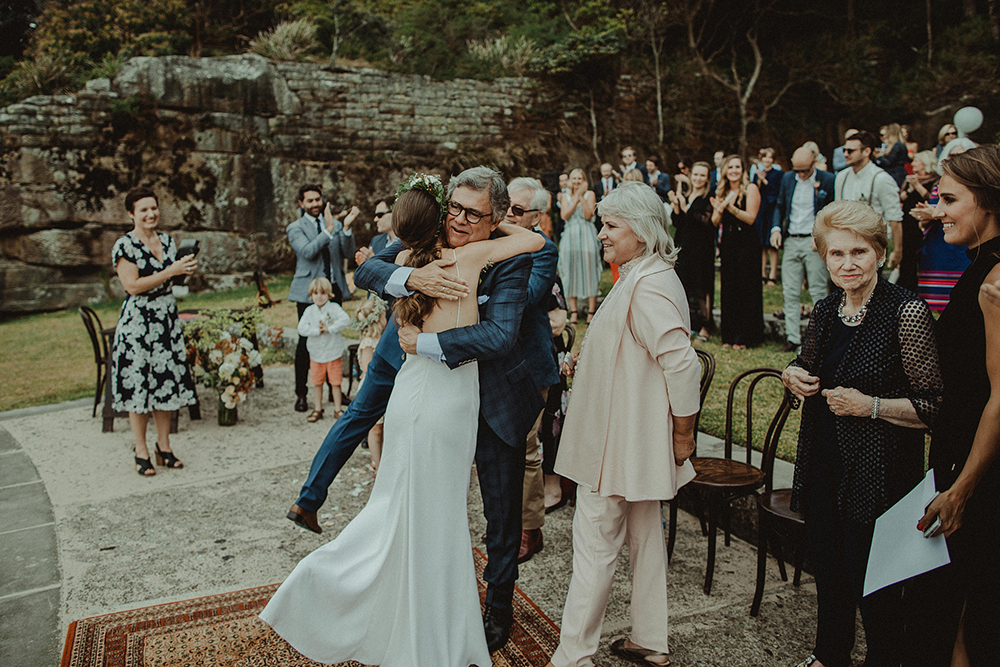 What were some of the most memorable/unique moments from the day?
We actually had our "first look" before the ceremony and met up together with our 
families.
 It was great because we had a few drinks and got all the posey 
photos
 out of the way so the rest of the day we could just enjoy our own wedding! I think it made the whole day more relaxed and casual. Our nieces and 
nephews were our wedding crew for the day and as soon as the ceremony was done it just felt like a party which is exactly what we wanted.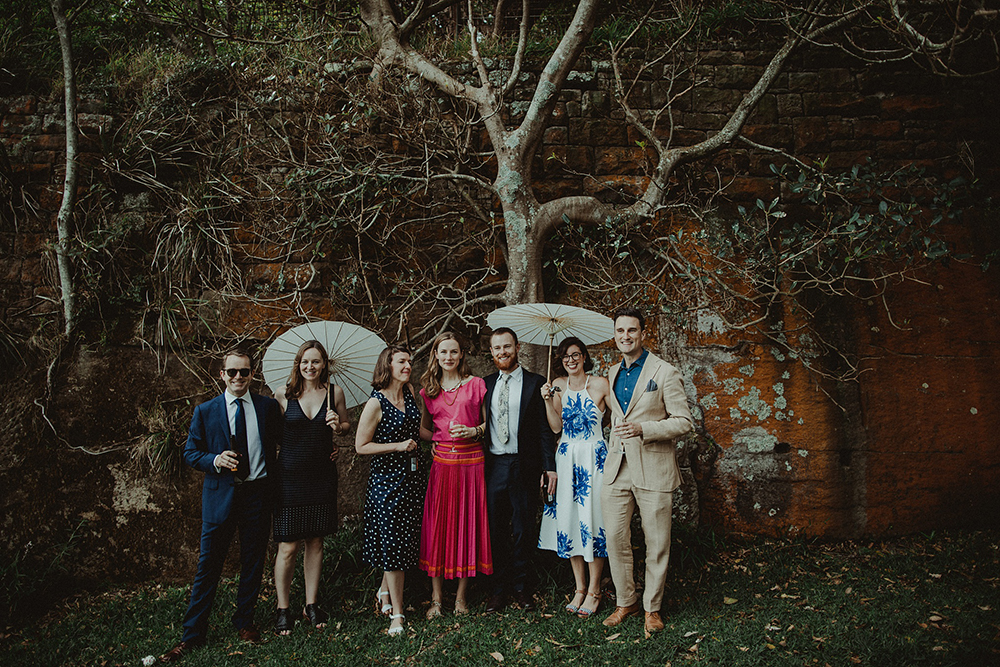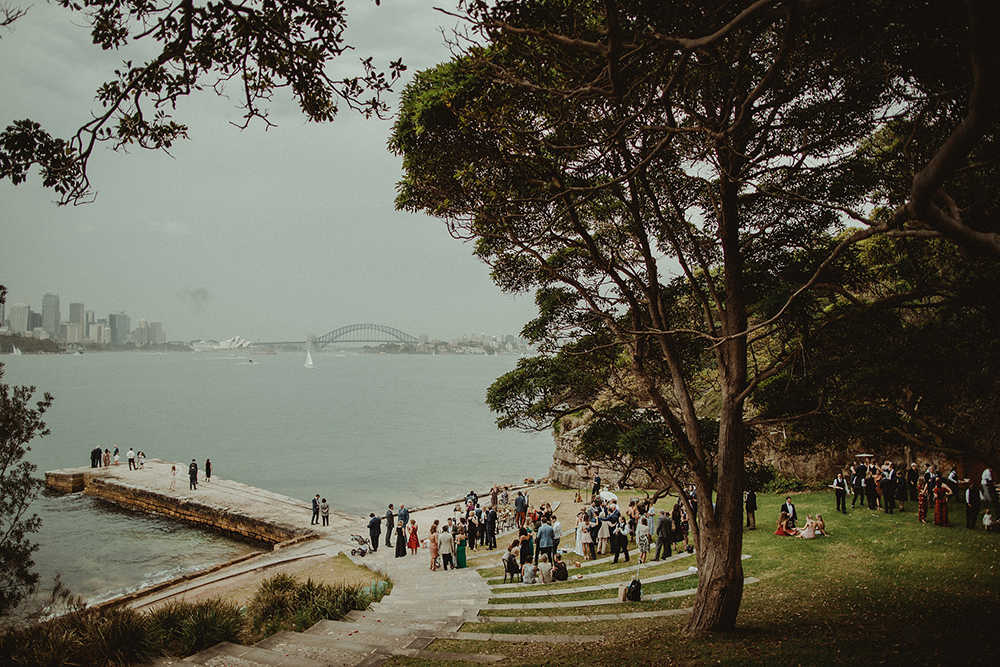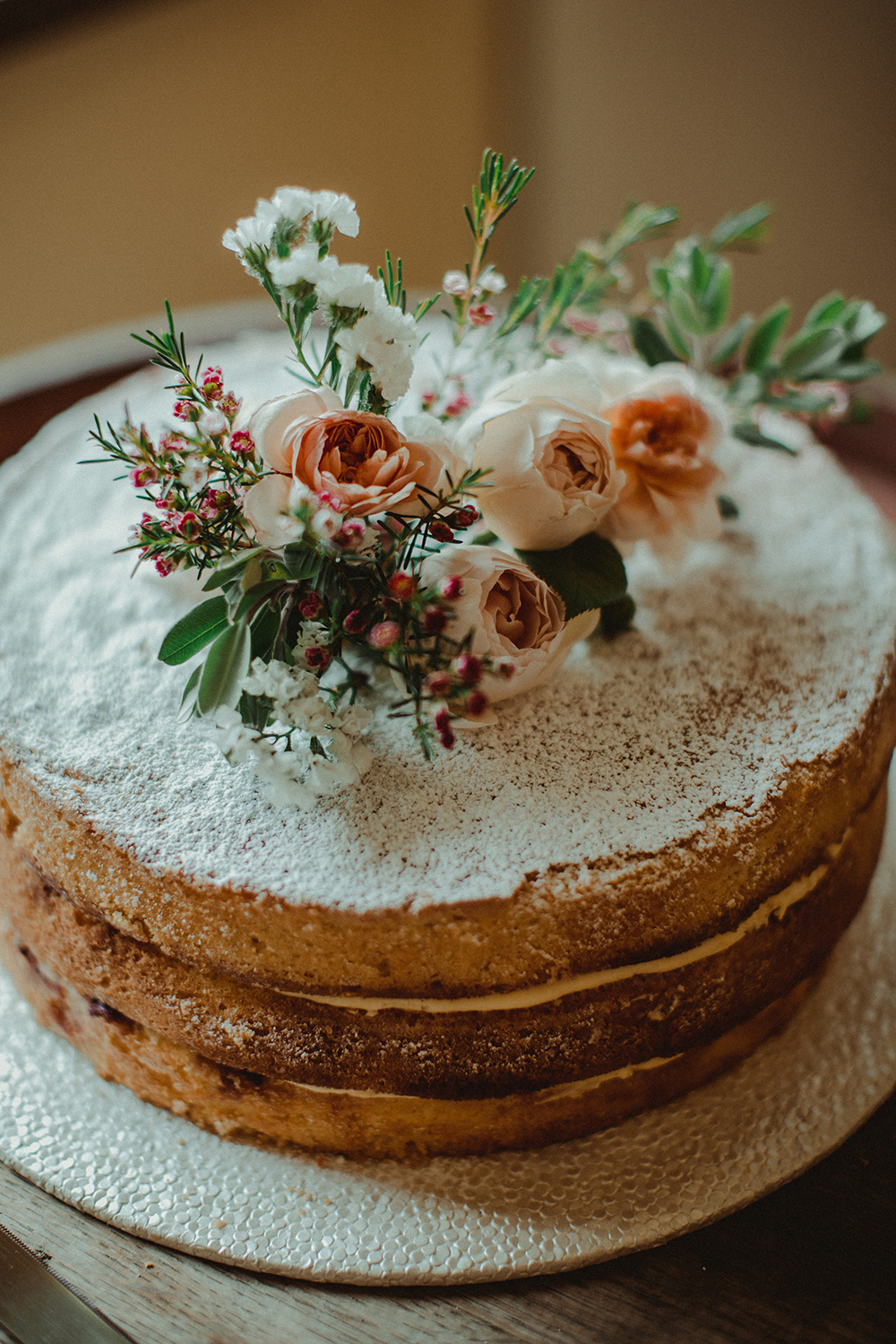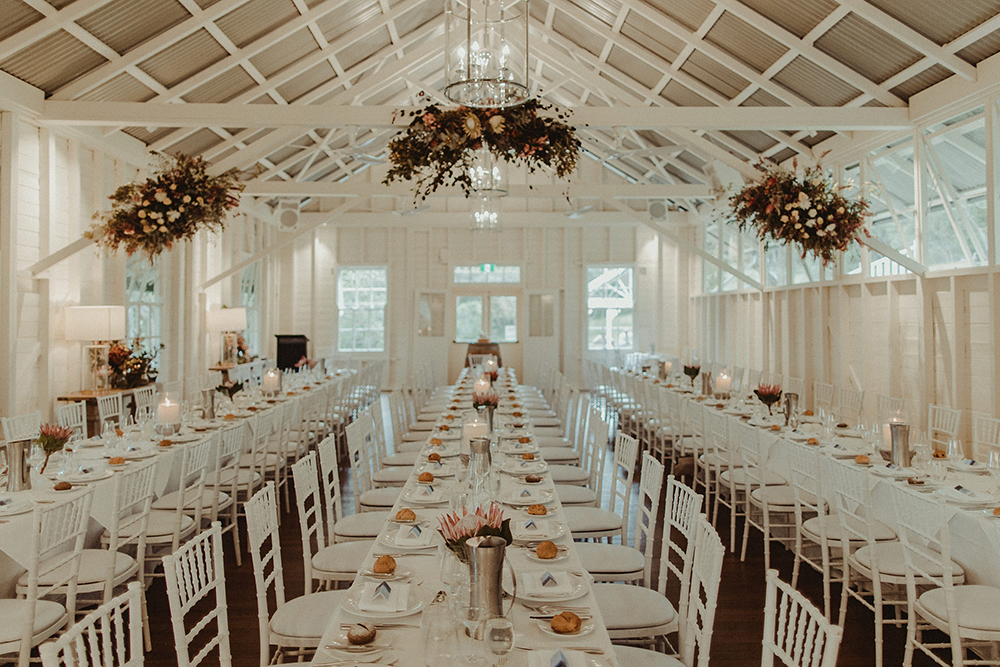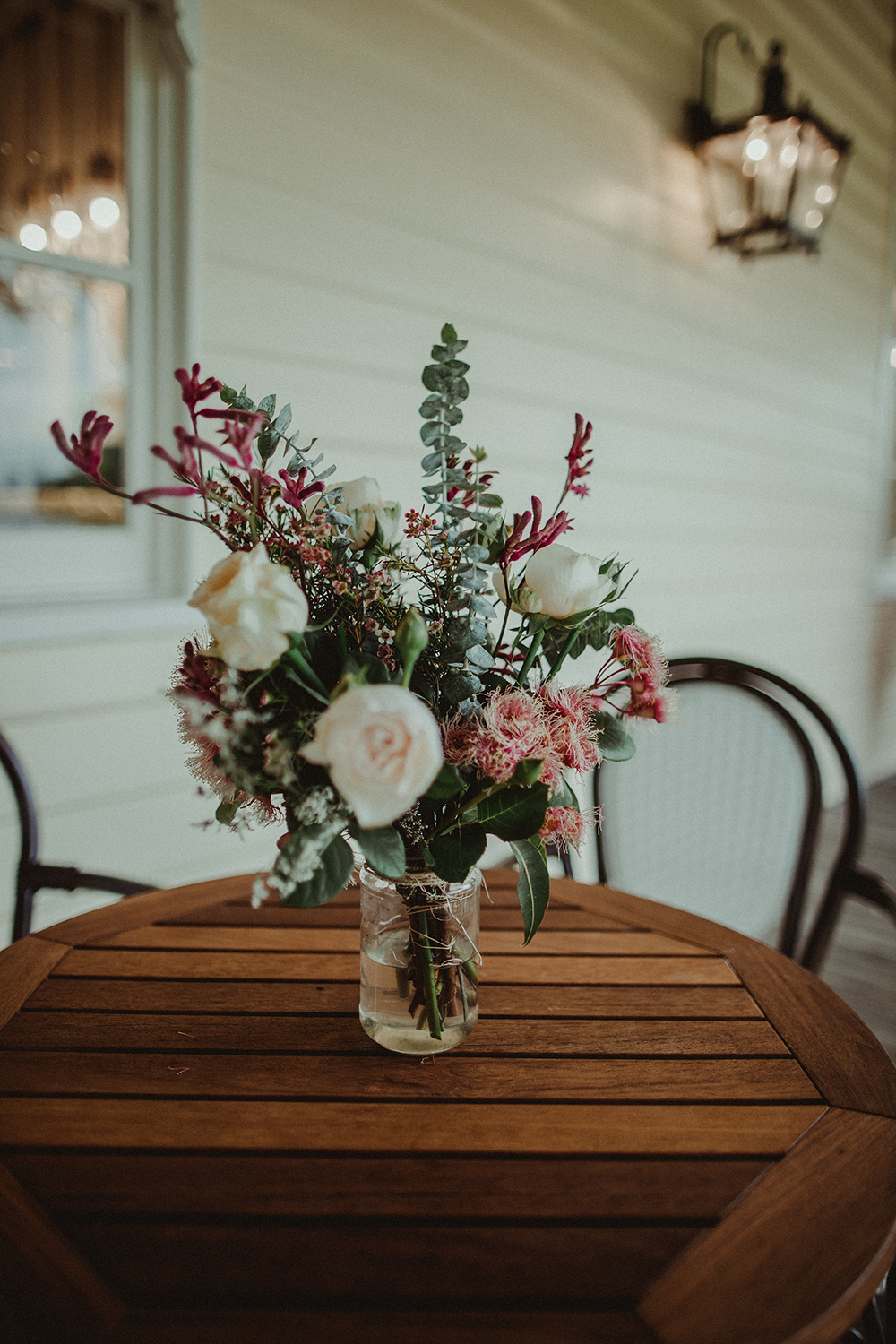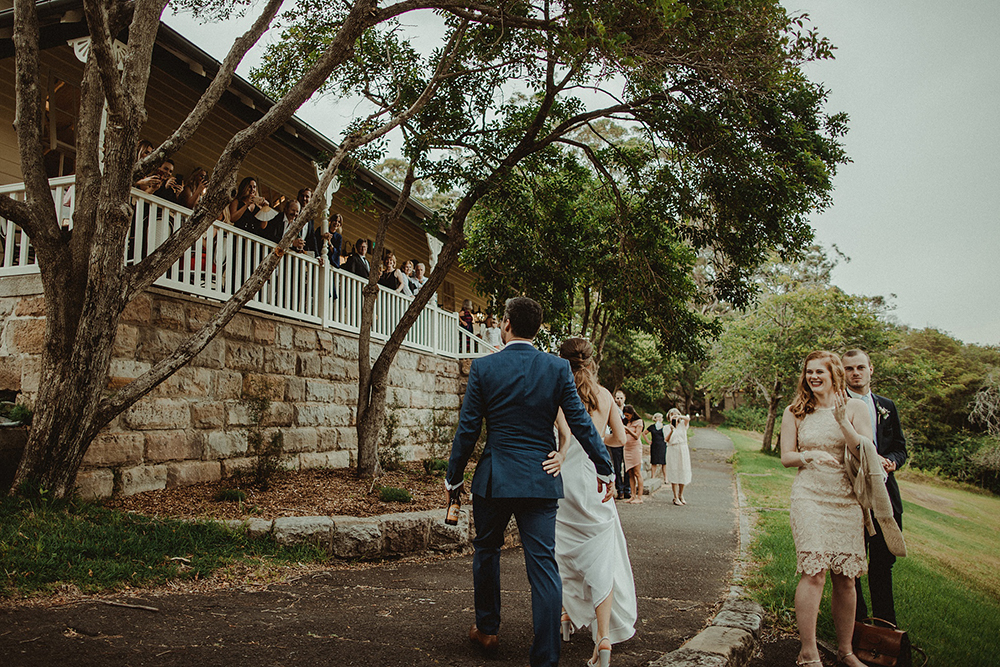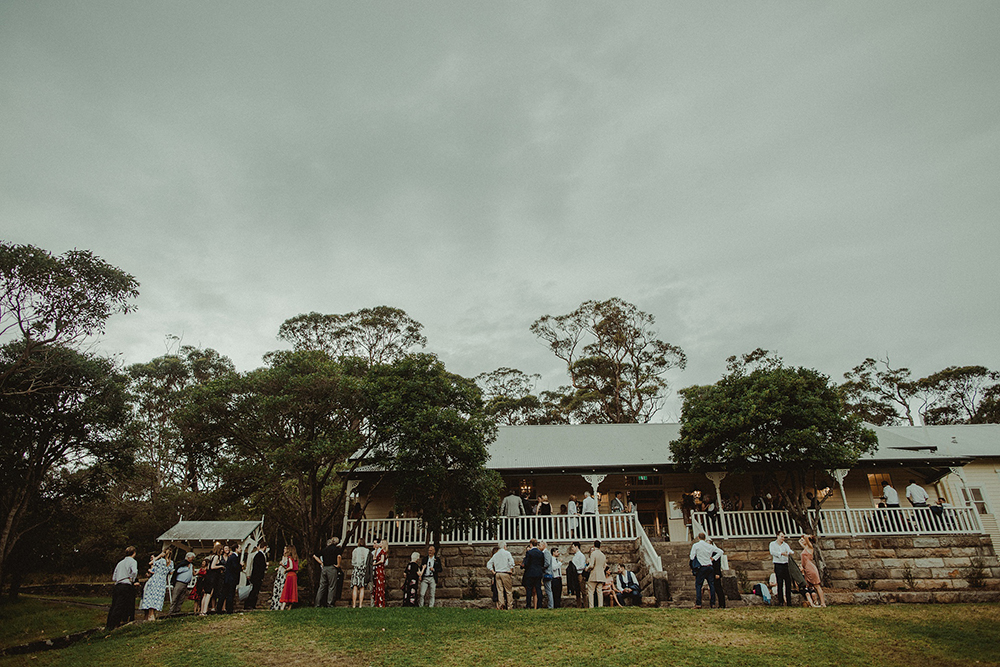 We had a brilliant musician called Graeme James from NZ who created the best dance floor of all time and had everyone on their feet until the very end. The photographer Evan nailed the brief and captured the day so naturally, I seriously did not even notice him there and he somehow managed to get every moment perfectly.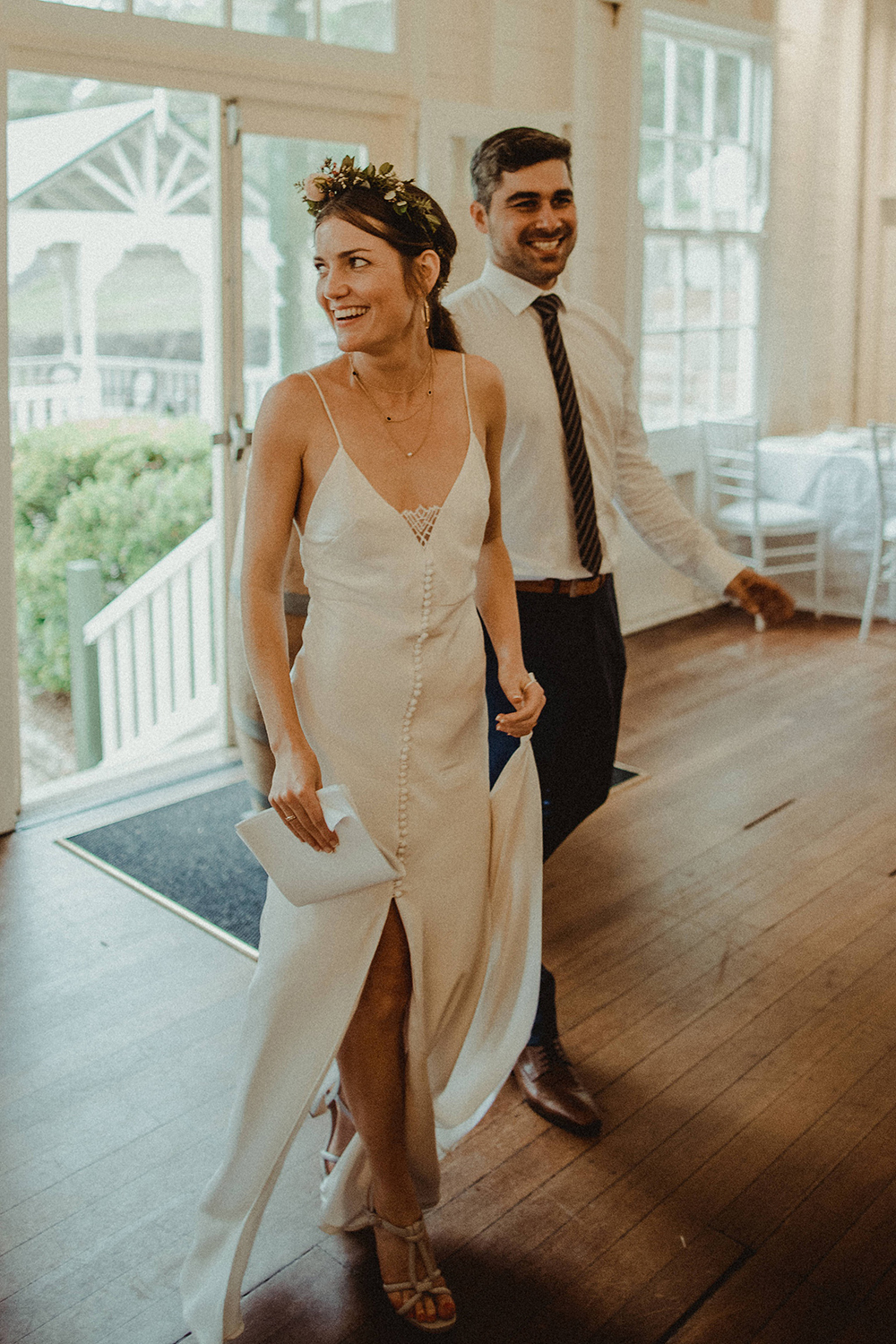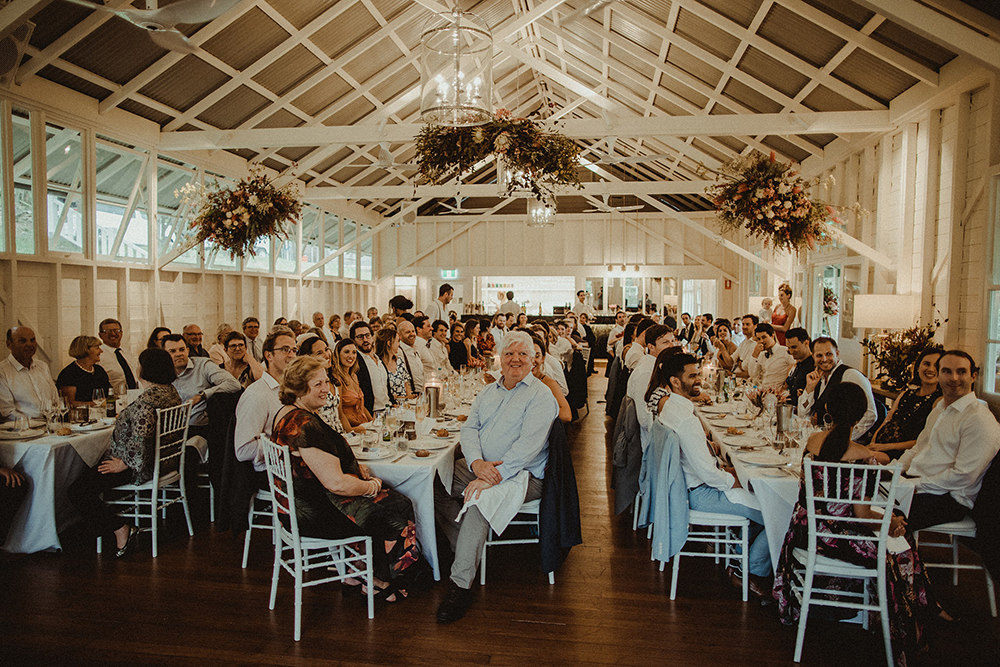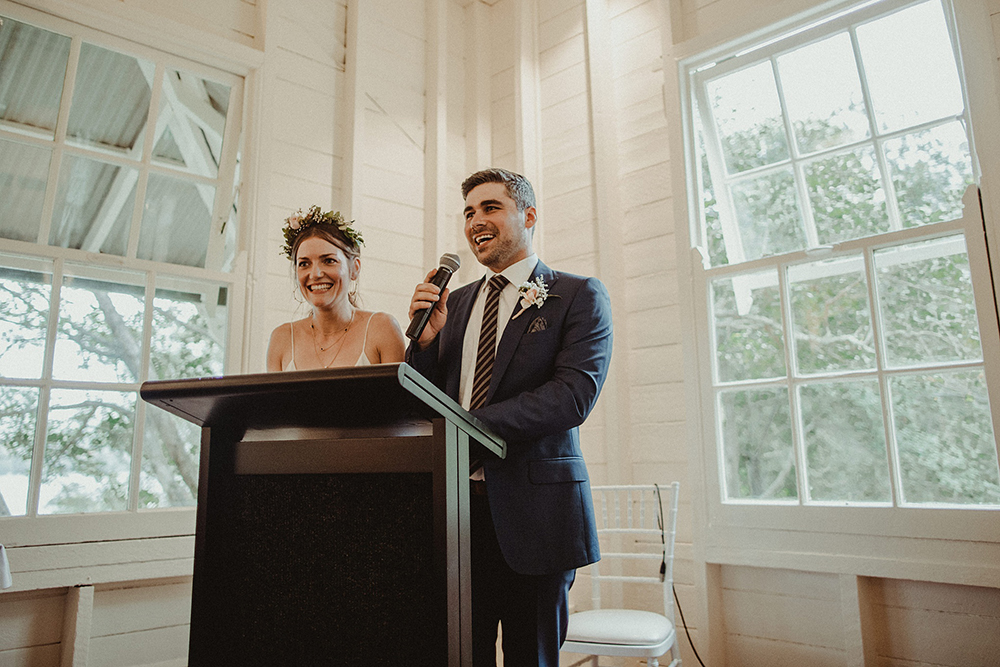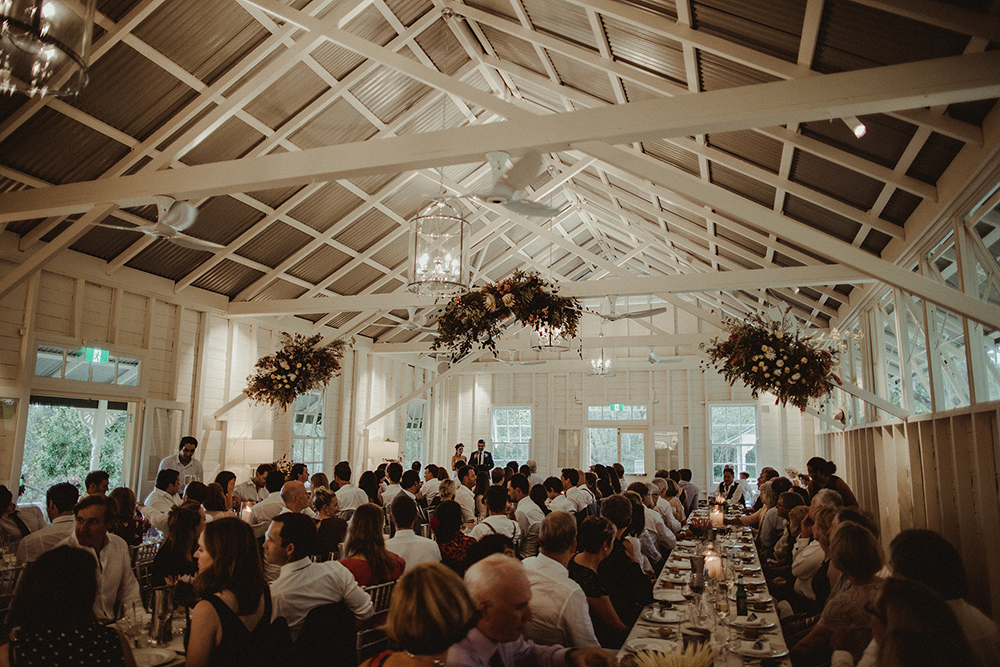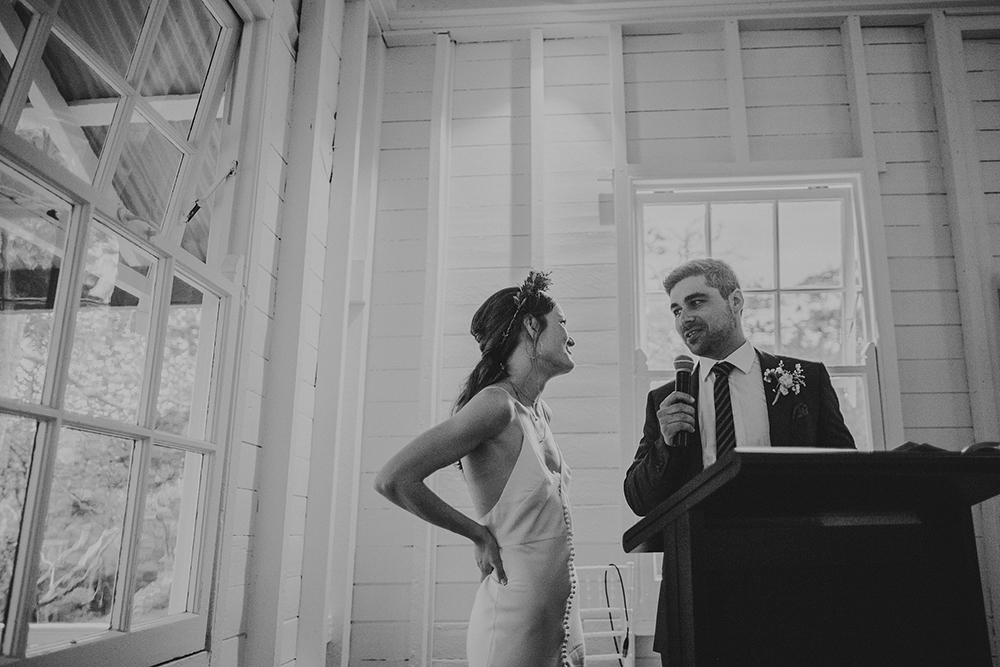 Any advice for other couples planning to spend the rest of the their lives together
… we'll let you know in 50 years.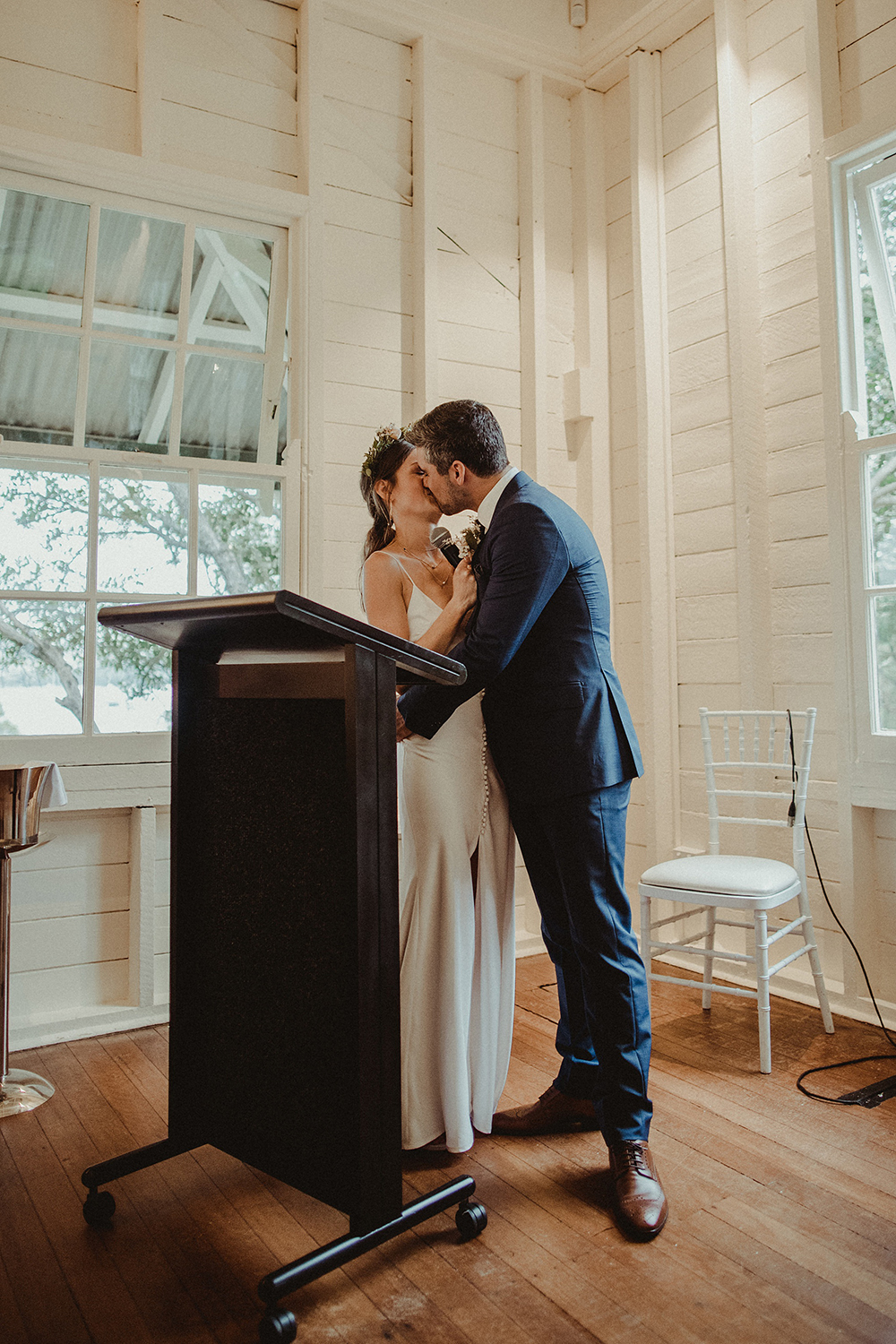 Photographer: Wedding Gallery Studio | Celebrant: Jessie Cacchillo | Entertainment: Graeme James | Styling and flora: eMh Space | Cocktail party catering: Celeste Catering | Cake: Flour and Stone | Makeup: Mecca Bondi Junction | Wedding dress: Victoria Gubb (bride's sister) | Earrings and necklace: Fairley | Ring: Melissa Harris | Groom's suit and shoes: Farage | Ring: Family heirloom