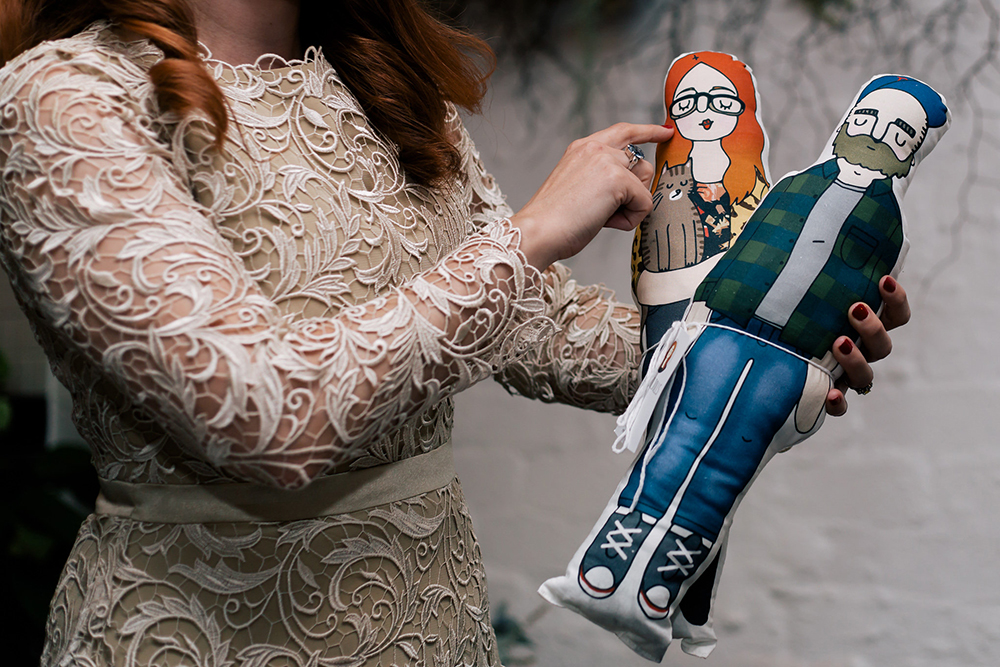 Tell us a little about yourselves, what you do, what you love, what is unique about you and your relationship… 
Jez is a venue manager, Daniela is a personal assistant. We met through mutual friends but did not have our first date until six months later as we were living in different states. Daniela relocated back to Brisbane from Melbourne a few months after that first date. We love to spend time together, whether it is hanging out at home with our cat or out for breakfast. We really do enjoy each other's company.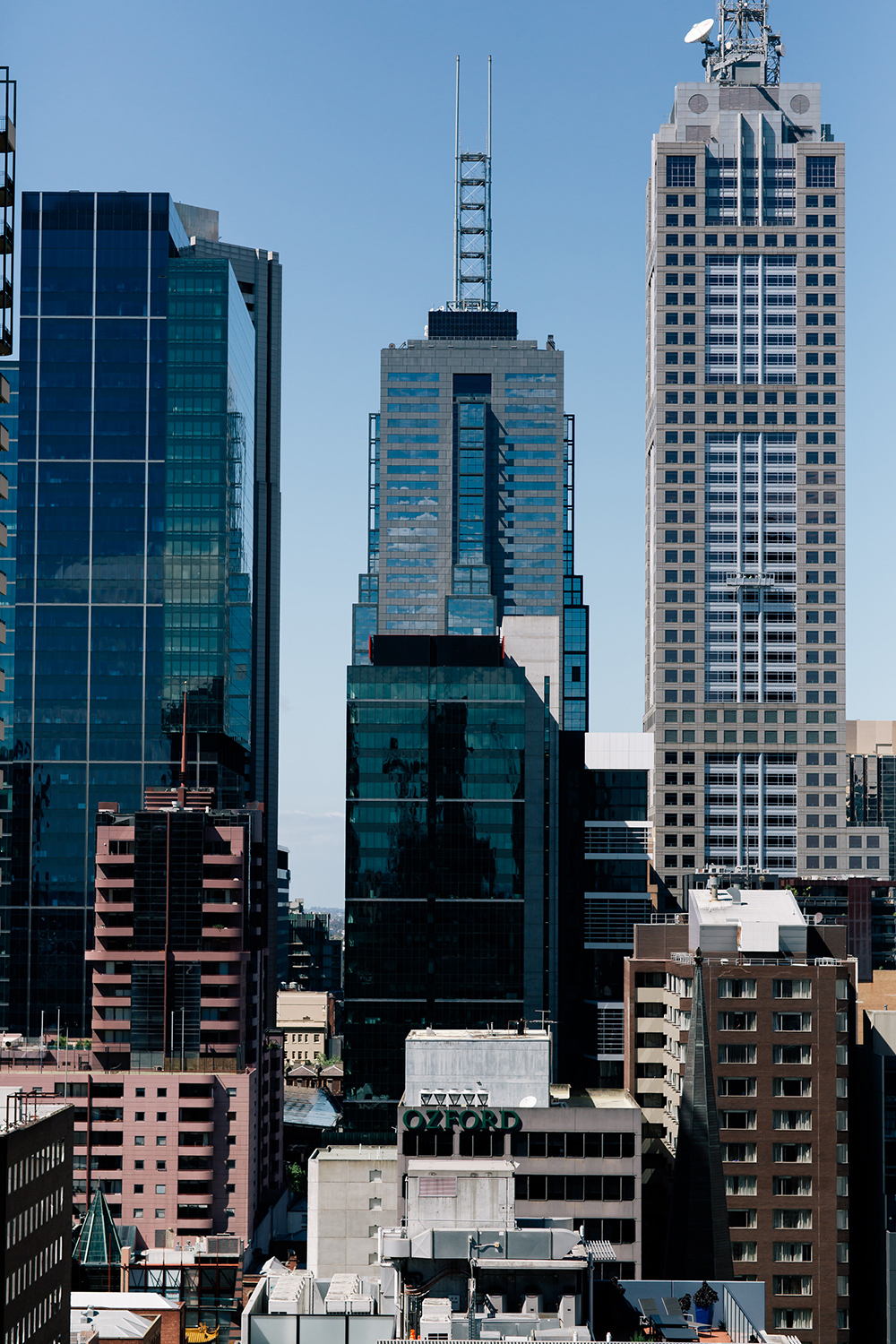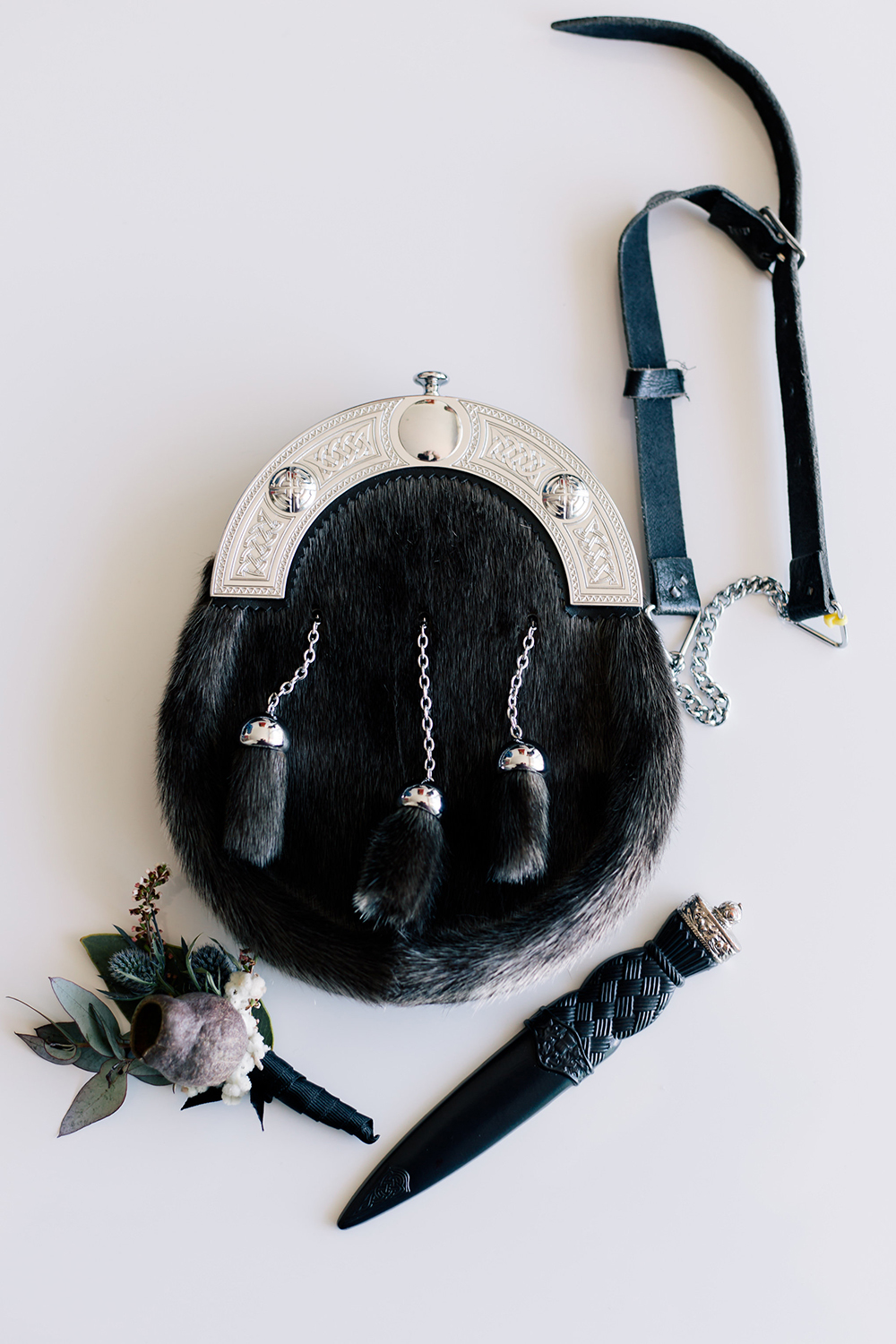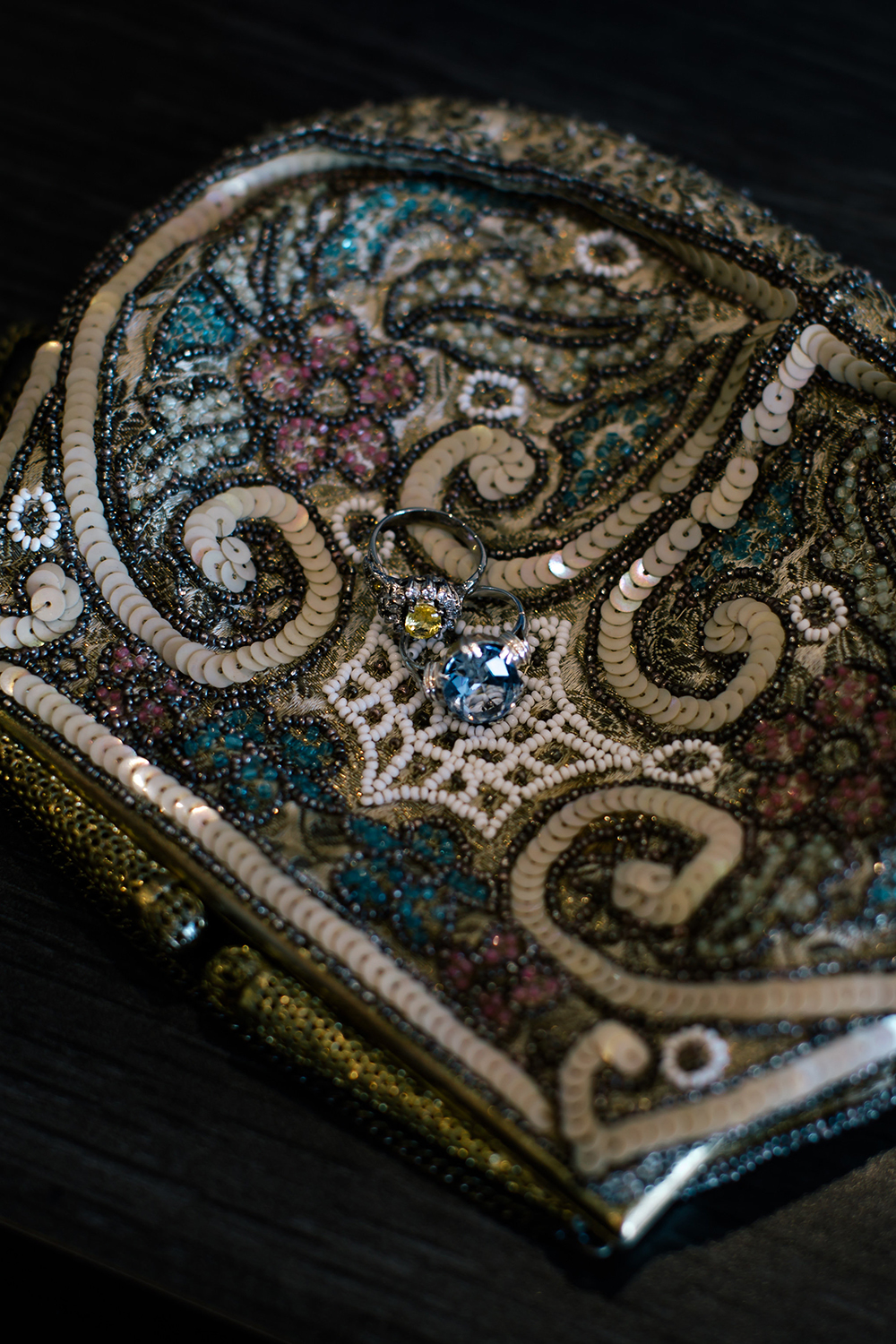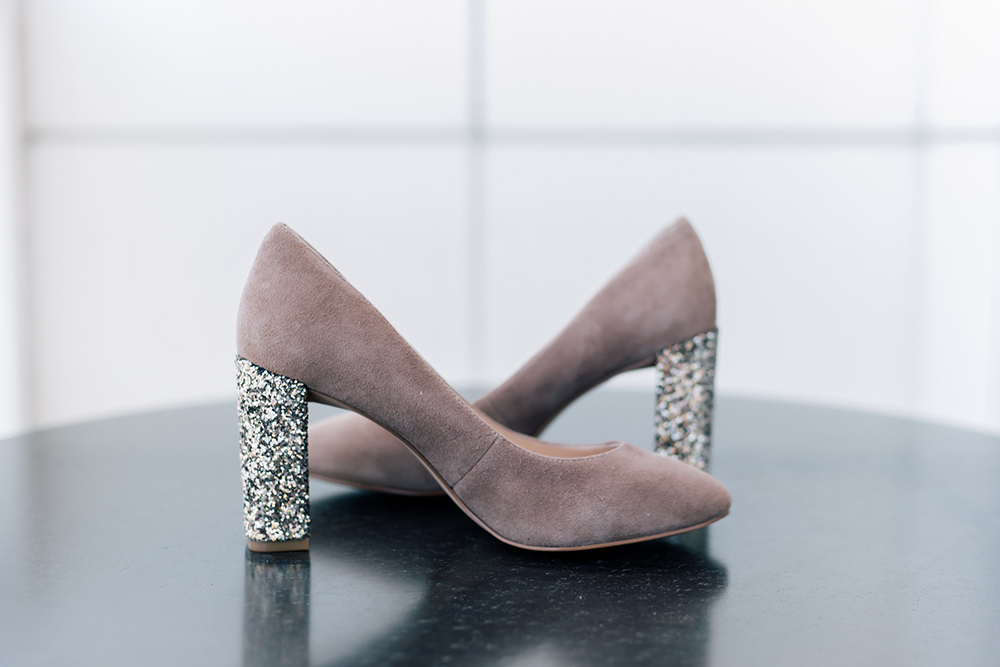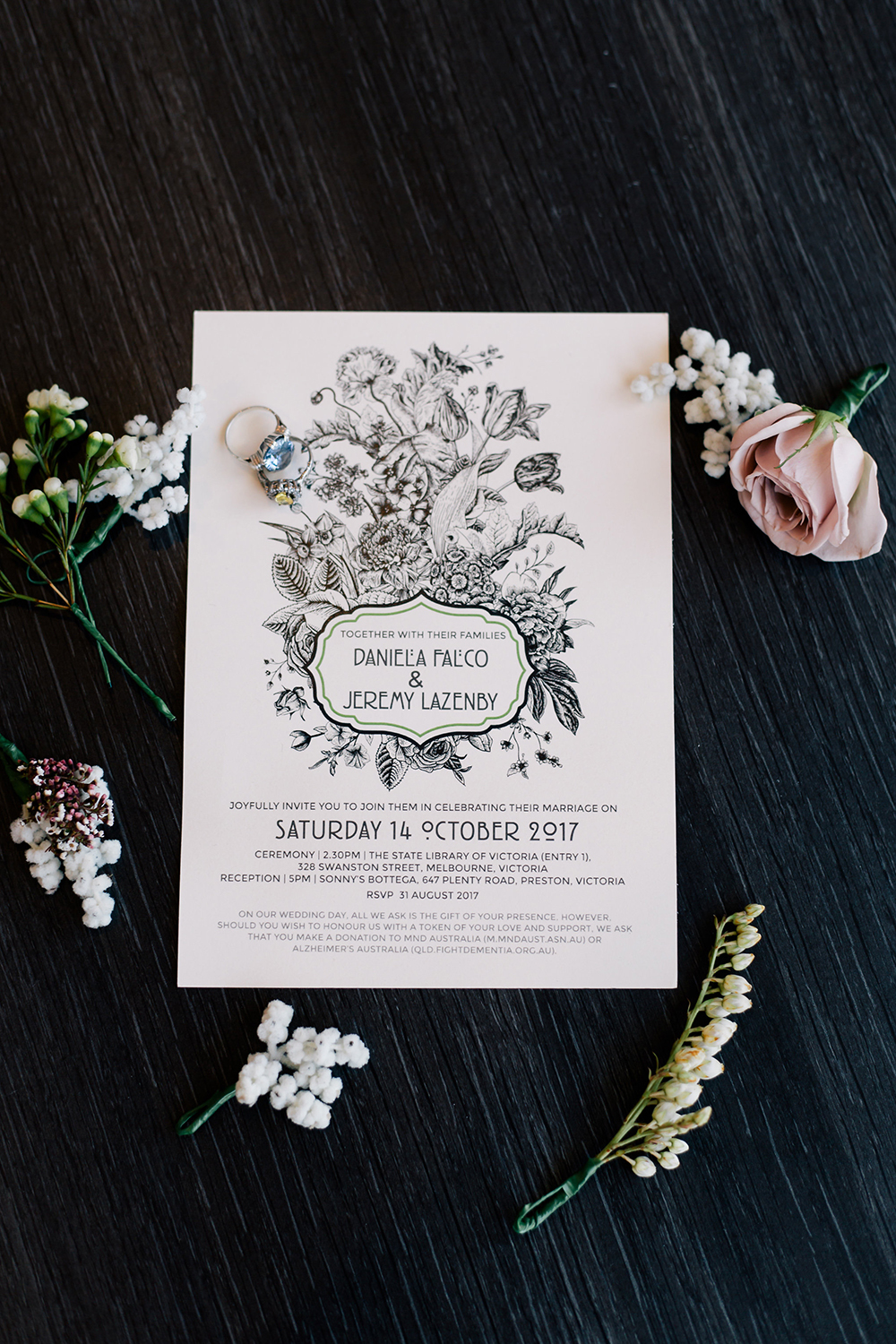 Tell us about your special day, was there a specific theme or style? Tell us a little about the setting, the styling and some of your favourite details…
Our day's theme was somewhat botanical and vintage/historical. With the ceremony held at the State Library of Victoria, the building's architecture, along with our outfits, gave for some spectacular and diverse photos. One of our favourite parts of the library was the Pendulum stairs and its art deco style, a style and era that we both adore.
Our reception was also extremely special as we were the first guests in our friend's newly opened bar, Sonny's Bottega (owned by the same friends who we met through!). We are from Brisbane so most of the 55 guests travelled from interstate and overseas to celebrate with us for a few days which made the occasion even more special.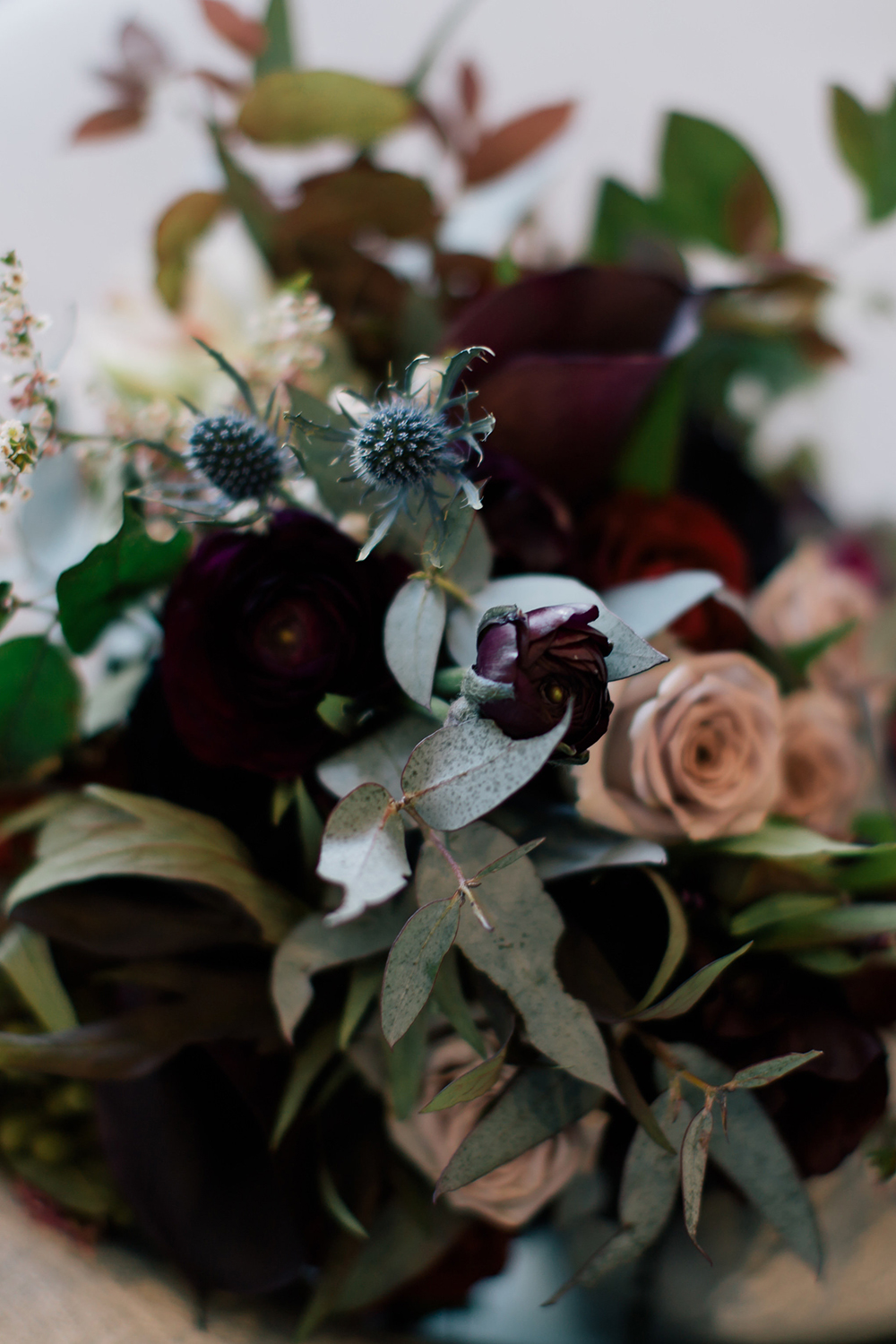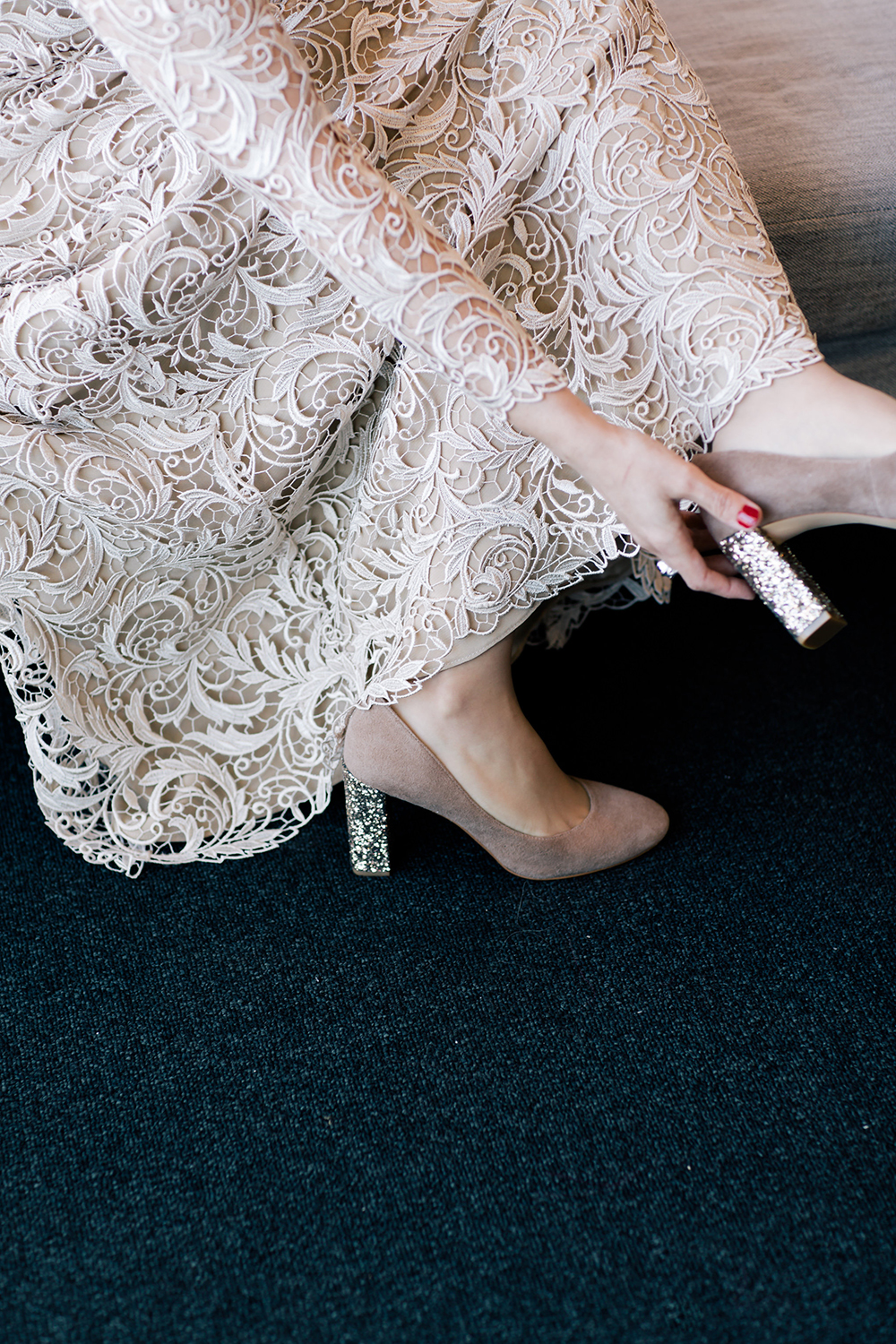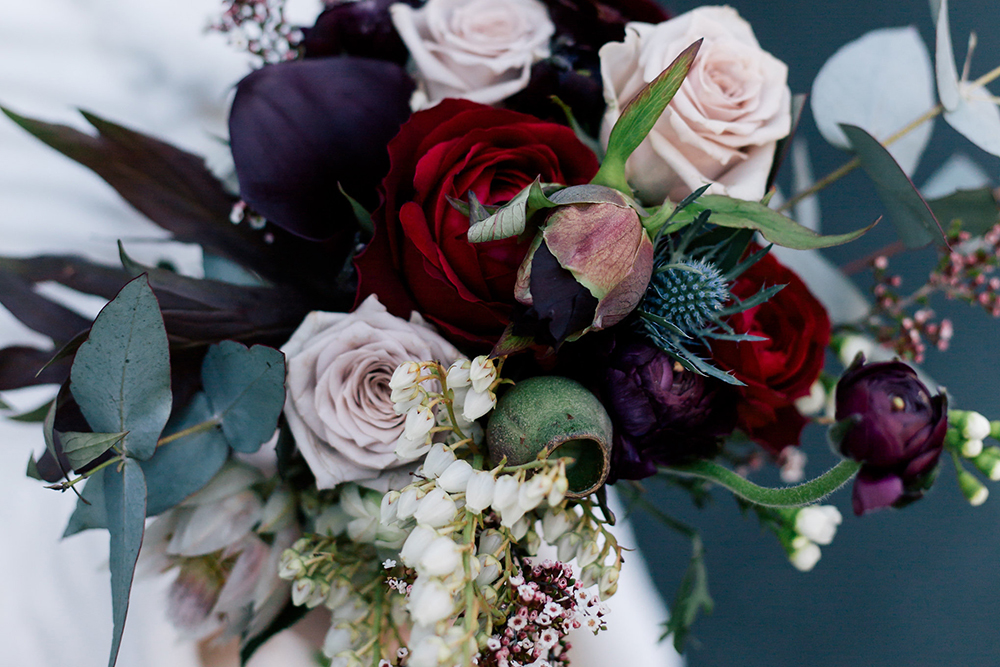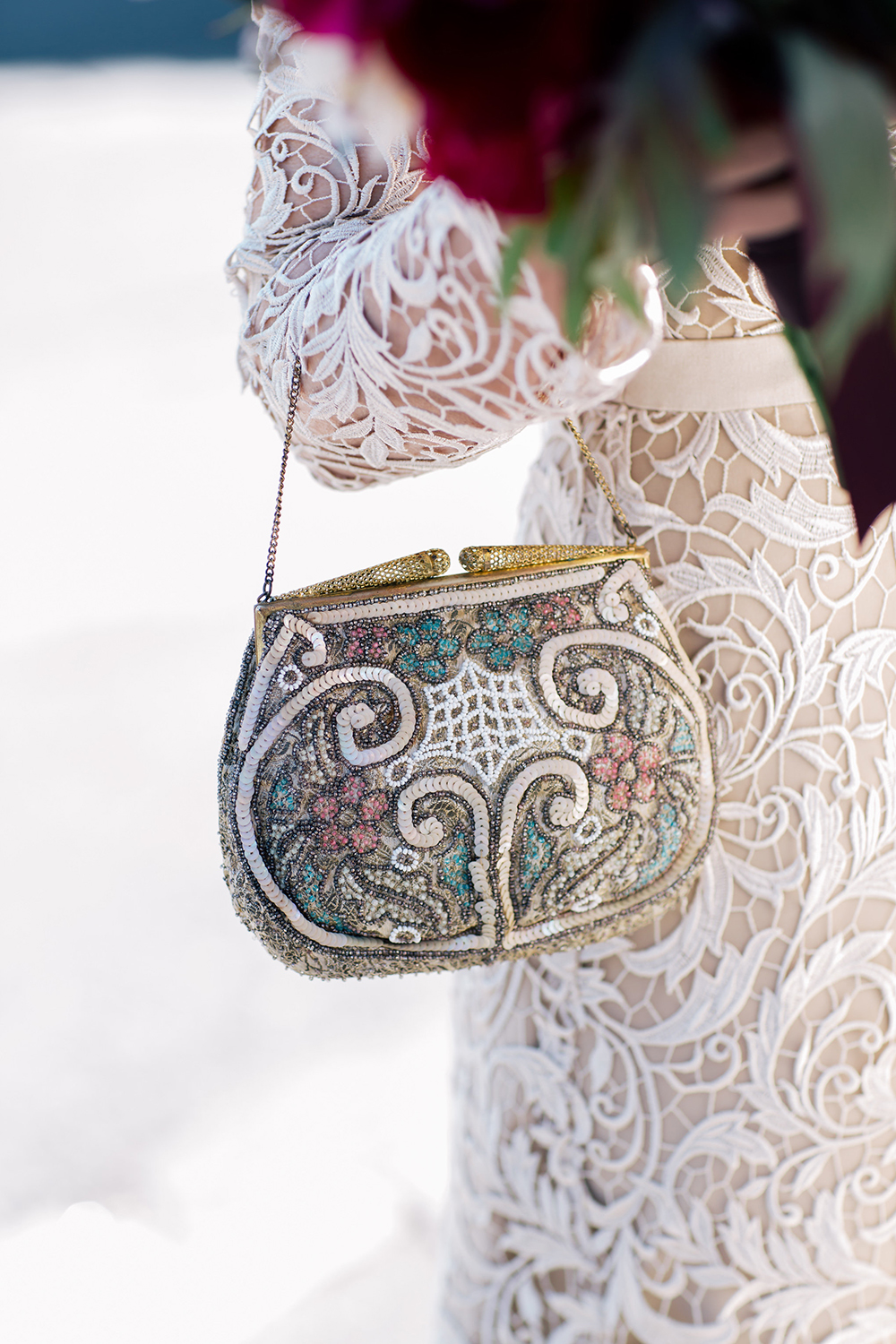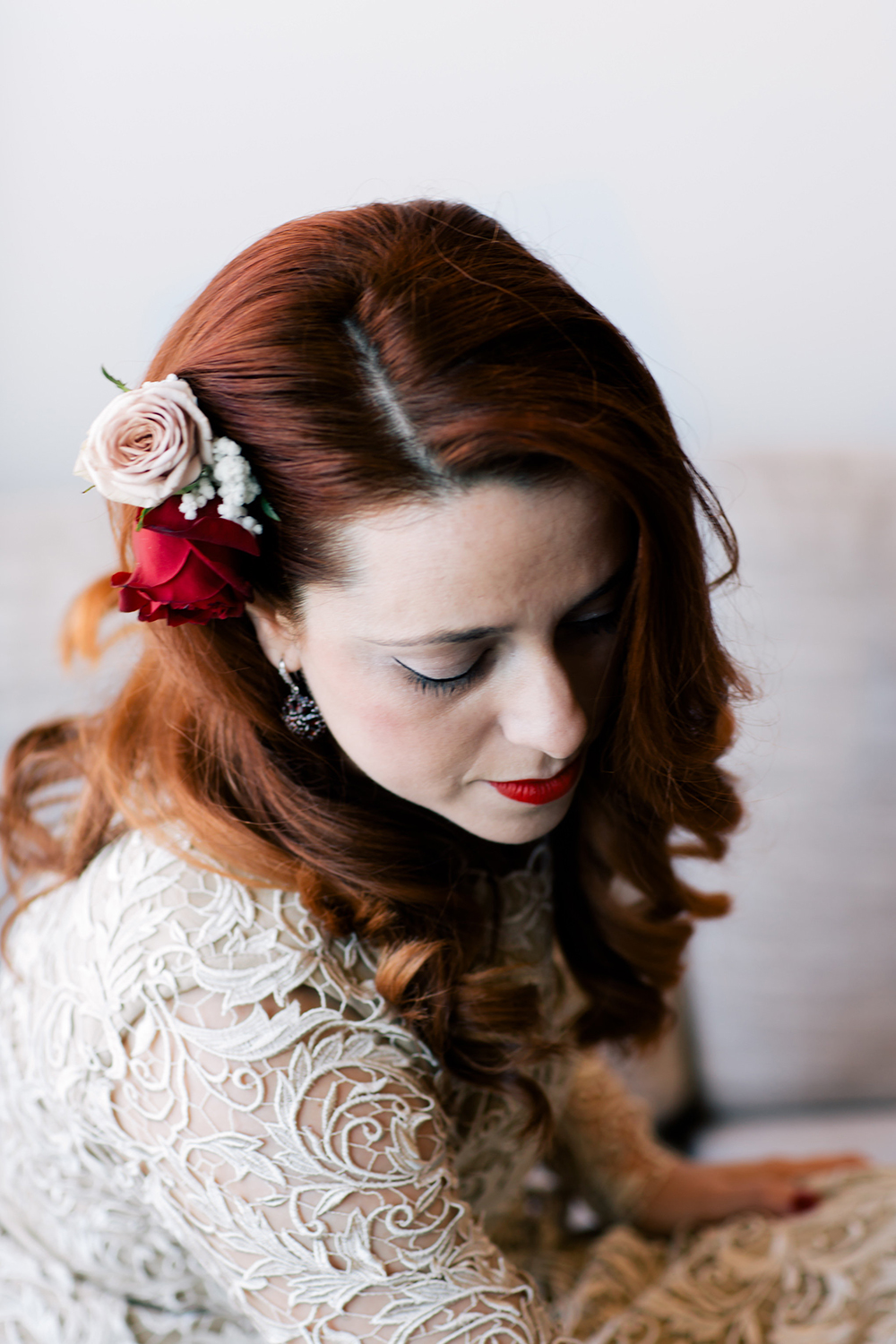 Tell us about your main outfits:
Daniela: Bespoke dress made by a local dressmaker in Brisbane, fabric bought in Brisbane and basic design details given to the dressmaker. The dress exceeded expectations and was simply perfect. The beautiful ring on my right hand was my Grandmother's engagement ring who had passed earlier in the year. My stunning bag belonged to Jez's Great Grandmother. My 1970s faux fur jacket was given to me by my mother.
Jez: Modern navy blazer worn with traditional Black Watch Tartan kilt. Highland Regiment Tartan originating from the Garrison at Fort George in Inverness, where my family is from. The kilt pin belonged to my Great-Grandmother and cufflinks were my Grandfather's.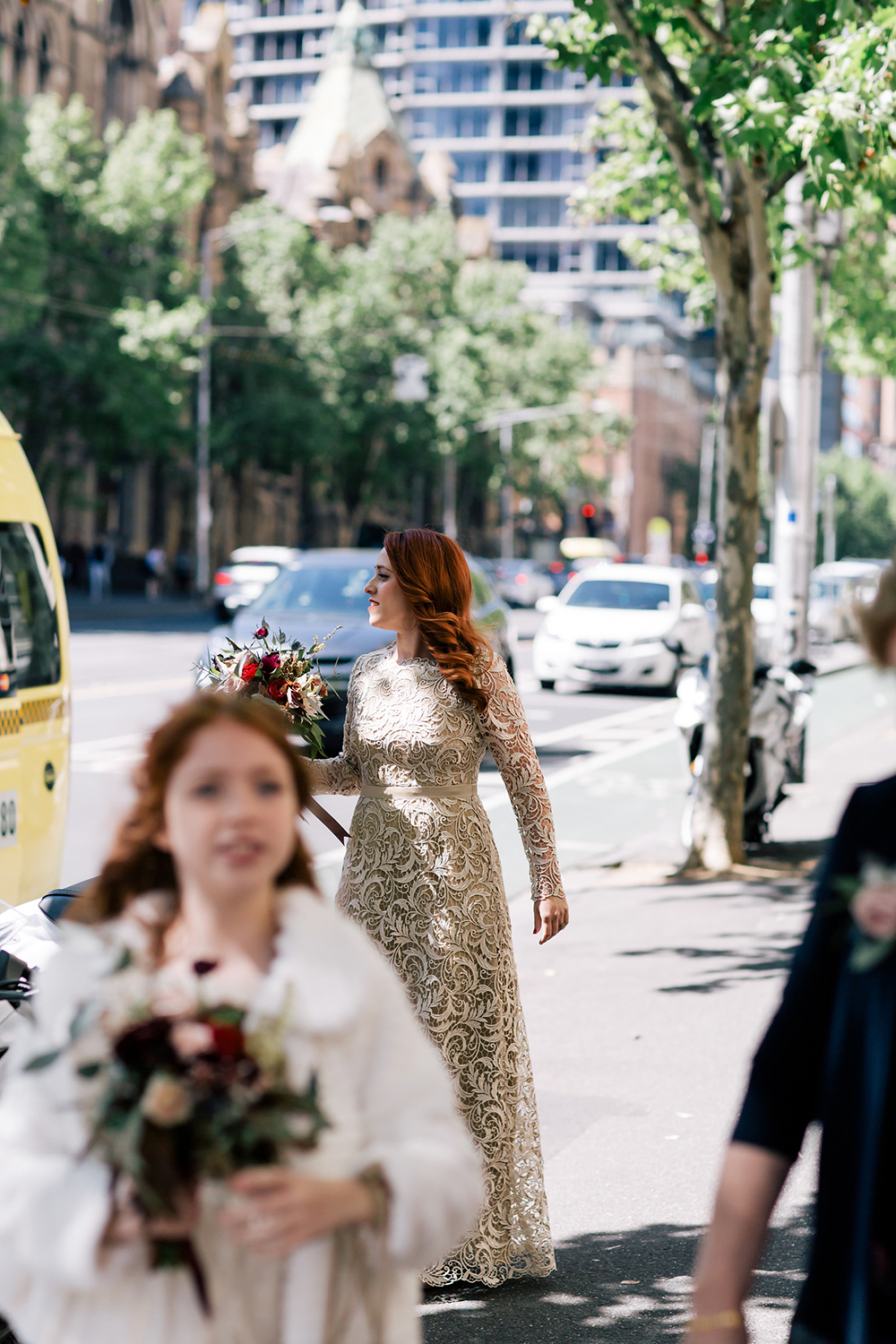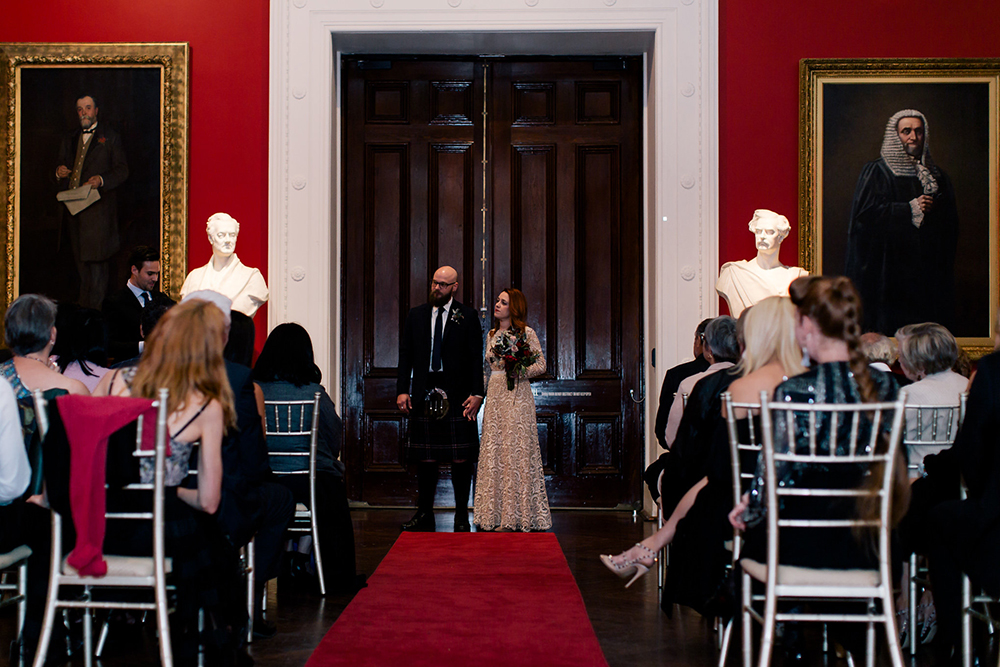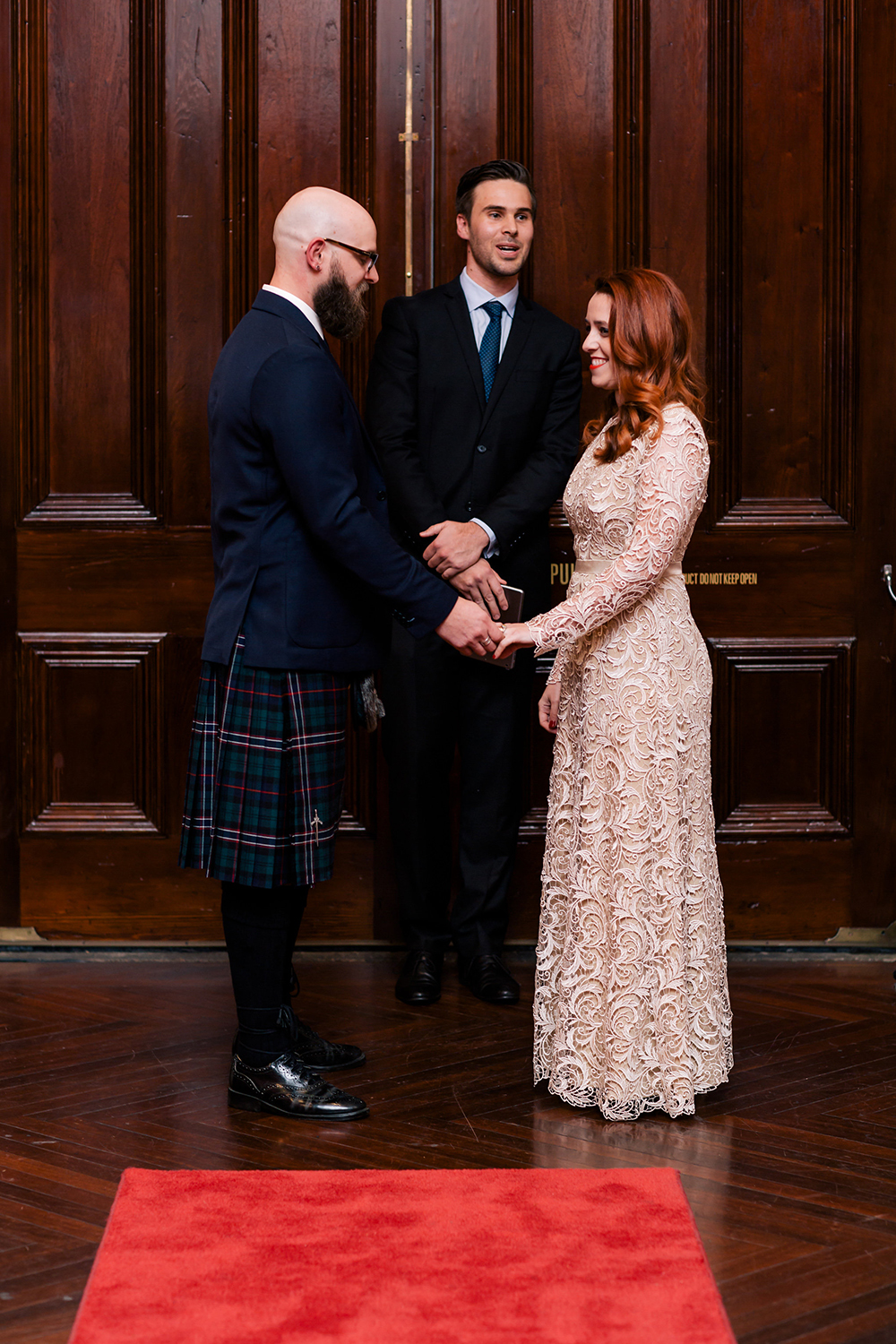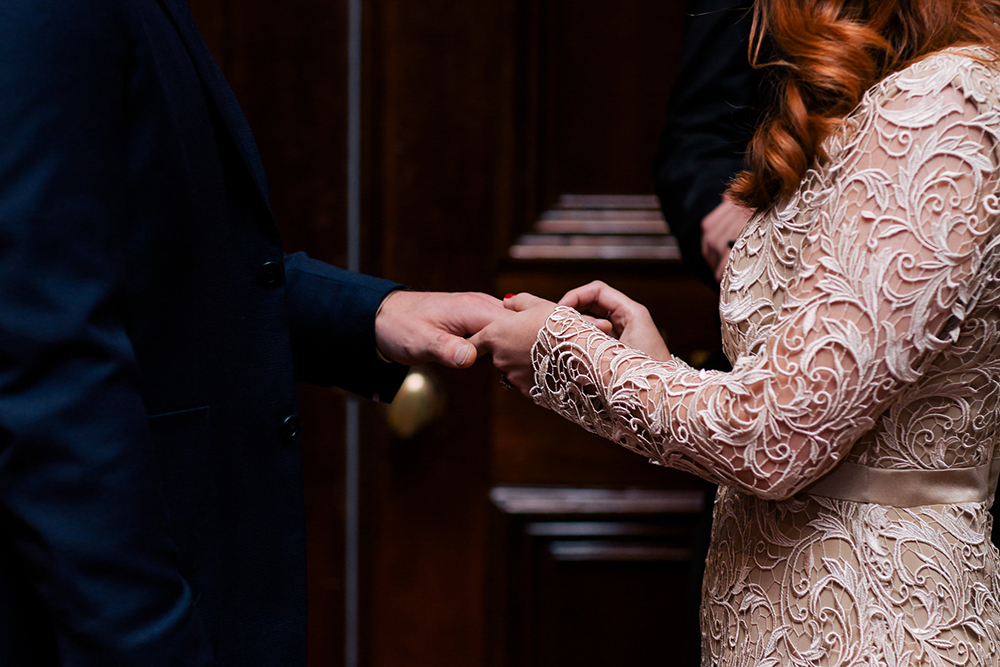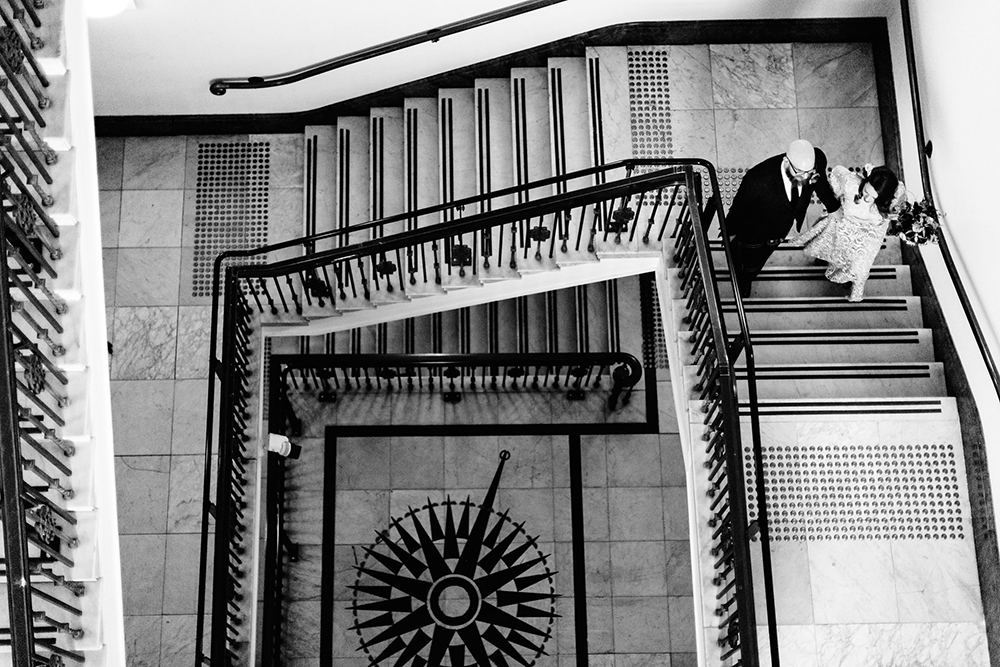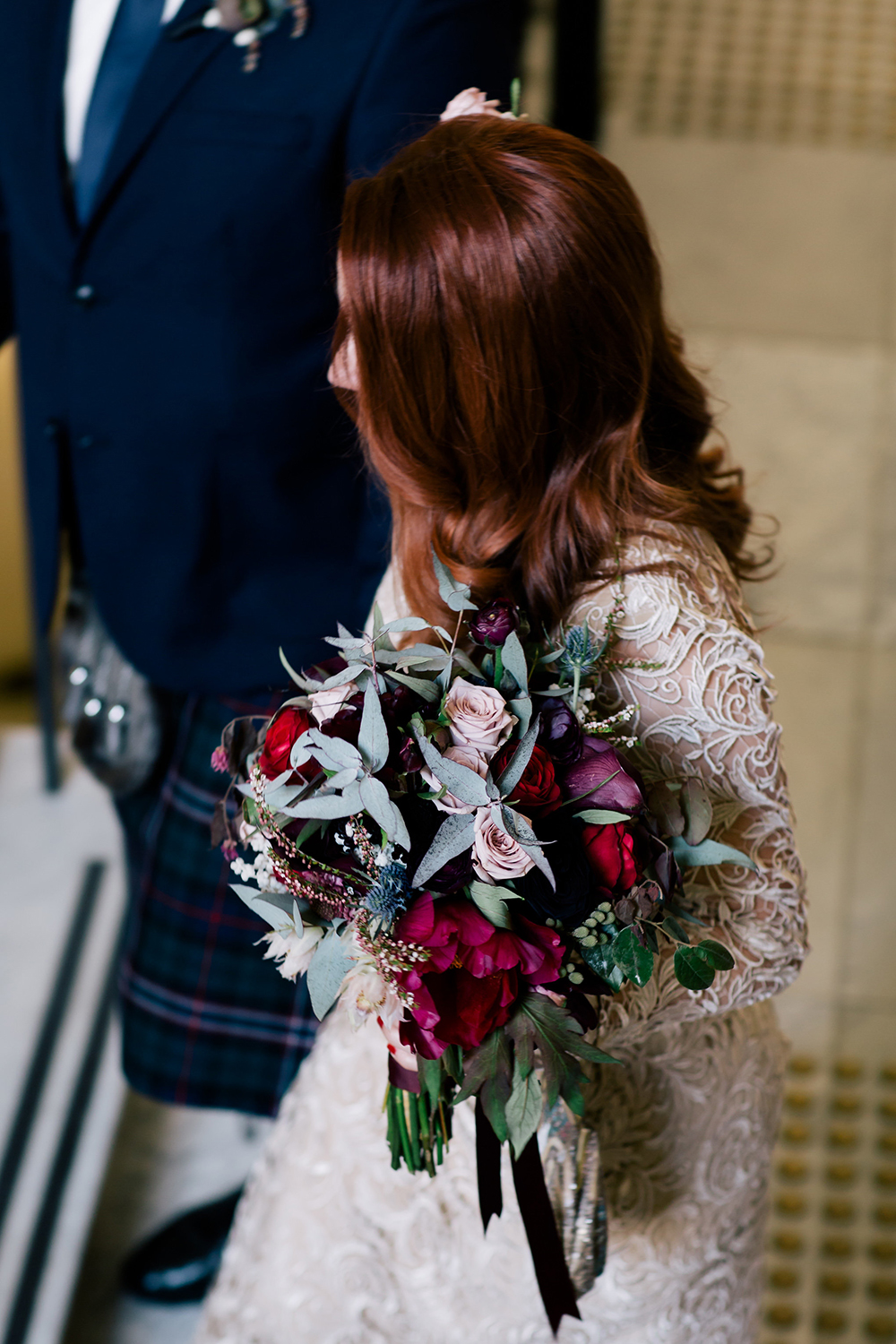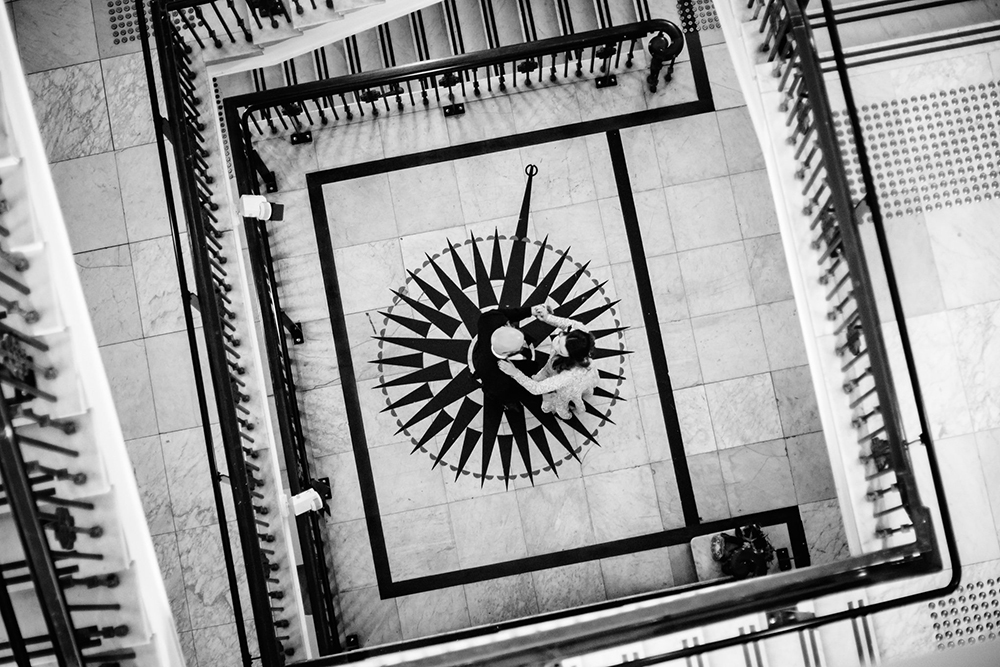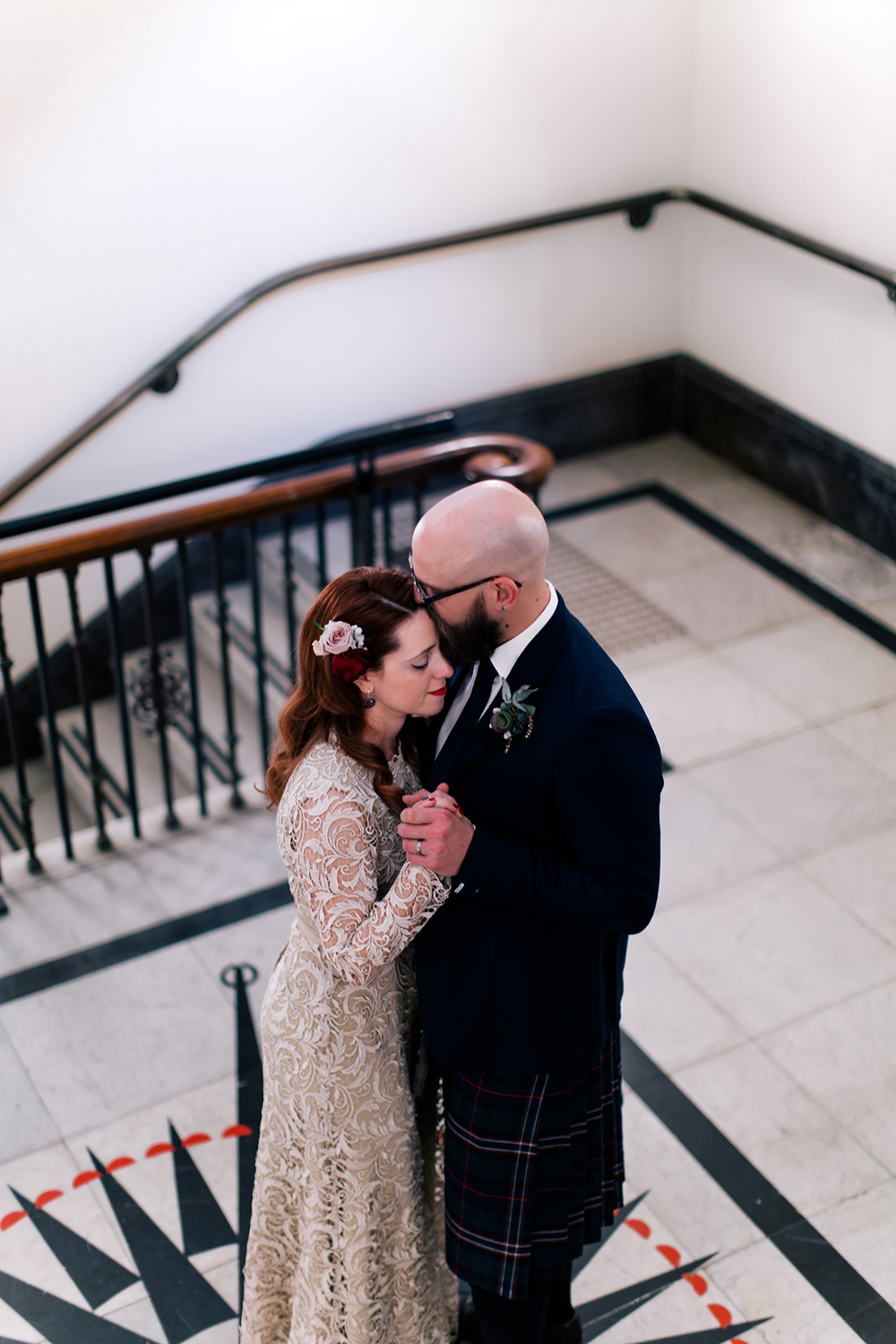 What were some of the most memorable/unique moments from the day?
Jez: Seeing each other for the first time as Daniela entered the Red Rotunda Room.
Having our photos taken on level 6 of the Latrobe Room in the State Library. Parts of this level are only accessible with a security guard. Being in this historical space with just ourselves and the photographers was very intimate and truly special. Continuing to dance with our friends who own Sonny's Bottega after the other guests had left. We really didn't want the night to end.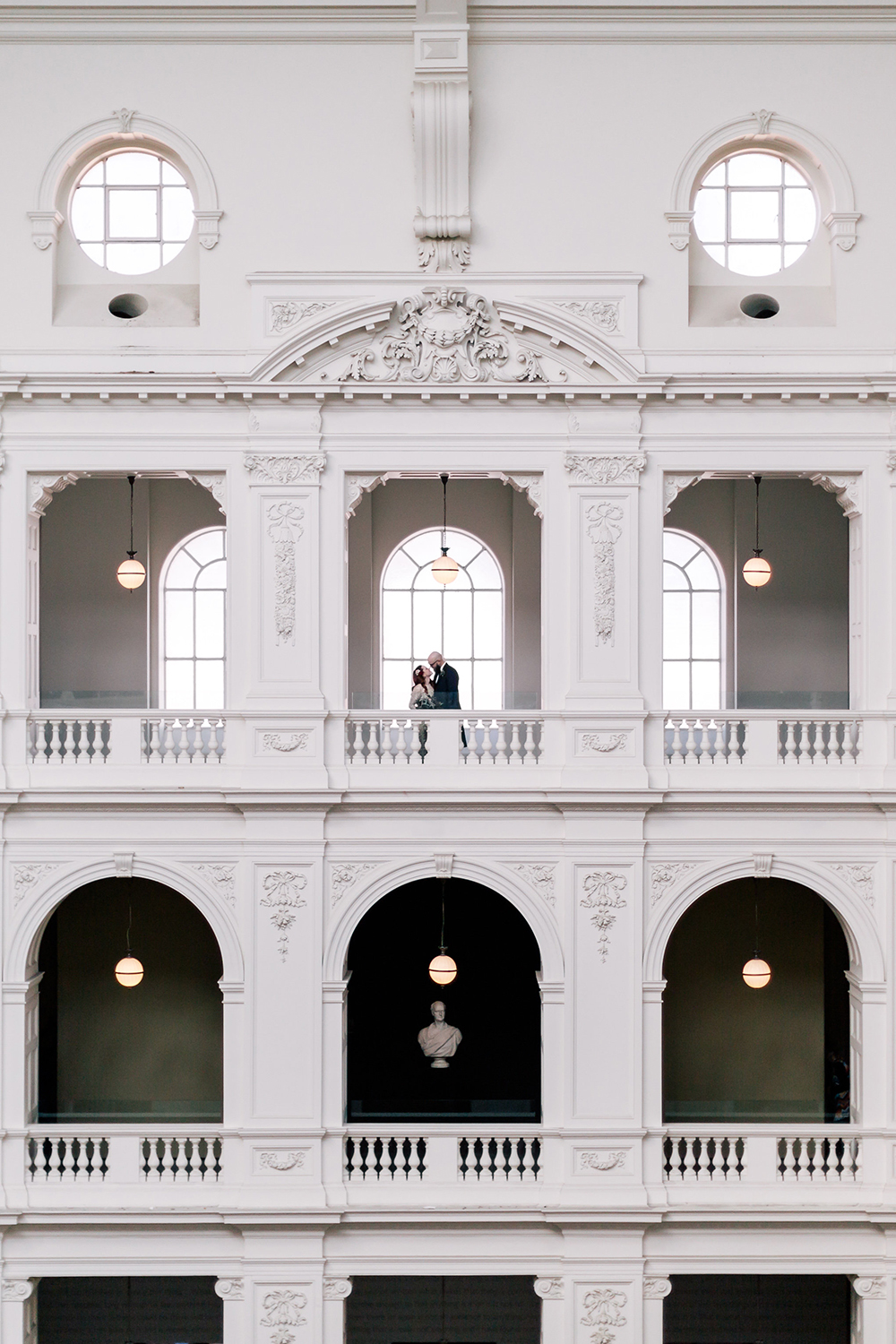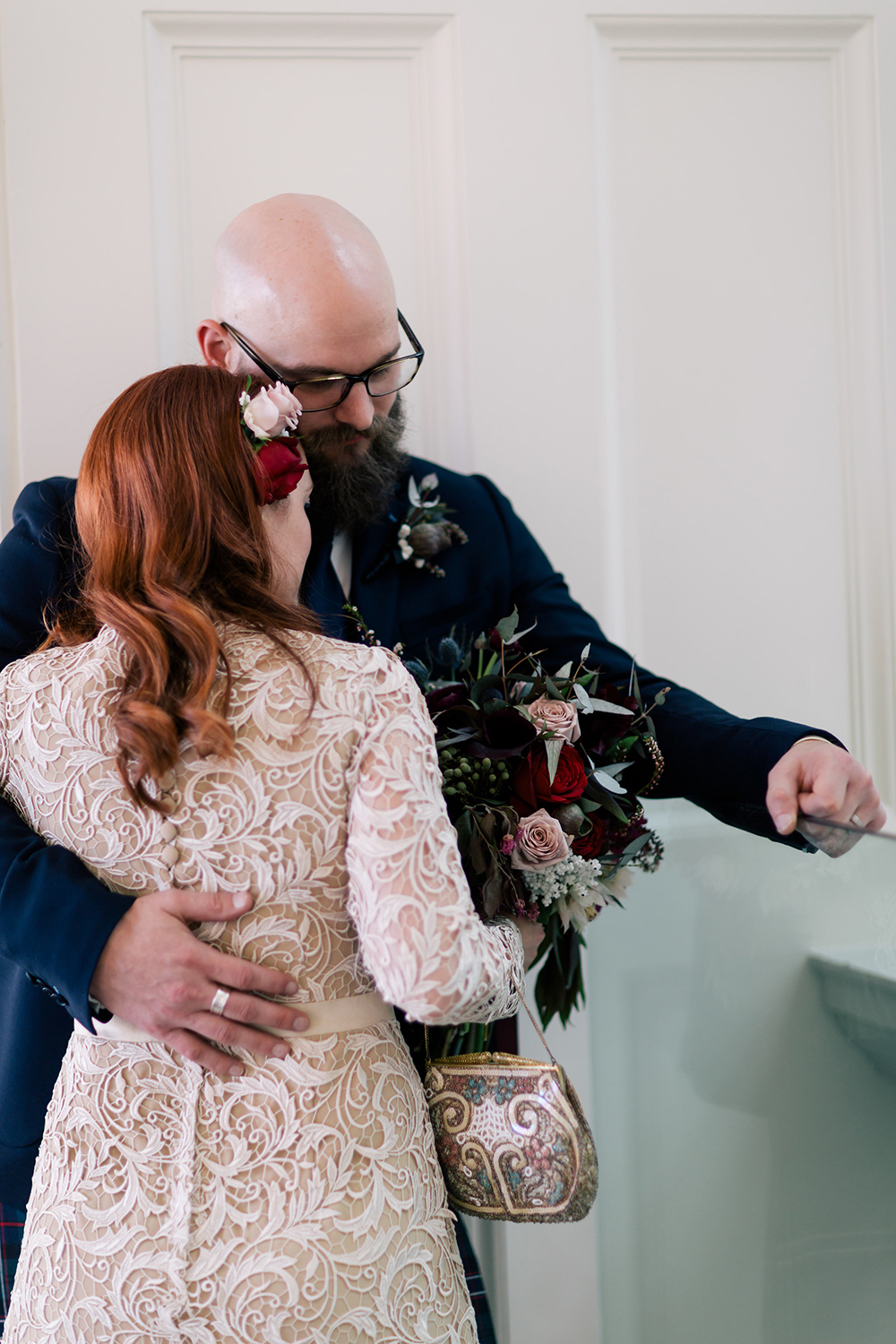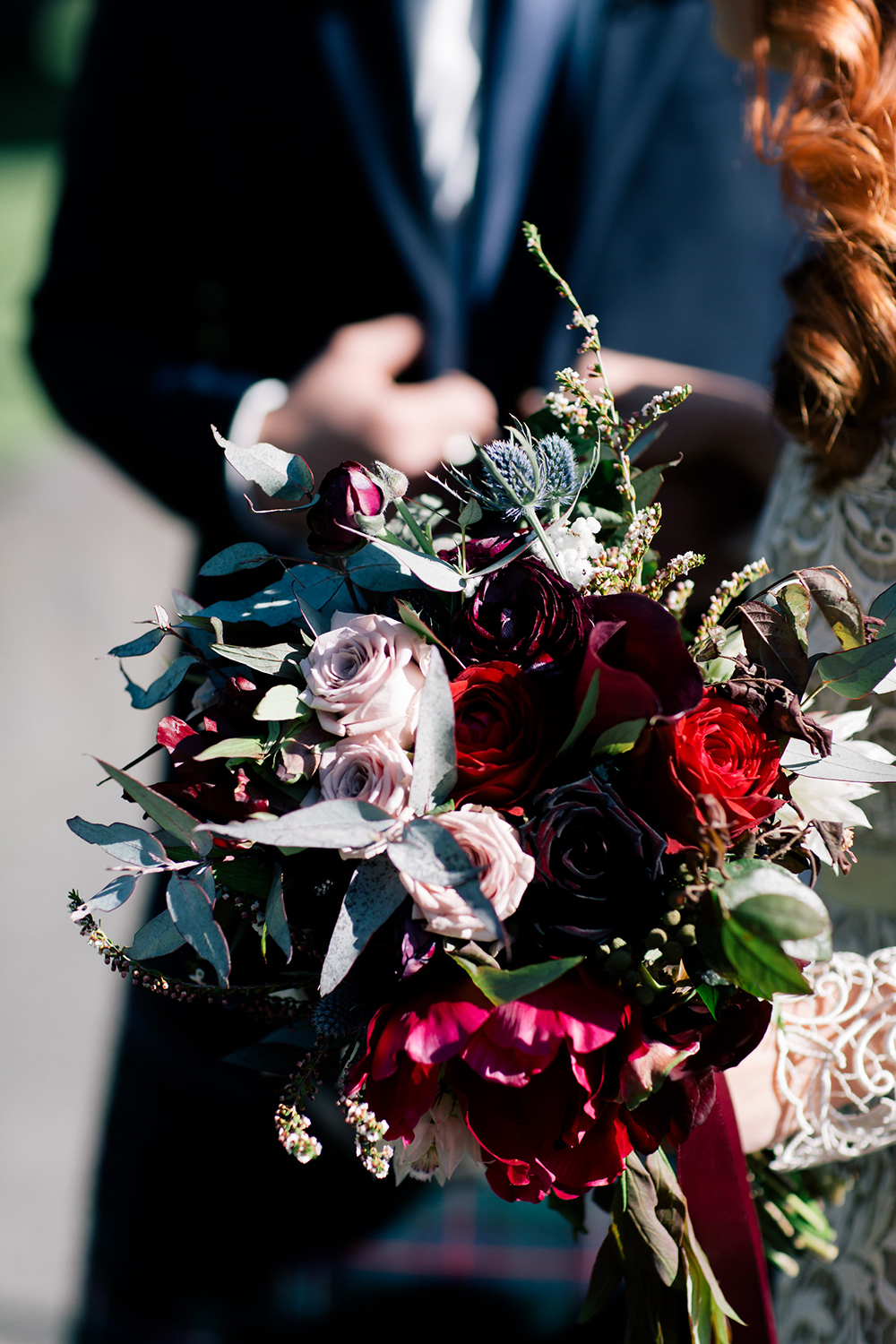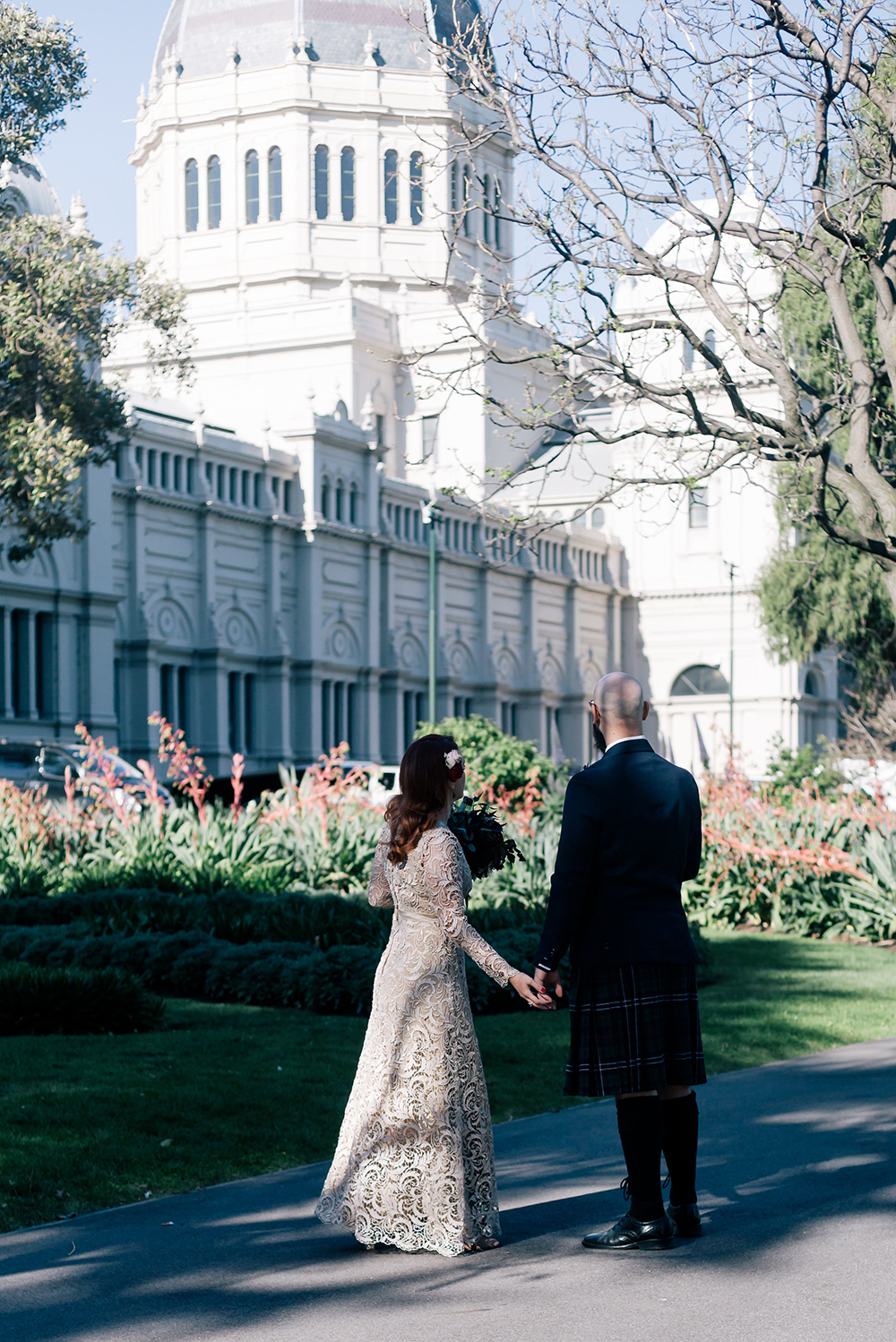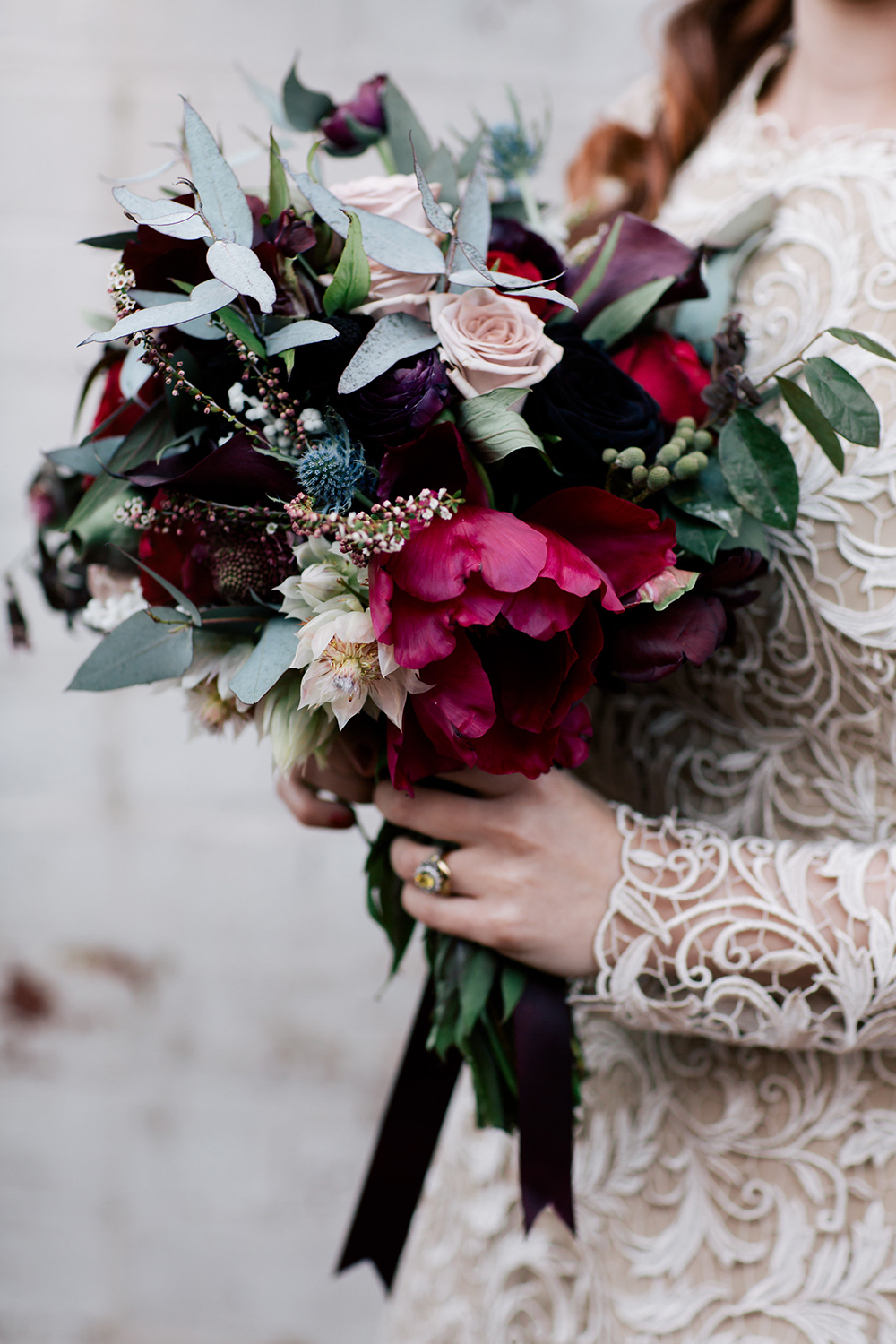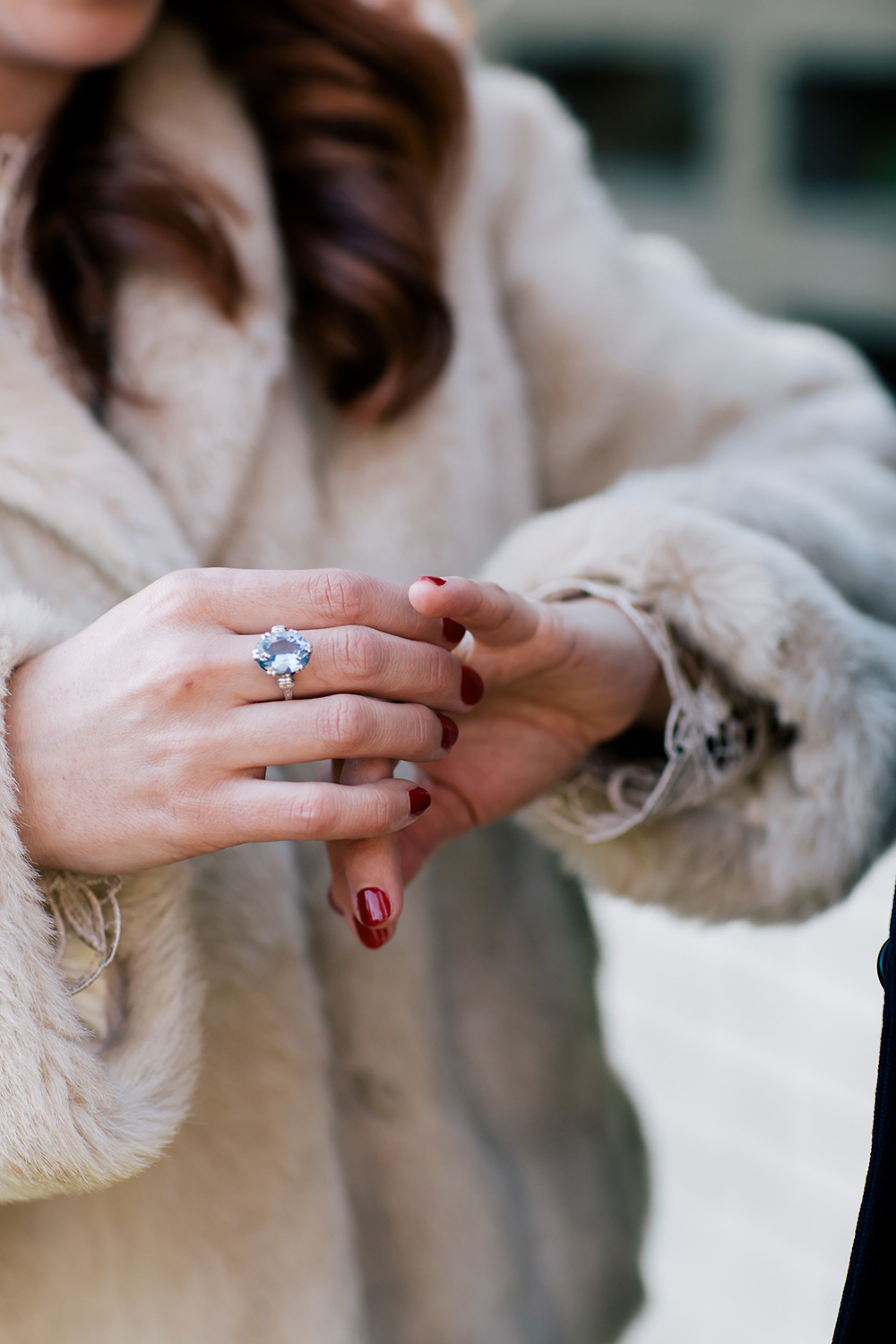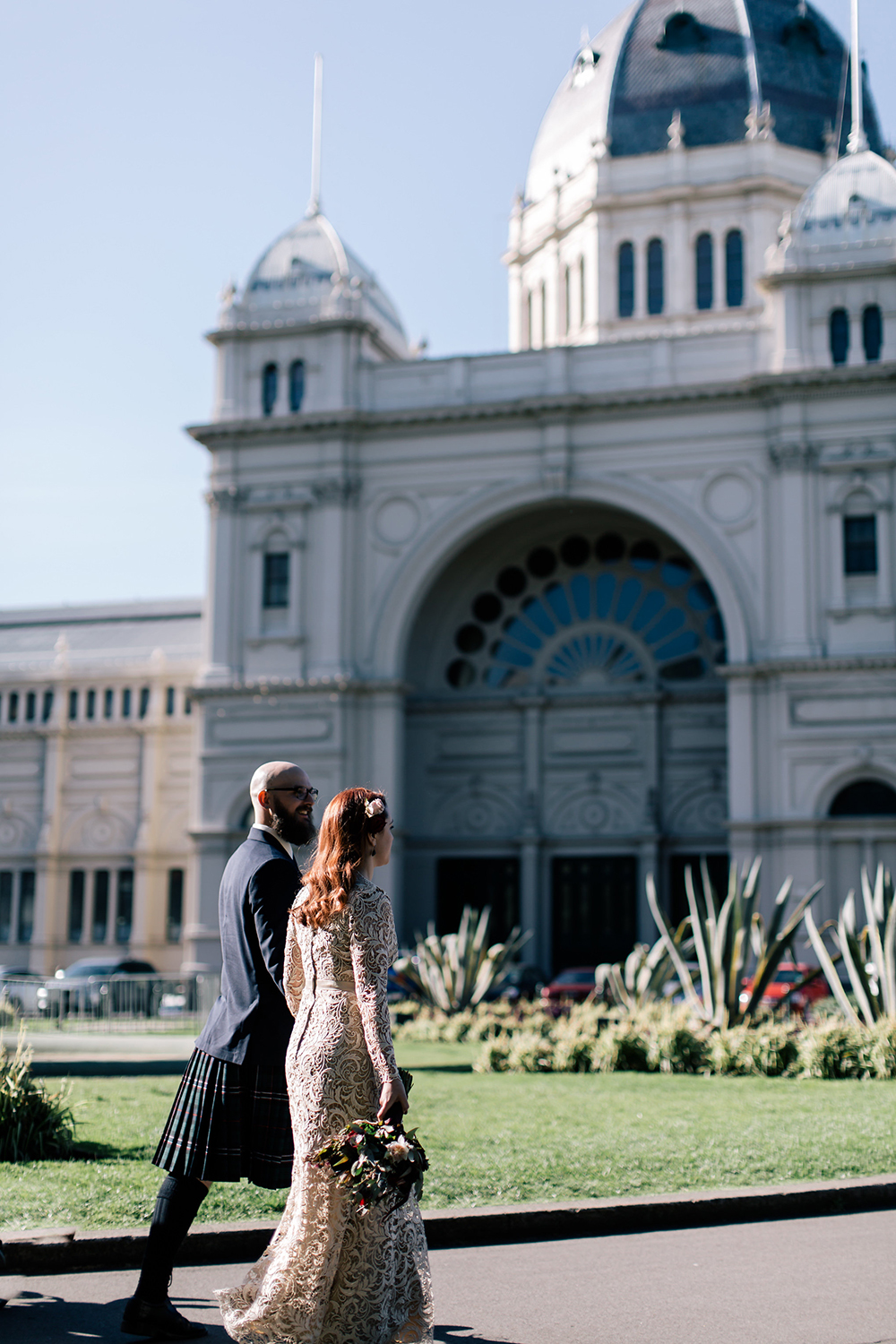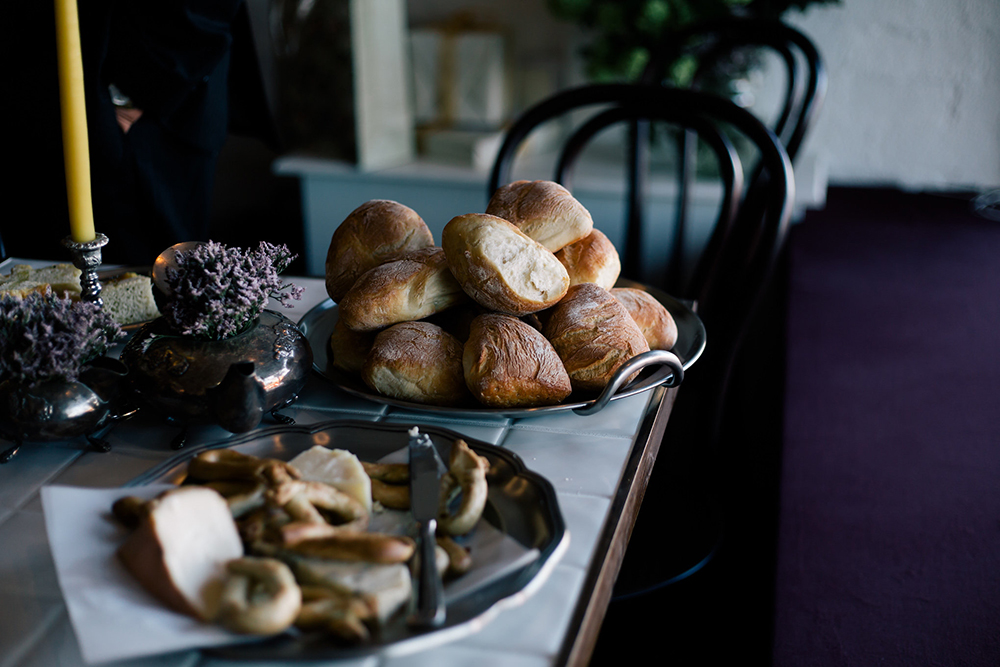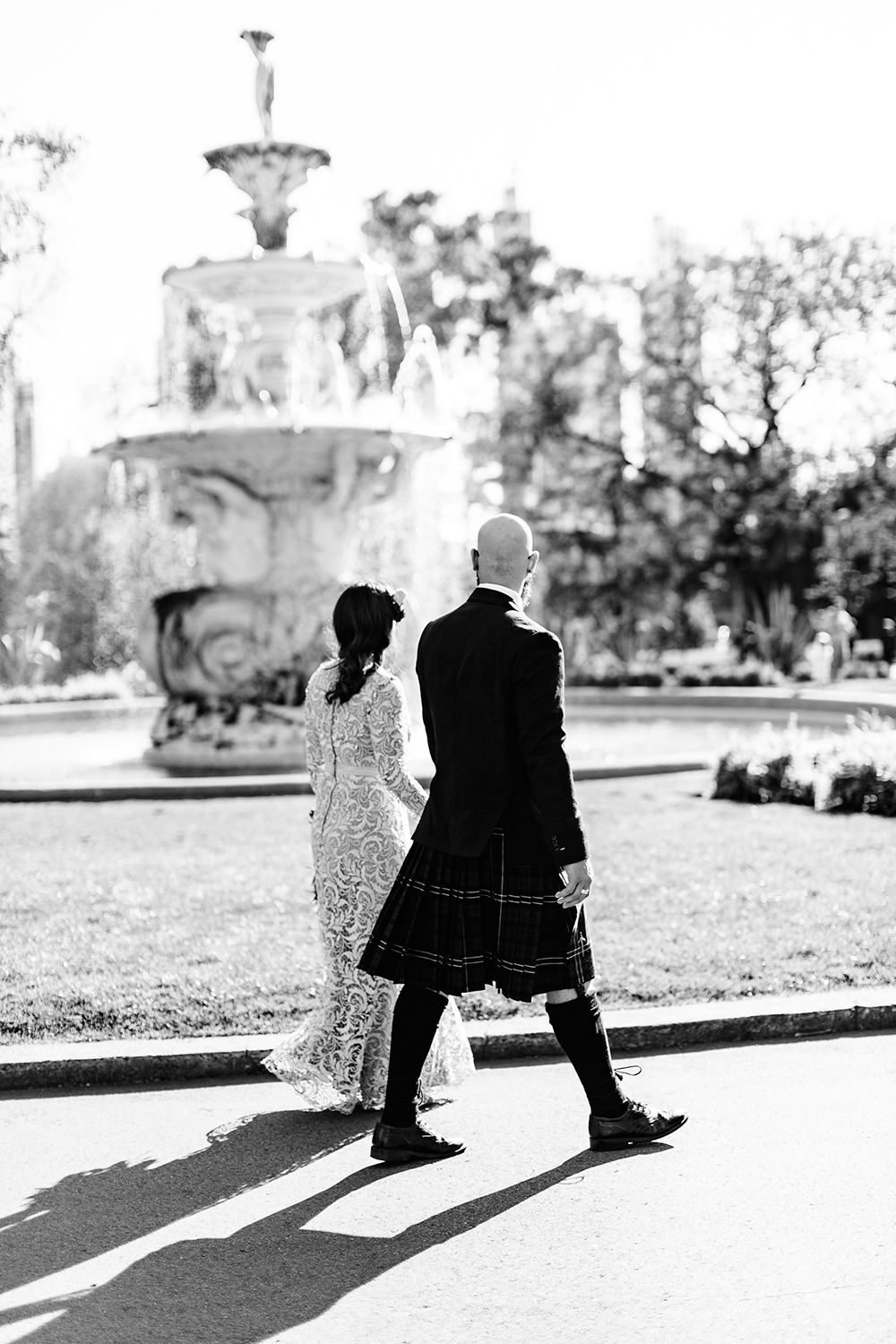 Any advice for other couples planning to spend the rest of their lives together?
We found that including items to our day that belonged to family members who have passed, reassured us that they were a part of our celebration.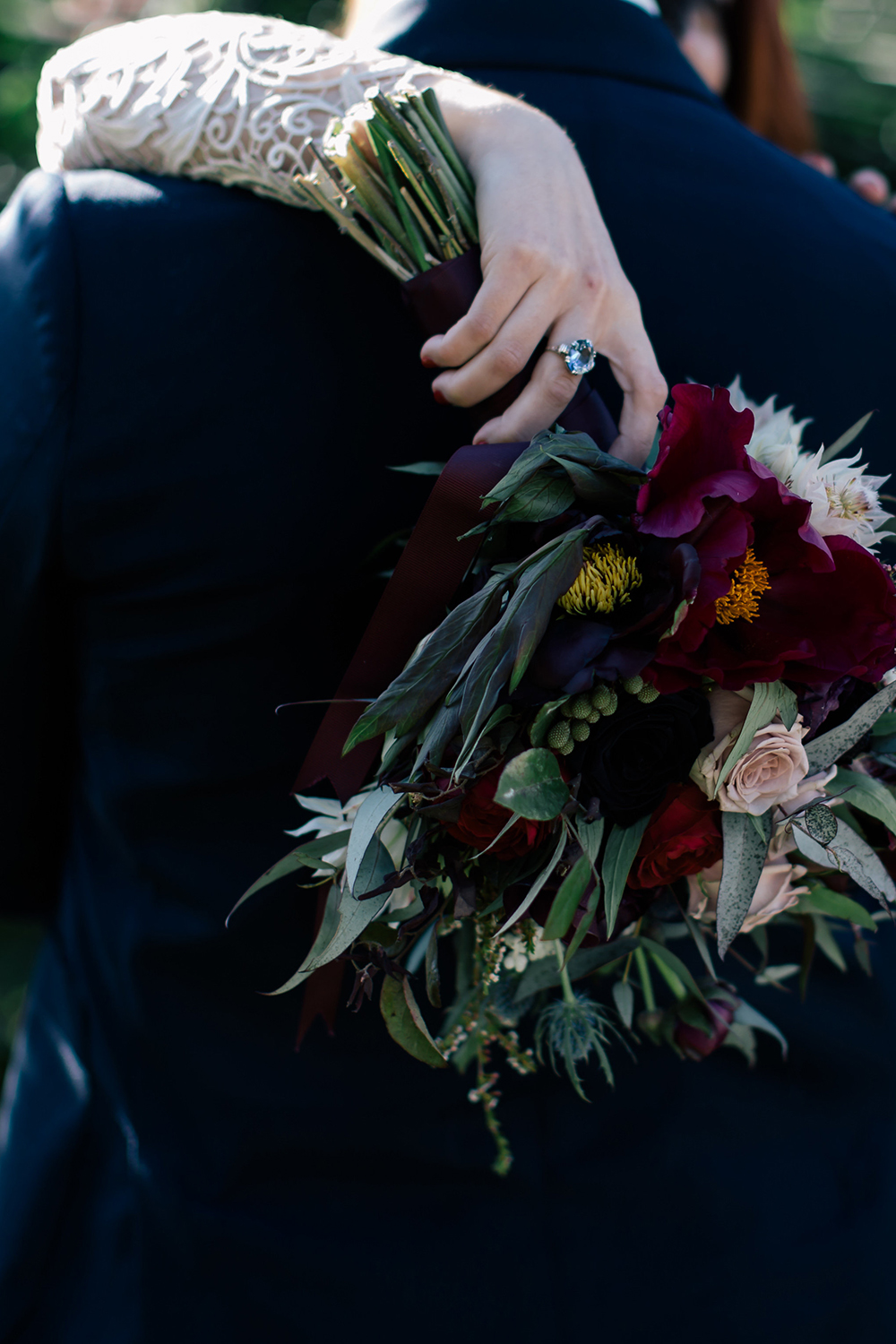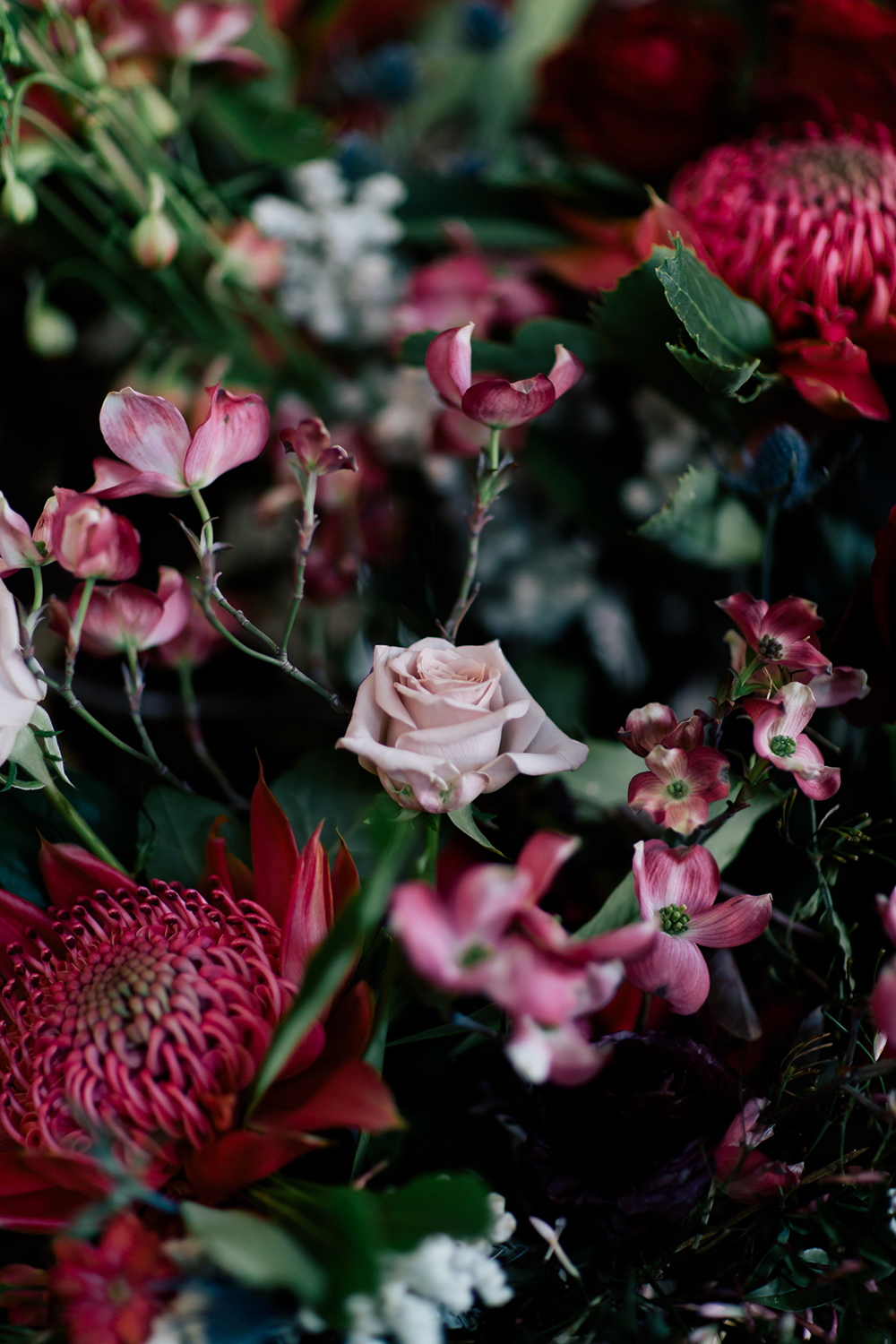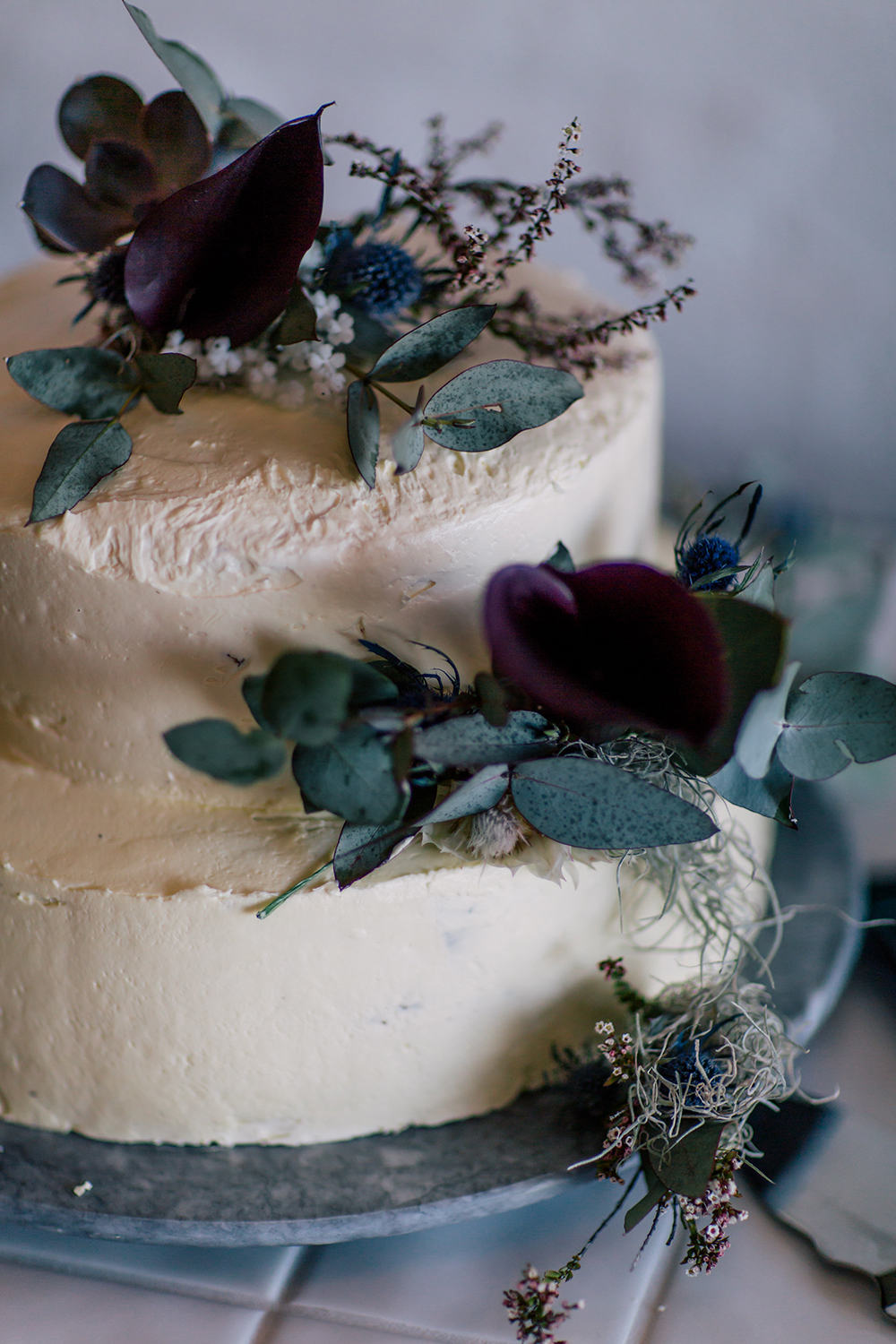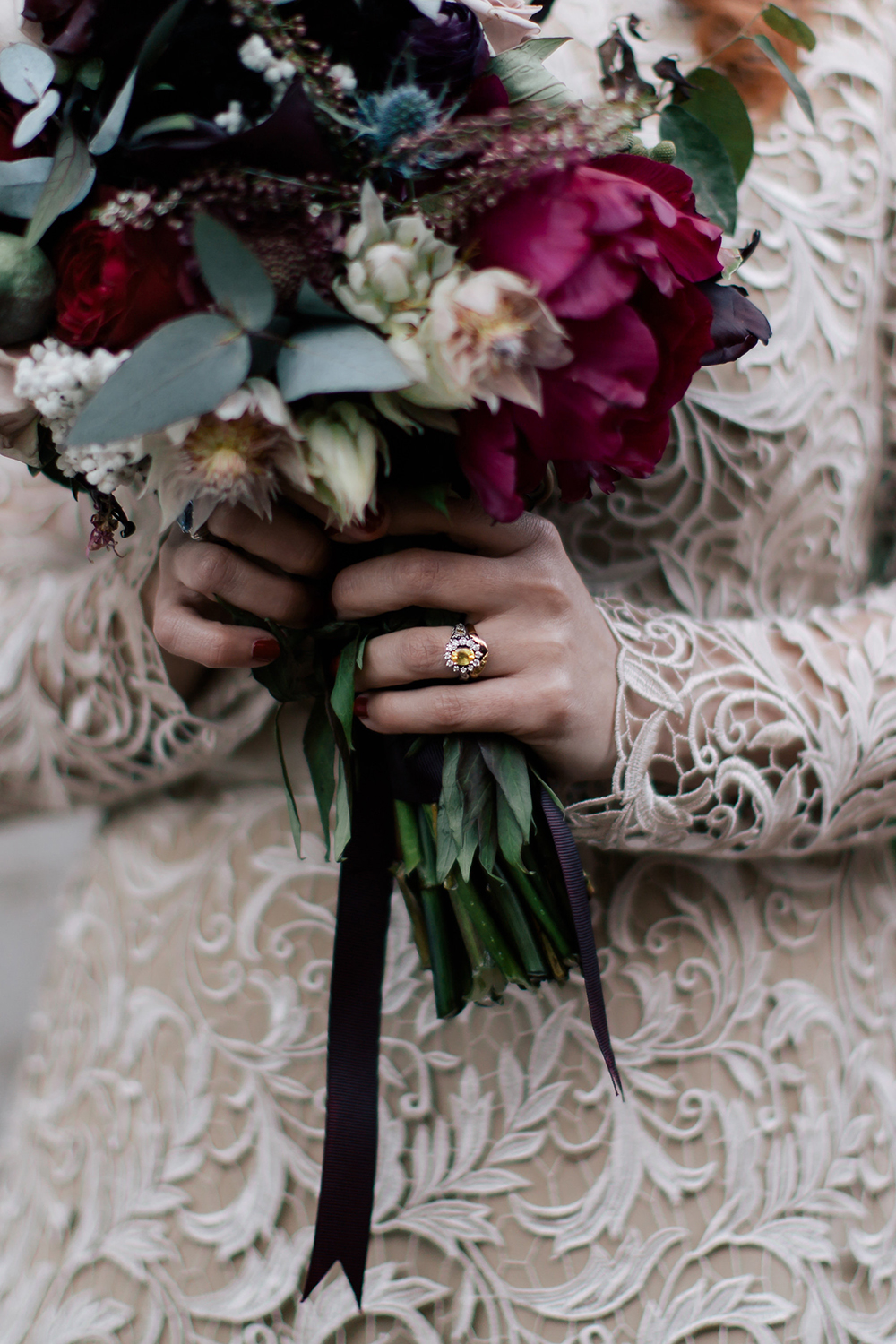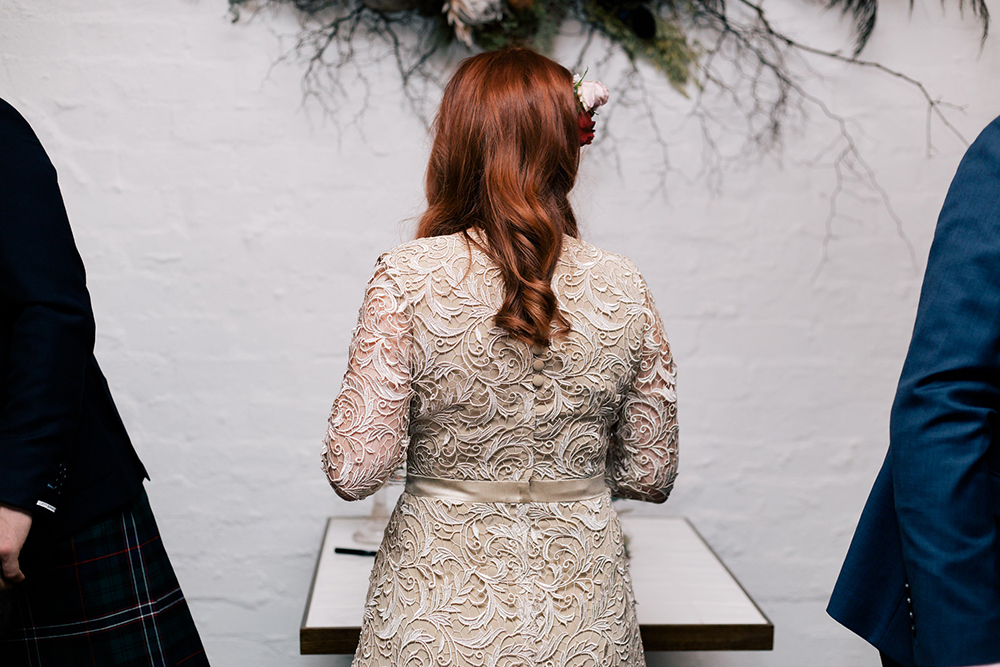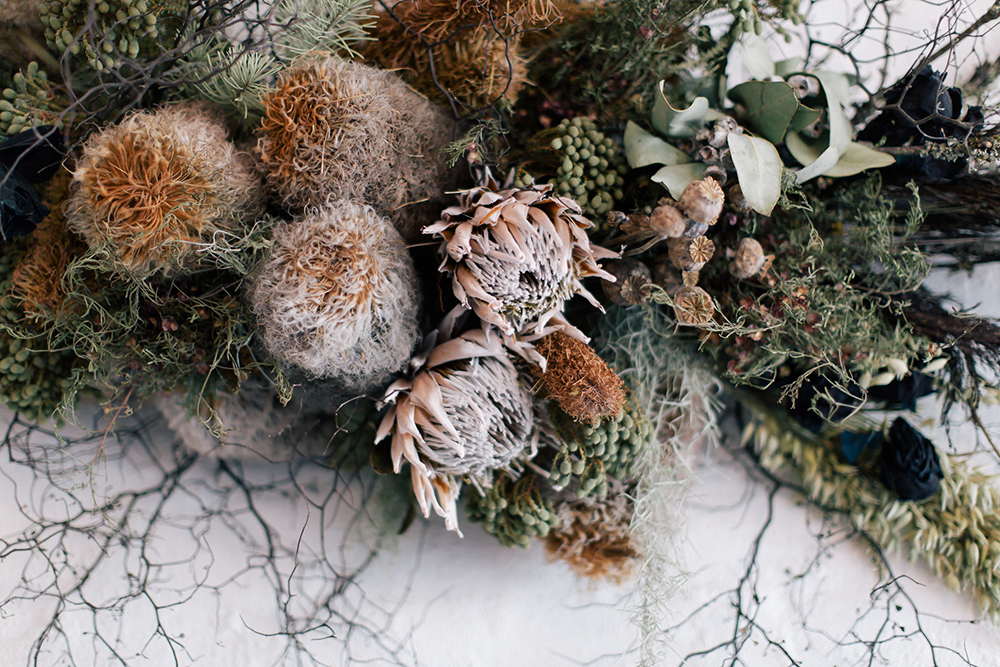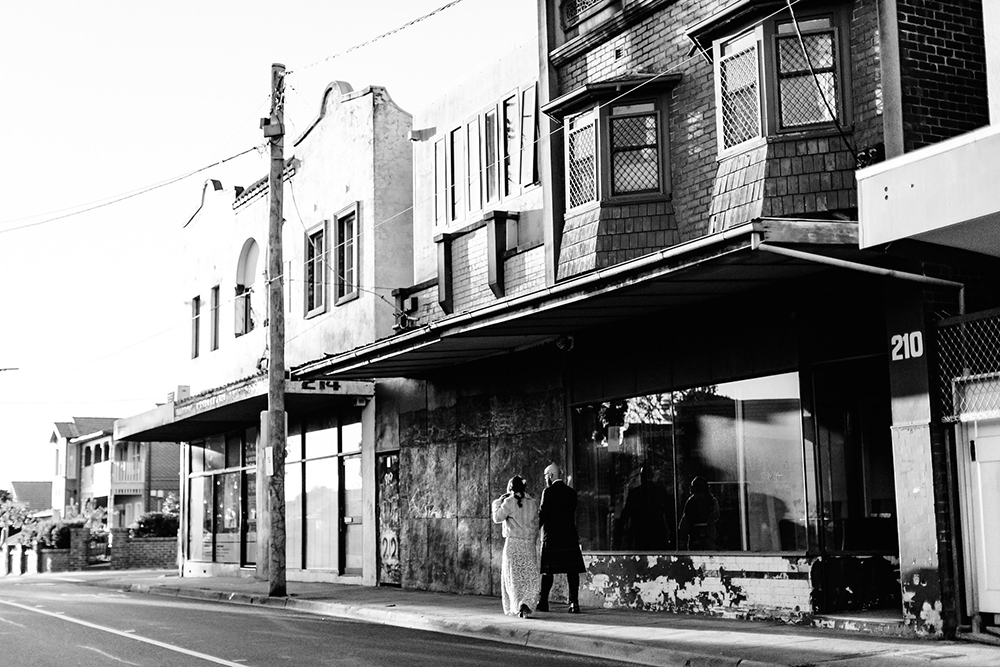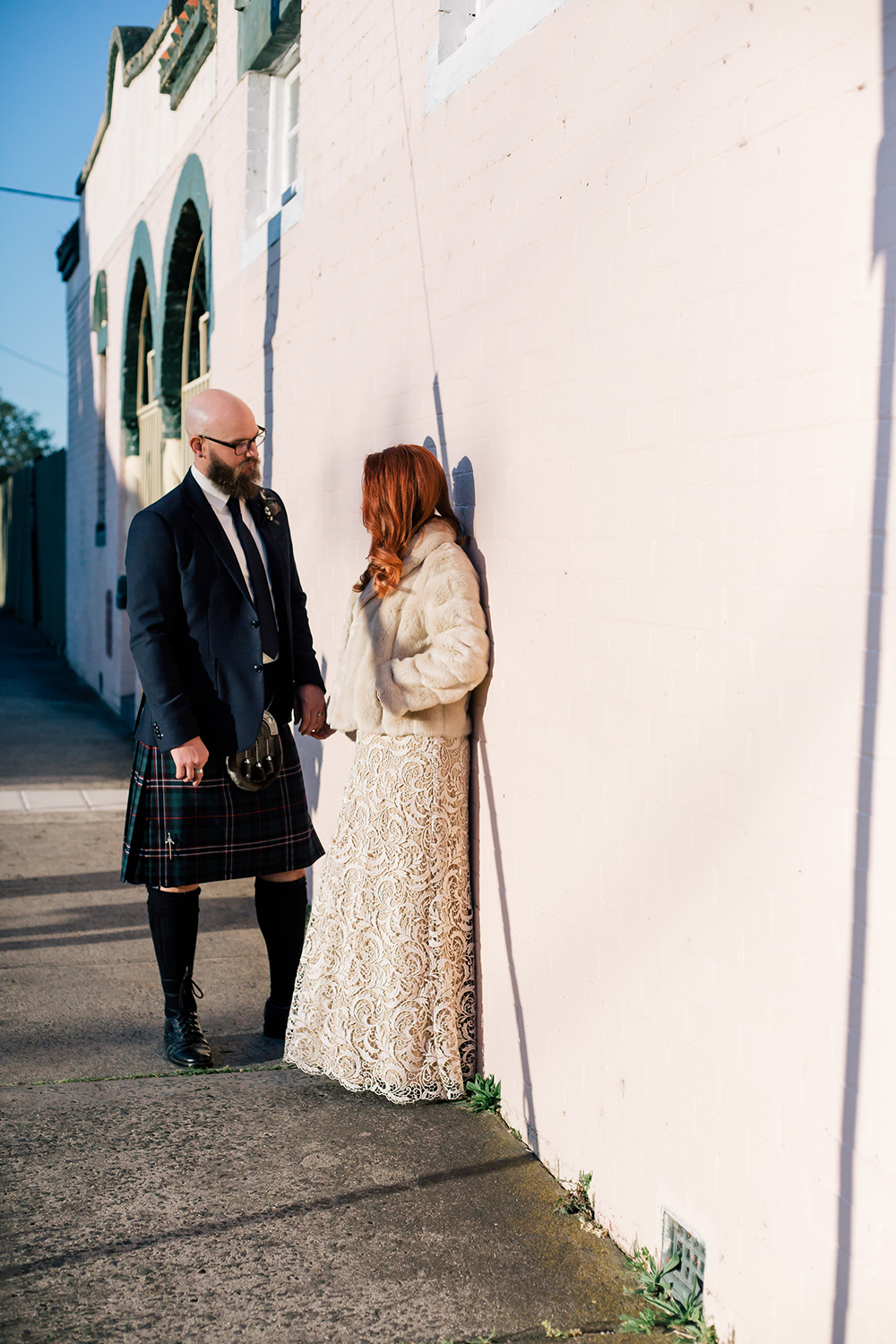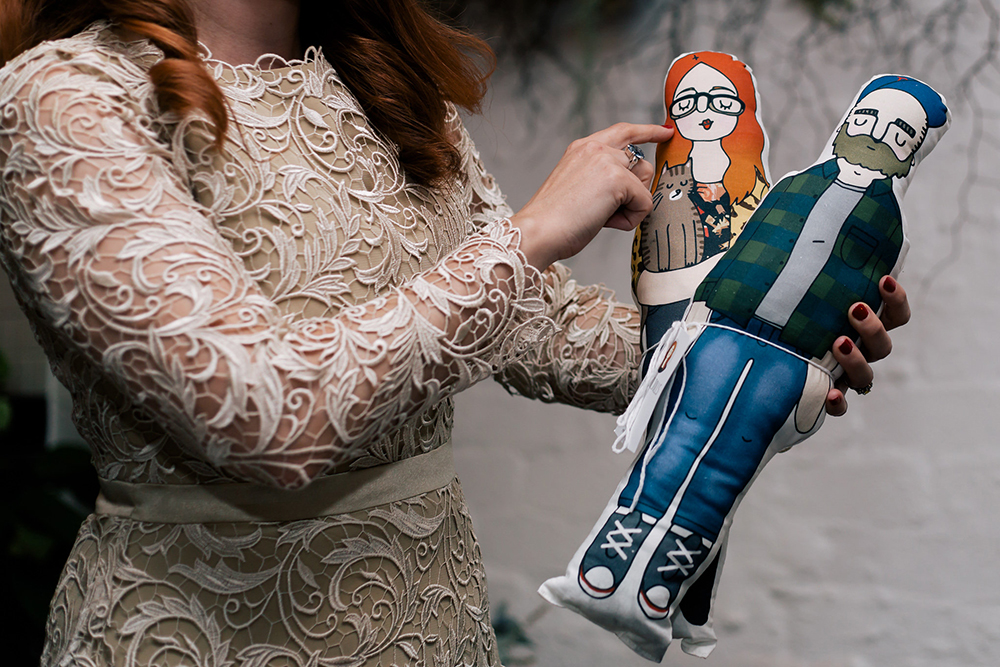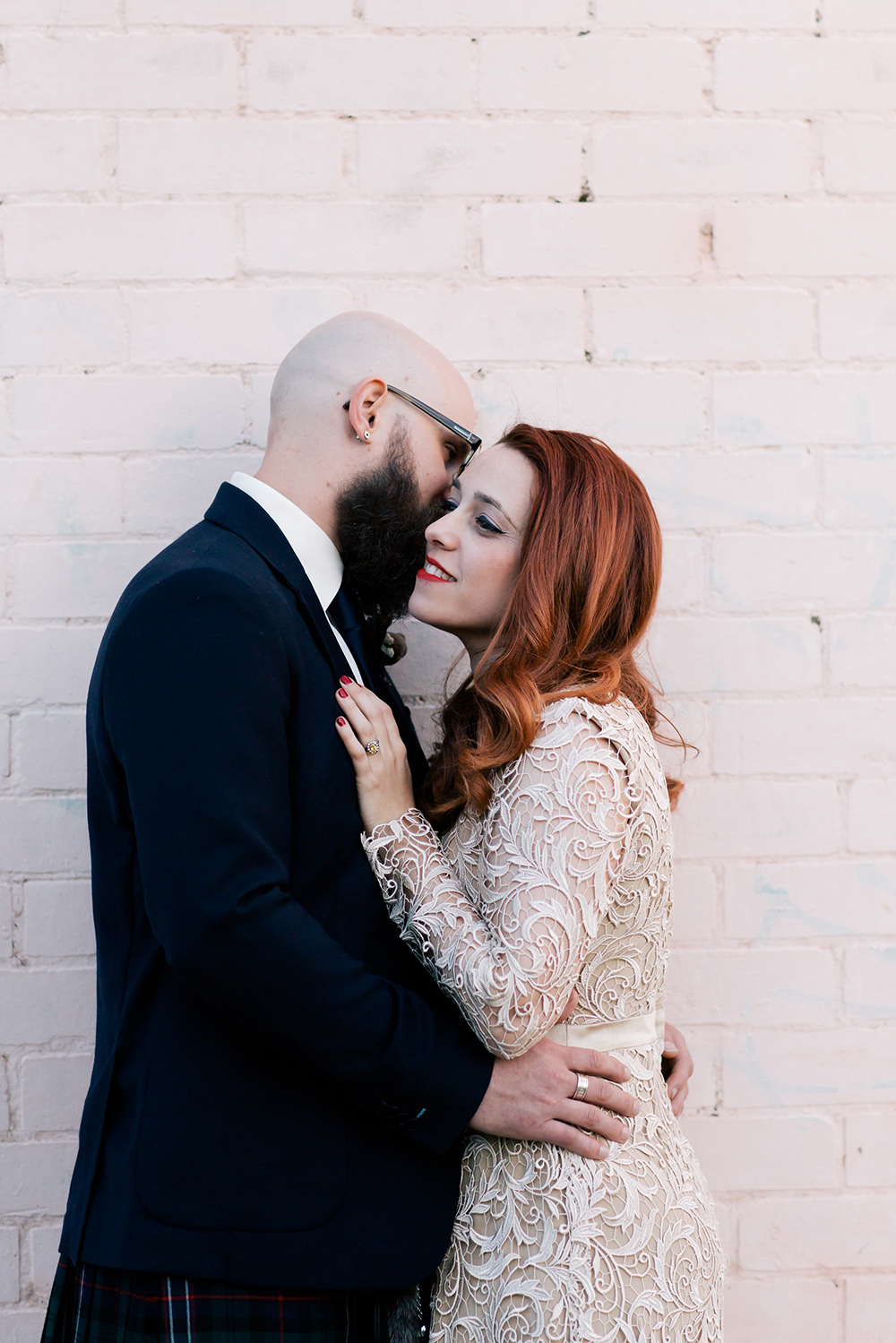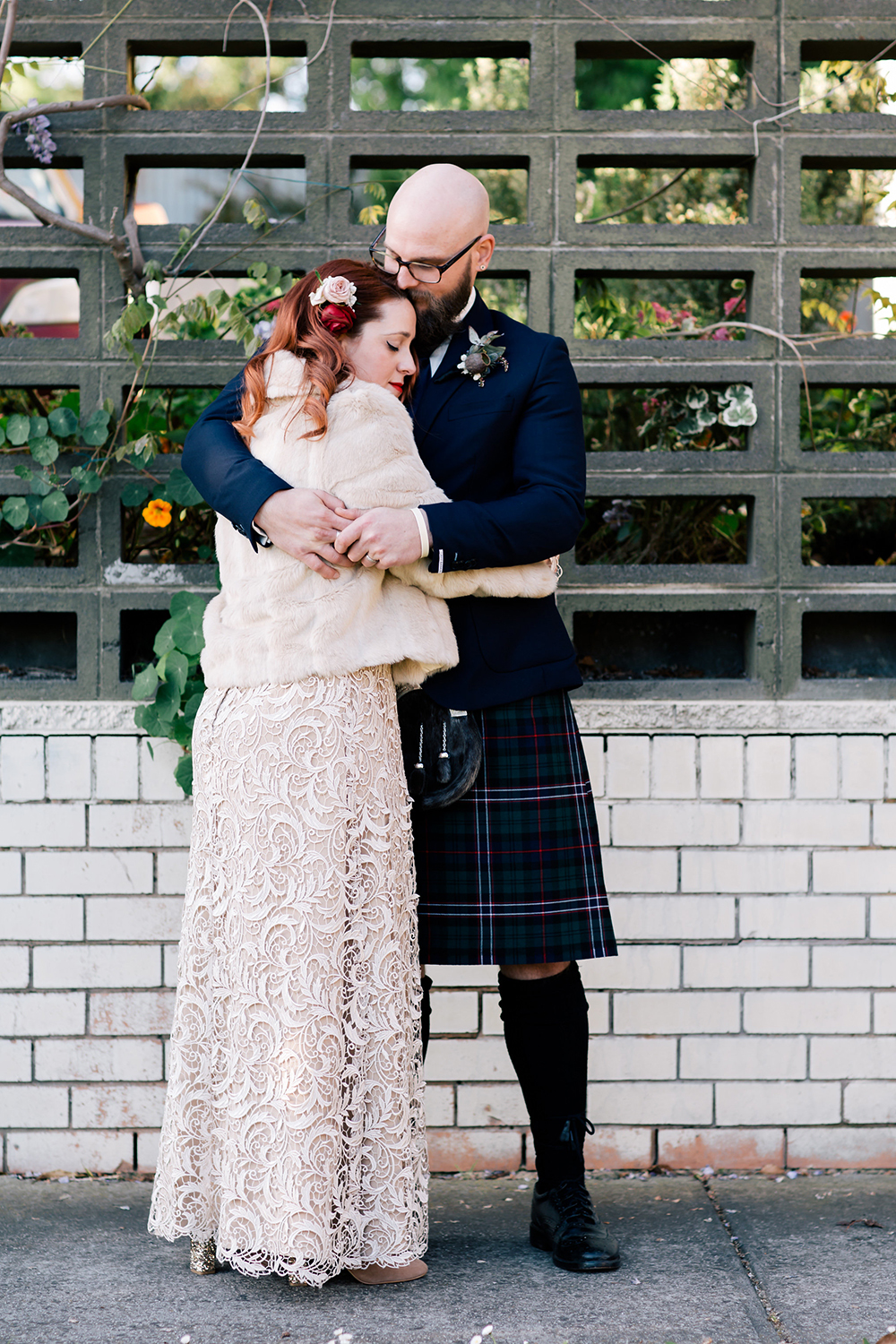 Photographer: Pretty Flamingo Photography | Ceremony location: Red Rotunda Room | Reception location, catering, and cake: Sonny's Bottega | Celebrant: Chris Johnson | Flora: North Street Botanical | Hair: Nicole Groch | Ring: Julia deVille | Shoes: Nine West