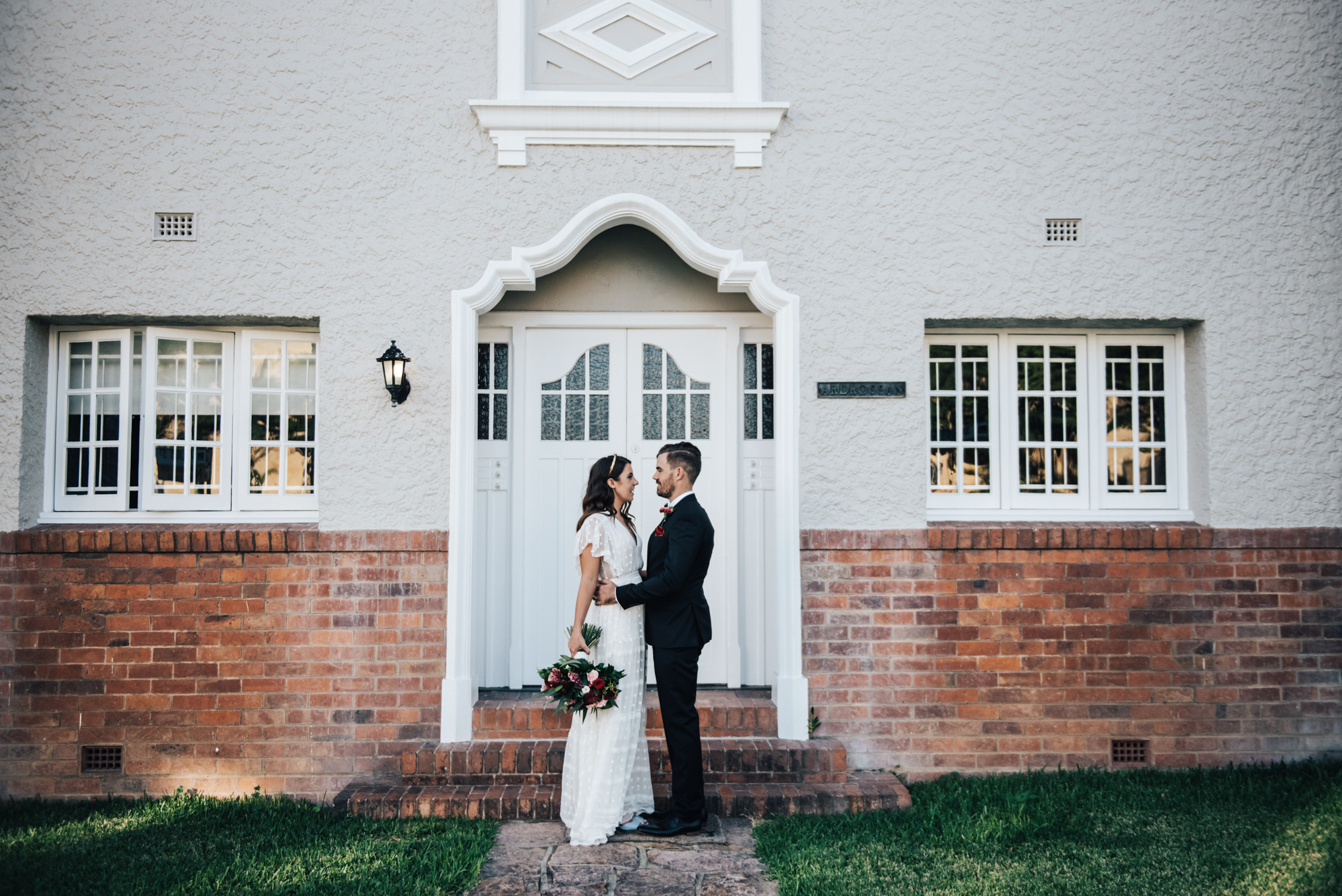 Tell us a little about yourselves, what you do, what you love, what is unique about you and your relationship…
I am a software IT trainer within the pharmaceutical industry and Anthony is a Communications Technician. Anthony and I met in 2009 at Future Musical Festival and have been together for almost 8 years. The proposal was super laid back but very us. We were getting ready for bed and I asked Anthony what he is thinking and he replied "I'm thinking about marrying you" and popped out the ring. Anthony would say Happy Wife, Happy Life. We have been together for so long so it's not so much of a commitment to each other but more of the celebration of our life together and all the adventures we have coming.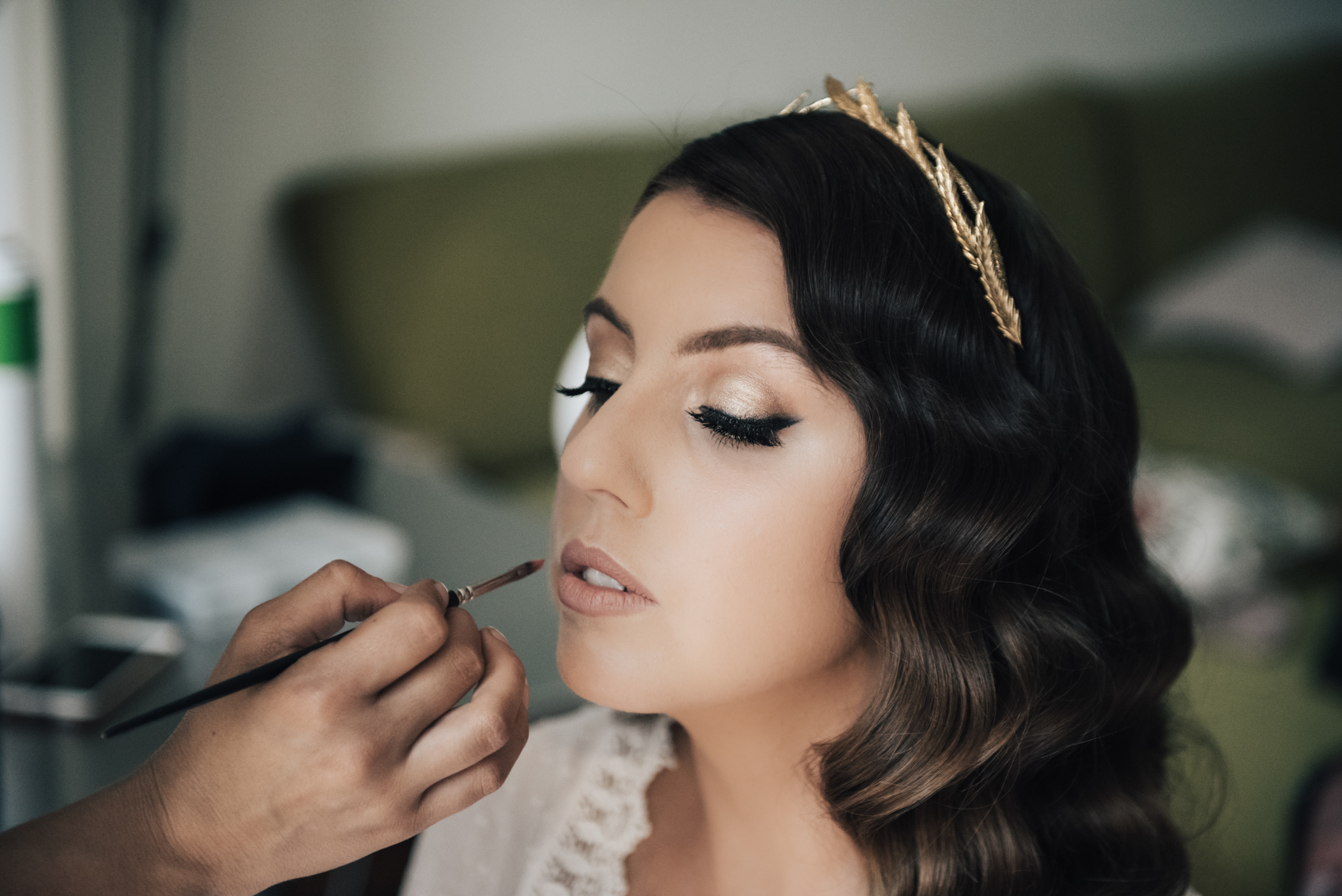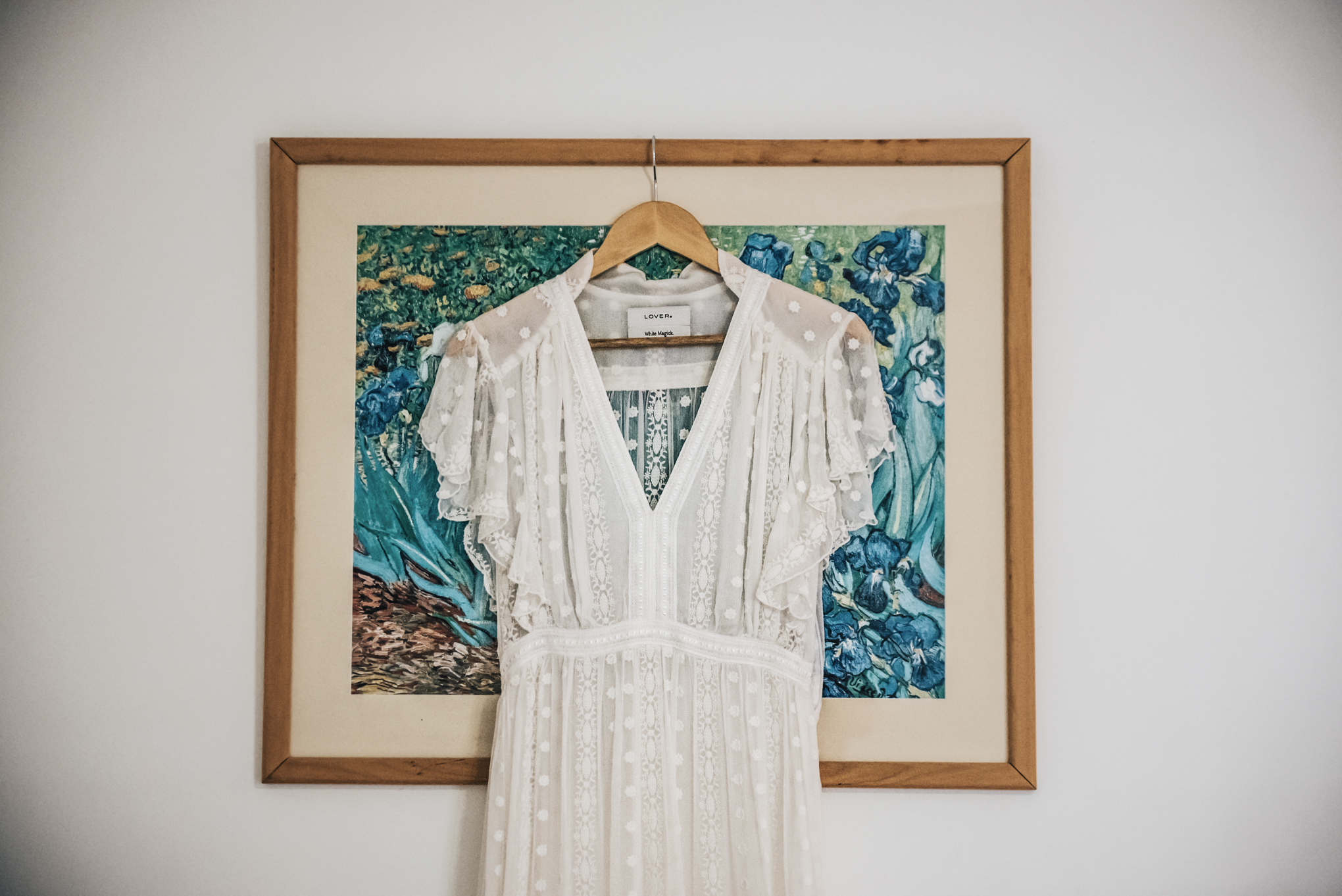 Tell us about your main outfits….
I found my dress on Still White from a lady in Byron Bay. My bridesmaids and I took a road trip so I could try it on. I think it just clicked when I first saw it, I felt beautiful and knew it was just right for the day. I didn't go to any boutiques and get to try on dresses which was sad but I knew I loved my dress from the start. I couldn't be happier.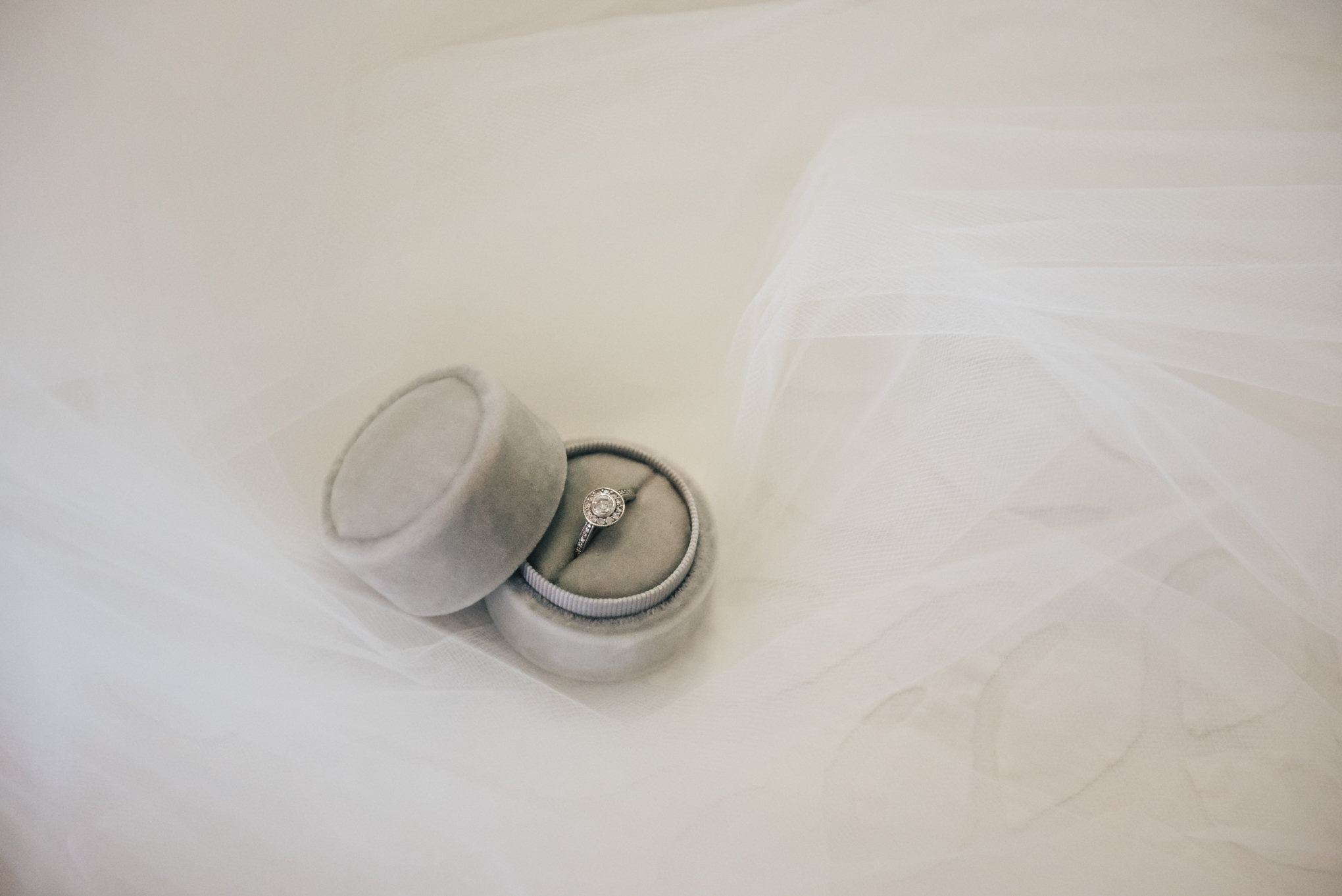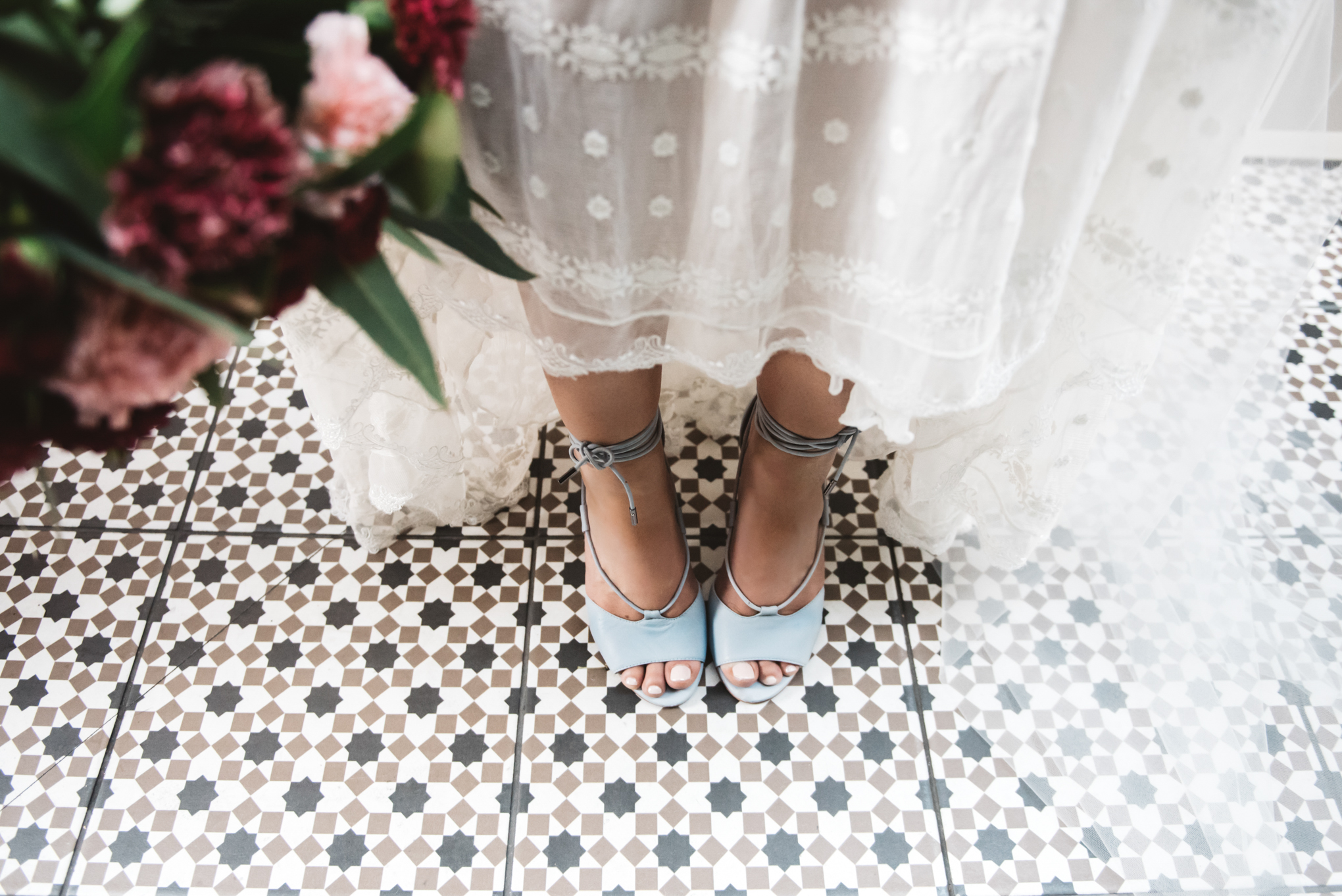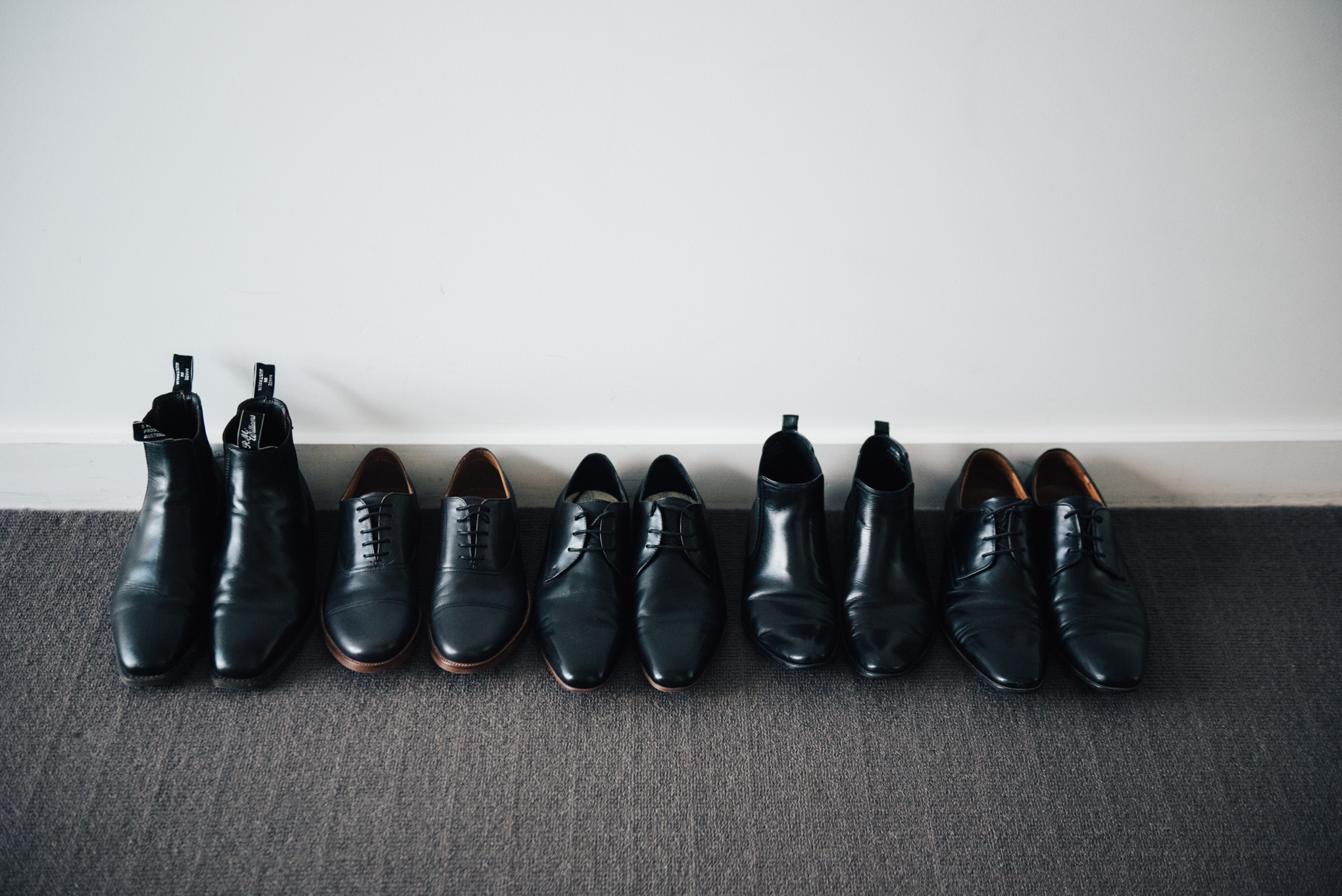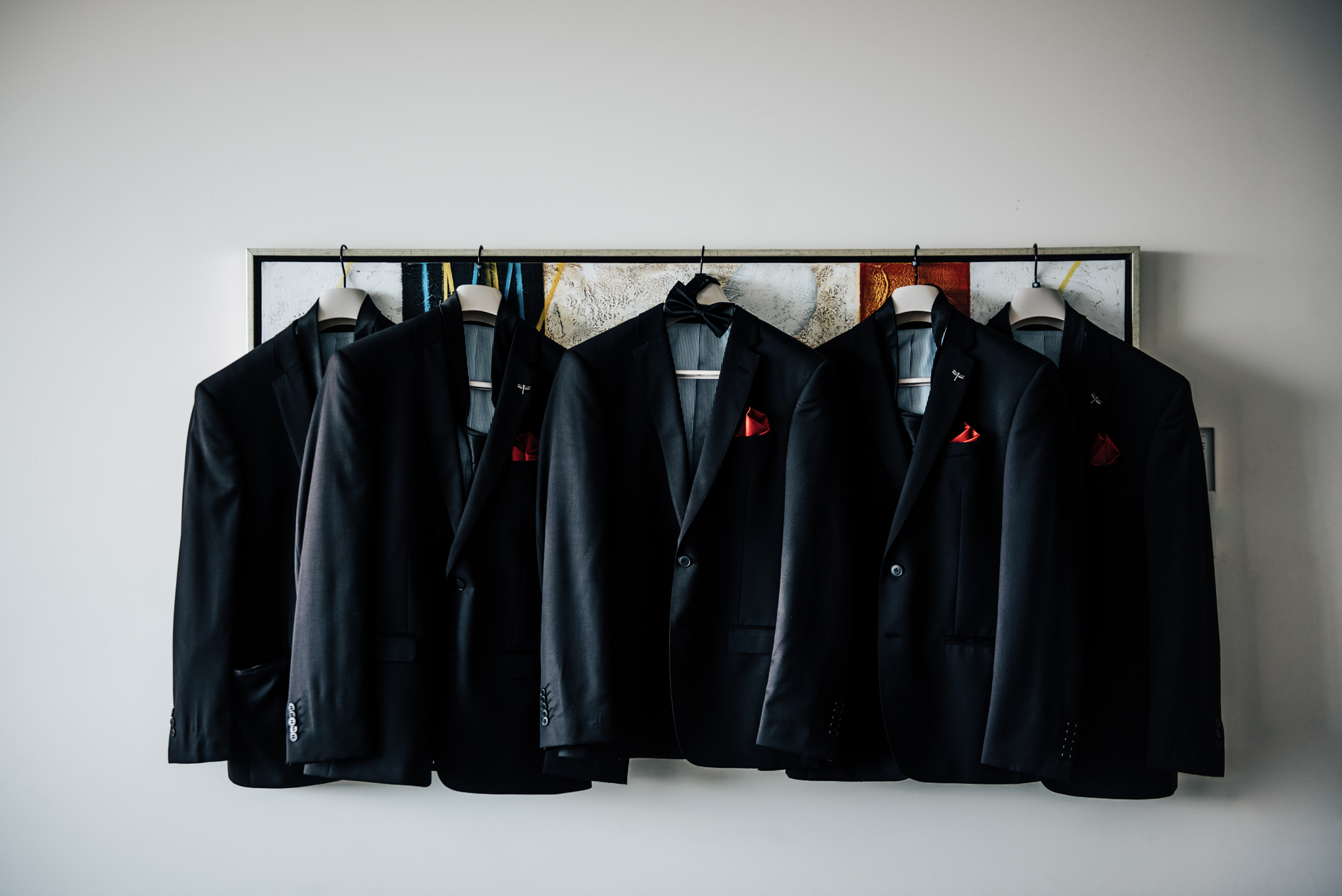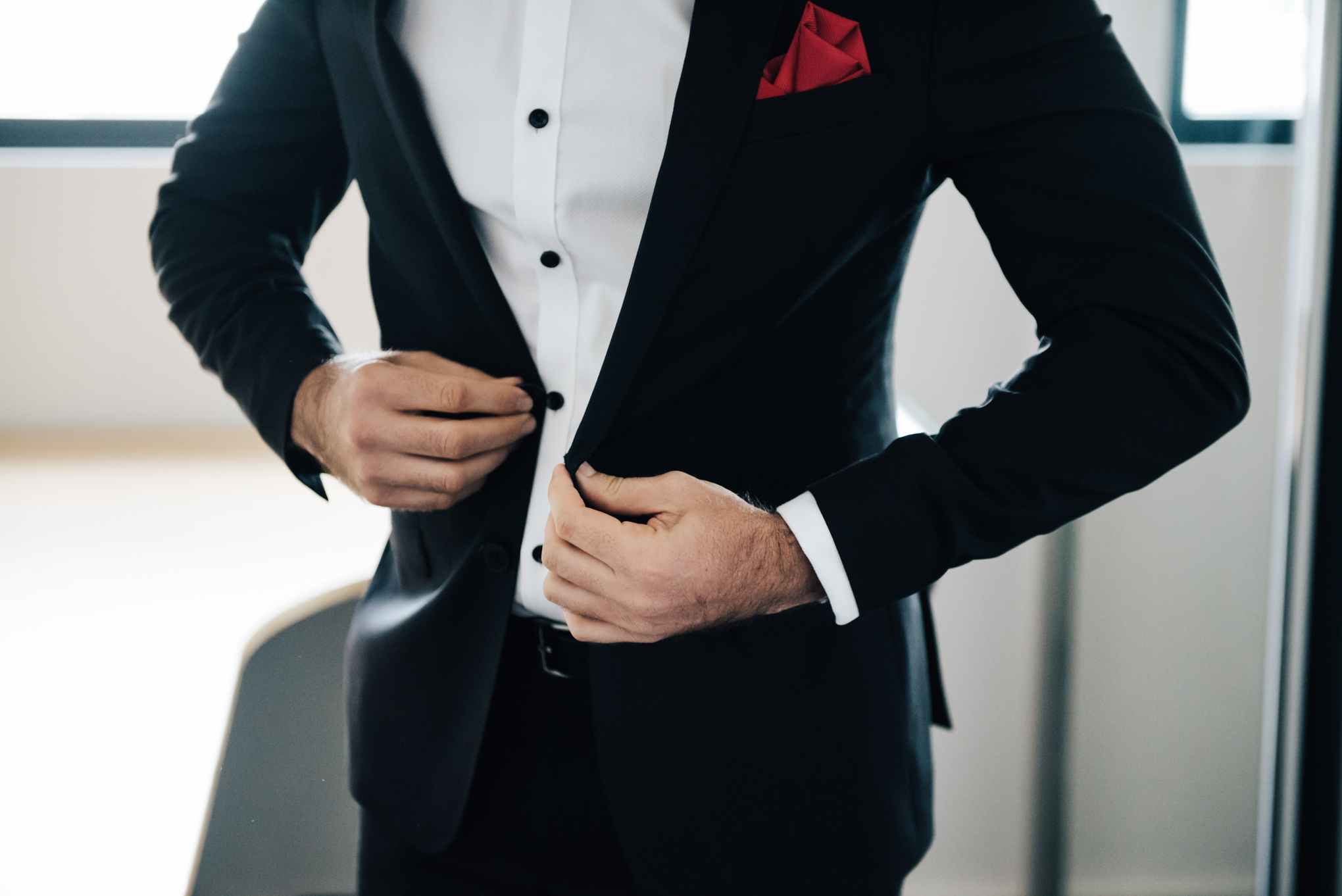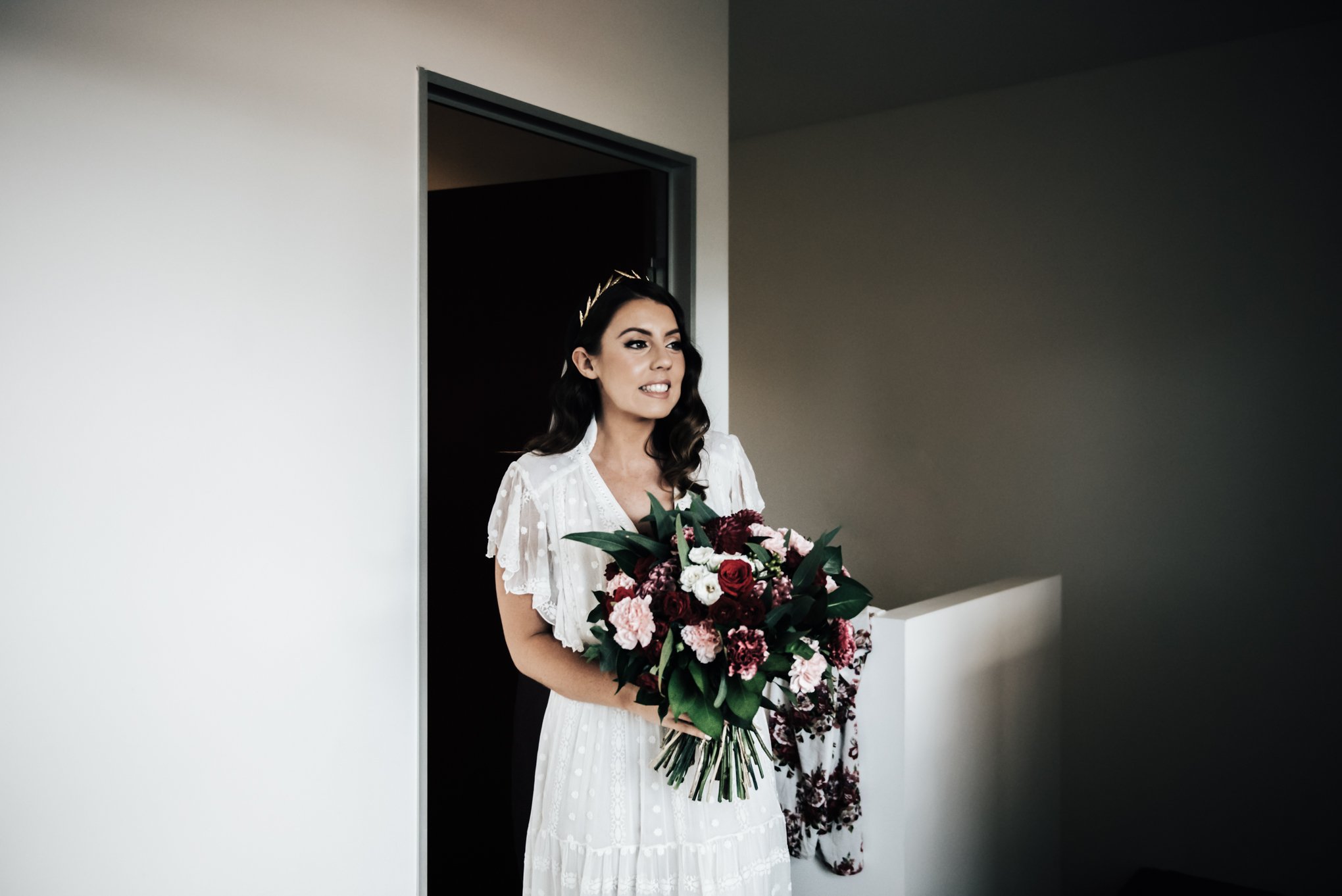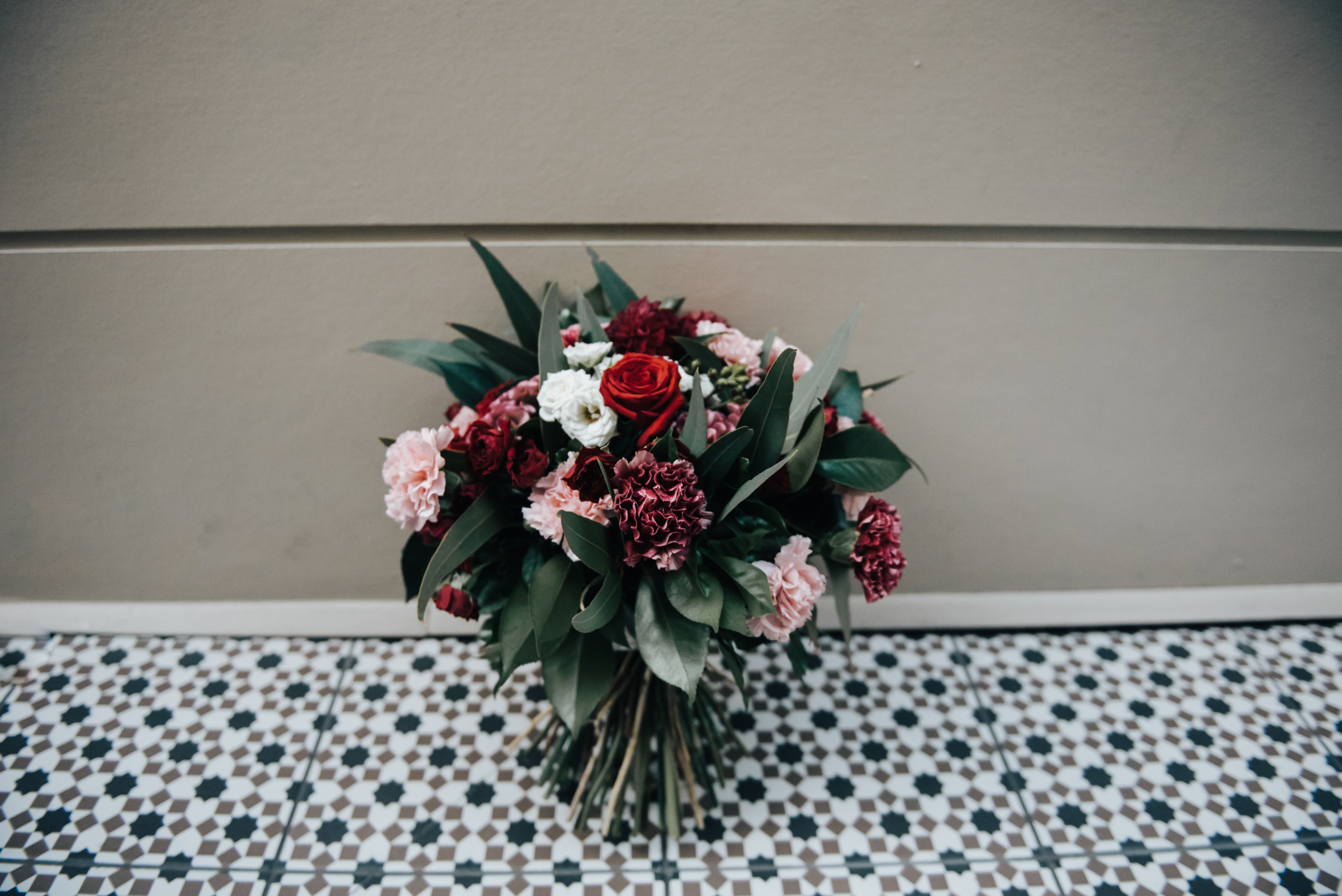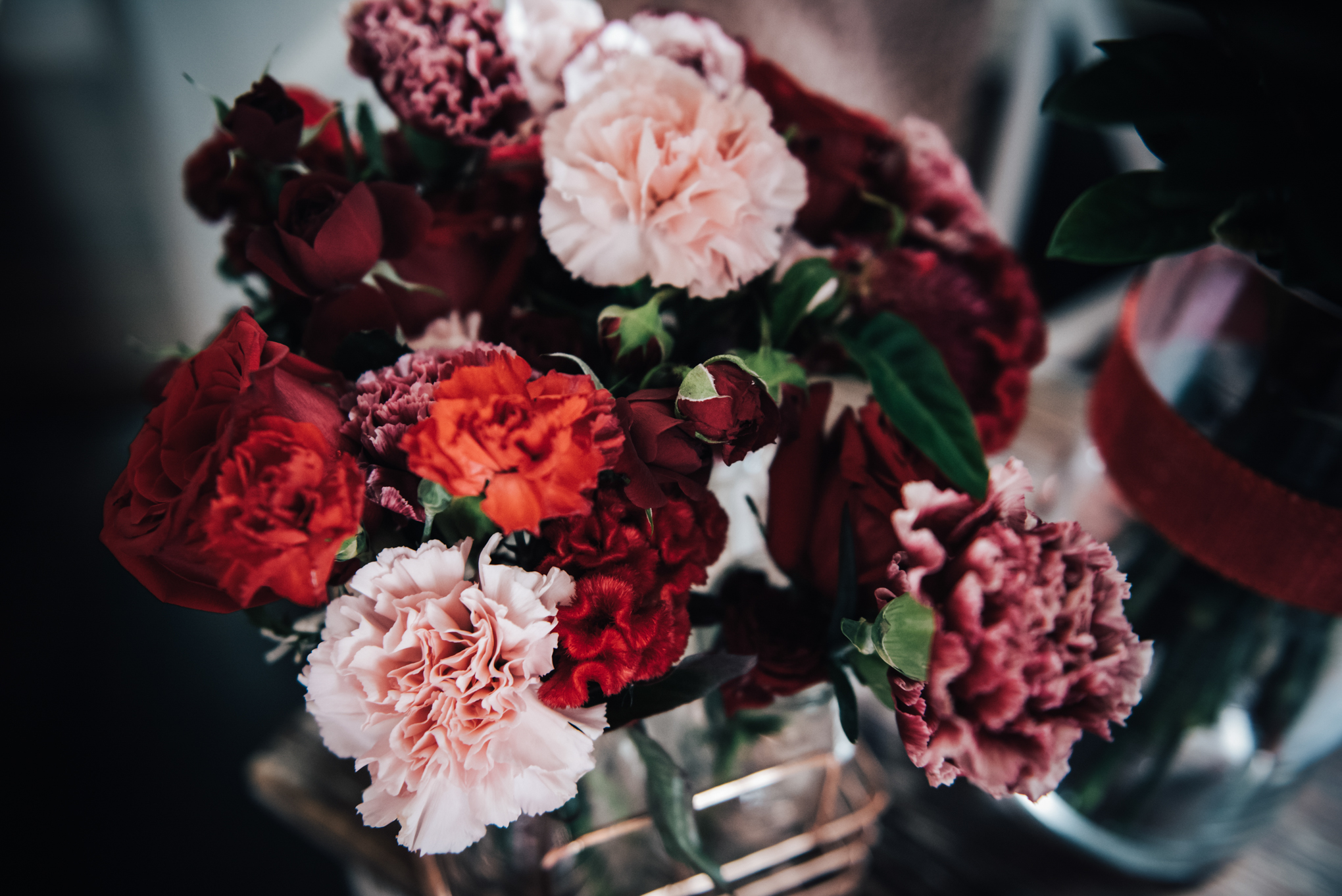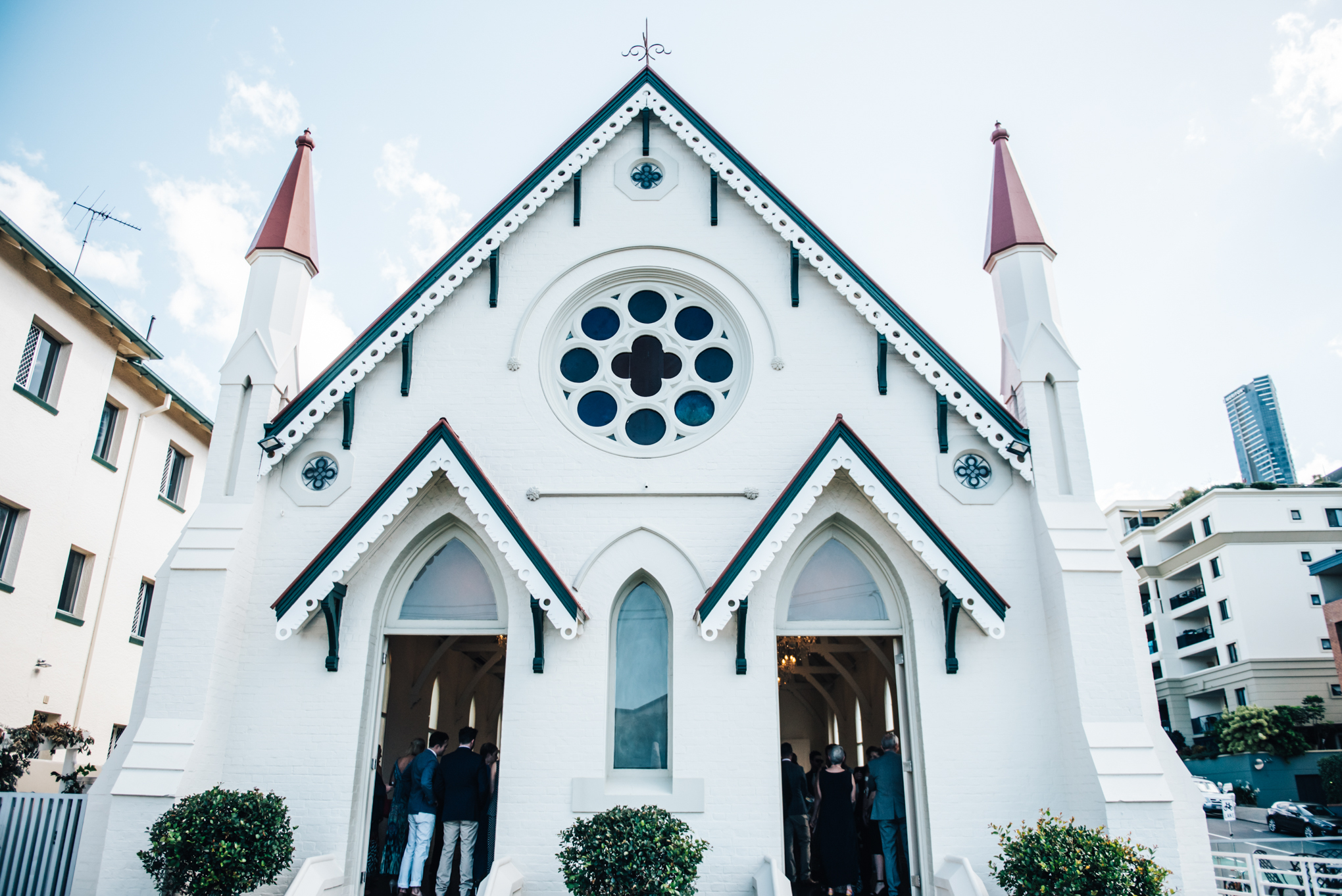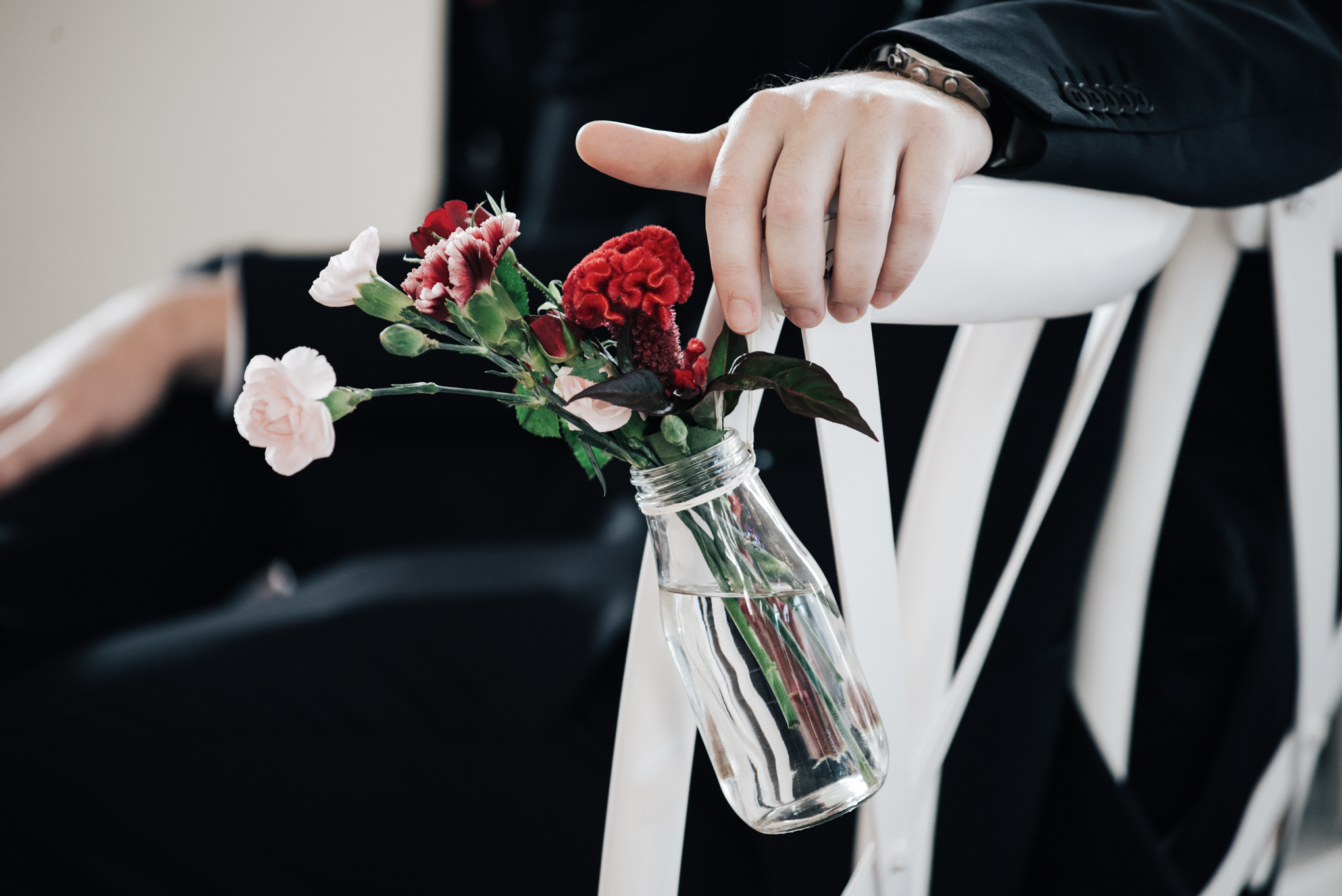 Tell us about your special day, was there a specific theme or style? Tell us a little about the setting, the styling and some of your favorite details…
We were lucky and most things went pretty smoothly for us. I am a super organised person (aka control freak) so didn't have too many hiccups leading up to the big day.
We had actually planned a much bigger wedding in a bigger venue but it all got too much for us and steered away from what was important. We wanted something more intimate that reflected us and our love of good food. As we wanted a Summer Wedding it was a no brainer to have it somewhere that had an alfresco feel (without the worry of weather). We choose reds and pinks for our colour theme as it incorporated that summer feel plus I love the colours together. I think our reception venue would be a highlight. Its amazing how it all comes together and just takes your breath away. I had made little folders for each table with how they should be set out but actually seeing it when we arrived was more than we could have asked for. The tables were lined with tall candles and lots of red and pink flowers. It all looked so magical.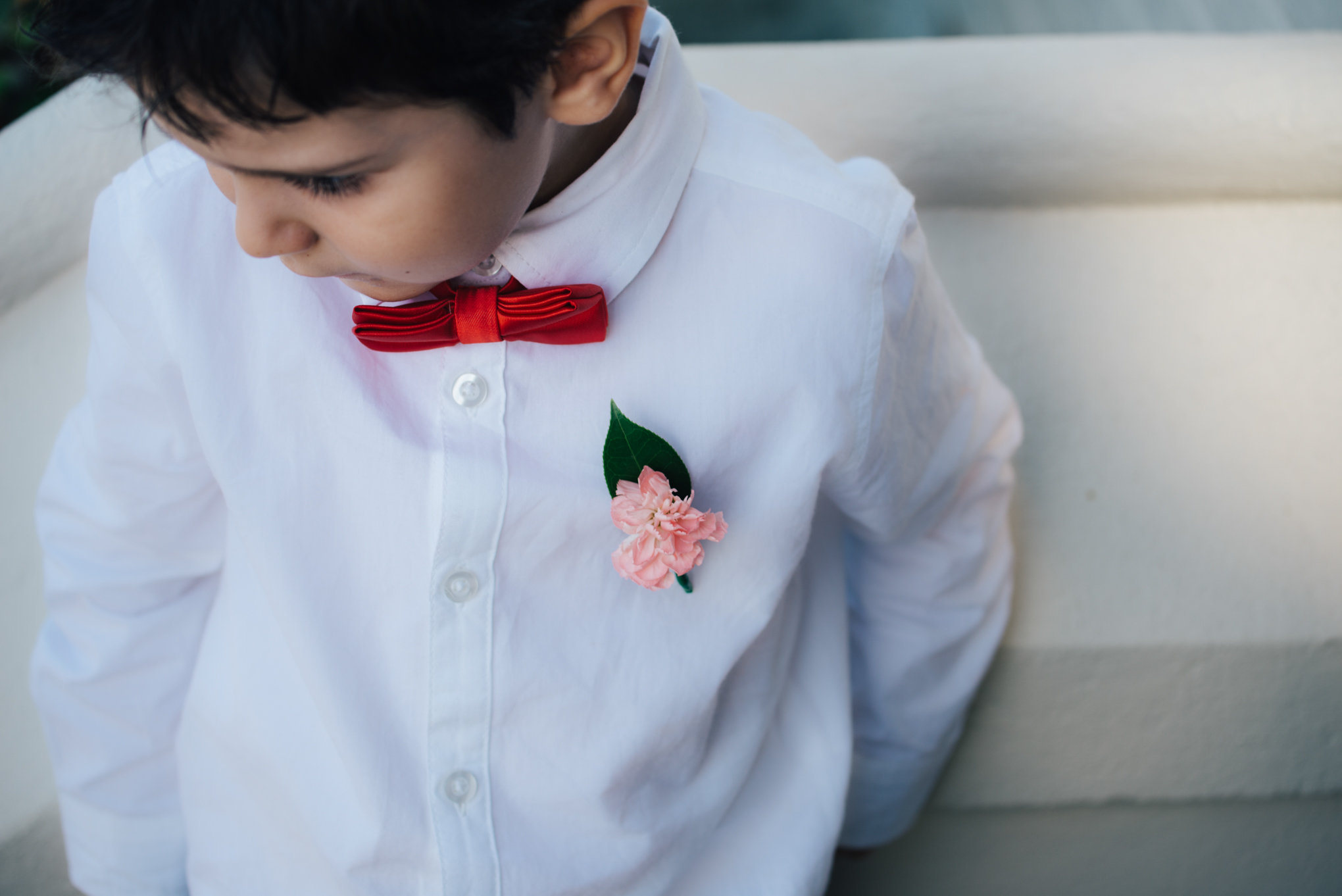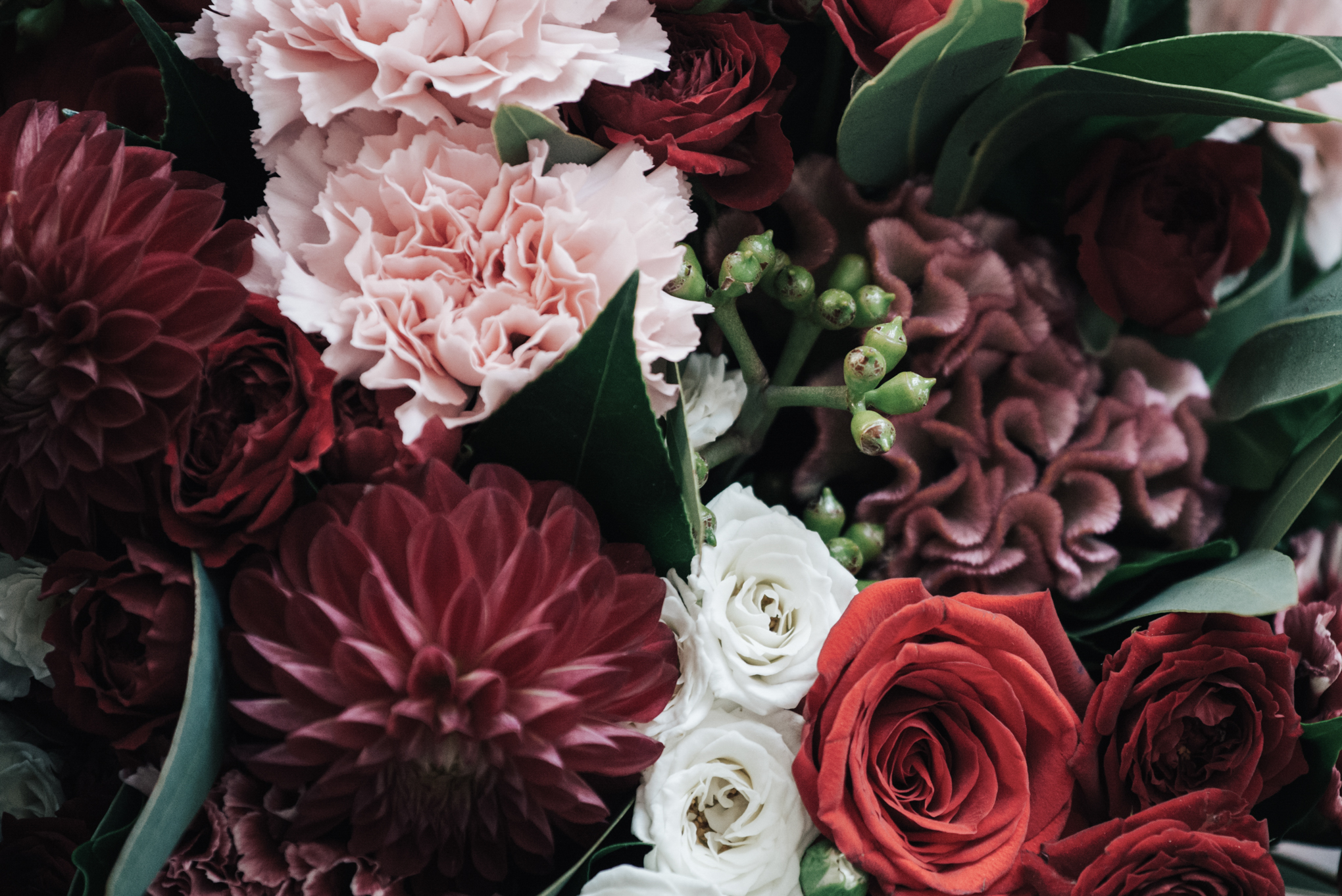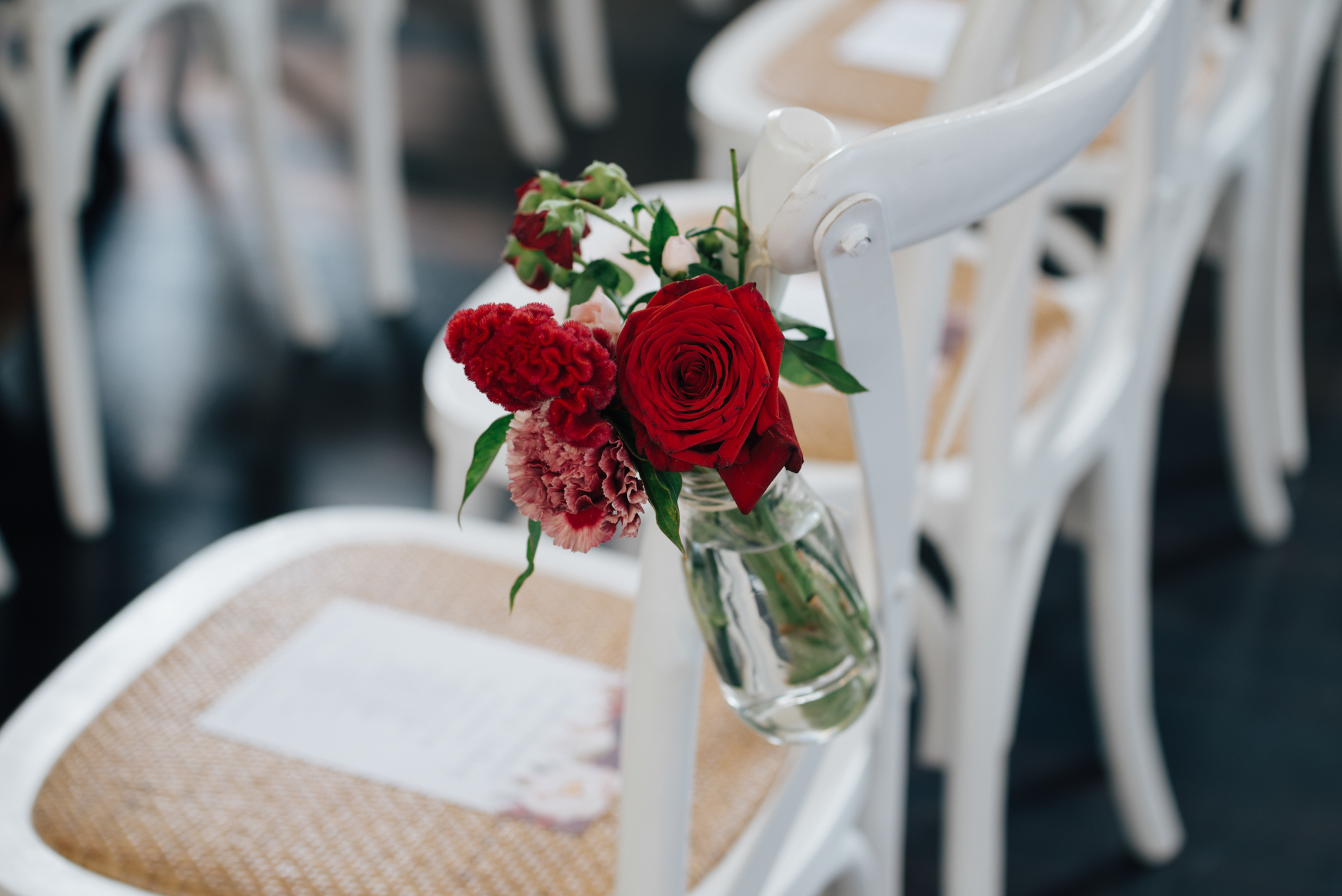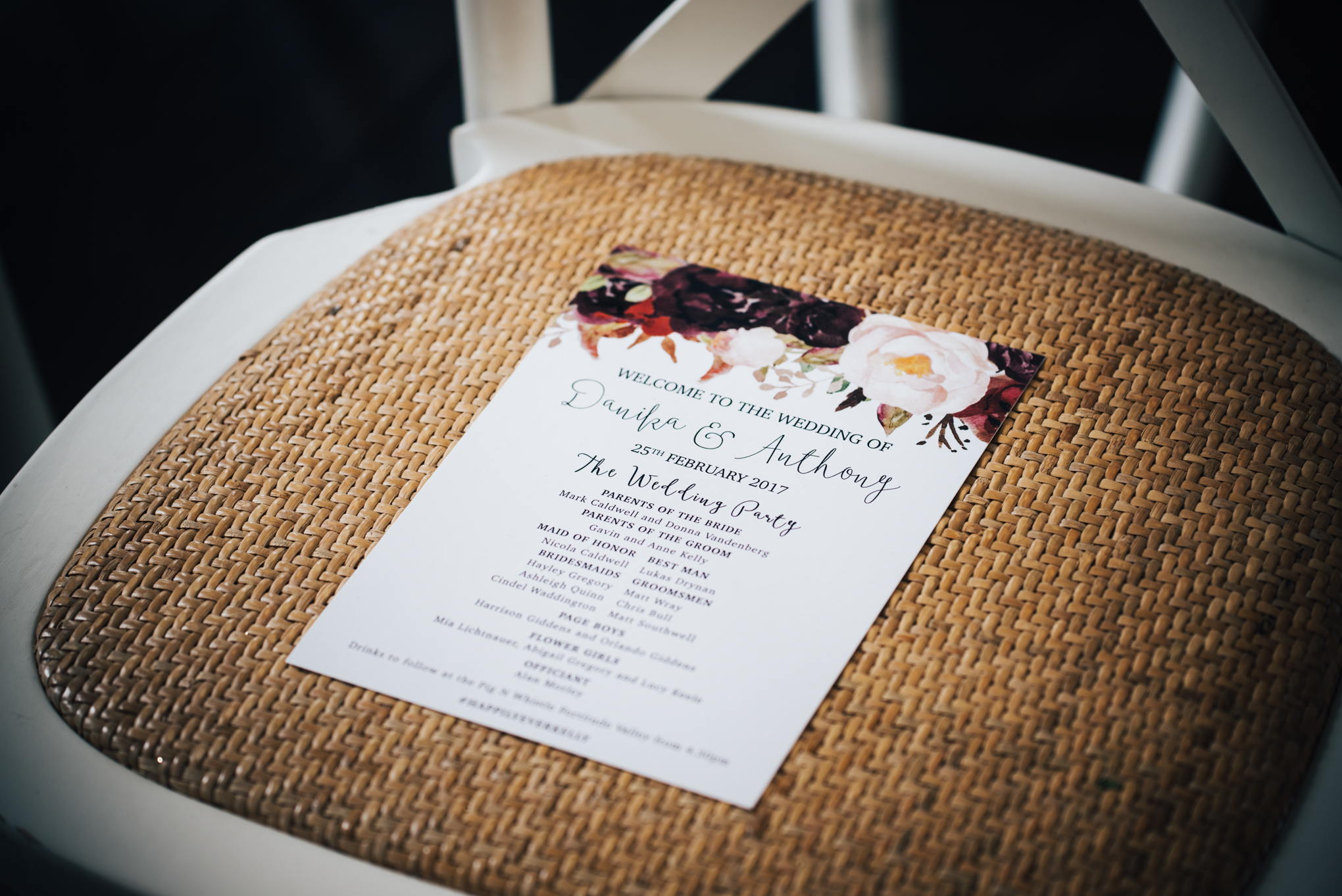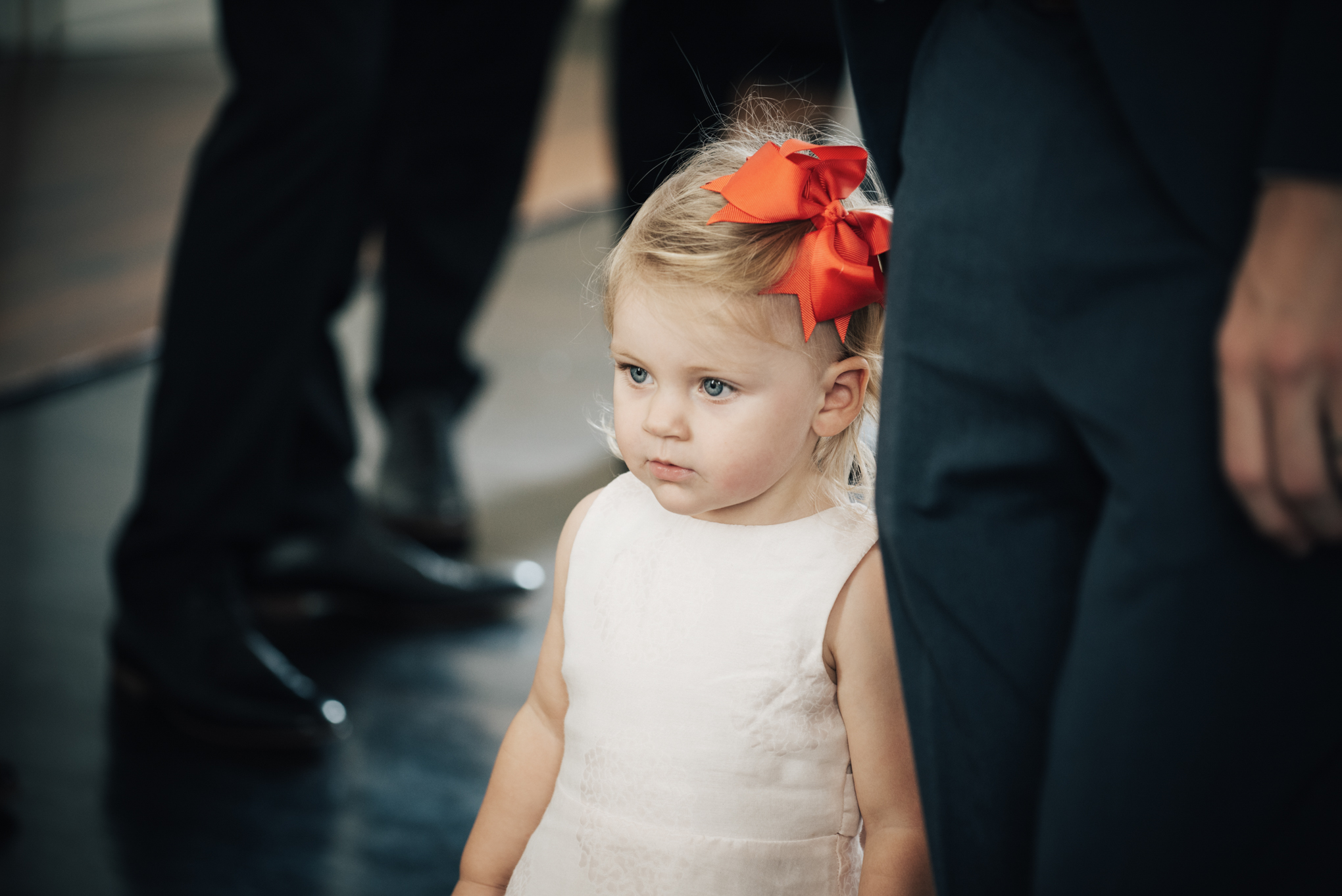 What were some of the most memorable/unique moments from the day?
We were so lucky to have found Amanda our photographer early on. Amanda, our photographer was definitely a stand out. She was amazing and captured every moment perfectly without us feeling we were missing out on the wedding. 
We both just clicked with her and every step of the way she was always so excited to celebrate our big day. We aren't big photograph people and she got that. We didn't want any really posed photos and just wanted her to capture all the fun and love of the day. For our photo session she suggested Mister Fitz, the ice cream shop, and we all got so excited. It was so good to be able to have the time away from the wedding with our bridal party and just hangout, eat ice cream and get some really great pictures.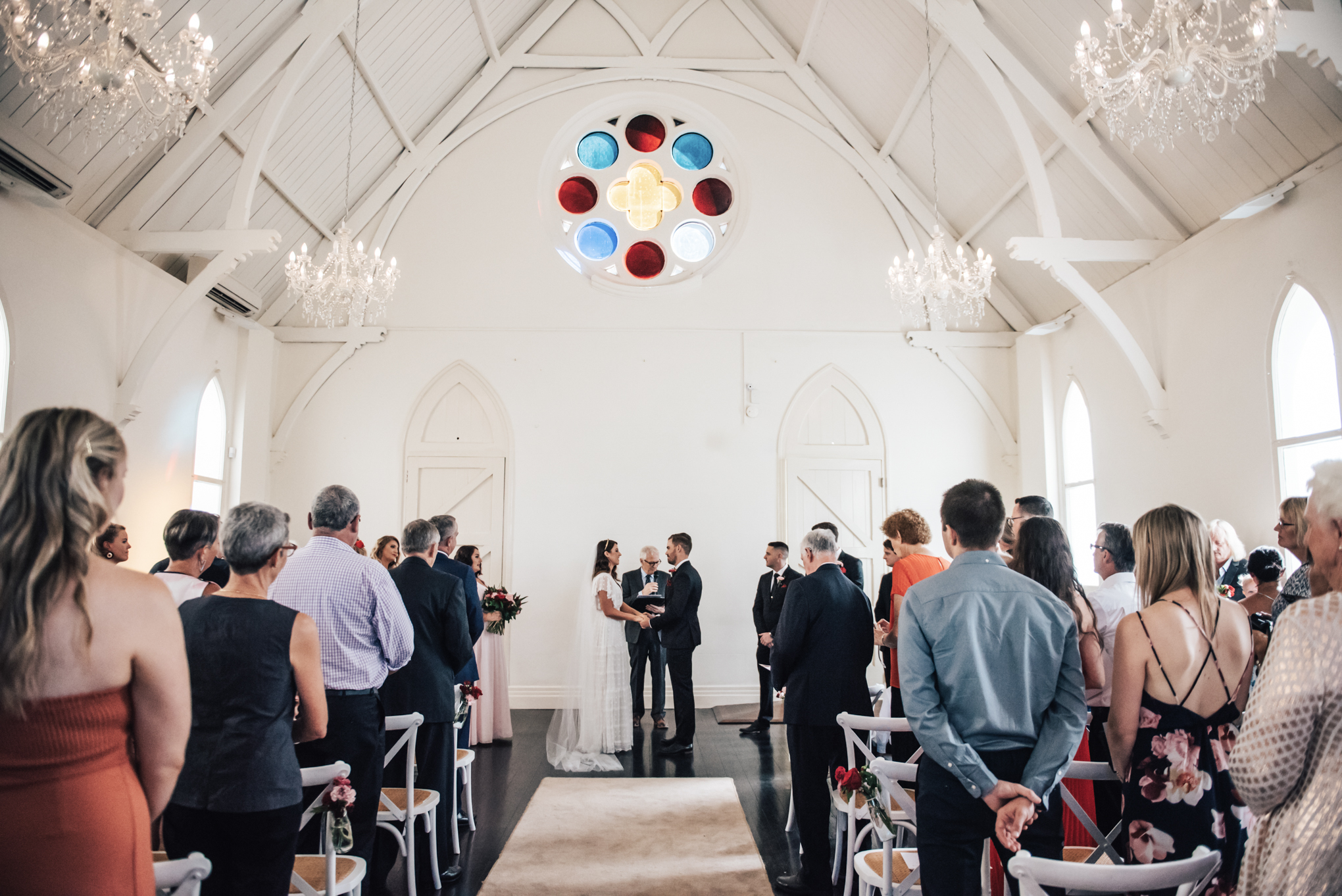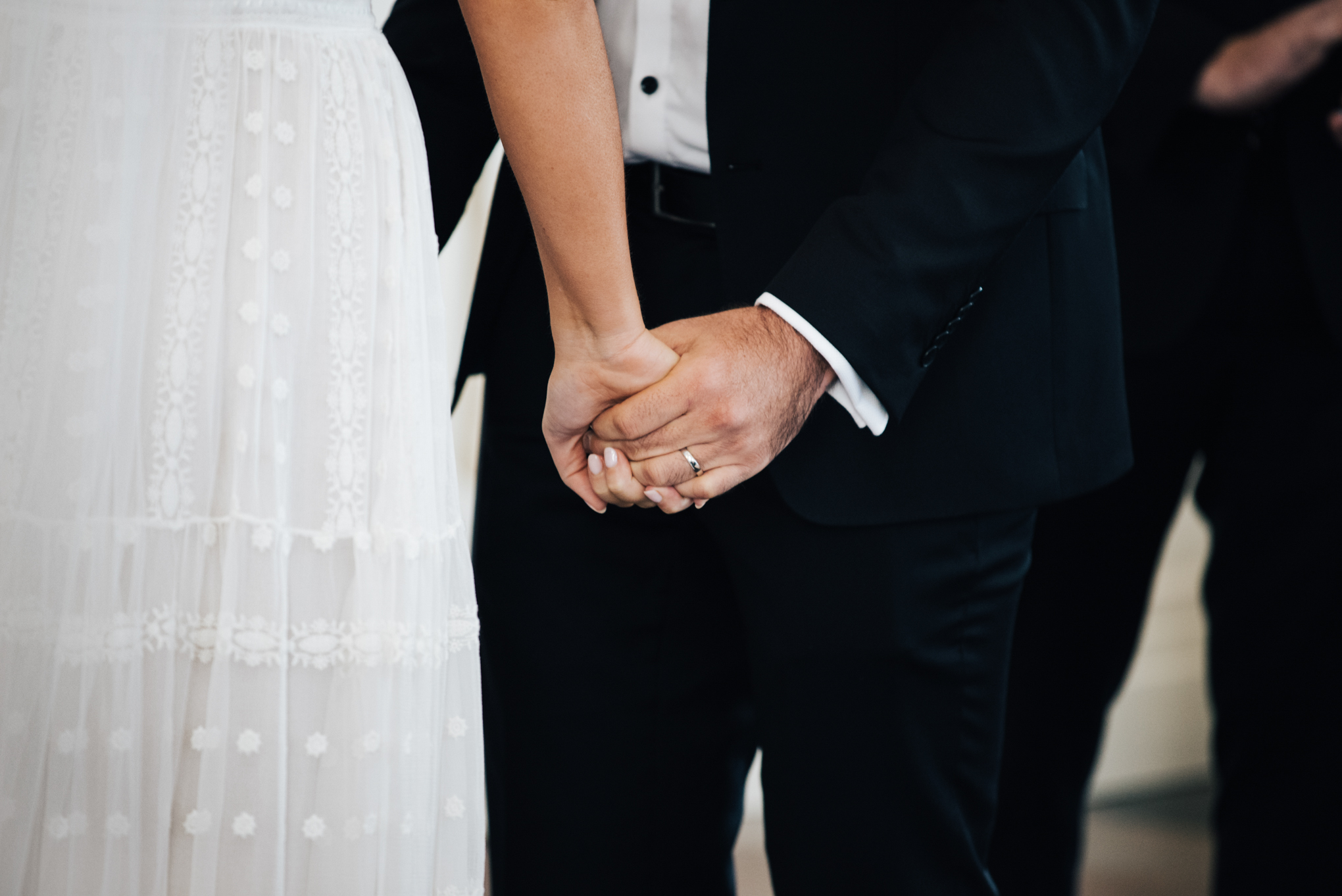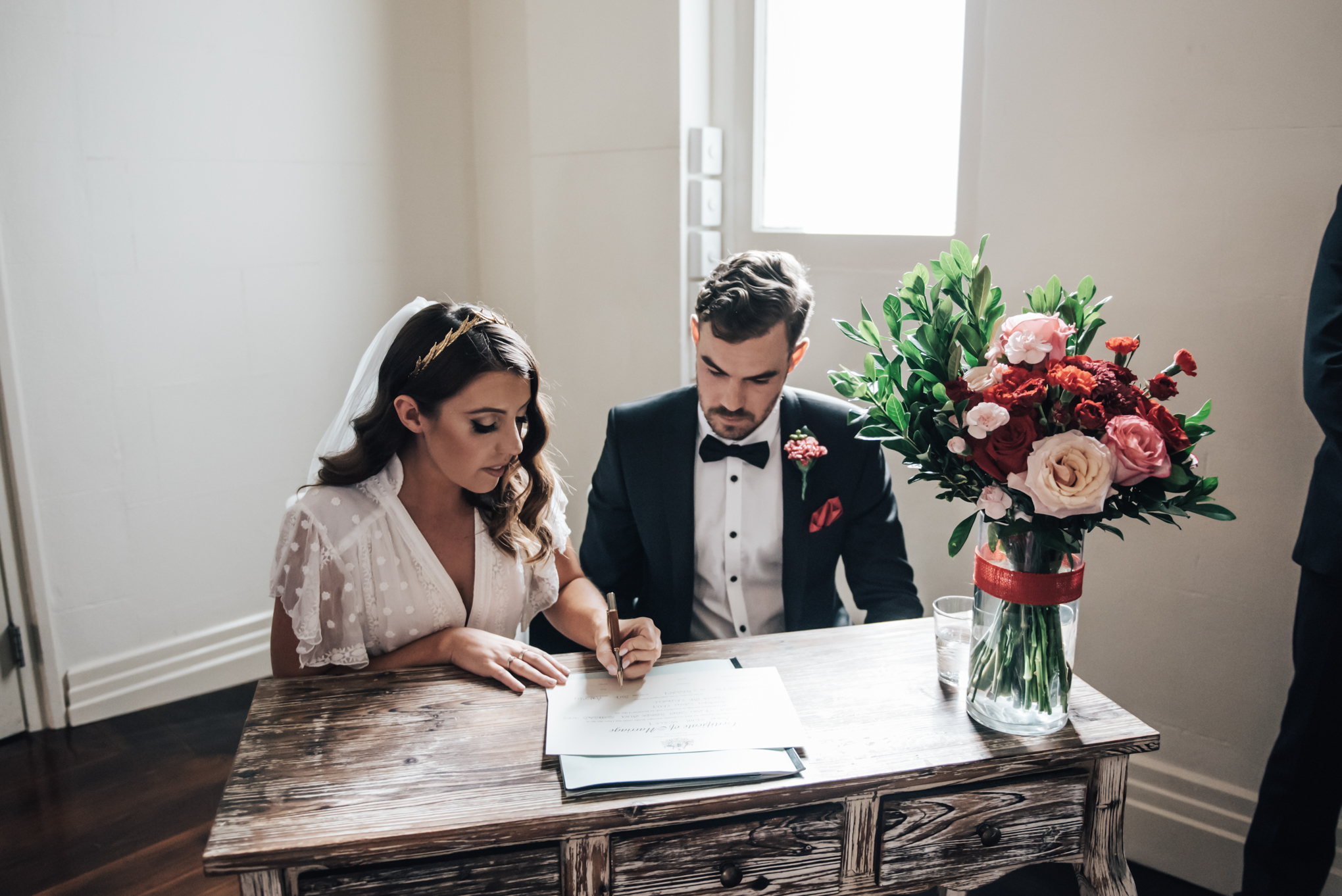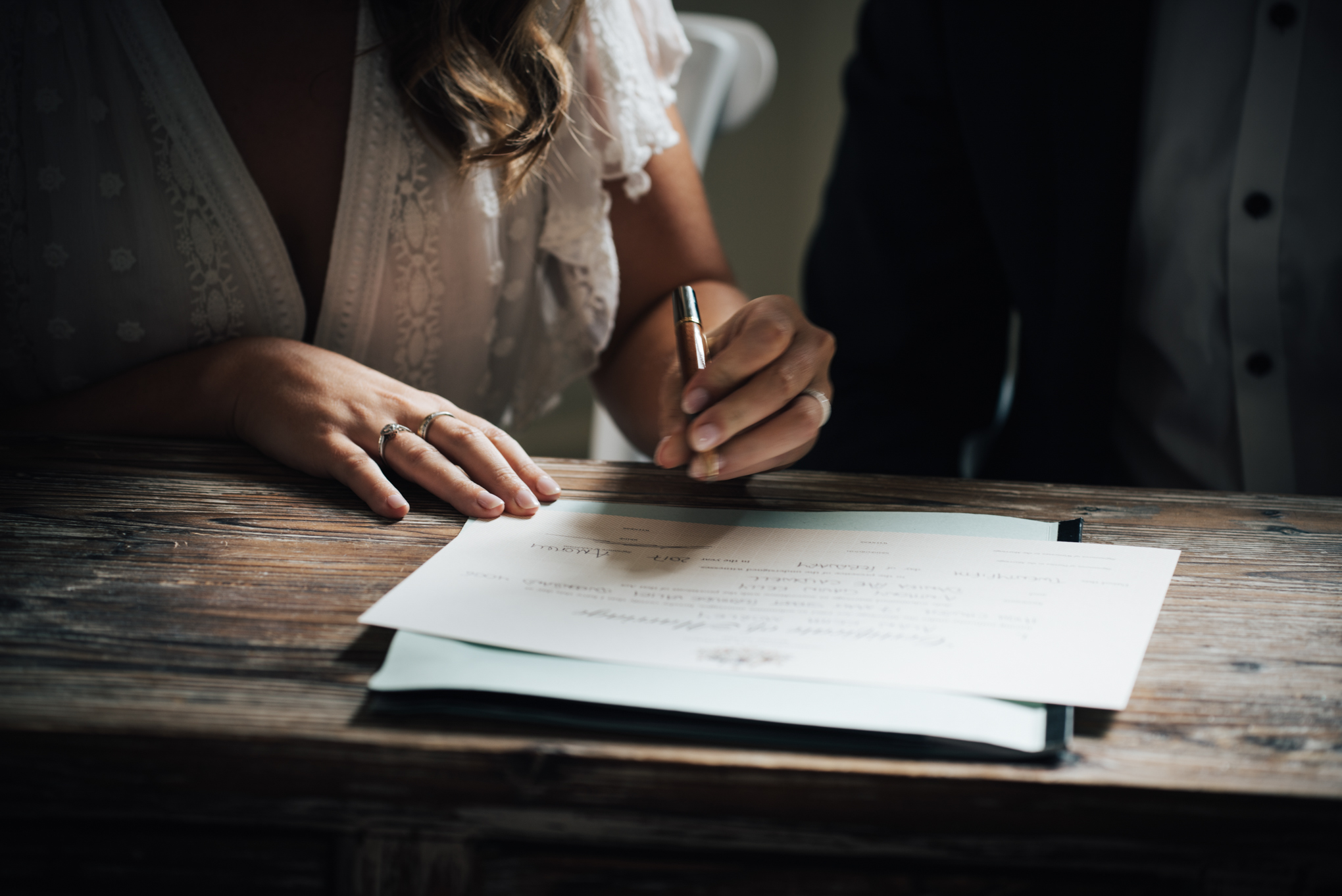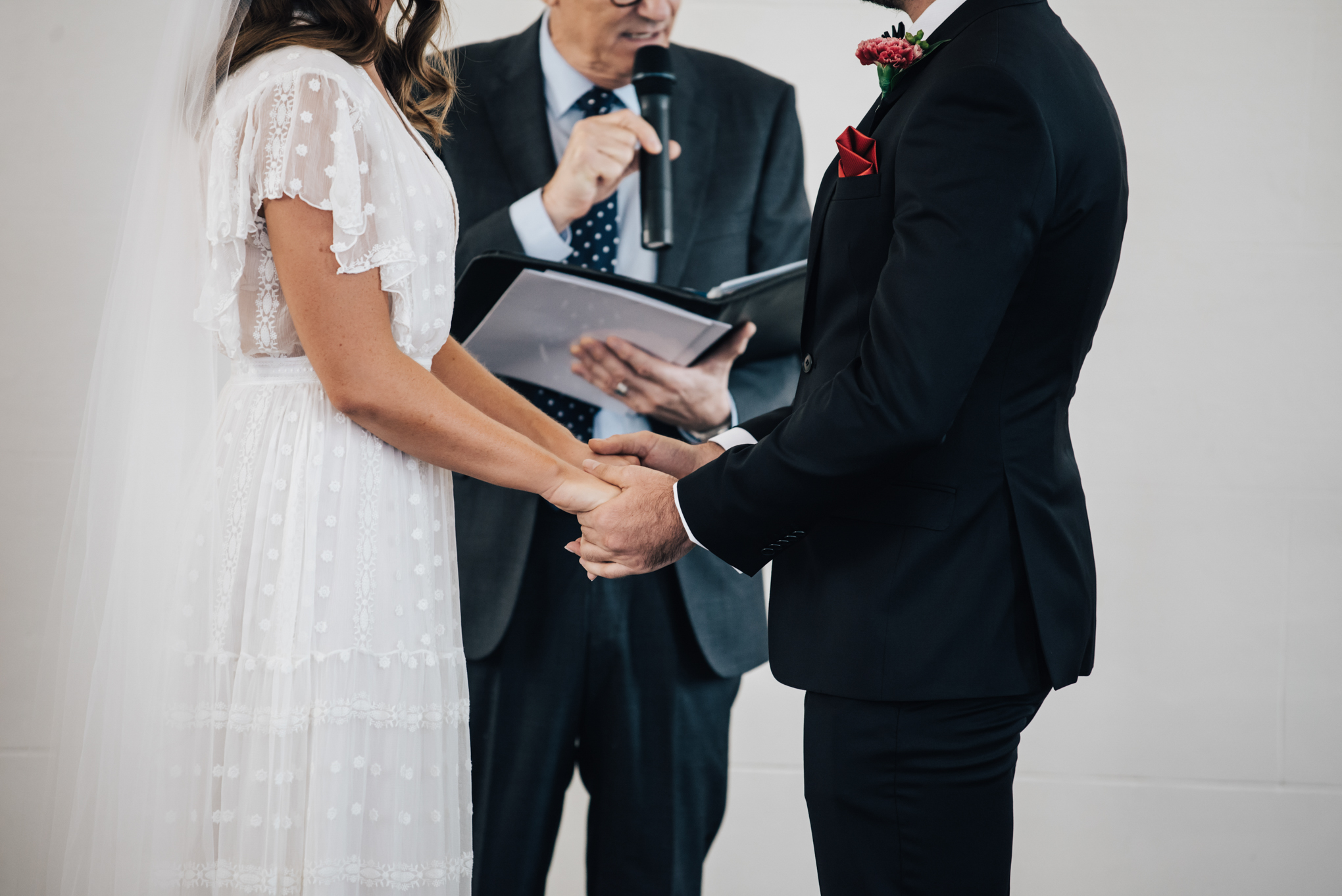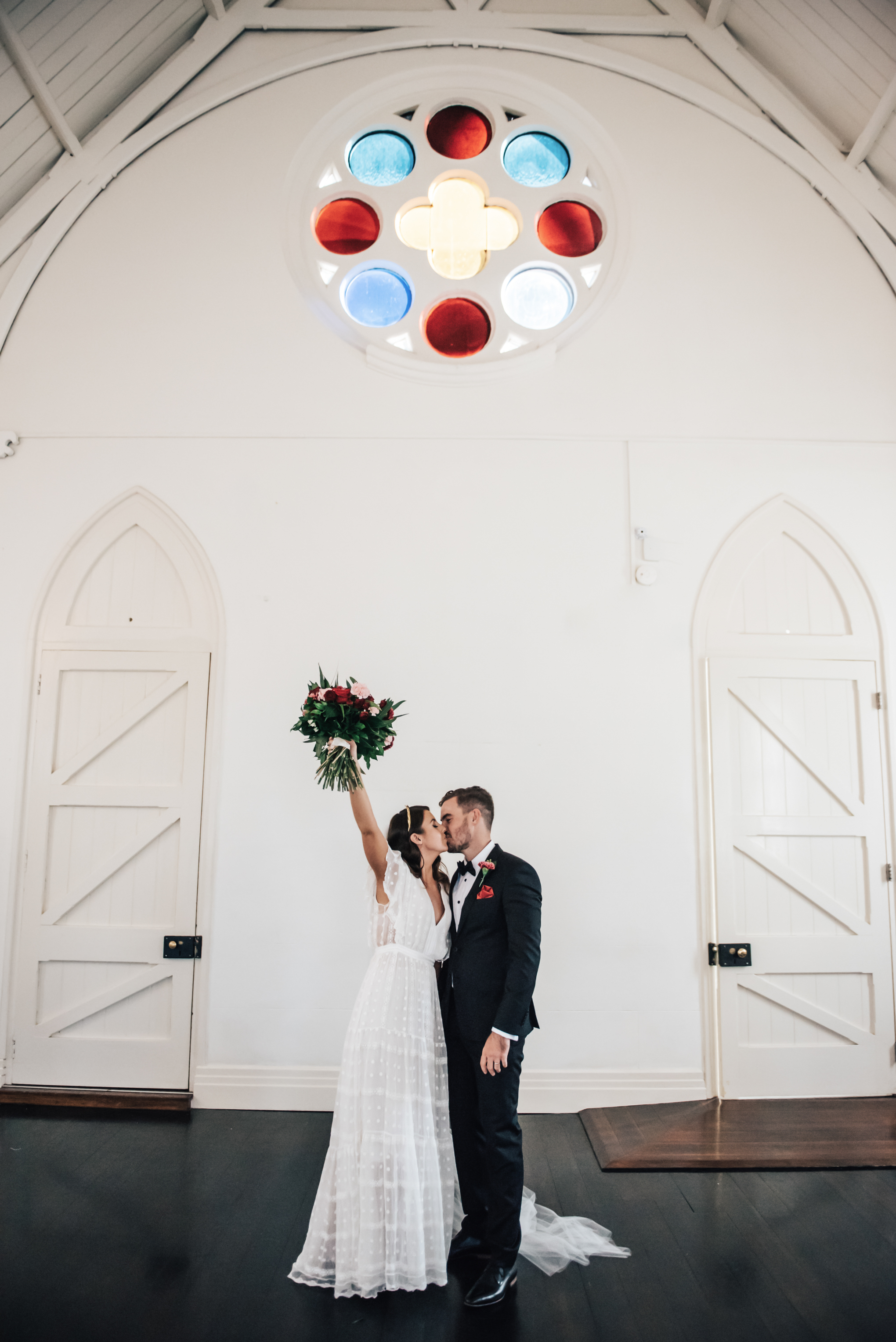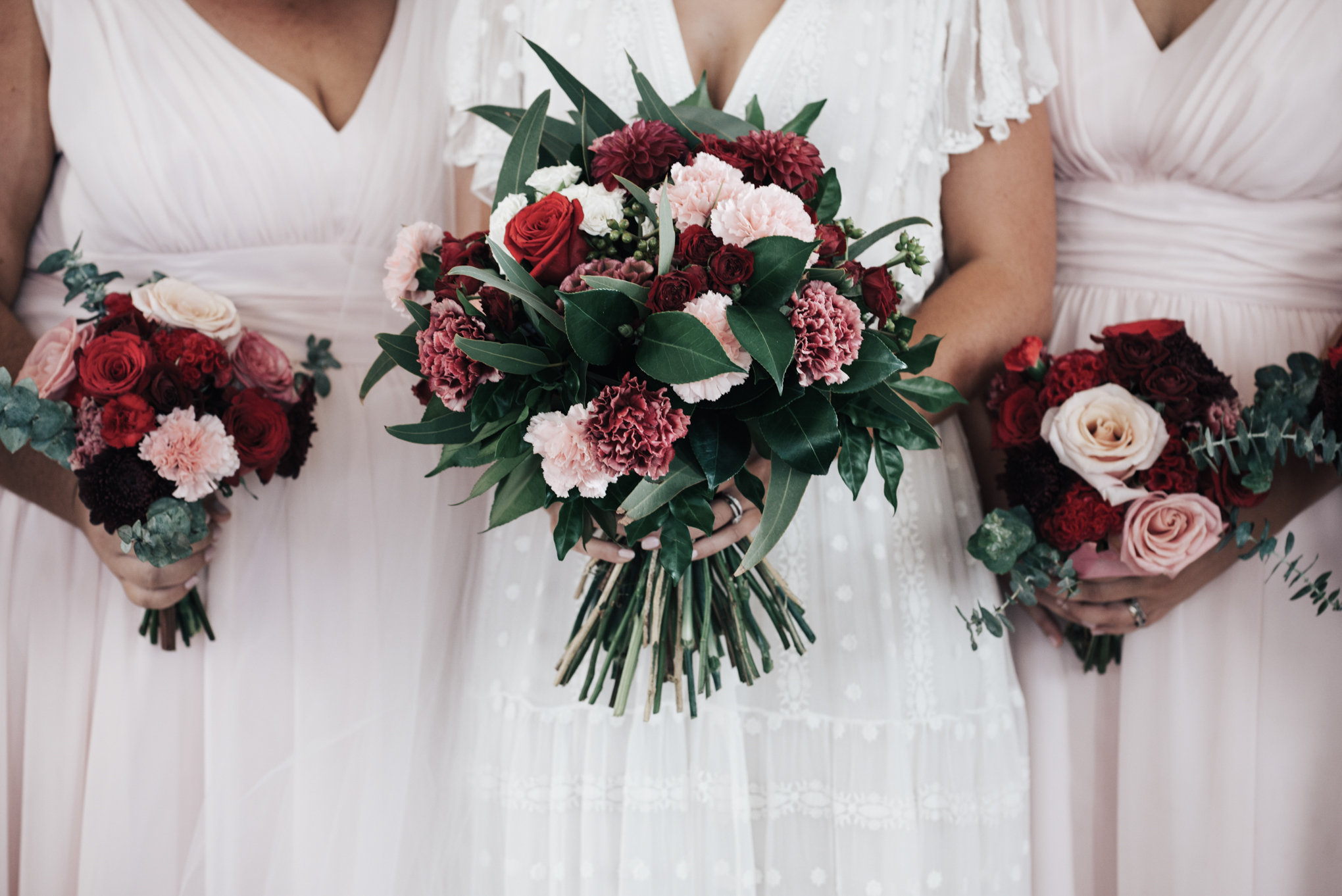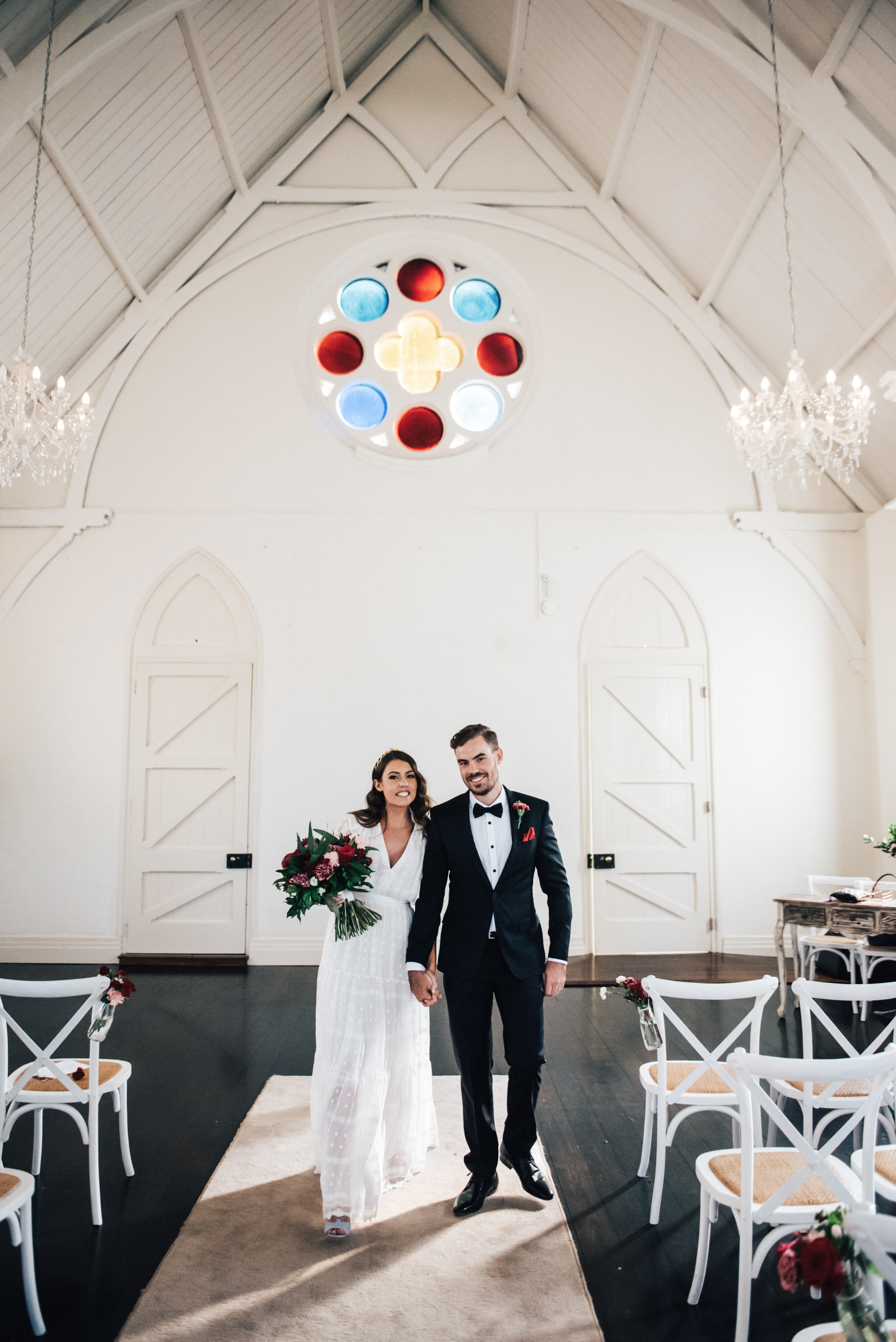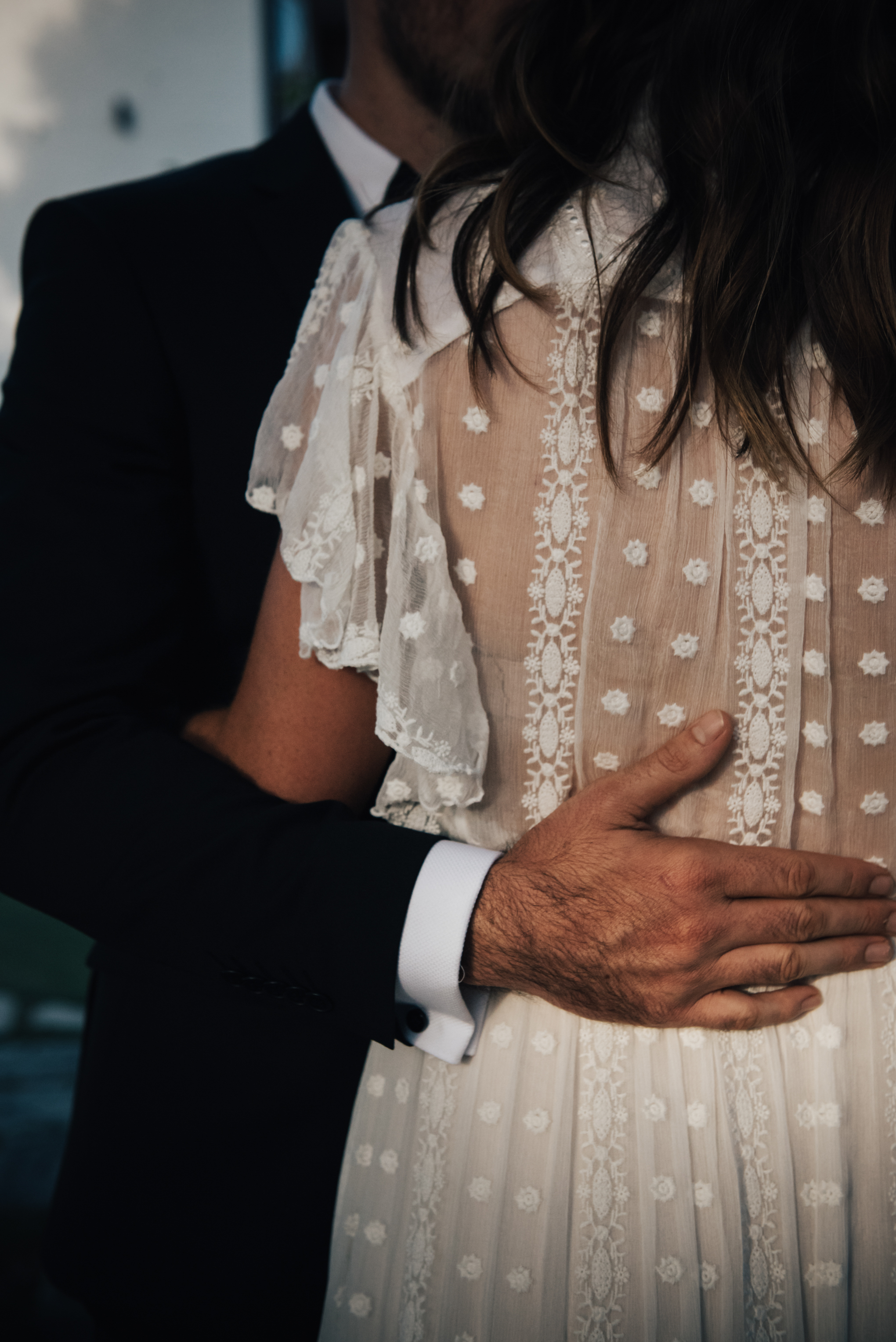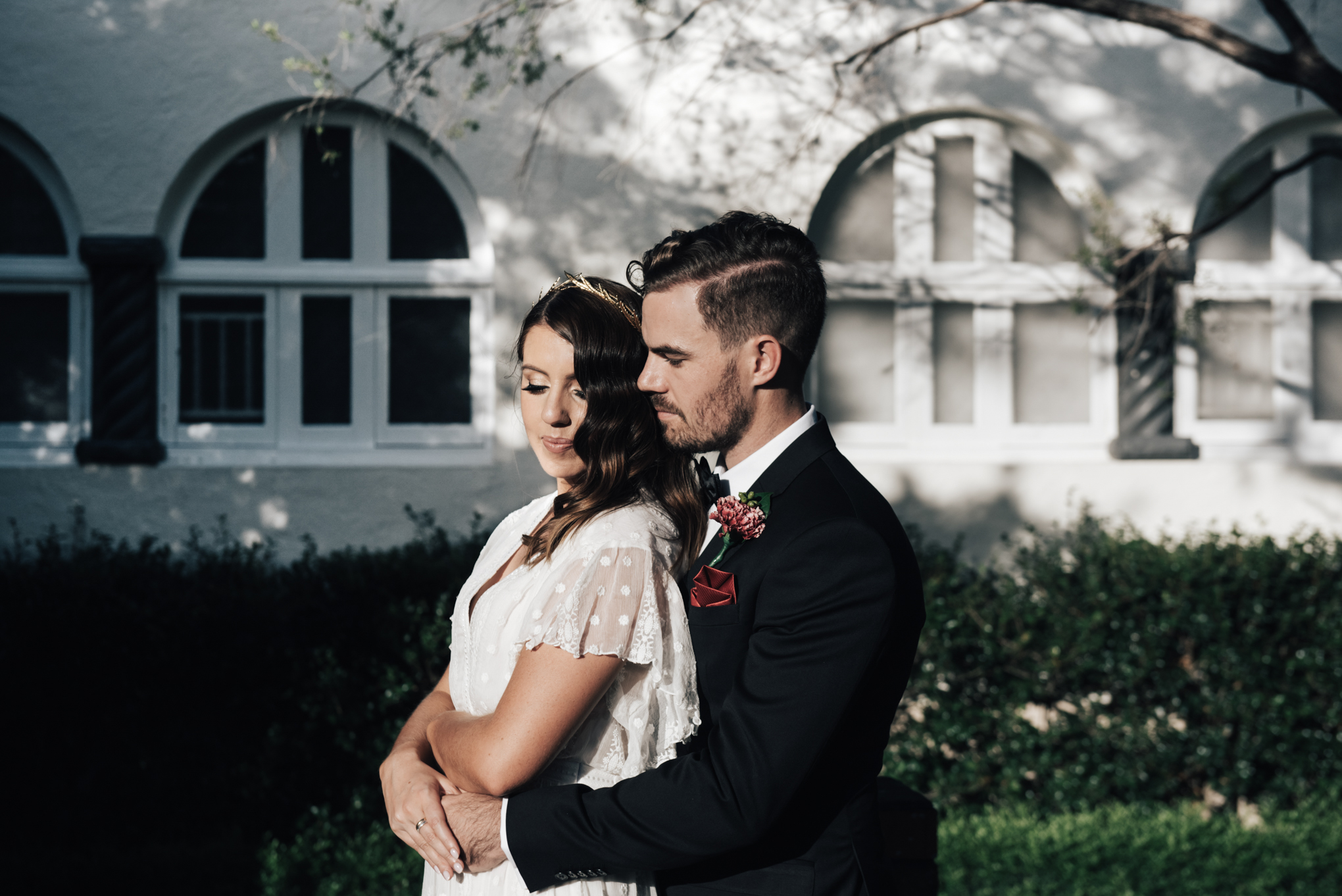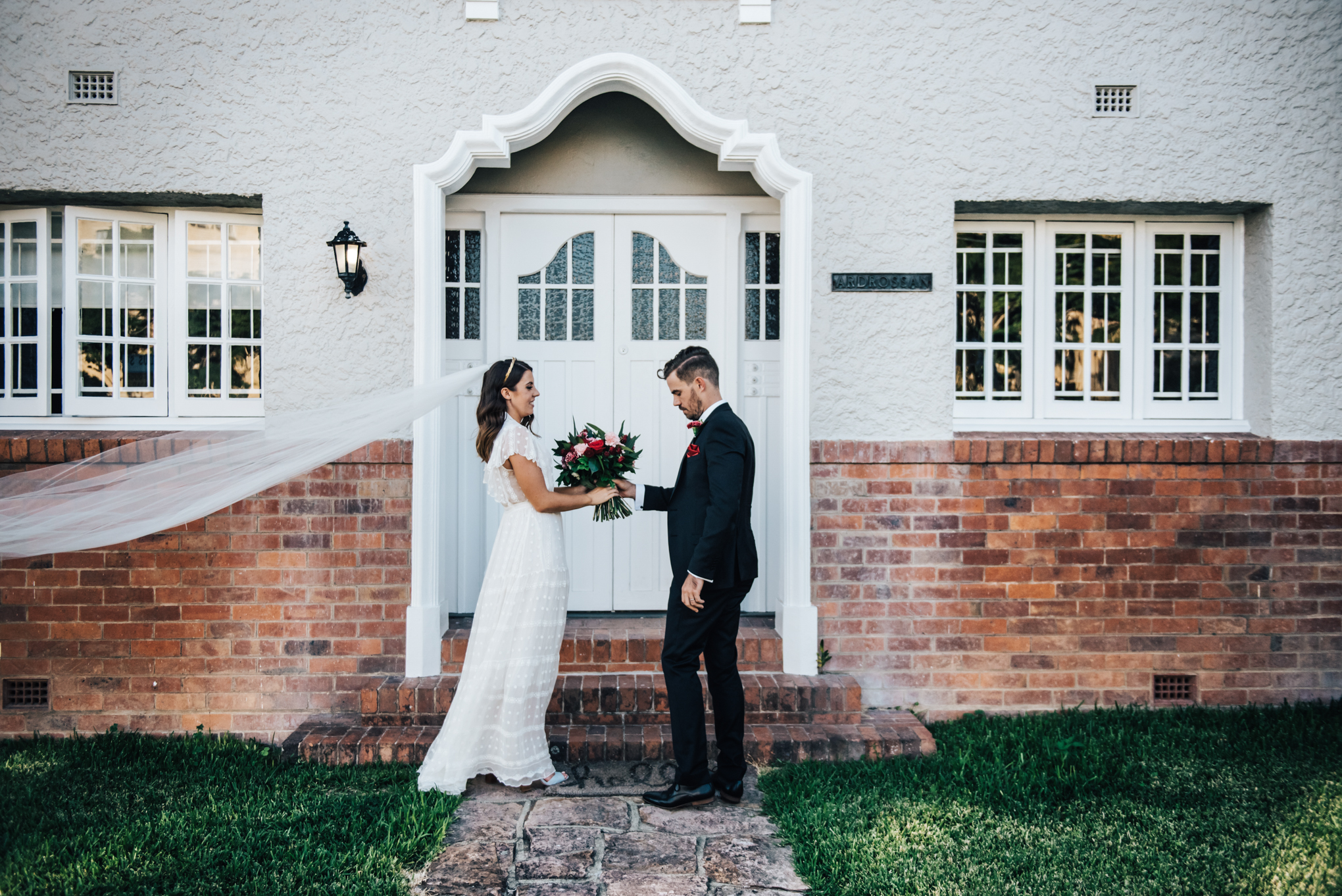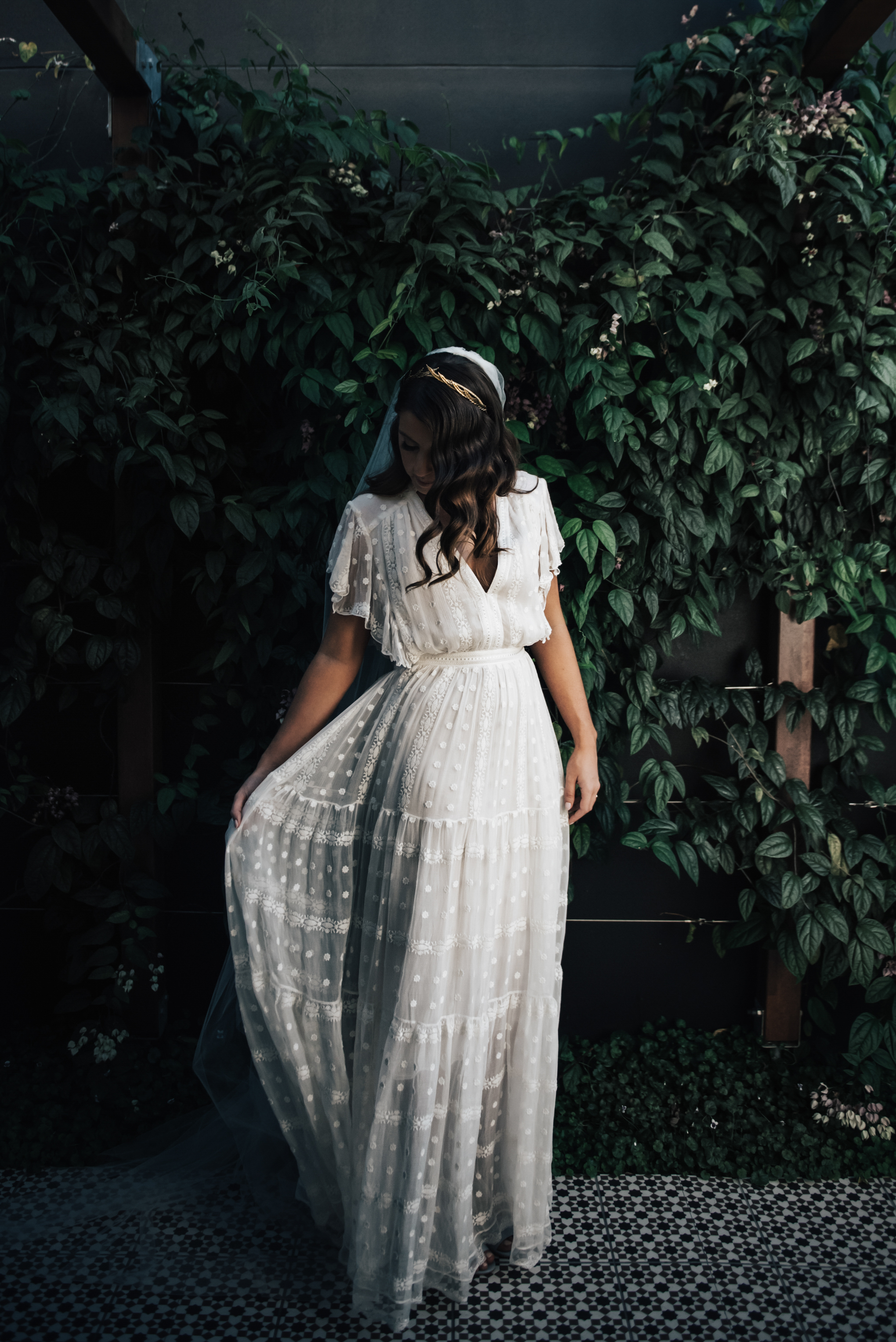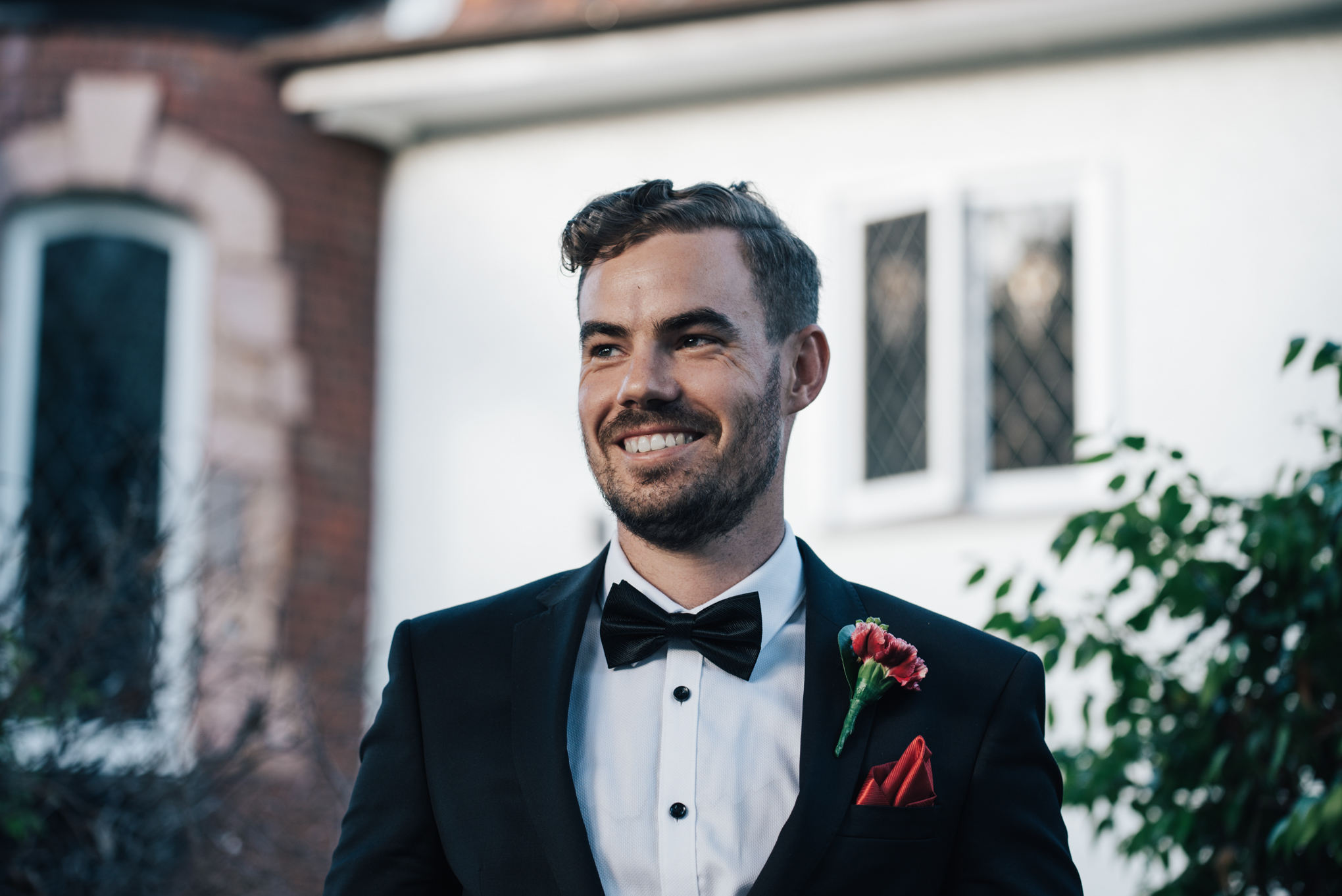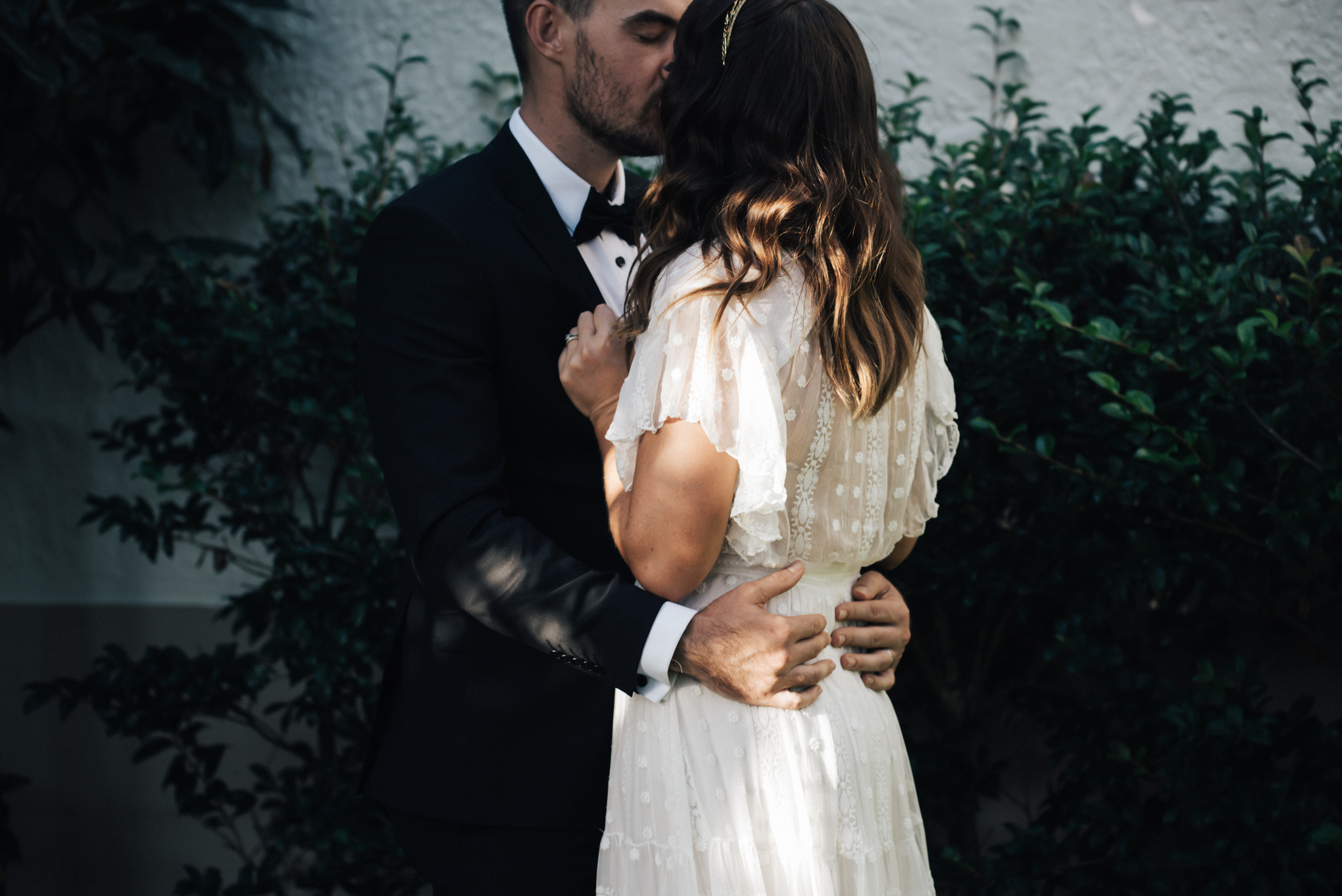 Any advice for other couples planning to spend the rest of their lives together?
Try not to get too stressed and just get the process flow. We kept trying to remember what we love and why we were doing it. It's not a show it's a celebration of the two of you.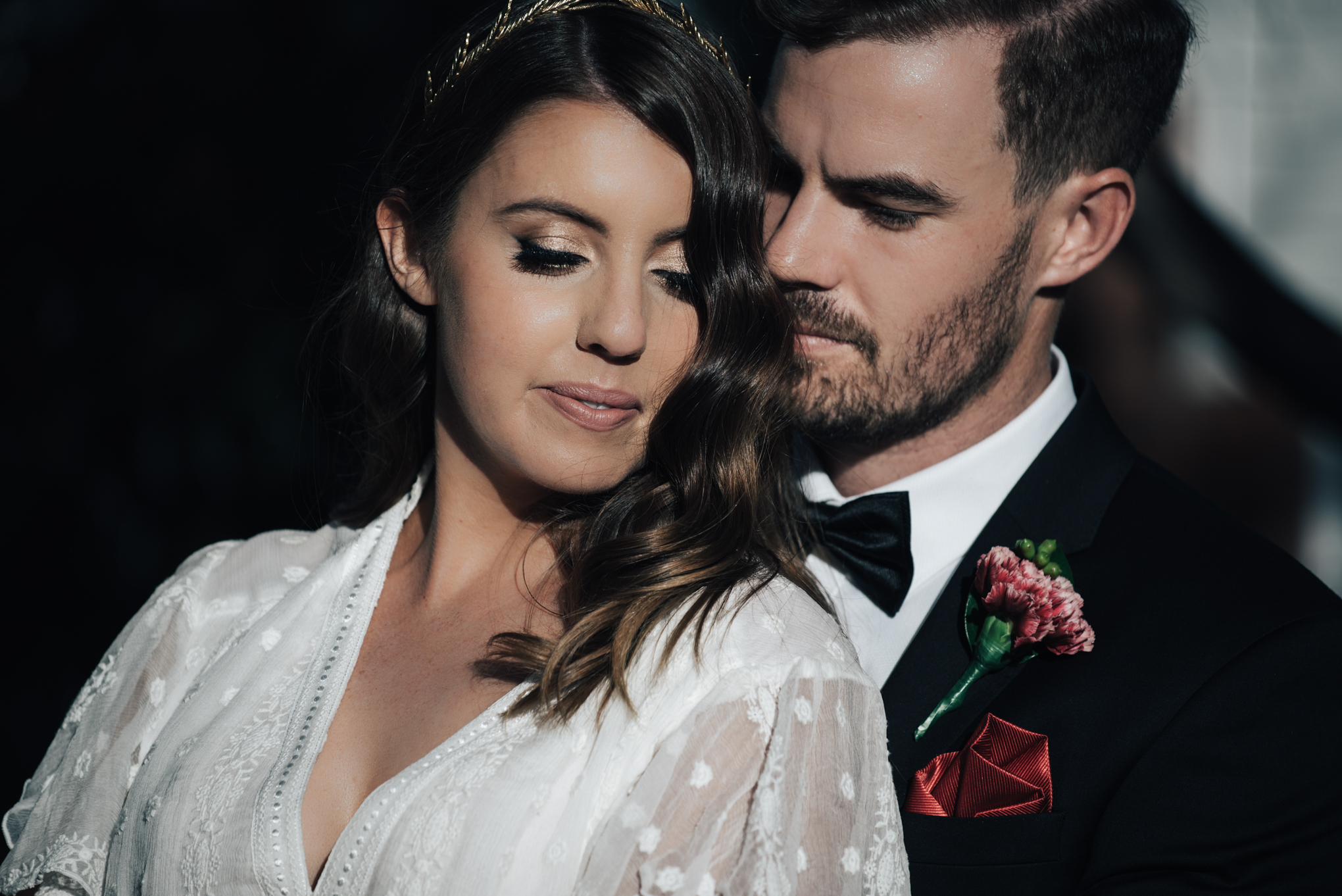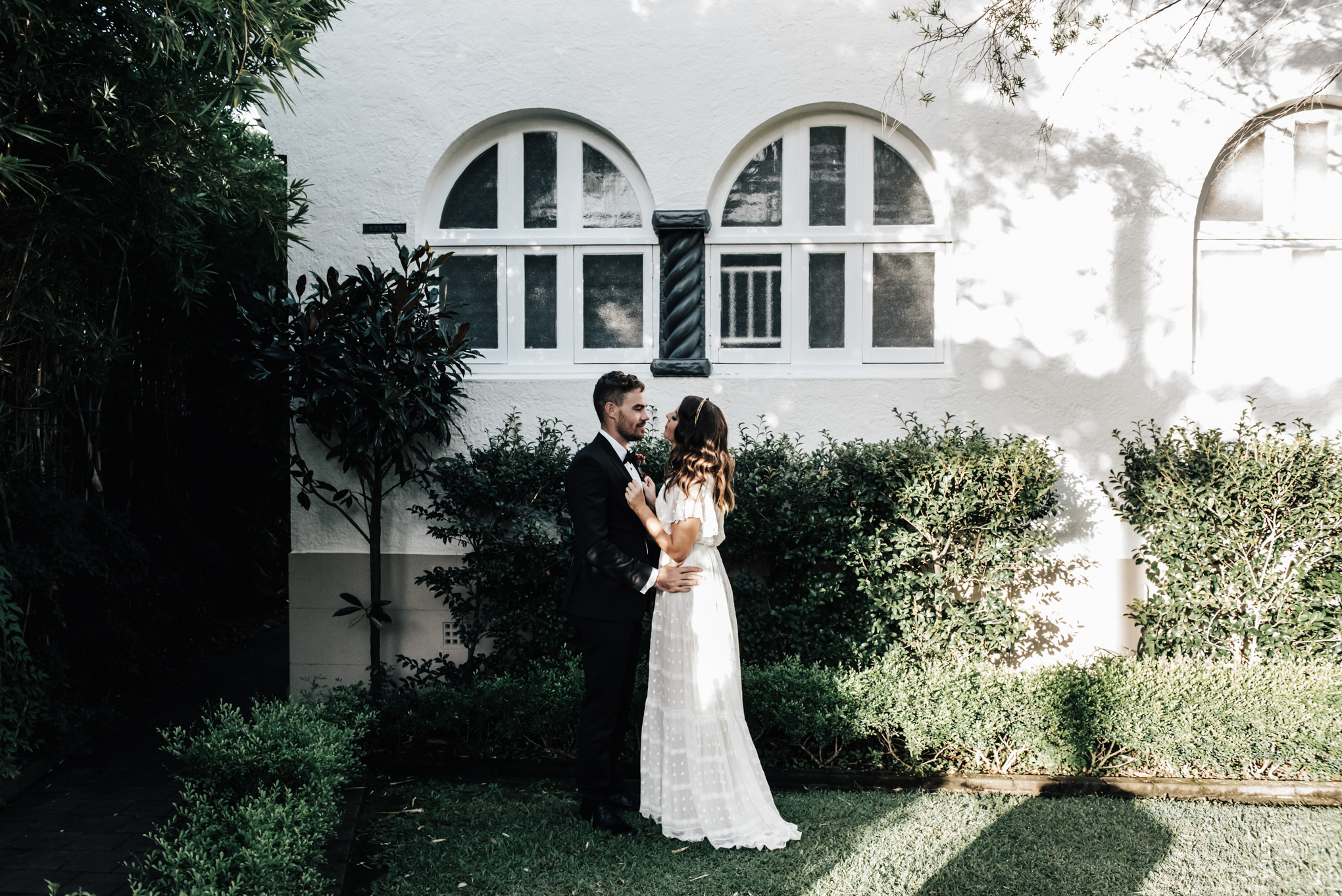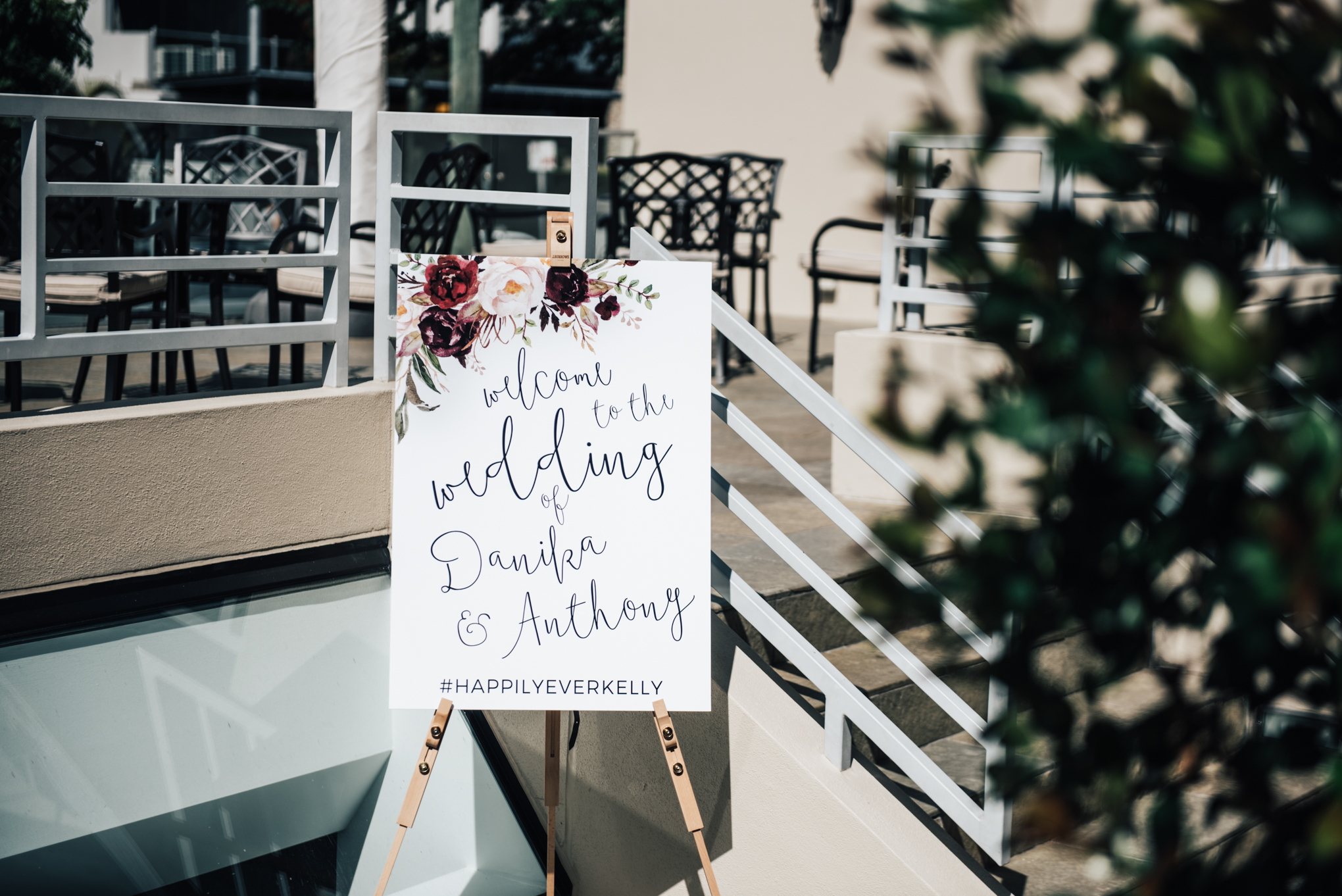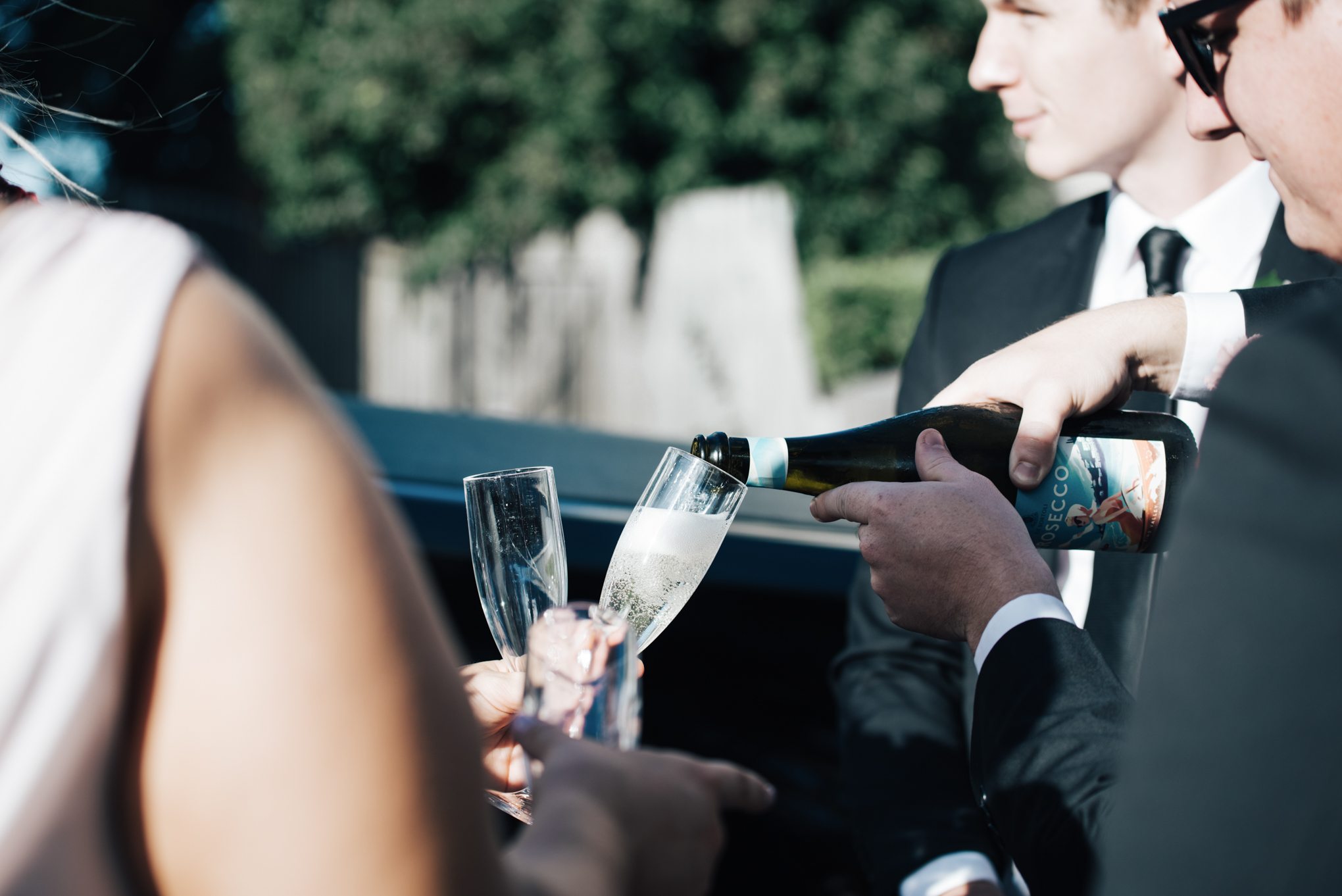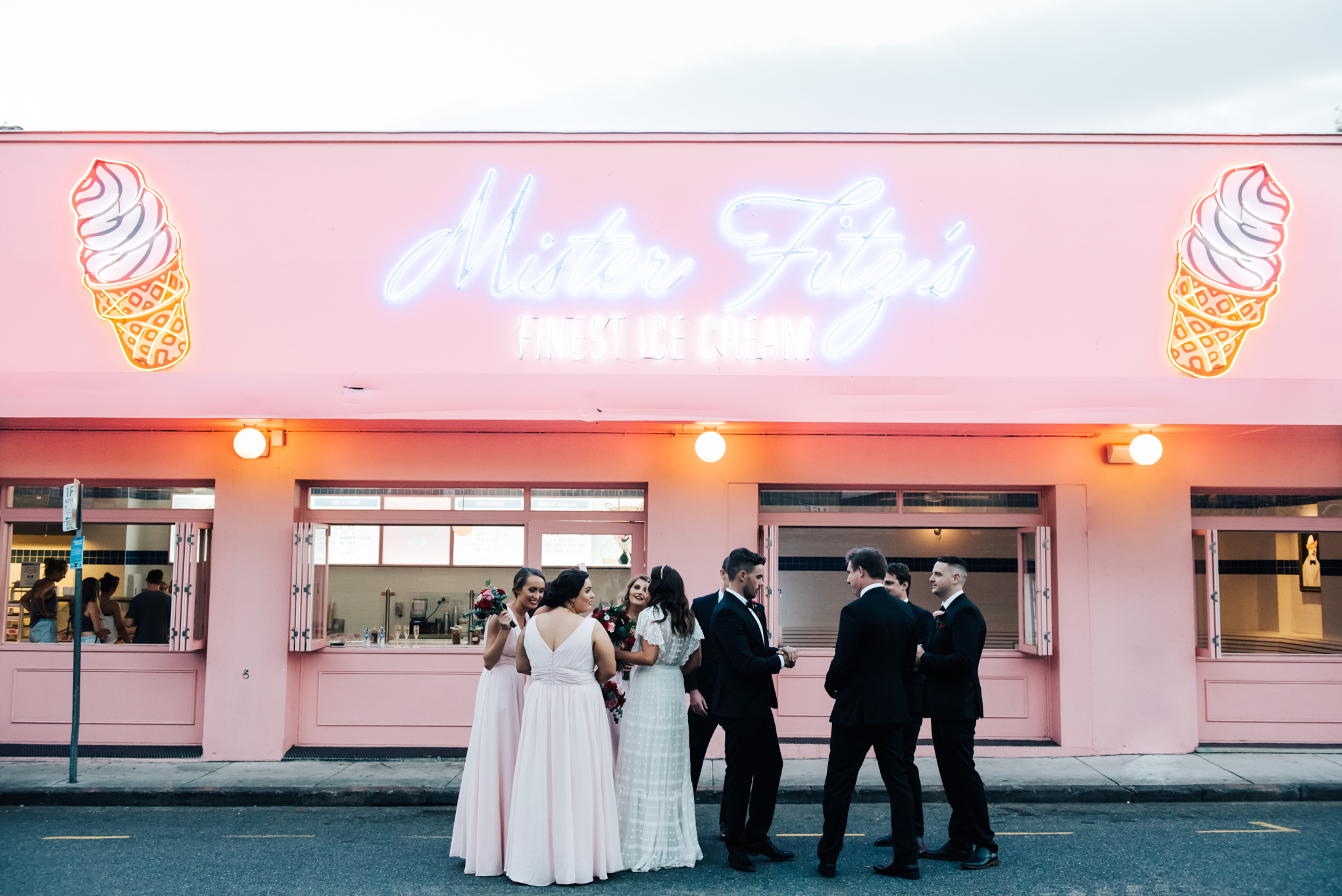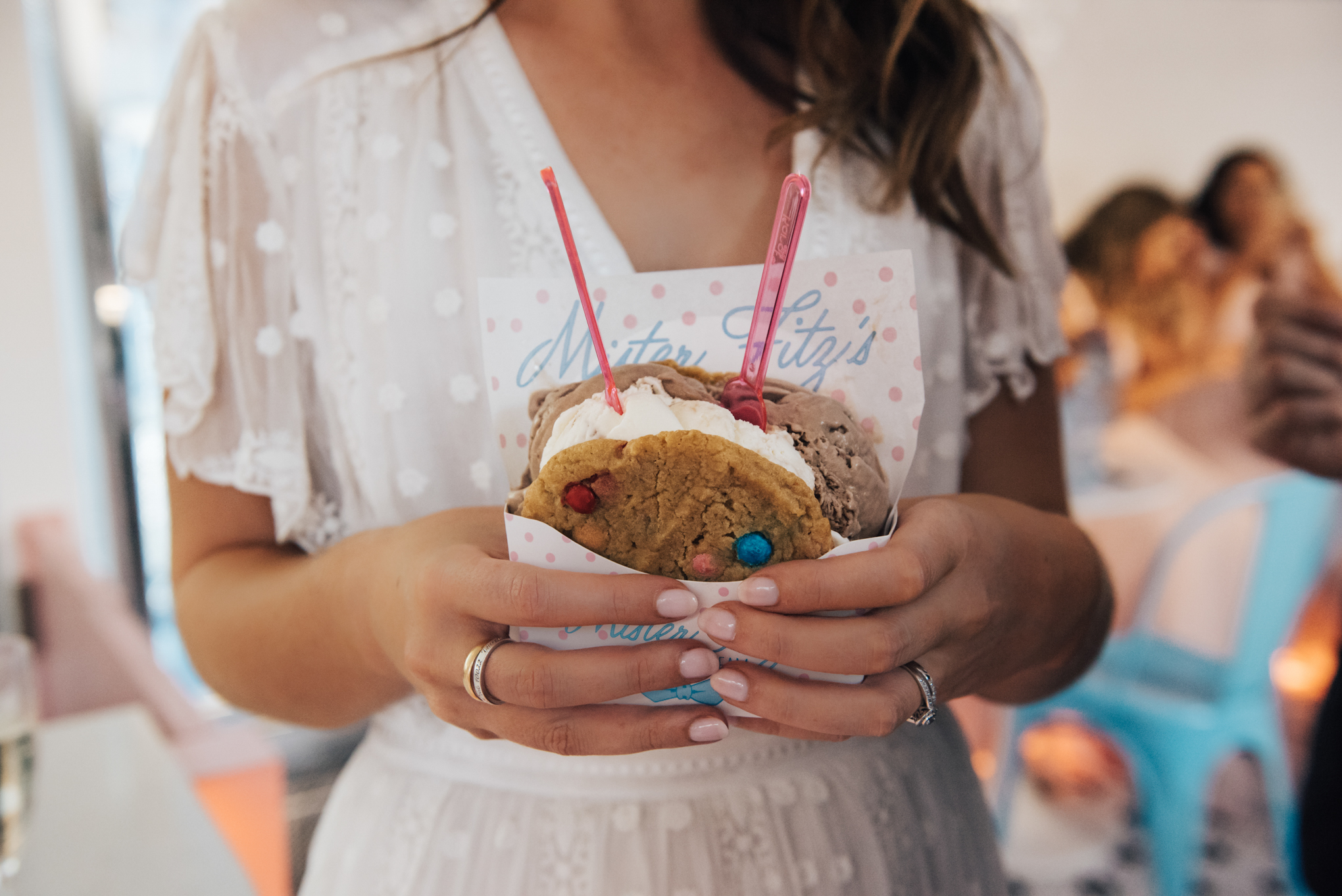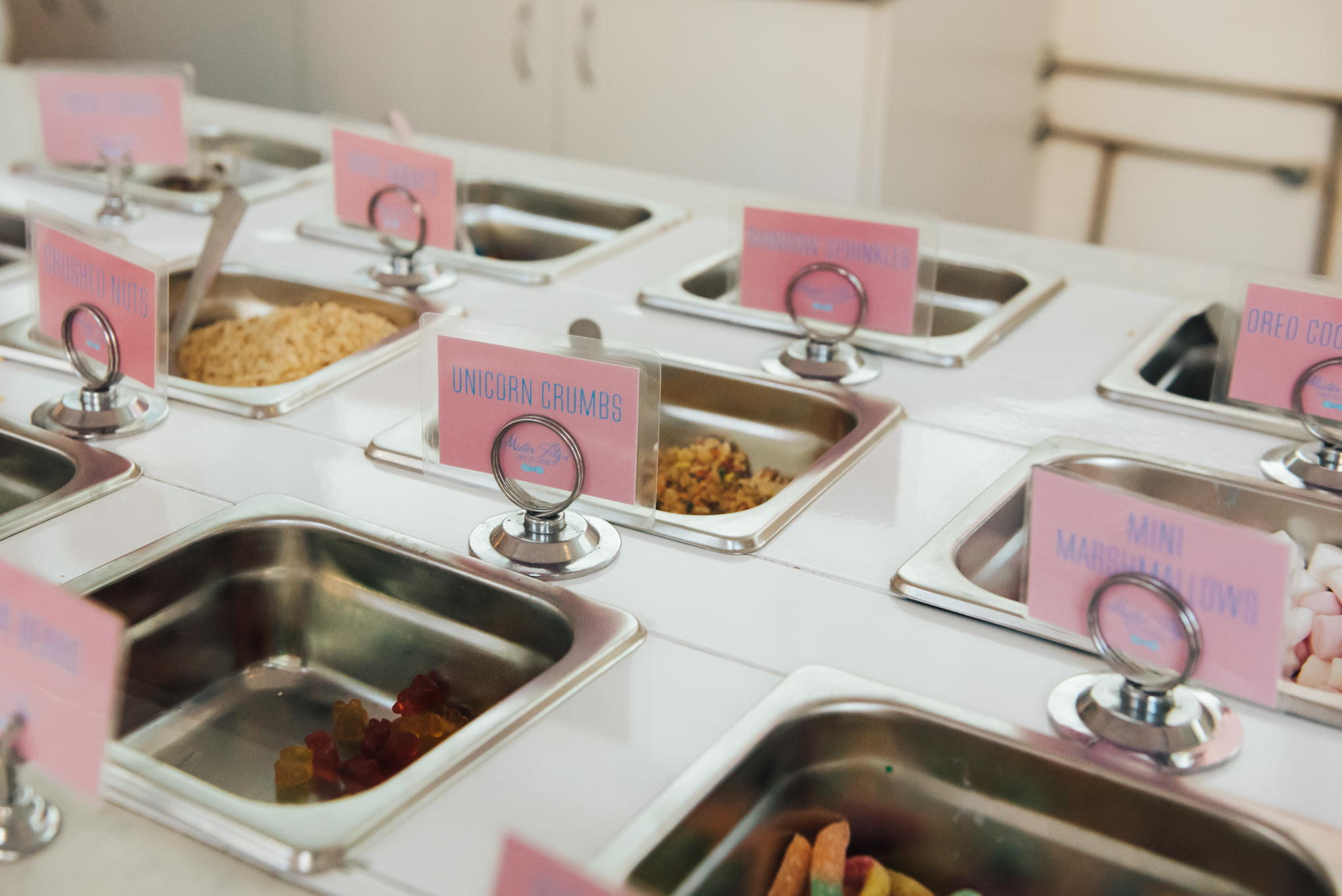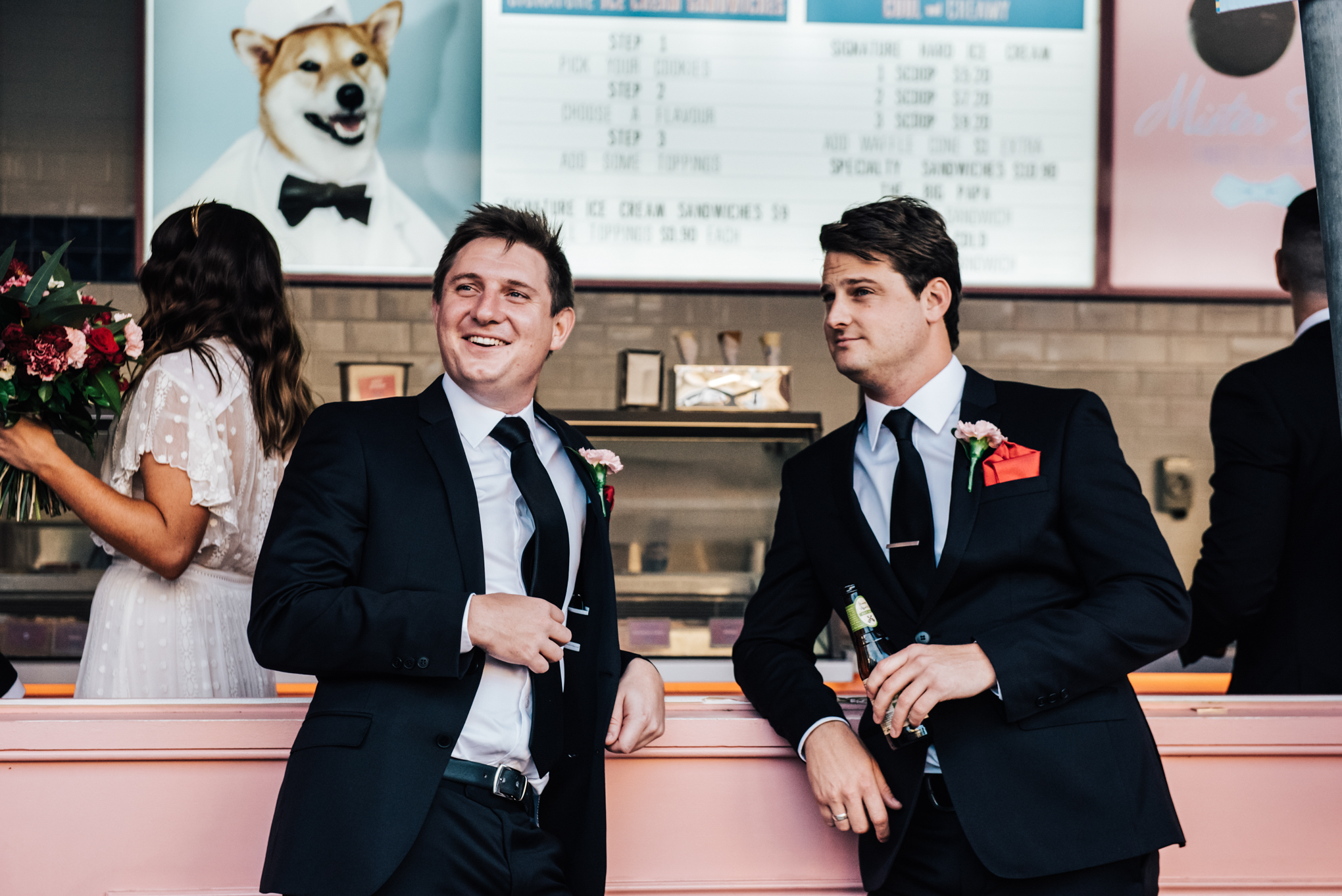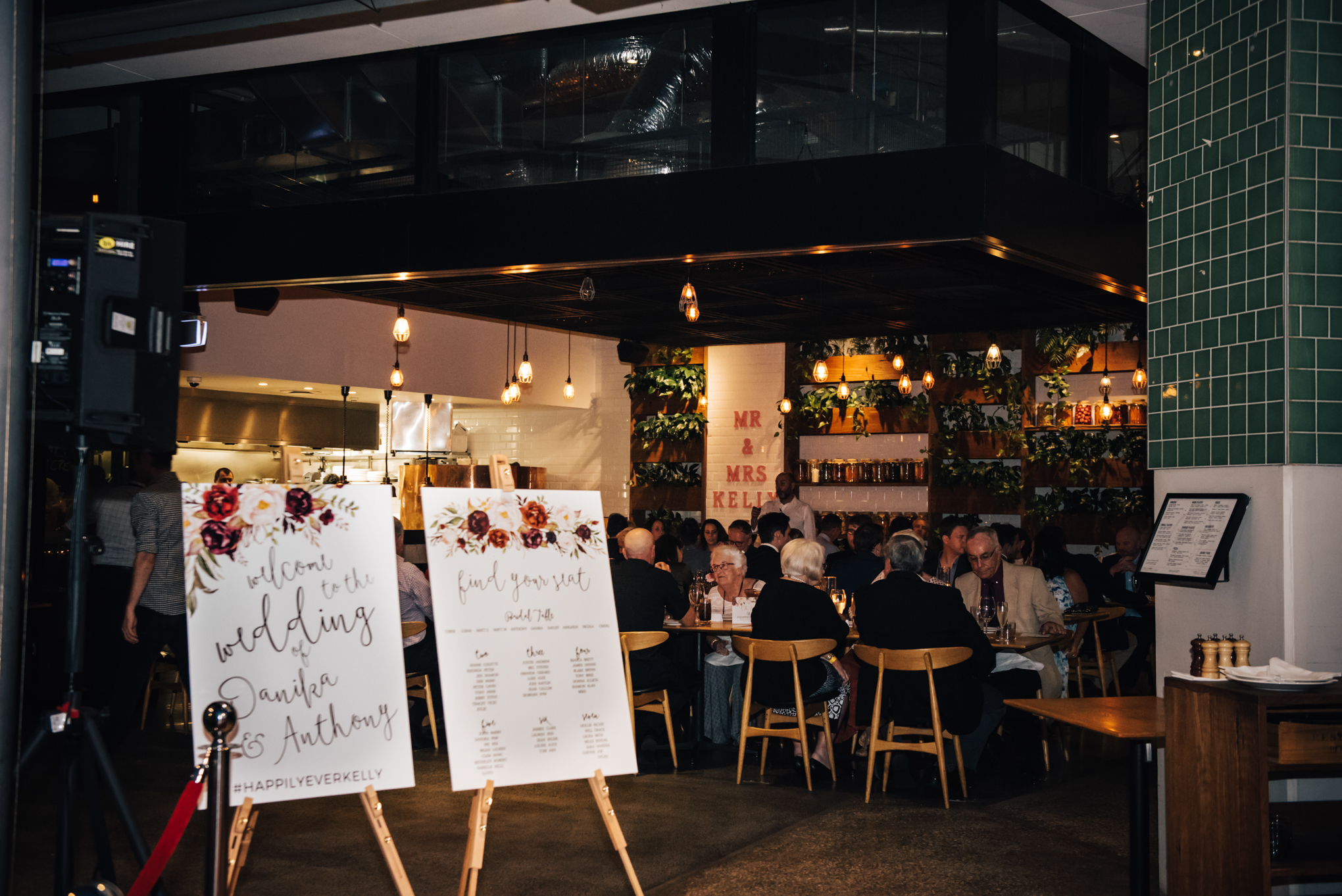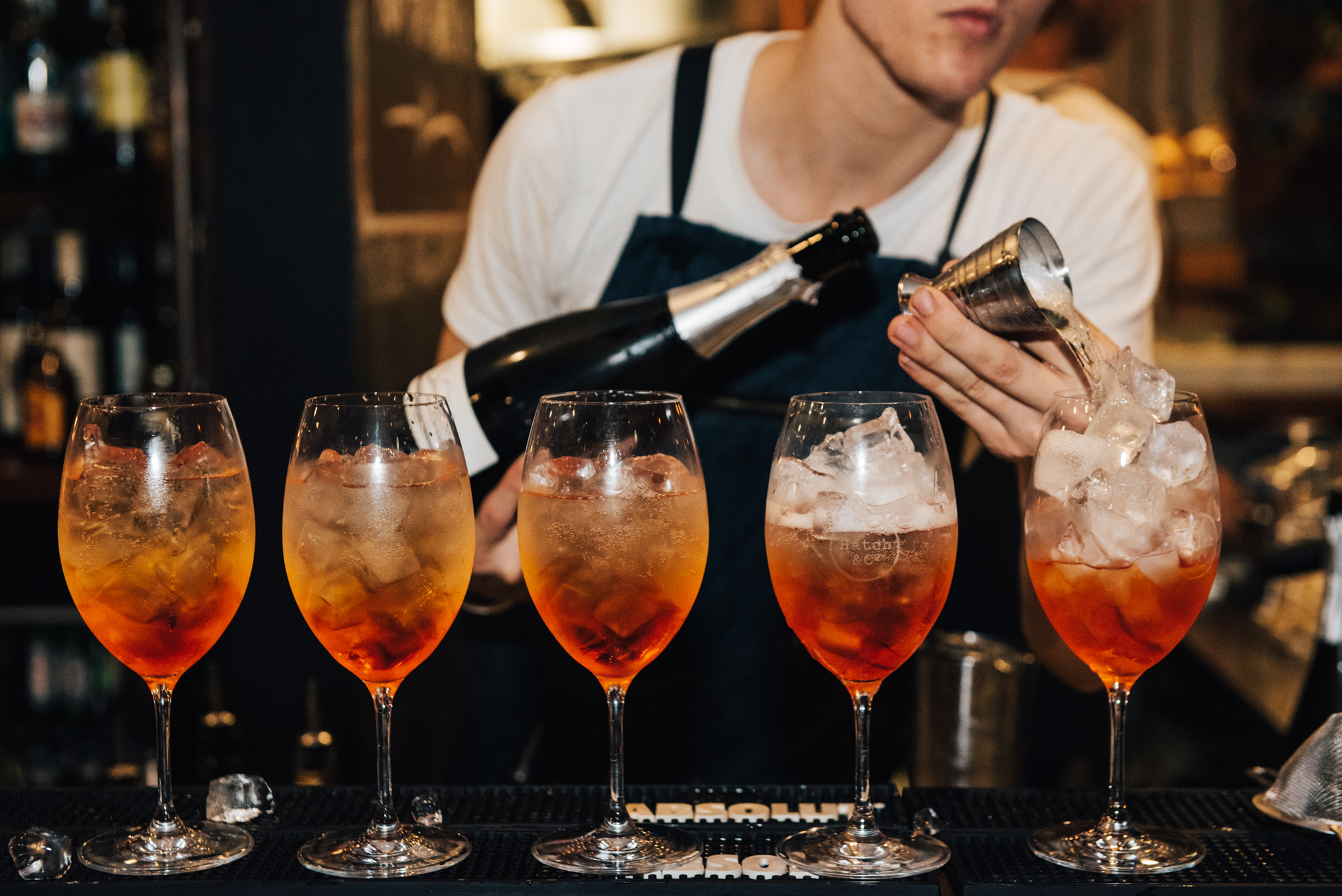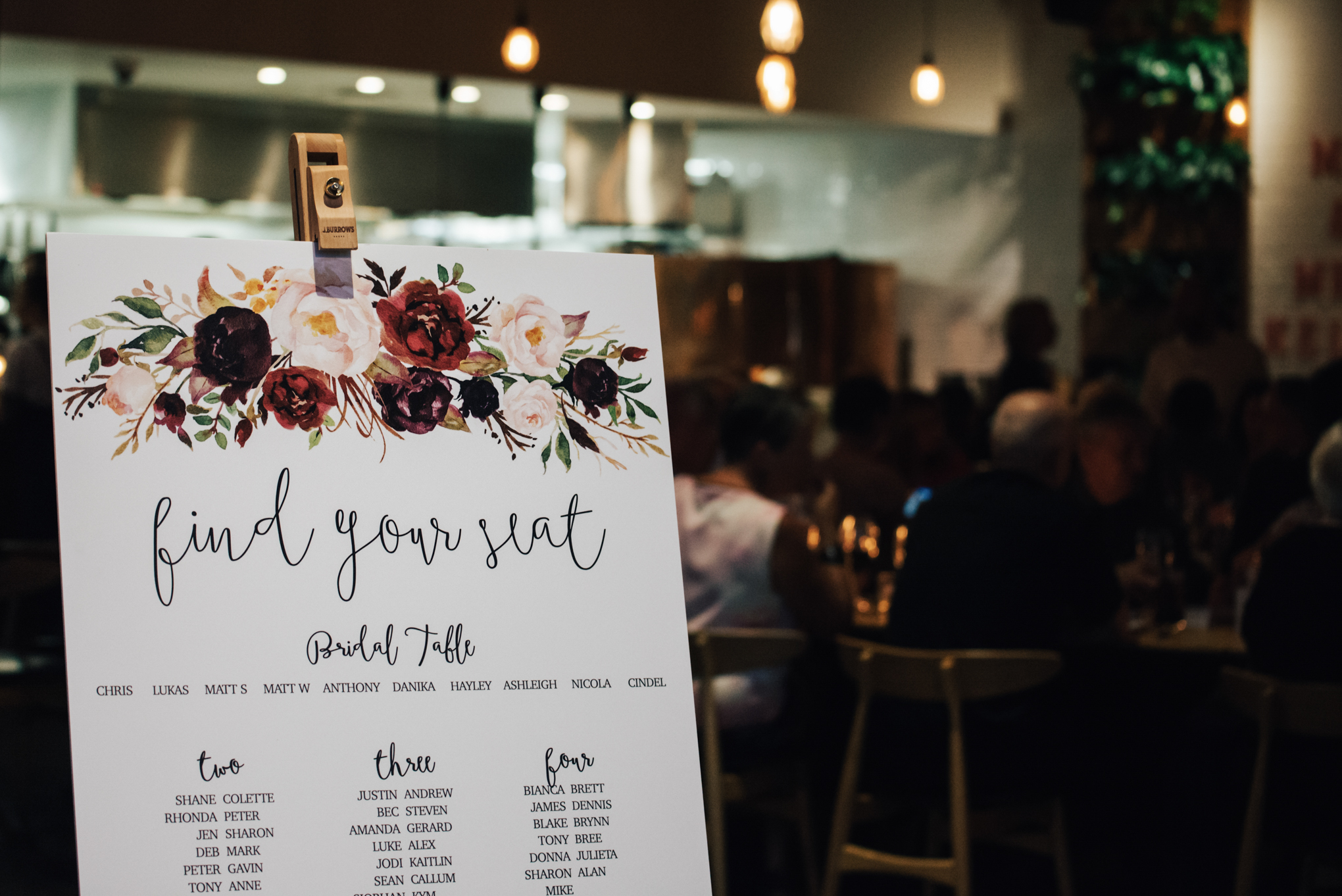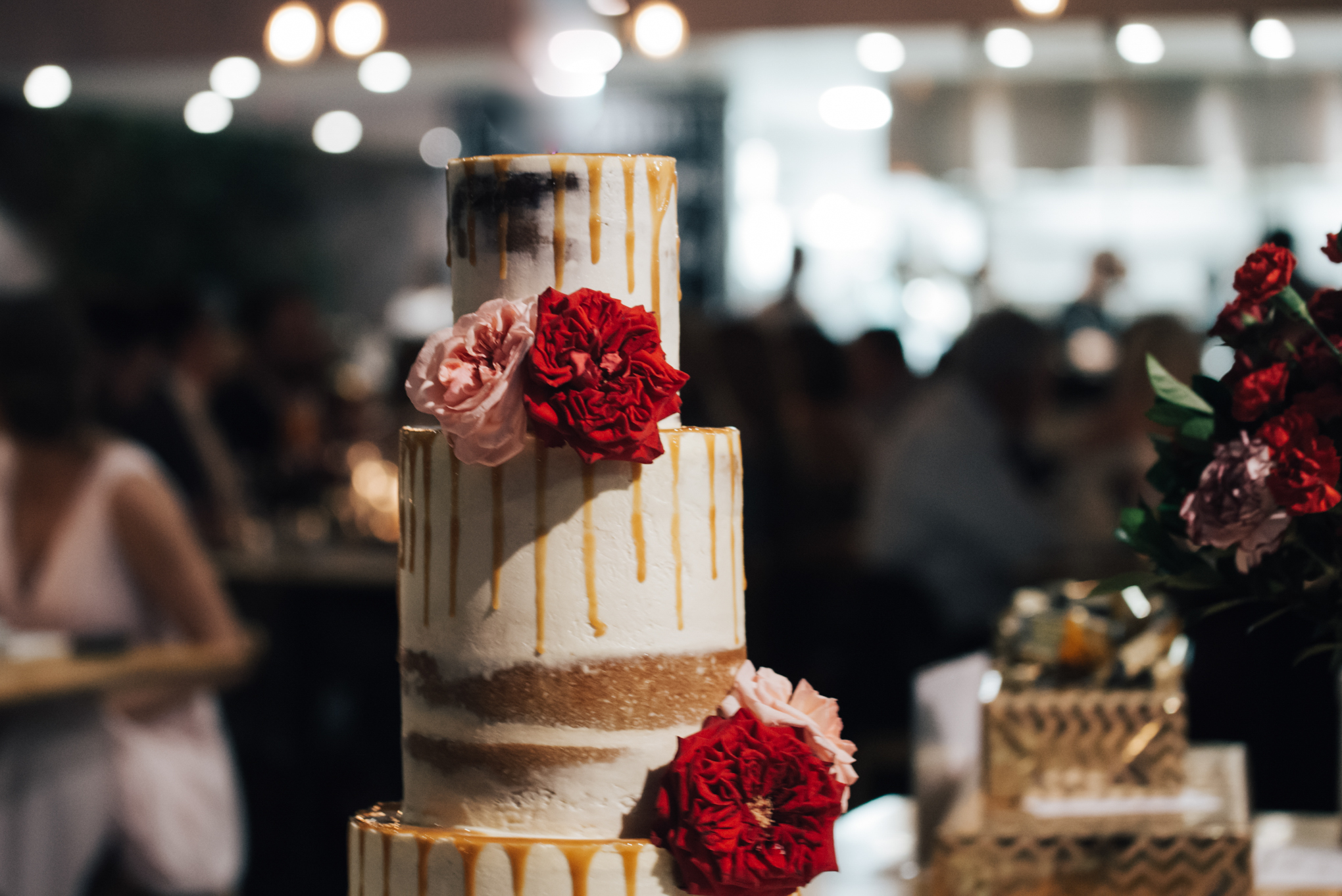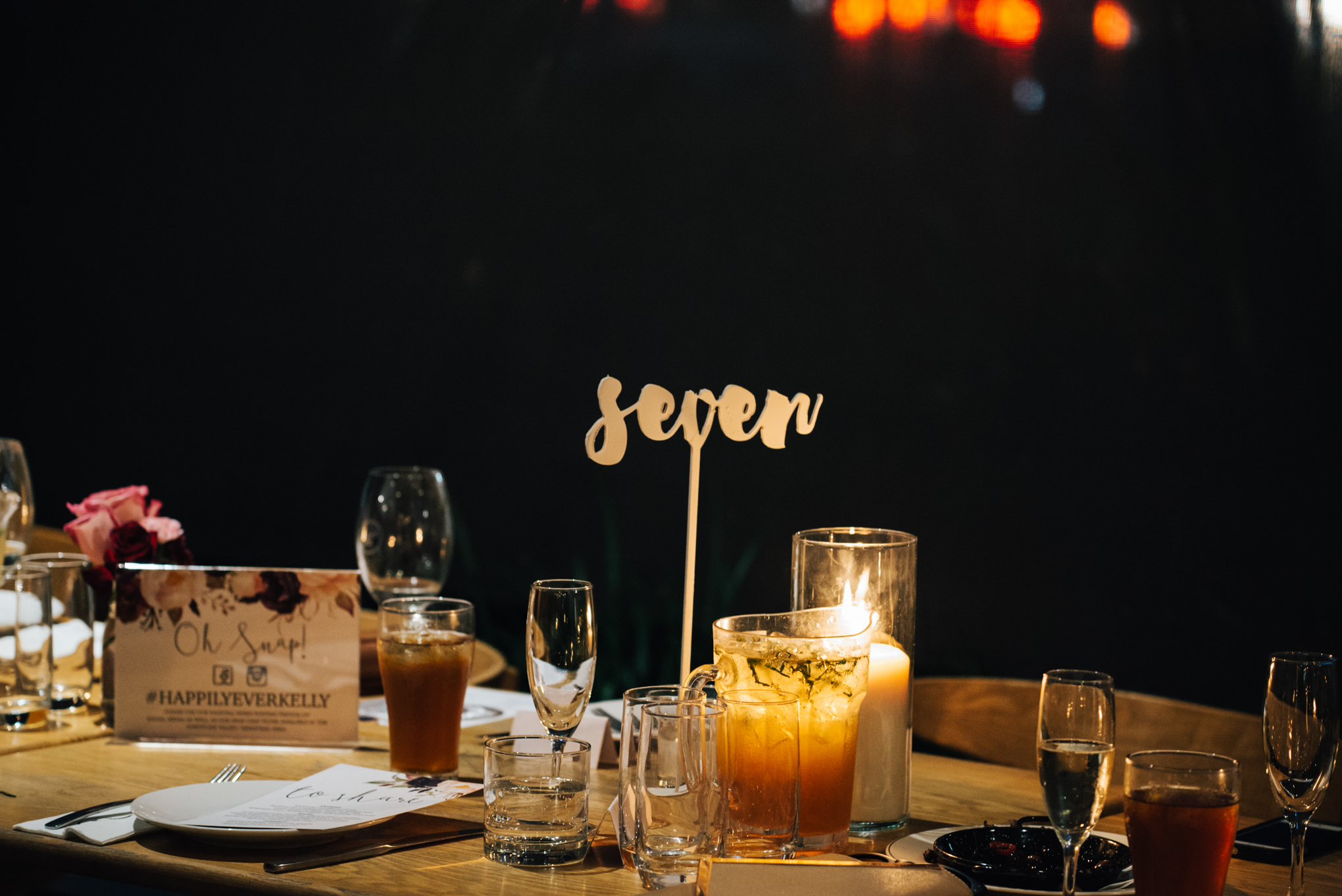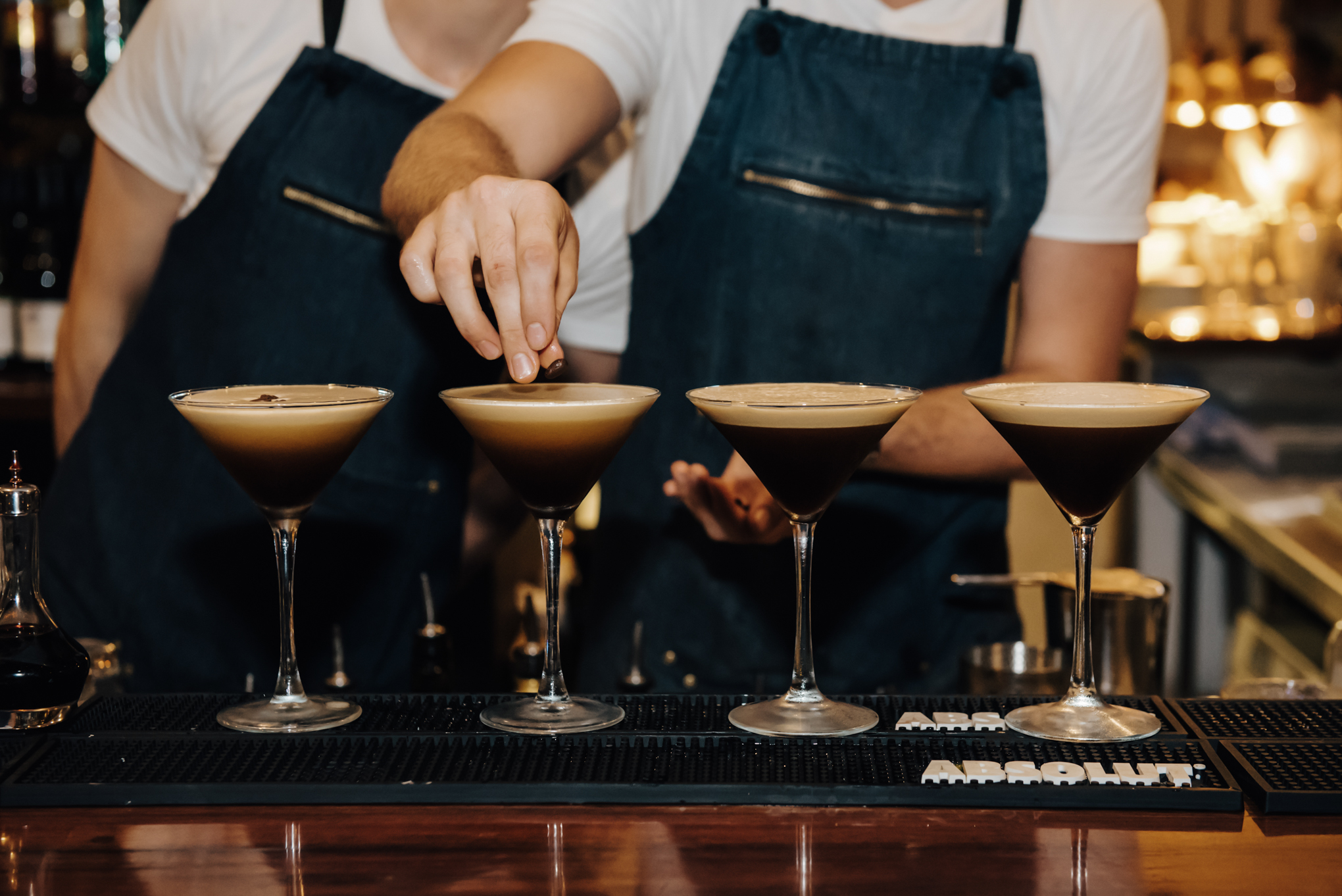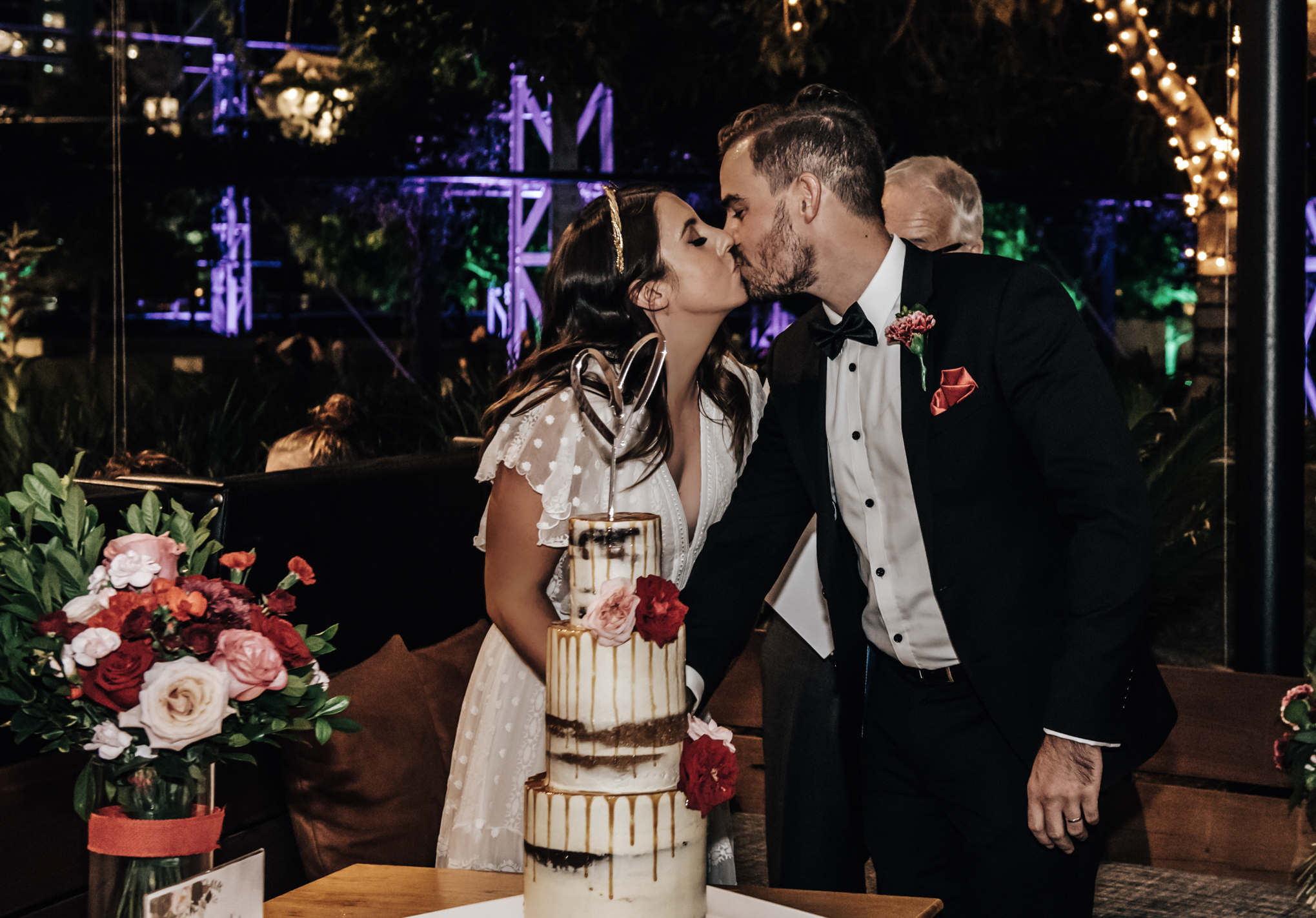 Ceremony location: High Church | Reception location: Hatch & Co | Photographer: Amanda Hamilton from Peppermint Photography | Celebrant: Alan Morley | Styling: Stationery  | Flora: Brisbane Market Flowers | Rings : Michael Hill | Brides dress: Lover | Makeup : Tanille Davies| Hair: PS I Love Hair | Brides Shoes: Mollini | Grooms Suit: Michael Innis | Grooms Shoes: Windsor Smith |Bridesmaids Dress: Brides of Brisbine | Cake: Petal & Peach Bakery