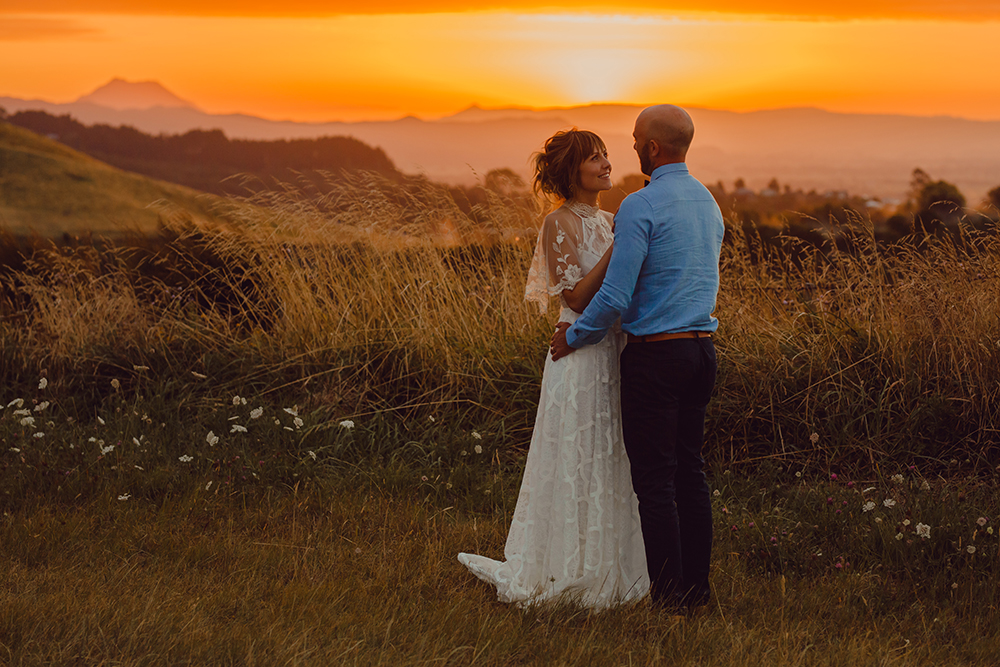 Tell us a little about yourselves, what you do, what you love, what is unique about you and your relationship…
Our love story started eight years ago when we were first introduced to one another through a mutual friend. We were attracted to one another from that very moment, later realising that special connection was the beginning of our forever. We shared life together closely there after journeying through many challenging adventures and at seven years we decided it was our time to take the next big step.
Joel caught me by surprise with the most romantic beach proposal, offering a beautiful family heirloom ring (Great Grandmother Ivy Milligan's) that I have worn proudly ever since.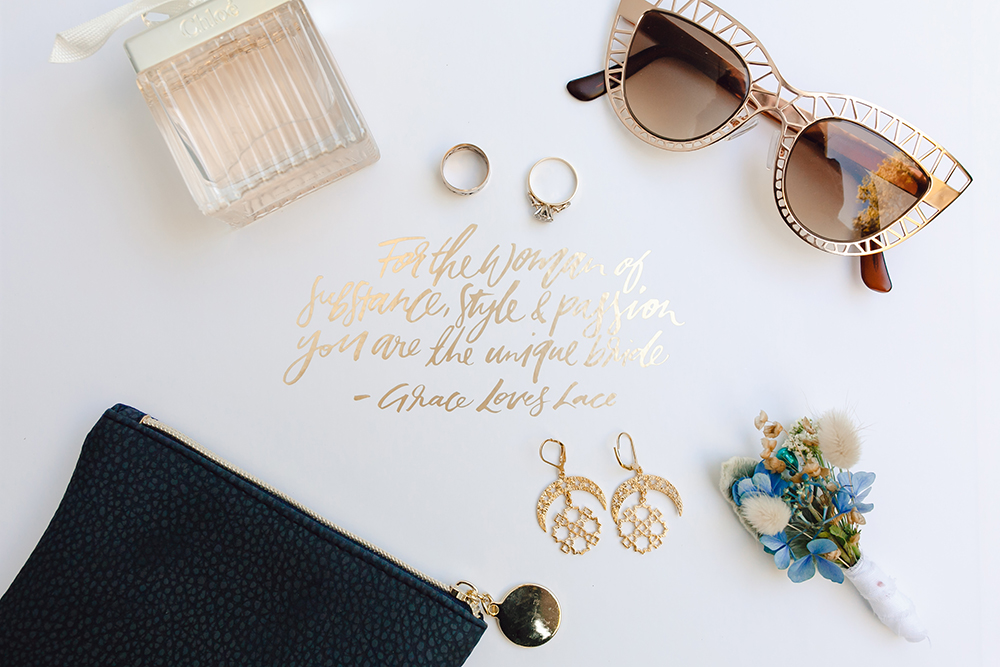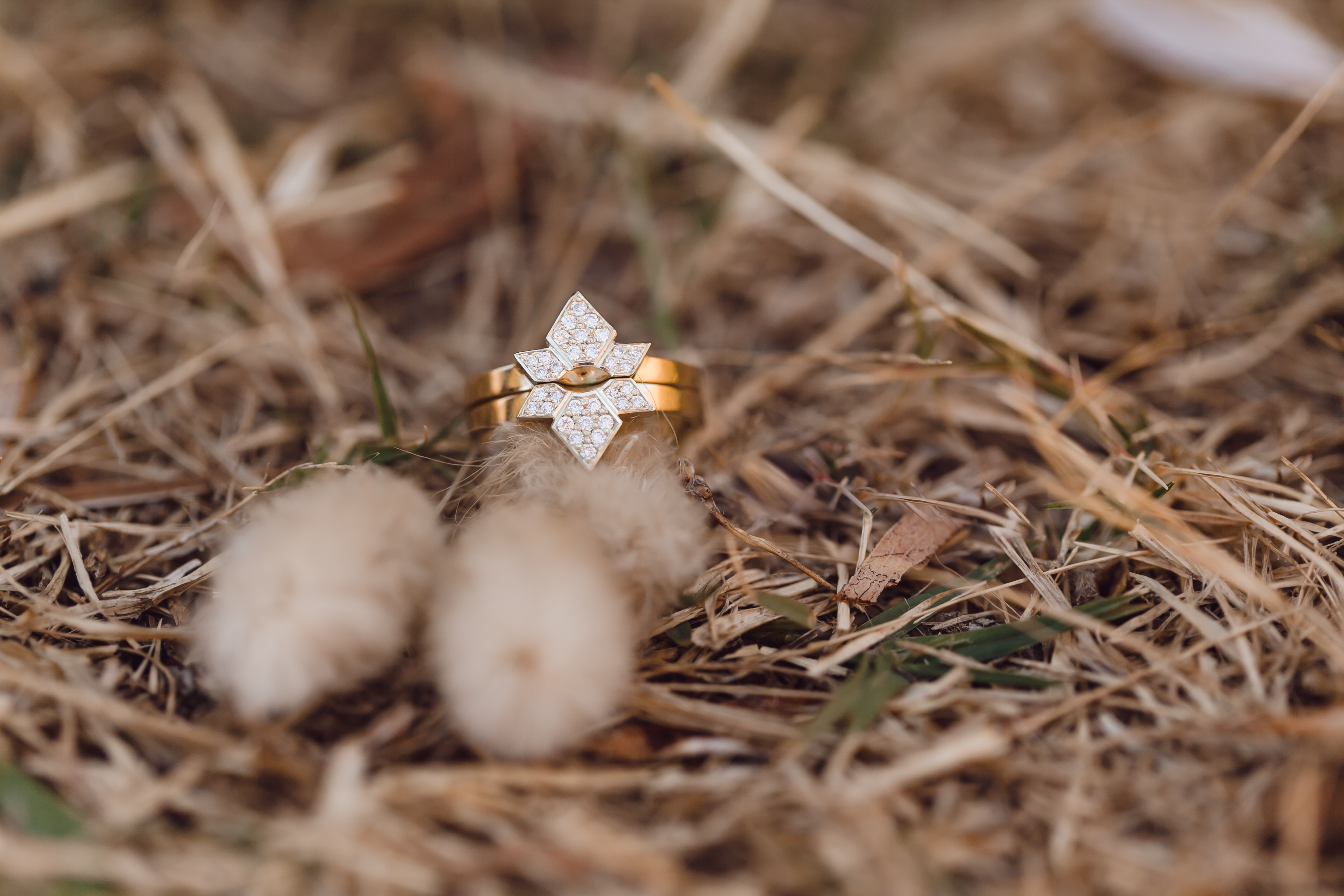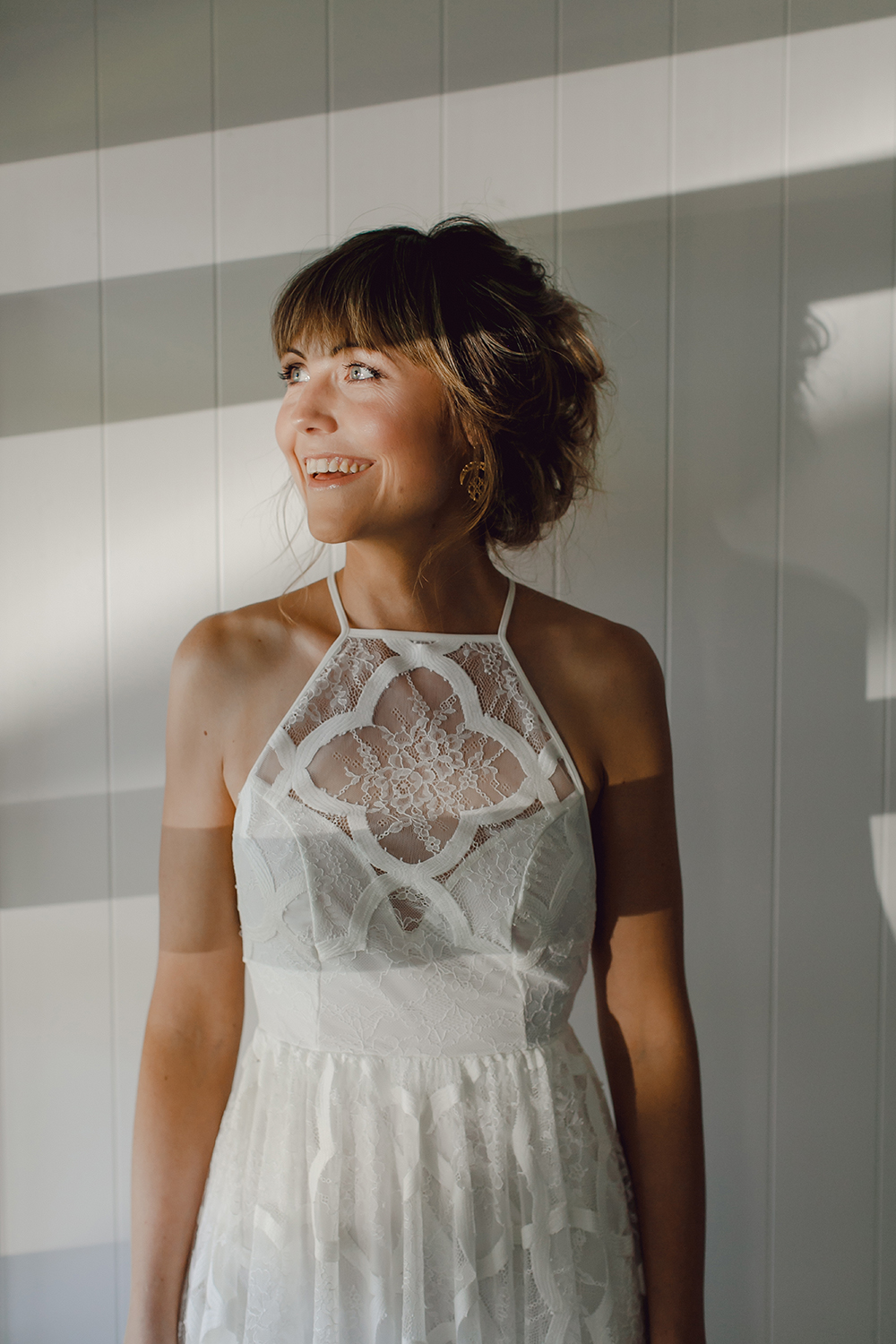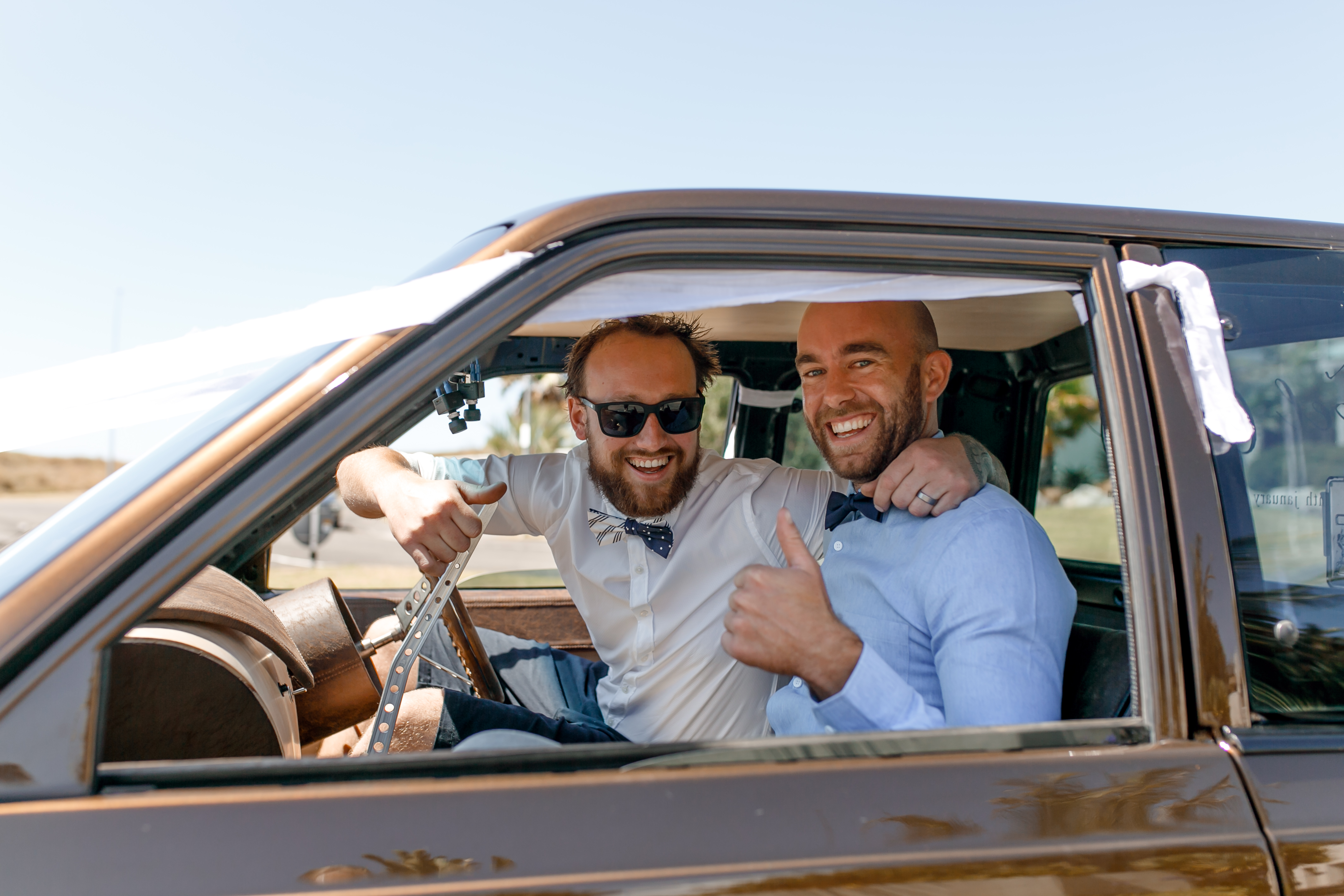 I am an interior designer and my husband is a tennis coach; together we have become a creative sporty collective! It has been a big year for us, celebrating our marriage earlier this year, both turning thirty and now living and working in the Middle East. We love spending time with our family and friends, eating wholesome food, the occasional drink or two, having a good laugh and spending quality time together. We are madly in love and never miss a moment to stop and share our admiration for one another.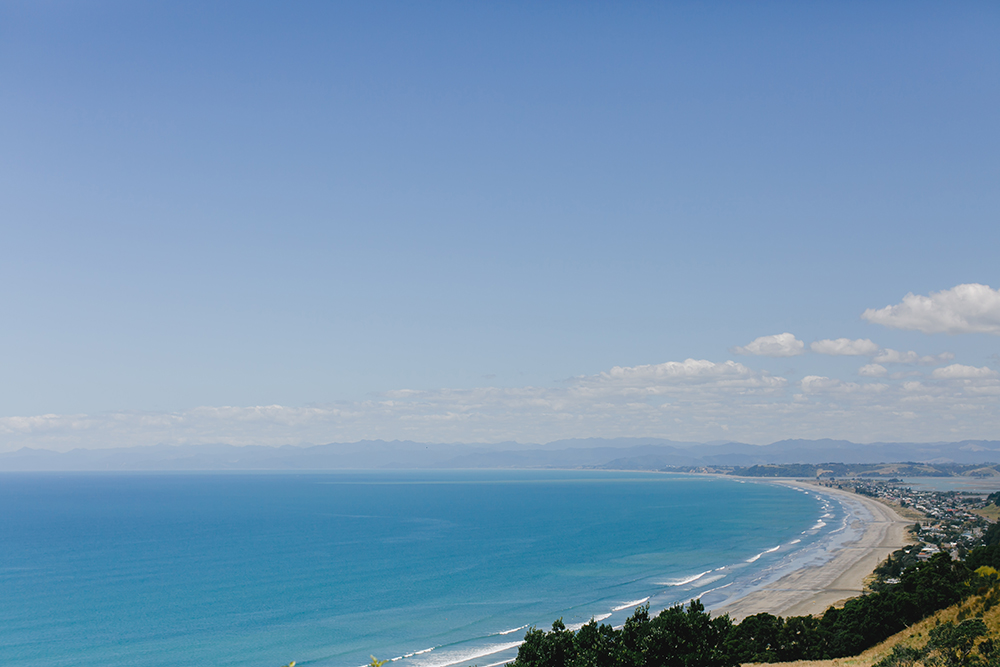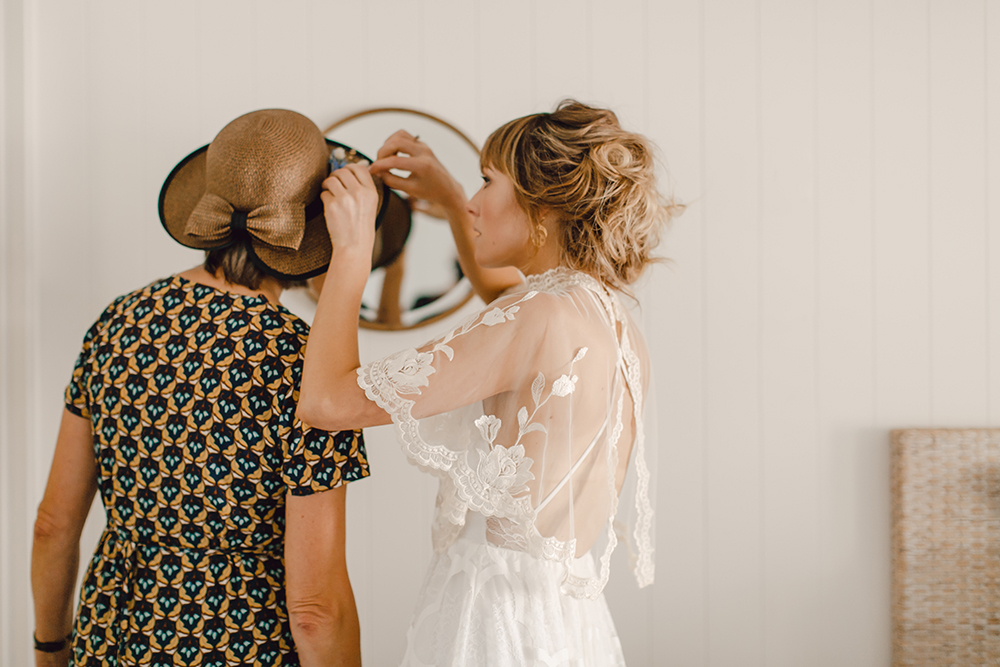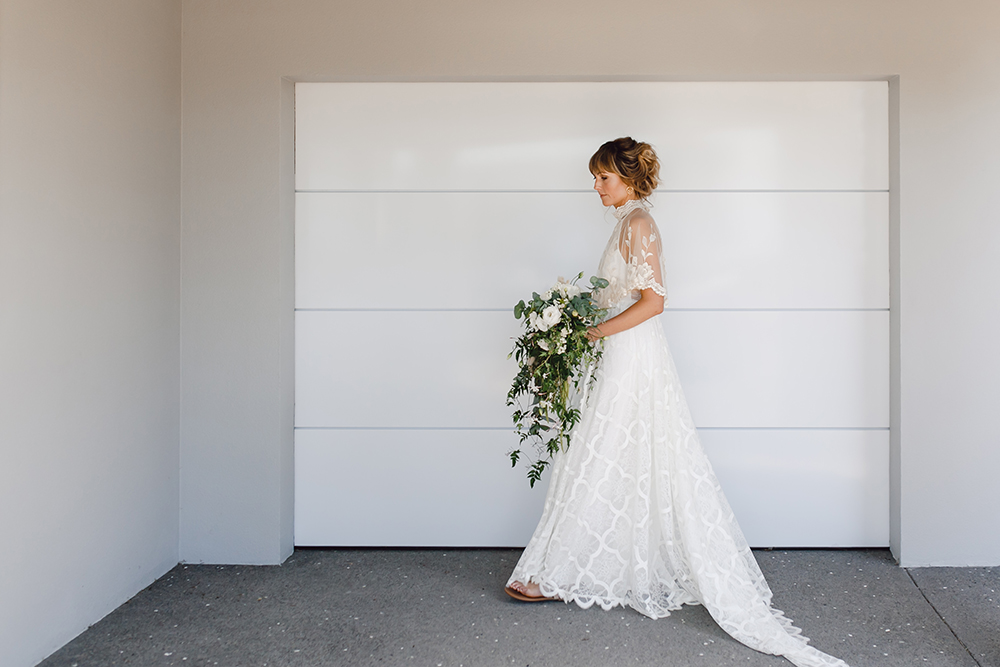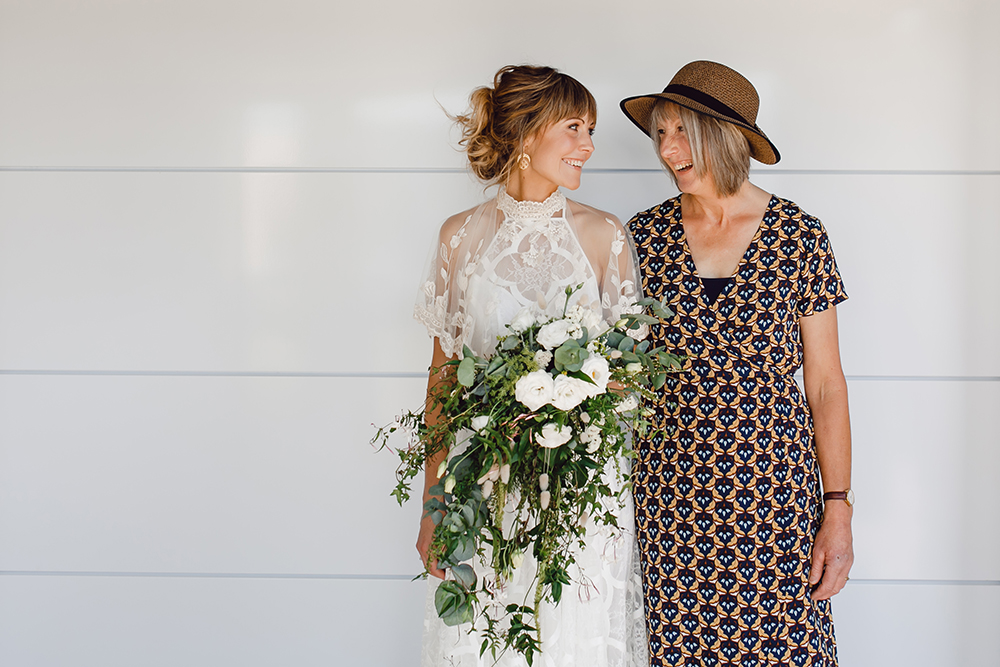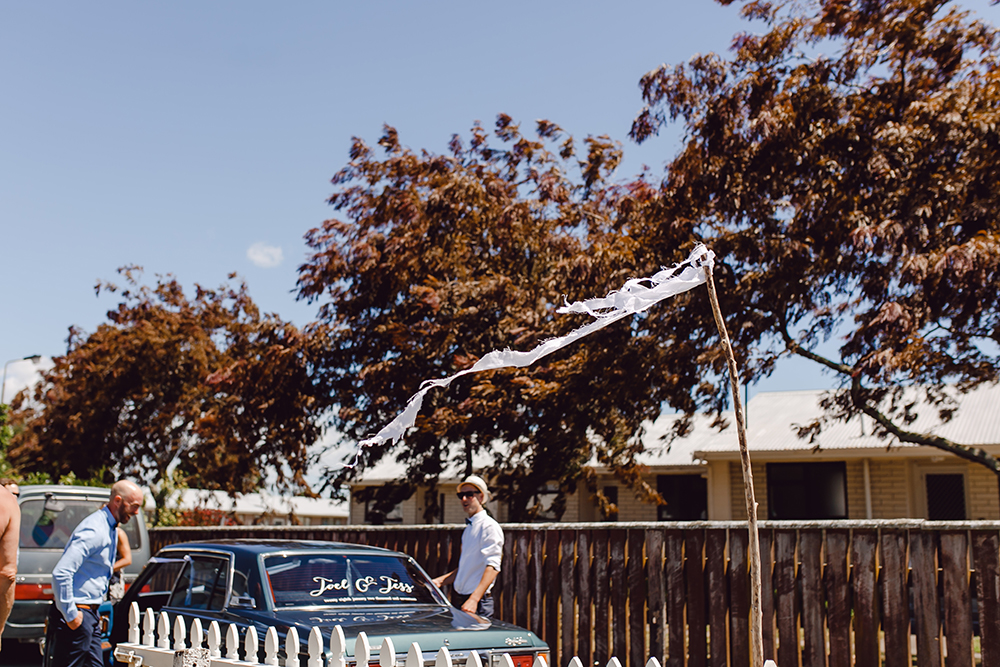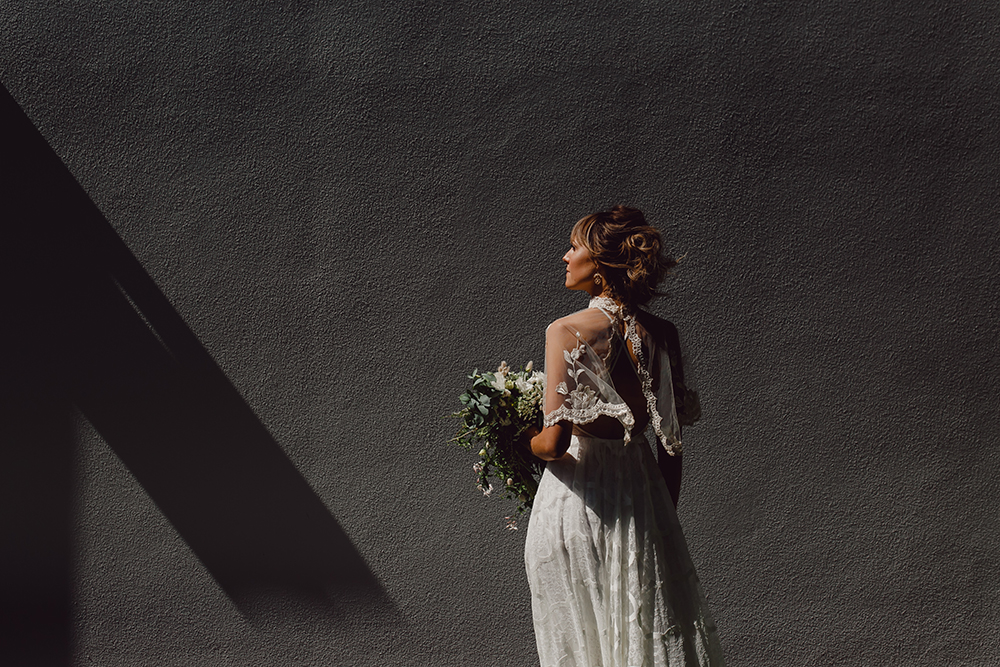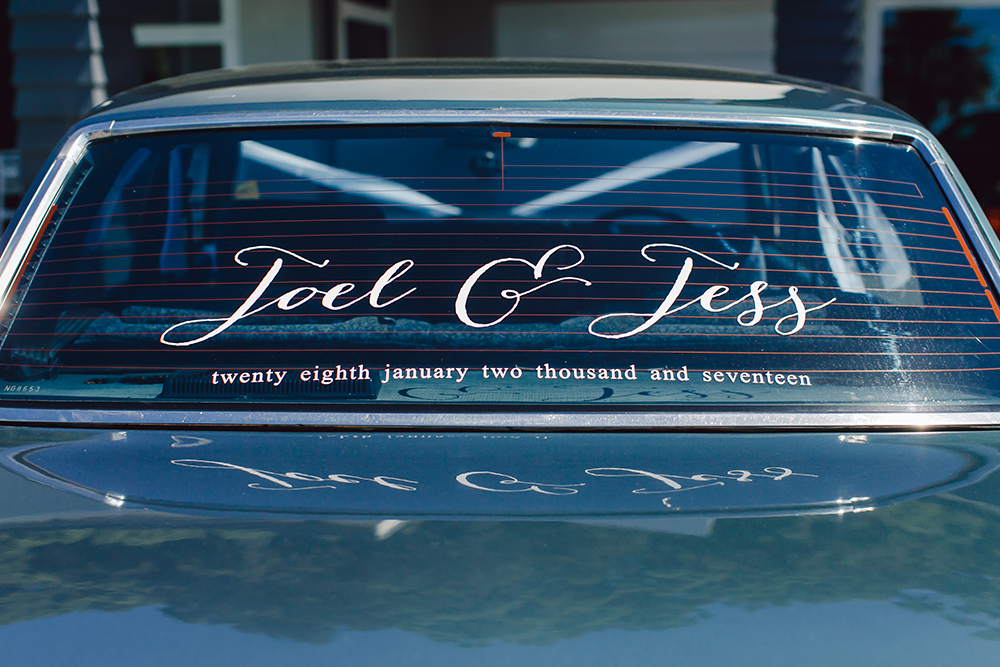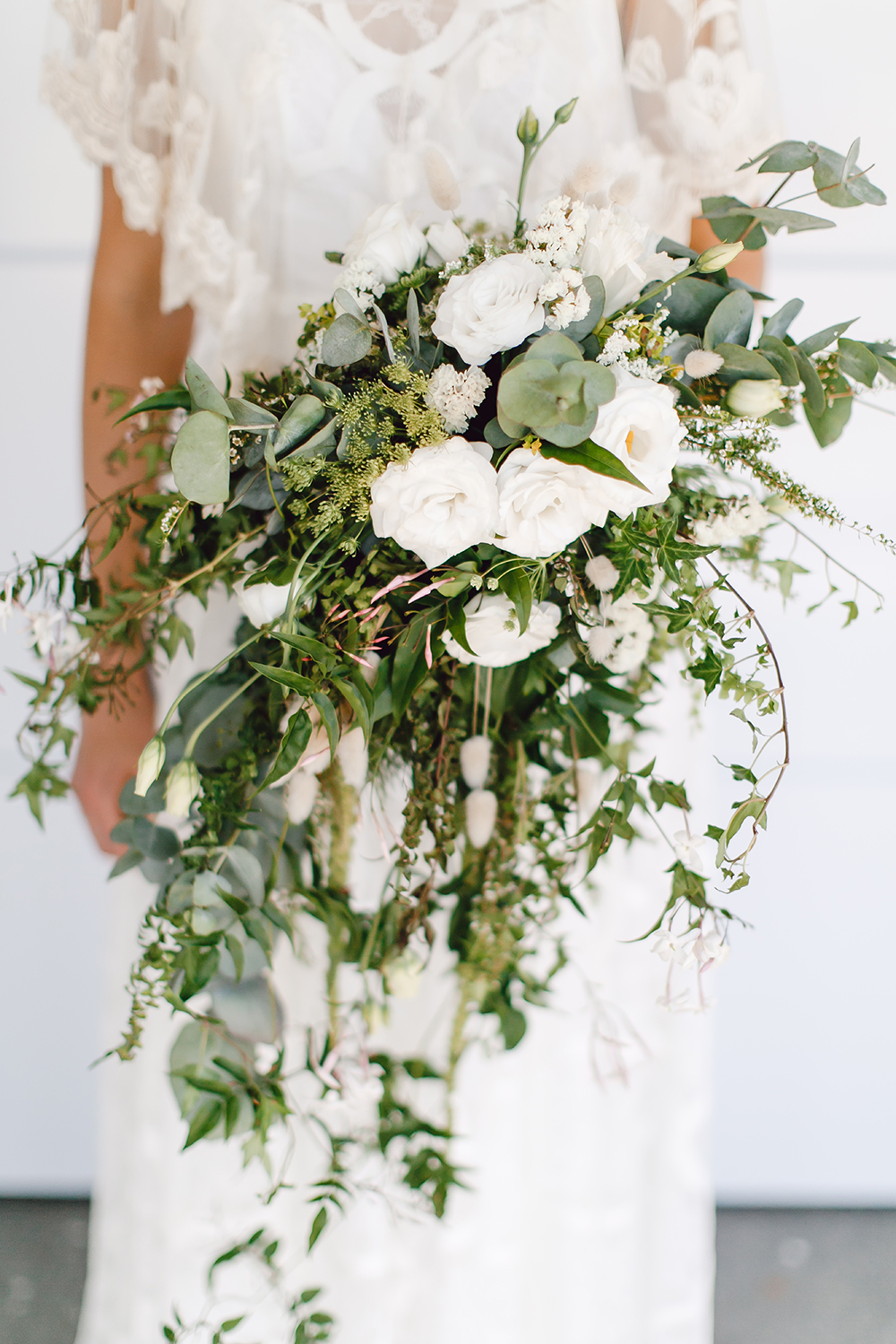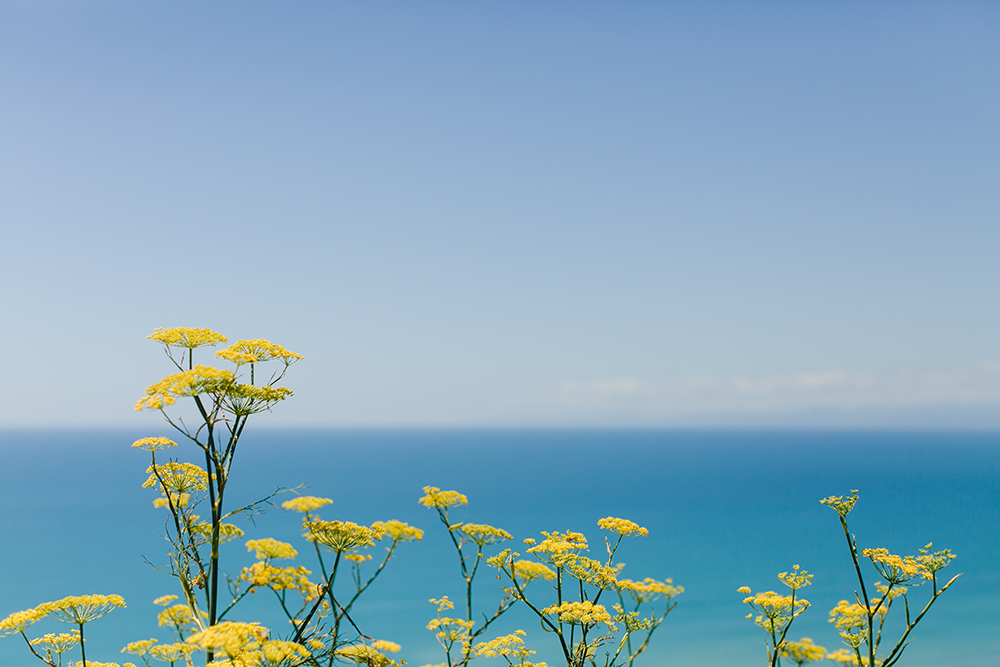 We have taken the time over the years to really understand each others personalities and have made a conscious effort to be the ultimate other half. We are quite alike in many ways however we can also be very different in others. It has been an important part of our relationship to learn and grow together and find ways that work for us as a couple. We now share a love and friendship that is far greater than we could have ever possibly imagined and know going forward that we are one.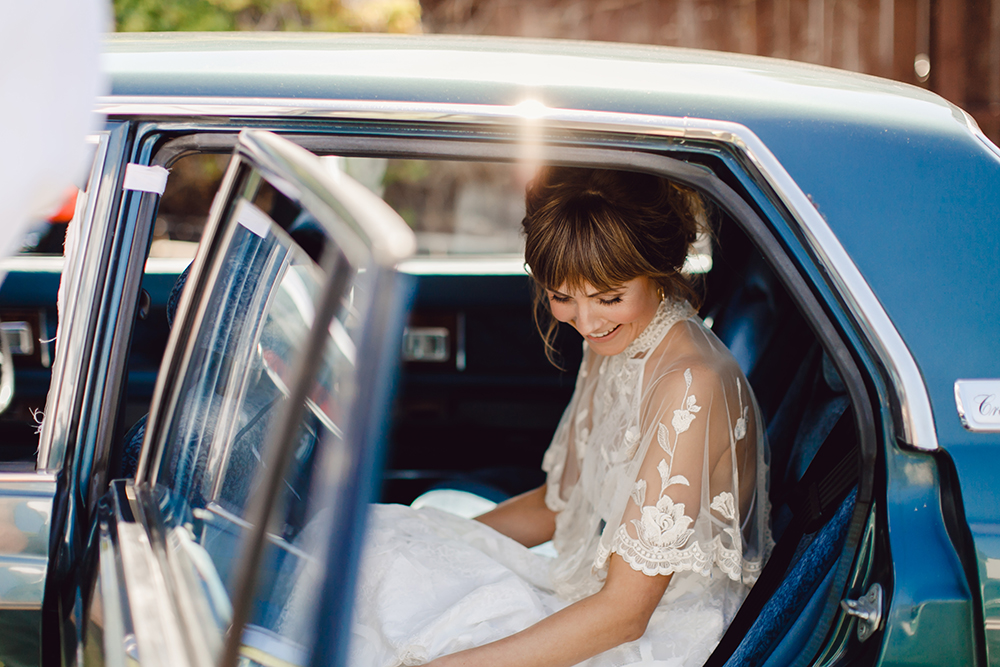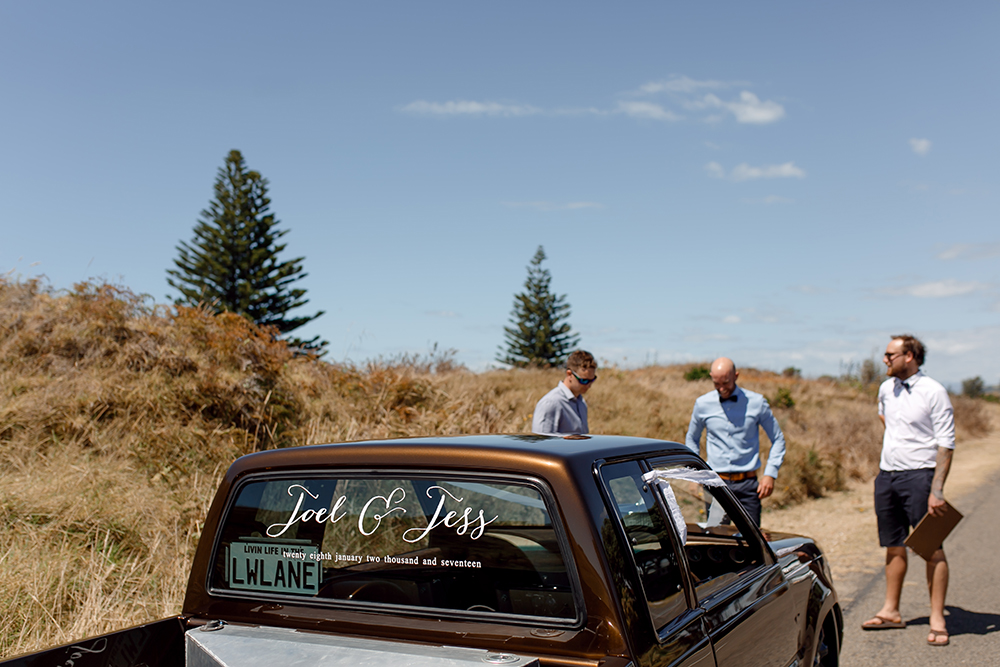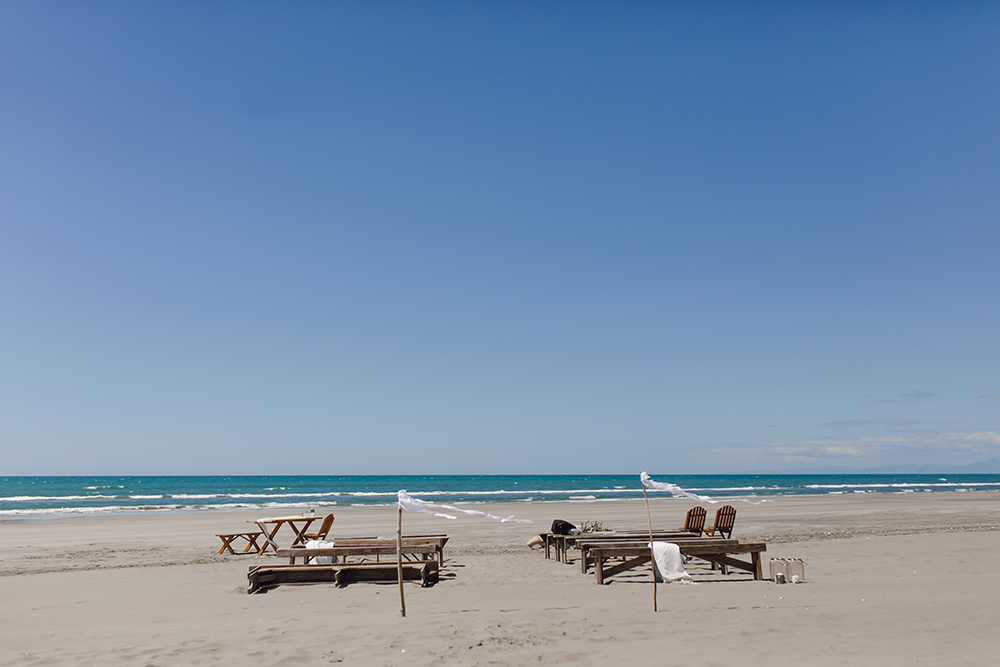 Tell us about your special day, was there a specific theme or style? Tell us a little about the setting, the styling and some of your favourite details…
Our wedding day was created out of love for love, as every element was put together by ourselves, our family and our friends. We wanted the entire day to reflect us as a couple and knew the best way to achieve that was to involve the people that knew us well. We set out to create an ever so slightly formal bohemian affair at two particularly special locations, a beautiful spot on Ohope Beach for our ceremony and in the garden at Joels families home for our reception.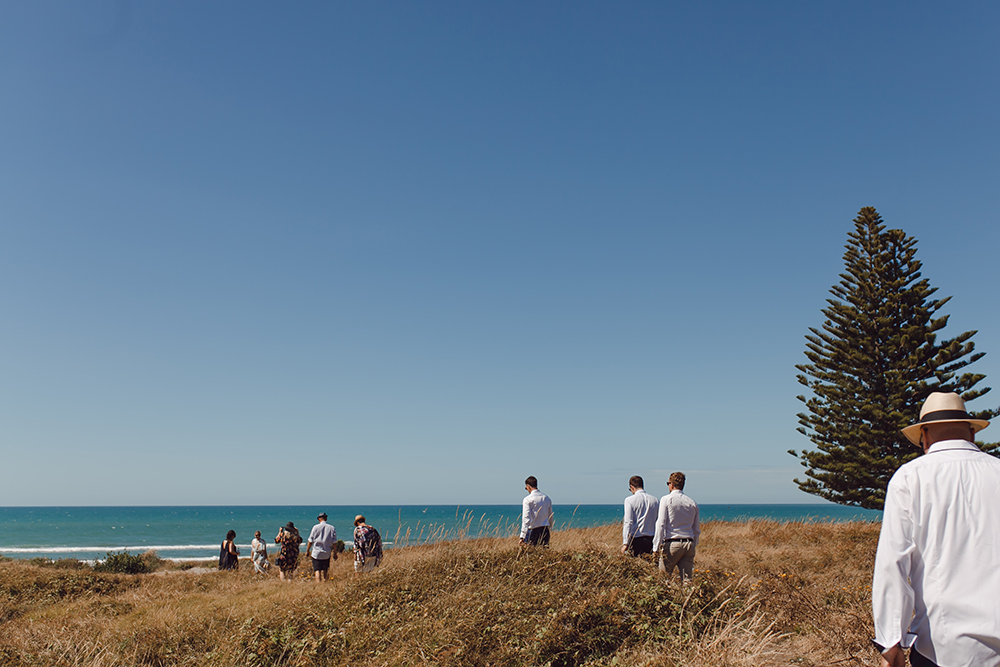 We spent time as a couple creating the wedding stationery and respective signage, made all the softer textile elements and had lots of fun finding the furniture, furnishings and homeware pieces. We decided to keep the styling minimal on the beach for our ceremony, as we wanted the beauty of the landscape and ourselves to be the feature for that part of the day. We put more of an emphasis on transforming the back garden into an intimate bohemian setting for our reception space. It was all about candles, silverware, white linen and vintage furniture accented with touches of gold, greenery and flowers.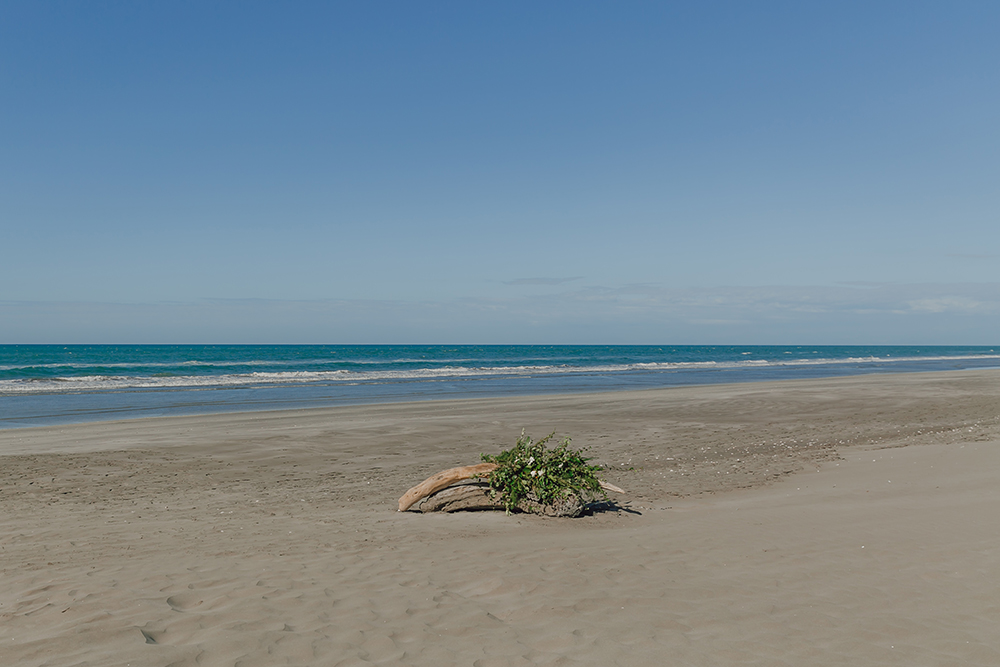 Our favourite styling details were the floral arrangements and our wedding cake that were beautifully hand crafted by two talented ladies in our family, Helen Smith and Michelle Pigou. Our ceremony showcased an organic arrangement adorning a large piece of driftwood and my absolutely stunning waterfall bouquet. The reception featured a flora display covering an old ladder suspended in the marquee and our wedding cake also finished with a few flowers was lemon sugar, layered with lemon moose and smothered in a limoncello cream!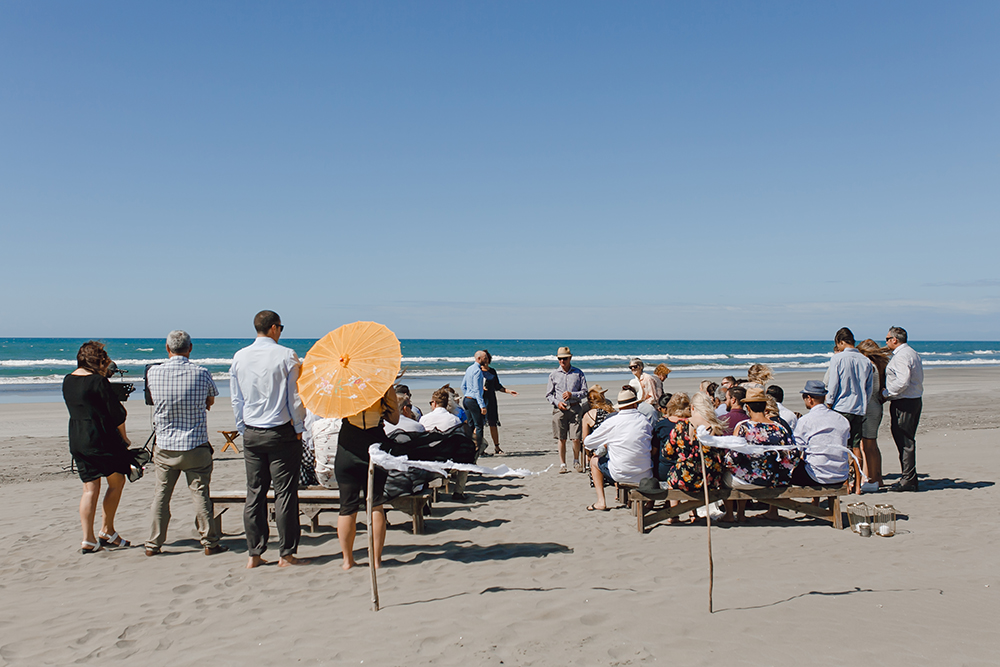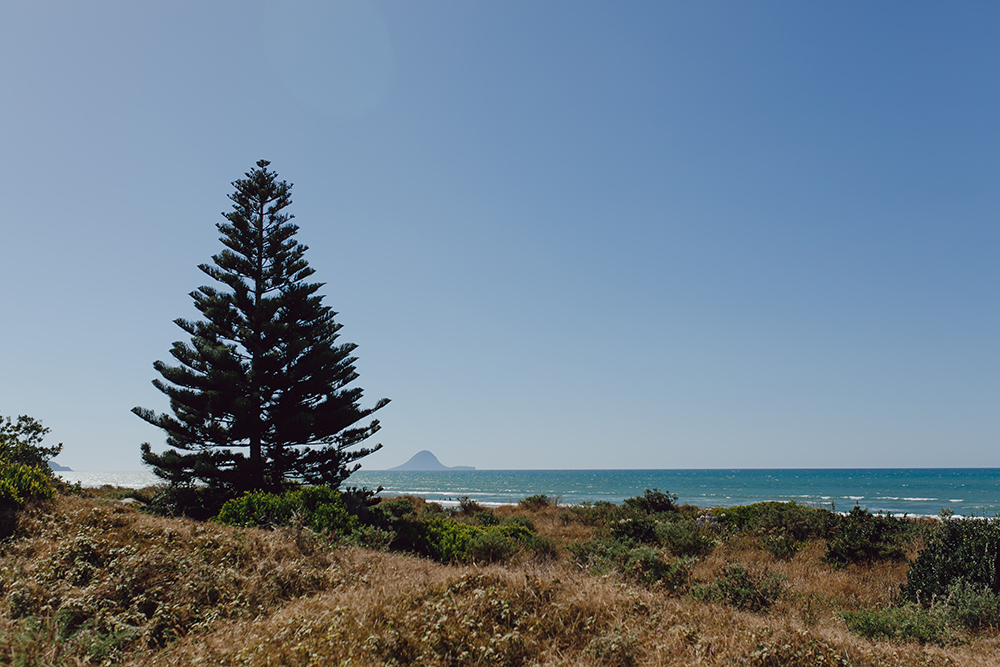 One other particularly special detail was our wedding cars that were both worked on intensively by my brothers Michael Browne and Jonathon Browne to be ready in time for our big day. We were privileged to be chaffered to and from the wedding venues in their custom made Ford Courier Ute and a 1979 original Toyota Crown. We were later gifted the air intake cover off the top of the ute engine that my brothers had signed by our guests as a keep sake from the day.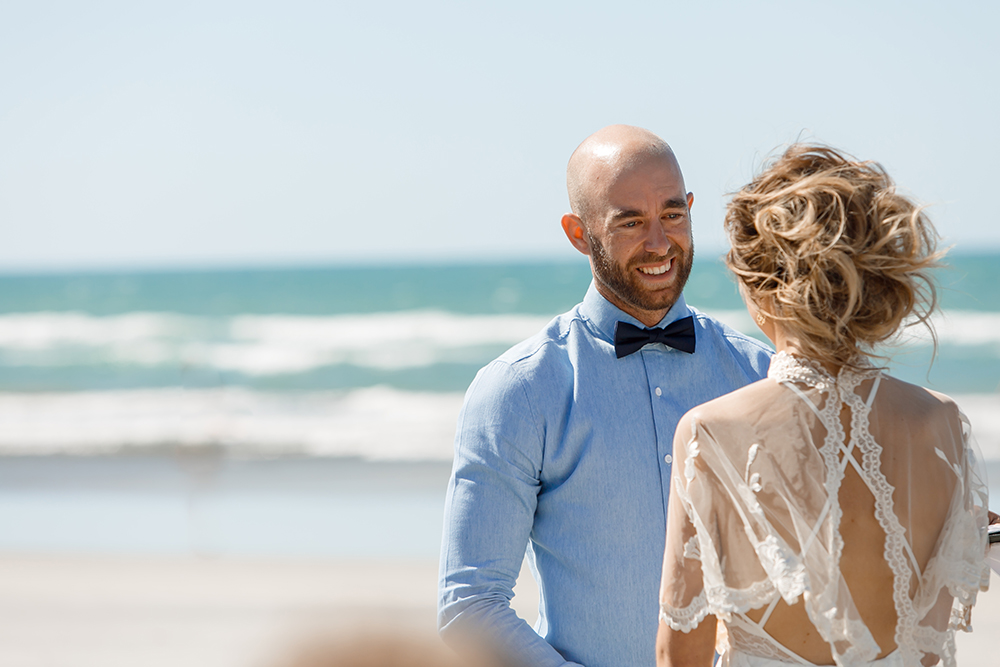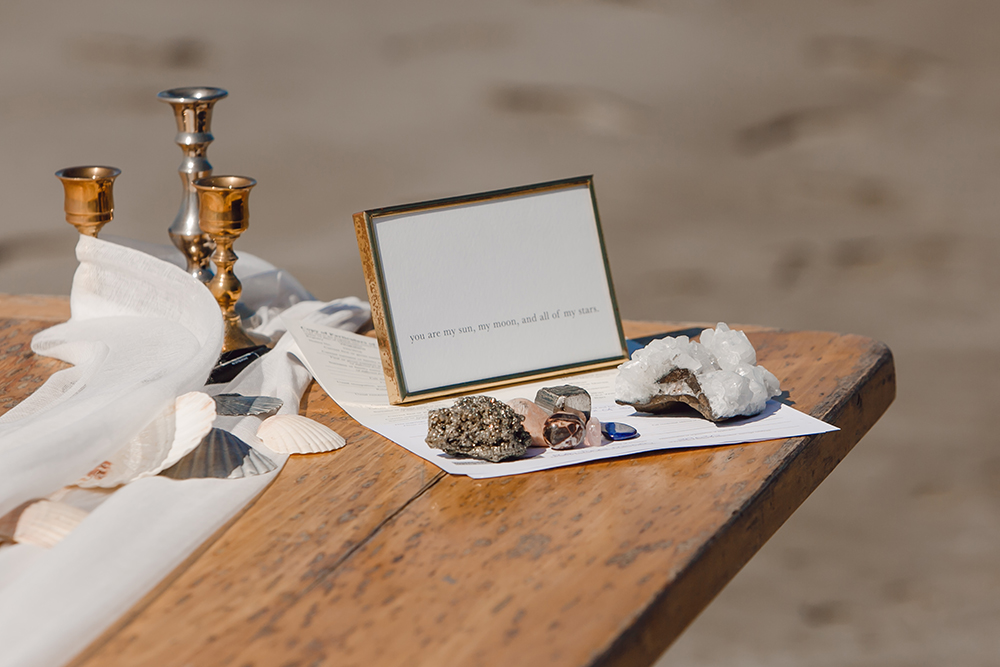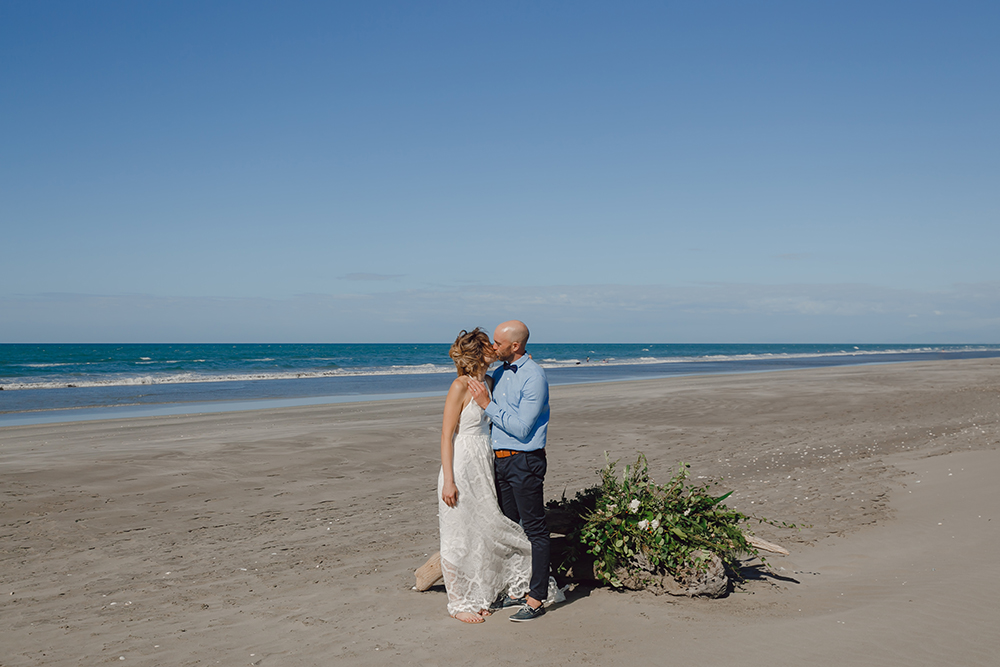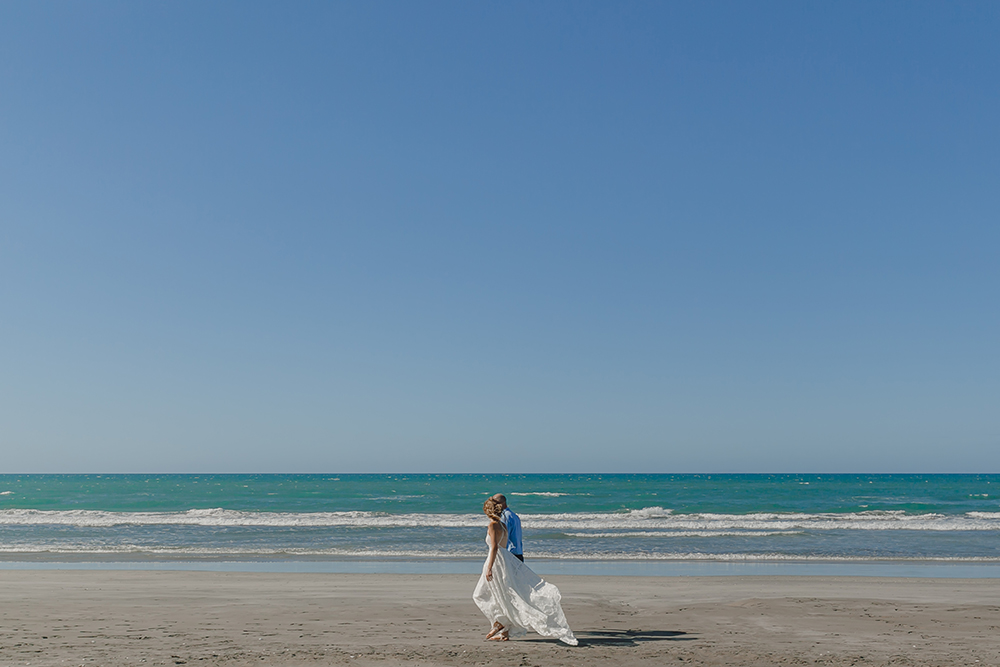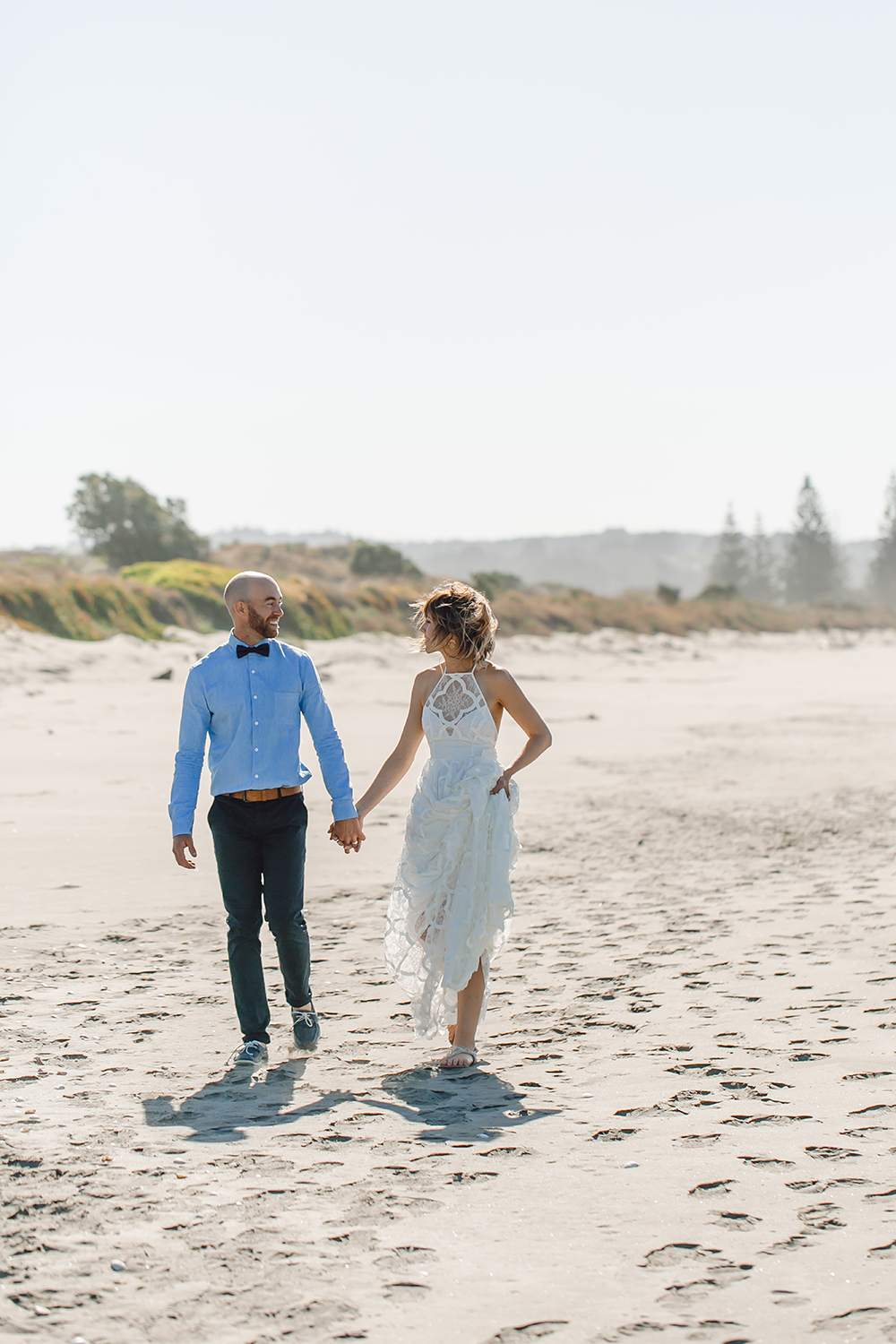 Tell us about your main outfits:
I was wearing a beautiful full length ivory lace gown that I matched with a delicate lace cape that was designed and handmade by my Nana Beryl Browne. I was gifted the cape as my something old from my mum, it was a special addition as it was originally designed and worn for her wedding day. I added a touch of sparkle to all the lace with my gold essaouira earrings and a diamante broach from Nana Shirley Hendersons jewellery collection. I wanted to create my type of bohemian dress through the beauty of the lace, movement, shape and simplicity of my attire.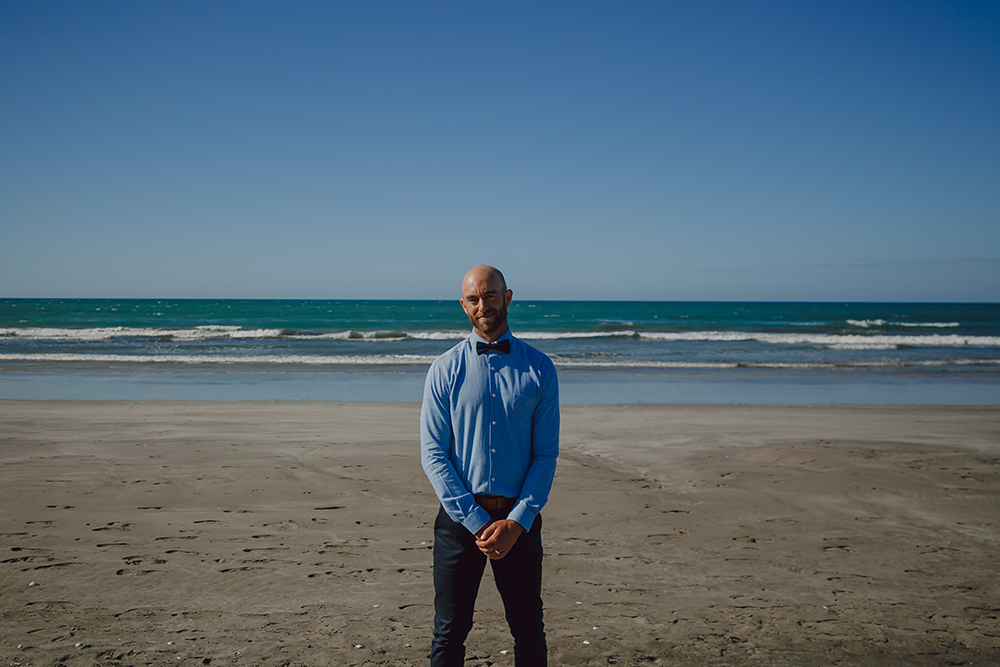 Joel was wearing a tapered denim blue shirt and straight leg navy blue chinos that he had casually rolled at the cuff. Joel teamed his outfit with a navy blue silk bow tie, tan leather belt and nautical boat loafers. Joel wanted to create a casual yet sophisticated look that reflected the colours of the sea and the sand suiting both the ceremony and reception settings.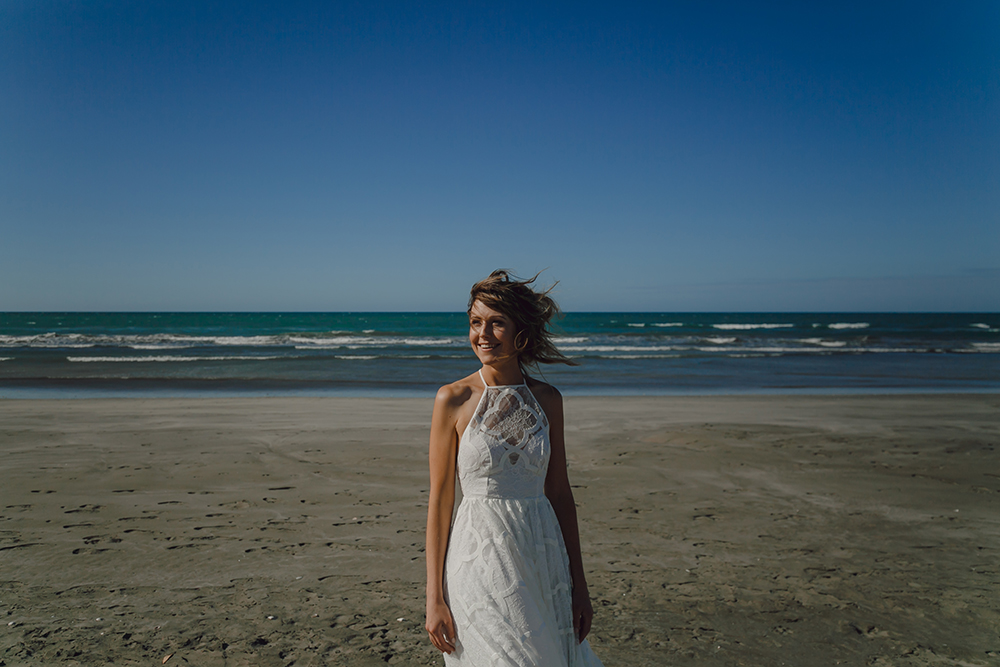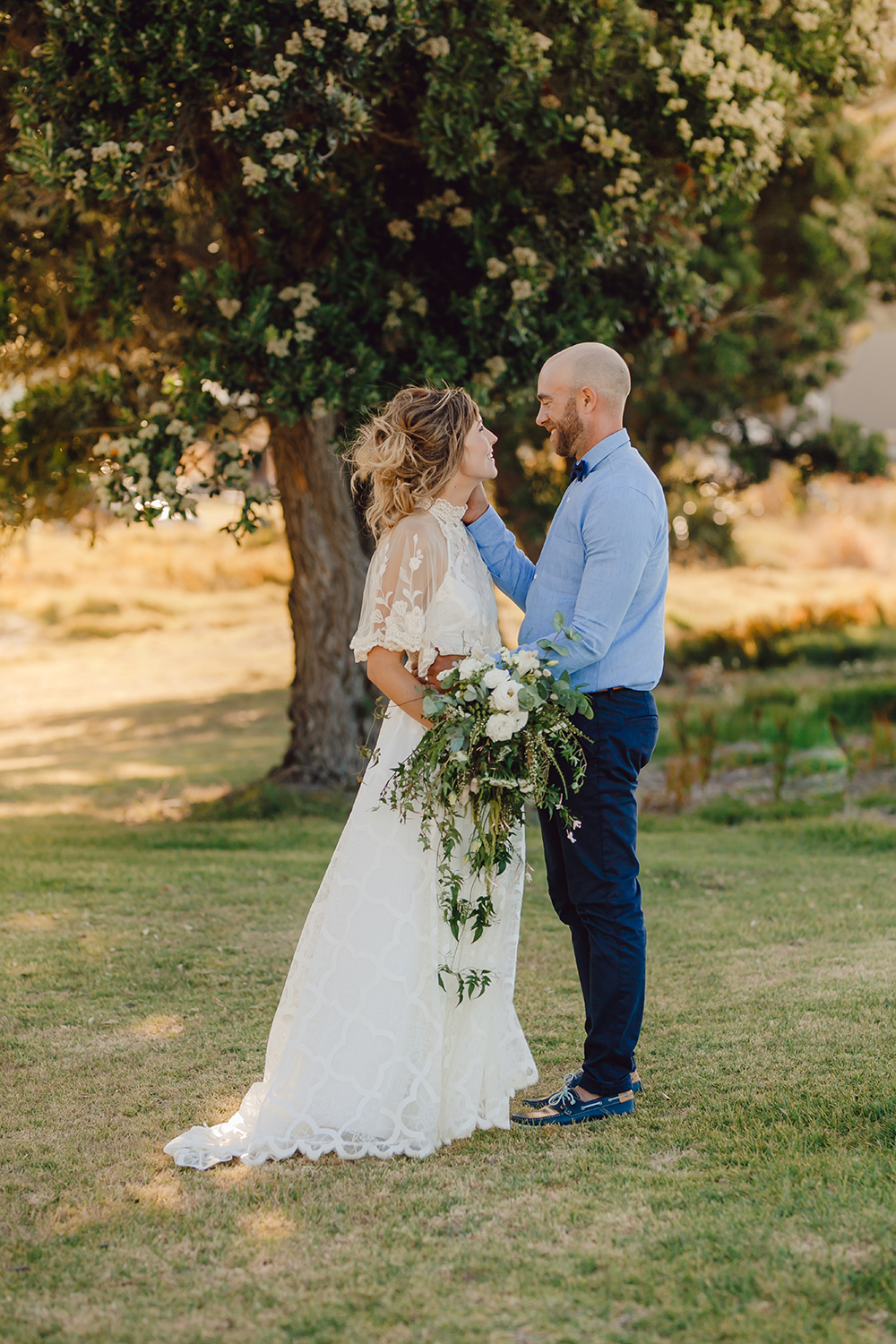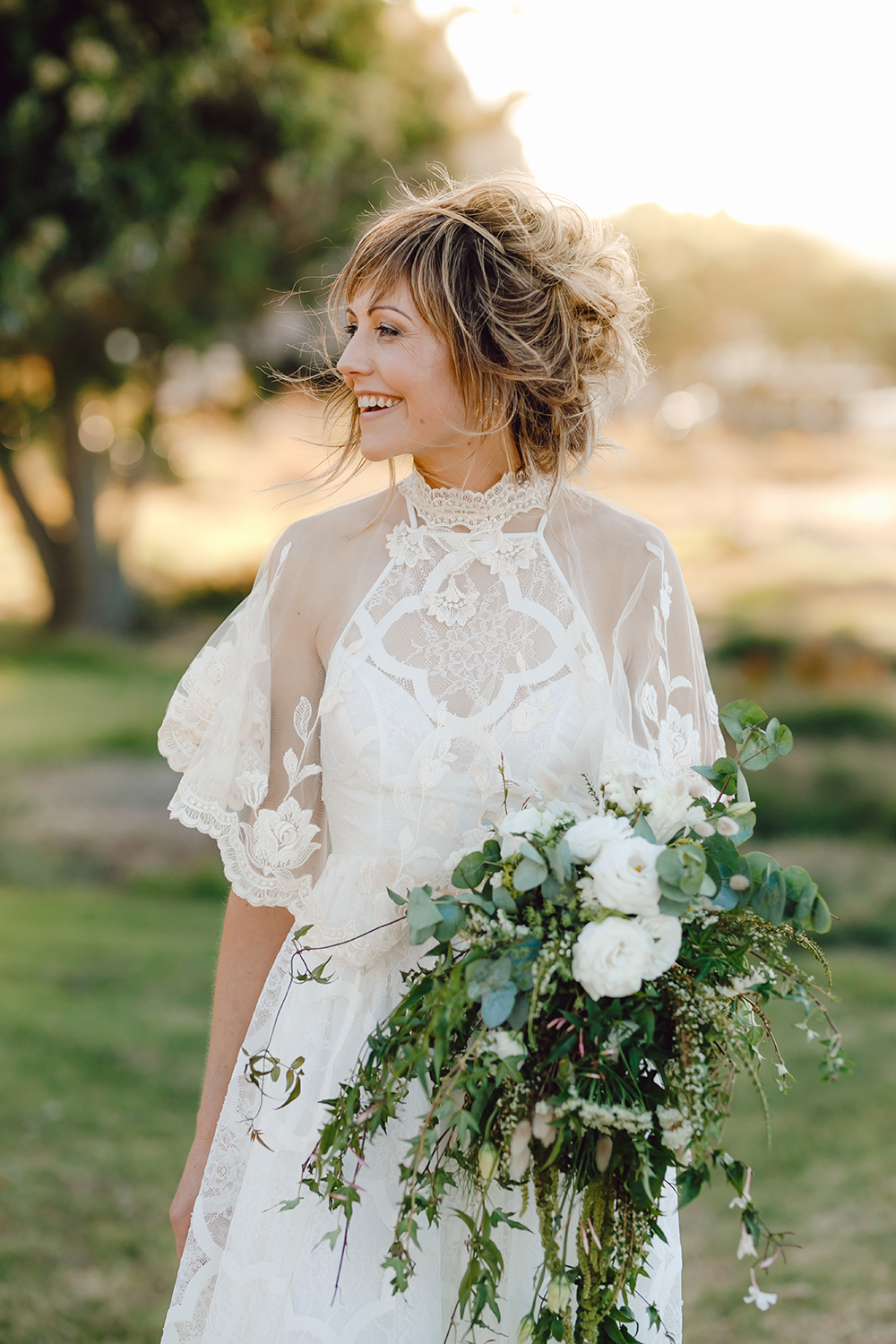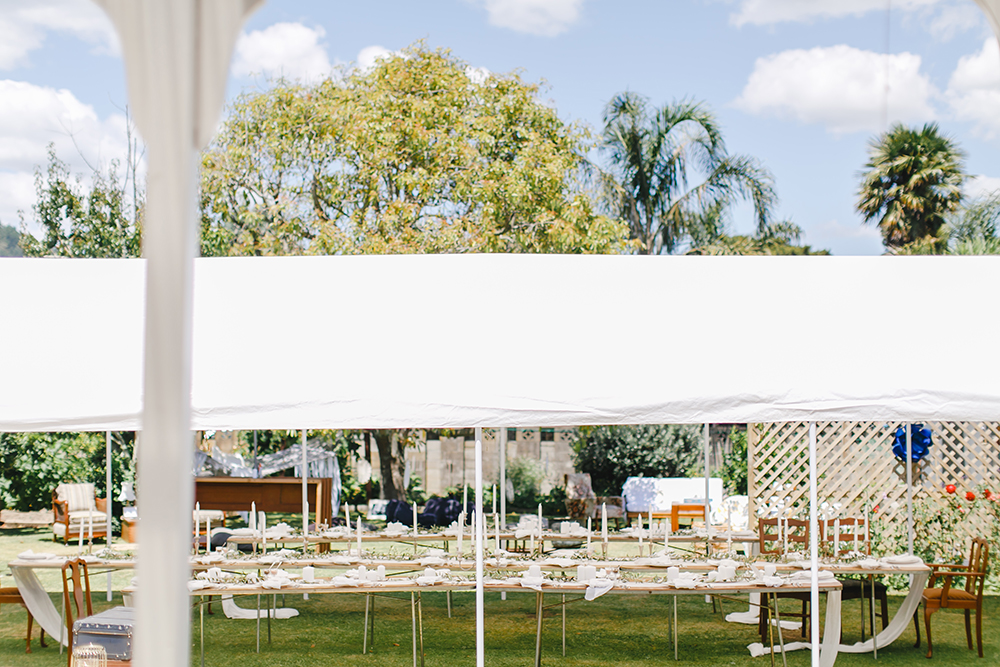 What were some of the most memorable/unique moments from the day?
Our wedding held many memorable moments for us as we were blessed that our family and friends were the team behind every part of the day. It wouldn't have been possible or anywhere near as heartfelt if it wasn't for the love, support and time that everyone devoted to making our day special. Our parents in particular offered so much of their time and energy into helping us achieve the wedding of our dreams.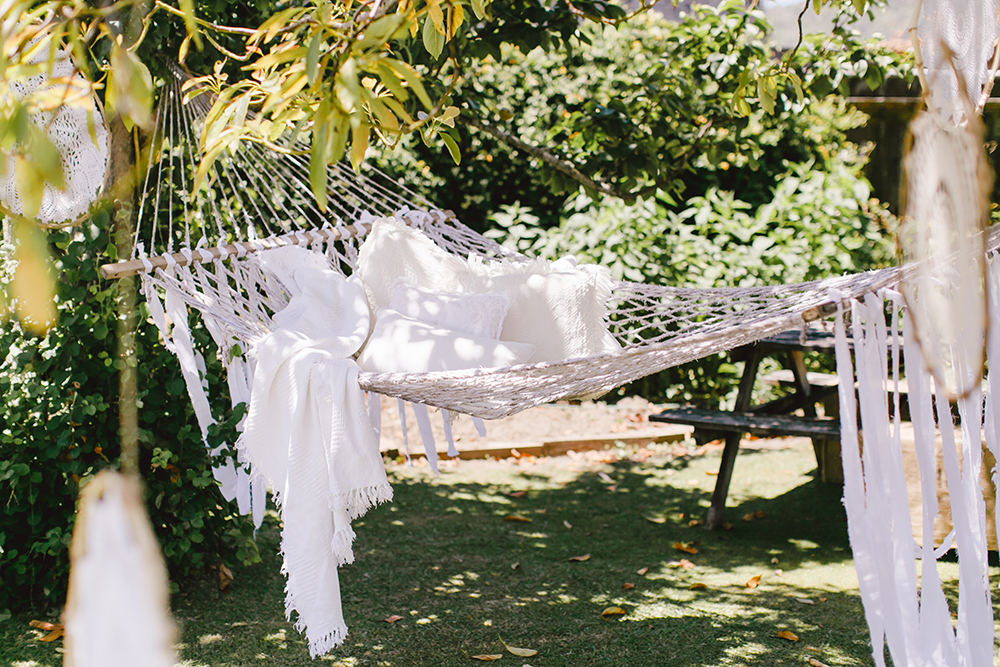 One special moment for me was getting ready with my mum and having my hair and makeup put together by two of my very special friends, Mary-Ellen McGregor-Dunn and Louise Browne. The pre-wedding setting was relaxed although filled with nerves of excitement and tears of pure joy! Joel treasures the time that he spent with his family and a few close friends getting ready, stories were shared over a couple of cold beverages in order to keep his nerves and tears in check!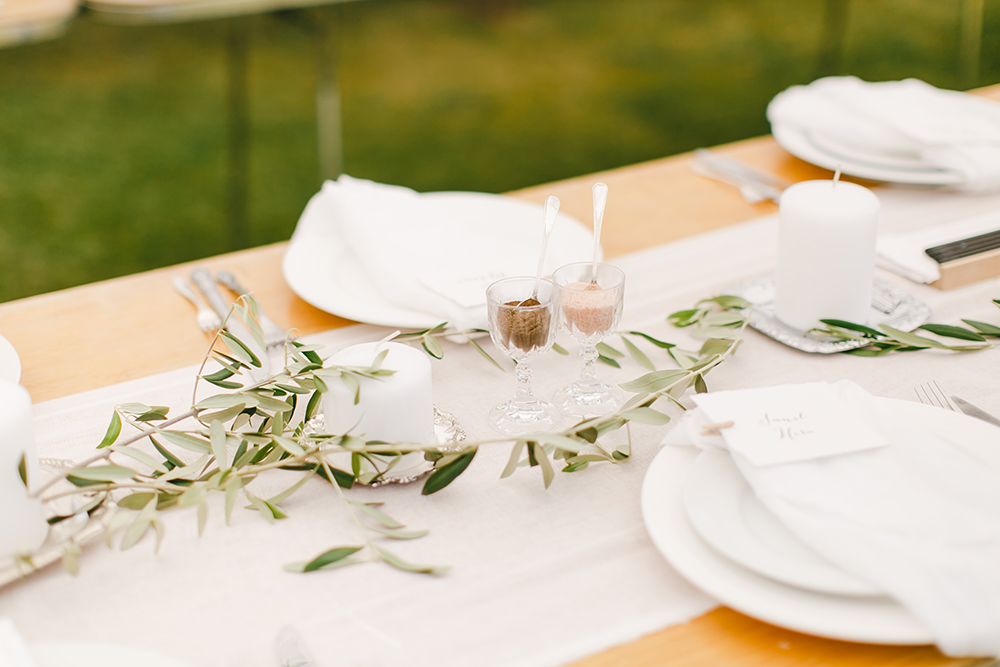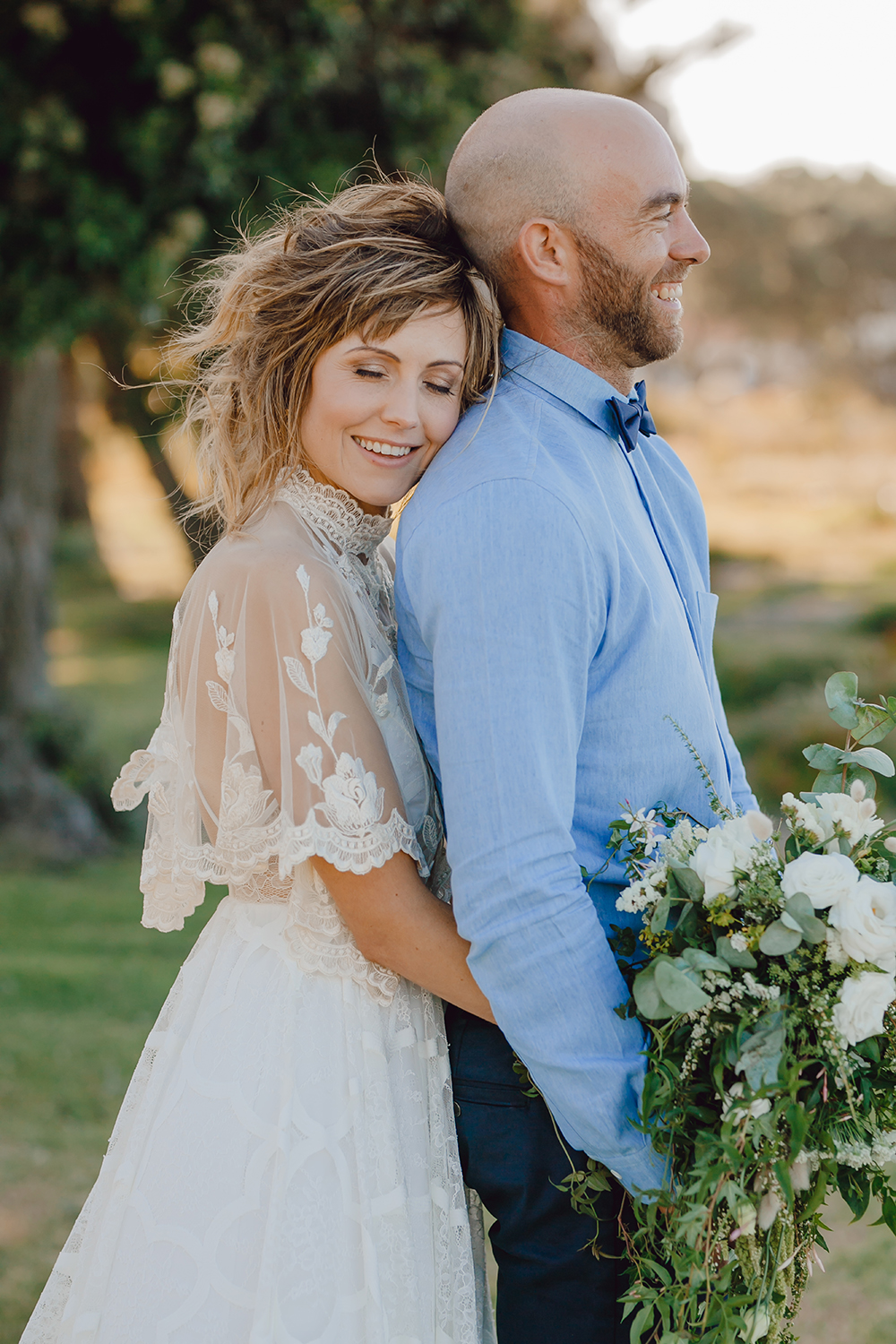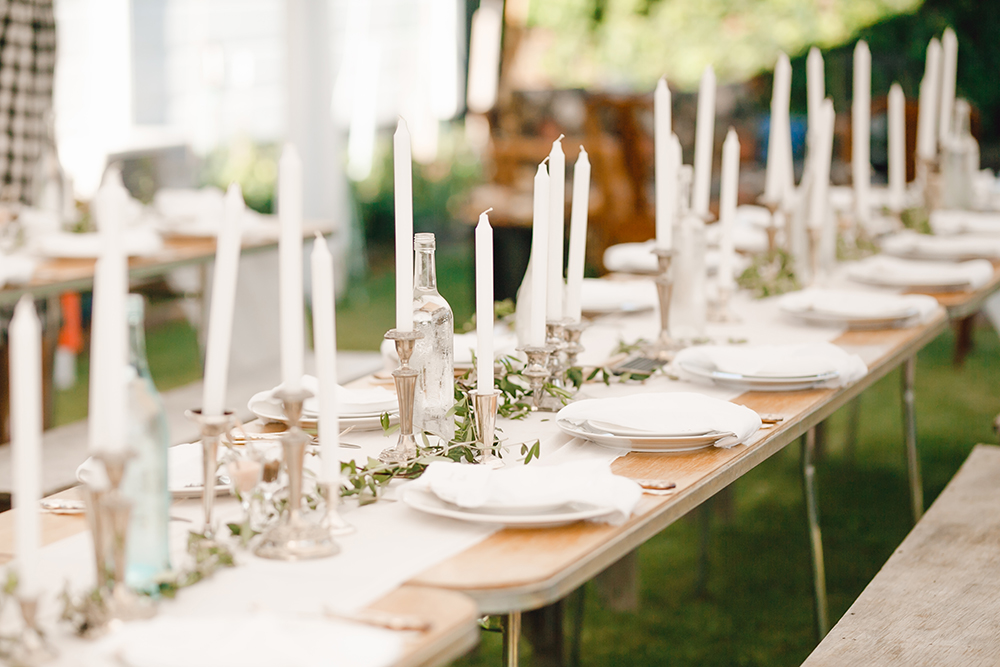 Our ceremony was absolutely magical, there are no words that can describe the emotions and love that were felt from that moment on the beach. We were in ore of one another from the very first glance and never missed a moment to hold hands and stare into one another's eyes. I walked down the isle with my parents to the words of forever that was beautifully covered by our musician, Jade Pritchard.
Our celebrant and family friend Ruth Missen delivered the ceremony offering words of cheek, charm, wisdom and most importantly love. One other highlight was receiving precious stones from friends that symbolised our relationship with them and going forward to treasure as important qualities for our married life.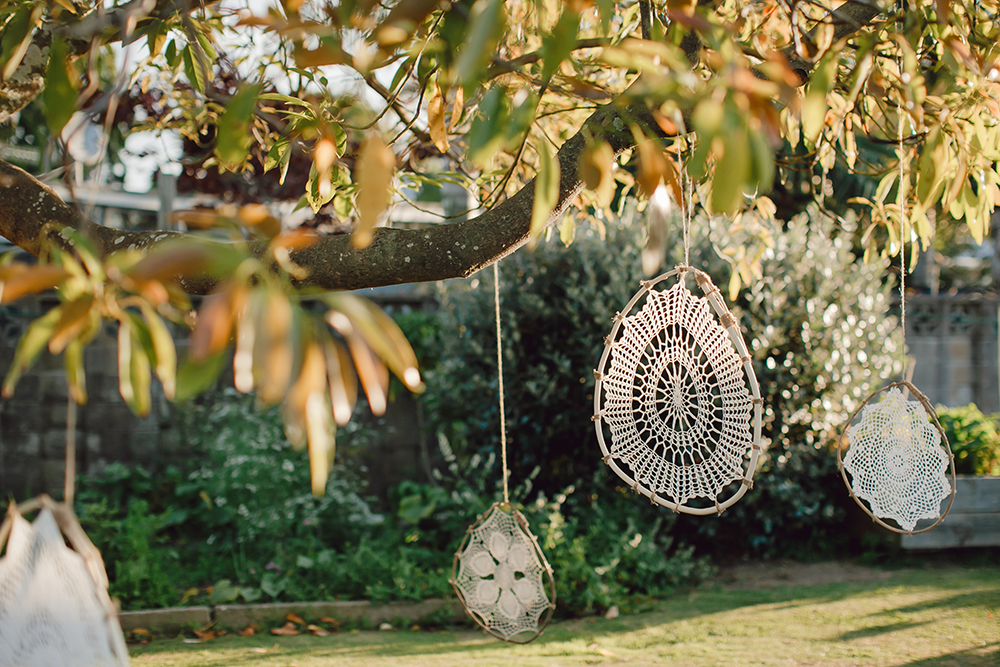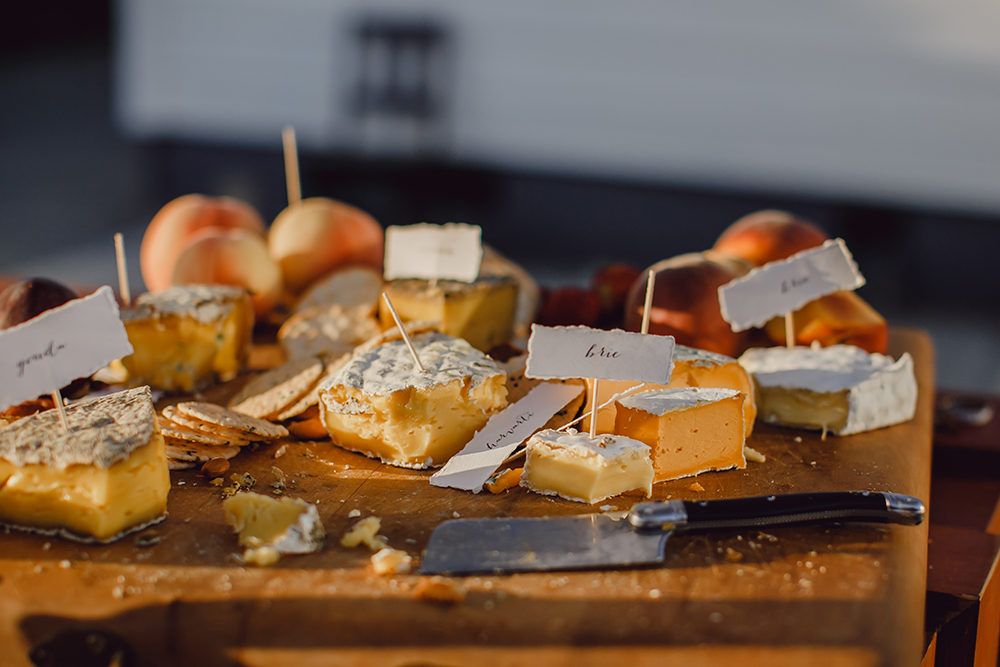 Our reception was catered by our family and friends featuring a collection of our favourite dishes and drinks that offered the most delicious spread, even the cheese was homemade by my dad! We were waited upon by our dear friends the Clayton family who made sure everything was perfectly in check.
We were entertained by local musician Jade Pritchard who acoustically sung a range of beautiful love songs for us and later in the evening by friends Moana and Jessie Thompson who covered our first dance song. Our speeches were delivered by our parents and brothers touching on some great stories, providing lots of laughs and tears of happiness in memory of those good times.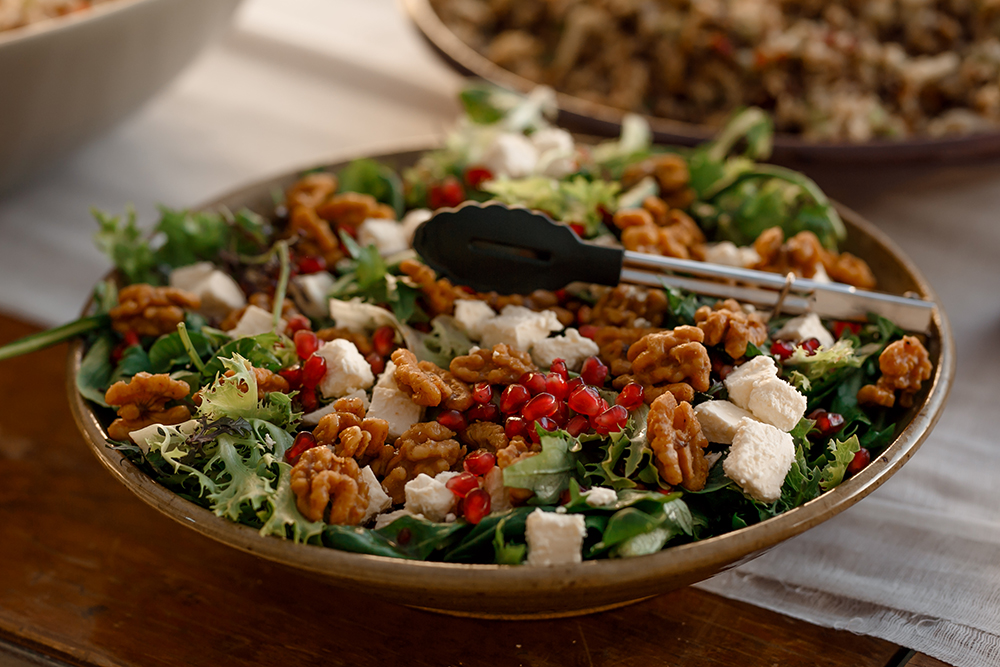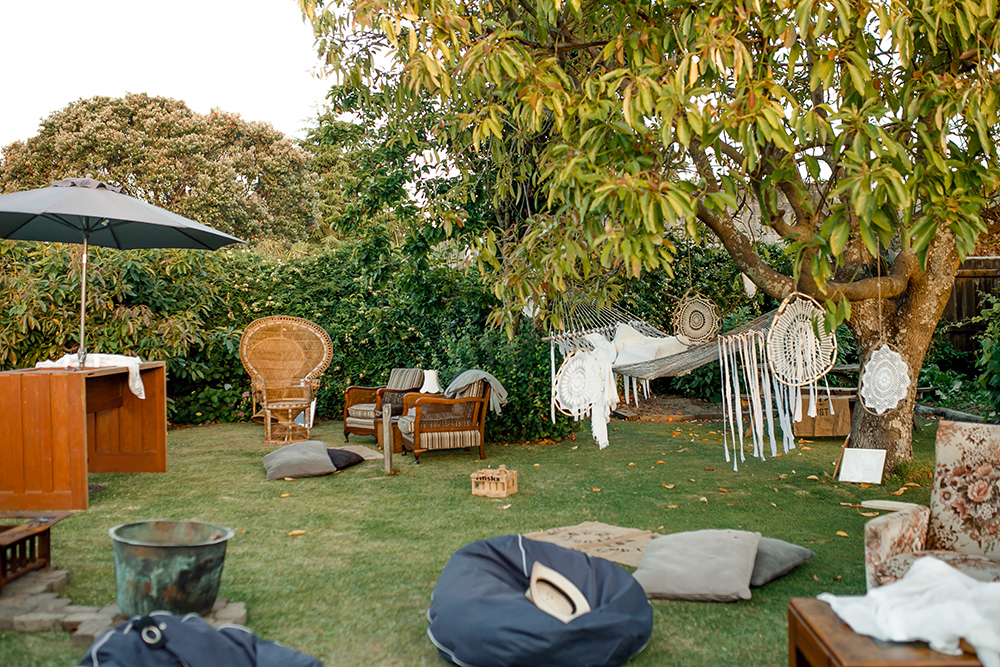 Our wedding day was captured by local photographer Courtney Horwood who found a range of stunning and unexpected settings that added further surreal moments to our day. We were spoilt by an incredible sunset and time to ourselves reflecting and savouring the day during our photo time. We were also graced by the presence of a gentleman who spontaneously joined us with wine and glasses in hand to share a toast in celebration of our love. We were later serenaded by a couple on holiday who sung a love song for us in German that happened to be about the sun, the stars and the moon a theme that unexpectedly found its way into our day.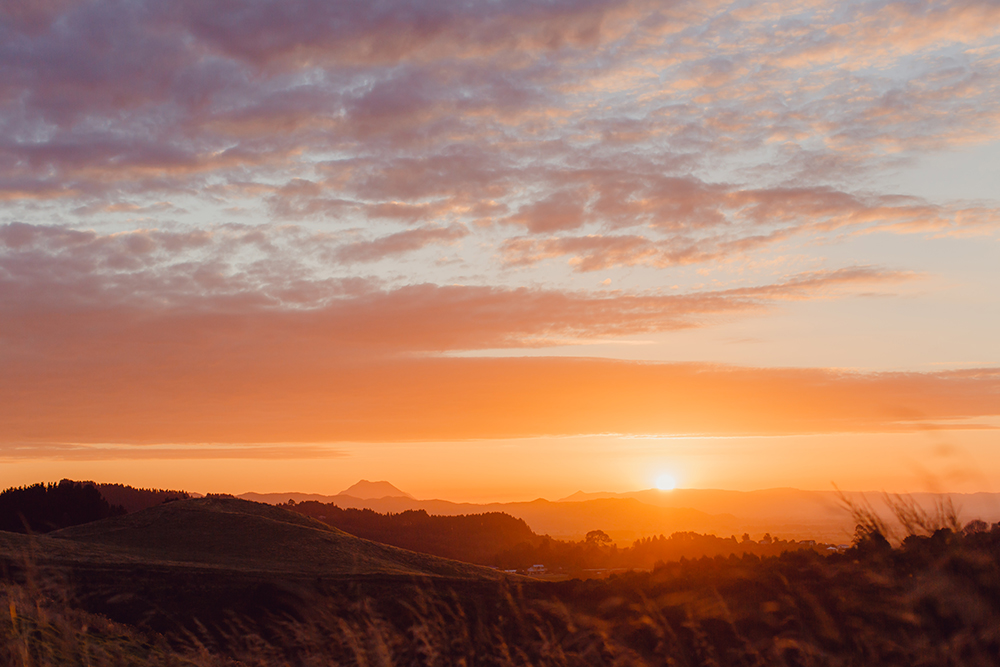 Any advice for other couples planning to spend the rest of their lives together?
We believe it is important to continue nurturing your relationship and that you need to always have the time in life to listen, understand, support, communicate, love and just be with one another.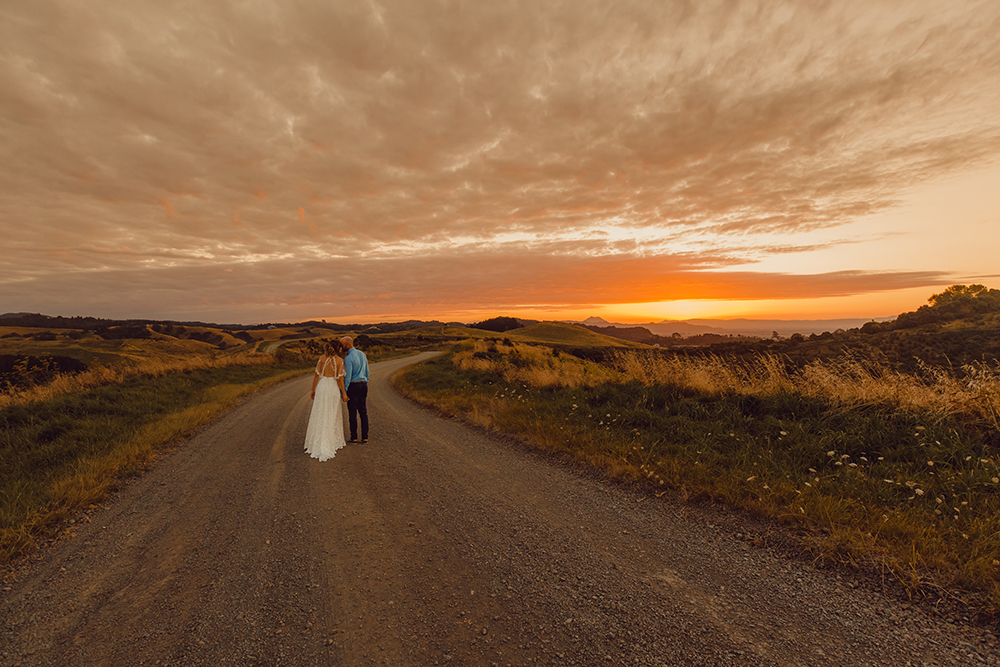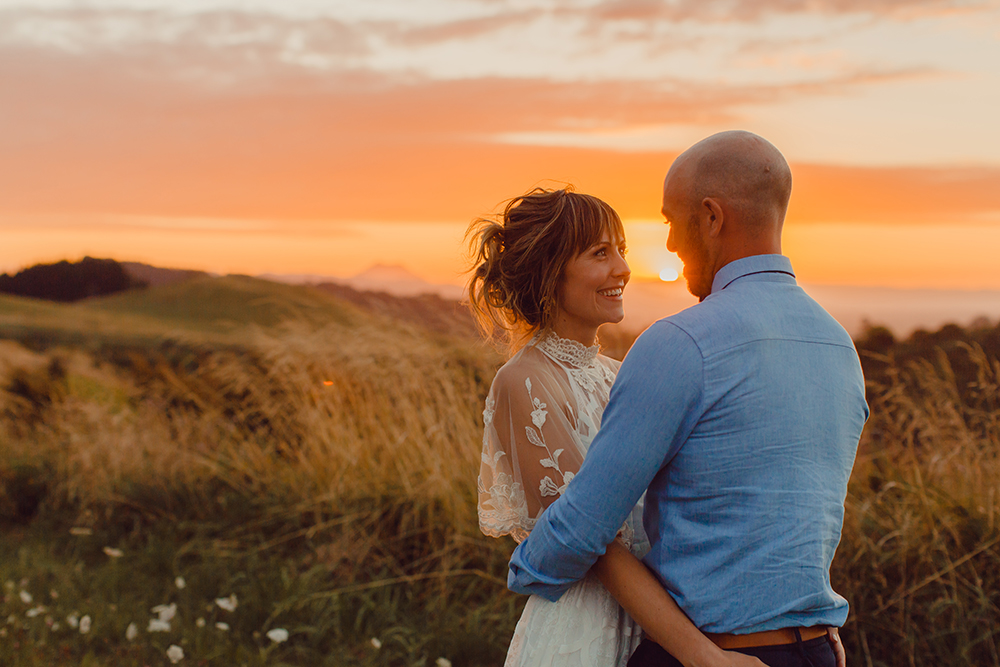 Photographer: Courtney Horwood Photography | Ceremony location: Ohope Beachfront | Reception location: White Villa | Celebrant: Ruth Missen | Entertainment: Jade Pritchard | Flora, styling, catering, and cake: Family | Hair: Phixx on King | Makeup: Spoilt Beauty | Wedding dress: Grace Loves Lace | Shoes: Kmart | Earrings and wedding bands: Zoe & Morgan | Engagement ring and brooch: Family heirlooms | Groom's shirt: Superette | Groom's pants: Hurricane Denim | Tie and belt: David Jones | Shoes: Wild Rhino