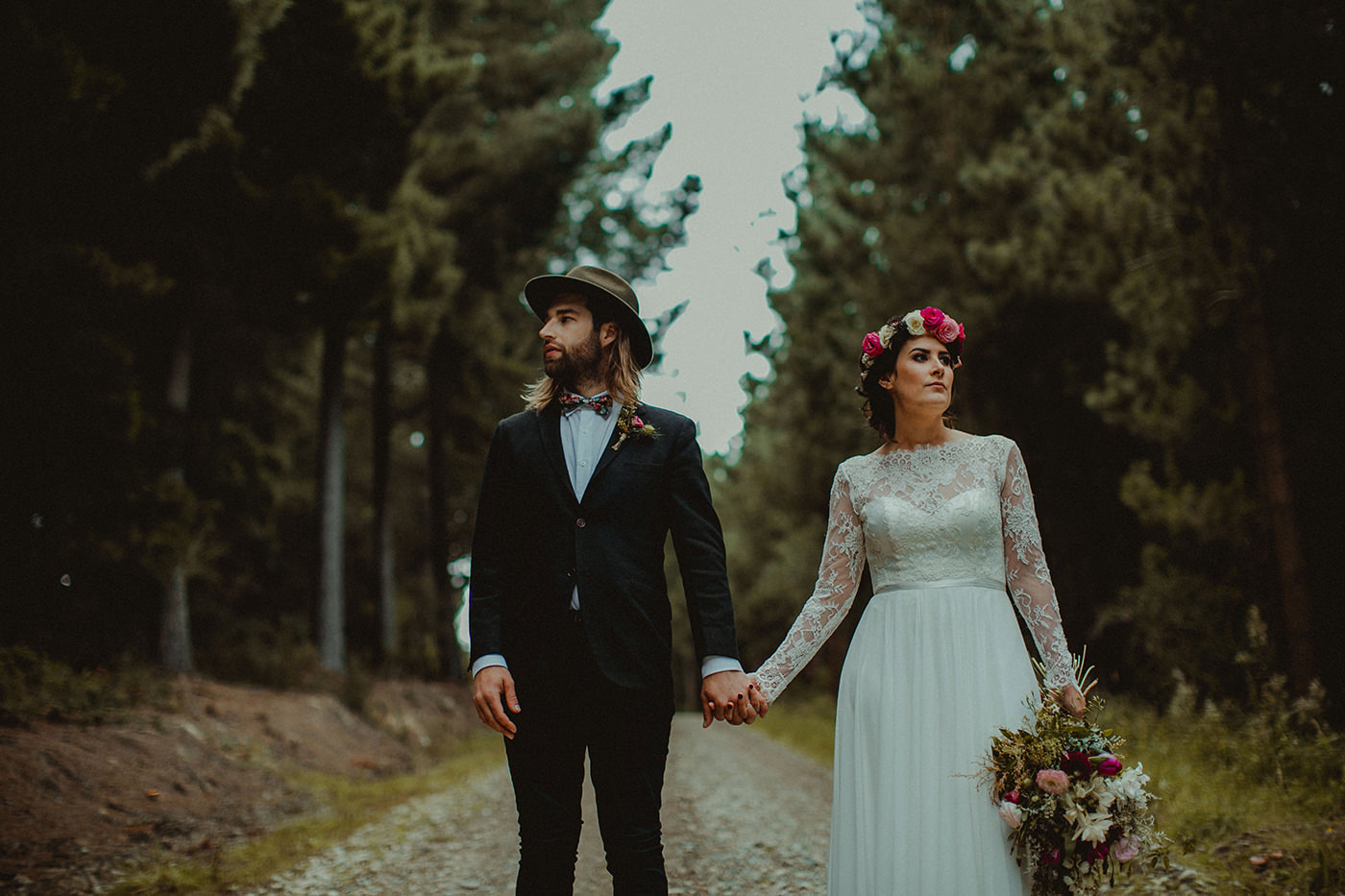 What do you love most about each other?
Sophie: Callan has a kind heart and is extremely patient. These are qualities that I treasure and love about him.
Callan: There are lots of things I love about Sophie but the thing I love most is that she is carefree yet she cares so much about others.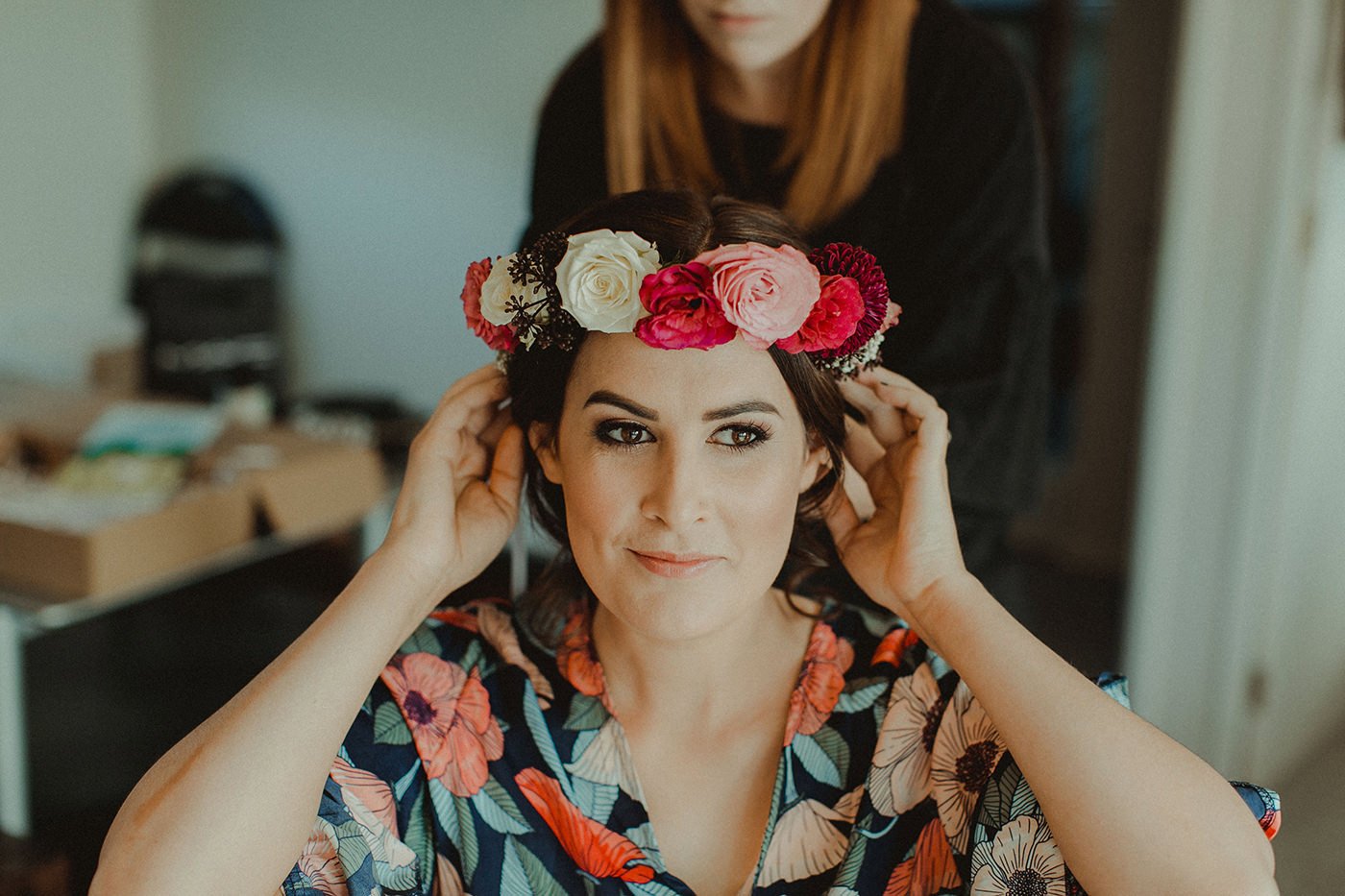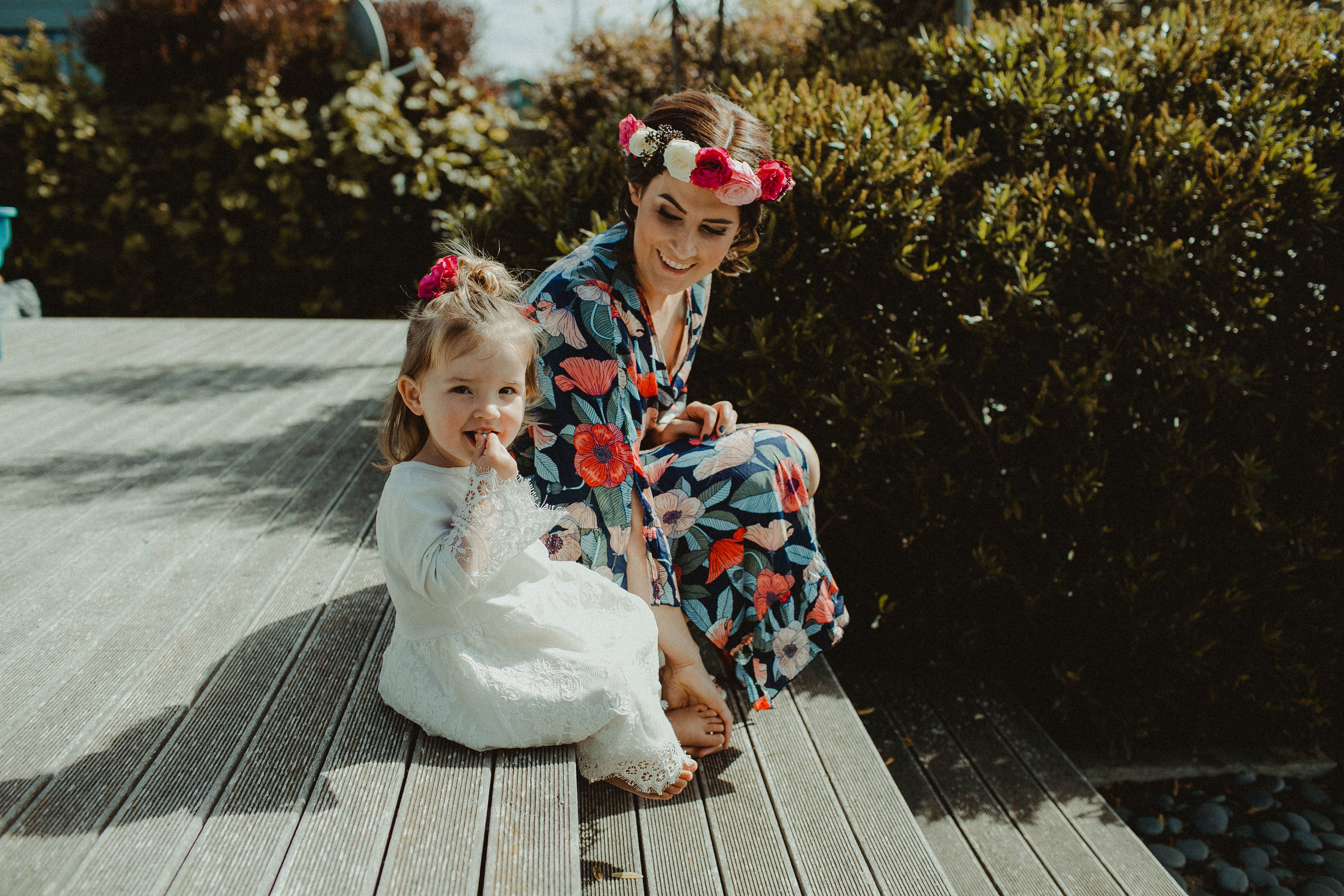 Tell us about your special day…
Our day was EPIC from start to finish. It wasn't what you would call "traditional" but it was in every way 'us'.
I spent the morning with my closest friends and bridesmaids getting ready, drinking bubbles, eating food, laughing and reading letters my maid of honor had collected from those closest to me. I think I went through a bottle of rescue remedy for my nerves. My Dad and daughter India joined us mid morning so that she could be a part of it all too. Callan spent the morning with the "lads", surfing, drinking craft beers and smoking cigars.
Our ceremony felt like it was over in a flash. It was very unique and personal as our good friend married us. We couldn't have thought of a more perfect person to stand between us while we promised to spend the rest of out life together. We chose vows that we believed had the right morals and values when it comes to marriage and raising a family. They began with "I choose you again and again at the start and the finish of every single day no matter the season no matter the year."
After the ceremony, our guests stayed on site while we went off and had photos. Our set-up was picnic style, allowing our guests to relax and mingle. We had a talented local musician playing live which really created the festival vibe we were going for. Guests spent the few hours we were gone, drinking, eating, playing lawn games and dancing. The grazing table kept everyone happy until it was time for diner. When we arrived back we joined our guests for diner and speeches. Francesca's Wood-fire Pizza Truck served our guests on site with an amazing all-you-can eat pizza spread. The pizzas were accompanied by salads from the fabulous Sally-Ann Donnelly.
In keeping with the food-truck concept, Mr Whippy arrived once speeches had concluded and treated everyone to the ice cream creation of their choice.
As the sun went down we moved the festivities into the hall where our band 'Idol Frets' really got the party started. The music created the best atmosphere and the dance floor went off! We danced the night away and you couldn't wipe the smiles off our faces.
Our main goal for our day was for it to be filled with good friends and family, great music, delish food, endless booze and a whole lot of booty shaking. For us it couldn't have gone more perfectly.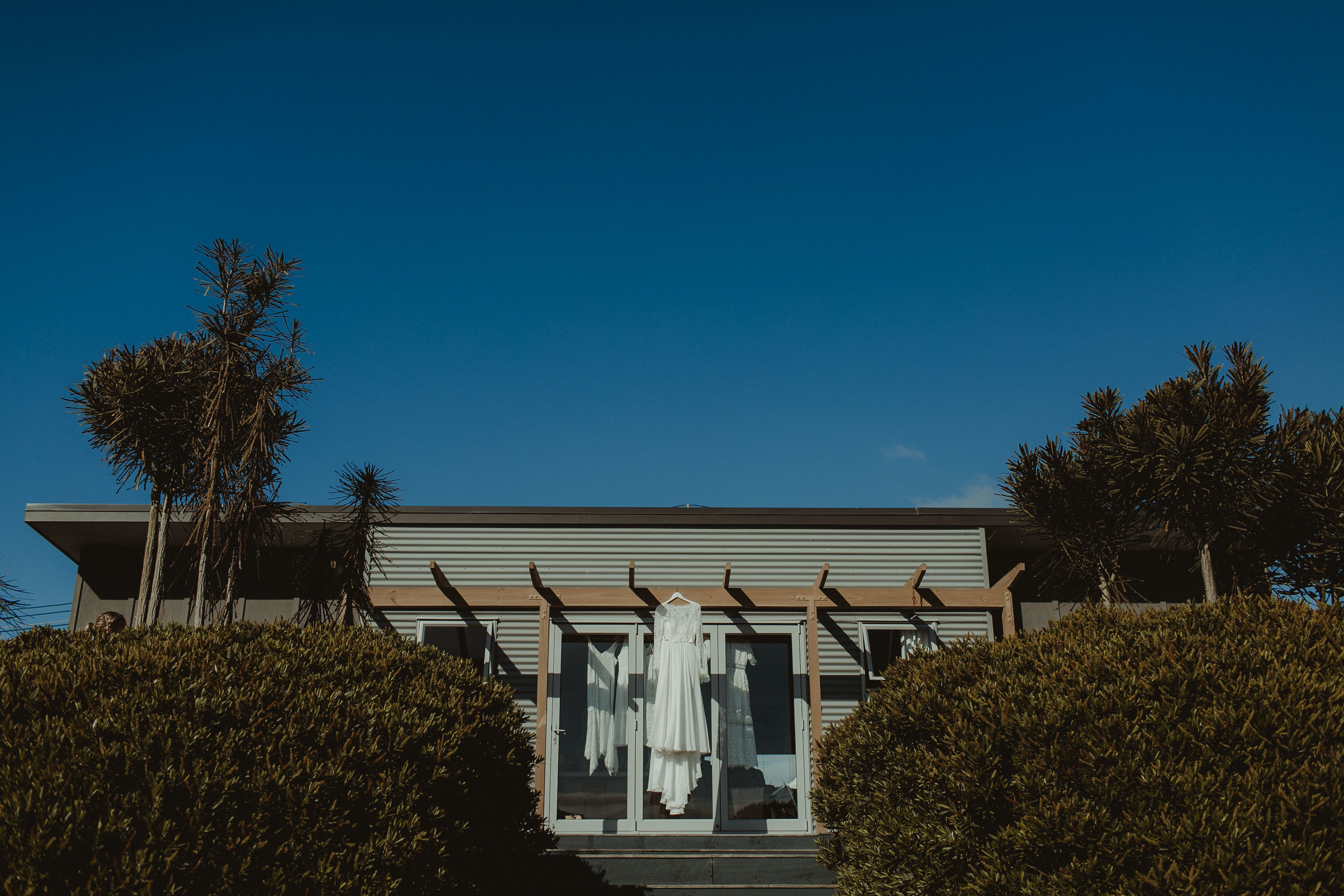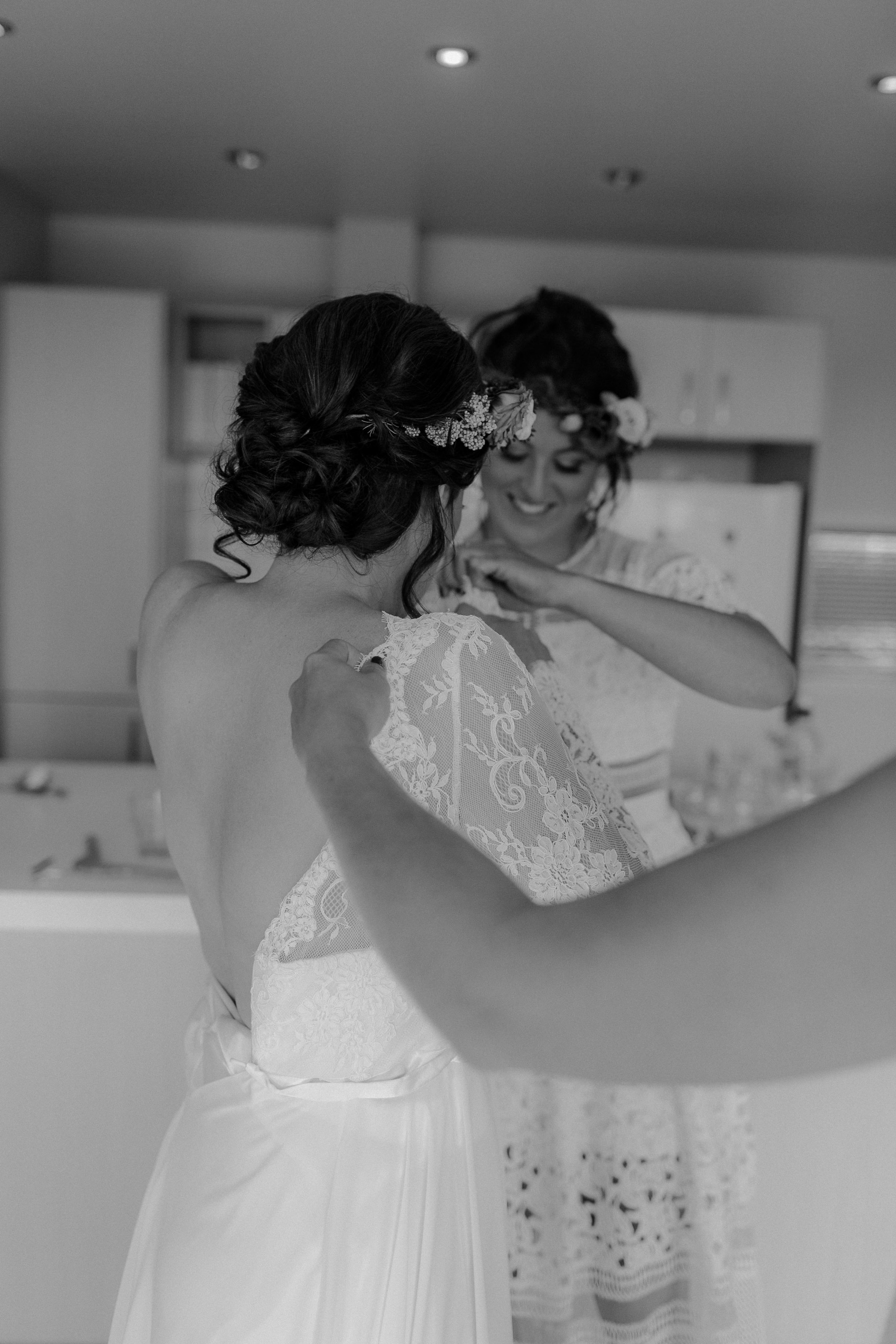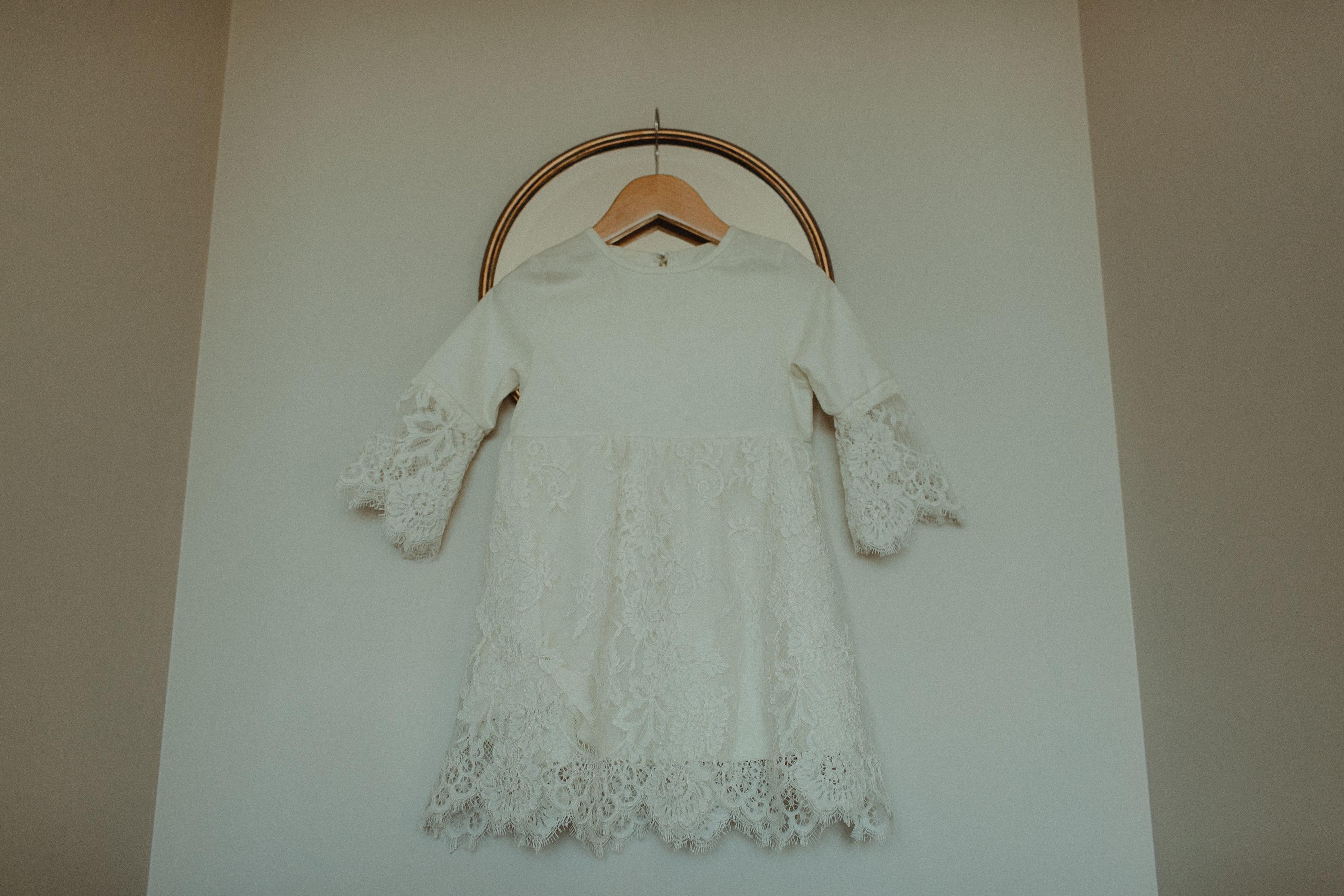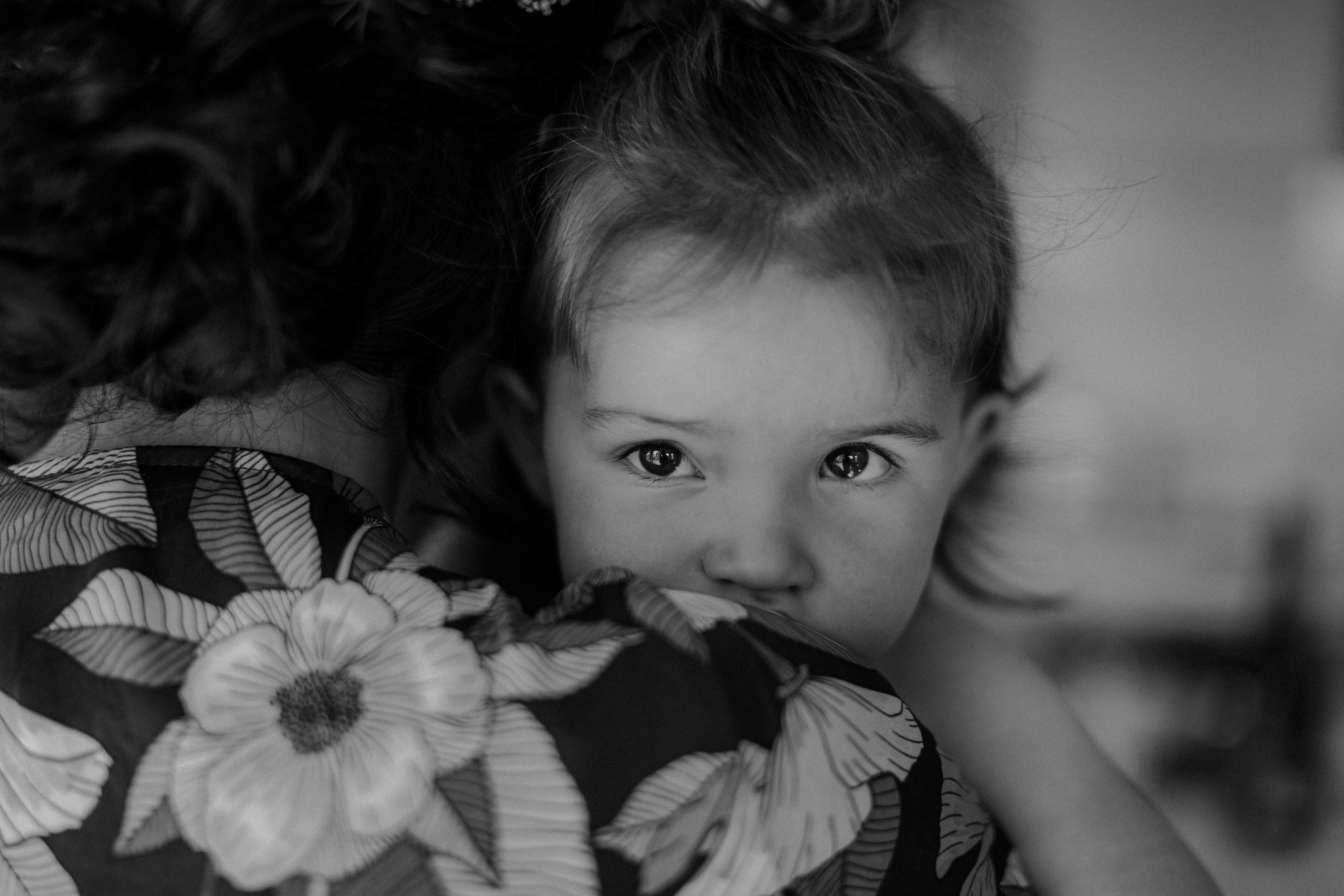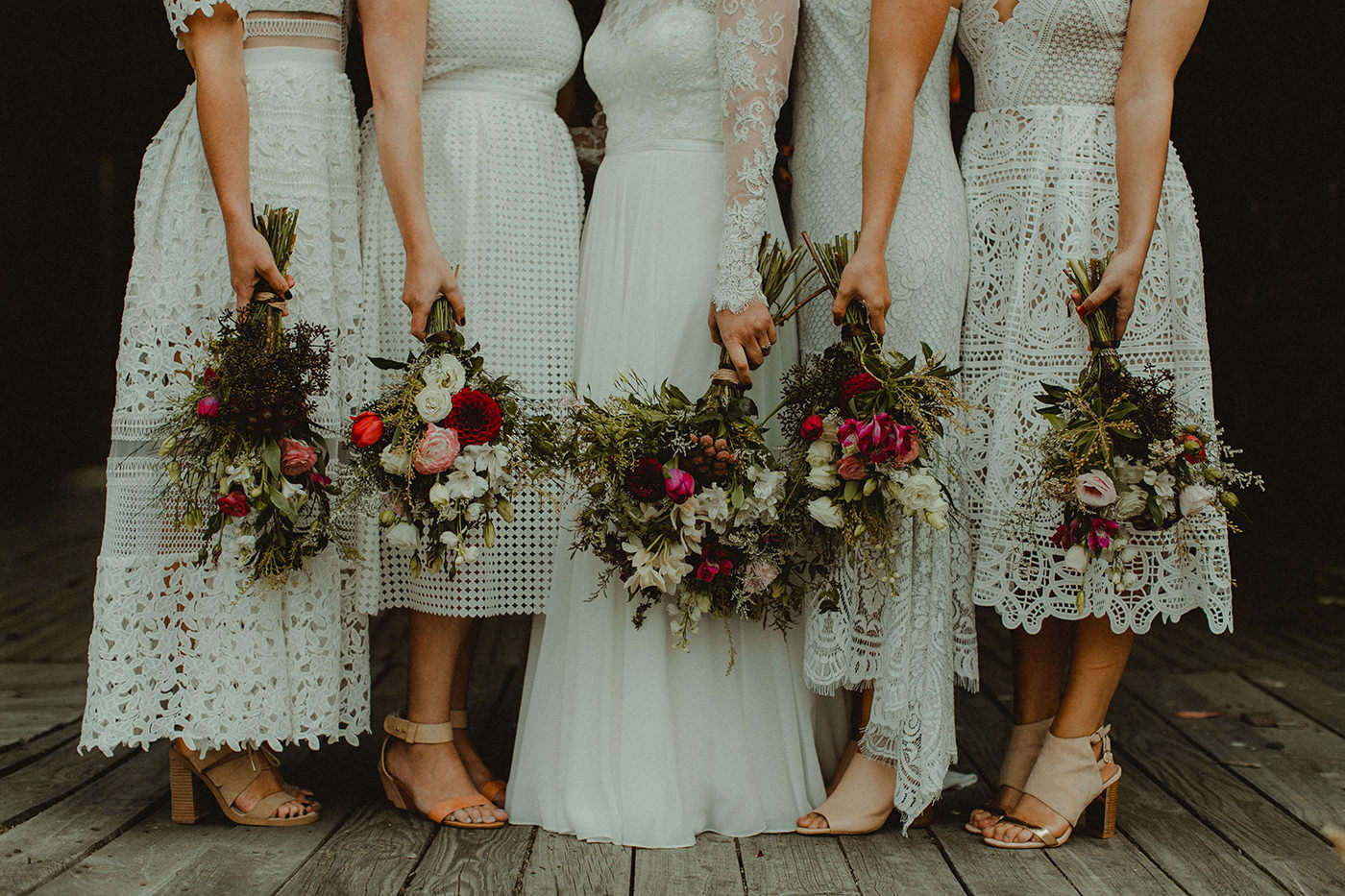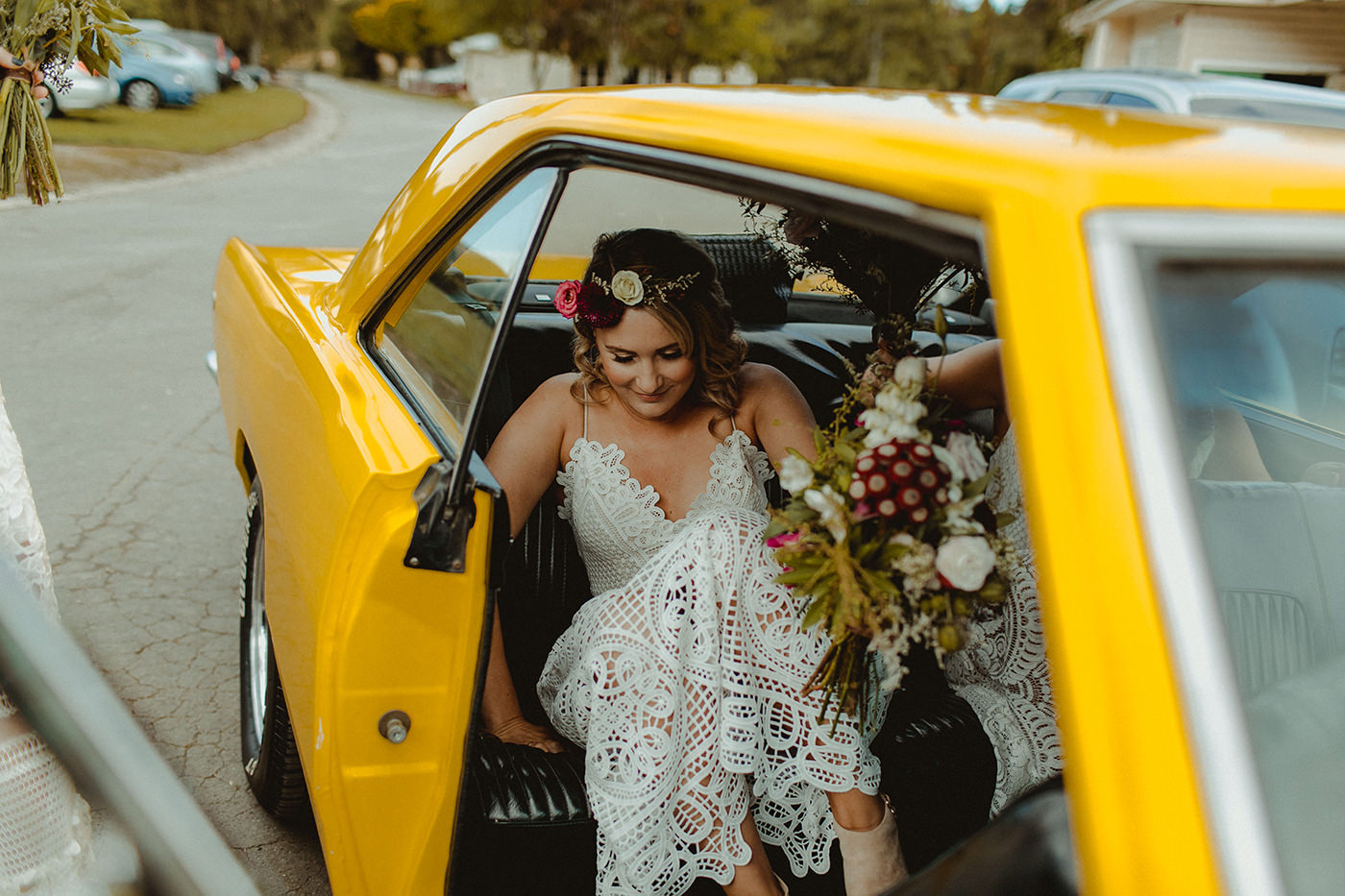 Tell us a little about yourselves, what you do, what you love, what is unique about you and your relationship…
Callan is a Civil Engineer and he works for Whitestone Contracting here in Oamaru. I work part time at Estella Hair Studio. Callan and I met when we were both studying in Dunedin. We finished our degrees and moved to my home town of Oamaru. In Feburary 2015 our greatest adventure began when we welcomed our daughter India into the world. Having India has brought us even closer together.
On the 18th of March 2016 Callan proposed with my Mums' ring. We set our wedding date exactly a year from this day. We both really enjoy living in Oamaru as it's a rad wee town that is slowly expanding, filled with lots of opportunities and exceptional people. We are currently in the process of building a home in Kakanui, a small coastal town 10min drive from Oamaru. This is an exciting adventure and a dream come true to raise our kids close to the beach. We are expecting our second baby in December so are looking forward to becoming a family of four.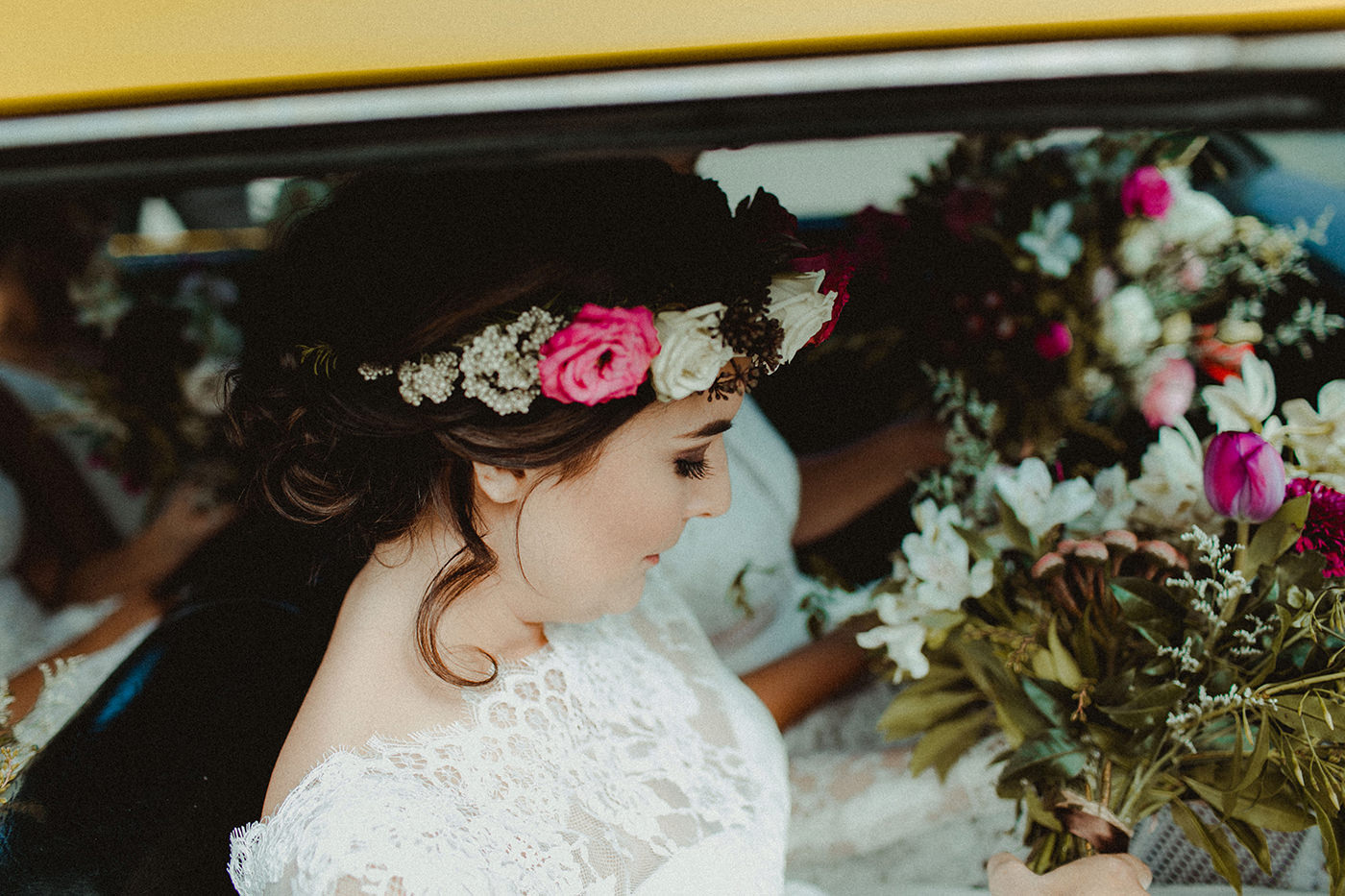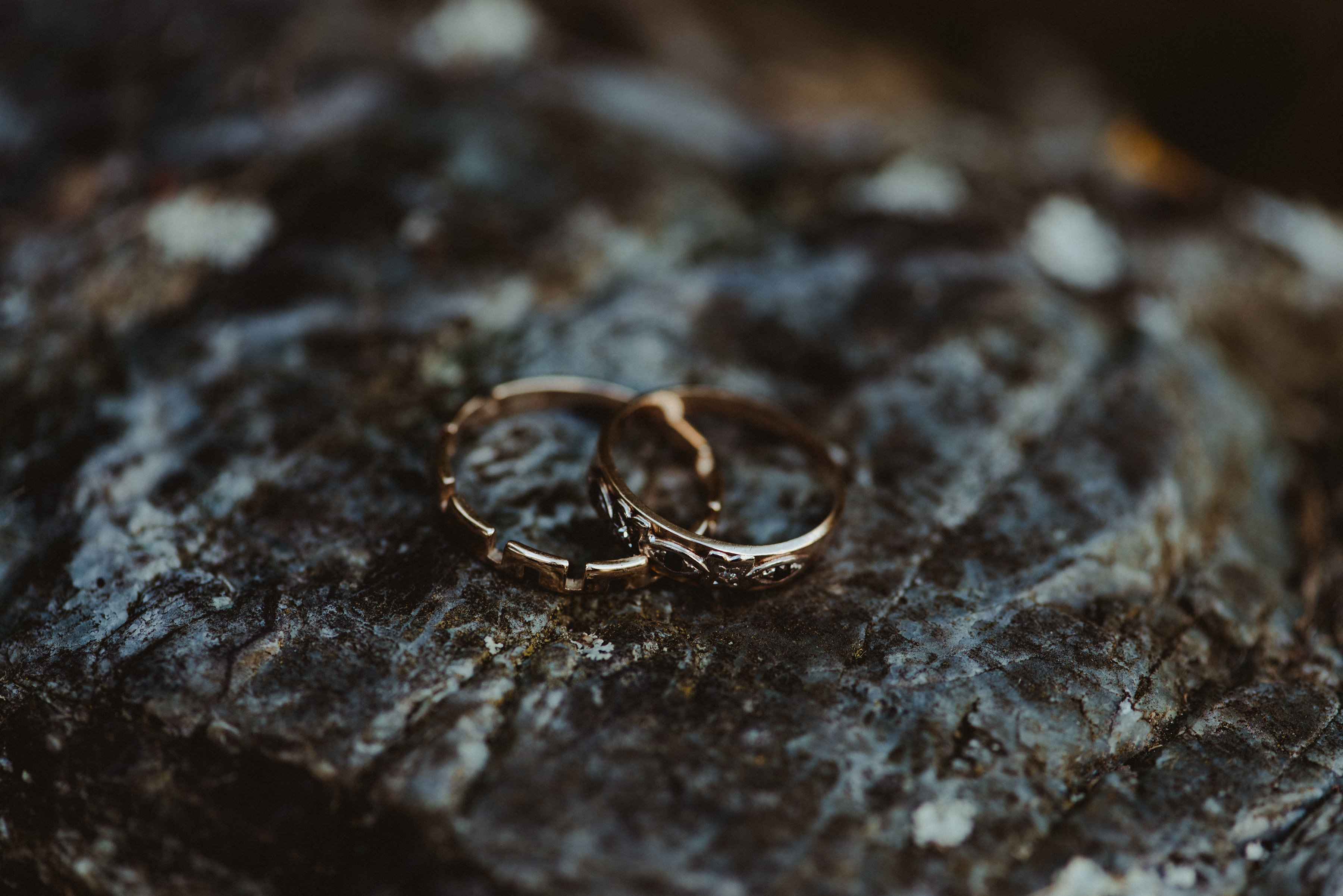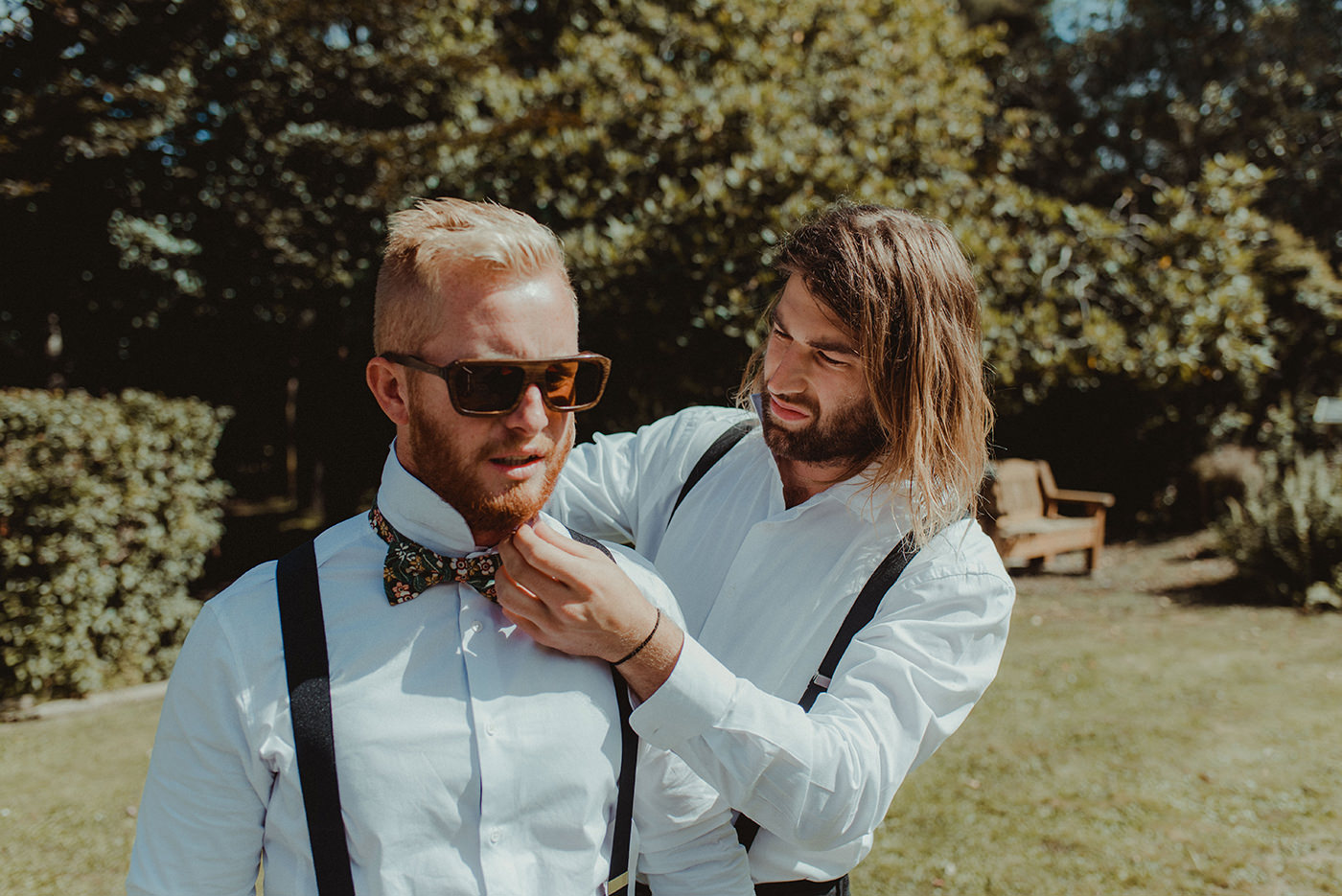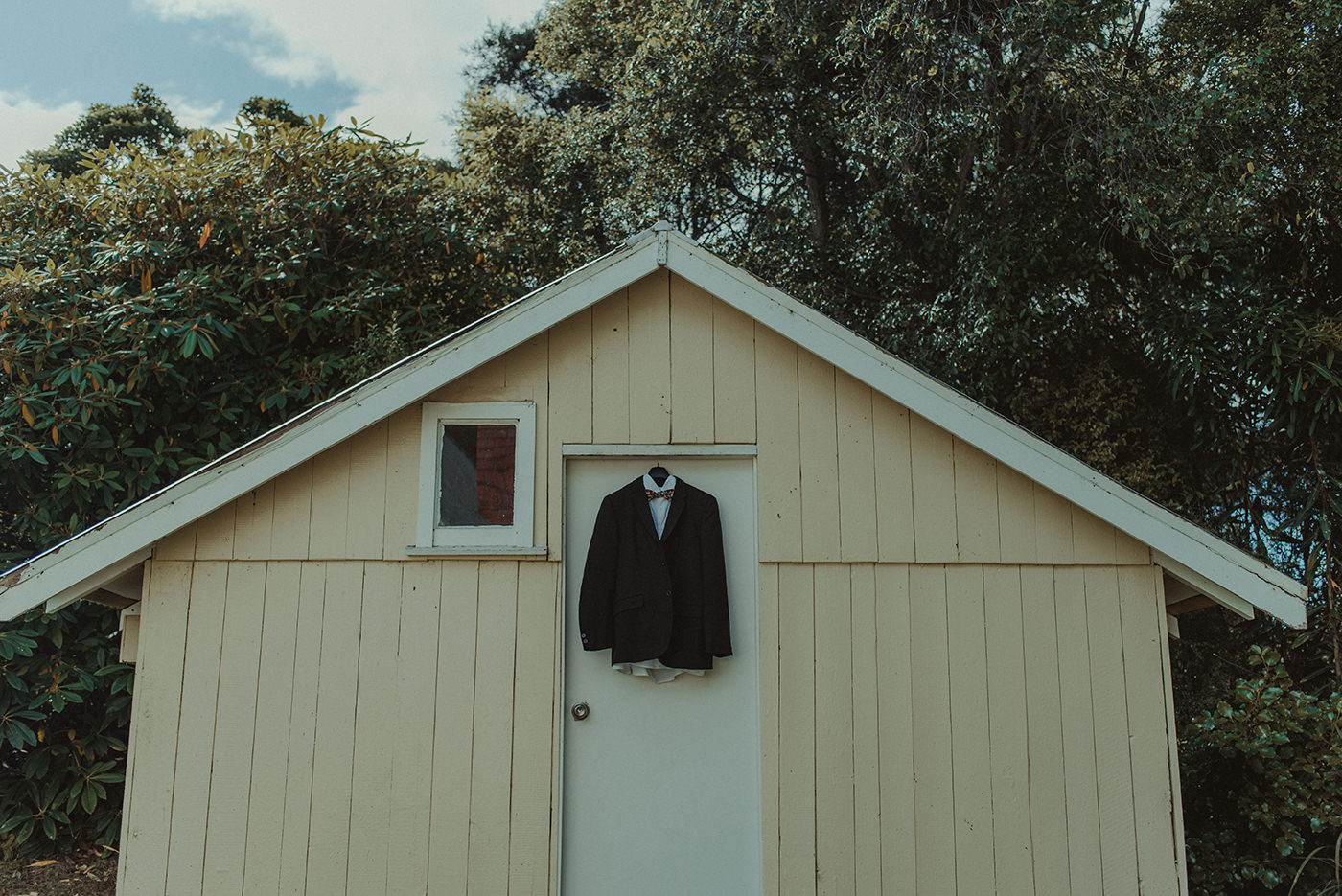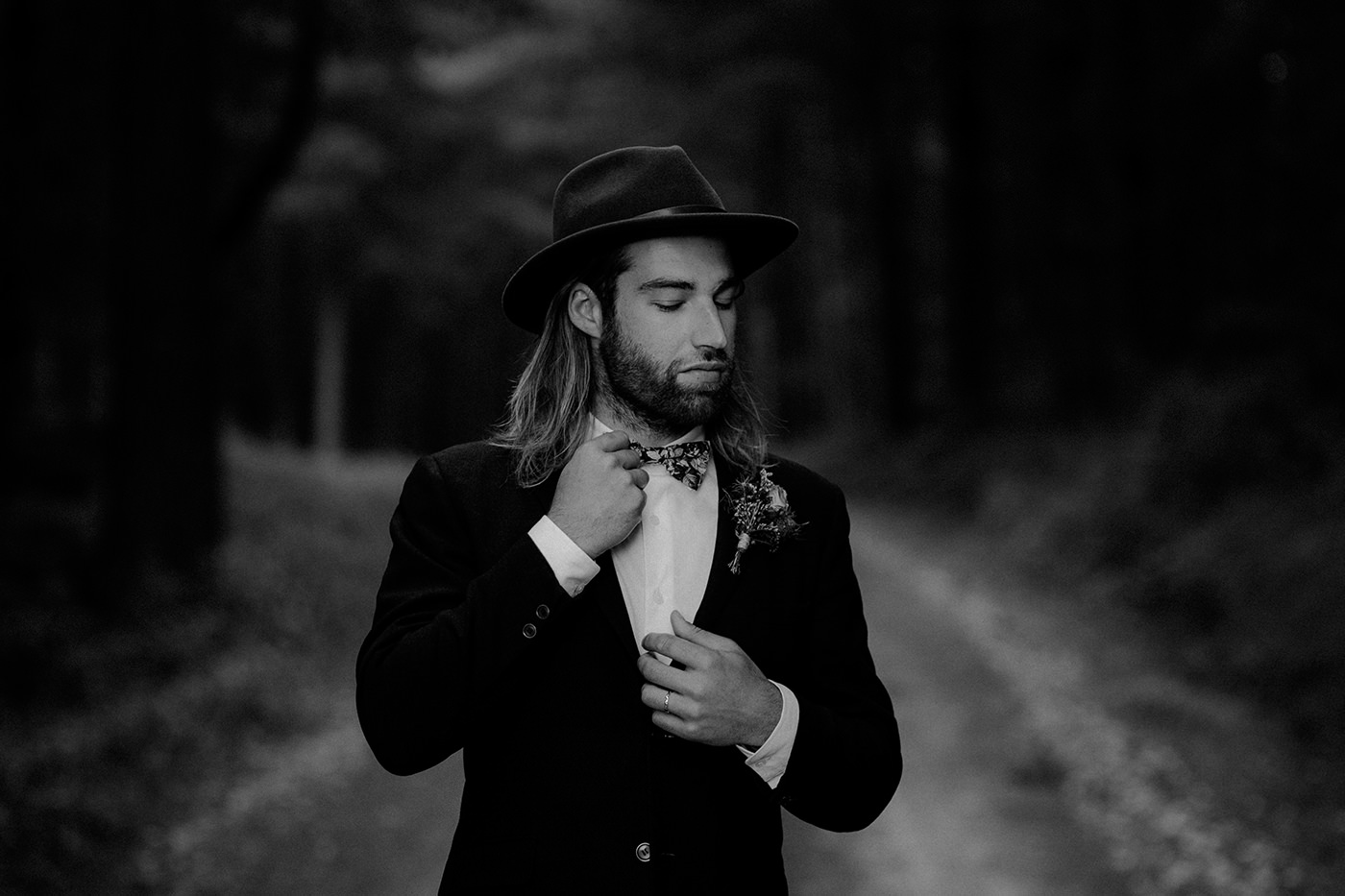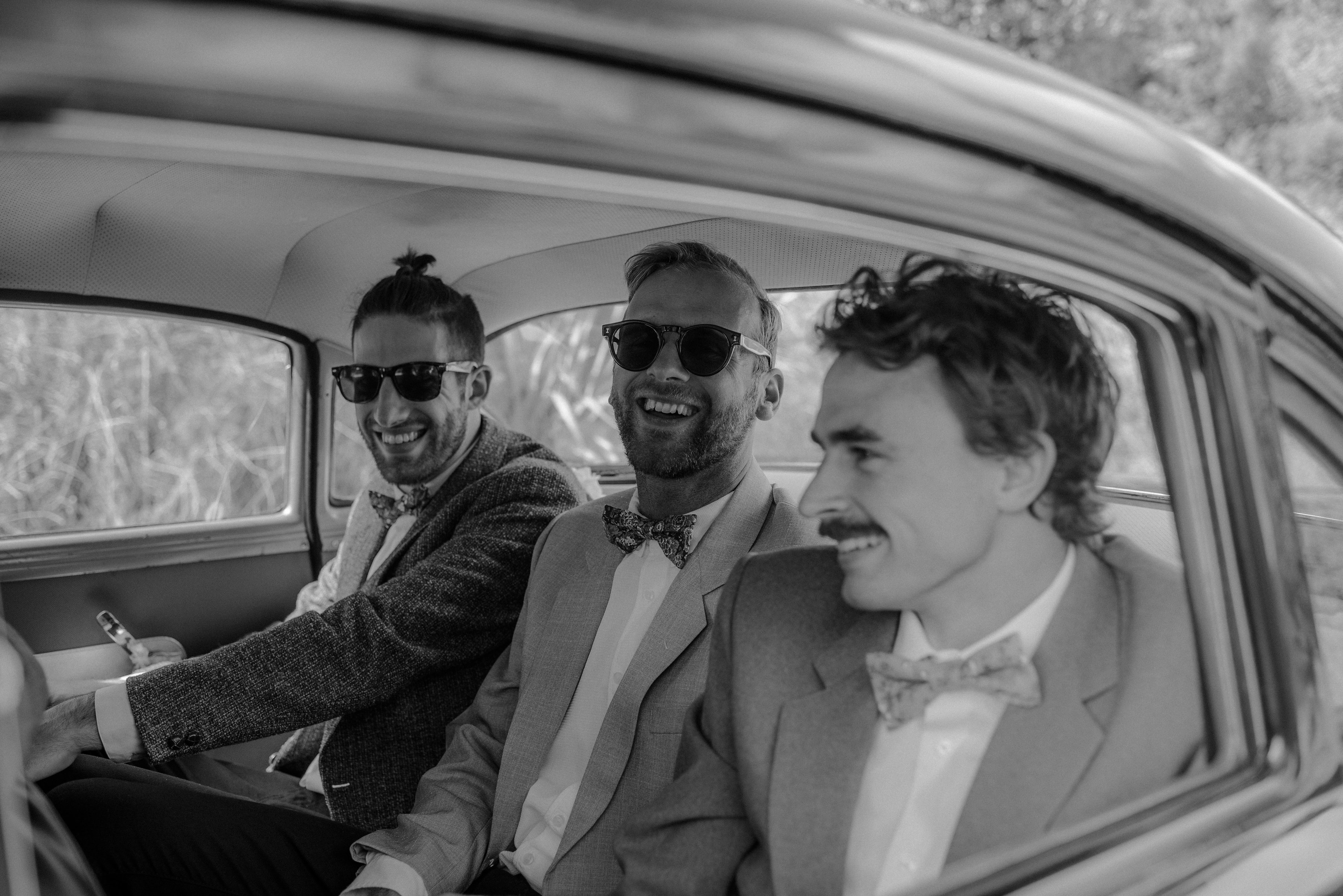 What went to plan and what didn't?
If anything went wrong we were none the wiser. Our bar staff, friends, and bridal party made sure everything ran smoothly for us. We were truly blessed with the best.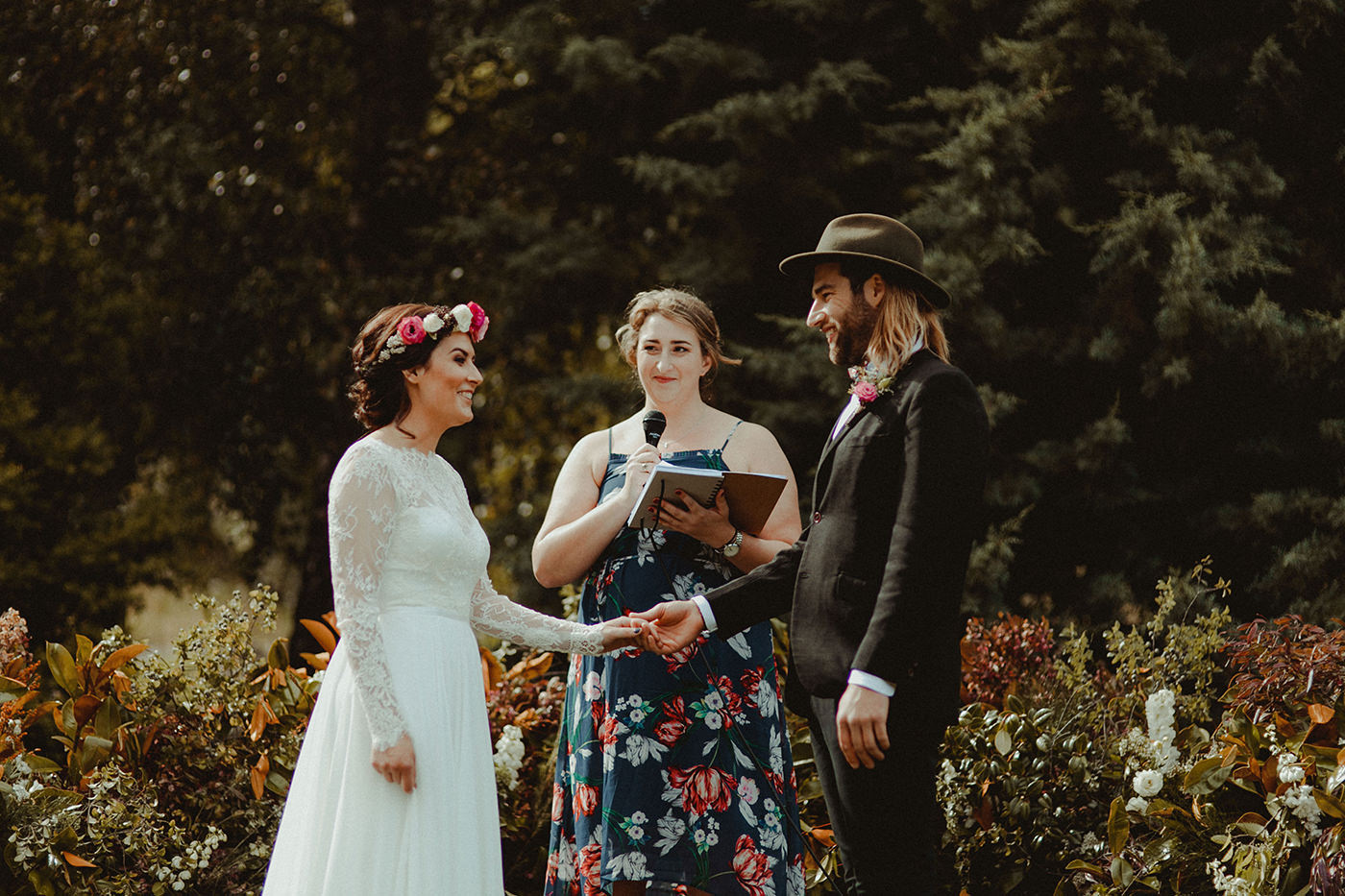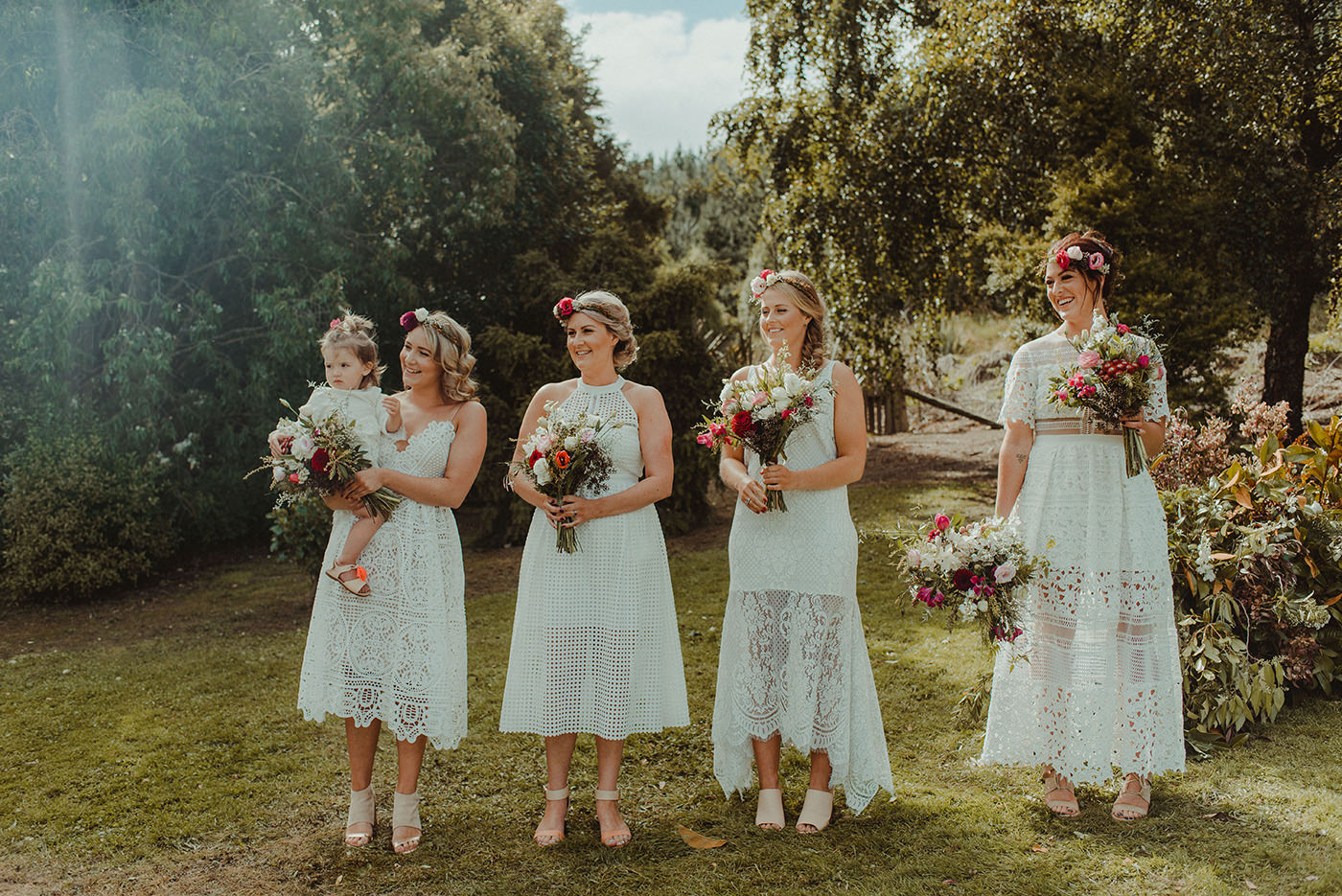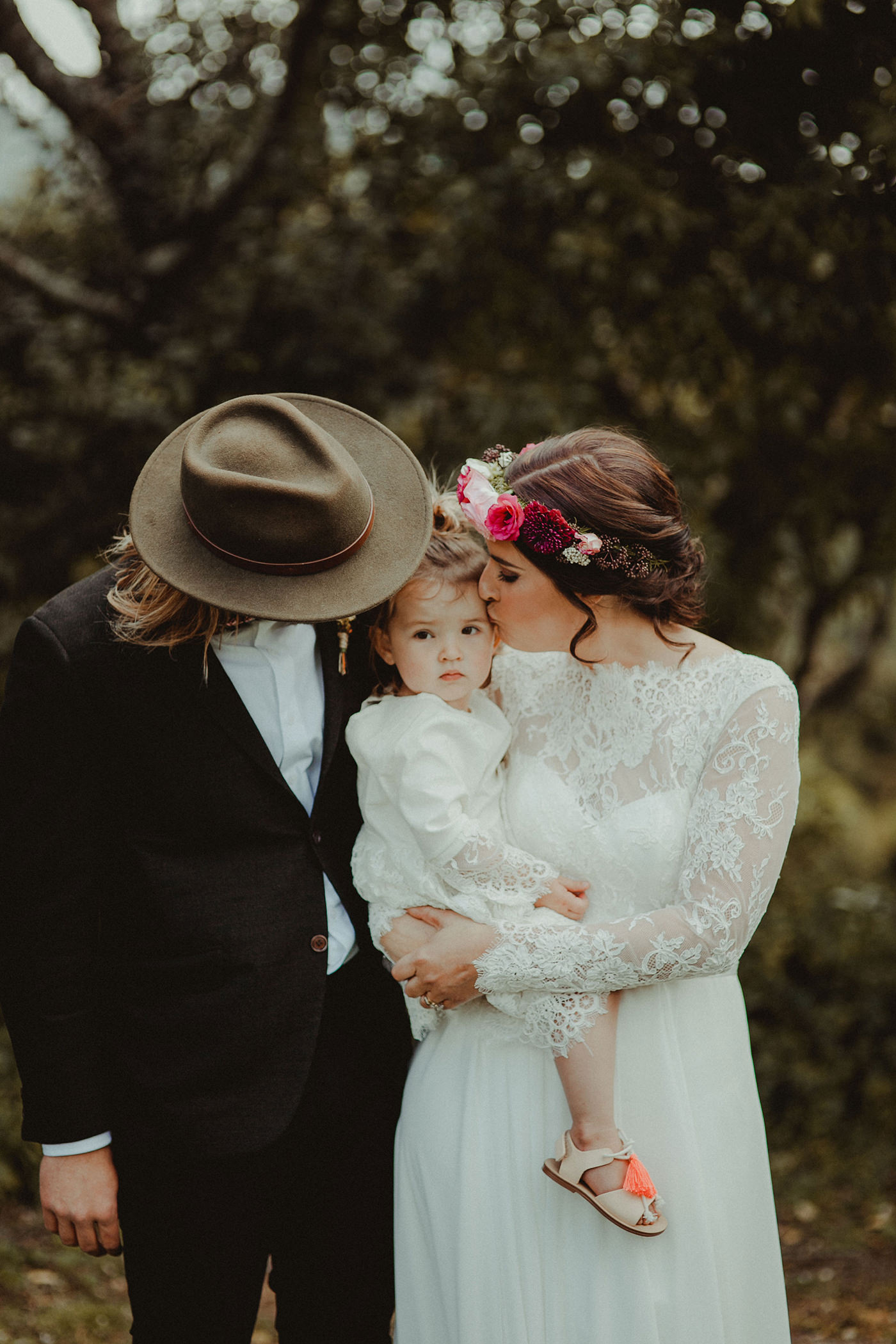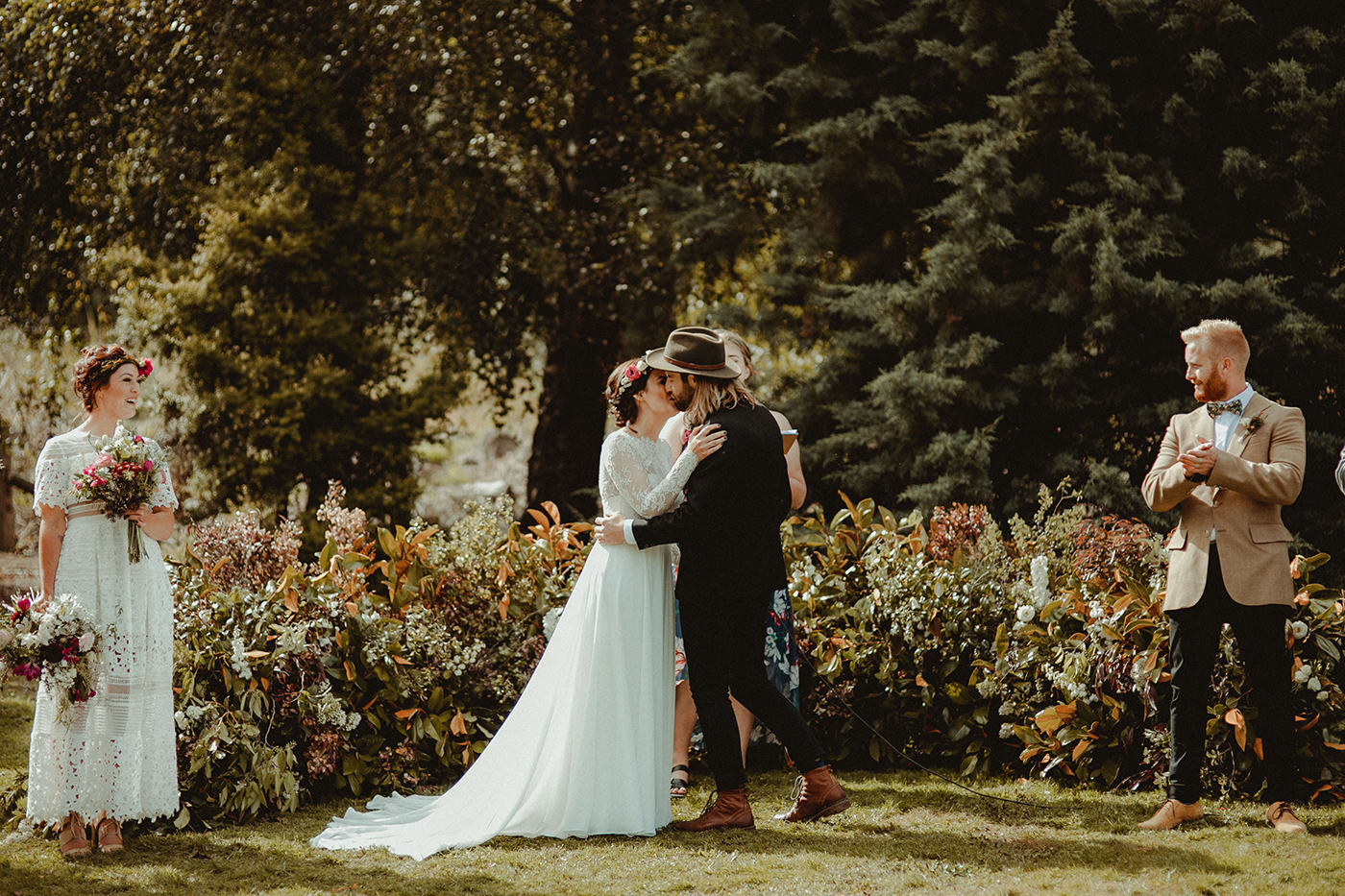 How did you choose the location?
The location was the first thing we decided on. We wanted it to be out of town and a place that people didn't often go. It was also important to us that we found somewhere where guests were able to stay onsite as a lot of people were traveling to be there. We also really liked the idea of all staying together and waking up in the morning to share breakfast and stories of the night before.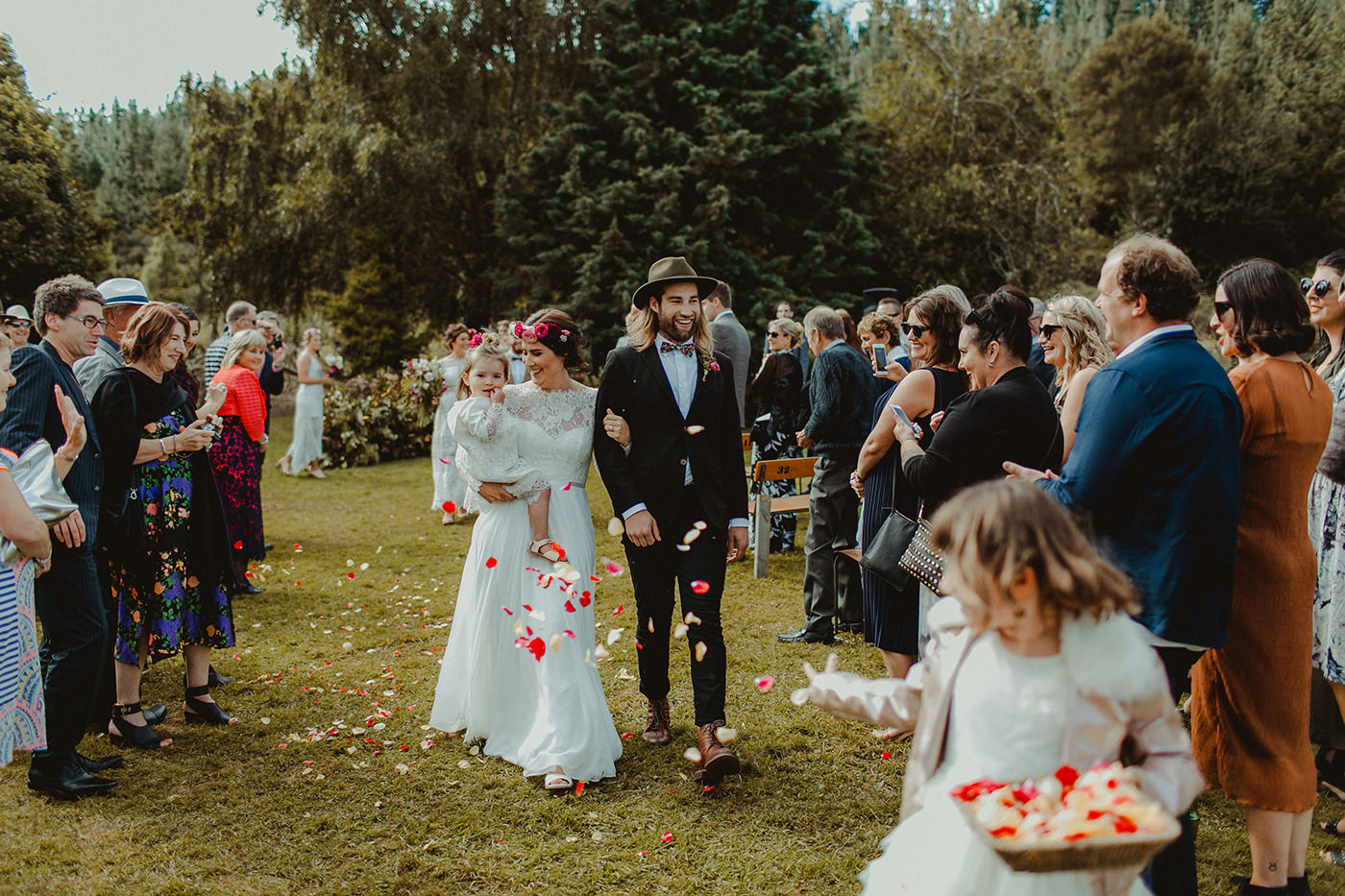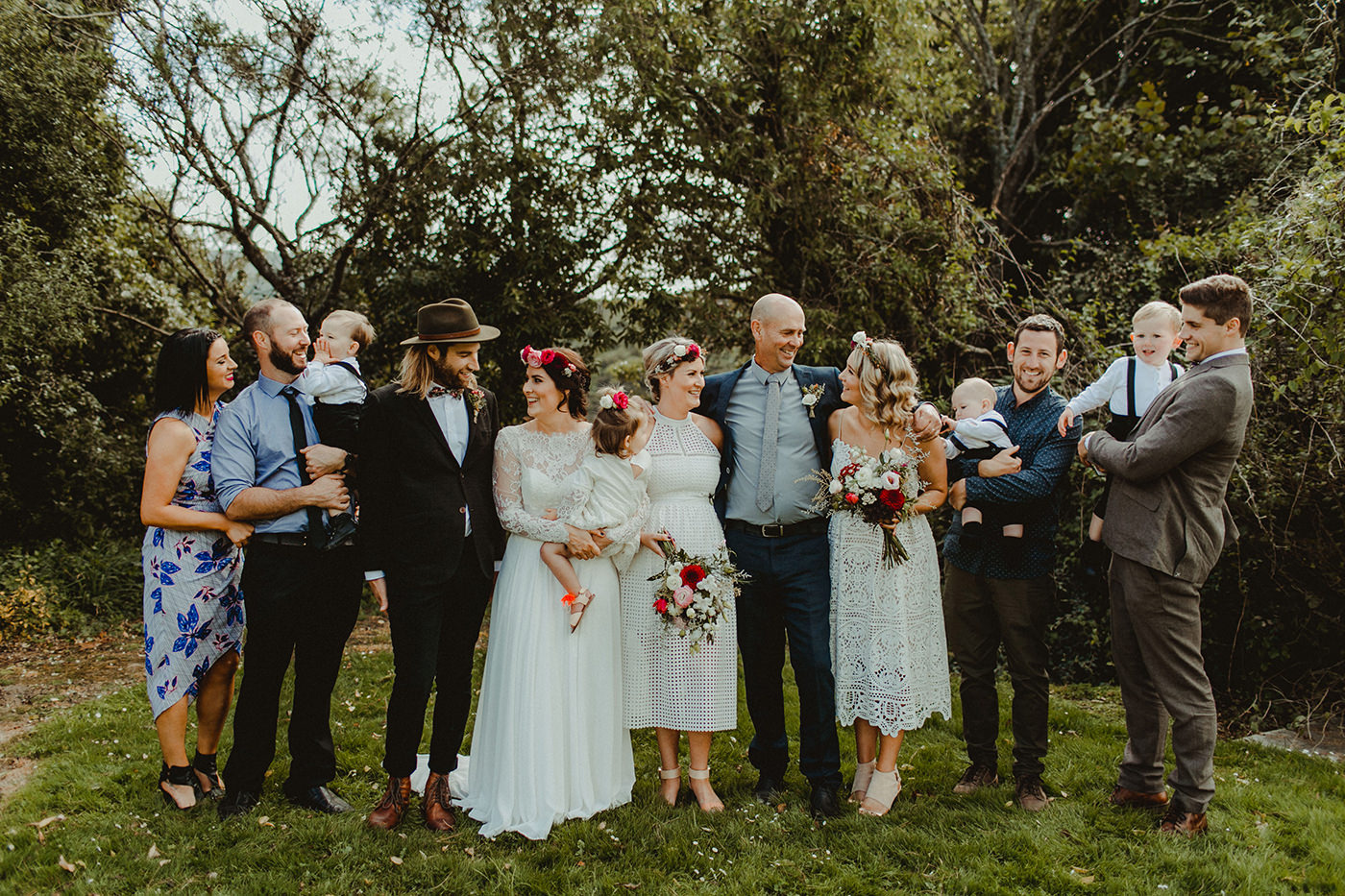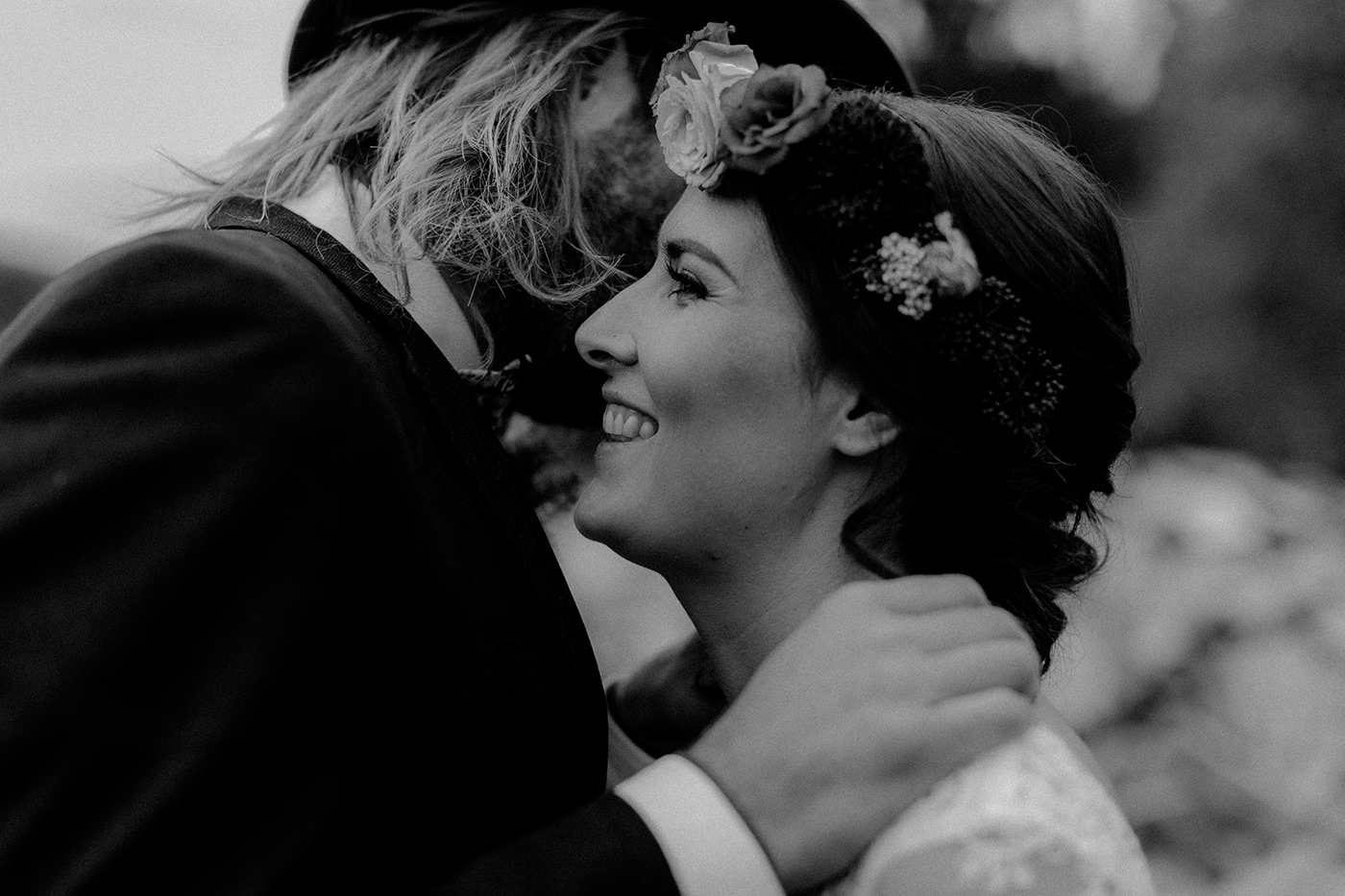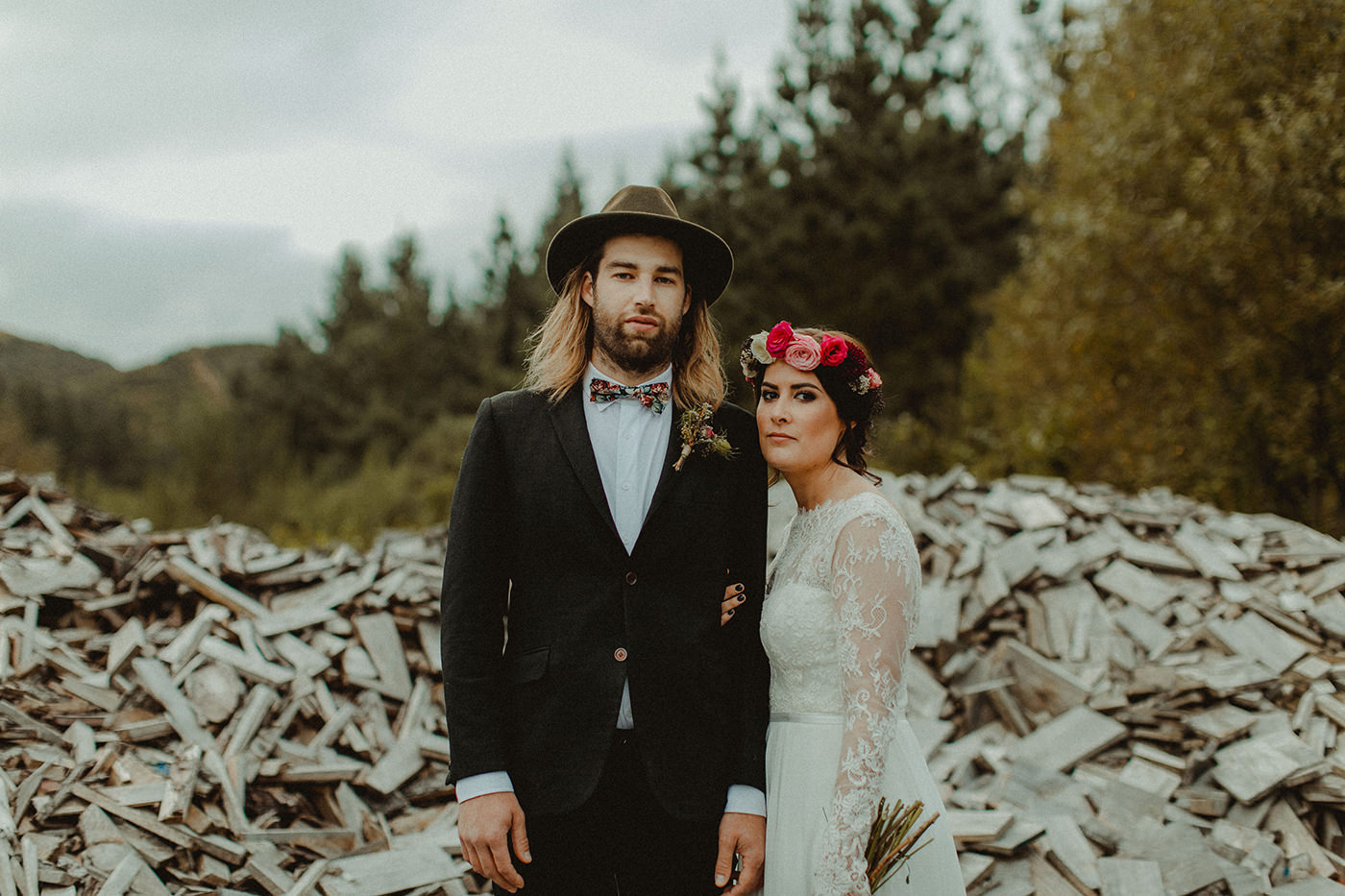 Tell us about your main outfits, what was unique, is there a story?
My dress was custom made by the wonderful ladies at Brides of Merivale in Christchurch. Left over material from my dress was then used for Indias flower girl dress. Callan's brother Toby made the cutest most perfect dress for India.
Callan has a love for all things recycled and vintage fashion. He sourced his and the groomsmen's jackets from opp shops in Oamaru and Dunedin. His boots and hat were two of his favourite items from his existing wardrobe.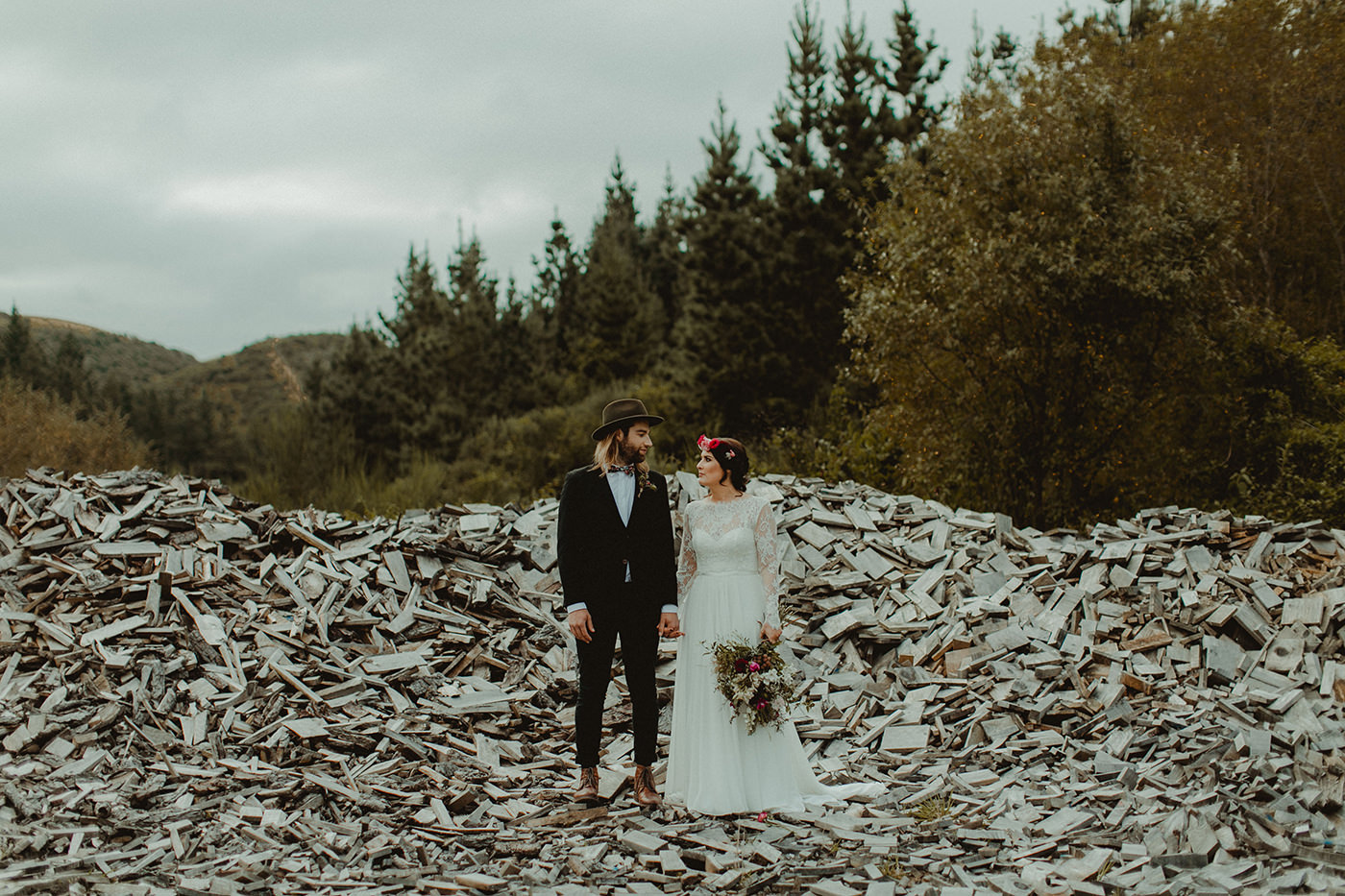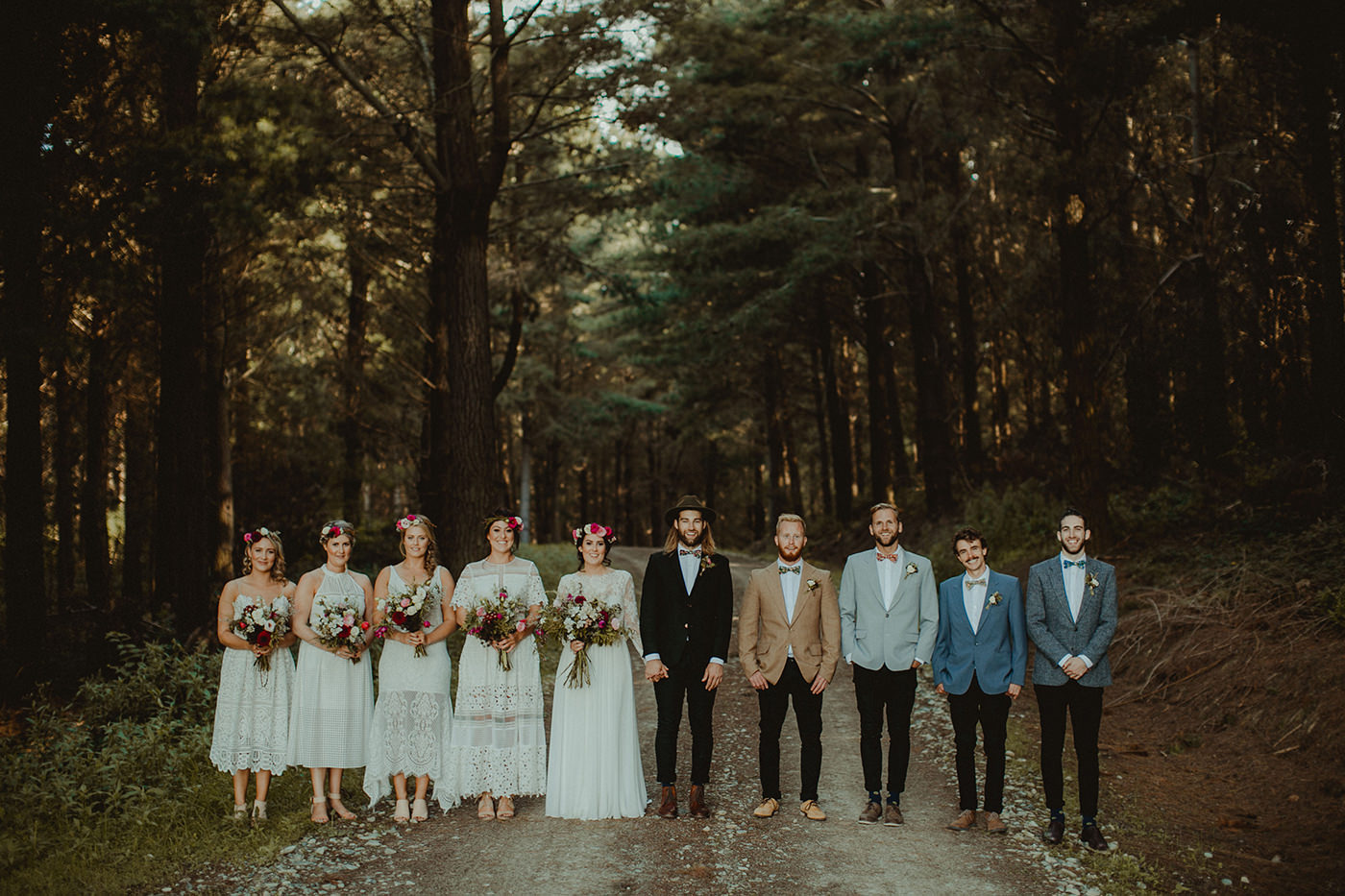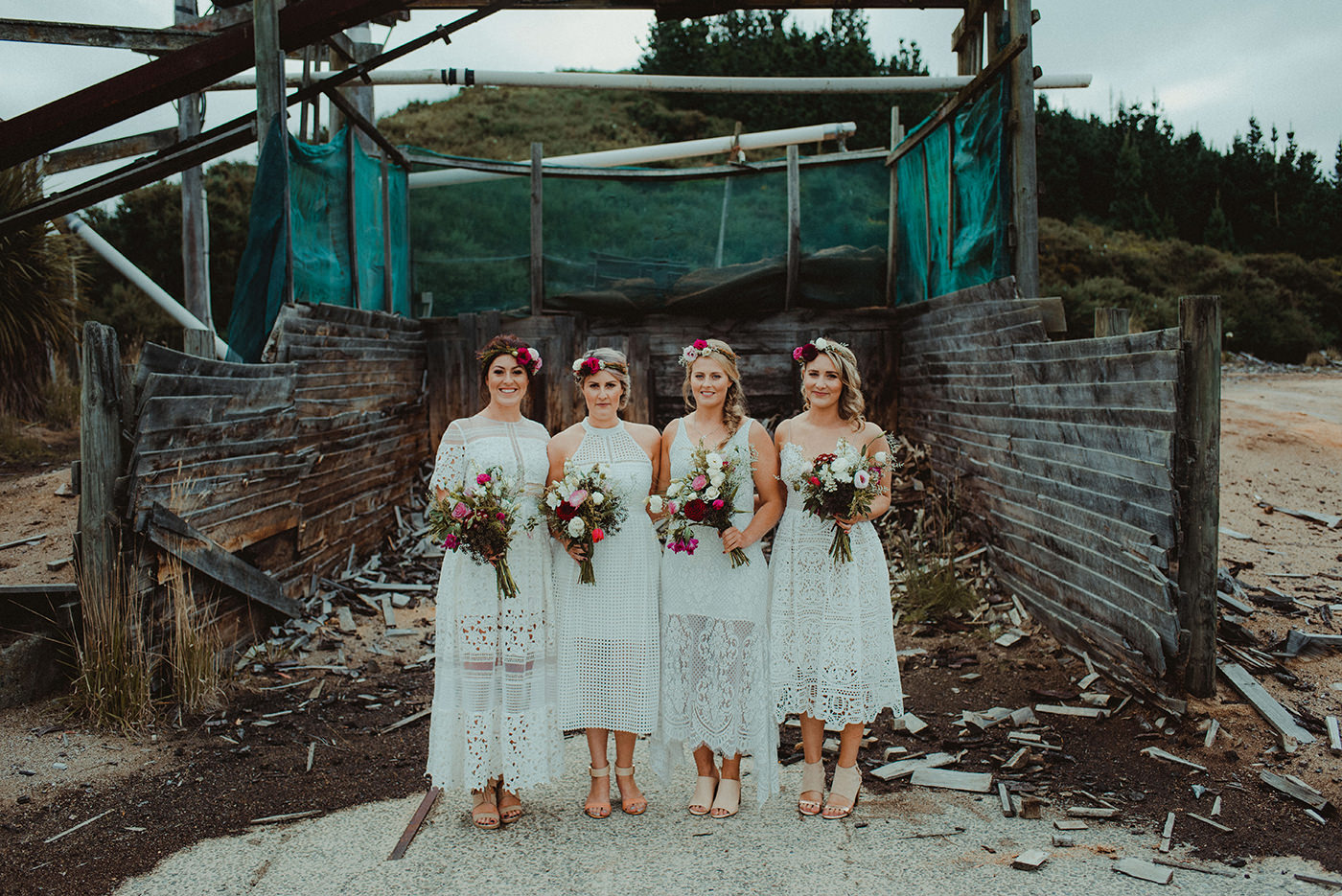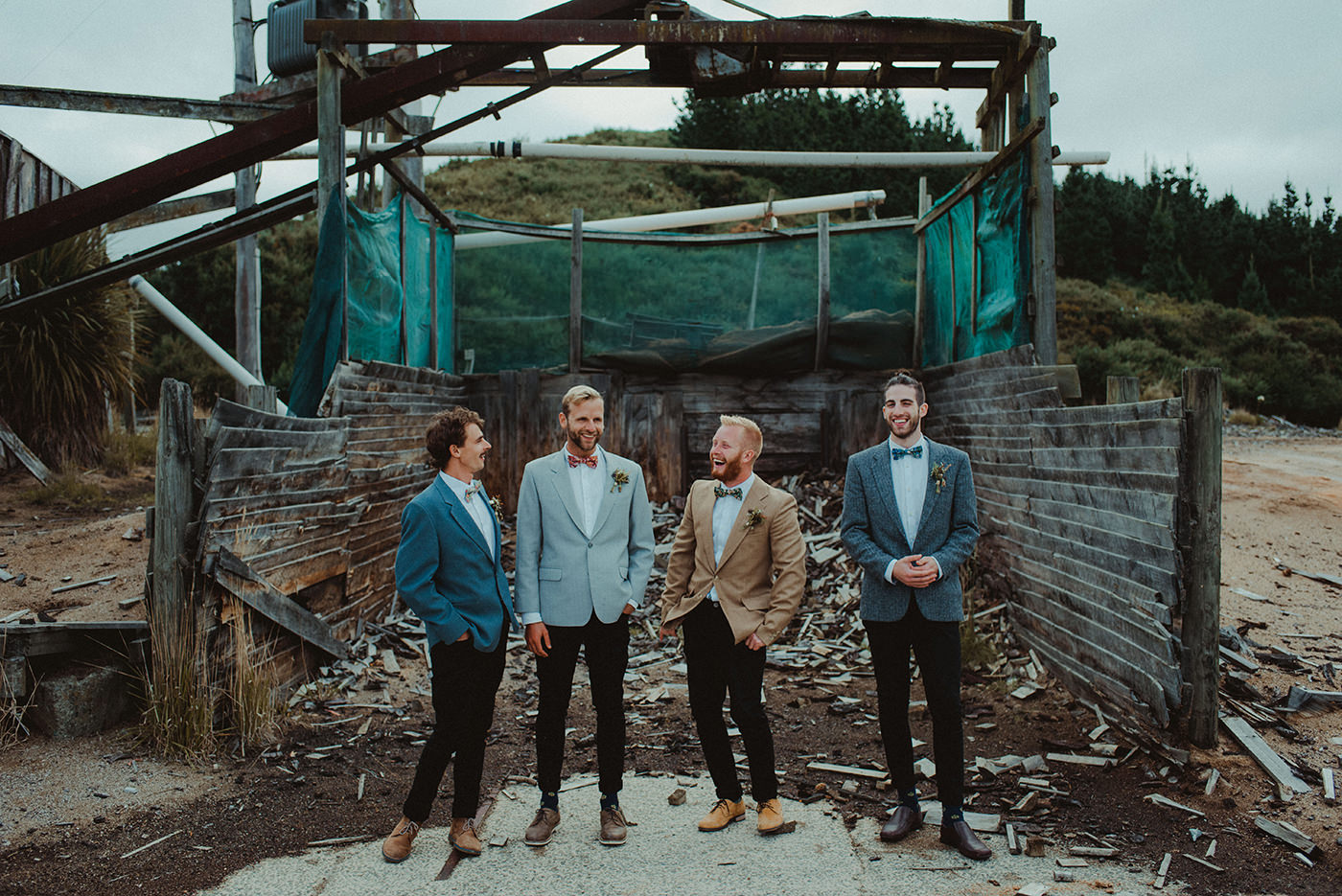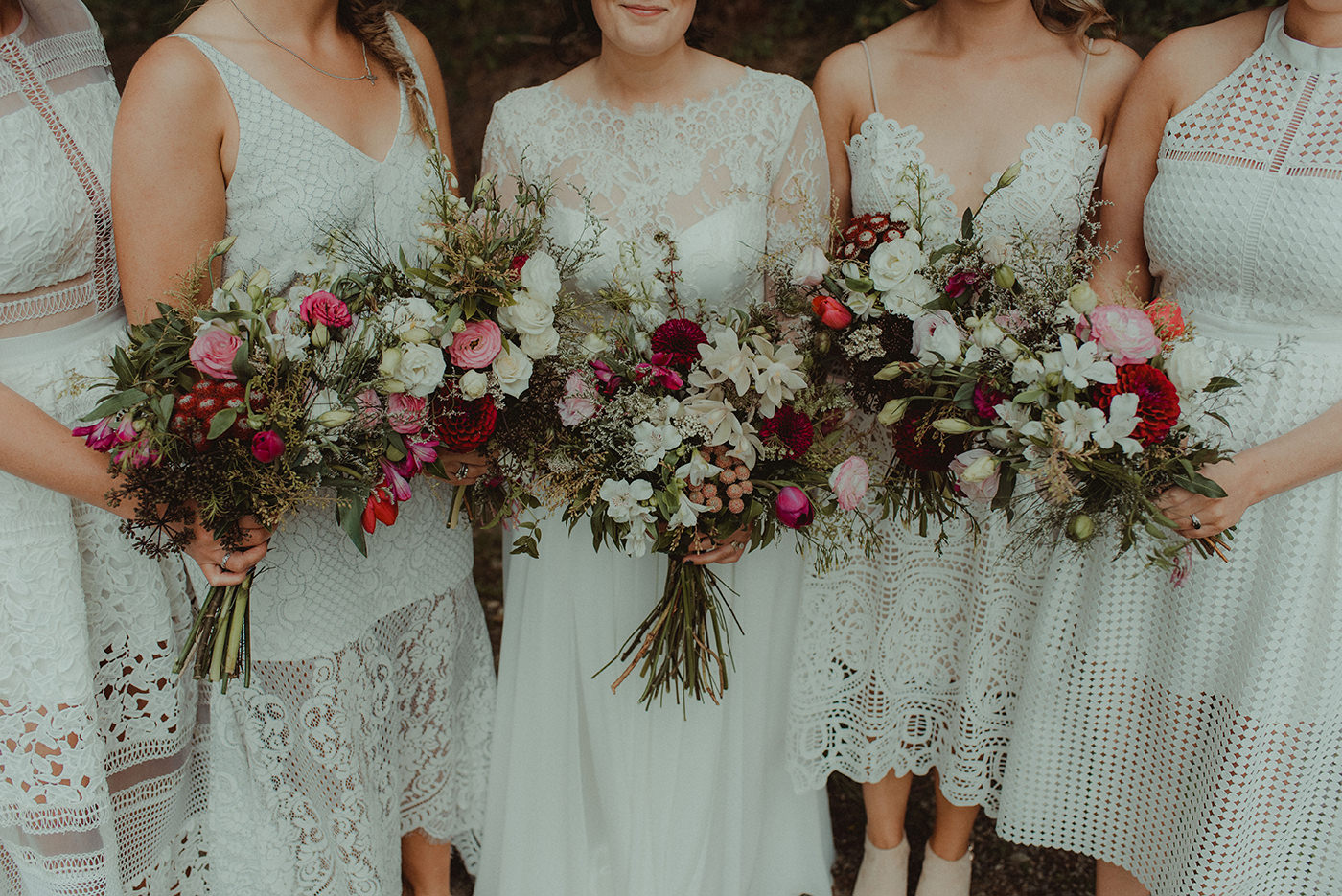 What were some of the most memorable/unique moments from the day?
For us, the most memorable moment was the moment we walked down the aisle after saying our "I Do's." We both paused to look out for our guests and soak in the moment. It was a truly incredible feeling to be standing in front of all those who have impacted our lives in different ways and helped to shape us into the people and family that we are today.  Even talking about it now gives us goose bumps and makes us feel a little emotional. It was an overwhelming feeling that is hard to describe. And then of-course our second favourite moment was the dance floor. The music was great and the booty shaking was epic.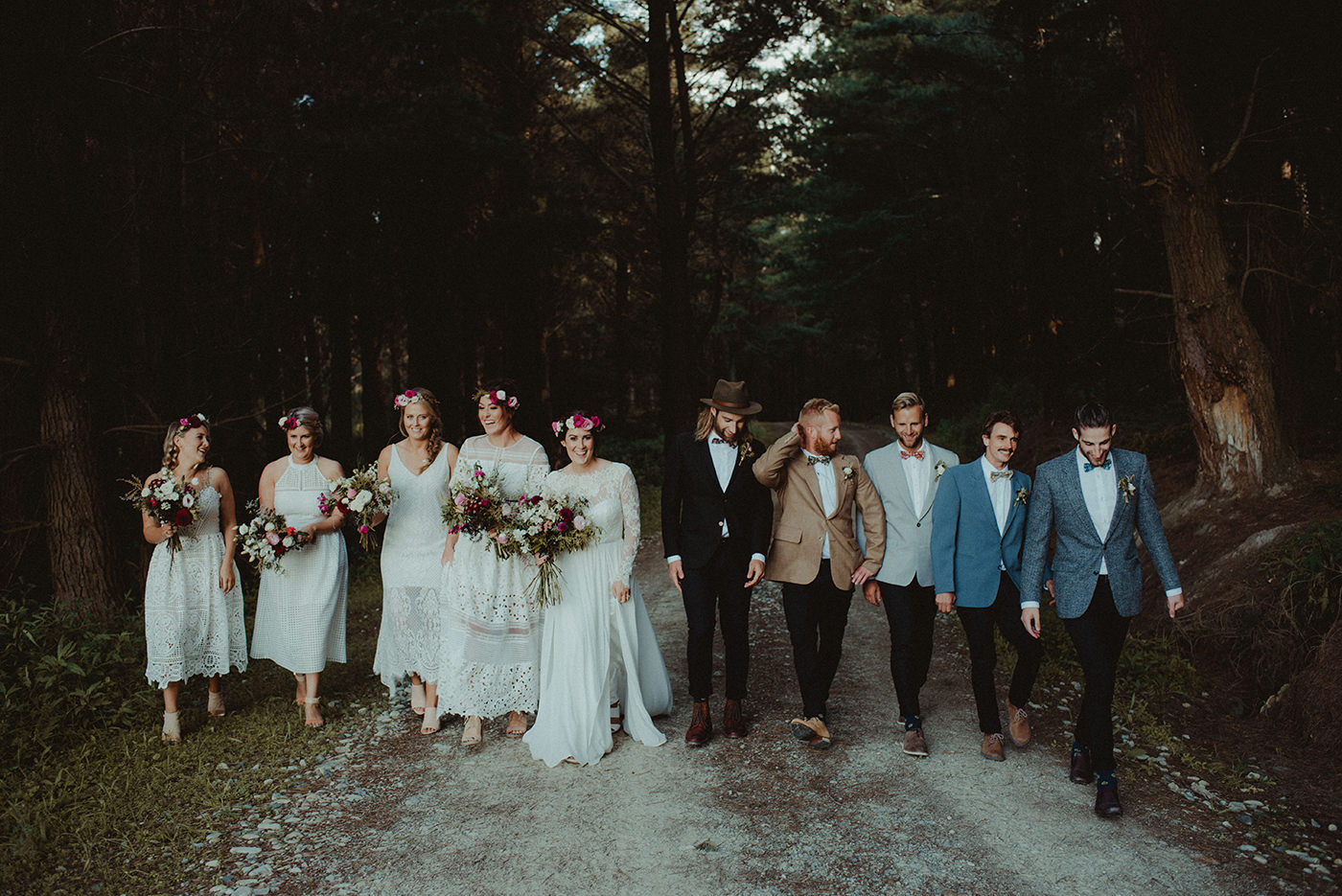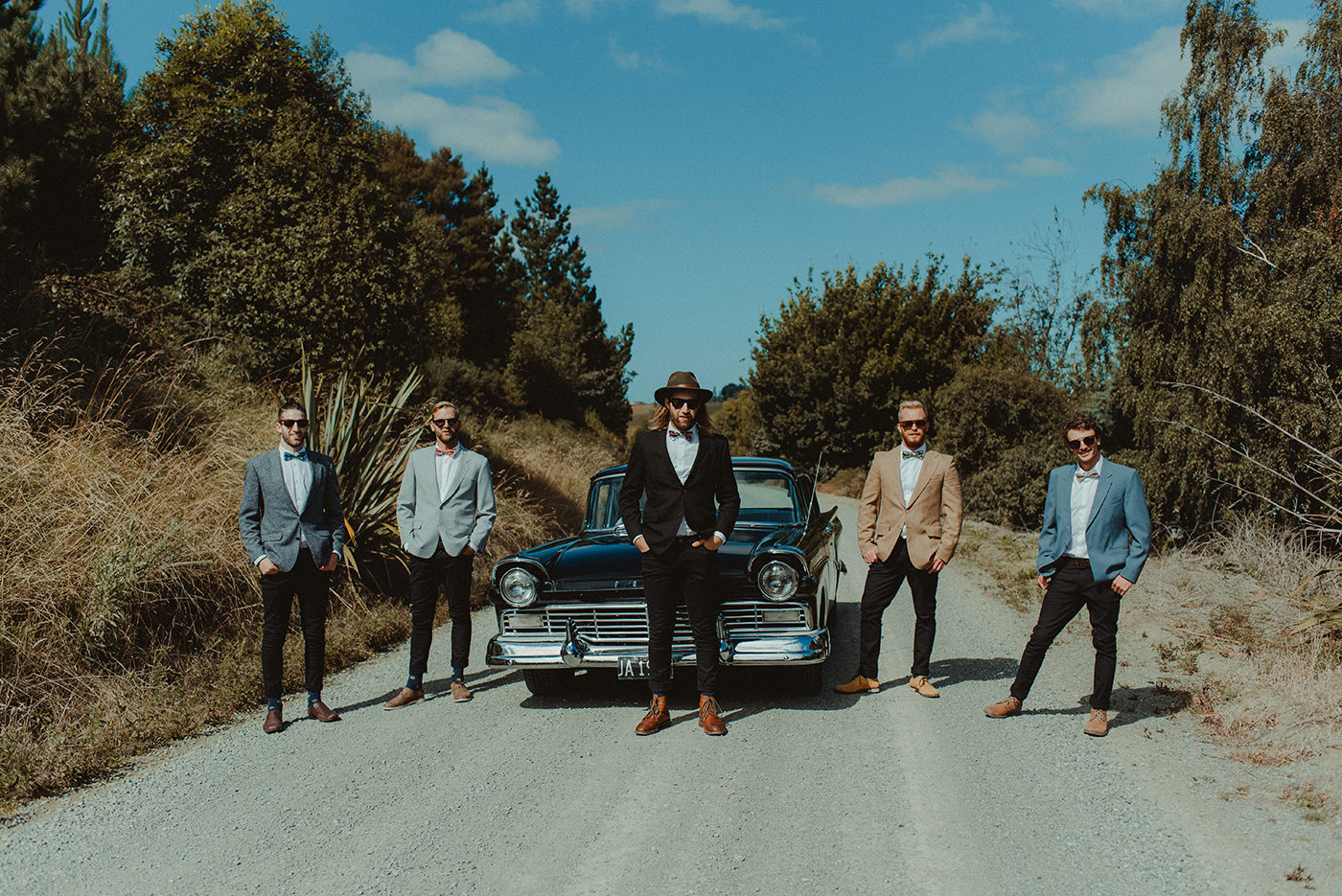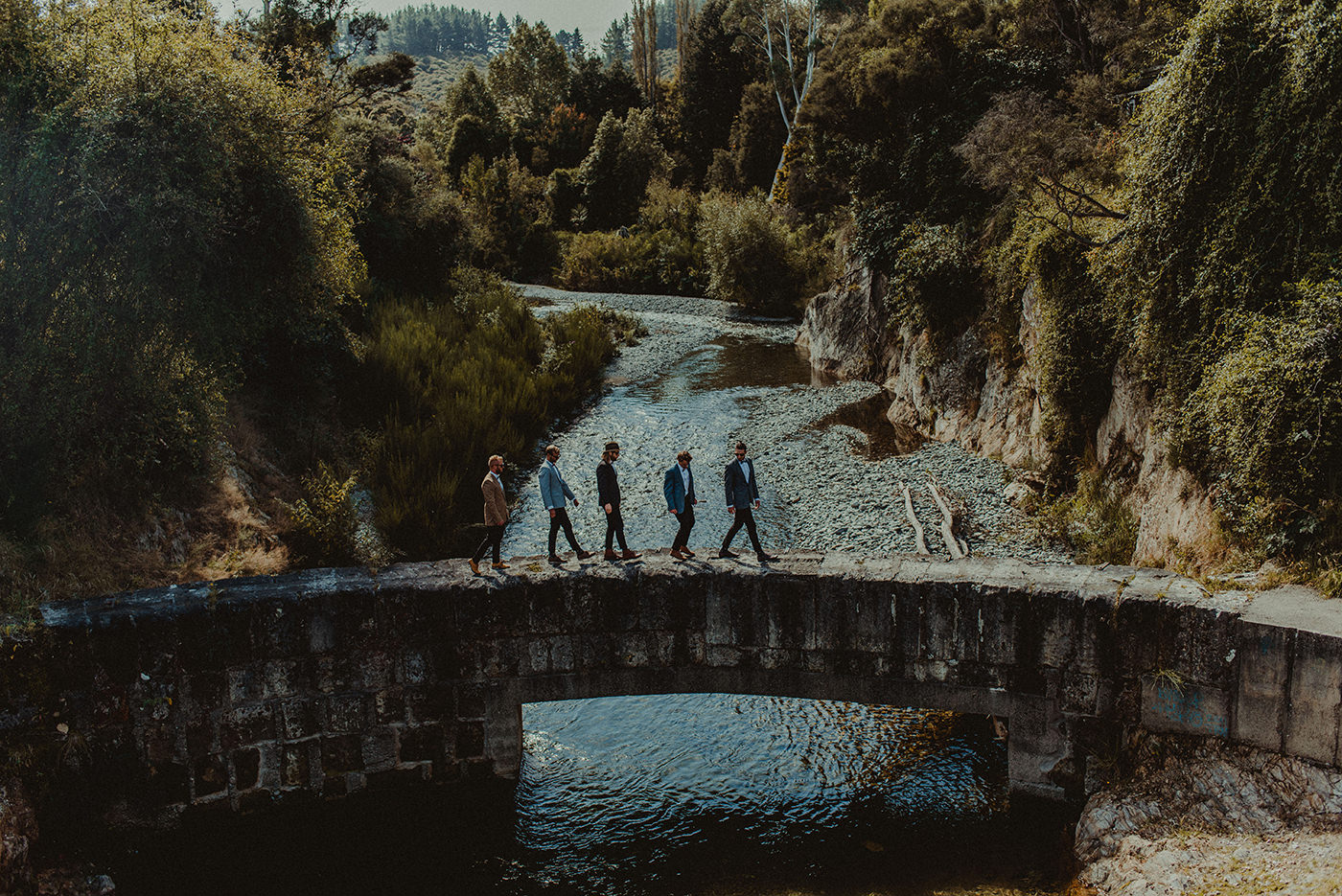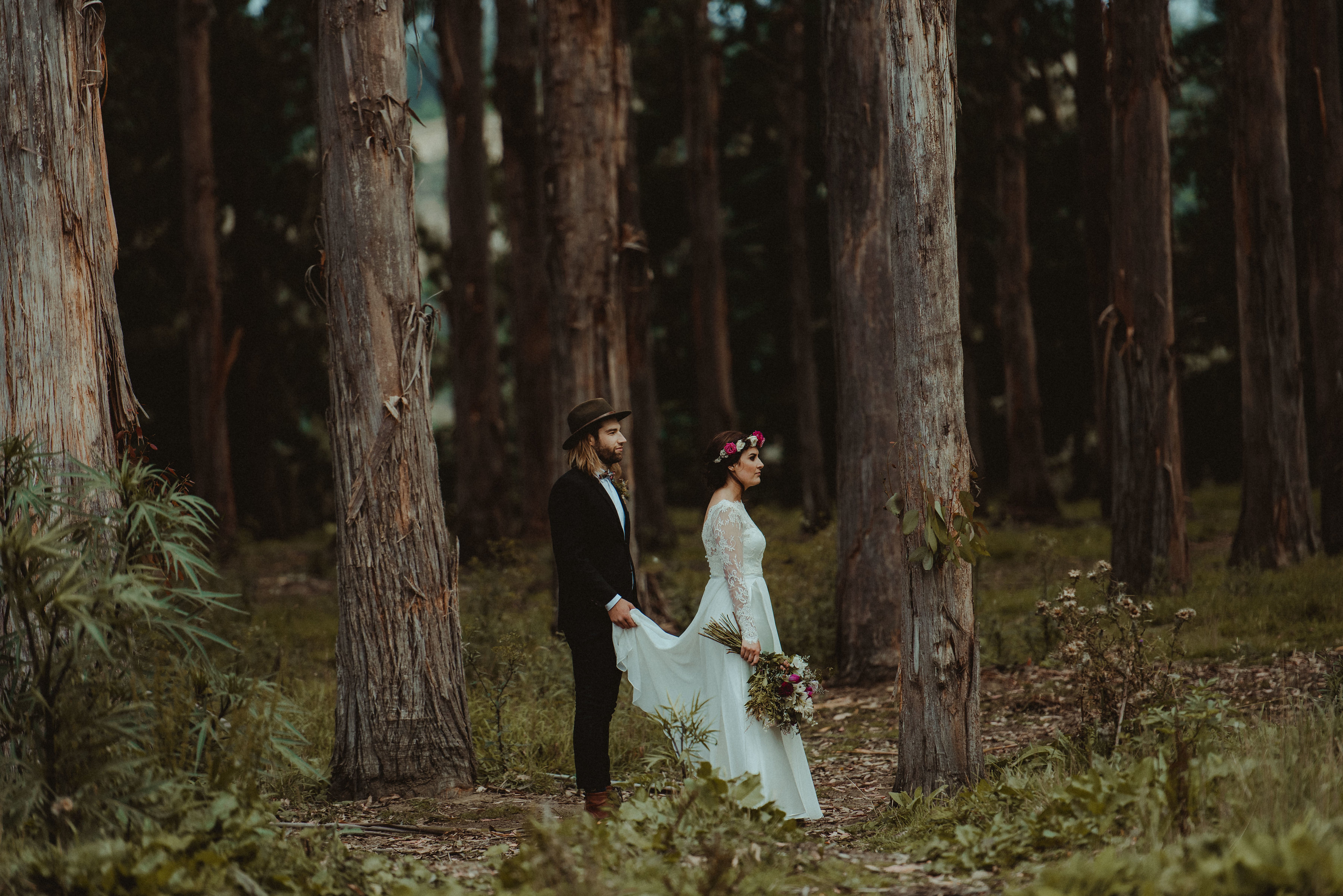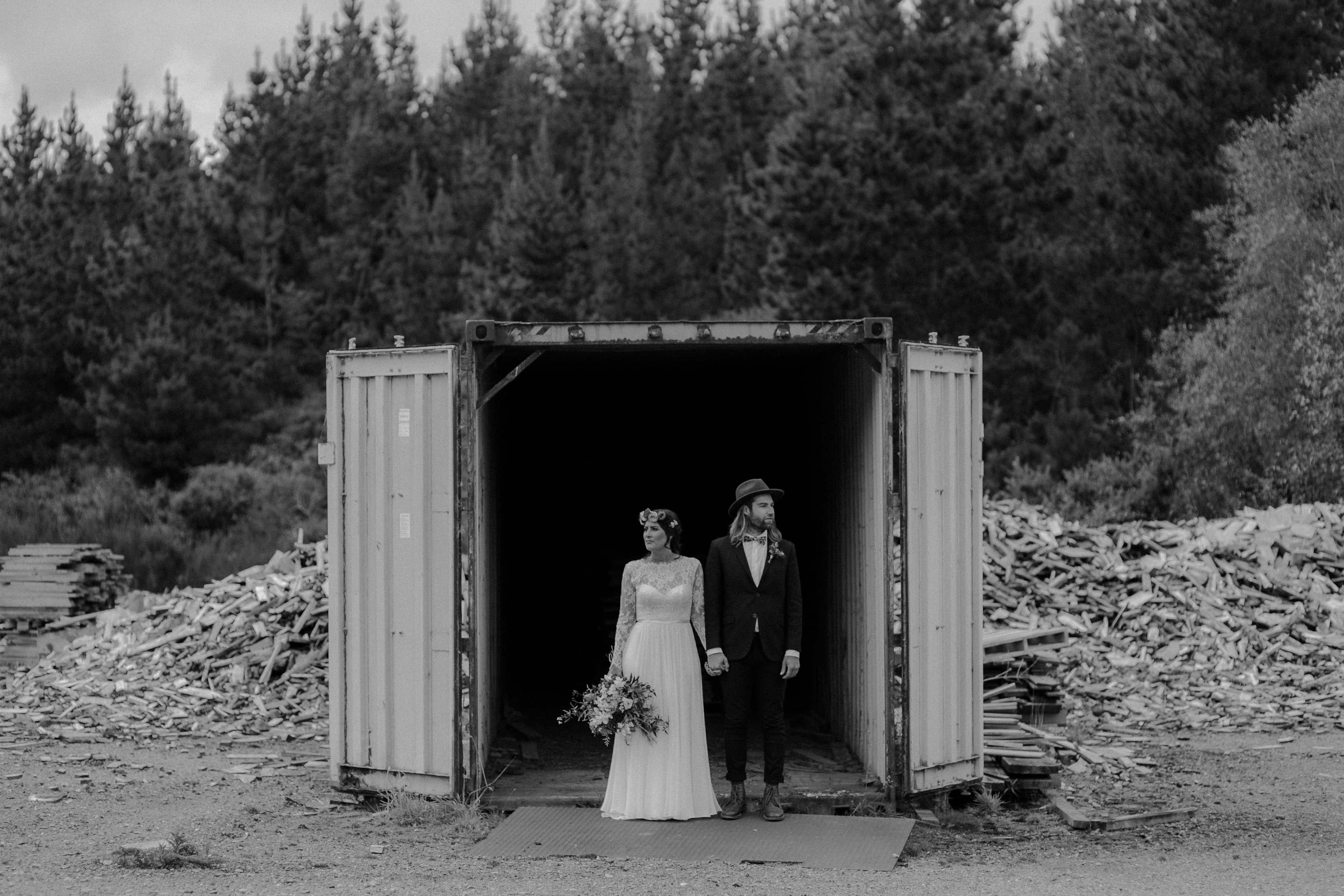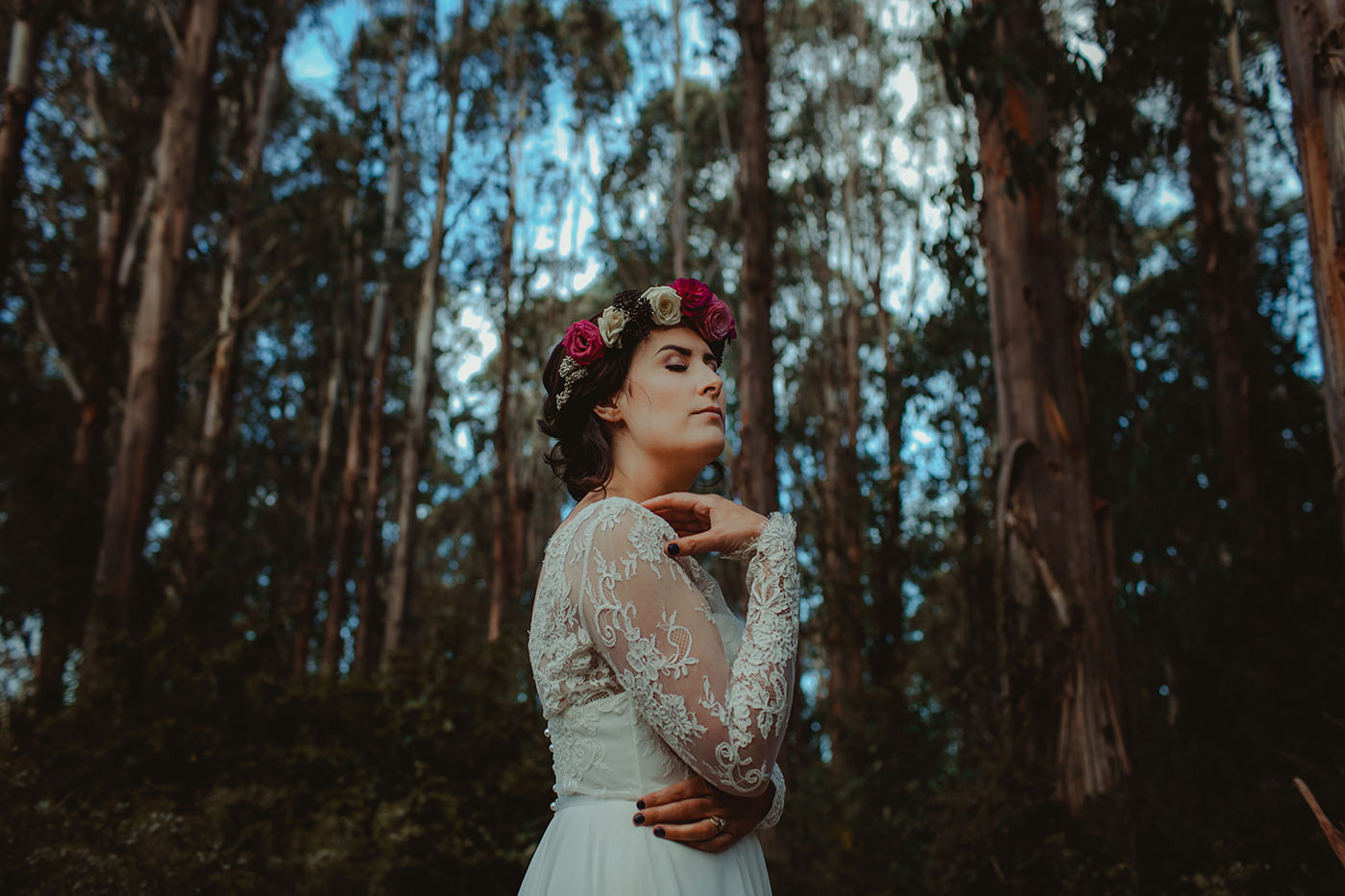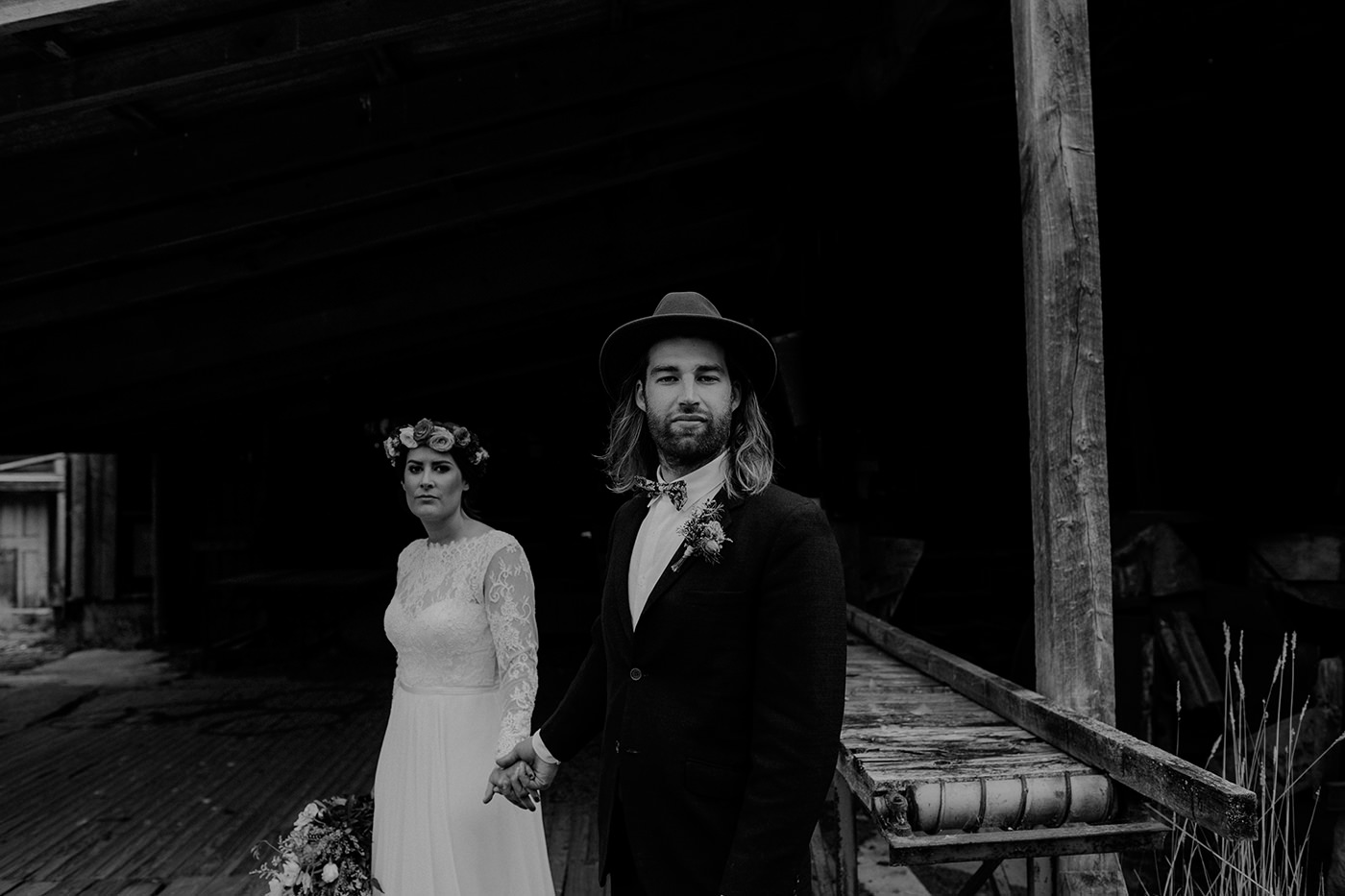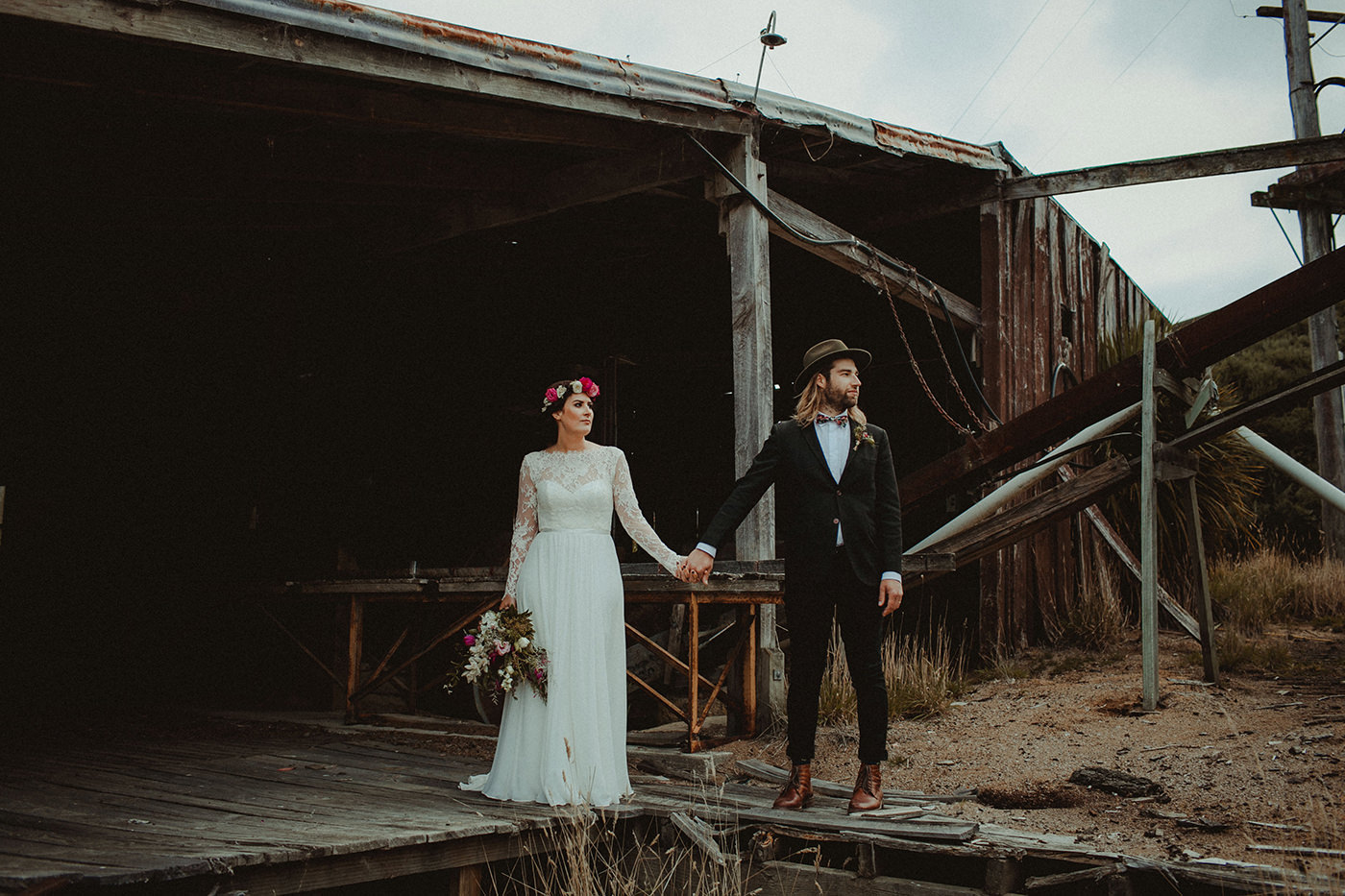 Any advice for other couples planning to spend the rest of their lives together?
Have fun, laugh, encourage each other, be yourselves, enjoy each others company. Fight and make up, be honest and respectful. Most importantly build a strong solid friendship and relationship that can get you through anything that life throws at you. Surround your self with people who love and respect you.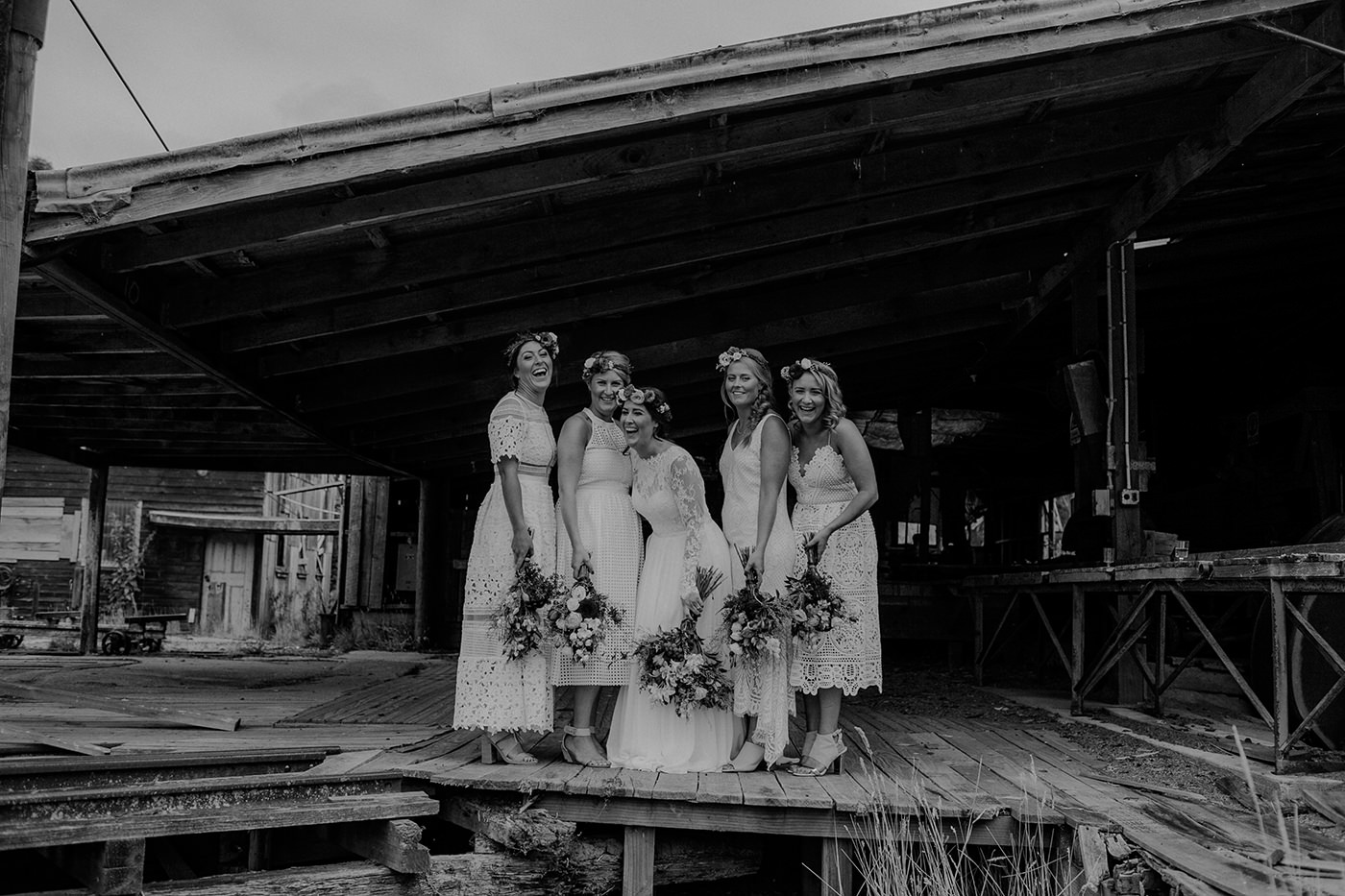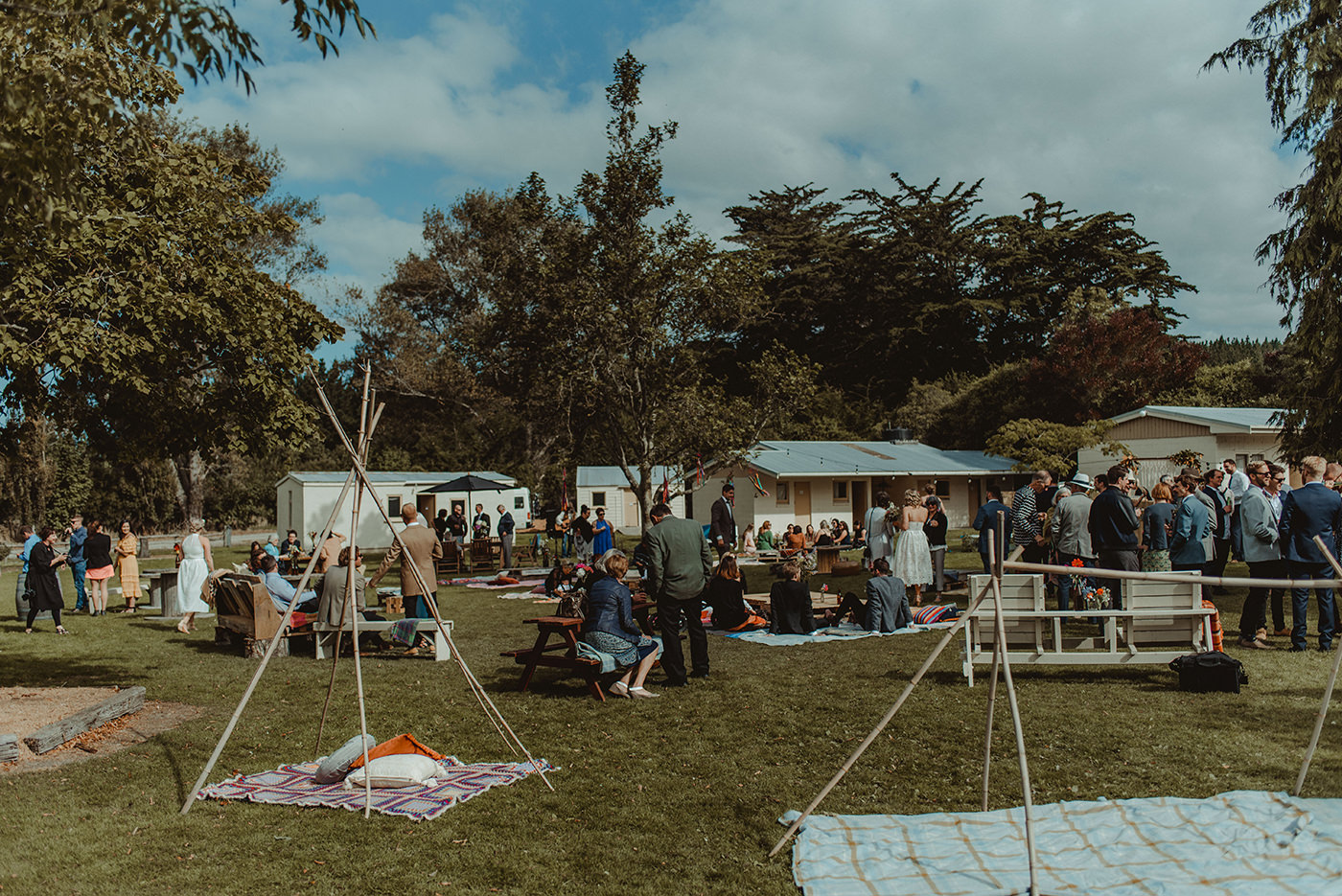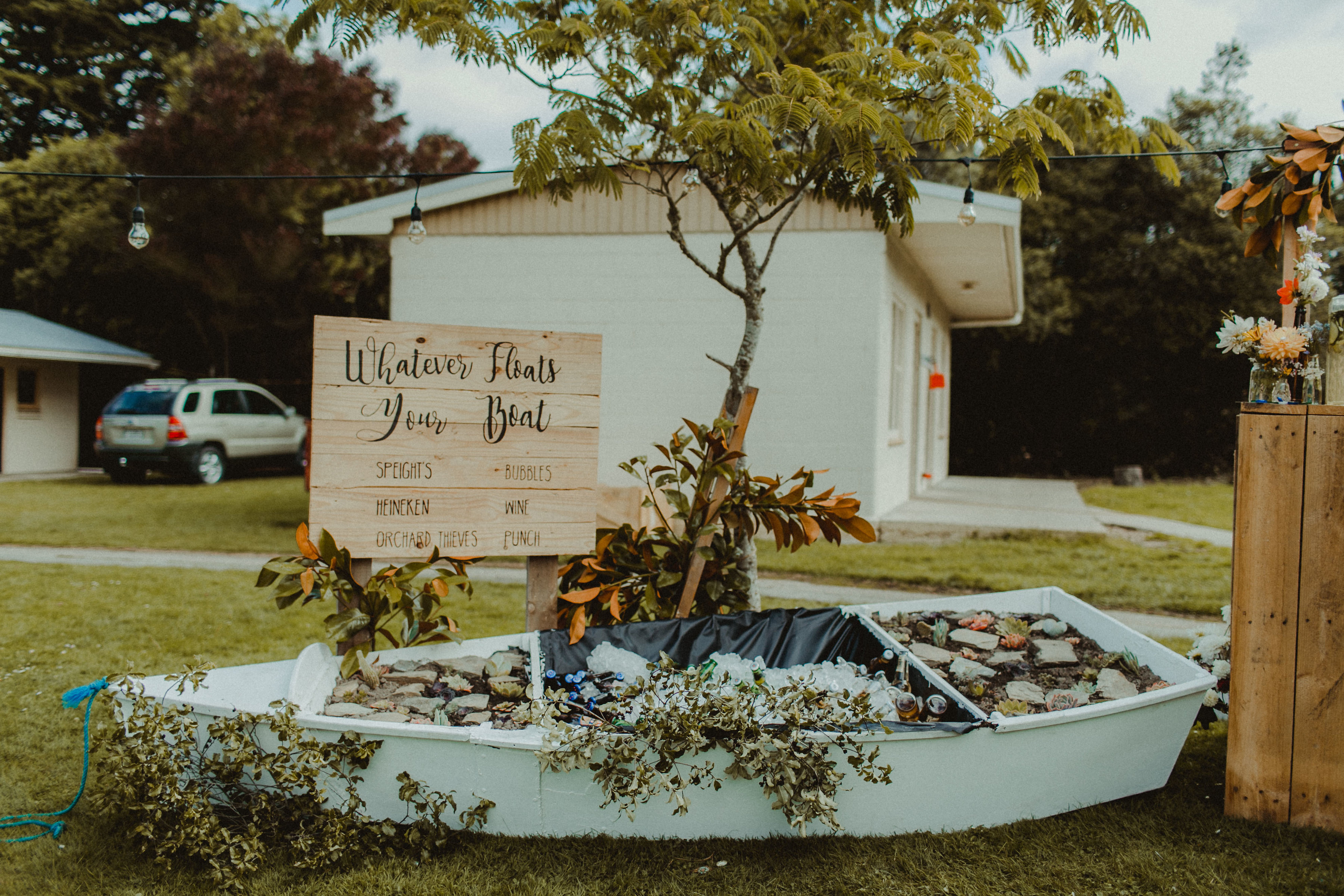 Was there a specific theme or style? Tell us a little about the setting, the styling and some of your favourite details…
Our theme was relaxed eclectic with festival vibes. We both really wanted it to be simply done and to reflect who we are. We spent many hours building and creating things. Callan's hand wrote all of our signage. We collected crates, wine barrels, and wire reels to be used as tables, raided second-hand stores for woolen blankets and collected flowers from friends and families gardens. Flowers were arranged in old jars and bottles by my sister Tess and friend Gabby. We are extremely lucky to have a multitude of very talented friends and family who contributed to our day…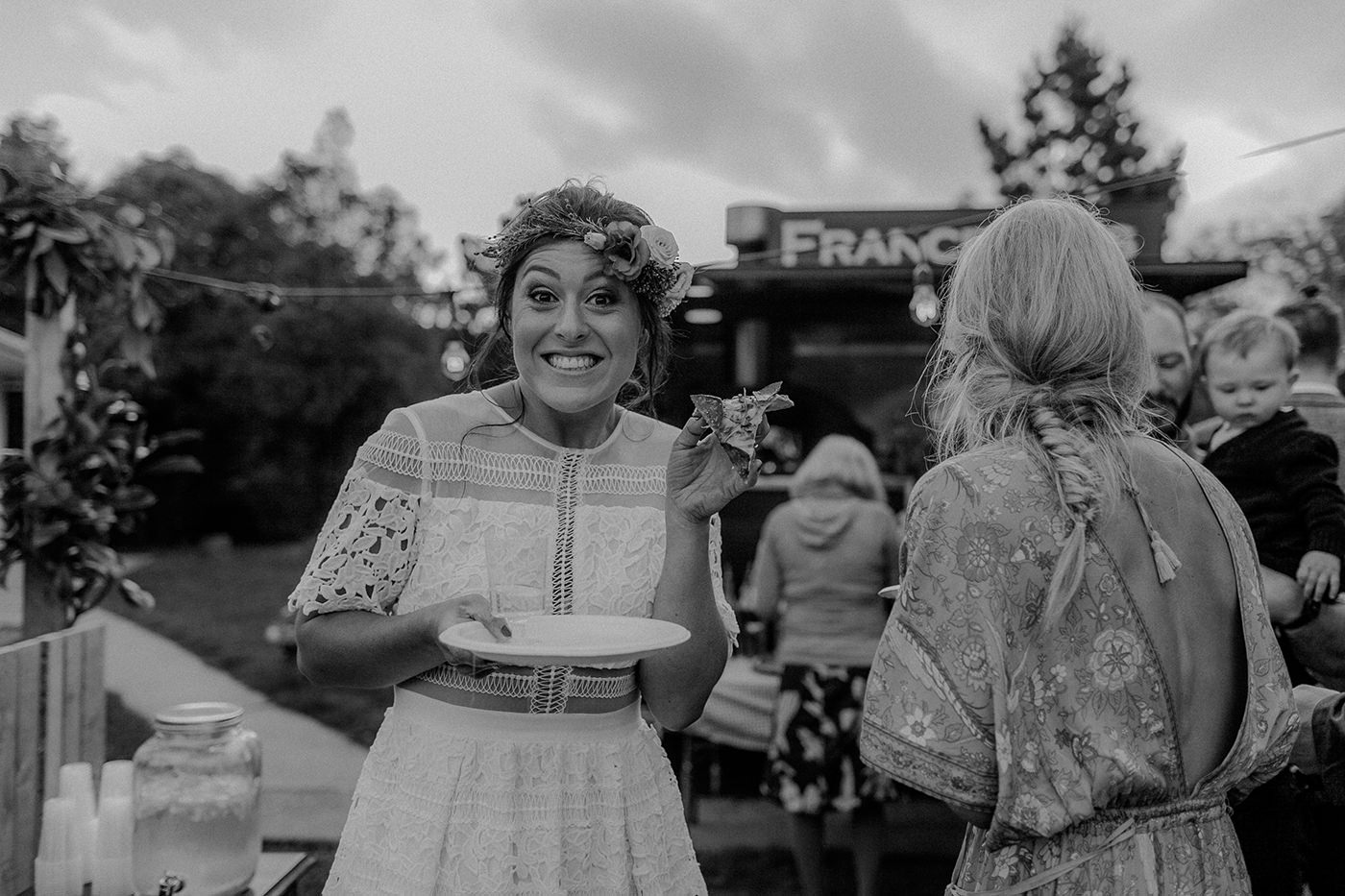 What does being married or being in a union mean to you? And what is married life like so far?
Married life has been pretty cool so far. To be able to spend the rest of your life with your best bud is a great feeling. For us it is just the beginning of an extrodinary adventure.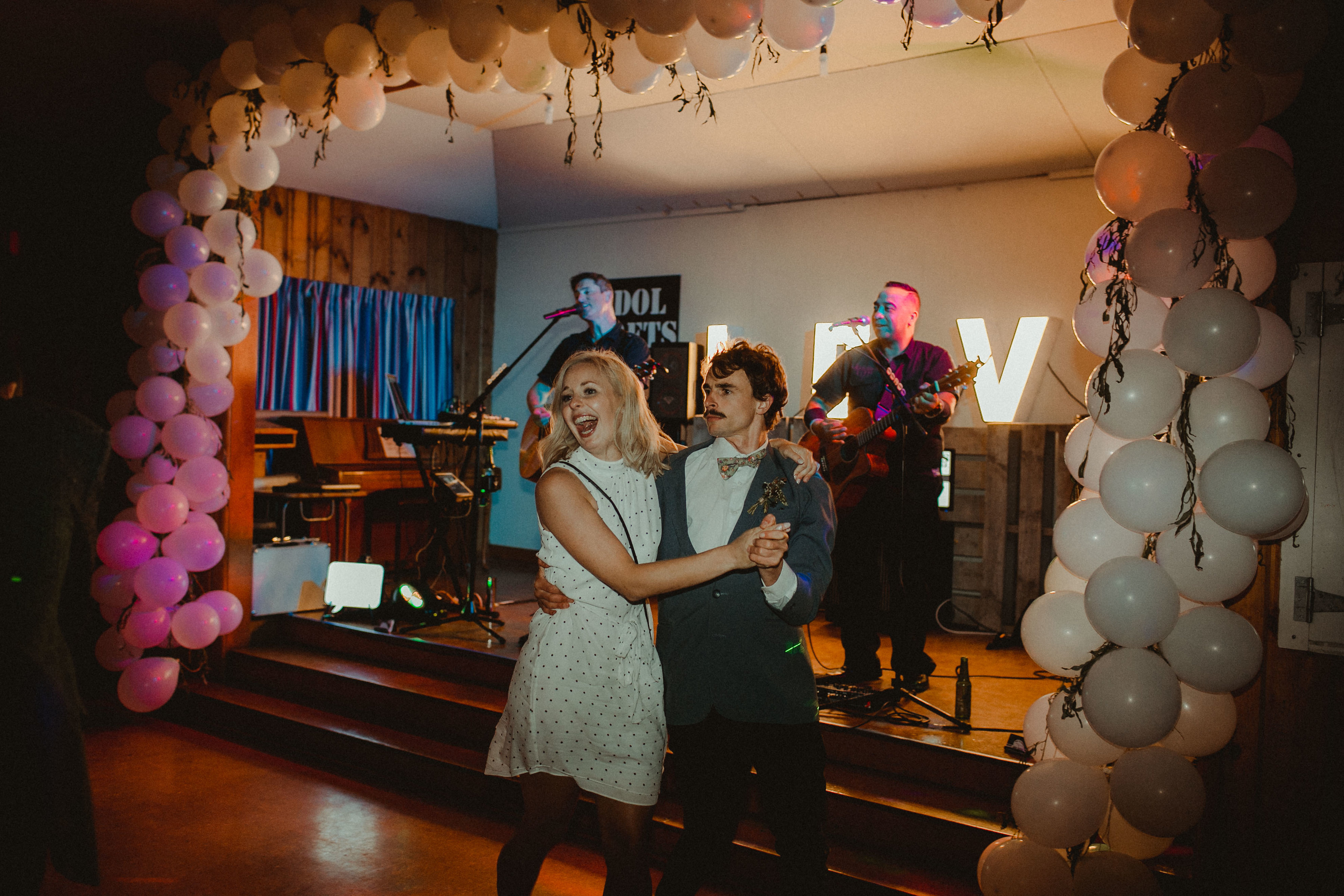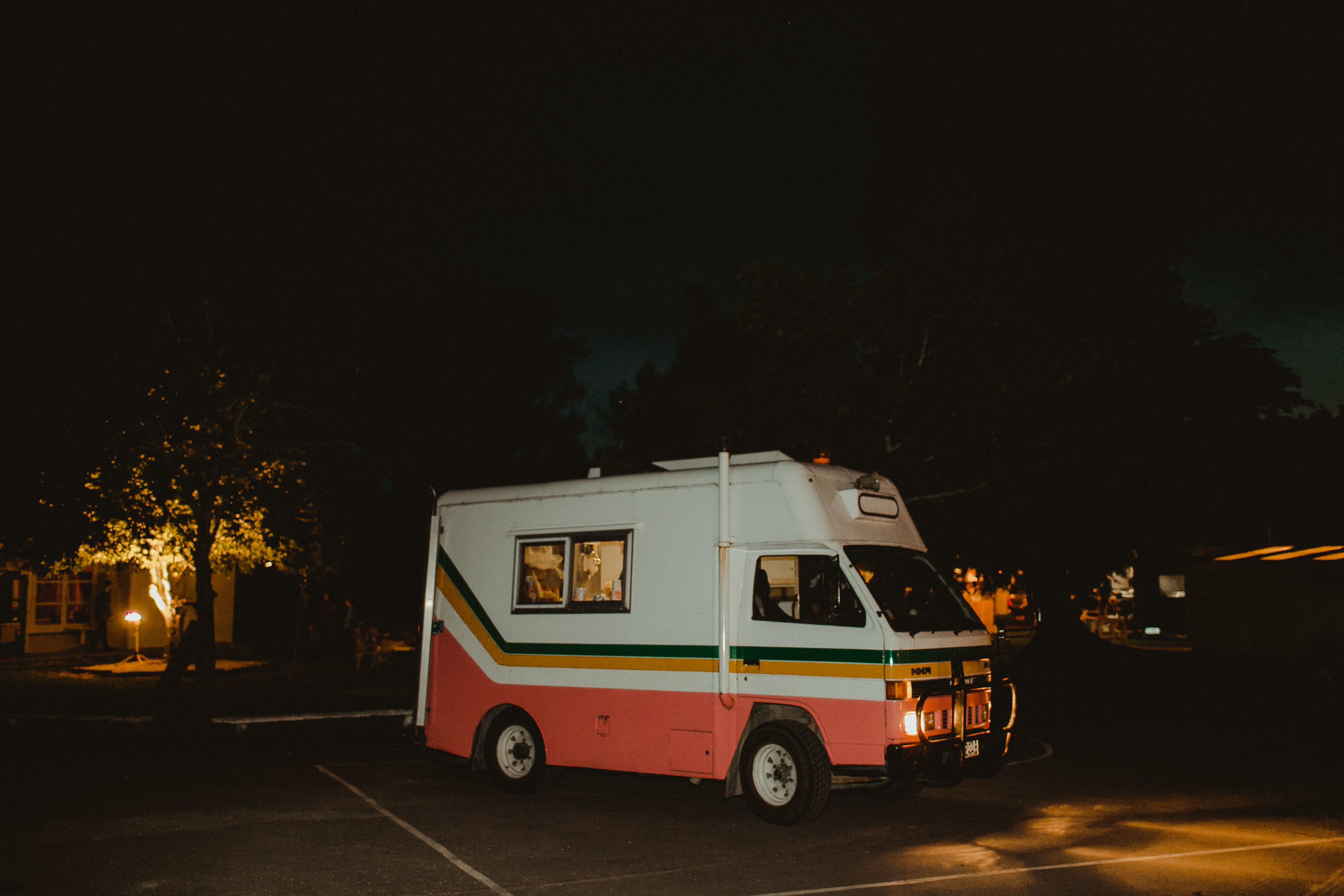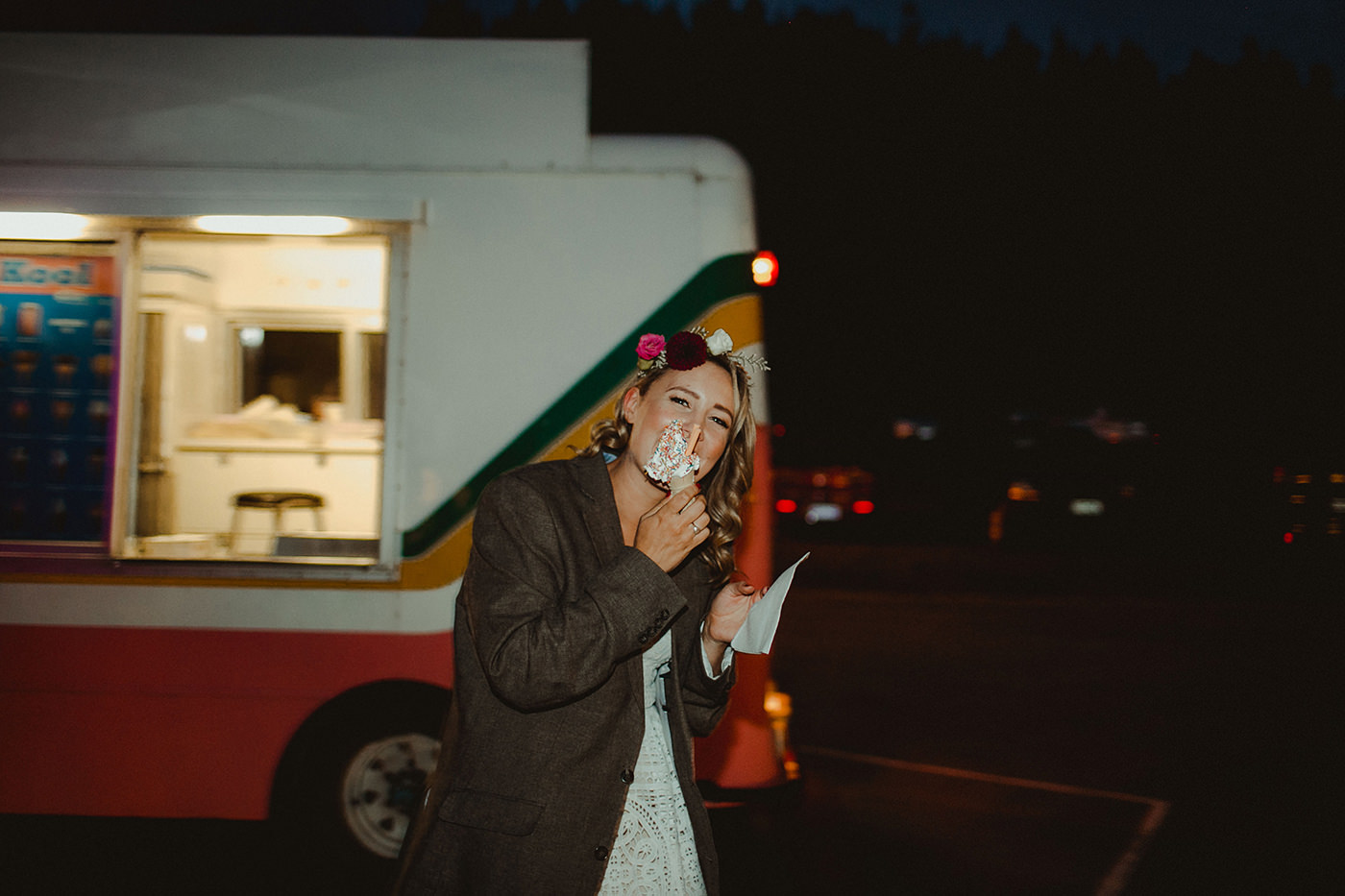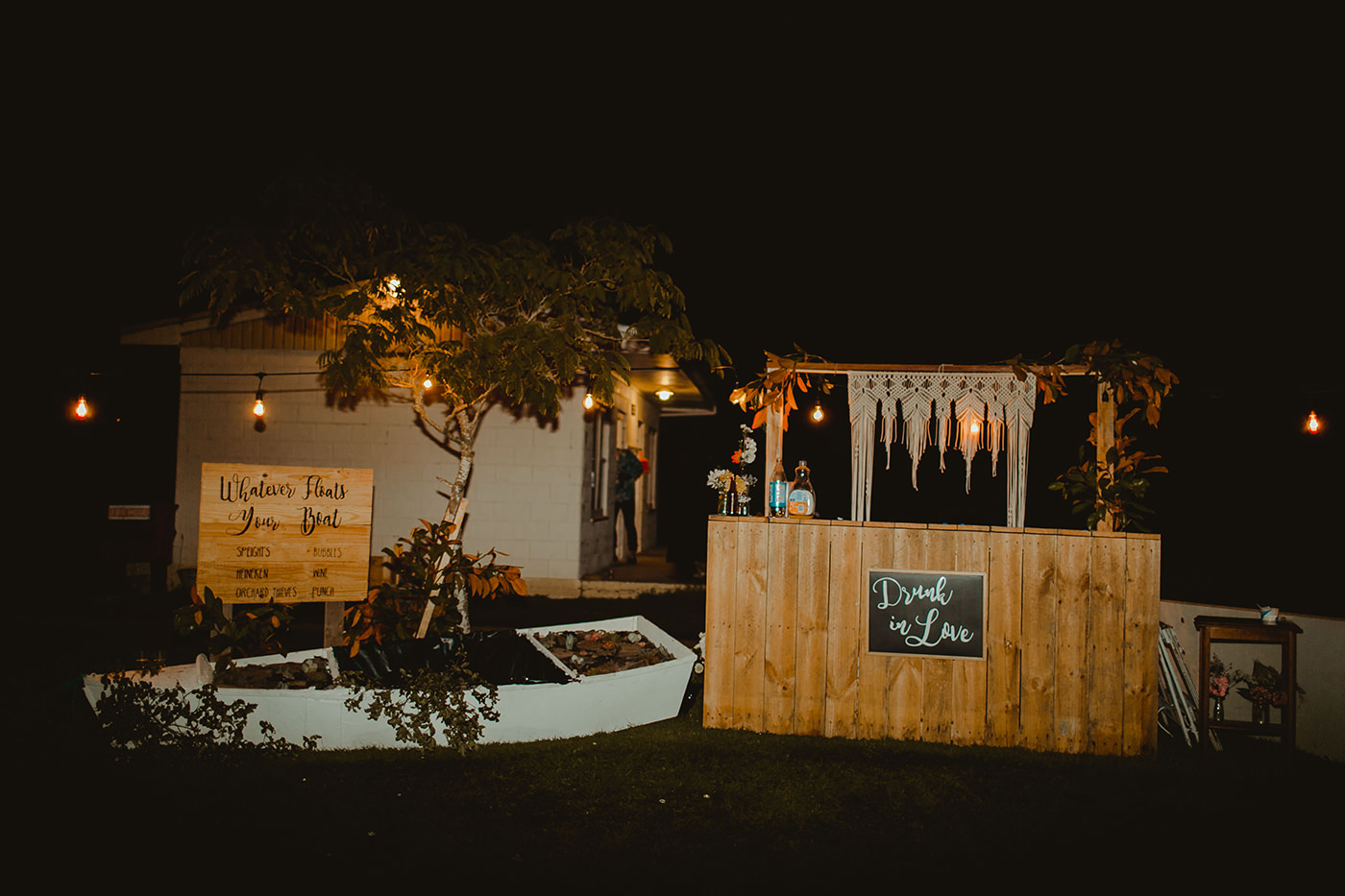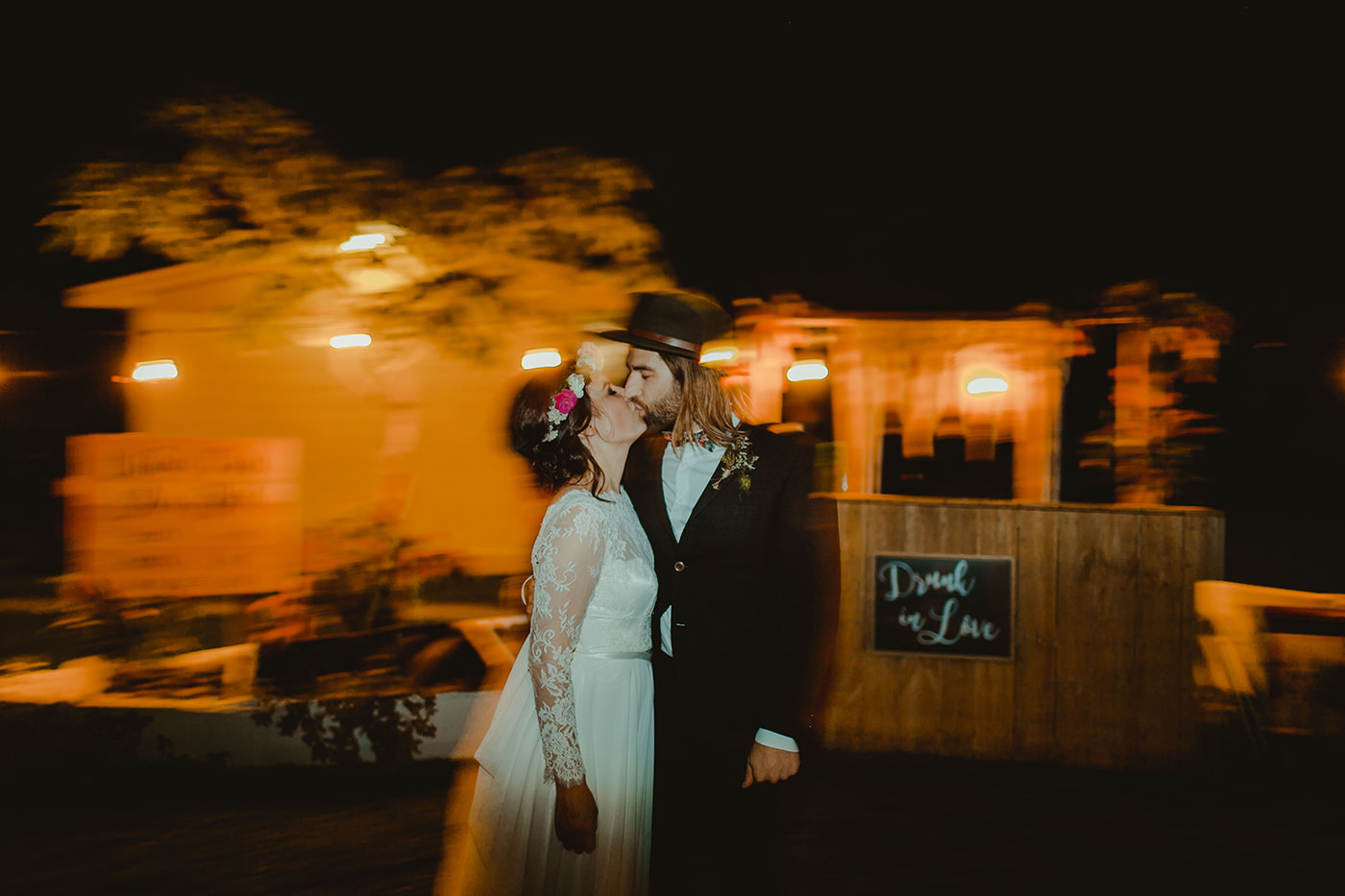 Photography, Rachel Wybrow Photography | Sophies Dress,  Brides of Merivale | Callans Outfit, Grooms own wardrobe and Hallenstiens Location, Camp Iona, Herbert Forrest | Make up, Bridget Harding | Hair, Estella Hair Studio | Celebrant, Briar Wilson | Entertainment, Reception, Frank Ramirez |  Party Band, Idol Frets | Special song: "Love Love Love" Avalanche City | Styling, Bridal party, ourselves and friends | Flora, Cristy Holding, Housekeepers Bloomed  | Food/beverages/catering, Grazing Table:Tanya Halcrow Mediterranean Market  | Main meal, Francescas Woodfire Pizza | Salads, Sally-Ann Donnelly  | Dessert, Mr Whippy | Cake, Crystal Banks |LOVE lights, Loz Aubrey, Pop Creative