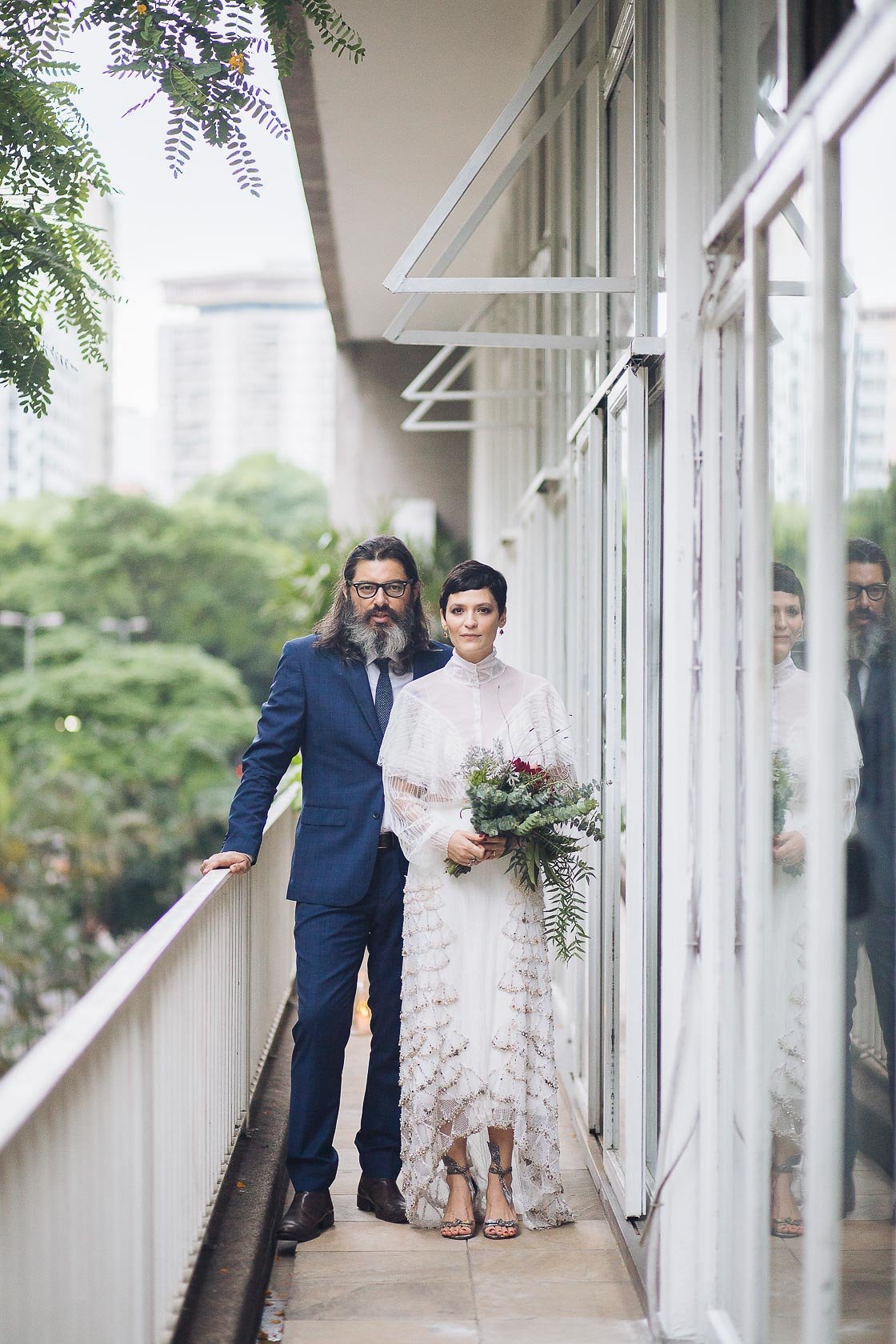 Tell us a little about yourselves, what you do, what you love, what is unique about you and your relationship…
We met each other a long time ago. Almost 10 years. But we were never friends, just acquaintances who happened to see each other at baby showers, friends' parties, and birthdays every year.
Ricardo is a journalist and three years ago he decided to quit working in a big company to open his own small business: a second hand book shop called Desculpe a Poeira. He has two children, Ernesto and Petra. I am a makeup artist and I teach makeup classes at my own studio, Liceu de Maquiagem. Also I co-host a show on TV, the Brazilian version of What Not To Wear. I have a daughter, Pina.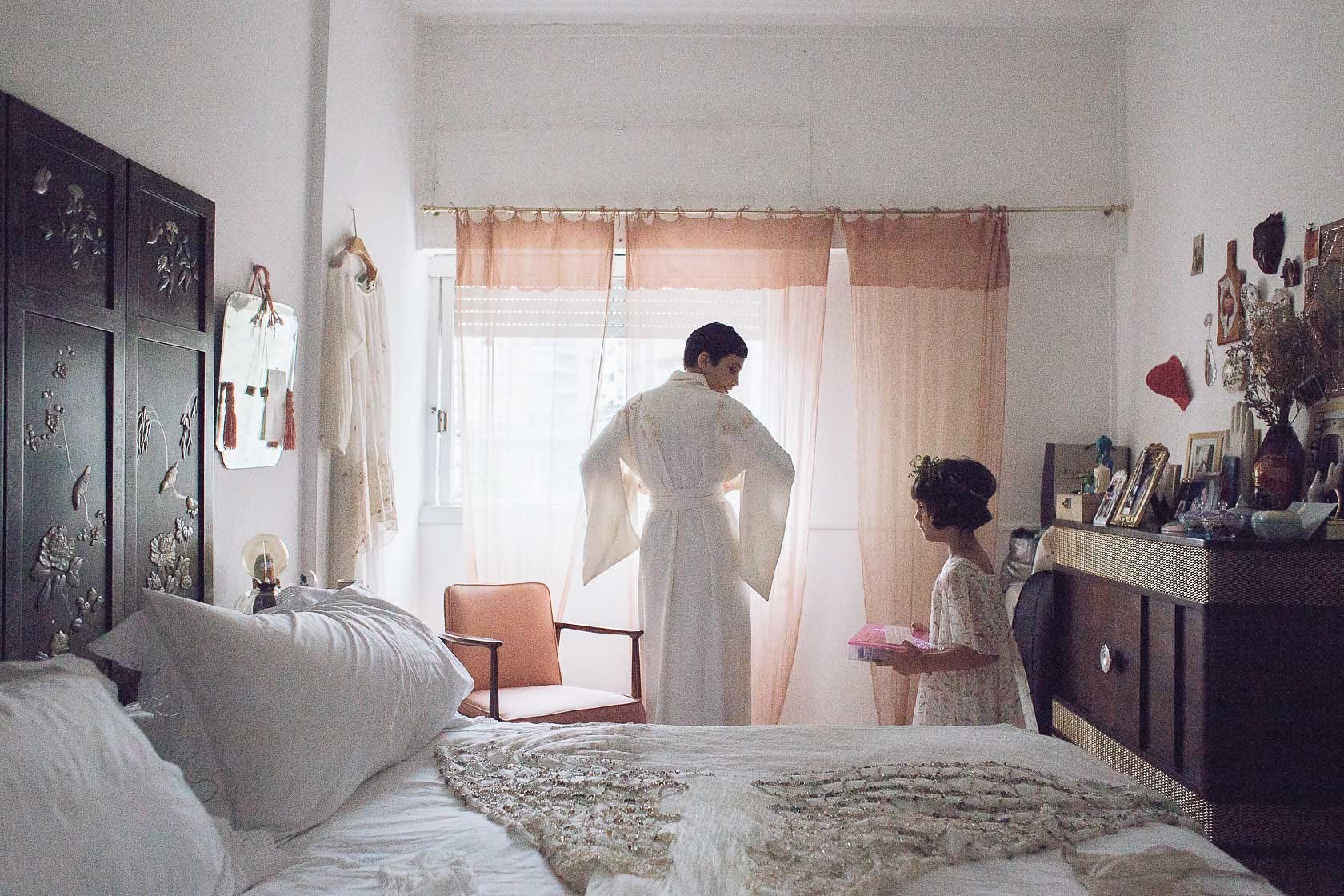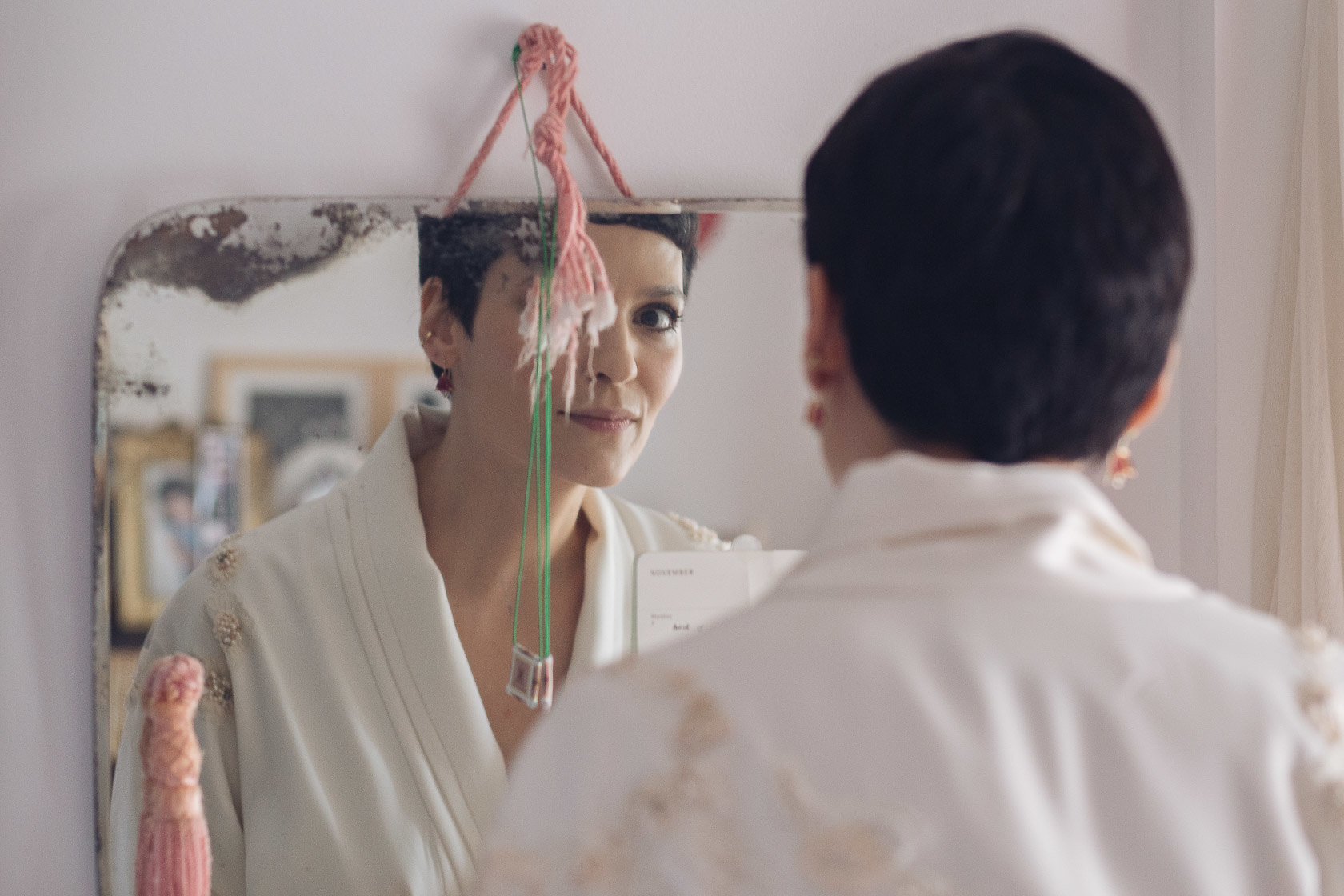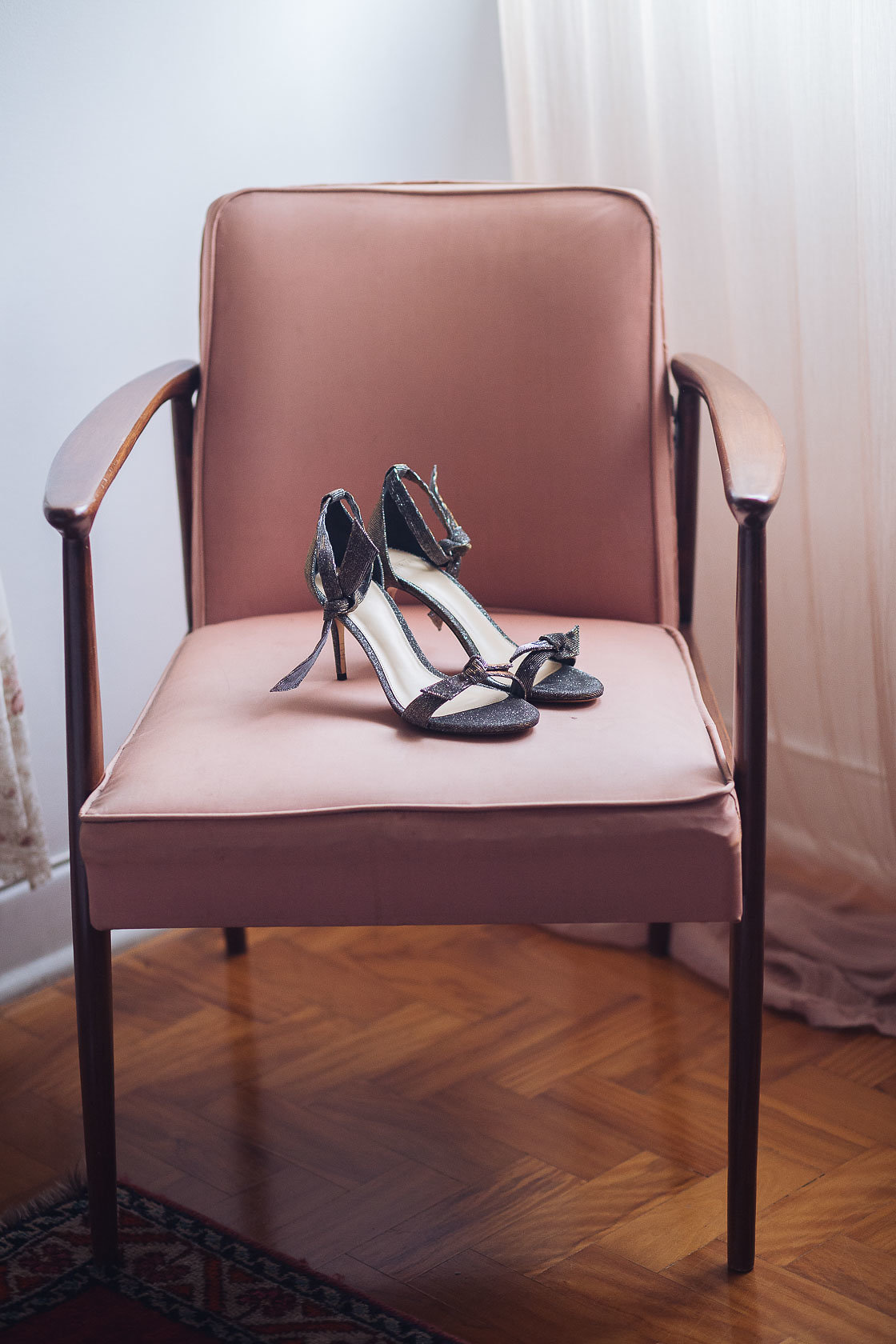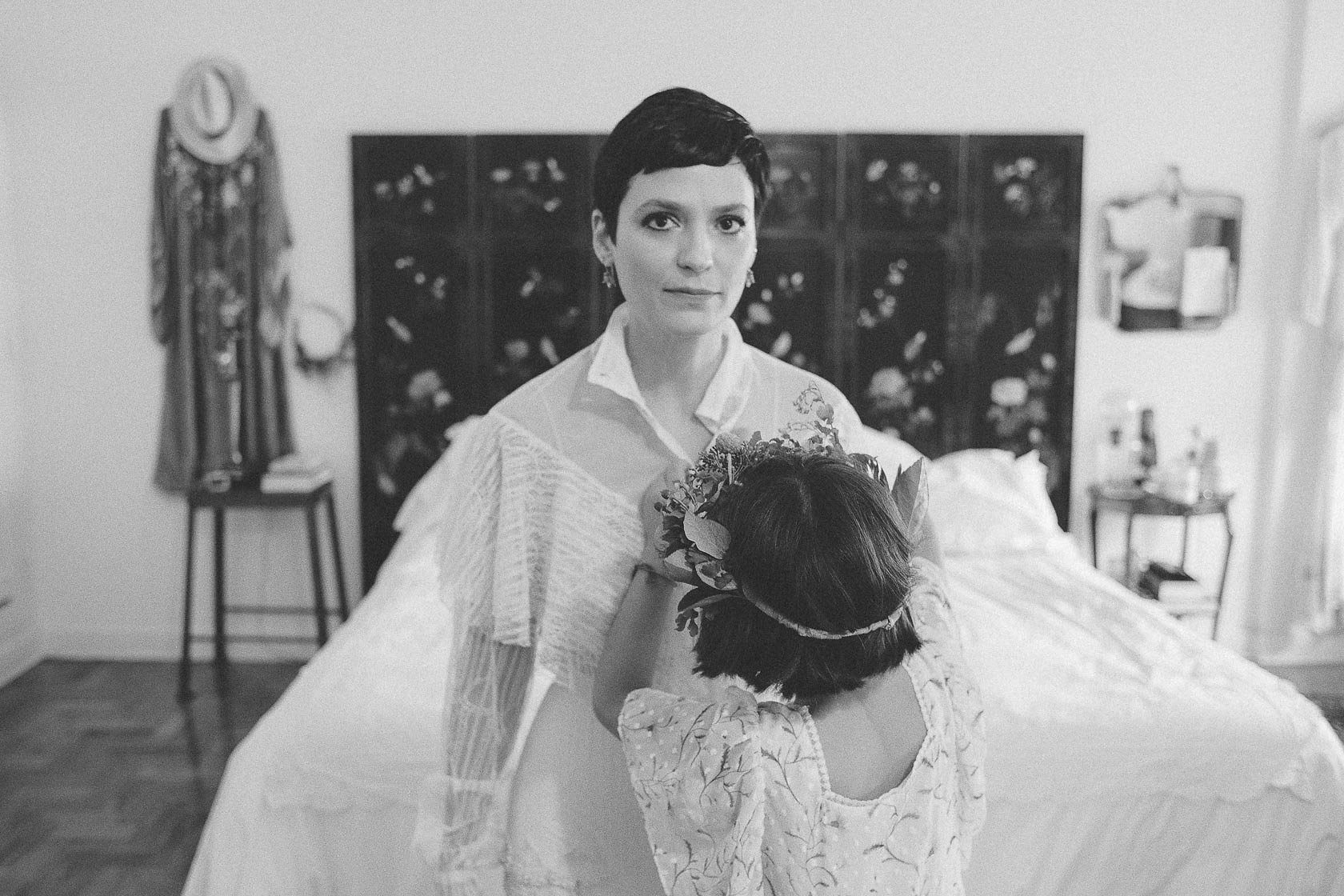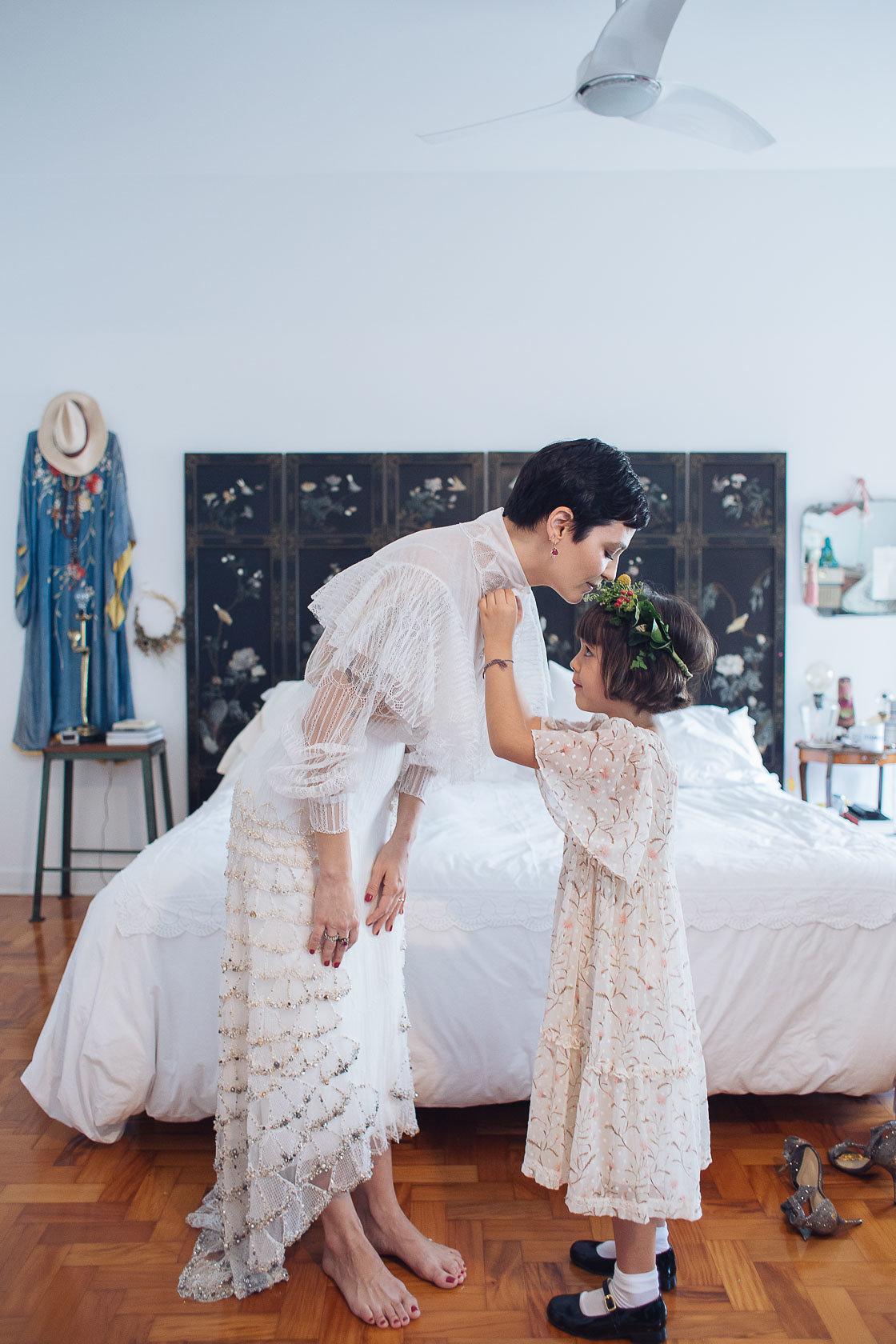 I was finishing my Master's and had been through a recent divorce. The last thing I wanted was to start another relationship. I needed a book for one of the assignments that was impossible to find. So my best friend gave me the tip: she said Ricardo helped her to find a book for someone. I sent a message and he found the book in 30 minutes.
From this point on, we started a conversation and after, we went for a drink. And then after a while we were dating, and we decided to get married. He is my companion for life, makes me laugh, sends me books by mail as small surprises. I feel peace, everything is simple and natural as a flowing river. I feel so lucky.
We love both quietness and reading. At the same time, we enjoy Carnival and listening to music, going out to have drinks and to see our friends.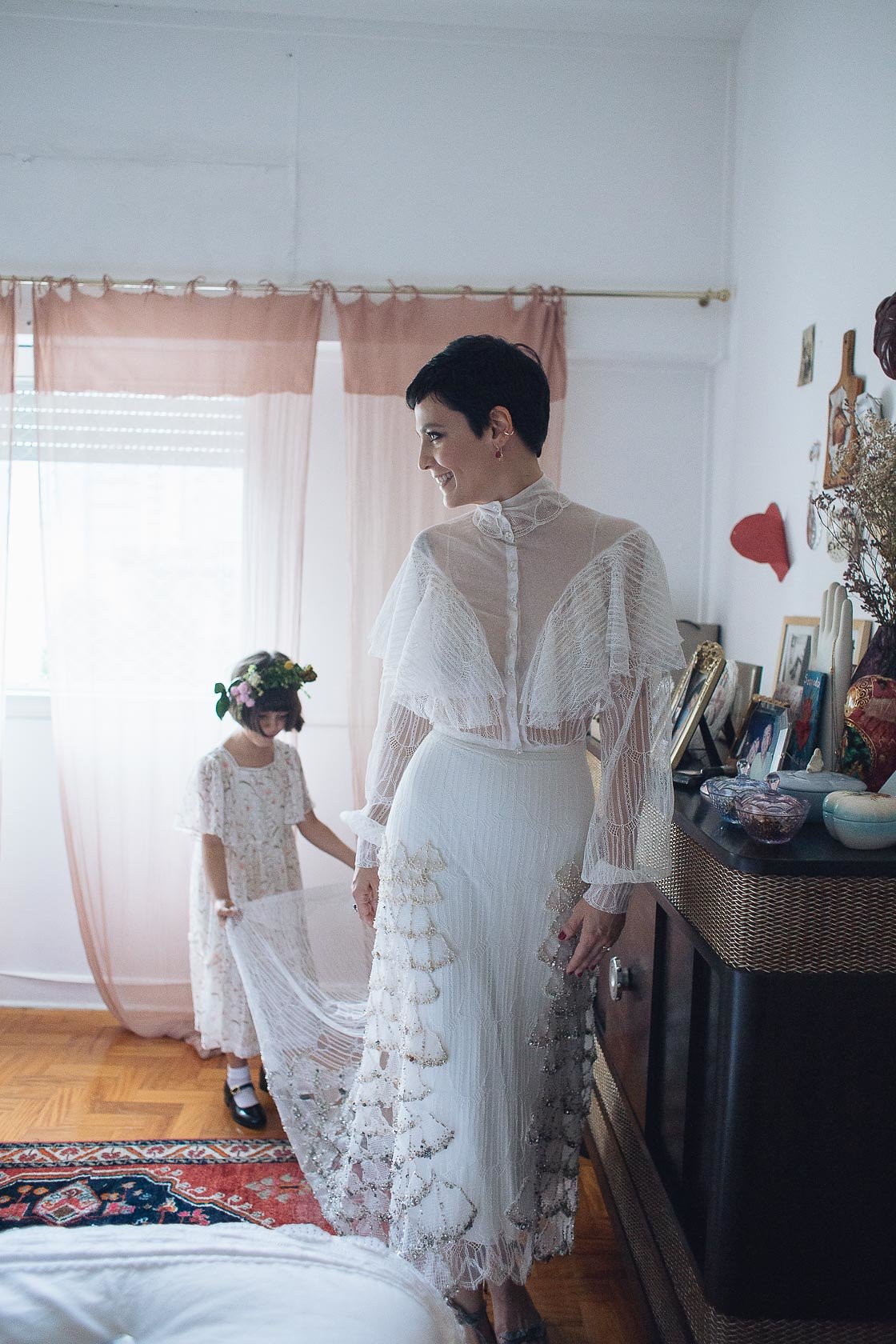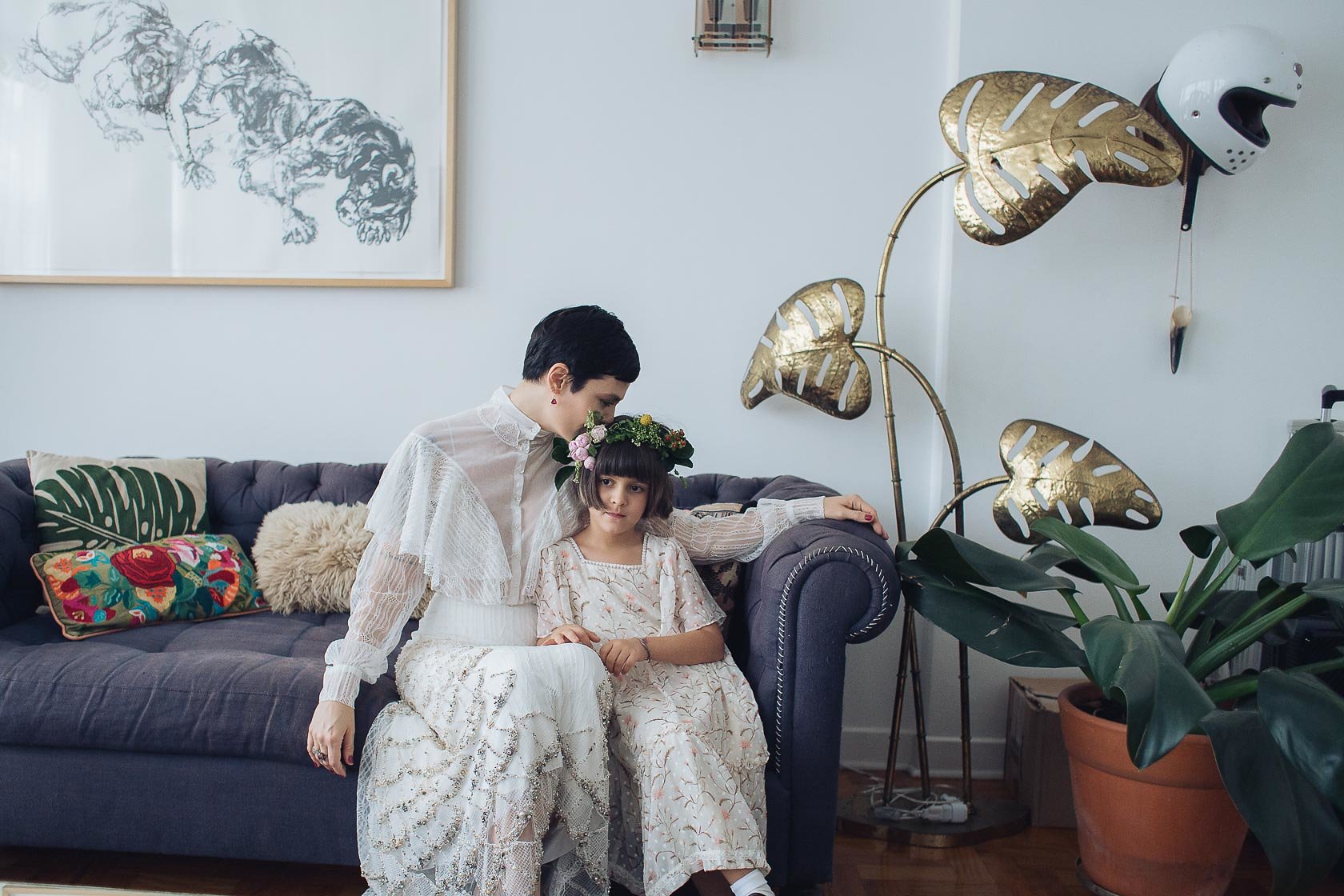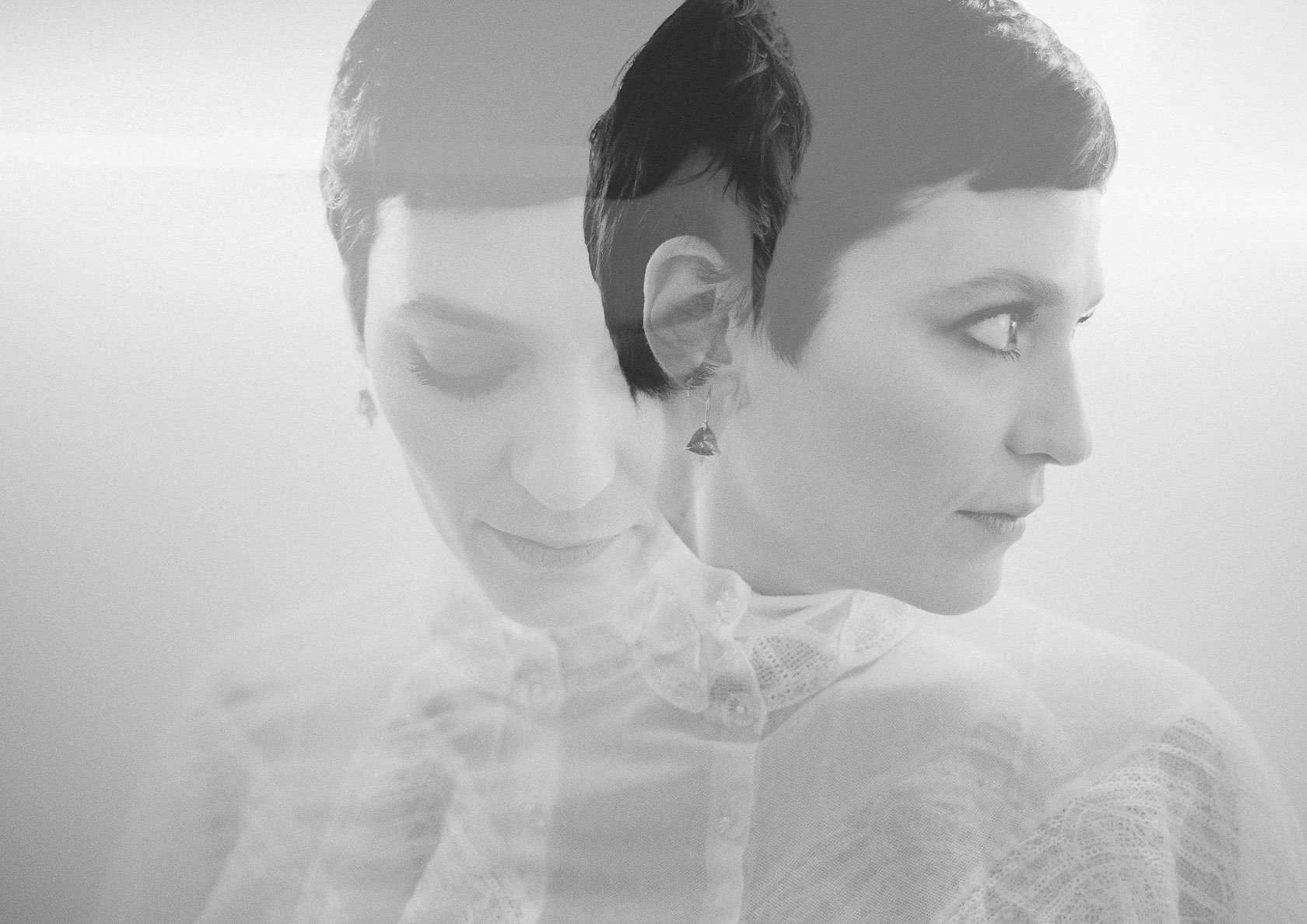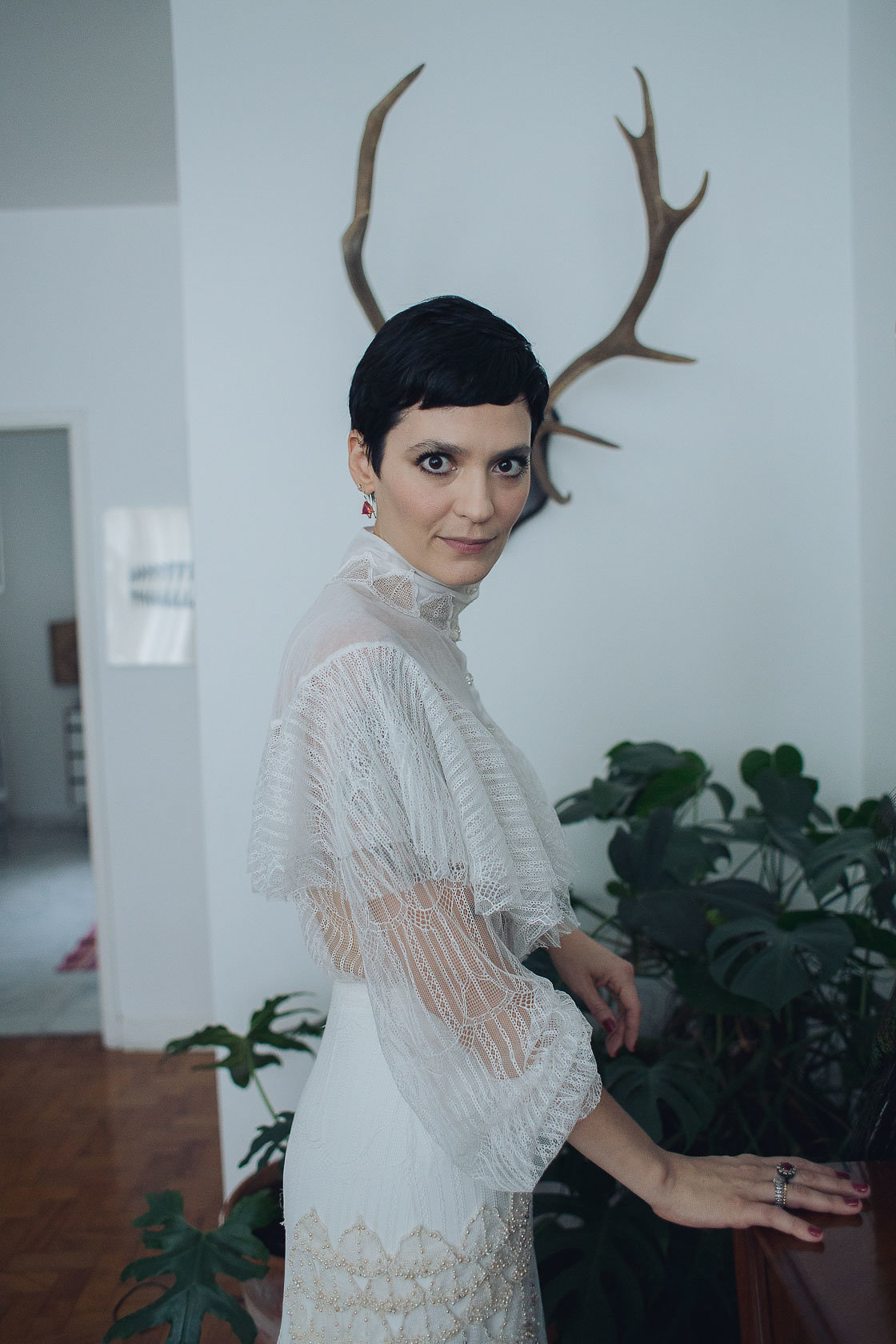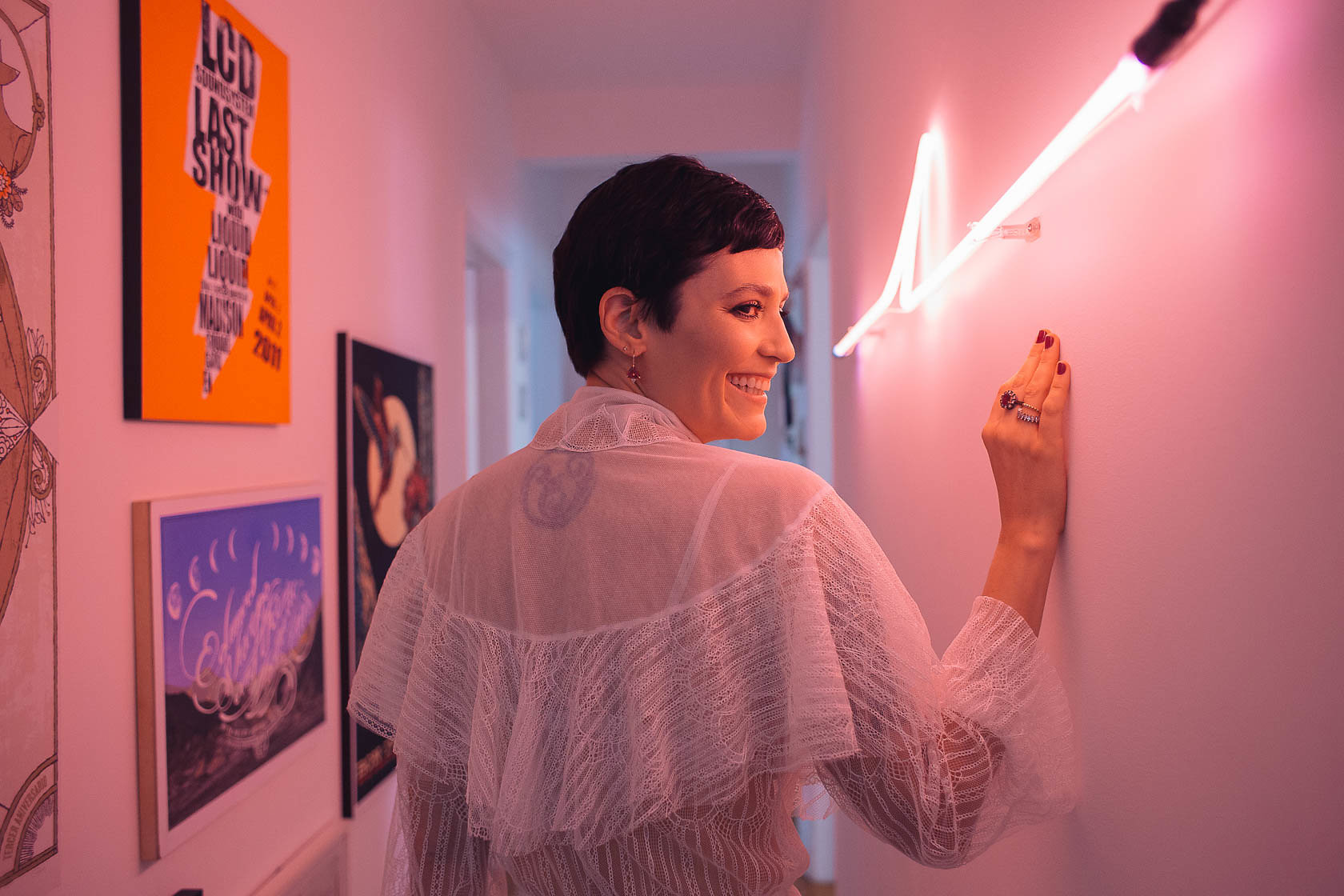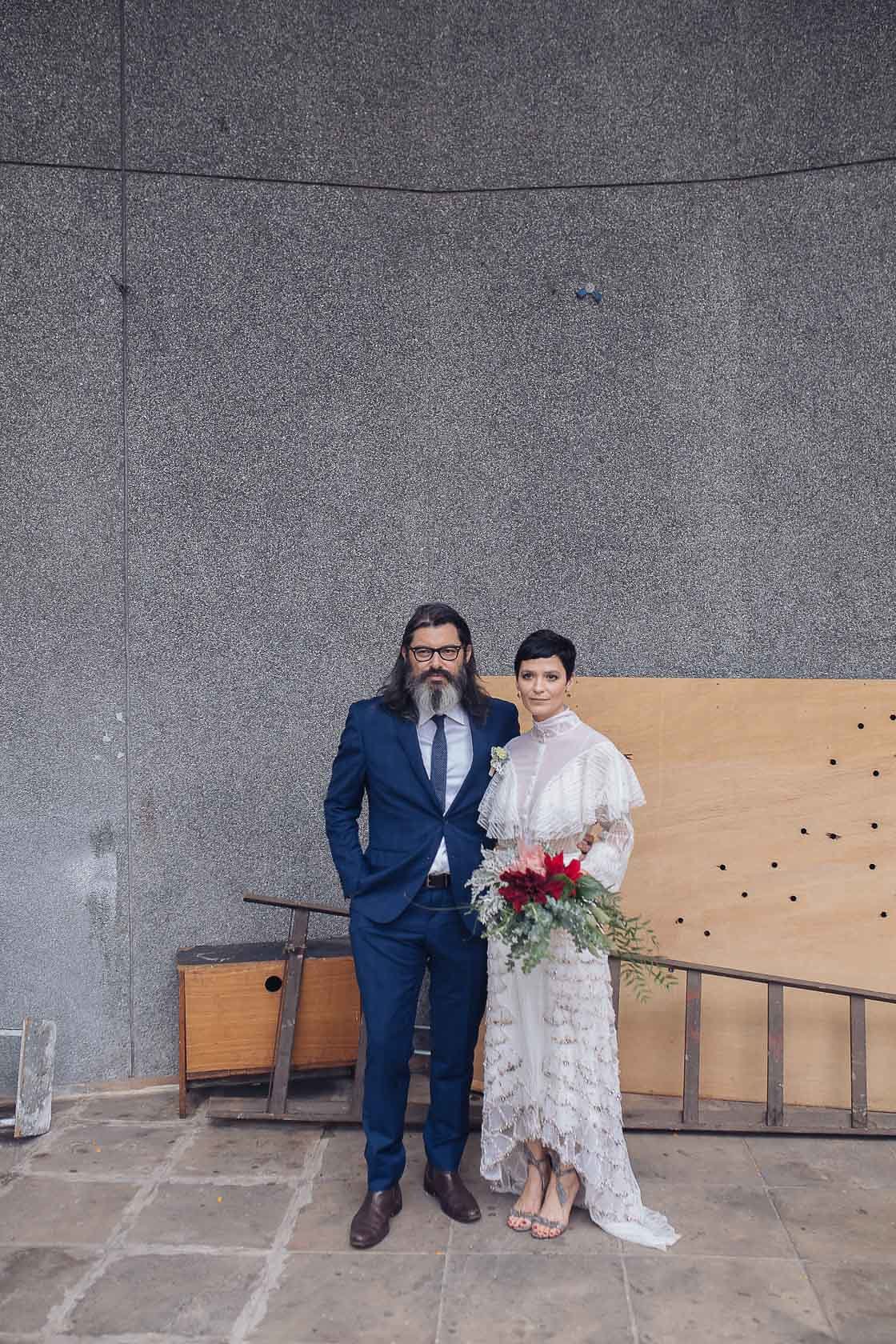 Tell us about your special day, was there a specific theme or style? Tell us a little about the setting, the styling and some of your favourite details…
We wanted something small. Just our close friends and family, and we had a place in my already. He took me to have lunch at Circolo Italiano and we found this bar. It was closed but we snuck in and it was perfect: it has that vintage almost forgotten in time thing, and we knew that was the place.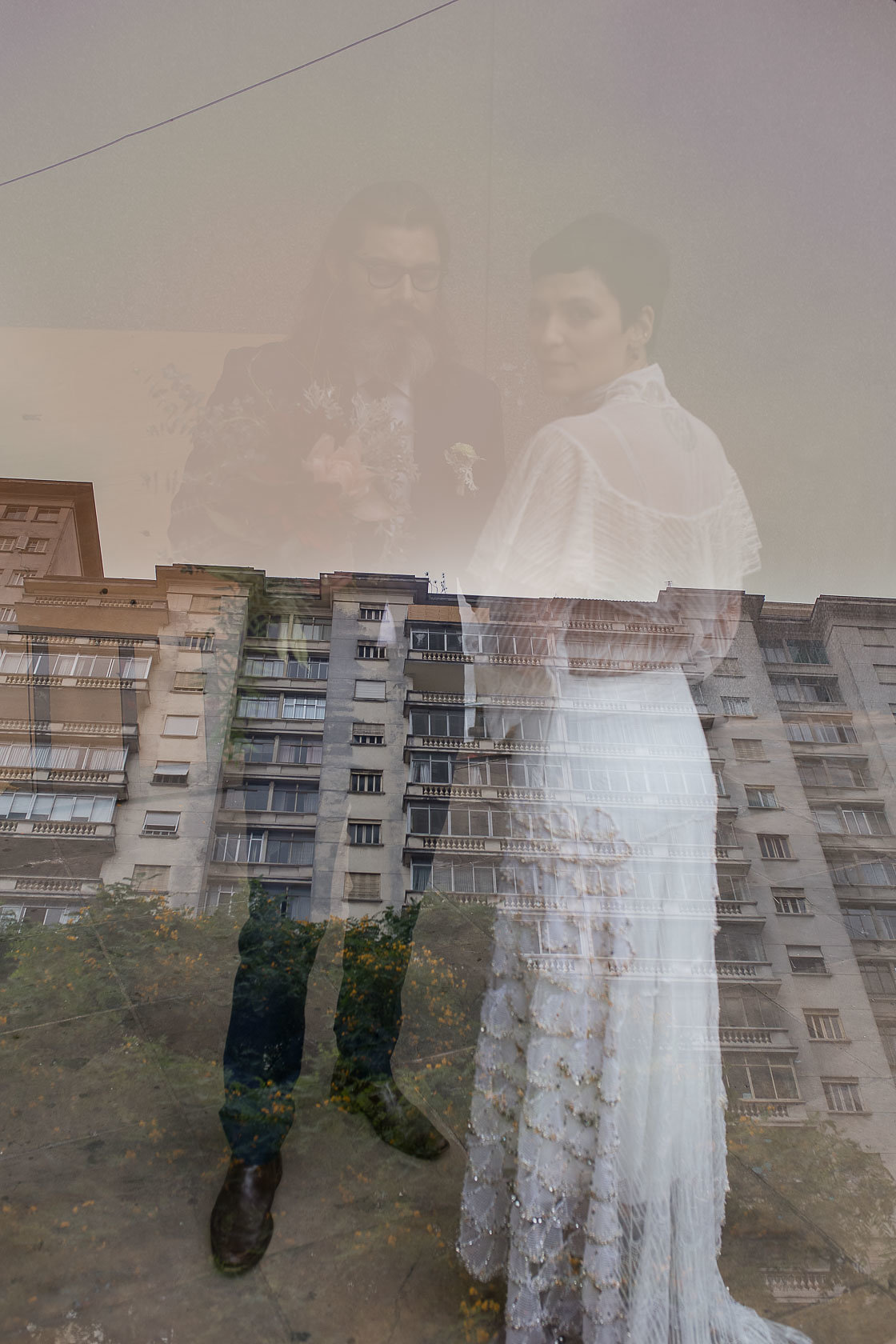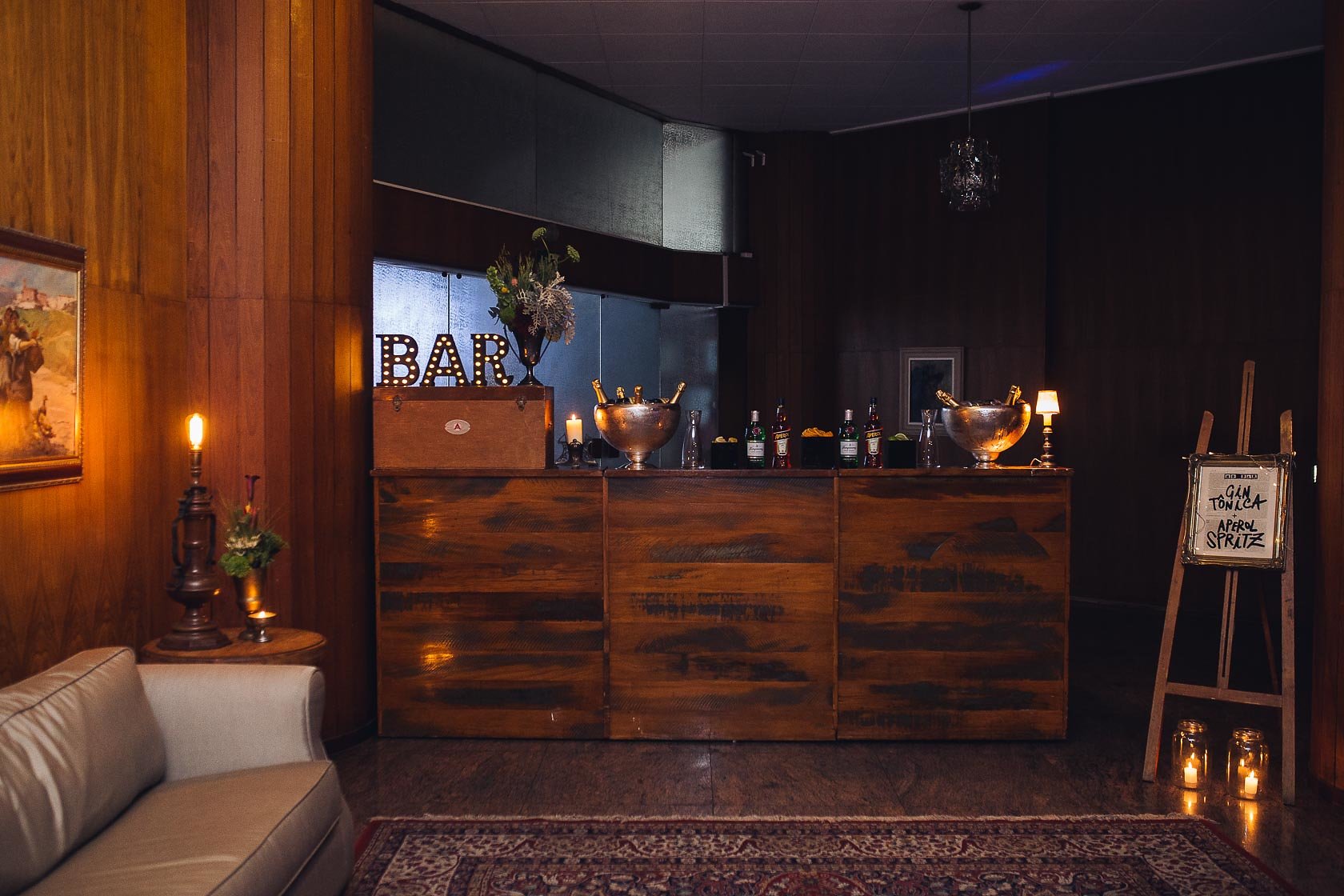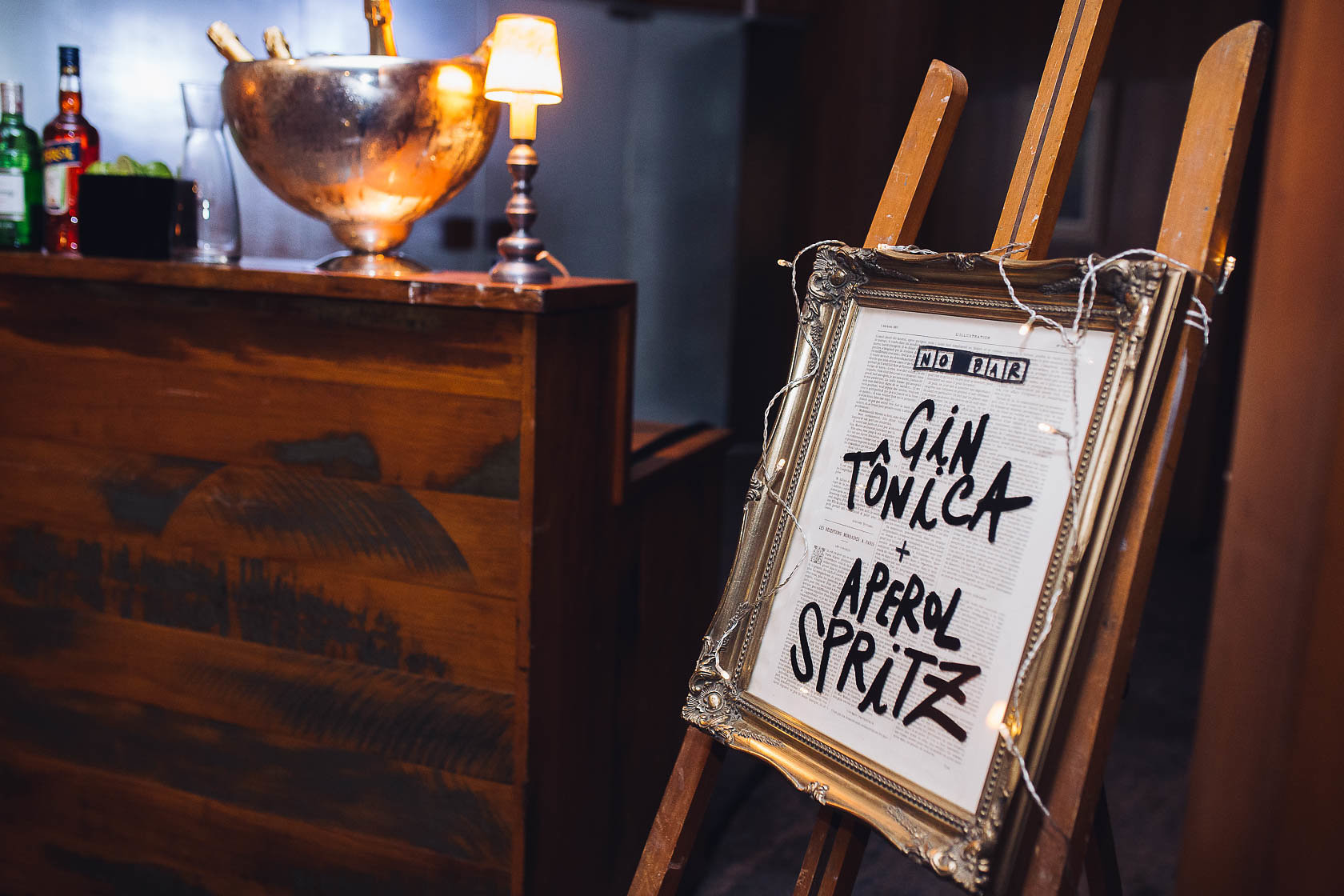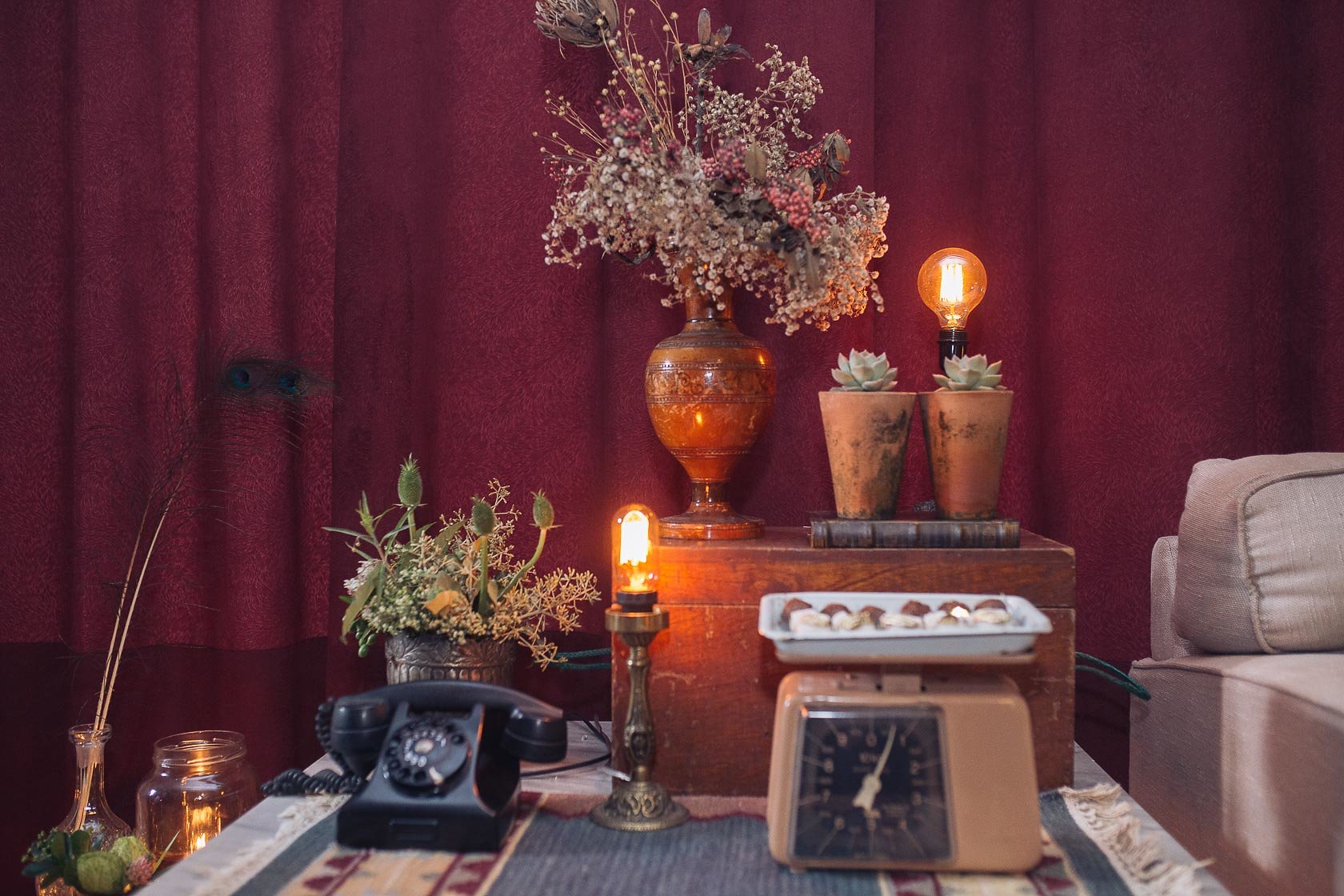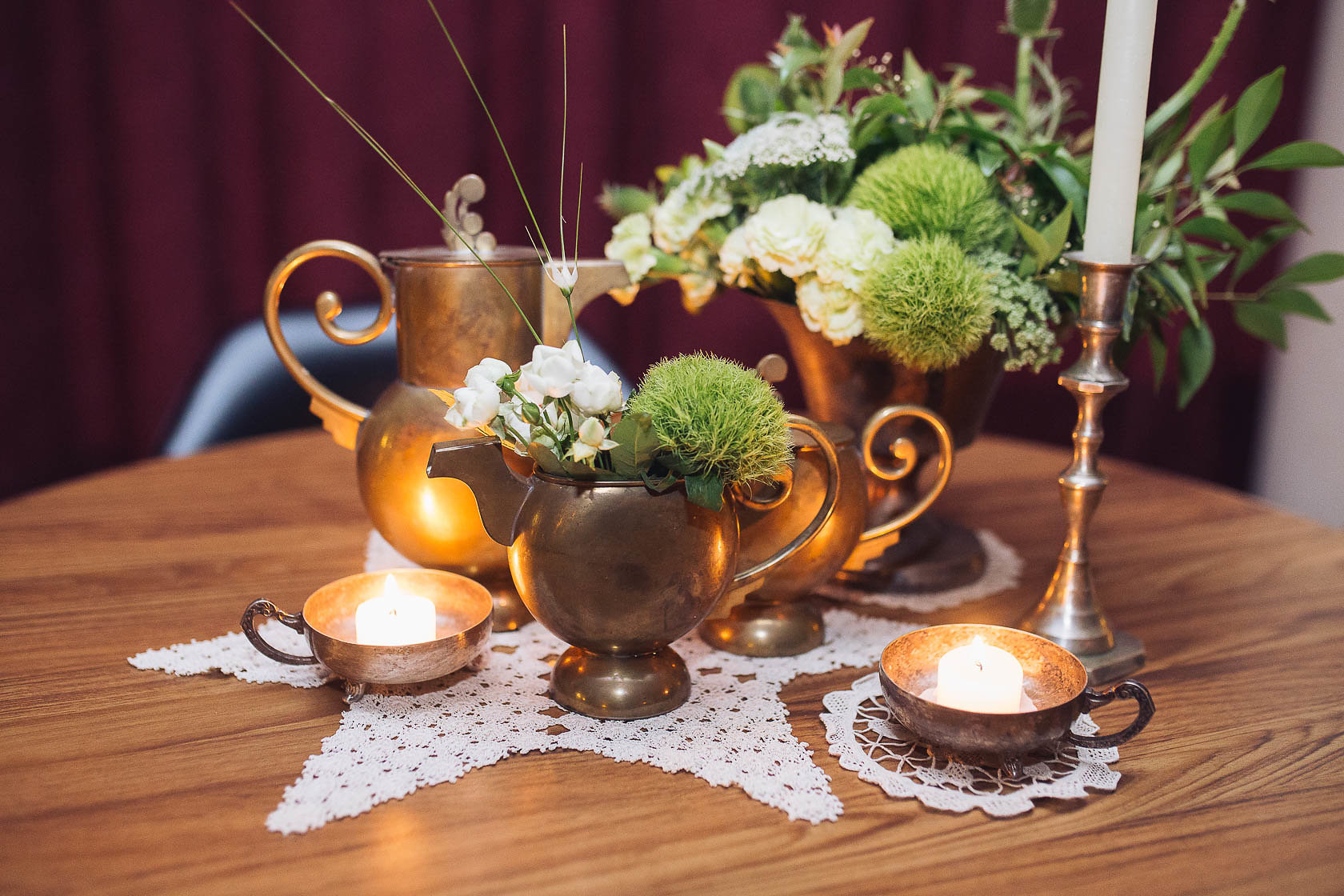 After the place, I was deciding on the flowers and decor. It should be simple and cozy, not thematic at all, just furniture and things we wanted to have at our house if our living room was that big. I followed A-Horta's IG and was a huge fan of their aesthetics. I didn't have to say what I want because I trusted Vera and Renata (the owners) and their huge sensibility to capture our style. I loved how the cake and sweets were set but my favorite part was the family jars, where they used pictures of all the members of our close family and put them with vintage objects that we relate to.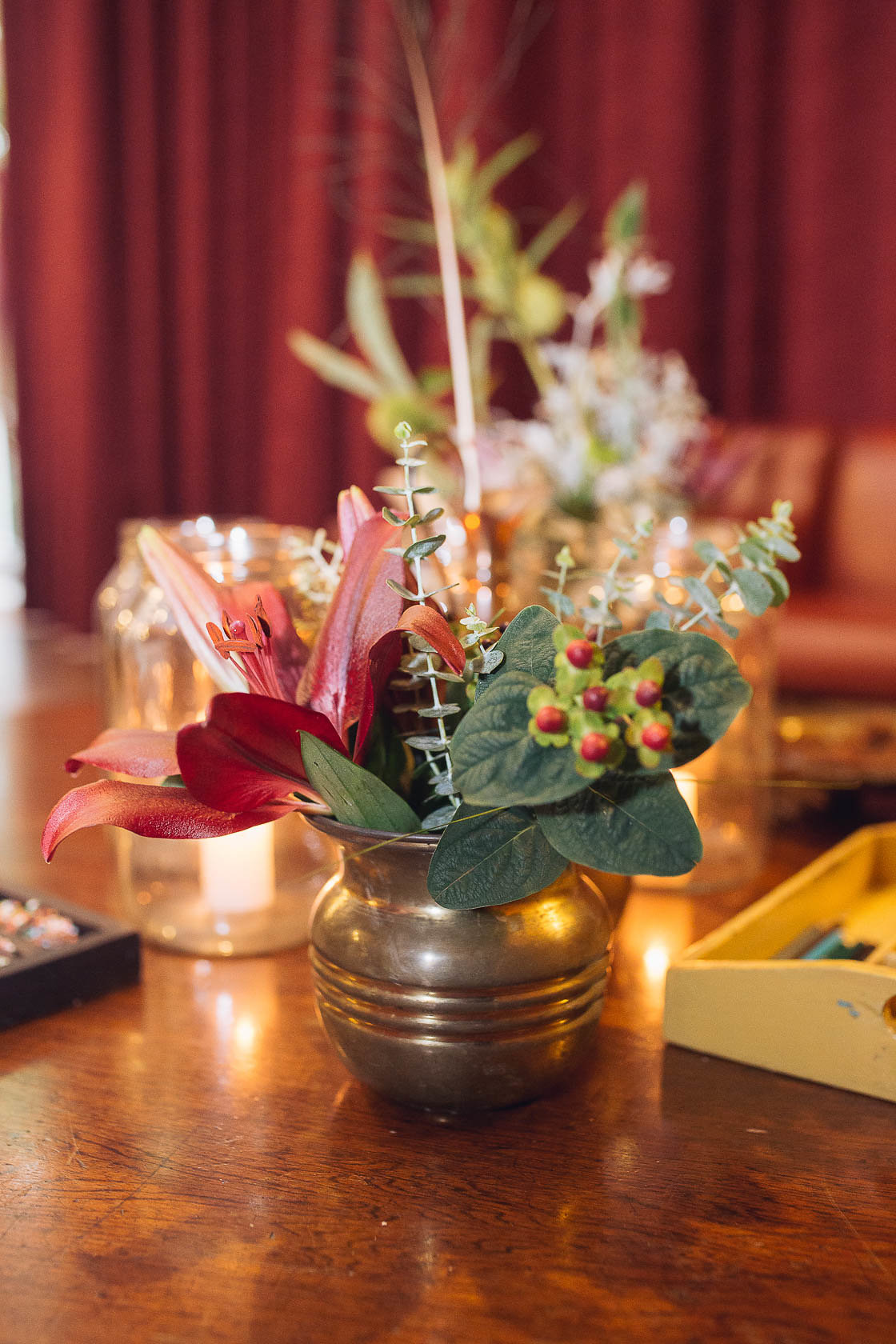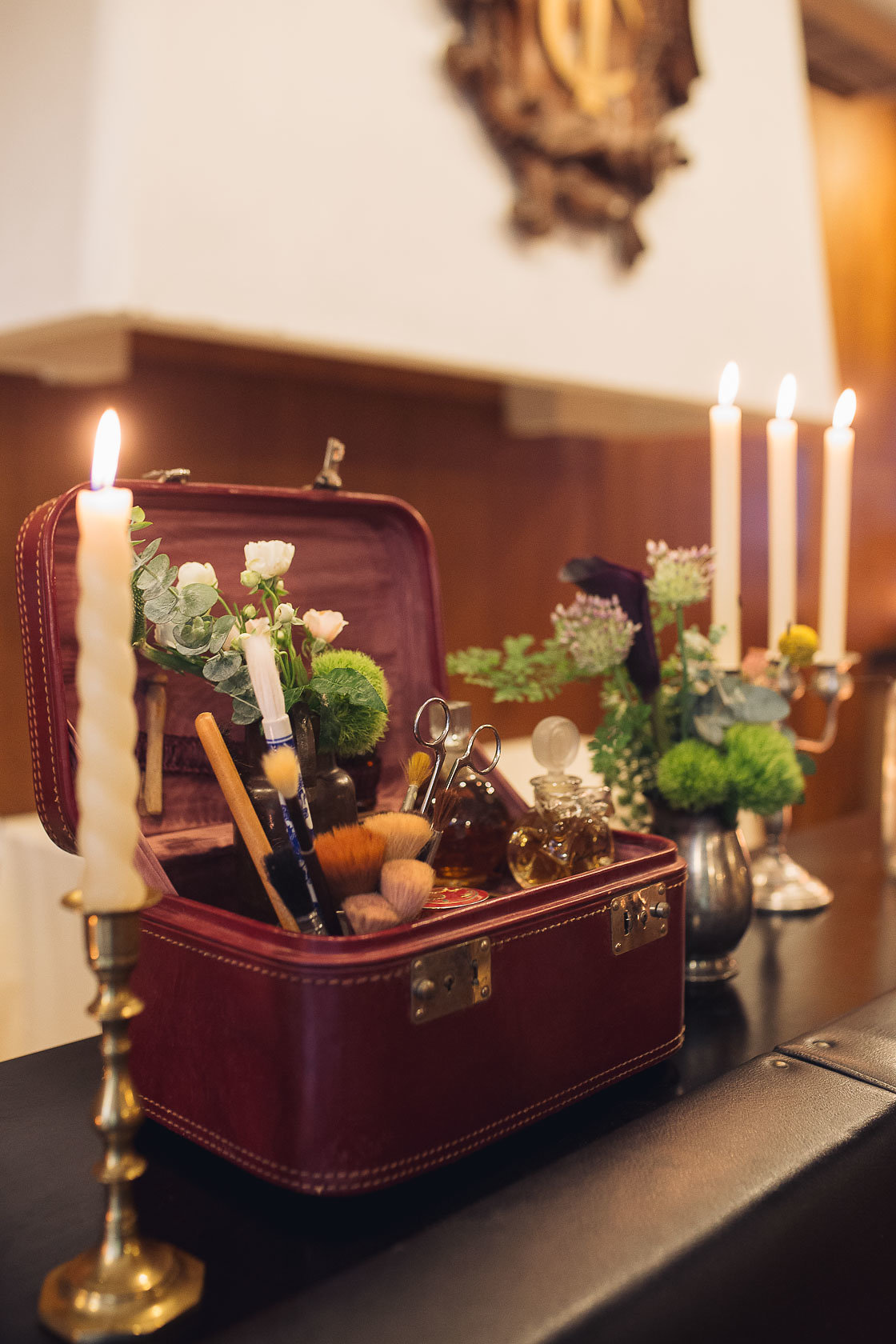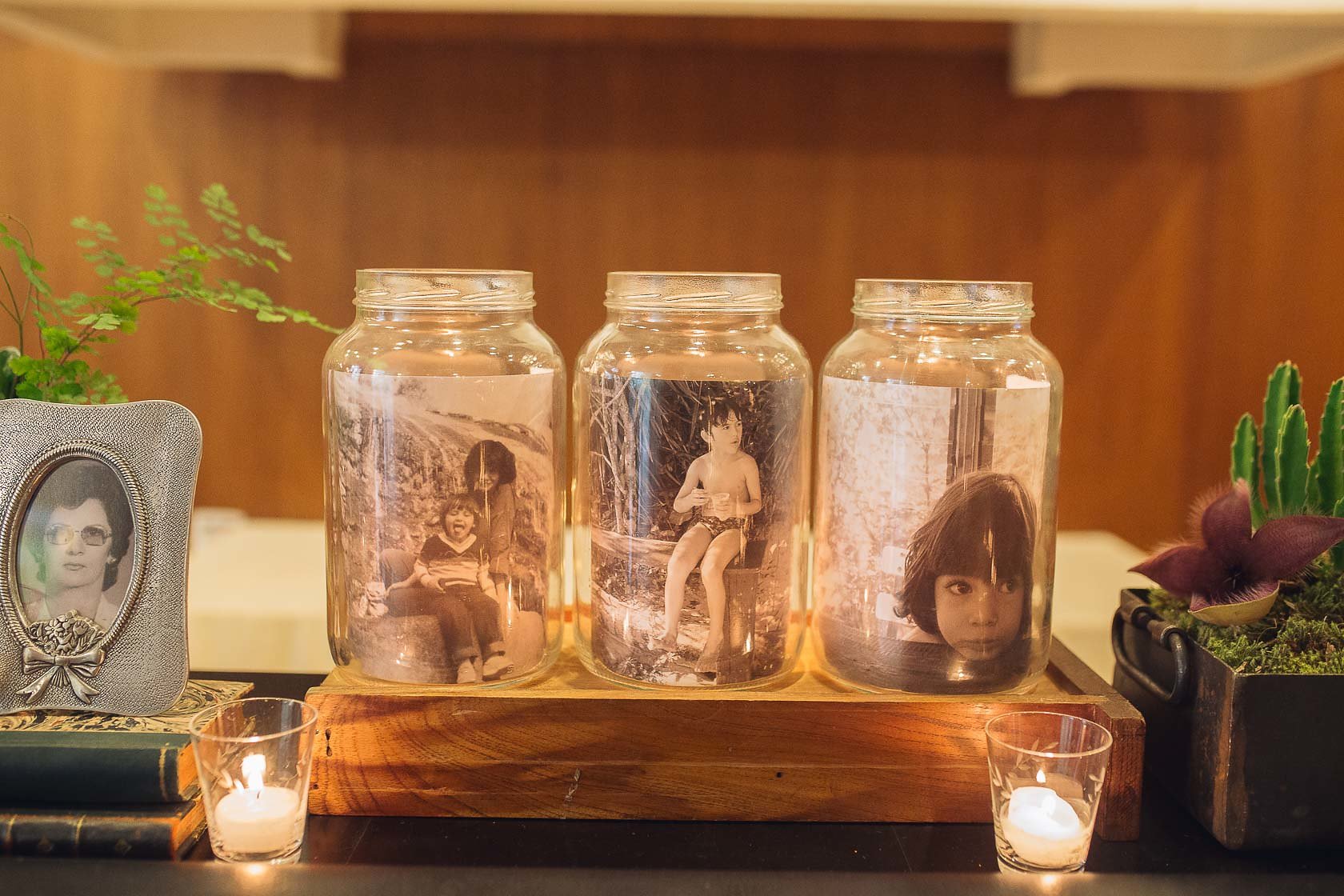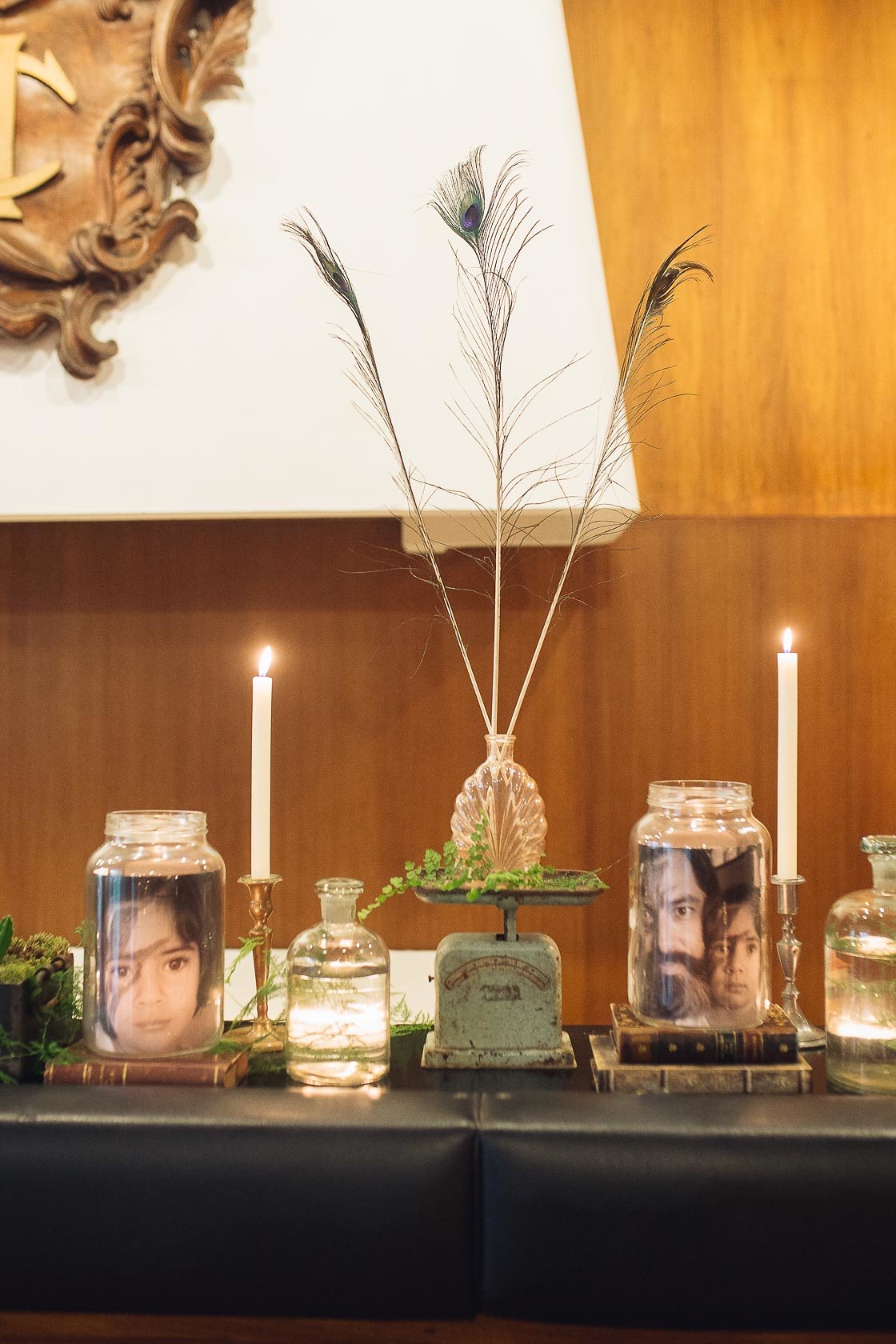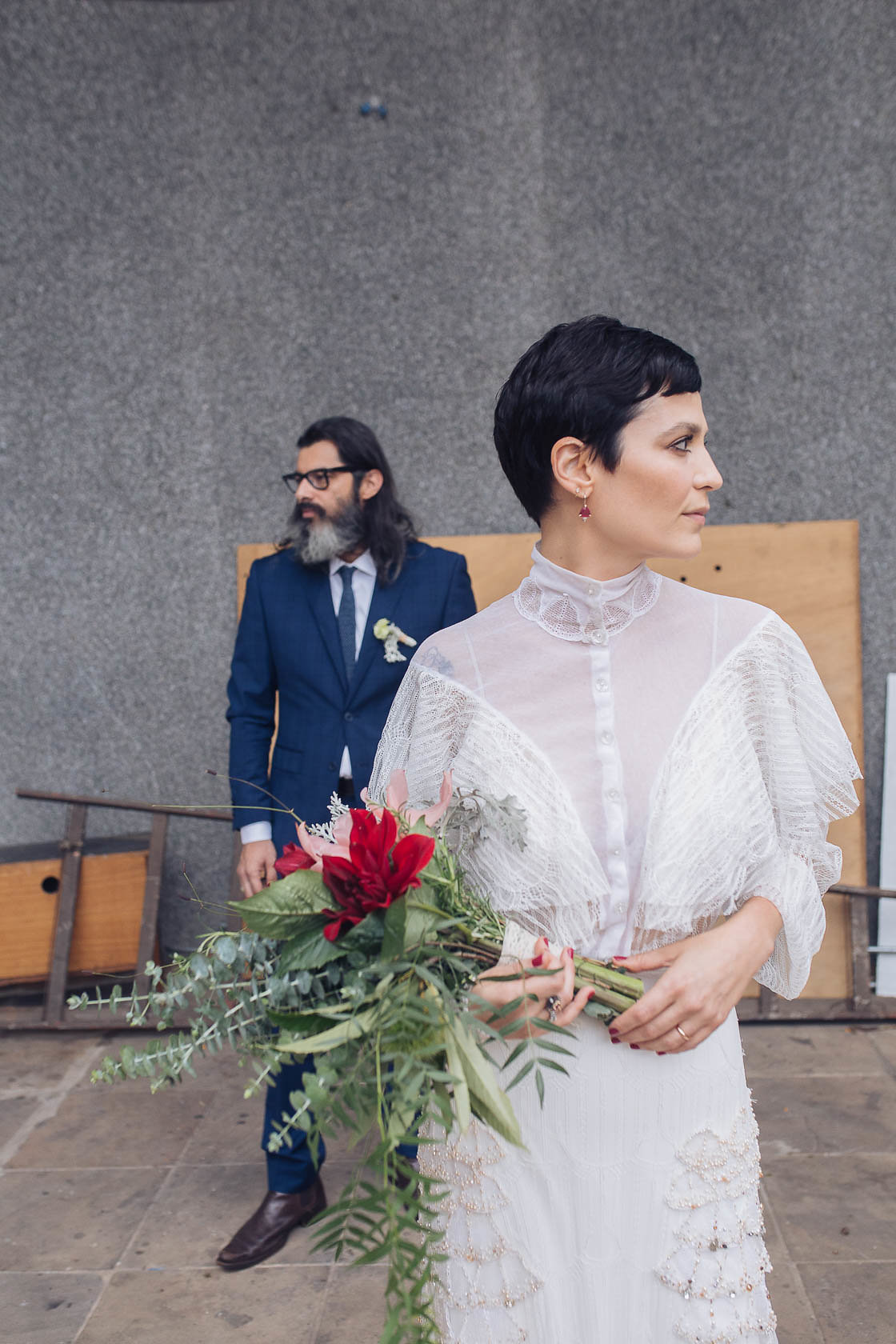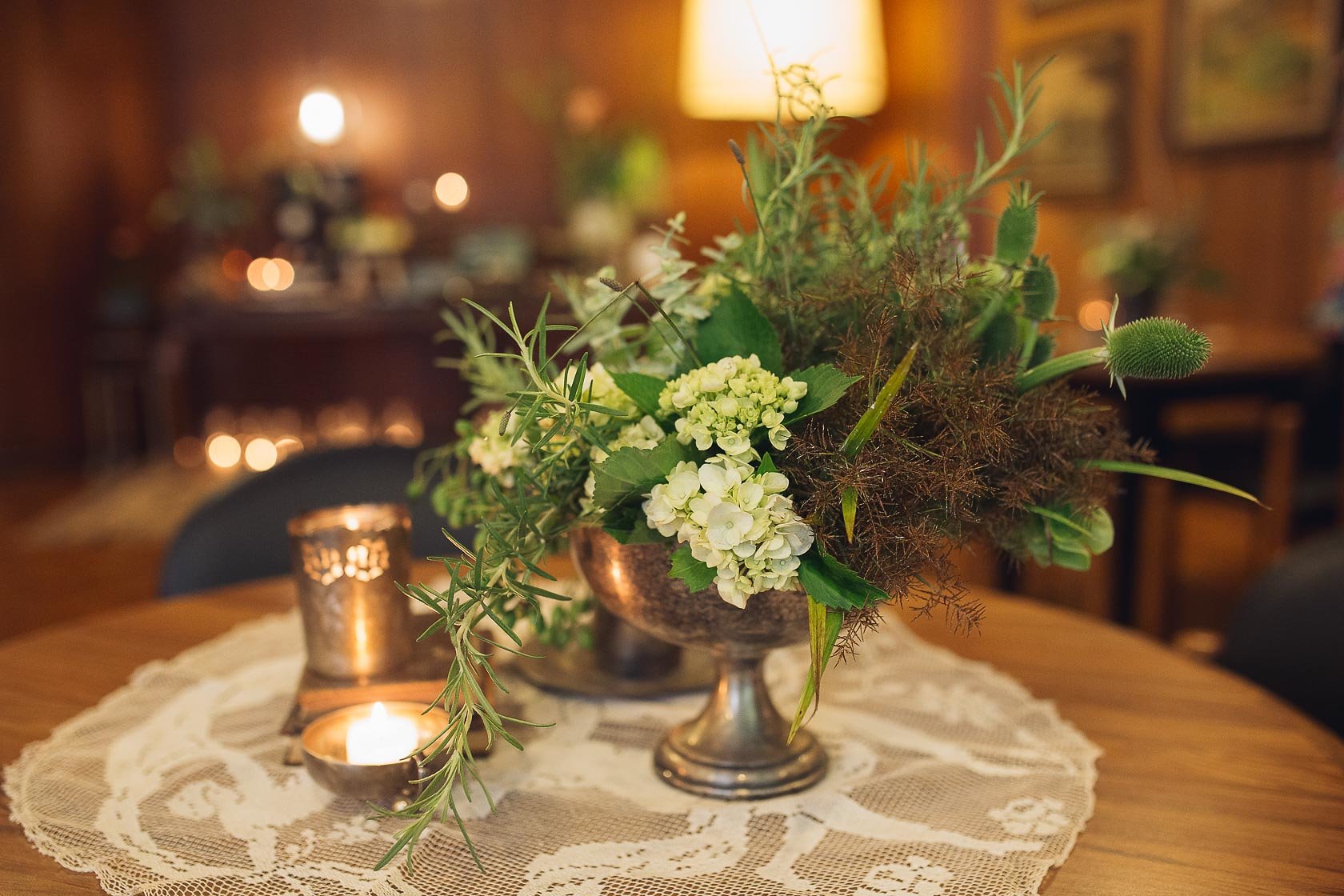 What were some of the most memorable/unique moments from the day?
Some of our friends were the DJs and they simple rocked. We had great music and people were connected to this energy of love and happiness. I can't say I have one moment to pick because it was all amazing and we had fun. We wanted to share this avalanche of love with our friends. We had a photo booth with a special decor set that our guests could take pictures and print. It just ended because they turned the lights on and we had to go, otherwise we could've spend another day there at the party.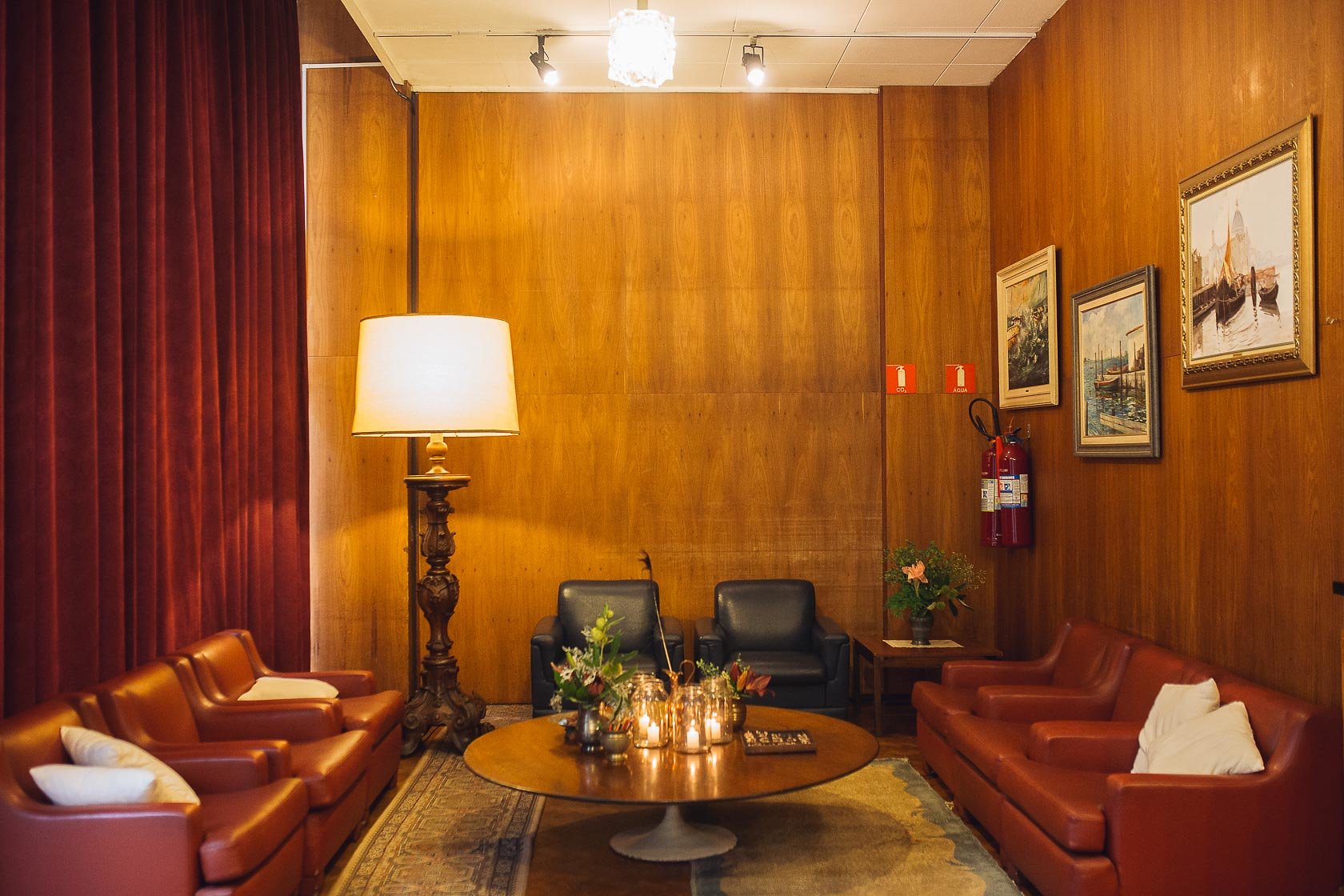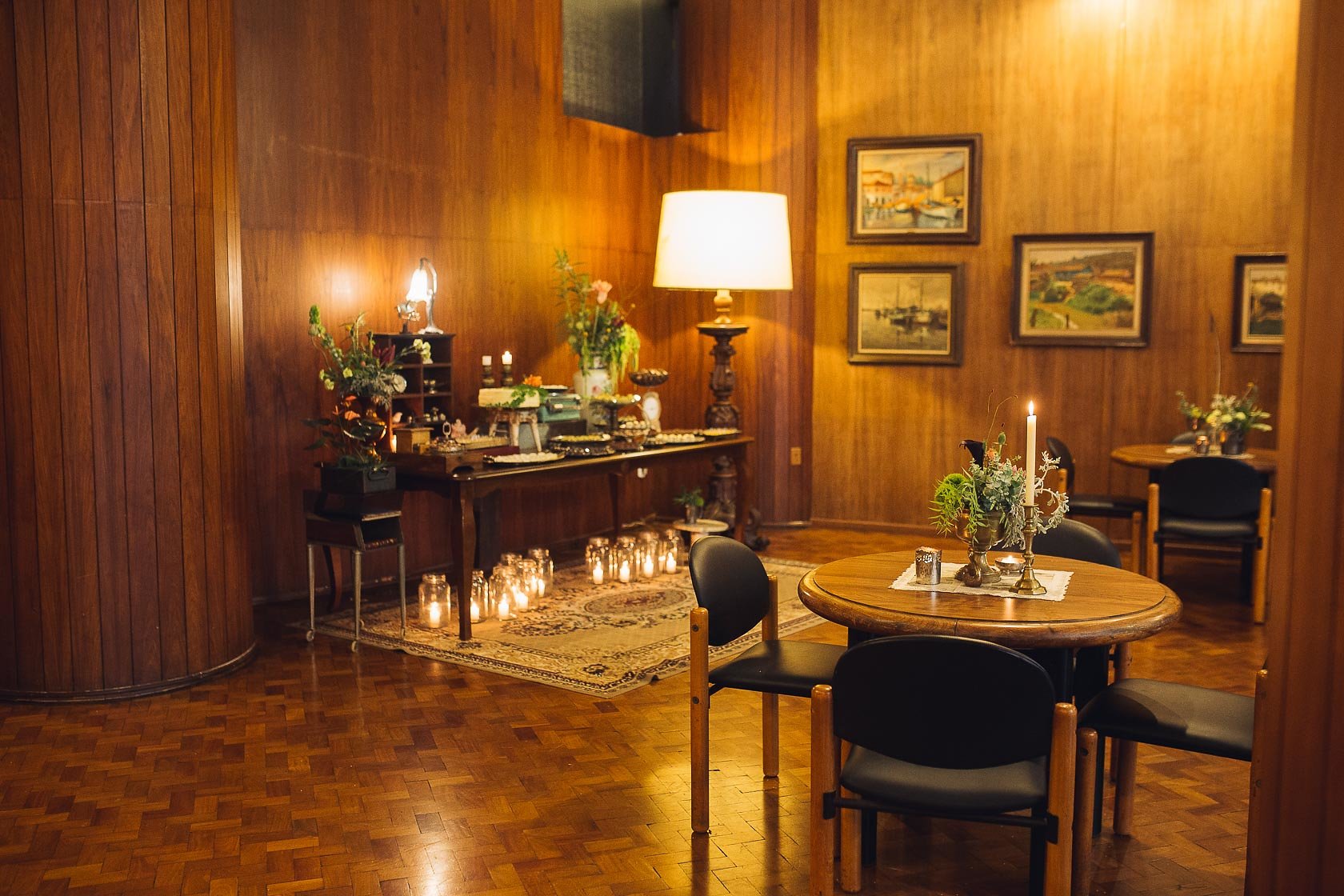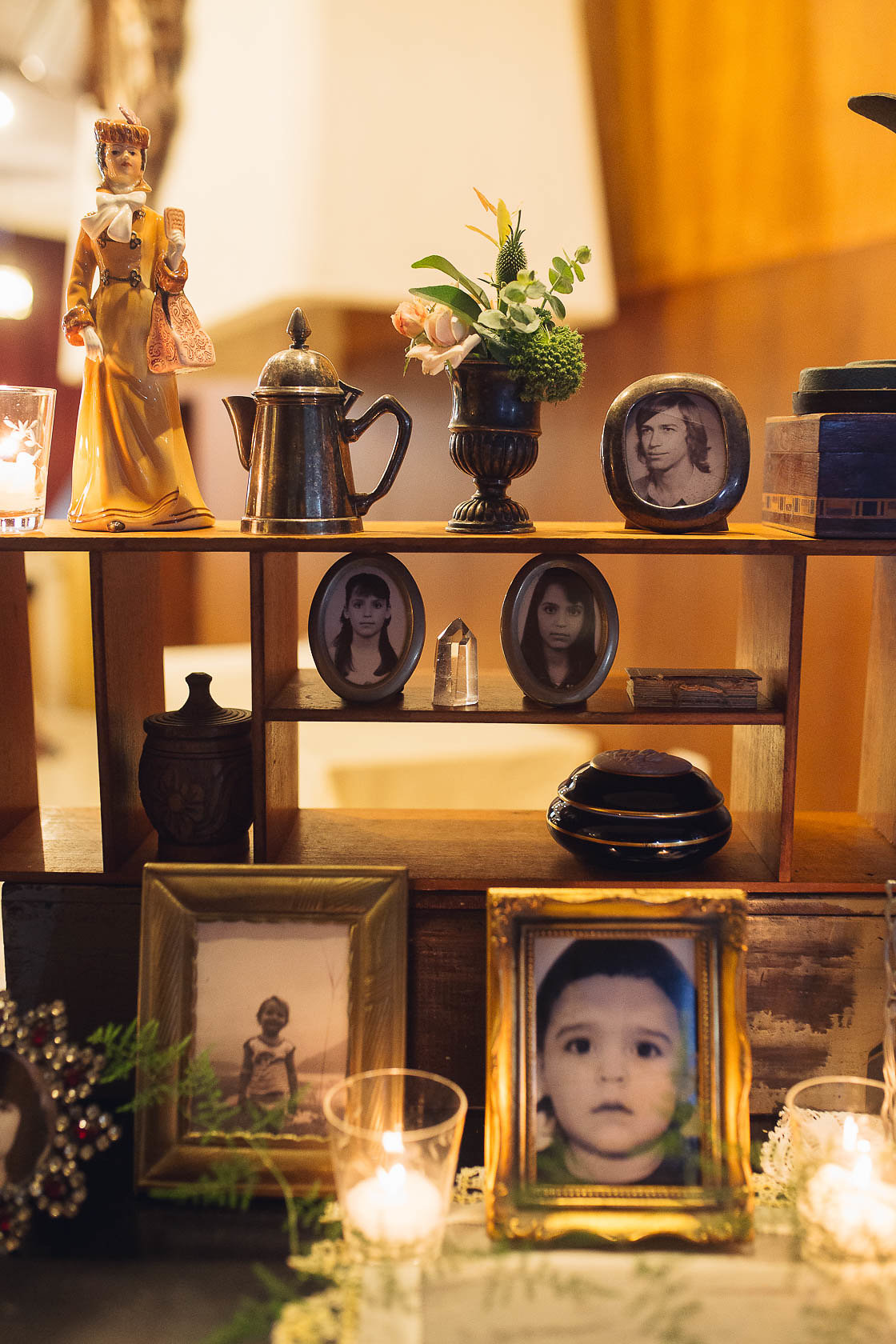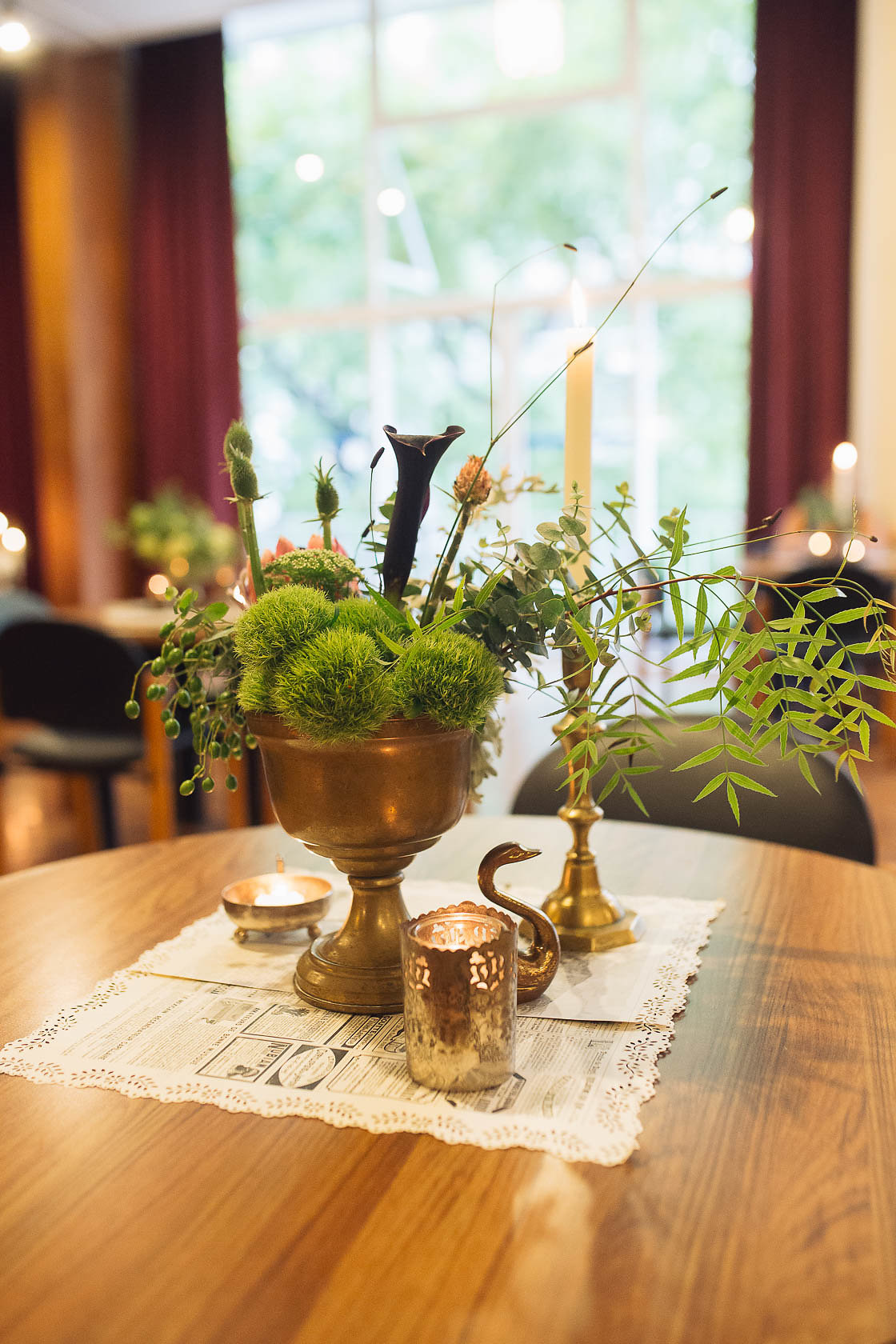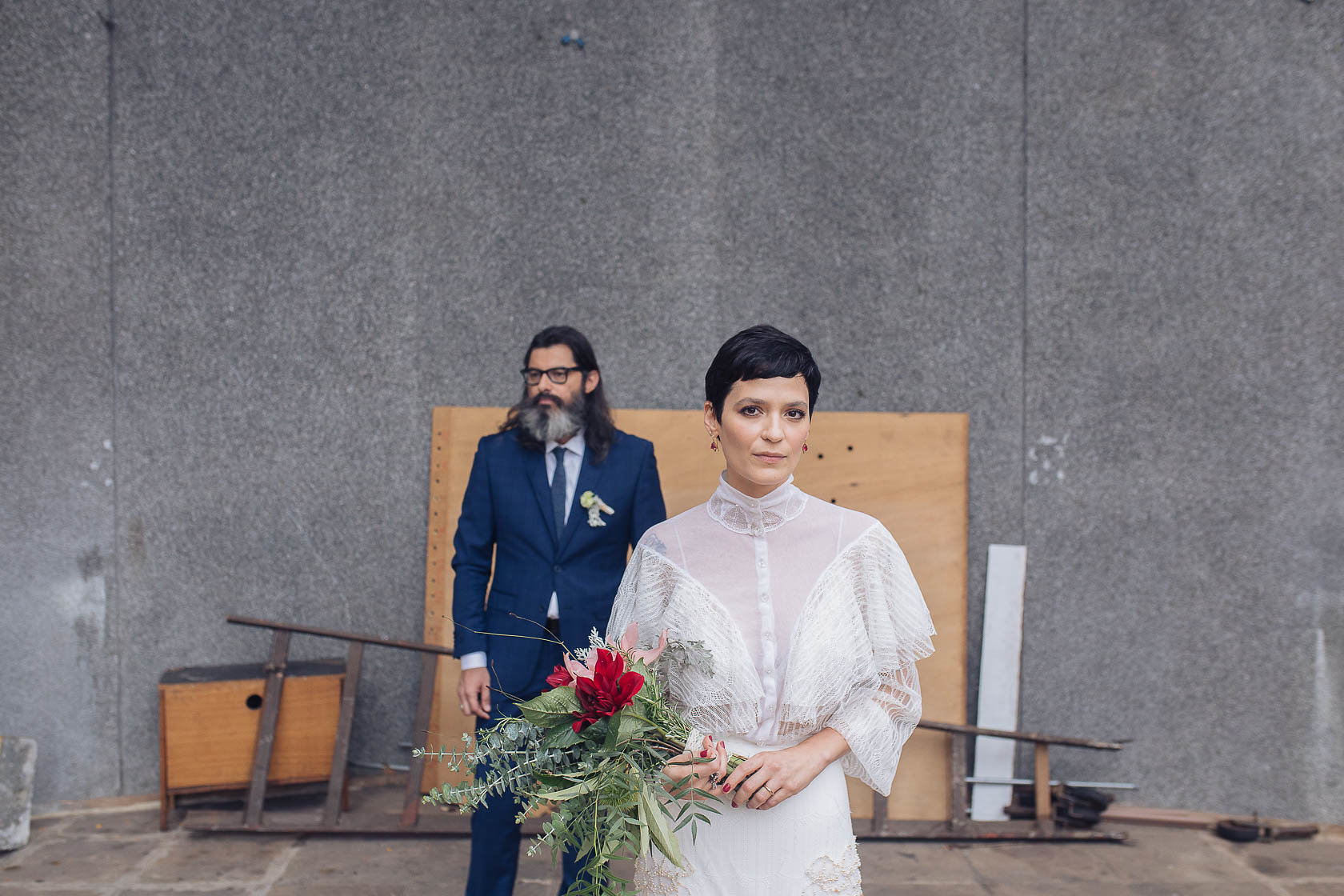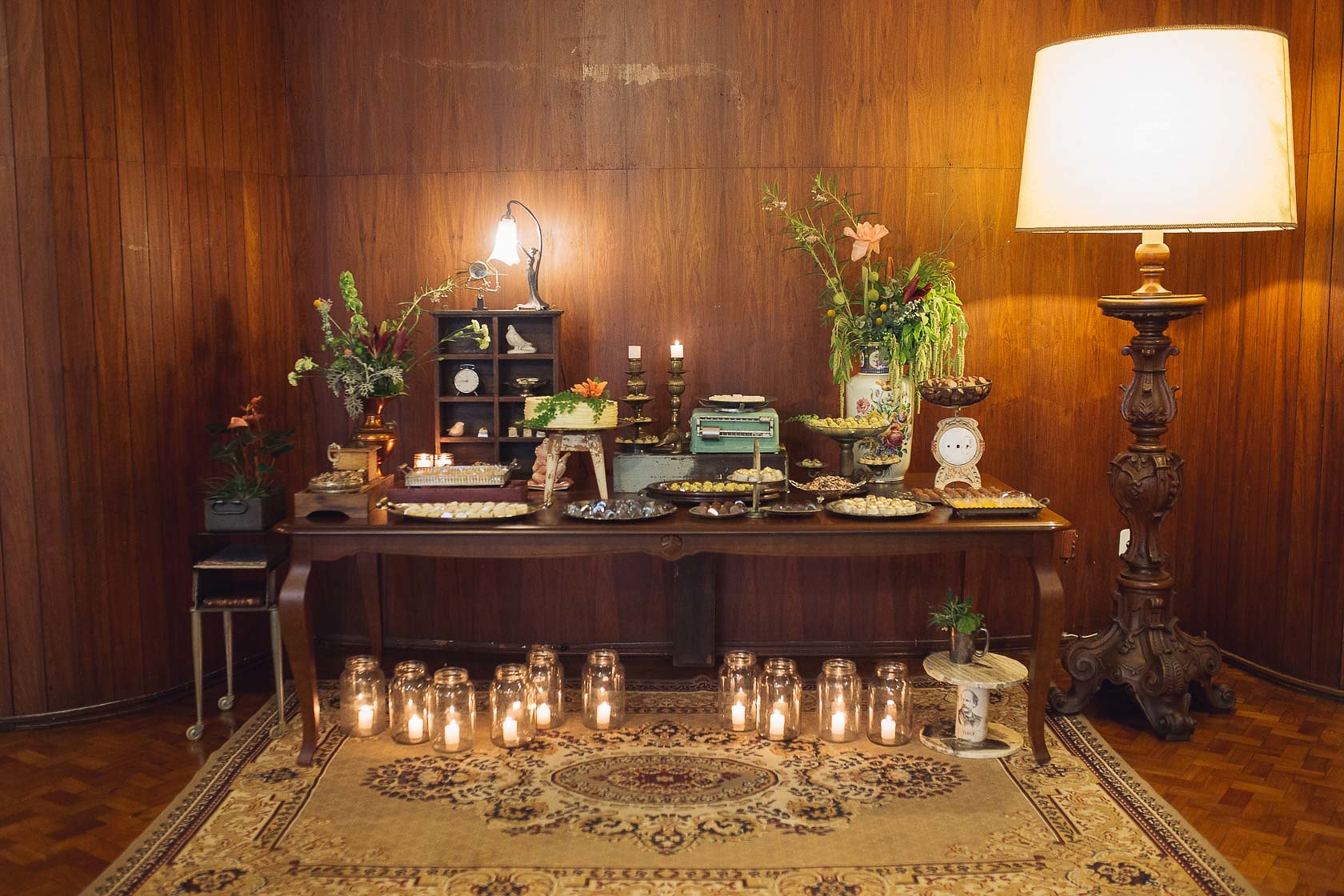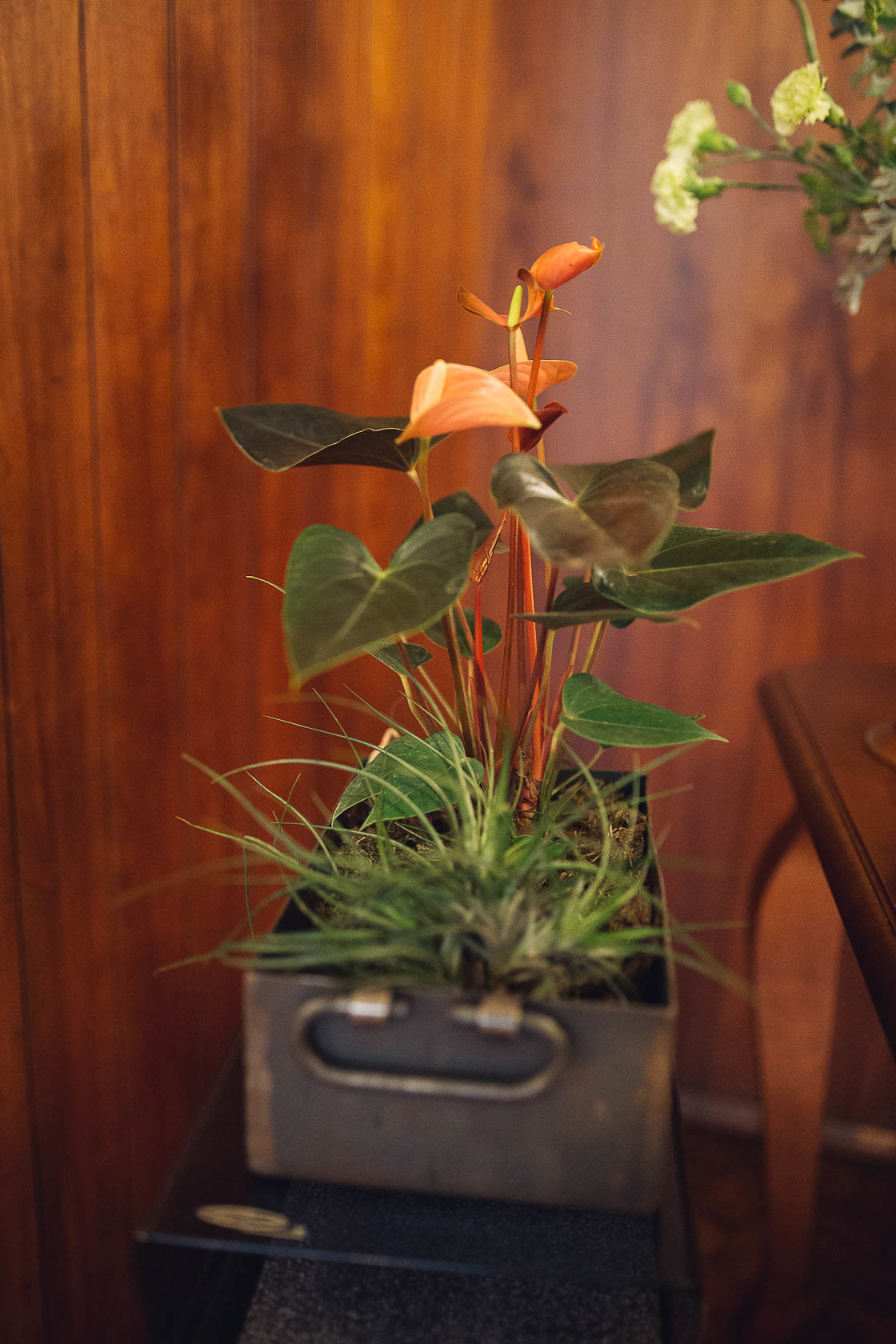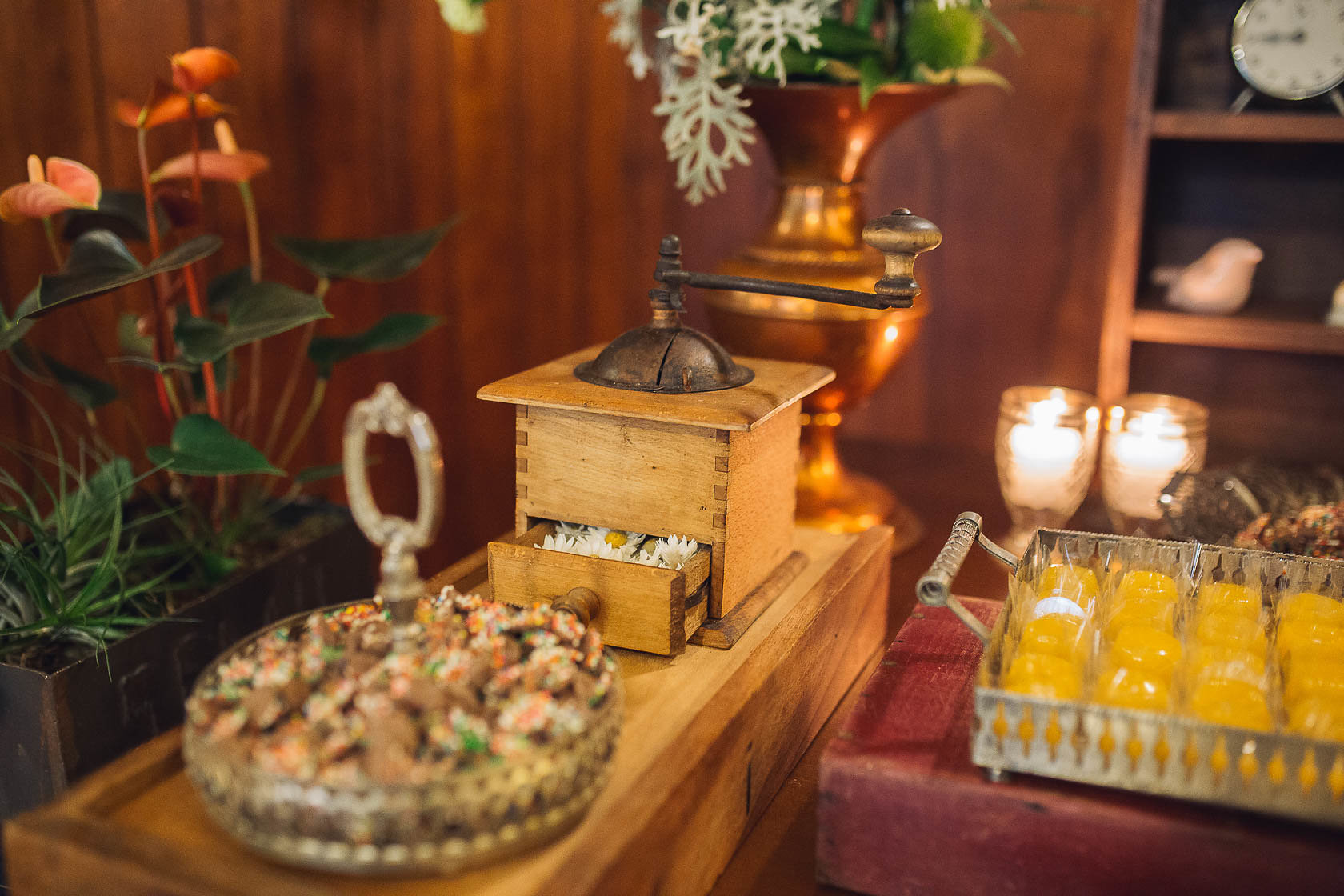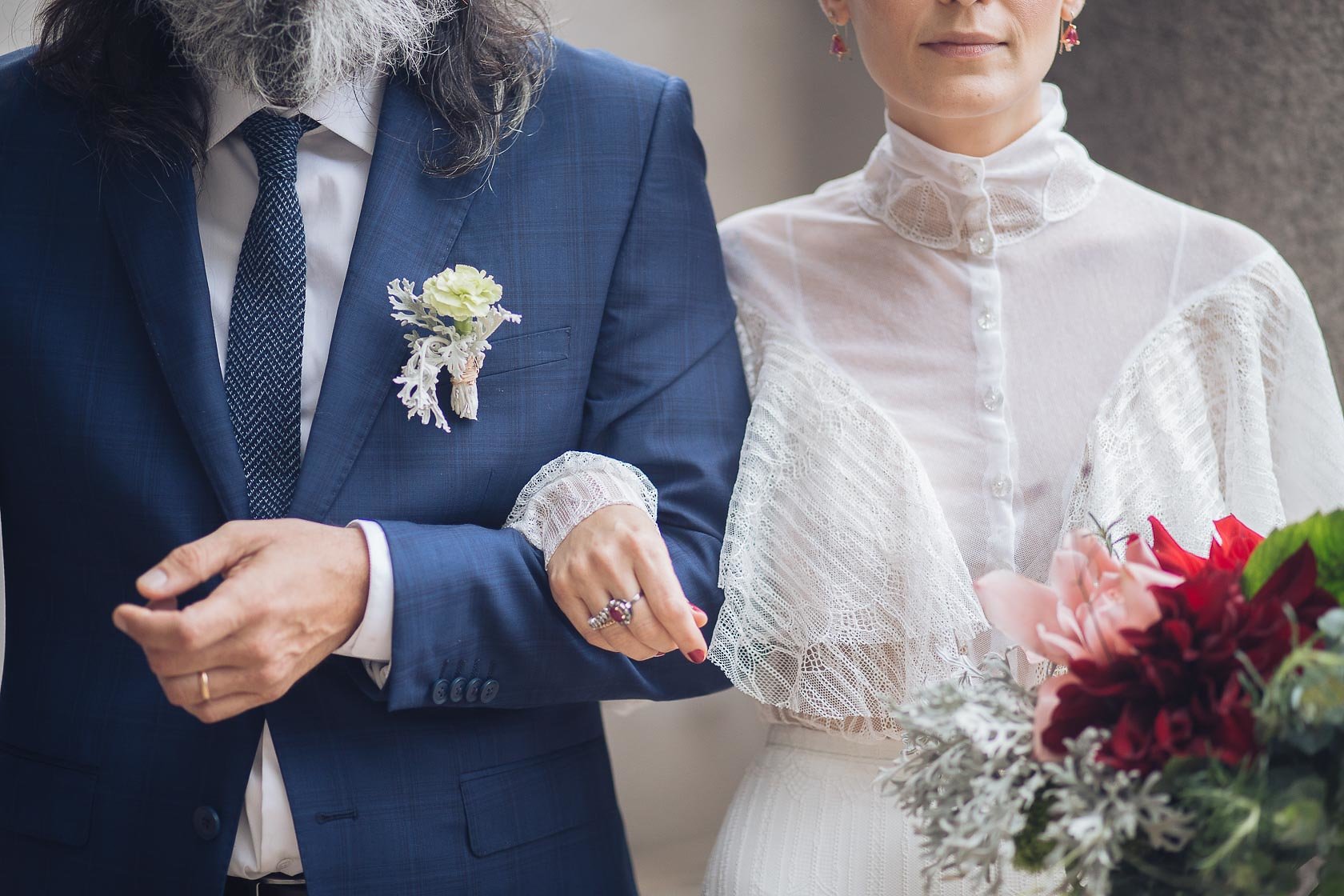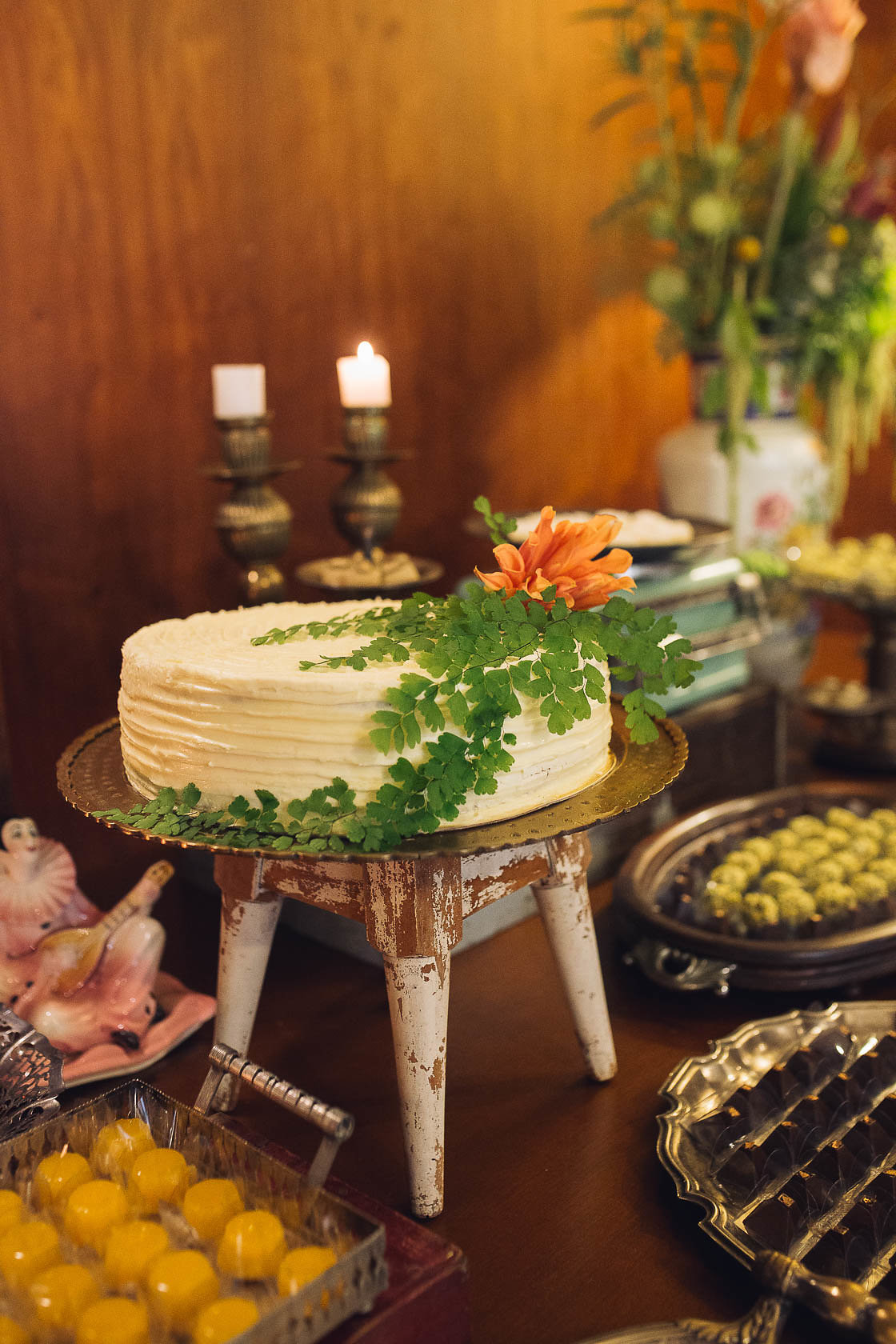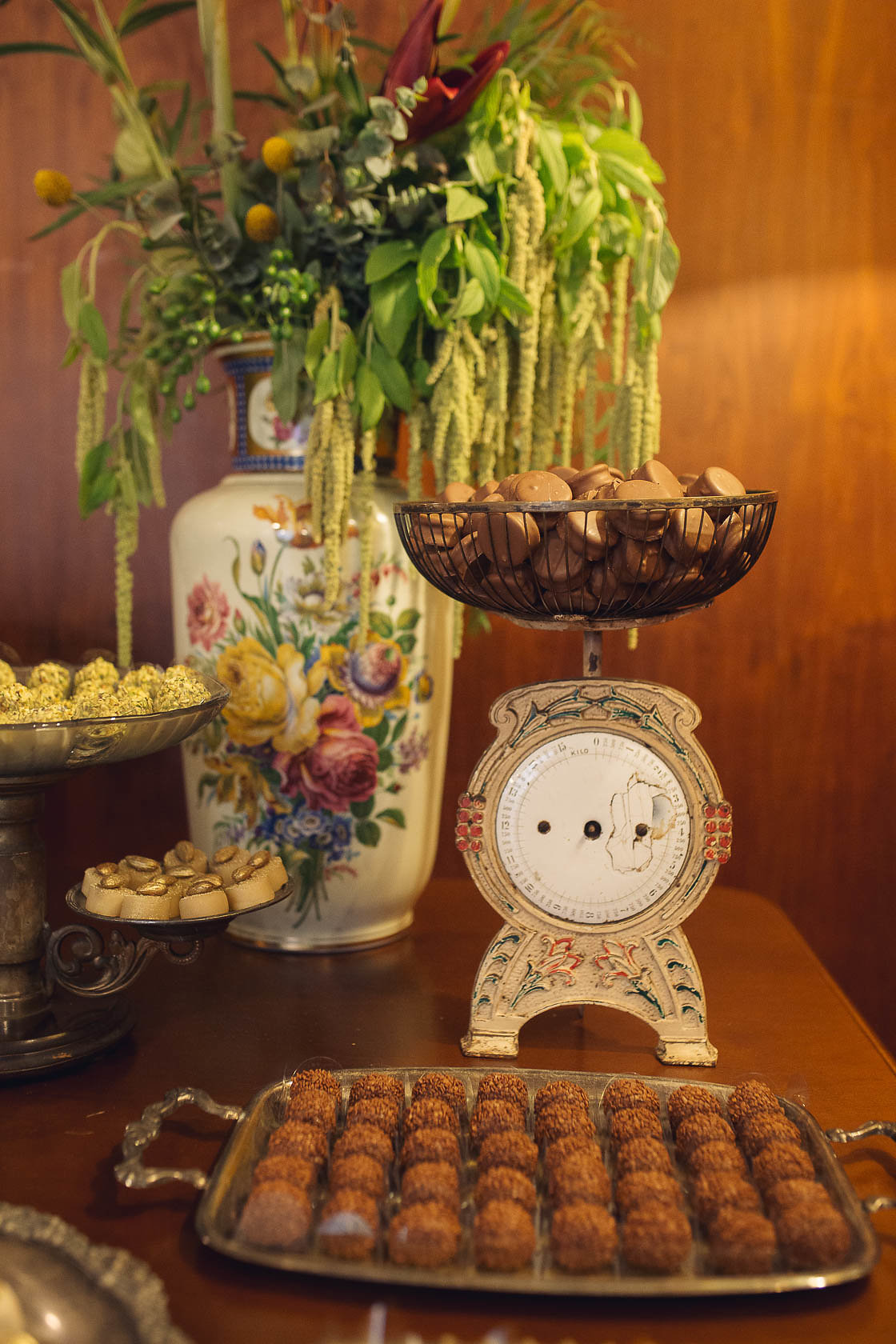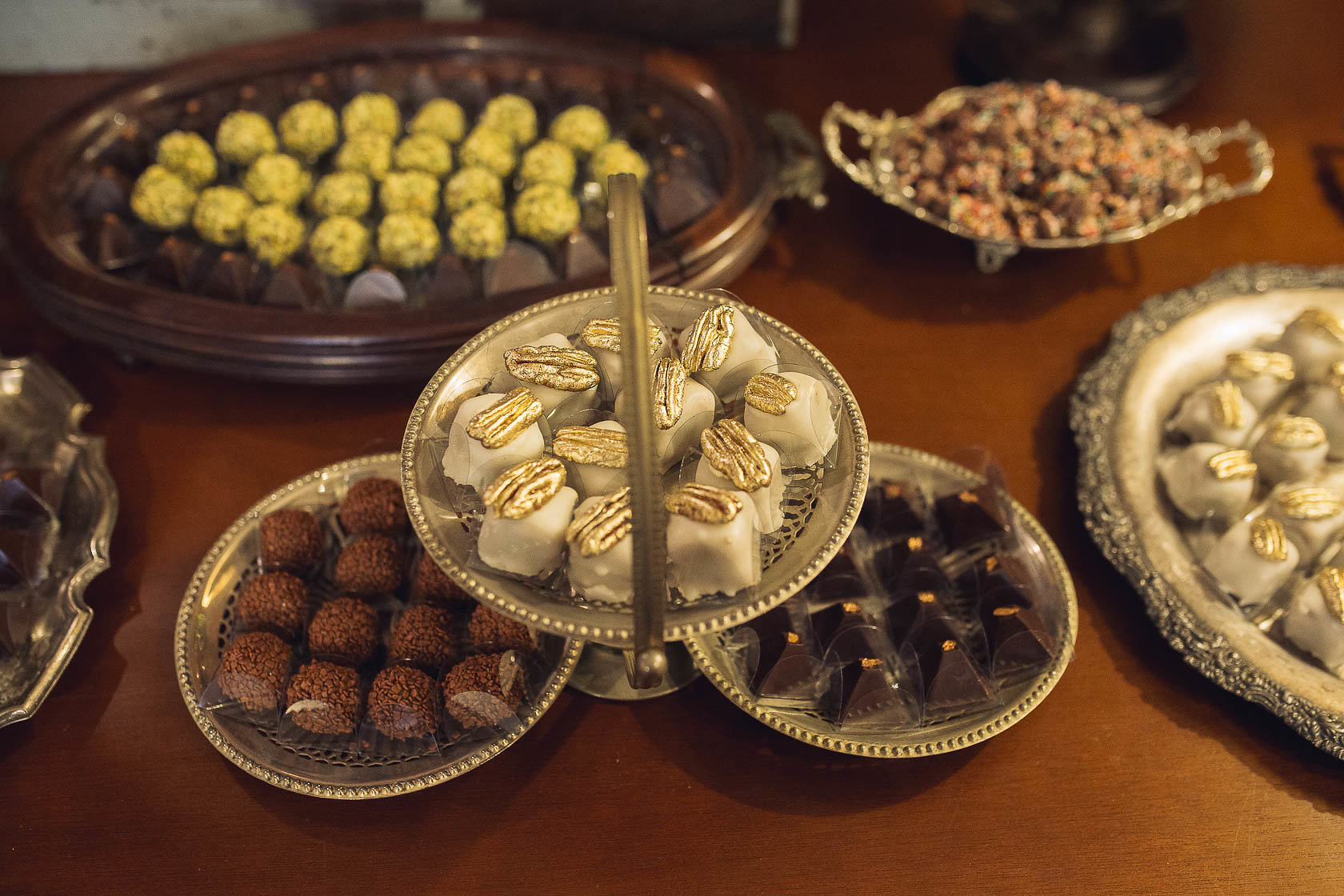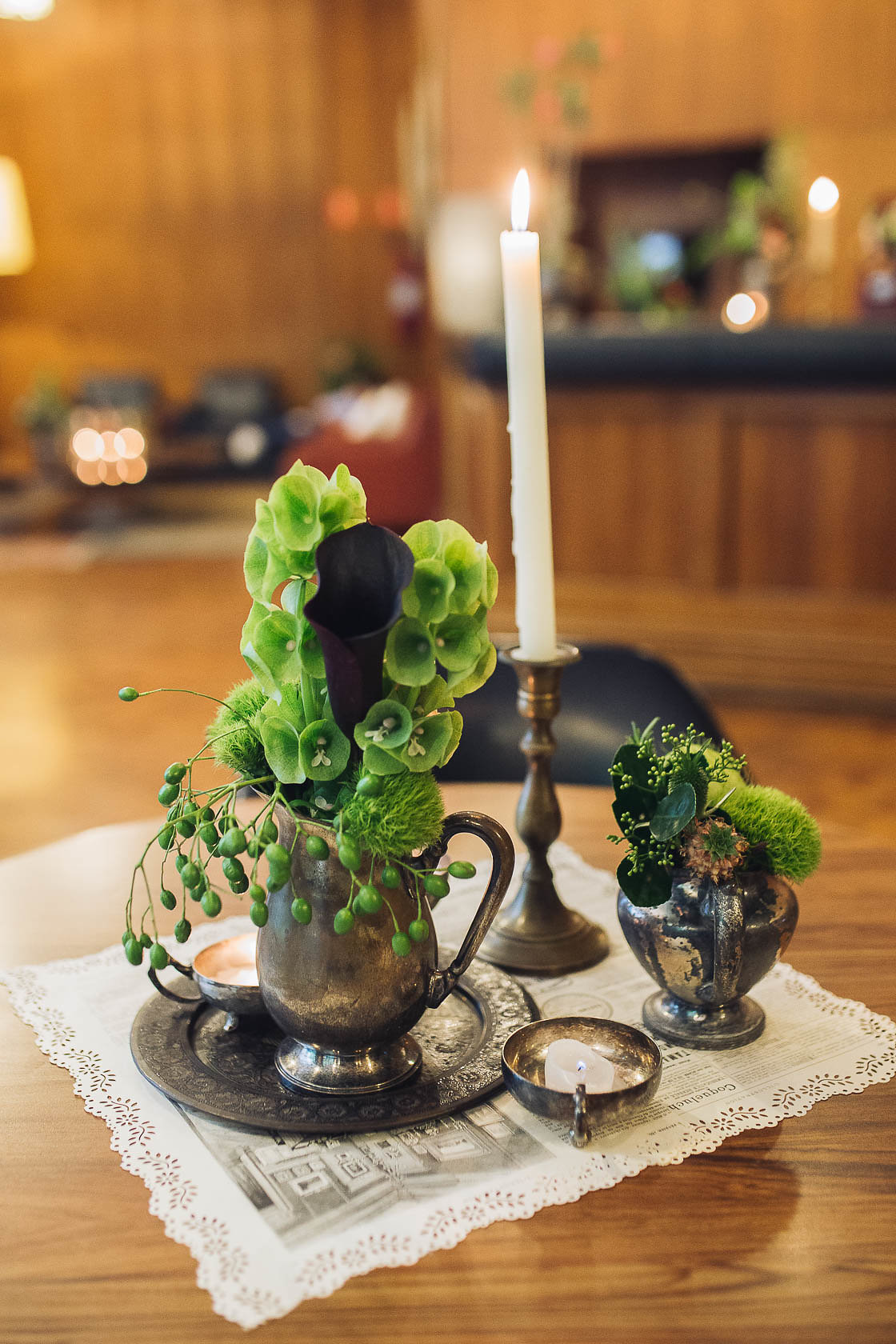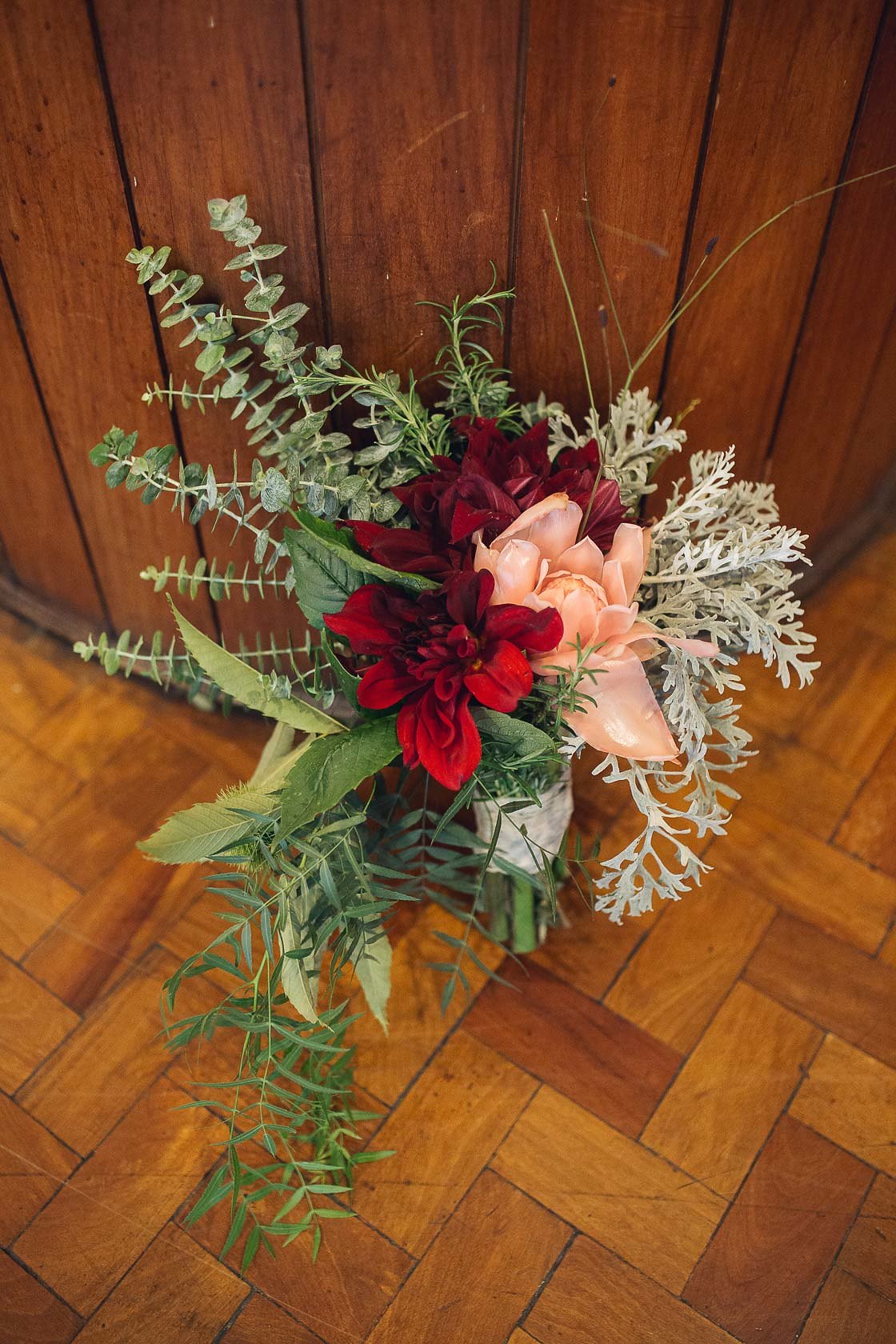 Any advice for other couples planning to spend the rest of their lives together?
Respect your partner. If you are trying hard enough but it is not working, let it go. People need time to commit, and sometimes you build this structure together, sometimes you find someone that has it already. So respect each other's past, respect each other's time. Respect your agreement. On a daily basis, maintain a certain mystery and some space so you both can have your own life and moments of solitude. It is important to create this space, so one is able to miss the other. Ricardo and I decided to live in separate houses, so we can be together and also have our own temple to restore when needed.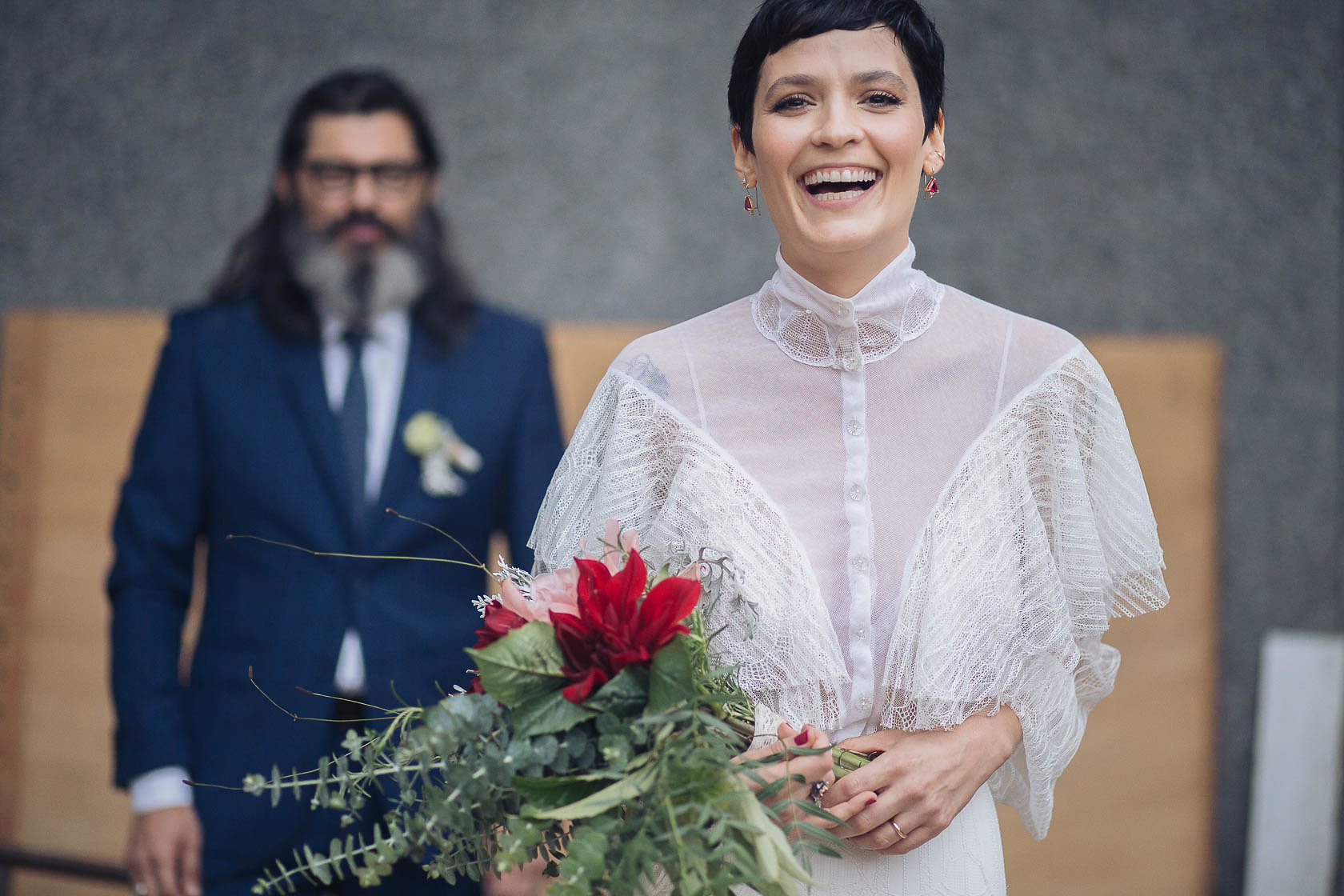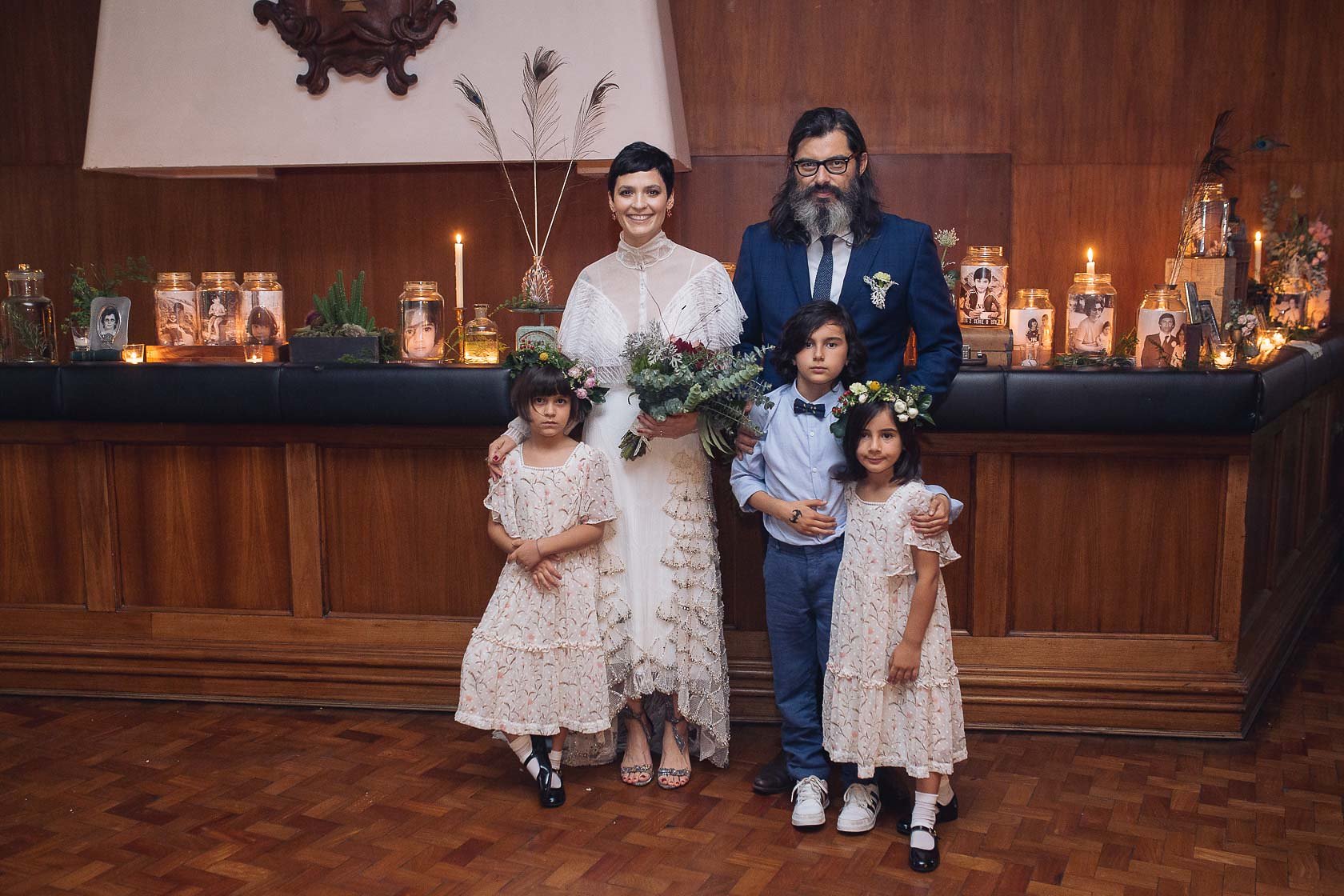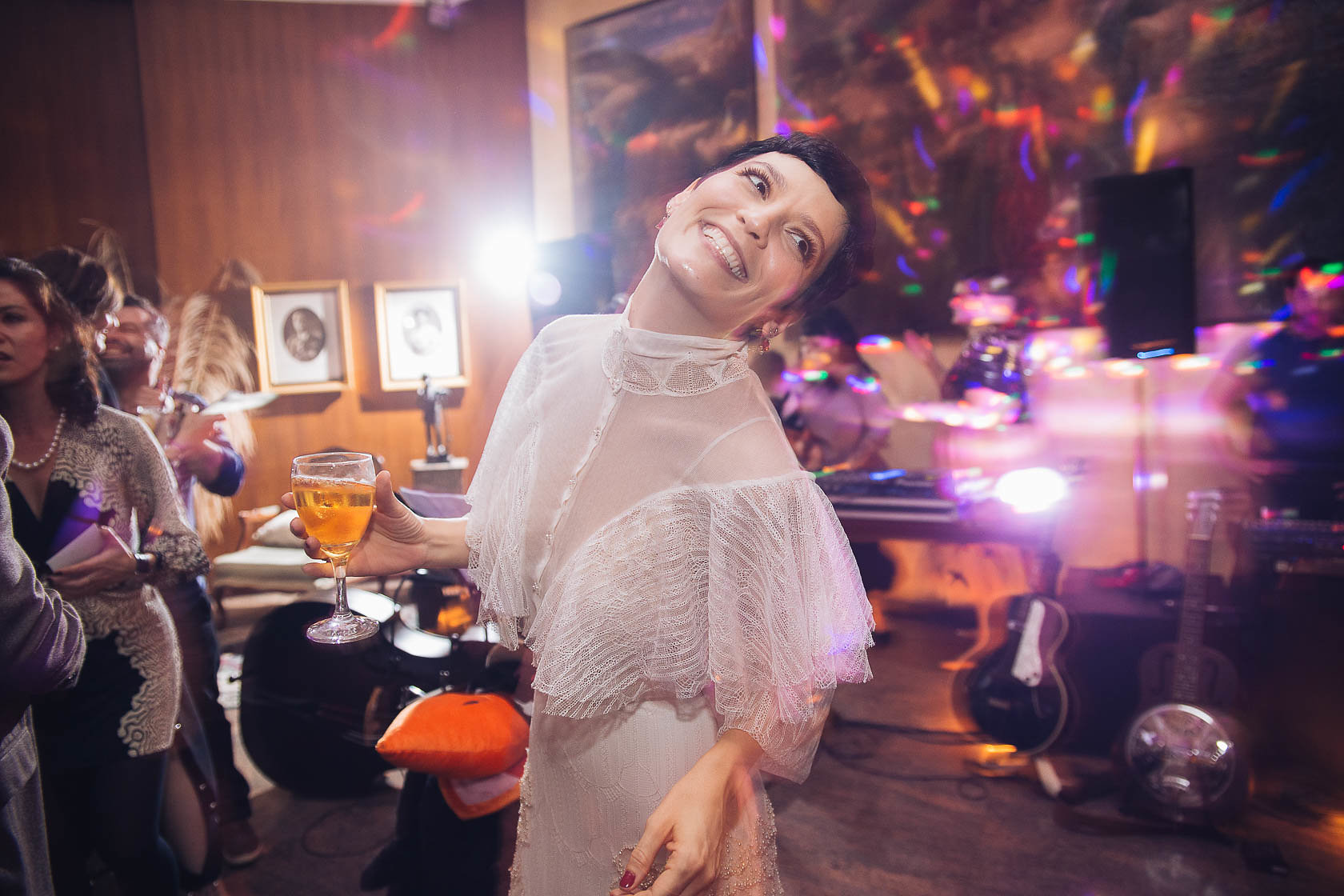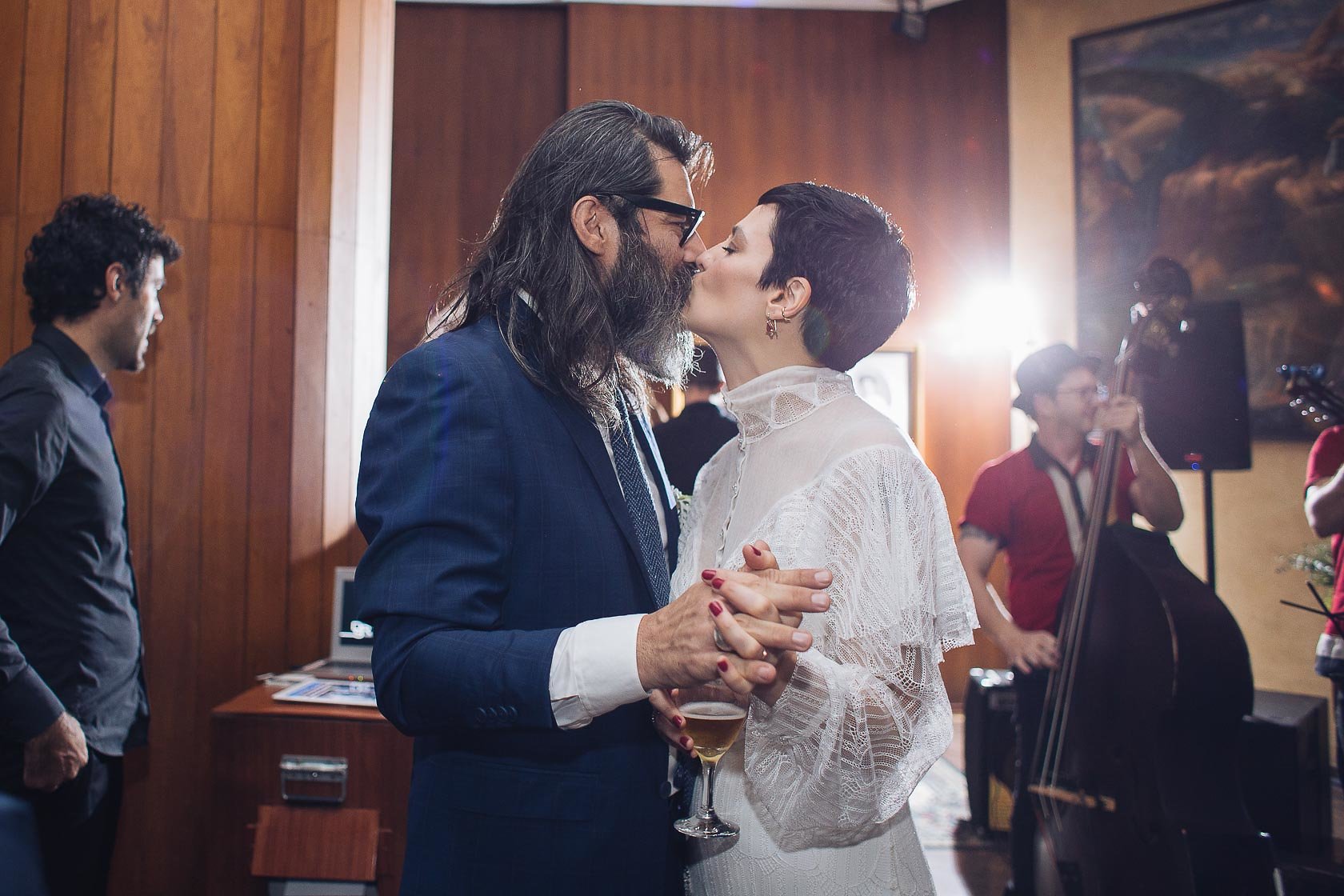 Photography: L'amourgraphy | Reception location and catering: Bar das Colunas, Circolo Italiano | Entertainment: The Original Wallies Band | Flora: A-Horta | Cake: Sucrier | Wedding dress: Emmannuelle Junqueira | Shoes: Alexandre Birman | Earrings: Ara Vartanian | Groom's attire: Aramis Menswear | Rings: Cartier