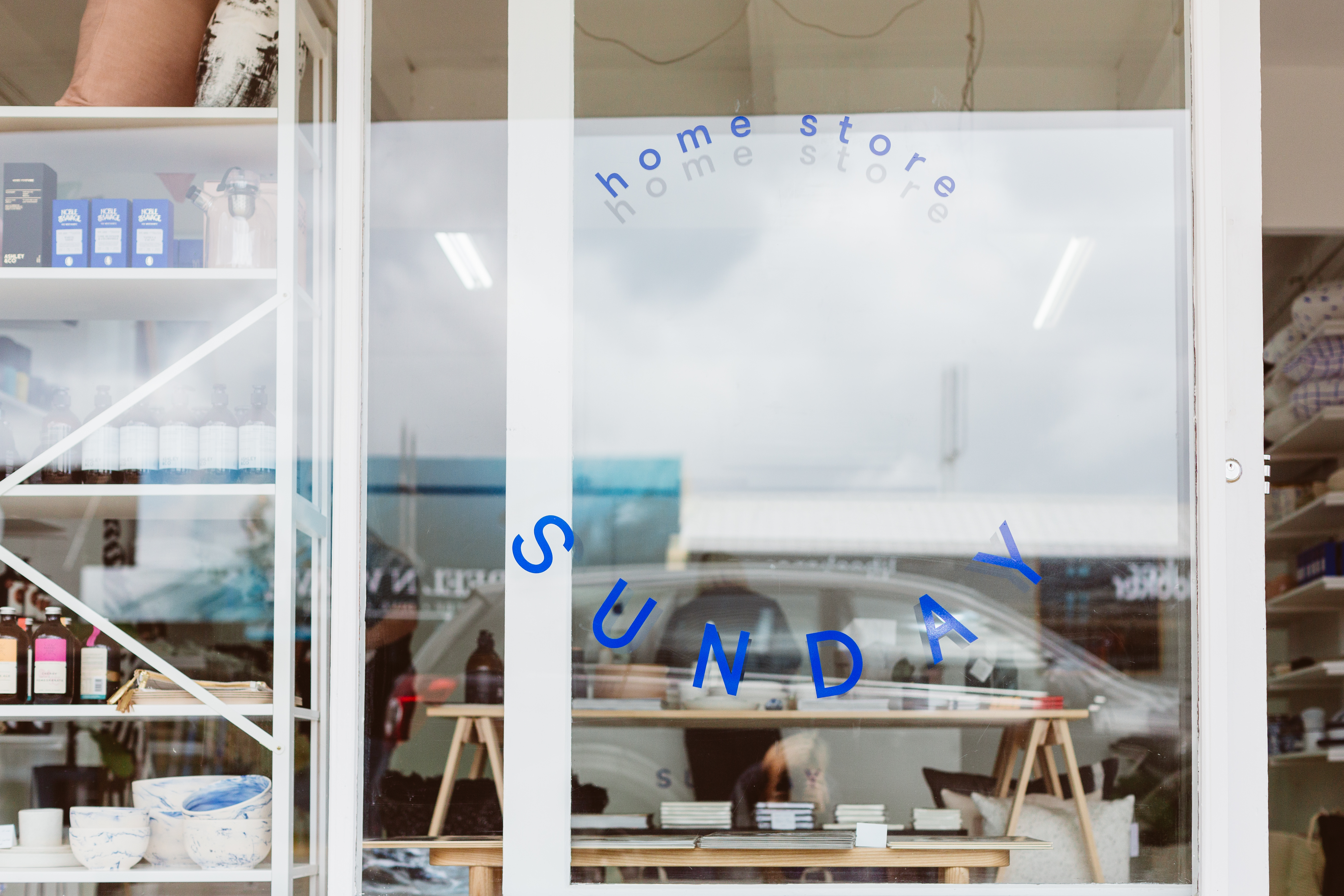 Tell us about your store and its style:
Sunday is a homeware and lifestyle store for people who love good design and contemporary interiors.
Sunday to me is a feeling – totally relaxed, stylish but simple. It's a long, lazy morning; fresh clean linen, a good strong coffee in a handmade ceramic mug. Sunday is that patch of sunlight that streams through your bedroom window; the way you feel after a swim in the ocean. And Sunday is about designing a home – and a lifestyle – that inspires you.
That's the vibe we want you to feel when you visit. Candles lit, good music playing, and an uncluttered (clean and light) but unpretentious atmosphere.
What makes your store unique:
Being an established design blogger (I have been discovering, sharing and promoting New Zealand design and designers for over 6 years), I am passionate about our New Zealand scene and am at the forefront in terms of knowing what's on-trend, what's next and what's new and amazing.  This means that Sunday has a real focus on products from the best of the best New Zealand brands and makers.
We have some very cool limited editions and exclusives (that you can't get anywhere else), our own inhouse line including  the Sunday Bench, and special Sunday collaborations with other New Zealand designers. We love a collab!
Something else a little different about us is that Sunday is located at Waihi Beach, a little weekend/ holiday spot about 45 minutes from Tauranga. People come for the amazing beaches (there are several!), but then discover that we actually have some great shops and real destination eateries here. We chose this location because we want to build our dream house on the beach here in the next few years, and because with a great online store, we can ship anywhere in world from here anyway!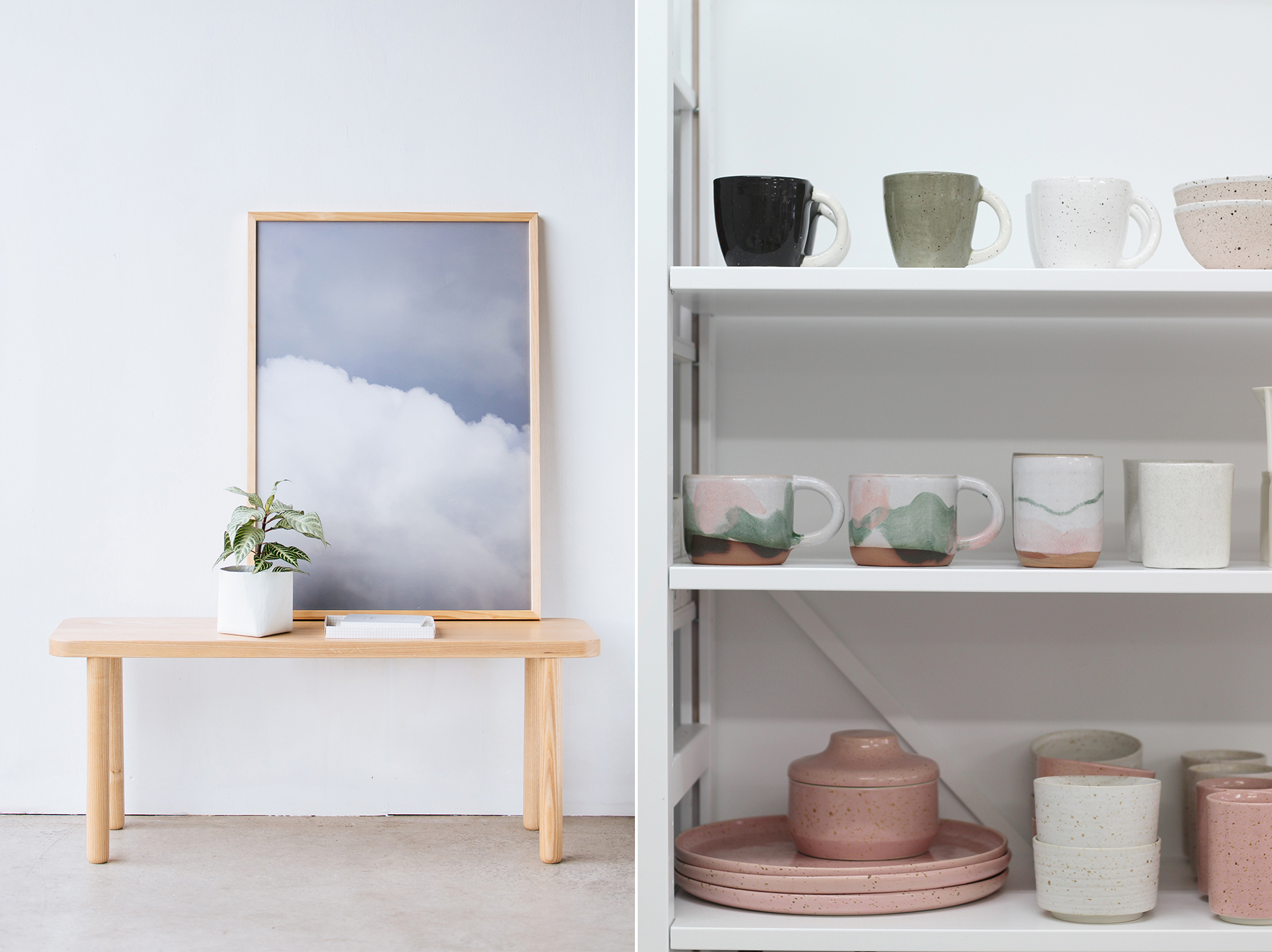 Tell us about your work space, what you like most about it, why it works for you:
I have a huge mood board that I change out all the time, it's a A0 poster-sized 'visual diary' of the colours, graphics, words and ideas I'm vibing on at the moment. That would be my favourite thing, along with my Spotify playlists – music can totally energise me and transform my mood.
I also think storage is sexy, I probably spend too much money on good-looking stationery, and I only use one particular brand of black ink pens – no bic biros for me. That makes me sound a bit American Psycho – haha. But for me, having a workspace that's just mine, that's aesthetically yummy, and that's completely clutter-free and well-organised keeps me feeling inspired, and actually really helps keep me from feeling overwhelmed with my often huge workload.
Any dreams or aspirations you would like to share:
Work hard in silence, let success be your noise – Frank Ocean.
Actually, that's not even the reason I'm not sharing – I'm just a bit of a shy person (introverts FTW), and prefer to achieve the goal first, incase I fail!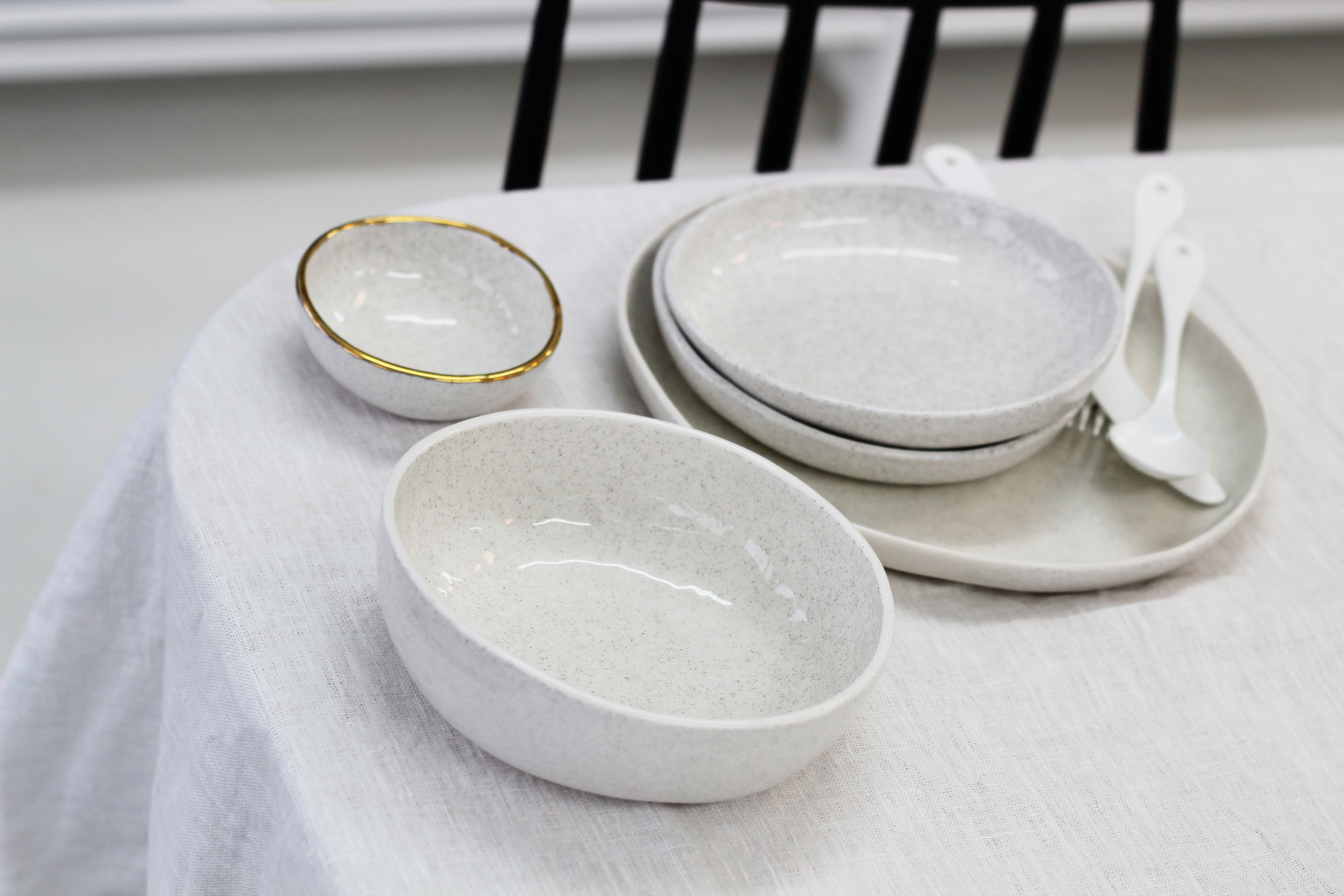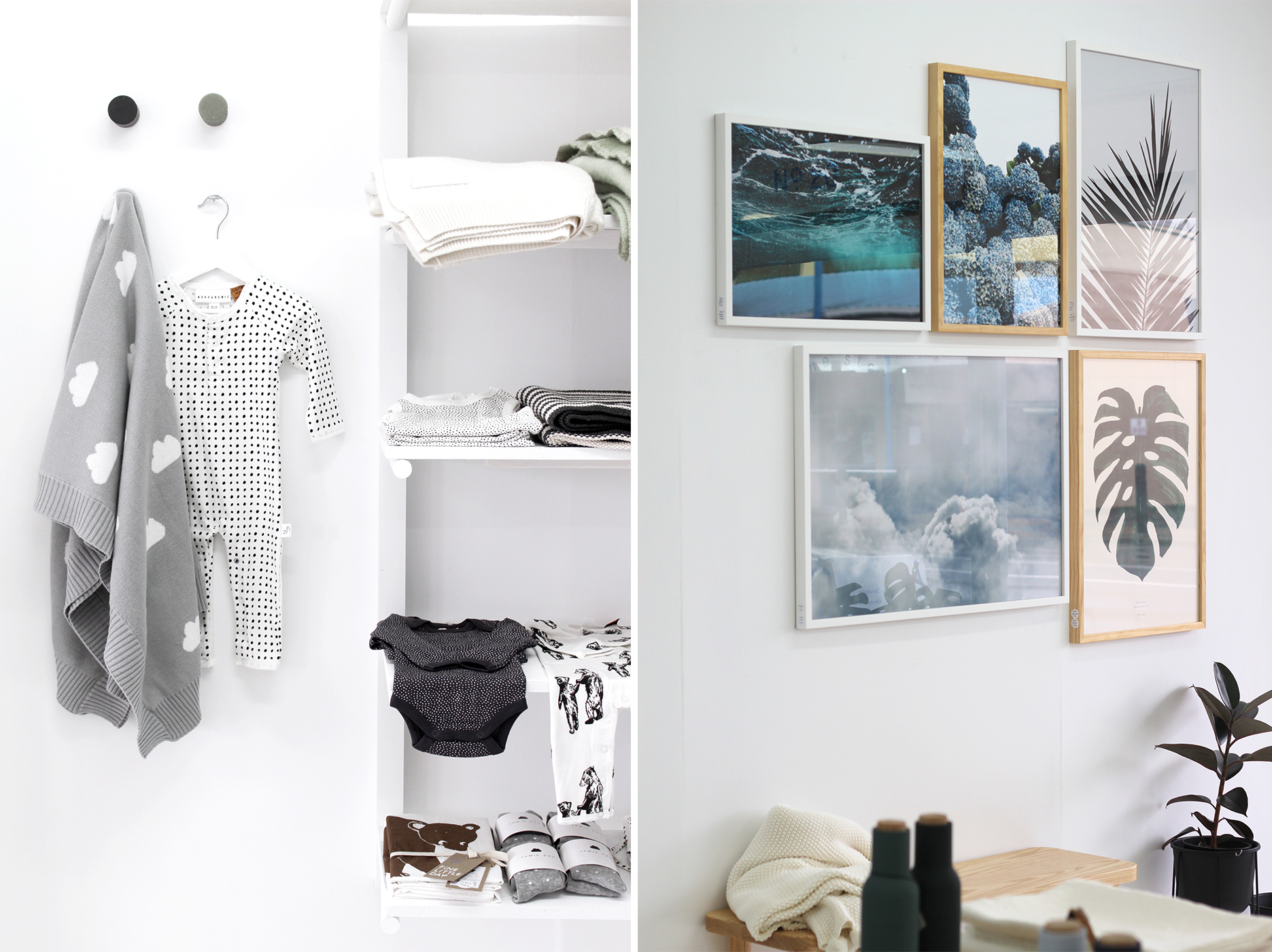 Rules or words you live by…
Design your life.
I believe we can (and should) very intentionally create a life that brings us joy… right down to the small things – how we enjoy everyday rituals and ordinary moments.
Any artists, musicians, writers etc who influence your practice?
All the inspiring creatives doing amazing things in their own disciplines, in New Zealand creatives especially. Women following their passion – whether that be in photography, floral styling, food, pottery, whatever – and making a success of it. People starting businesses and collaborating with other creatives, and all pushing each other forward. These people influence me everyday, in many different ways.  I  also like me some Kanye or Oddisee to get in hustle mode.

Which instagrams do you follow?
I follow about 3,000 accounts! In between amazing photography, inspiring lifestyle accounts and design design design (and more design), I like cute dog videos.  I'll just pick a few faves that come to mind right now: @lineslikes @jeffreychung @felixsjodahl @theleaguewomen @finelittleday @serainasilja…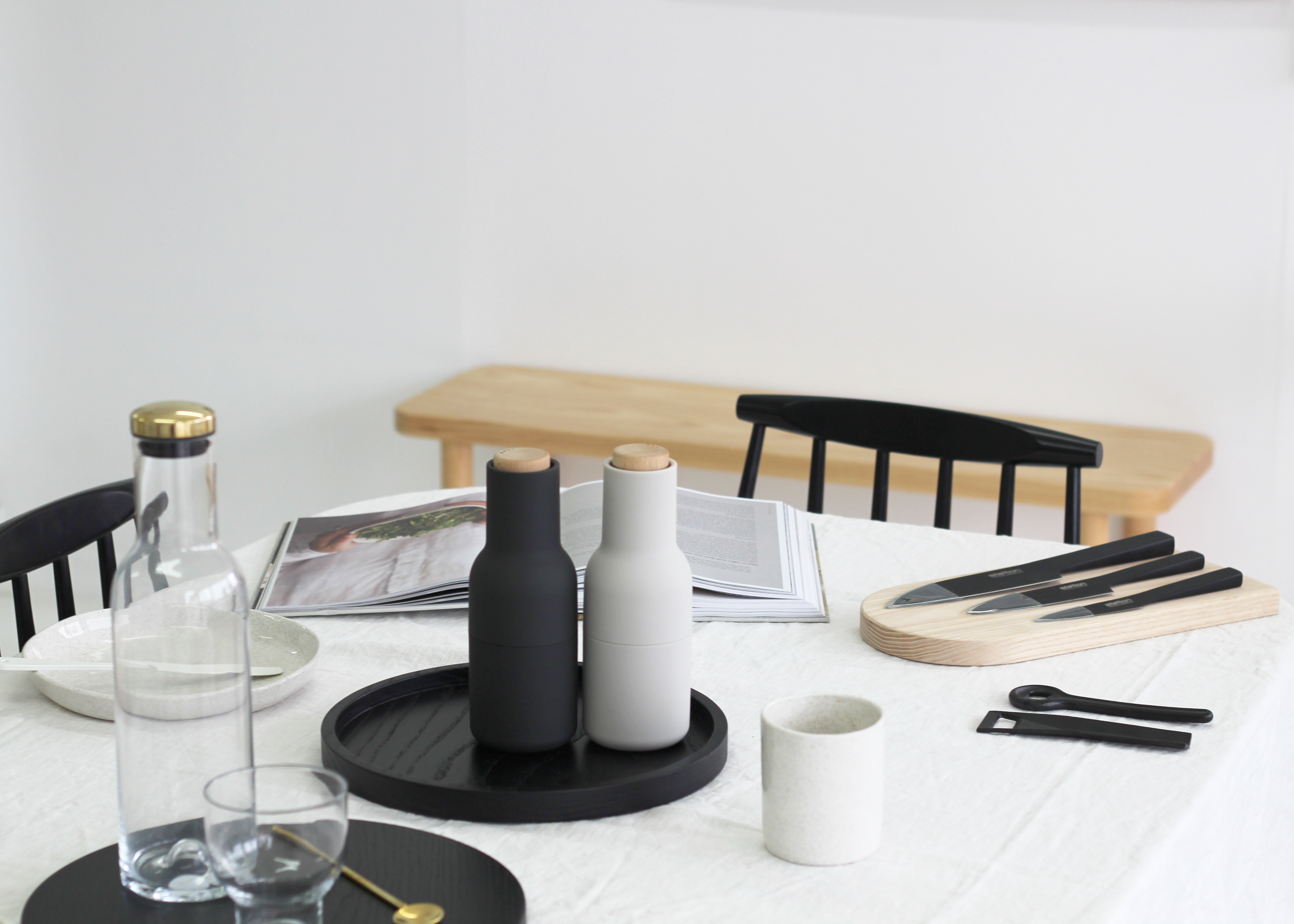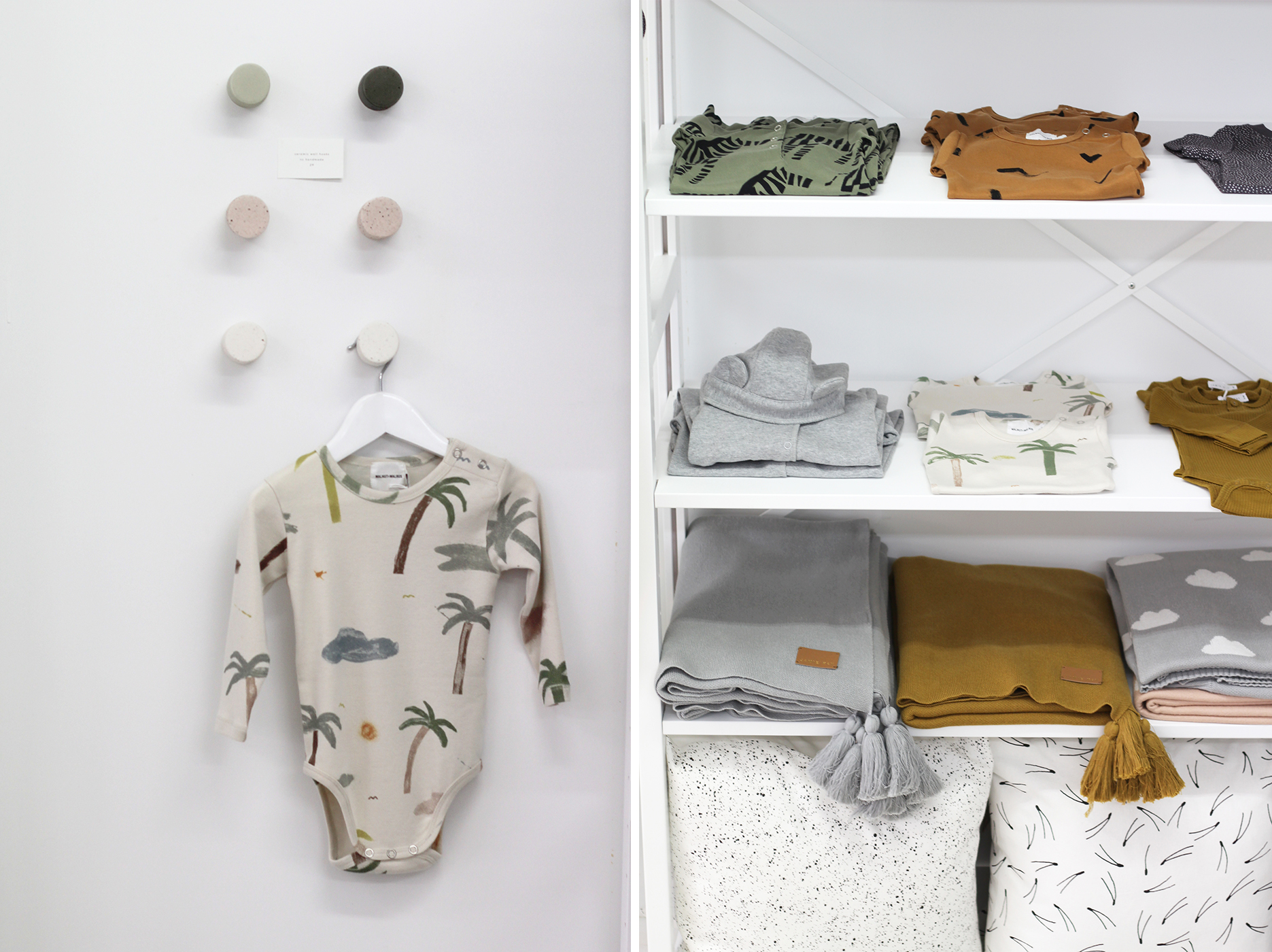 What did you do before Sunday?
After a decent career in advertising and marketing, I started to feel disillusioned with the corporate world. I started my blog as a selfish thing, a way for me to seek out other people in New Zealand who were doing the type of creative projects I would have liked to be doing – working as their own boss, pursuing their passions…
The blog gave me the guts to quit 'agency life' and go freelance, which I really enjoyed for several years. I juggled a very full freelance workload with continuing to evolve the blog,  but ultimately I realised I was just spending my time helping other people achieve their goals, while sorta sleeping on my own. So I started doing more personal projects and spending more time on the blog, and less time on billable hours for clients. Money's not everything.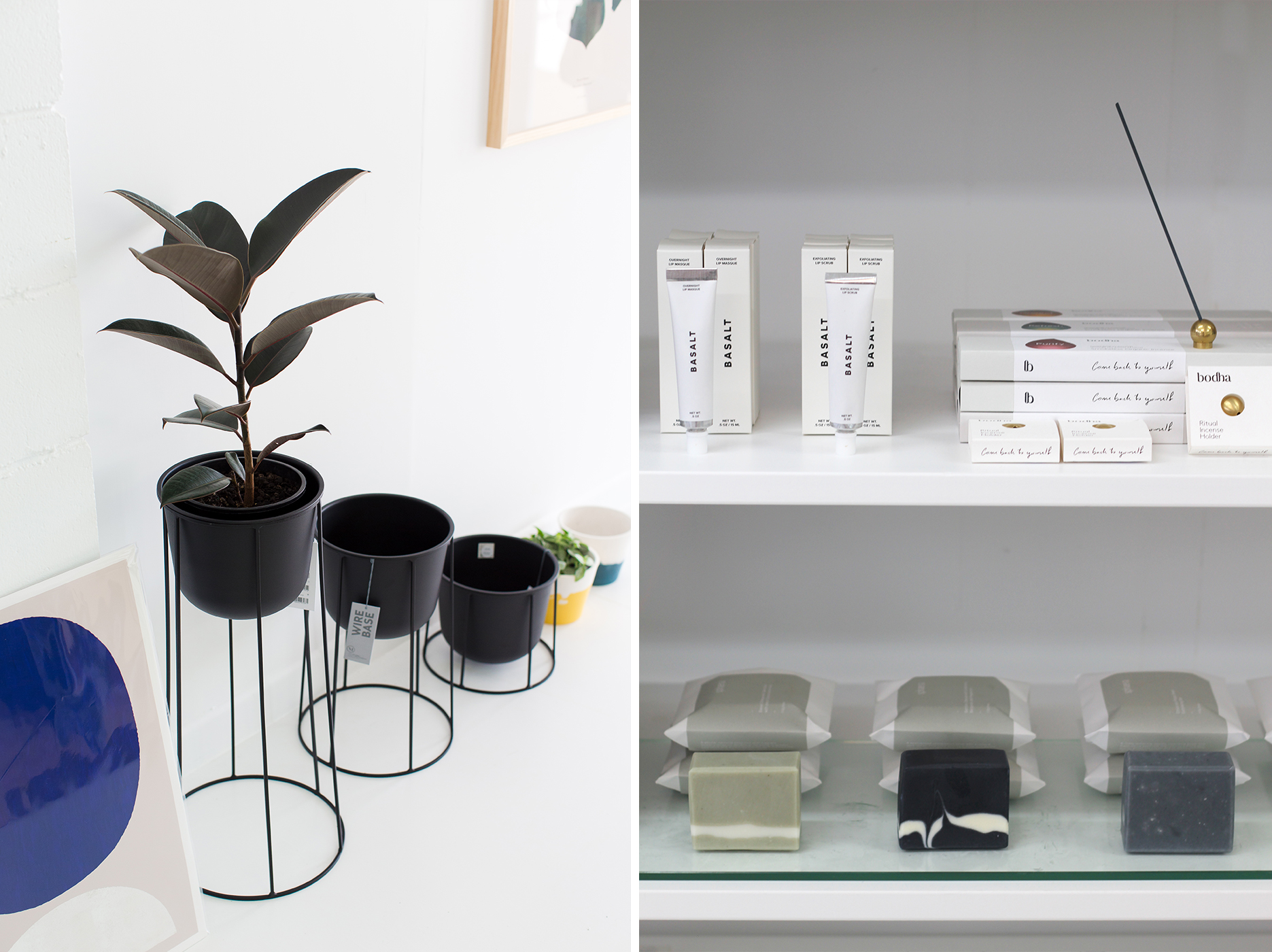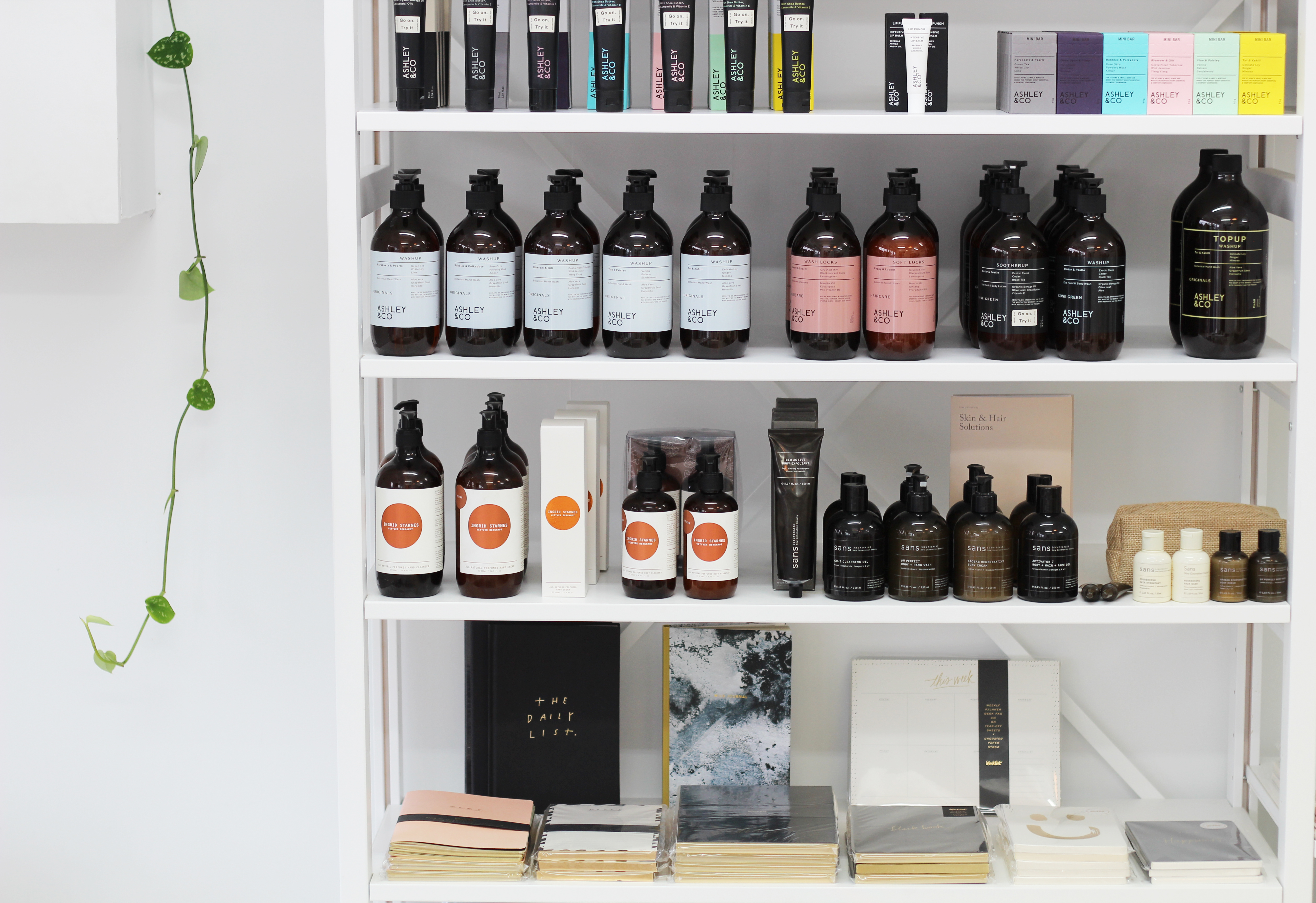 Was there a person or experience that first turned you on to Retail?
Honestly, it was more just opportunistic. We really love Waihi Beach, it reminds us of what the Mount – where we're from – was like 5 years ago.
I had actually already designed some of my own products and they'd done really well… and on one of our weekends away from The Mount to Waihi Beach, we saw a space for lease.
I never had plans to get into retail, but I now see it as a great marriage of everything I love and am passionate about – interiors, New Zealand designers and makers, elevating the everyday – plus my husband was ready for something new in his working life, and now together we get to craft a future and a lifestyle for ourselves.
Every week there is a world-class new brand, or designer, or destination to discover. I feel so lucky that it's my to hunt out and share the best new design coming out of New Zealand and the world – both through the The New, and now through Sunday Homestore.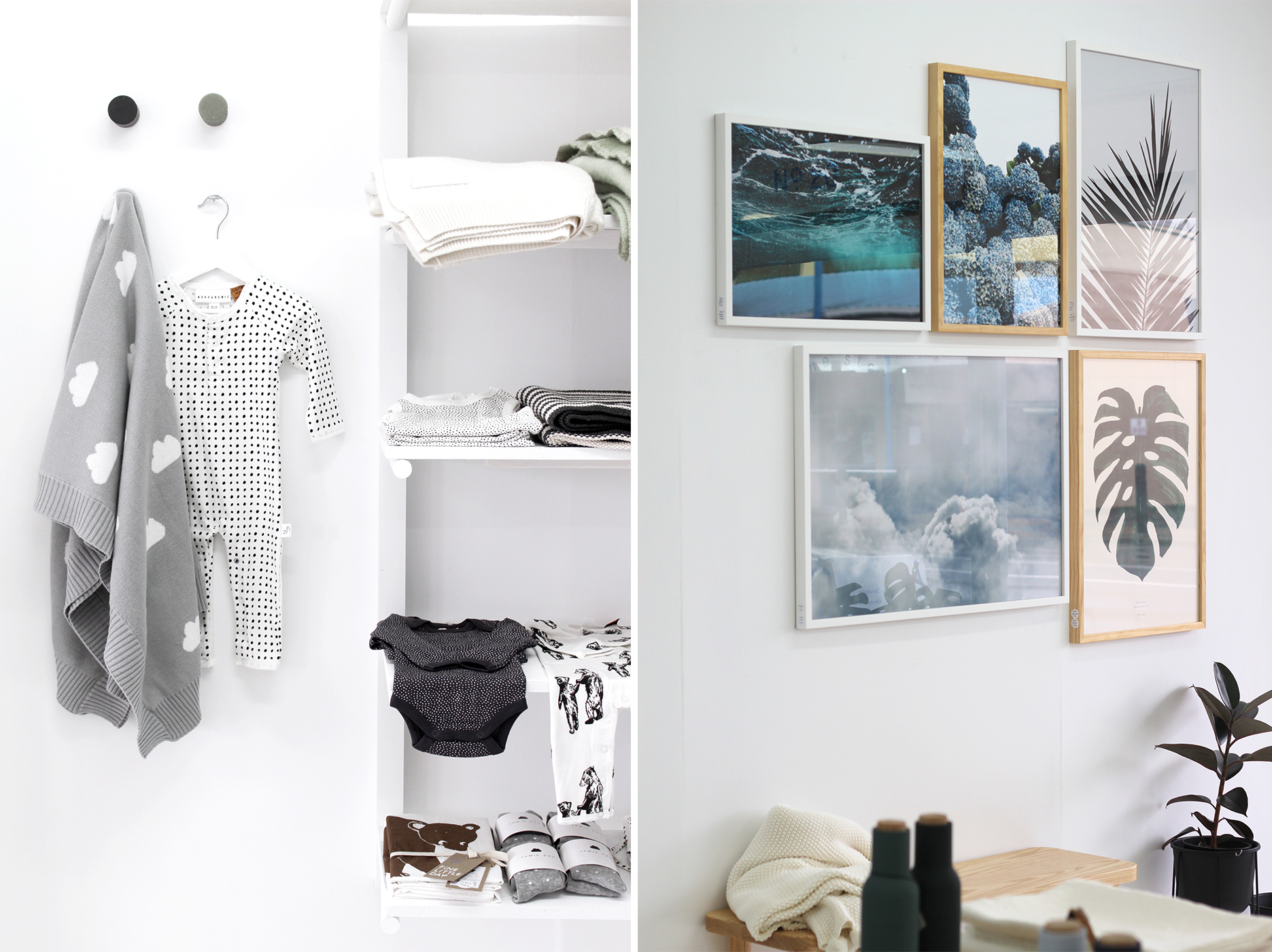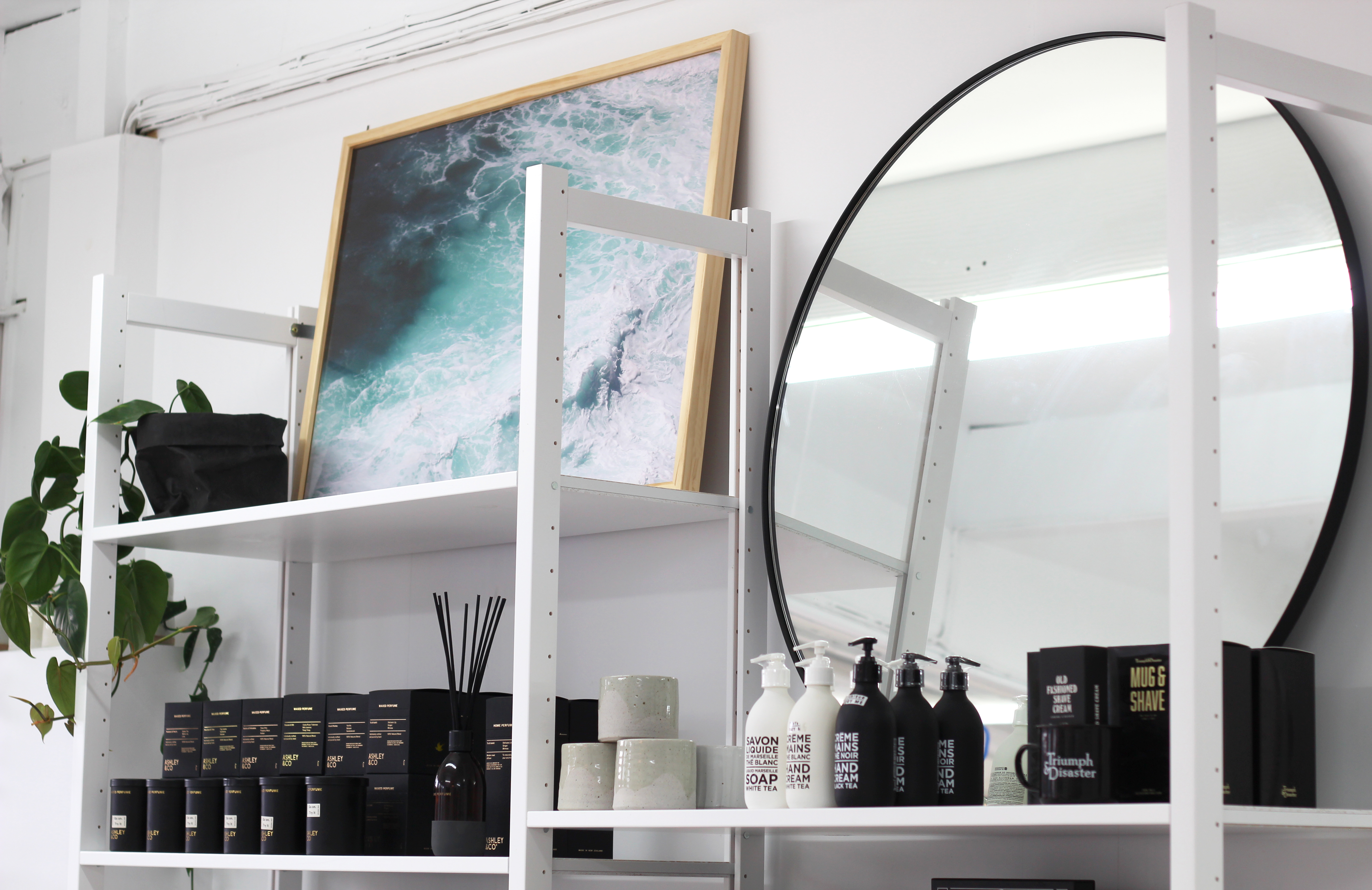 Alana Broadhead, Sunday Homestore / Also the editor and curator of NZ design blog The New