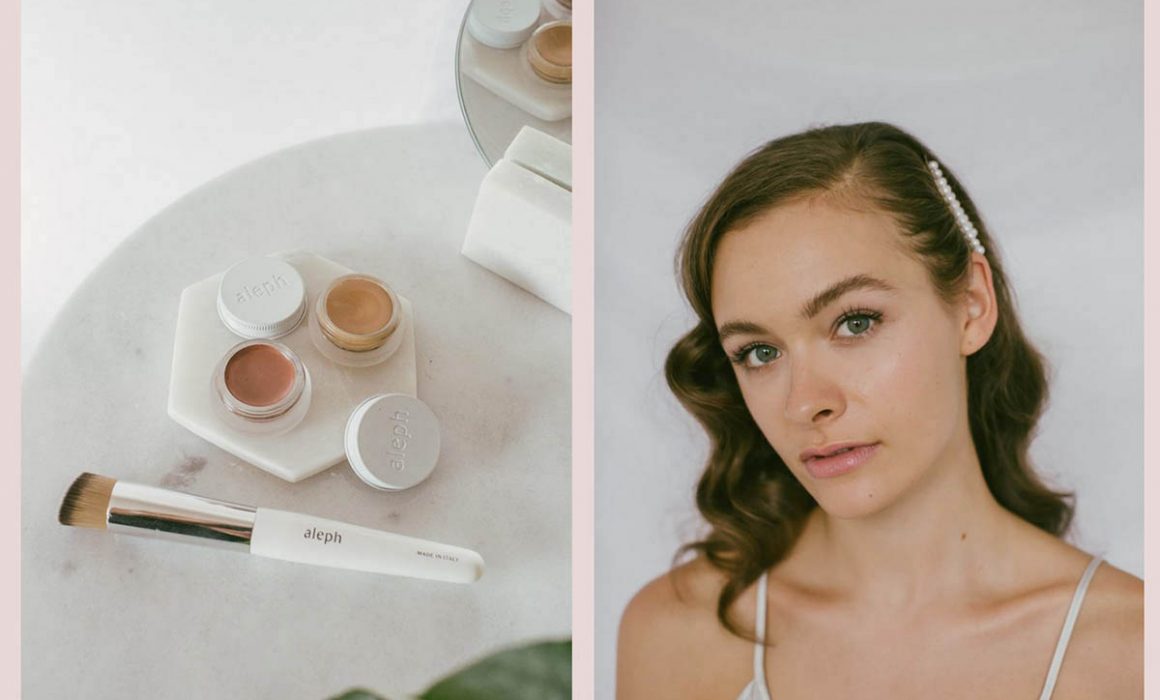 We love finding beautiful new ethical products, especially when they hail from New Zealand. Introducing Aleph Beauty which has been designed by New Zealand makeup artist Emma Peters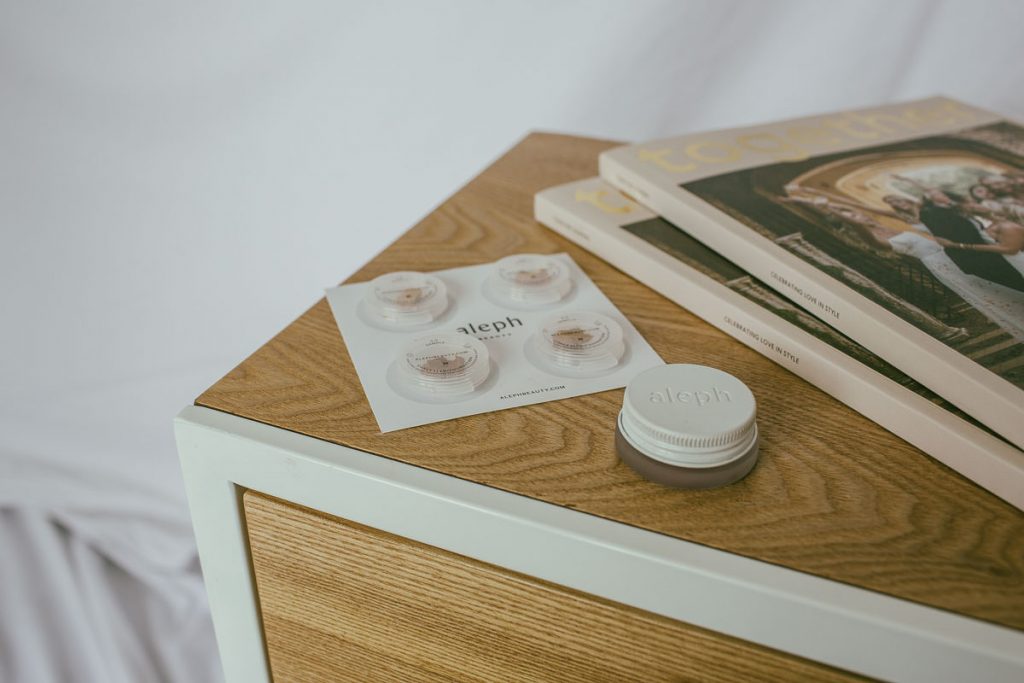 There is a lot to love about Aleph, most notably their promise of not harming animals and their intention to have the lowest possible footprint for our planet. We also love how simple but versatile it is. And the compact packaging making it a dream to travel with or carry with you wherever you go., so much so we decided to take it to Bondi, Australia with us for our most recent beauty shoot.
The range consists of three main product groups:
Concealer / foundation (in five shades)
Check and lip tint (in five shades)
Radiance (in two shades)
All product comes in the small white pots pictured and although they look small, rest assured a little goes a really long way.  And for those of you who are unsure about buying online and getting the correct shade, don't worry, the team at Aleph have thought about that they offer the four-shade samples which you can also see pictured above so you can trial the shades before buying the colour hat best suits you.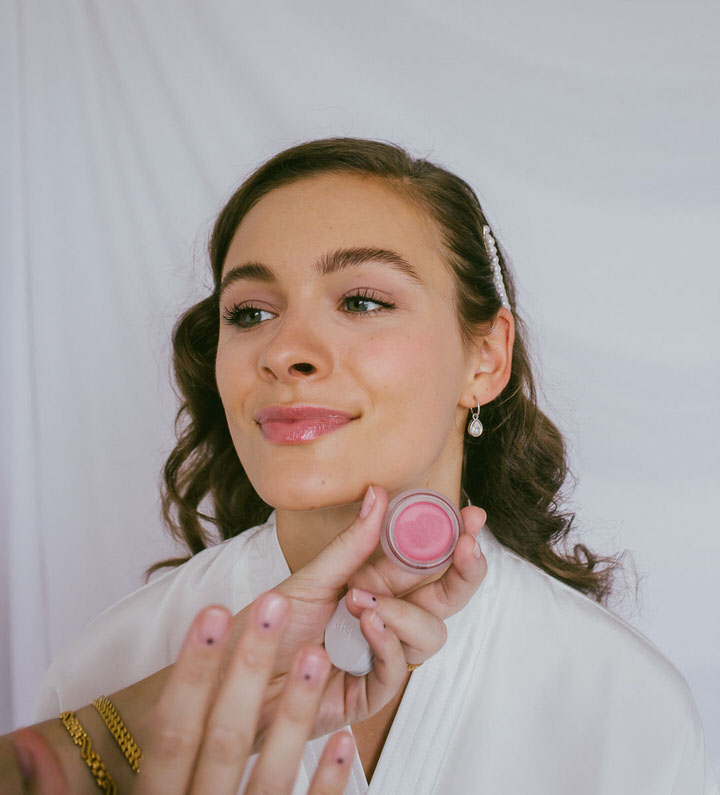 We personally found that the best way to apply the product was with our fingertips. This warms up the product slightly making it creamy and malleable, as seen here with Olivia Wild Applying makeup to our beautiful model Amber from Priscilla's models.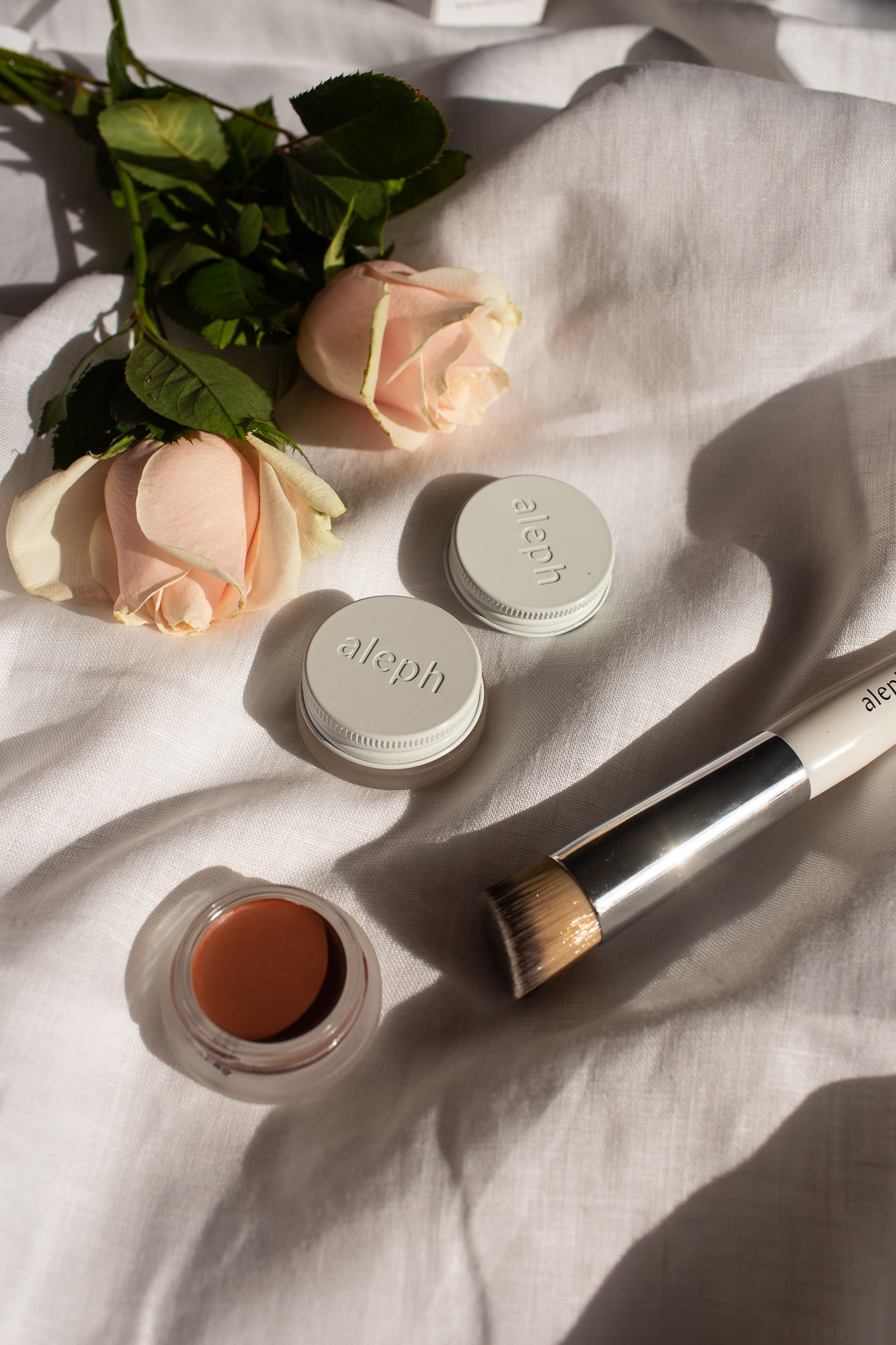 But if you prefer a brush Aleph have a beautiful diffuser brush available to purchase on their website (see above).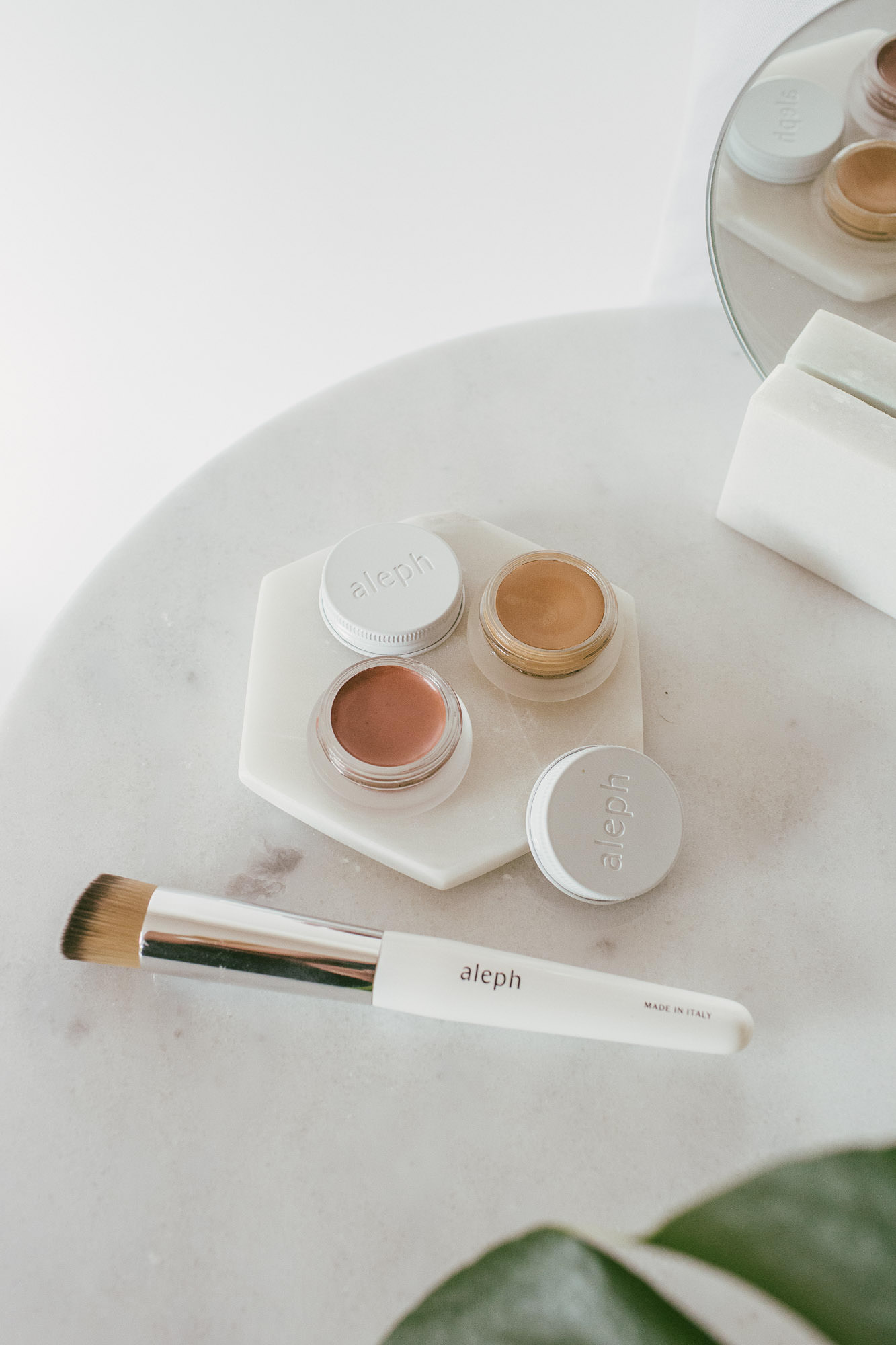 One of our favourite products was the 'Grounded' shade (above on the left) in the cheek and lip range which is perfect for a light contour as well as a lip tint or a blush if you like a darker blush.
In summary we are fans of Aleph Beauty. Its such a great product to have in your makeup bag, hand bag, or even in your jacket pocket! We love that you can elevate a look quickly by adding a rosy tint and just kissed look to the lips with just one simple product and that its so easy to carry around. And if you want to travel really light for a holiday, honeymoon or weekend you can do so with just three or four pots! Look out for this product in issue 16 coming soon (July 1st).