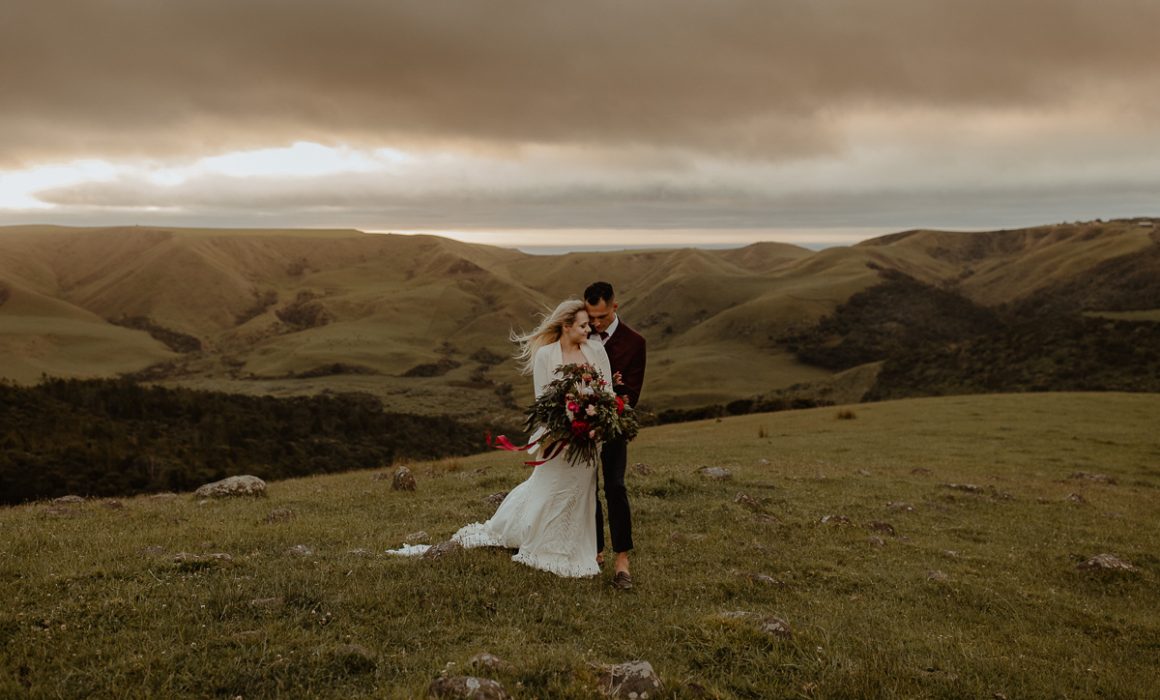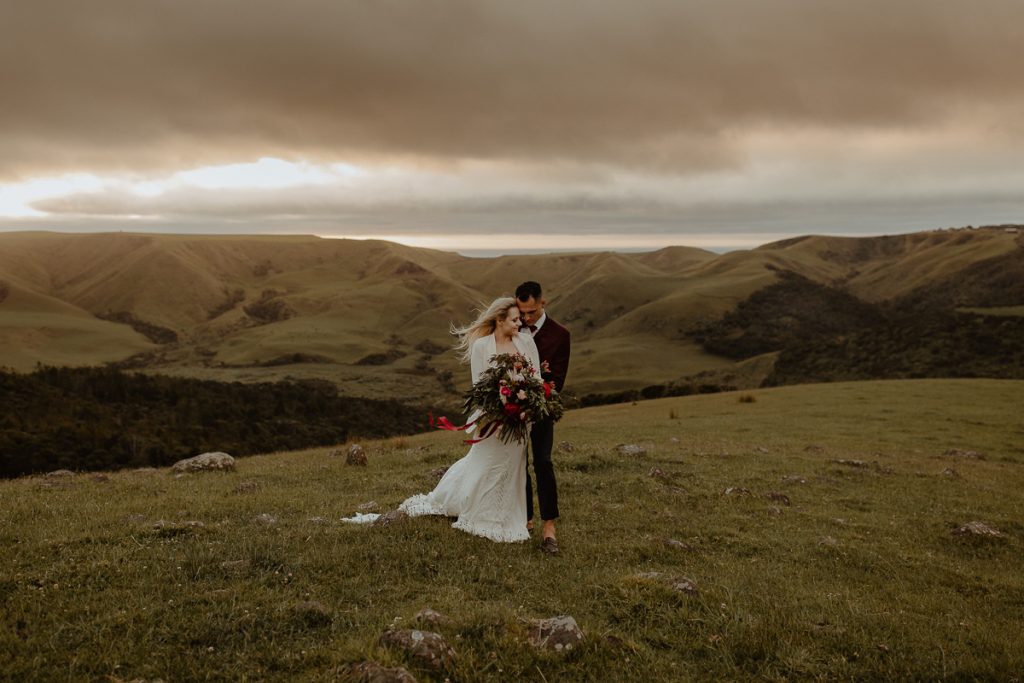 Tell us a little about yourselves, what you do, what you love, what is unique about you and your relationship…
We are lucky parents of a 4 year old boy, Carter. So he takes up most of our time! We love going to the beach and chilling out, exploring where we live which is now Australia!
I'm a Griffith Uni Student in my first year of Psych and Duane is a 'jack of all trades'! Every relationship is unique in my opinion, not two are the same!! We work together as a team as much as we can tolerate anyway.. whatever it is, we make it work and always look towards the brighter side. Whatever will be, will be!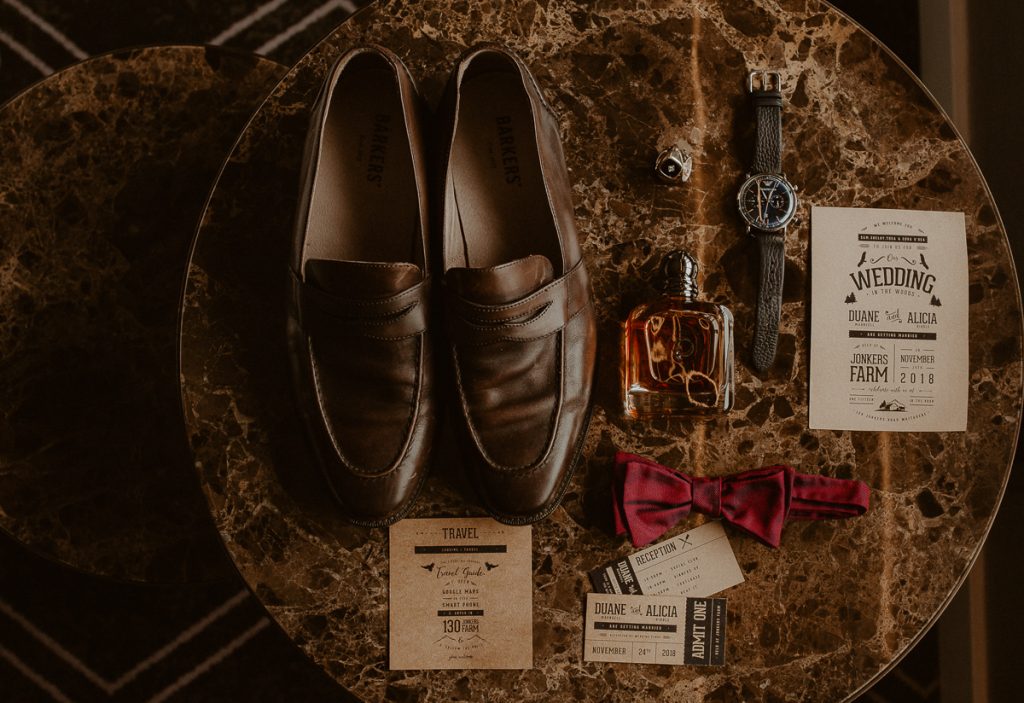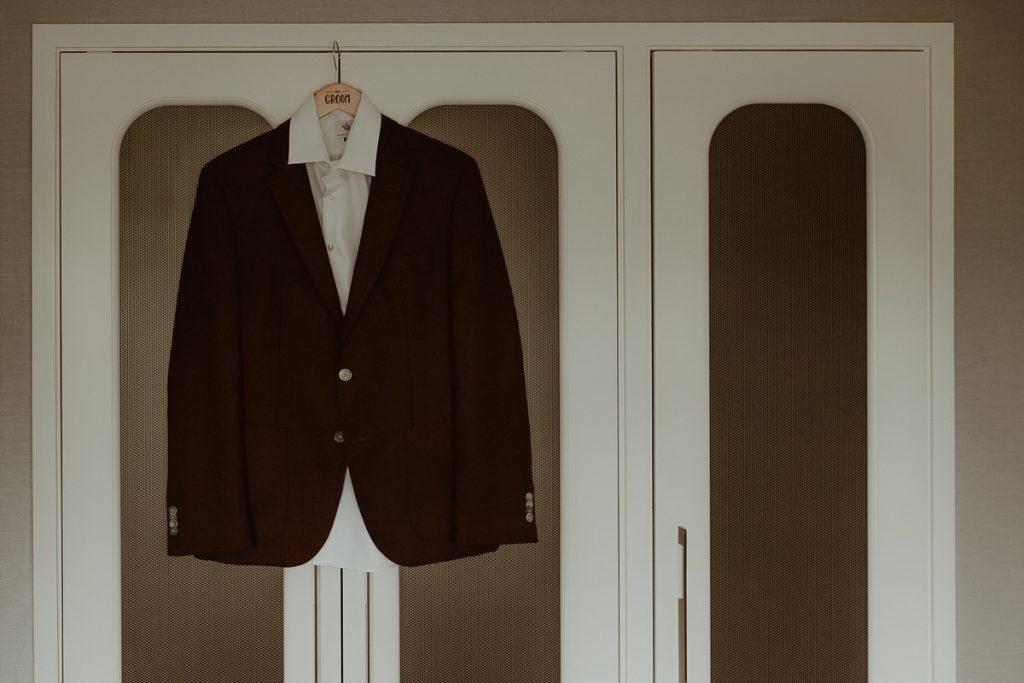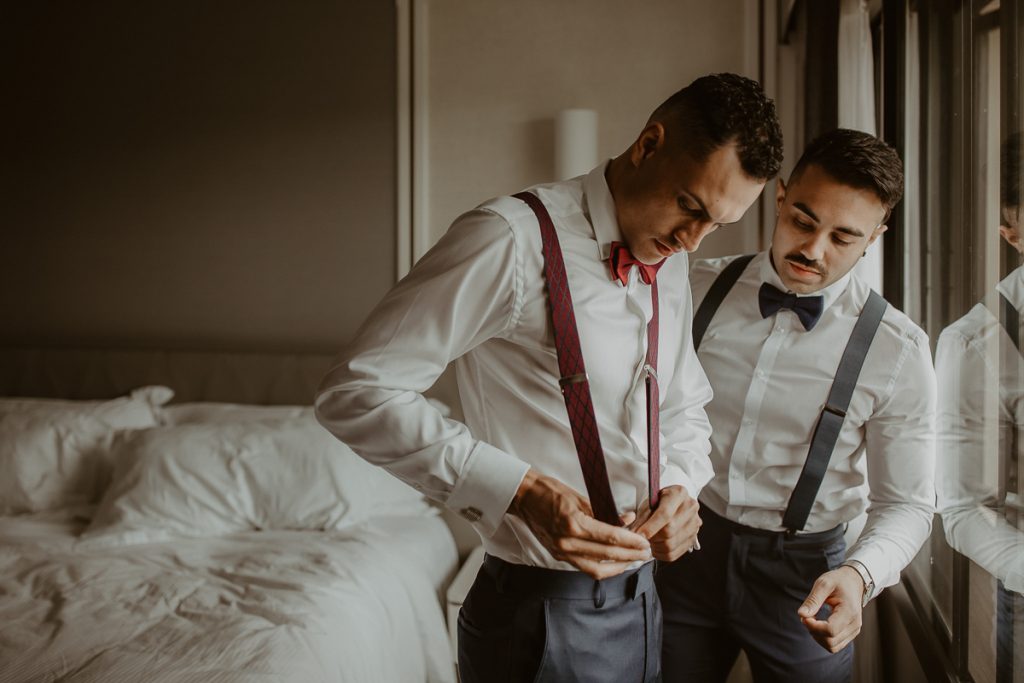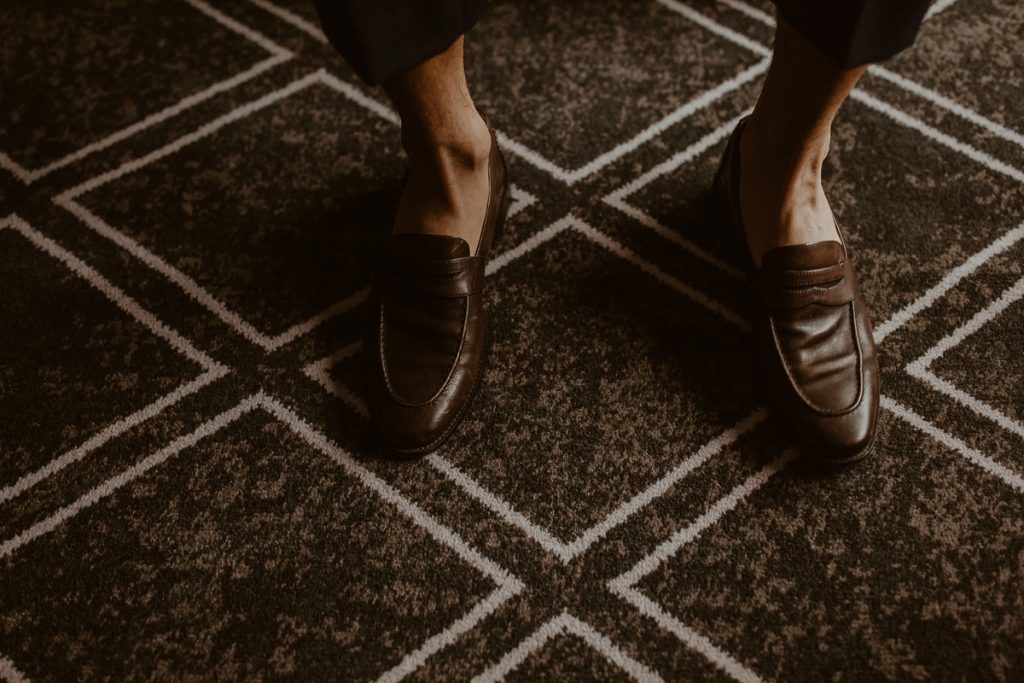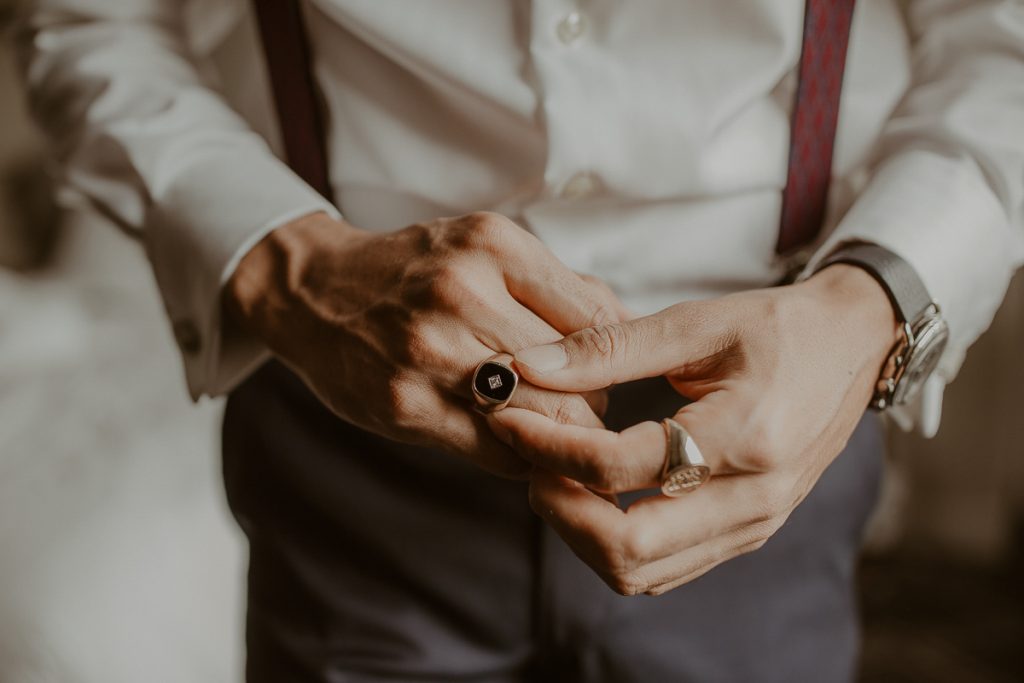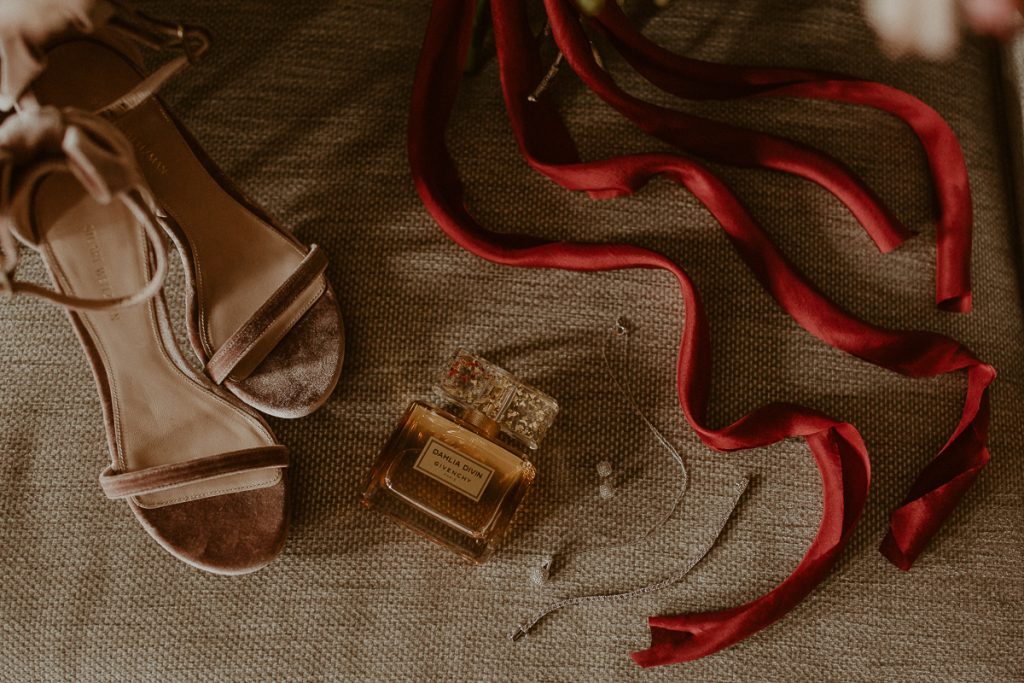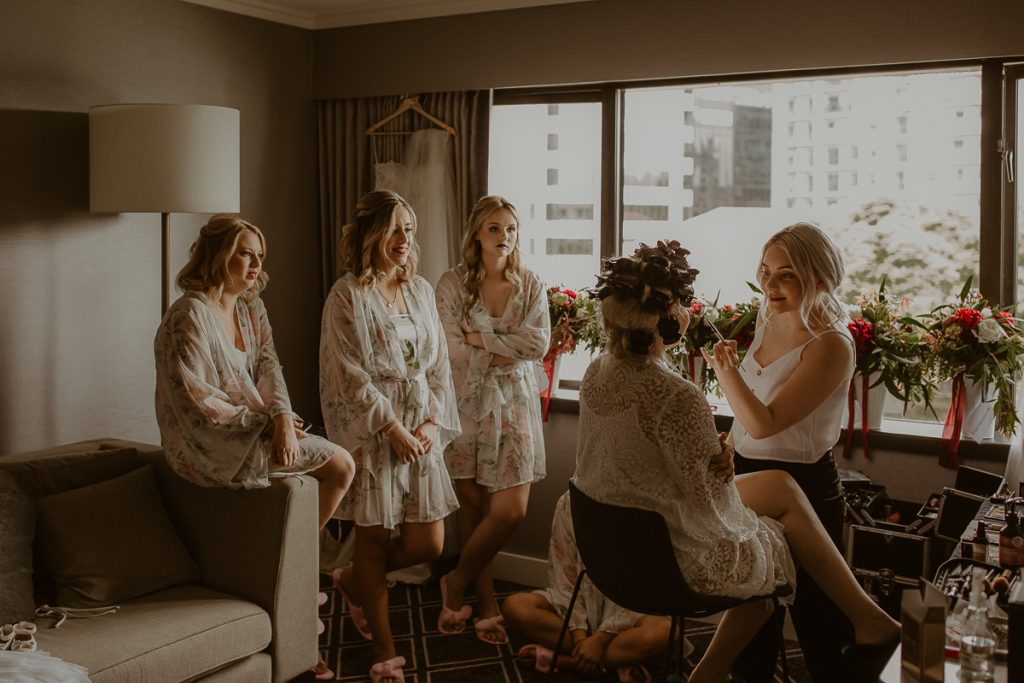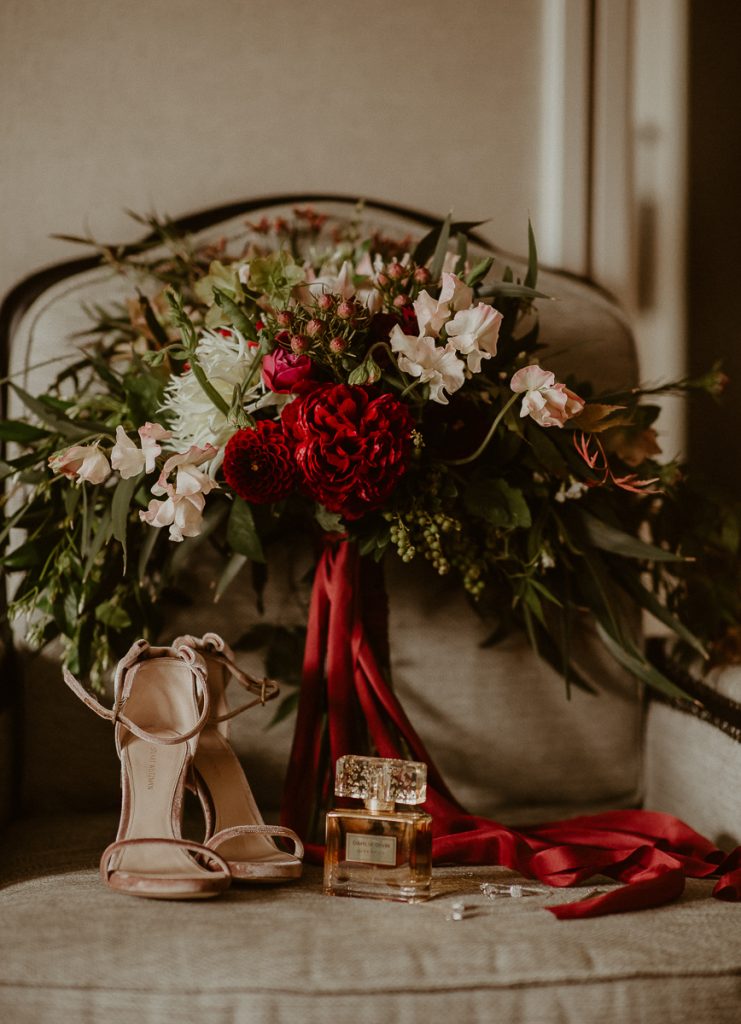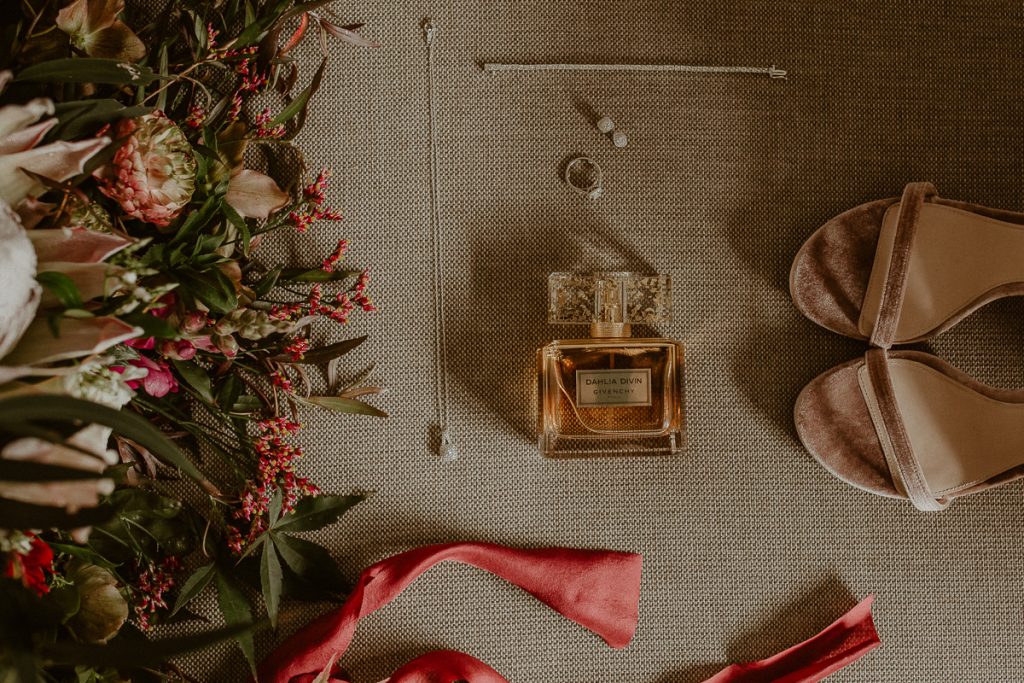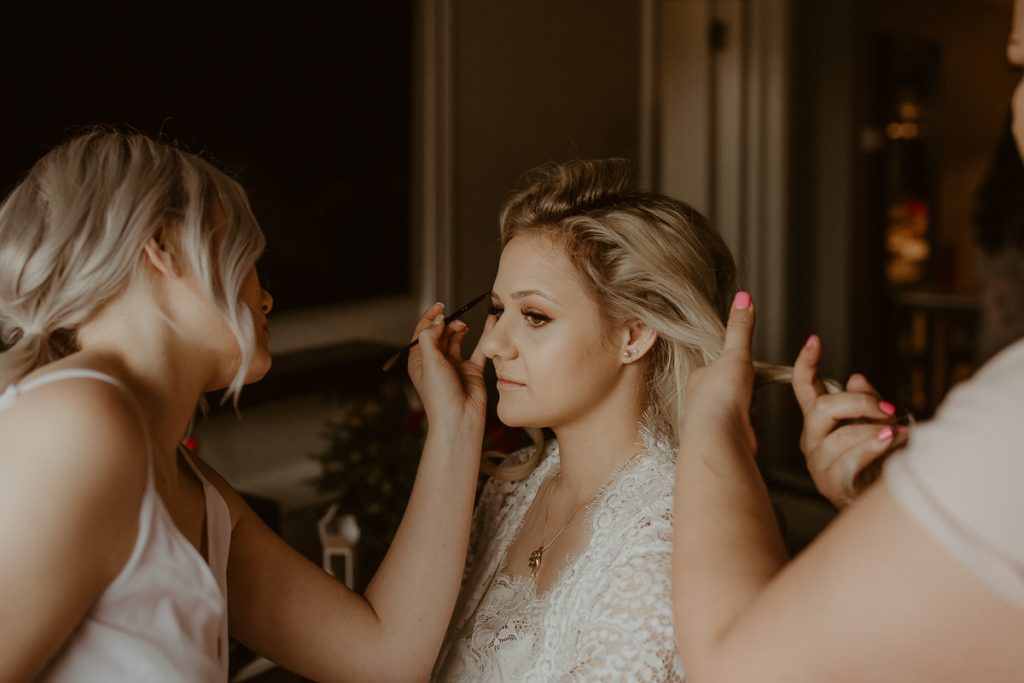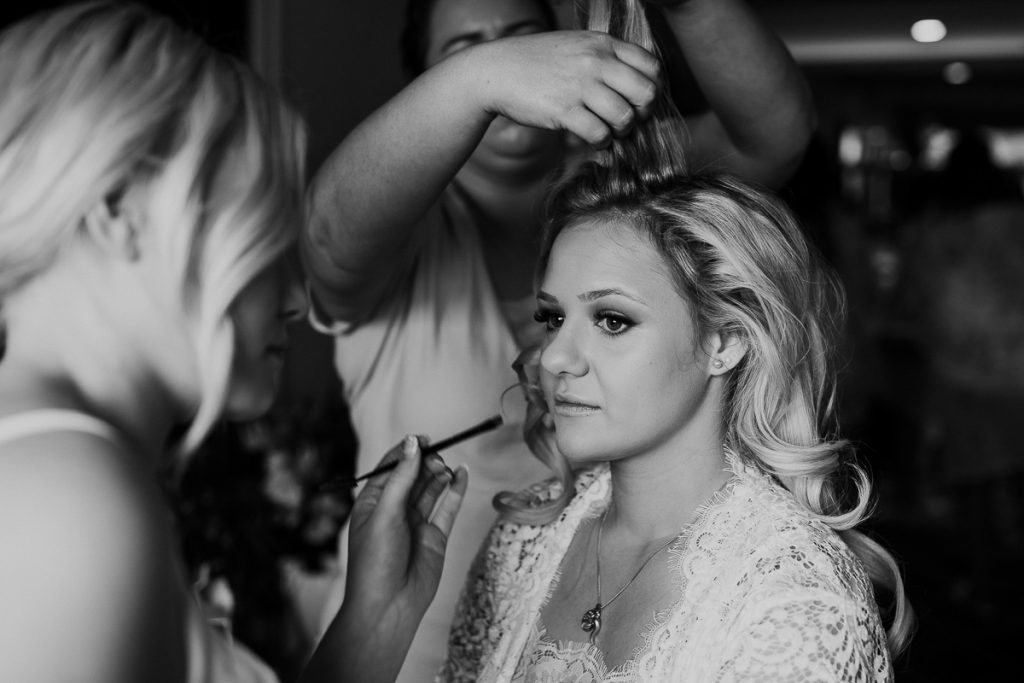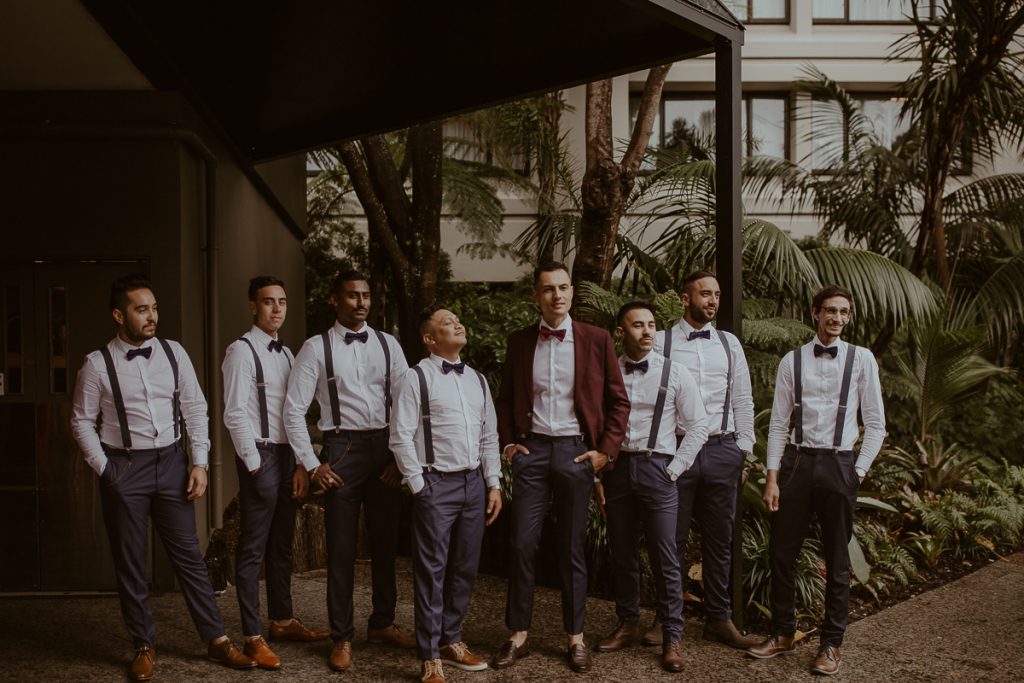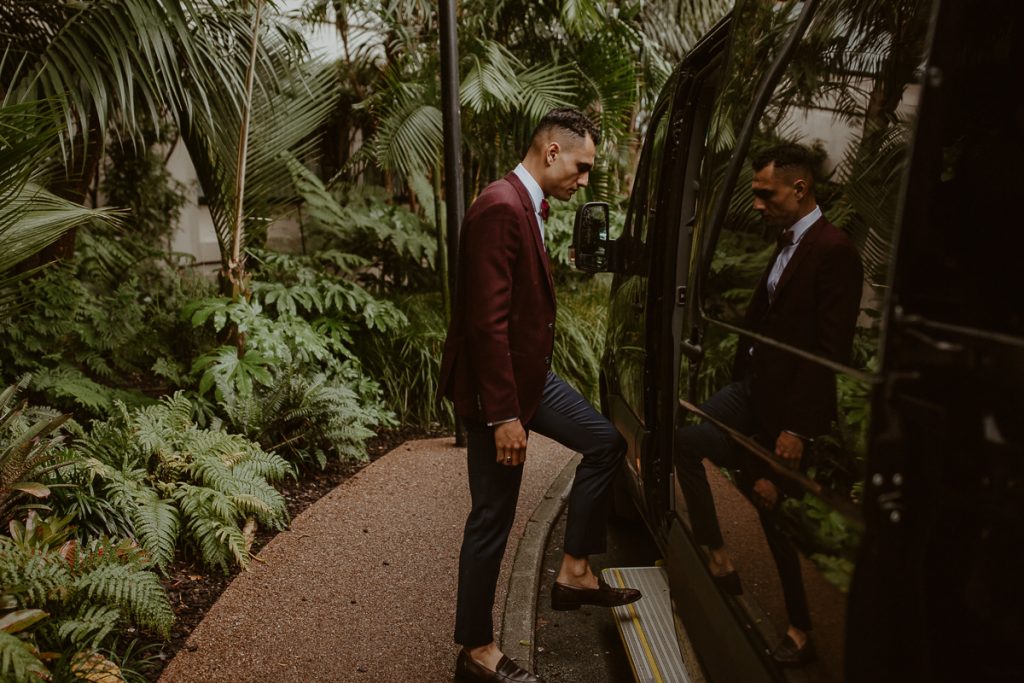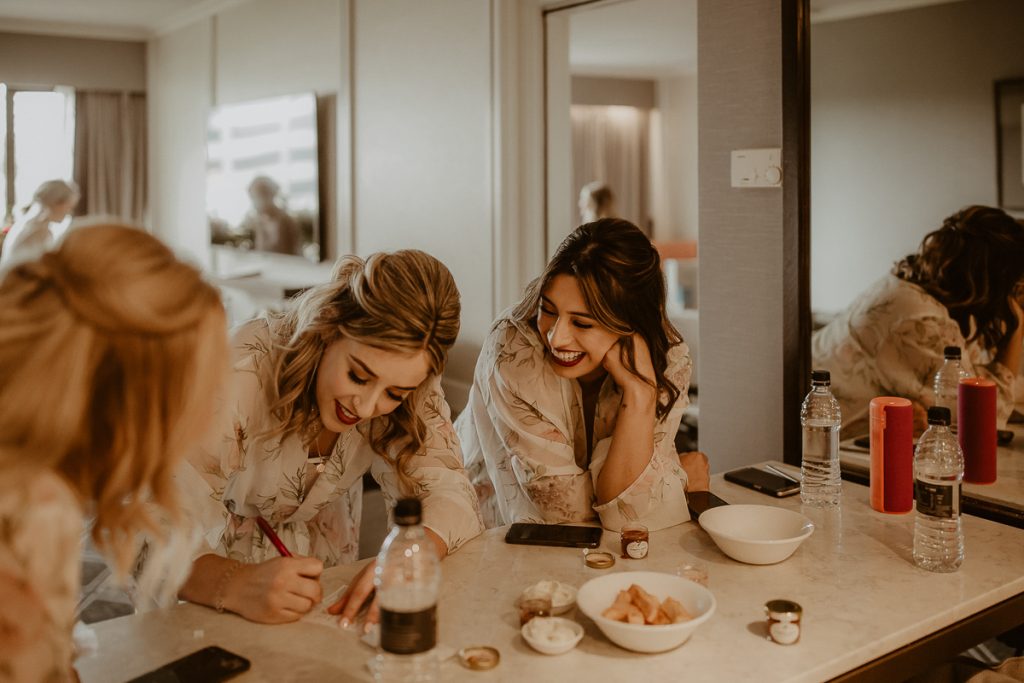 Tell us about your special day, was there a specific theme or style? Tell us a little about the setting, the styling and some of your favourite details…
Ohh our wedding day! Can we do it again? it was so much fun! We wanted our wedding to feel as though it was 'ours'. We wanted something different, a place we could make feel like our own and express ourselves through the planning and decorative side. I personally had a VERY hands on approach to all the planning and designs. I loved being apart of everything, I'm sure it drove all the vendors crazy! hehe!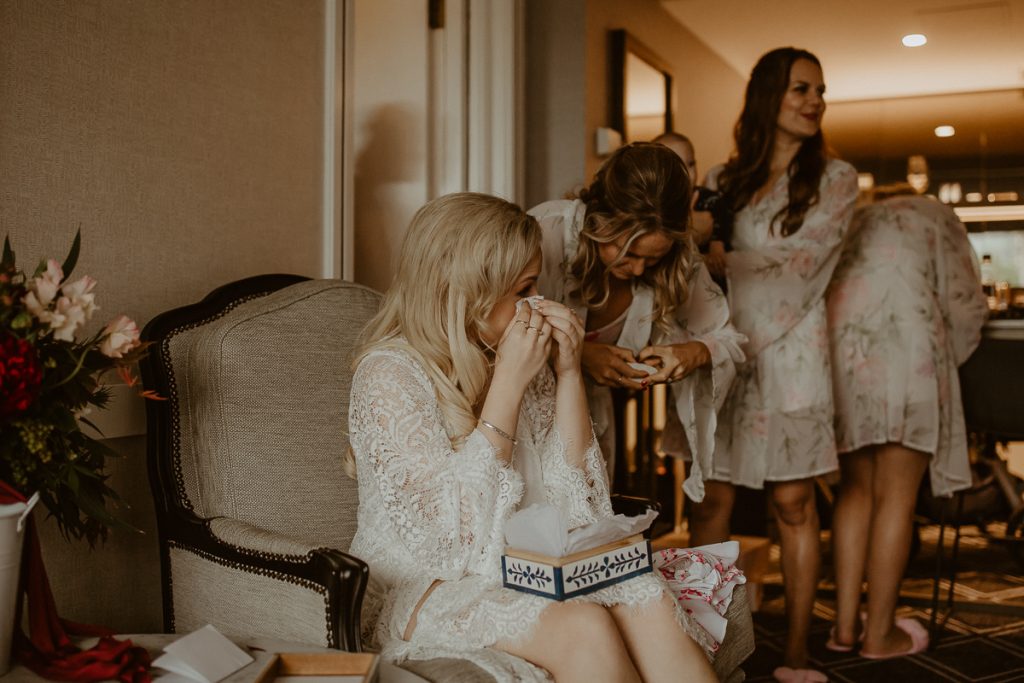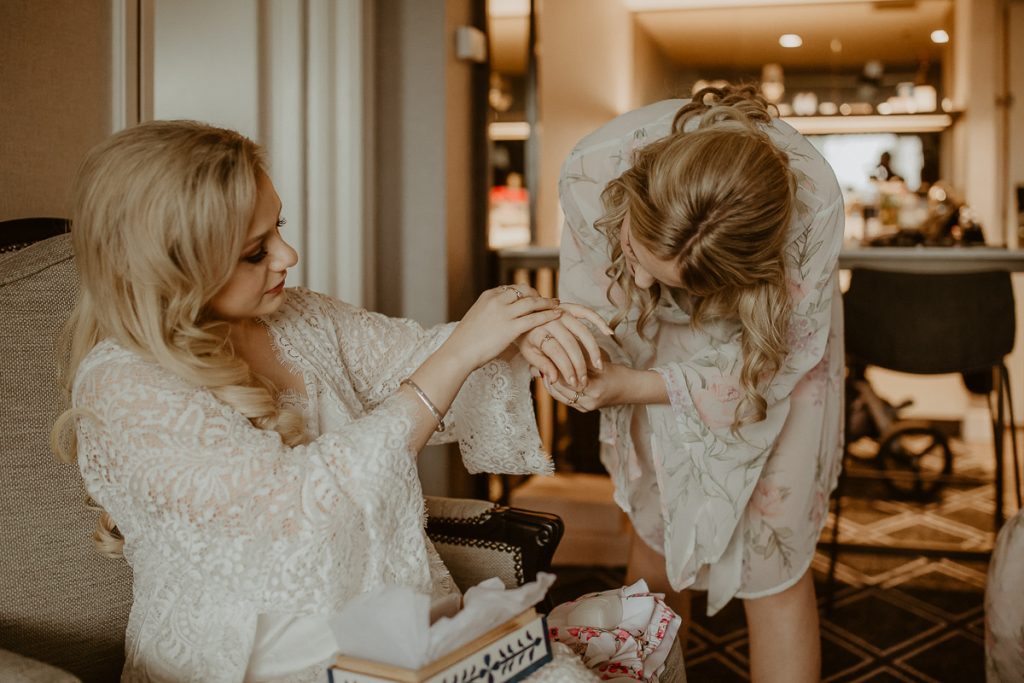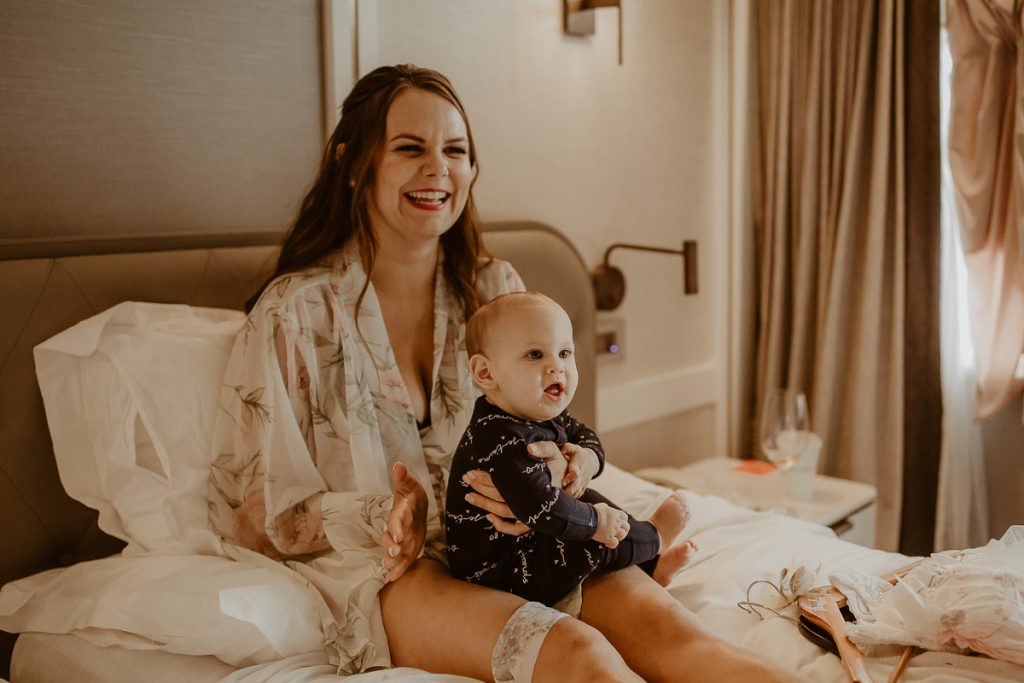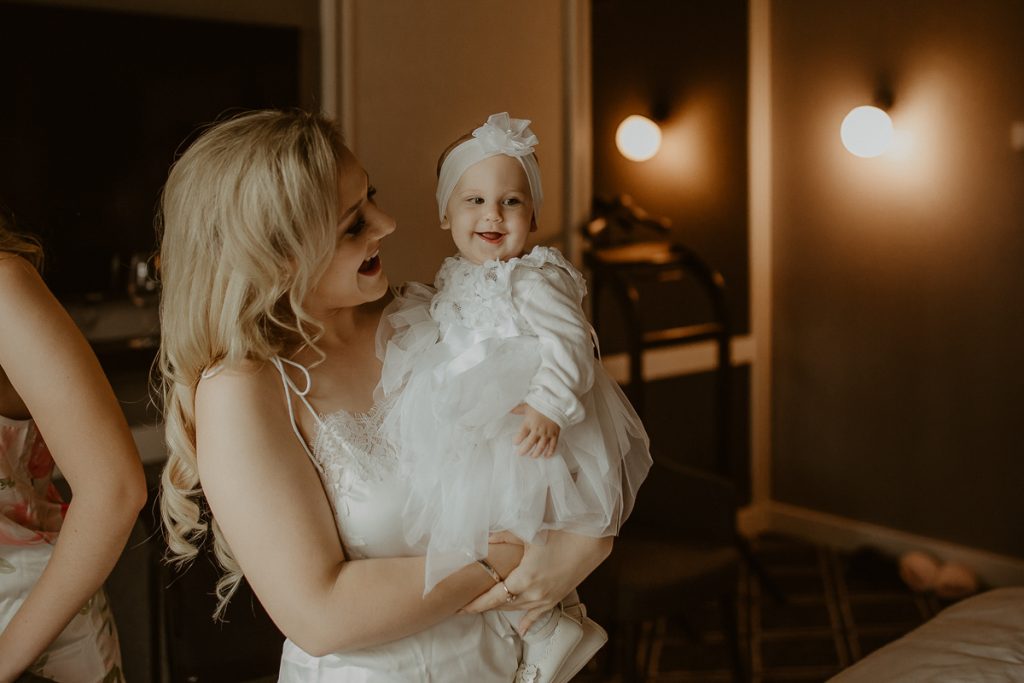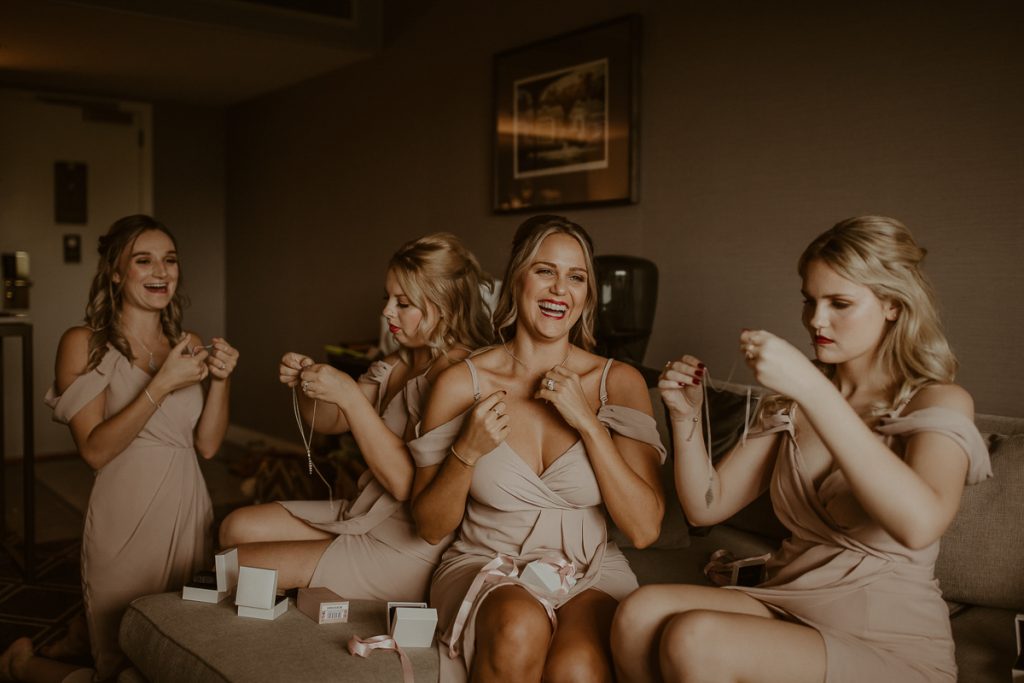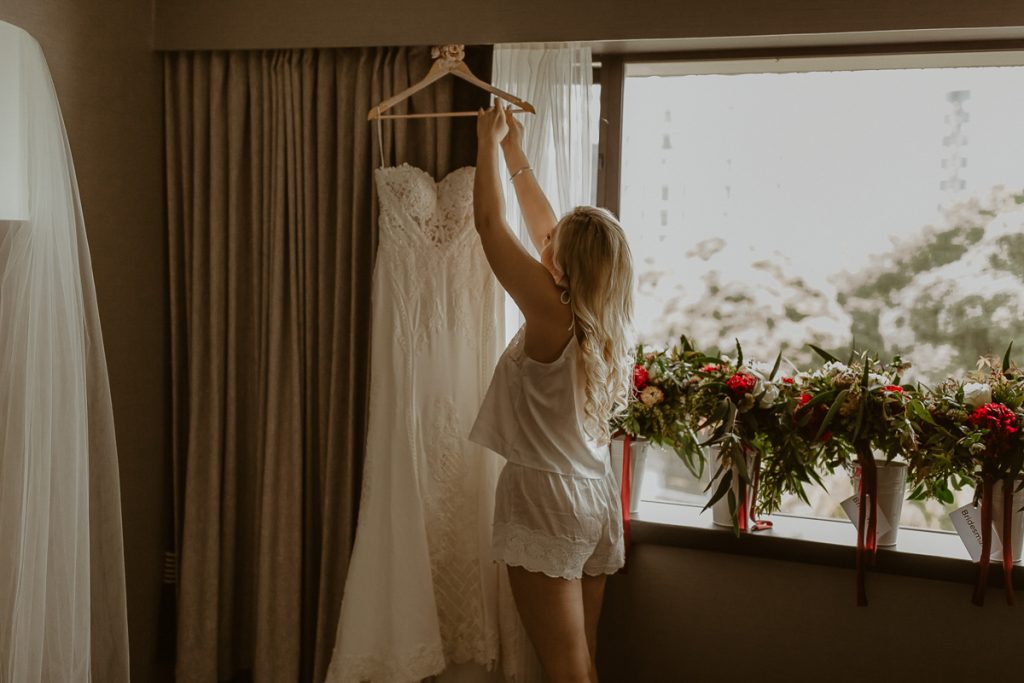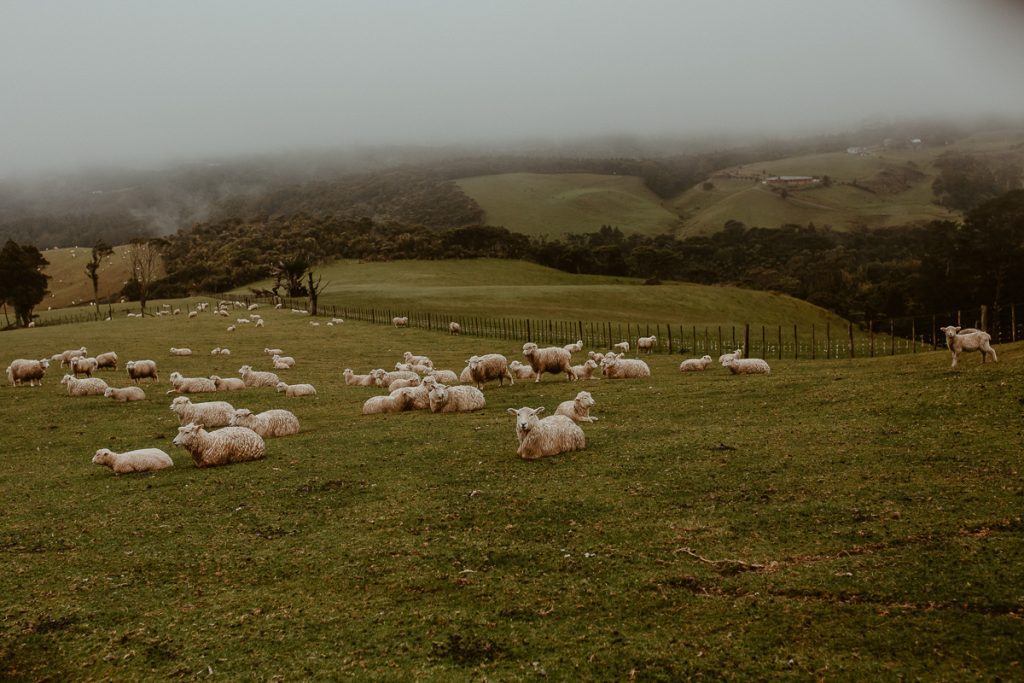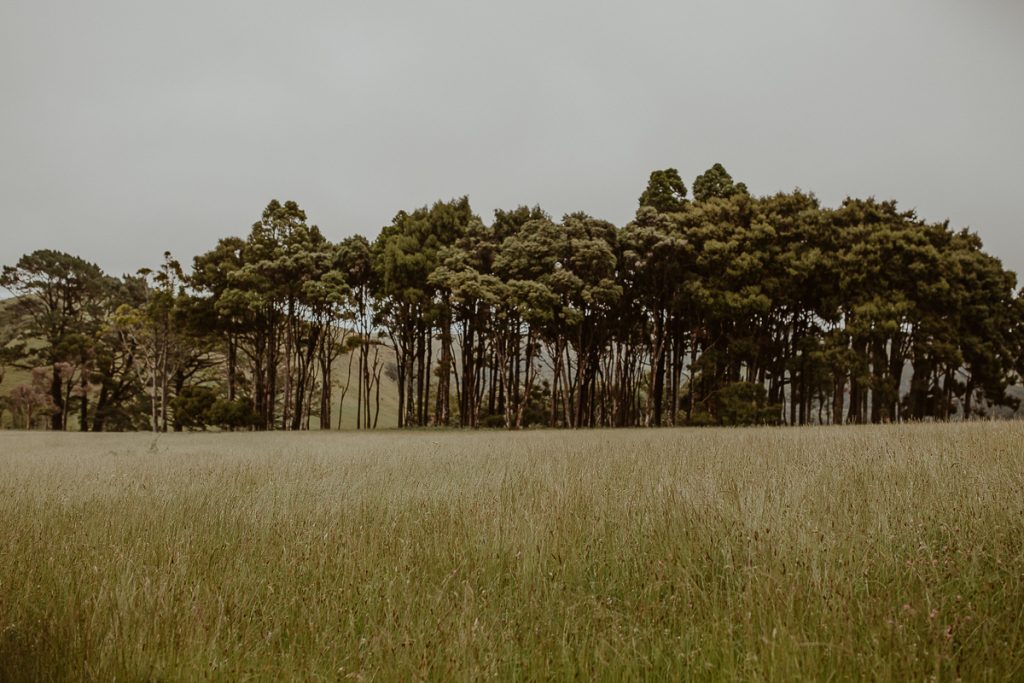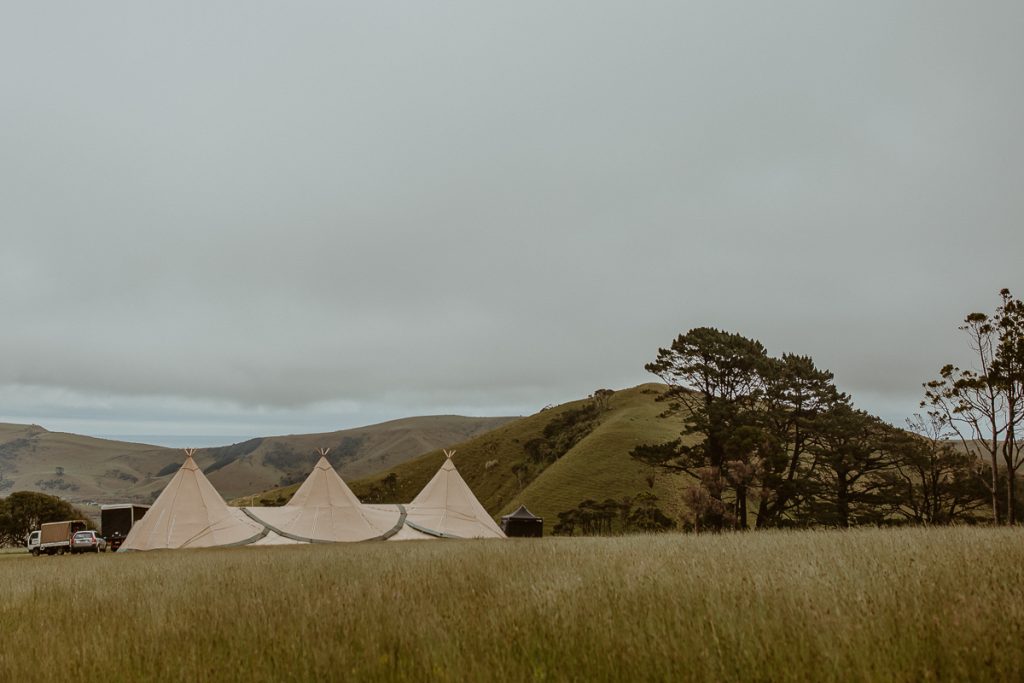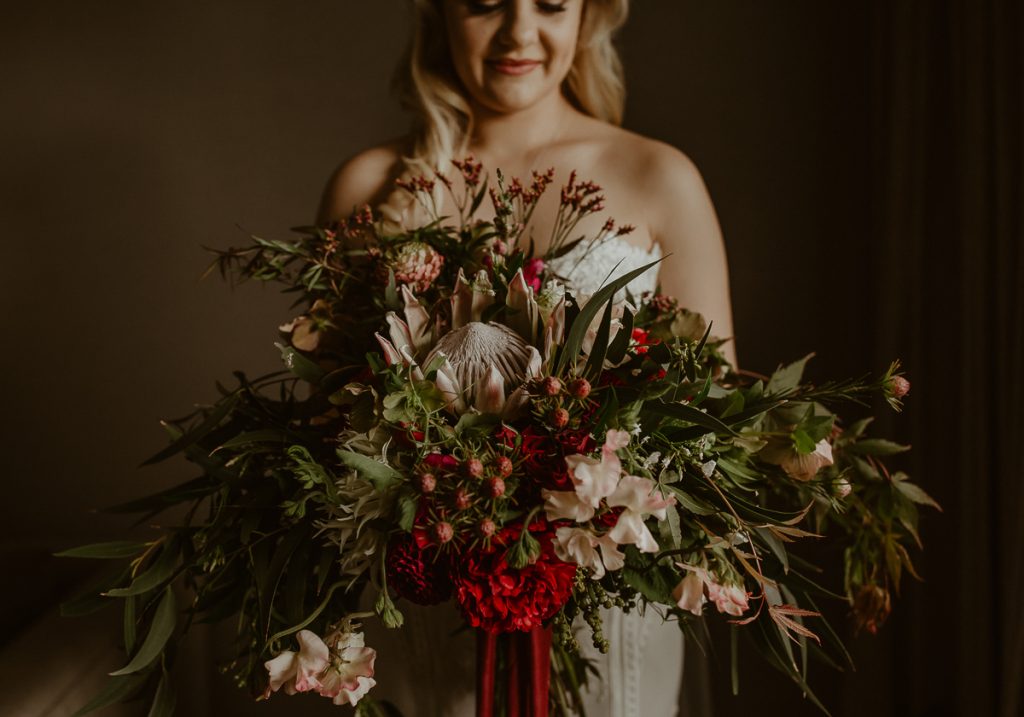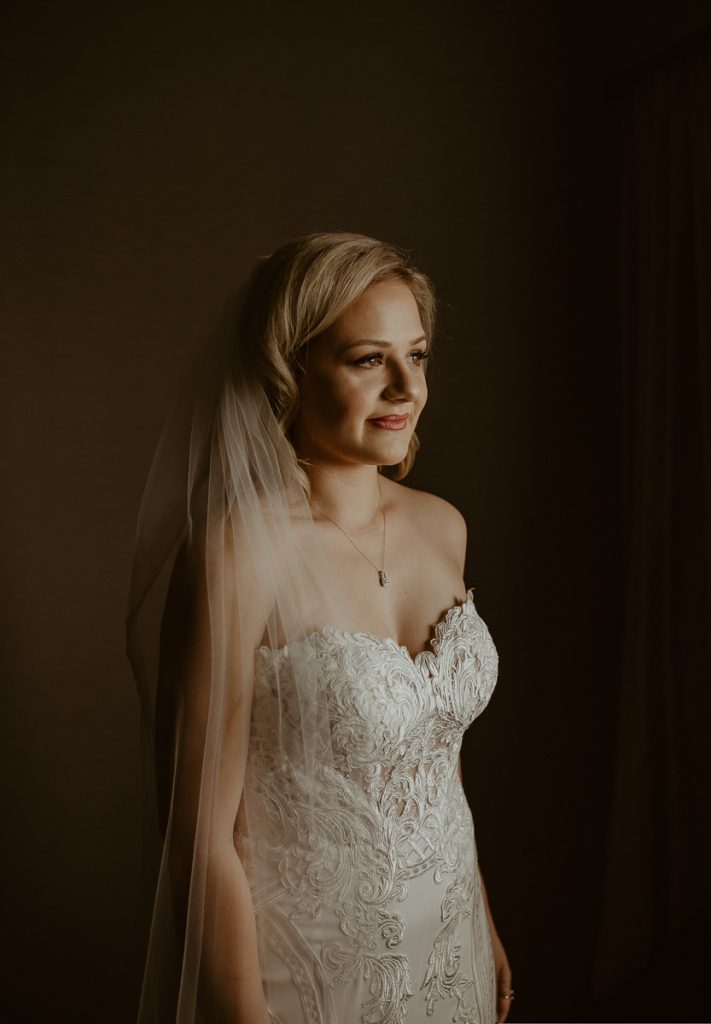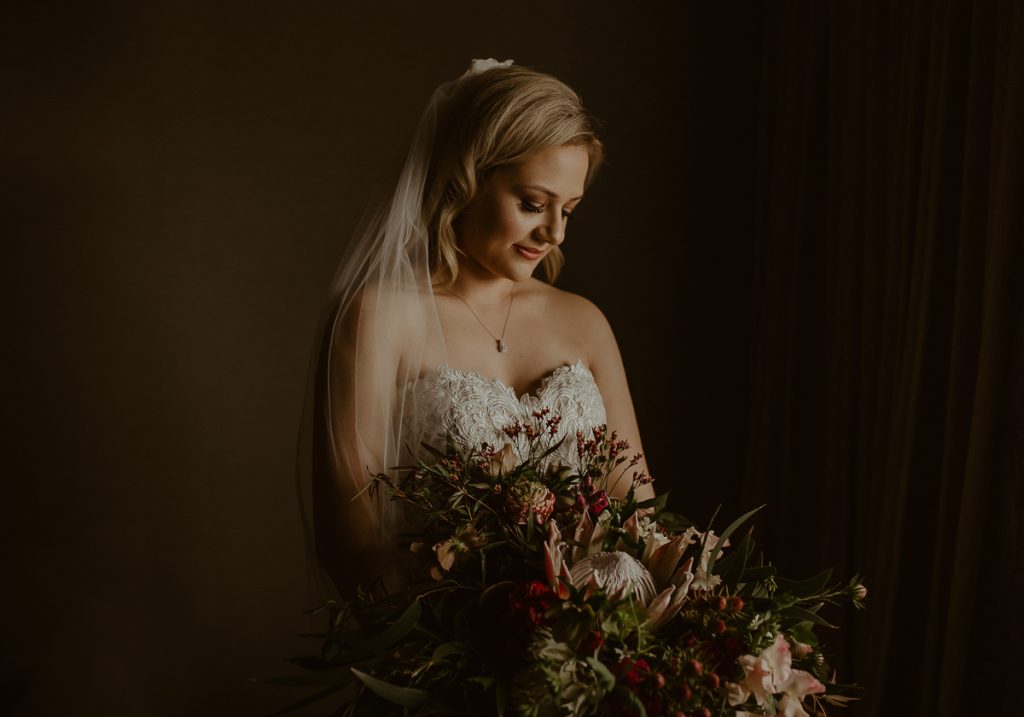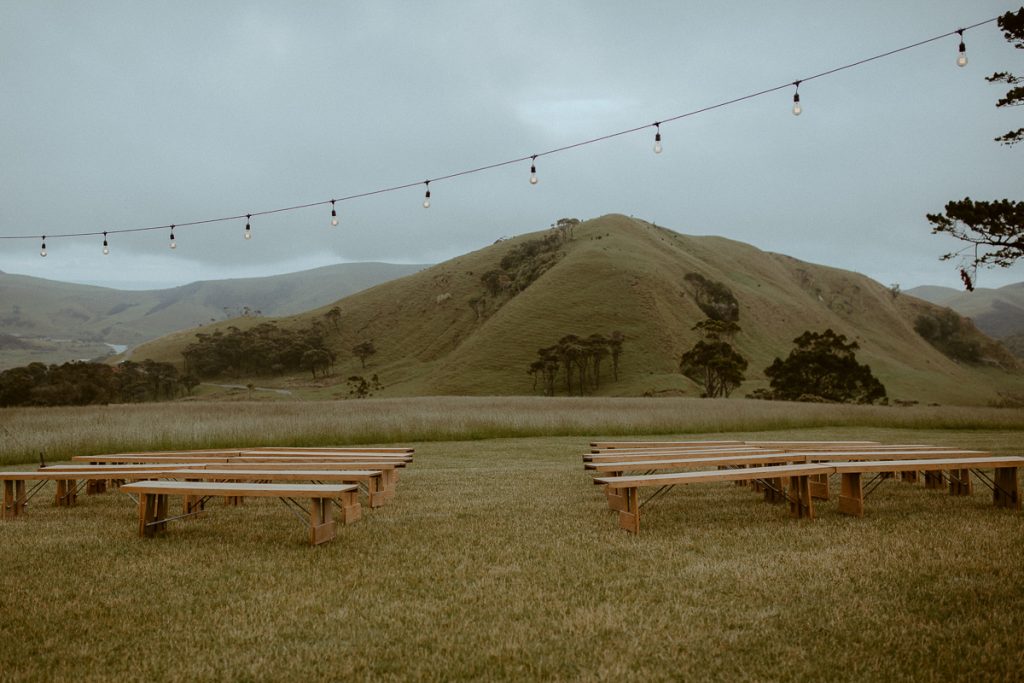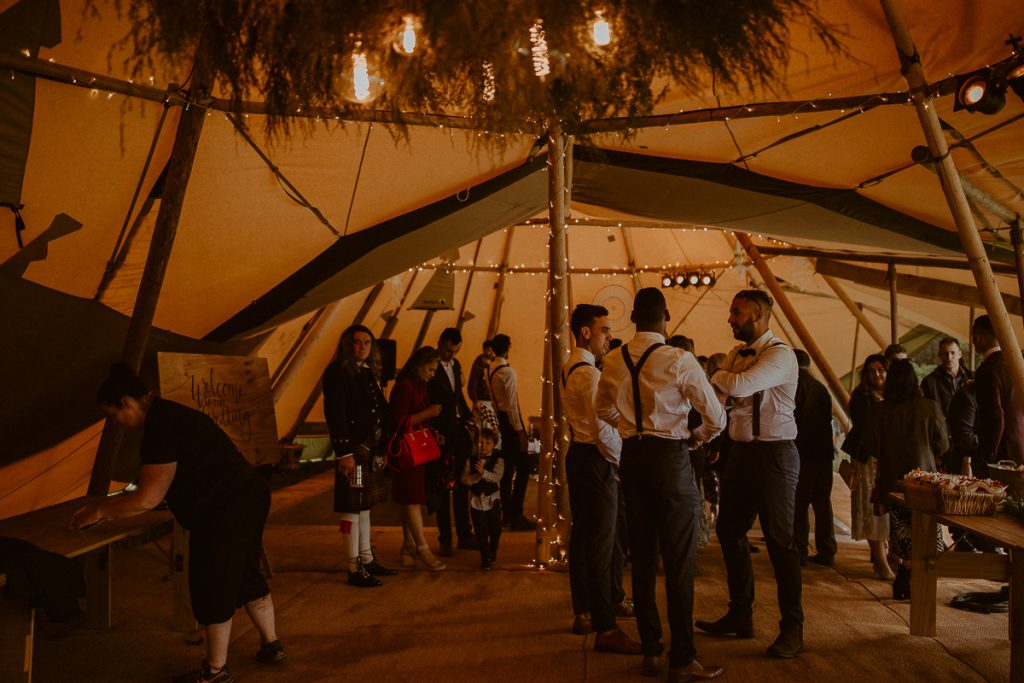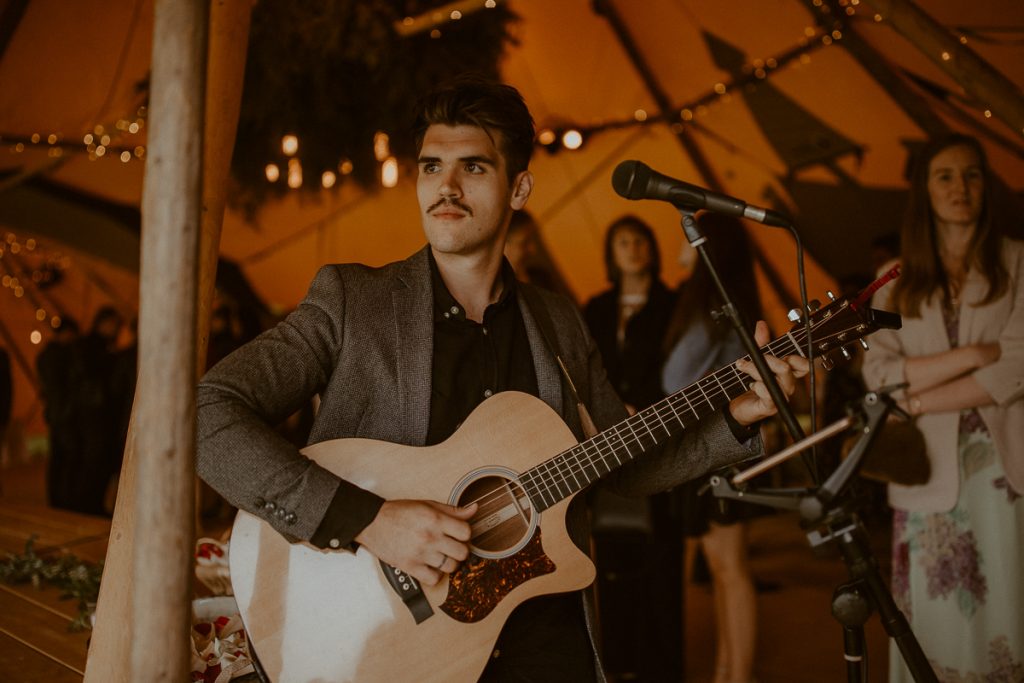 Tell us about your main outfits:
I wore a custom made dress from Felicity's bridal, of Martina Liana. Was absolutely beautiful! I couldn't bare the thought of ever selling it. Its still hanging up at my mums in NZD! Duane actually went through 1 full suit.. and closer to the wedding decided he wanted something different. So we went to Smith and Caugheys and found the beautiful Maroon Hugo Boss jacket! So lucky to find it in his size as it was the last of the season and we couldn't find it anywhere else!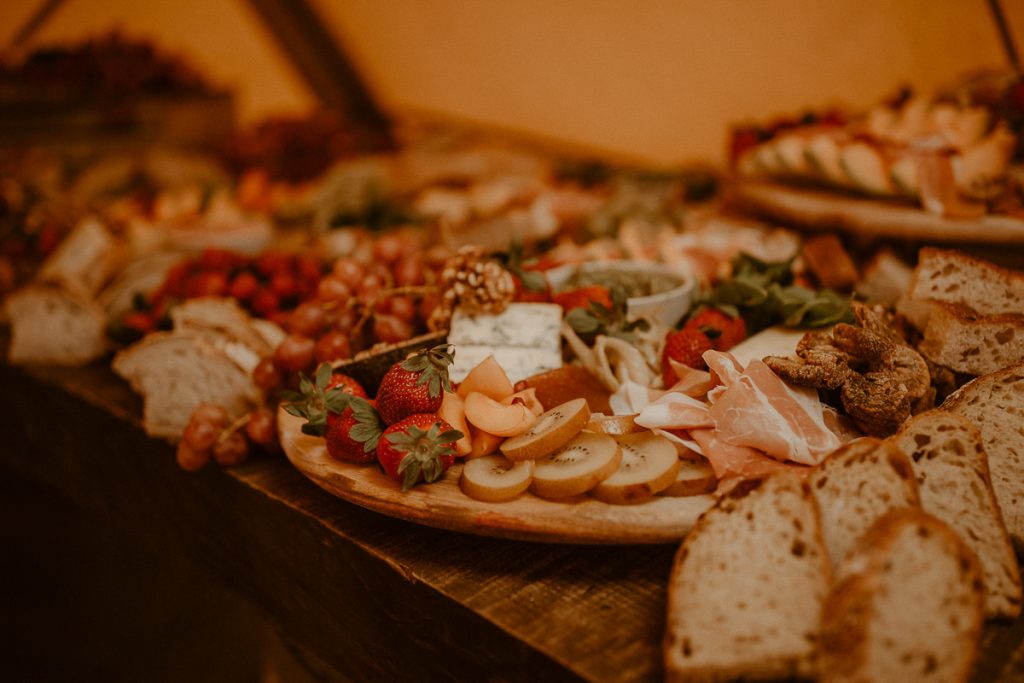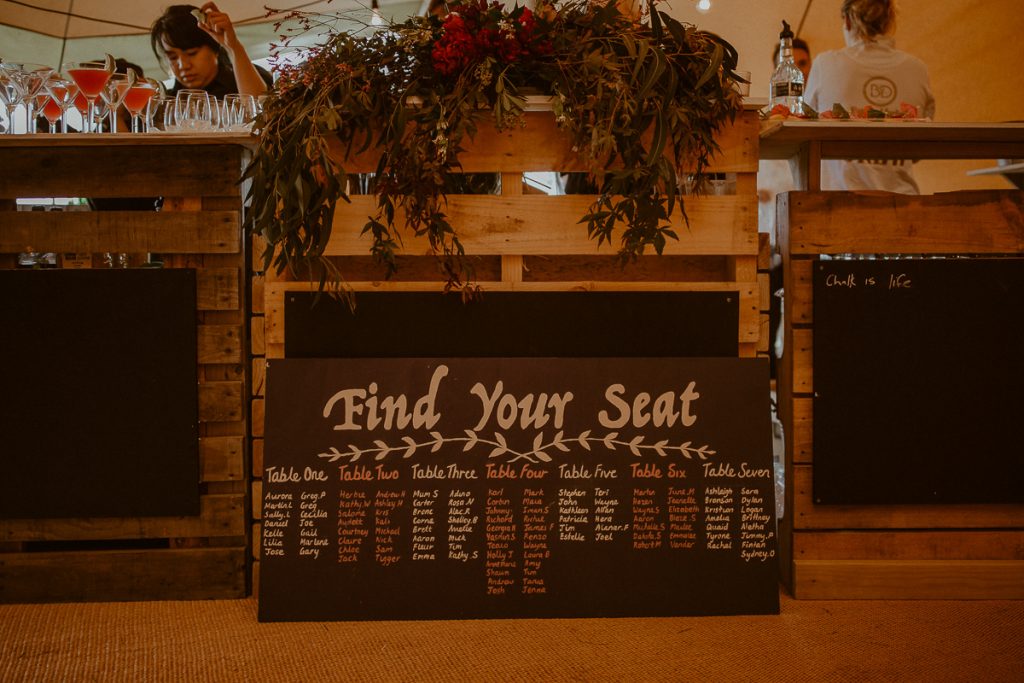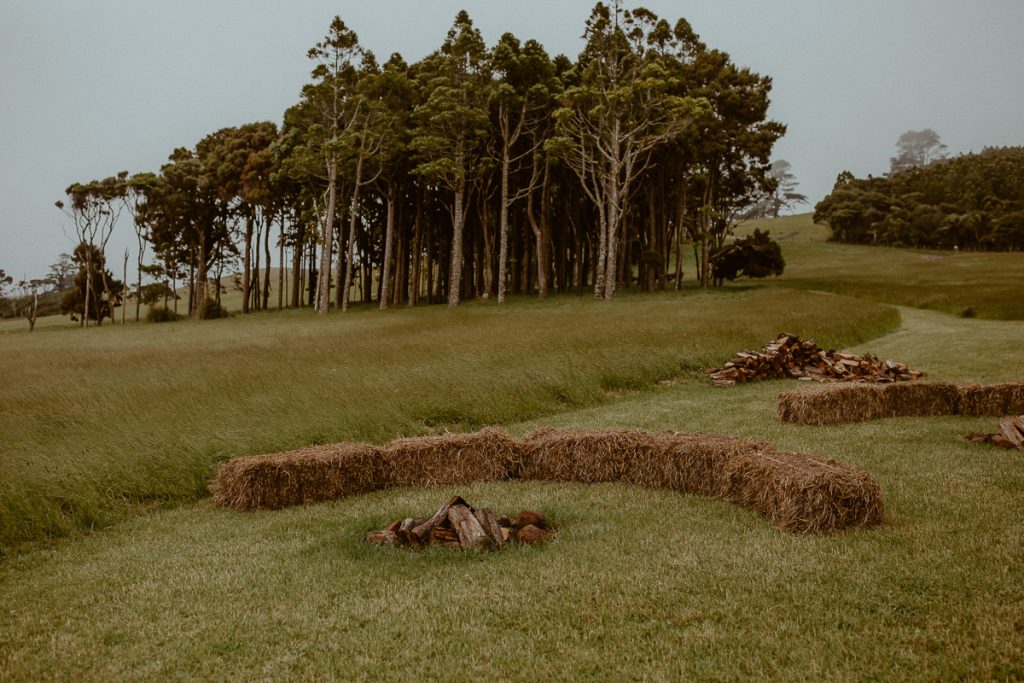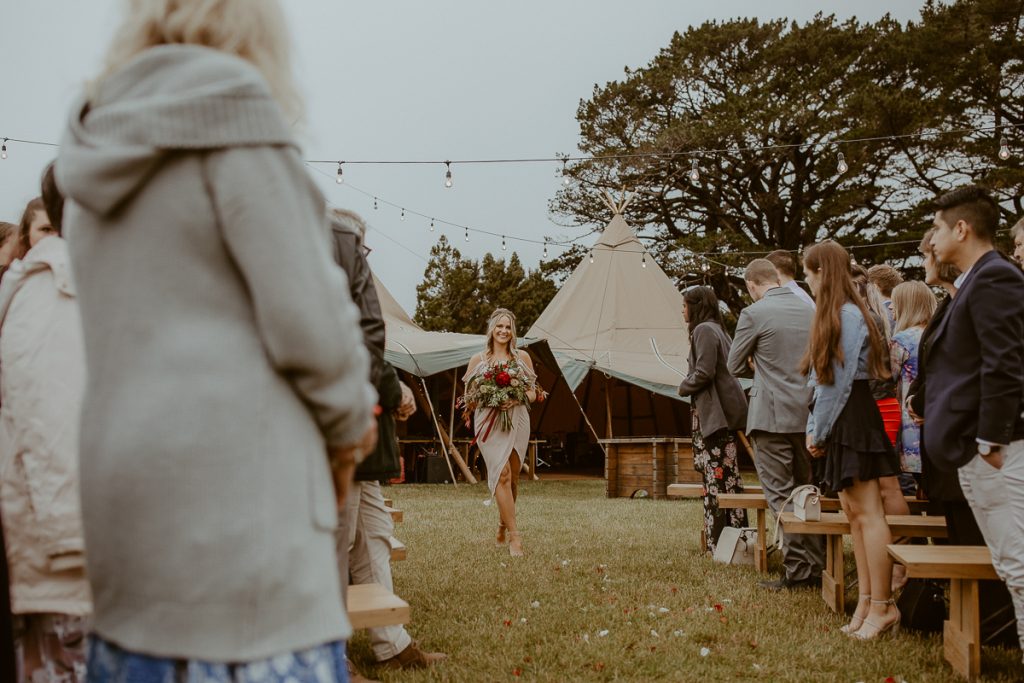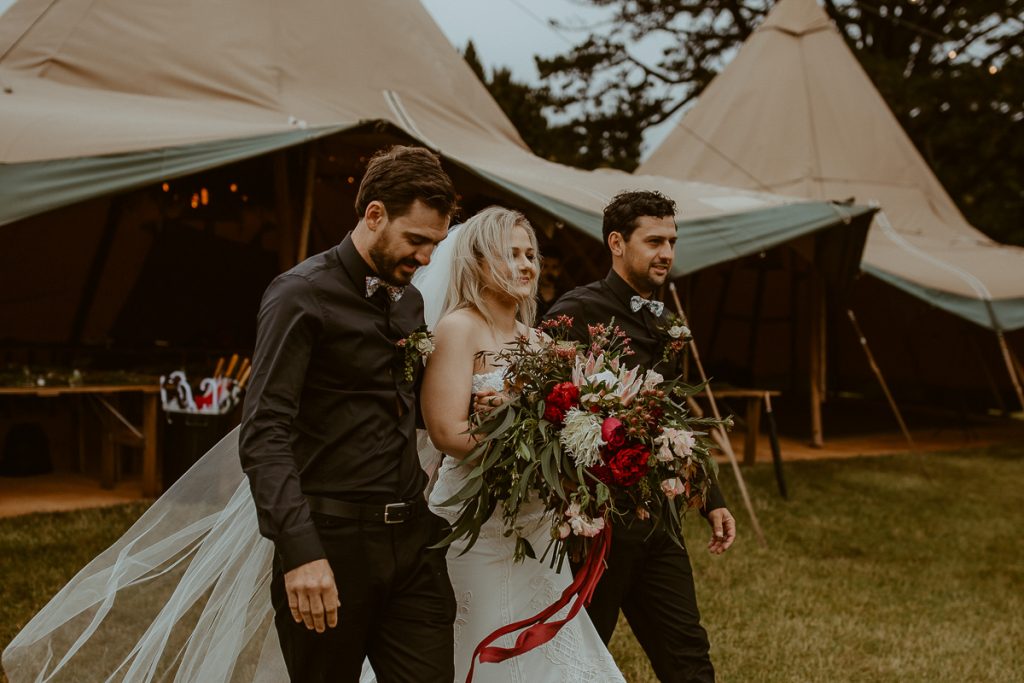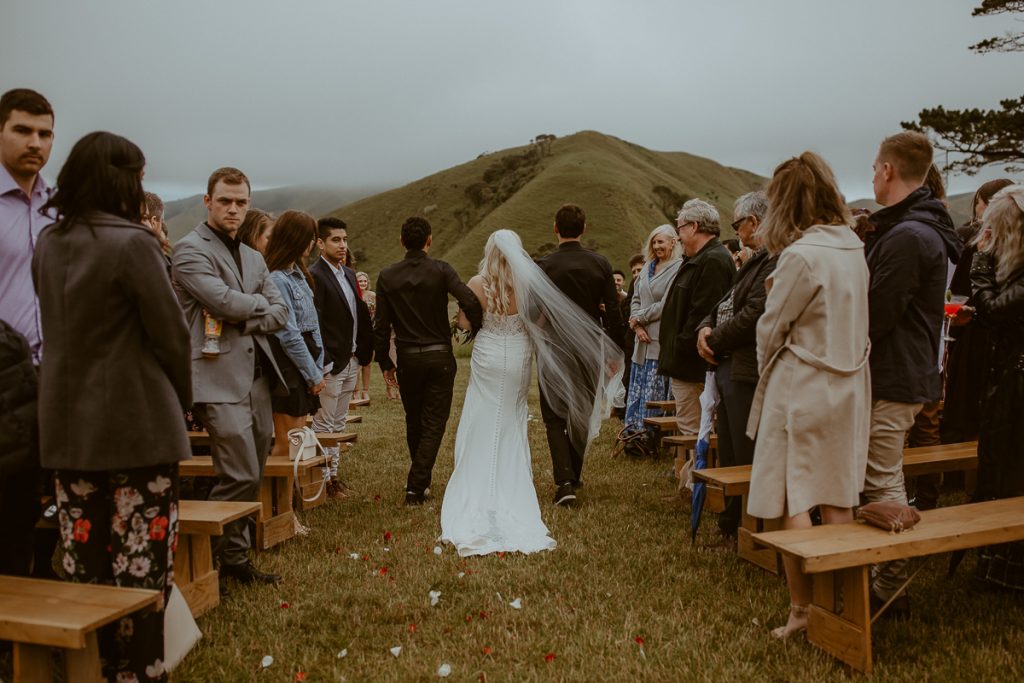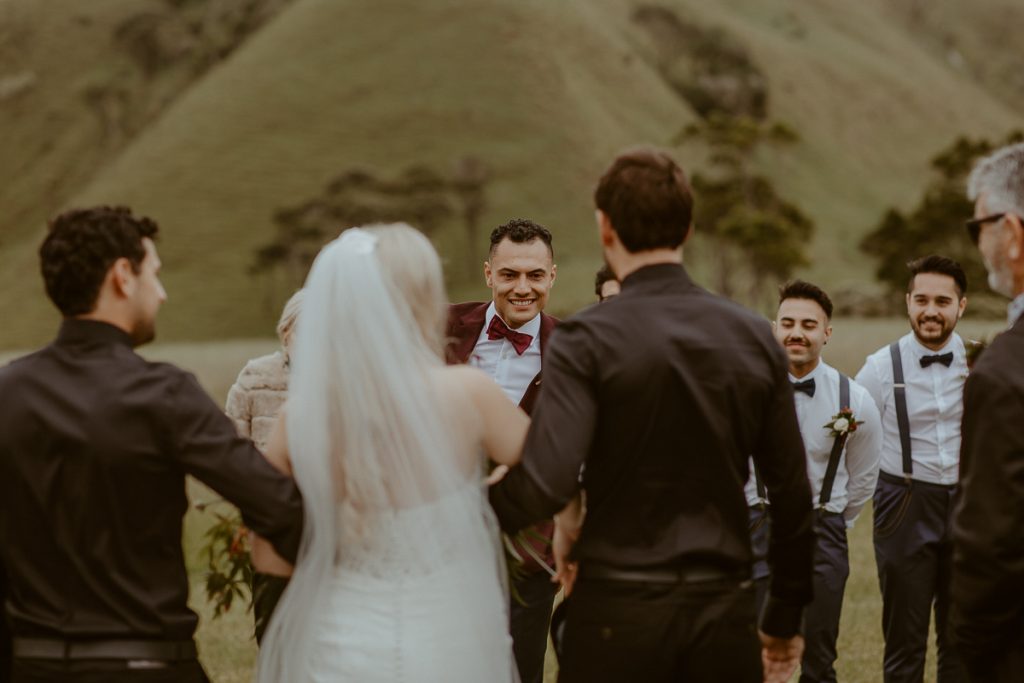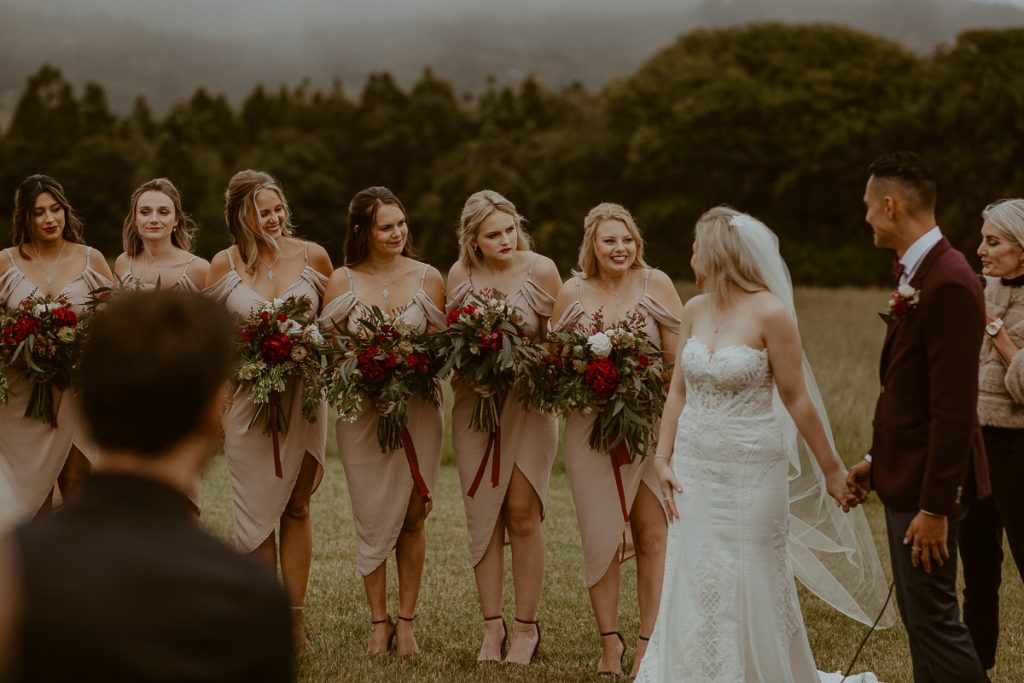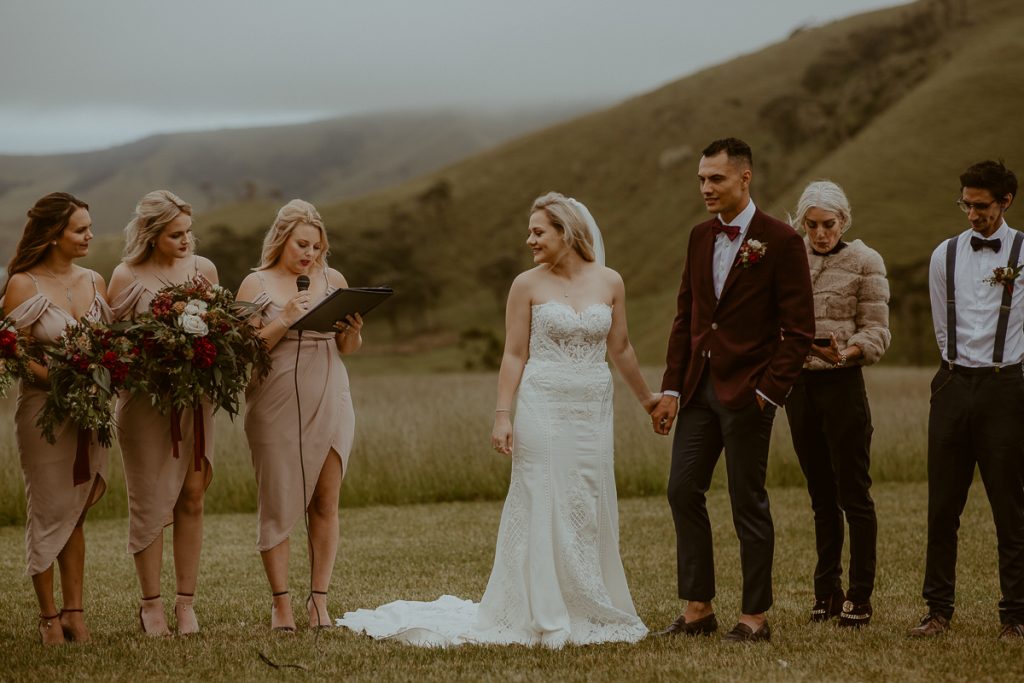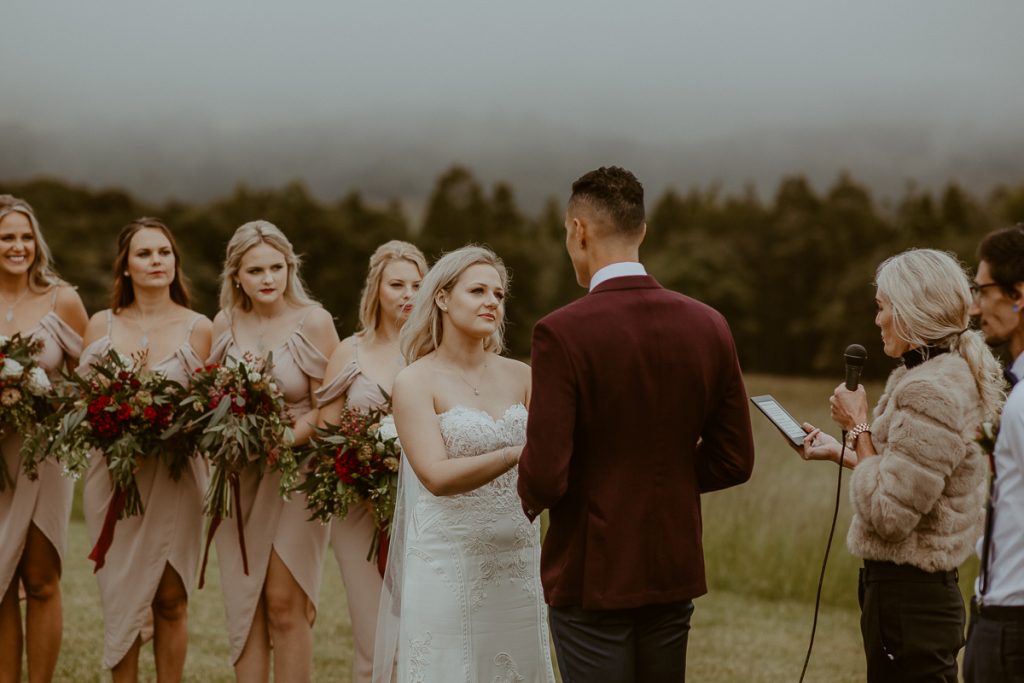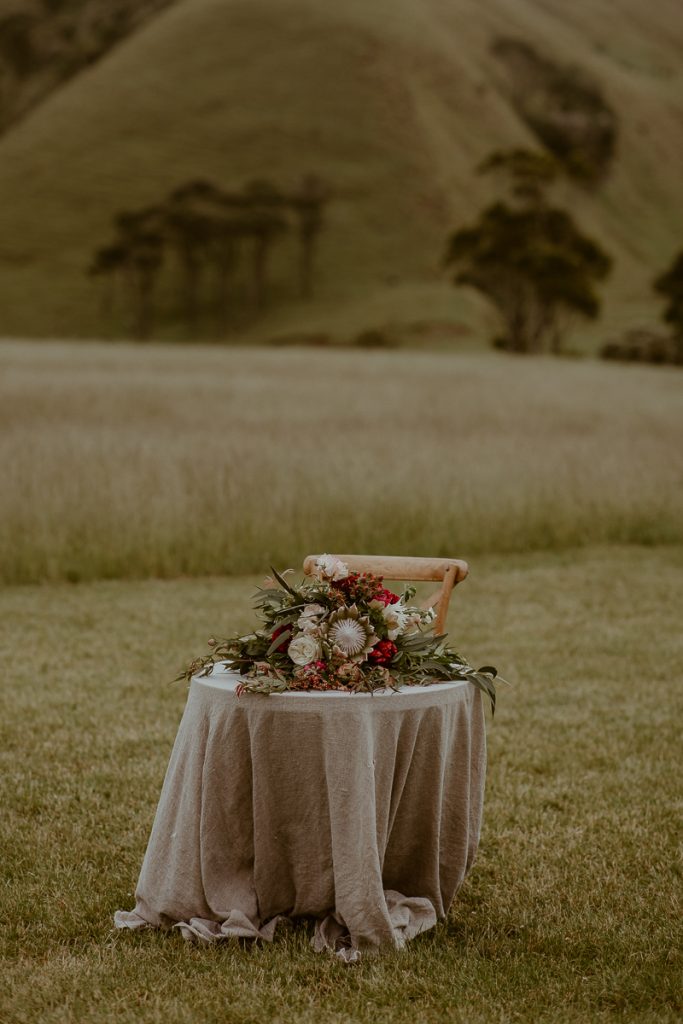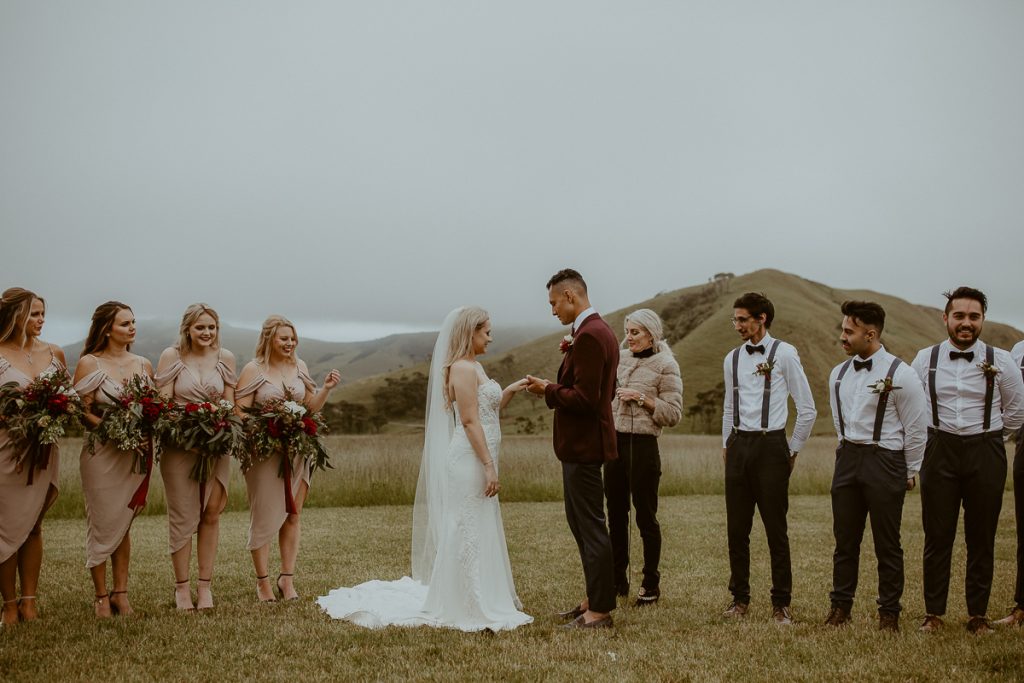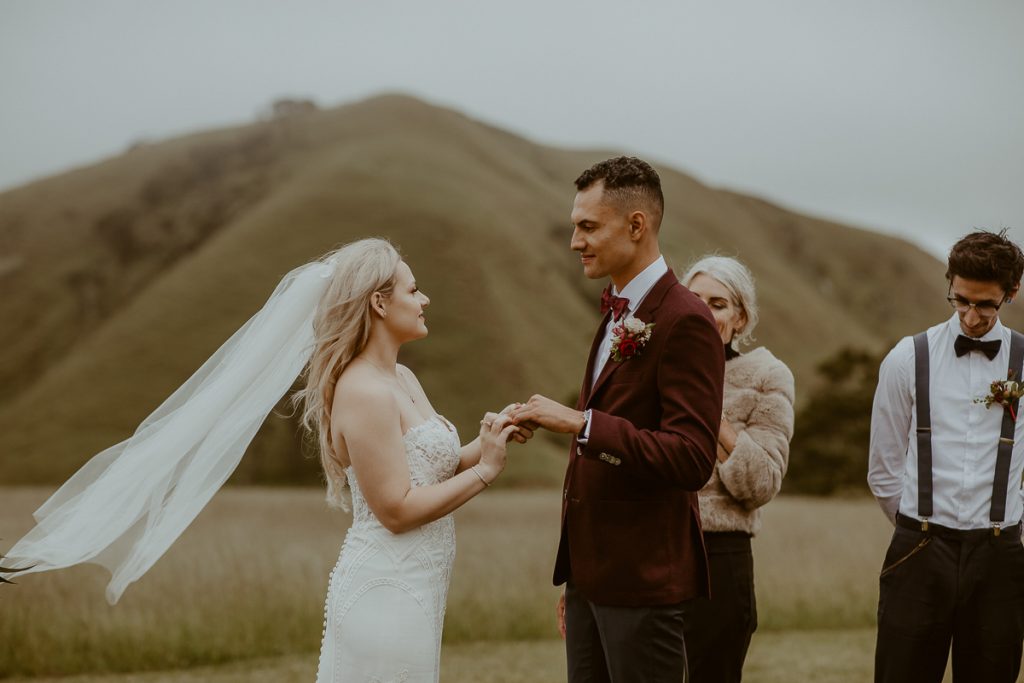 What were some of the most memorable/unique moments from the day?
Getting married was definitely a highlight haha. I think one of the funniest moments was when Greg from Jonkers to us and Kathrine and Olga our beautiful photographers.. OFF ROADING! to get the most beautiful shots of the stormy sunset. It was definitely a wild ride! All in all, the whole day was memorable and I'd do it again.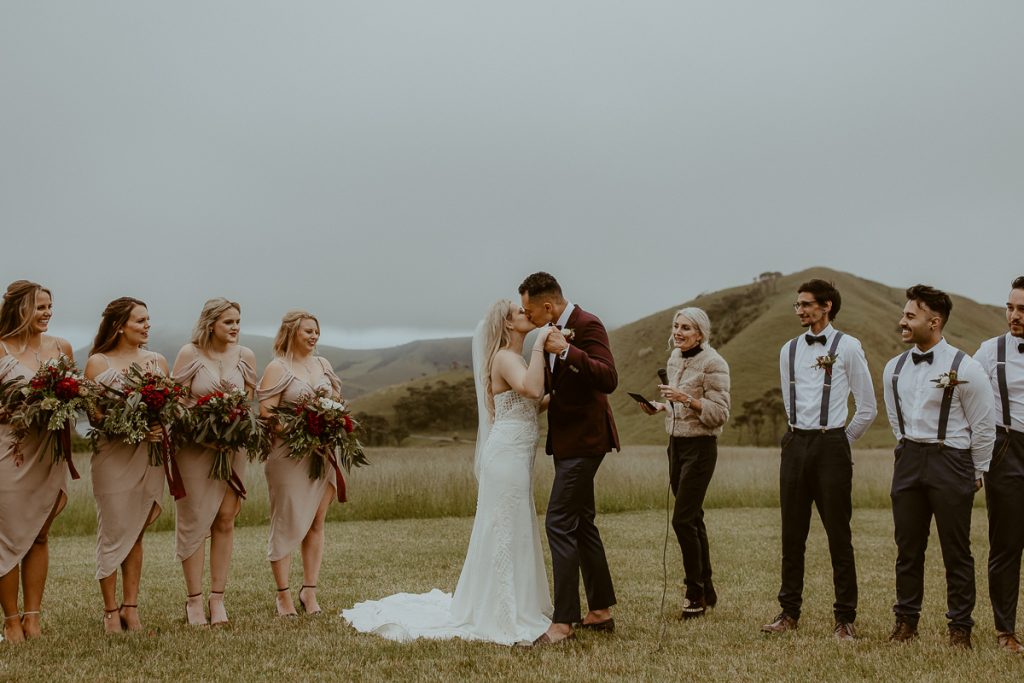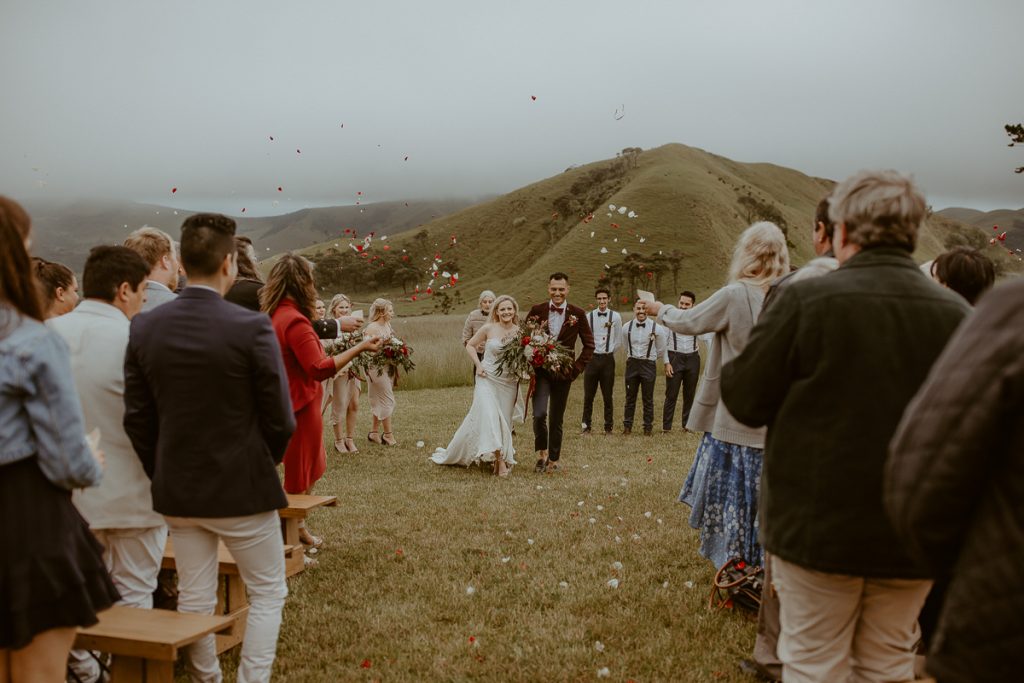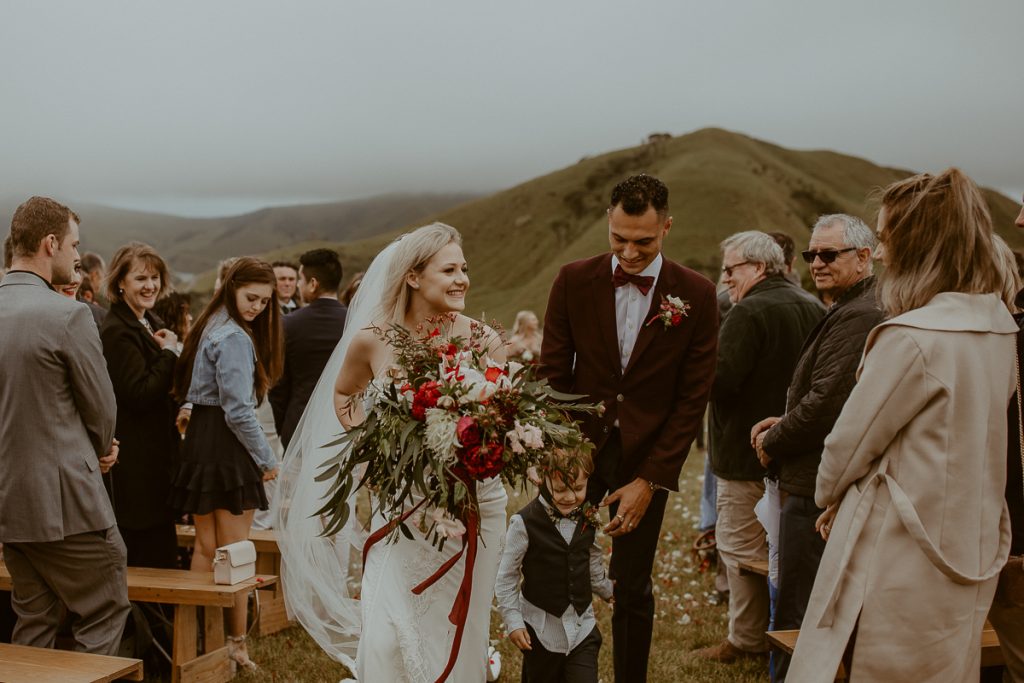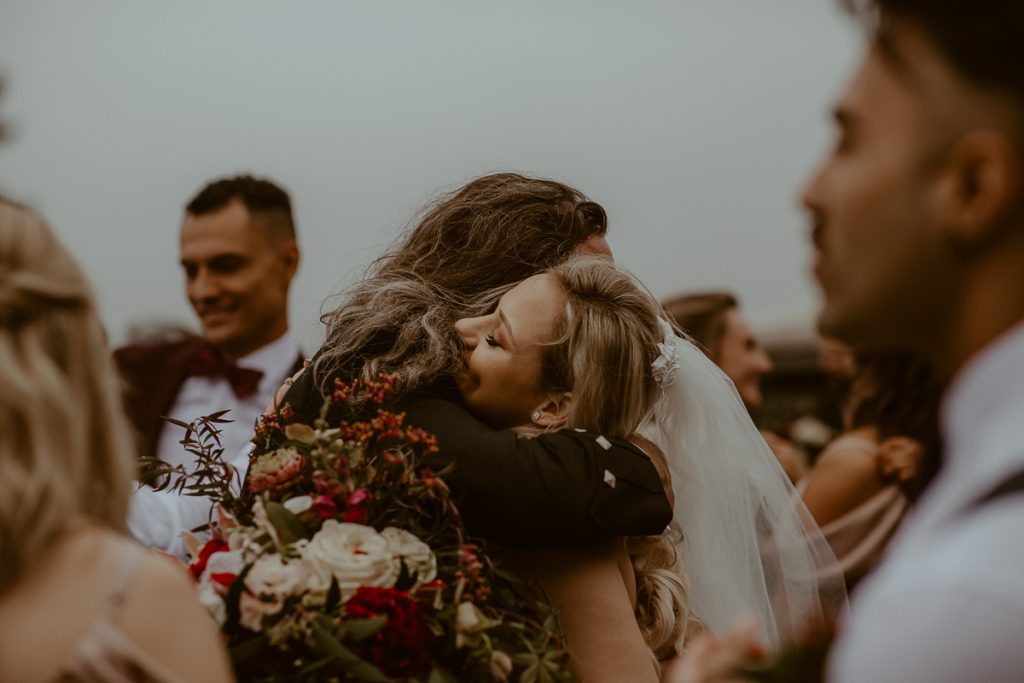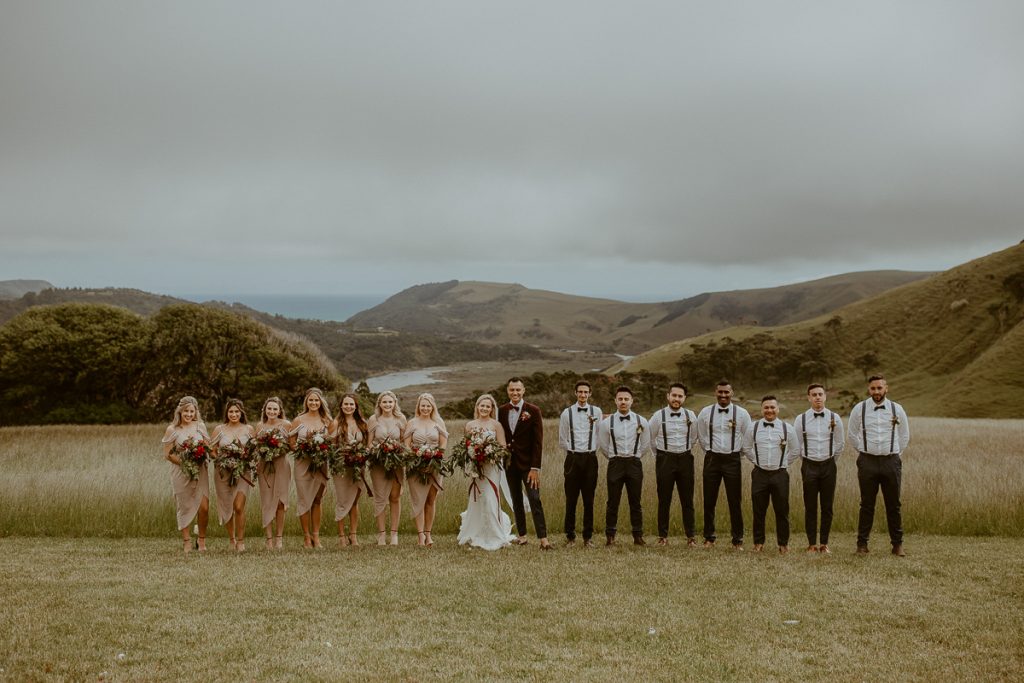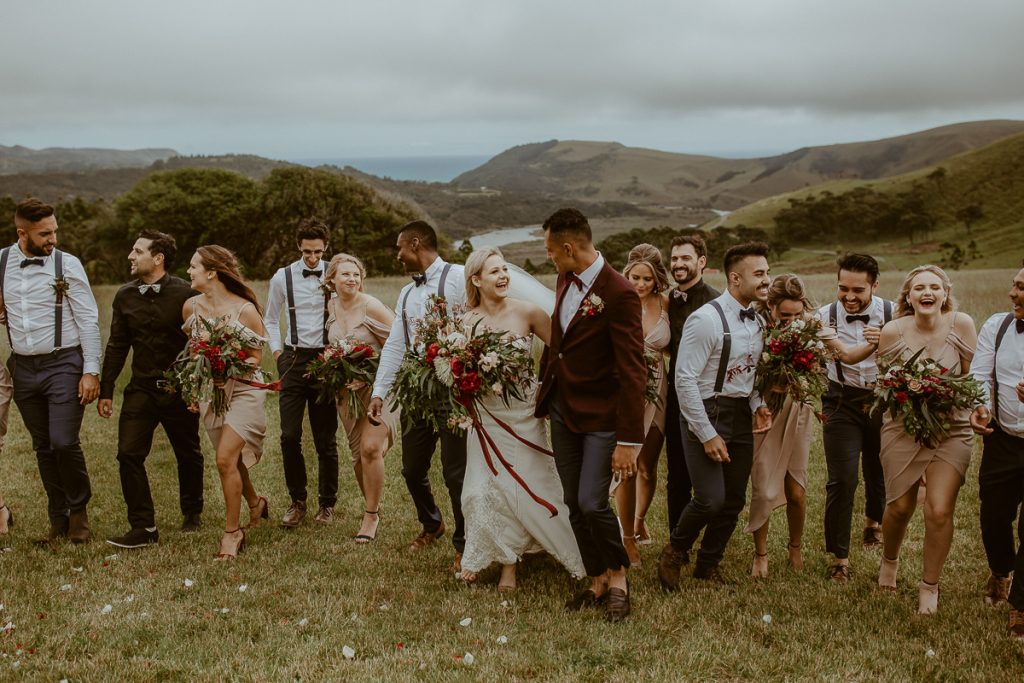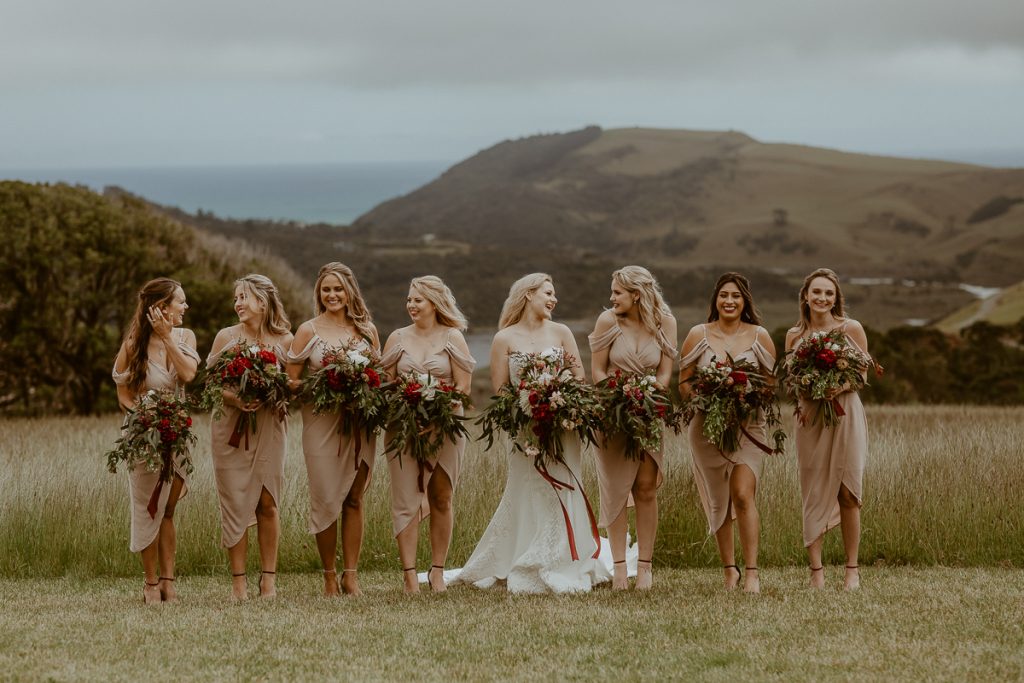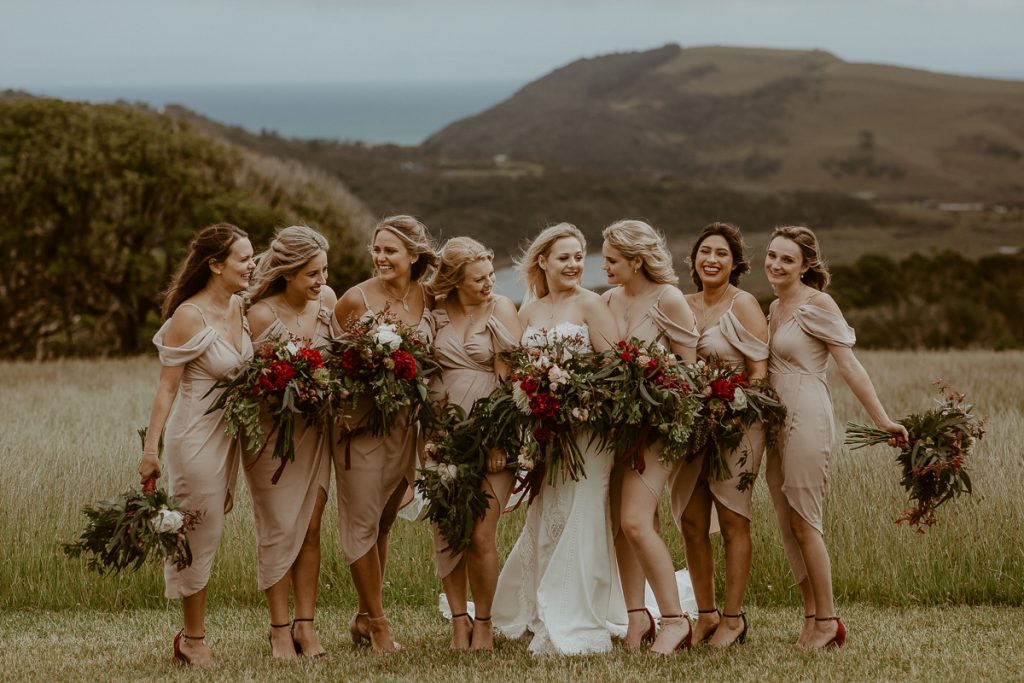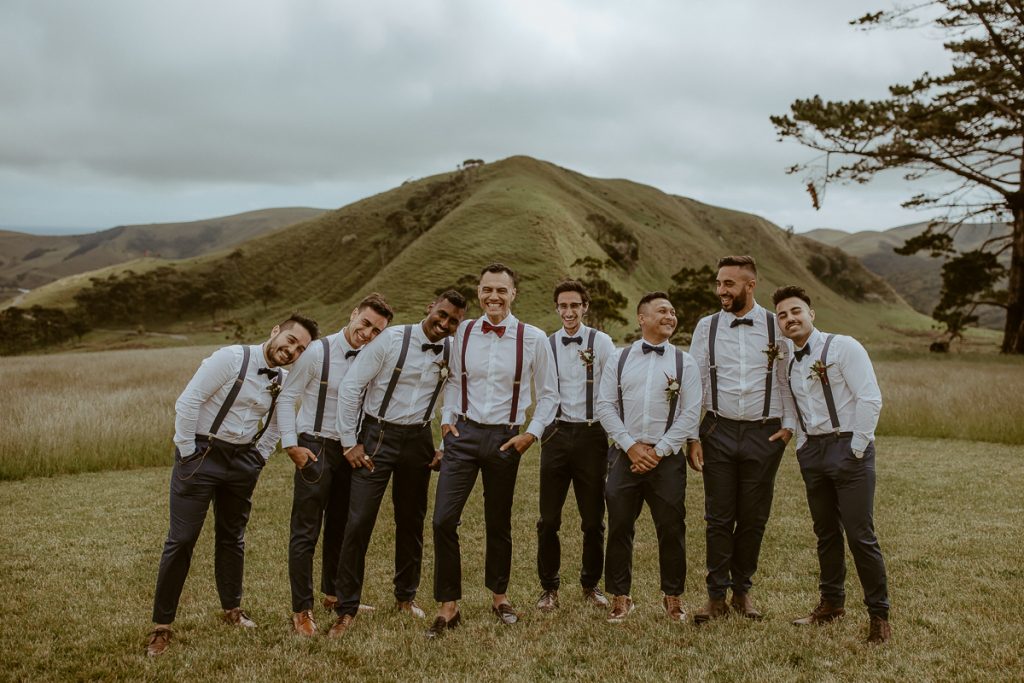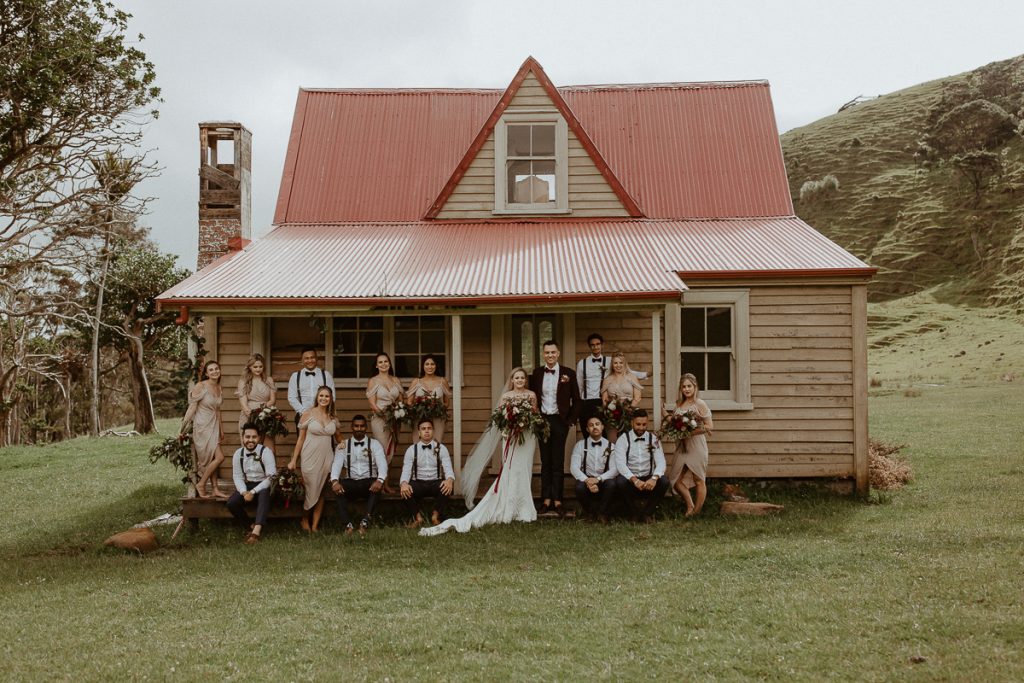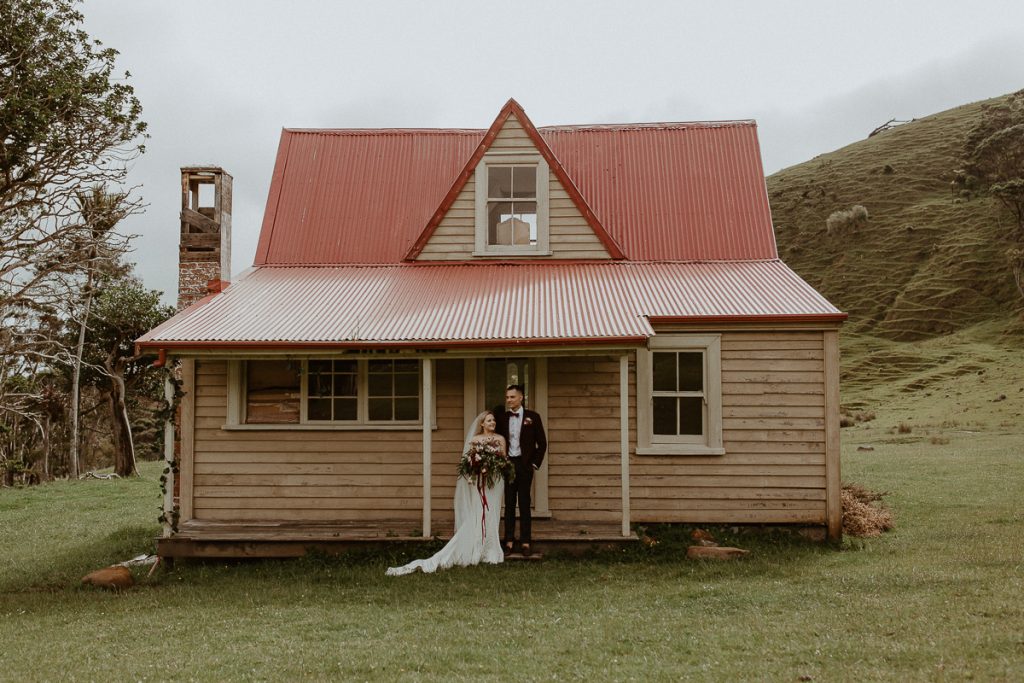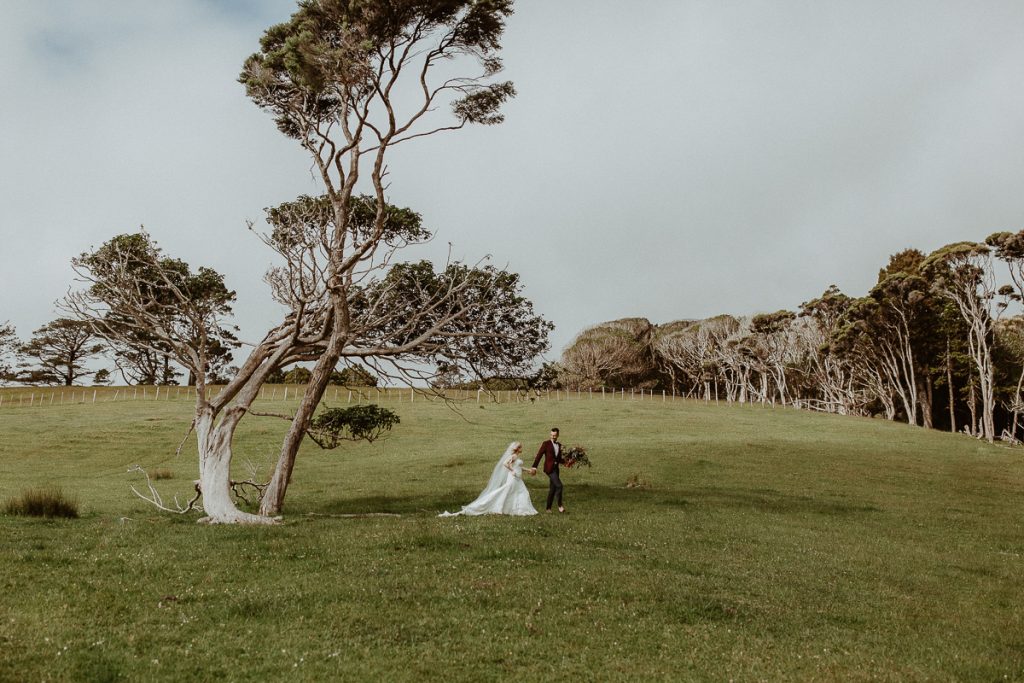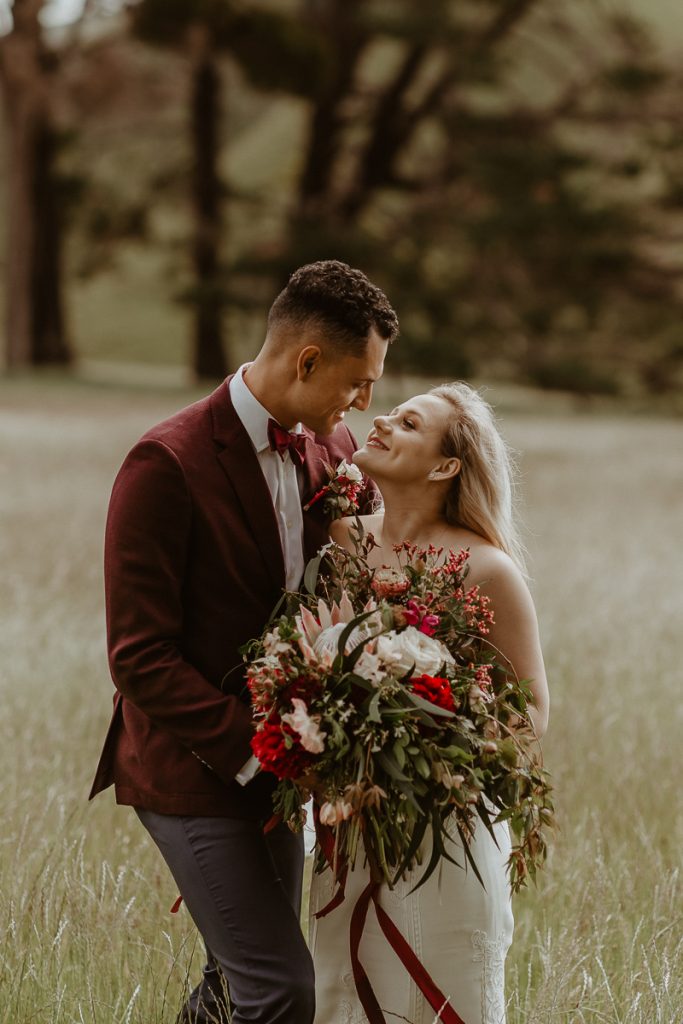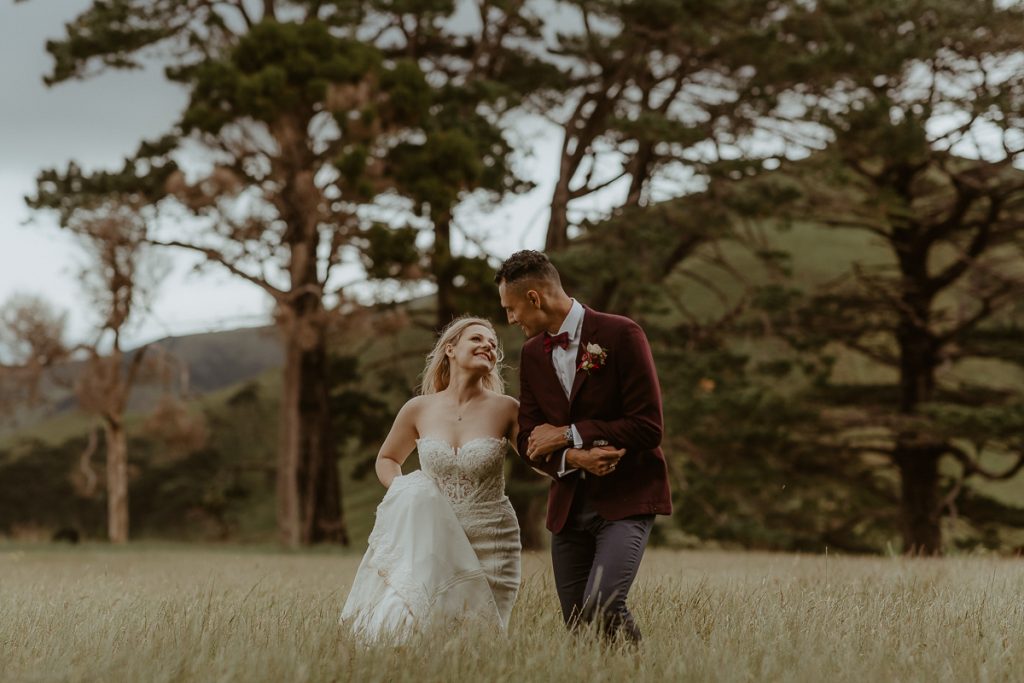 Any advice for other couples planning to spend the rest of their lives together?
The best piece of advice I lived by throughout the whole wedding process and live by today.. " If it's not going to matter in 5 years, don't waste 5 more minutes on it". This really helped me as I'm a bit of hot head! Wasting precious energy and emotions on something you probably won't remember the following week is certainly something to not worry about in the first place. Love and lots of laughter. Never forget you are a team and always be each others number 1 fan!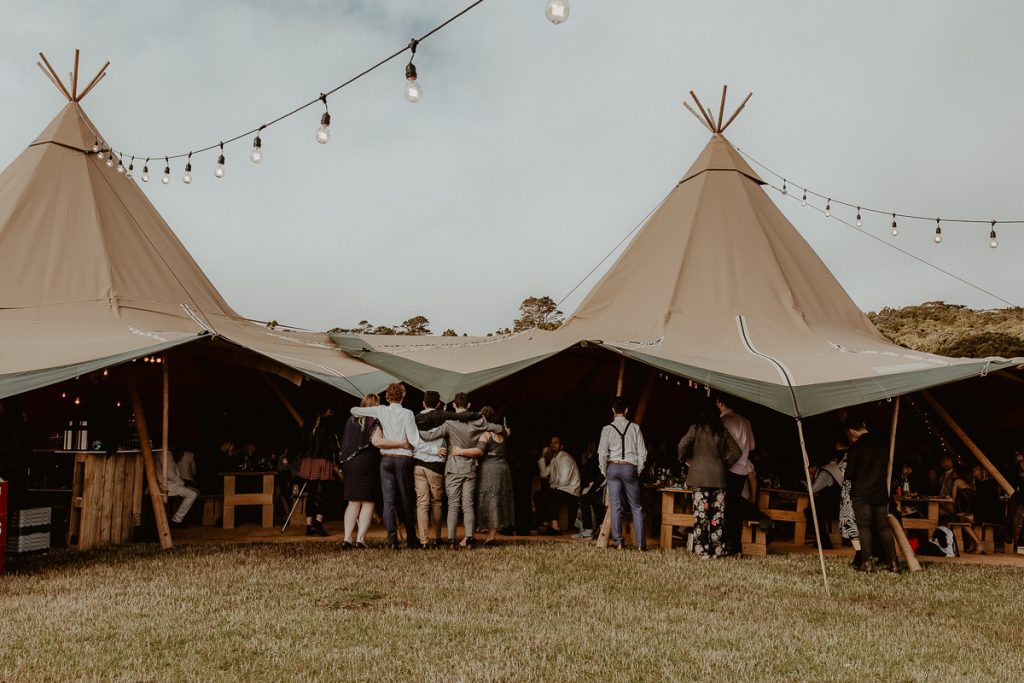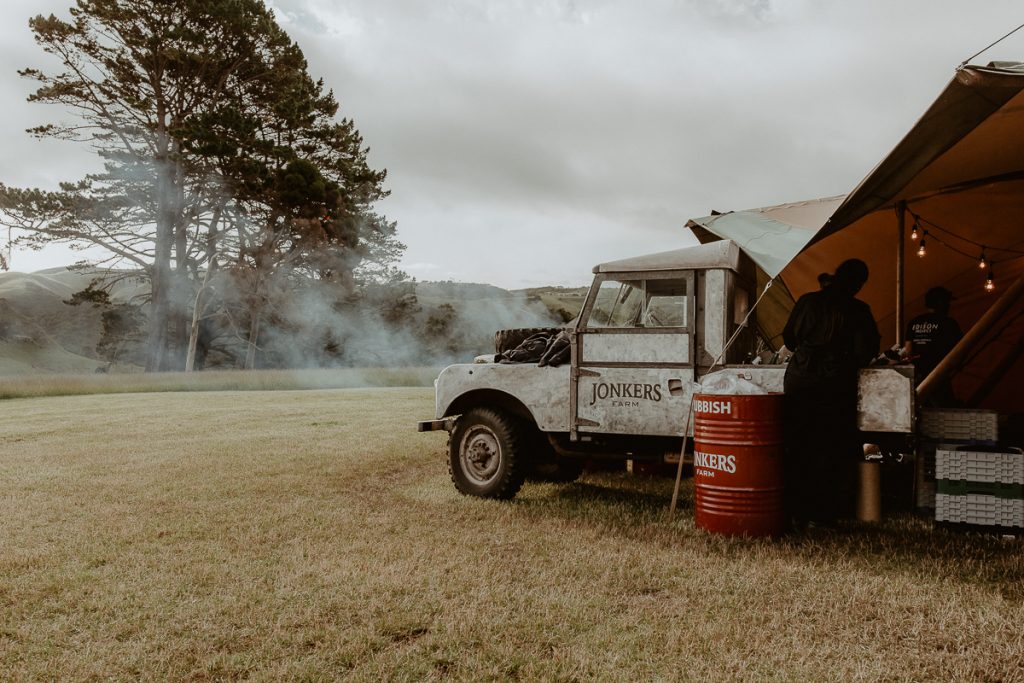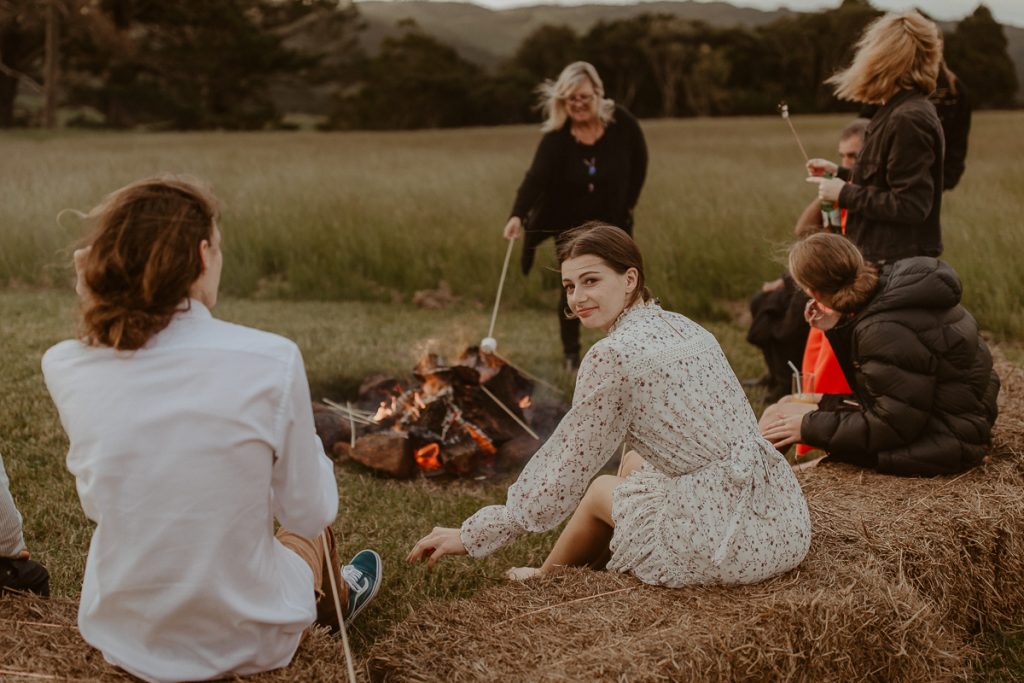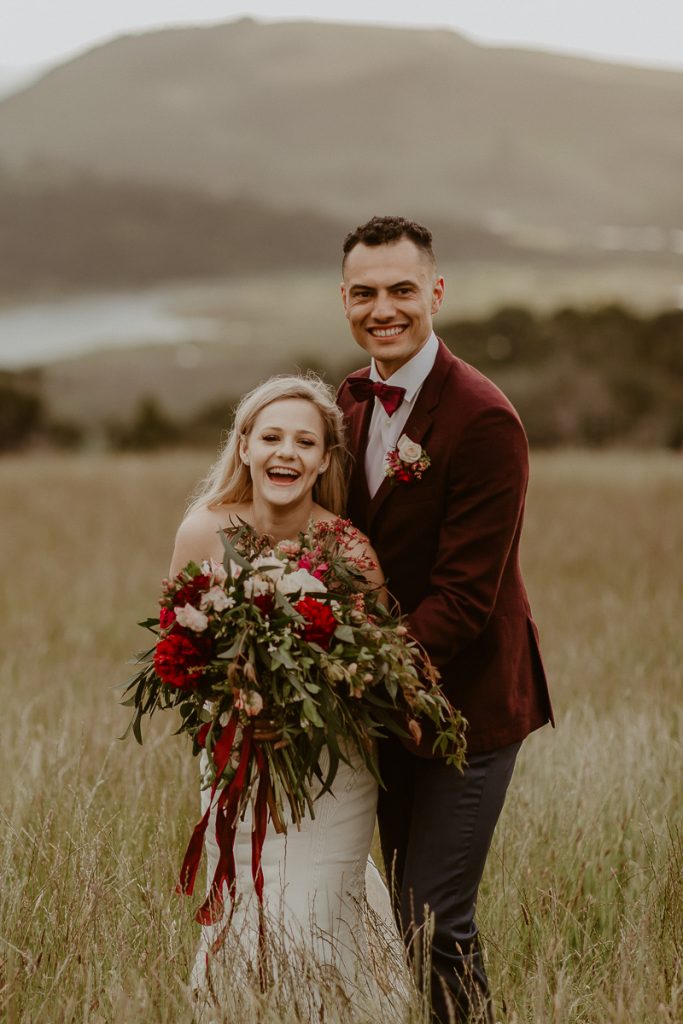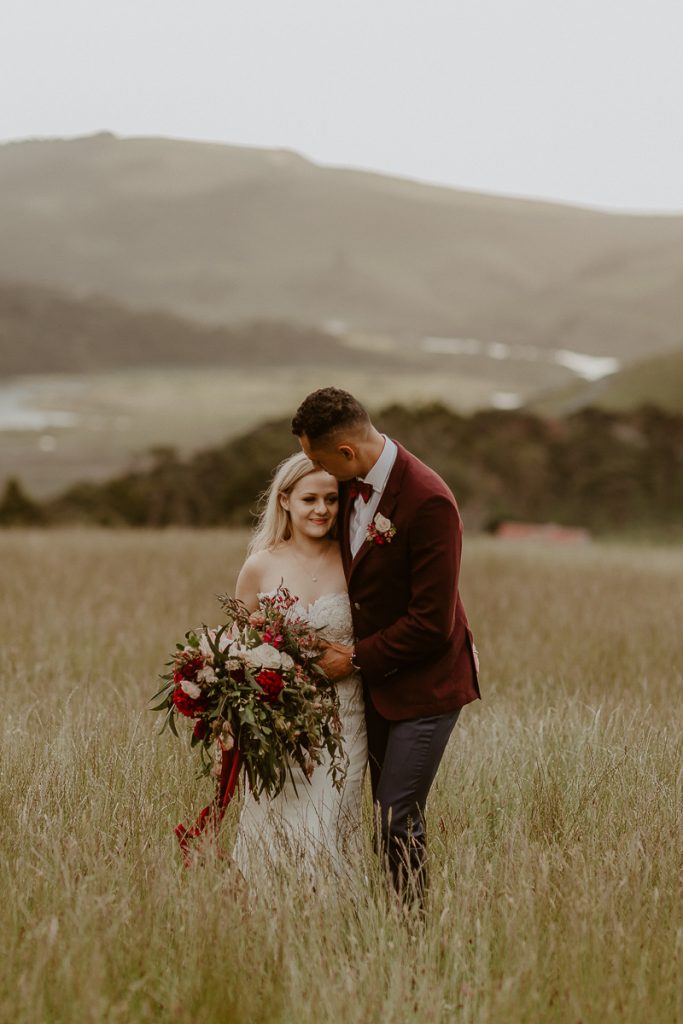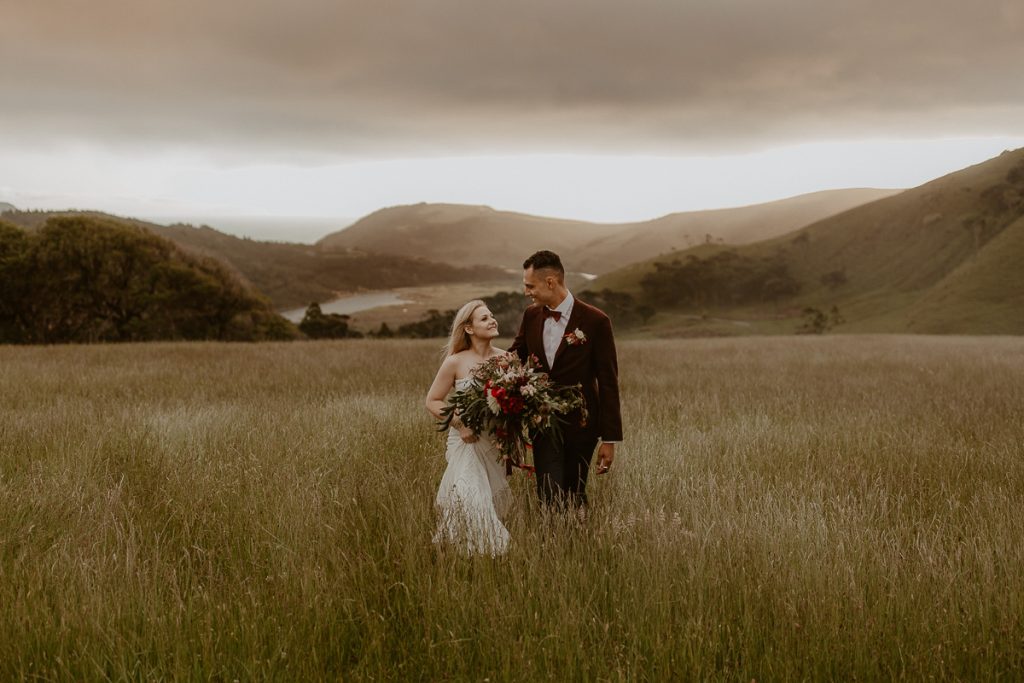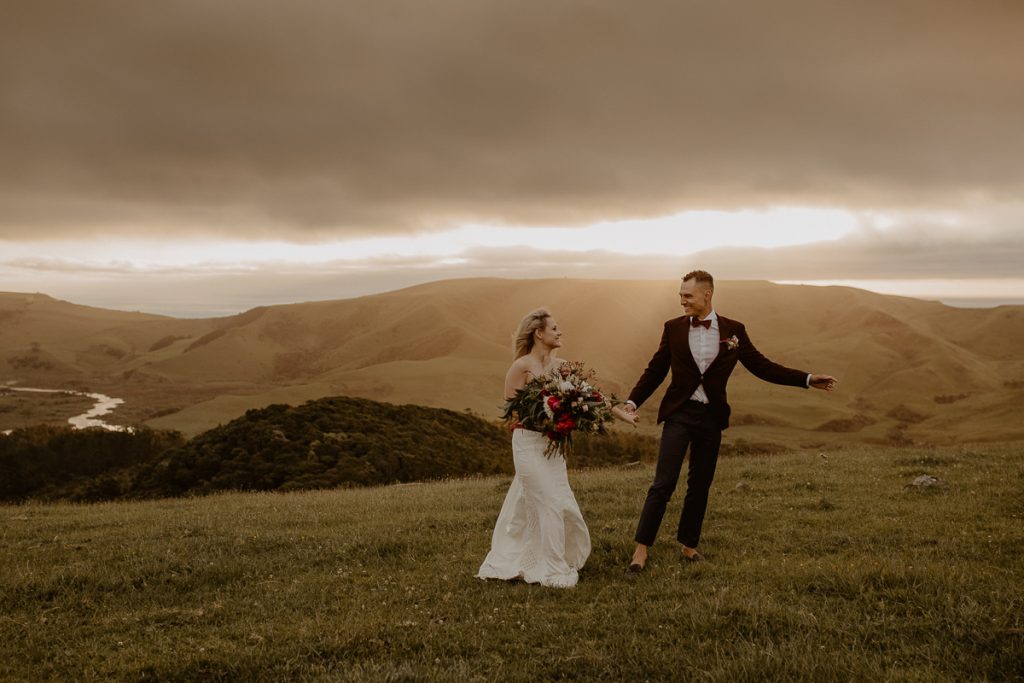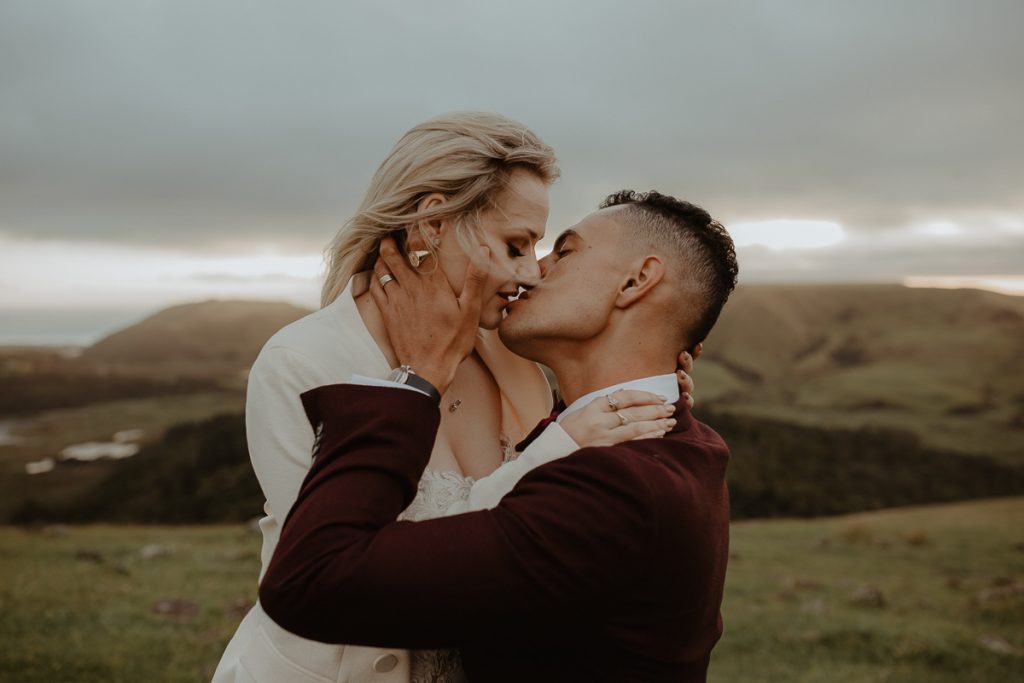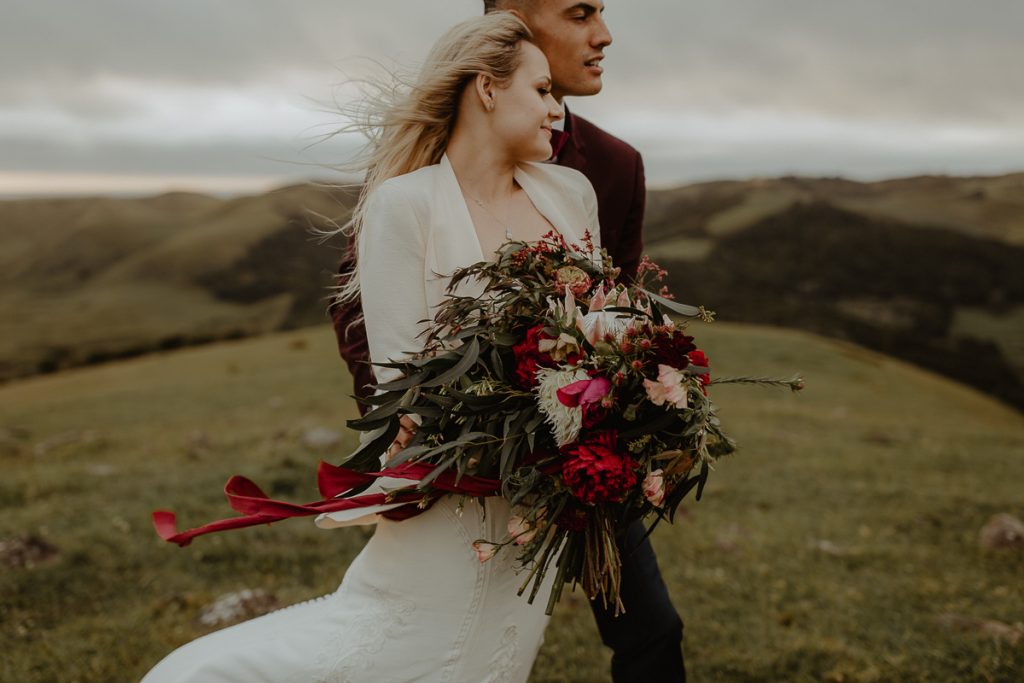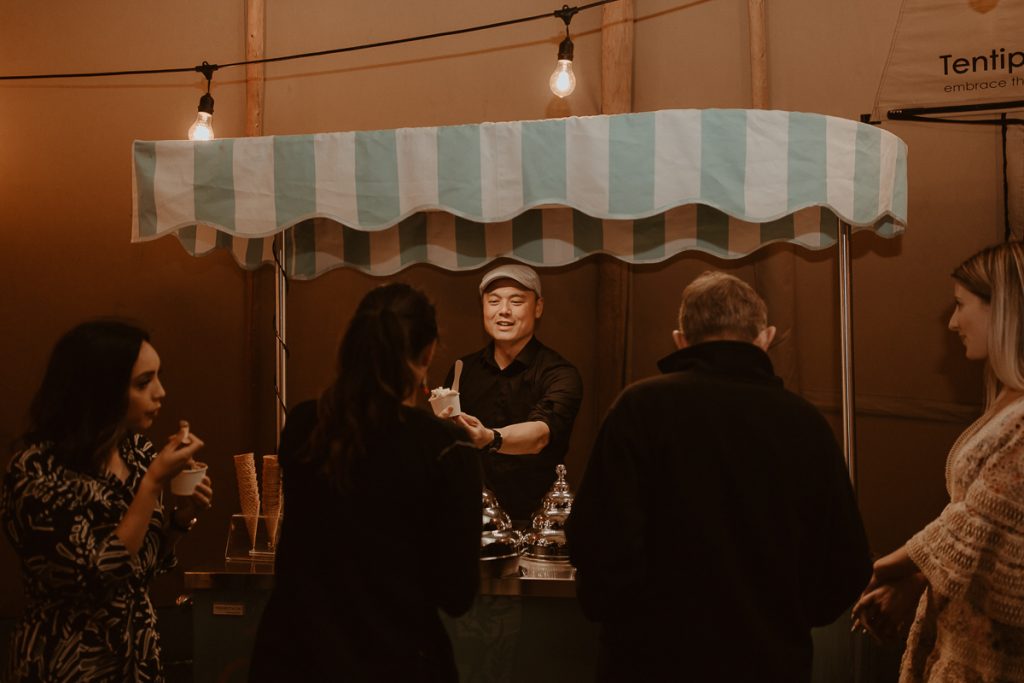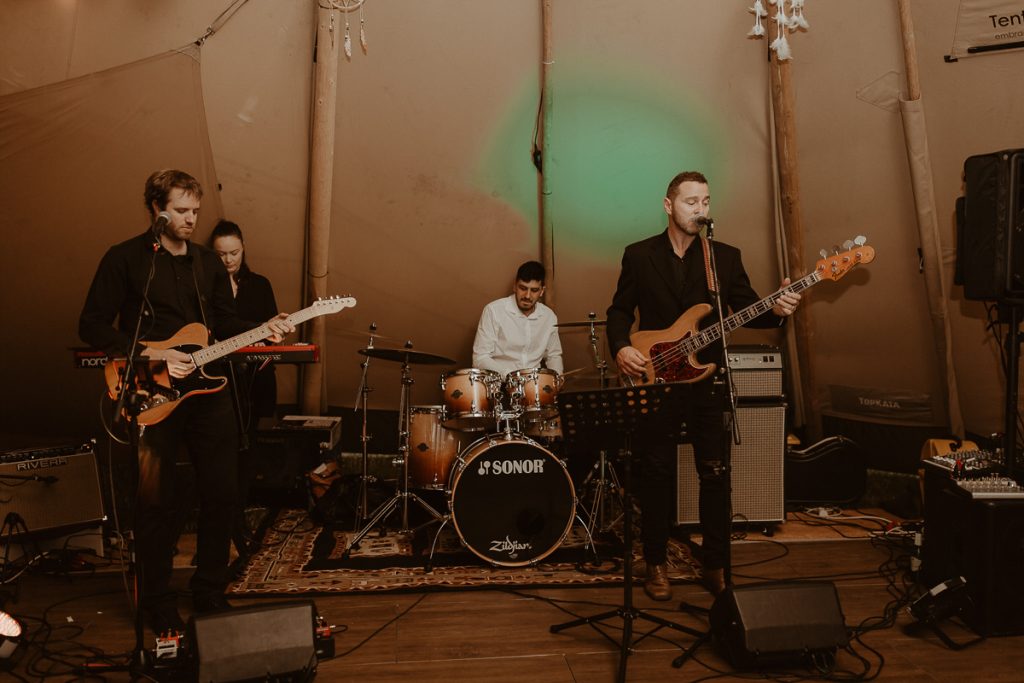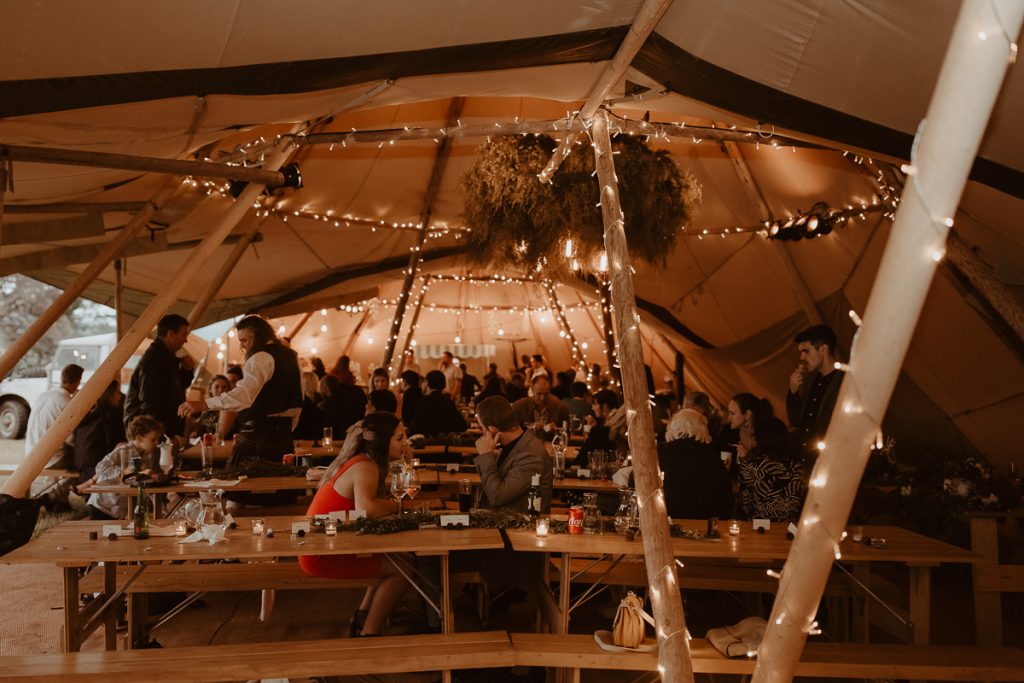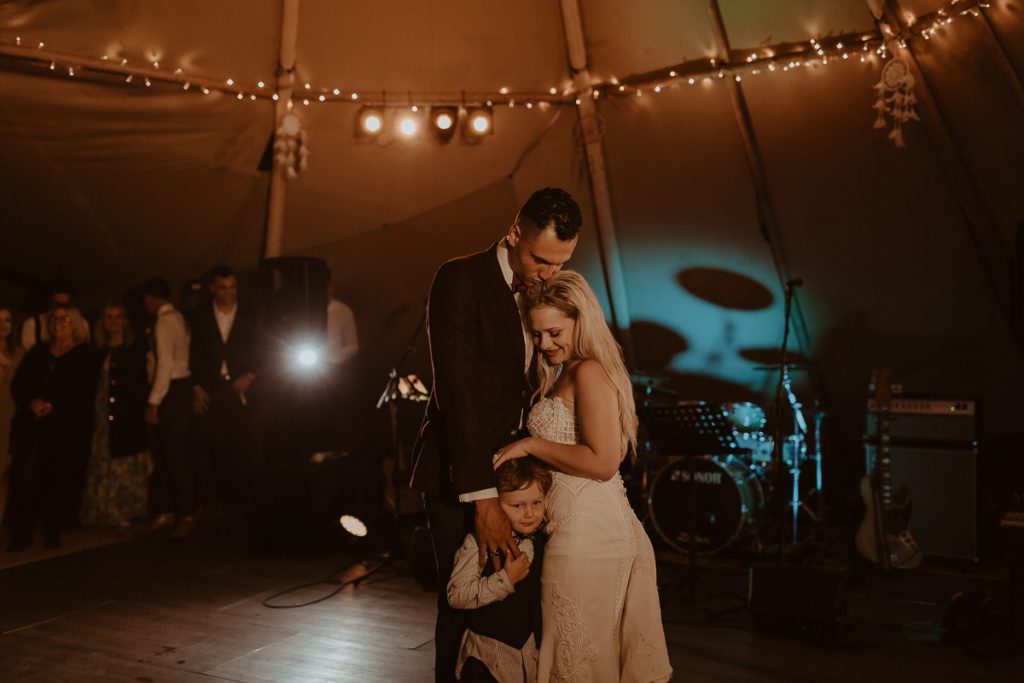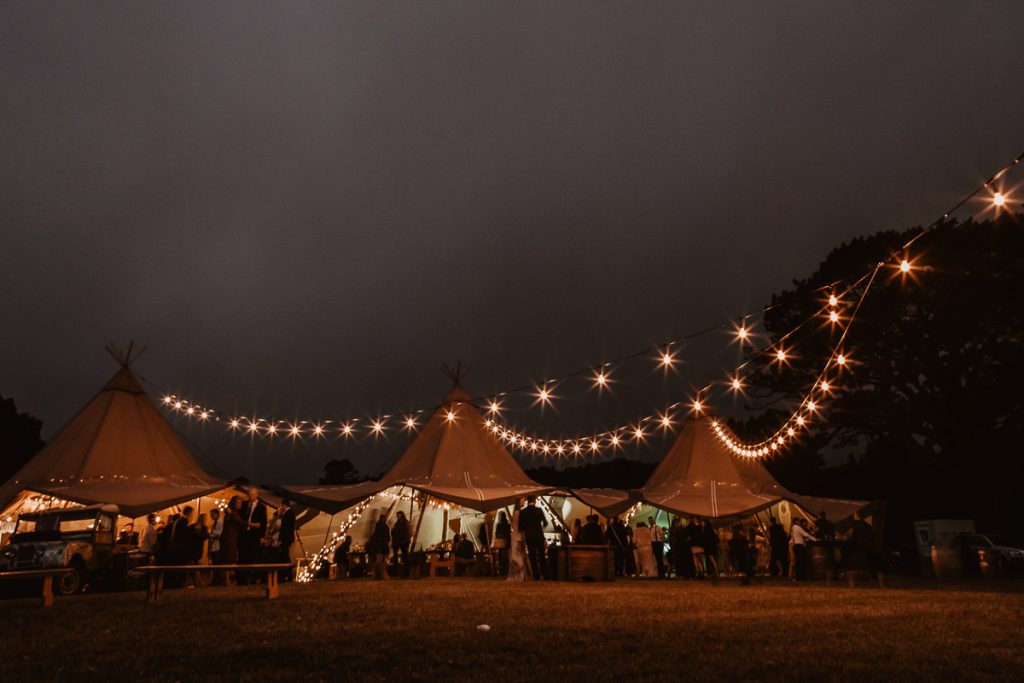 Photography: Wild&Grace | Videography: Up&Up photography | Ceremony and Reception location: Jonkers Farm | Celebrant: Swami Yogamani Saraswati | Bride's gown: Martina Liana from Felicity Bridal | Groom's jacket: Hugo Boss | Groom's shirt: 3 Wise Men | Groom's suit pants: Smith and Caughey's | Rings: Michael Hill | Matching earrings, necklace to Alicia's engagement ring: Michael Hill | Wedding Invitations: Sam O'dea | Makeup and Hair: Belles & Brides (Hamilton) | Fragrance: Alicia- Givenchy Dahlia Devin, Duane- Emporio Armani Be with You Bridesmaid's dresses: Showpo | Groomsmen's outfits: Zara & H&M | Bowties: Smith and Caughey's | Entertainment: Bring in the Band | Styling, Planner Hire and Flora: Blume and Darling | Marquee: Top Kata Tents (Tipi tent) | Catering and beverages: Catering Catering LTD , Together Bespoke Catering, Mister Gelato
Love the content?
Sign up for more here