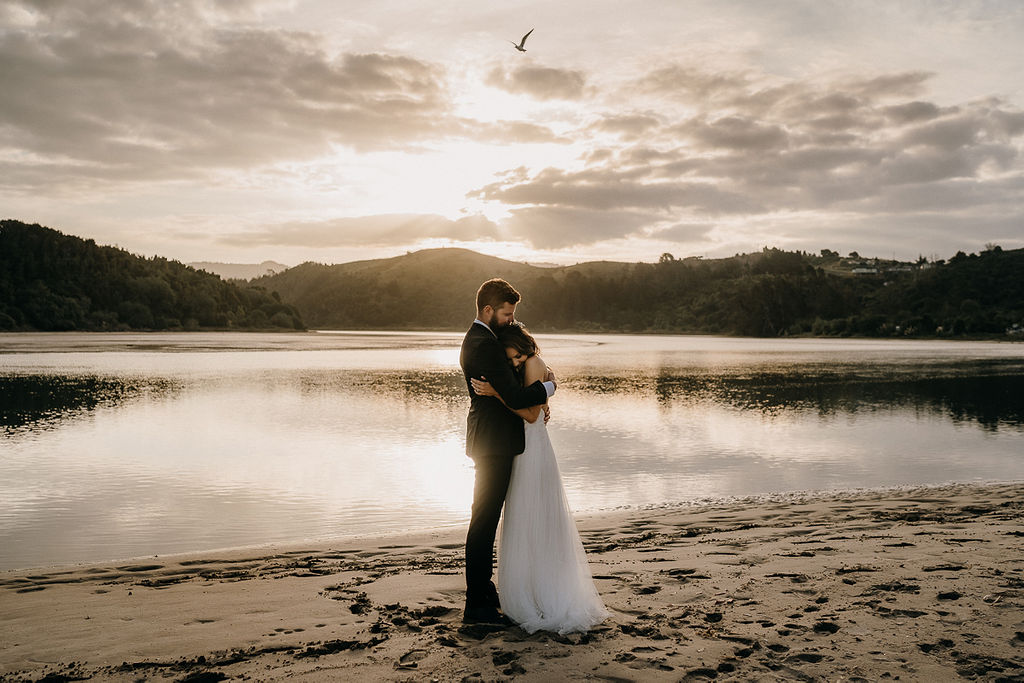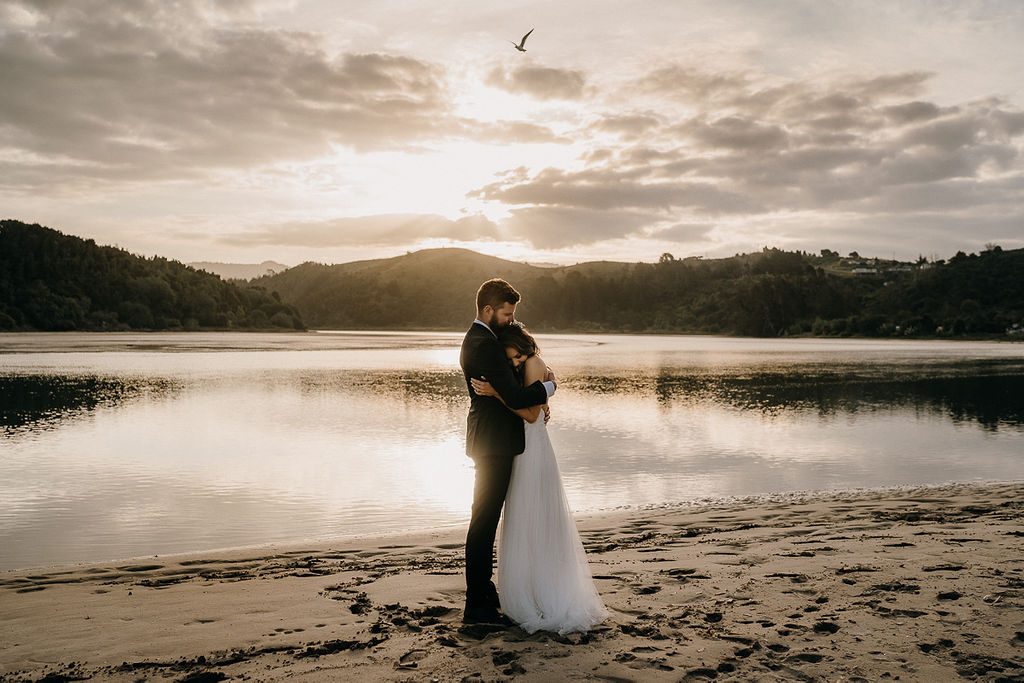 Tell us a little about yourselves, what you do, what you love, what is unique about you and your relationship…
As is often the case we met in our first year at university in what was called the Student Village where we were both studying health science.
I remember meeting Lachy, this extremely tall lad from Thames in skatey shoes and he remembers me as the smiley girl with dimples. Since then we have been together for 8 years, we love travelling and have seen lots of the world together, we both love the beach and Lachy has learnt to surf and dance so we can do this together. We both love the outdoors and our latest love is our miniature schnauzer pup Arlo, who we love to take to the beach and on bush walks. Lachy is an Intensive Care Paramedic and I am an Occupational Therapist who works in mental health. Both of our jobs are extremely rewarding and at times, exceptionally challenging. We both have a shared passion for giving back to our communities and helping those in need. We have an unique understanding and appreciation for each others work and provide space and time at the end of the day to unwind together (sometimes over a glass of red wine) and be that compassionate sounding board for each other.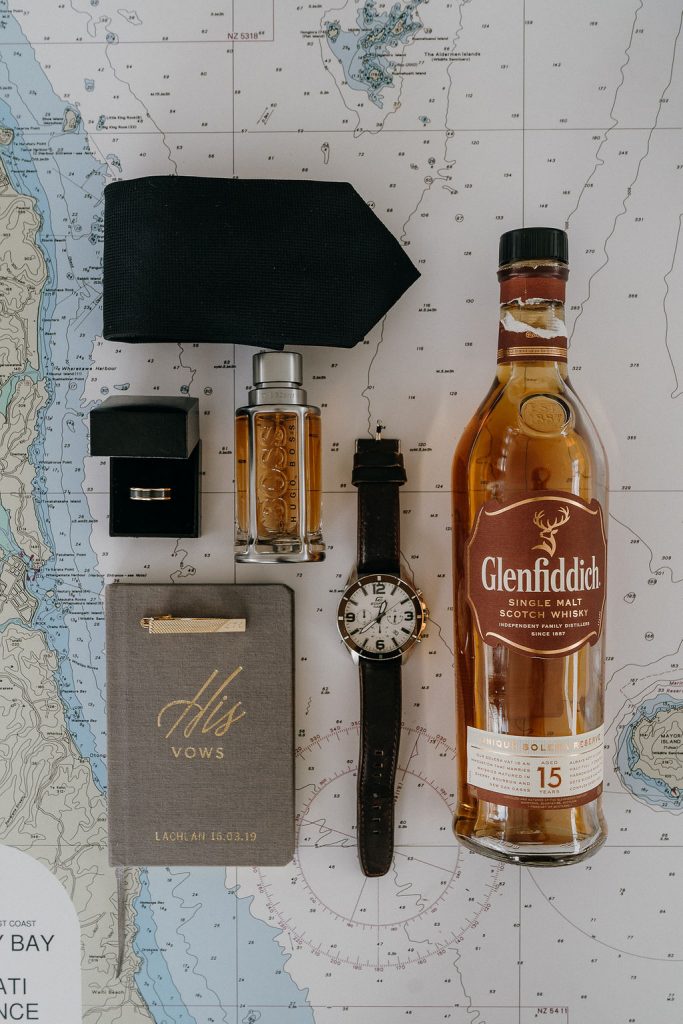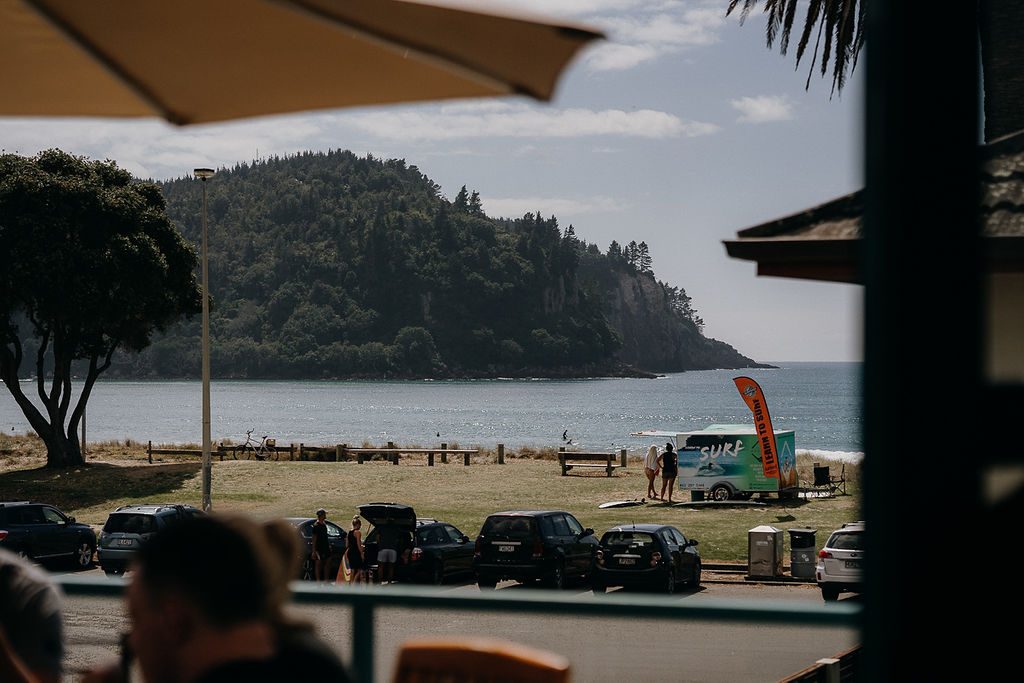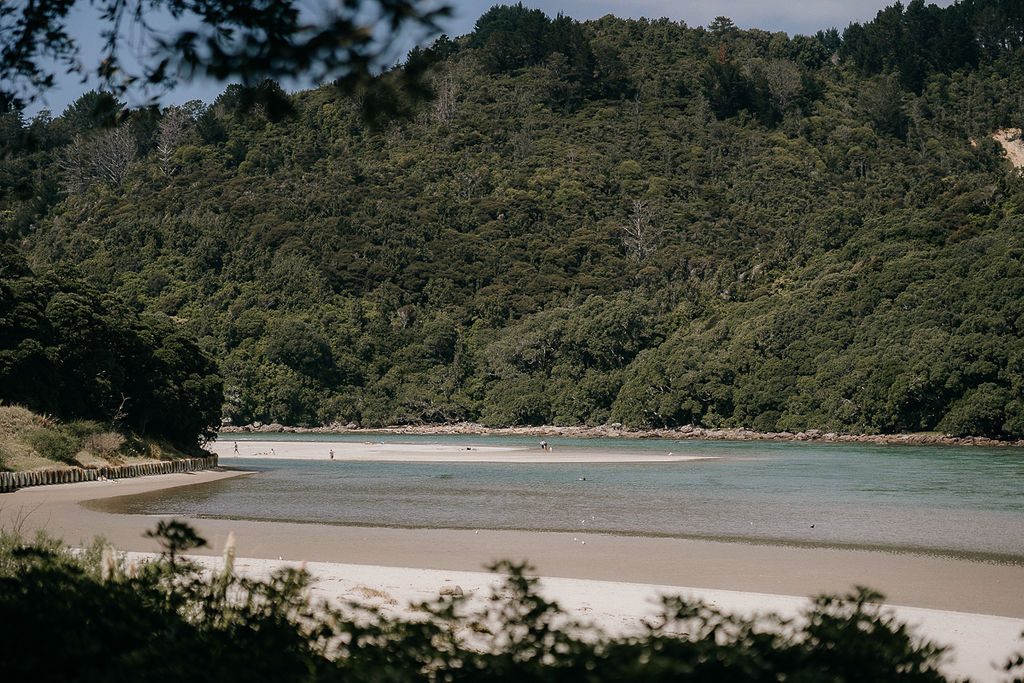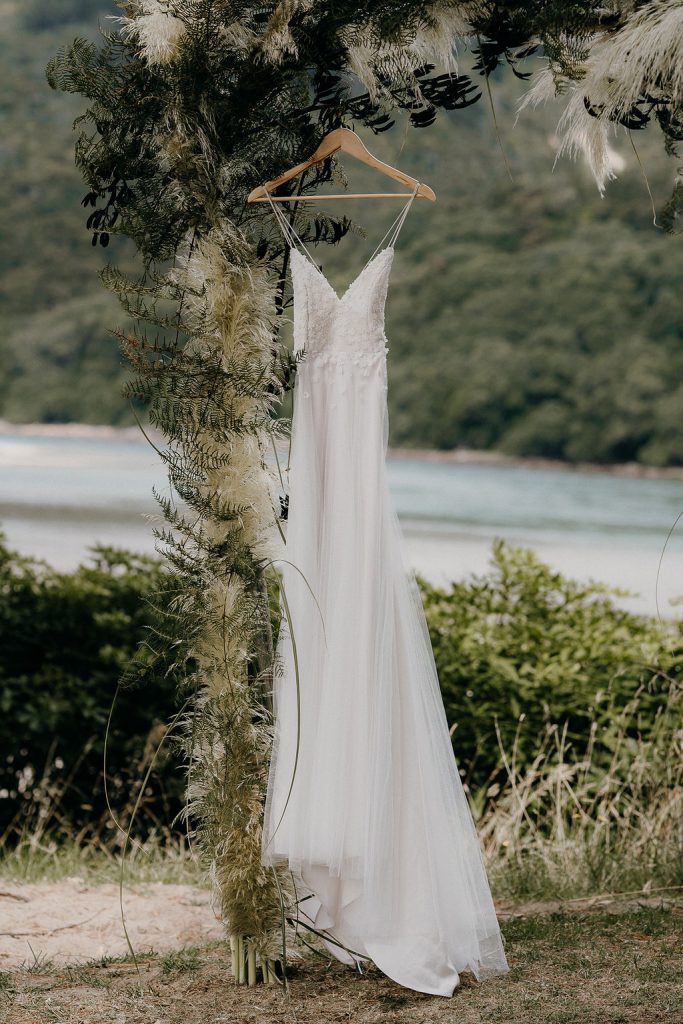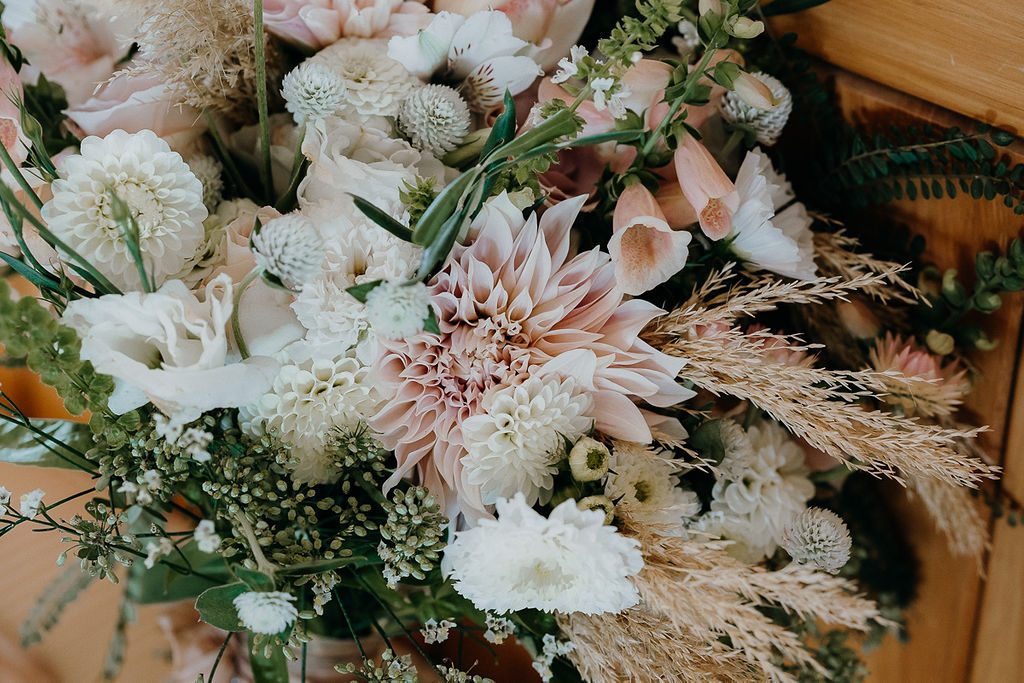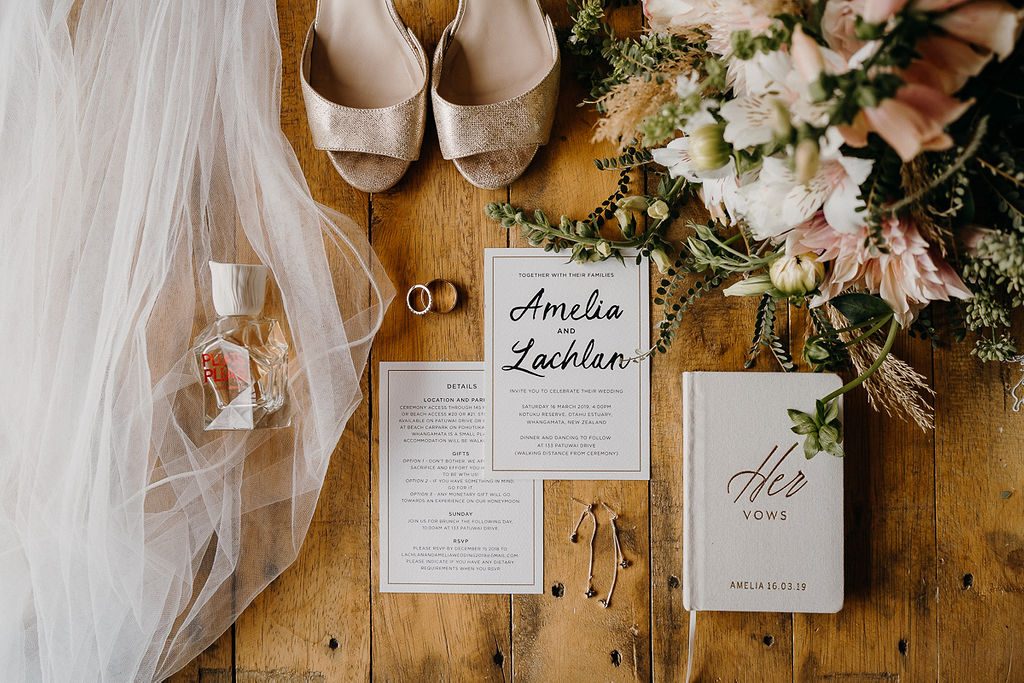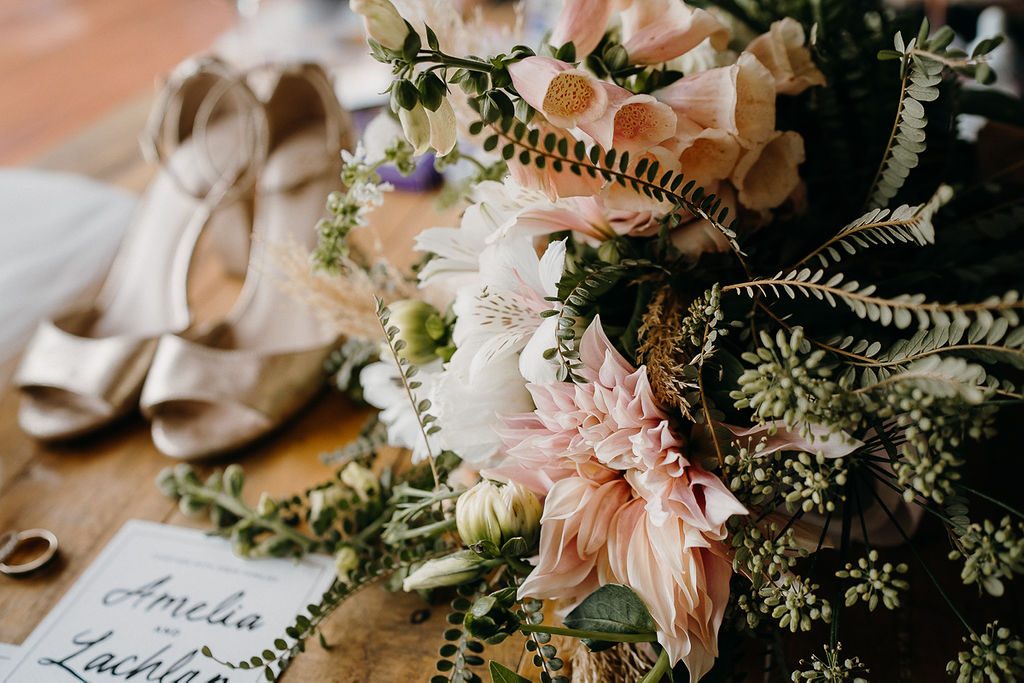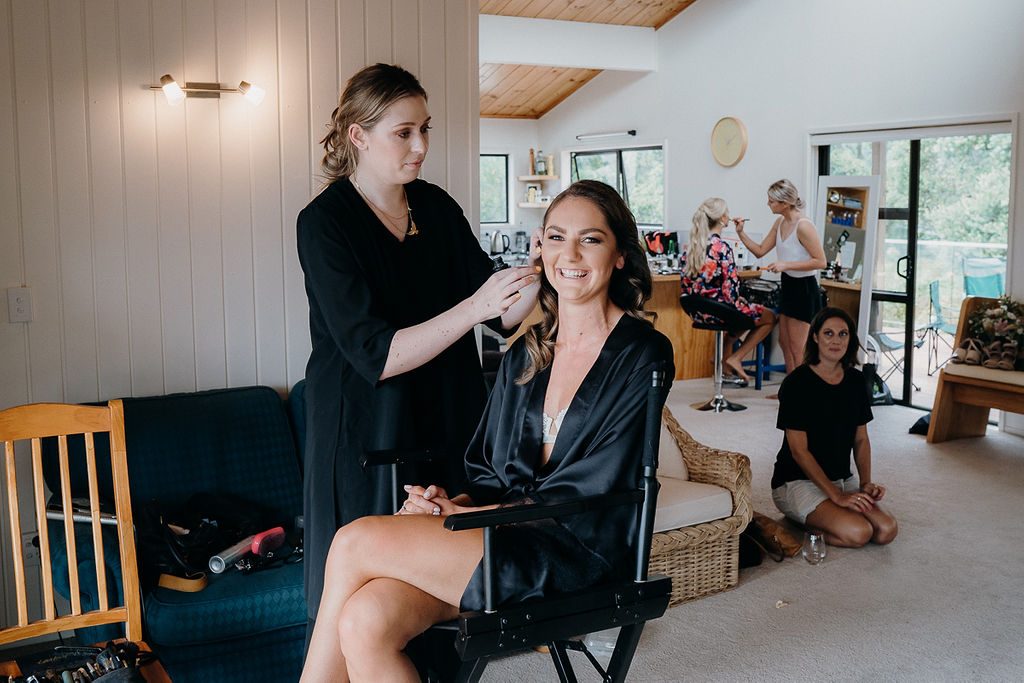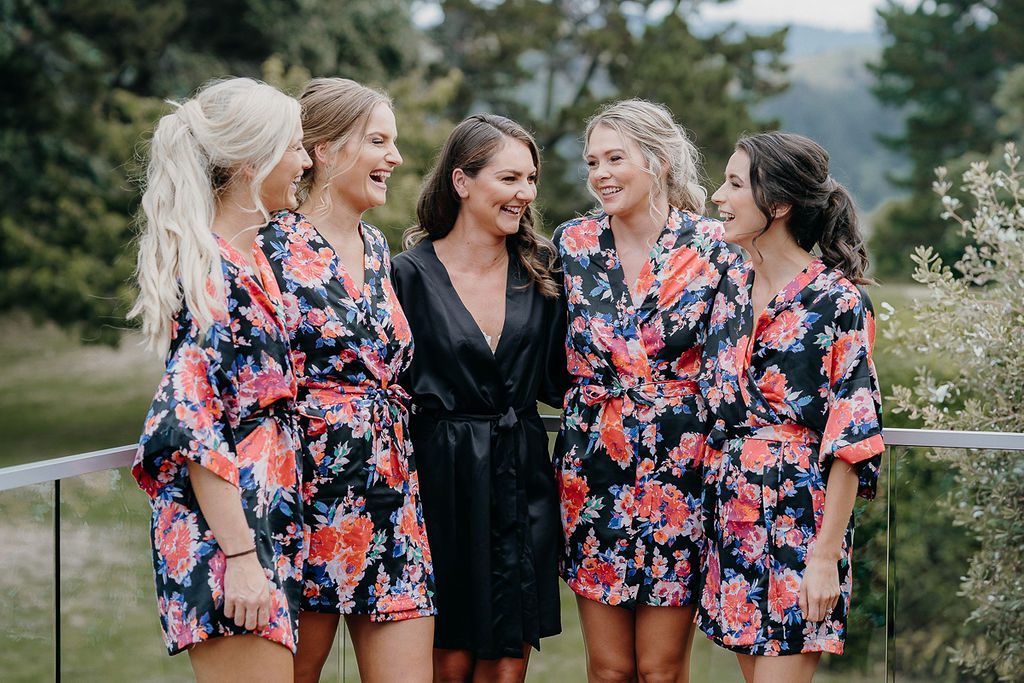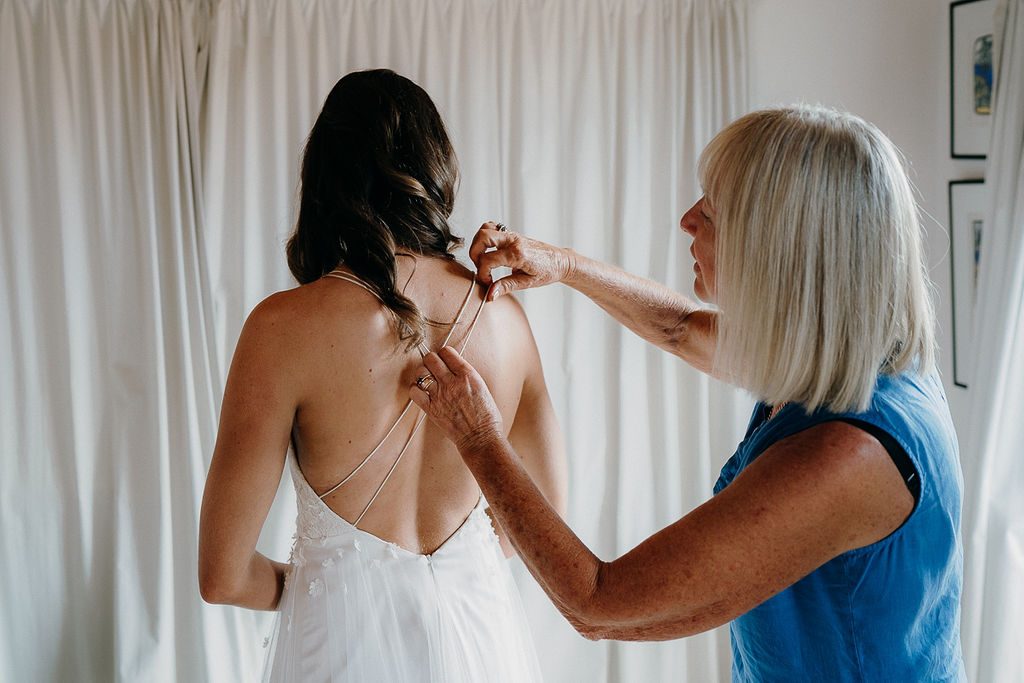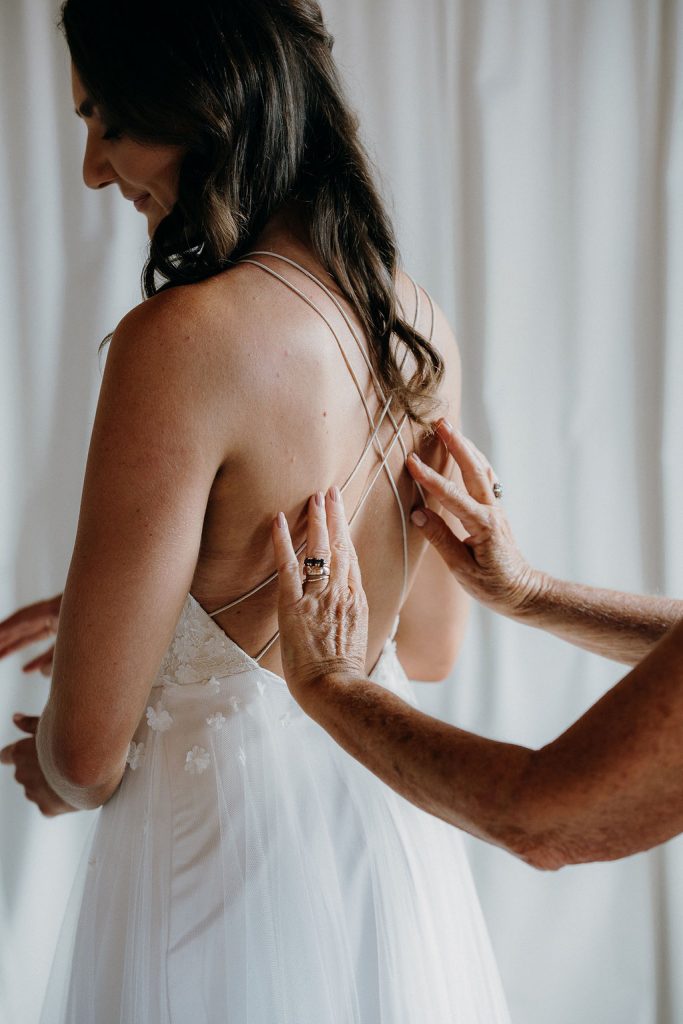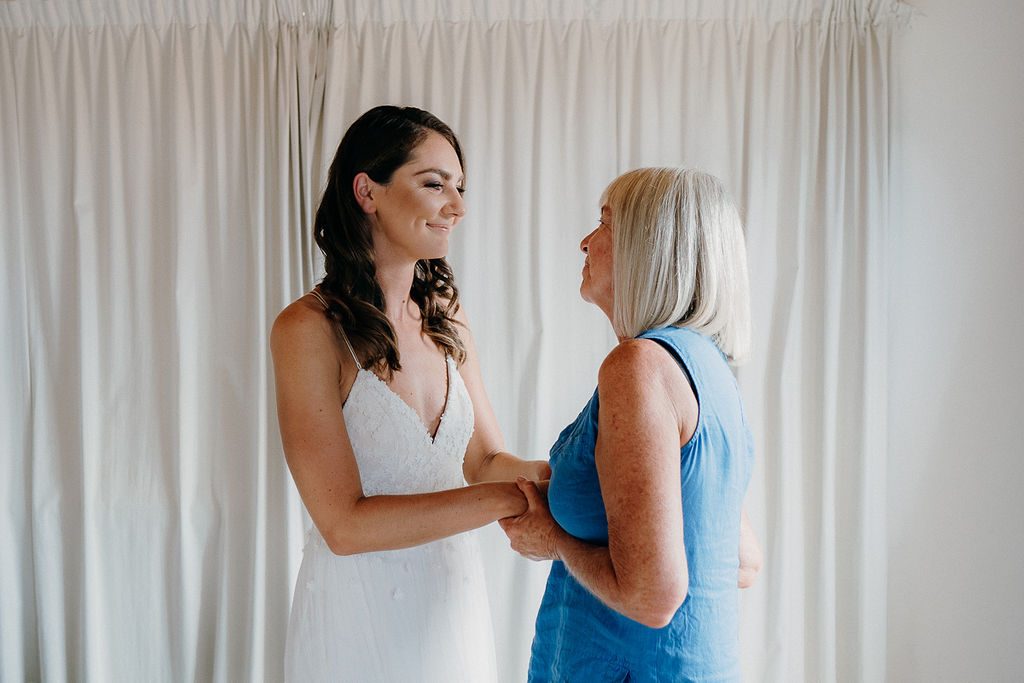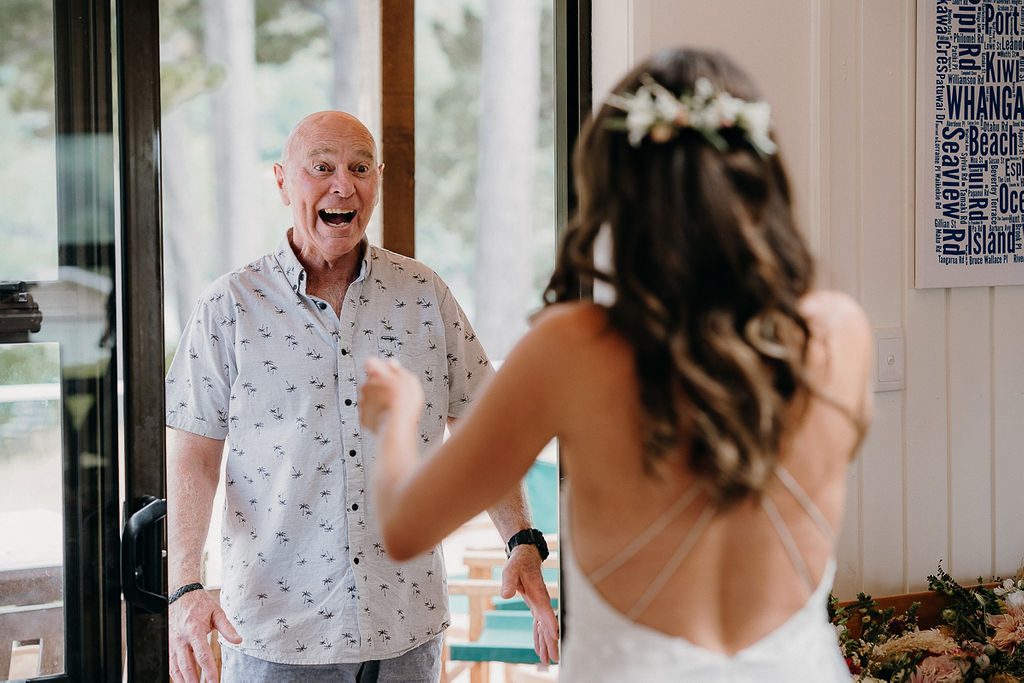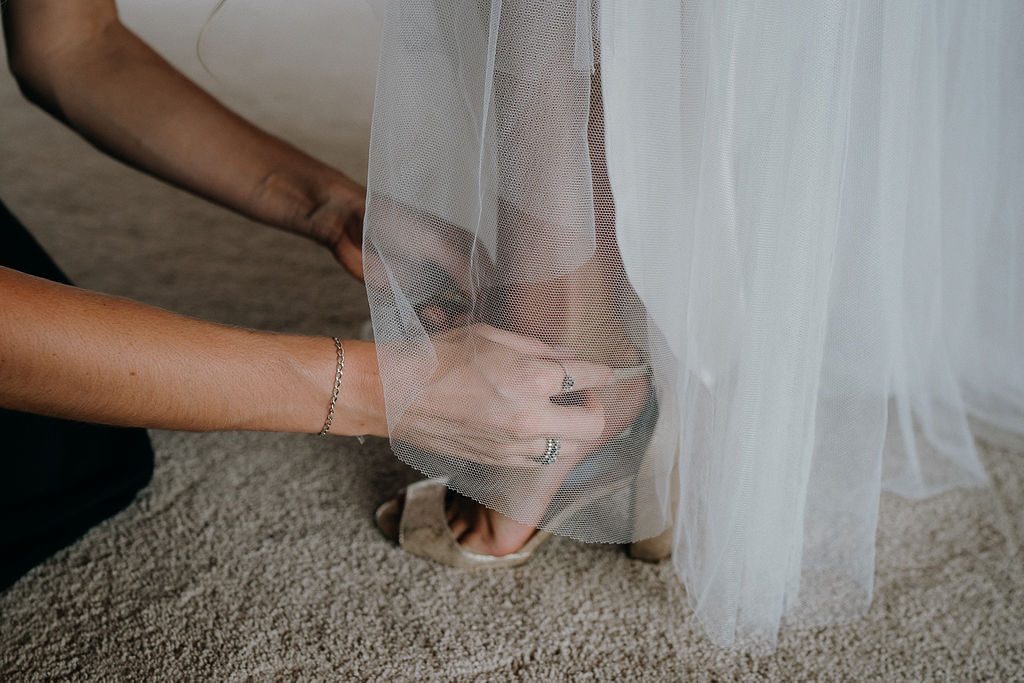 Tell us about your special day, was there a specific theme or style? Tell us a little about the setting, the styling and some of your favourite details…
We chose to have our wedding in Whangamata a place that holds special significance to us both. Lachy grew up in the Thames Coromandel and our family has been going to Whanagamata as a holiday destination for generations. My family loves the beach, we have a rule where you have to be doing something in, on or around the water every time you go to the beach, which Lachy embraced fully. It is genuinely our favourite place in the entire world and we wanted to celebrate there and show it off to everyone. Lachy and I had a huge amount of support from what we call the beach whanau where family friends occupy most of the road where we got married. My parents were generous enough to open our beach bach to our 115 guests. Our main goal for the wedding was for it to be tasteful, let the view speak for itself and to ensure everyone had the best time which we knew meant good food, good wine and a great band to dance and party into the night and not to wait hours for us while we had our photos taken. We had a 'first look' and photos with the bridal party before we had the ceremony which meant we were able to spend more time with our guests and relaxed our nerves. We chose to write our own vows, choreographed our first dance together and had a friend play the violin as I walked down the aisle. We did the warming of our rings as guests arrived and had more than one deliberate mindful moment.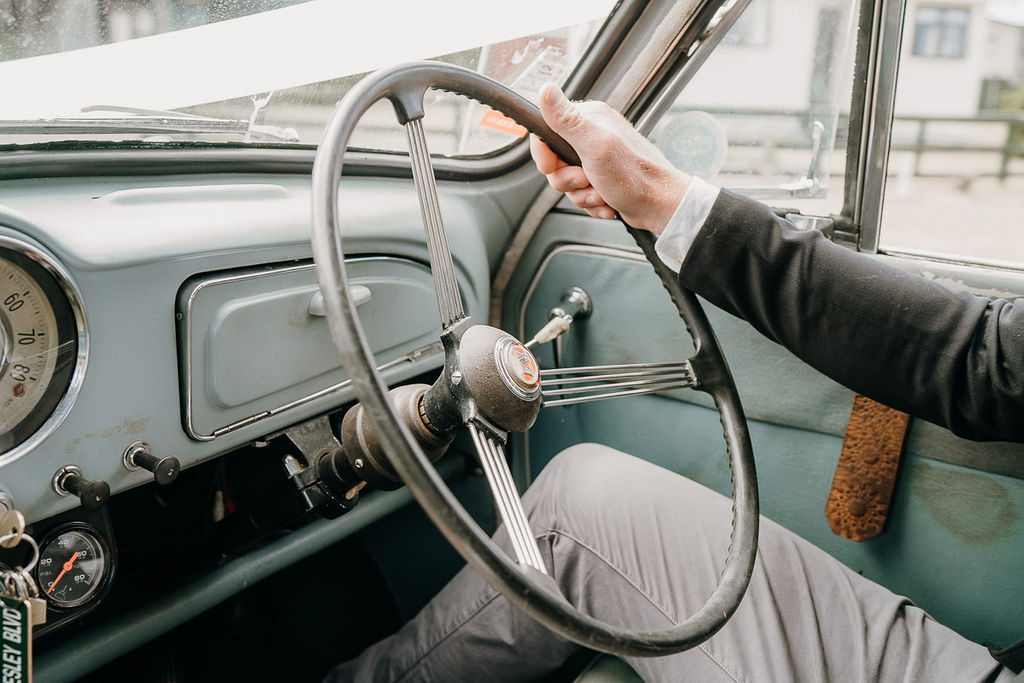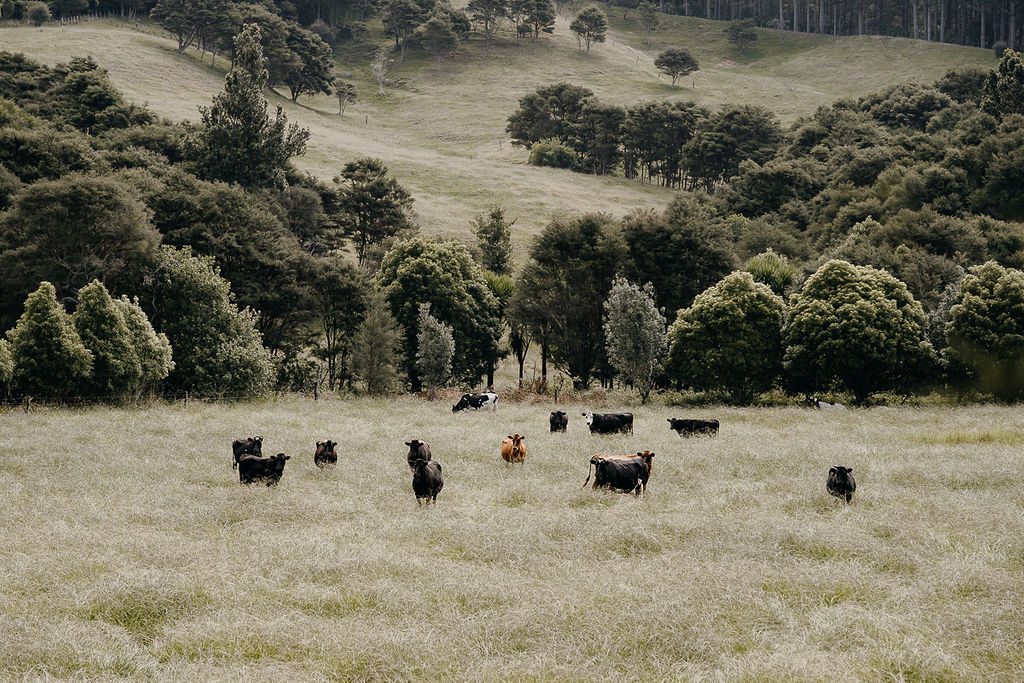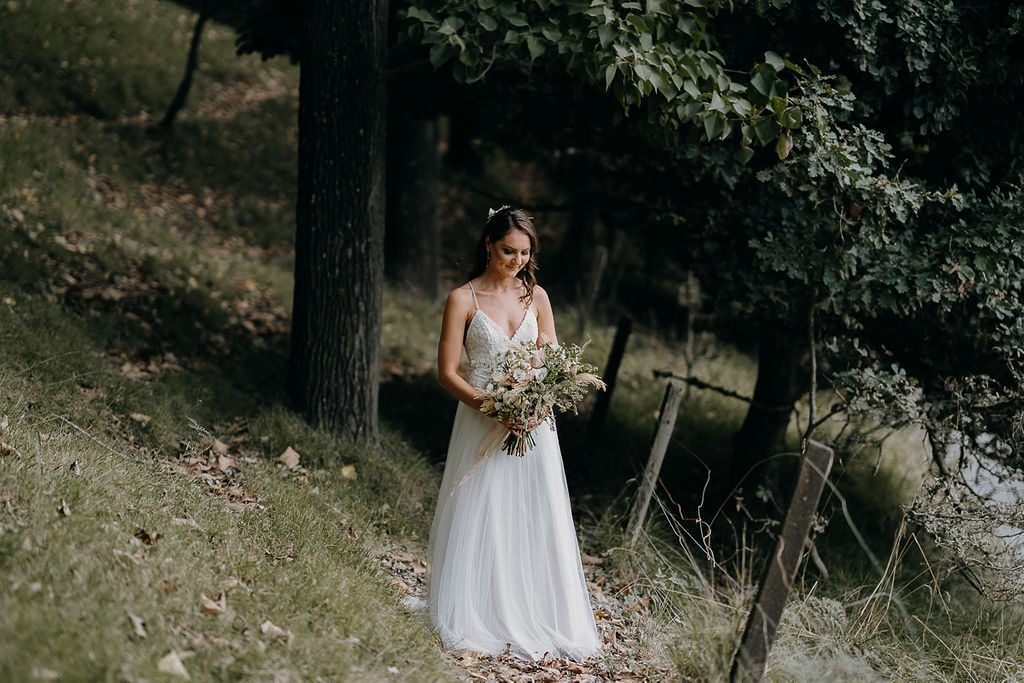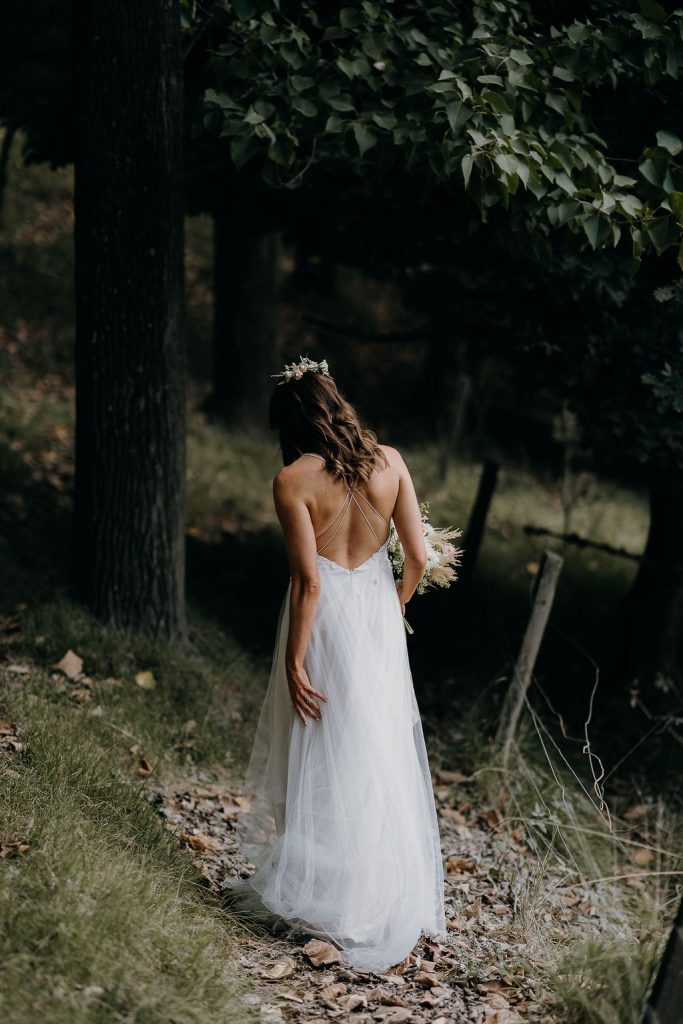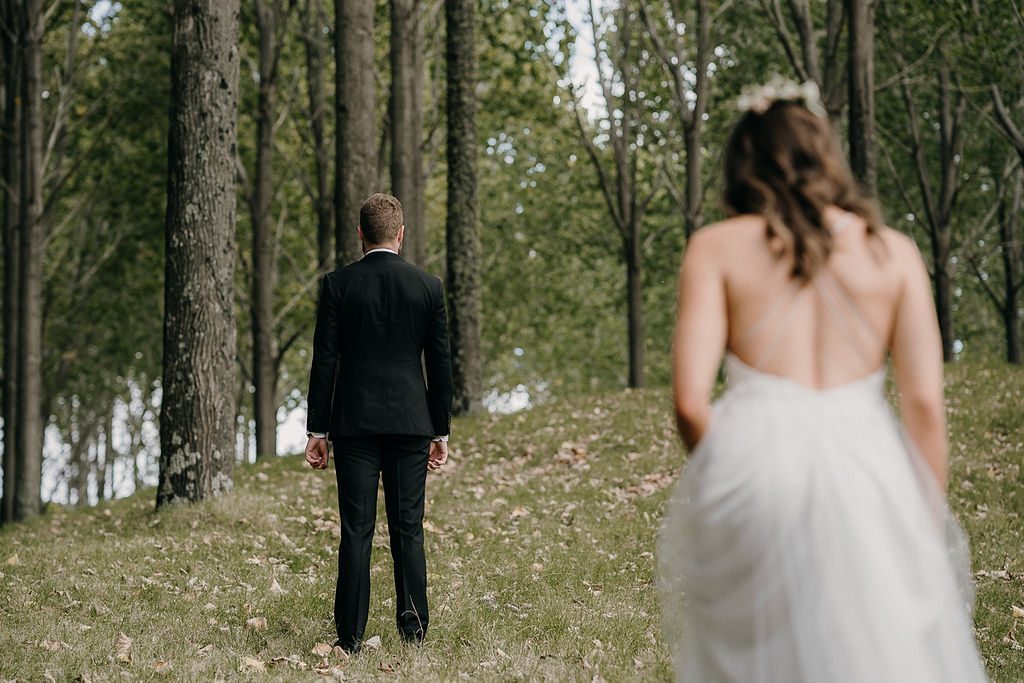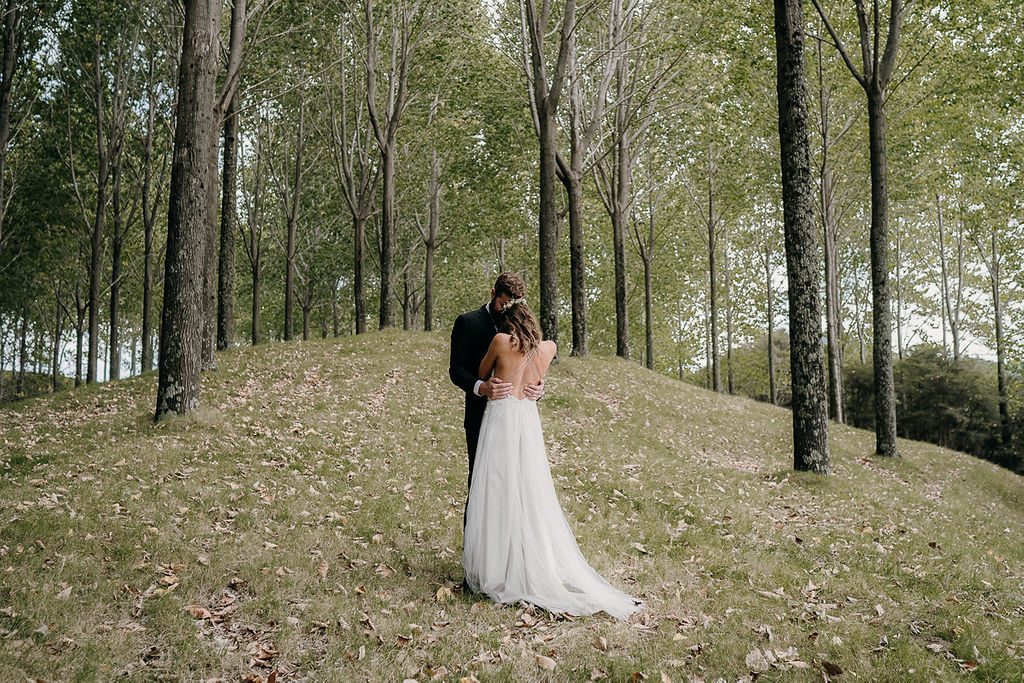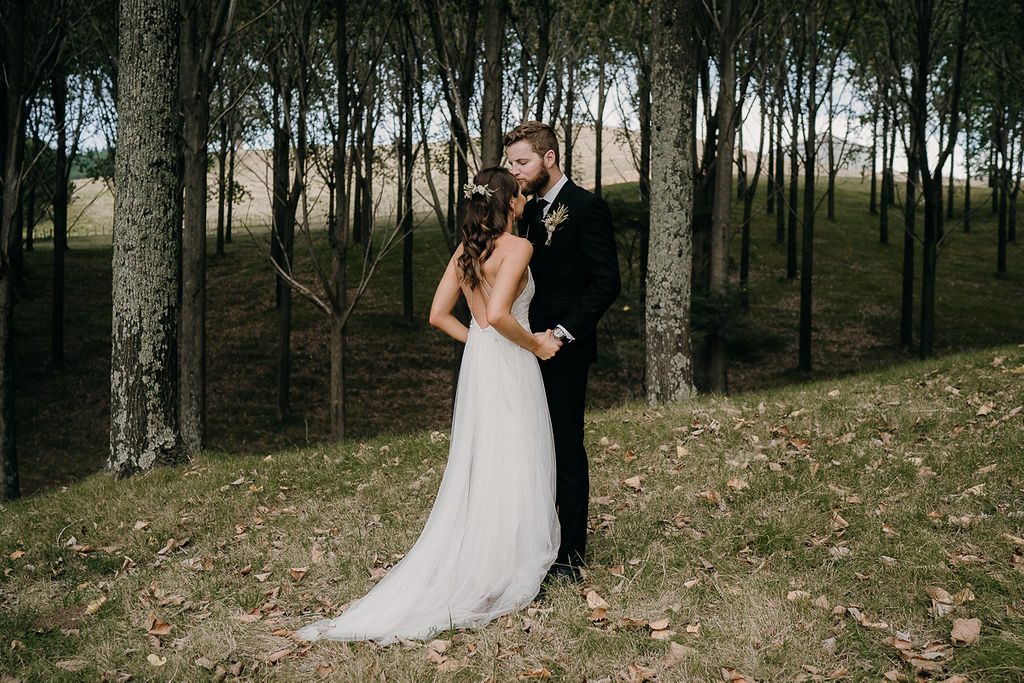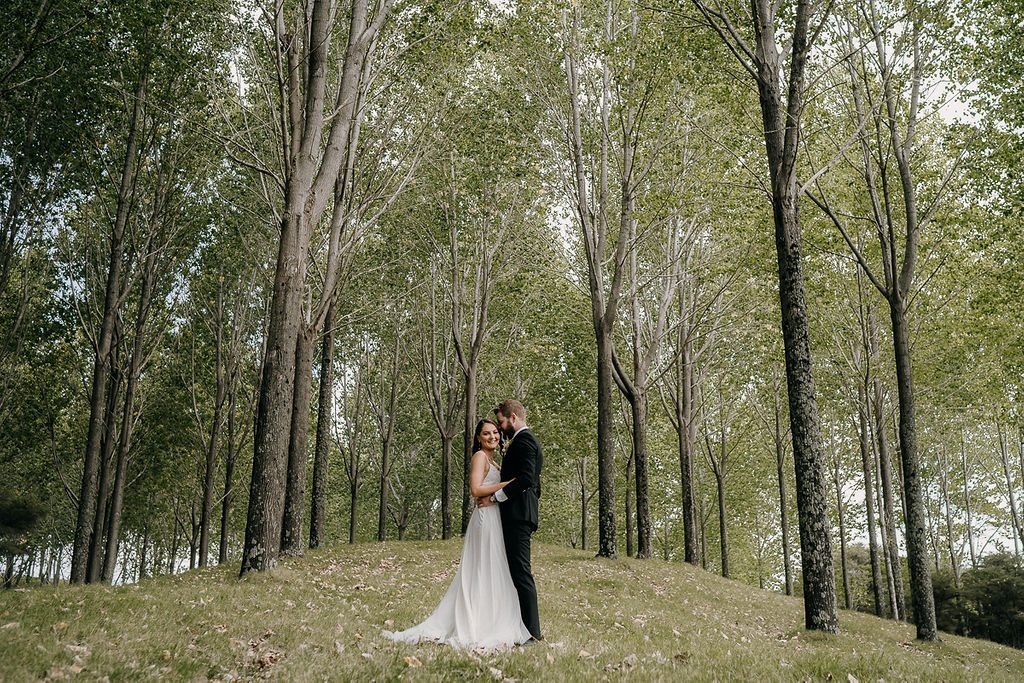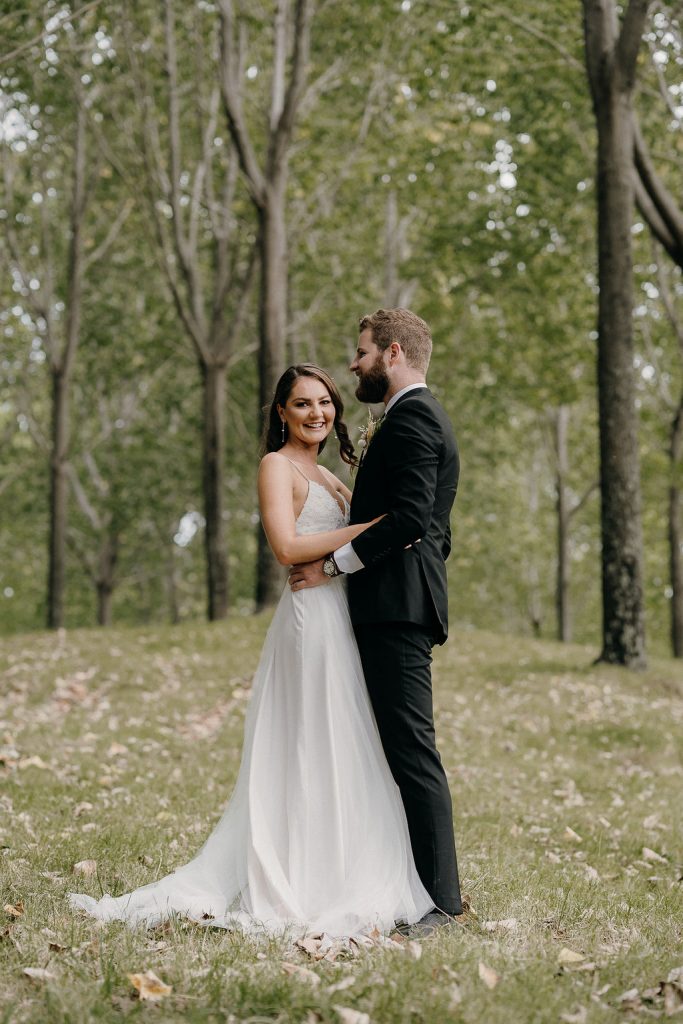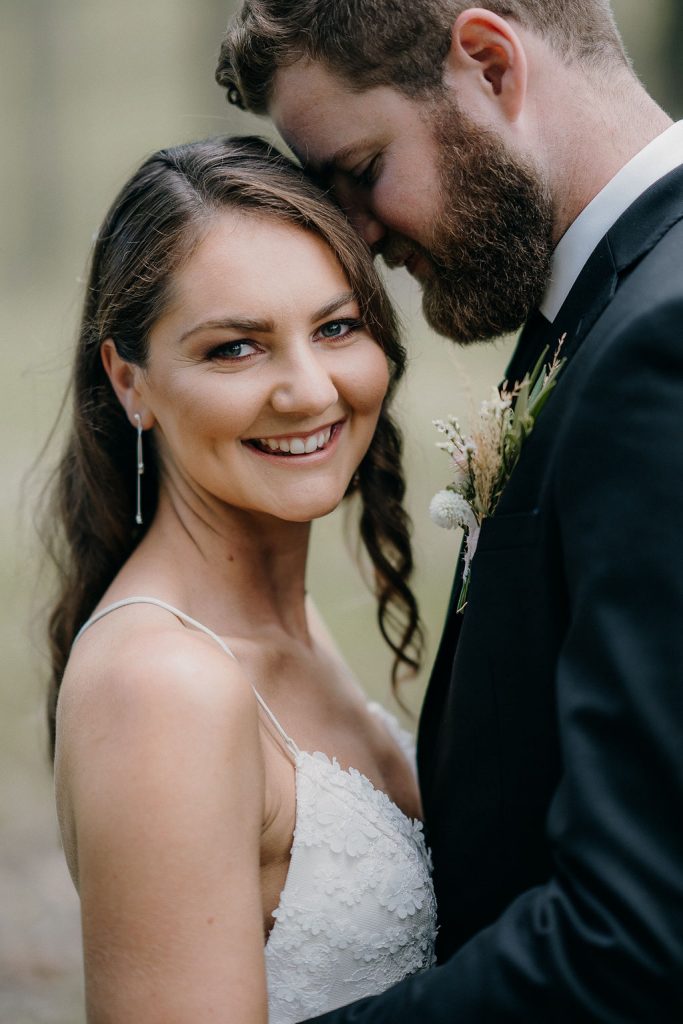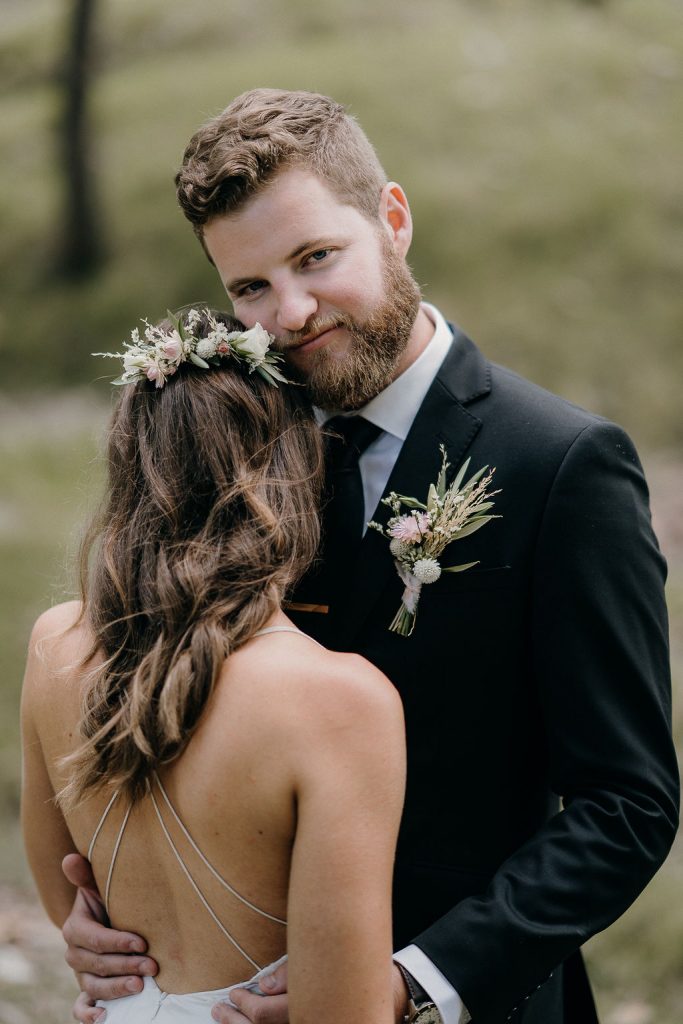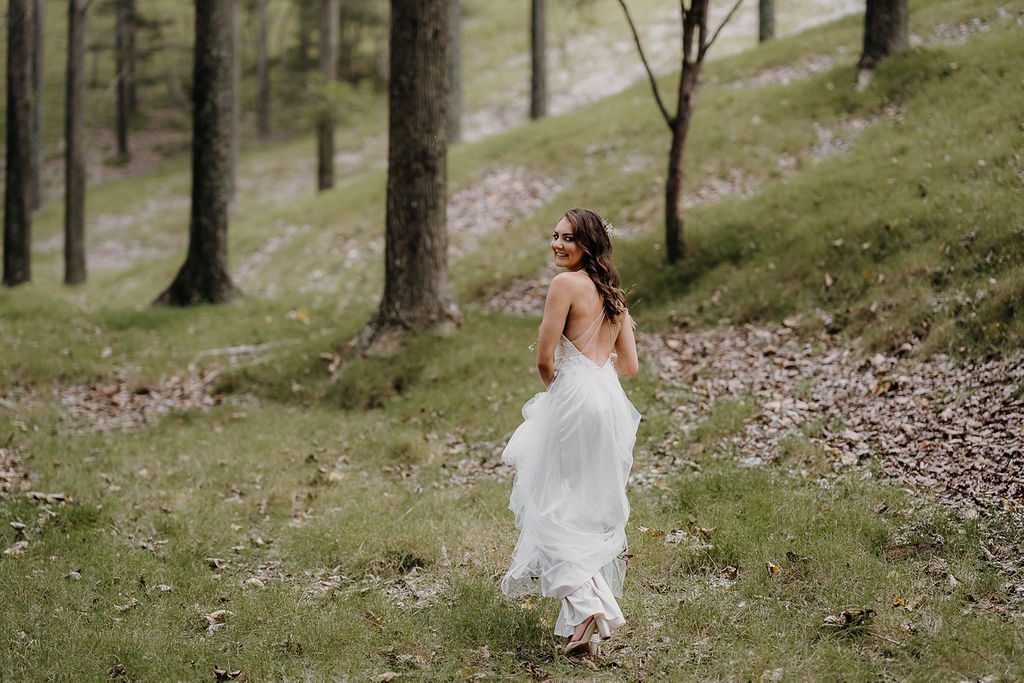 Tell us about your main outfits:
Lachy wore a suit from three wise men, being a paramedic there are few opportunities to dress up so he wanted to go all out. I wore a dress from Sally Eagle and took my mum and bridesmaids to help choose it. I wanted something simple, however, timeless and I still wanted to feel like a bride. To be honest when it came to styling me and the overall look of the day I took lots of advice from my mum and maid of honour Sophie who both have exceptional taste far more than I do.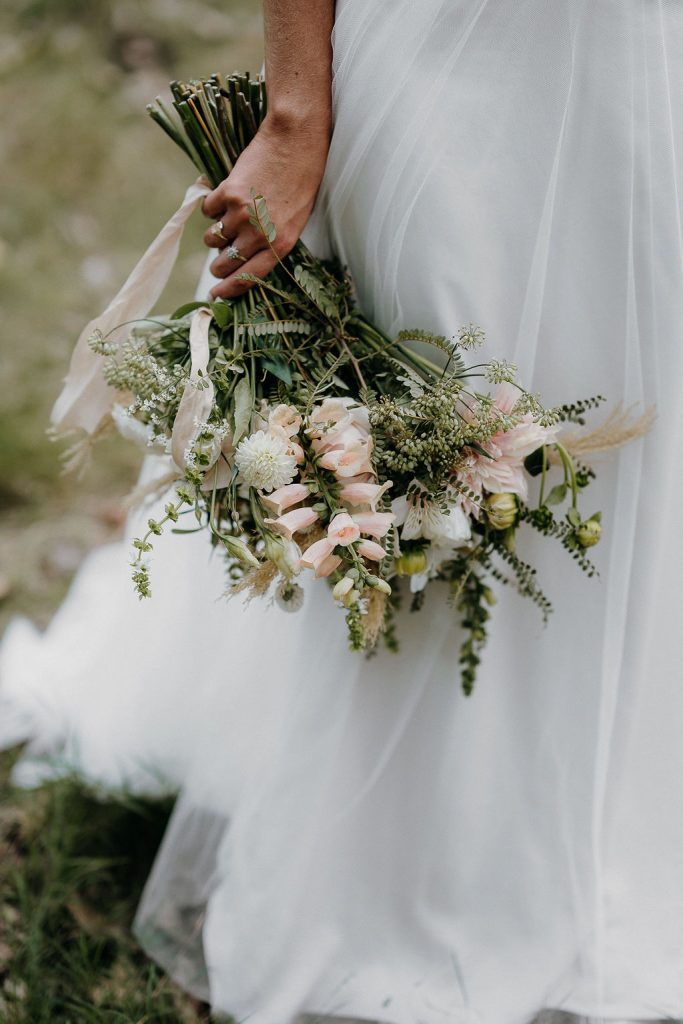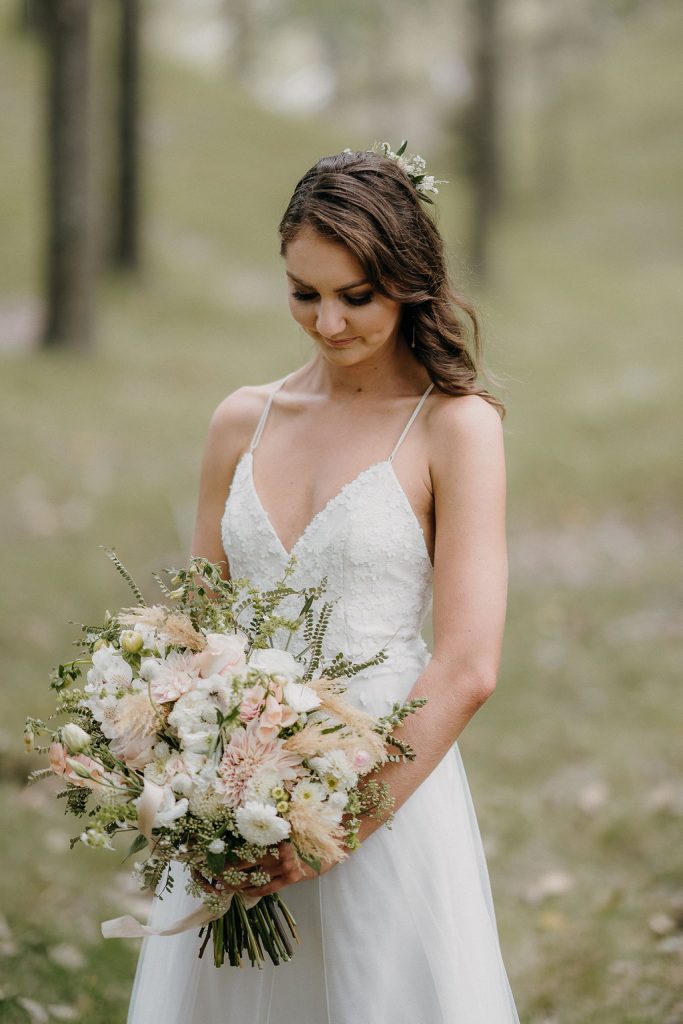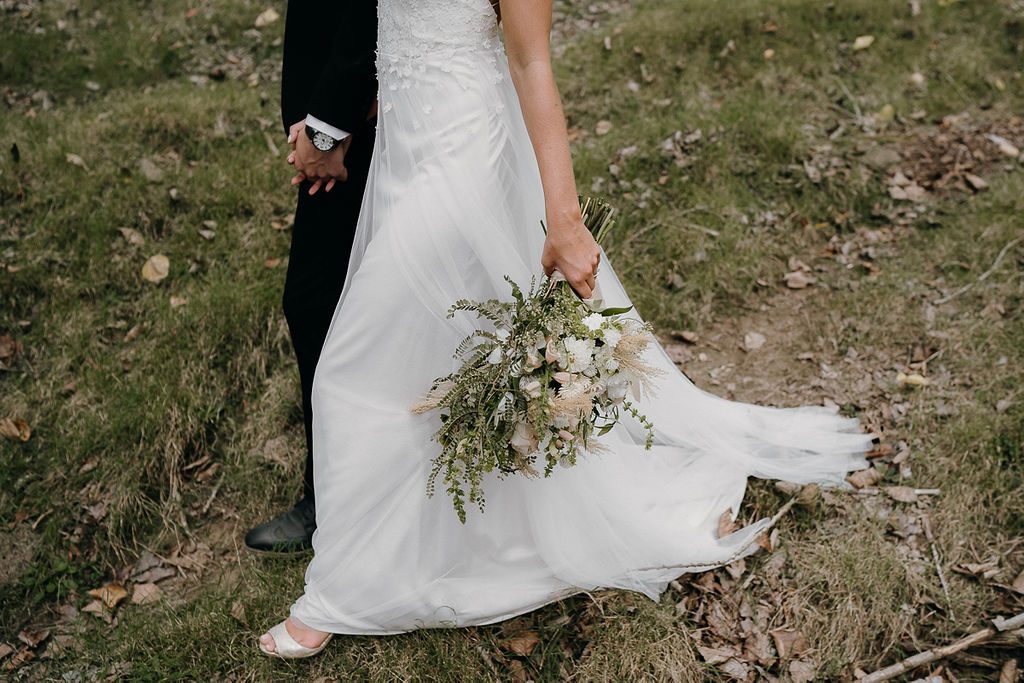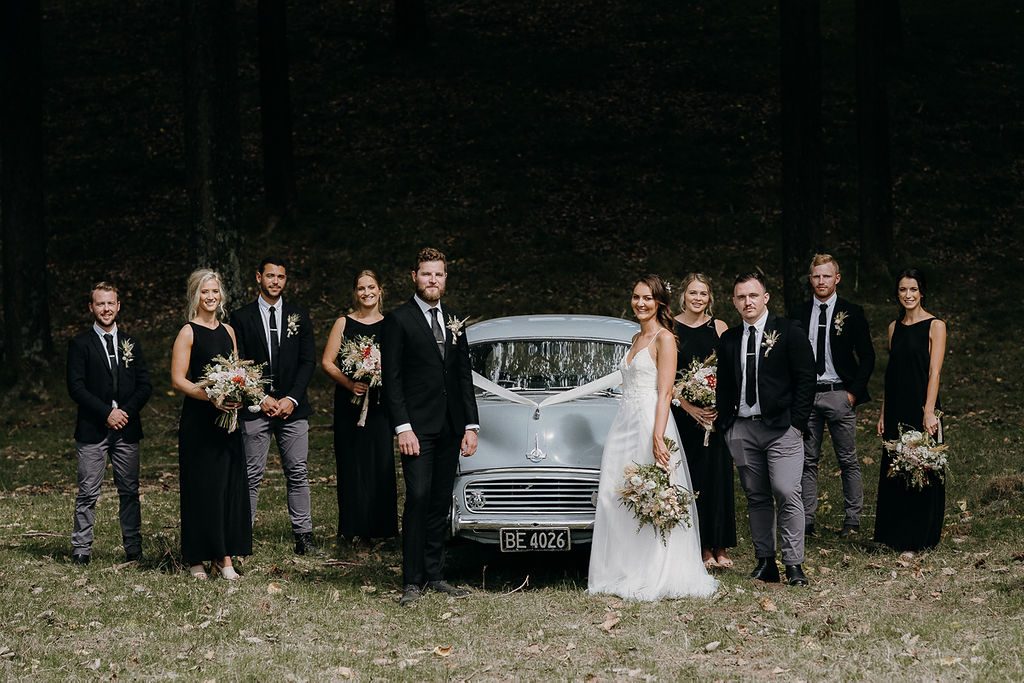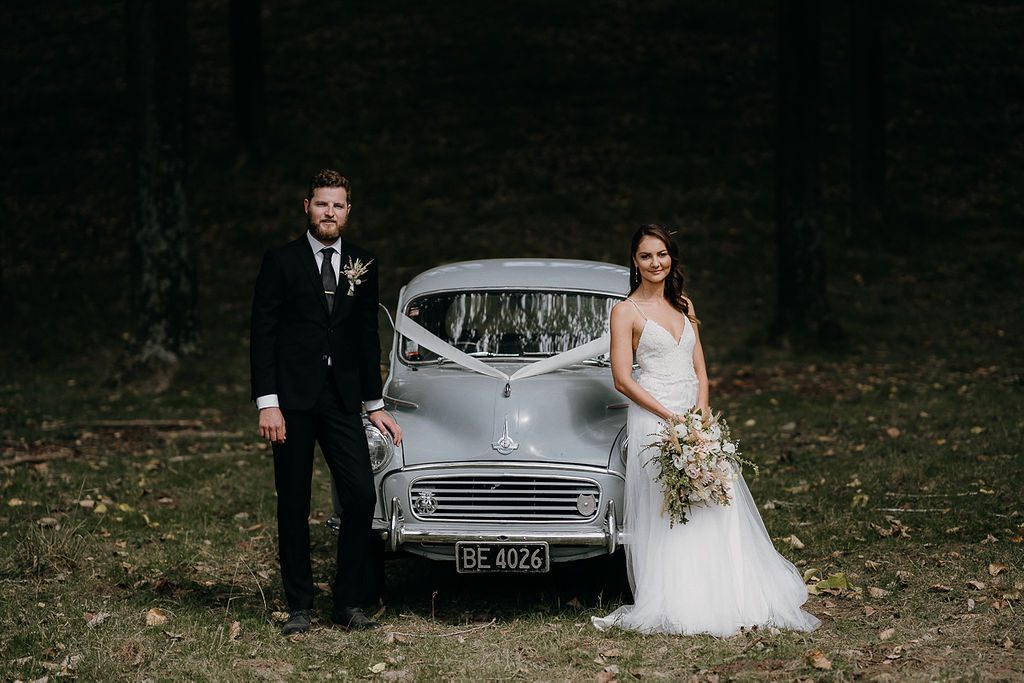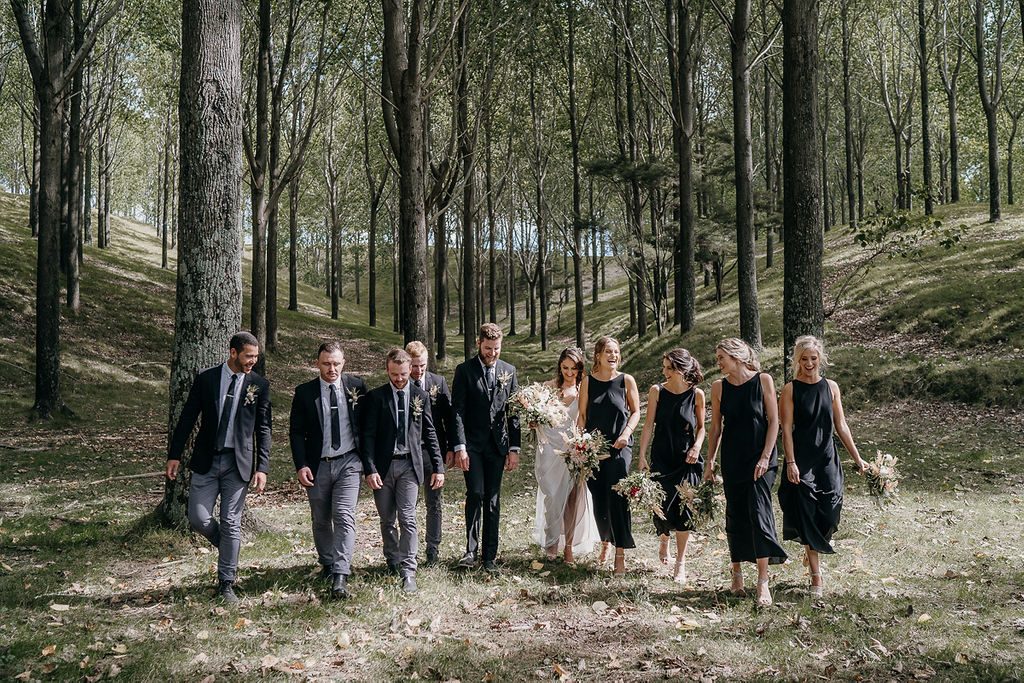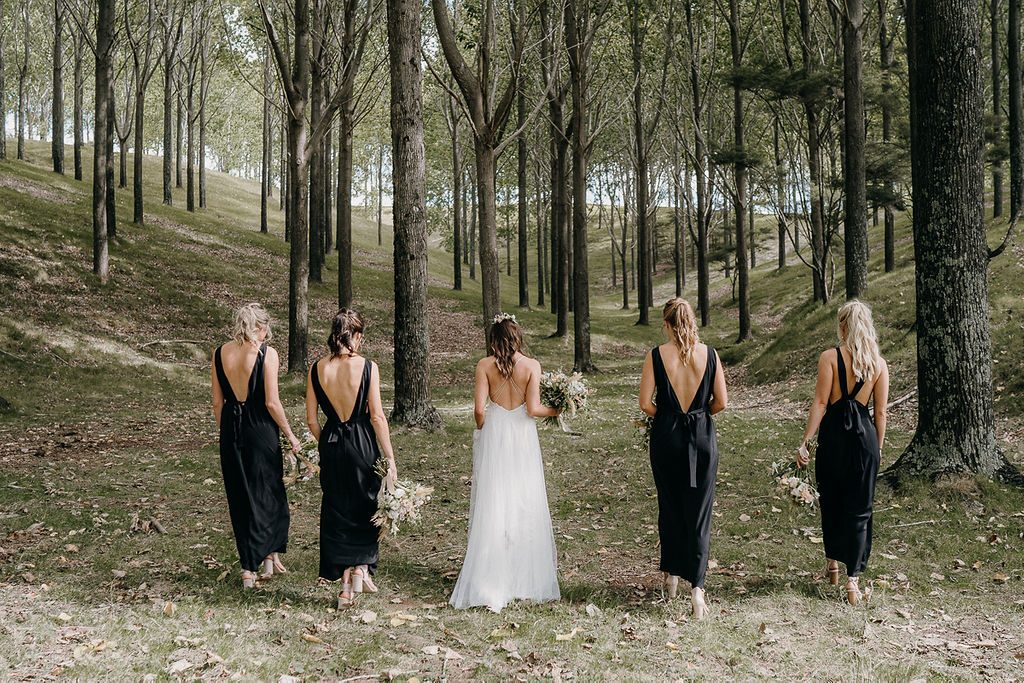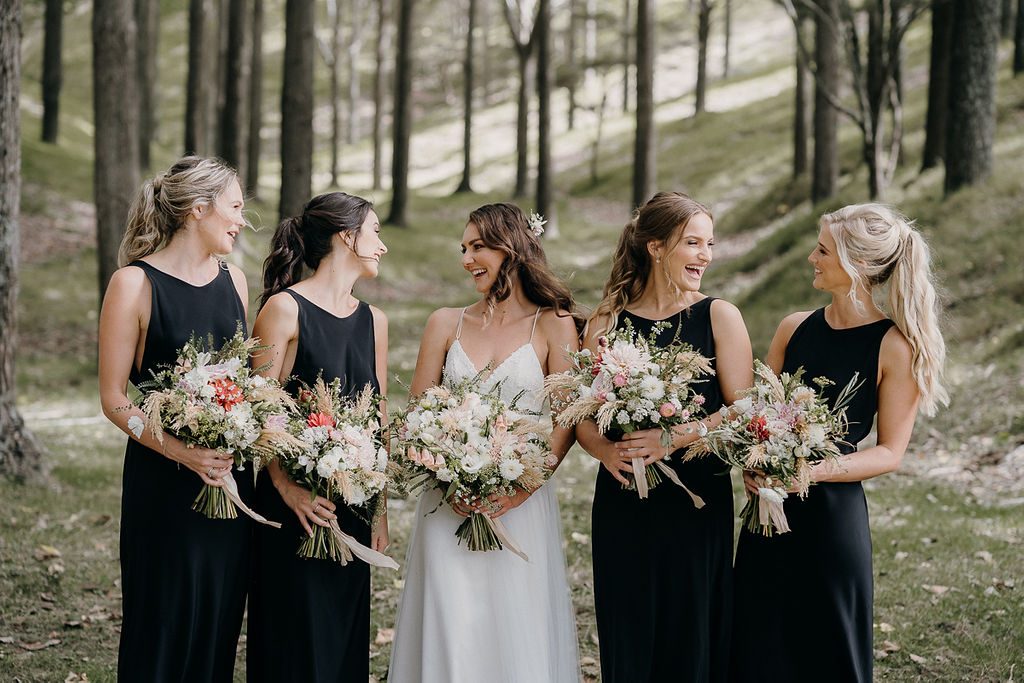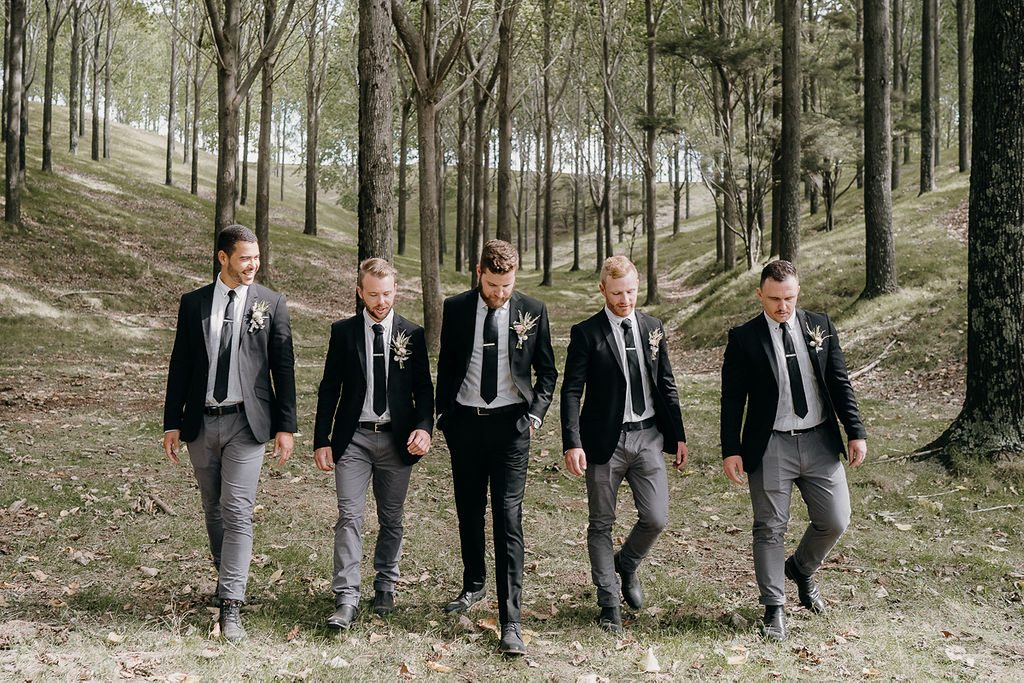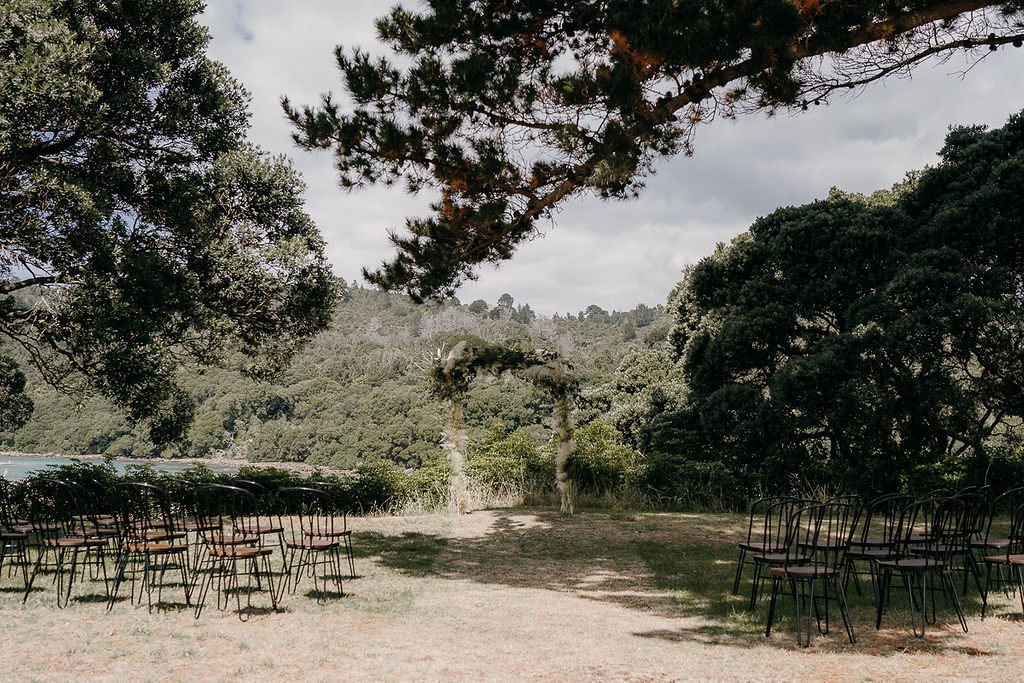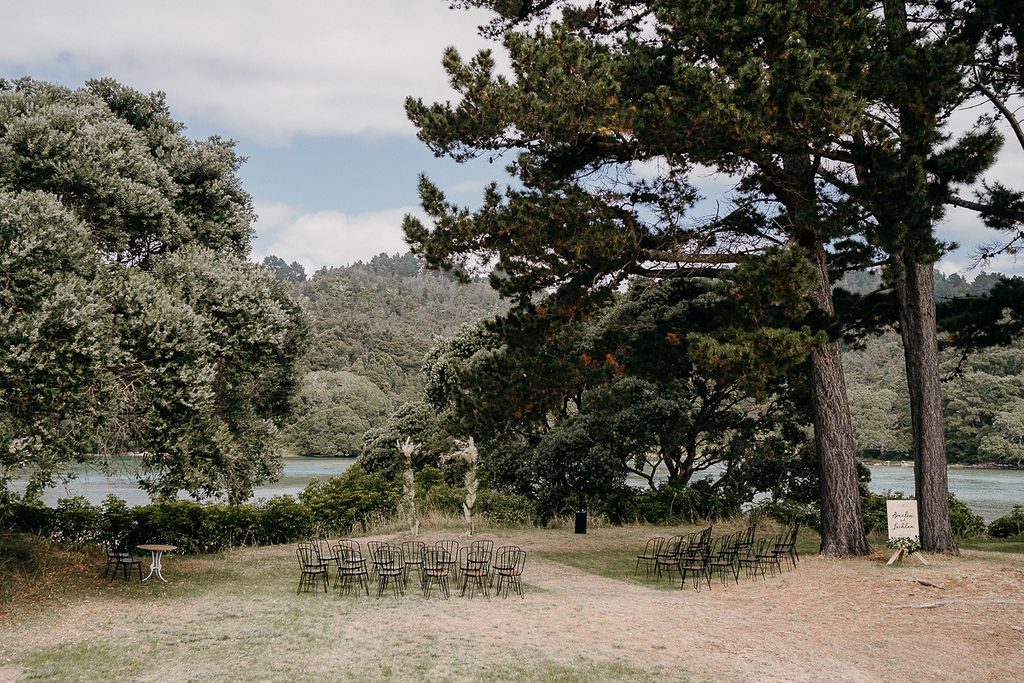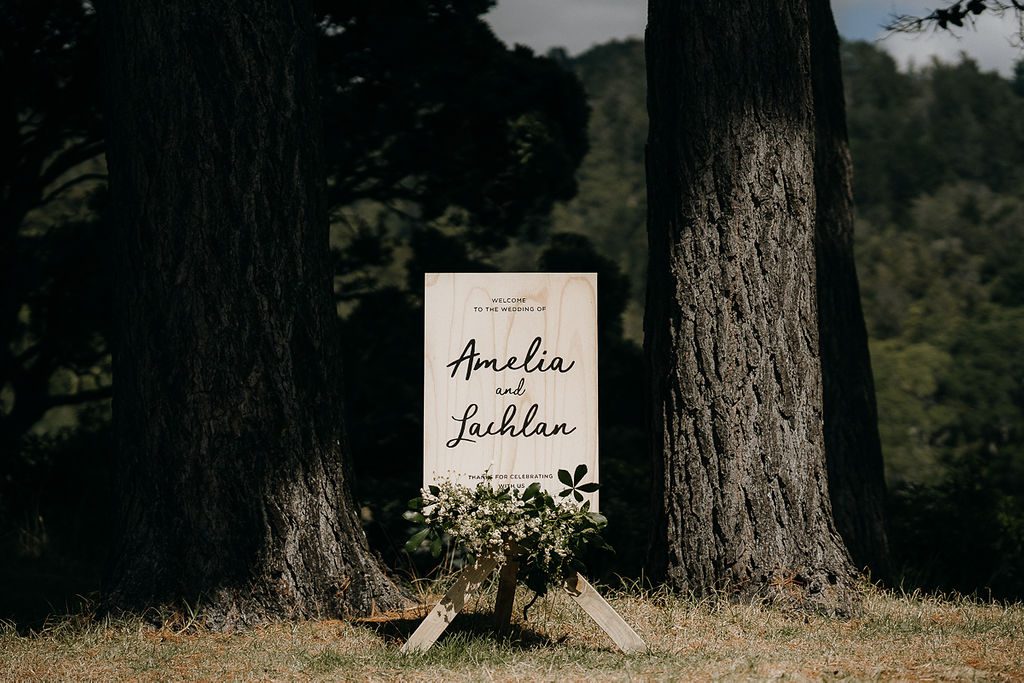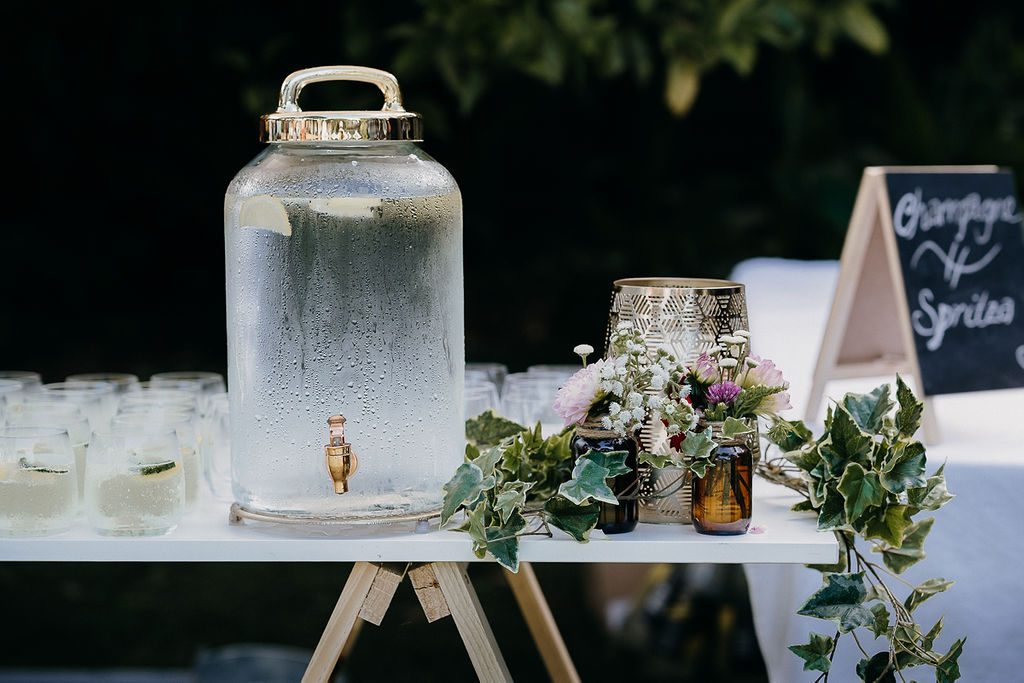 What were some of the most memorable/unique moments from the day?
Our wedding was the day after the Christchurch Mosque attack and I don't think our hearts have ever been so broken and so full at the same time. Some of the groomsmen who are also paramedics had been asked to go down and help and offer additional aid, which was a difficult position for them to be in. We felt like we needed to acknowledge it and had a minute silence during the reception. Dancing on the beach at sunset just the two of us before we sat down for dinner was really special. We had been given the advice on numerous occasions that "the day goes by so quickly" so during our ceremony we and our guests took a moment to be in the present and just observe our experience.
In the morning my bridesmaids, my mum and I went and sat on the sand and a work friend of mine took us through a love and kindness meditation, something I would highly recommend others do. It helped me feel calm and more grounded. Getting picked up by lachy's brother in the old Morris Minor, which was Lachy's granddad who could not be with us was a moment I treasured. Being close with my family, having my brother MC our wedding and both my parents walk me down the aisle was special.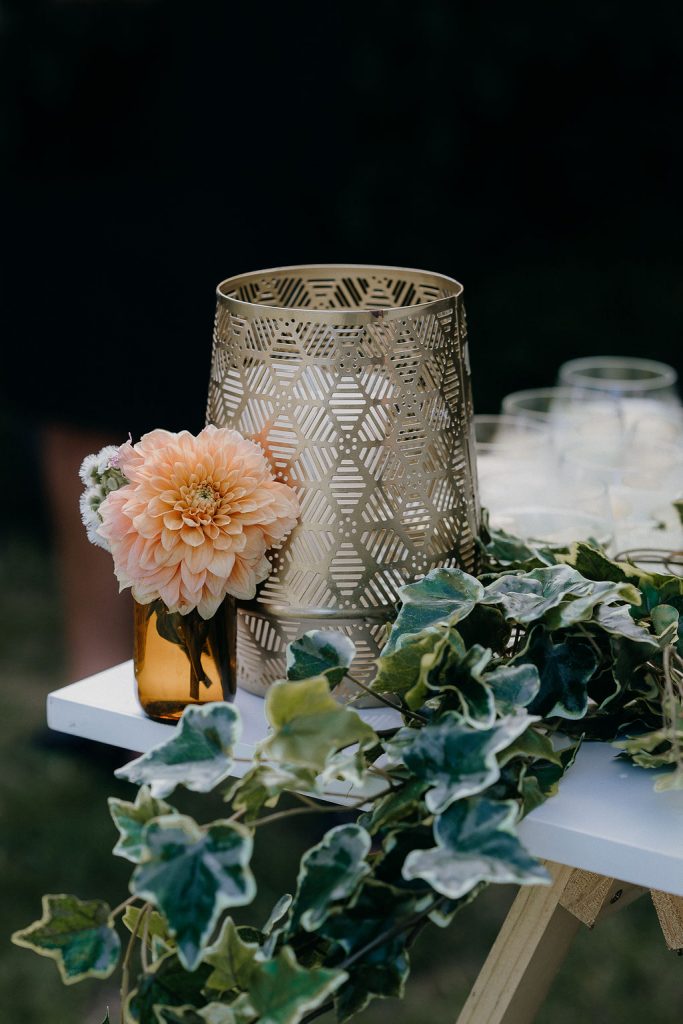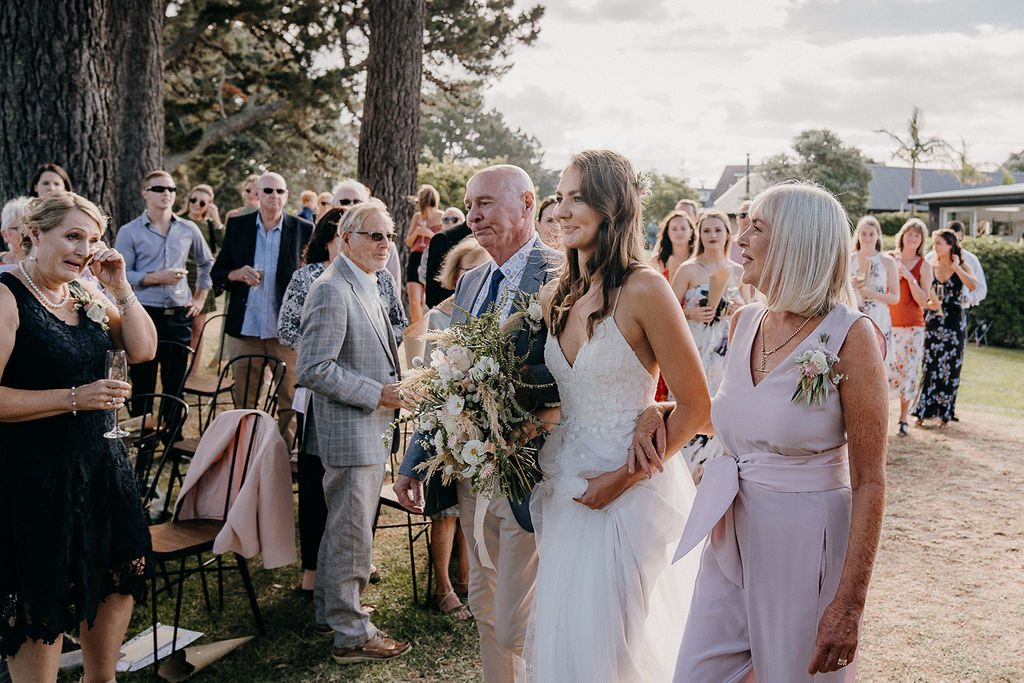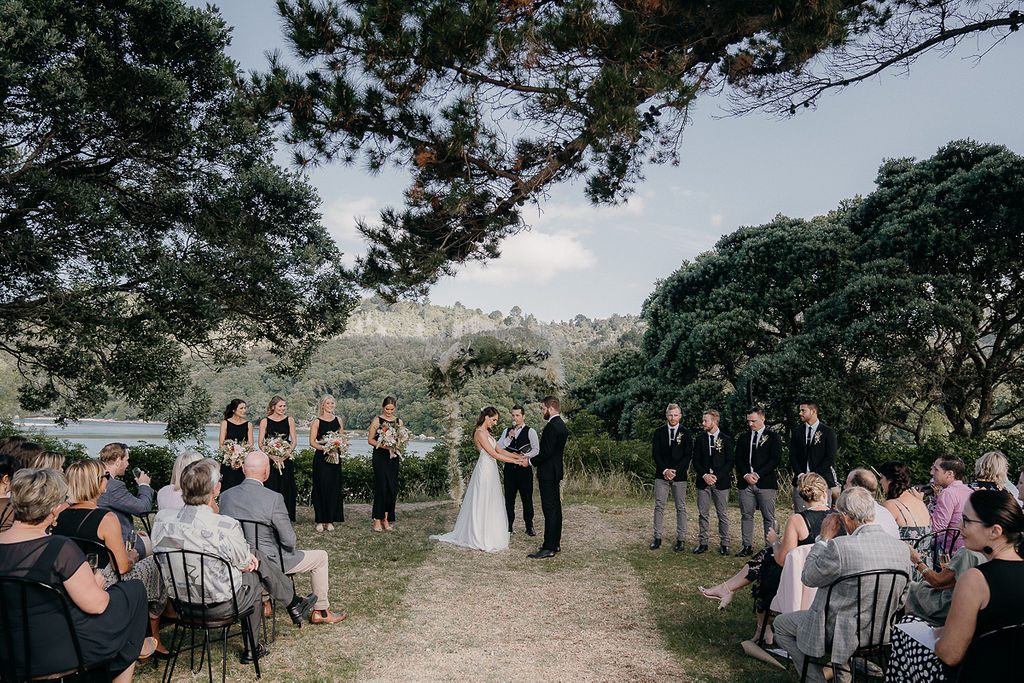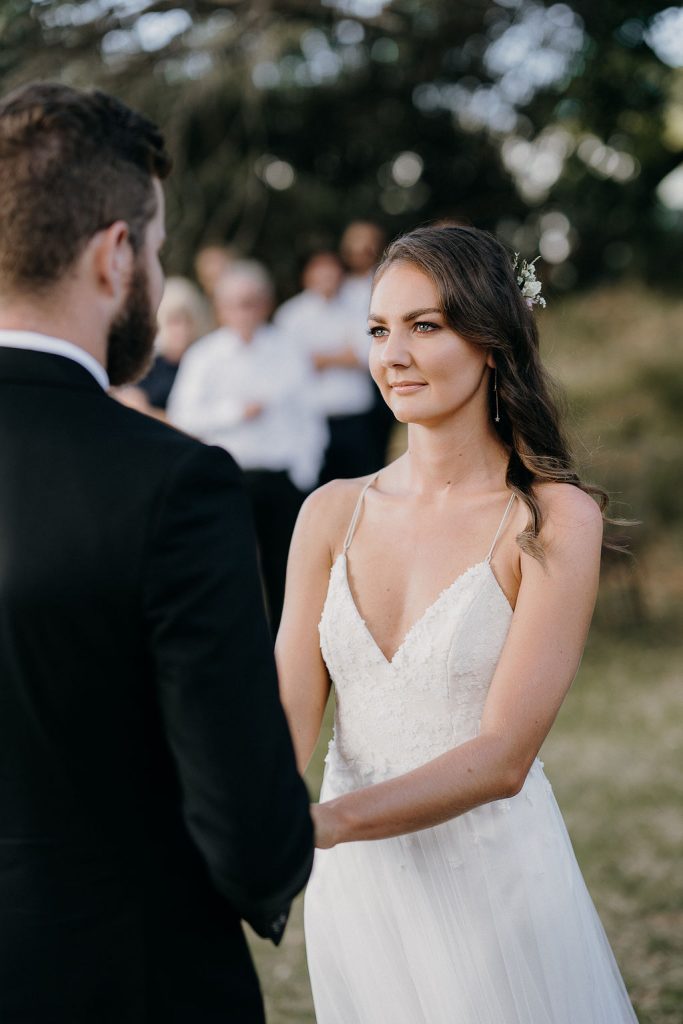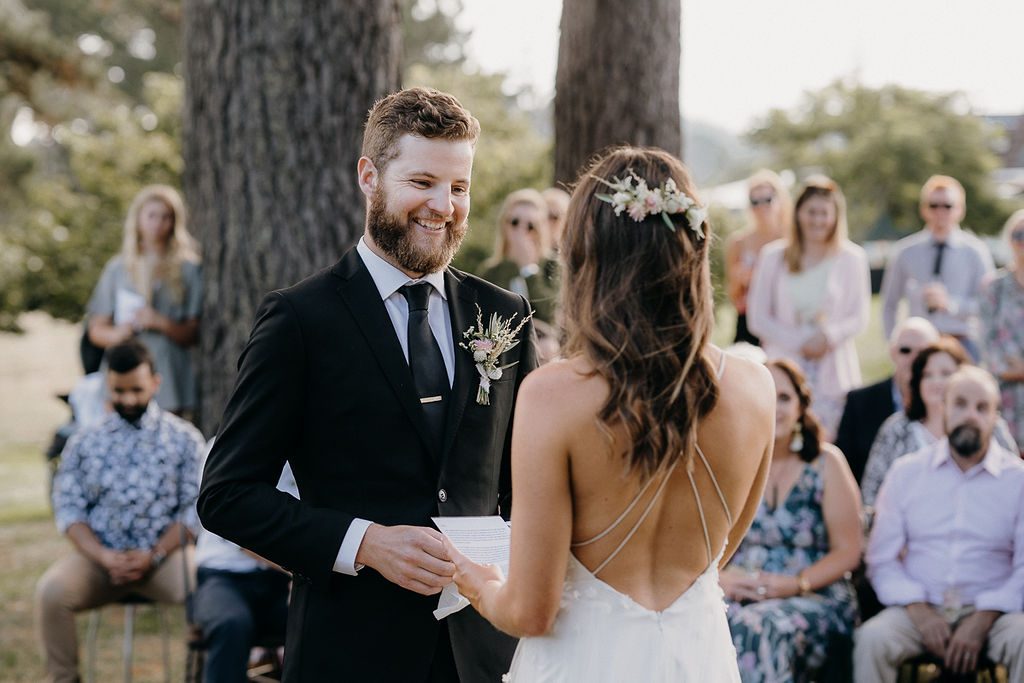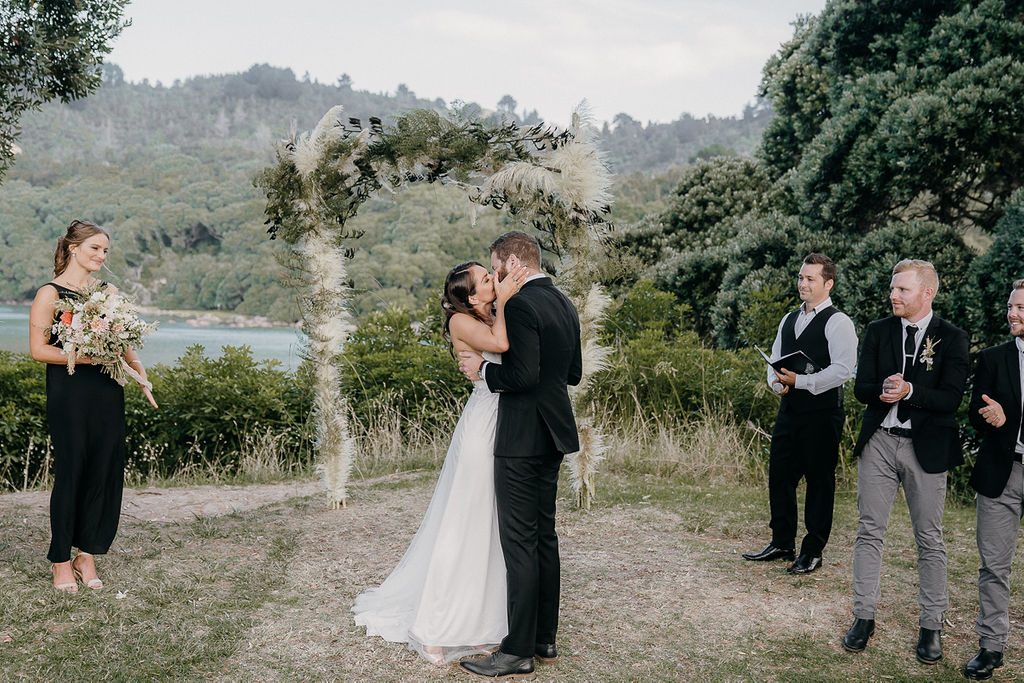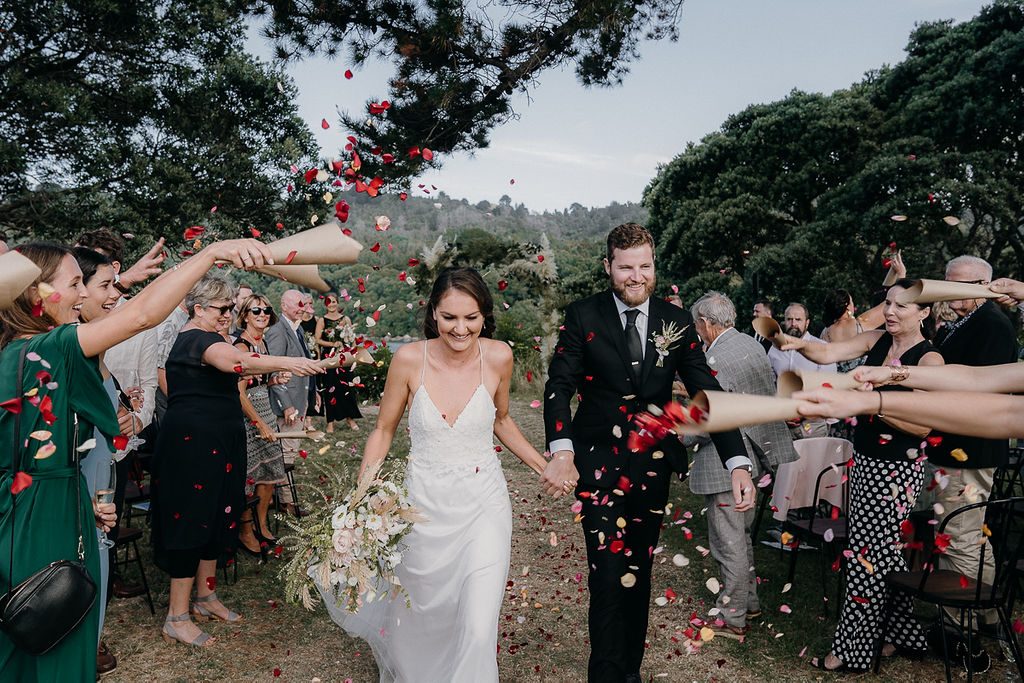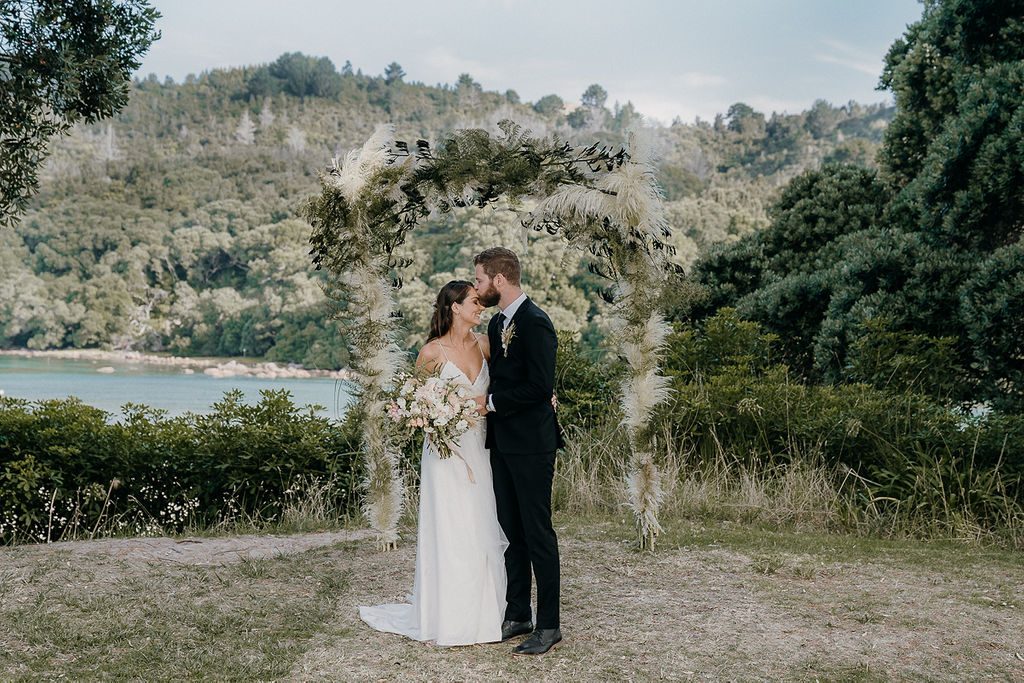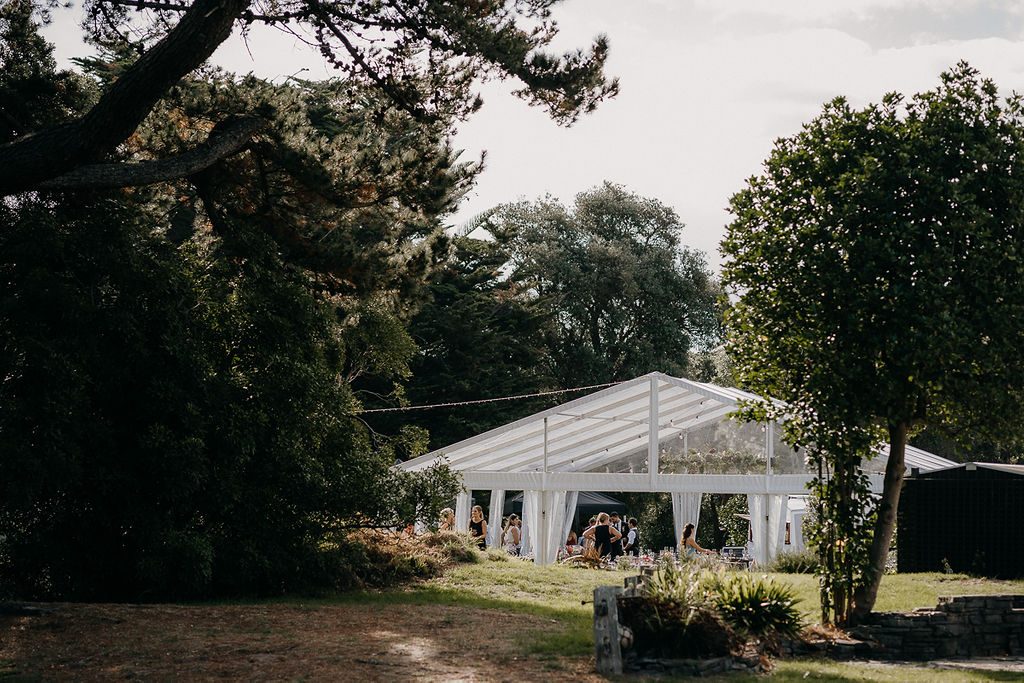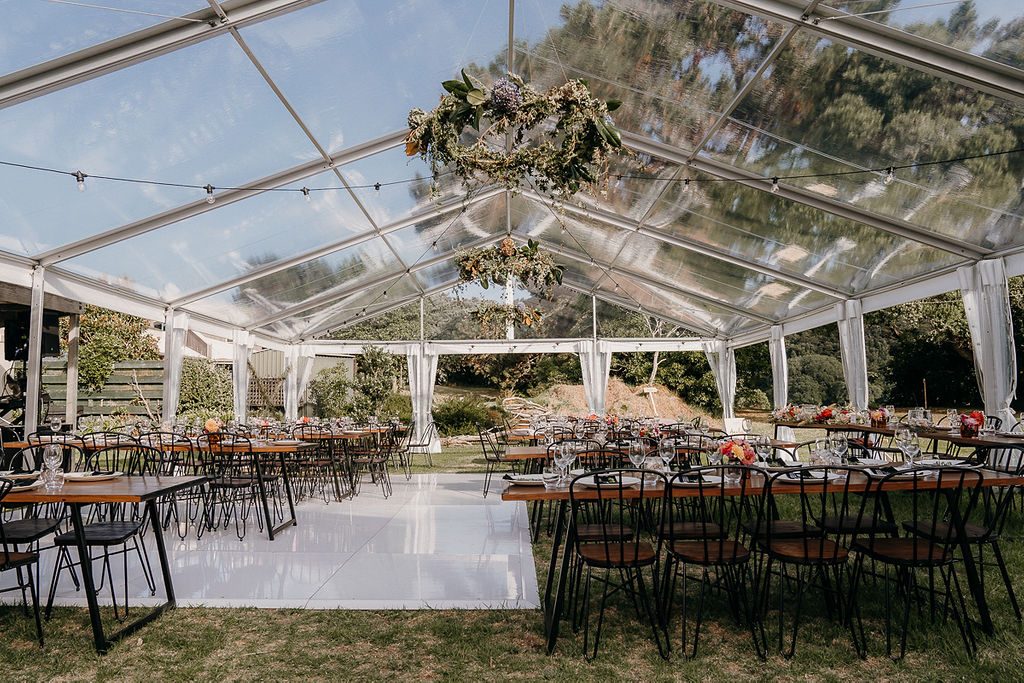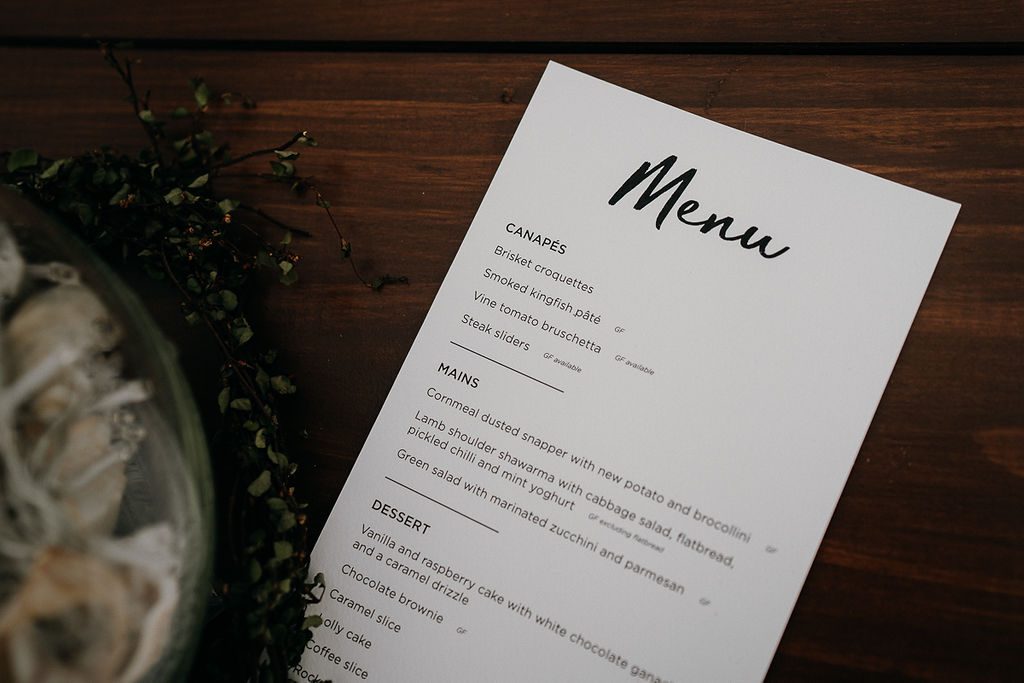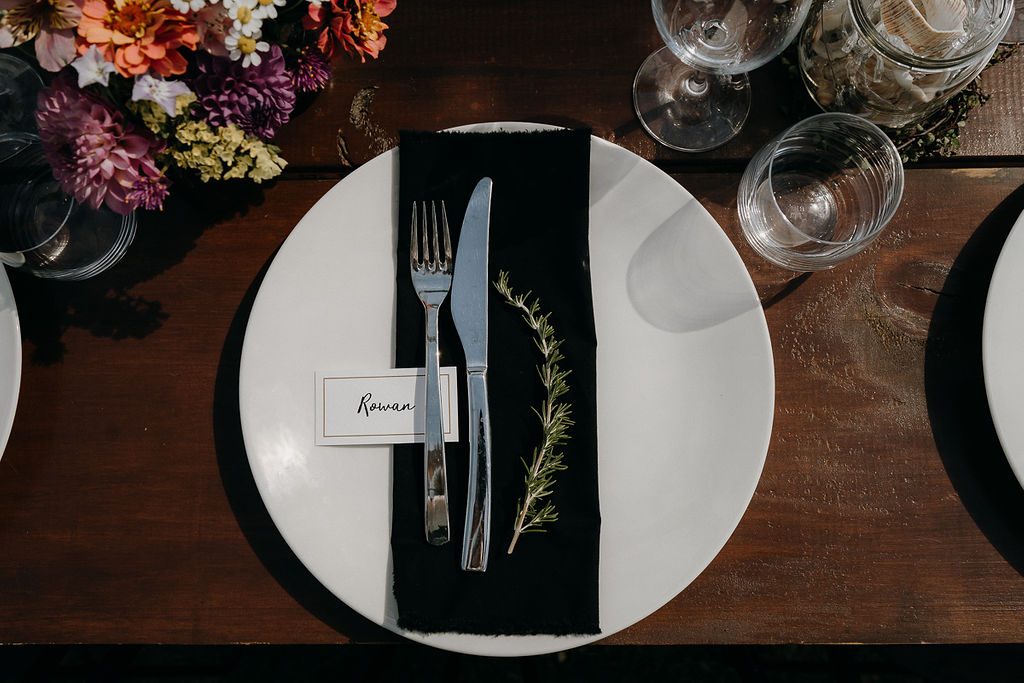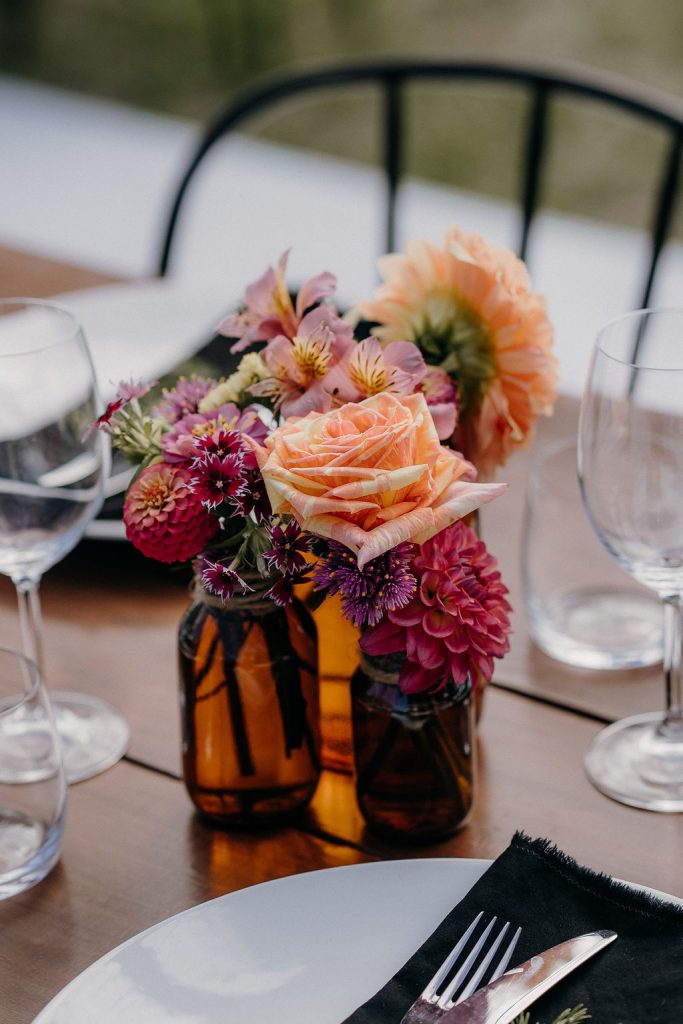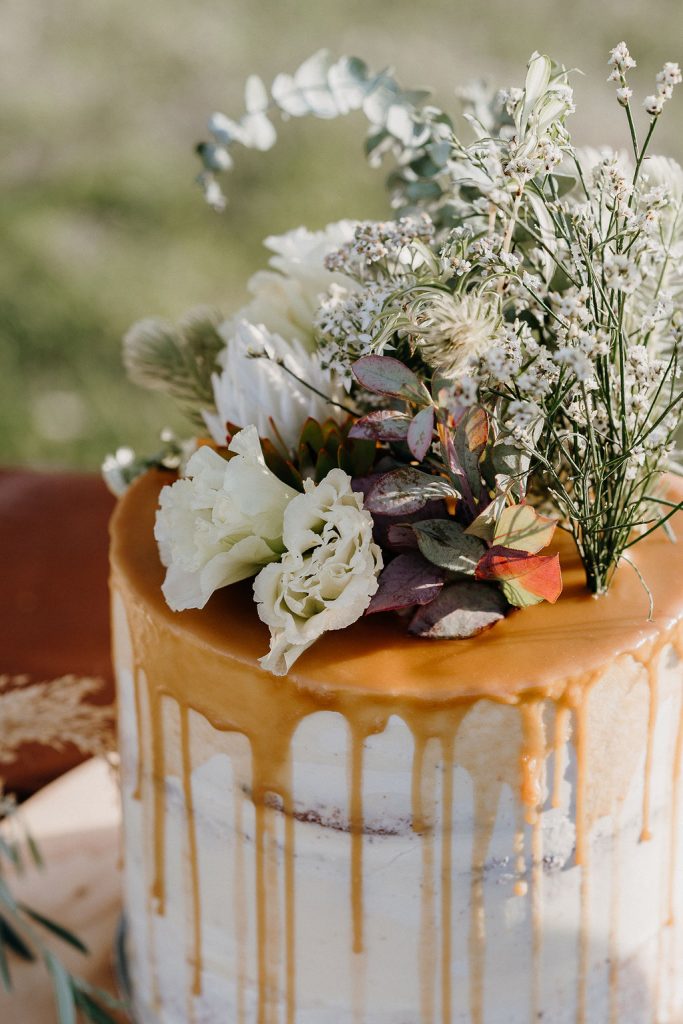 Any advice for other couples planning to spend the rest of their lives together?
Be silly, make time for each other, communicate even when it feels hard and remember the reasons why you fell in love. Appreciate the small gestures as well as the grand romantic ones and remember the joy in holding hands or a cuddle.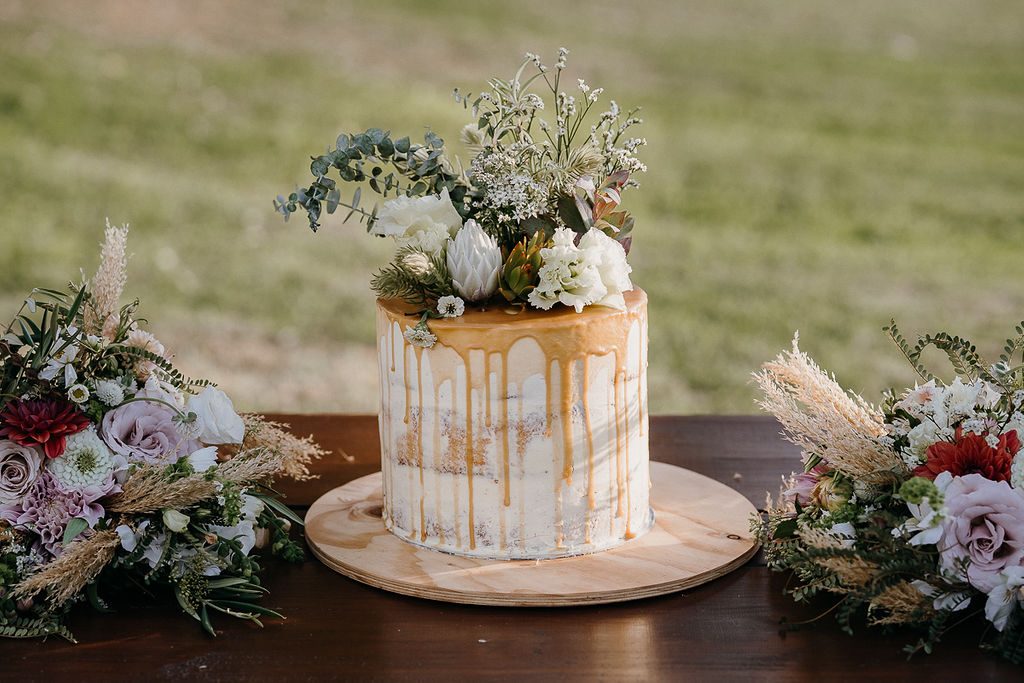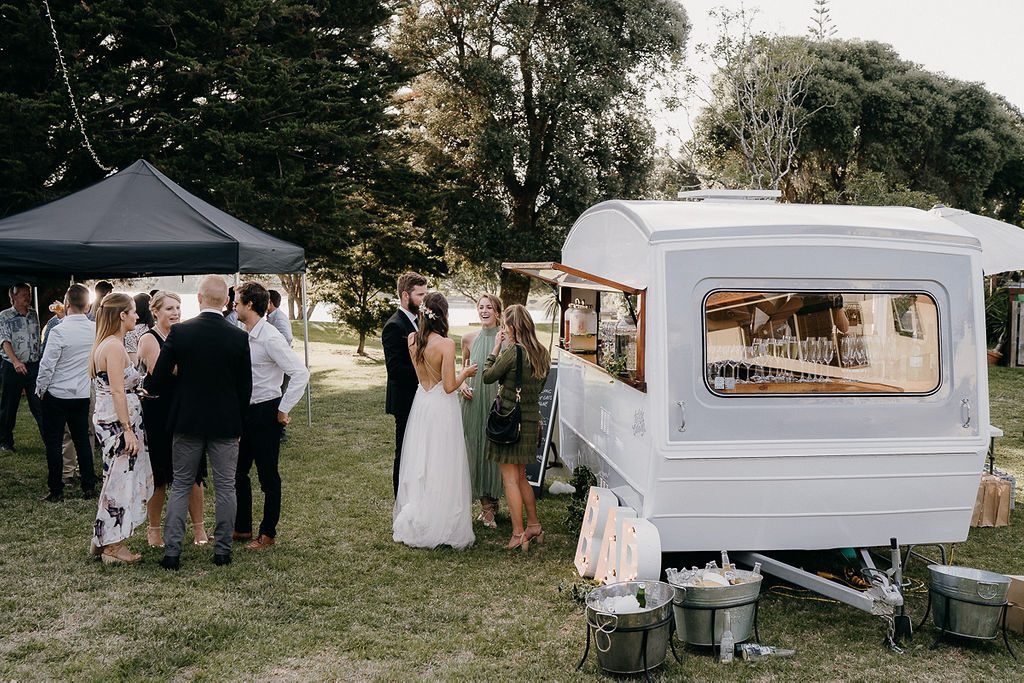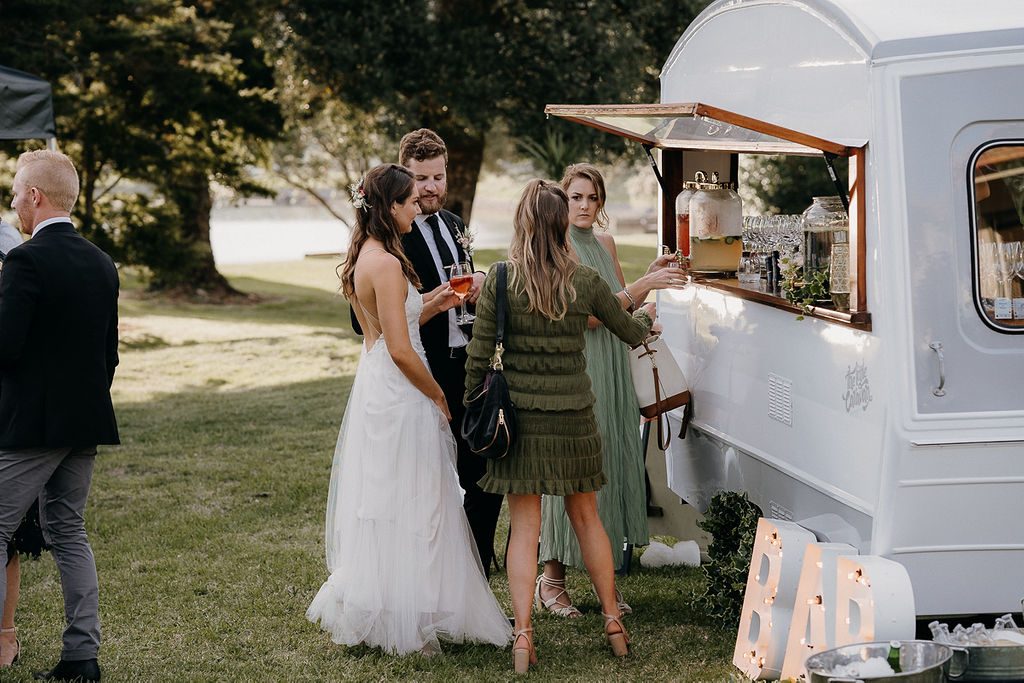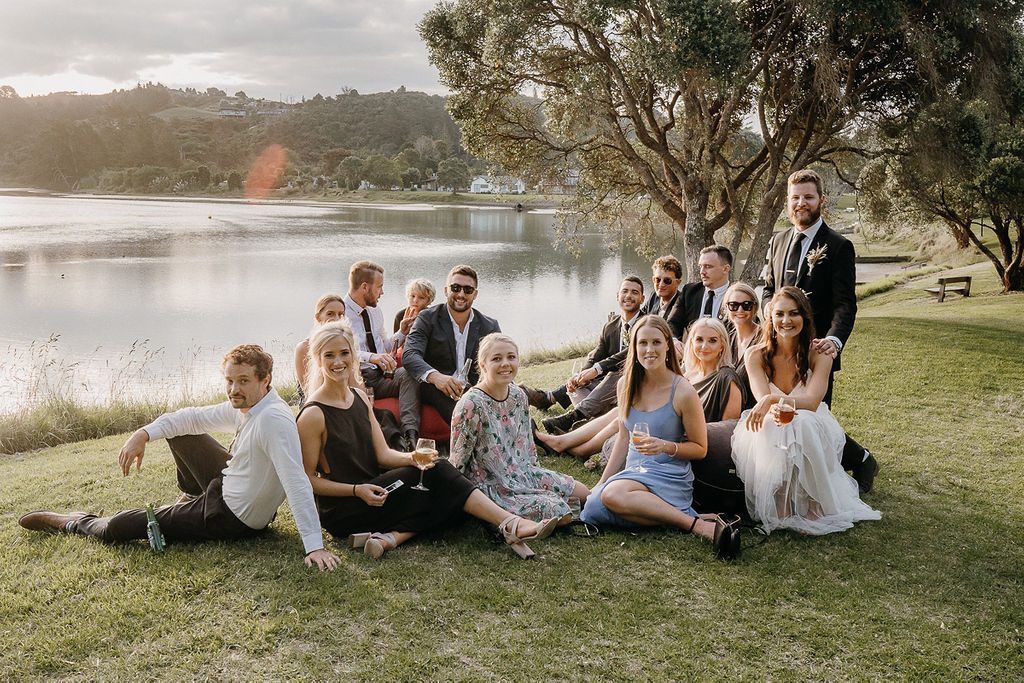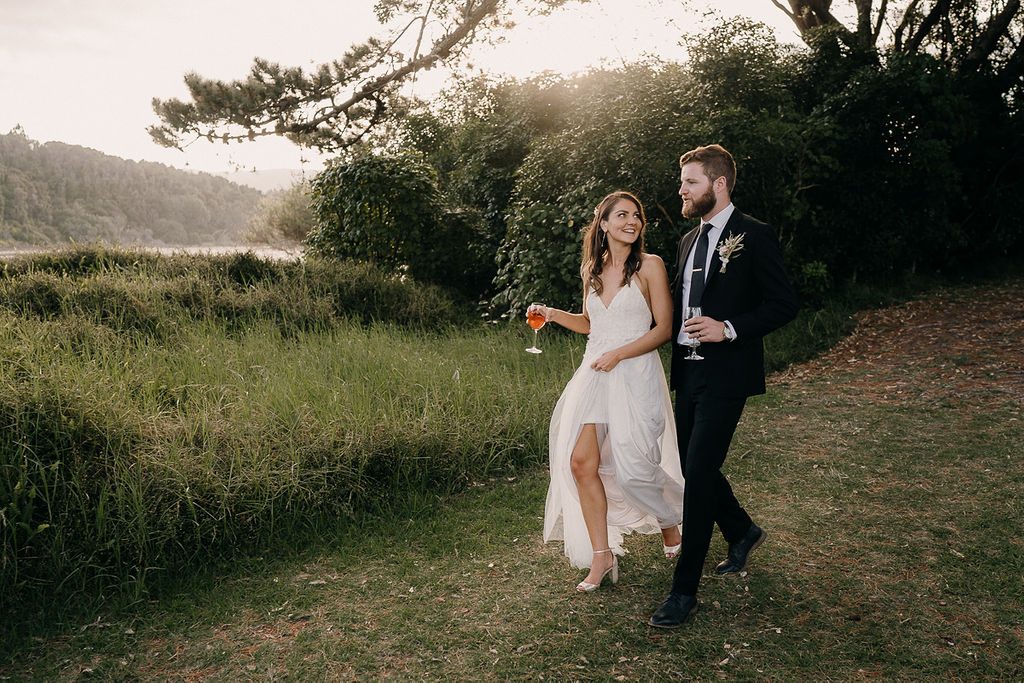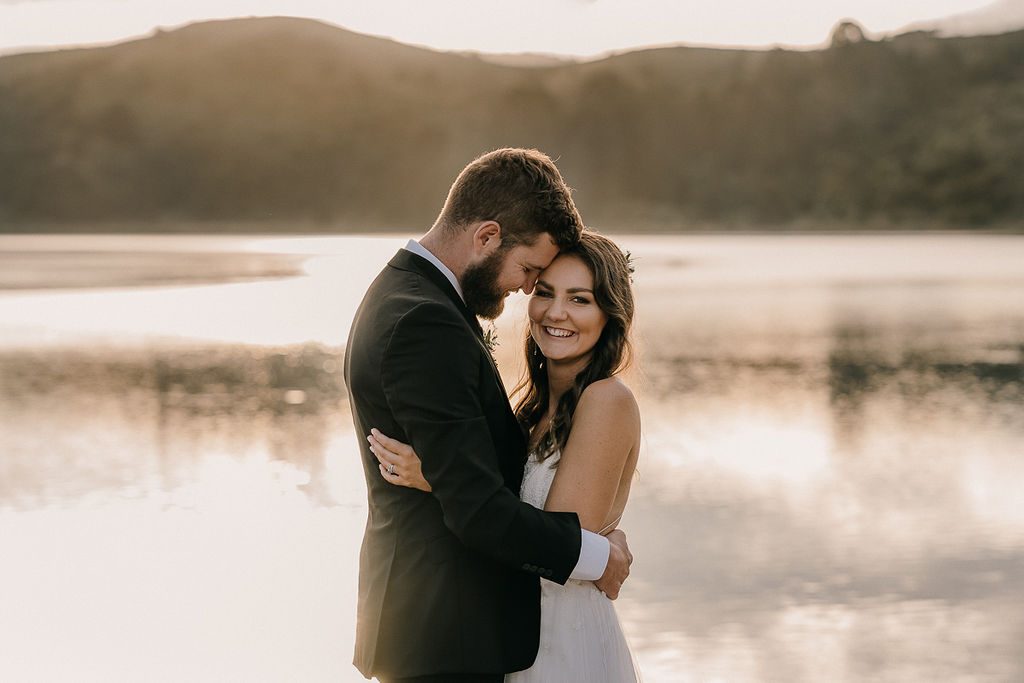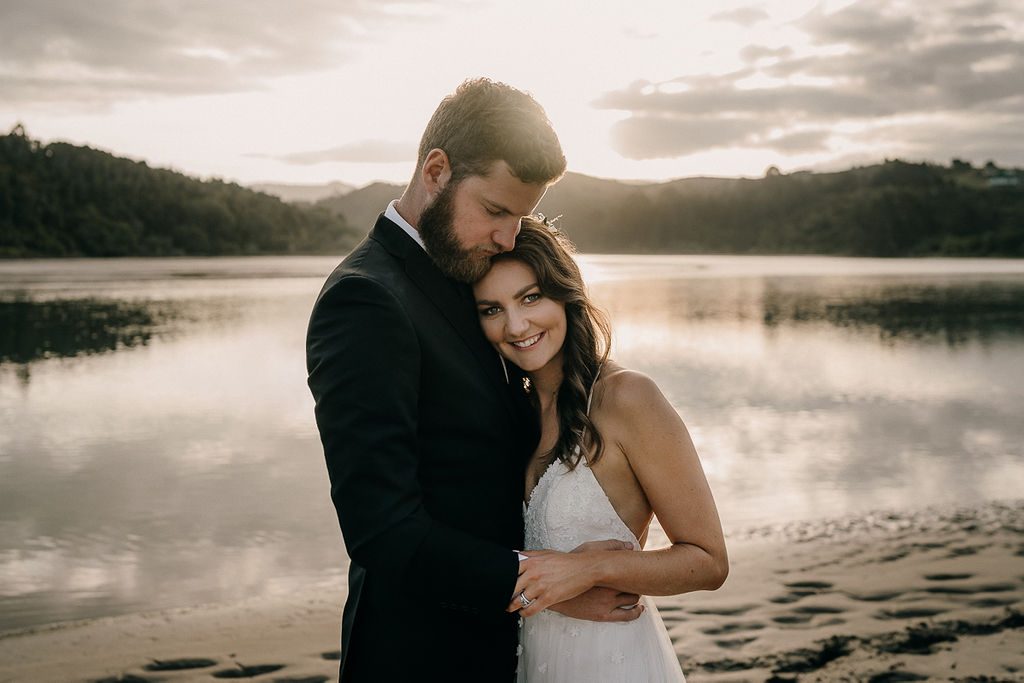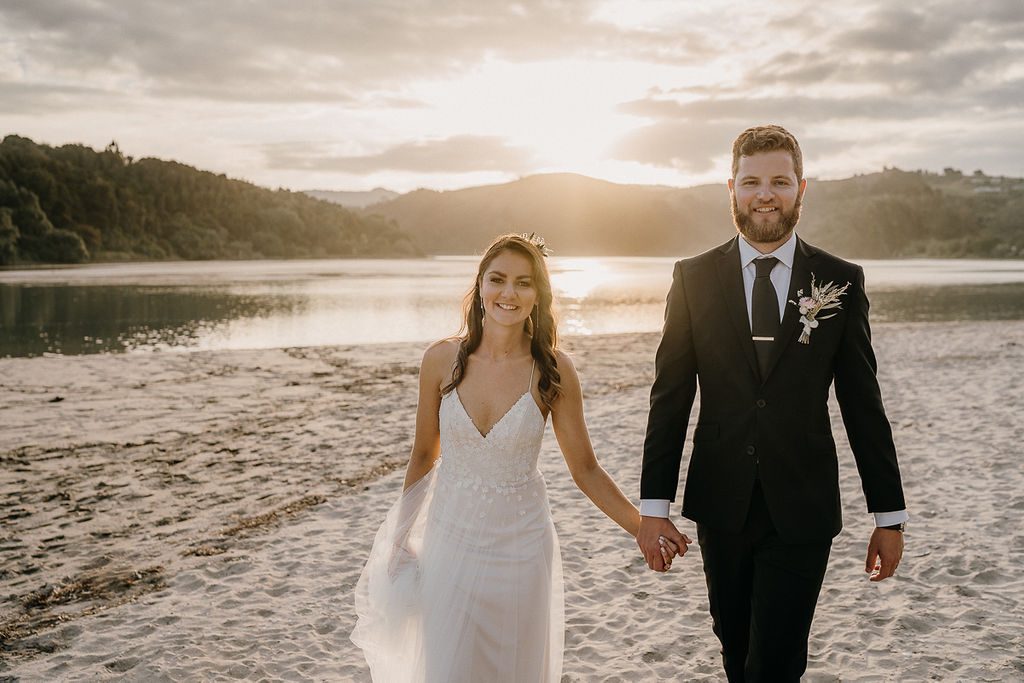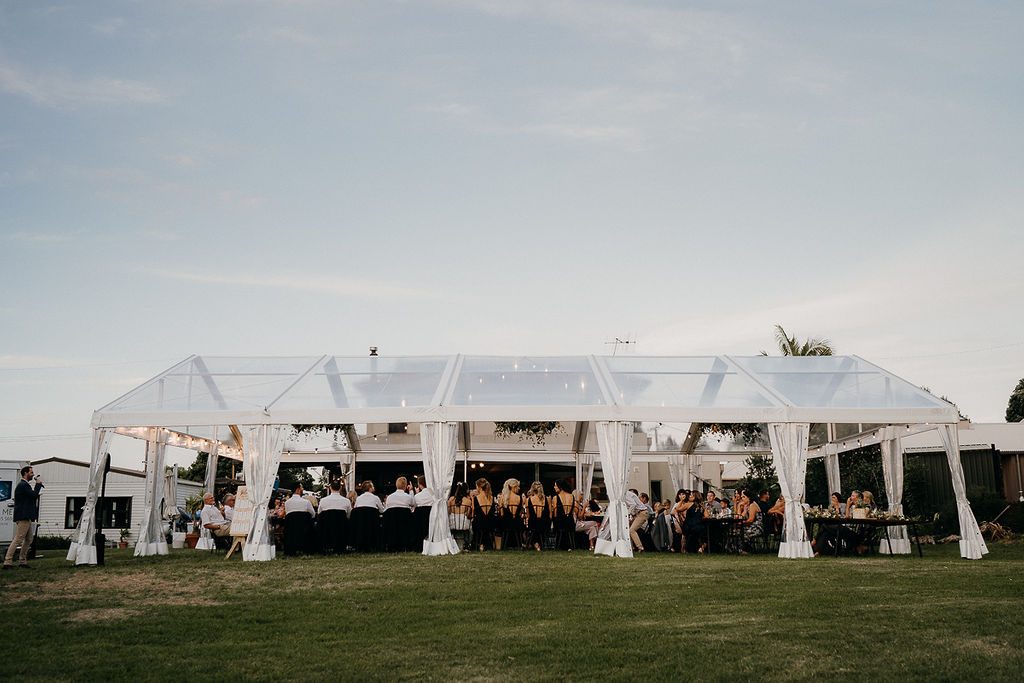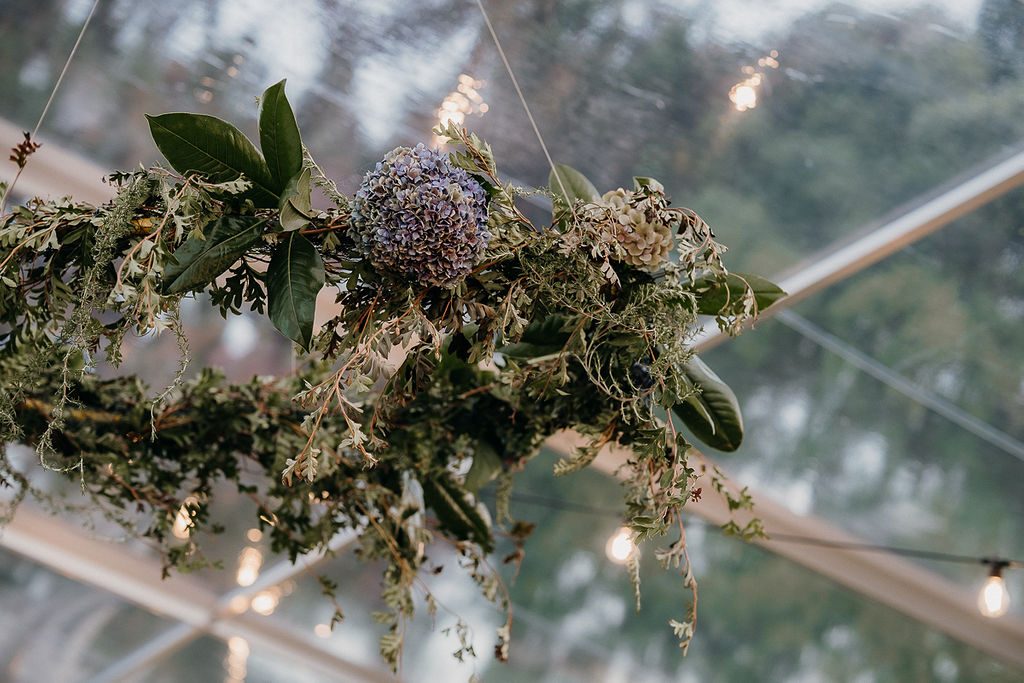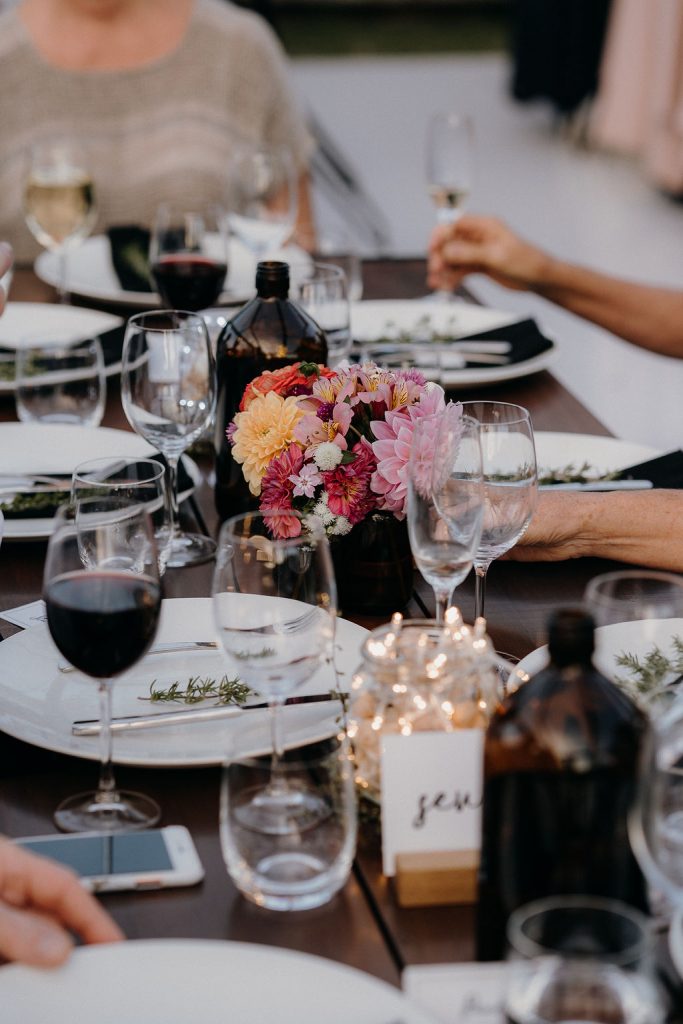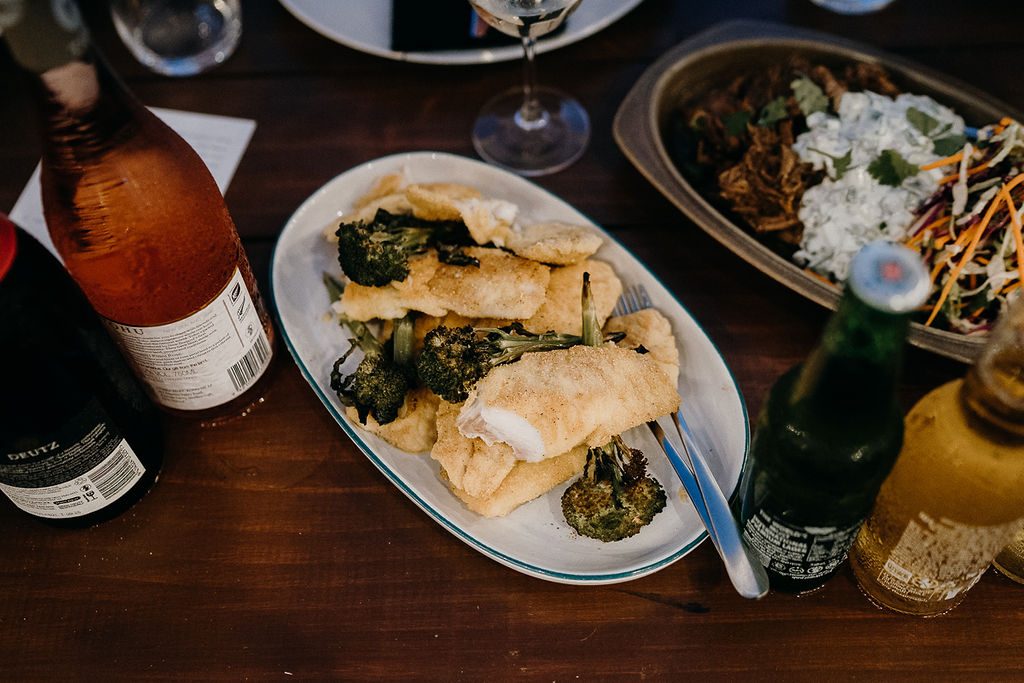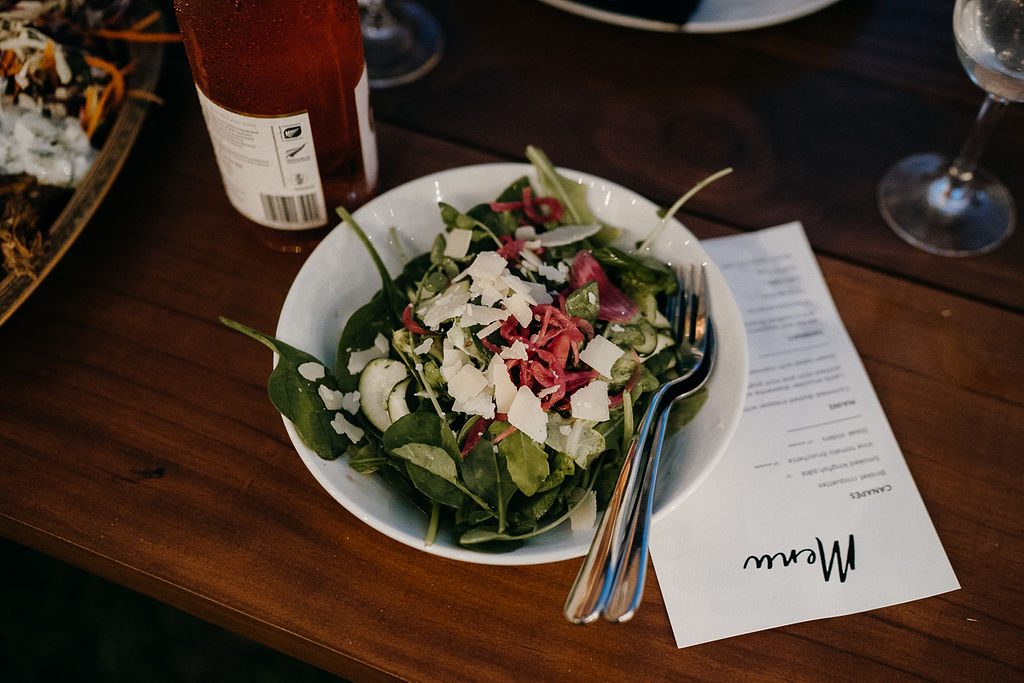 Photography: Samantha Donaldson | Ceremony location: Otahu Estuary, Whangamata, New Zealand | Reception location: 133 Patuwai Drive, Whangamata – Family Bach | Celebrant: Mat Delaney | Bride's gown: Sally Eagle | Bridesmaid's outfits: Miss Crabb | Groom's outfit: Three Wise Men | Groomsmen's outfits: Barkers – pants and shirts, Blazers – Hallensteins | Rings: Bride – Naveya and Sloane, Groom – Cambridge Jewellers | Shoes: Bride – REB, Groom – Three Wise Men | Bride earrings: Karen Walker | Makeup: Morgan Manson | Brides hair – Morgan Manson, Bridesmaids Hair – Claudi Ackers (bridesmaid) | Entertainment: Siren band | Styling: Sophie Clapson | Planner: Julie Watkins (No longer does wedding planning) | Marquee: Twelve Tables | Flora: Anna Sinclair – The flower lady | Catering and Beverages: The Port Road Project in Whangamata, Beverages – The Little Caravan | Cake: Dianna Smith
Love the content?
Sign up for more here