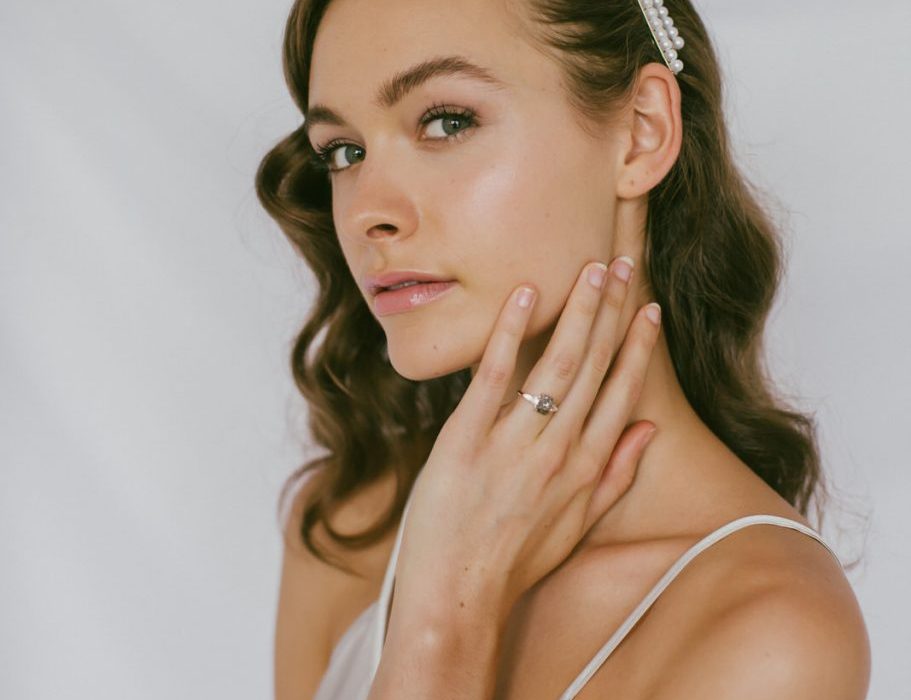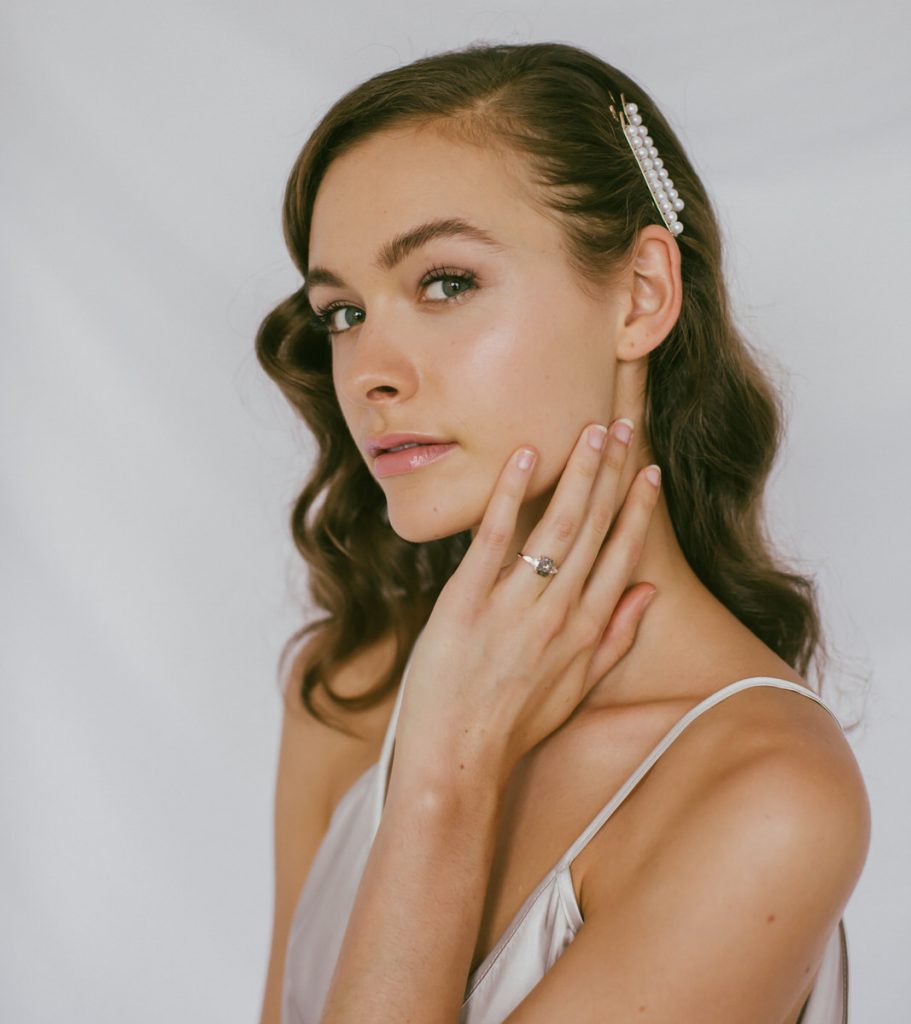 Natural Woman—Authentically you but better, this walking-on-air look makes enviably dewy skin the talking point.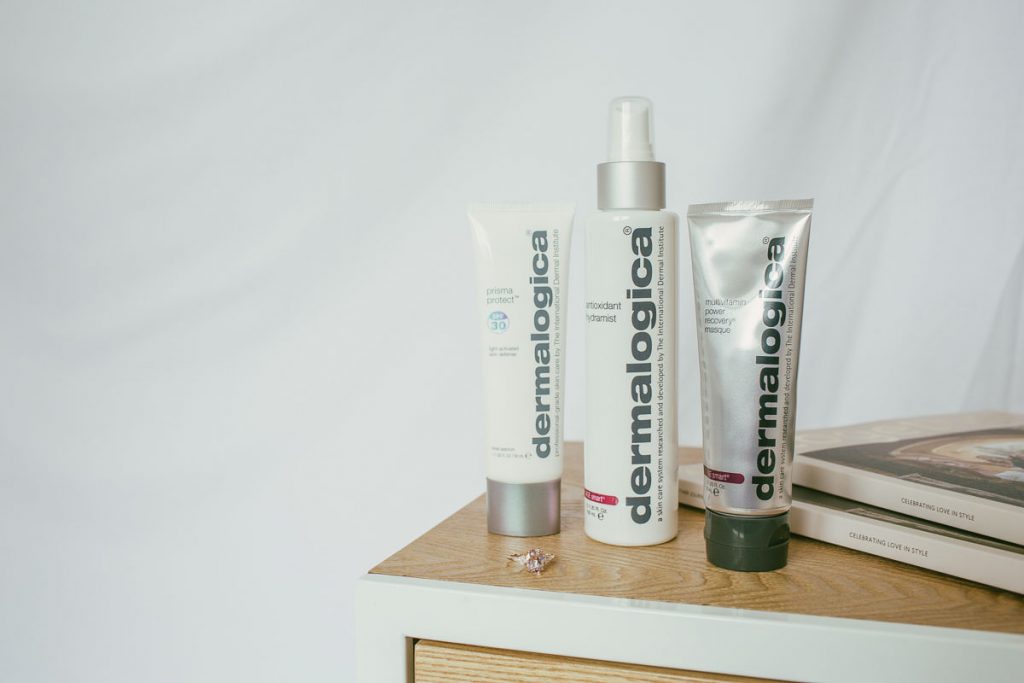 To get it, prep with Dermalogica's moisturising Prisma Protect – with light-activated SPF30, it's got you covered yet feels featherweight. Follow with Dermalogica Stress Positive Eye Lift, a mask that minimises dark circles and puffiness. "It's one of my favourite eye creams," says our artist Olivia. "The metal applicator instantly cools the skin – apply it in slow motion under your eyes for a soothing, calming experience. It'd also be incredible to use on a long- haul flight on the way to your destination wedding or honeymoon."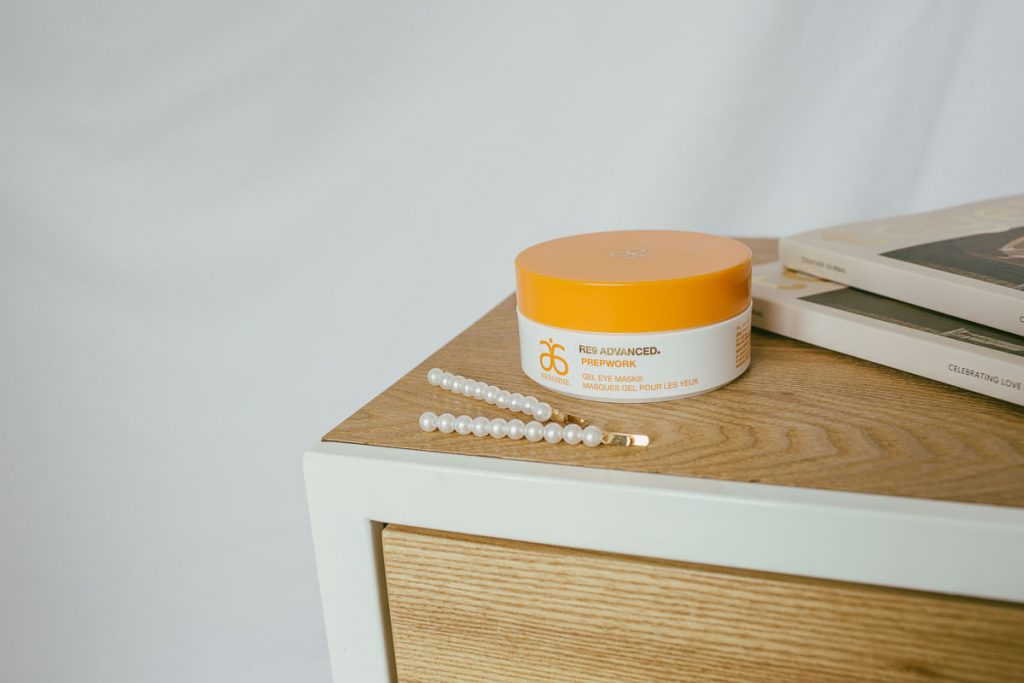 We tried the RE9 Advanced Prepwork Gel Eye Masks from Arbonne for the first time on this shoot. They are jelly-like and designed to soothe and cool the eye area, helping to alleviate tired and puffy eyes. We used these on the model for our beauty shoot as well as on ourselves after travelling and they work wonders! The compact pot makes them easy to travel with or to transport on your wedding day or in your makeup kit for every day use.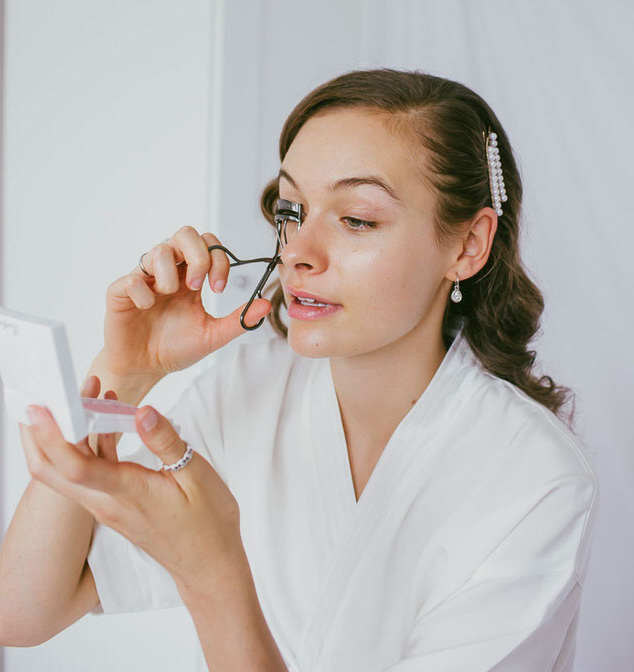 Always curl the lashes before starting with eye makeup. Often its more comfortable to take control of the lash curler yourself. Or in our case, hand it over to the model if they are confident. Robe from Stock Room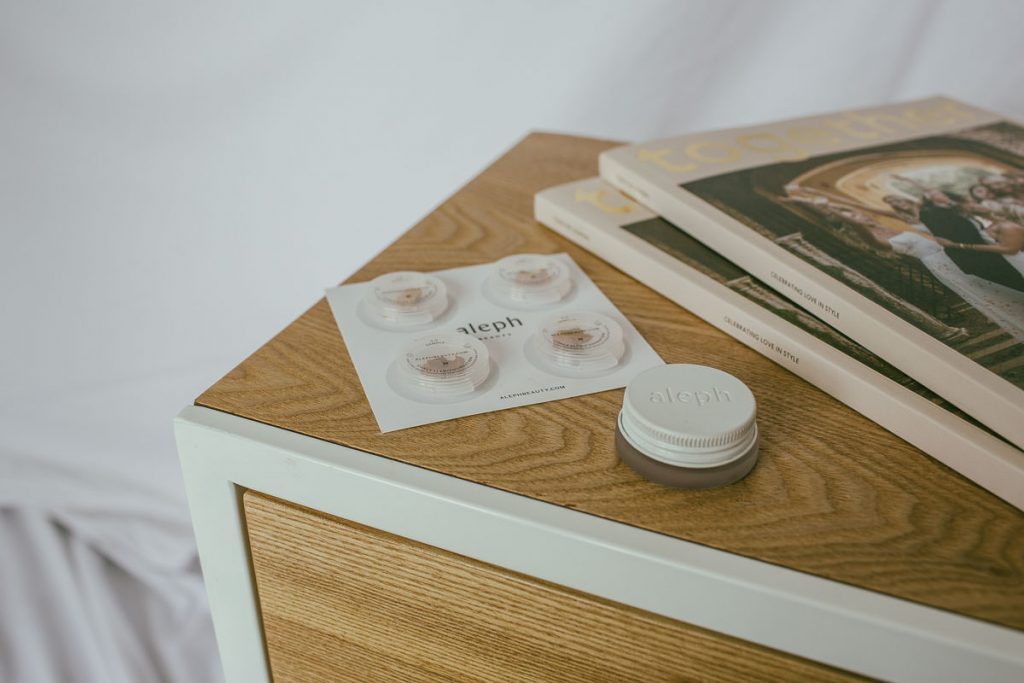 We used Aleph Beauty foundation/concealer to create a beautifully even complexion. This product is multi use and best applied sparingly with fingertips. Warm the cream foundation up in your fingertips and on the face, use lightly where not much coverage is required and then a little heavier for problem areas that need a little more. We love the little eco pots that the product comes in, perfect for traveling.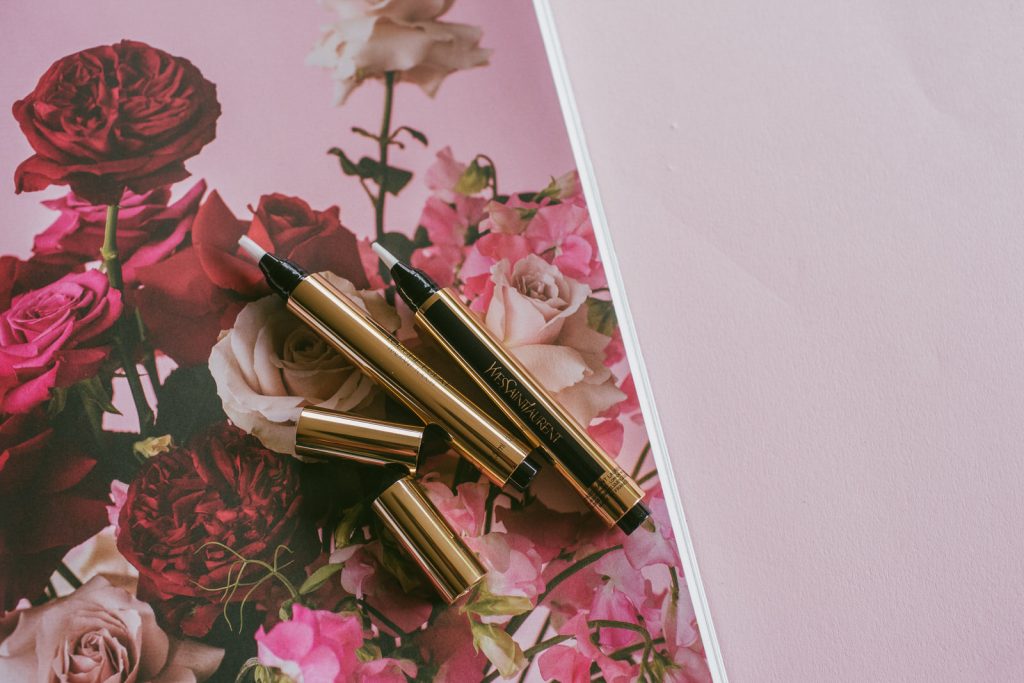 After applying foundation, use YSL Touche Éclat to brighten and sculpt. "I recommend clicking it a few times and applying it to the back of your hand first, so you don't end up using too much product directly from the wand," says Olivia, who followed it with Touche Éclat Shimmer Stick on the high points of the cheeks.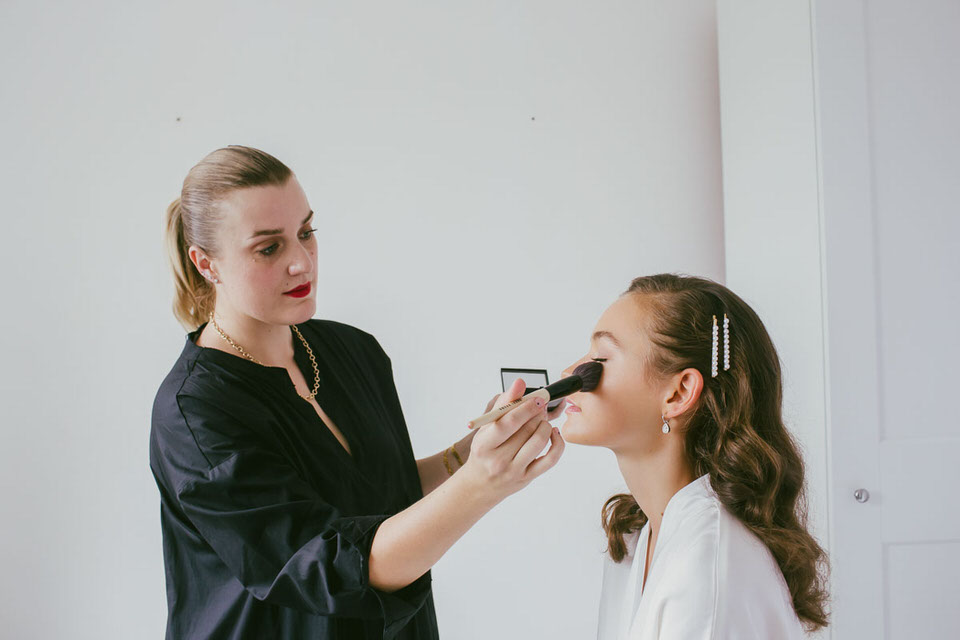 We then applied a light dusting of Bare Minerals Original Foundation in powder form to remove excess shine. This product is a SPF 15 so great for brides who have summertime weddings.
The Bare Minerals Original Foundation is a best seller and promotes a naturally luminous finish that won't clump or cake, perfect for the no-makeup look. Perfect for natural glowy bridal and occasion looks.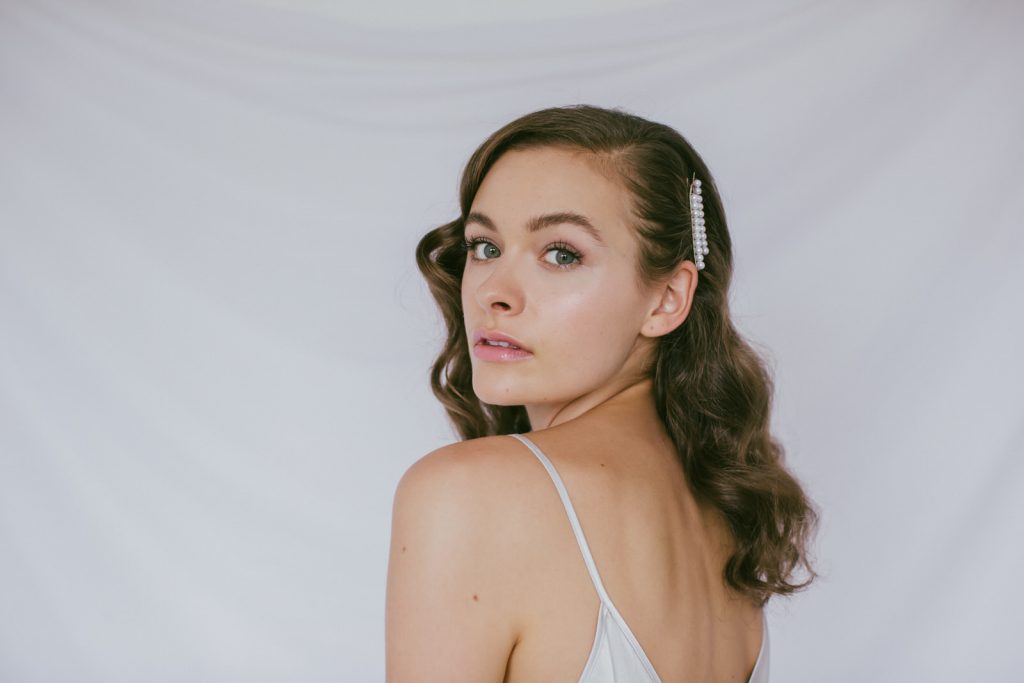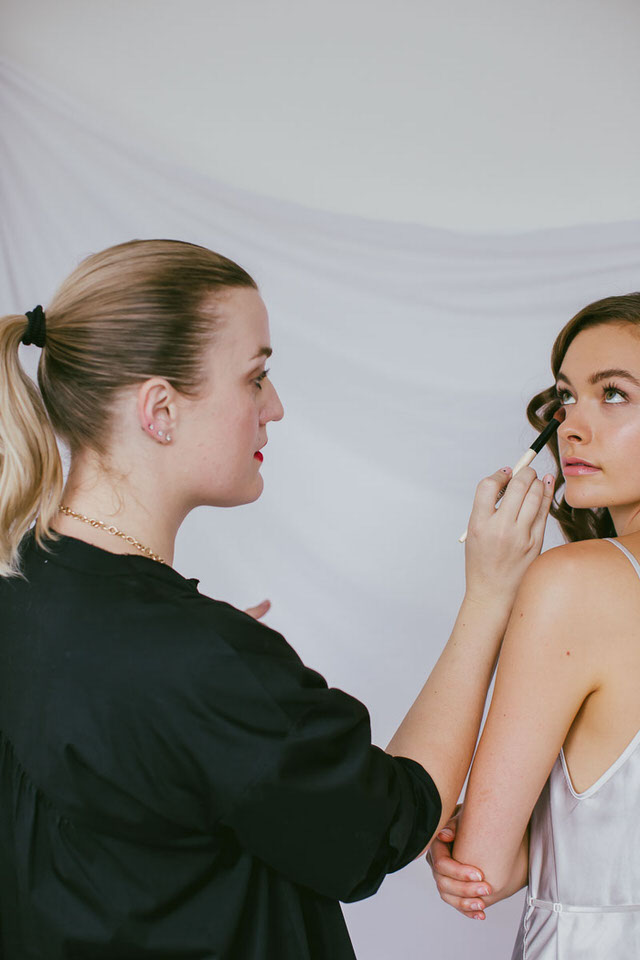 For eyes, Olivia's pick is the Shiseido Essentialist Eye Palette in Miyuki Street Nudes 01 for a natural but defined effect. "It's beautifully edited," says Olivia. "The shadows are buildable and nude with a modern twist – the twist being that the colours have a gorgeous tone to them and blend in but also define and darken or lighten."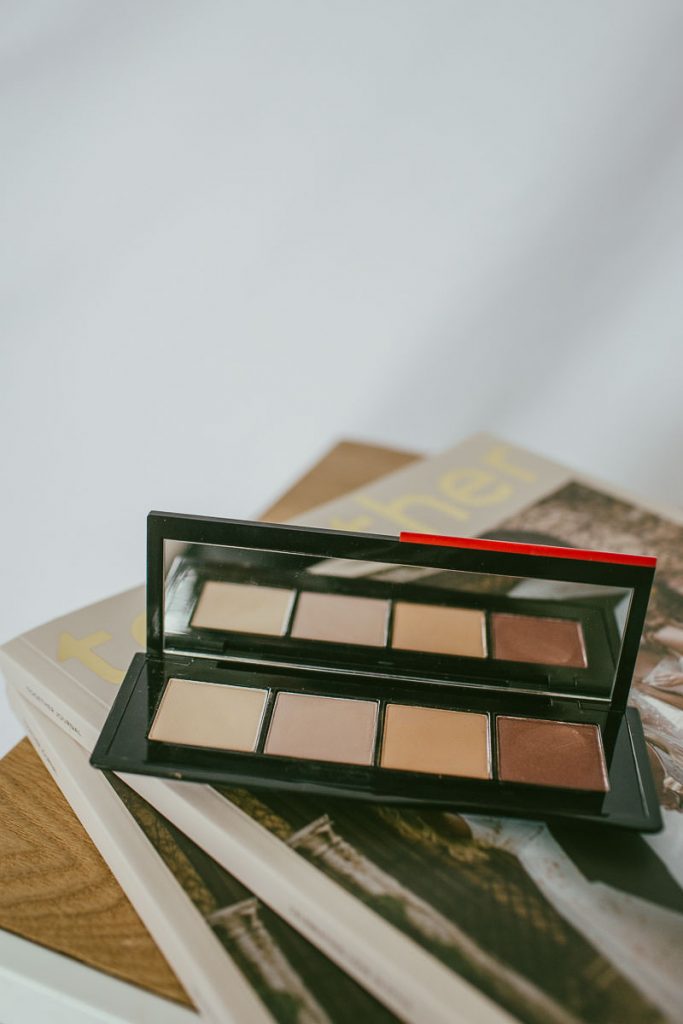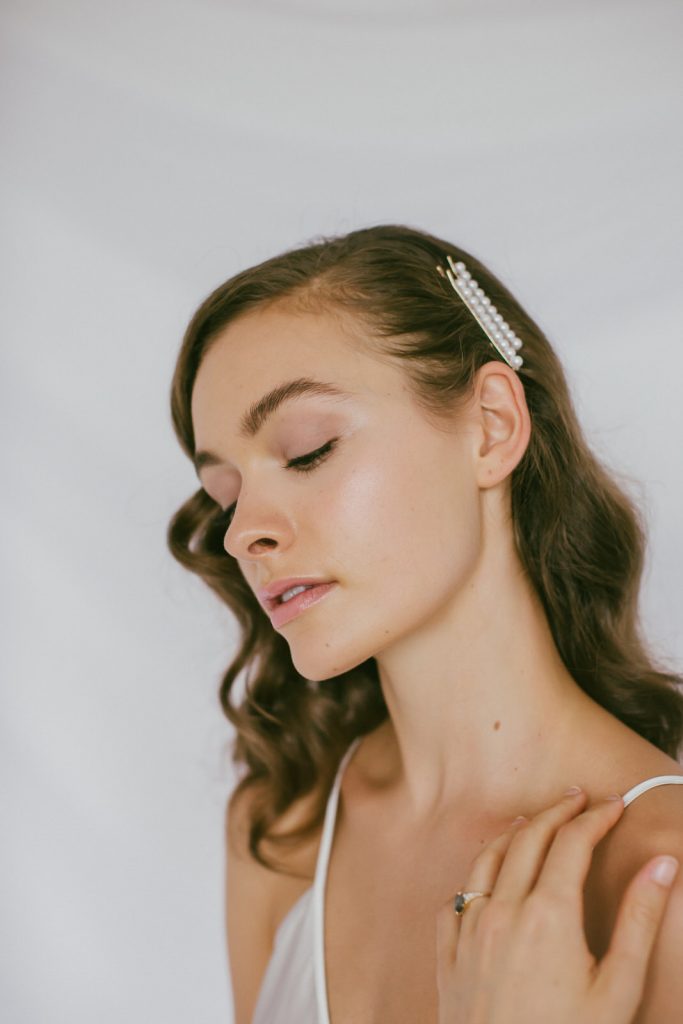 On the lips we opted for a glossy MAC Cosmetics Lipglass in shade Candy Box. We love these little mini size MAC Lipglass glosses, they are so easy to travel with and fit perfectly into handbags, clutches and even your back pocket. And they give teh perfect feminine sheen.
And to finish, we set this look with MAC Cosmetics fix spray. We took a mini size with us on our trip to Bondi Australia which meant we could take it in our hand luggage. We also think the mini size fix sprays would be the perfect beauty accessory for your wedding day, slipping easily into your beauty kit to have on hand to freshen up and hydrate your skin and beauty look.
Credits: Photography & styling—Greta Kenyon at Together Journal | Film Tim at The White Tree | Beauty direction & artistry—Olivia Wild | Model—Amber Price at Priscillas Model Management |Robe from The Stock Room / Lucidity slip by Miss Crabb and Double Trouble hairpin set by Hej Hej and jewels by Grew & Co