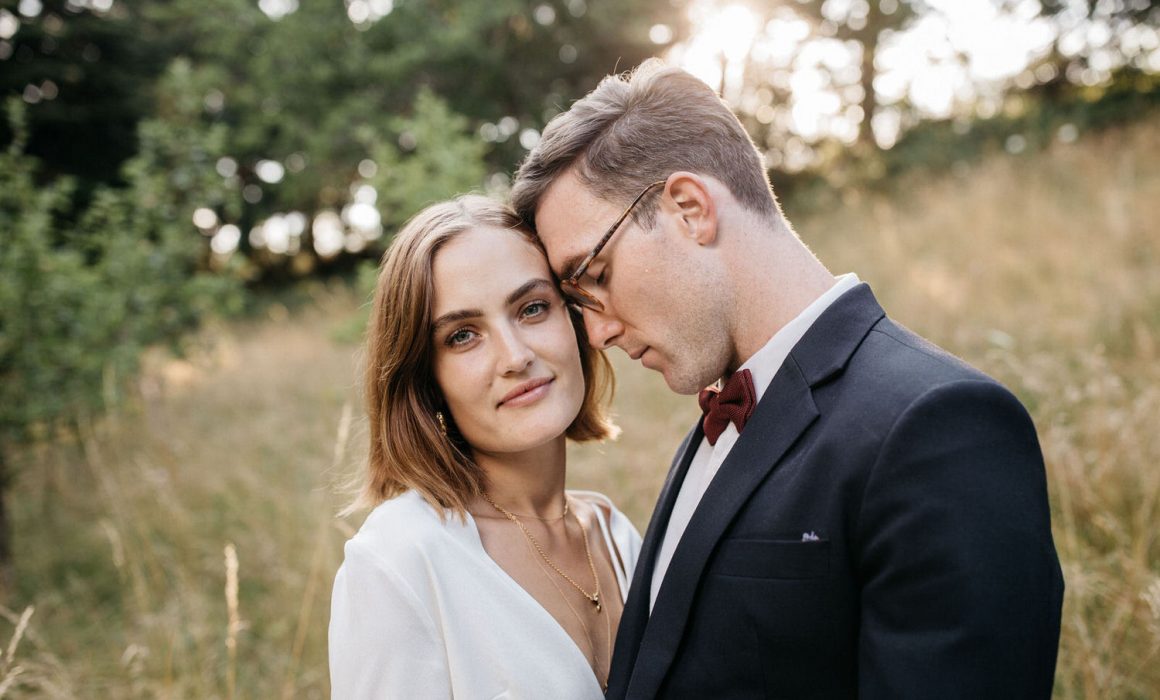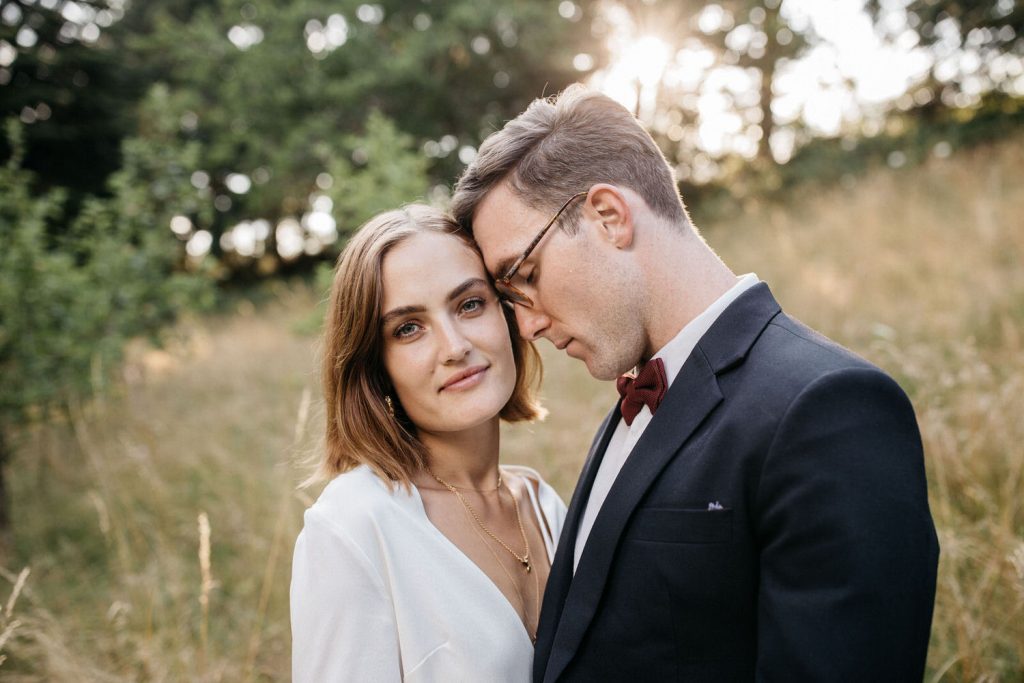 The beautiful wedding of Bronte & Josh in Morlet, Bourgogne, France as featured in Issue 16 …
Bronte: I'm a content creator for a building company and Josh worked in the architectural industry until recently, before changing careers to become a high school design teacher. We met in Perth at a mutual friend's birthday party. All the girls there were talking about this mystery man who was not only creative but also good with his hands, a talent that's rare in the architectural world when in walked Joshua in his running shorts. I was instantly attracted to his manliness and managed to convince him to give me a lift to the bar we were heading to next. Unfortunately, we ended up getting stuck in the back seat with my very drunk friend and the smell of sheep manure – Josh had failed to mention he had stacks of it in his car for his garden! Despite the stinky start, however, we hit it off.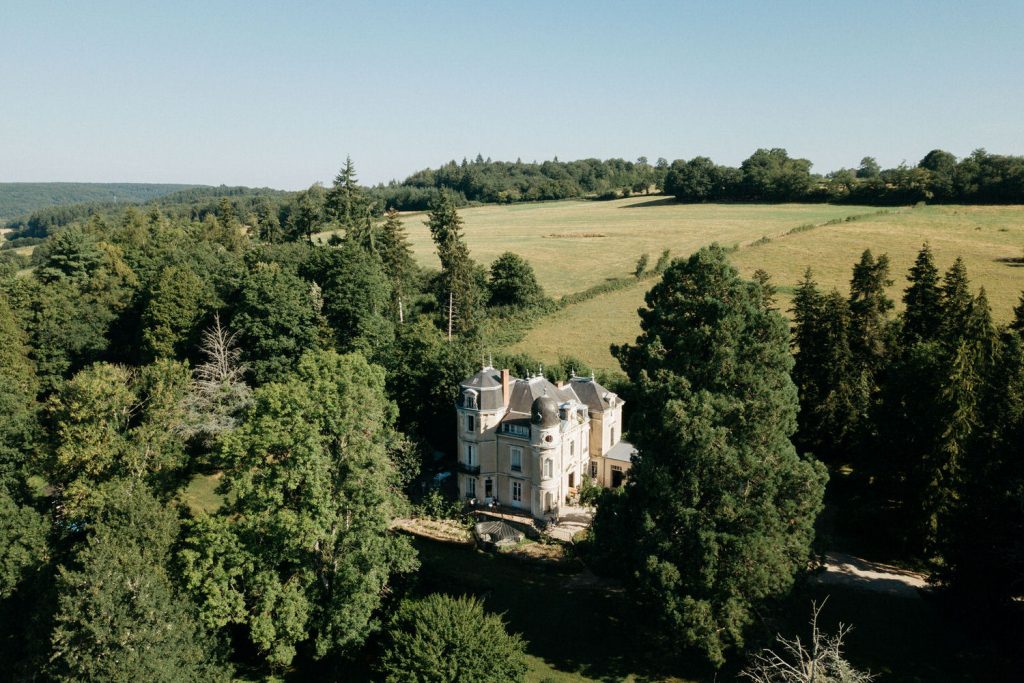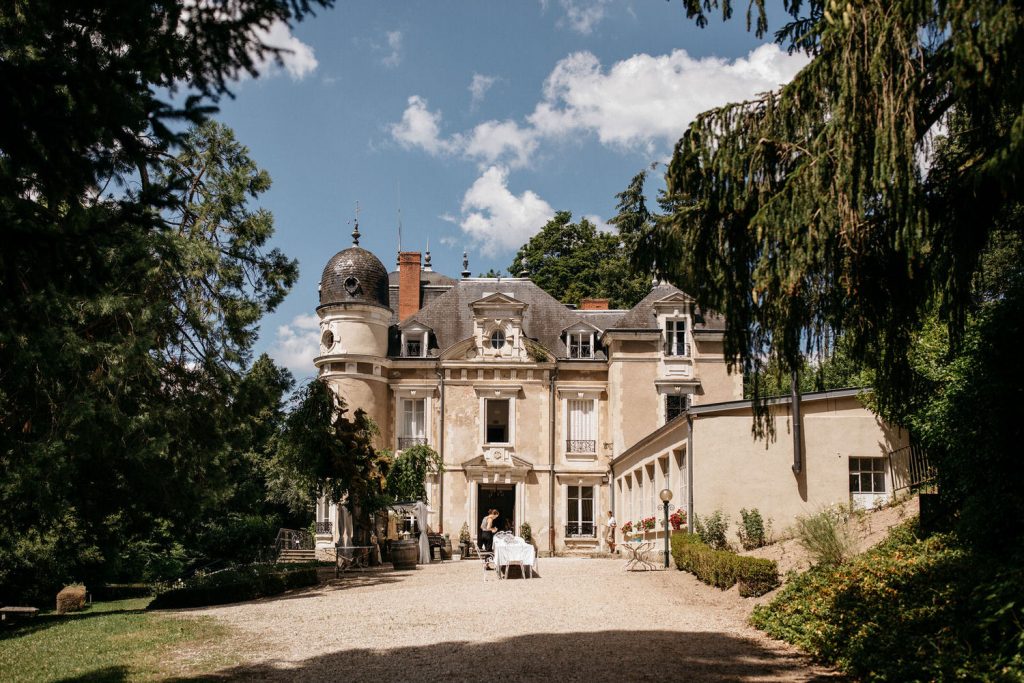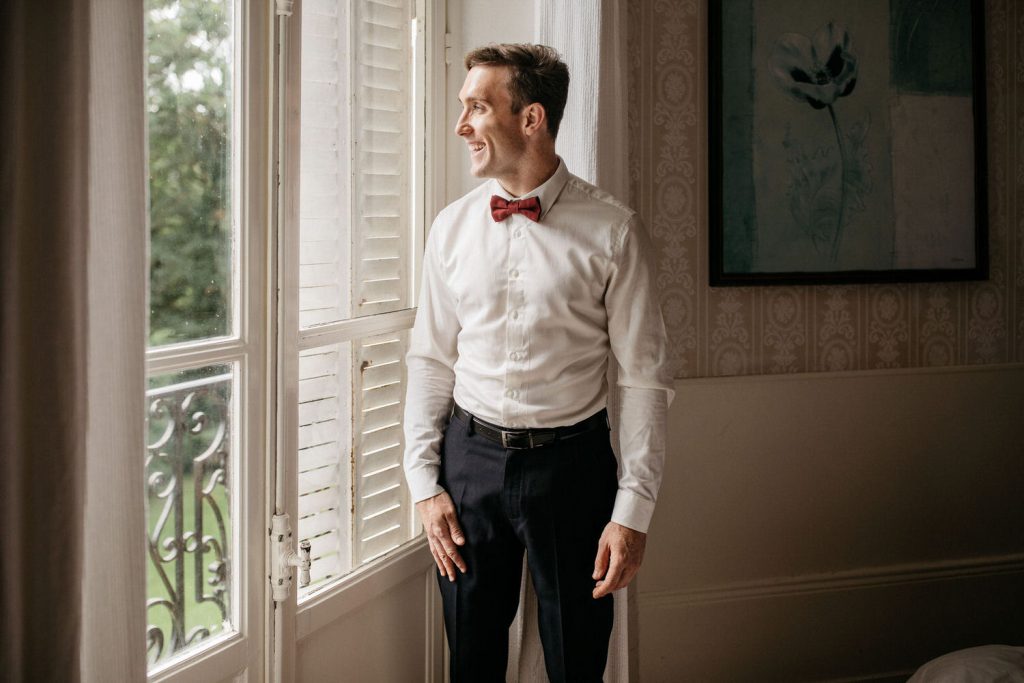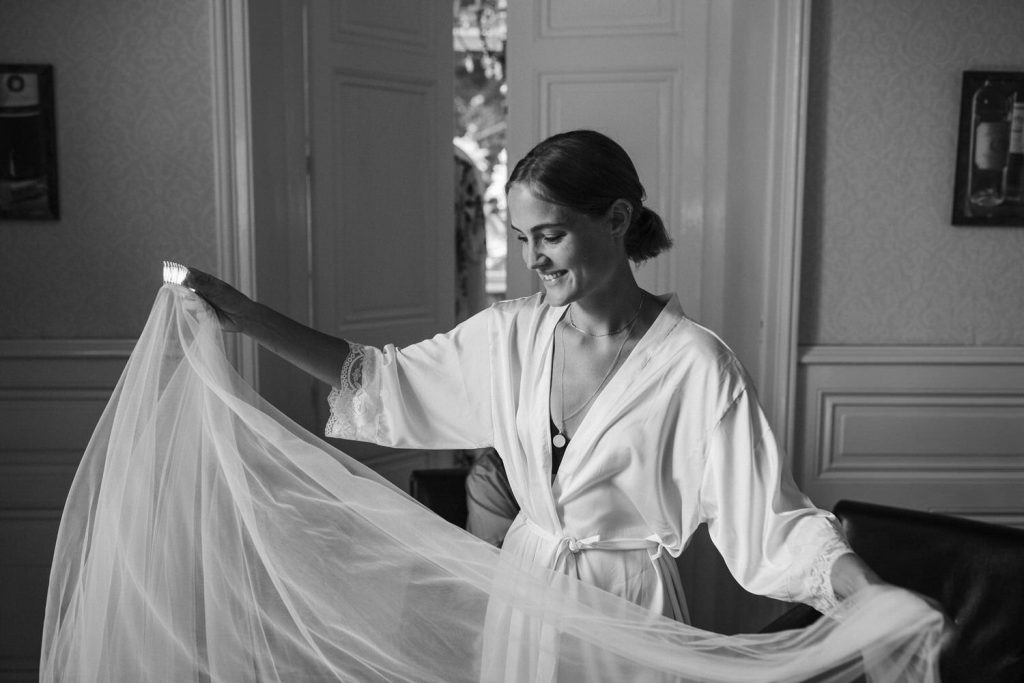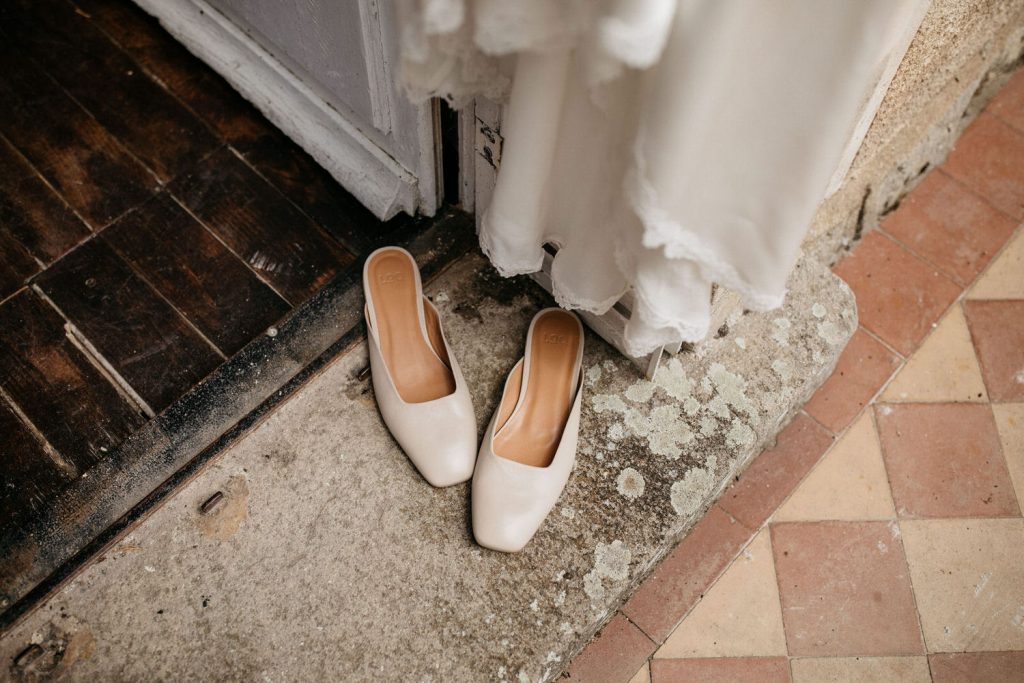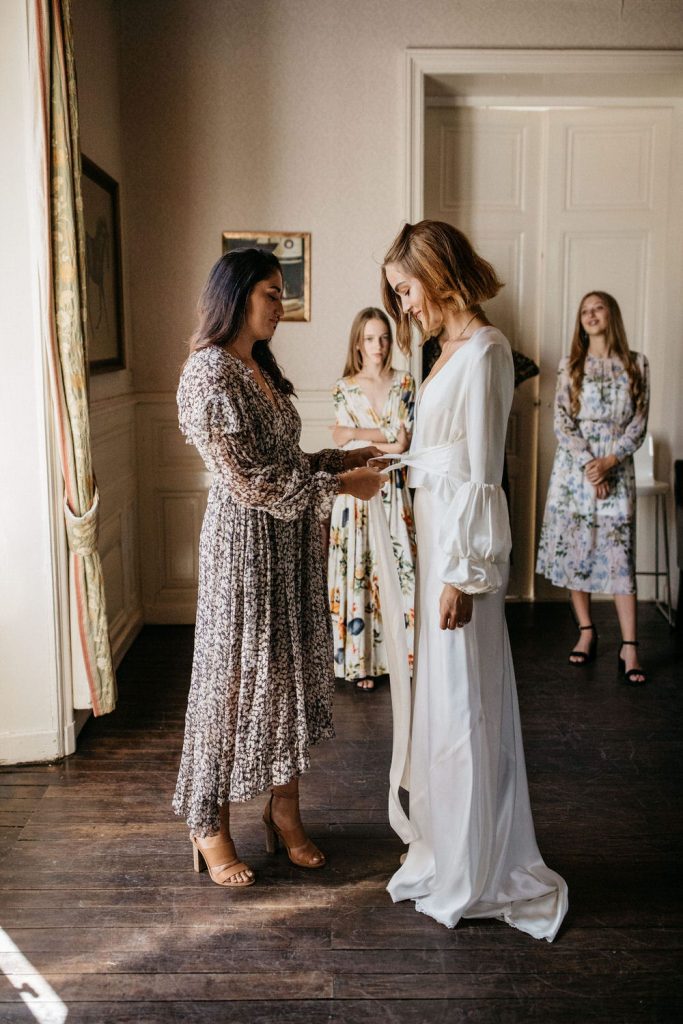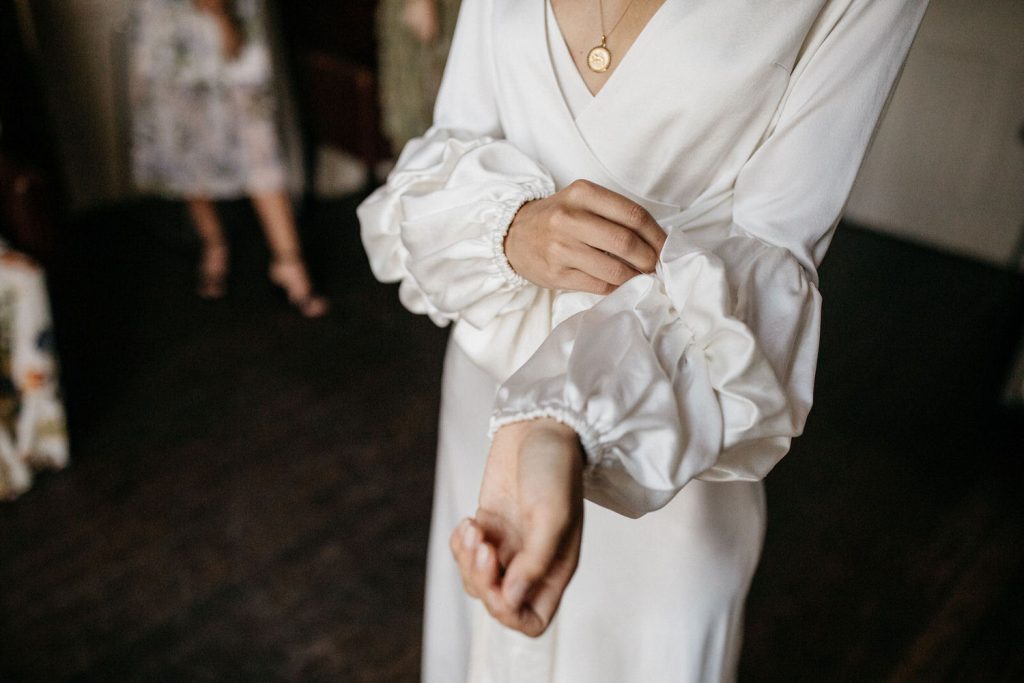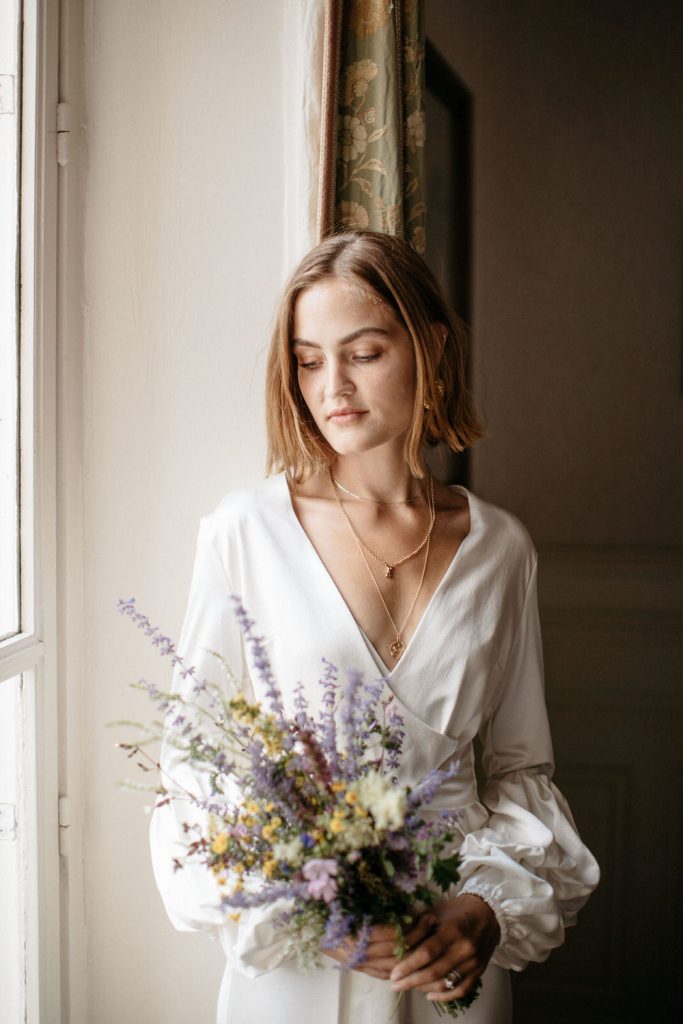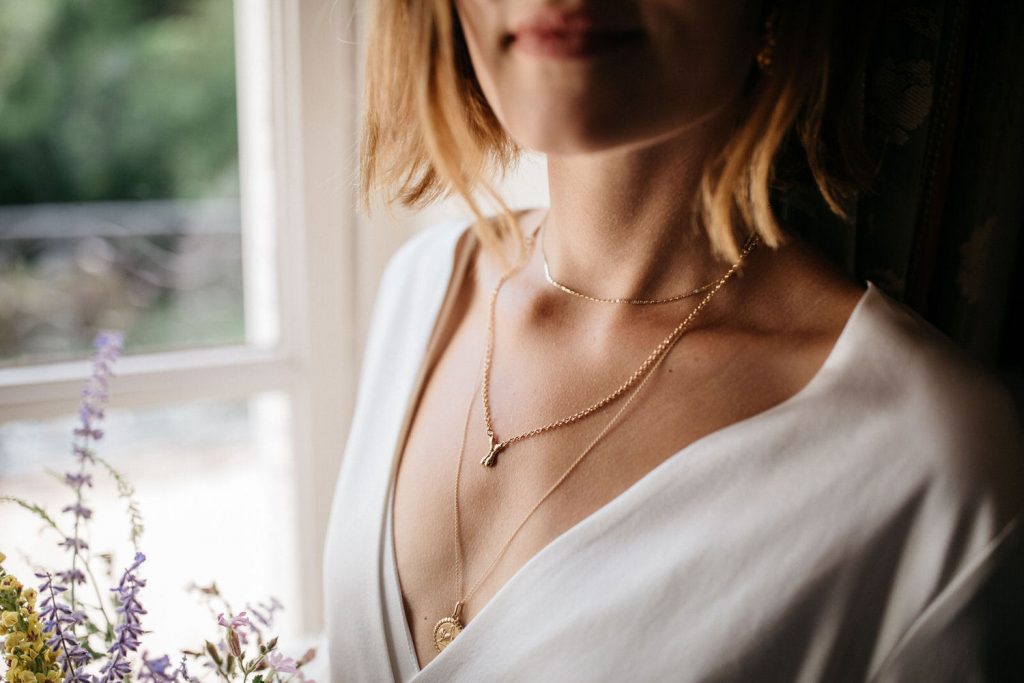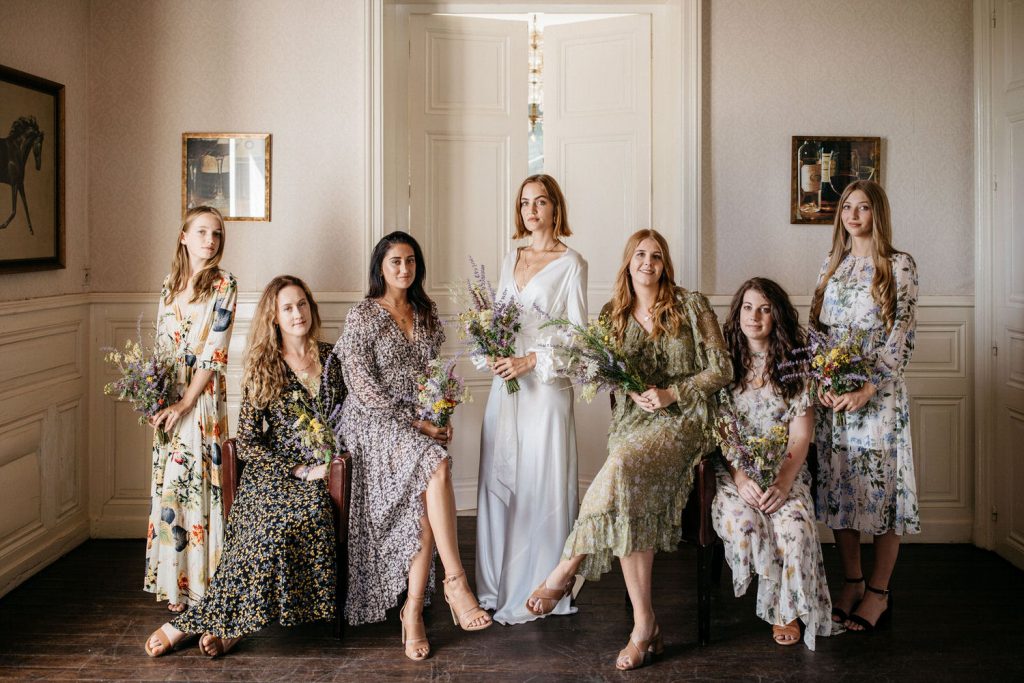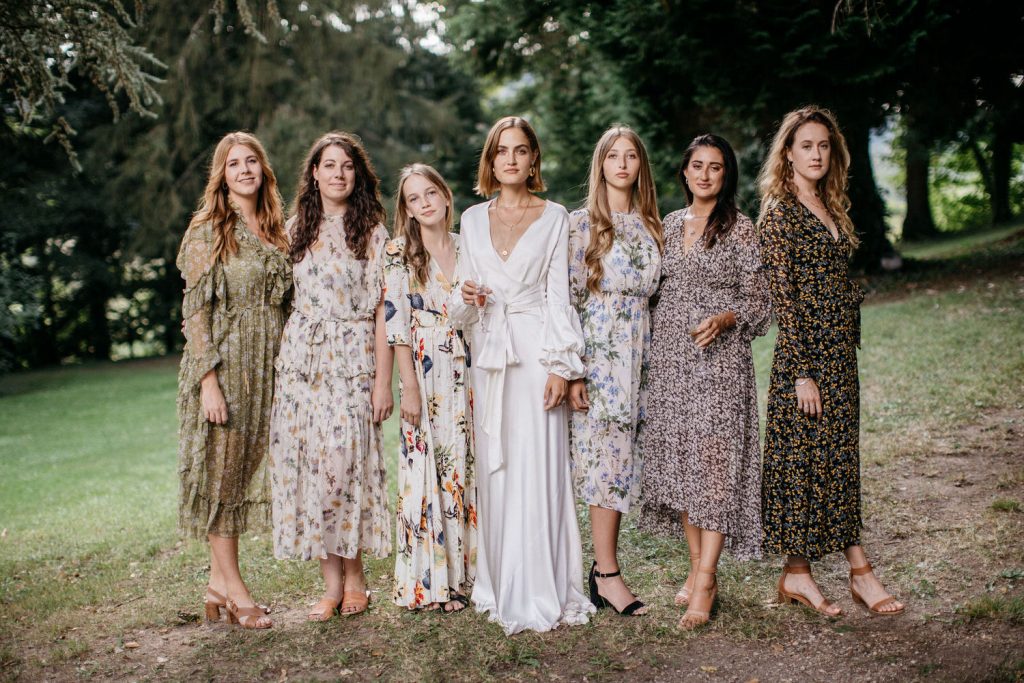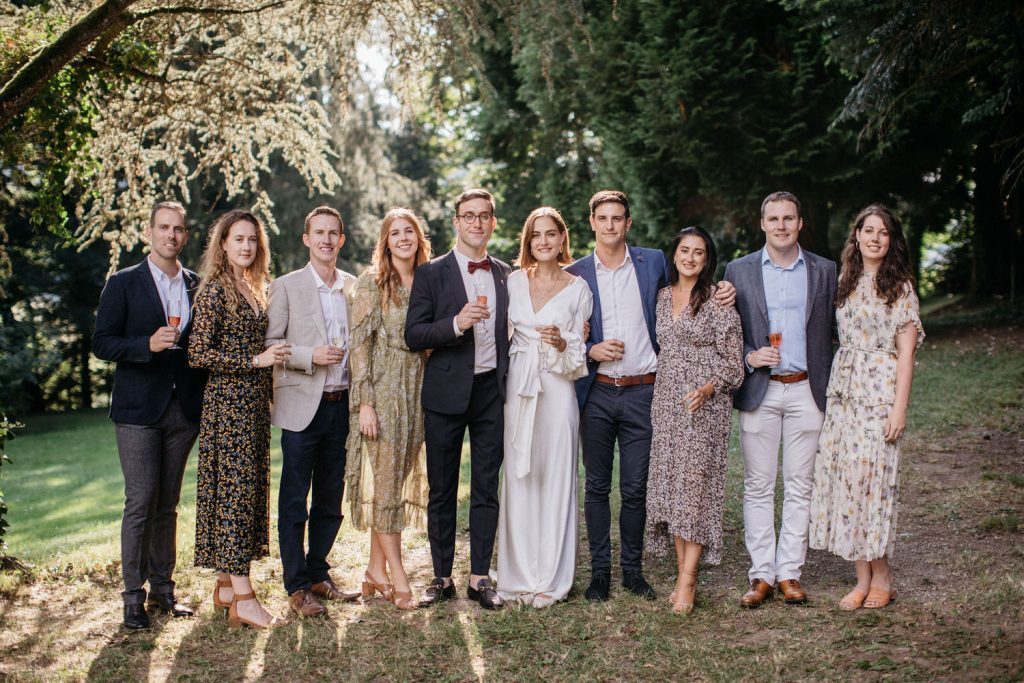 Josh proposed in Kununurra at El Questro Wilderness Park. We spent the morning at the hot springs, then came back to our campsite, where a blanket and picnic basket had been set up. The scenery was truly beautiful, but the best part was being without phone reception – it allowed us to really relish the whole experience. I spent my high-school years in Paris, so we chose to get married in France. Organising an event from a distance is a challenging process but in the end, made our wedding a very special one. We didn't have a specific theme – I just wanted our celebration to be minimal and intimate, and to do as much as I could myself as I really enjoyed the process of designing items to suit our aesthetic. I wore a dress by A La Robe, which is based in Paris, and a top from Perth designer Lola Varma, so I felt as though I had a piece from each of my homes with me.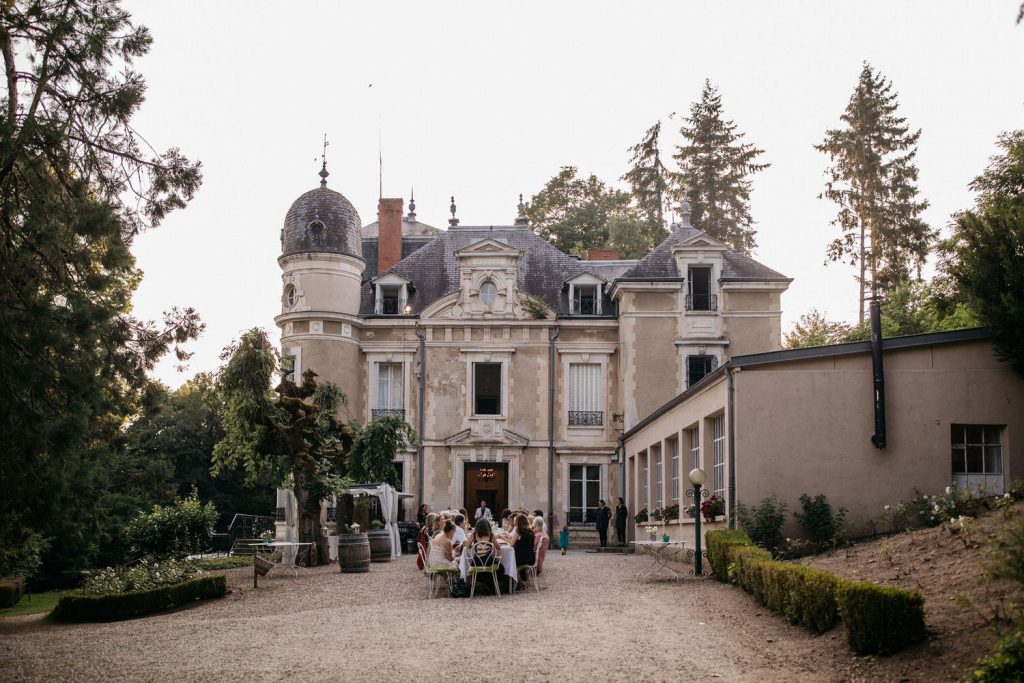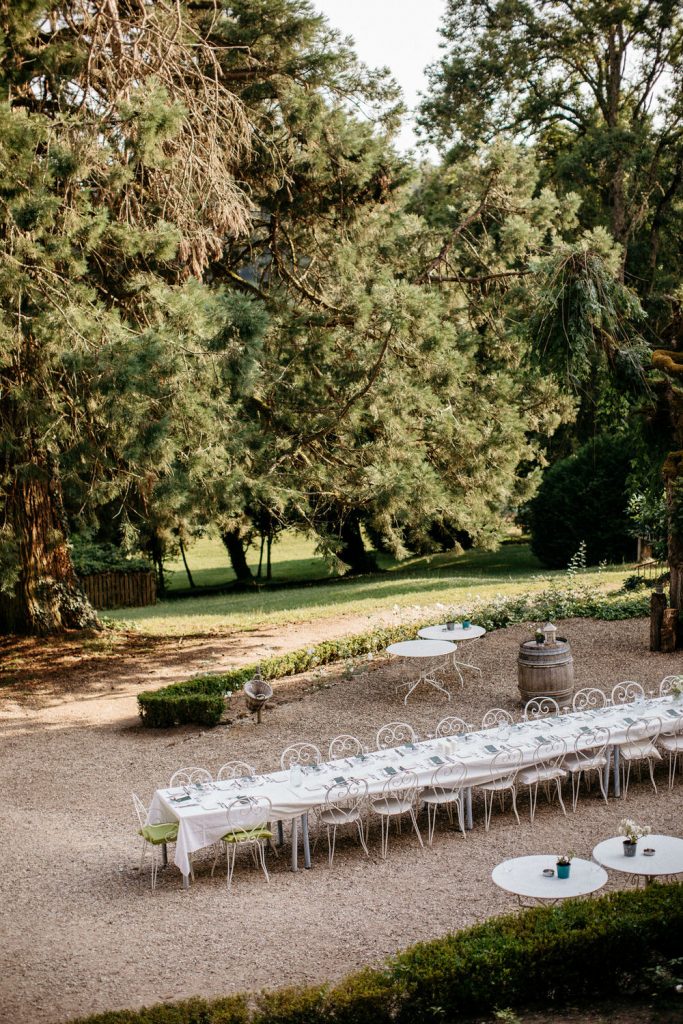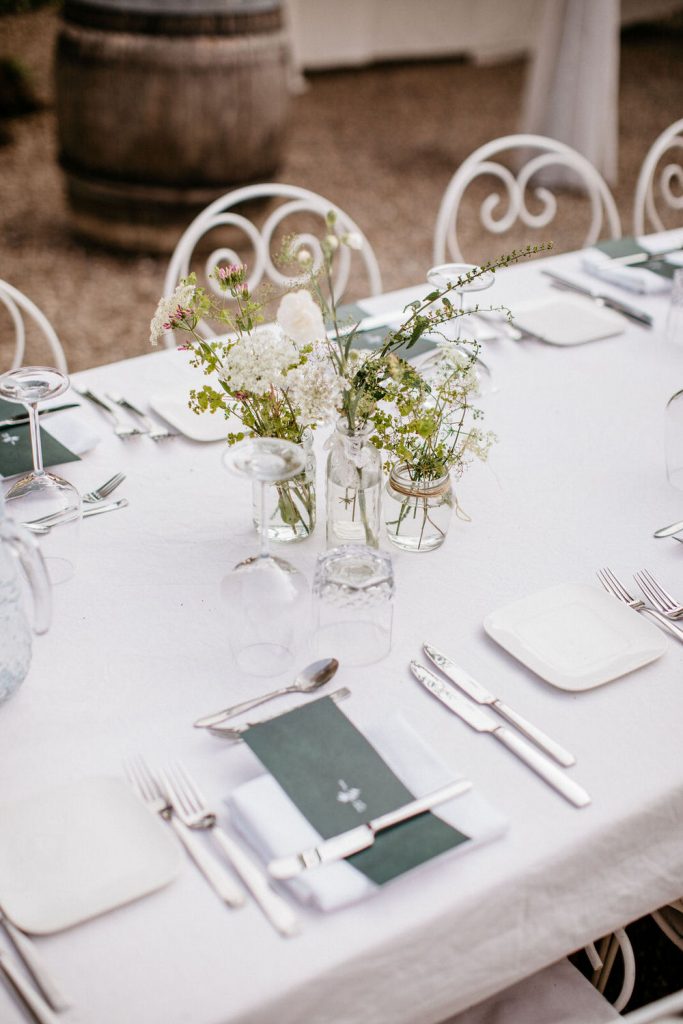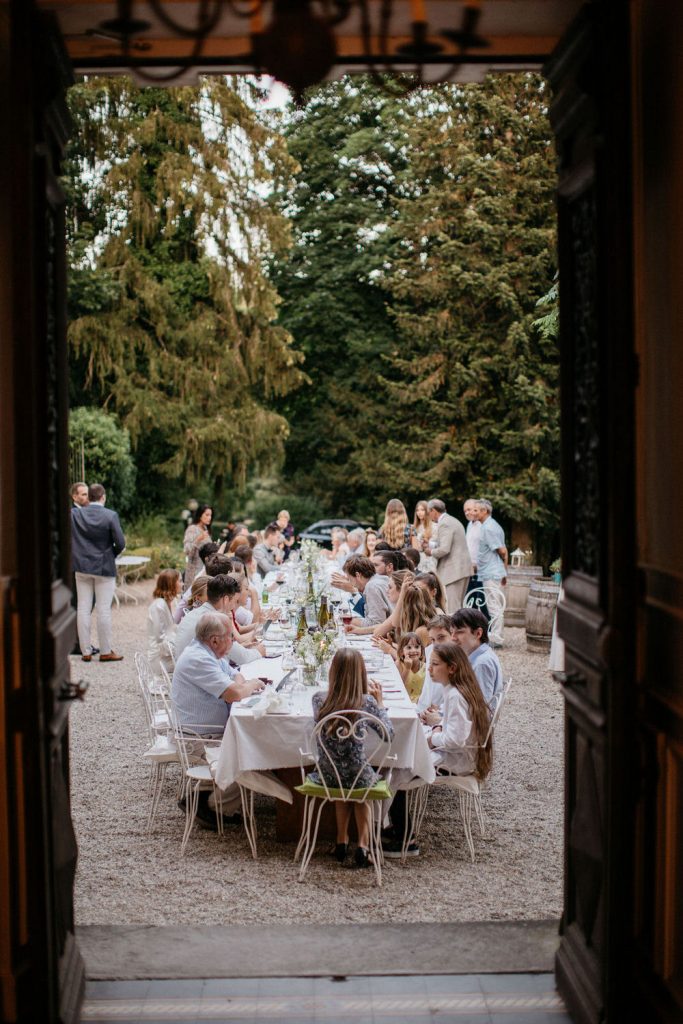 Josh: Bronte and I had agreed the night before our wedding to get up early and play a game of tennis, but it turned out that the château we were staying at had quite a run-down court and rackets that looked like they'd been around since the 1980s – plus neither of us are particularly skilled in the art of hitting a ball over a net. The two of us laughing and joking around on the court is now one of my fondest memories. As Bronte walked down the aisle, my emotions took over. We were both in tears and couldn't stop smiling at each other. Our ceremony was very personal and in both French and English. Sharing how much you love each other in front of a small audience is an extraordinary thing and I'm so glad we wrote our own vows and didn't just read out someone else's words. Although it was a blur at the time, it's undoubtedly the most memorable moment of the day.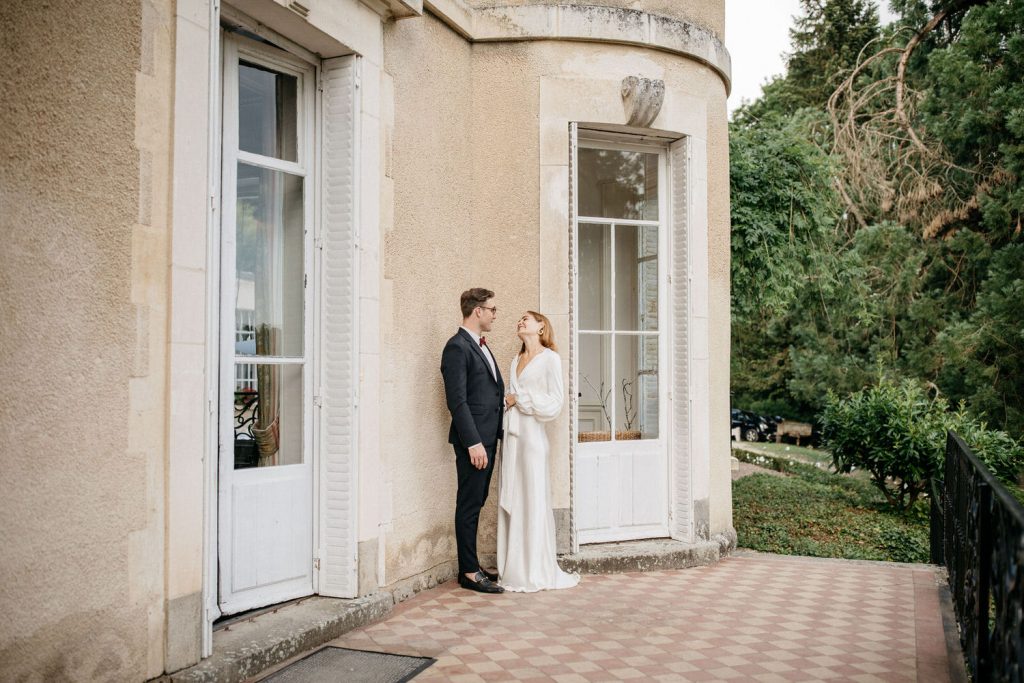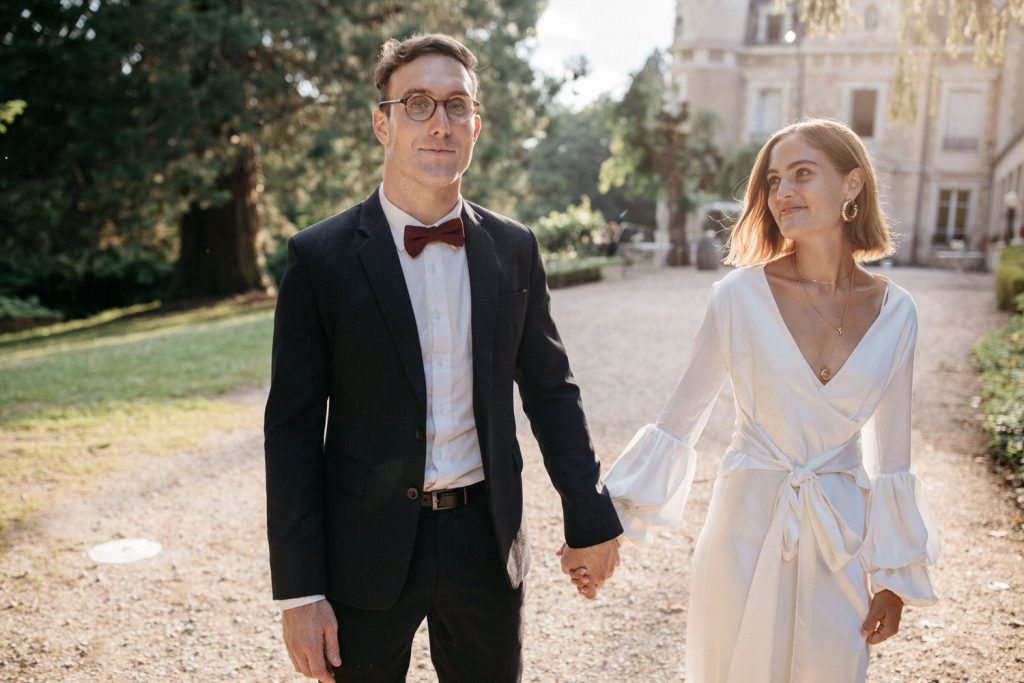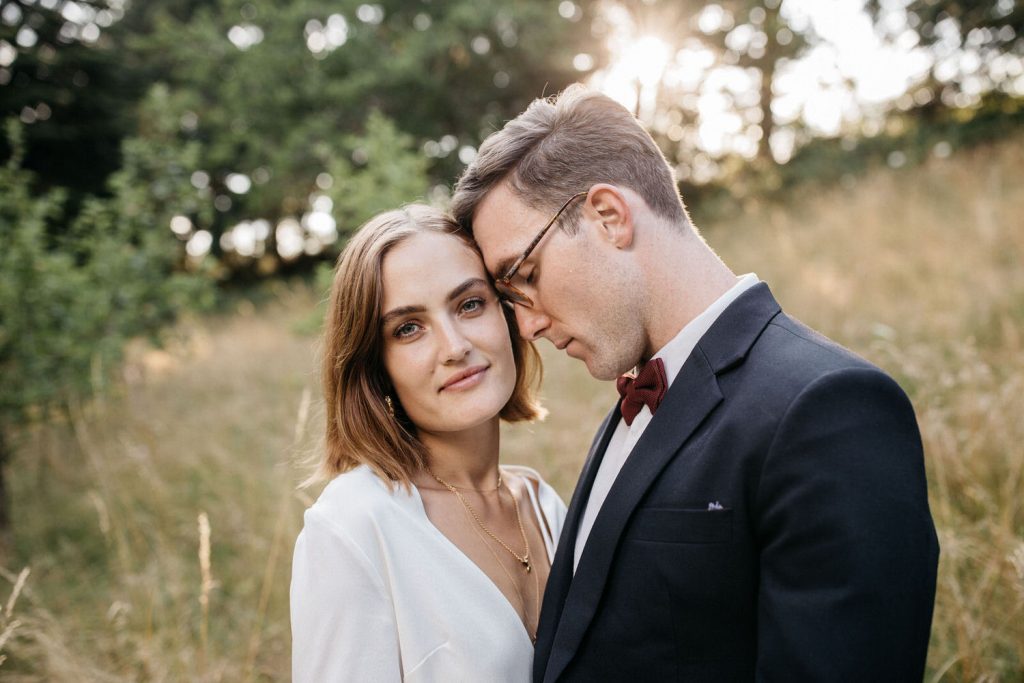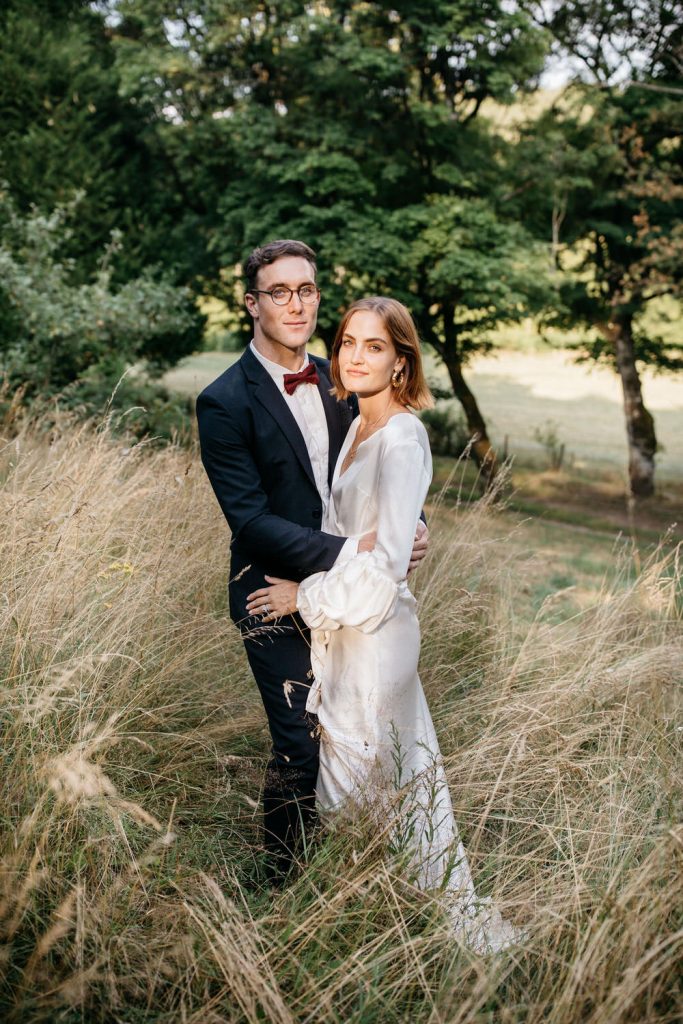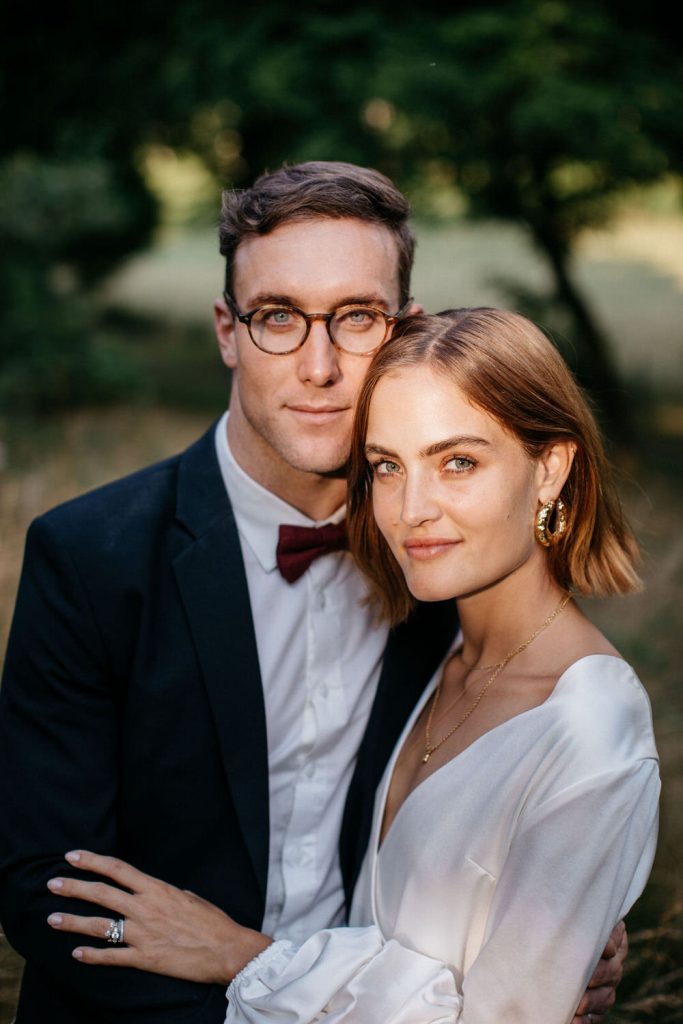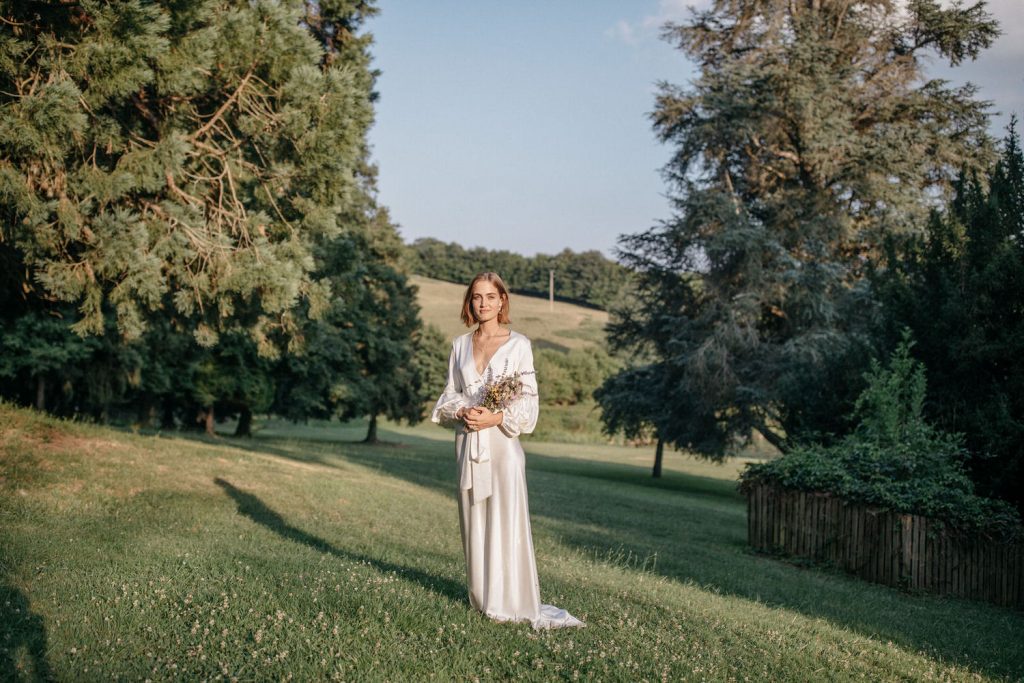 Photography: Yann Audic of Lifestories | Videography: Kyle Bennetts | Bride's attire: Lola Varma Top & A La Robe Dress | Bride's shoes: Loq | Groom's shoes: Gucci | Venue & Catering: Chateau de Fremont | Rings: Kataoka | Bride's earrings: Vestiaire Collective | Celebrant: Patrice Salle | Planning, Styling & Stationery: The Bride | Flora: Picked from the Château grounds & surrounding | Bridesmaids' dresses: Zimmermann & Ganni | Hair & Makeup: The bride | Bride's fragrance: Diptyque Do Son | Cake: La Pâtisserie d'Aurelien Ferré | Entertainment: Swing Folie | Special song: 'When I Grow Up' by First Aid Kit
Love the content?
Sign up for more here