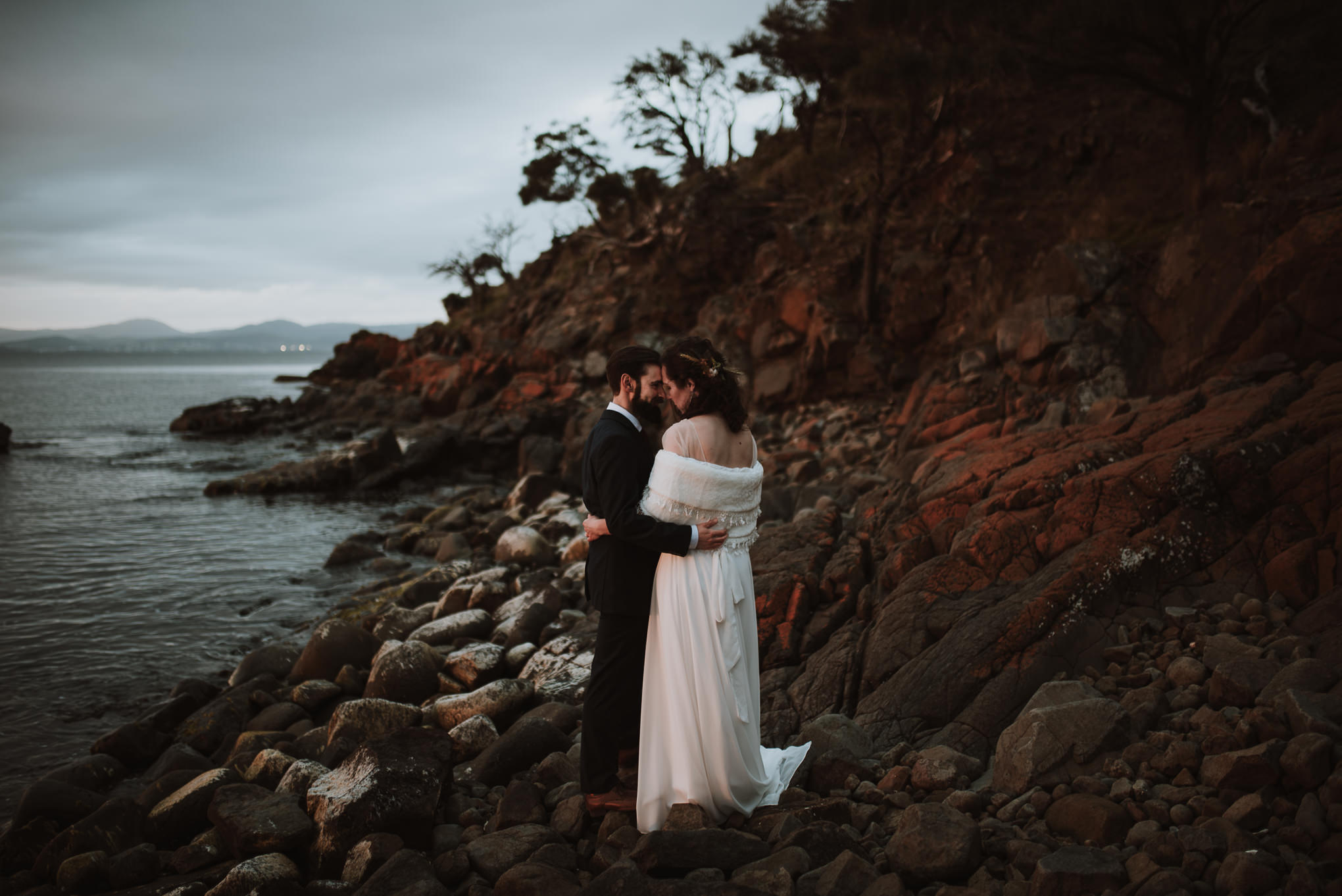 Tell us a little about yourselves, what you do, what you love, what is unique about you and your relationship…
Karina and I Love the outdoors. We enjoy hiking, camping, and taking in as much wilderness in our lives as we can.  What's also unique about us is our passion for Tolkien and fantasy literature.
Karina comes from an agriculture background where she made huge changes in her life and moved to the city suburbs. Where as I'm a passionate Barista working in specialty coffee.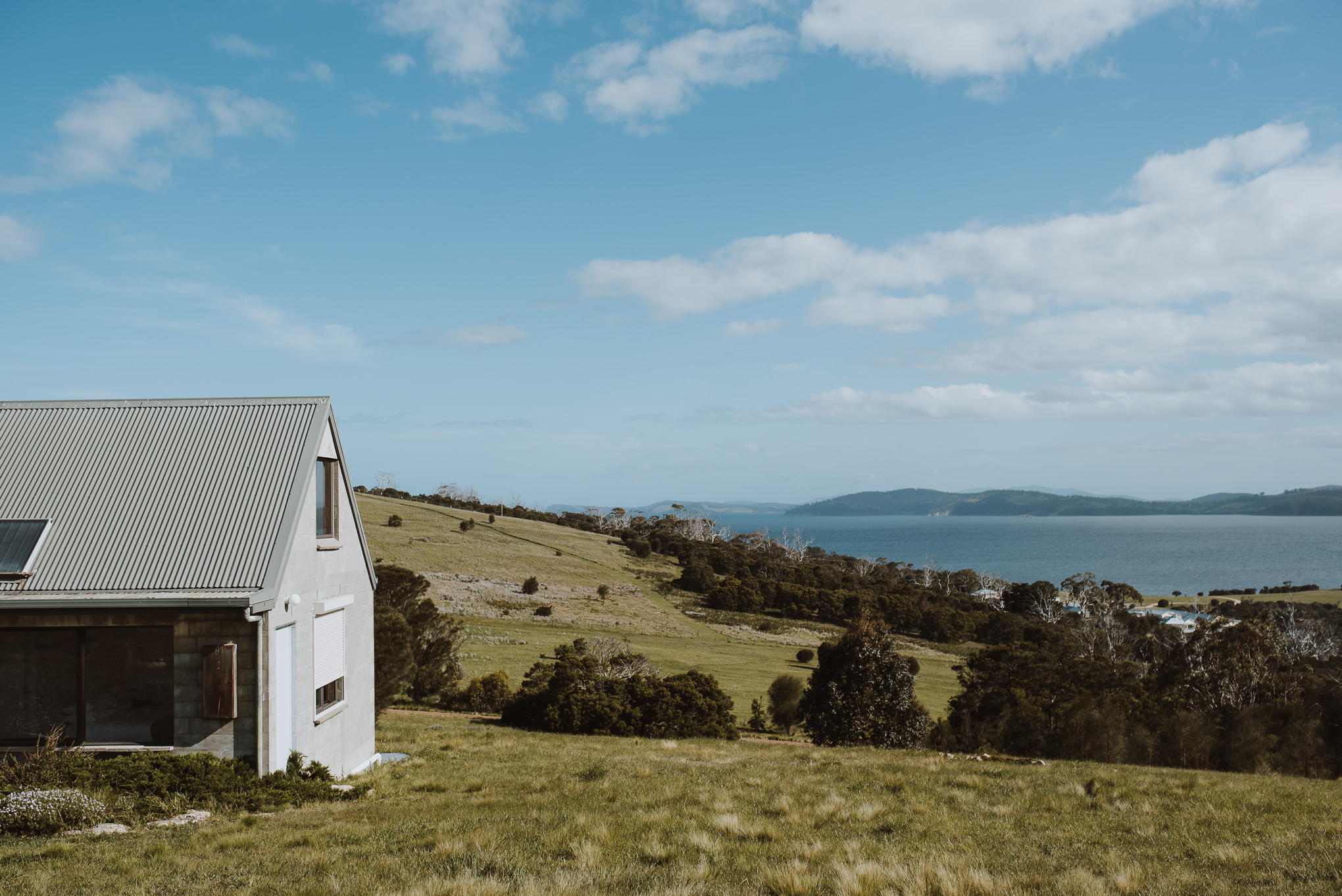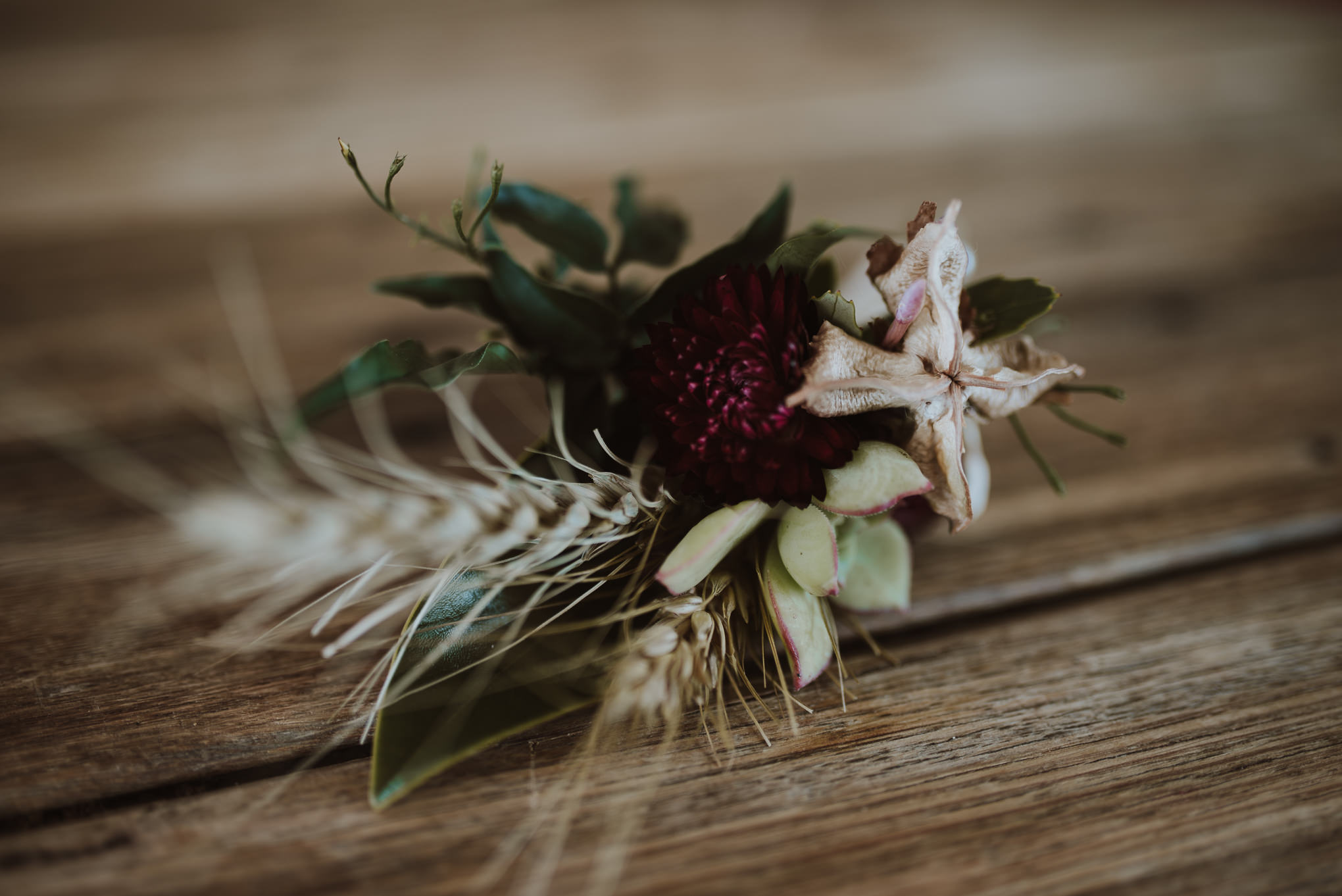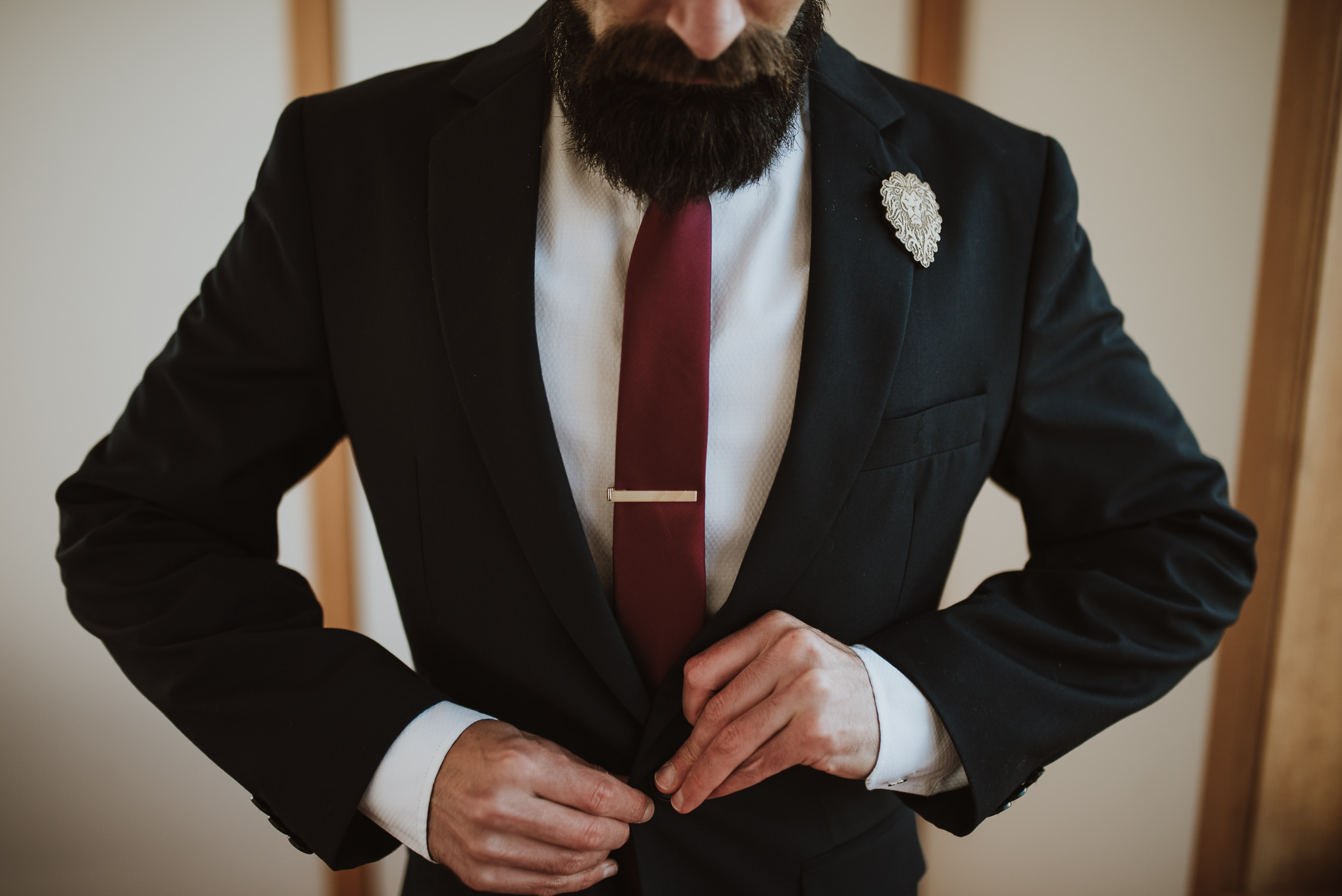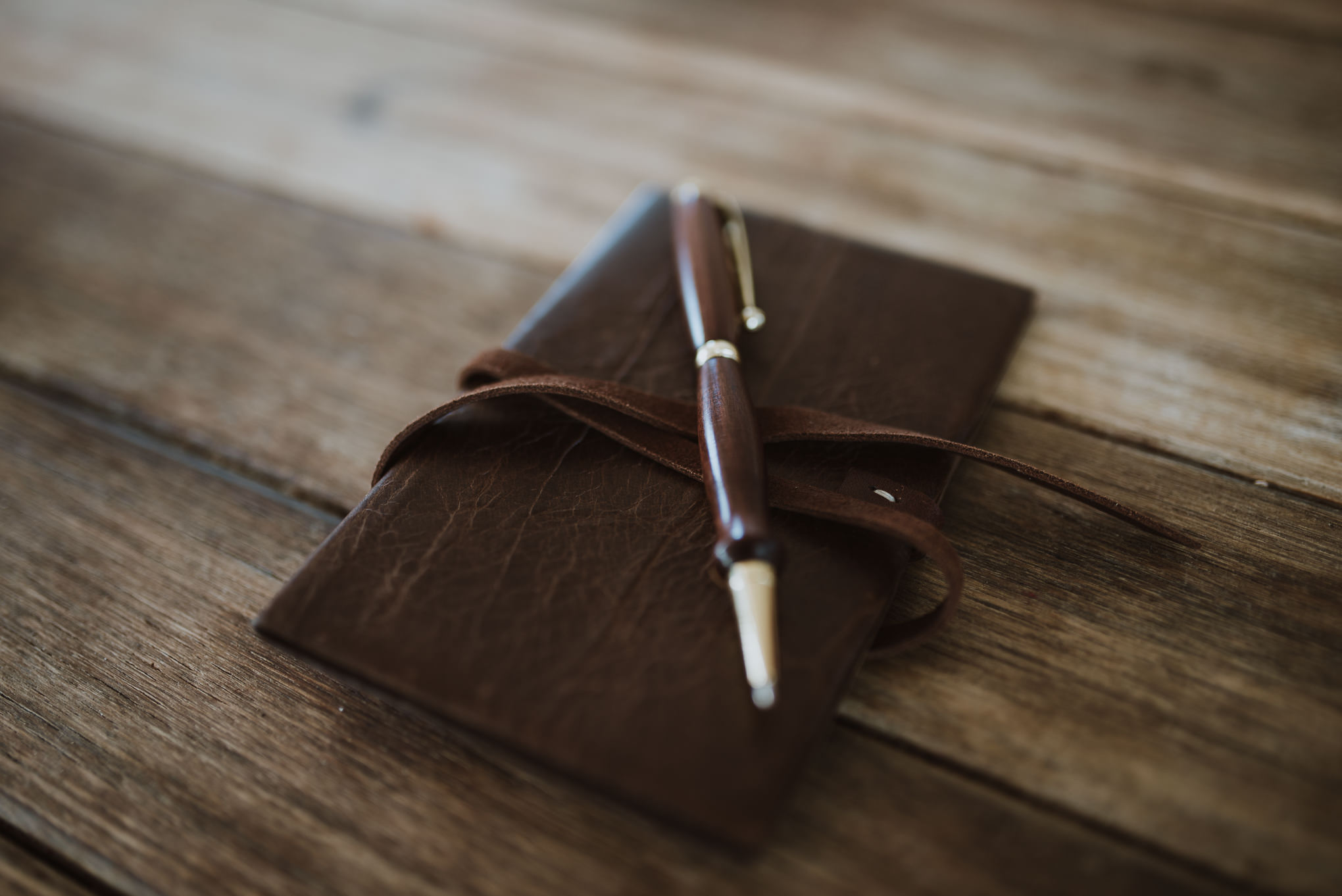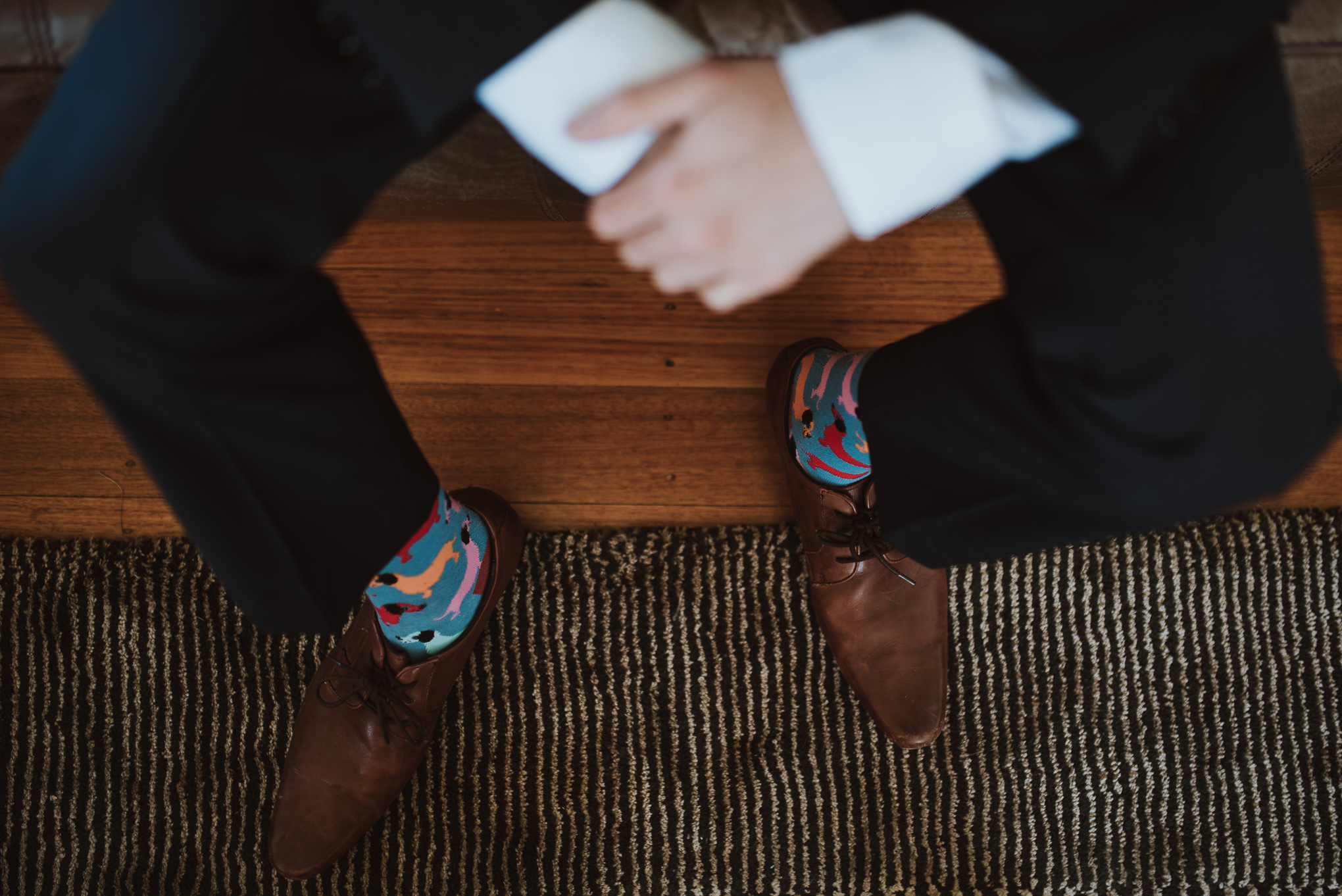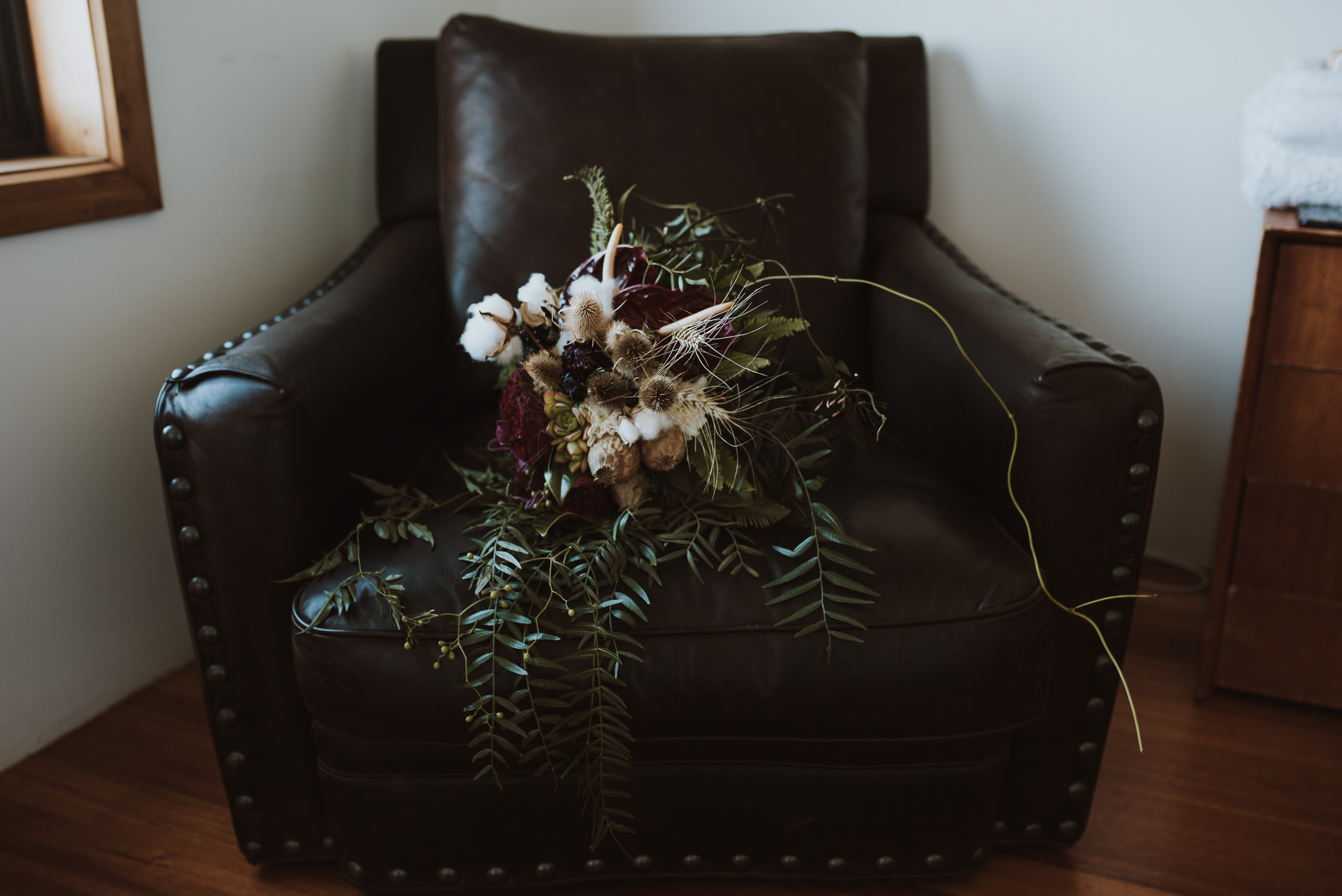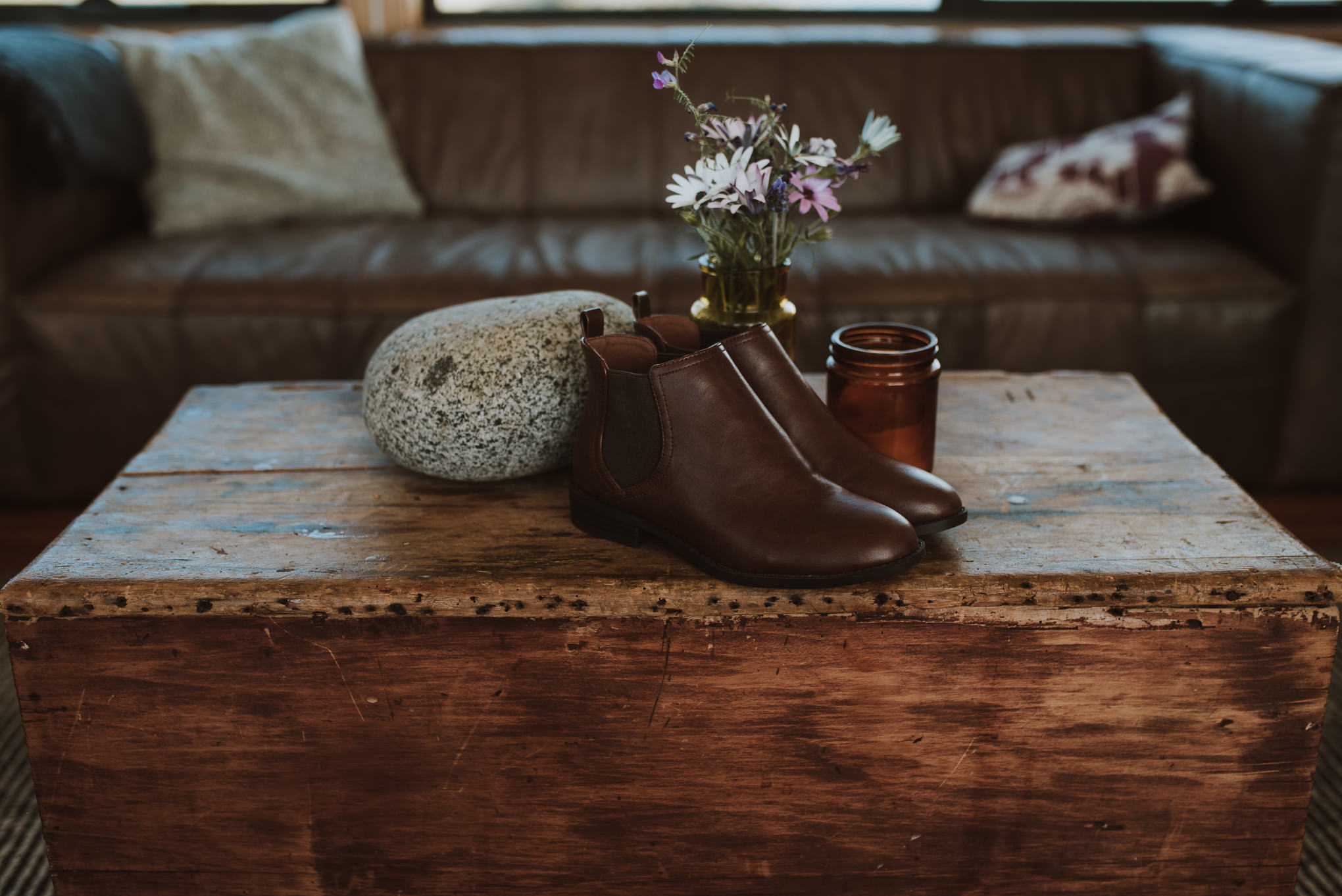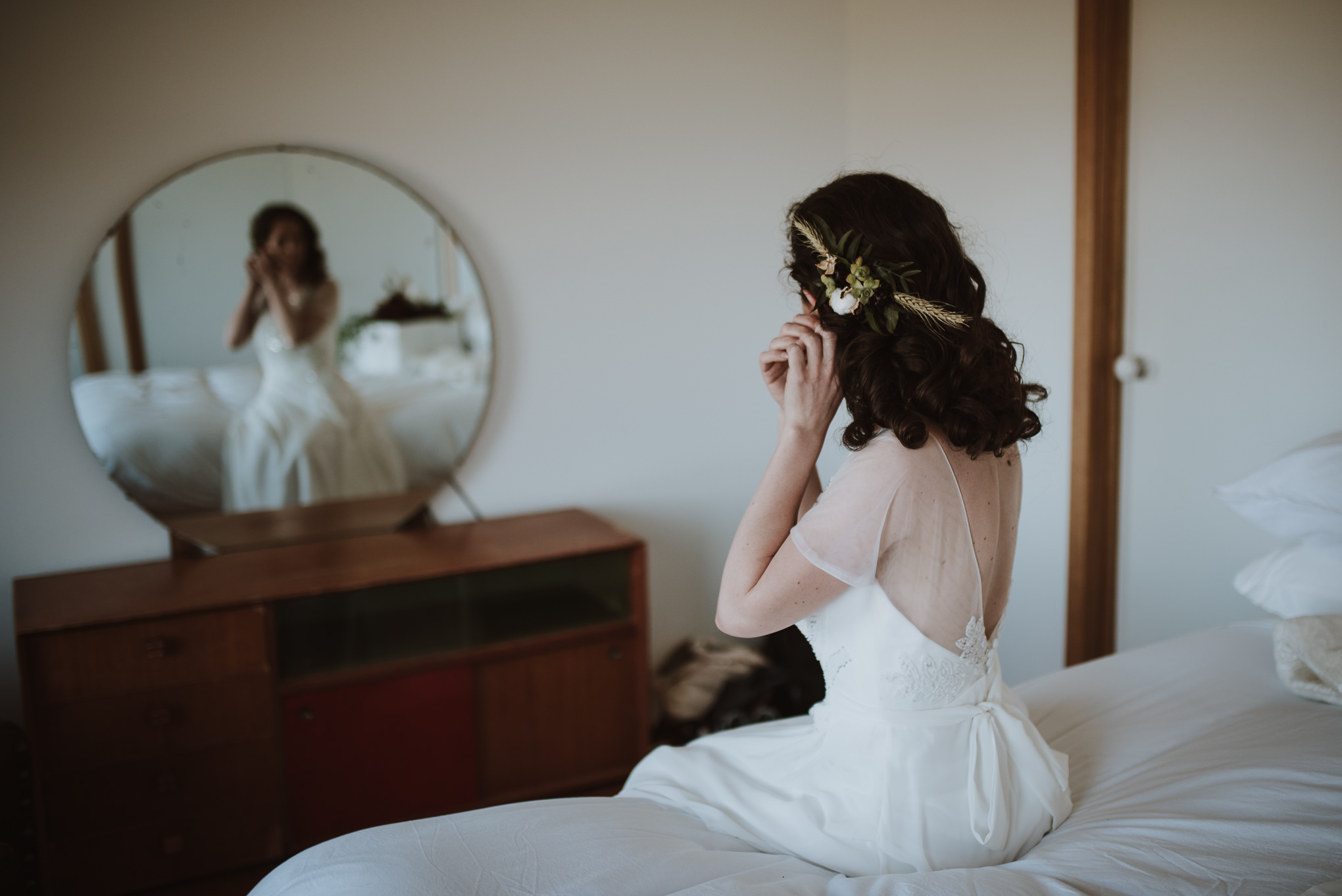 Tell us about your special day, was there a specific theme or style? Tell us a little about the setting, the styling and some of your favourite details…
Karina and I knew when we wanted to get married it would be somewhere beautiful, with lush fields of long grass, pathways and panoramic views. Somewhere that offered privacy, tranquility and the sound of wind and water.
Our elopement took place in Arm End, Opossum Bay, Tasmania.  It was exactly what we were looking for.
Our Celebrant Kathleen was the best fit for our ceremony and themed our ceremony with Tolkien literature surrounding some of our favourite books as we personalised our pledges.
The setting was perfect, it was us…. all us.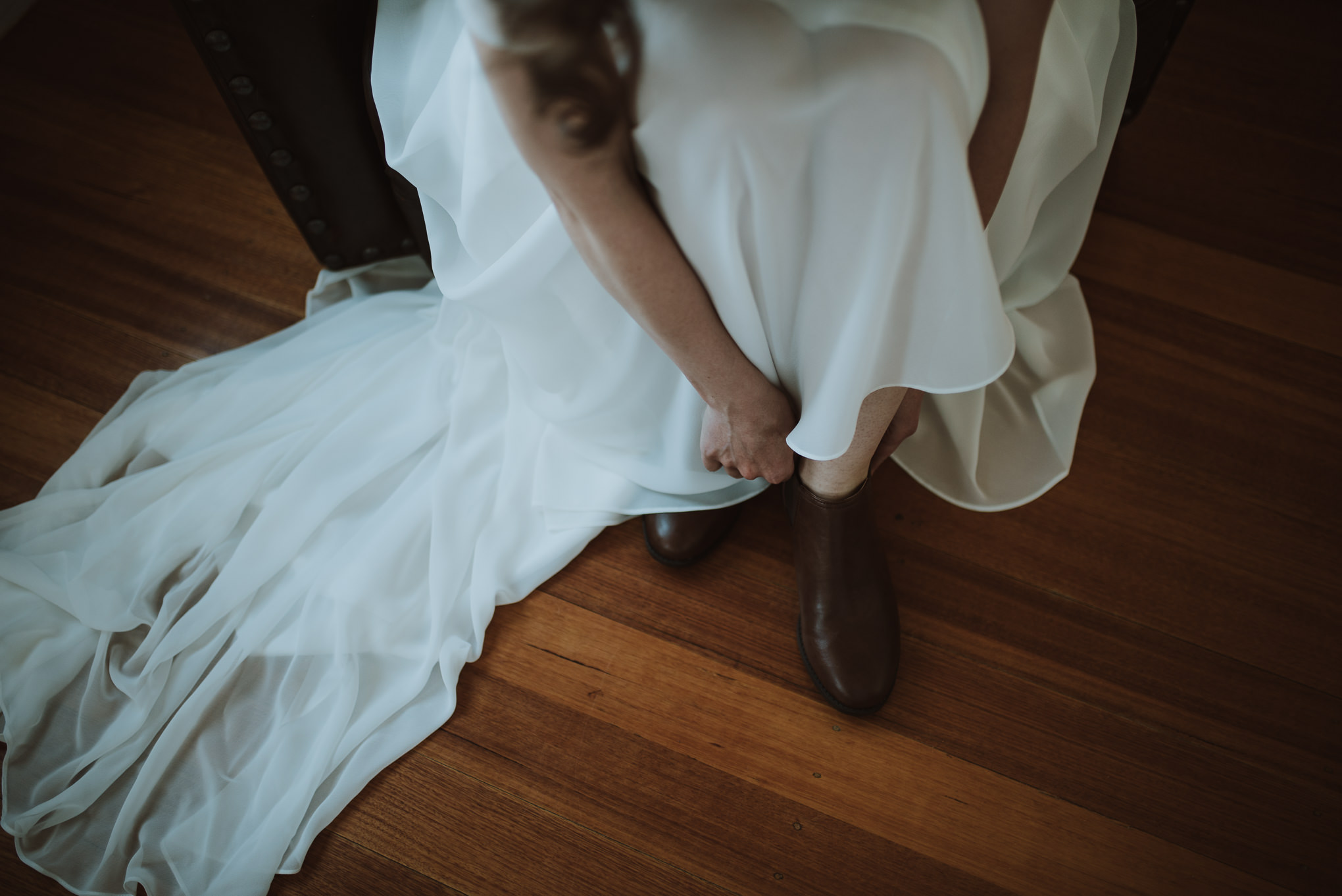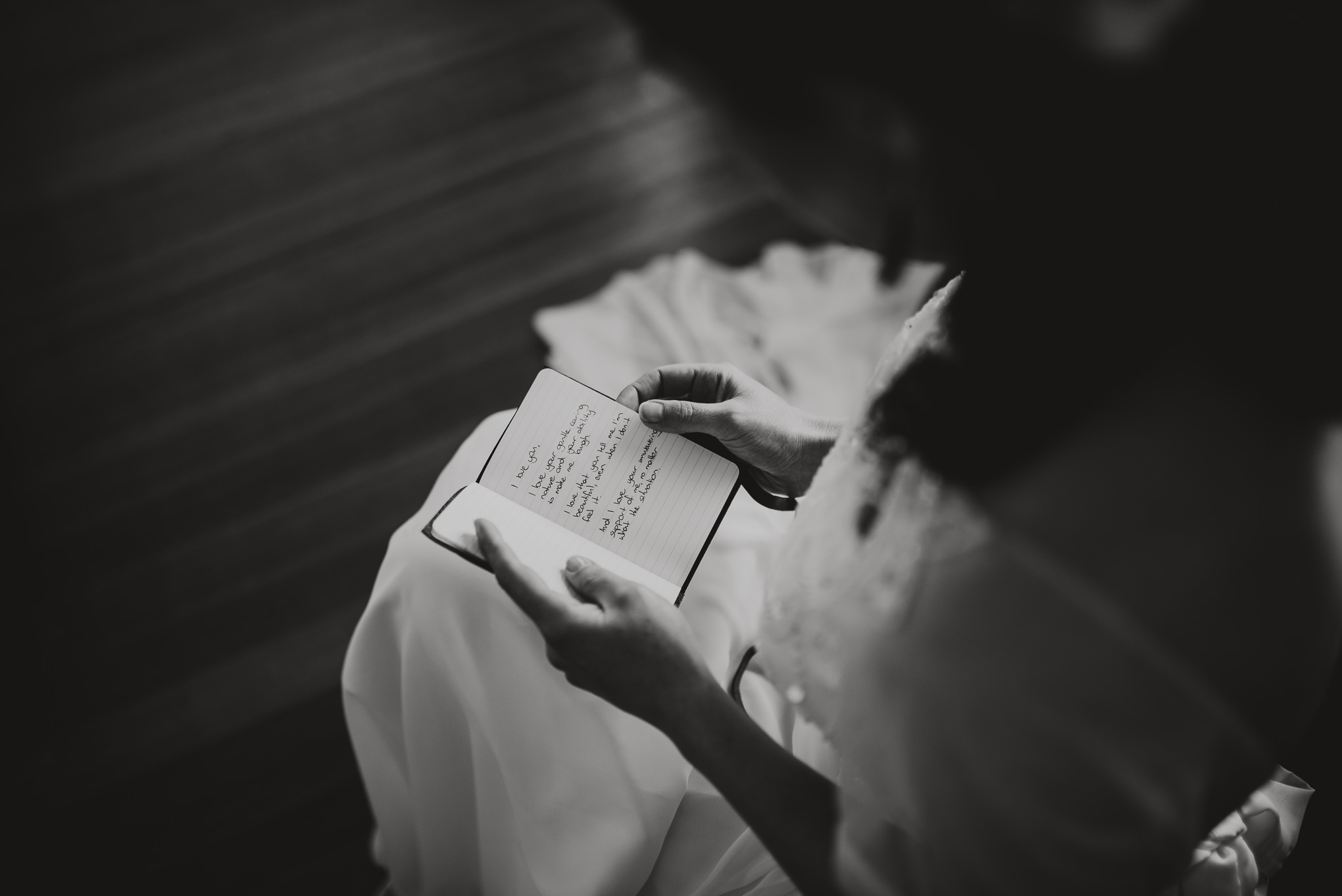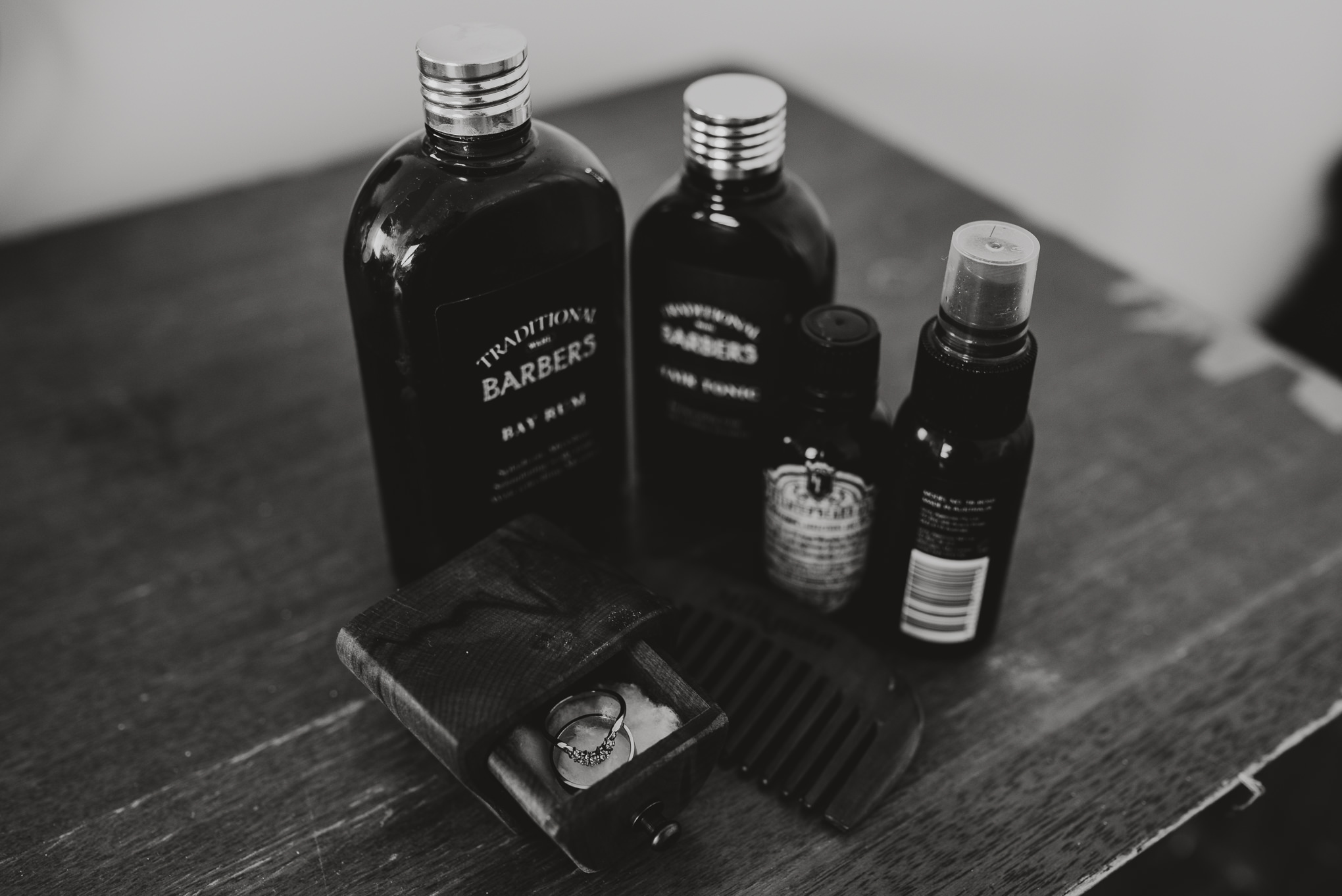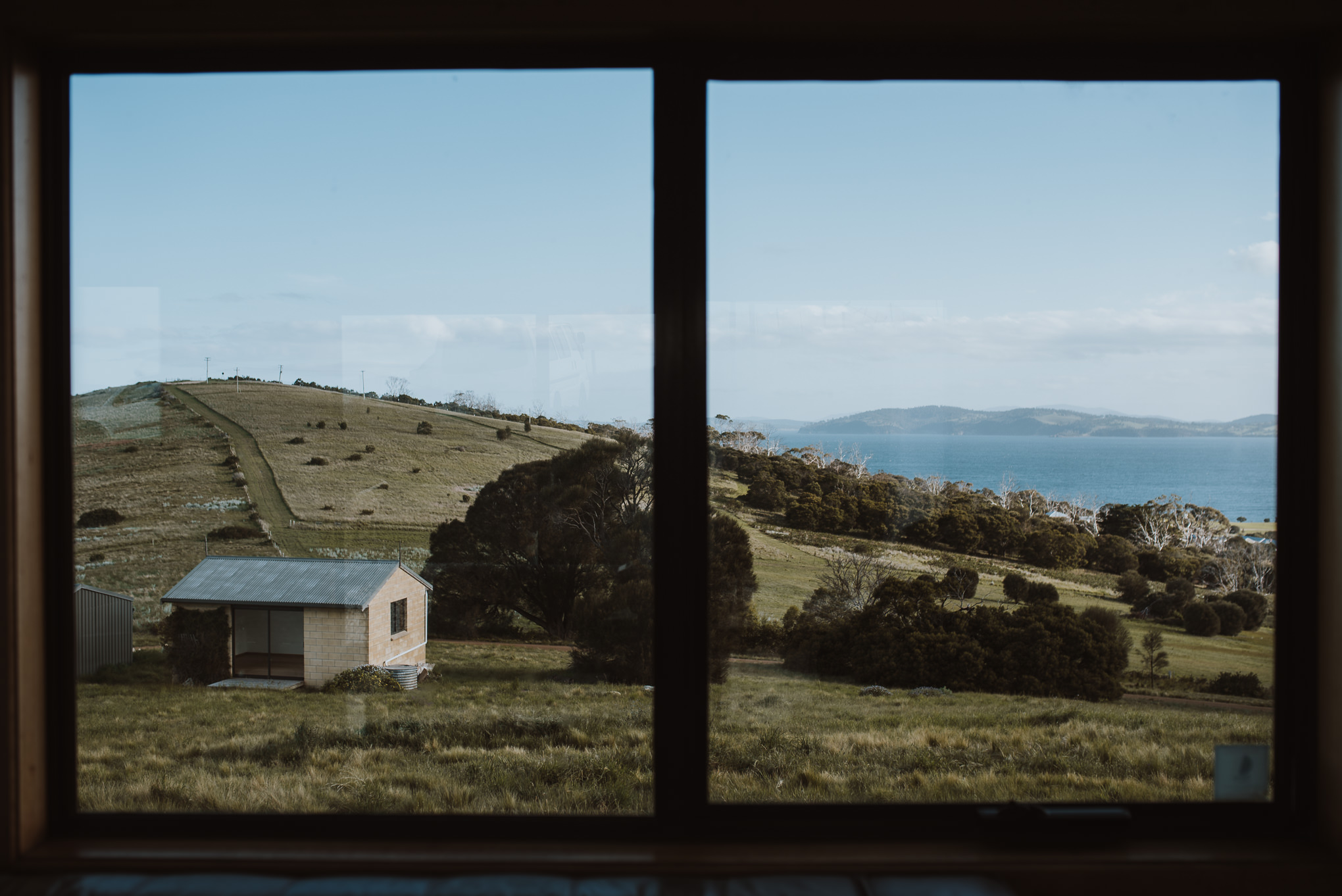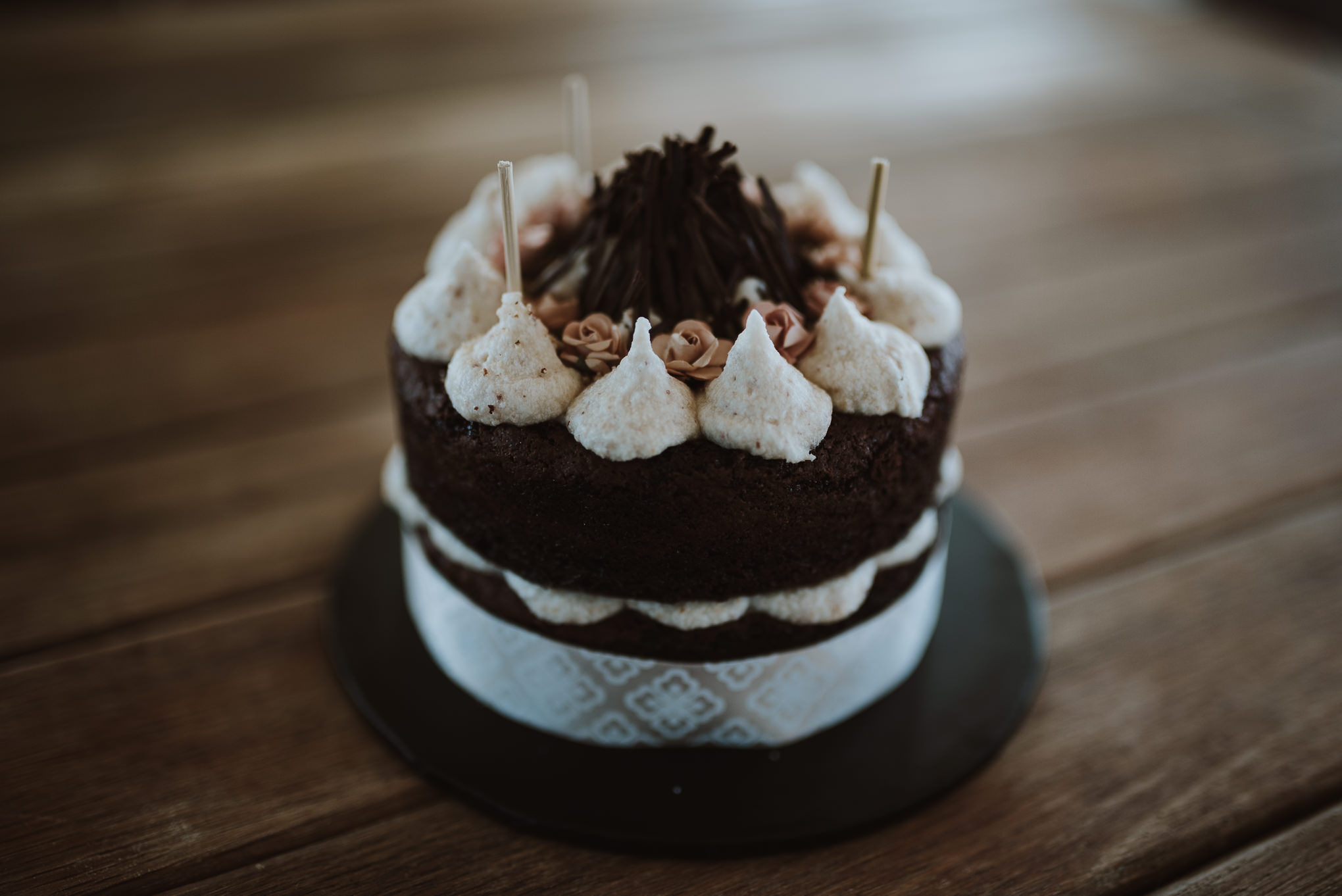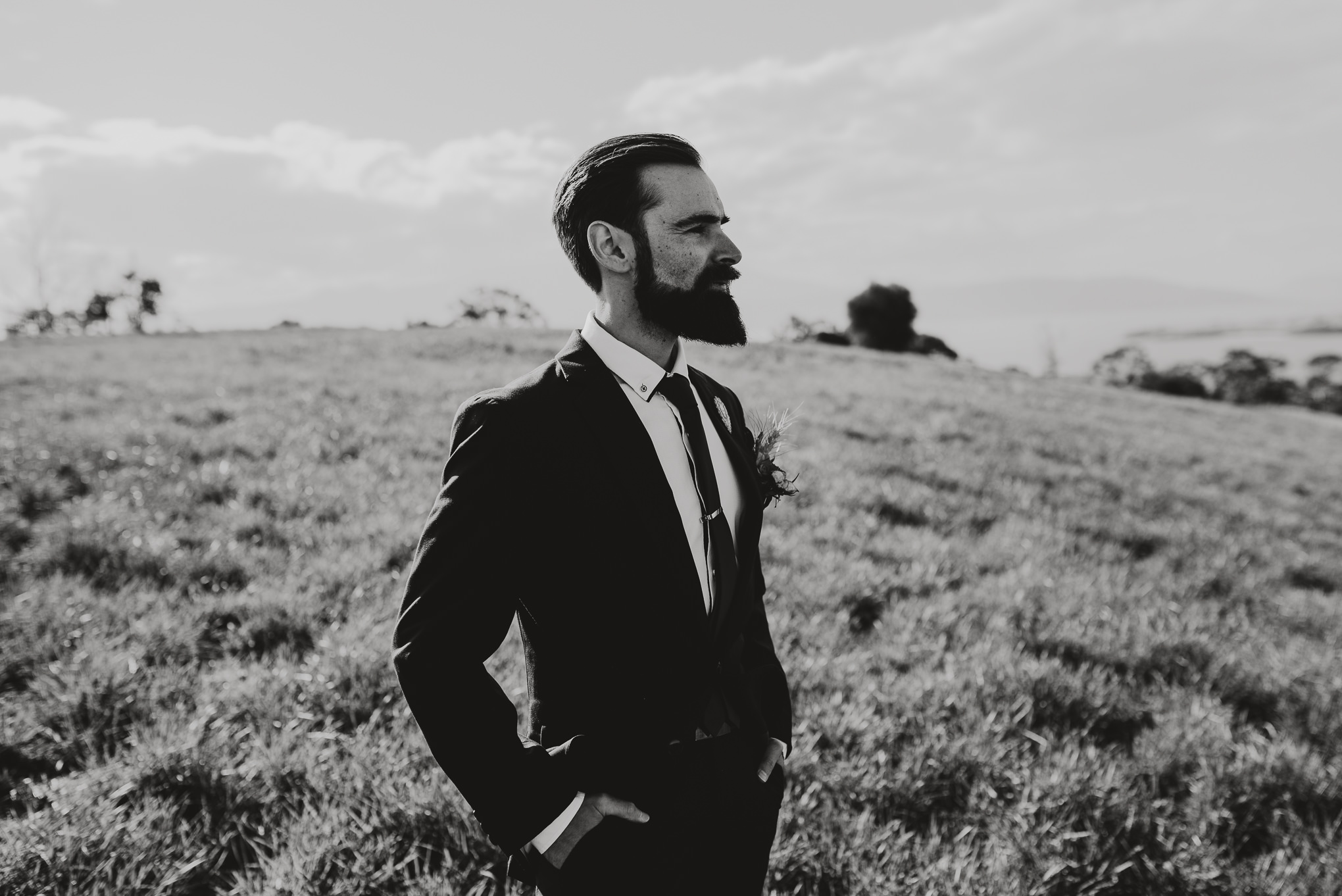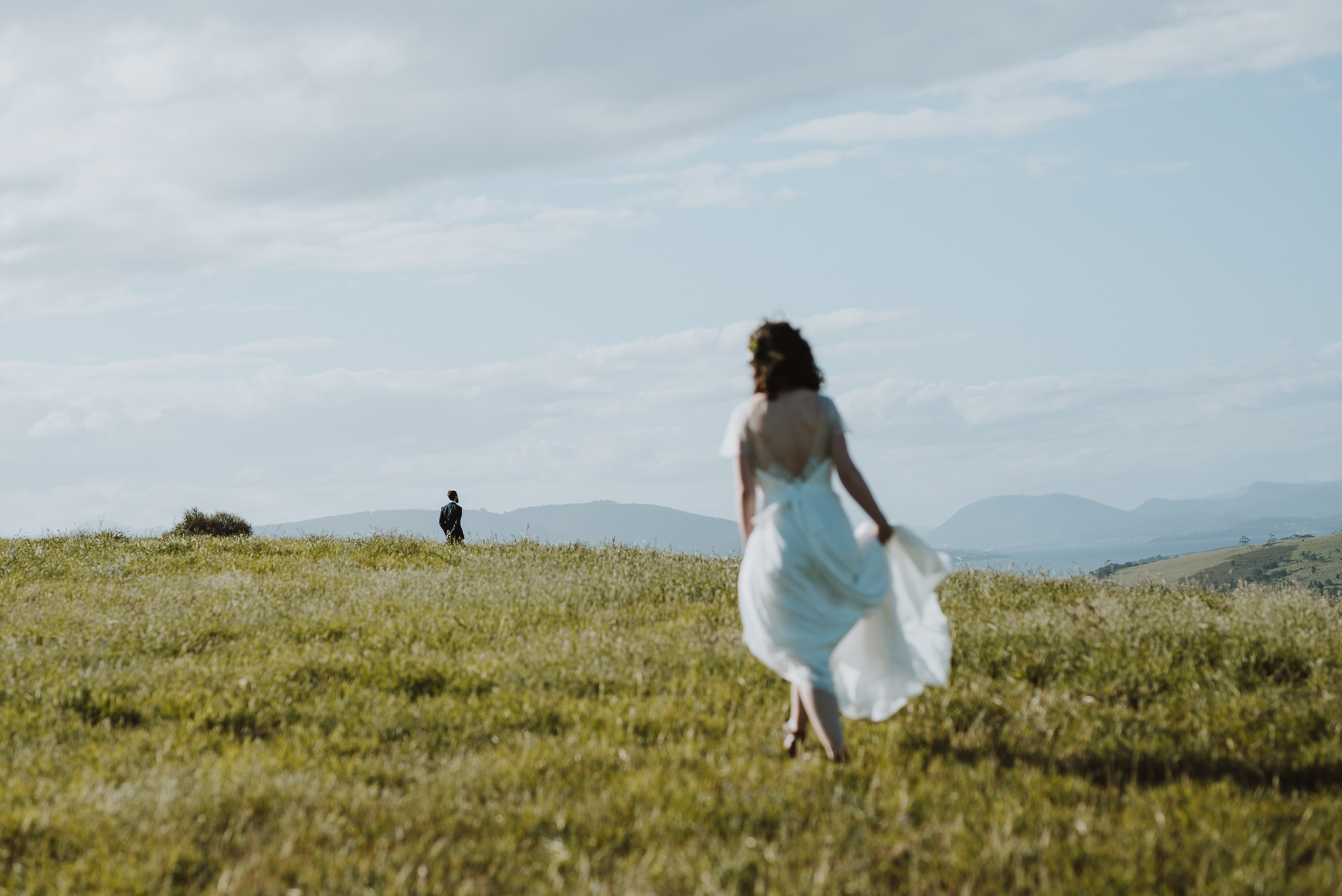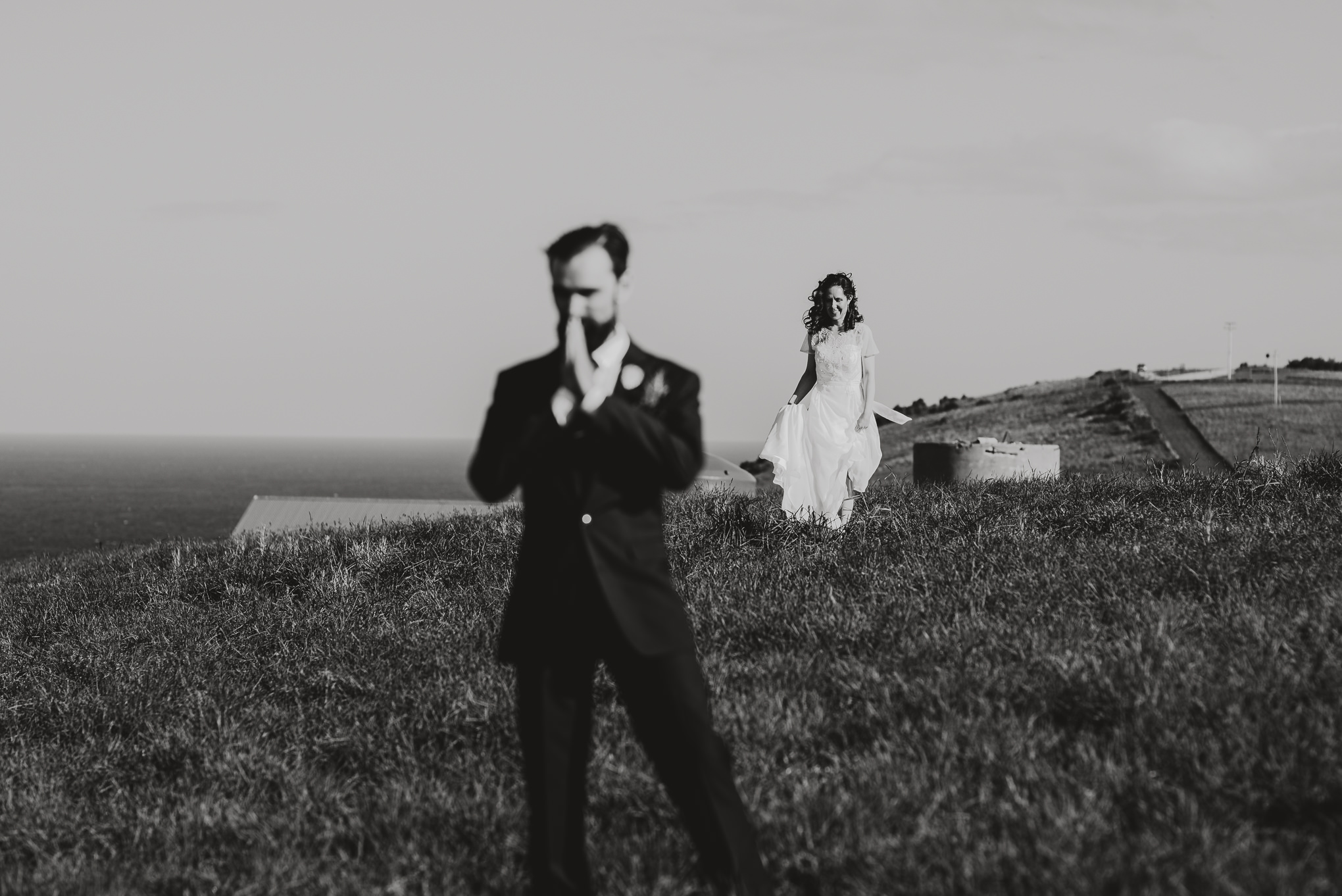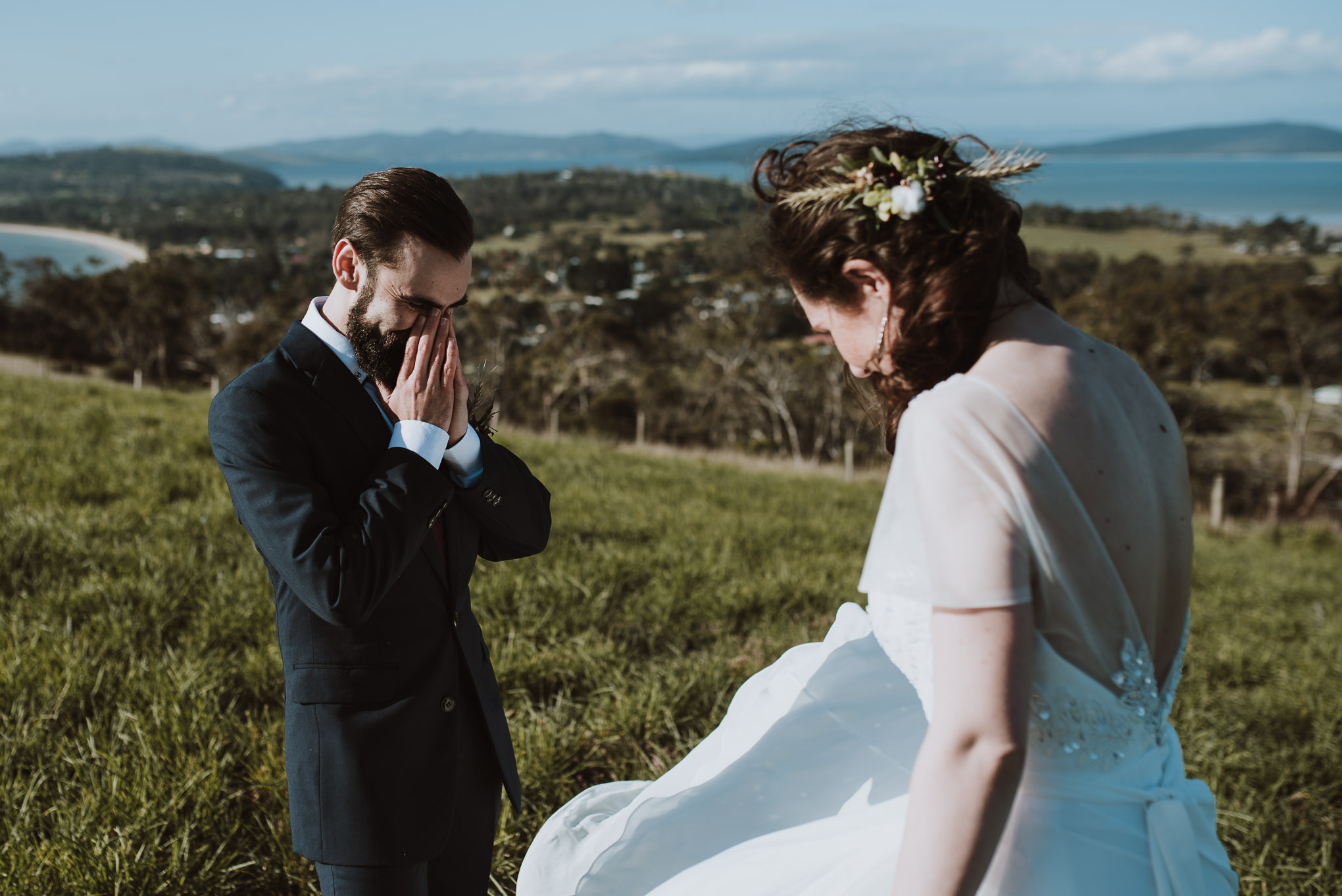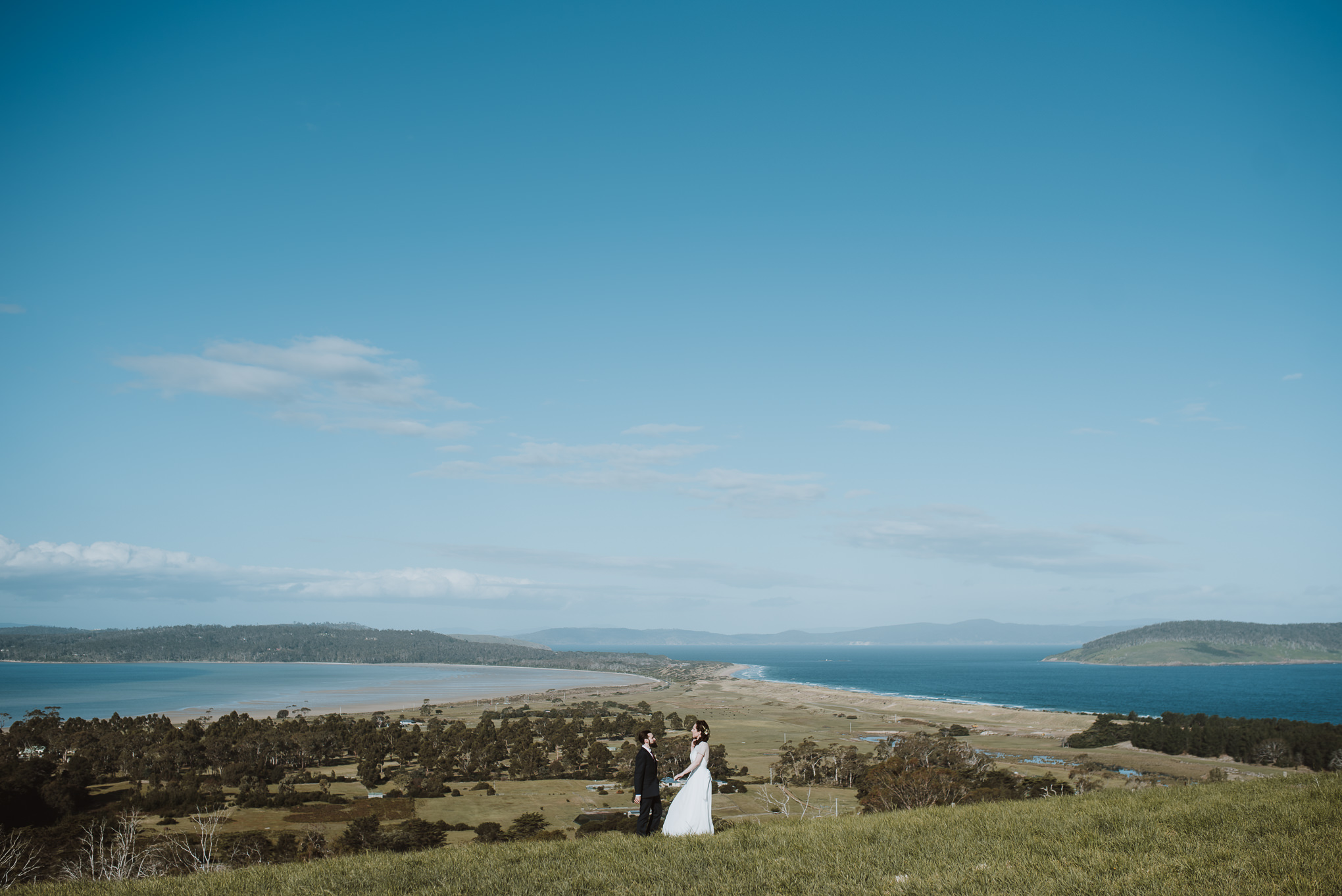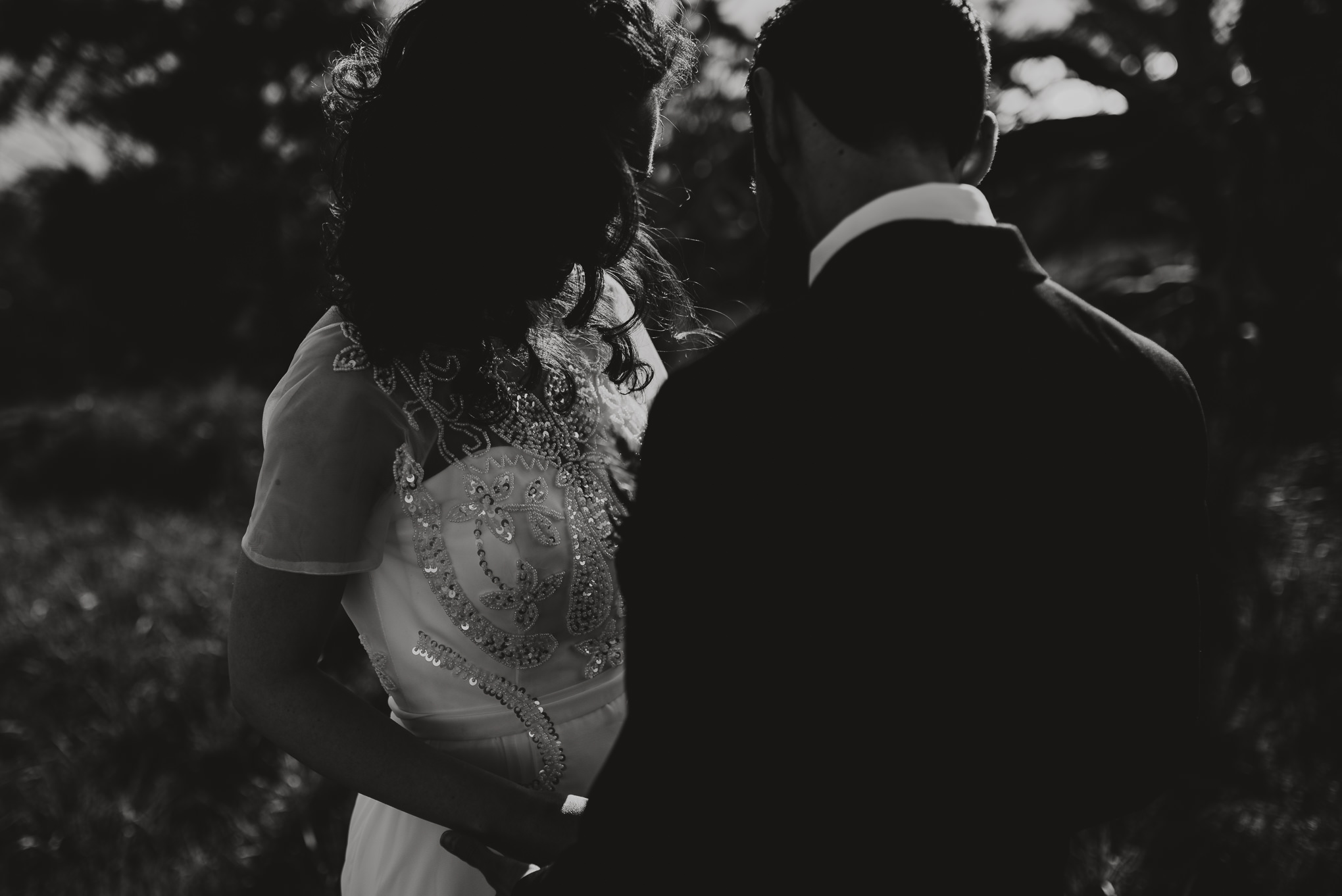 Tell us about your main outfits:
Simple, in contrast with the sunset and lightly saturated colours surround us.
Karina wore a white simple column dress with a shawl. A bouquet to add some natural contrast including ranunculus, wheat, cotton and succulents.
I chose to wear an appropriate  elegant dark blue suit with a succulent, wheat and cotton arrangement. With a personal "Nerdy" touch to one of my wife's favourite fantasy emblems.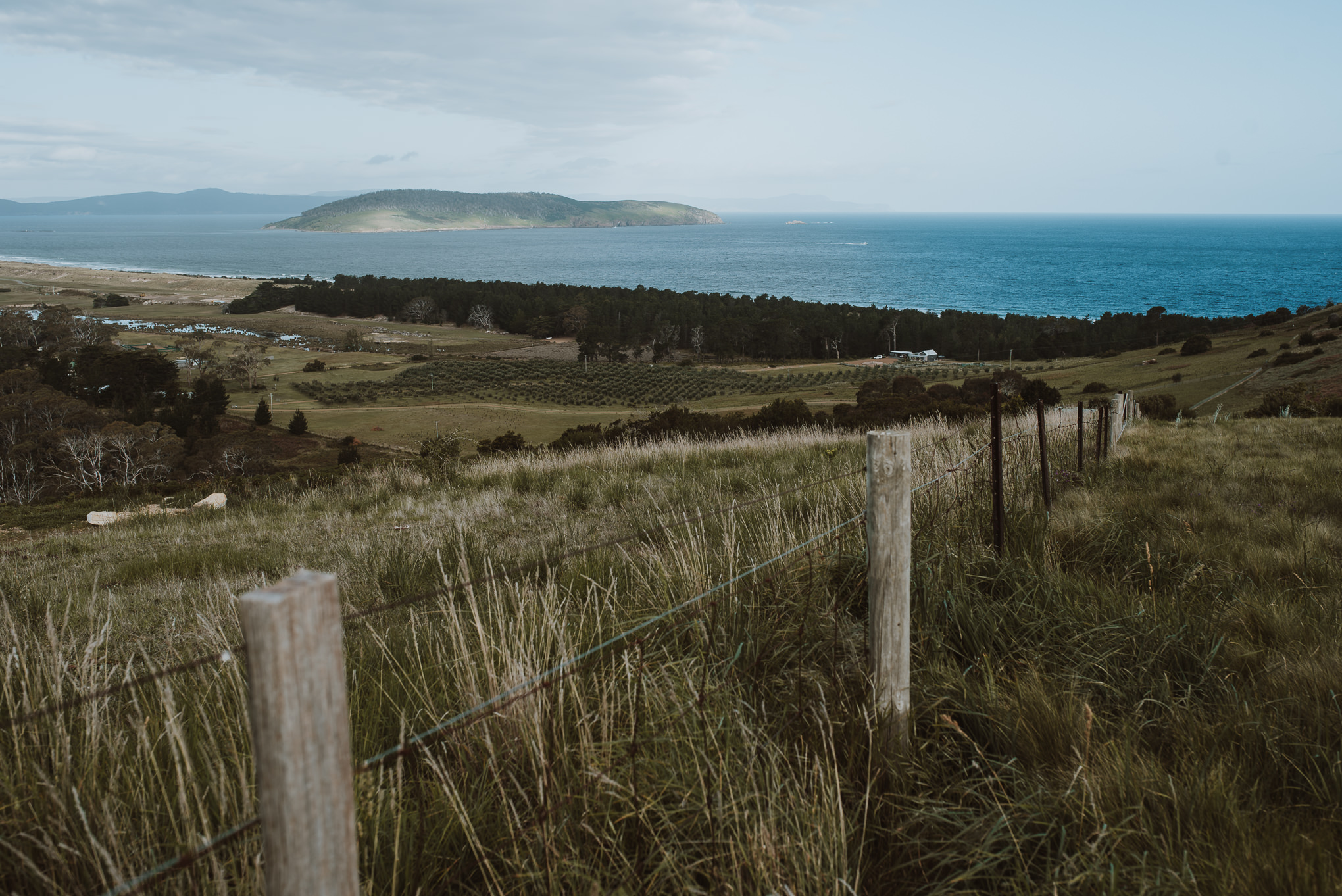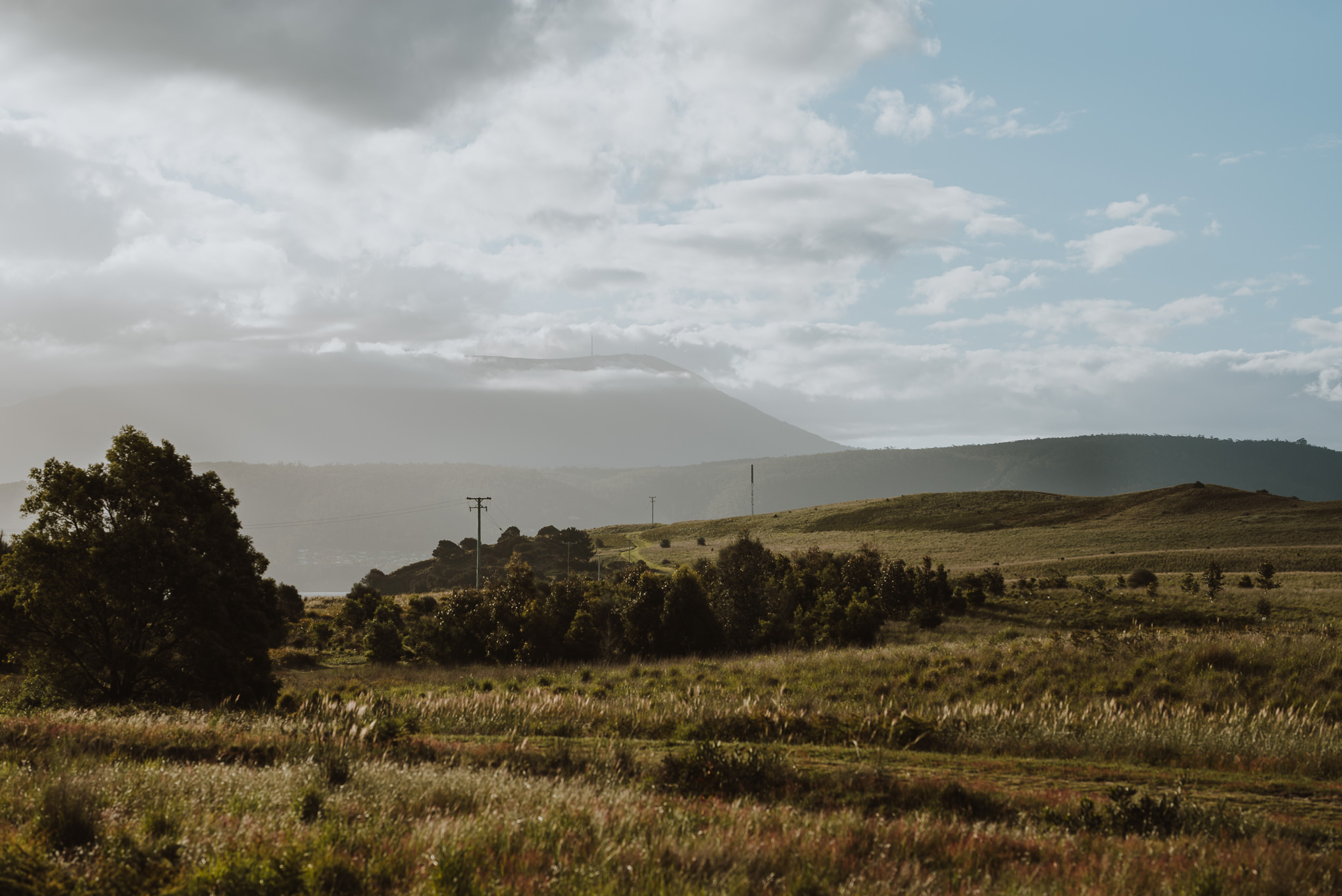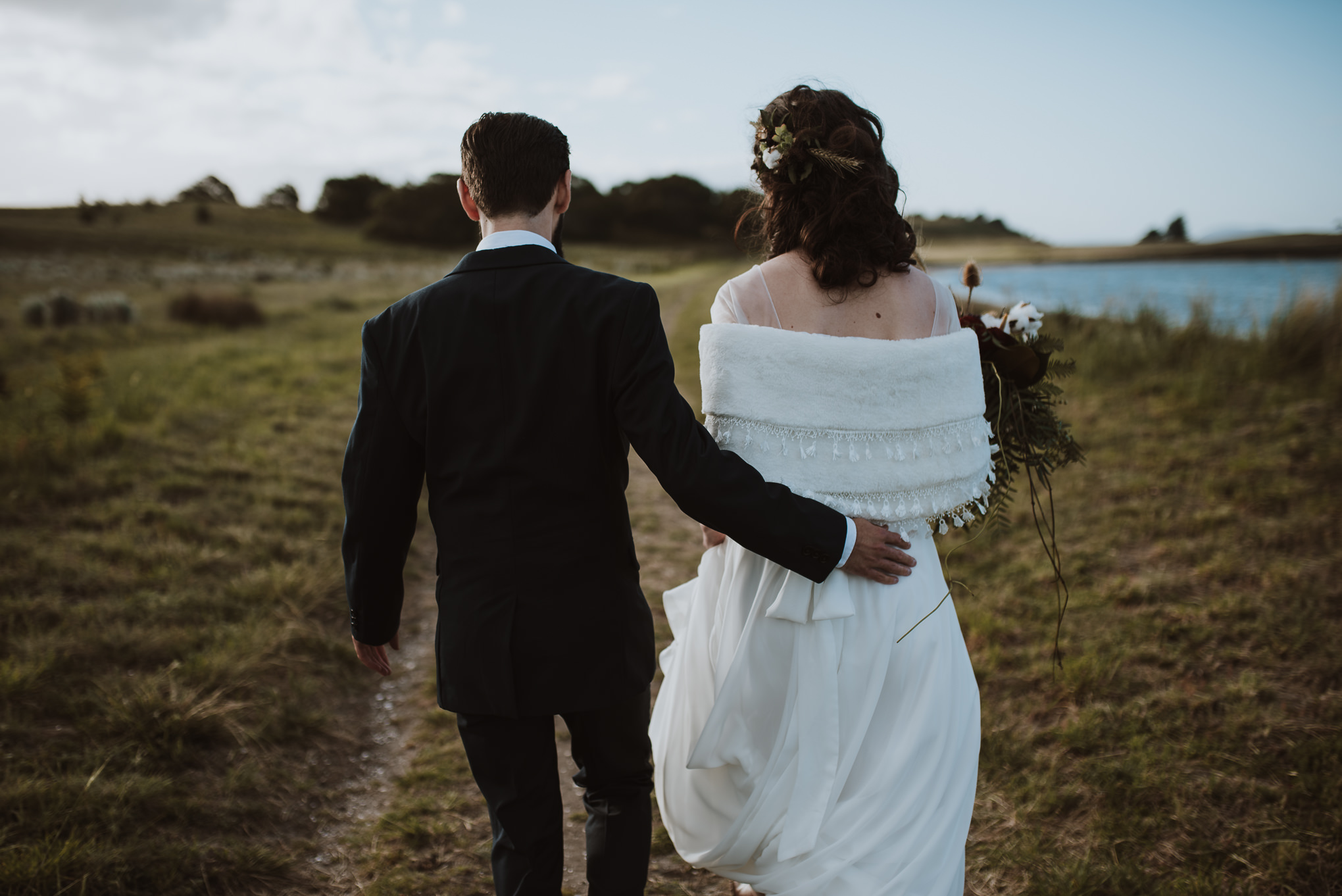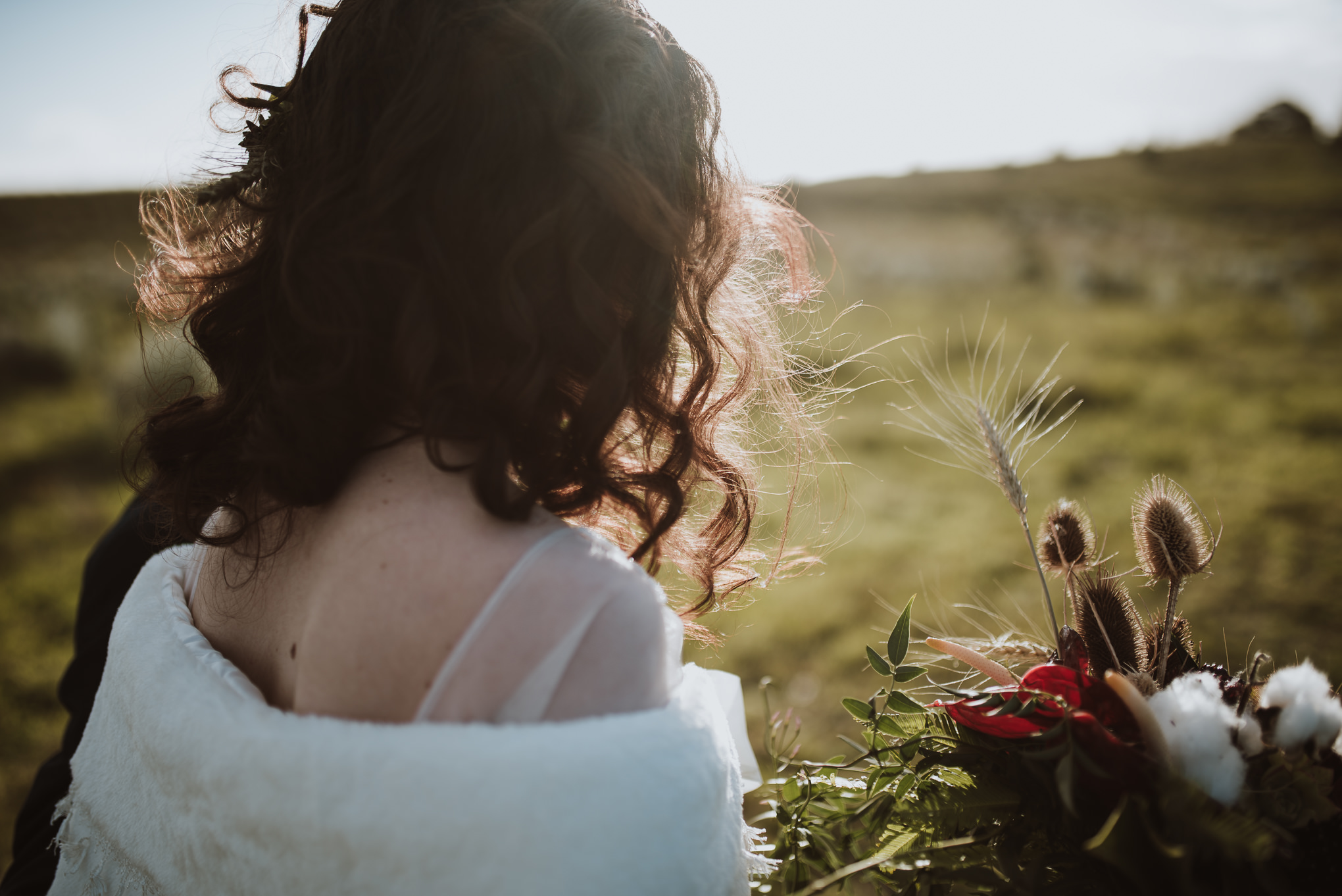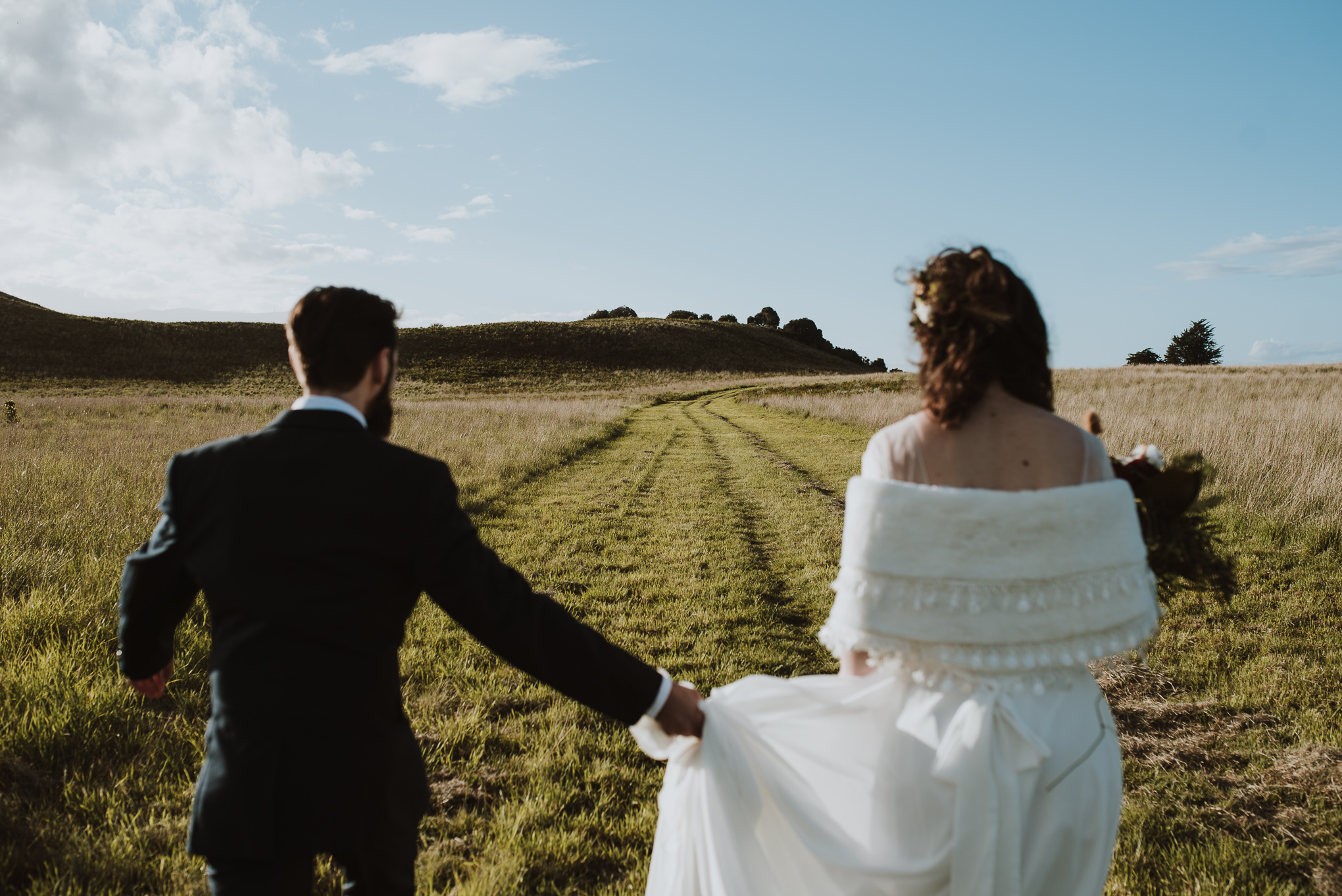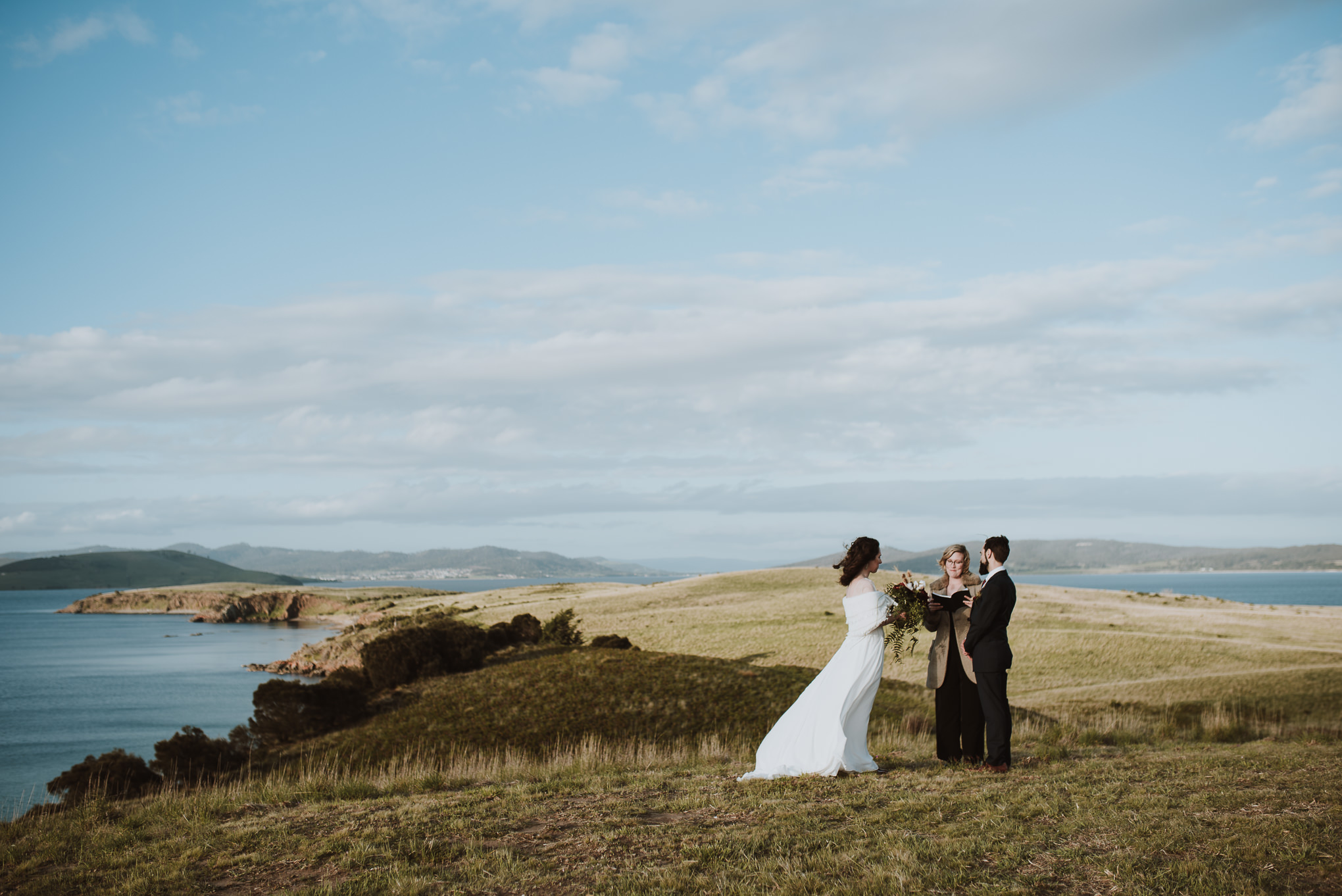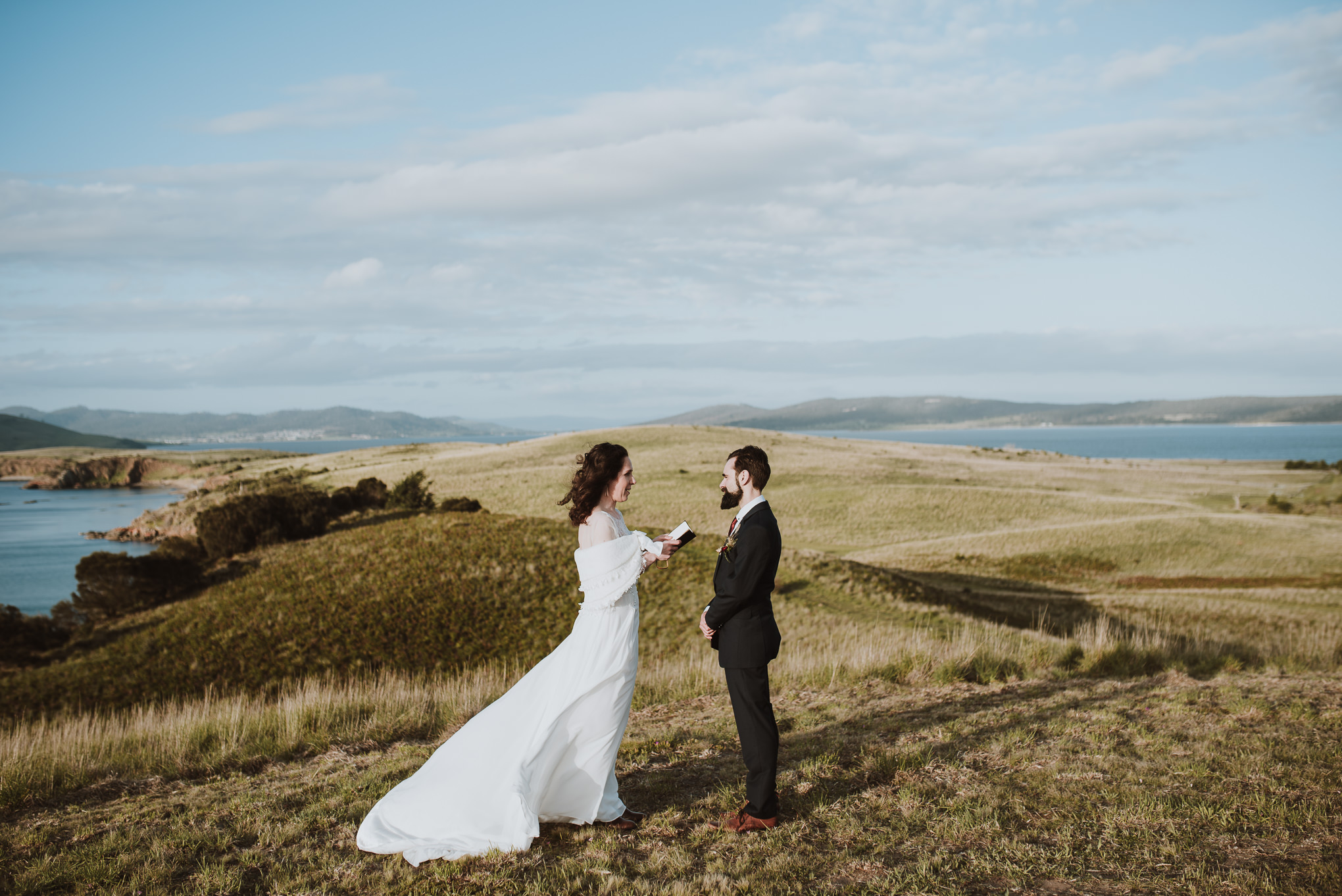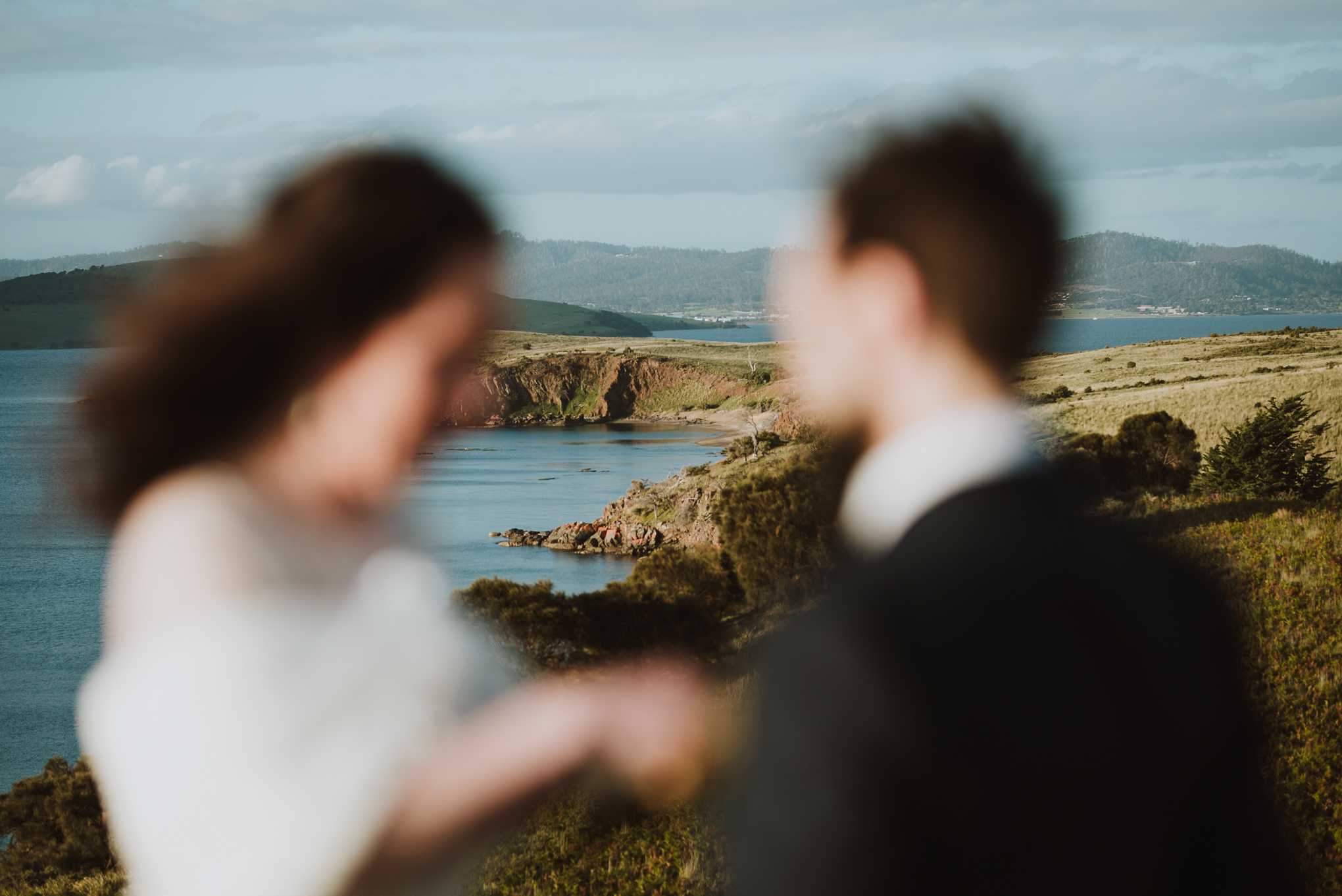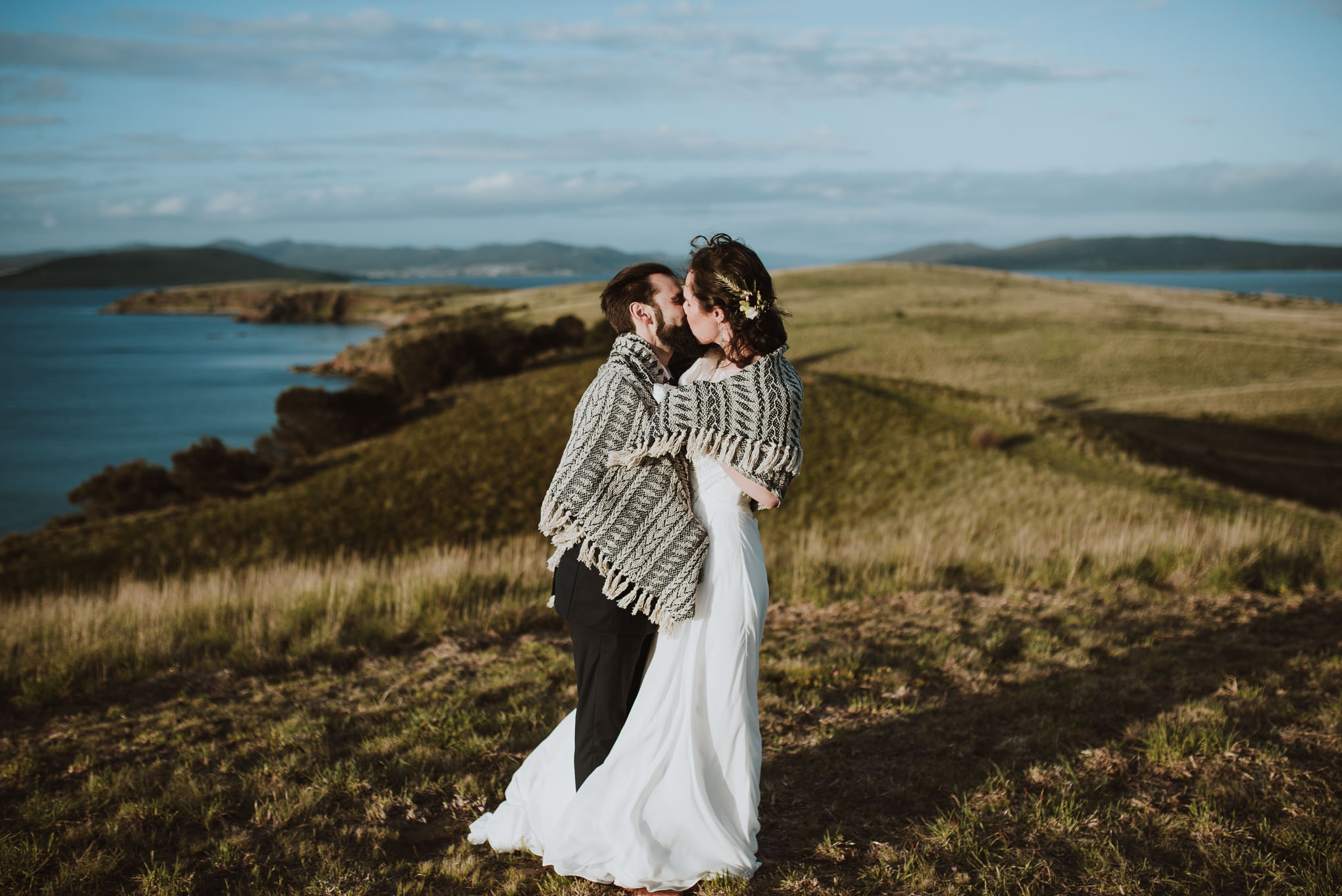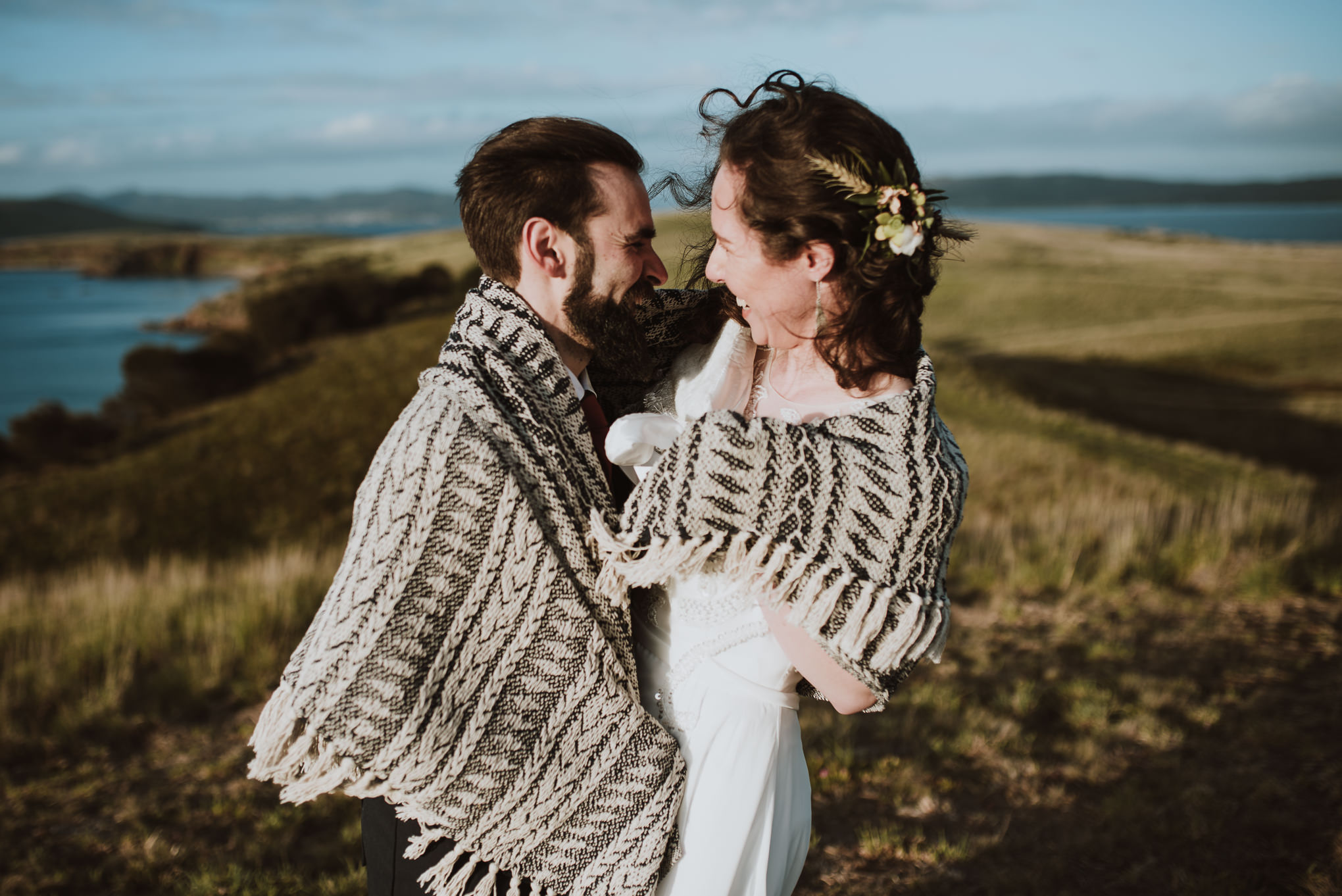 What were some of the most memorable/unique moments from the day?
We were so nervous from the very start, right as the celebrant was ready to begin, it was already emotional. Karina held it together to hold back the tears of joy. Such a wonderful memory. Being at the very peak of Arm End, with a breathtaking view and a personalised ceremony yet  all we could do was look at each other.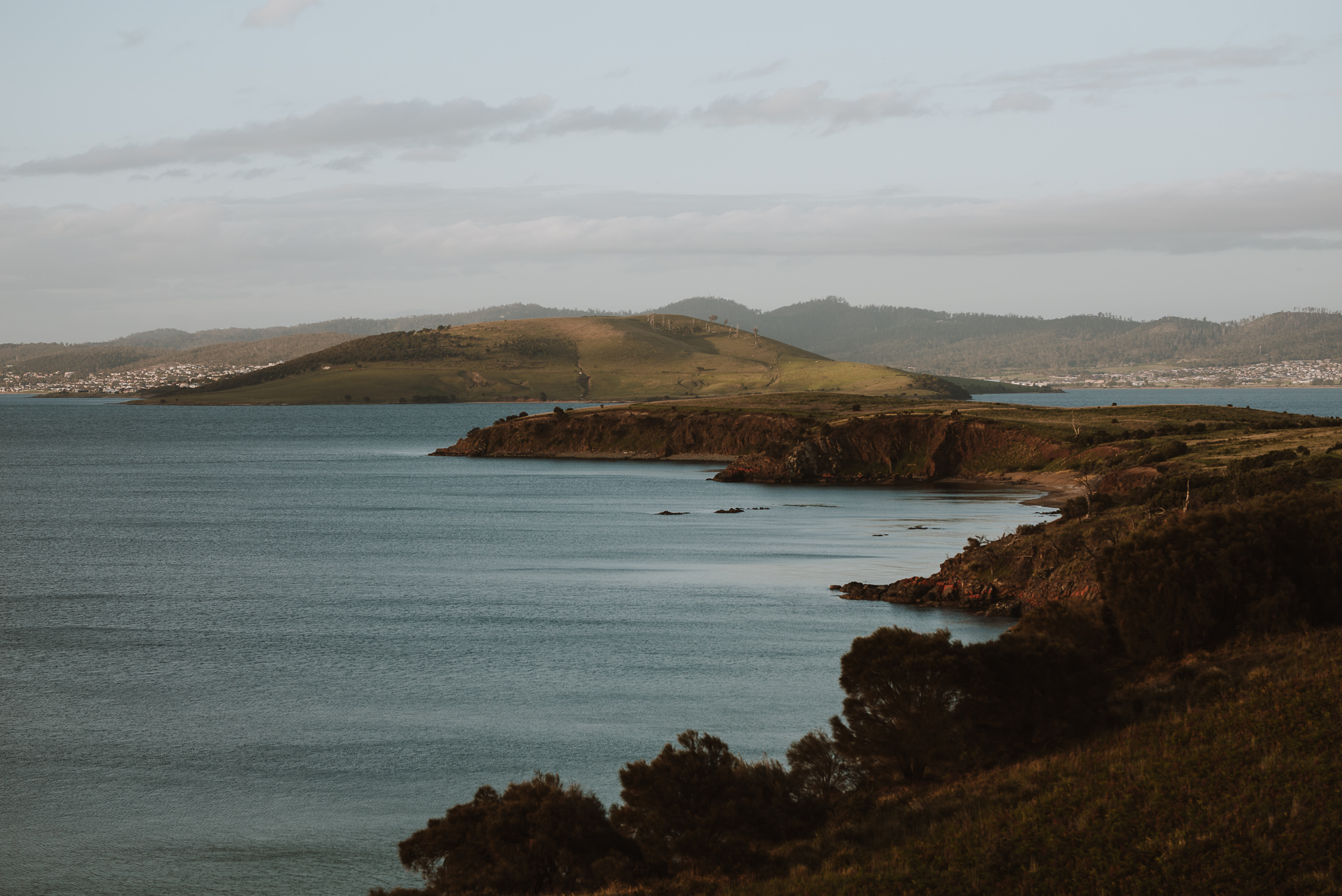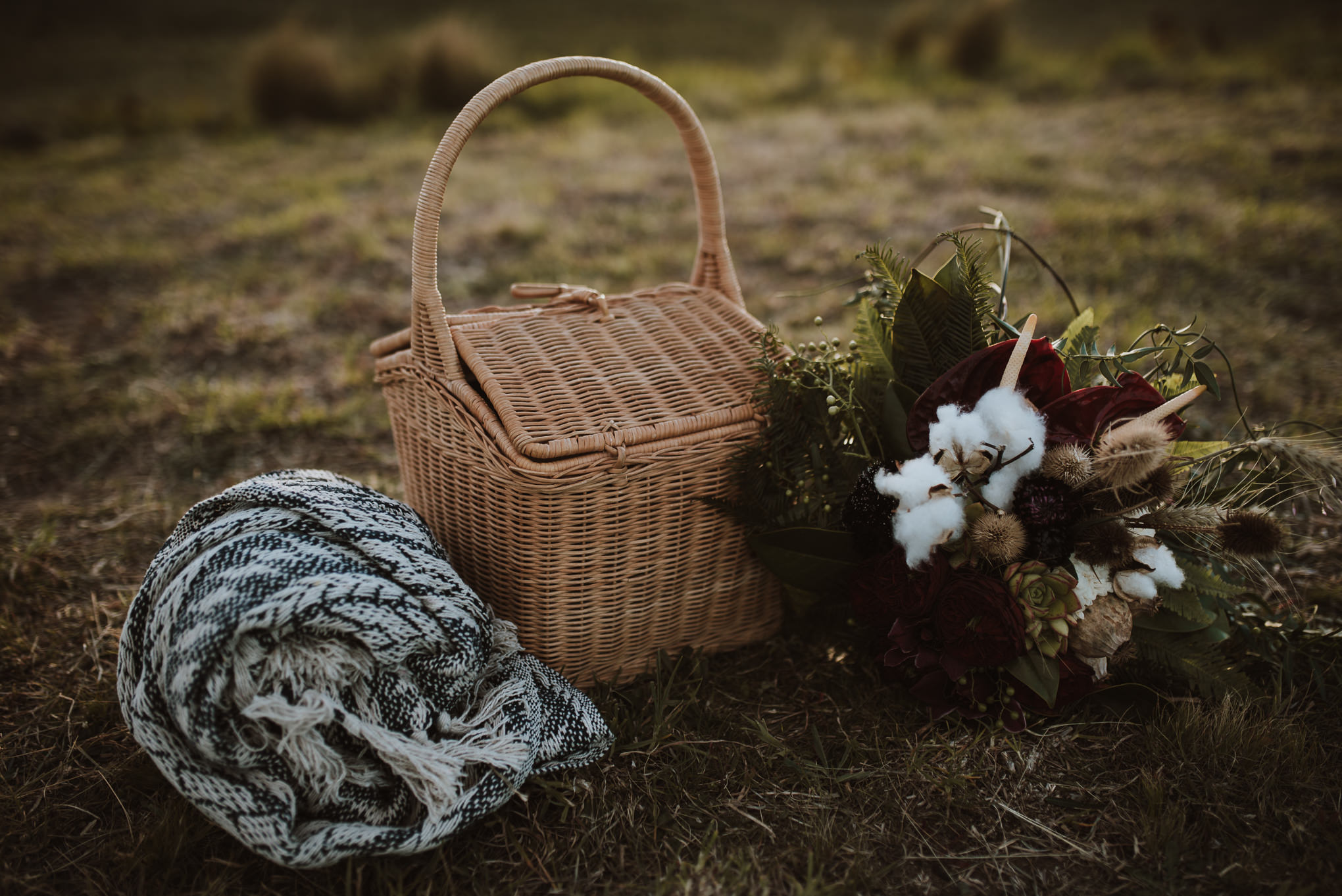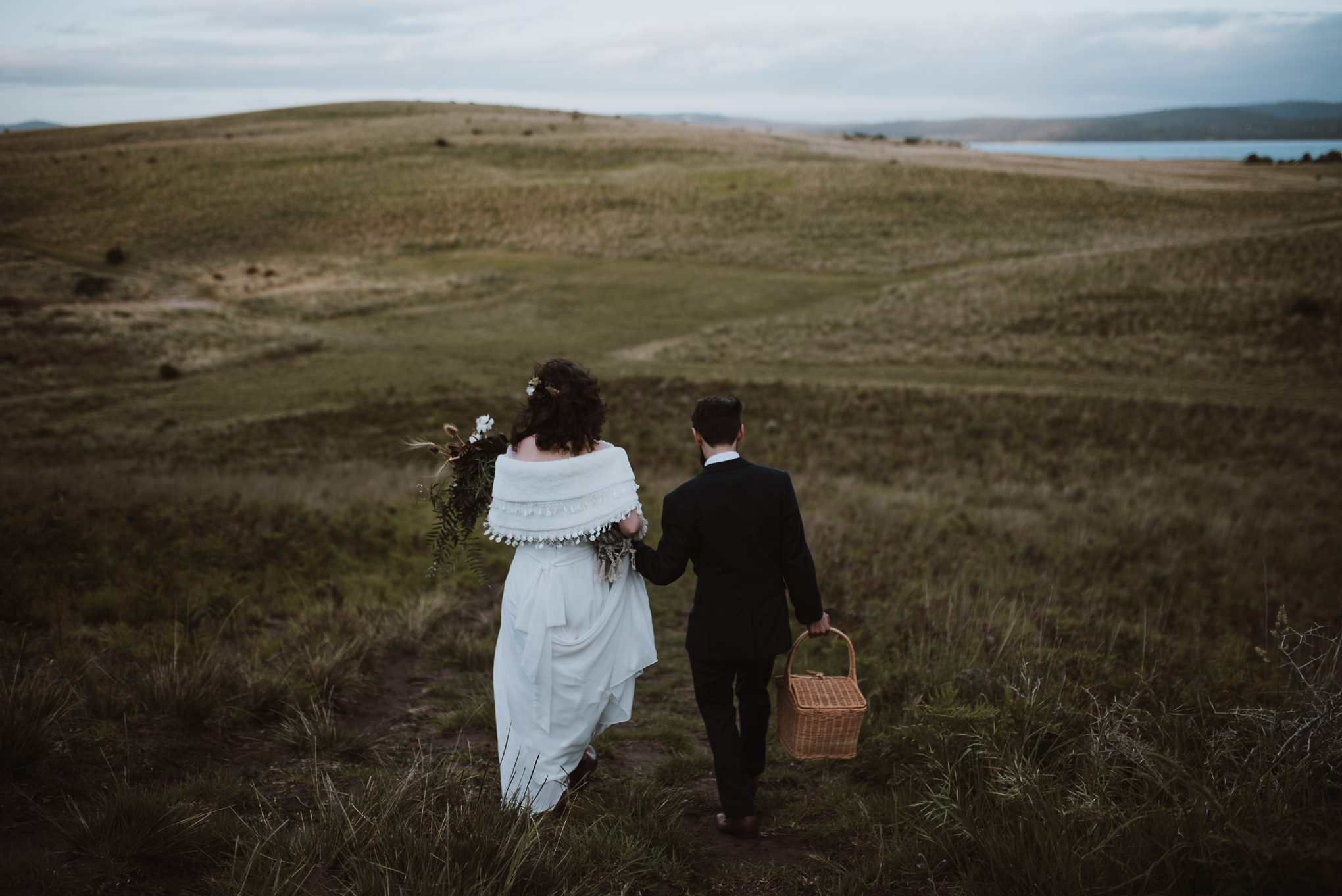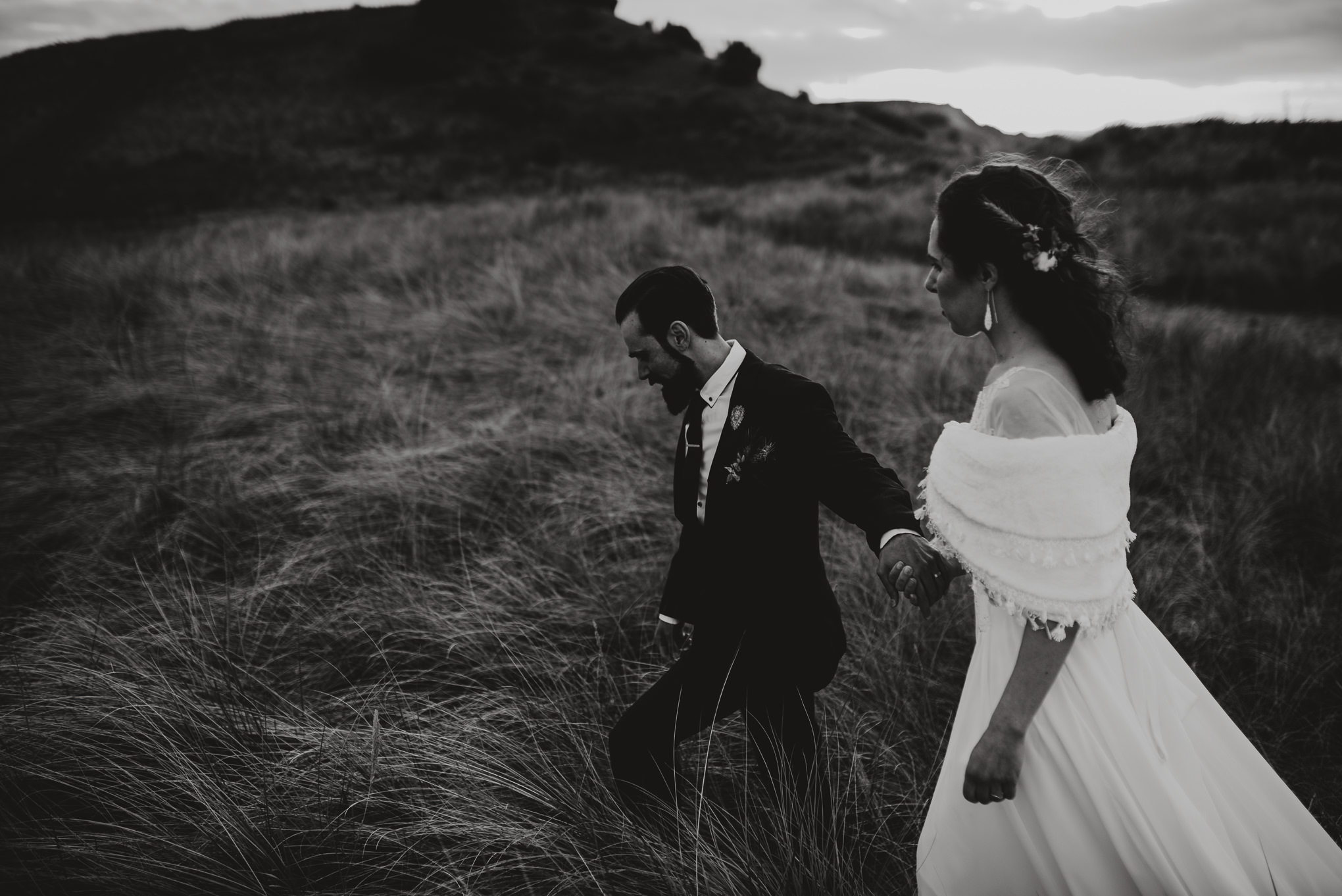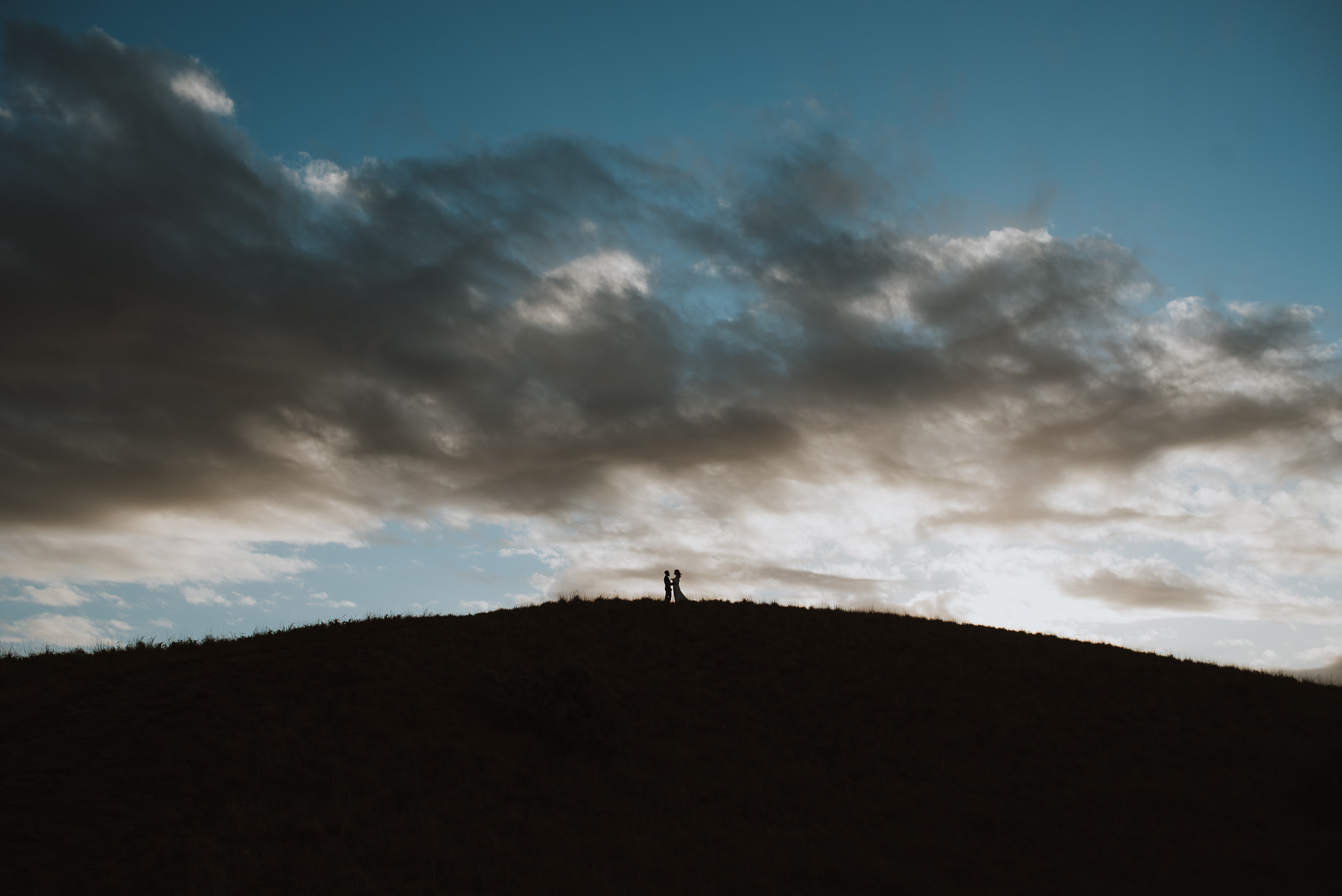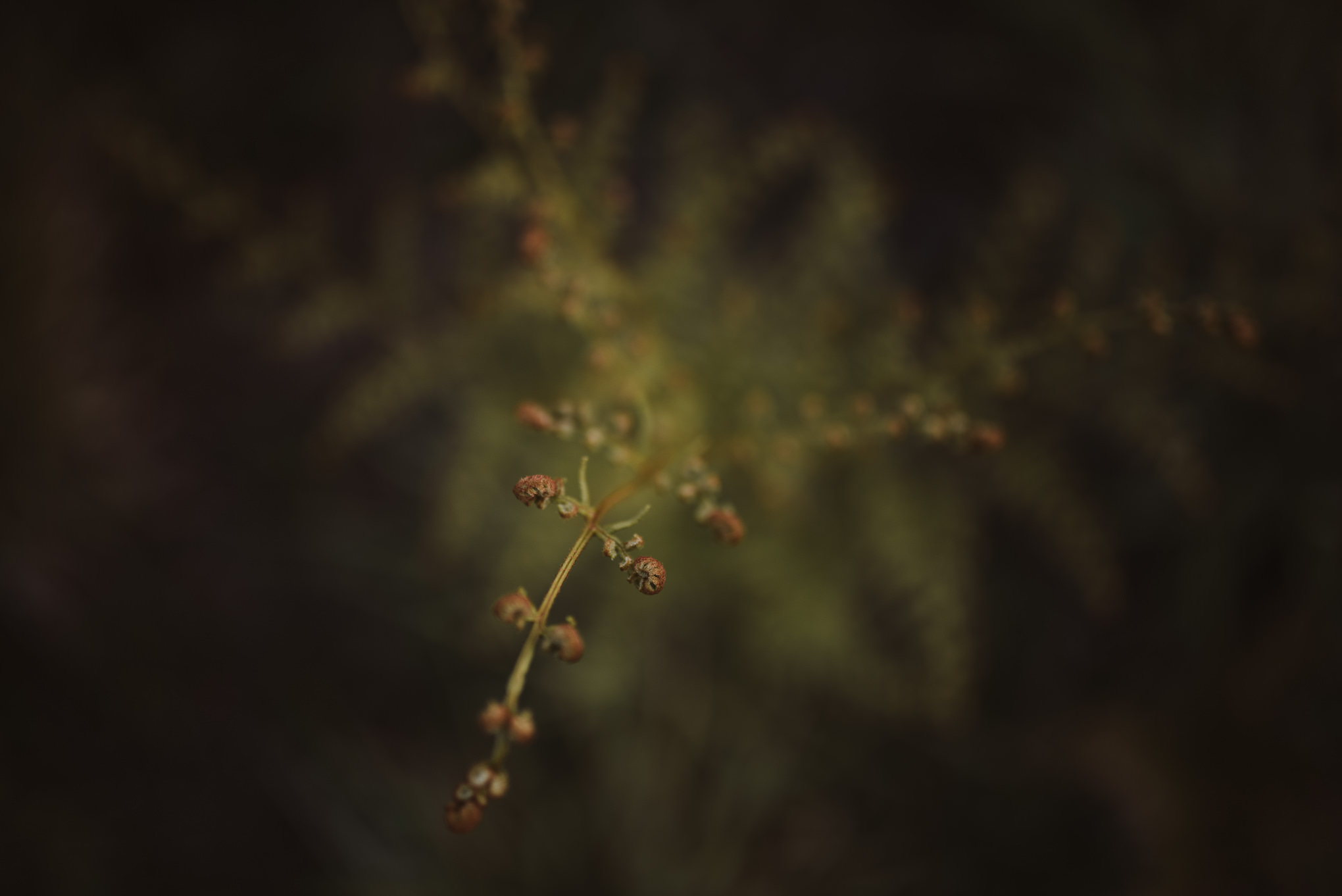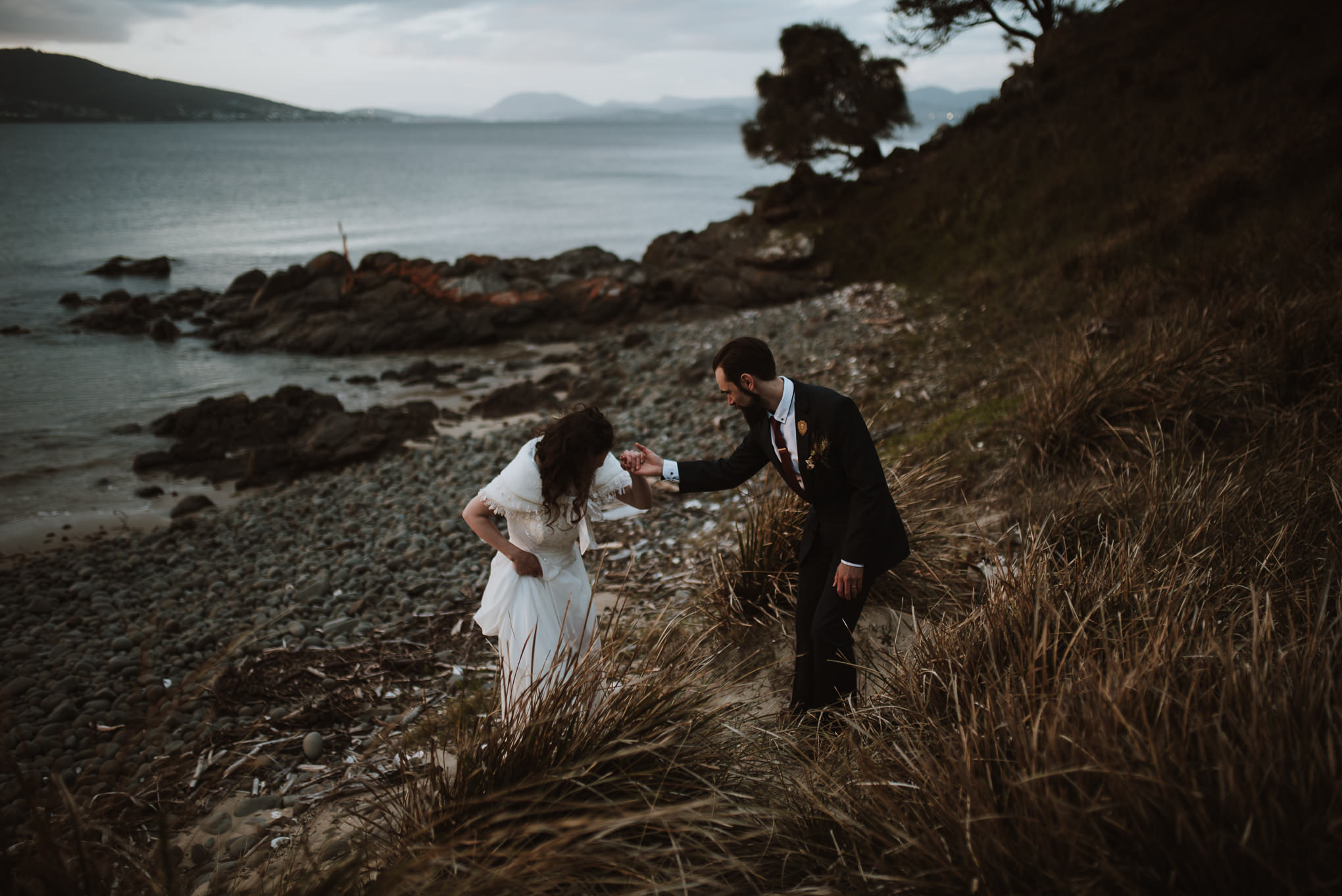 Any advice for other couples planning to spend the rest of their lives together?
Choose to have the wedding that you truly want and not what everyone else wants you to have.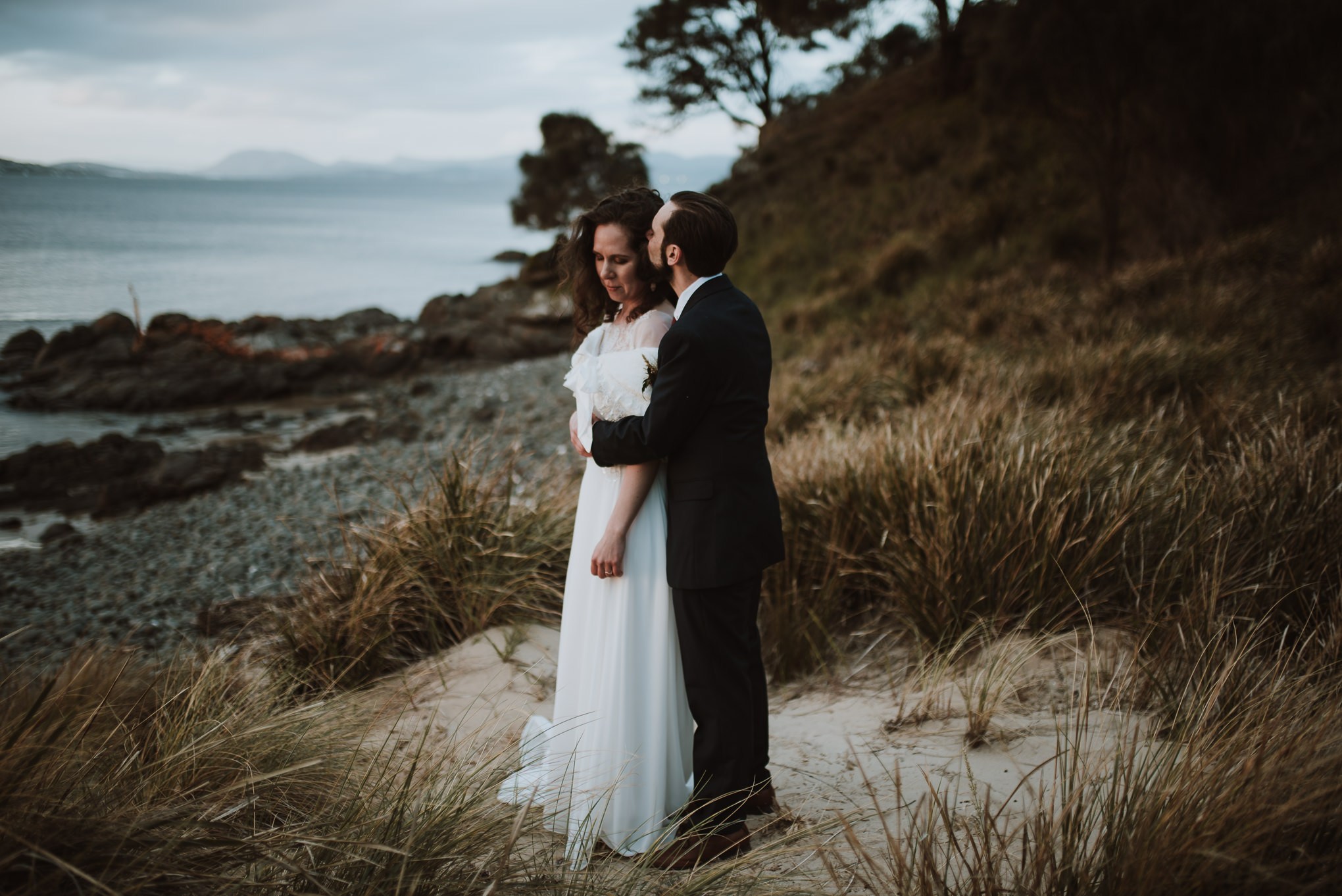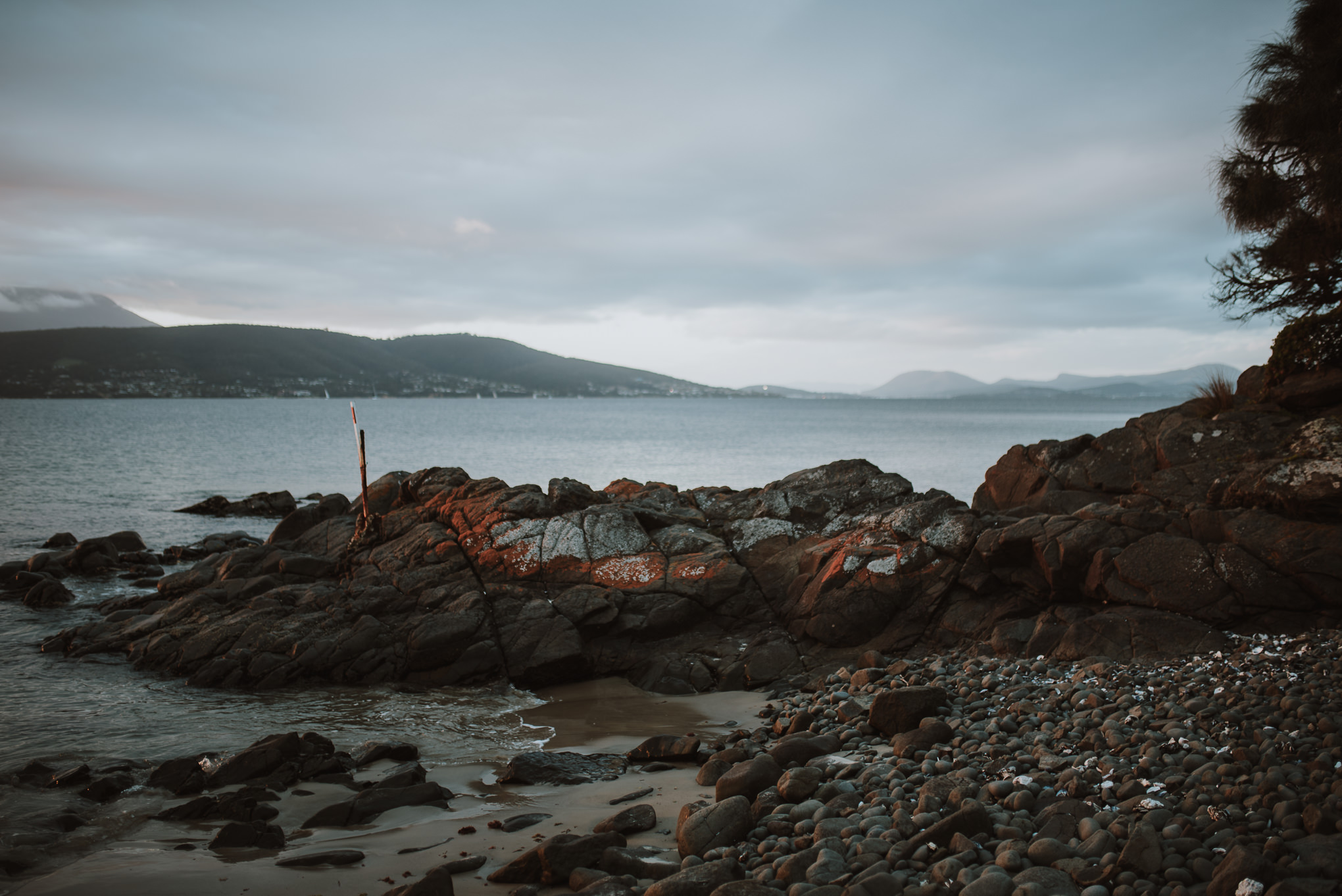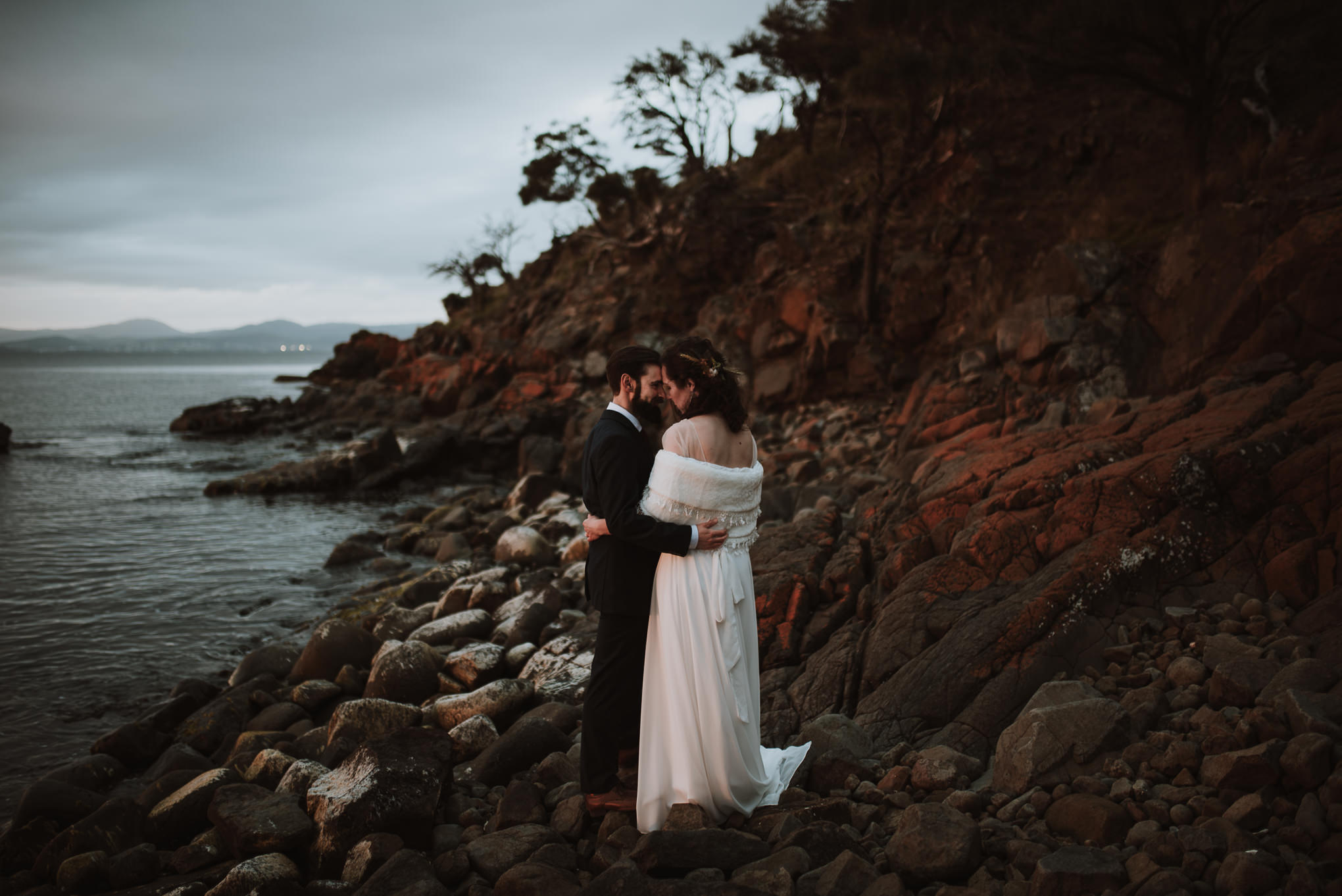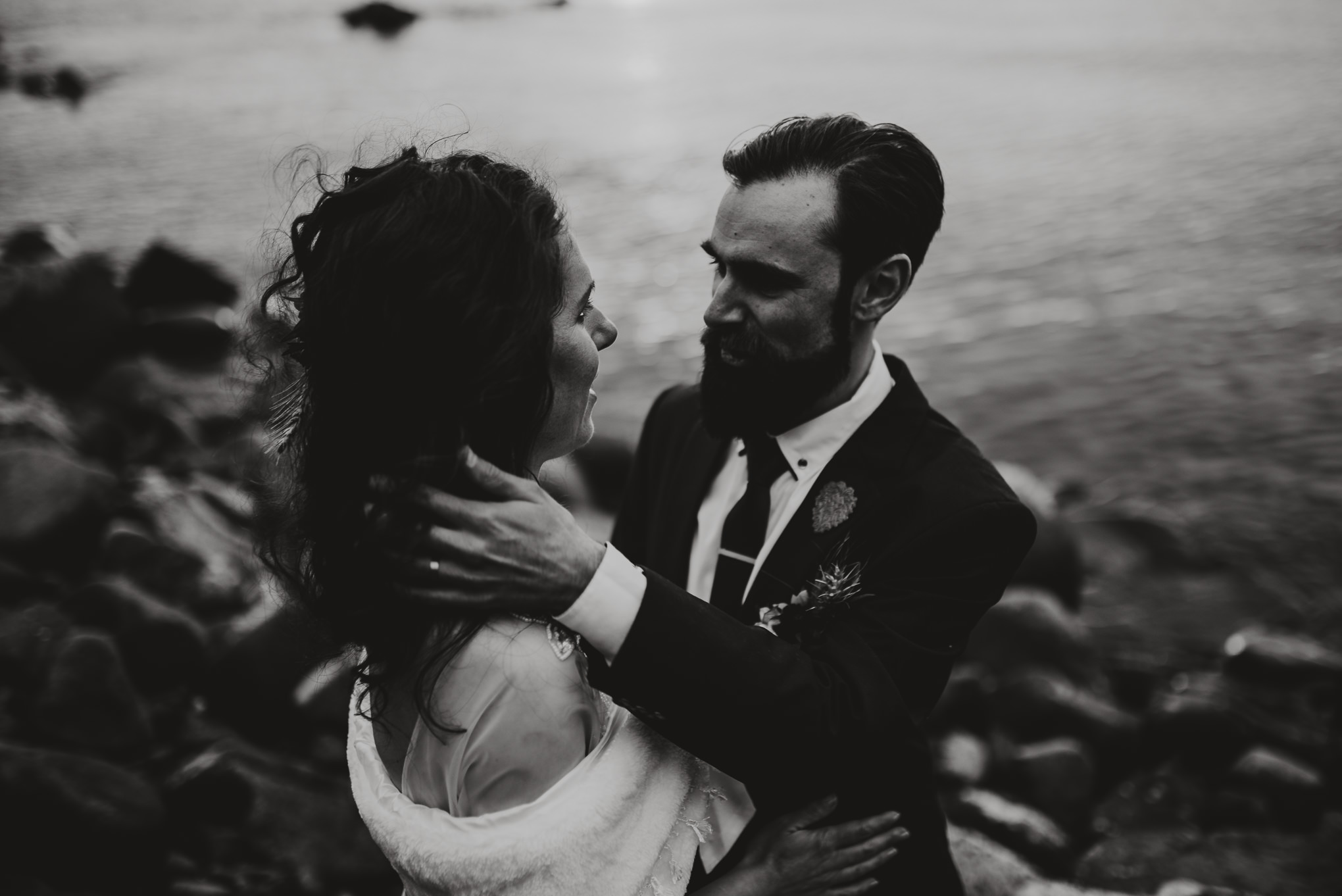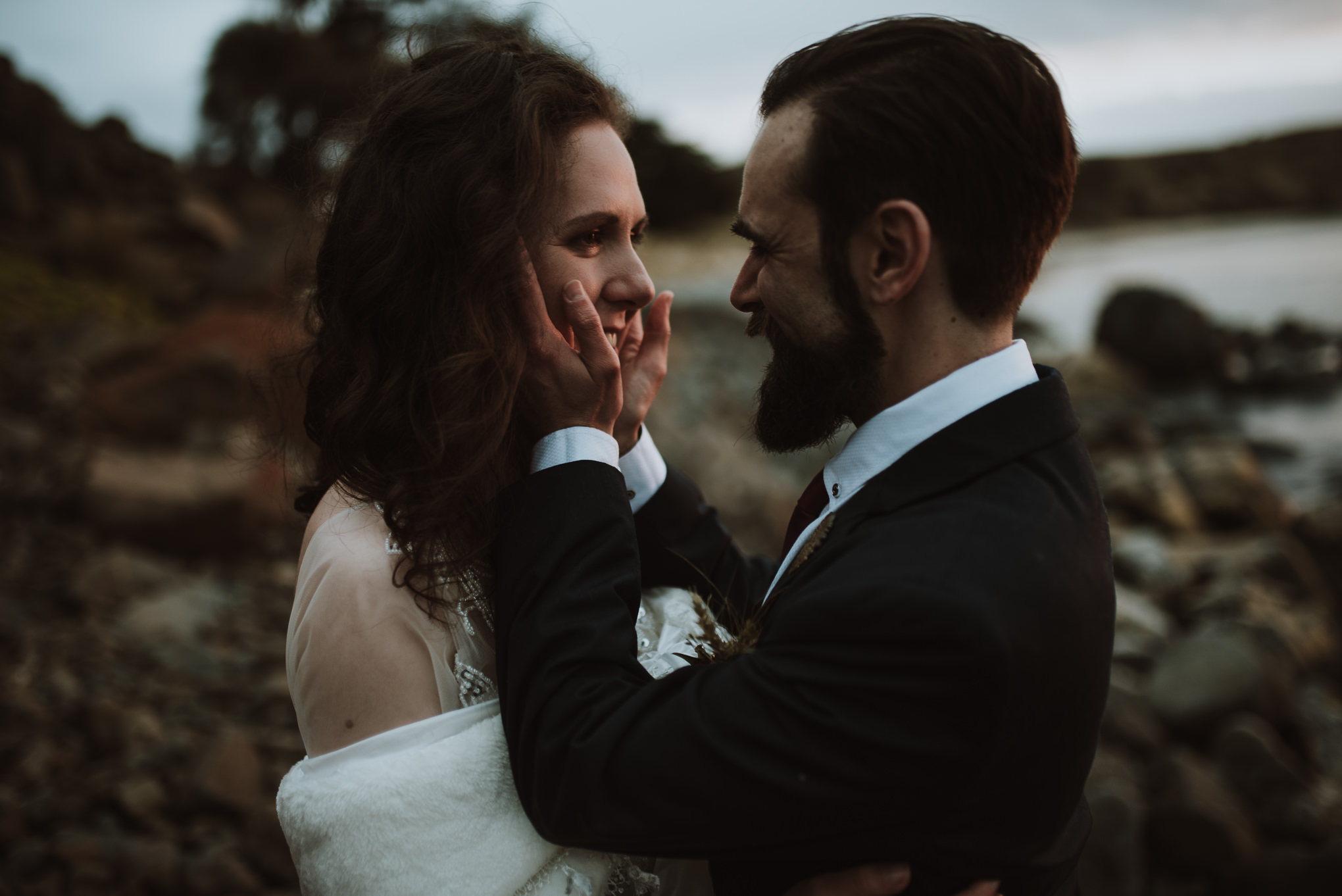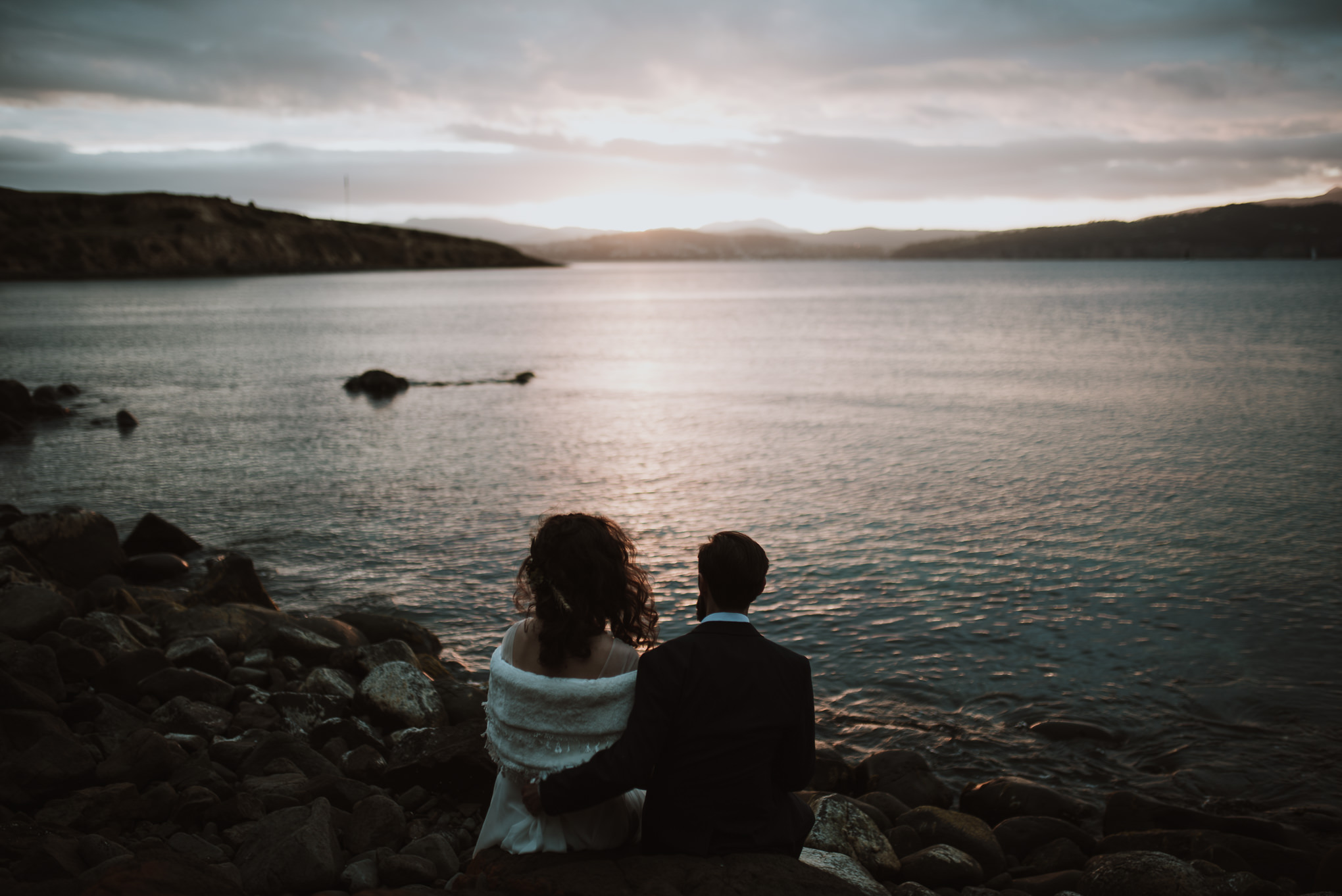 Photography: Jon Gazzignato  Celebrant: Kathleen Pavoc Ryan  Ceremony: Arm End, Opossum Bay  Flora: Whymsy  Cake: Bury Me Standing