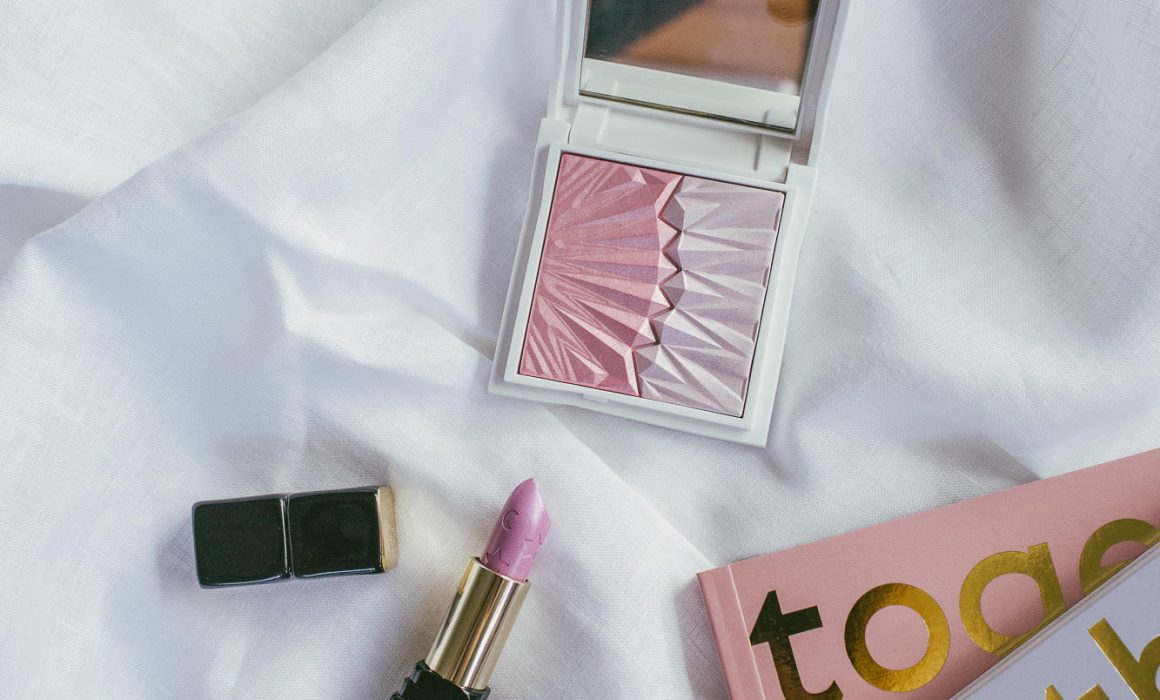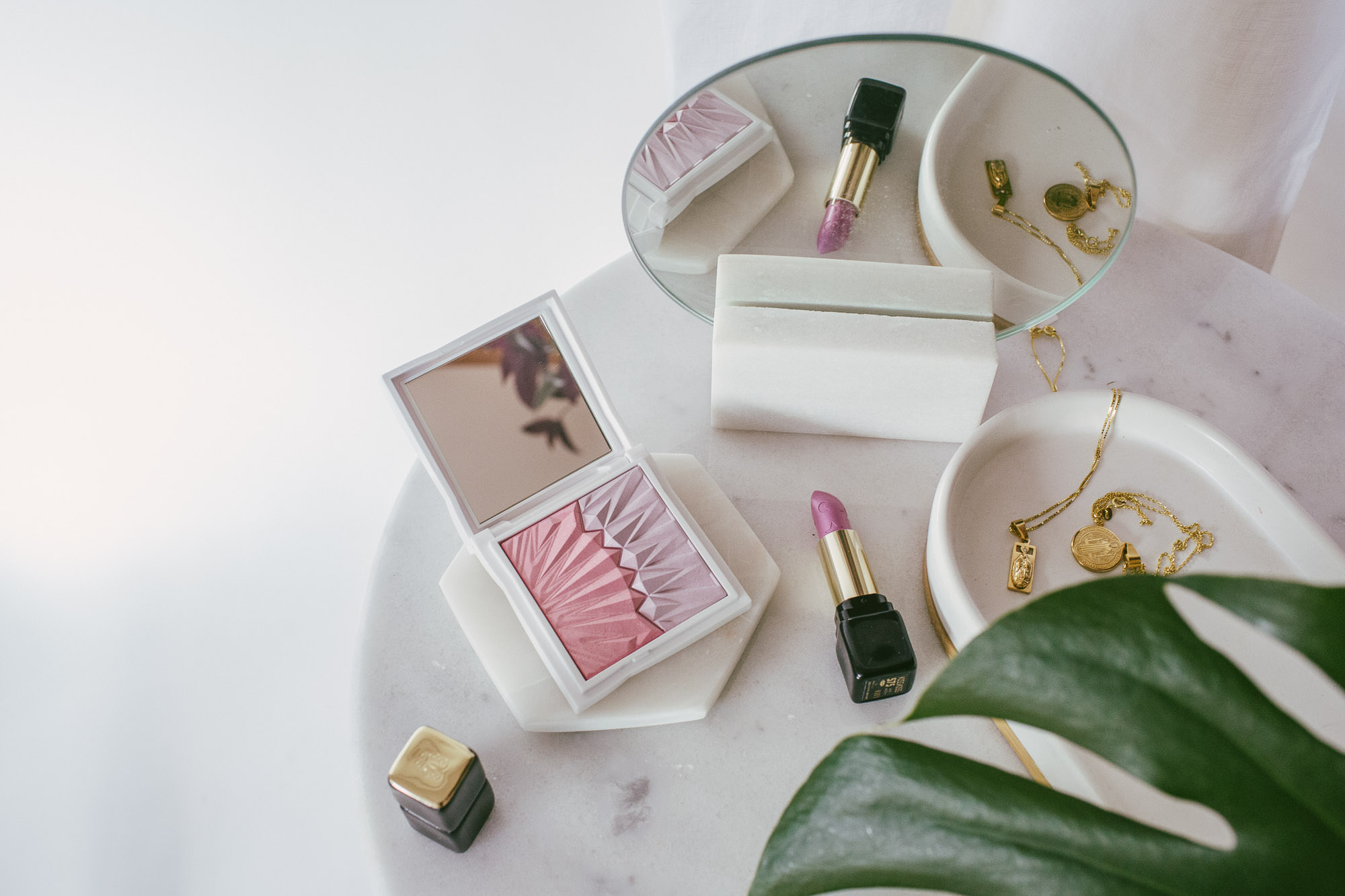 On our latest beauty shoot, our artist Olivia trialled the new Limited Edition Guerlain Holographic Meteorites Highlighter Duo.  We think this French deco-inspired highlighter would be a beautiful touch-up compact to use on your wedding day. Its sublime on the skin and the packaging and product itself is so gorgeous you will want to include it in your wedding detail shots.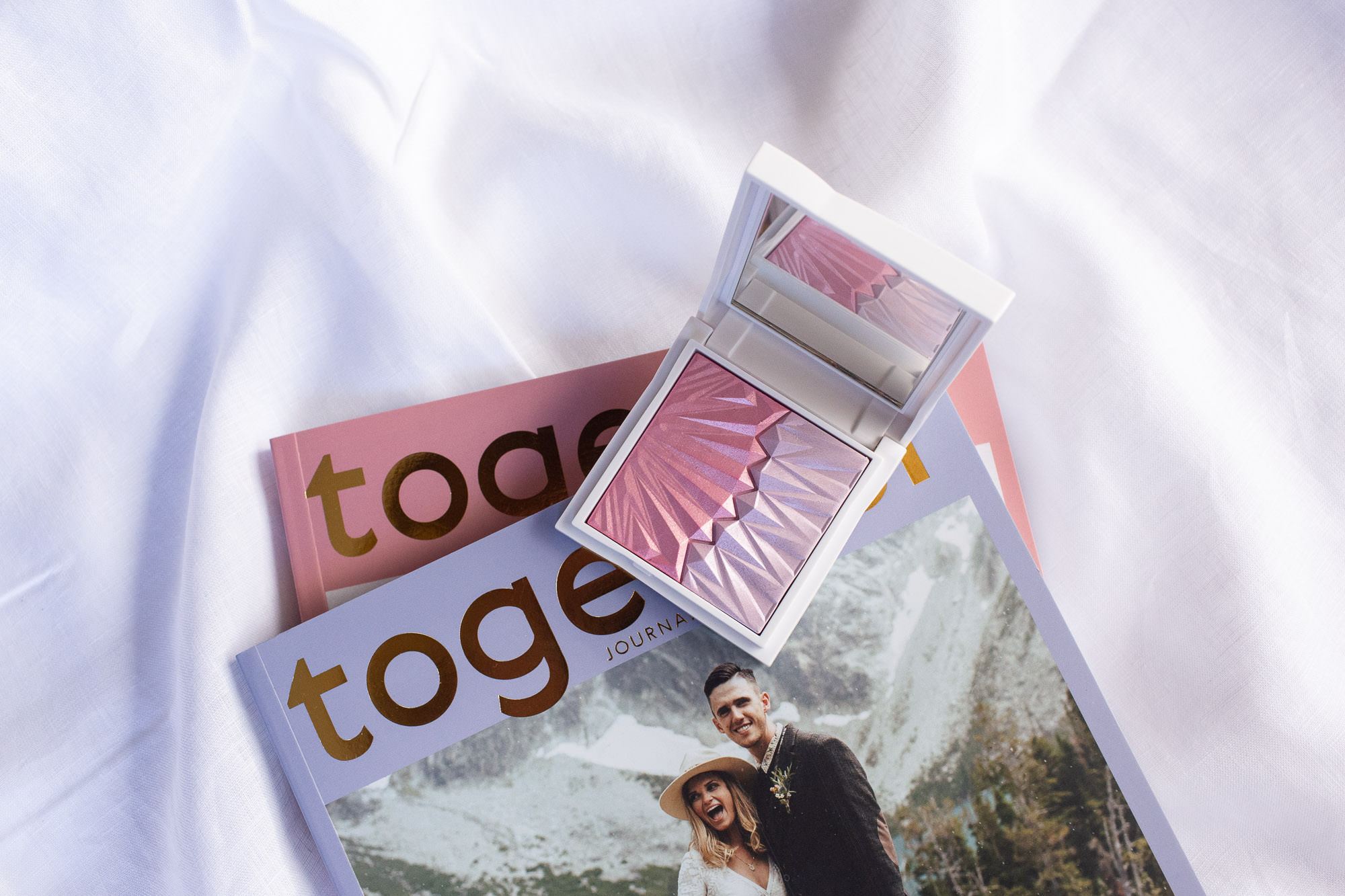 Created by one of the most prestigious cosmetic and skincare house's in France, Guerlain is known for making exceptionally beautiful products, and this highlighter certainly delivers.
Inspired by the soft morning light and pastel skies. This star embossed highlighter is the perfect combination of pearly rose and cool light lavender metallics.
The combination of the rose and lavender shades help brighten your complexion as well as creating a radiant and slightly holographic glow on your skin.
If you are afraid of highlighting Olivia says not to worry, as this highlighter won't make your cheeks look over the top or sparkly.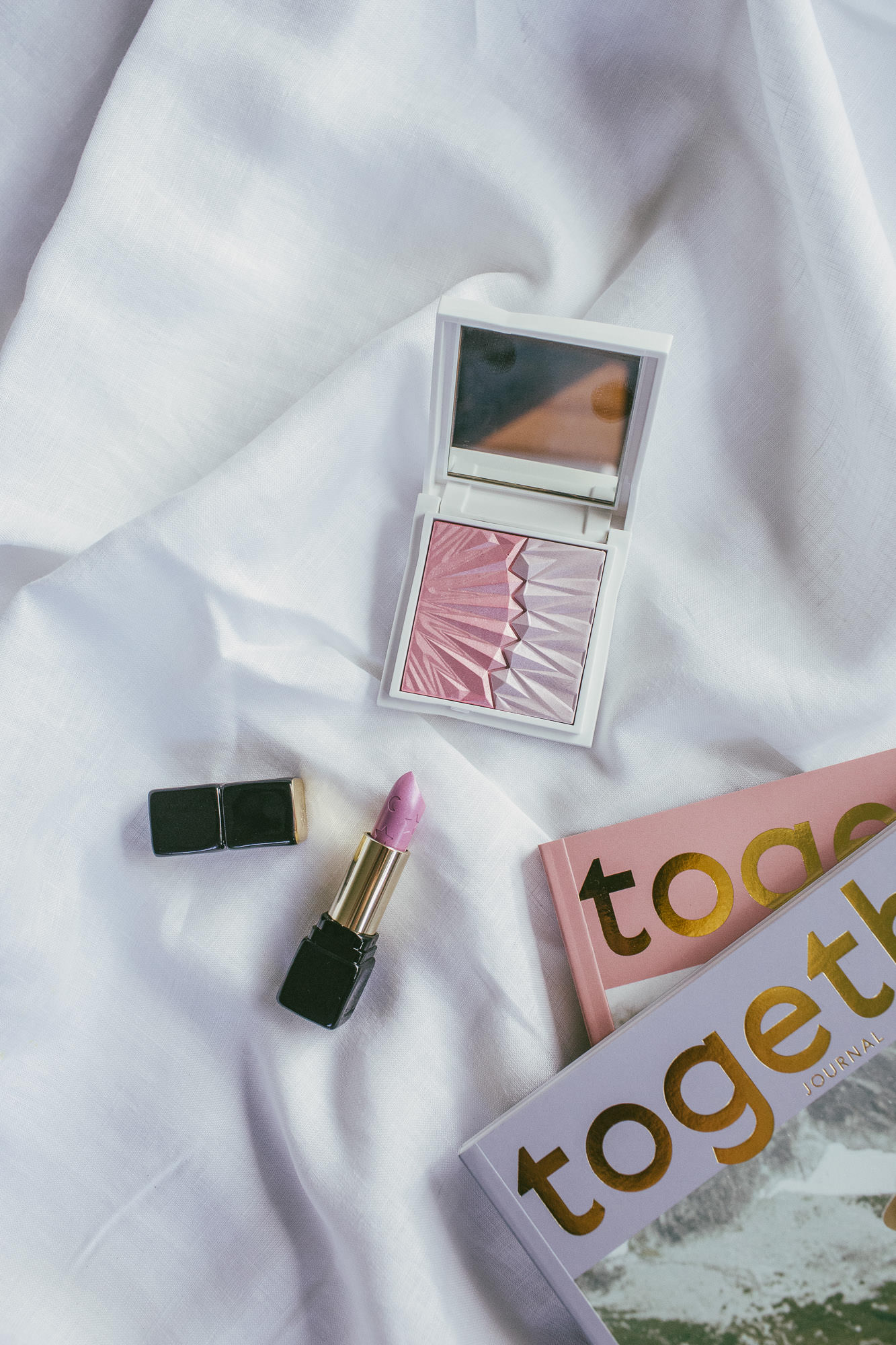 Olivia applied the highlighter using a sheer powder brush and gradually built up the colour. Depending what finish you are wanting all lies in what brush you use. For a subtle glow use a soft blending brush. For more impact use a medium density brush.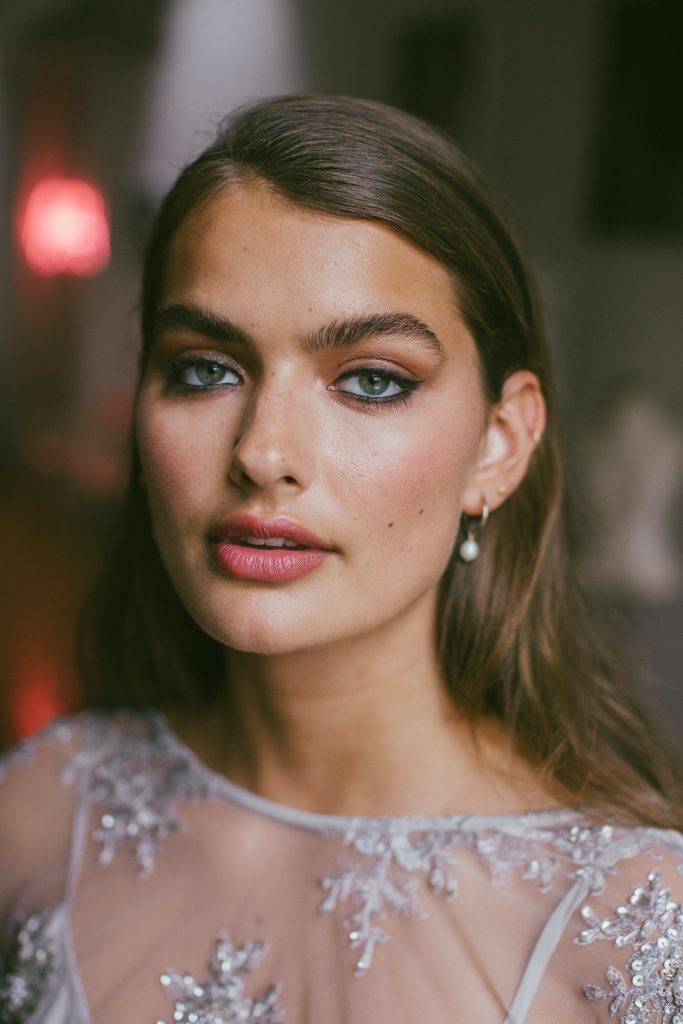 The result, delicate beautiful skin with a pearly and luminous finish, très chic.
If you would like to see more of this 'Chic Luxe' beauty occasion look and find out what else we used you can see the full post here