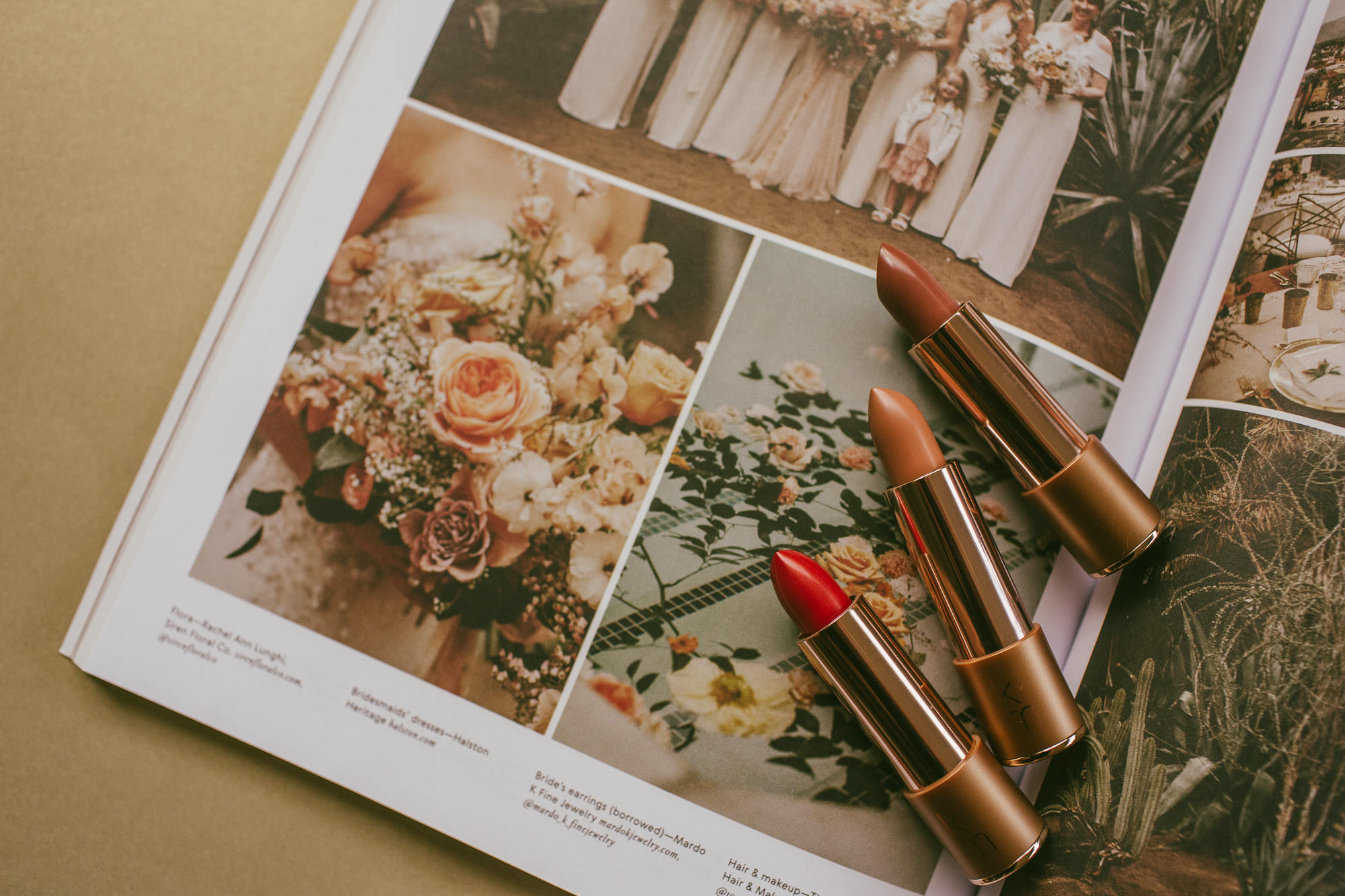 Lipstick lovers rejoice! Our friends at Karen Murrell have released a limited edition twenty piece collectors set! This boxed set of twenty of their favourite shades is beautifully curated and encourages you to explore and find your new lipstick shade loves. Each lip colour is encased in luxurious gold canister and adored with the latest hand painted enchanting feminine character prints. And all of Karen Murrells products are made from the finest natural ingredients, including avocado and evening primrose oils, candelilla, carnauba wax, cinnamon and sweet orange. Products are free from parabens, coal tar, carmine, mineral oils and triclosan (all the nasty ingredients you can sadly still find in some cosmetics) and of course they are cruelty free and never, ever tested on animals. We found it far too hard to select just one group of favourite shades so we decided to break the set down into three groups…
Earthy But Bold: First up for the girl who loves a more earthy palette but still enjoys a bold lip too, we could not go past Sand Storm and Cordovan Natural for day and then the beautiful warm Red Shimmer was our pick for occasion or days where a bold lip is required.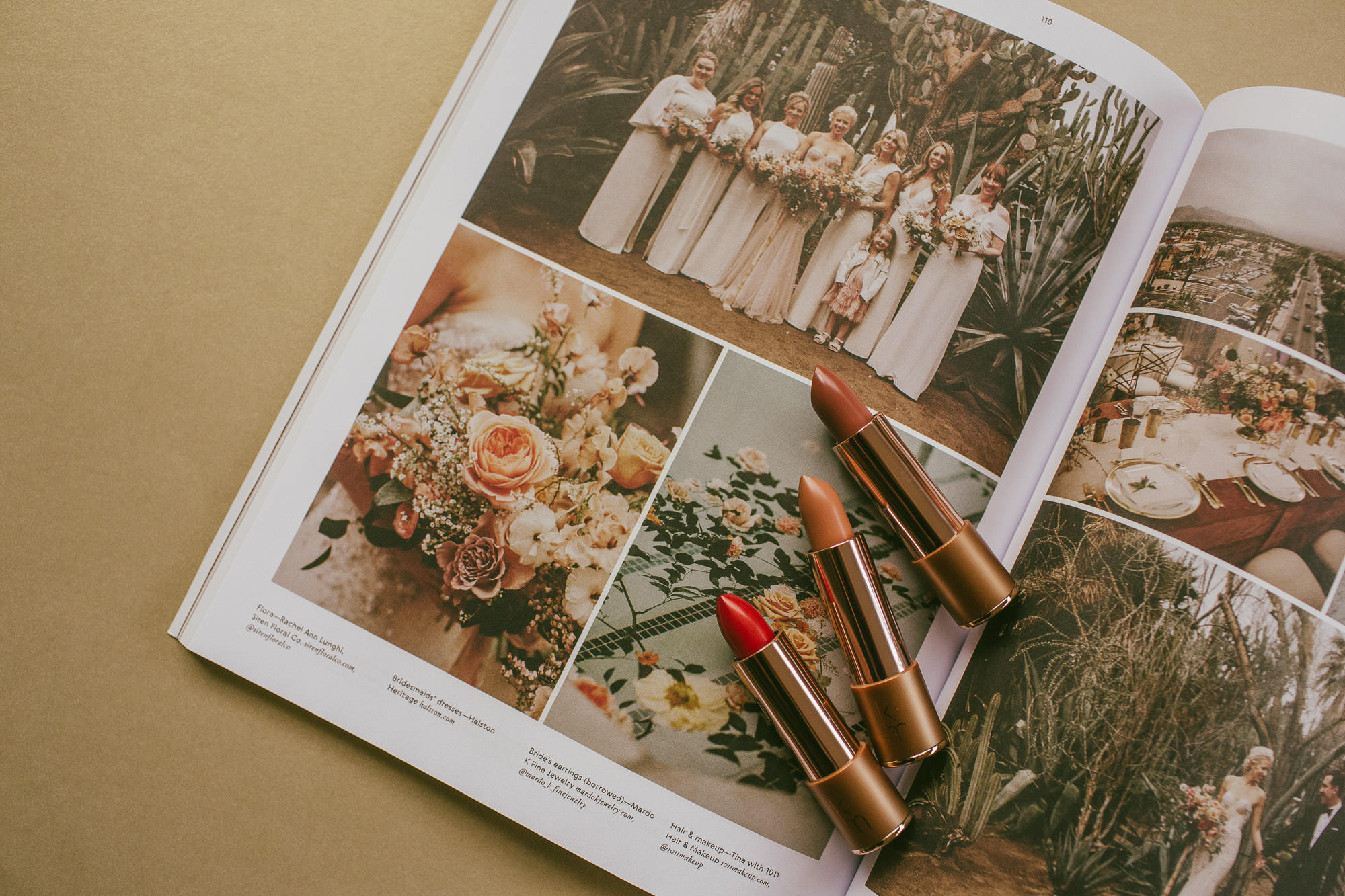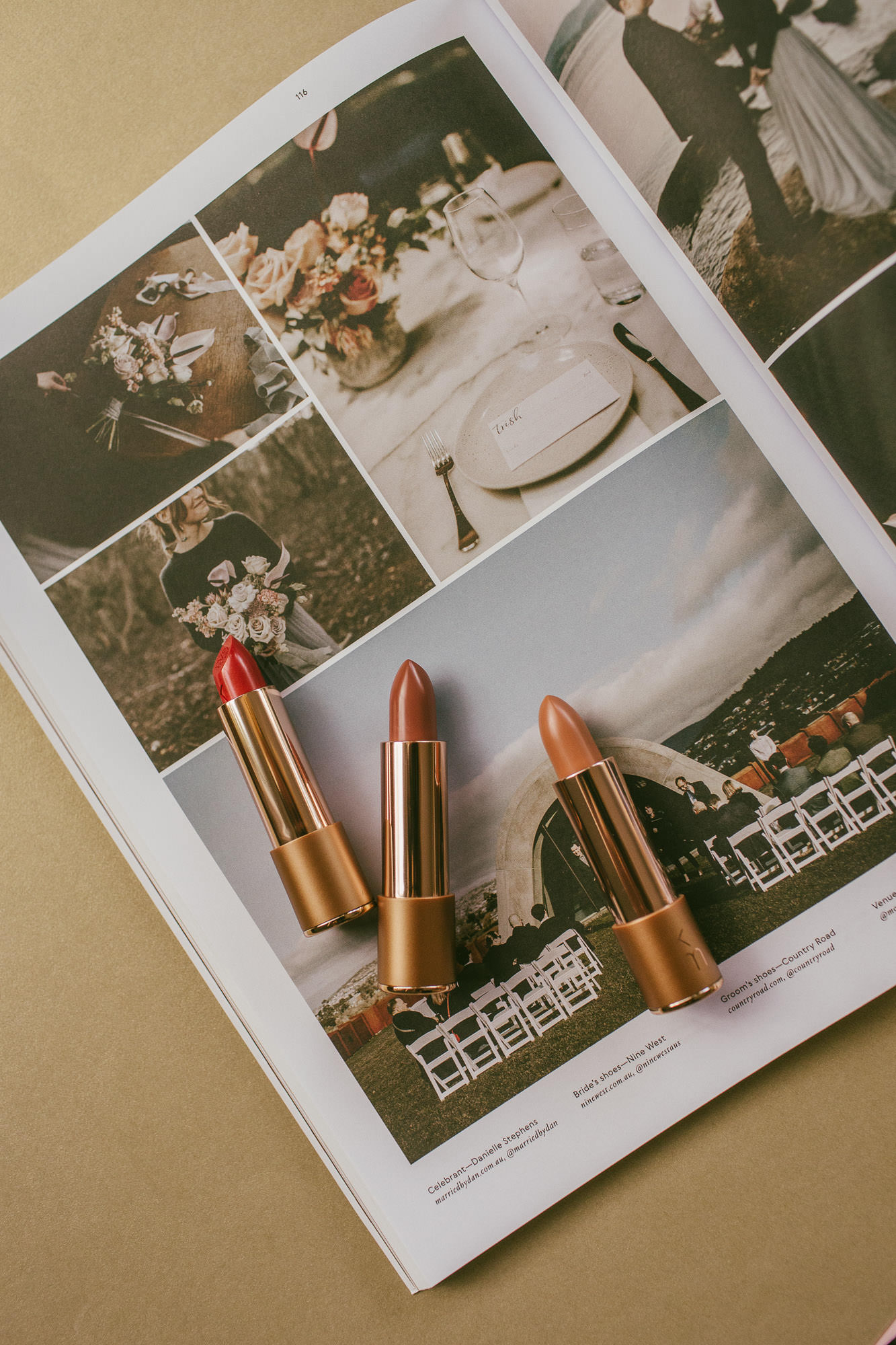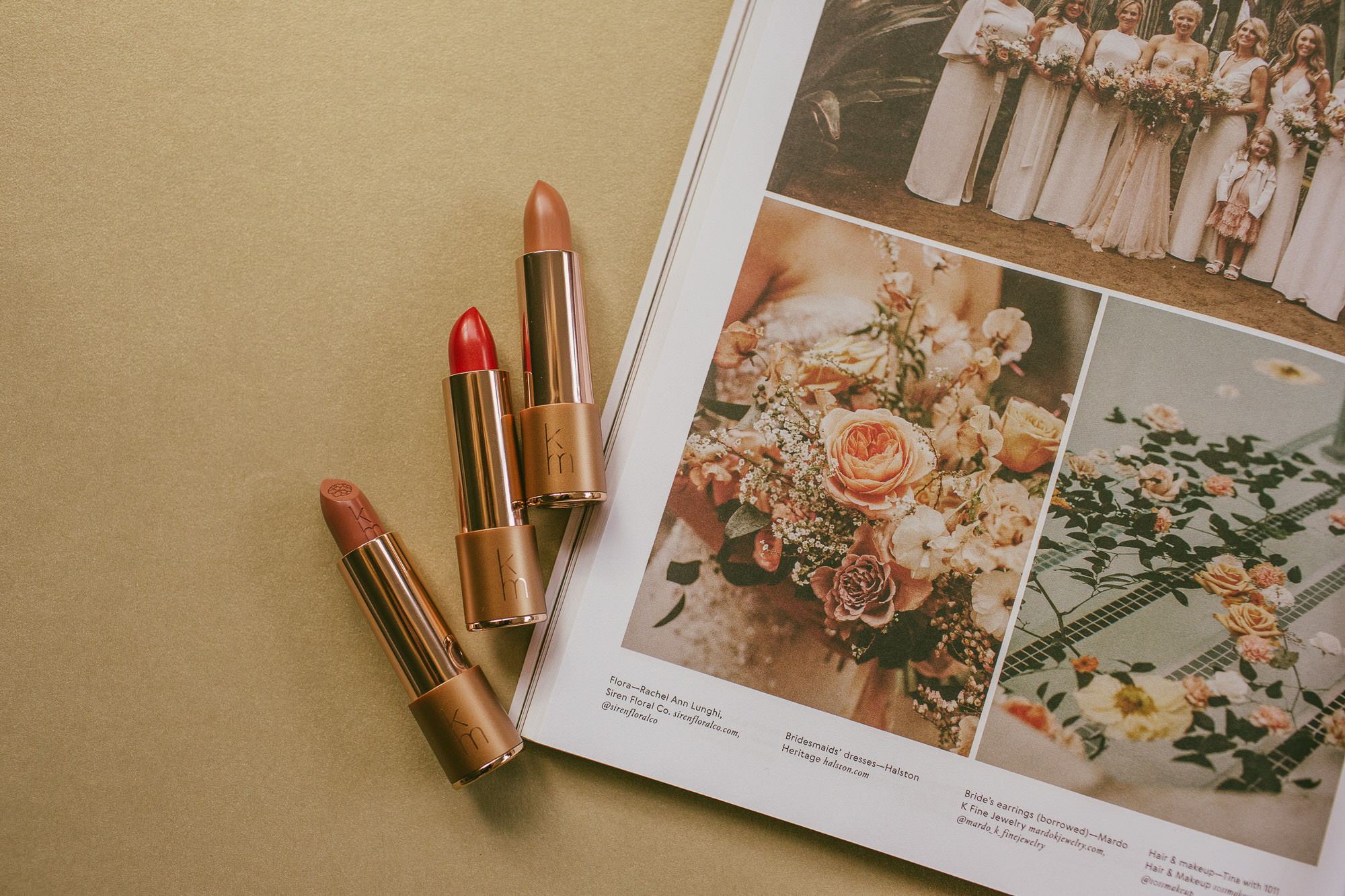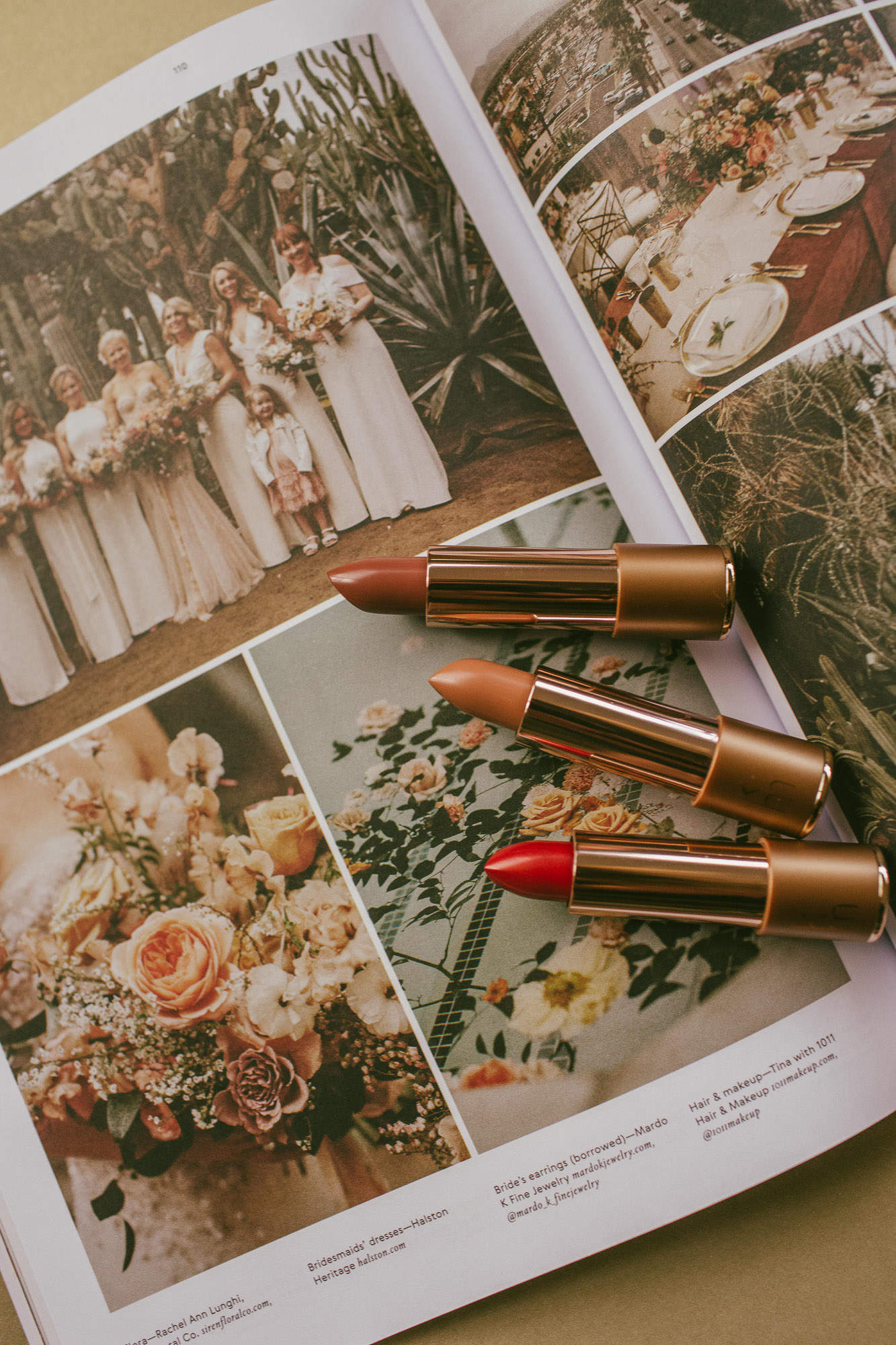 Feminine Statement Pinks: Then for those who love pinks and are are not afraid to make a statement we gathered Fuchsia Shock, Sugar Rush and True Love.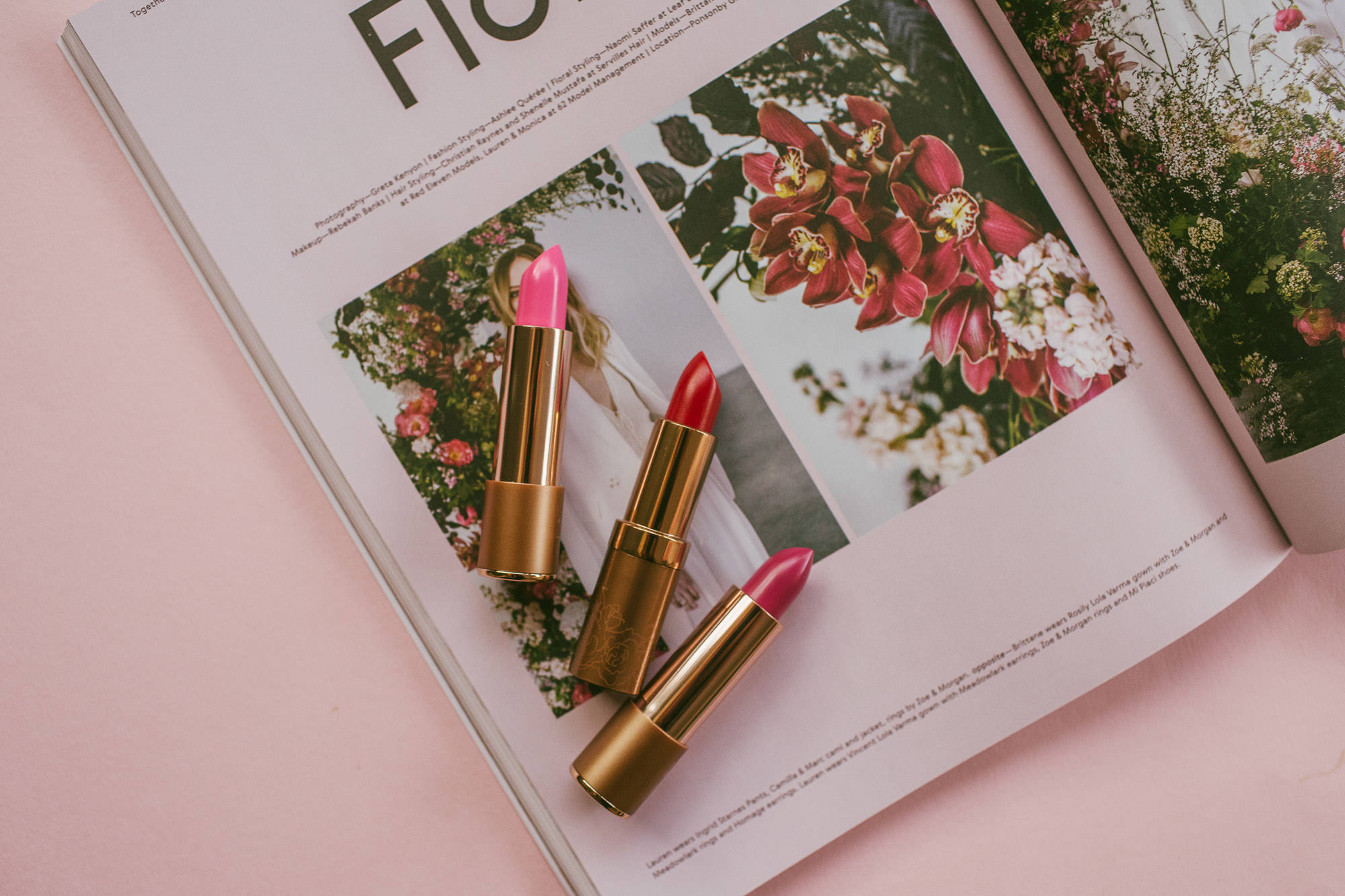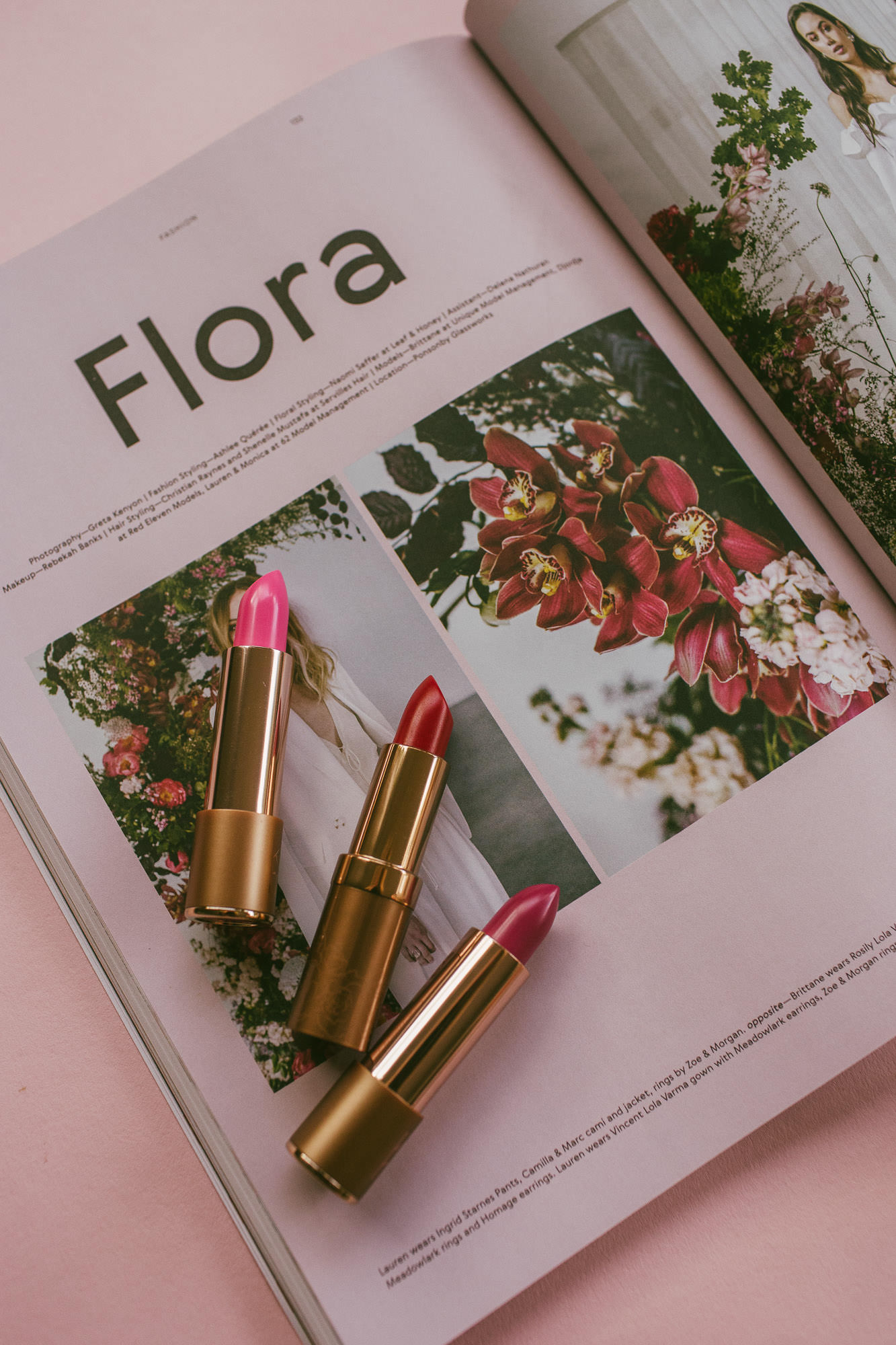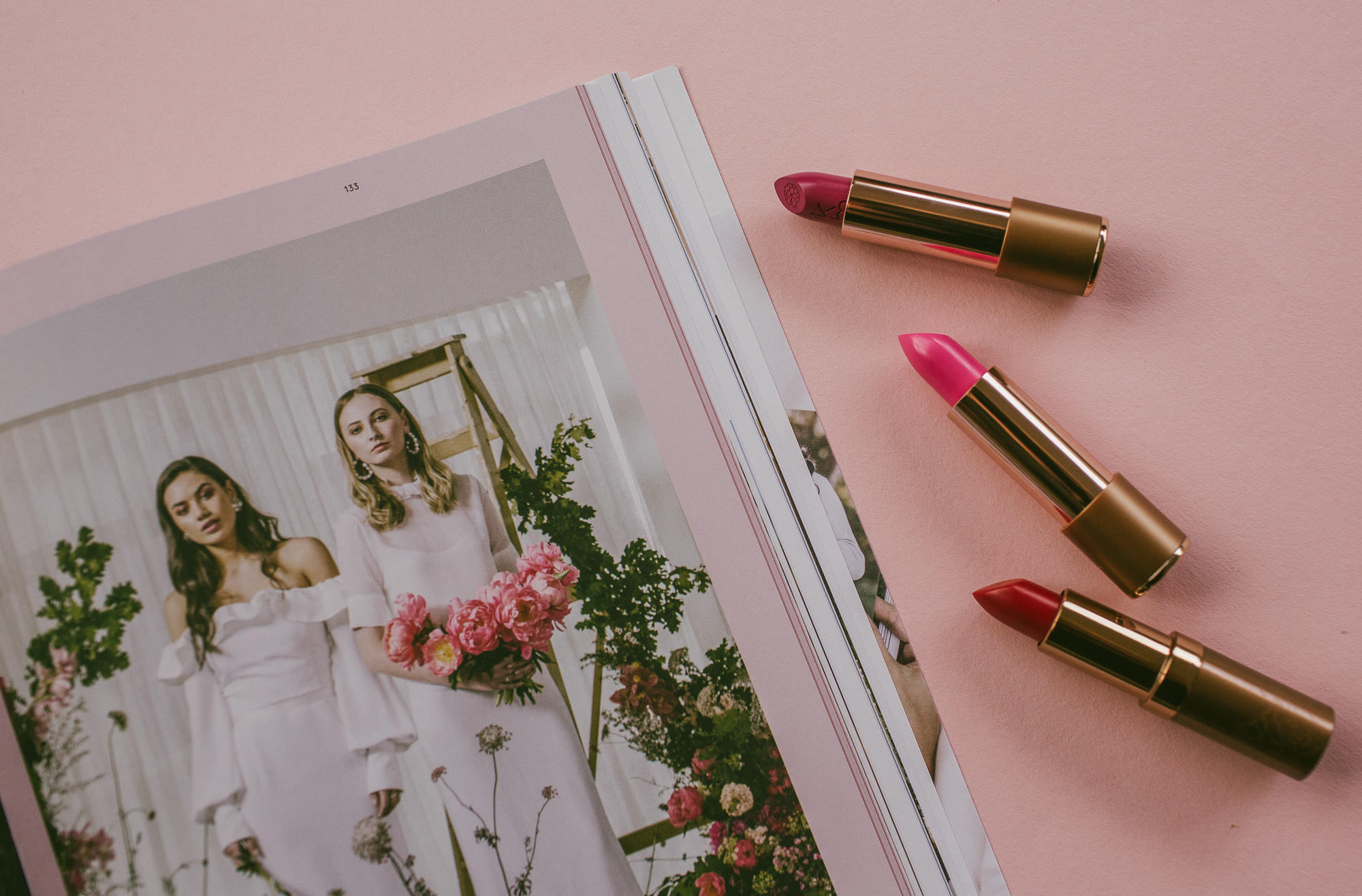 Subtle and Natural: Then lastly for those who prefer a more subtle and subdued natural lip but still want to have a bit of fun and variety we opted for soft and delicate Peony Petal, Orchid Bloom and Lavender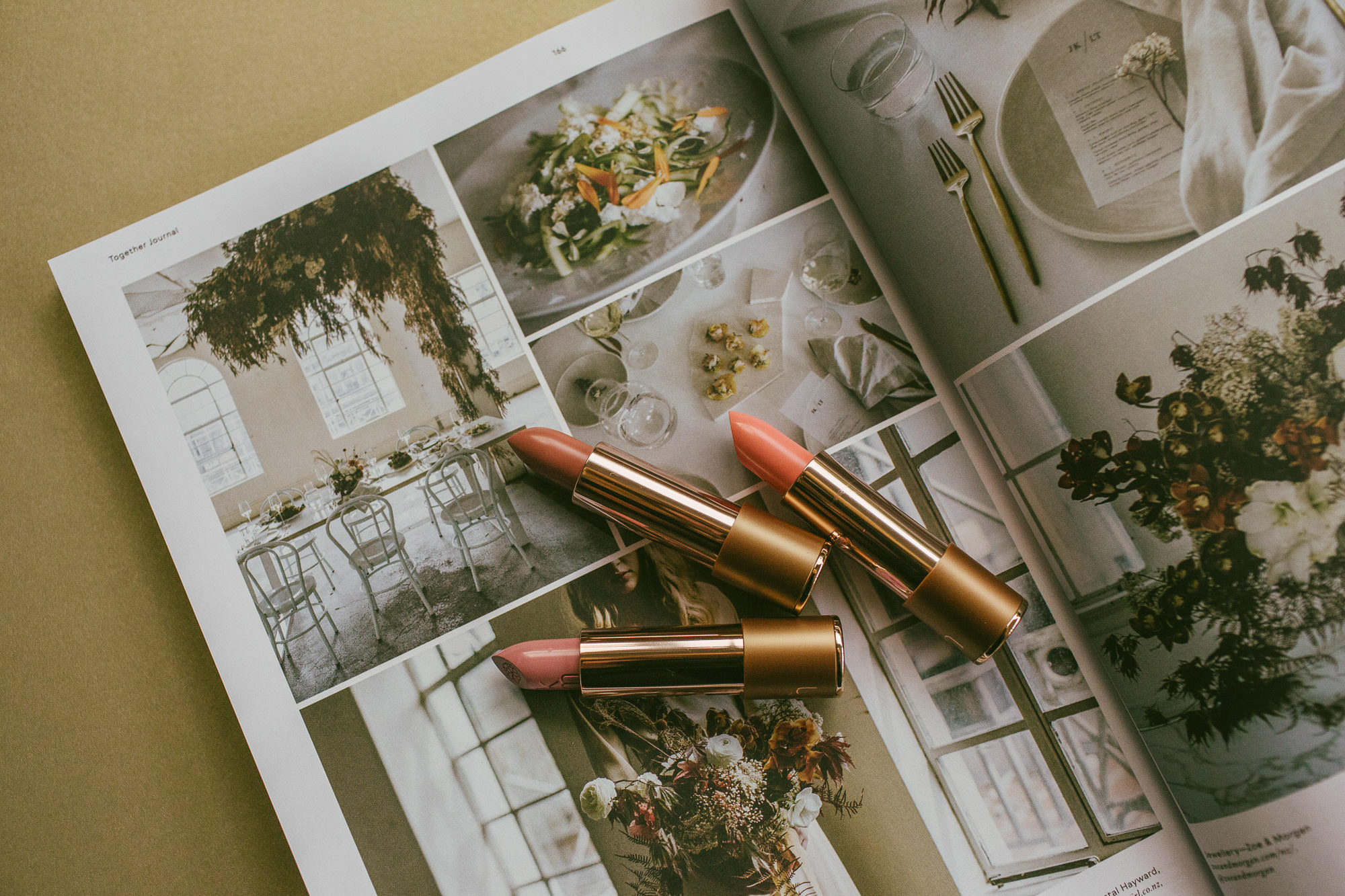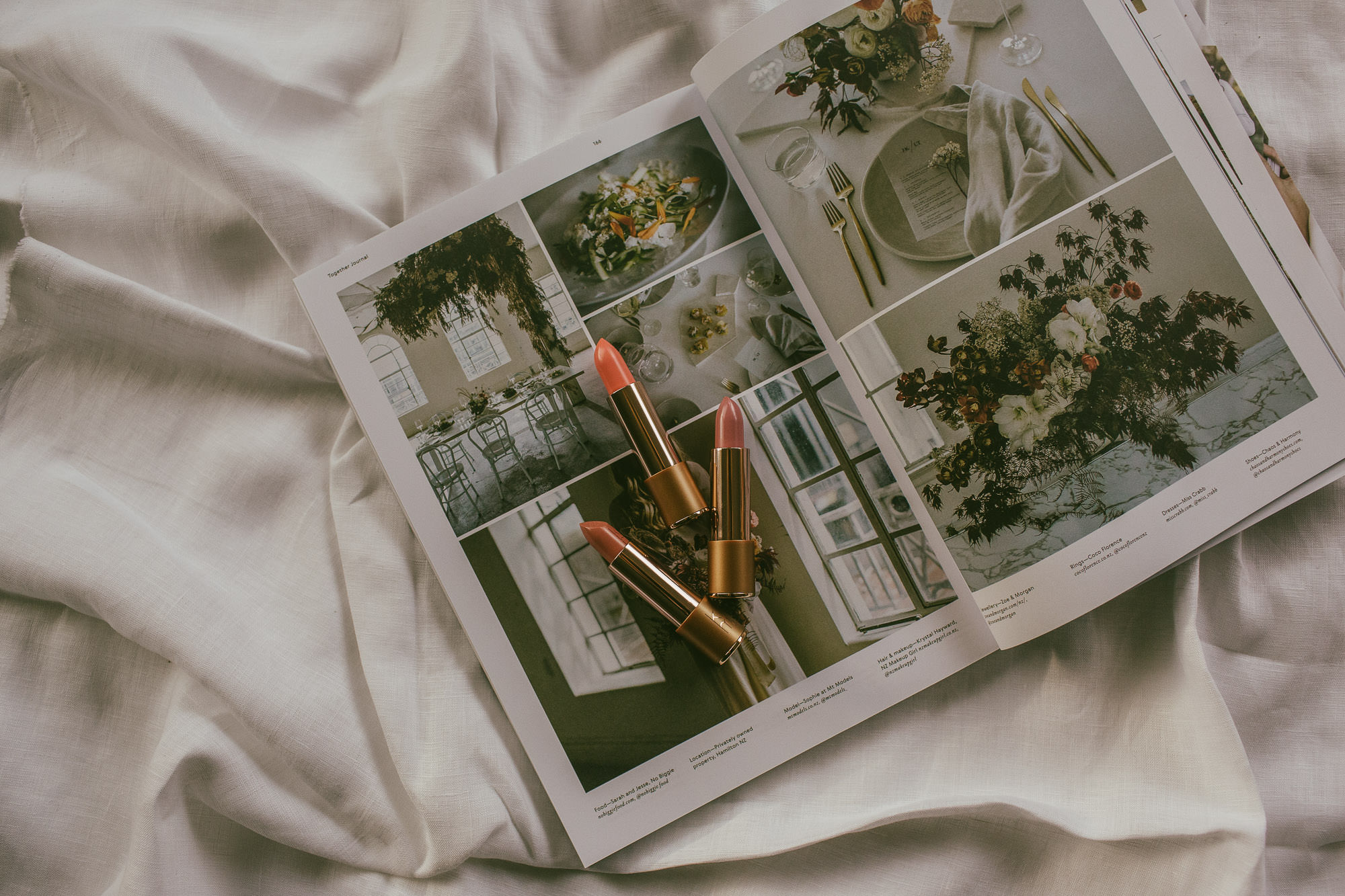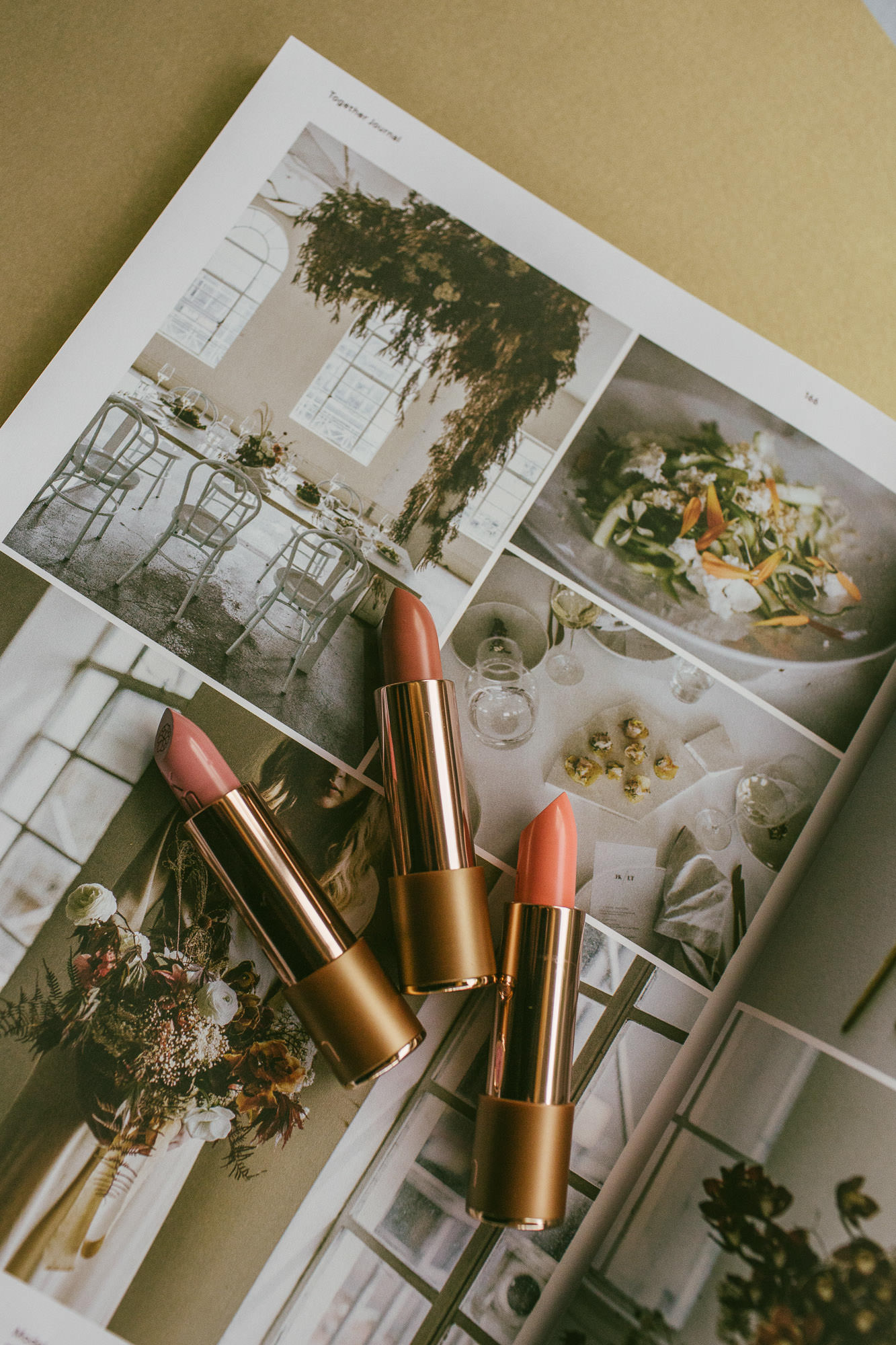 Gift Box Packaging: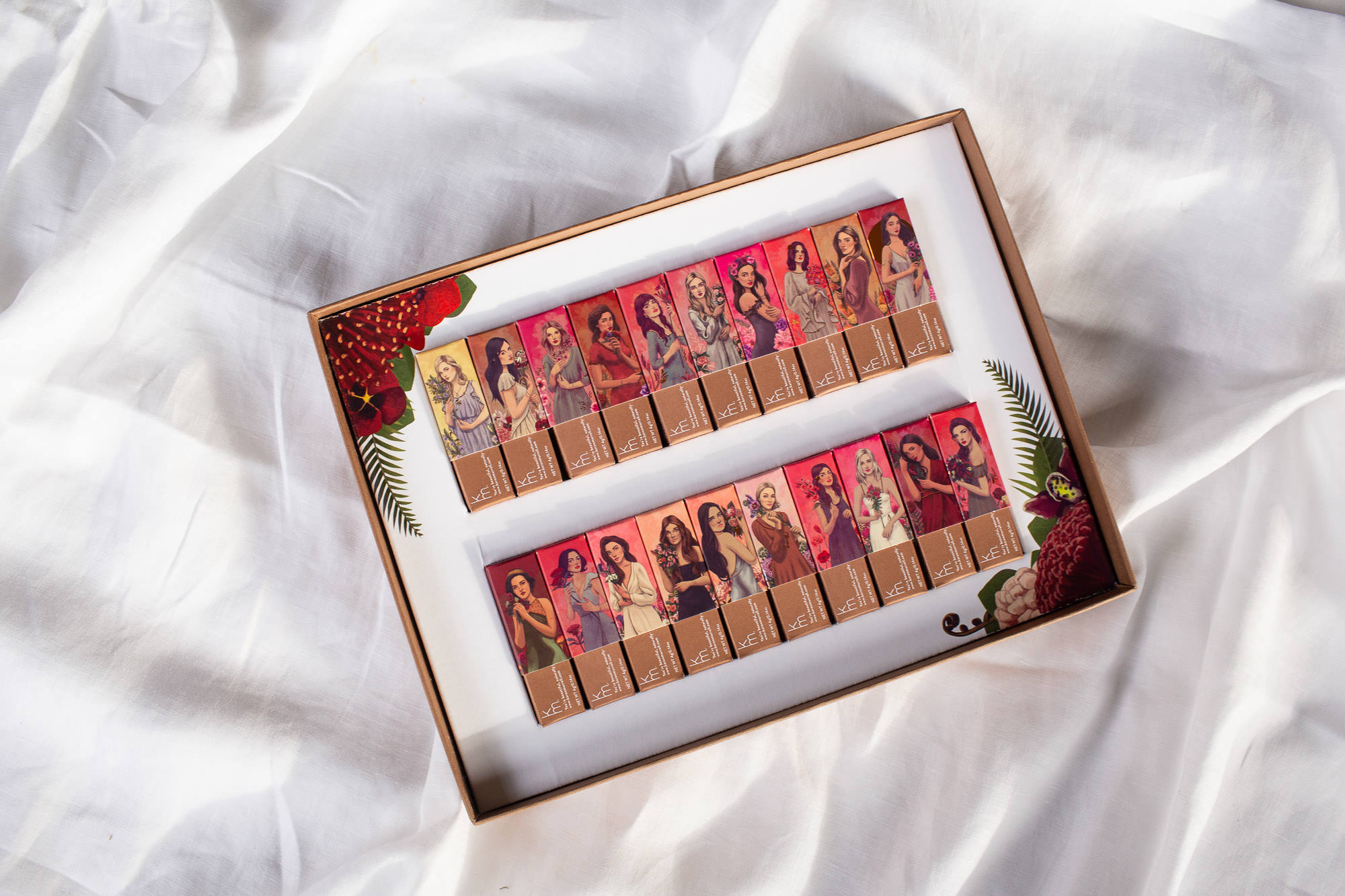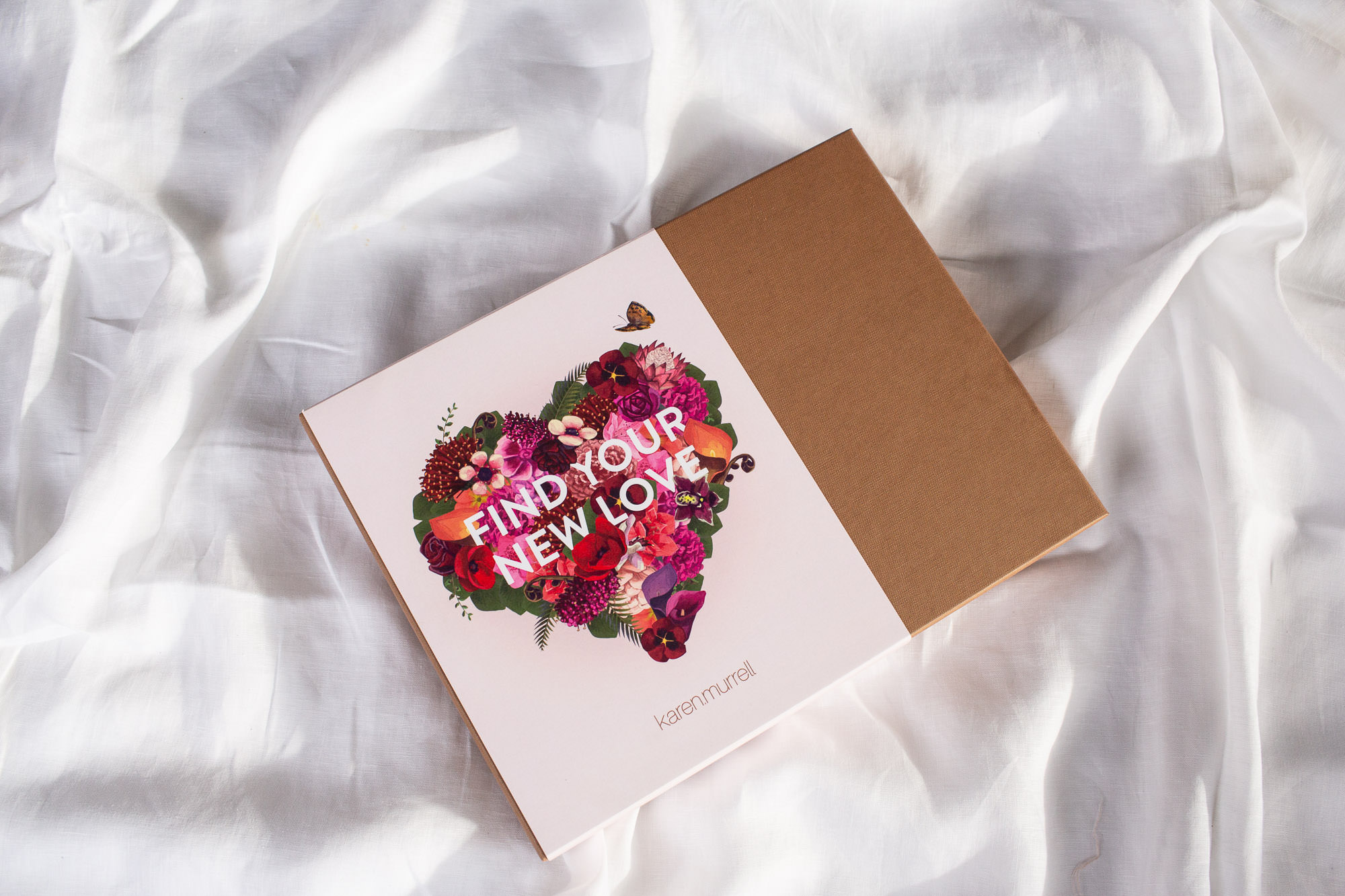 The collection comes in a beautiful ethical box without a shred of packaging plastic in sight and is adored with this gorgeous illustrated floral heart making it the perfect gift or set to treat yourself with. Purchase online here.