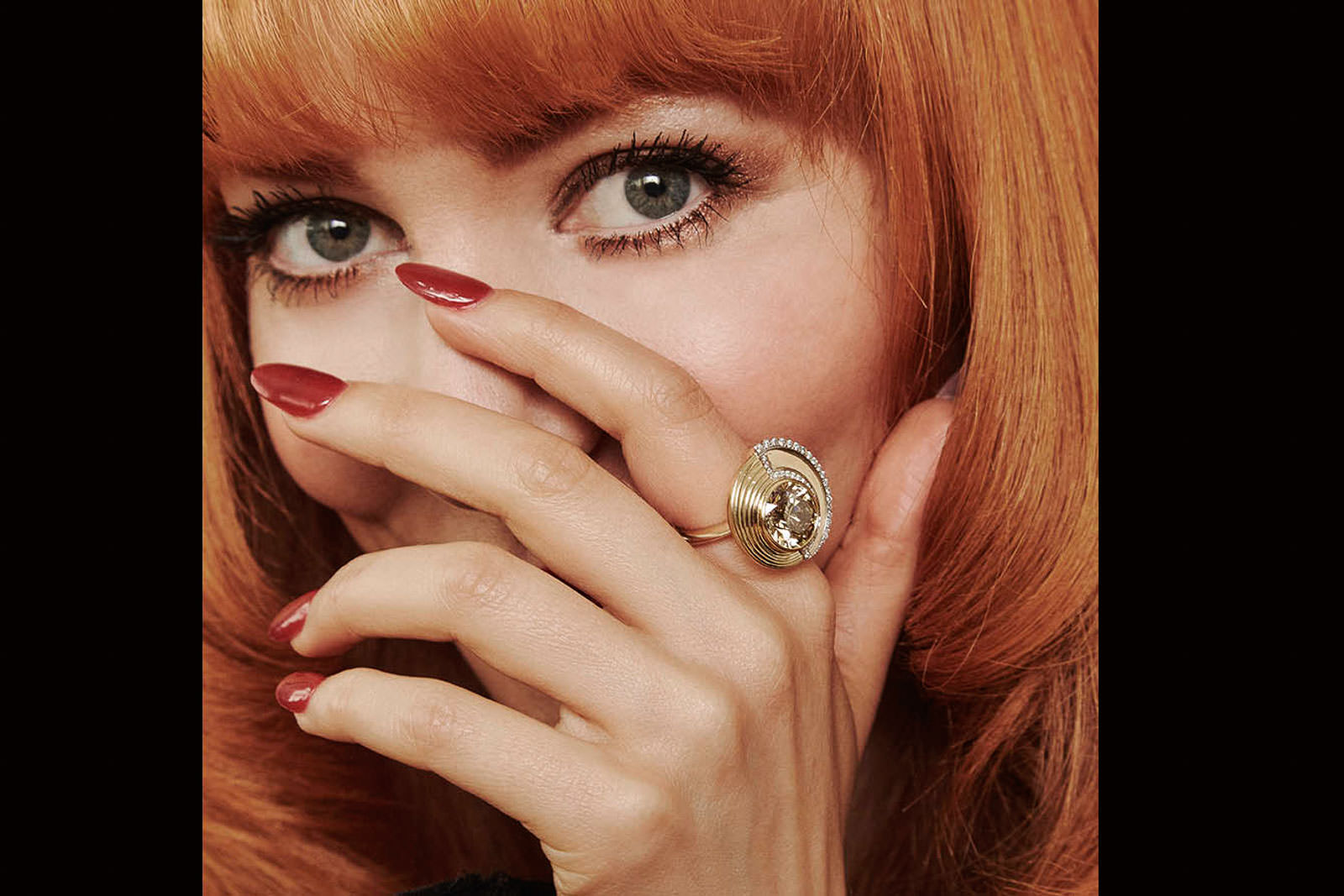 Dreamgirl Kelly Thompson has joined forces with iconic jewellery house Walker & Hall to create a limited-edition fine jewellery collection which will have your hearts aflutter. The pieces have a modern edge but still, retain a vintage feel which will ensure they are truly timeless. The pièces de ré·sis·tance of the collection is a breathtaking six-carrot diamond ring. With a heritage that spans over 100 years, Walker & Hall are well-known for their integrity, quality and craftsmanship.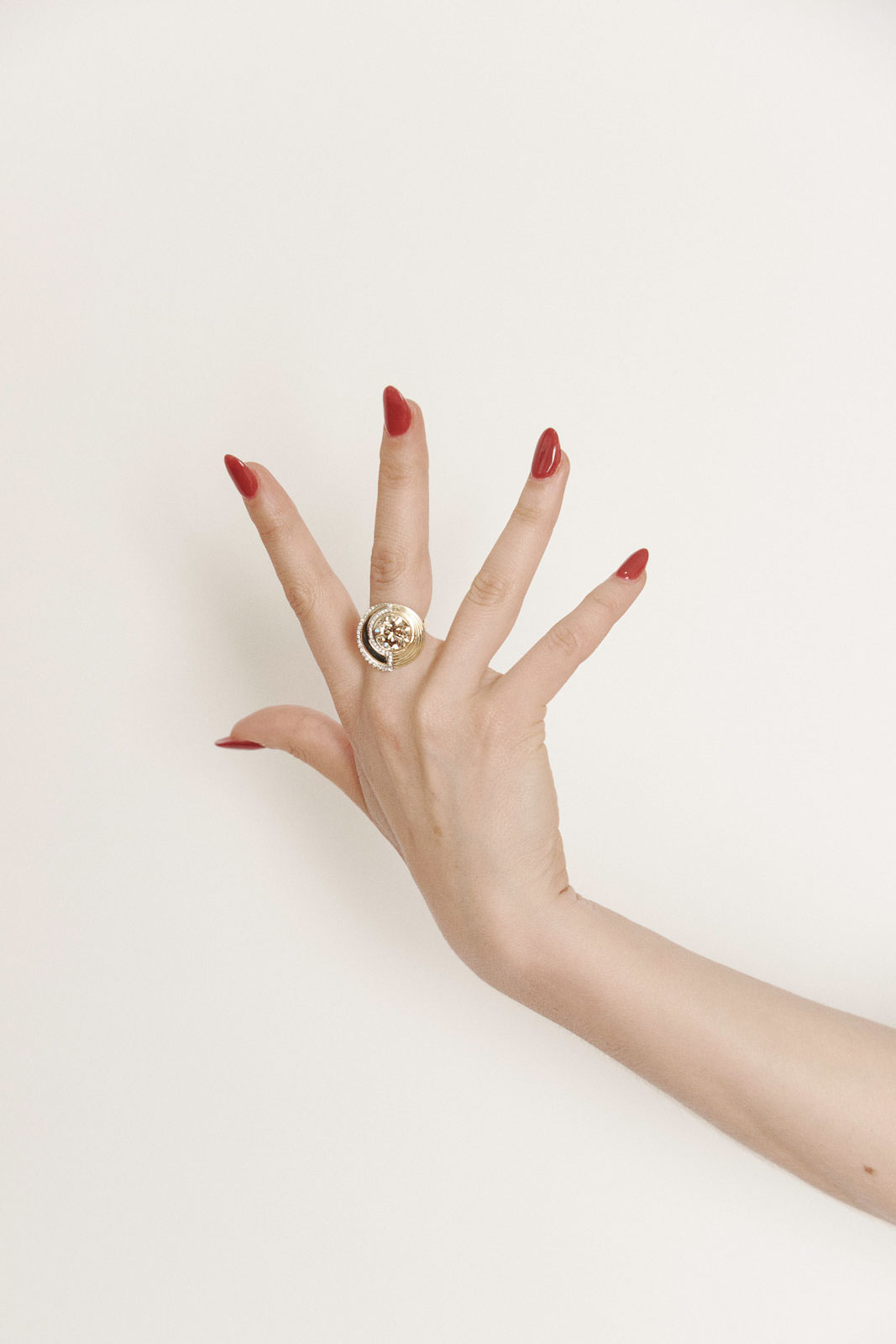 We think it's wonderful to see such an established institution collaborating with a young, dynamic artist and entrepreneur. There are 12 pieces in total, cleverly curated to sit across two collections and both include rings, earrings, necklaces and bracelets. We spoke to Kelly on the eve of the collection launch and she said the collaboration was a match made in heaven where she was given freedom to create designs she is truly proud of and that are indicative of her own personal style and design aesthetic. We have our eyes on the rose cut black diamond ring, which we think would make a darling engagement ring for a modern bride!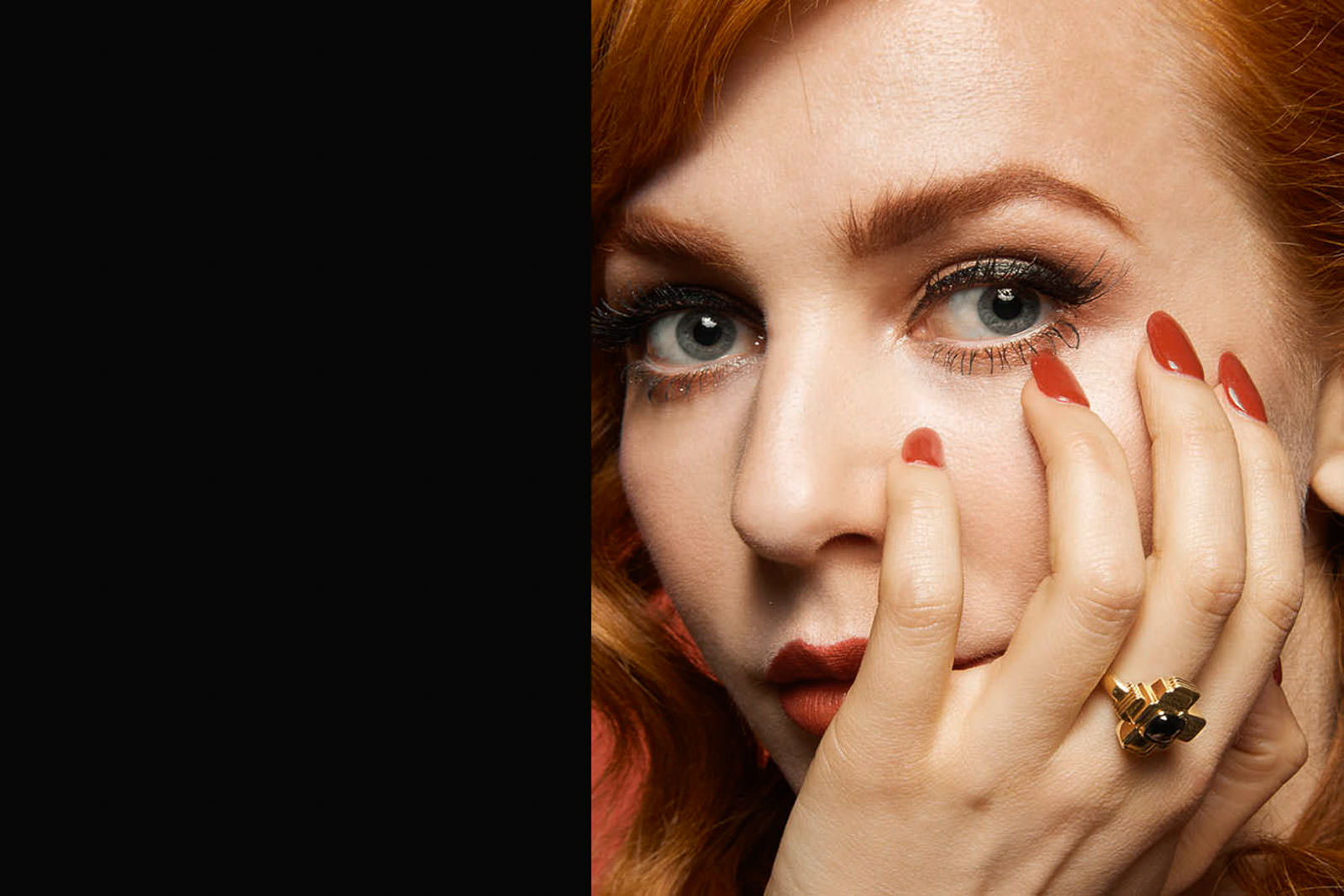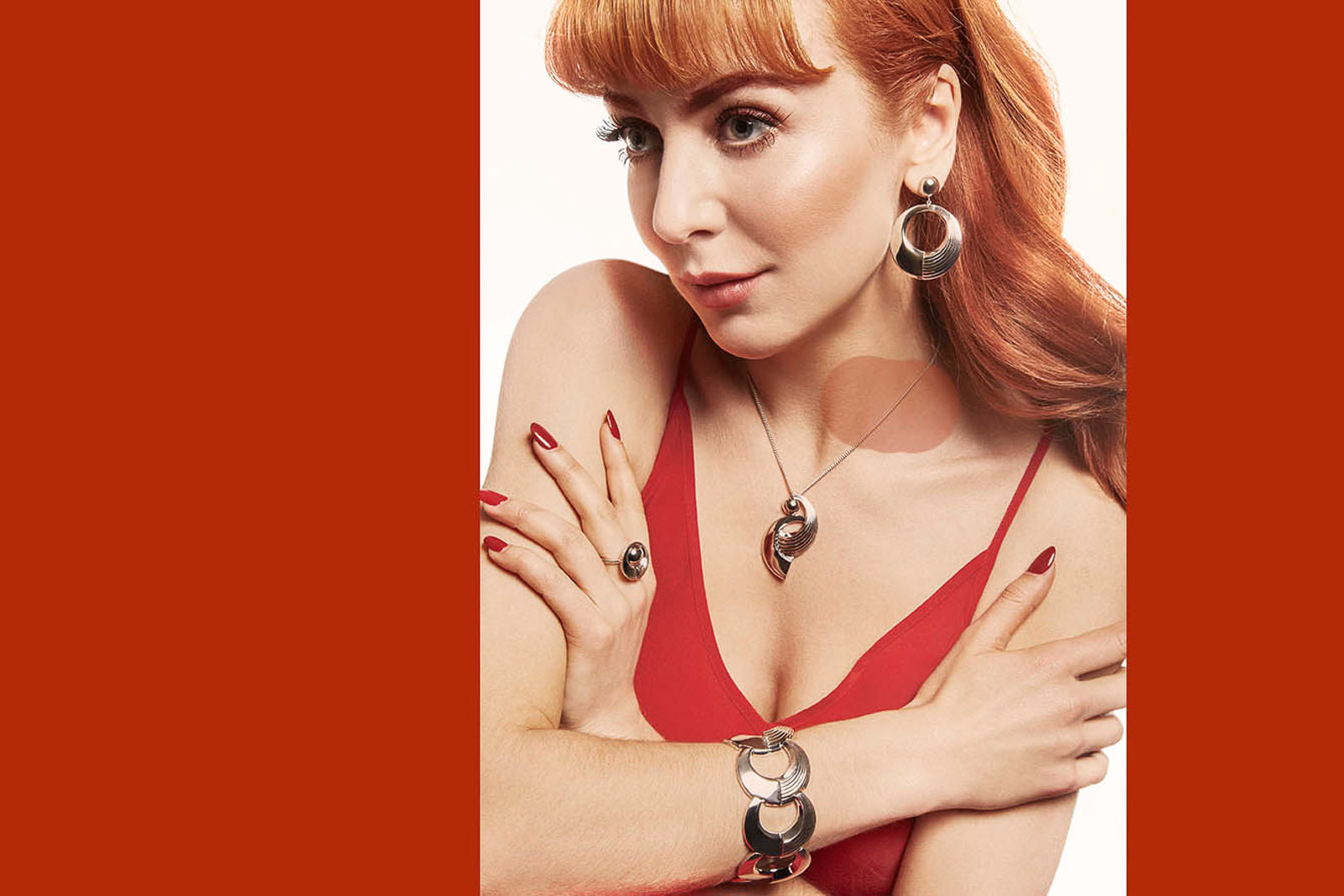 We interviewed Kelly below in more detail about the collaboration project…
Kelly, tell us how this collaboration came about? I was contacted via email by Walker & Hall, they were wondering if I would like to collaborate on two small collections…I don't think I've ever replied to an email so quickly, may have even replied something along the lines of "Hell yes!" with numerous exclamation marks. (well was thinking that anyway). One of the main draw cards for me was the knowledge, team and systems that Walker & Hall have. I am very lucky to have been offered access to their wealth of knowledge particularly as someone without jewellery design experience. I knew that a collaboration with them would be beautifully crafted and of high quality.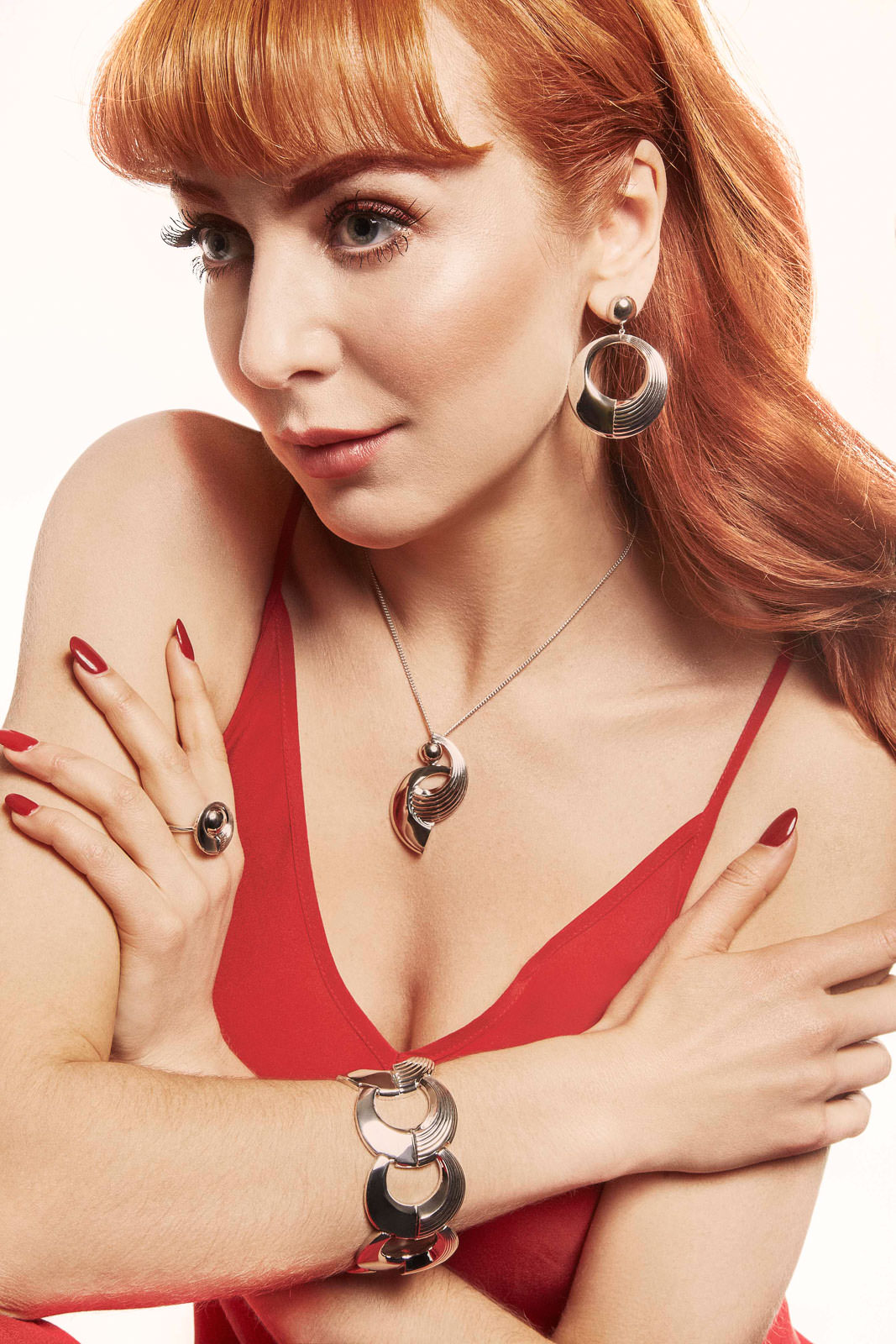 Can you give us some insight into how the collaborative process worked? Especially since you are based in Melbourne and the Walker & Hall HQ is in Auckland. It was actually easier than I expected with the distance between us. I came back to NZ a few times at key points throughout the project (eg to discuss initial ideas and to see the wax samples) and the rest was done via email and via Skype, distance really isn't a barrier with technology these days. To start I developed pages and pages of ideas and research and presented them in a PDF, then I went away to develop my ideas further after feedback from Joe. I just kept presenting ideas in this big long PDF and then when I needed to explain things further we would do it "face to face" via Skype. I just made sure every sketch was numbered so we each knew which idea was in discussion! Joe was really great to work with too, he had me fully engaged throughout the process, asking me my thoughts on measurements, finishes and sizing and throwing me curveballs about what was technically possible. It was a fantastic learning experience being part of such an immersive collaboration.
What were some of the highlights of the project for you? I loved idea generation! Once I got going I could sketch forever and would sit on the couch and do it every night, I became pretty obsessed with it and wanted to do it all the time. It was also really exciting to see the CAD developments and try on the first samples, it's so satisfying seeing a 2D sketch turn into a 3D product. It was also really satisfying to see the products in the showroom on opening night and in the airport on the way home, it was a really nice "I did that" moment.
What is unique about this project? There are a couple of things – The first is that they commissioned someone who had never designed jewellery before, most collaborations involve people inviting people to do what they would usually do, Walker & Hall took risks with this and I really admire them for that. It's also unique because they actually let me do my thing, they didn't just make a product just like what they already make and put my name on it like you see with many collabs. The illustration component is also different, I designed the range, illustrated campaign imagery of girls wearing the range and appeared in the campaign photographs too, I don't think I've ever seen a jewellery house with an illustrated collection of images (other than when fashion illustration was king!)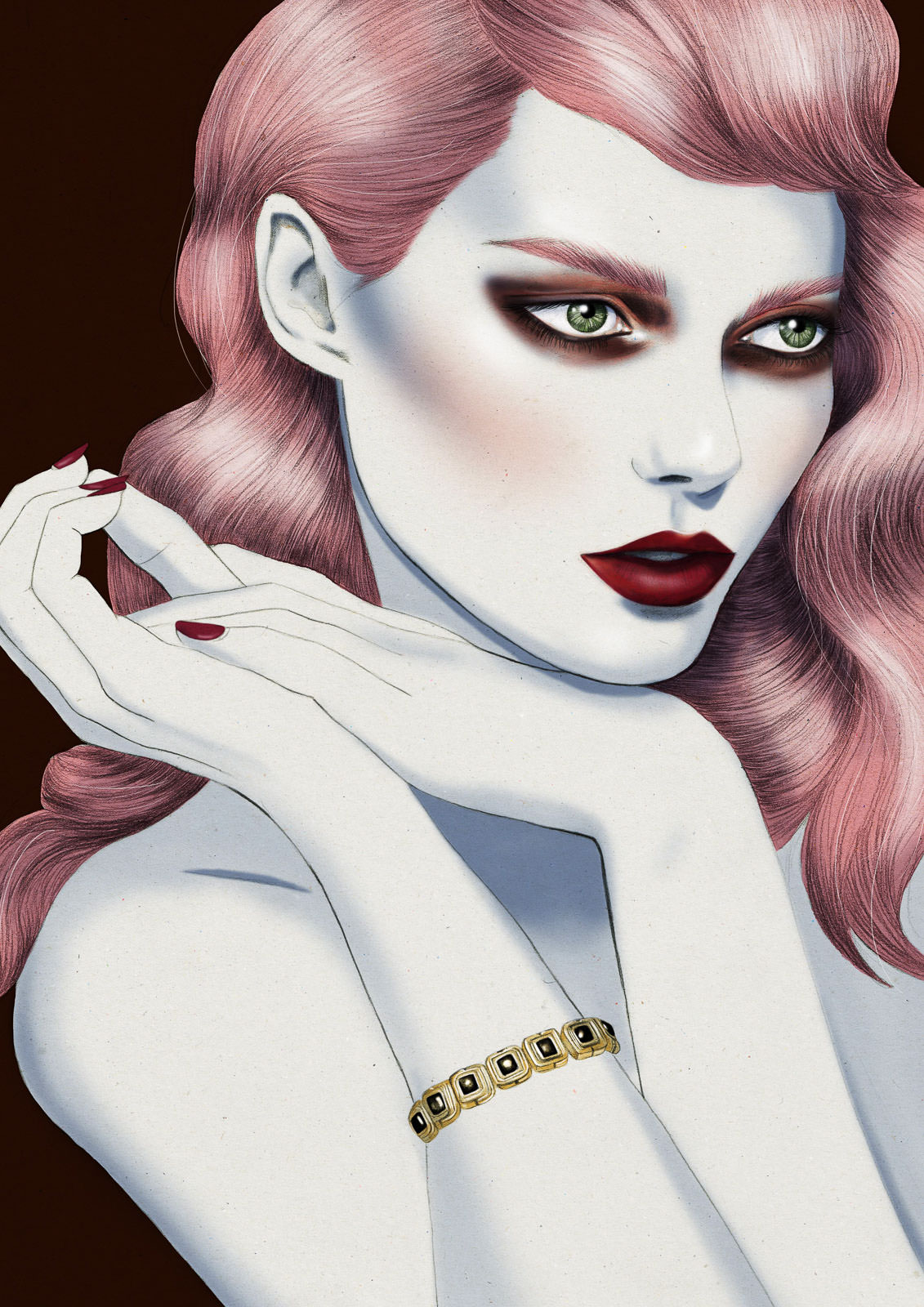 What inspired you most when designing this collection? I initially started thinking "what would I like to wear?" I knew there would be nothing fine and nothing minimal. My first inspirations came from a stack of vintage bracelets I have, I didn't look at them and try to recreate them at all but I wanted to create pieces that made me feel the same way they did. I first found inspiration in an Art Deco building in my neighbourhood and then in shapes found in graphic 70's wallpaper, these were my starting points. From there I just became really fascinated by playing around with how shapes intercept each other, trying to find balance.
Do you have a favourite piece? (or two) My absolute favourite is the gold bracelet in the #70 collection. I need to get one! I would wear it so much, I love that it's a statement. I also love the necklace in the #20 range.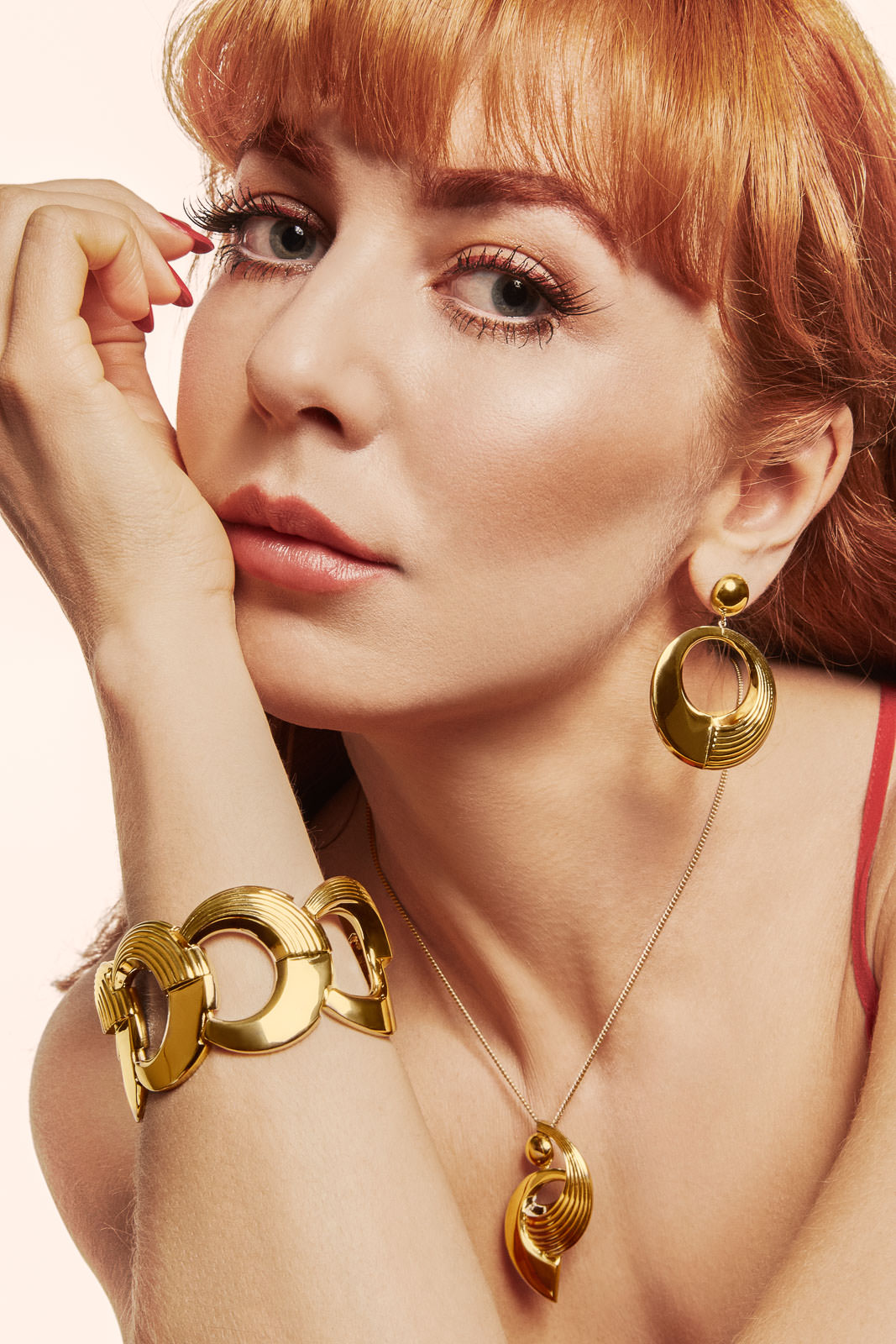 How does it feel to see the beautiful pieces completed and now in-store? Well, to be honest, I feel sad because that might be the end of my journey and all I want to do is keep going! It actually made me feel a little bit emotional when I saw everything in the display cabinet, this is my first attempt and I feel proud of what I designed. It's a really satisfying feeling… Of course now I also hope people love it as much as I do!
Rules or words you live by: If it's meant to be it's meant to be. Also, be nice to people always, you never know where you, and they may end up and sometimes the people you meet briefly end up being some of your most special connections in future.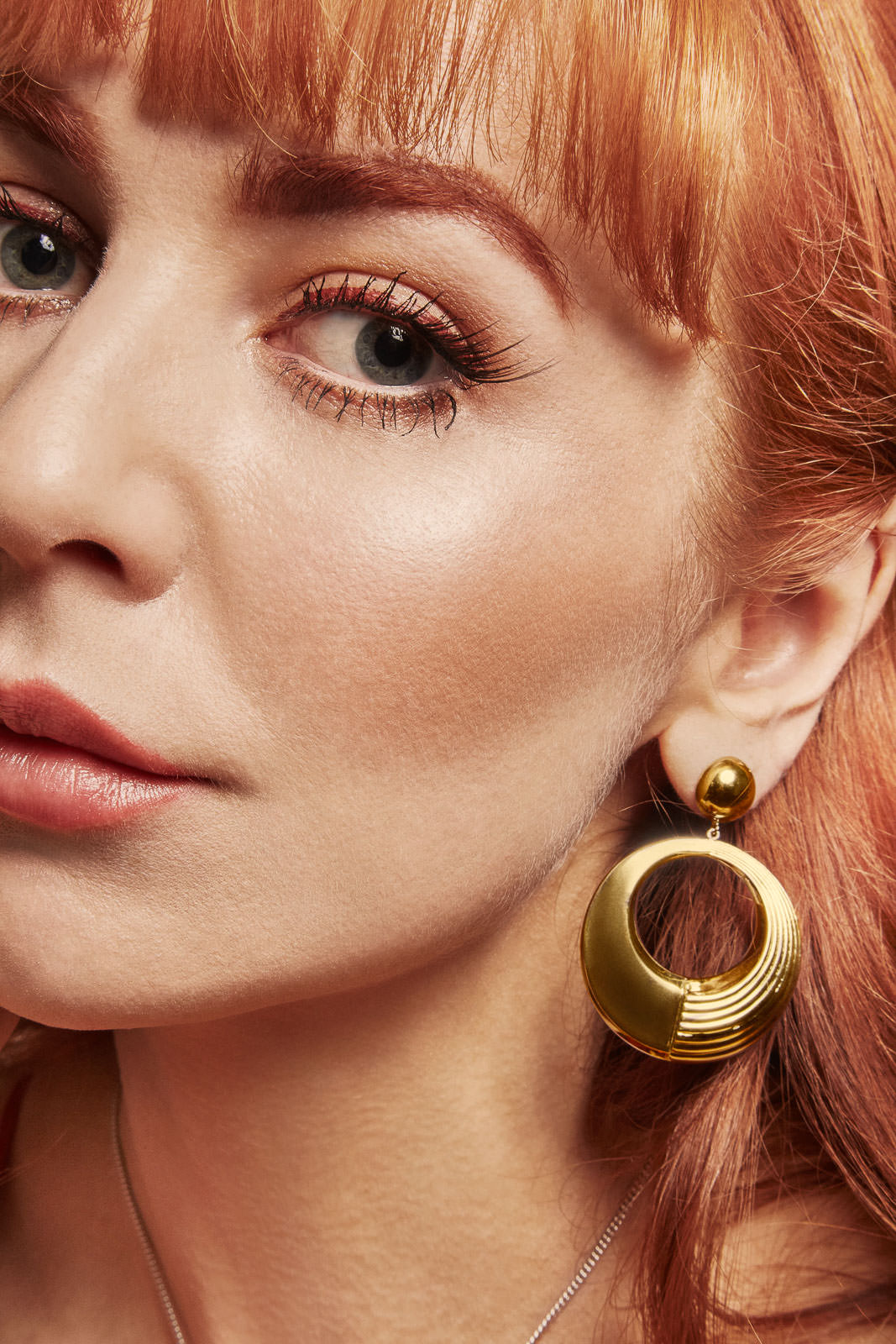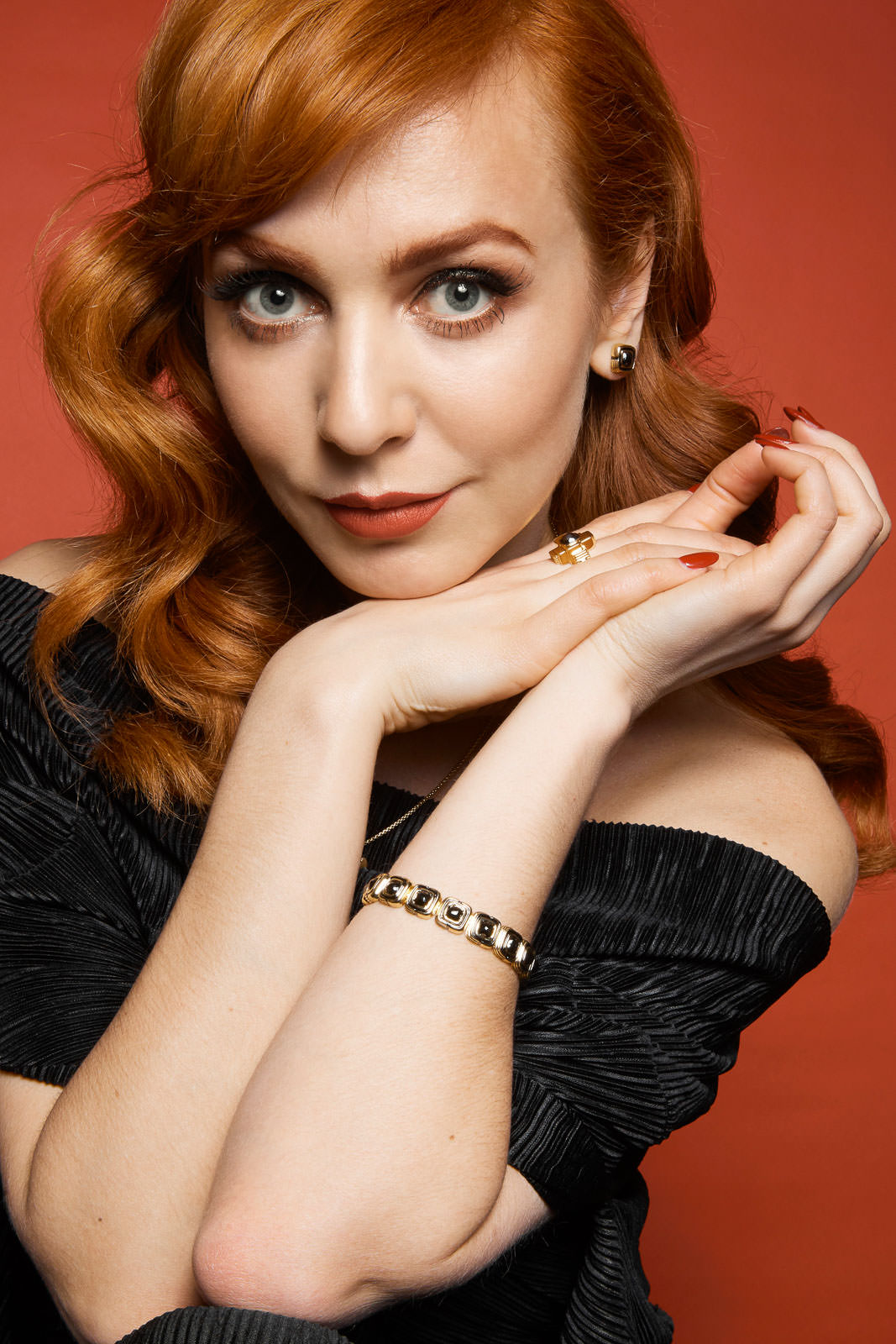 Any artists, musicians, writers etc. who inspire or influence your work? To be honest I don't really fangirl about people that much, but I have many people who I admire for various reasons, when I'm working I don't like to look at the work of others. I do really admire Petra Borner who's an illustrator, There's a brand called LRNCE that I love, I admire Karen Walker for building an international brand and empire from NZ. If you follow my Instagram stories you'll see I love to listen to folk, disco and rock from the 70's, I love people like Janis Joplin, Jefferson Airplane, Simon and Garfunkel, The Doors, and at the moment I keep playing "Don't Come Around Here no More" by Tom Petty, I don't know why but it's striking a chord with me at the moment!  Actually, now that I start writing this…there are actually heaps of creatives I could say I admire!
See more of the two beautiful collaboration collections here at Walker & Hall