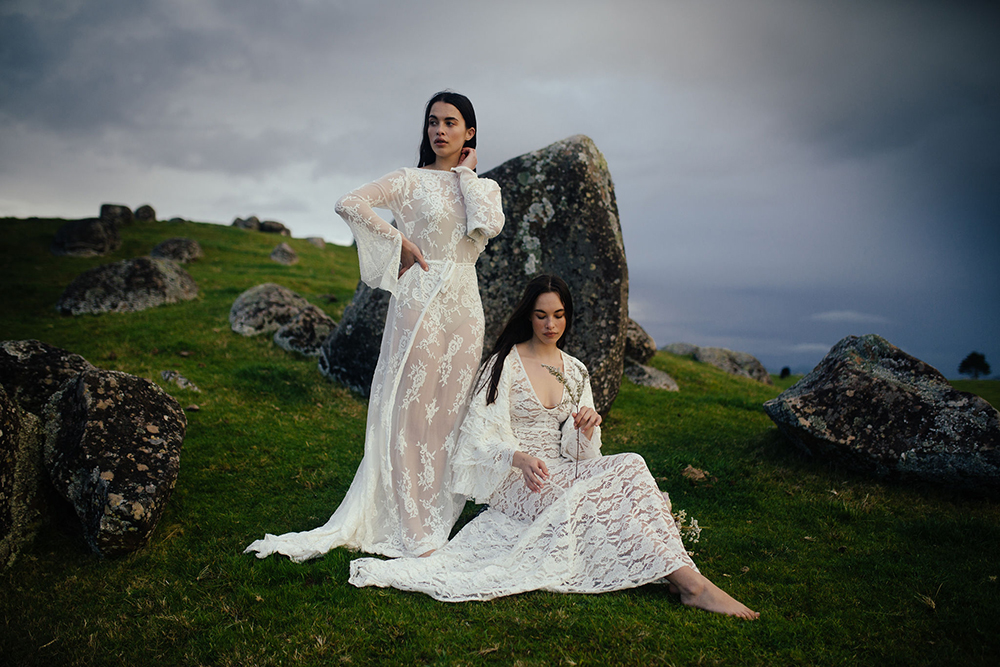 This dramatic and emotive shoot was Inspired by contrasting elements of light and romantic versus moody and gritty. Temperamental skies created a perfect backdrop behind ethereal girls and monumental rocks.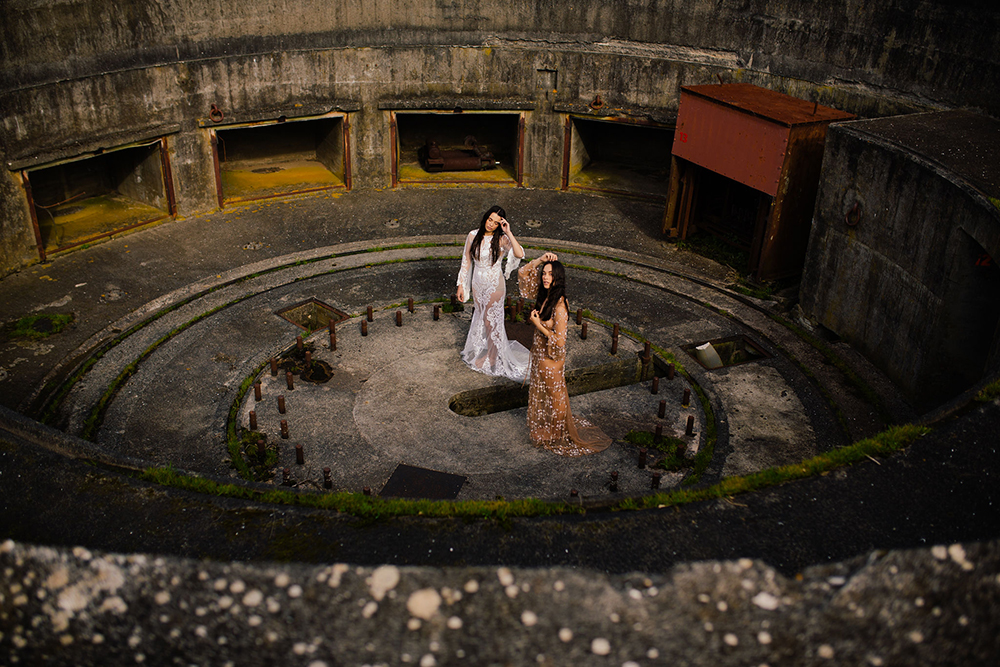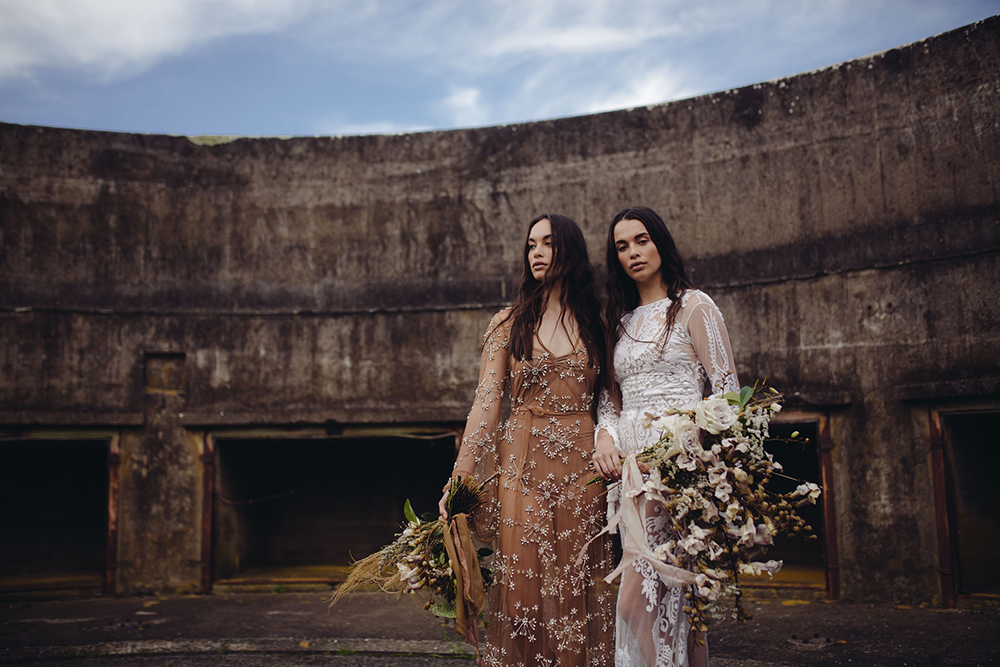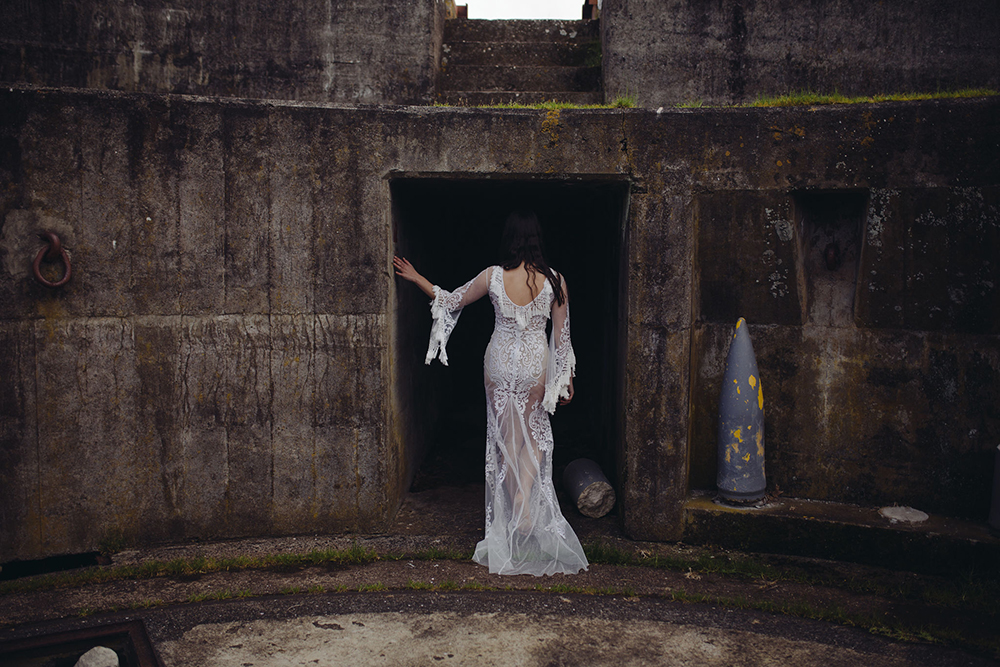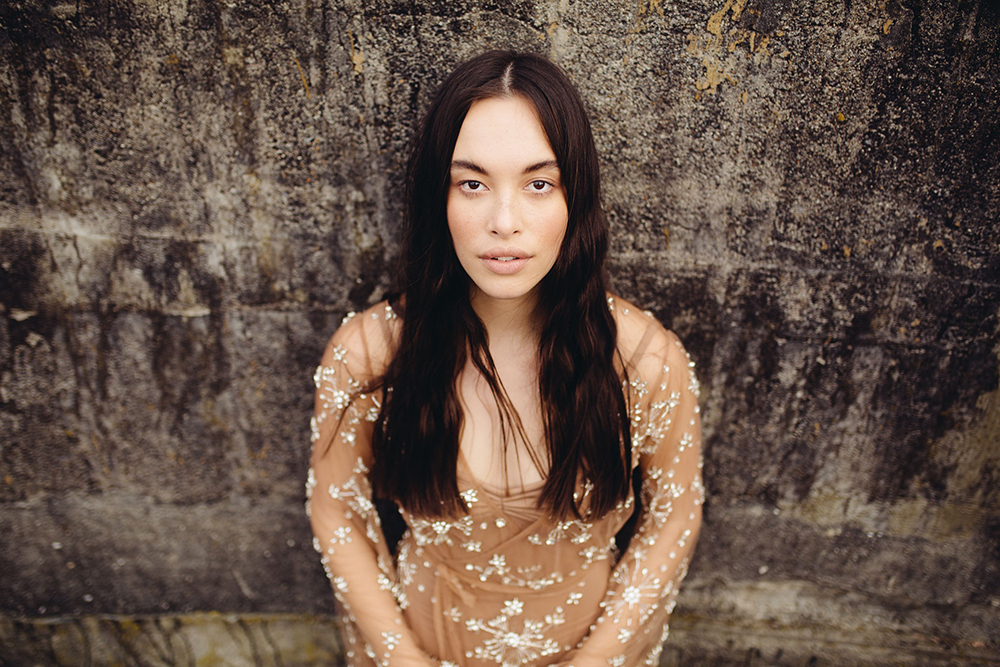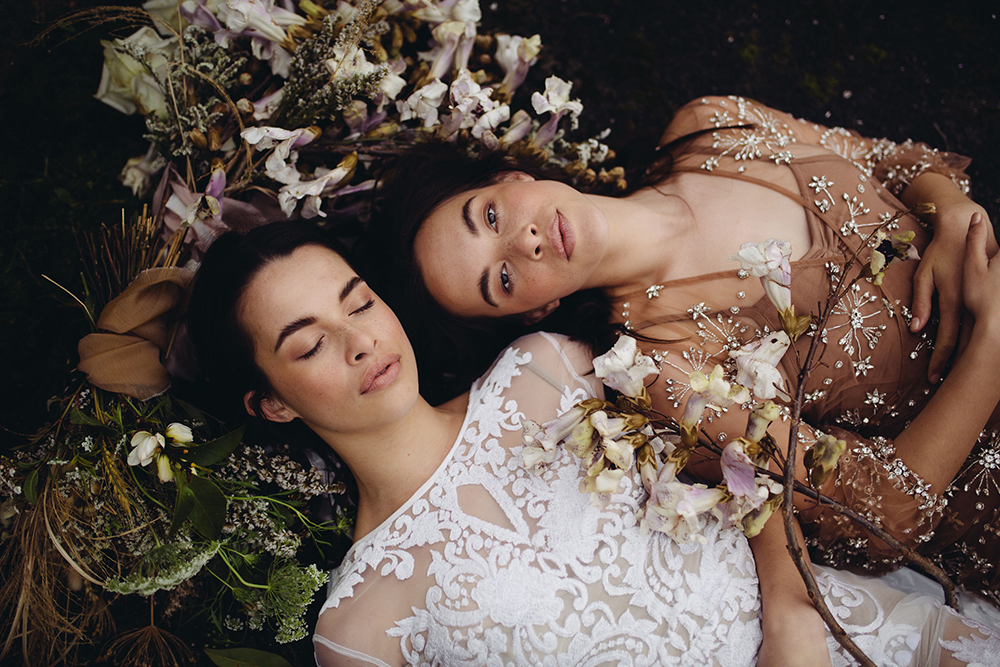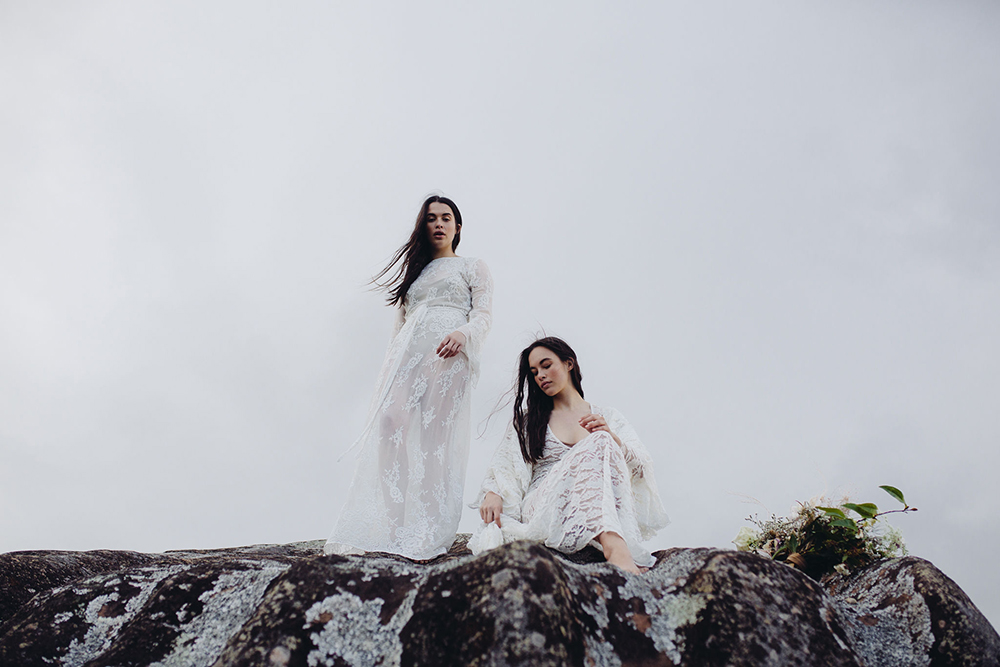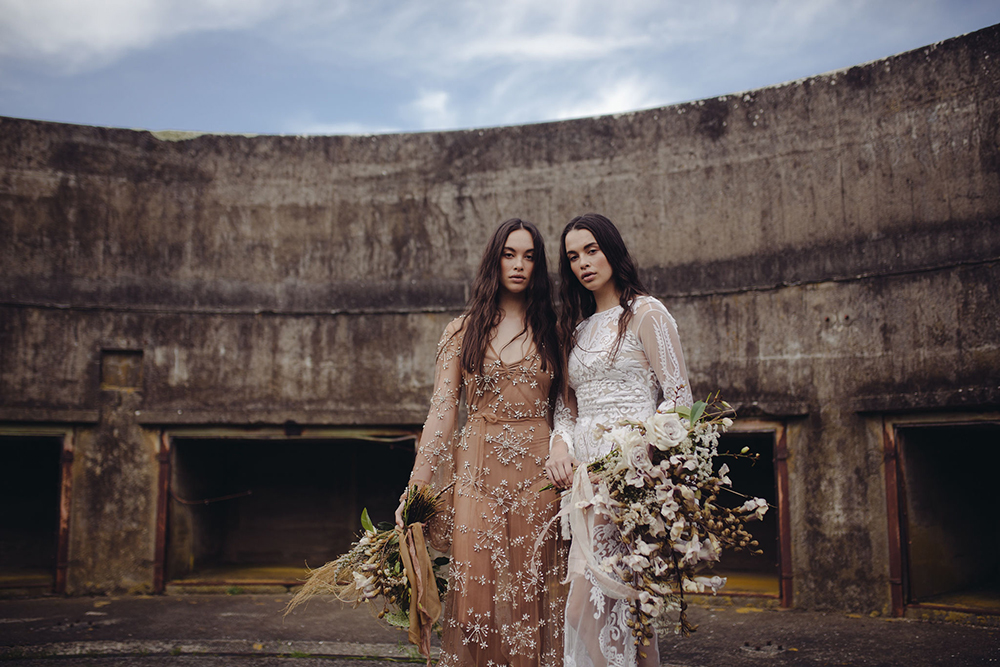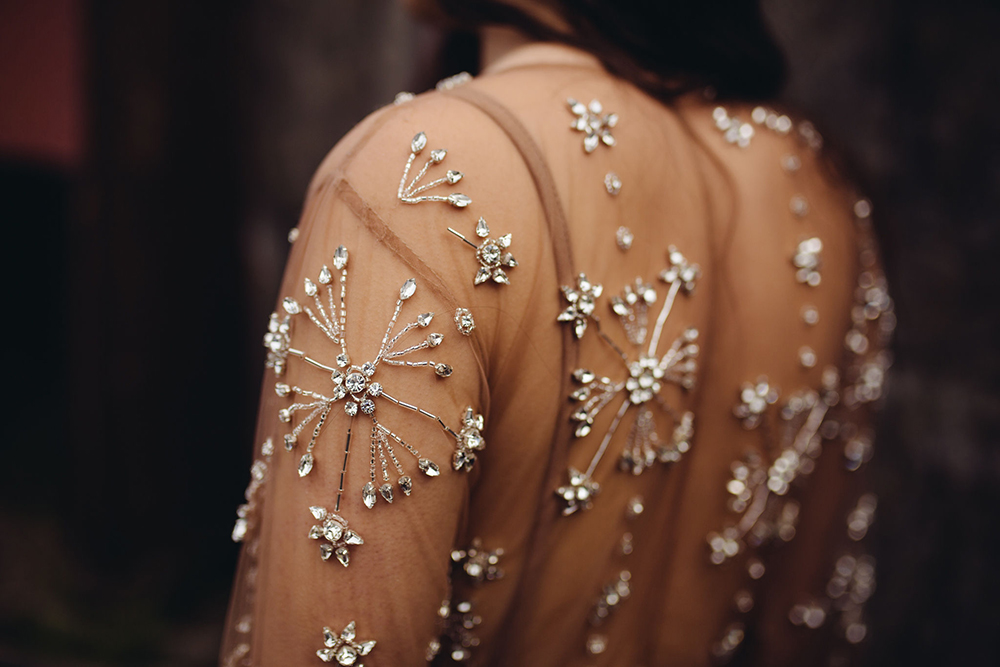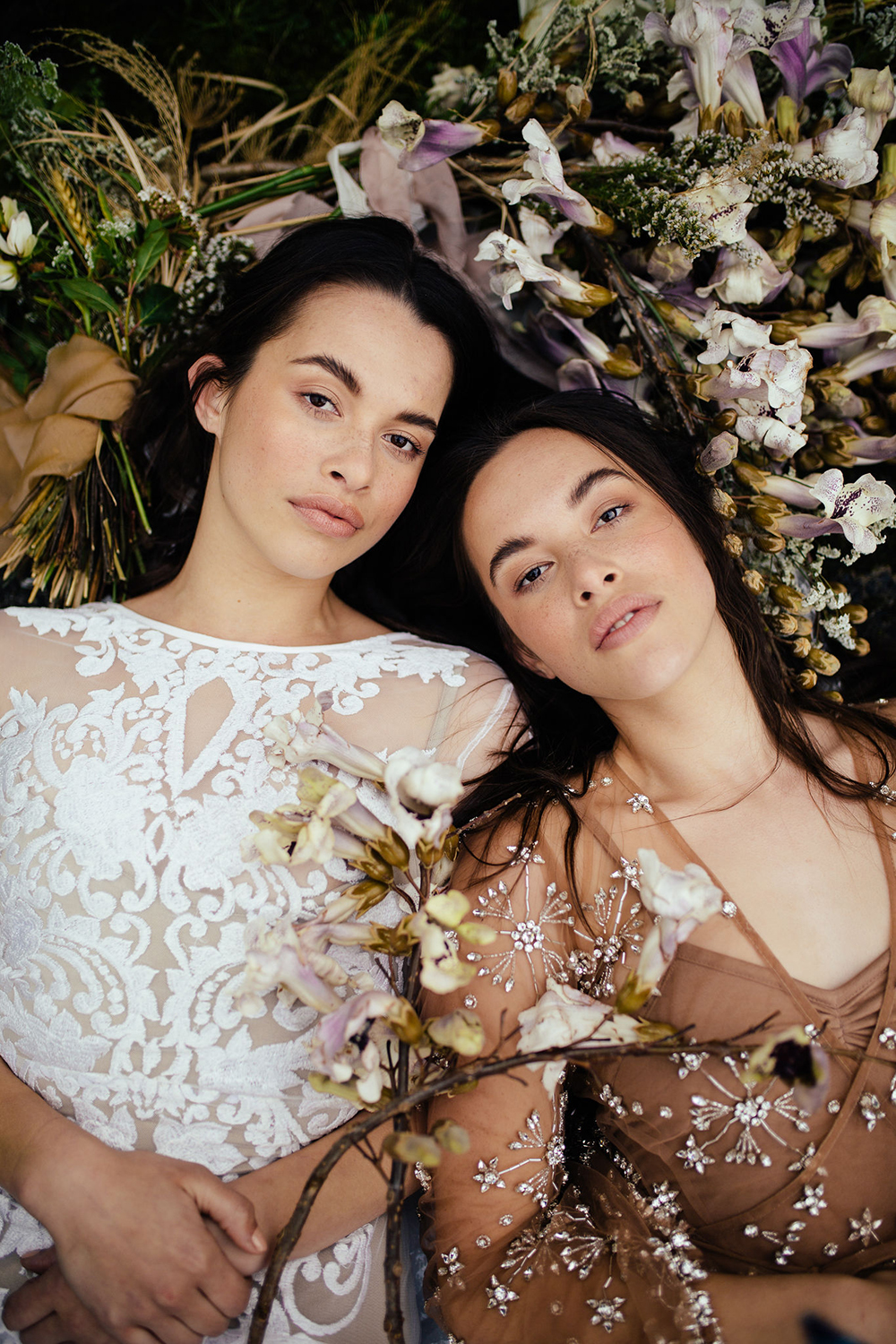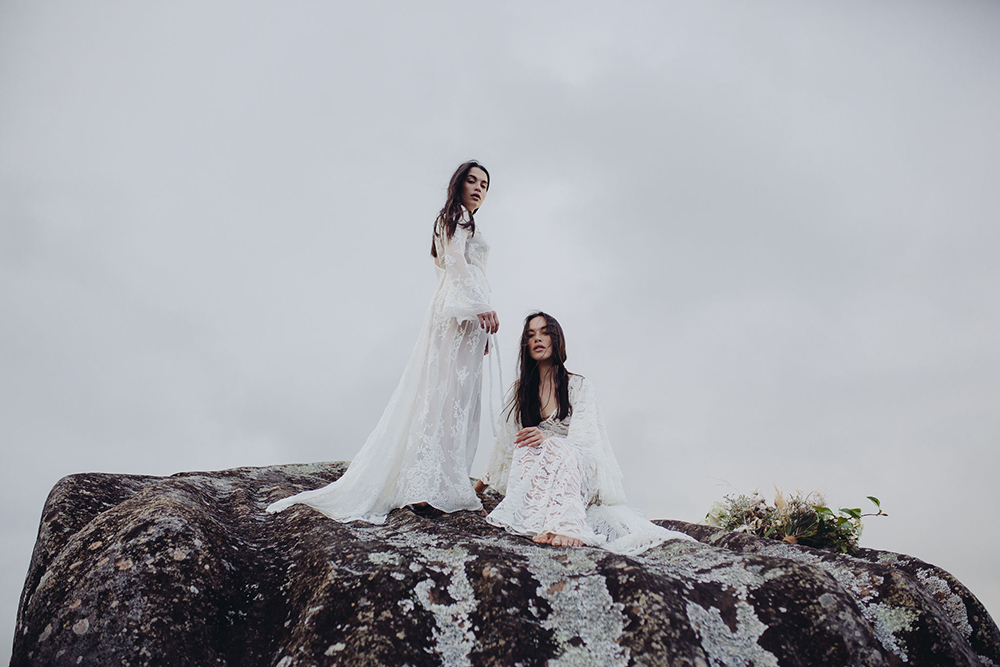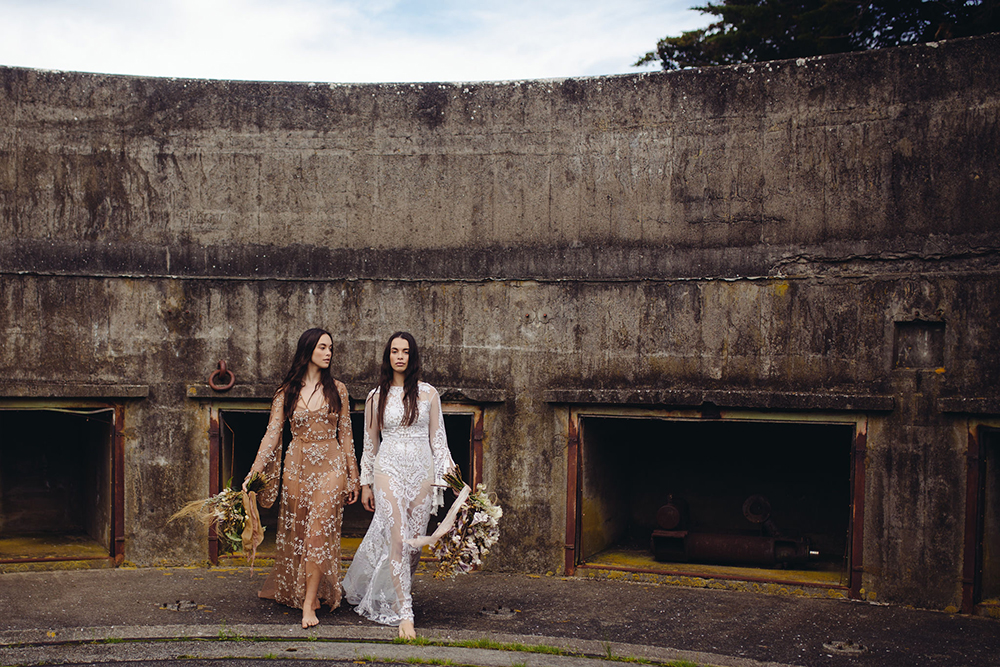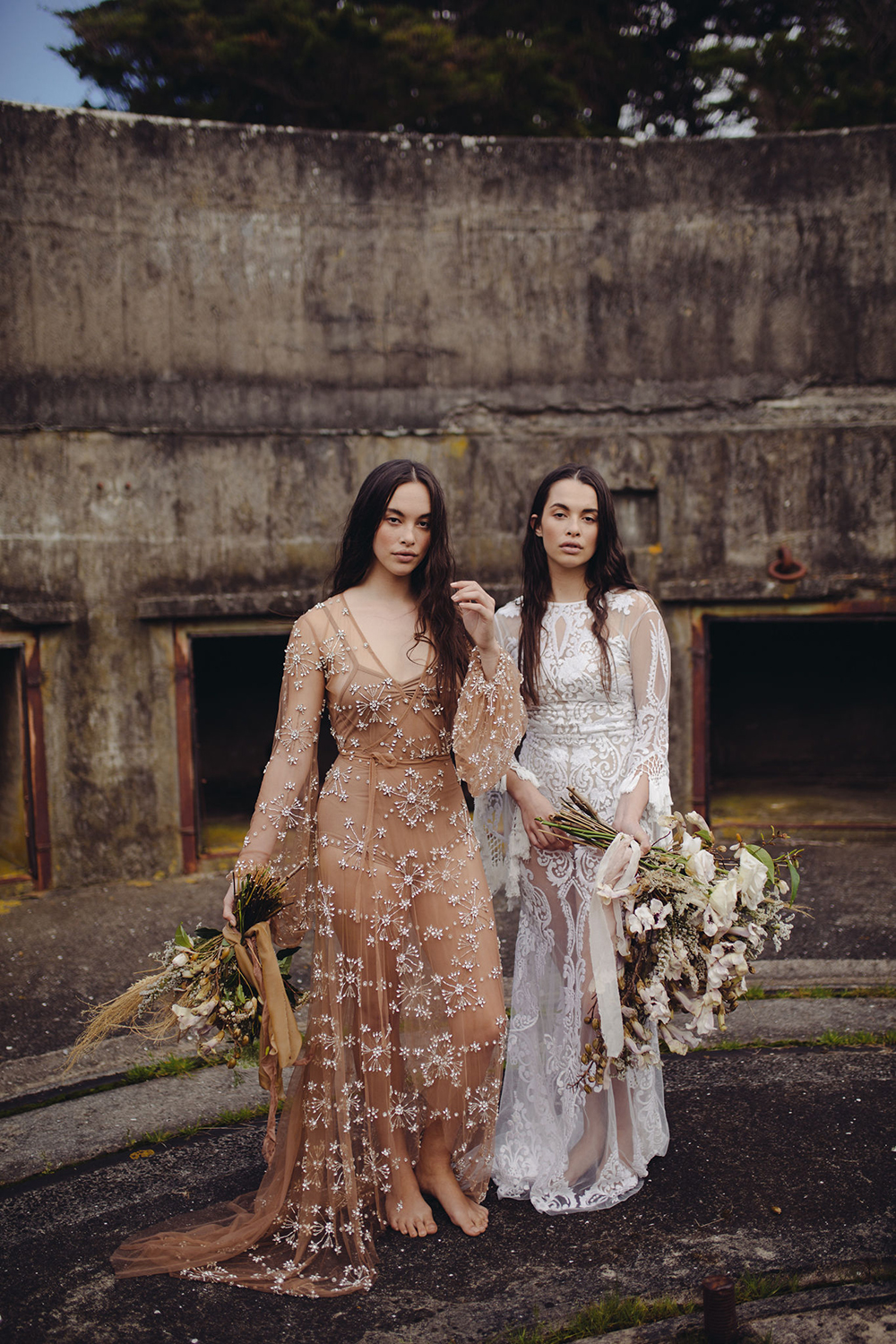 Photographer Sarah Brown of Boudica captured the drama so well, in the historical setting of Stony Batter, Waiheke.
Featuring gowns by Brooke Tyson Ritual with sheer silhouettes, delicate custom hand beading and softly embroidered silk. Bunches of beautiful wildflowers by Blossom and Wild in natural tones, blush, soft dove greys, and lavender blended seamlessly with the soft colour palette of the gowns.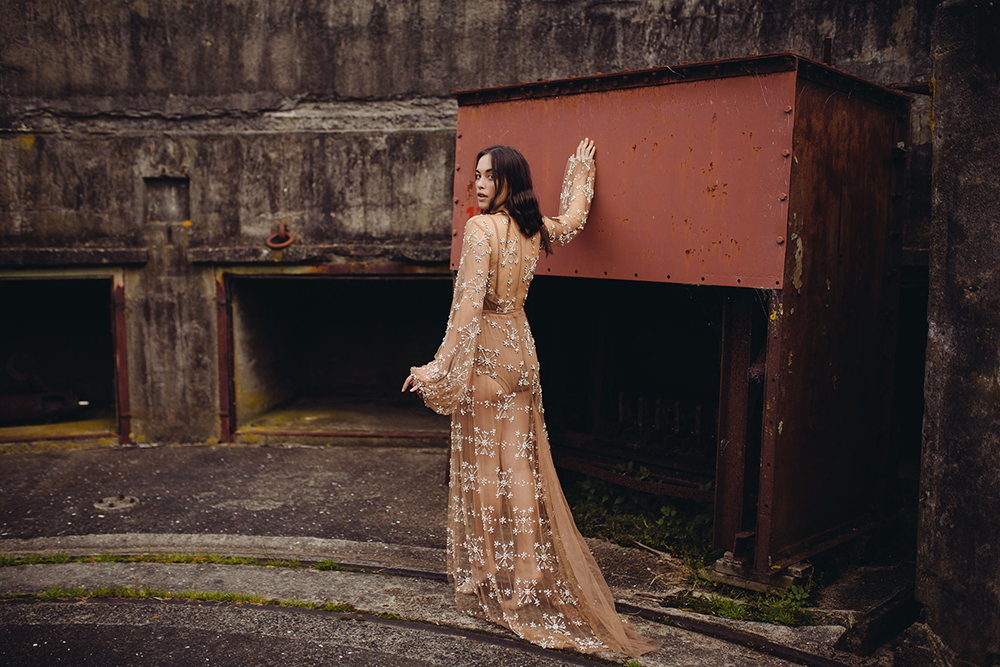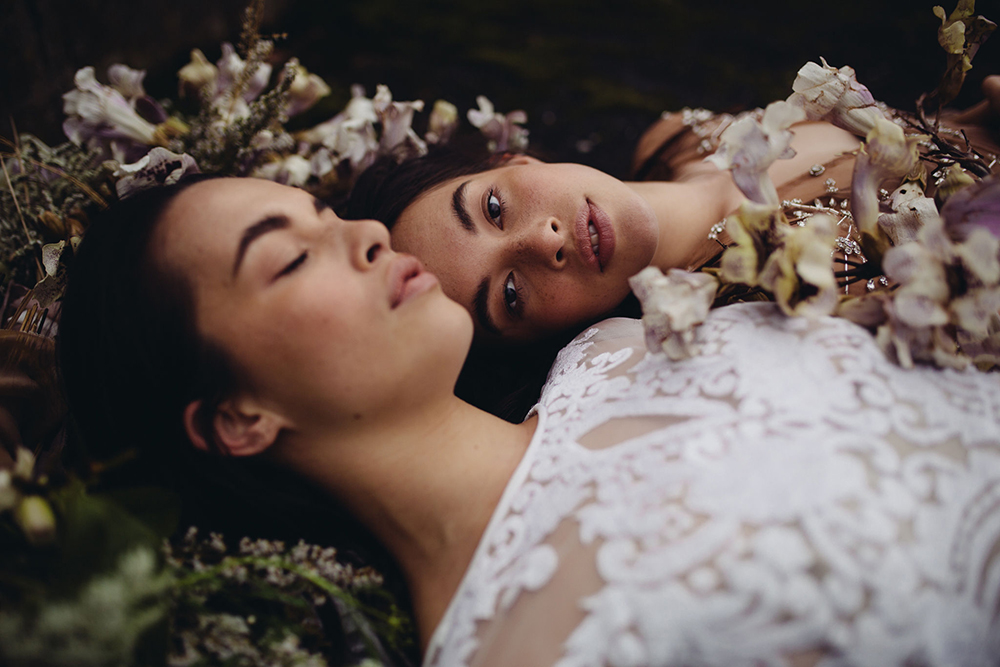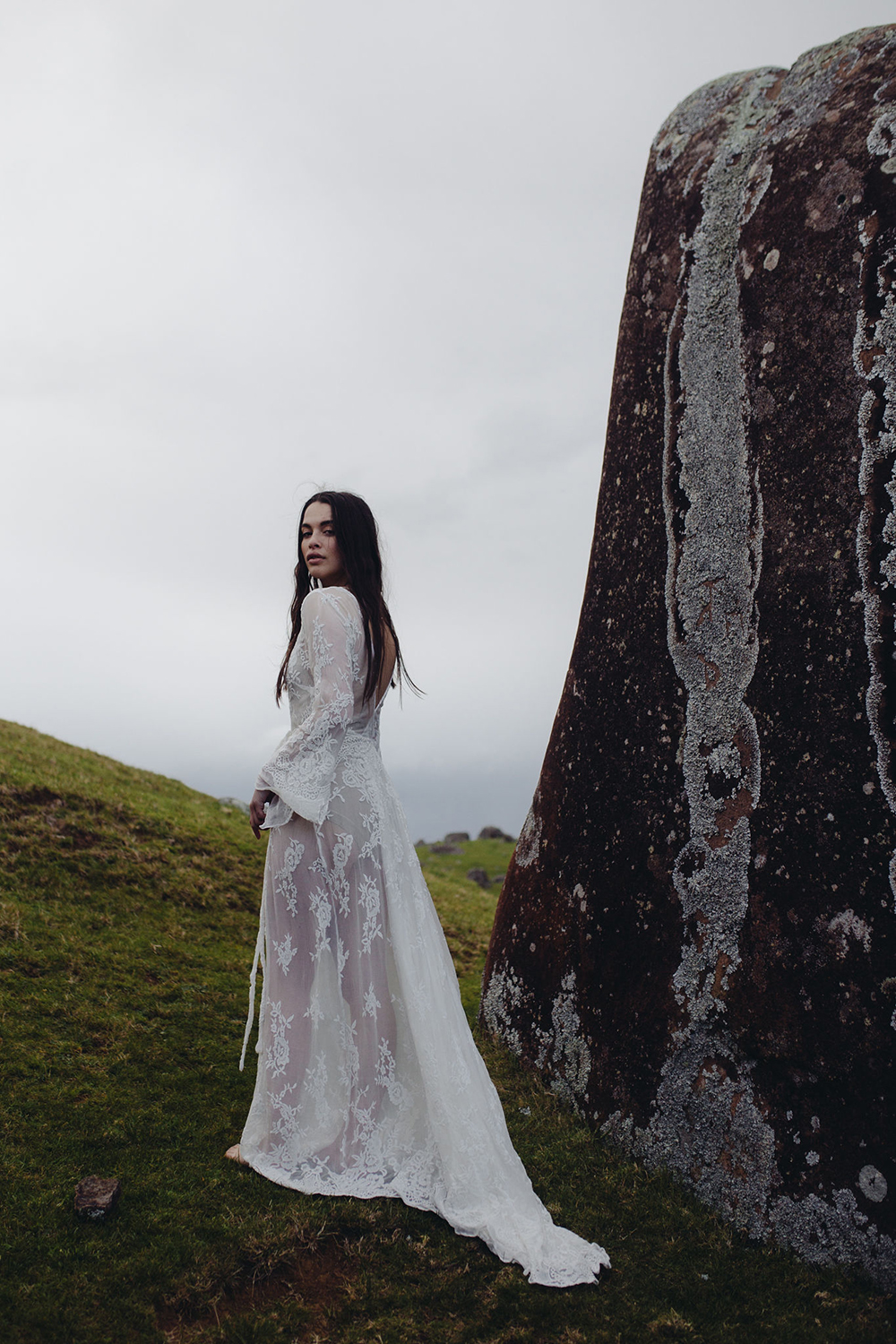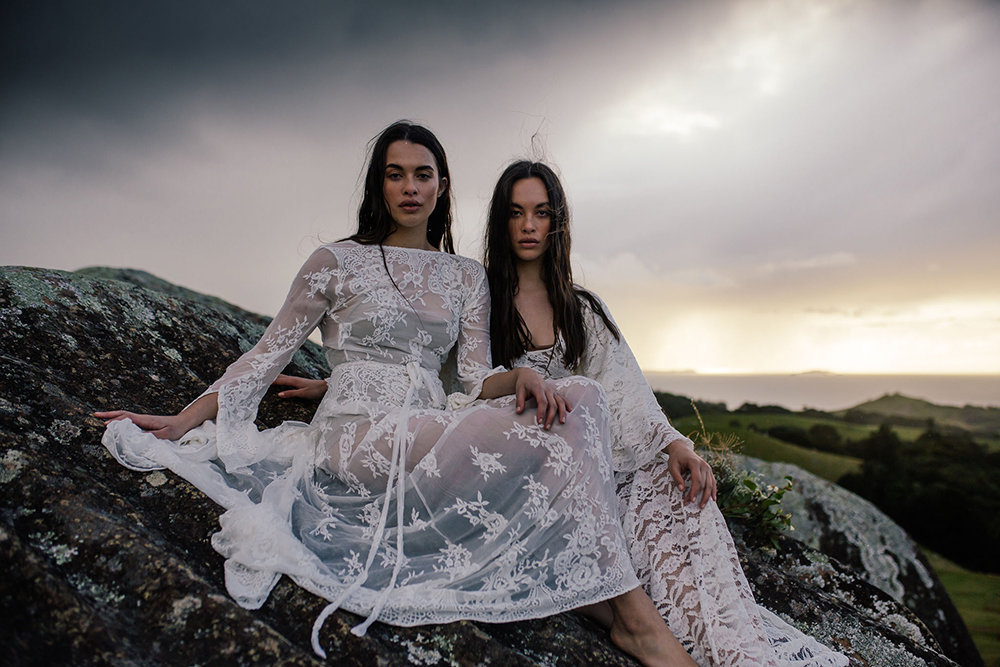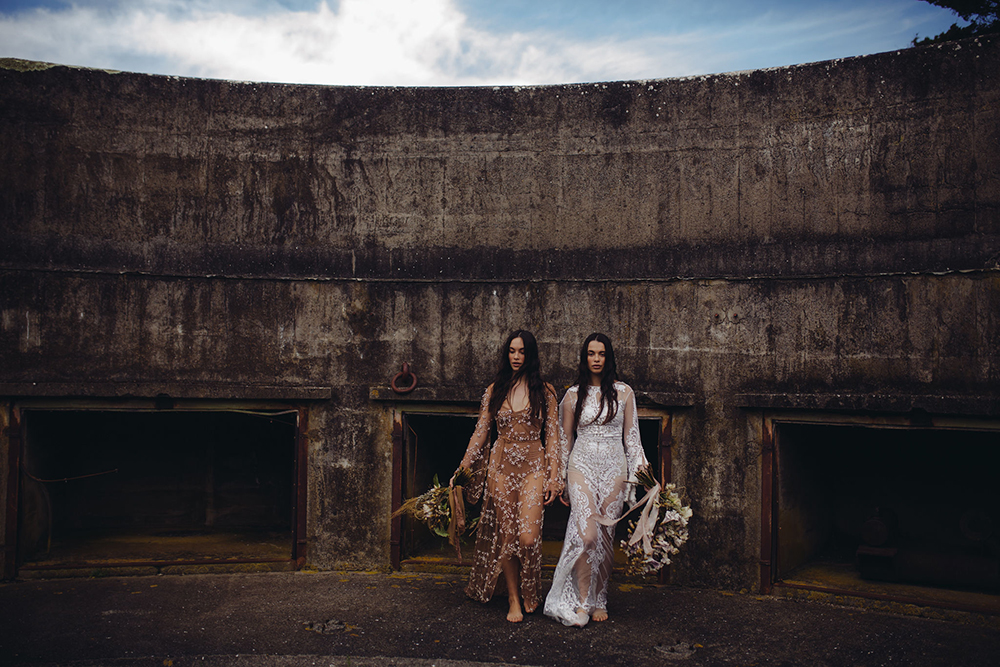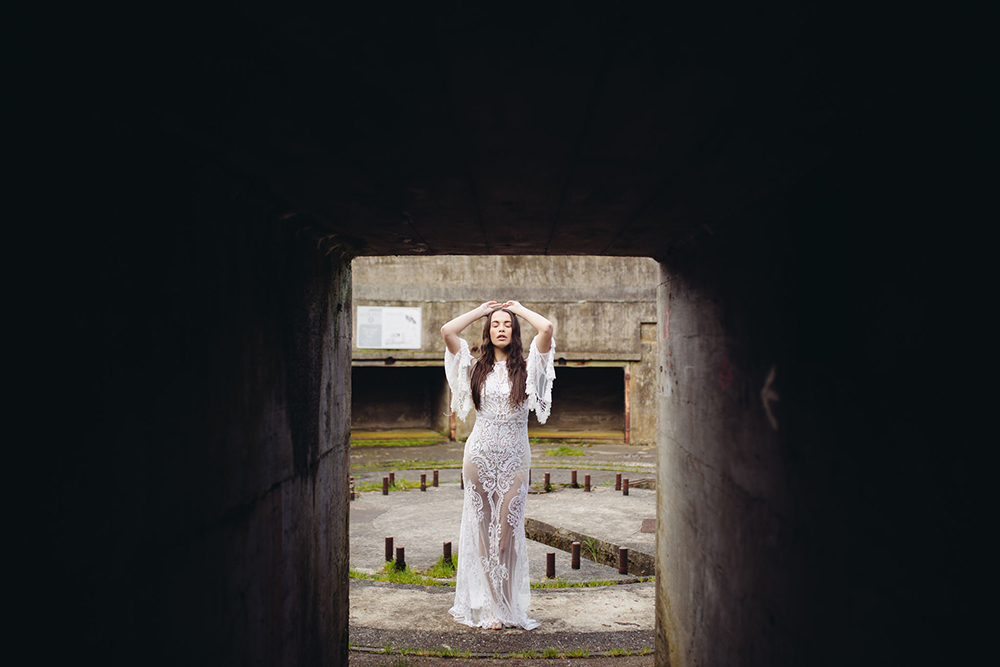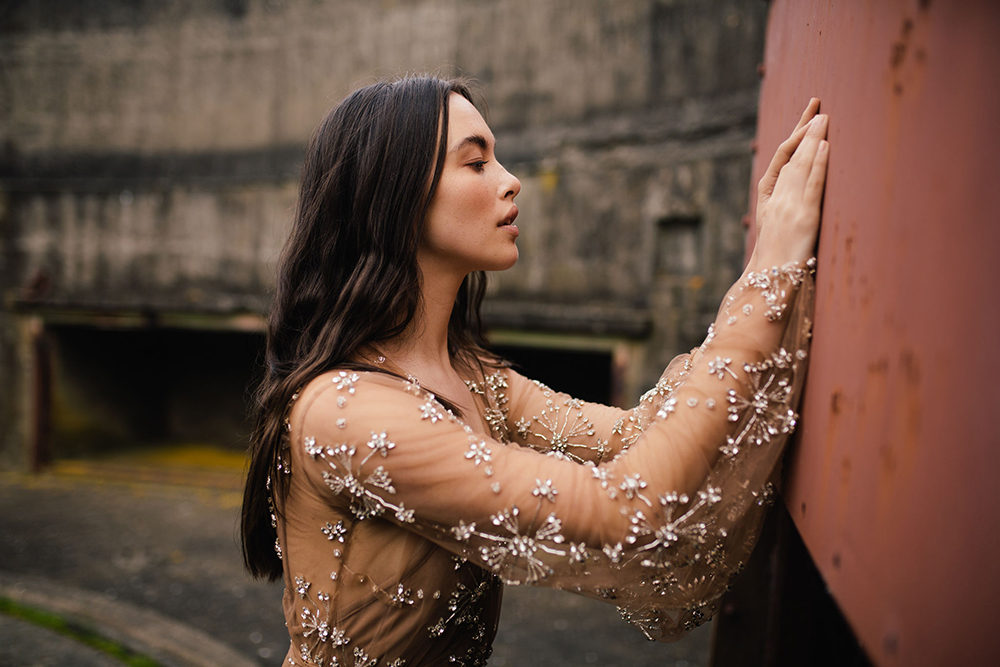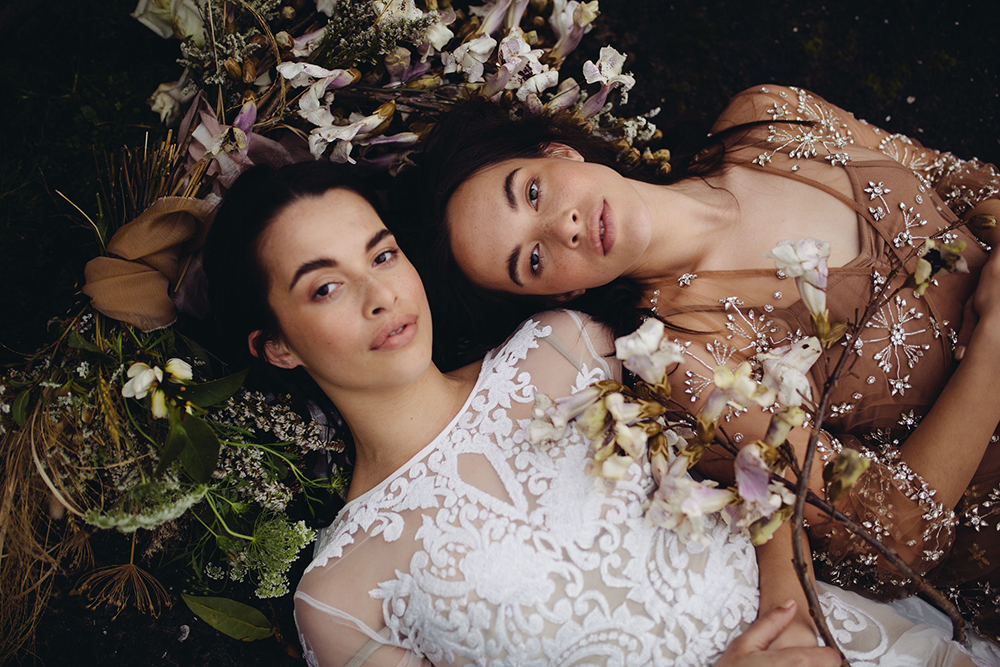 We wanted the models's natural beauty highlighted in the environment, freckled but seductive, and this was accomplished by clever makeup artist Ruth Baron.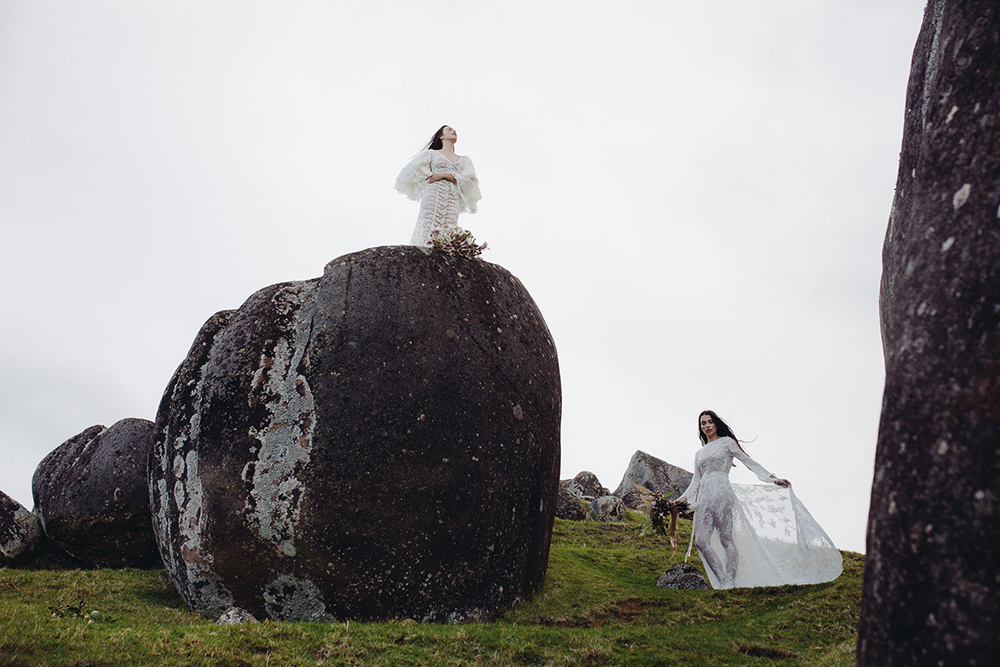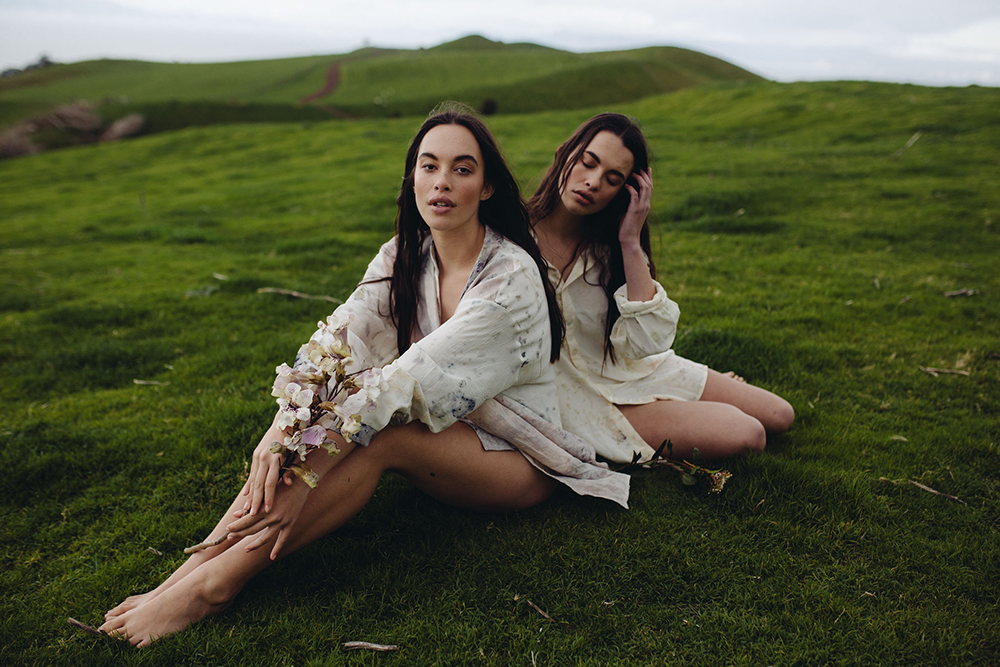 Photographer: Sarah Brown, Boudica Location: Stony Batter Reserve, Waiheke Stylist and gowns: Brooke Tyson Flora: Rose Rowan, Blossom and Wild Hair and makeup: Ruth Baron Model agency: Unique Models