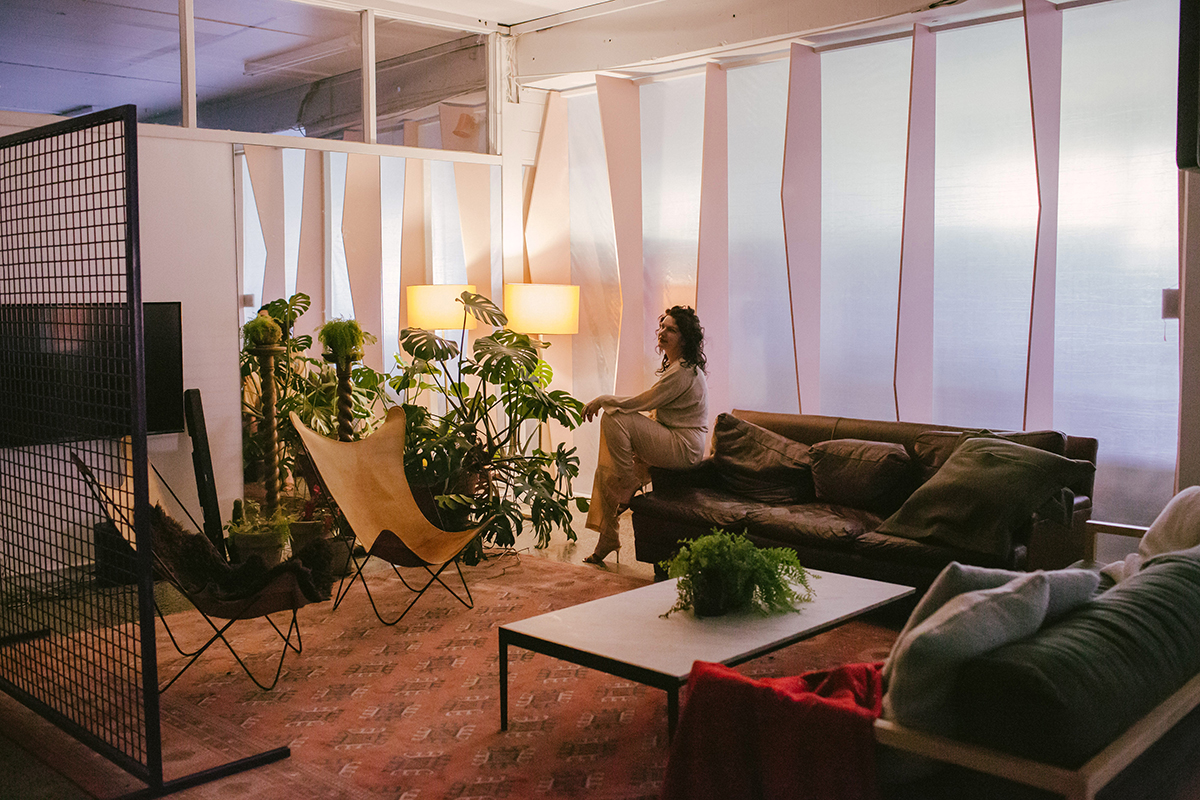 Today we celebrate a woman and a brand that has been nothing short of iconic in the landscape of New Zealand fashion. Kristine Crabb officially announces today that after 14 years she will be closing the doors of her fashion label Miss Crabb. The Summer 2019 collection will be her last and Miss Crabb as we currently know it will cease trading at the end of March next year. This is a decision made on Kristine's own terms for lifestyle and creative reasons. We visited the Miss Crabb studio and store to talk to Kristine and her head designer Claire about the new collection launching tomorrow, the limited Dreams Top Rock special order services for this coming summer and we show you some of our favourite Miss Crabb fashion moments from the past two years…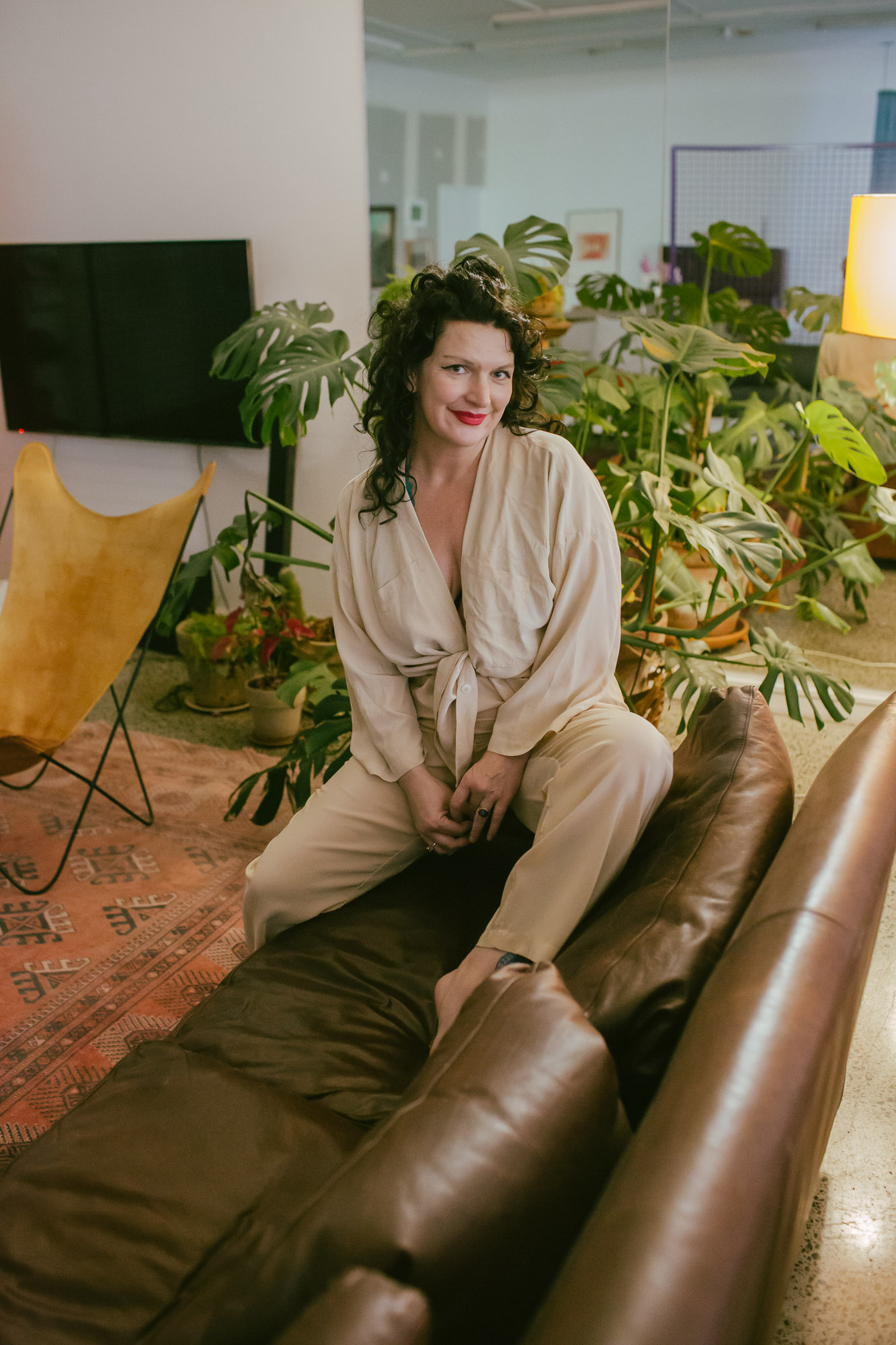 Kristine, this must have been a huge decision for you to stop producing Miss Crabb, do you have anything lined up to do afterwards or are you taking some time out?
 Kristine: I think it has probably been a long time coming; deciding to stop Miss Crabb, but once had made my choice I felt calmly confident. I don't know what I'm going to do yet! But already I have a lot more creative energy for life. I'm looking forward to channelling my energies into something new.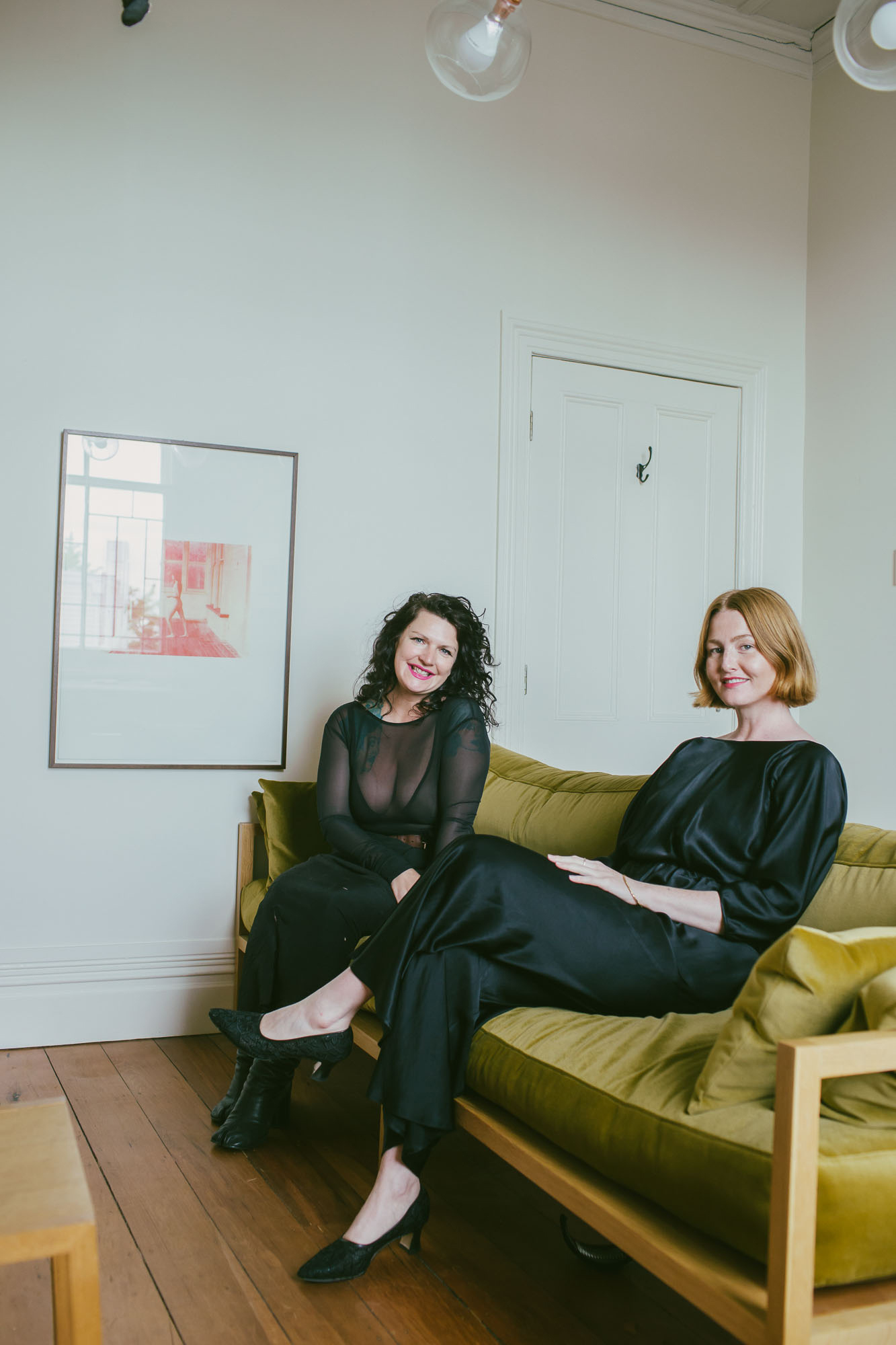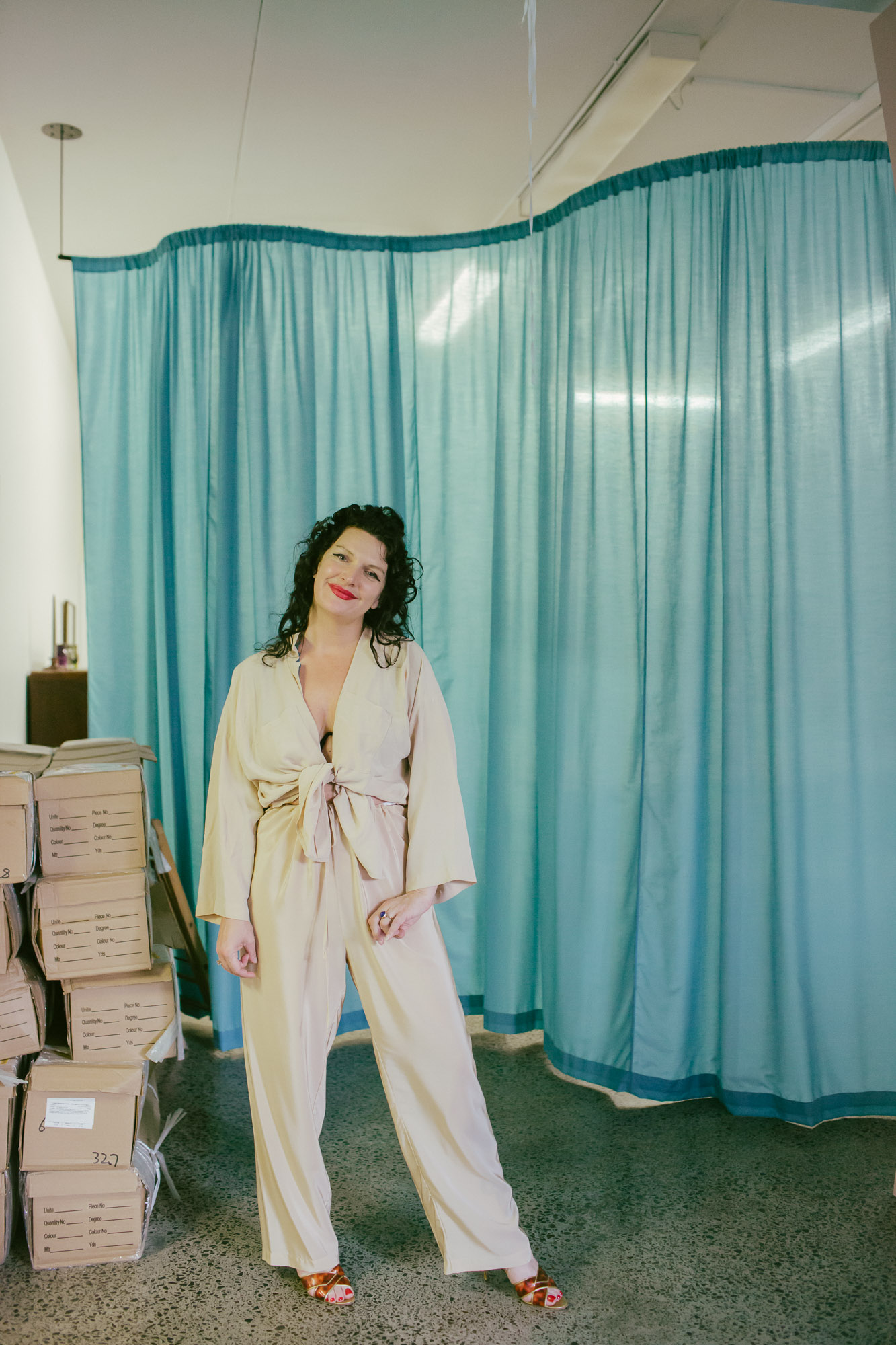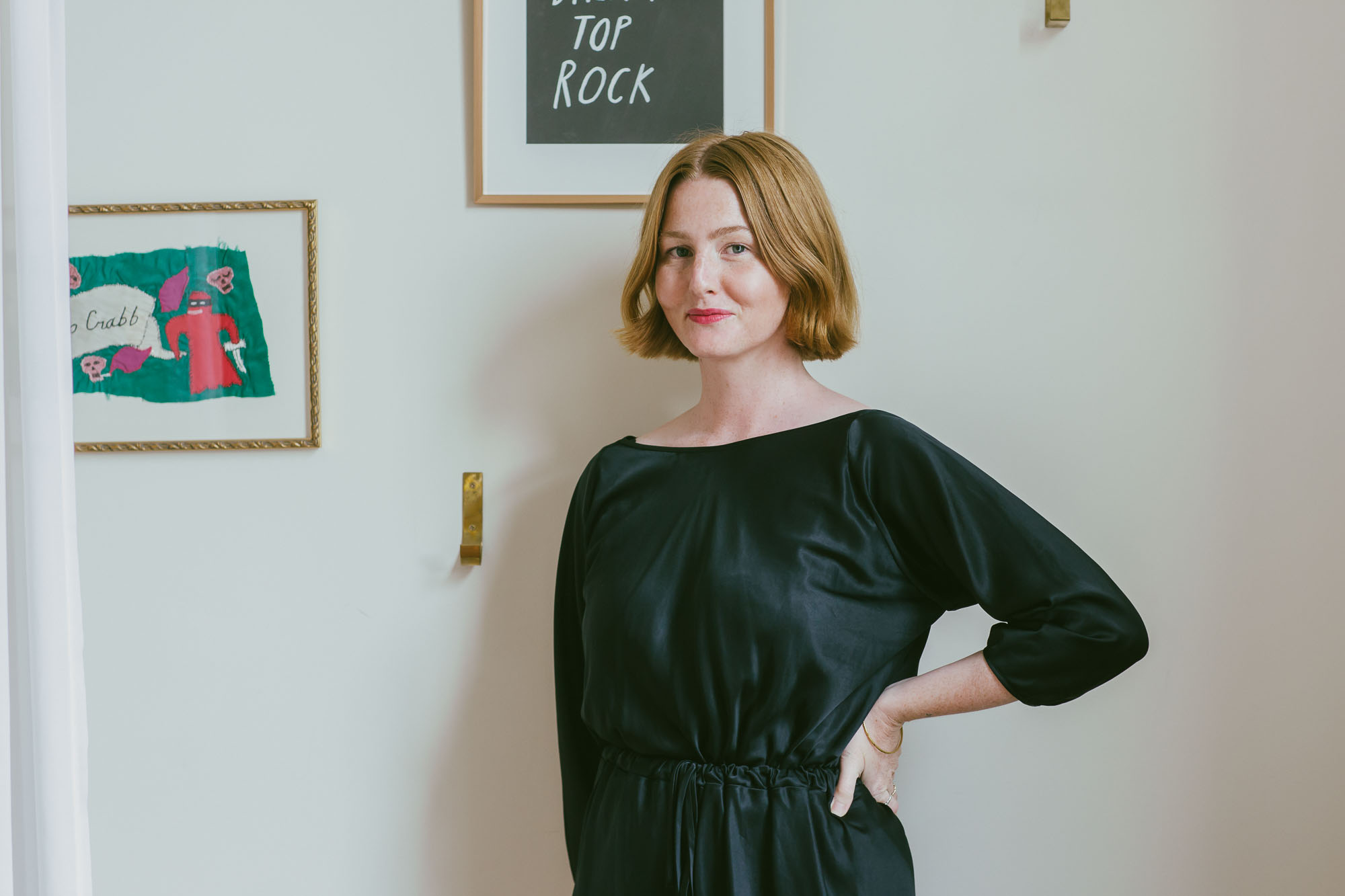 We hear that tomorrow you are celebrating your final collection drop at the flagship store, will you be finishing up with Dreams Top Rock also?
 Claire: Yes that's right, although as the special orders take eight weeks, I won't deliver the final pieces until the end of March 2019.  The deadline for Dreams Top Rock is 1st February 2019.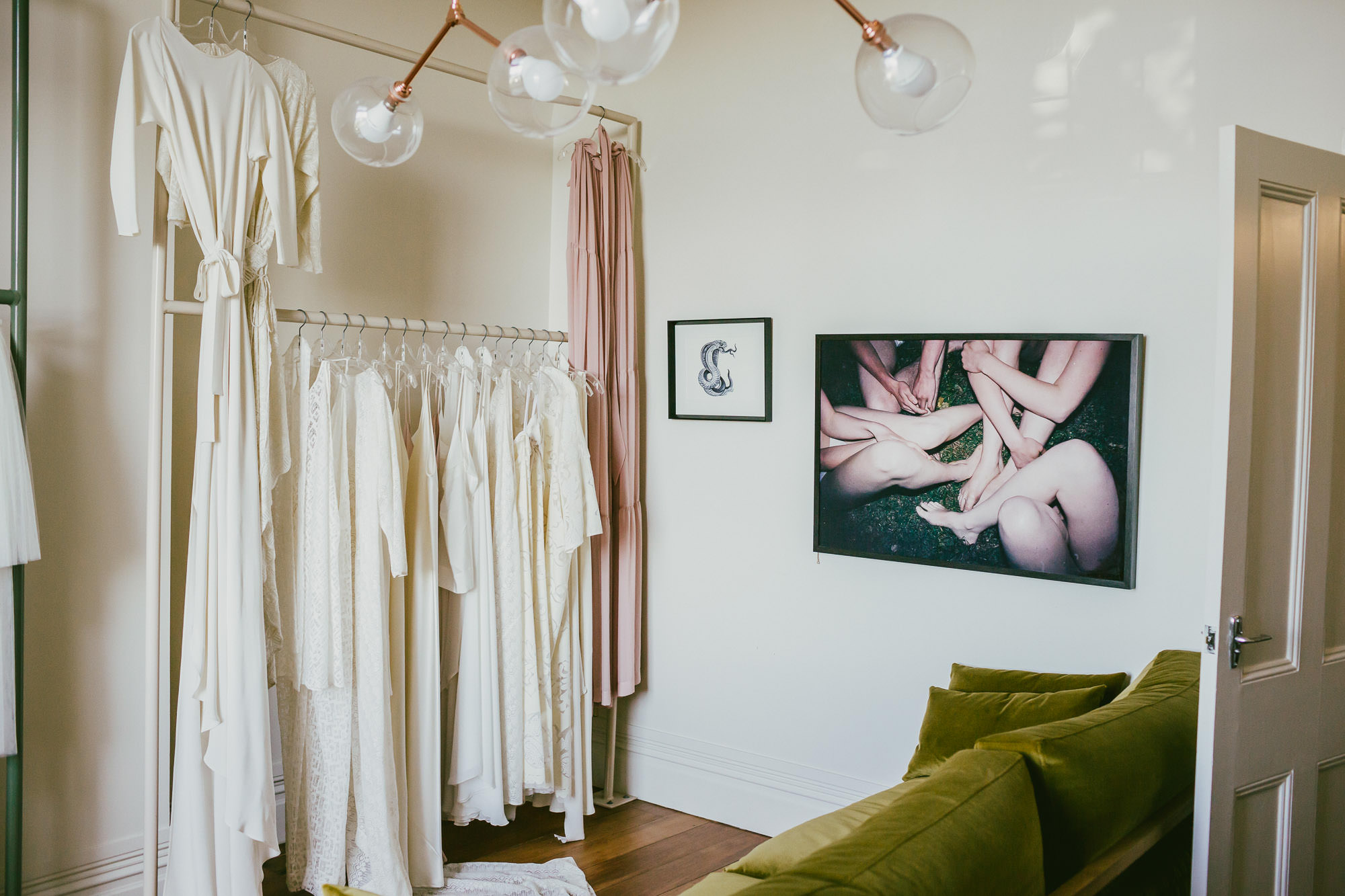 Kristine: Yes, it has been pretty wonderful creating the last High Summer collection and directing the photoshoots. There are some really fresh new pieces in the collection and some of my favourite classics. I love summer! The new pieces lend themselves so beautifully to Dreams Top Rock; fluid bias-cut dresses and skirts.
We have also done silk pillowcases in time for summer/Christmas too, which I'm obsessed with! I'm also excited to be working on Dreams Top Rock, meeting with clients and fulfilling orders until we finish up in March.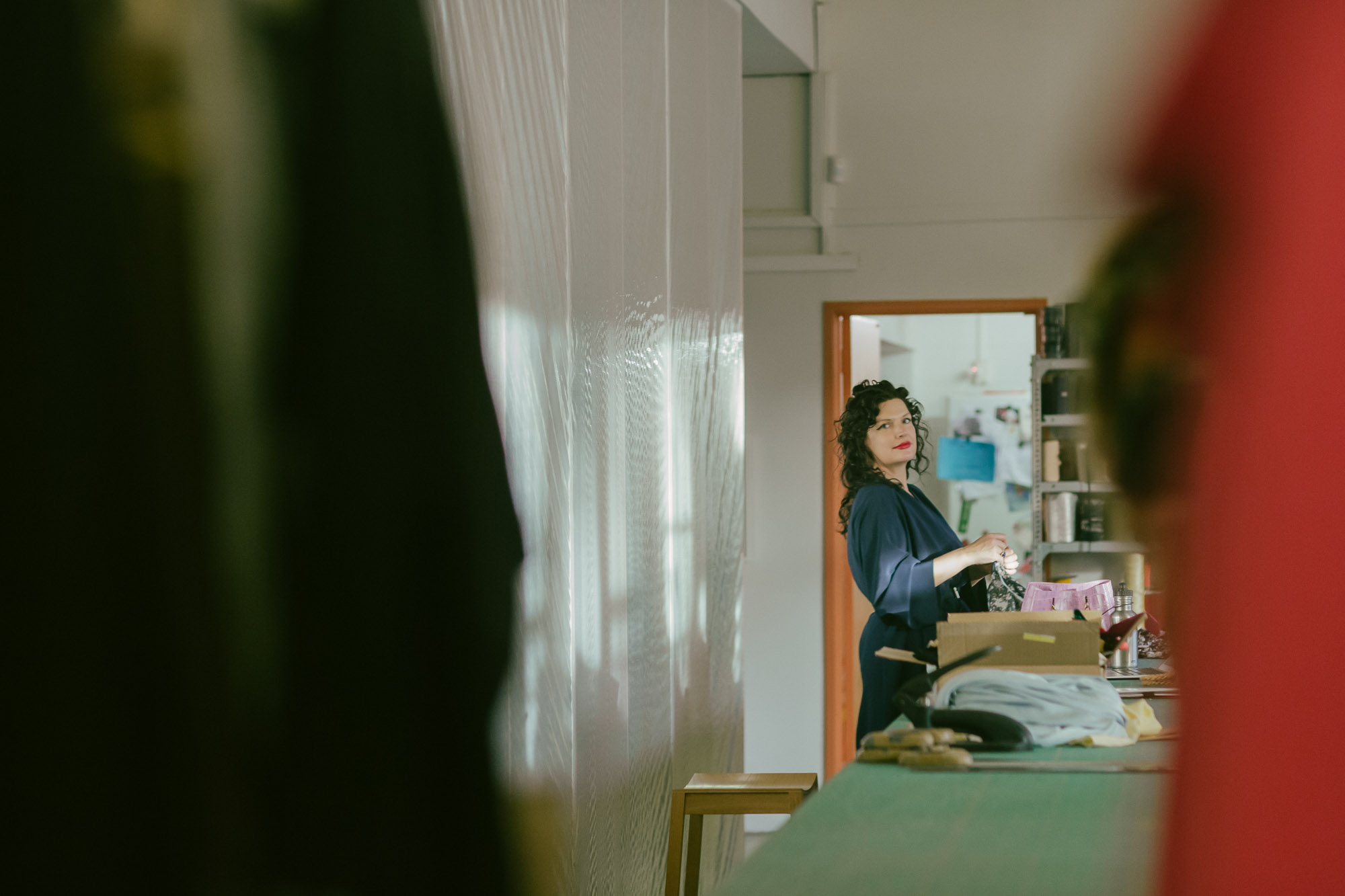 You re-named your Special Order service ~ Dreams Top Rock ~ this year, can you please explain this for us?
Kristine: I wanted to name of our special-made service to be kind of vague and fluid to represent the kinds of things we want to make. Over the last few years, it has really grown into its own thing so we created a special consultation room, called Heaven, above the shop. Special fabrics and custom colours dedicated to Dreams Top Rock, and it's own social media platform to share our work and ideas. I think its a very modern way to consume your special pieces and also your wardrobe.
 It's not only special occasions such as weddings and bridesmaids but a high level of service when buying Miss Crabb. It may be corporate wear for work, your own wardrobe for the year, boys clothes, costumes for our favourite artists, mini Miss Crabb… anything! I love the phrase Dreams Top Rock. One of my most successful styles is also named Dreams Top Rock, I think it sums up what we do with our special make service; Conceptual, the best, solid/rock n roll.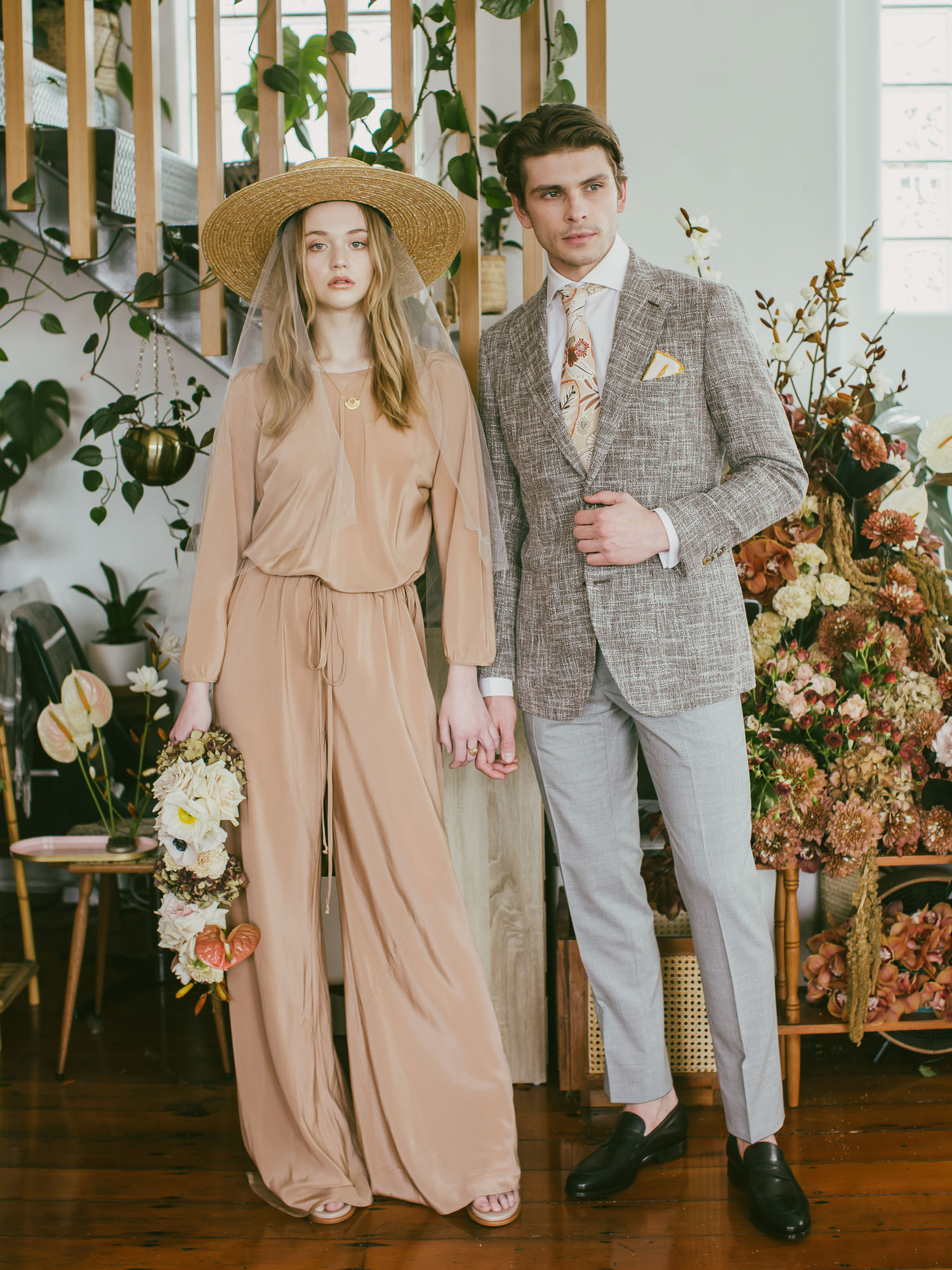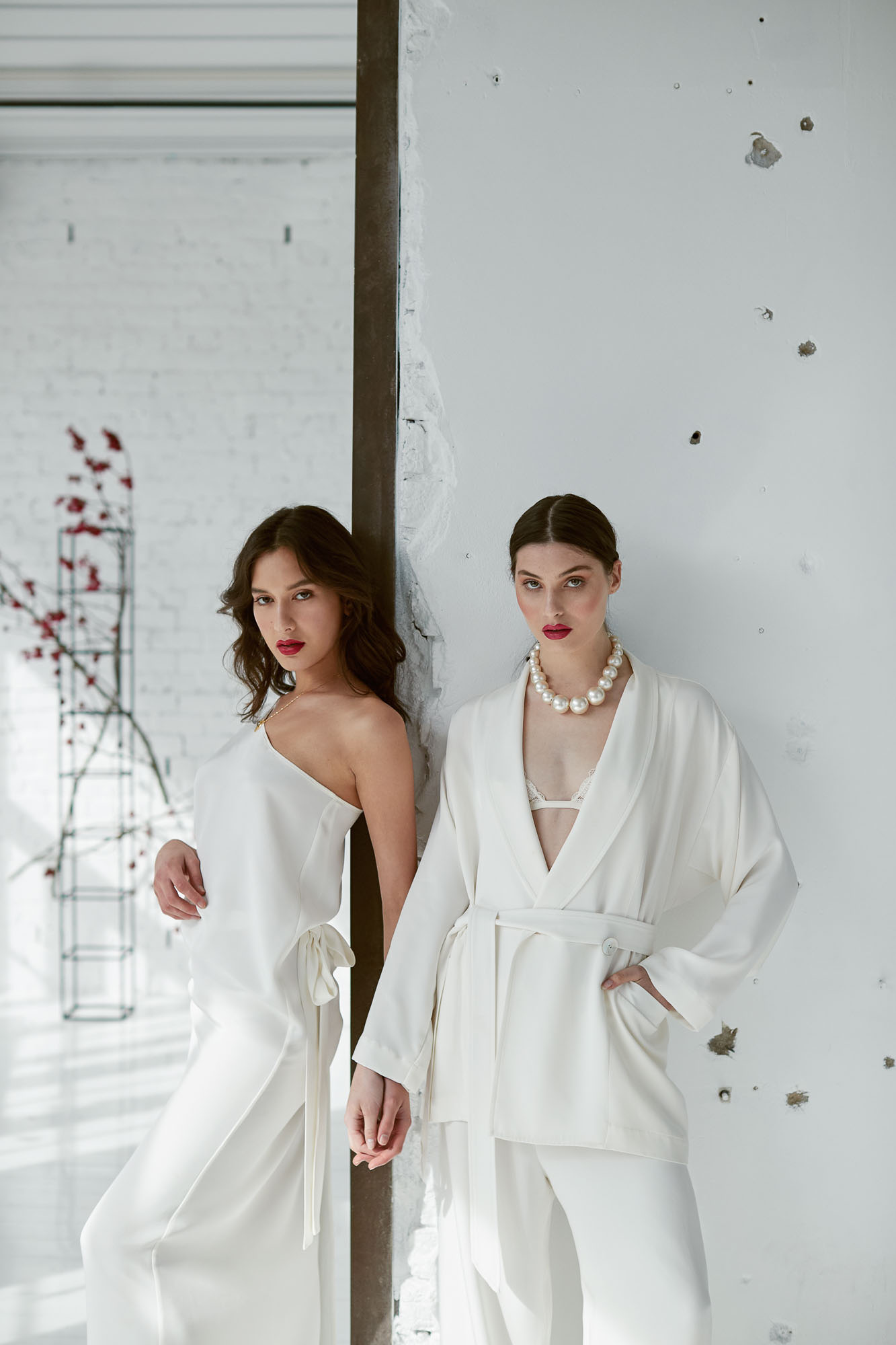 What types of pieces come under the special orders 'Dreams Top Rock'?
 Claire: Dresses or any kind of glam party pieces. We also get many requests from customers who want their favourite Crabby style made in their favourite colour. More recently we have been seeing many more brides order their dresses from us, which is so special and exciting.
Kristine: Almost anything, within reason and if time and fabric allow. Mostly its styles from the archive that we work from, or pieces that we have already done which can be re-worked to suit a particular client.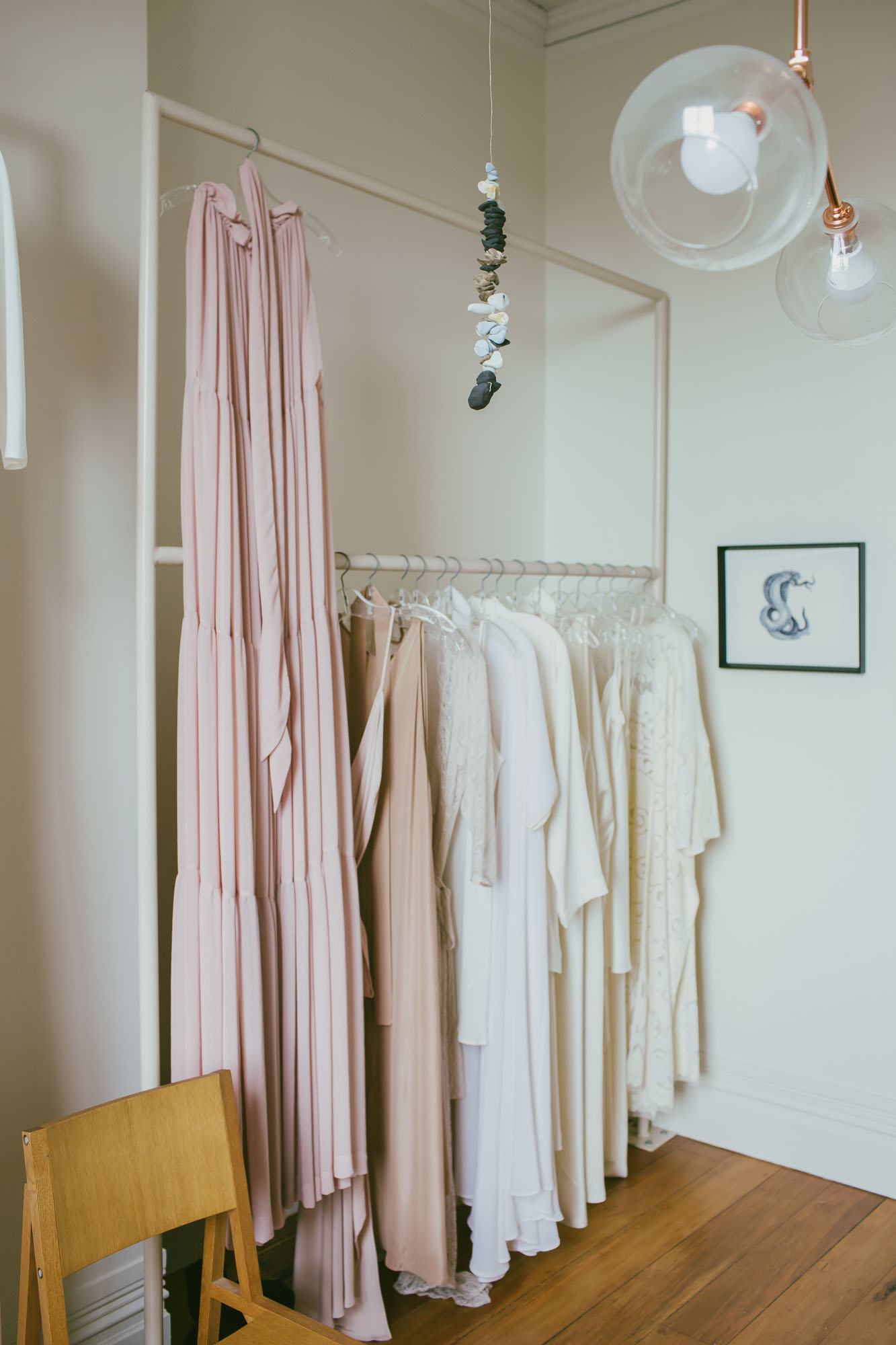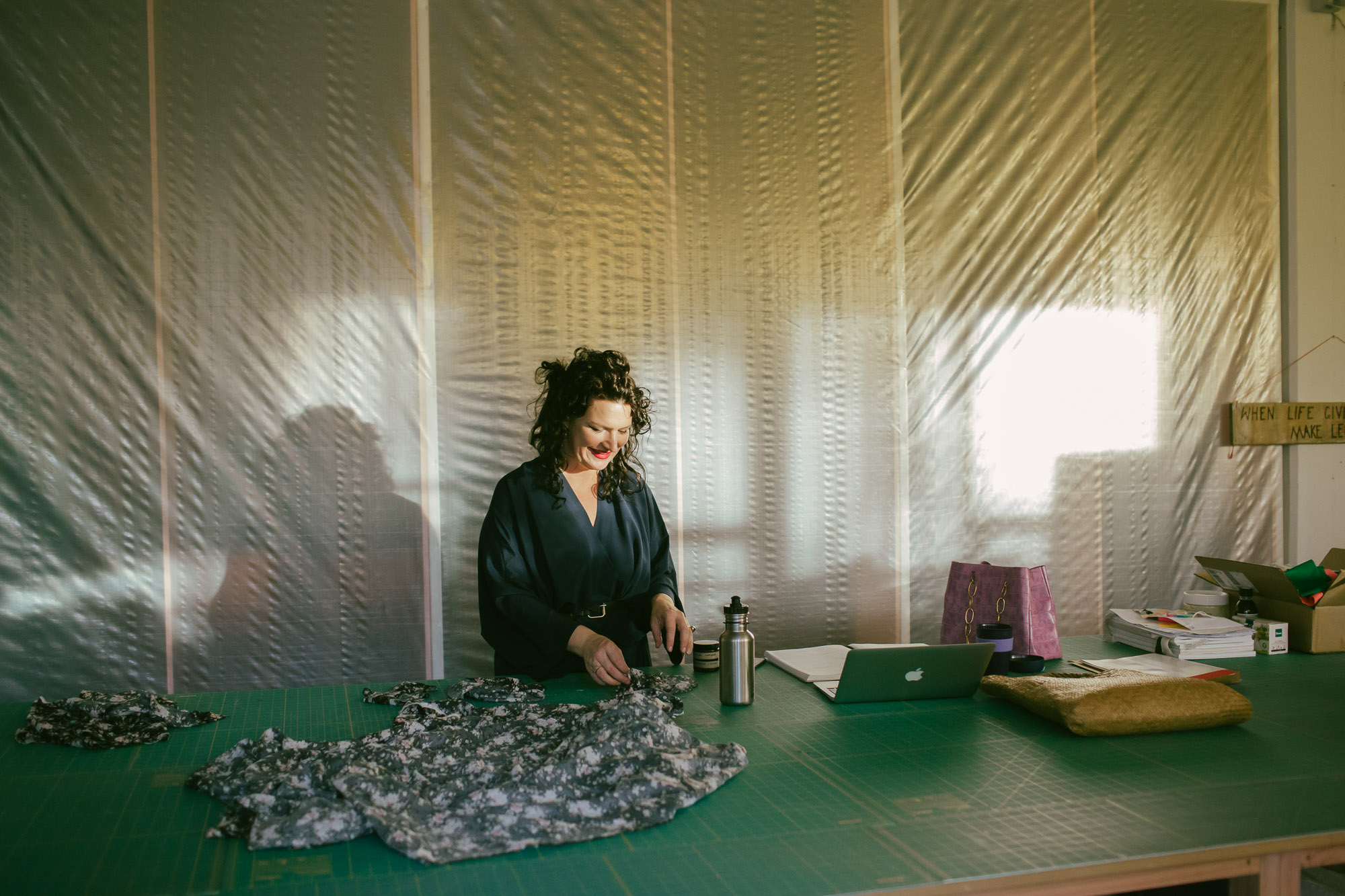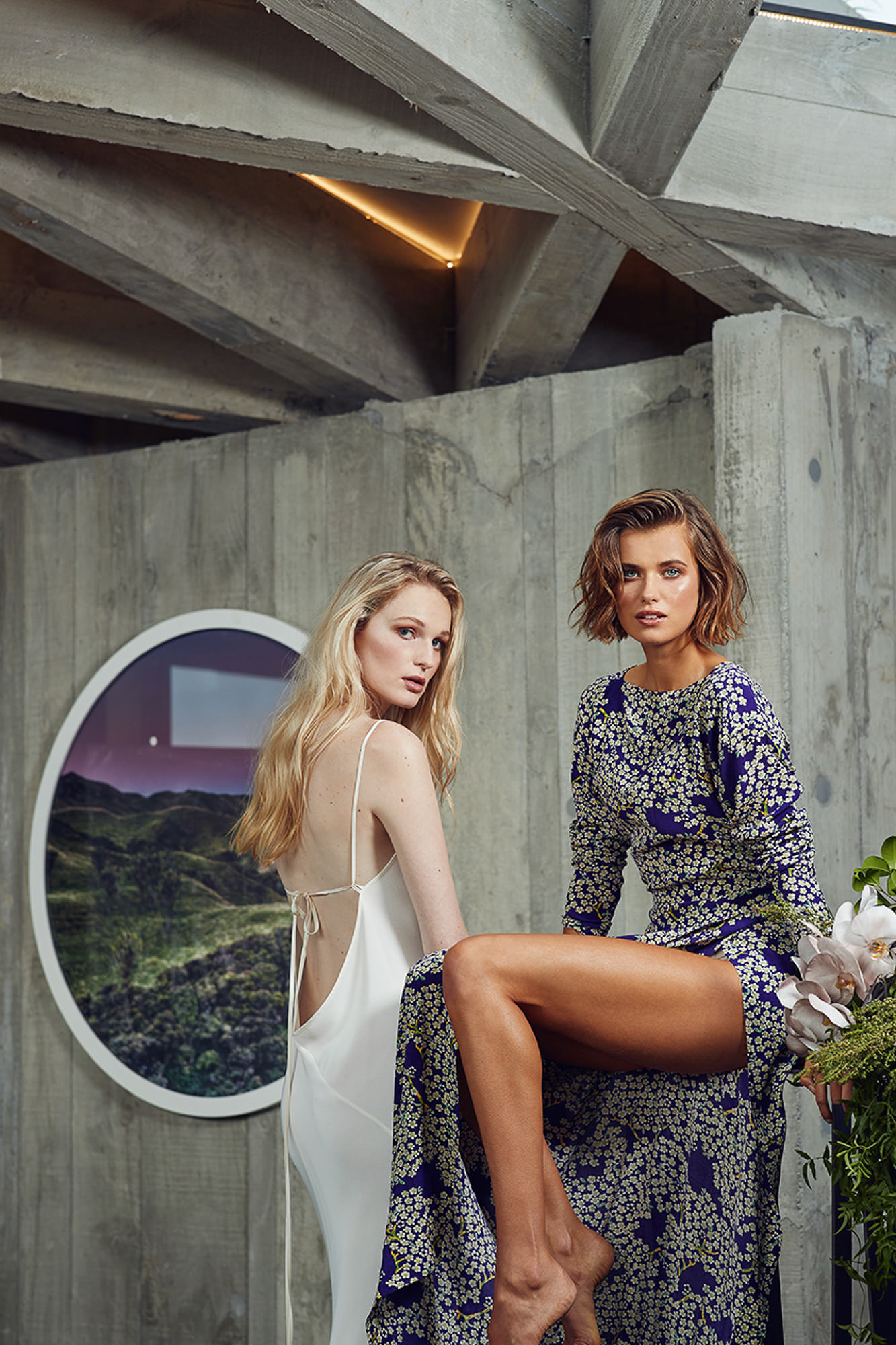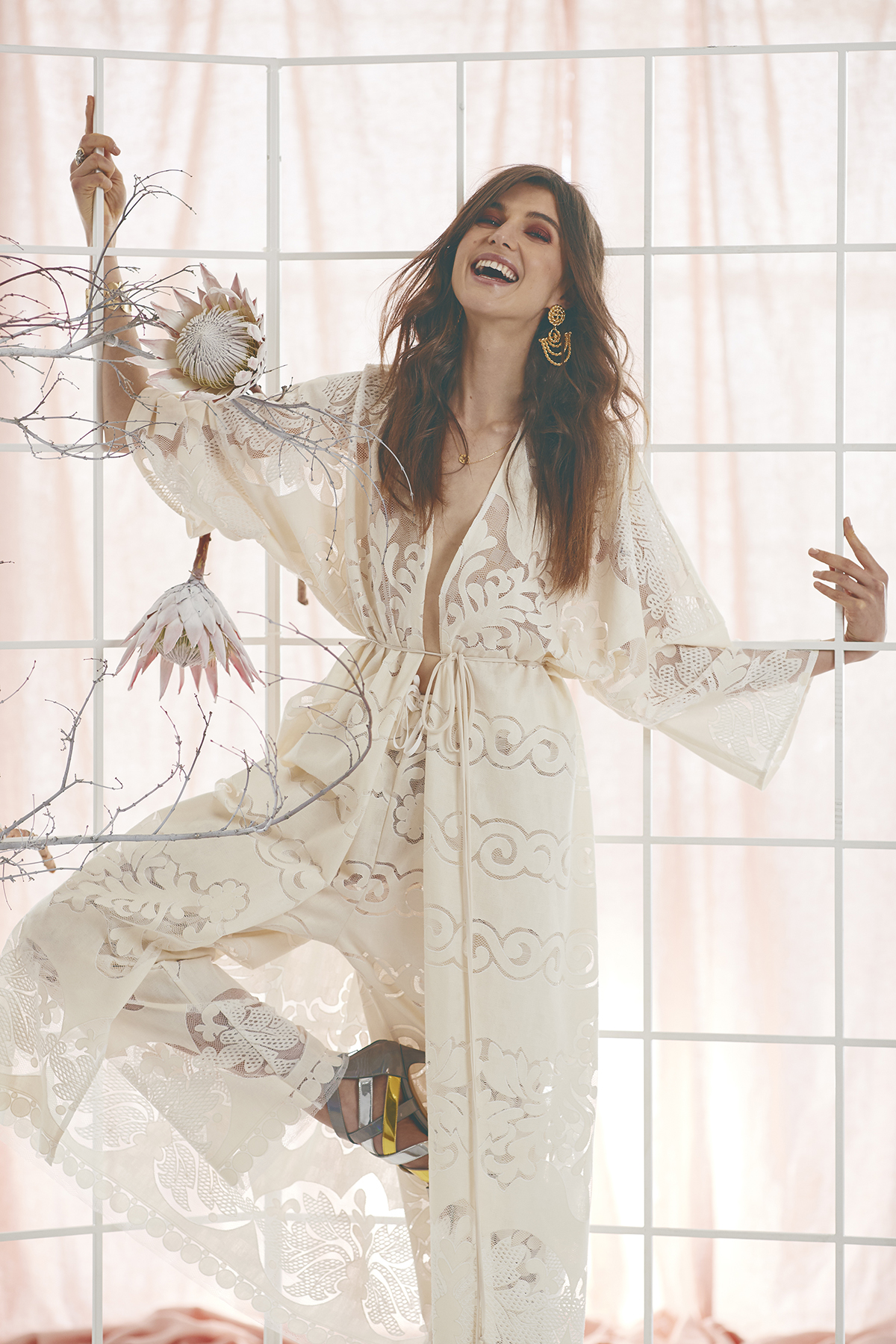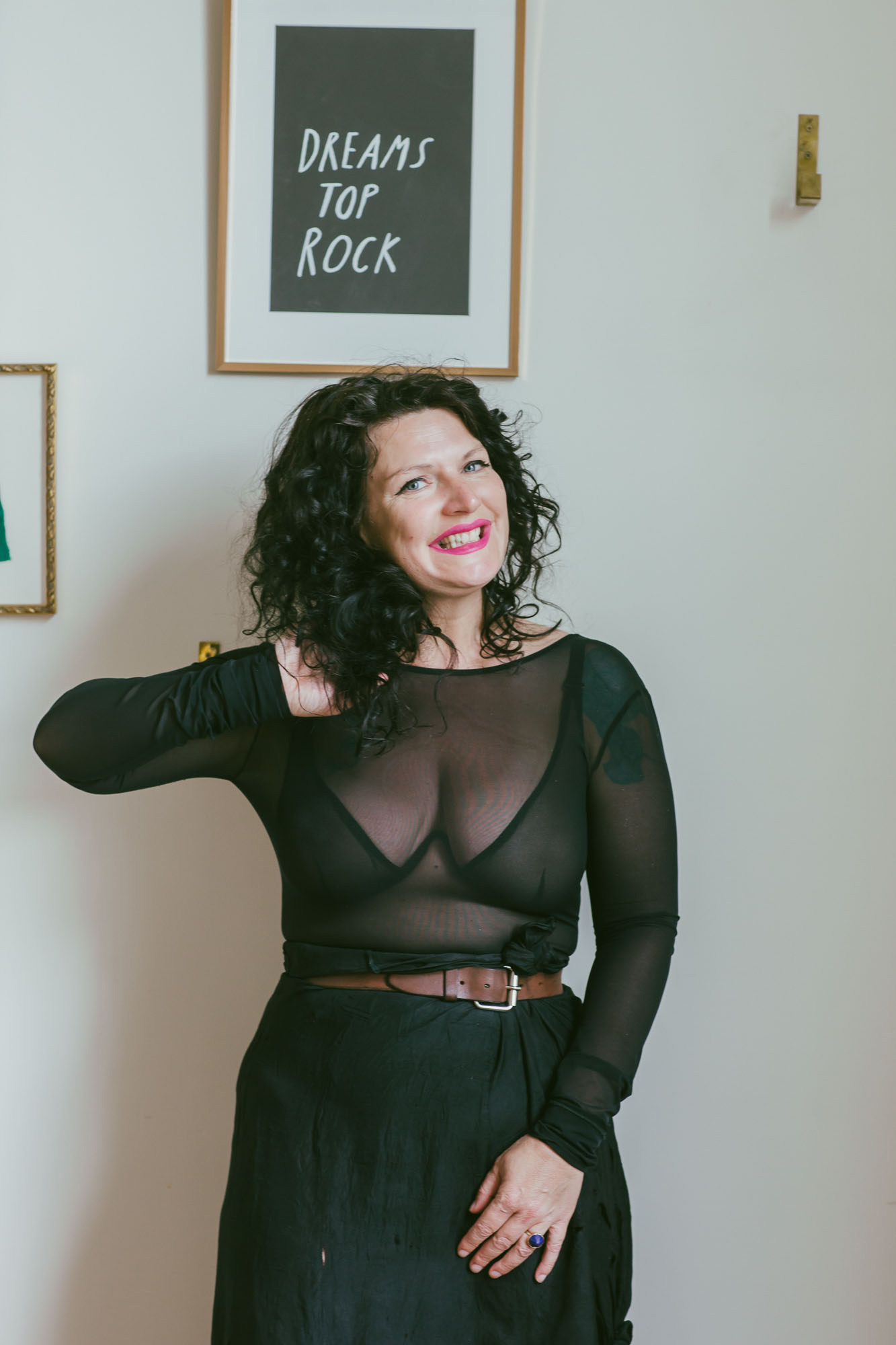 Can you elaborate on how your pieces lend themselves so well to the custom nature of bridal?
 Claire: The fluidity of the Miss Crabb clothes really helps, it means that the process is much more relaxed than traditional bridal. We rarely take measurements, with most of the clothes being bias cut and therefore very flattering on many different bodies. There is an earthy, sexy beauty to the clothes.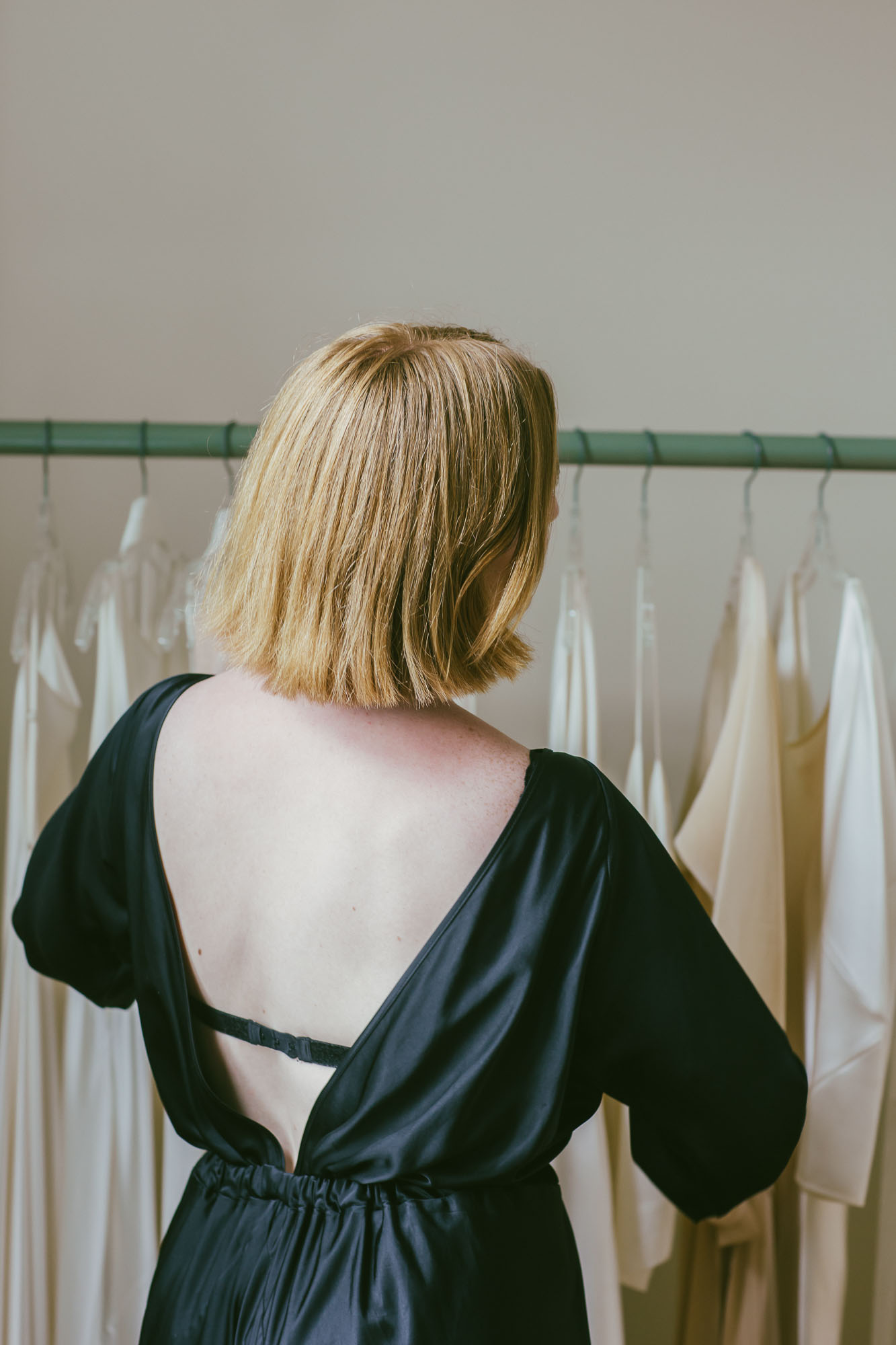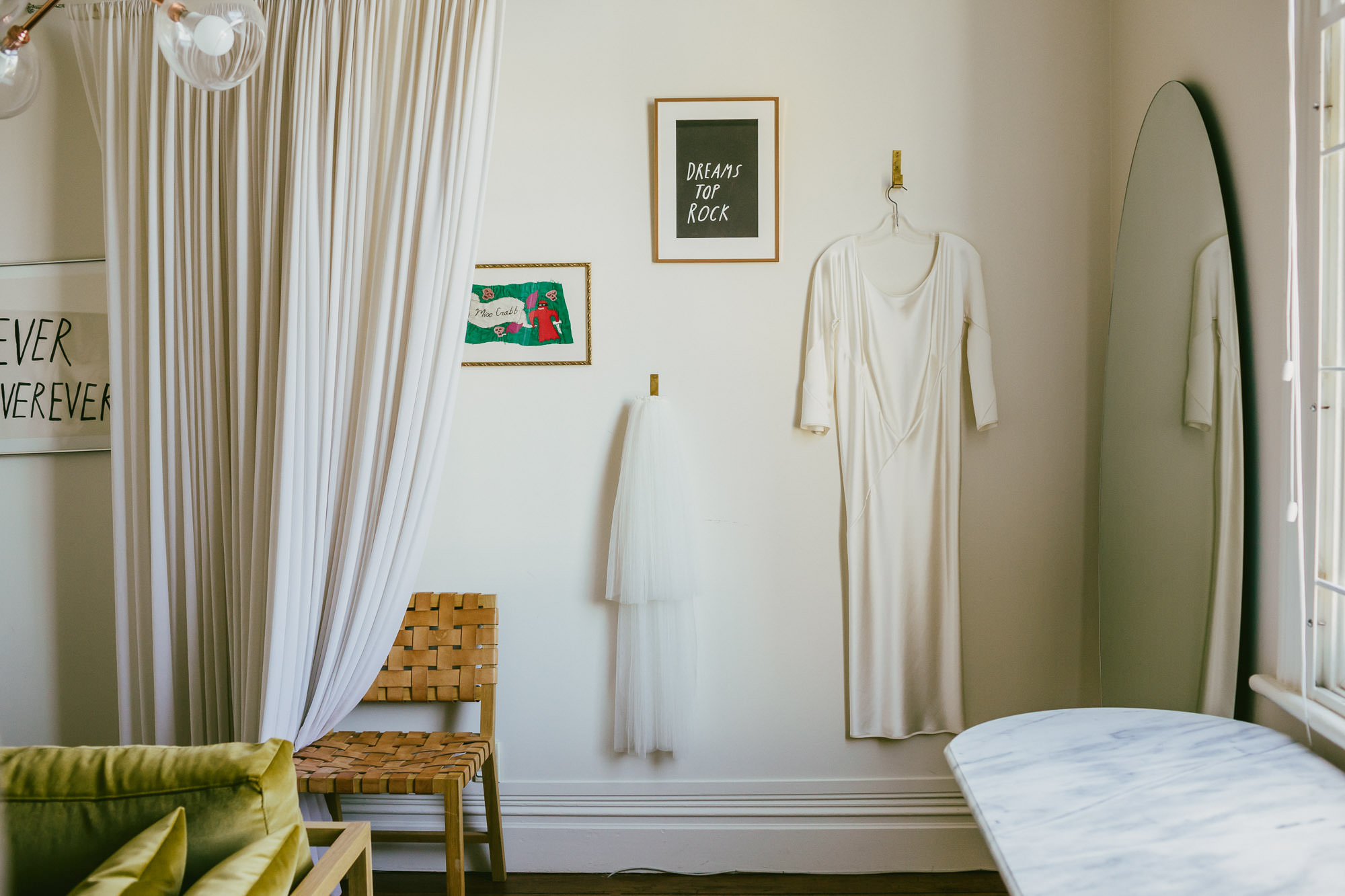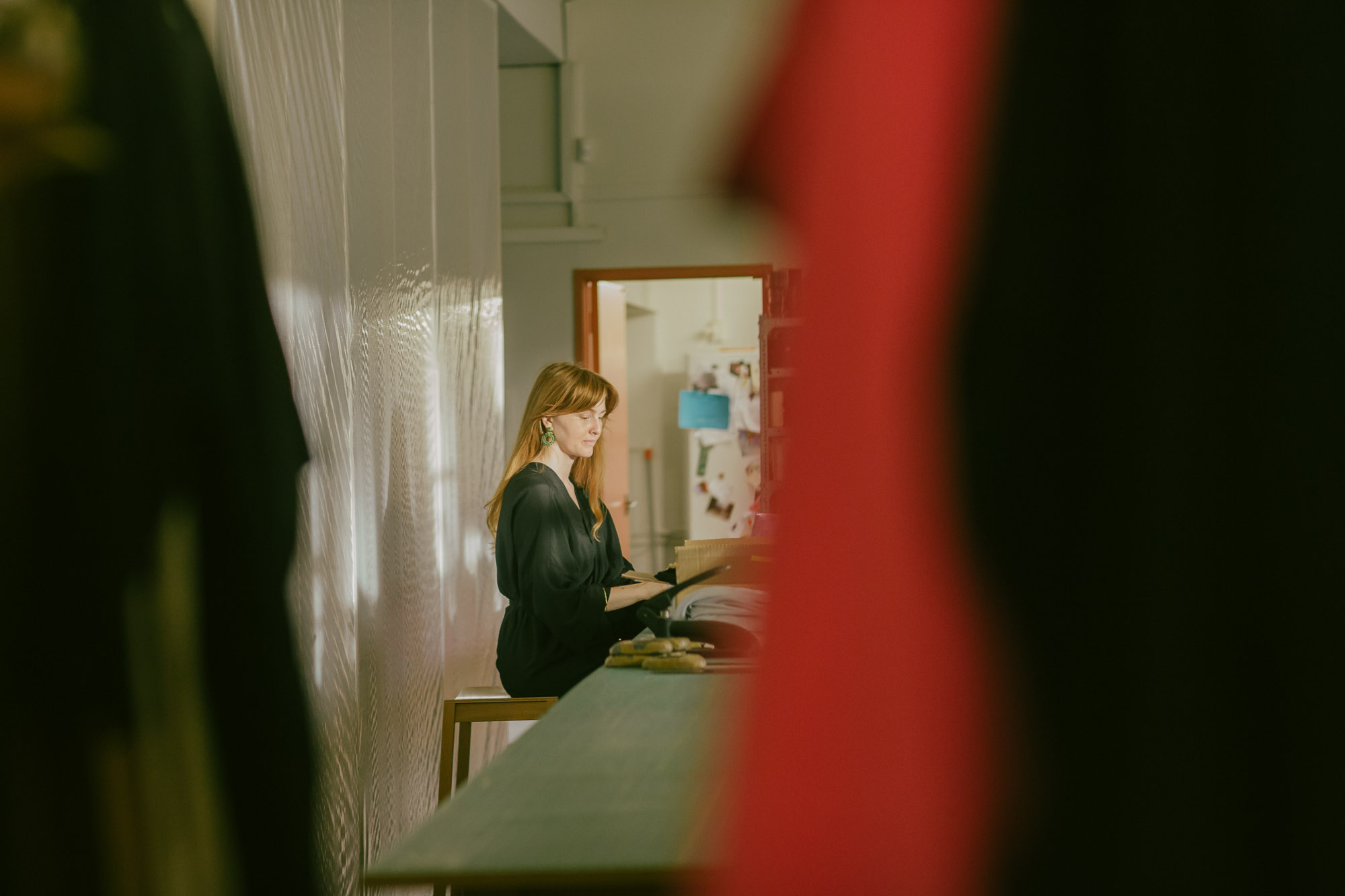 How long would you expect to wait for a special order, and how many times would you expect to come in for a fitting?
 Claire: We need at least eight weeks to fulfil the order from the date it's placed. An initial fitting and perhaps another upon completion if both parties feel it's needed.
 Kristine: We have turned around orders much faster than 8 weeks. We prefer to work to an 8-week schedule so there is enough time so it's not a hectic process and to accommodate busy times behind the scenes.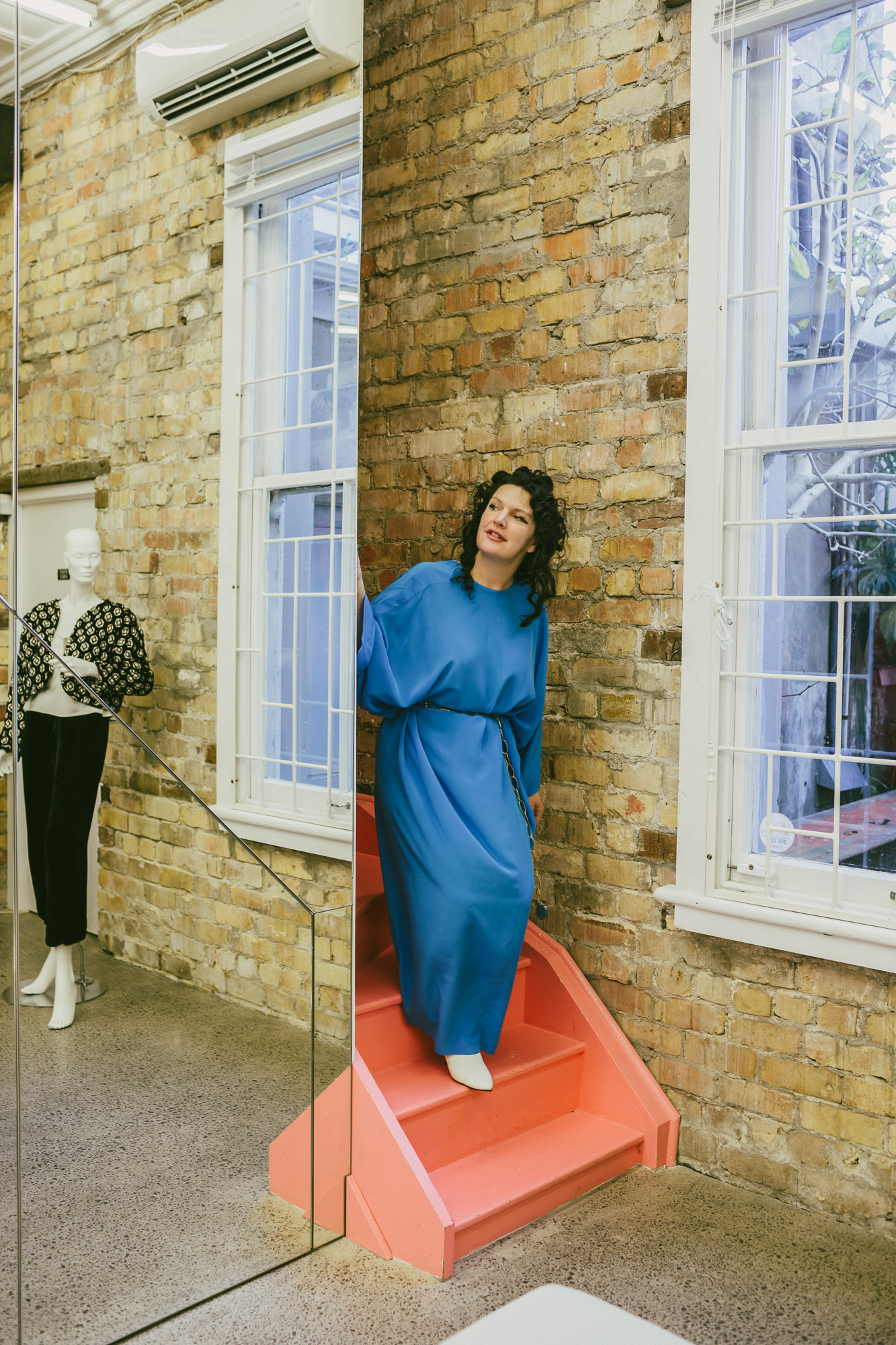 We hear that Claire, who is currently running the Dreams Top Rock service and who has been with you for around three years, is also moving on in December.  Who will manage the process moving forward?
 Claire: Kristine! Which is very exciting for all of our customers and fans.
 Kristine: I'm so excited to coming back into this role. I've always made special pieces for clients, friends and artists/musicians and then Claire developed the process and style of Dreams Top Rock into what it is today. She created the system and idea as a thing back in 2012 and nurtured it ever since. I'm looking forward to slipping back into this process. Its a really cool creative process, and super satisfying making people feel amazing.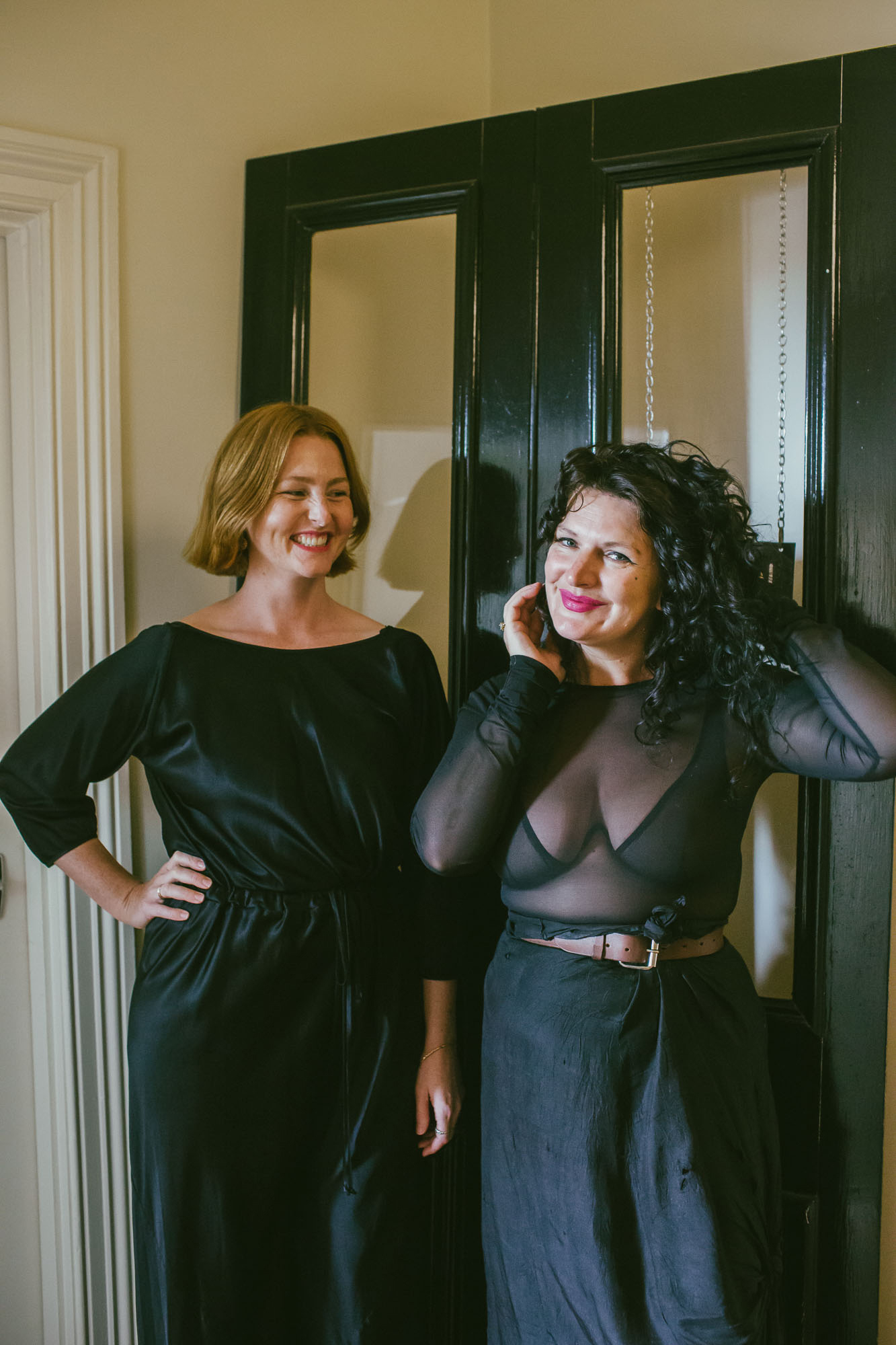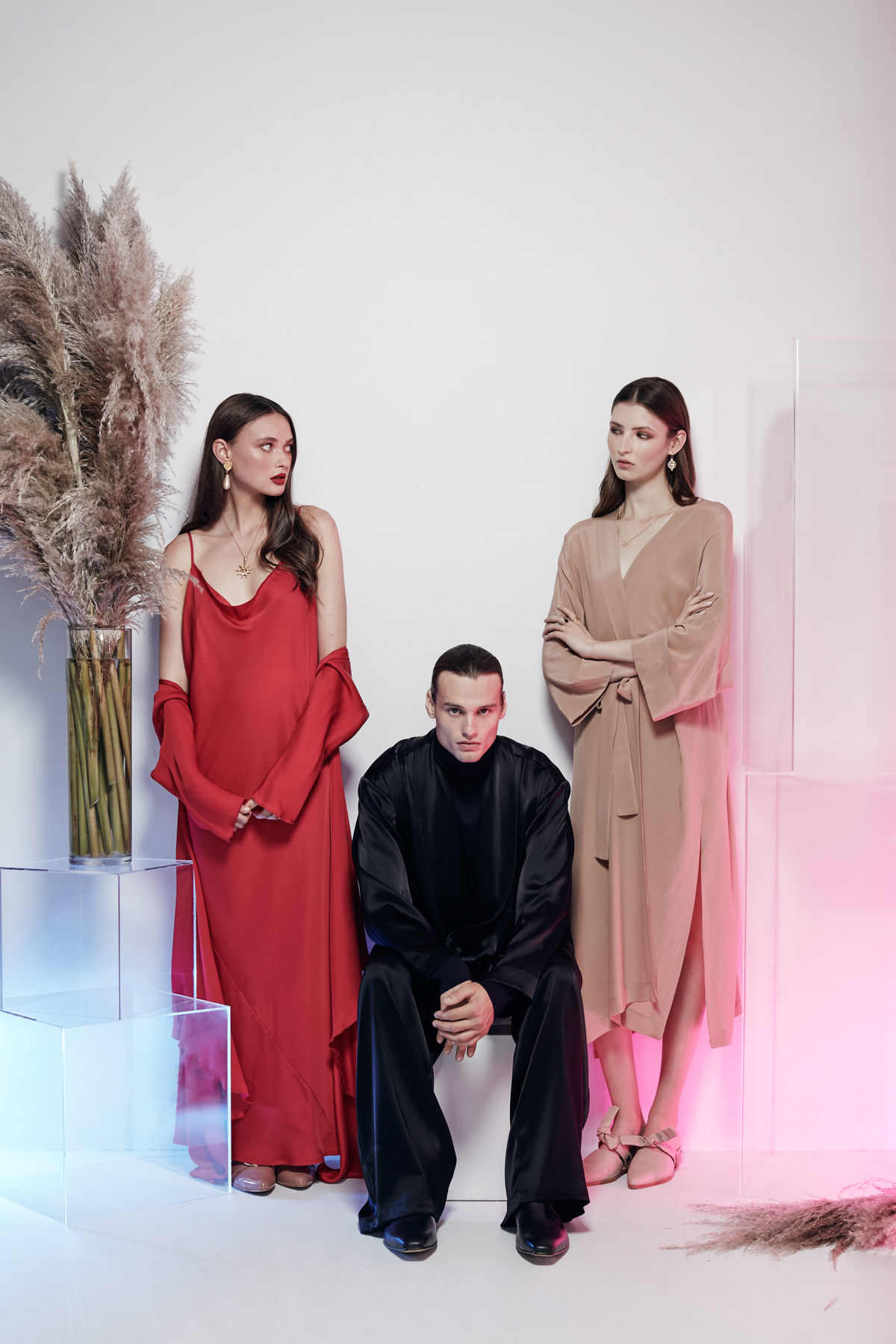 Claire, we hear you are moving up north to be with your partner, do you have plans or are you taking time out?
 Claire: I am! I'm so happy and excited to be moving to the country. James is a builder, and we'll be working on a small dwelling for us to live in on his parents land in Waimate North, just out of Kerikeri. There'll be plenty of work to do on that project while I consider my next step creatively.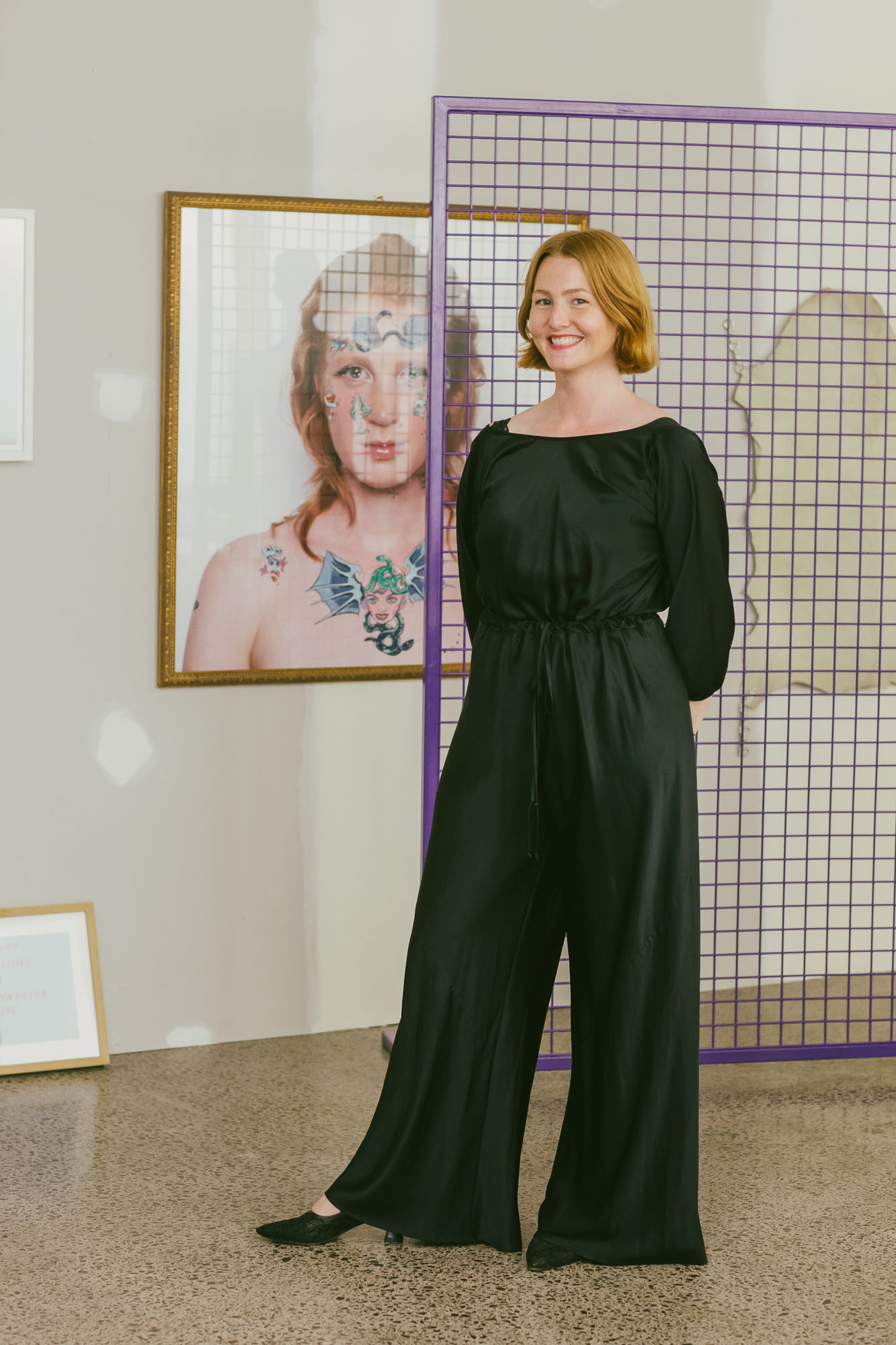 Claire, what advice would you give to brides-to-be when looking for their dress?
 Claire: Come prepared with nude, seamless underwear. Don't be hungover! Do something before you attend your bridal appointments to ensure you're feeling your best- eat a good meal or do a favourite form of exercise beforehand.
 For people who already have an order with Dreams Top Rock, does this affect them at all?
 Claire: The delivery time of each special order will remain unchanged. It's important that our customers feel well looked after during this time of transition. We'll be in touch with each person individually about how we intend to move forward.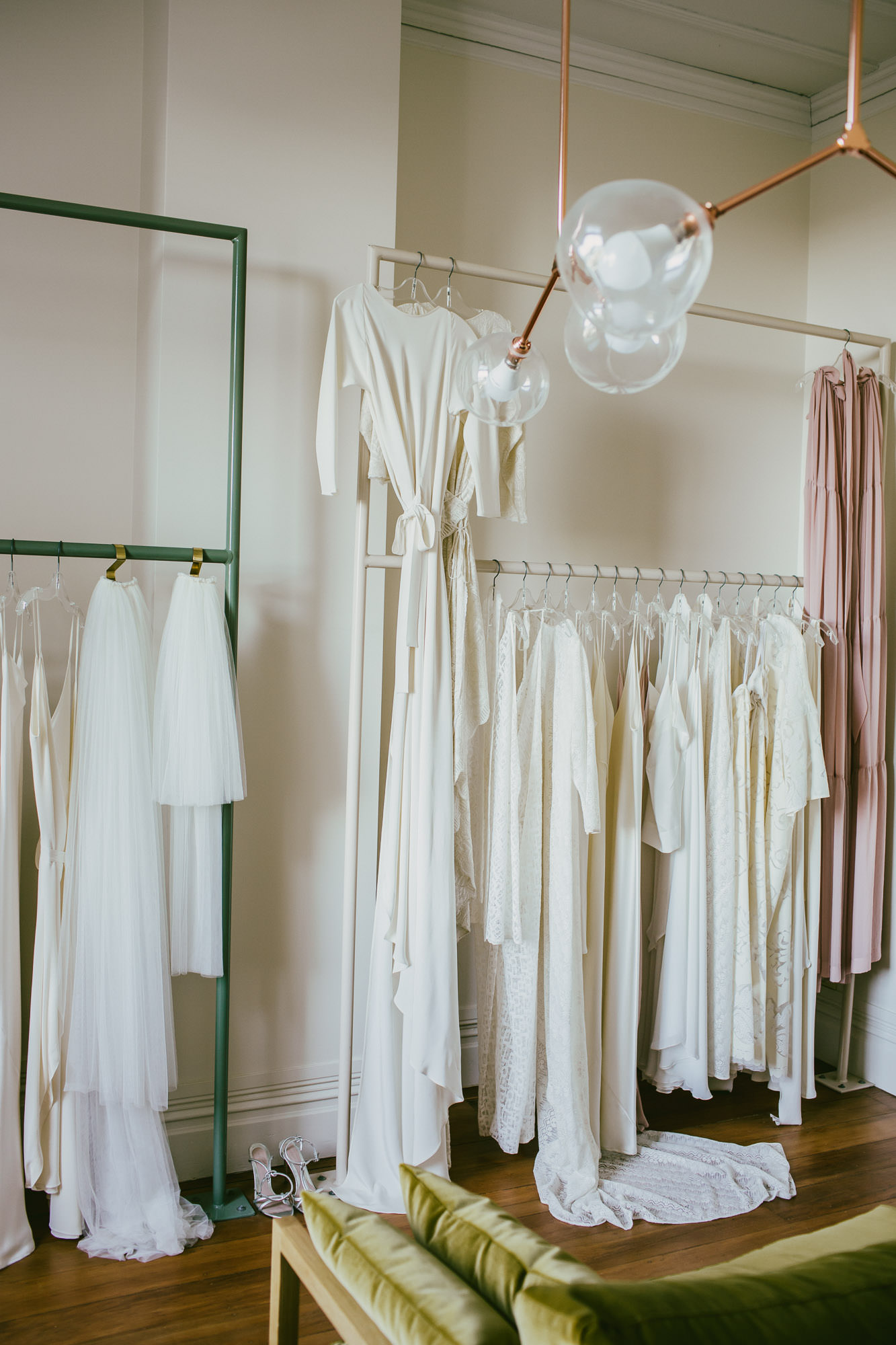 How do people place a Dreams Top Rock order before 1st February 2019?
 Claire: Get in touch via the Special Order page on our website https://misscrabb.com/collections/special-order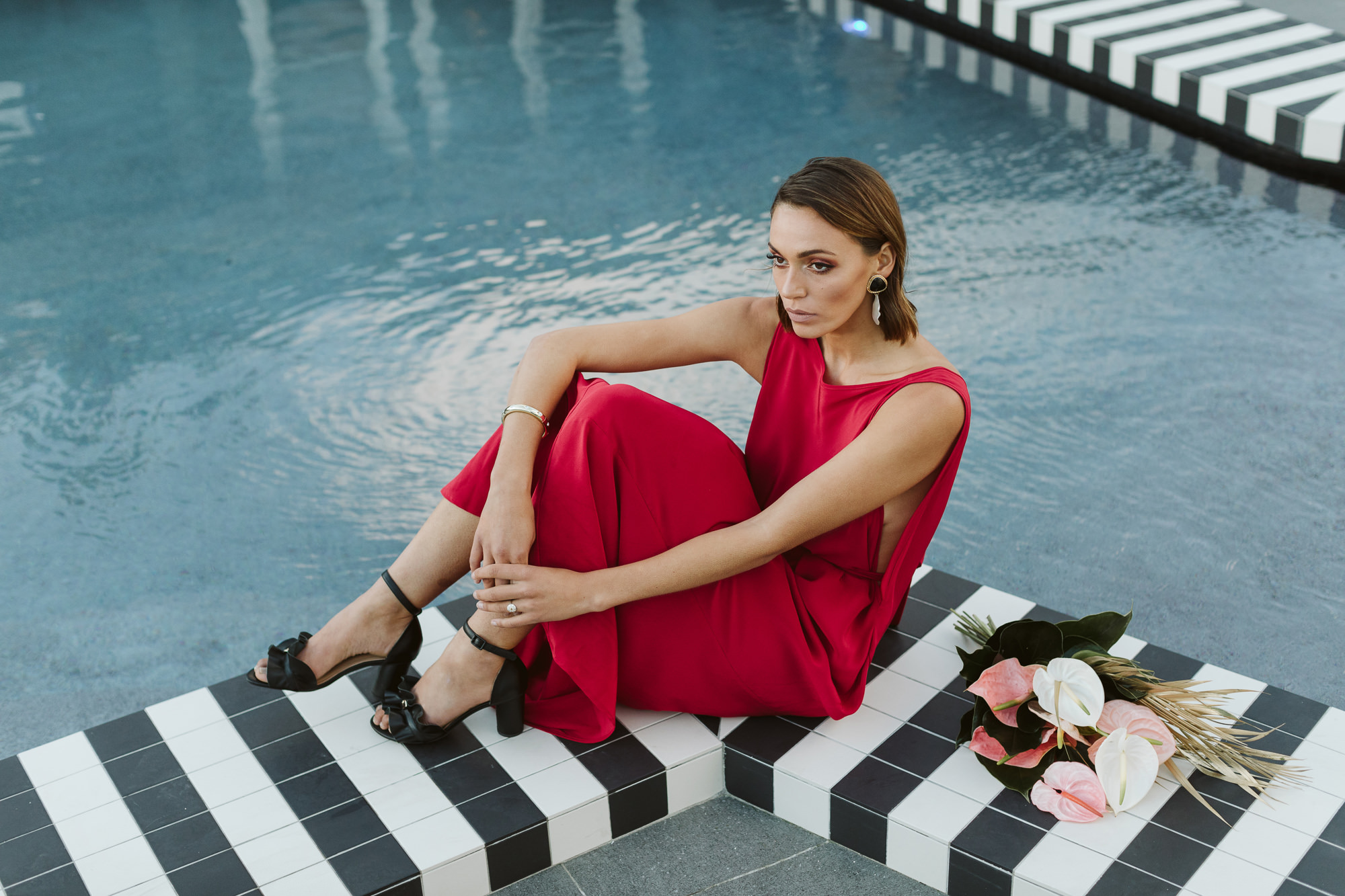 To conclude, Kristine is there one style that you particularly love from your Dreams Top Rock range?
 Kristine: I love everything that I see going out to clients… it's so refreshing, often things I wouldn't have thought of, so it's really inspiring. My favourite, whenever anyone orders it is the Bianca Romper, its full sophisticated glamour; a wide leg, halter neck backless romper. I first made it in 2013 and I think it's still one of the most contemporary pieces.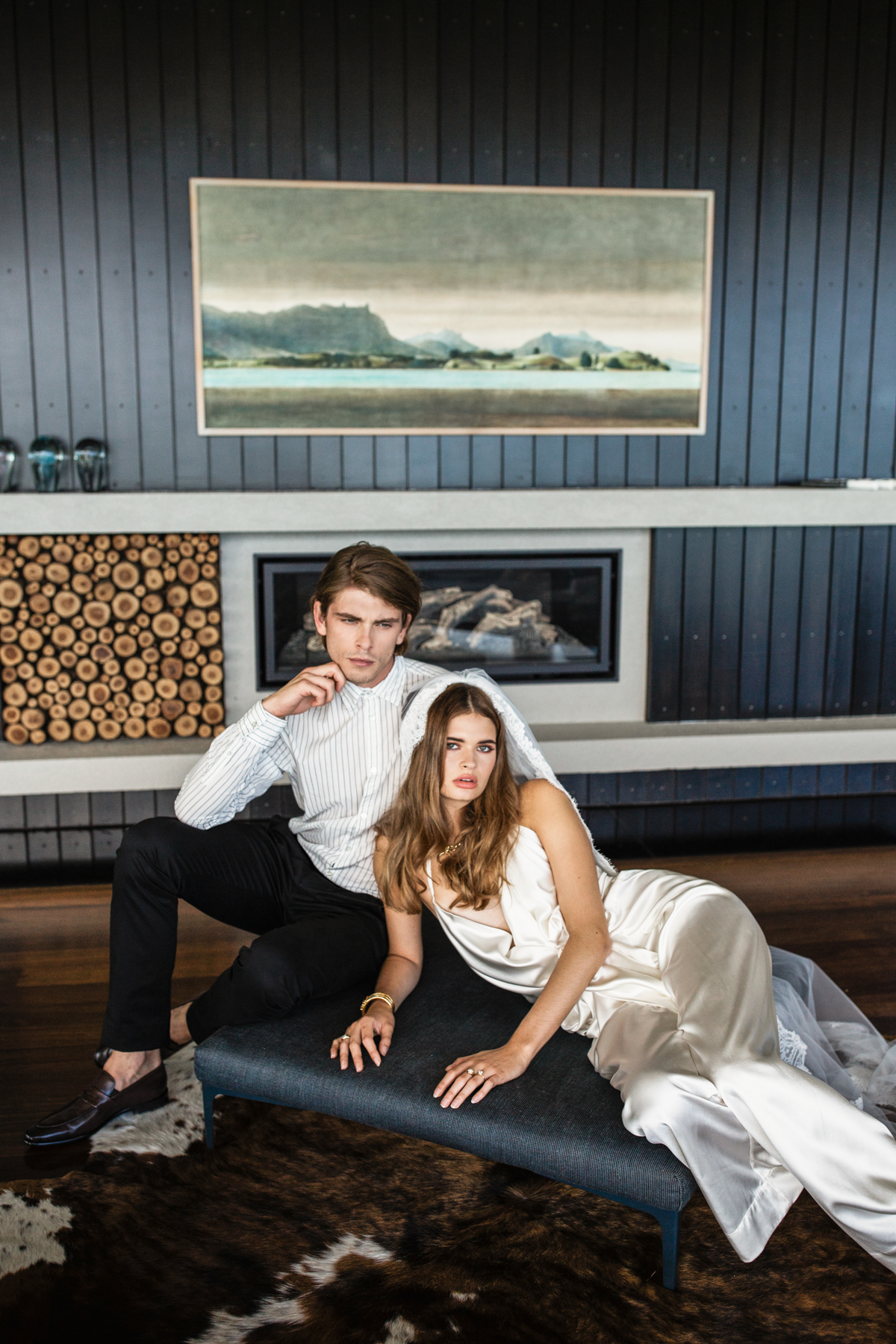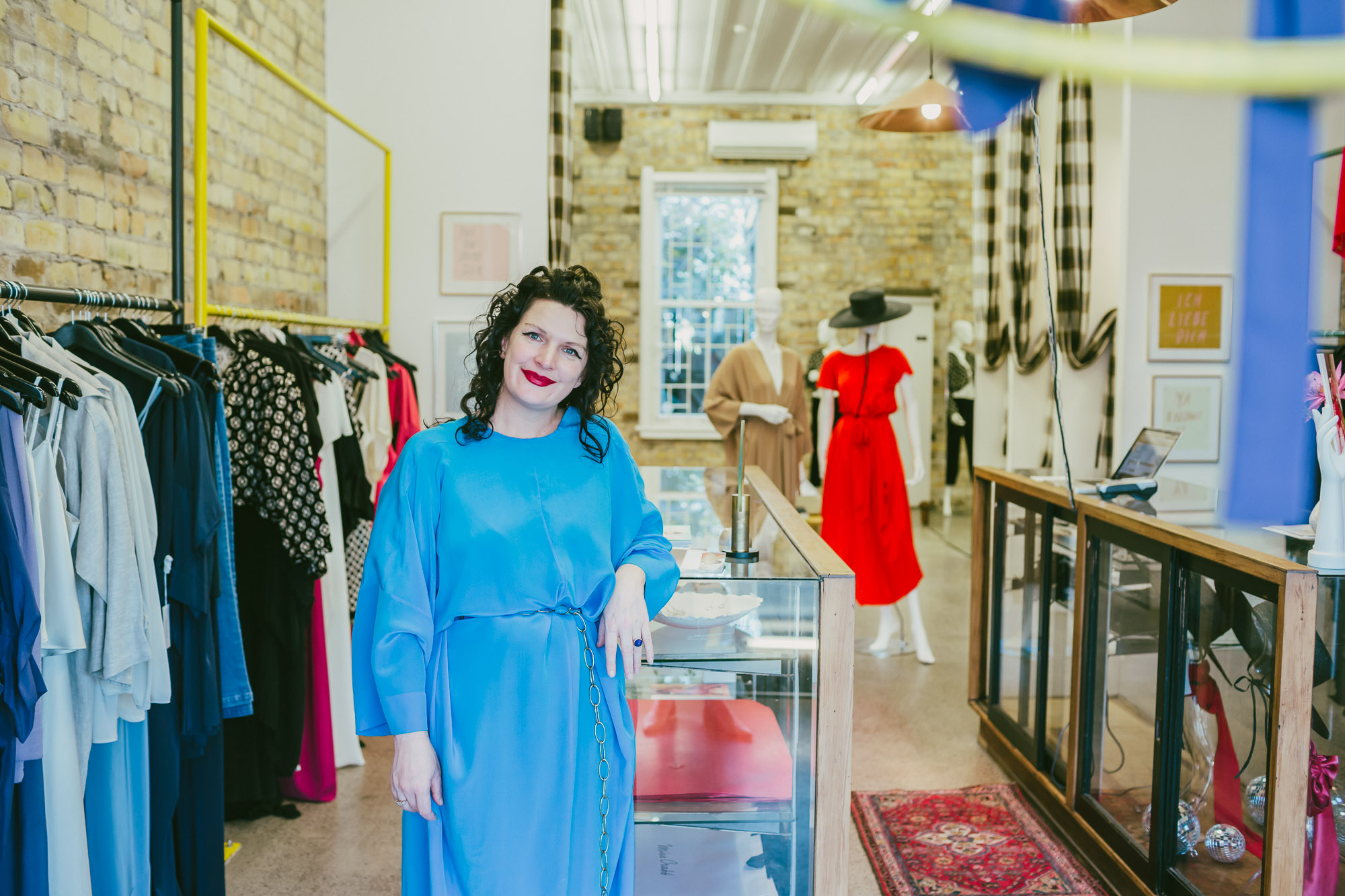 Editors note:
So, if you have been thinking about or admiring a Miss Crabb Dream Top Rocks piece for your wedding or a special occasion February 1st, 2019 is your last chance to obtain a truly limited piece of New Zealand fashion created by Kristine herself.
Together Journal salutes you, Kristine. We will miss working with you and your wonderful team. We will miss your beautiful modern but timeless creations upon our pages (and bodies!), the many collaborations, those we have done with you and others we have enjoyed watching from afar. The way you have always lead with your heart and been forever true to your own aesthetic and style. We so admire your unapologetic realness, the community you have created and the way you have empowered so many women. And we will be patiently waiting and watching to see what the next chapter holds and what you set your talented hand to next.
Studio & store imagery by Greta Kenyon at Together Journal. Mixed fashion editorial shots by Greta Kenyon, Garth Badger, Bayly & Moore and Bek Smith