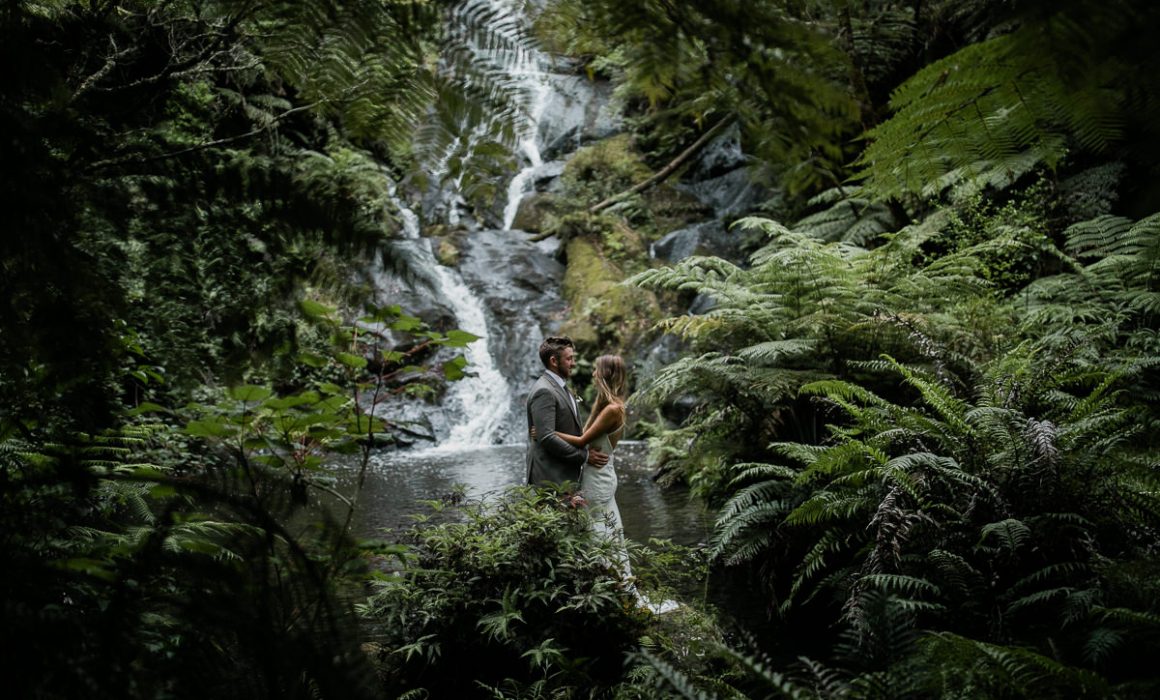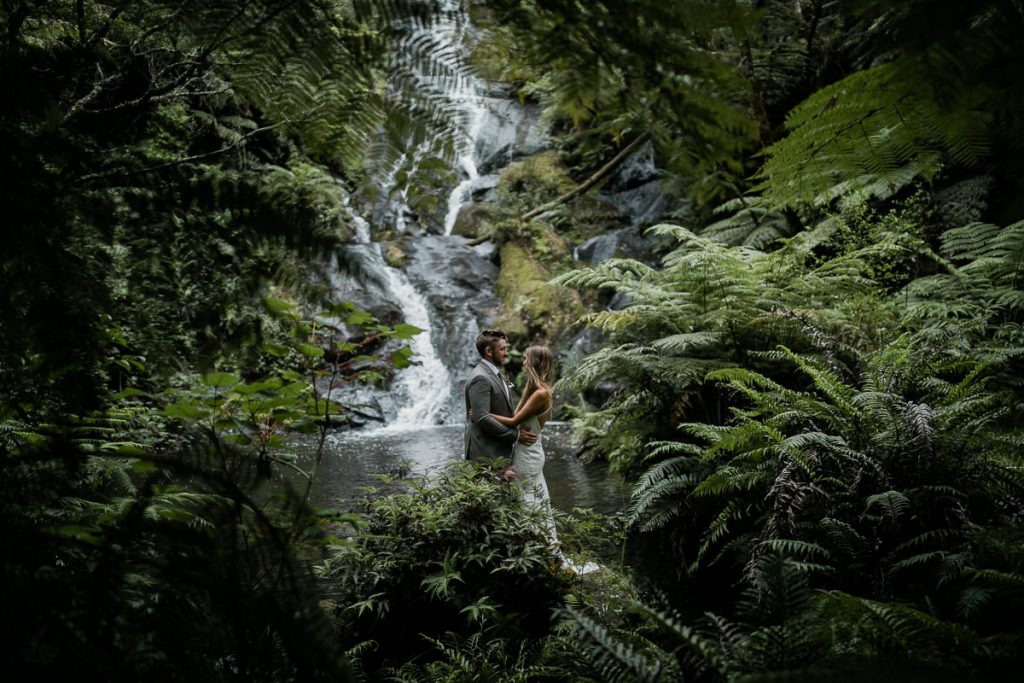 Tell us a little about yourselves, what you do, what you love, what is unique about you and your relationship…
James and I met through mutual friends in the Coromandel Peninsular one summer.
I had never believed that opposites attract but we seemed to be one another missing part, creating the perfect balance and complimenting one another strengths and weakness'. Over the years his relaxed attitude and my obsessive ambition has rubbed off on one another and amongst building our own house and booking adventures aboard we really enjoy down time together with our pup Remy . We moved overseas after a year of been together and have travelling a bunch of the world together but the Coromandel is still home to both of us so it was important to us that we got married there. Since moving back to New Zealand we have lived in Mount Maunganui, James is a builder and I had a café Wild One Wholefoods at the time of the wedding, it has recently sold and I am now working as a freelance writer.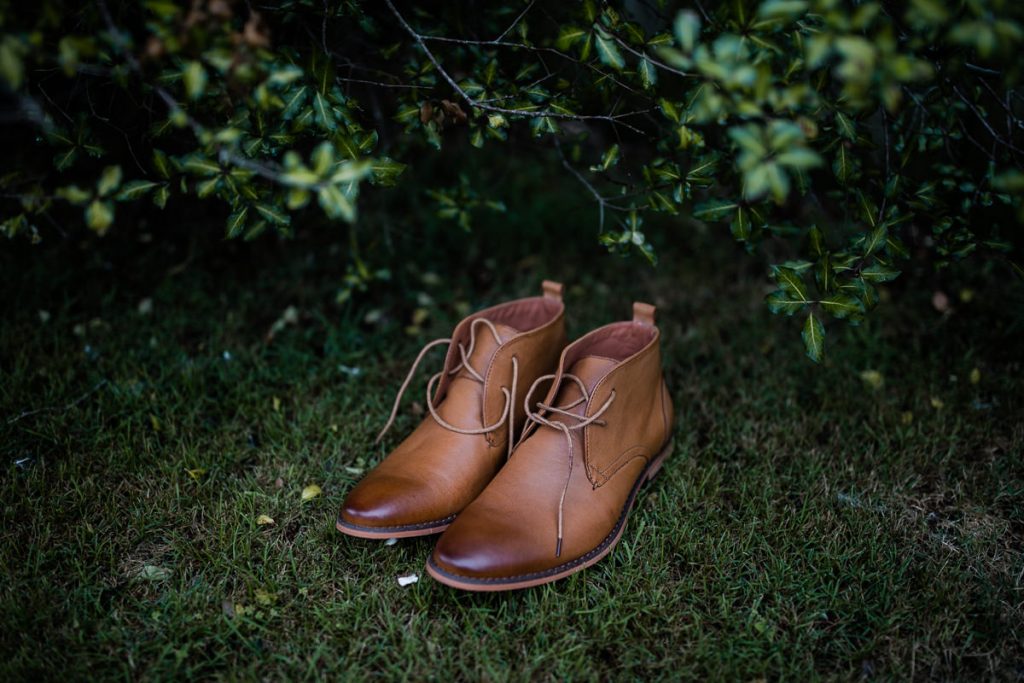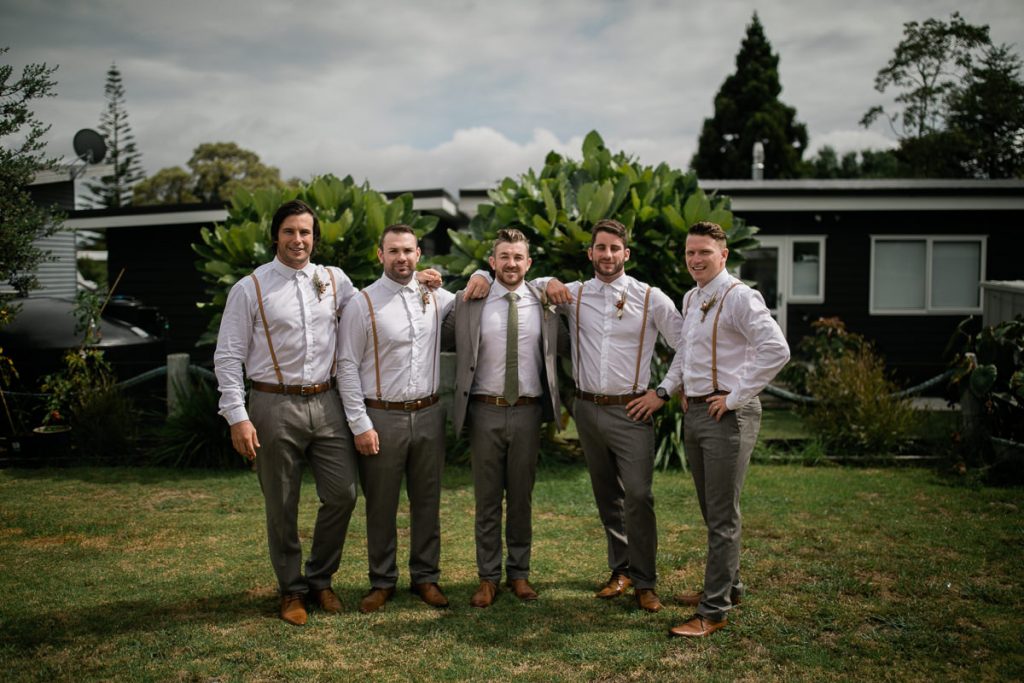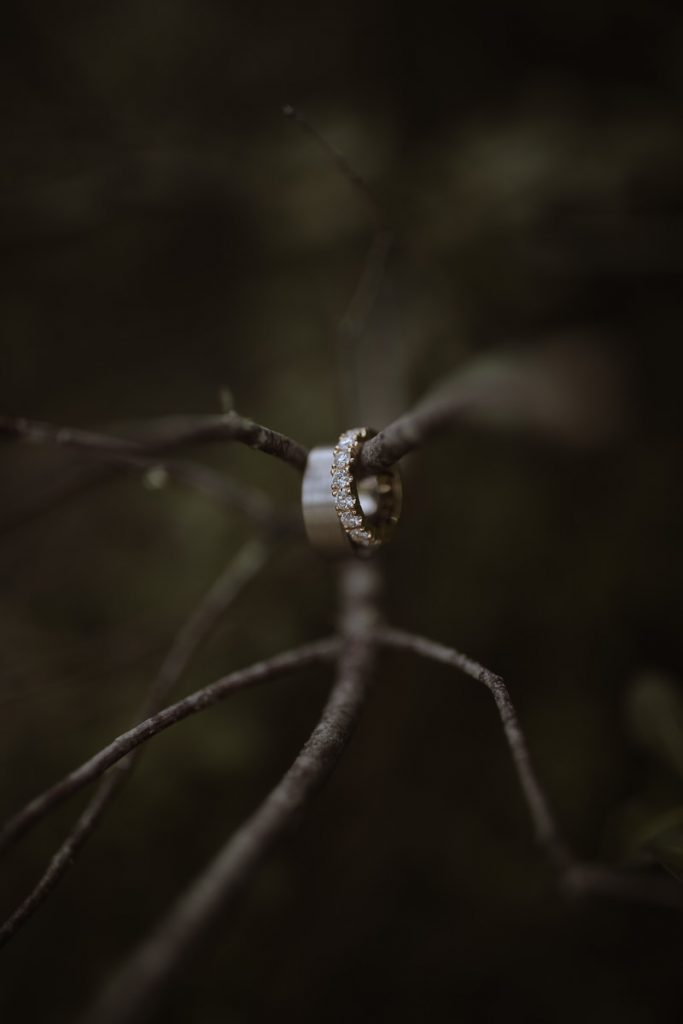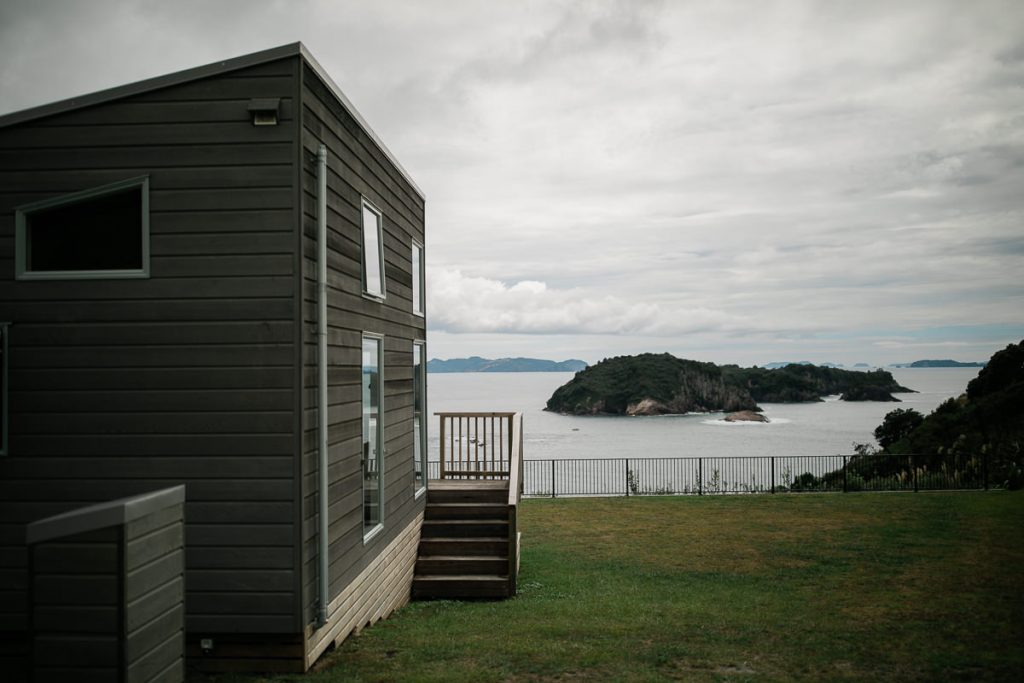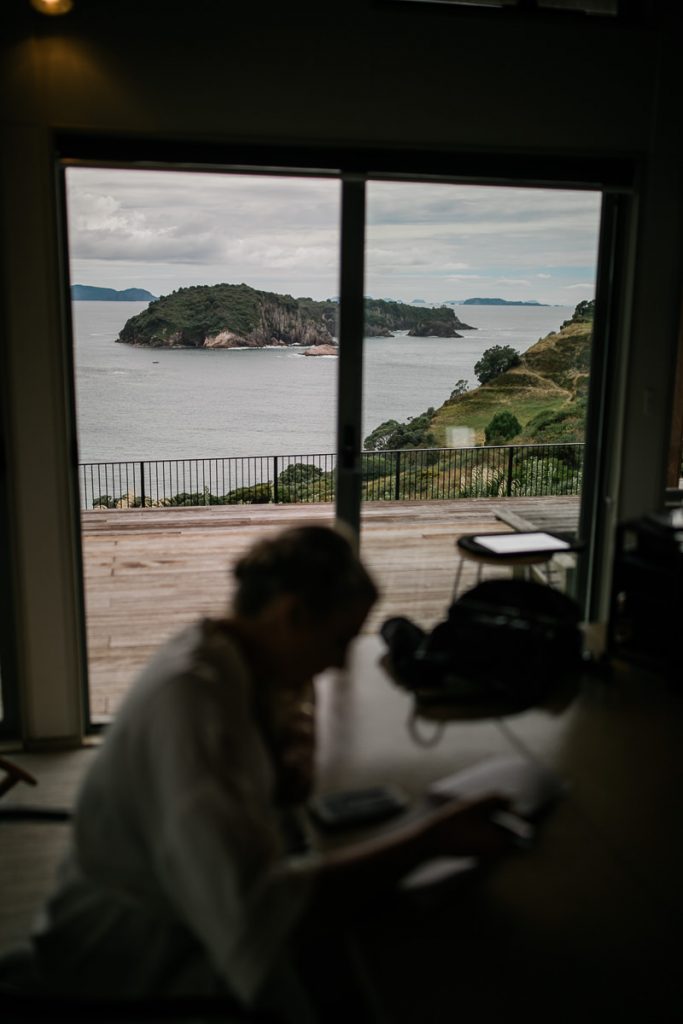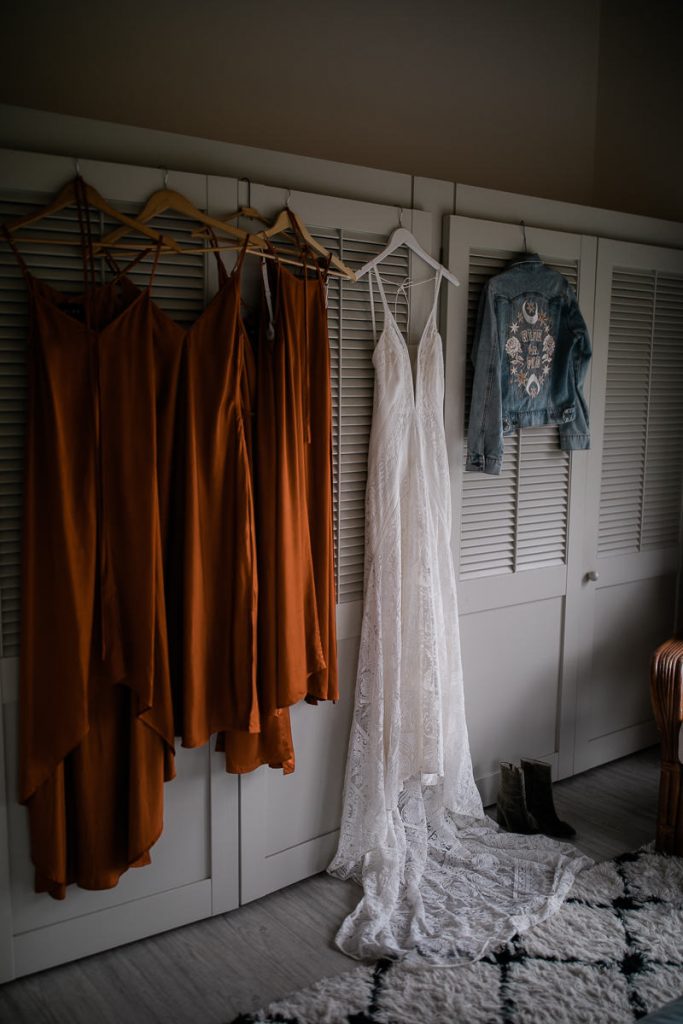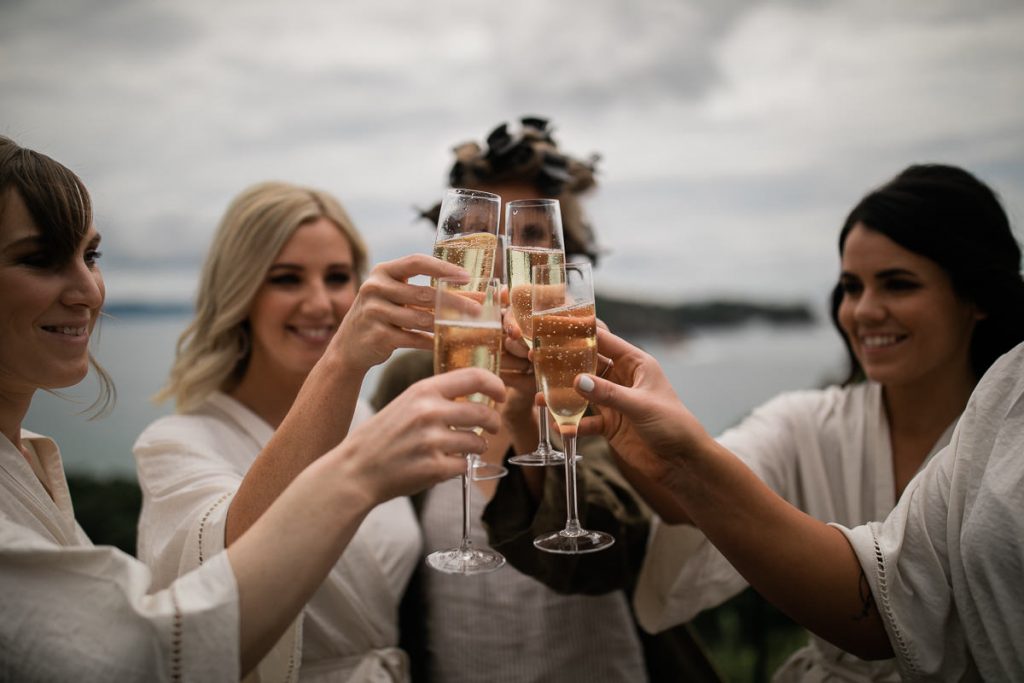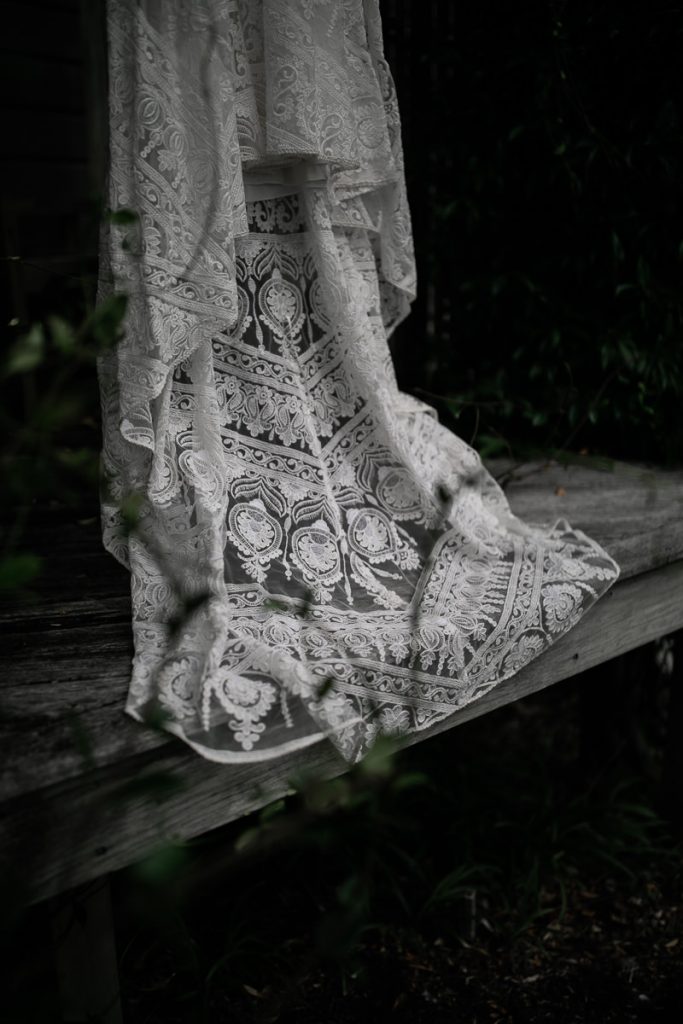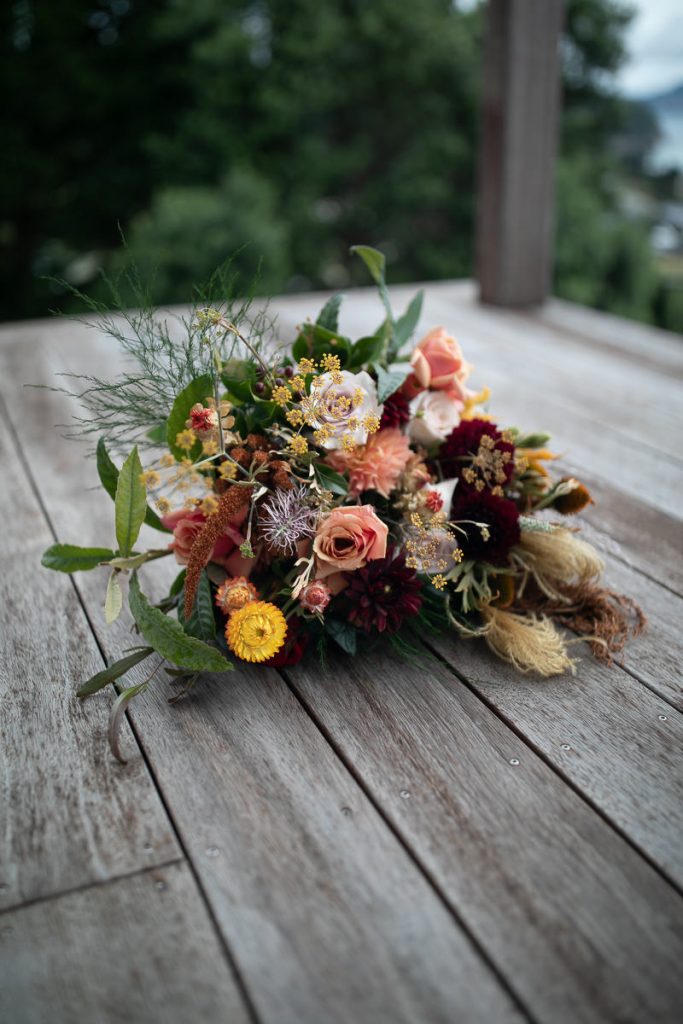 Tell us about your special day, was there a specific theme or style? Tell us a little about the setting, the styling and some of your favourite details…
The waterfall that we were married at use to be public land and my family and I spent long hot summers there swimming in the rock pools and hiking around the area. About ten years ago it was brought privately and closed to the public so we were really lucky to be allowed to get married there as it had been my dream since I was younger. It was a little overgrown with big beautiful ferns, the ground laden with scattered leaves but it all added to the magical backdrop. We had collected rugs from Morocco and Turkey on our travels so we lay those down the isle and under the head table which added to the slightly boheme, wild and romantic vibe. The reception was up the hill on a friends family farm over-looking the bay in the distance.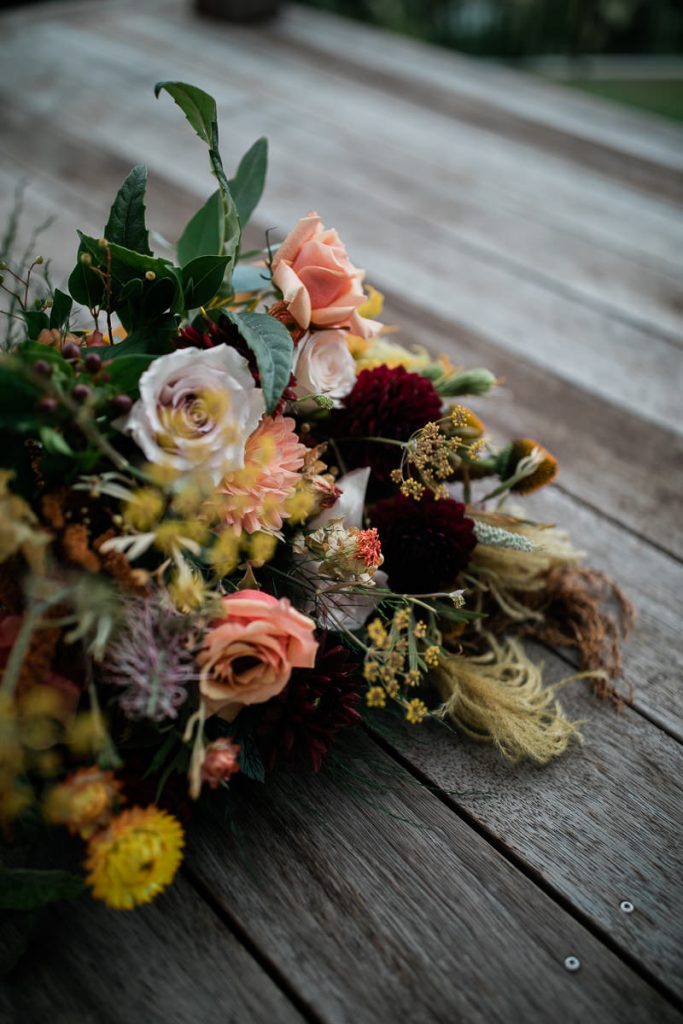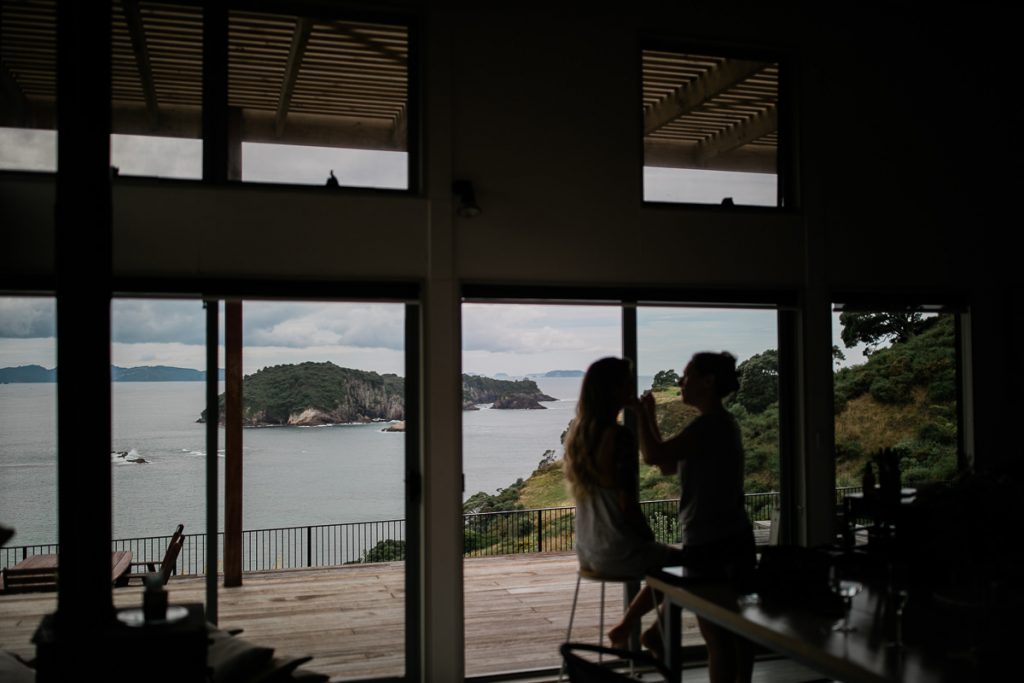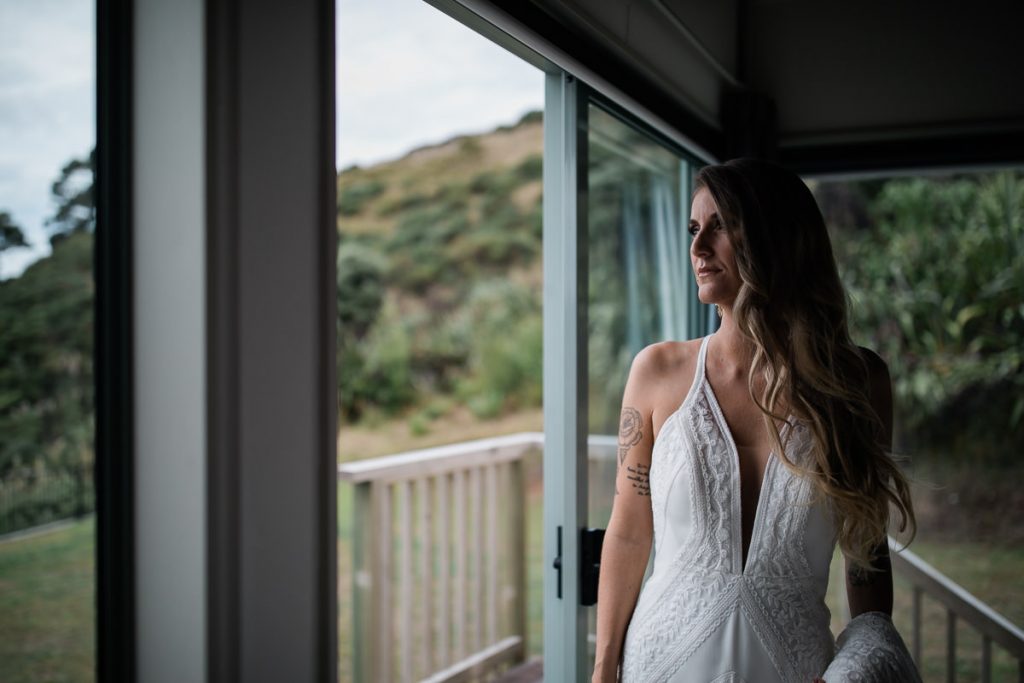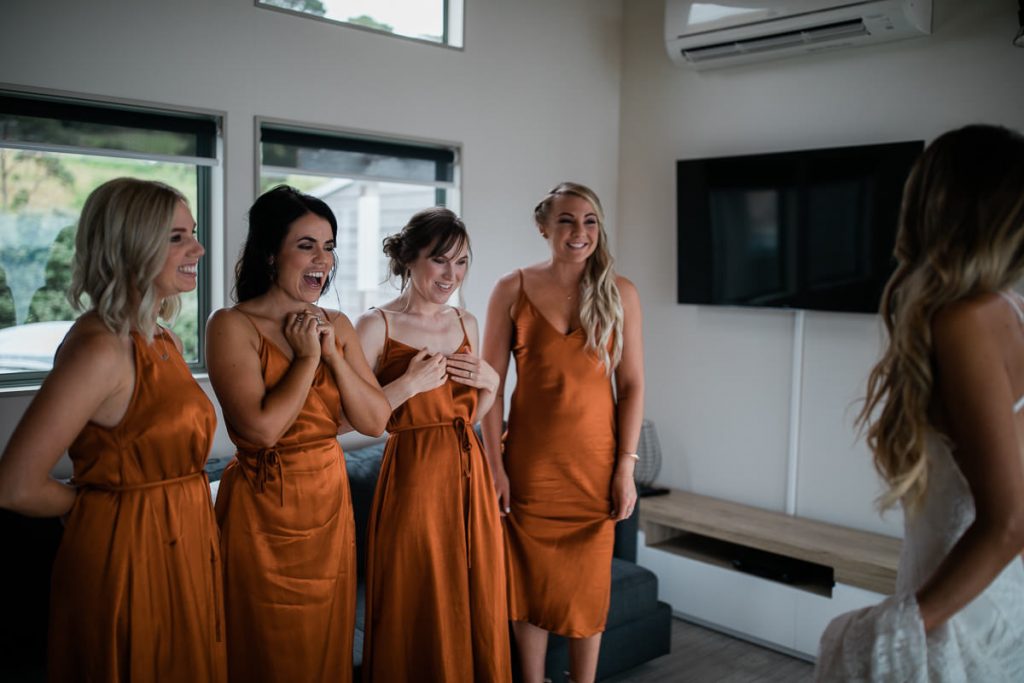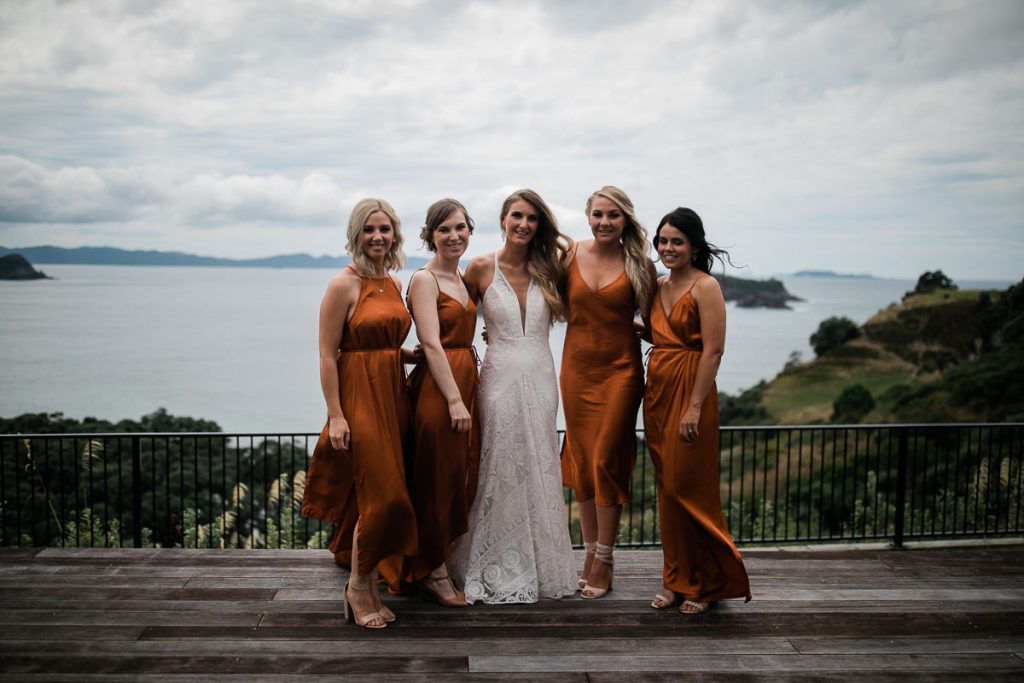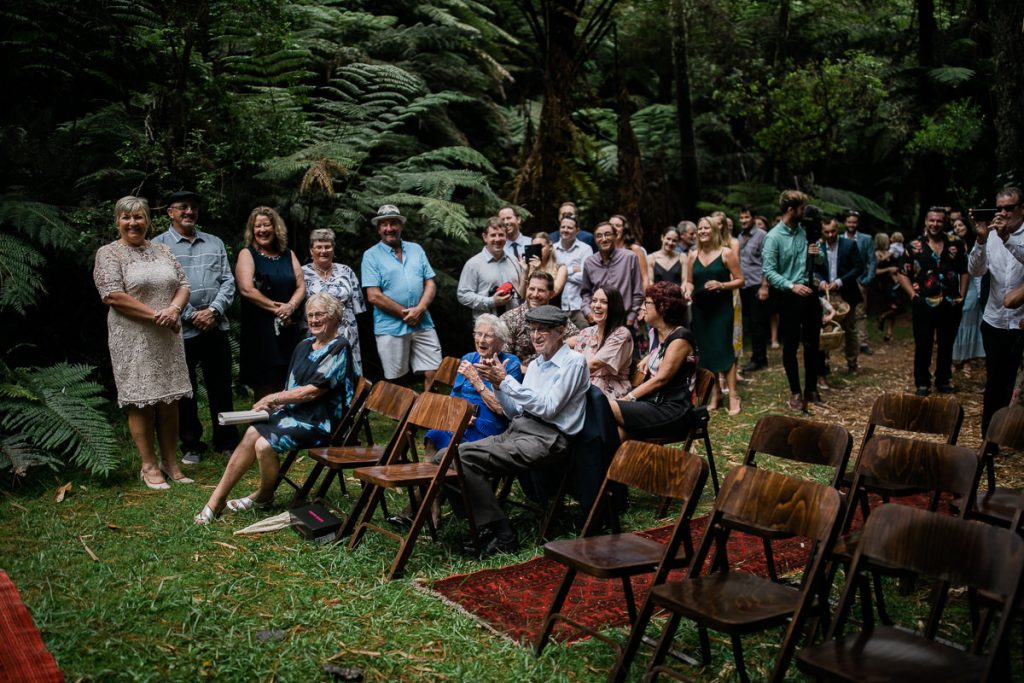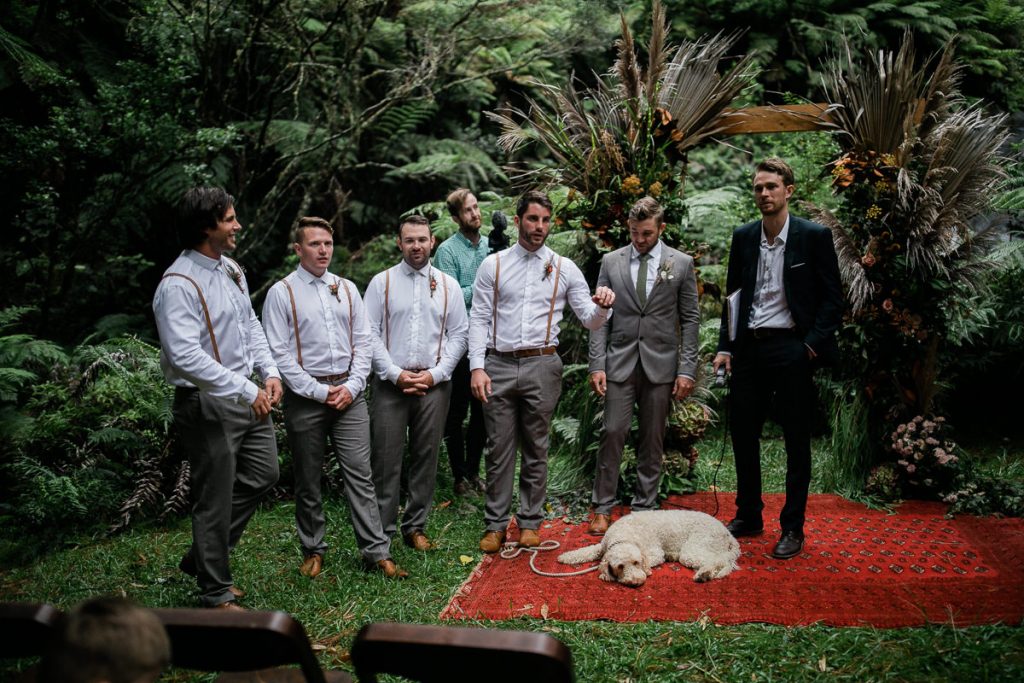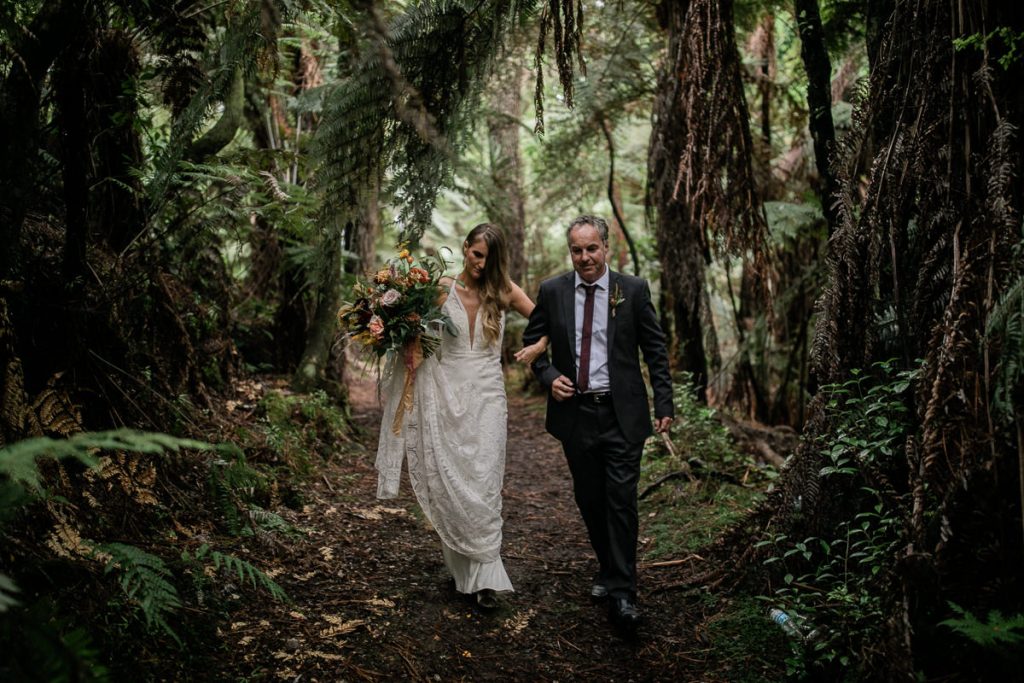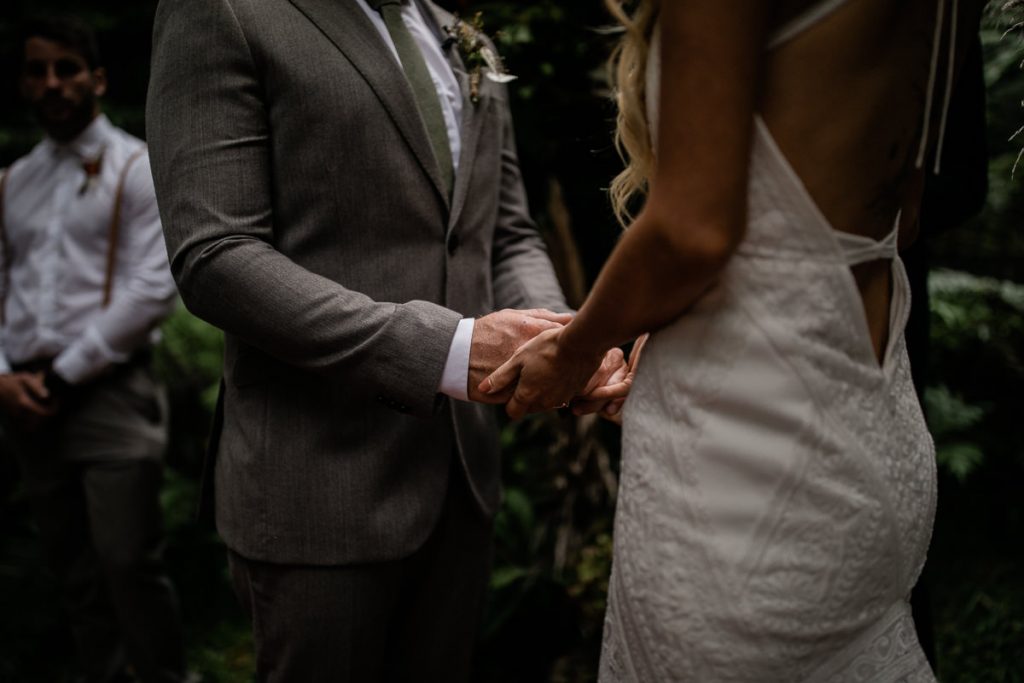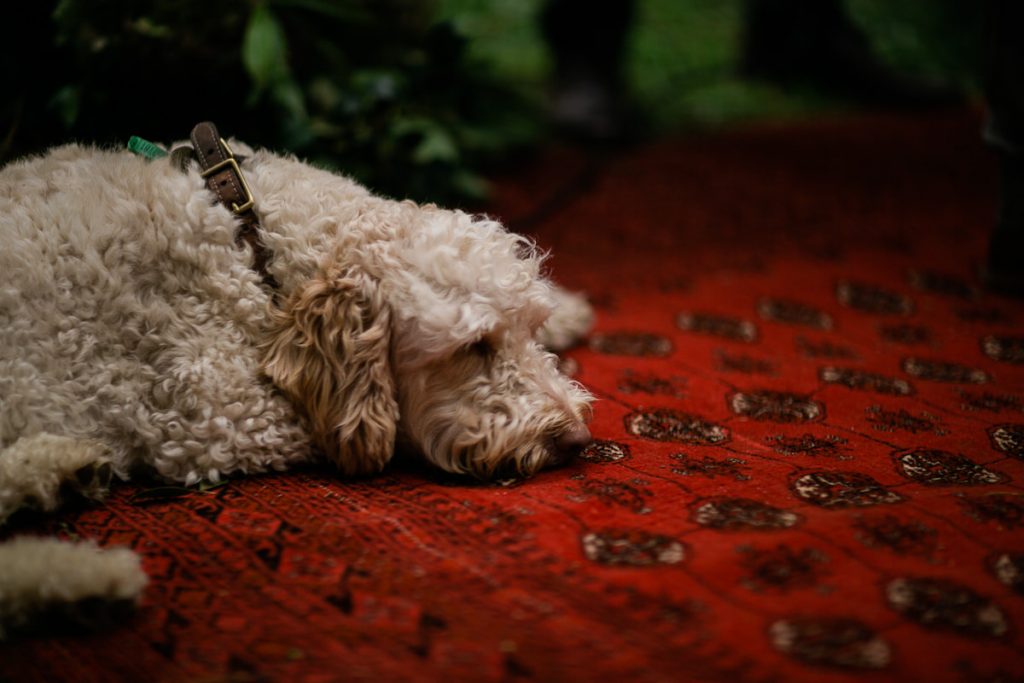 Tell us about your main outfits:
I wore the beautiful Cosmic Coralee by Rue de Seine and one of their denim jackets. It was such a stunning dress with amazing detail and super comfortable. I chose to wear olive green boots by Chaos and Harmony which I loved and felt a little more like me, I love that I can continue to wear them in the future too and be reminded of the day. James suit was from Barkers and he wore a hat from Will and Bear part of the day which is an amazing company and fun to include in the day.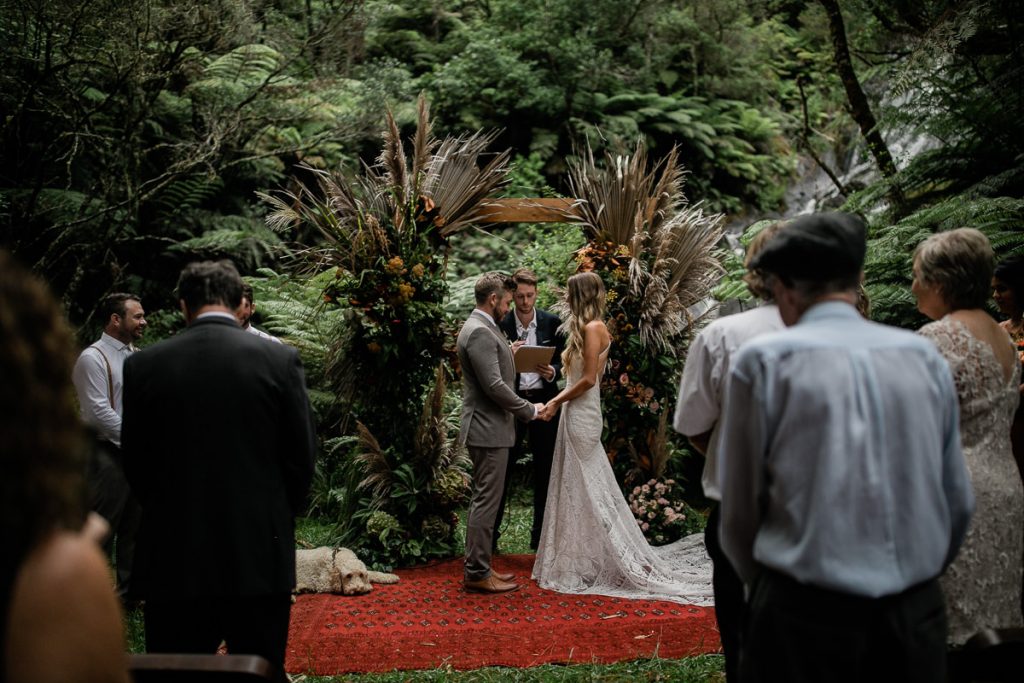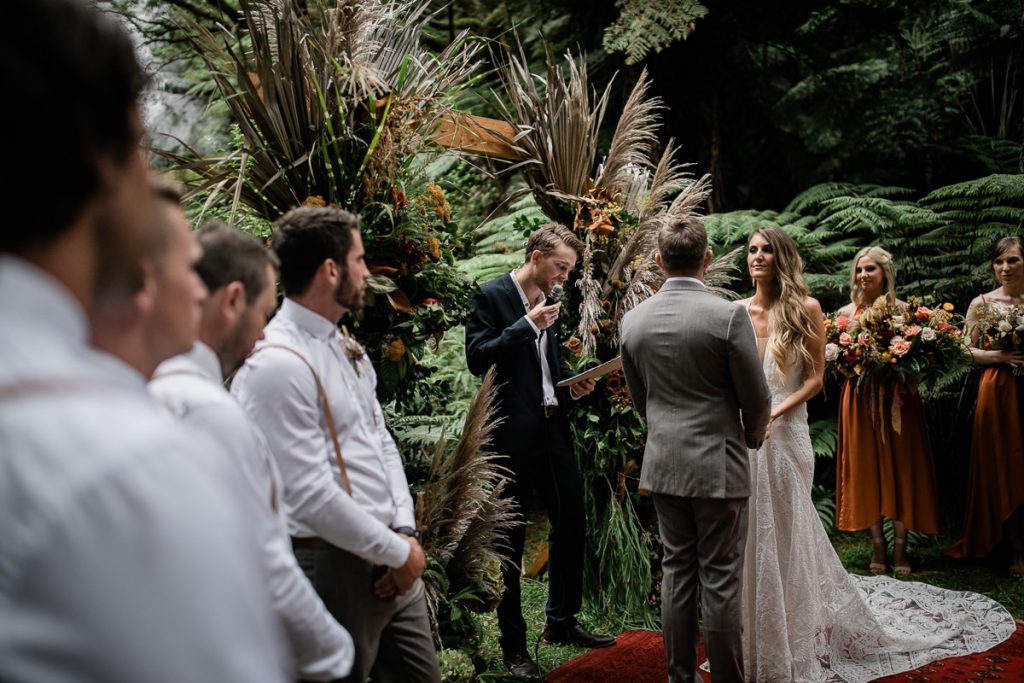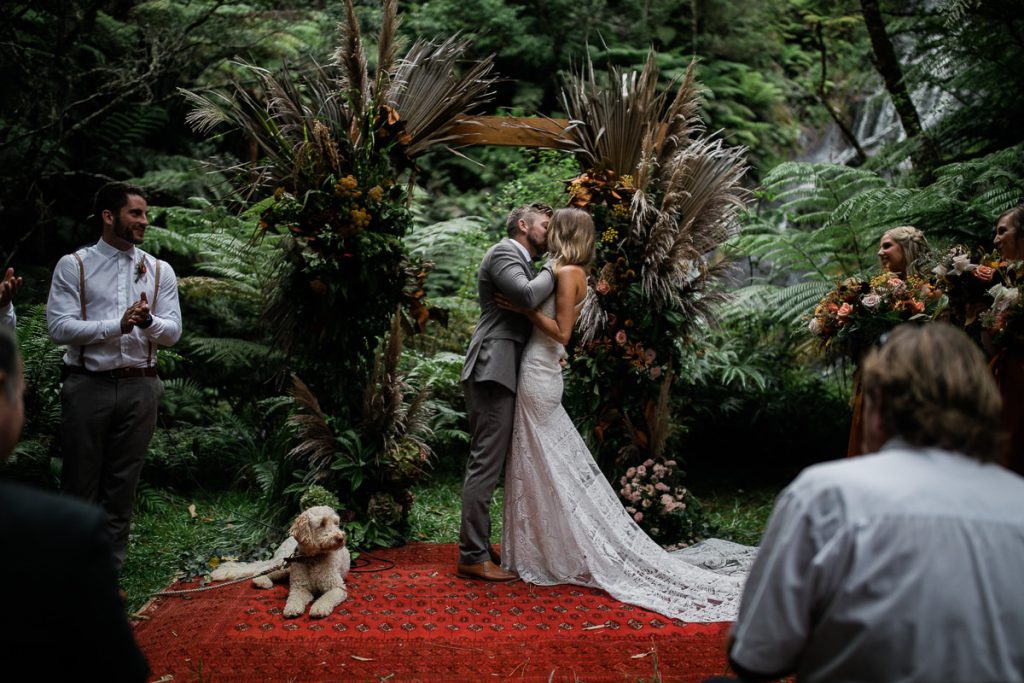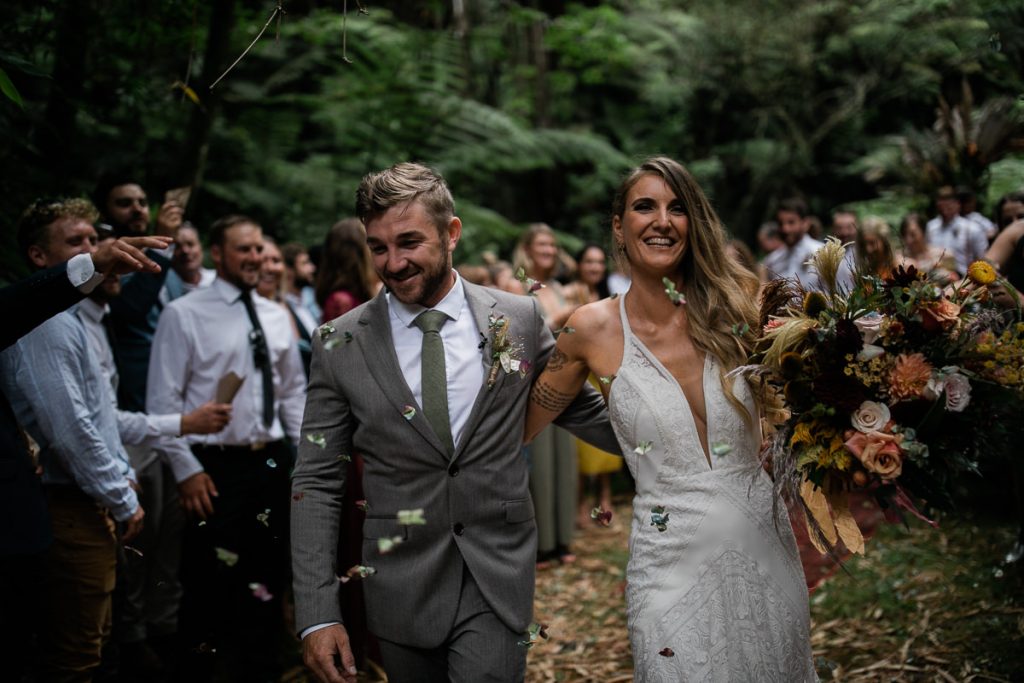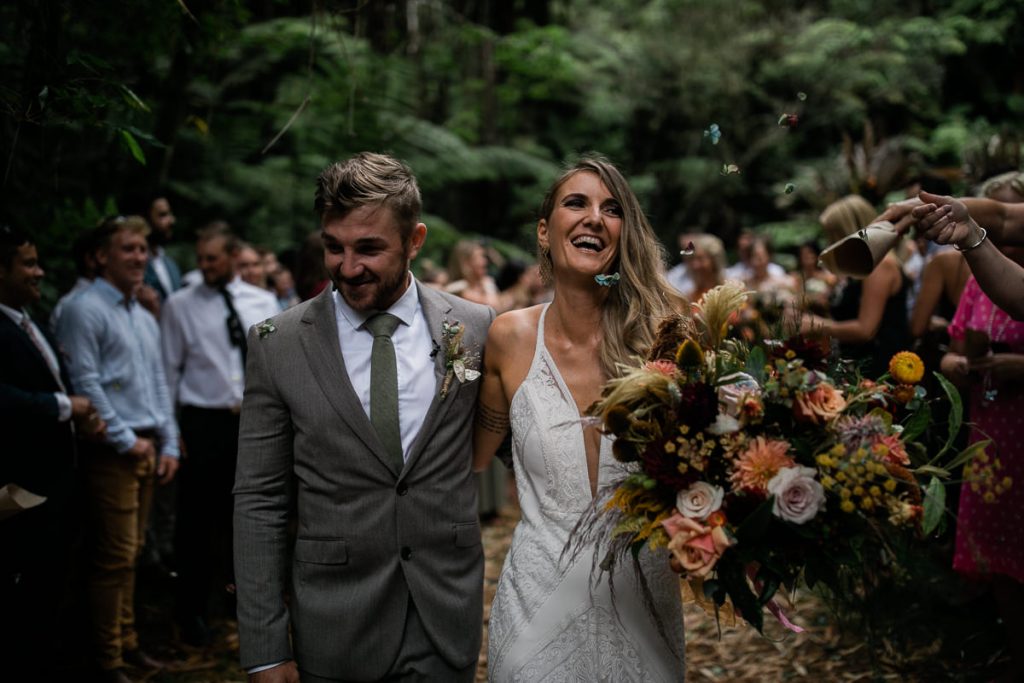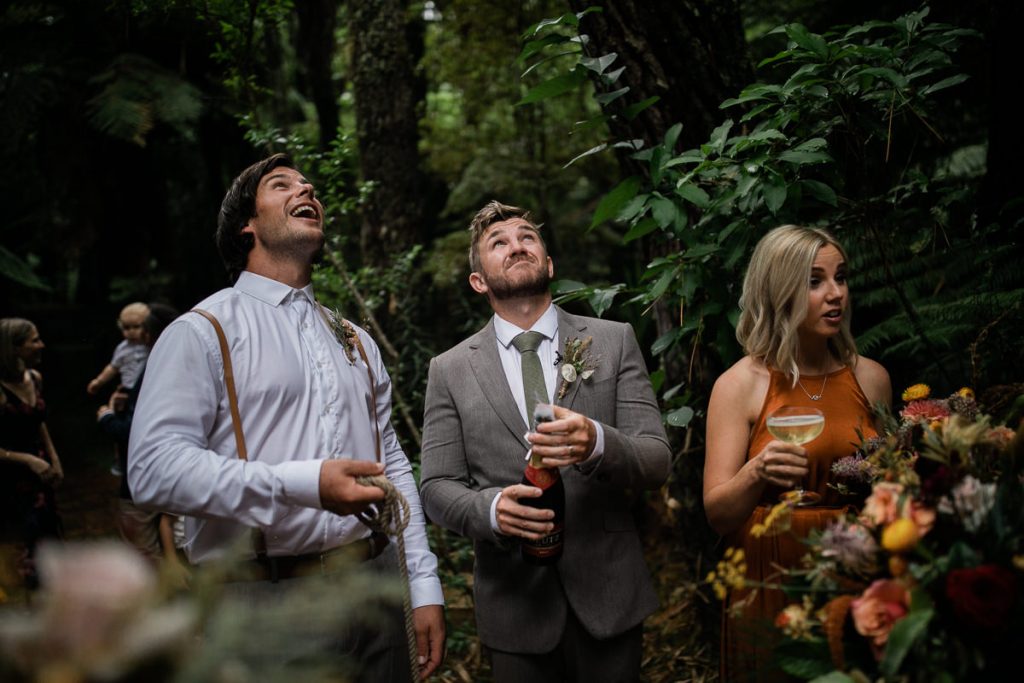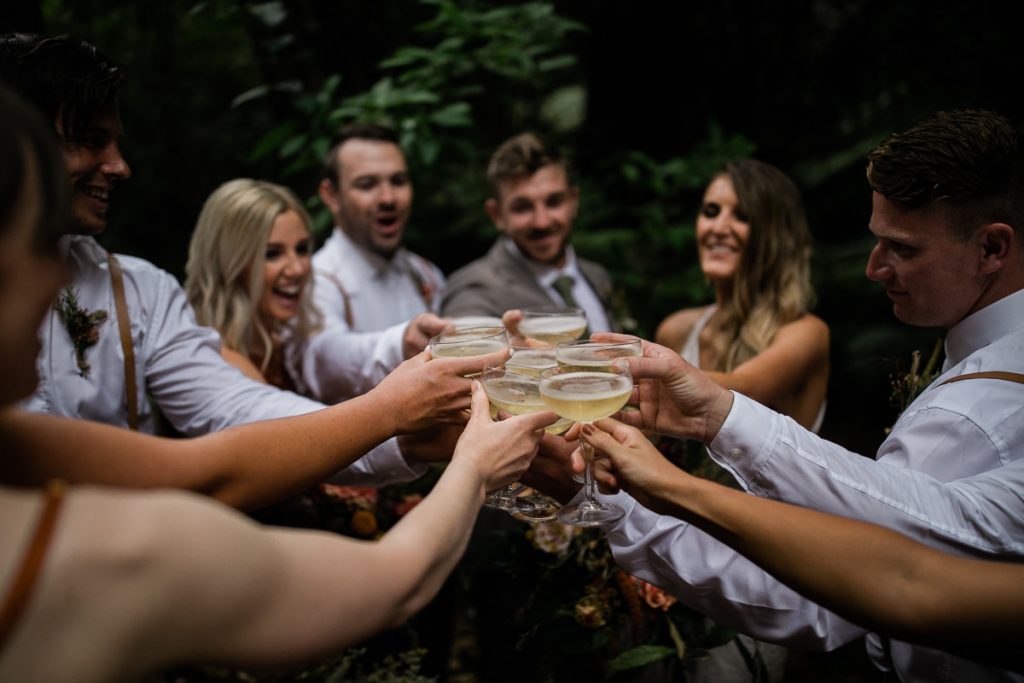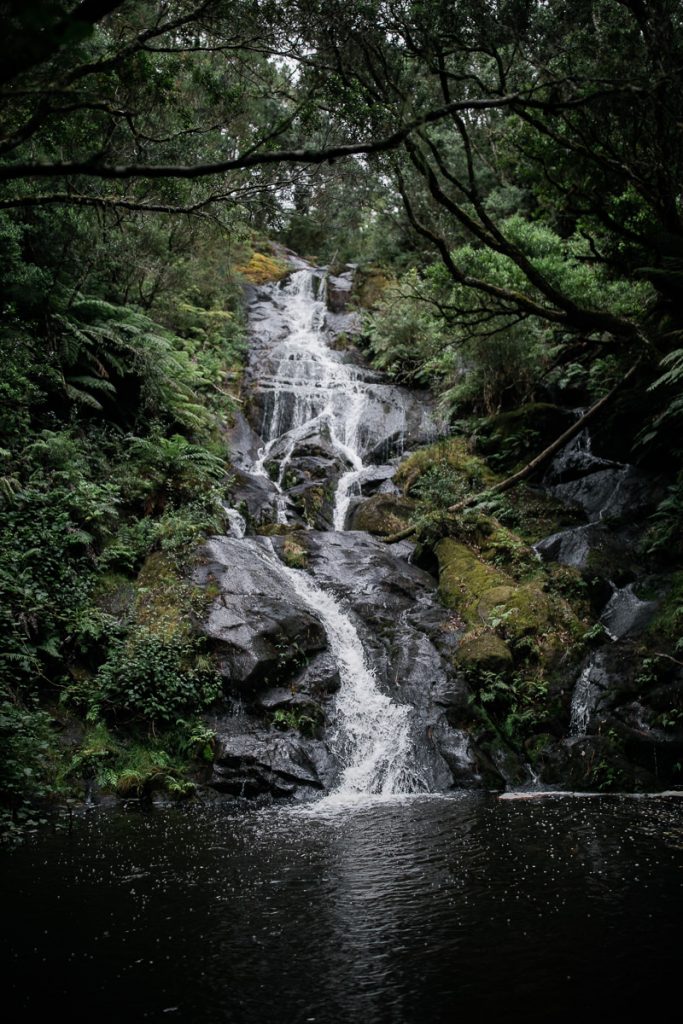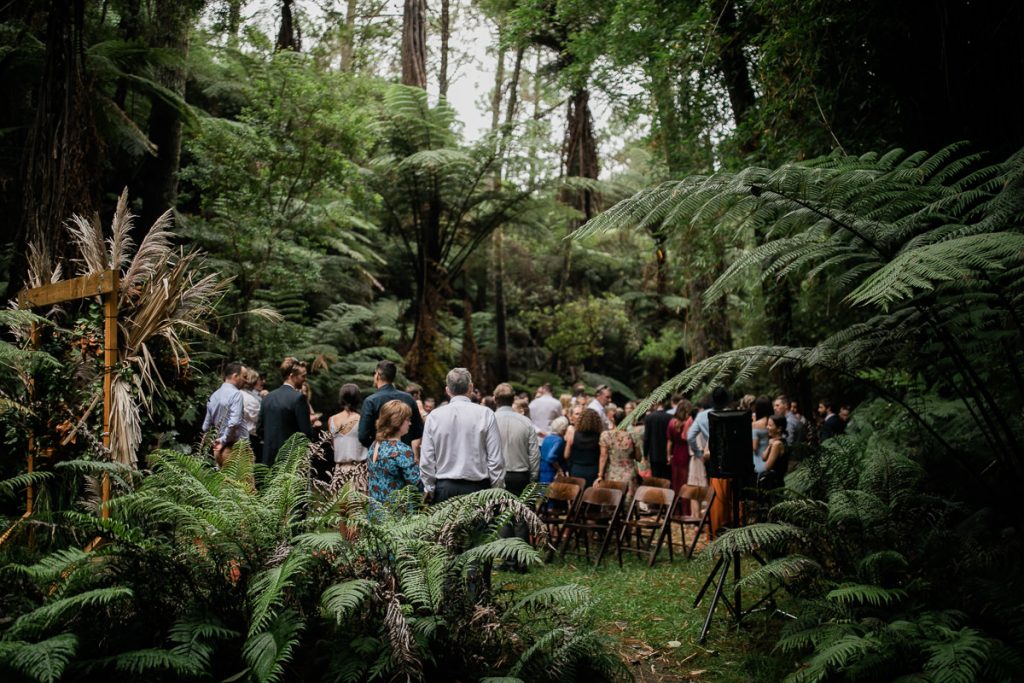 What were some of the most memorable/unique moments from the day?
We had our dog Remy with us all day, he just cruised around the reception all night and came home with us in a taxi in the early hours of the morning. He's a big part of our lives so it was nice to have him sleeping at our feet during speeches and dinner and playing with guests through the day. For me arriving at the ceremony with everything set up in this space that meant so much to me was really special too. After the ceremony the bridal party walked down to a beautiful secluded bay with big dramatic cliffs and had a picnic under the sweeping Pohutakawa trees while we got photos. We were also totally blown away by Alex our photographer, he hung out with us for the weekend and really felt like a part of the family. He went above and beyond in every way whether it was getting a chair for my grandad, offering his coat when it cooled off, playing catch with my nephew or having a few drinks with the boys late into the night before the big day. It was an honour to have him involved, not to mention his beautiful work.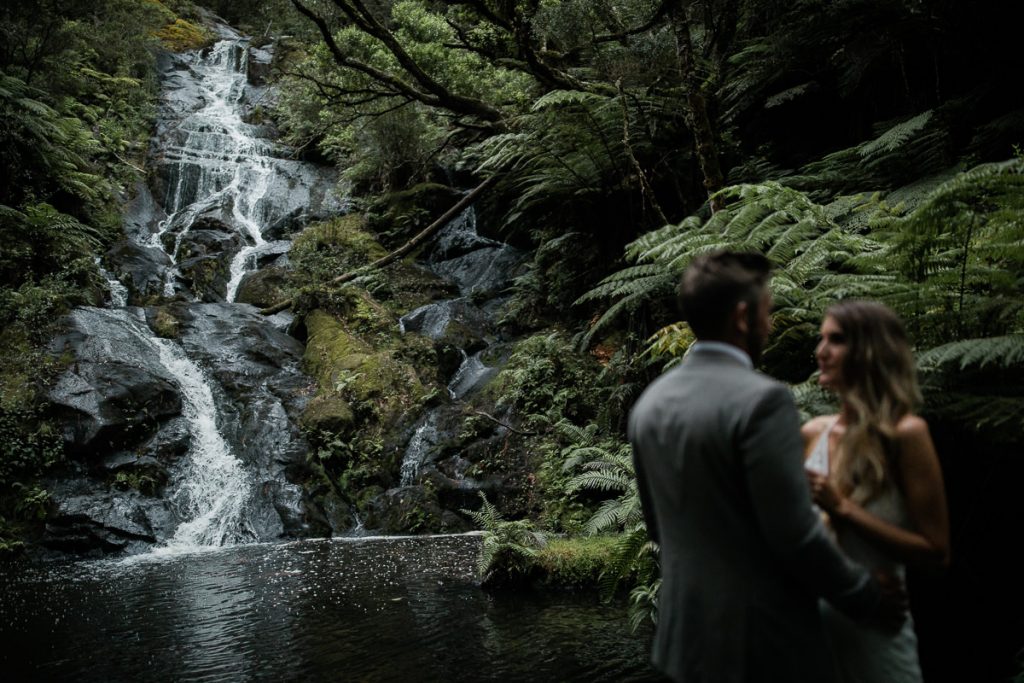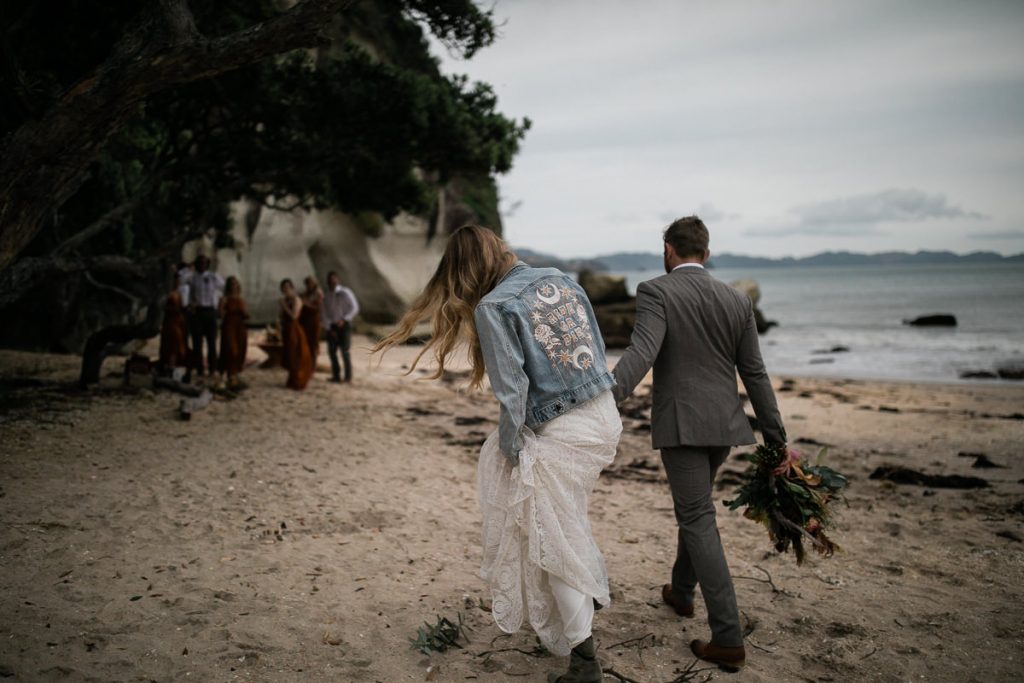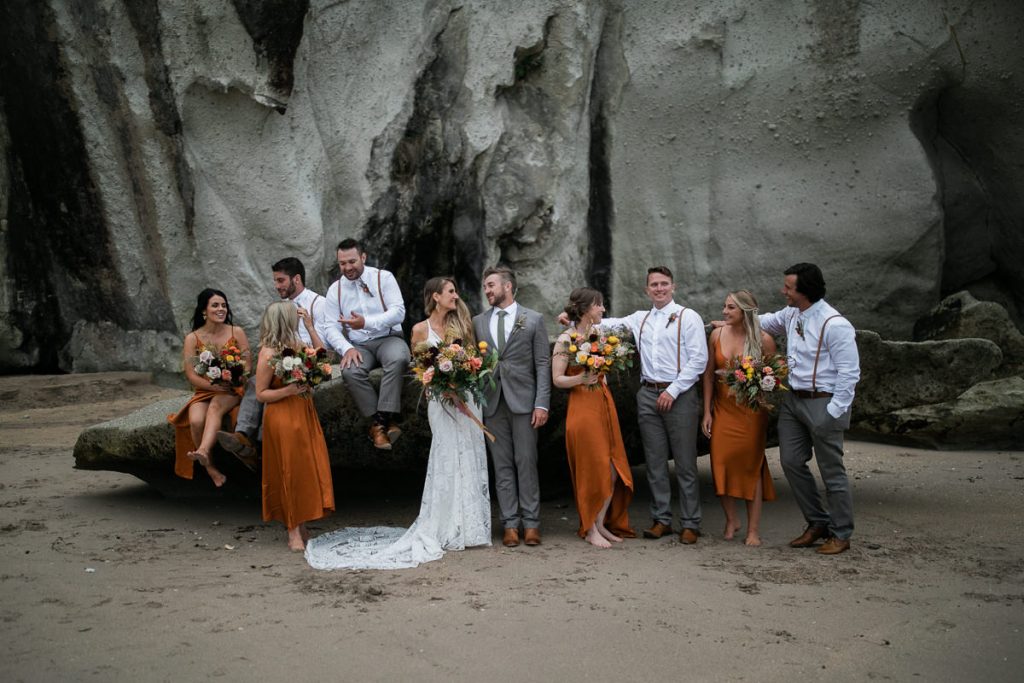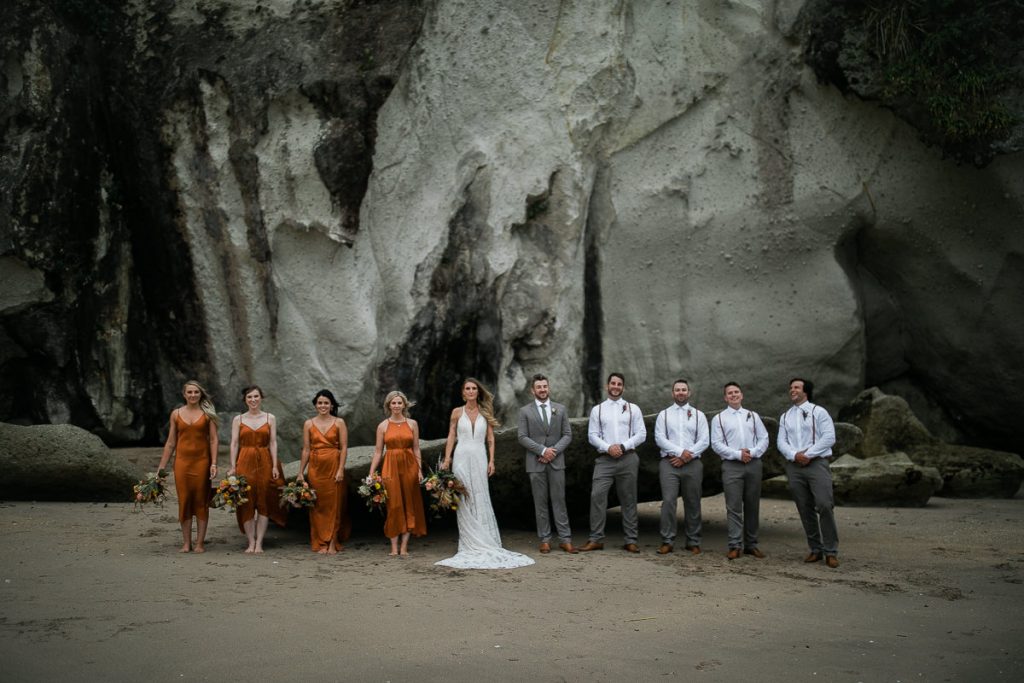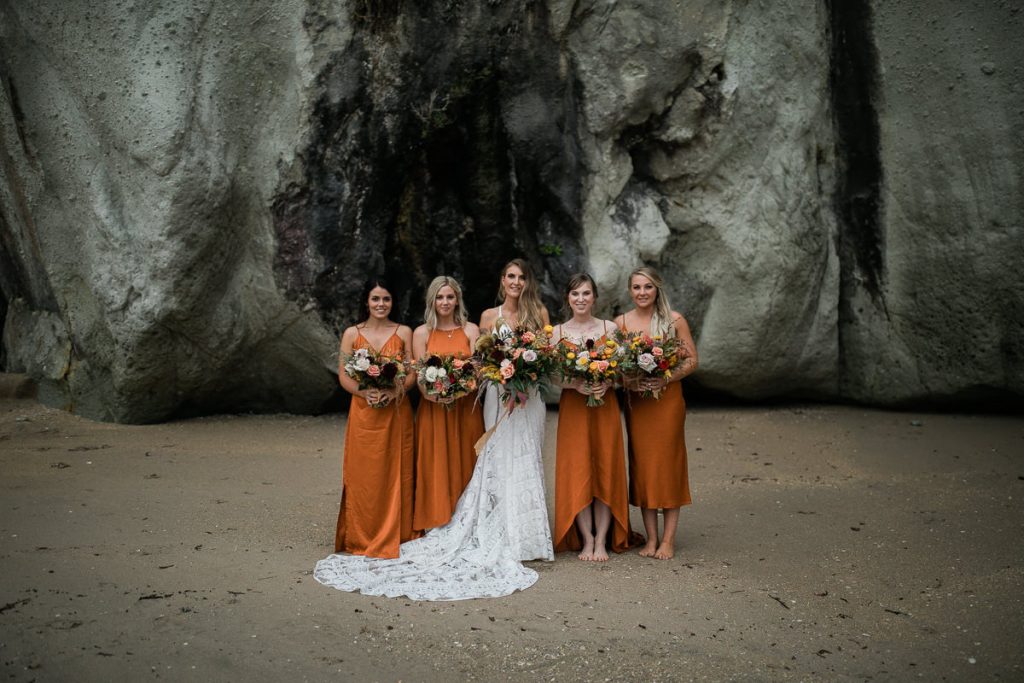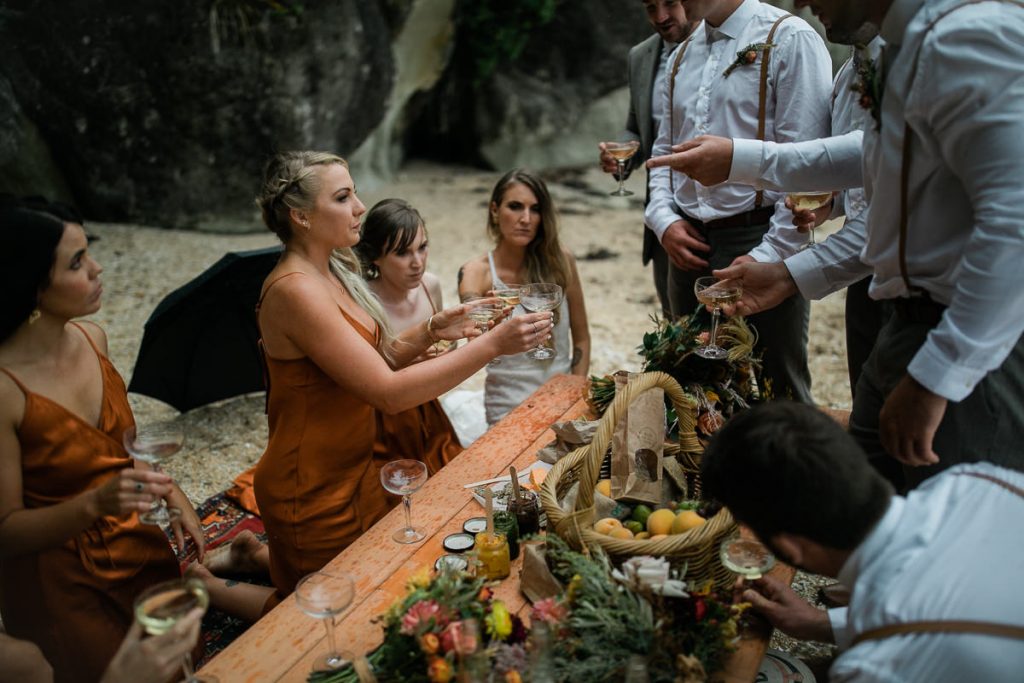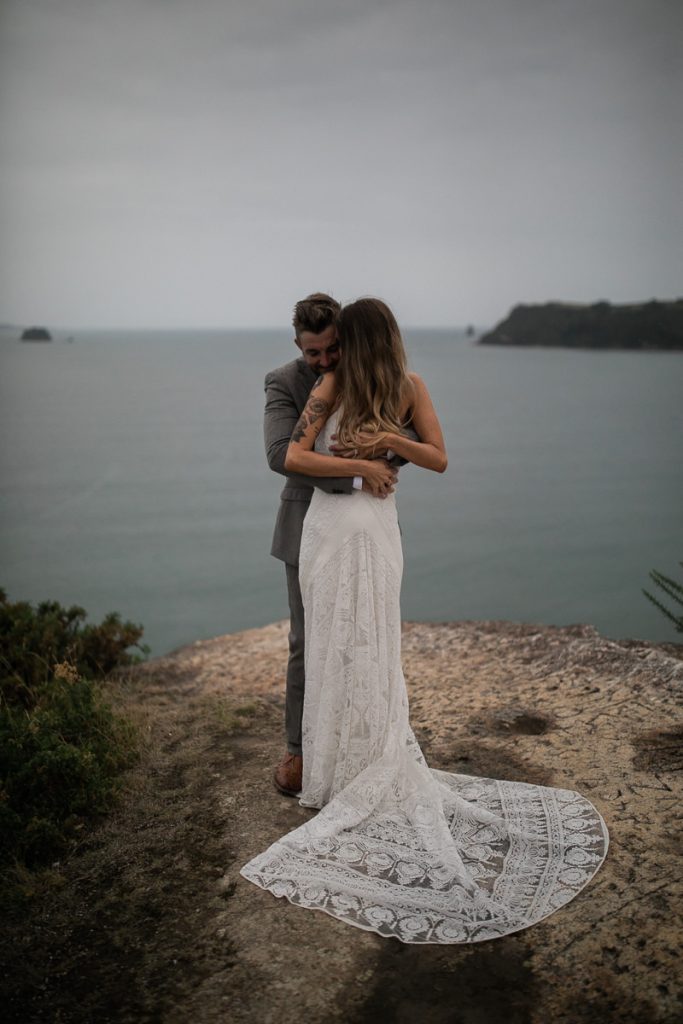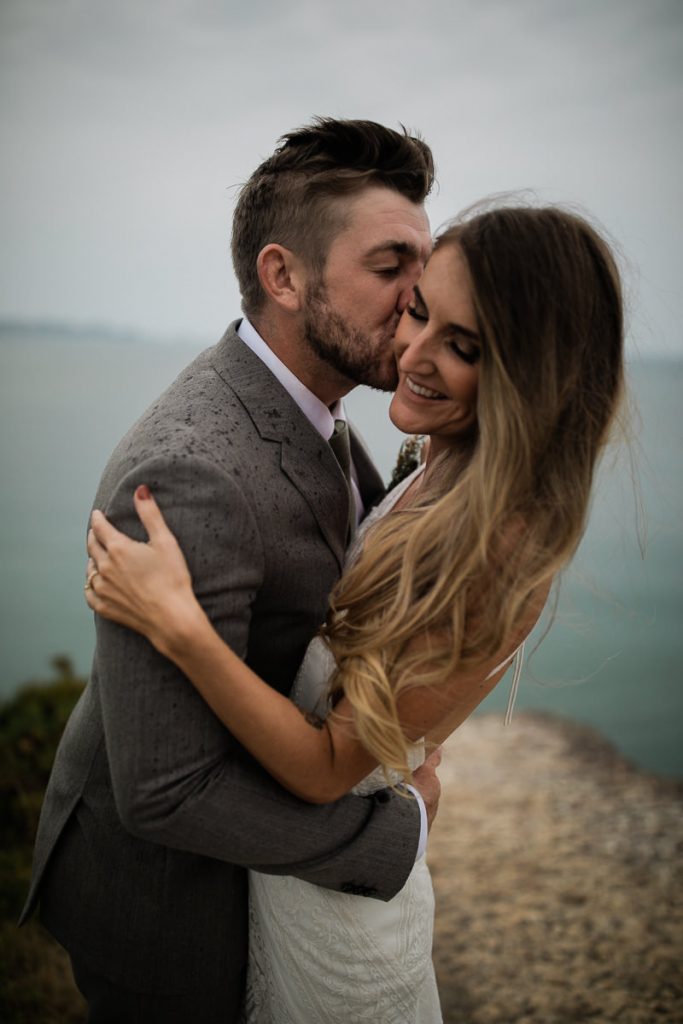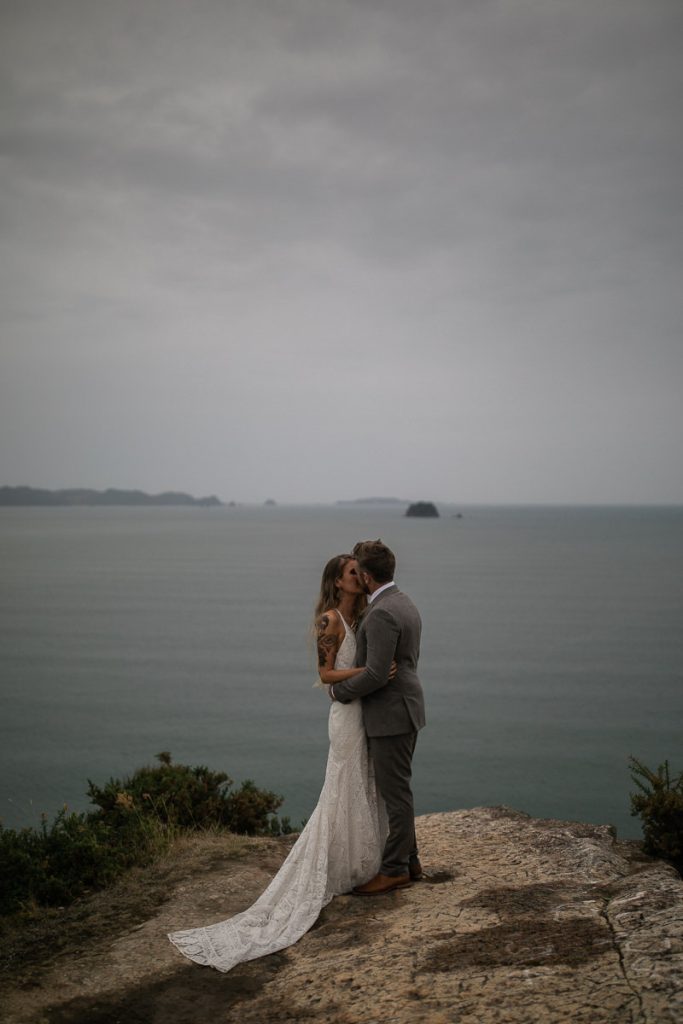 Any advice for other couples planning to spend the rest of their lives together?
I know it is easier said than done but try to keep things in perspective leading up to the day to save yourself the stress and over-spending. It is a big beautiful magical day, but it flies by in such a blur, and then you have the rest of your lives together for special, romantic moments. It is just one day so try to relax and enjoy it and remember the real reason you are there. Getting into debt for one day isn't the best way to start a new chapter together.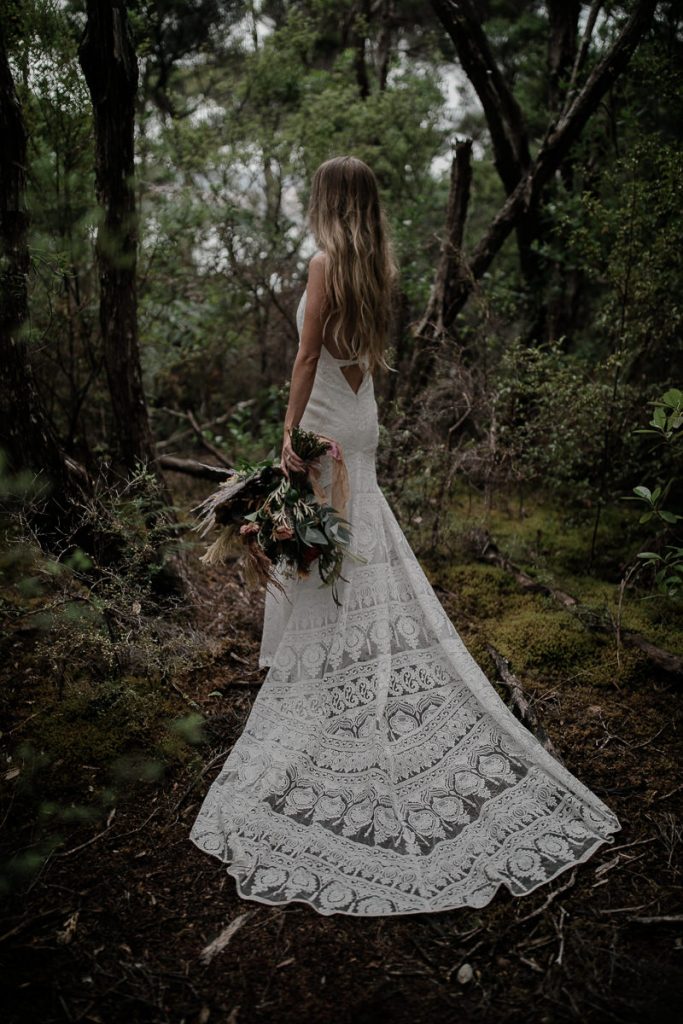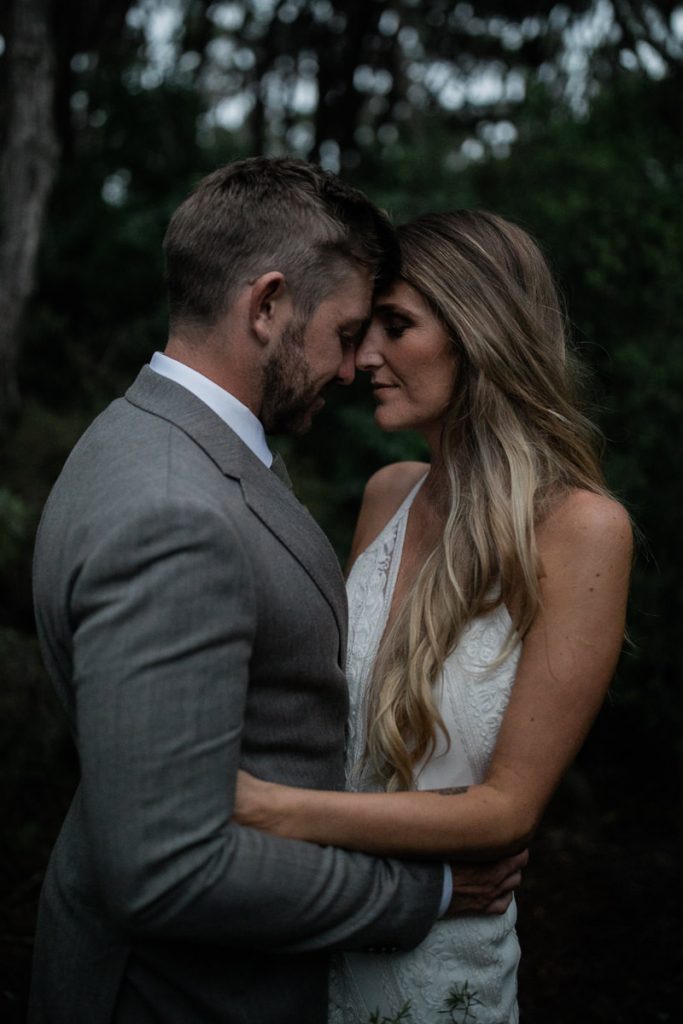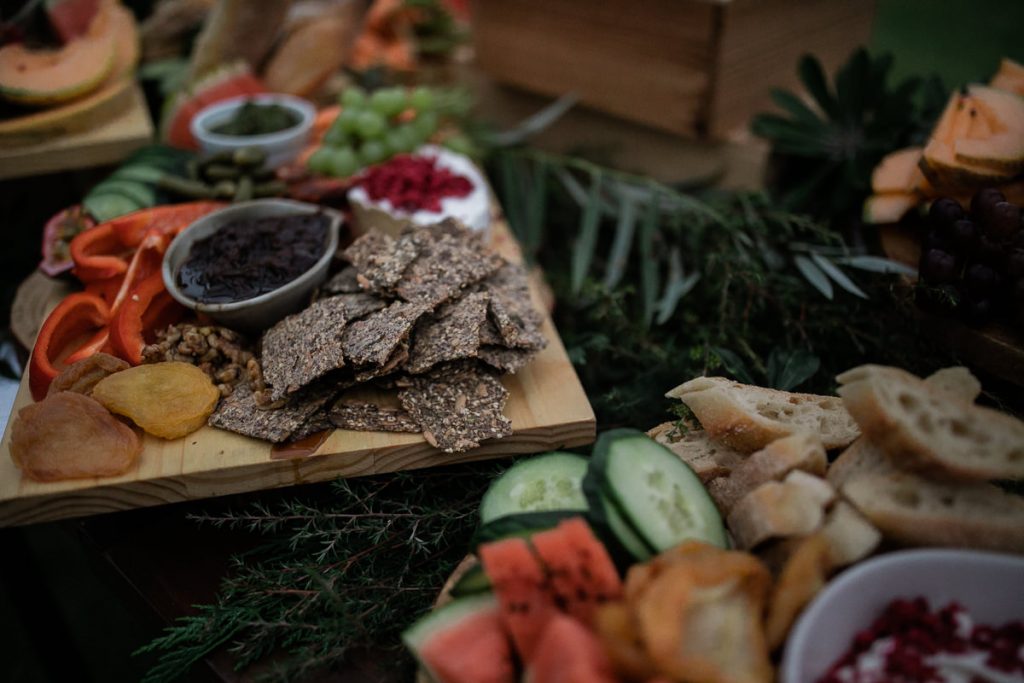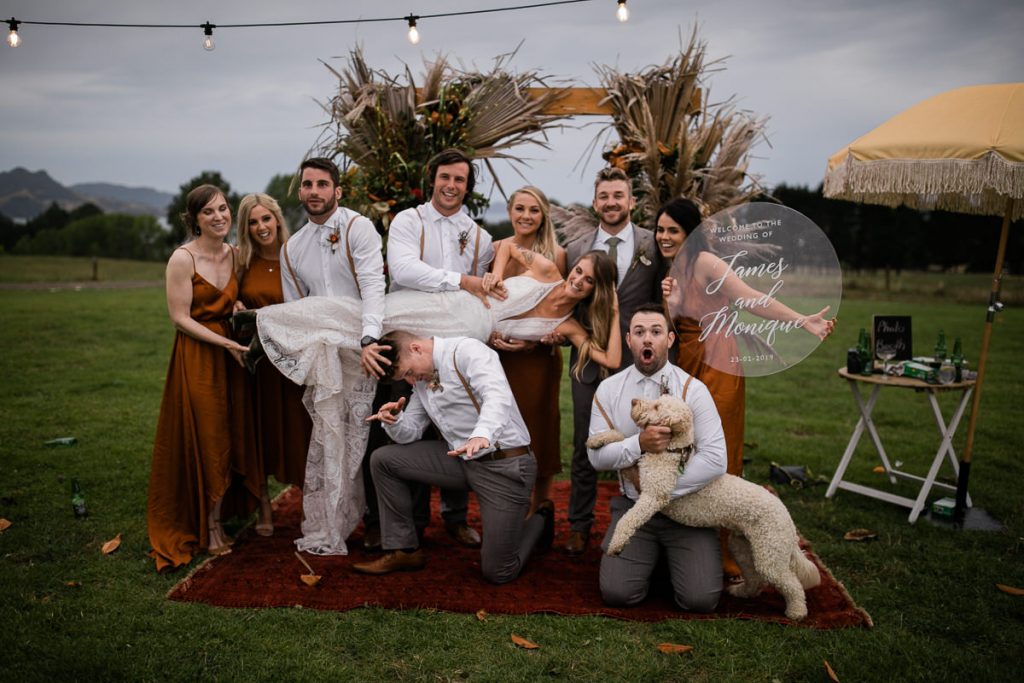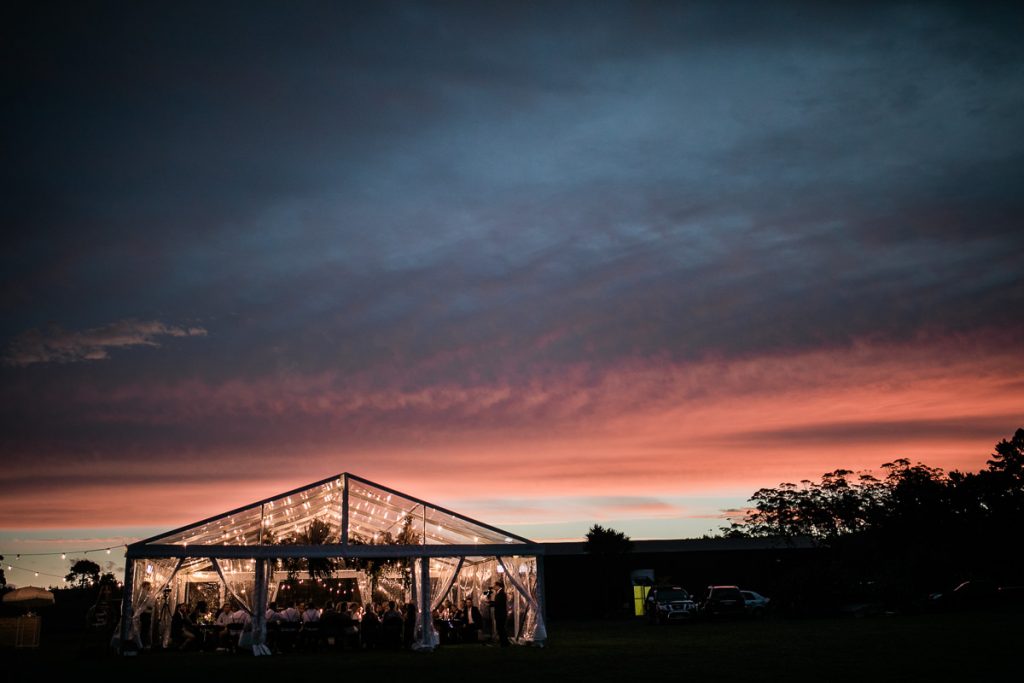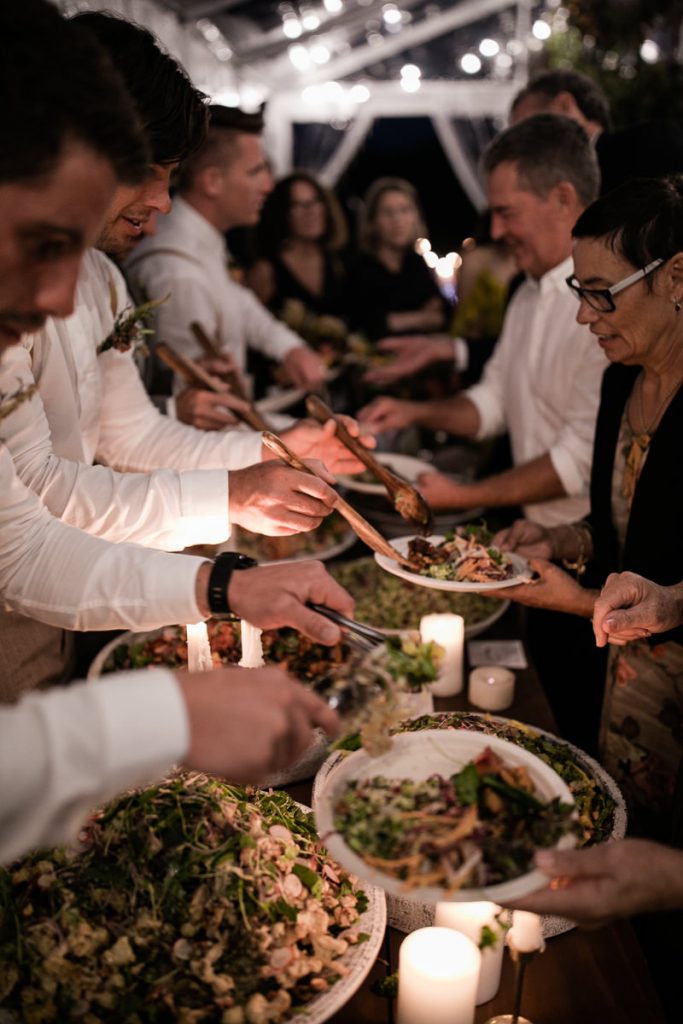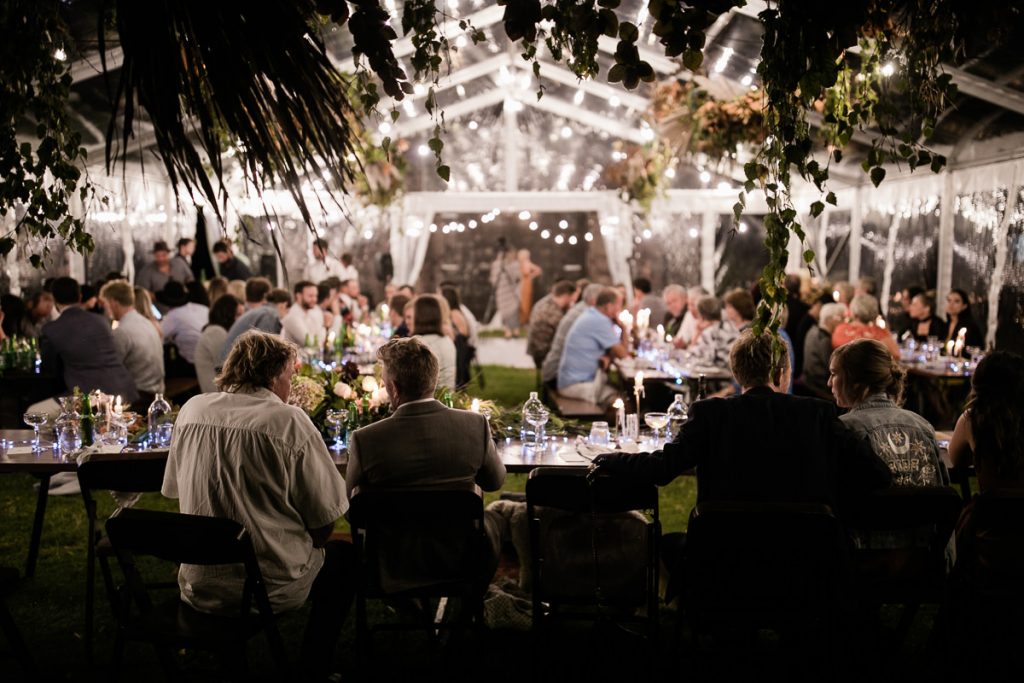 Photography: Third Wheelin Co | Videography: Shaun Paul Creative | Ceremony and Reception location: Private waterfall | Celebrant: Family member | Bride's gown: Rue de Seine | Groom's suit: Barkers | Rings: Naveya + Sloane | Shoes: Chaos & Harmony | Groom's shoes: Overland | Accessories: Rue De Seine denim jacket- Will and Bear hat | Makeup: Lisa Marinkovich | Hair: Lisa Marinkovich + Casey Harper | Bridesmaid's gowns: Blak | Entertainment: Friends acoustic set | Hire and Marquee: Twelve Tables & LL Hire | Flora: On My Hand | Catering and Beverages: Sage + Grace | Cake: Sponge Drop