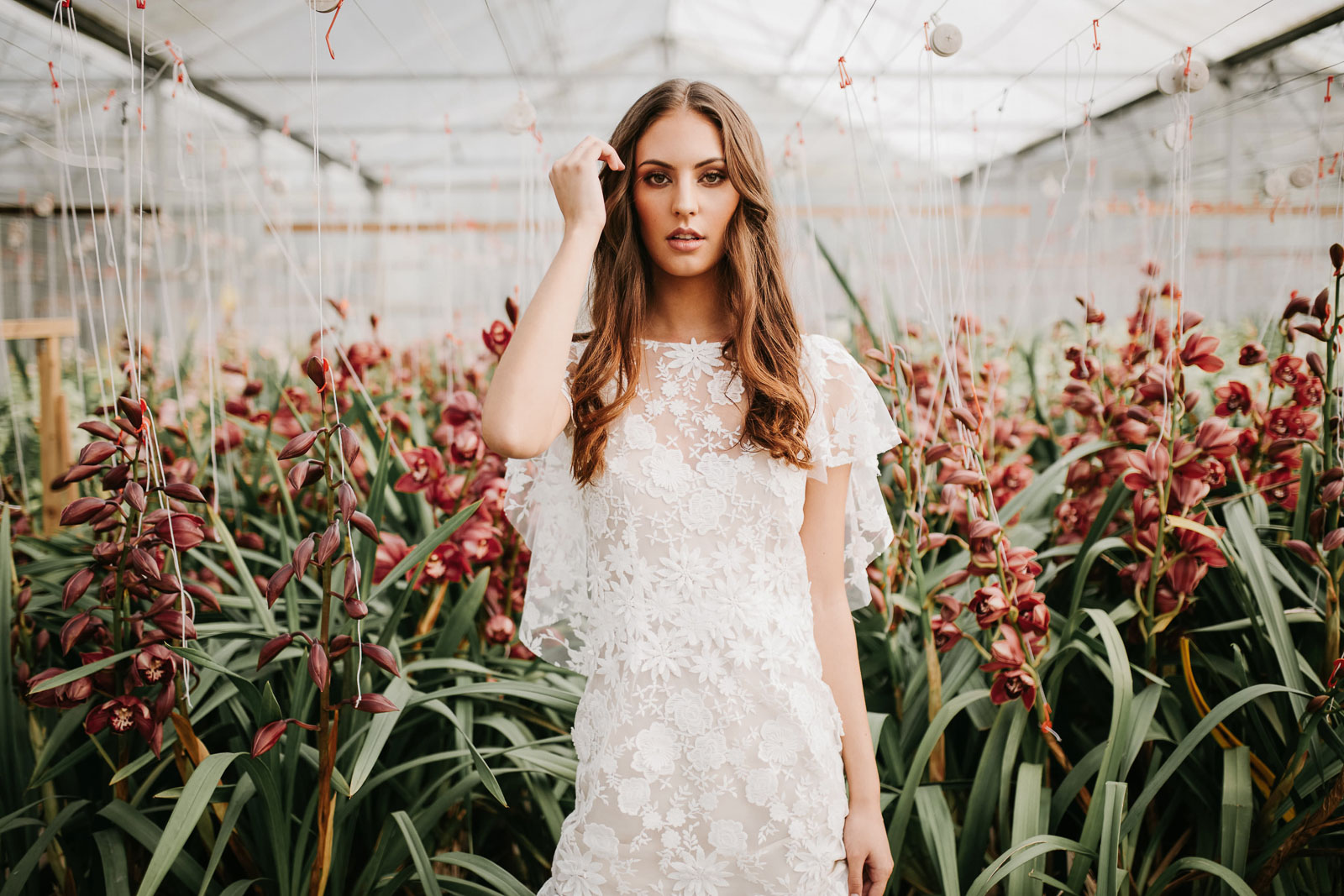 We recently caught up with one of our favourite designers, Natalie Chan to look at some of her favourite gowns of the moment and we also chatted about what is inspiring her as well as what brides need to be looking out for this season…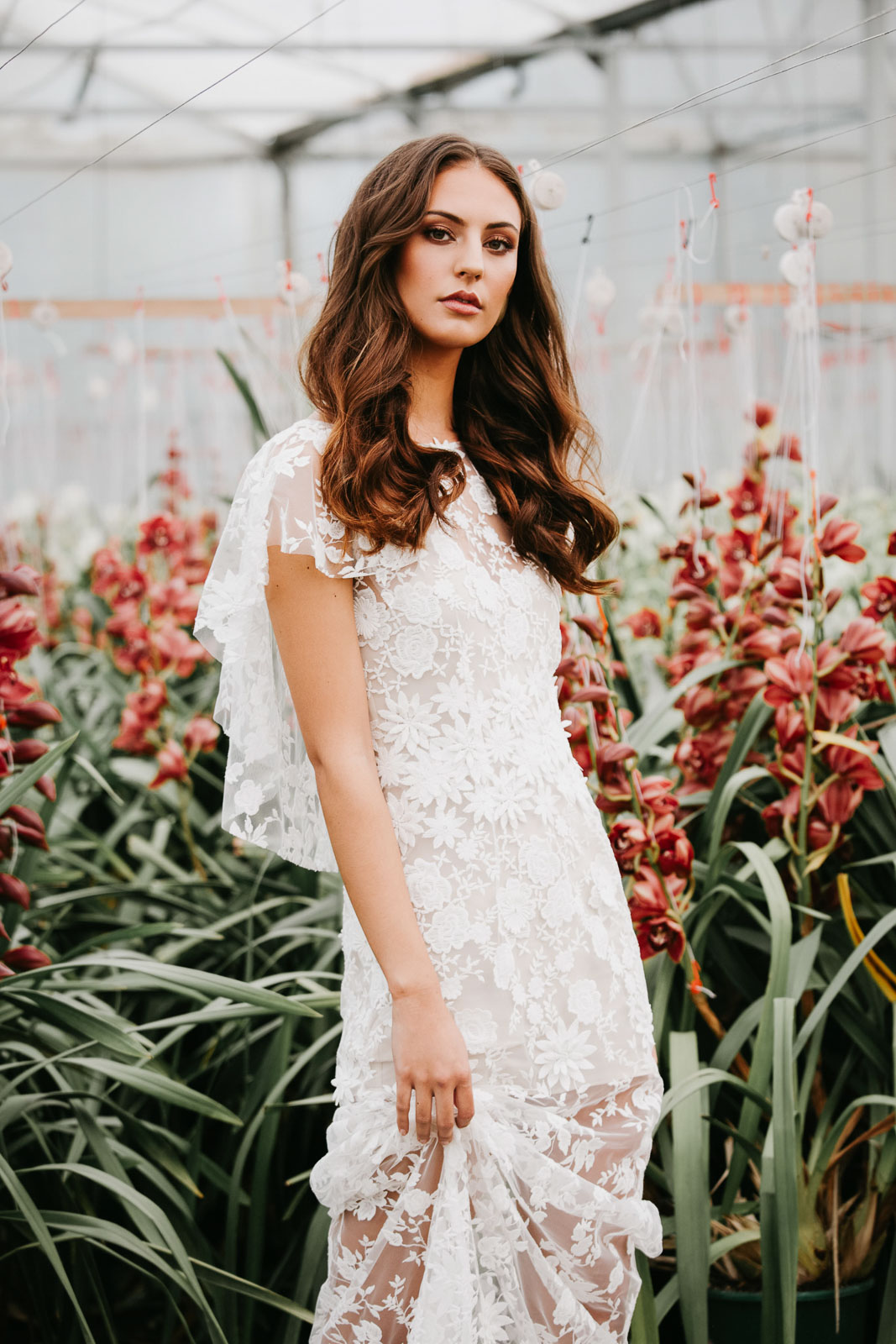 Natalie, tell us about what or who is inspiring you at the moment? I have been very inspired all year by real life and fictional love stories and how every love story is different and can evoke something beautiful. Marriages that span decades like Iman and David Bowie, The passion and mystery of Priscilla and Elvis Presley and of course the timeless story of Odette and Prince Siegfried.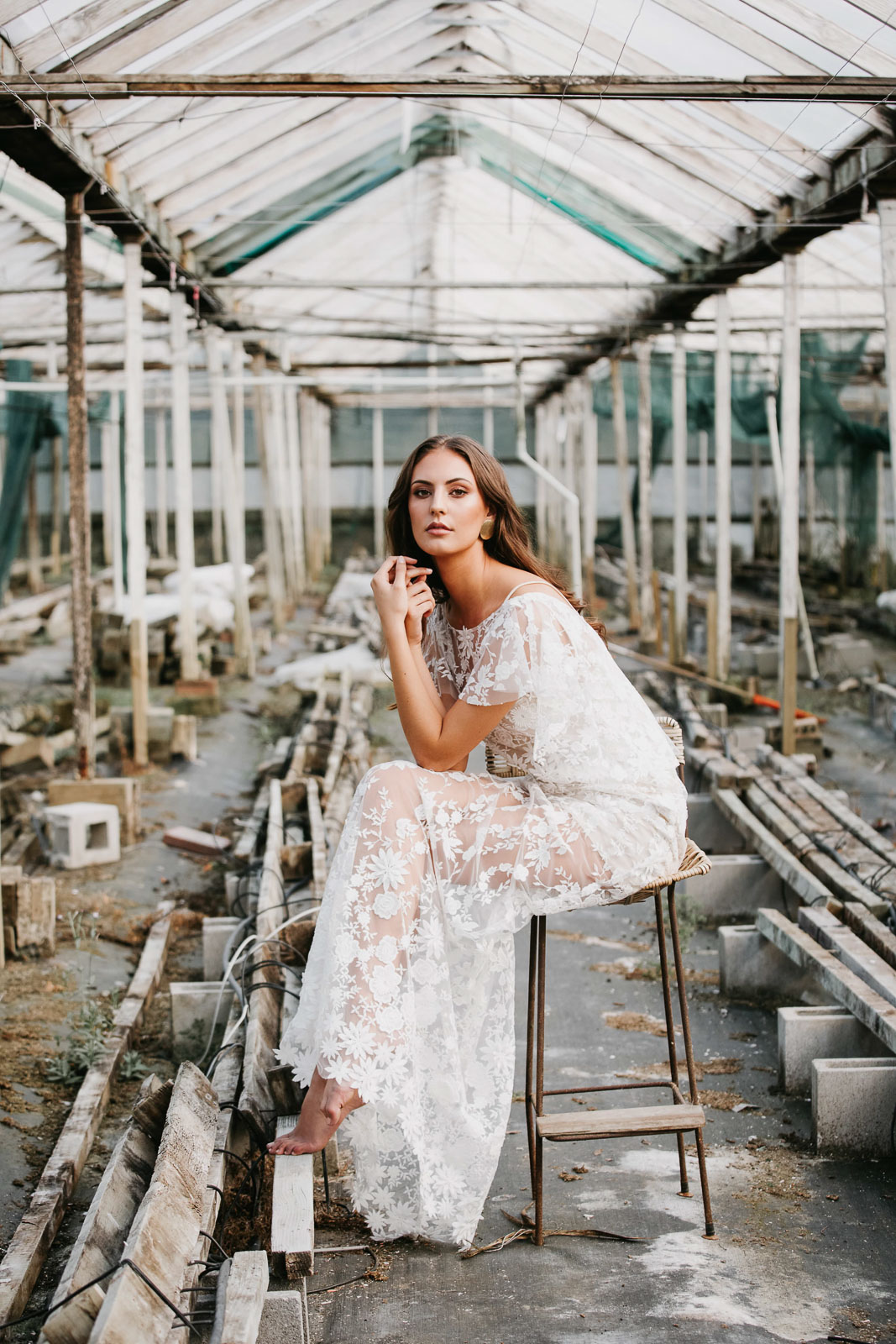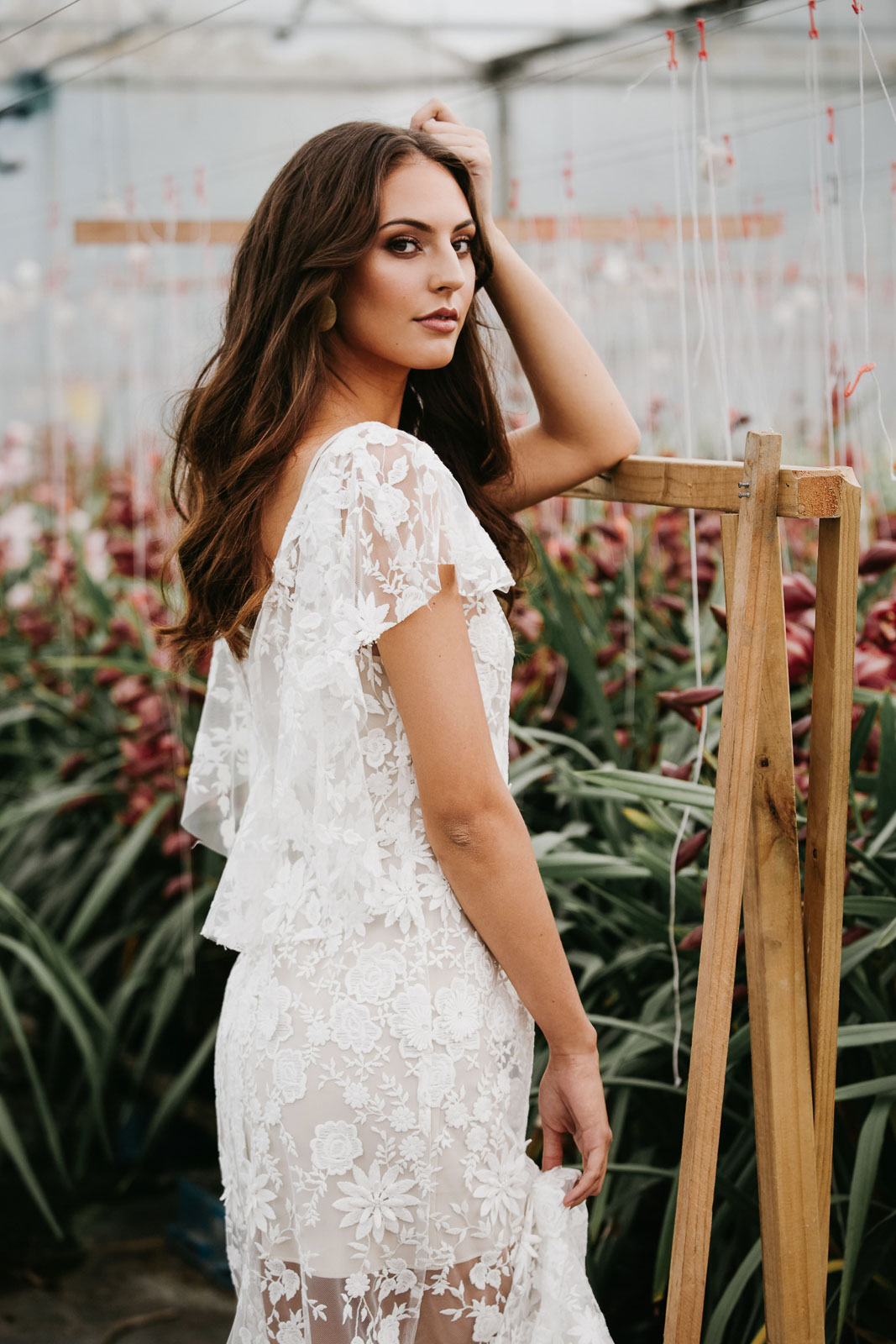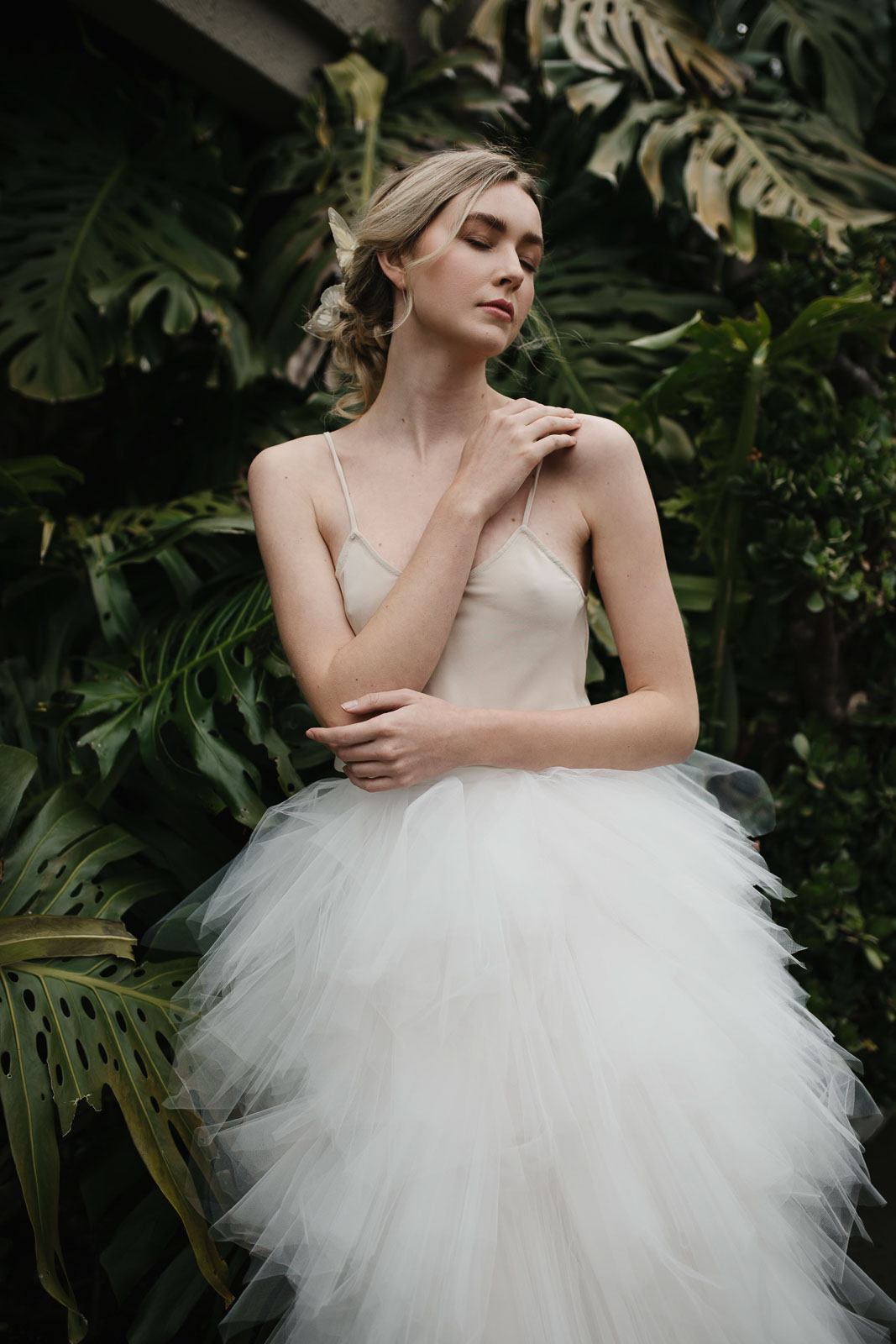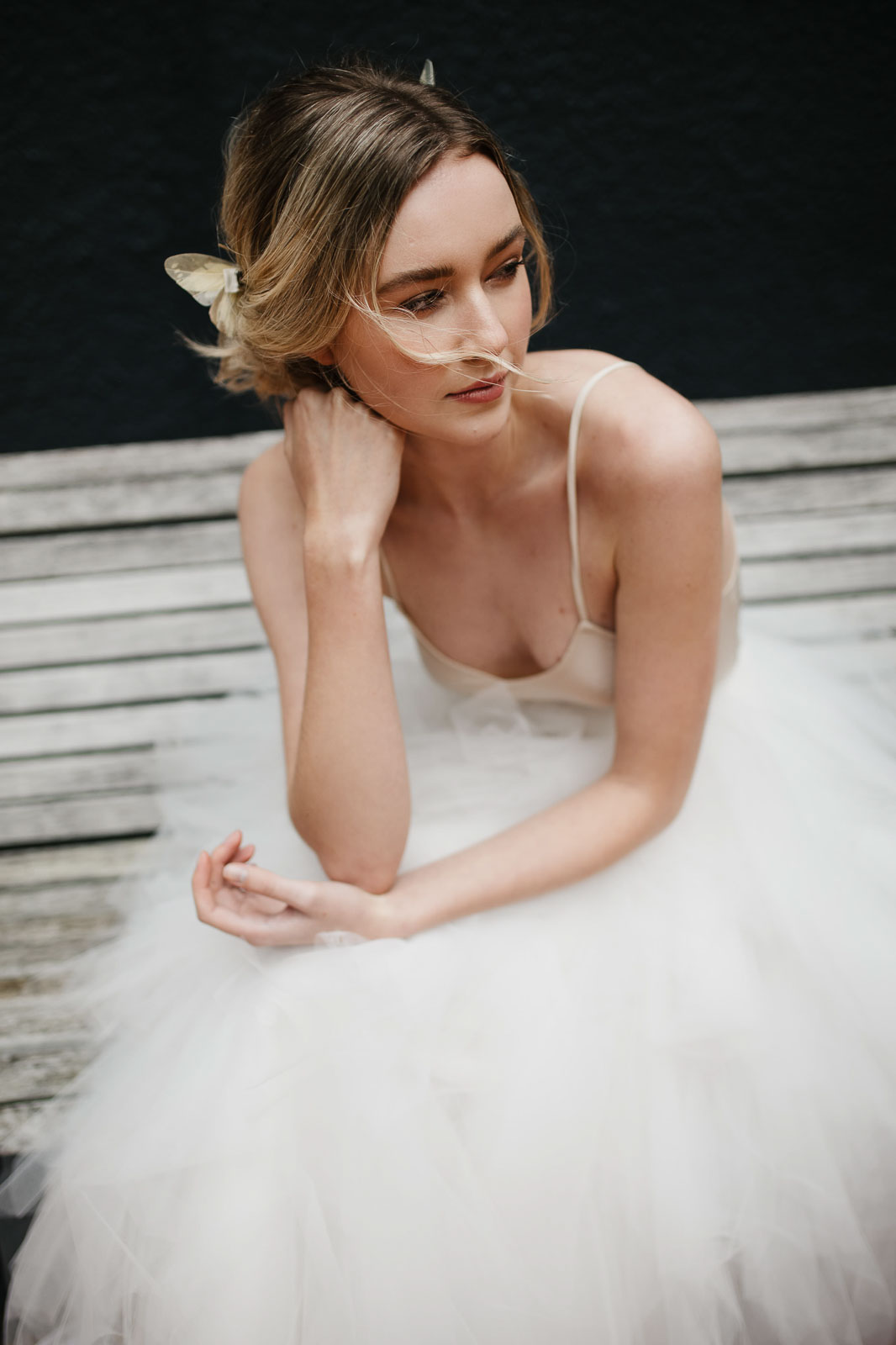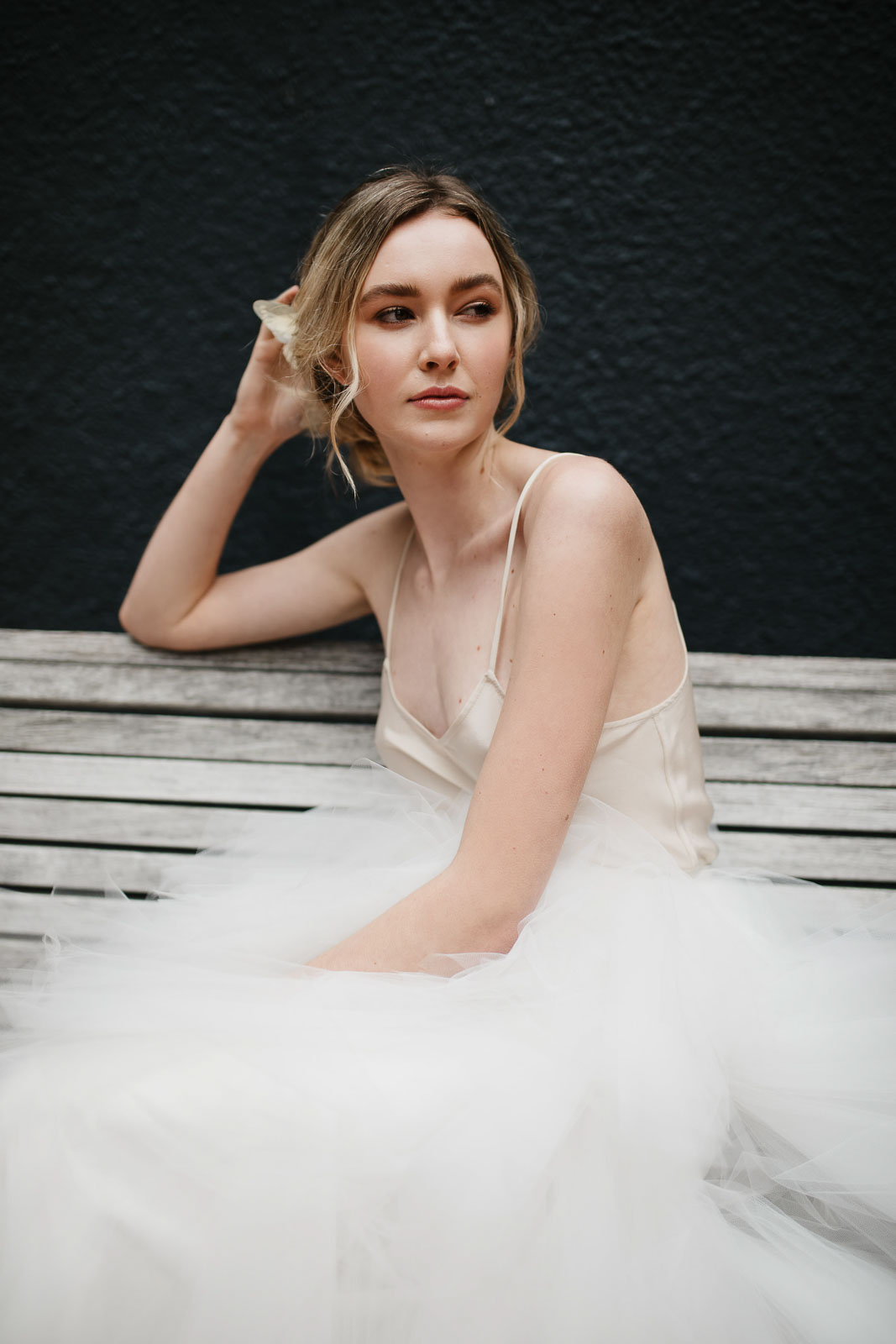 Tell us what future brides should be looking out for styling-wise when choosing their dress? Explore with different textured fabrics and give separates a try, tops and skirts have been one of the fastest growing bridal trends in recent years!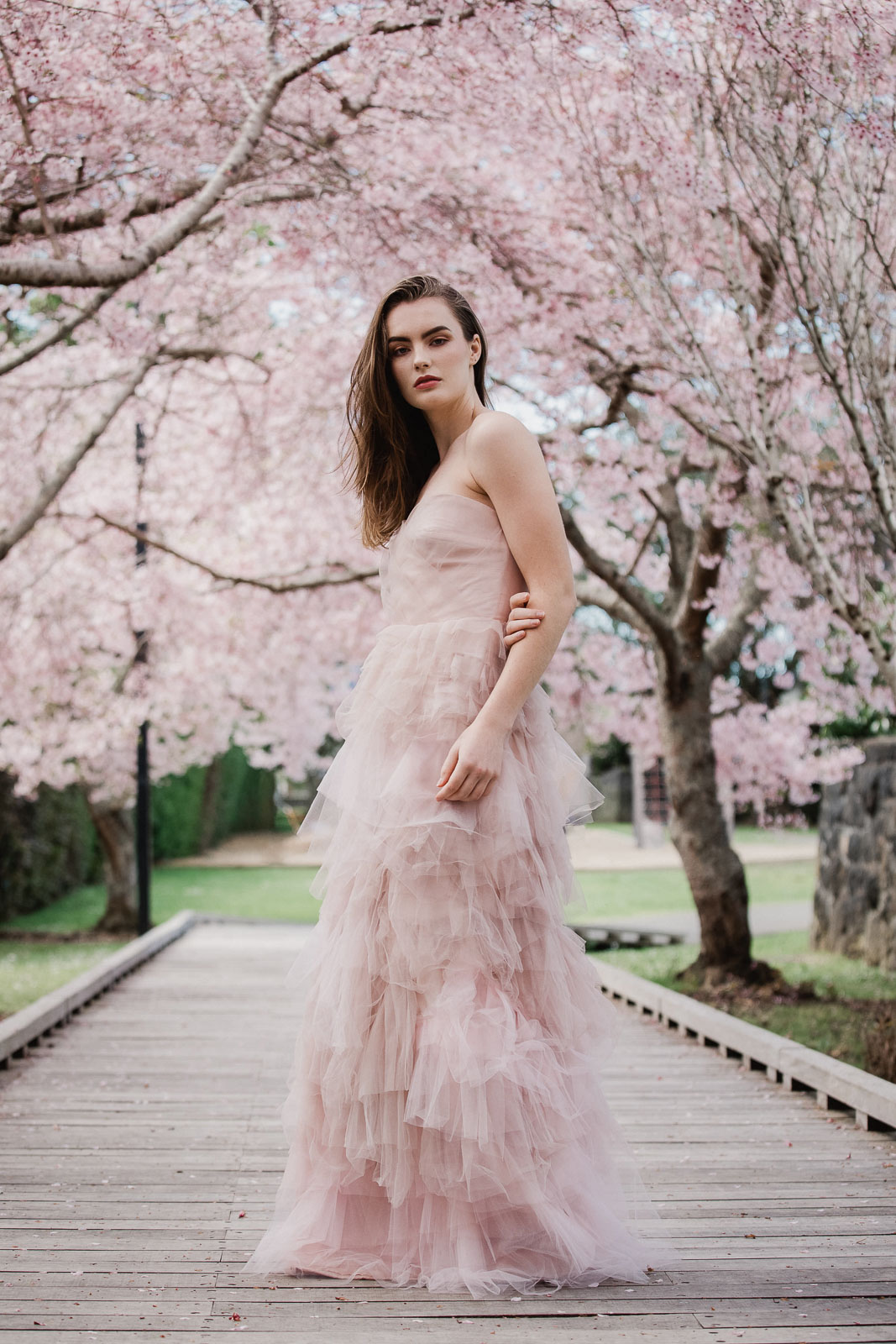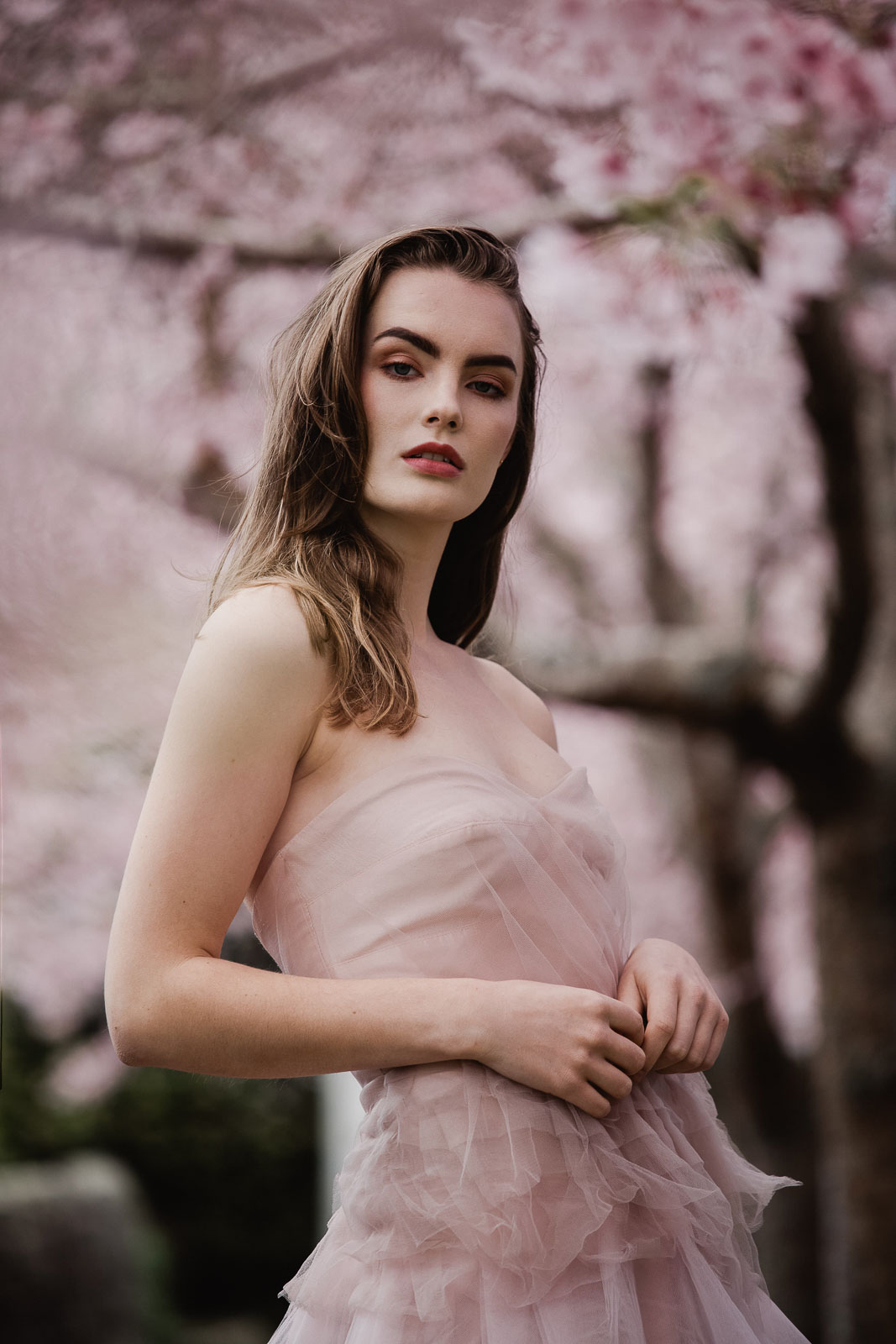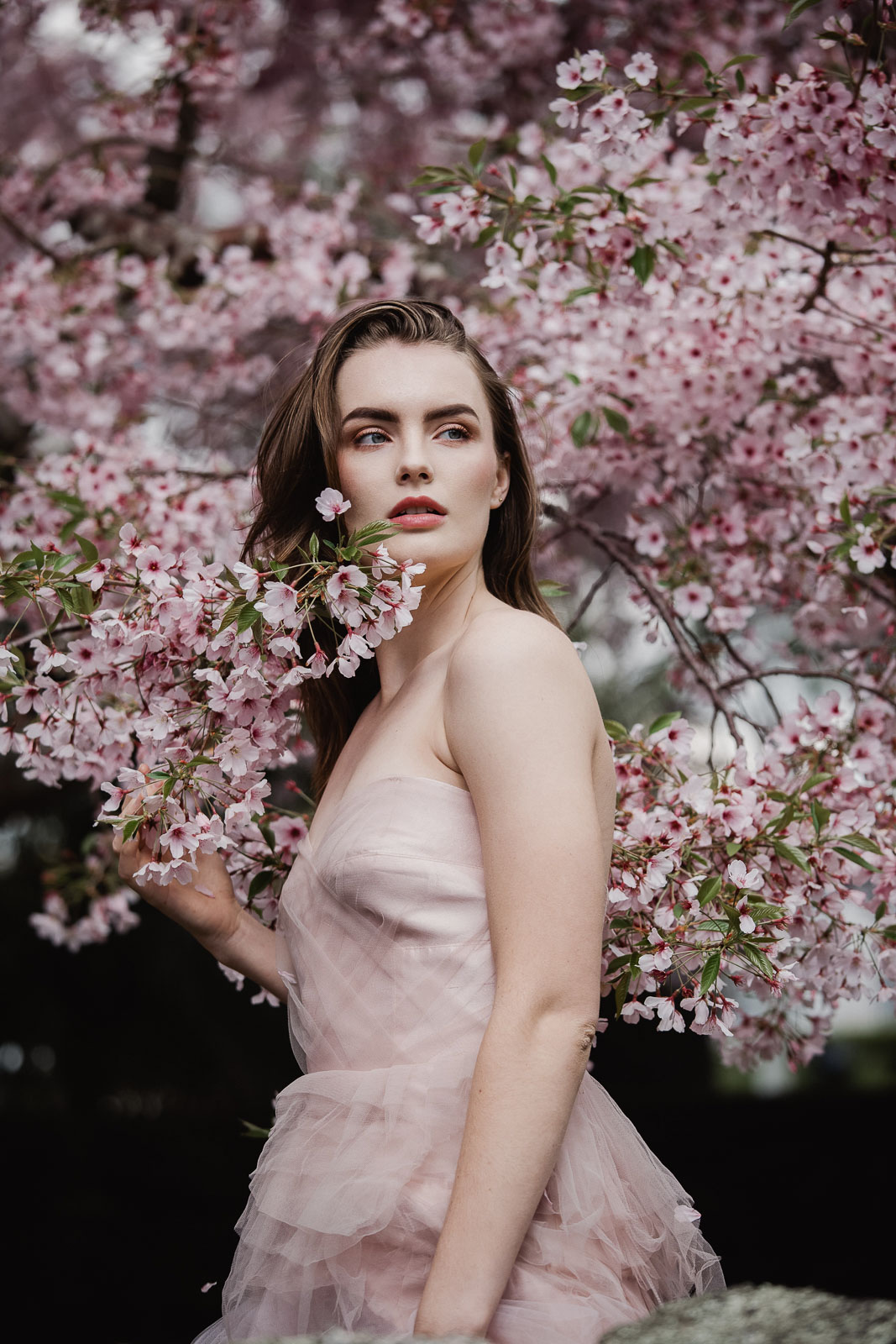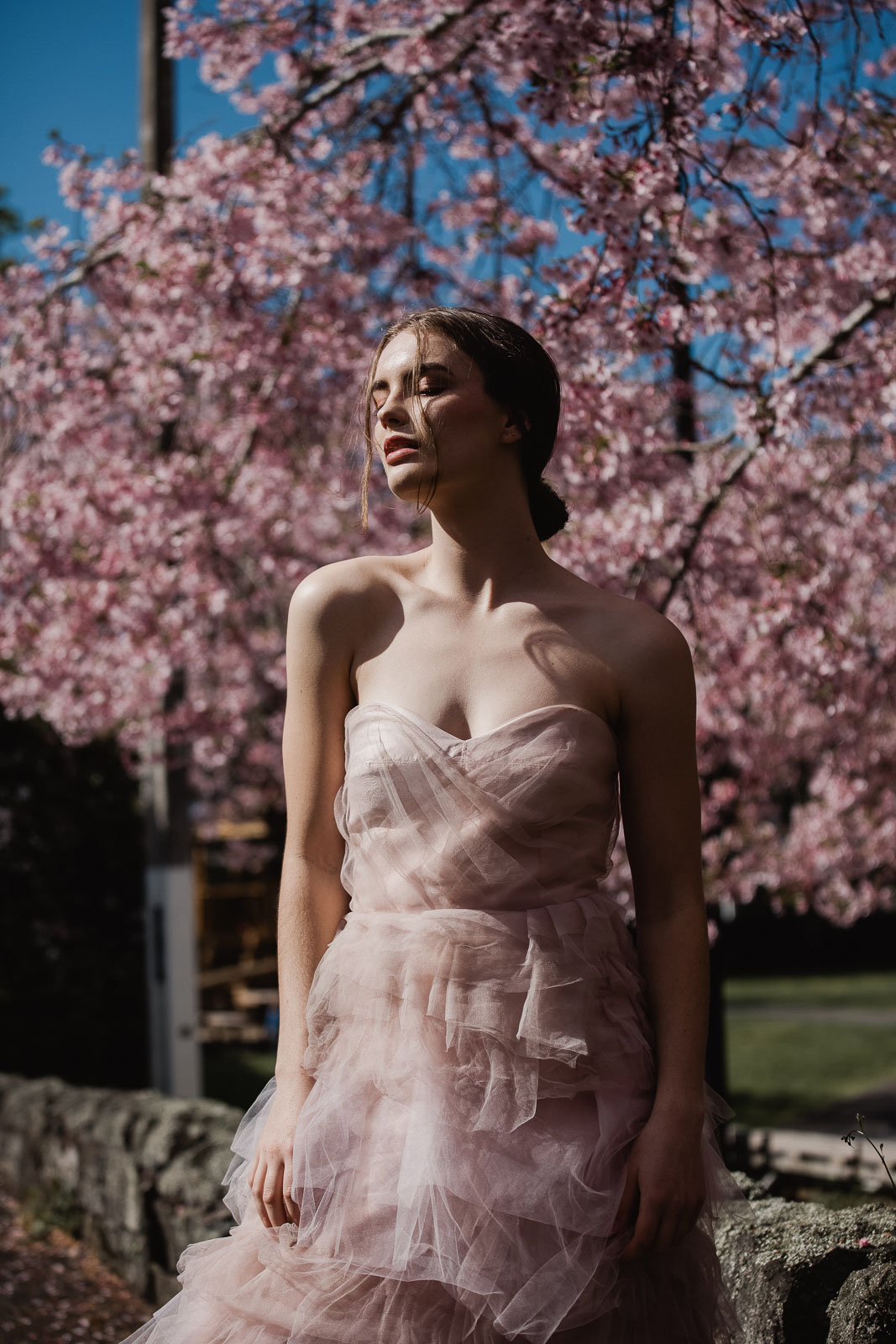 Tell us about your current favourite current Natalie Chan styles? "Cleo" I am so obsessed with the heavy cotton lace we used, and the low back is just to die for!
"Giselle" the most statement voluminous skirt made with over 40m of tulle!
"Catherine" a long sleeve floral textured lace top with a pearl button back, I am in love with the classic element it can bring to an ensemble but still super wearable.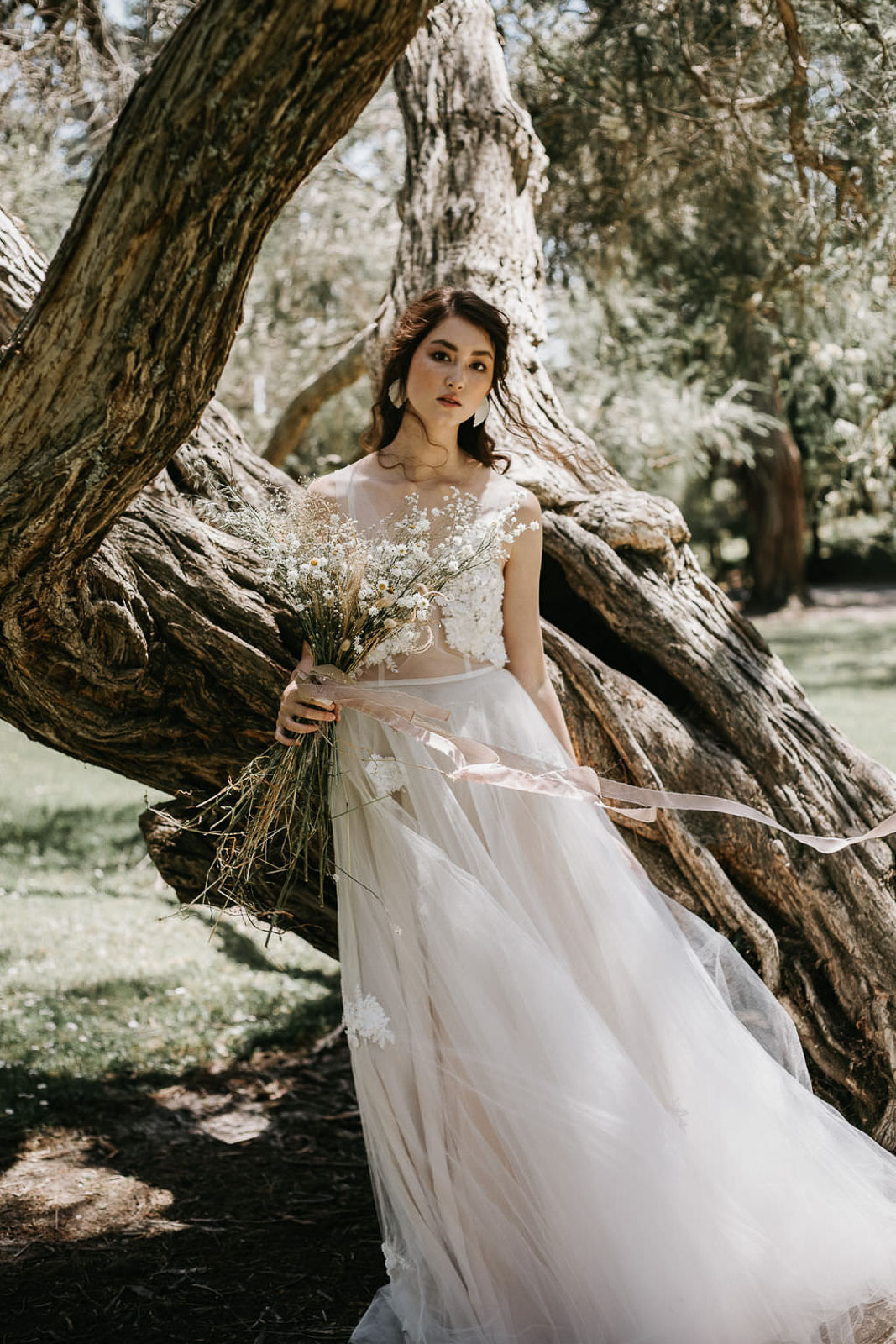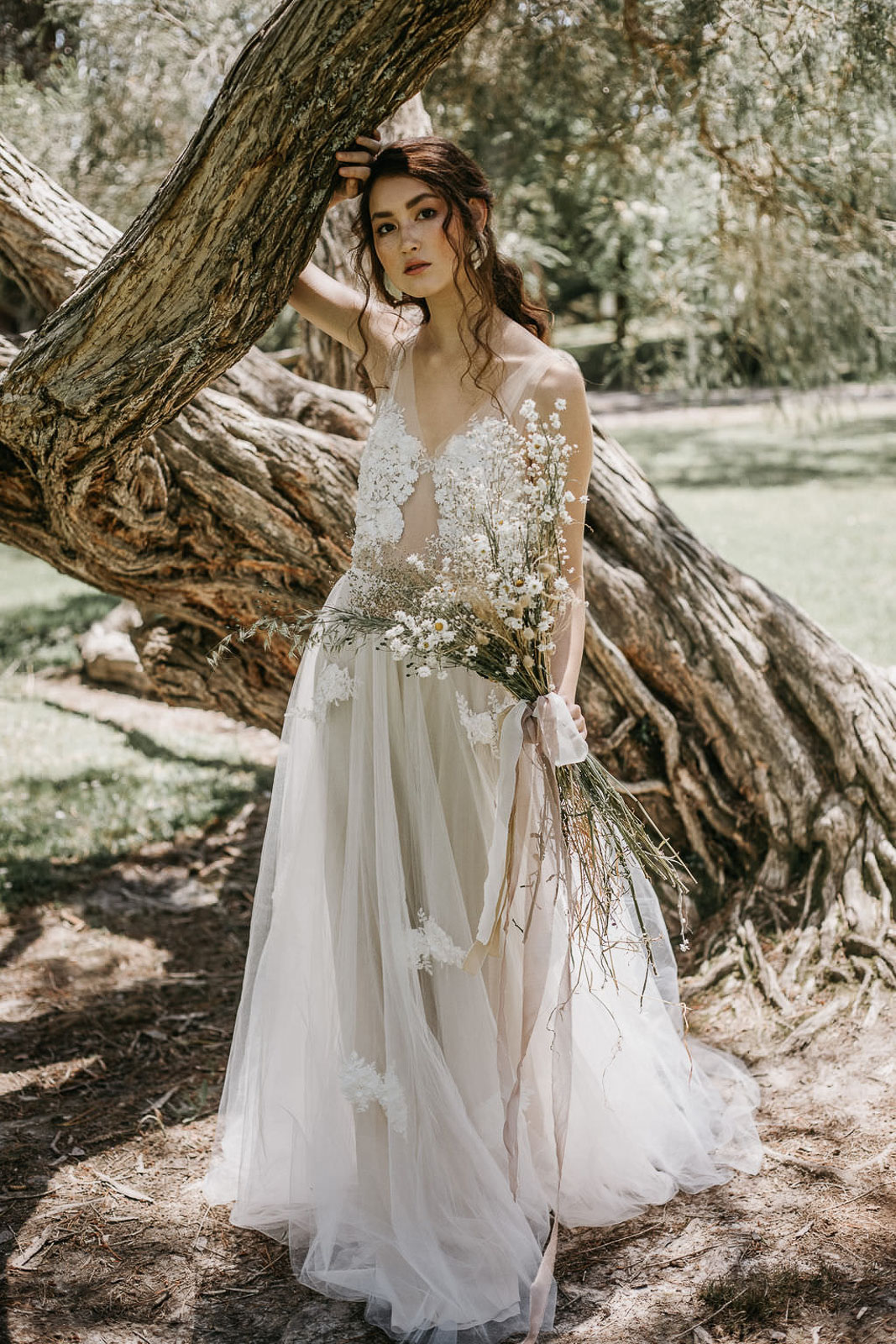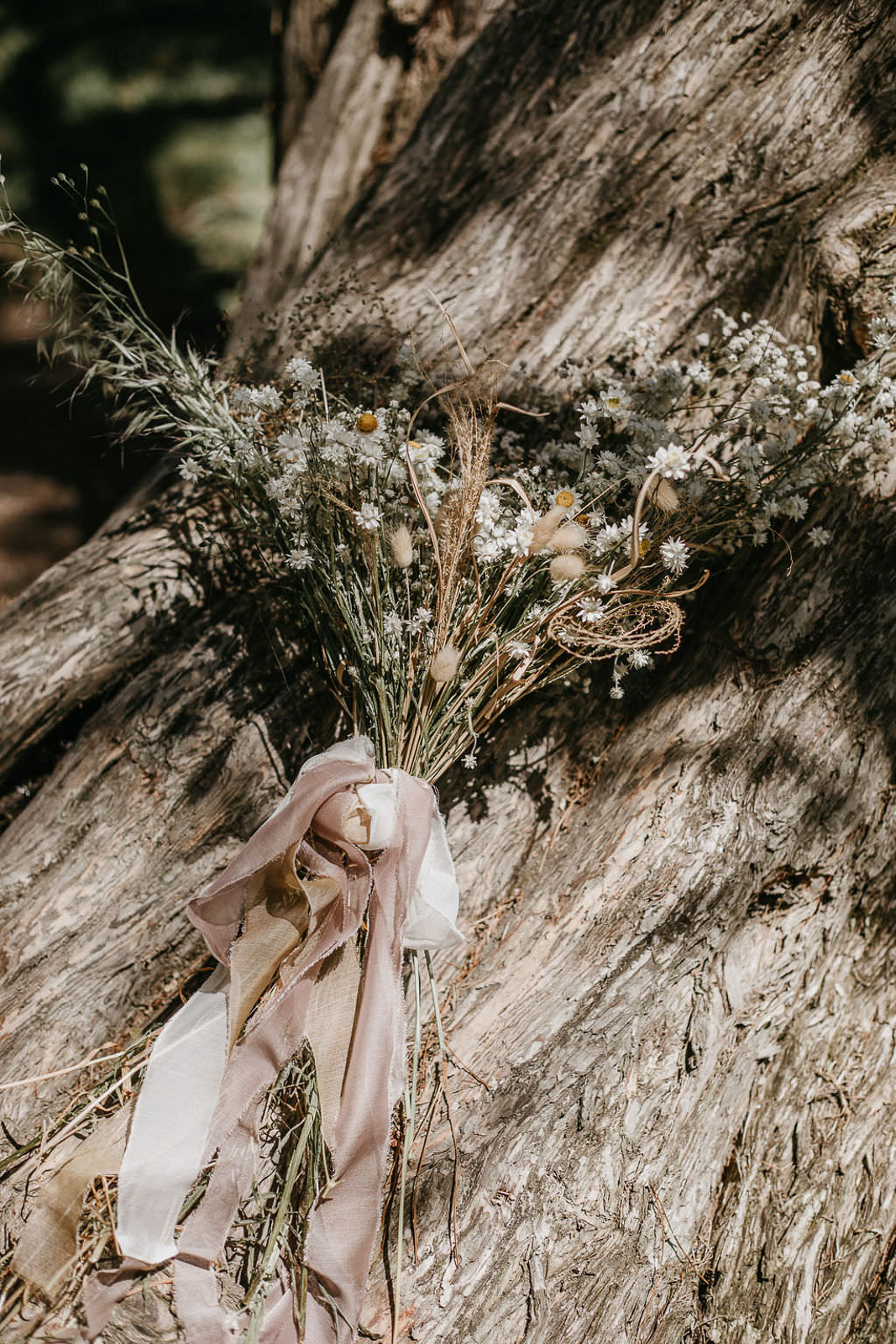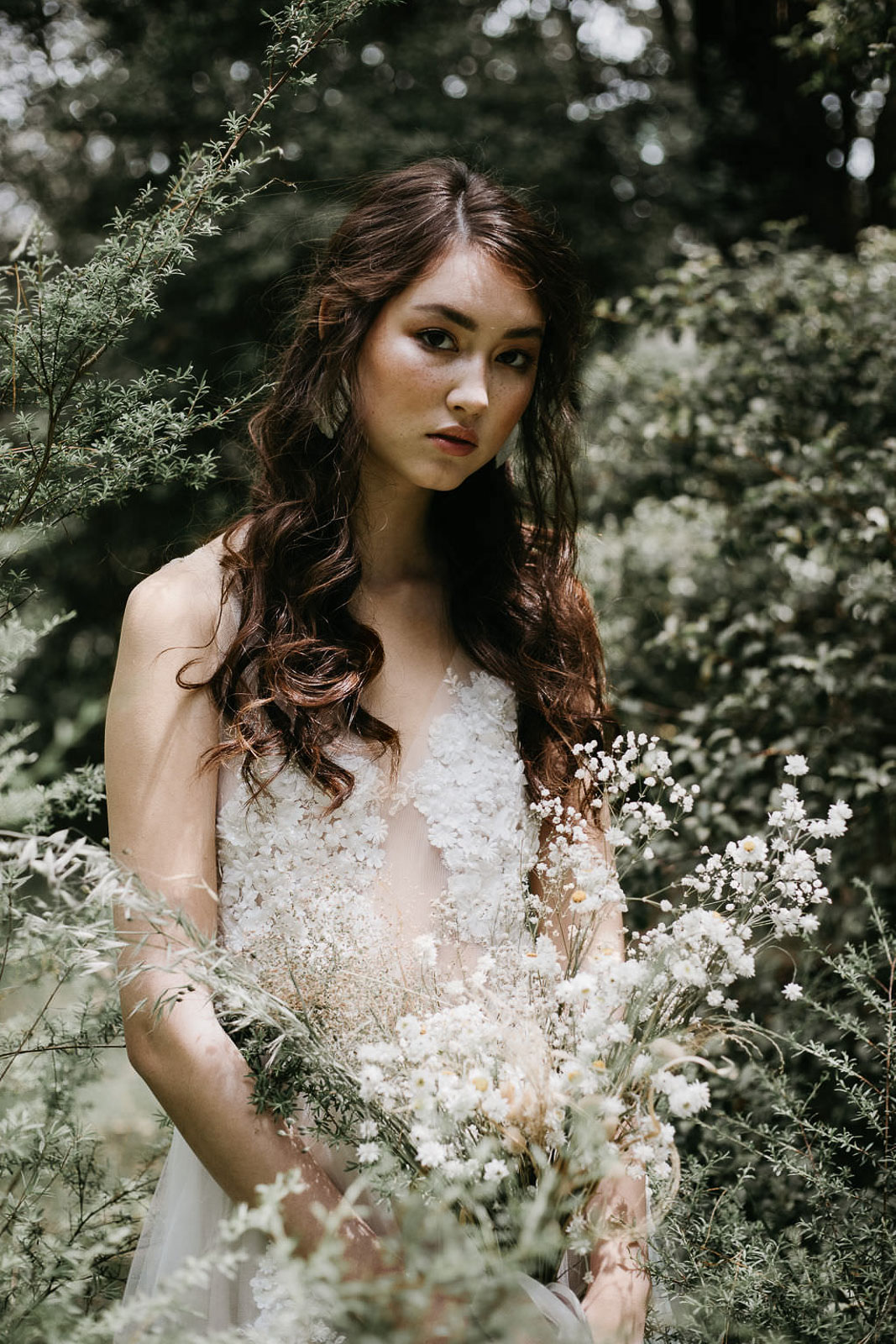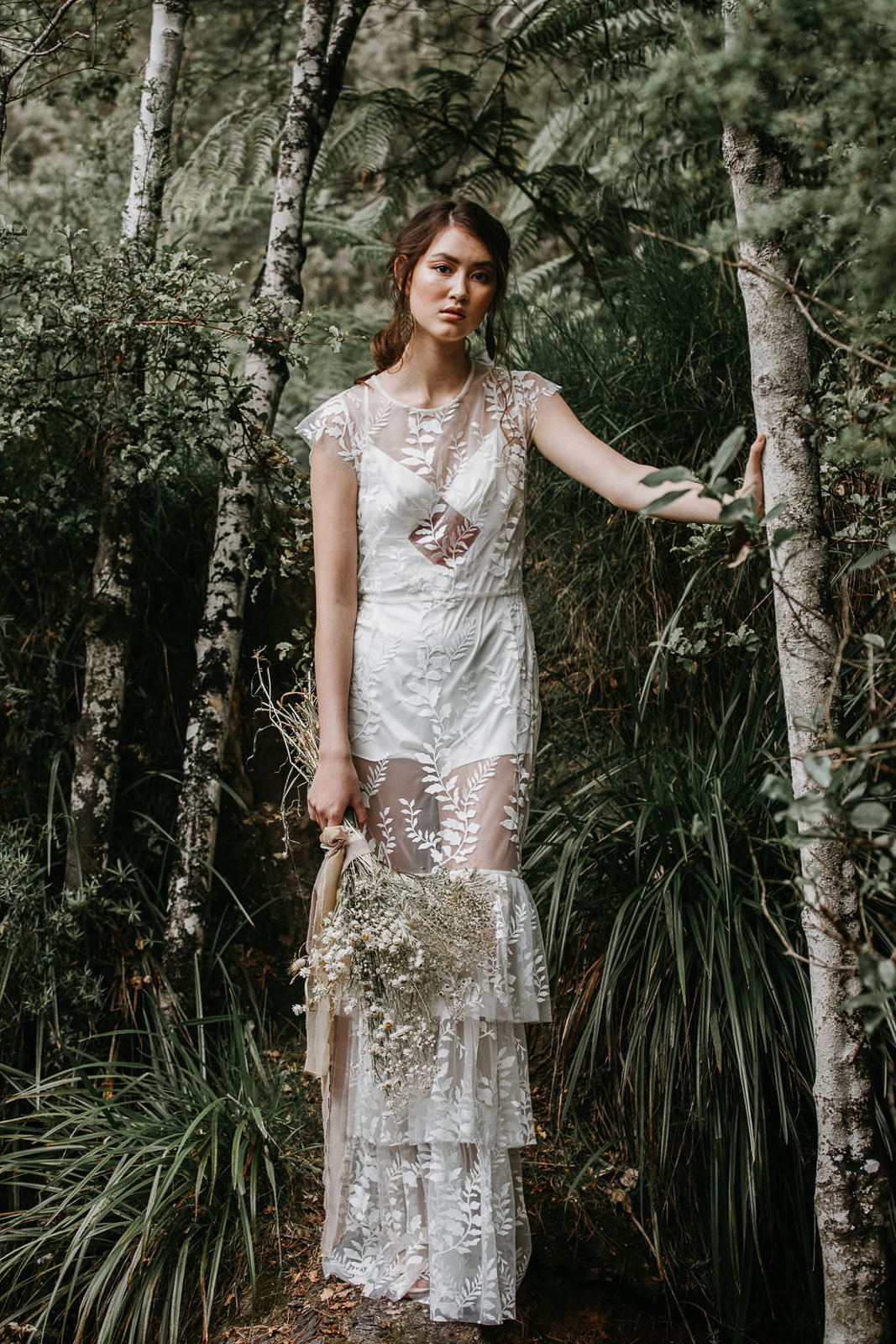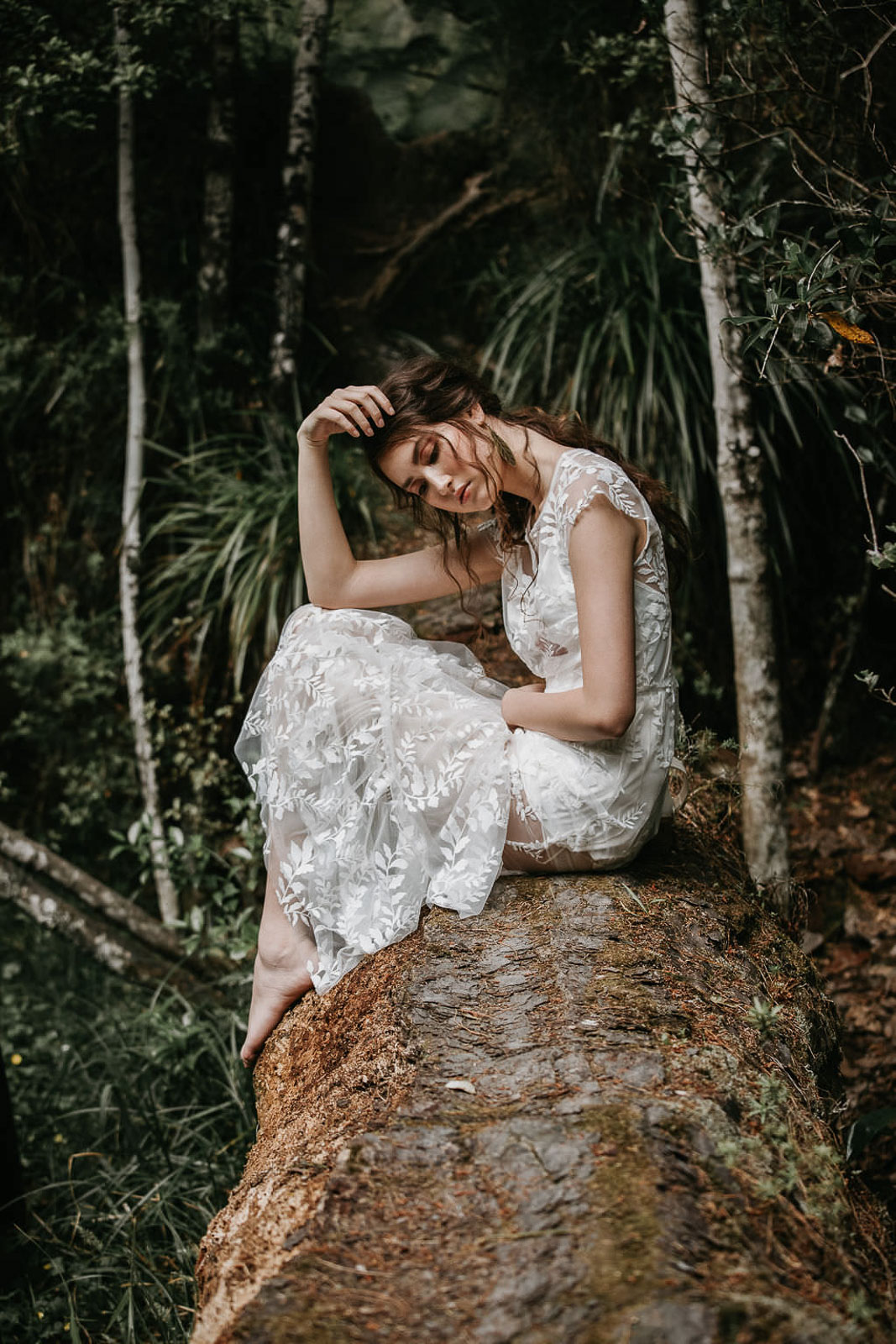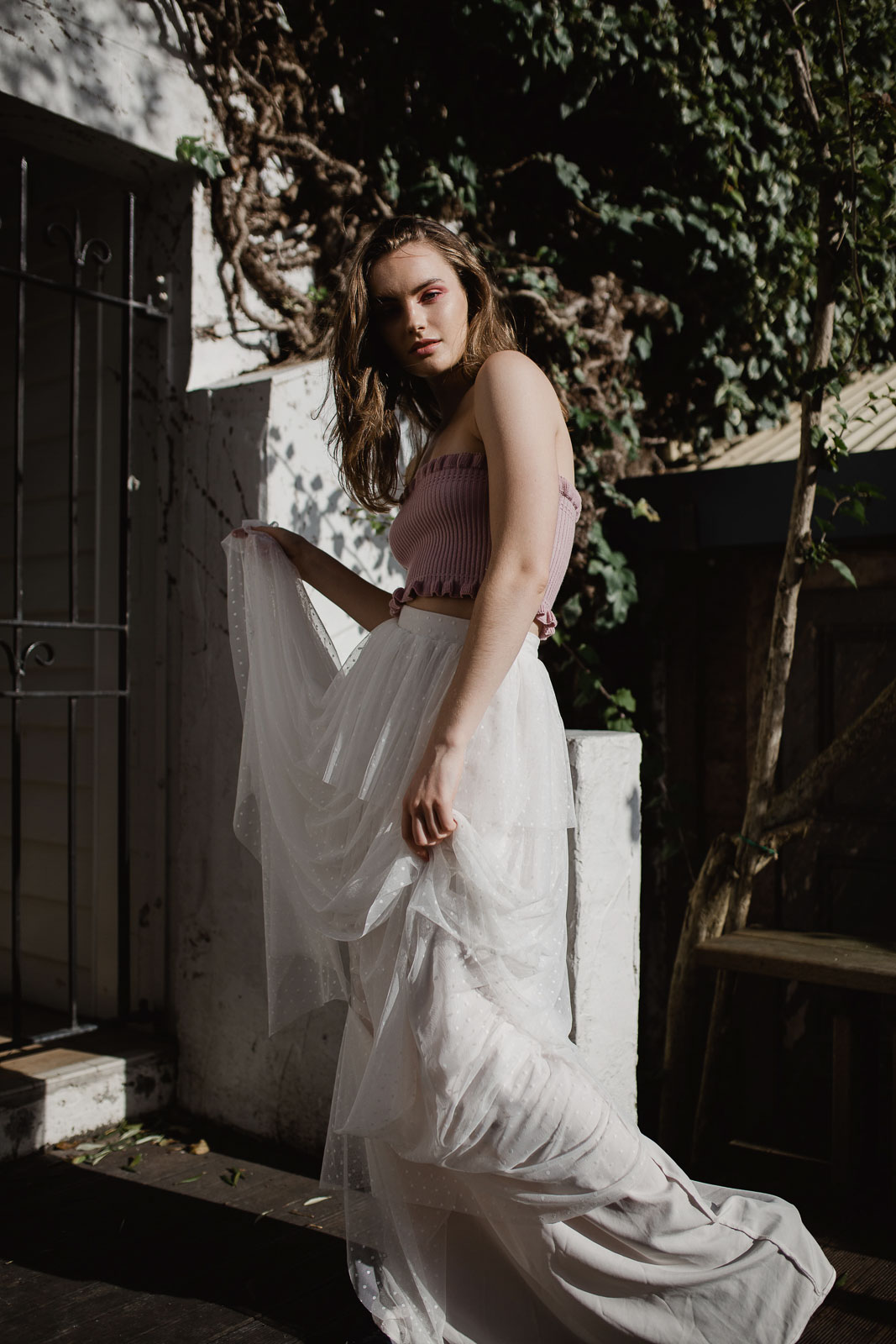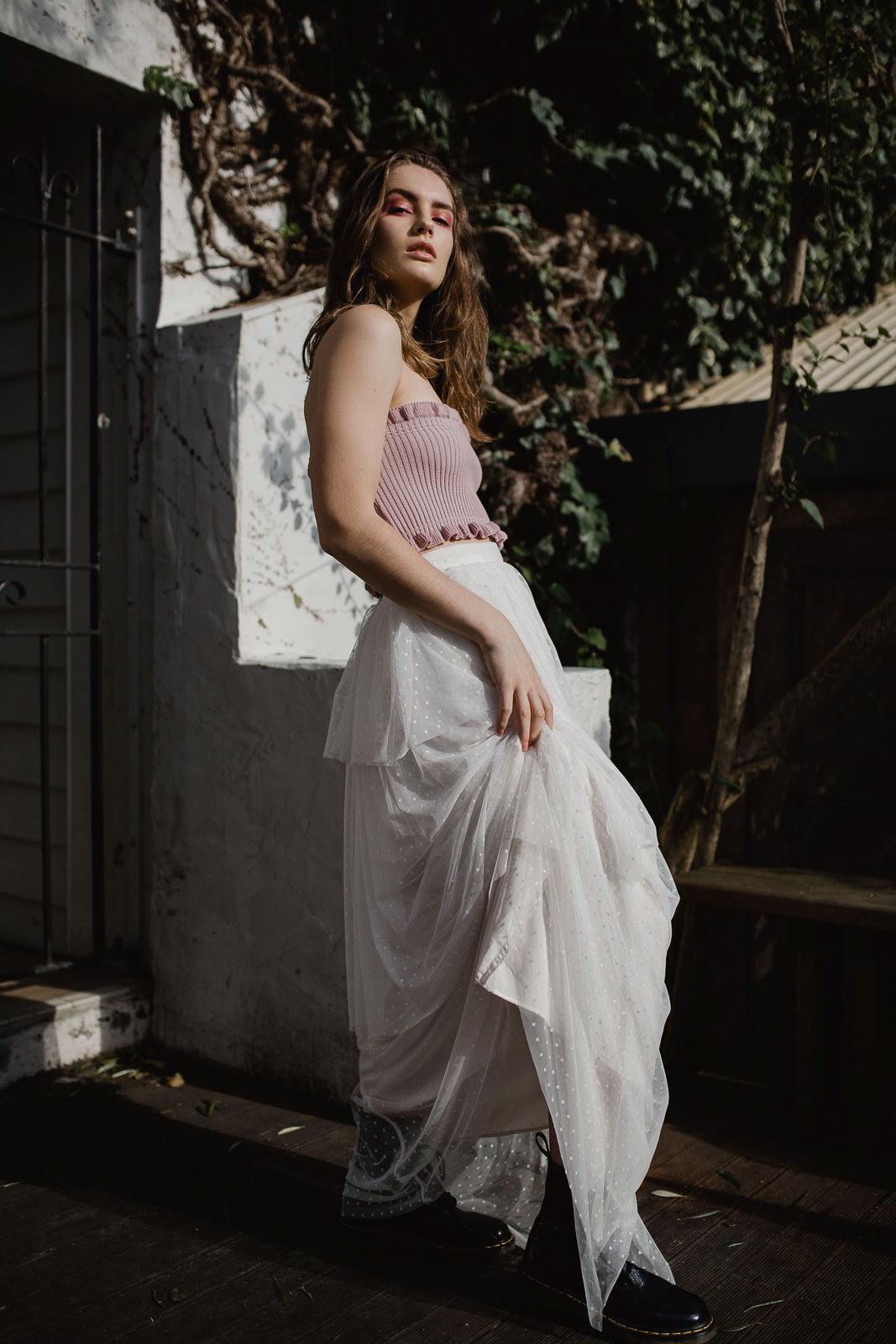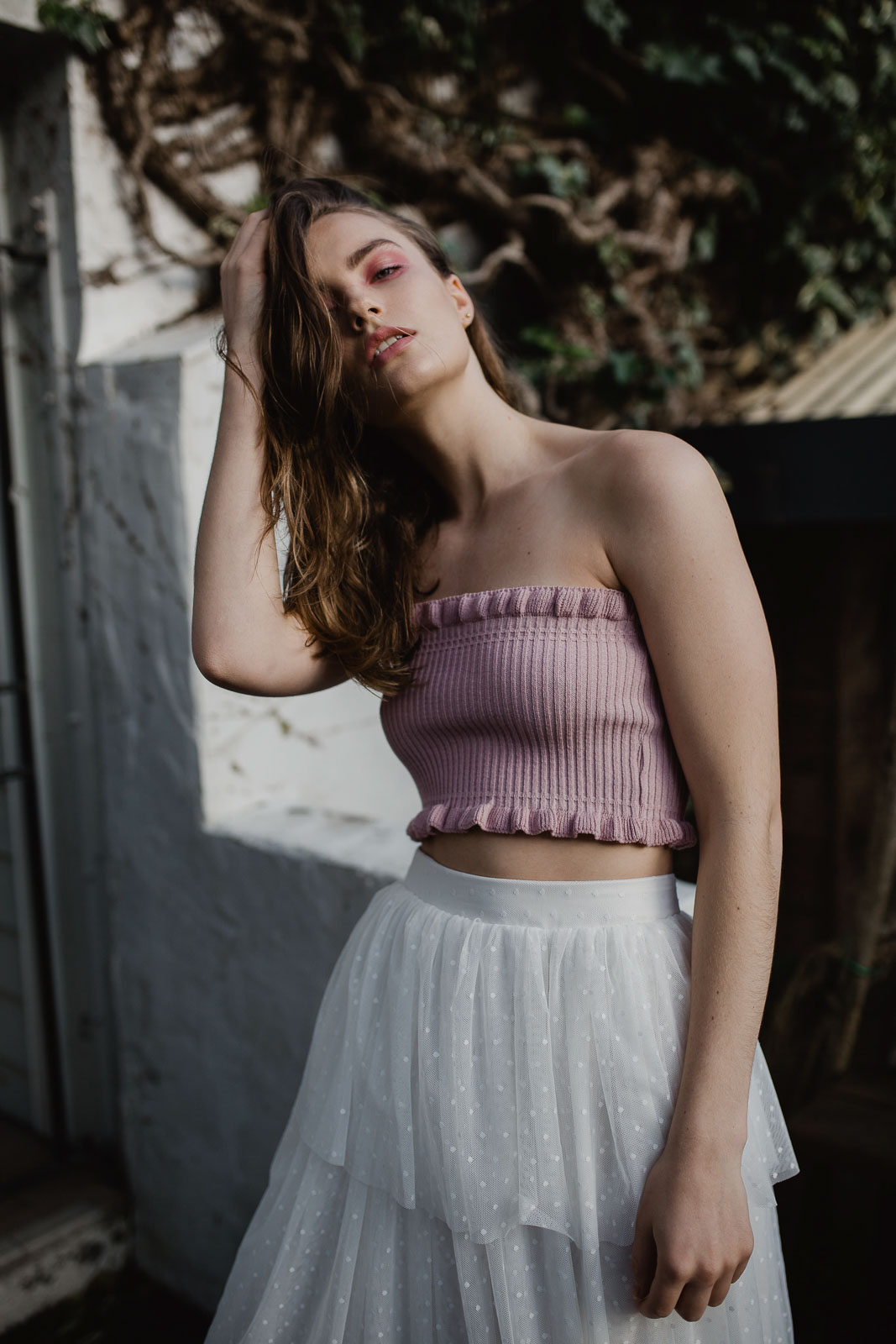 Any colours you are picking for maids and flowers for the coming season? I think that we will see a lot of earthy tones, greens, rusts and blues and for flowers, I think Orchids, luckily, we are so close to Australia which produces the most stunning Orchids!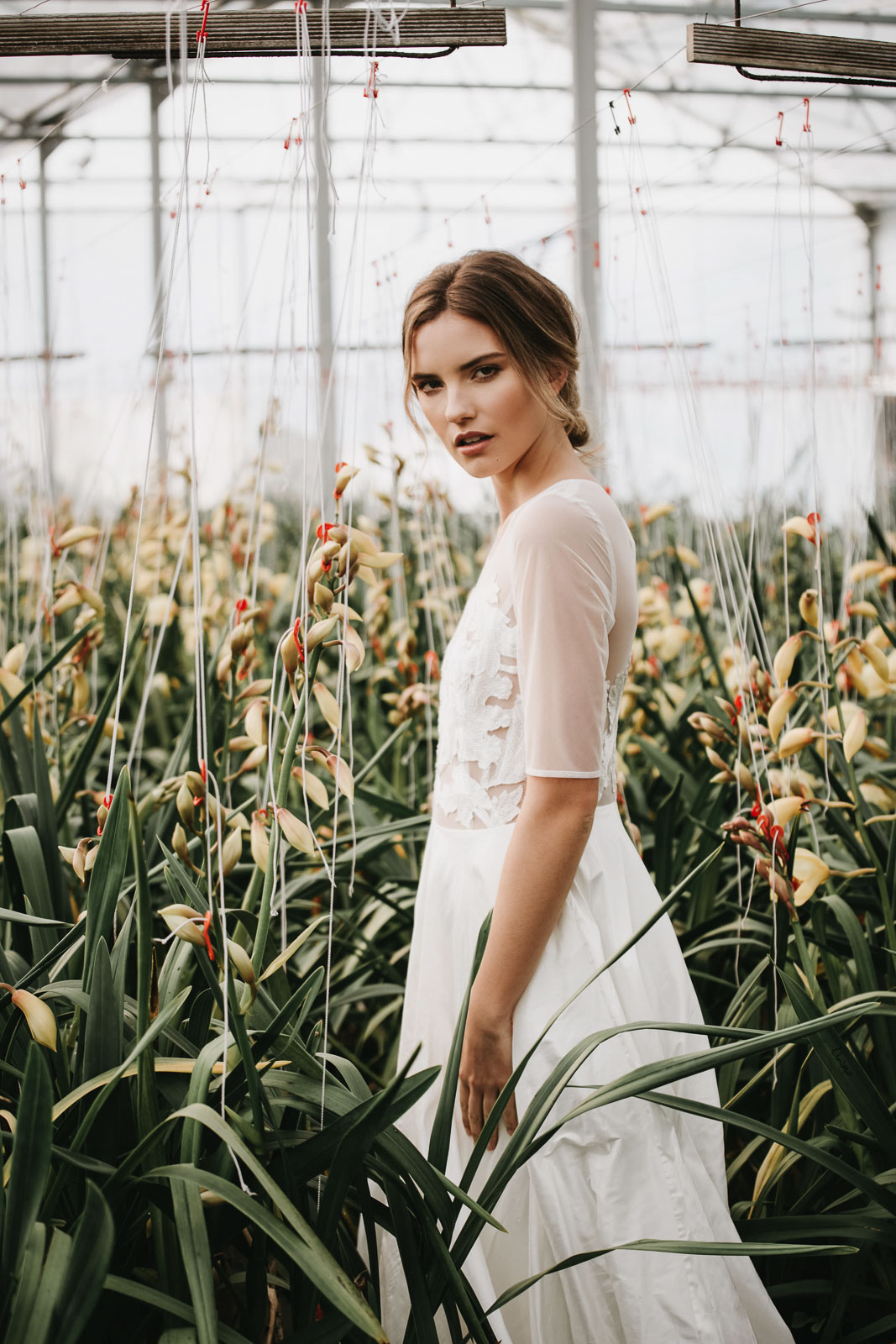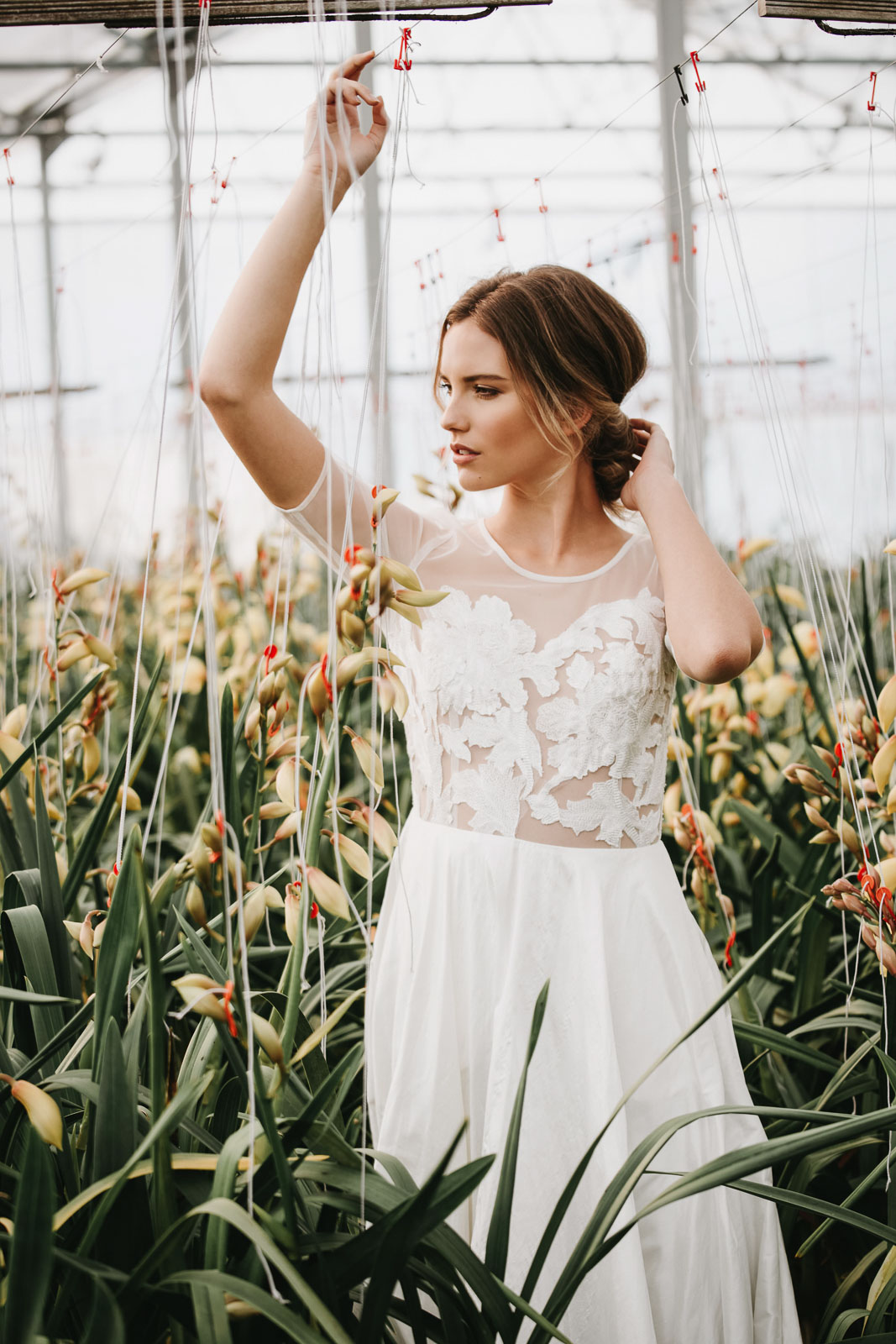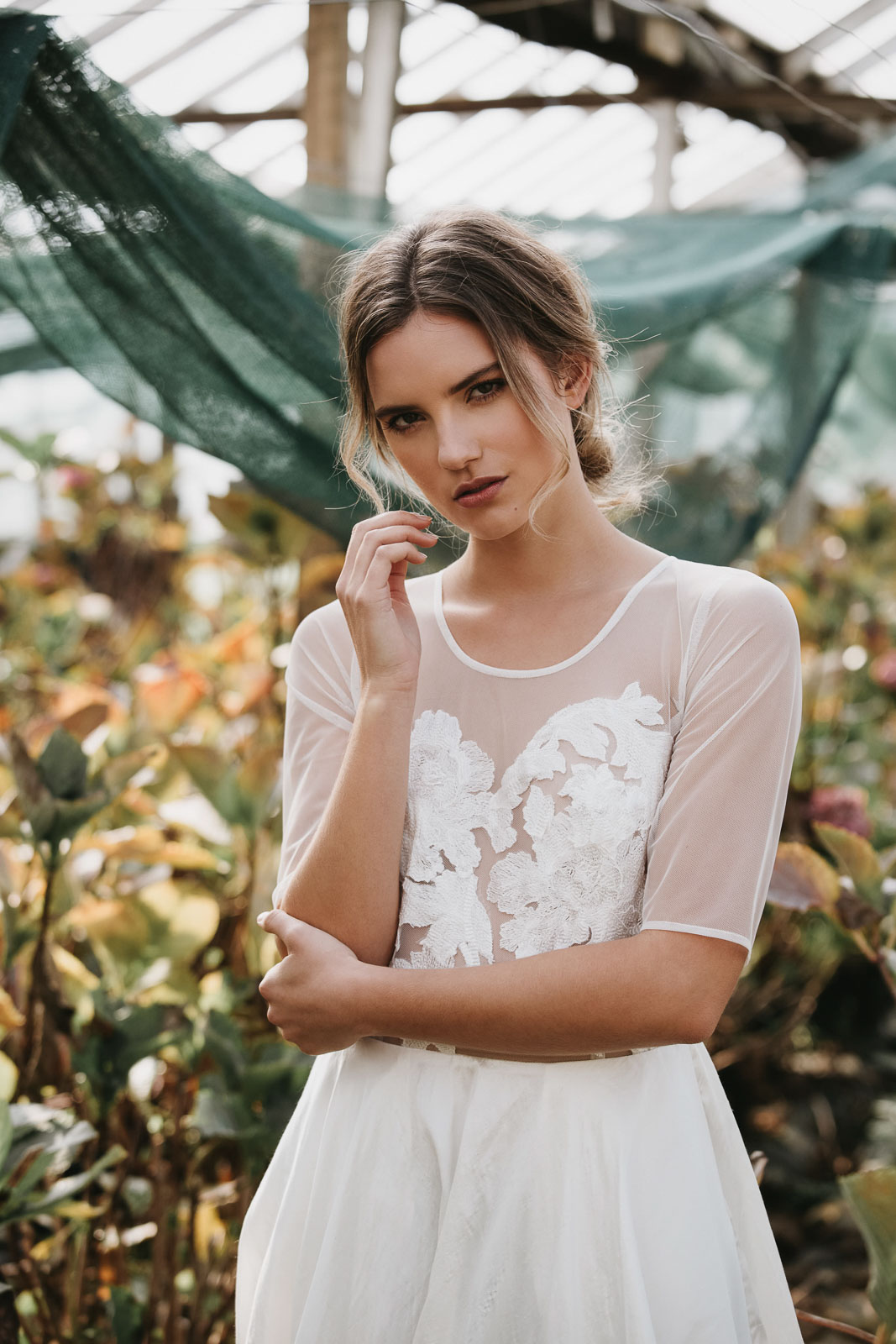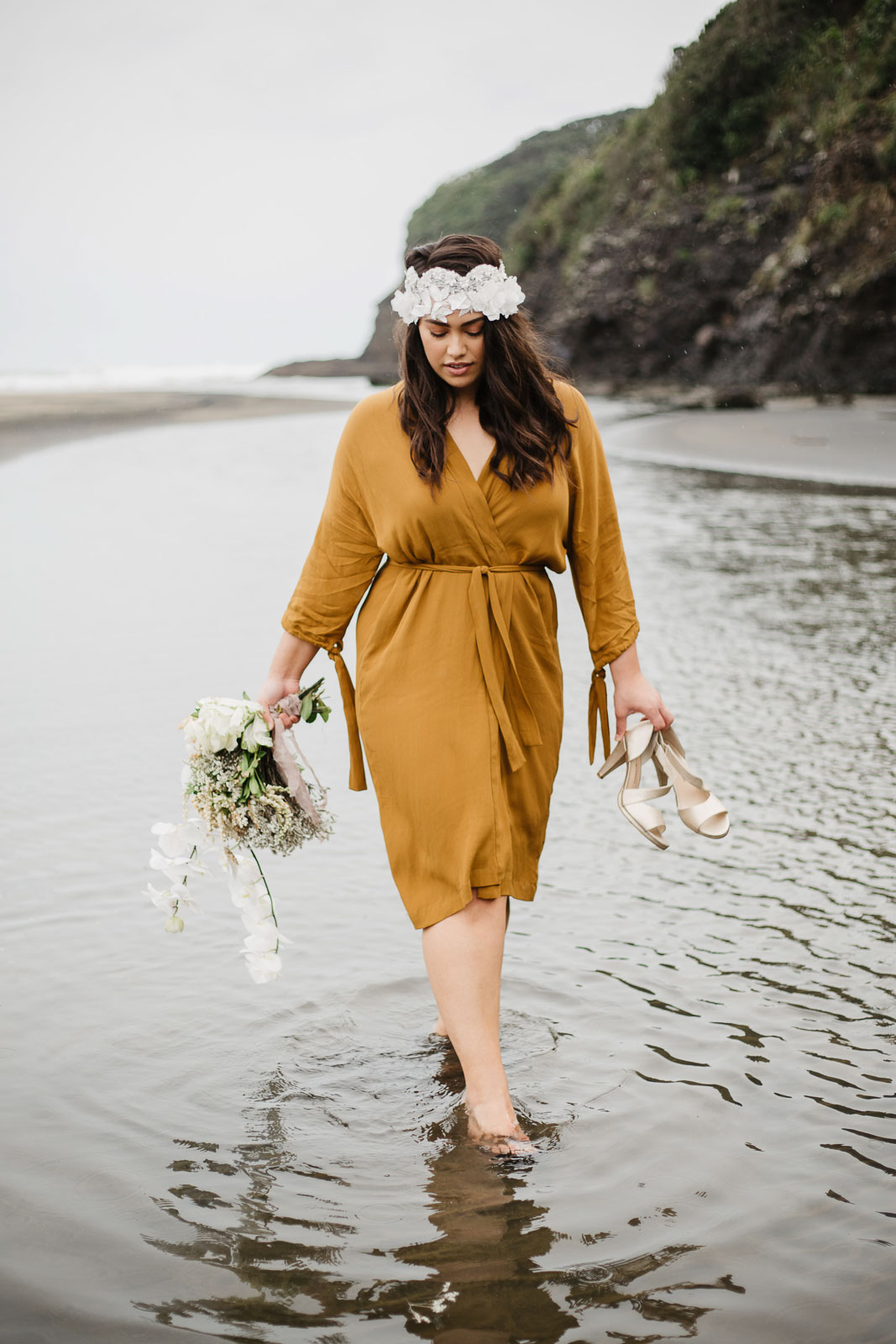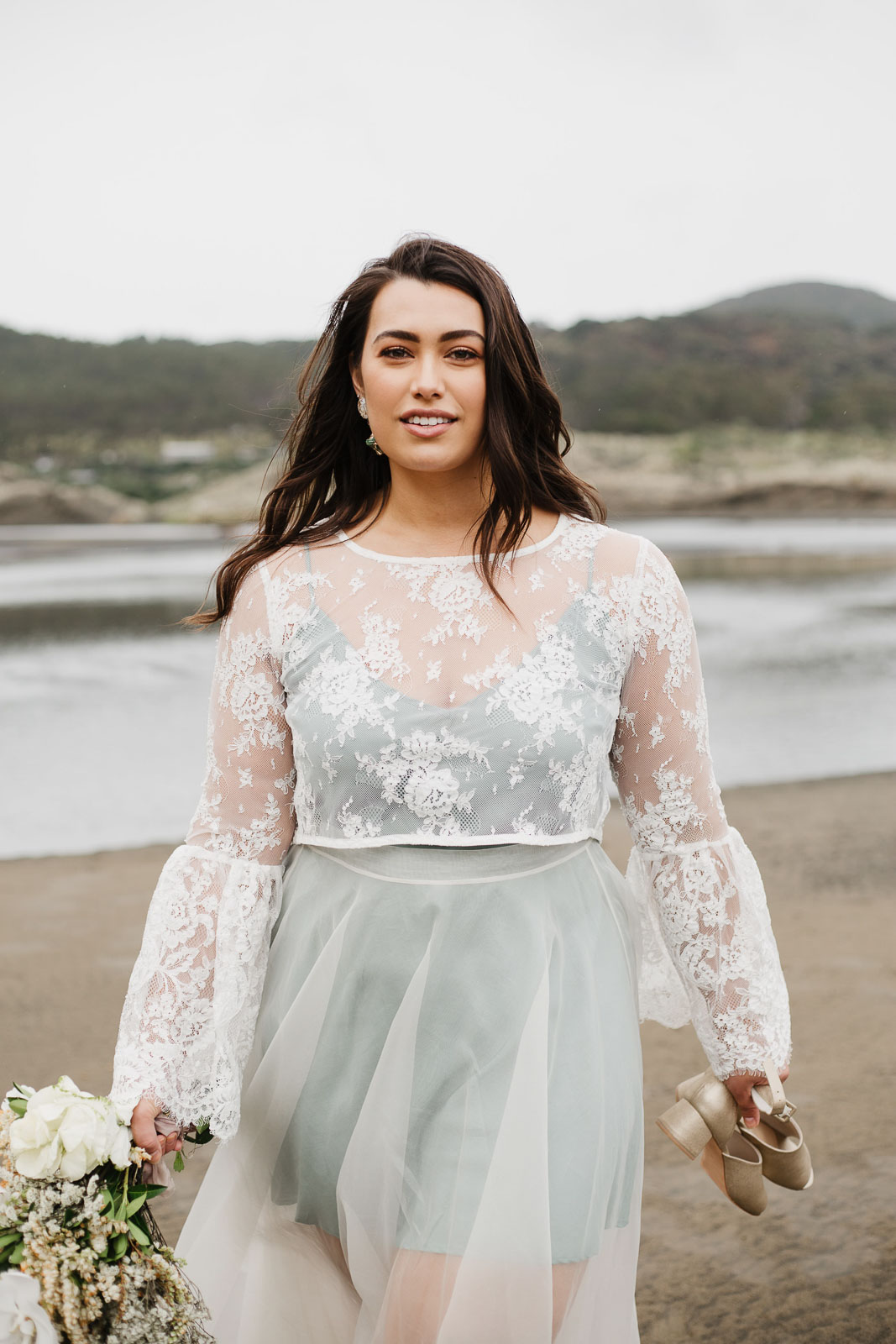 Are there any favourite fabrics you are working with at the moment? I am currently obsessing over sequins! I love that this retro fabric is making a modern comeback.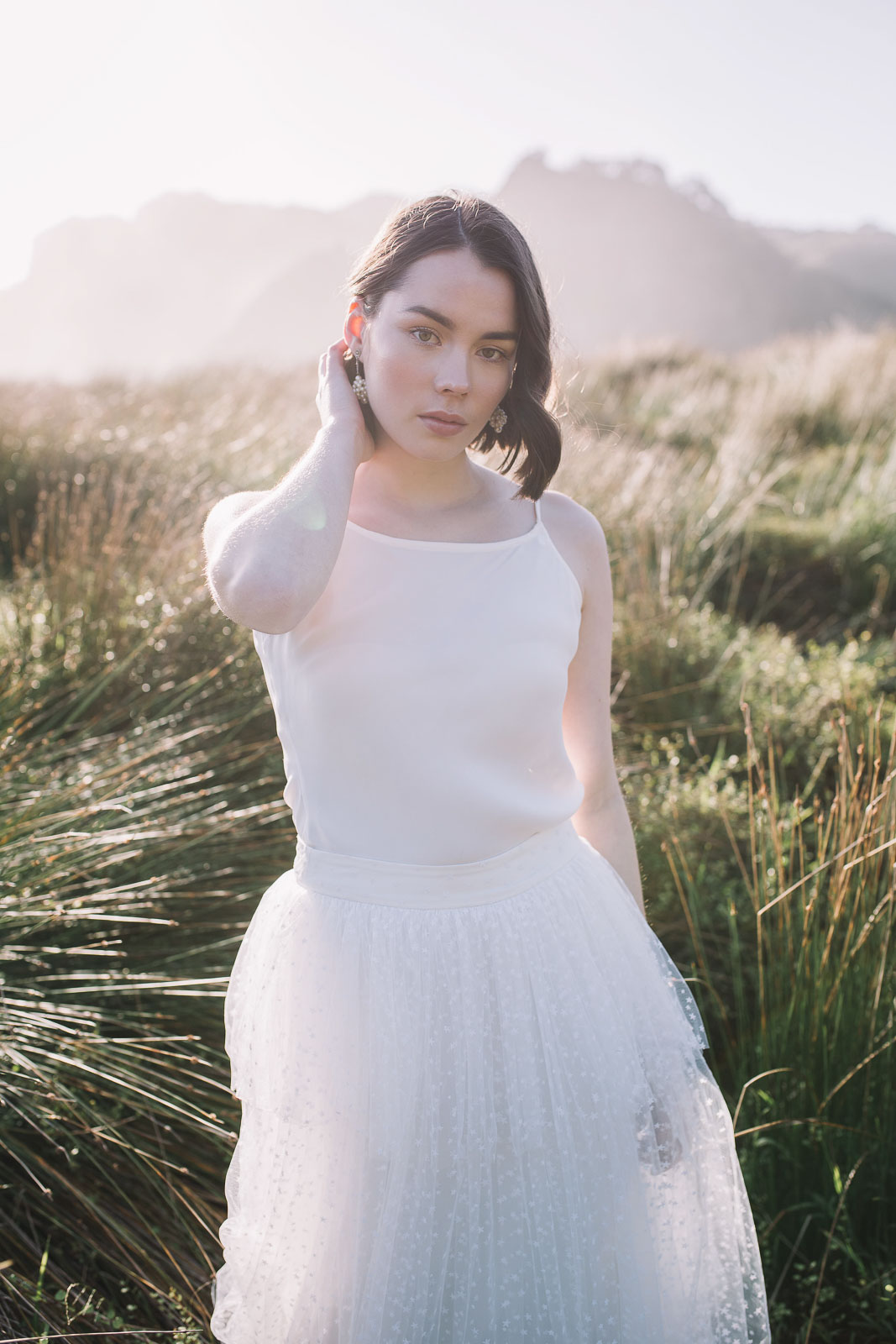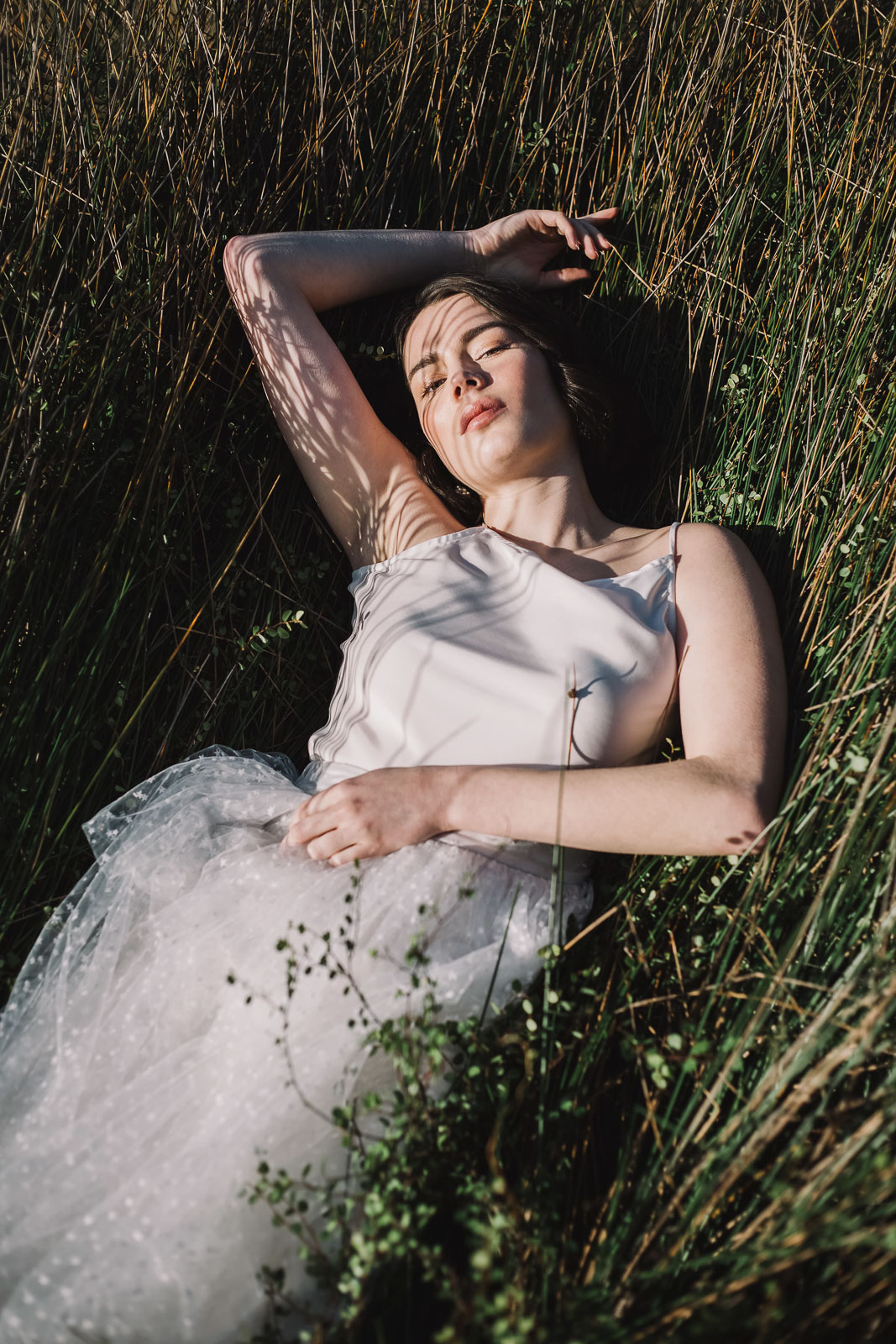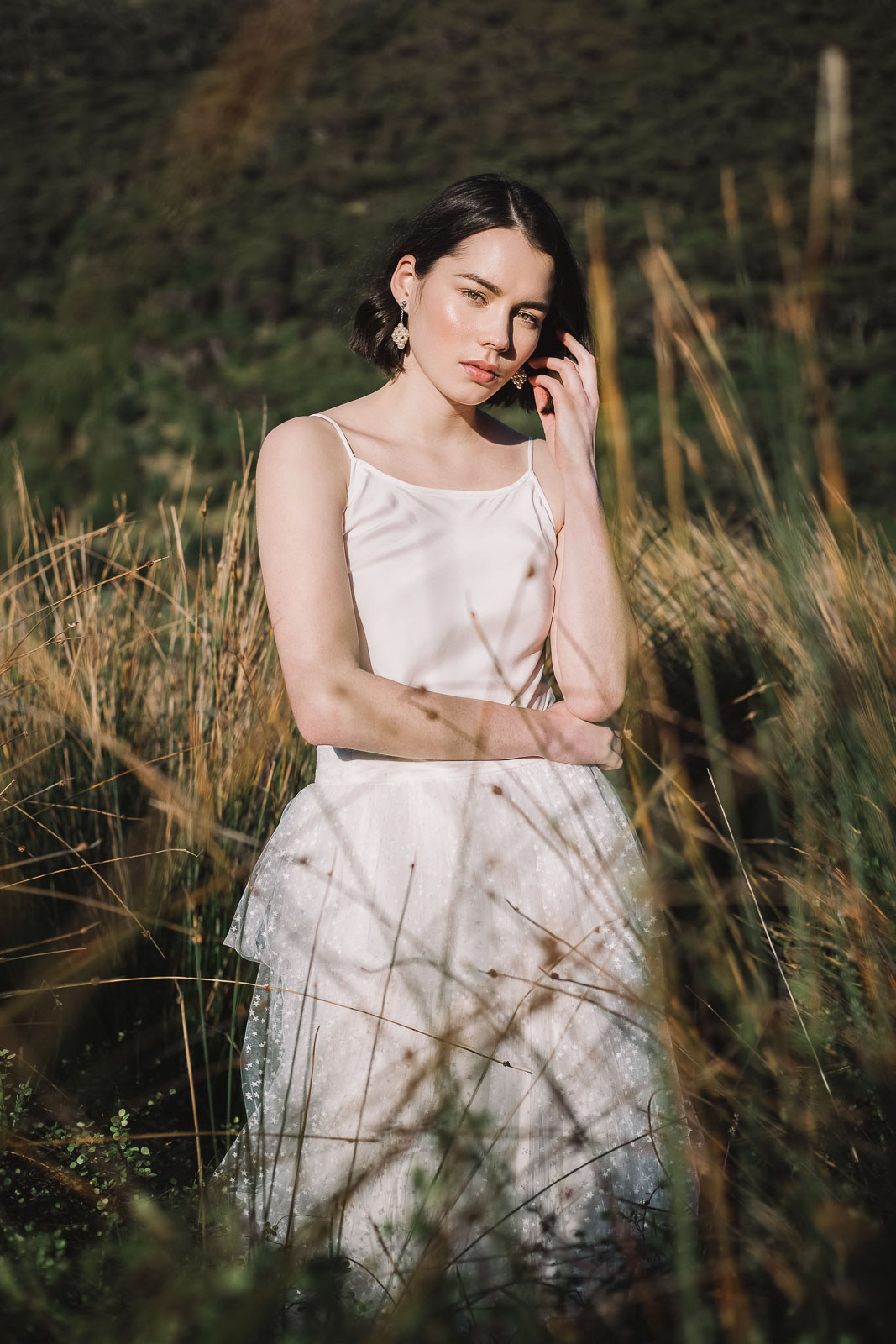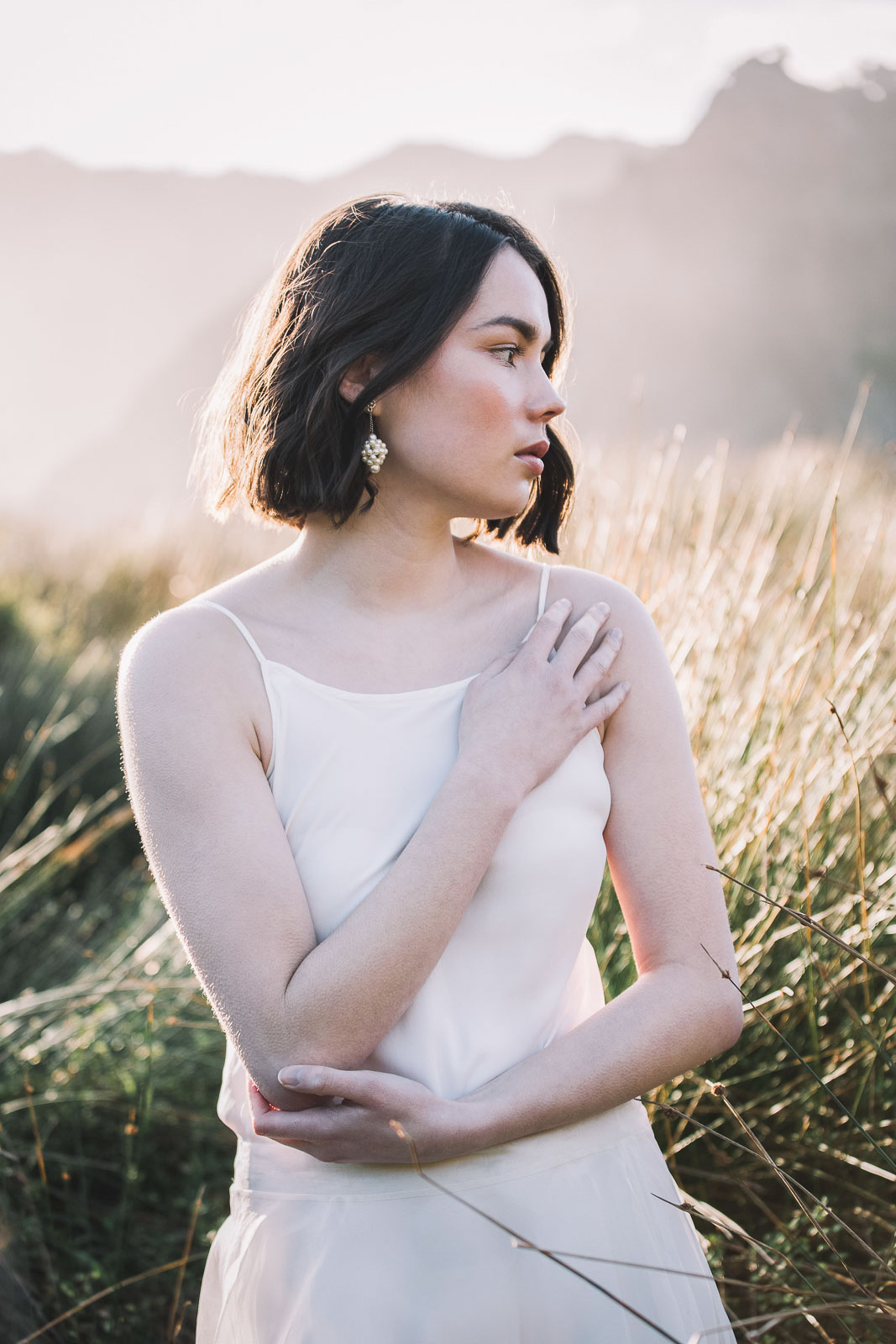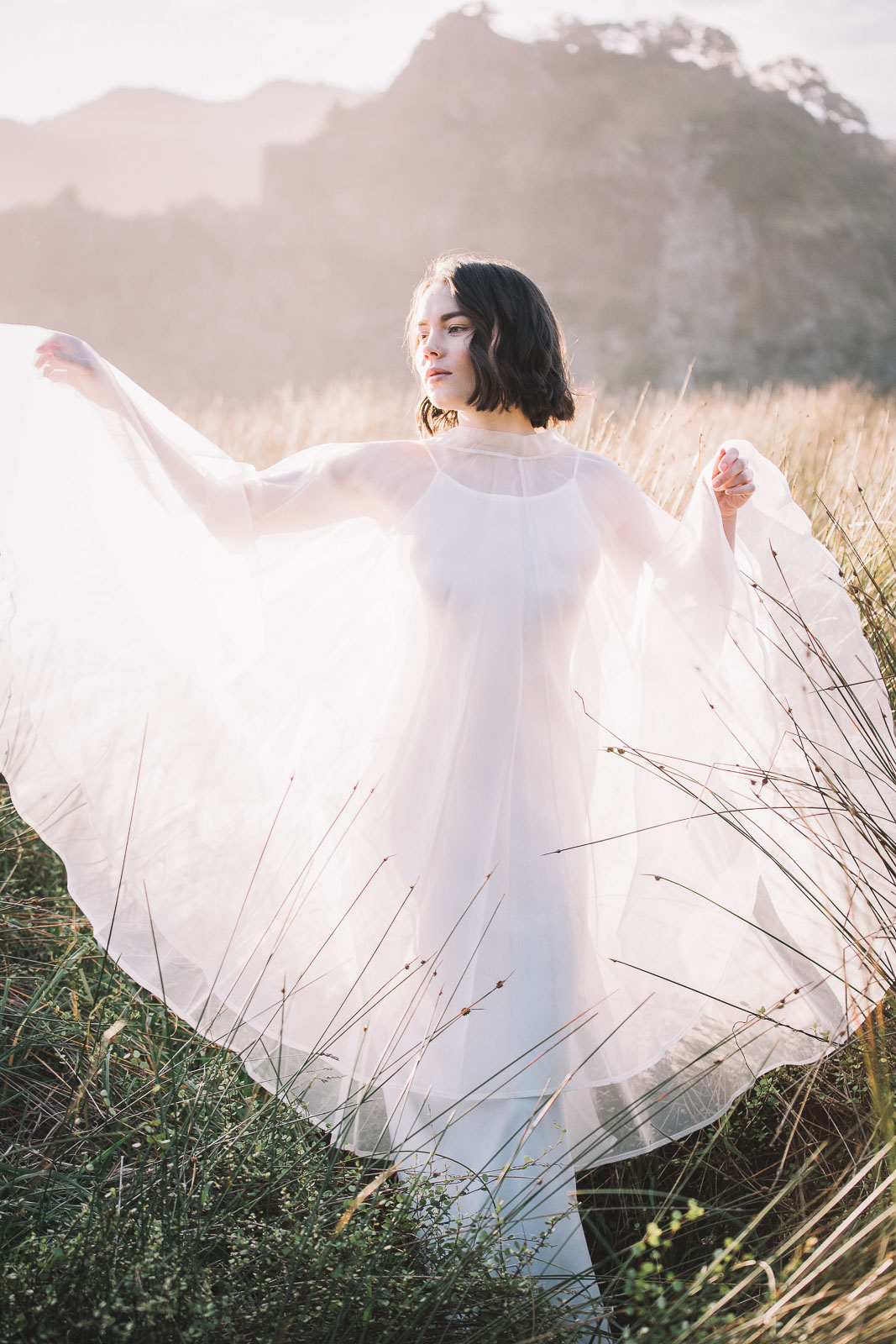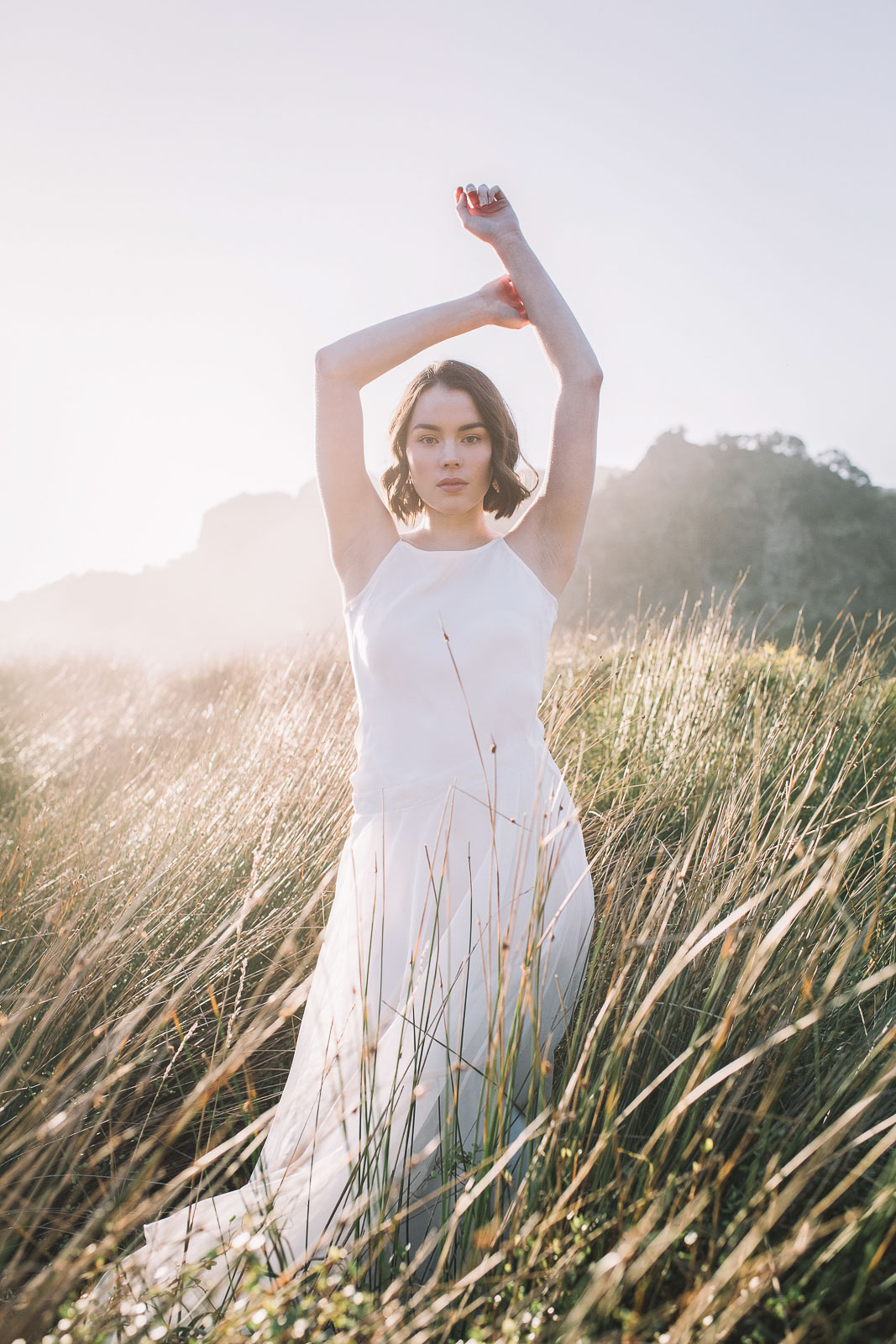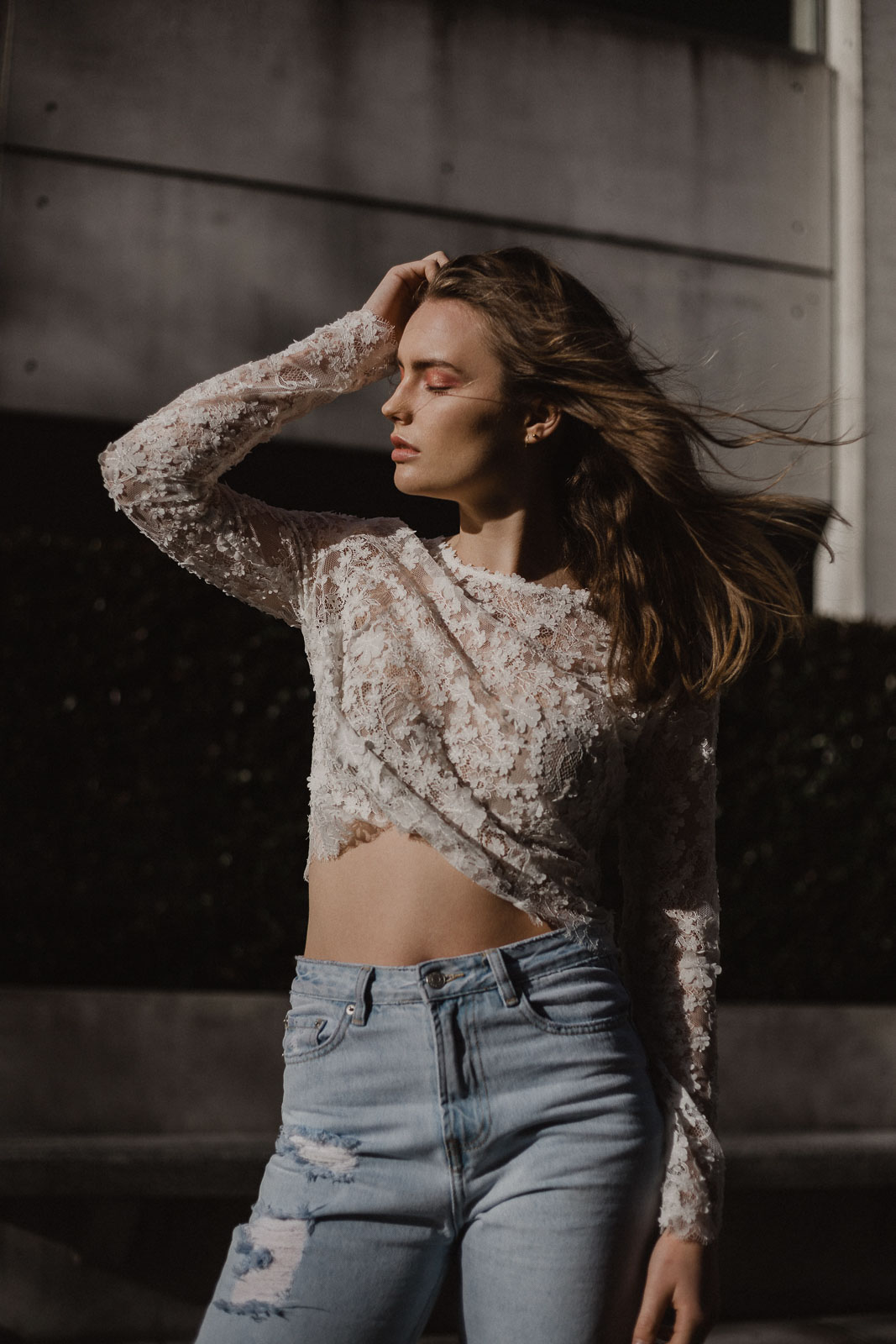 We noticed in one of your shoots a model wearing a lace top with jeans – which we think looks fabulous! Do you have many pieces which are versatile like this? We have tonnes of pieces you can do that with, our tops and skirts and even some of our dresses that can be cut off at the knee! We love to have versatility in our pieces and we always want our brides to be able to wear their wedding day ensemble more than once! We love pairing our skirts with a t-shirt or our tops with a pair of jeans or shorts!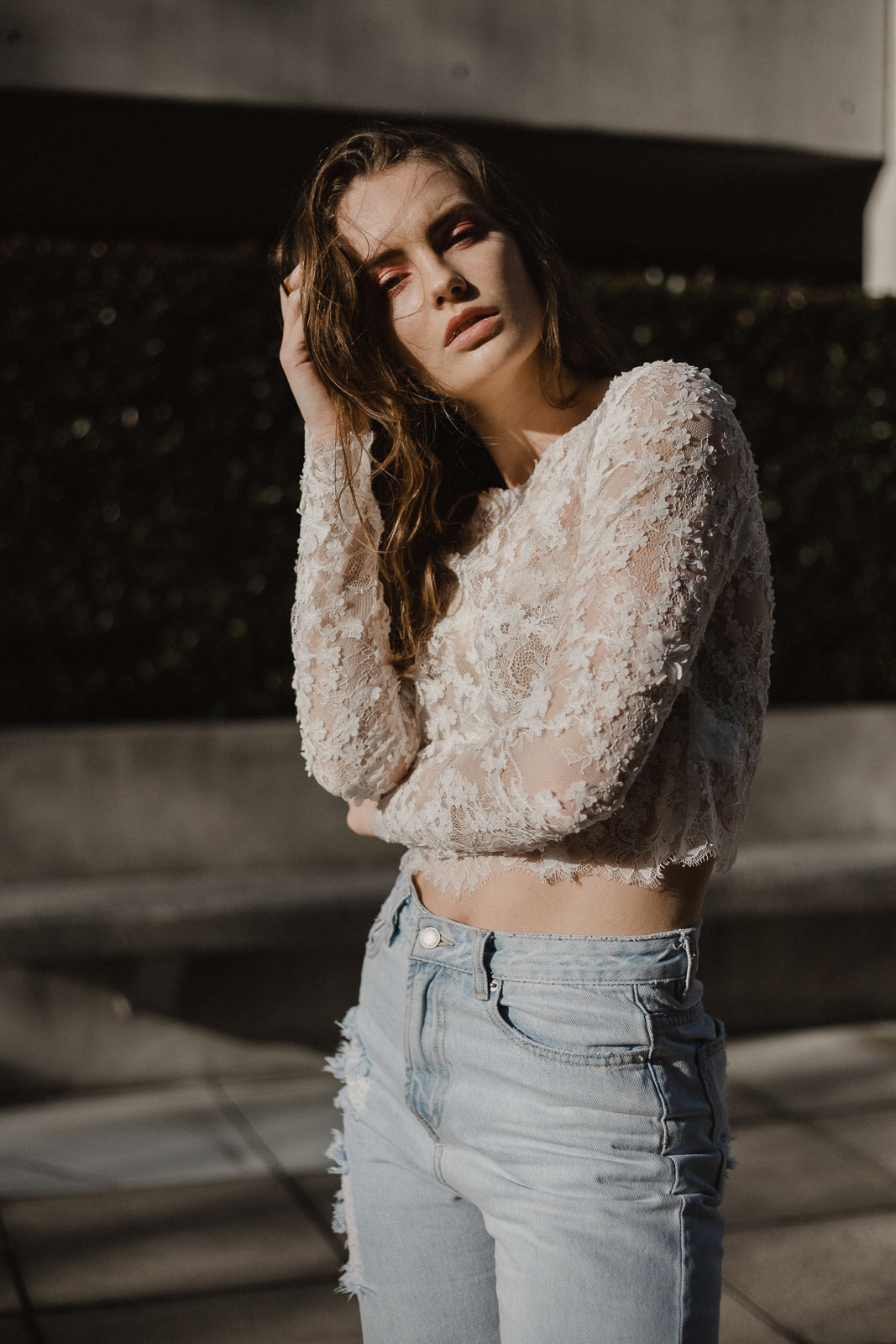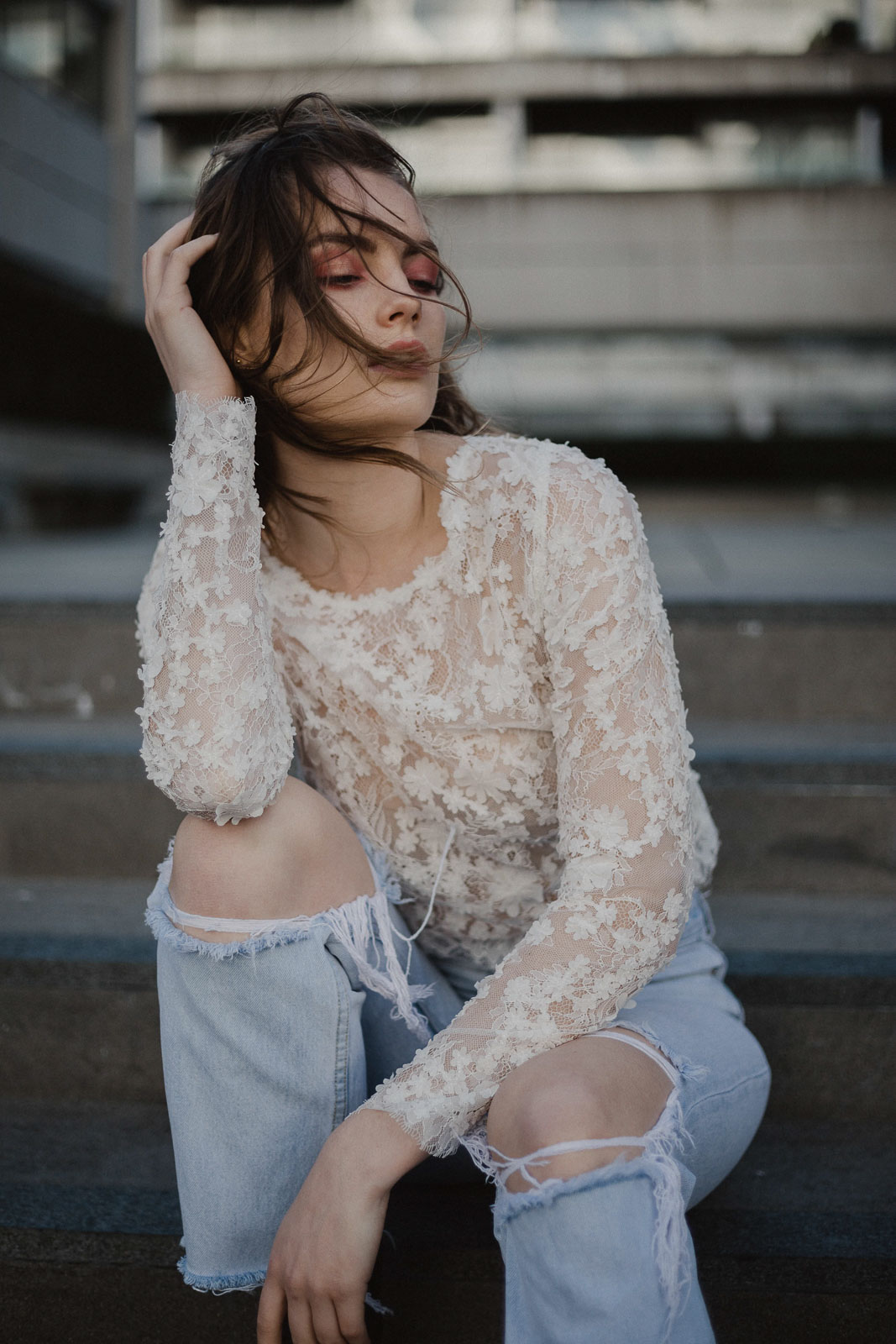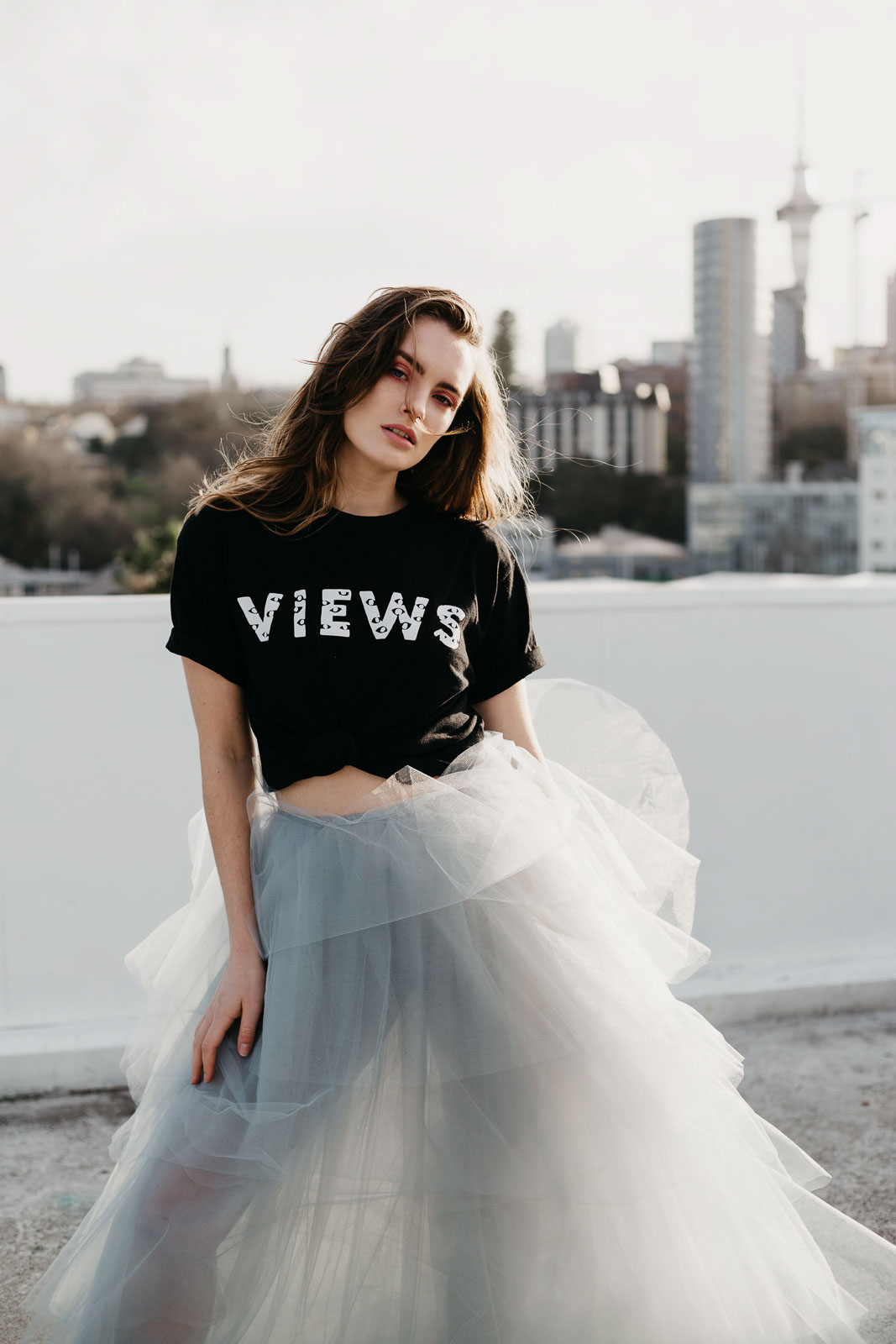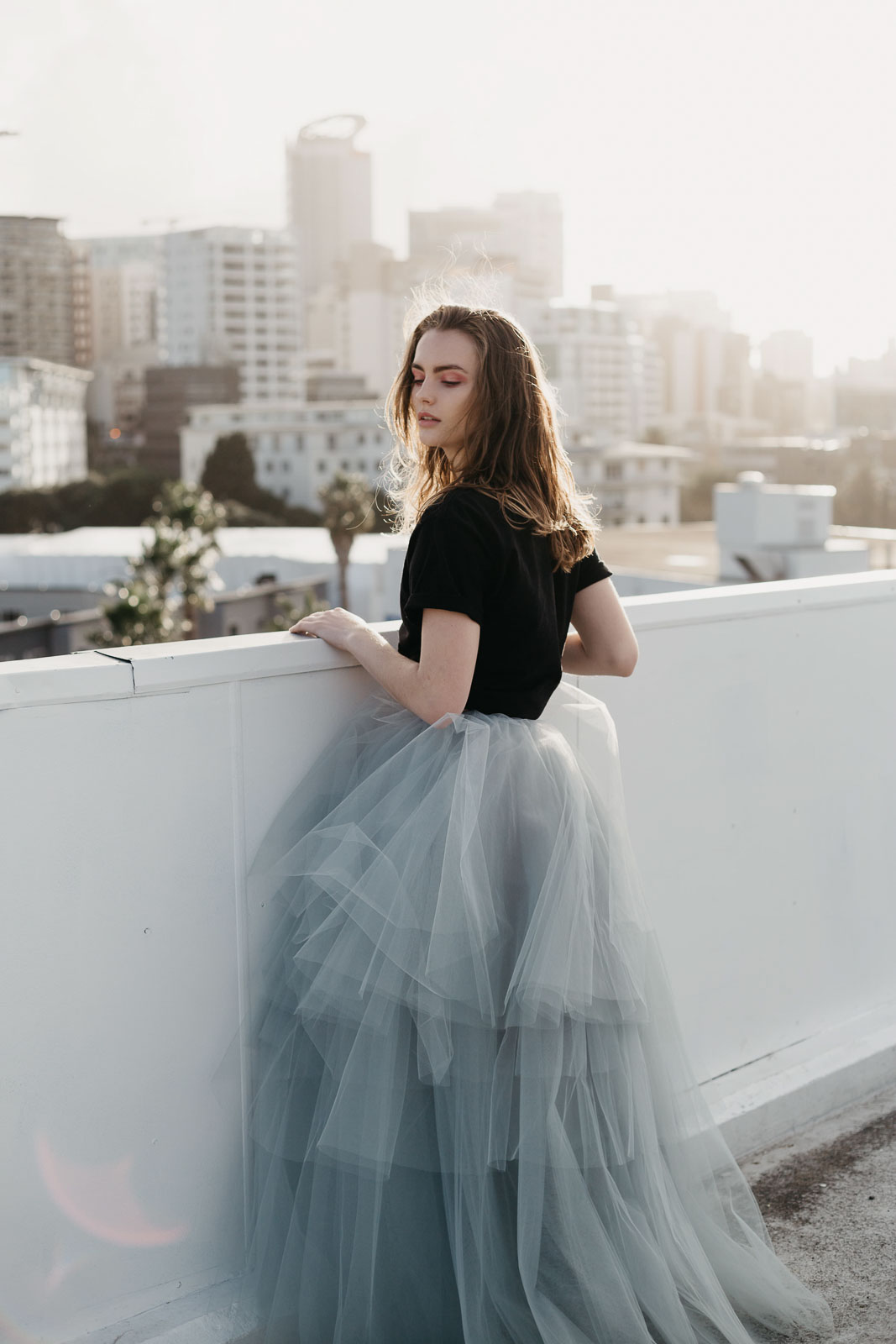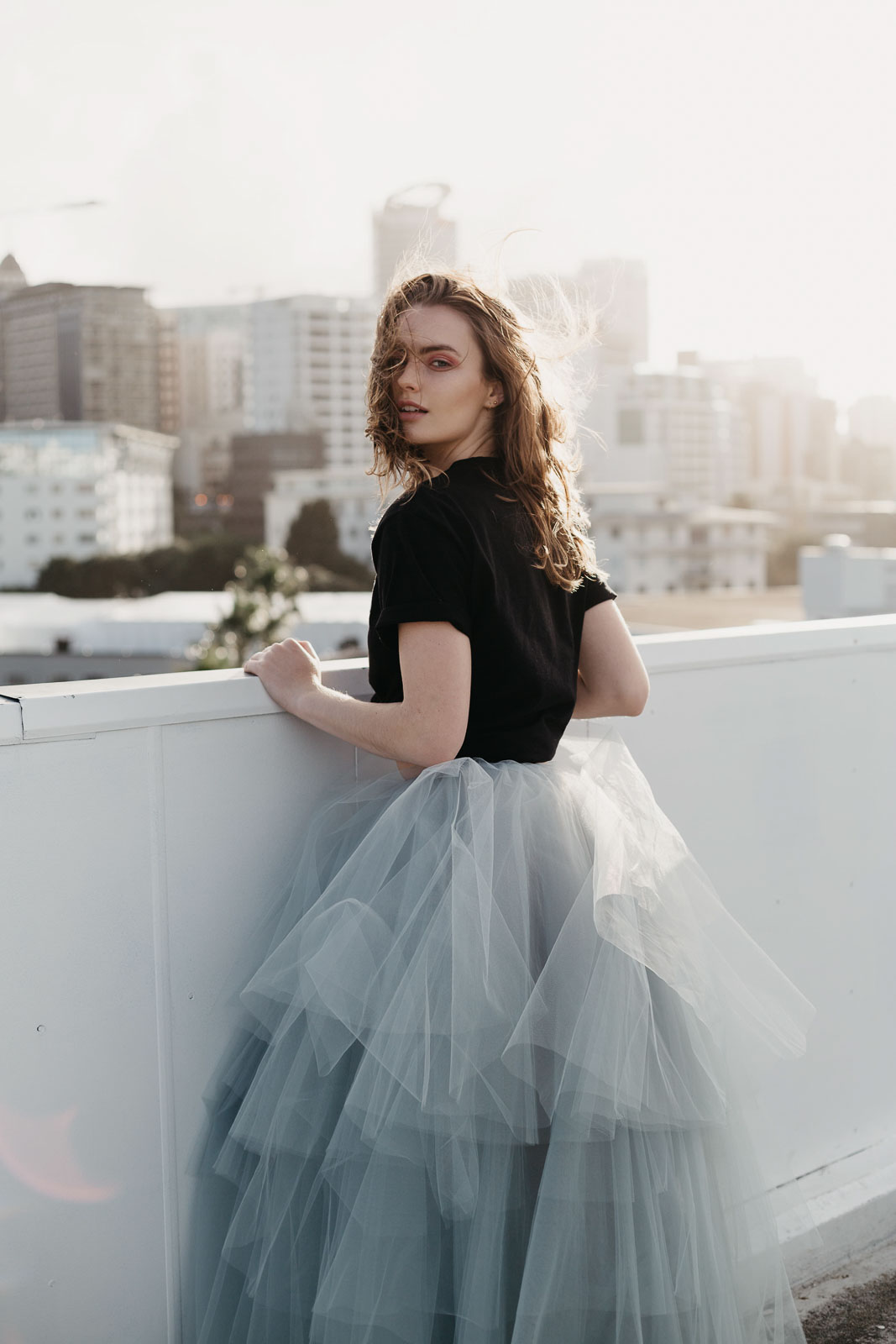 Words or rules you live by are… I have been loving this lately "Fall in love with the process of becoming the very best version of yourself"
Natalie Chan is based in Parnell in Auckland and she is also stocked at selected boutiques in New Zealand and Australia and she caters to brides, maids and those with occasions. She also has a stunning millinery arm to her business. You can visit her website for more information and you can view her directory listing on Together Journal here. 
Photography by @willske  / Models by Red Eleven / talented creatives who worked on these shoots @louise_yates_ @jaimeemclaughlan @madeupbyruth @clairenatashamua @ellalockhartbeauty