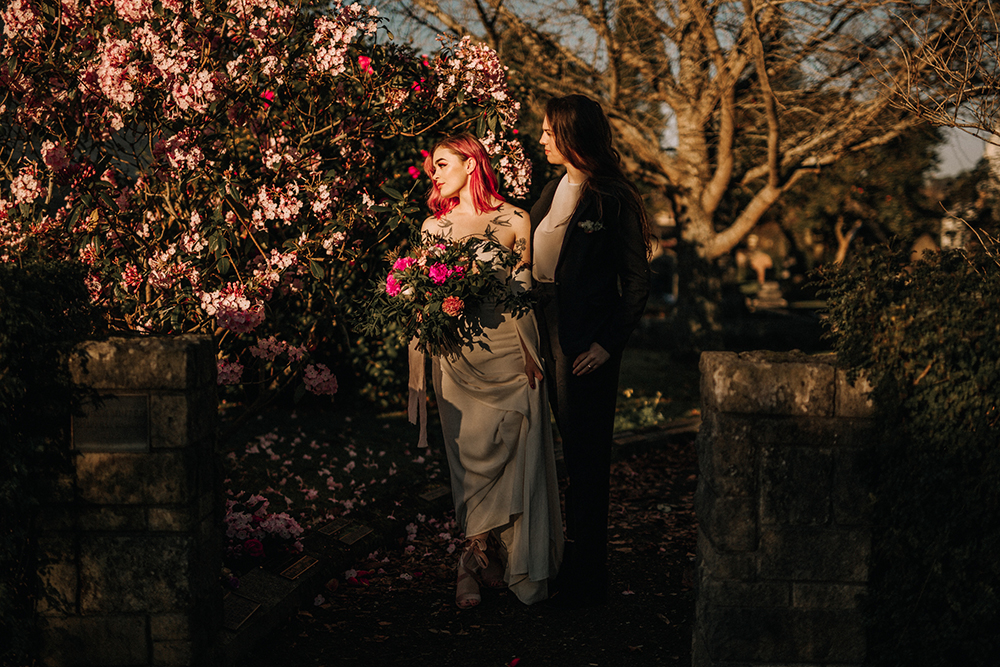 I'd had the image of what I wanted to create for this photoshoot in my mind for a while, the feature being a girl with very colourful hair. So when I saw Michelle on the train when coming home from work, I had to ask. She was the perfect model for my imagined photoshoot, with her bright pink hair. I put my shyness aside and went to talk to her.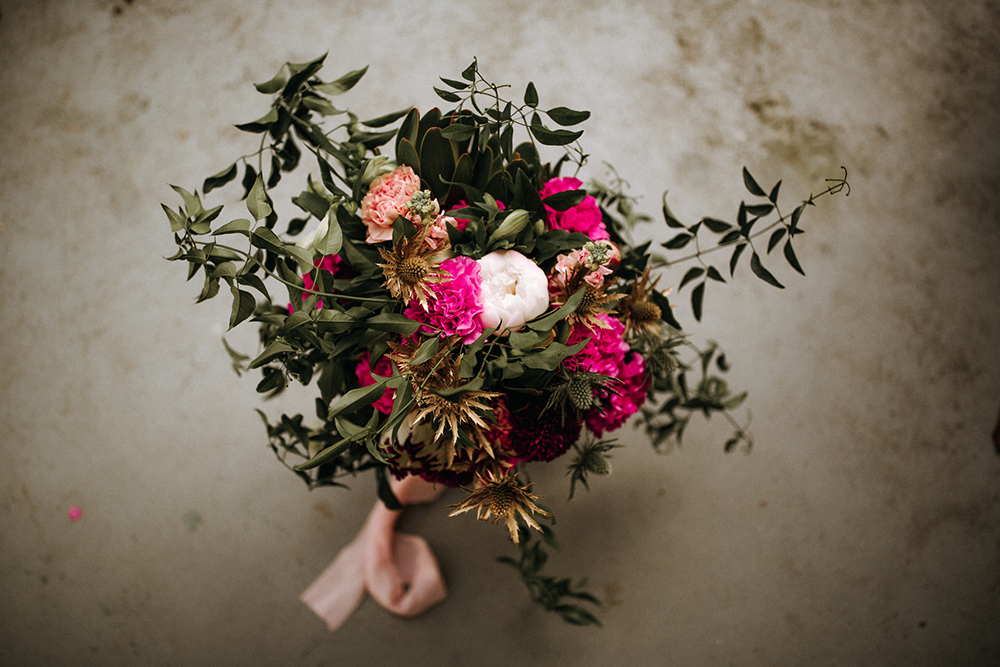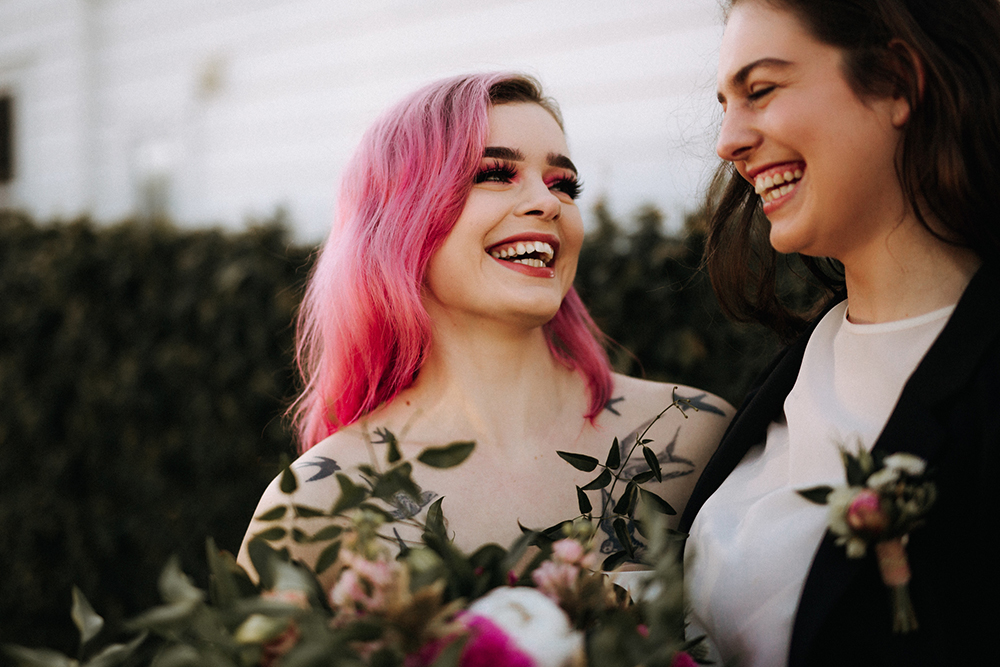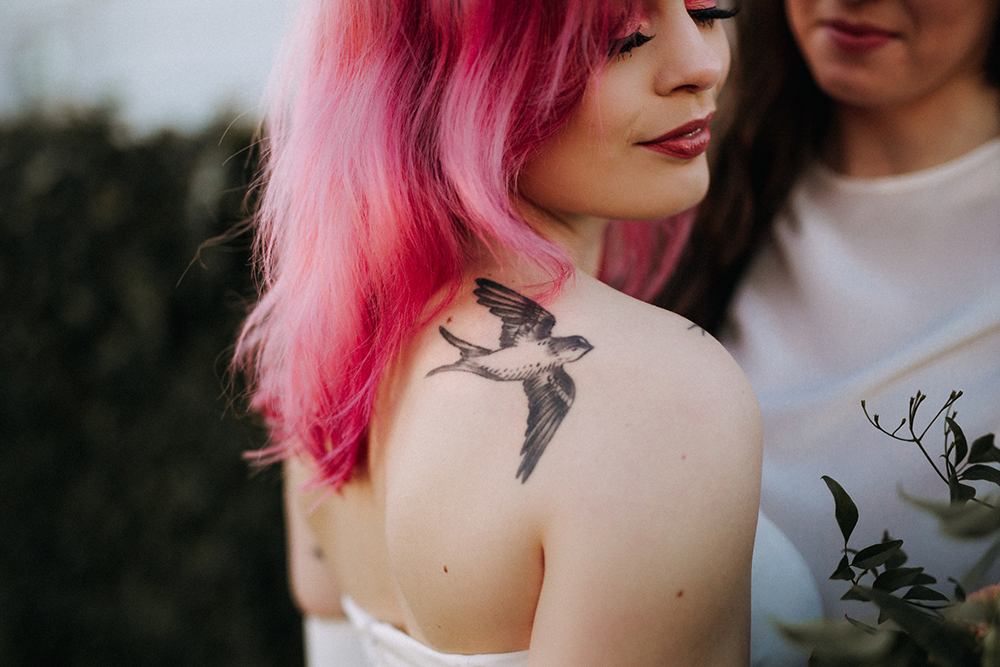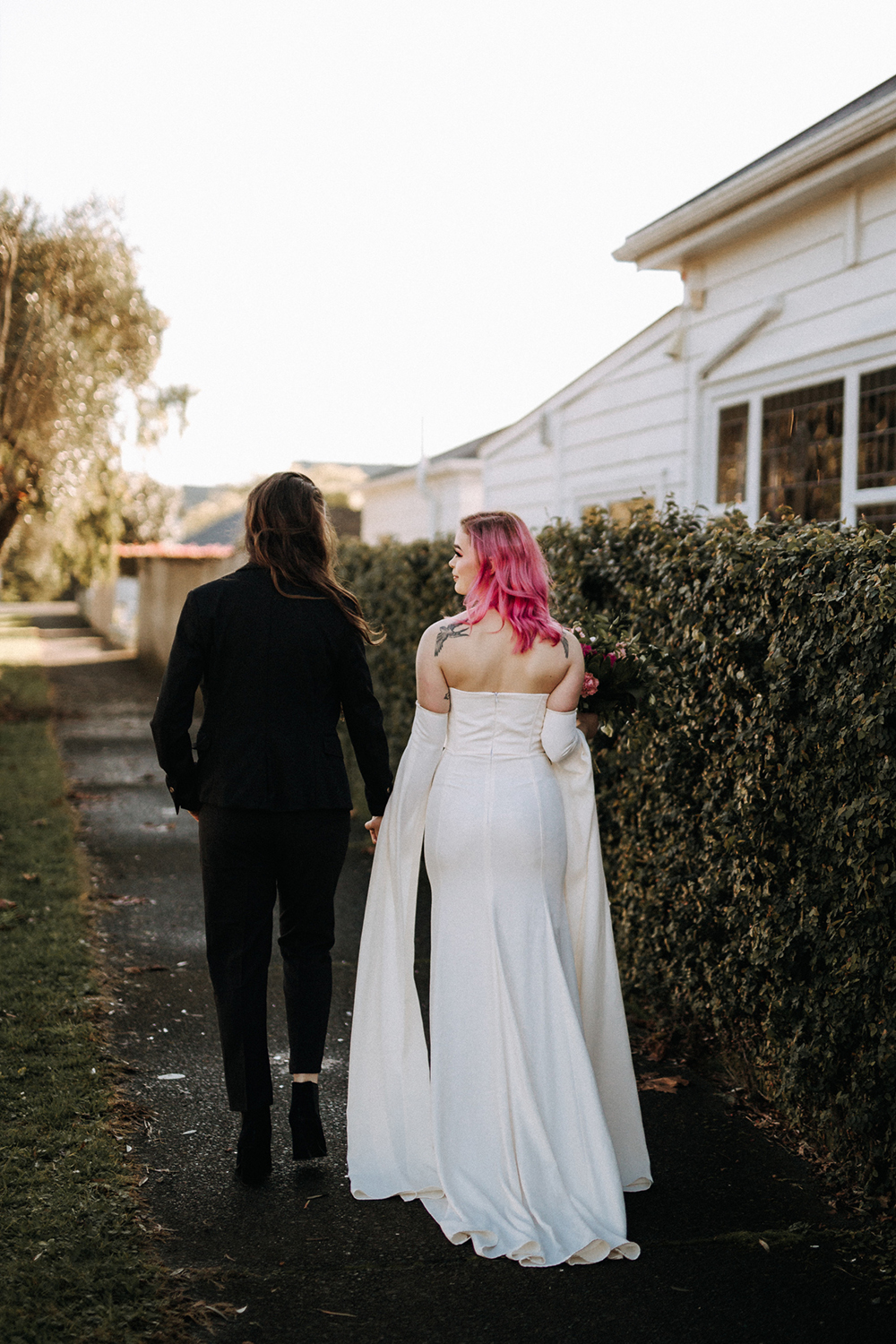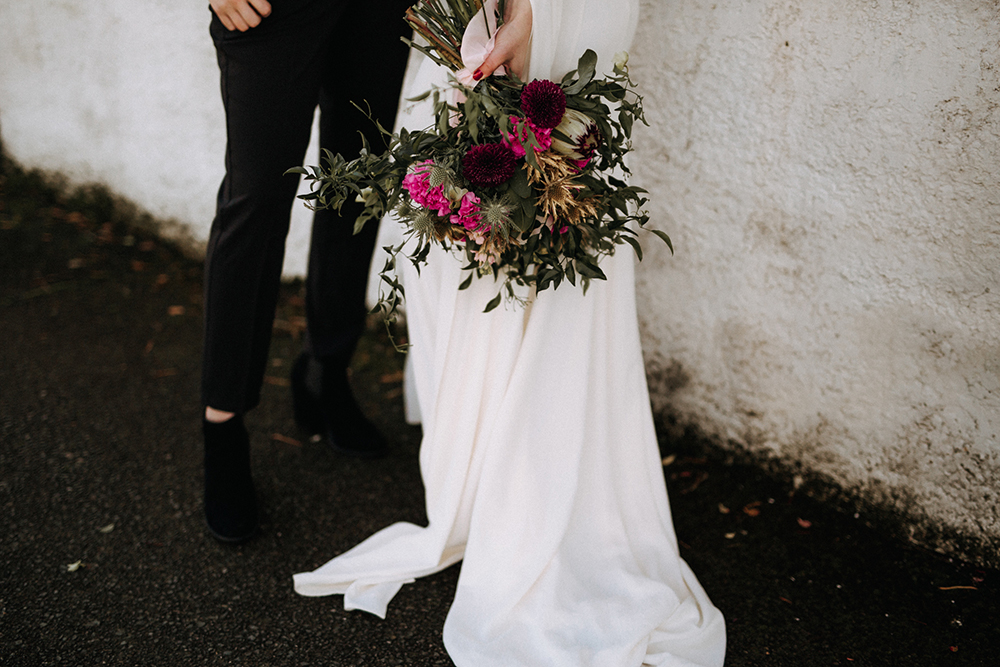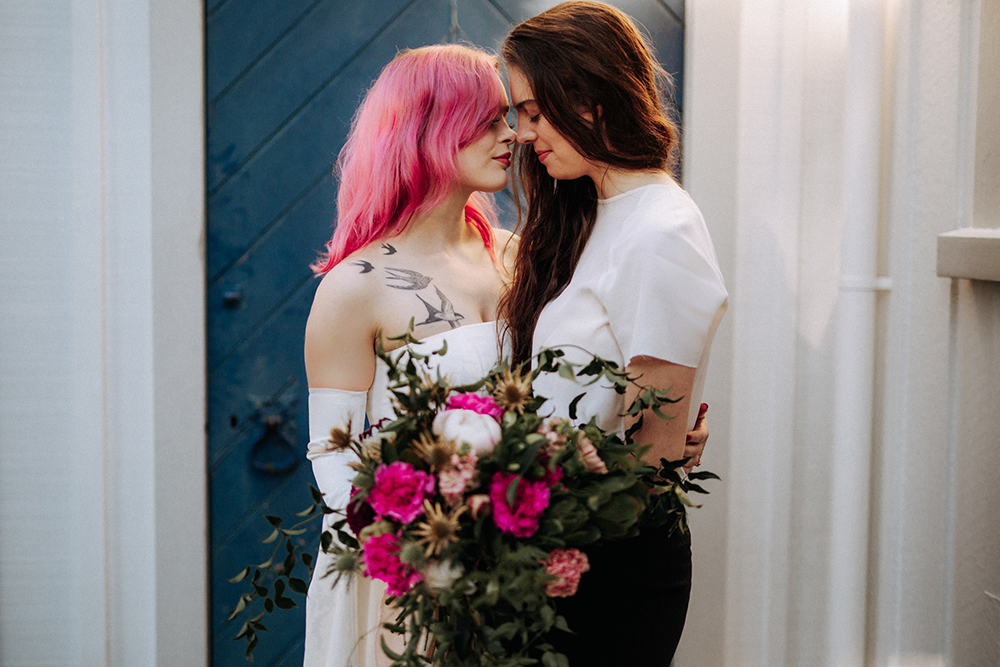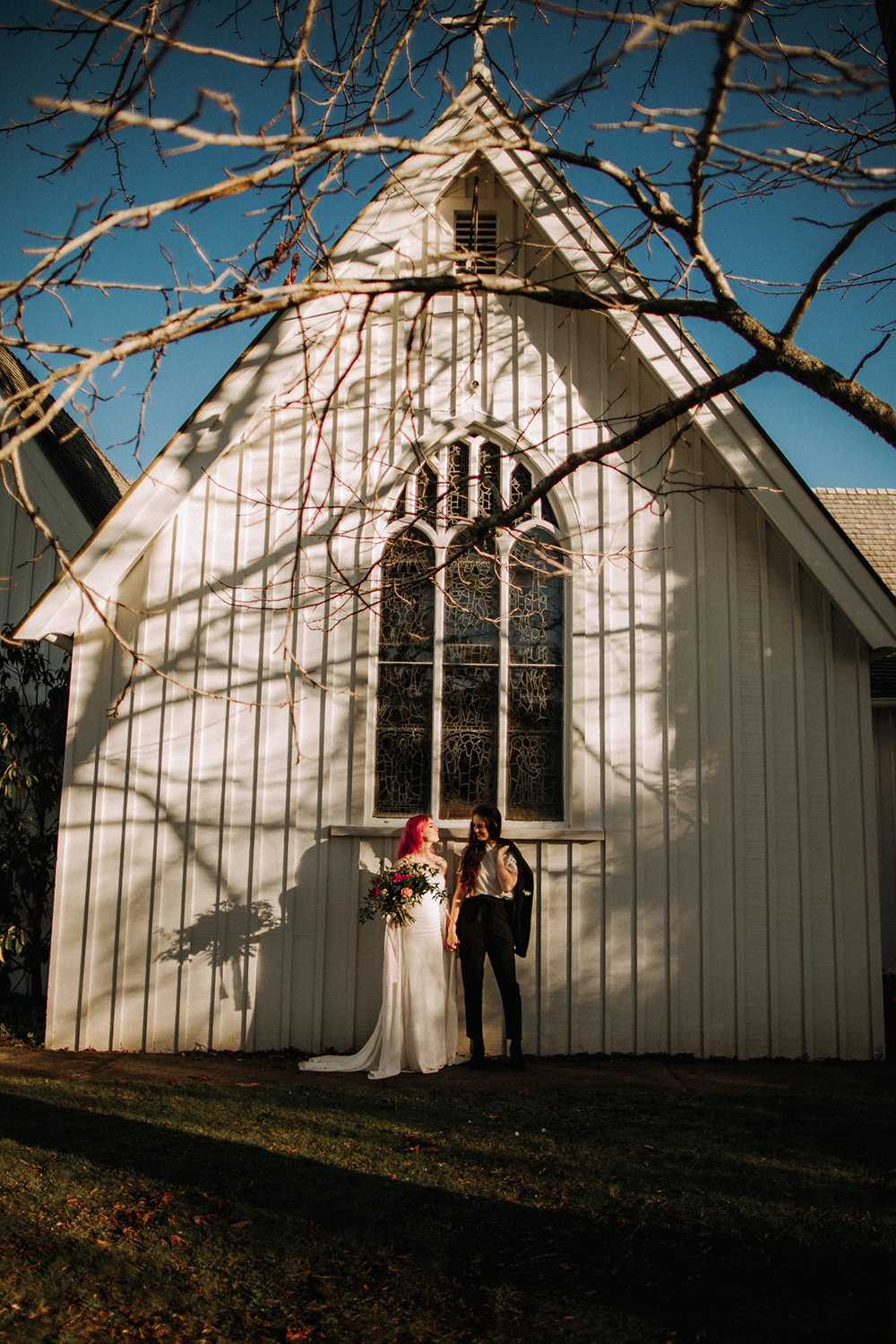 A week later I got an email from Michelle and we shared ideas about the photoshoot. The idea of two brides, one feminine, and one masculine, dressed in a suit, came out of our conversations. I shared our vision for the photoshoot with some designers I admired, and we were able to pull together a very talented team.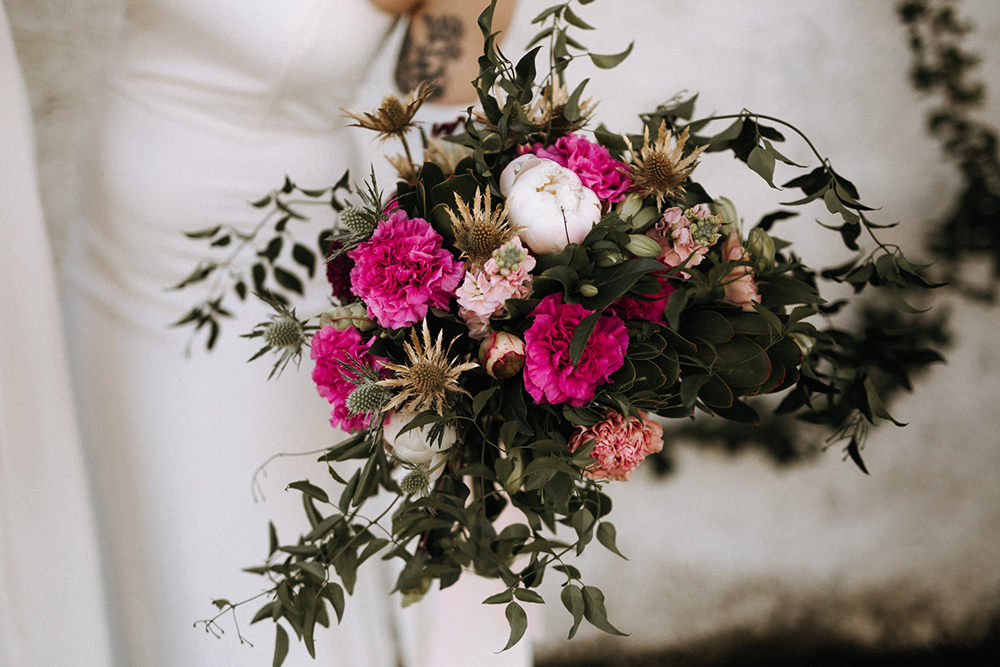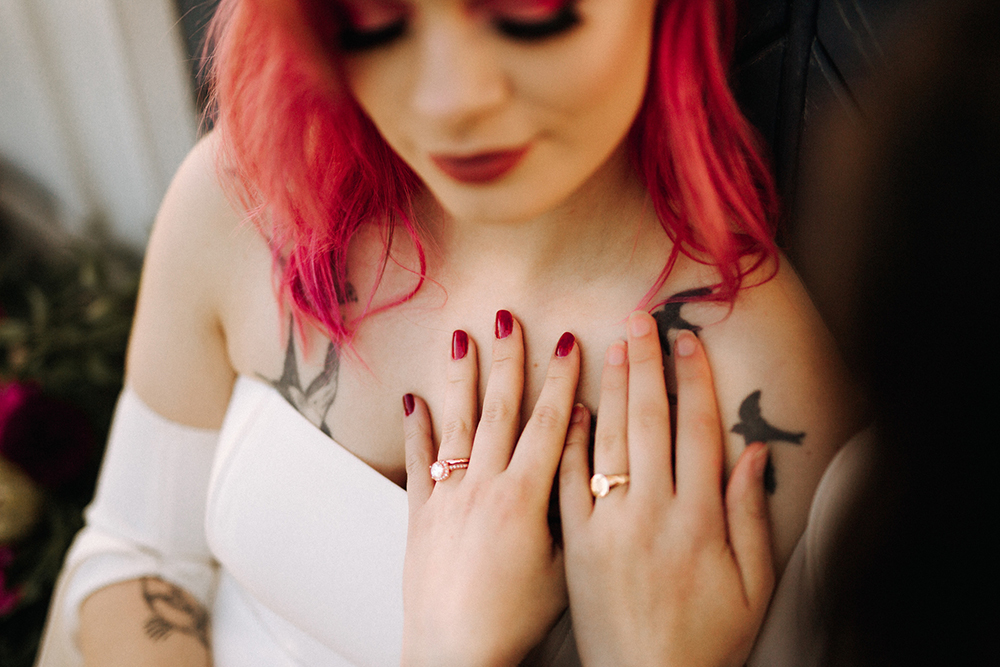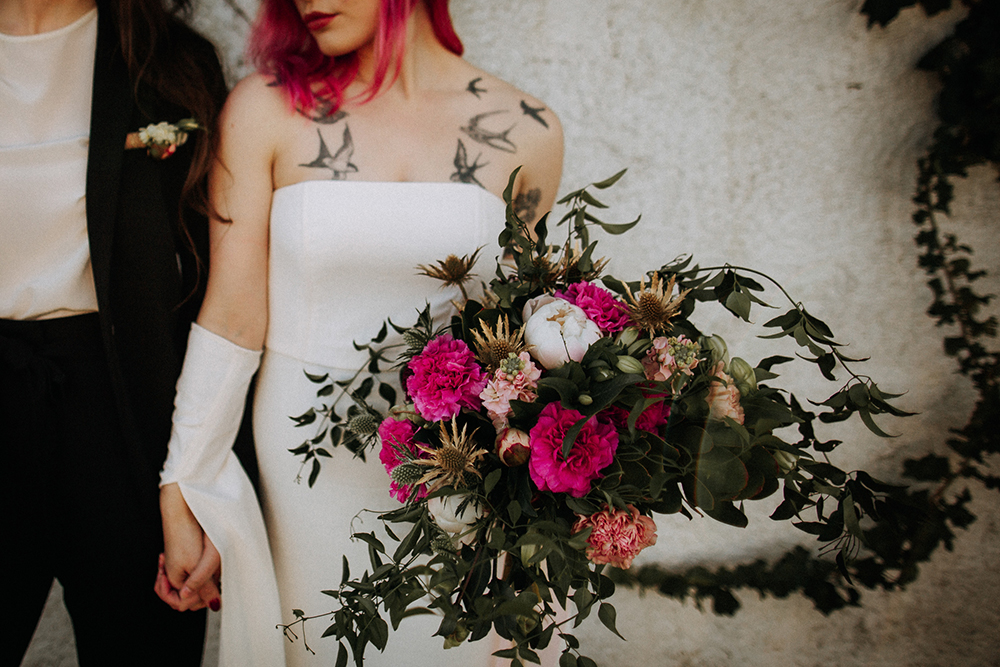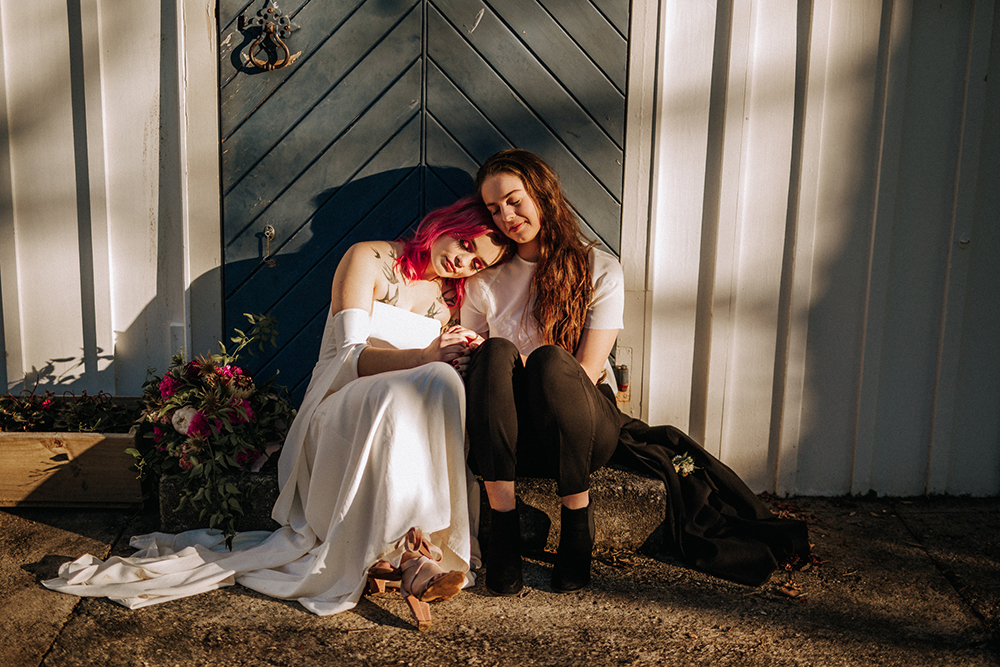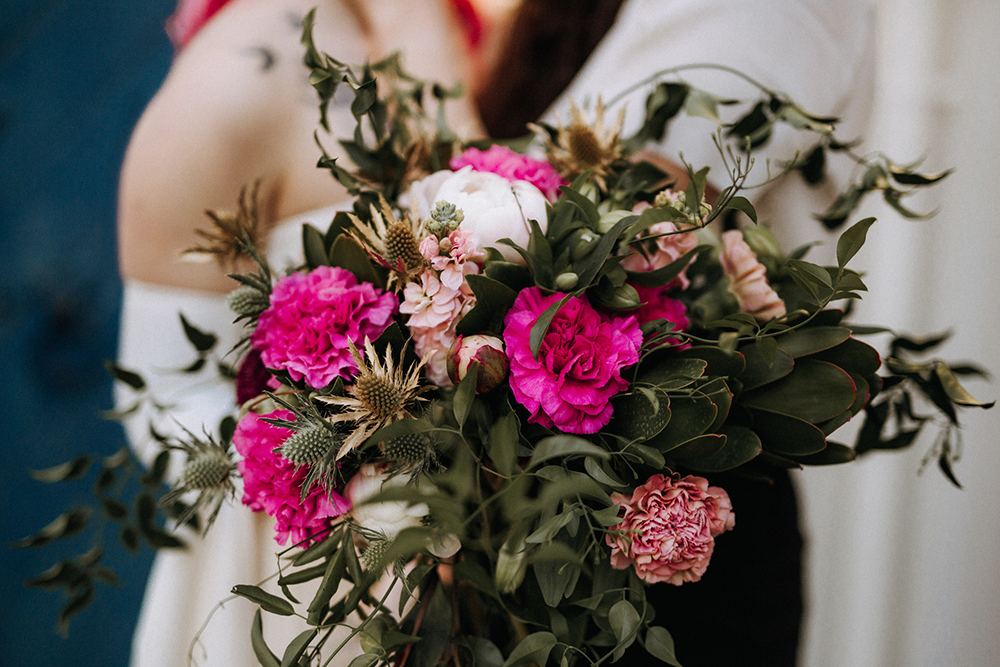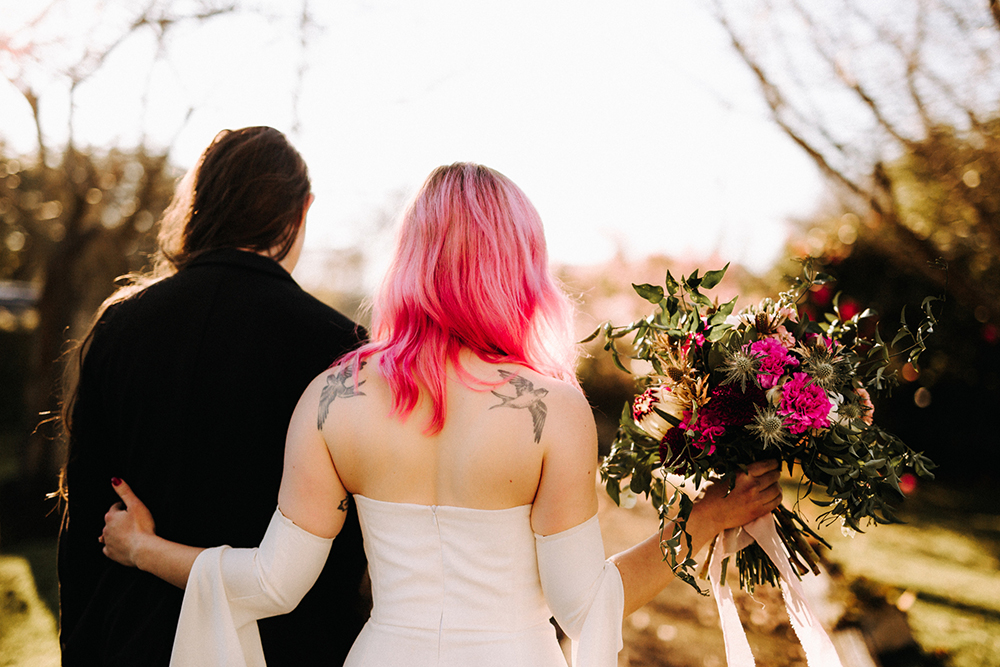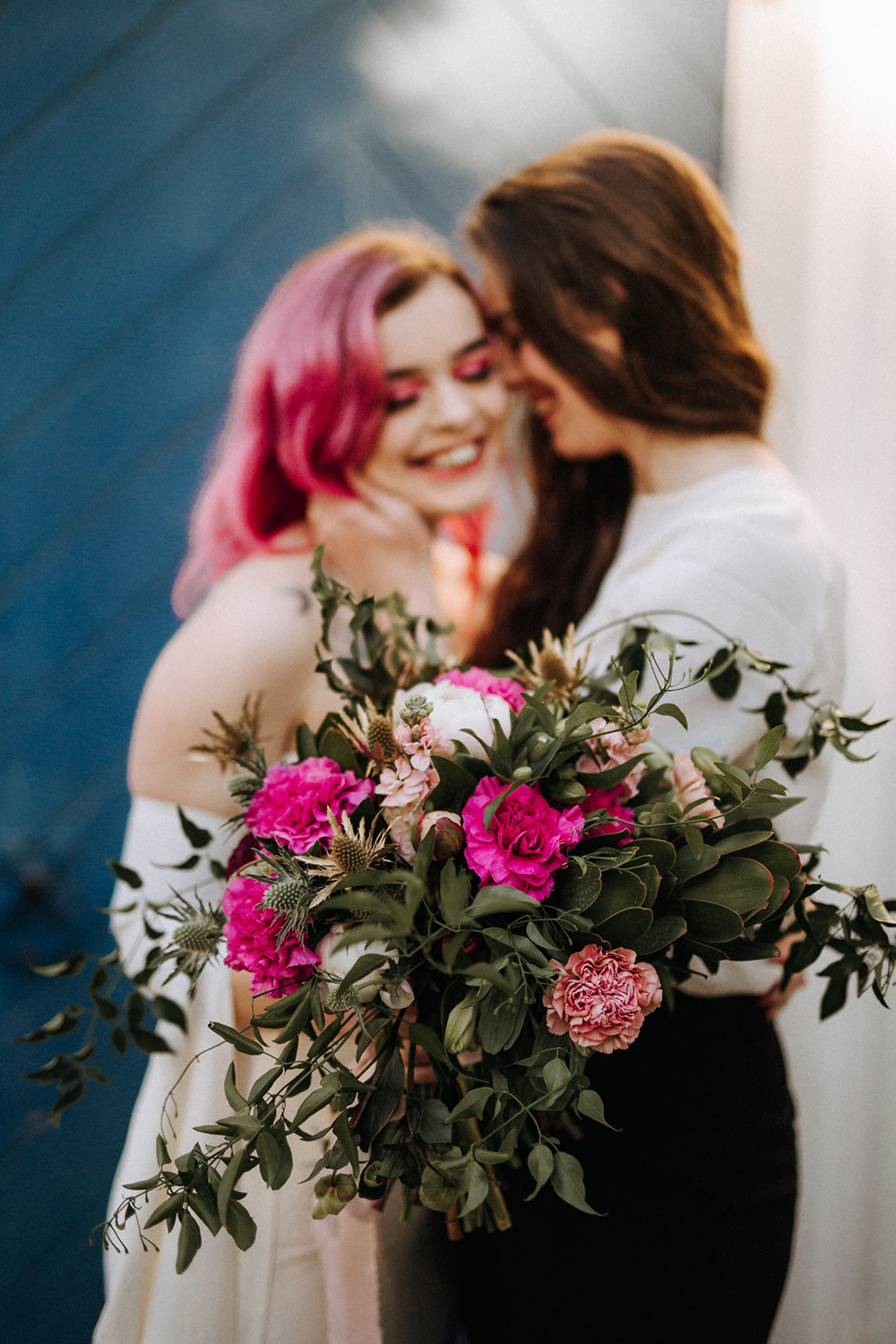 We got beautiful dresses from Alice Hayes at Hayes Bridal. Alice started her very minimalistic bridal line a year ago and has grown quickly with her unique 'less is more' approach to designing bridal dresses. Tash Duncanson from Zimzee Flowers provided a beautifully fresh and wild bouquet.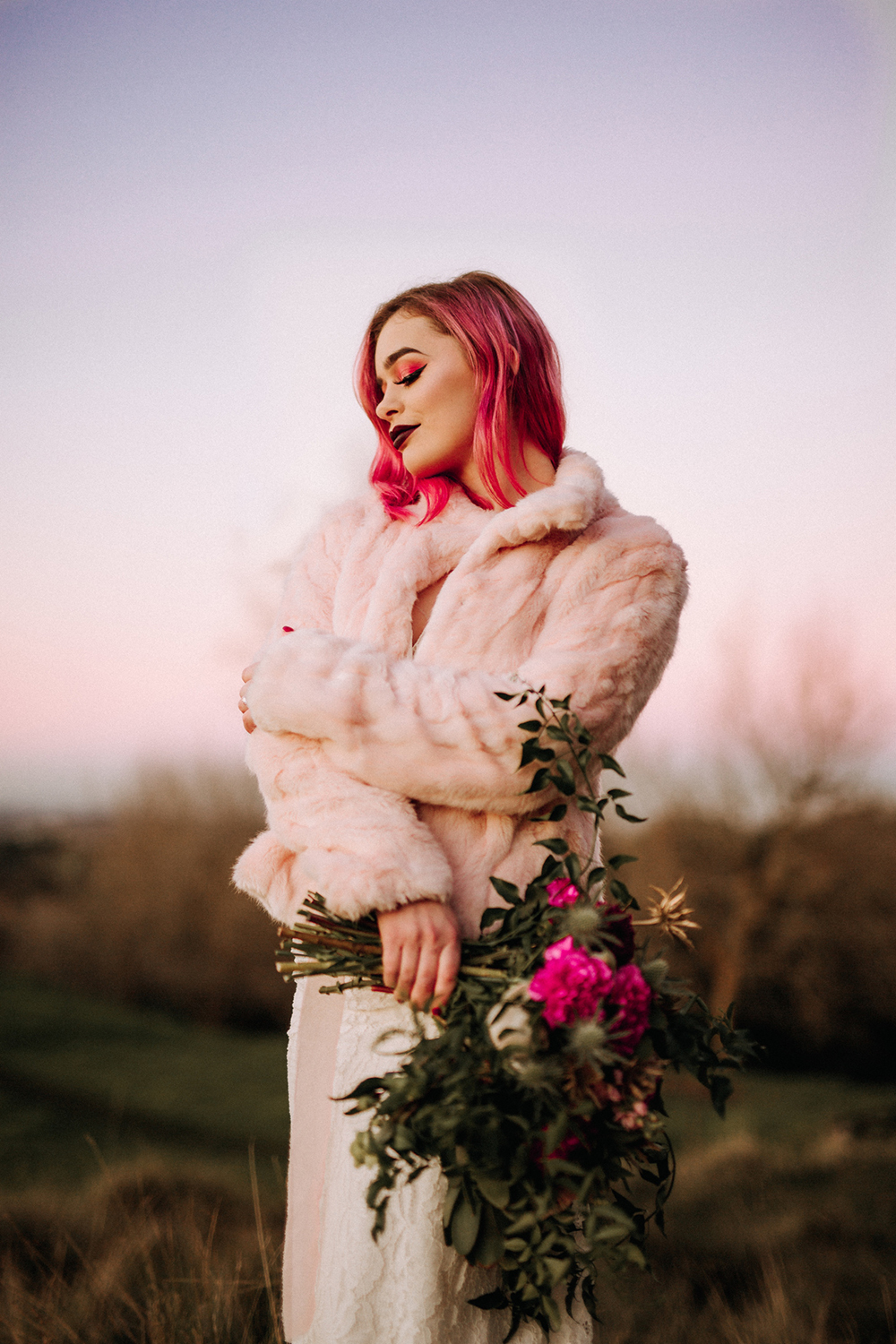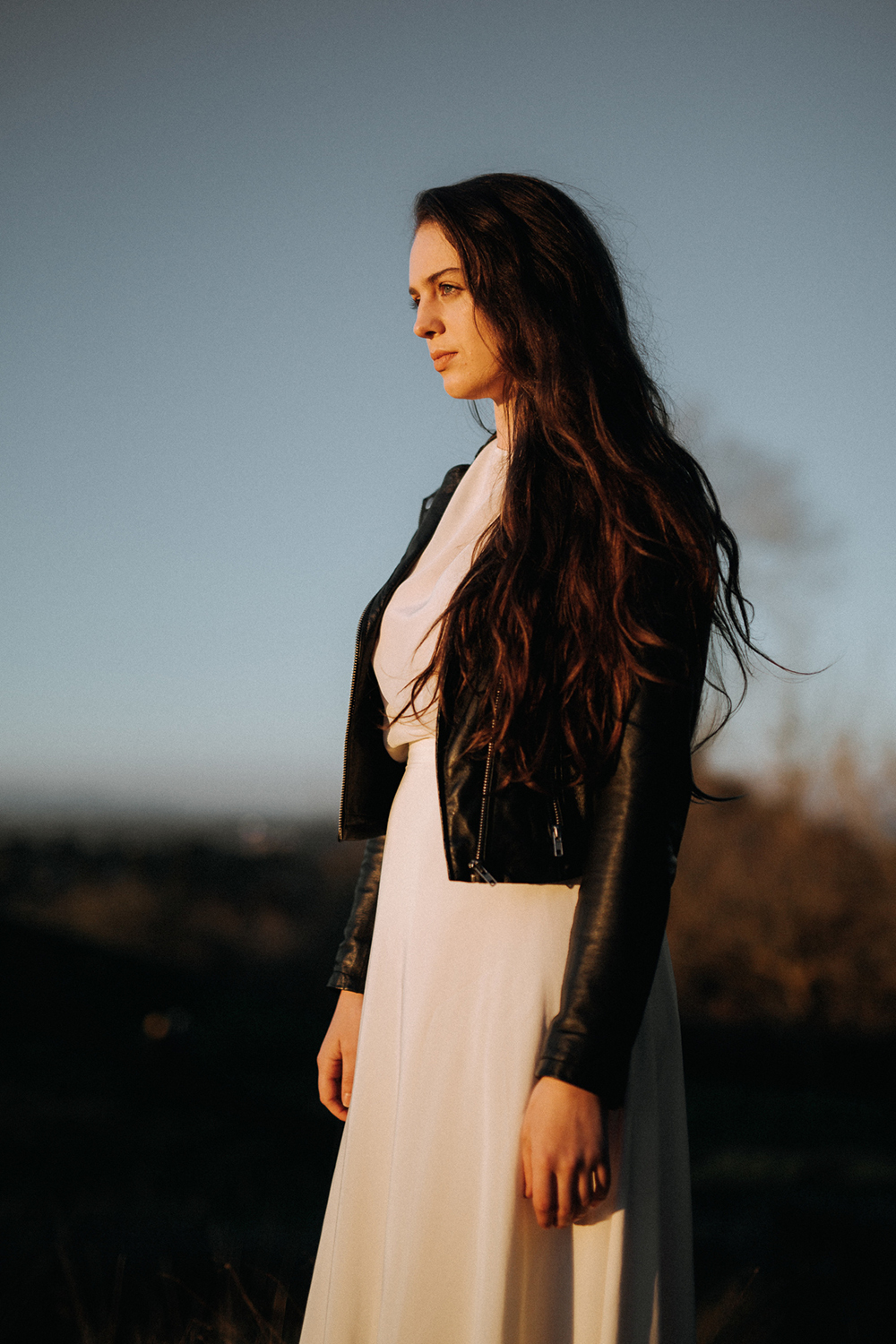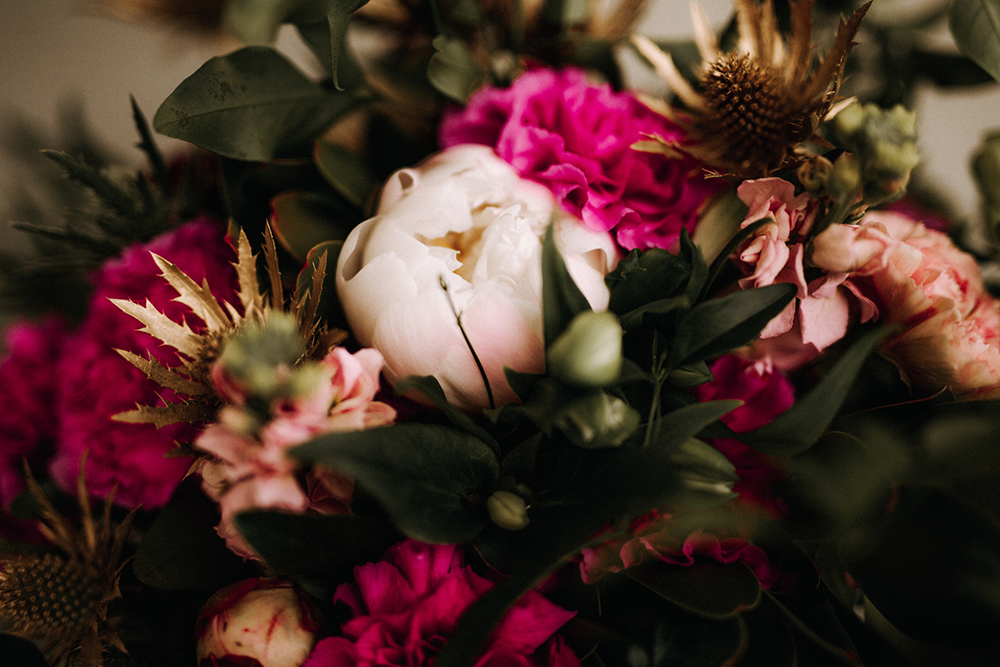 Michelle, the main model for the shoot, is also a professional makeup artist so she did the makeup for the shoot. Her unique bird tattoos were another bonus and helped to make the shoot original. Our second model was Melanie, and she is an actress and a dancer.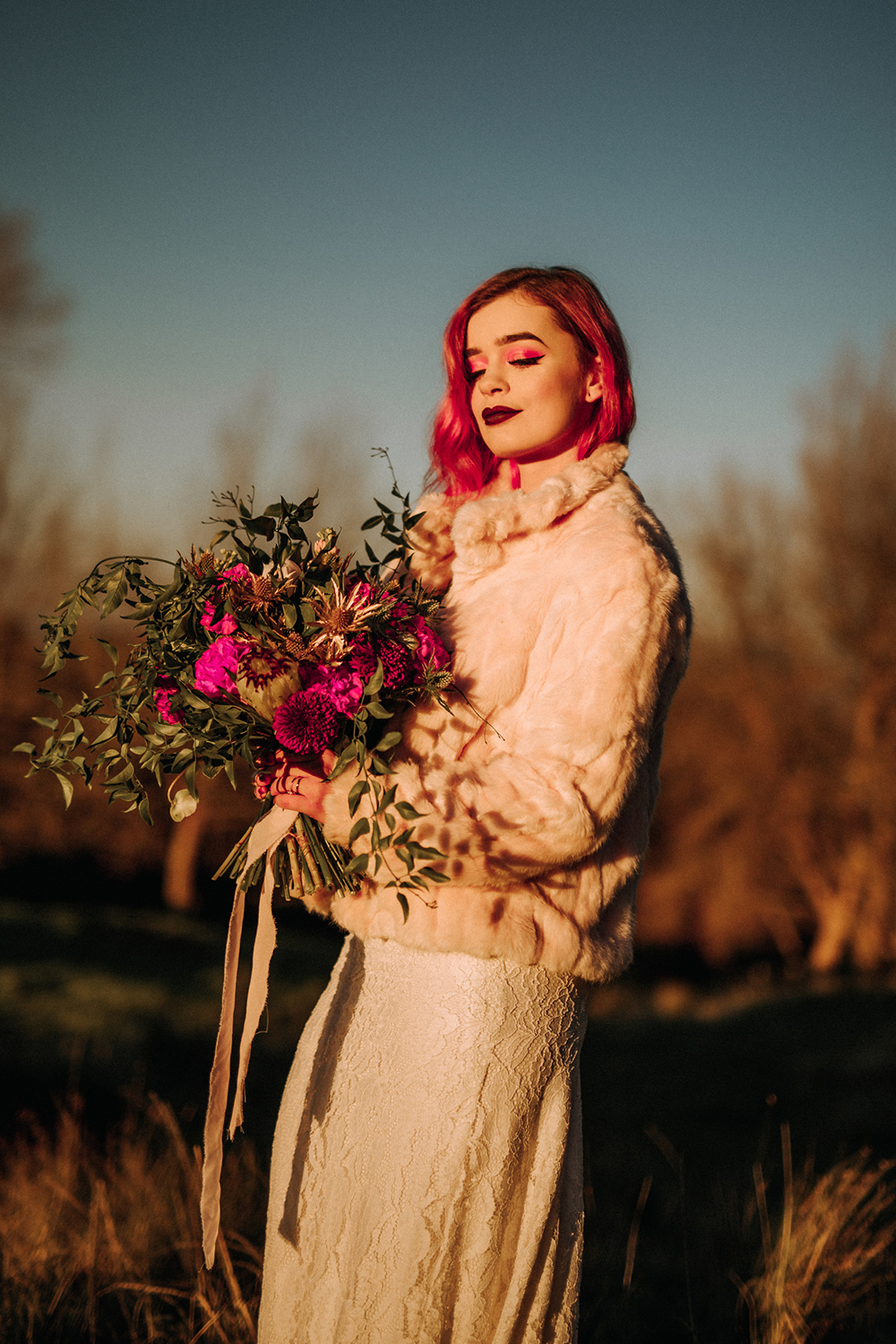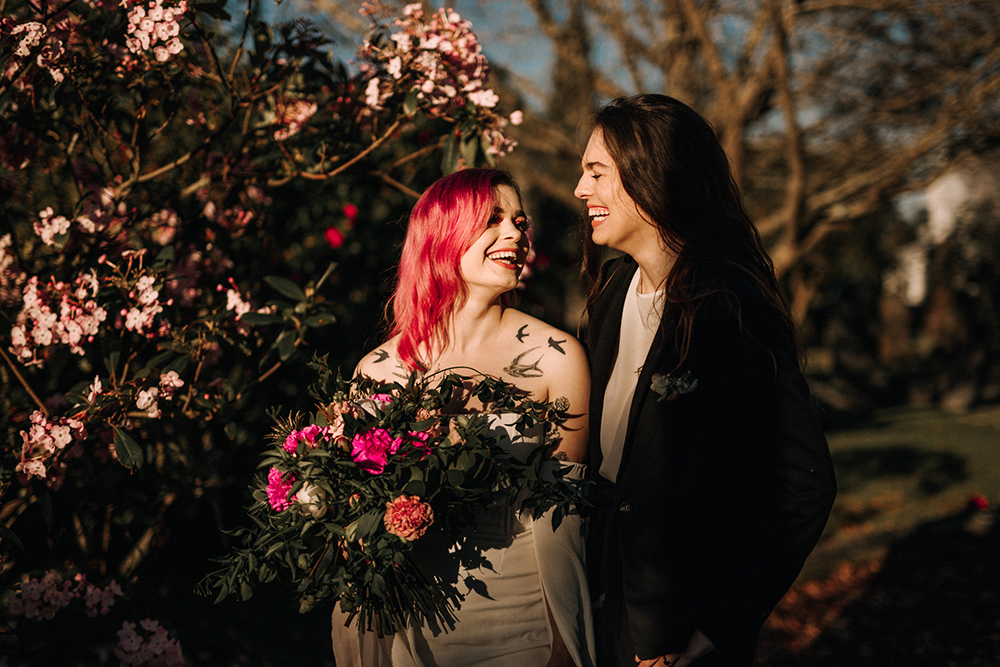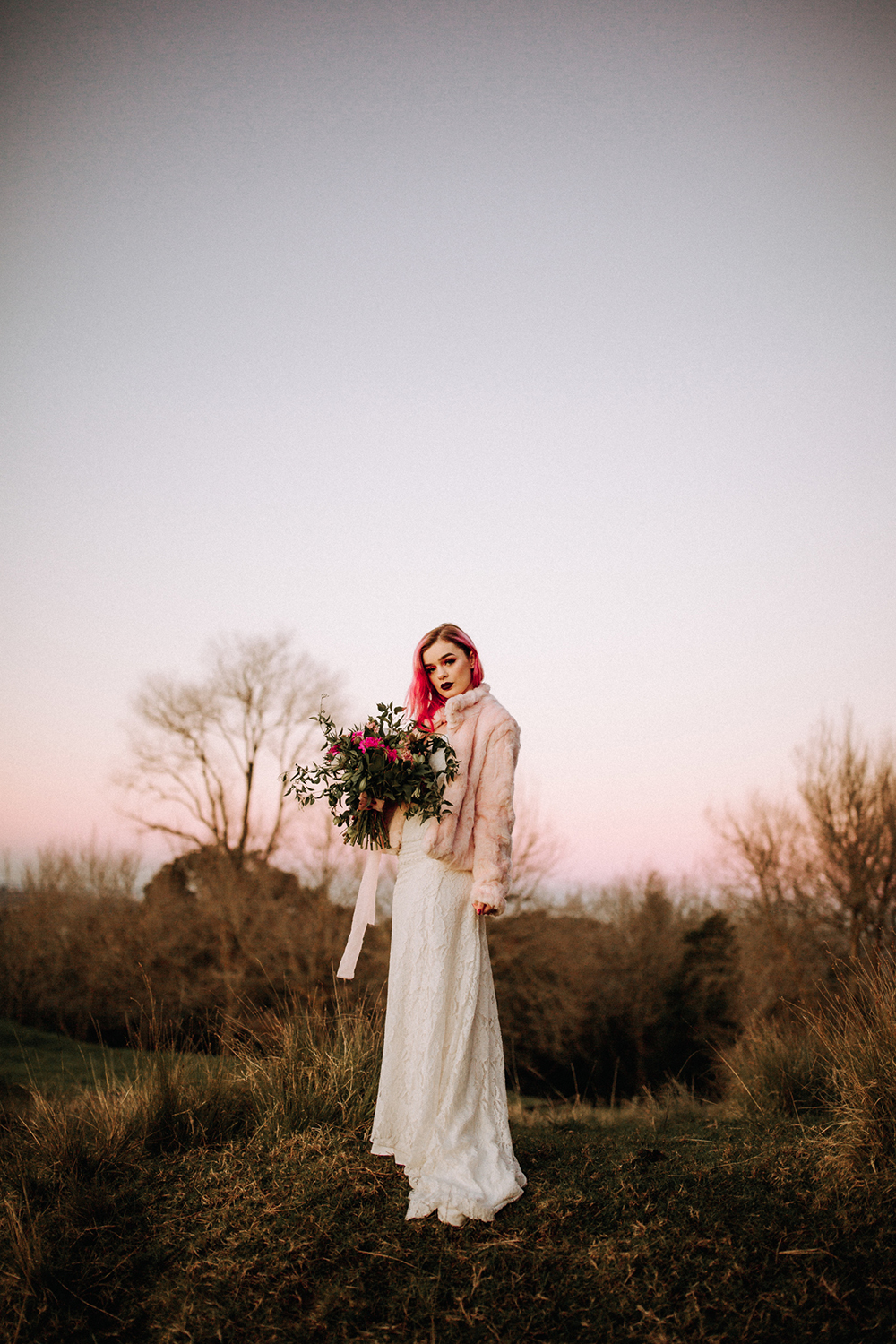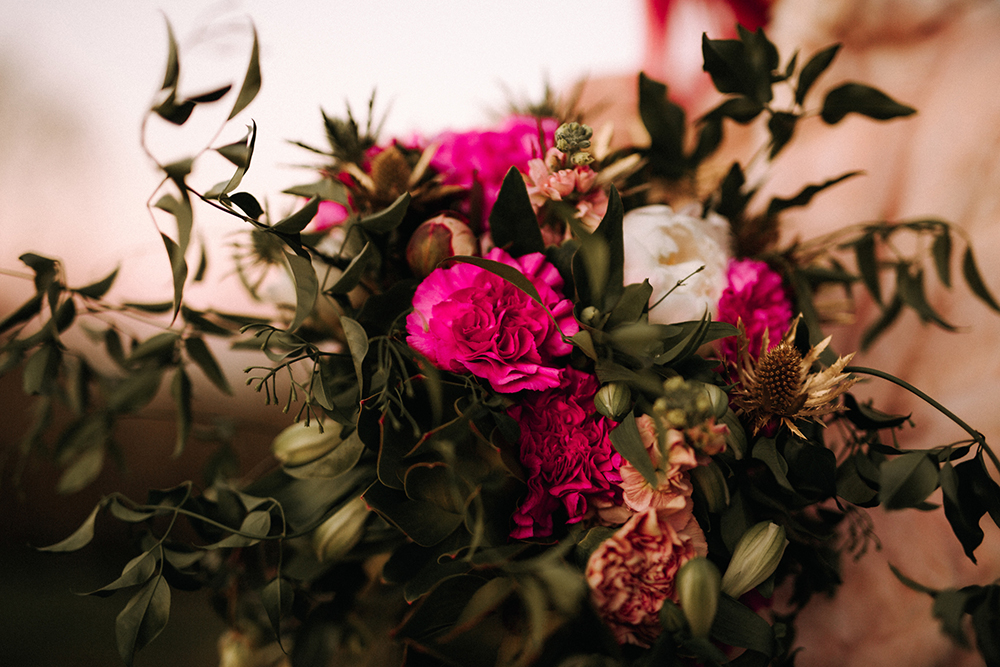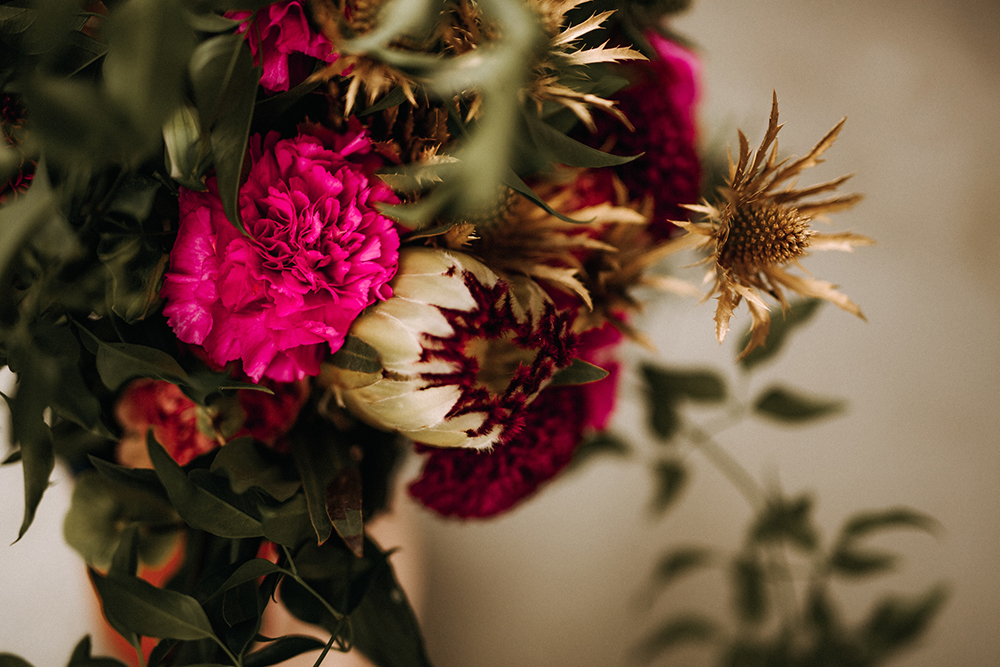 The photoshoot took place in Auckland, in spots where nature interacted with the features of a city, and with colours that brought out the bright pink of Michelle's hair.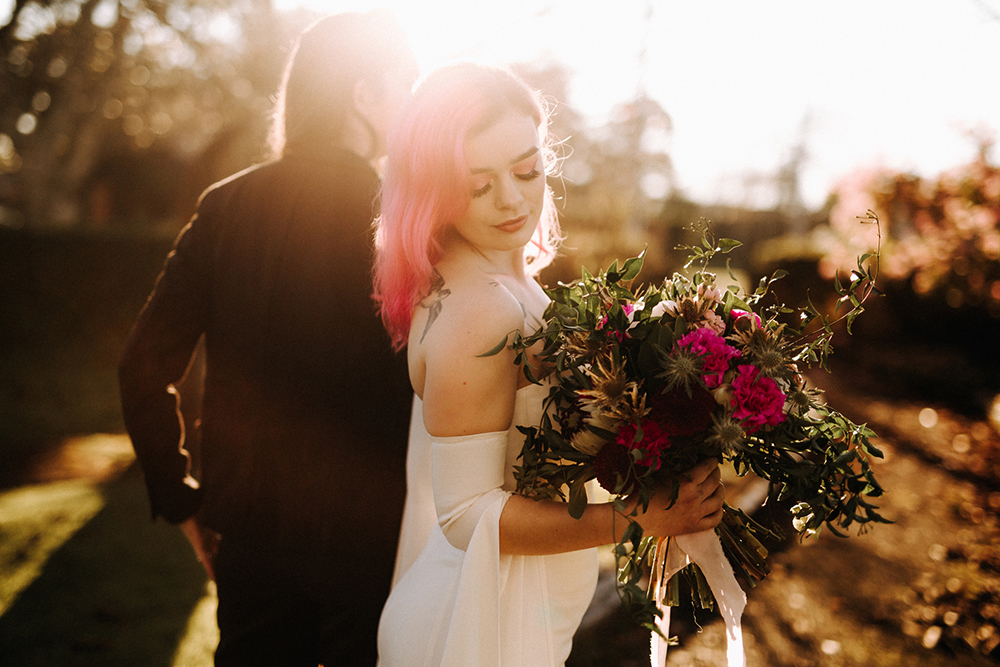 Photographer: Zanda Photography Flora: Zimzee Flowers Hair and makeup: Michelle Francis Thompson Models: Michelle Francis Thompson and Melanie Swears Dresses: Hayes Bridal