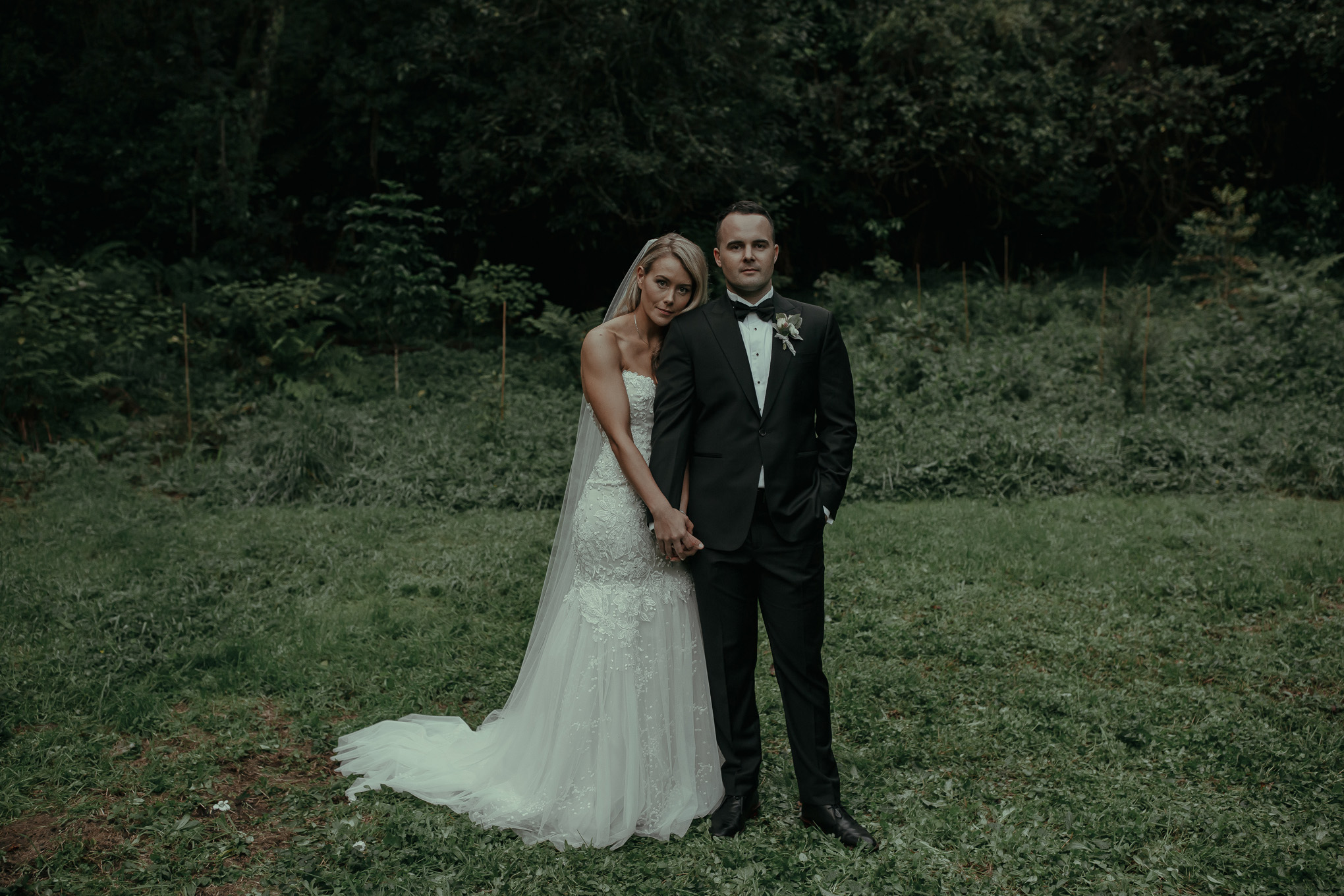 Tell us a little about yourselves, what you do, what you love, what is unique about you and your relationship…
We both like enjoy a laugh, a good adrenaline rush, time outdoors, spending time with family and friends.
De'Arne has a passion for baking and all things food and also enjoys the odd half marathon with no training. I enjoy the all things fitness, the gym and team sports and getting stuff done around the house.
We have a pretty active lifestyle in Auckland. We both find purpose and satisfaction in our respective jobs, myself as a Professional Fire Fighter and my wife as a Radiographer.
I decided it was time to bend the knee, so I planned a trip over to Waiheke Island, and to her shock a Segway tour of some vineyards. I had organised for someone to set up a little picnic area for us and as the sun set over Cable Bay Vineyard, looking out towards Auckland city, I dropped down to one knee and asked her to be my wife.
We took on two of the hardest challenges at the same time, building our first house while planning a wedding and not going over planned budgets. I run our finances, and De'Arne's keen eye for quality means I have a tough job doing so.
We decided on Tauranga as our wedding destination because as children we both holidayed there with our families, so we felt a connection with this place.
We are now happily married and living in our new house and looking forward to what the future has installed for us.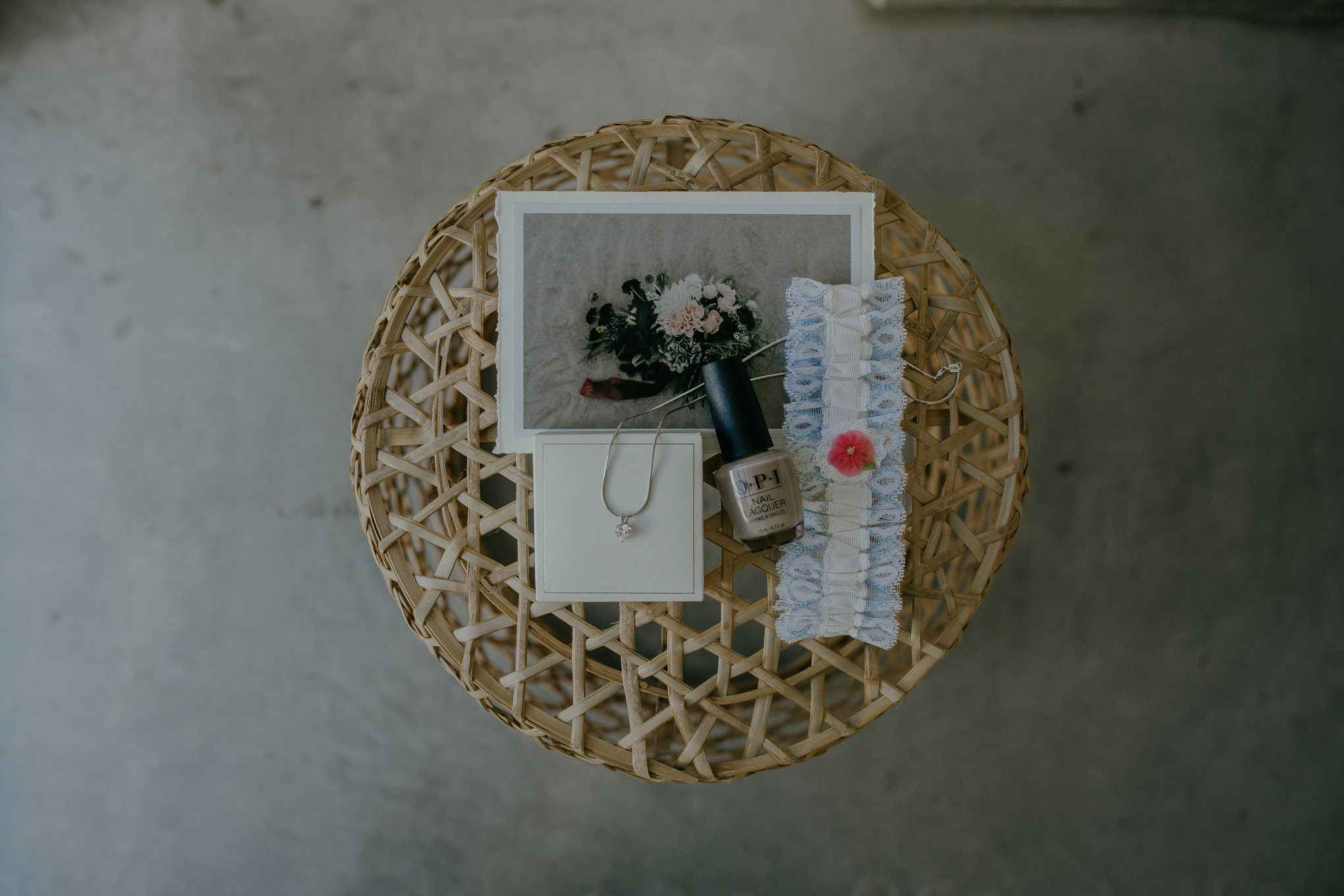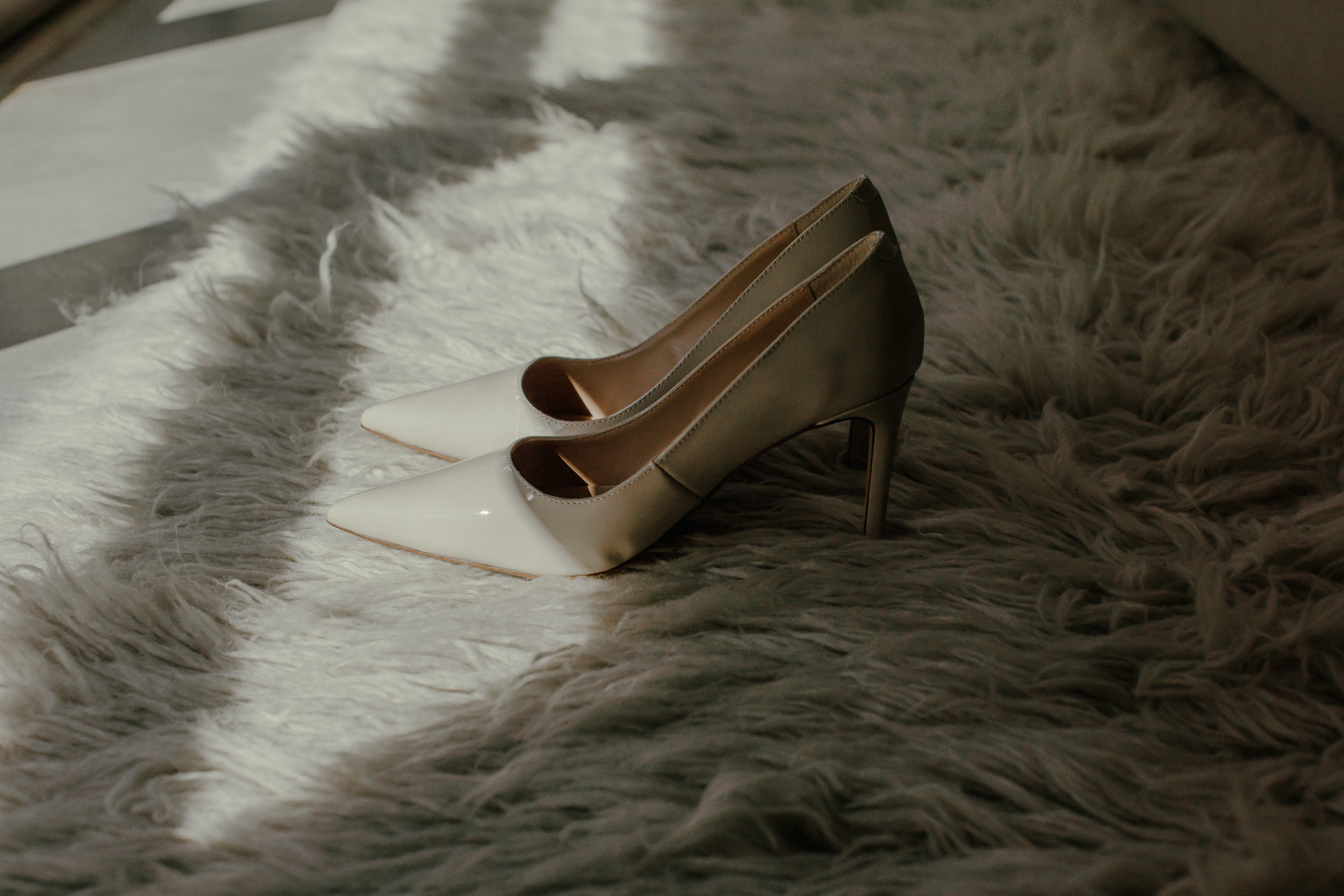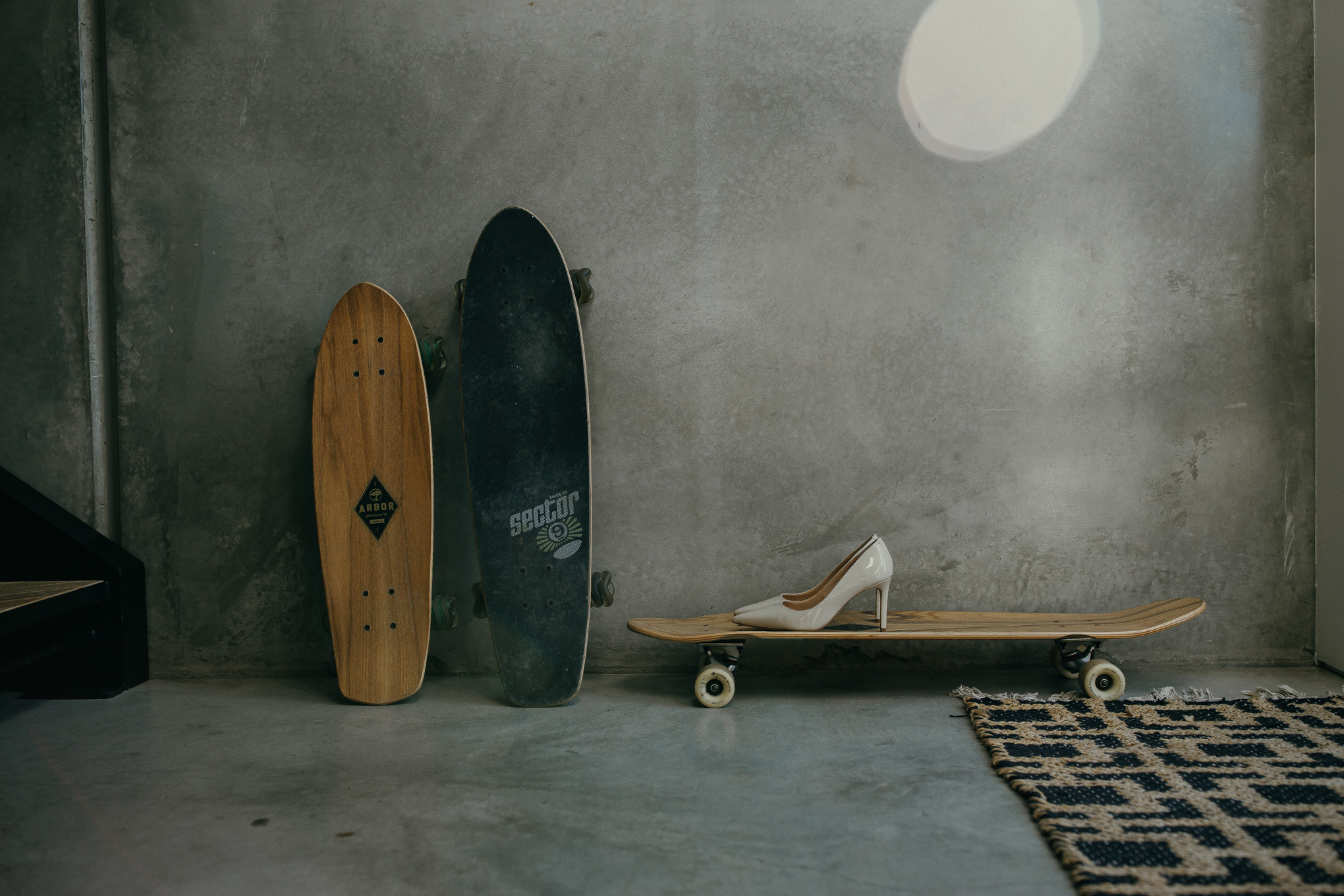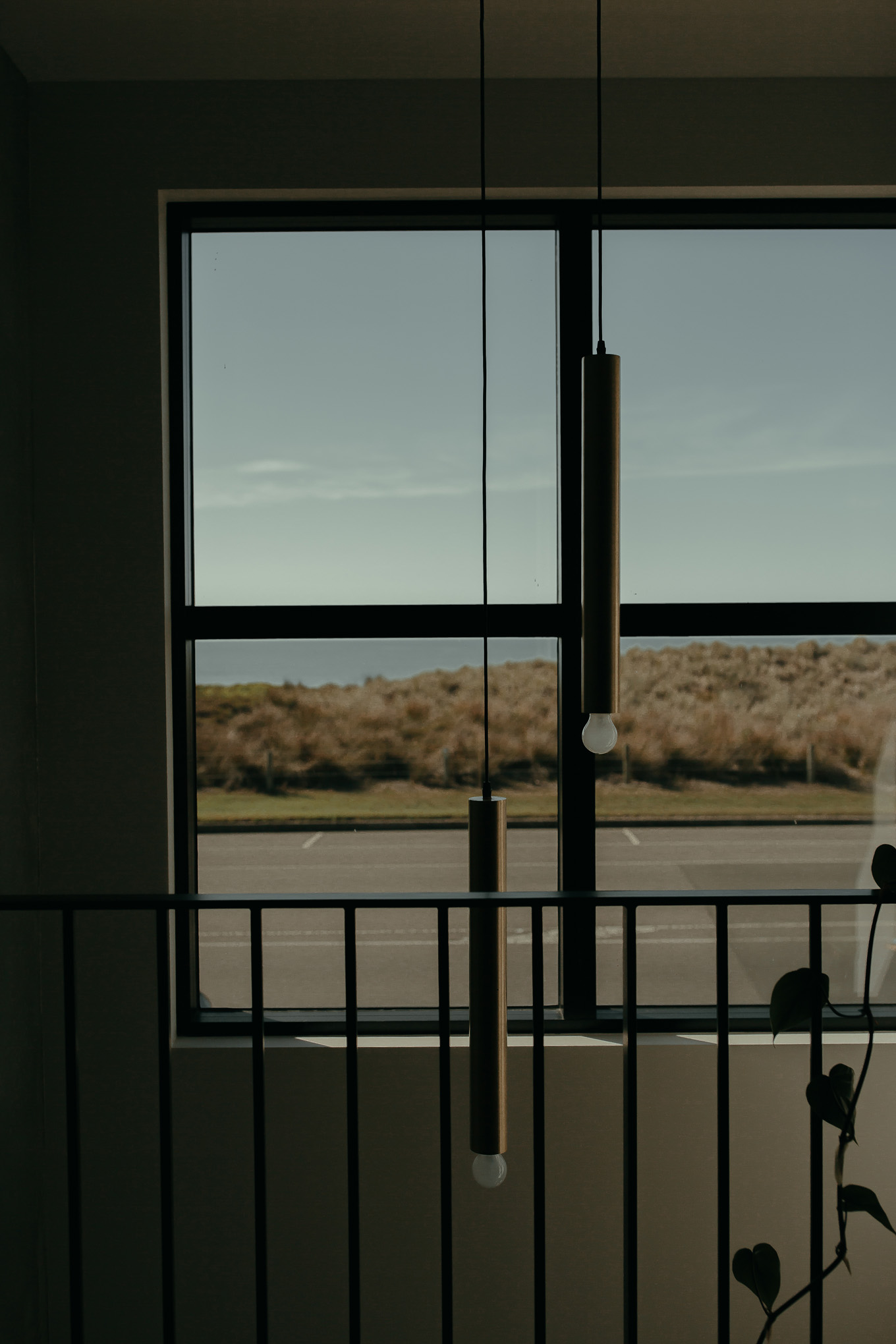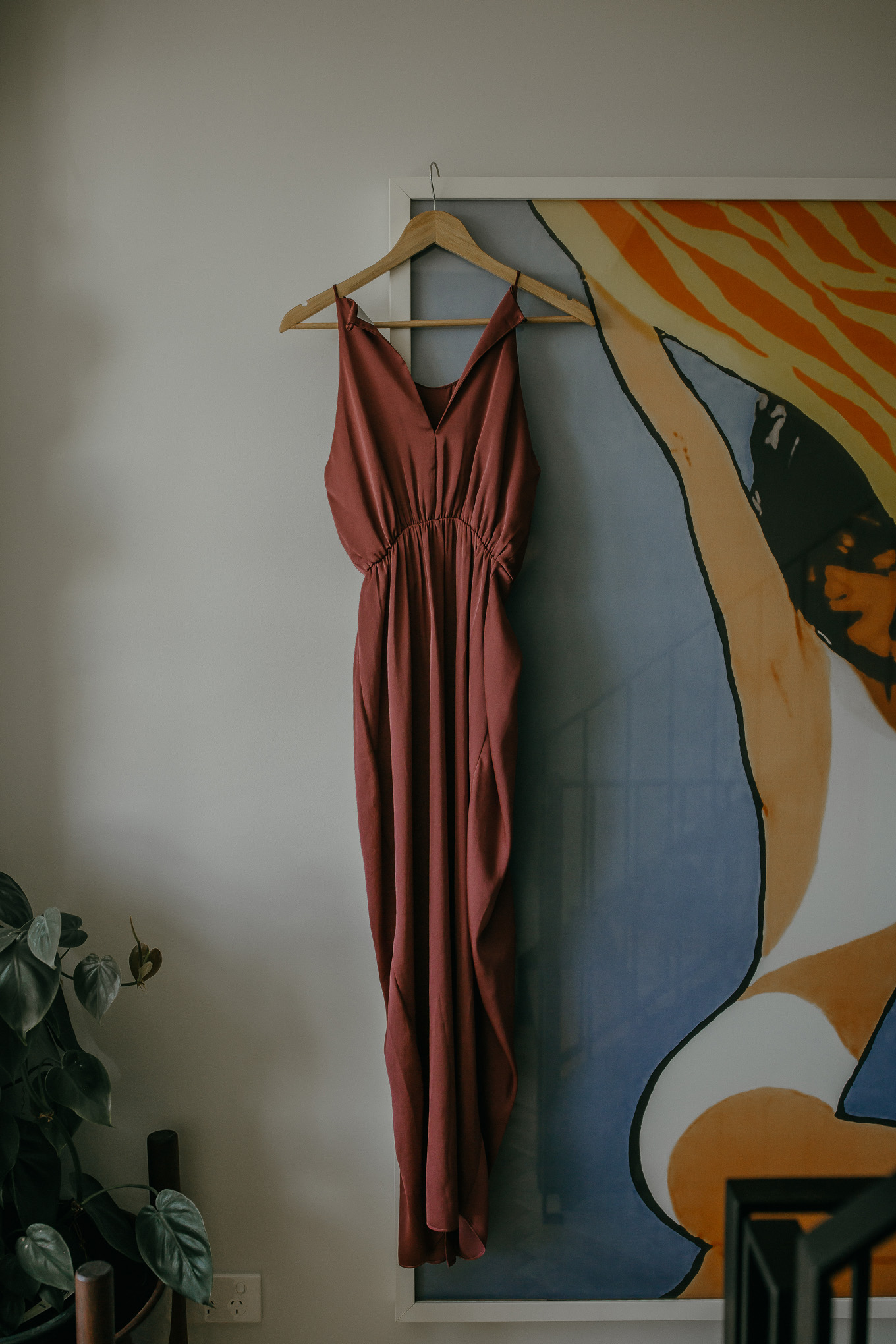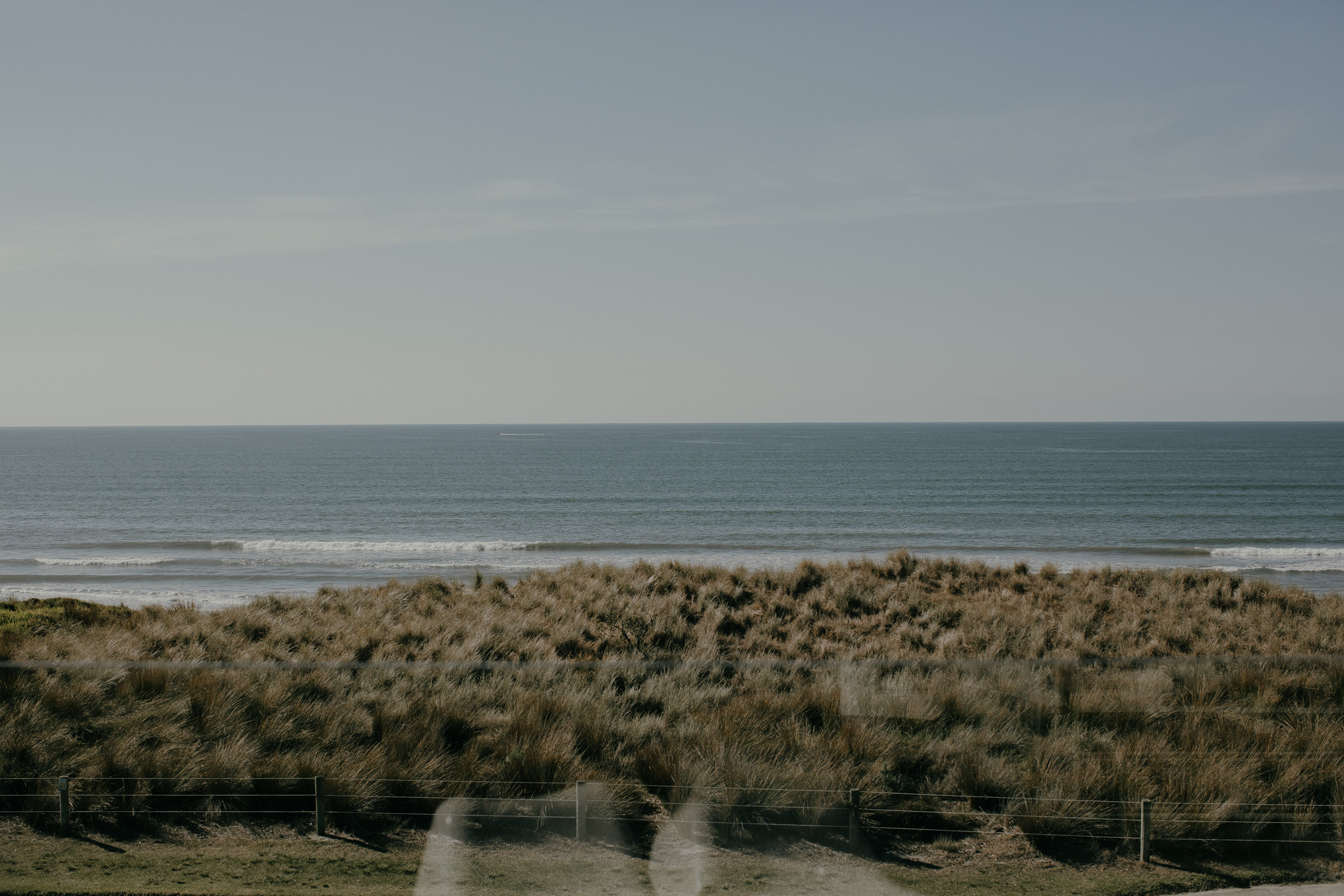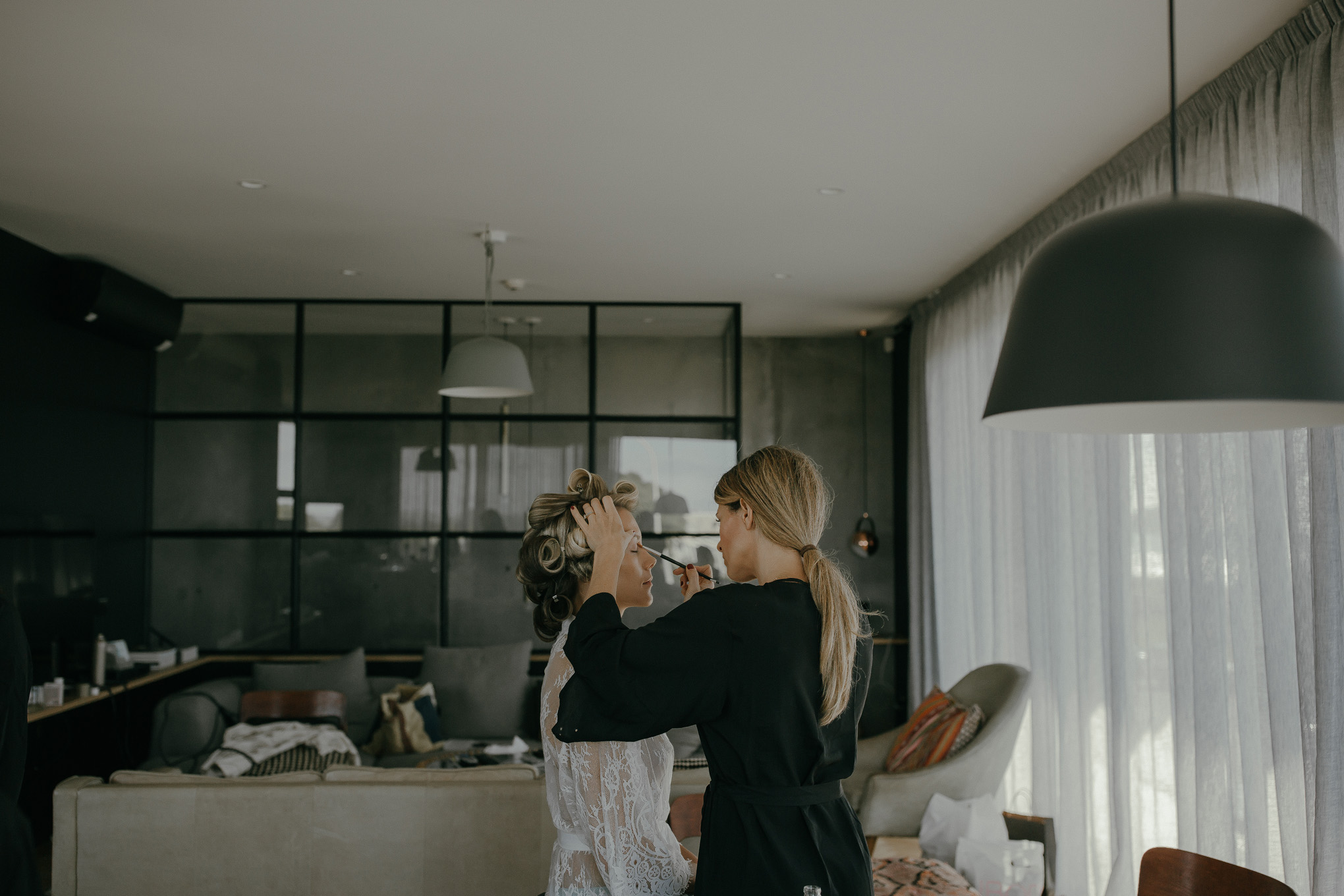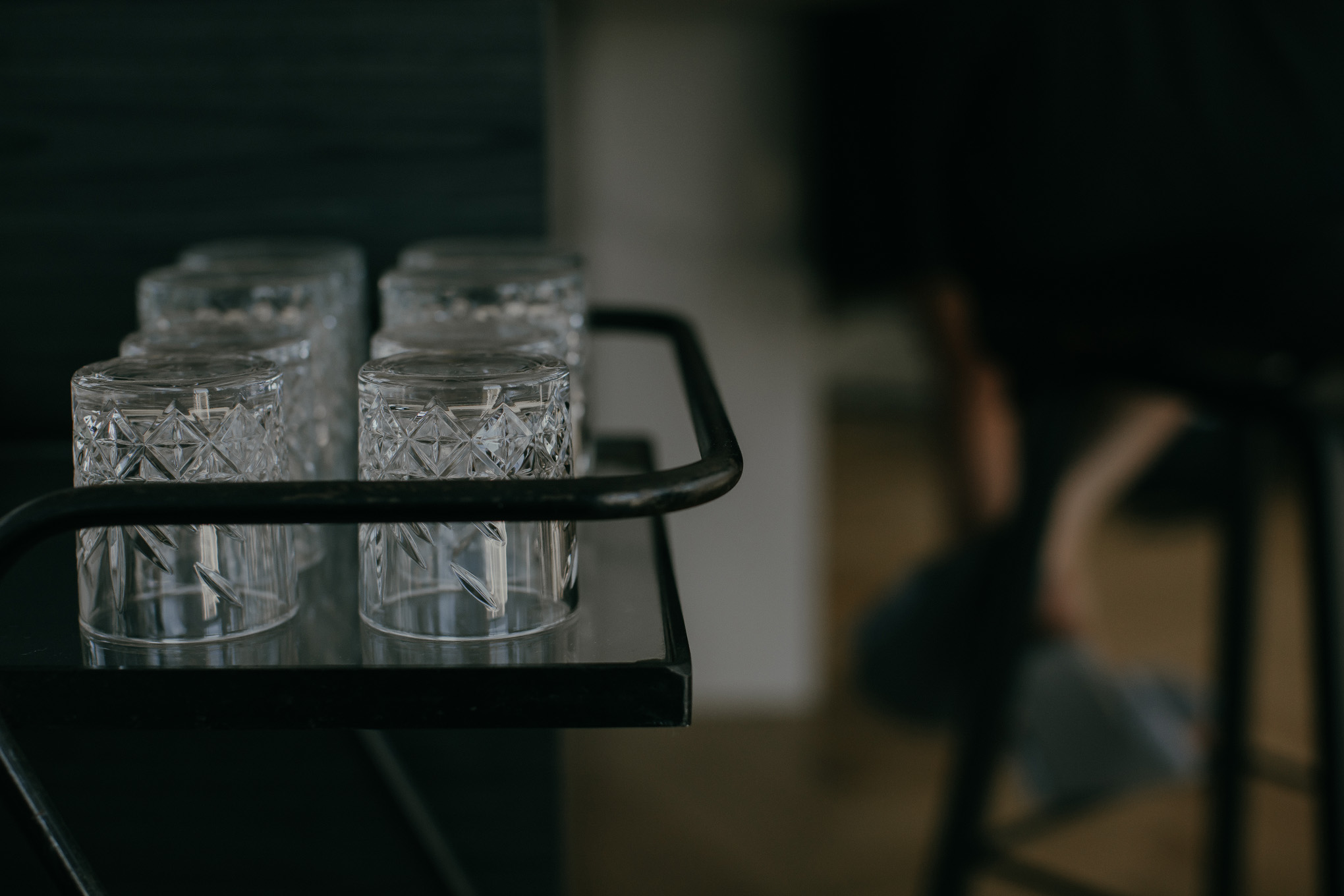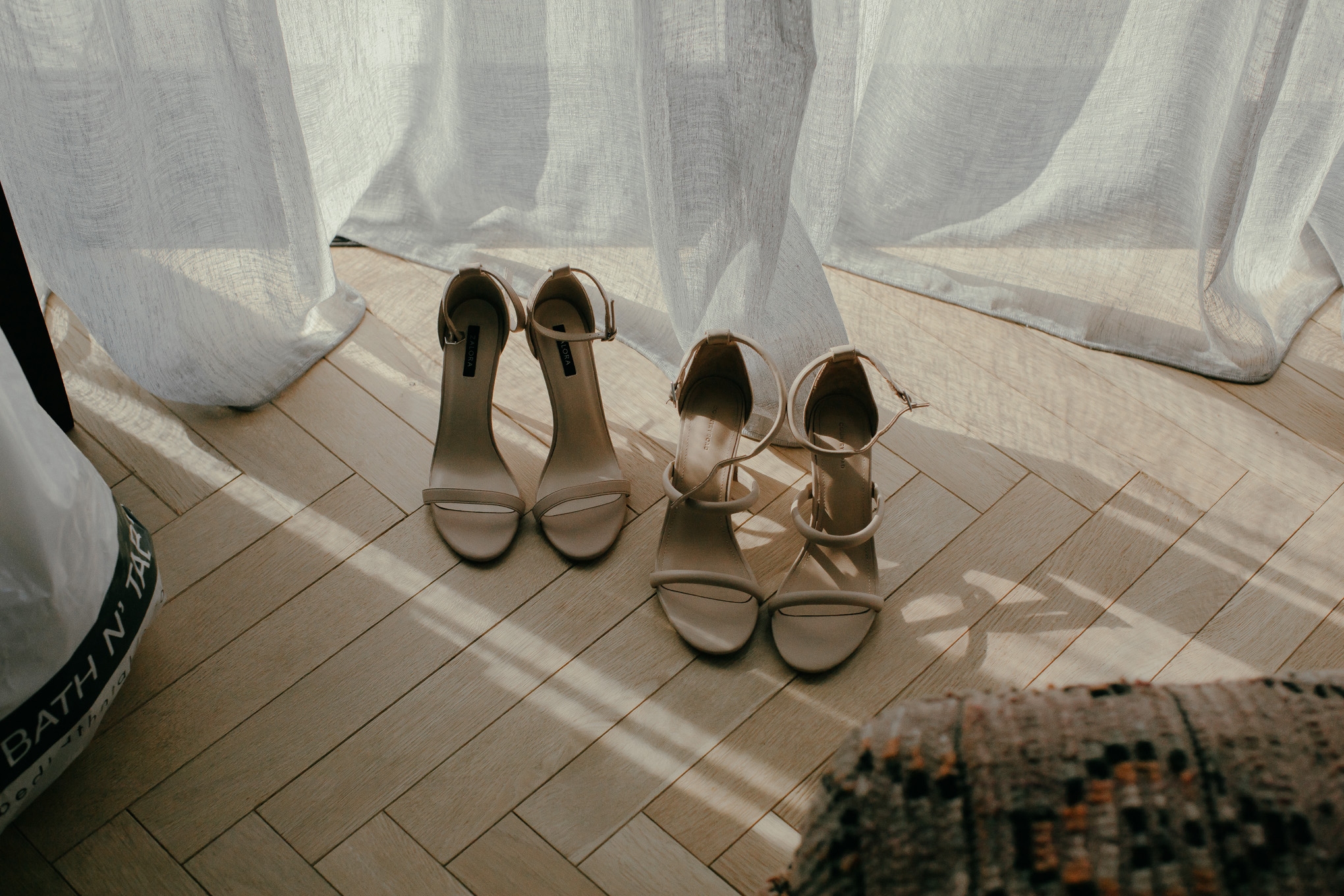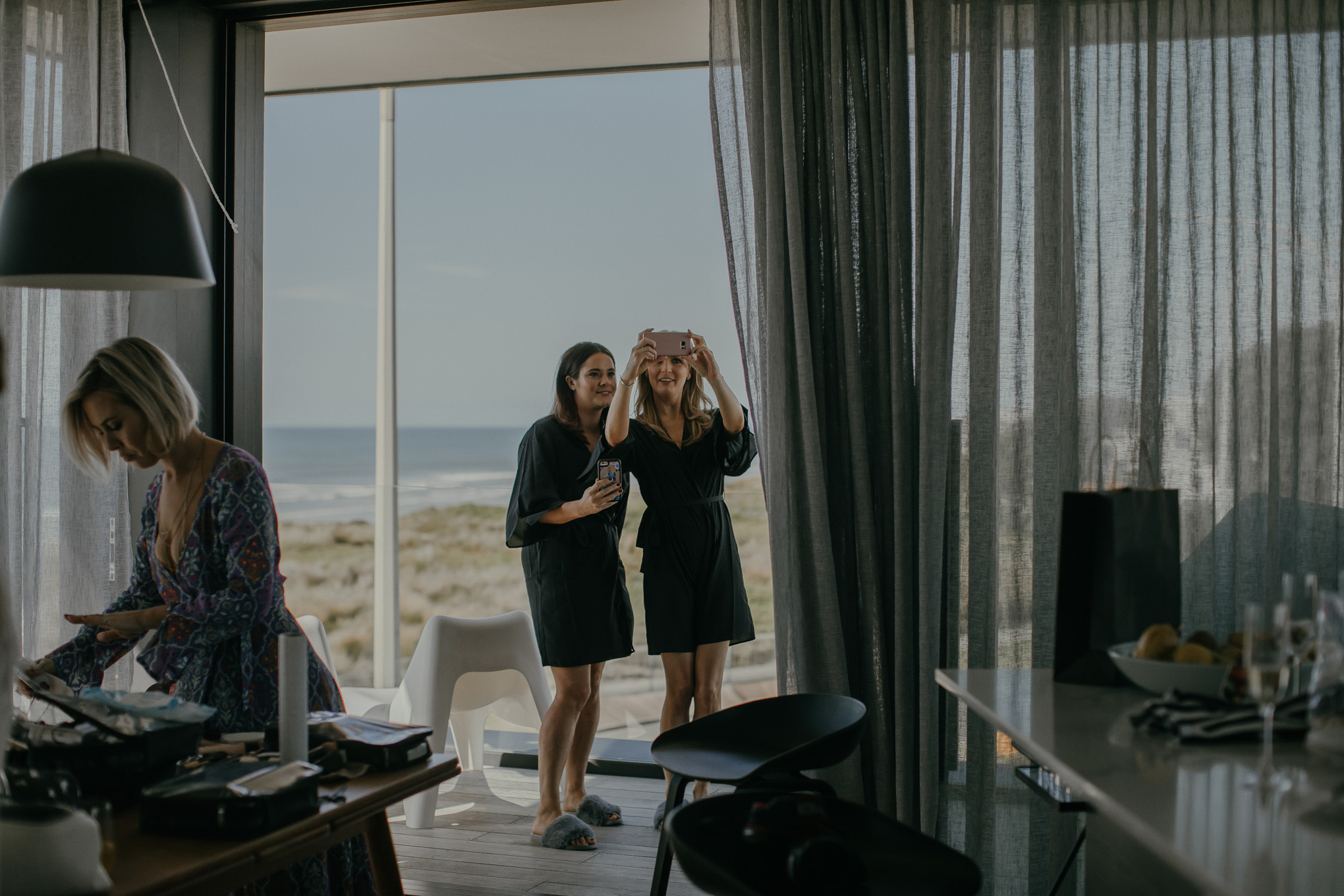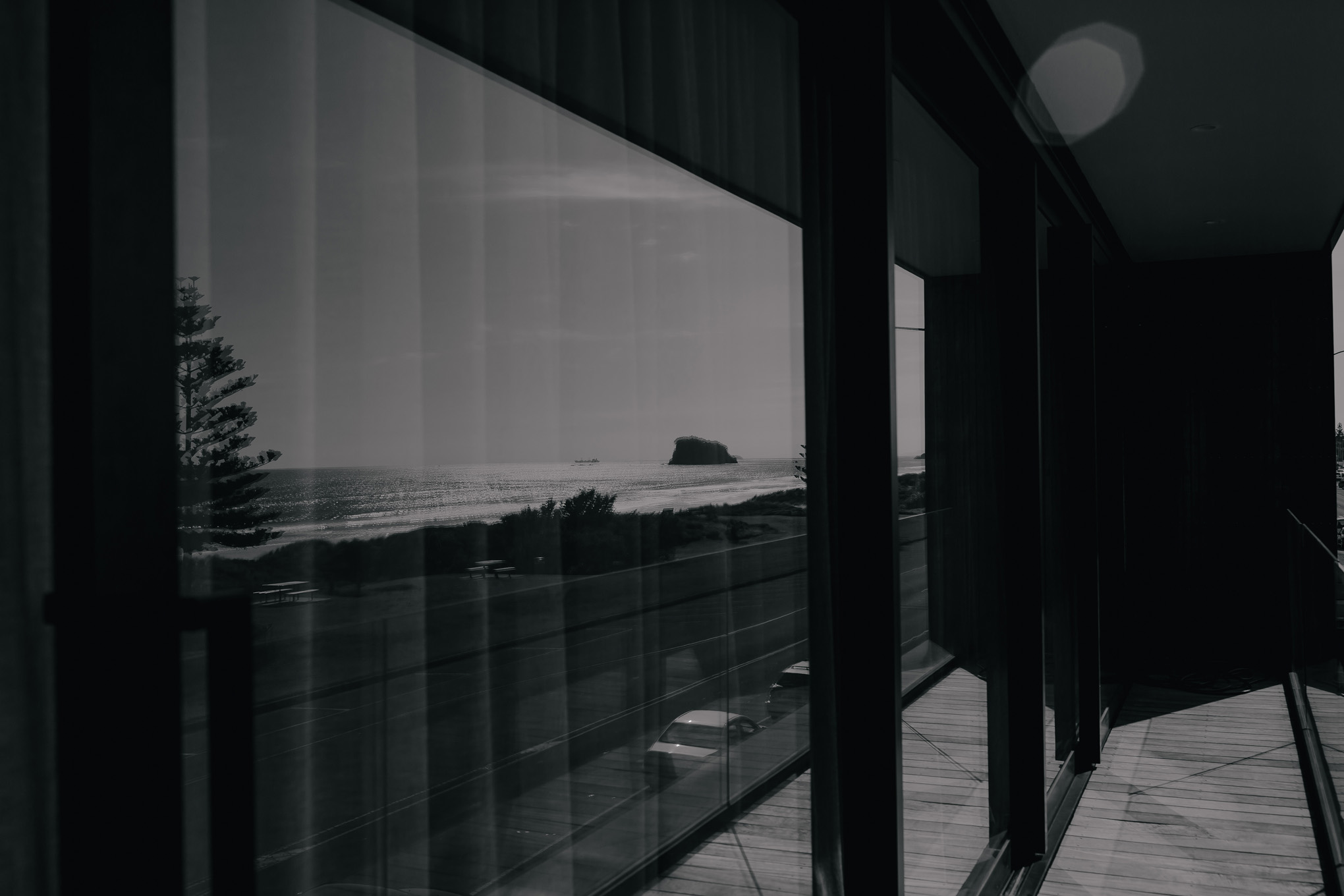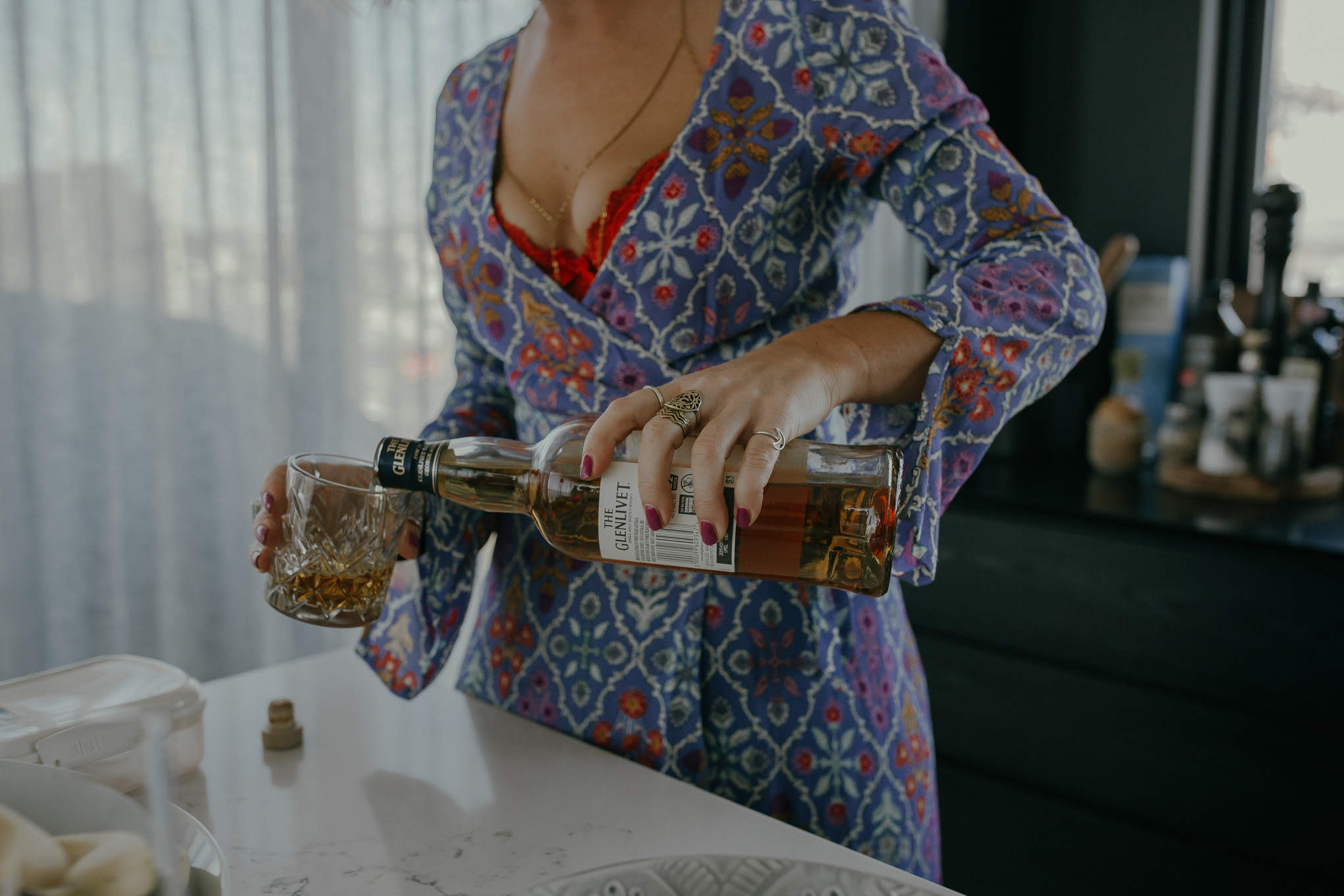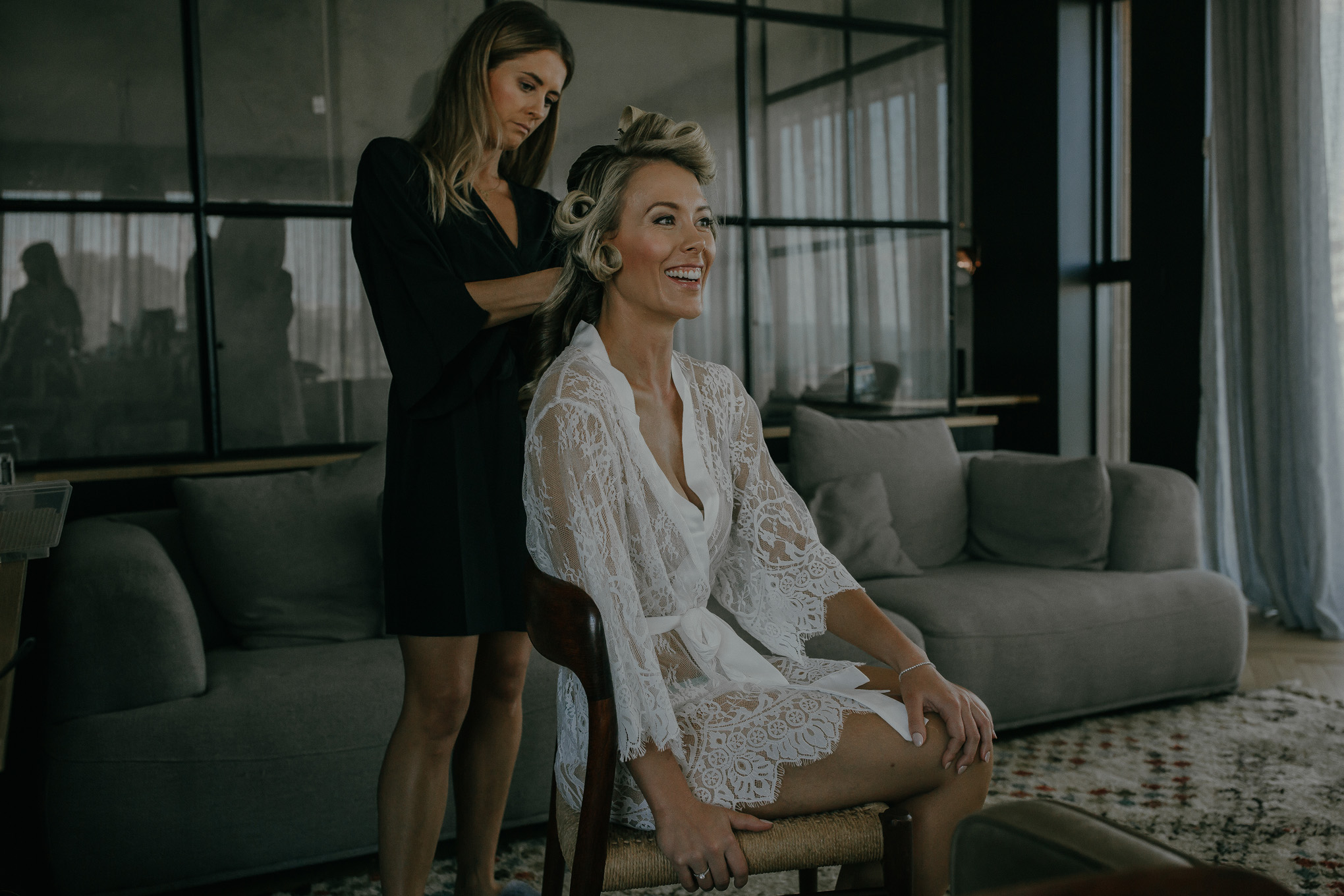 Tell us about your special day, was there a specific theme or style? Tell us a little about the setting, the styling and some of your favourite details…
On the day, the weather turned it on! while the girls had a very relaxing morning getting ready overlooking Mt Maunganui beach, the boys were busy climbing up the Mount.
We just wanted something a little unique but relatively simple, we couldn't splurge on signage and flower walls, but it wasn't necessary with a venue like Ataahua.  We intended to have a summer wedding but think we hit the jackpot of colour for our garden wall backdrop in May, which went perfectly with our idea of white/grey/natural green colours.
Needing to fit a budget and wanting to have something that looked unique, the maid of honour sourced these via a WhatsApp video call one day as she was working in Australia at the time, the colour was spot on. 
I liked that the only little thing we had to do, was place the nametags and favours at the venue when we had rehearsal.  Of which we all put together as a family the night before.
Jess of Honey Suckle Rose created beautiful blooms, and we used a special heart wall hanging, decorated with florals as our backdrop at the head table after our ceremony.
Ataahua provide you with staff from beginning to end and the one which is allocated to the Bride, the one that only listens to the Bride when she says YES, triggers the music and it all on, was SO what I needed, you felt you were being looked after the entire day.
We got her dream cake and trusted in Sarah from The Cake Tin to recreate the floral details from the invite onto the side of the cake in gold foil while providing a delicious three-tier cake of caramel, white and dark chocolate that was ALL GONE after dessert!
Everyone had loads of fun and raved about the food from Devour 🙂  As everyone says…BEST DAY EVERRRRR!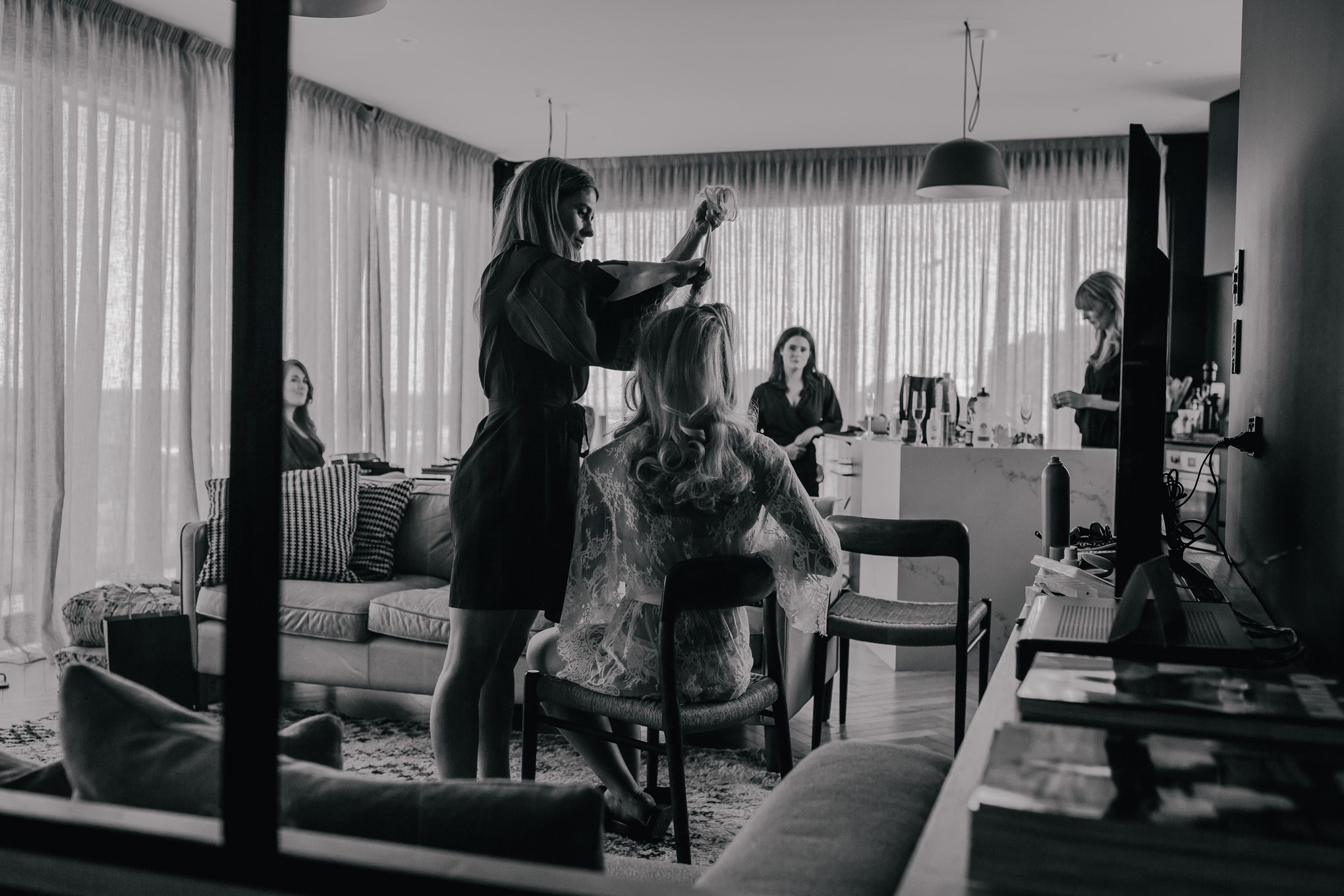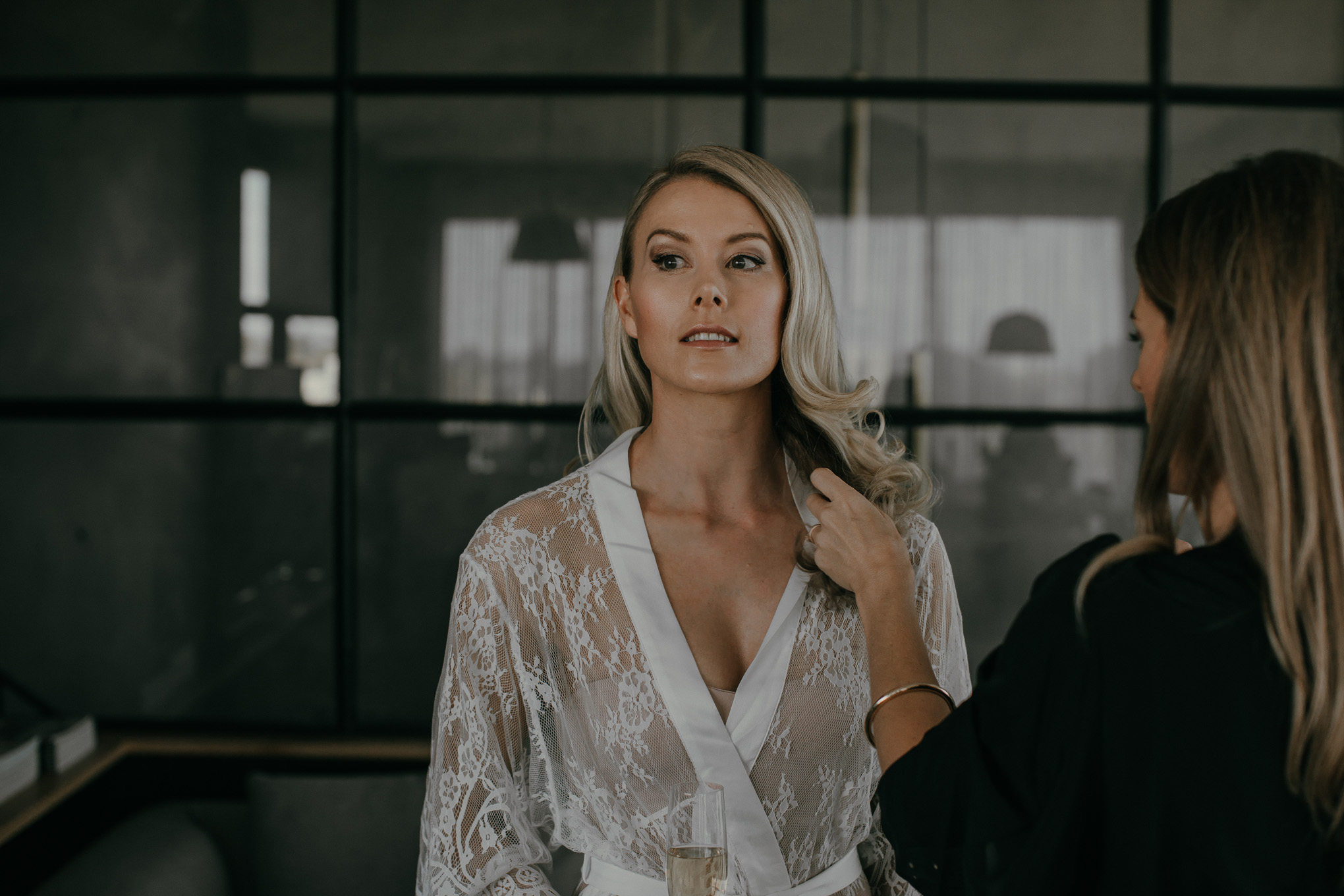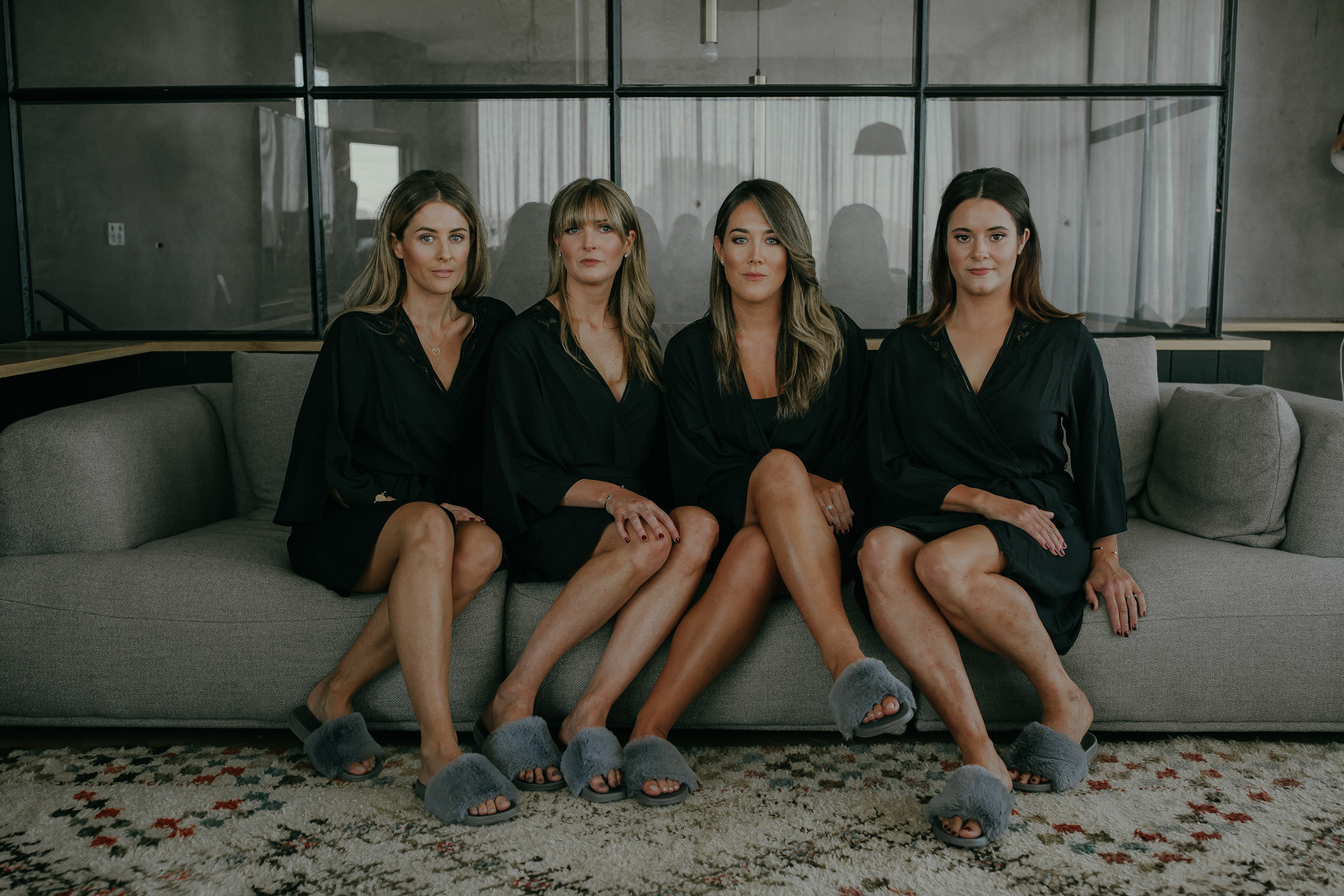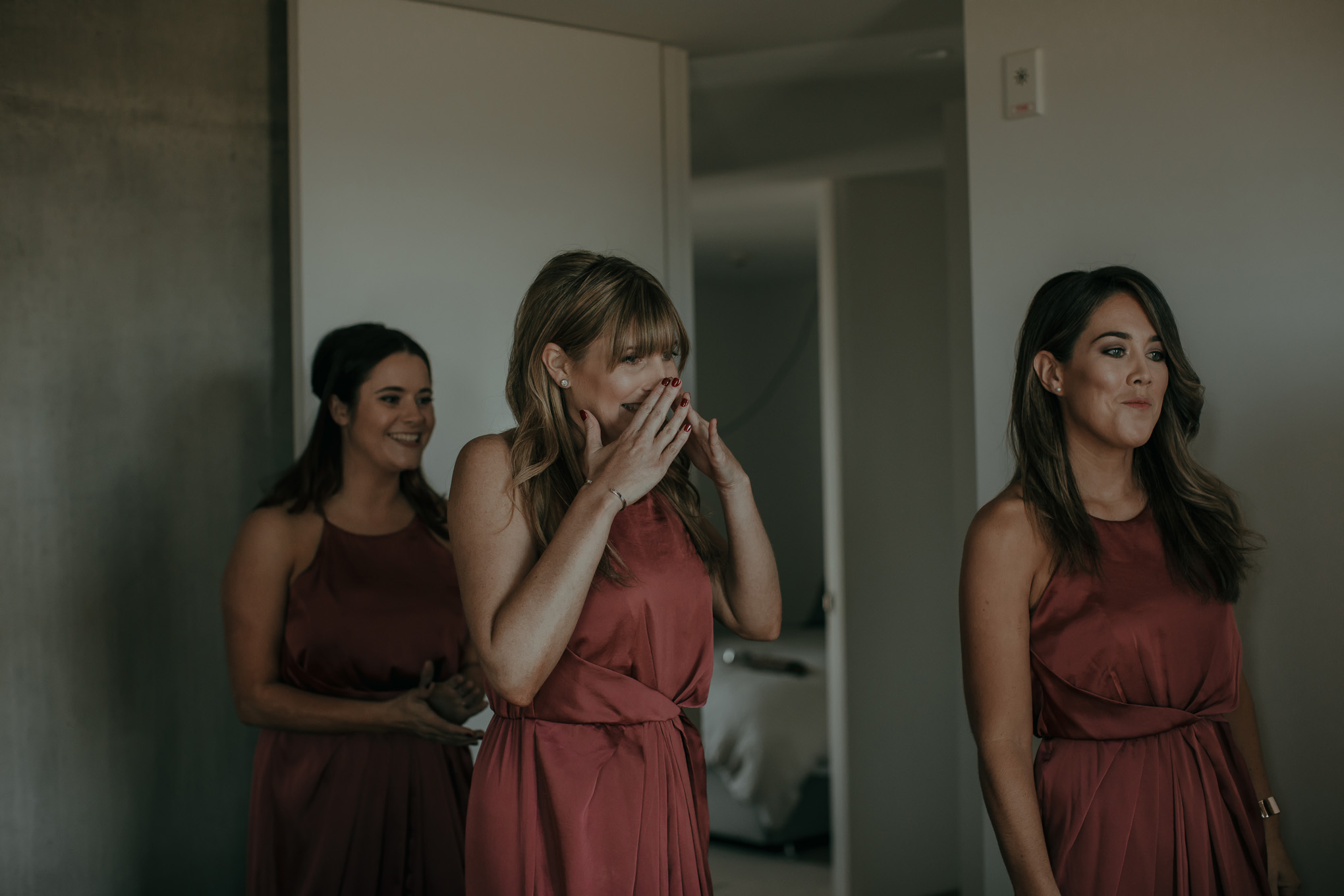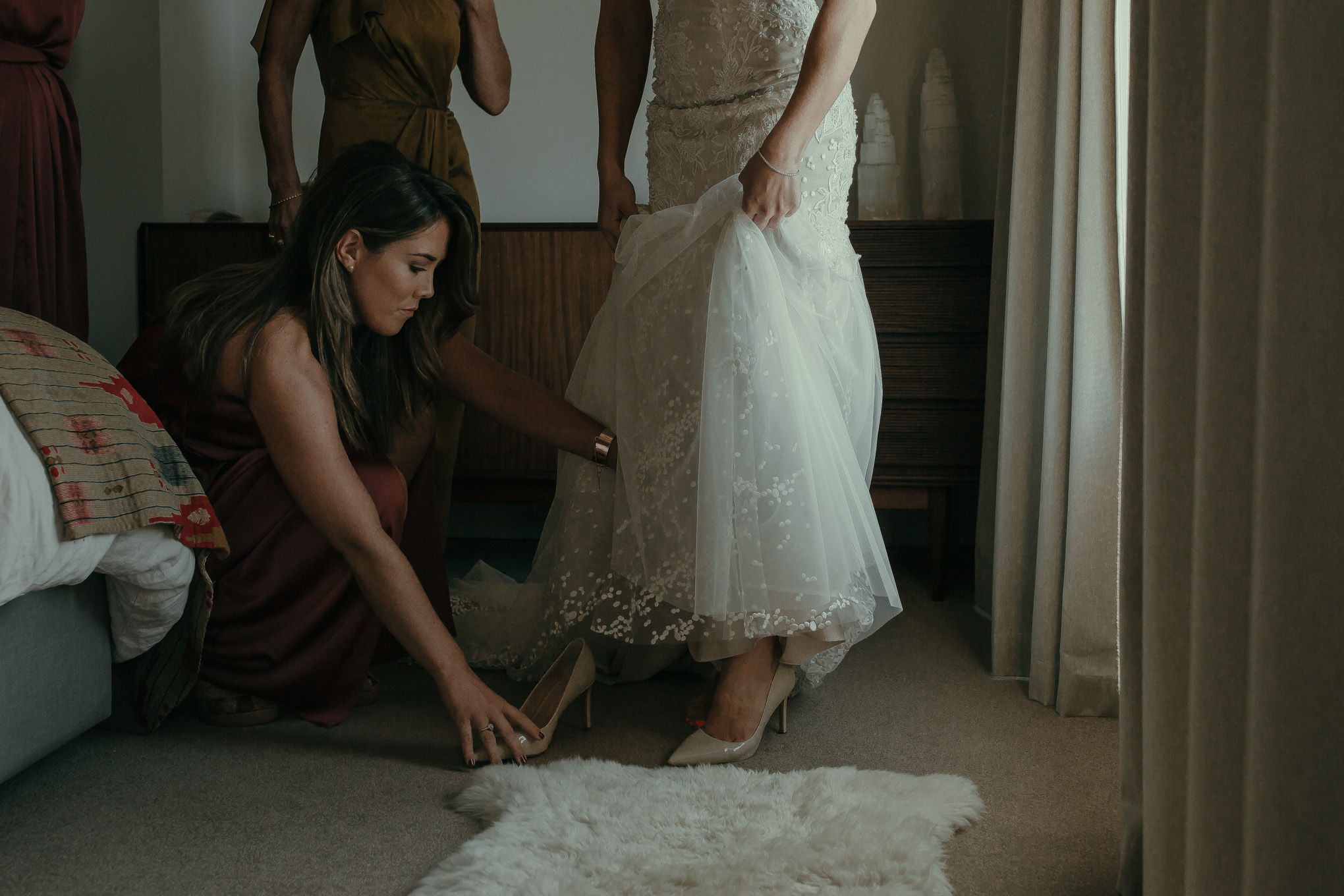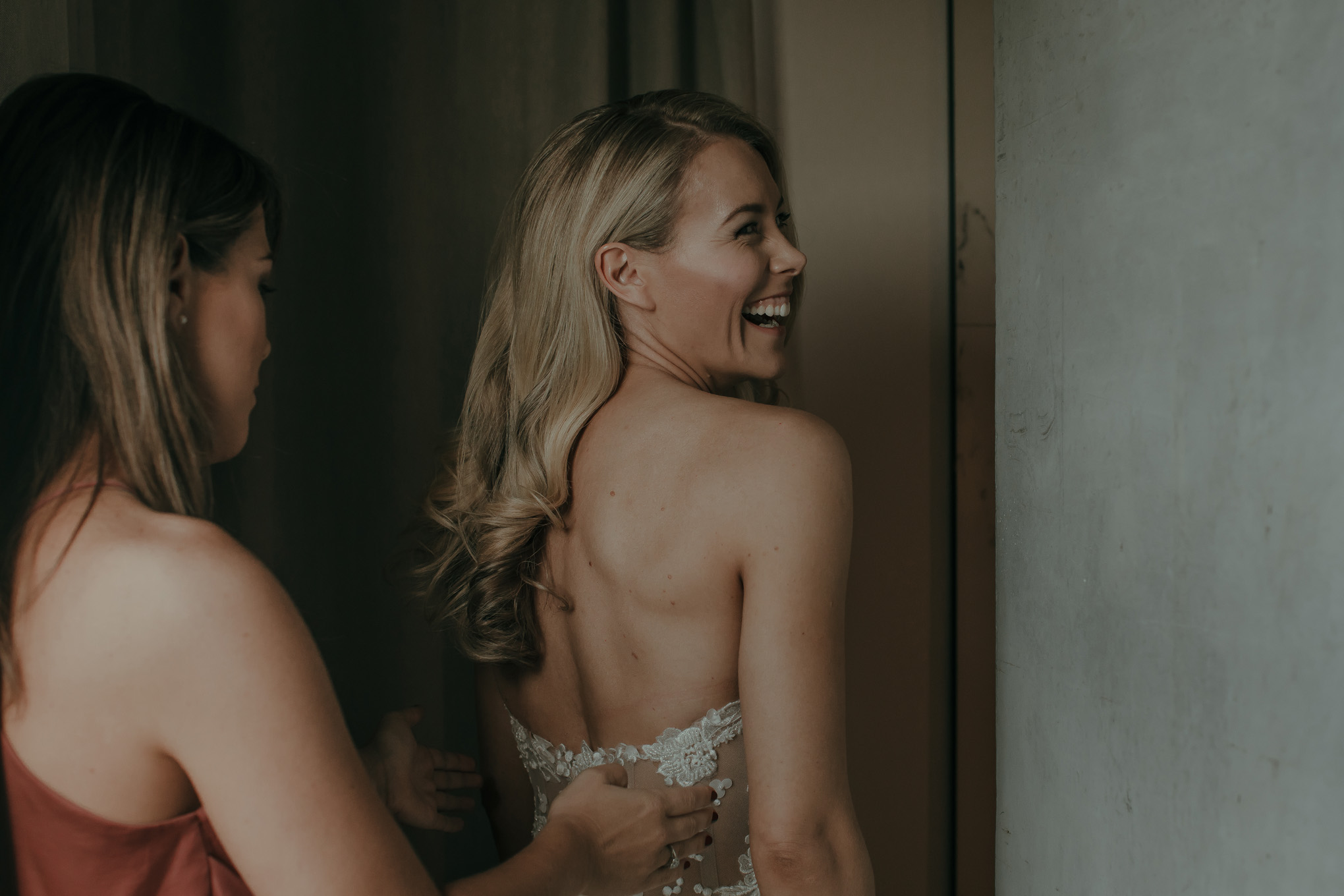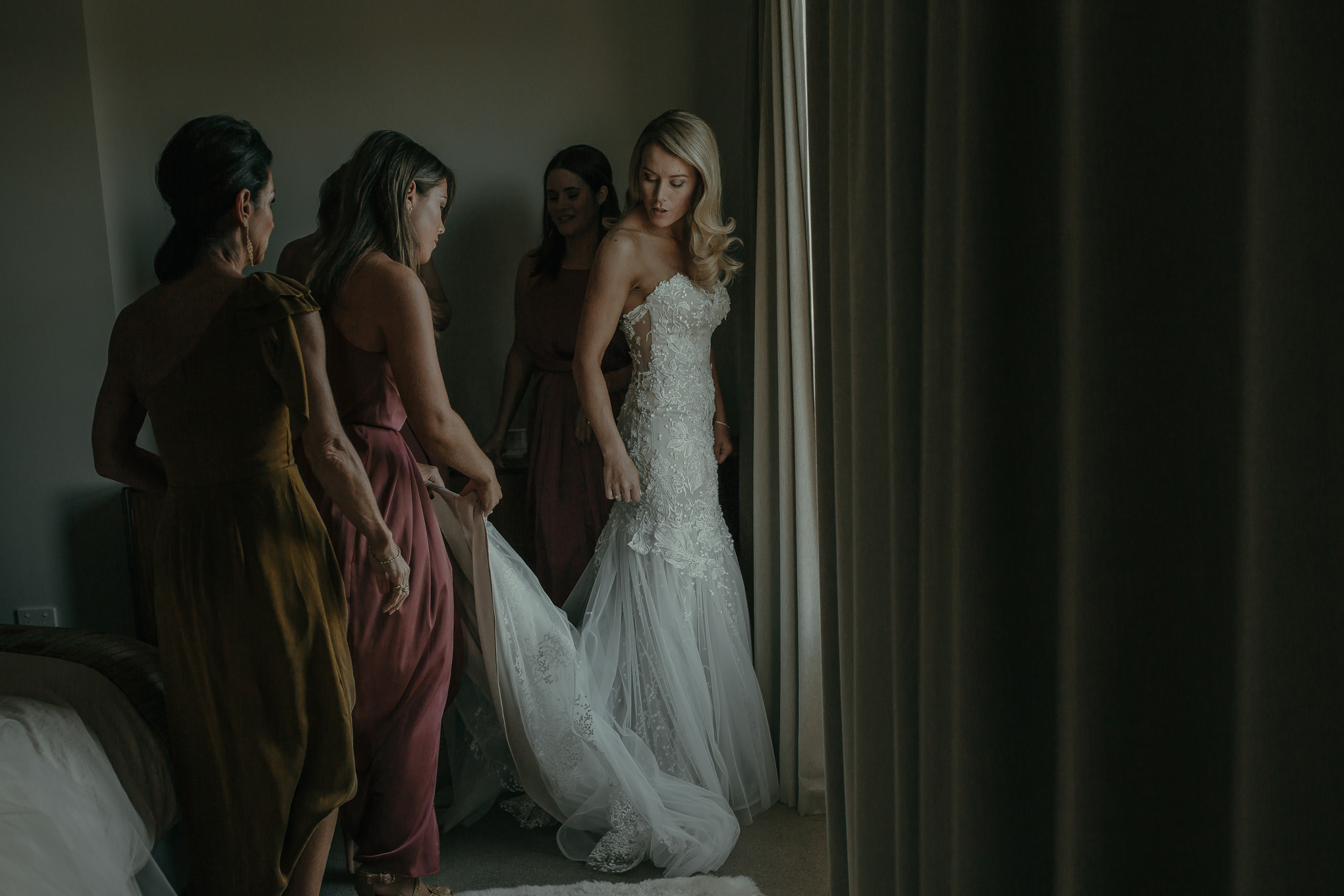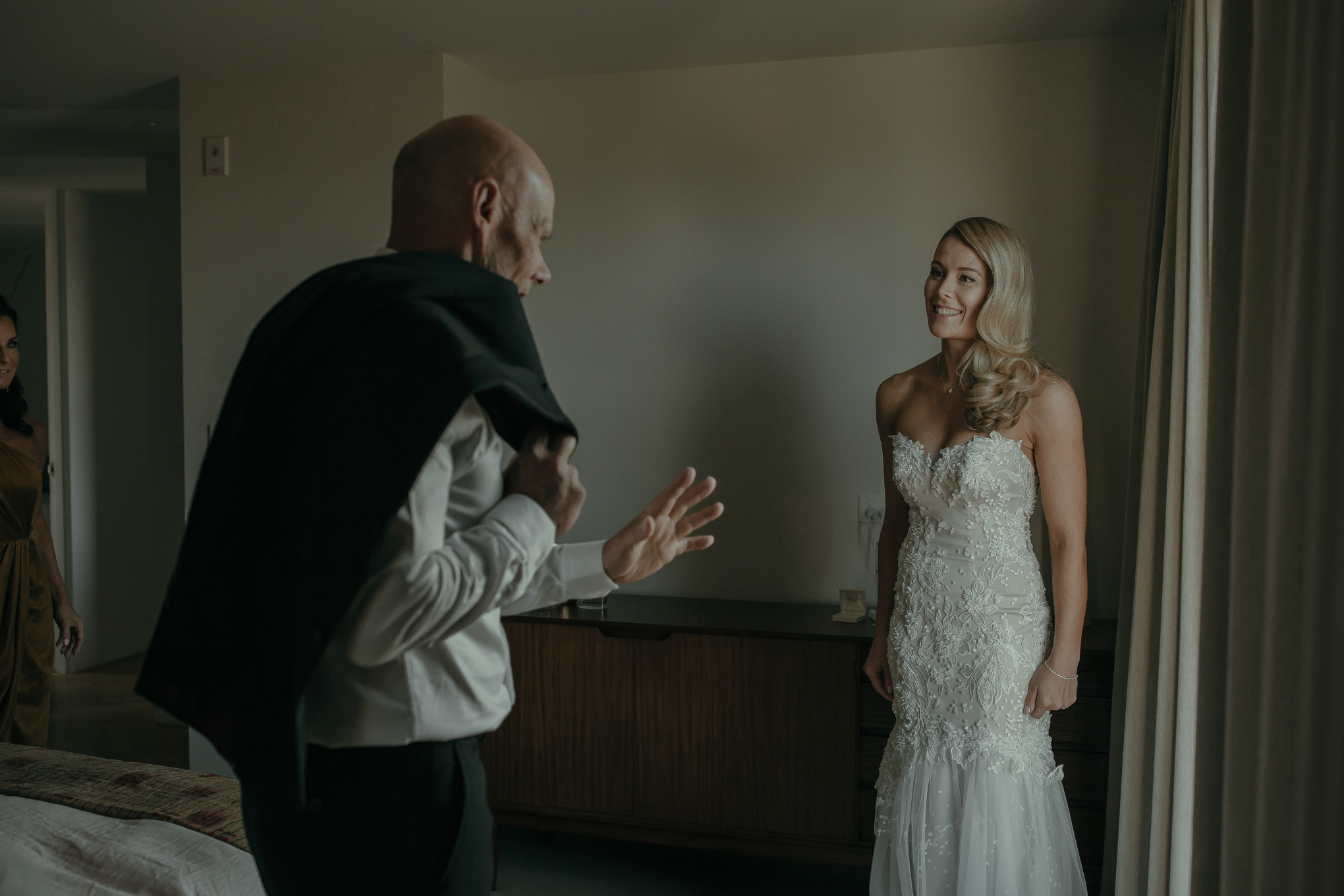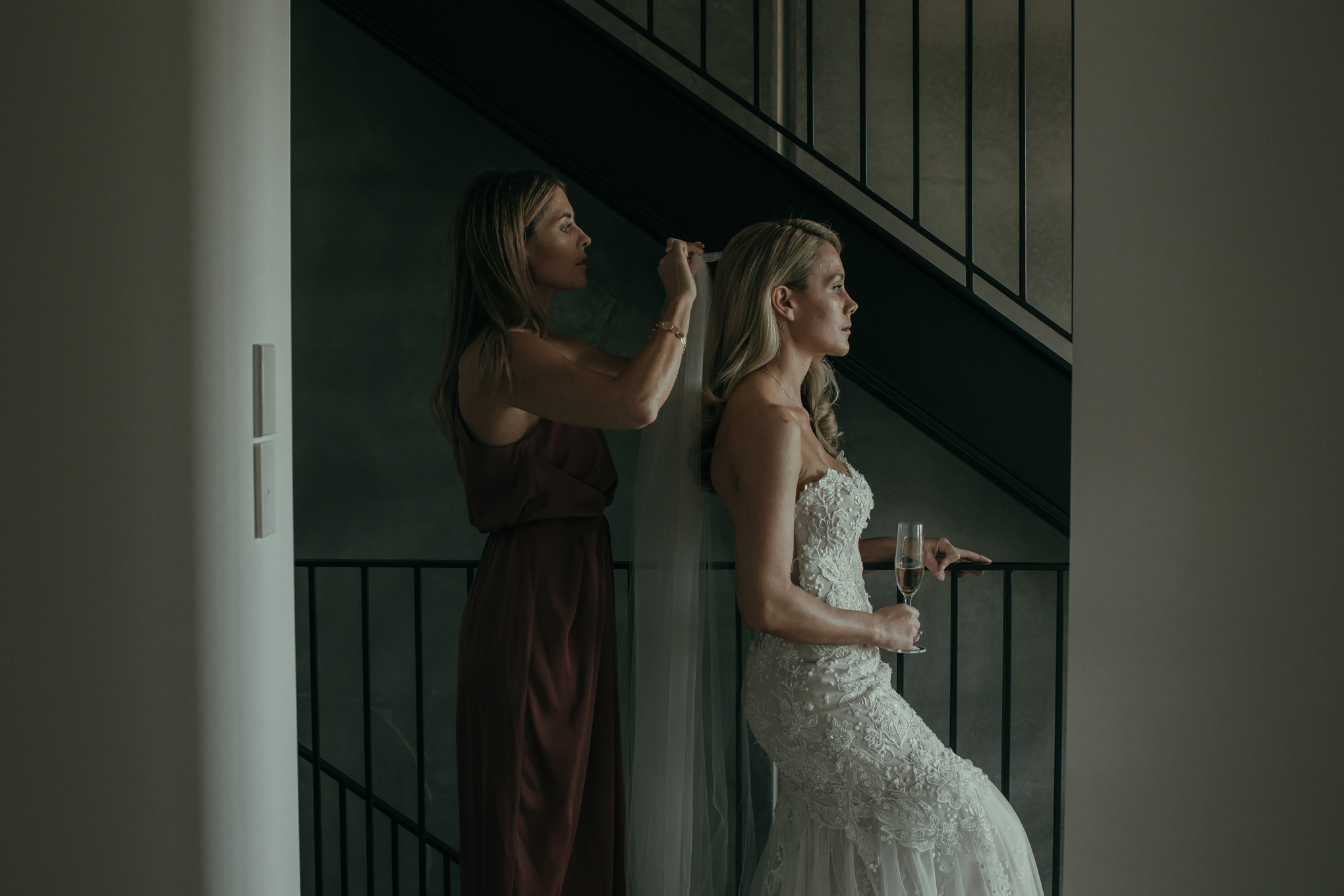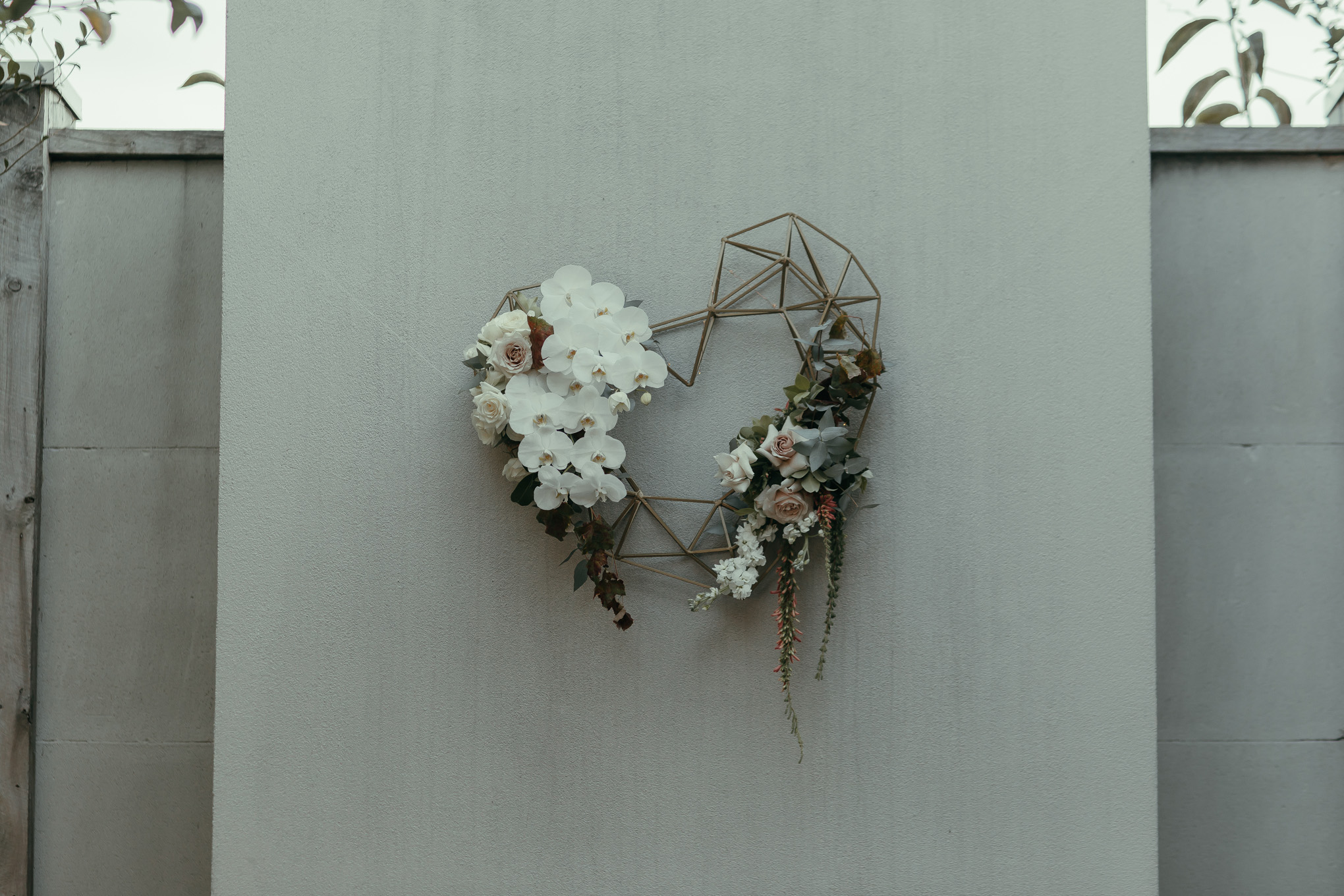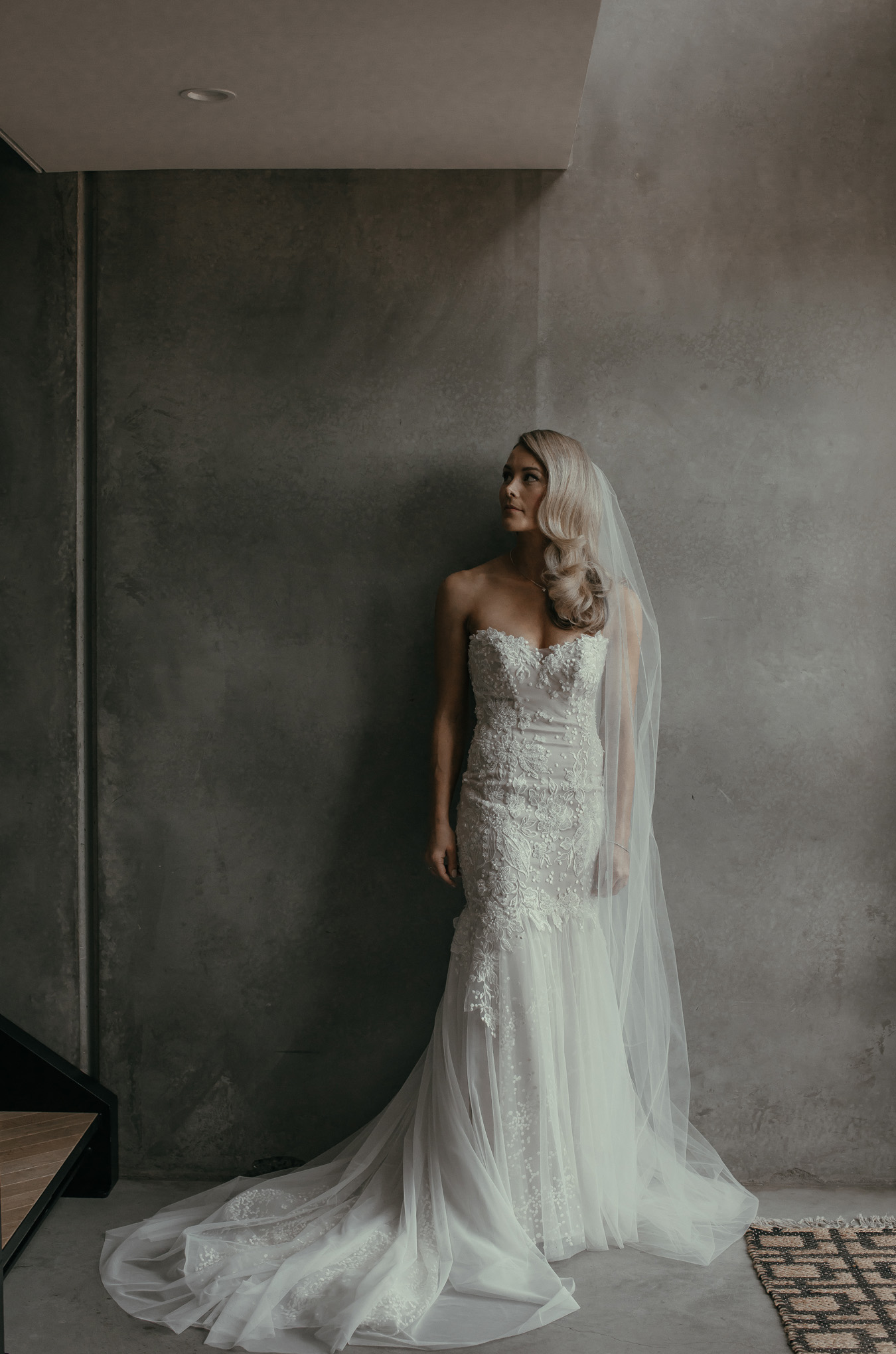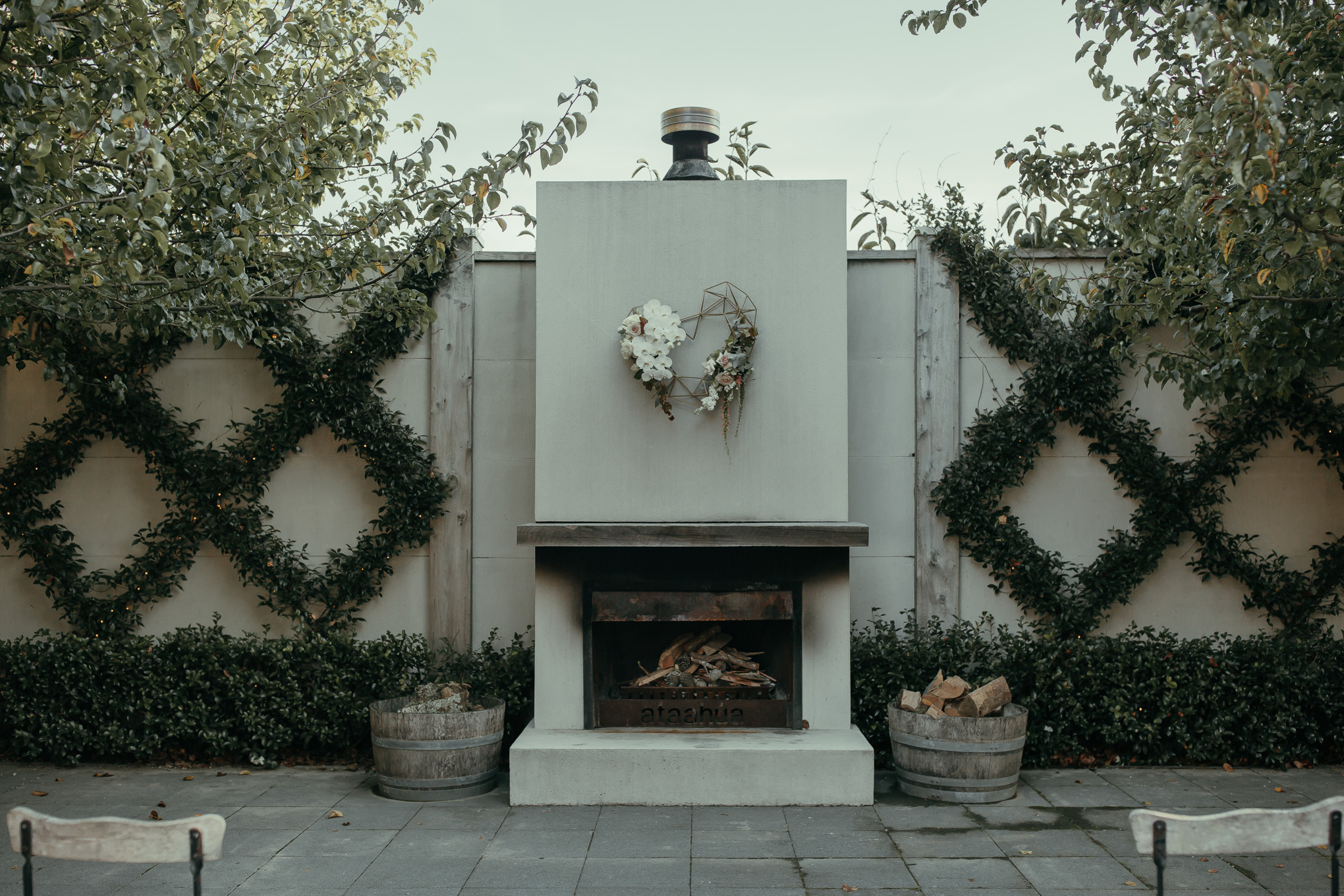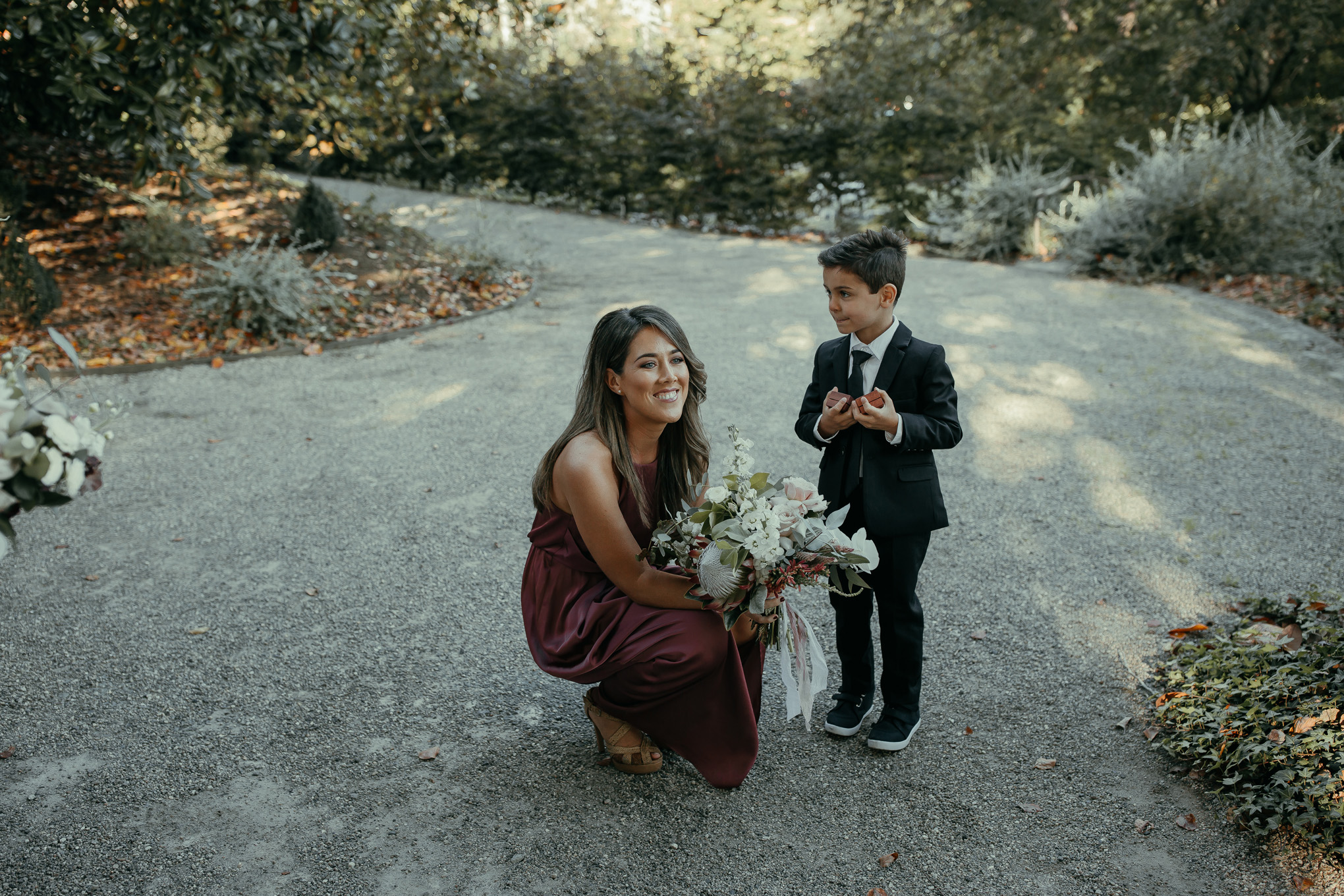 Tell us about your main outfits:
De'Arne had a dress disaster, three weeks out the maker said they could no longer pull off the dress they said they could.  So Anita from Vinka saved her and created the most beautiful unique dress. We can't thank her enough.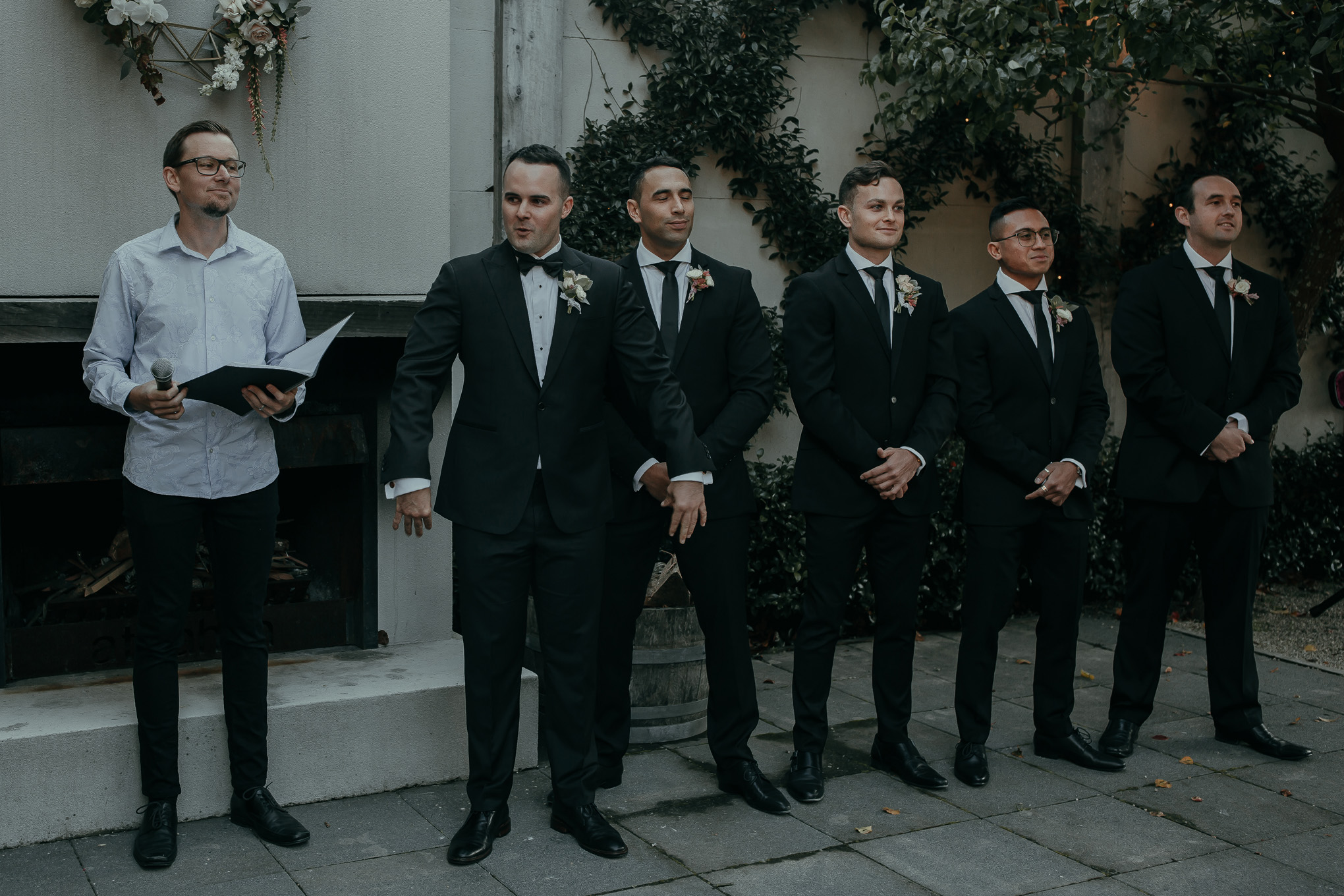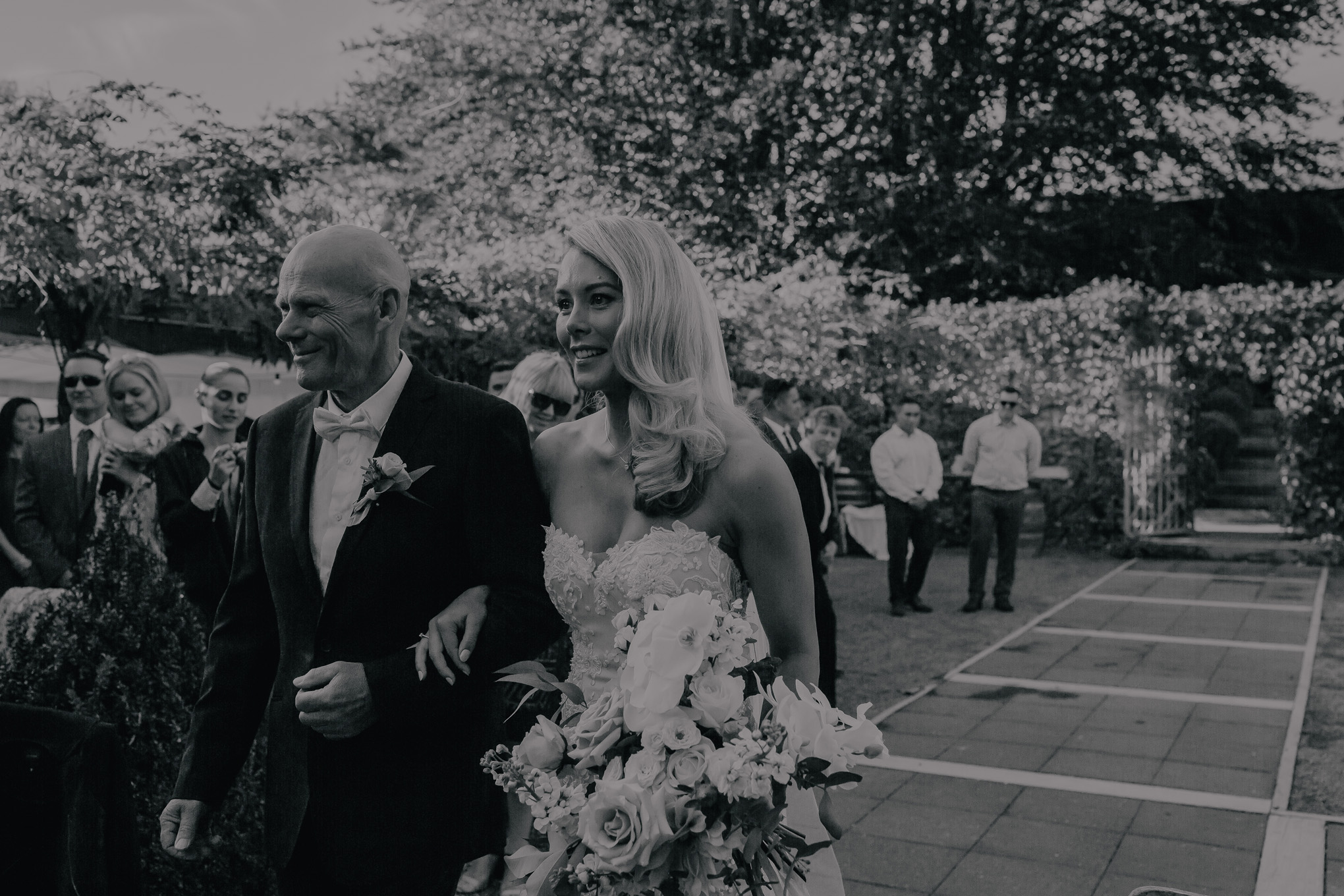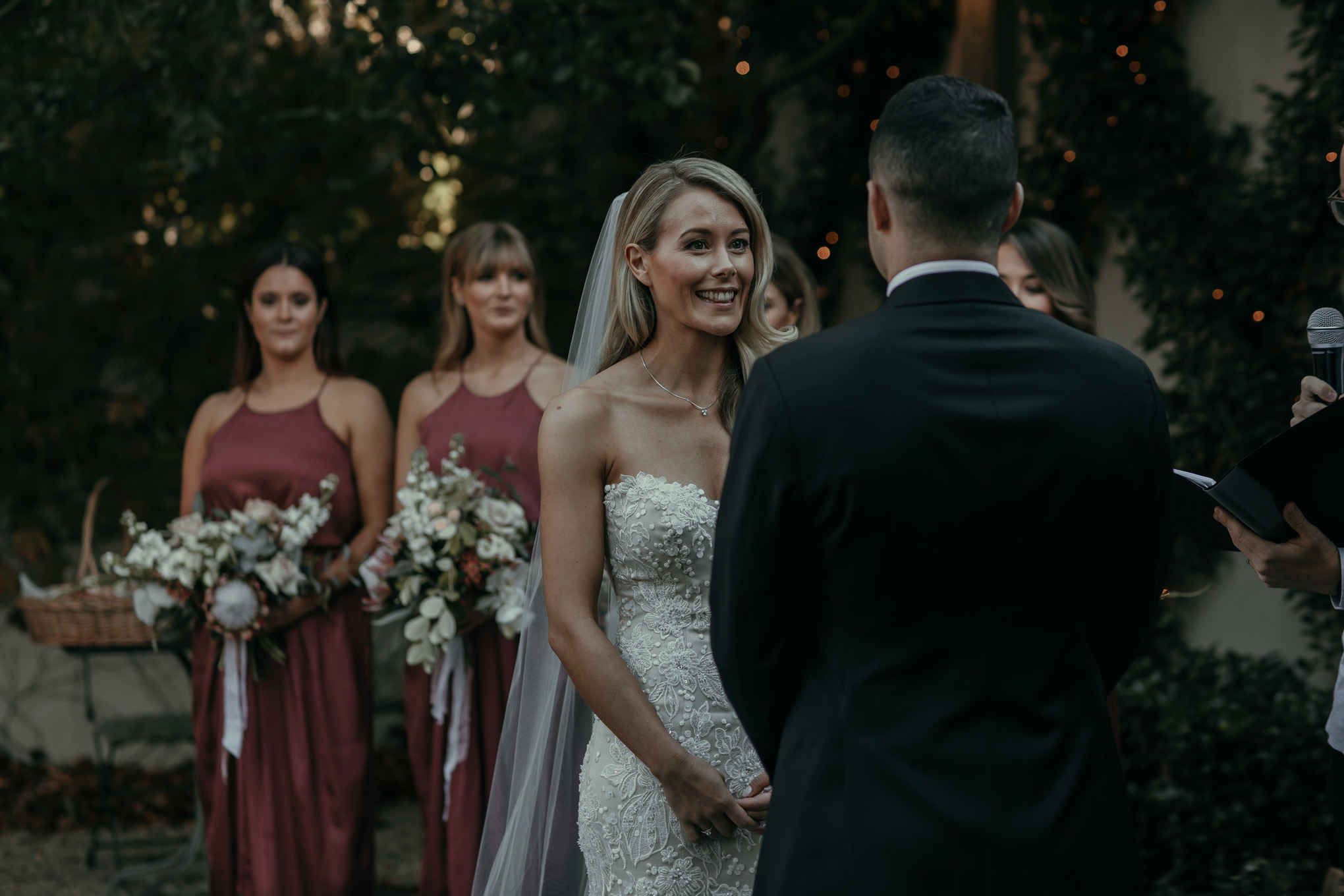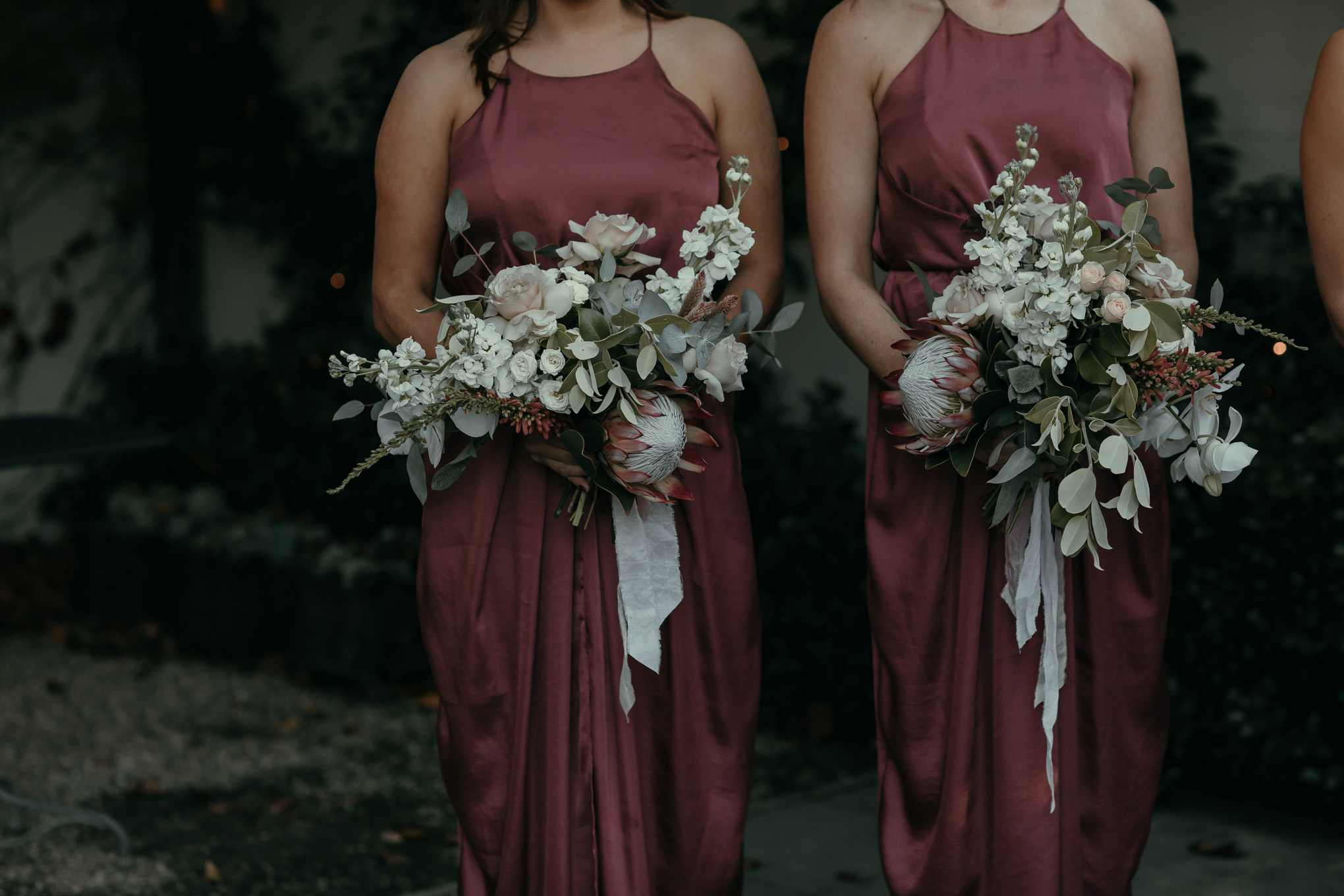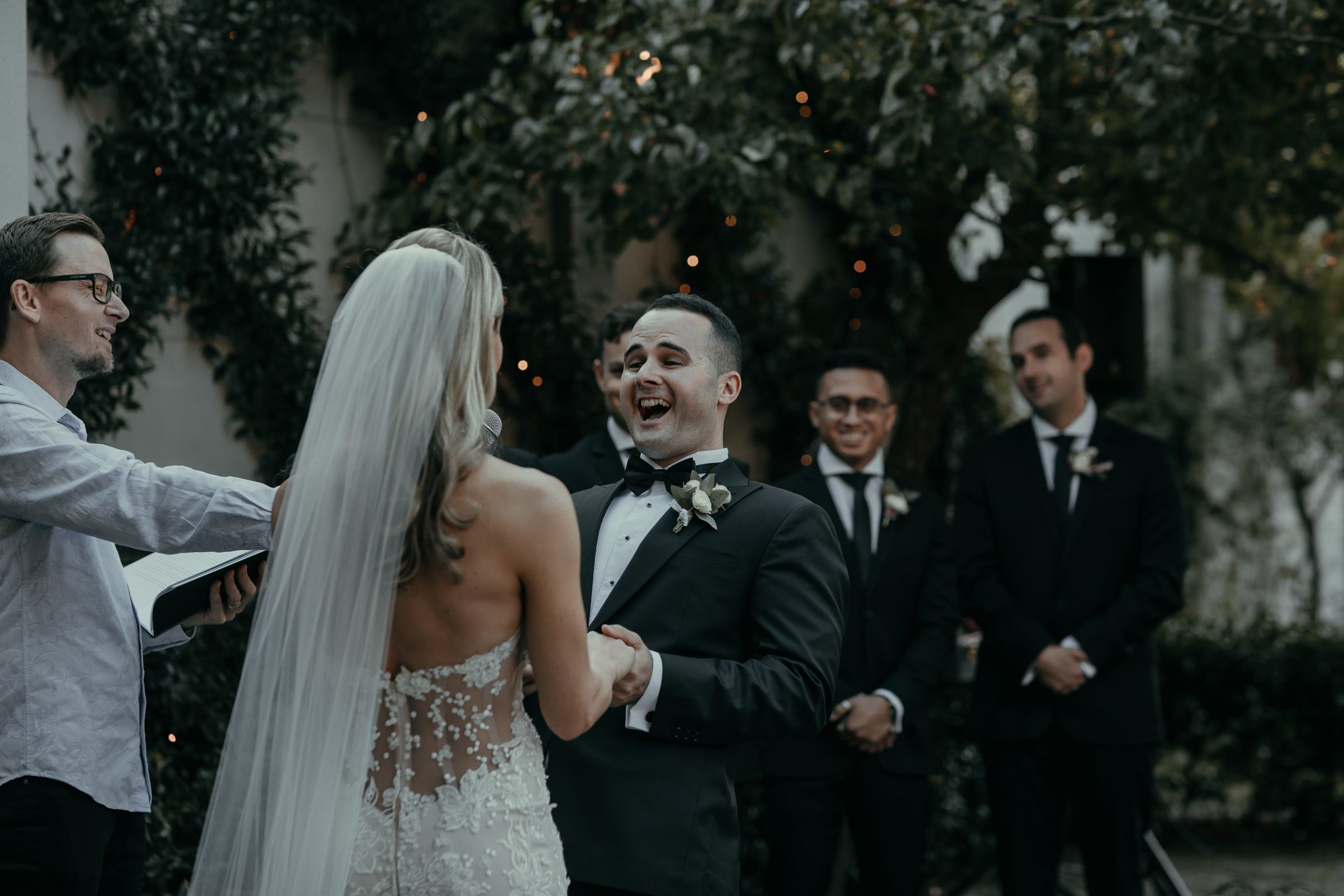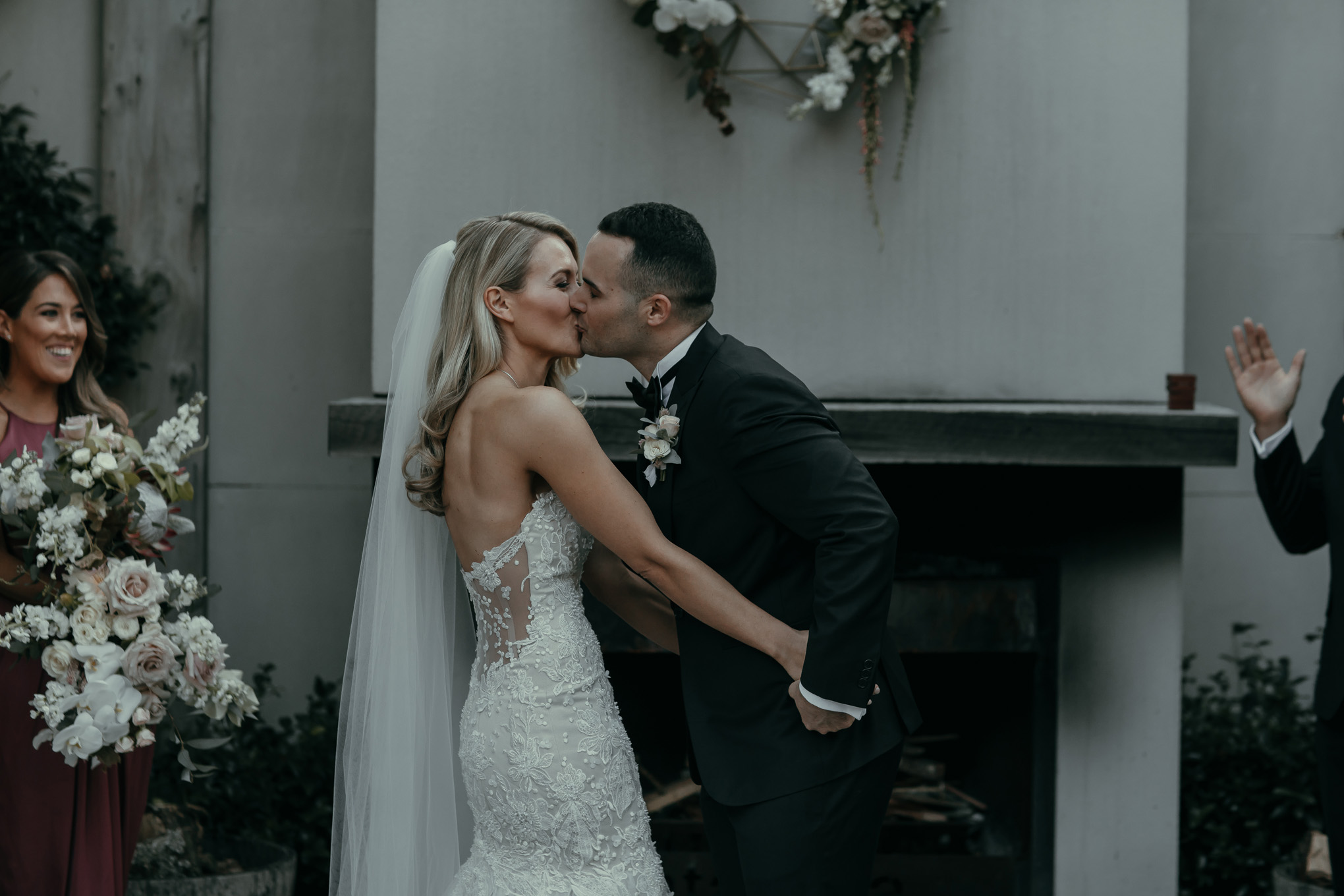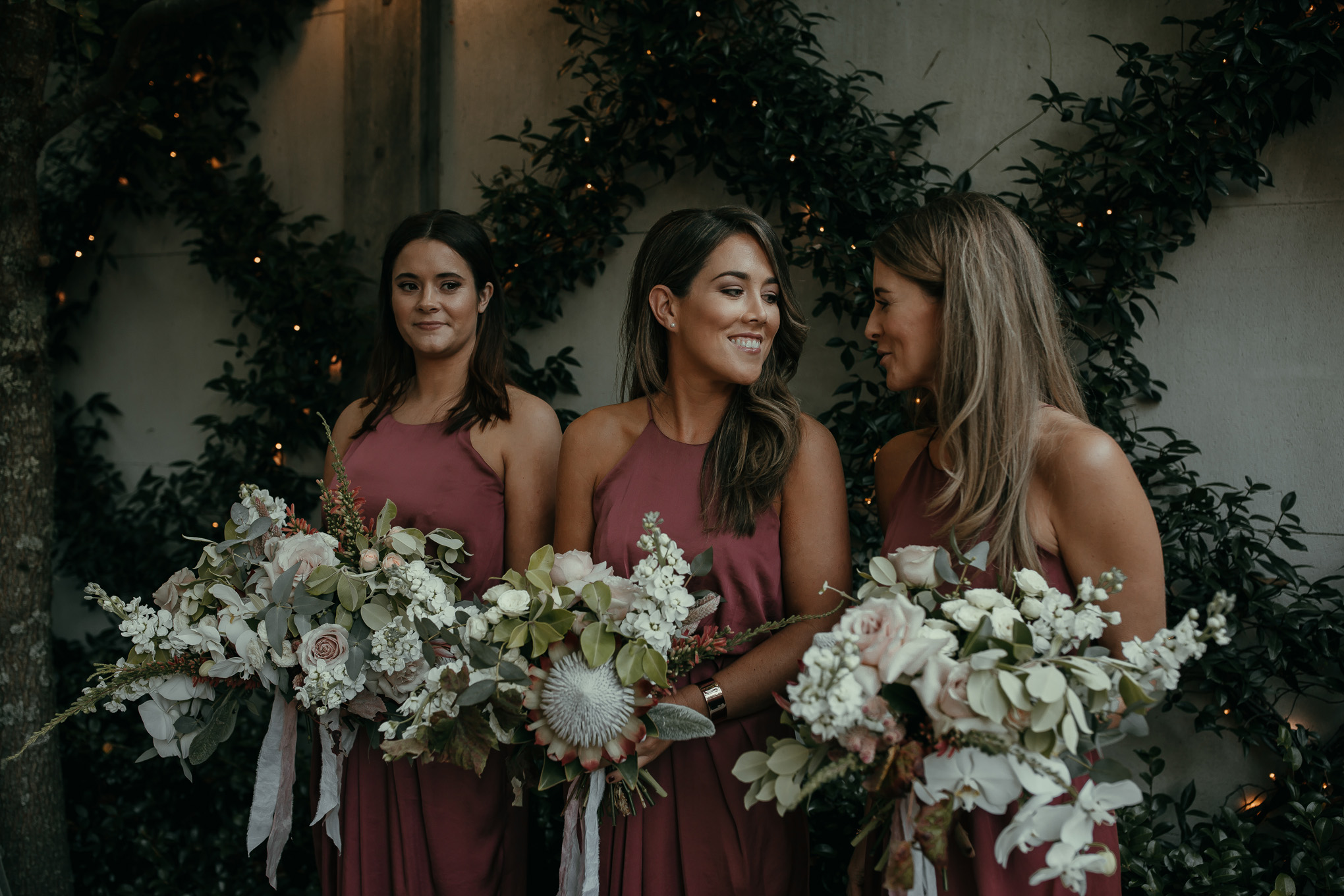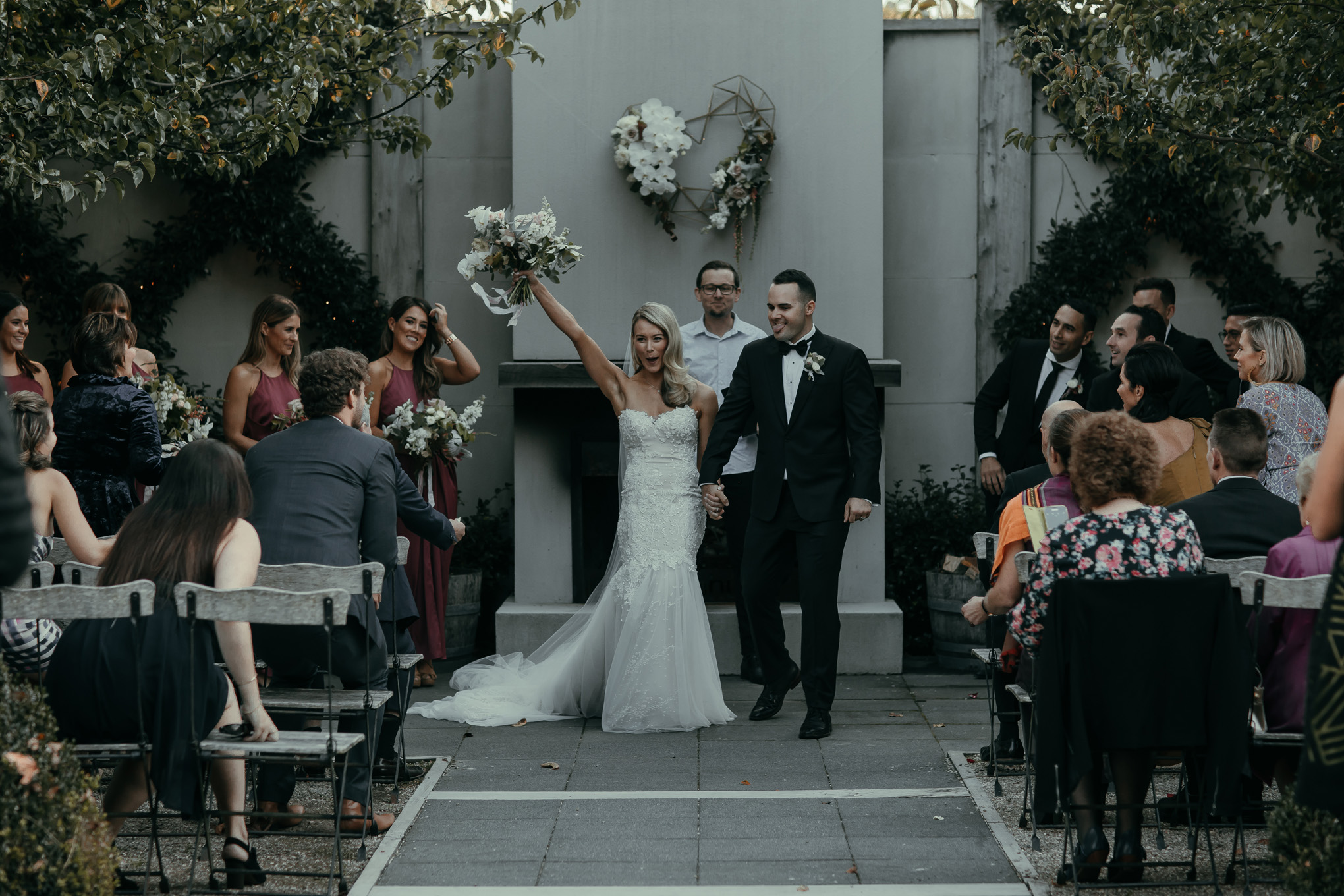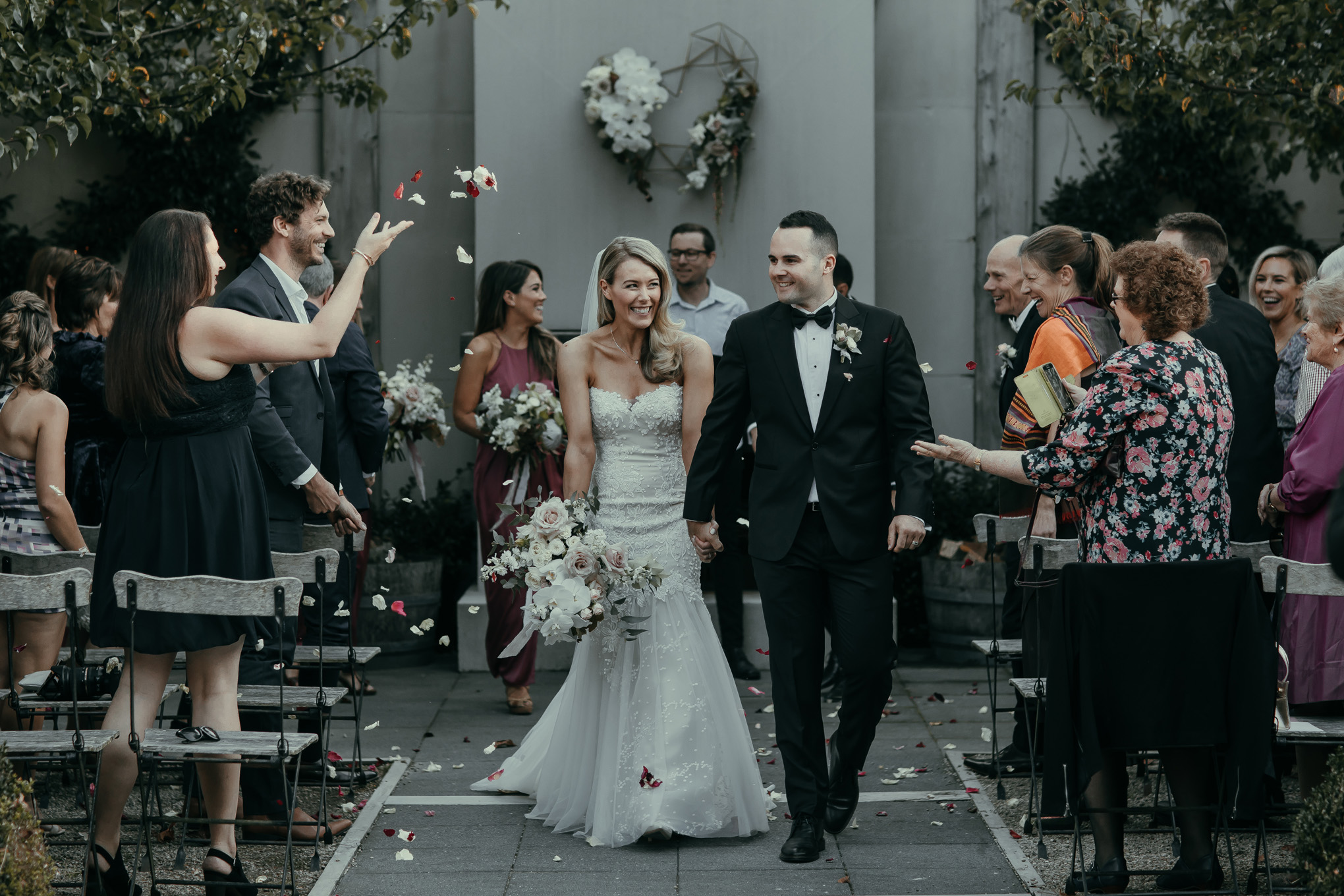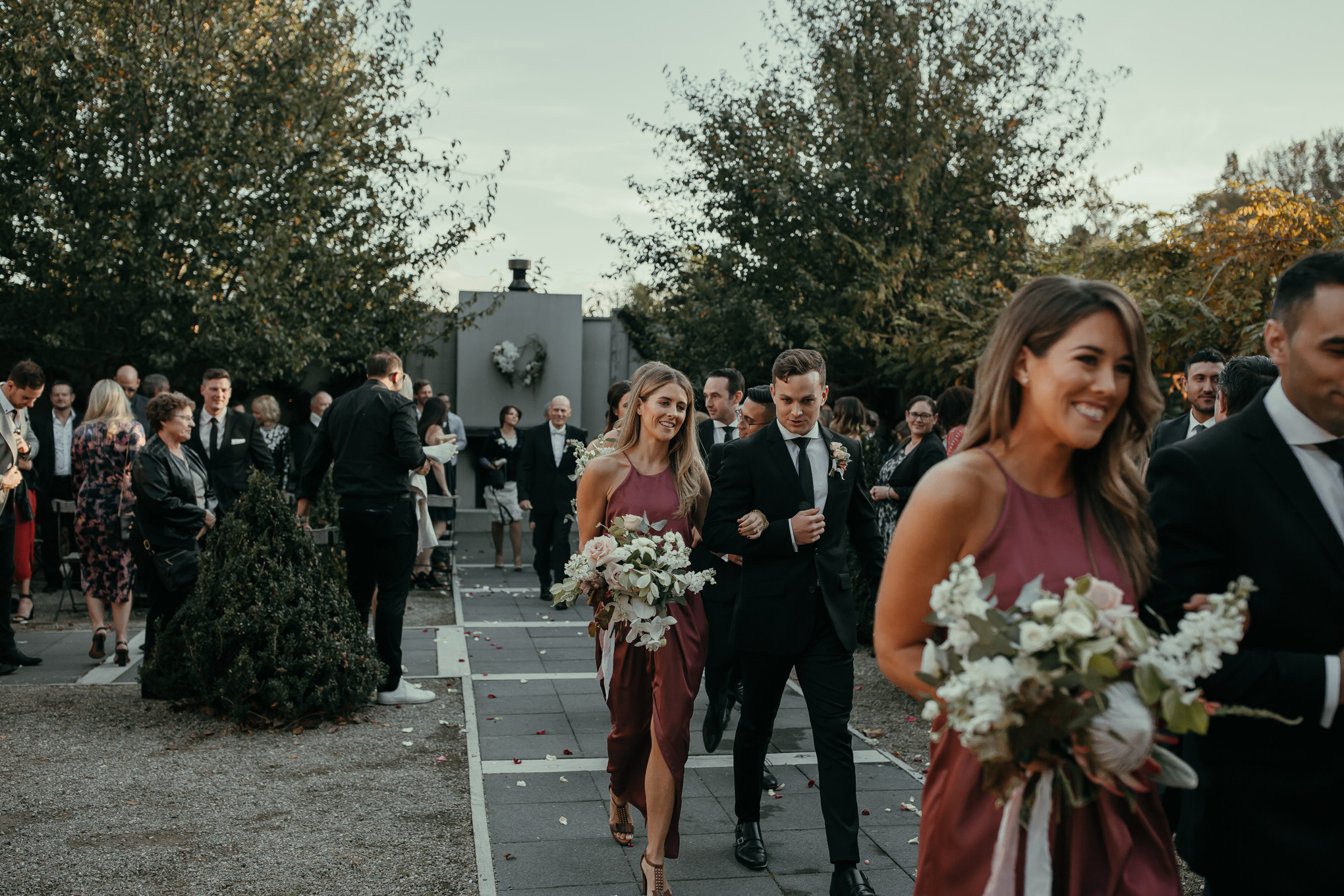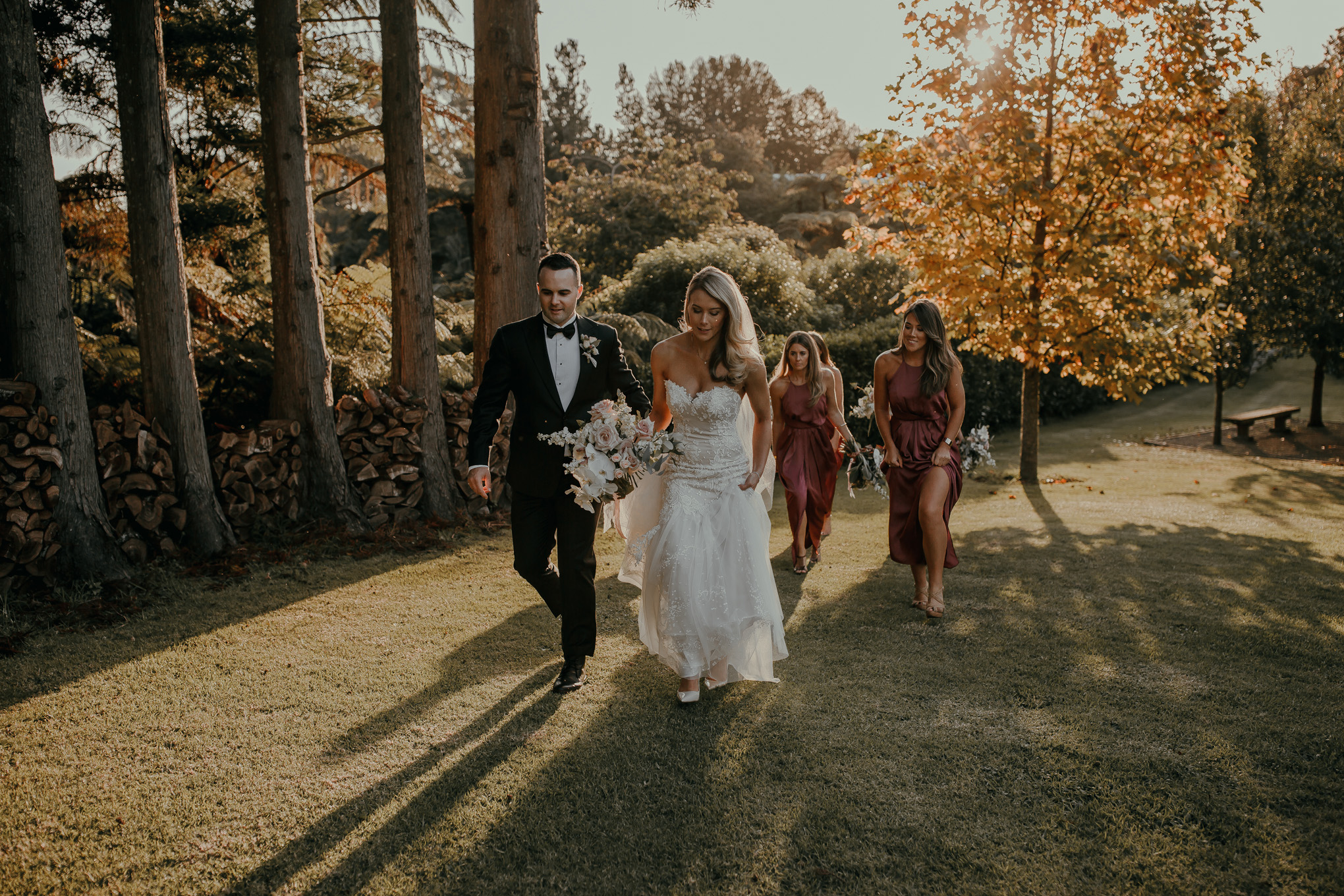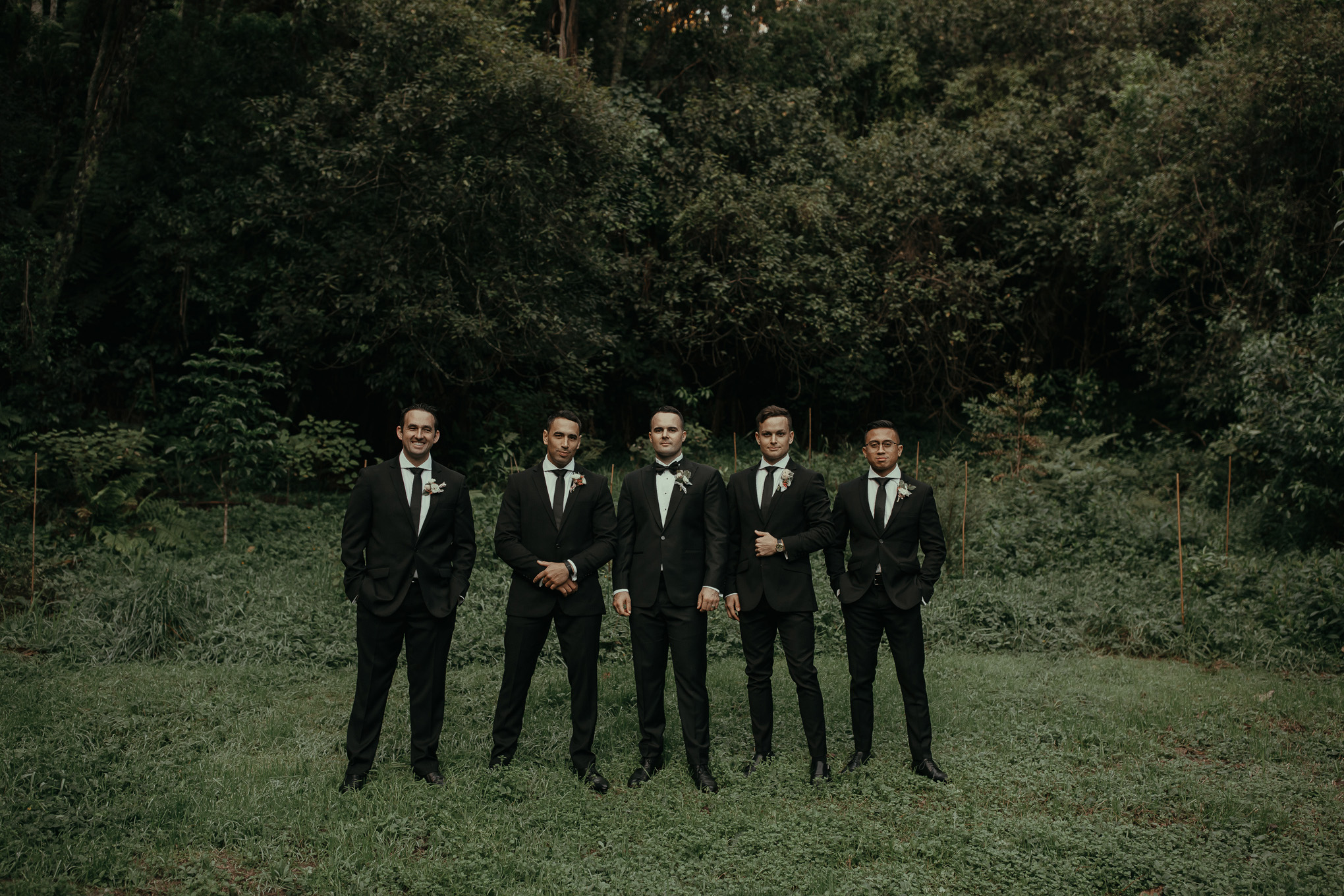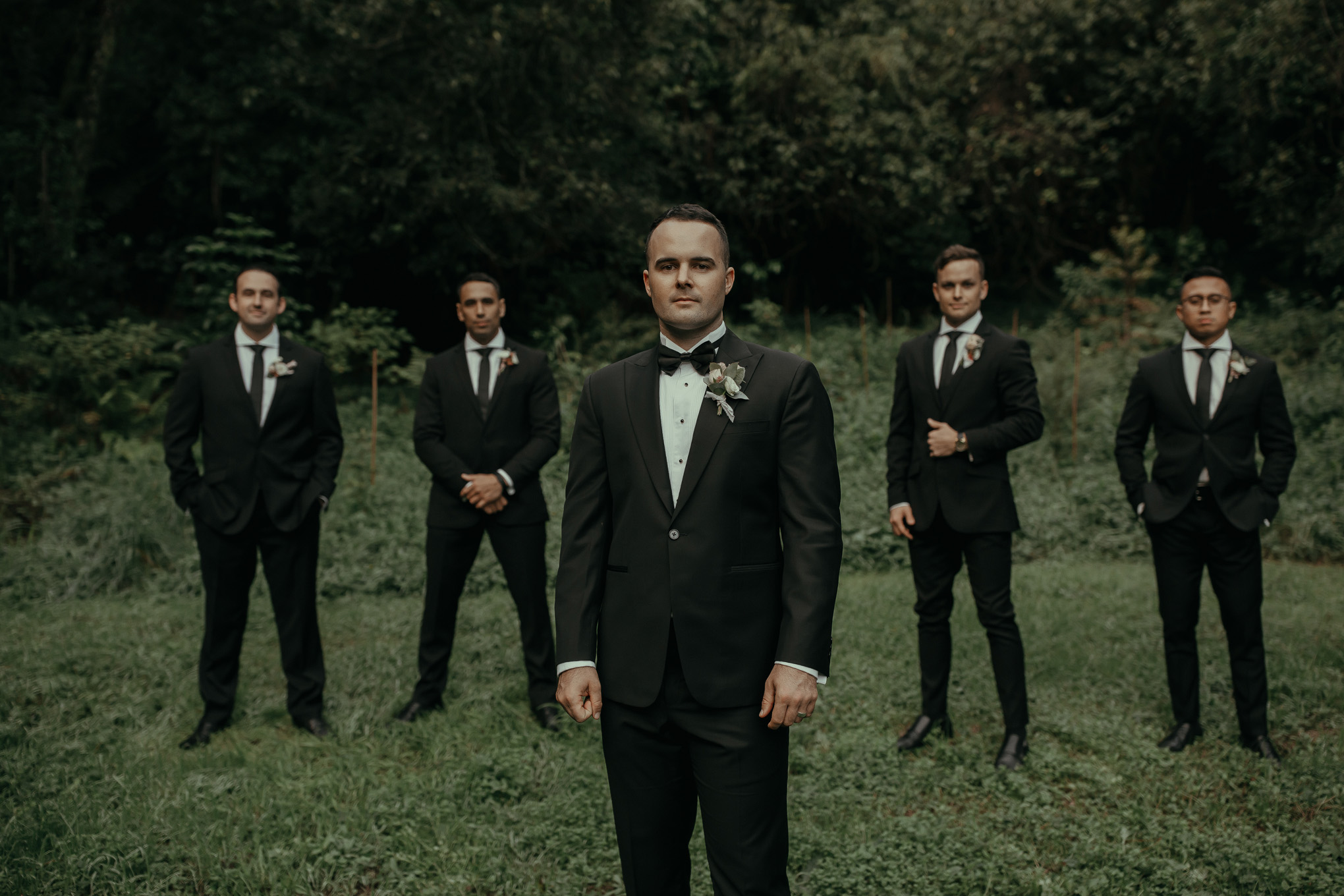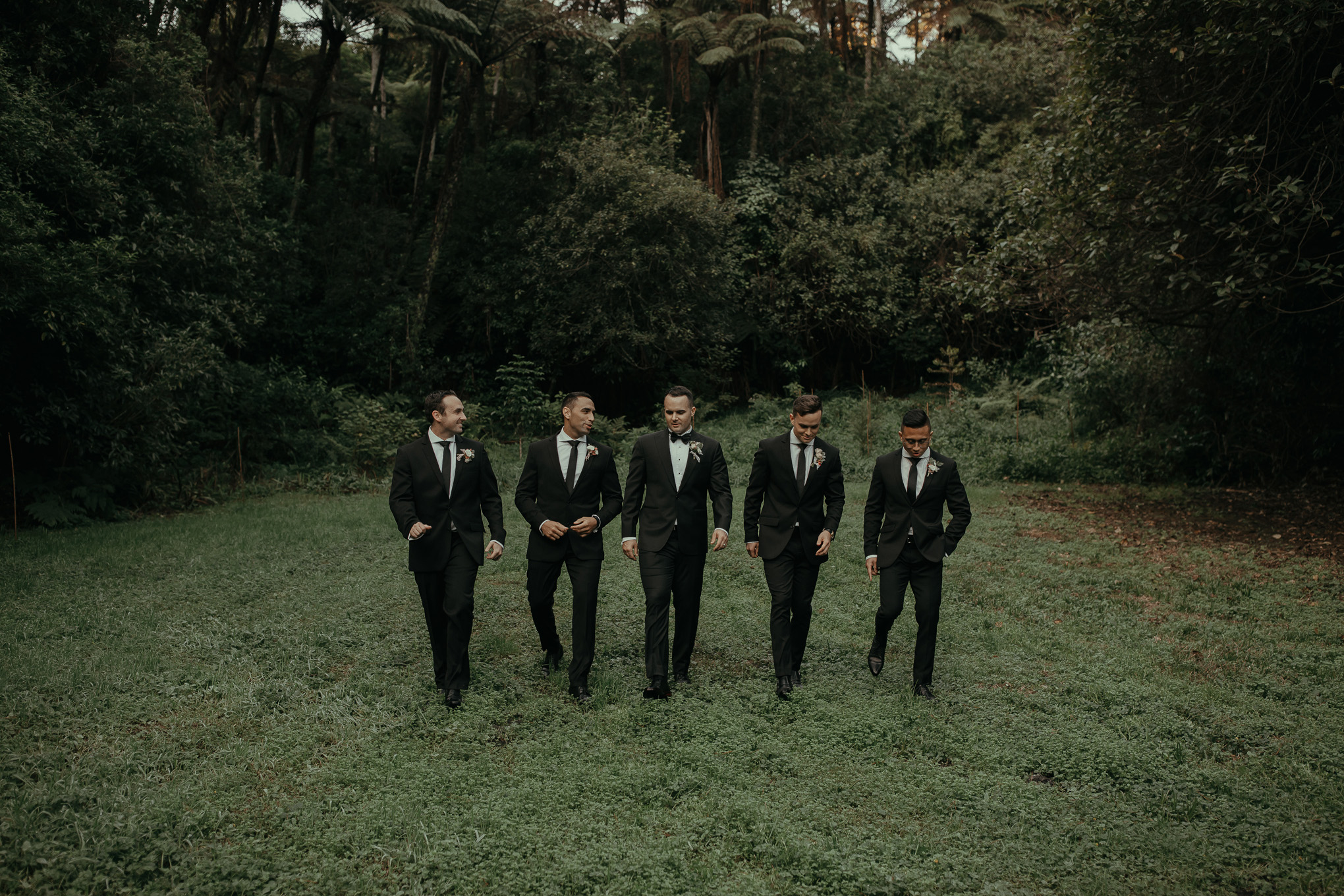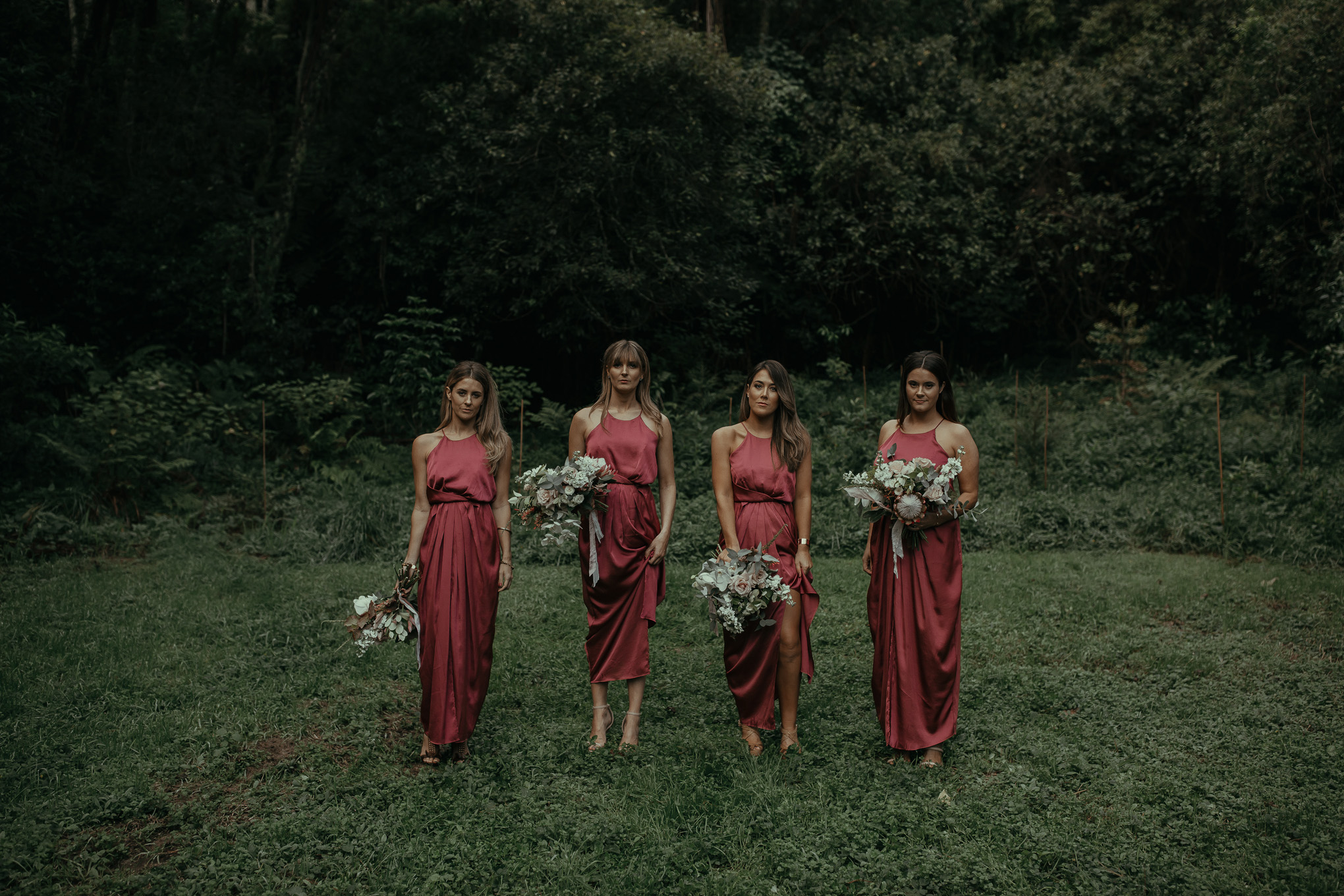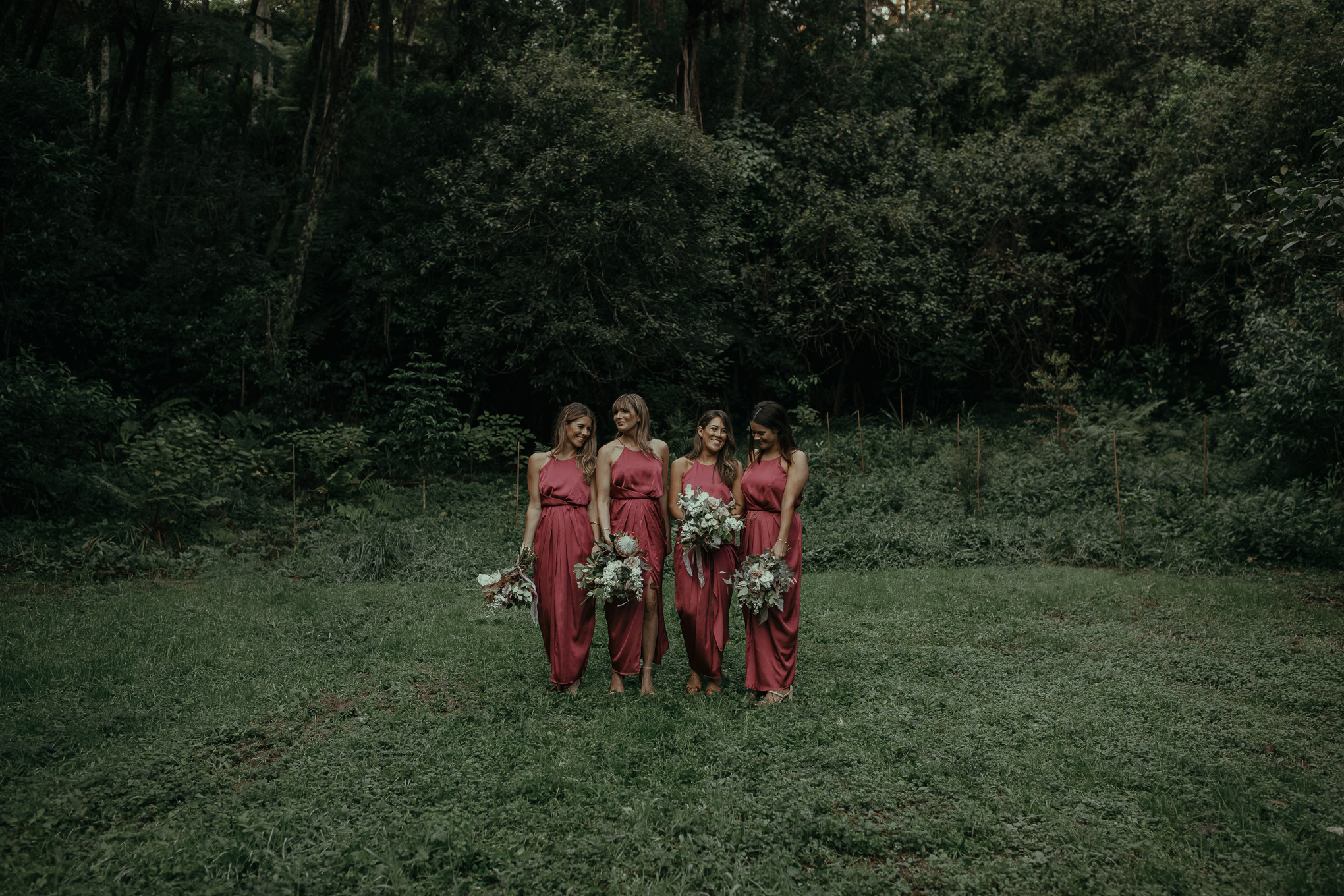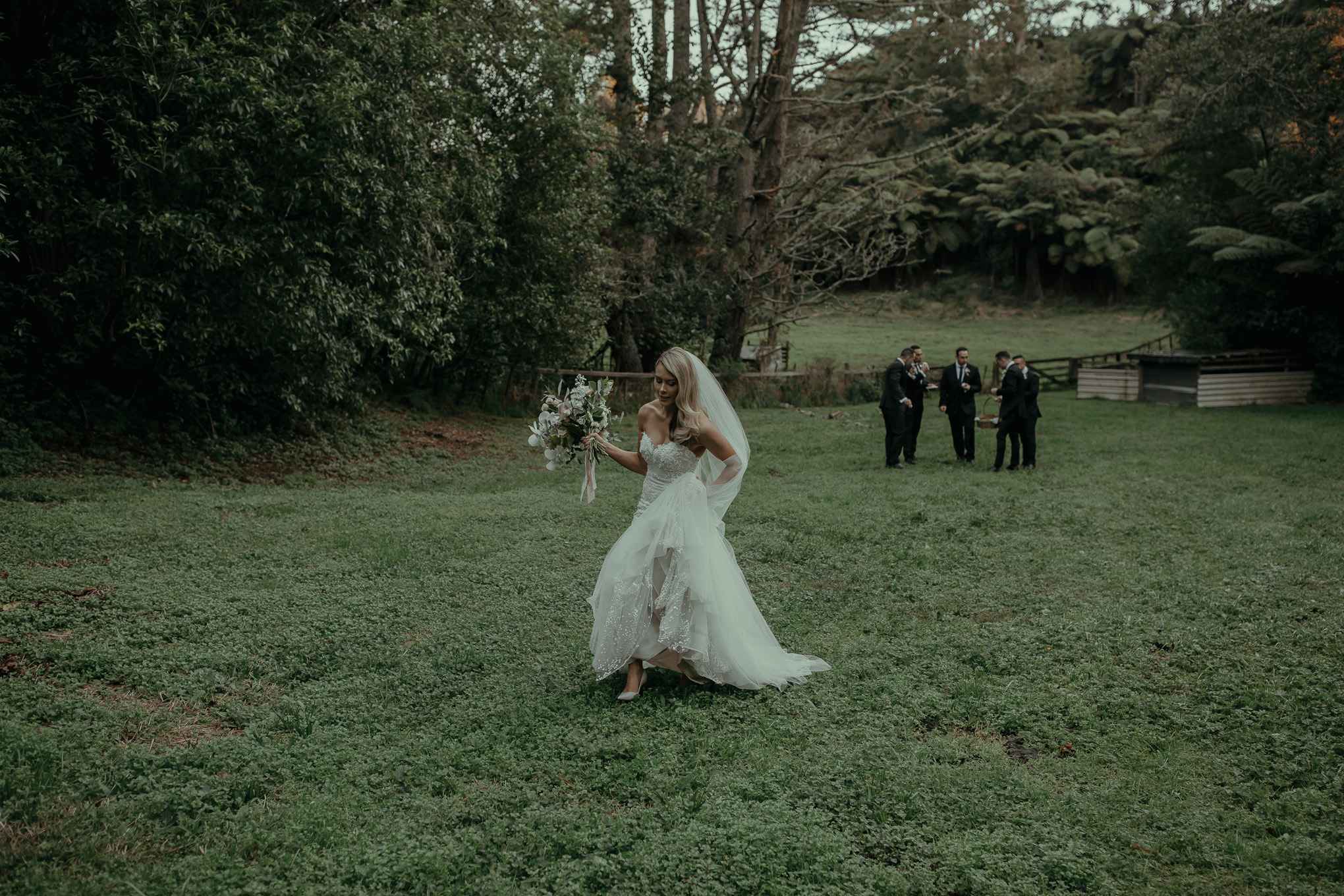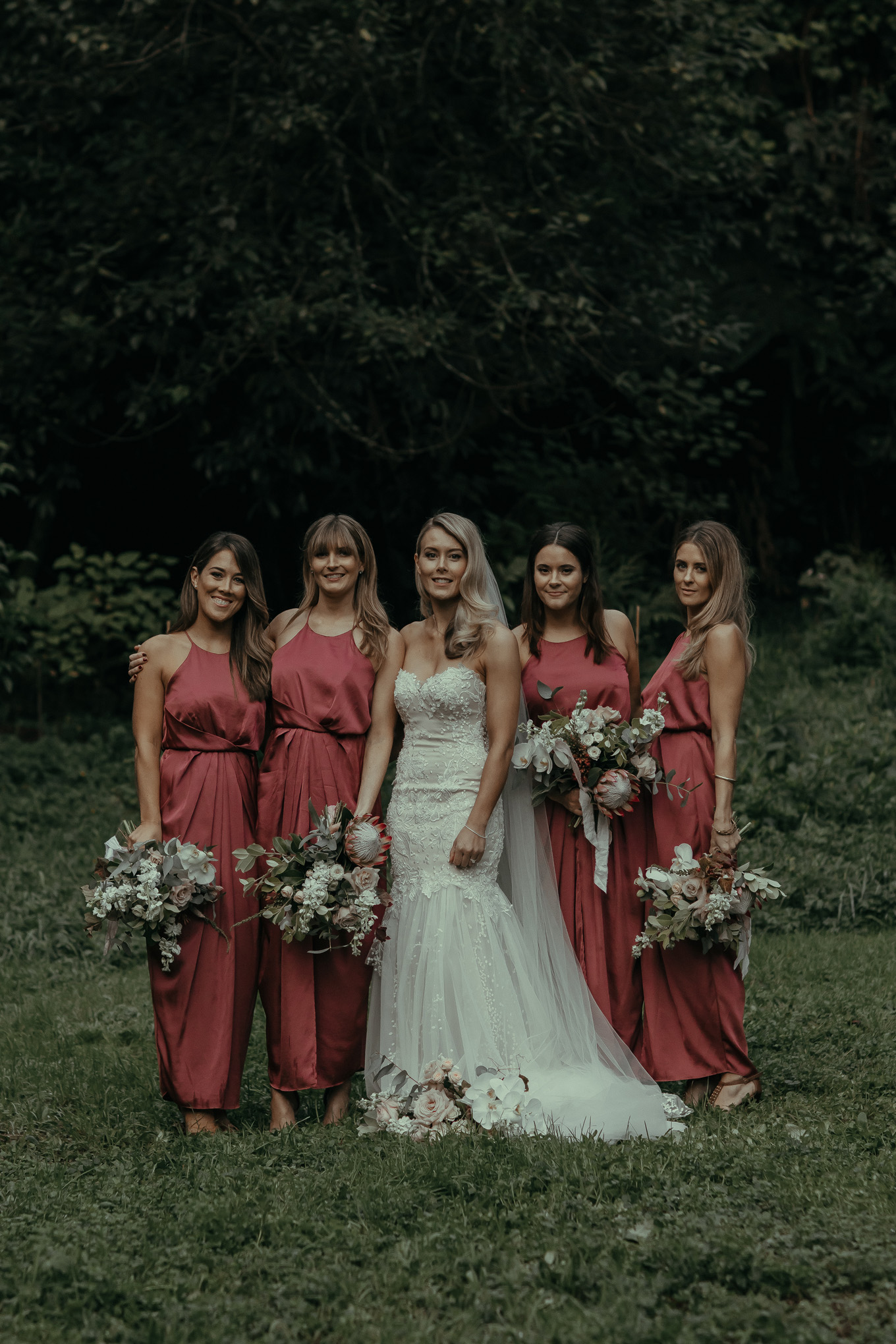 What were some of the most memorable/unique moments from the day?
De'Arne: On the way to Ataahua, the car was dressed with ribbon especially (a surprise Dad had organised while all the girls were getting ready) which I hadn't expected as my friends and family had done SO much all ready for us.  We were naturally running late, and then further delay was caused by the ribbon triggering the auto-wipers on the bridal car, so we were pulled over on the causeway heading out of Tauranga while Dad sorted it out (hilarious). 
Listening to our family and friends during the speeches was the funniest and very special time for me.
Darren: The most memorable moment for me was watching my beautiful wife walk down the aisle towards me, at the moment all my nerves completely disappeared, and a calmness came over me.
The flow of the day was perfect, the venue was amazing, and the weather was magical.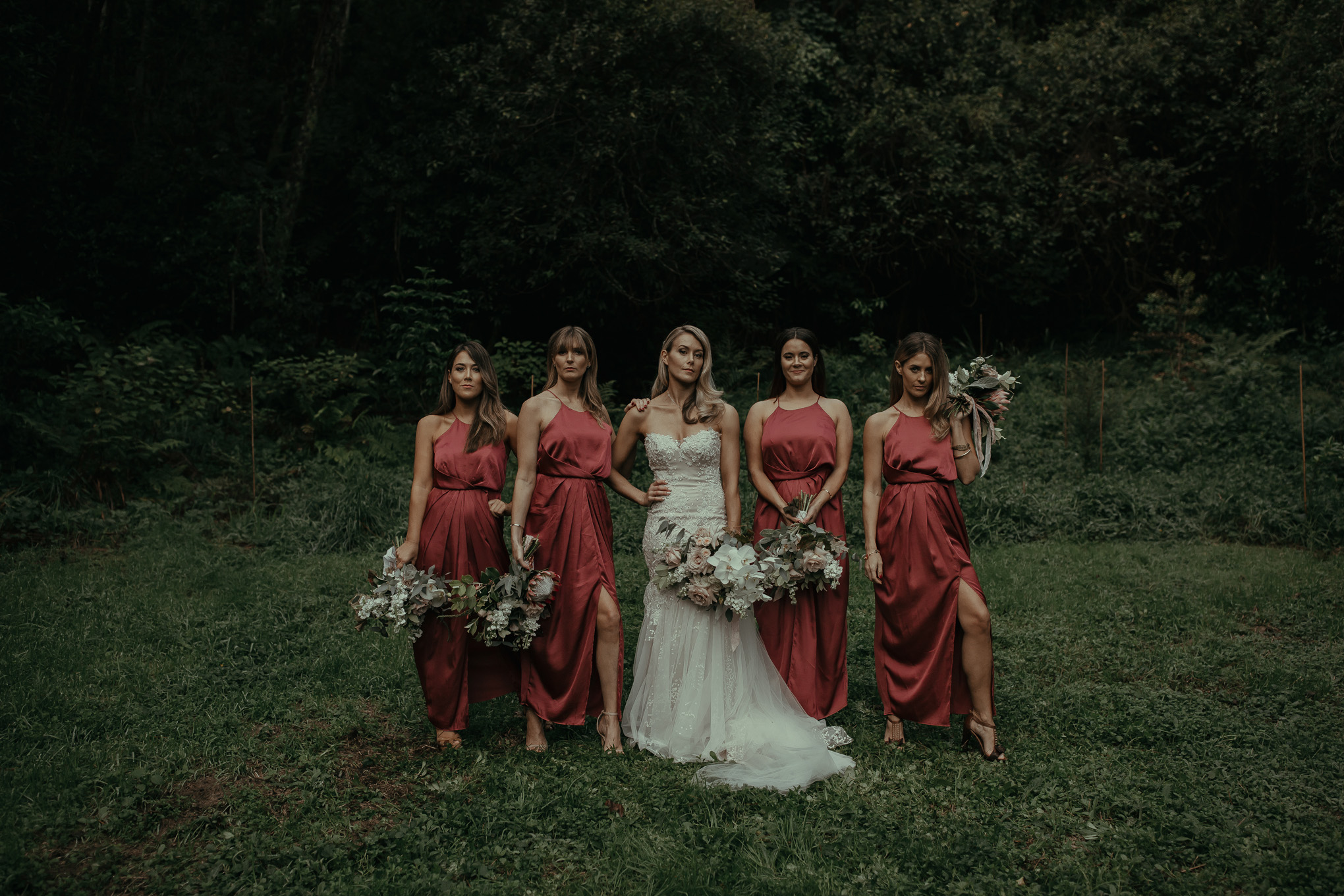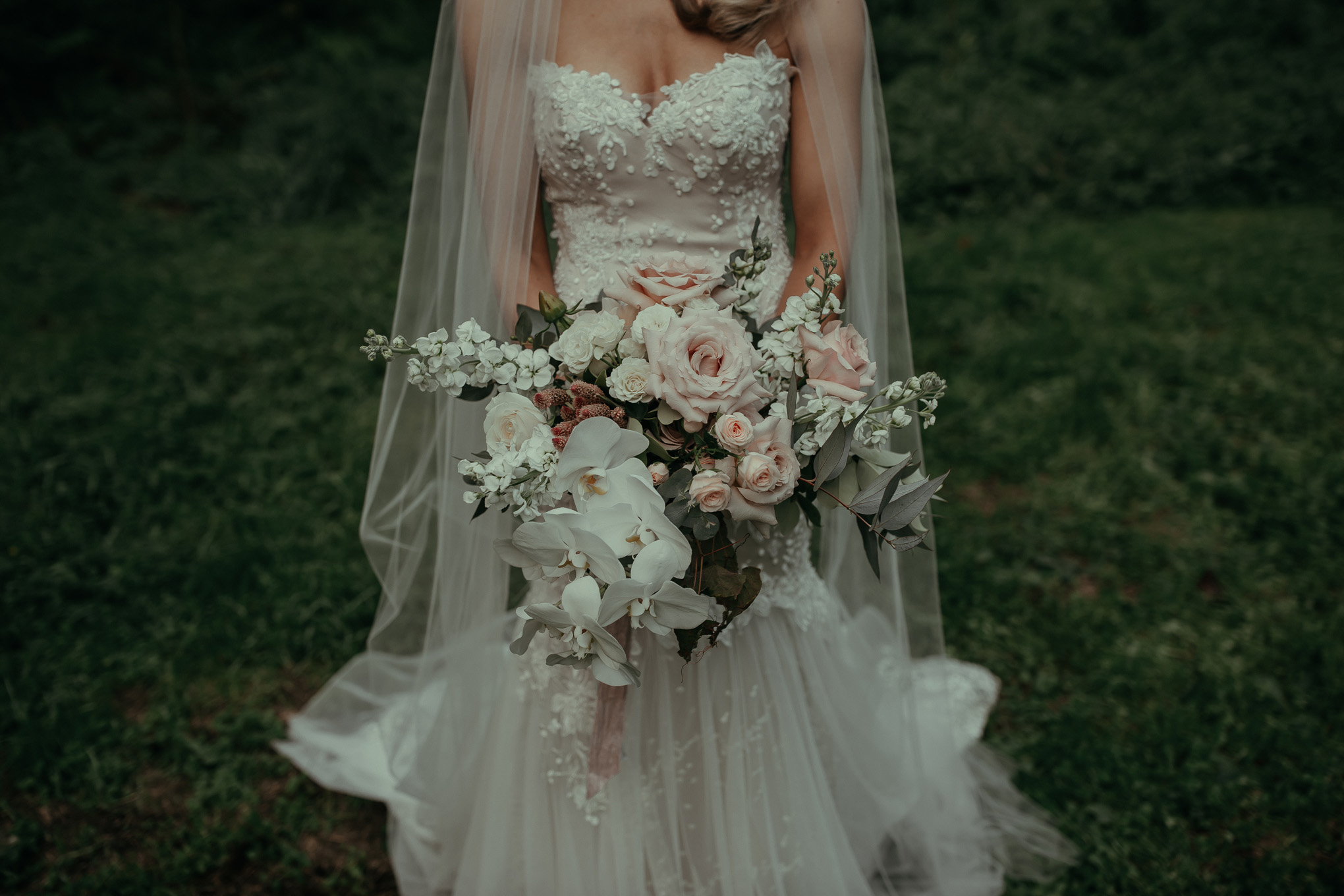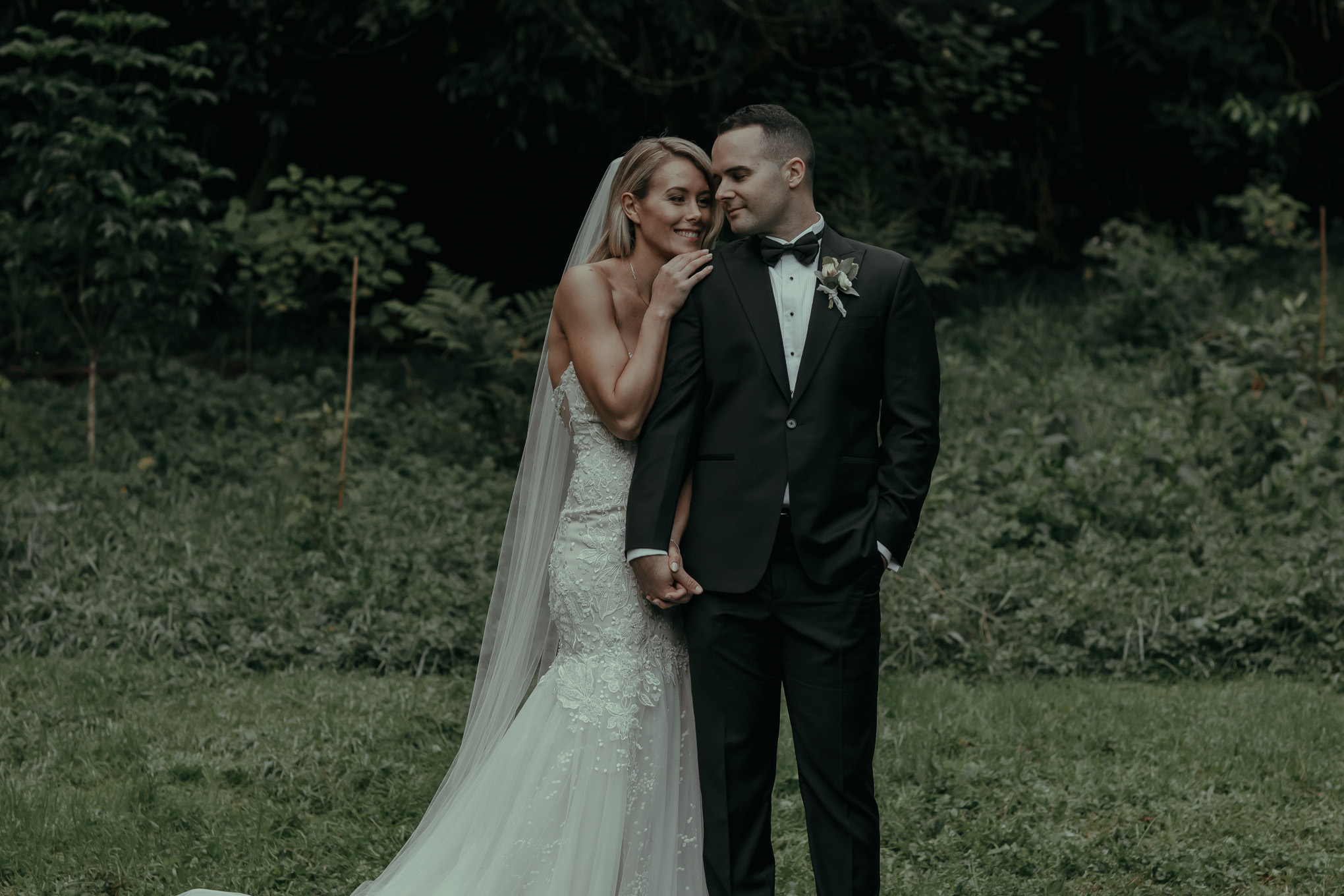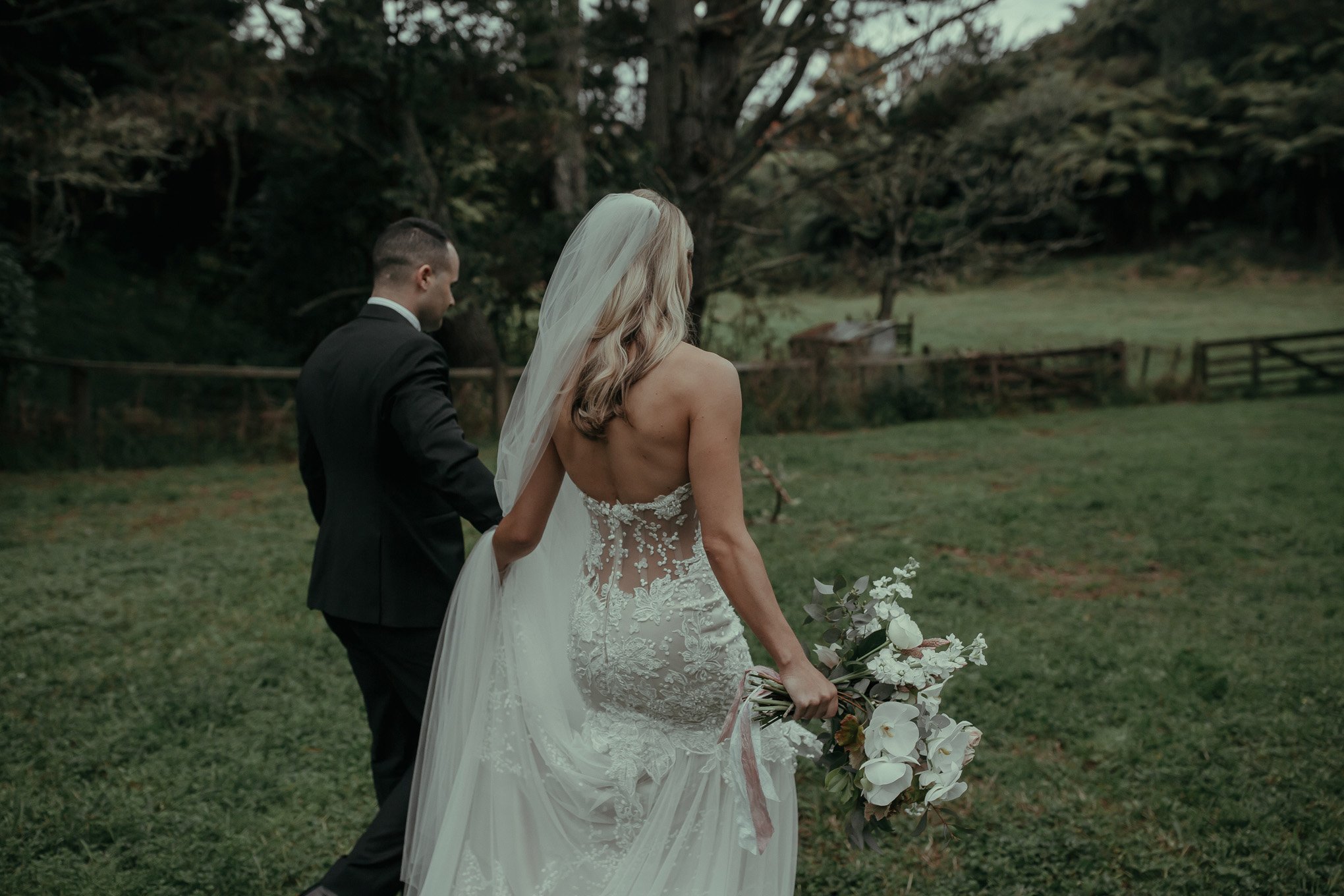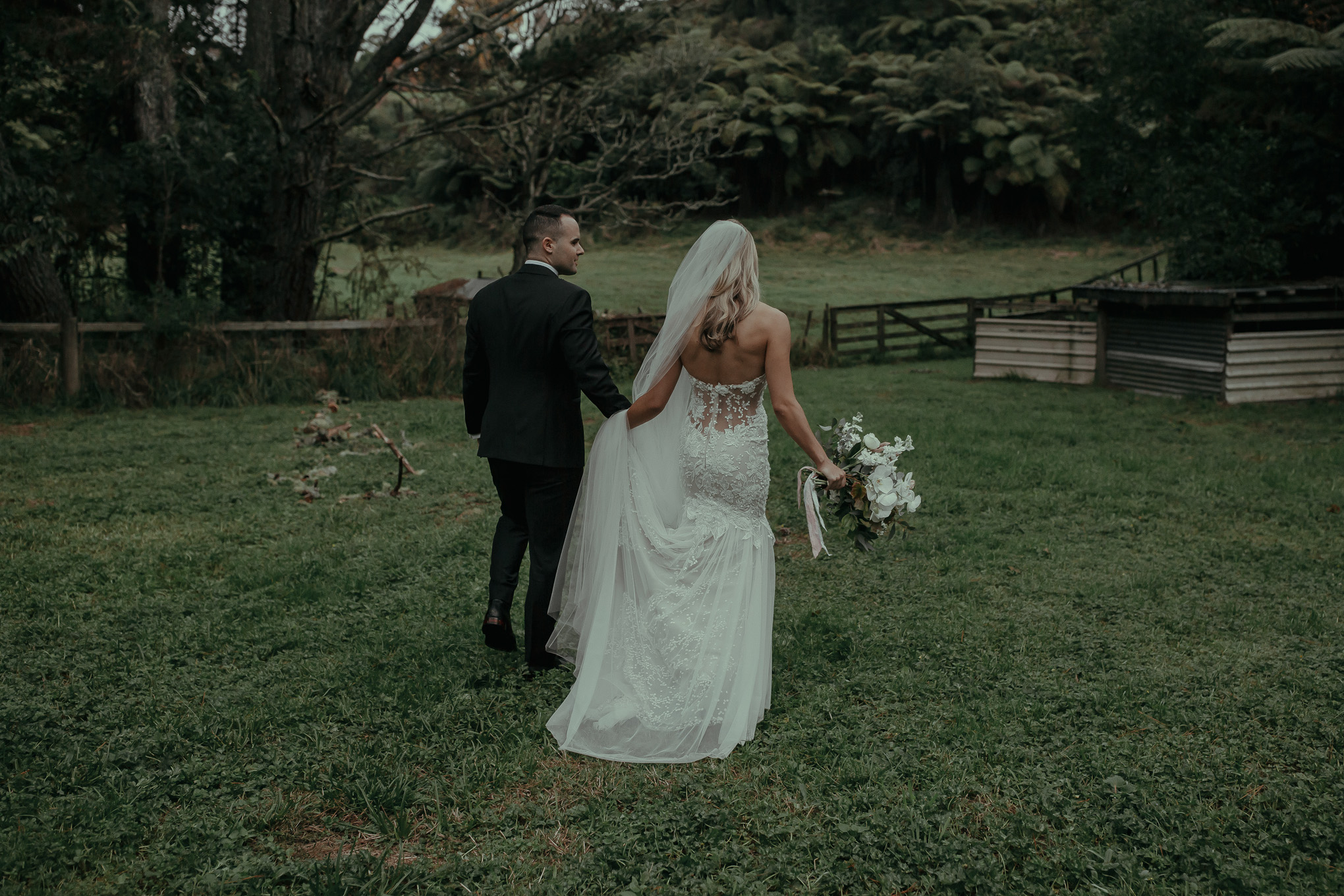 Any advice for other couples planning to spend the rest of their lives together?
Be patient, take time for yourselves.  Don't sweat the small stuff, choose your battles, listen to each other and most importantly love deeply.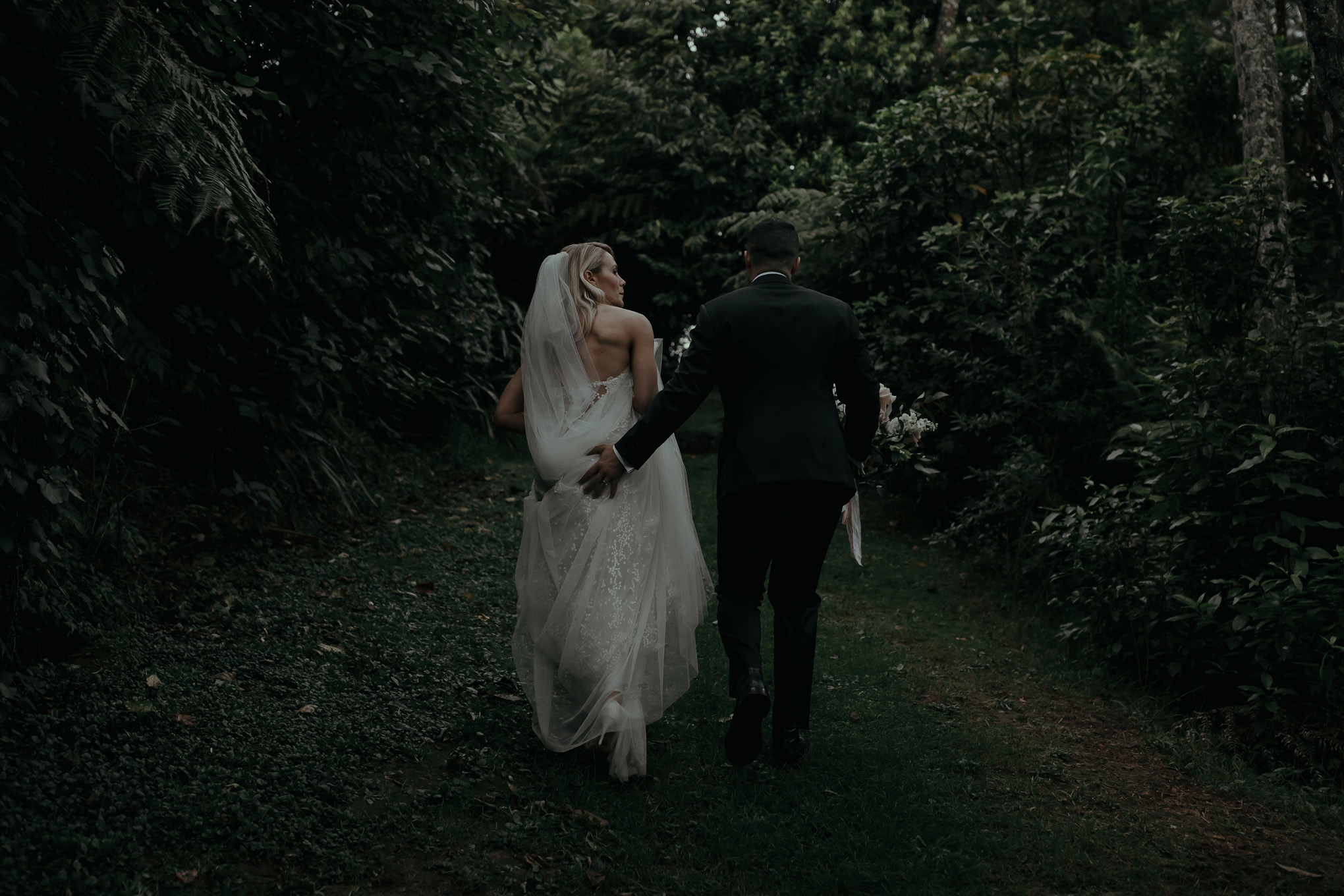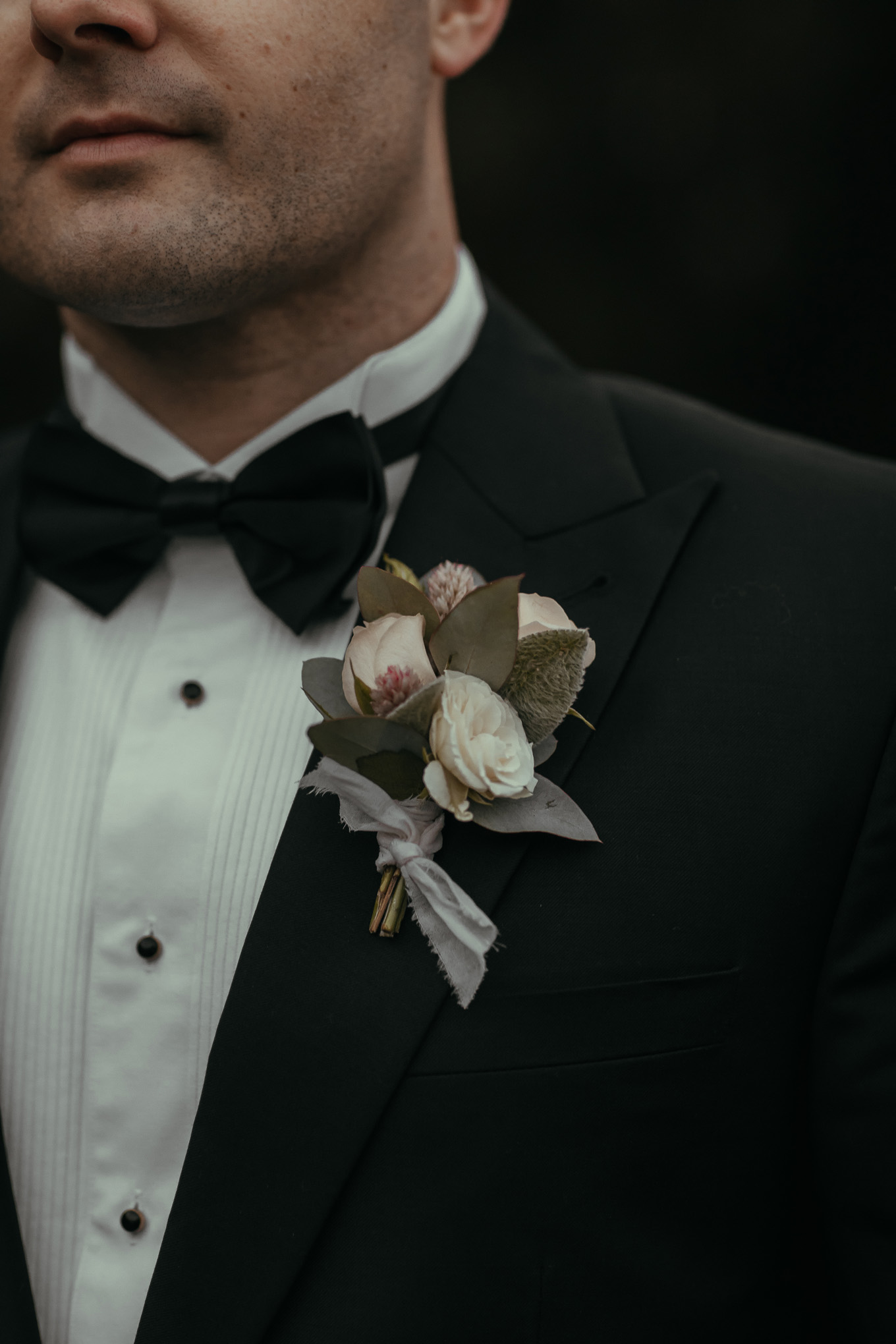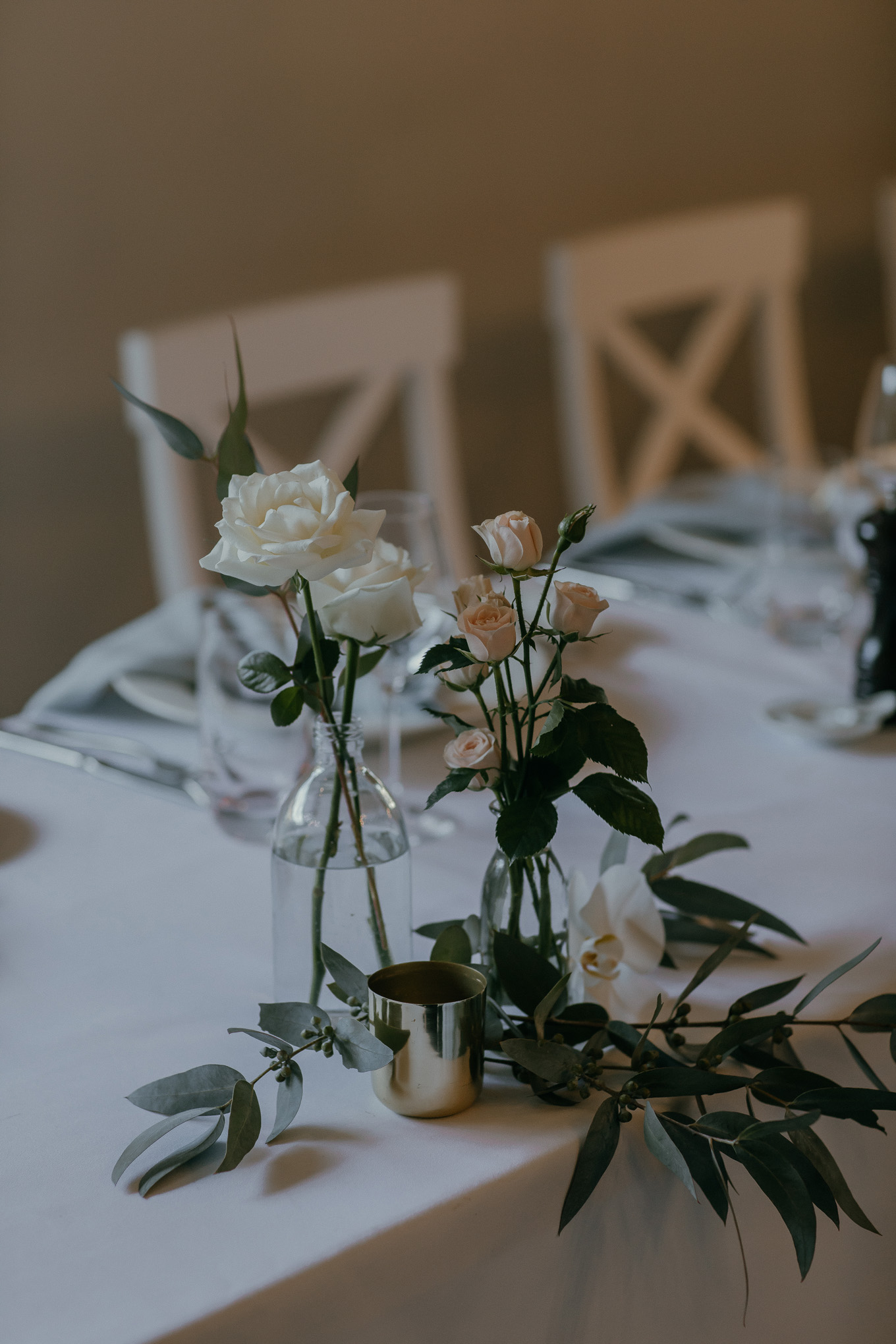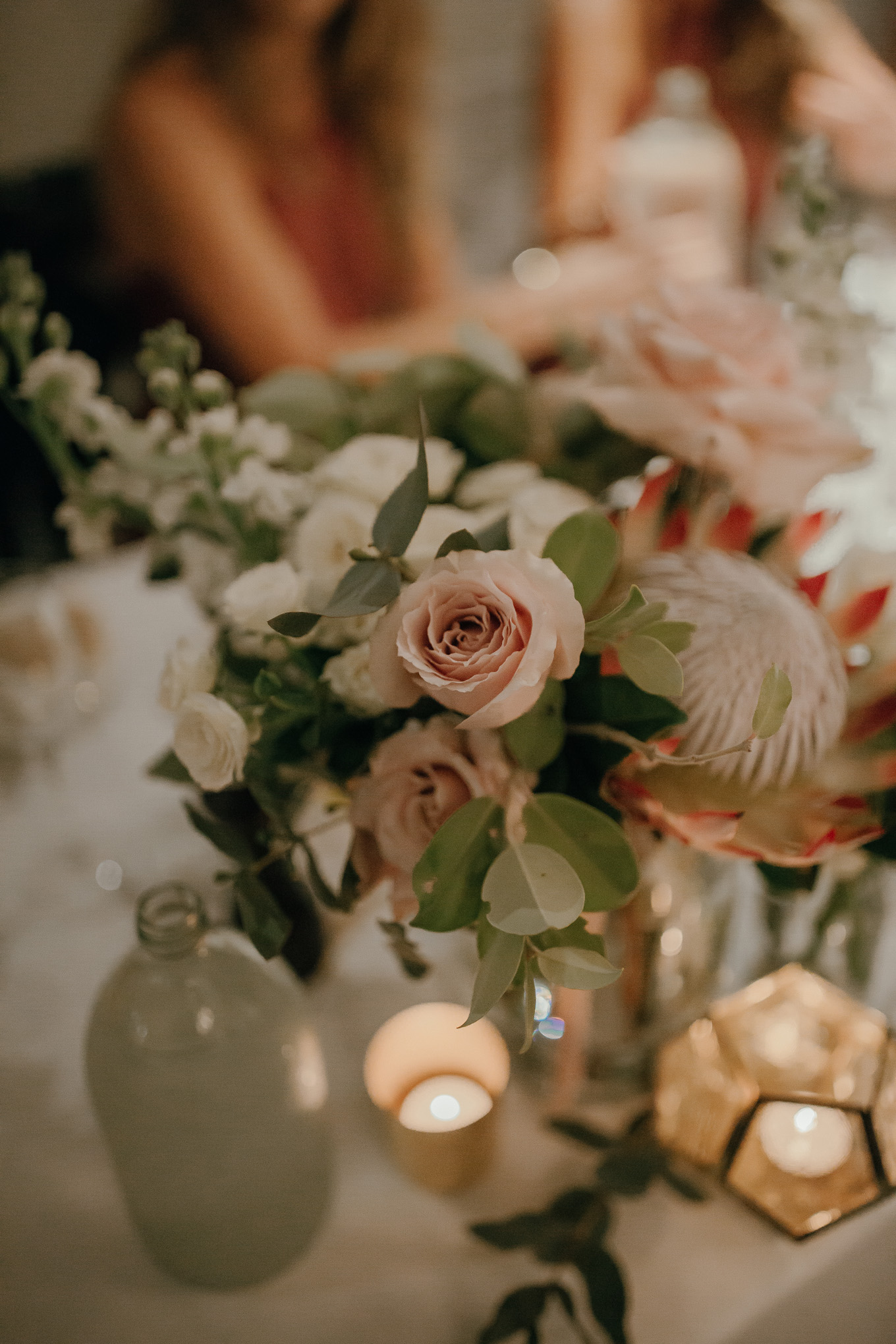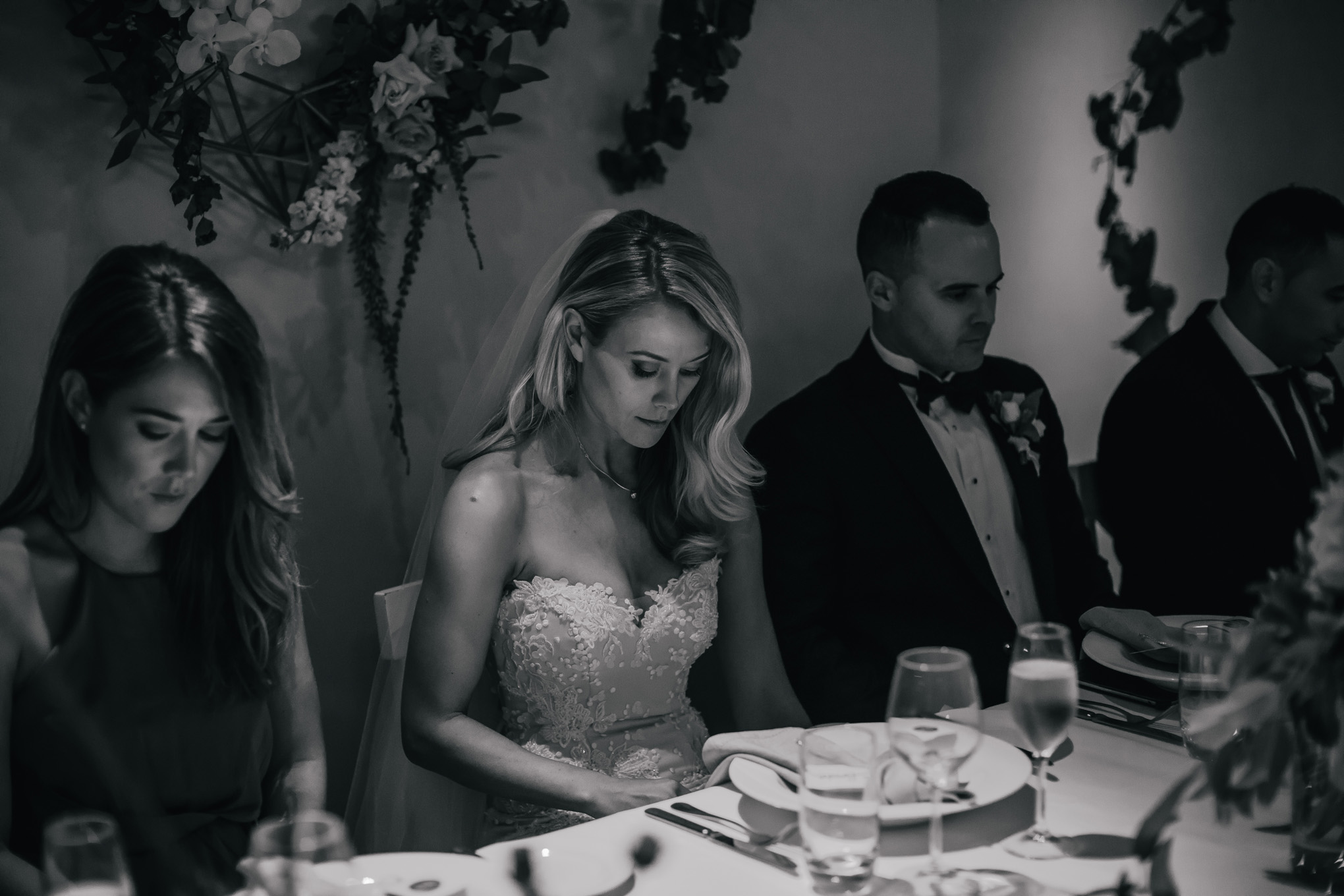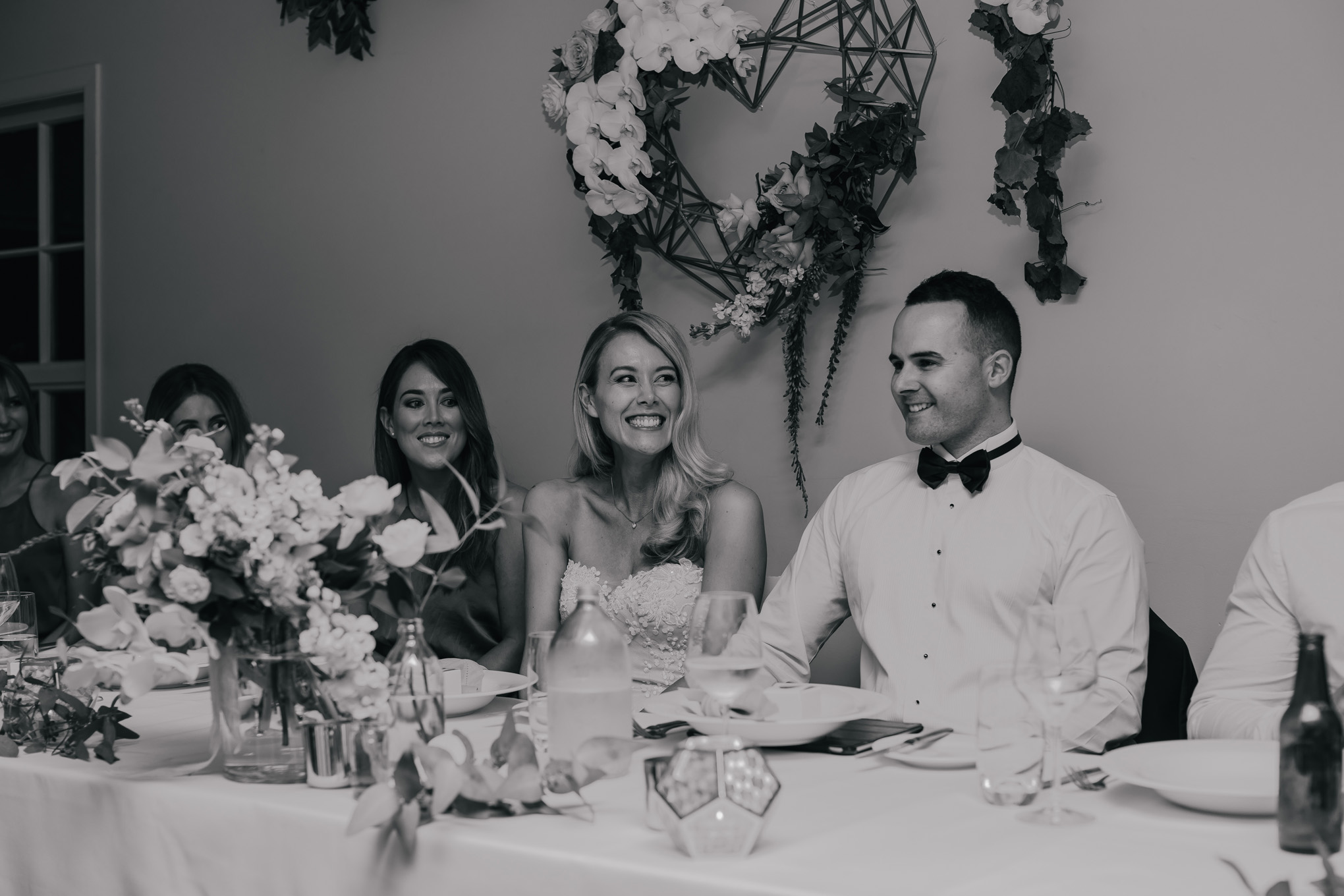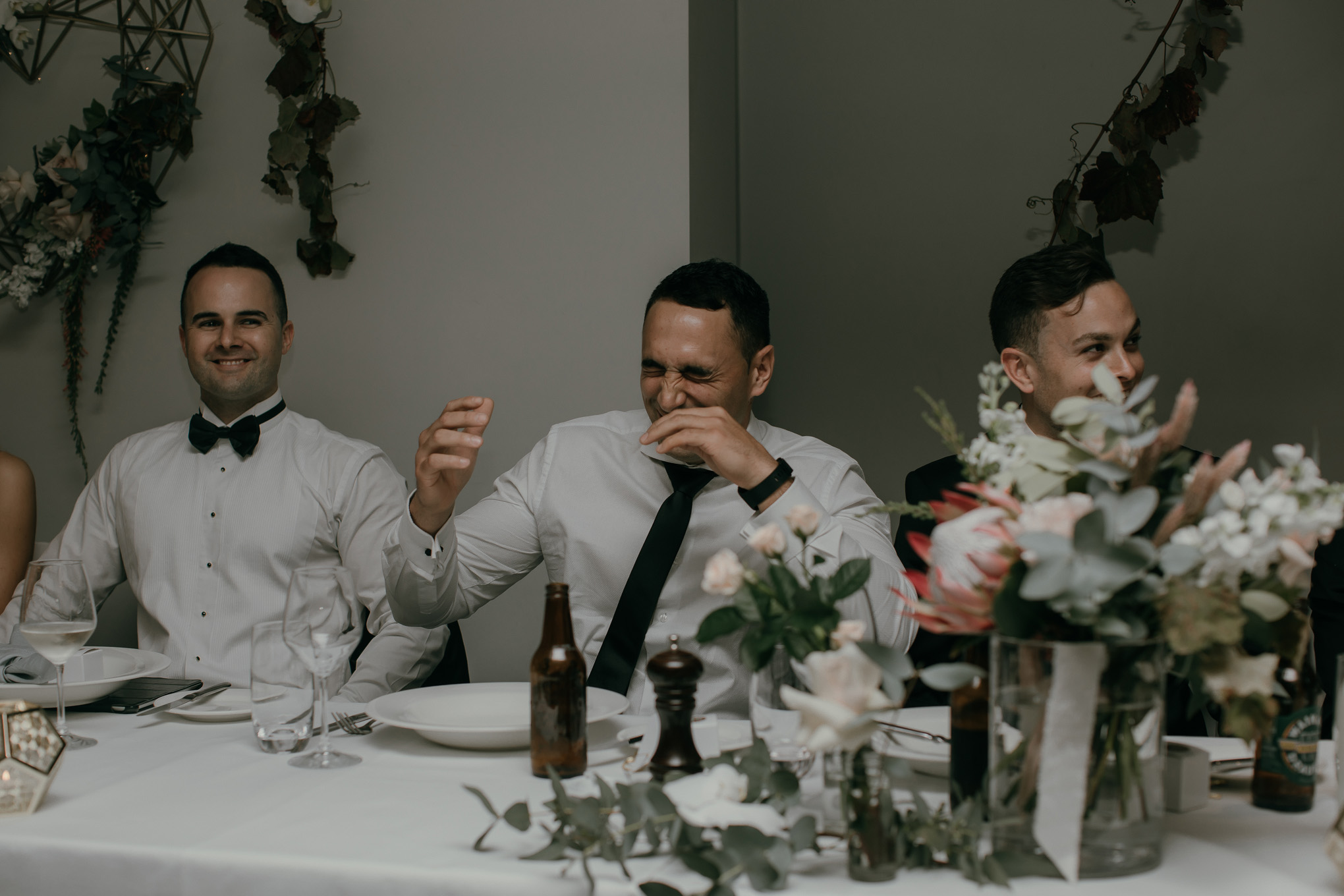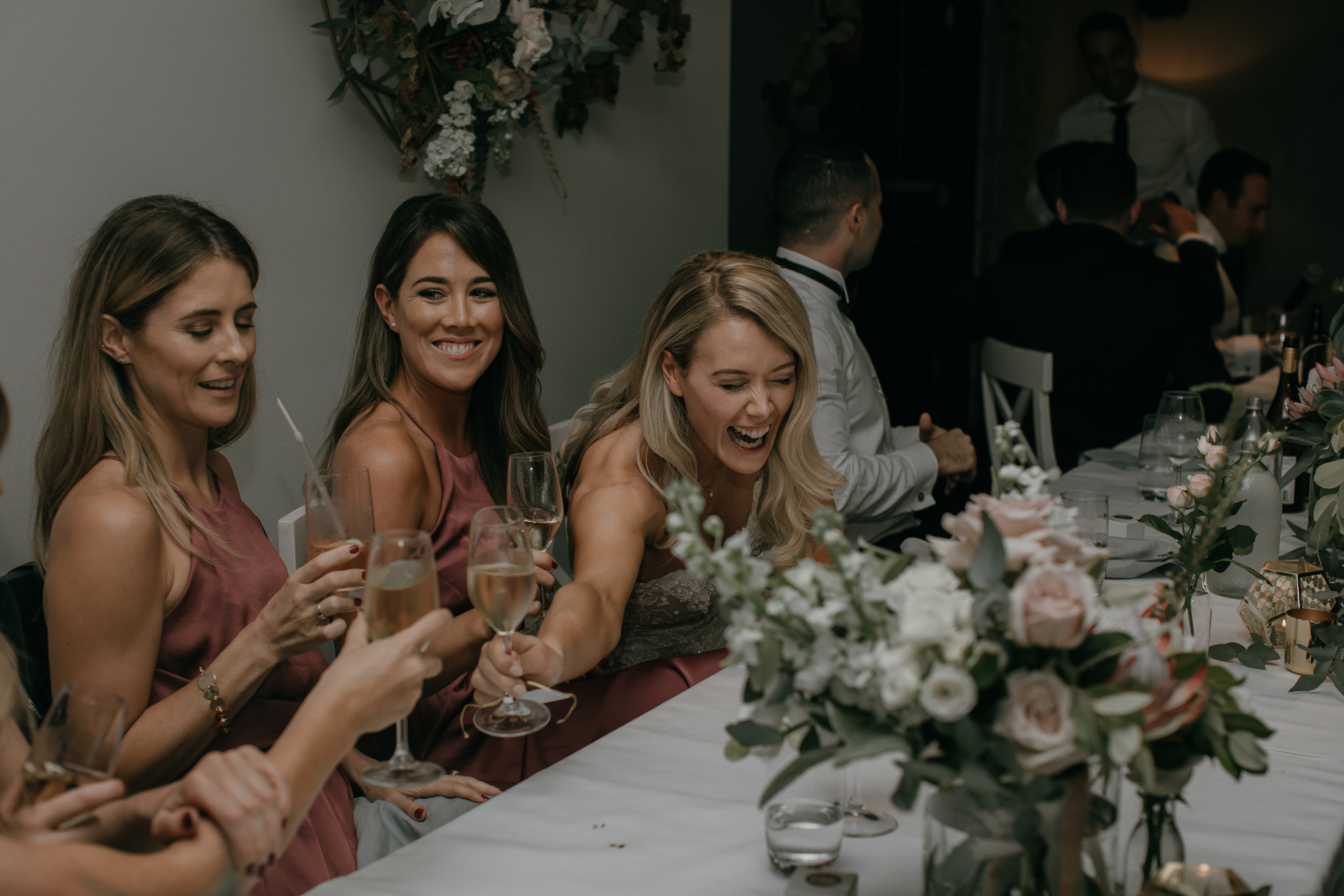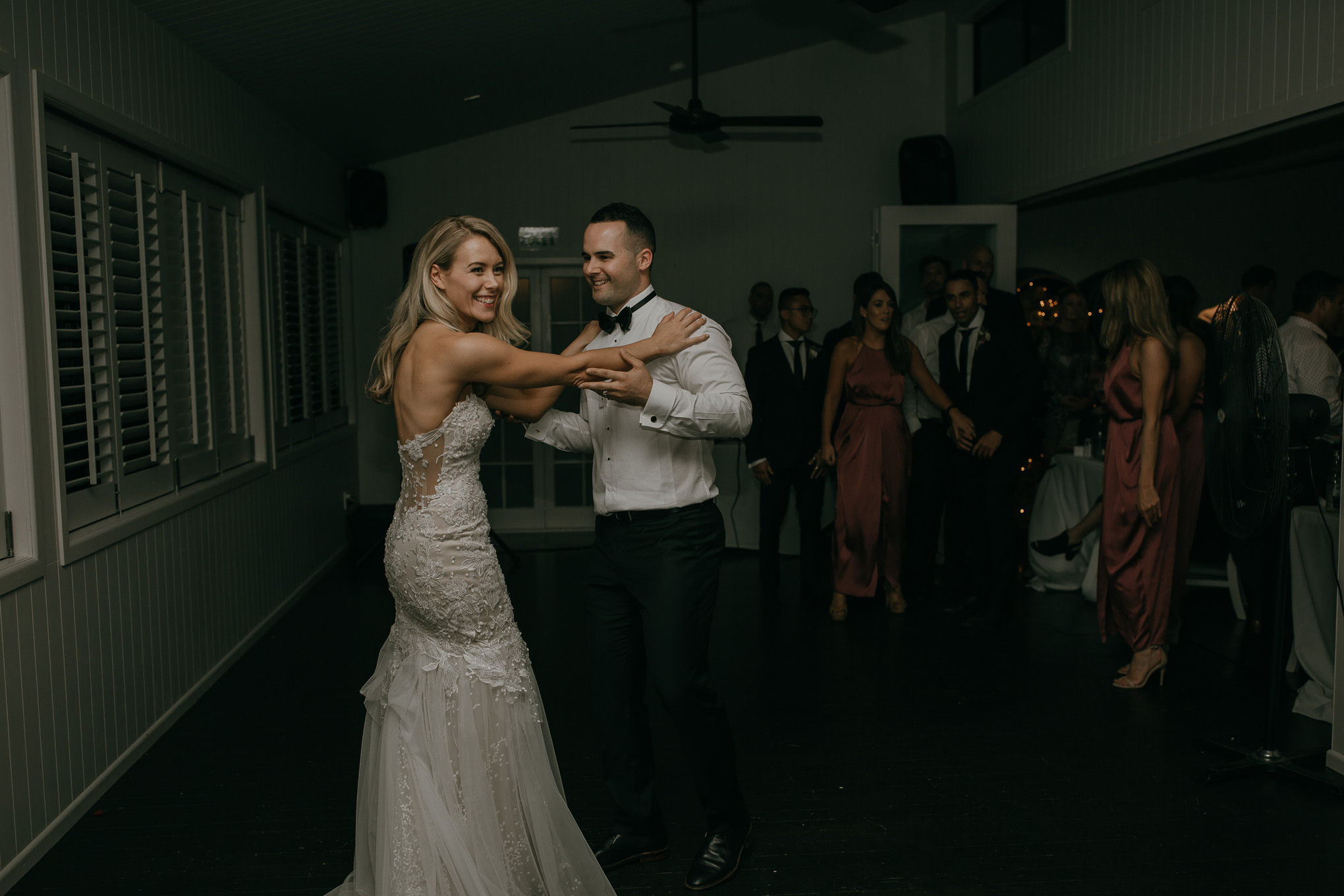 Photography: Haley Guilford– Ceremony and reception location: Ataahua Garden Venue, Pyes Pa, Tauranga, New Zealand- Celebrant: Nick La Spina– Bride's gown: Custom gown handmade by Anita from Vinka– Groom's outfit: Custom suit by Devonche– Rings: Scotty Ray at Culet Jewellery- Shoes: Bride- Toni Bianco and Groom- Barkers– Jewellery/accessories: Bride- Mother's garter from her wedding, mother's diamond tennis bracelet and late Aunt's diamond heart necklace- Make-Up: Nessa Warne and Simone Lawry– Hair: Simone Lawry– Bridesmaid's dresses: Sheike and co. Entertainment: Jacob and Jerram Hill for registry and DJ Ty Keil for reception- Flora: Jess from Honey Suckle Rose– Food/beverages/catering: Devour– Fran and team- Cake: Sarah Clarke, The Cake Tin.