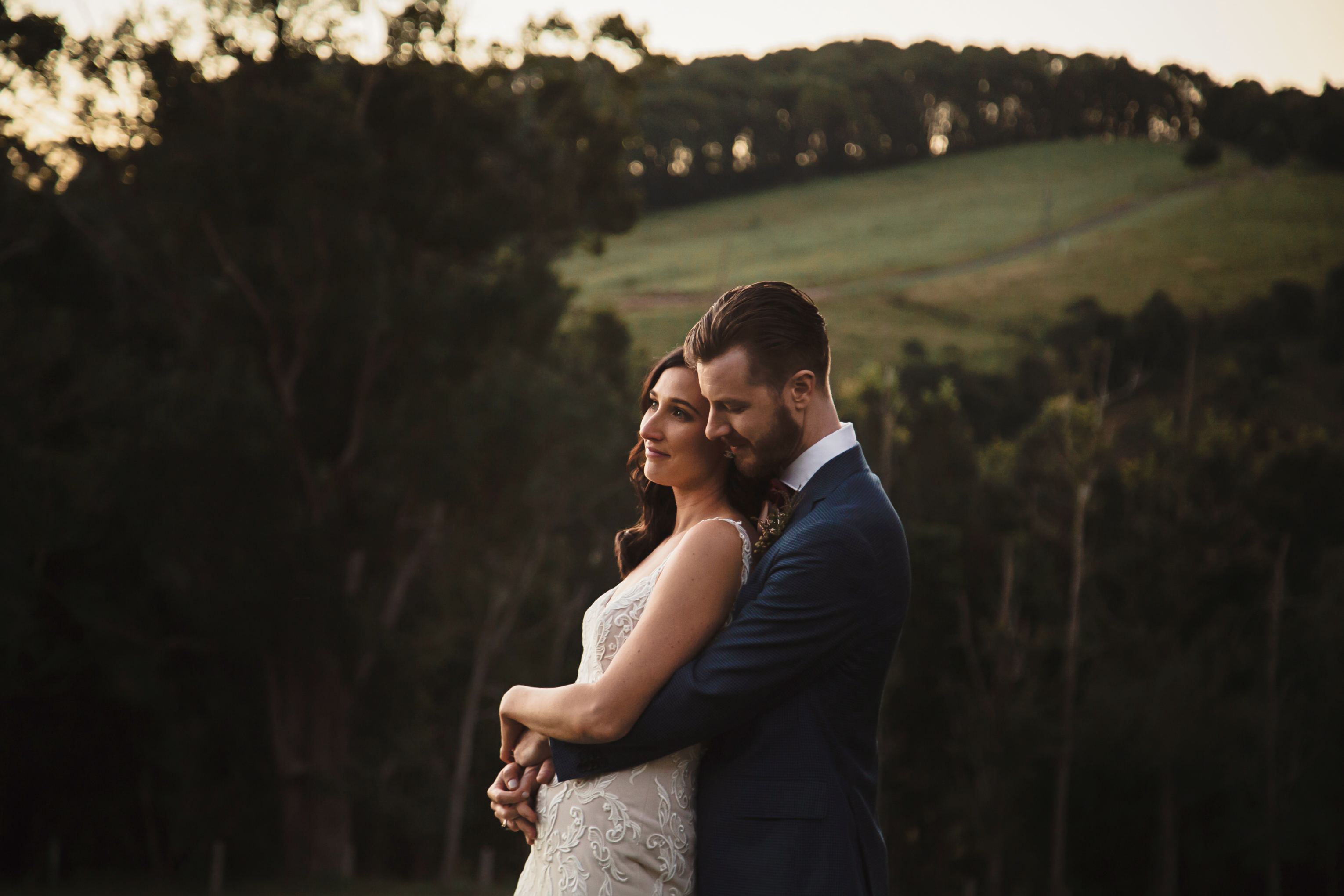 Tell us a little about yourselves, what you do, what you love, what is unique about you and your relationship…
We are a laidback, down-to-earth couple and also incredibly in love. We definitely feel as though we are B1 and B2 (or Dumb and Dumber haha!) in that we're tackling life together but also try not to take ourselves too seriously and ALWAYS have time for a laugh. 
We truly believe that we have grown so much together as a couple but also as individuals – and that is the key. Our journey has been one of mutual respect and encouragement of our personal goals and an ongoing commitment to invest and nourish our relationship. We are both invested in, and support, each other's passions, careers and interests which has been instrumental for our journey and growth as a couple. We both agree that fundamentally we are best friends. Our journey has been built from the stability of having the strongest of friendships – we love each other for exactly who we are, we support each other no matter what, we only want the best for each other and we love sharing our lives together.
Ash: Georgia's career as a social worker and has really helped me to see the good and vulnerability in humanity and learn to put myself in other people's shoes. Georgia's selfless, empathetic and passionate career and personality has helped me to be a better person. 
Georgia: Ash is a sexy, dirty motorcyle mechanic. Ash has helped me develop my "handy woman" skills, logical and rational thinking when stressed and how to ride a motorcycle. Hell yeah! We're the best team ever!
Also, our journey is quite unique as we are two small-town kids that had to move to the big smoke of Brisbane to fall in love. It is difficult for us to pin point the exact moment we first met. Living in such a beautiful small town, like Bangalow, we had stumbled across each other a few times while growing up through mutual friends. We never went to the same schools but we knew of each other. Even now, five years later, we are still laughing about random people we both know (but didn't realise we both know them) or times when we would have crossed paths at a party "back in the day"! However, the moment that started our love journey was when Ash walked into Rebel Sport in Brisbane one lovely Sunday afternoon. I happened to be working there at the time I bounced my way over to Ash and said hello as I recognised him. It took Ash a few seconds to differentiate me from being a perky saleperson to "Georgia from Bangalow". We made some beautiful small talk and I struck gold when Ash shared that he was moving to Brisbane the following weekend. Isn't it amazing that two Bangalow kids had to move to Brisbane to fall in love?
Tell us about your special day, was there a specific theme or style? Tell us a little about the setting, the styling and some of your favourite details…
We always knew that we wanted to have a casual but love-filled vibe for our wedding. We knew we wanted to be outside, amongst flowers and greenery, playing lawn games with beers in hand and listening to great music! The Ewingsdale Hall gave us exactly what we were hoping for (along with the glorious weather) so we could have a outdoor cermeony, afternoon drinks in the garden and dance the night away in the hall. We did not have an incredible budget to use so when we started planning our wedding we decided to invest our money in the things that matter to us (wine and music – THE BEST) and then try and source as many things as possible from our family and friends. Because of the collective effort of family and close friends handmaking decorations and growing flowers for the wedding, borrowing furniture and fairy lights, offering to make the cake and grazing table, our style was anything and everything – and that's what made our day so special – because all our family and close friends chipped in and "shared the love". However, if we were to name a theme of our wedding in hindsight, it felt a glorious mixture of "eclectic", "rustic" and "garden party". We feel that our favourite detail of the wedding was that it was a collective effort shared by our family and close friends. In the days leading up to our special day, we were hanging out, listening to music, setting up Ewingsdale Hall and having the best time! This made us feel so loved and special that our friends and family invested so much time and effort to help make our day the best ever and that's what it was!  
Tell us about your main outfits:
We wanted our outfits to reflect the laidback atmosphere and vibe we were wanting to achieve with the right balance of dapper and style! Ash decided to wear a suit jacket and chinos, rather than a traditional tuxedo, which we thought was a nice compromise between looking and feeling great and wearing an outfit that would complement the relaxed vibe. This look was not only comfortable for Ash to wear but looked brilliant and allowed for some outrageous dance moves! What was also special about Ash's outfit, is that his mother made his amazing velvet burgundy bowtie which was like the cherry on top!  Similarly, Georgia did not wear a traditional wedding gown and wanted to feel comfortable above all else. The biggest tester for Georgia trying on dresses was whether she could sit down, dance and not have to wear spanx. Georgia found just this dress which also had a beautiful whimsical element to it with a soft tulle train which helped Georgia to feel just that little bit special on her wedding day. 
What were some of the most memorable/unique moments from the day?
Our first thought was the intimate, yet relaxed atmosphere, that made our day feel even more memorable. We deliberately chose not to have a big wedding as we wanted to savour the moments and spend genuine time with our guests and feel loved and celebrated by those that matter most to us. We had a grazing table and woodfired pizza for food which allowed for conversation and mingling all night without having to worry about seating charts or table settings! Plus, who doesn't like pizza!? To help continue this atmosphere, we chose a celebrant that really spent time getting to know us so our ceremony felt tailored, natural and with a cheeky element of humour. We also chose to write our own vowels and we will both cherish this moment of listening to such personal, authentic and affectionate words of love and devotion.  
The other unique element of the day was the band! The White Tree Band, thank you so much! As we mentioned earlier, we both knew that we wanted to invest in good quality enterntainment as we both love music and dancing, and also because Ash is a musician and wouldn't have it any other way! The band also included a glorious saxophonist which really helped get the party started! Our guests were dancing all night long and our photos proved that everyone was enjoying themselves and our hearts swell with the thought that everyone was dancing and having a good time. A particularly memorable moment for us was our first dance, because of this incredible band. We chose our favourite song to dance to and the band absolutely nailed it! We will both cherish this moment forever as we were looking into each others' eyes and singing the words to our favourite song sung by a live band! We felt pretty amazing! Truly incredible!
Any advice for other couples planning to spend the rest of their lives together?
The advice that we would give is to think about where you would like to invest your money (in the elements that matter to you as a couple) and don't sweat the small stuff. We decided that we wanted to have live music and good wine which gave us permission to not get too caught up in other things like decorations or furniture. As a result, we felt comfortable with spending money on these areas and not on others. Your guests are there to celebrate YOU, as a couple, so no matter what happens/where you are/what you eat, your commitment to each other and the love you share is all that matters. Your guests want to celebrate how you would like to celebrate so plan your day exactly how would YOU like it to be, not how others would want it to be or think it should be. Think of it this way, it's your one day to be selfish! Also, time goes SO FAST on your wedding day so really endeavour to be present, soak up every minute and try to take some alone time with your partner along the way to check in with each other, celebrate all the planning that got you to that point and soak up the love and celebration your guests are sharing with you.
Photographer: Quince & Mulberry Studios | Ceremony & Reception location: Ewingsdale Hall | Celebrant: Jacqui Patterson, The Champagne Celebrant | Entertainment: The White Tree Band | Styling: Byron Bay Fine Events | Flora: Flowers at the Farm | Catering: Peppe Pizza | Bride's dress: Venice gown by Enzoani | Groom & Groomsmen's attire: MJ Bale | Rings: Georgia – Michael Hill | Ash – Handmade his own wedding ring out of titanium | Bride's shoes: Nine West | Groom's shoes: Windsor Smith | Makeup: Jess Faulkner | Hair: Sinead Codd, Byron Bay Wedding Hair | Maid of Honour's dress: Bec + Bridge