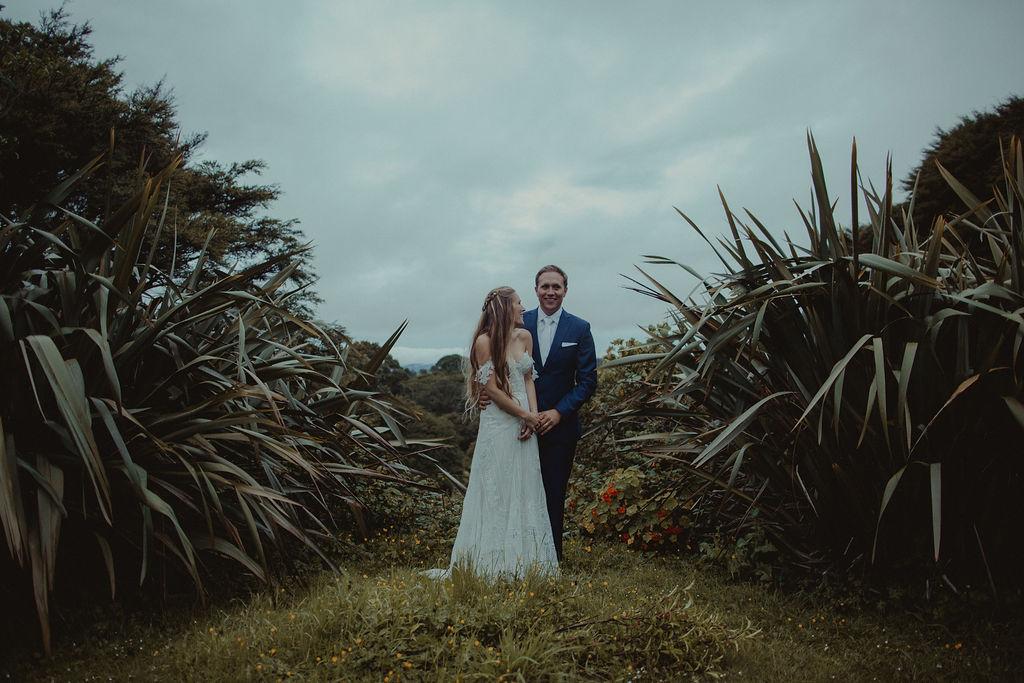 Tell us a little about yourselves, what you do, what you love, what is unique about you and your relationship…
Dan is a Business Development Manager for a technology company. He was born and raised in Fiji and moved to New Zealand when he was 20. Gina runs a boutique digital advertising agency, George Media. She grew up in a small rural town in New Zealand. We both love the beach and the water and first met on Mount Maunganui beach in Summer 2015.
We were engaged on Christmas Dan 2016 and found out we were pregnant four months before our wedding, so we were blessed to have our little man 'with us' on our big day.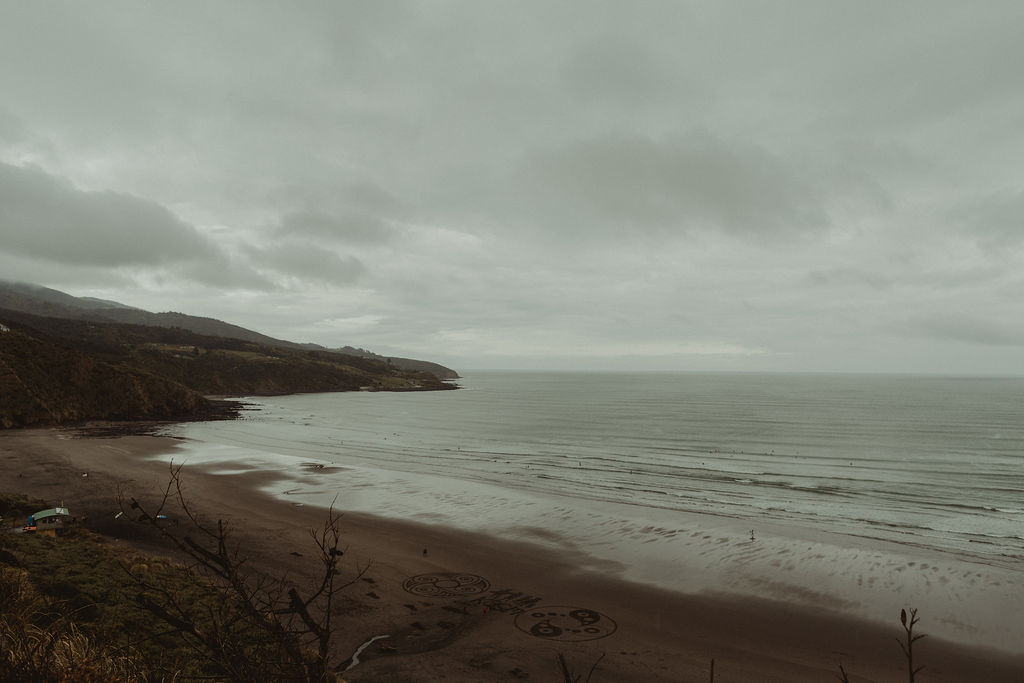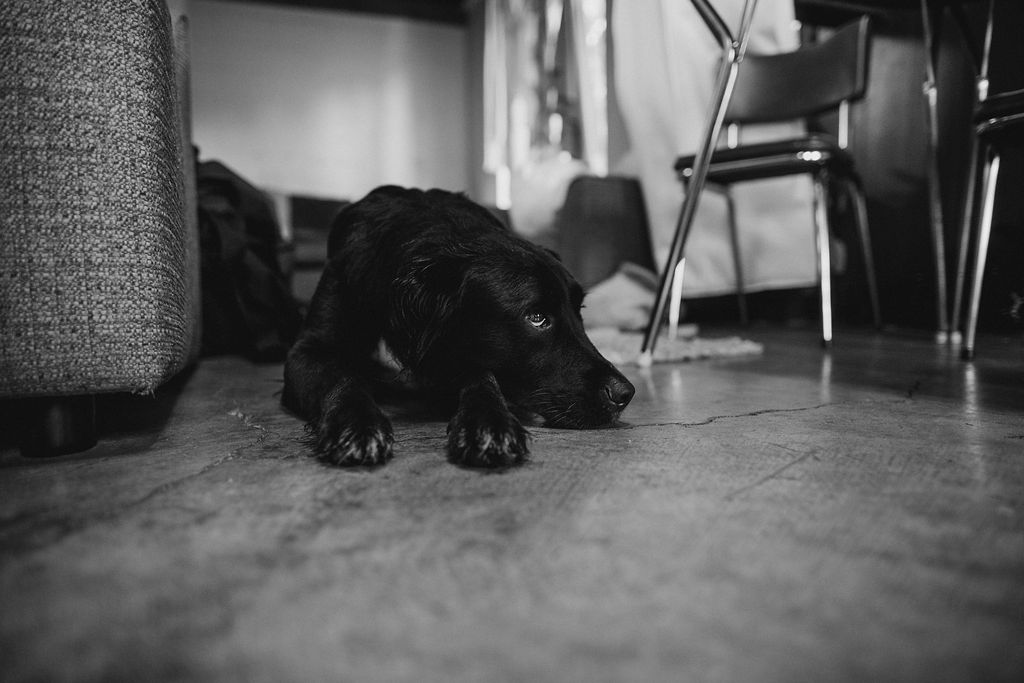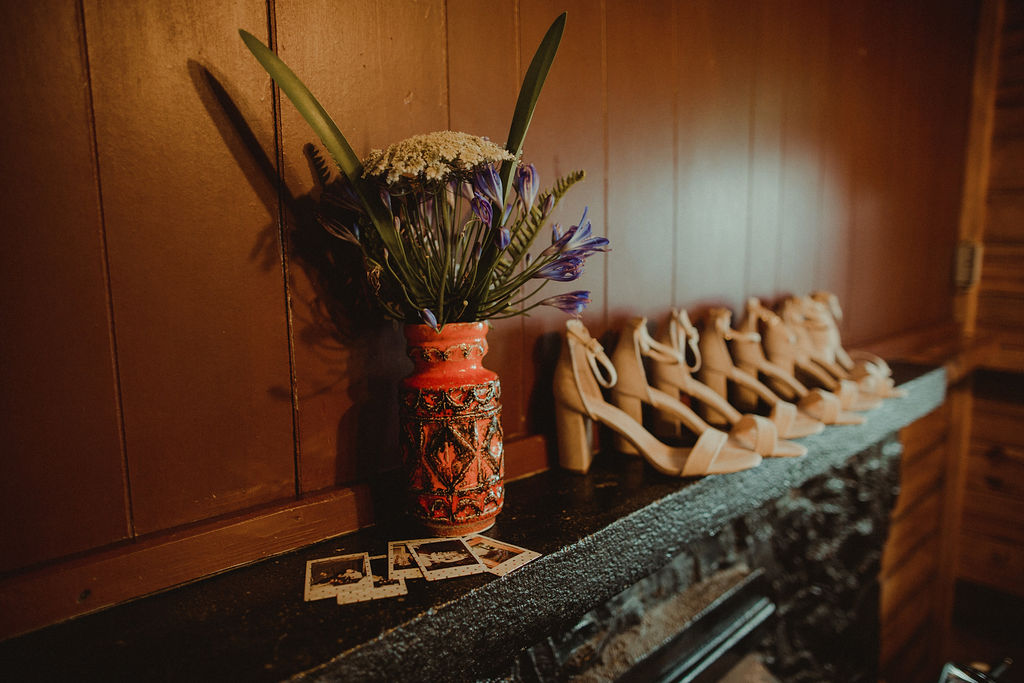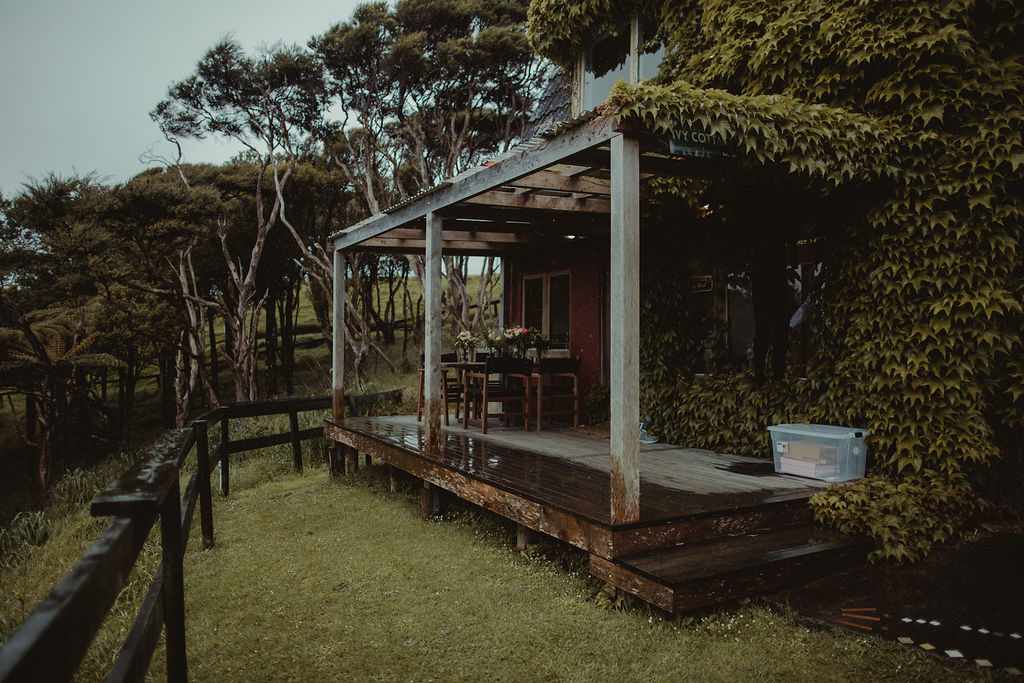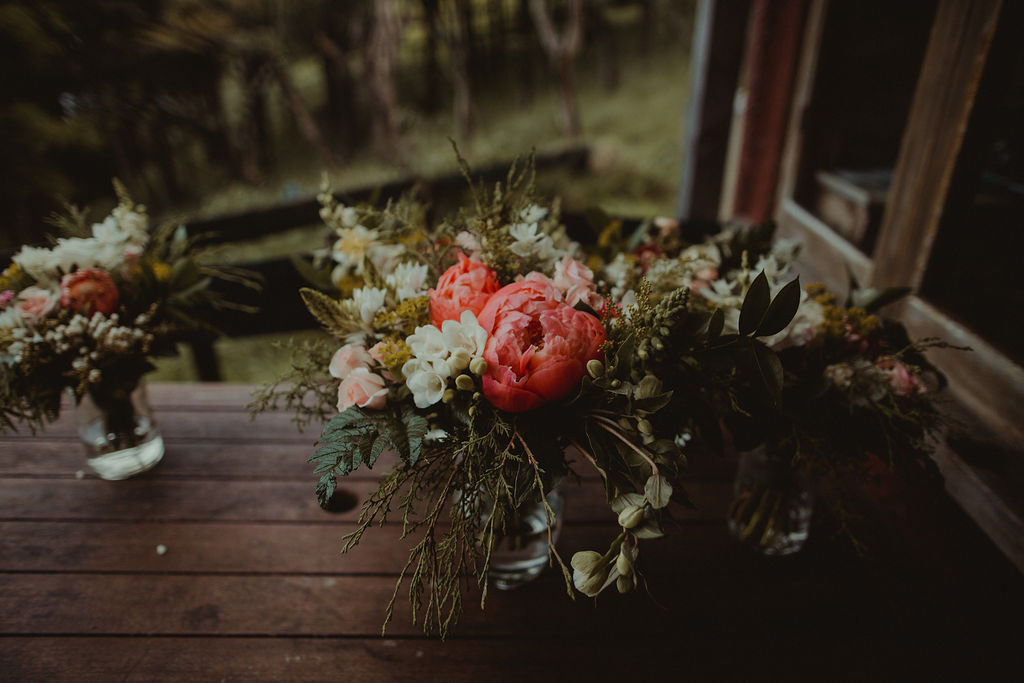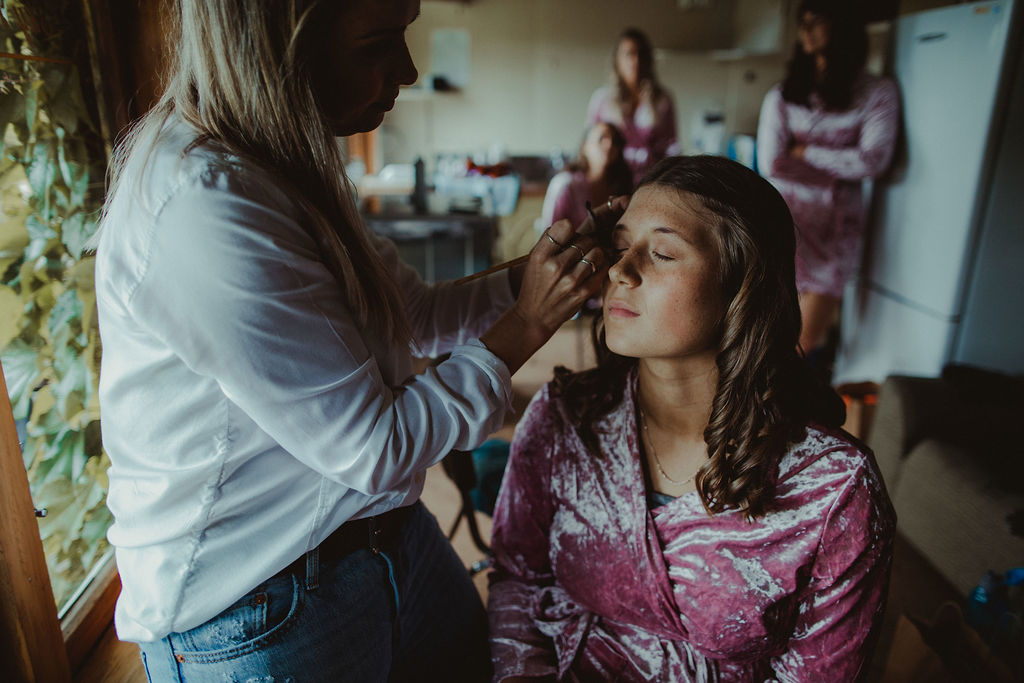 Tell us about your special day, was there a specific theme or style? Tell us a little about the setting, the styling and some of your favourite details…

Very early on in our courtship Dan and I went away on a little getaway to Raglan, and it was sitting at the beautiful Solscape Eco-retreat on sunset with a wine in hand that we joked if we ever got married this would be where we would do it. After Dan proposed I think we both just knew that Solscape was the spot for us. It really set the scene for the rest of the wedding. The rugged west coast beach, the beautiful view, the venues focus on sustainability and the fact that everyone could stay were all a big part of what we wanted. We had guests coming from all over, including some of Dan's family from Fiji, so we wanted it to be an experience where people could enjoy the best of Raglan, sit back, relax and connect. We had a pizza night the night before for both of our families and the bridal party, yoga for a few of the girls and I the morning off and breakfast the day after for everyone too. In a way we really drew it out, who wants it to end though right! We think this really served to make it a good time for everyone and meant the two families and our friends could really get to know each other and properly bond over the weekend.
For styling we wanted a really natural feel with some bohemian influencers, we had an arch decorated by the wonderful Raglan Buds Flower Farm for our ceremony and then for the reception used flowers down the centre and hung wreaths that I made from vines, seed lights and ivy. We found brass candle holders and had candles down the centre too, to add a warm glow in the evening. The backdrop of Whainganroa harbour was the real star of the show though.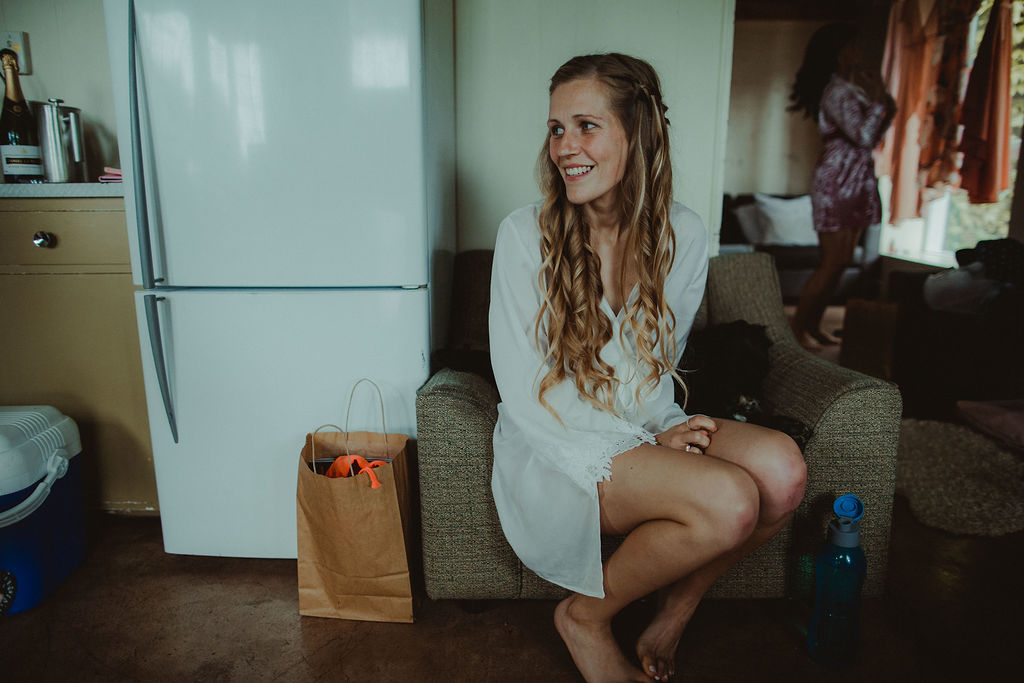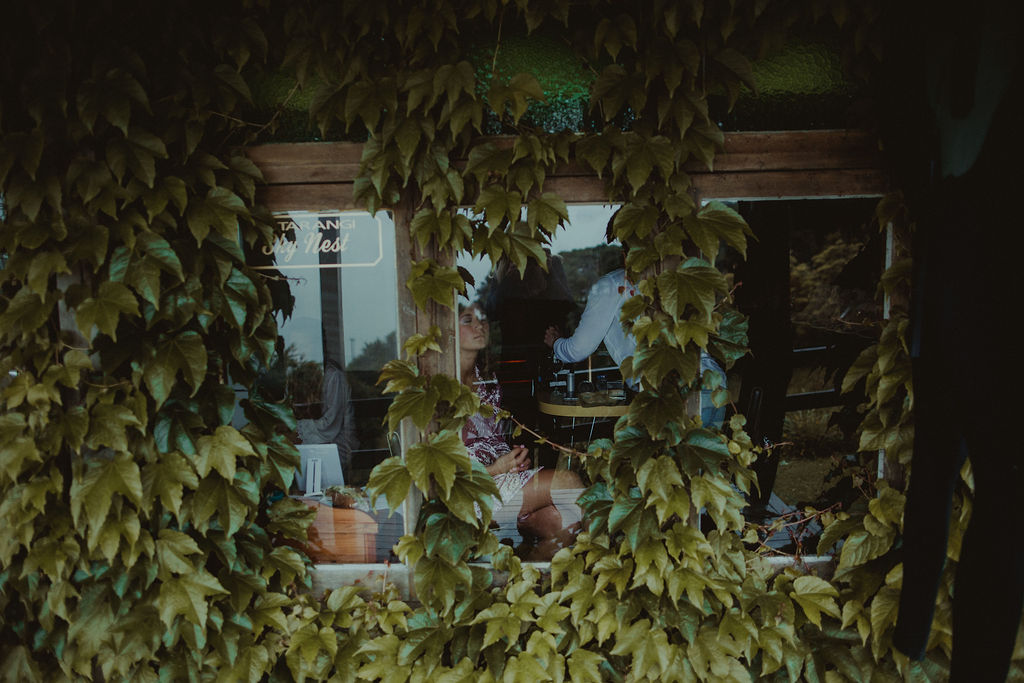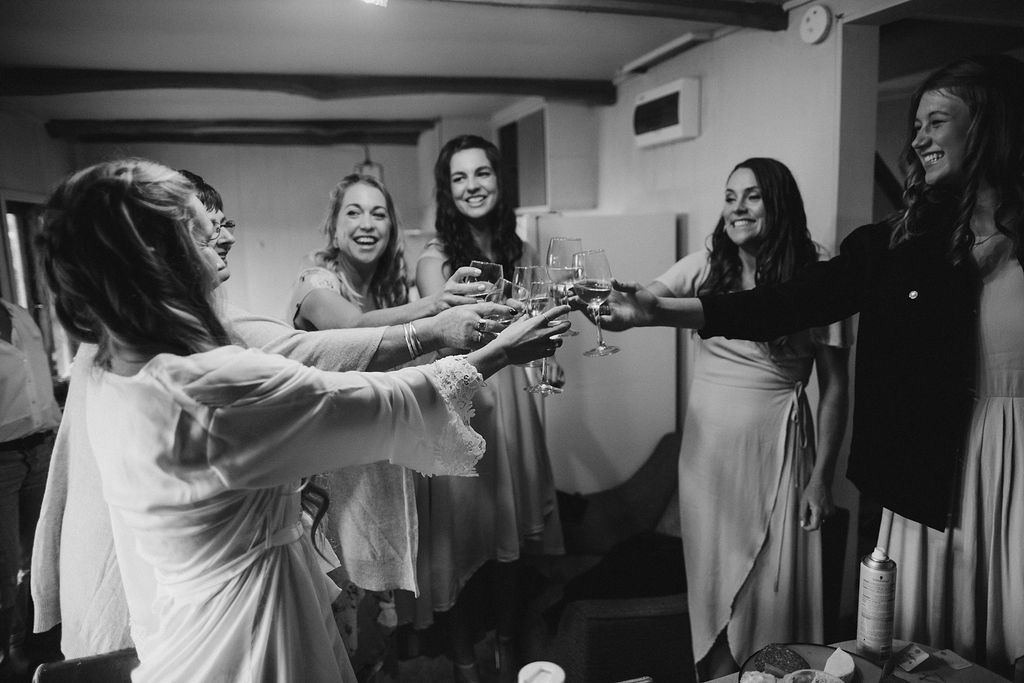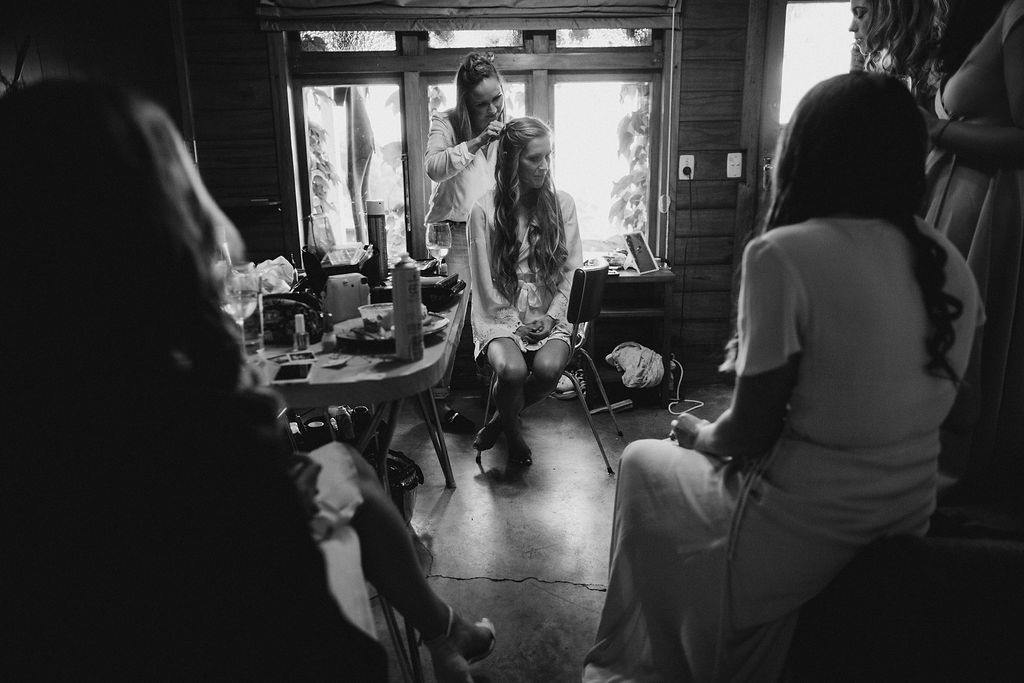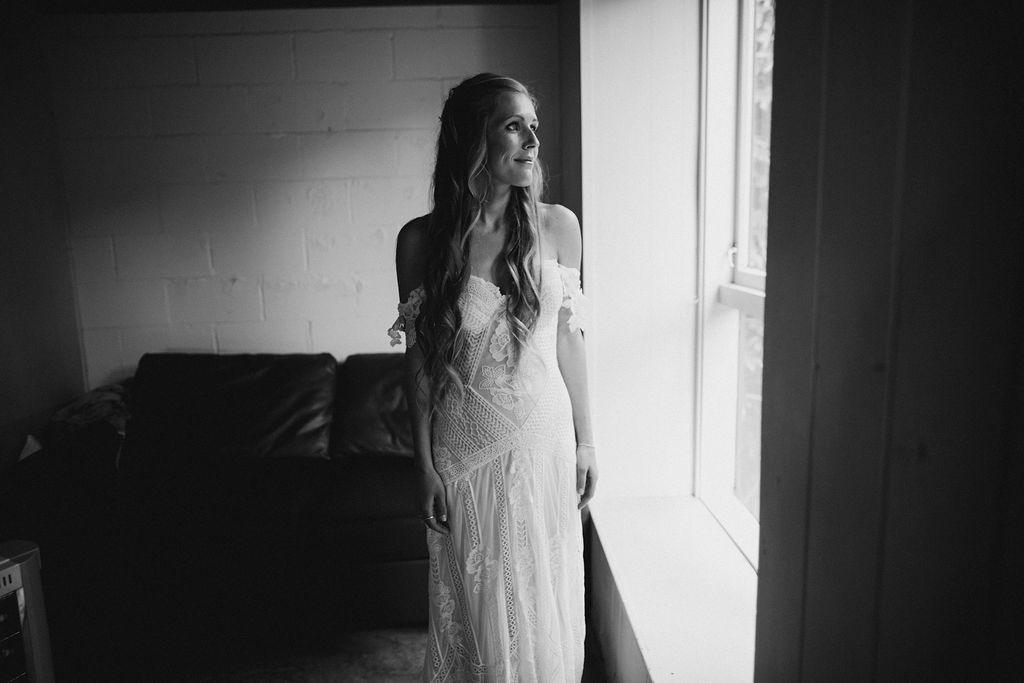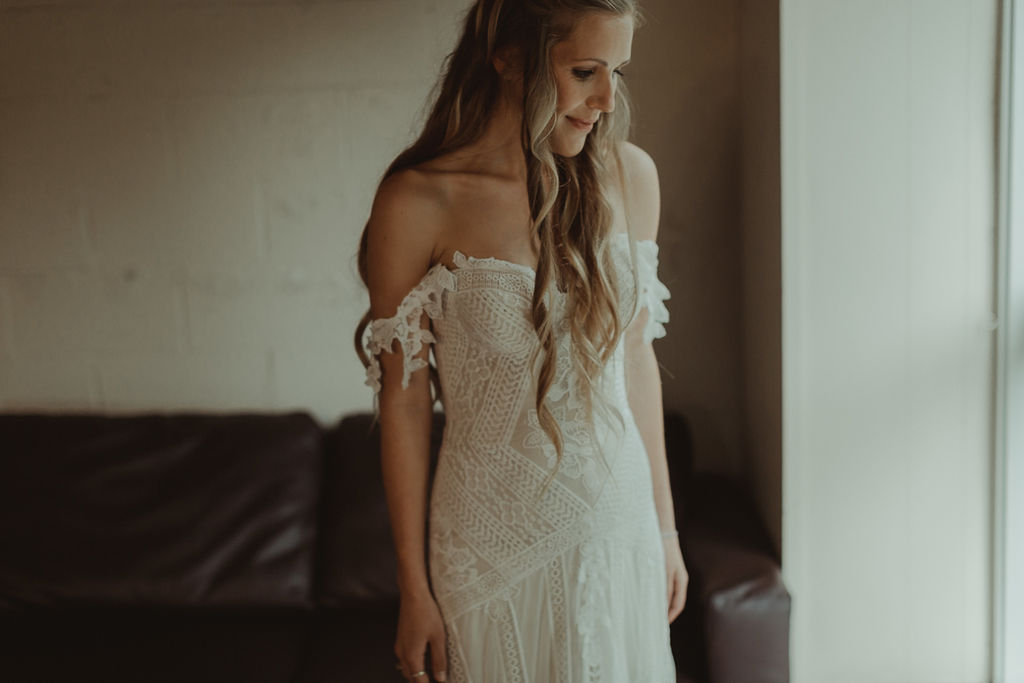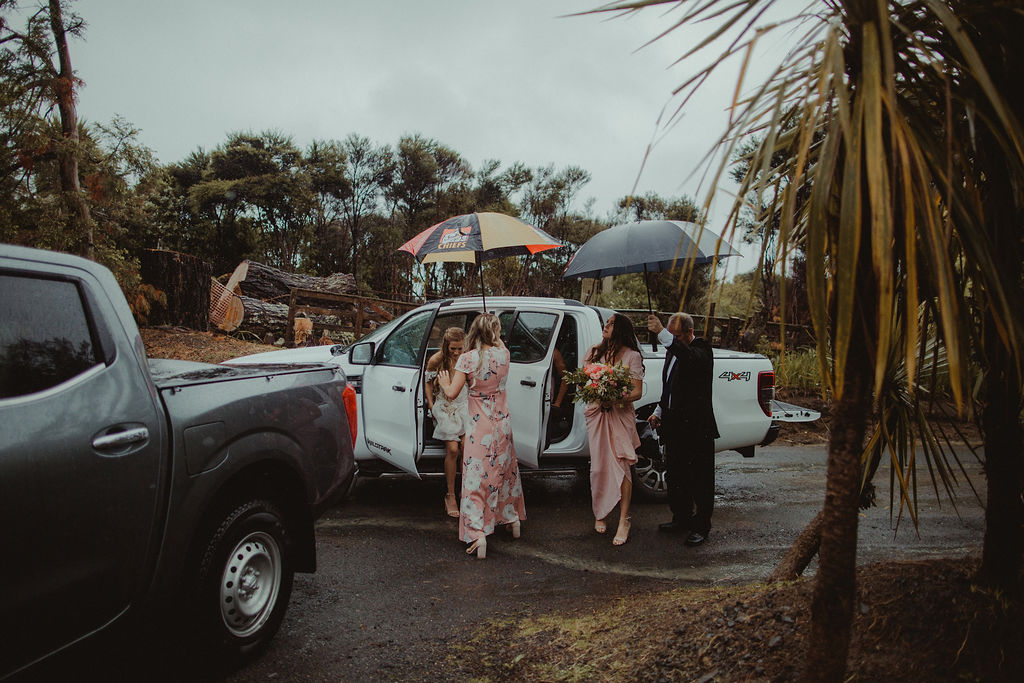 Tell us about your main outfits:
Dan and the groomsmen wore suits by Joe Black.
Gina wore the Fox dress by Rue De Seine. It took me awhile to decide but in the end I just couldn't go past the beautiful Fox gown – it just really fit with me and our wedding style. I purchased the dress and even had a fitting before we knew I was pregnant, there was the issue of not knowing what my size would be, but the team at Megs Tailoring in Auckland were amazing and scheduled me in to be fitted again a few weeks before the big day making the final alterations to ensure it would fit perfectly.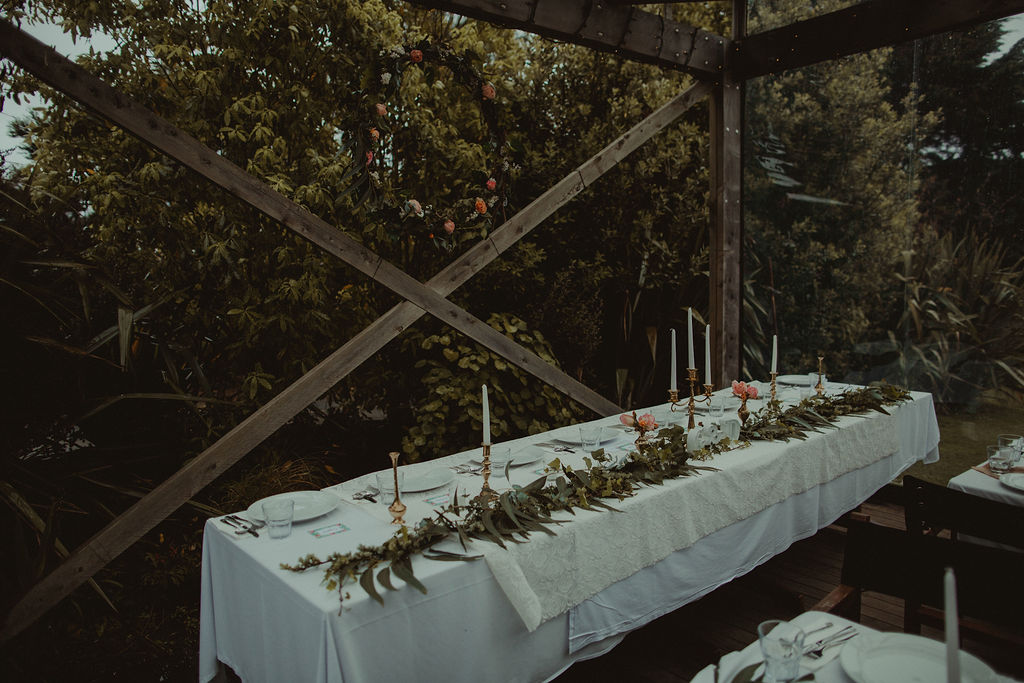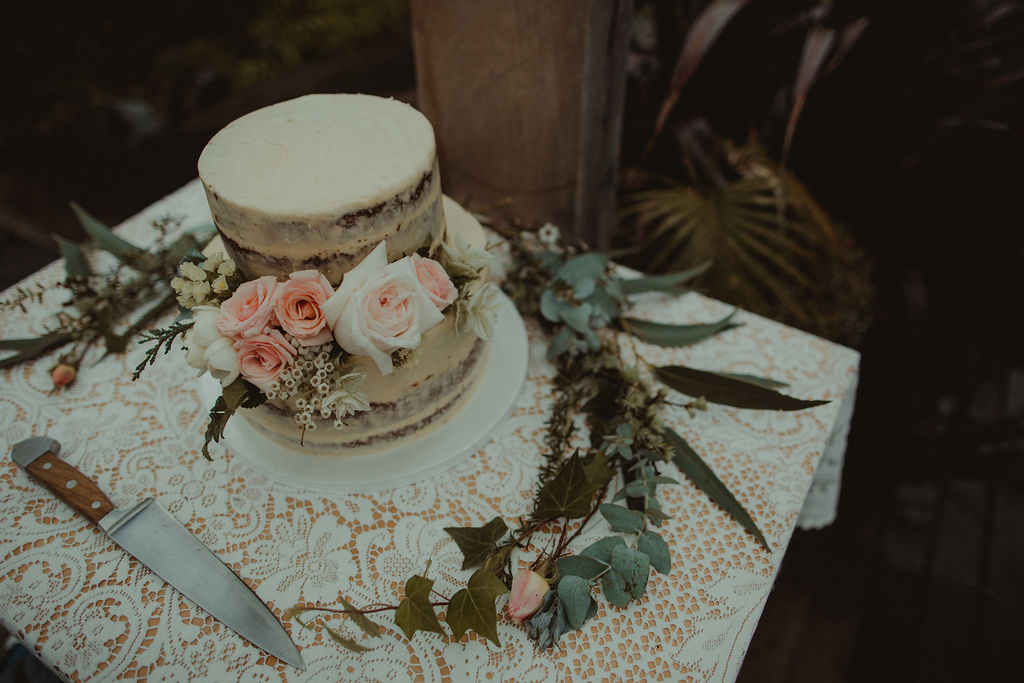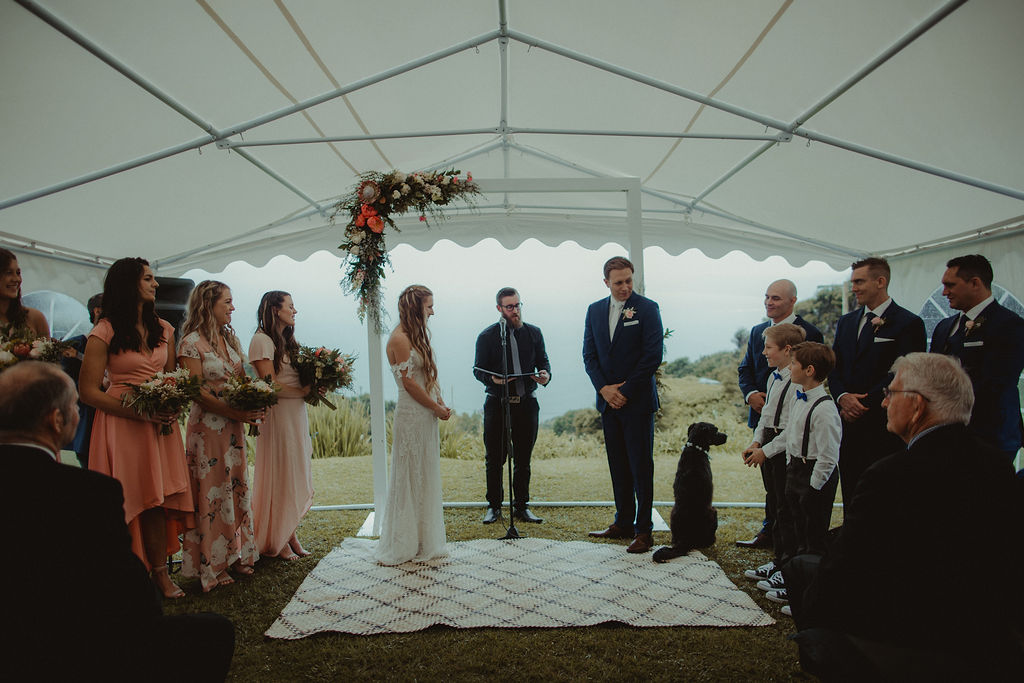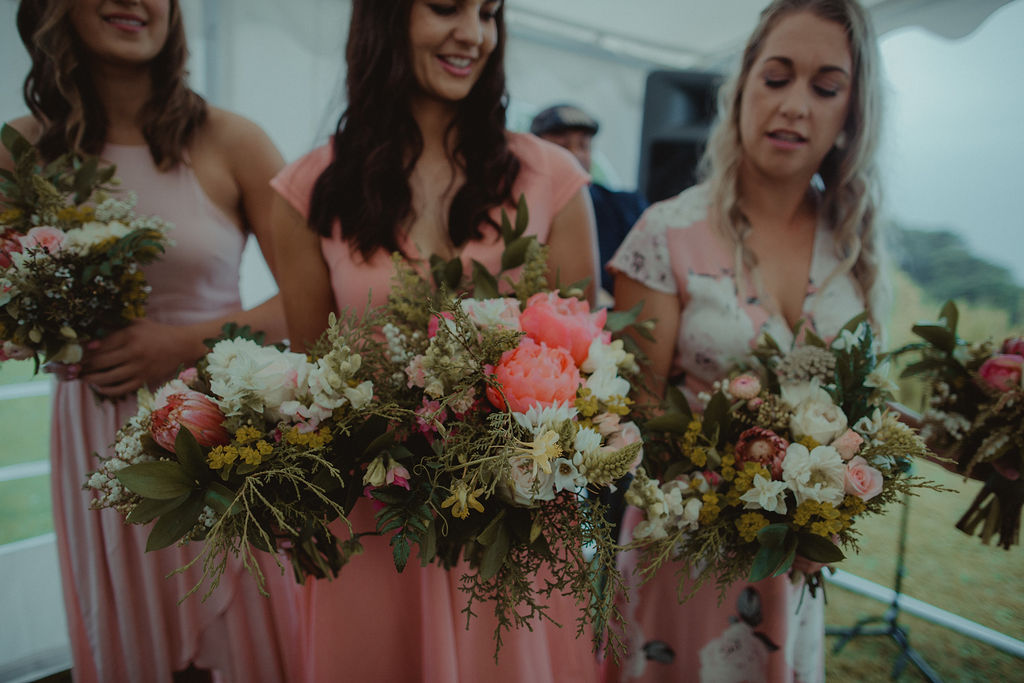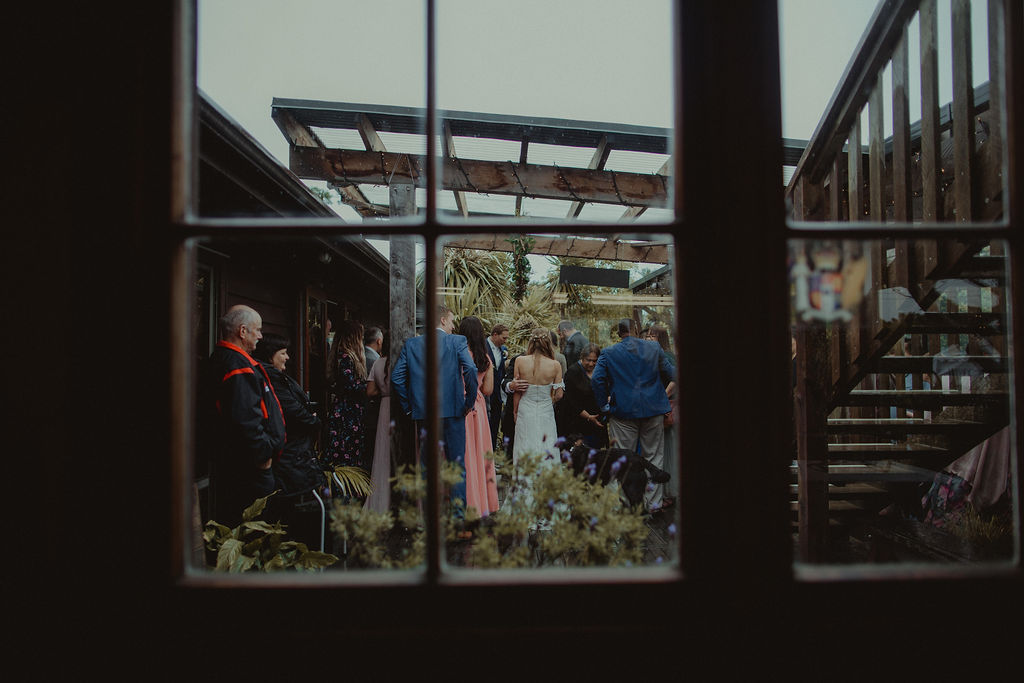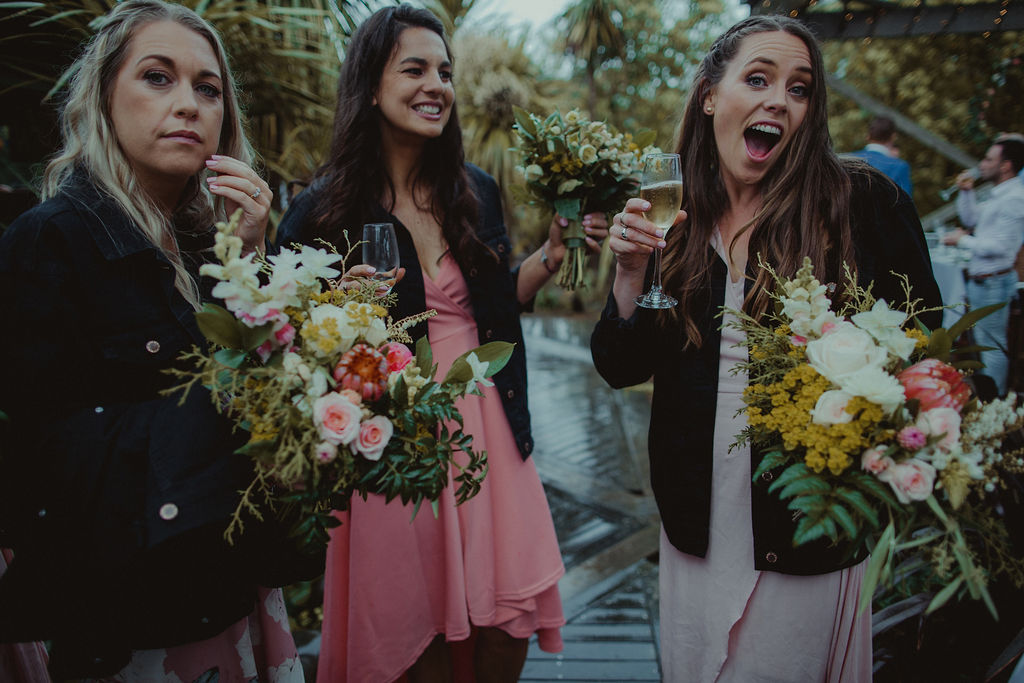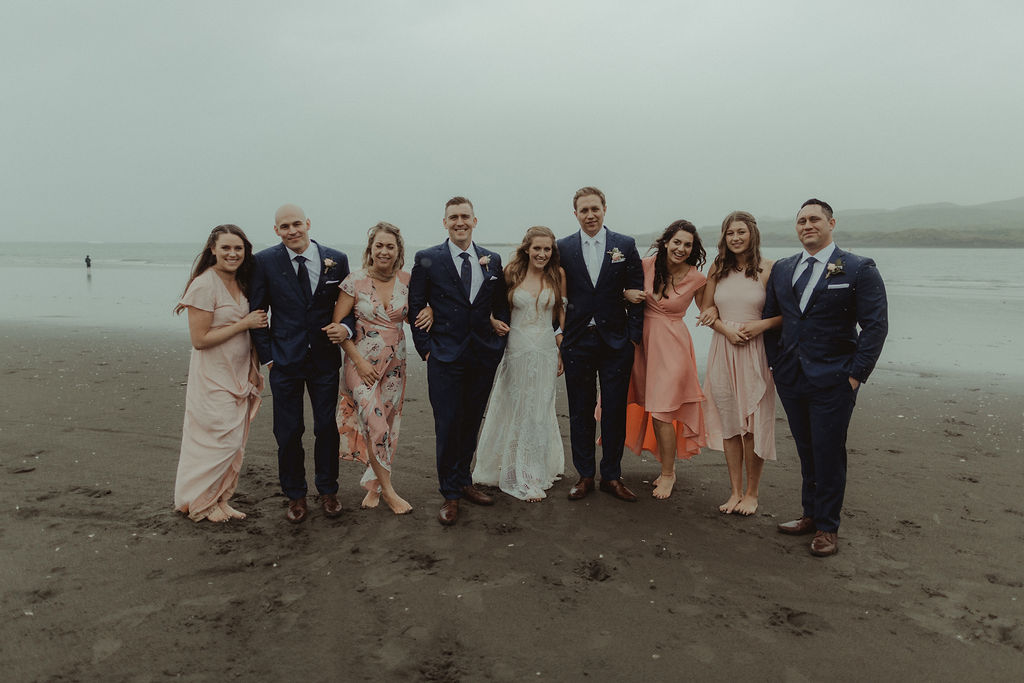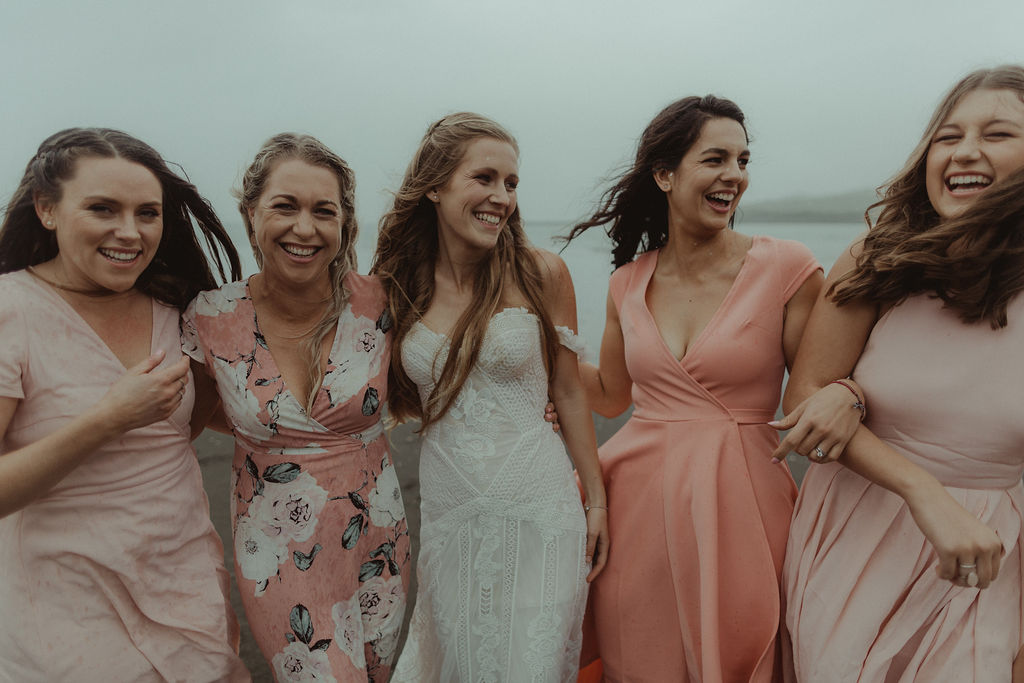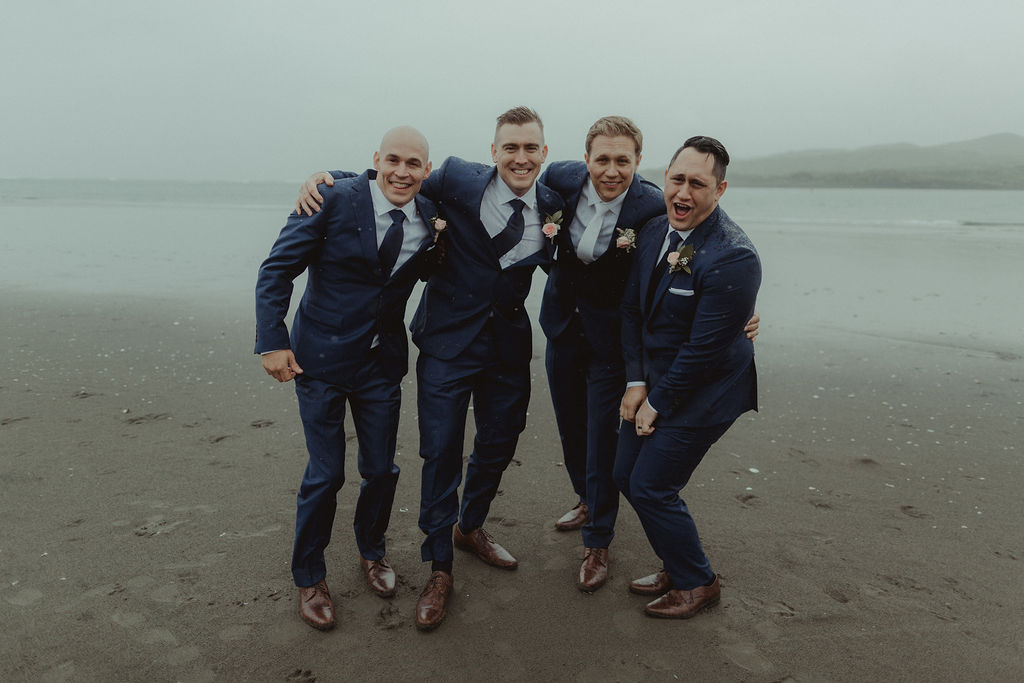 What were some of the most memorable/unique moments from the day?
It's hard to choose just one moment, but definitely at the reception – sitting next to each other as husband and wife, just having heard the speeches from our closest friends and family and looking out to see all the people in our lives who we love and are important to us there for us and having a good time. It was just an overwhelming sense of happiness. It was really special and something we will never forget.
TJ, our musician, really added something special too. His voice blew us all away and we had people commenting for weeks after about how great he was. Our MC had a little surprise for us too, doing a haka during the reception. We both felt really honoured that he, and his brother, did this for us.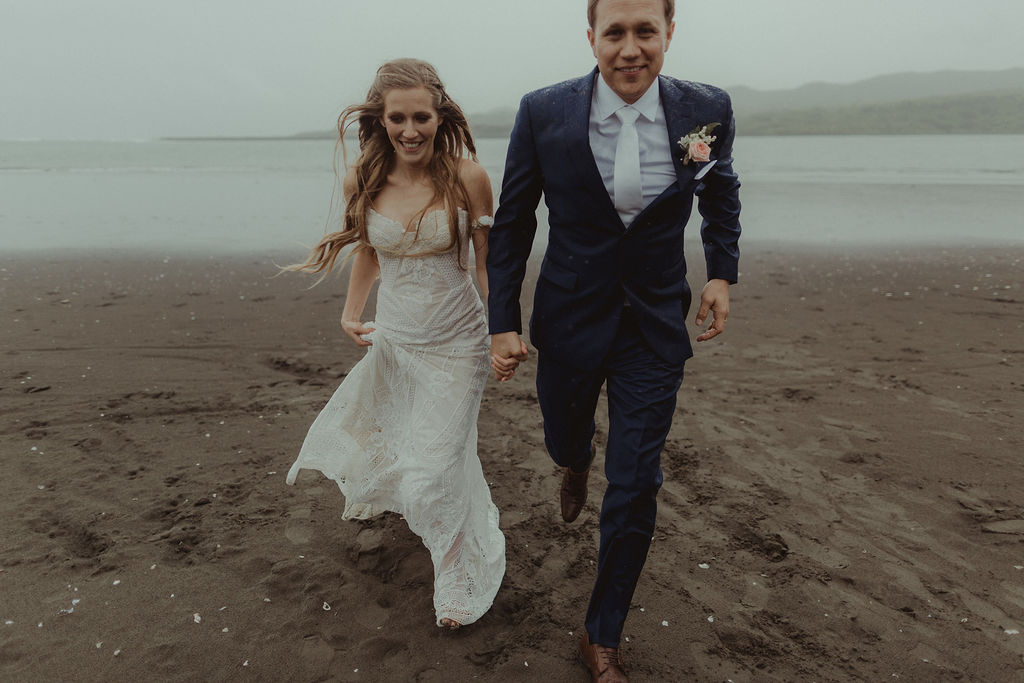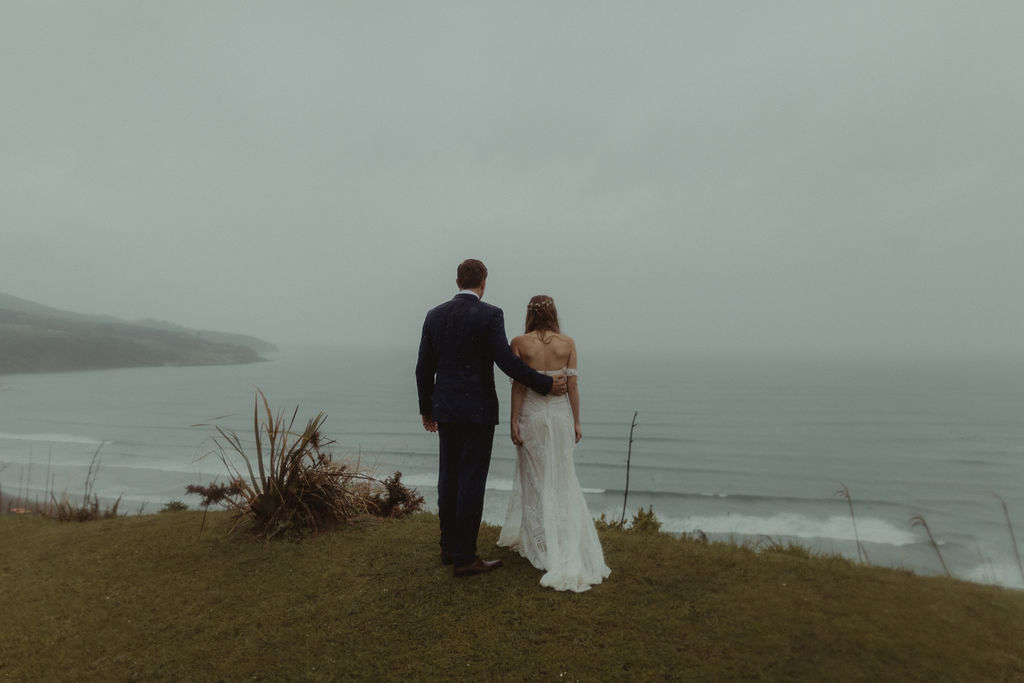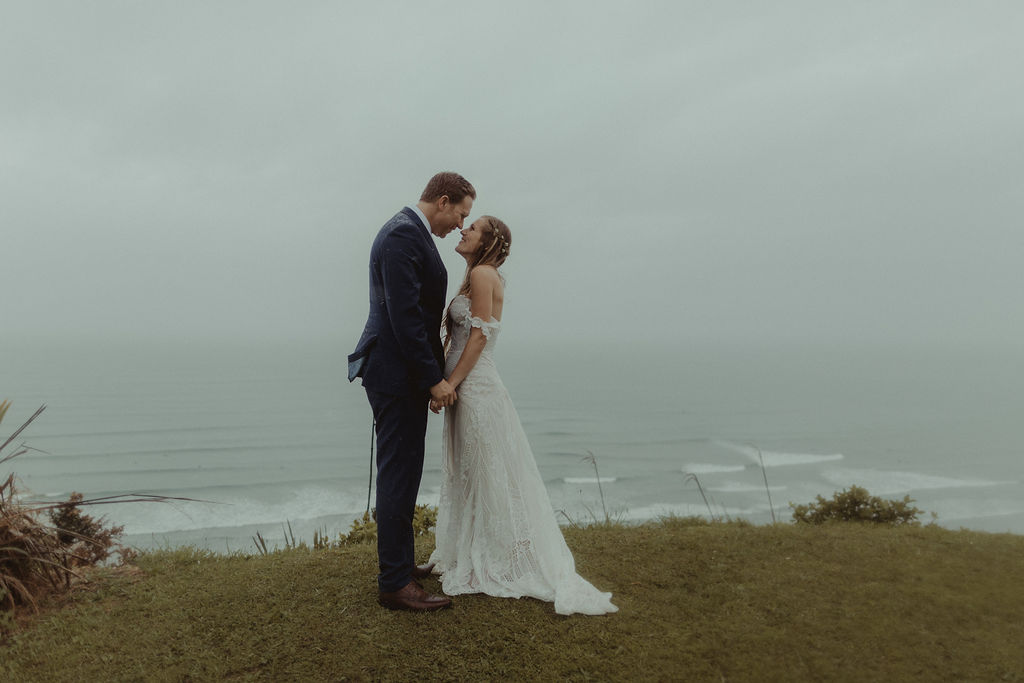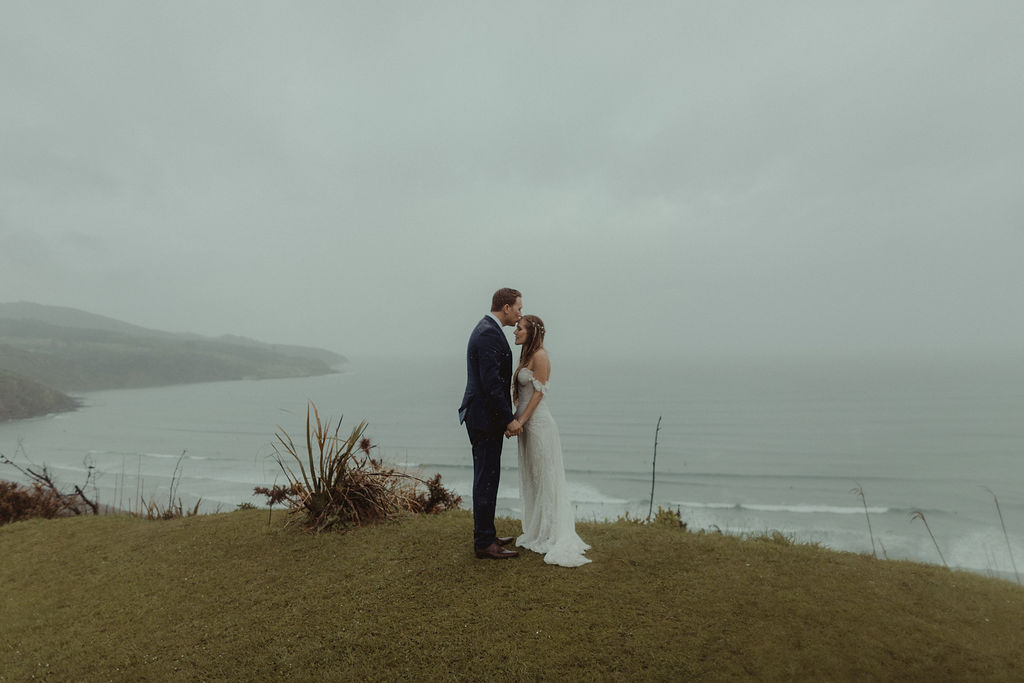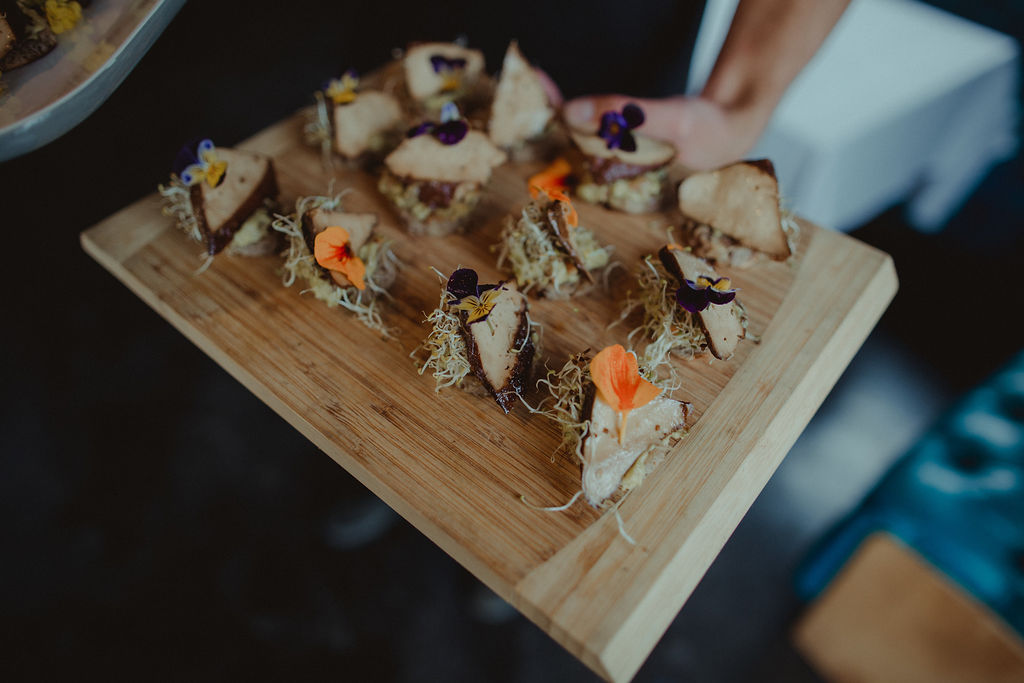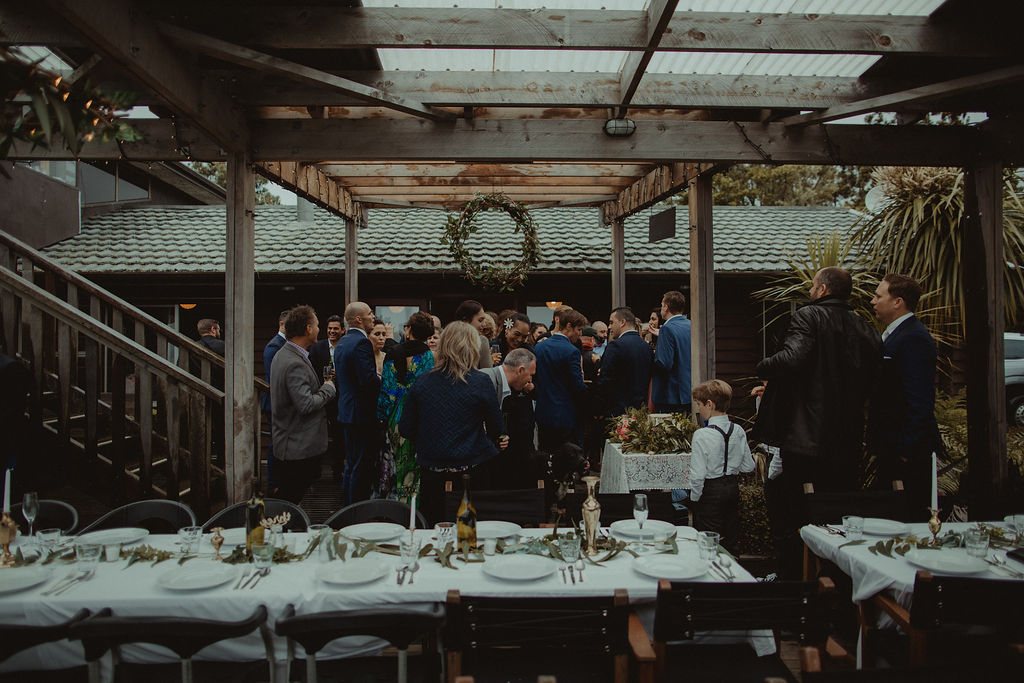 Any advice for other couples planning to spend the rest of their lives together?
Slow down, be authentic, be present and try not to worry about the little things. It's so easy to get caught up in the things that don't really matter on your wedding day, in relationships and in life, but if you can let them go and just focus on what really matters being grateful for what you have and taking time to appreciate it, it makes for a pretty good life.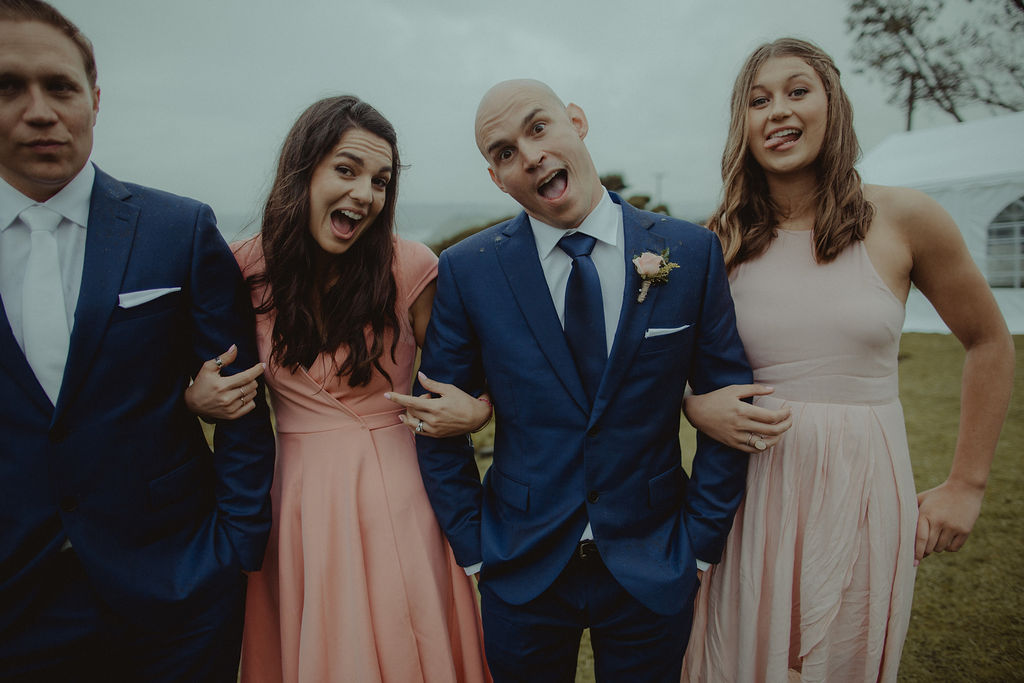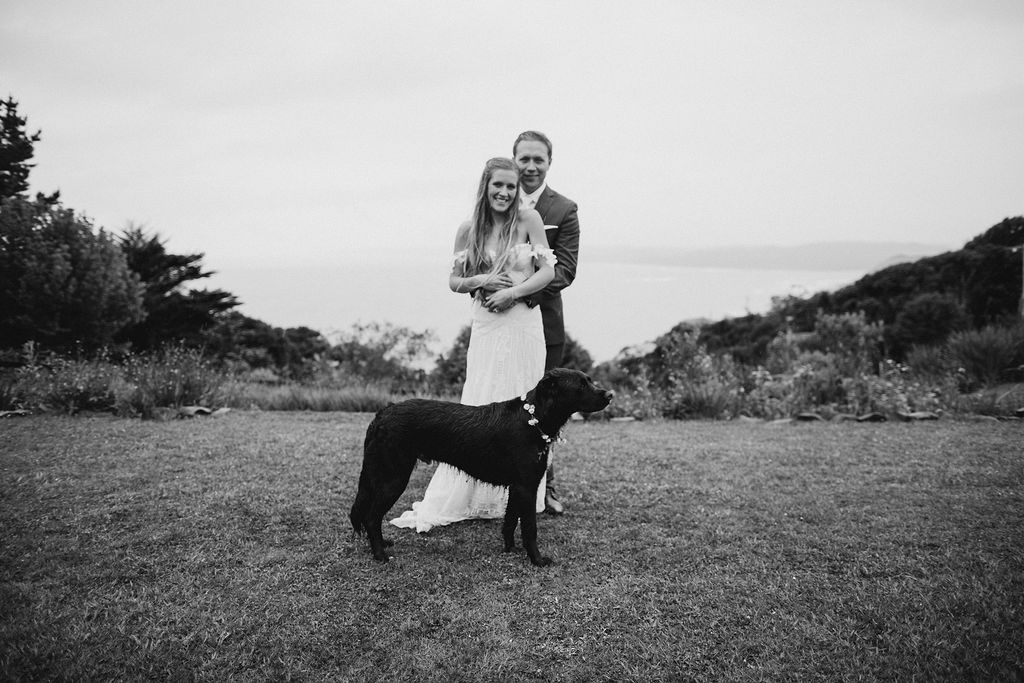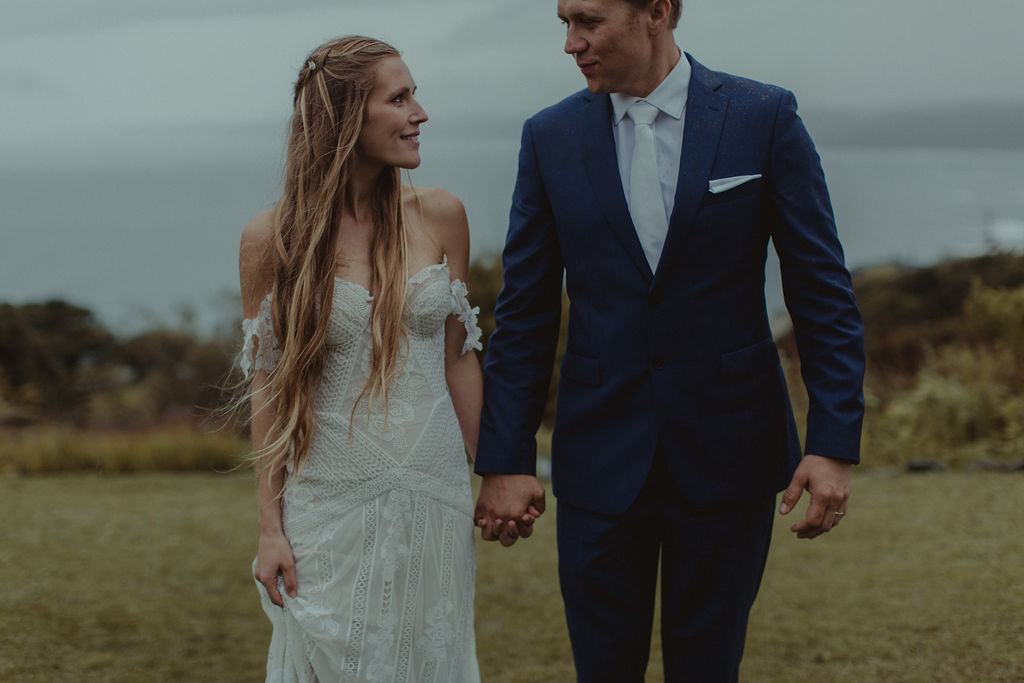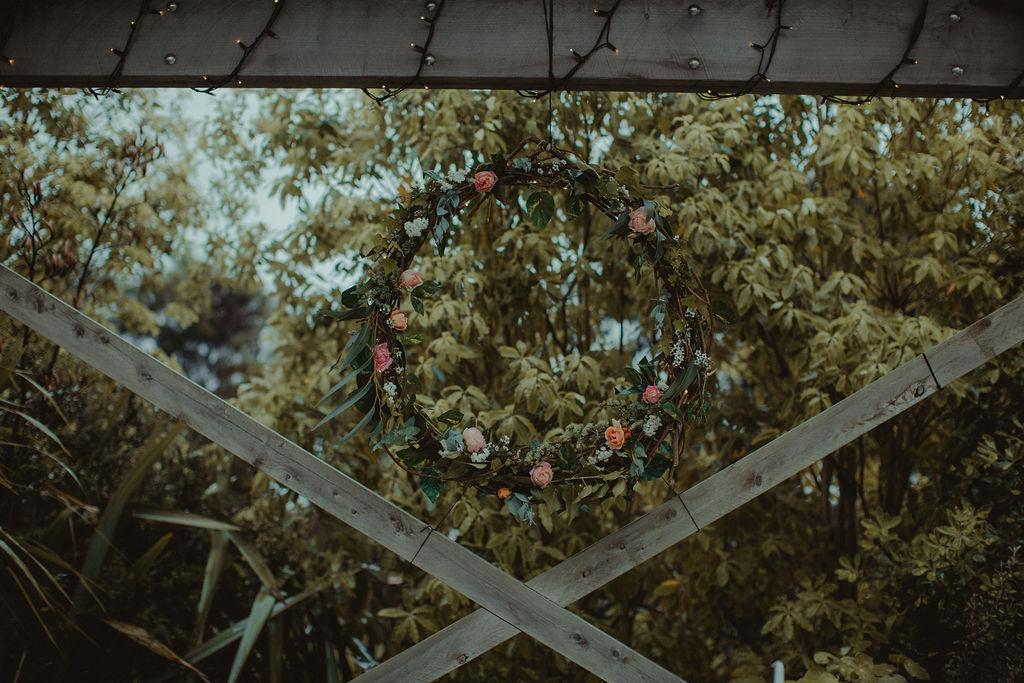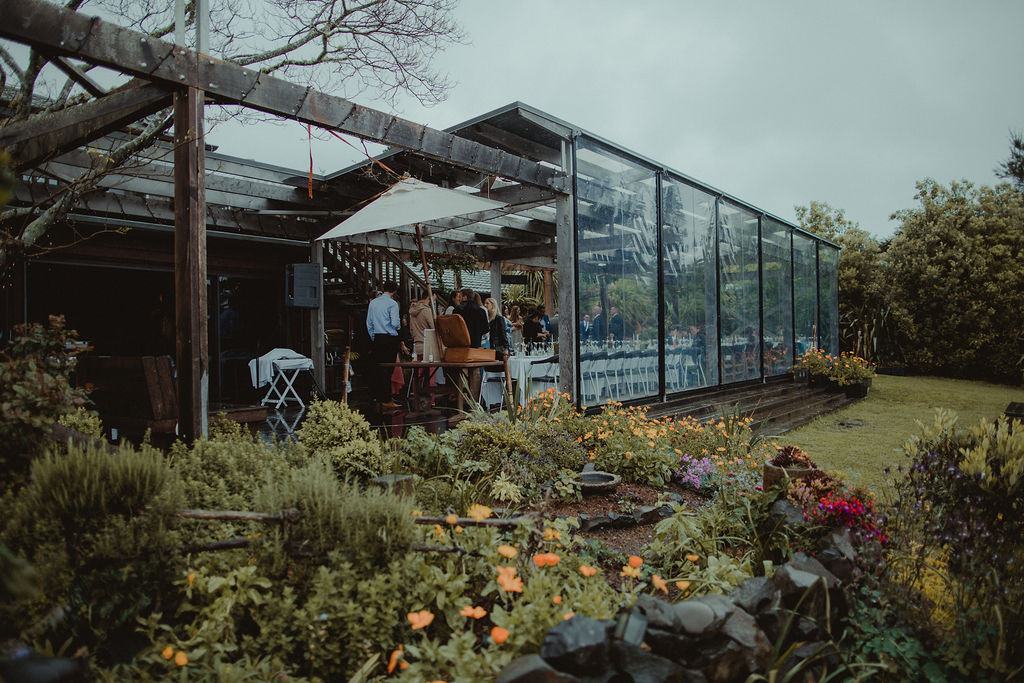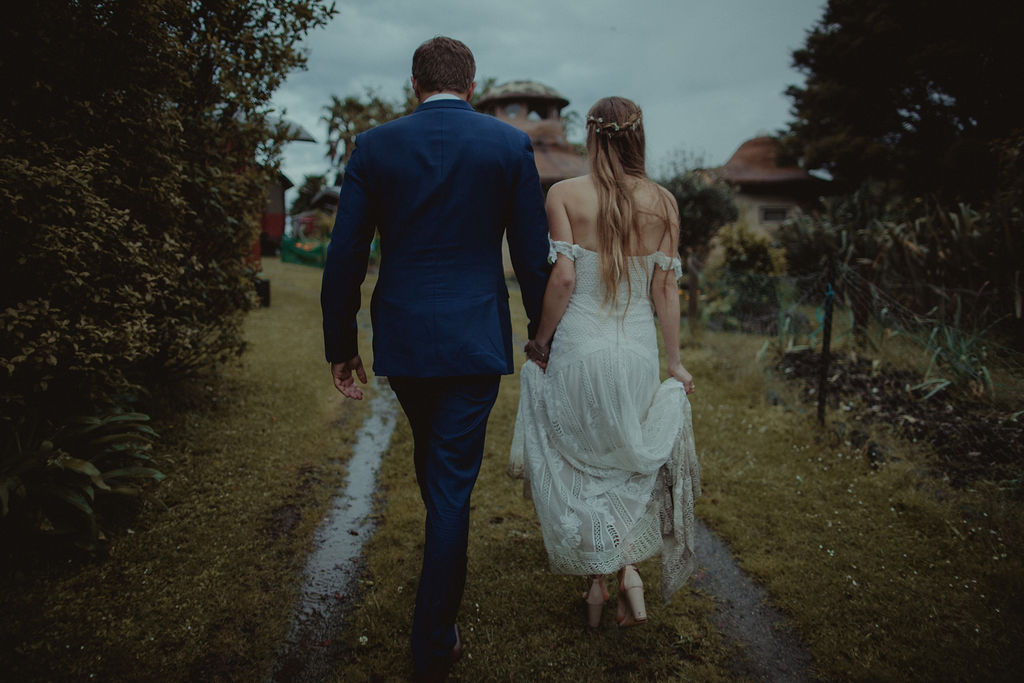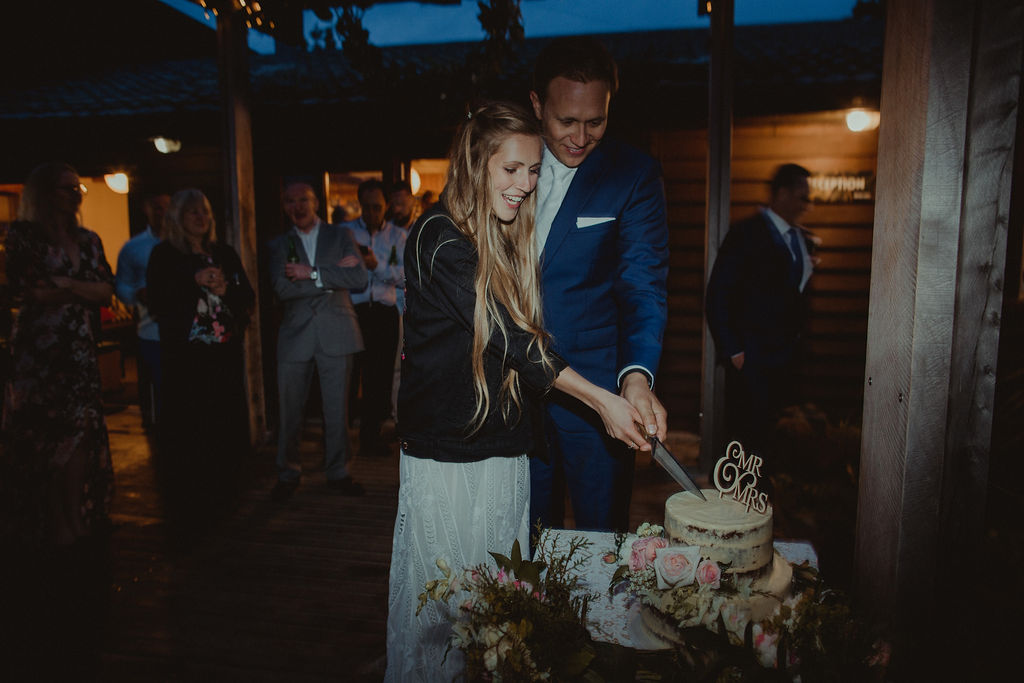 Photographer: Fiona Anderson– Bride's dress: Rue De Seine– Groom's and Groomsmen Outfit: Joe Black Suits– Rings: Micheal Hill and Diamond and Co.– Hair and Make-Up: Aimee Renner– Ceremony Location: Solscape Eco-retreat  Celebrant: Phillip Keogh- Styling: Raglan Buds and The White Wedding Club– Catering: Solscape and Colin's Kitchen– Cake: Morgan Edwards