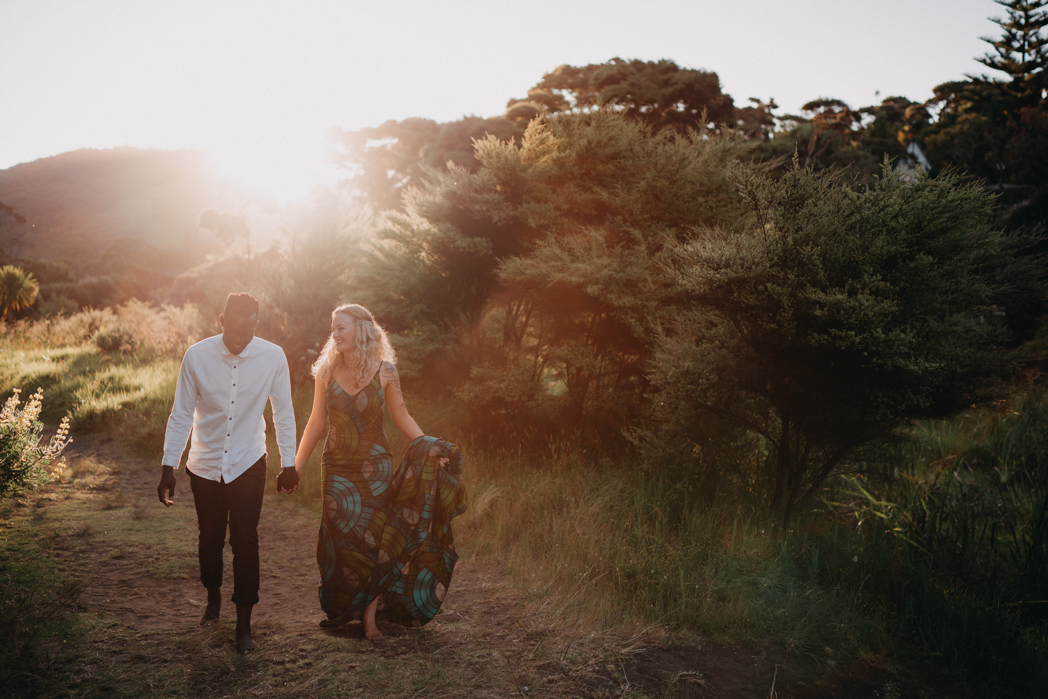 About us: We first met on Tinder two years ago and had three dates already planned before actually meeting each other. Pete was my type being tall, dark and handsome and I was Pete's type being blonde, blue eyed and could apparently dance like a black girl. It was love at first sight! Haha!

I'm a nurse working for Starship and Peter is currently a customer service representative for Reece Plumbing while he waits for his debut in becoming a professional athlete. Before we became a couple we shared very similar interests and loves that have only become more enhanced now, including: dance, music, family, friends, road trips and adventures. But it was the love of the Lord and our faith that sealed the deal for us both.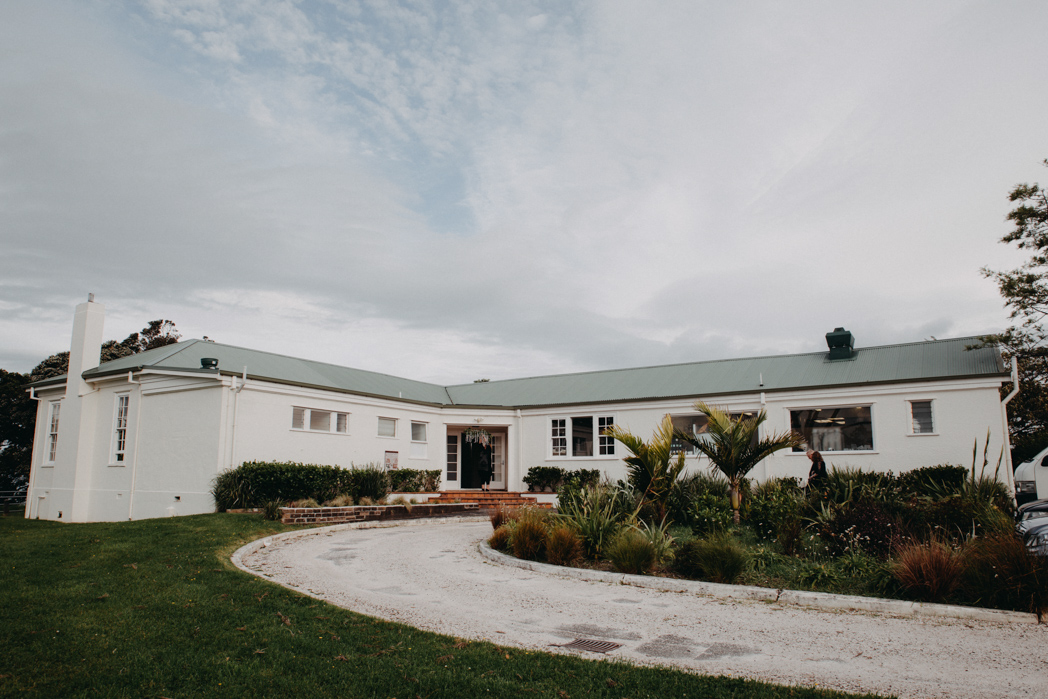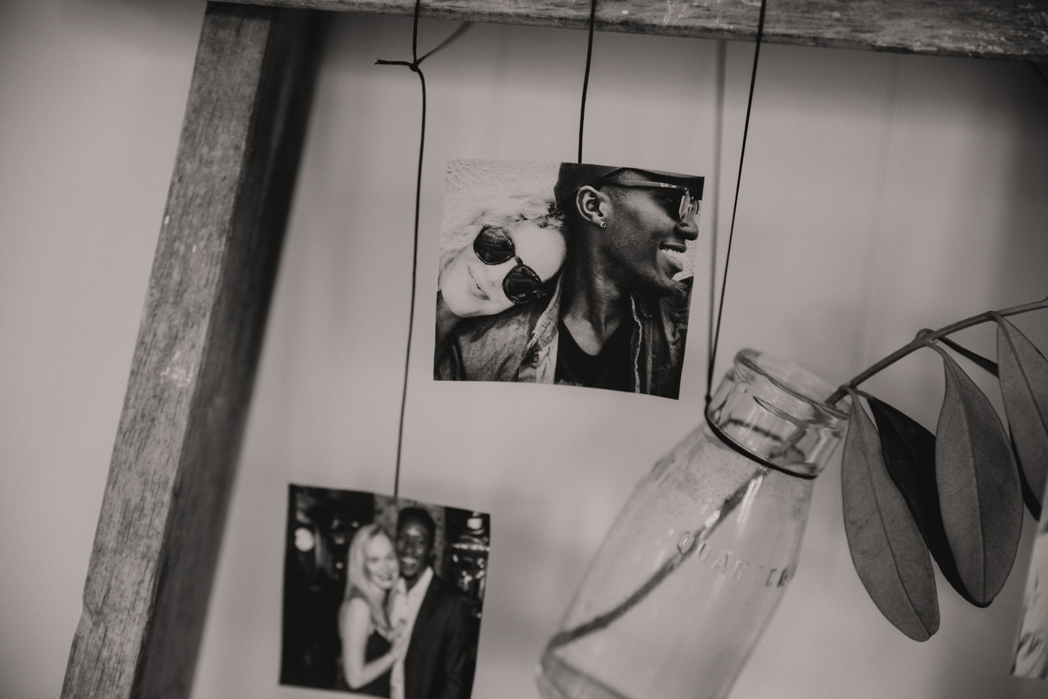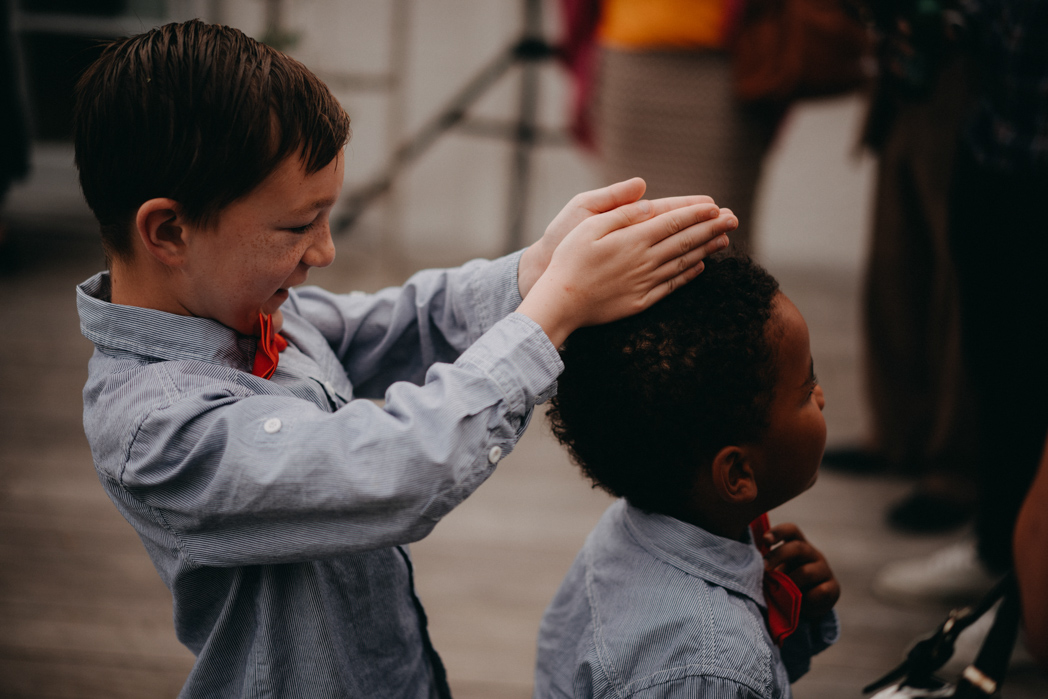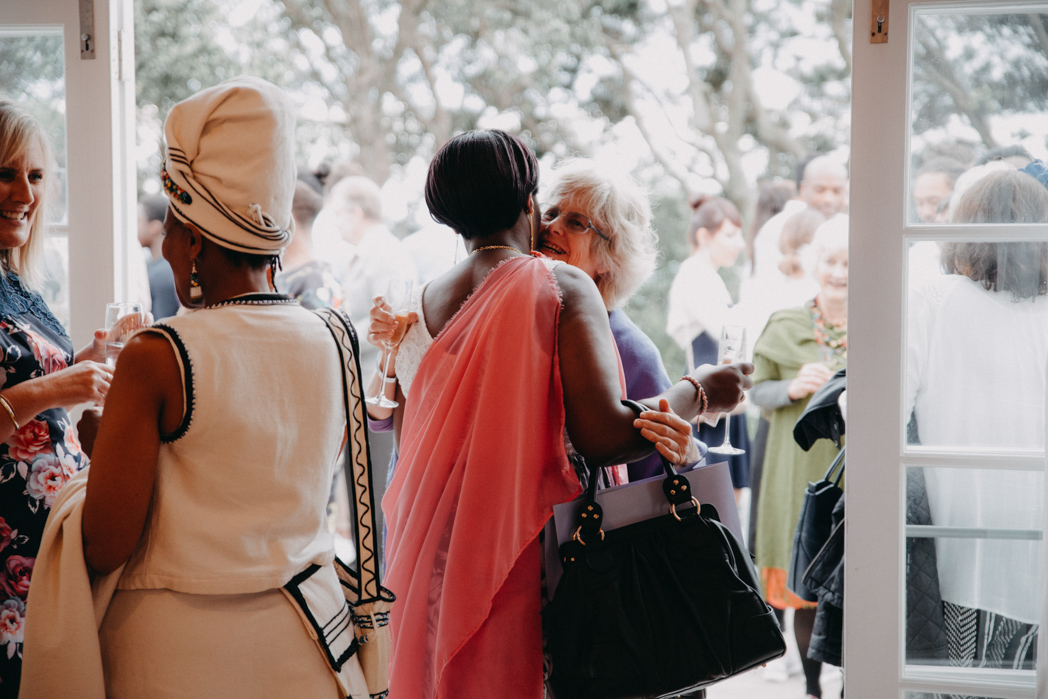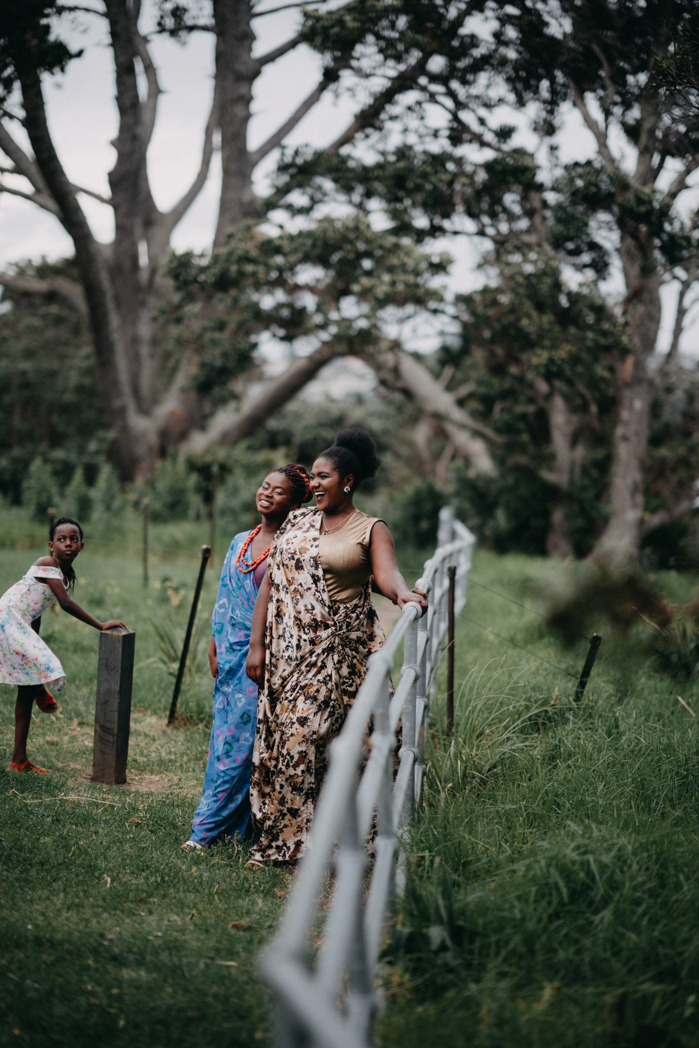 What is unique?: You can't get more unique than black and white. Both inside and out, we are true to our culture, our faith, and our upbringing that has now only become more enriched as husband and wife.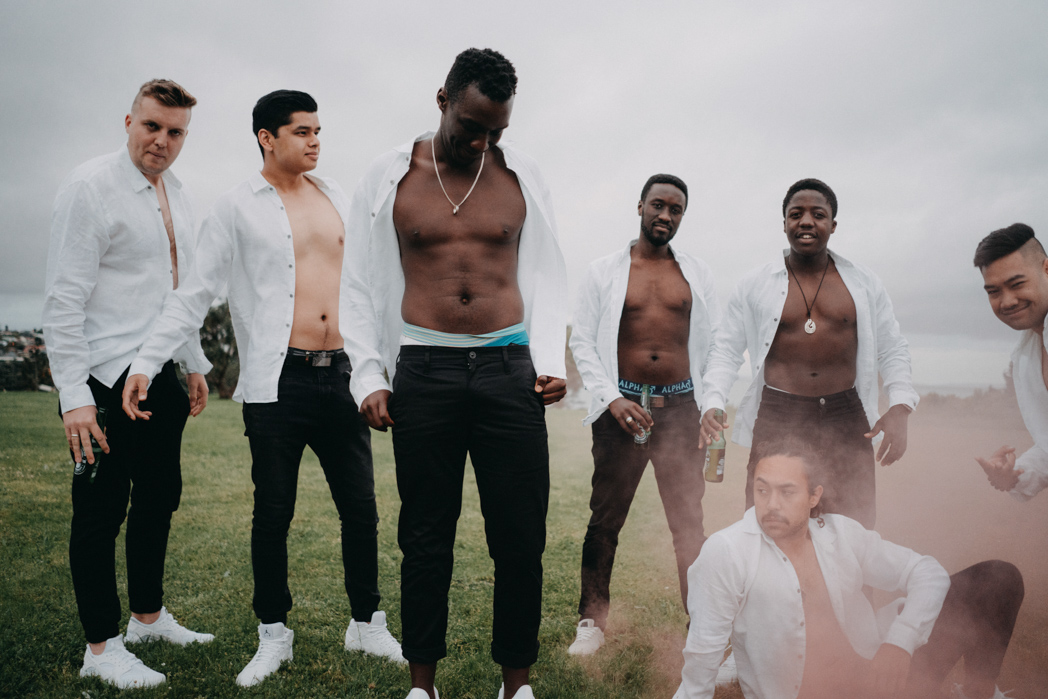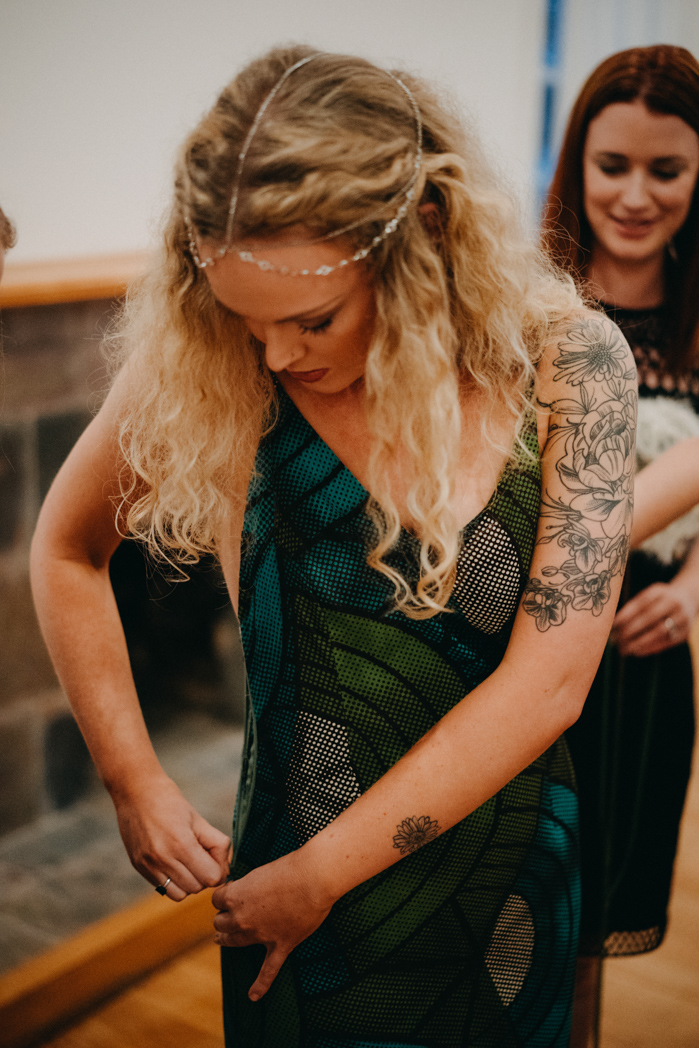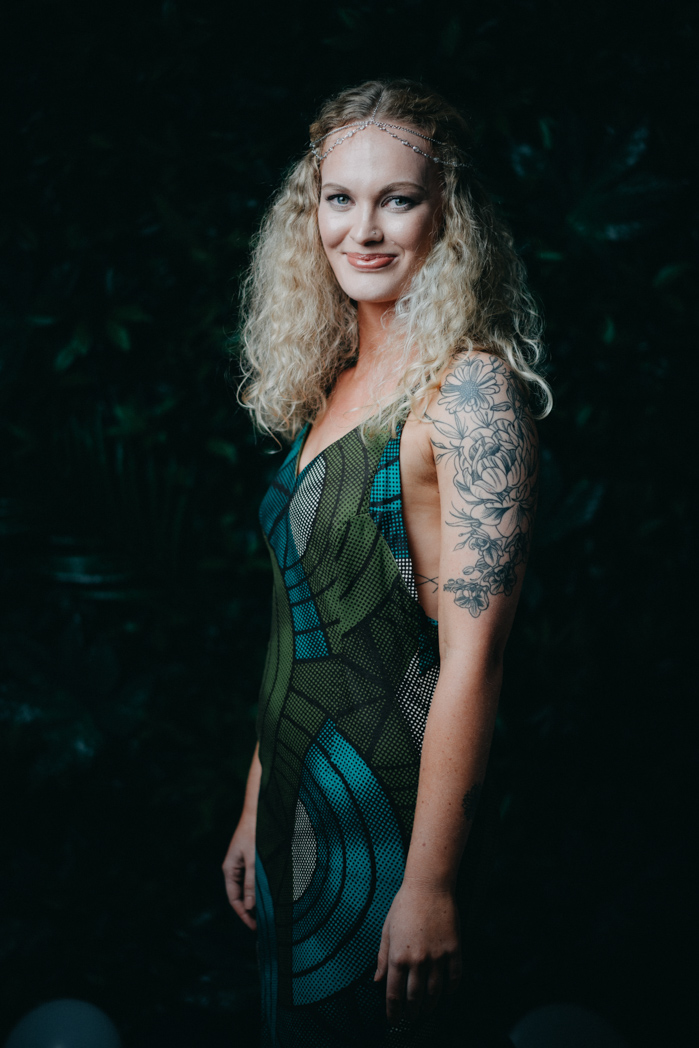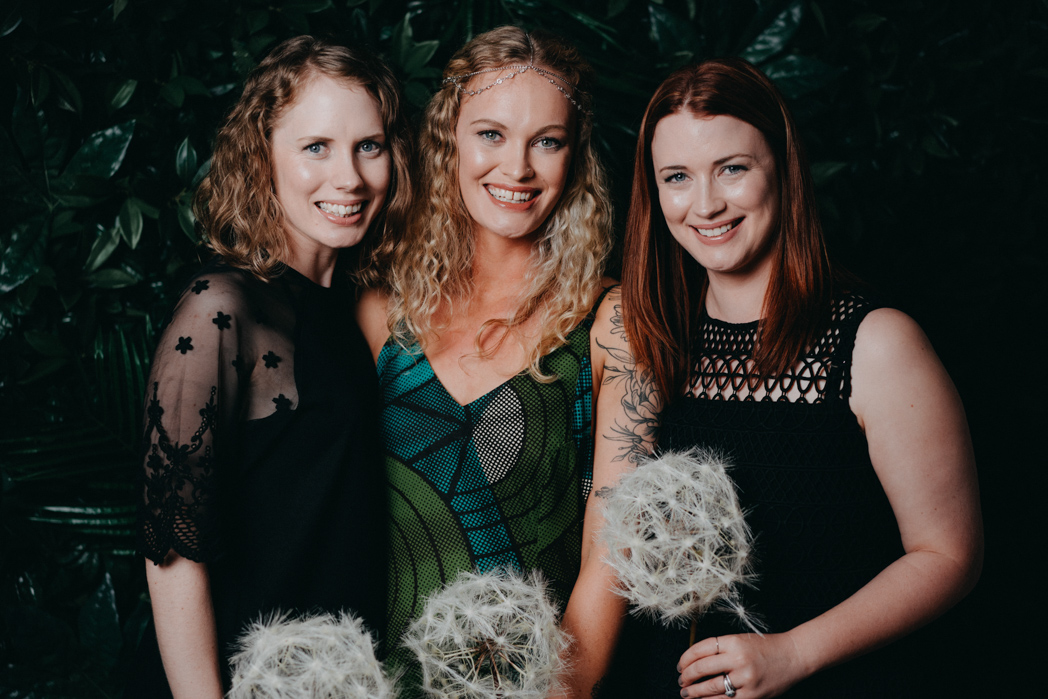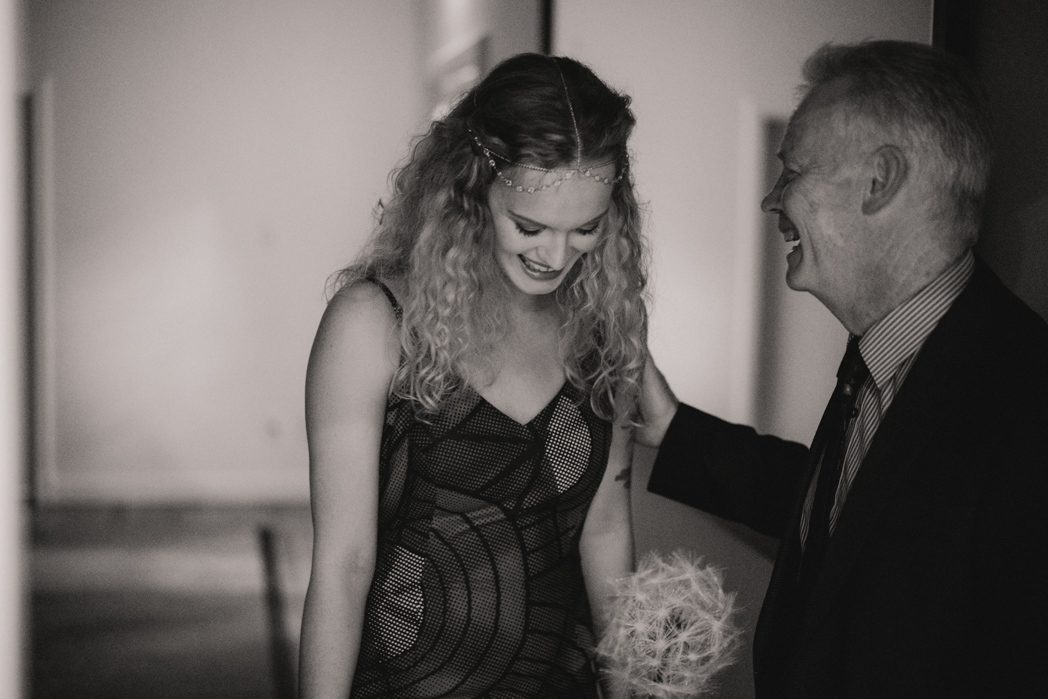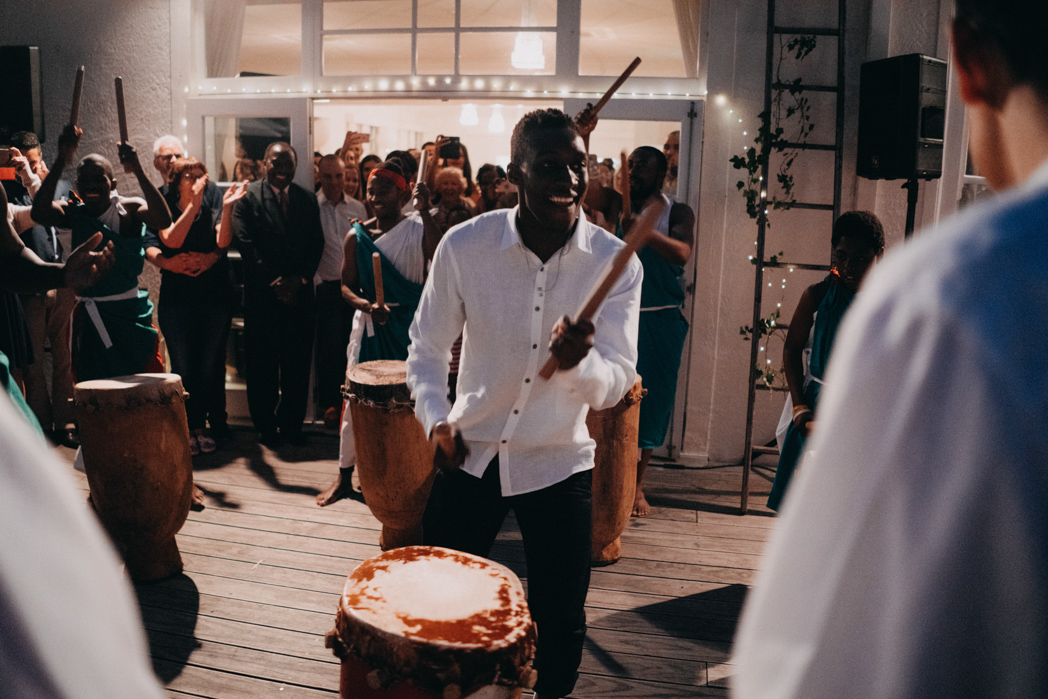 Our special day: When planning it, we both agreed we wanted a party. With everyone there. I'd been involved in one role or another with over a handful of weddings and knew I wanted something different that could be enjoyed by everyone. It was important to us both that our parents were to be blessed and to be stress-free for the day, as in a sense this was to be an honouring and celebration of their hard work they'd done to get us here.
It slowly became to be decided that it would be an engagement party that would turn into a surprise wedding. And little to our knowing, this set the theme for the rest of it; non-traditional that is!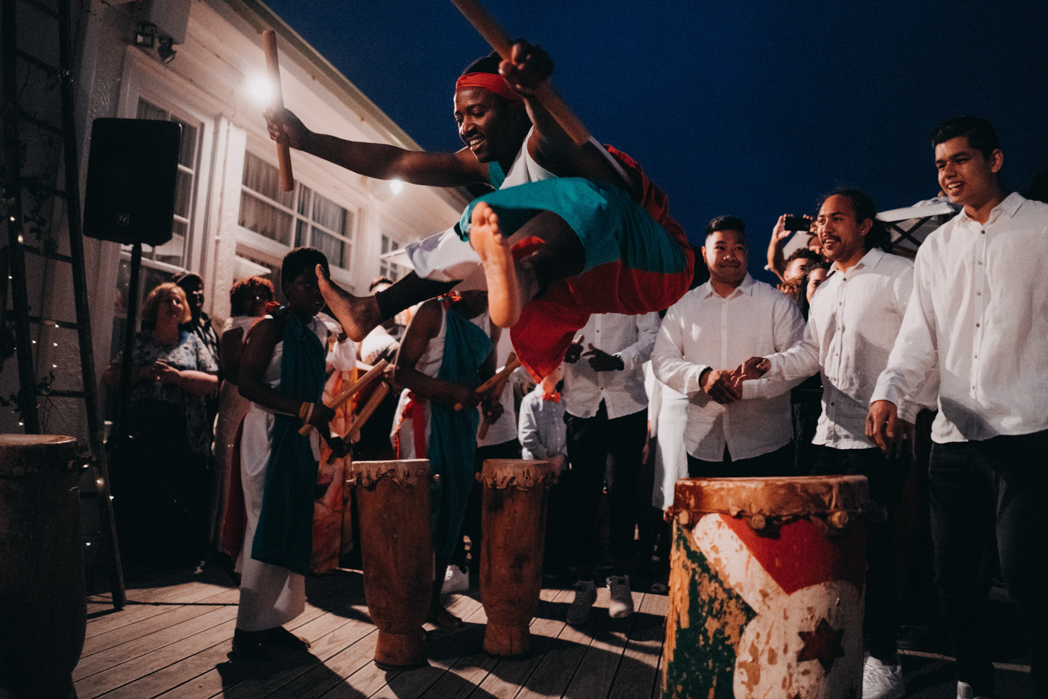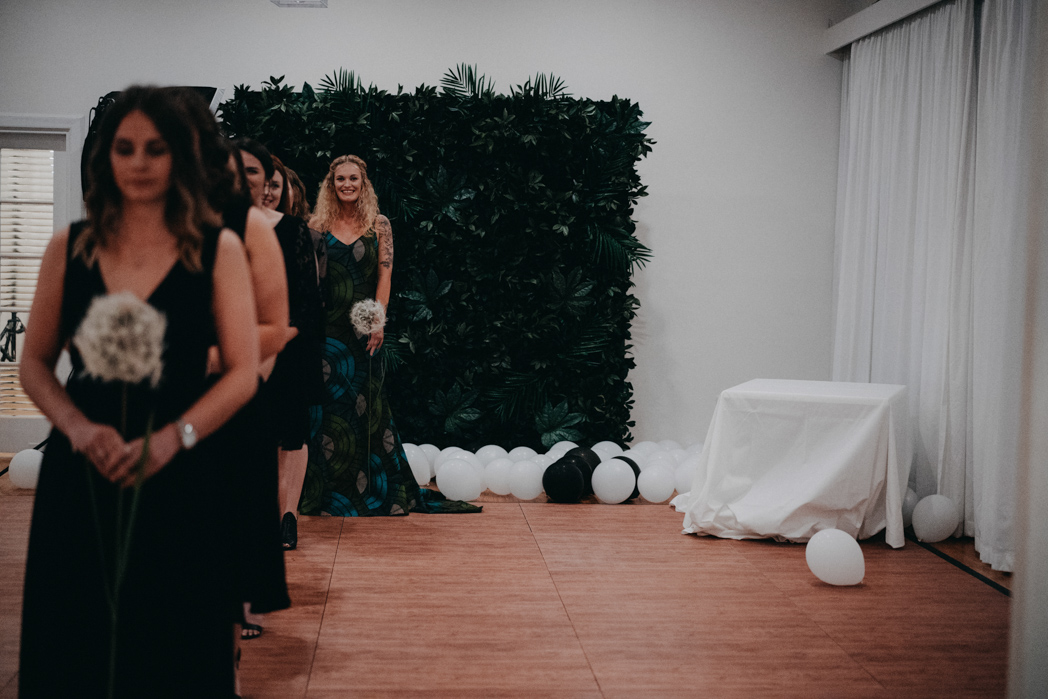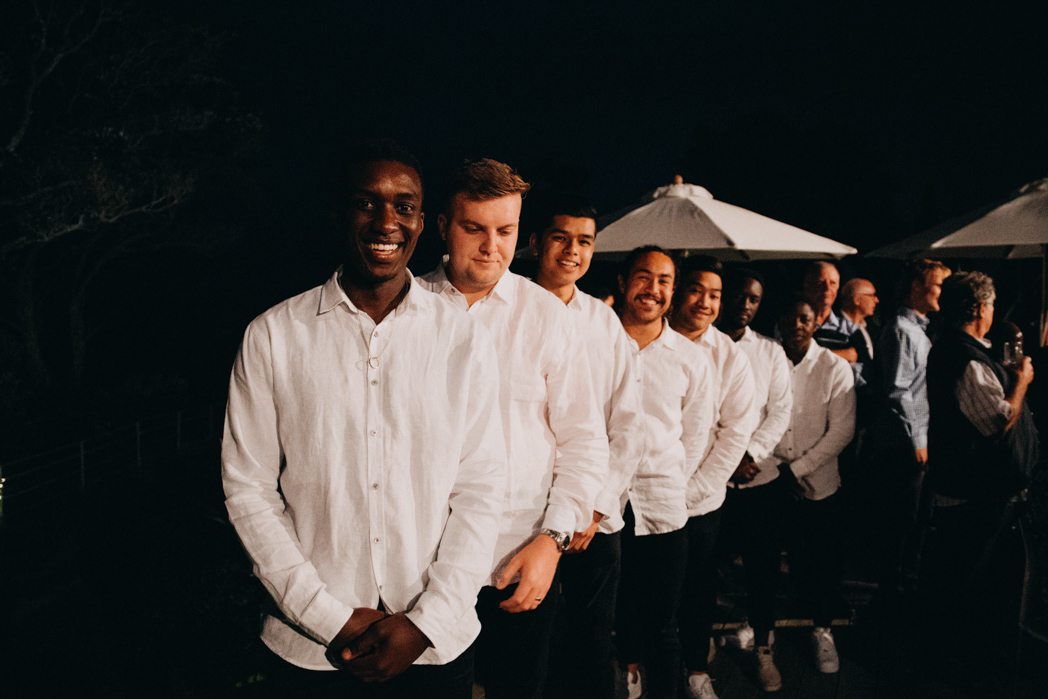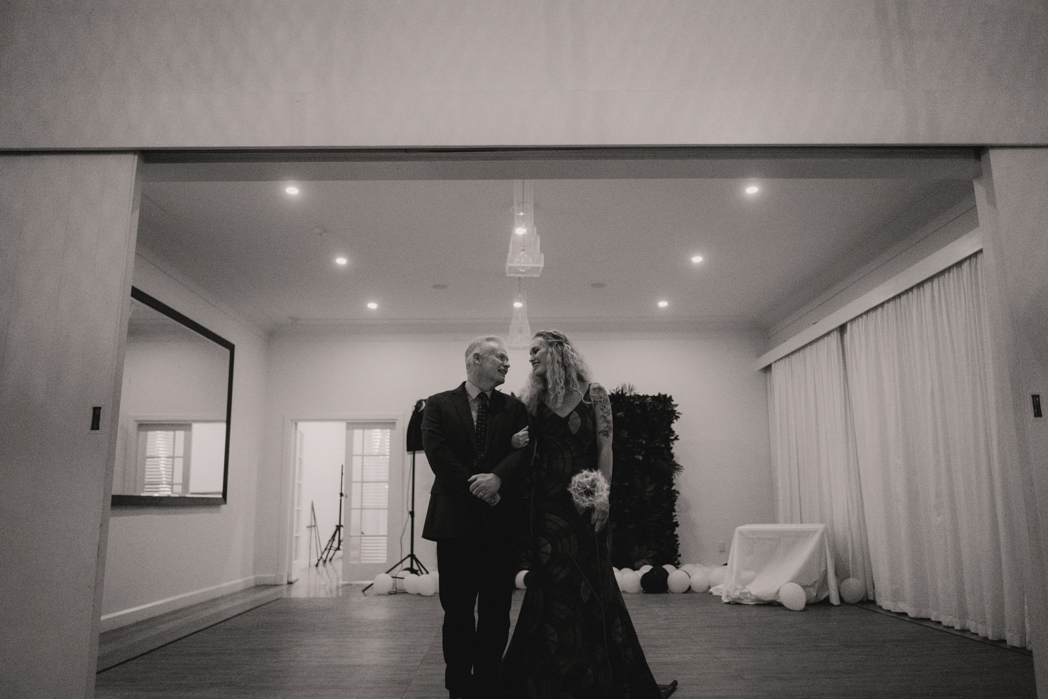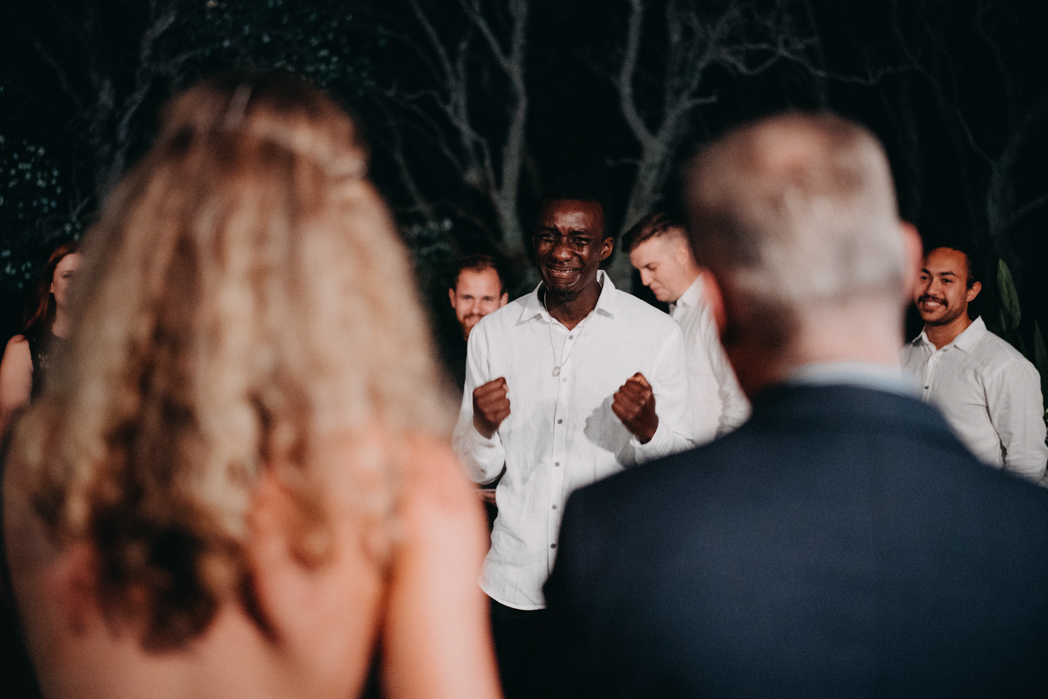 It was set in an historic building, in the early evening with a short ceremony and a long celebration. Canapes and bubbles rotated around with only being interrupted by Burundian drummers or the bagpipes. The Officers Mess didn't require a lot of detail to dress up for the occasion – our third mum and father – very close to us both (Robyn and John Ferguson) helped with the decorating to add a touch of difference. With fairy lights, endless supply of foliage from K-mart and jumbo balloons it was the artificial flower wall and jumbo dandelions from Sienna Reid that completed the simply unique occasion.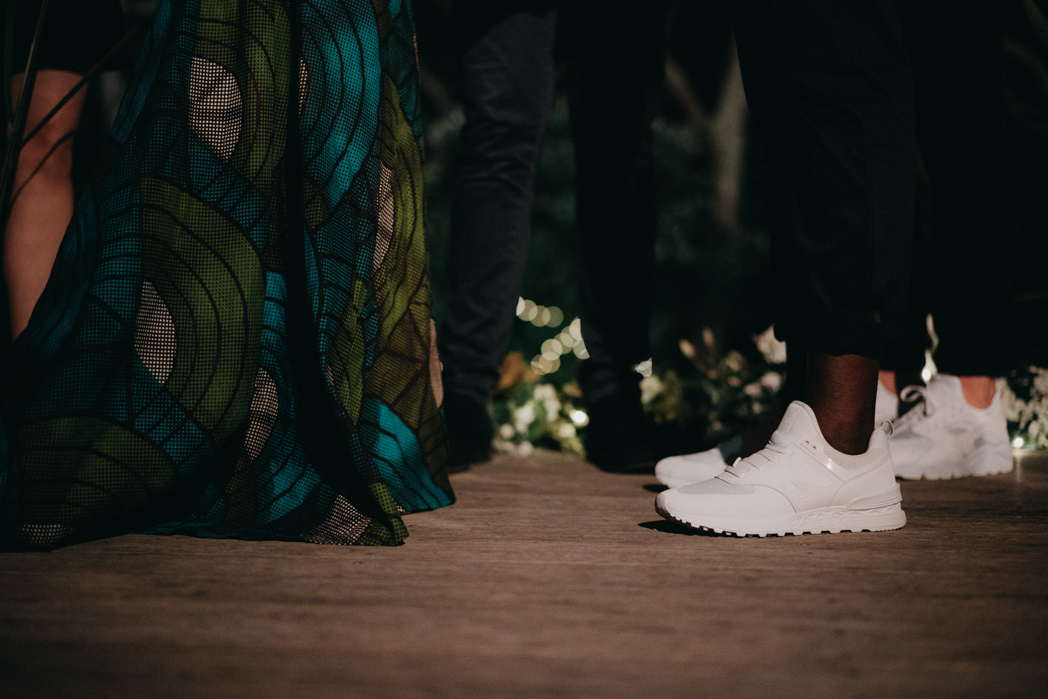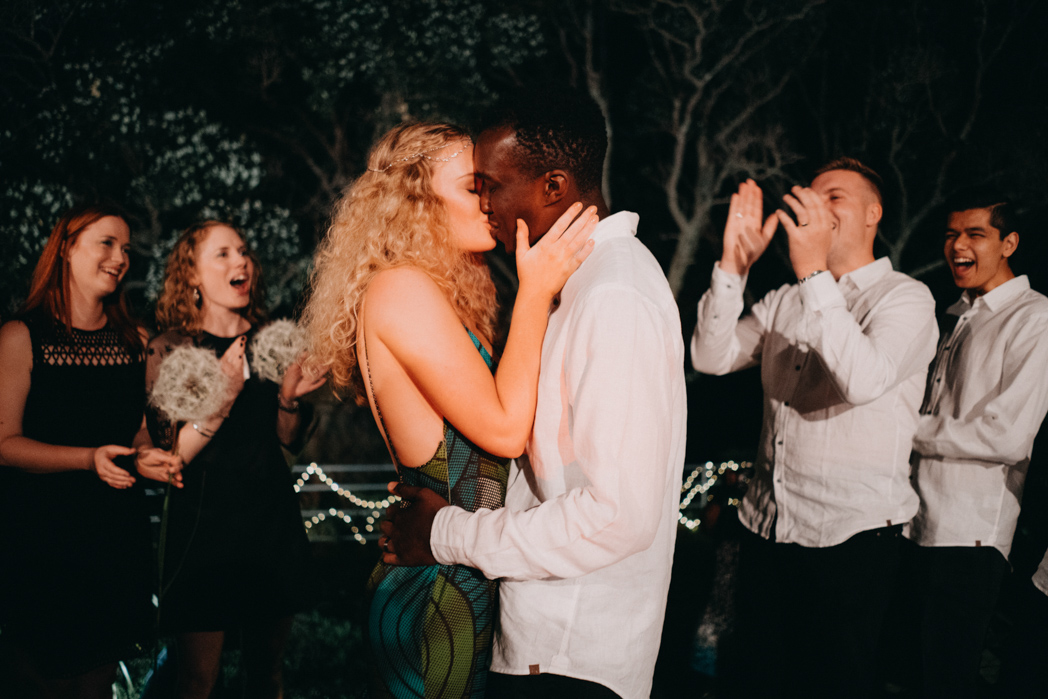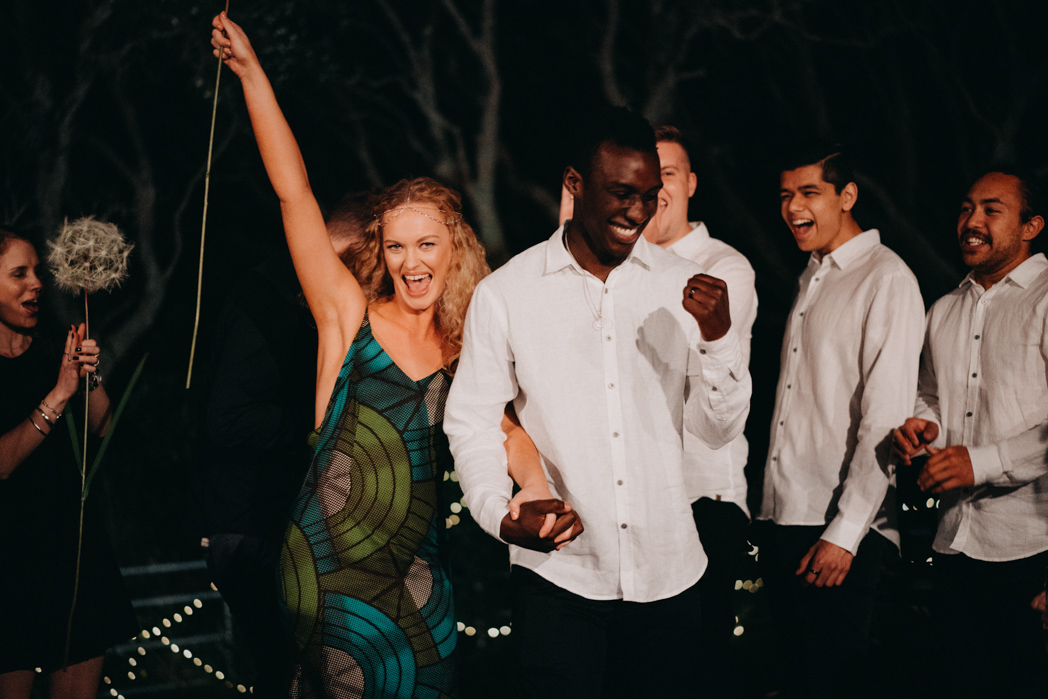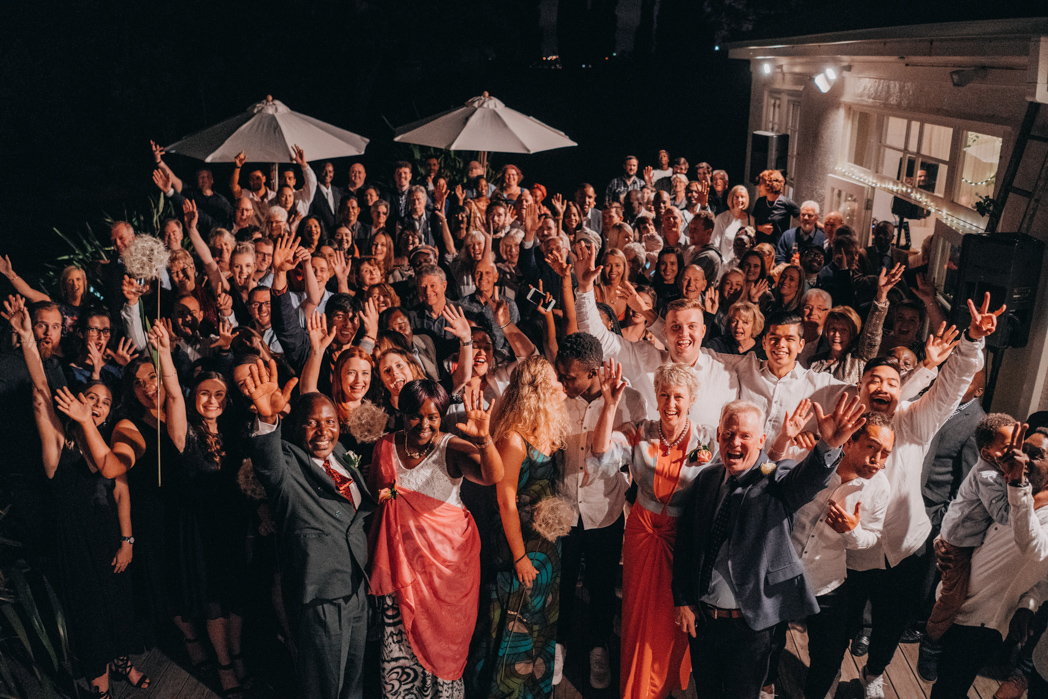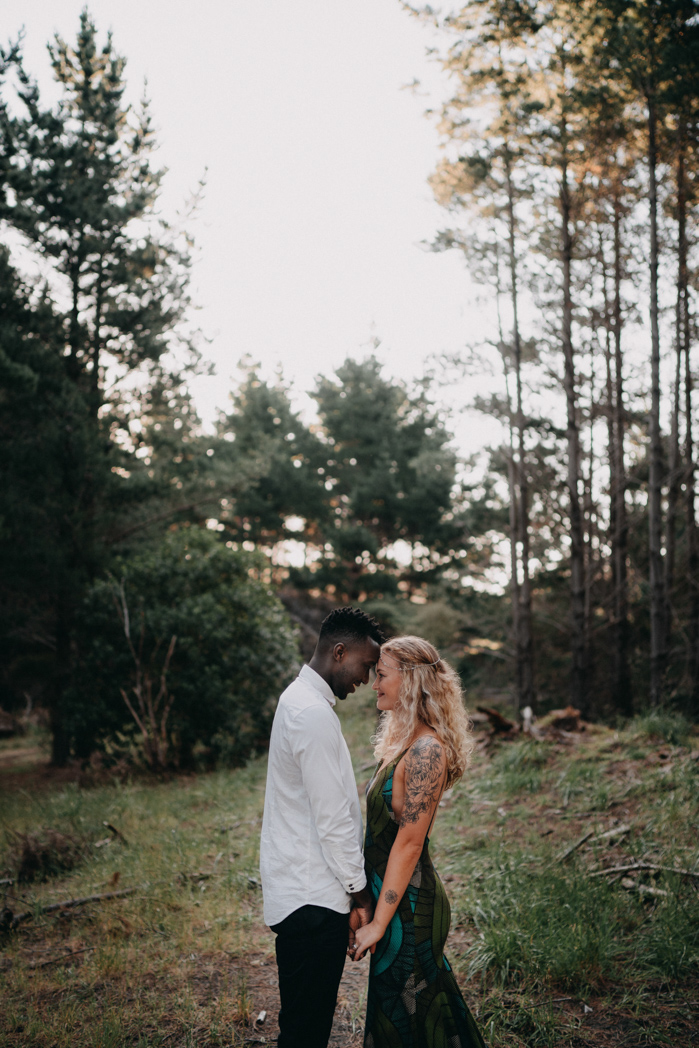 Our outfits: The groomsmen's tops were to be made in Africa as well, little to the Groom's knowledge that also the bride's dress was being made there too. Unfortunately due to uncontrollable circumstances, the shirts fell through. However, the shirts from Hallensteins worked out to be better – going with the theme of black and white.
My dress on the other hand – left the theme behind, let alone the tradition altogether. It was more than a wedding dress for me. It represented more than that. It represented freedom. Freedom of self expression. Freedom from tradition. But most of all freedom for the woman that helped make it.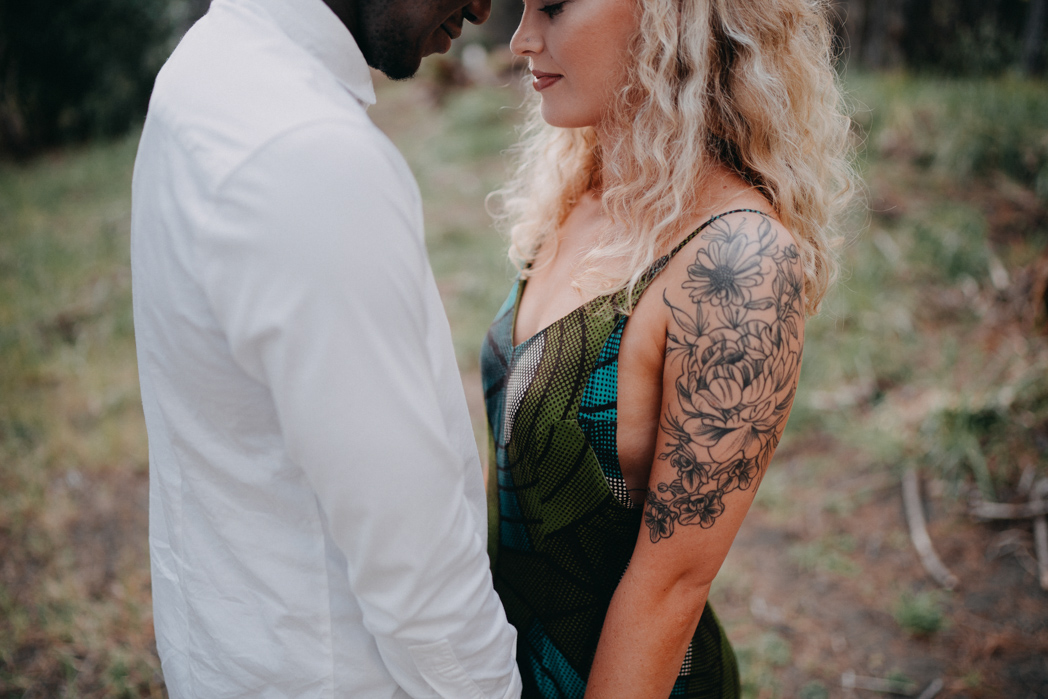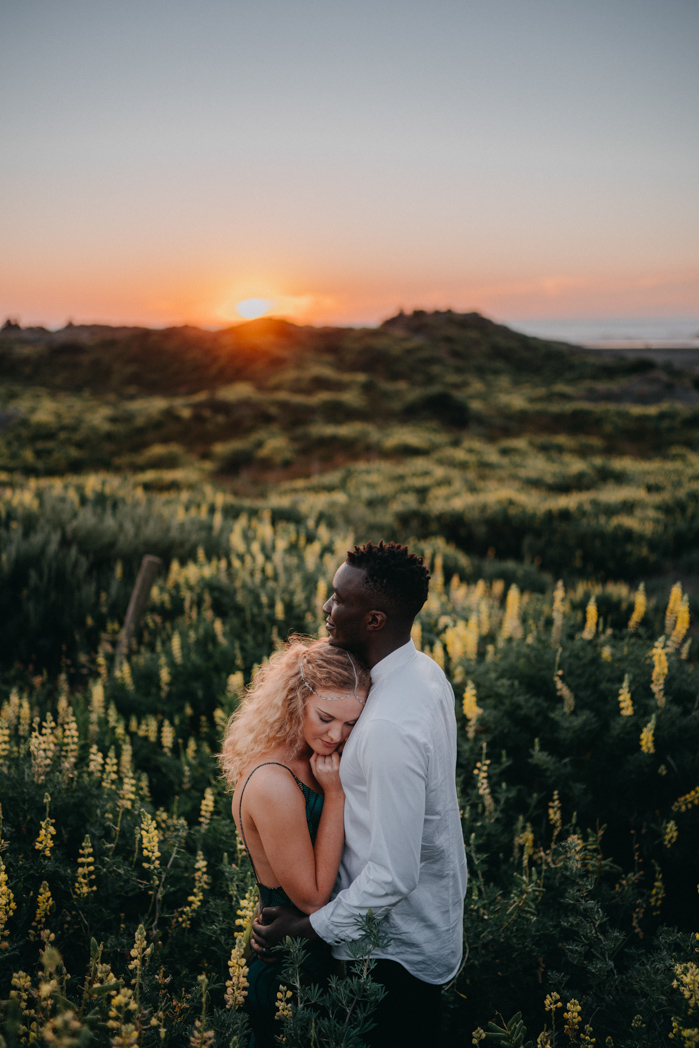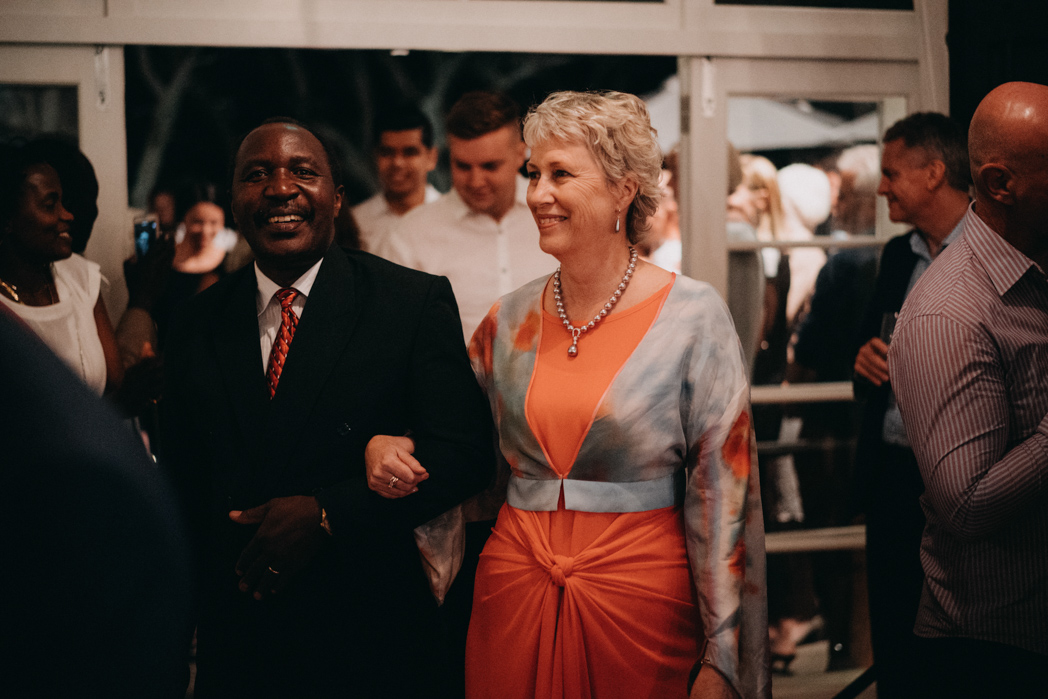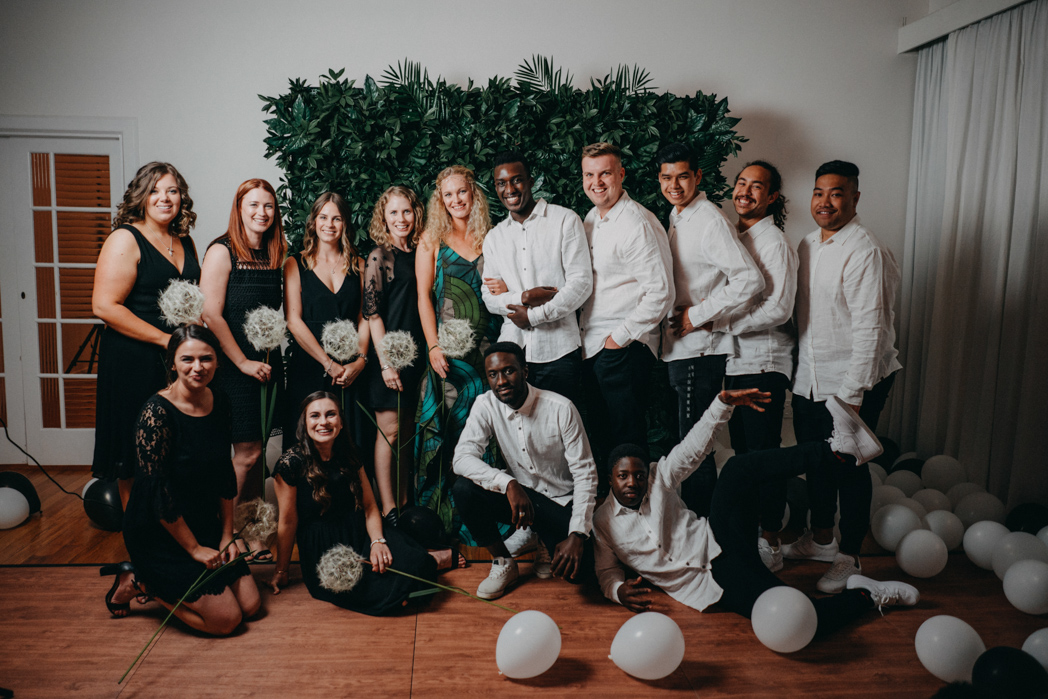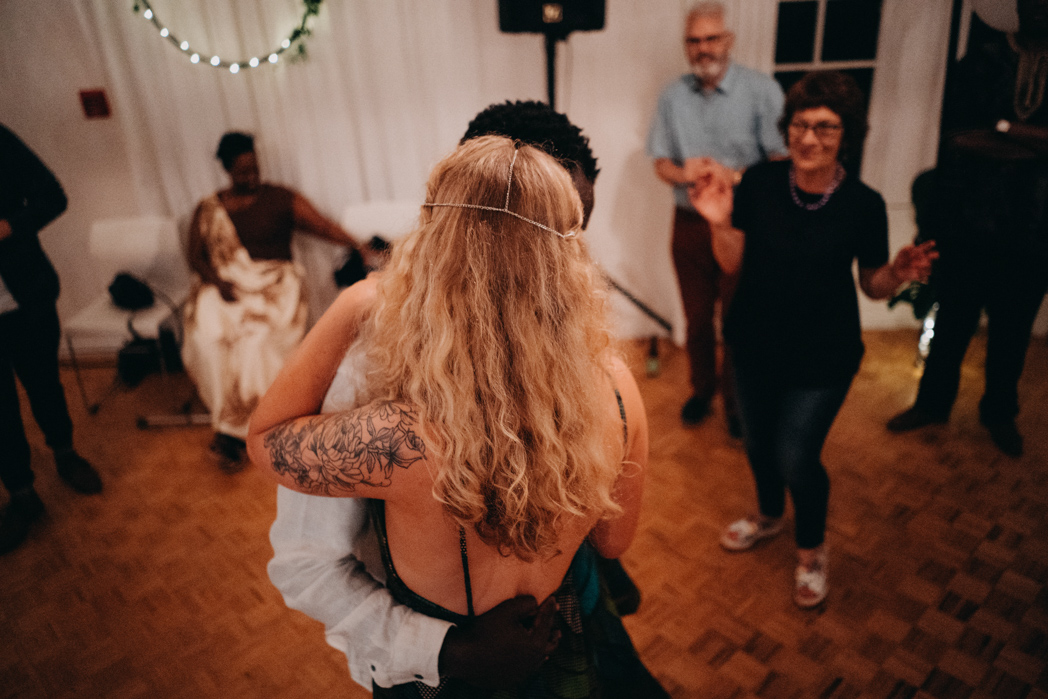 Our favourite moments: May be too many to mention but those that instantly come to mind…
We set up the in the morning of the 5th, and all who knew about it came along to help set up. Not only was this special for us that the important people could be apart of it but also that it was recognised by 'passer byers' as something unique as well. It was a time where we could reminisce, soak in the moment and all get excited together.
Surprising those that already knew it was a wedding with more surprises throughout the evening. Myself included had no idea about the bagpipes that my dad had organised with saying quote "it's not just about the Africans". This was also very special to me as it symbolised my scottish grandparents whom I was very close to and had both passed away some time ago.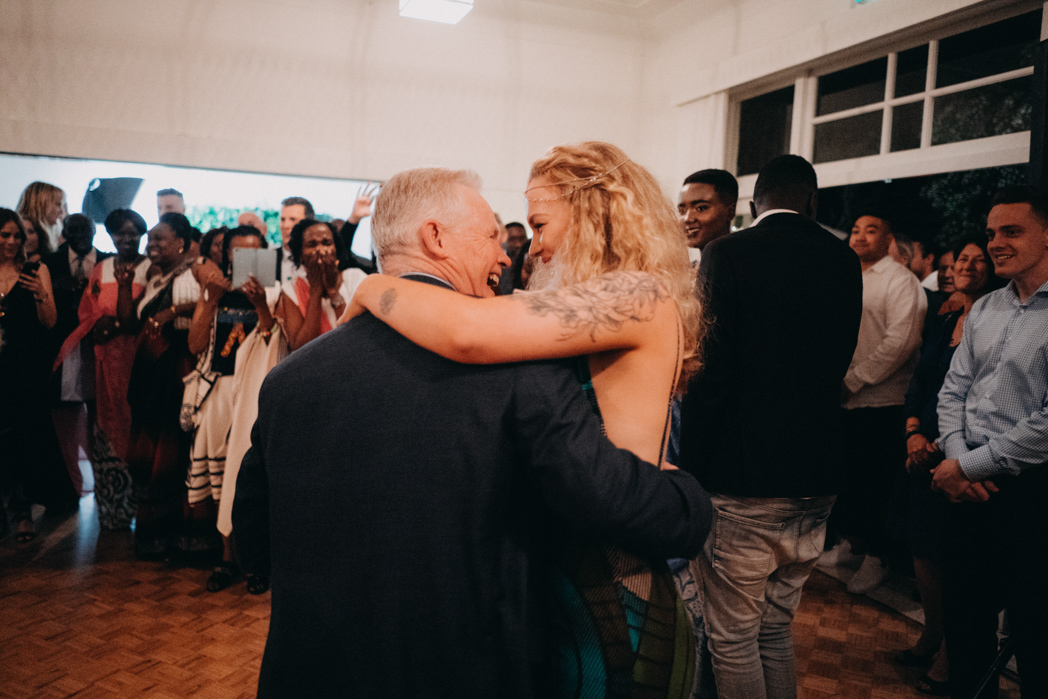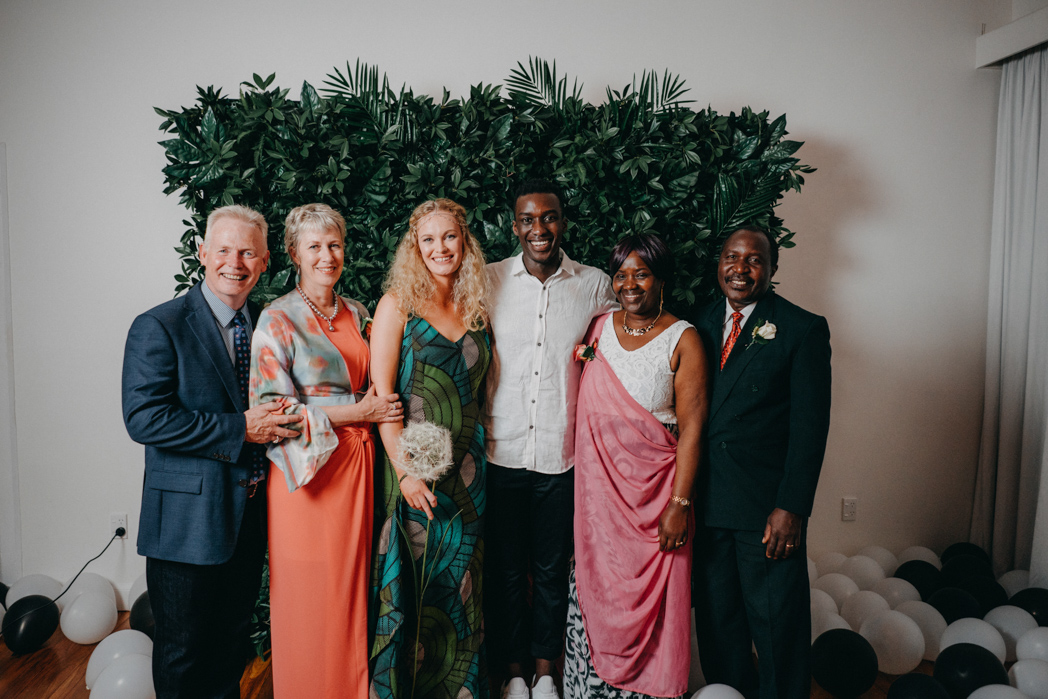 My dress. This was also one of Pete's favourite moments too. The fact that only a few people knew, made the appearance that more enjoyable; the gasps and jaw dropped expressions were priceless- pete's face says it all. The story behind it, the collaboration and the communication that went back and forth with Laura in Africa to get the right design, layout and material – a special relationship developed because of this and now we continue to donate towards the work and development that the Liberty Project is doing in Mozambique. Finally the blessing and love I received because of it, especially from my father-in-law. Something I never expected from him to acknowledge – the words 'you have changed the meaning behind the wedding dress for the future' was such an honour to hear from him.
Of course the Burundian drummers; symbolizing Pete's culture and background as well as his parents background and where they have come from.
During the speeches, with our family tradition, my dad placed a pashmina on Pete's shoulders symbolising the honouring and blessing as a husband with the words 'Peter Rubaduka husband to Holly 5th November 2017' embroidered on it. Along with this, my dad also gave him a gold chain, a family heirloom which he felt to symbolise the Lord's blessing, strength and love. Something that Pete acknowledged also to be so special and to feel truly apart of the family.
I was also was blessed by my mother-in-law with a traditional Burundian wrap dress which she placed over me and called me her daughter. Another moment where I felt accepted and a part of their family.
Nothing could really top though, saying 'I DO' to each other. The moment of true and genuine commitment, witnessed by all your loved ones, and being announced husband and wife. Best and favourite moment.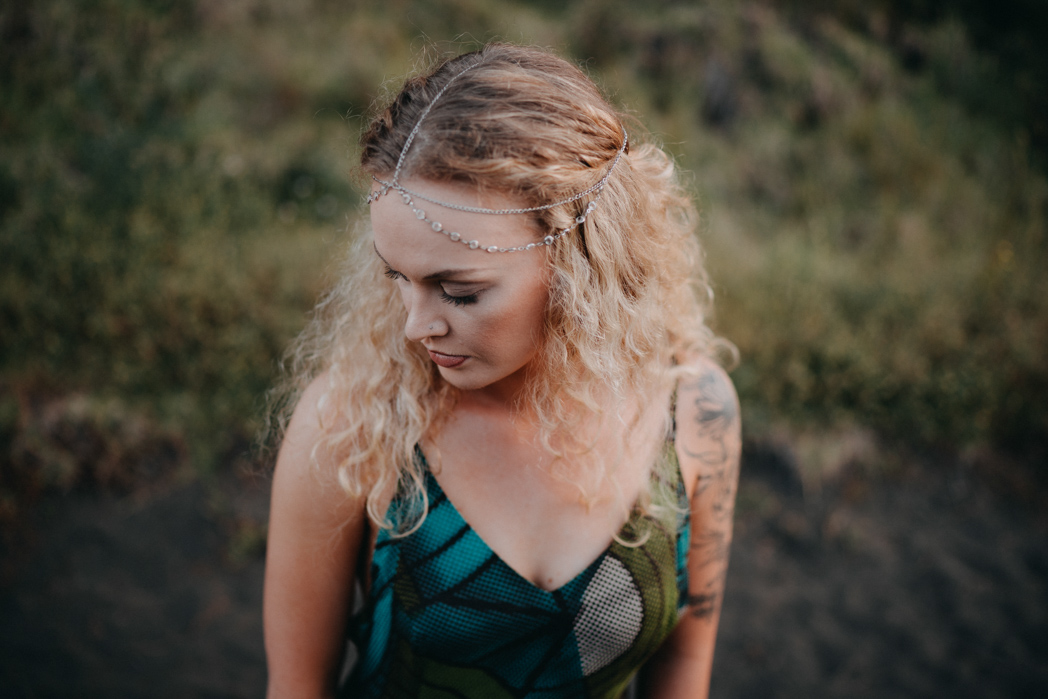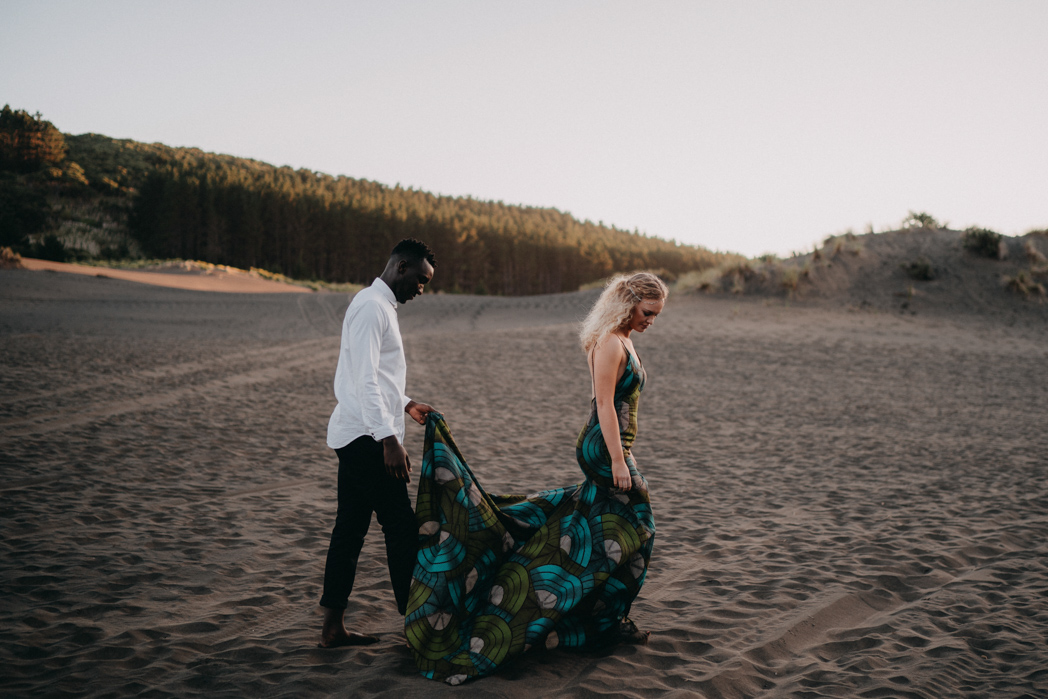 Advice for couples? Every wedding is different and unique. So continue to make it so. Don't be a sheep.
Also would highly recommend doing a marriage course of some sort beforehand. Preparing and enriching your marriage is the best thing you can do for the foundation of your future as husband and wife.
Lastly, HAVE FUN!!! There's not another celebration like it!!!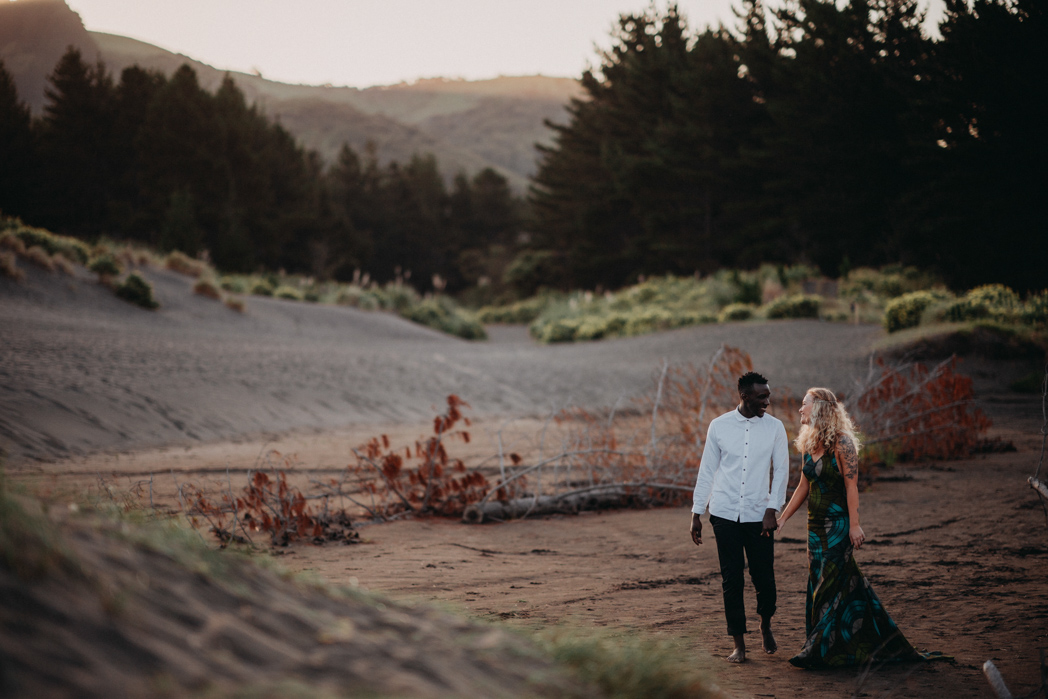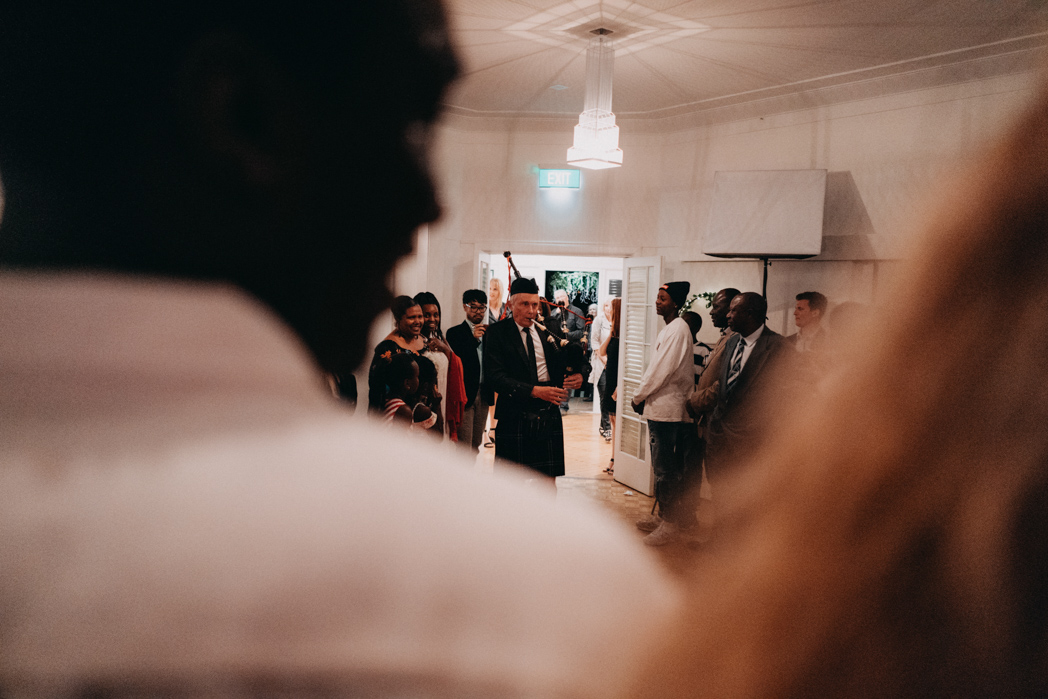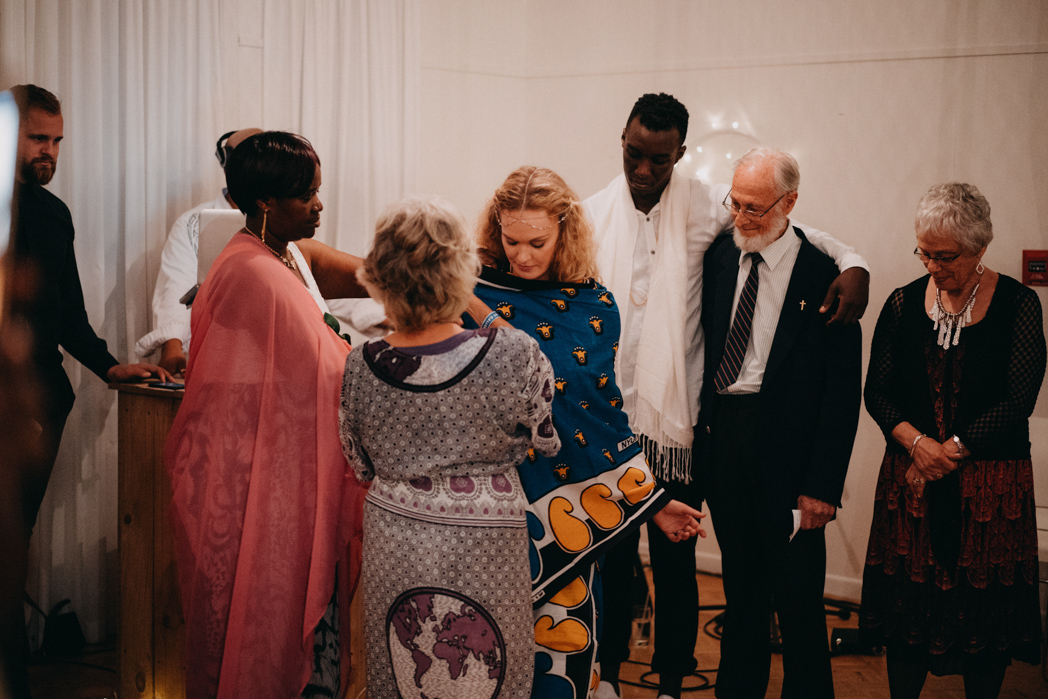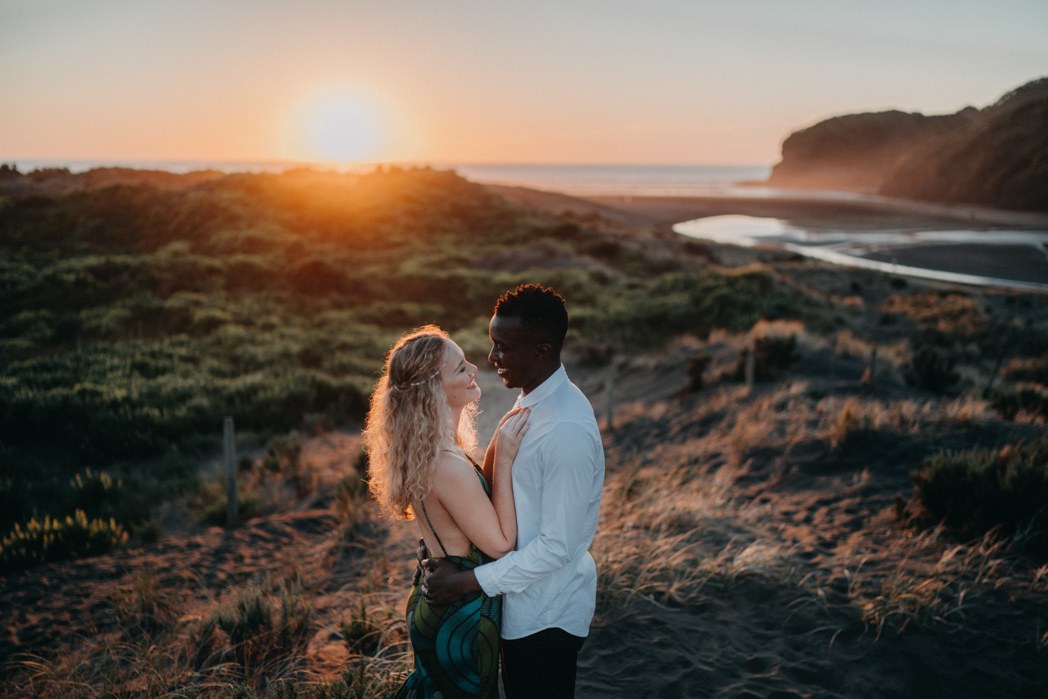 Photographer: Chris Turner | Ceremony location and catering: The Officers Mess | Celebrant: Josh Sandford | Entertainment: Burundian drummers | Bagpipes: Bruce Hume | DJ: Andrew Cook | Flora: Sienna Reid | Cake: The Caker | Wedding dress: The Collective Africa | Shoes: Senso | Engagement ring: Sutcliffe | Groom's shirt: Hallensteins | Groom's pants: Route 66 | Shoes: Platypus | Ring: Pascoes