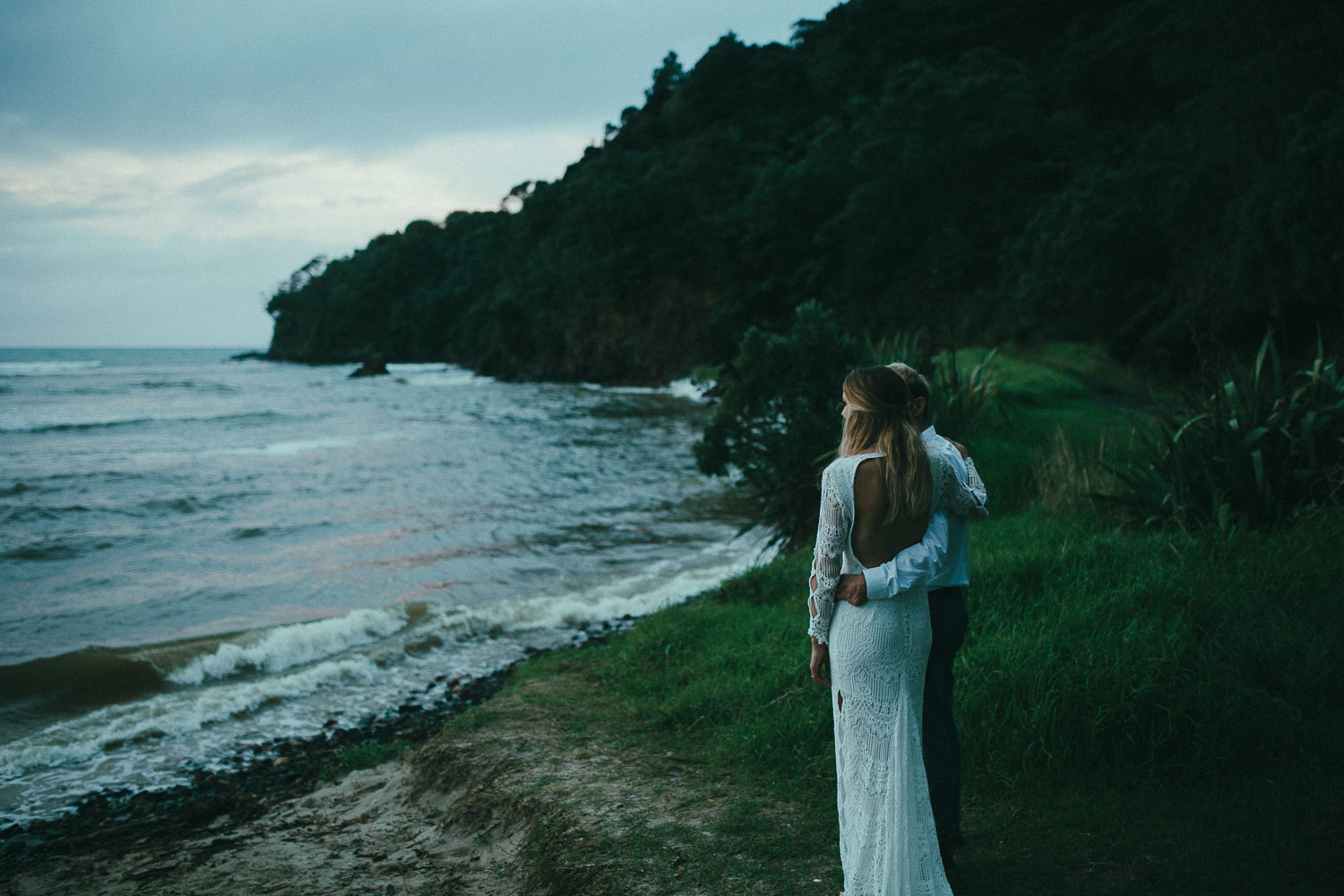 Tell us a little about yourselves, what you do, what you love, what is unique about you and your relationship… Jamie and I met at a mutual friend's wedding, I was living in Melbourne at the time. We got talking the day after the wedding, lazing around on the couch being hungover and as cheesy as it sounds, the chemistry between us was undeniable.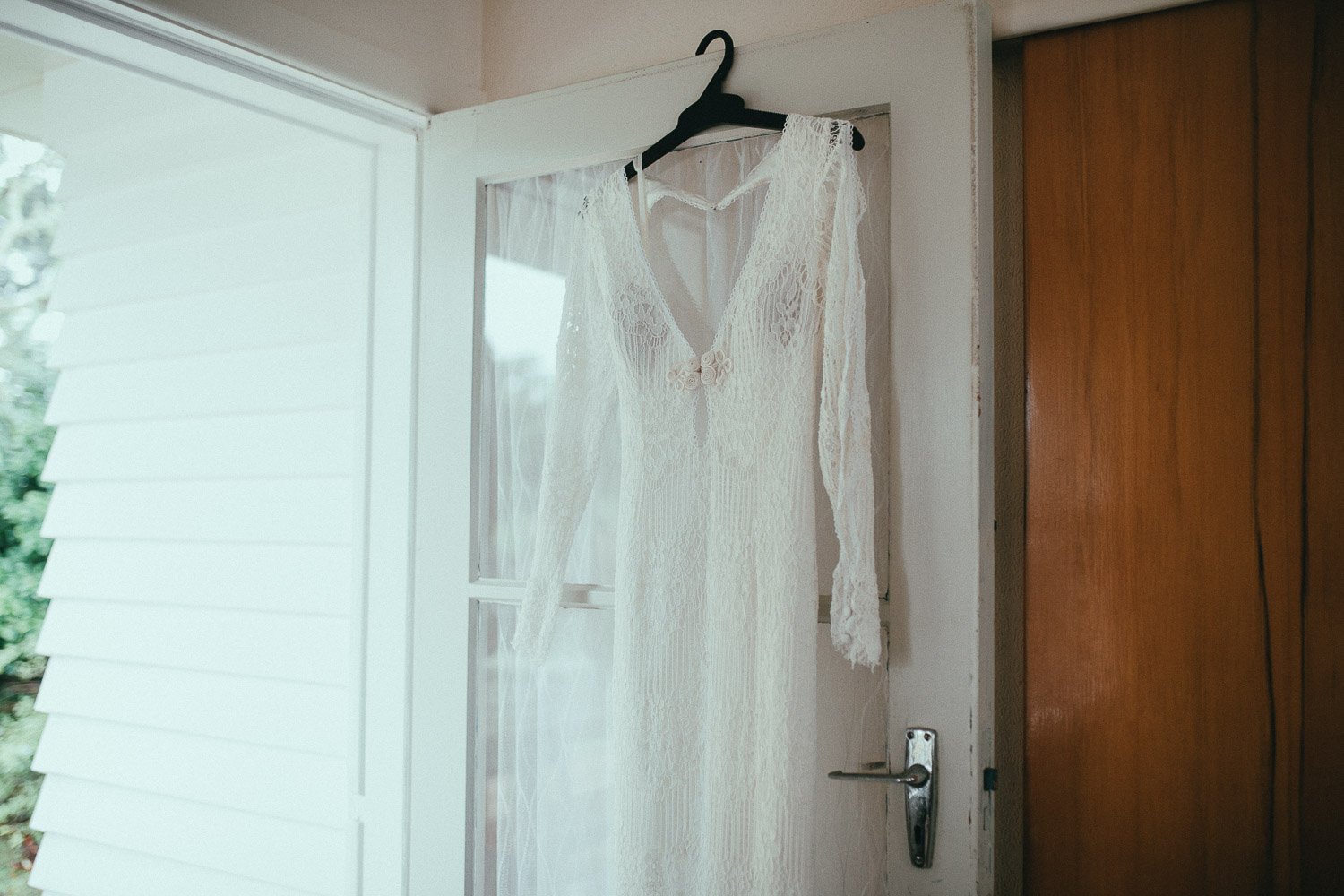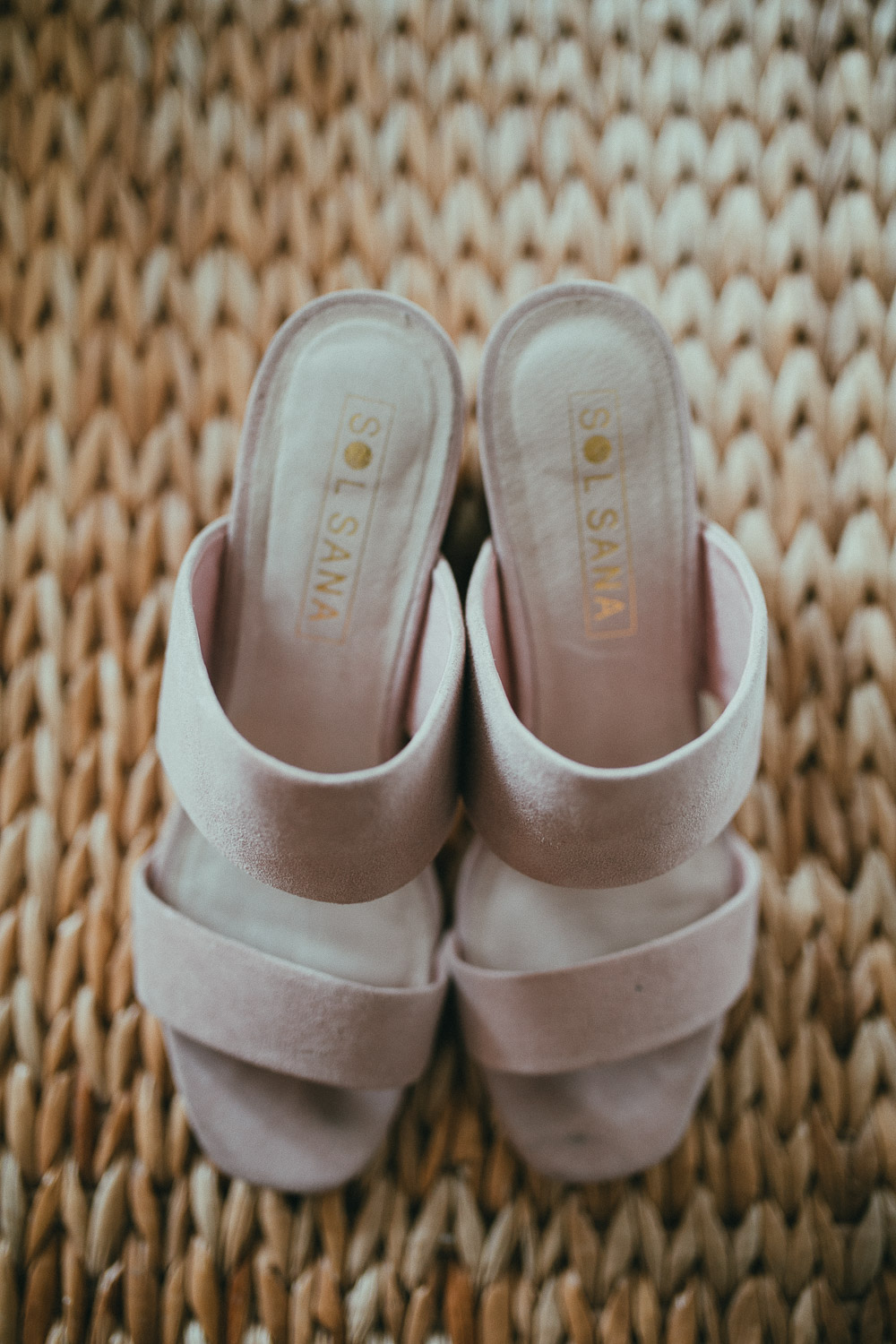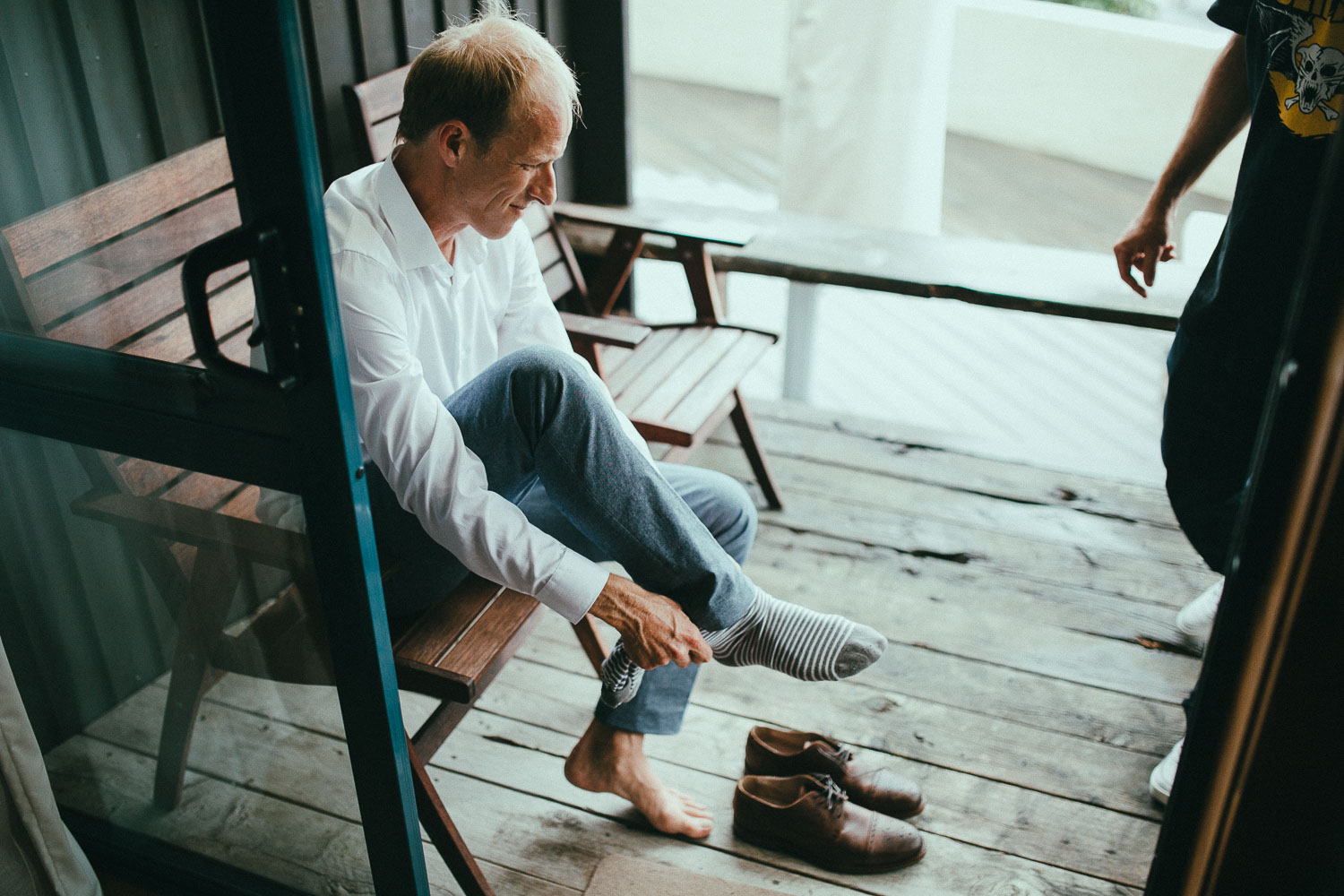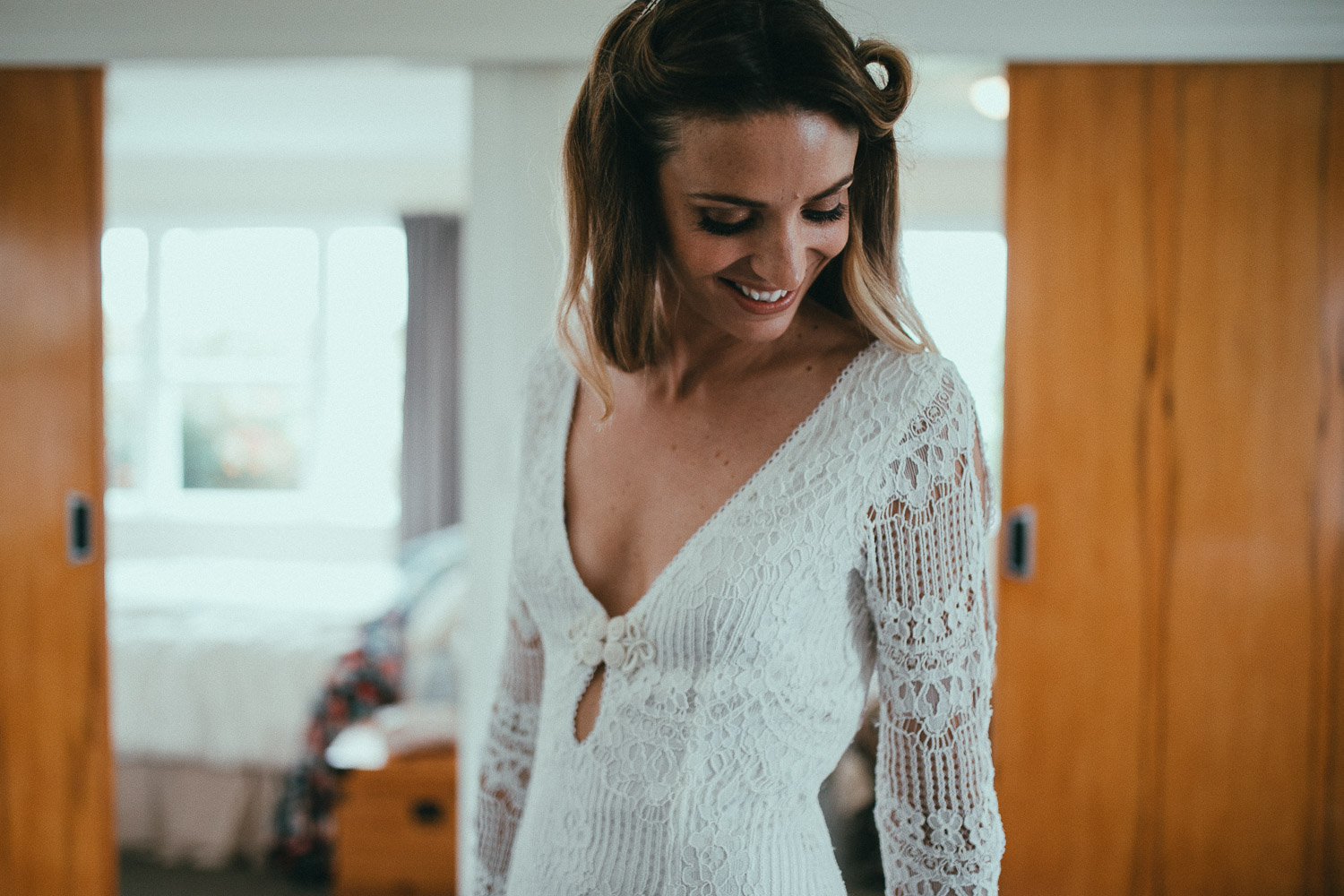 A few days later I flew back to Melbourne and the smile and school girl butterflies were obvious to all my friends back in Melbourne. One lady even asked if I had a coathanger stuck in my mouth! Jamie and I went back and forth visiting each other for about 6 months, before I decided to move back home and see if this consuming romance was real enough for the real world! Needless to say it worked out quite well. Jamie is a painter and owns his own company called Stellar Painters and I work as an EA at Hancocks. We have Ava (Jamie's daughter who is 11), Niko (our son who is 3), and a honeymoon baby on the way due in December! After I moved home, Jamie and I went up north to a secluded beach spot for a picnic and just chilled where he awkwardly popped the question! It was very cute! I will never forget it and he was super nervous!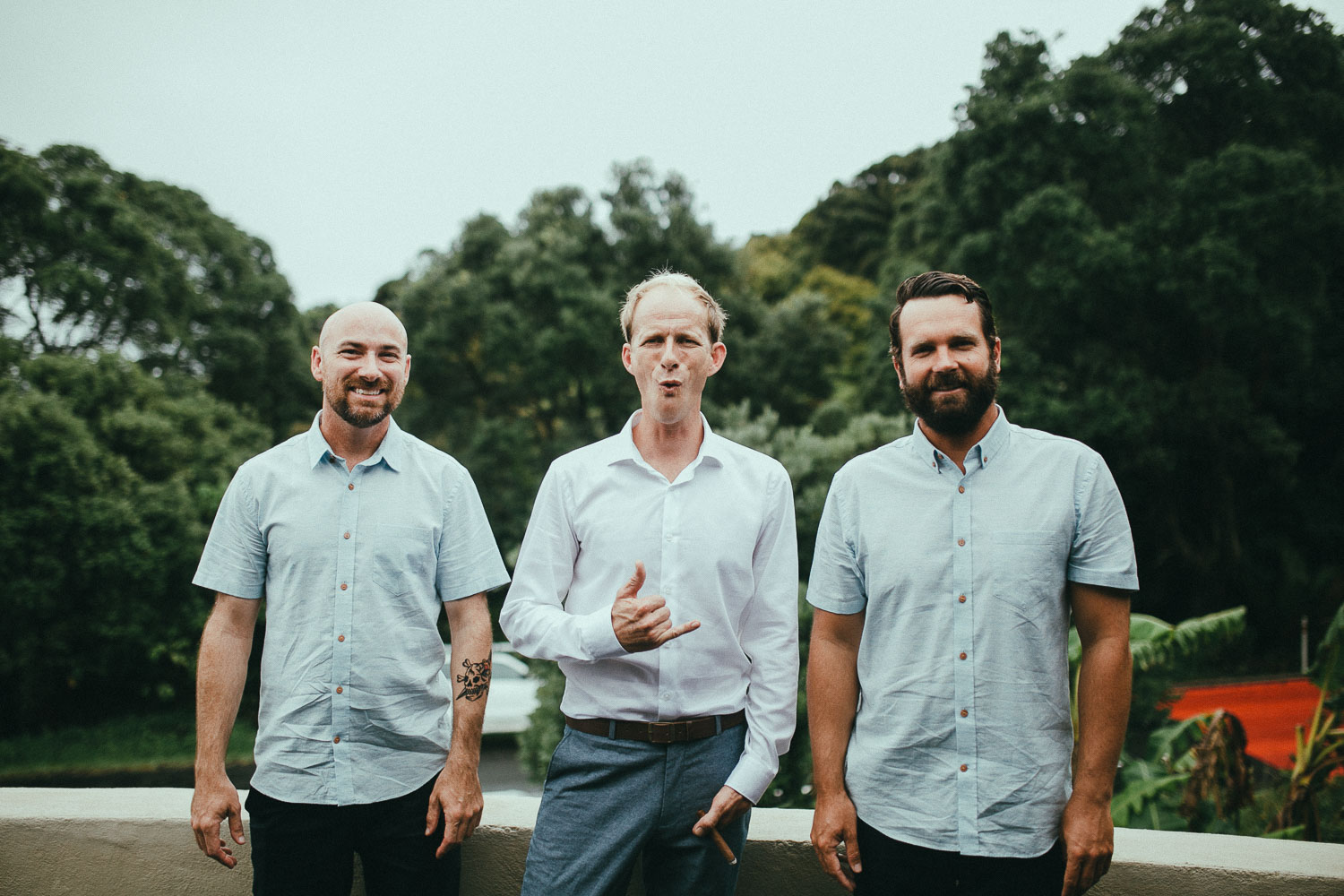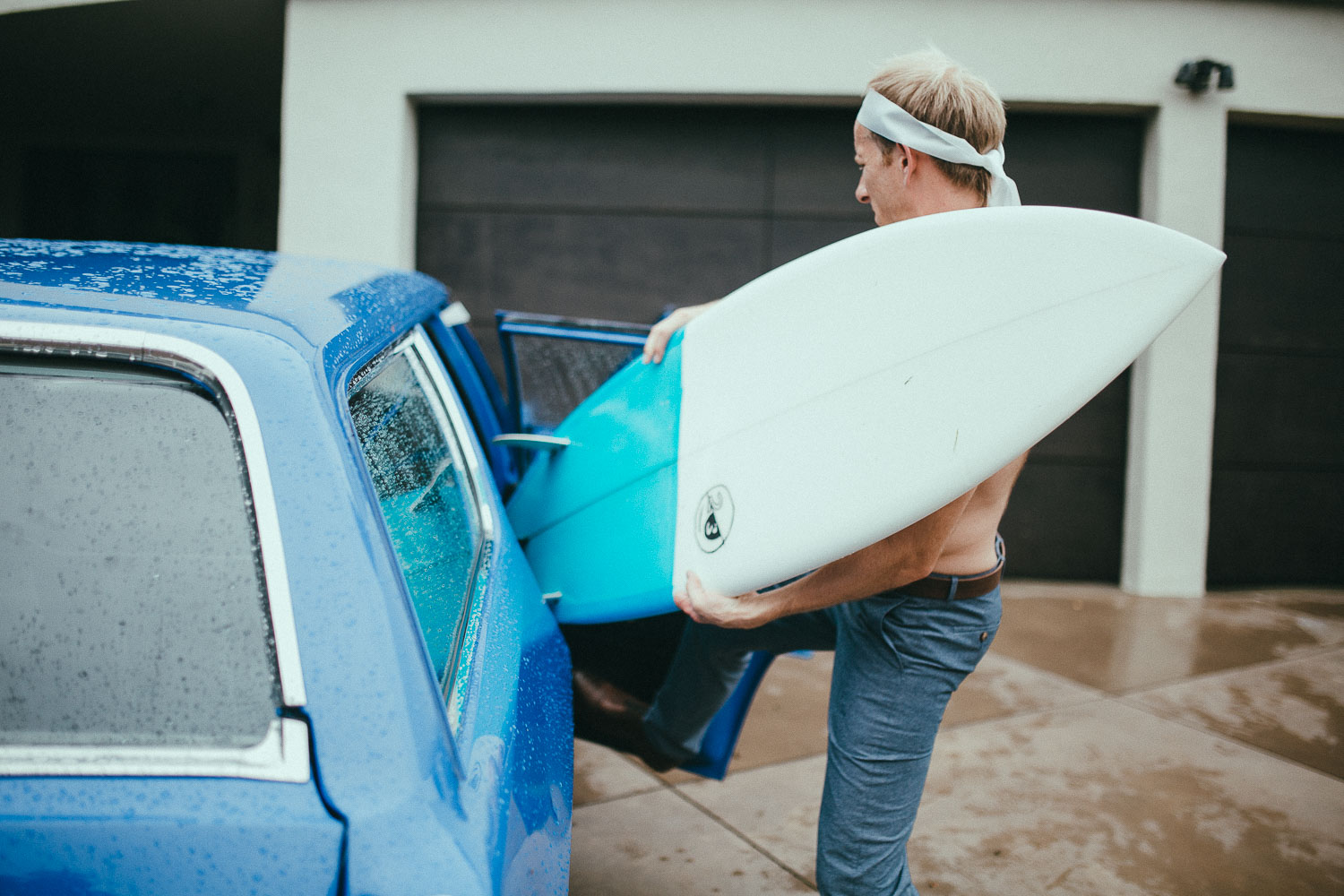 We travelled through Europe for six weeks, and when I came home discovered I was pregnant with Niko. Our journey, besides all the amazing dreamy parts, has had its challenges both external and internally. We have certainly brought out things in each other, but I truly believe that is what good partnership is, someone who brings out your potential and challenges you. That isn't always easy when you don't want to face realities or things in the past but Jamie and I have both confronted these and we are have this really special bond and respect for each other. Love is a choice and we choose each other no matter what, I am so confident that we as a couple will get through anything life throws at us. We have so much fun together, Jamie is adventurous, down to earth but born without a filter, and I would say I am the passionate one who makes things happen; Jamie calls me Drill Sergeant! We both dream big and love big so our life is going to be very full!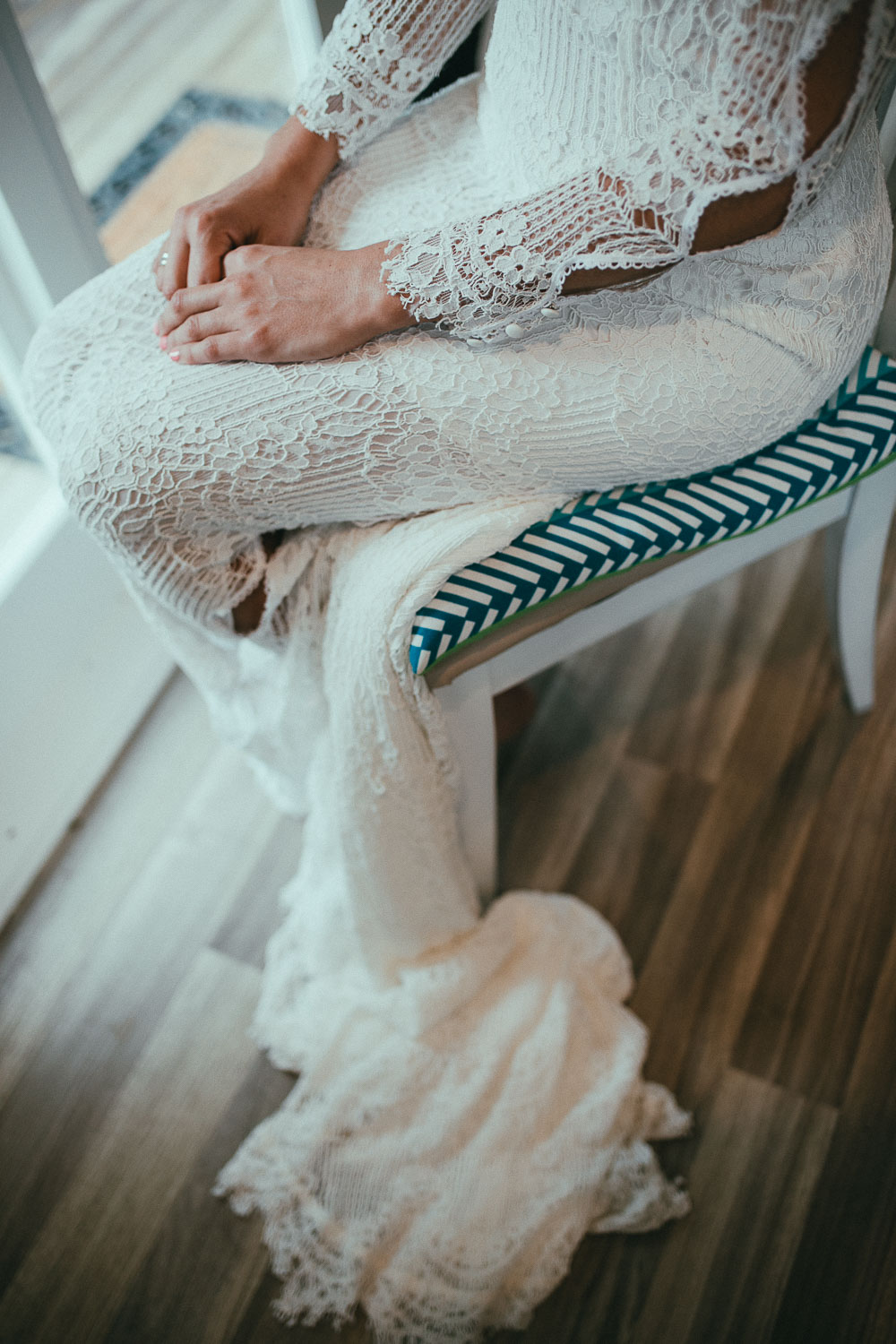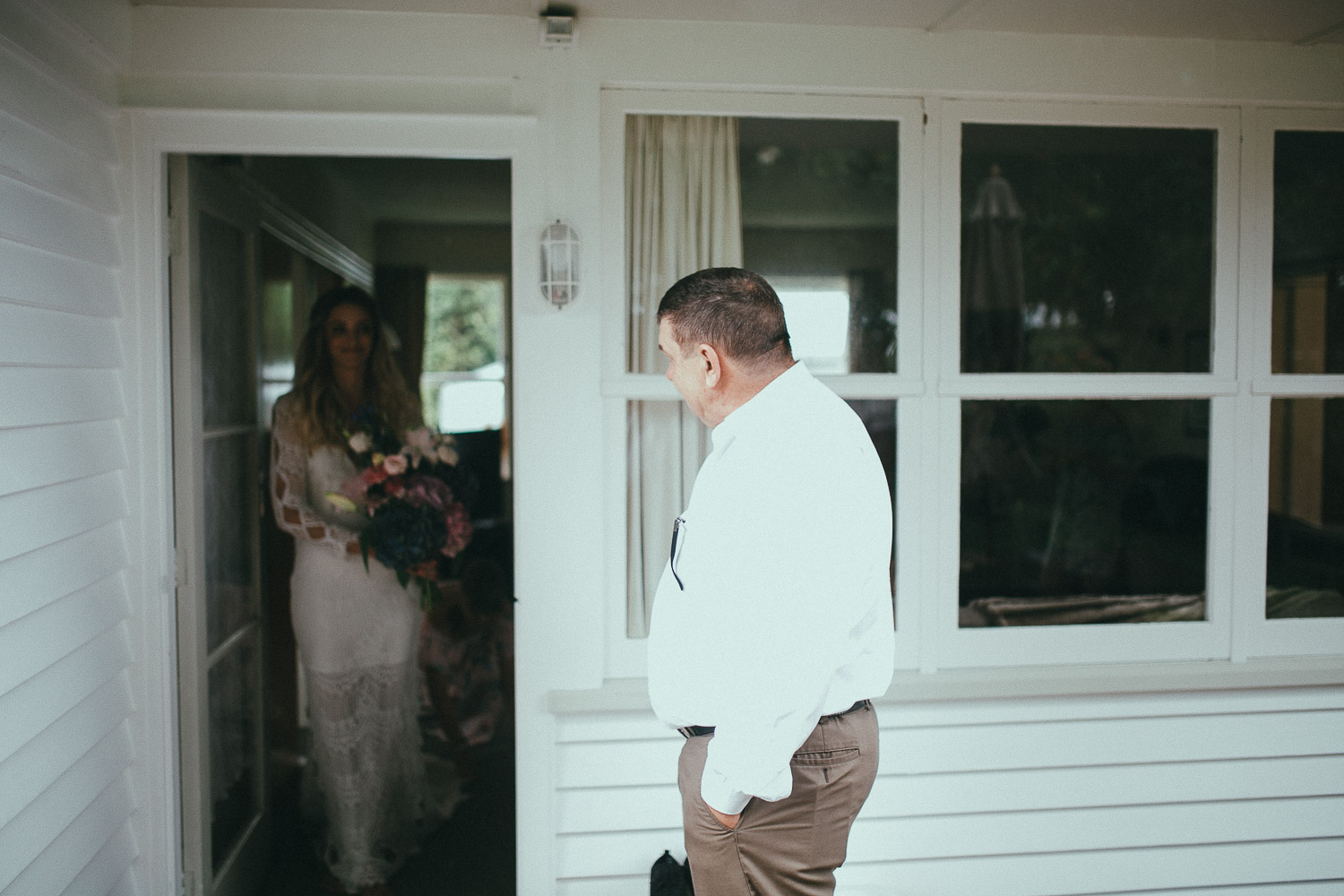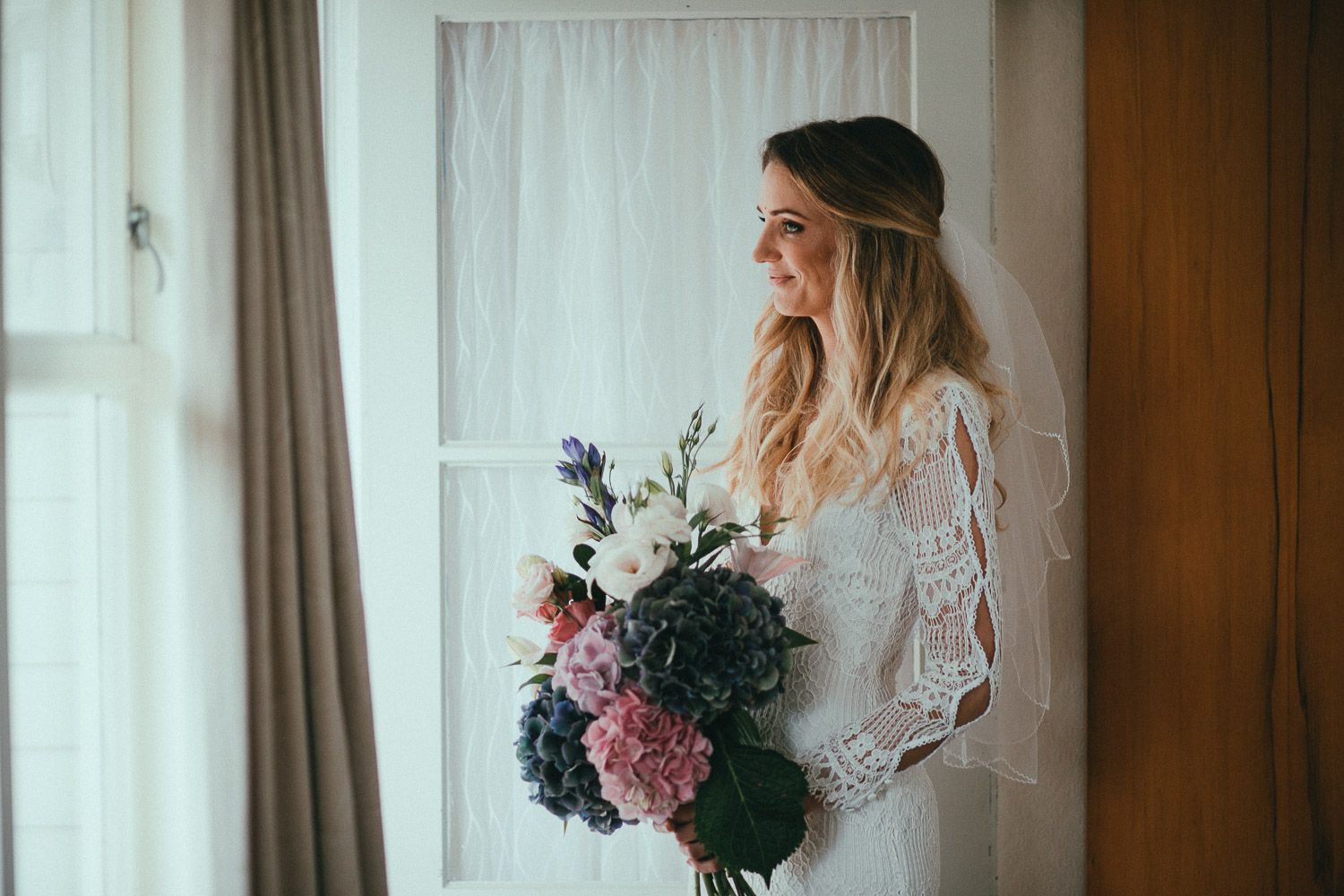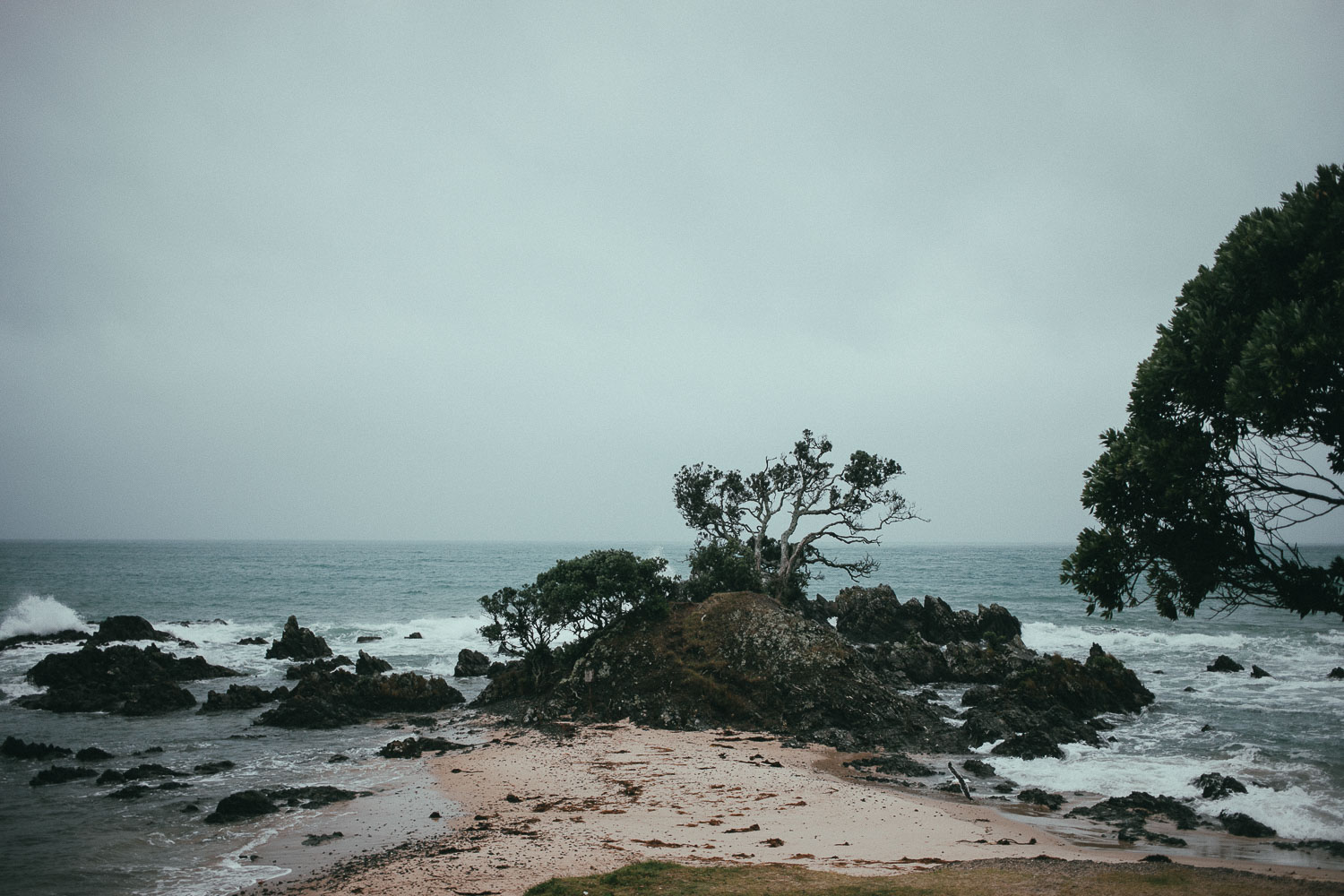 Tell us about your special day, was there a specific theme or style? Tell us a little about the setting, the styling and some of your favourite details… We wanted to have a relaxed informal day. The style was uniquely "us". I love the boho 70's style, so most of my shopping was done in secondhand shops, markets and in the vintage category on trademe to find unique pieces to decorate the venue. We wanted it to feel like our home. I found these gorgeous shell chandeliers from a Balinese pop-up shop and they hung from the roof in the hall and a pair of coolie chairs; they both would have to be my favourite purchases and now live in my lounge. My good friend and fellow 70's lover Michelle was whom I entrusted to decorate the hall on the day and my mind was blown when I saw how it all came together.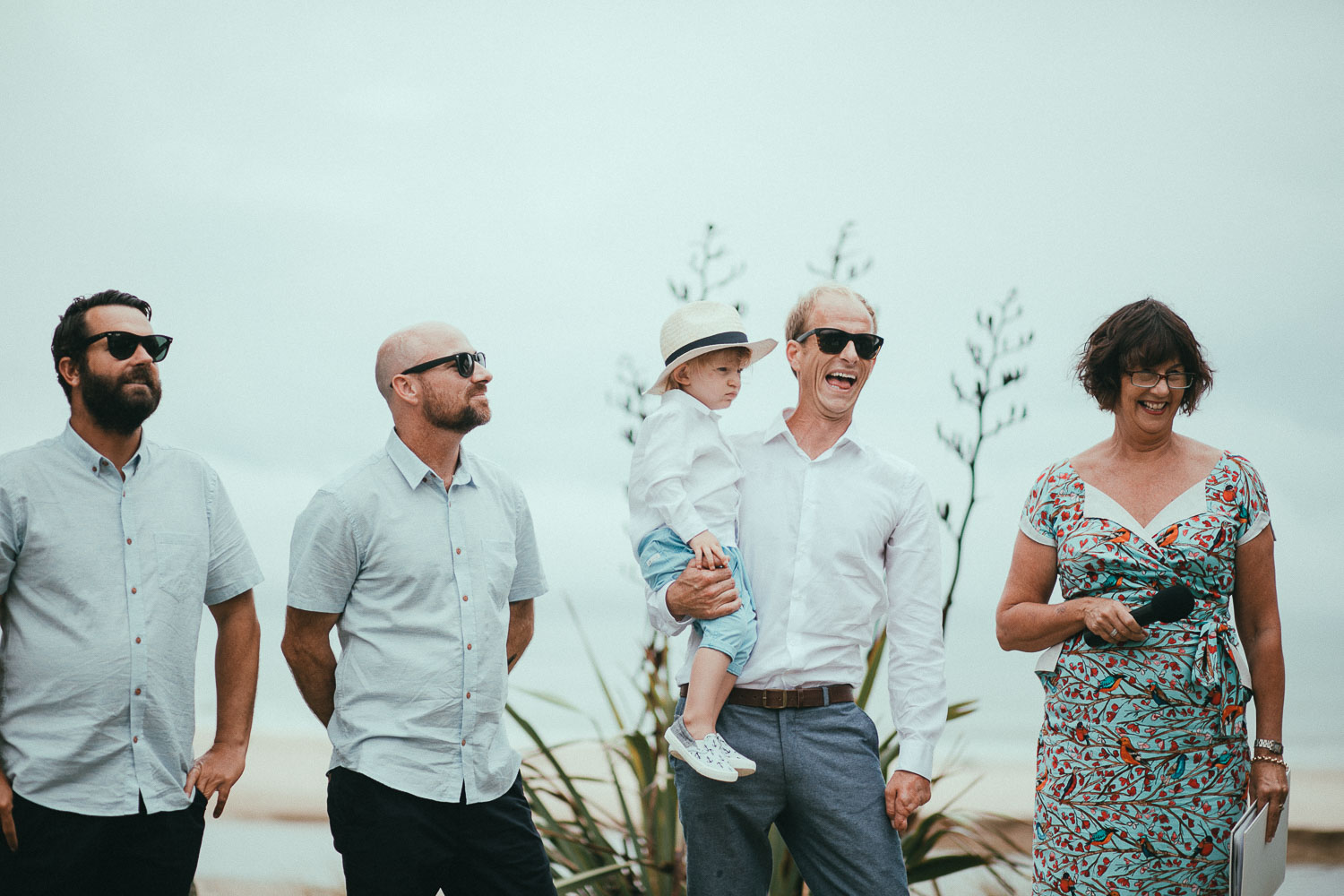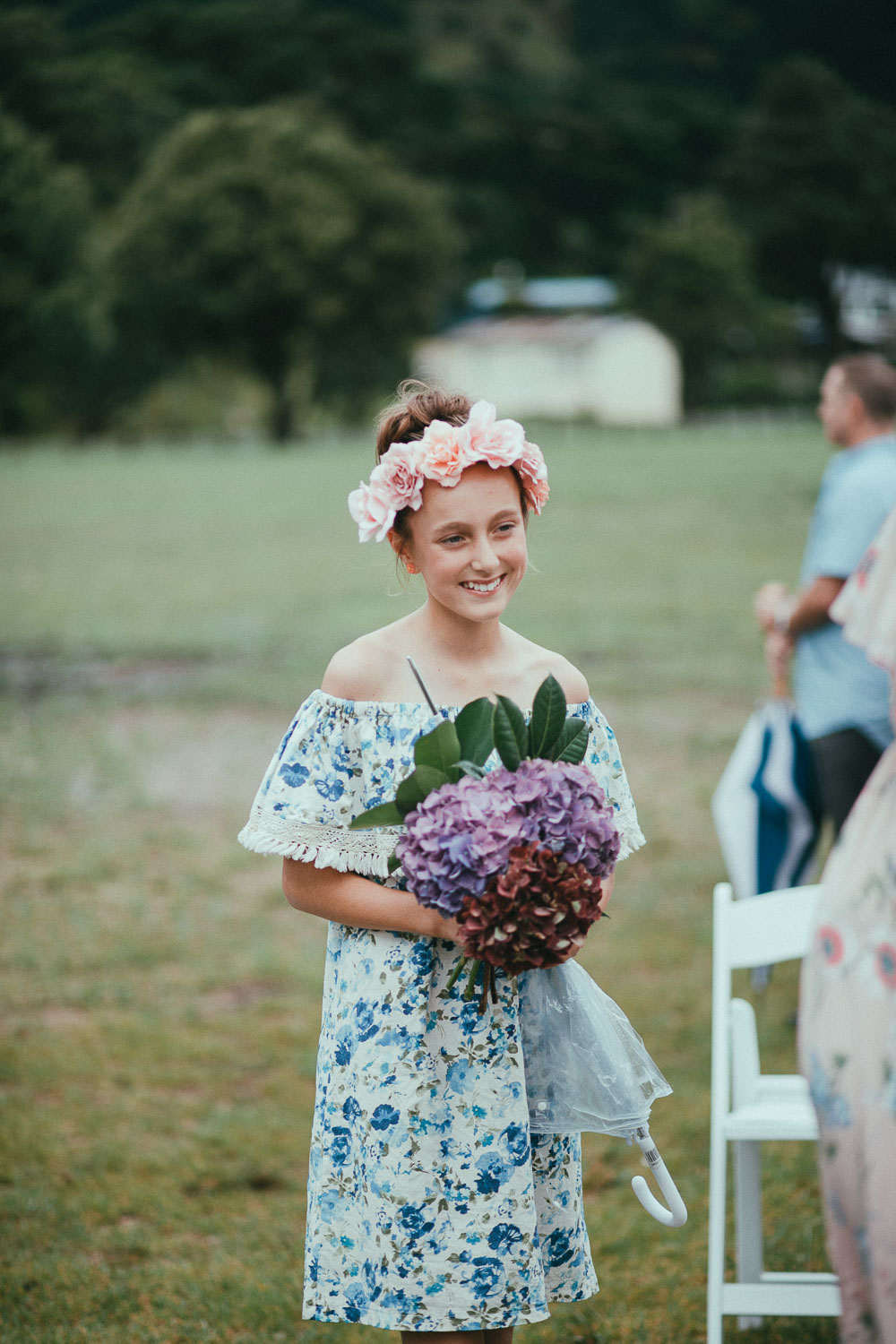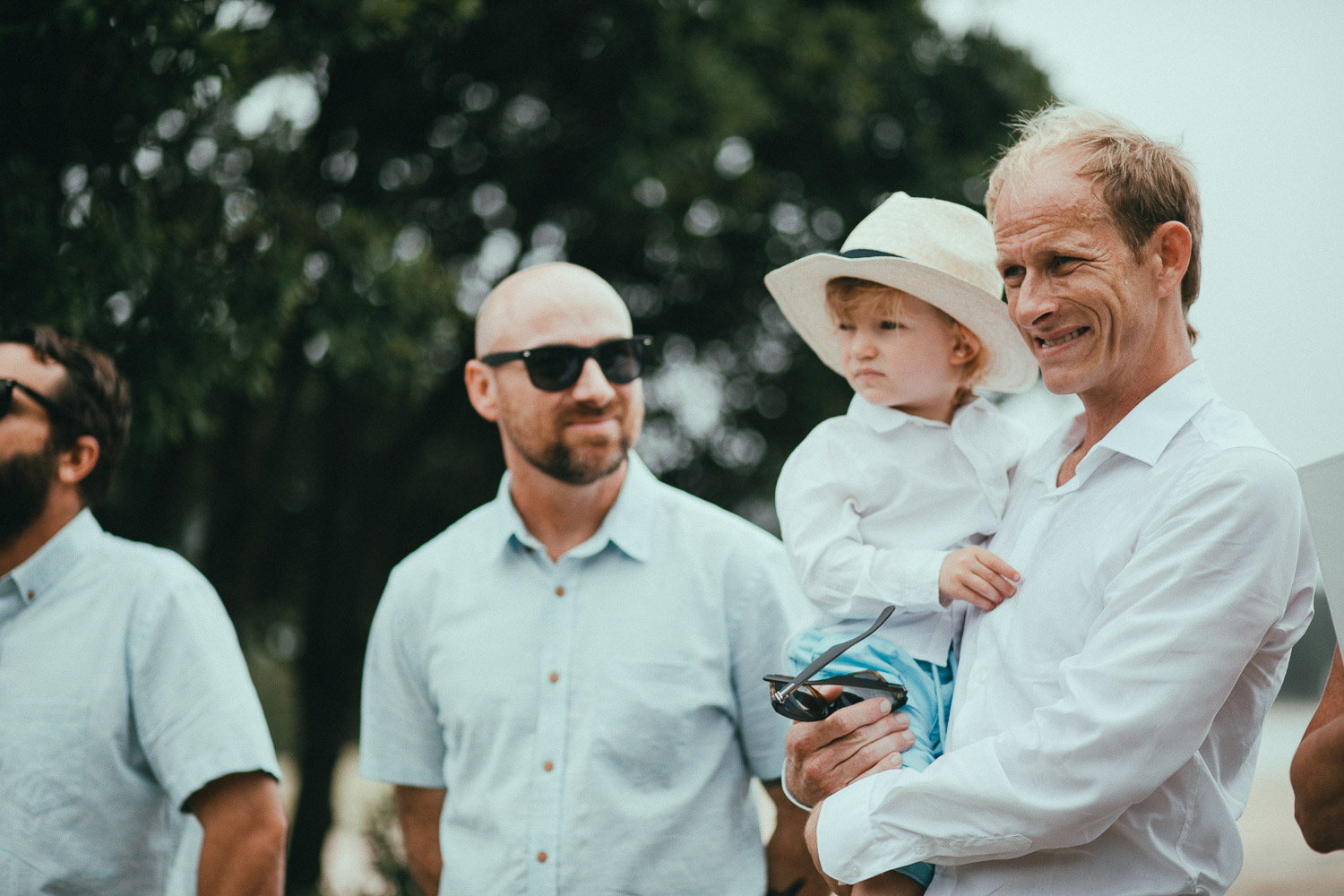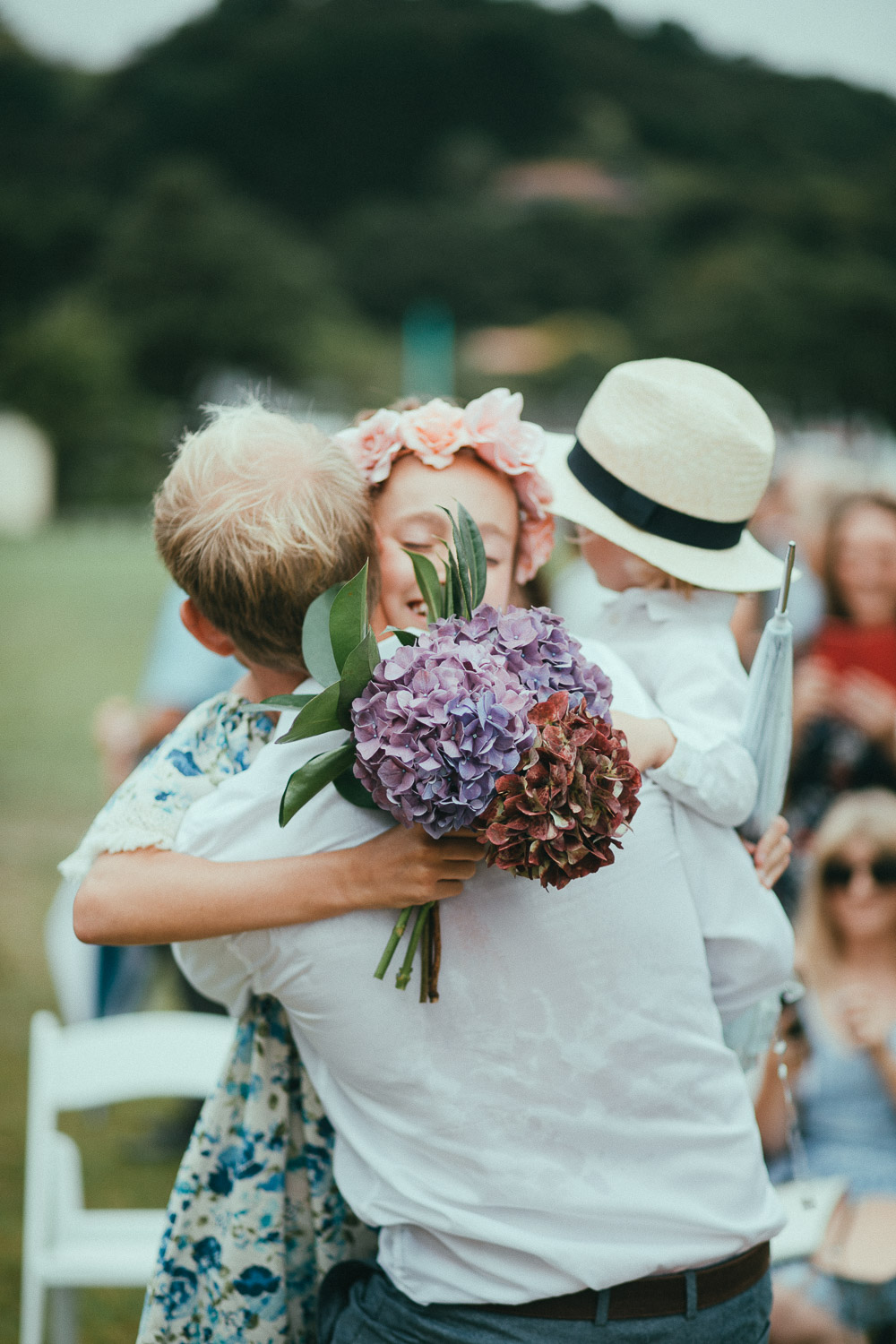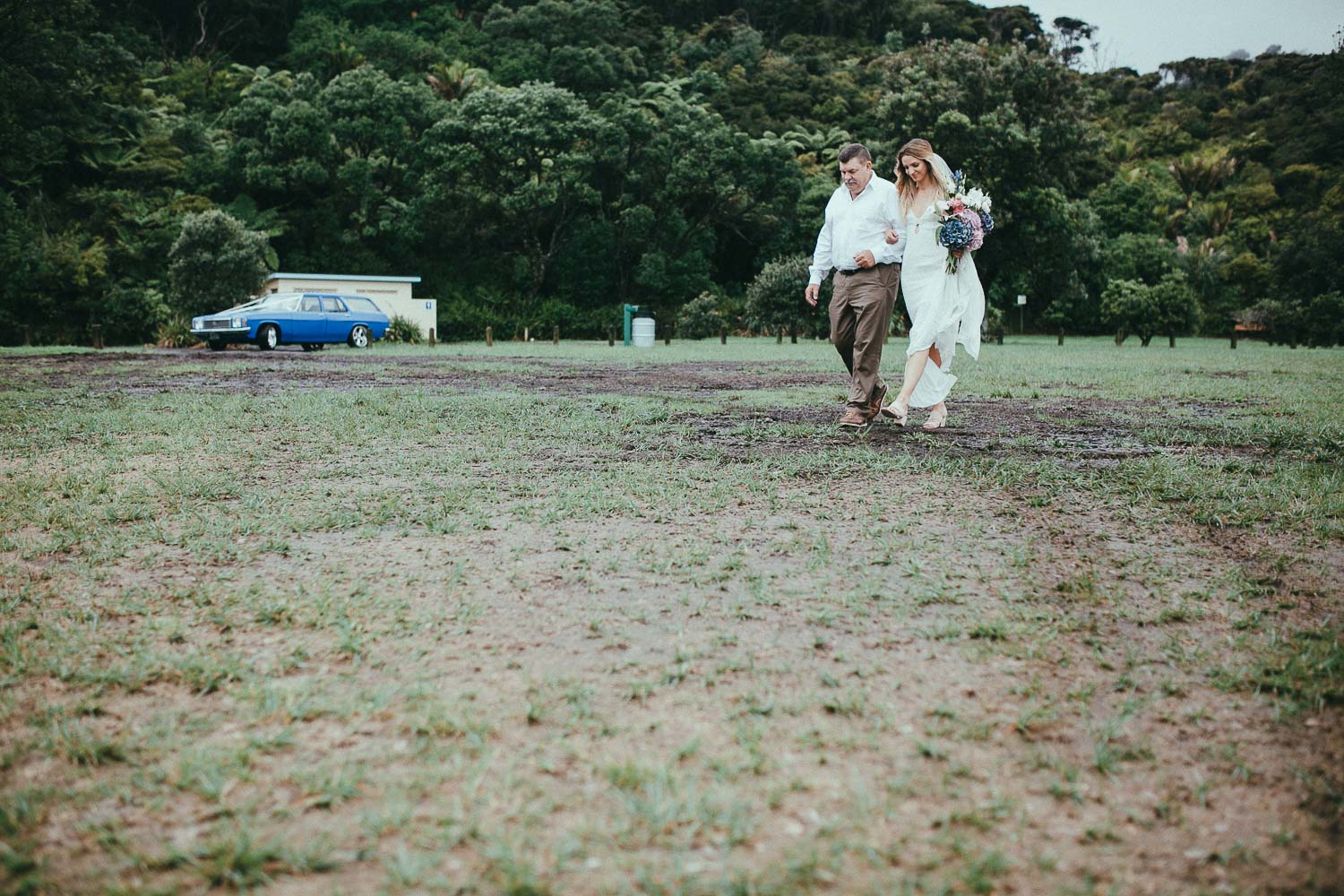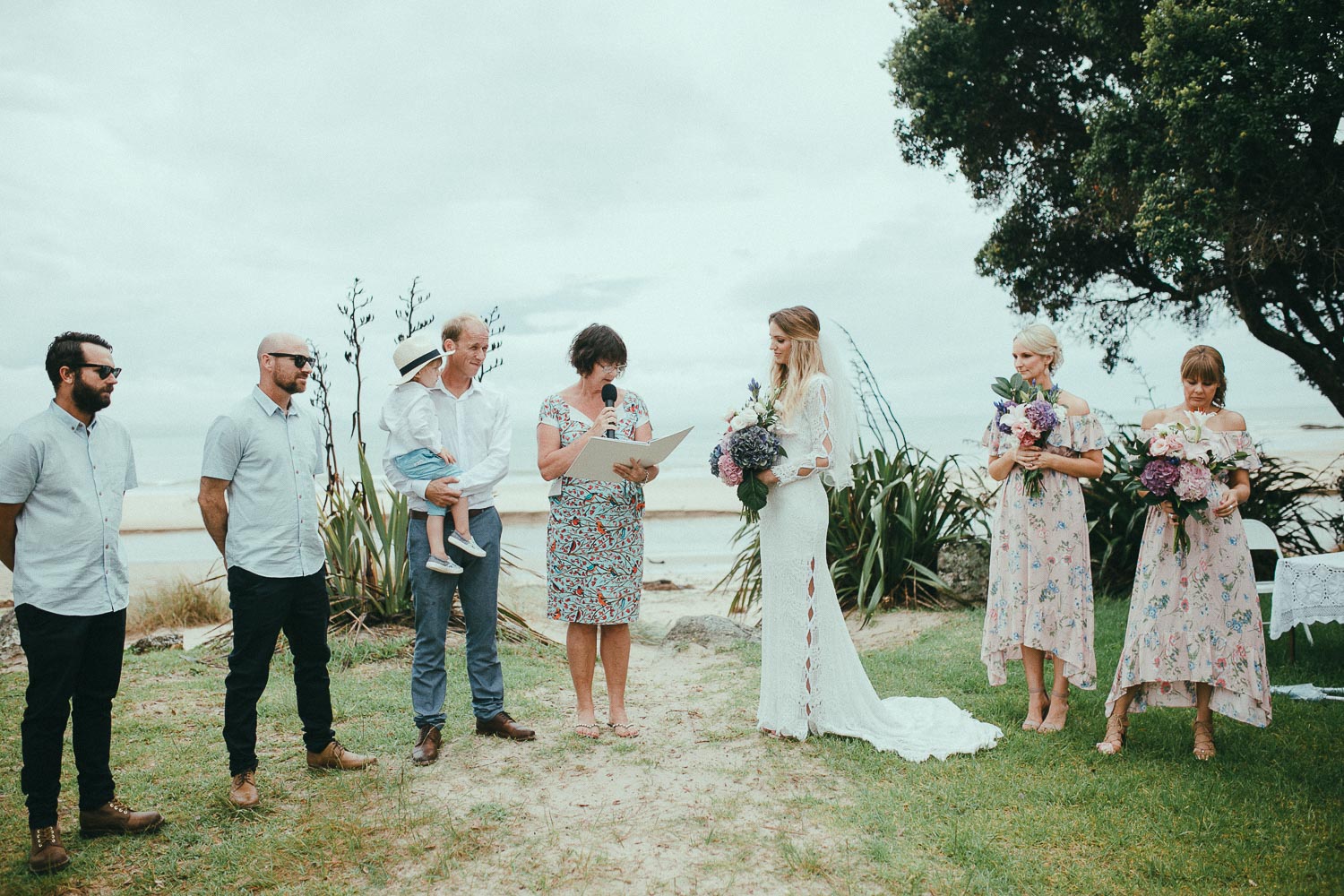 Tell us about your main outfits: I chose my dress 3 days before the wedding and my original dress I chose was tailored wrong and basically it was a nightmare I want to forget! I ended up in a Daughter of Simone dress which was very unique and had the most delicate lace! Jamie choose his outfit from Barkers, just something very casual as it was a beach wedding and Jamie is far from a suit guy.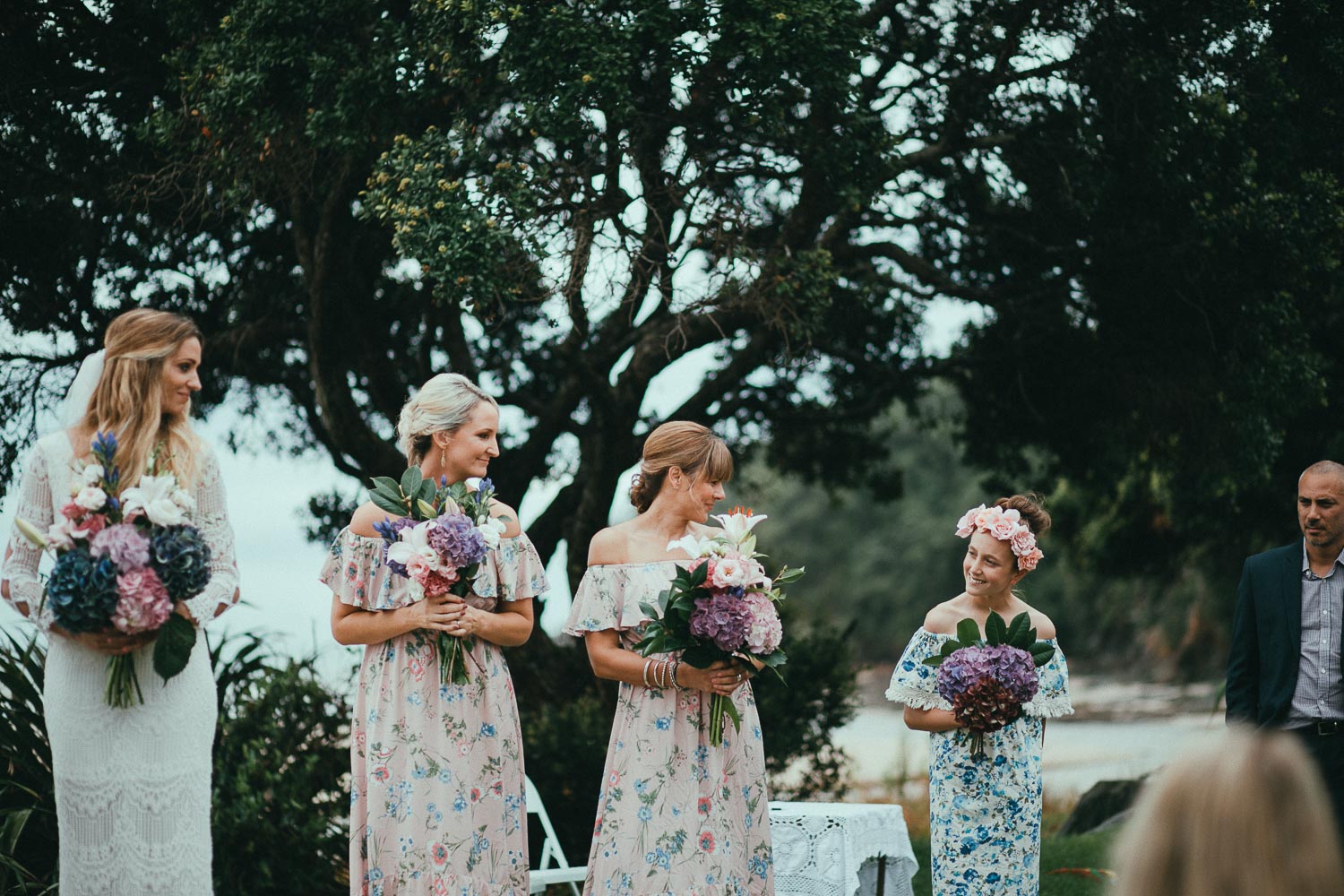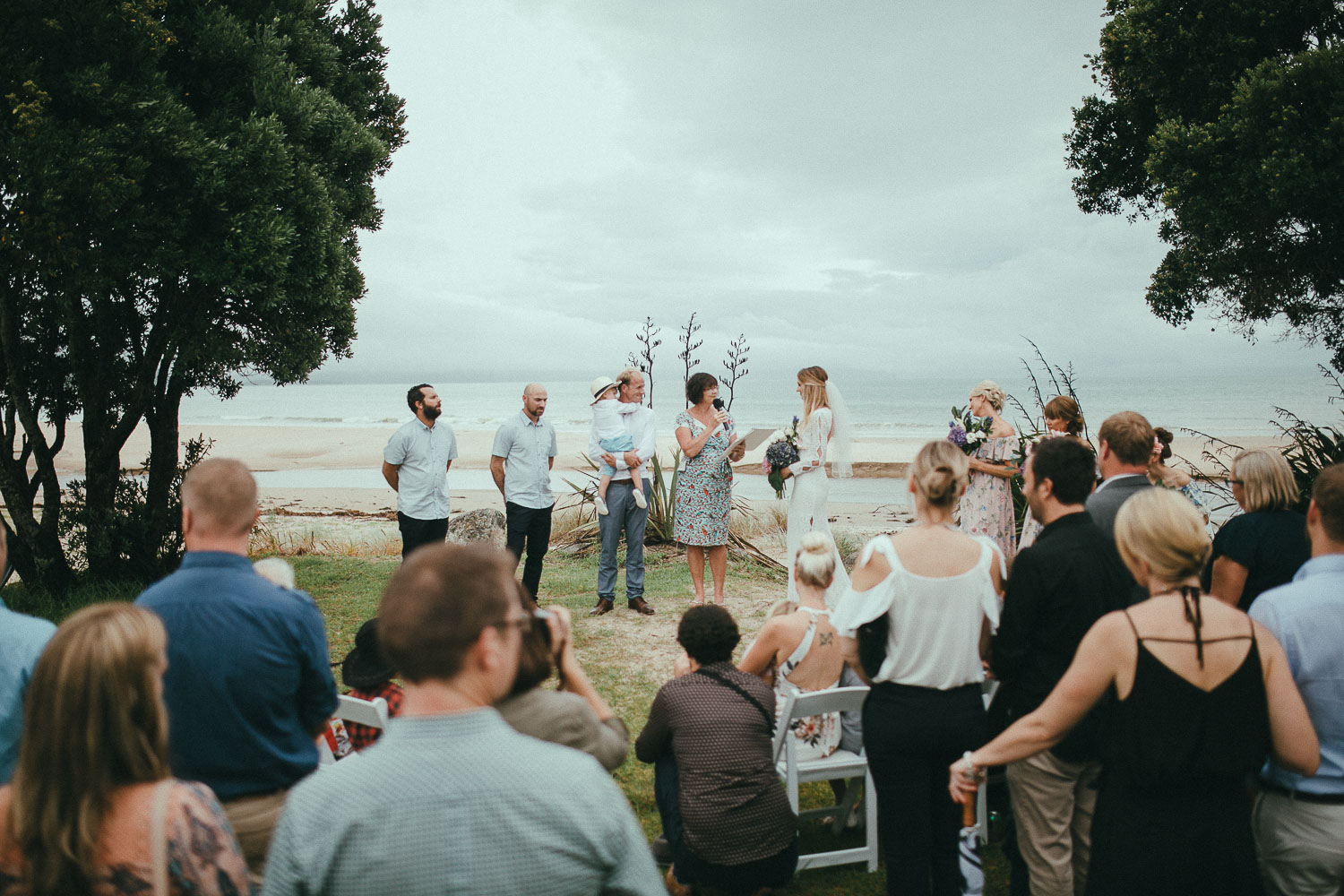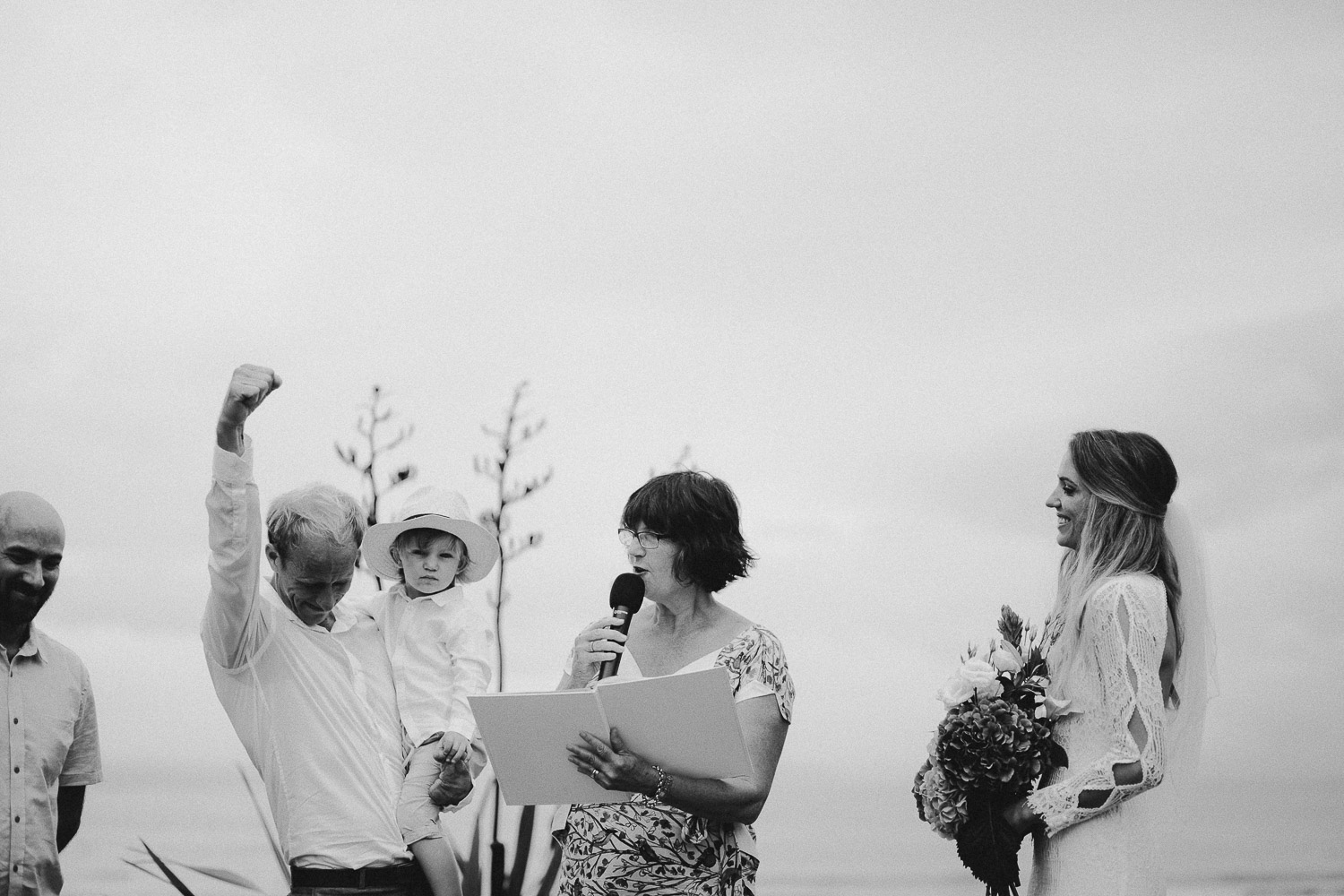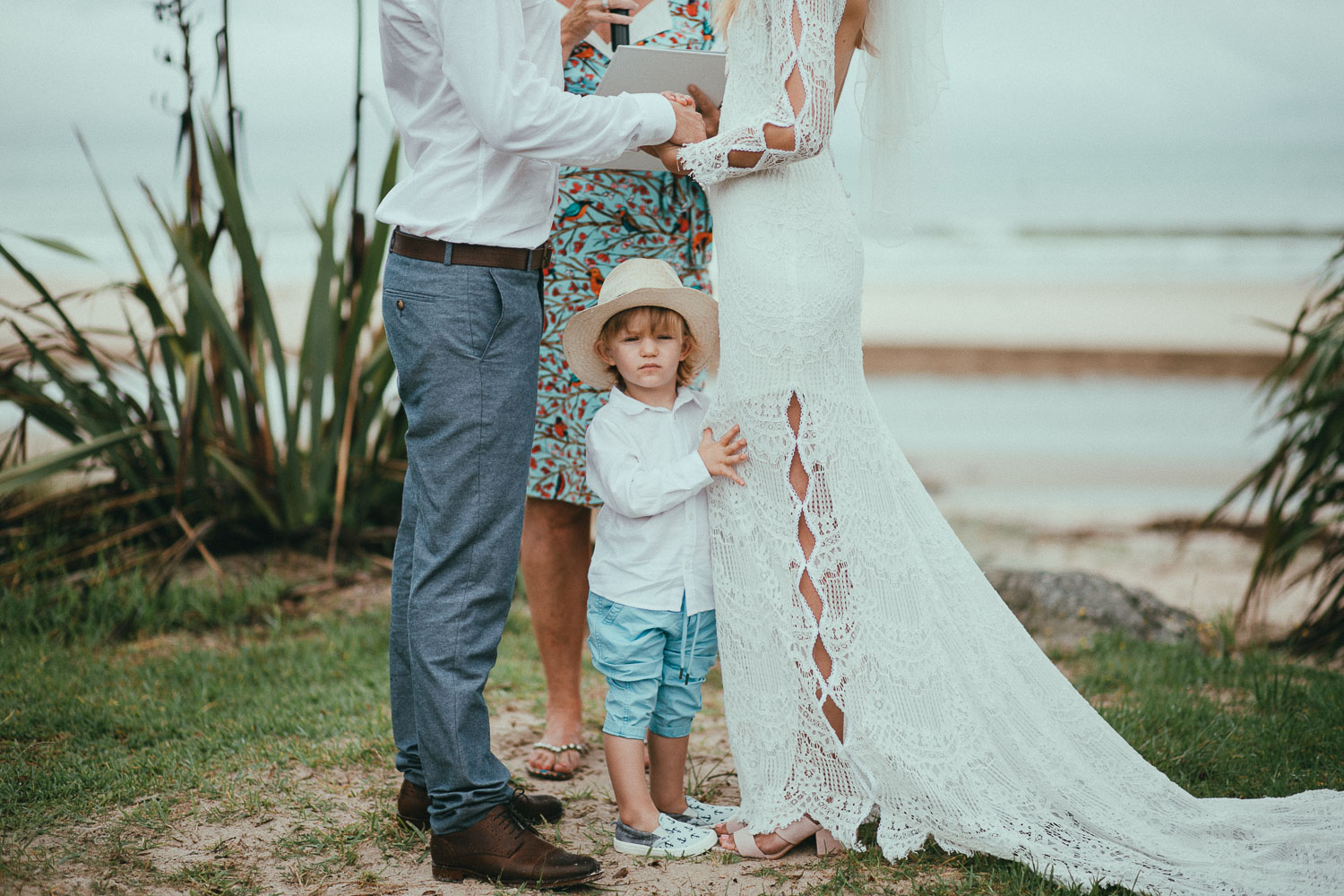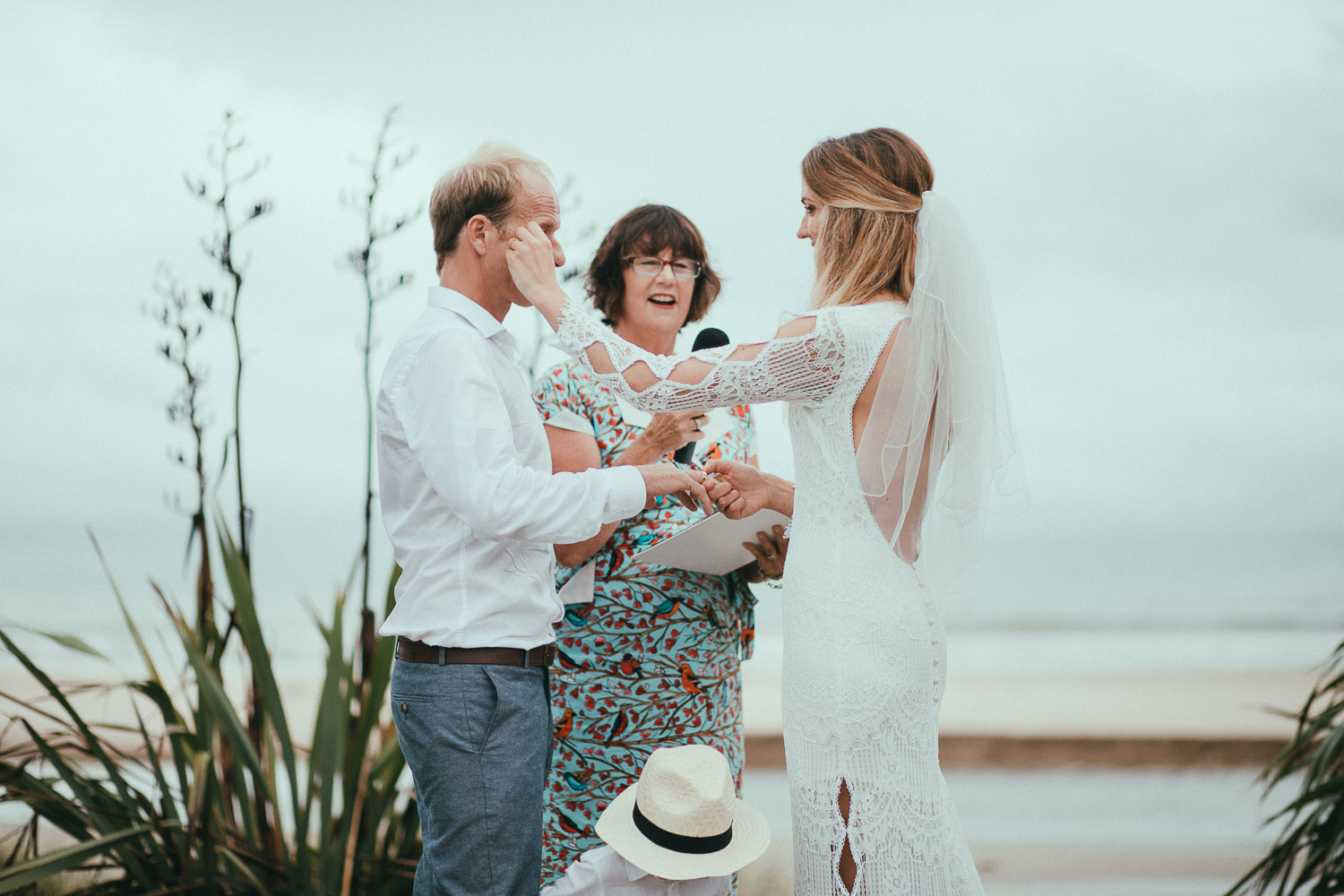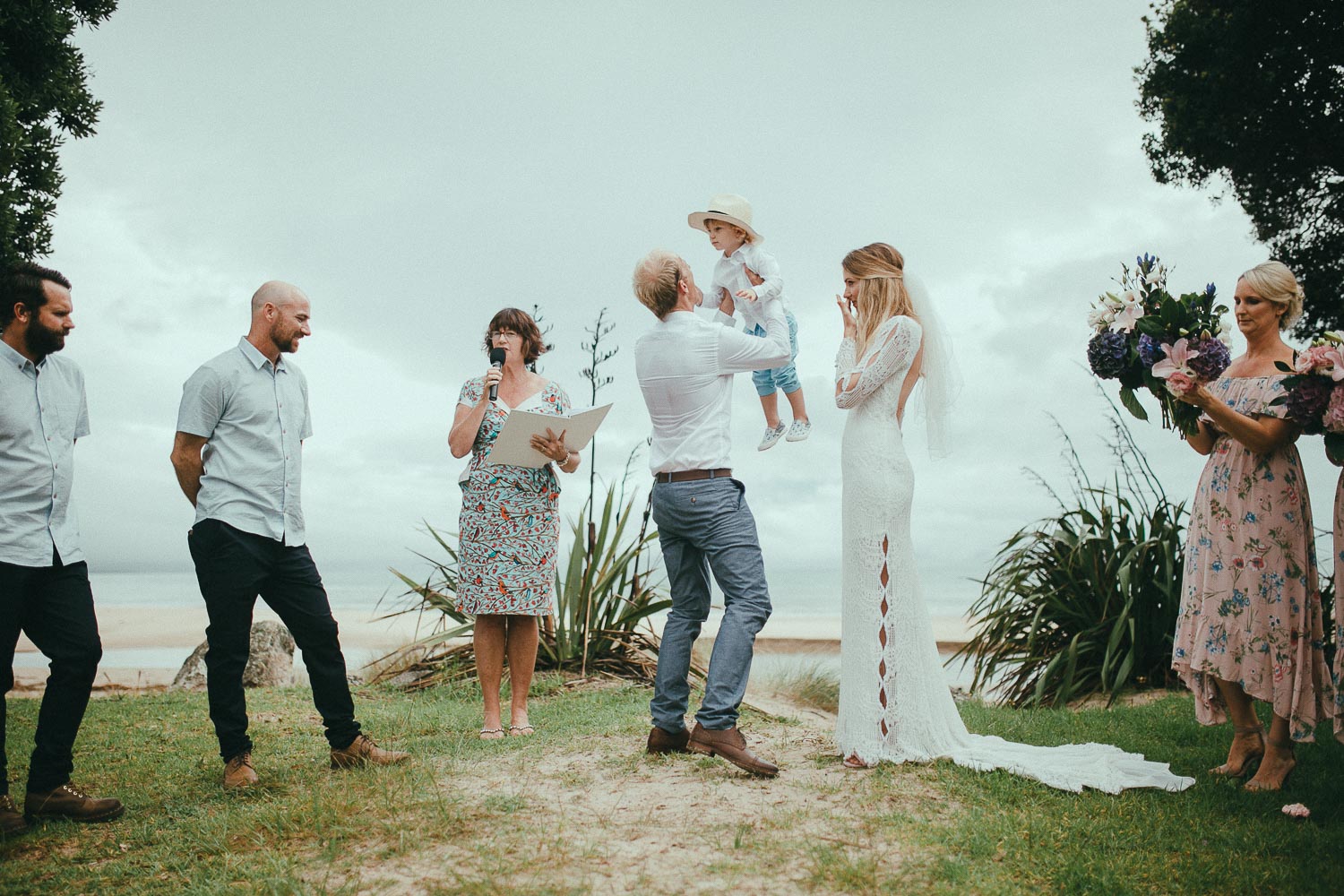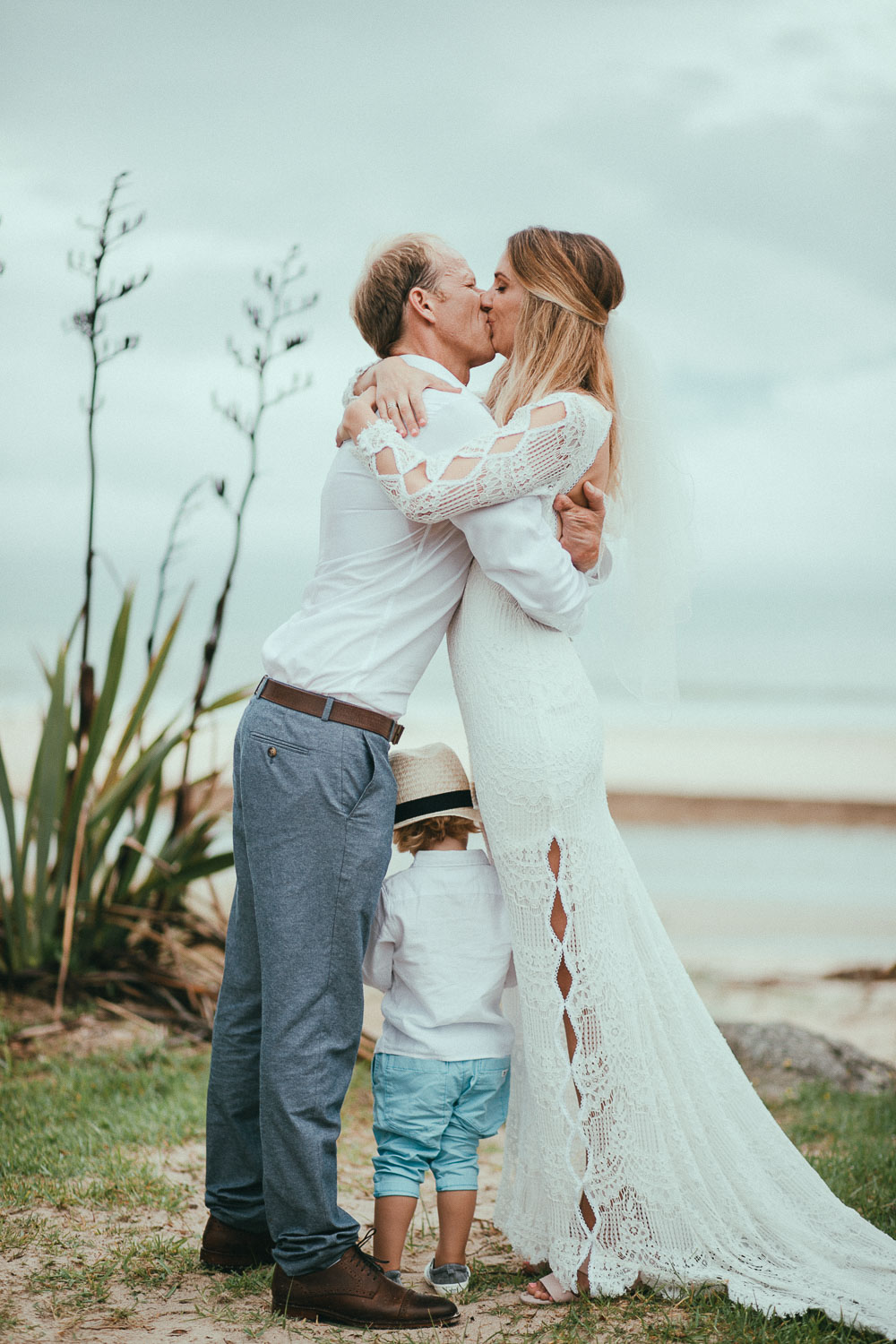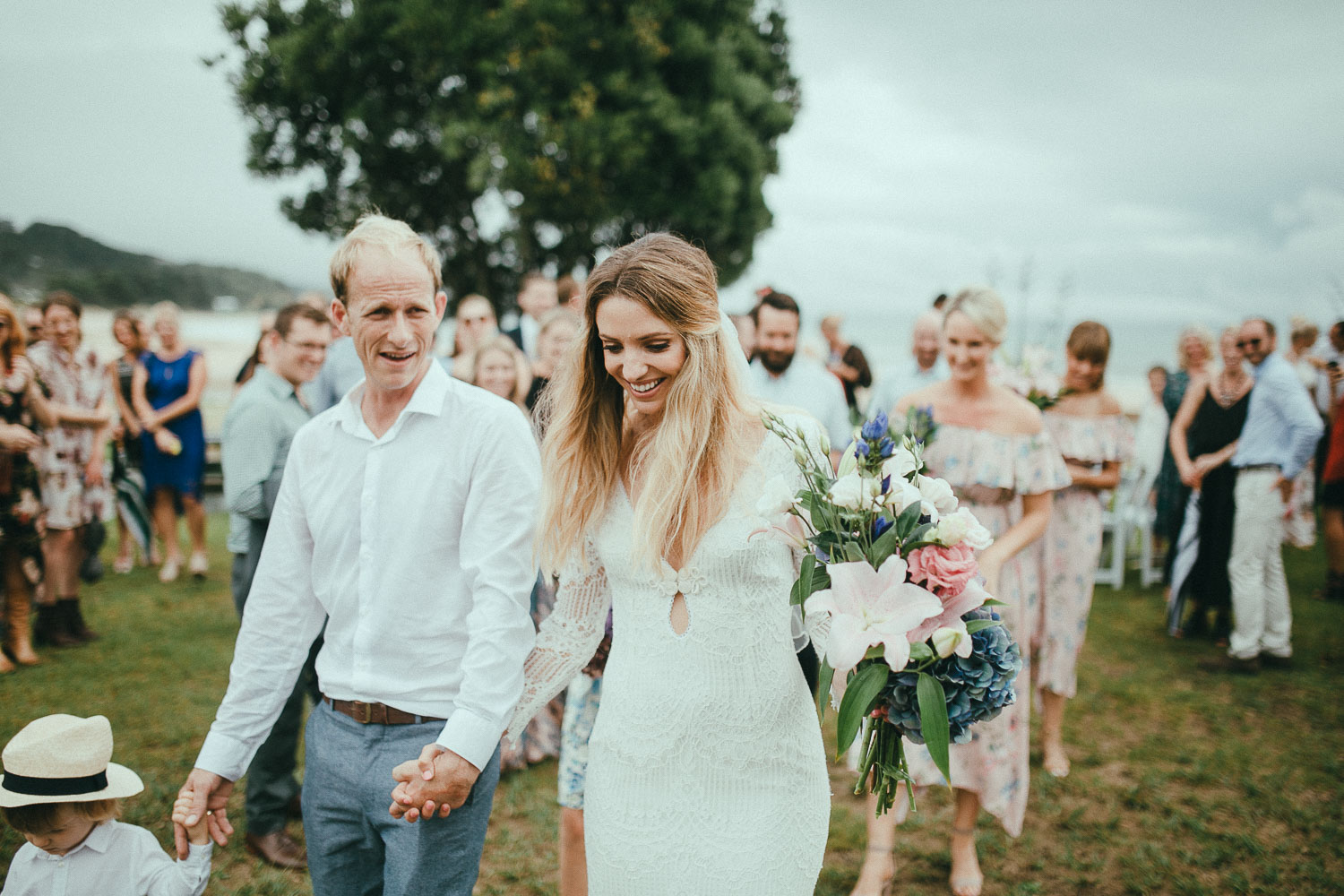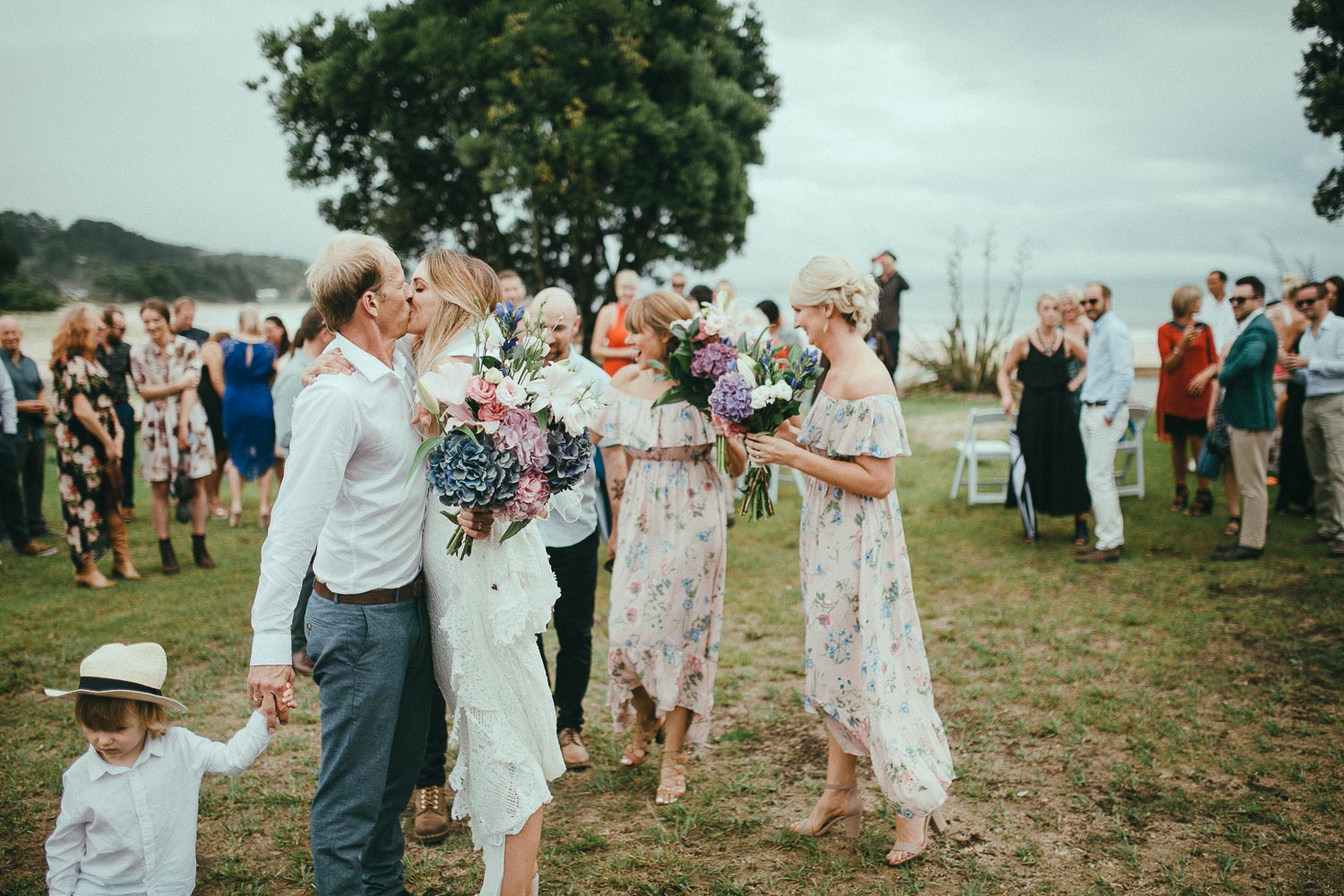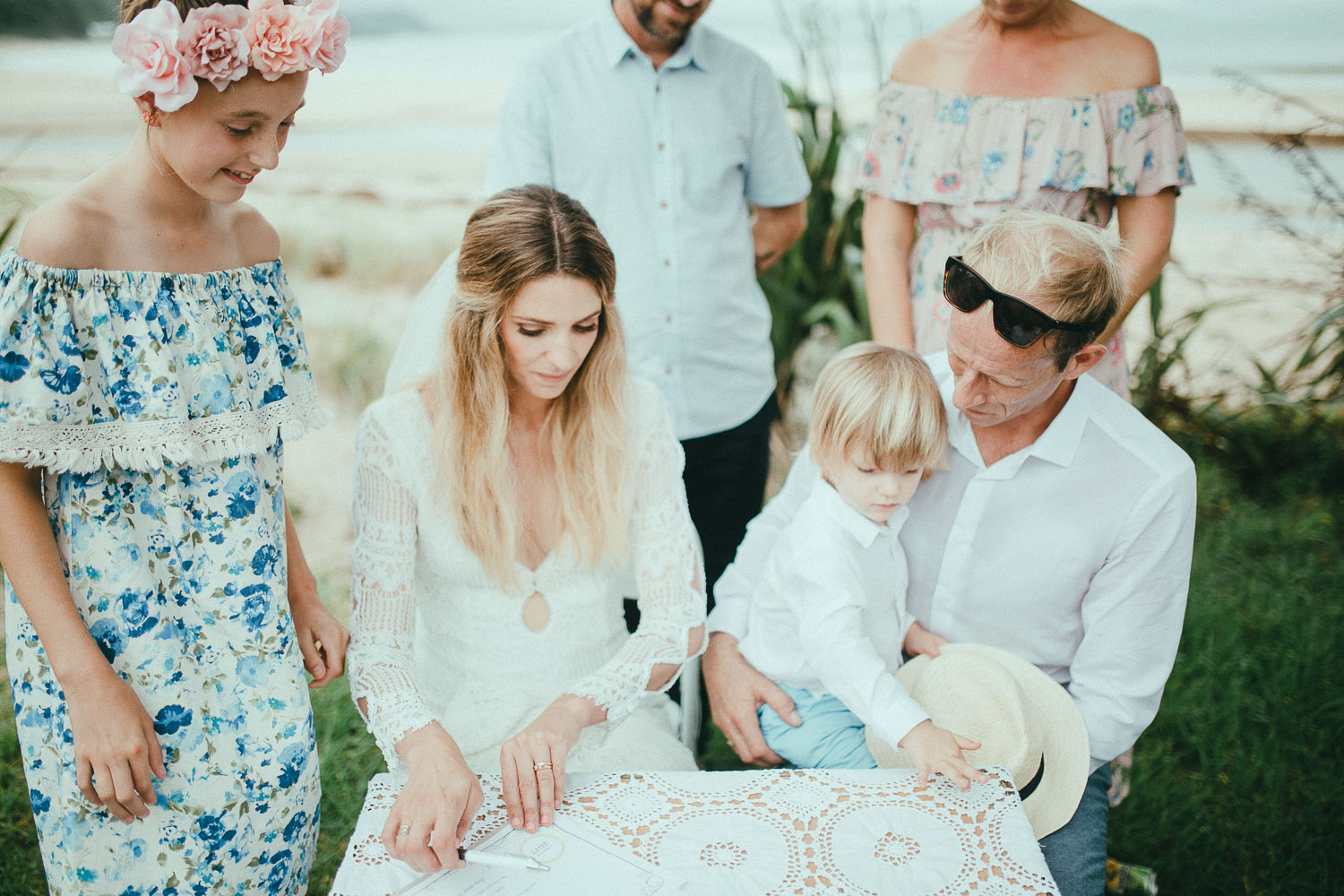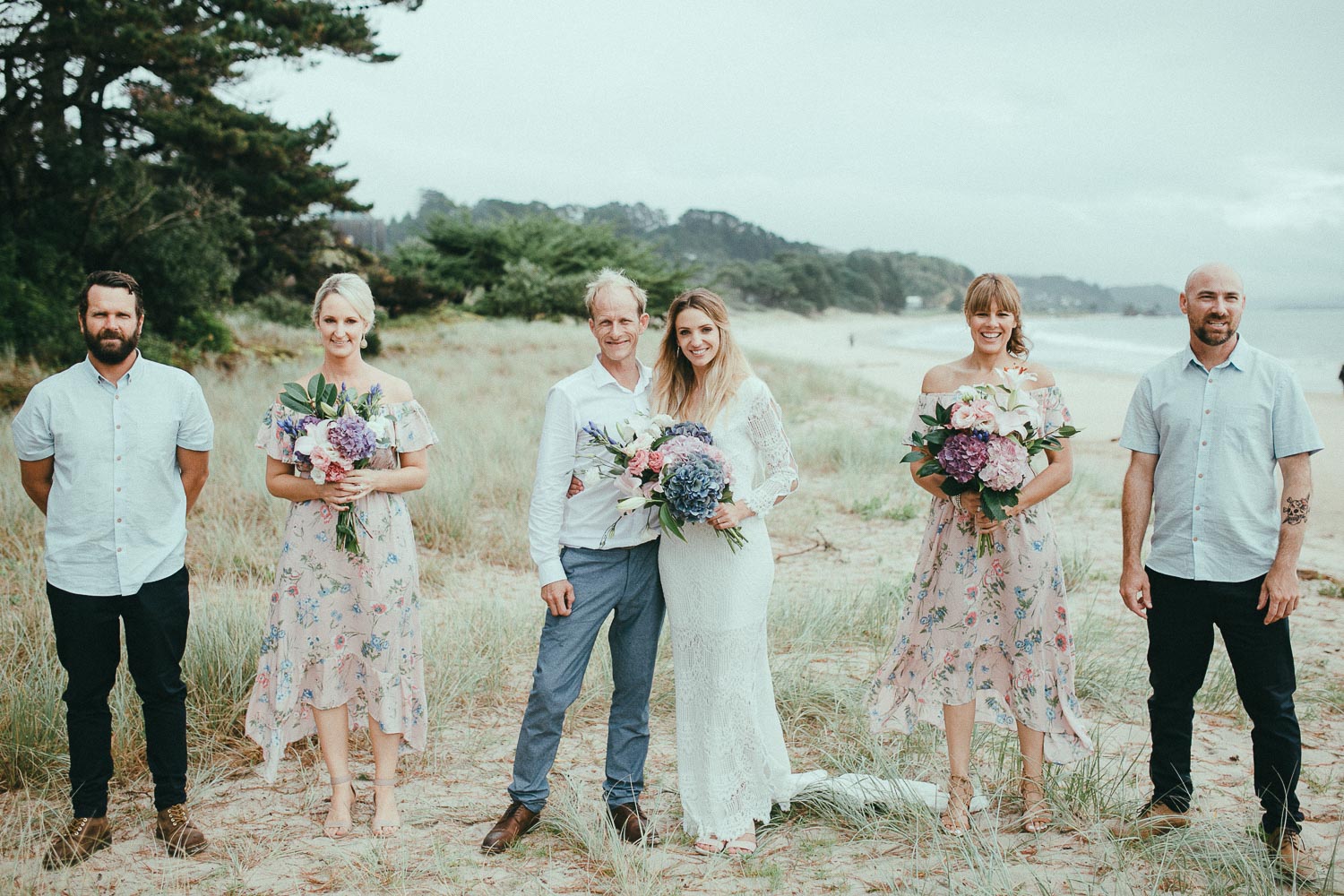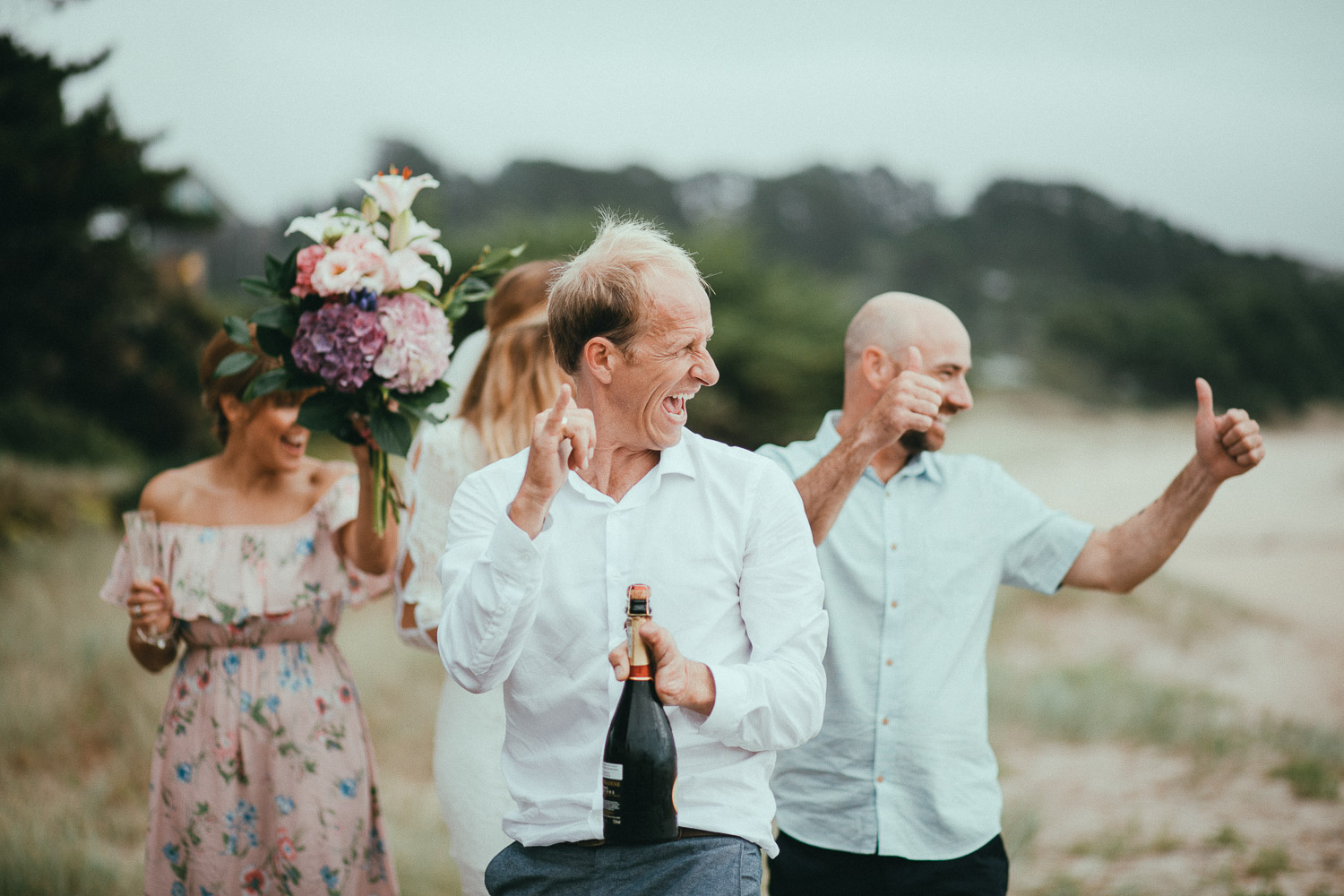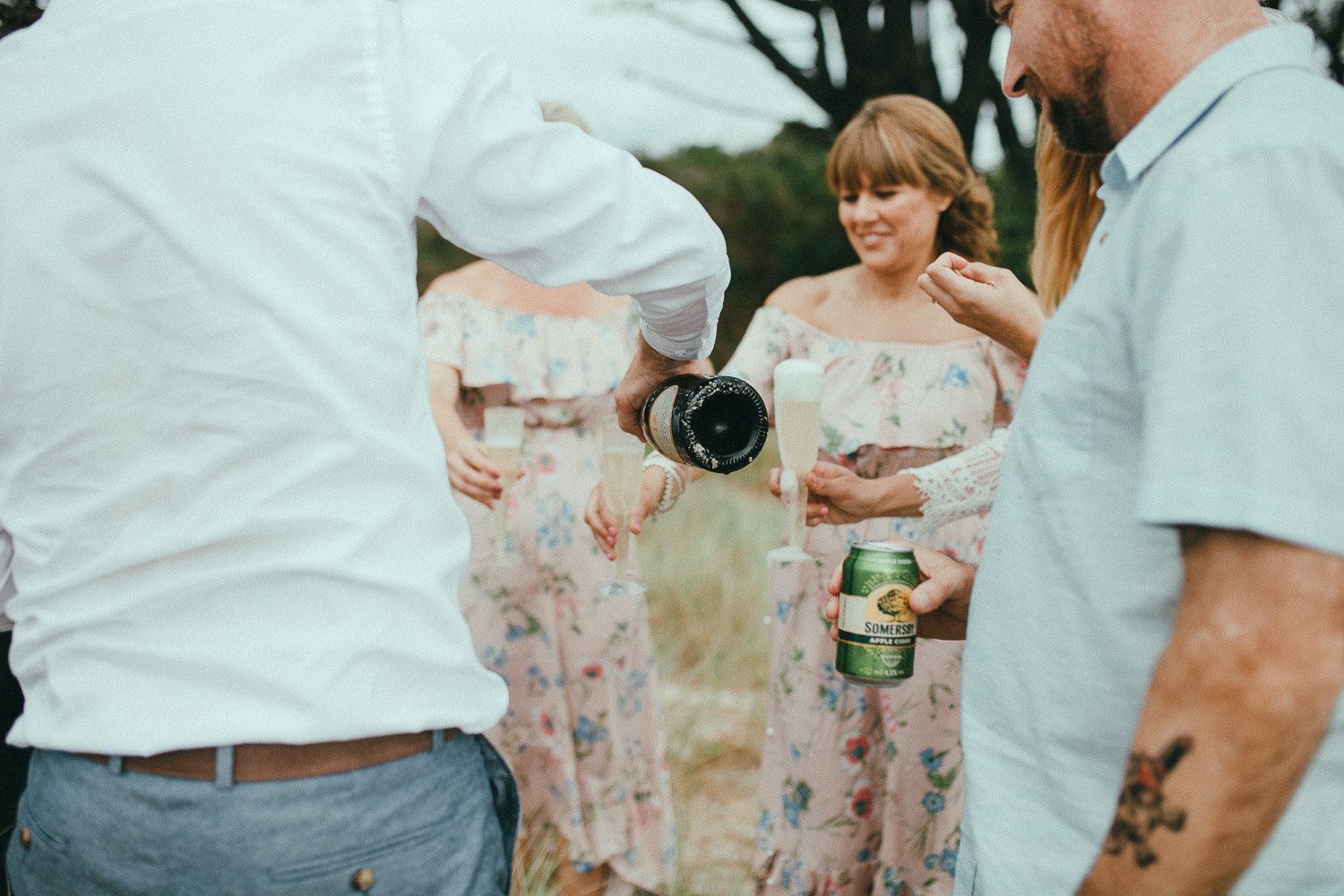 What were some of the most memorable/unique moments from the day? I loved everything about when we were seated for dinner, just looking around the room at all our amazing friends and family and taking it all in. Jamie's speech was incredibly moving; he prepared nothing and just stood up and spoke from his heart. The entire day was a massive high for me, I was floating around with a smile plastered on my face. It is a day I will look back on as I get older and it will always bring me happy memories.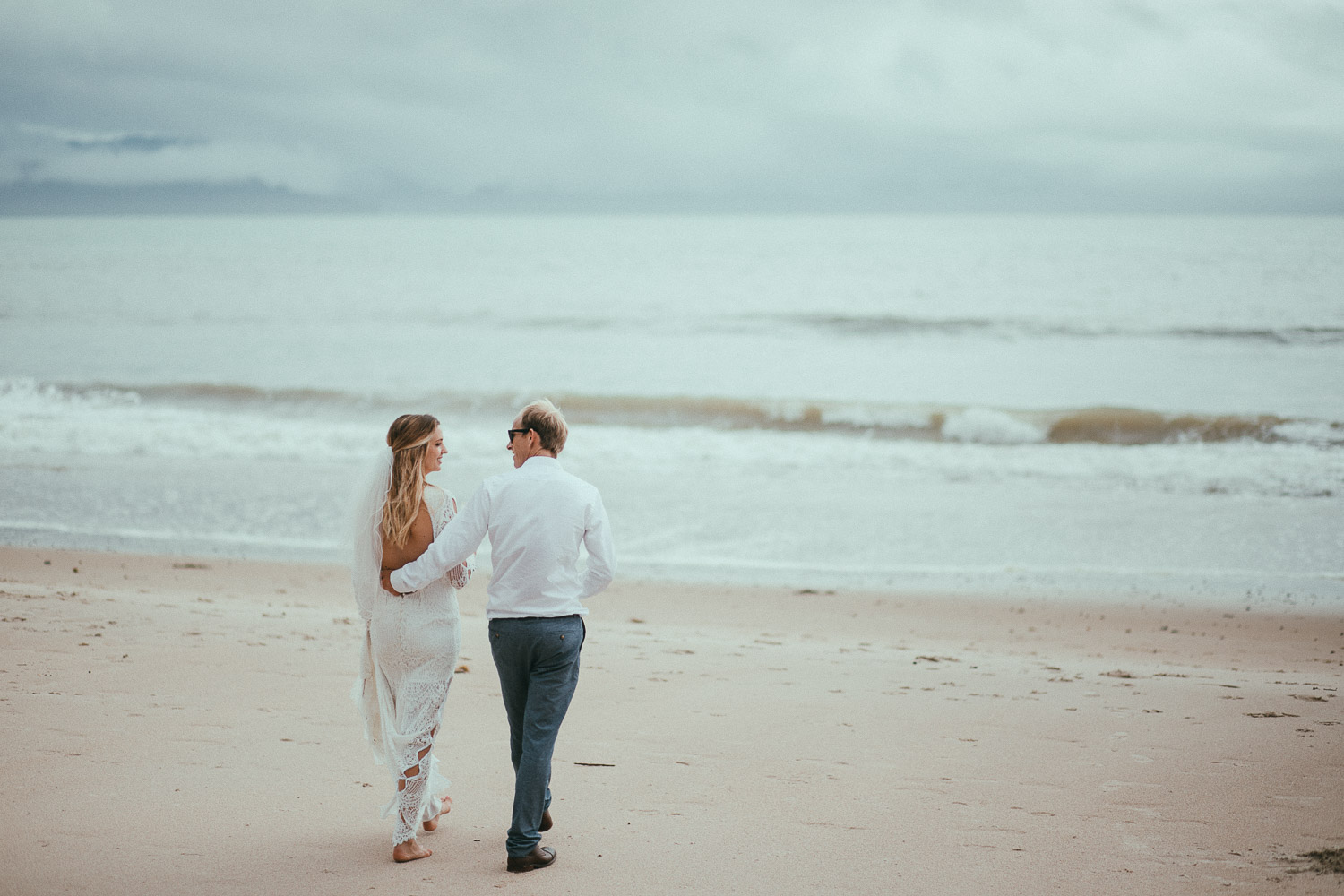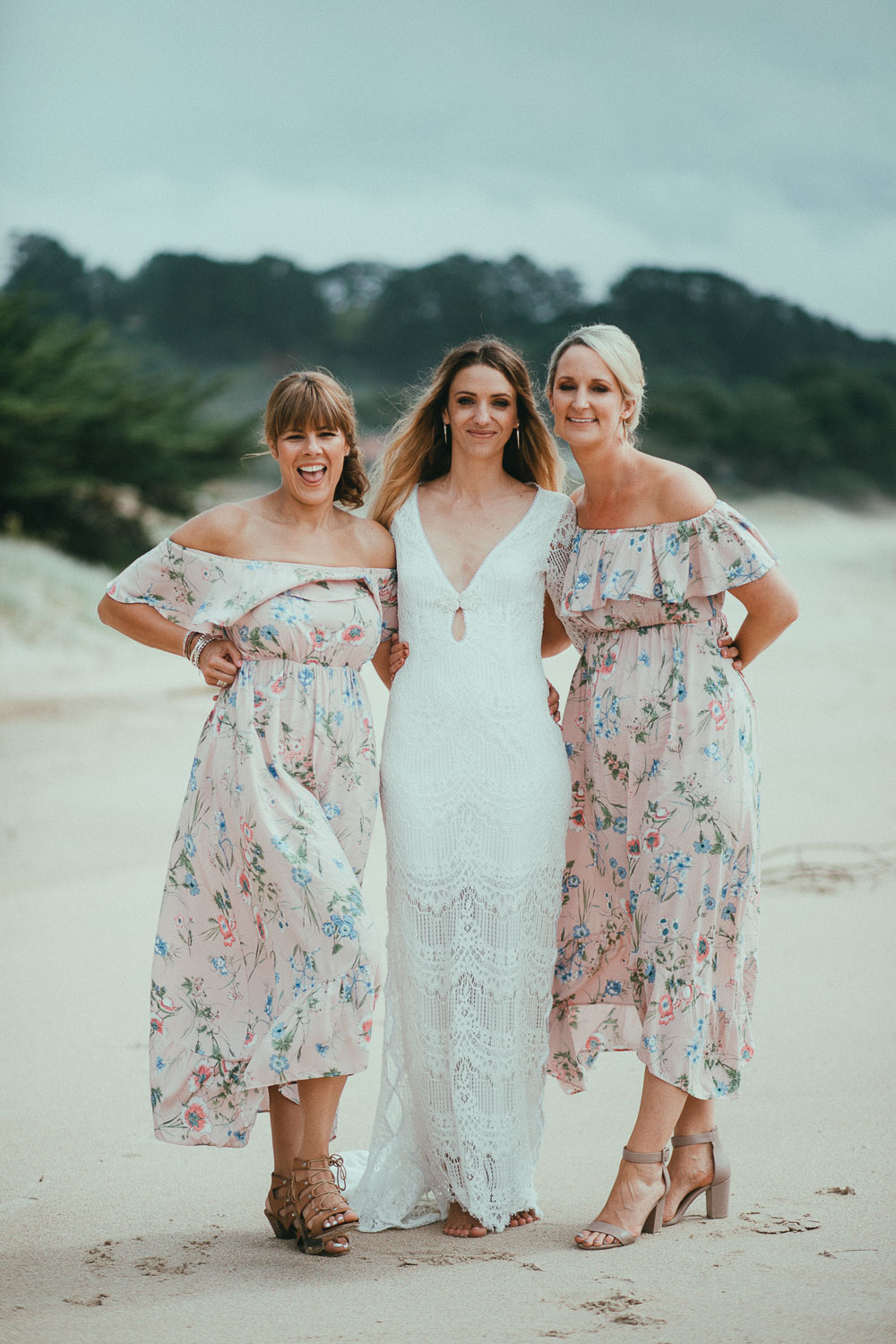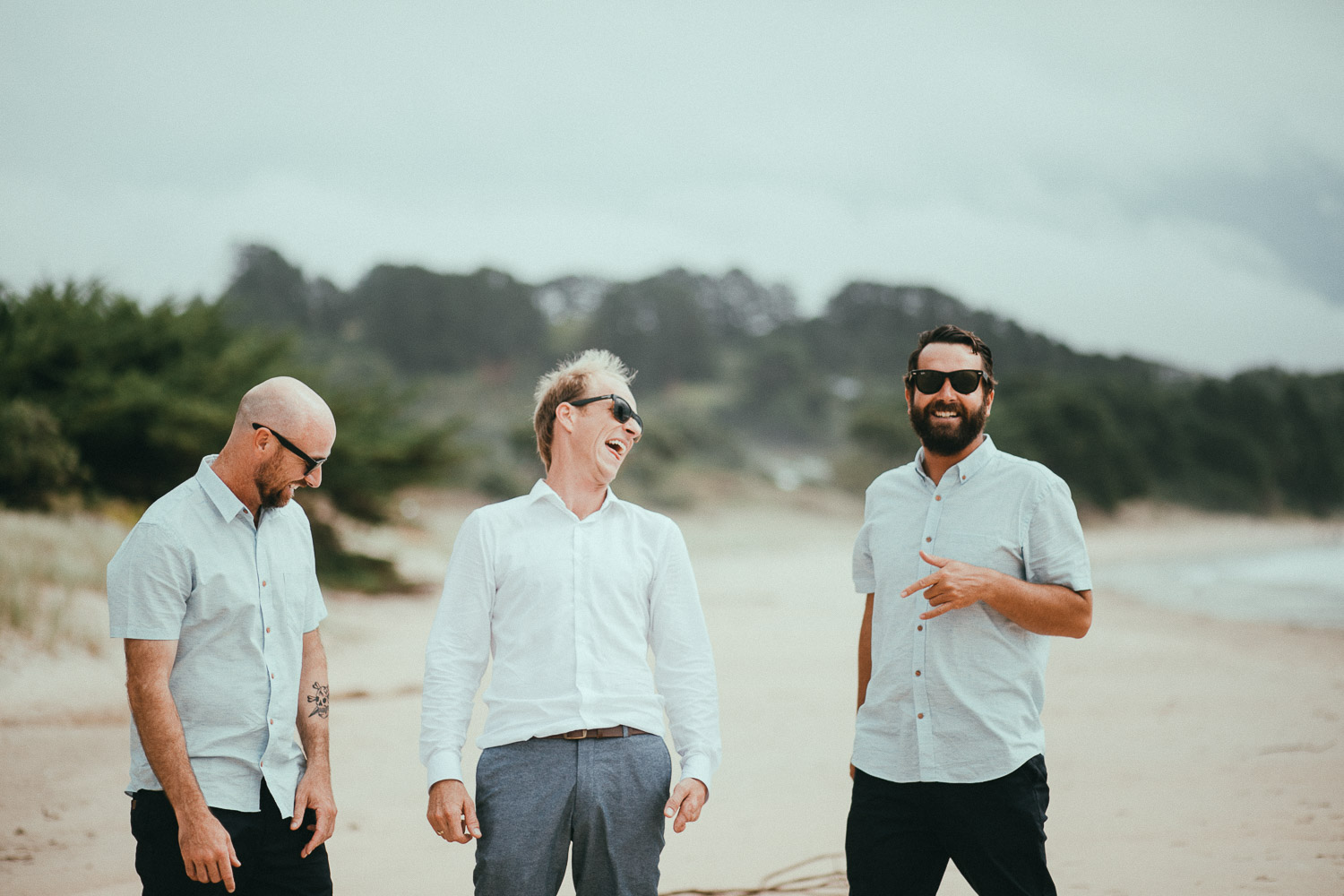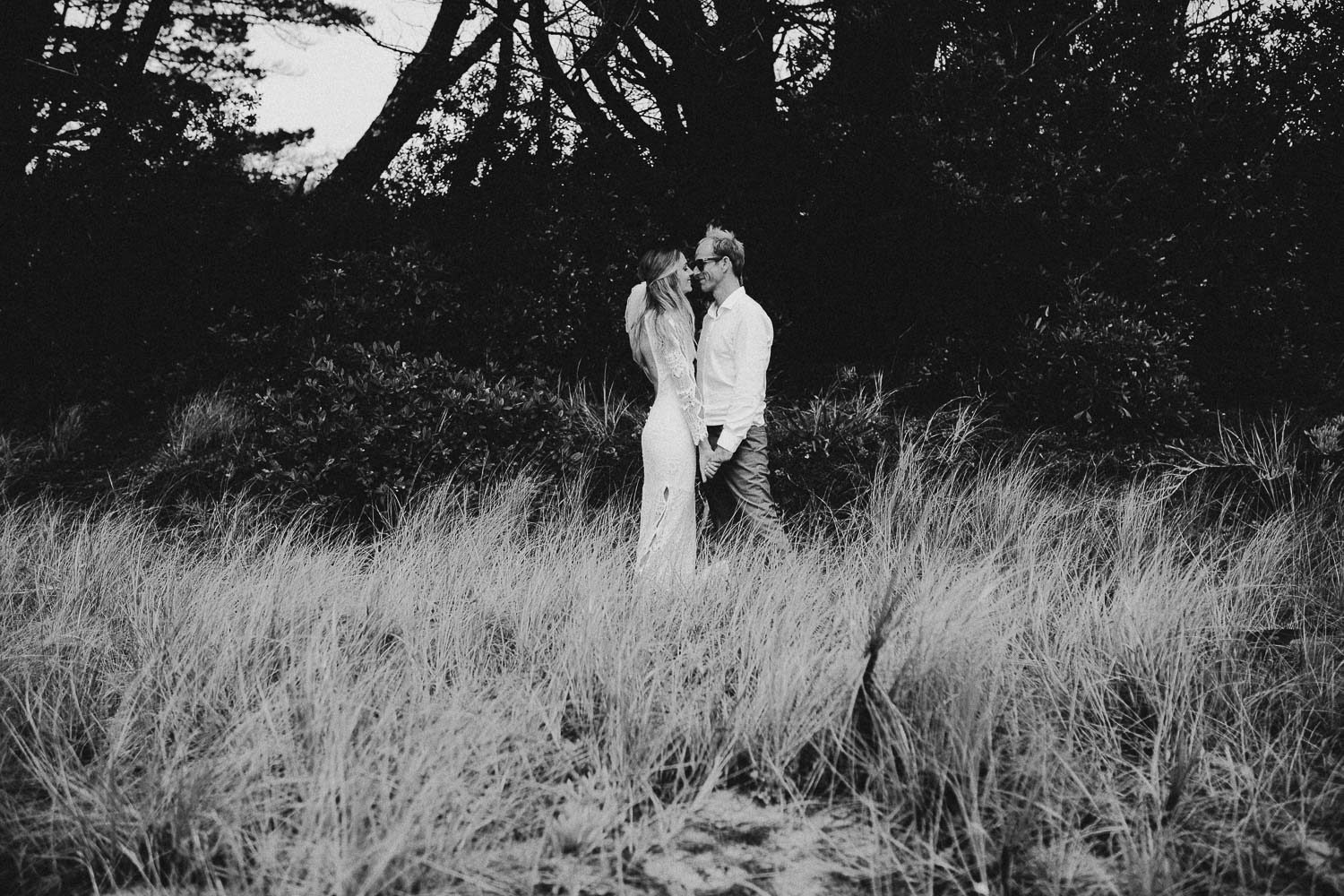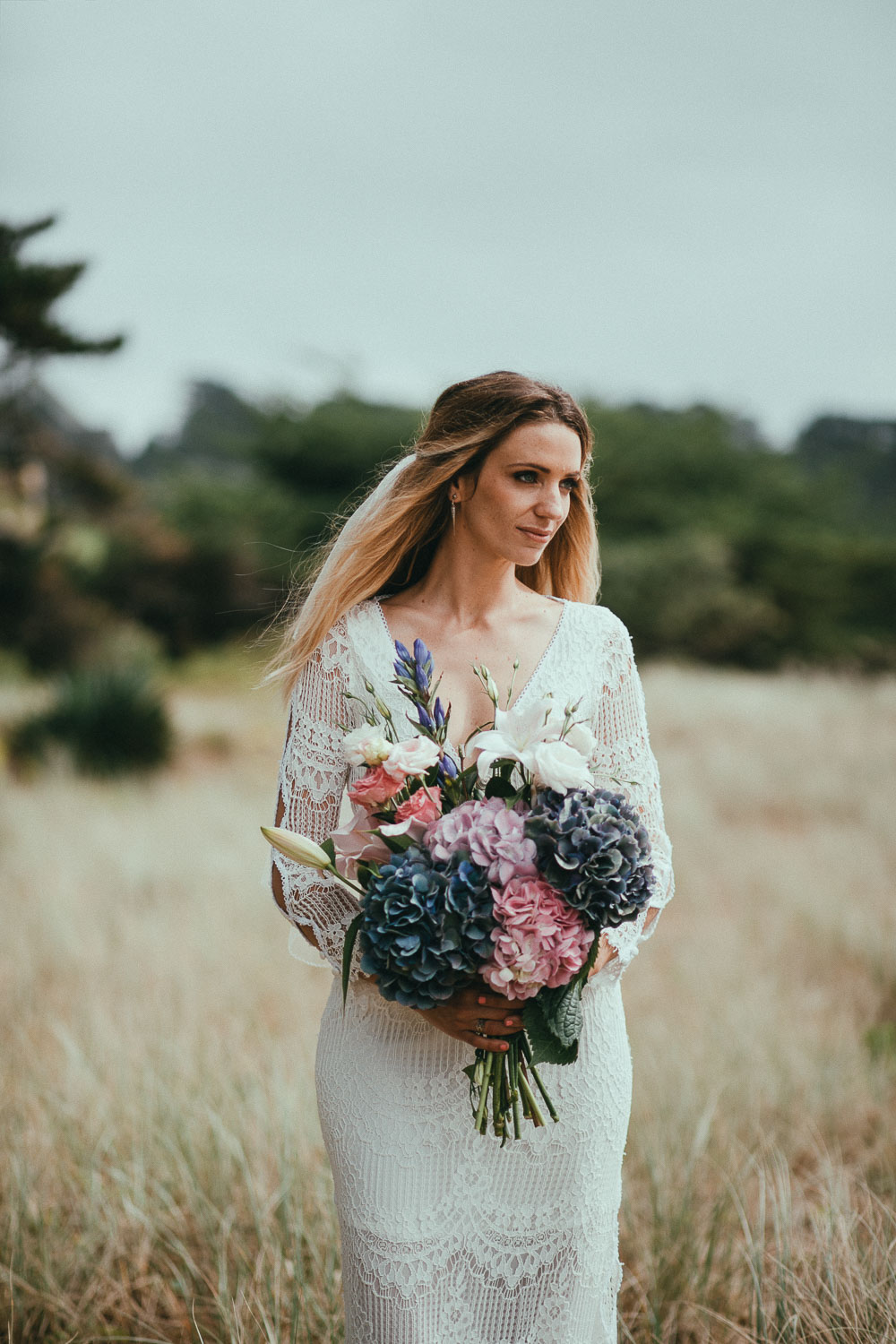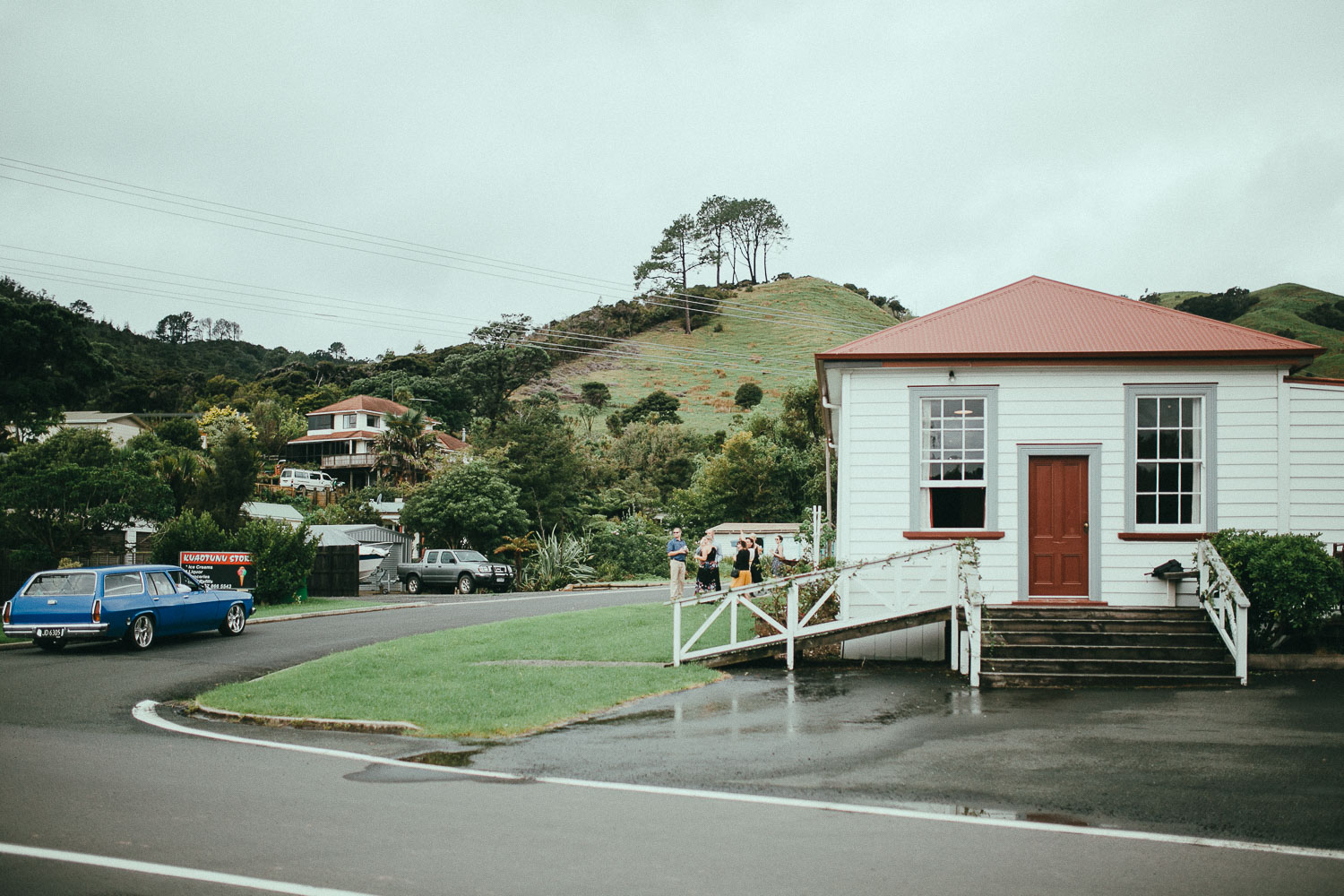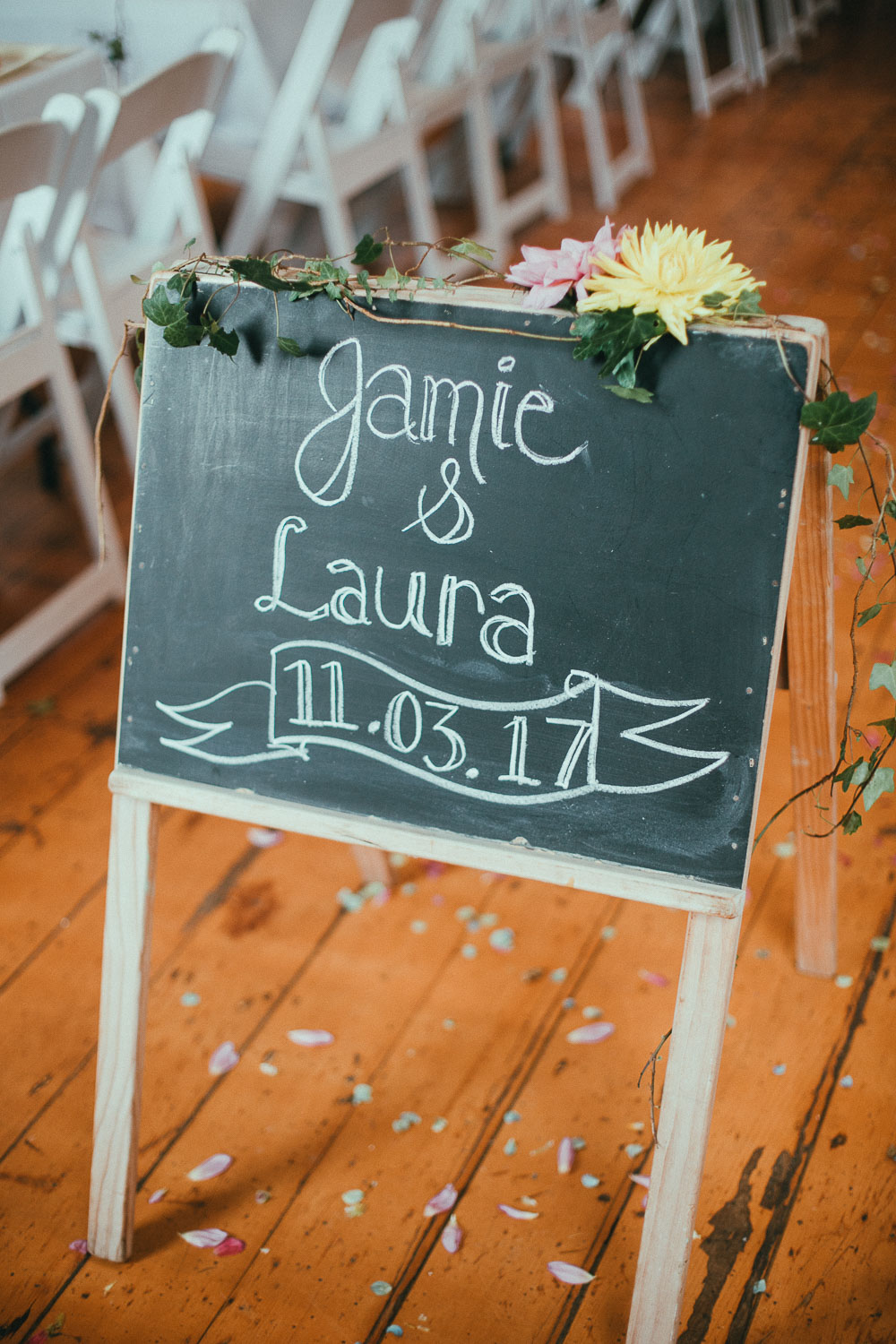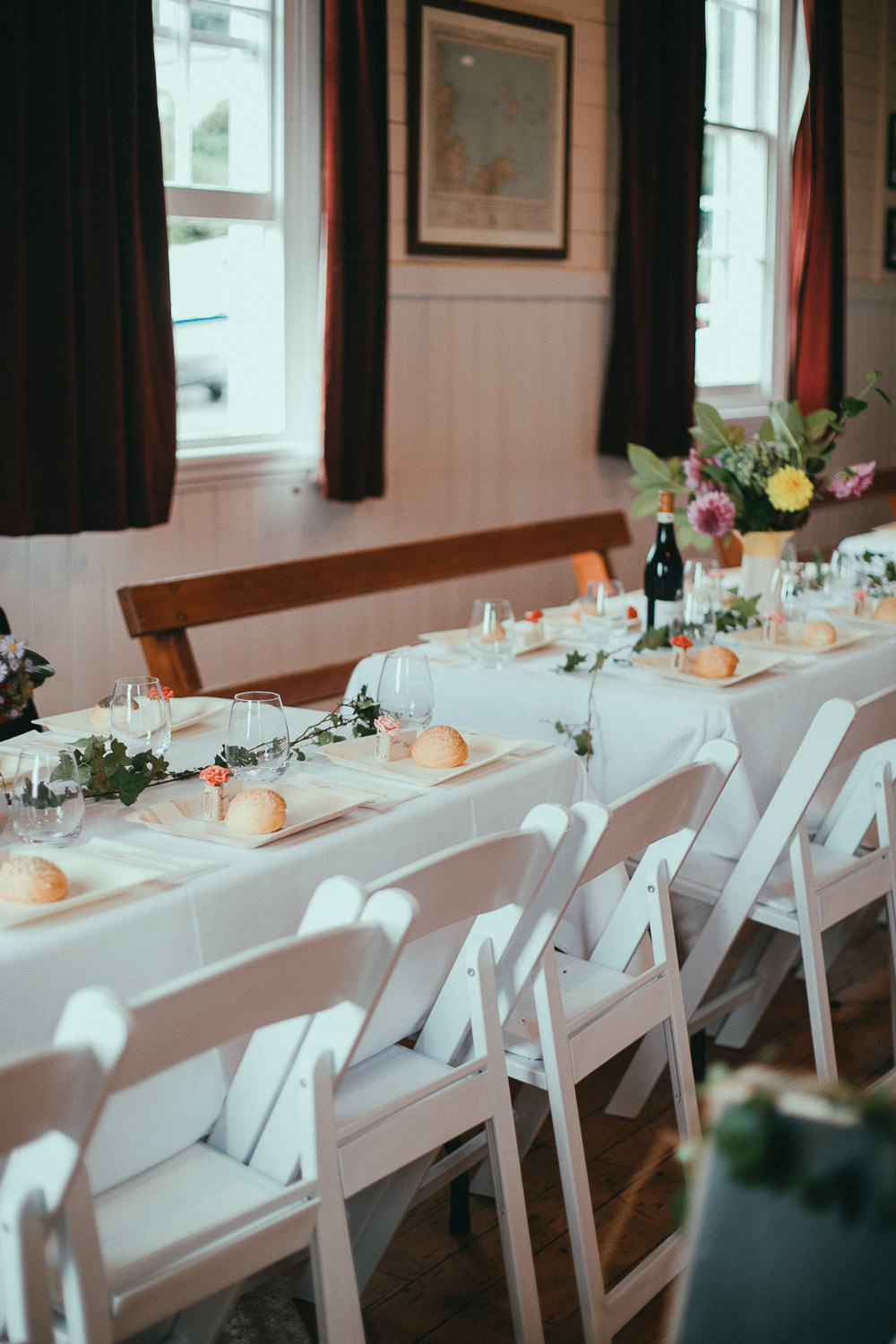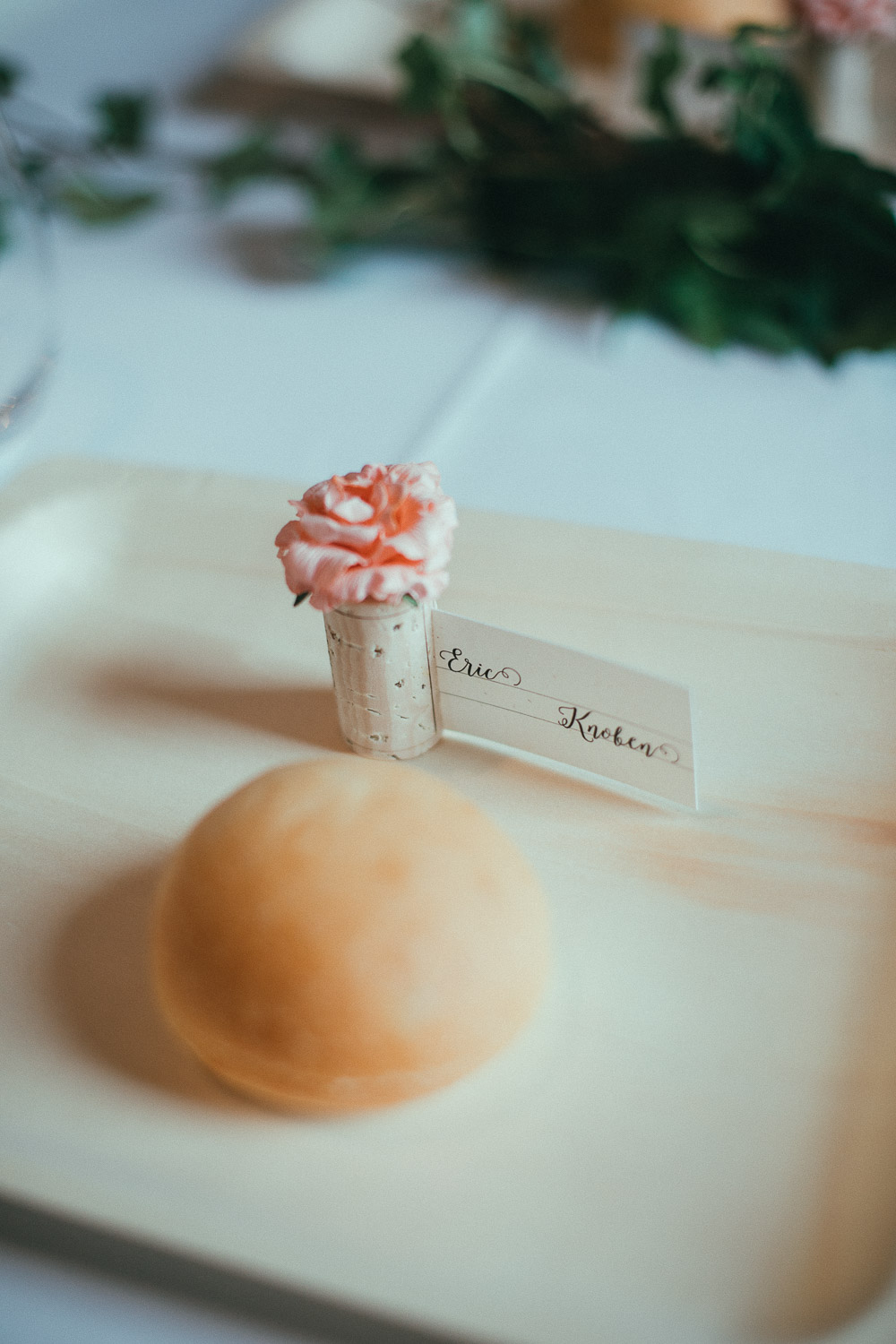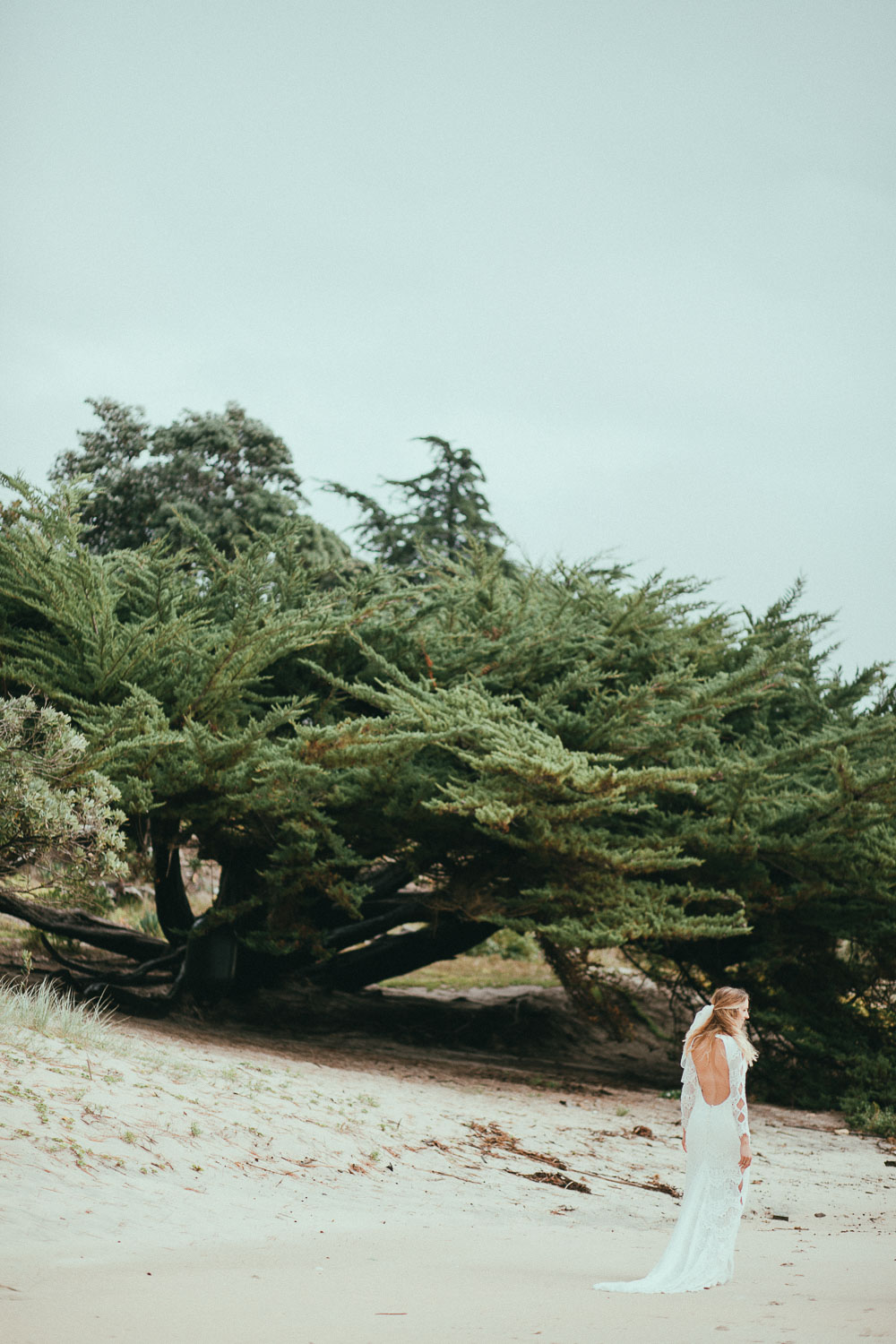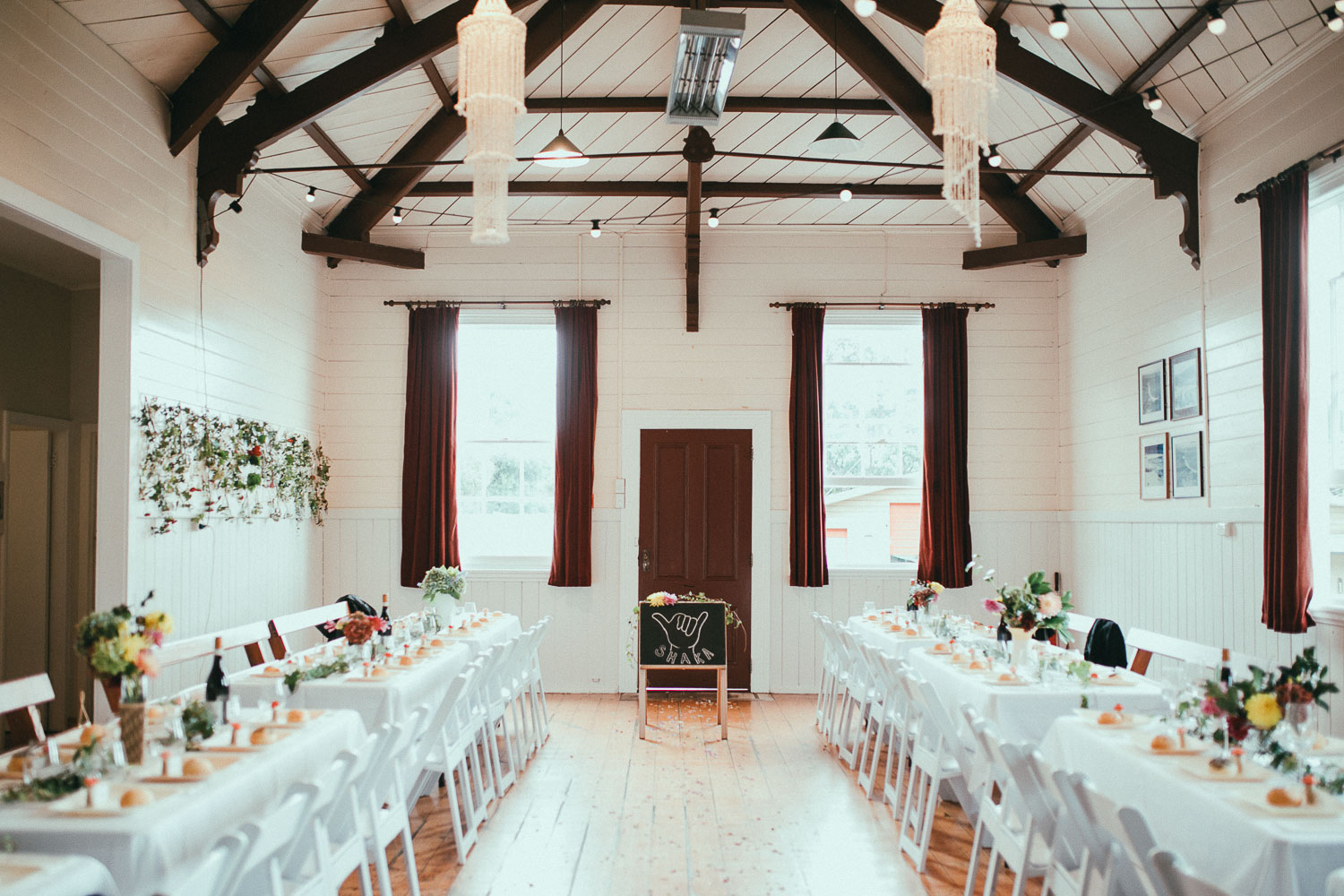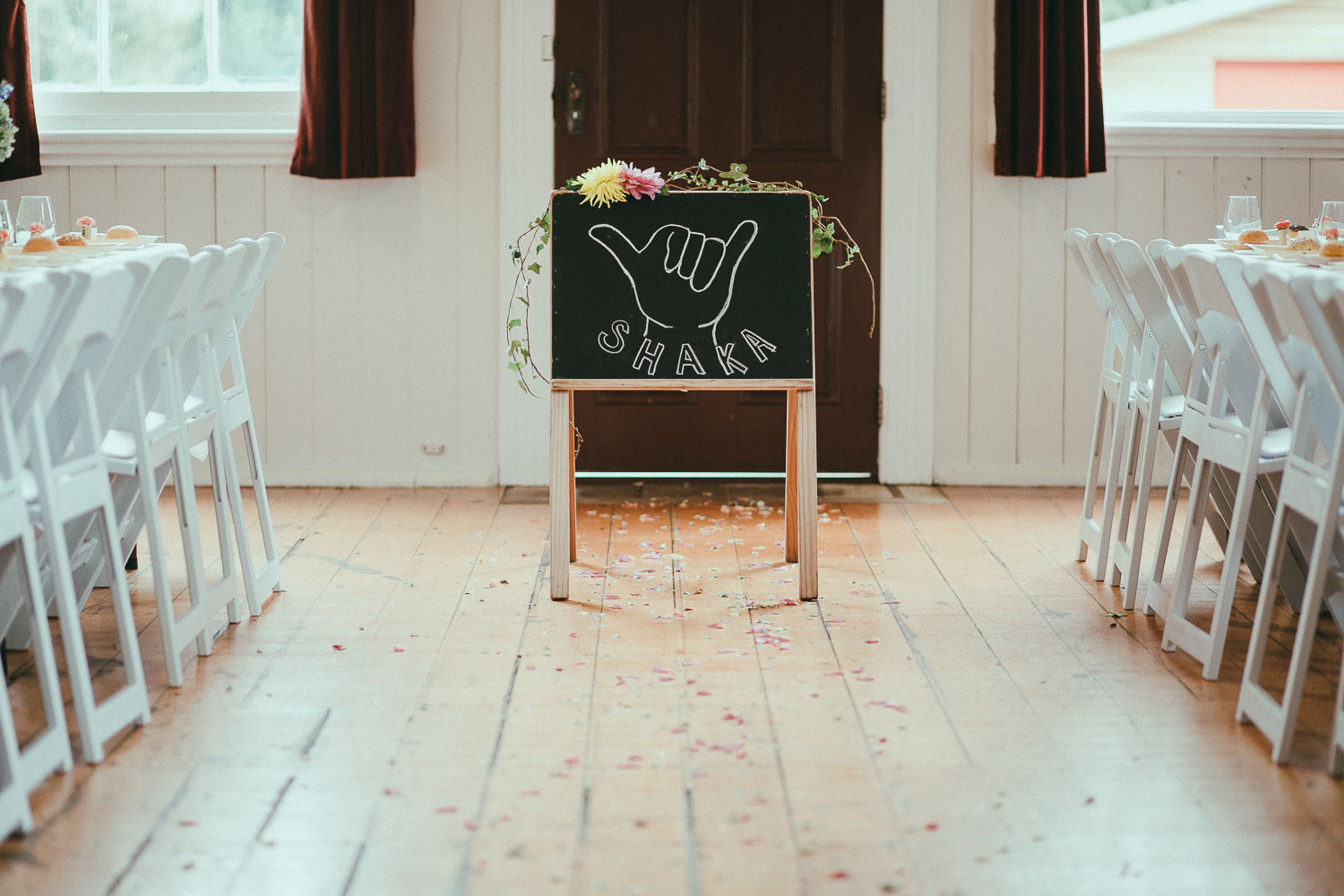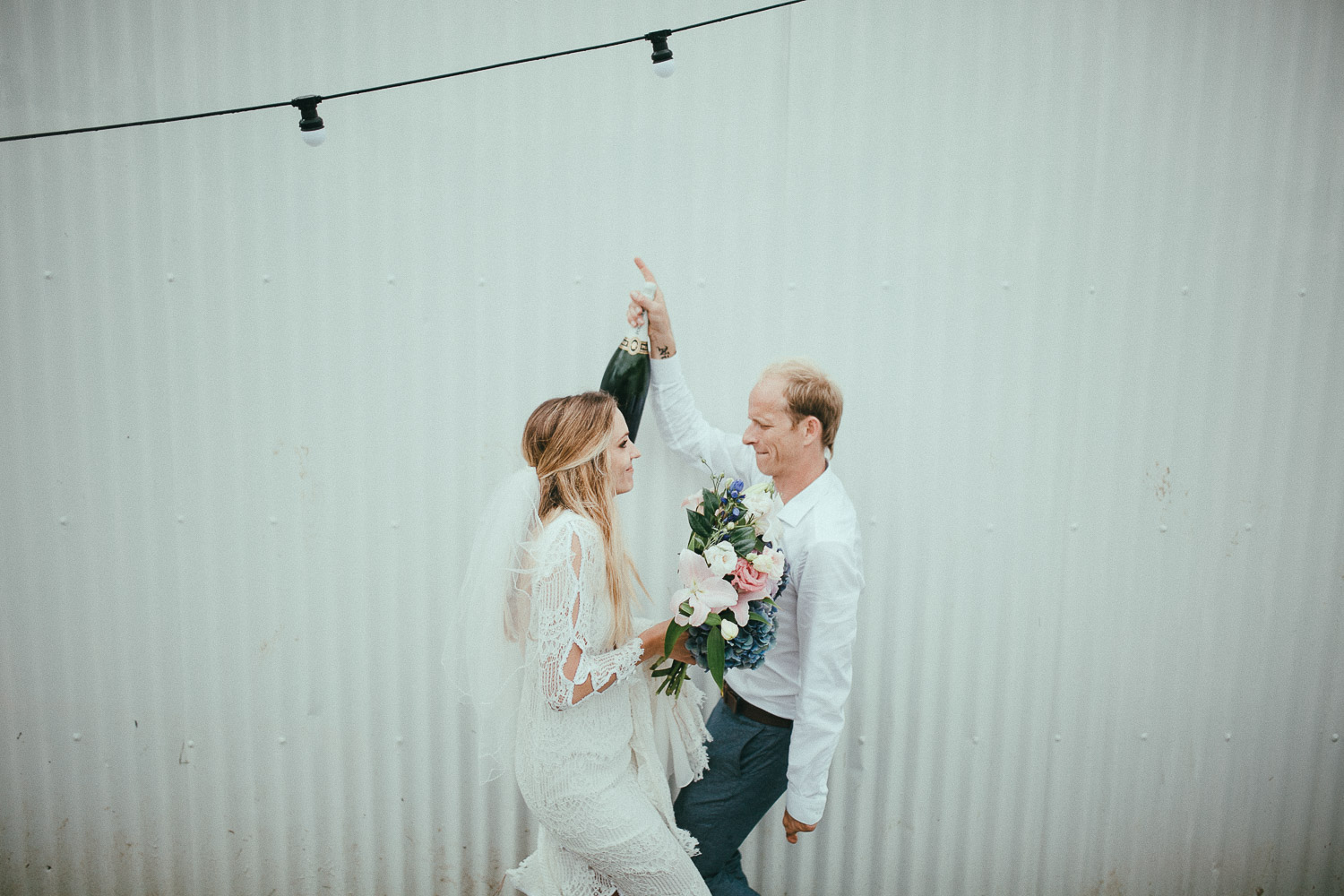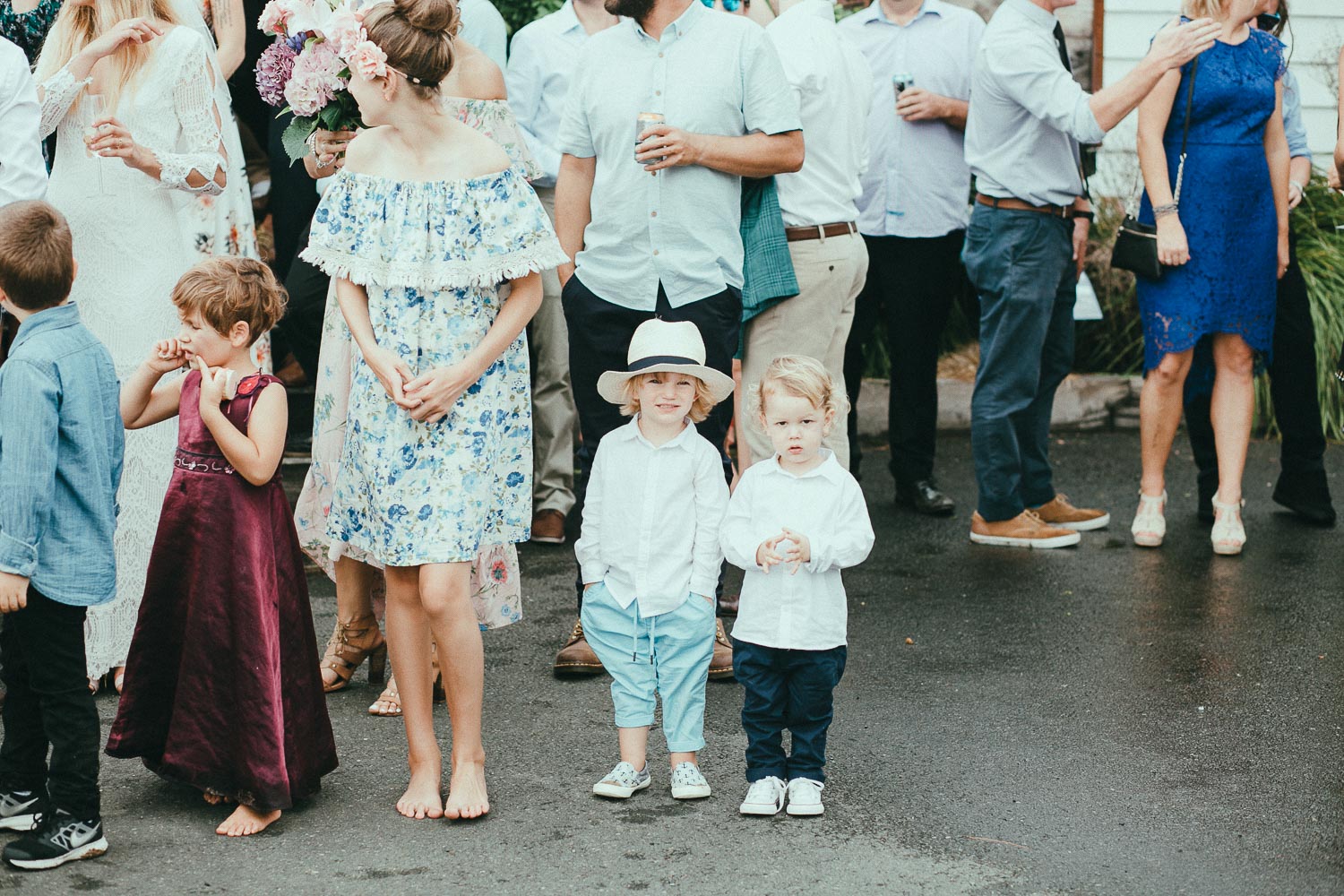 Any advice for other couples planning to spend the rest of their lives together? The wedding process, no matter how carefully planned out or not, can go wrong. We had a 100-year-storm pass through the area, a wedding dress disaster, and two photographers cancel prior to finding Laura and Tommy. At the time, it feels like you are doomed! But the truth is, everything on the day was better than I could have dreamed. I didn't care about the rain, my focus was on marrying Jamie and that is what you need to pull back to when you are stressing out – this day isn't about the table settings, the timing, or anything else other than the two of you. Don't get trapped in the stress; come back to love!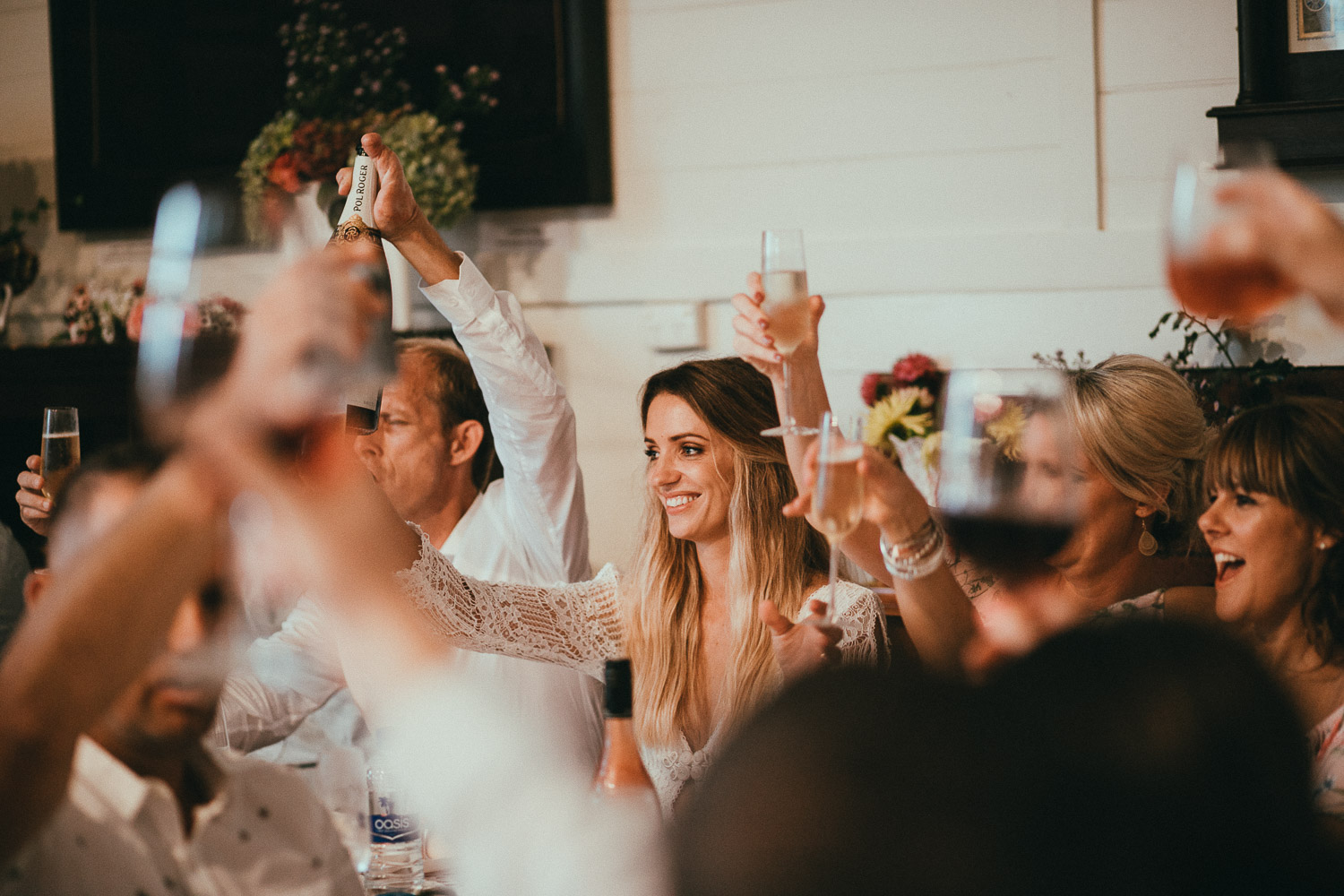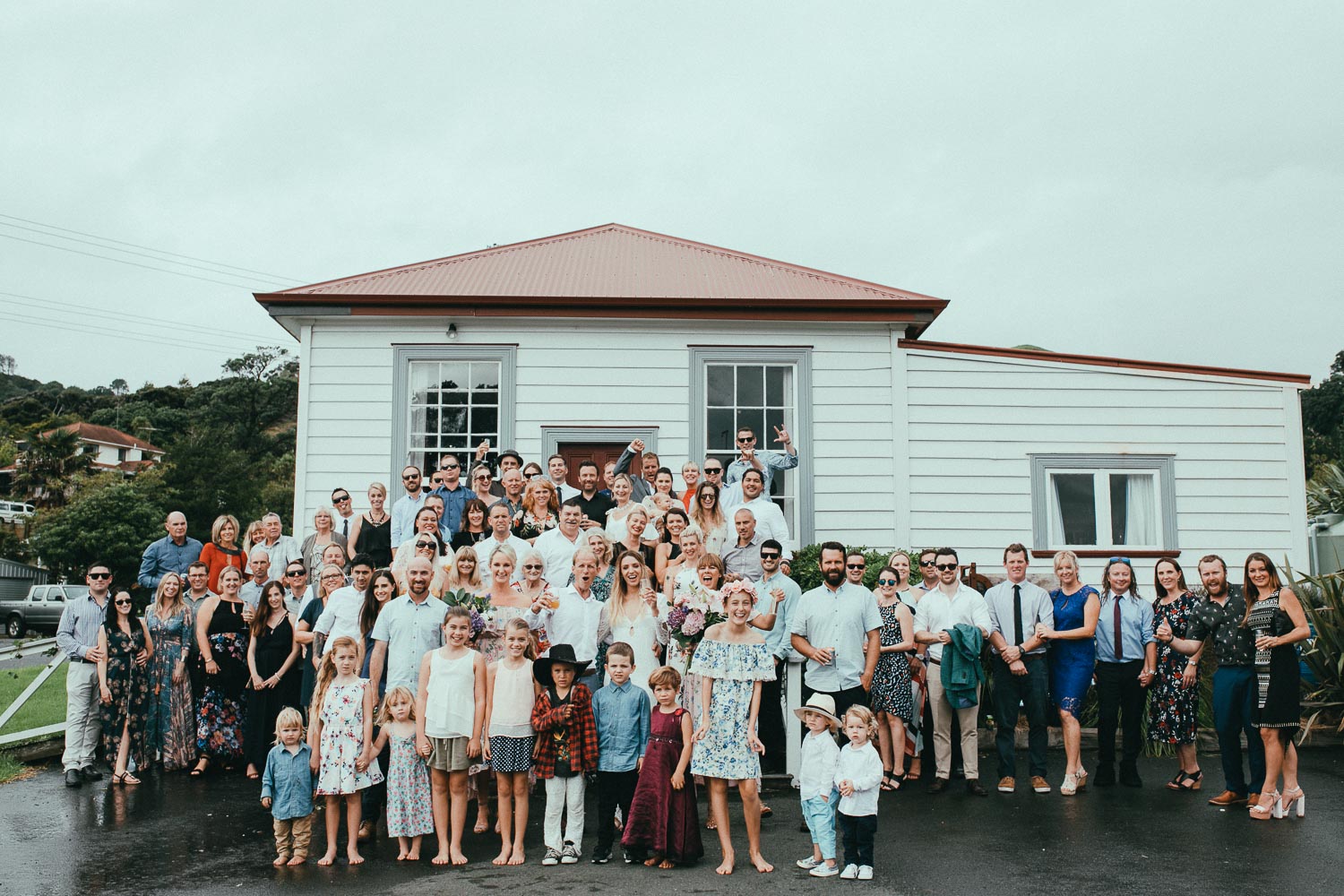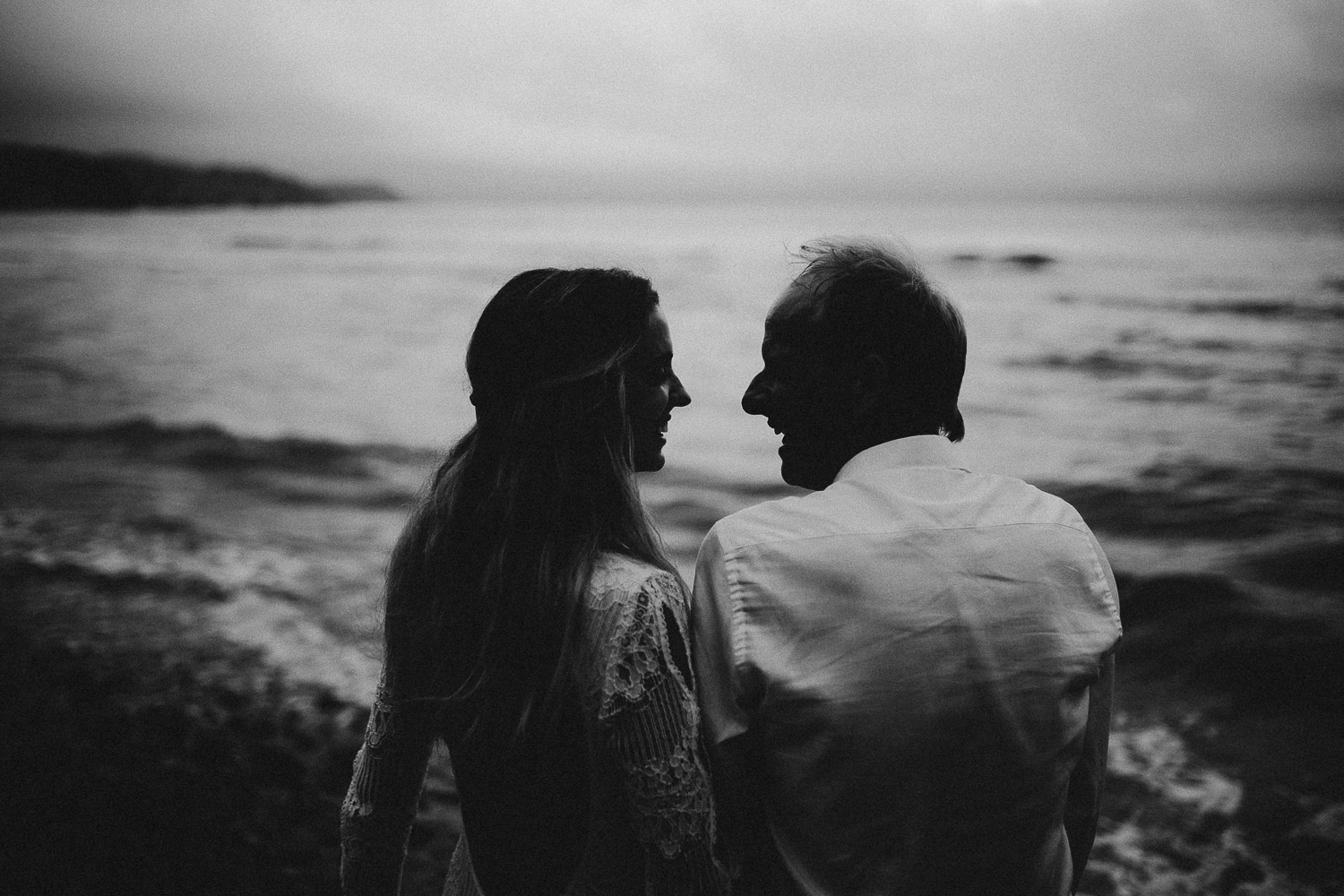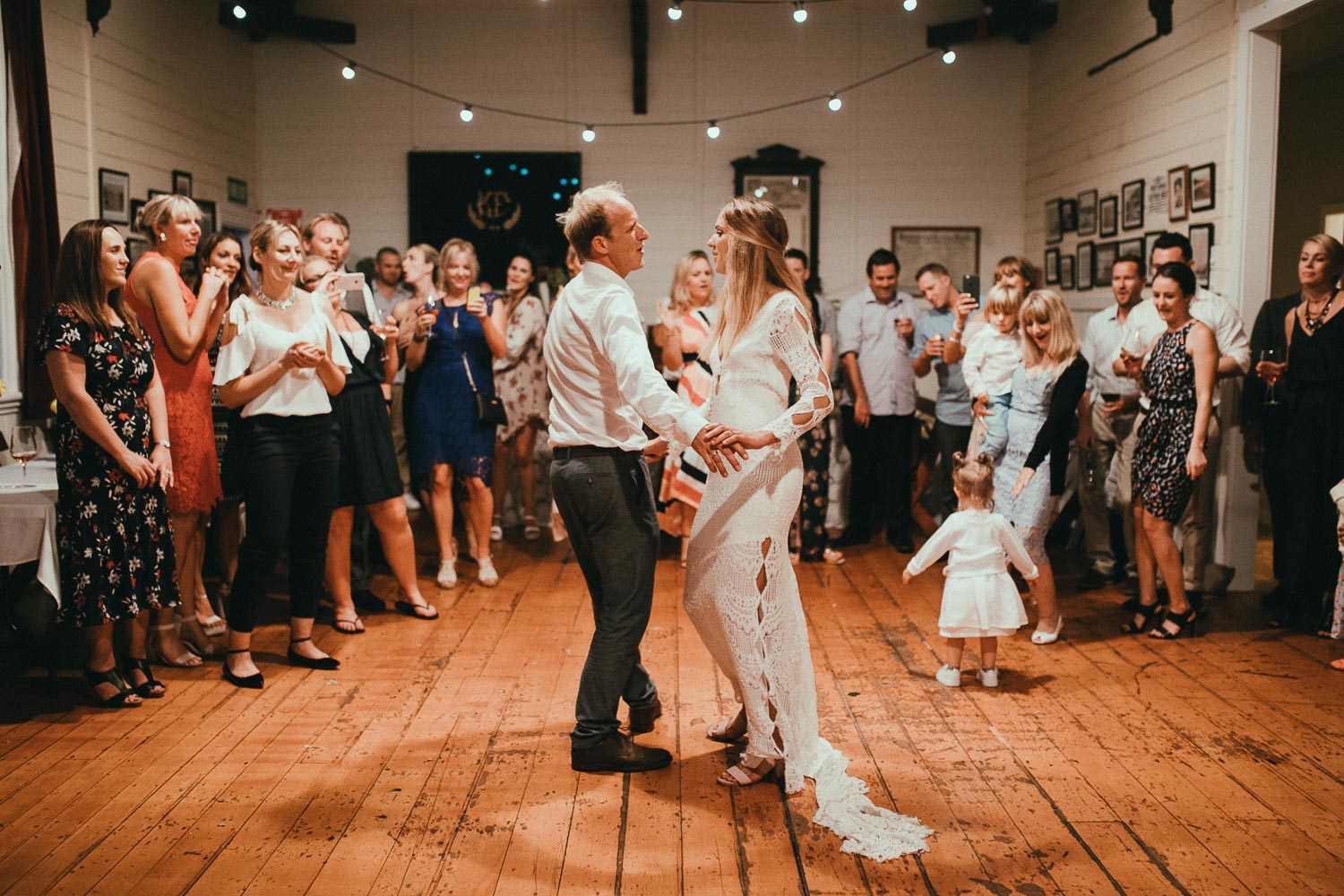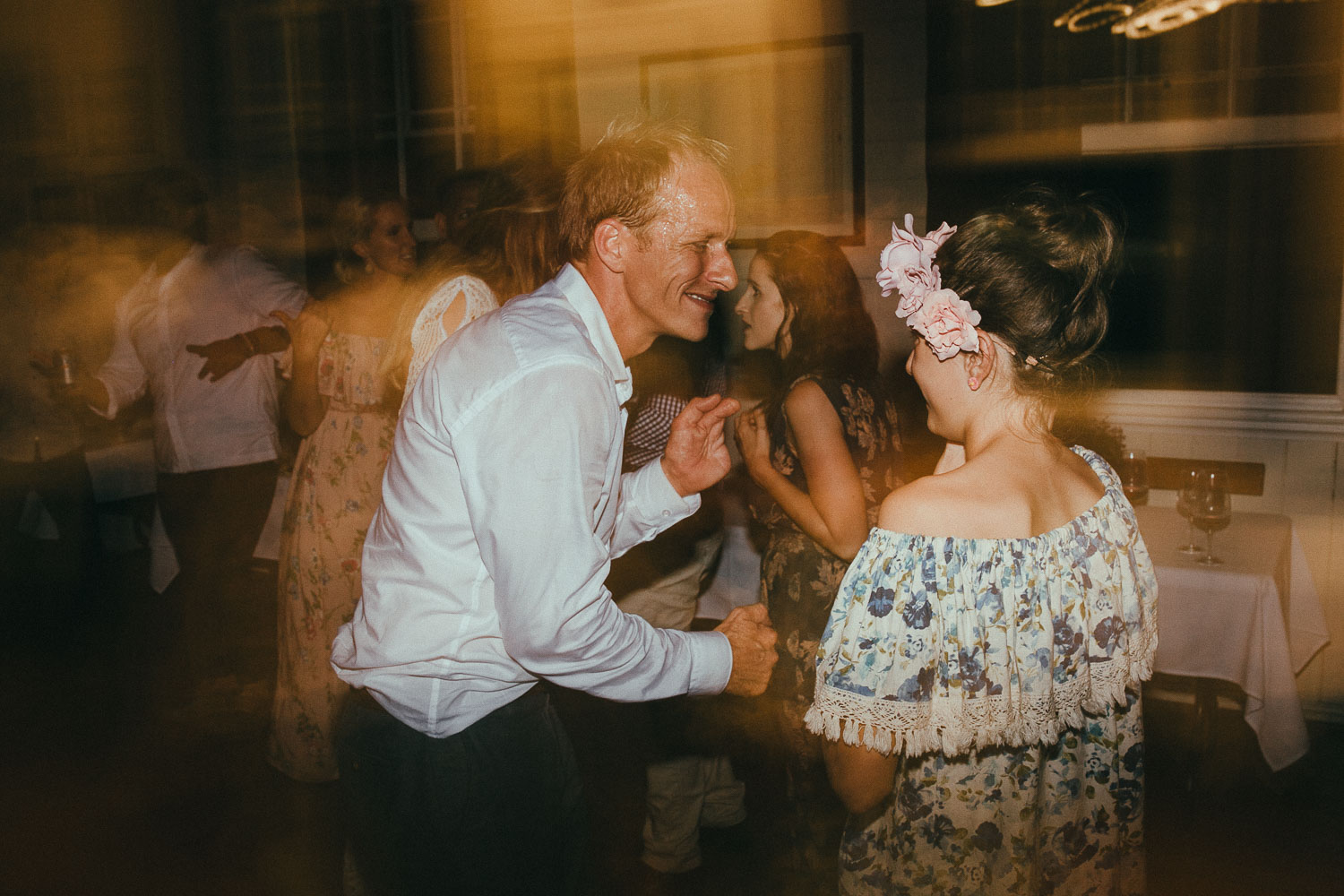 Photographer: LATO Photography | Florals: Mother of the Bride | Ceremony location: Kuaotunu Beach, Coromandel | Reception location: Kuaotunu Heritage Hall | Celebrant: Donna Brooke | Entertainment: Murry Sweetpants | Food/beverage/catering: Sherry Kitchen Catering, Glengarry Wines | Main outfit/s: Daughters of Simone Gown, Suit: Barkers | Ring/s: Meadowlark | Shoes: SolSana | Hair and Makeup: Lisa Matson | Groomsmen: Hallensteins
Save
Love the content?
Sign up for more here