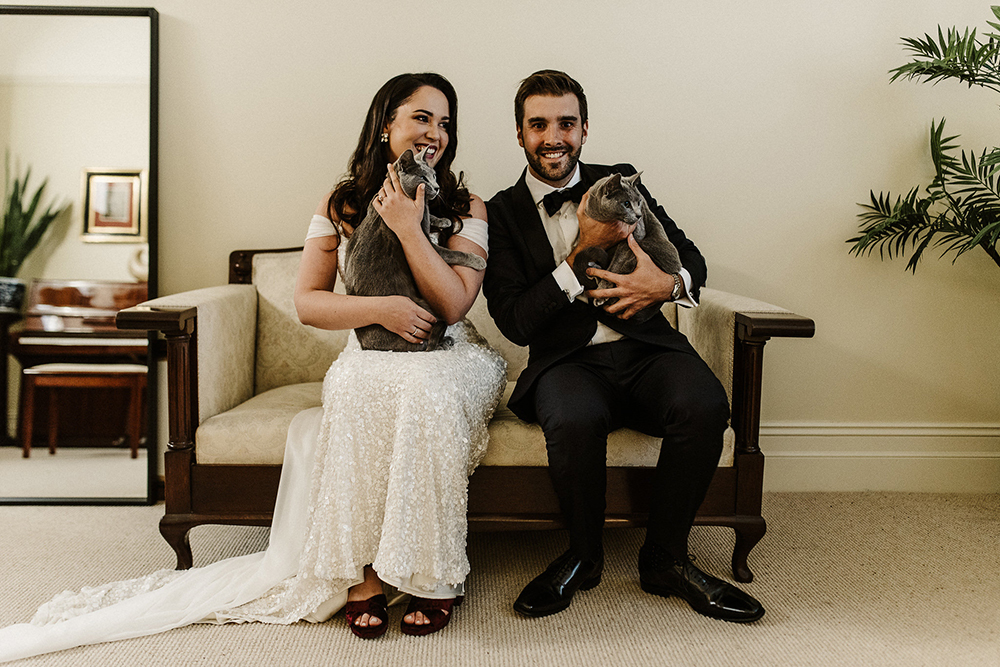 Tell us a little about yourselves, what you do, what you love, what is unique about you and your relationship…
Sam and I have known each other for a long time, and were lucky enough to enjoy a fair bit of time just being friends first. I really think that our solid friendship made for strong foundations in our relationship. We have been like family from early on. 
We both live in Sydney, with our two beautiful Russian Blue cats, Nova and Luna who thankfully feature in our wedding (thanks Dane!). I am a primary school teacher, and Sam is almost one himself, finishing up uni this year. We both are looking forward to all those holidays together (sorry, not sorry!)
Our relationship is not so much 'unique' I'd say, but just fun and real. We have our good days and bad days. Things aren't always perfect, but we have a whole heap of fun together which is what is most important.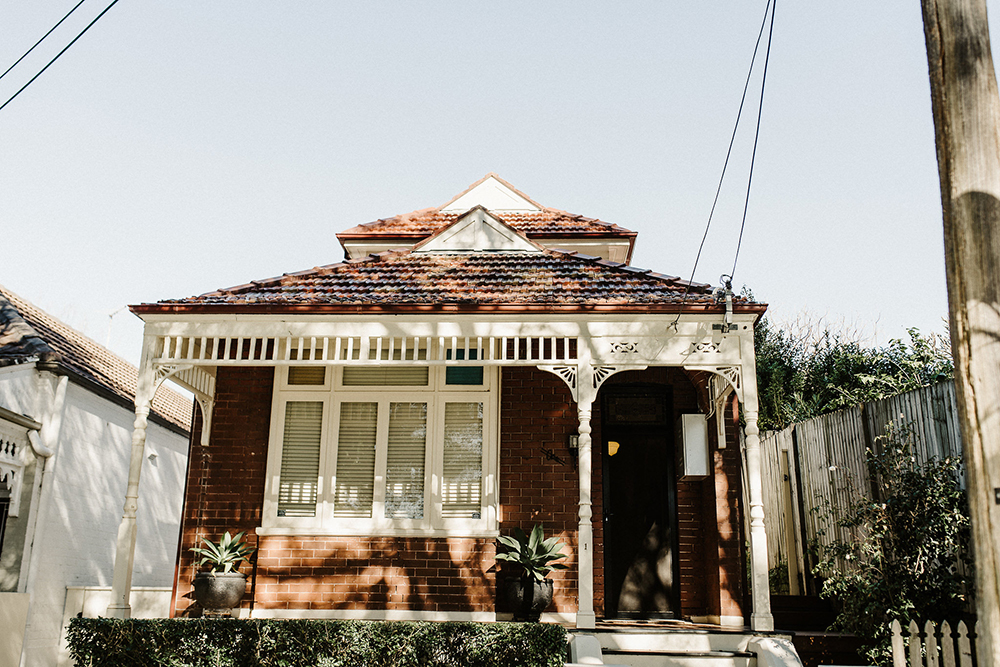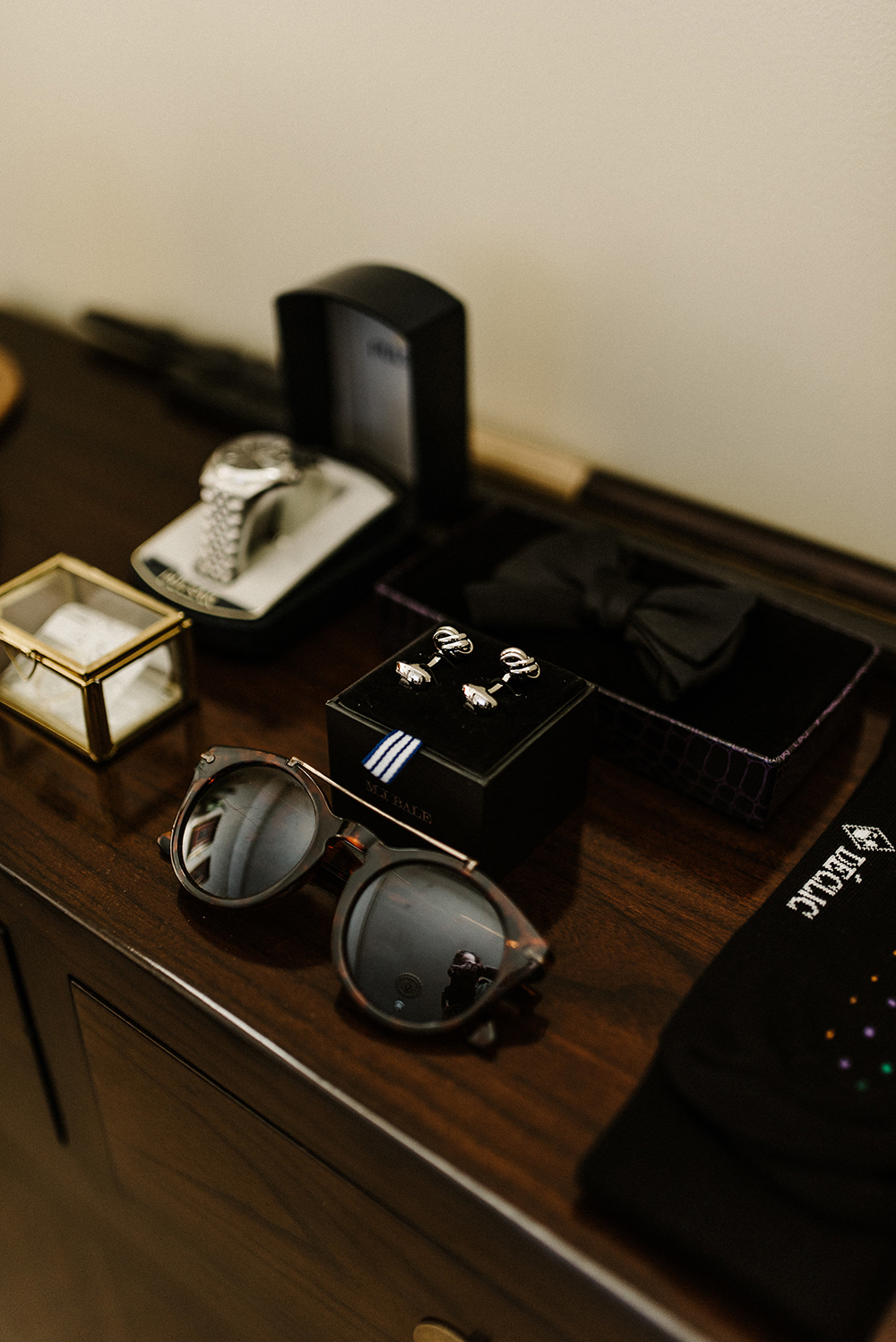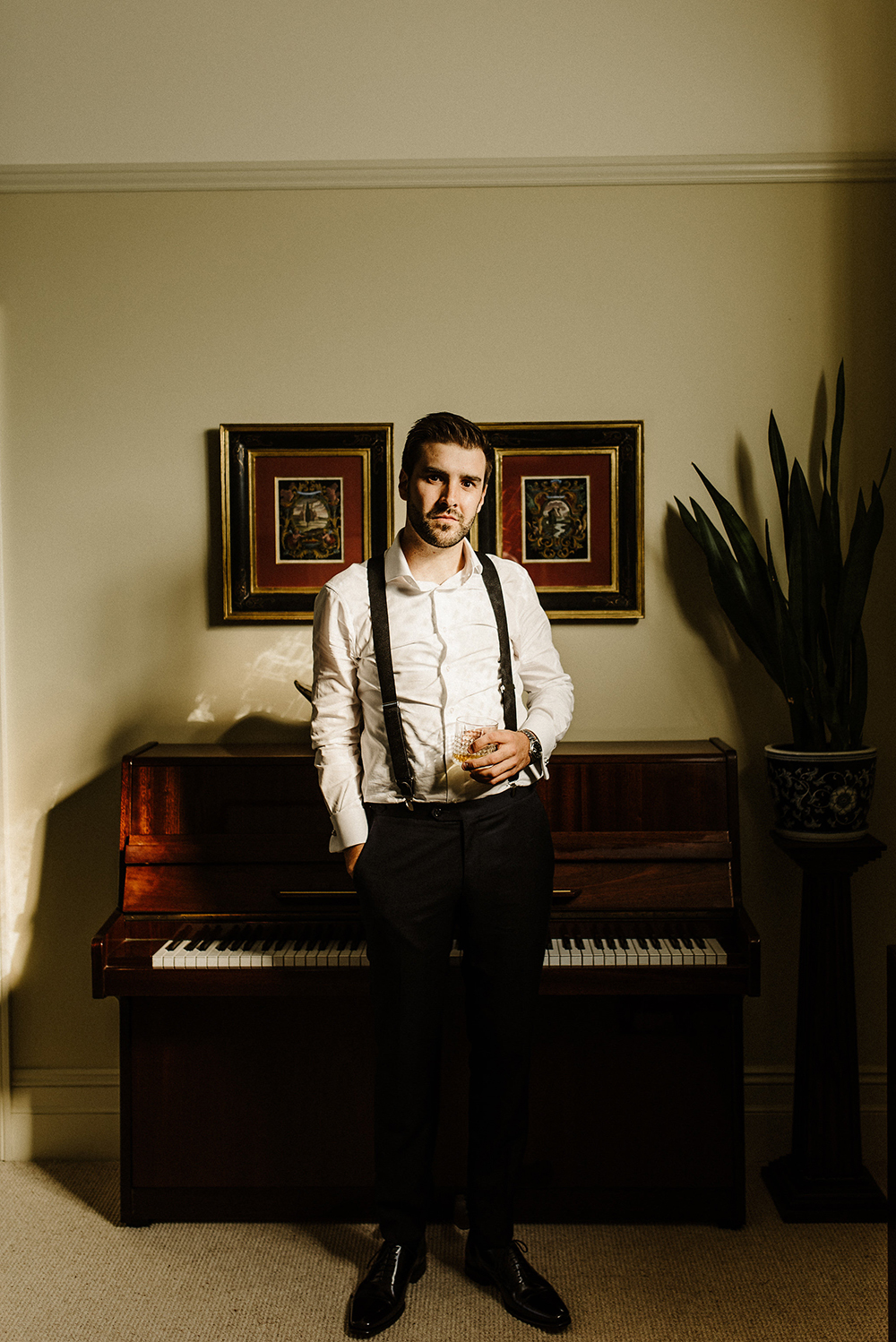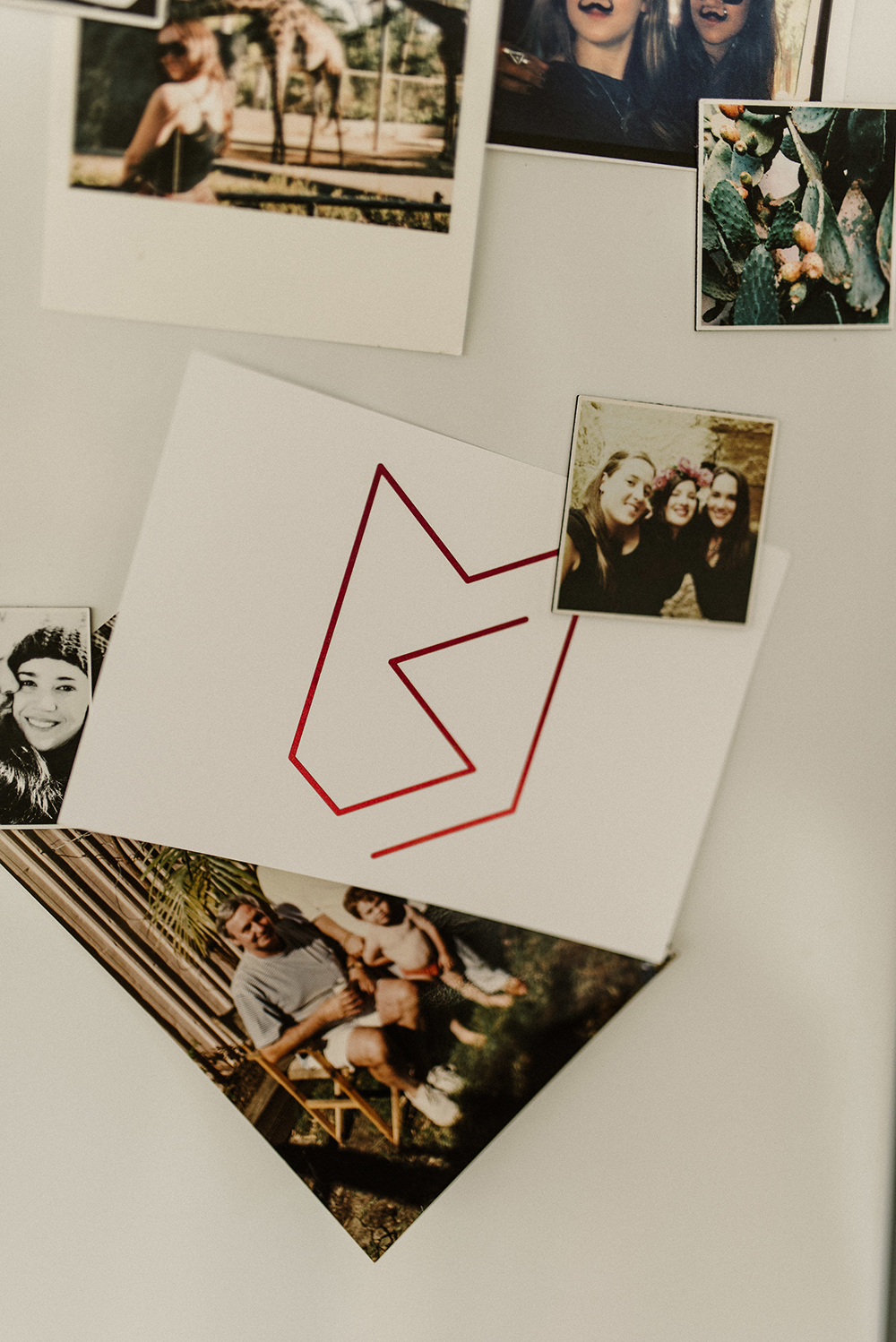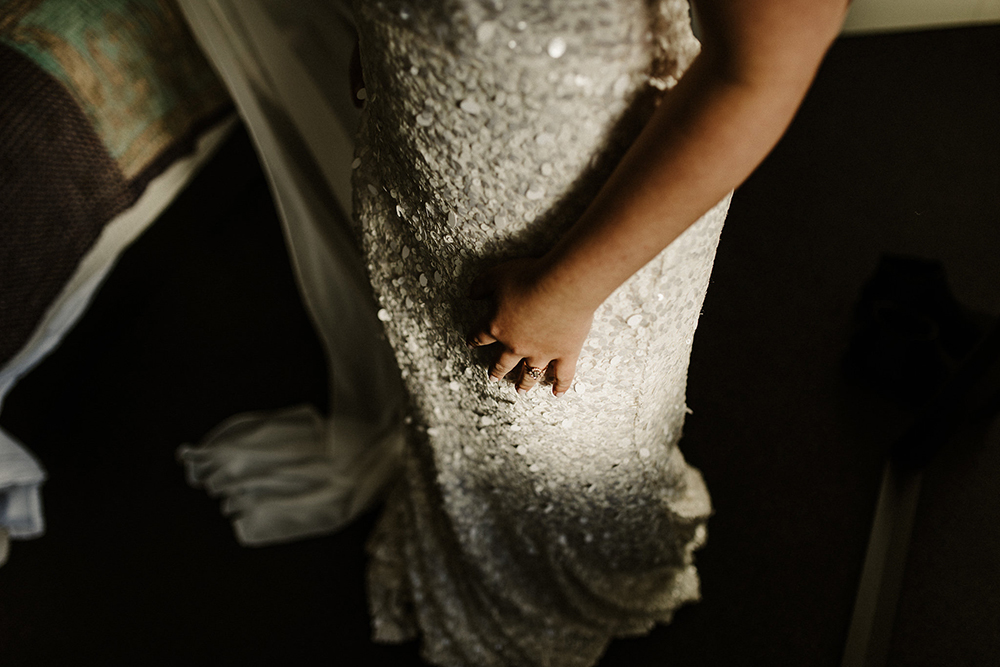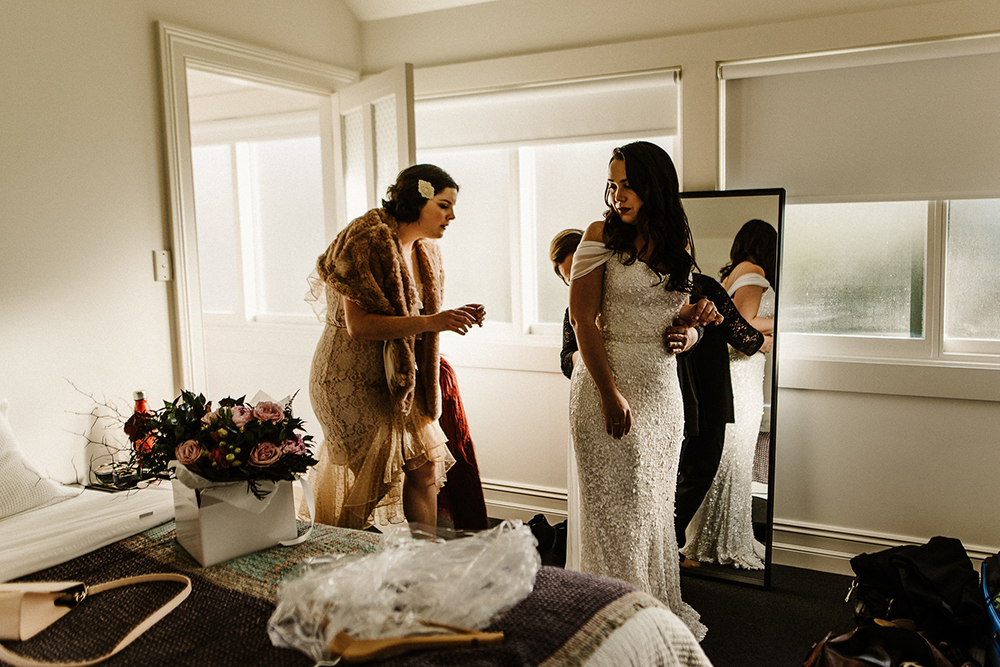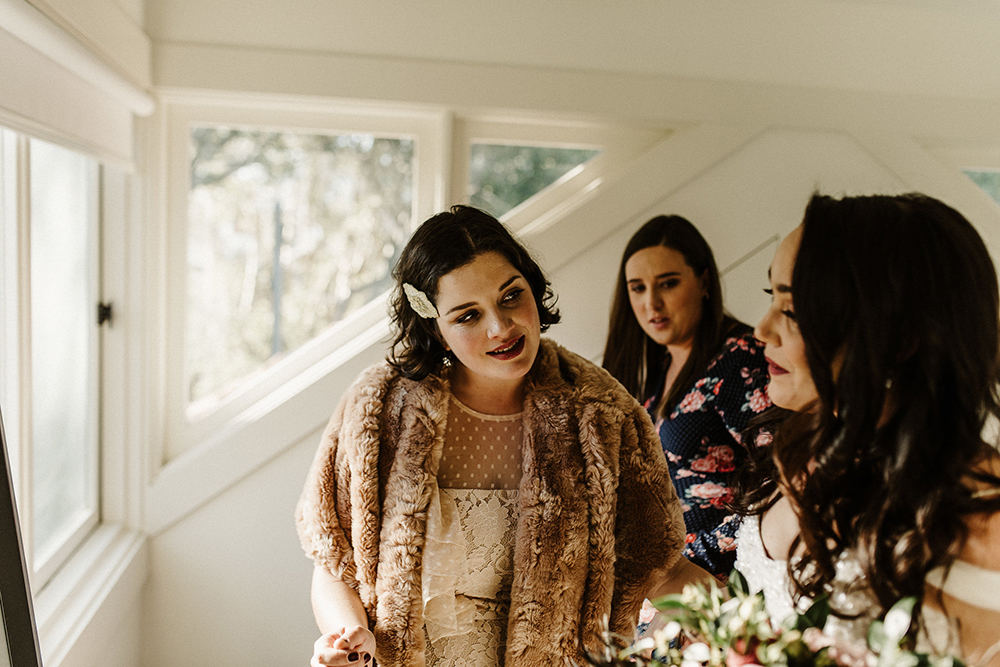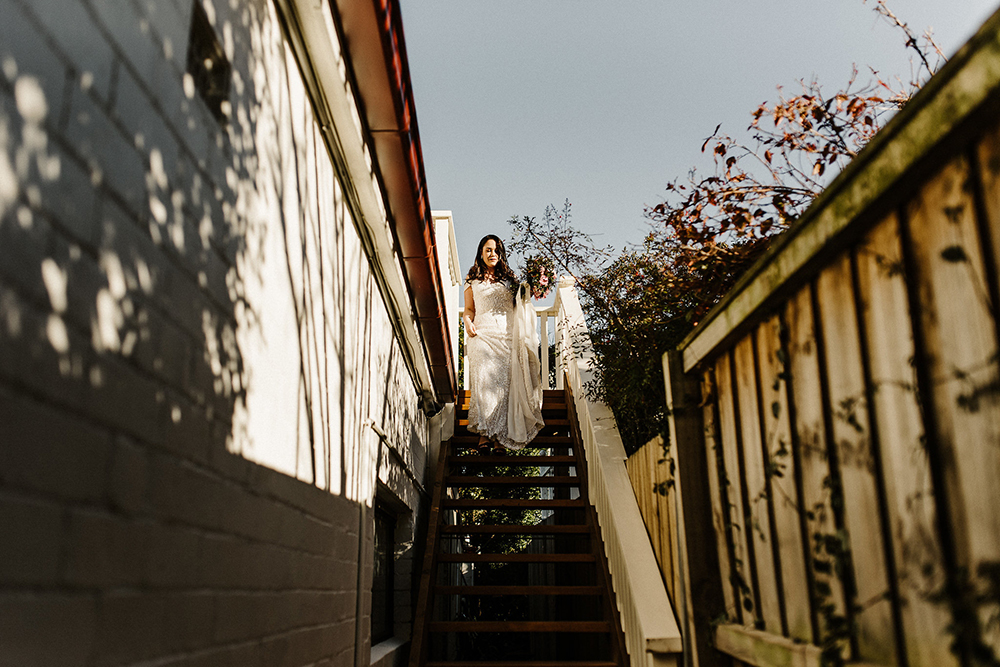 Tell us about your special day, was there a specific theme or style? Tell us a little about the setting, the styling and some of your favourite details…
The day of our wedding was incredible. It had been a blistering cold winter, but an impeccably sunny one. Knowing my luck though, I thought it would be pouring down with rain/hail/sleet or snow on our day, but amazingly the dry sunny weather prevailed!
We didn't do things the traditional way. We woke up together around 7, went for a walk and a coffee and took a moment to say hello to Sam's dad and older brother at their respective resting places. This moment was incredibly special and powerful for both of us, as it really included those very special people who are unfortunately not with us. It really made us both feel that they were there throughout our very special day.  It was one of our most favourite parts of the day. It reminded us that despite the hype of the day, we are partners through life's ups and downs and always there to support each other.
Sam got ready downstairs at my parents' place, with his mates and my dad, while I got ready upstairs with my mum, Sam's mum and two of my closest friends. It was chilled, fun and relaxed and I couldn't imagine it any other way.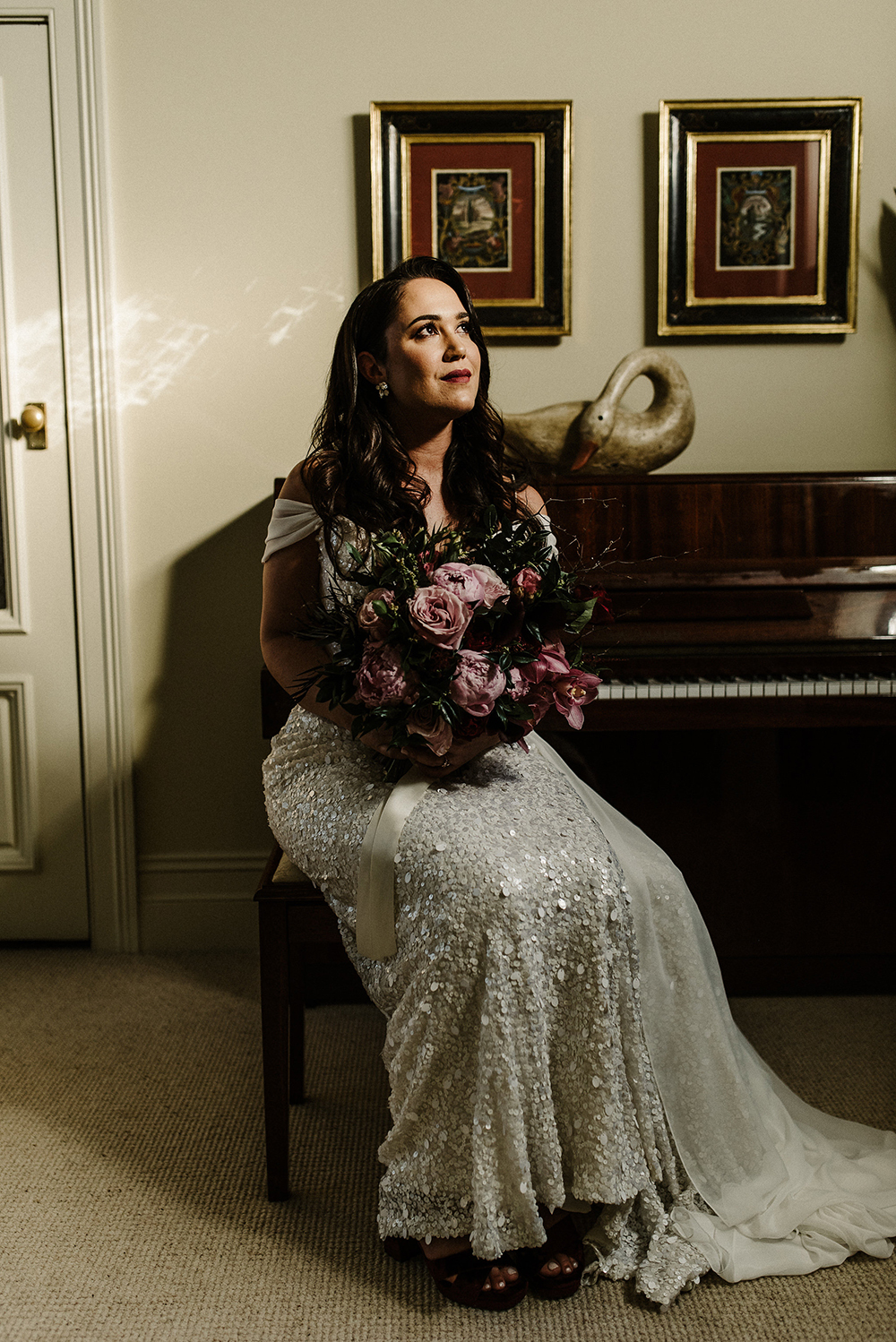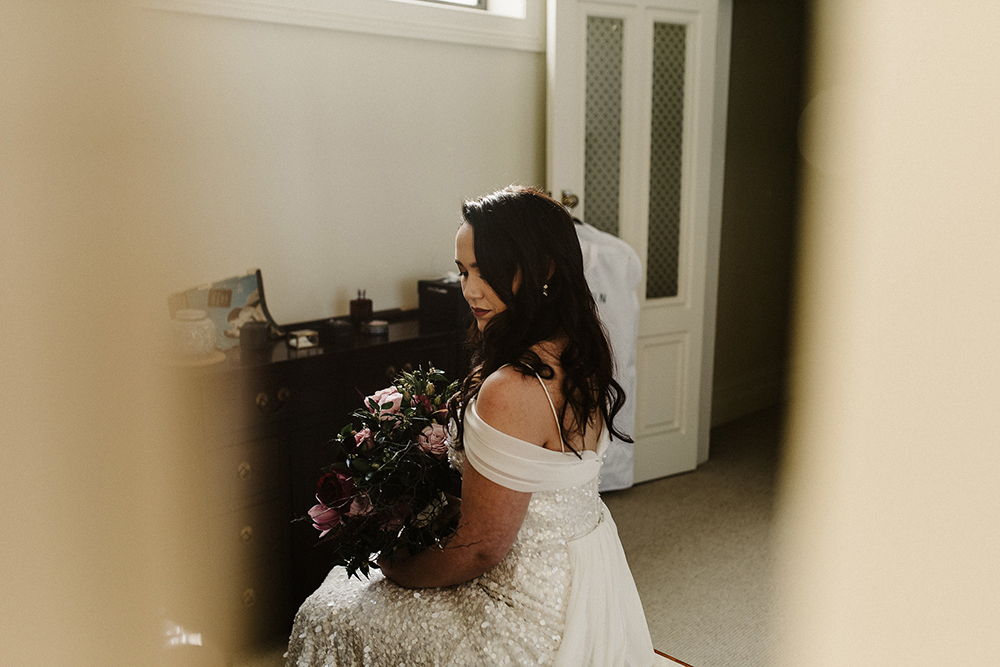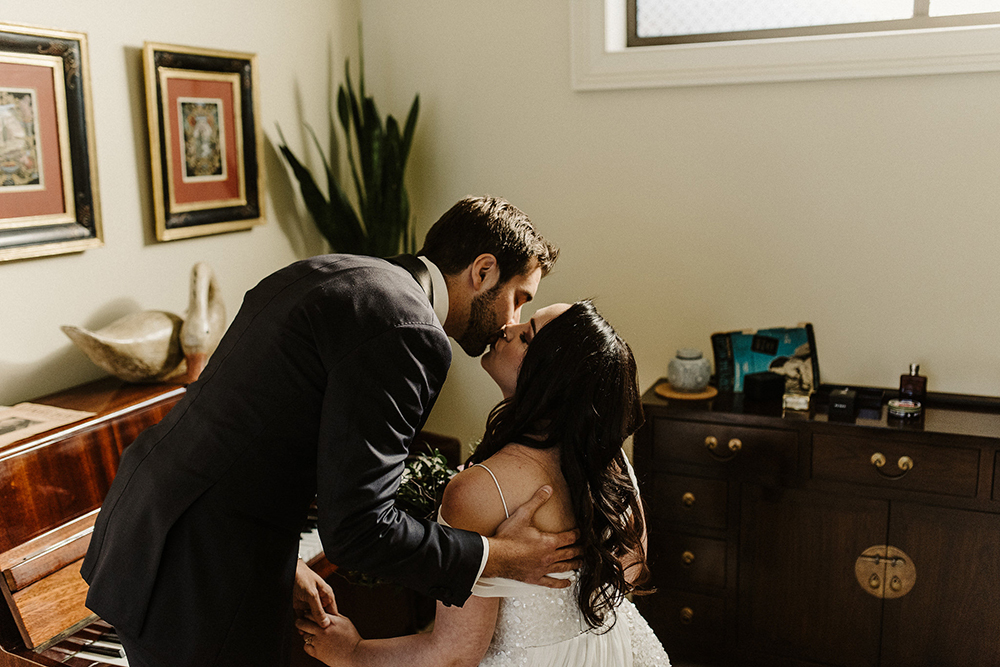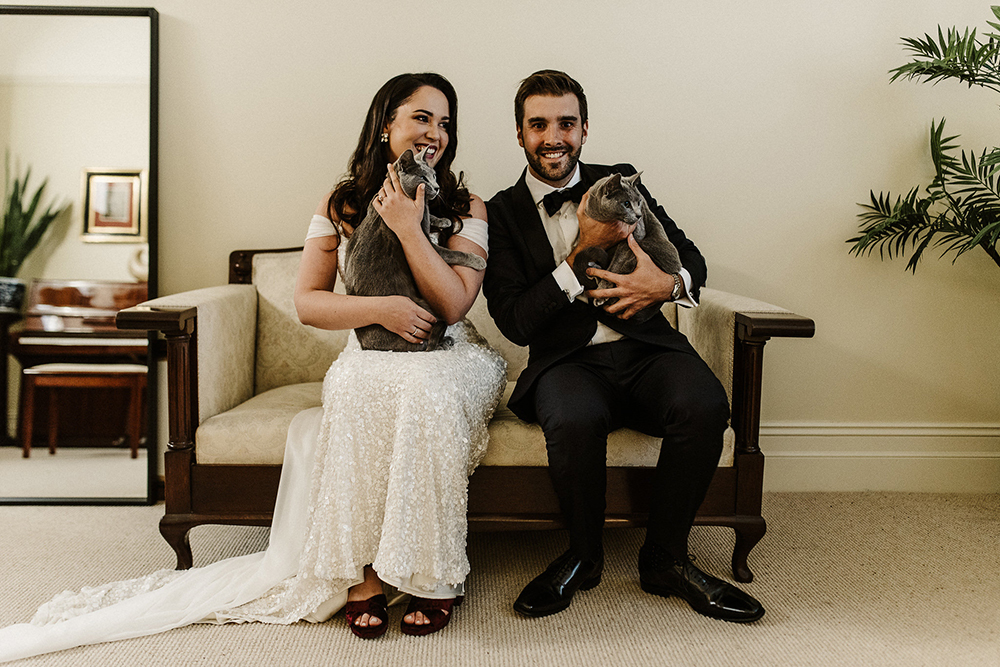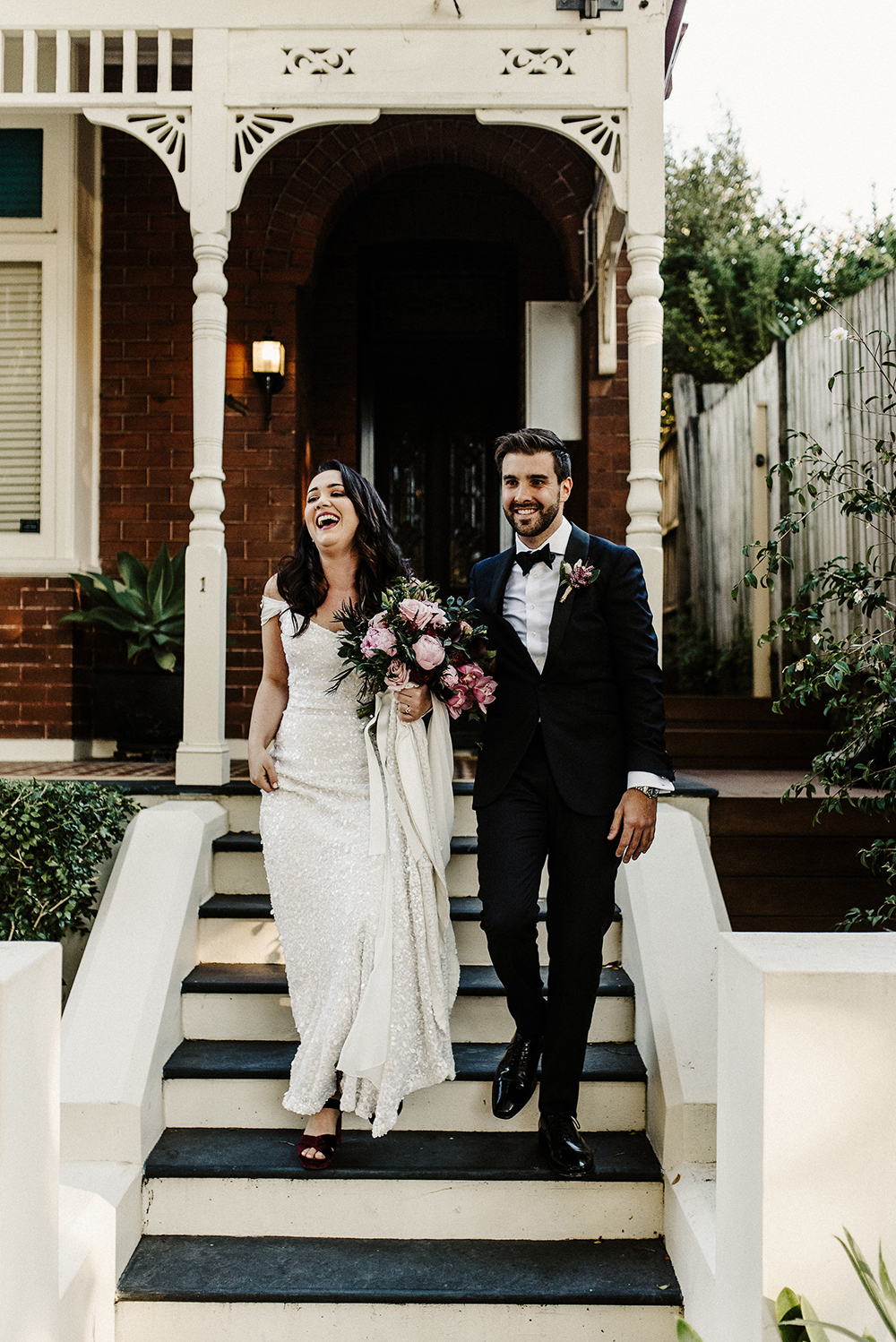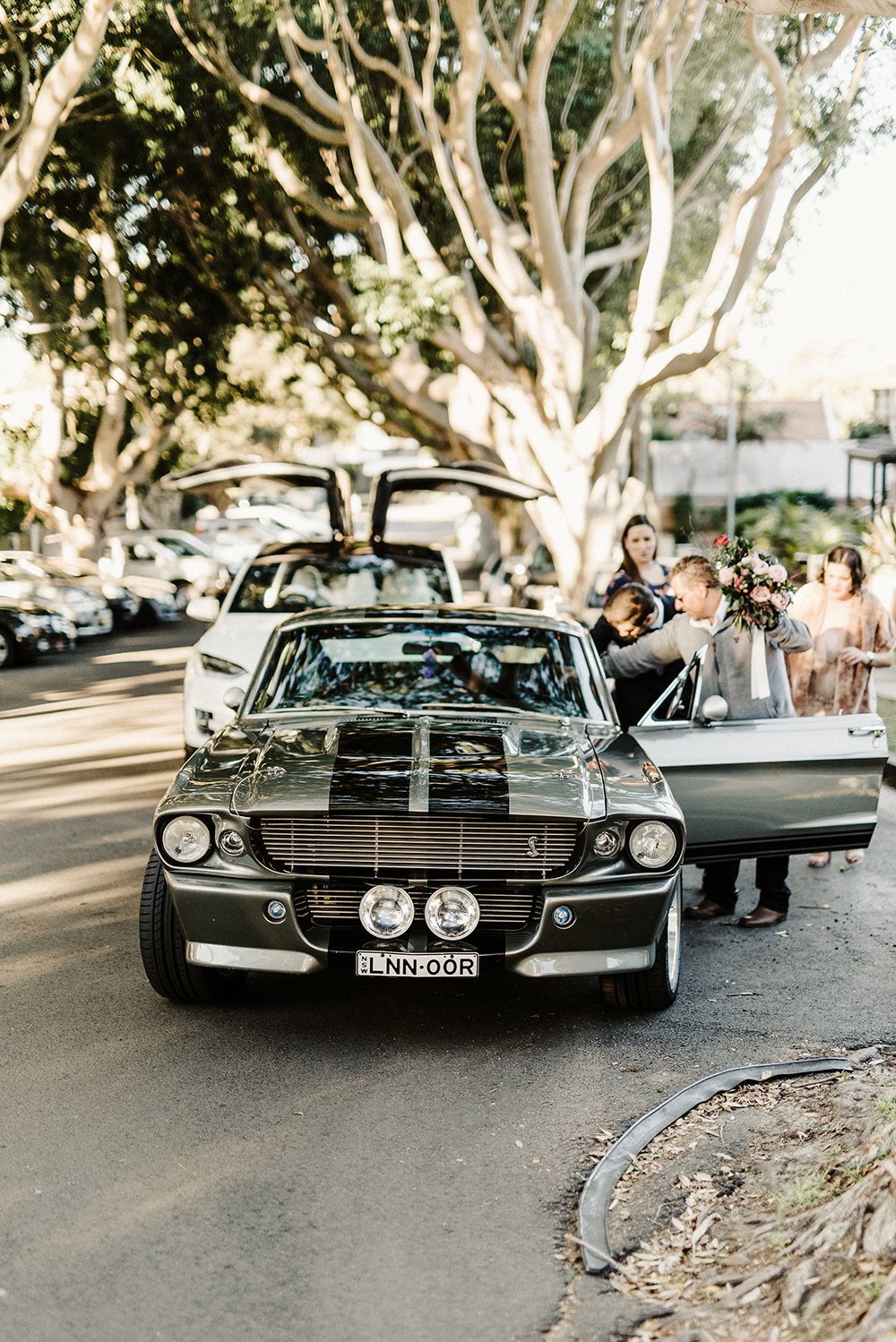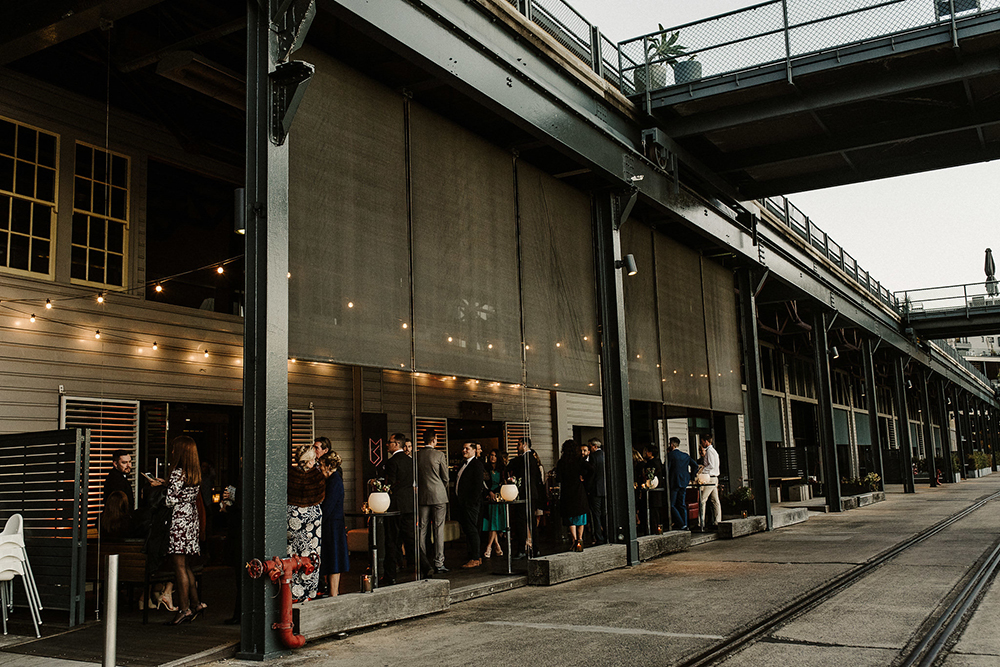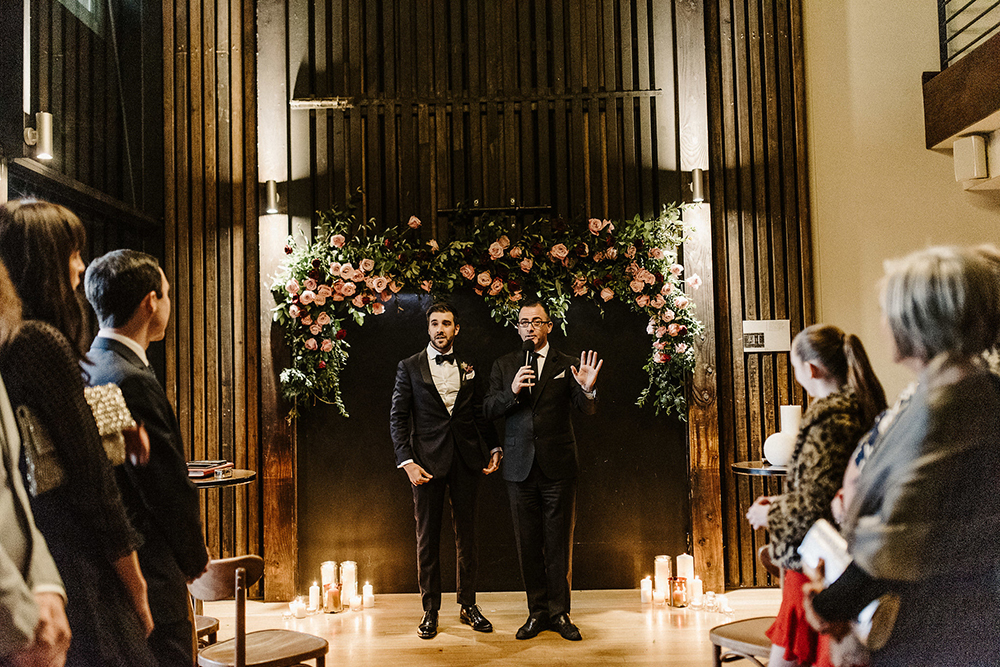 We didn't really have a theme as such, but we knew we wanted it to be slightly dramatic and completely glamorous, as it was a middle of winter wedding. We opted for burgundy and dusty pinks for the flowers – which were one of my favourite things about the day. Our florist, Aimie from Willow and Bear, probably thought I was a complete nutter, as I kept bugging her to ask her whether she could recreate a bouquet I saw on her Instagram from months before. She was so completely kind and accommodating, and created a bouquet that was even more spectacular and perfect than the one I had seen before.
I also designed a pink neon for the entrance to Cafe Morso. Our initials are kind of unfortunate when placed together (I'll let you work that one out), and so we wanted to have something personal, unique and able to be used as an 'artwork' after the event. It looked pretty wonderful on the night.
My mum, my brother and sister in law styled the venue (Cafe Morso – go there, you won't regret it!) prior to us arriving, with so many candles (I think we bought the entire candle range from Ikea) and a beautiful wishing well glass box from West Elm.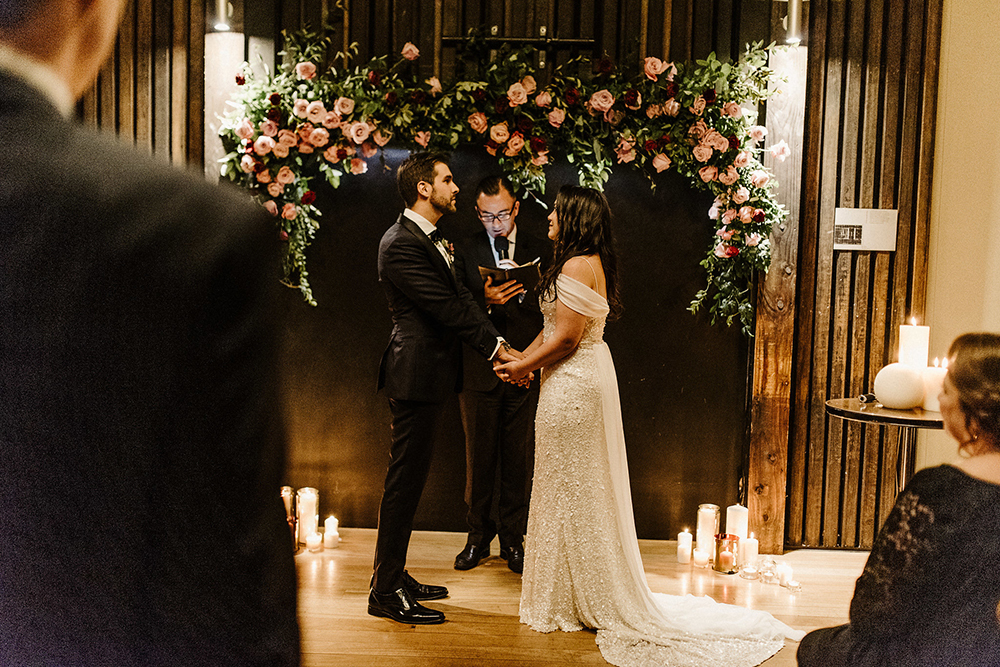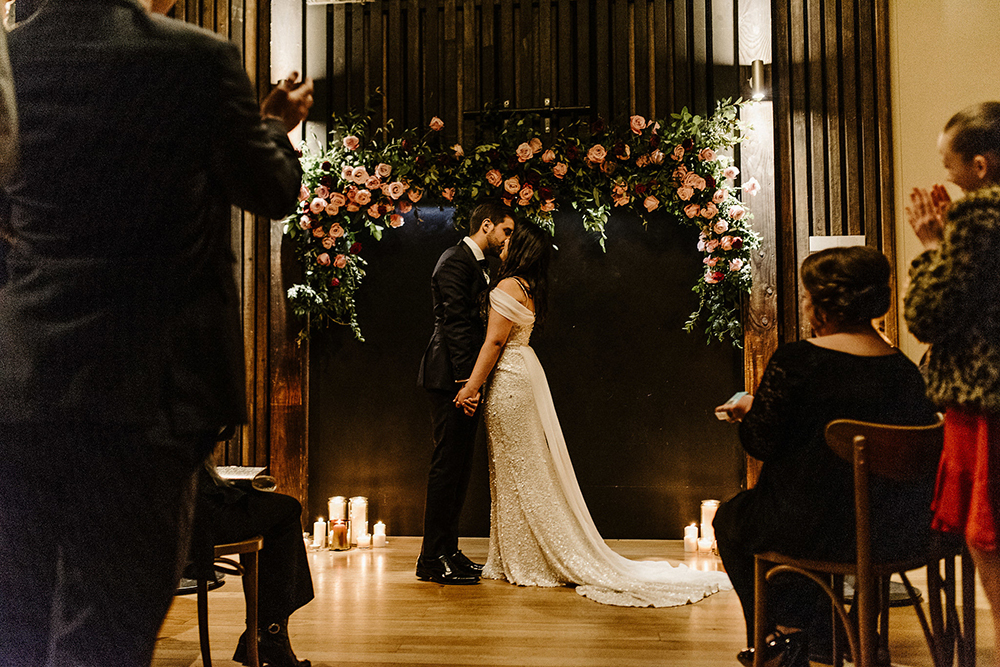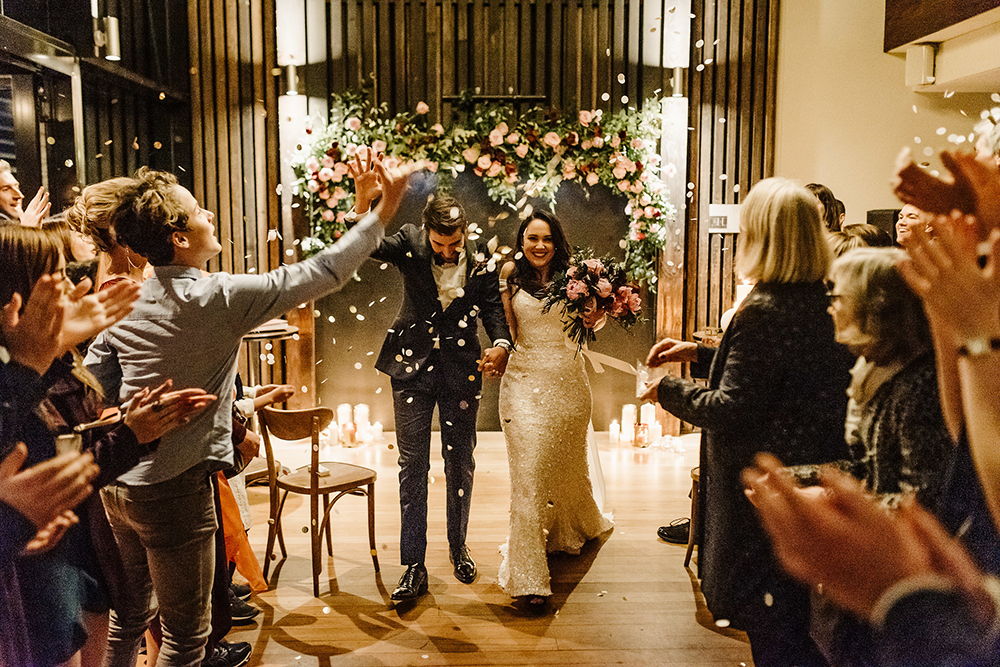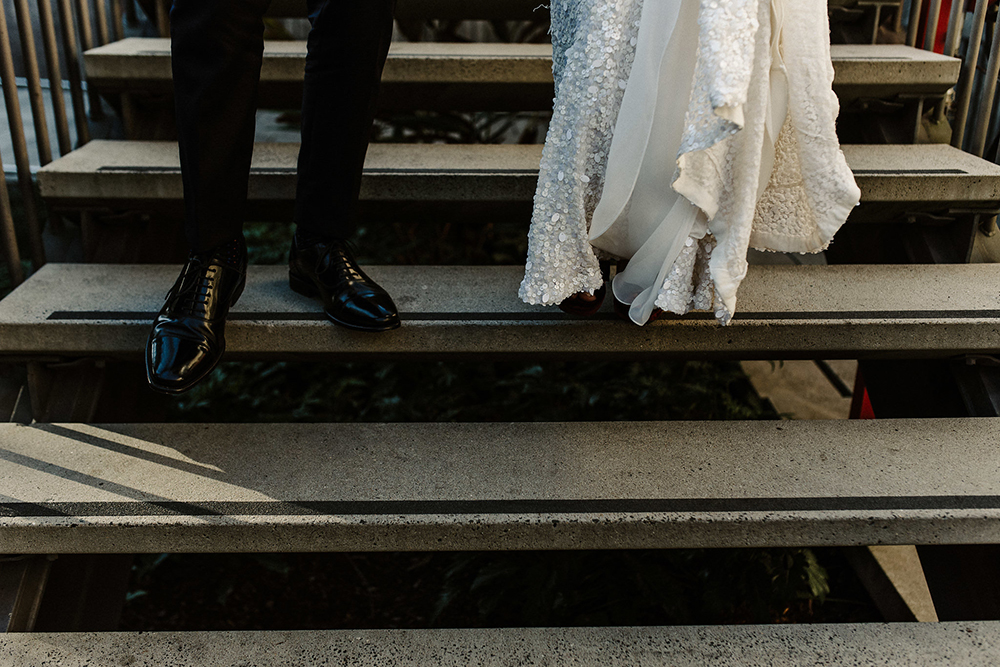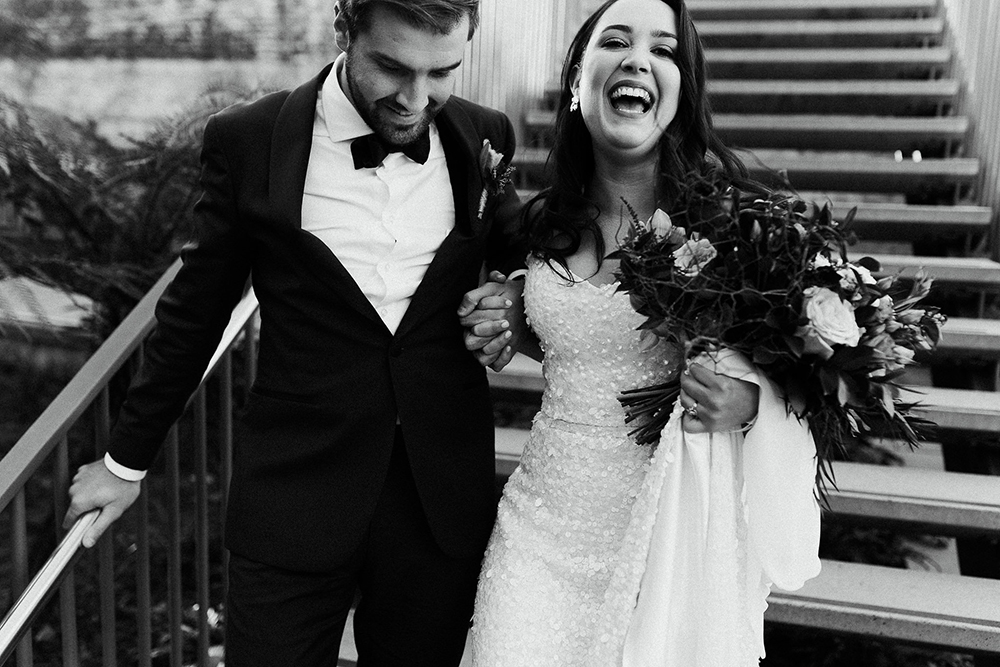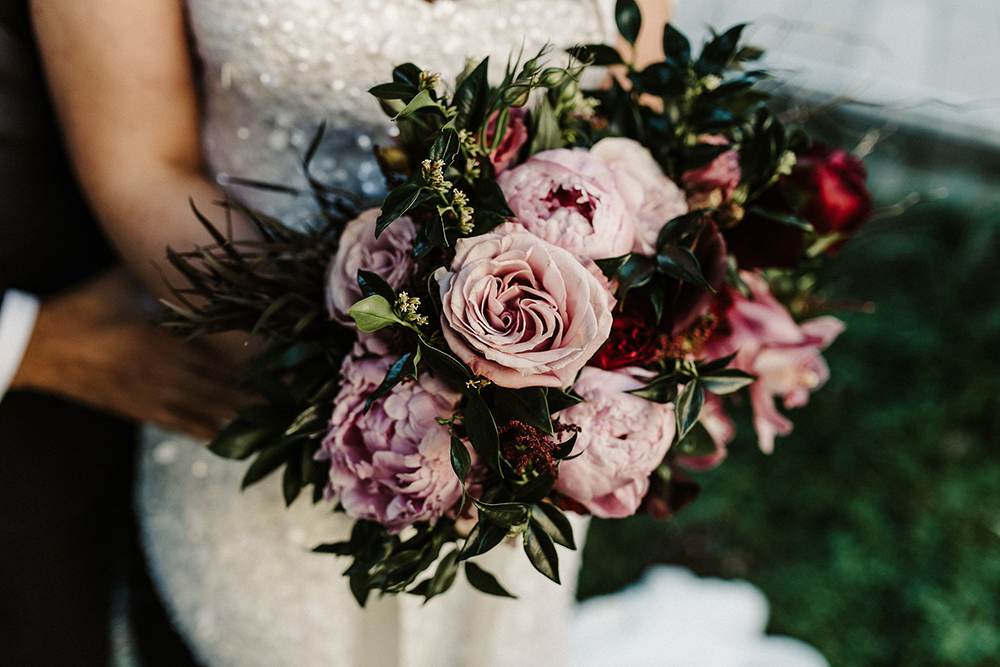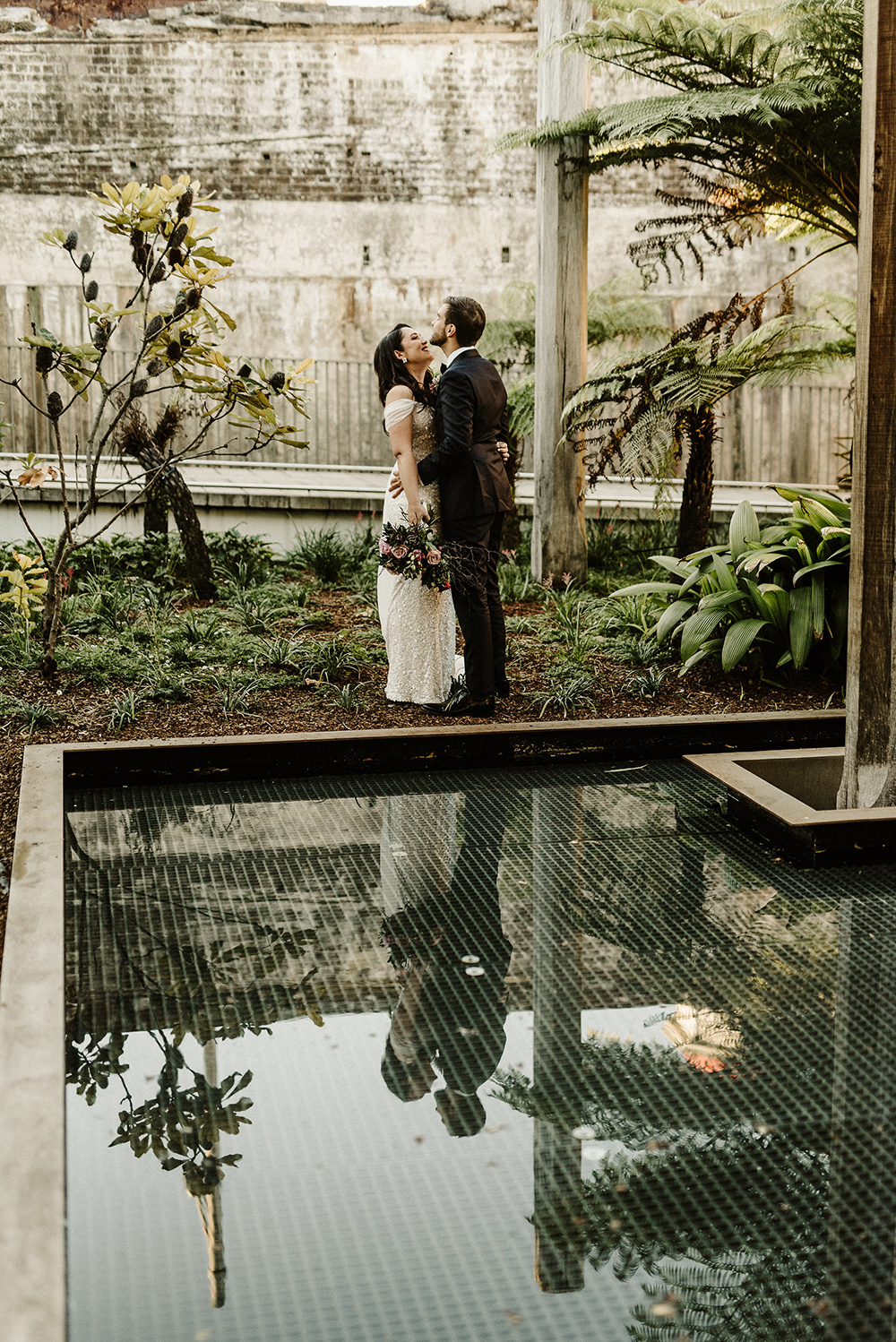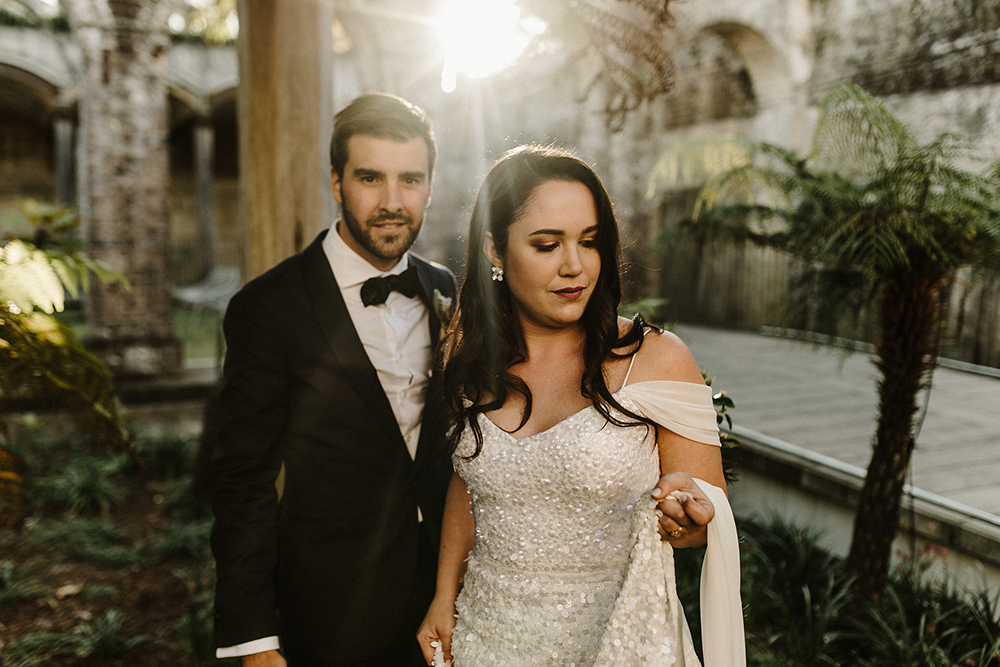 Tell us about your main outfits:
Sam wore a MJ Bale tux. We have to give a shout out to Nick from the Bondi Junction store, who helped us so much after a slight mishap from another tailor. He was incredible, and went above and beyond to make sure the suit was perfect.
I wore a KWH gown, Anya. It was top to toe sparkles and sequins, and completely unlike me – which I think is why I liked it. I didn't think anyone would have expected me to wear that. I decided to add on the soft, draped sleeves, which I think balanced it more, as well as a train that was sewn onto the belt. I wore burgundy velvet shoes that I wore as a bridesmaid a year before for one of my best friend's wedding. They were from Wittner and to this day are the most comfortable shoes I have ever worn.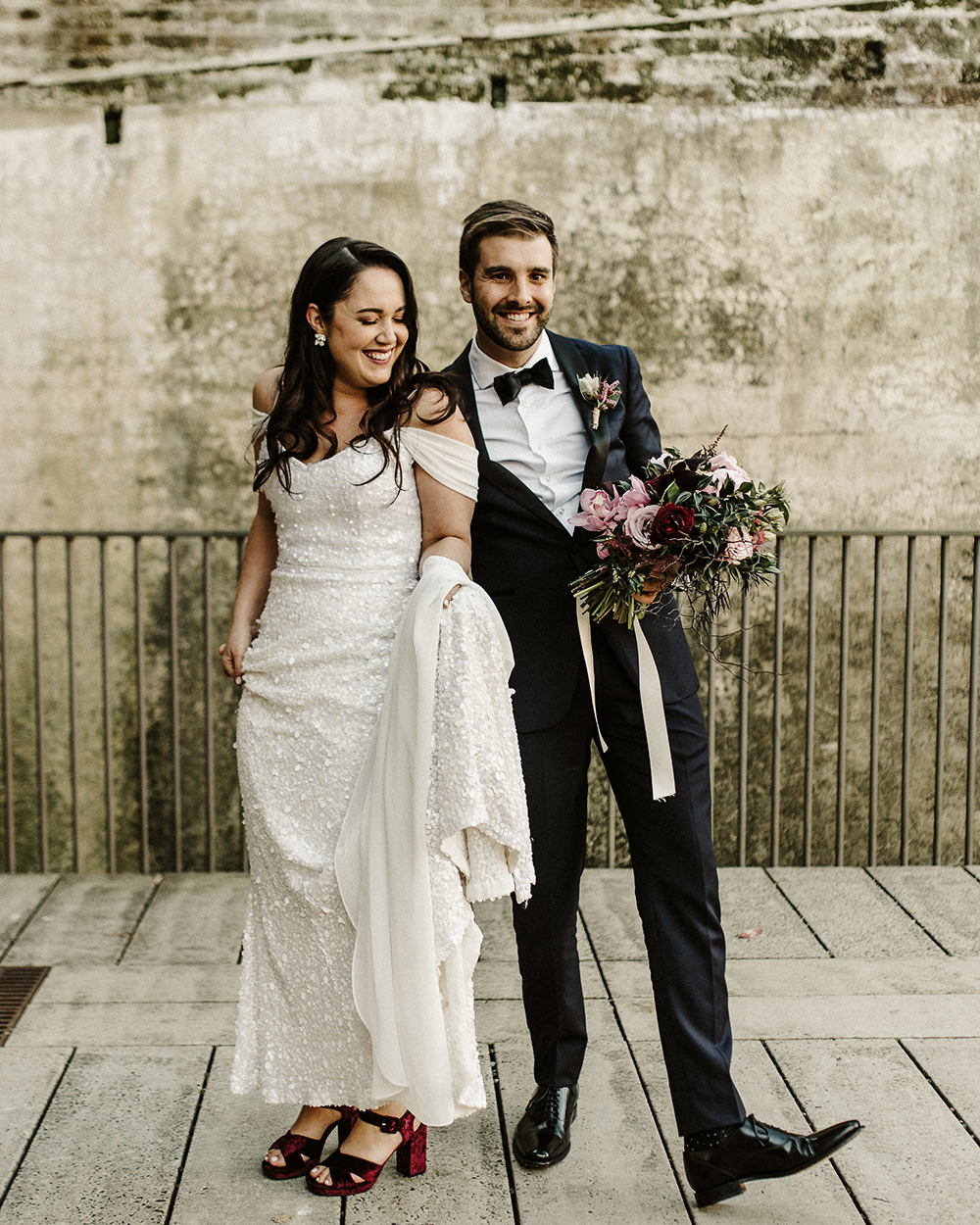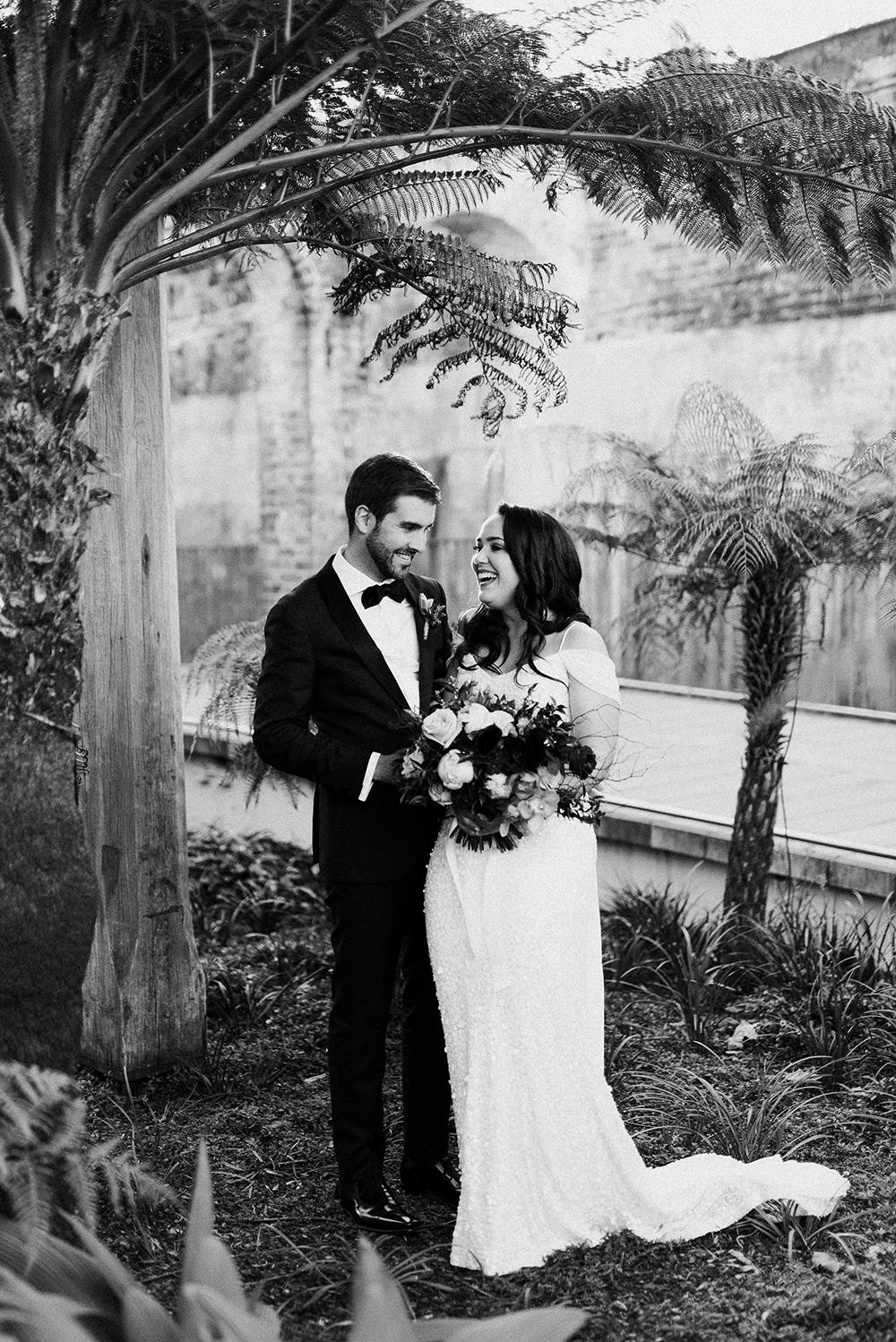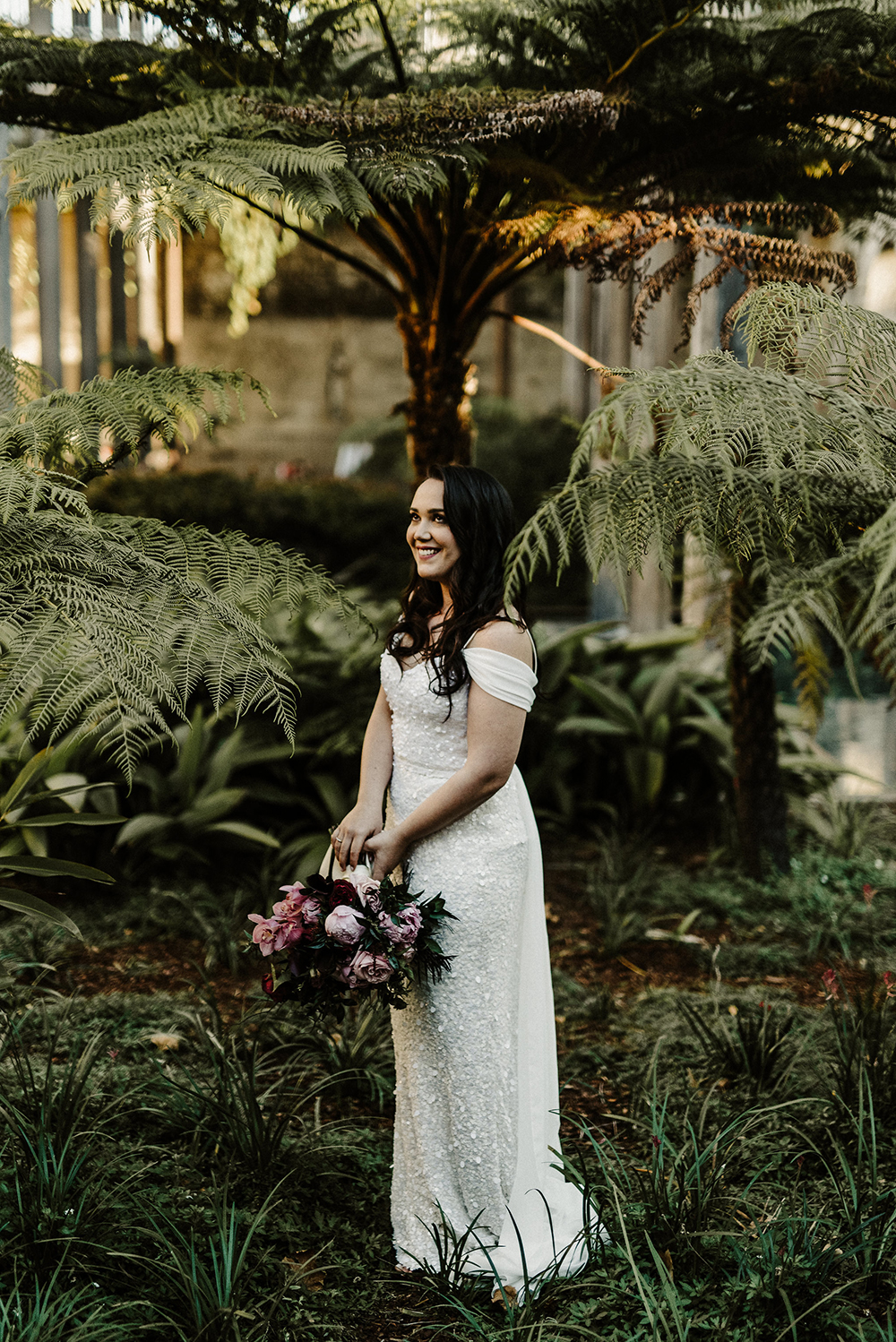 What were some of the most memorable/unique moments from the day?
For me, visiting Sam's dad and his brother's grave with him in the early morning was so special. It included them in the day which was so important for Sam. I also loved getting ready at home, around everyone, even Sam. It felt like us. If we had stayed at separate hotels the night before, we would have probably been worrying about things all night, and we wanted to start our marriage off as fun and 'regular' as possible.
We saw each other before the aisle moment, to make the most of photos before the sun went down, as our ceremony started at 5pm. It was so lovely to have that moment together (and with our cats!).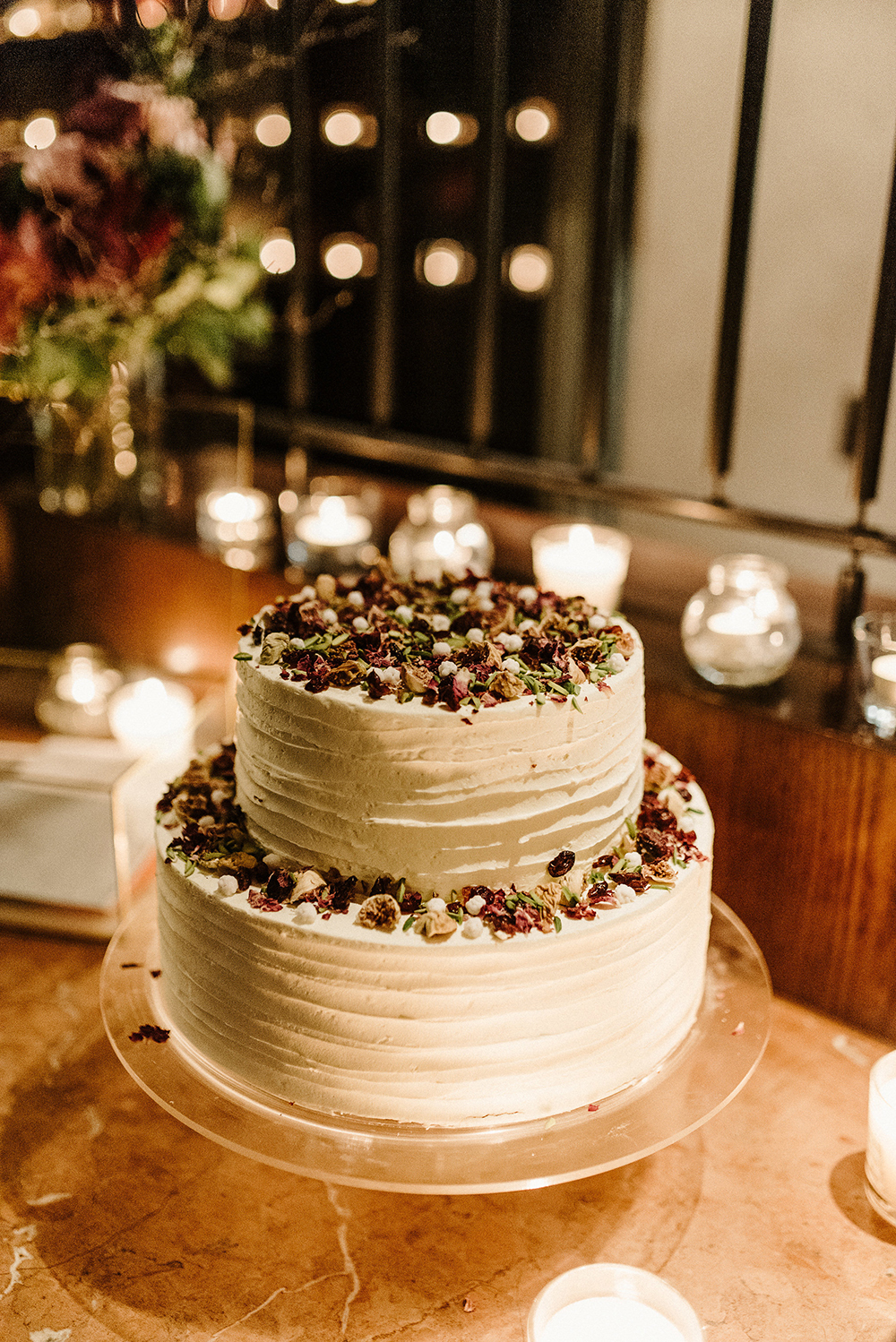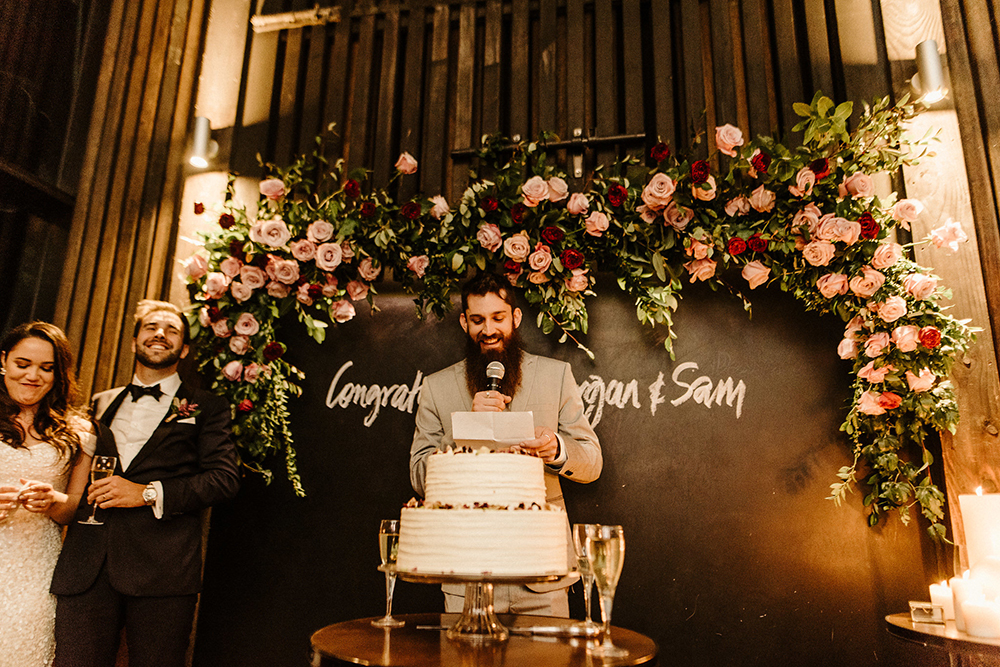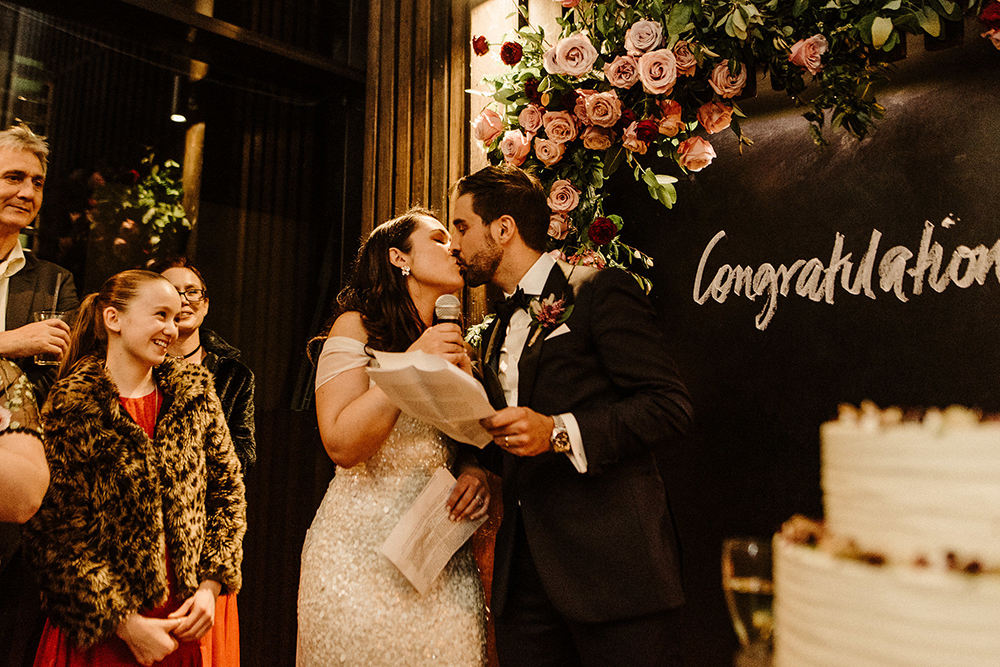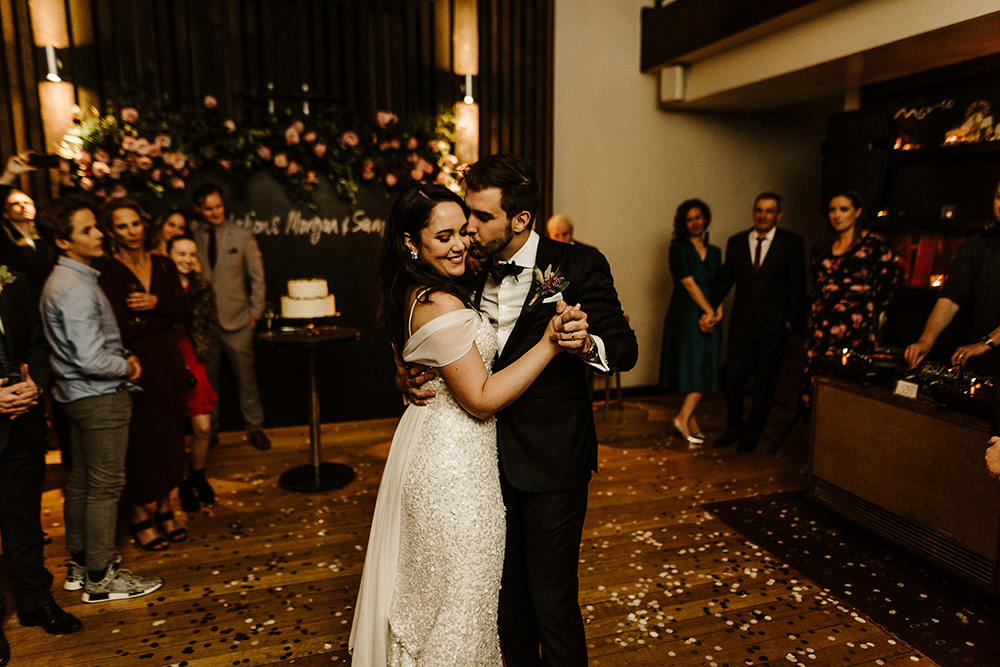 For Sam (the biggest motor enthusiast), I would absolutely say a highlight for him would be the car. We hired an Eleanor Mustang to drive us into Cafe Morso, and to the hotel (Ovolo Woolloomooloo) – which was loud, incredible and so much fun. It definitely made for a dramatic and fun entrance!
Another moment for me was waiting outside with my dad while the aisle music started. I wanted to walk down at a particular time in the song (about 2 minutes in) which made everyone wonder what was taking me so long! As I rounded the corner to see Sam and the celebrant, I was absolutely STUNNED at how beautiful the arbor of flowers looked, and how perfect everything and everyone looked. To visualise that moment for months prior, and for the actual moment to be even more amazing, just floored me. Also, to see everyone around us that we love, was the best feeling. The orange cake from Black Star Pastry was damn good too.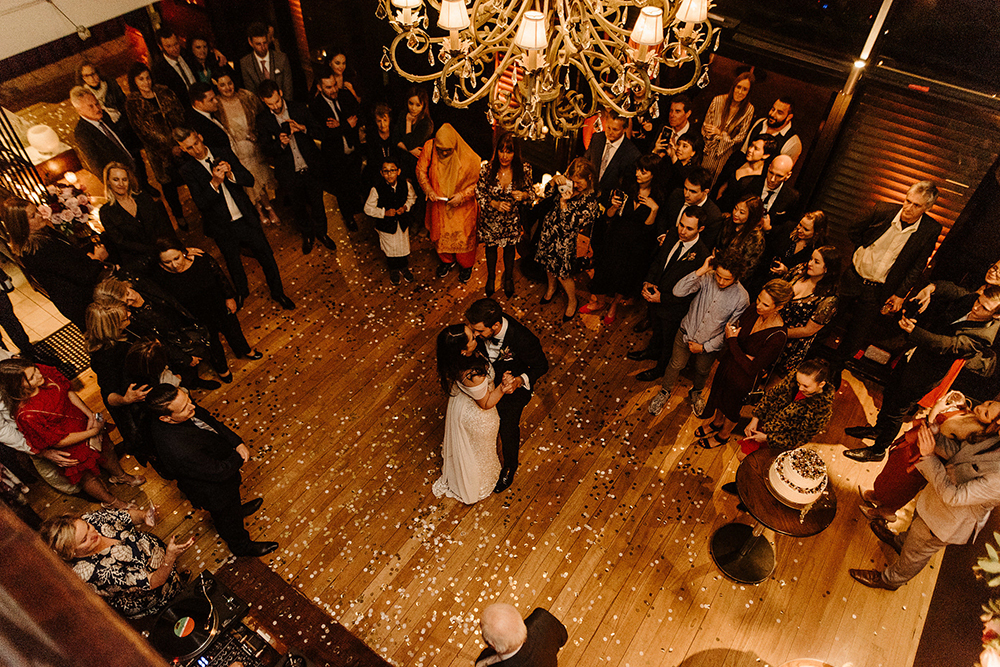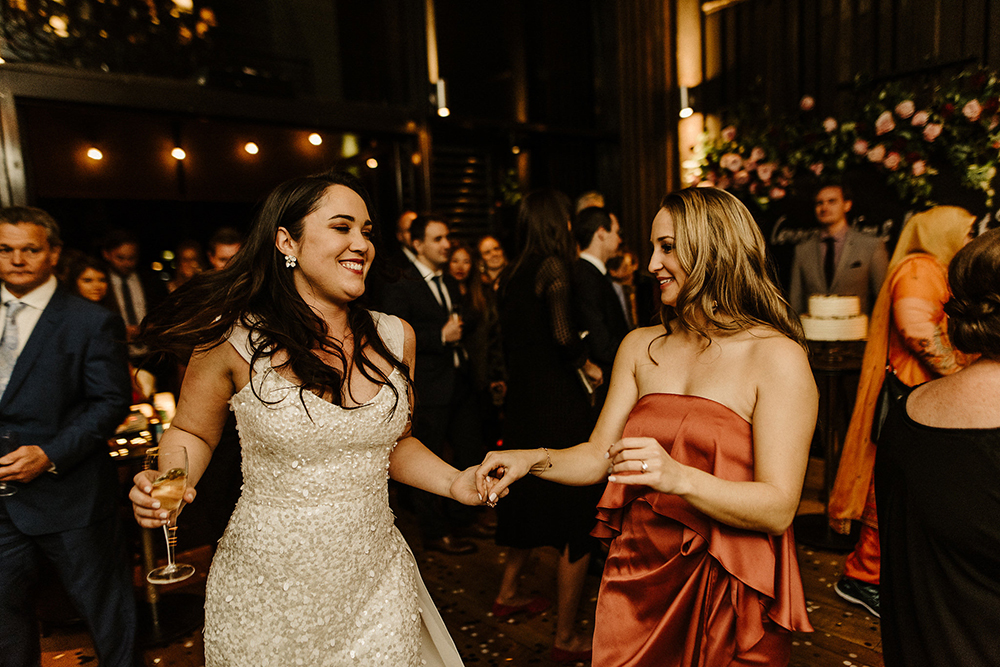 Any advice for other couples planning to spend the rest of their lives together?
I know this sounds cliche and boring, but seriously do it your own way. Don't just follow mindless traditions for the sake of it. Enjoy the process together. Remember that it doesn't have to cost the world (ours didn't and was still perfect). And remember that at the end of the day, you're not just hosting an event, you're marrying your best friend.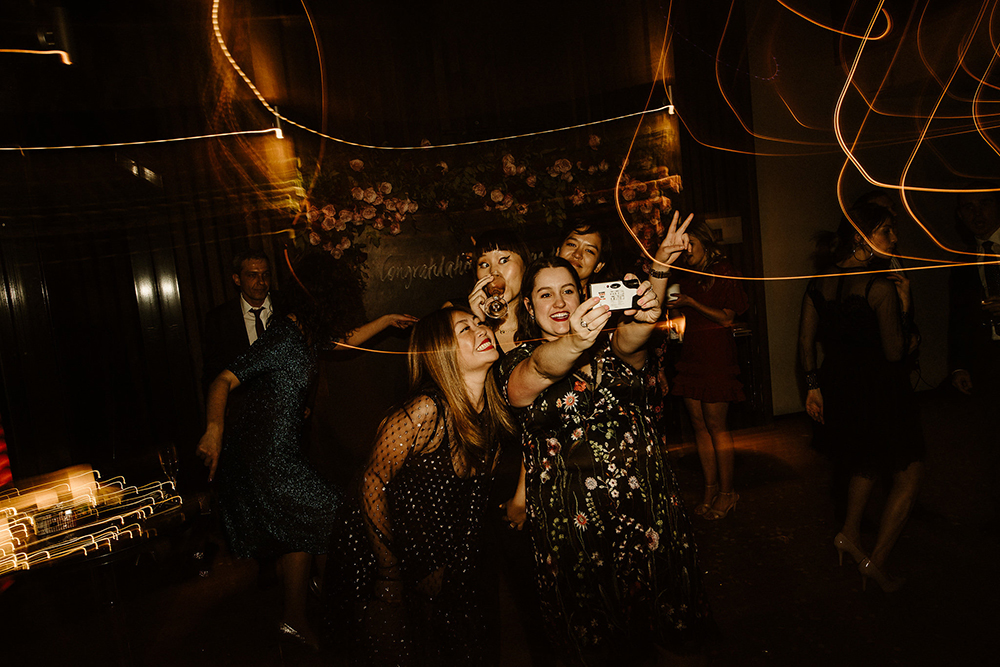 Photographer: The Salty Shutter  Ceremony, catering, and reception location: Café Morso Pyrmont  Celebrant: Scott Dunbar  Entertainment: The Vintage Stylus  Styling and flora: Willow & Bear  Cake: Black Star Pastry  Hair and makeup: Make Up Mode  Invitations and neon sign: Sketch and Etch Creative  Transportation: Eleanor For Hire  Wedding dress: Karen Willis Holmes  Bride's shoes: Wittner  Groom's suit: MJ Bale  Groom's shoes: Joseph's Shoes  Ring: Natalie Marie Jewellery