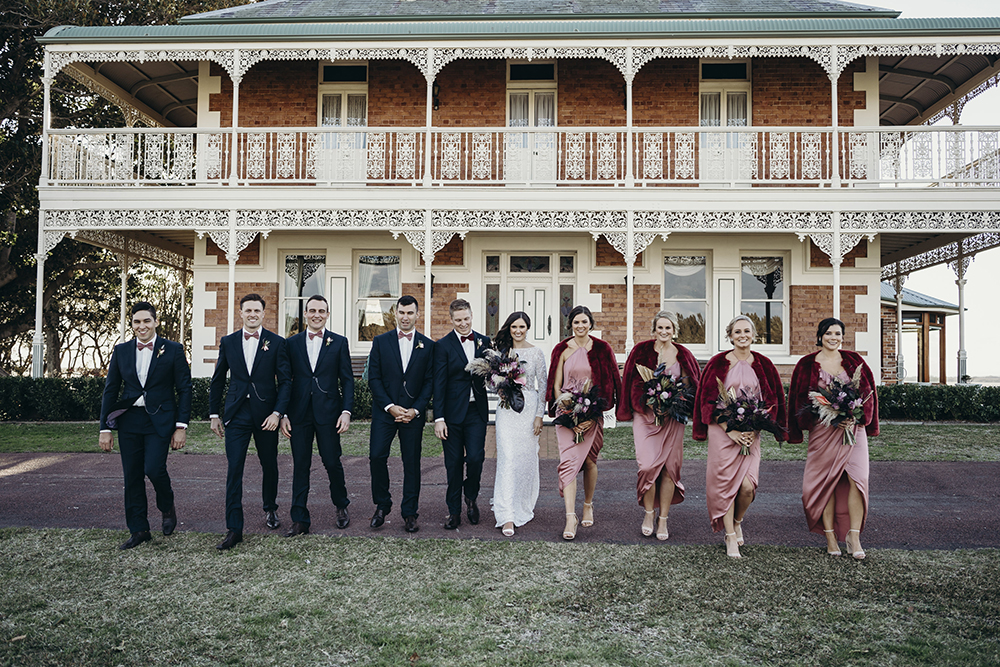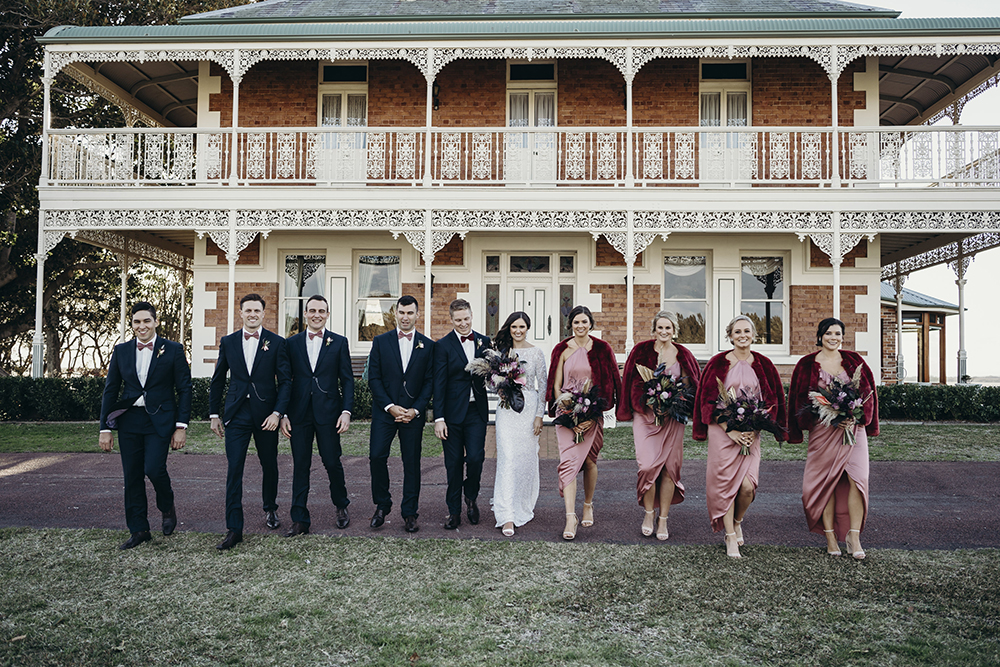 Tell us a little about yourselves, what you do, what you love, what is unique about you and your relationship…
Both Ben and I grew up in a small country town in NSW which is where the romanace began! After I finished High School we both moved to Melbourne and lived there for 8 years. Ben also joined the airfirce in this time, where we spent over 2 years in a long distance relationship. During this time, Ben was planning something special.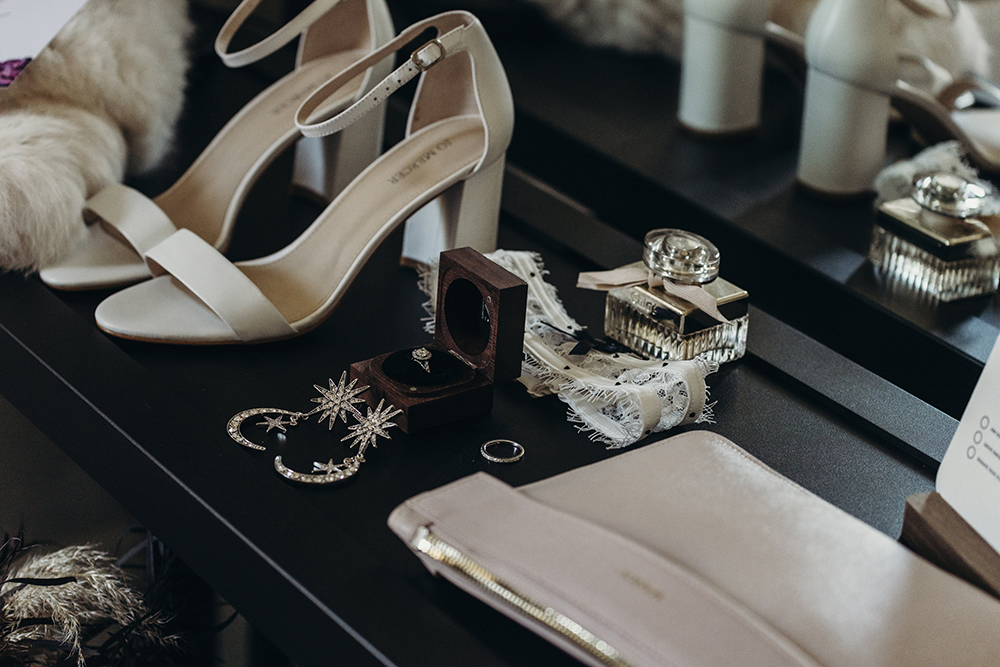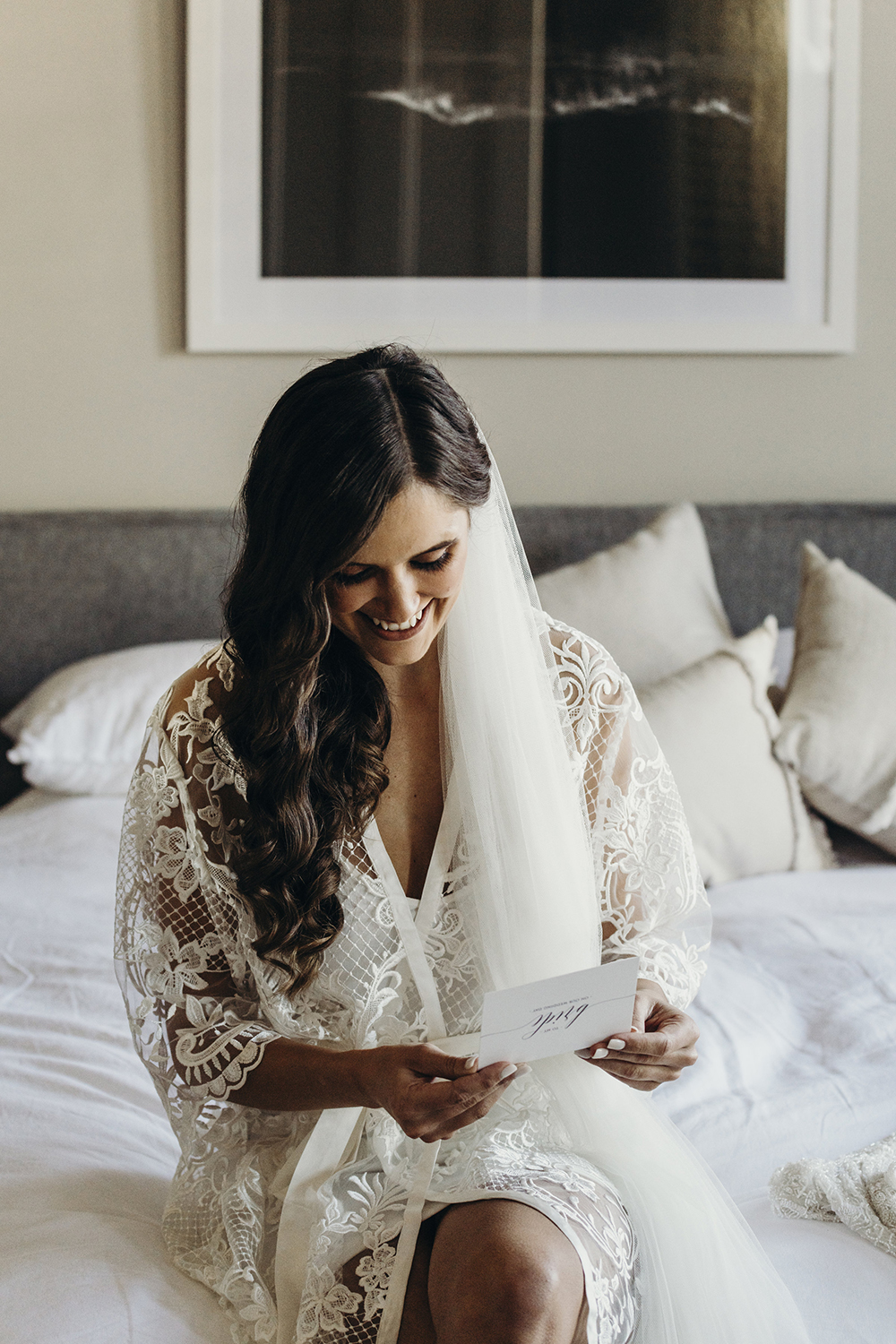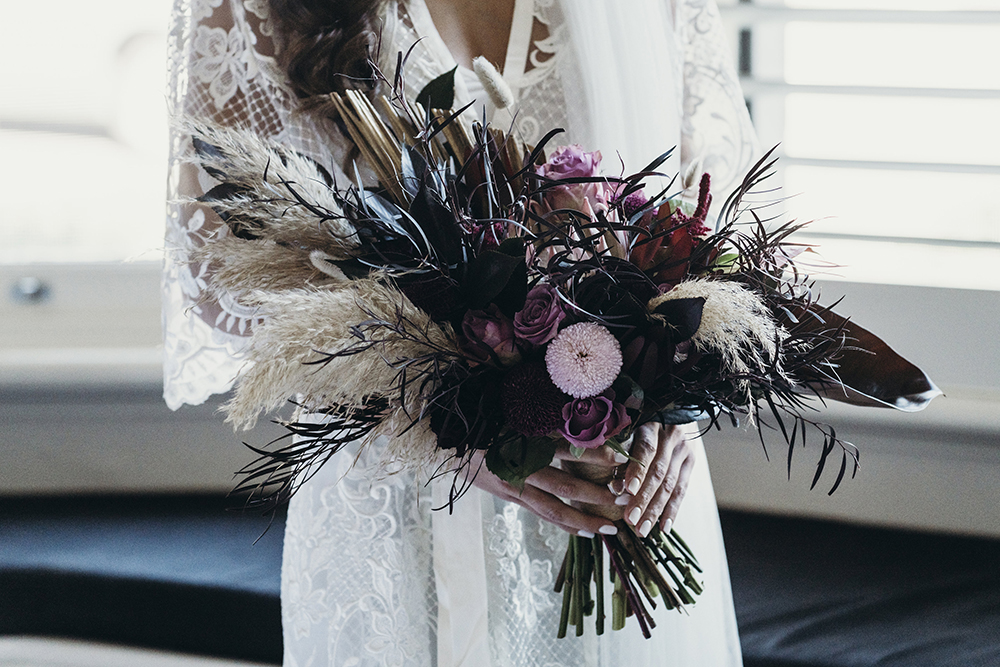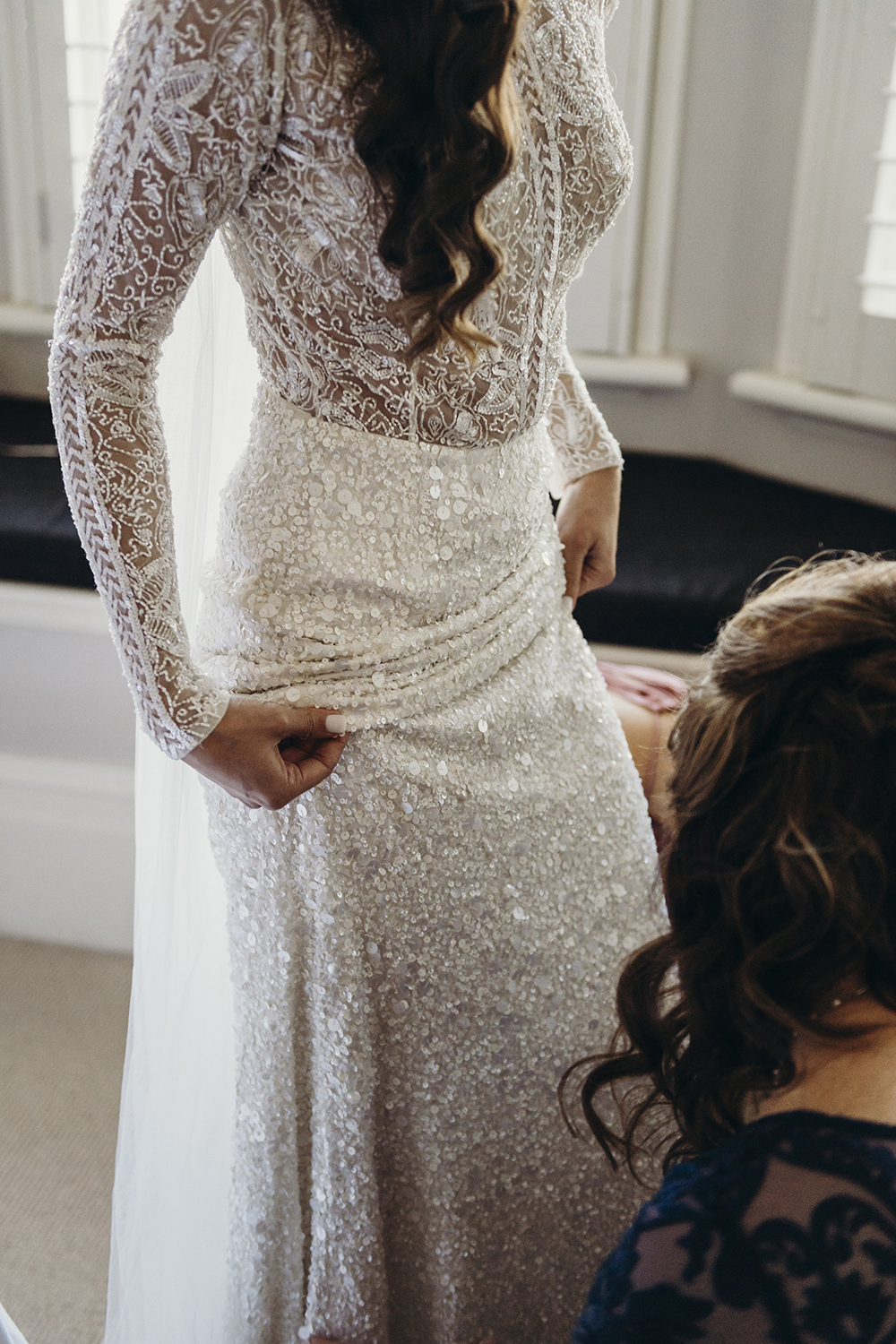 Ben proposed to me on a stormy day at Rottnest Island, presenting a ring that he had been designing with Claire (my maid of honour from KL Diamonds) for over 12 months. We walked down to a secluded beach surrounded by crystal clear water, Ben got down on one knee and asked me to marry him and of course I said yes! (Stuff out of romantic movies.) Our special moment was followed by a bike ride around the island while storm clouds rolled in with rain falling we had our own little Notebook moment – kind of perfect really!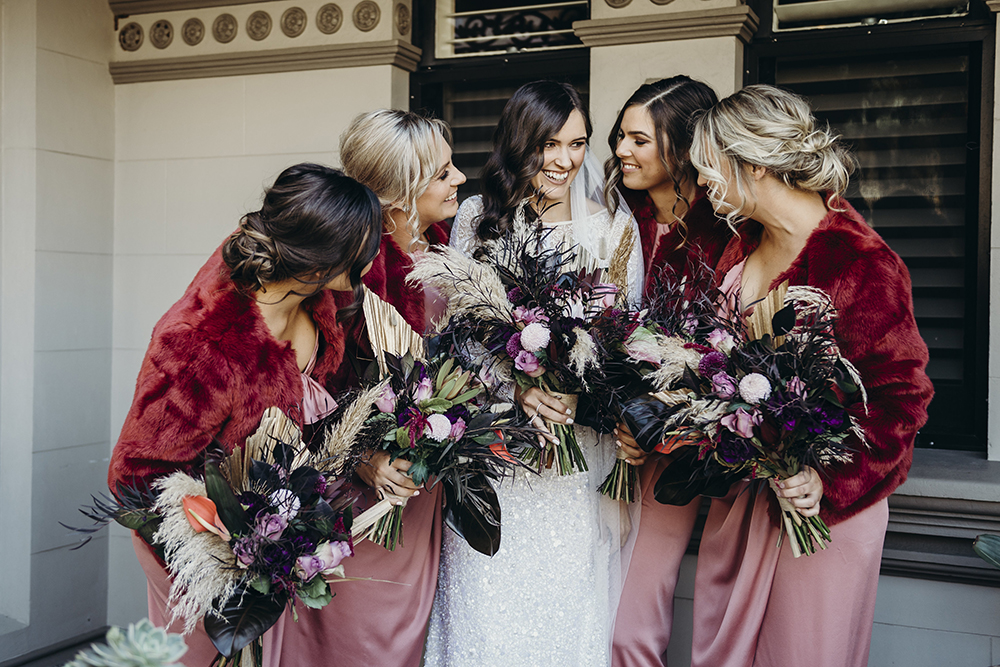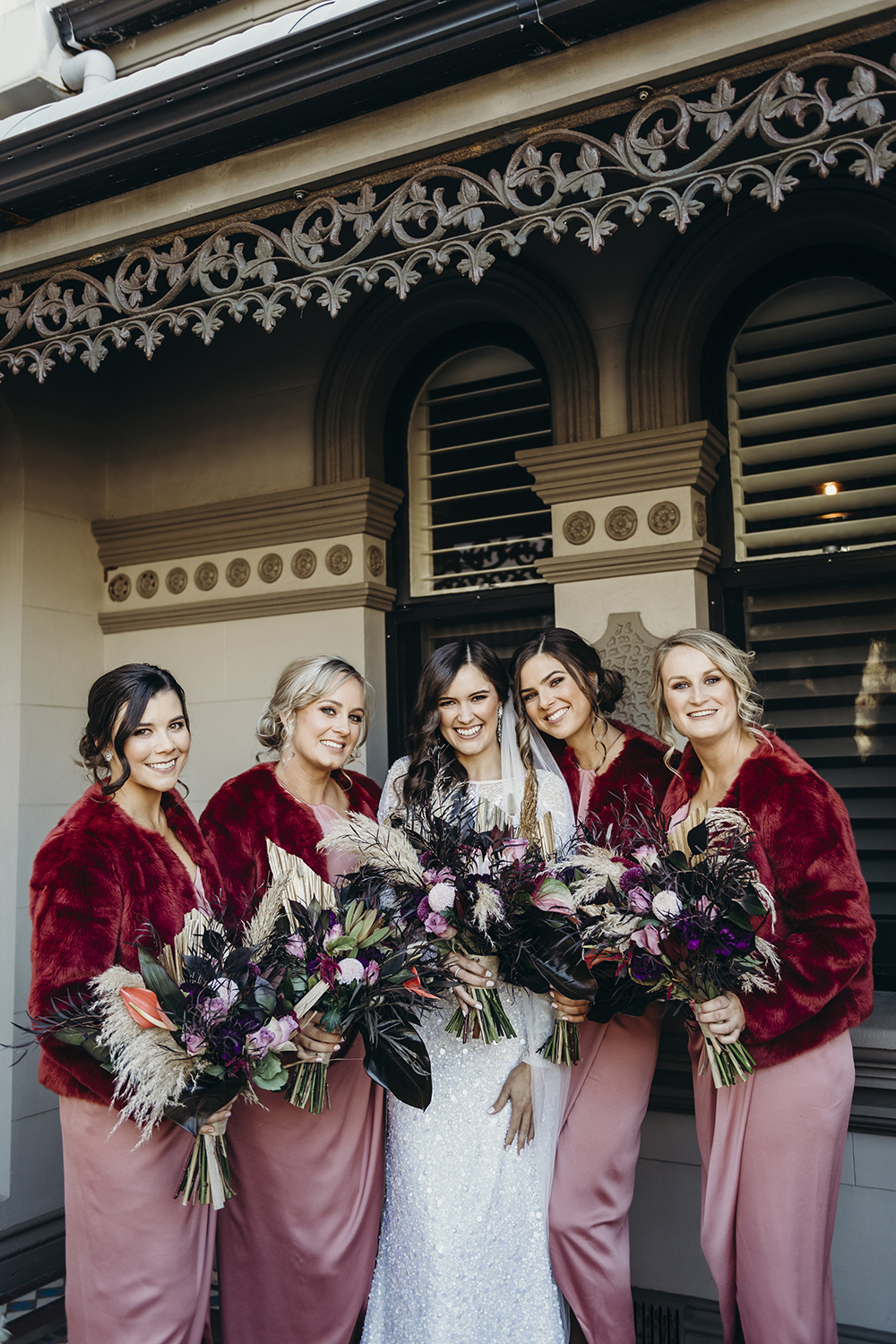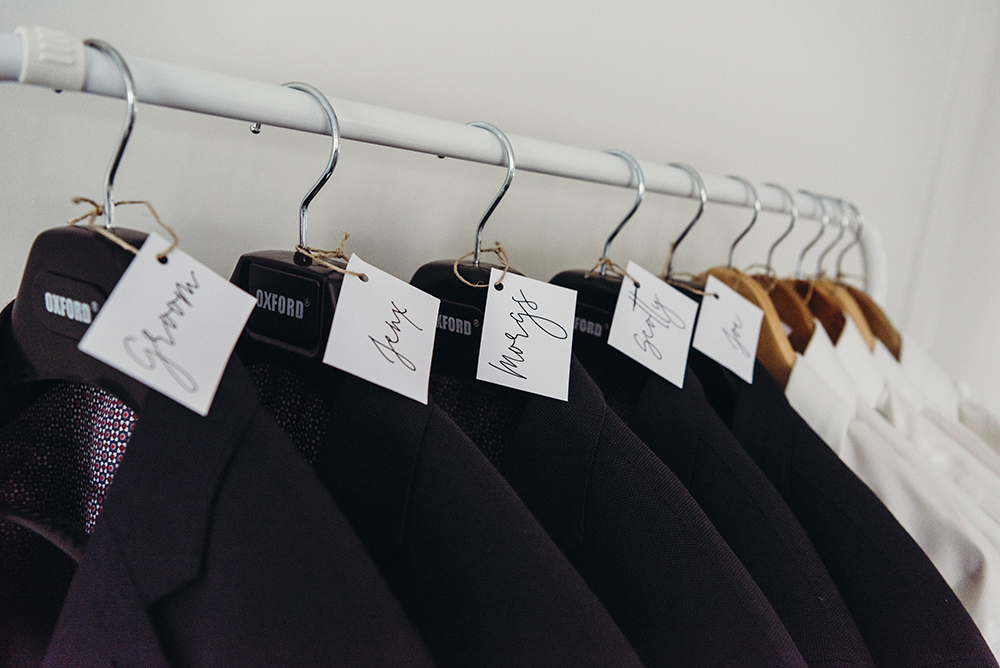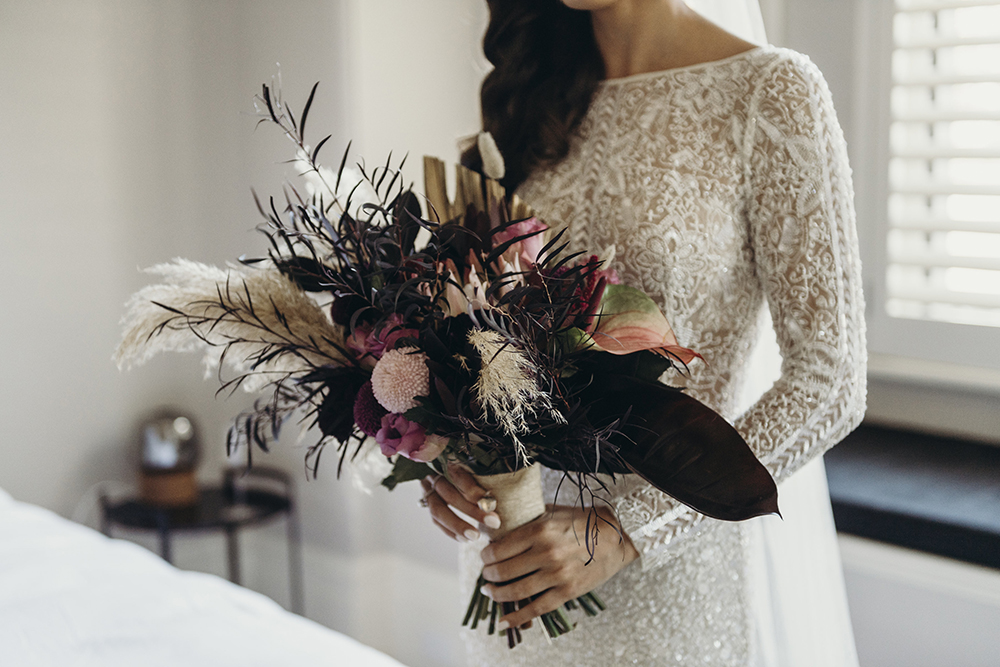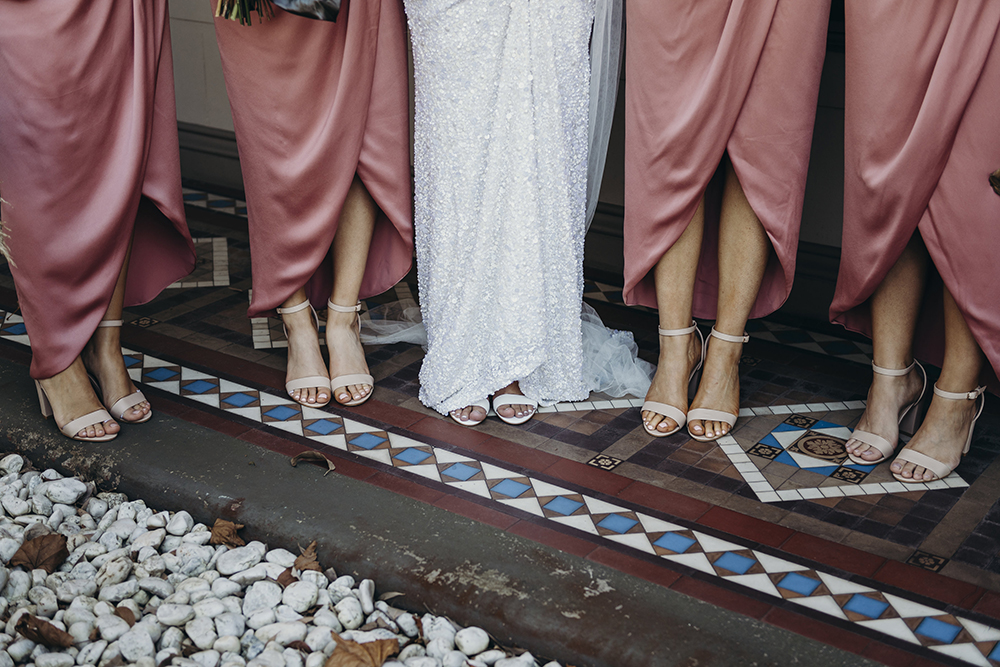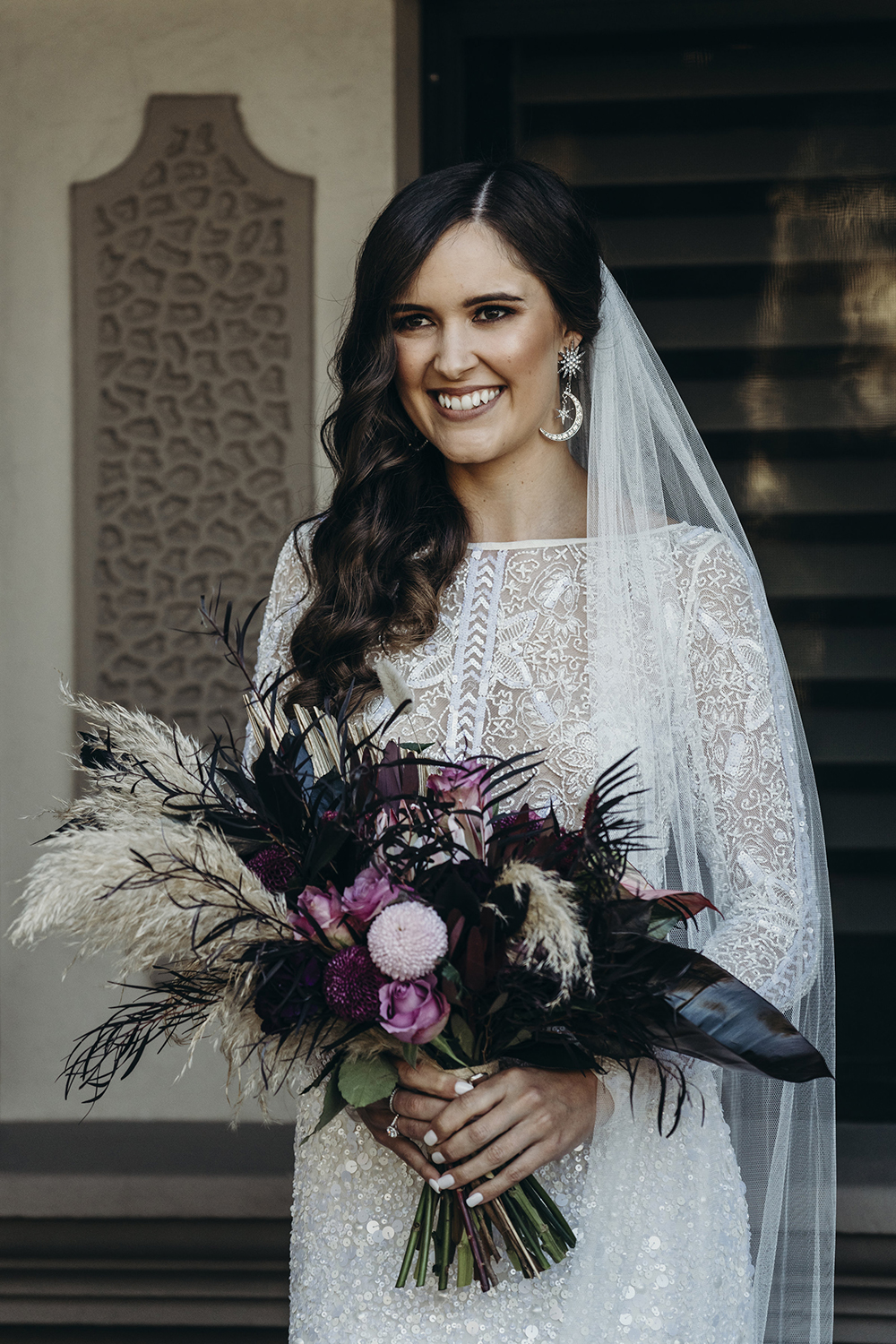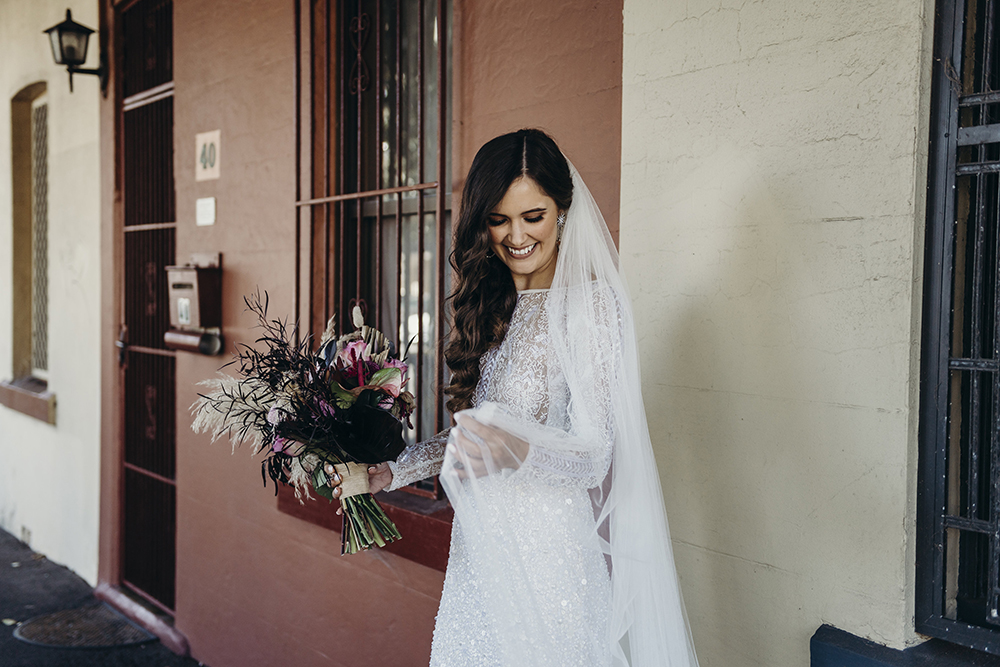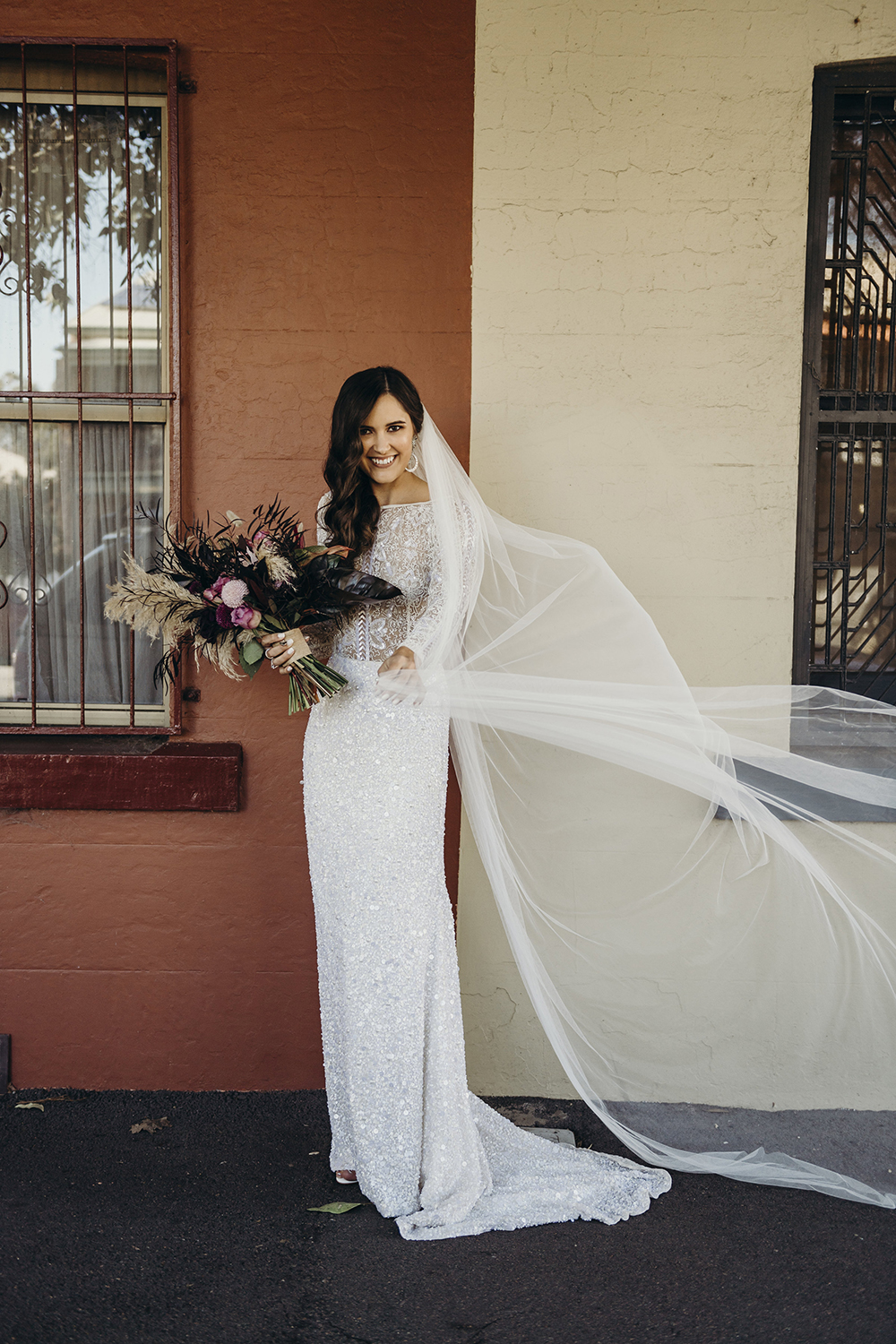 We have just made the big move from Australia to the US for my husband's job as a pilot in the Royal Australian Air Force. Ben loves to fly and anything to do with adrenaline and adventure! I am a homeware and design addict and have spent my career buying homewares at one of Australia's largest homeware retailers.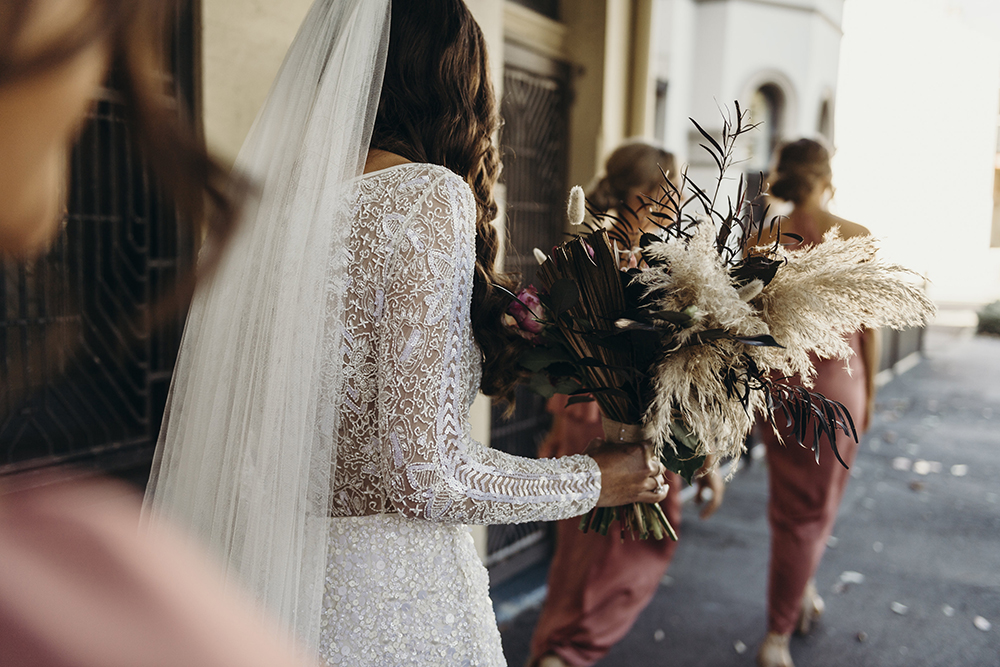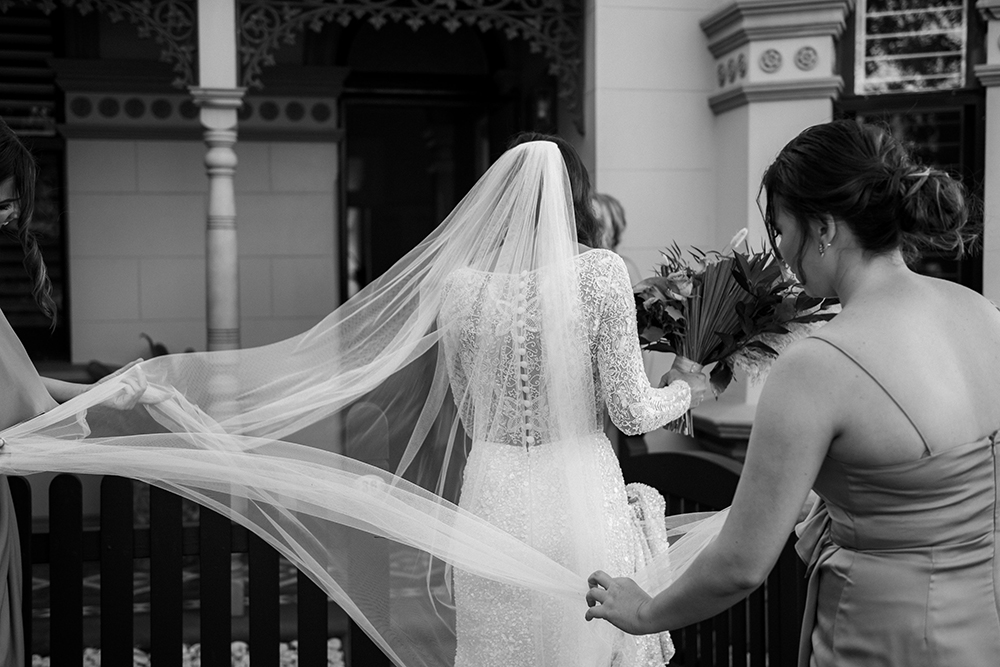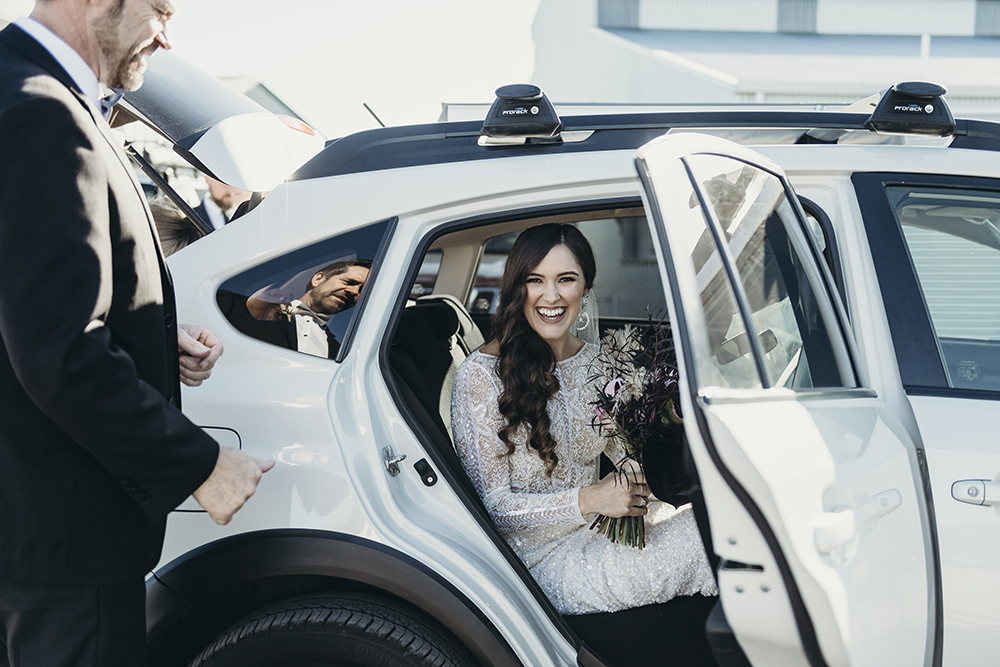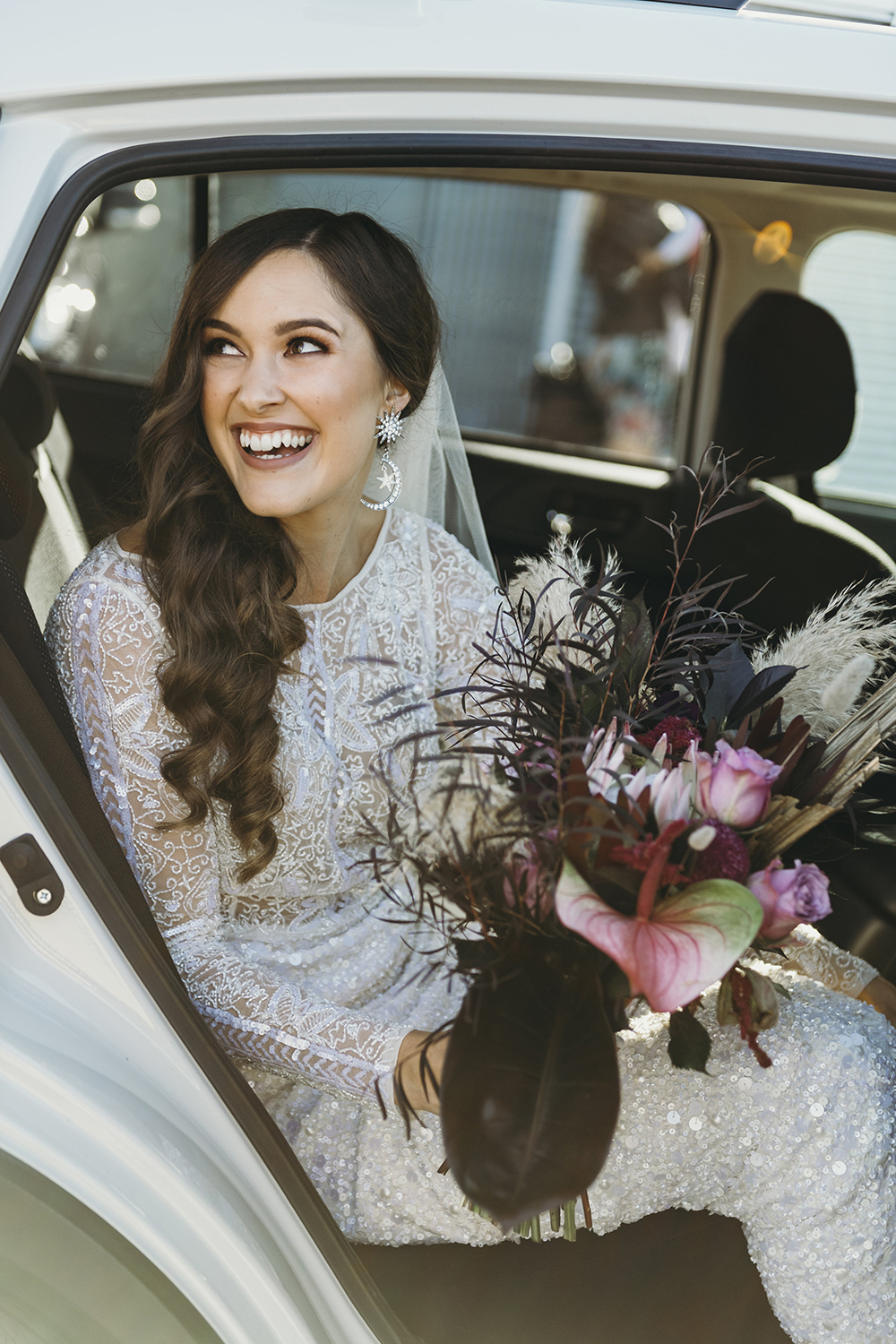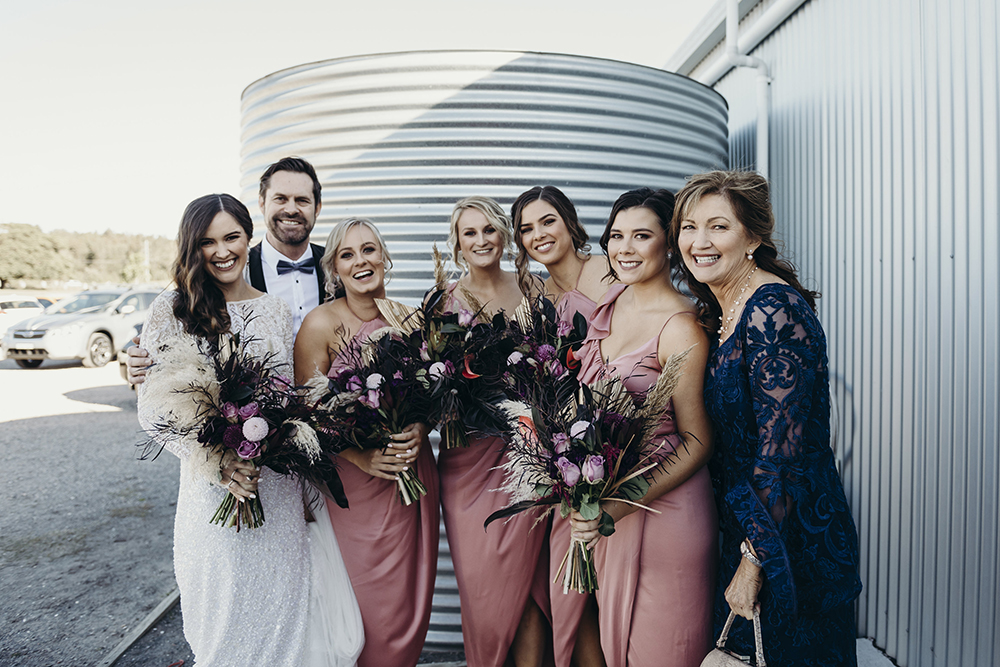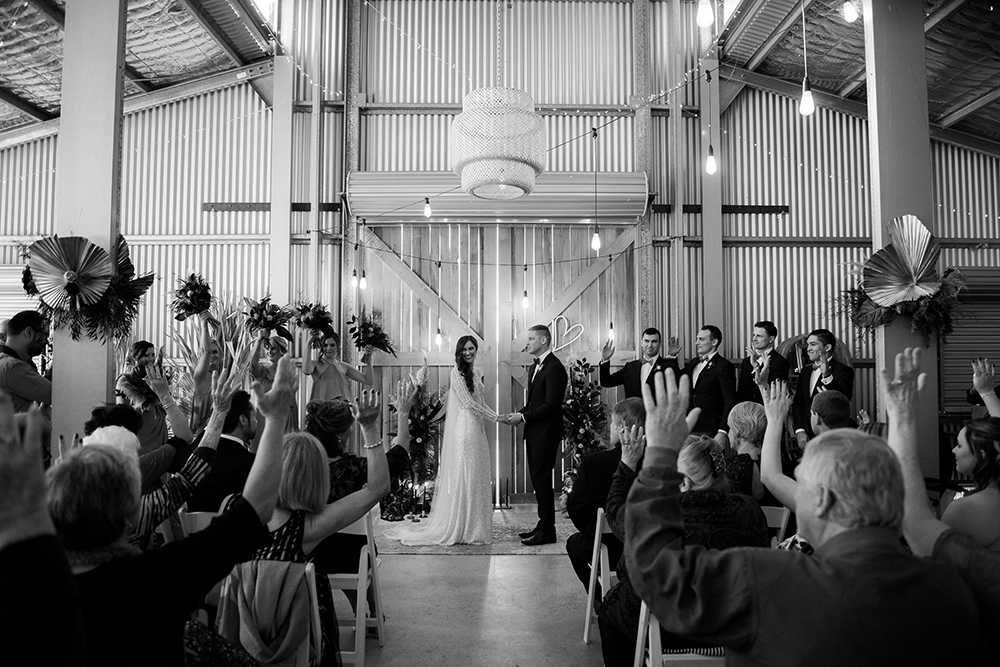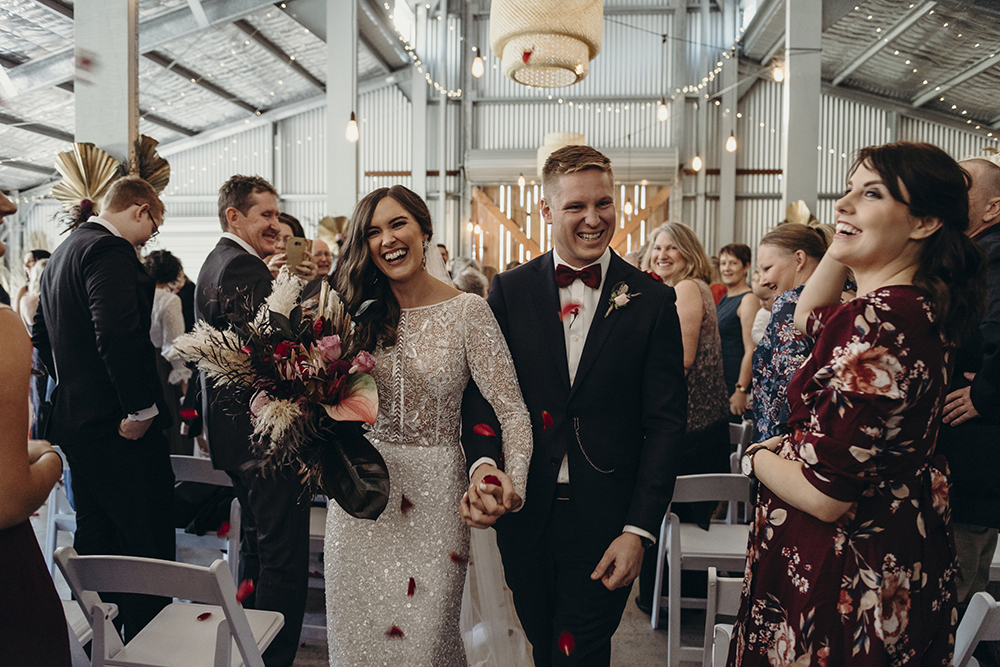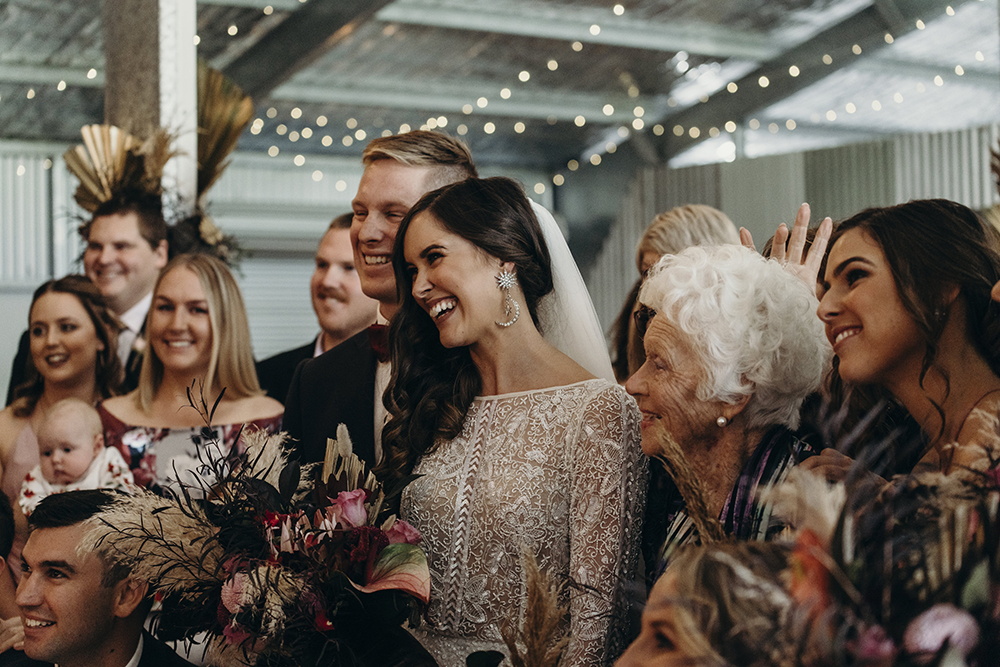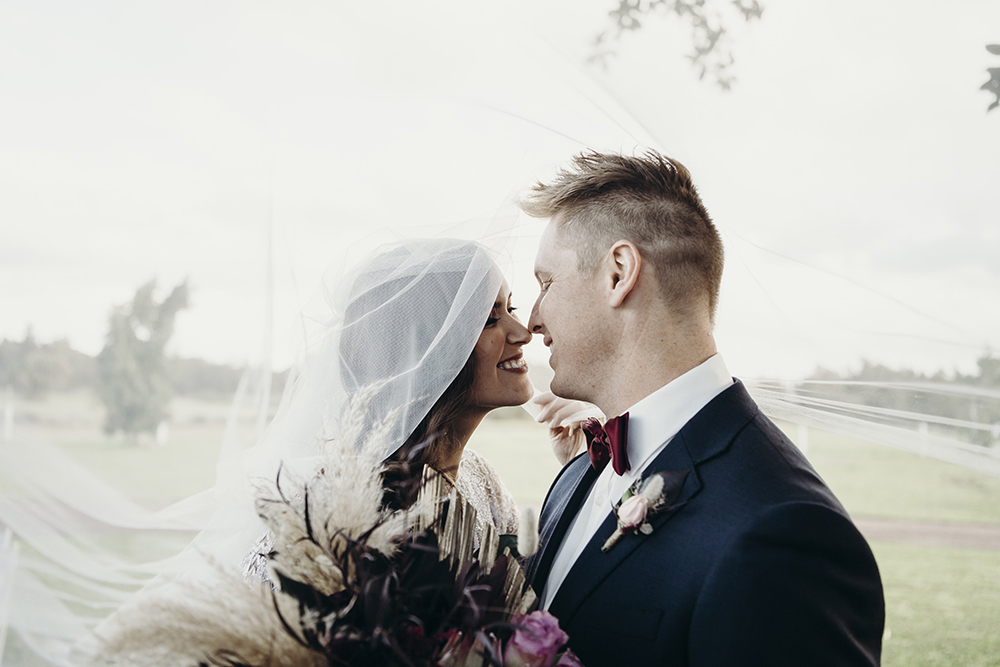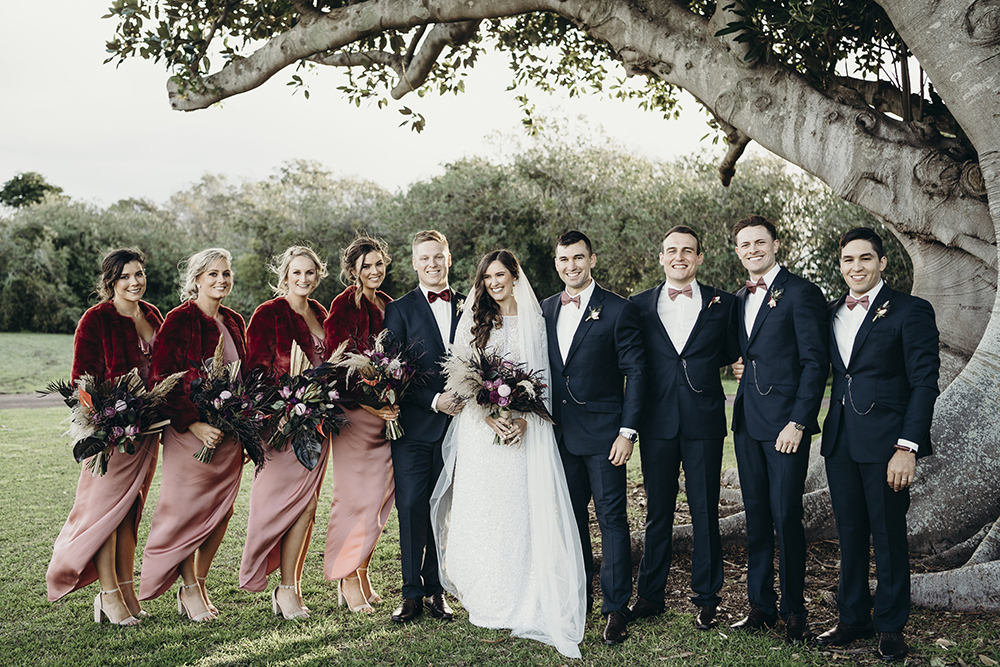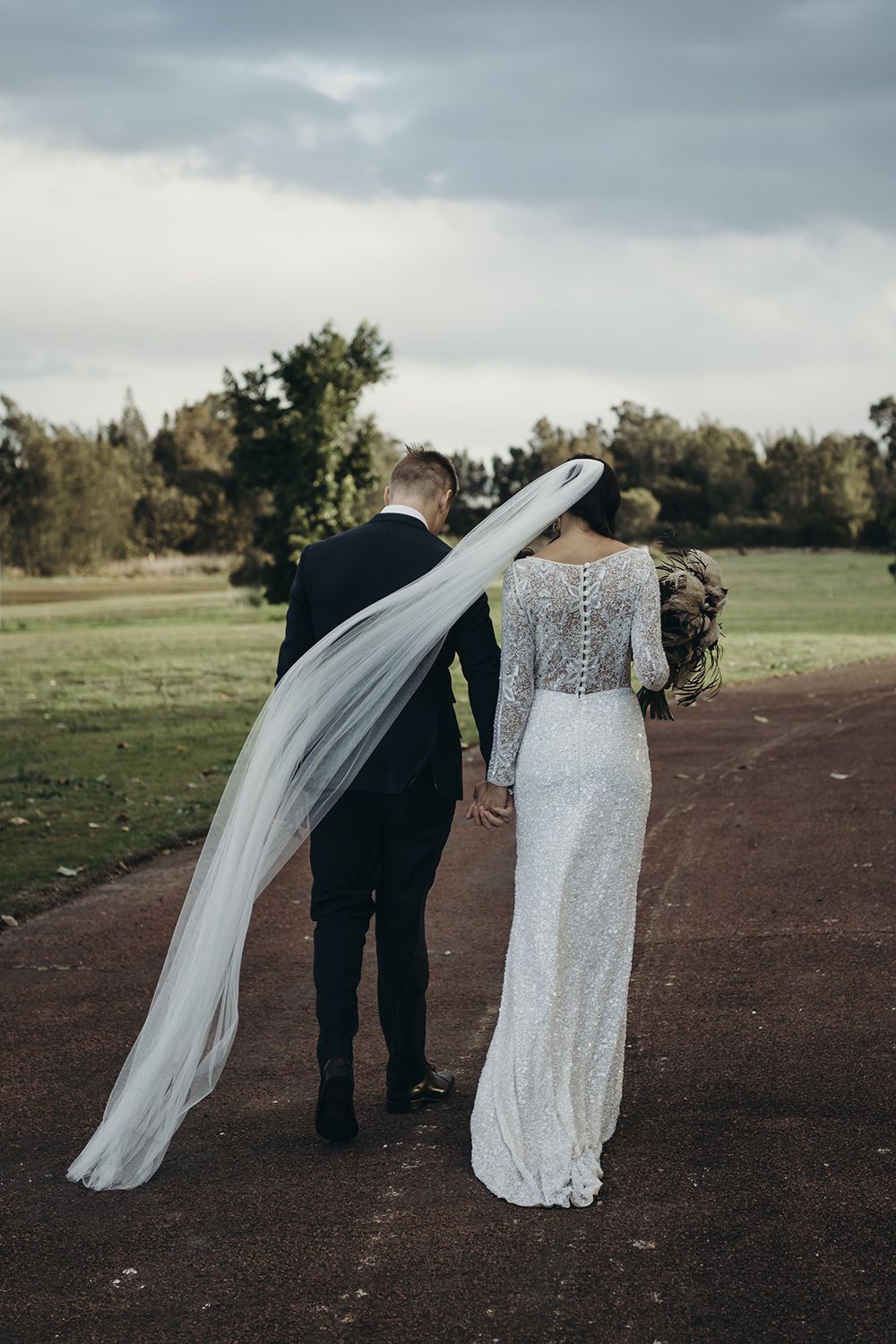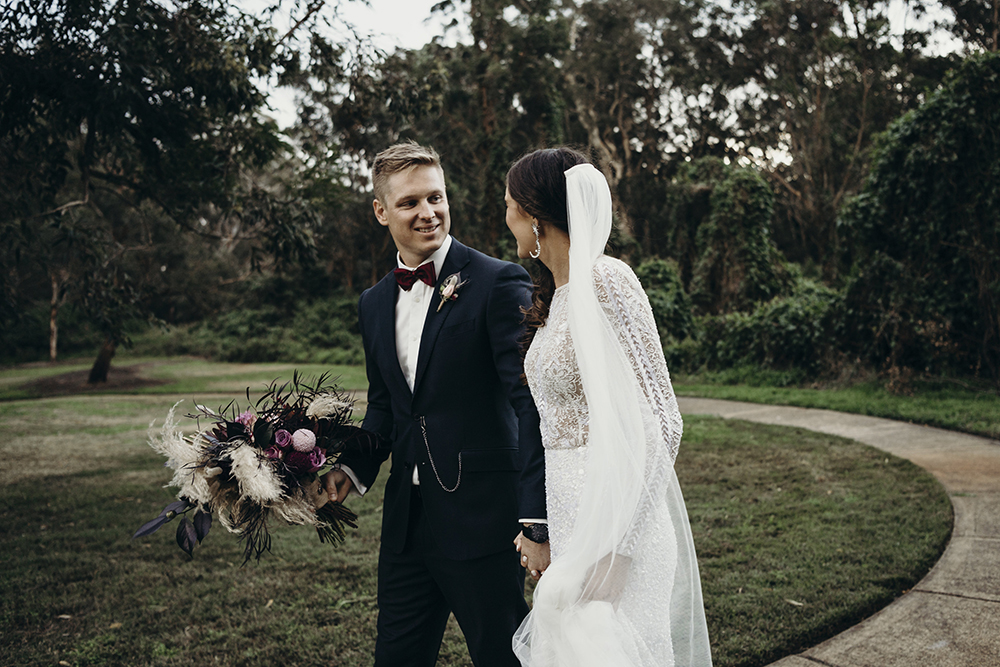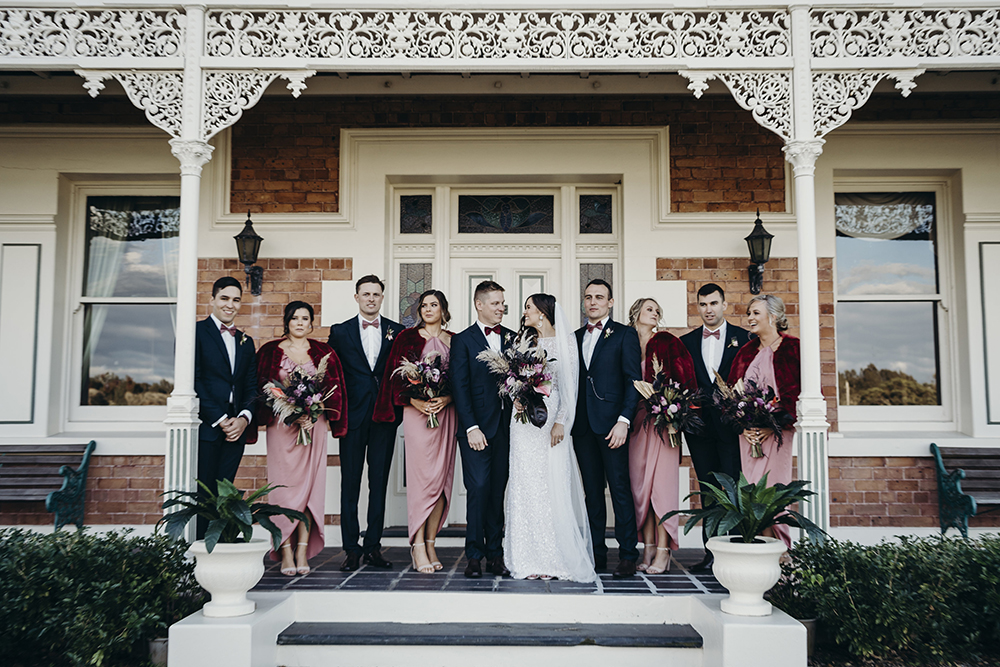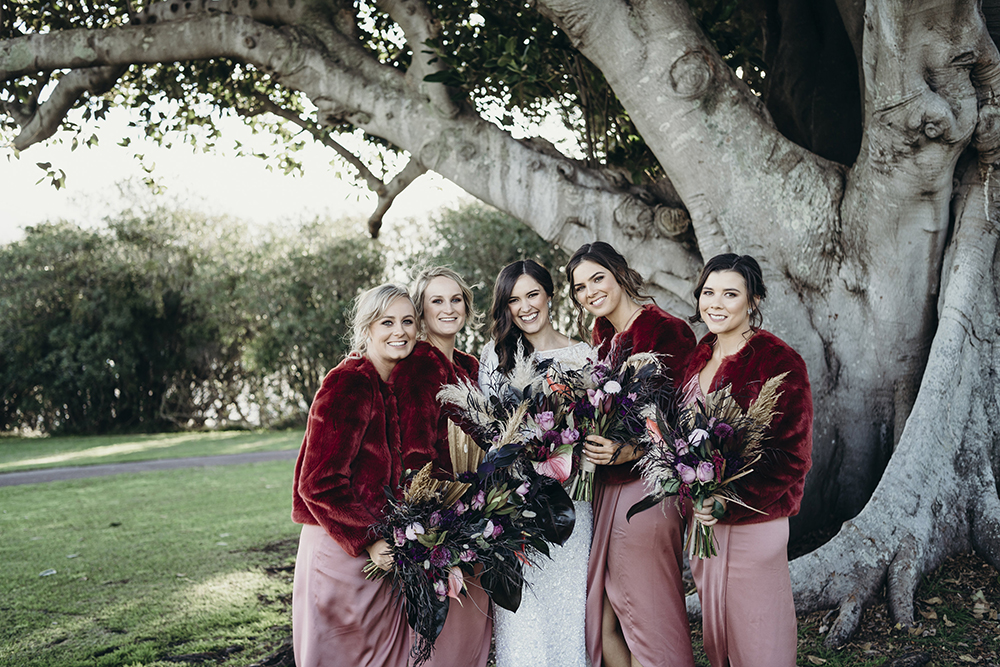 Tell us about your special day, was there a specific theme or style? Tell us a little about the setting, the styling and some of your favourite details…
Our wedding day was cold and windy but full of laughter, warmth and joy. We started by getting ready with all of our favourite people allowing enough time to enjoy the morning, sip on champagne and espresso martinis while preserving intimate moments.
We chose Stanley Park as our venue as it reminded us of home on the farm. We instantly fell in love with this property which was positioned on a river and featured the most stunning old mansion and fig trees. The barn was also perfect for us to set up our special day and reminded me of my child hood riding ponies with the most beautiful timber barn doors.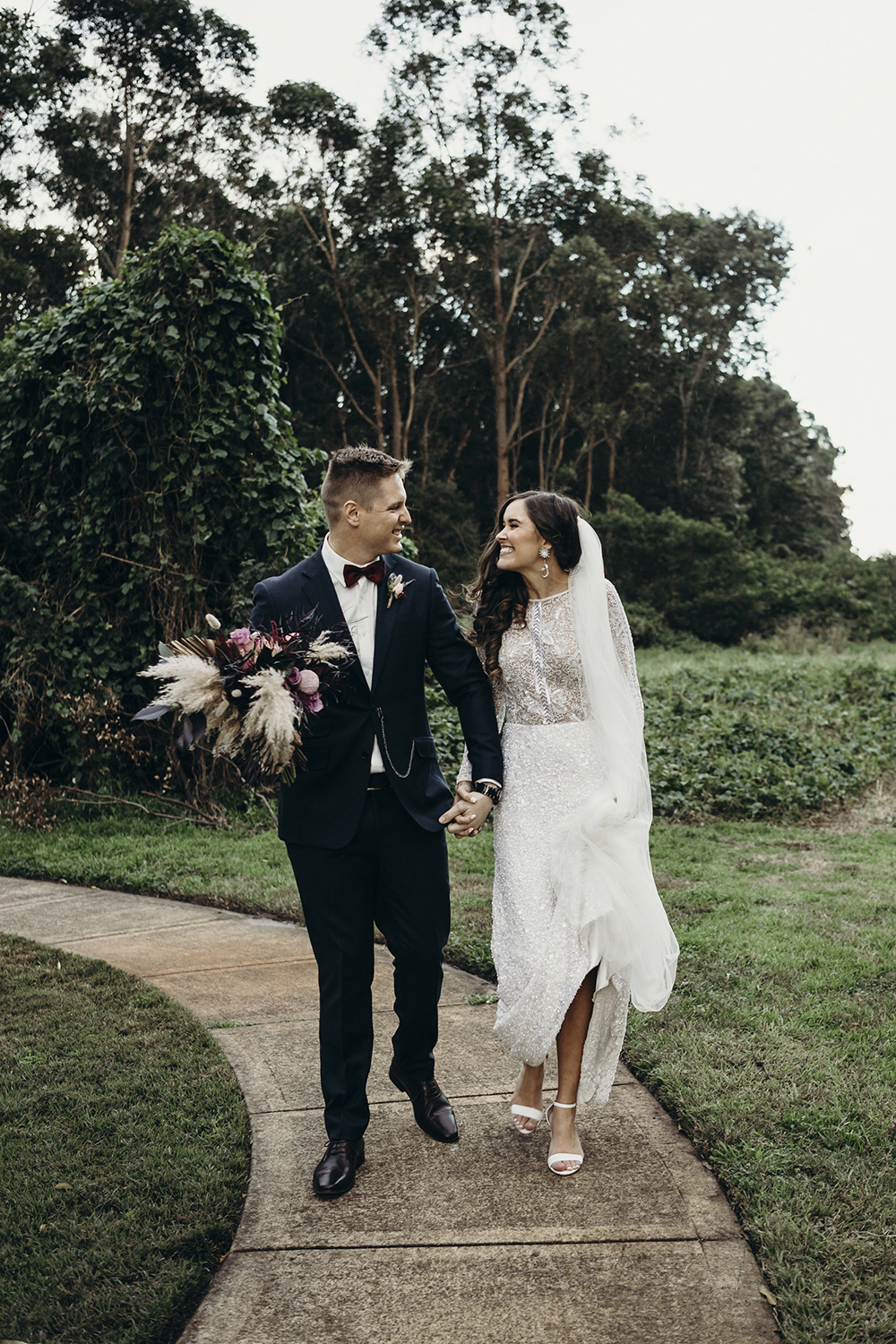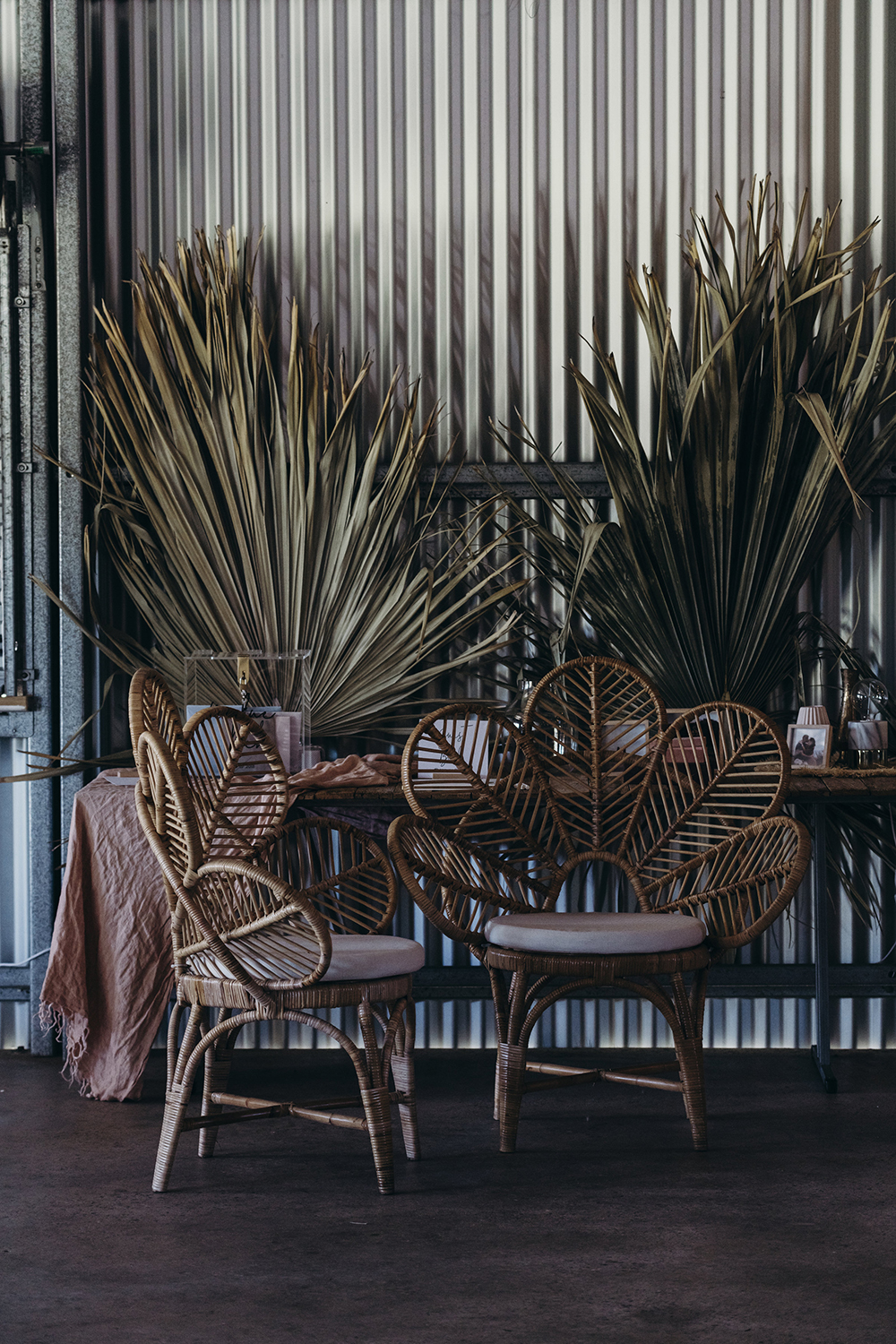 Our style was boho luxe! I designed and styled the barn with furniture and soft furnishings to give that homely touch! Items included rattan furniture with natural and blush accessories with pops of brass. My husband and I created a stunning photo backdrop with signage 'it was always you' with towers of gold foliage and hints of pampas grass down the side – it was definitely a hit among our guests.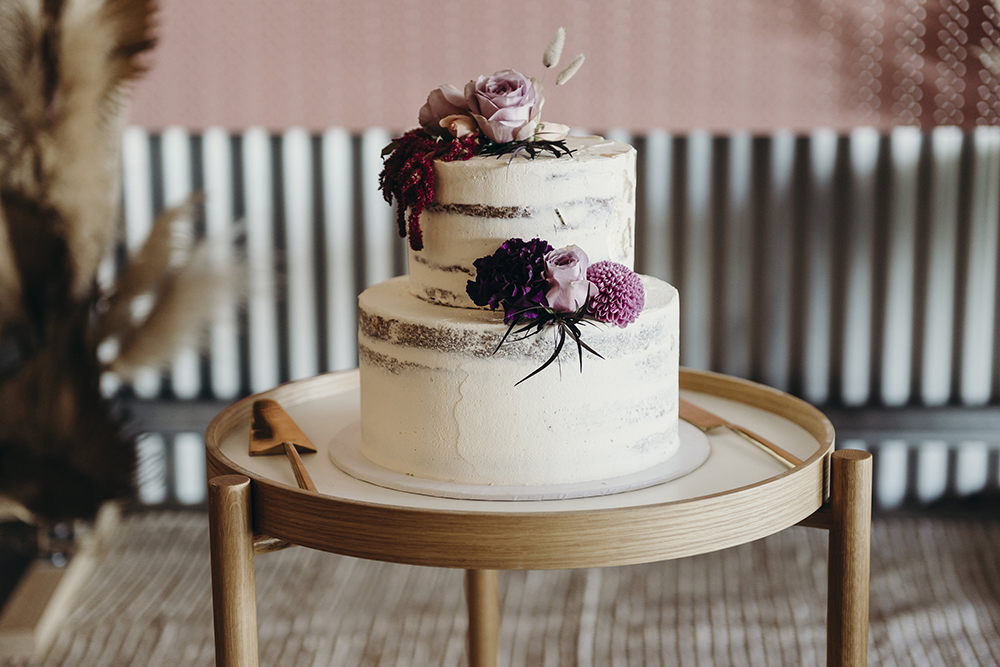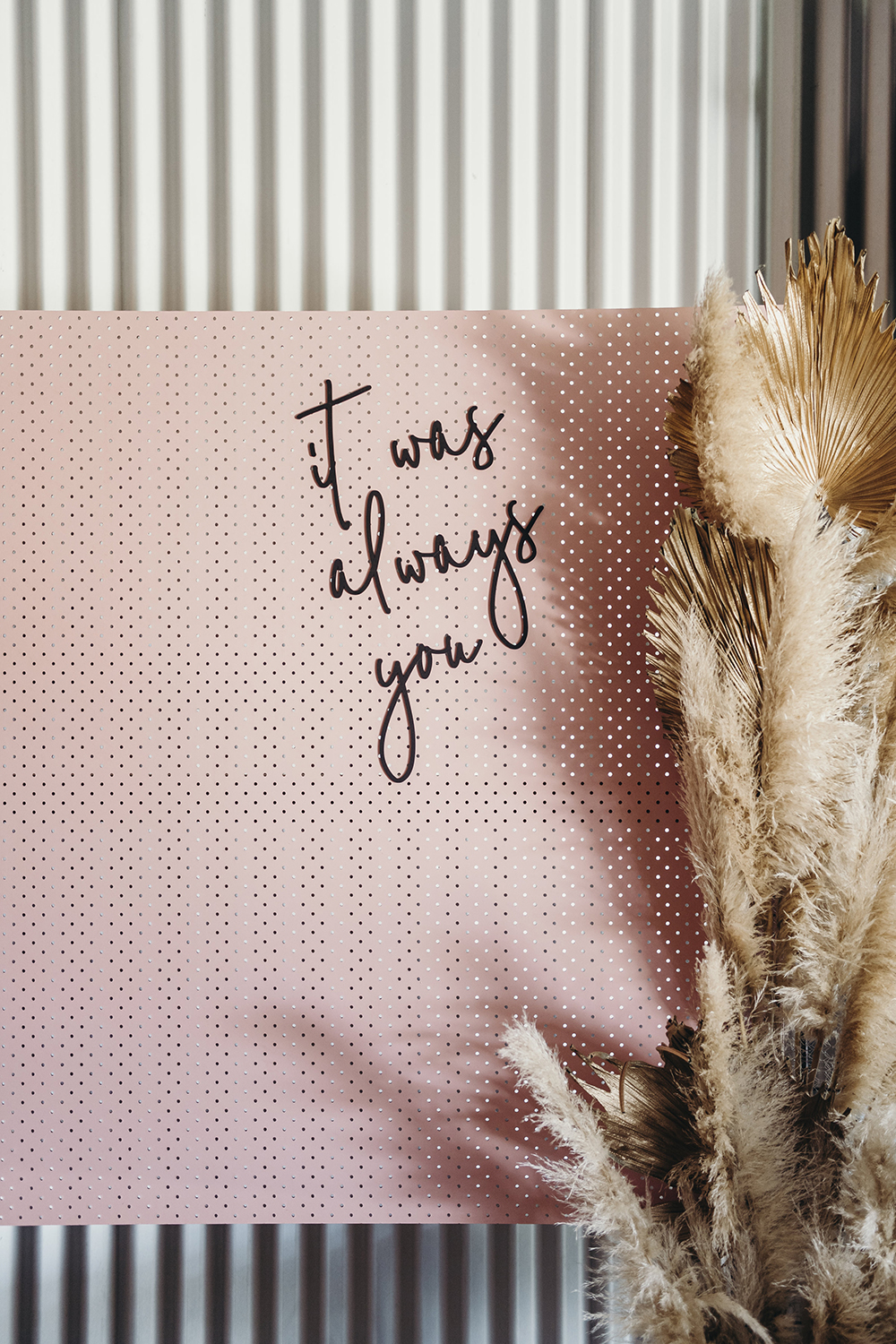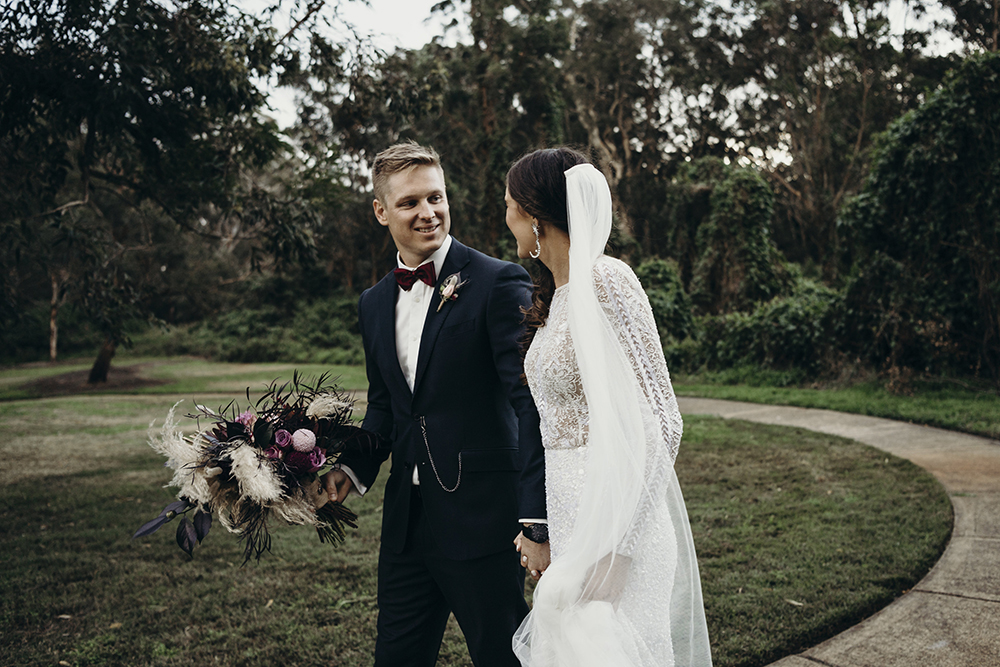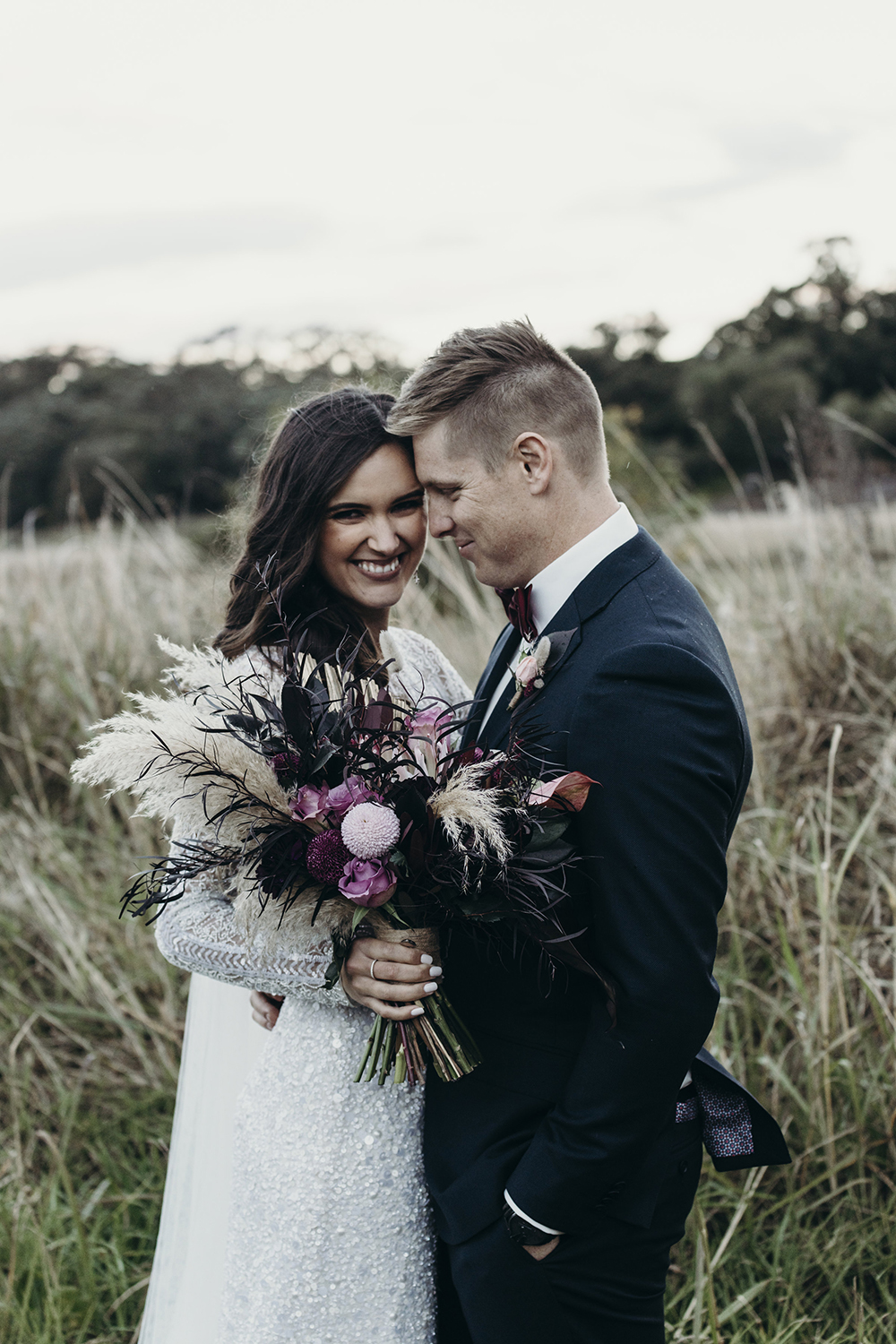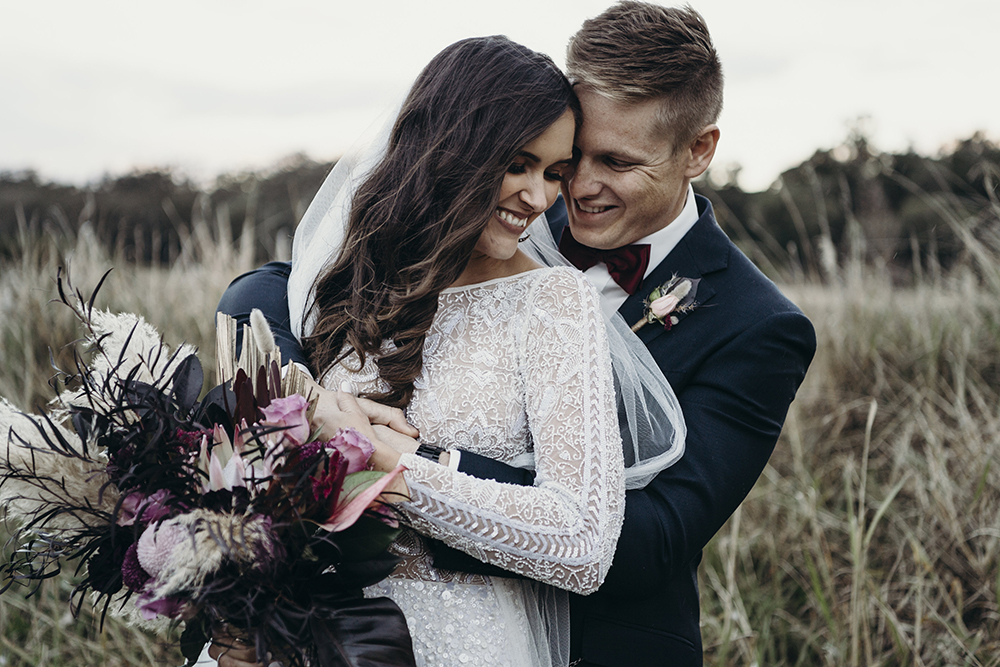 Tell us about your main outfits:
My gown was so different and unique, showing elegance and sophistication with long sleeves, beading and a sheer bodice. It was most definitely my dream gown! My bridesmaids wore Shona Joy in a dusty rose colour with stunning burgundy faux fur jackets accentuating the cold winters day! The groom and groomsmen wore beautiful woolen suits from Oxford accompanied by some gifts from the groom including an engraved pocket watch, suspenders, plane socks and cufflinks! Very suave.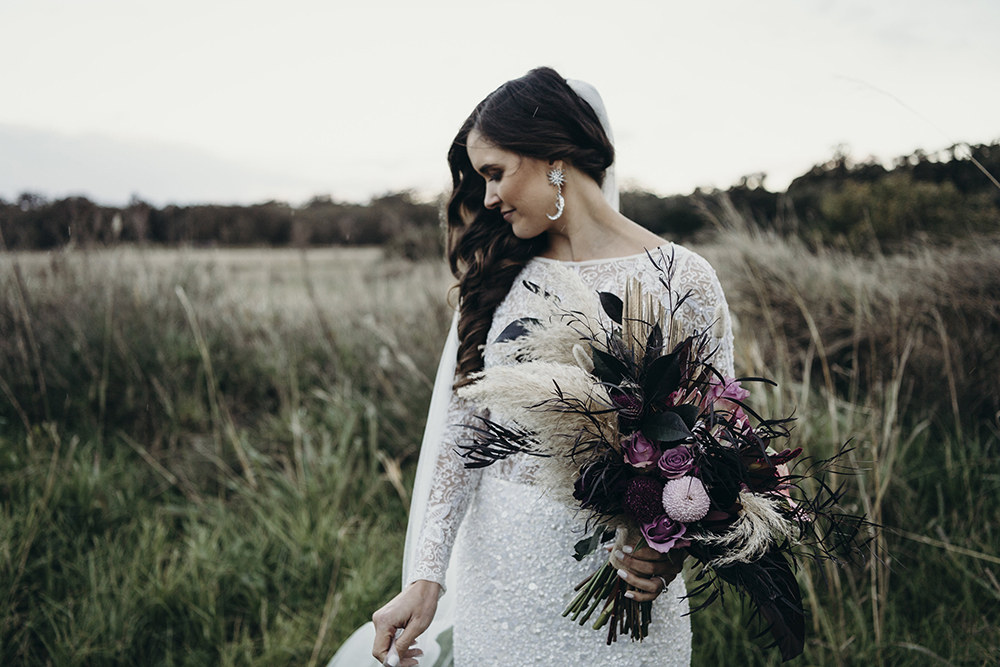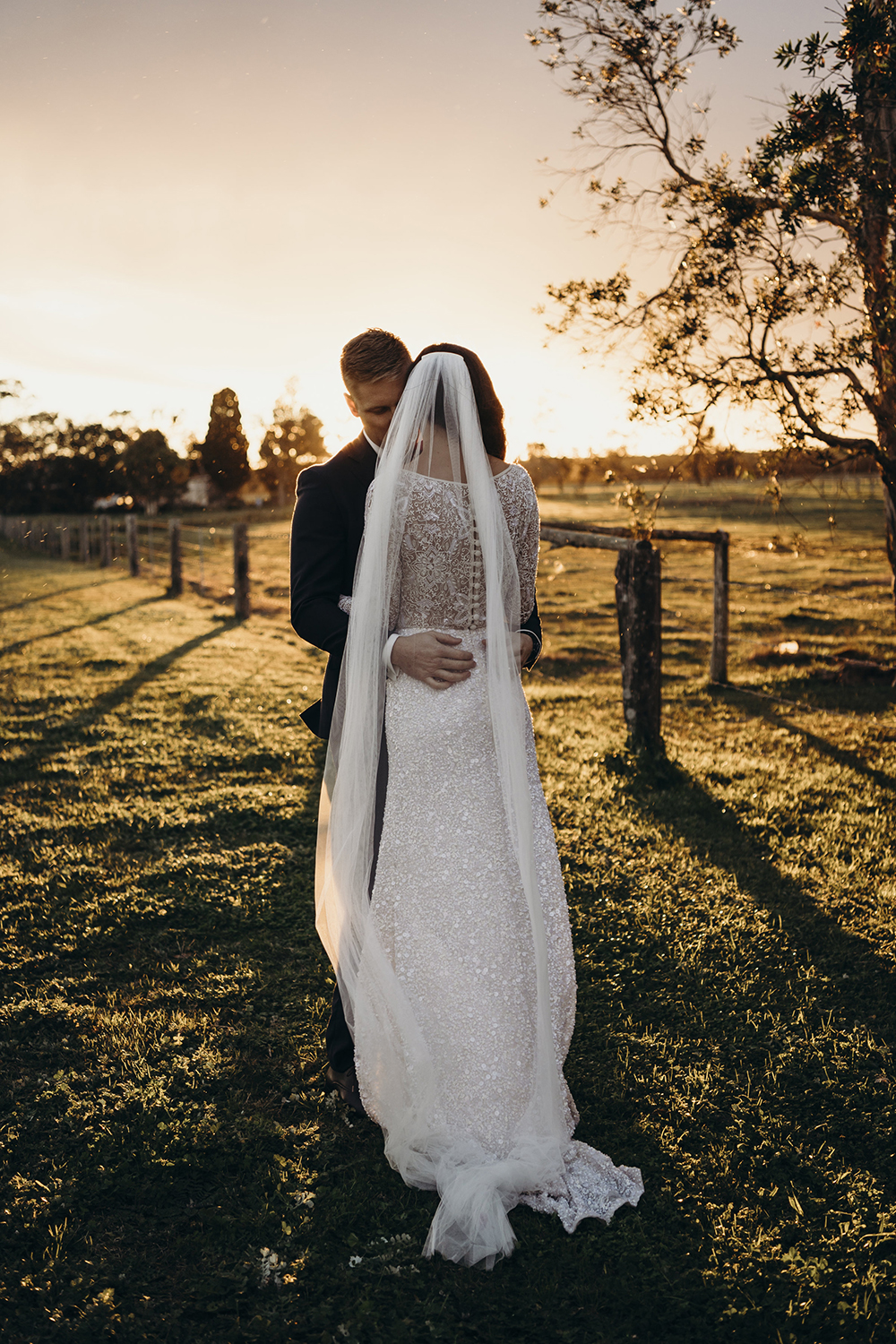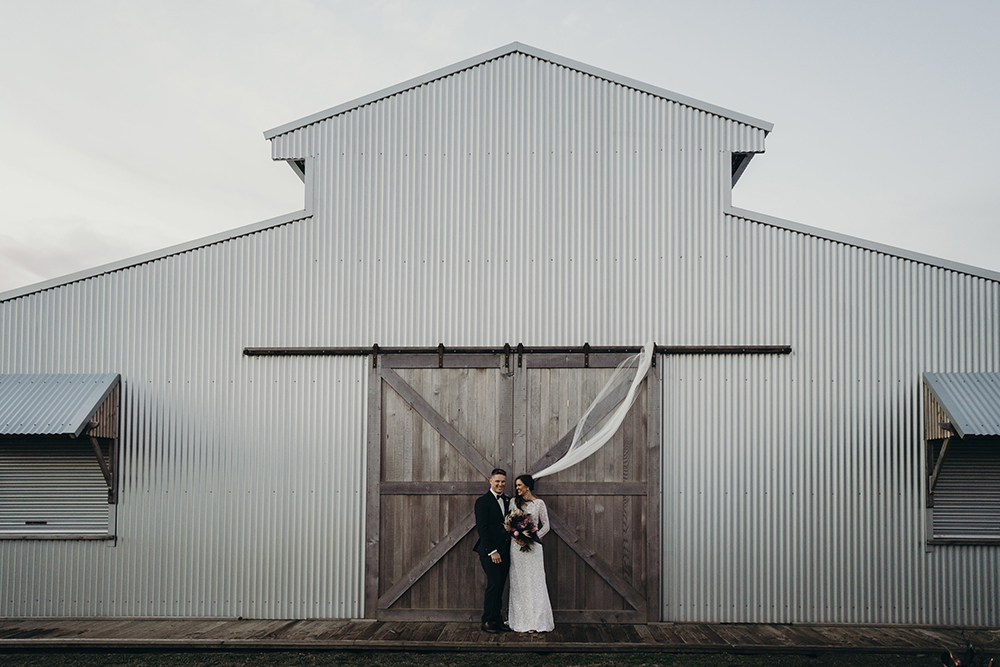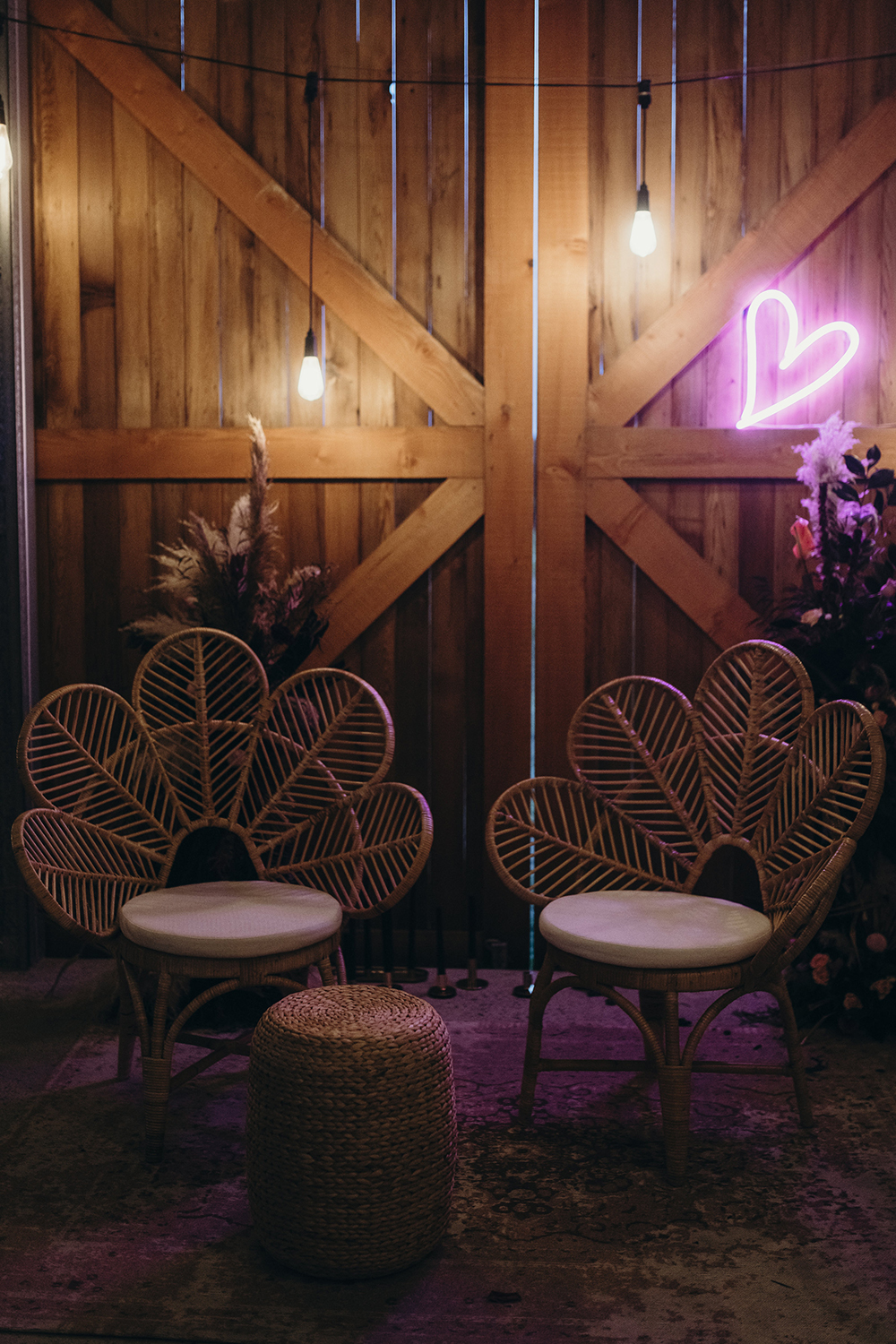 What were some of the most memorable/unique moments from the day?
I remember so clearly seeing Ben tear up as I walked through the barn doors and down the isle, it was such a precious moment that we will treasure forever. Holding Ben's hand within the arbour and standing amongst candlelight in front of family and friends, gave us a feeling of calmness amidst all the emotions of the day. We also cant forget the incredible sunset after the rain had passed with a flock of birds flying over head and an alpaca popping by to say hi. It was truly perfection!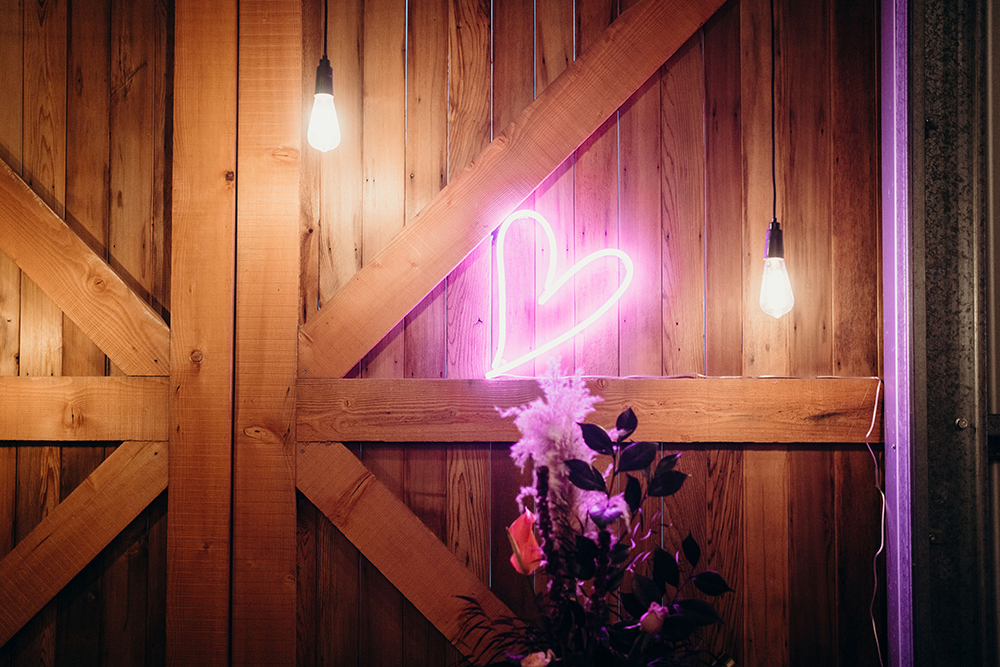 Any advice for other couples planning to spend the rest of their lives together?
Ensure you are marrying both your best friend and lover! Life is an adventure after all. Have fun with the planning process and make the day unique to you as a couple and what you love! We chose to do all the formalities at the start like cutting the cake, first dance and speeches, leaving the rest of the night for guests to mingle and dance!
We also had a cocktail wedding with no assigned seating – definitely the best thing we could have done! Also remember to stand back together and take it all in, the day goes so quickly! Research and choose vendors that have the same style and vision as yourself, as these people will help make the memories which will last forever. Would most definitely recommend investing in an incredible photographer as well as a videographer so you can relive your day over and over again.
We definitely couldn't wipe the smiles of our faces! The day was just pure perfection.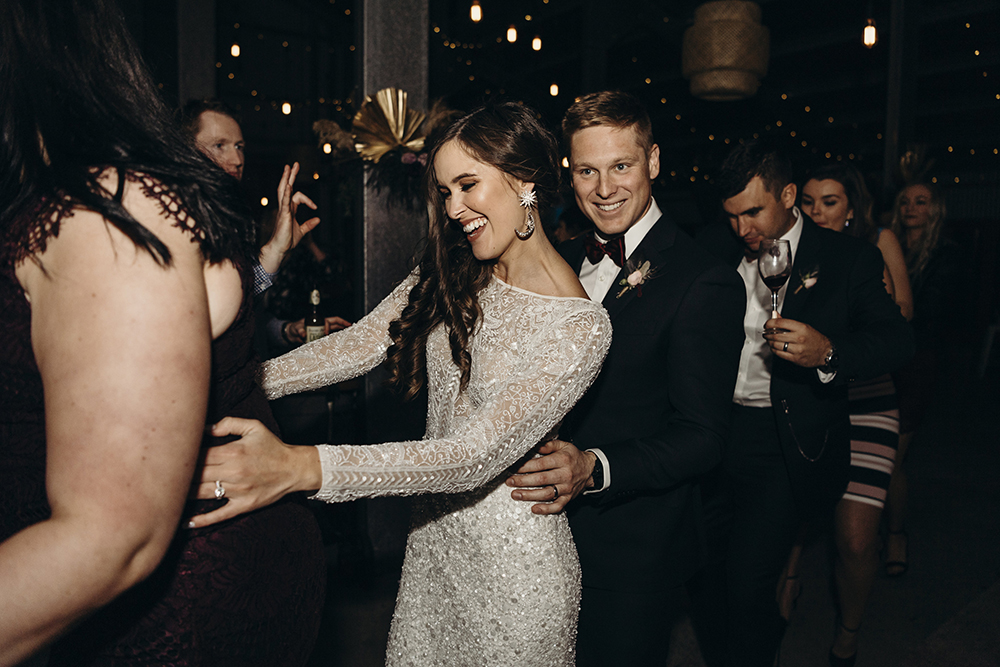 Photographer: Muse Photography Videographer: Bonnie Lass Films Ceremony and reception location: Stanley Park Celebrant: Monty King Entertainment: Anyerin Flora: The Naked Florist Hire: Fletchers Wine Barrel Wine Catering: Amanda Douglass Catering Beverage service: Lynda Prescott Cake: Sugar Plum Cakes and Desserts Hair: HBM Hair by Maddalena Makeup: Makeup by Bonnie Lee Wedding dress: Qnique Bridal Groom and groomsmen's suits: Oxford Rings: KL Diamonds Bridesmaids' dresses: ShonaJoy