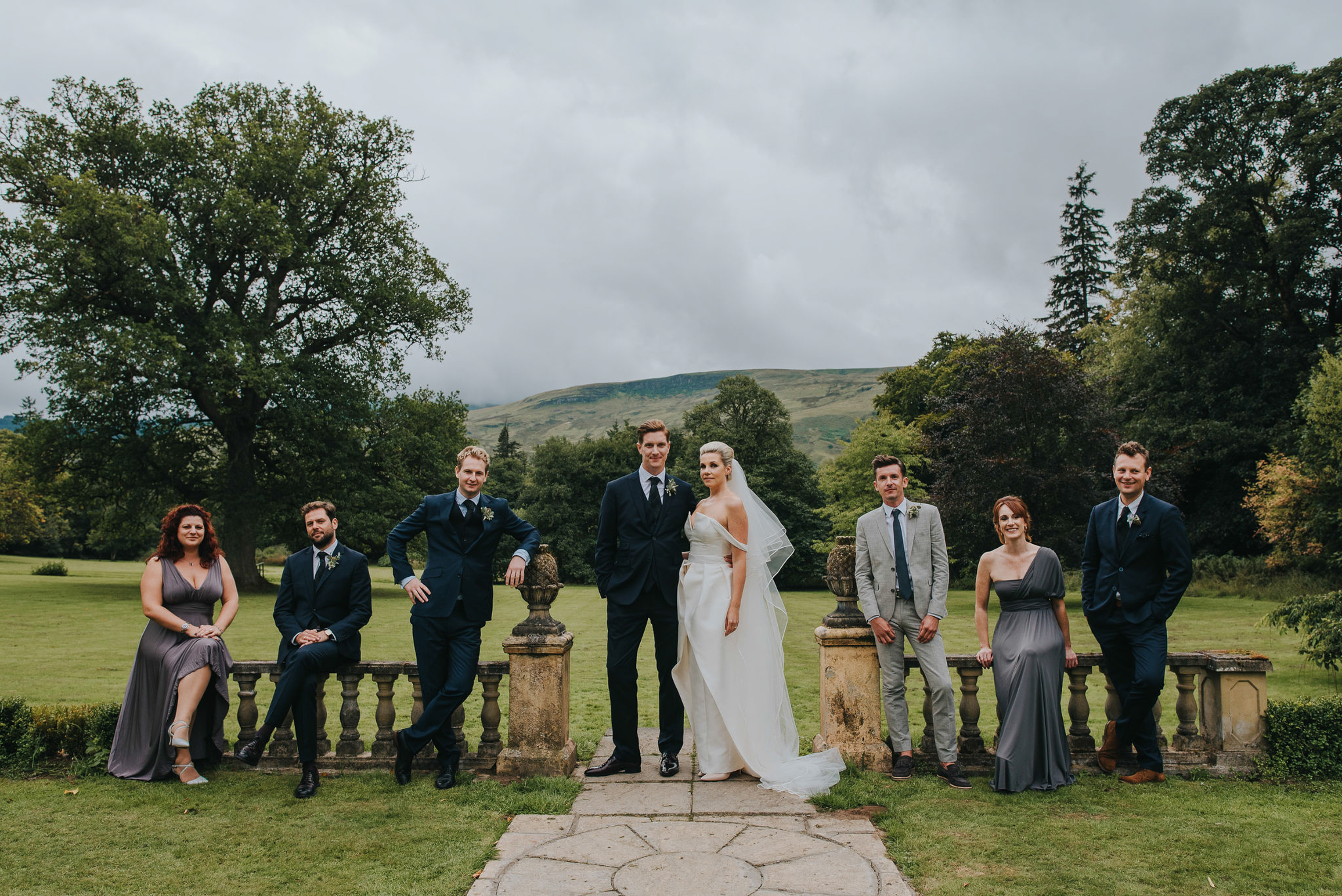 Tell us a little about yourselves, what you do, what you love, what is unique about you and your relationship…
We met back in 2012, on the dawn of the digital dating era. Oliver, a new entrant to the scene and I was a seasoned veteran of the scene and was beginning to wish I had never signed up. It was with heavy reluctance that I decided to give it one last try…and so it was my last online date, and Oliver's first was destined to lead us to our wedding day.As a Scot and an Englishman we are two thirds of a bad joke but jokes and laughter are the basis for our relationship. I'm organised, calm and patient while Oliver is effusive and over exuberant. In turn Oliver's energy and ambition keep us both on our toes, striving for the moon. Whilst Olly is a senior manager within telecommunications working in the city, I am a business development consultant in the fashion world and on paper the worlds perhaps should not combine. However, it's what we share that keeps us grounded and together. It is love of our families, of our friends and each other. Love of books, and films, of travel and sunshine. Love of adventure and good times, as well as Netflix and the sofa.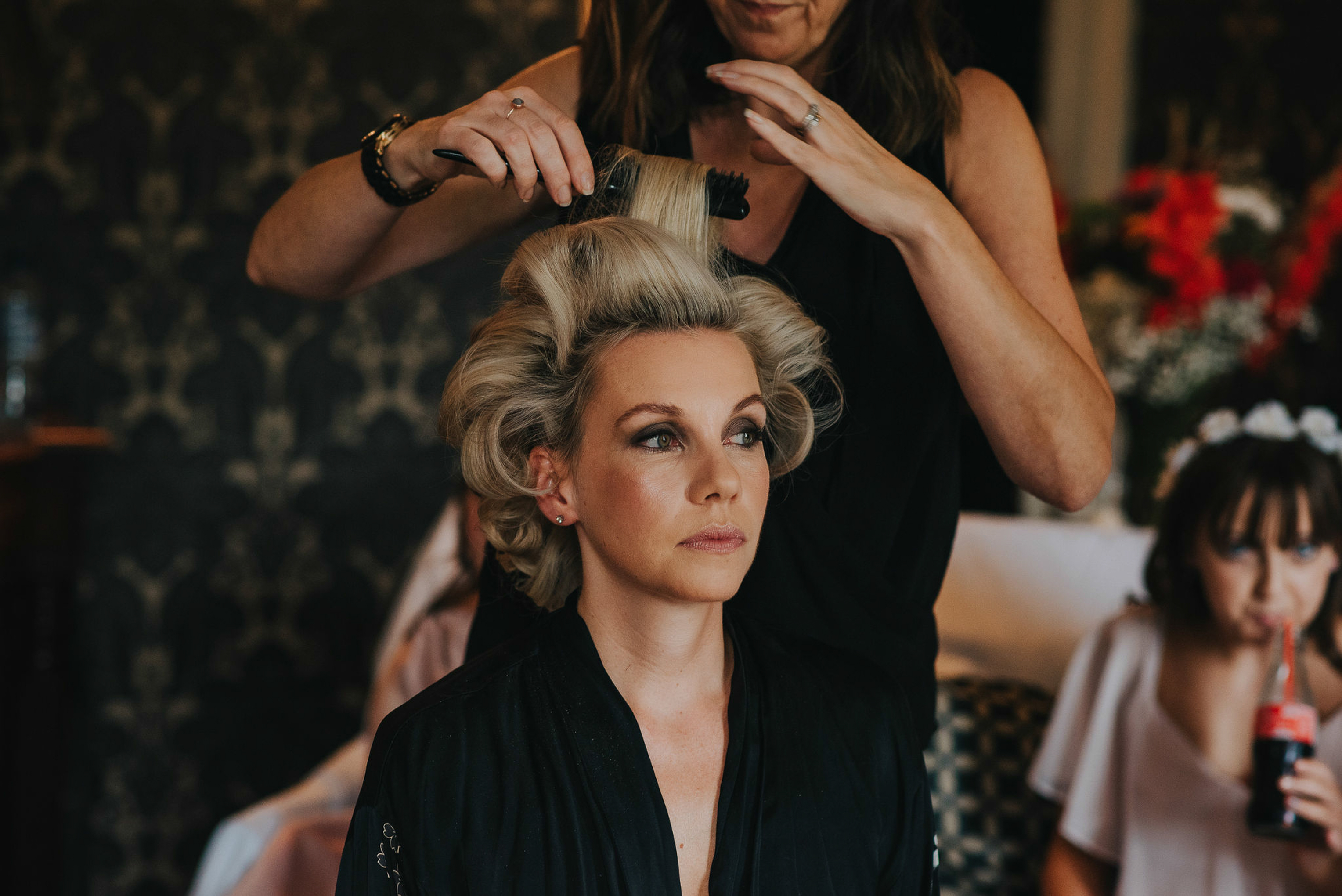 Tell us about your special day, was there a specific theme or style? Tell us a little about the setting, the styling and some of your favourite details…
The theme was to have a wedding that wasn't too extravagant……..but I wanted it to be in a castle in Scotland! So there were compromises to be made within the budget to allow for Culcreuch Castle as a venue. After visiting a number of venues Culcreuch has the grandeur but on the perfect scale for our nearest and dearest. The castle is set within the Campsie Hills in Stirling which has a special place in our hearts as it is where my dad was born. He passed away some years ago which meant as we were in Stirling he was with us on the day. We wanted our guests to have an experience right from the moment they arrived in Scotland and the spectacular journey over the hills to the castle there was the perfect start.
The styling was modern with minimal touches that still worked within the beautiful surroundings of the castle. Working in fashion I am obsessed with colour and texture so I wanted to ensure the styling was modern but also worked within such a historic setting. The castle dates back to 1296! A colour scheme of white and greys were neutral within the open brickwork settings with touches of metallics throughout to add modernity. The flowers were stunning with a focus on lots of foliage with only white flowers to work with the colour palette and create the most beautiful textures.
So many of our friends and family helped us before and on the day itself we will be forever grateful. From my incredible bridesmaid Jamie who created my dress, another talented bridesmaid Nina who spent hours sewing the fabric for the table displays, our creative friend Jennifer who made our ring bearer pillow and hand fasting ties, to my uncle who played the bagpipes on the day and our sublime pastry chef friend Luigi who created the most incredible (and delicious) wedding cake. It was these details that made the day feel that it was being shared with everyone. Of course none of it would have been possible without the most amazing team at Culcreuch Castle, Mary Anne has literally everything under control and Robert is the most wonderful Master of Ceremonies.
It was also important to remember the people who couldn't make it on the day. Olly's nan, who is quite the most incredible woman, unfortunately was not well enough to make the journey. So we took the wedding to her! We set up laptops at each location and skyped her for the entire ceremony so she was there with us, it would not have been the same without her.
Tell us about your main outfits:
My dress was designed and created by my bridesmaid best friend Jamie Richards who has her own couture bridal label Margaret Wray based in Central Otago, NZ. There was no question that only Jamie would design the dress. It was a year of planning with a number of power point presentations from me (still a fashion buyer at heart)…….. Jamie took on board all of the ideas and created the most stunning gown! In fact it was two gowns as there was an over layer full skirt which was removed before the reception for additional impact.
The gown was modern with clean lines and structure taking inspiration from modern Hollywood glamour with a touch of the 1950's. Whilst keeping it completely perfect for my silhouette so I wore the dress rather than it wearing me. The fabric was a gorgeous zibeline with silk lining so beautiful against the body and the fit was simply perfect. I hadn't actually seen the dress on me in a mirror until the night before the wedding (only in photo's) so it was incredibly special when I tried it on with Jamie in the Castle. We got a lot of our tears out then in preparation for the next day……
Olly's suit was also bespoke from a wonderful independent company based in London called Edit suits. They will create a bespoke suit to your choice of silhouette and detailing and have a fantastic selection of fabric and trims. The fit was perfect and the suit was made in great time, plus they managed to squeeze in three fittings. Olly went with a gorgeous deep navy three piece suit with contrast blue buttons and grey buttonhole which he was very proud of when he adorned it with the his boutonniere special chosen to incorporate a Scottish white thistle within the most succulent succulents.
What were some of the most memorable/unique moments from the day?
The fire alarm going off when we were getting ready was quite unique! Cue the bride ordering everyone out of the building but then refusing to leave herself. We also didn't buy nearly enough confetti, however, that did lead to some amazing pics of us laughing during such a poor "confetti shot"
As we are not religious a humanist ceremony was ideal and this style of ceremony allows you to write your own ceremony and vows. The words were utterly unique to us, it was our story and our thoughts and completely personal to us. We have it on good authority there wasn't a dry eye in the house!
Music is incredibly important to both of us and as walking down the aisle had to have the perfect soundtrack. The Arta string trio play made the moment ethereal. I walked down the aisle to Donna Summer's 'I feel Love', which alongside being my favourite song it was also the perfect sentiment for the moment. It was also rather apt when we requested they play 'signed, sealed , delivered' by Stevie Wonder for the signing.
The speeches as anticipated were a combination of emotion and hilarity which our photographer managed to capture every single emotion on camera.
Our photographer is, quite simply, a creative genius! She was everywhere and nowhere and captured the most sublime images. I guess she was memorable by her absence as she was never intrusive but always got the shot. Taking us away at dusk to the nearby forest has given us some of the most intimate portraits and considering I am not one for the camera she has the most wonderful way to put you at ease.
On the whole the feeling of being surrounded by pure love from our friends and family for the entire day was truly memorable. It was actually tangible and will be with us always.
Any advice for other couples planning to spend the rest of their lives together?
Buy enough confetti!
But seriously, take each day at a time. Remember there are two of you in the relationship so think about the other person. As I said in my vows I can't be me without Olly, the person you are going to spend the rest of your life with is the person that you can't get through each day without knowing they have your back. Make time together a priority but you also need time apart….otherwise you have nothing new to talk about!
Photography by Remain In Light Photography, Culcreuch Castle, Fintry, Scotland, Bride wears: Margaret Wray, Groom wears: Edit Suits, Celebrant/Humanist: Caroline Lambie, Entertainment: Arta String Trio, Reception entertainment: Borrowed Blues, Styling & Planning: Bride @emmajanelawson, Flora: Save the date collective,  Hire: Chair hire by Central Events, Cake: Luigi Bonafaccia (Pastry Chef at The Langham Hotel), Place cards: Amys Avenue,  Rings: Blue Nile, The Beautiful Company, Table planner and table names: Perfect Wedding shop GB, Makeup: Kate Cleland, Hair: Jenn Mathieson