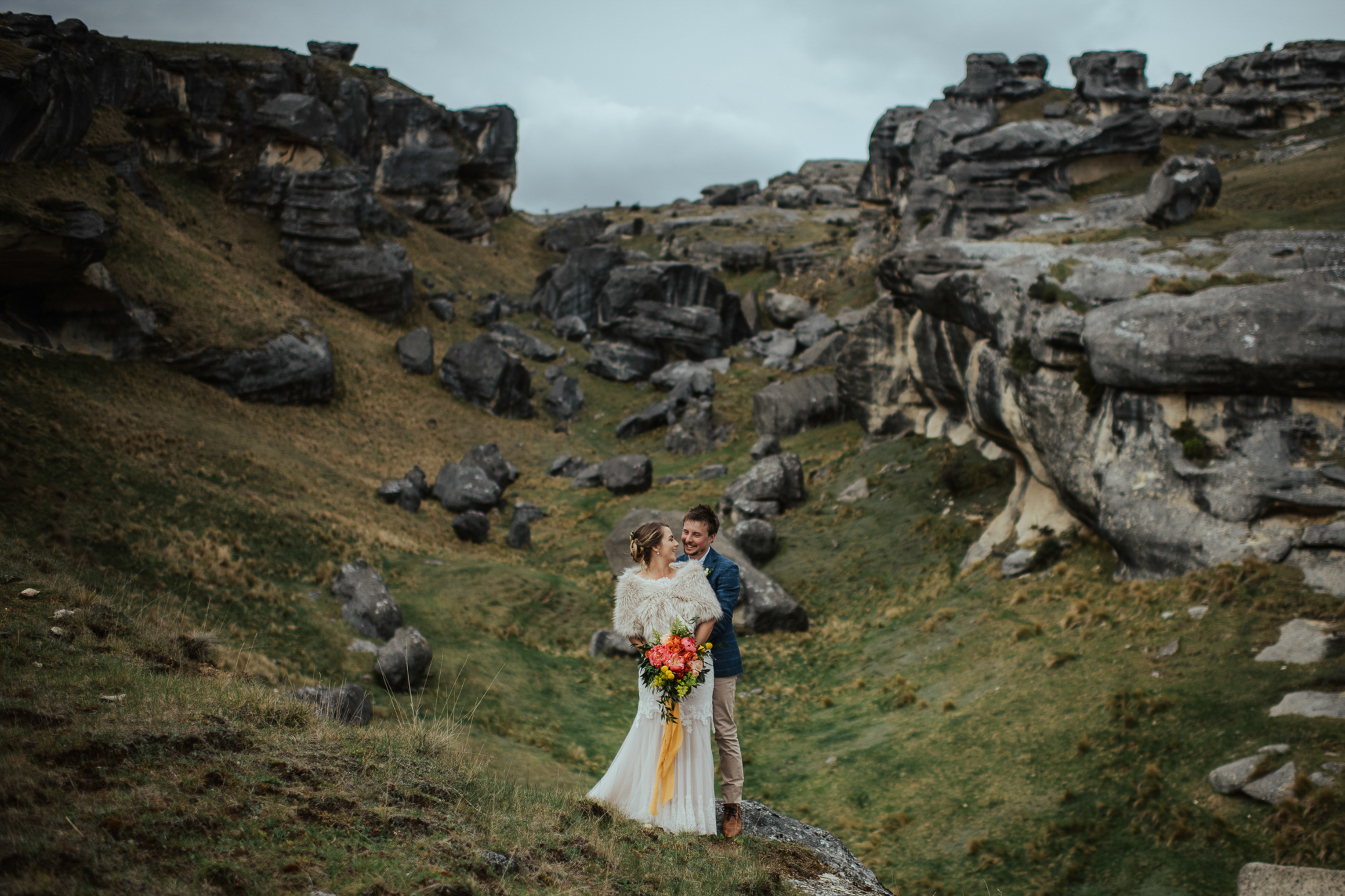 Tell us a little about yourselves, what you do, what you love, what is unique about you and your relationship…
We live in our cute wee villa home in Kirwee, Canterbury. Both from farming backgrounds, with the love of the farming life and rural setting. Emily from an arable/potato farm in Kirwee. Ollie runs his own engineering business out of Emily's parents shed on the home farm. Emily works for Farmlands as a technical field officer based in Darfield.
We have been together for 6 years. We met through friends of friends. We started to get to know each other by going fishing at the river together with friends and then continued these trips on our own. Ollie is a great organiser for perfect surprises. He has organised many surprise trips, one being where we got engaged at Lake Tekapo.
Special dog to both of us named Gin who features in the wedding photos a lot. She's a red and white border collie. She's now 3 and we got her when we brought the house.
We love to go on outdoor adventures together (boating, walking, tramping, camping, four wheel driving, fishing). Trips and holidays with friends and family. Creating special moments and memories.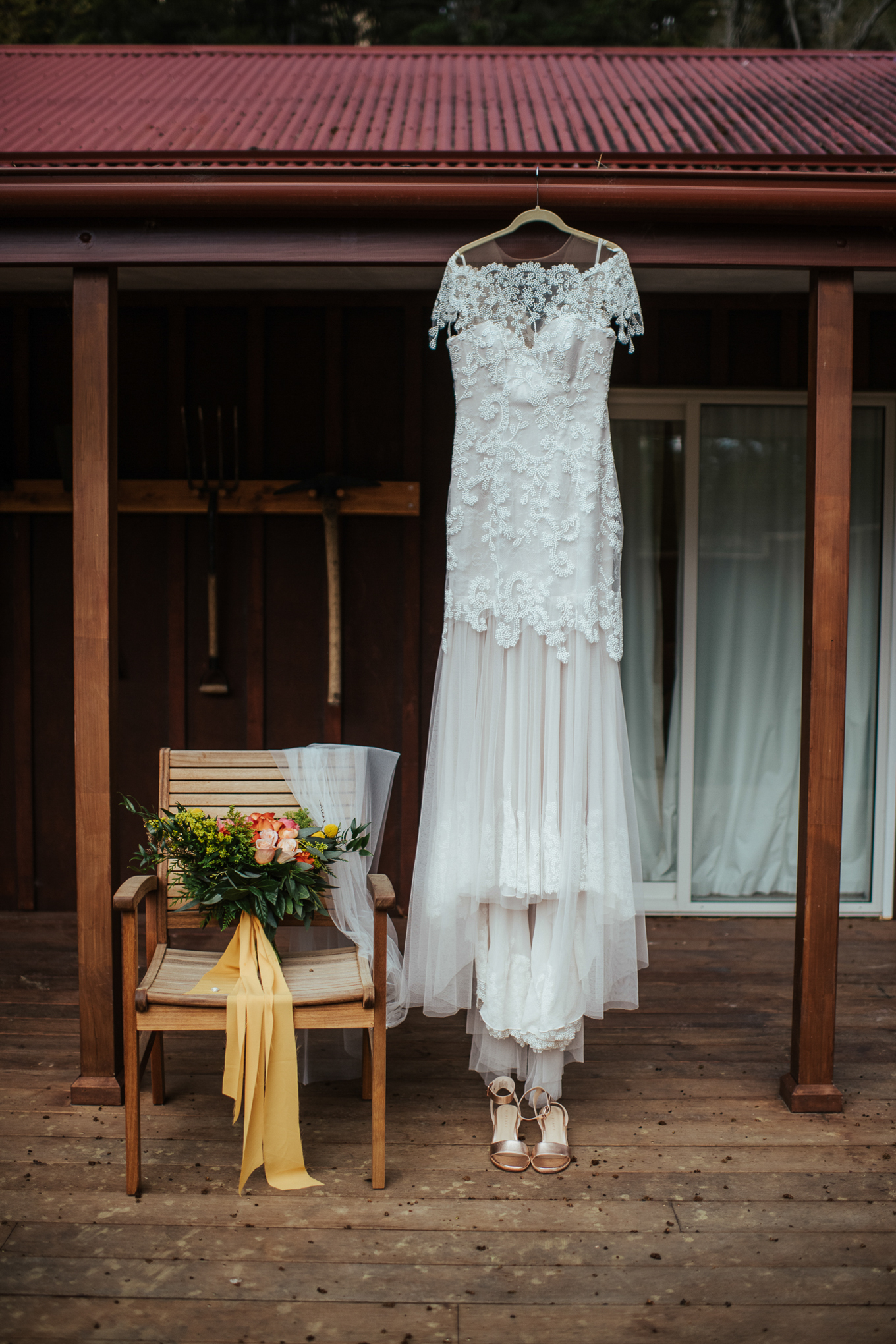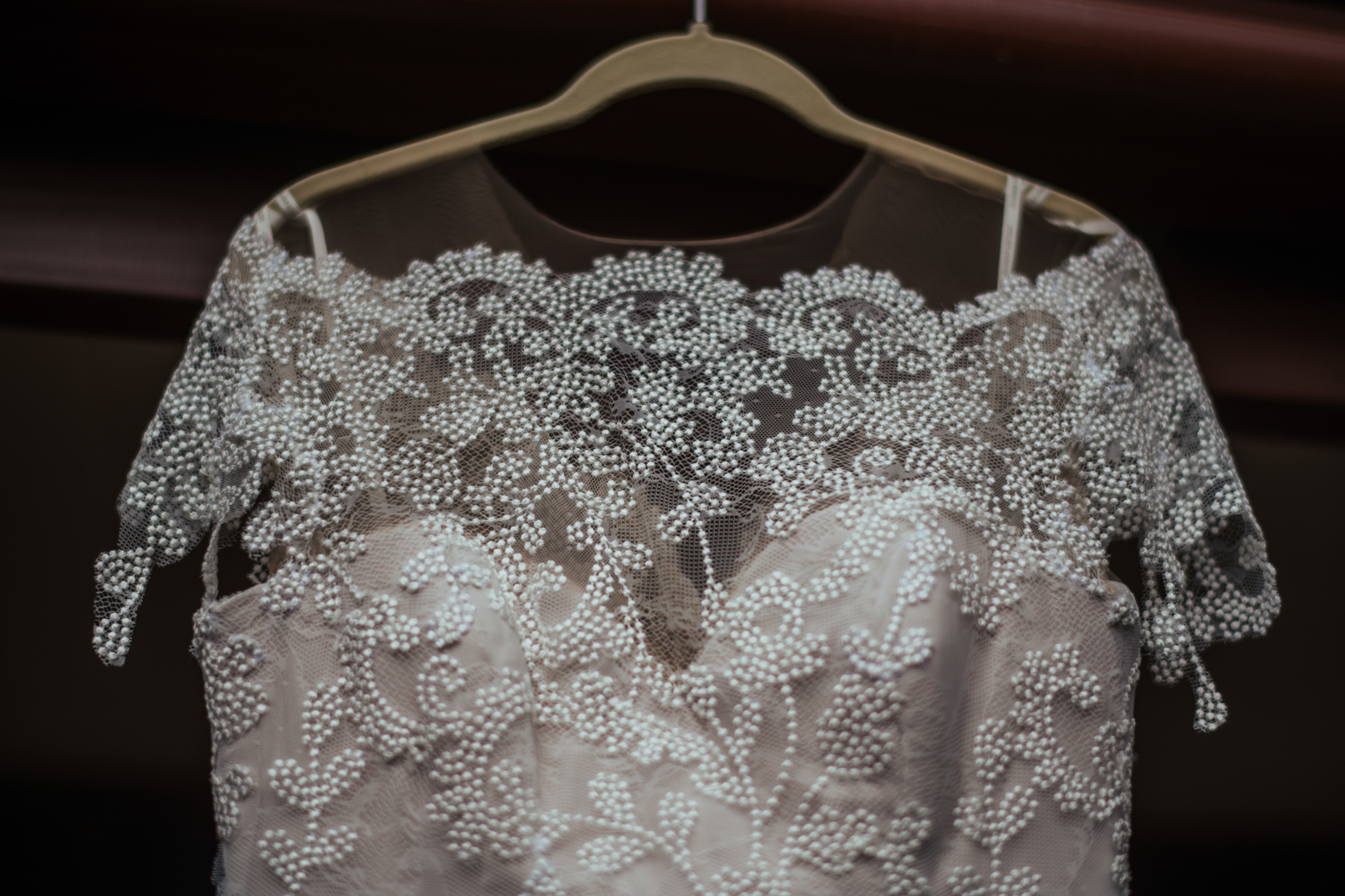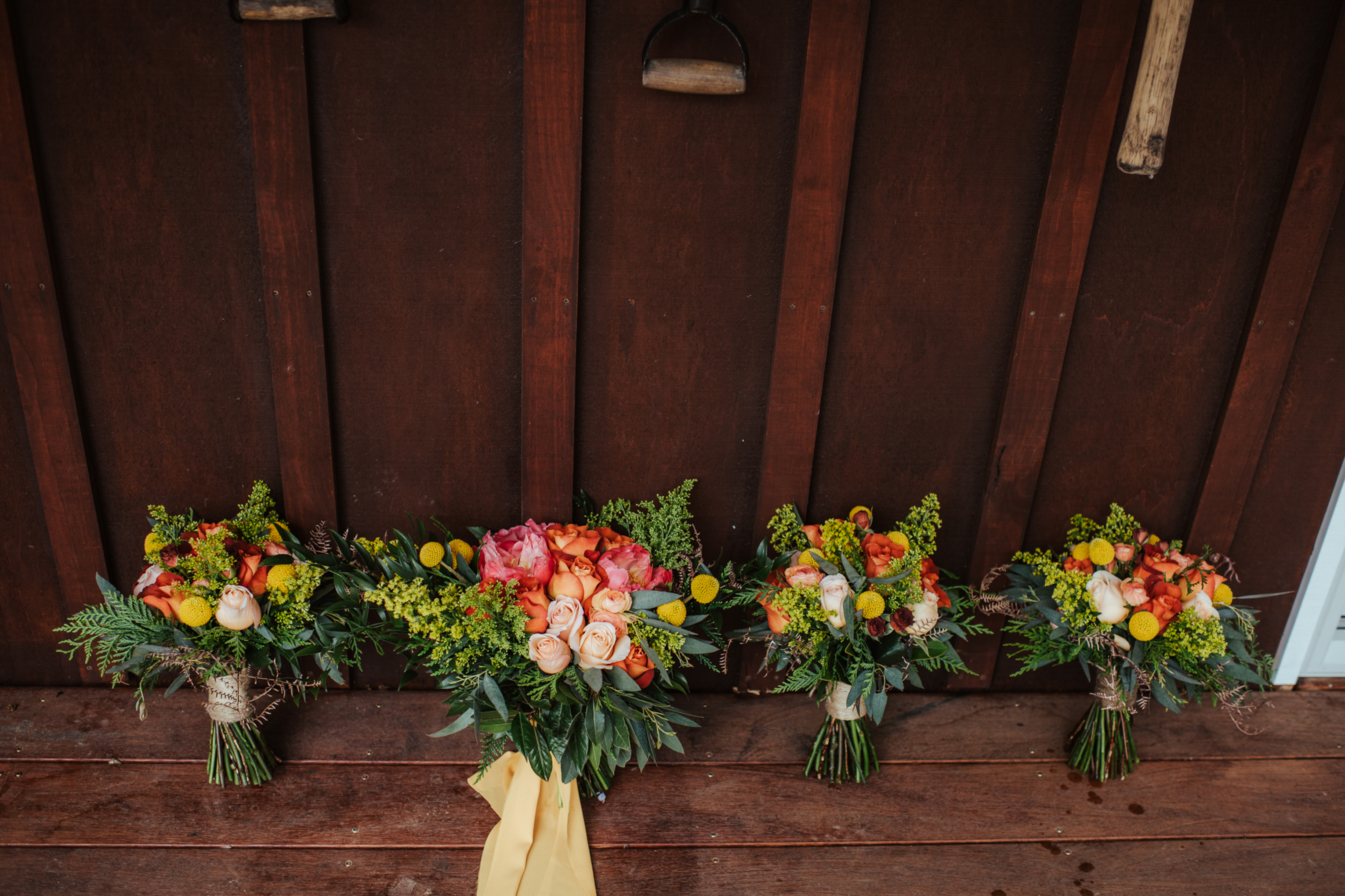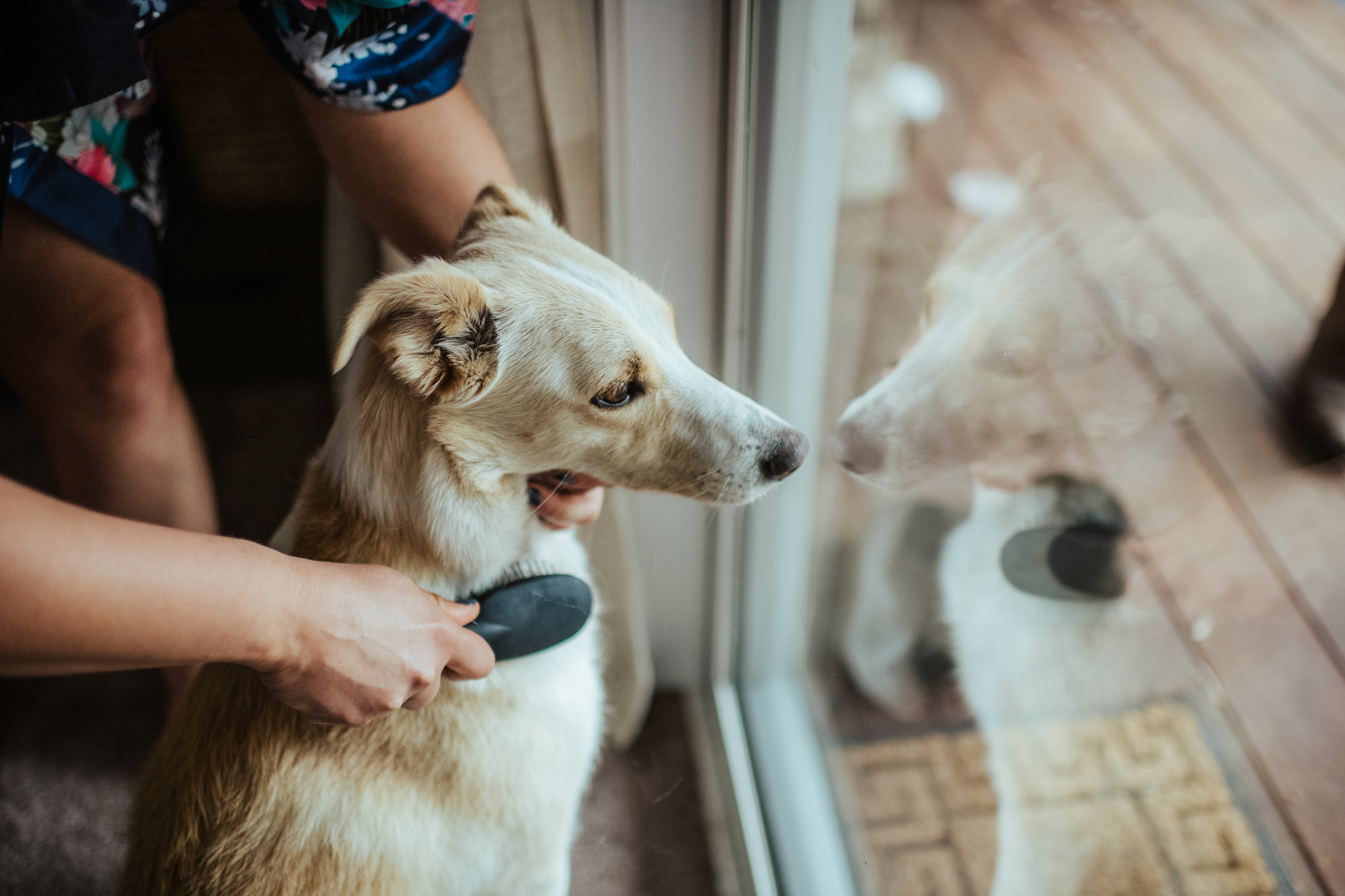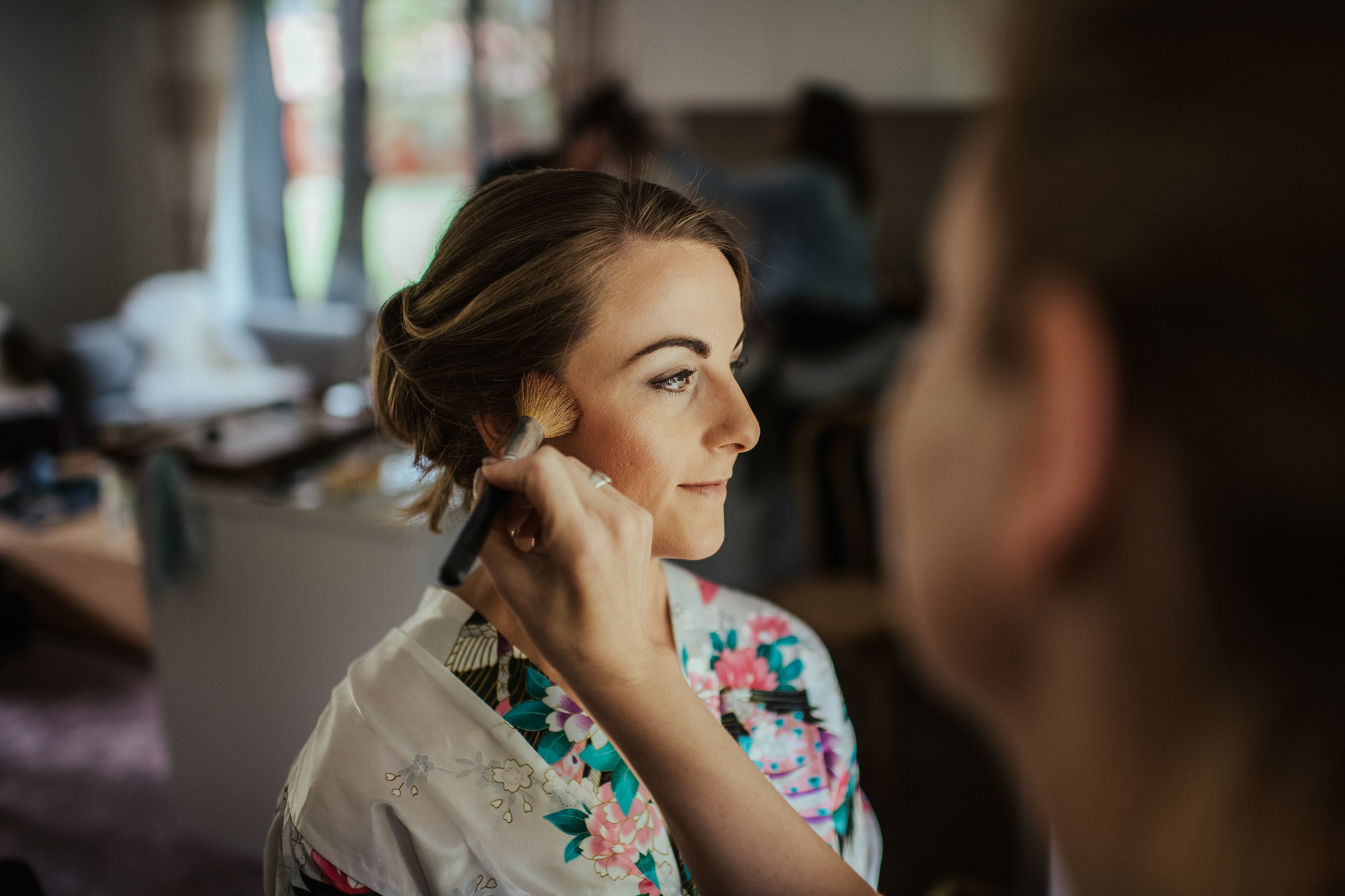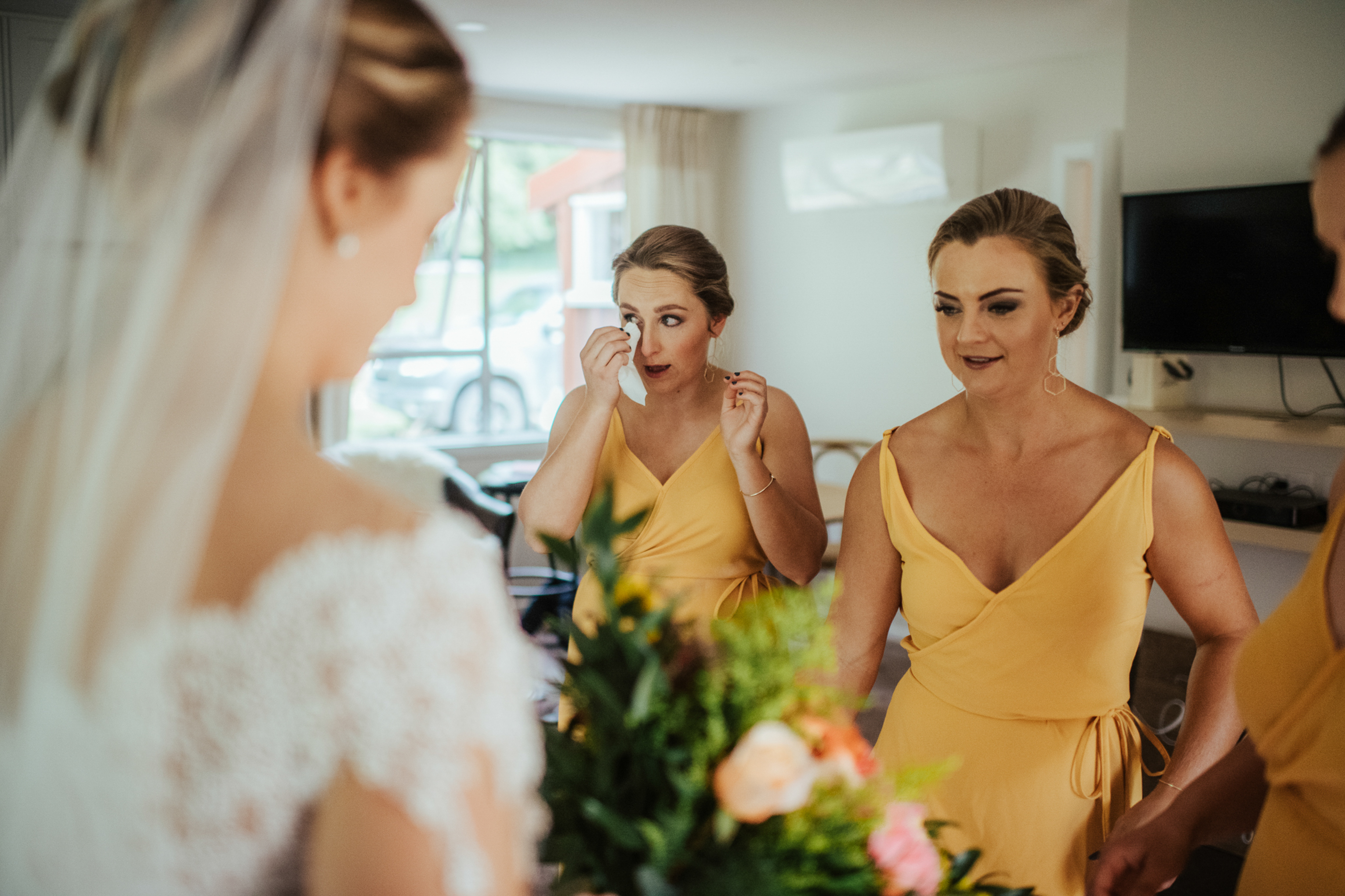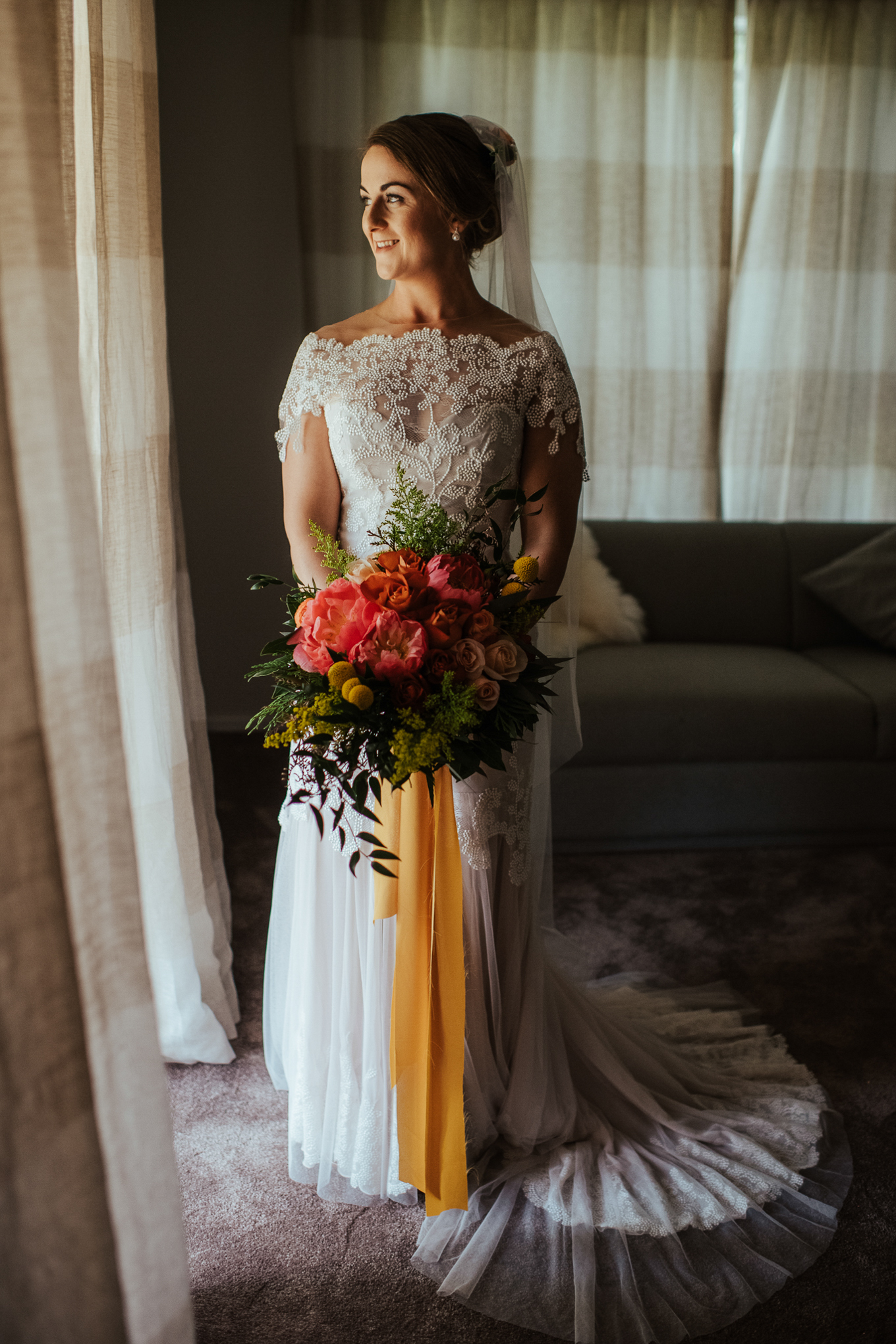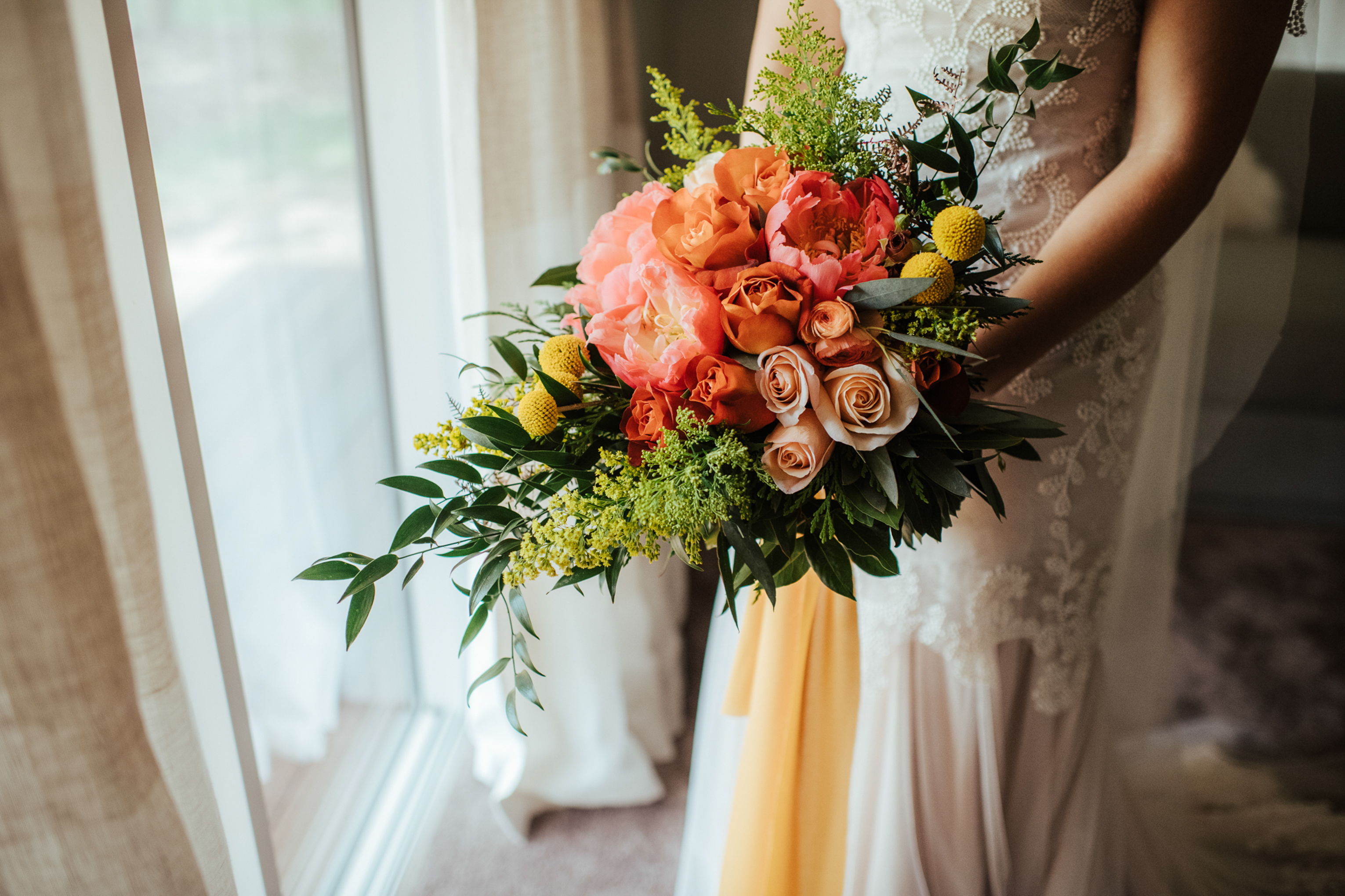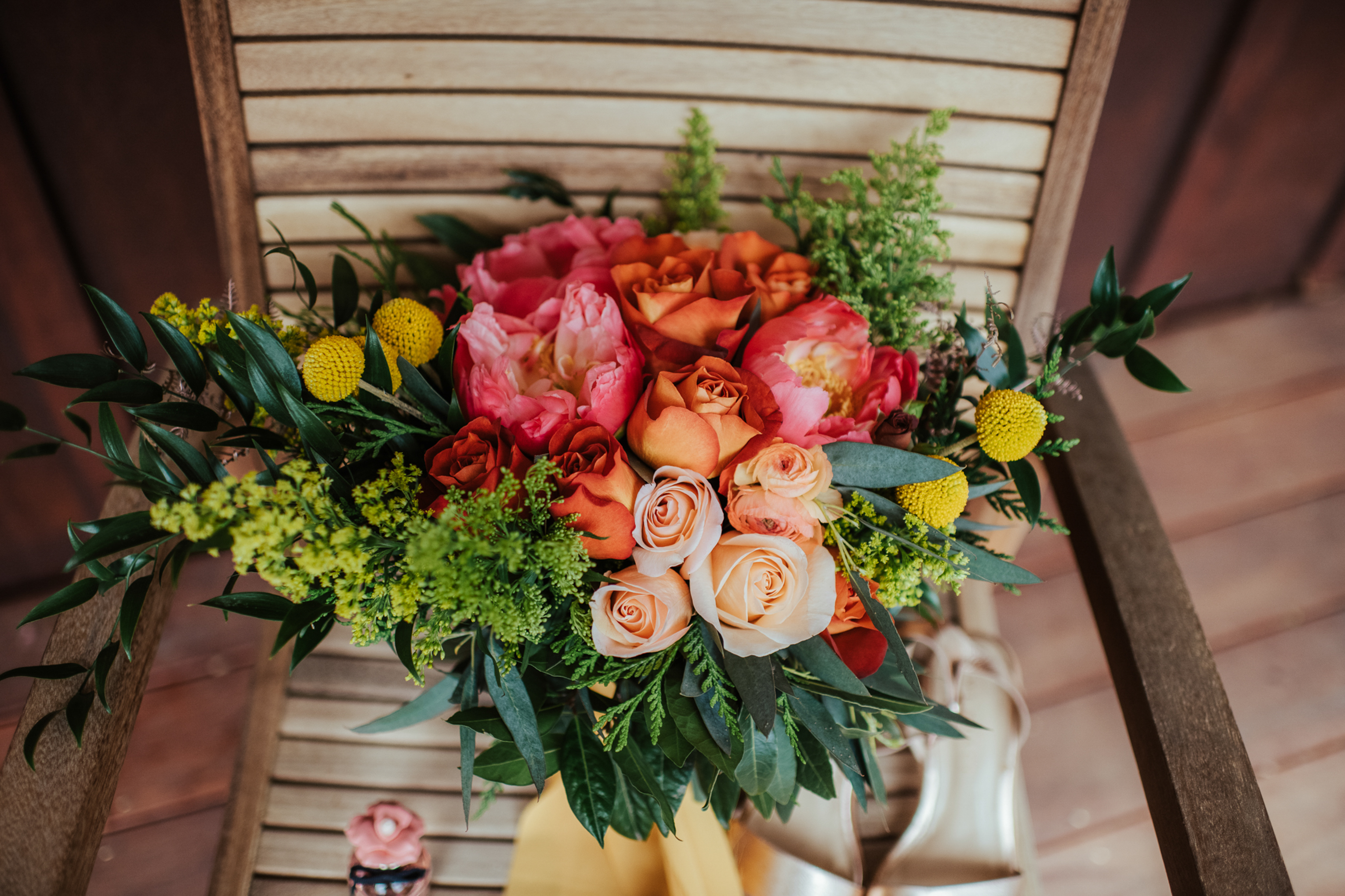 Tell us about your special day, was there a specific theme or style? Tell us a little about the setting, the styling and some of your favourite details…
Theme: relaxed, country/farm style, rustic – orange was always going to be a feature colour as its both our favourite colour! The day was fine weather, perfect for a wedding. Many days leading up was very heavy rain!
Our ceremony was up on a knole looking over lake pearson. Then drinks and nibbles in the garden while we and the bridal party went to the "battlefield" where the film Lion the witch and the wardrobe was filmed. The reception was in the wool shed.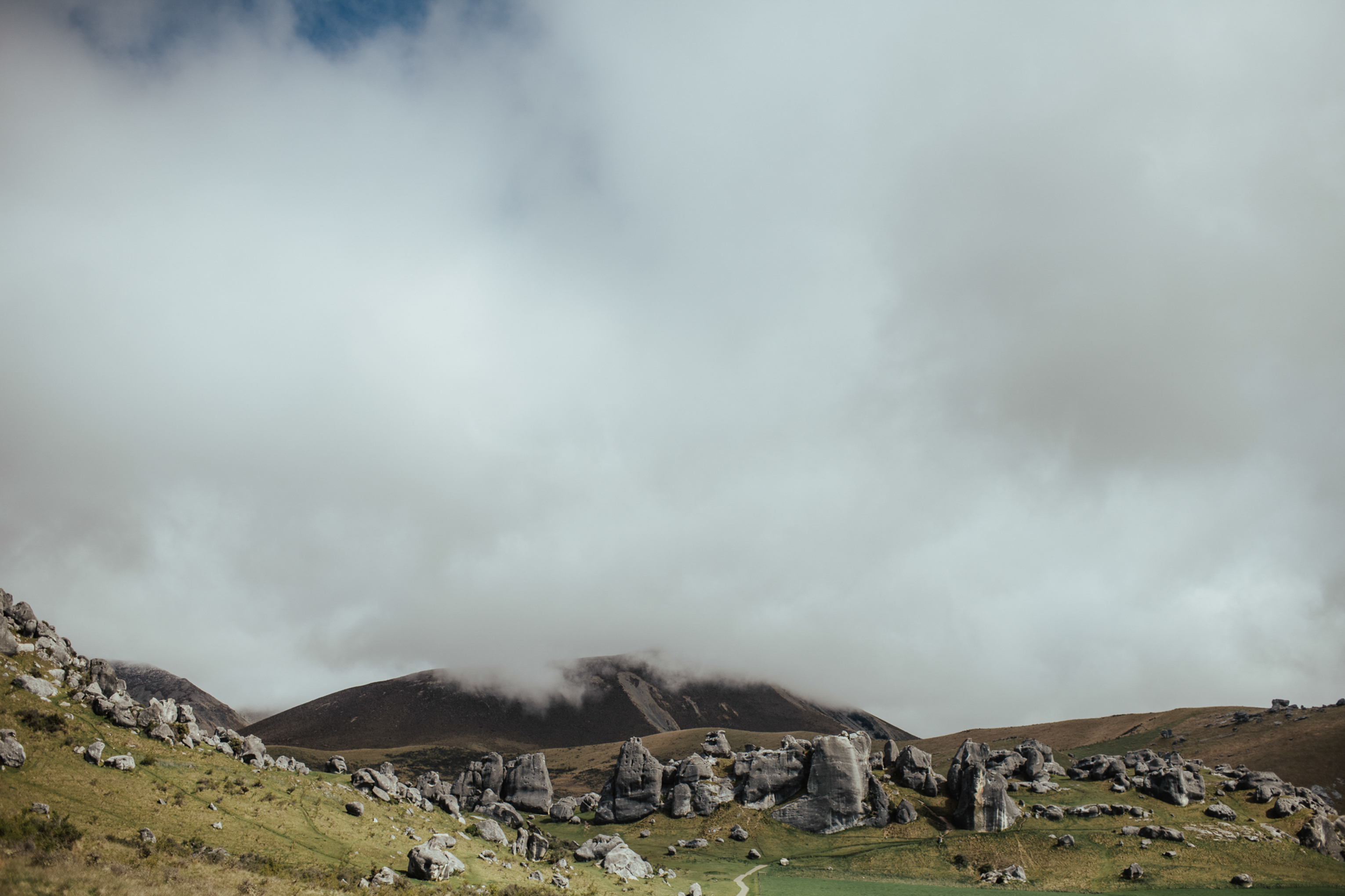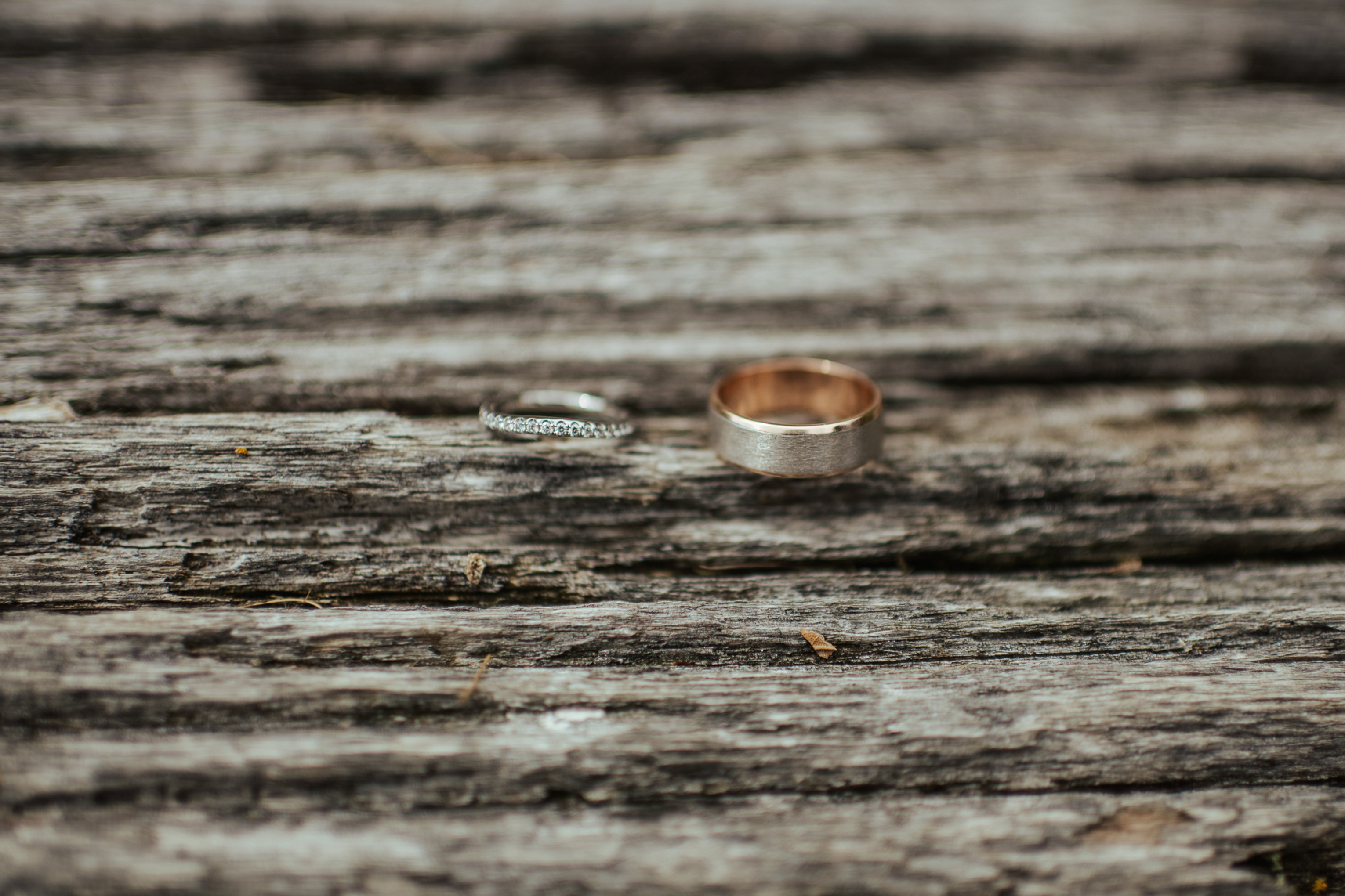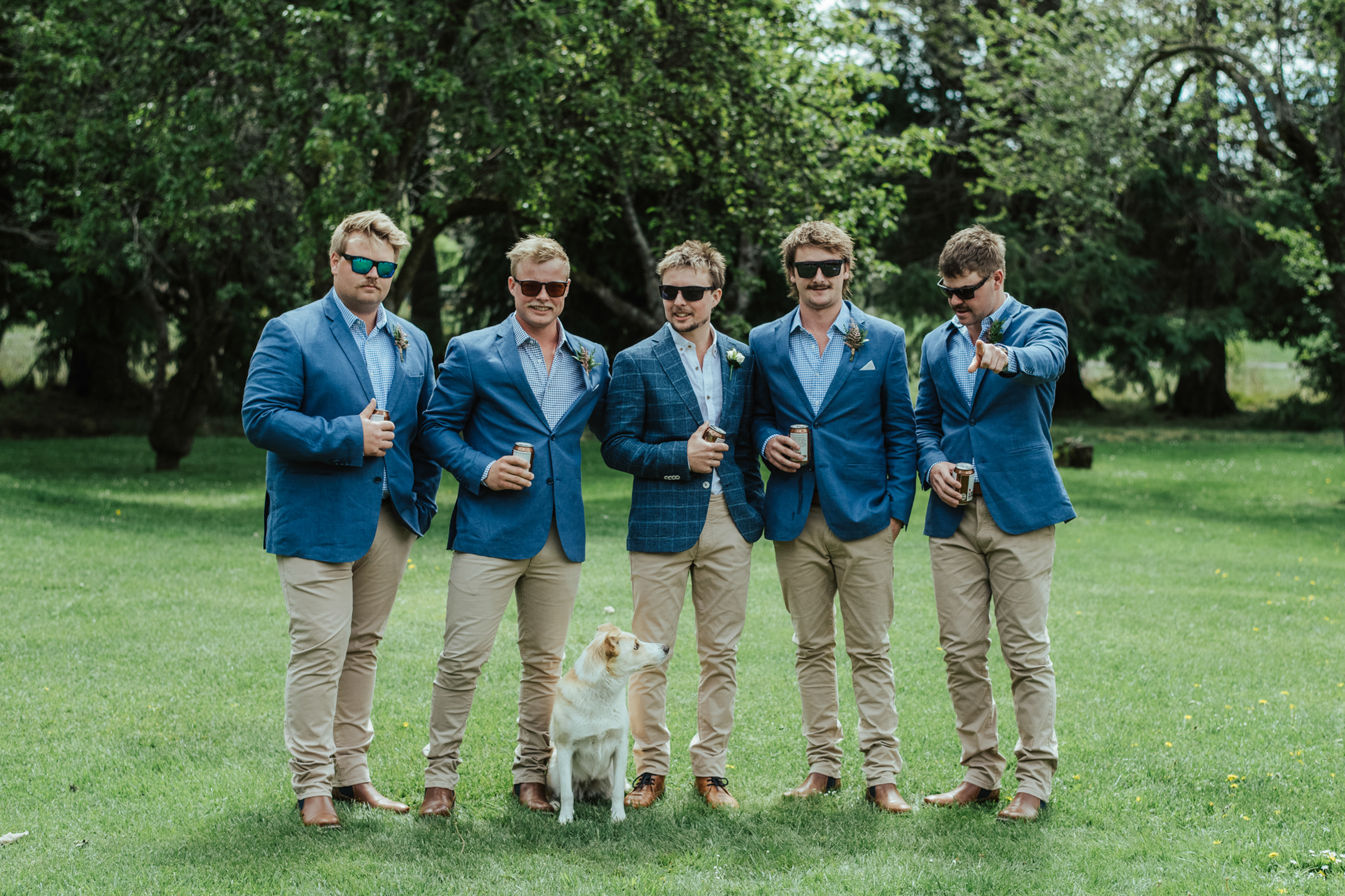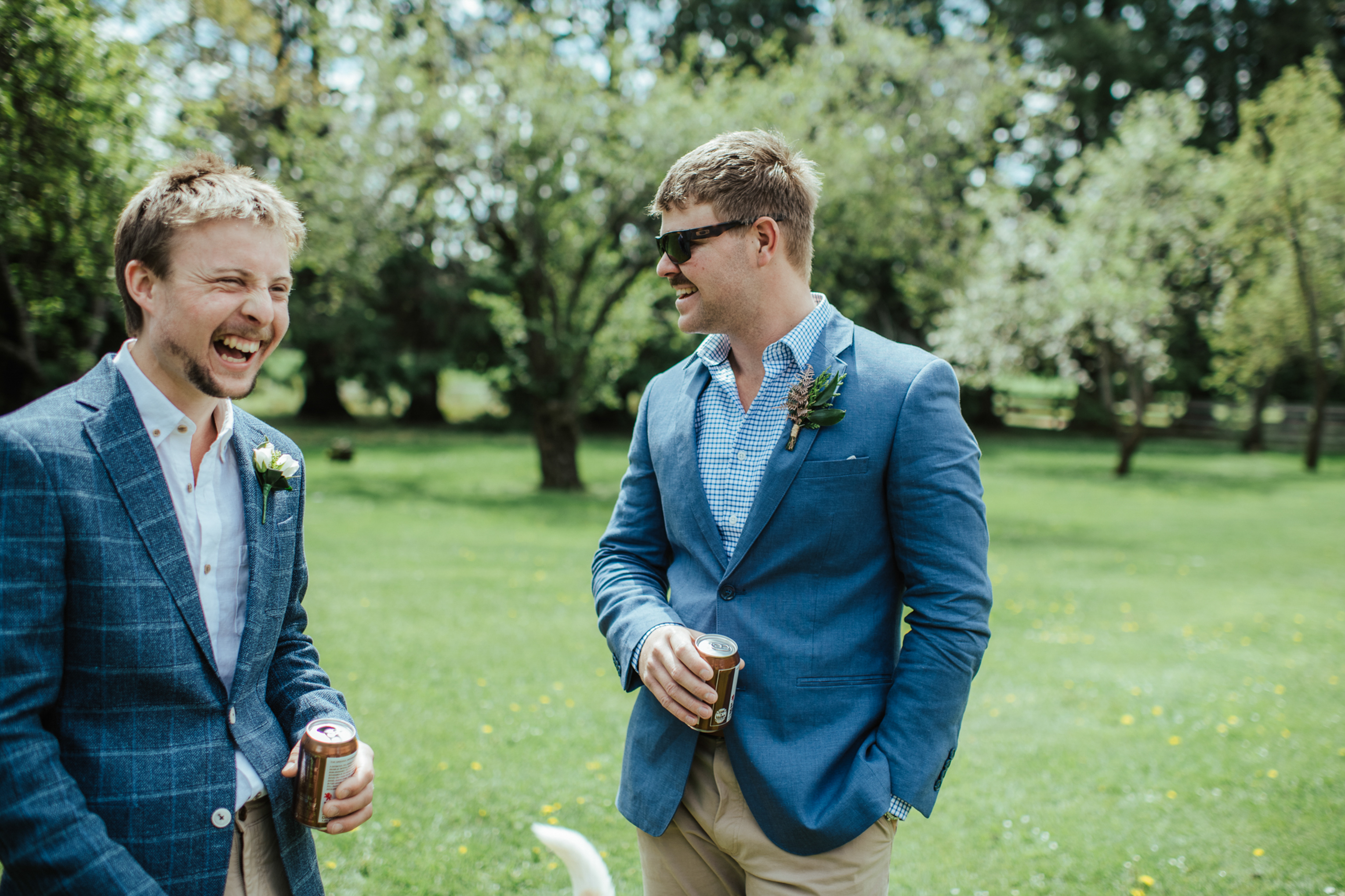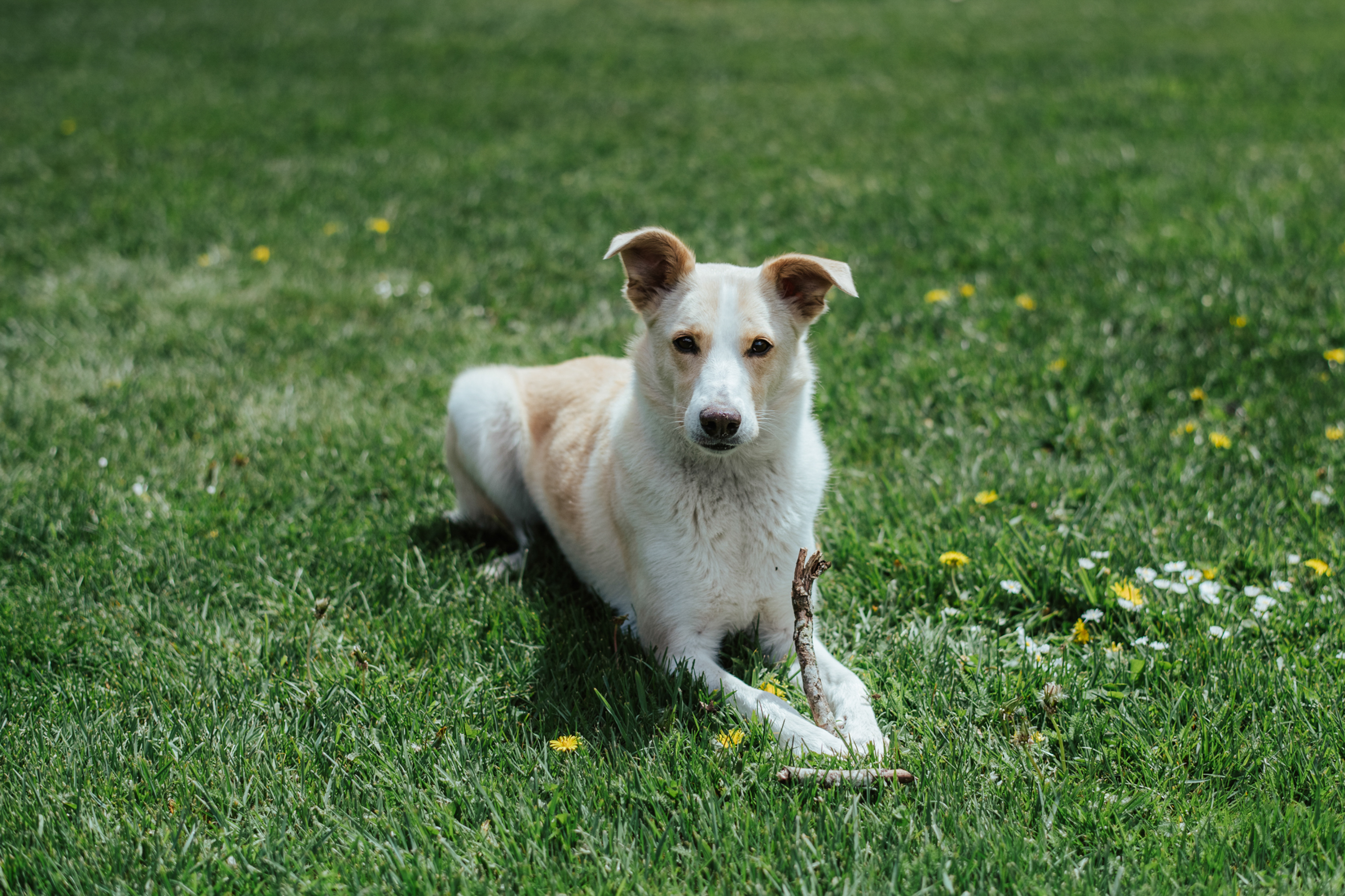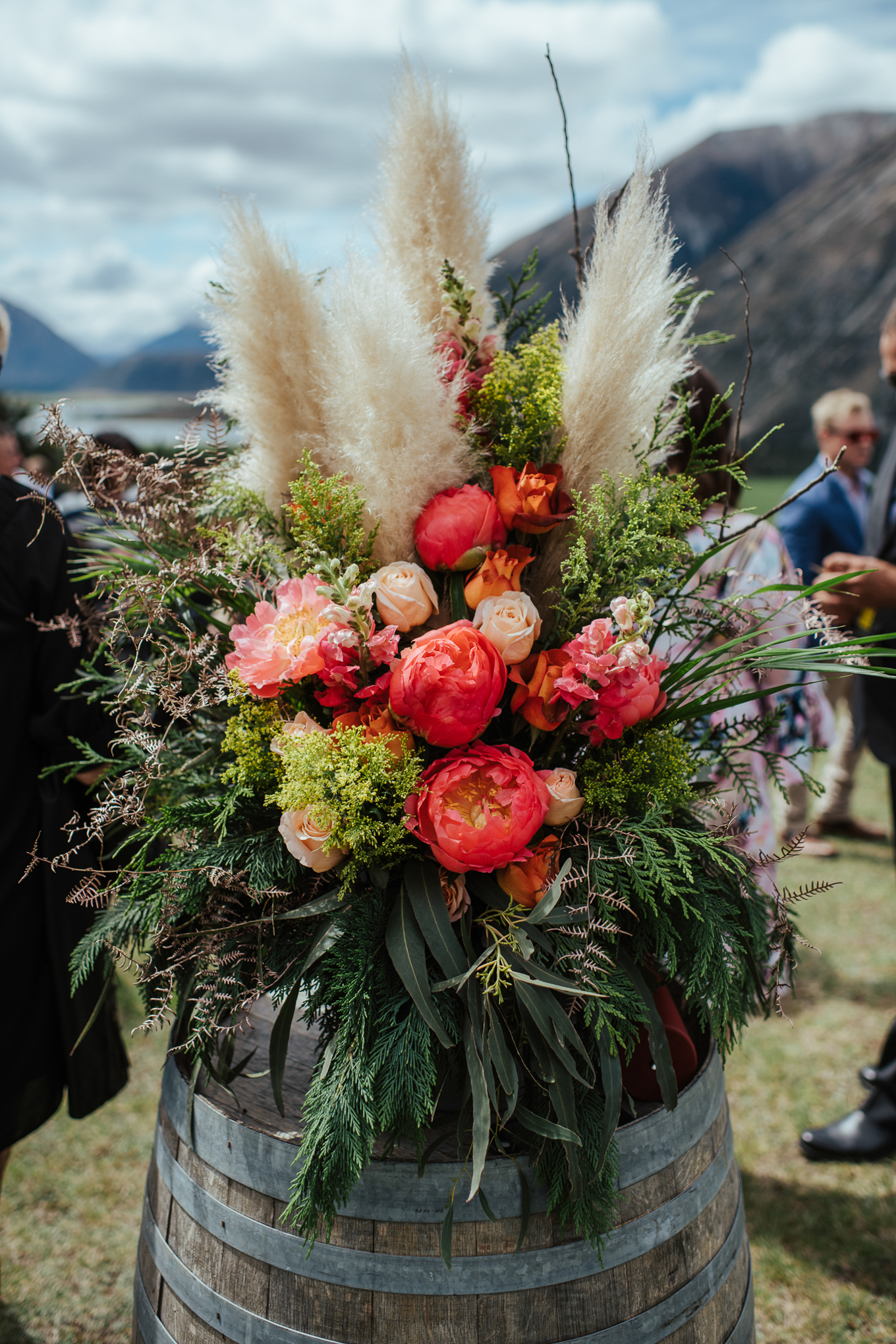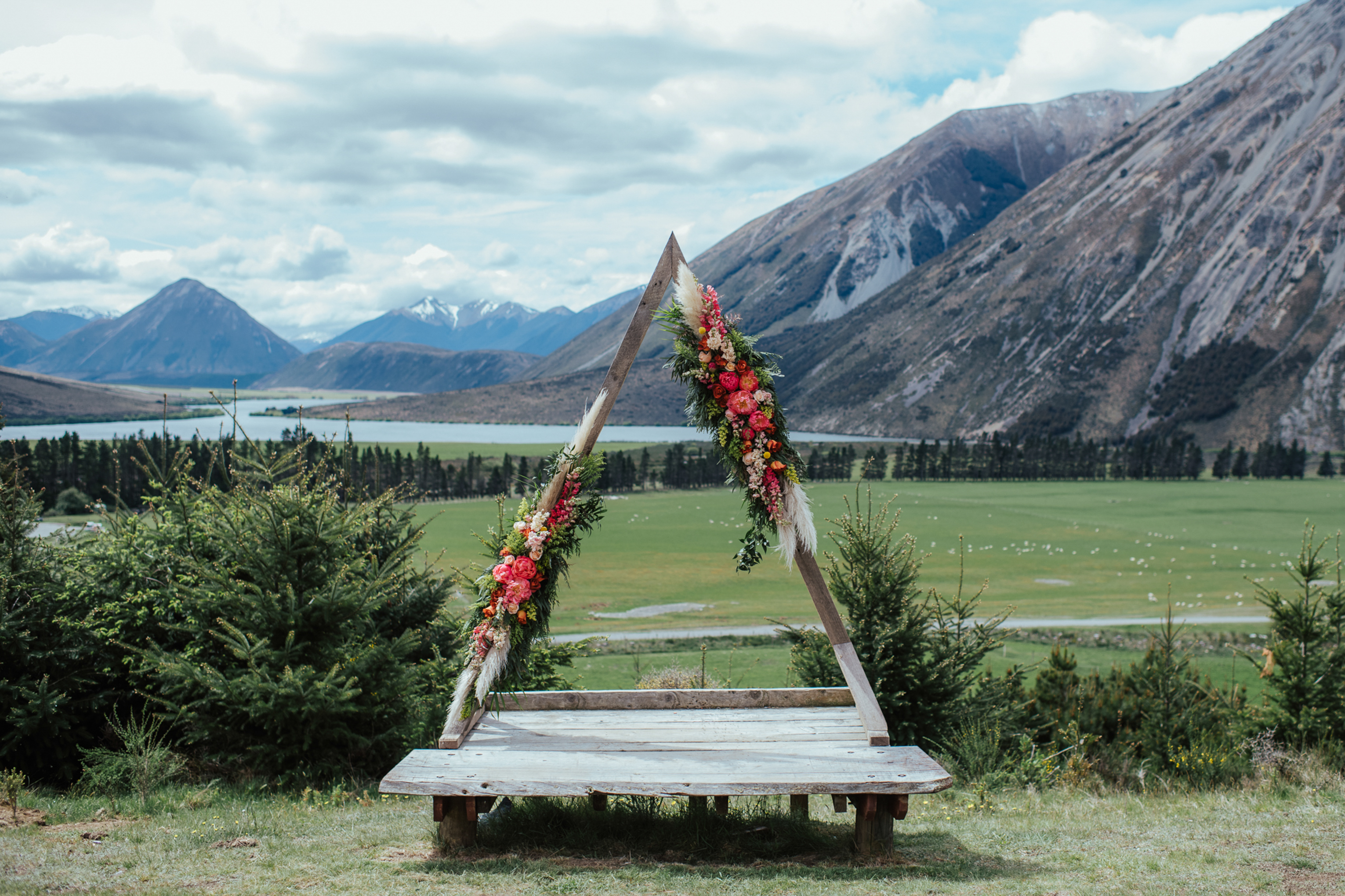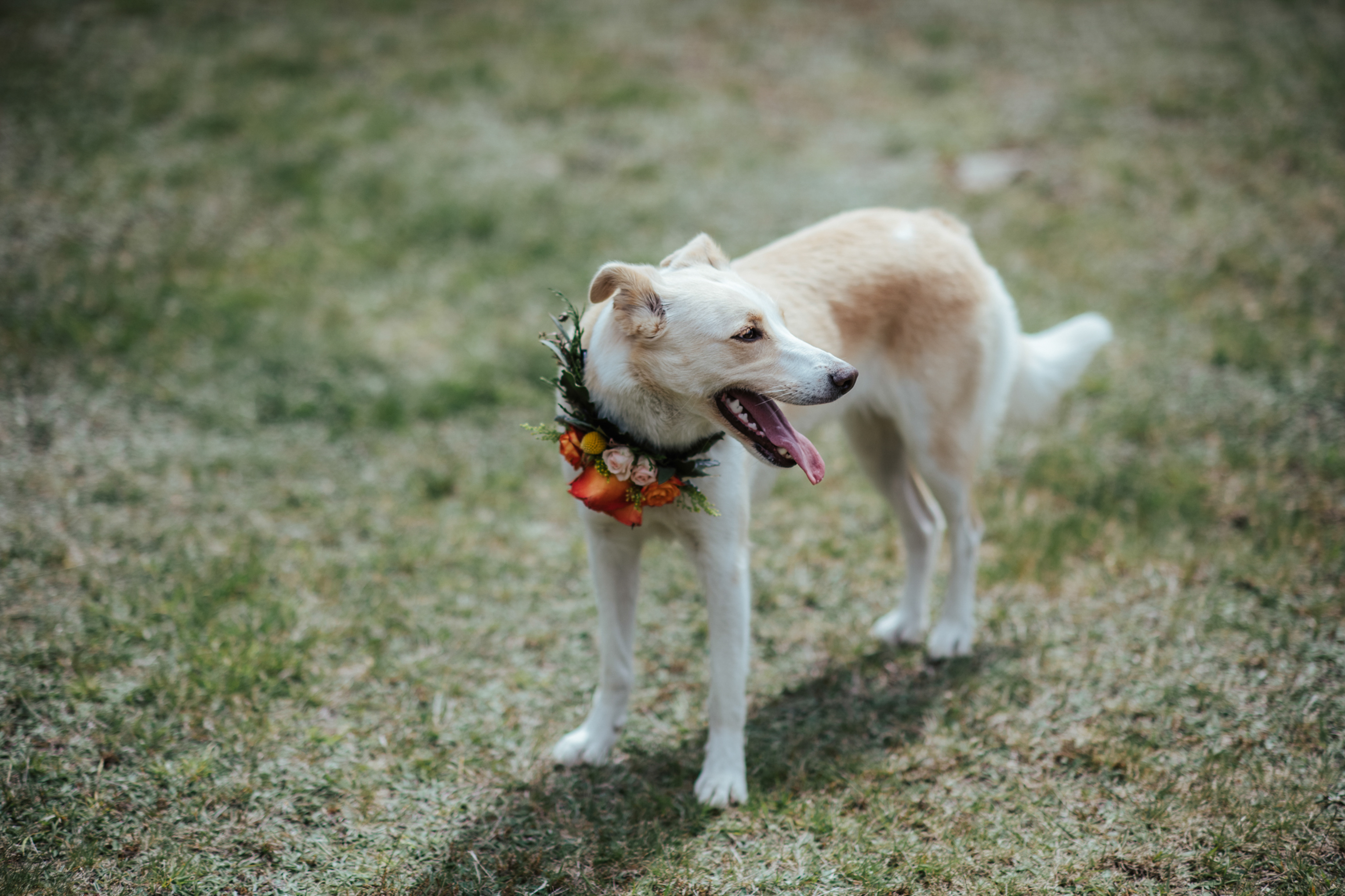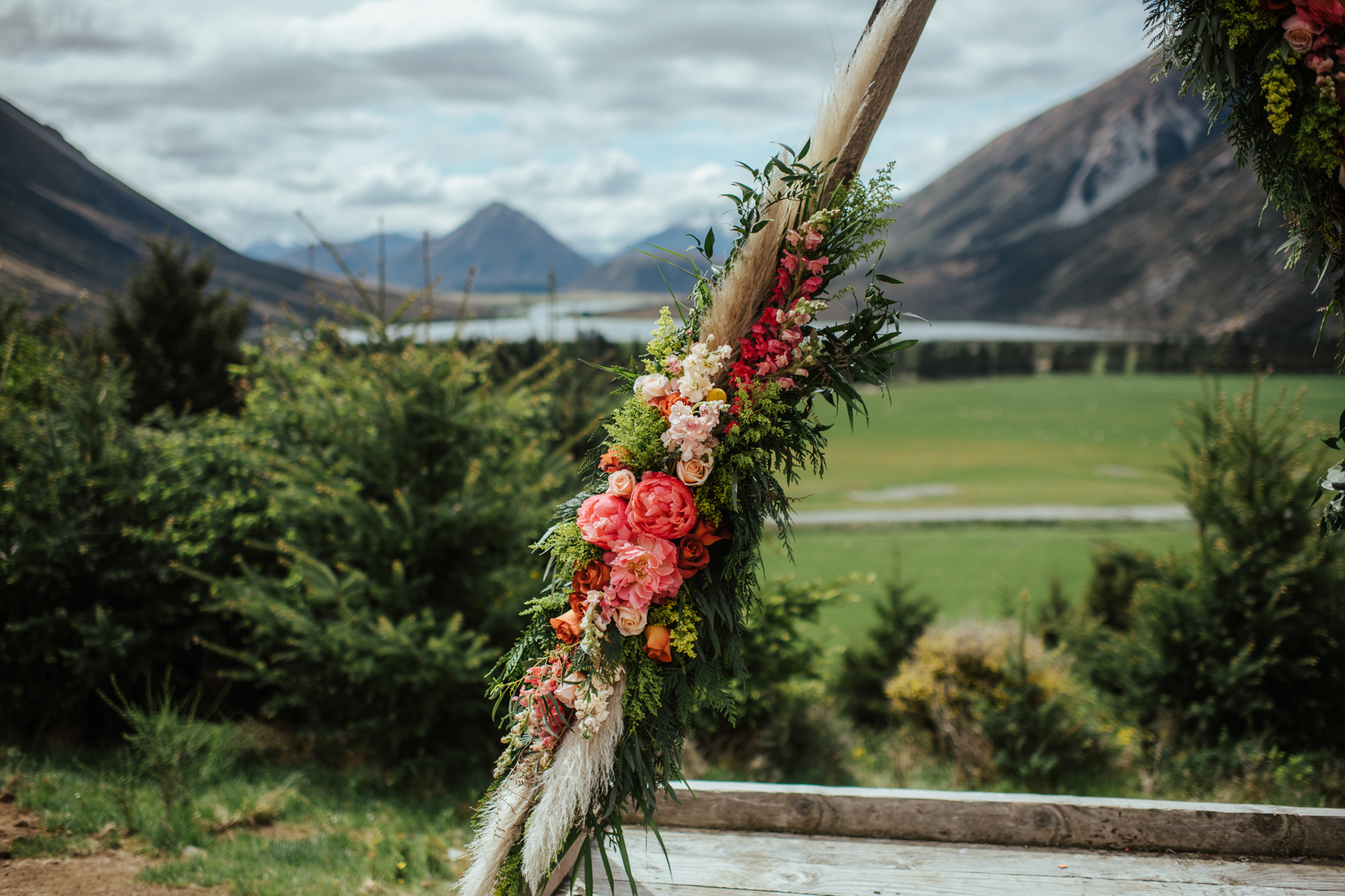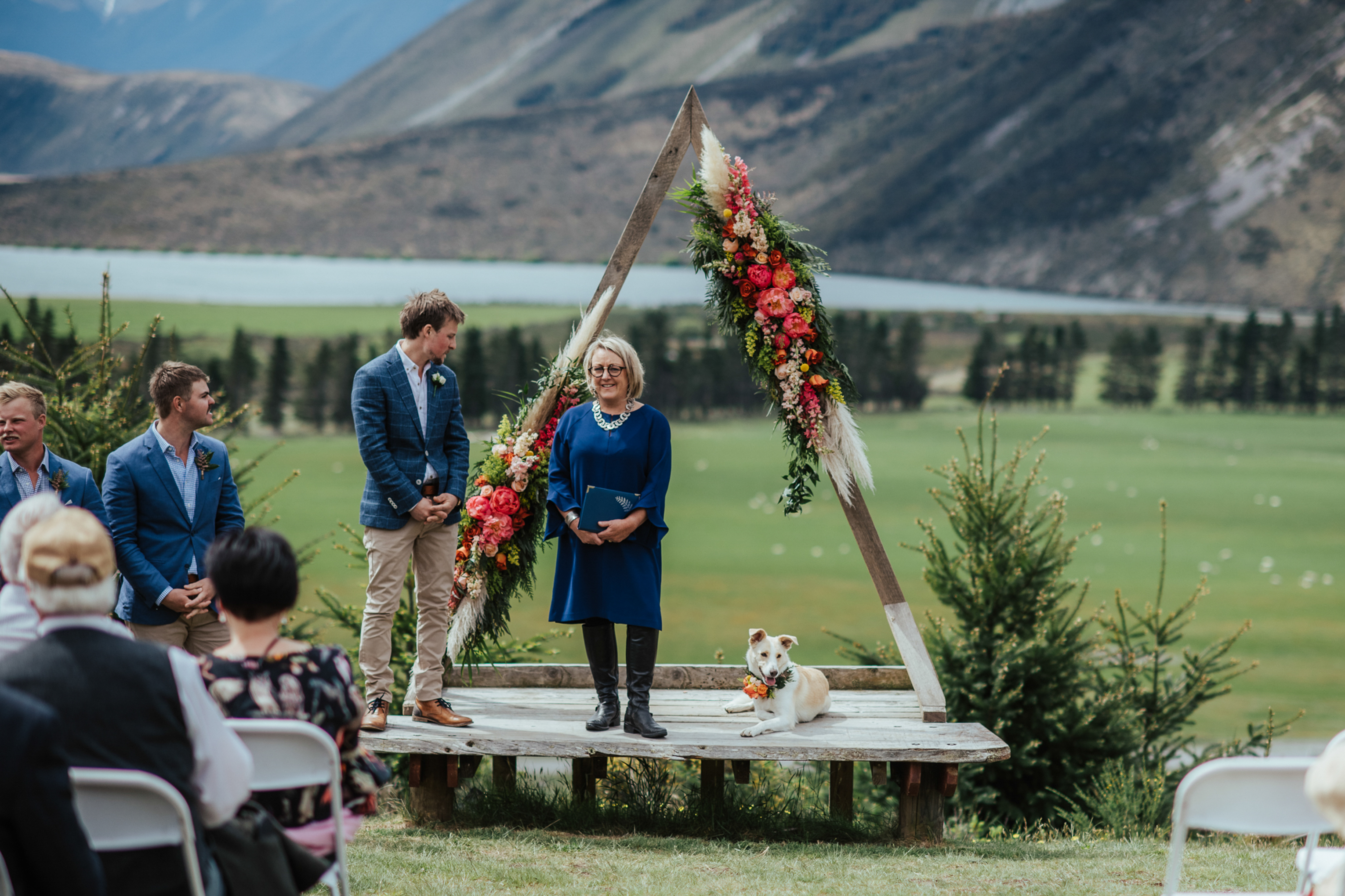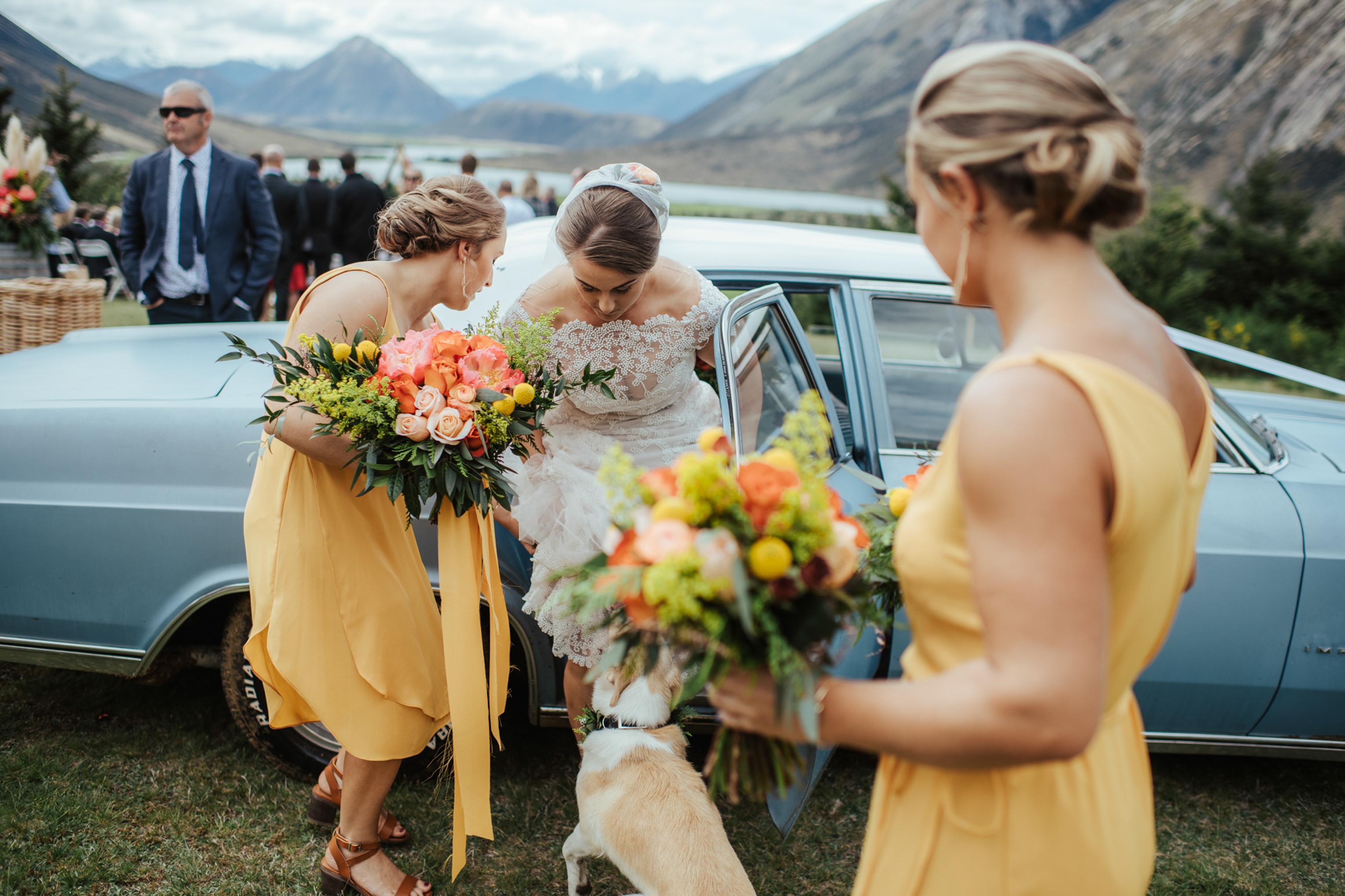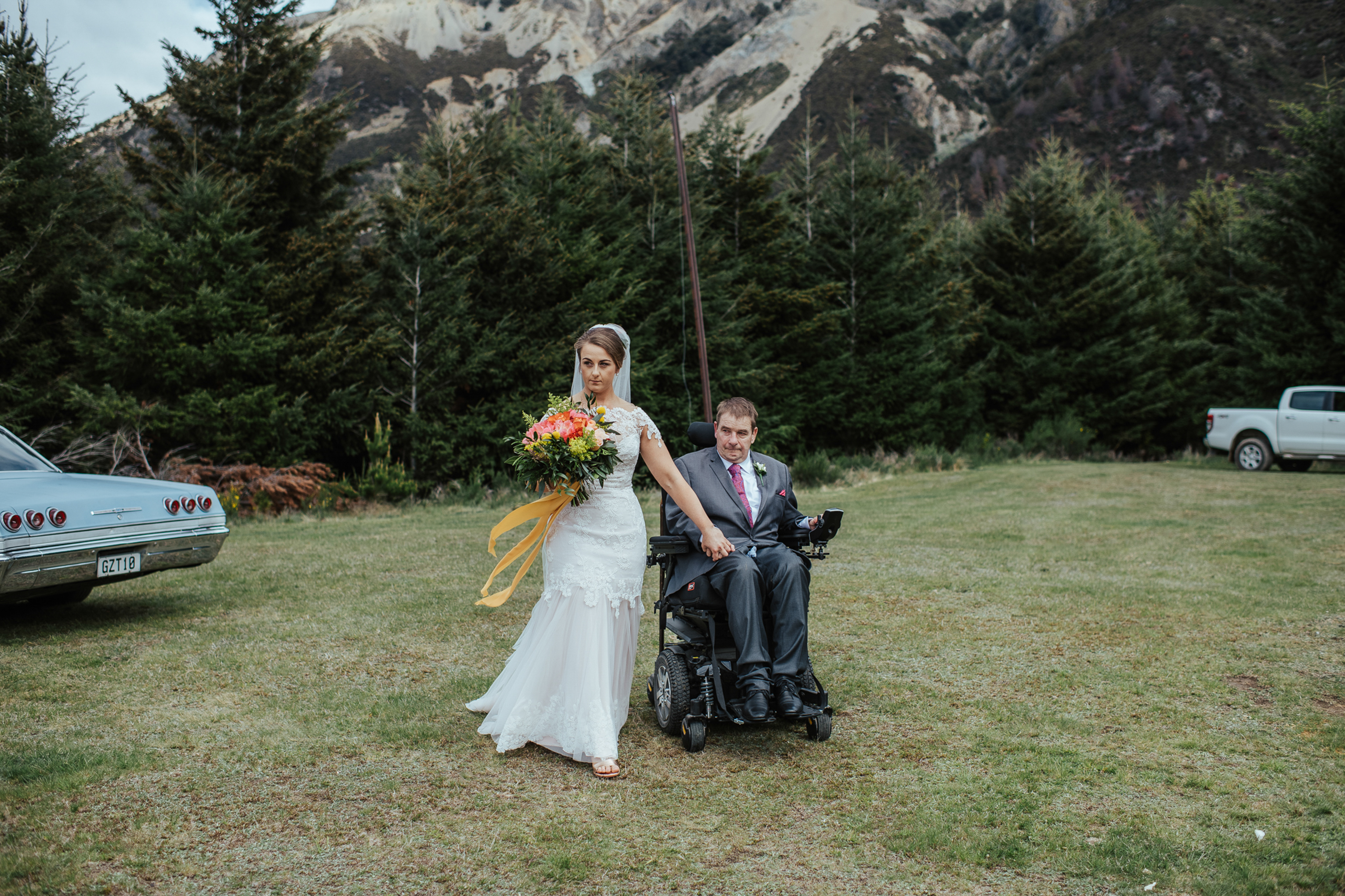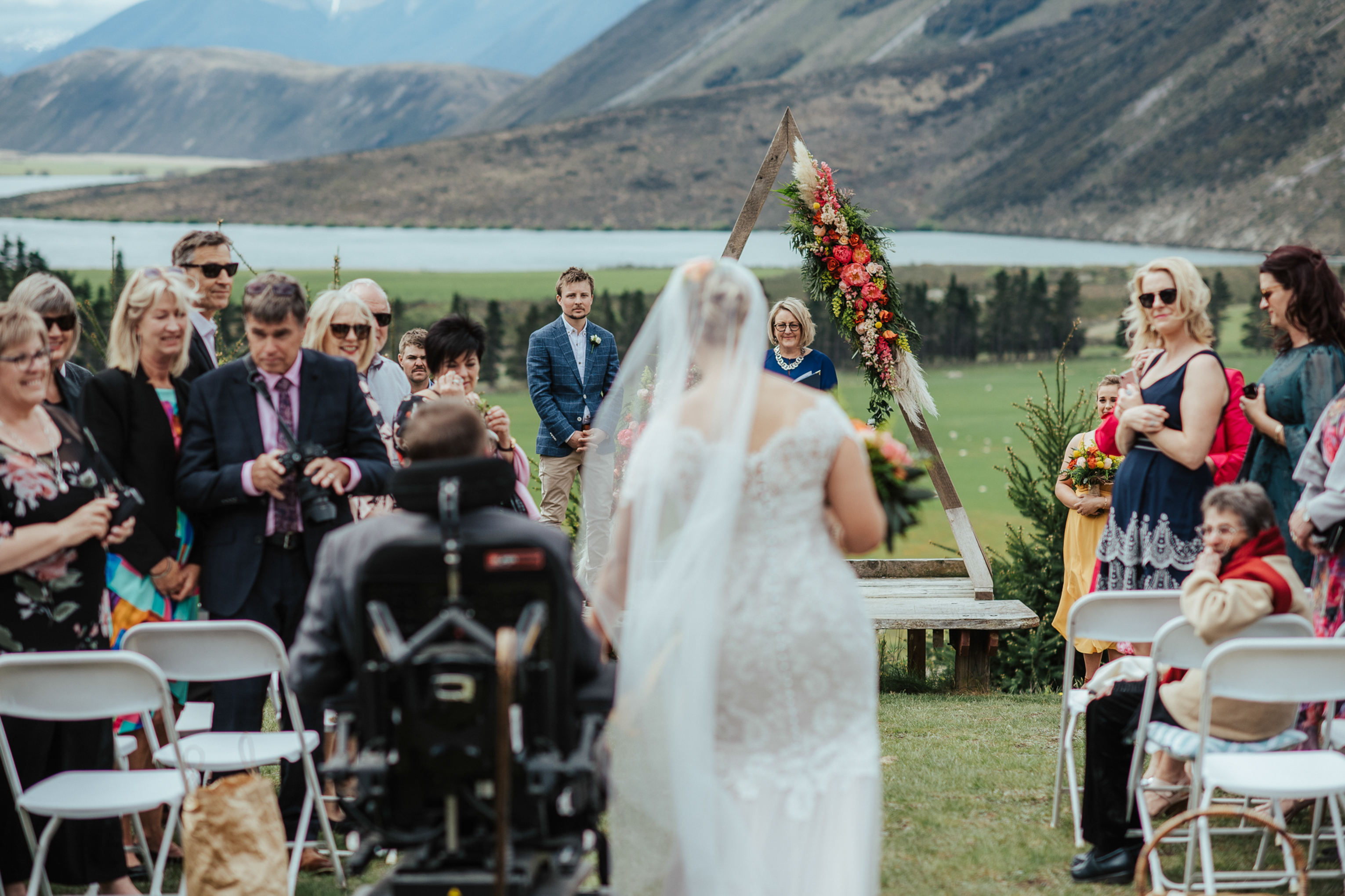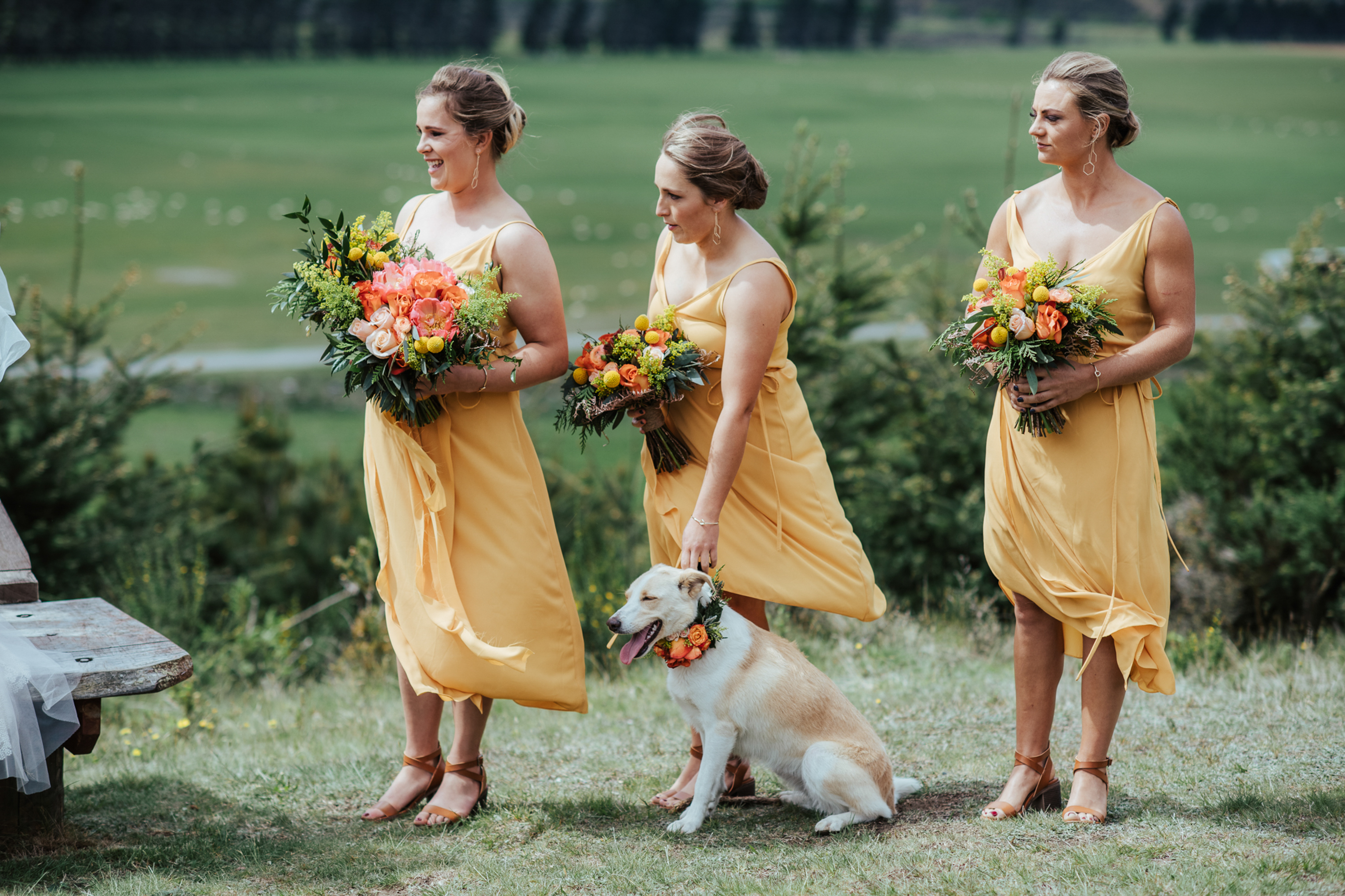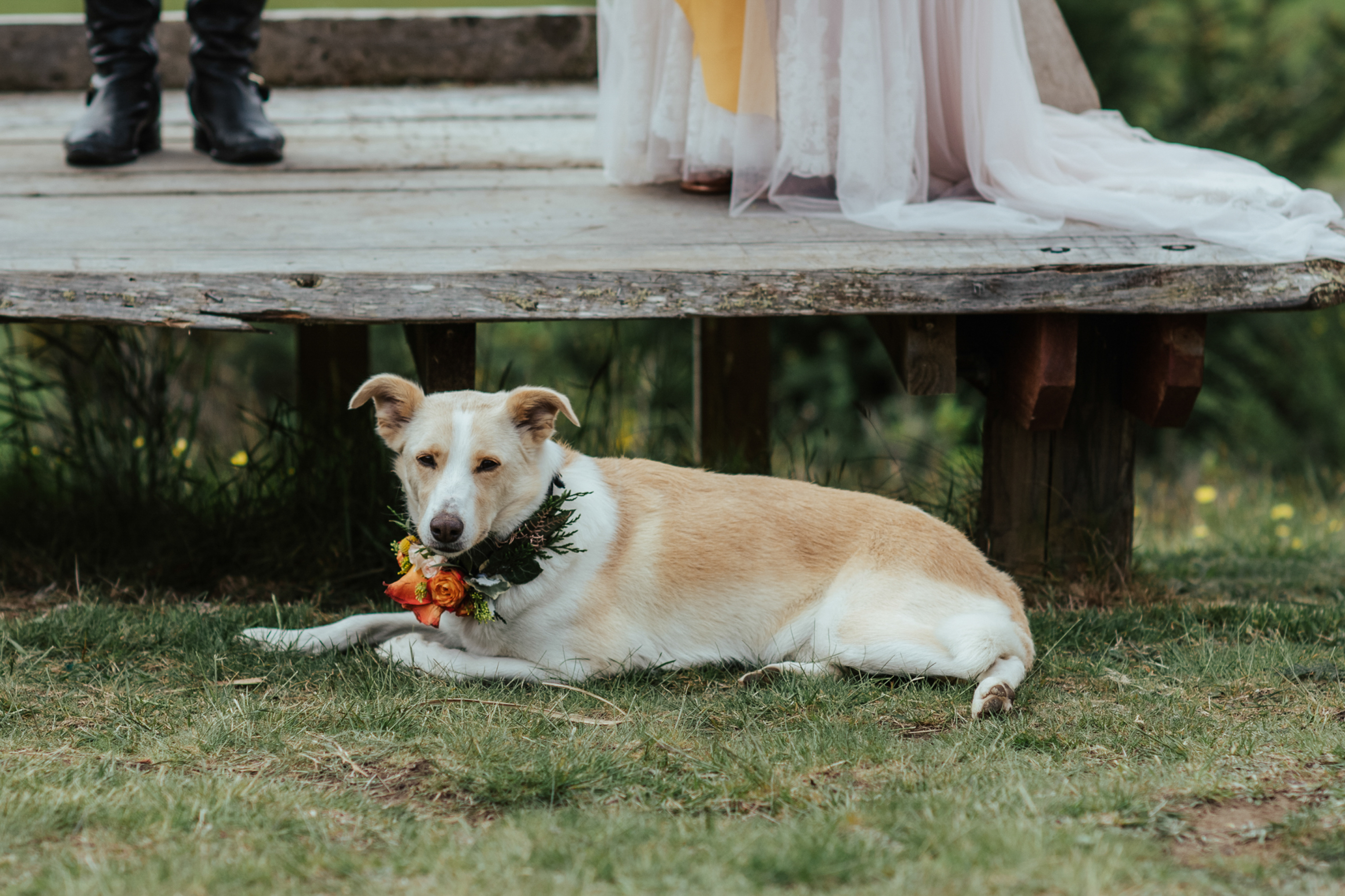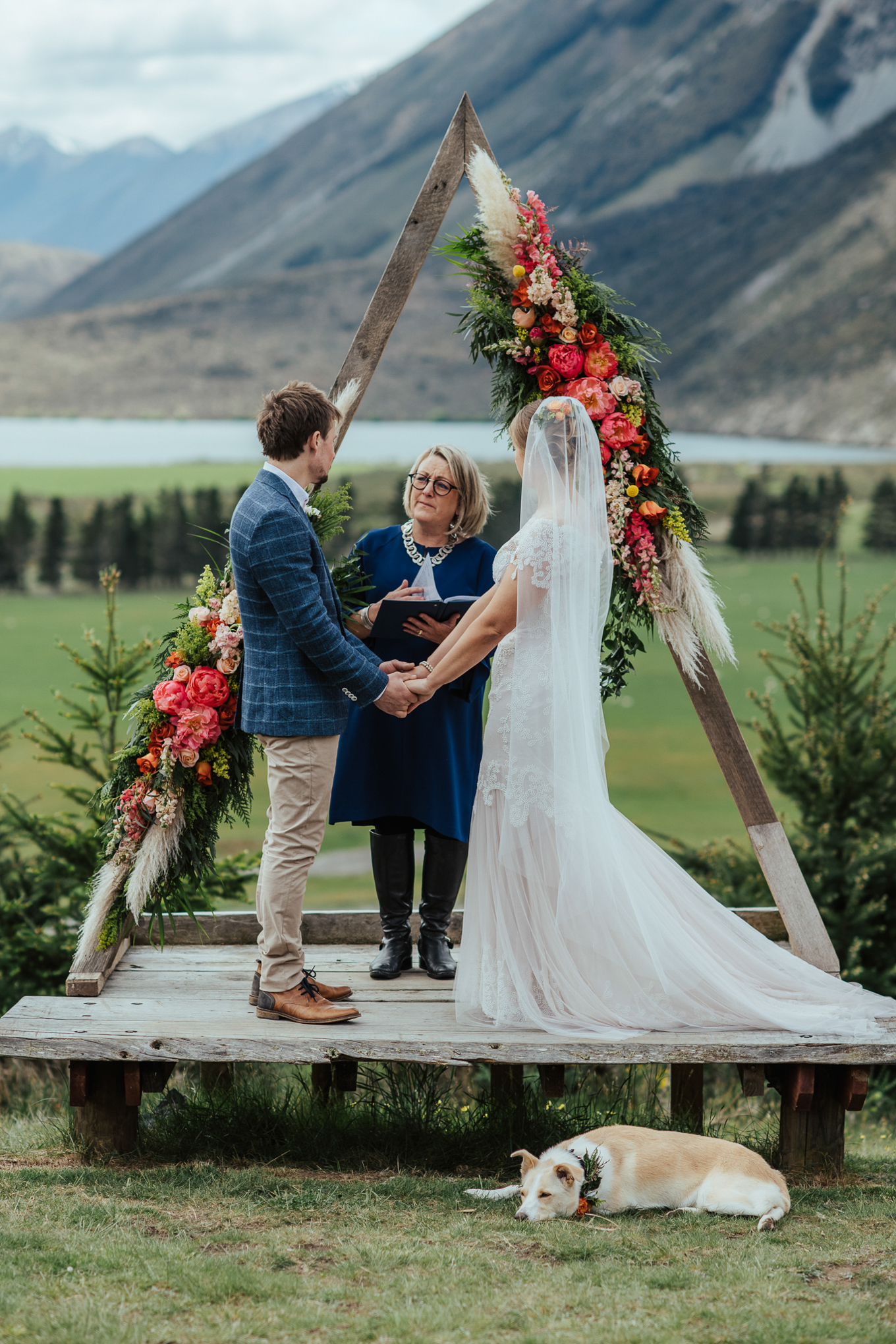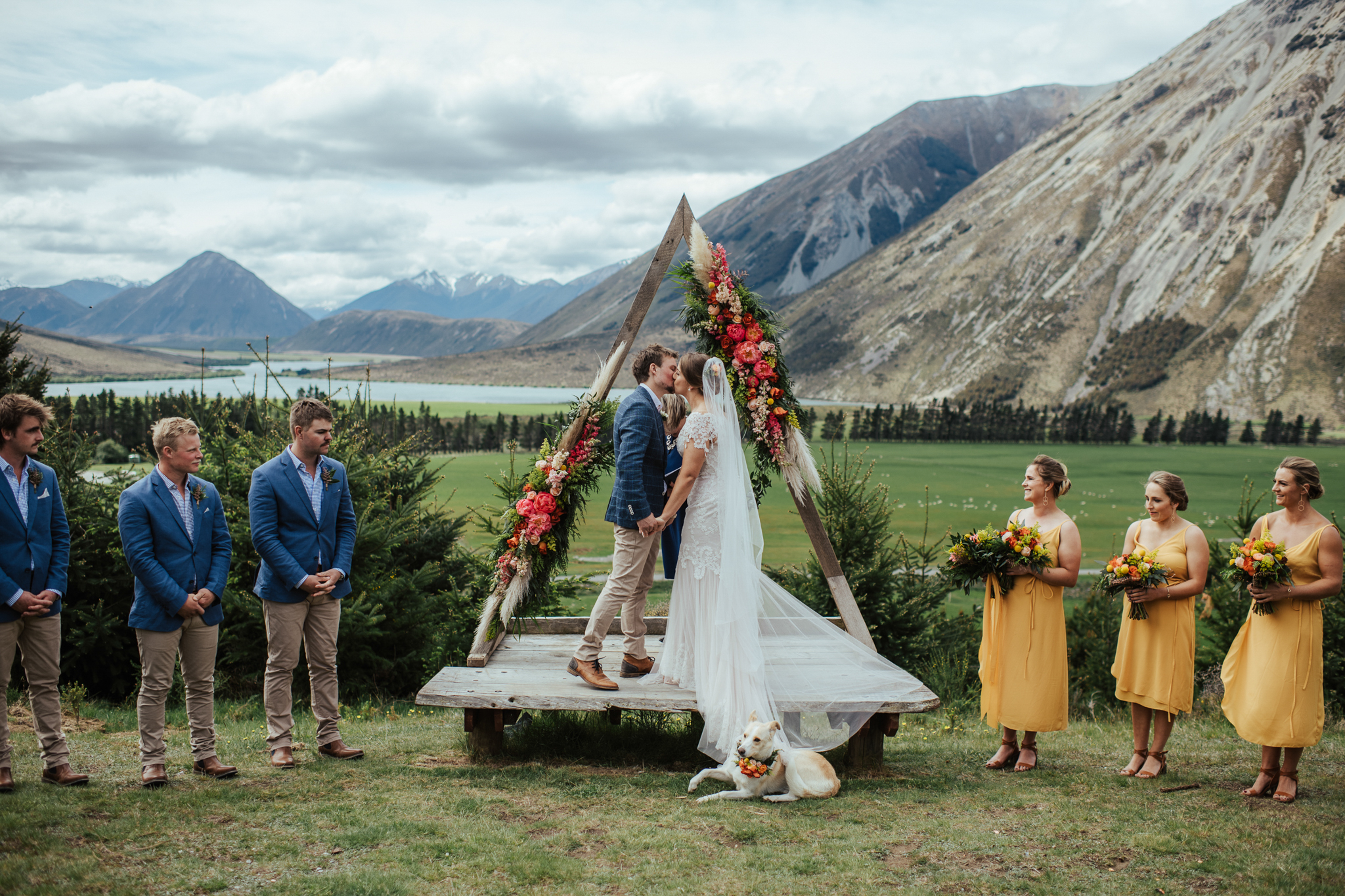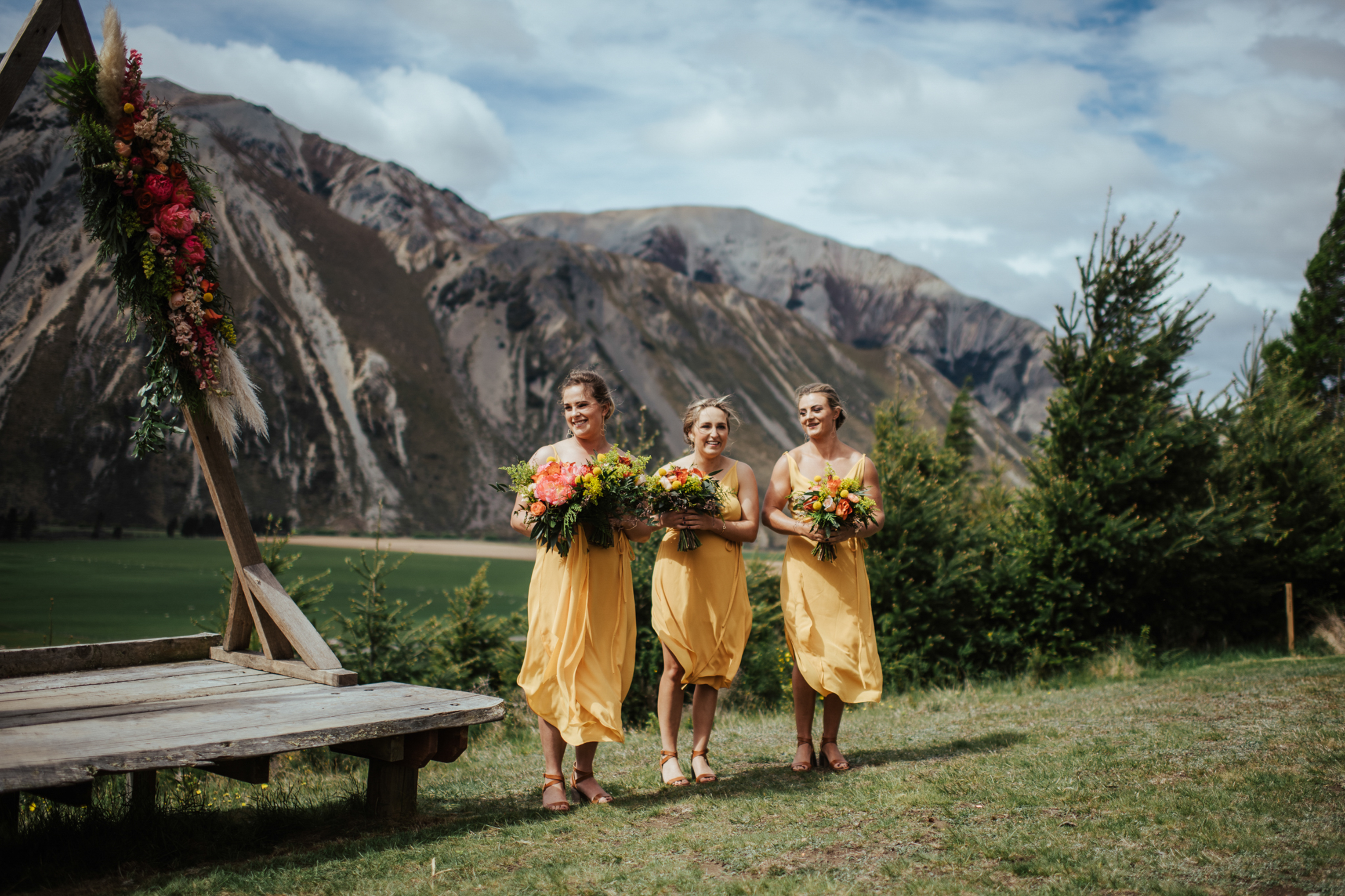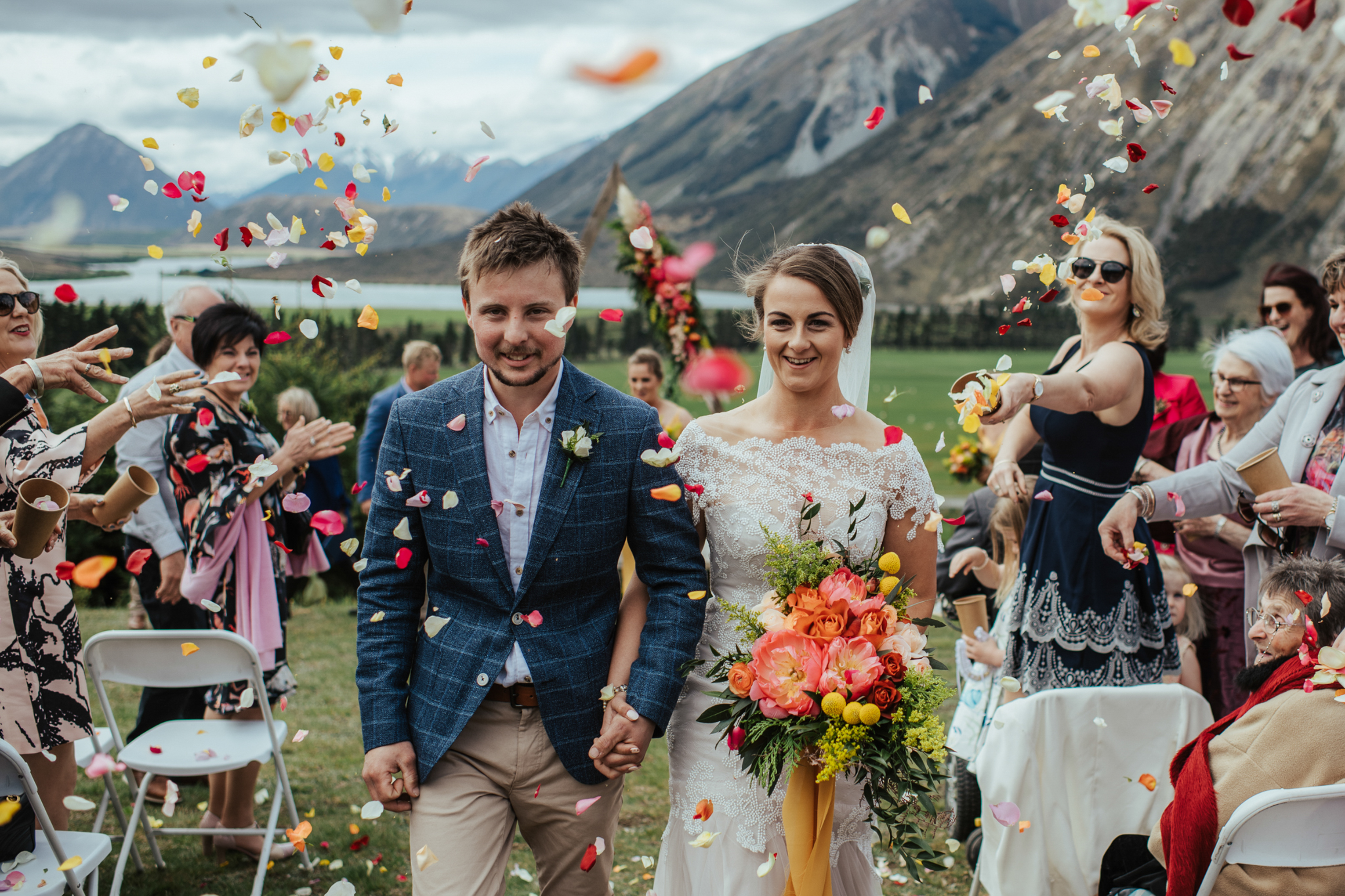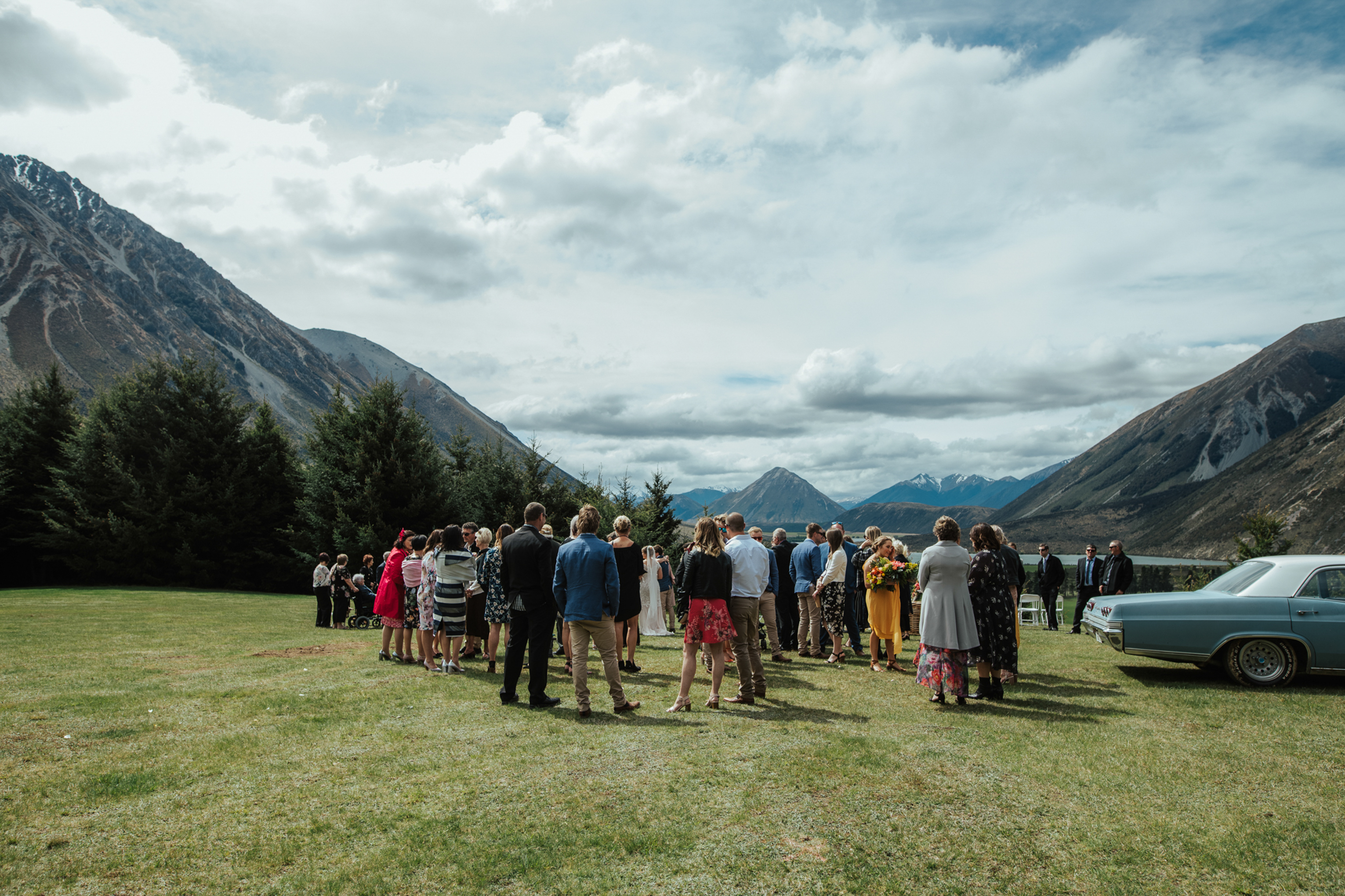 Tell us about your main outfits:
My dream dress designed by myself and Louise Anderson, we sort of made up as we went. We got the corset base decided on and then it was like icing a cake from there. I sort of had an idea in my mind but I loved Louise's ideas and trying out different combos. I always imagined a blue of some sort for the boys and wanted ollie to stand out. Ollies outfit we went with a wool/linen blazer from Working Style, with a white linen shirt, no tie, and sand trousers with tan boots. The boys were in a cobalt linen blazer with the same pants and boots. The girls were in mustard wrap dresses by Amber Whitecliffe with tan shoes. Simple but elegant and suited all the girls. We were basically all the same height! No bling, no frill, just simple but effective for all the outfits and with a point of difference. We never wanted ties as it was too "formal" for us.
What were some of the most memorable/unique moments from the day?
All our close family and friends all together in one place, and staying on site with us too!
Photos taken on the farm was sooo much fun! We had sore cheeks from laughing so much!
We forgot to pick up Gin (the dog) on the way back to the reception, so we had to turn back and go find her, she wasn't too far away just cruising around the hills – we ended up being 45 min late for the reception! My aunties (More for you Darfield) did our make-up. Dads chev impala as the wedding car.
Any advice for other couples planning to spend the rest of their lives together?
It is what you make it! I have been told by many how relaxed I was, I didn't want it to become stressful, I was organised and had amazing vendors and friends and family helping us. You only do it once, so why not make it as enjoyable as possible. The theme we wanted was to be "relaxed" and that came through in so many aspects.
Photographer, Sarah Clements Photography, Bride, Louise Anderson Bridal, with Mi Piaci shoes and Great grandmothers pearl bracelet, Grooms Blazer, Working Style, trousers and shirt by Barkers, and shoes Merchant1948, Ceremony, Reception location + Catering, Flock Hill Station, Styling & Flora, A Twisted Bunch, Entertainment, Assembly Required, Hire, Cressy Lane Event Artist, Cake, The Cake Eating Co/dressed with florals by A Twisted Bunch, Rings, Michael Hill, Makeup, More For You Beauty, Hair, The Salon West Melton, Fragrance, Dolce & Gabbana – Garden, Groomsmen, Blazers by Tarocash, Hallensteins, Trousers by Barkers, Bridesmaids in Amber Whitecliffe, Shoes by Novo shoes