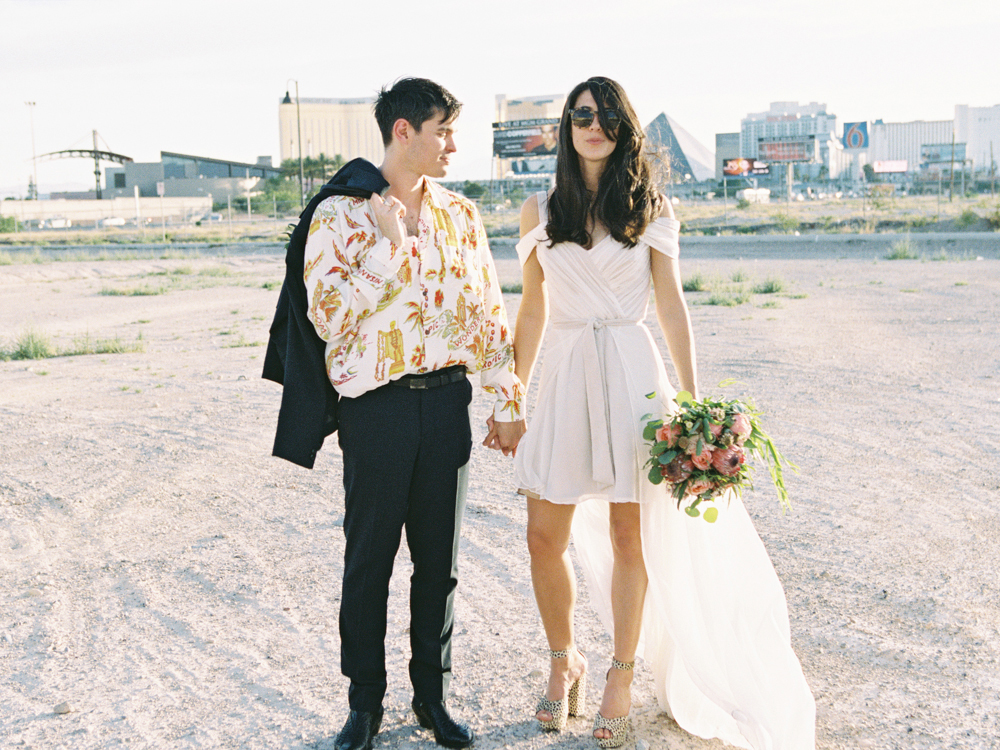 Tell us a little about yourselves, what you do, what you love, what is unique about you and your relationship…
I'm a jewellery designer with my own brand and store in East London where I specialise in alternative engagement rings and bespoke design. Mike works in men's fashion at DSMR Showroom and Other Shop. We live together in East London but we met originally in New York in 2011. I had moved to New York for 3 months to study Diamond Grading at GIA when I met Mike who had been living there for 7 years (from Maryland originally). We met about halfway in to my time there and we became inseparable.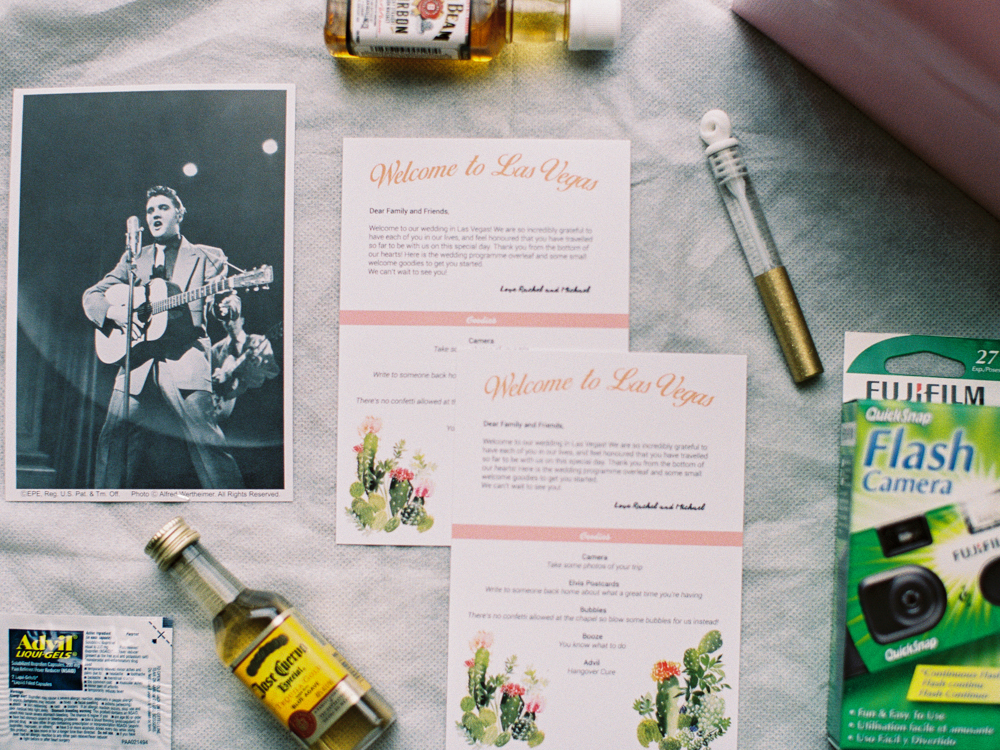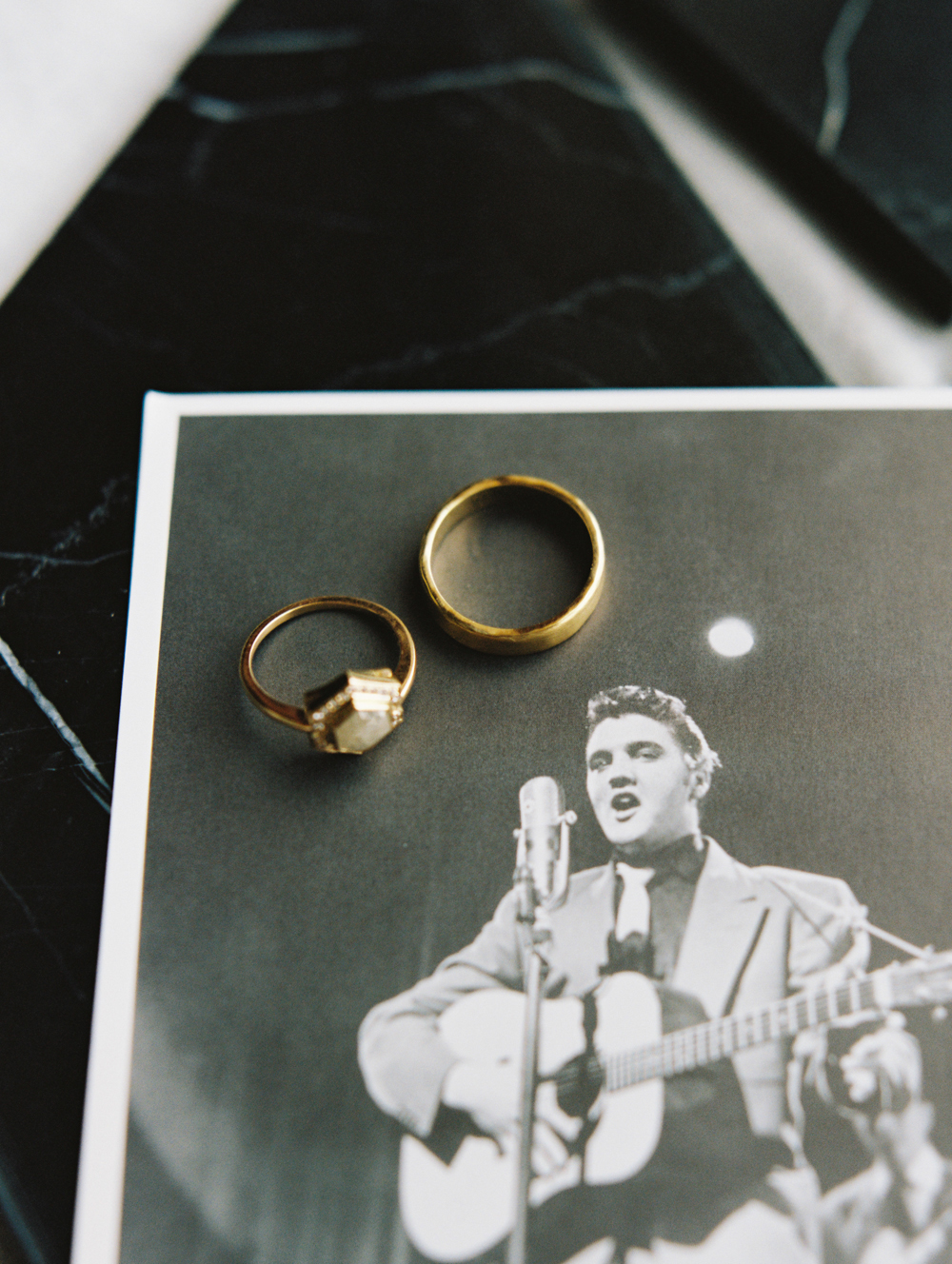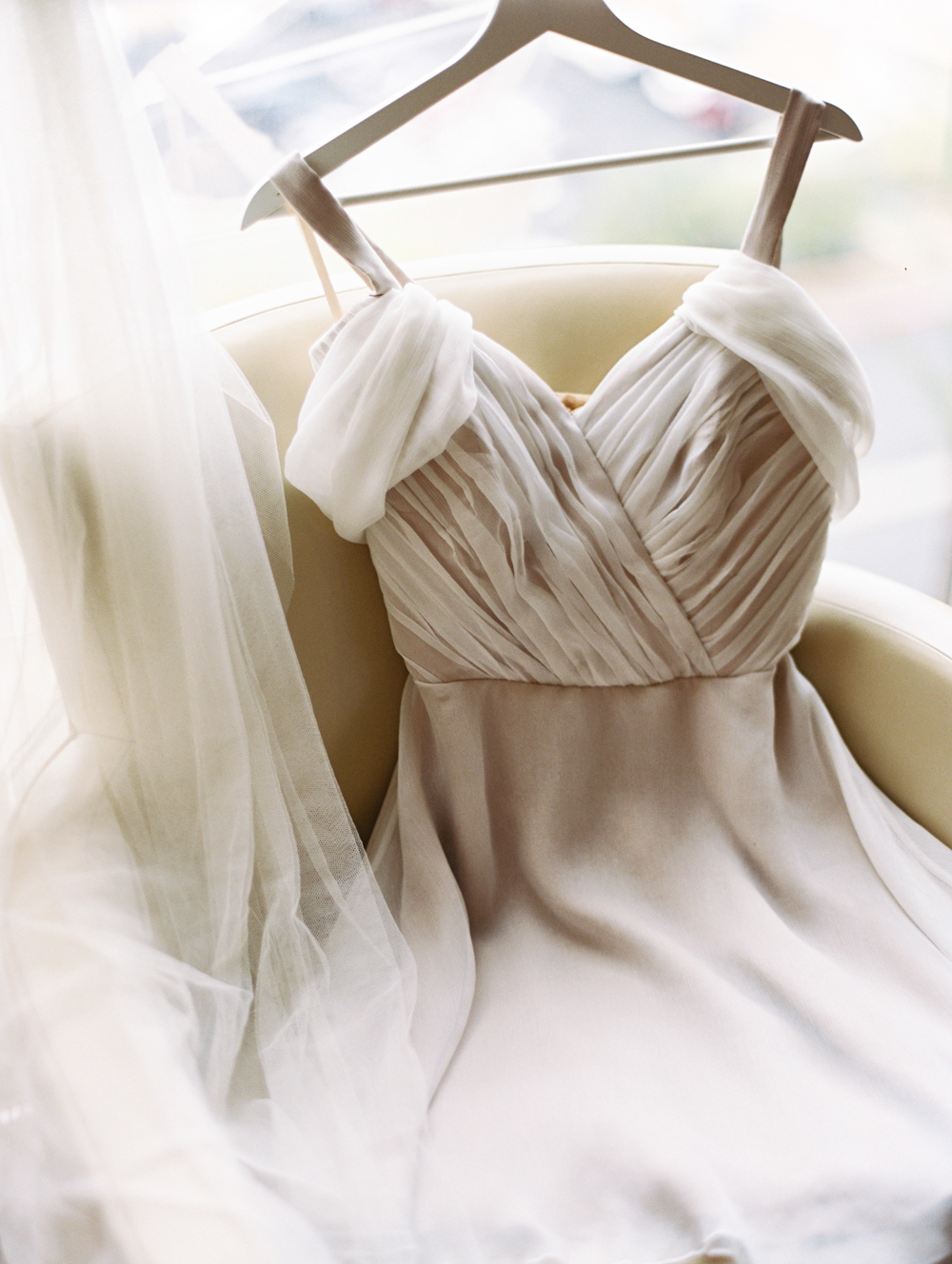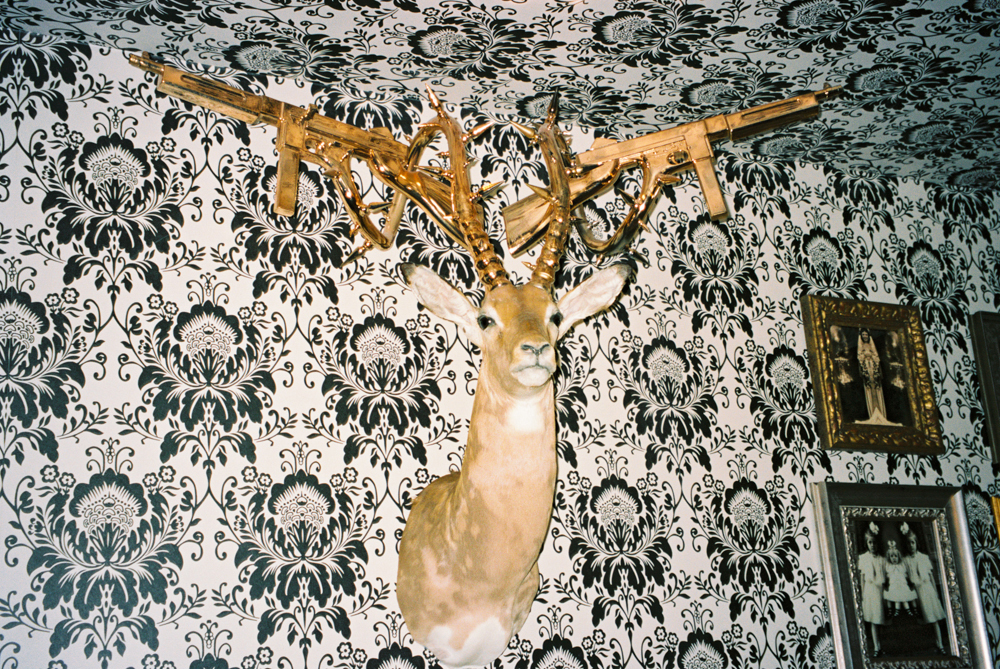 Tell us about your special day, was there a specific theme or style? Tell us a little about the setting, the styling and some of your favourite details…
Our choice of Las Vegas for our wedding just sort of fell in to place. I was exhibiting my jewellery in the Couture Trade show so was already travelling to Vegas so Mike and I just started discussing eloping after the show. I grew up as a big fan of Elvis, his was the first album I ever bought, went to impersonator concerts, had an Elvis themed birthday when I was 8 and my Dad even turned up dressed as Elvis for my 18th birthday – so it sort of felt right that we would get married by an Elvis impersonator and just embrace the full blown kitchness of a Vegas wedding.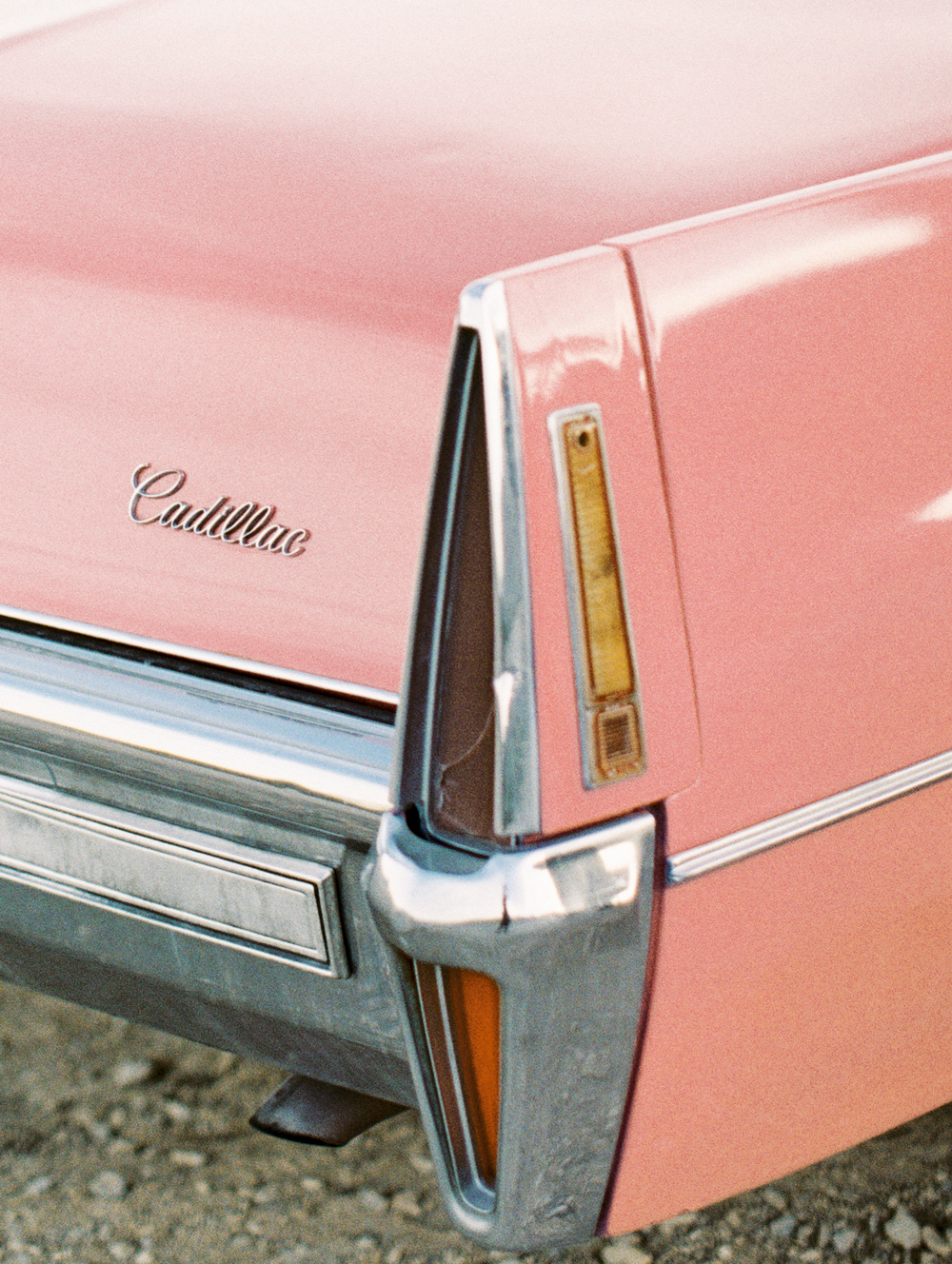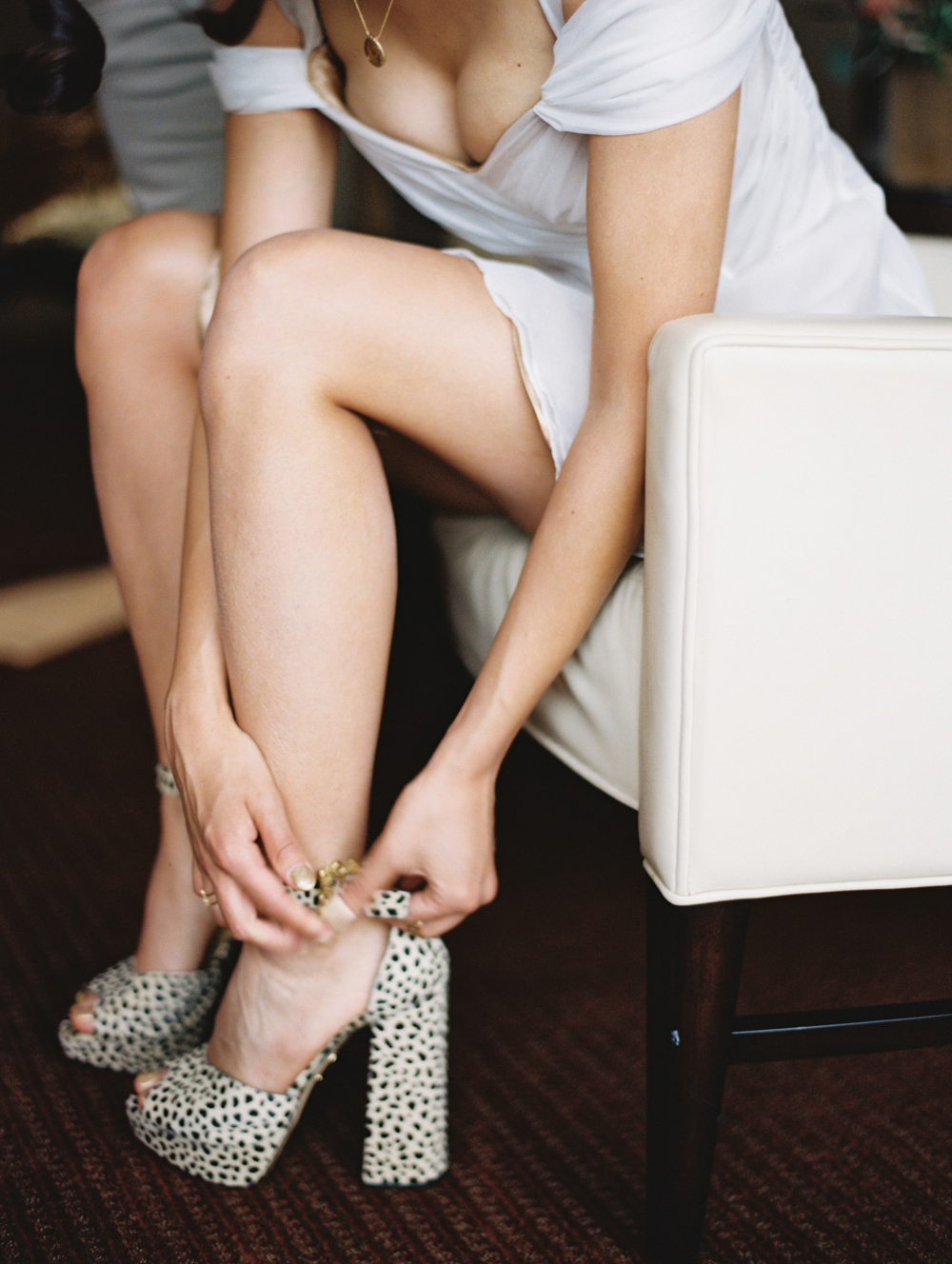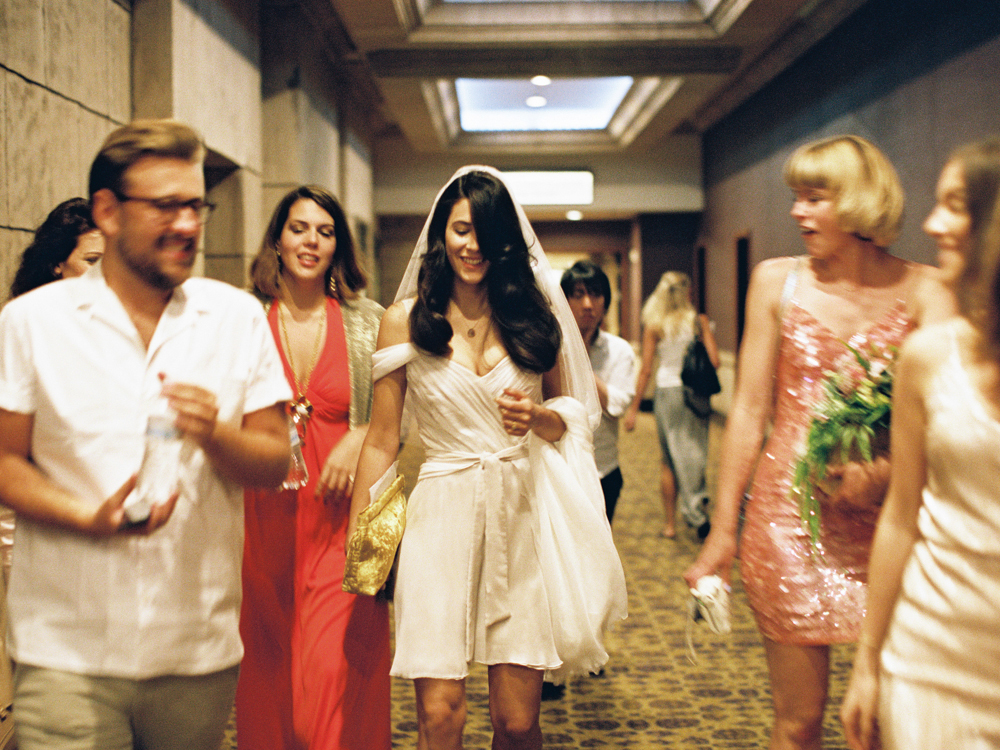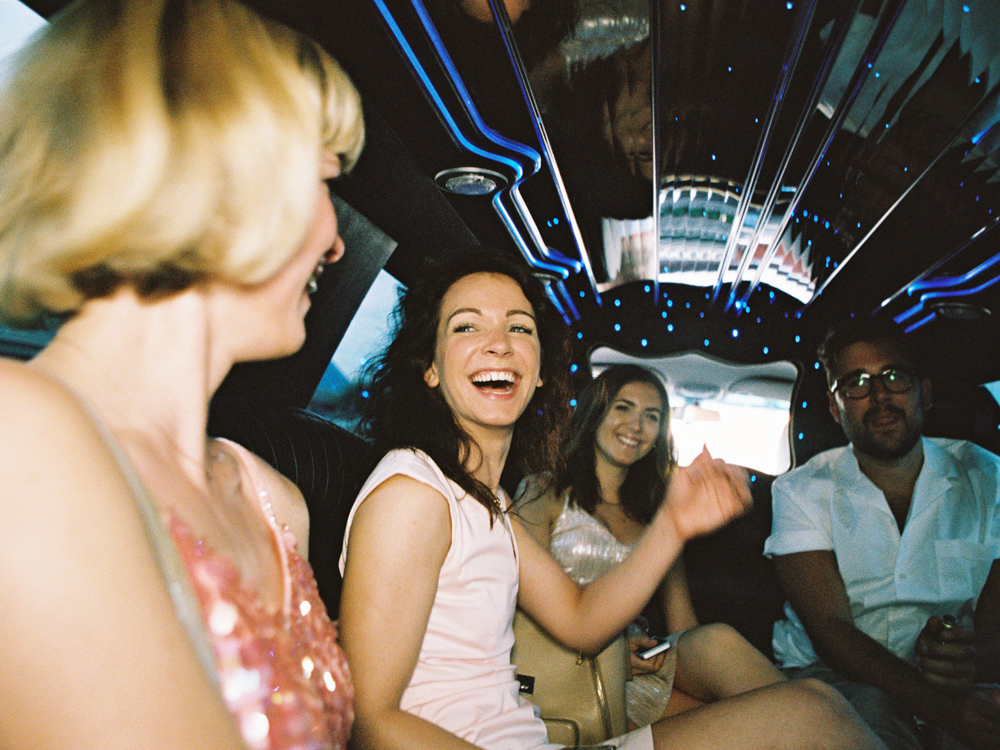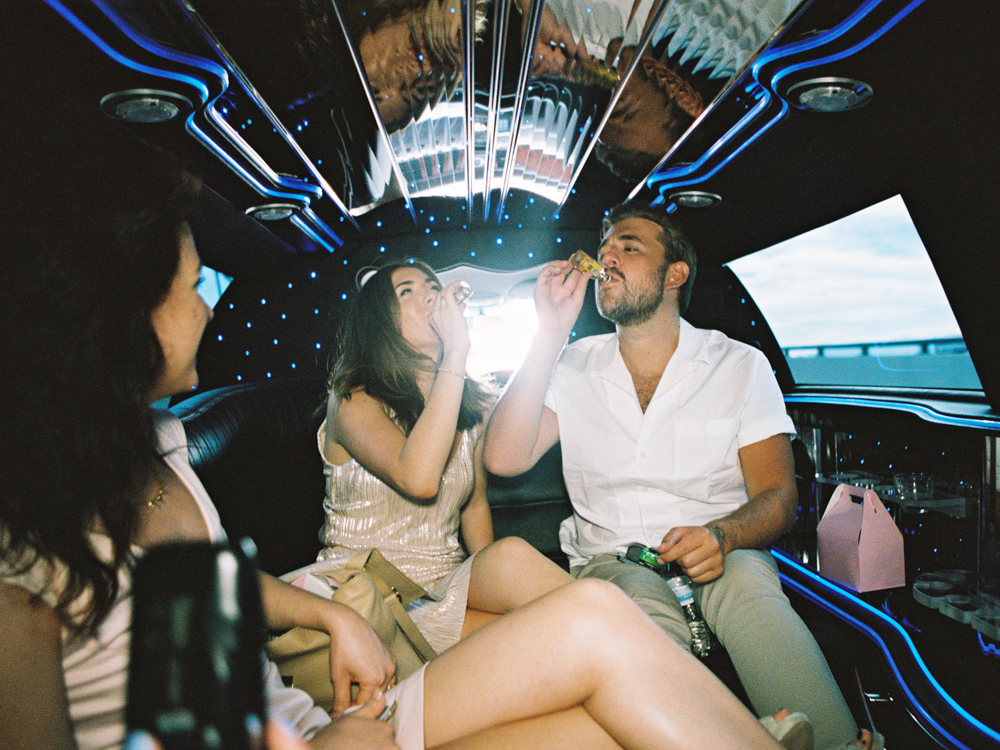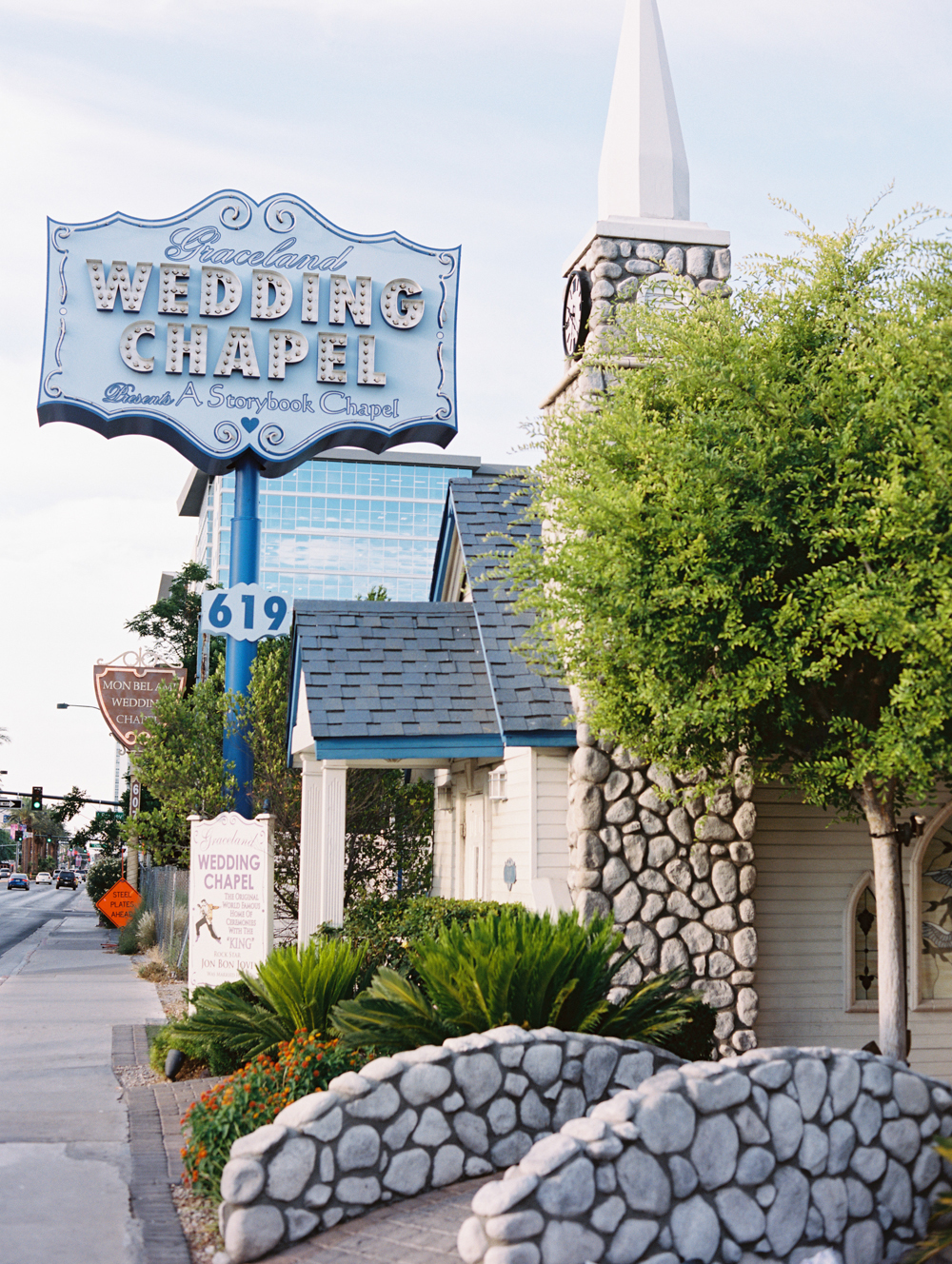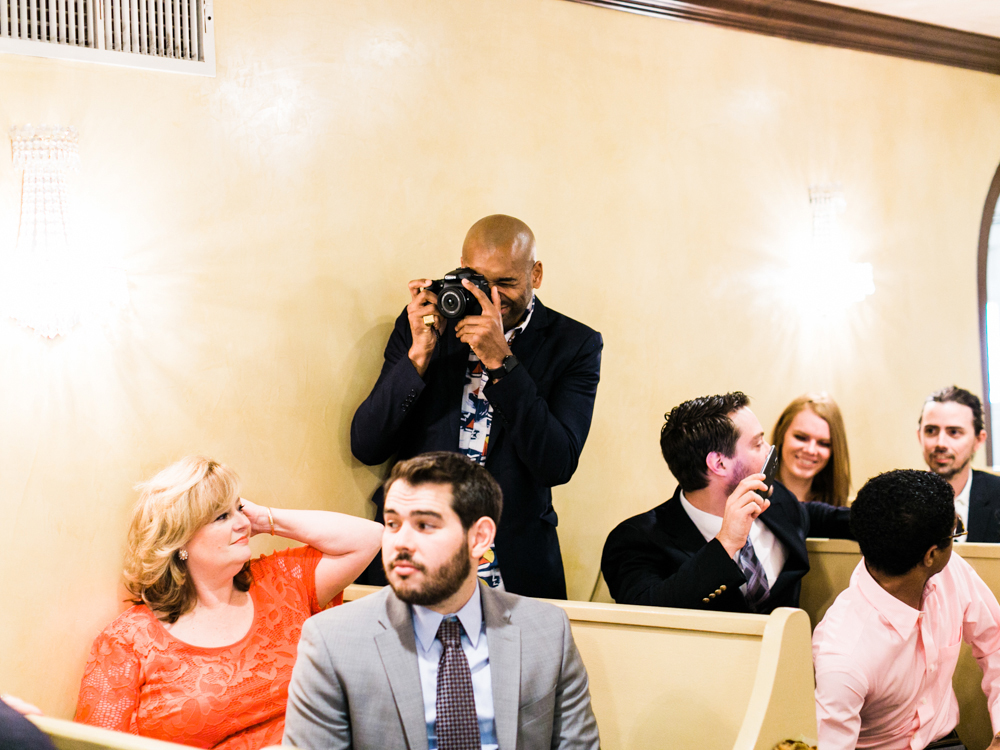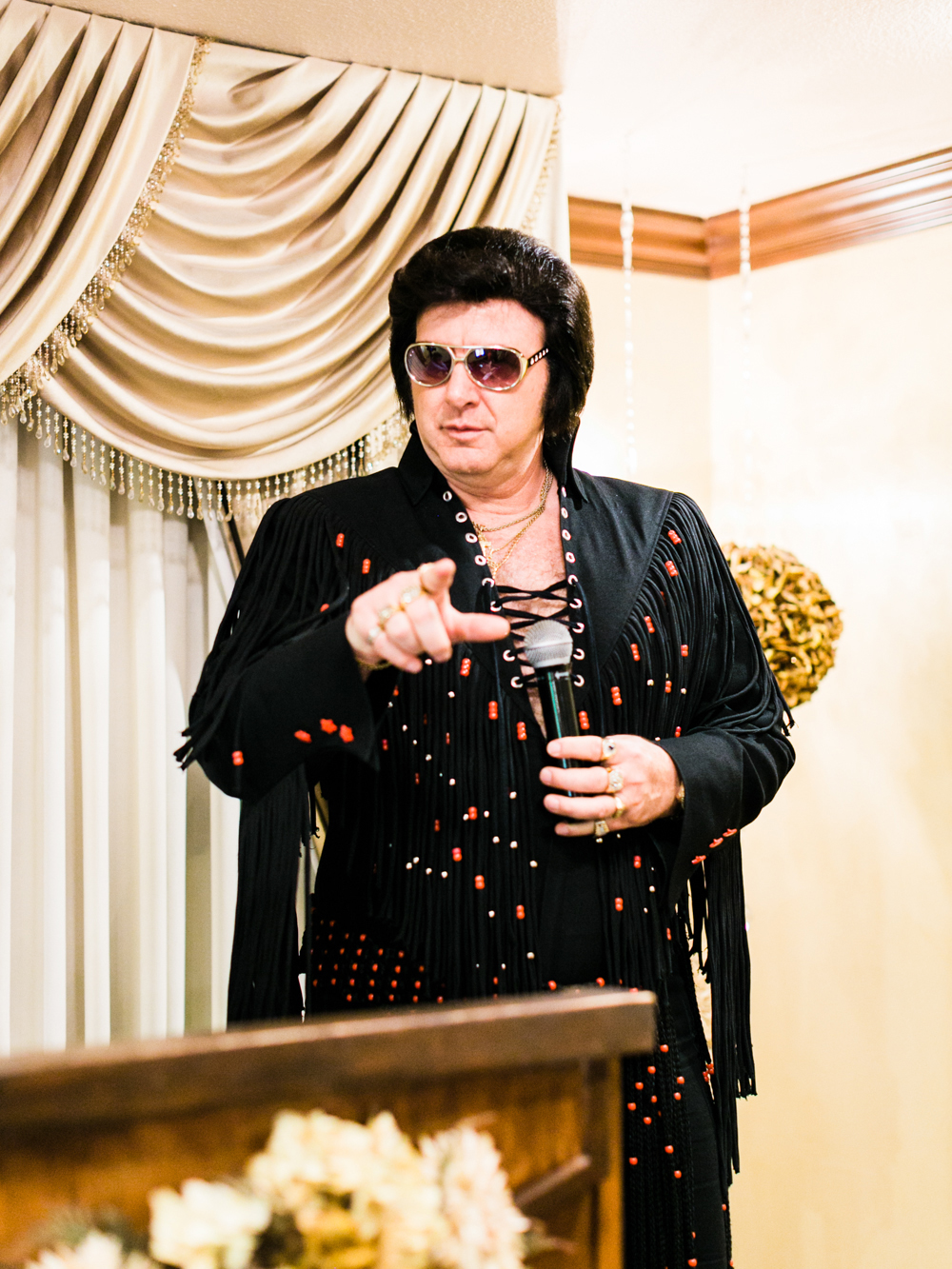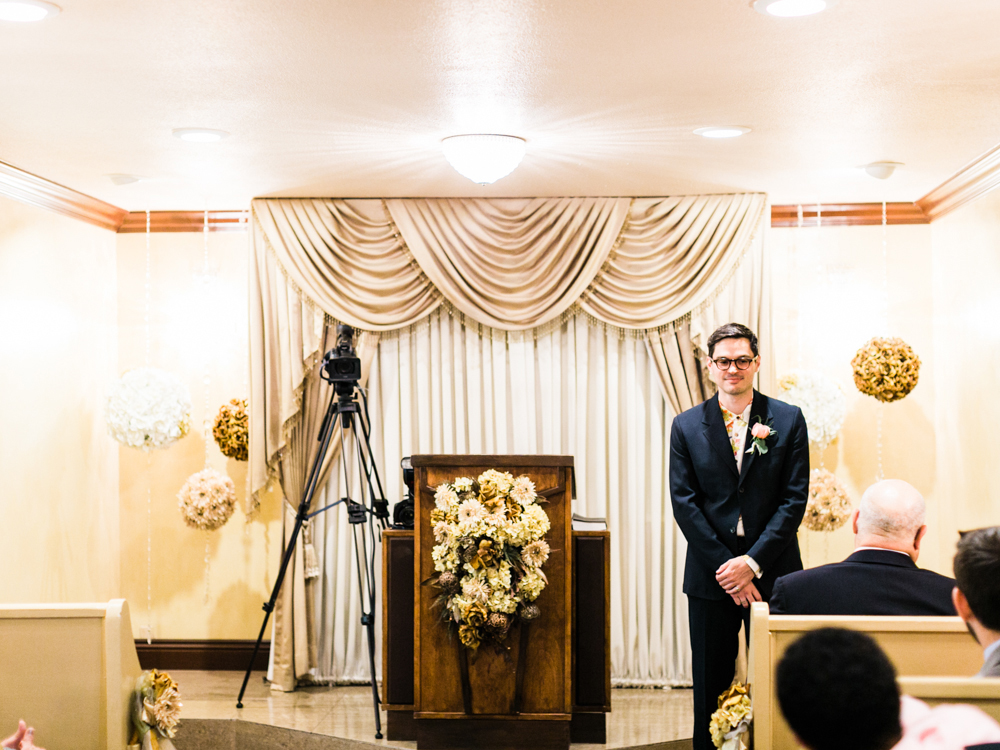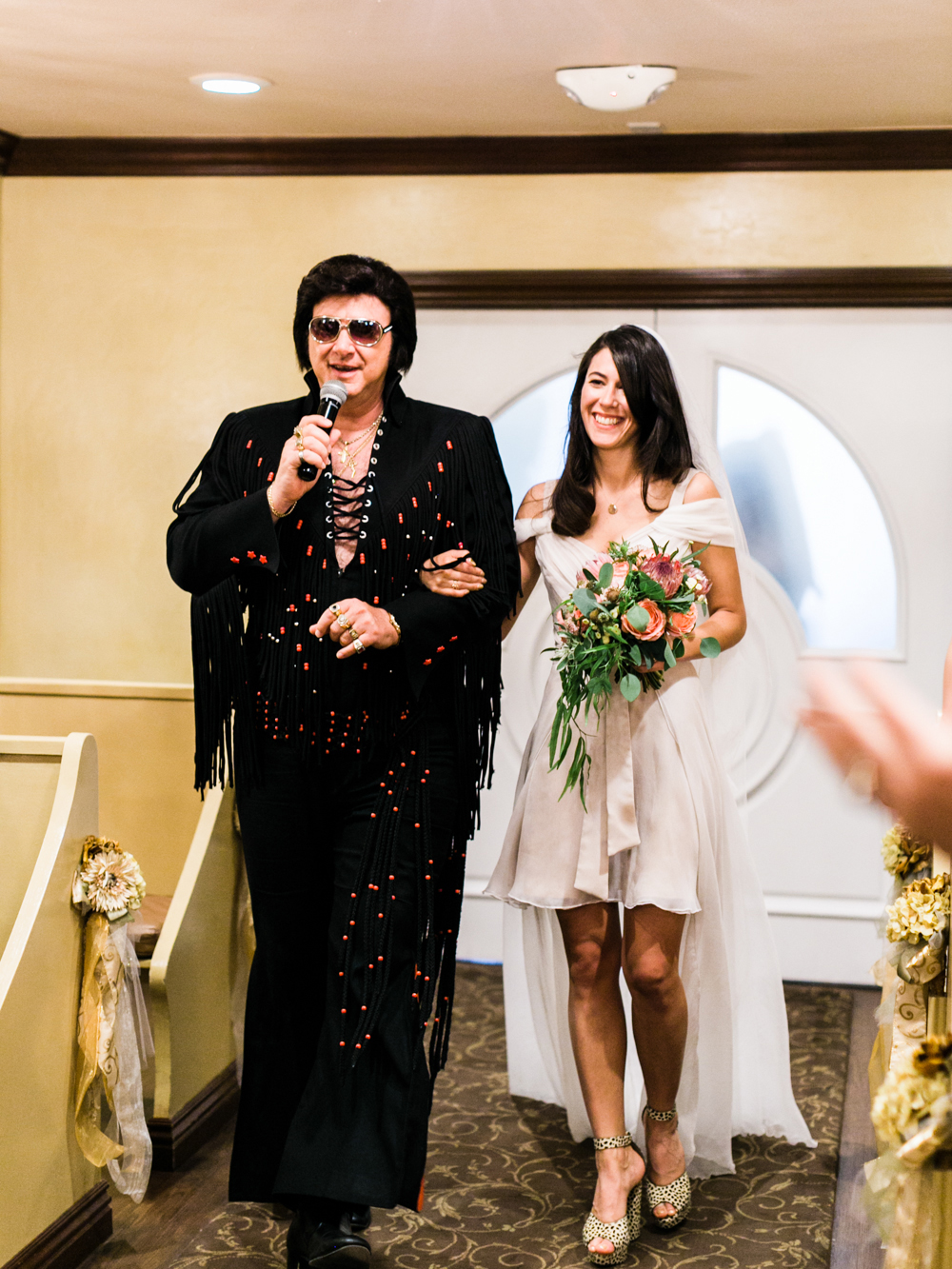 Tell us about your main outfits:
As there was just 2 months between the engagement and the wedding I was definitely worried about what we'd find in such a short space of time especially as I didn't want anything too traditional. I had always dreamt of having my oldest friend Delilah's mother Ninivah Khomo create the dress as she is the most incredible designer but I thought that option would be out as the wedding was too soon. But as soon as I called Delilah to tell her we were getting married she immediately said her mum would make the dress and I was over the moon.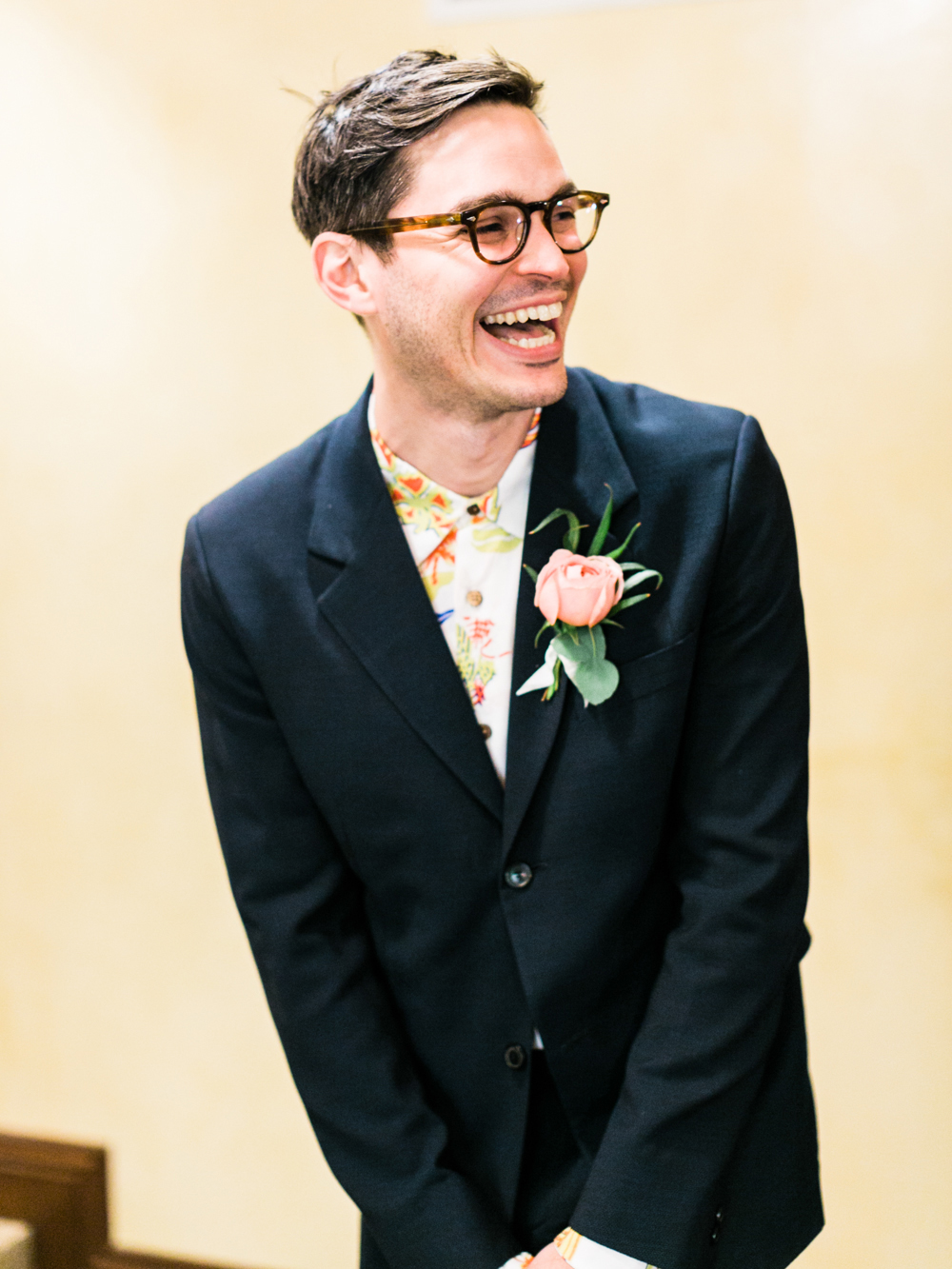 Ninivah was amazing, she worked so quickly and I was in love with my dress. With the Vegas heat there was no was I could wear a long dress so we decided to have do a short dress with a skirt/train that wrapped around it and could be taken off for the evening.
At the time Mike was working at Our Legacy and wanted a suit that wasn't too formal and matched the Las Vegas vibe so he chose a loose fit and a shirt with a skeleton motif.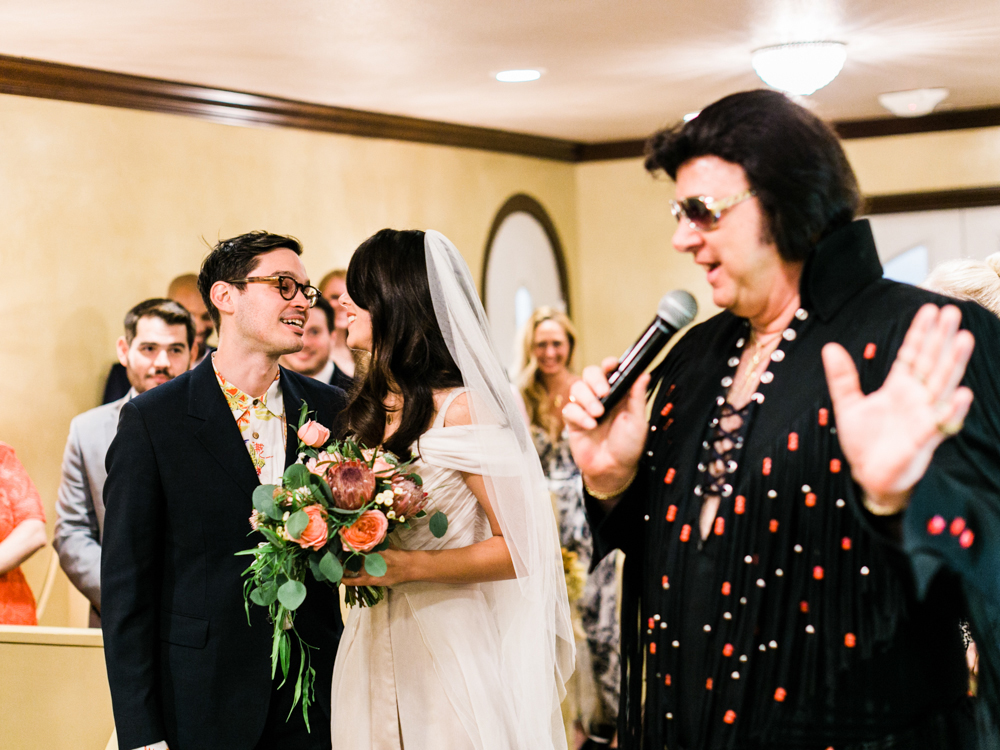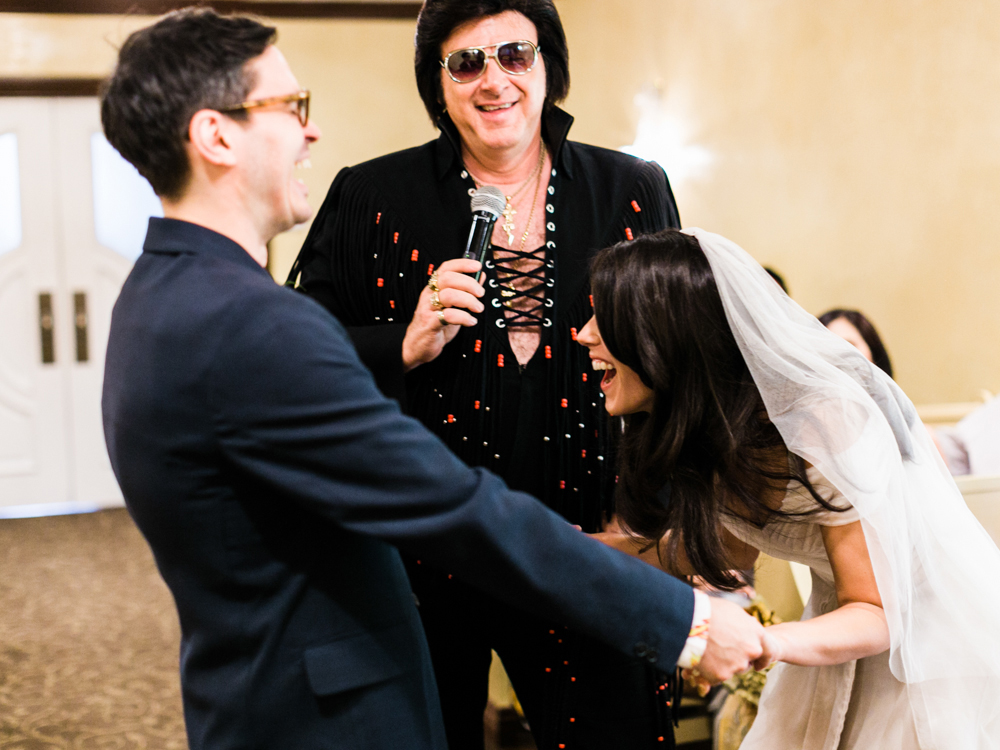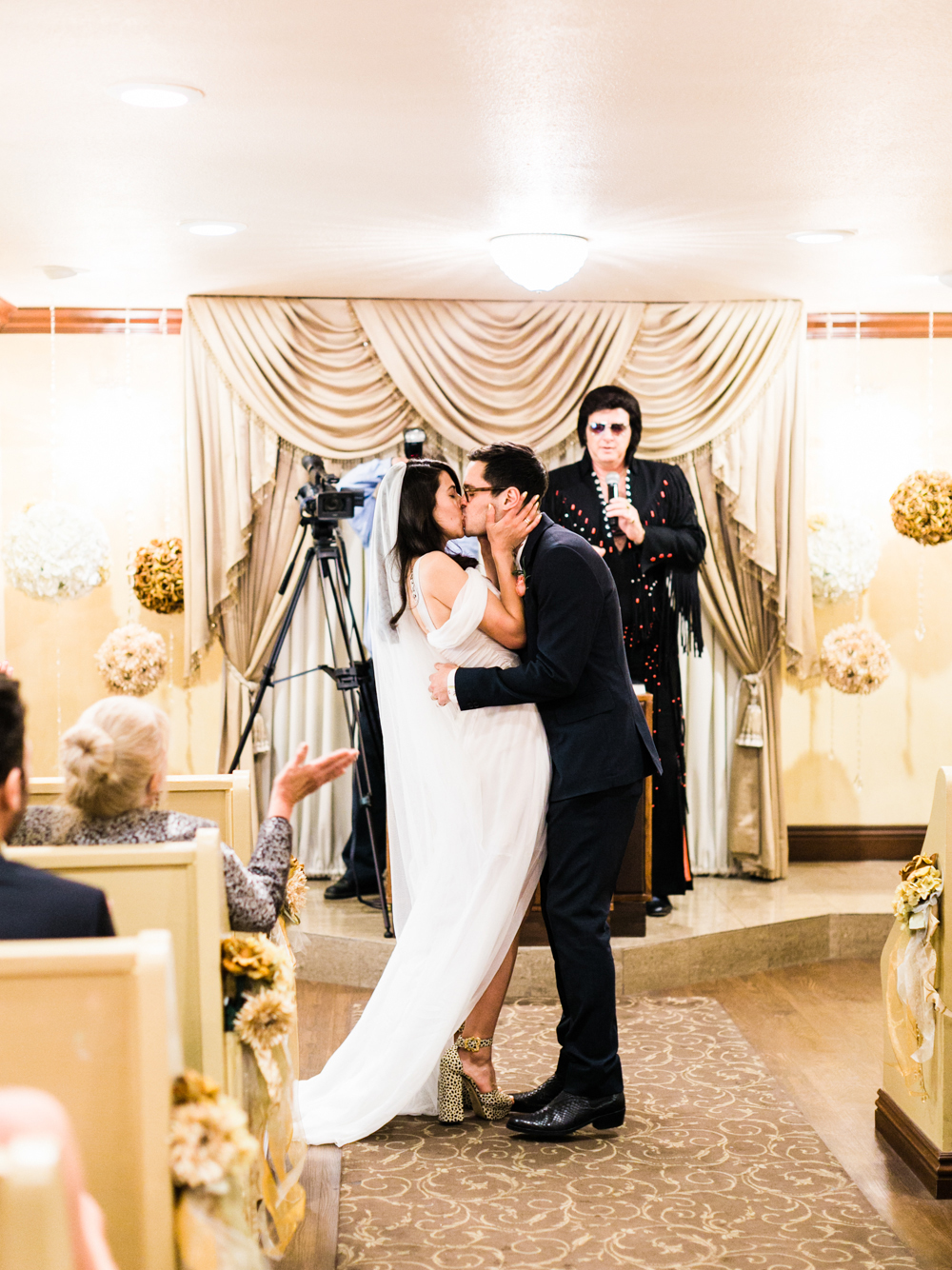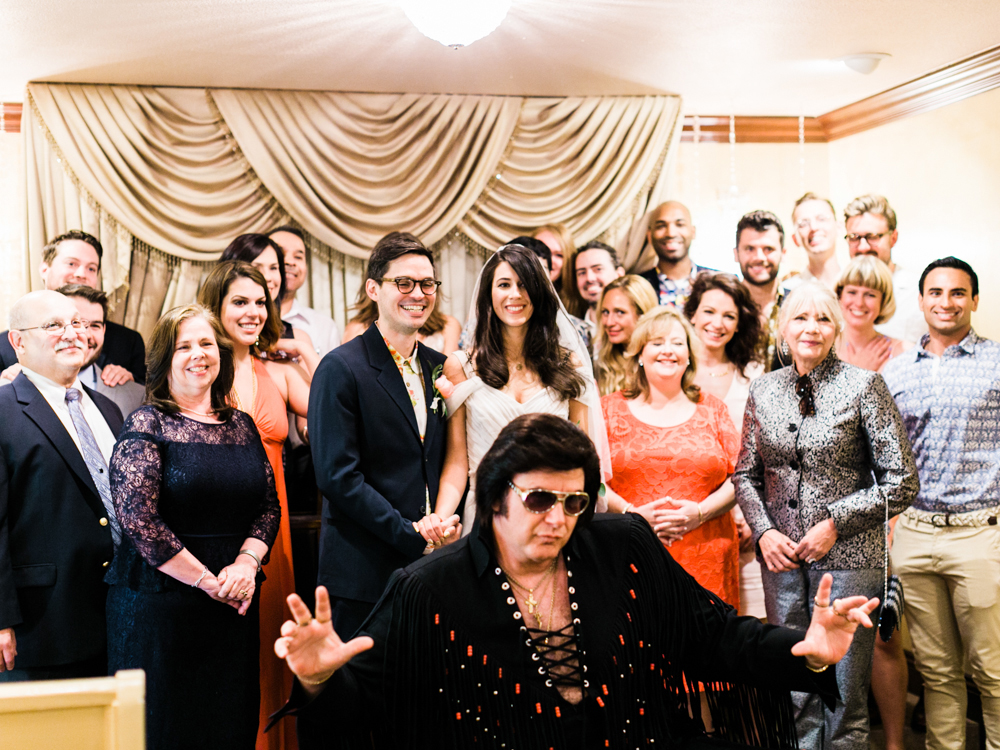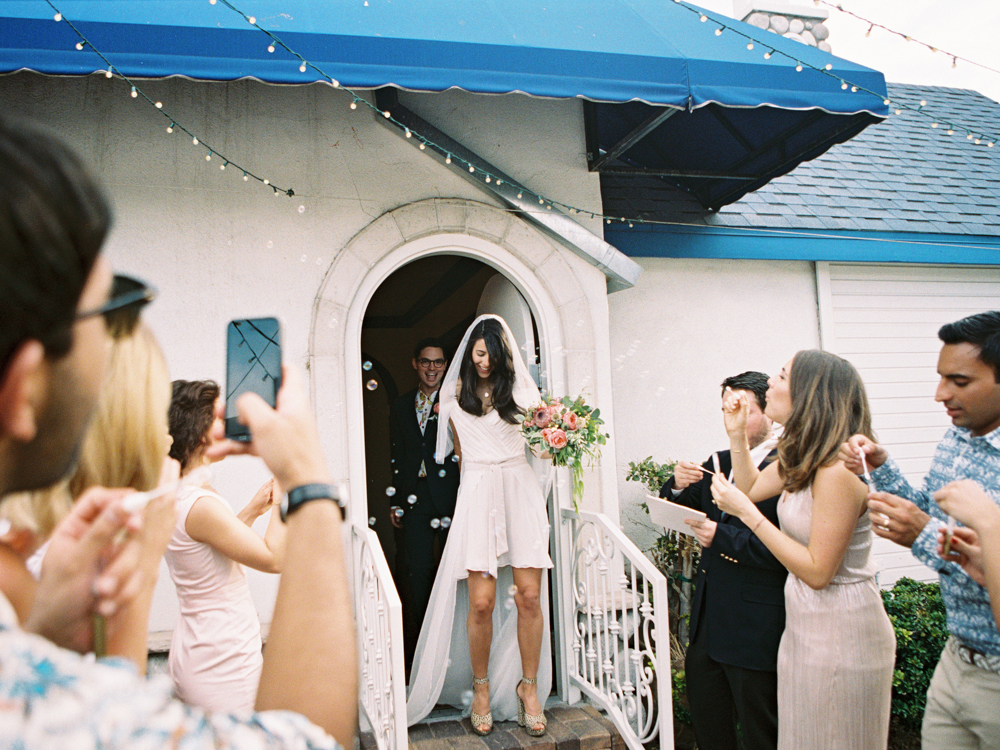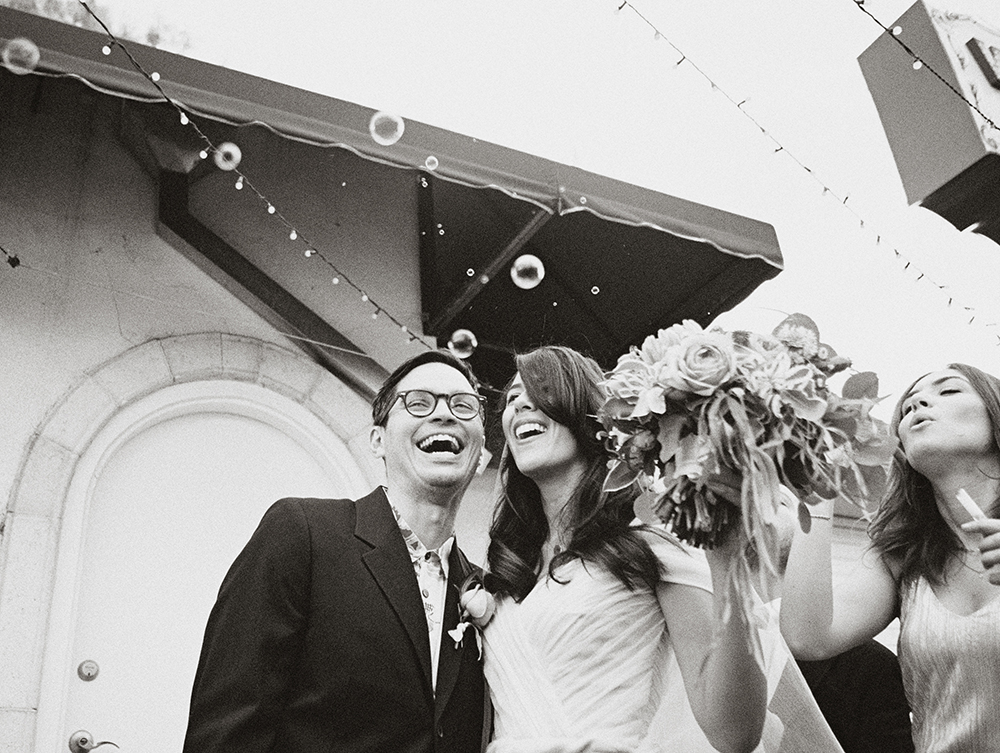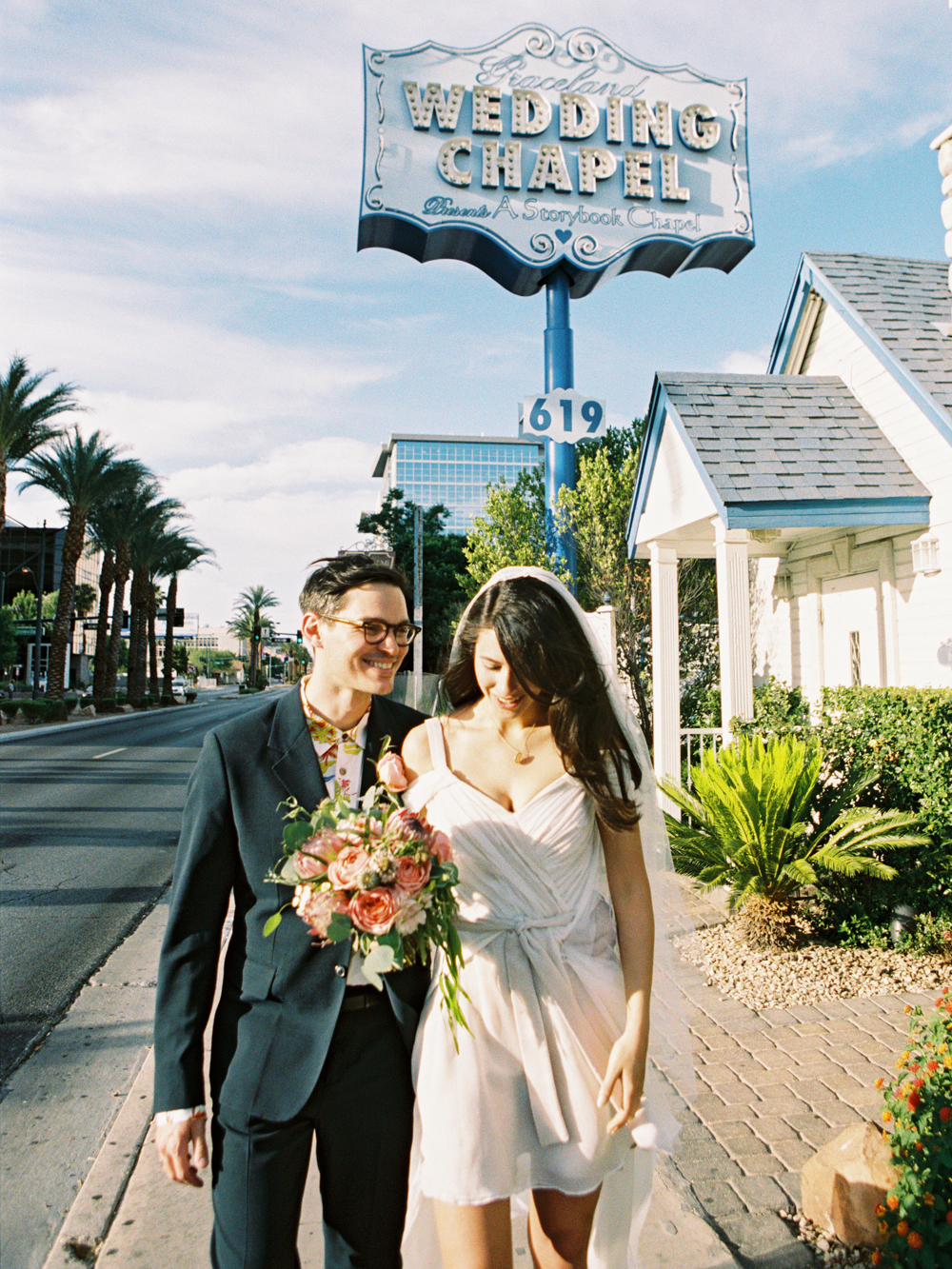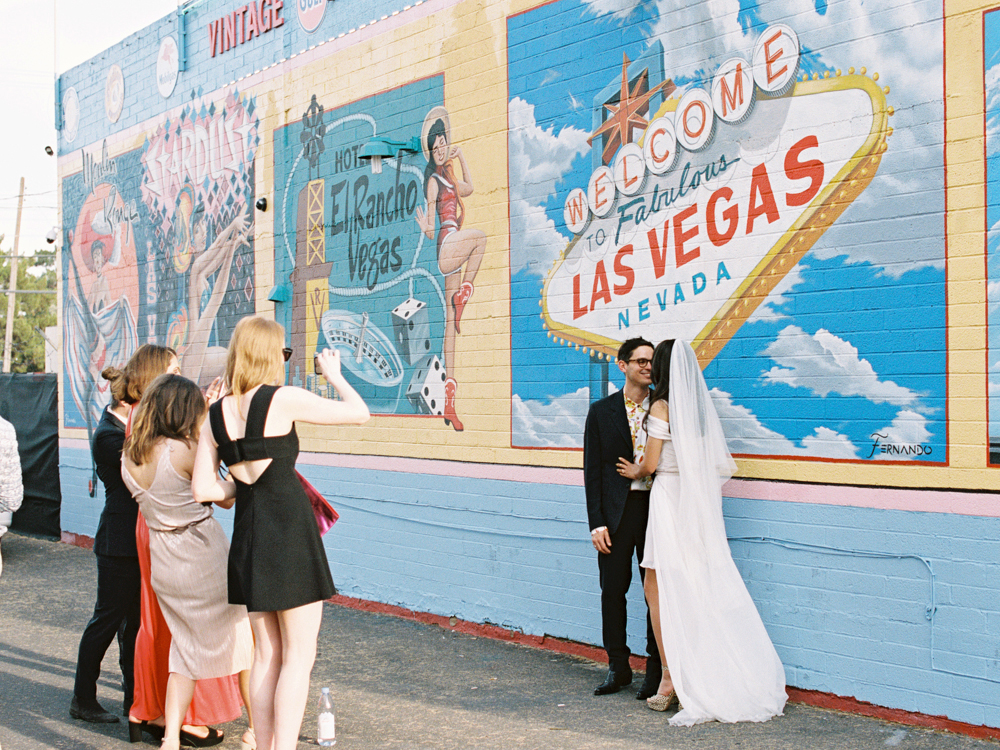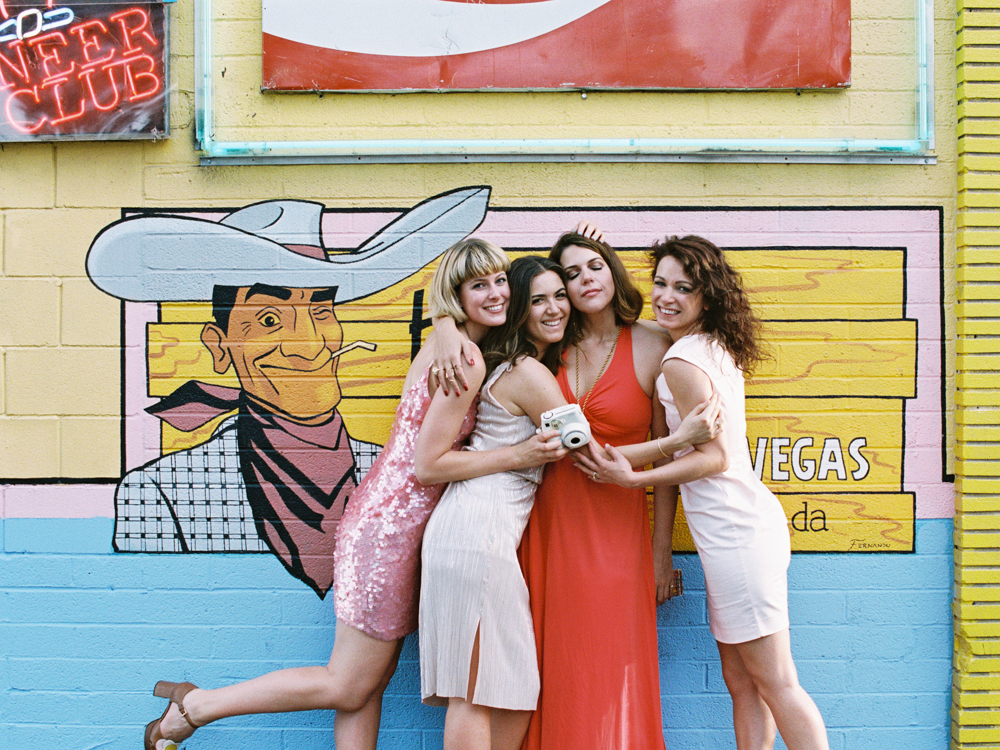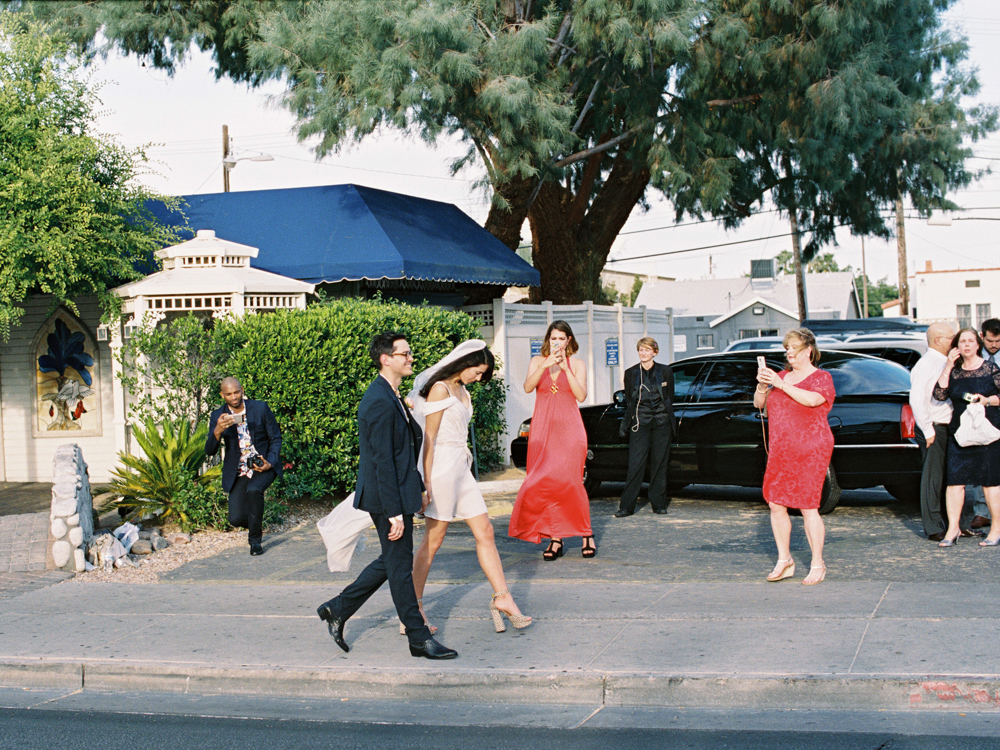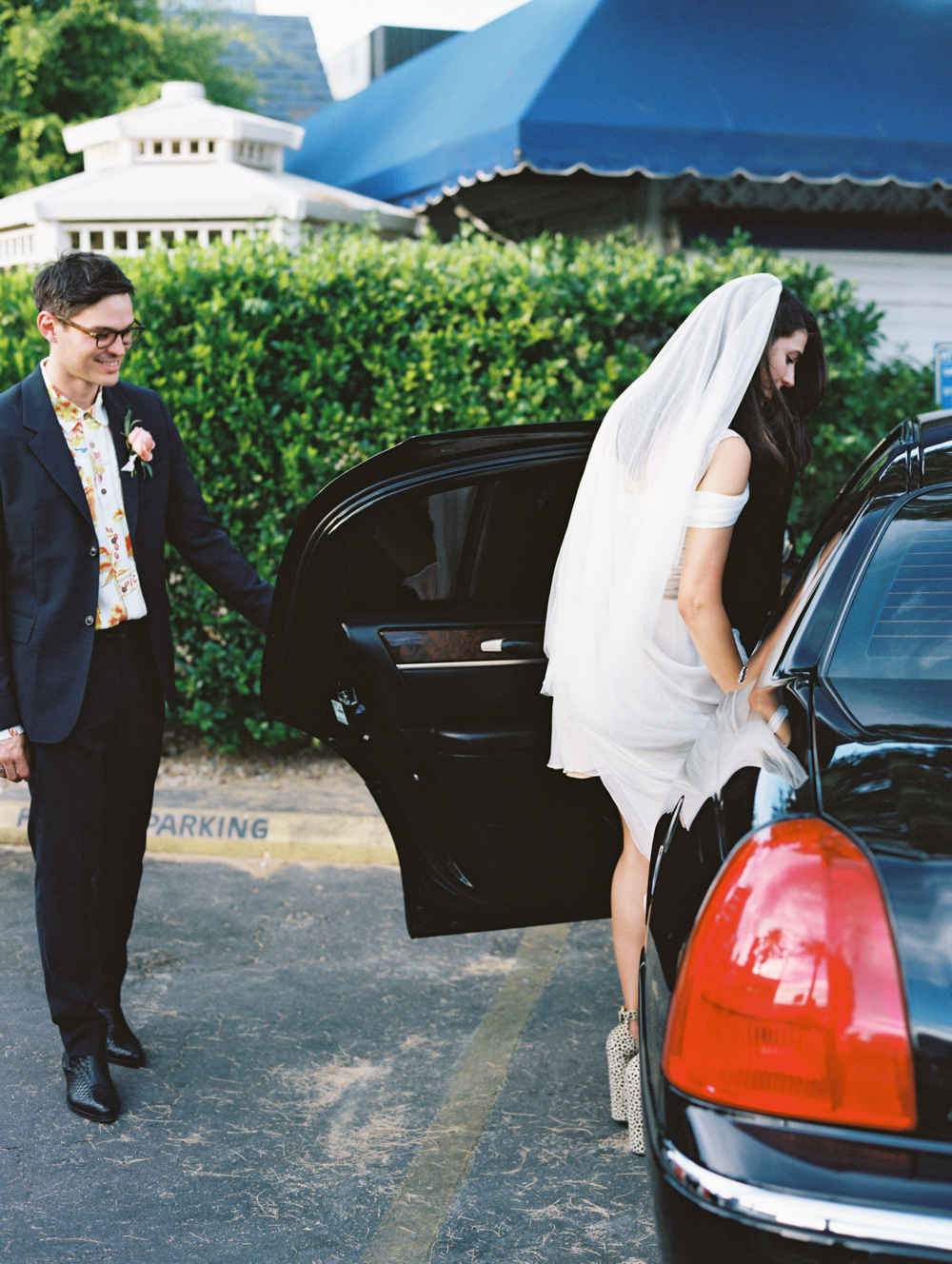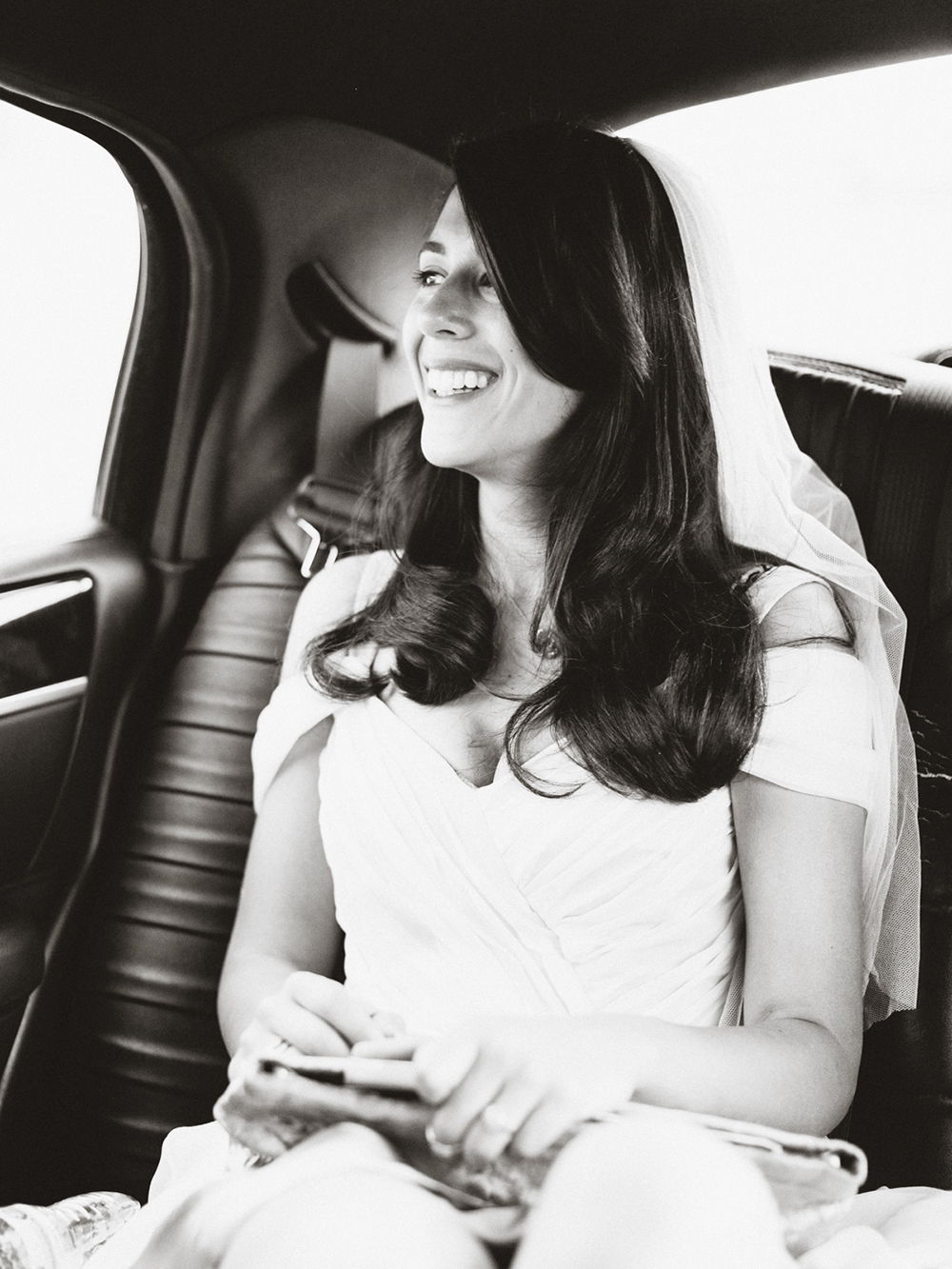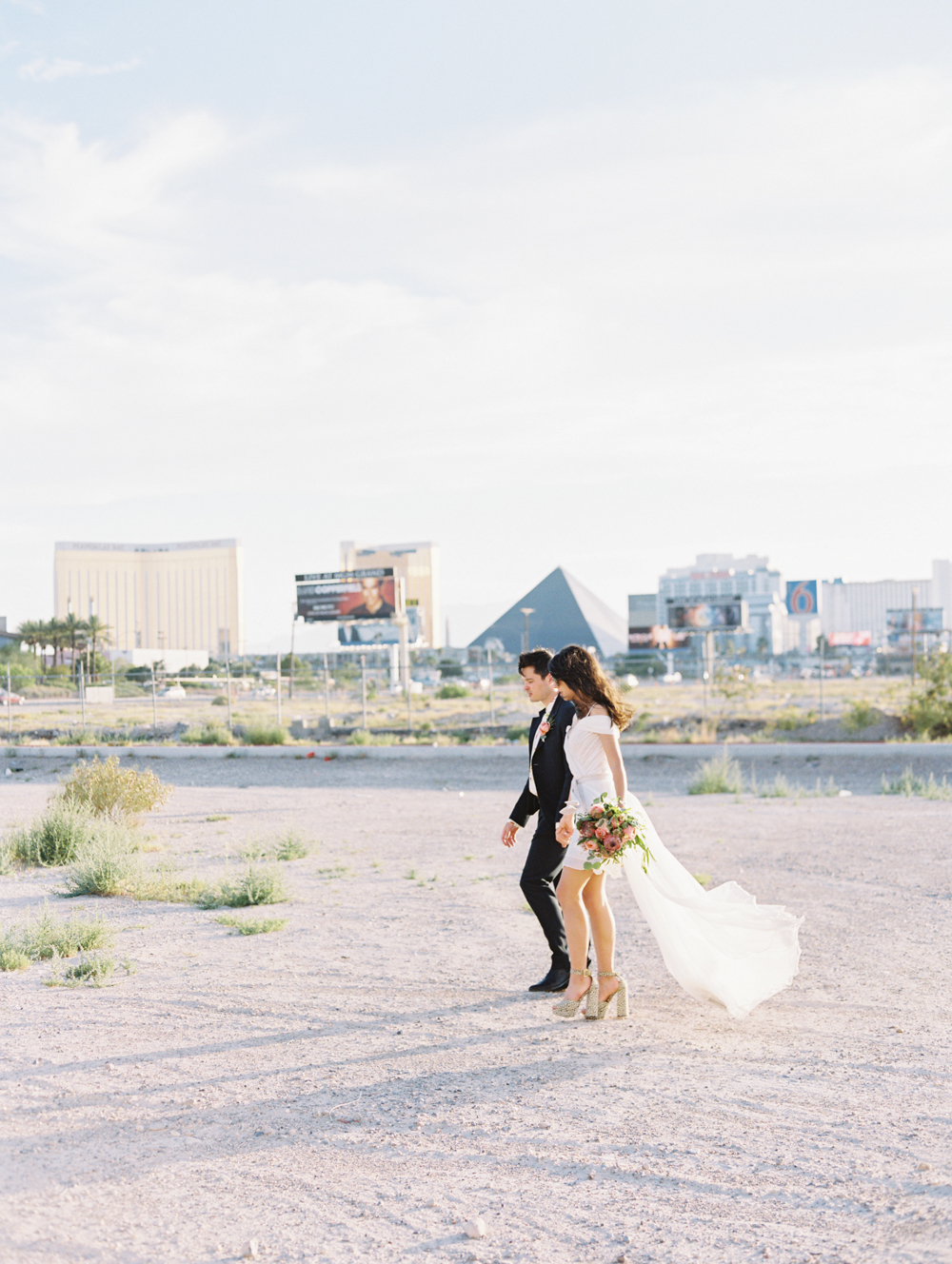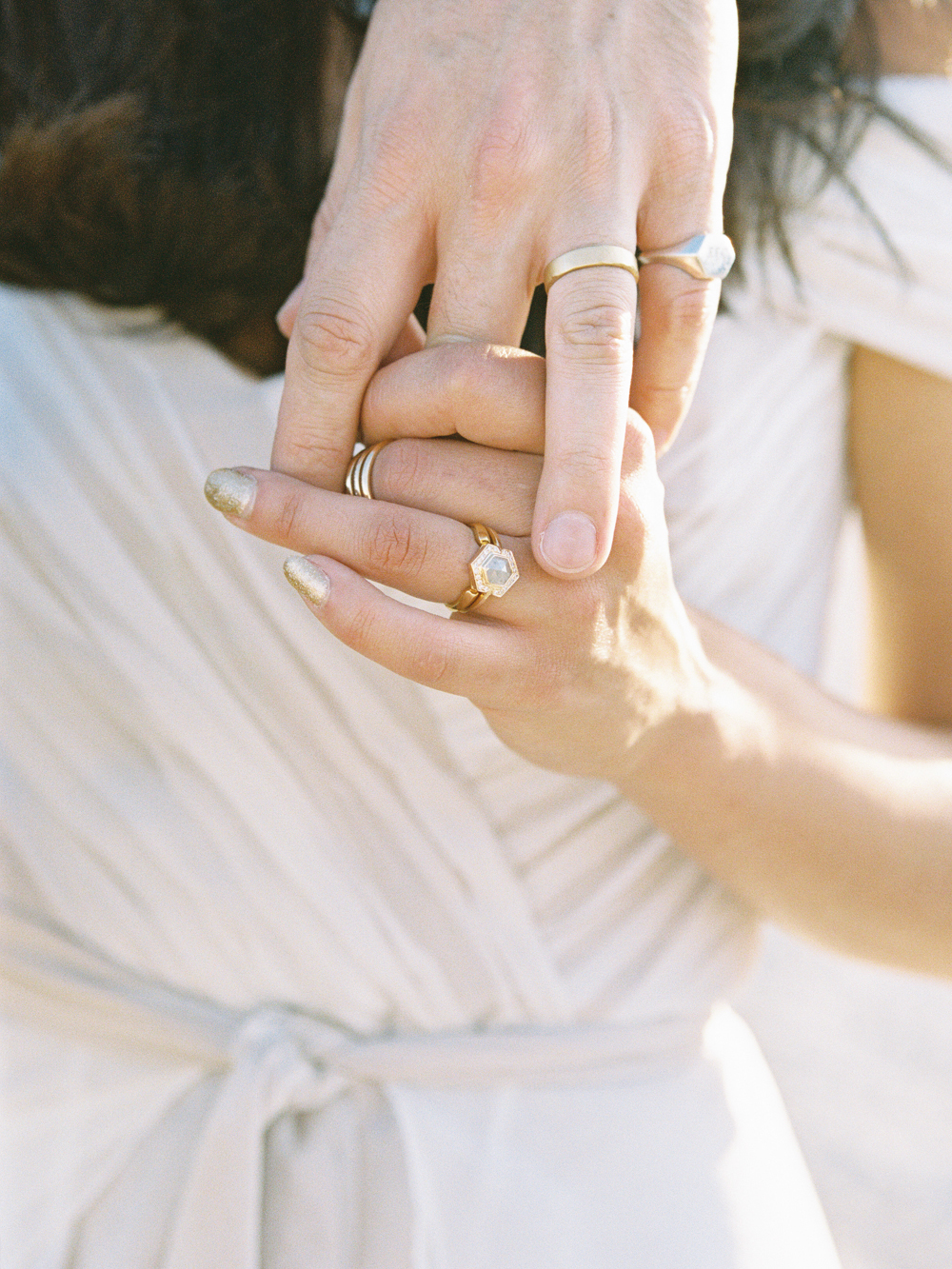 What were some of the most memorable/unique moments from the day?
Well I spent the the wedding day morning in Urgent Care having IV drips thinking I wouldn't be able to make it to the wedding so that was pretty memorable! I had come down with a virus in the days just before the wedding and took a turn for the worse the night before the big day.
It was very stressful but Mike was absolutely incredible the whole time, he kept calm and all he cared about was that I felt better. I remember looking at him in the waiting room and thinking to myself what a good man I'd found and how lucky I was to have someone I could lean on when things were overwhelming.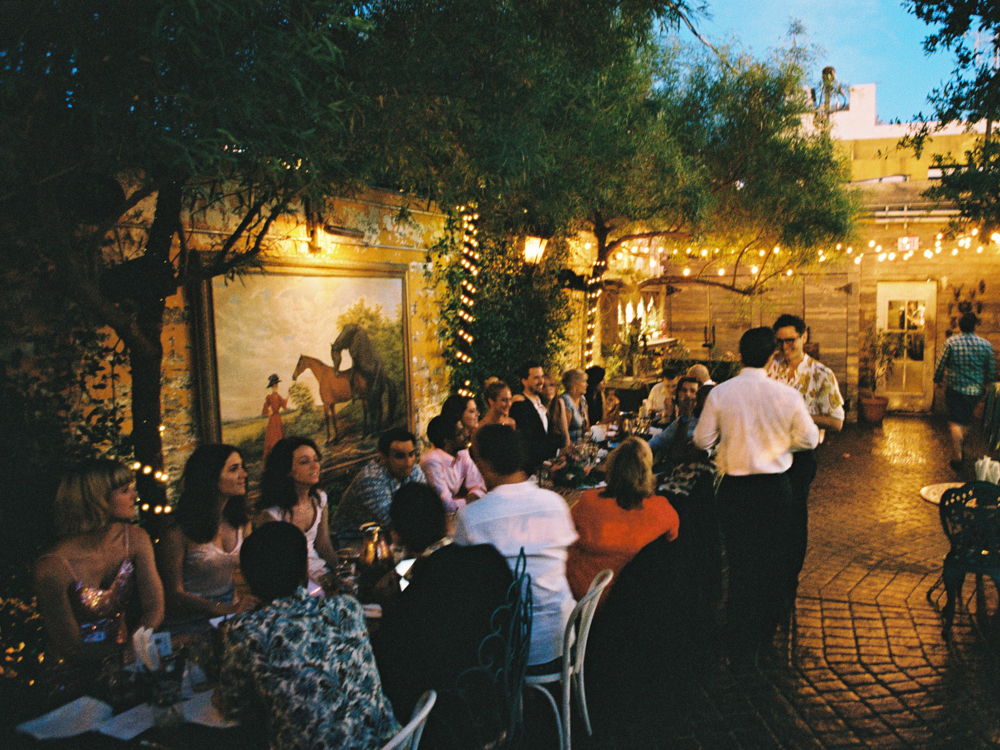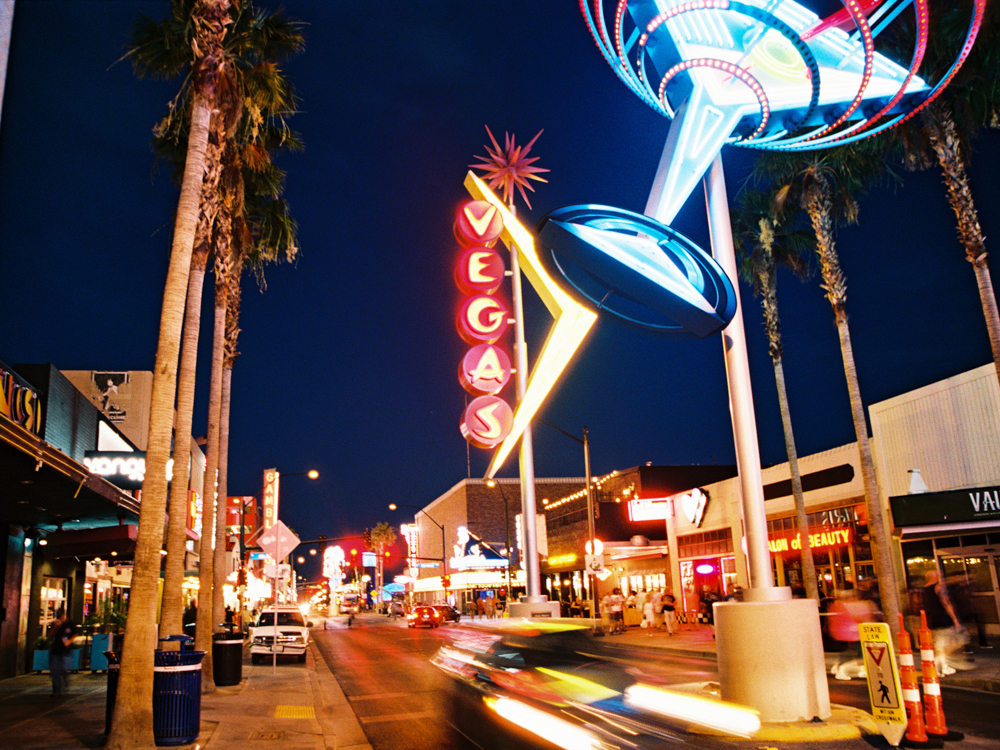 Any advice for other couples planning to spend the rest of their lives together?
Just take everything day by day, and always stick to your instincts.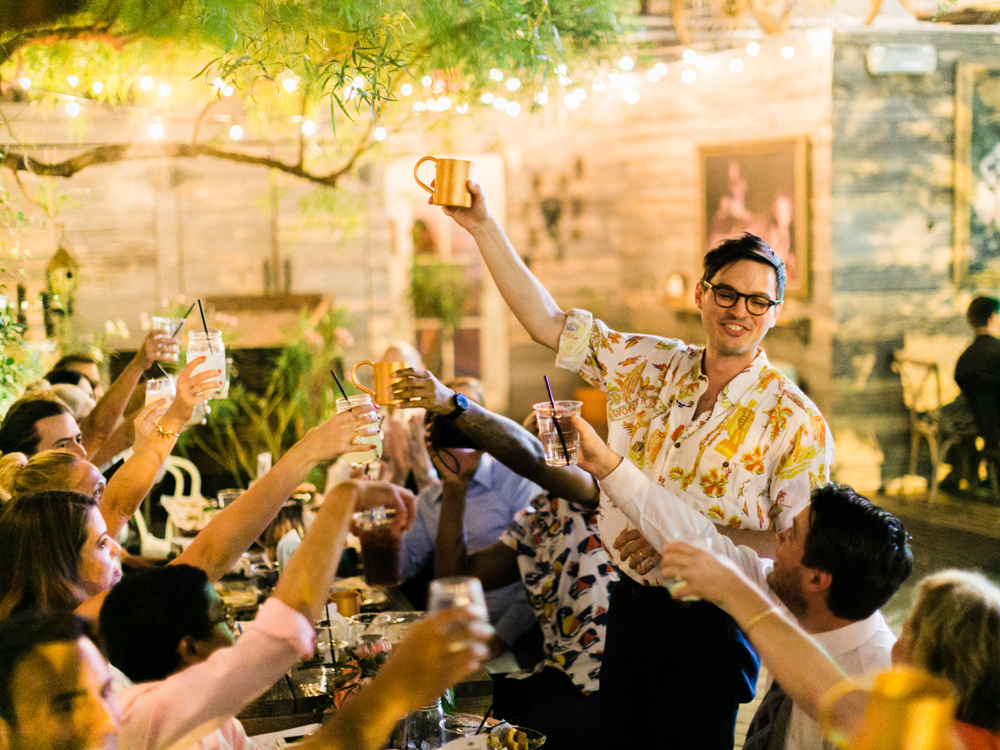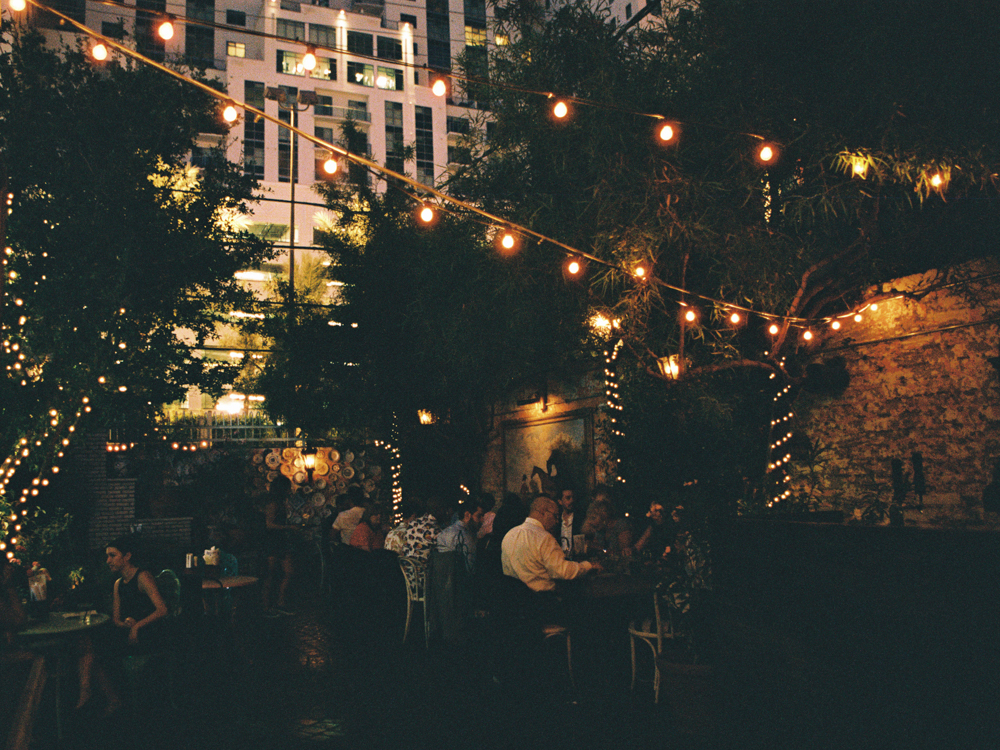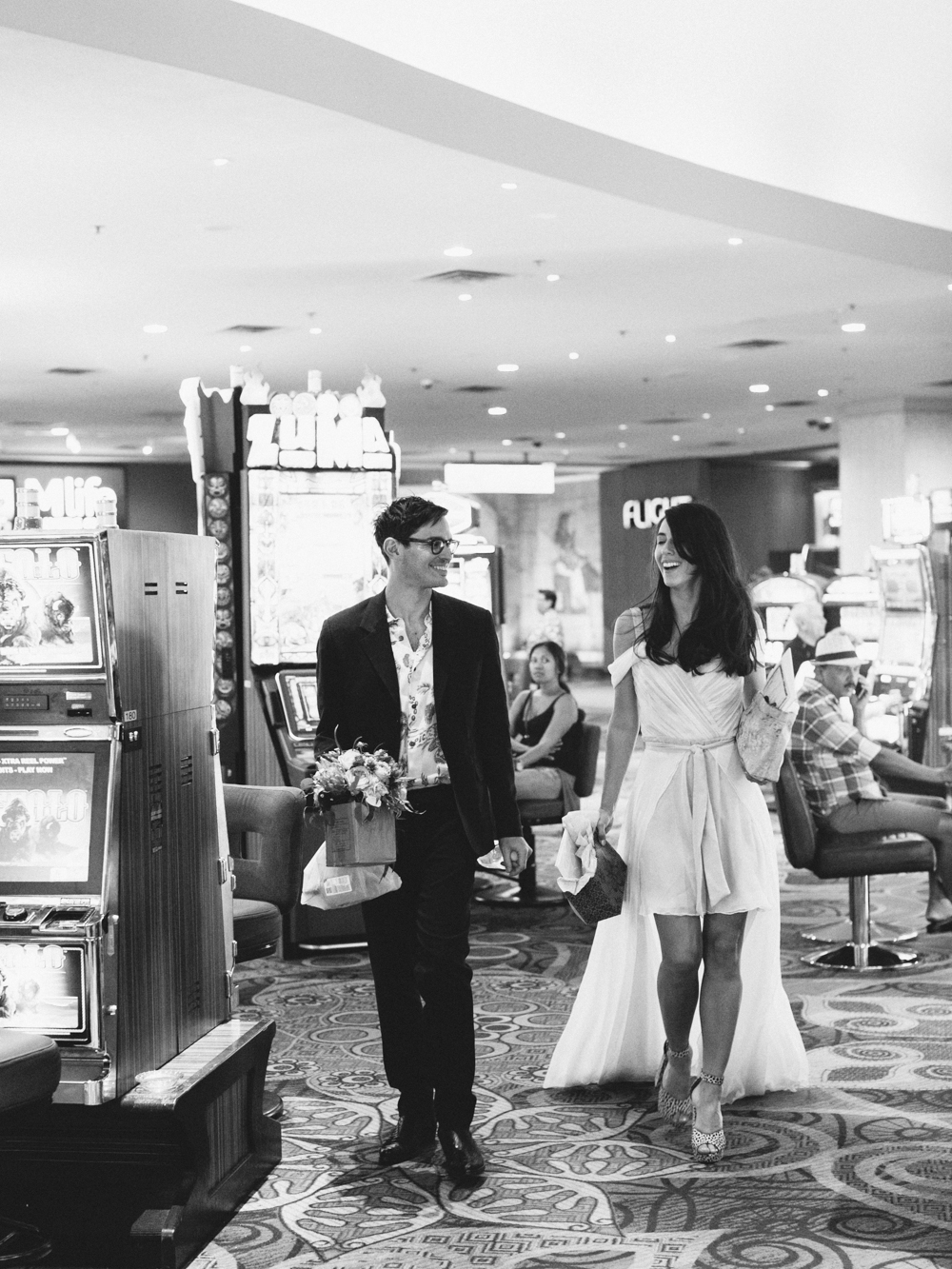 Photographer: Gaby J. | Ceremony location and celebrant: Graceland Wedding Chapel | Reception location and catering: Park on Fremont | Flora: City Blossoms Las Vegas | Hair: Thomas Rees | Wedding dress: Ninivah Khomo ("Rachel") | Shoes: Charlotte Olympia | Groom's attire and shoes: Our Legacy | Rings and jewellery: Rachel Boston Jewellery
Love the content?
Sign up for more here