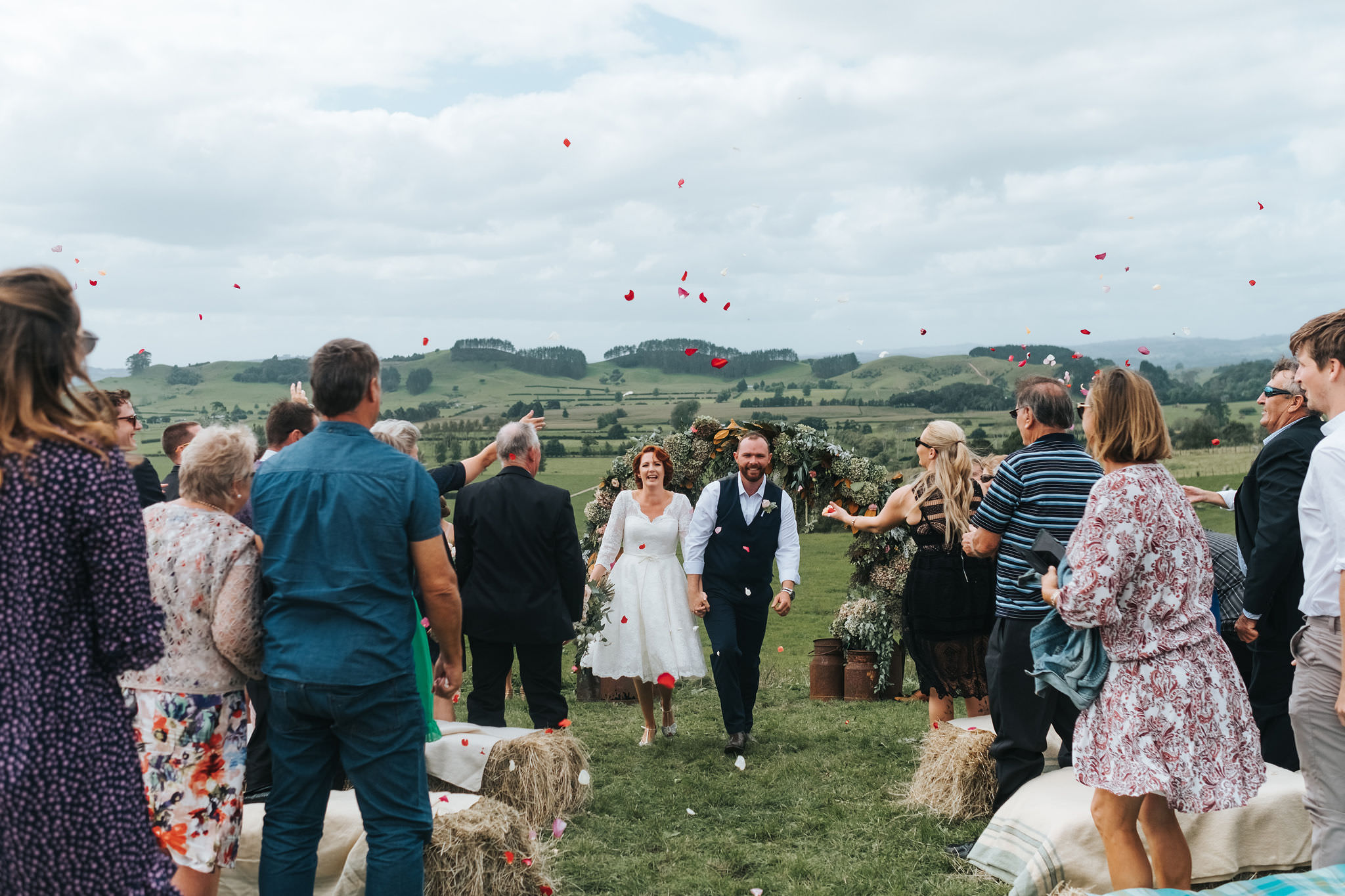 Tell us a little about yourselves, what you do, what you love, what is unique about you and your relationship…
Renee caught my eye when she pulled up at Lucas and Amanda's wedding venue and jumped out in a big puffy jacket in the middle of summer…
 (she had been trying to prevent the cupcakes from melting as she drove them to the wedding and for this reason is now referred to as 'Cupcakes' by everyone in Opotiki). Throughout the wedding we chatted a bit but parted ways as I was about to fly back to Australia to drill in the outback. I did actually write a few messages to her over the next year to see what she was up to but never sent them. Luckily Lucus set up a group chat between us and promptly left the group after announcing I wanted to take her out for a drink when I got home (it was pretty awkward). We talked over the next few months and then Renee picked me up from the airport for our first date. This turned into a weekend, then new years holidays at the beach, me moving home 6 months later, and finally proposing about a year and a half later (9 august 2016) on the edge of lake Taupo in a spa pool.
We share a love of old homes and carpentry and bought a villa down the road from my parents in August 2016. We have also added to our family with 2 dogs, 1 cat, 10 cows and 2 pigs creating the farming lifestyle we both love with the help of Sandra and David (my parents). Chickens are on the horrizon!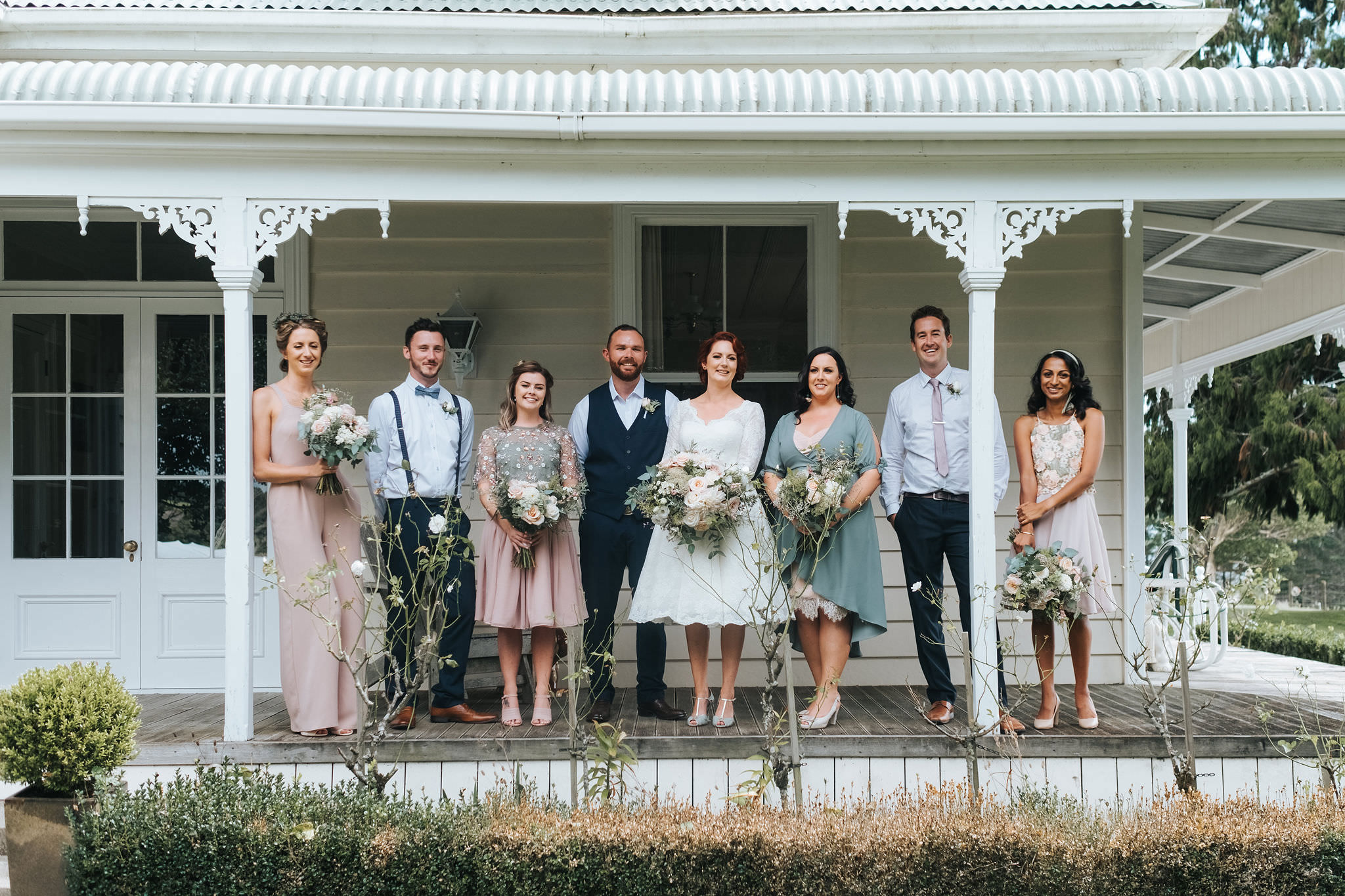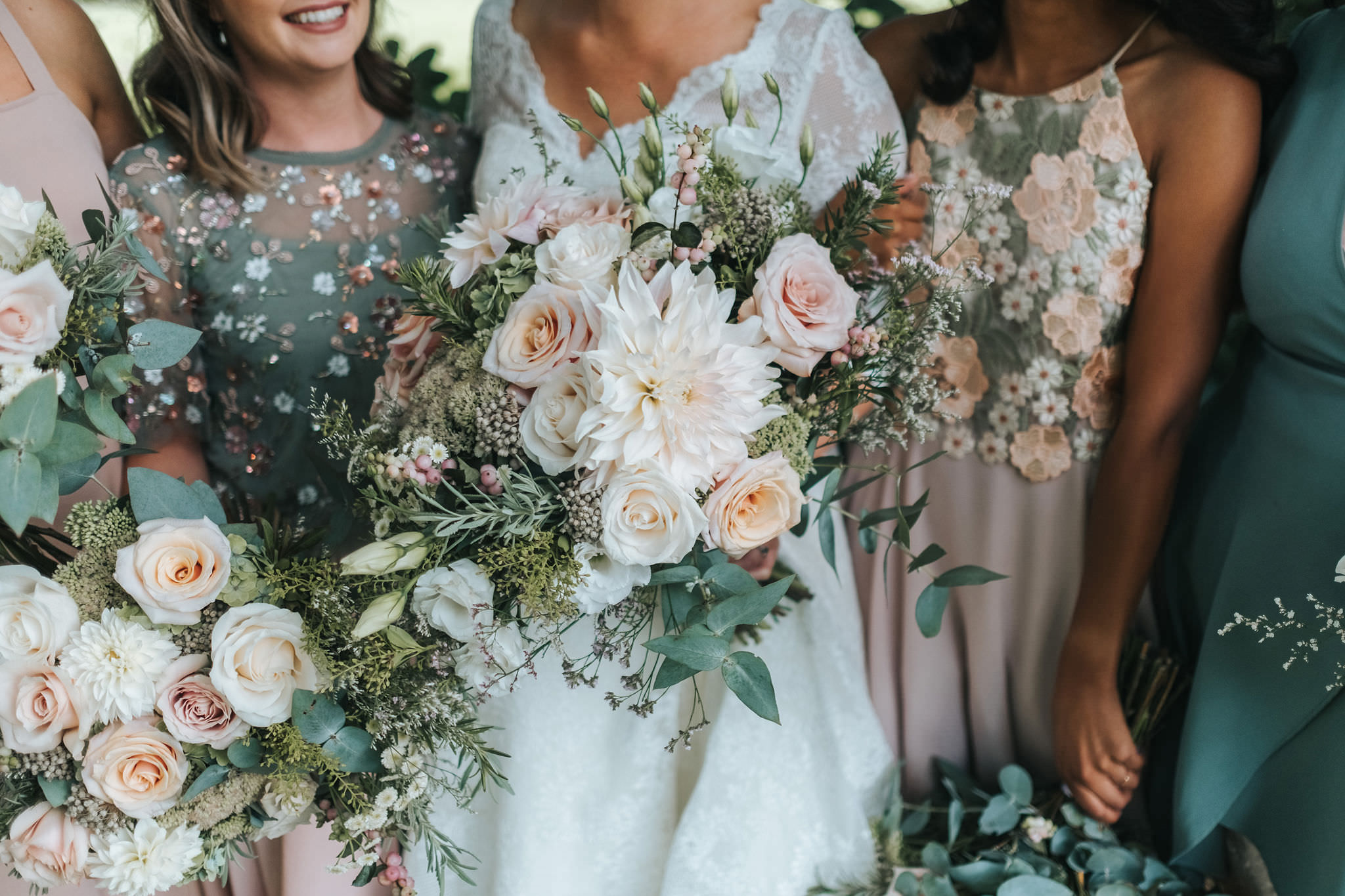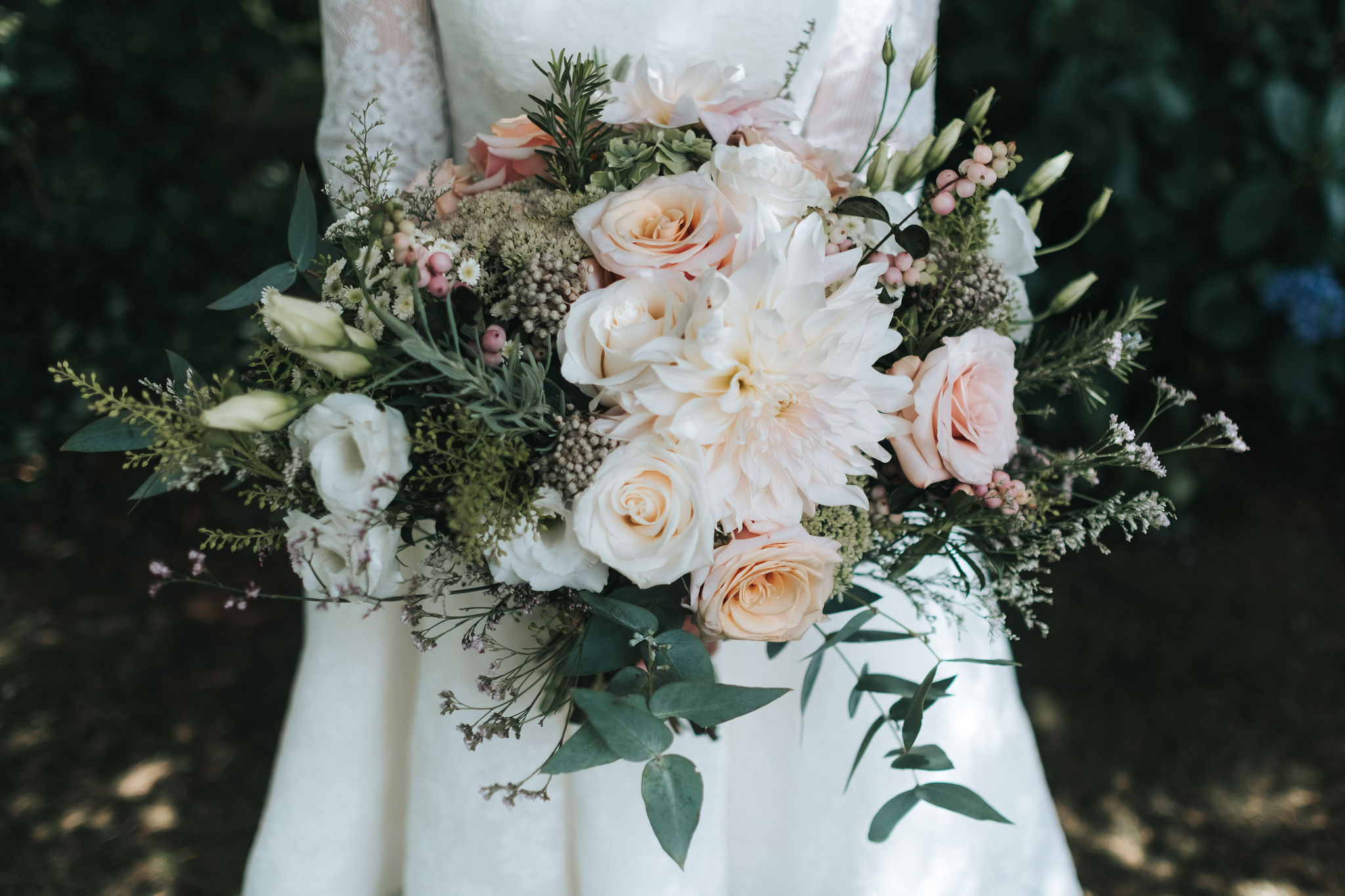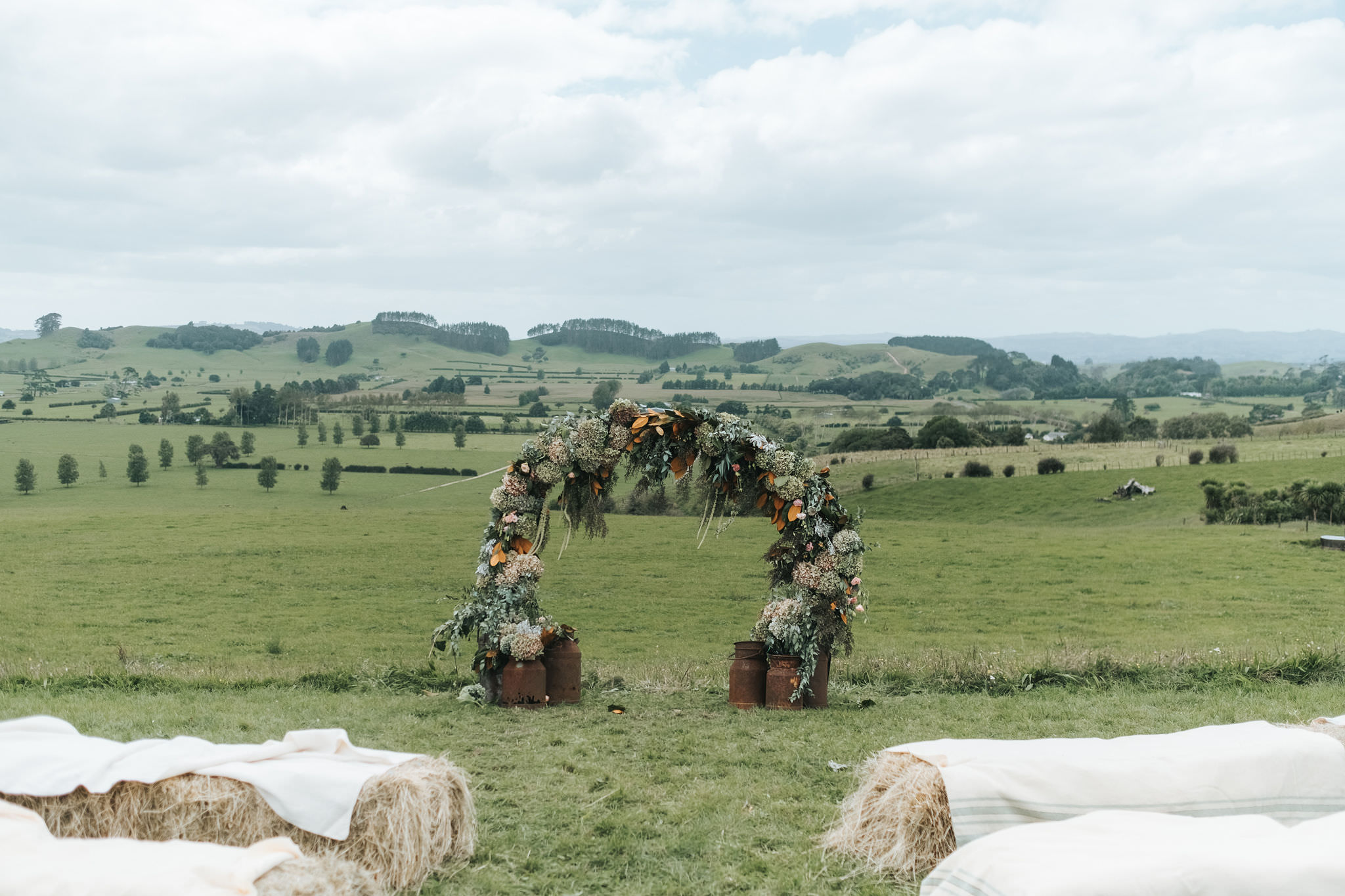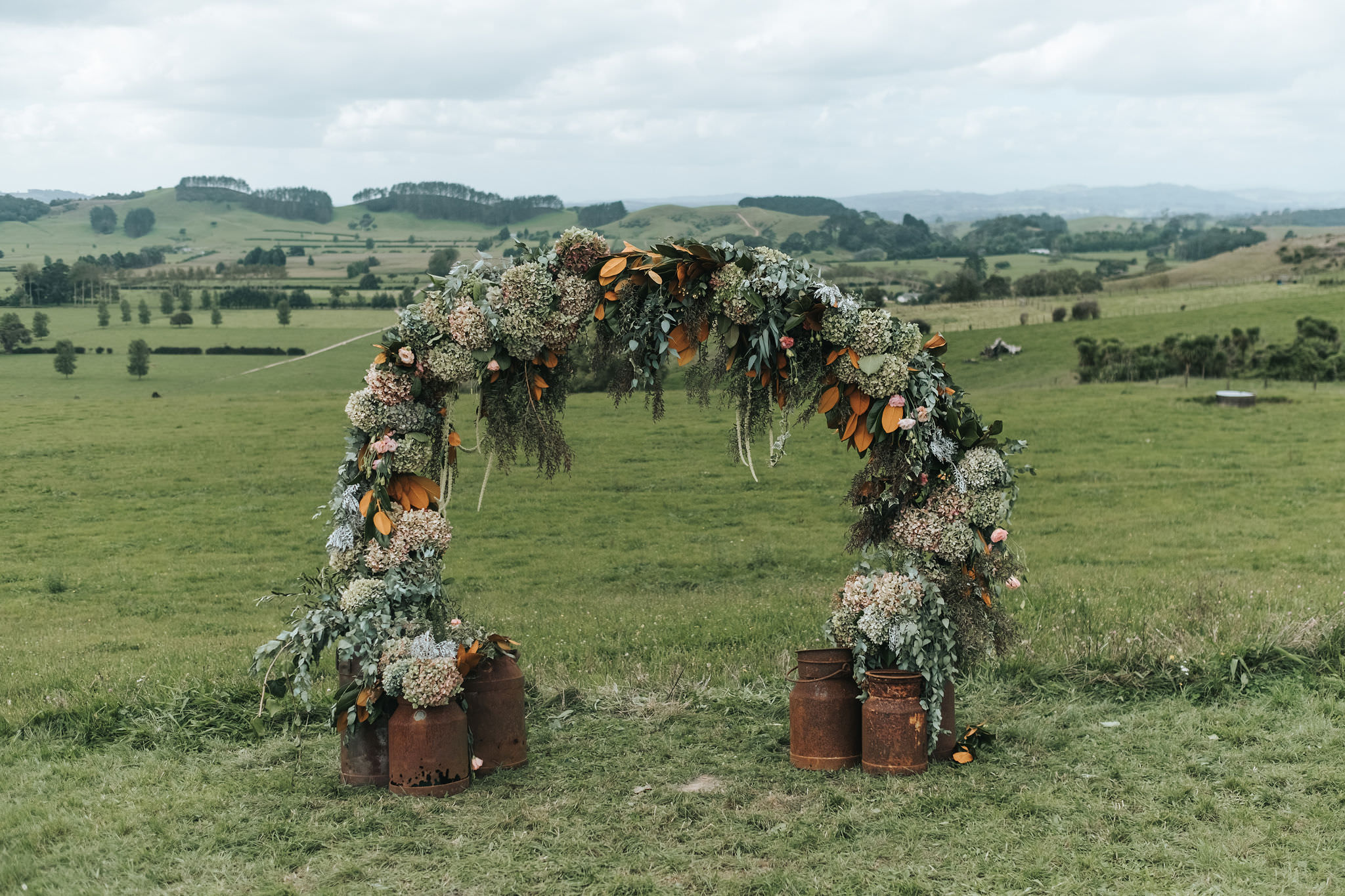 Tell us about your special day, was there a specific theme or style? Tell us a little about the setting, the styling and some of your favourite details…
Most important to us when planning the wedding was that it felt like us and that we weren't just doing things because that's what you're "supposed" to in a wedding. Ensuring everyone felt comfortable and it felt like a rural get-together was really important to us, but it still needed to feel special.
I went to school with a wonderful girl named Hannah. She's always been extremely talented and it just so happened she started her own florist business a few years before we got married. She grew up in Onewhero just like me, so it was a natural fit. I can honestly say Ive never loved any flowers more. She was amazing. Nisha and her friend Chonny did the arch as a surprise to Cole and I on the wedding day. We were absolutely blown away. And, the table arrangements were done by myself and the the girls with flowers and herbs from our neighbours gardens. Somehow, as with many things in this wedding, everyones work complemented each other perfectly, like it was meant to be!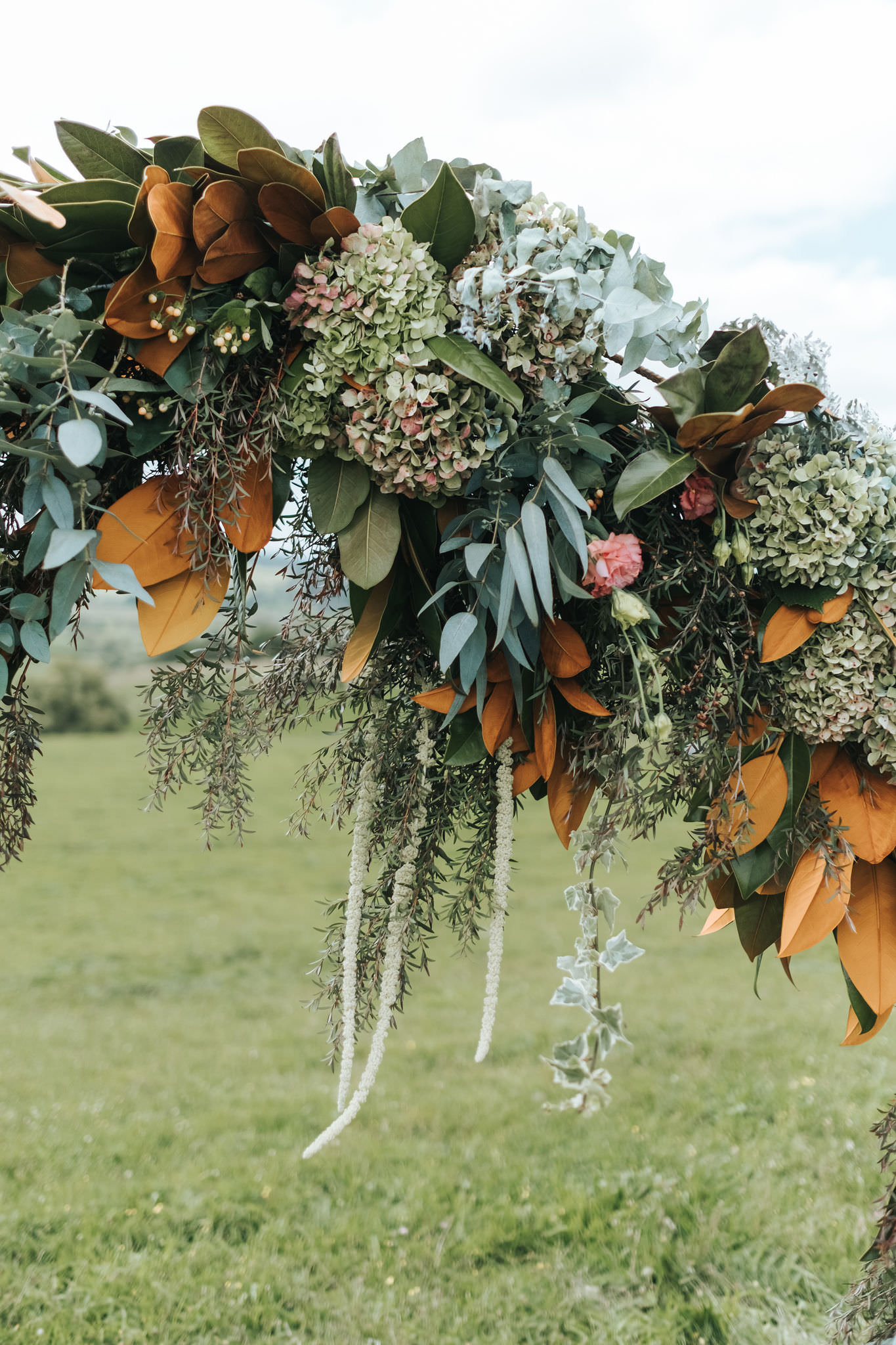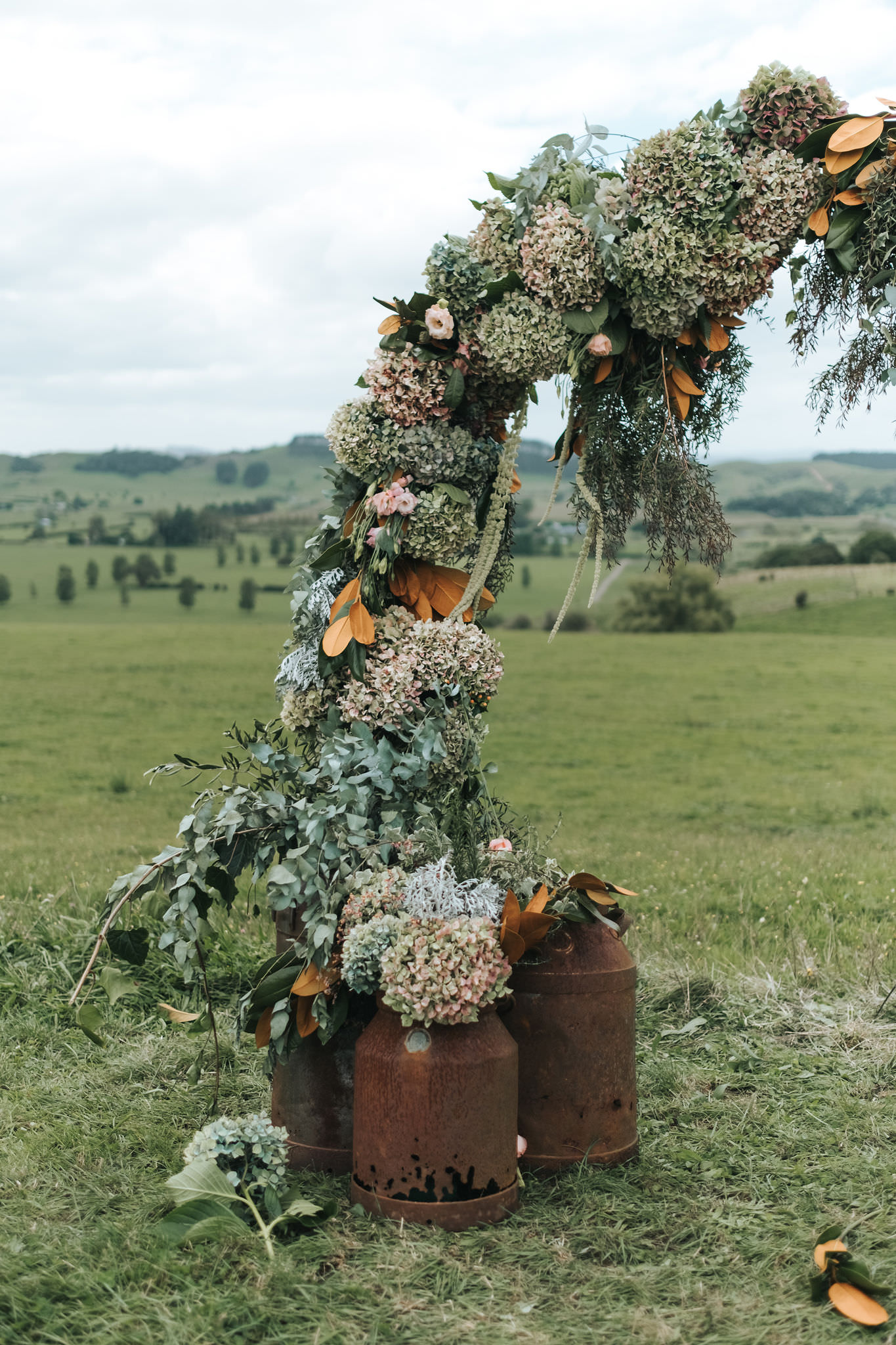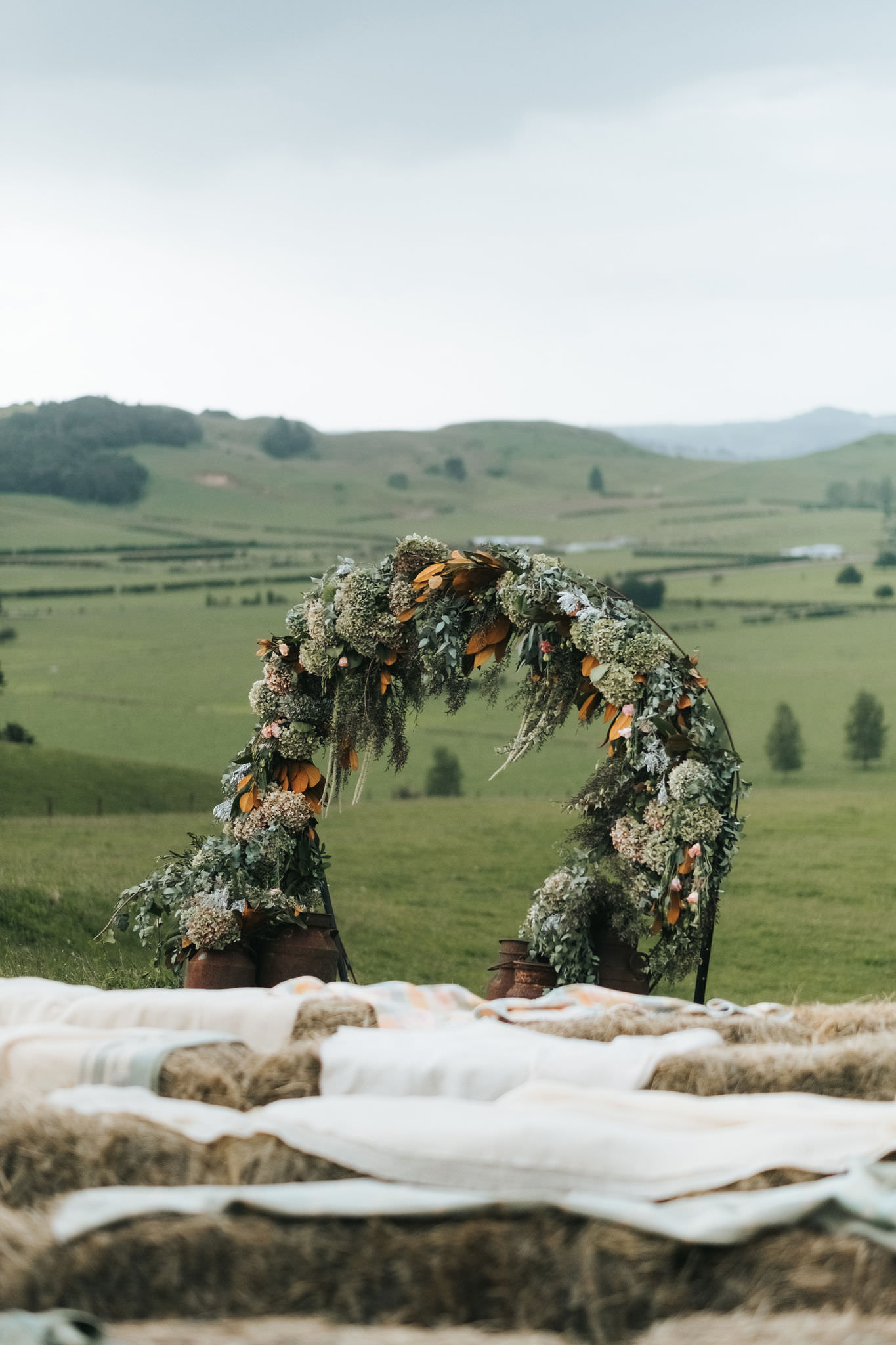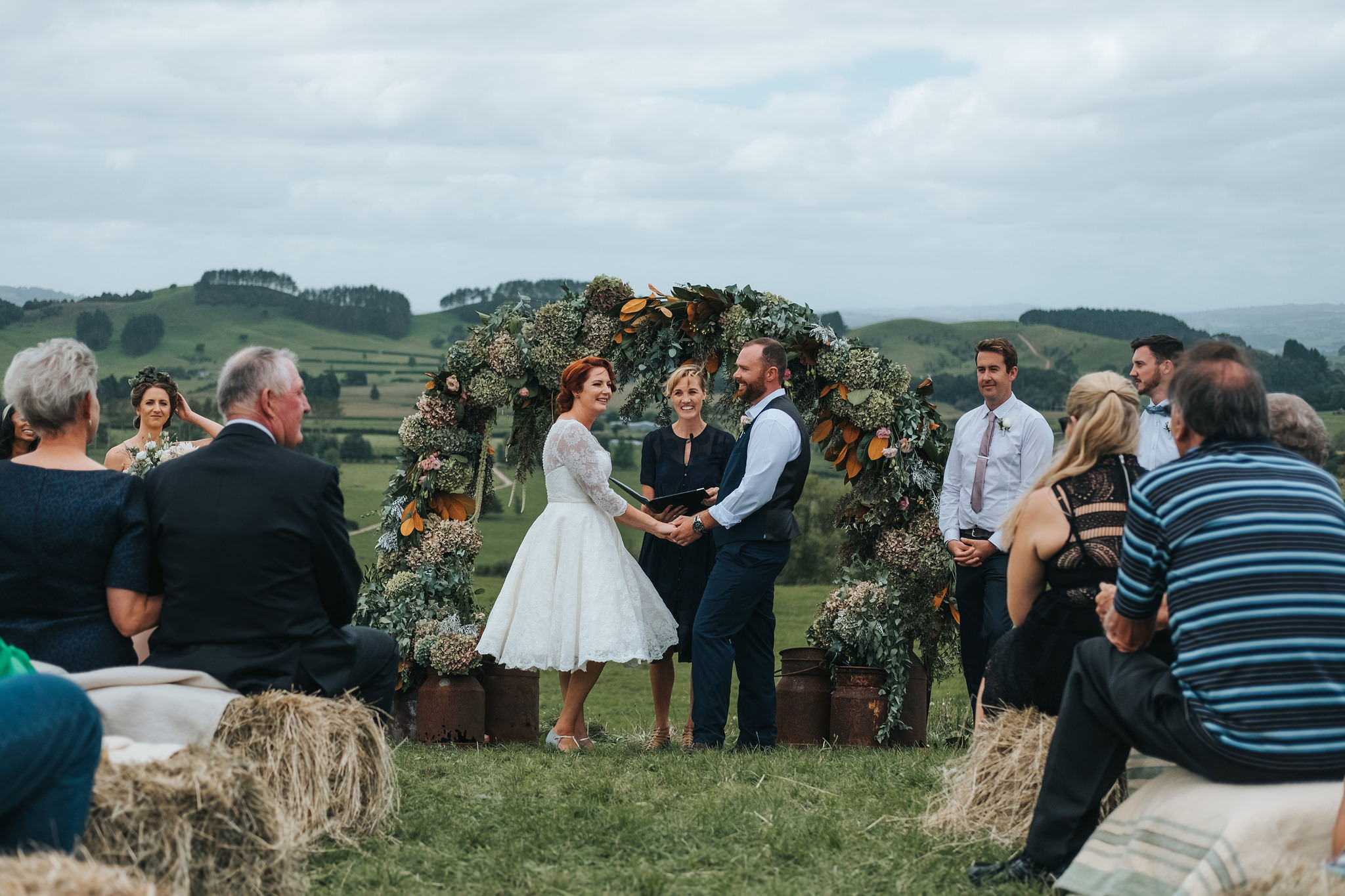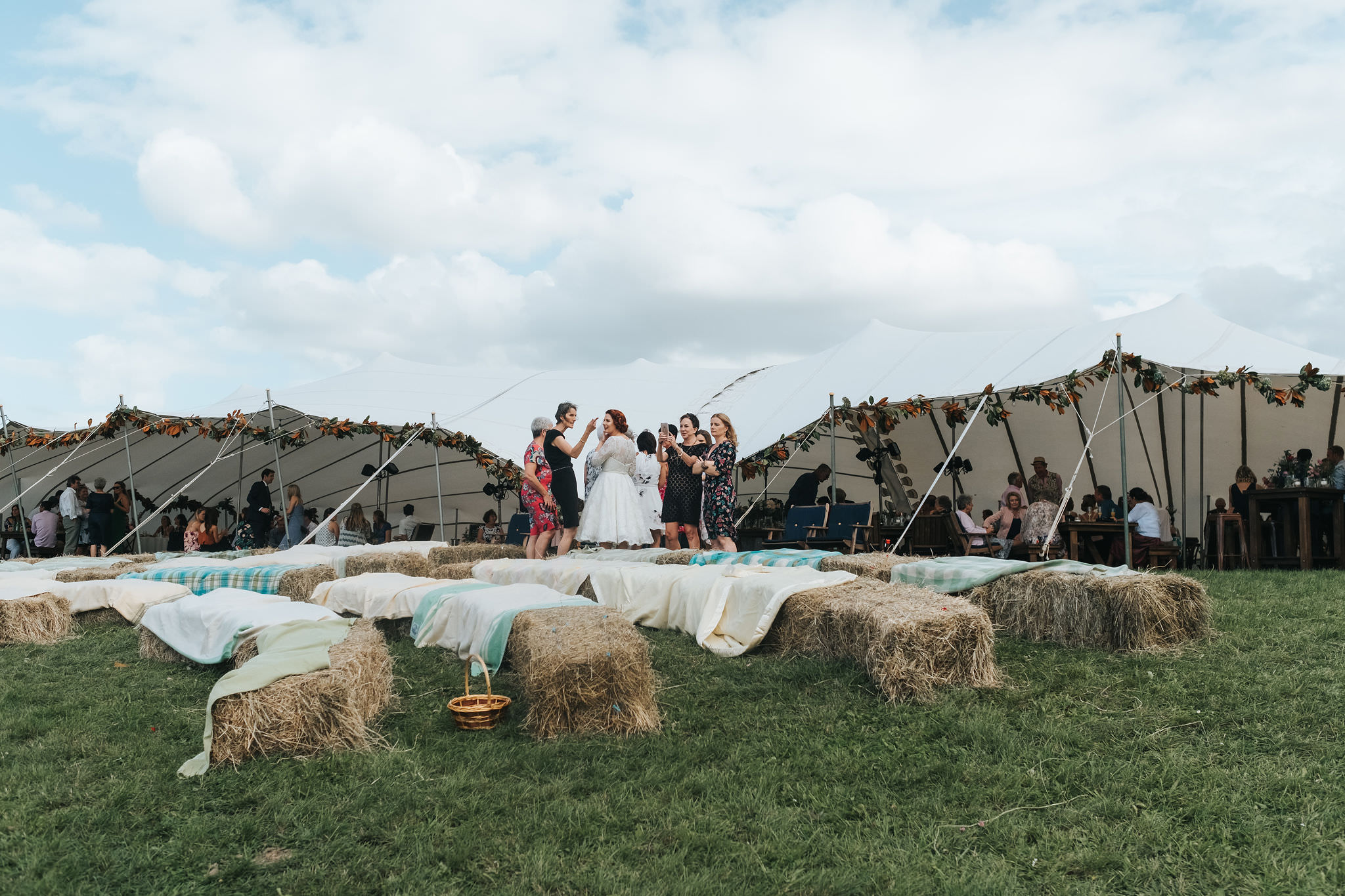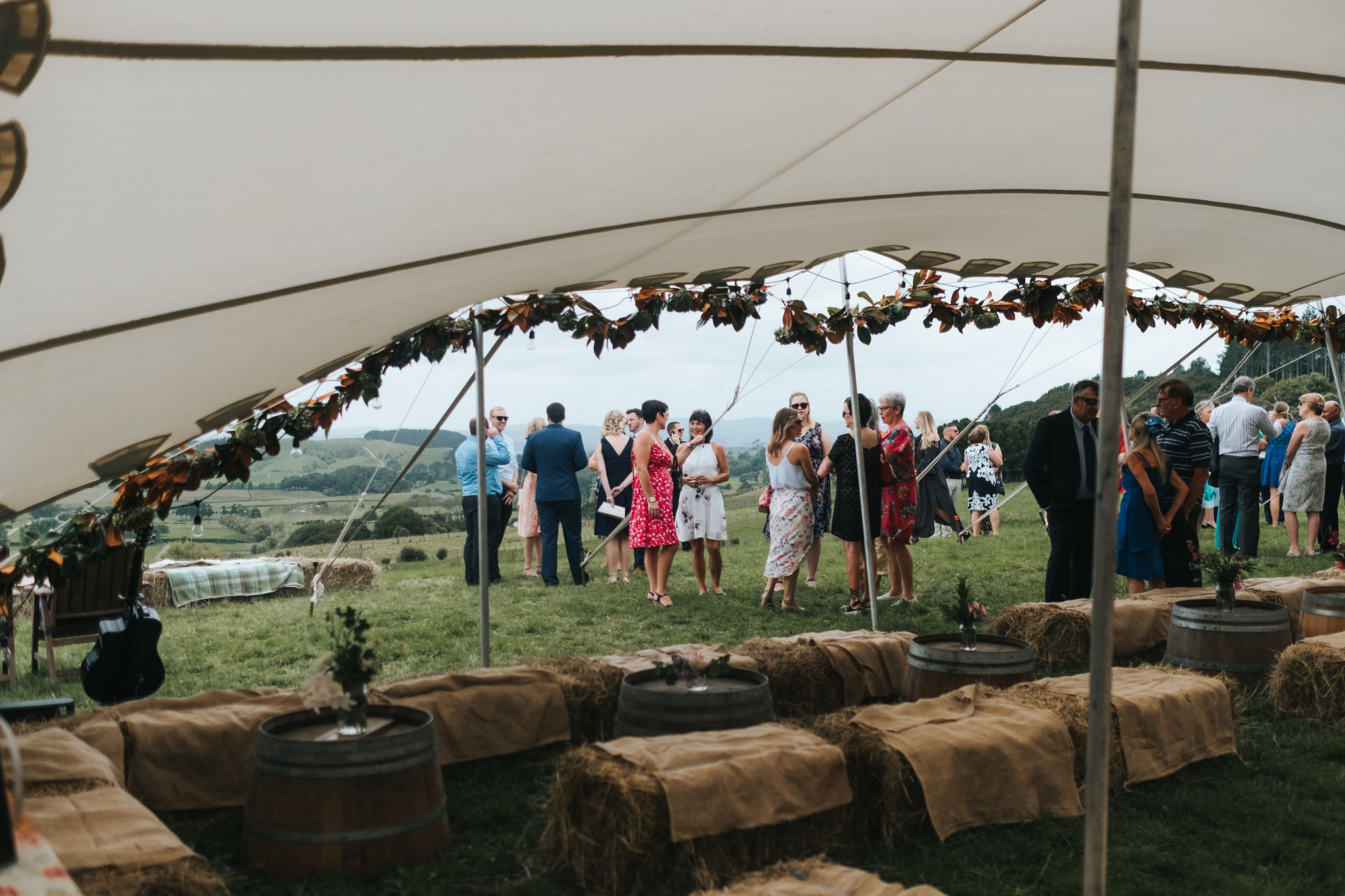 Tell us about your main outfits:
We wanted a rural, vintage feel. I chose a soft feminine look for the girls but I wanted it also to show their own personalities. Having different outfits for each of them while tying them together with the colours worked well. Ive always been a sucker for 50s style, and it tends to work best with my figure. NZ is sometimes a bit limited for doing things a little outside the box. Seeing House of Mooshki's dresses on blogs confirmed my ideas and once I contacted them, I was sold! They were awesome to deal with and I didn't even have to get my dress altered when it arrived! Cole chose his outfit and the boys with a bit of help from Hannah. I wasn't allowed to see it until the day. I think he did pretty well.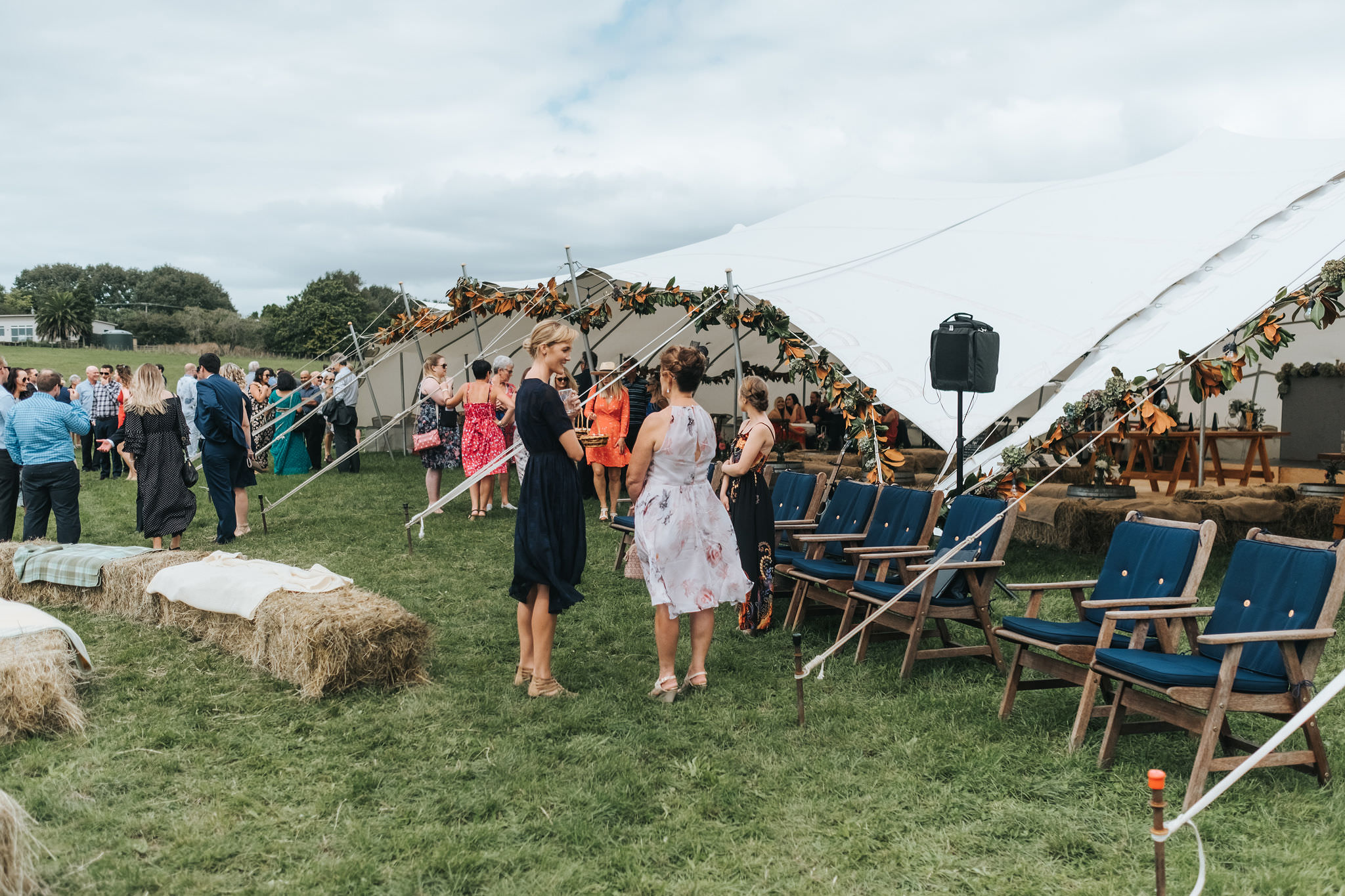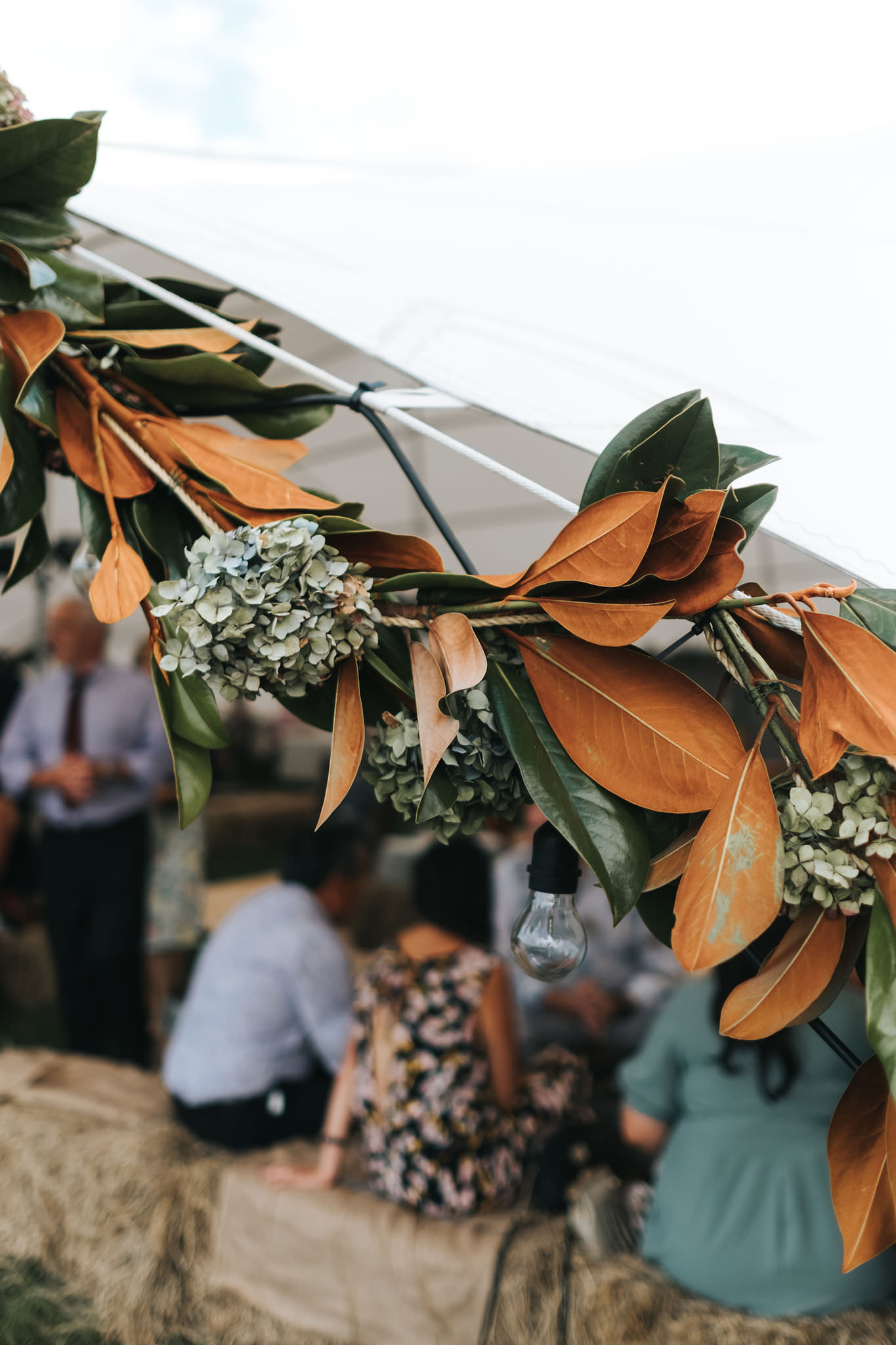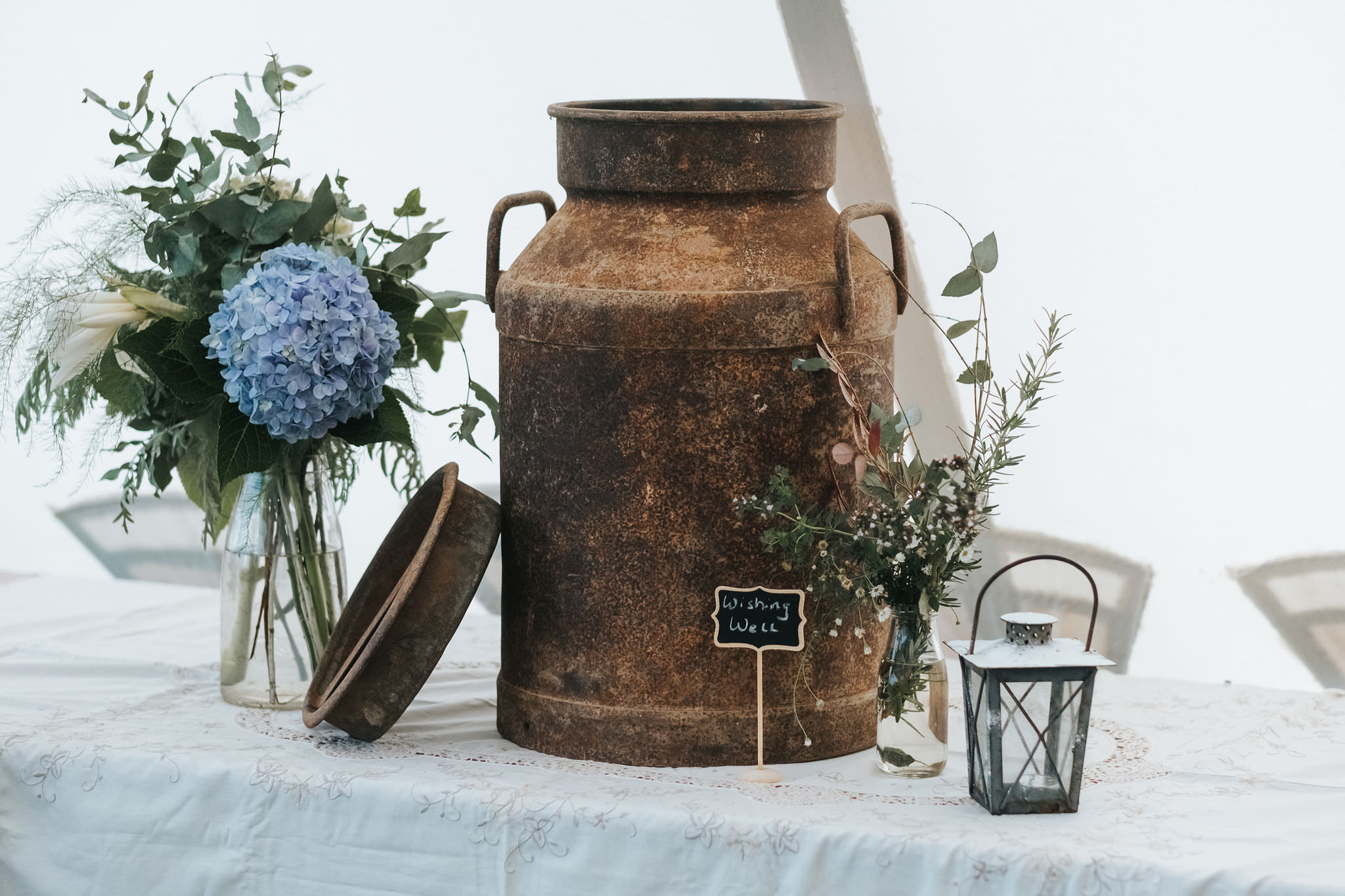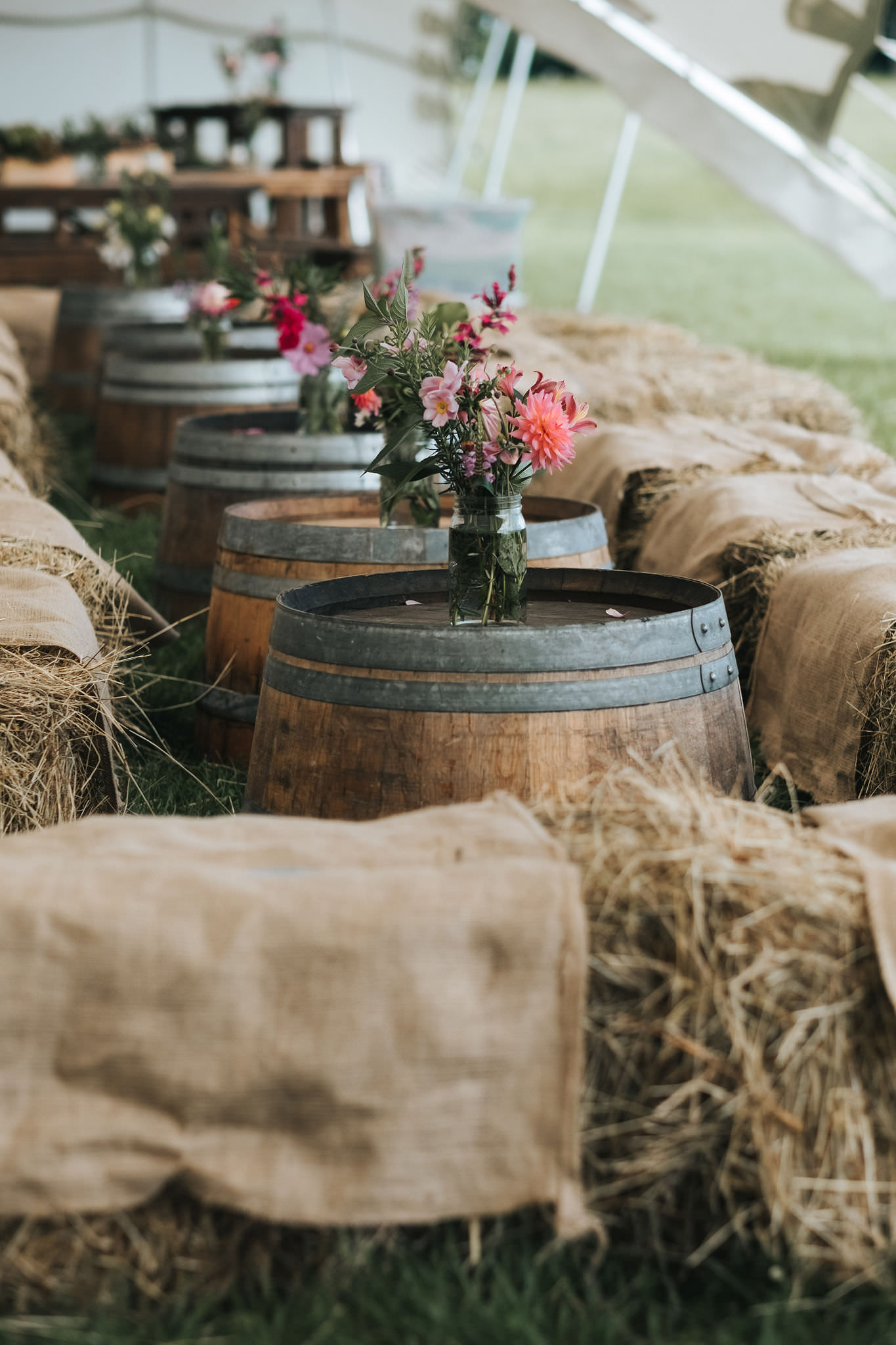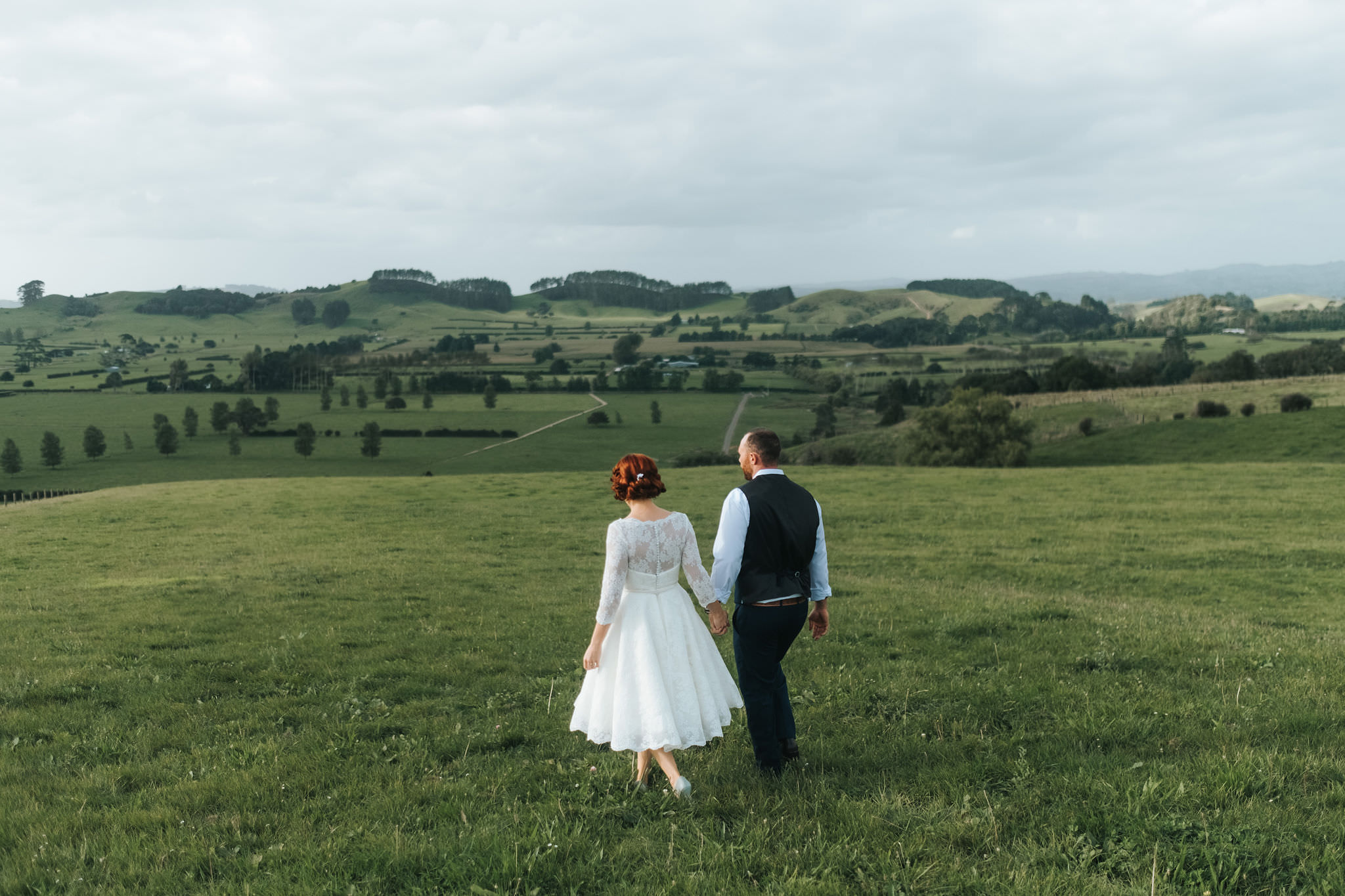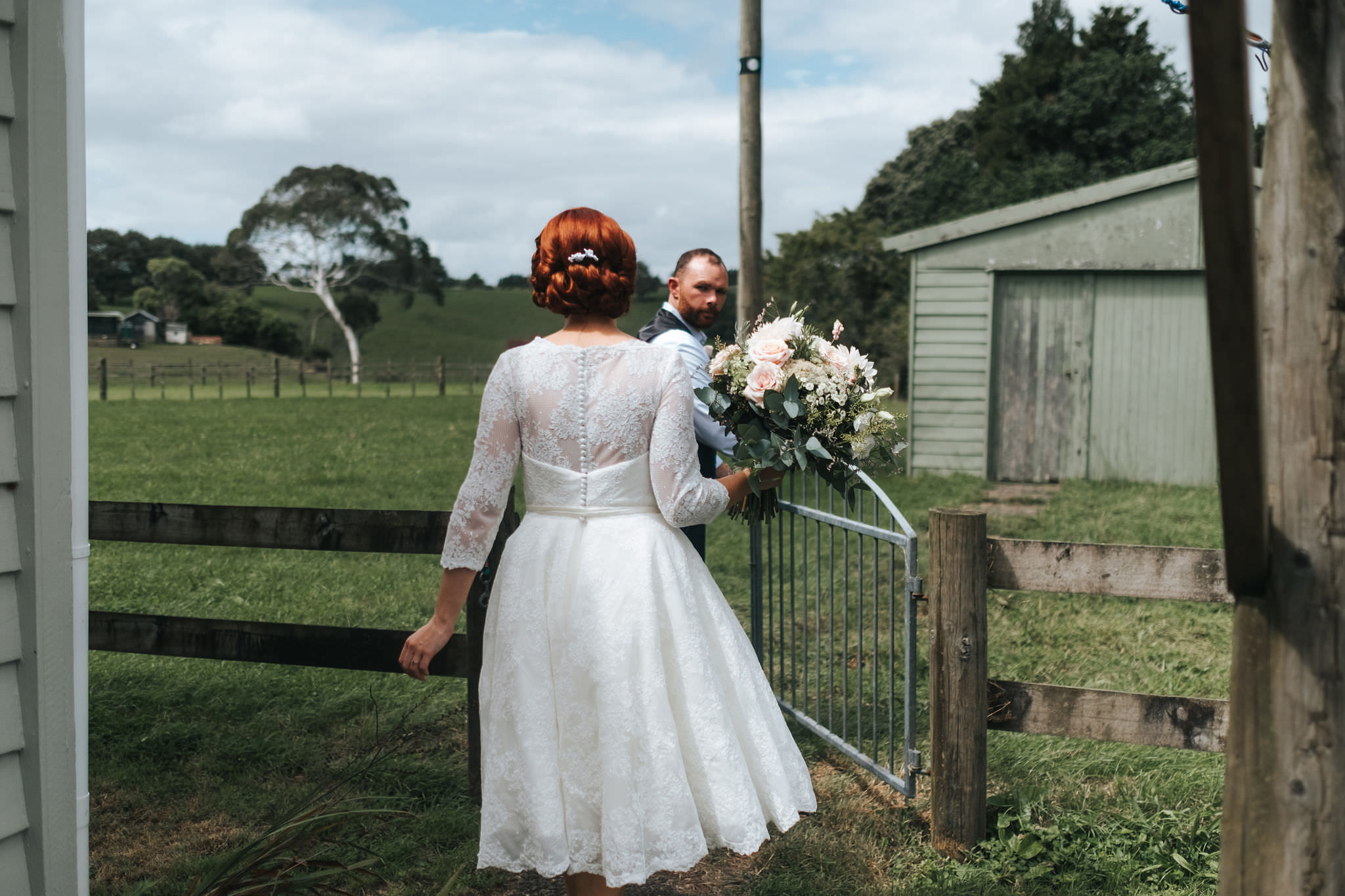 Any advice for other couples planning to spend the rest of their lives together?
Everyone said this to us, and I think it was really true. The whole day goes so quickly. Take in each moment, and each experience. You've spent so long planning, now it's time to take it all in. Also, take a moment together away from everyone. This is why the first look was the best idea.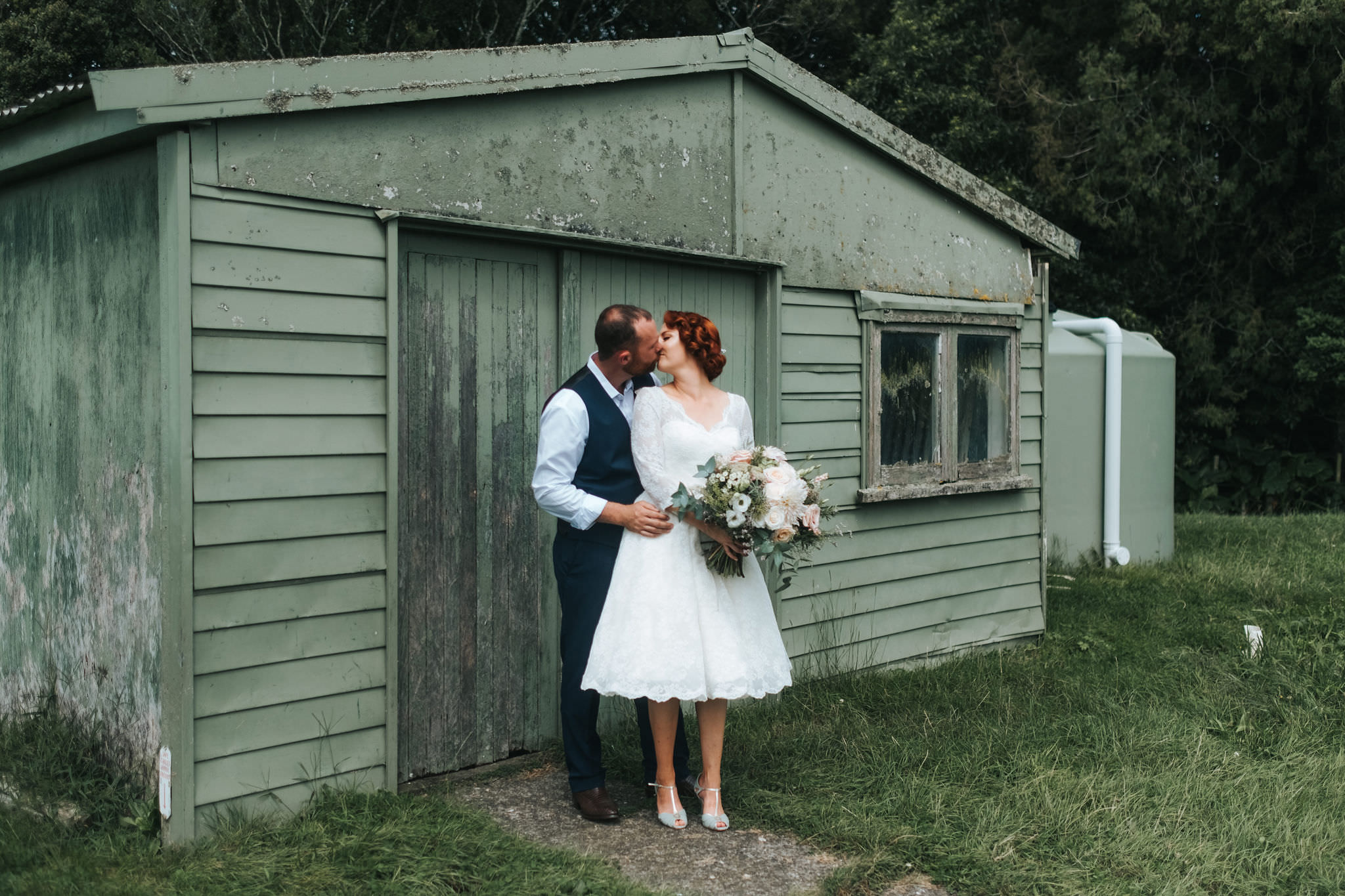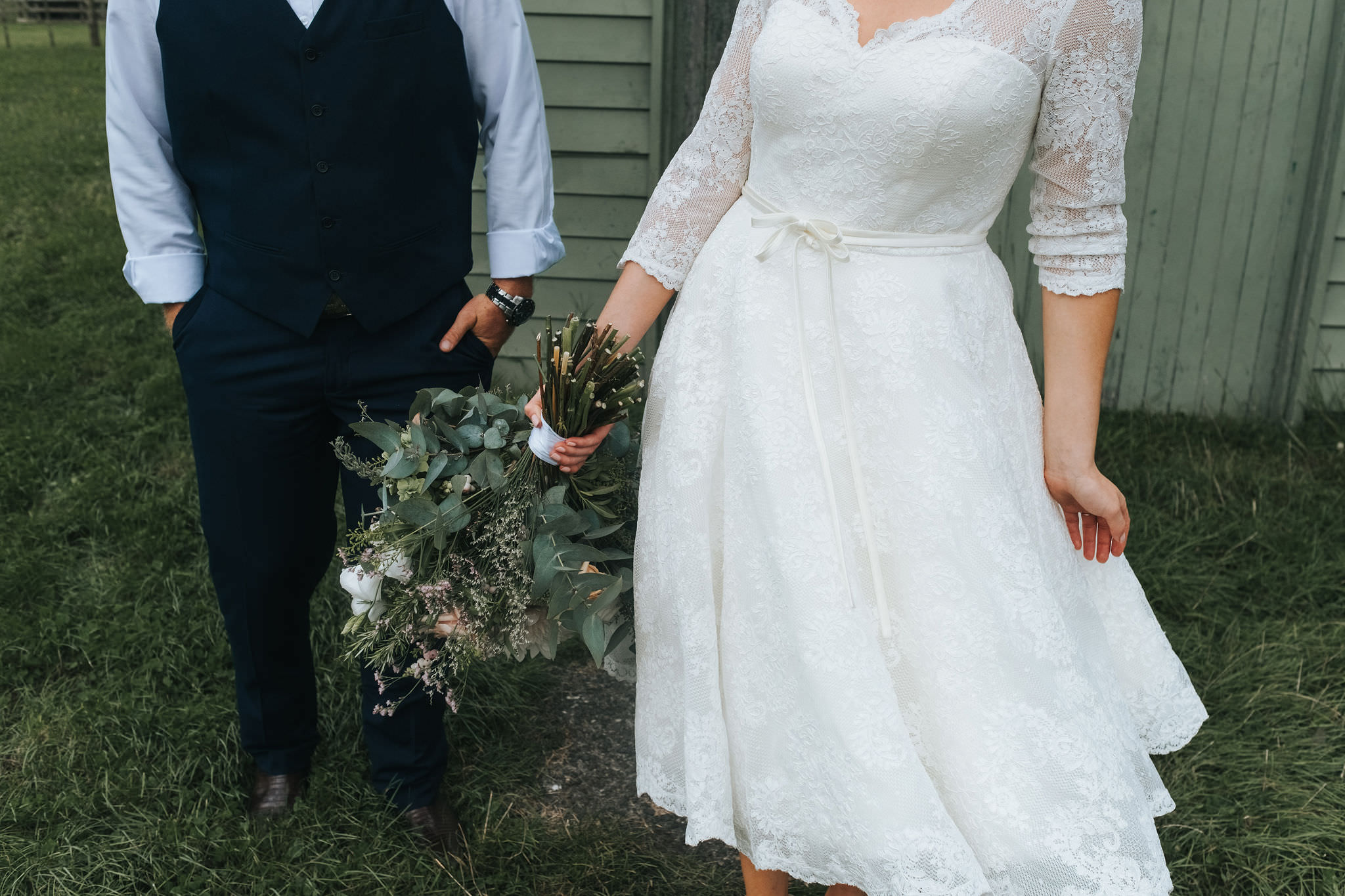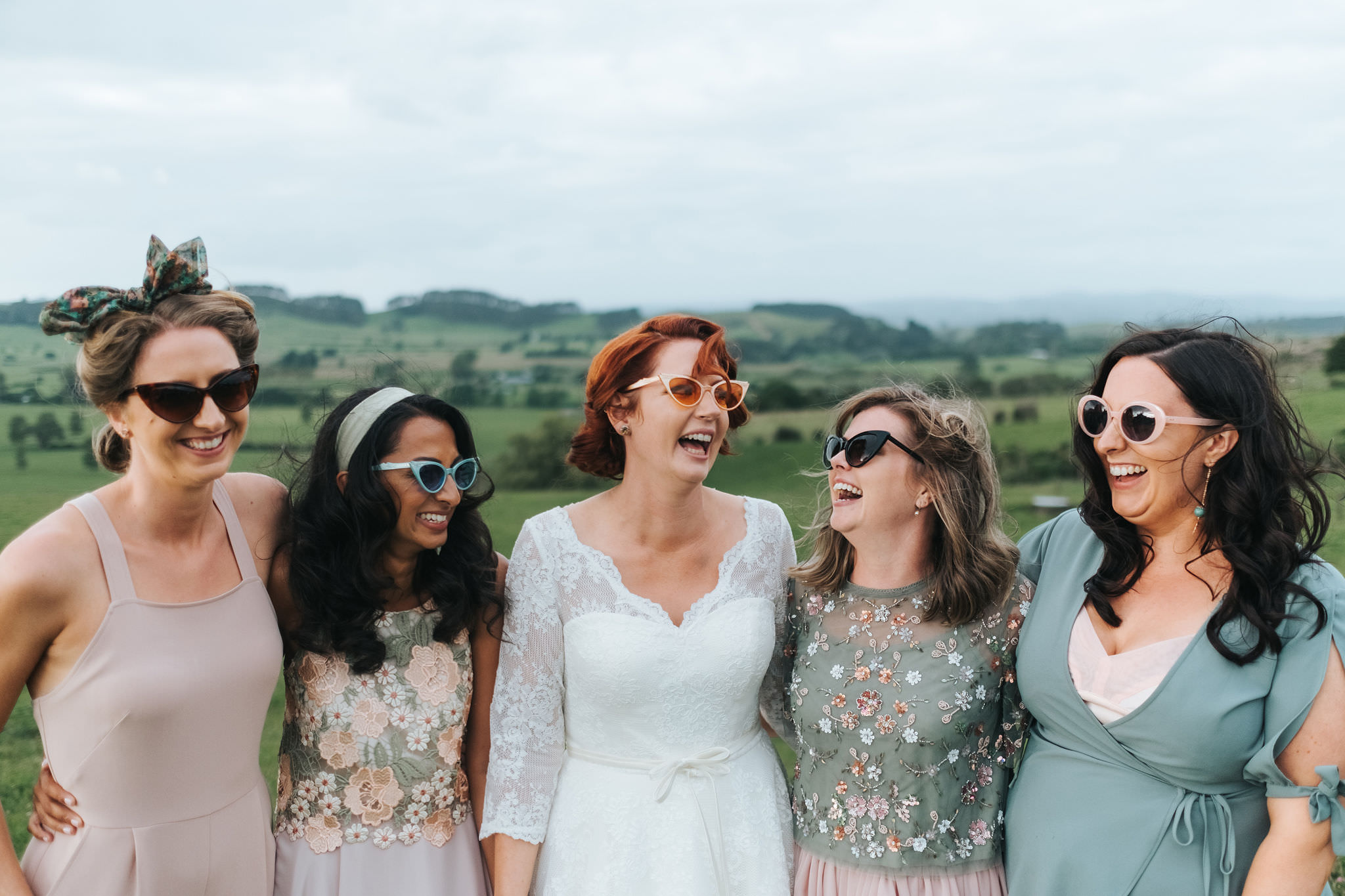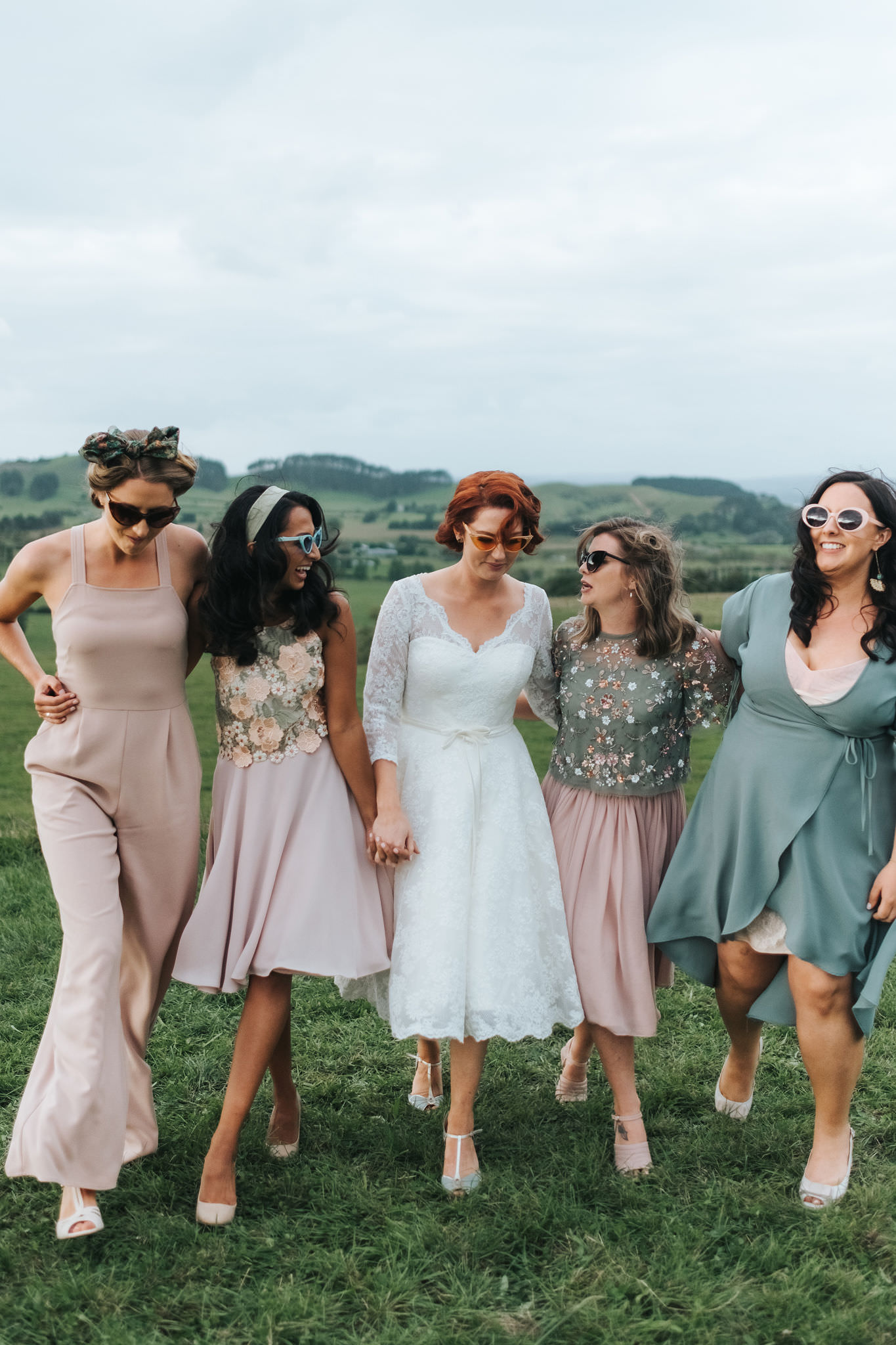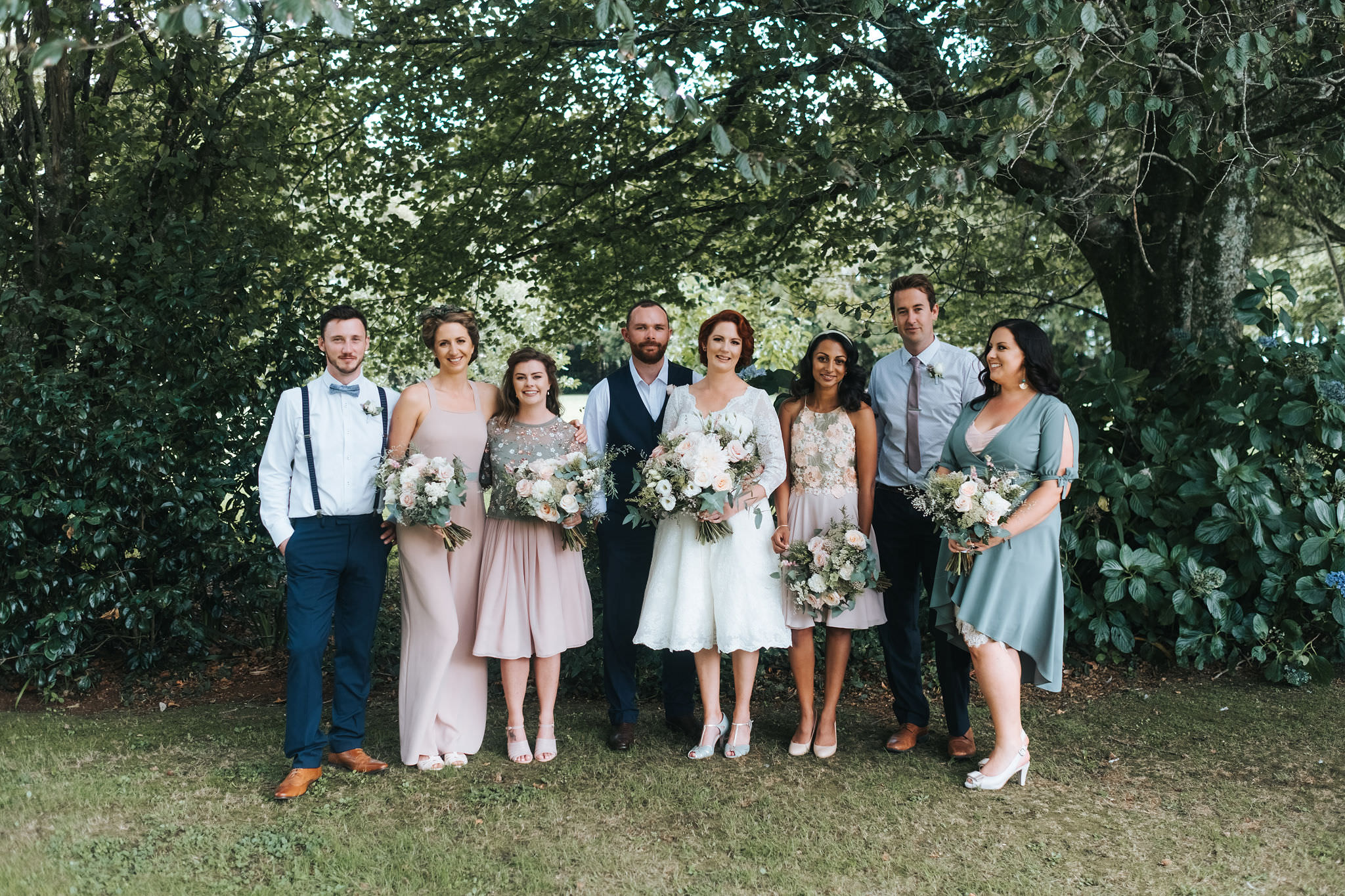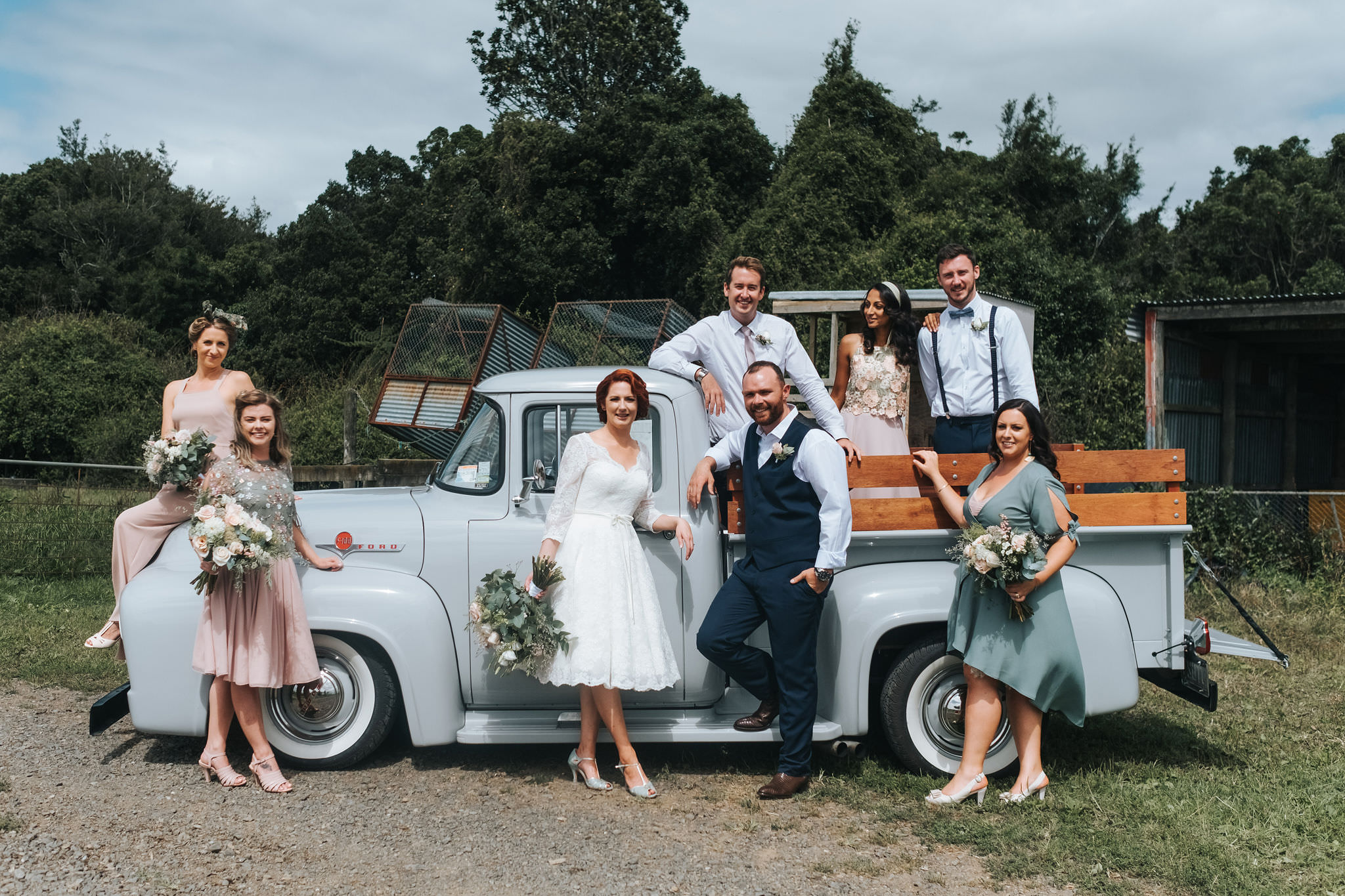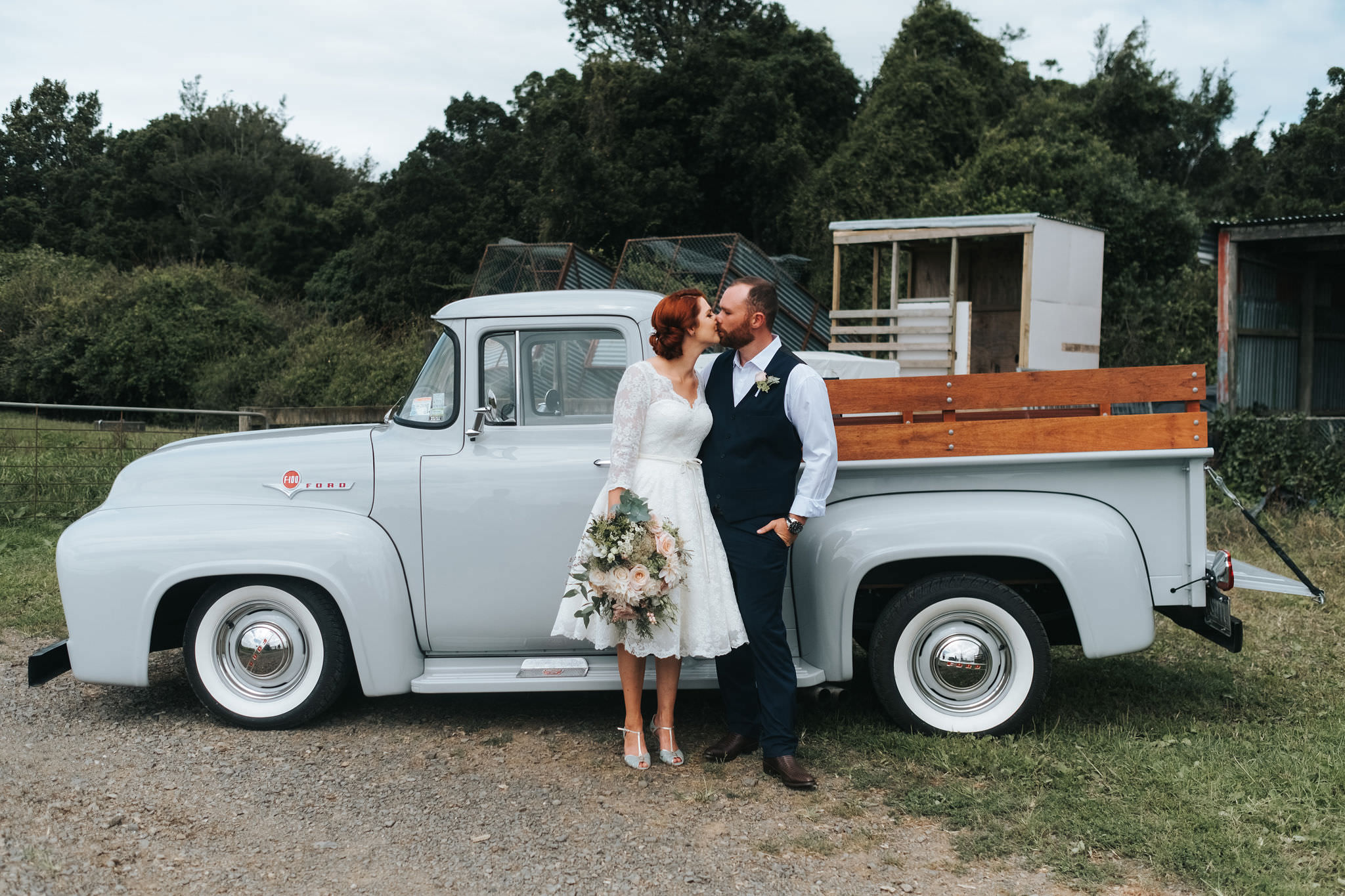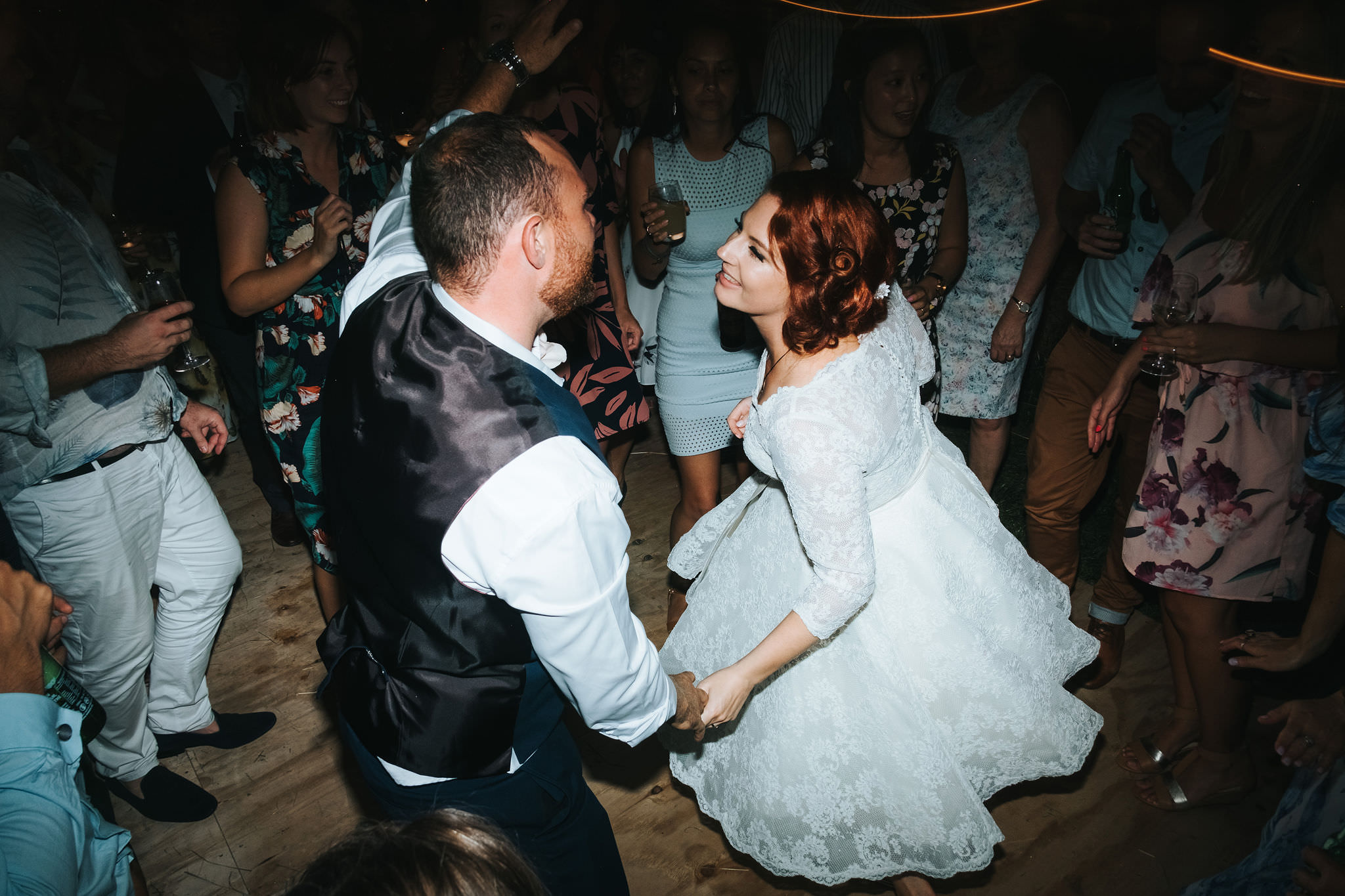 Photography: Miss Gen Photography | Wedding Venue: Family Farm in Onewhero, New Zealand | Bride's Dress: Beatrice by House of Mooshki |  Bride's Shoes: BHLDN | Groom's Suit: Tarocash | Bridesmaid's Outfits: Needle and Thread , Topshop, Anna Stretton, BHLDN, Amber Whitecliffe and Kate Sylvester | Flowers: Hannah from Grace and Flora | Floral Arch: Austin and Co. | Makeup: Kate Solley | Hair: Kady Prujean- Be Beautiful | Band: Bring in the Band | Caterer: Sara Wright- Serves you Wright Catering