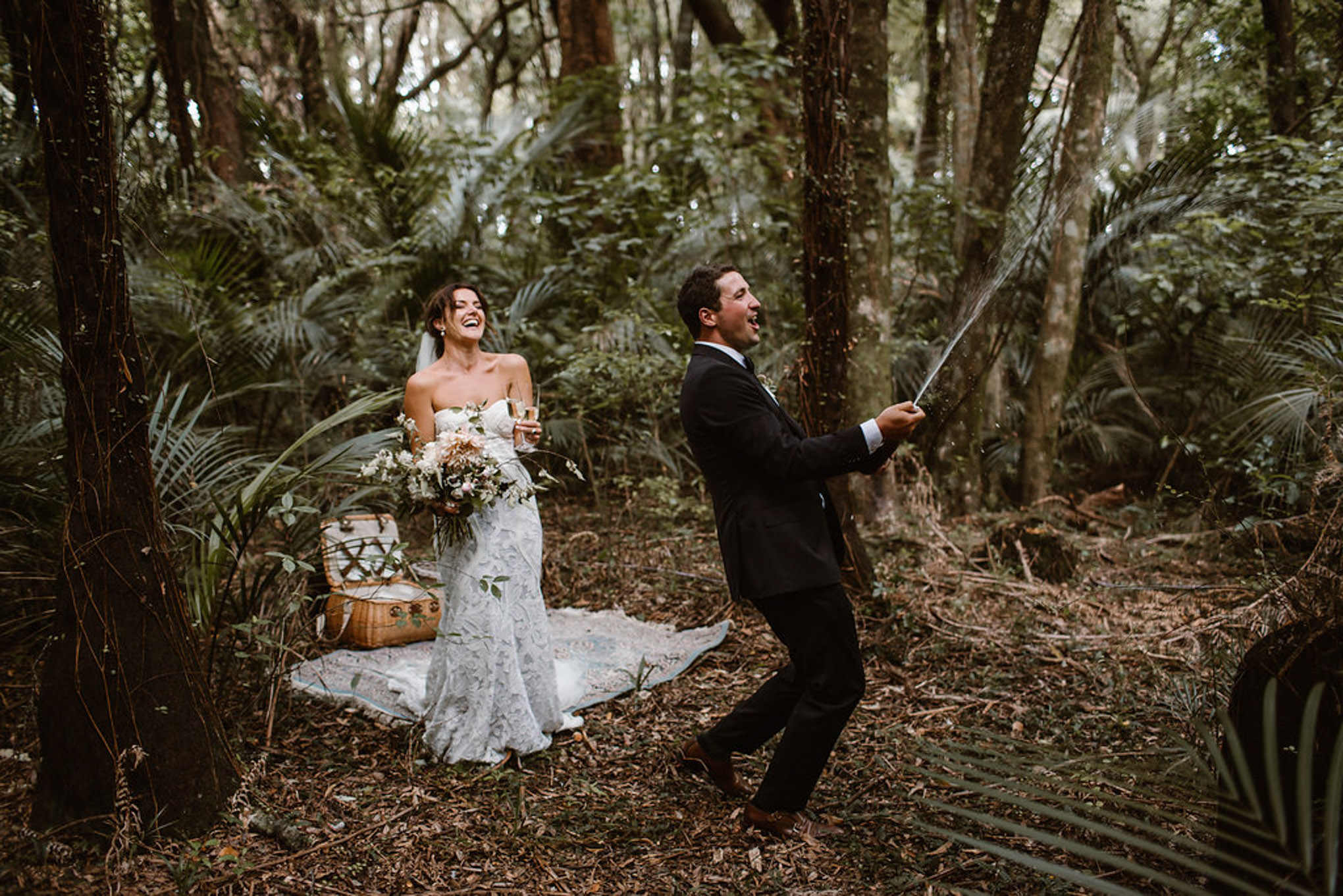 Tell us a little about yourselves, what you do, what you love, what is unique about you and your relationship…
Sam and I have been together for almost 9 years now. We met at university and have been inseparable ever since!We have travelled, lived in France, and now we are settled in Raglan which is my hometown. Our family farm is on the coast so you won't find me far from the ocean for very long! We live on the family farm in an old brick farmhouse. We are renovating the house and garden, and it's so much fun! My whole family lives in Raglan so it's nice to be near them too! Sam and I have a little fox terrier puppy called Georgie, she was a special part of our wedding day wearing a little offcut of my wedding dress like a ribbon around her neck.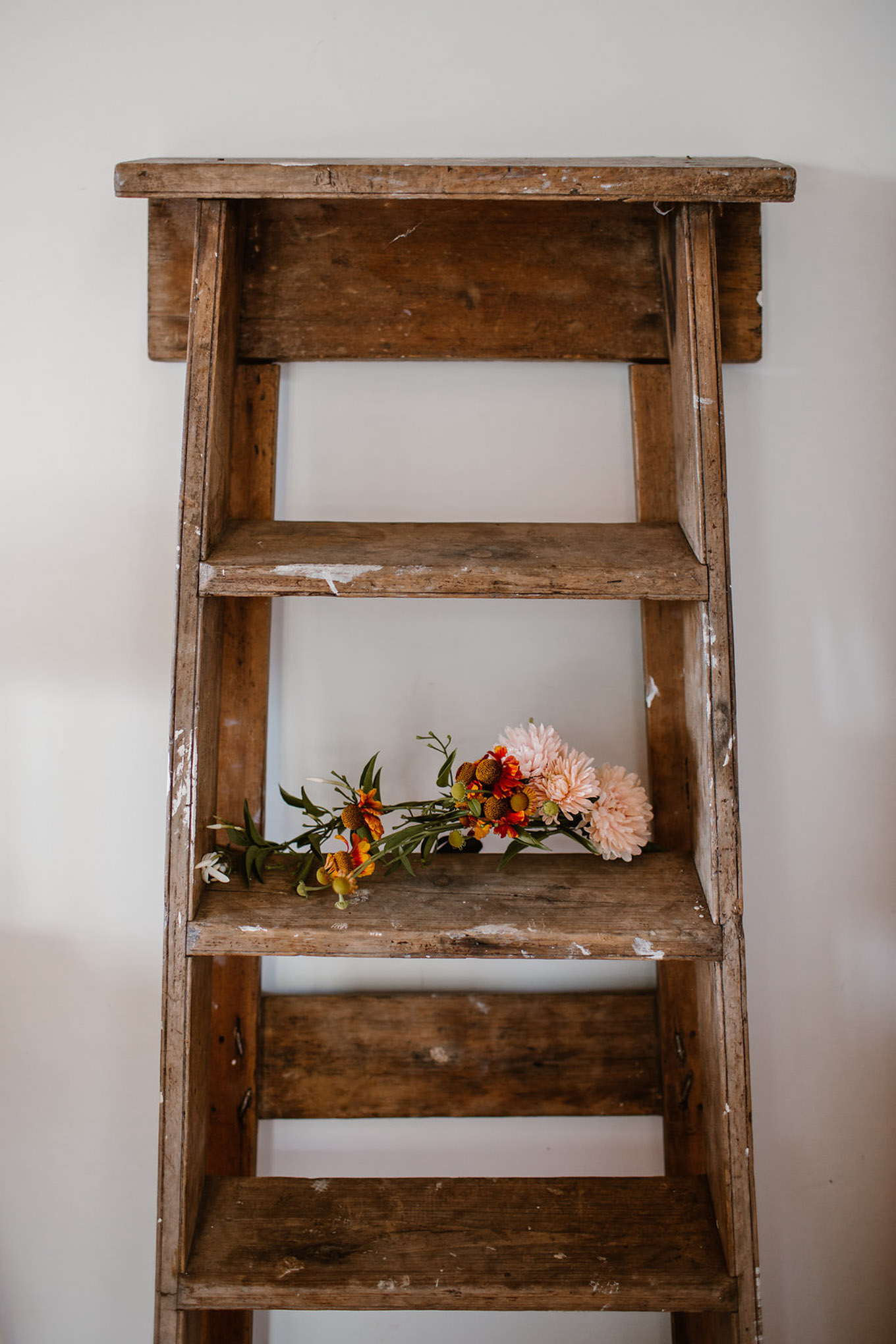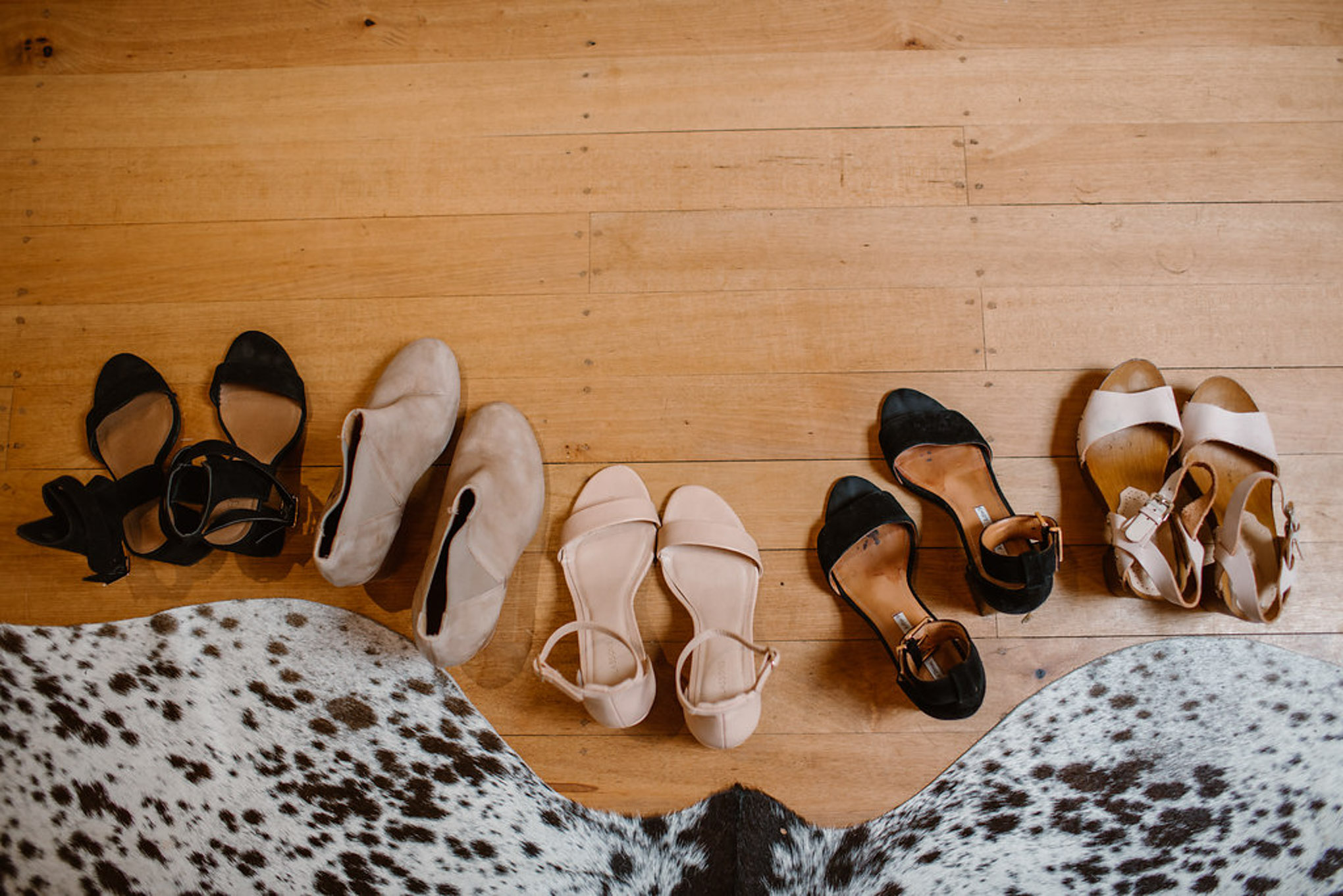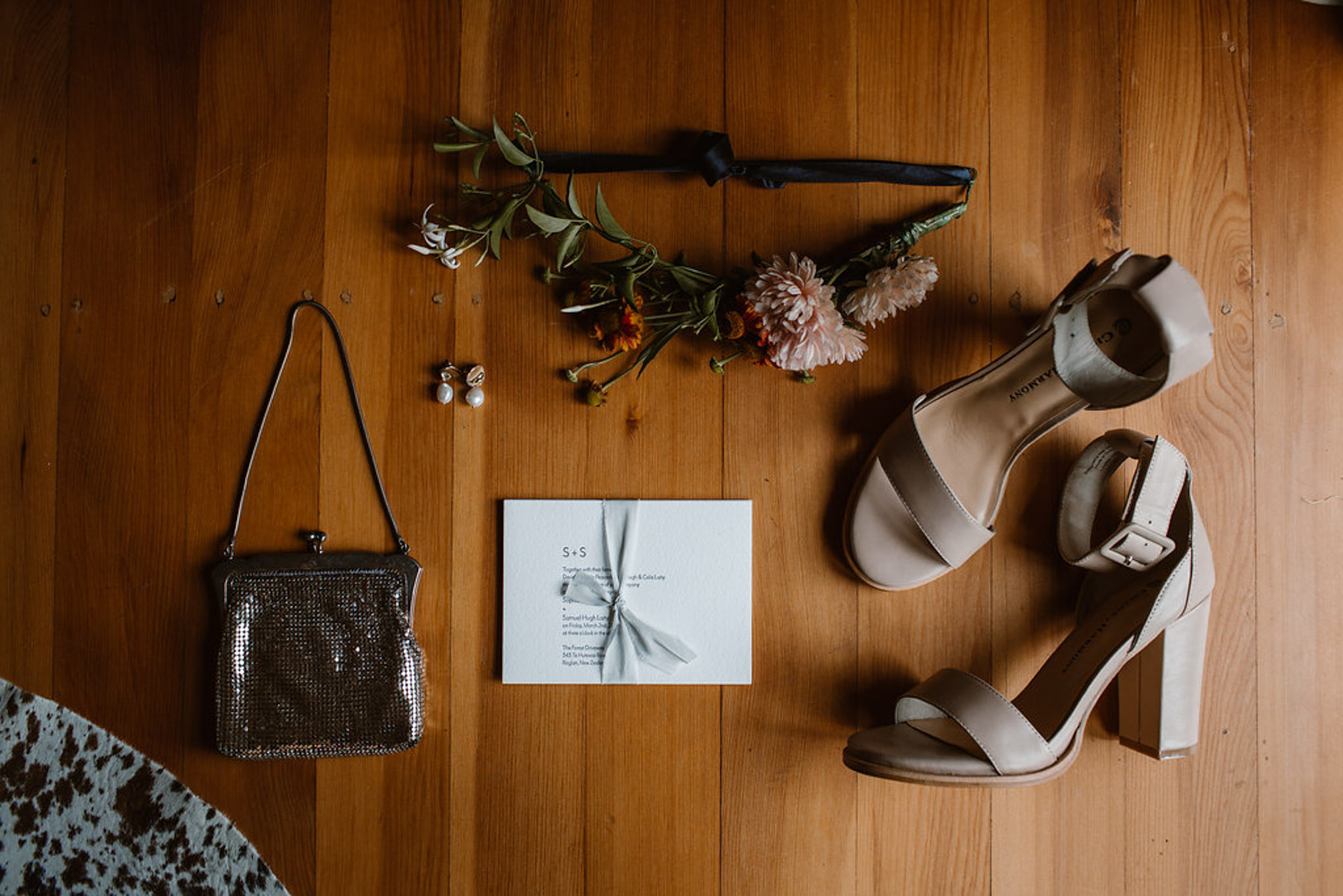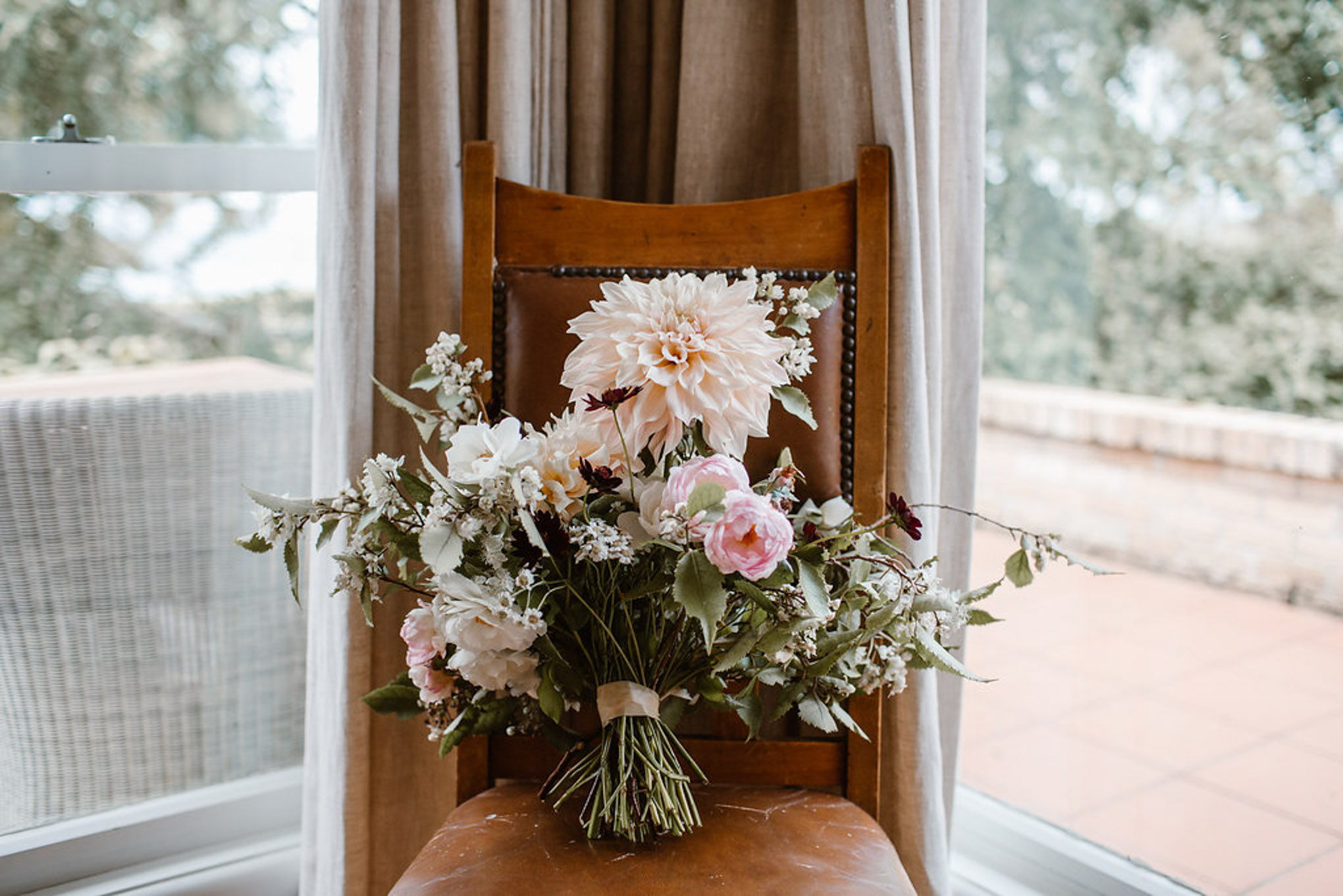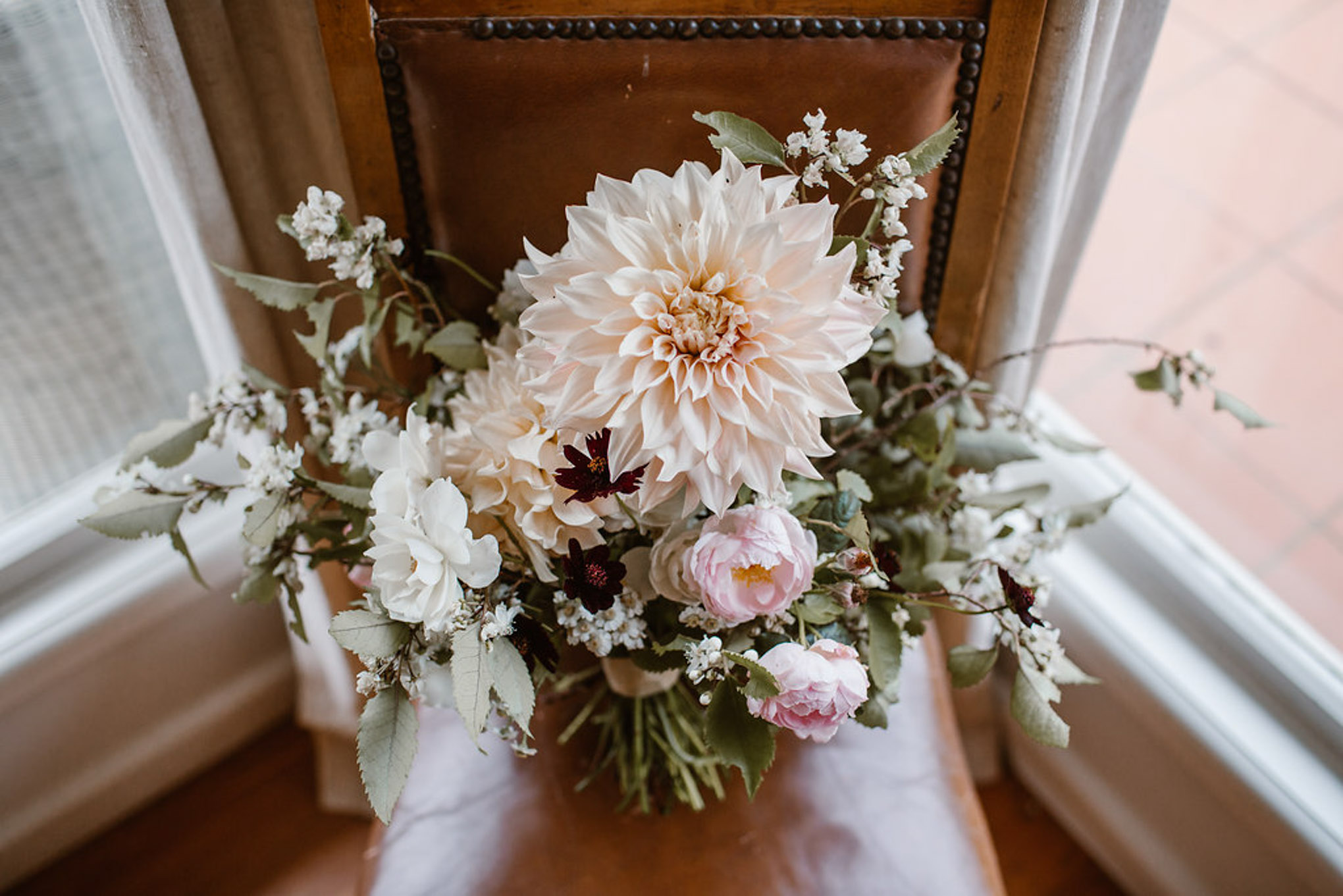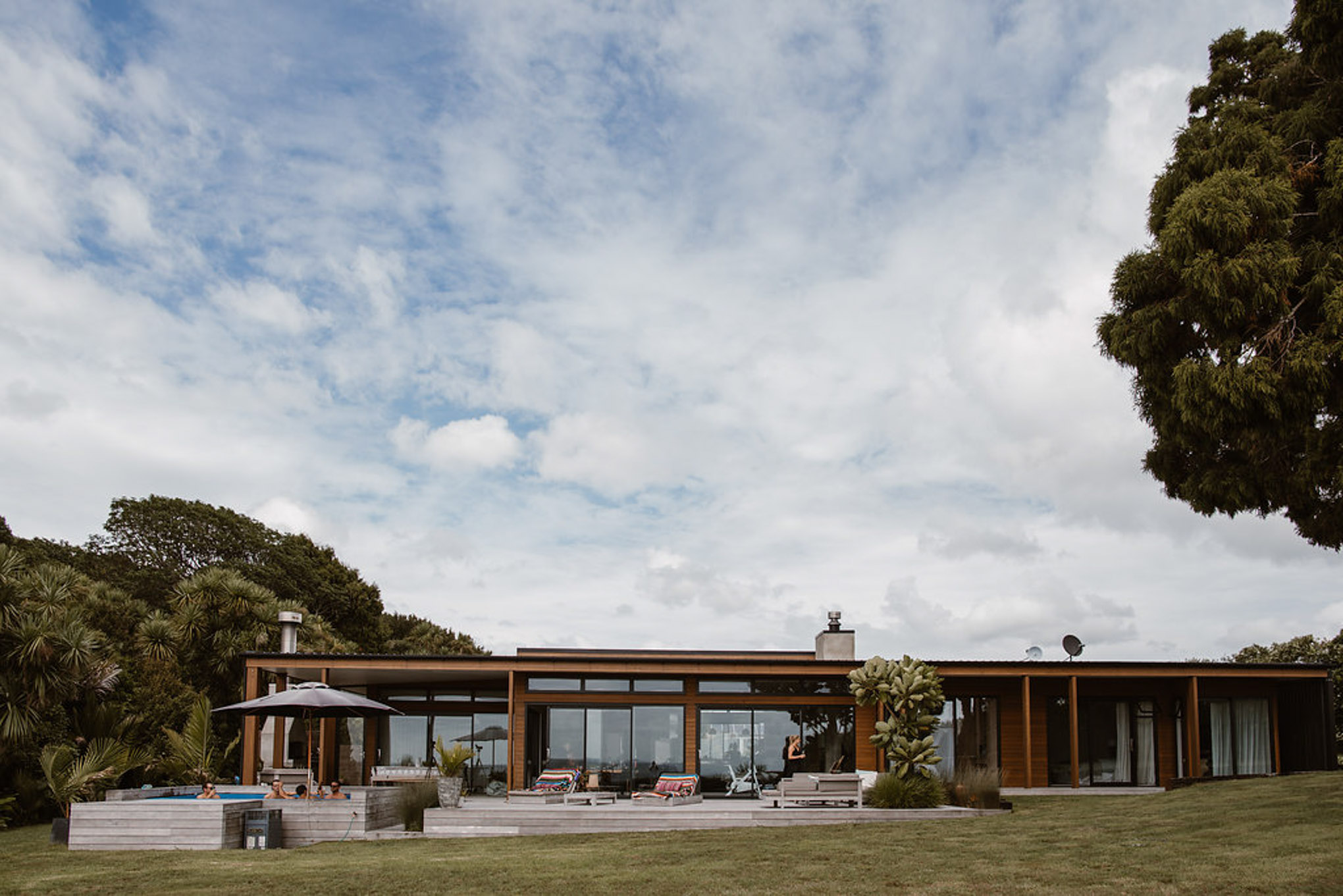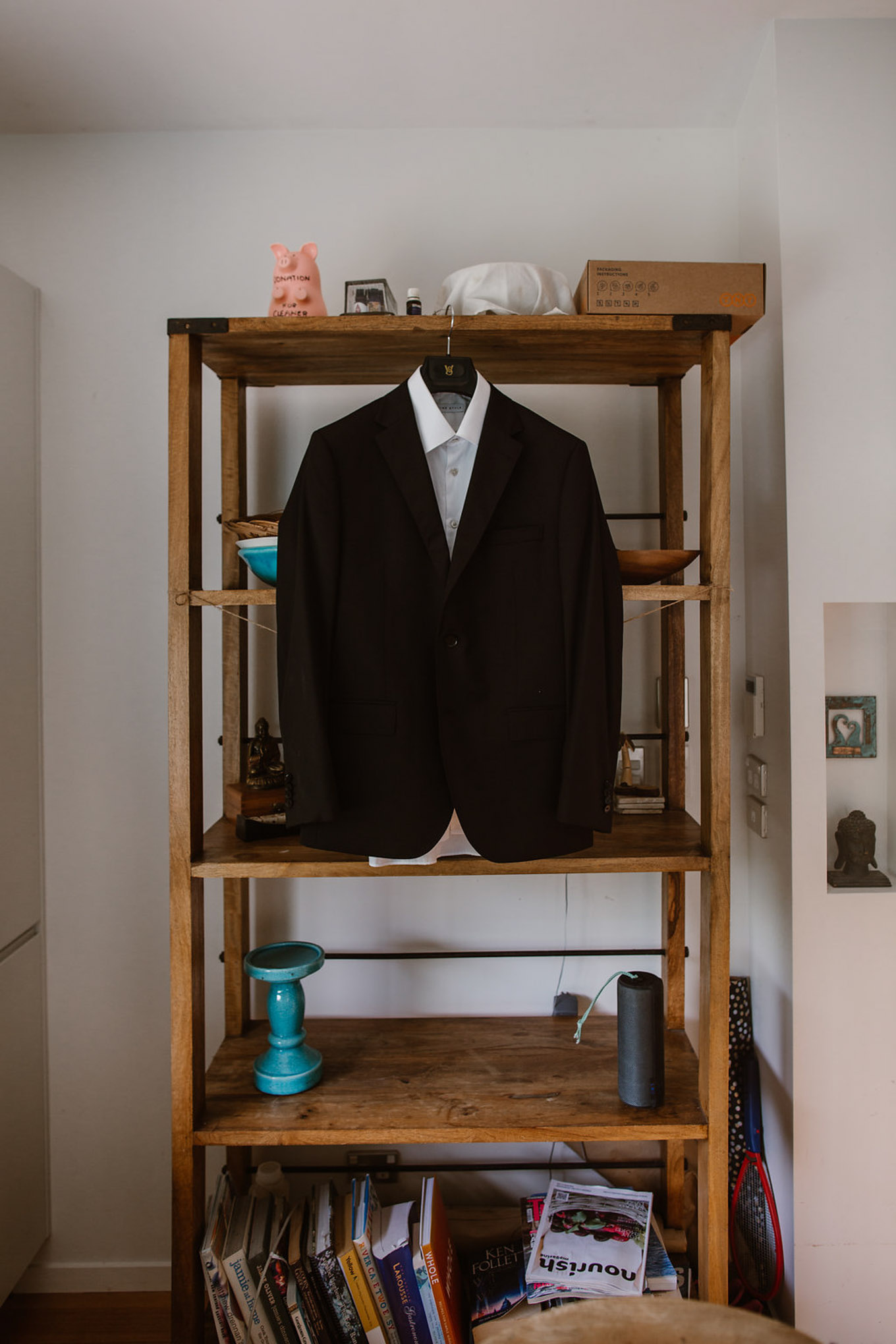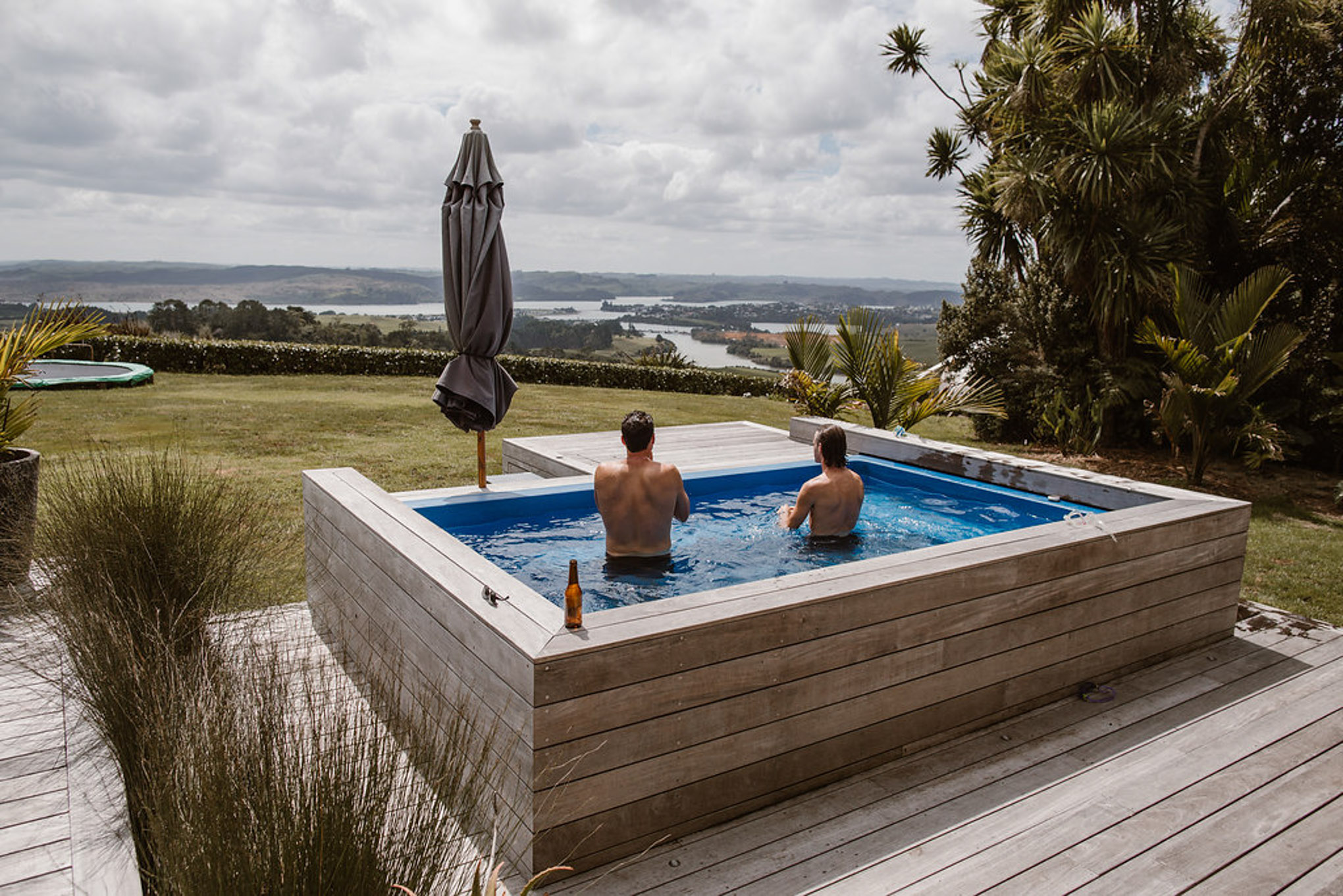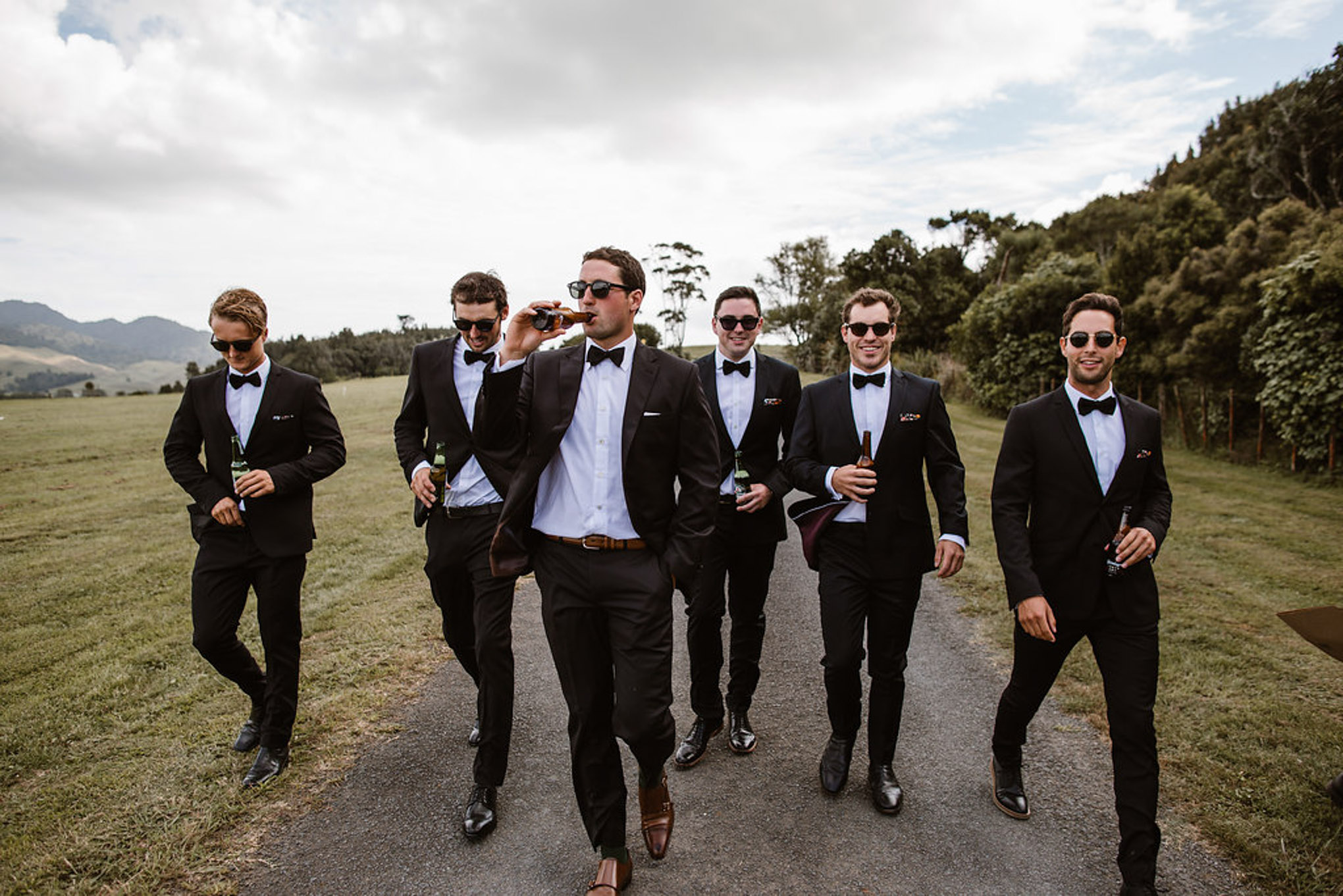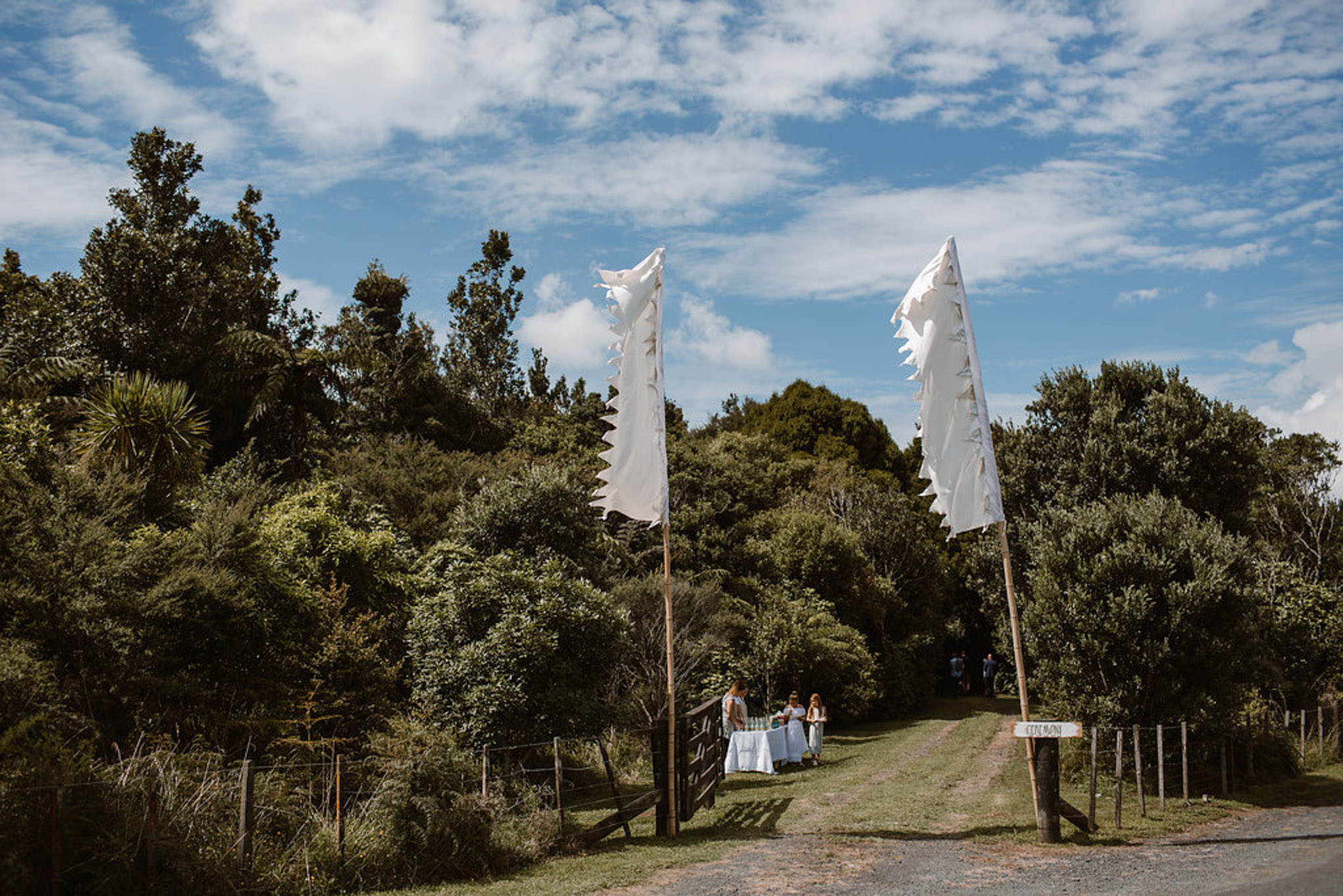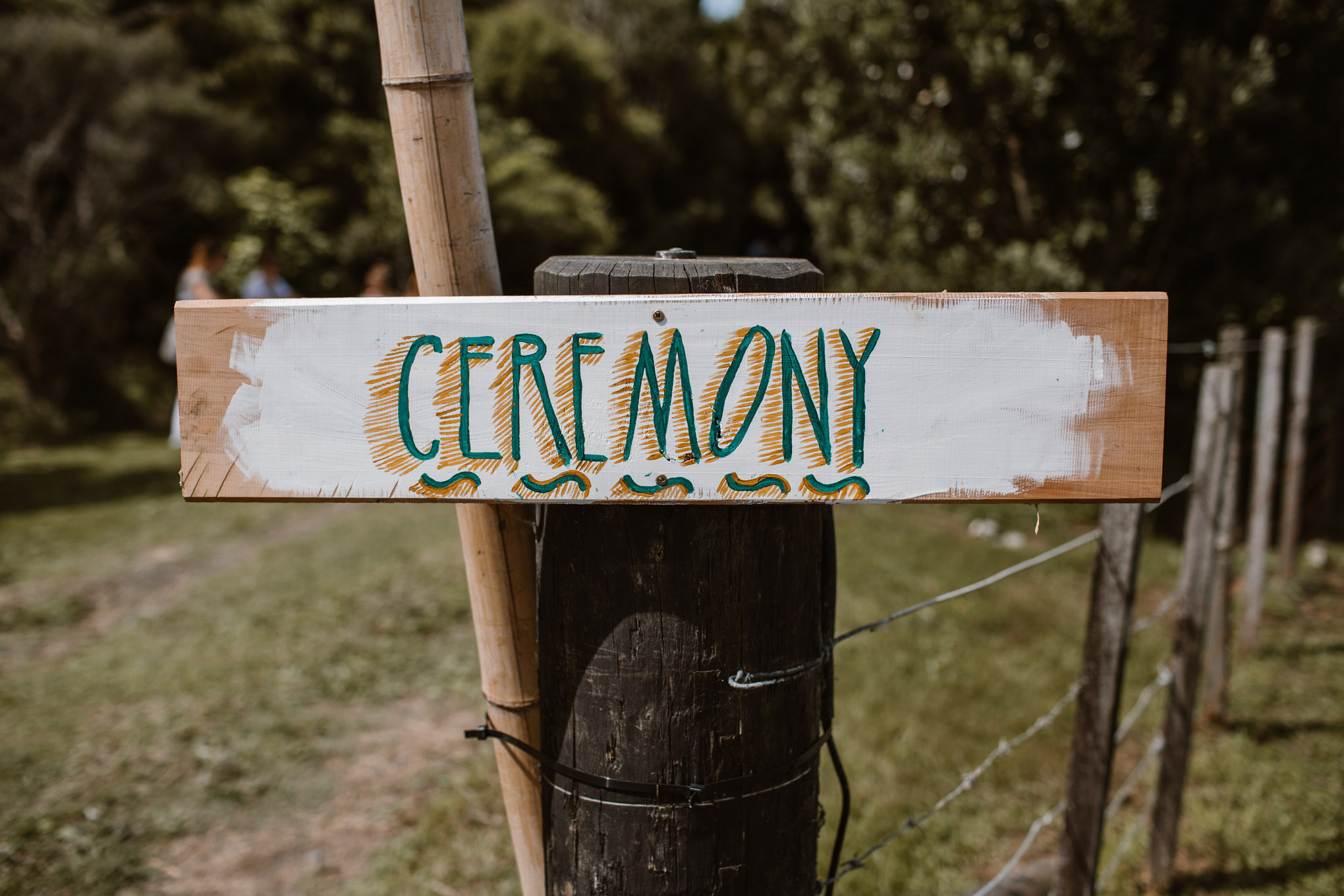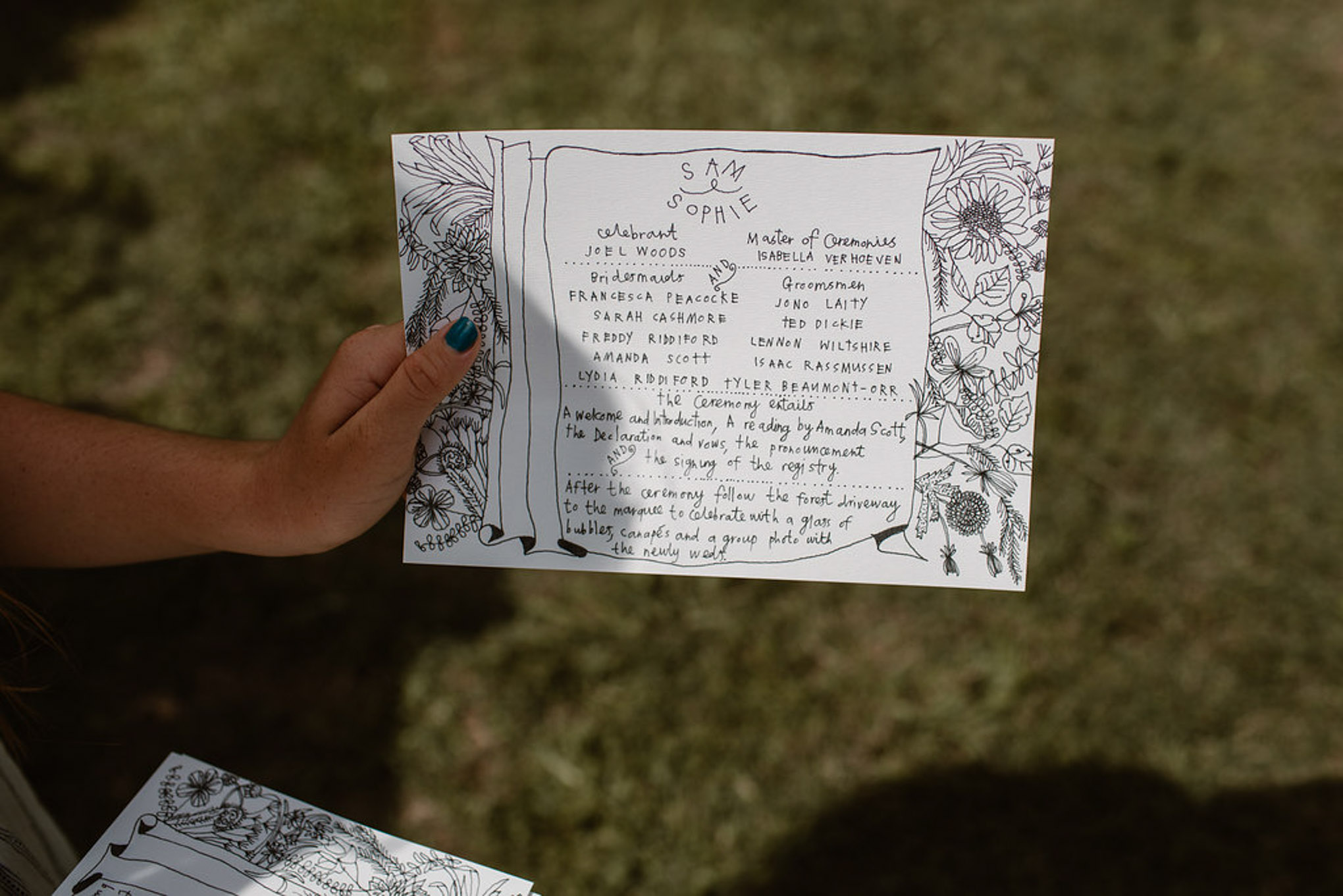 Tell us about your special day, was there a specific theme or style? Tell us a
little about the setting, the styling and some of your favourite details…
I chose three words for my wedding them "Fun, Relaxed & Romantic" and tried to carry this idea through everything I, hired, Made and styled. We had shared food and nothing white or pink, it was more colourful and fun, using mostly natural fibres and textures of linen, and pops of colour with Muck Florals amazing floral installations. I wanted to do things differently but at the same time, experience all those special traditional wedding moments. I loved each and every moment more than I could have ever imagined!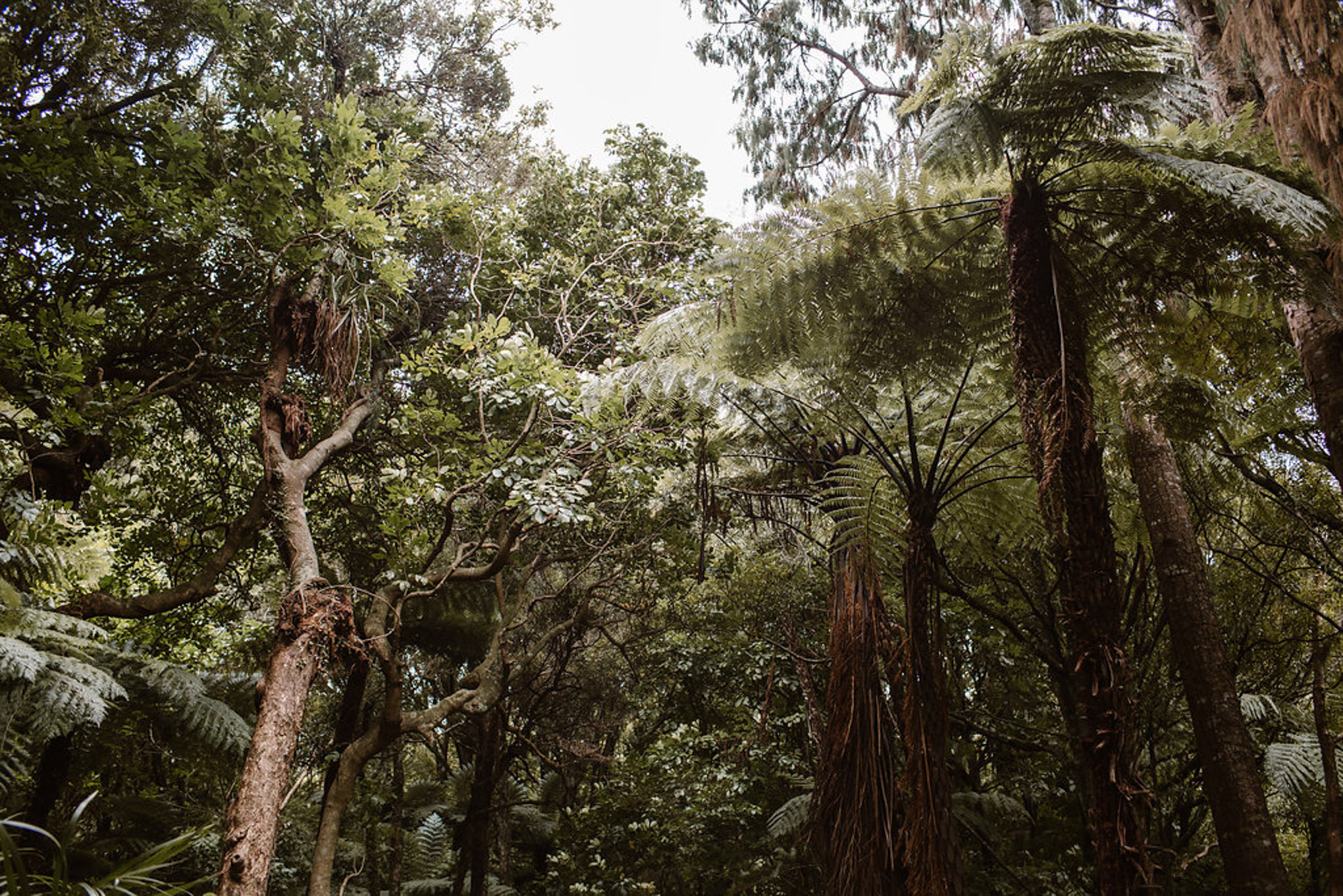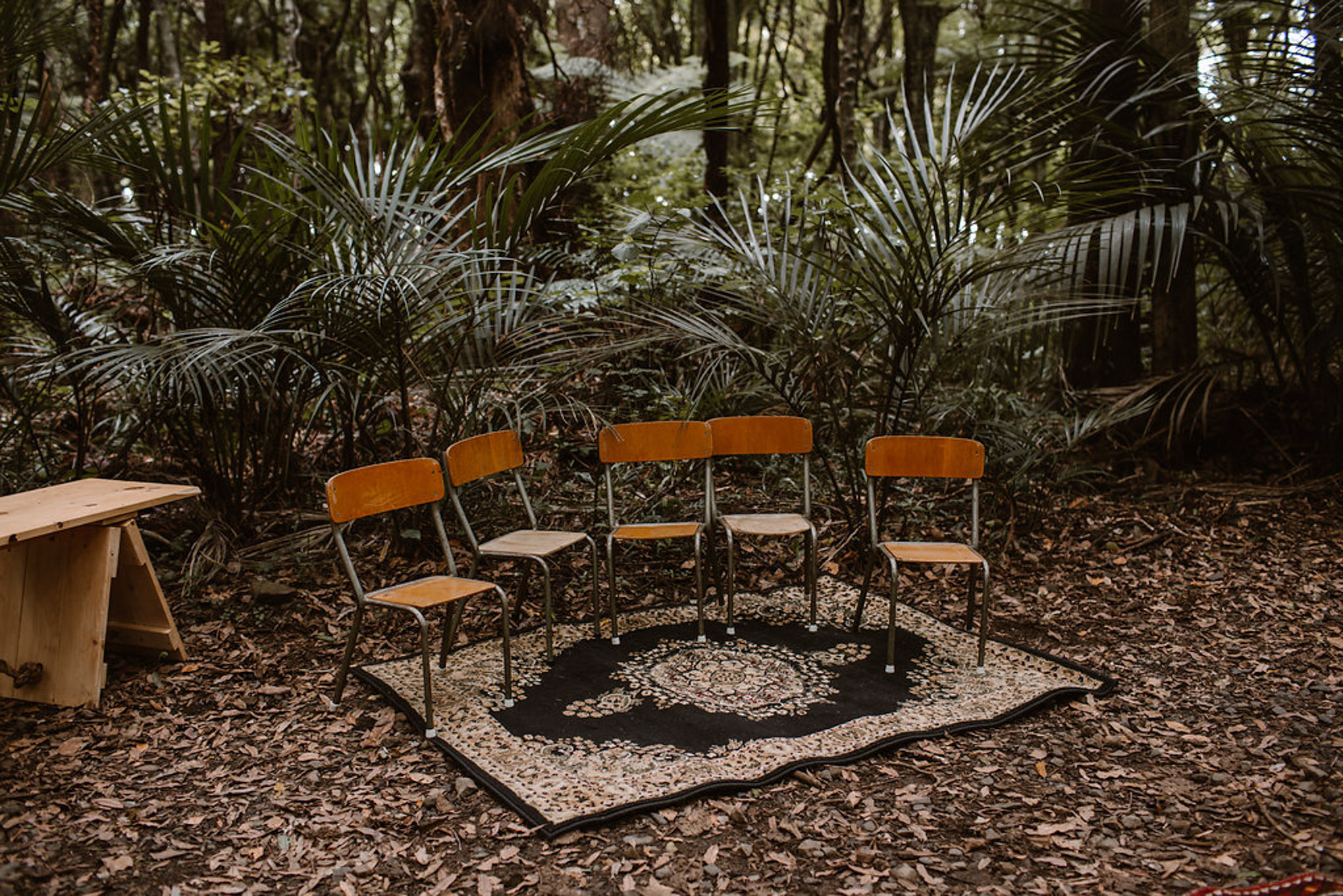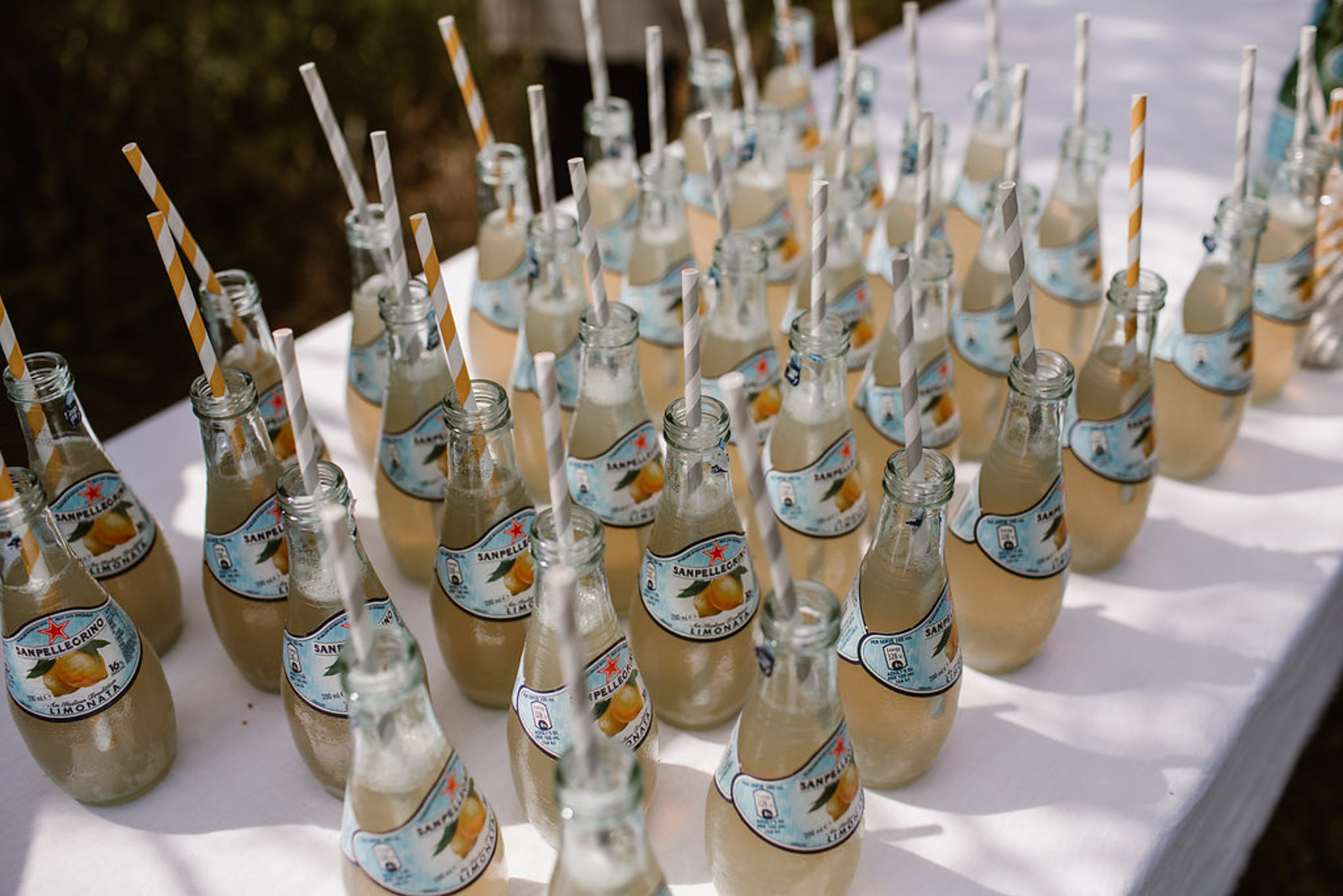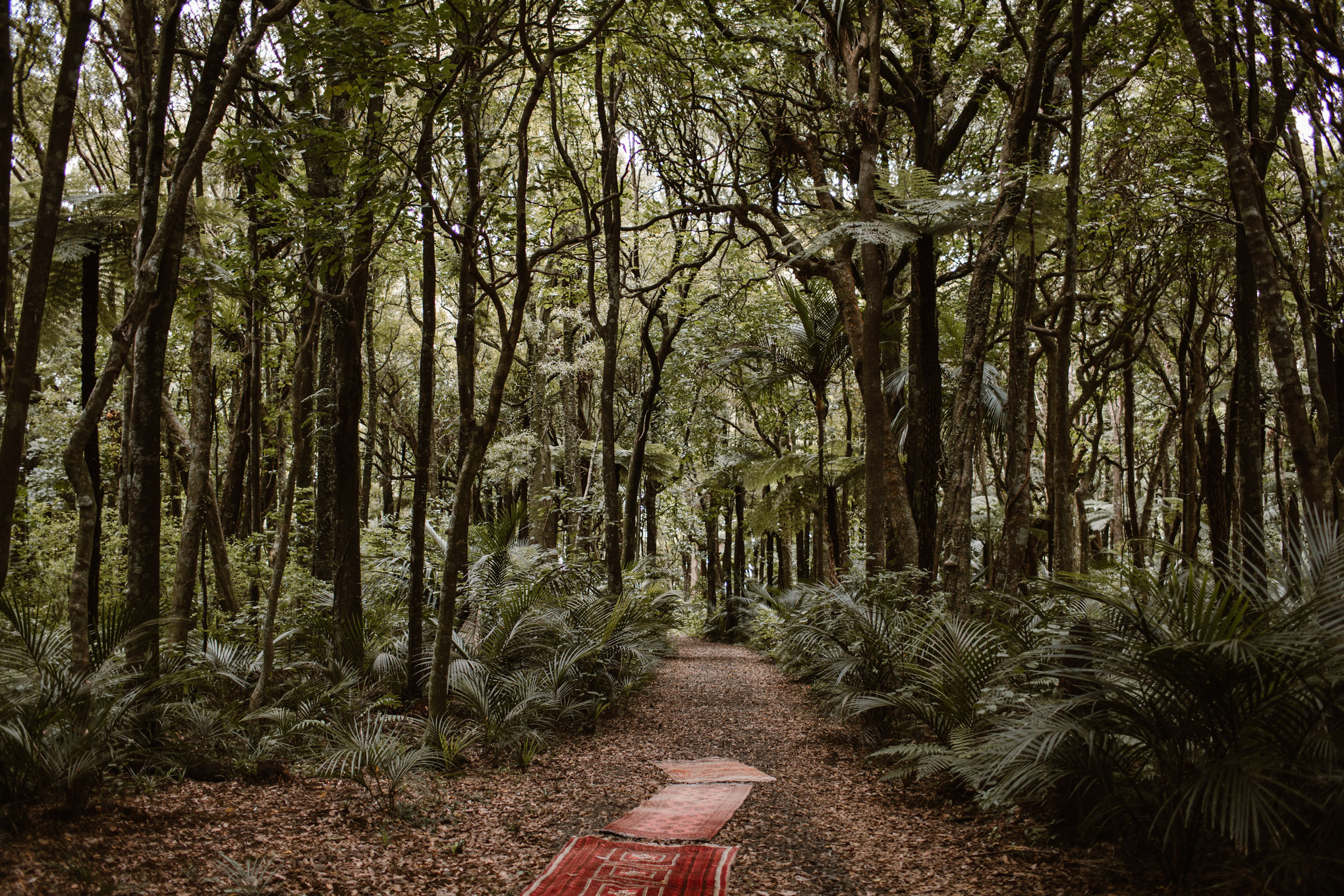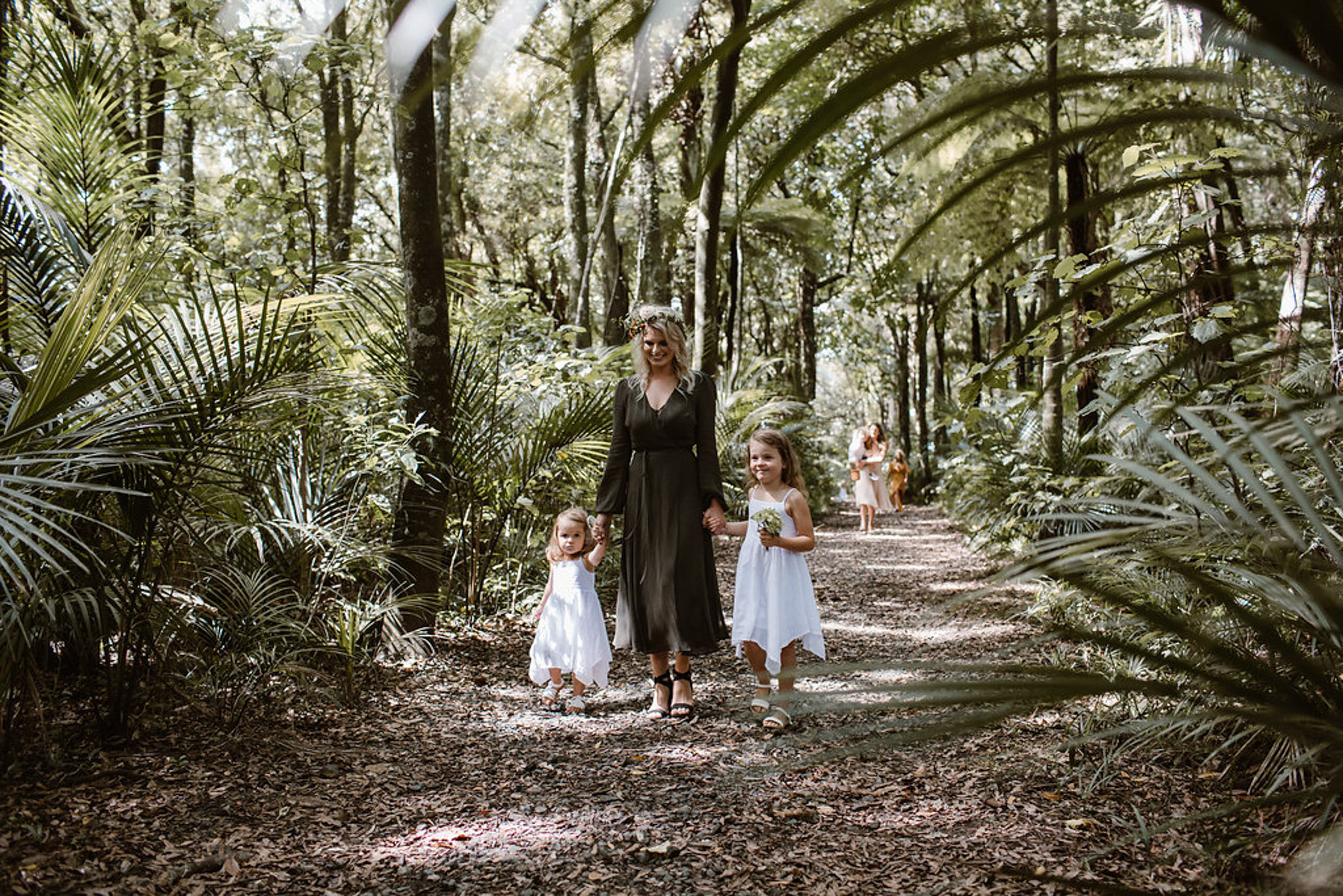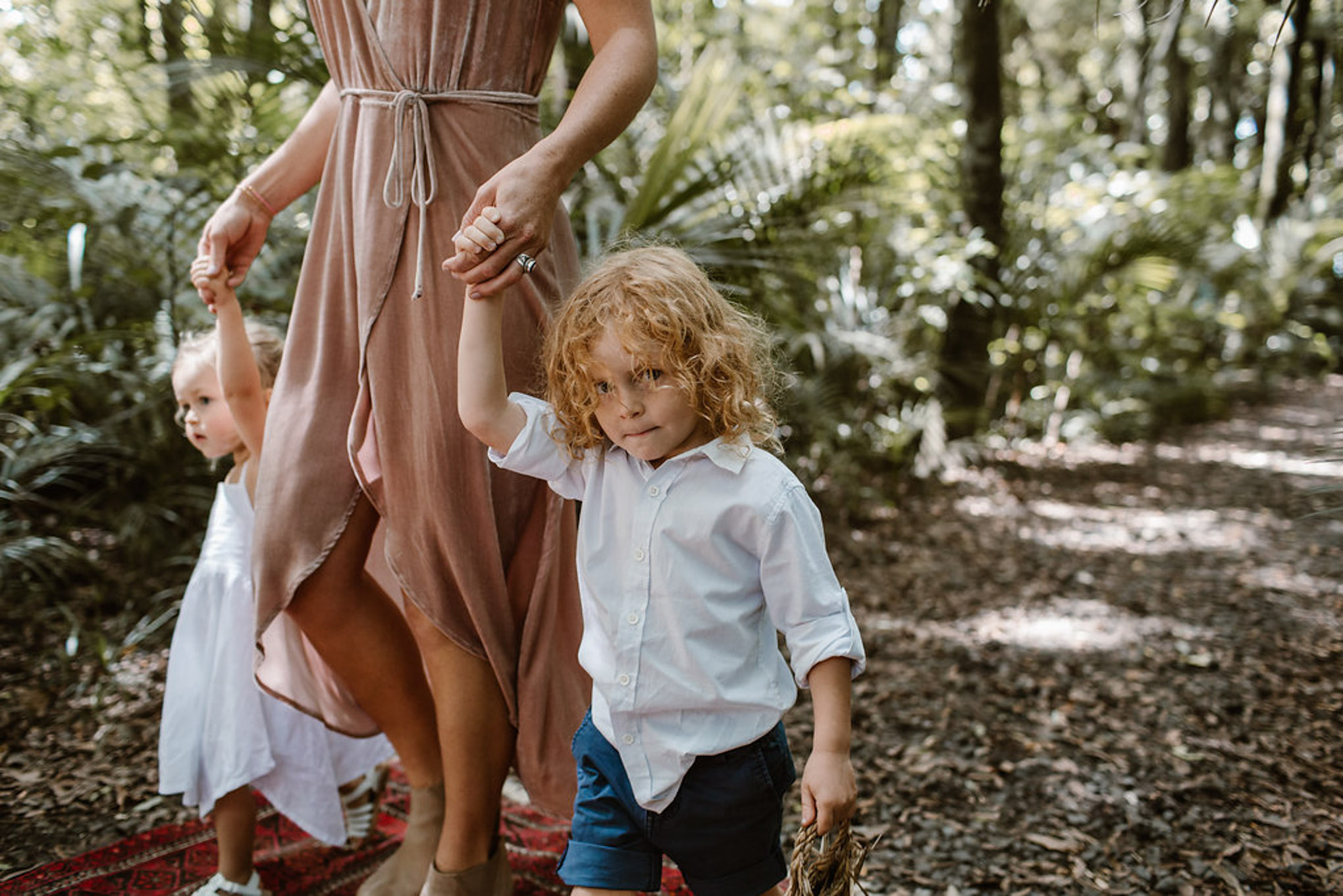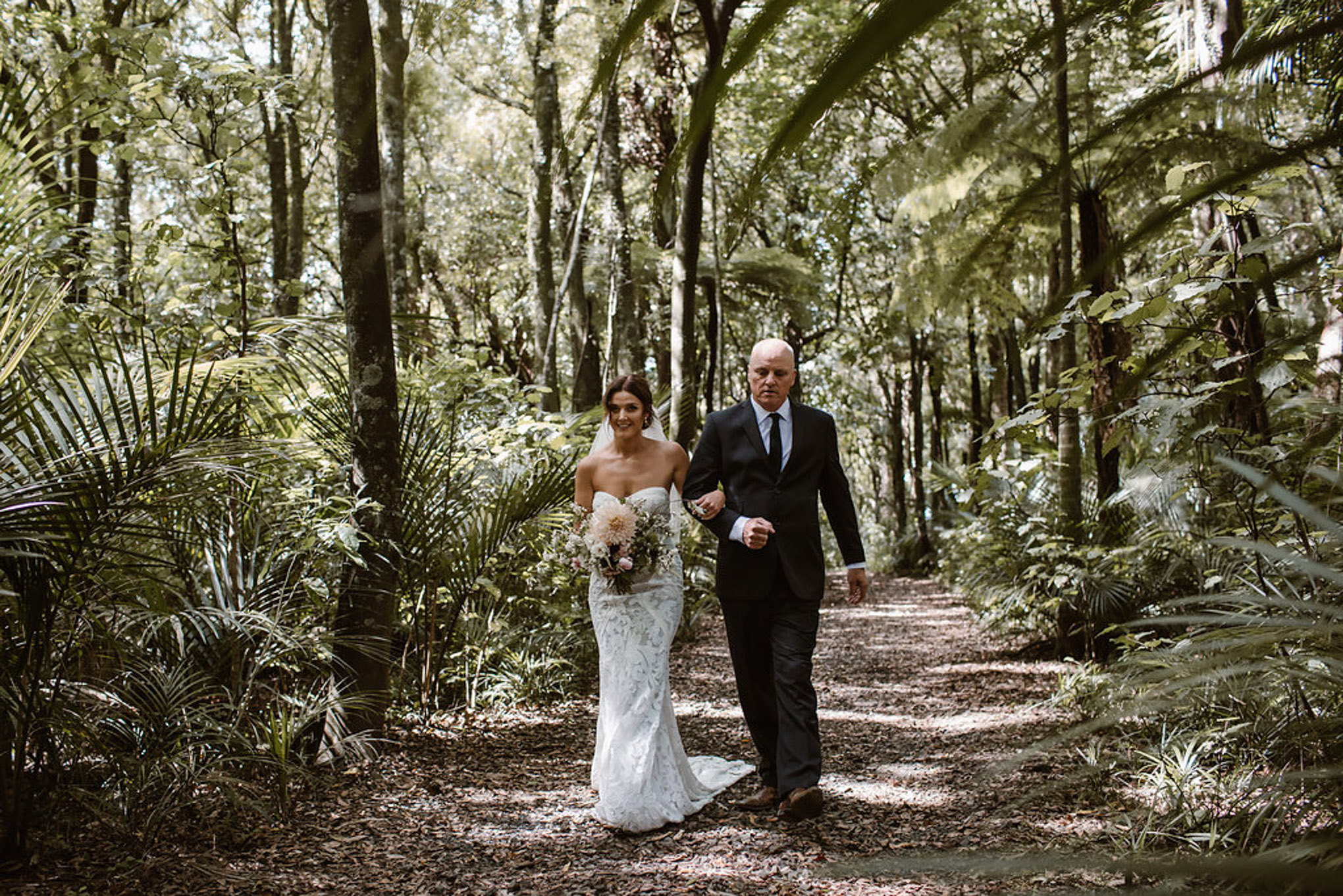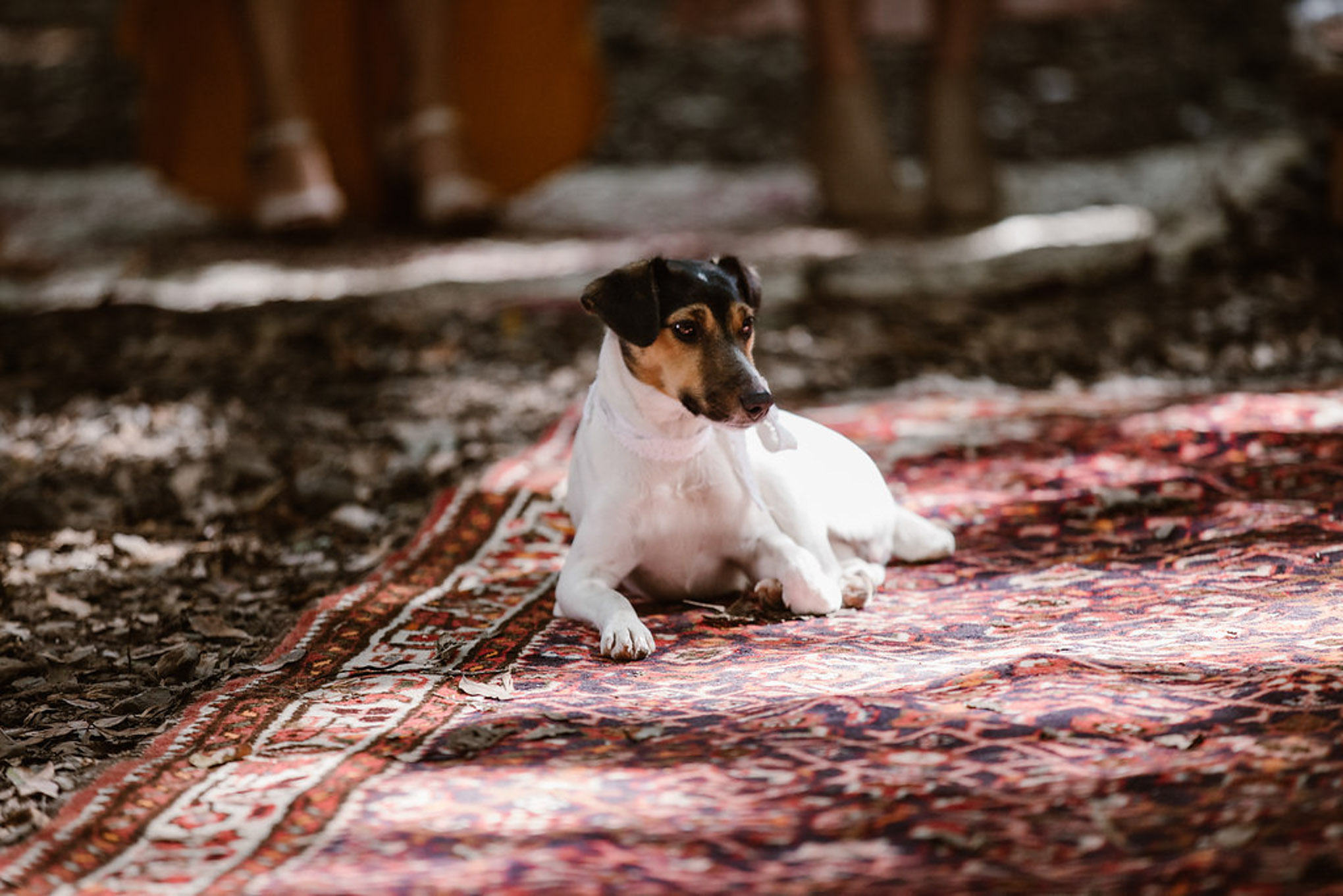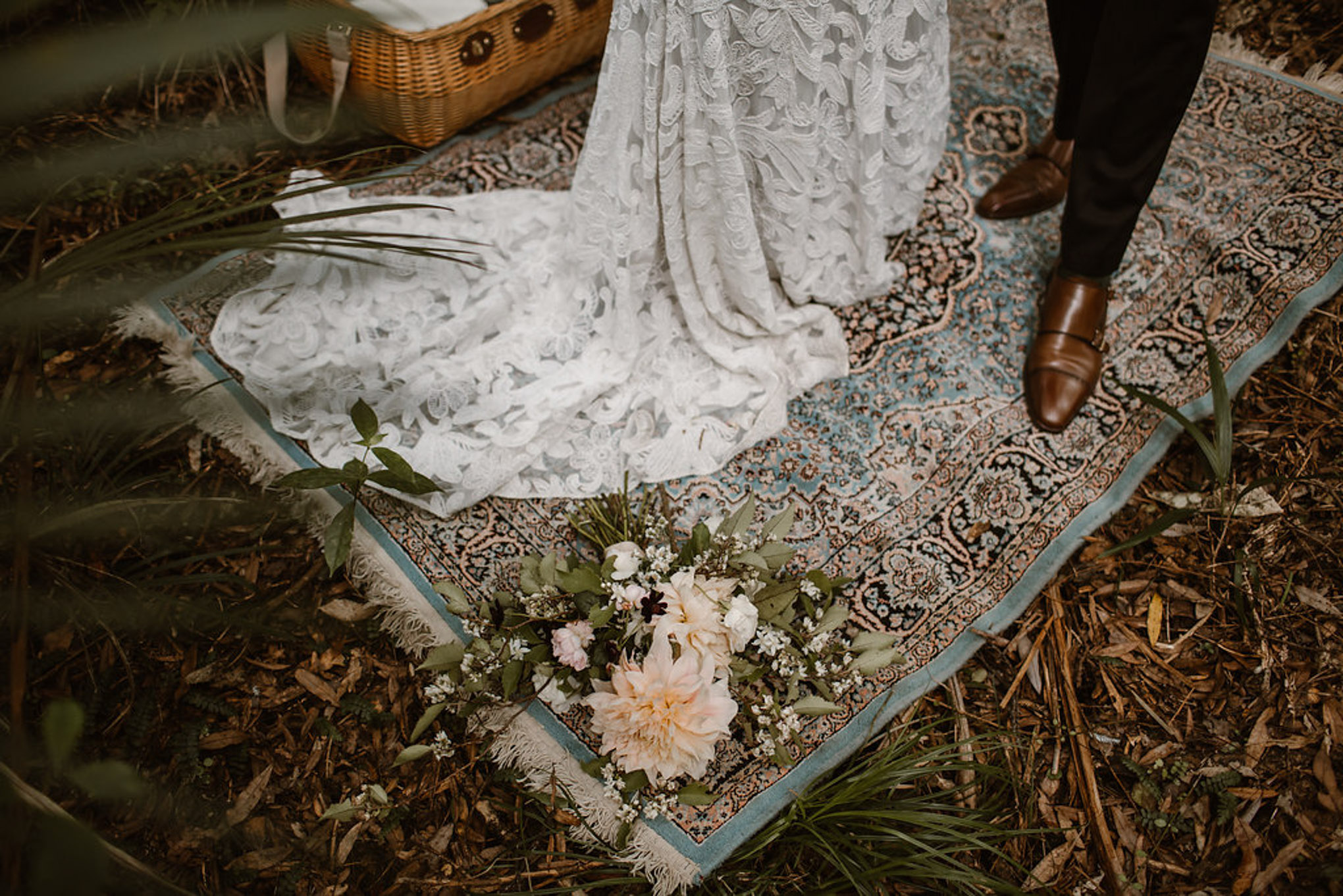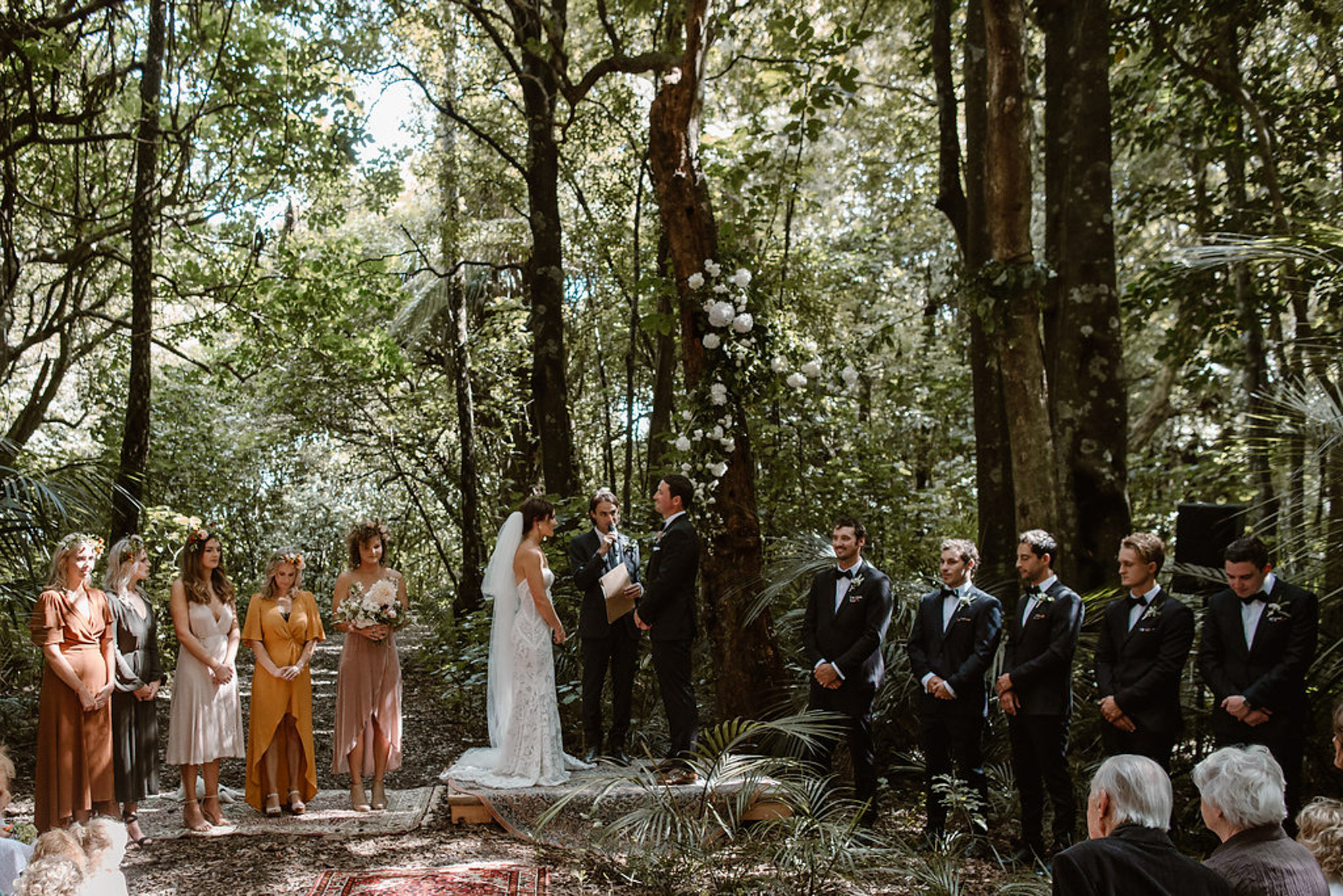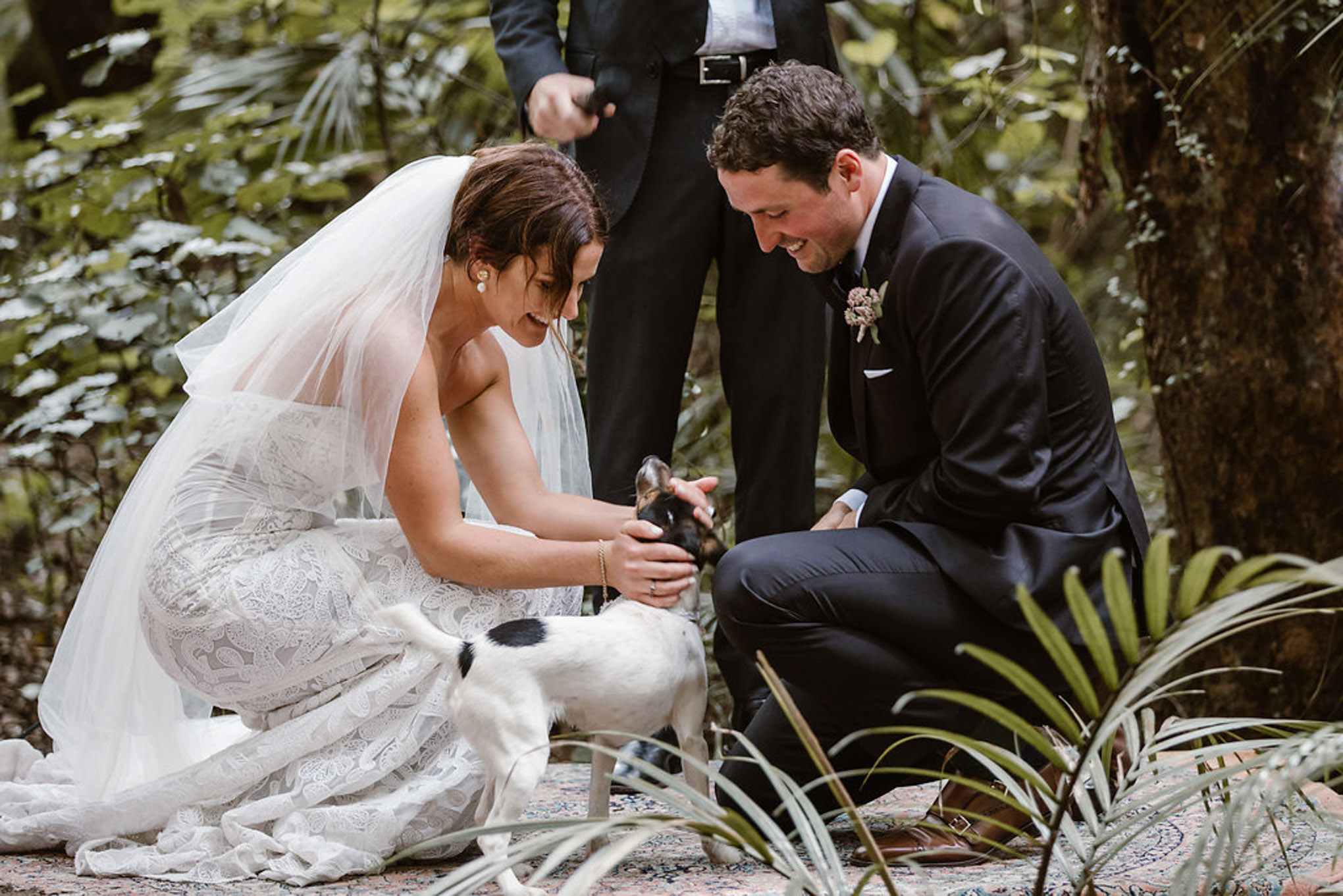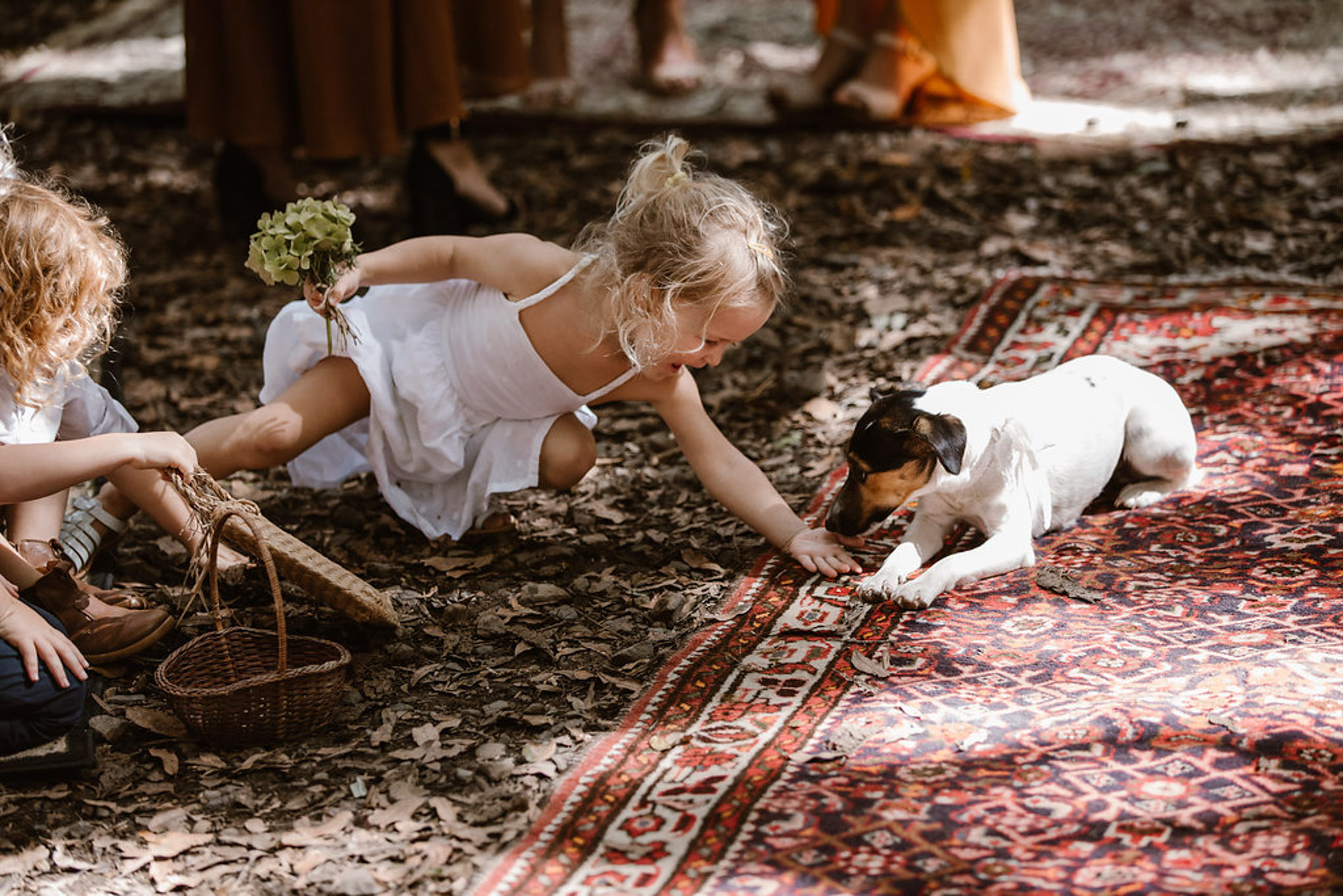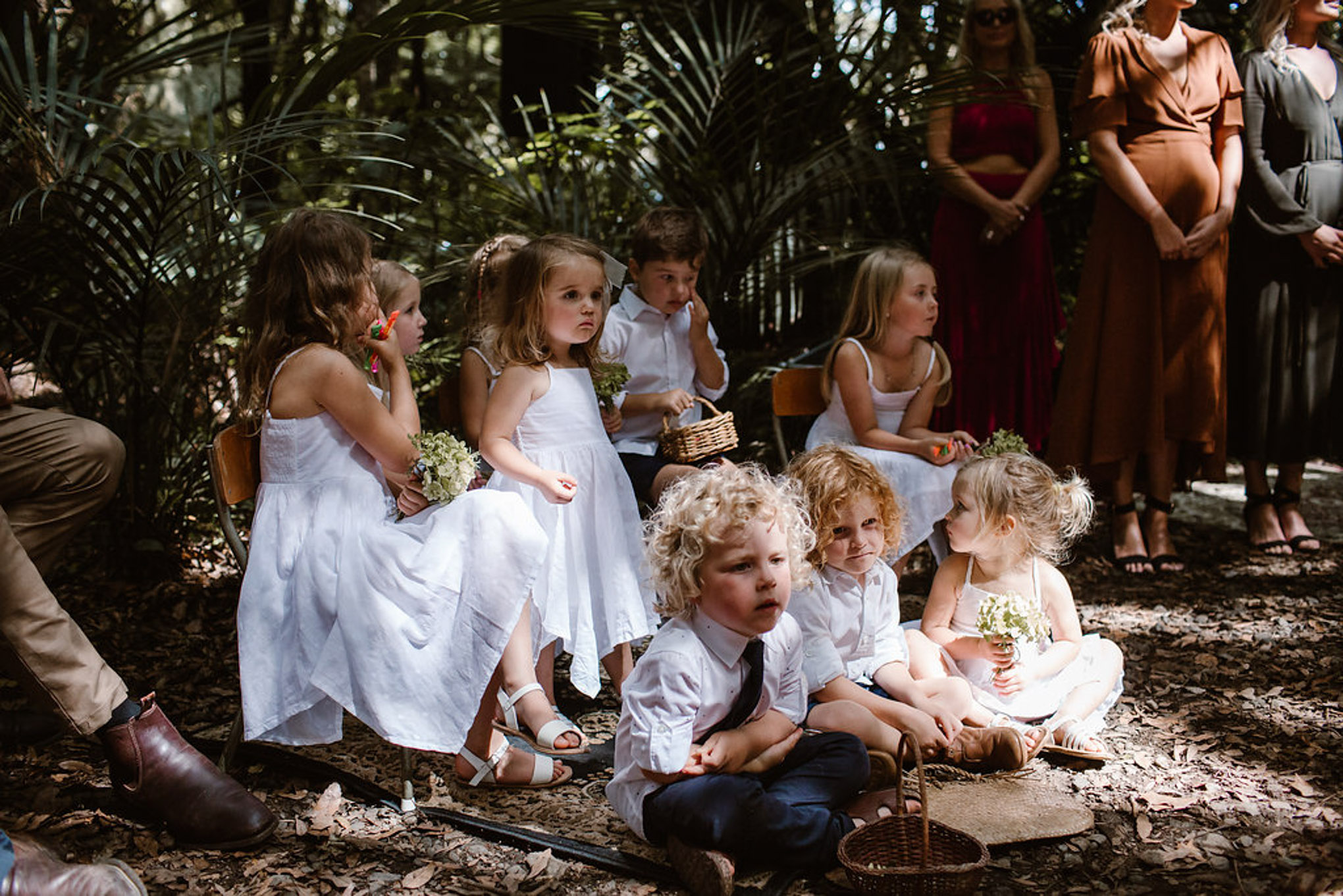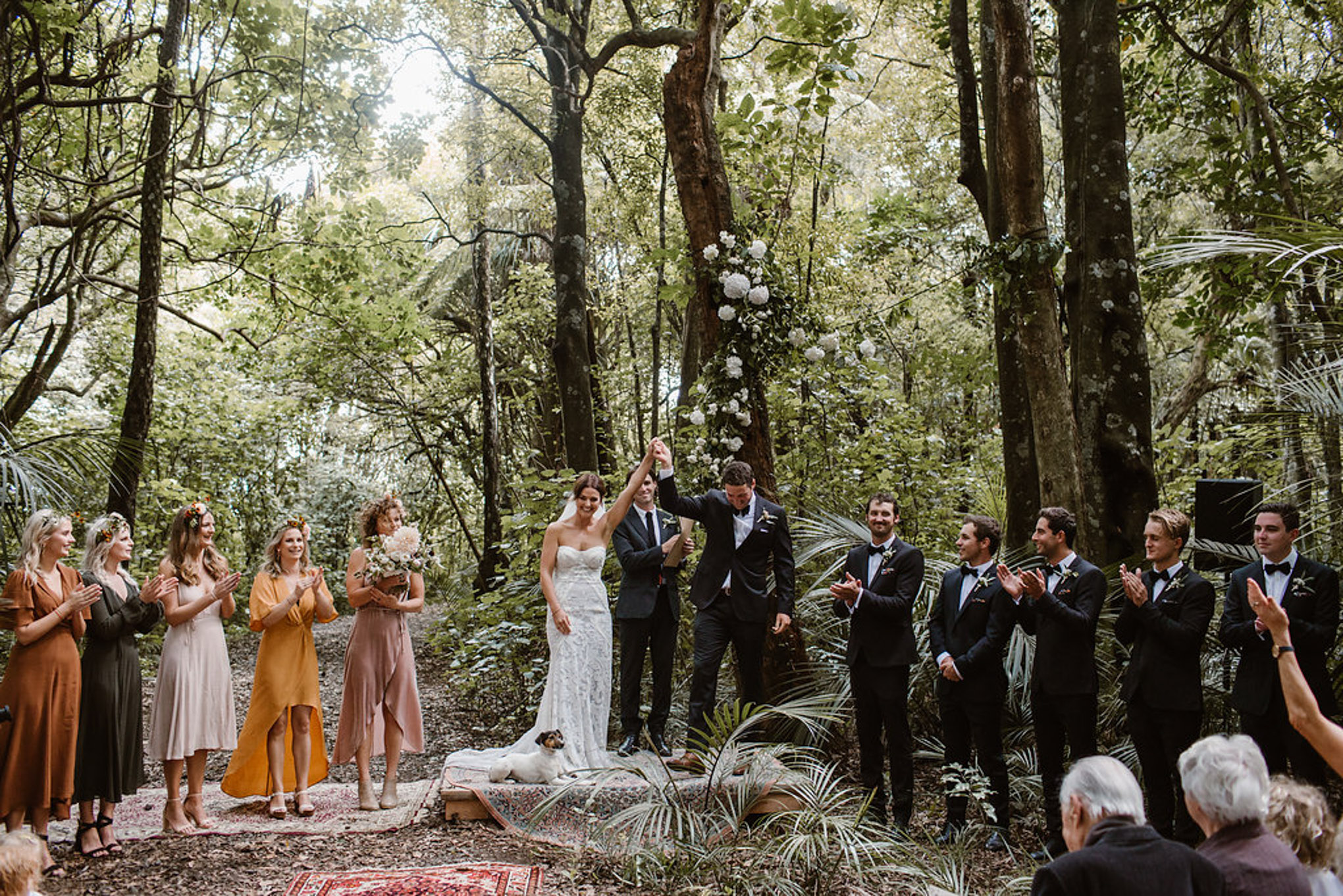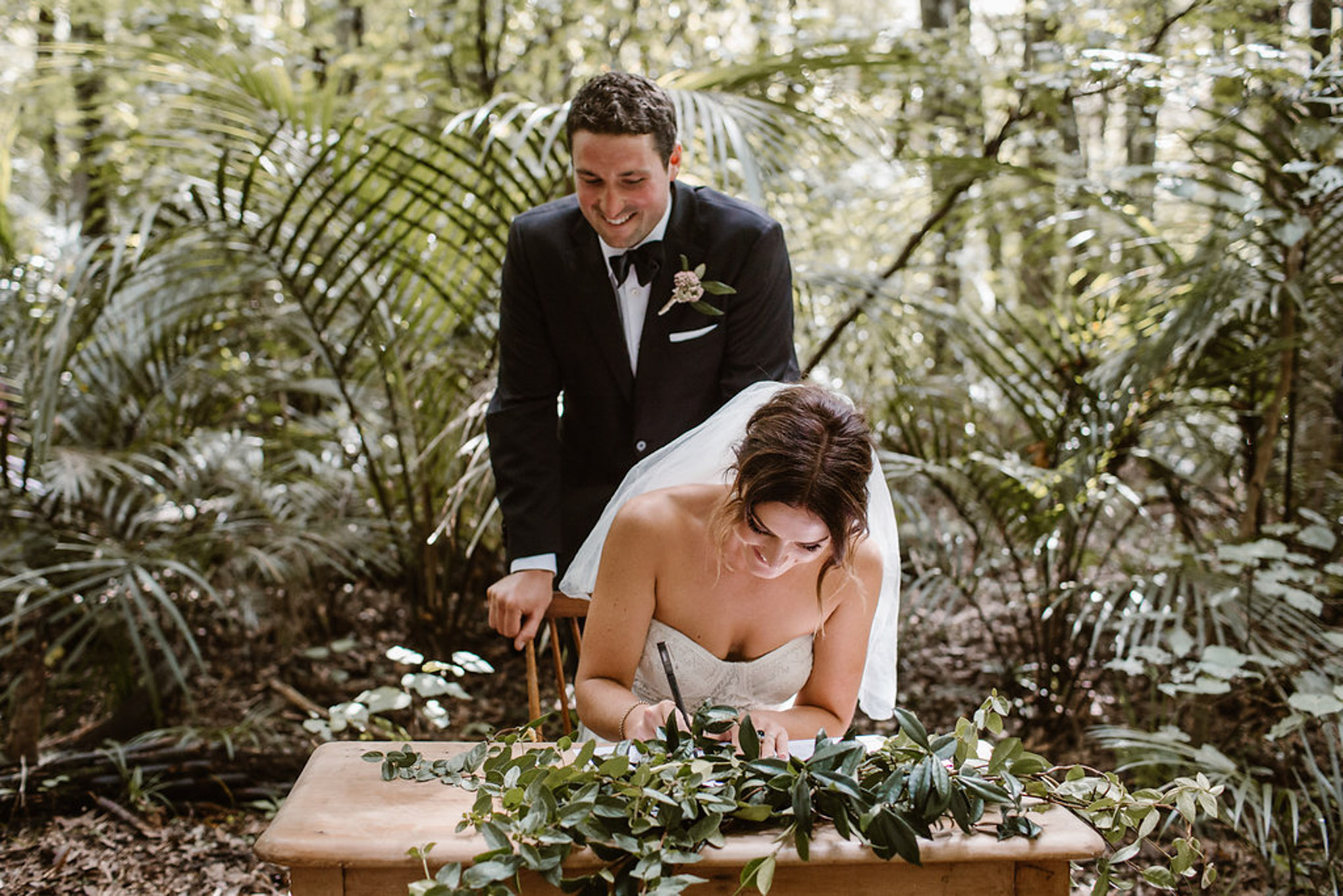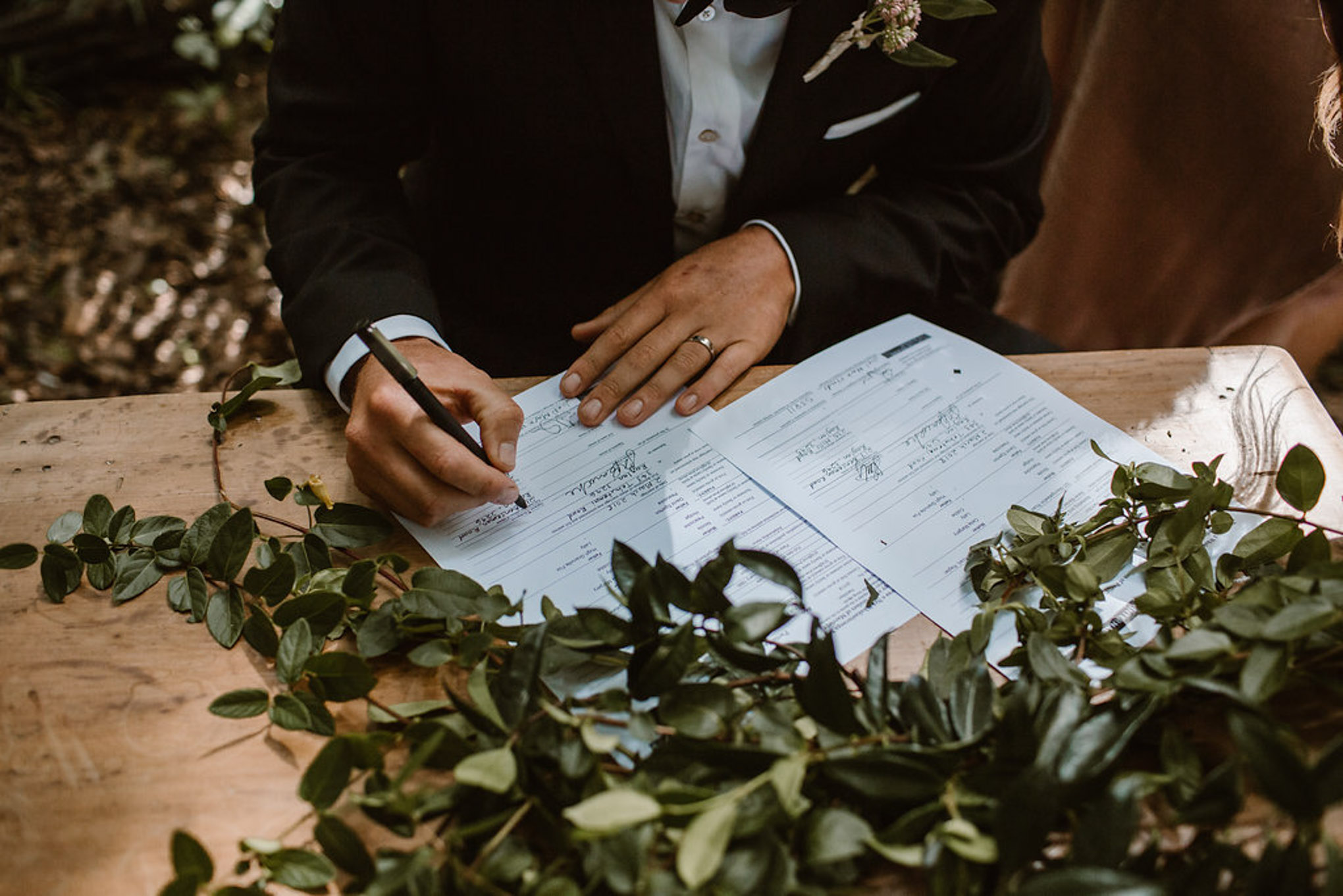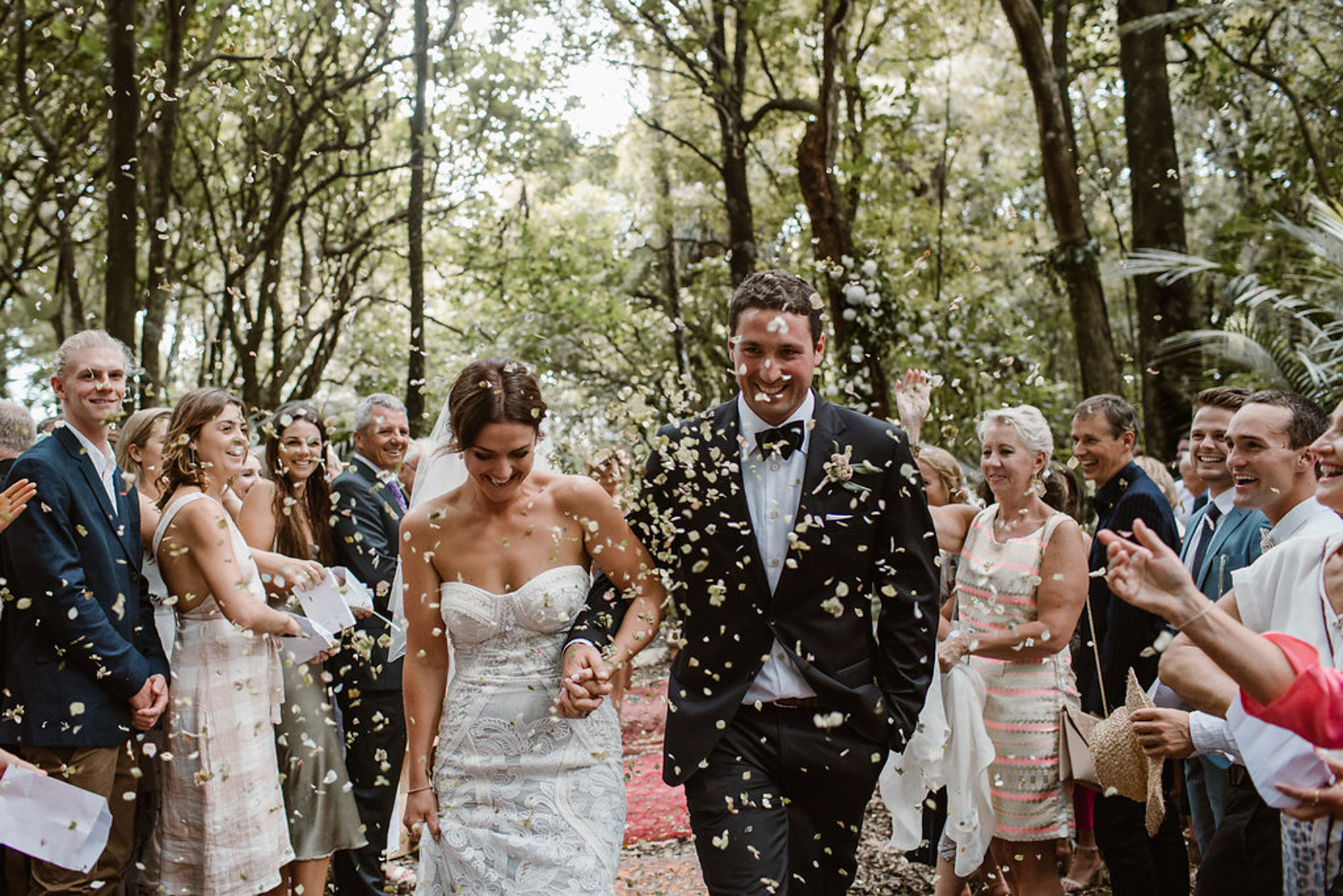 What were some of the most memorable/unique moments from the day?
So many…from waking up at 4am to check the weather to see all sunshine, to putting my dress on and all my worries slipping away…to walking down the aisle with my father.. seeing Sam stand up there waiting for me…our vows…our kiss…walking down the aisle as husband and wife after the ceremony probably topped everything. I cried with happiness in that moment and those are my favourite photos from the day! The food, the music, the dancing, and all of my lovely friends and family! They made the day!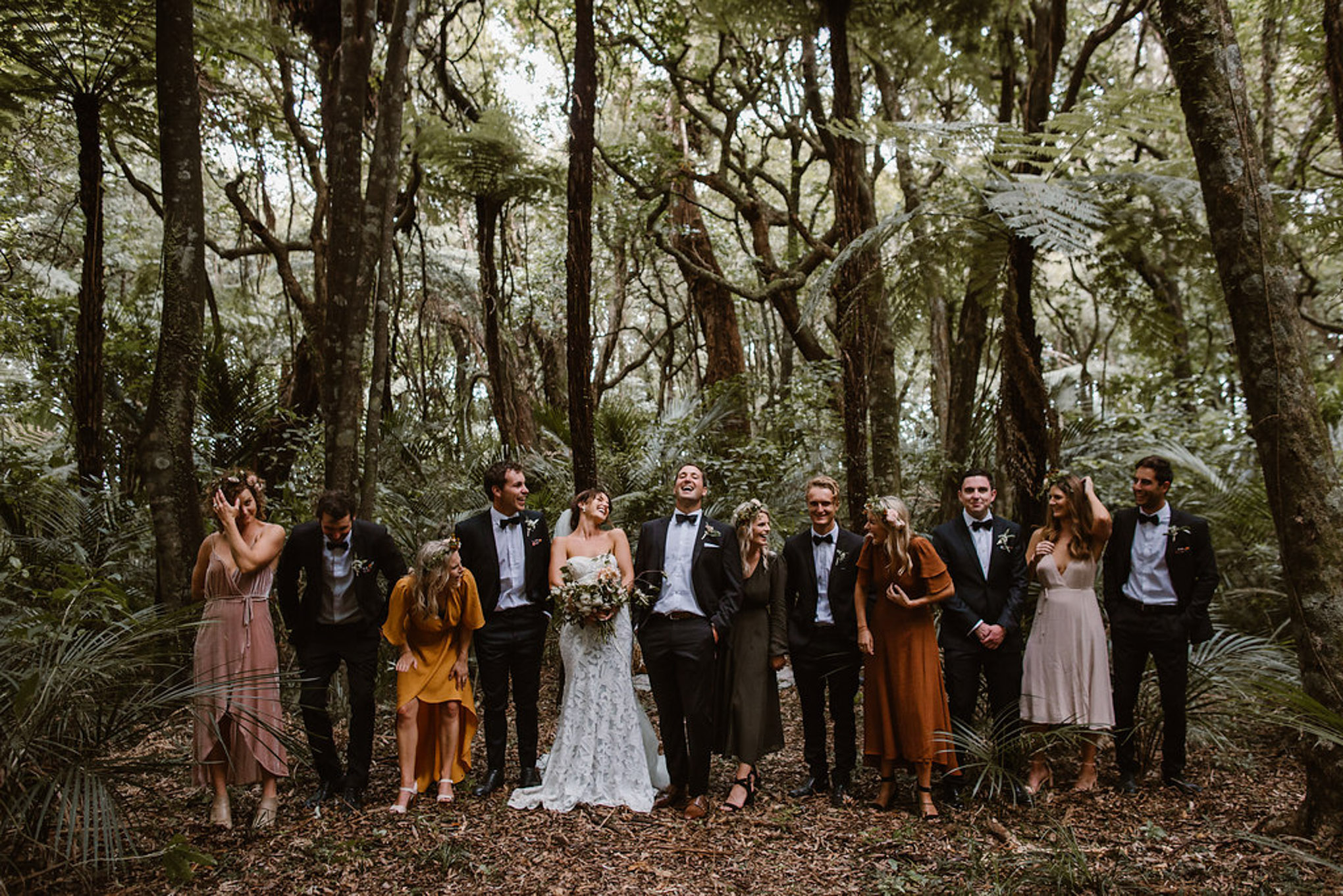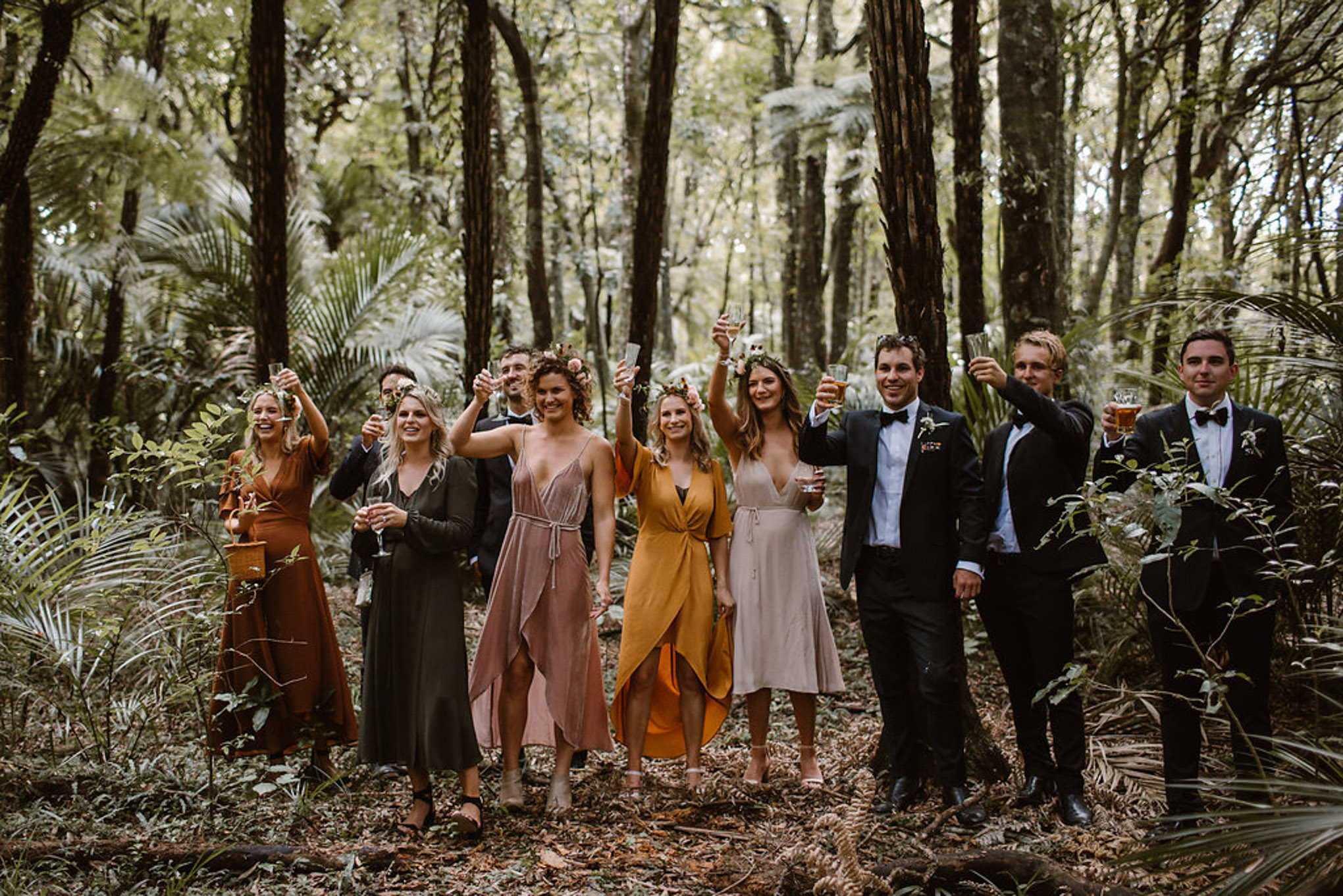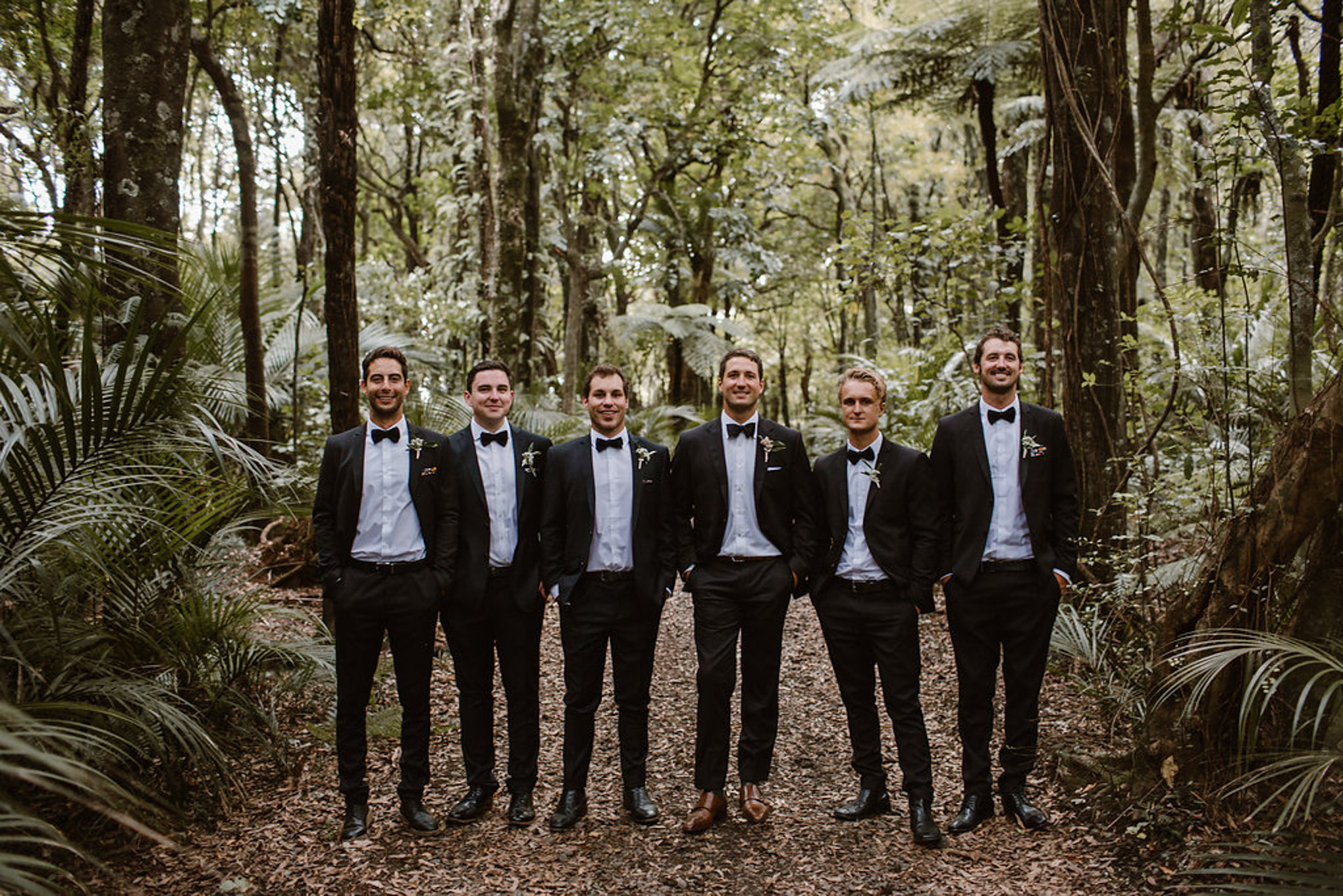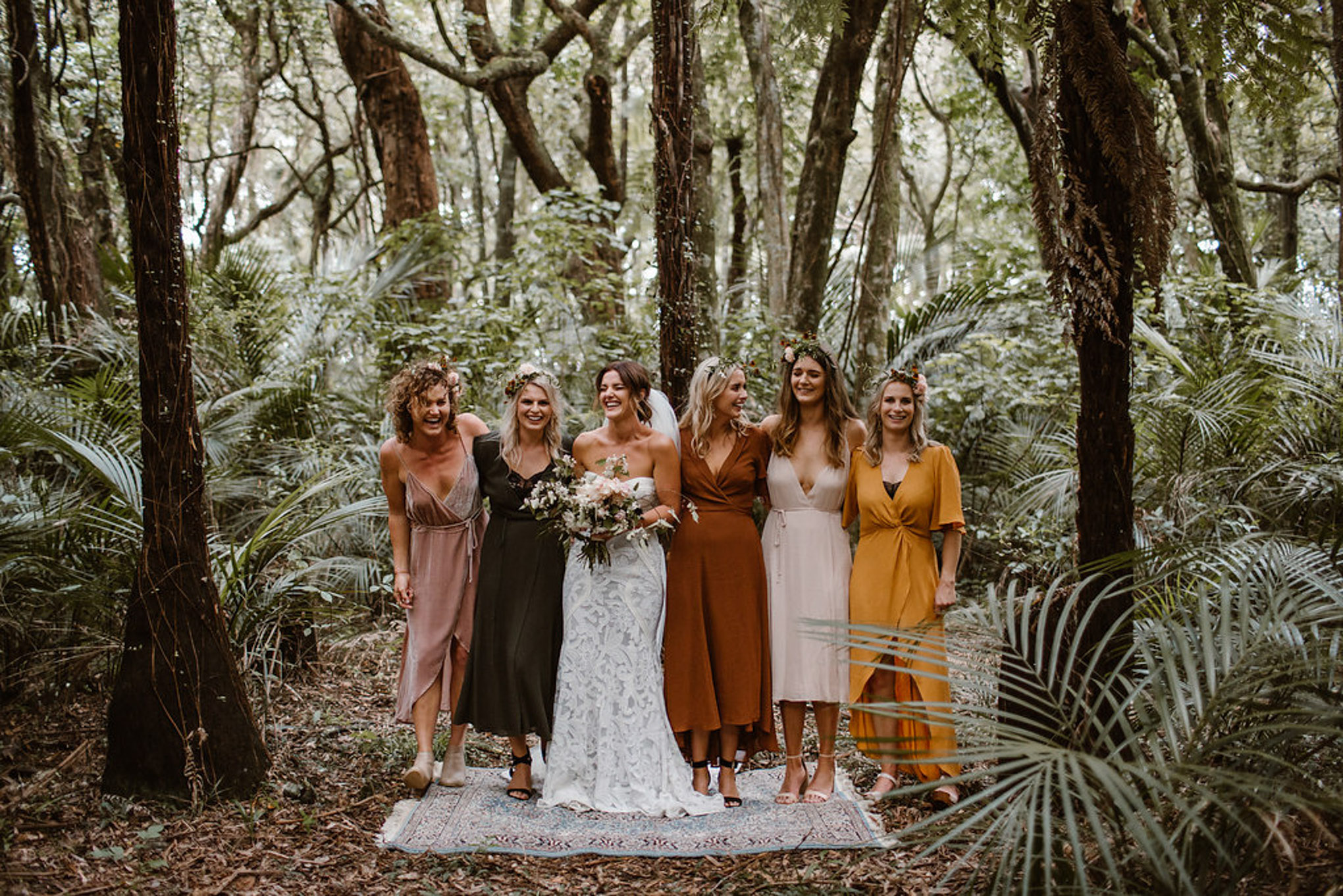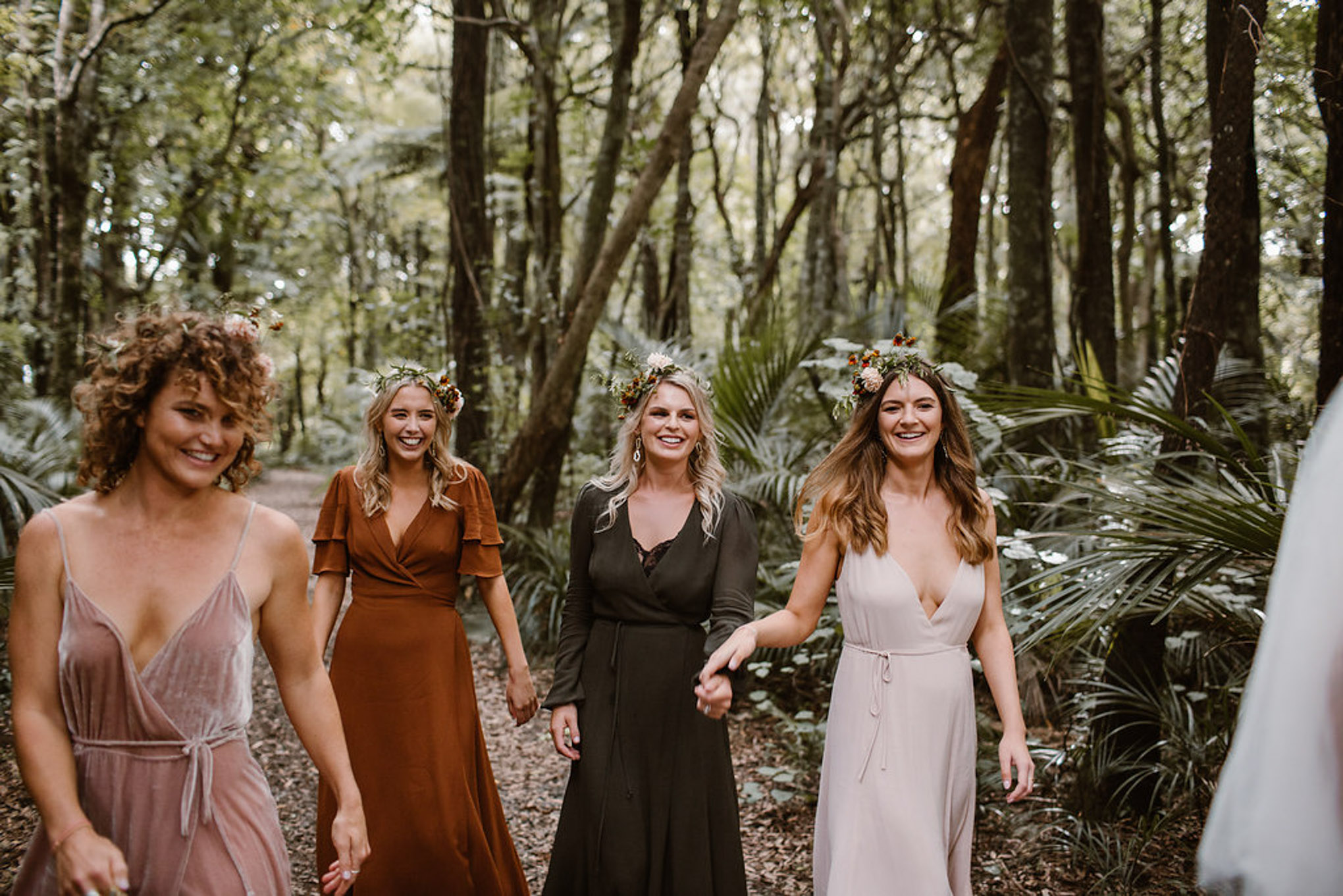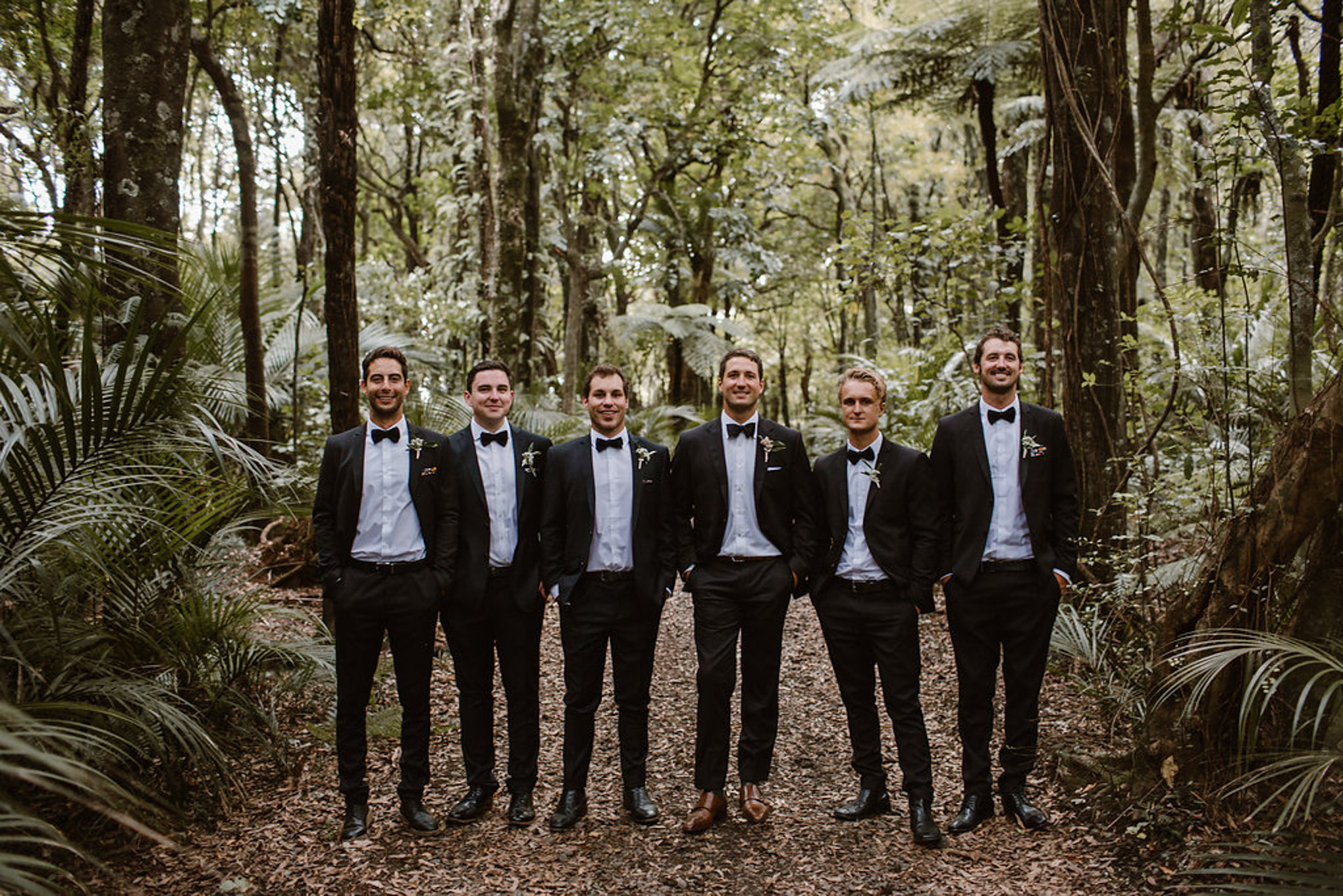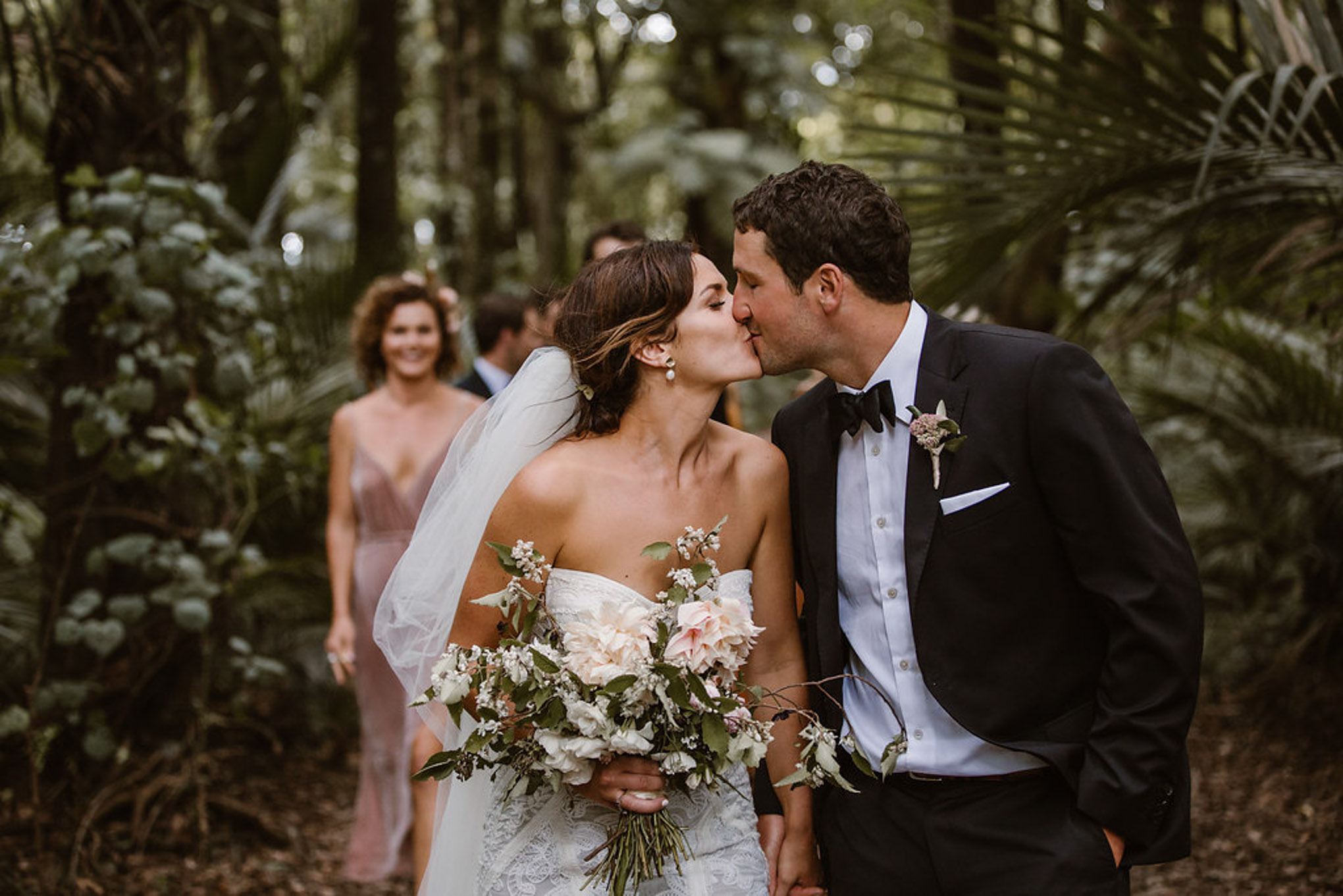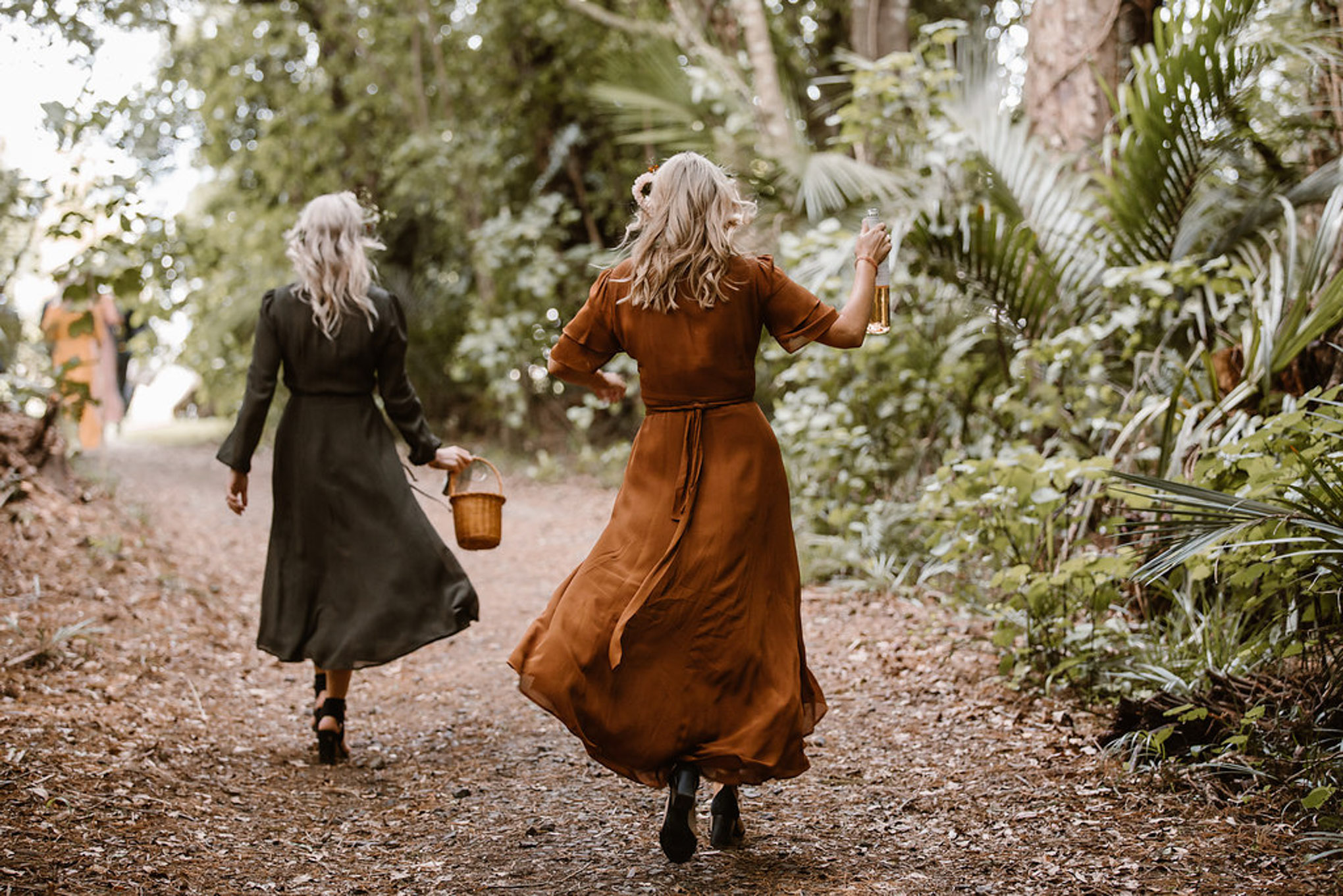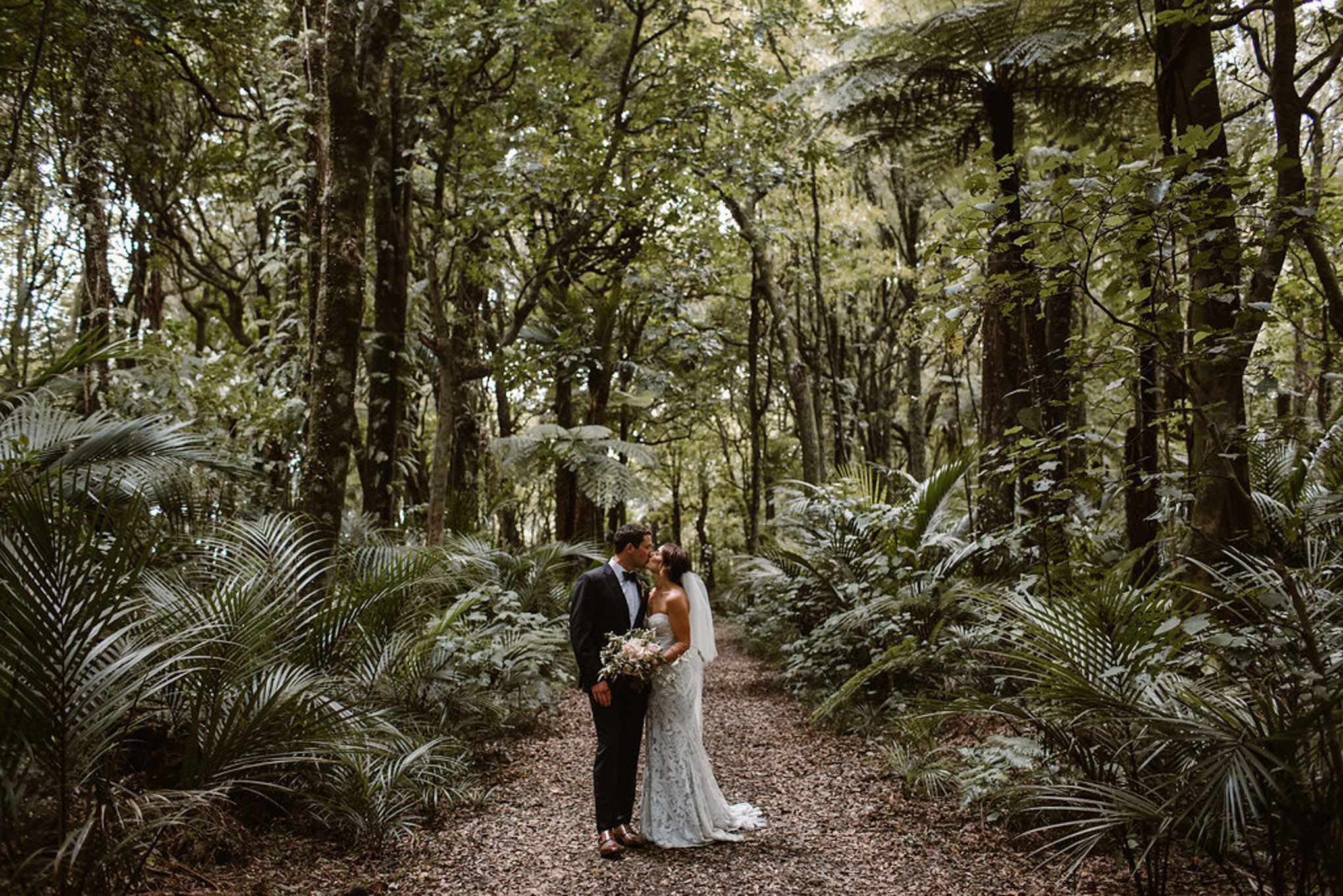 Tell us about your main outfits:
I loved my dress from Rue De Seine, the Poppy Stardust was so beautiful. As soon as I saw the fabric in the shore I fell in love! I always imagined Sam in a classic black suit, but we mixed it up with some amazing brown leather shoes, which he loved! He never dresses up that much so it was cool to see him getting excited about his outfit!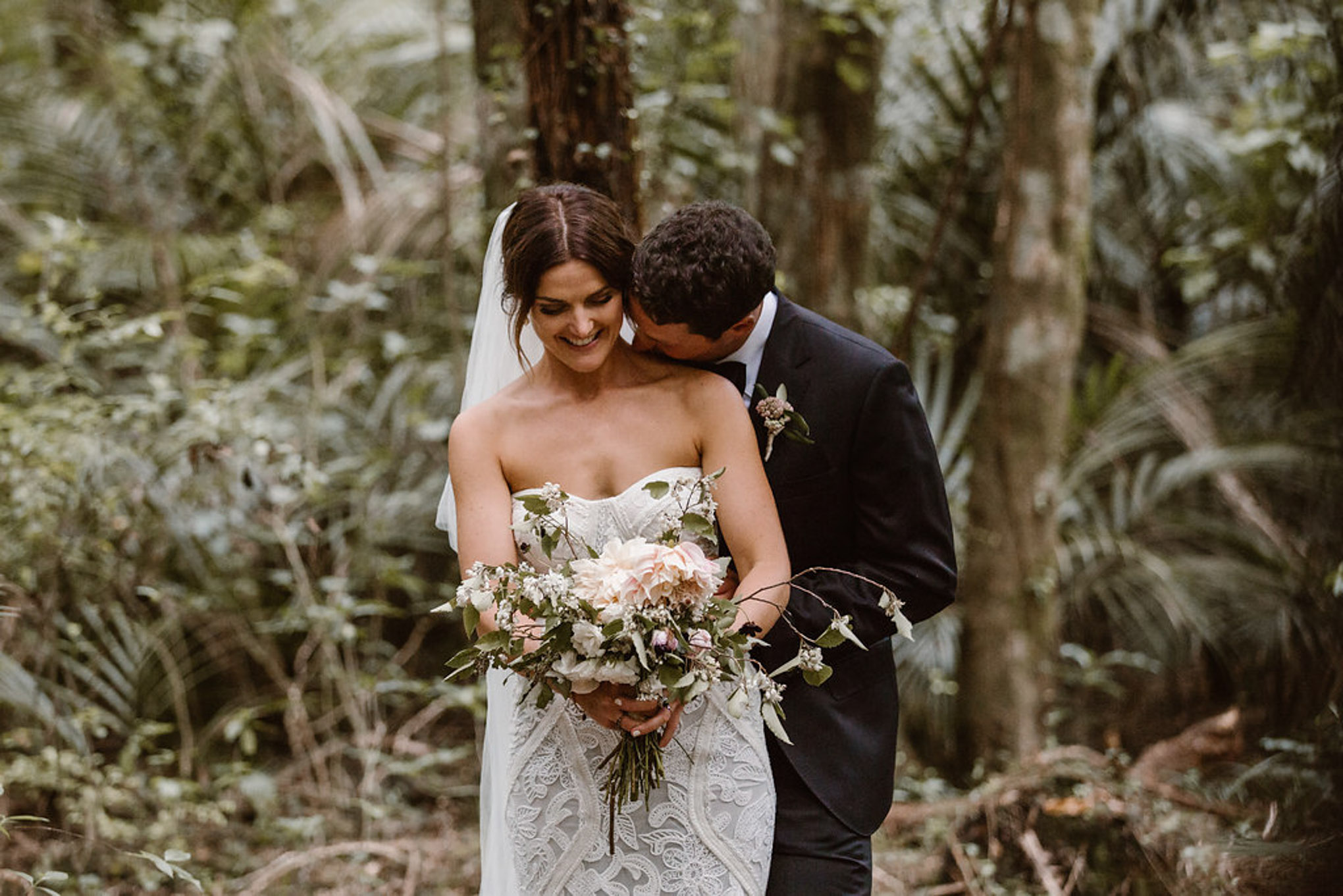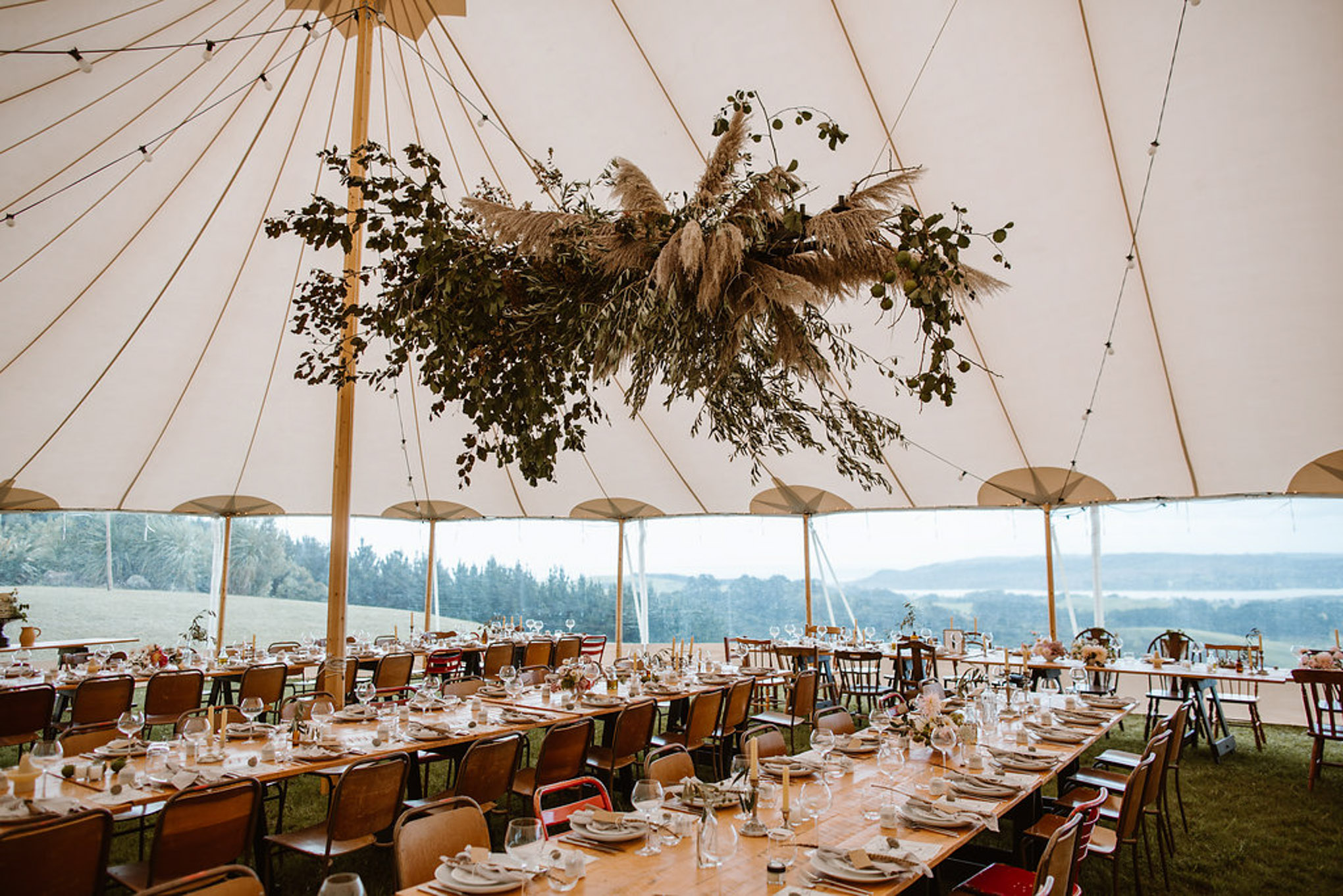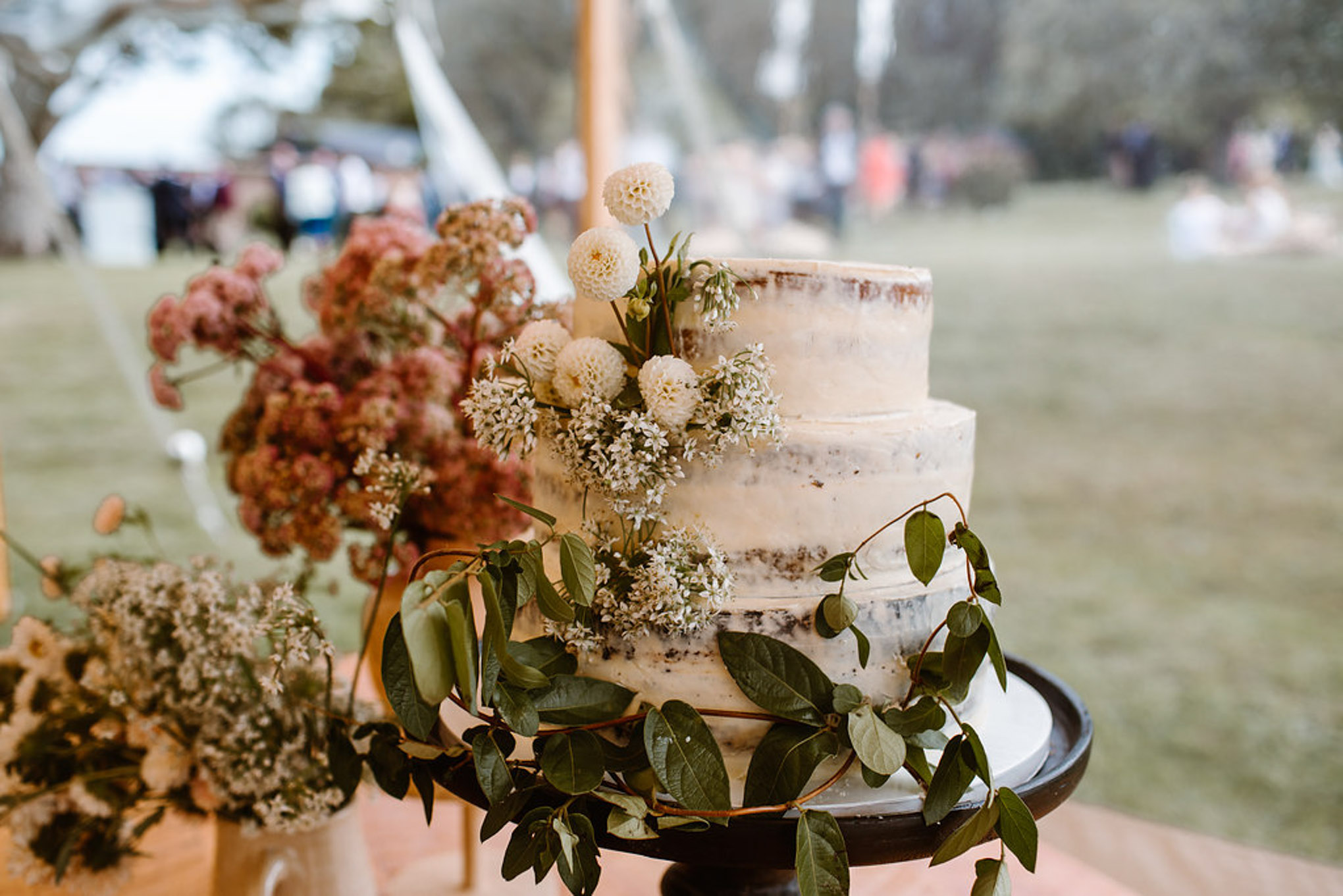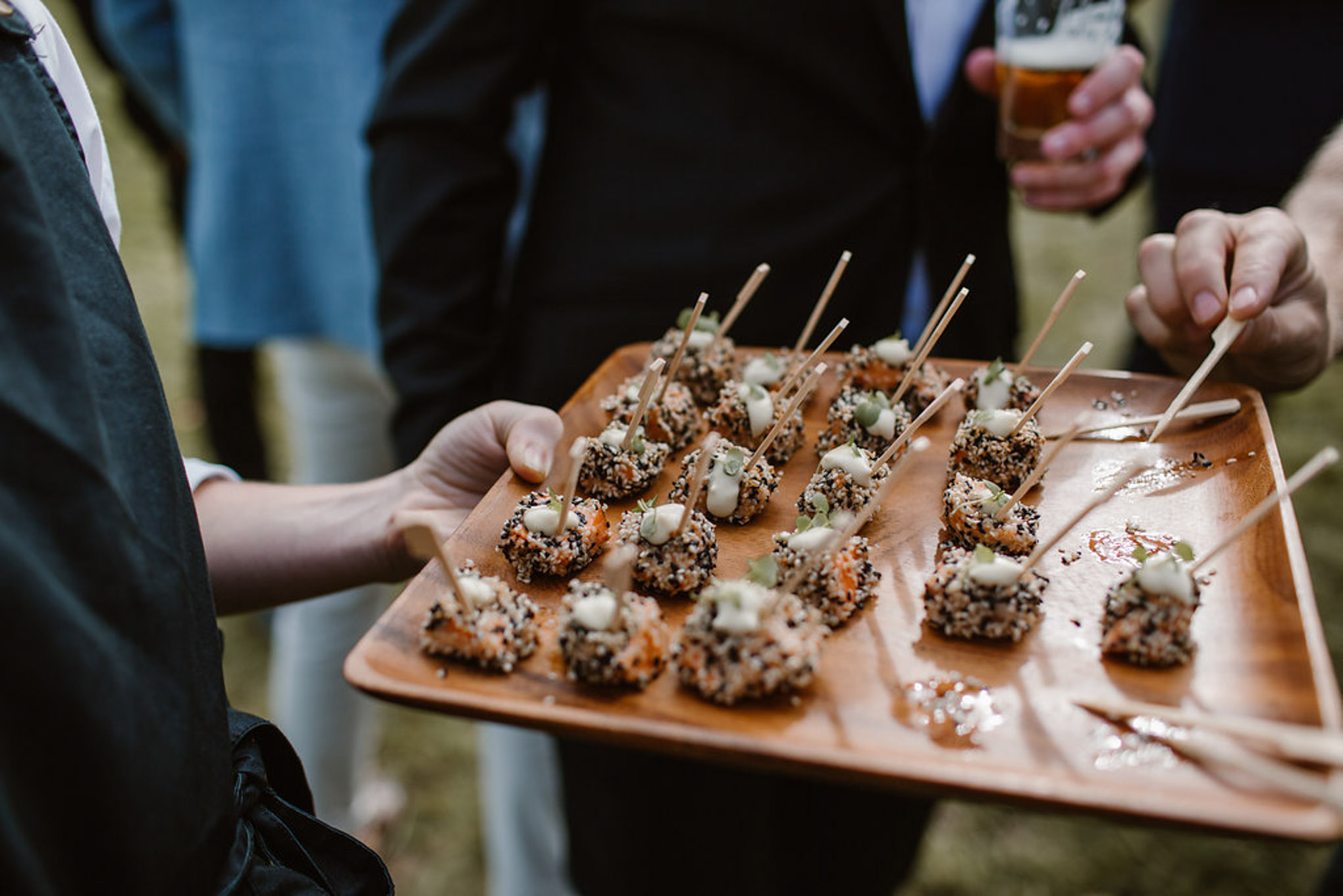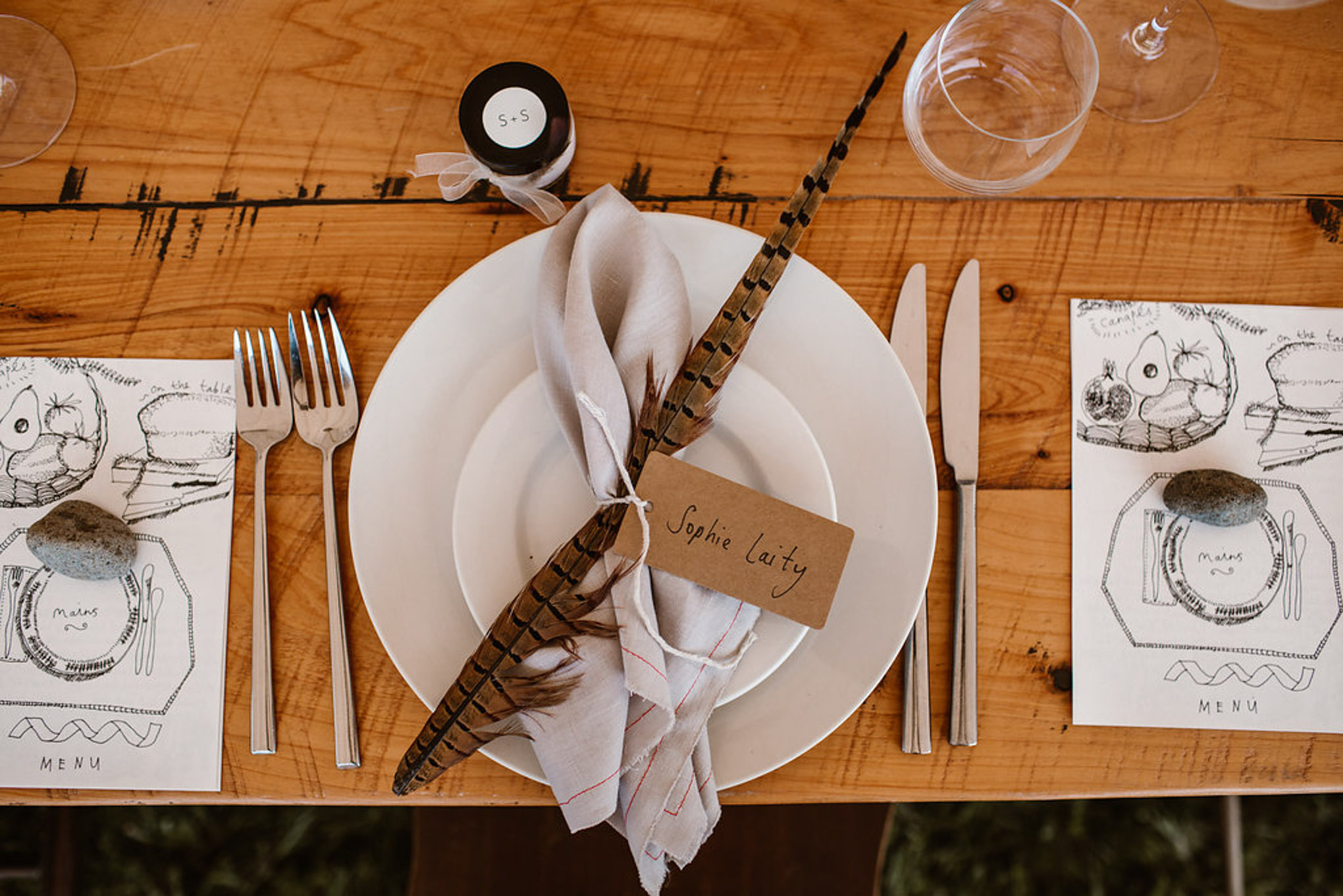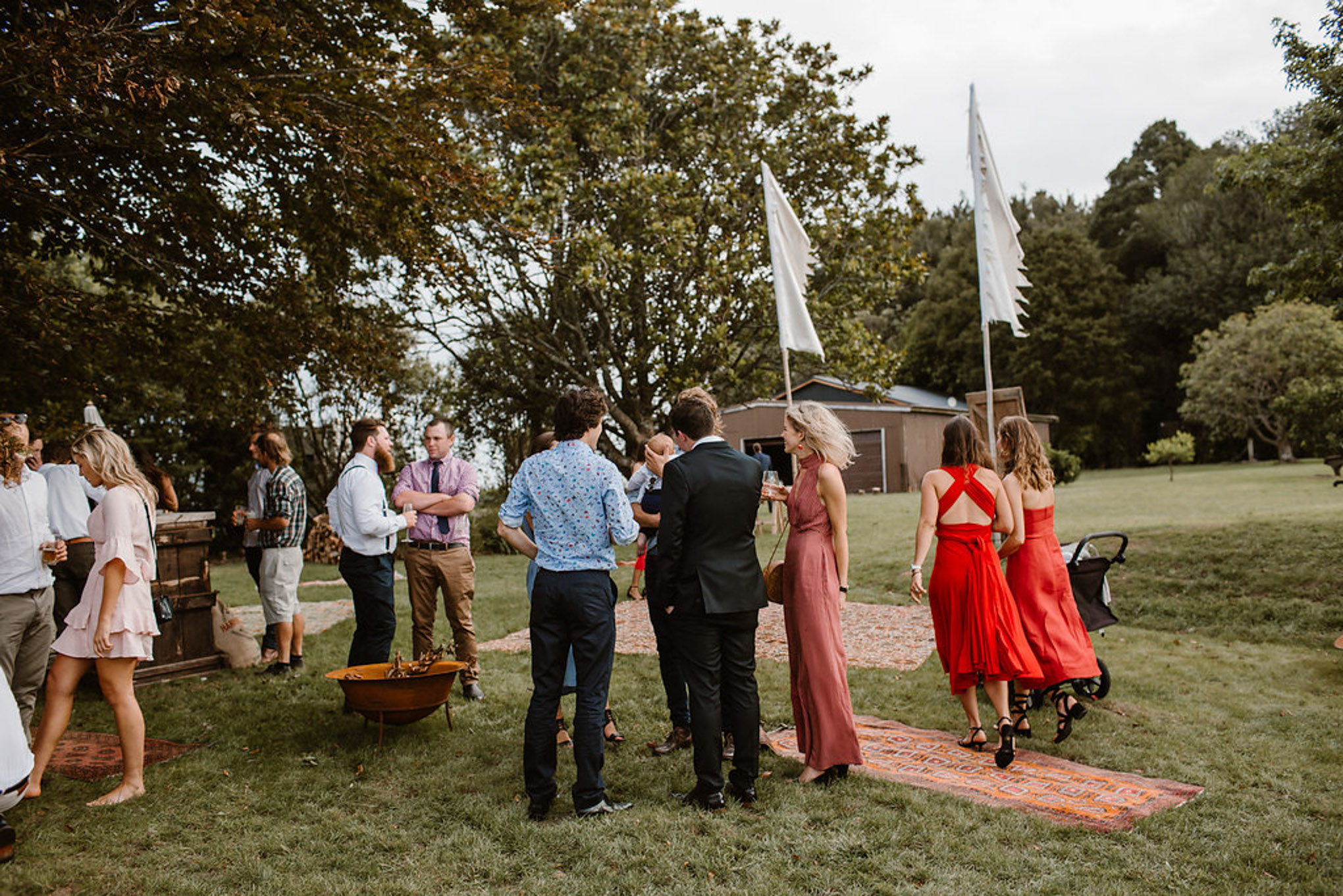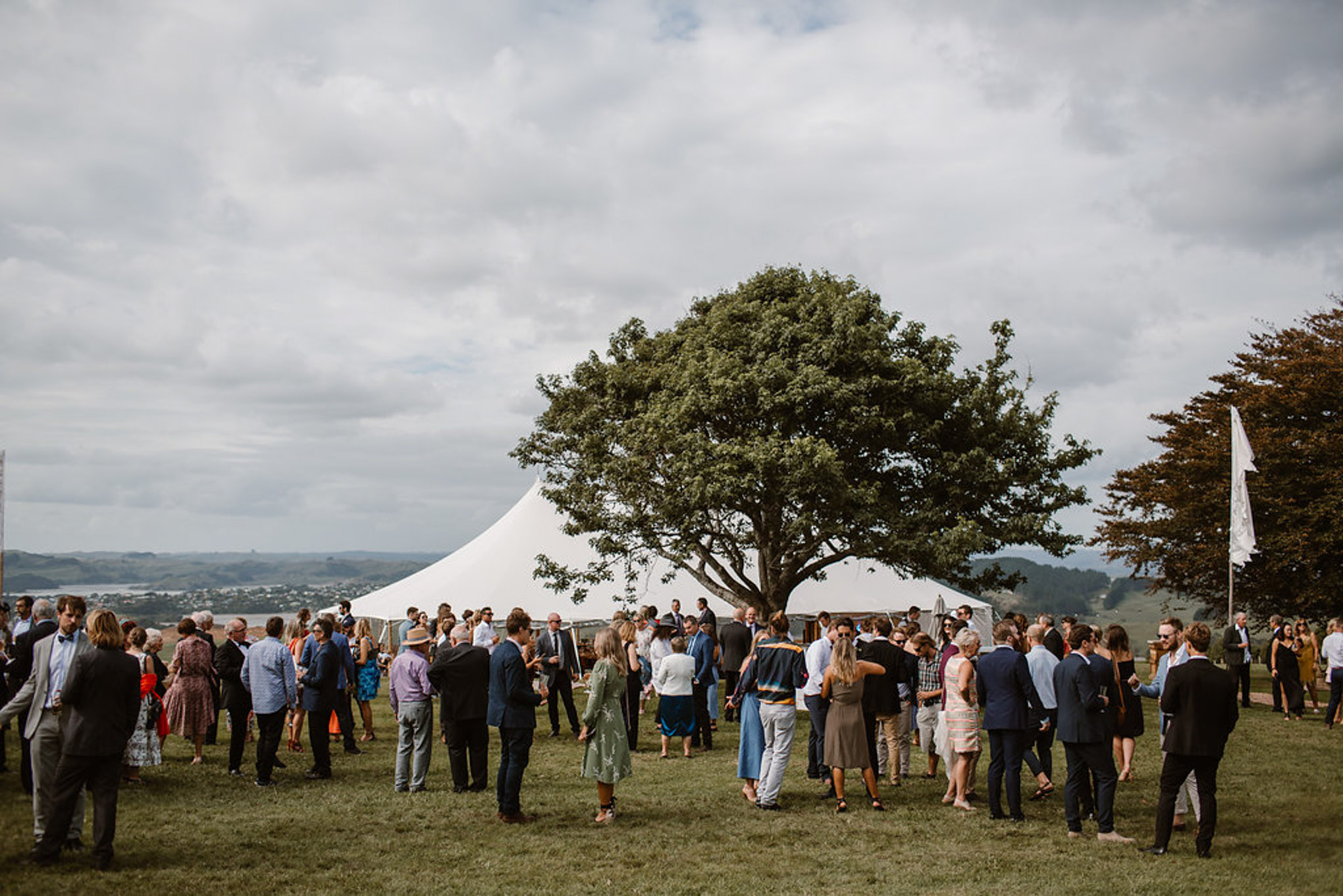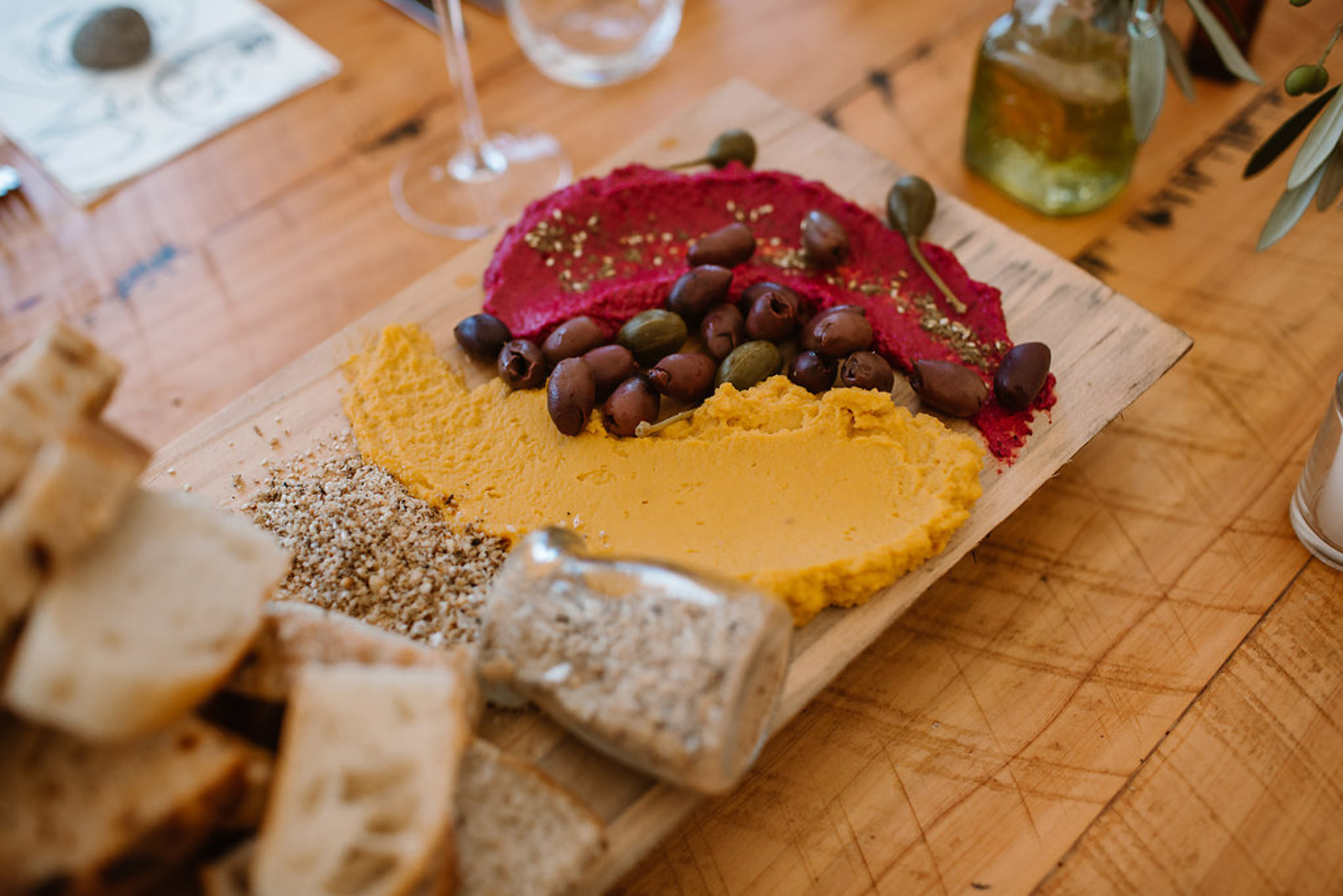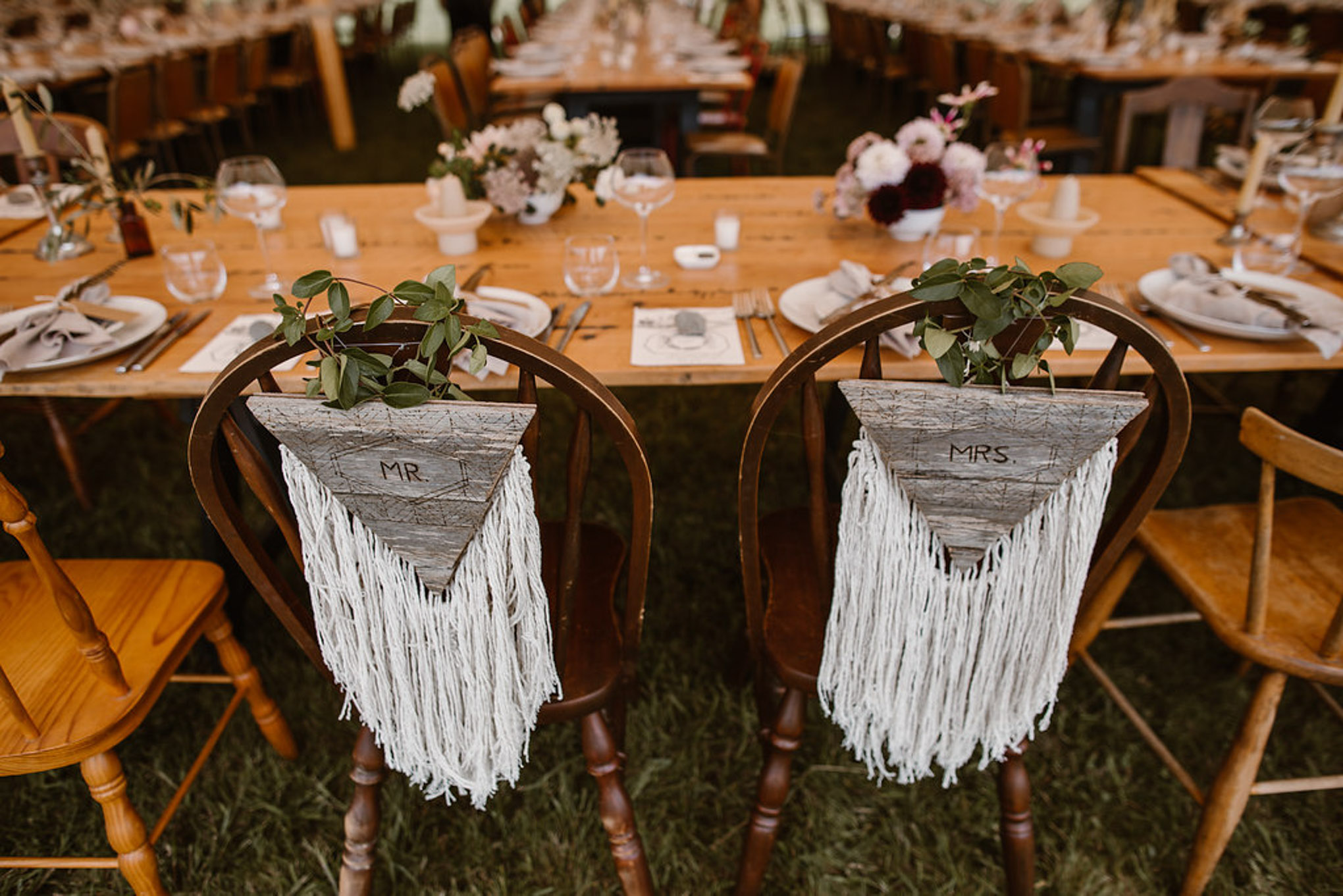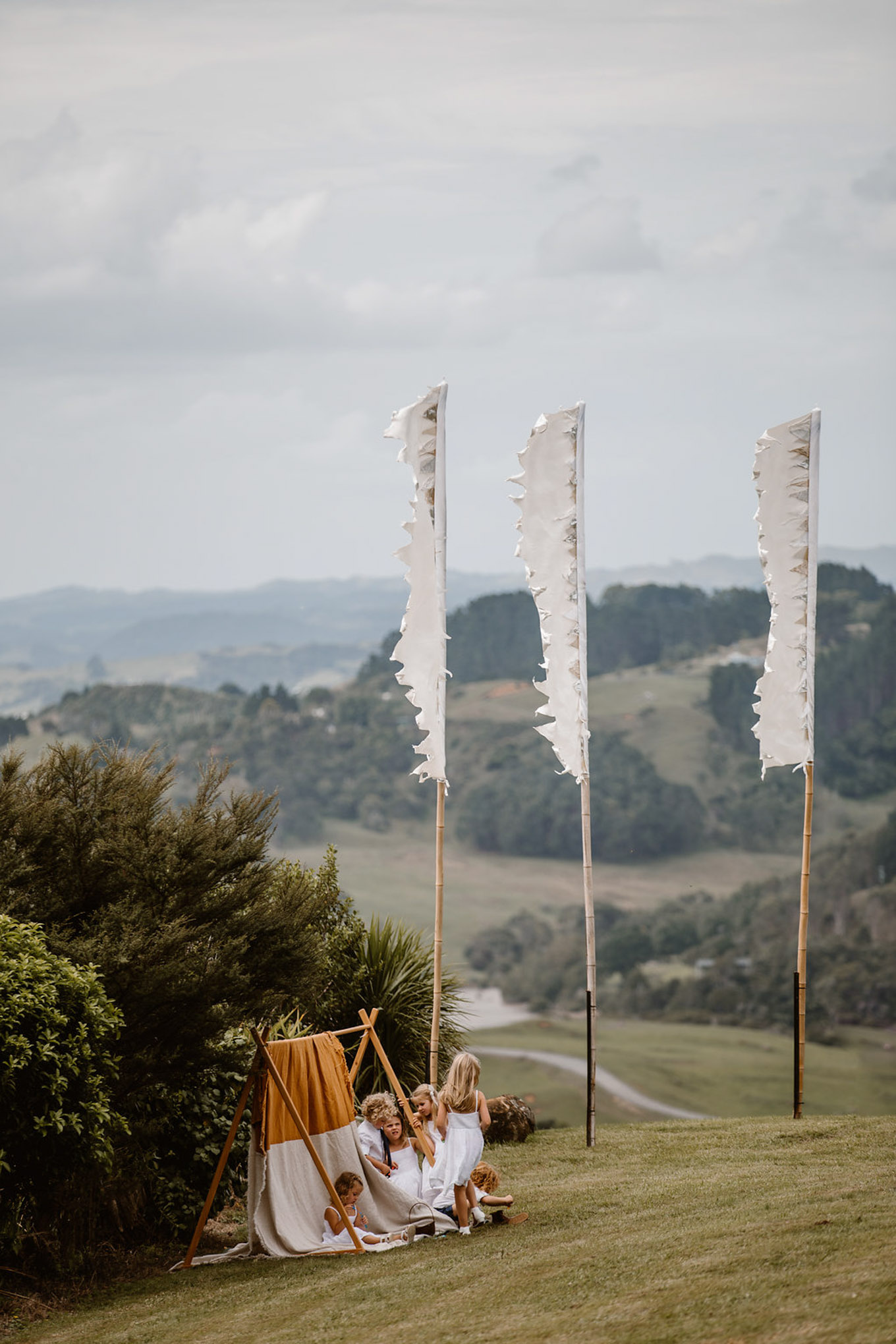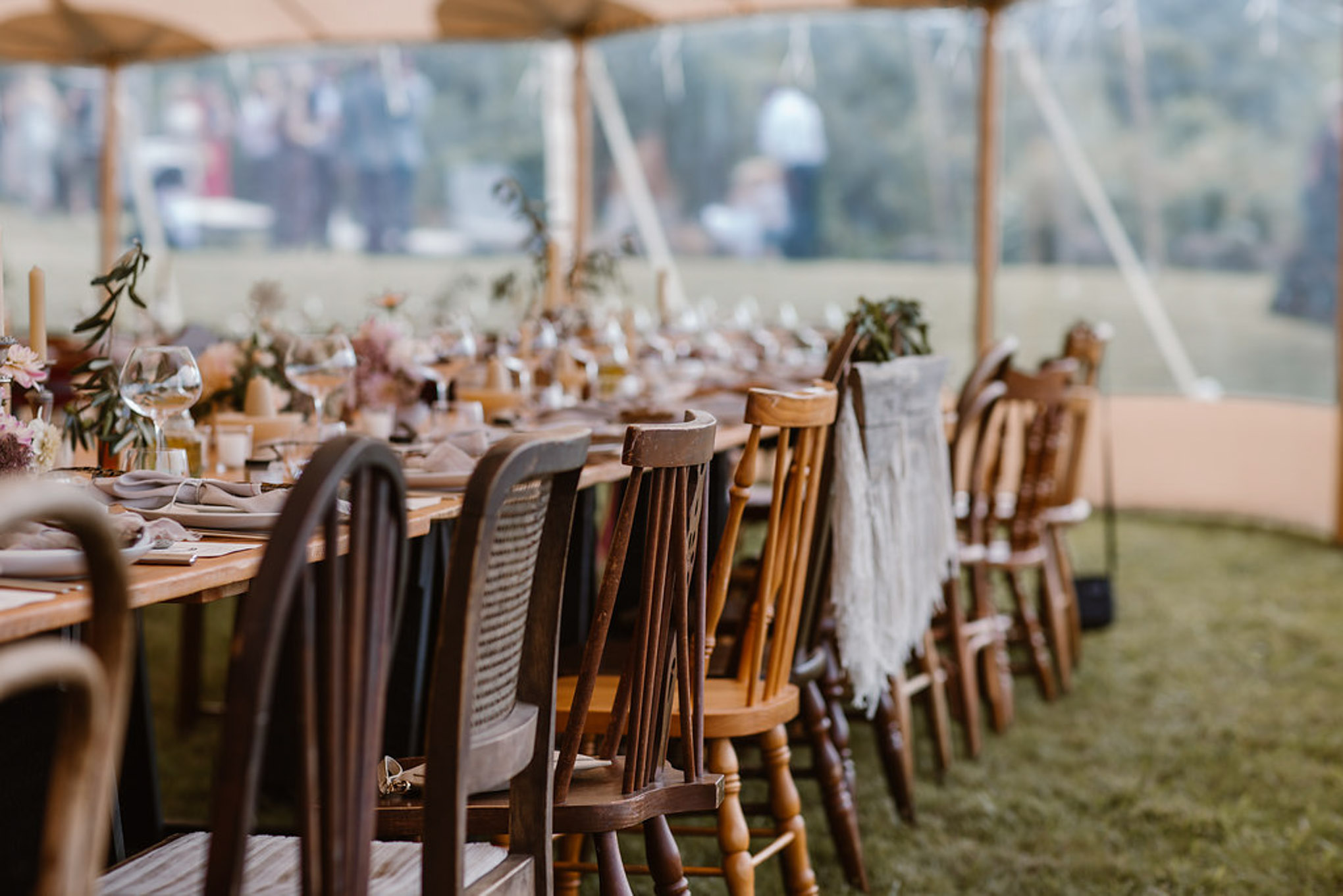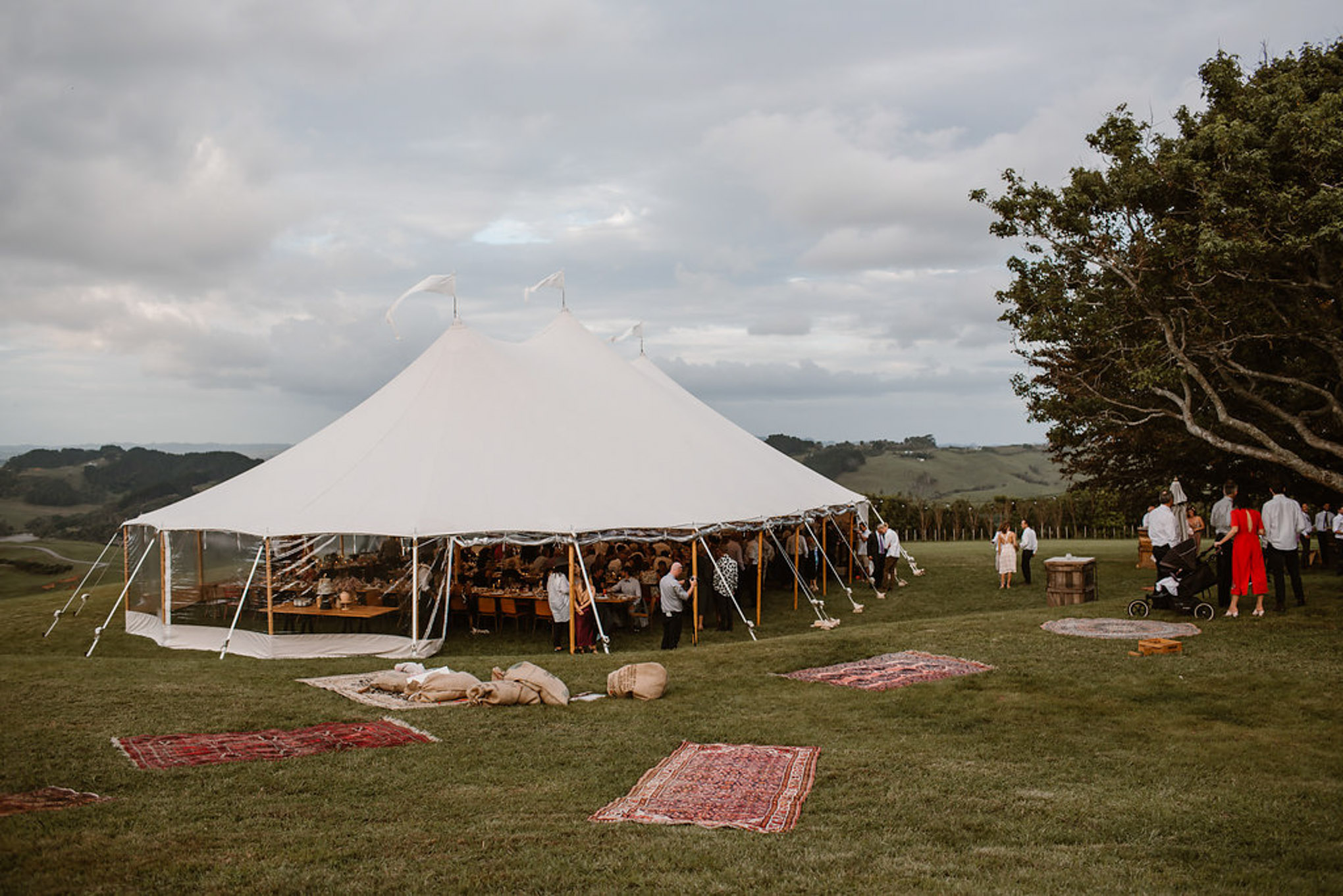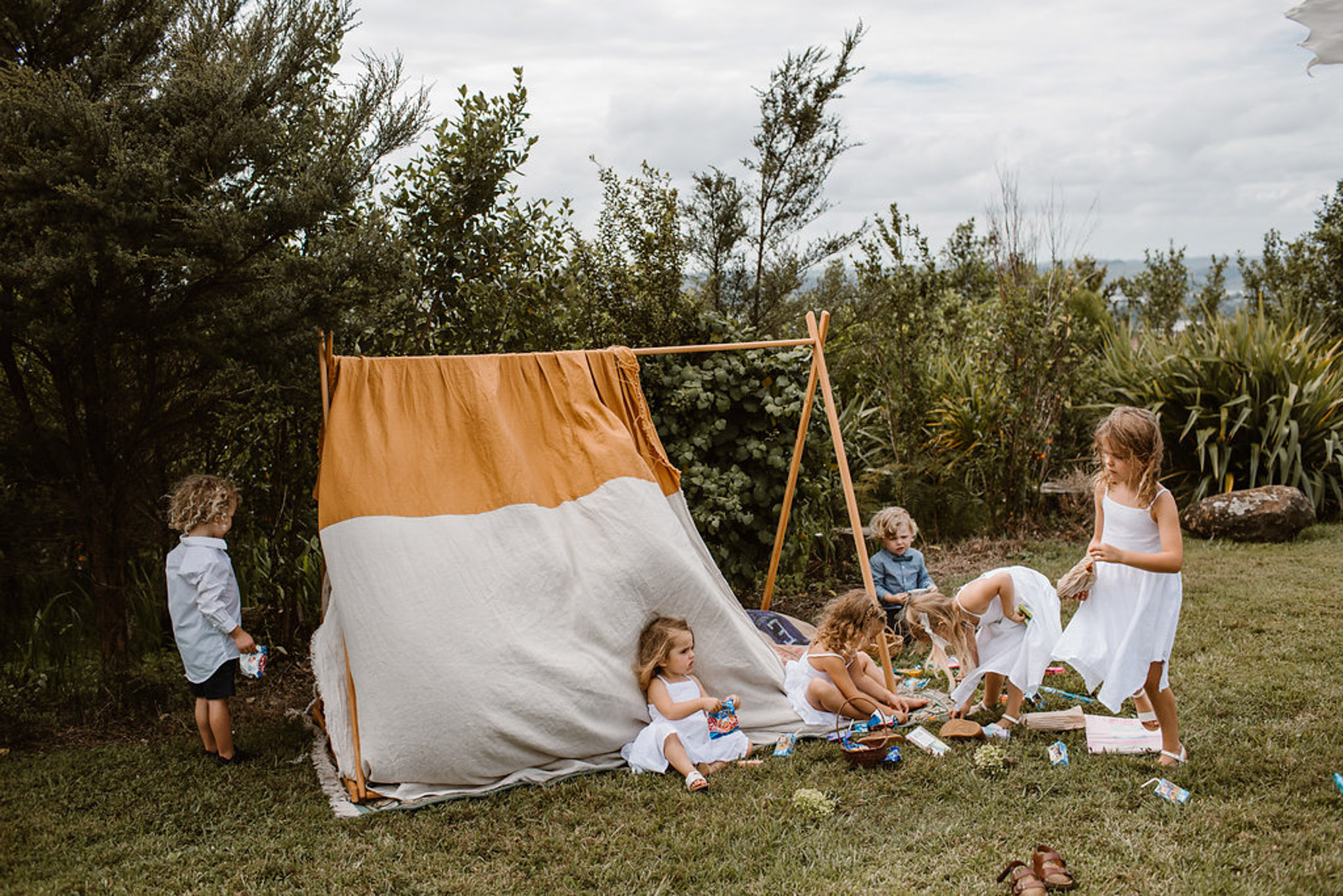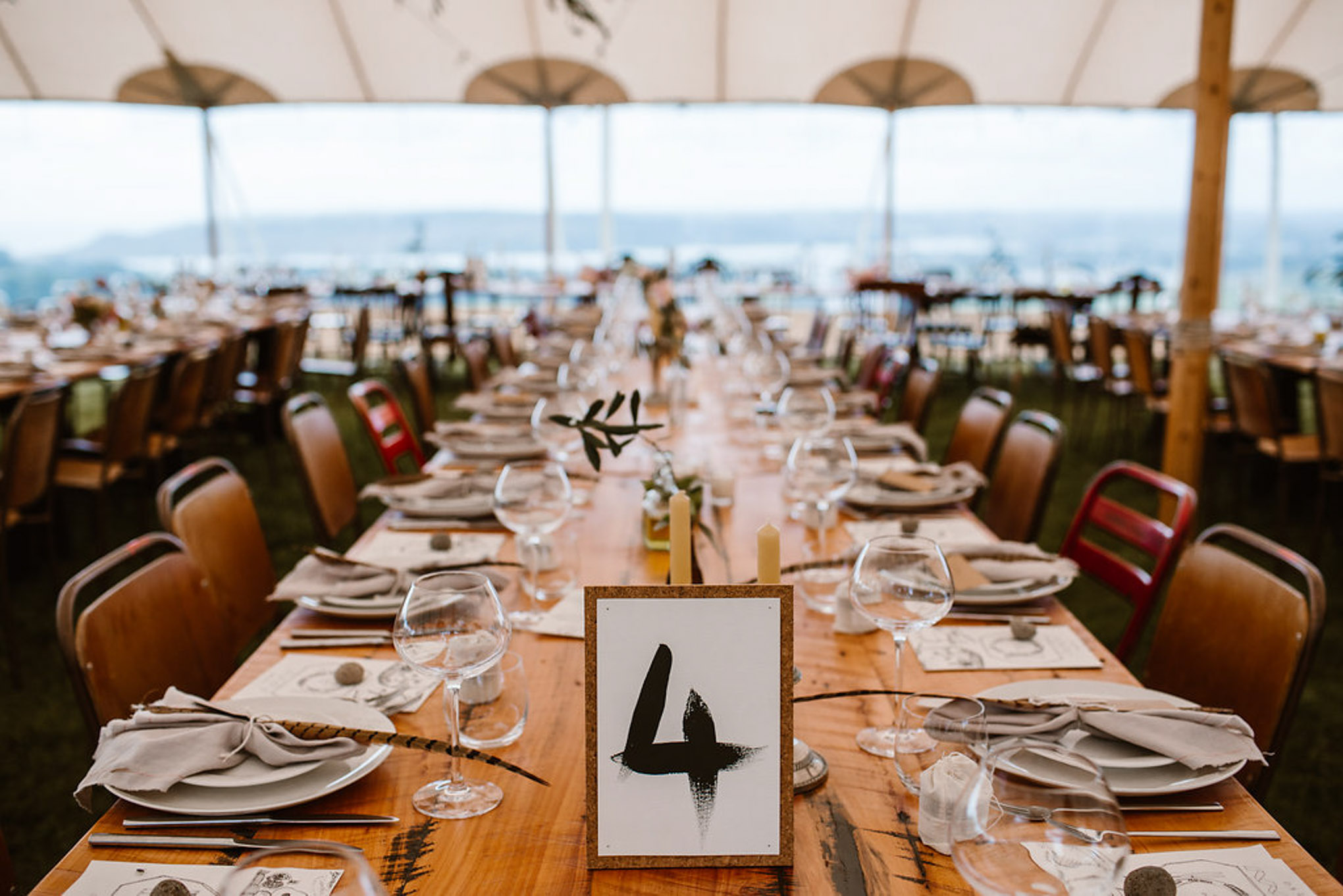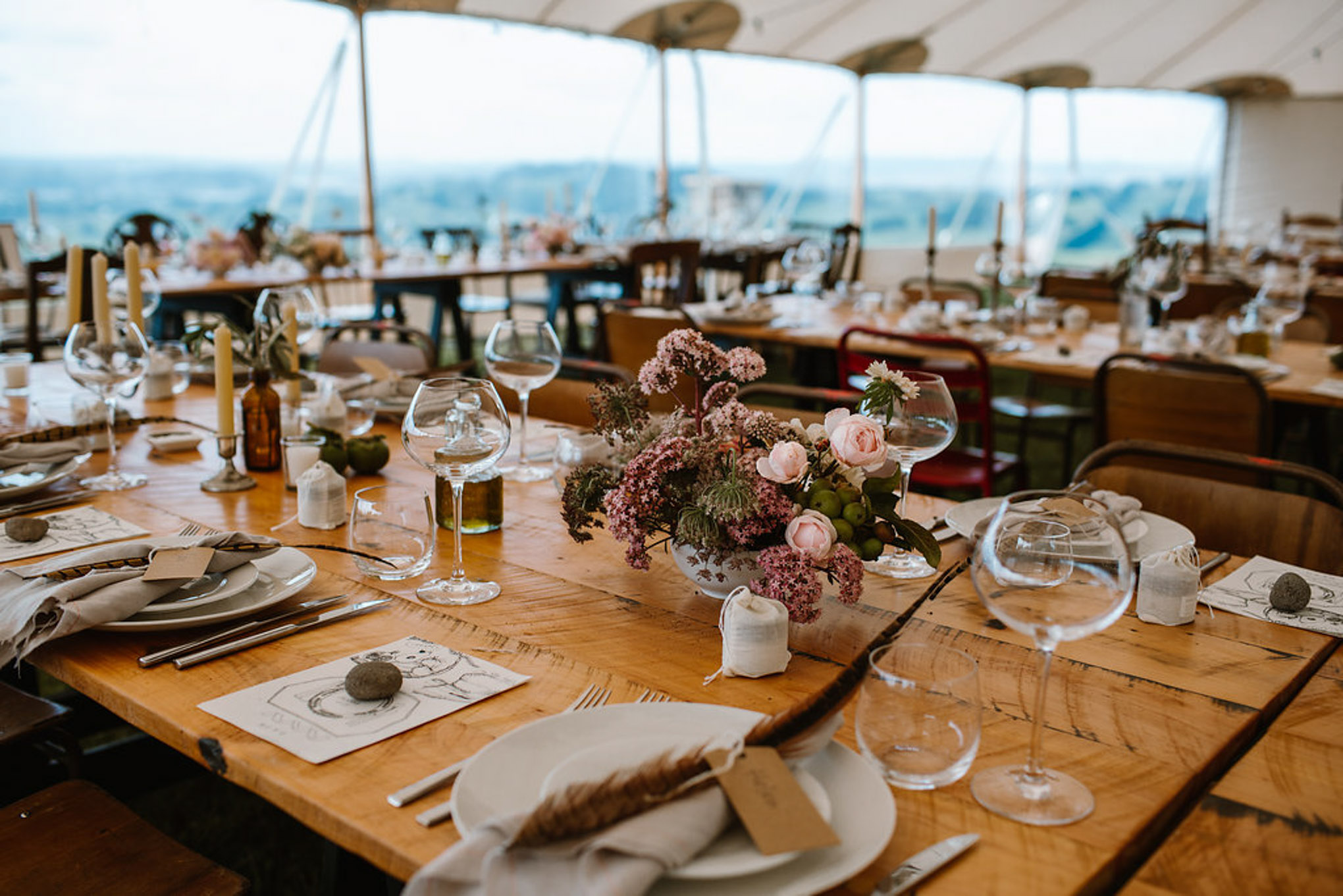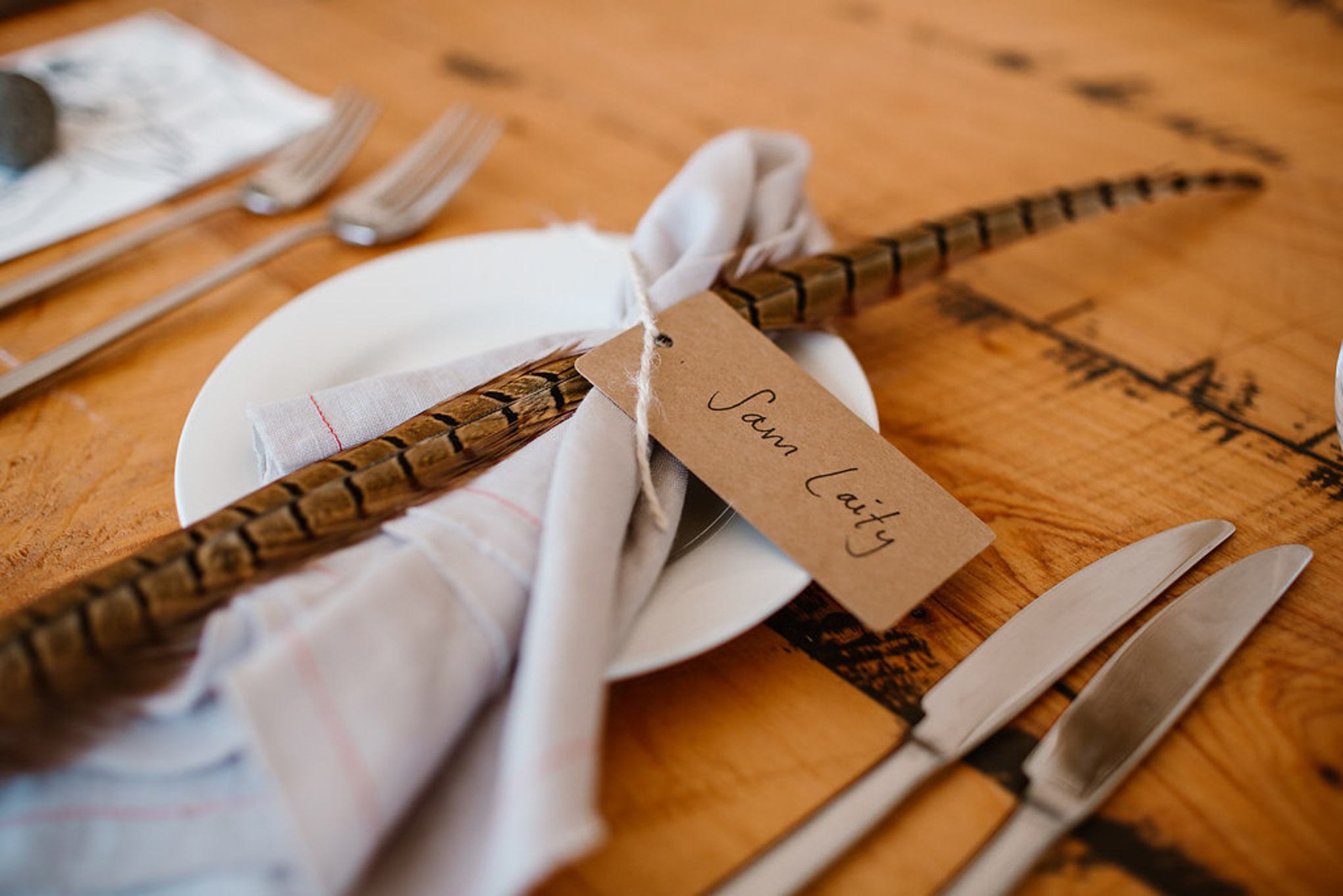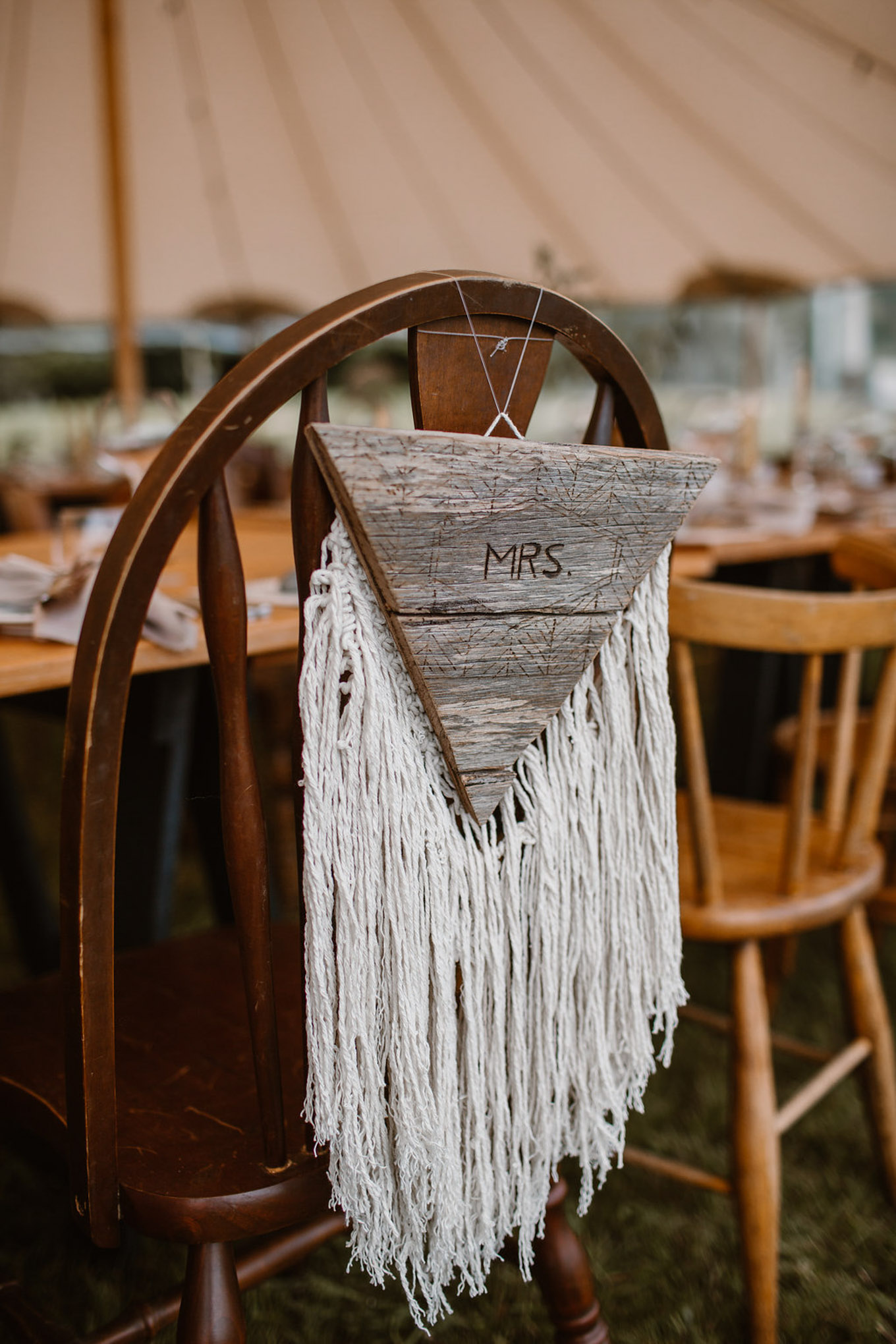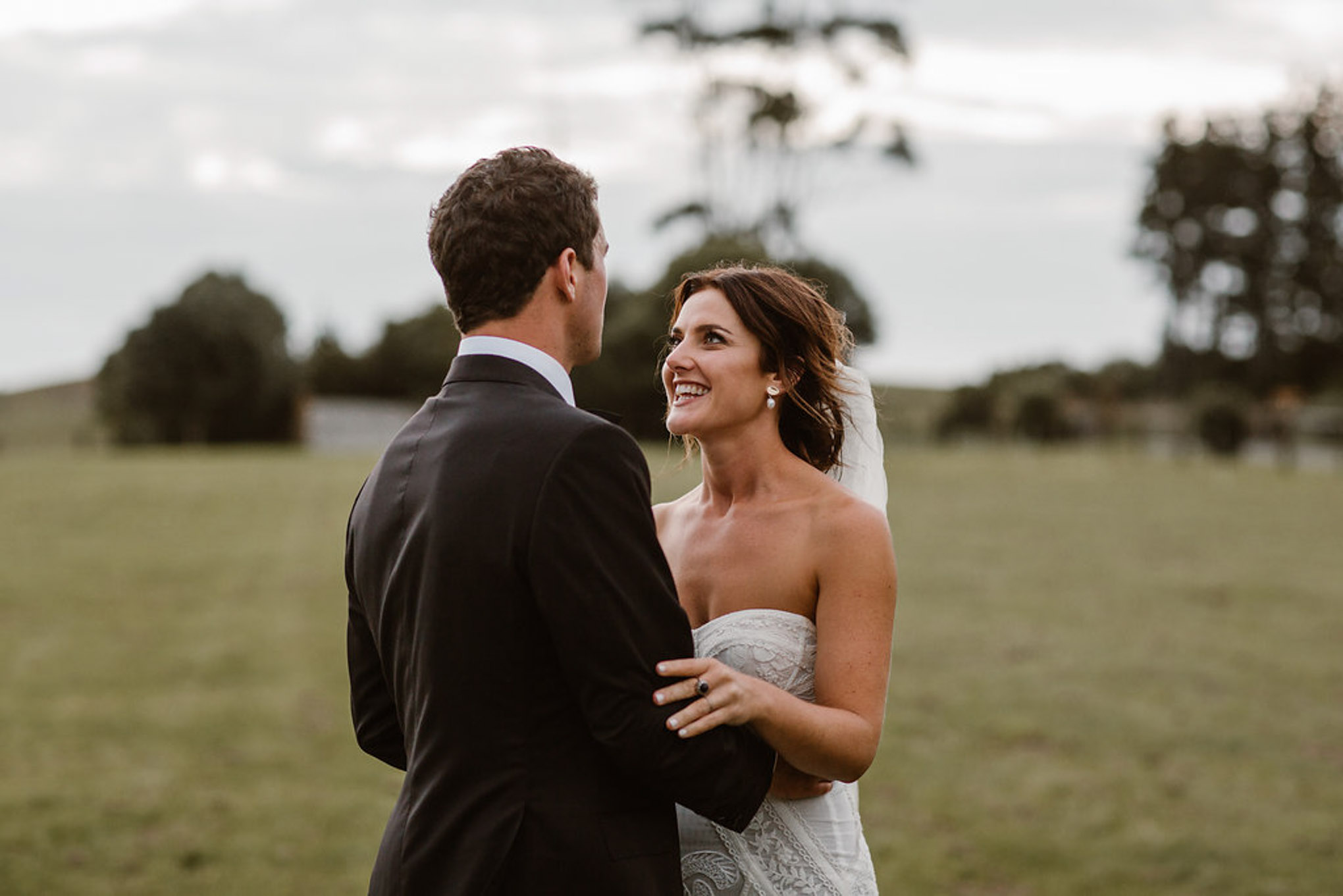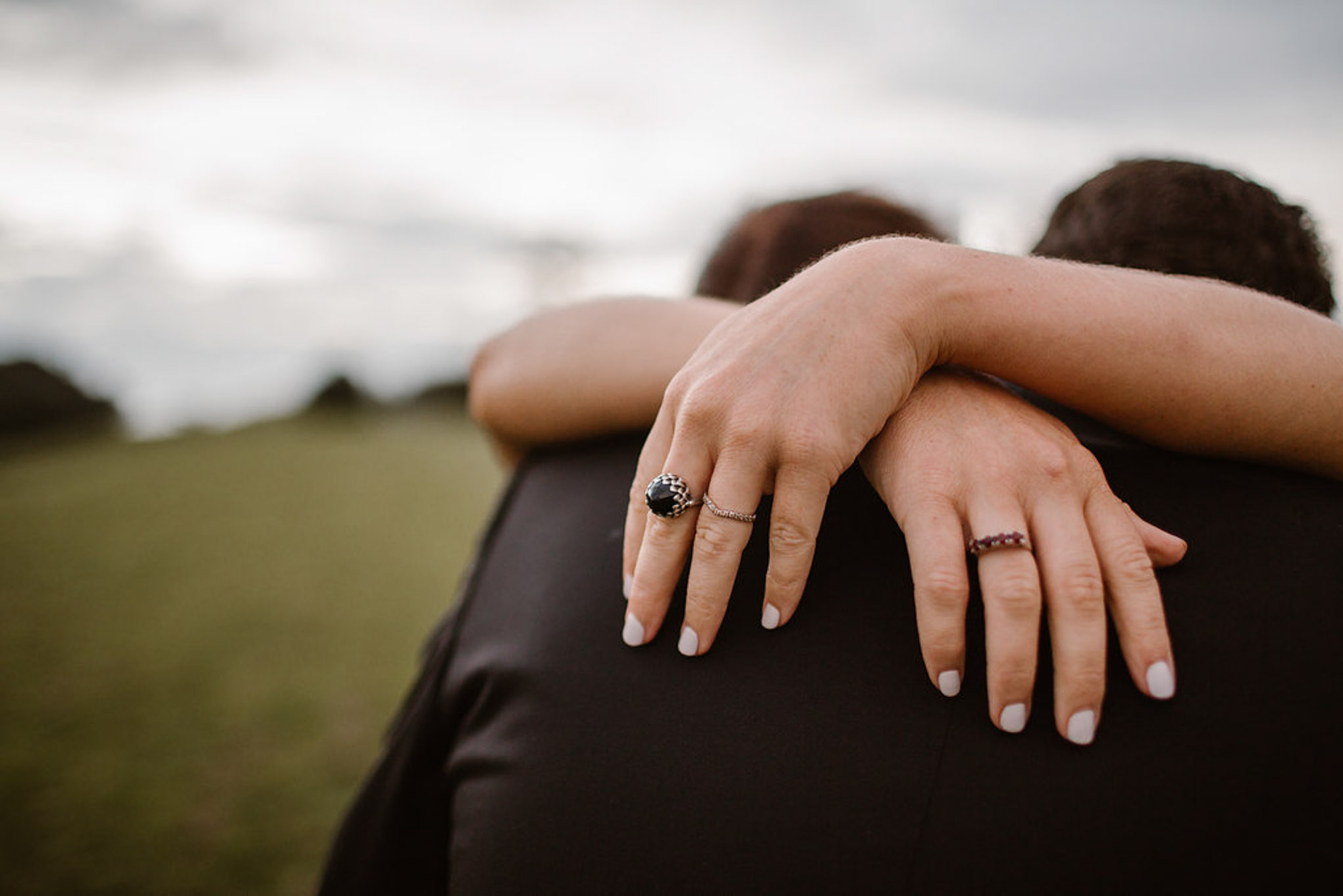 Any advice for other couples planning to spend the rest of their lives together?
Look after each other every day, it's not about the big things, but the little moments, making breakfast for each other, coffee dates, going to bed at the same time. Always being patient and letting each other be your own person, with different views and experiences and passions.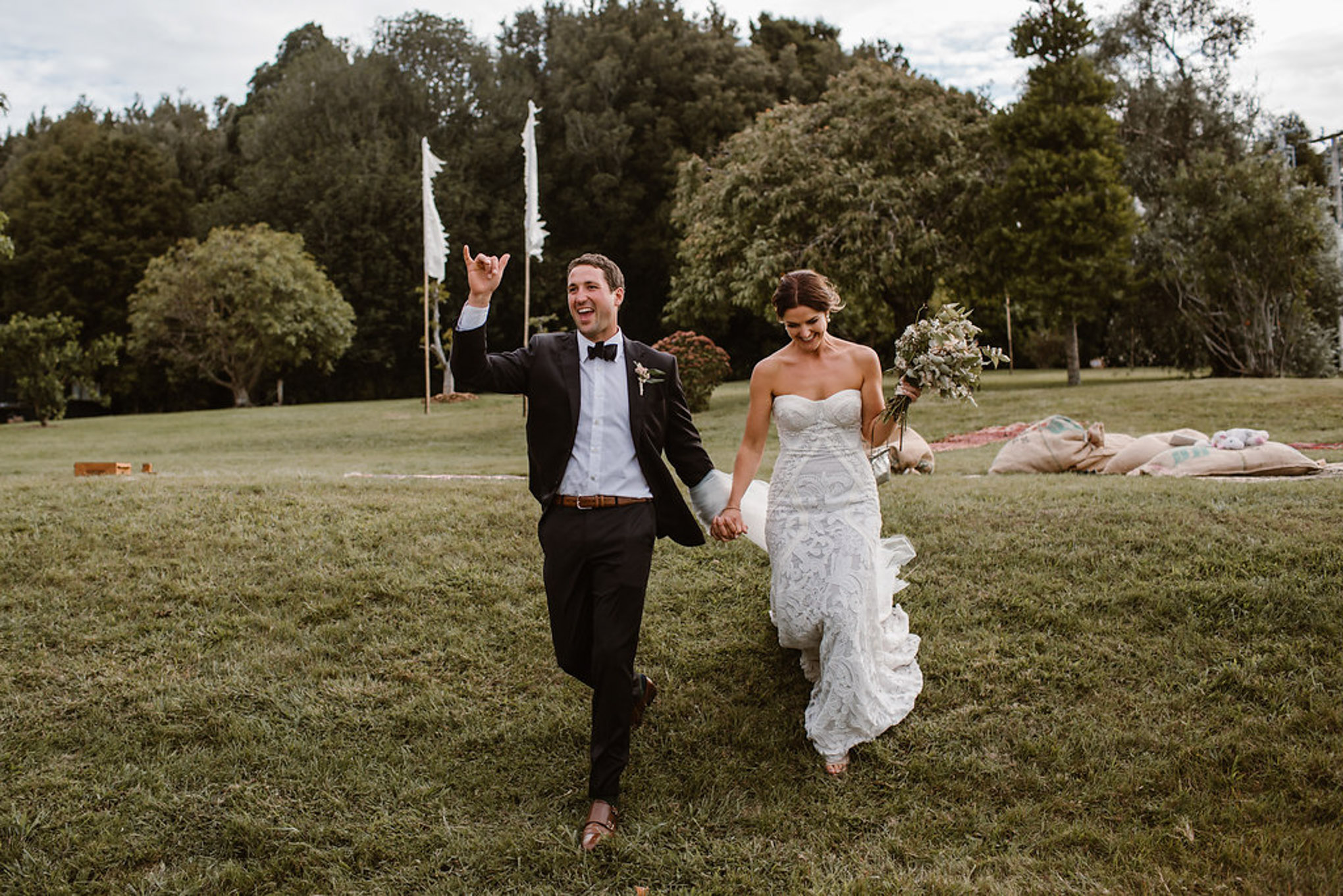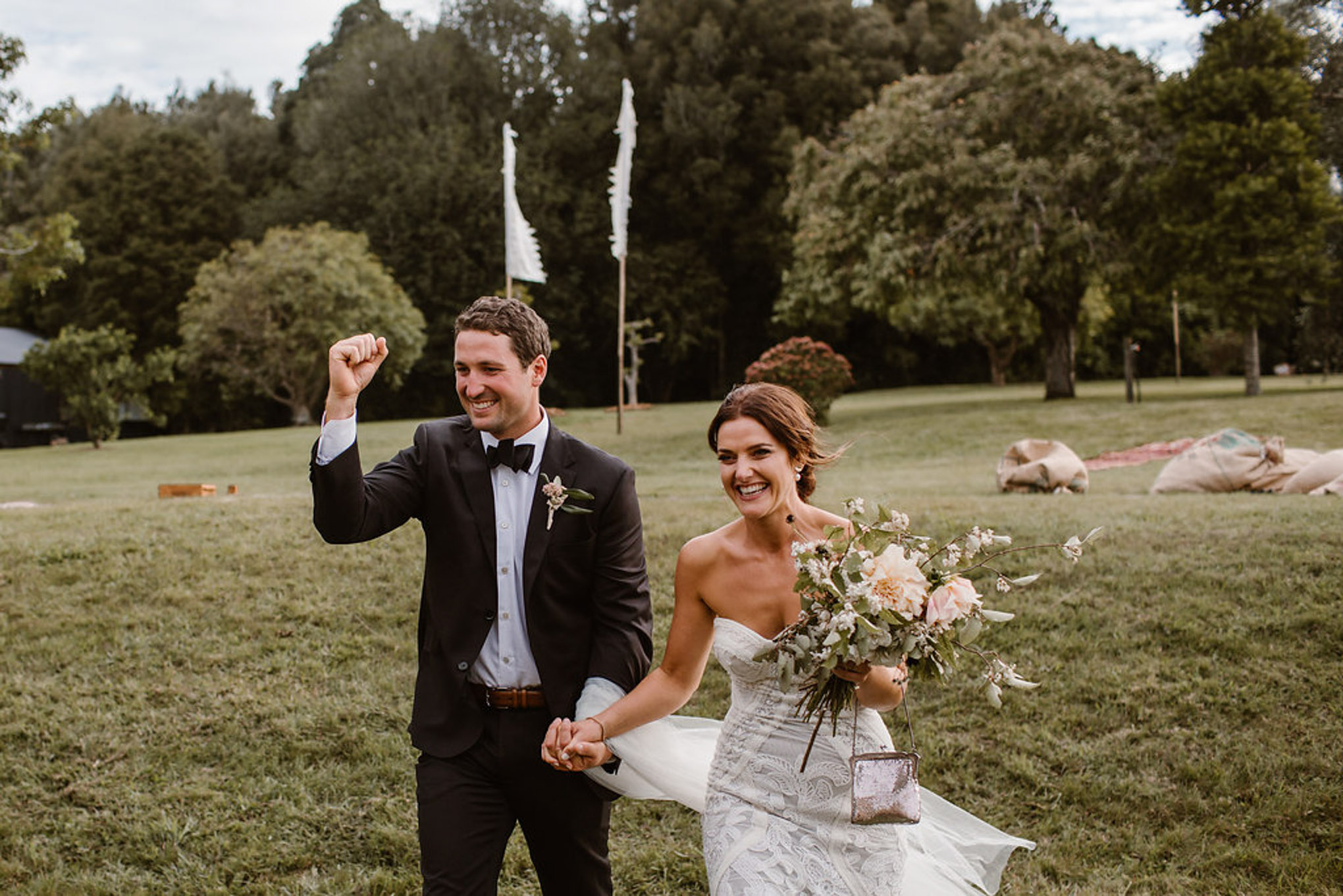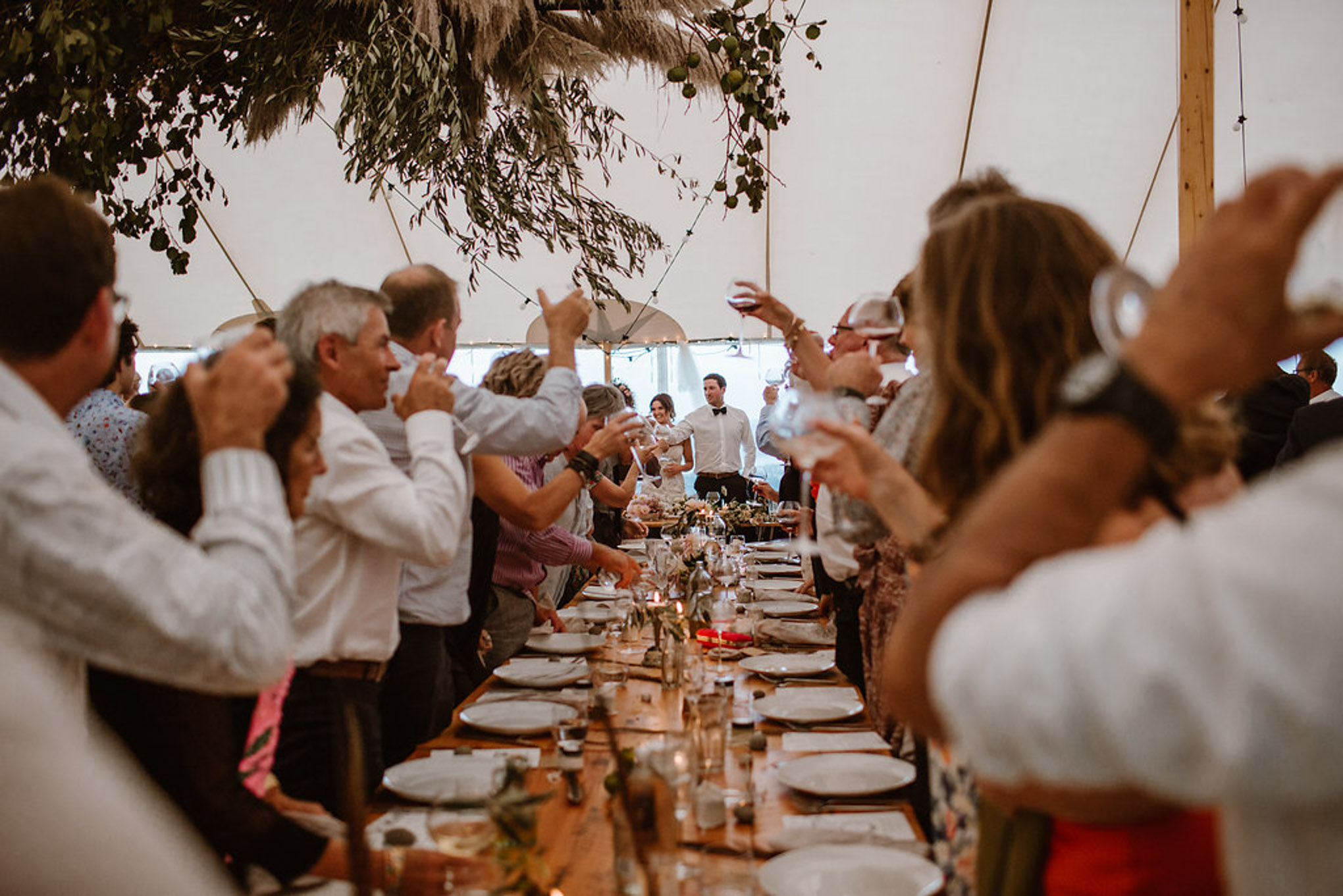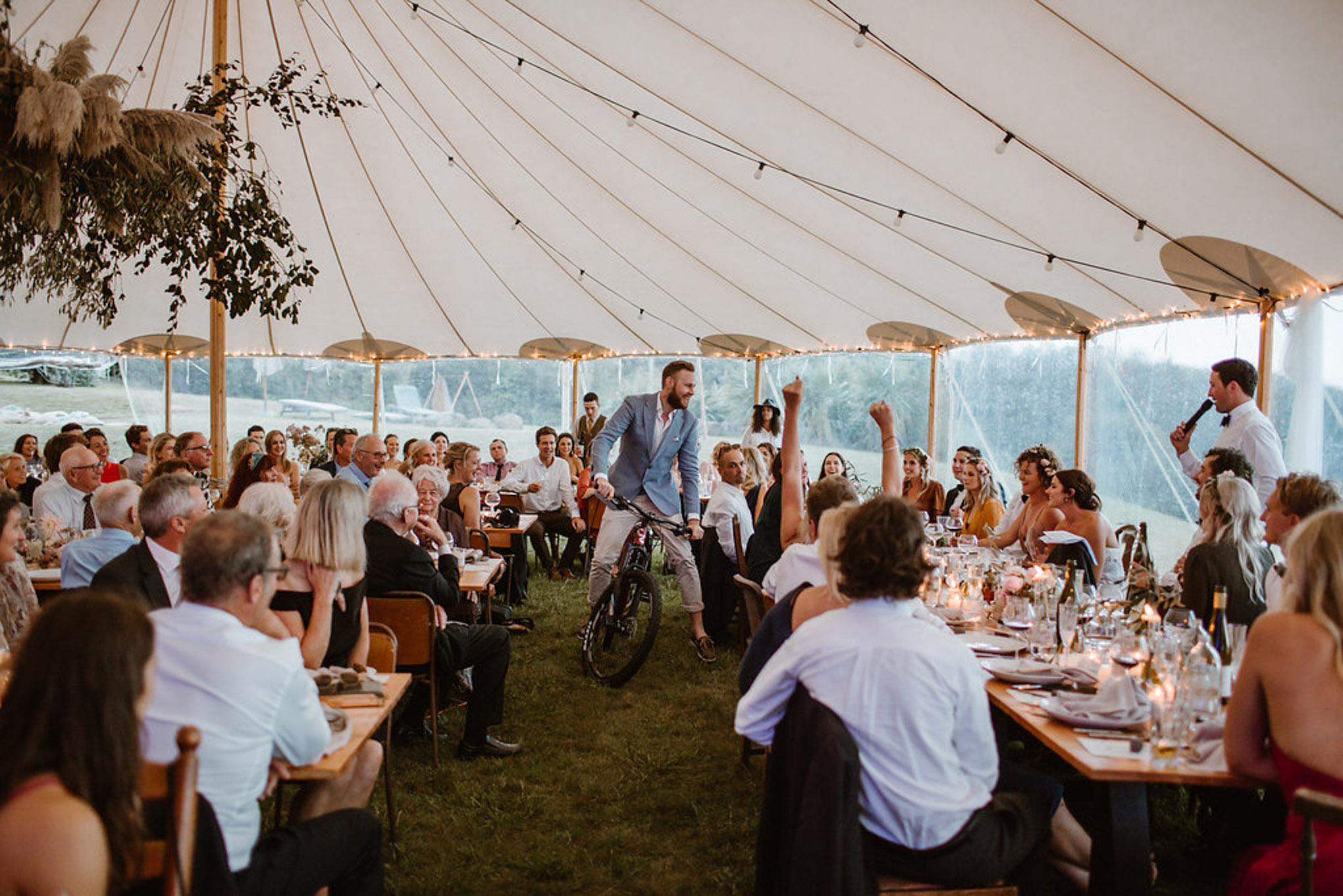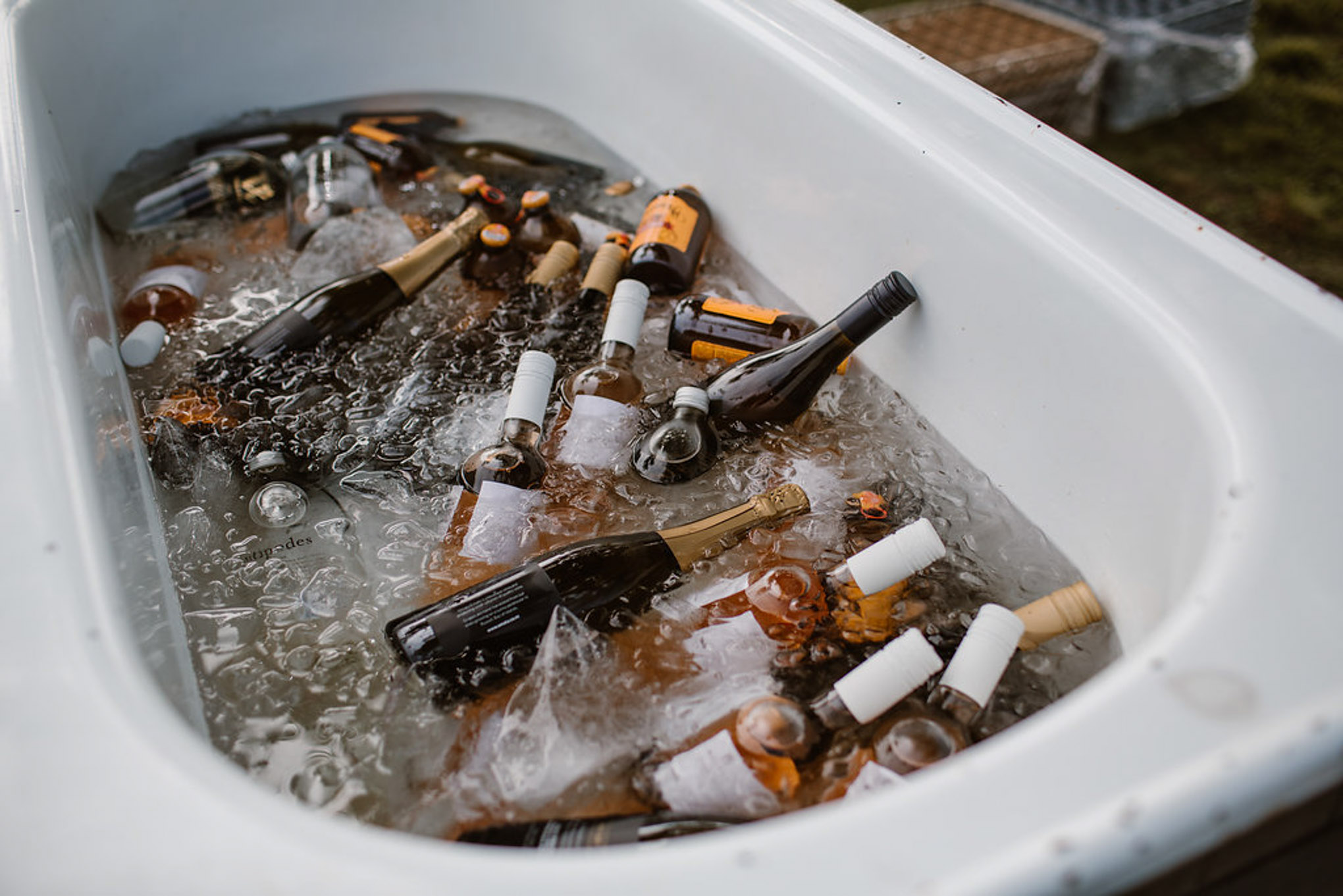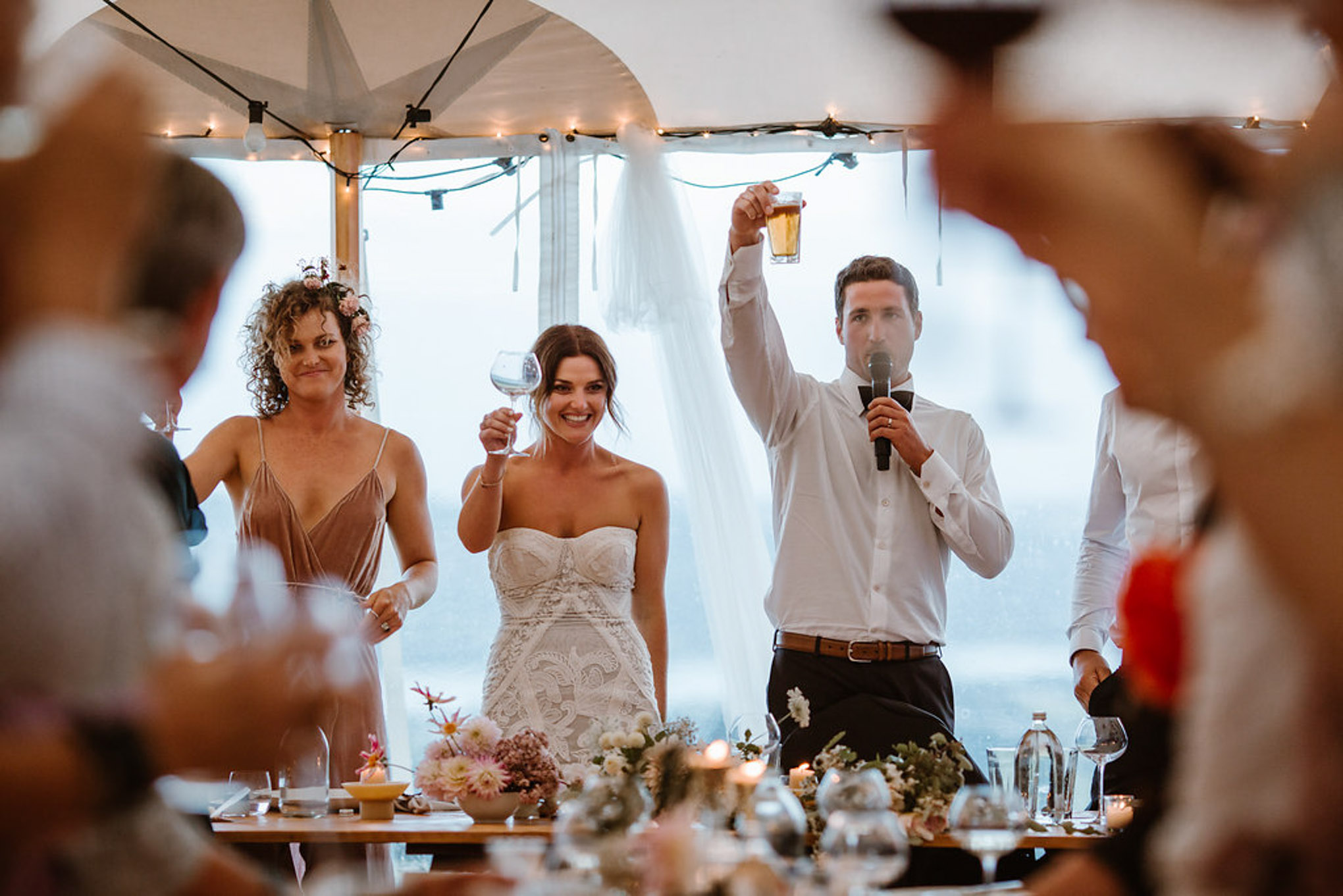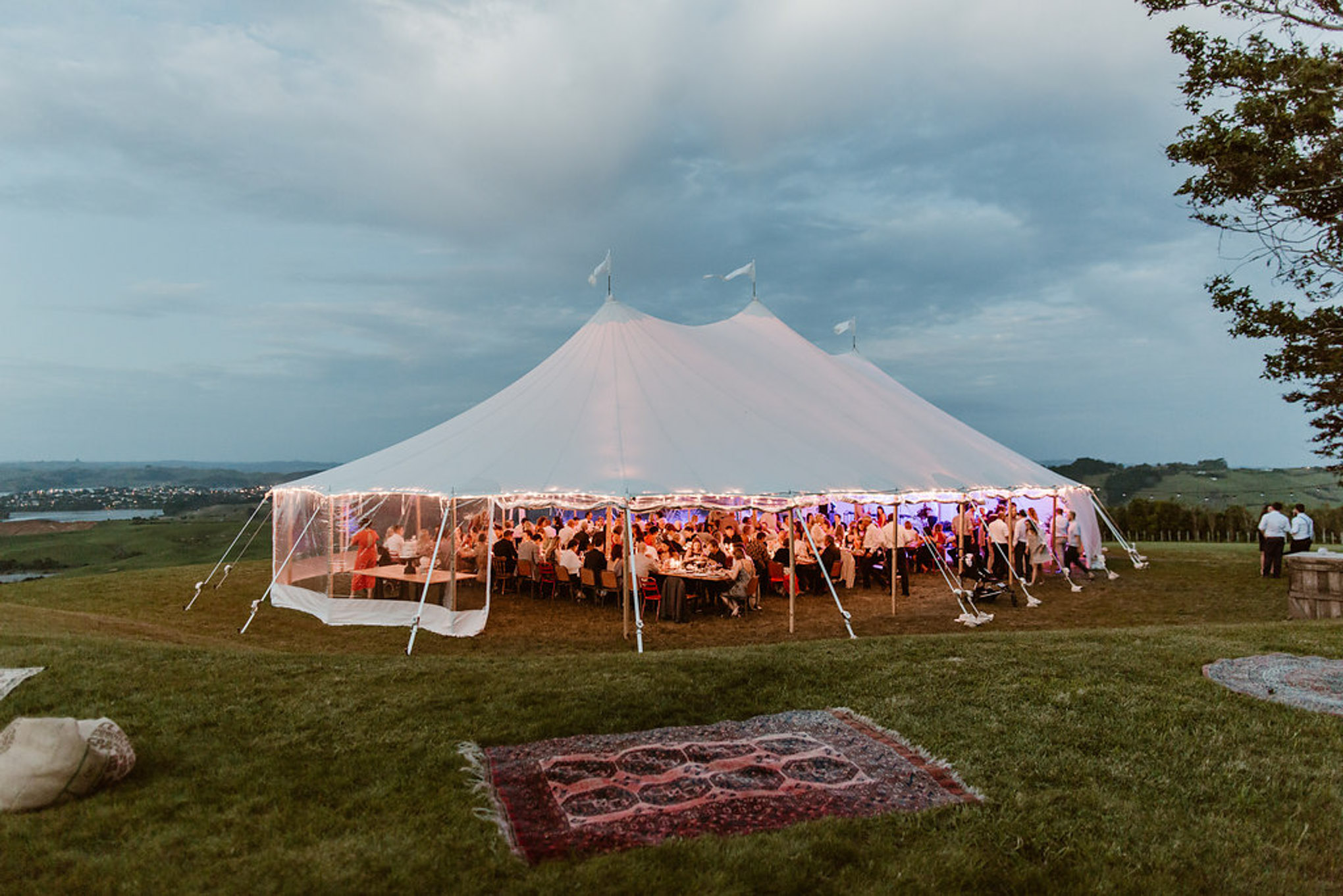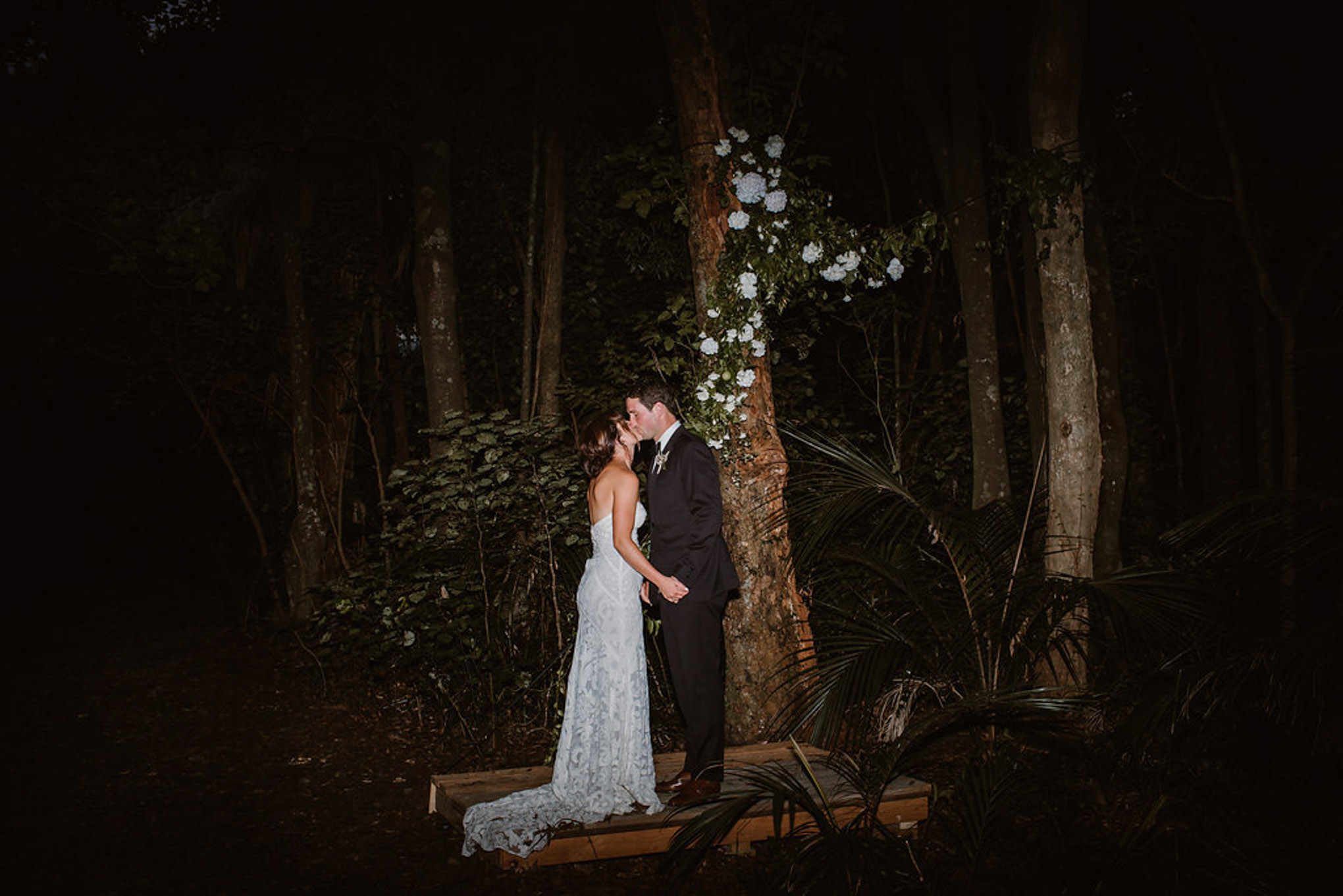 Photographer: Frank & Peggy | Ceremony & Reception location: Family Farm, Raglan | Catering: El Mono Loco | Celebrant: Joel Woods | Flora: Muck Floral | Cake: Morgans Cakes & Portraits | Styling: Bride | Entertainment: Cassius Cover Band | Bride's dress: Poppy Stardust by Rue De Seine | Groom & Groomsmen attire: Working Style | Rings: Designed by Bride and made by Jaime Lucinda Jewellery | Shoes: Chaos & Harmony and Working Style| Earrings: FARIS | Makeup & Hair: Laura Adlam Beauty | Groomsmen: Hallensteins | Bridesmaids: Reformation | Marquee – Flagship Events | Styling and Hire – The White Wedding Club  | Hire – Louisiana Lucy