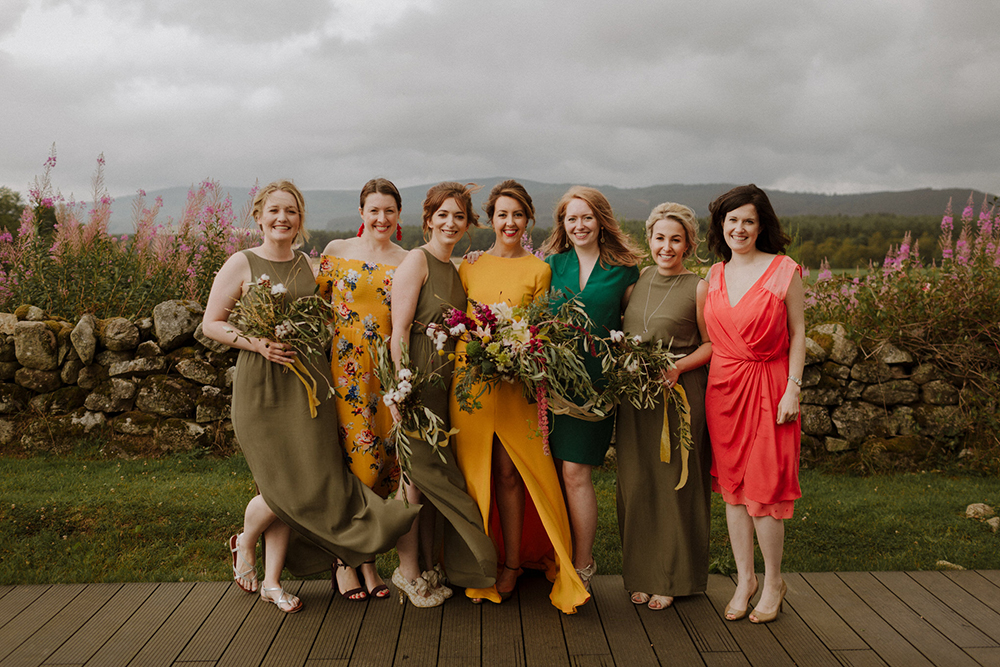 Tell us a little about yourselves, what you do, what you love, what is unique about you and your relationship…
I first met Colin in Verona, Italy when we both travelled there from Scotland to play in a touch rugby tournament. We sat next to each other on the plane and by the end of the trip, I knew our meeting was significant. Back home, I remember I was so nervous for our first official date because I was so aware of how important it all felt.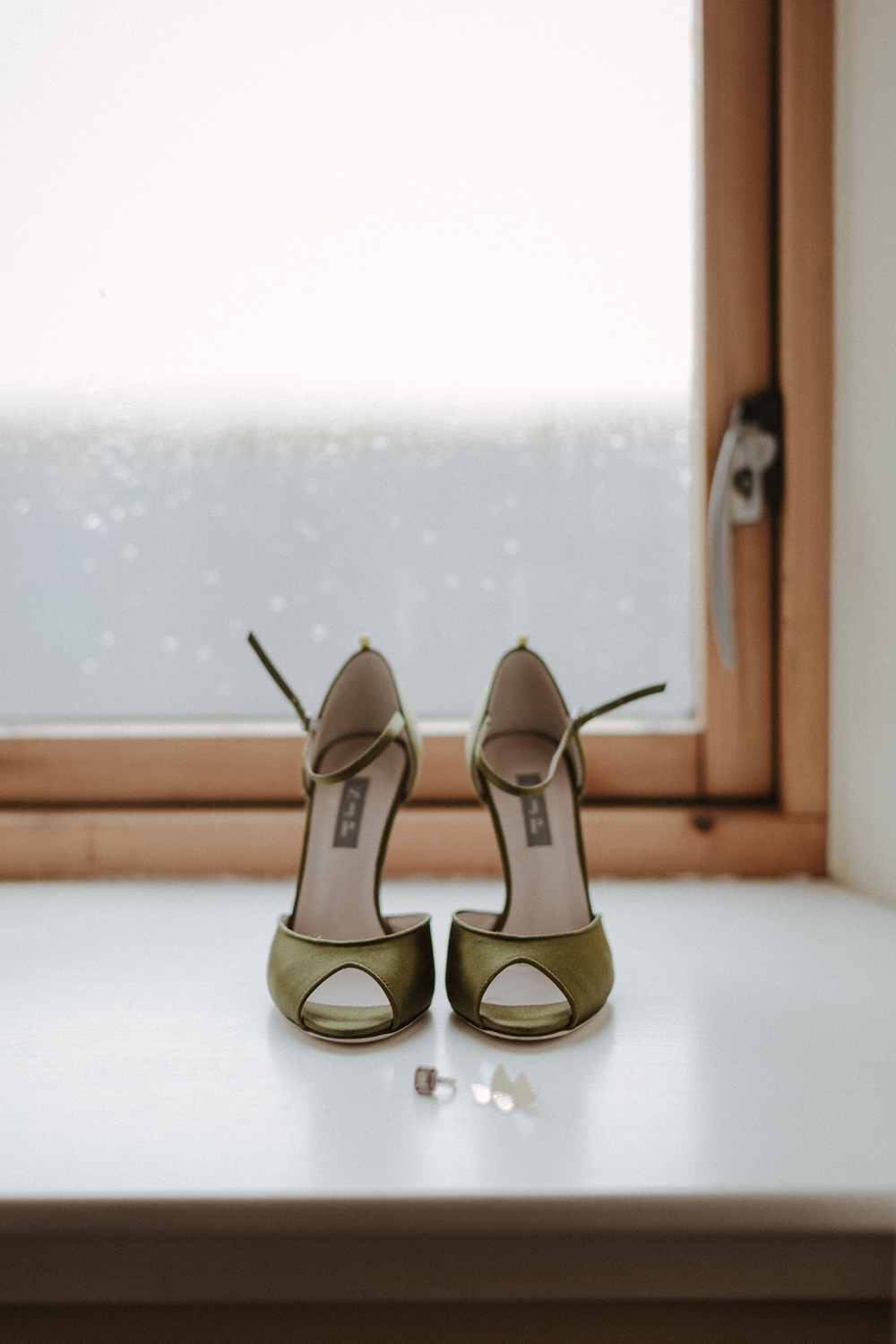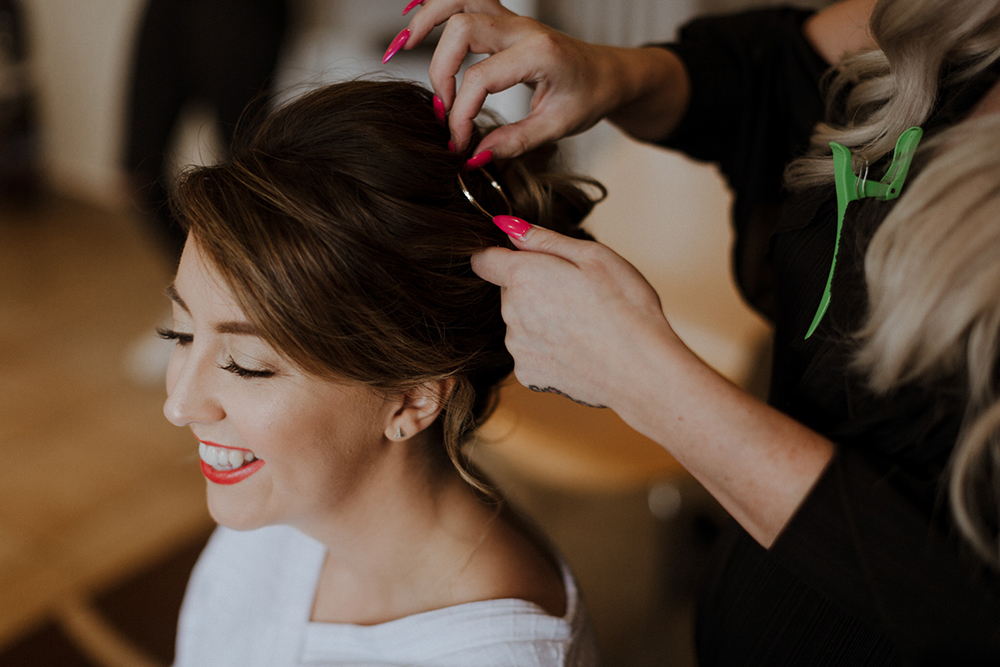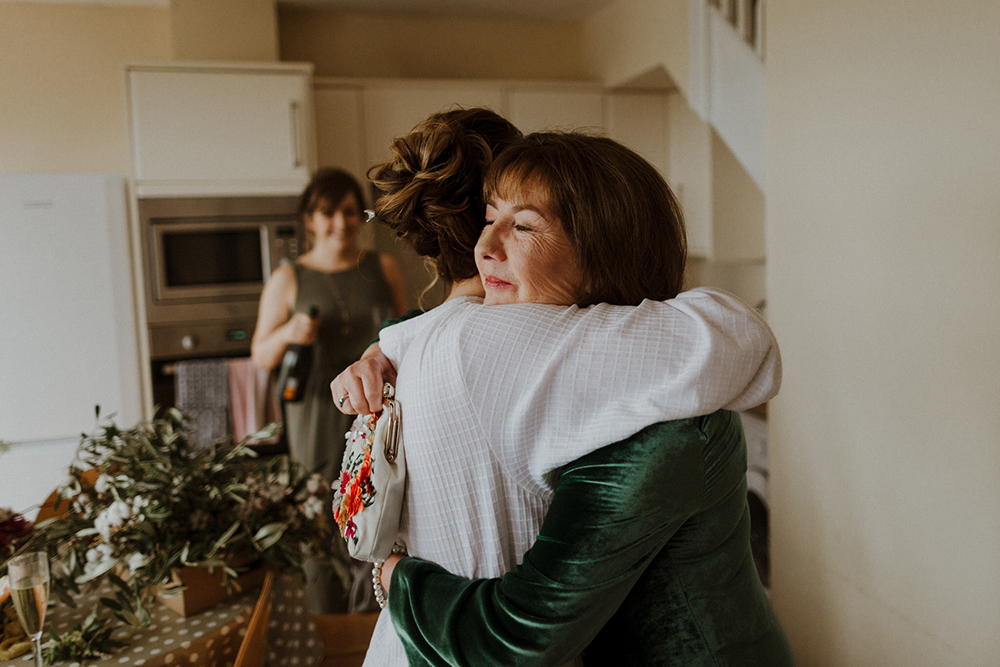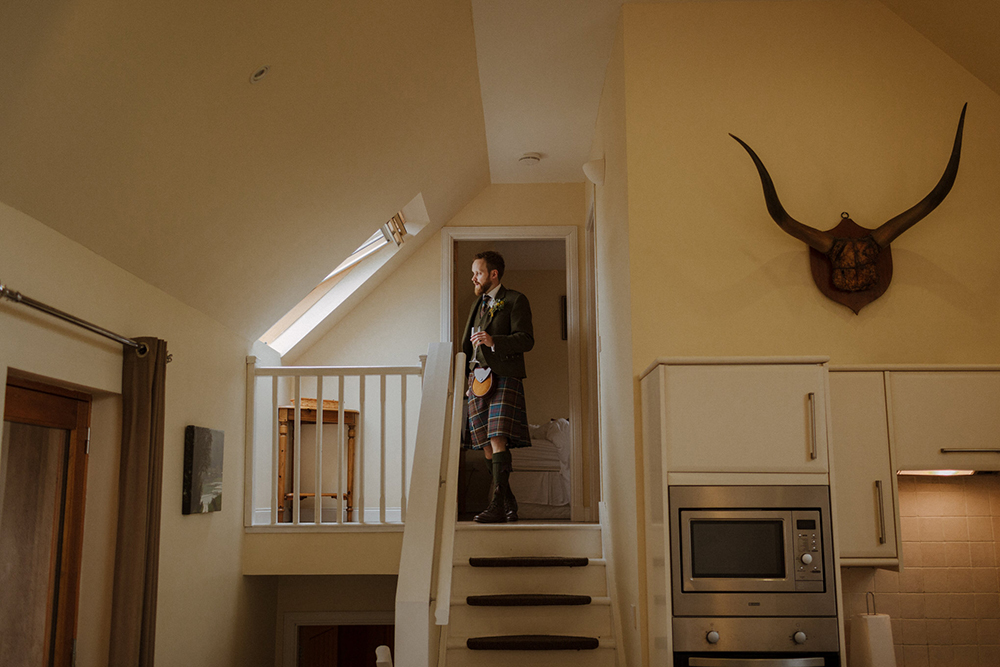 On paper, we do not look like a likely match…Which is why you should never let logic get in the way of how you feel about one another! Colin has a Masters in Chemical Engineering and loves brewing craft beer, and I have a Masters in English and work in interiors and wedding styling. He is quiet and reflective, and I am noisy and will strike up a conversation with any person who happens to be next to me in a queue.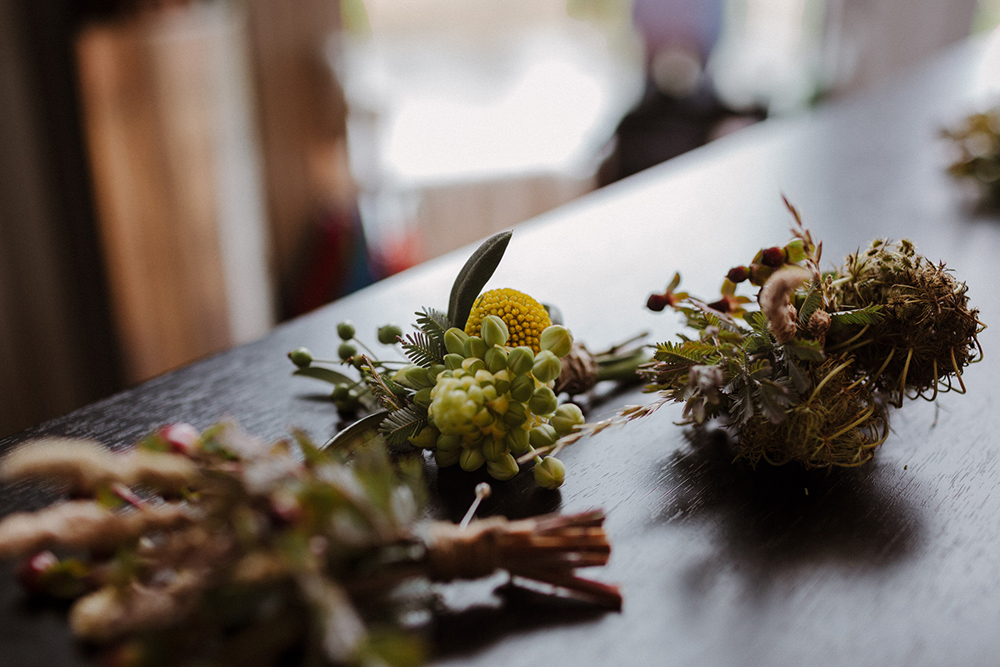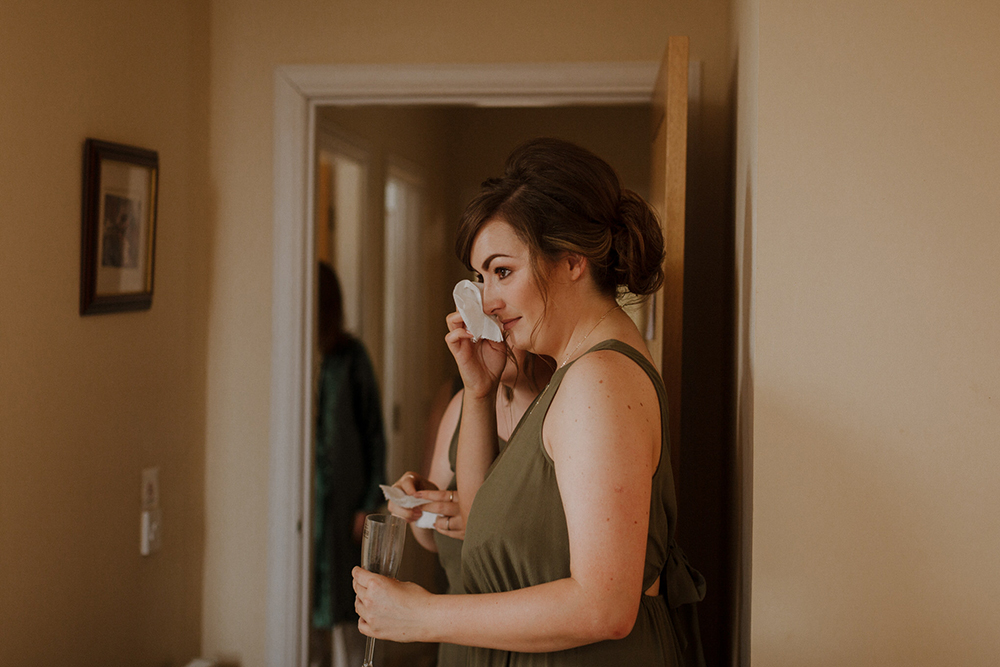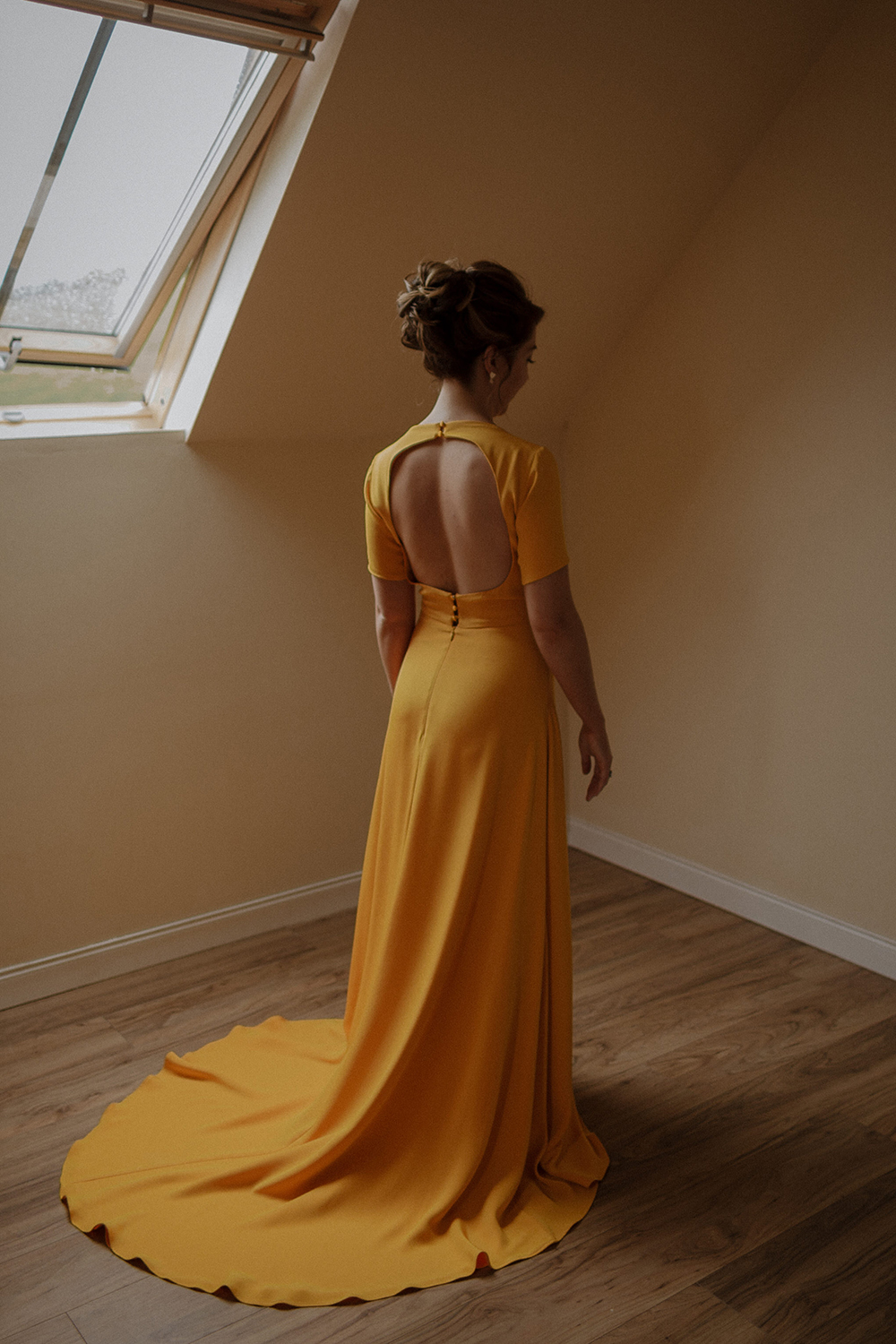 But our differences are what we find most interesting about one another! We wrote our own vows and as part of mine I said to Colin: 'you encourage those traits in me that are my most wonderful and confusing to you.' We do that for one another instead of seeing our differences as a problem.
Where we are similar is our love of family and the friends we choose to be our family. The whole wedding party was made of either family members or friends we've each known for over two decades! We wanted our day to be one long dinner party with them all there to laugh and be happy with us.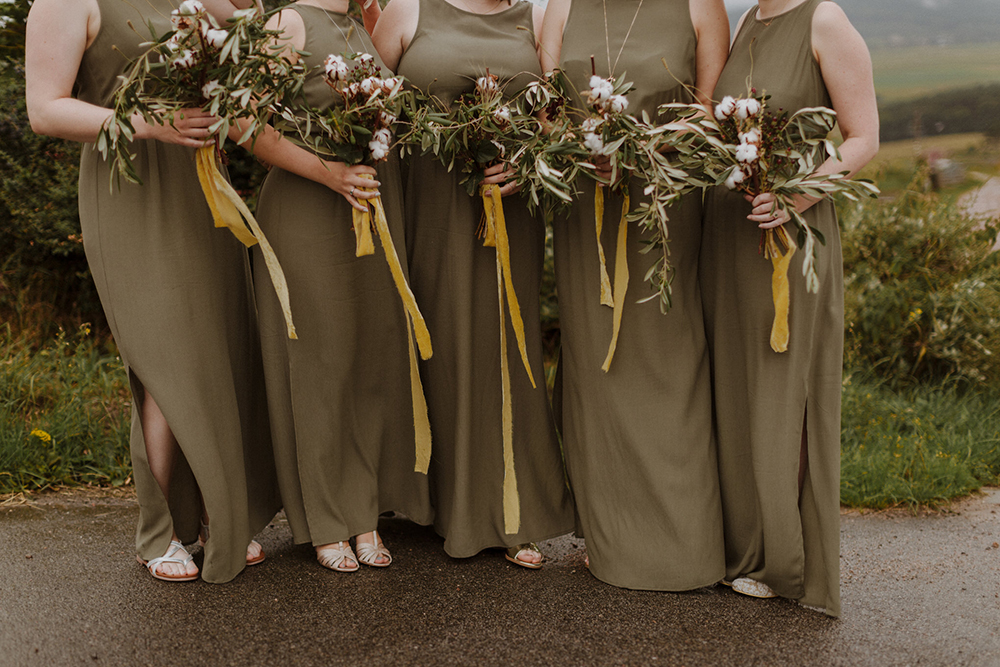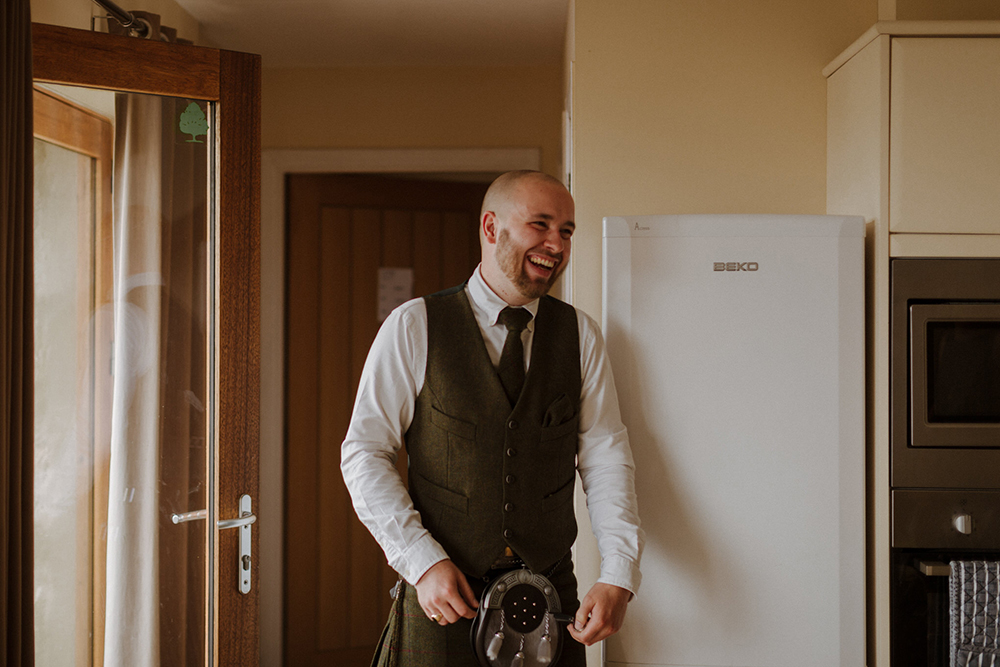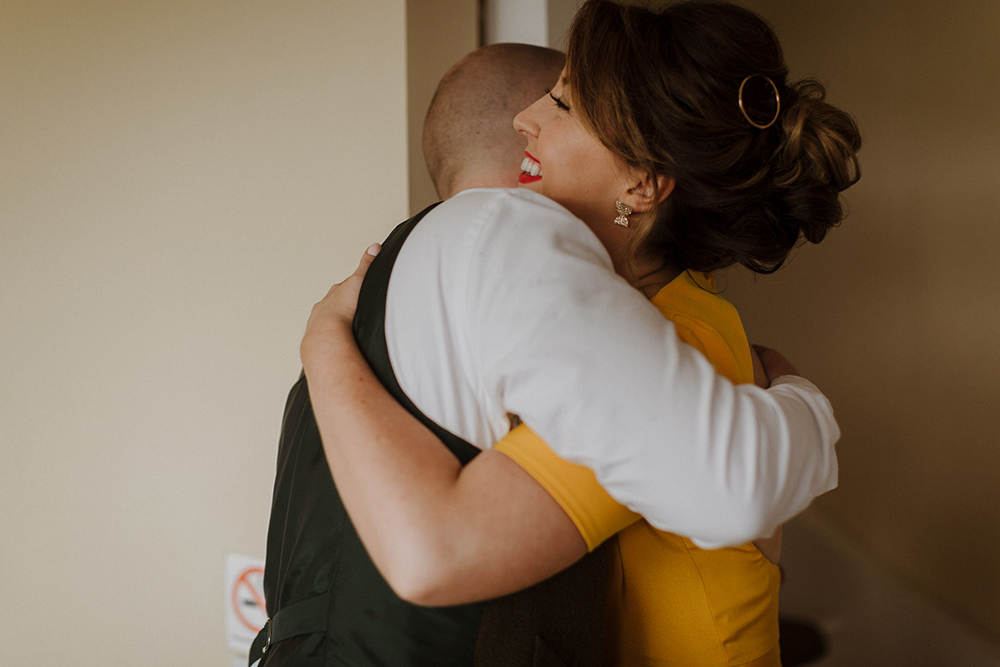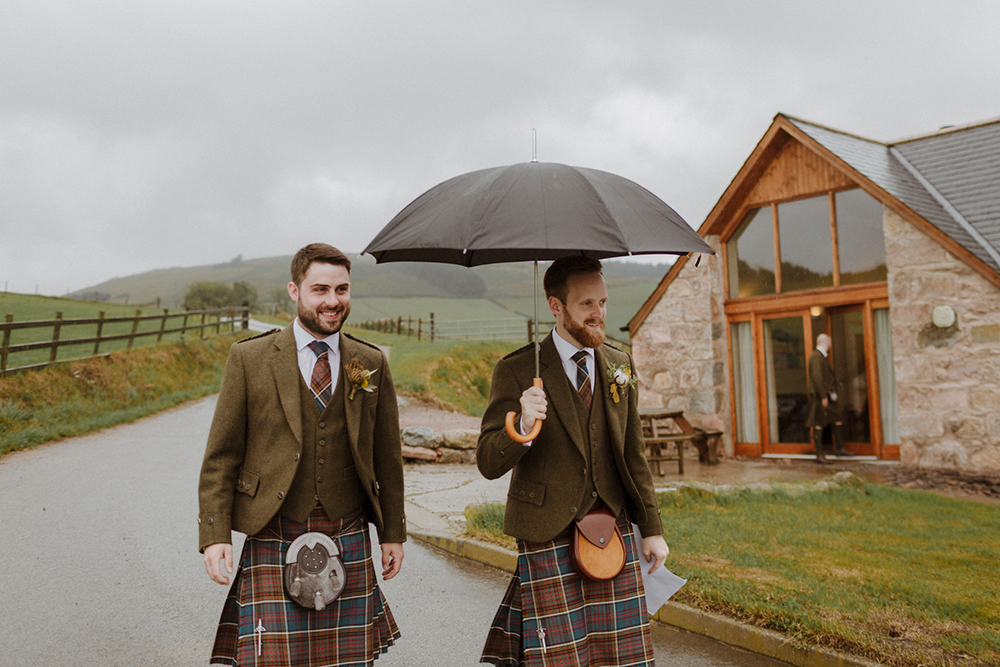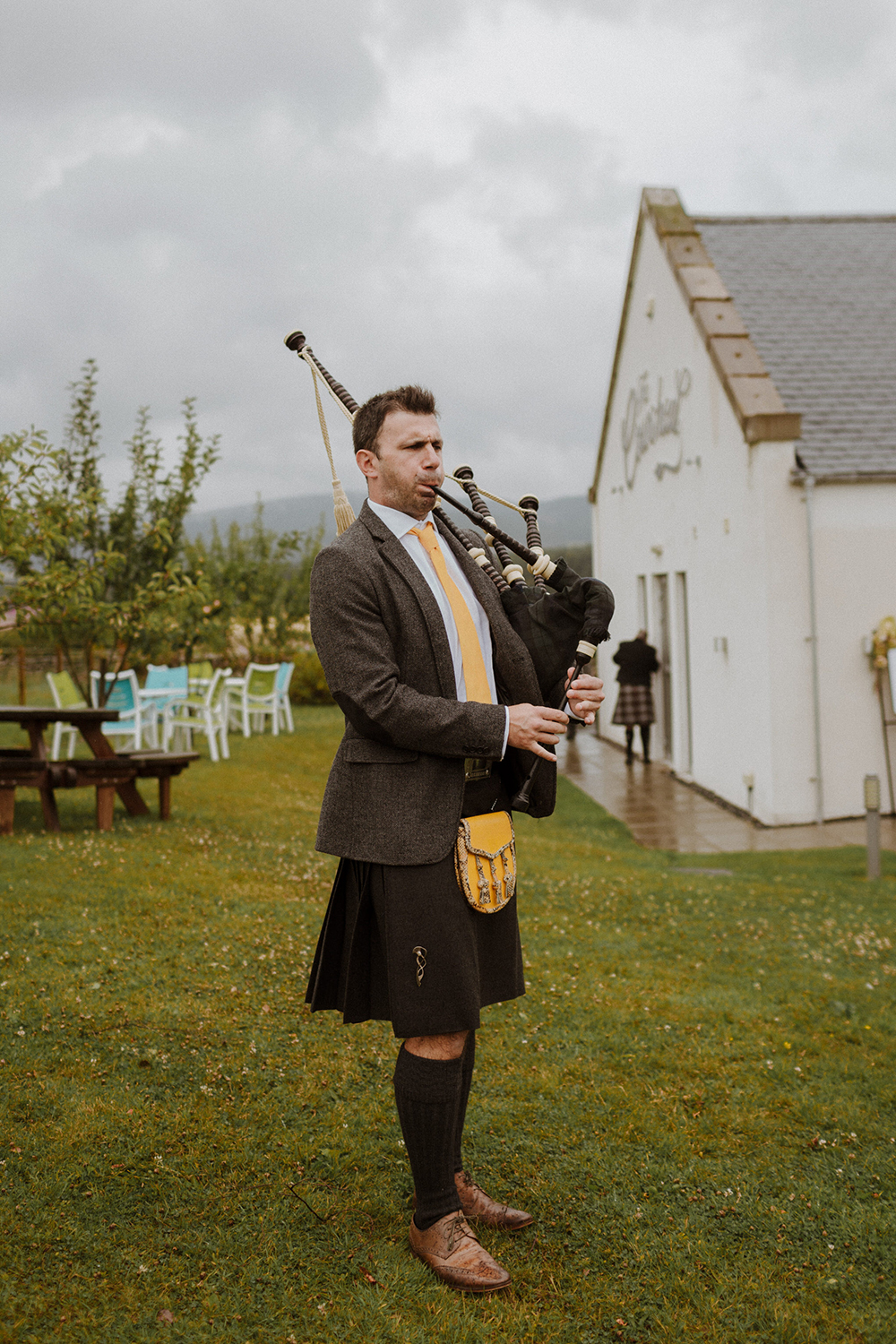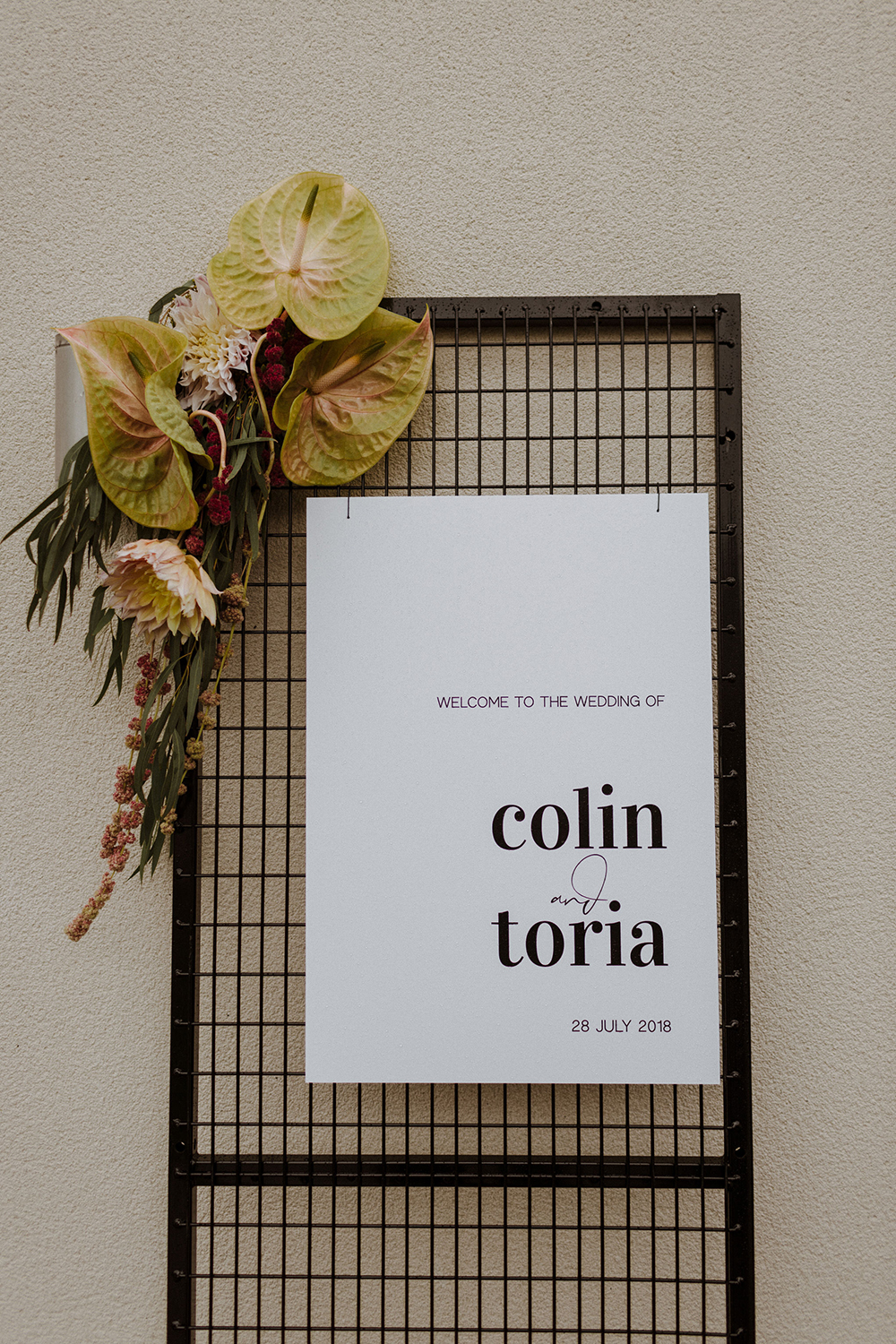 Tell us about your special day, was there a specific theme or style? Tell us a little about the setting, the styling and some of your favourite details…
The venue's space looks out onto beautiful Scottish countryside and we really wanted our guests to experience the views as much as possible, as many of them were travelling from other countries to be with us. The ceremony room was completely made of glass, so we had the view alongside us as we said our vows (without getting wet in the rain that made an appearance halfway through!)
As I do wedding styling, it was particular important for me to create a look for the day that was unfussy, but appeared thoughtful and curated to suit the atmosphere we wanted to create for our friends and family. So many couples are afraid that black will make their wedding look gothic or dark, but the venue we had chosen was open, high-ceilinged, and full of natural light, so using black decor and furniture felt like the right way to convey a simple, yet elegant look.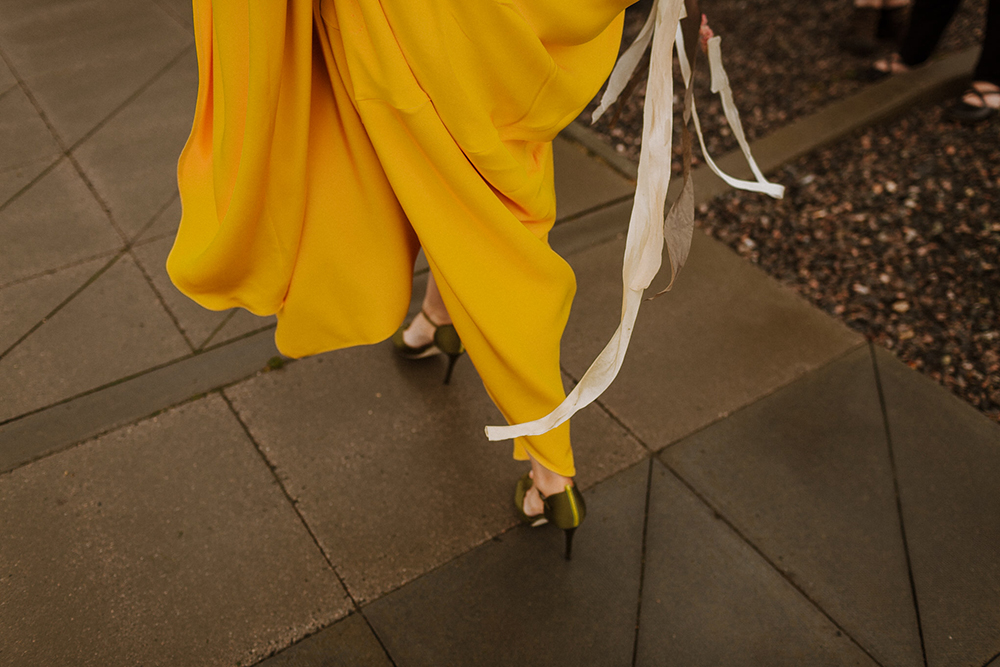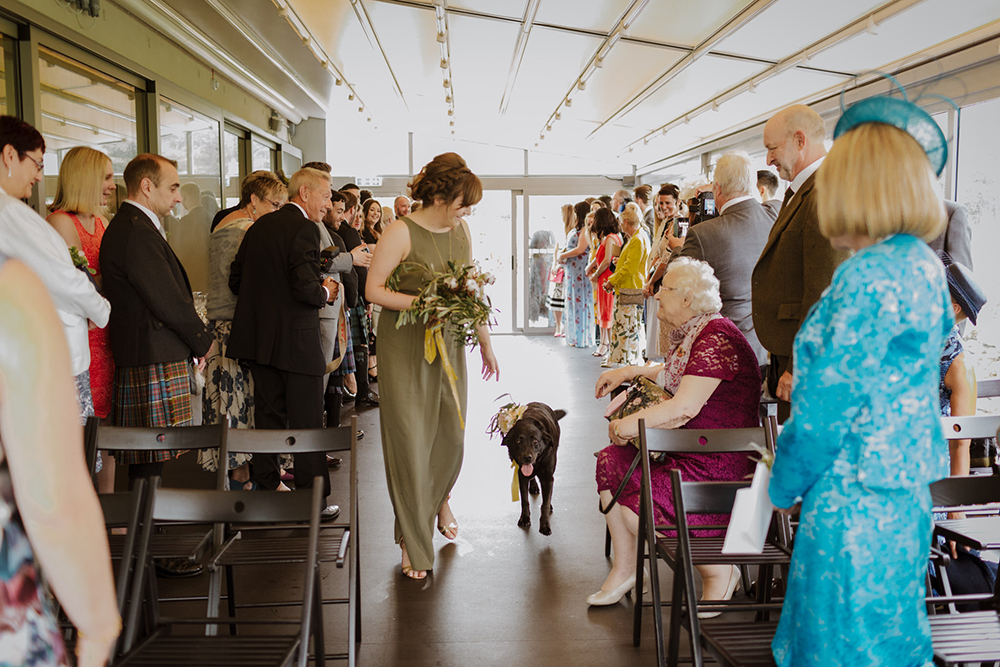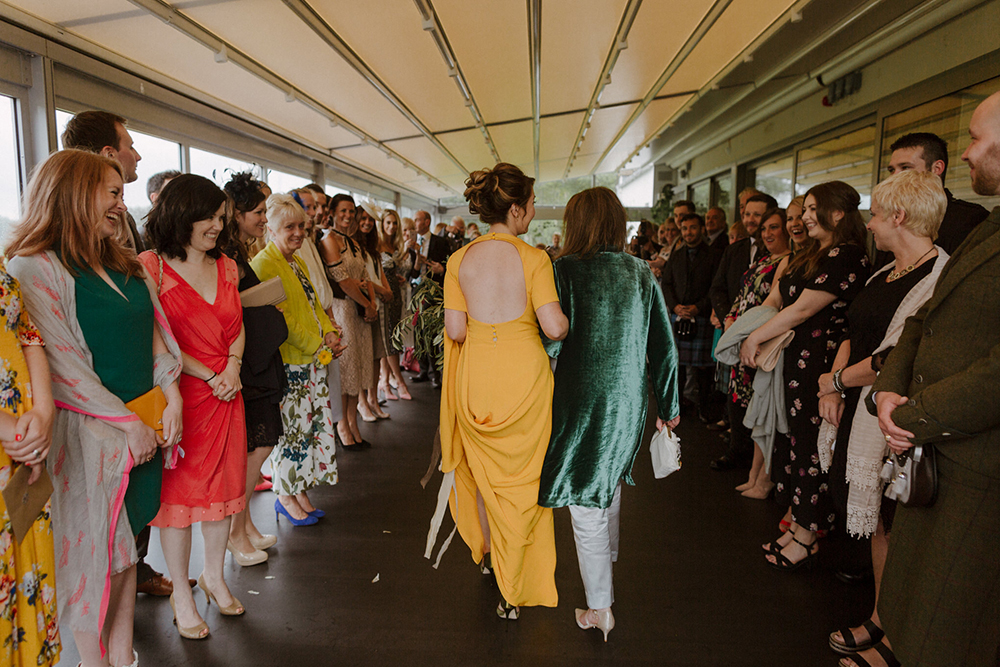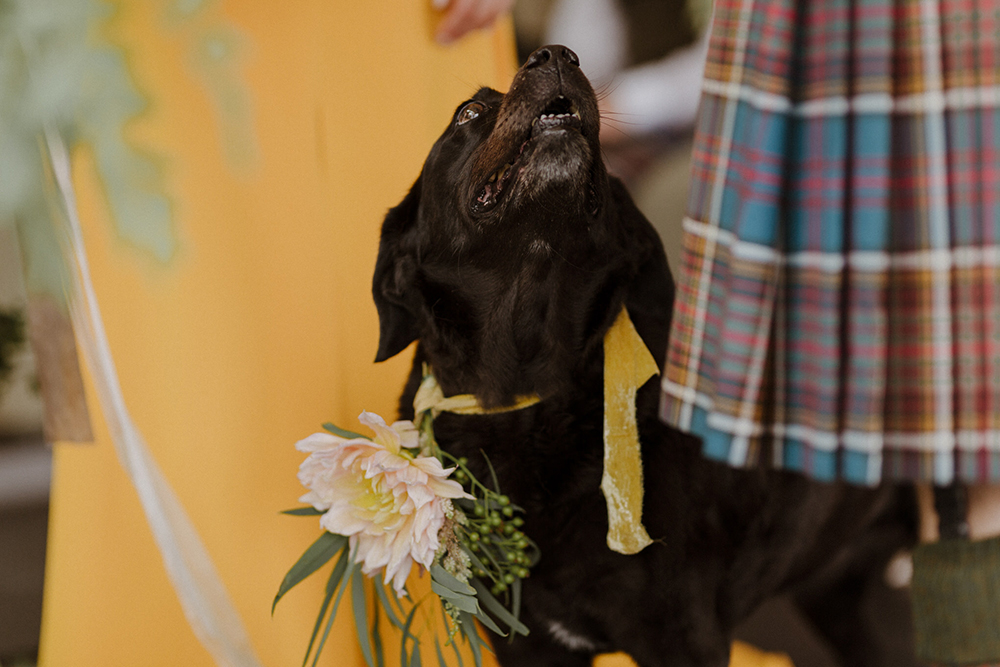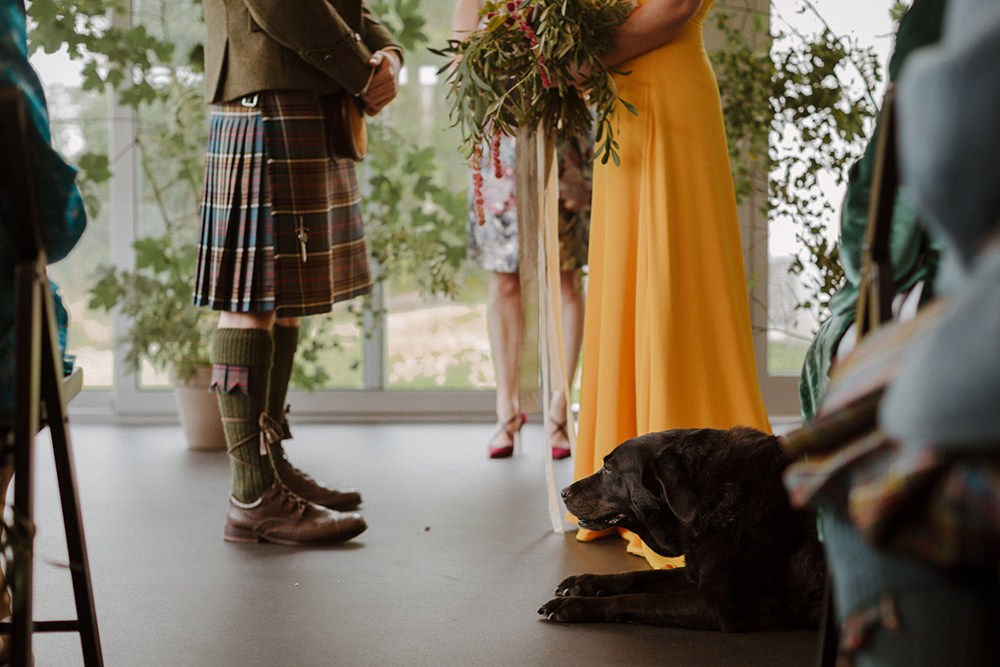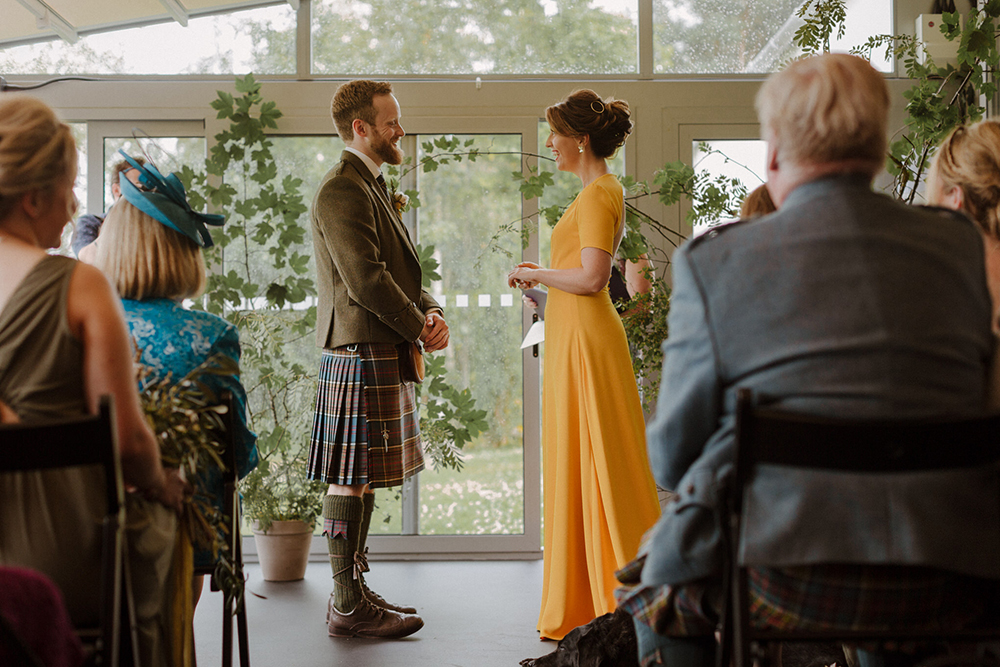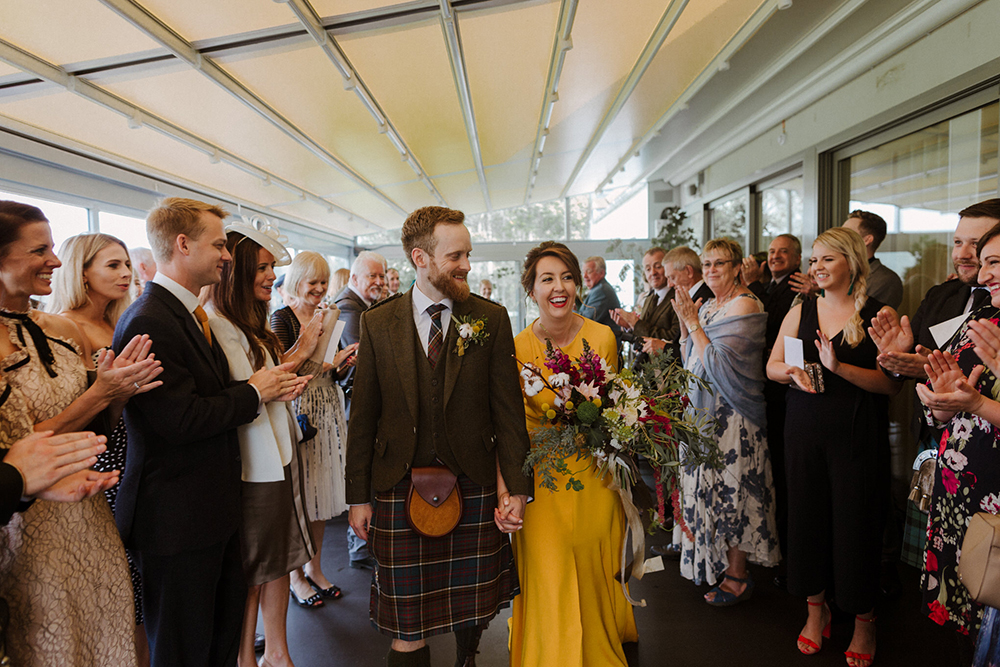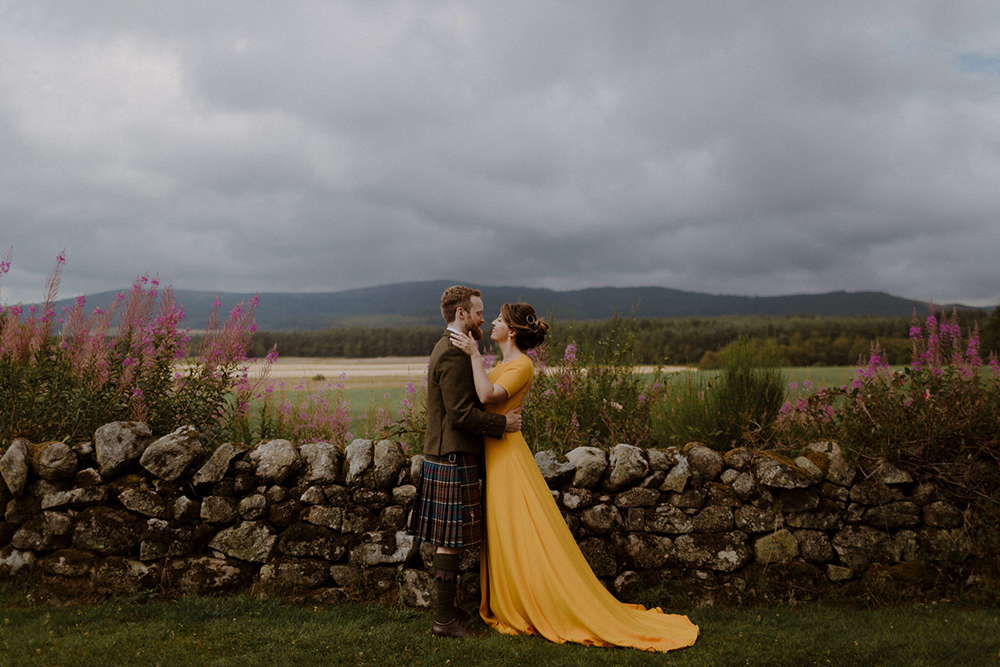 A friend of mine did the floristry and another friend also helped with the setup to make sure all the details were just right. They were both simply wonderful and seeing everything all set up when we walked in to dine was a lovely moment. If it hadn't been for them and the kind and accommodating staff at the venue, I don't know how we could have done it all.
We also adored all the food and our guests could not stop talking about it either – I don't think many people expected sausage and mash as their main course, but it just felt like a great fit for us for the day.
After the food, the wonderful Lynne of Pretty Ugly kept the music flowing and it was impossible to leave the dance floor. Everyone presumed we had told her a lot of the songs to play, but we had only suggested five or so; she just intrinsically understood the music we like and what would make our guests happy. Everyone just danced and danced!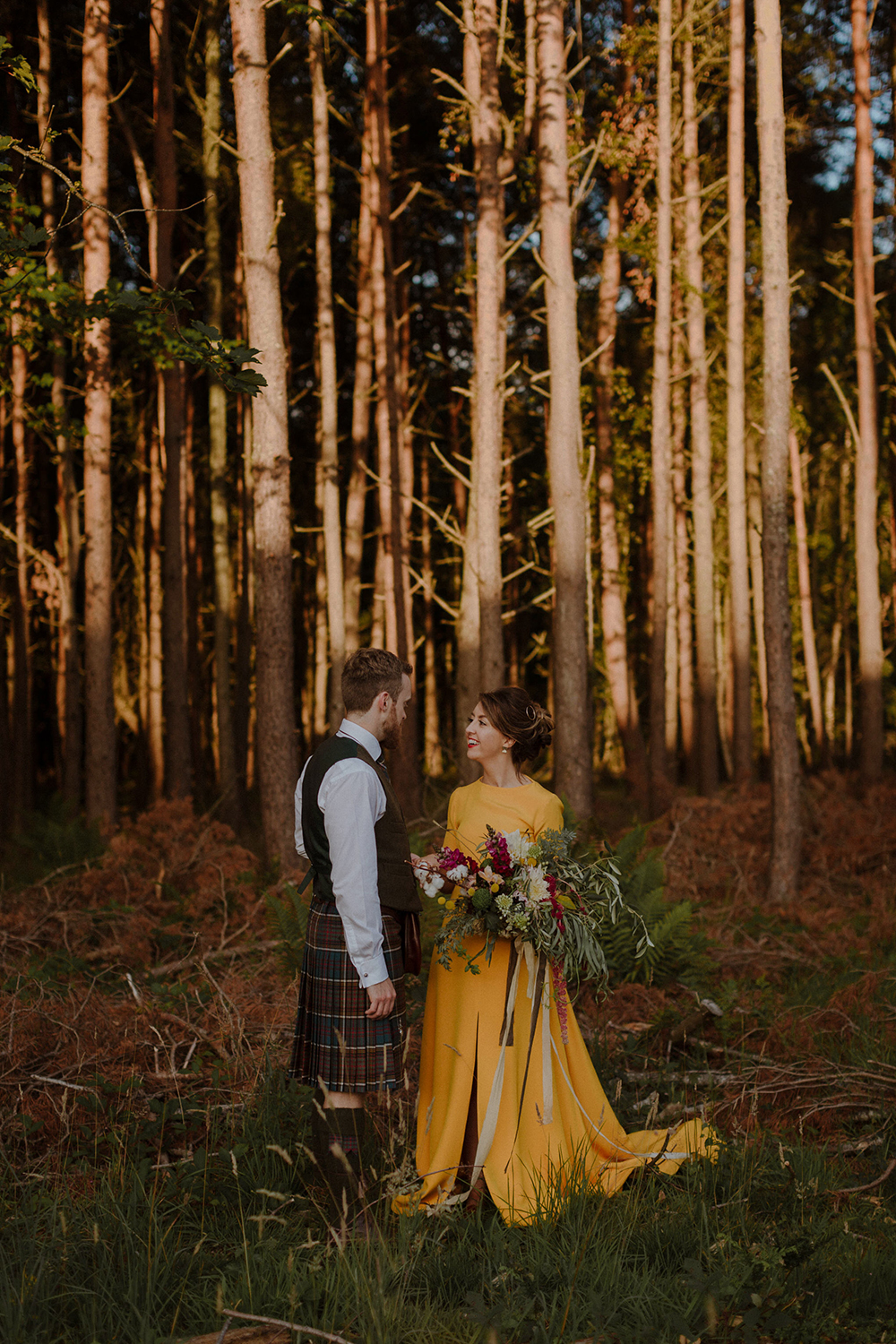 Tell us about your main outfits:
I had seen a picture of the dress online and, after emailing all the stockists the UK, I discovered the design was from a previous year's collection, which meant the stockists no longer held it in their boutiques. However, Kate of Ivory and Pearl in Northern Ireland suggested I travel across to her to try the dress on in white to see if the shape worked. I was set to do this and then she contacted me again to say that the designer had announced a trunk show and would be bringing the dress along with her – could I make it across in a couple of weeks' time instead?
I jumped at the chance and me and one of my bridesmaids flew across to meet Sarah Seven and try on Sullivan in the gorgeous yellow colour I was so drawn to. She was perfect and I loved her instantly. A colourful dress isn't for everyone, but it was right for me and I adored wearing her on the day.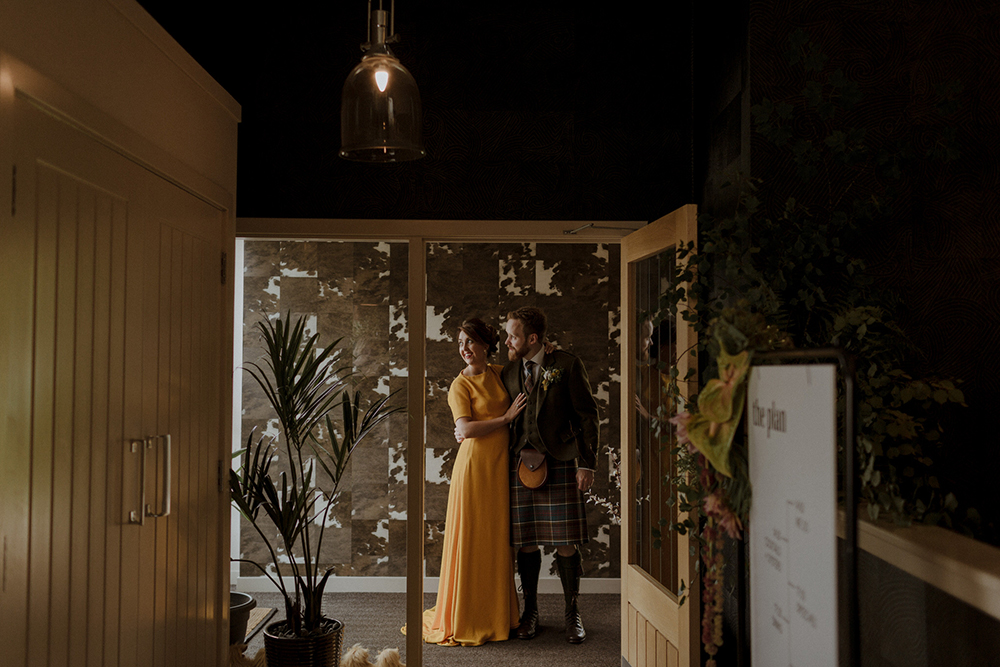 My shoes (and I still can't believe I can say this) were designed by Sarah Jessica Parker. We happened to be in New York when her SJP Shoes pop-up shop was on, and when we were in the shop, Sarah was there too. The assistant who was helping me had seen a picture of my wedding dress and decided that Sarah would want to see it too. He called her over and suddenly she was there, suggesting which model of shoe would work and offering to use the fabric from another model to get a colour that would suit the dress. We ordered them and they arrived from Italy a few months later. It was all rather amazing and completely unexpected!
Colin wore a kilt in his family tartan, complete with a pin in my family name, which was given to him as a gift by one of my brothers. He had a traditional tweed jacket, but added a more modern sporran in a similar yellow to my dress (though he didn't realise this when he ordered it!)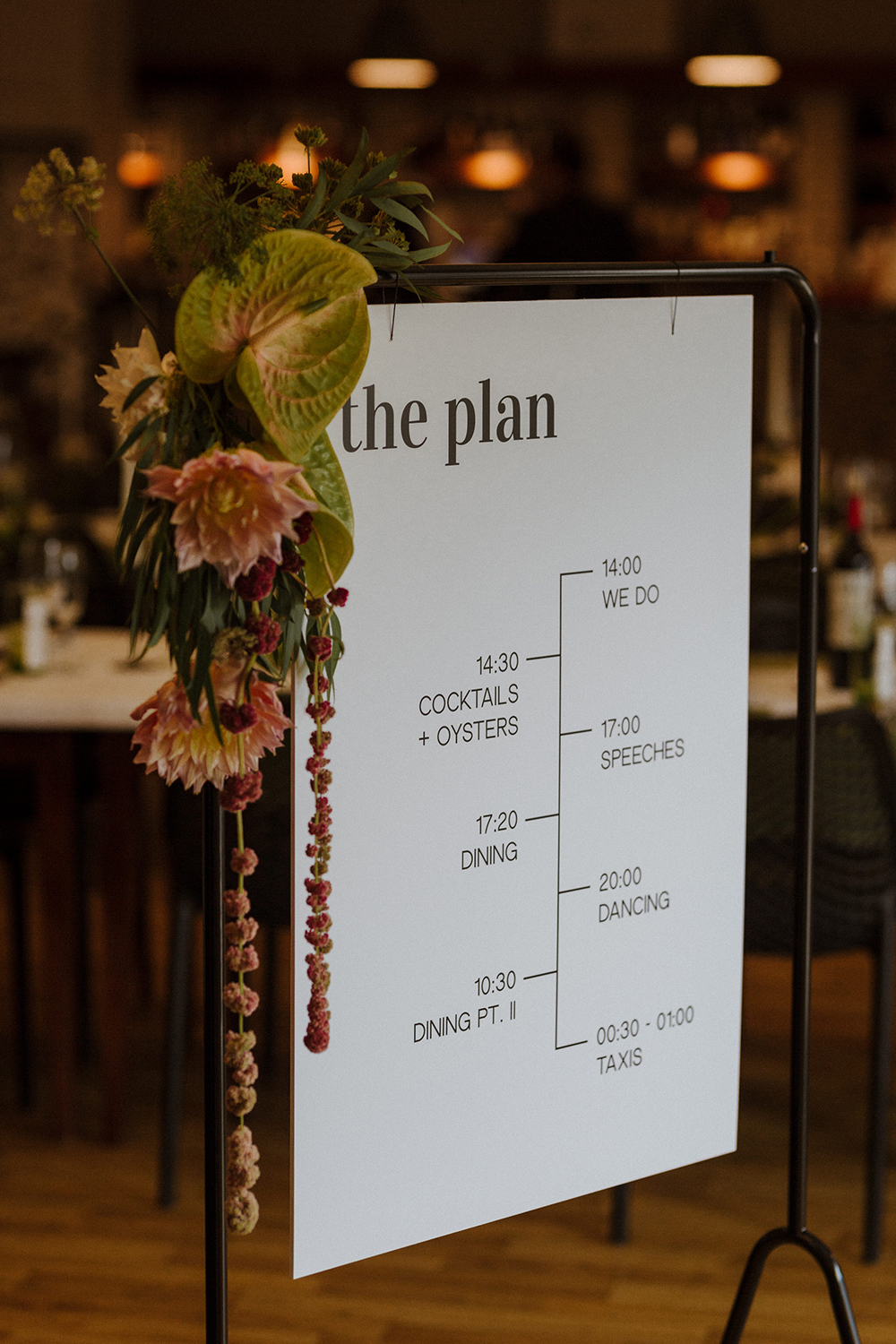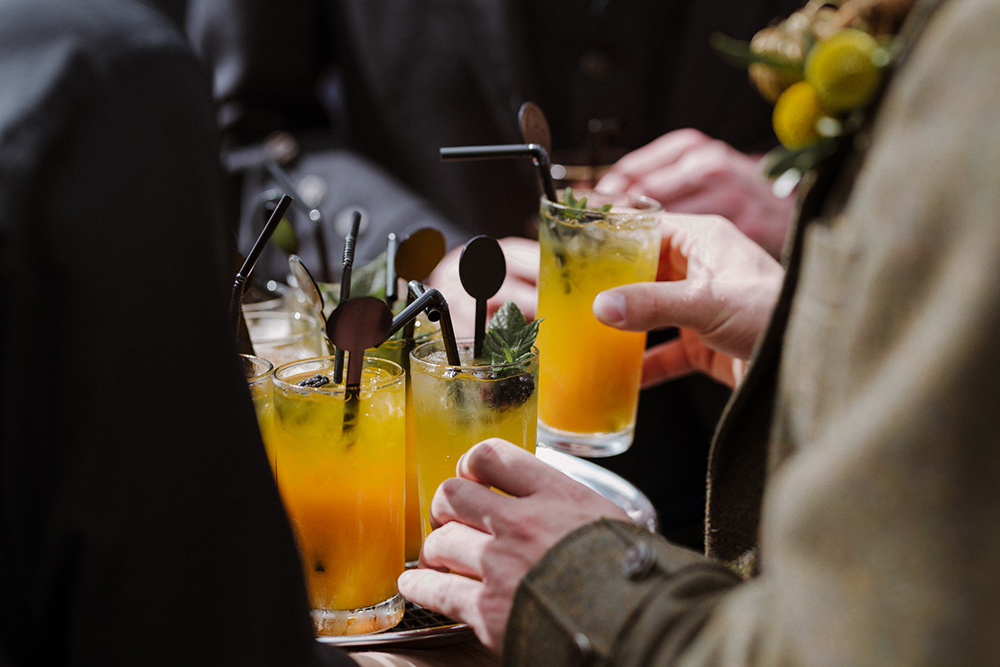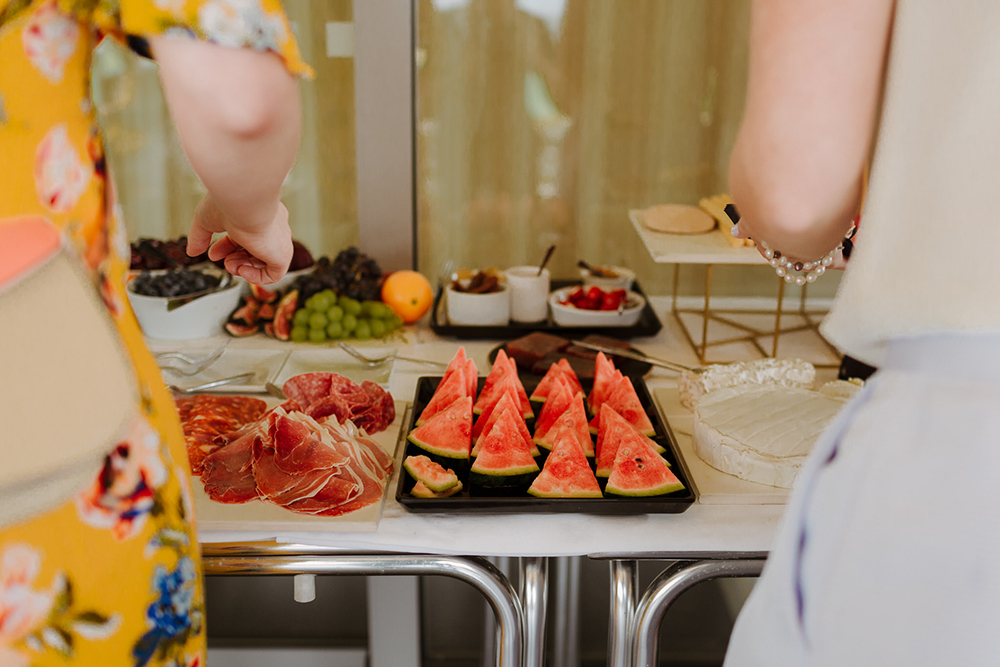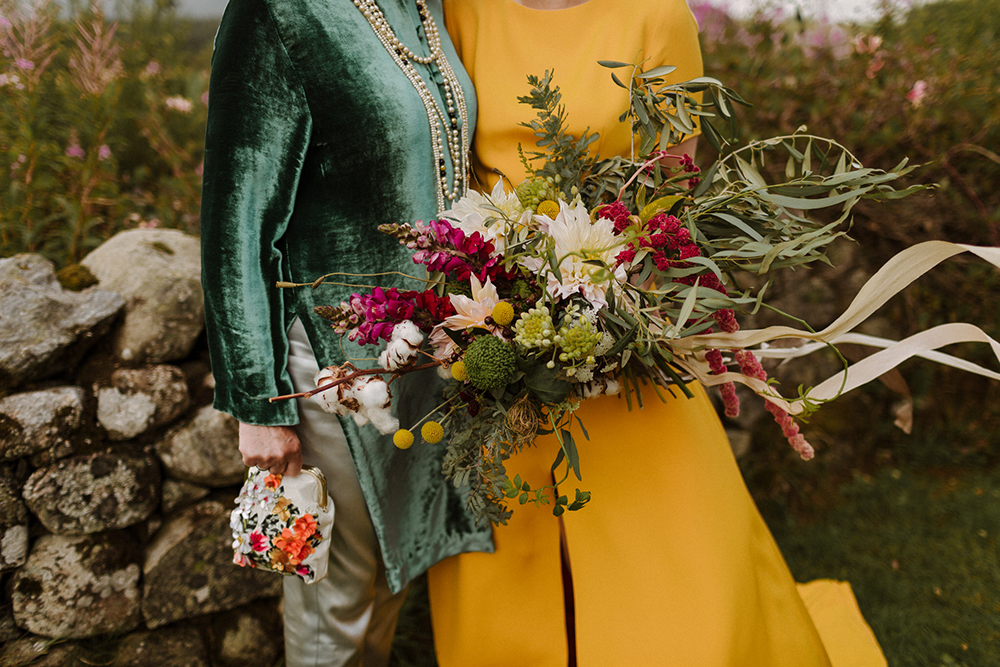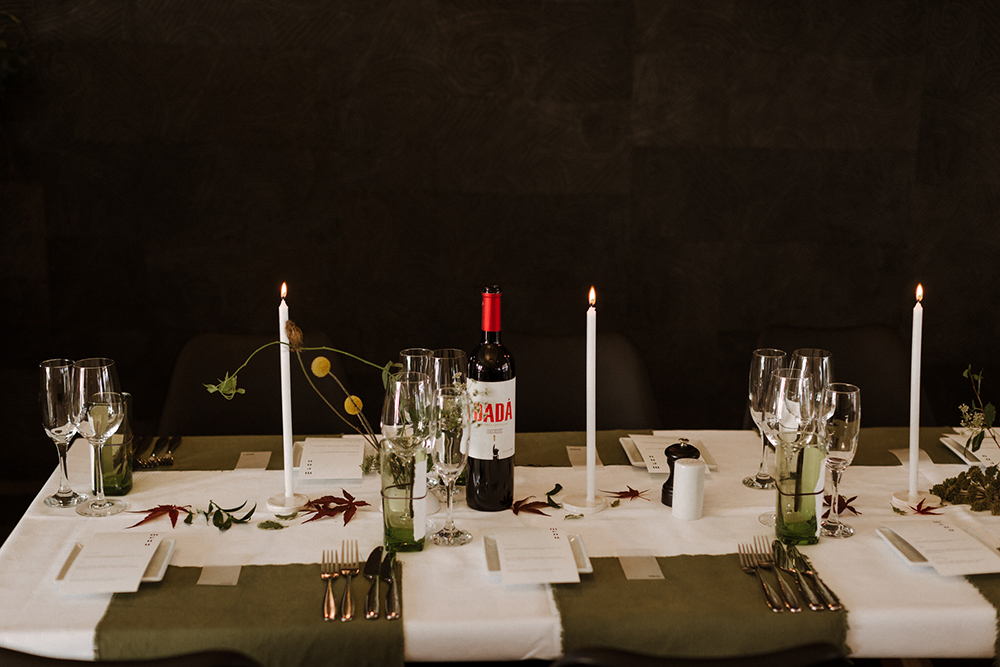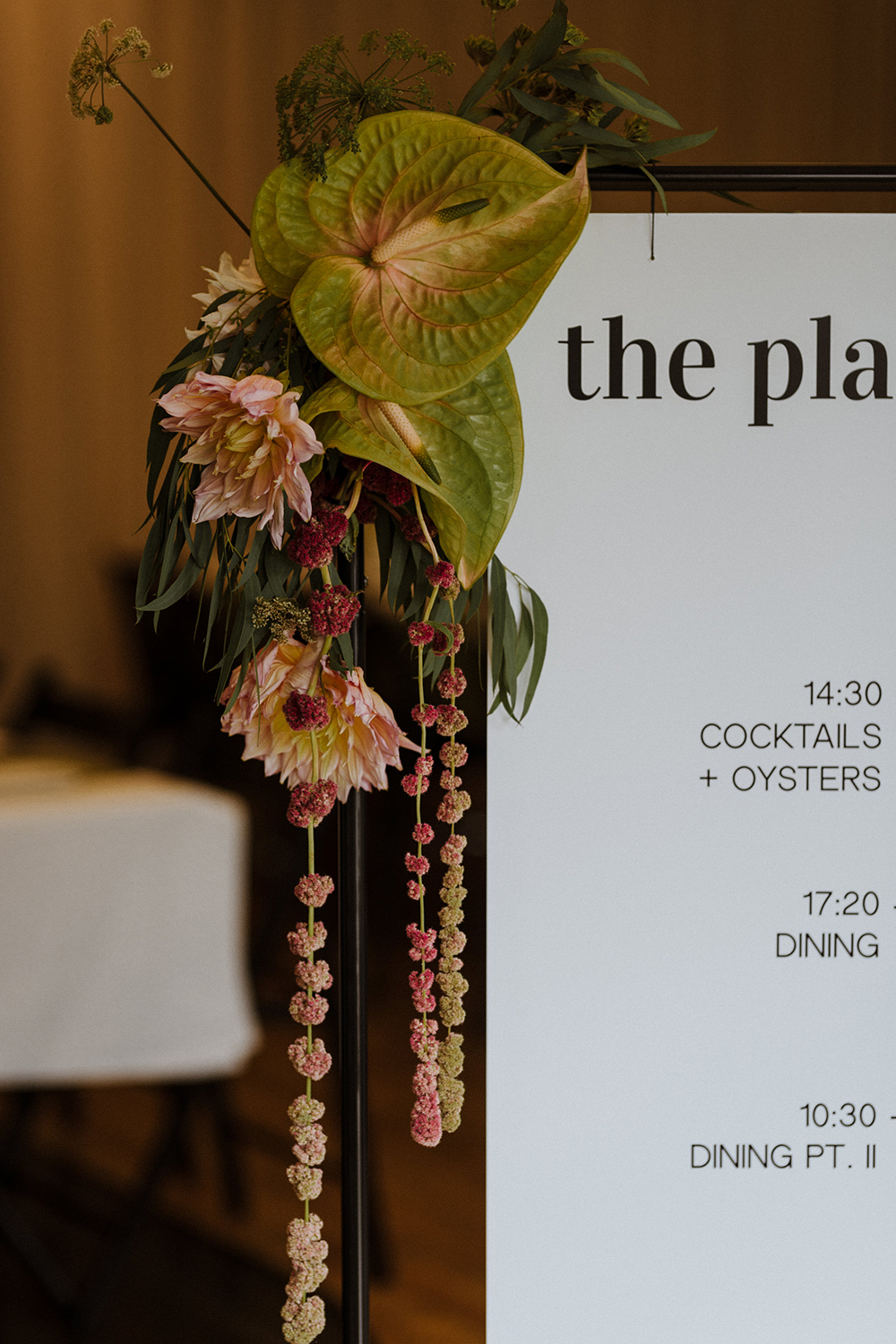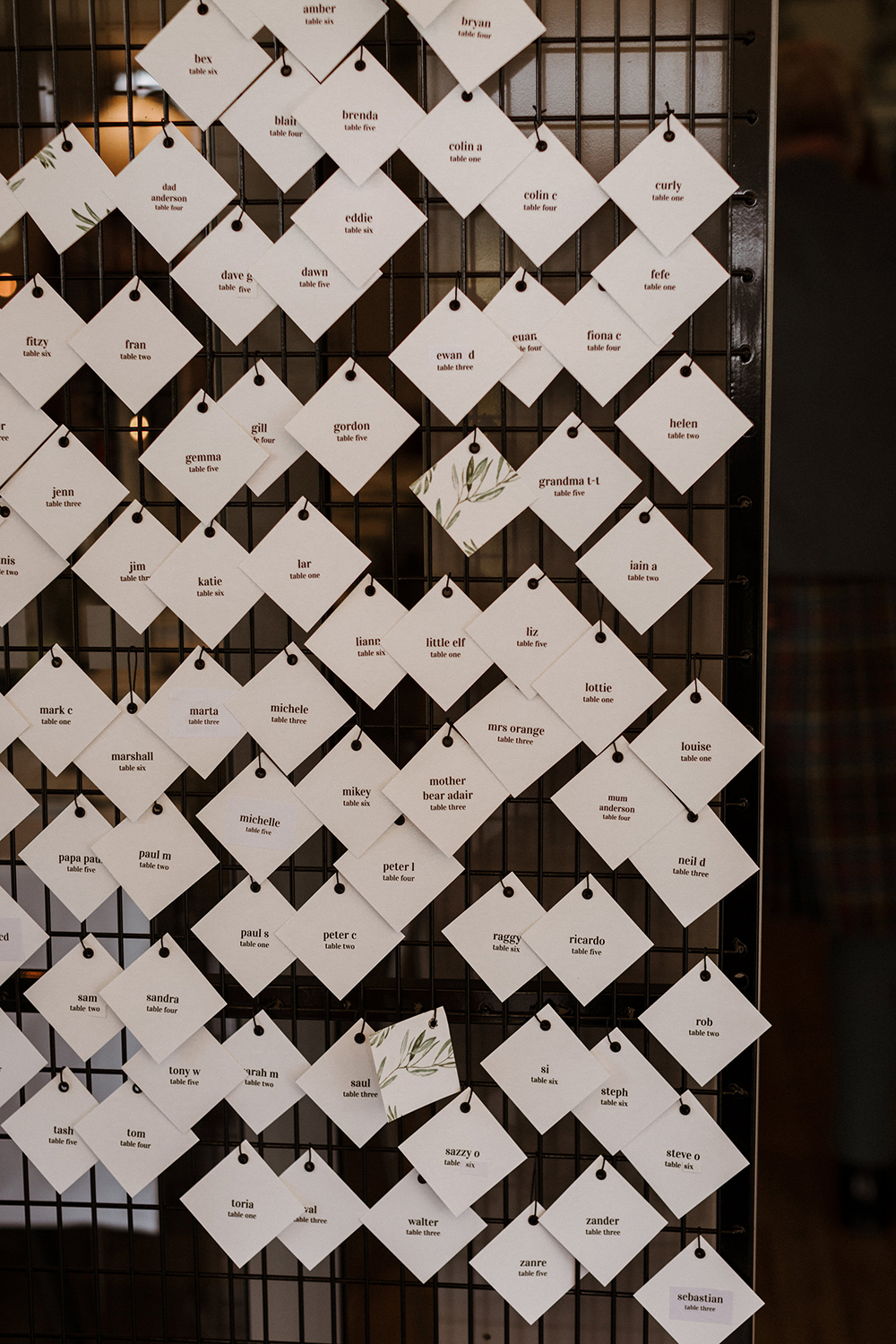 What were some of the most memorable/unique moments from the day?
Our guests all stood for the ceremony, which made it feel very intimate, as everyone was super close to one another and we could see all their smiles every time we turned to them. Our dog, Abbie, was our ringbearer, which meant the world to us, as she is an old lady now and needs no excuse to lie down and sleep all the time! One of my brothers played Ludavico Euandi on the piano as I walked down the aisle with my mum, and we chose Nina Simone's 'Feeling Good' for our recessional song, which described exactly how we felt at the time.
Colin's mum did a reading by Neil Gaiman, who is an author we both admire (http://journal.neilgaiman.com/2017/10/wedding-thoughts-all-i-know-about-love.html) and we had written our own vows, so it felt like every moment of the ceremony was part of us and our story.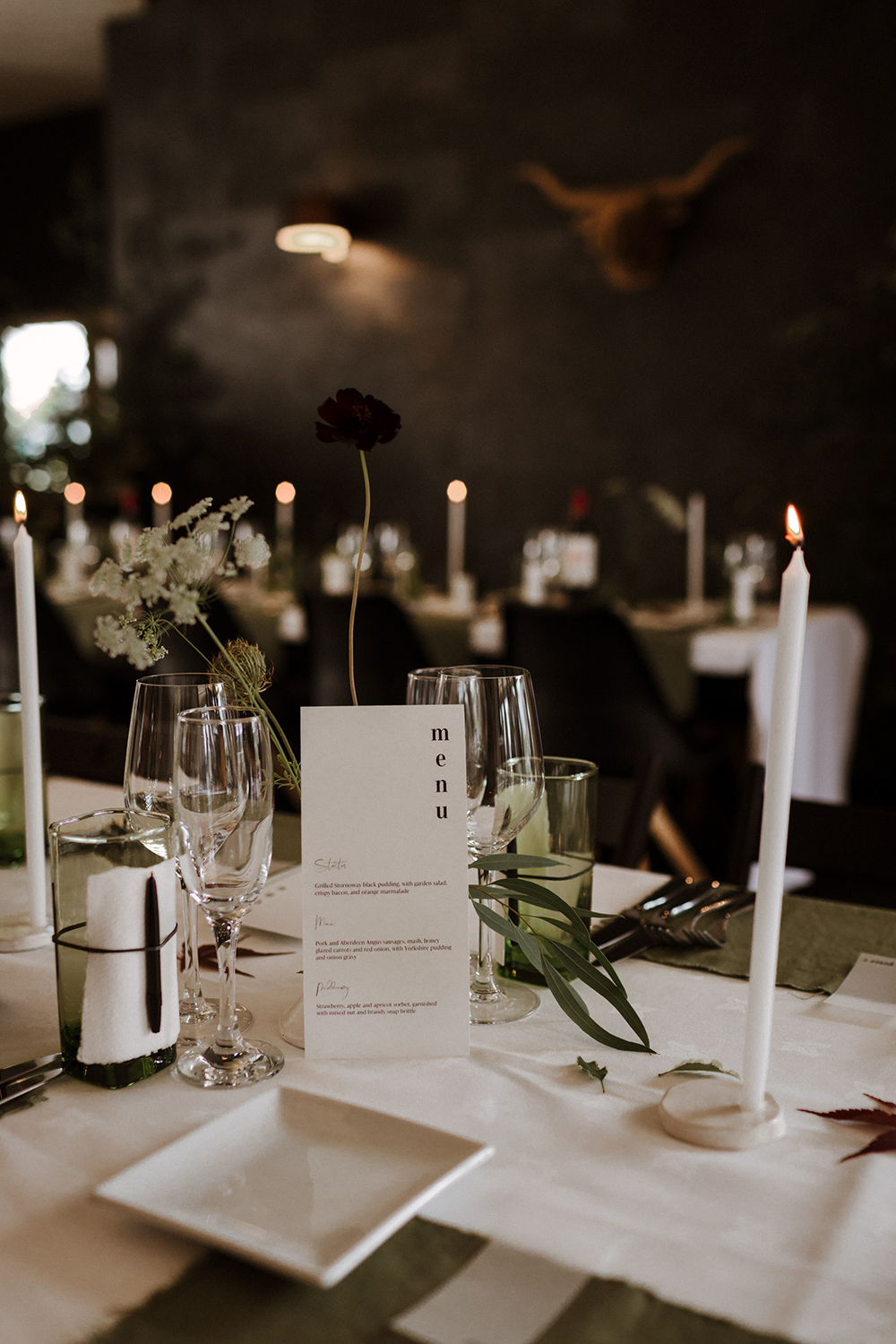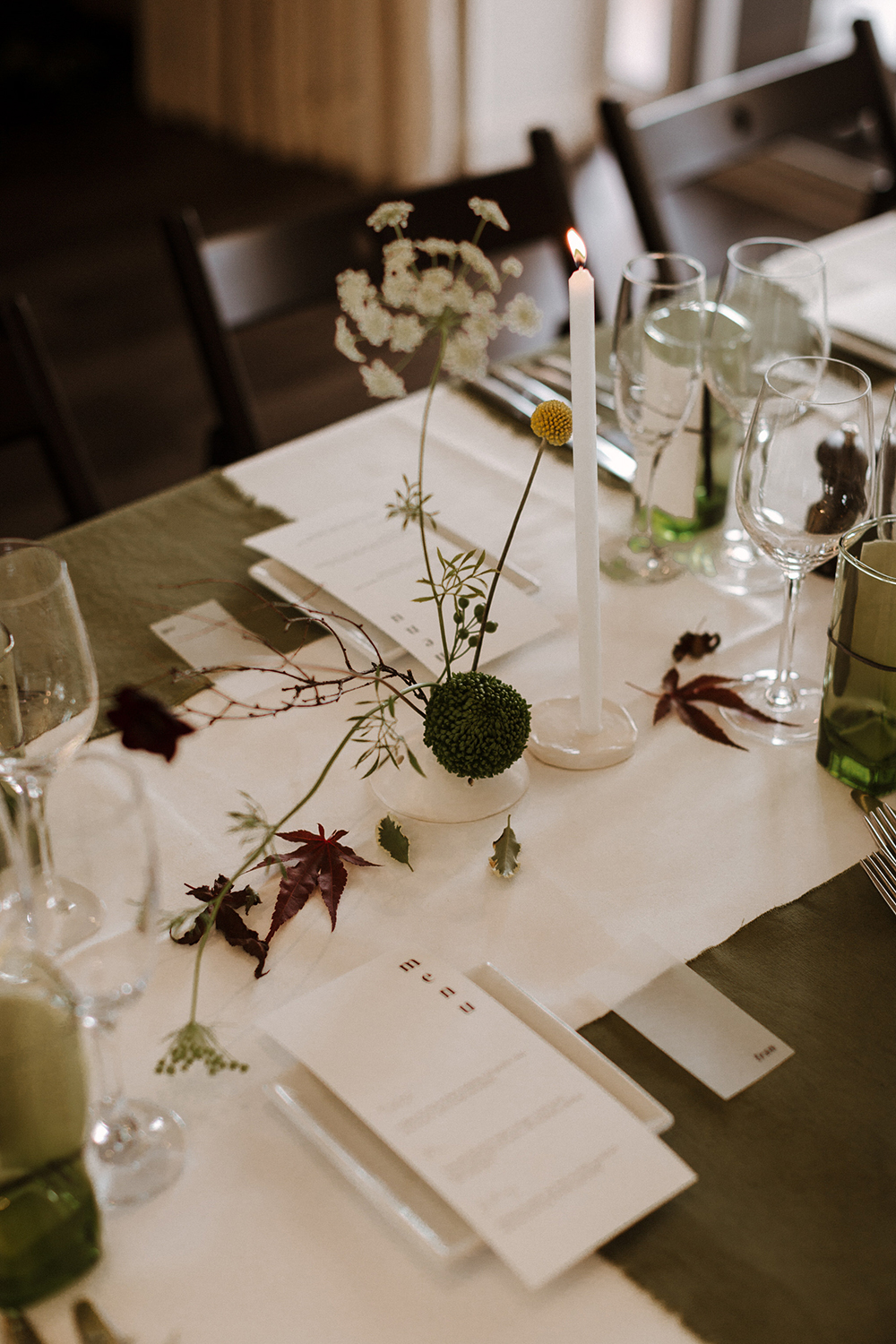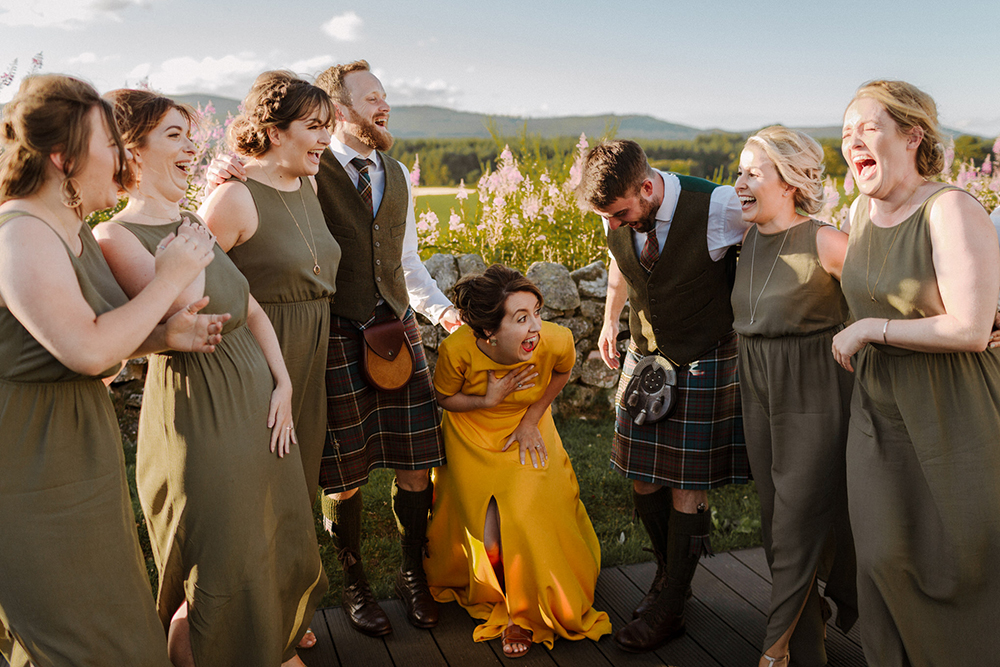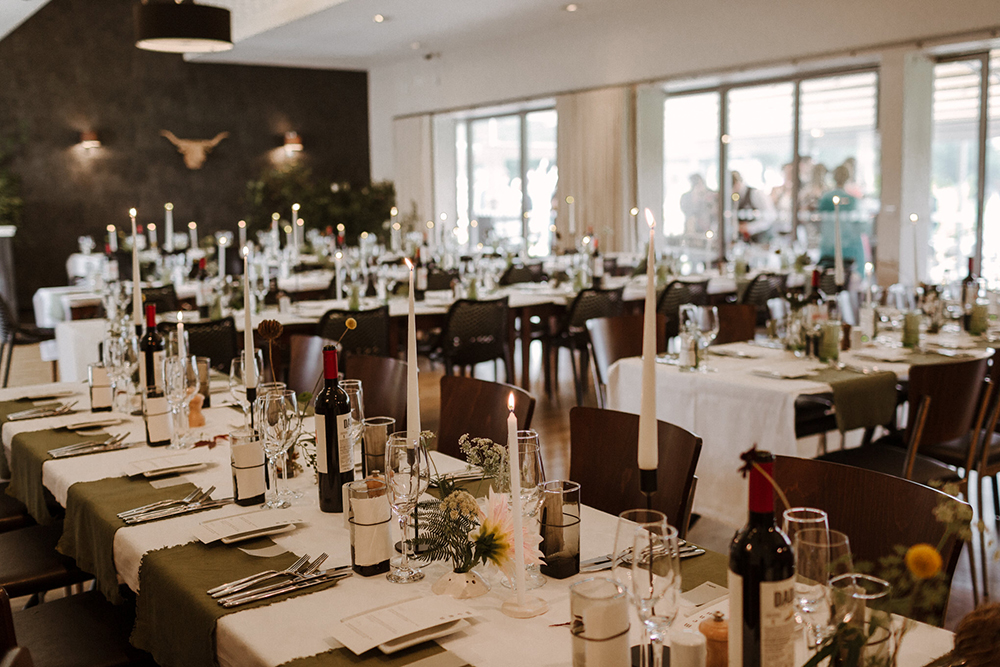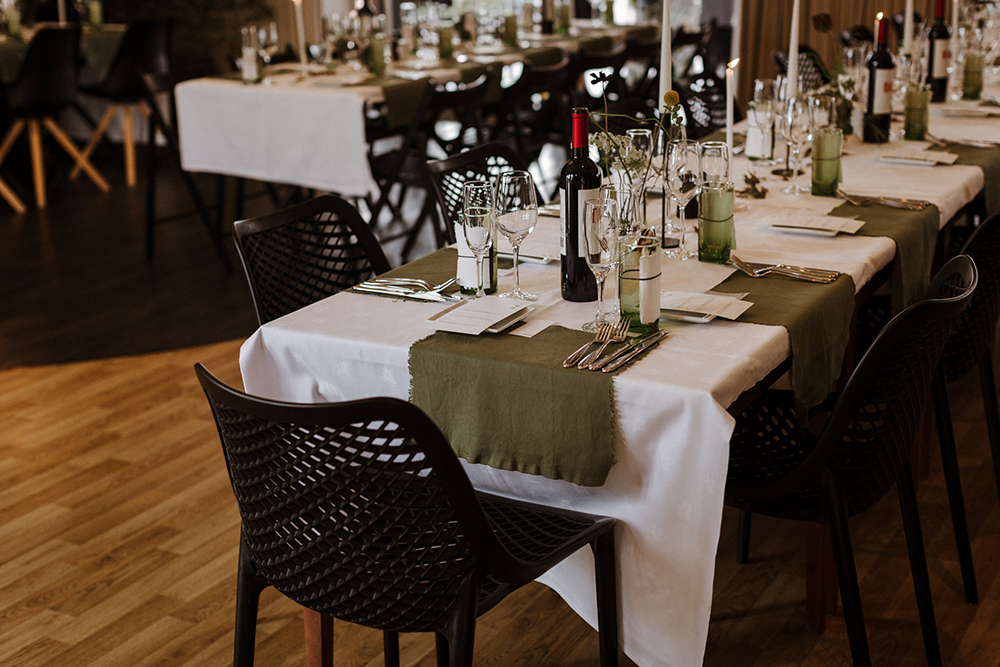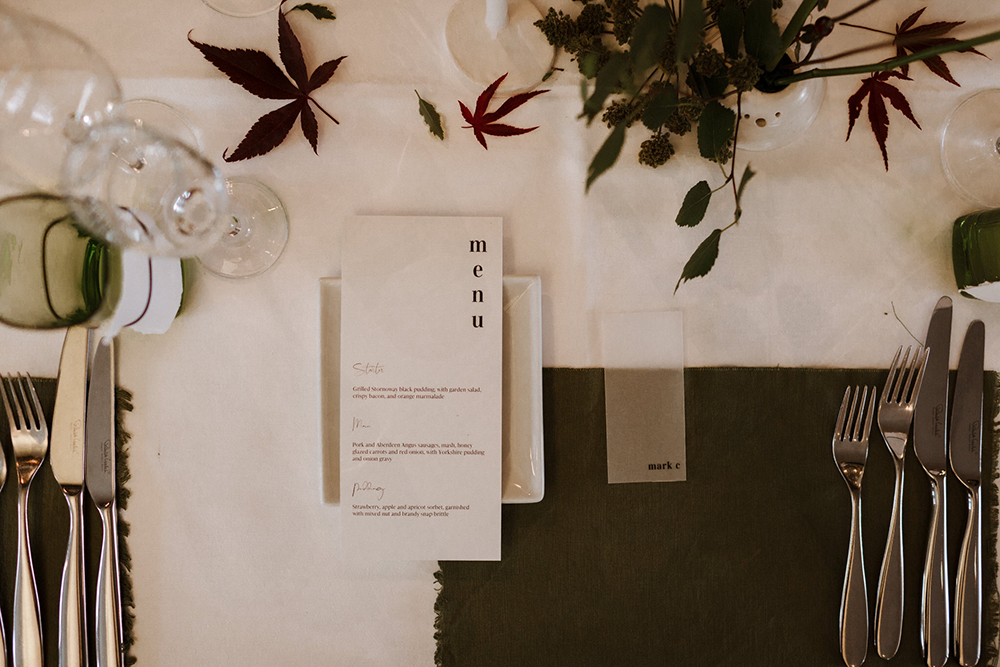 One of the things I loved about our photographers was that they didn't steal us away from our guests right after the ceremony. They waited until we were finishing up dessert before taking us to nearby woods, where the sun was setting and the light was beautiful. They then took us away again briefly during the dancing to another nearby location. The sky had completely clouded over, creating this moody light which gave us some of our best couple shots. Chris and Gillian, who are also friends of ours, were so open, kind and creative with us, which meant we were completely put at ease.
One of my favourite moments of the day was seeing Colin give his speech. As he is a self-confessed quiet person, it was simply wonderful to see how brilliantly he spoke and how much of our story and his own personality he had managed to include. He made us all laugh and (although I am clearly biased) it was truly one of the best groom's speeches I've ever heard.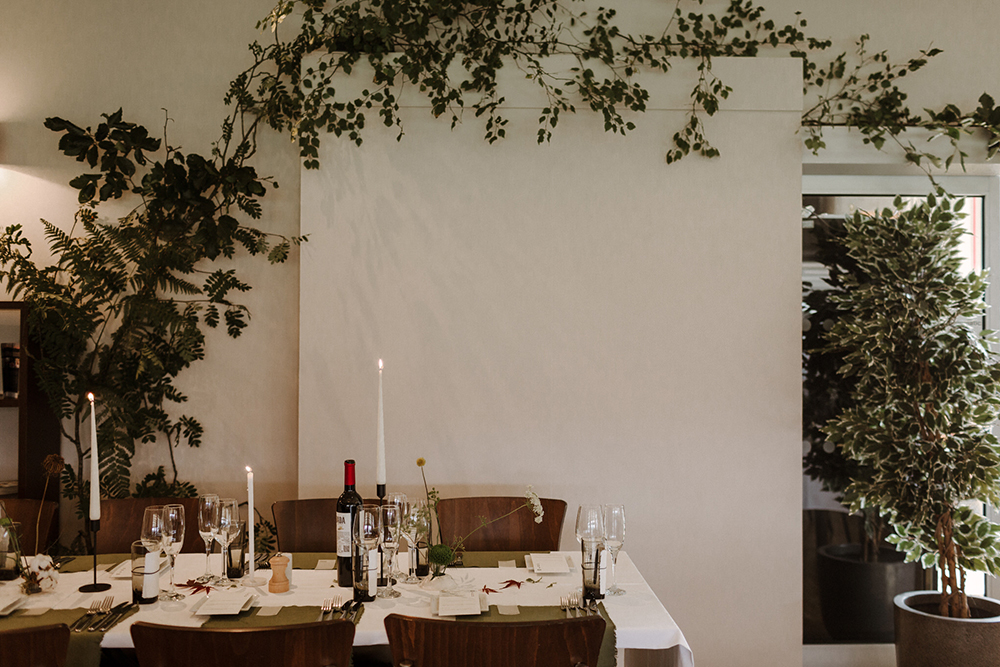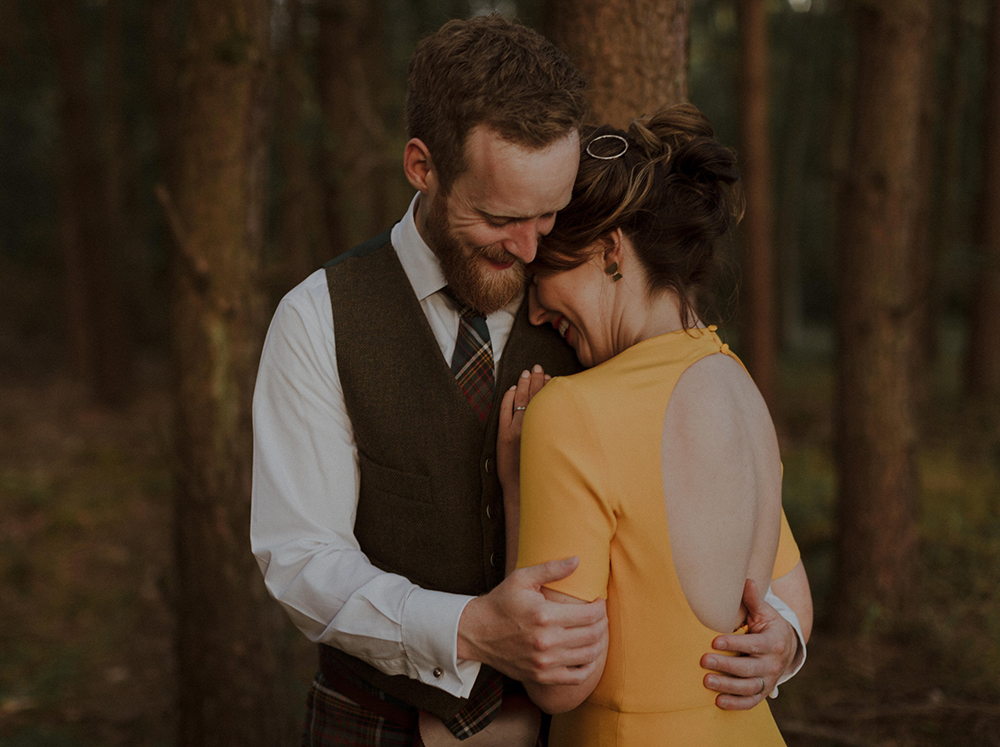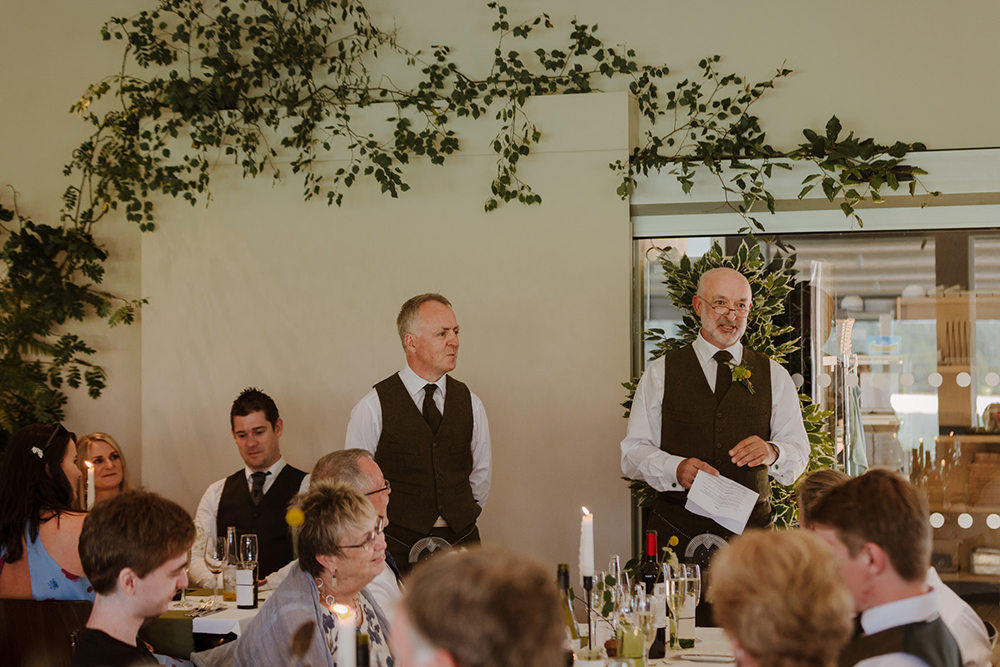 Any advice for other couples planning to spend the rest of their lives together?
There is no checklist for the perfect partner. Colin and I are so different in many ways, but not in the important things; our values, our outlook on life, and the way we want to make this journey together. I think it's those things that matter – not whether or not you support the same team, or like all the same hobbies. If it feels right, then that's a really good reason to go with it and see where it takes you.
For your wedding day, keep personalising at every point. Don't take all the ideas and advice offered to you unless it feels like the right fit, and definitely don't include traditions that don't make any sense to you or don't resonate with you. You will probably tread on someone's toes along the way, but it's only a moment and it's important to not get caught in the drama that weddings can stir up. Everyone has opinions and they can come from the strangest of places. Stay true to your vision and don't spend too much (in monetary terms AND emotional terms) on things that don't really make a difference, or that you'll forget the minute the day is over.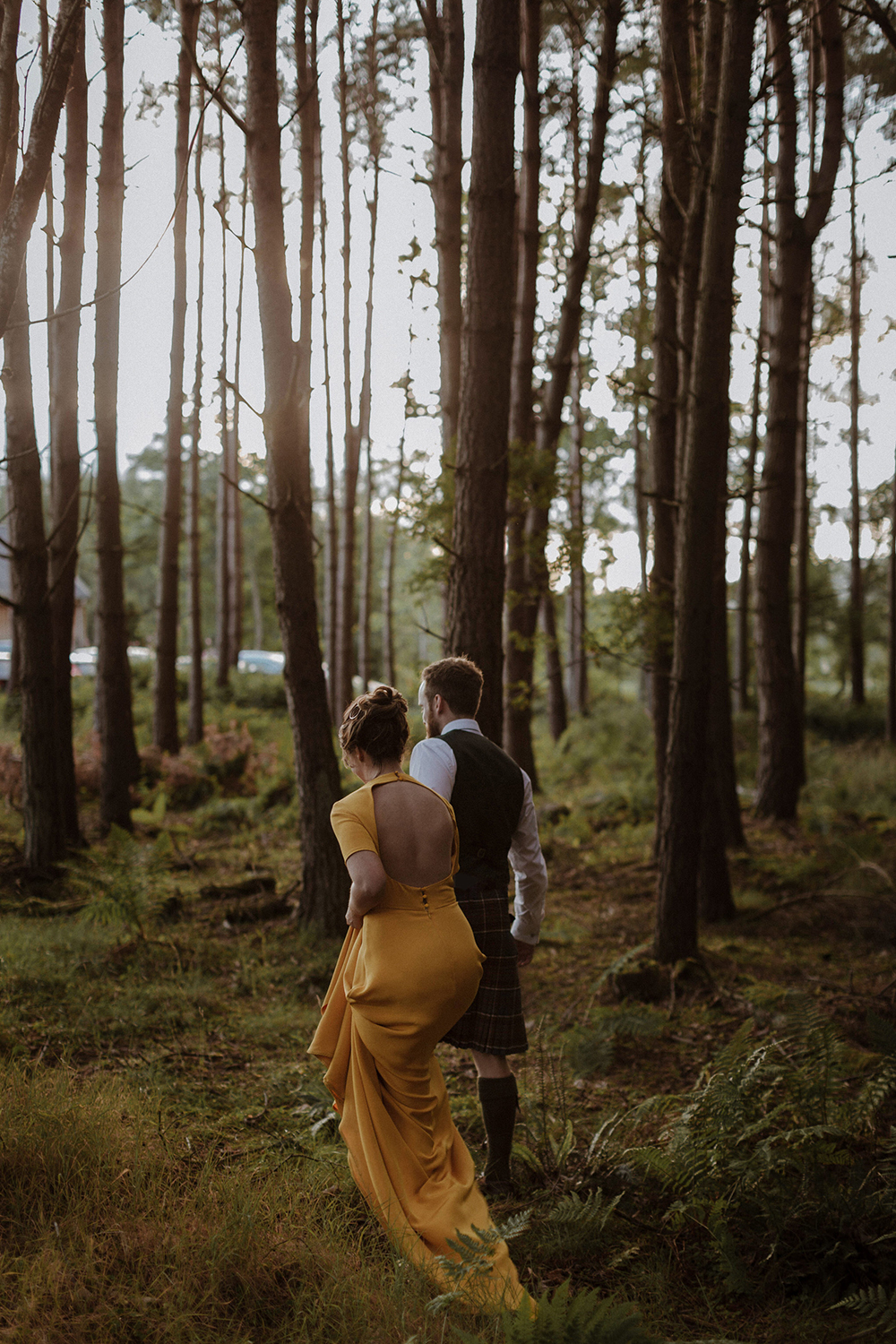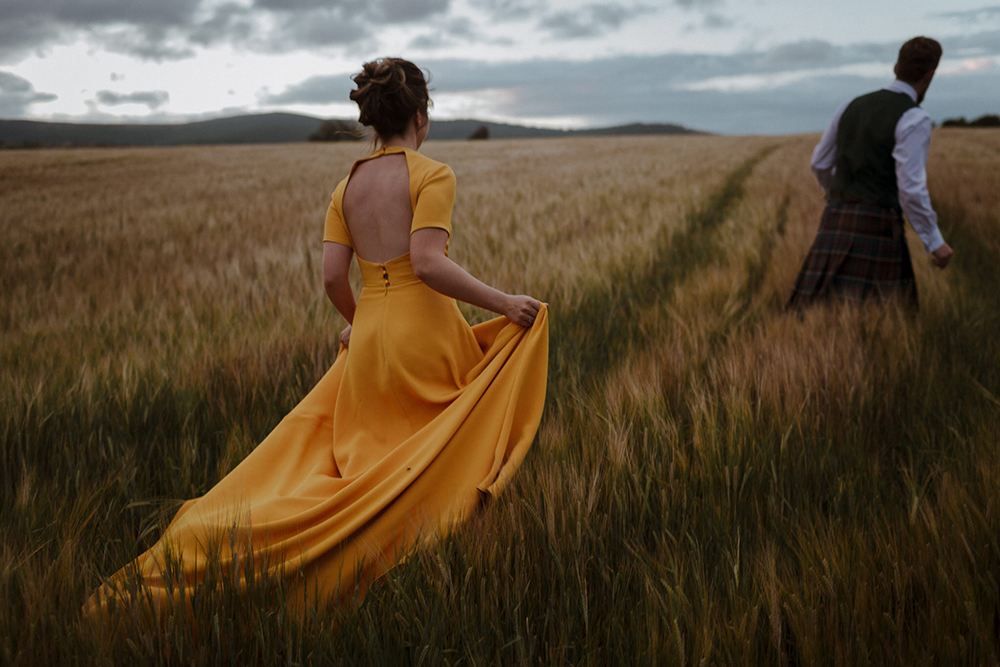 Most importantly, make time for you and your partner on the day. Small moments together can be so precious in a day that disappears in the blink of an eye, but you have to actively seek them out and make them happen – you're in such high demand from everyone else, it can be easy to not see each other for large portions of the day!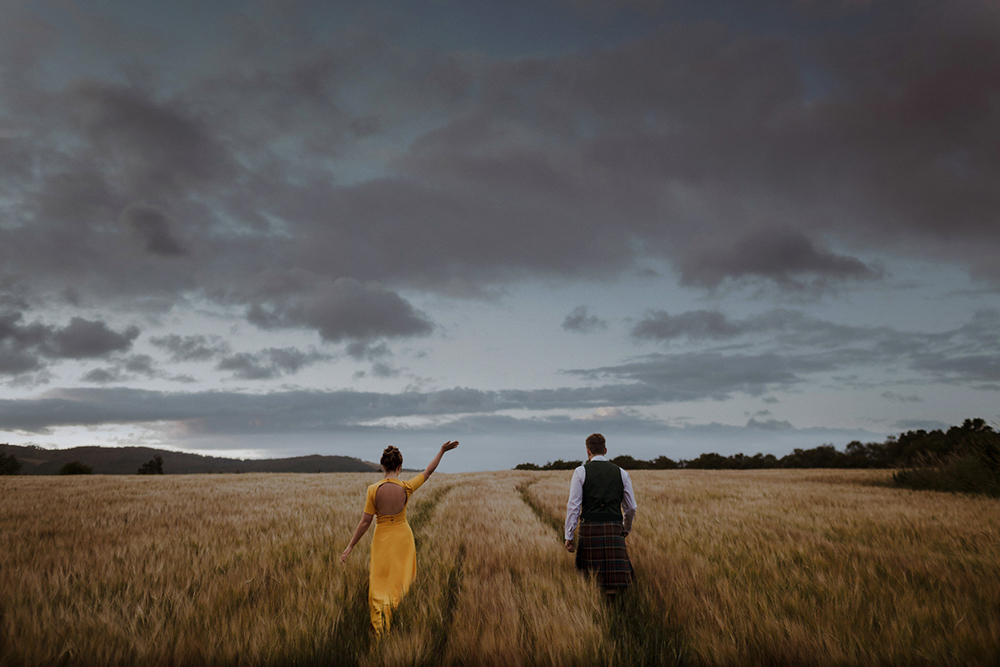 Photographer: The Curries Ceremony and reception location, catering: The Cowshed Restaurant Celebrant: Sheila Lawtie DJ: Lynne Johnston, Pretty Ugly DJ Styling: The Bride, Arrow and Twine Flora: Tupelo Tree Vases: Ceramika Hair: Kerry Anne Hairdressing Makeup: Amanda McCarthy MUA Wedding dress: Sarah Seven ("Sullivan") Bridal boutique: Ivory and Pearl Bride's shoes: Sarah Jessica Parker Hairpin: Knot Your Average Bride Groom's sporran: Herd of Sporrans Engagement ring: Harriet Kelsall Bespoke Design Wedding rings: Firewhite Bridesmaids' and groomsmen's attire: ASOS