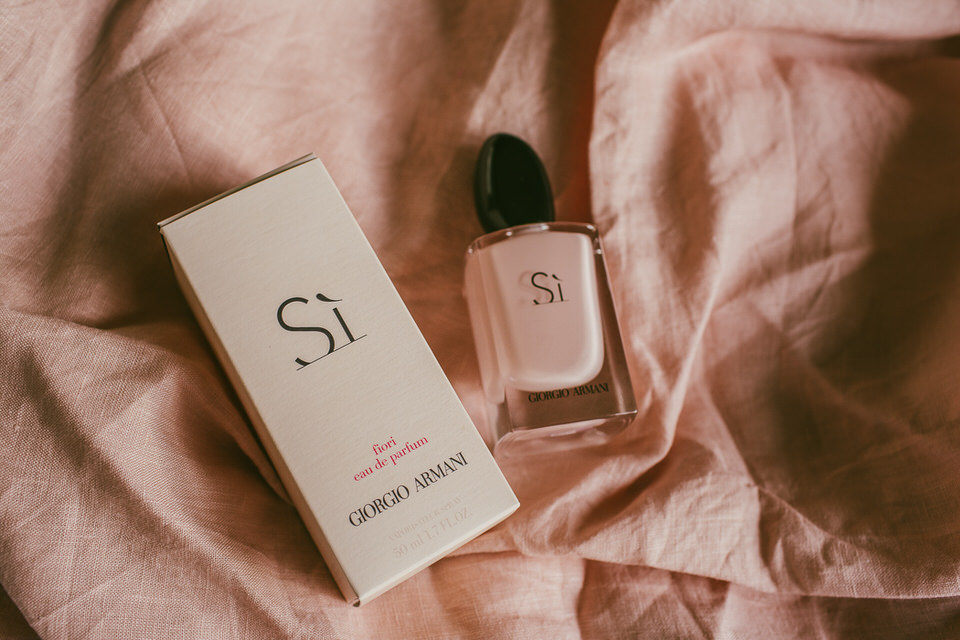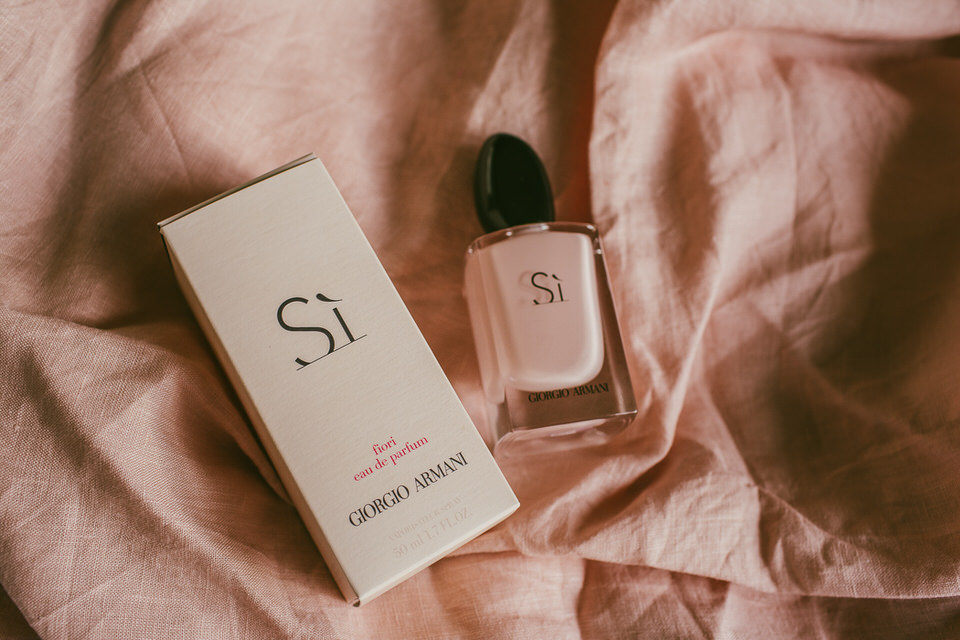 Sì is Giorgio Armani's tribute to modern femininity, as a declaration of freedom, love and life. Introduced in 2013 with Sì Eau de Parfum and reimagined in 2018 with the powerful and vibrant Sì Passione, in 2019 Sì starts a more floral chapter with Sì Fiori Eau de Parfum.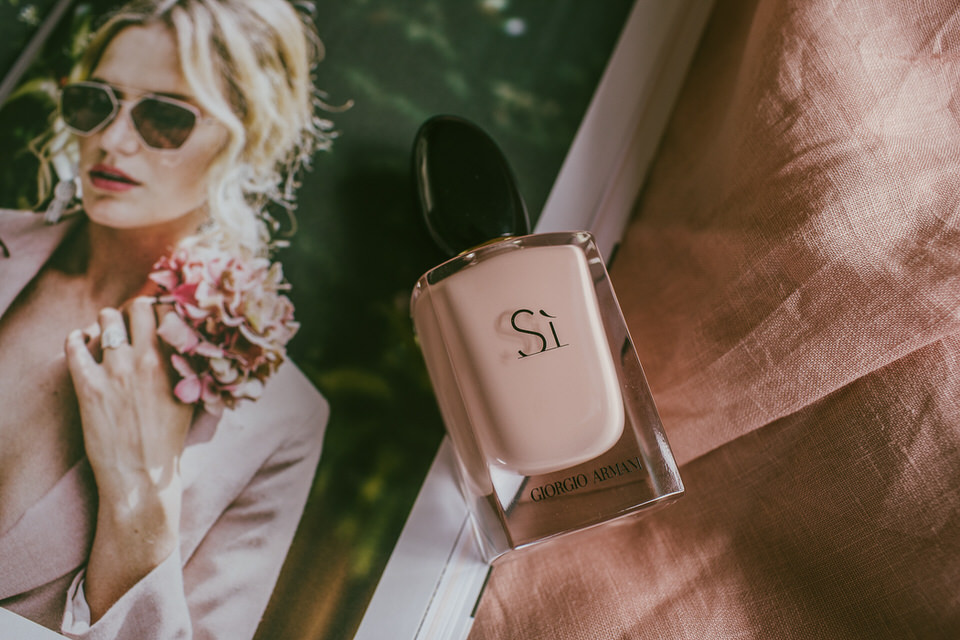 Created by perfumer Julie Massé (MANE), the new Sì Fiori Eau de Parfum reinterprets the classical Sì Eau de Parfum Chypre theme with Neroli, an addictive Mediterranean white flower that expresses a blooming dimension, for a more open, more lush experience.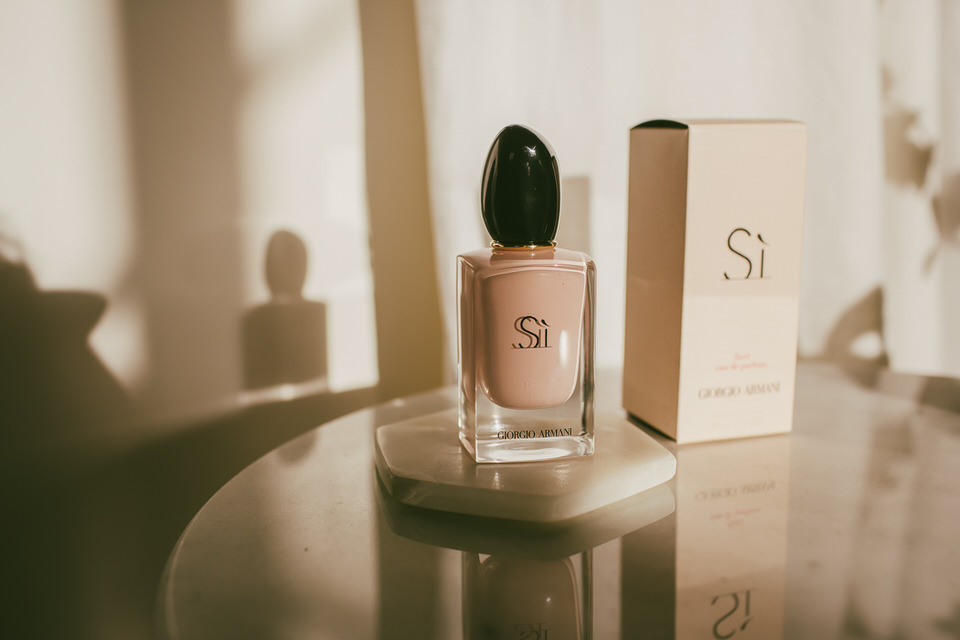 Info…
Blended with top notes of sparkling green mandarin and energetic blackcurrant, the signature ingredient in every Sì fragrance and with base notes of vanilla and white musk, Sì Fiori has a grace that is both simple and complex, like a flower, from which it takes its inspiration.
With Sì Fiori Eau de Parfum, Giorgio Armani defines what a flower means in terms of femininity, boldness and strength. Each interpretation of Sì is created in perfect harmony and based on a compelling aspiration of today's woman.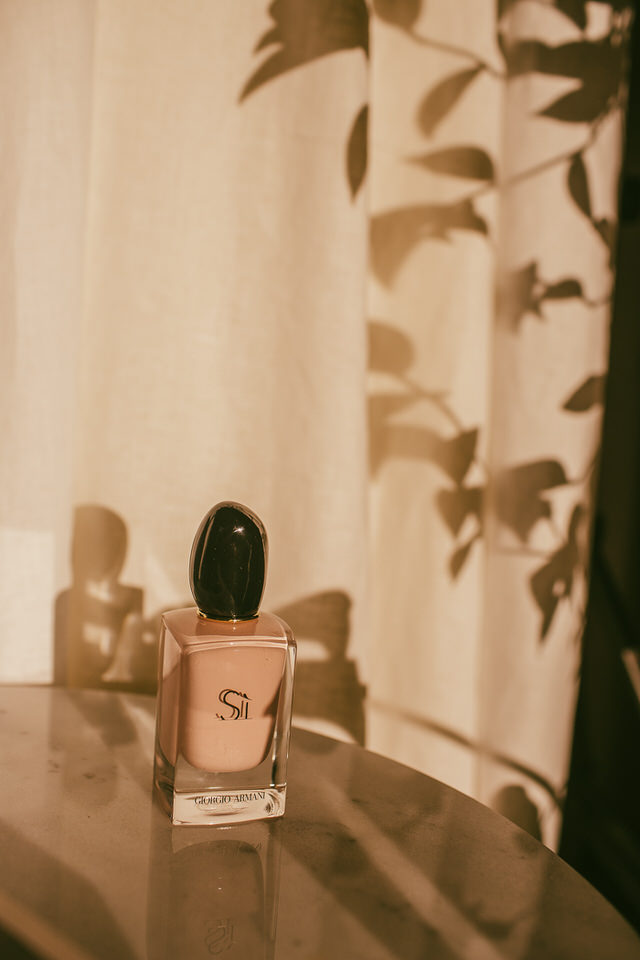 Greta Kenyon our Founder & Editor shares her thoughts on Si Fiori Eau de Parfum…
'The heart accord of Neroli is what makes it so special for me. Neroli has been a favourite scent ingredient of mine for a long time and its often hard to find in fragrances. In addition to the Neroli, the top notes of sparkling green mandirin and blackcurrant compliment the base notes of vanilla and white musk beautifully.
Si Fiori is a very modern and empowering fragrance, it makes me feel strong, happy and energised. It's a fragrance that can take me from day time meetings, through to sophisticated nighttime events. And who doesn't love Cate Blanchett? What a beautifully powerful and positive iconic woman to be representing the brand' This fragrance currently has pride of place on my fragrance stand and will be one of those classics I continue to reach for'