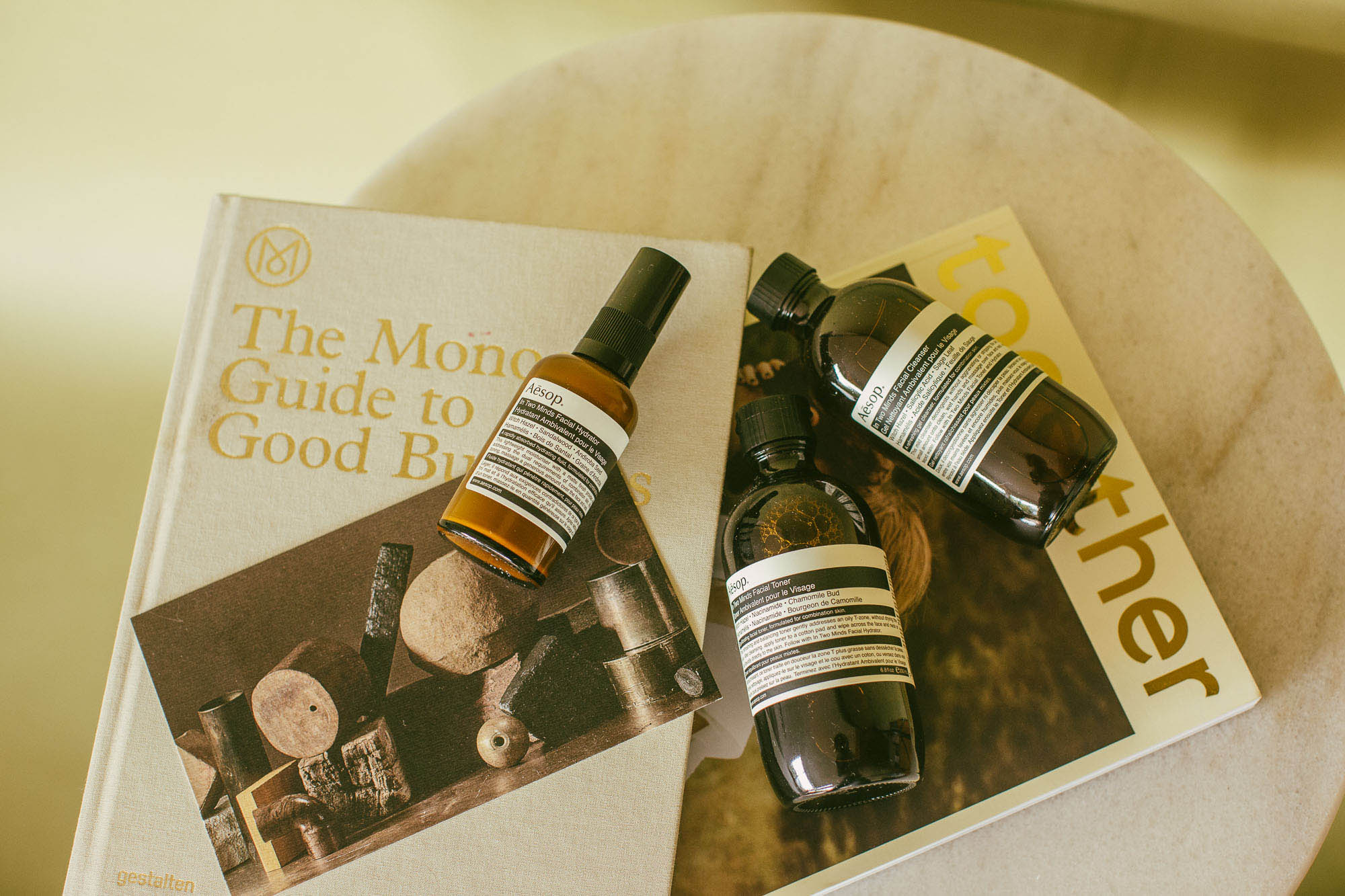 We were recently sent the latest trio in skincare from one of our favourite Australian brands, Aesop. This is Aesop's first skincare range to treat combination skin…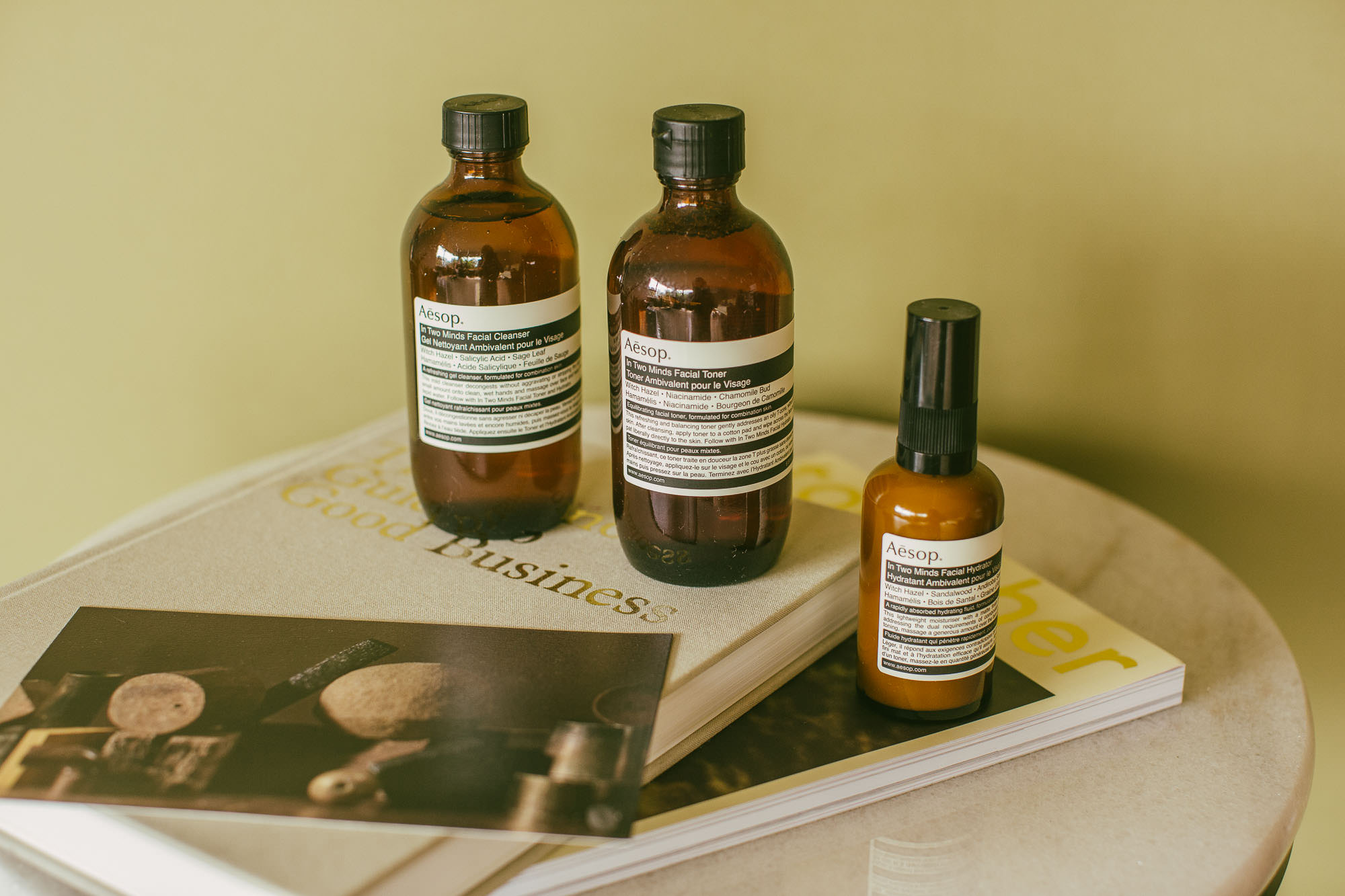 The range consists of:
In two minds facial cleanser – A gentle gel-based formulation that cleanses thoroughly without drying the skin or stripping its natural oils.
In two minds facial toner – A mildly astringent formulation to complete the cleansing process while also soothing and balancing the skin.
In two minds facial hydrator – A rapidly absorbed formulation that delivers lightweight hydration with a matte finish, ideal for combination skin.
Combination skin is generally characterised by an oilier forehead or nose, with dry to very dry skin across the cheeks, with a greater propensity to reactivity. In Two Minds is formulated to address these complexities by gently cleansing, normalising sebum production, soothing irritation, and providing lightweight hydration without overburdening the skin.
We fans of Aesop here at Together Journal and we have been using and recently reviewed their winder skincare range, which you can see here.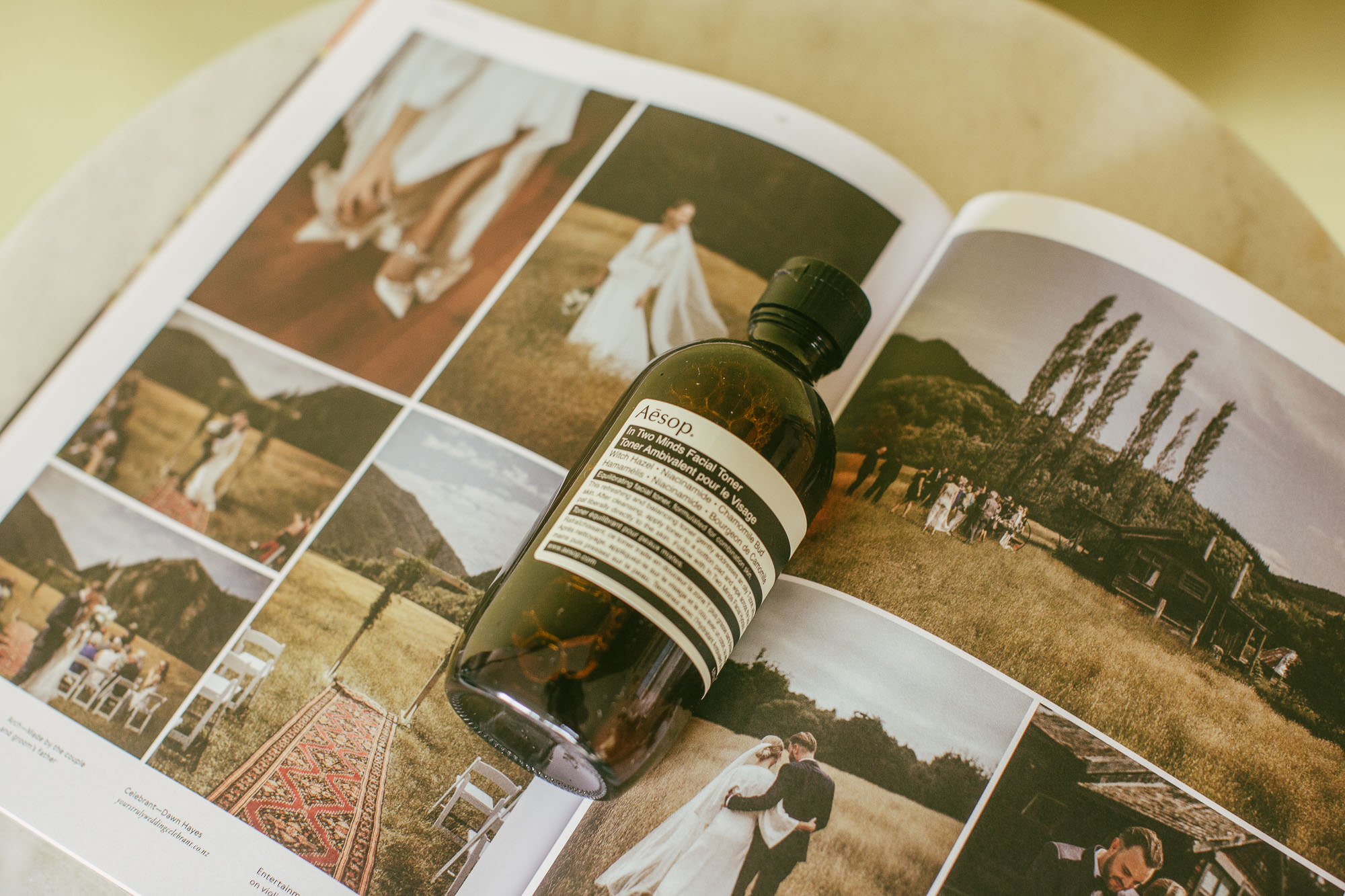 The cleanser is light and smells of sage, a lovely fresh scent to start the day with. We have found it to be a great daily cleanser, its gentle enough to use morning and night and cleans away every day build up and light make up. And the toner is refreshing and balancing, we apply delicately with our fingers to minimise unnecessary wastage of cotton pads and this works just fine.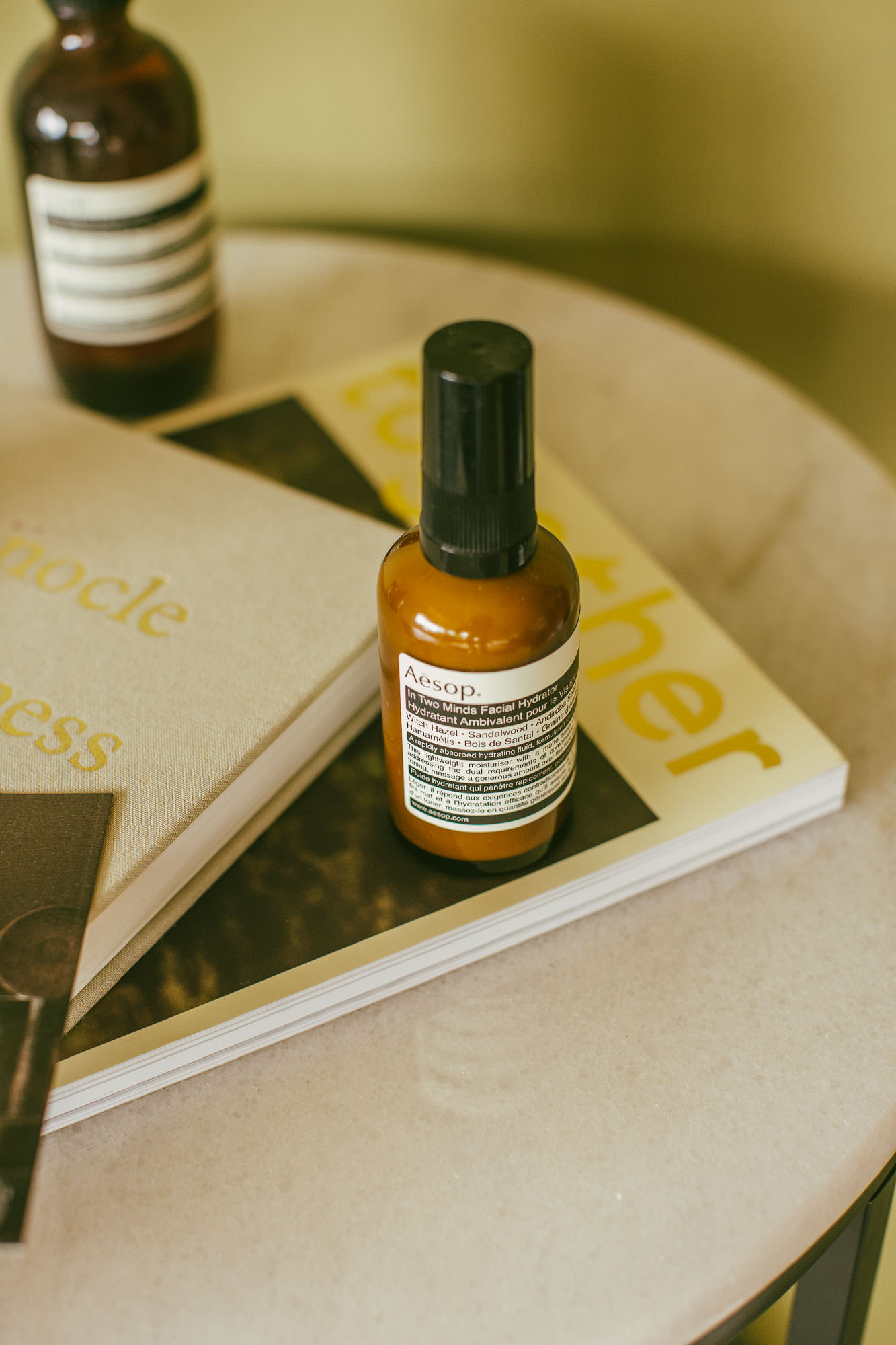 The two minds facial hydrator is perfect for day and with its matte finish, it sits perfectly under makeup. And like all Aesop products we love the natural scent. This time sandalwood is the hero.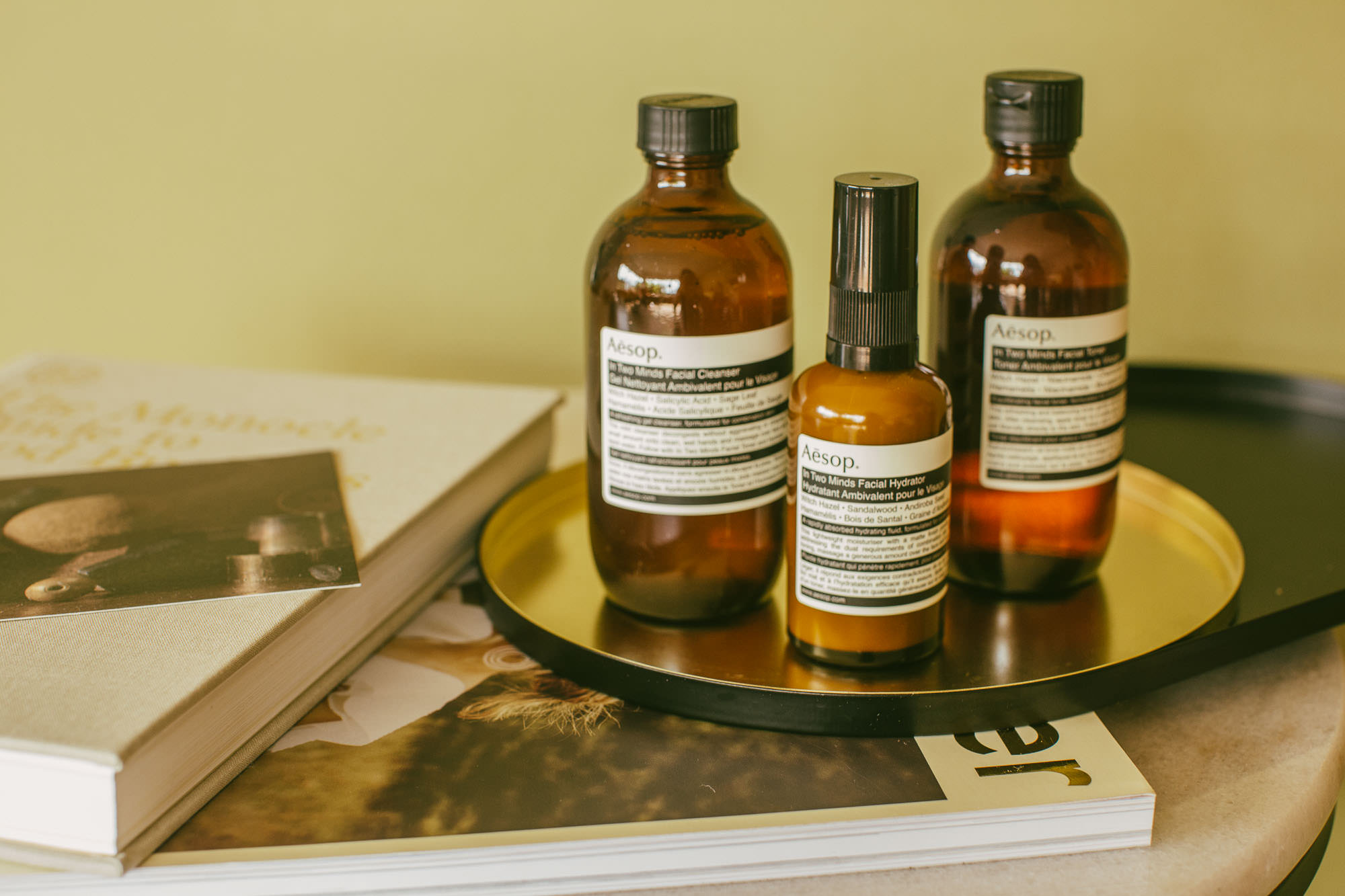 In conclusion, we think this is a skincare regime well suited to the coming warmer months, it's slightly lighter than what we have been using for winter and it feels fresh and suited to Spring. We have enjoyed using it and will definitely continue to do so.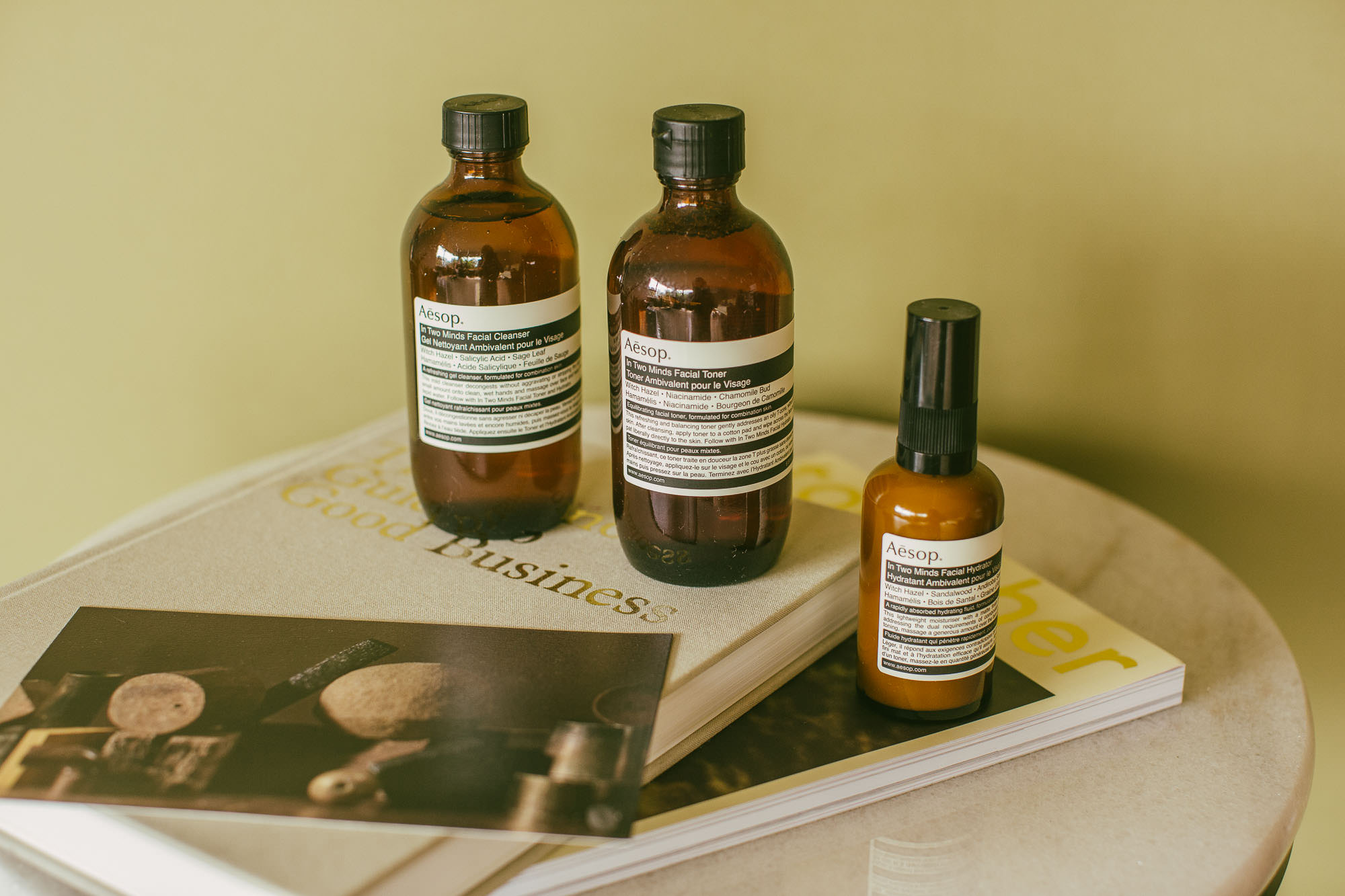 As a brand for us the Aesop products have a feel-good factor, their philosophy of simplicity and only releasing much researched and needed products keeps the range tight and easy to understand and we feel like they strike the right balance of nature vs science, respecting natural processes and ingredients but also recognising that the right balance of science is required to create successful beauty products. Aesop also has strong ethical and uncompromising beliefs when it comes to the ingredients within, the way they package and how they test and develop their products, which we commend.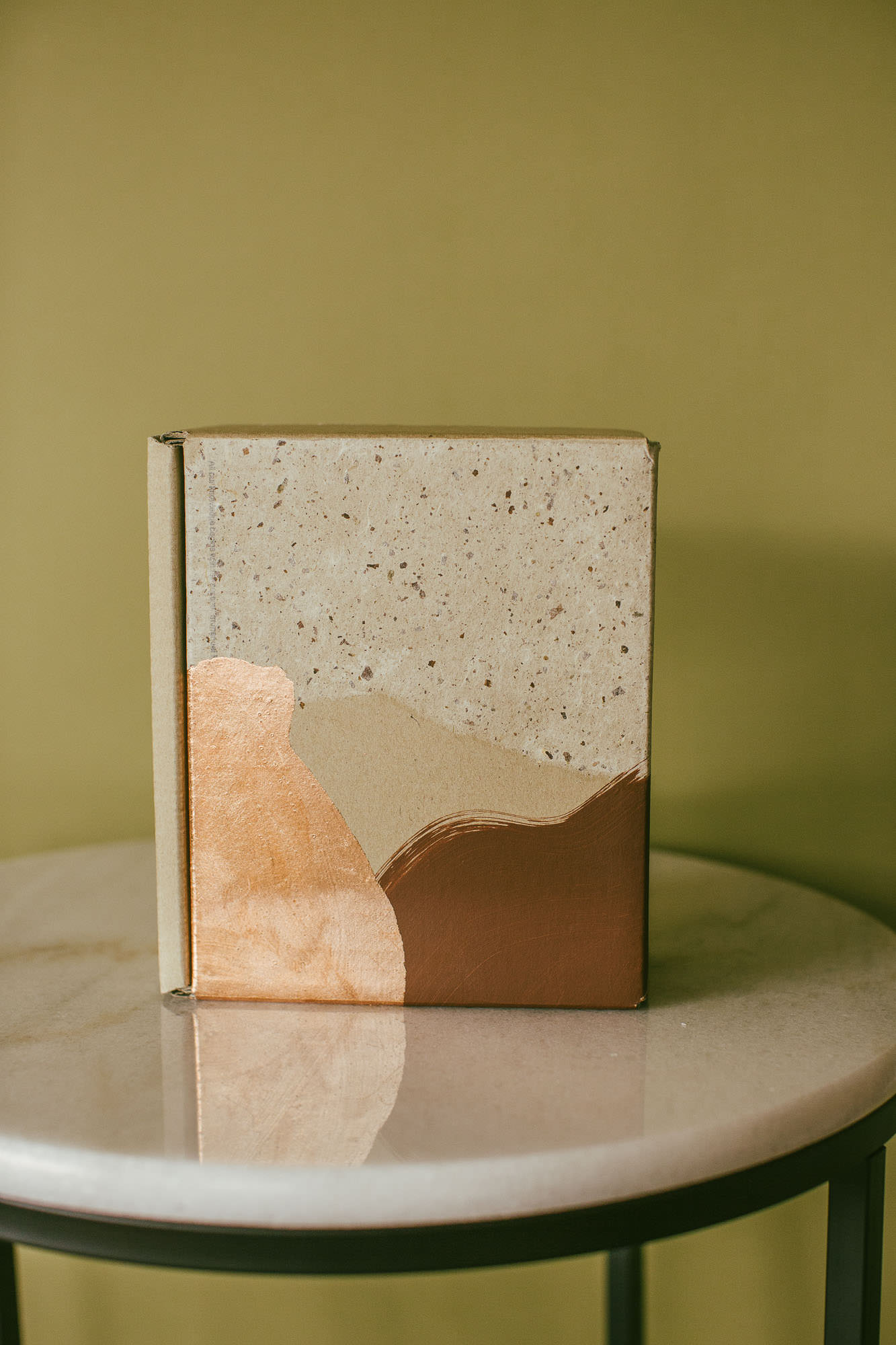 And of course, the packaging, as usual, is a thing of beauty. We love how Aesop always manage to be subtle with their brand name but have created such an iconic aesthetic that their artfull packaging is instantly recognised even with the absence of their logo.
This new range is available now at Aesop stores, select department store counters and online at Aesop.