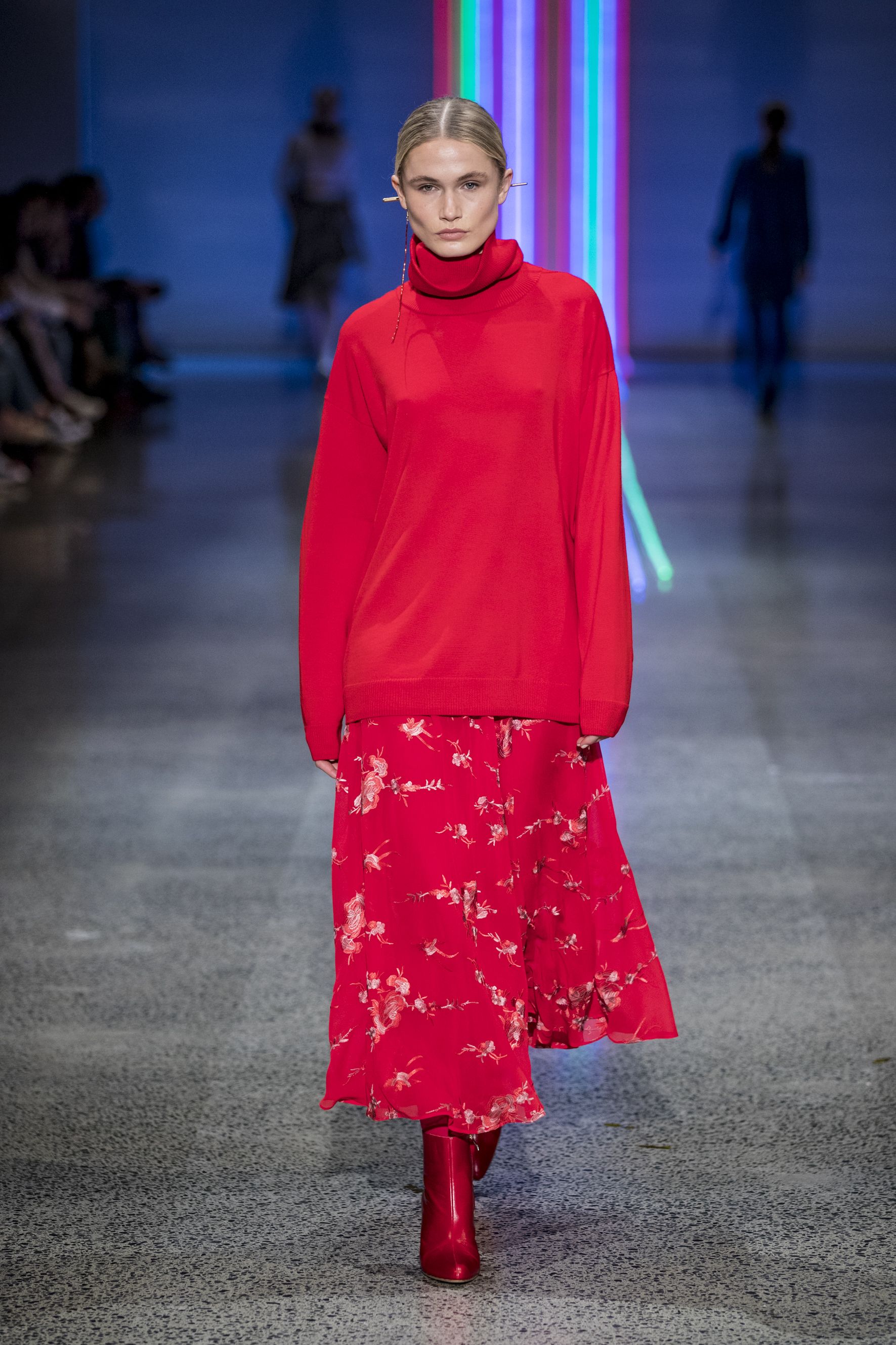 For Autumn Winter '18 Kate Sylvester presents Electric Dreams, a homage to neo-noir classic 'Blade Runner'. Kate Sylvester's gang of replicants personify Ridley Scott's dystopian sci-fi future where a dark and brooding Los Angeles is alight with neon glow.
Inspired by Blade Runner's '80s futurism, electric colour sits alongside tough neutrals of khaki, nude and moody blue. 1940s silhouettes pay tribute to the femme fatale with neat waists and strong shoulders. Stockings peek out from waistbands to reveal a band of bold colour and ankle boots pop in optic white and red.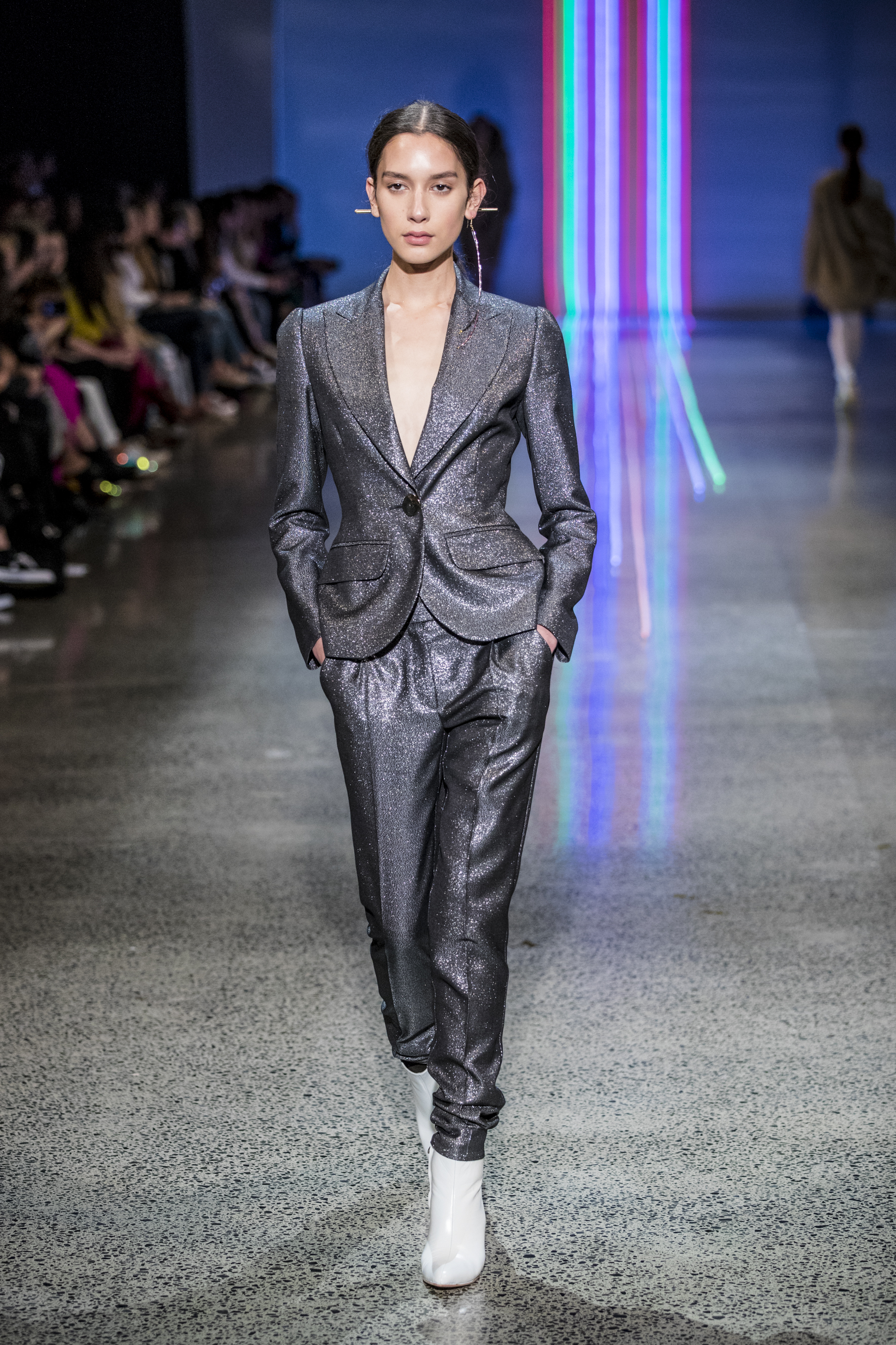 Suiting is elevated in a galactic silver lurex dress and sharp two-piece with a glinting gold button. The replicant Rachel is celebrated, wrapped in a luxe husky fur coat with an enveloping collar and a high frequency lace strapless dress. Injections of luxe velvet in bright green and cobalt blue and a scale like lashes sequin is extra-terrestrial, glittering in the dark.
A billowing oriental print in vibrant red nods to Bladerunner's Eastern influence. and a romantic blue Chinoiserie silk is toughened up with a striking leather corset belt. Science fiction maribou trims tickle up the neck on fur scarves and line the cuffs and hems of silk dresses.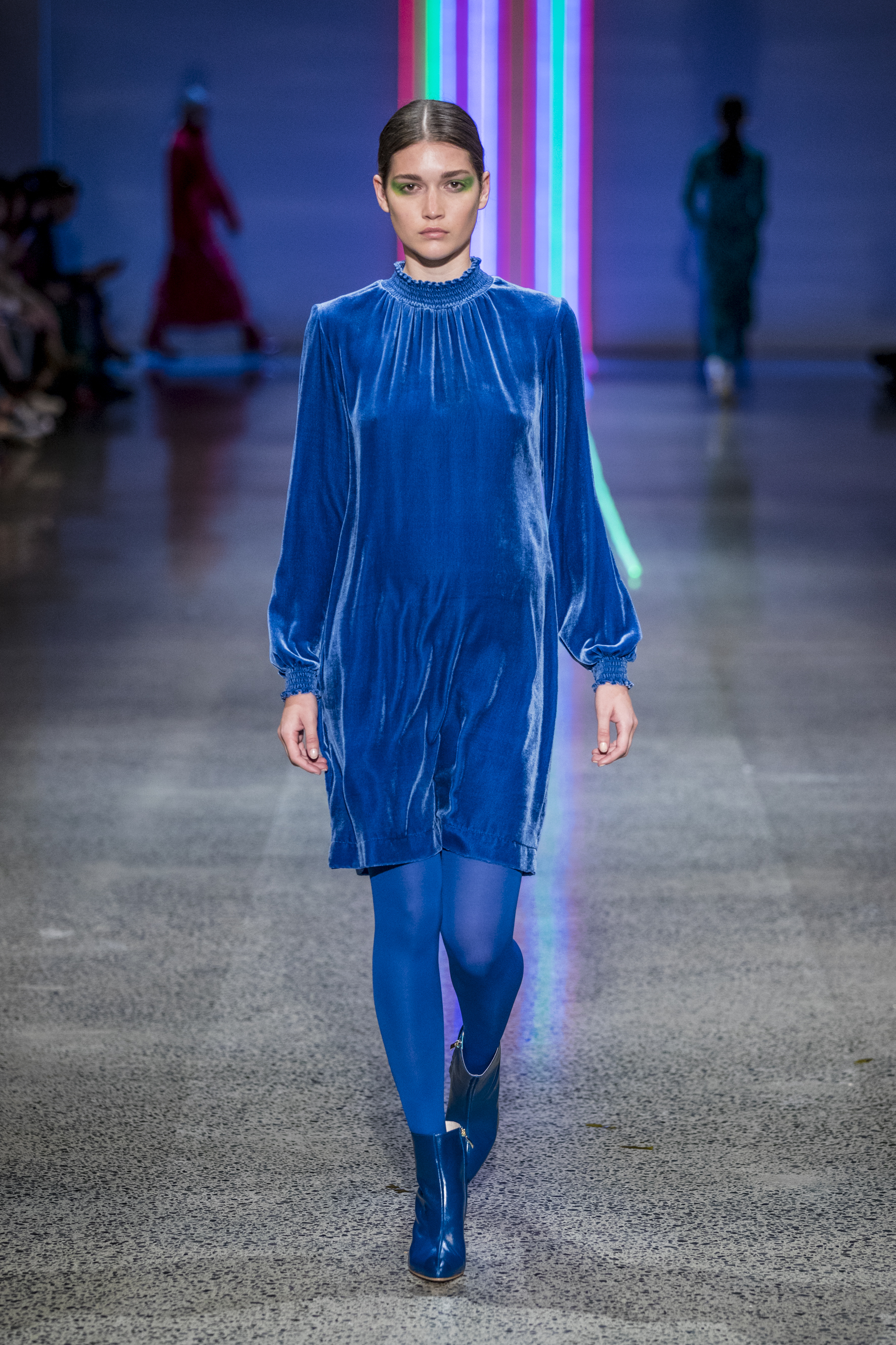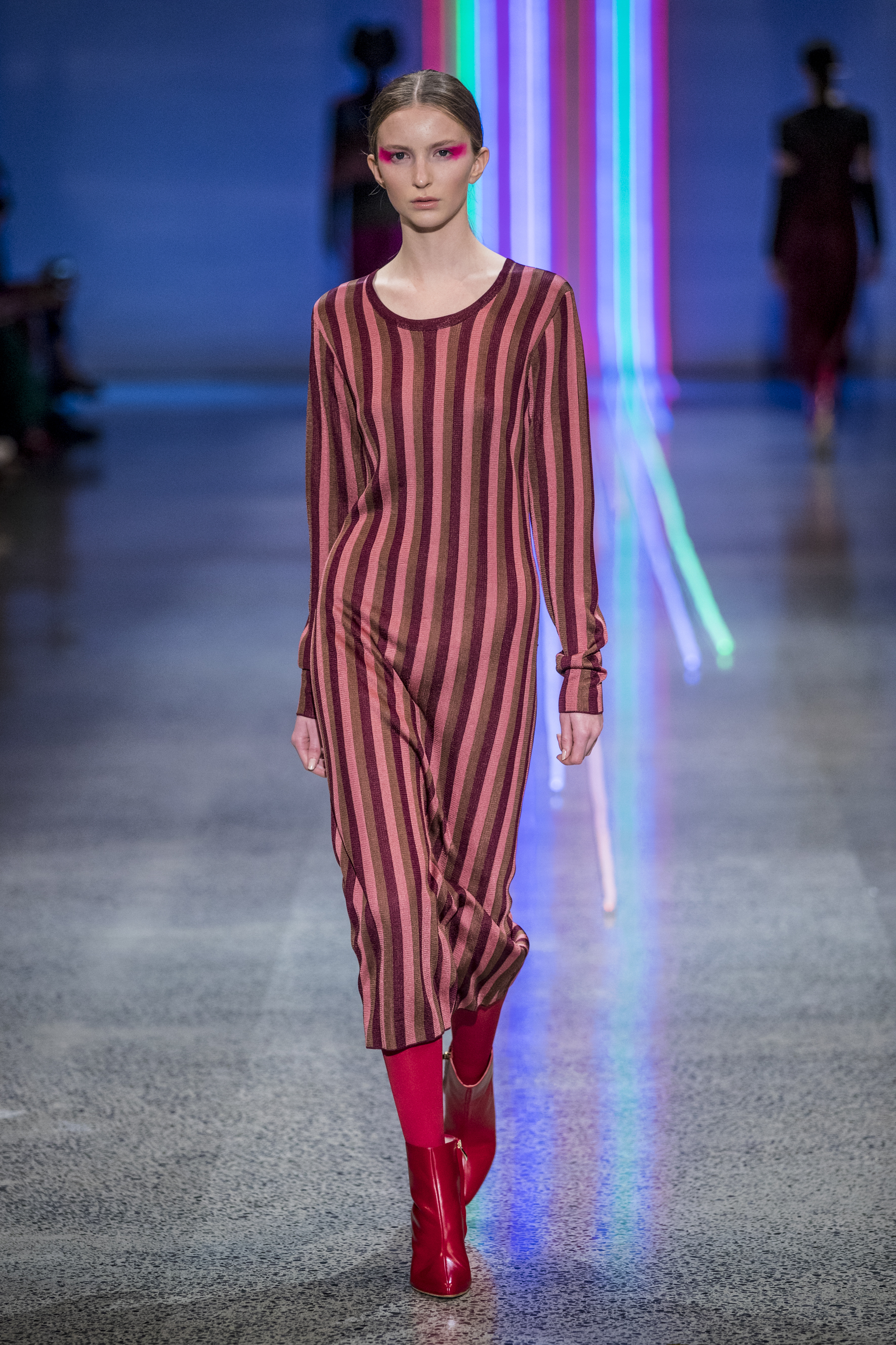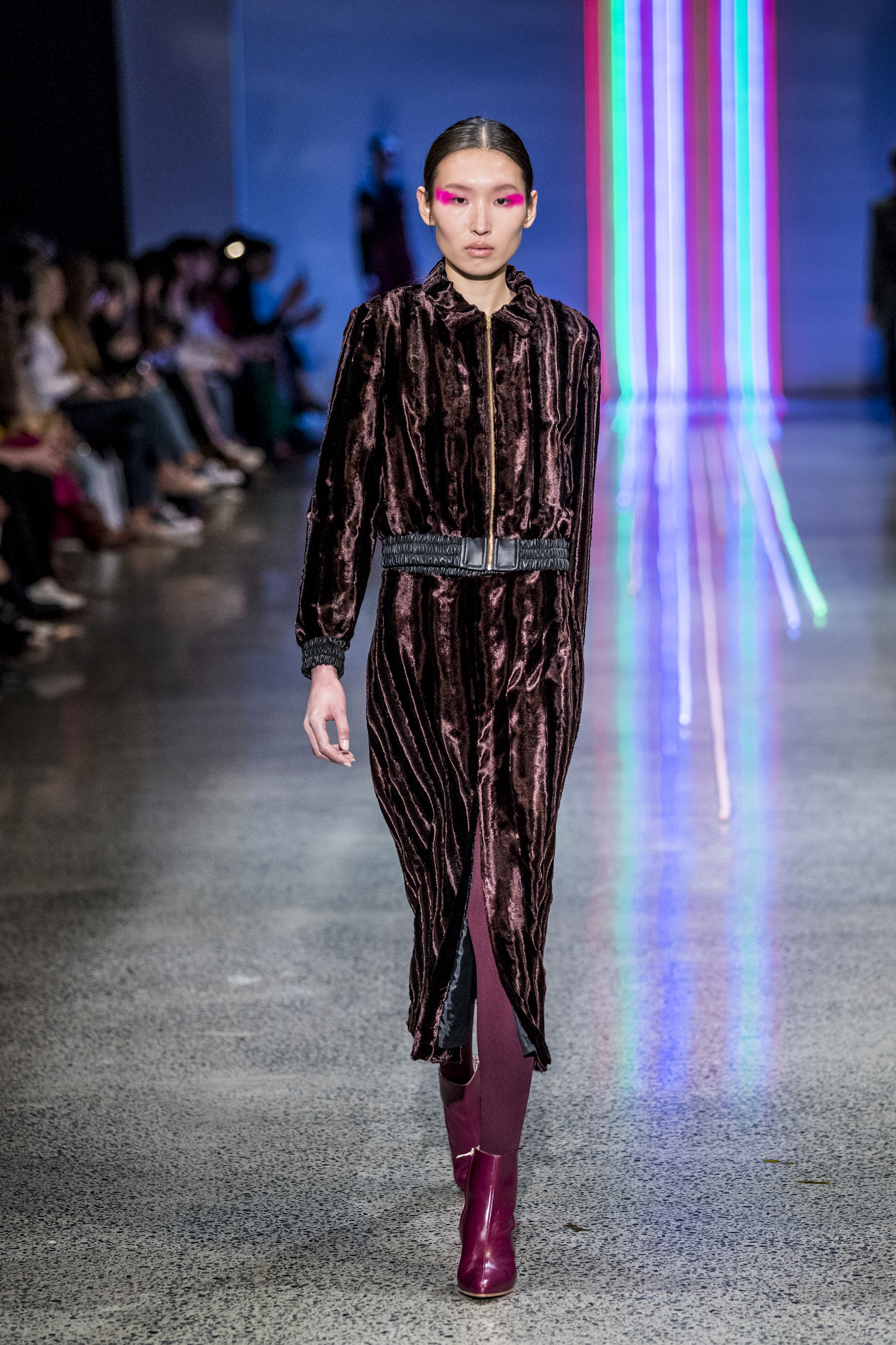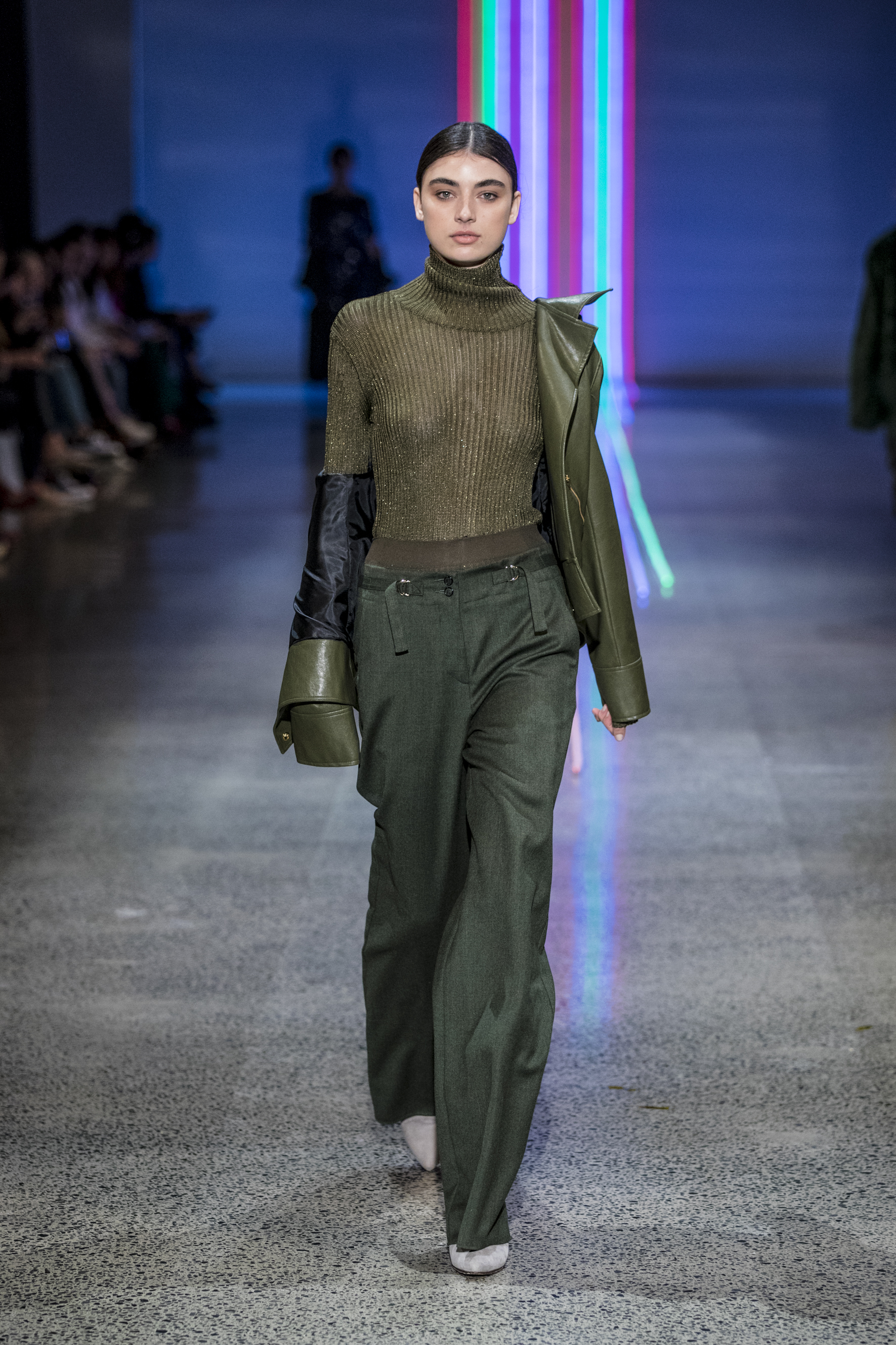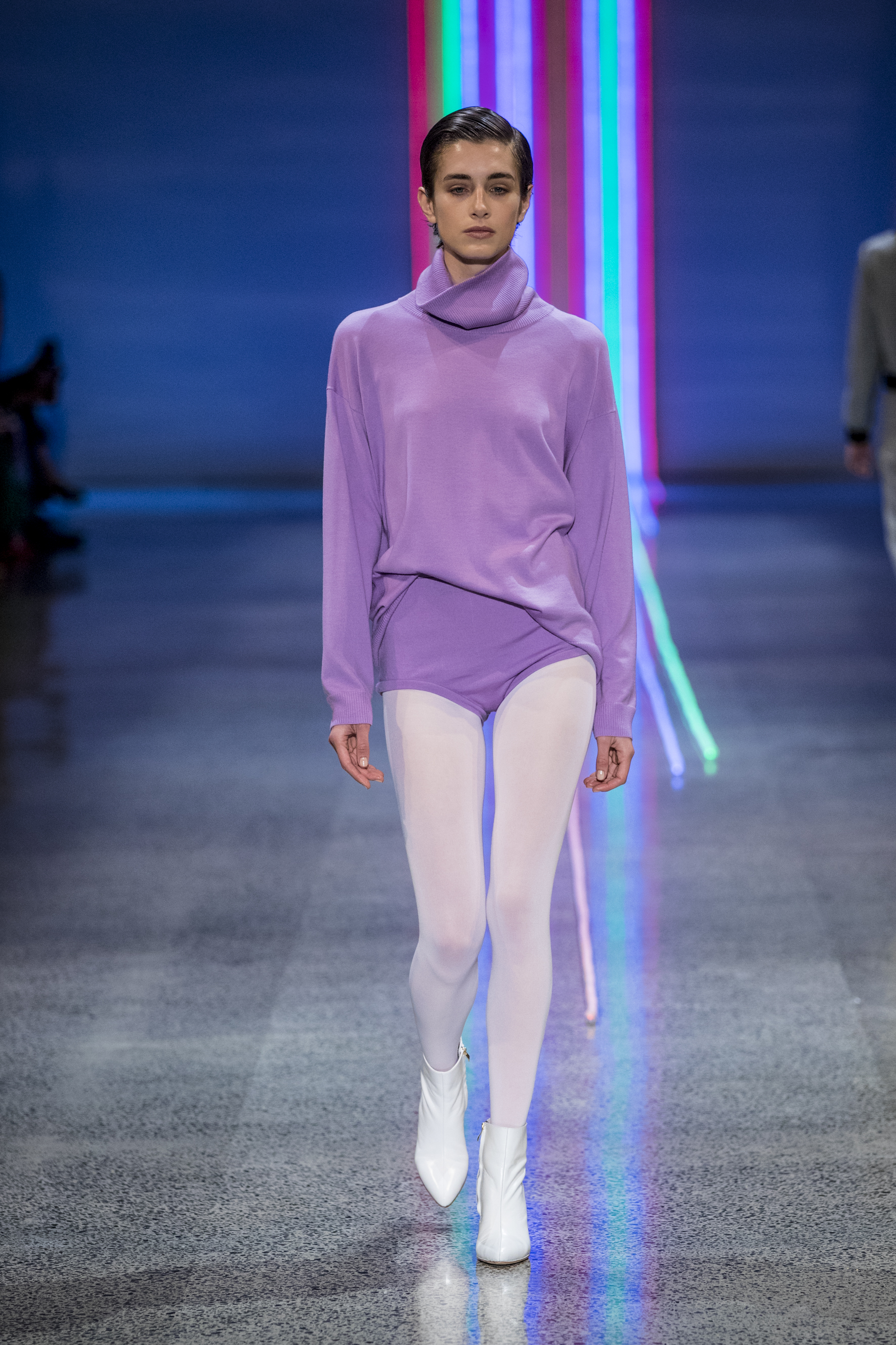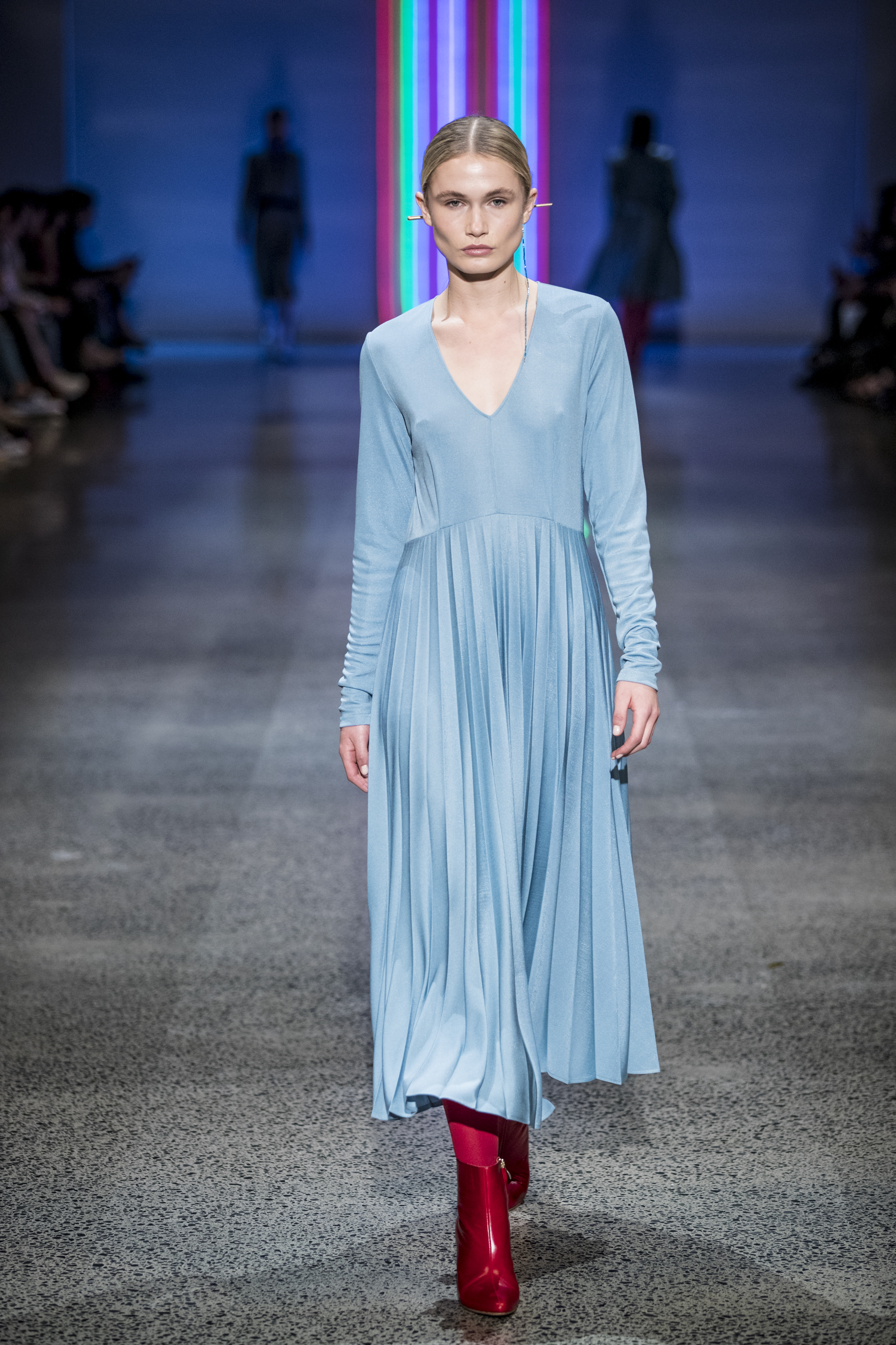 Director: Wayne Conway, Makeup: Kiekie Stanners for M.A.C Cosmetics, Hair: Sean Mahoney for Stephen Marr using O&M, Footwear: Kate Sylvester, Event co-ordinator: Sophie Donovan, Music: Wayne Conway & Kate Sylvester.
Music: Suicide – Cheree, Dream Baby Dream Rocket USA & Ghost Rider.
Press / PR / Sales
Contact Sophie Donovan +6422 657 7311 or [email protected]
http://katesylvester.com/
Save
Love the content?
Sign up for more here