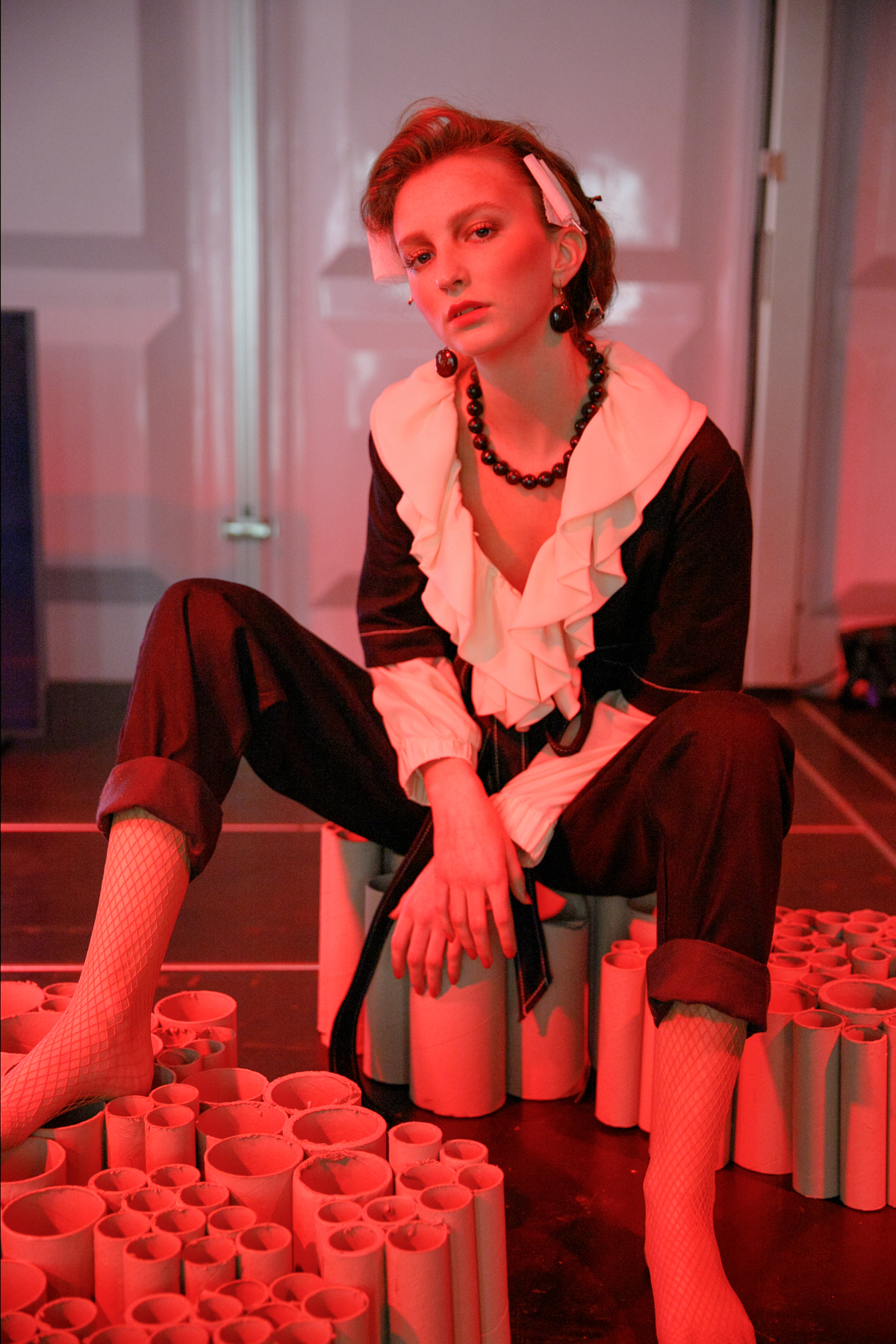 In the confines of a nightclub in London's Covent Garden, with a huge neon sign looming over the front door, a new pop culture movement was born; it was glitzy, striking and self-indulgent, and came to be known as new romanticism. Those who frequented this seminal haunt – also know as the Blitz Kids of the late seventies – exemplified a height of excess and an anything-goes attitude.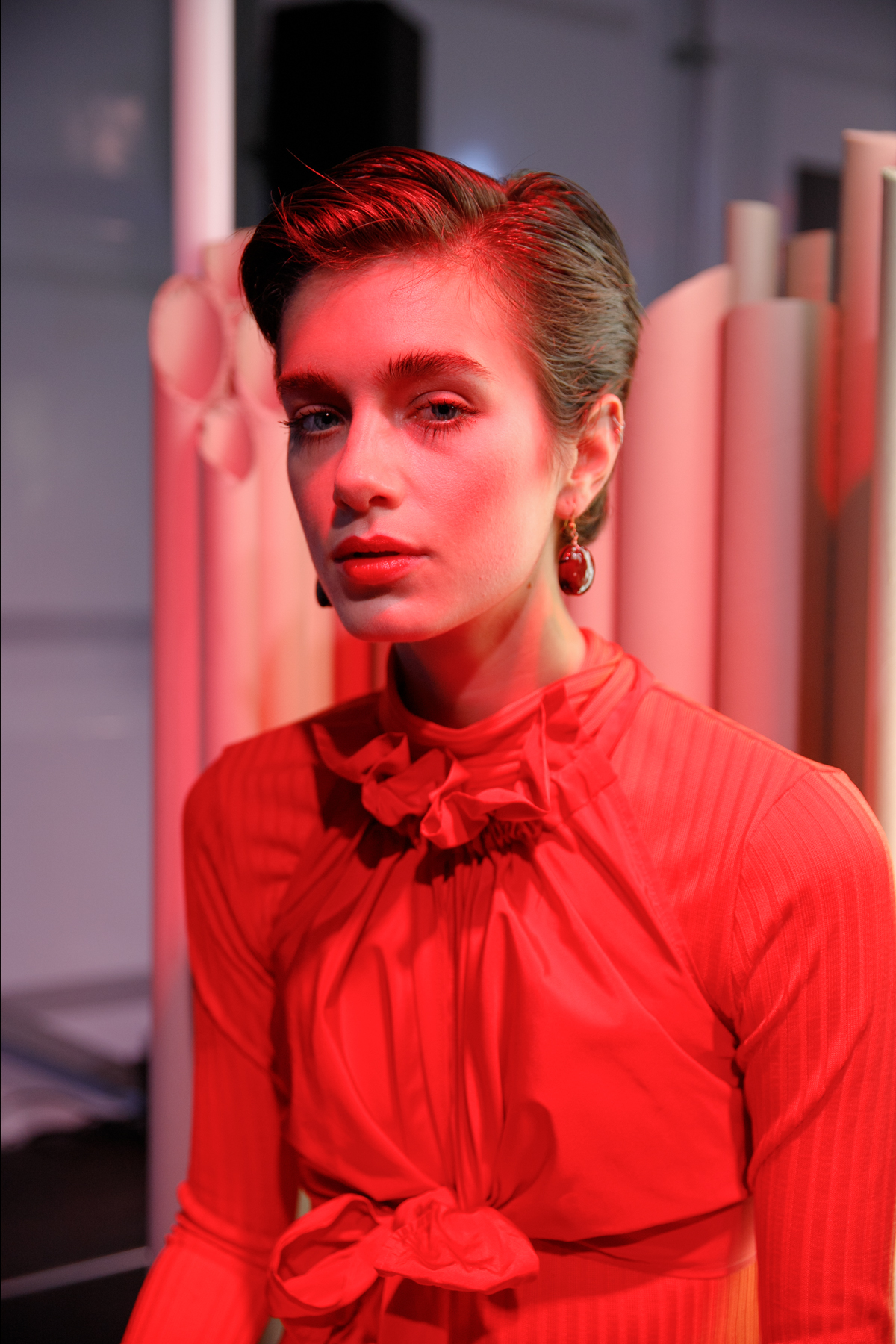 This was the starting point for NEO KIND, Rachel Mills' collection for Autumn / Winter 2018, which is comprised of pieces that reflect this flamboyant outlook – red silk taffeta is used to create wide-leg trousers, heavy denim jeans and boiler suits feature contrasting white topstitching, a pyjama suit is crafted from decadent pink and burgundy striped silk satin and a silk crepe de chine cream blouse with exaggerated frills nods to the Victoriana influence of the era.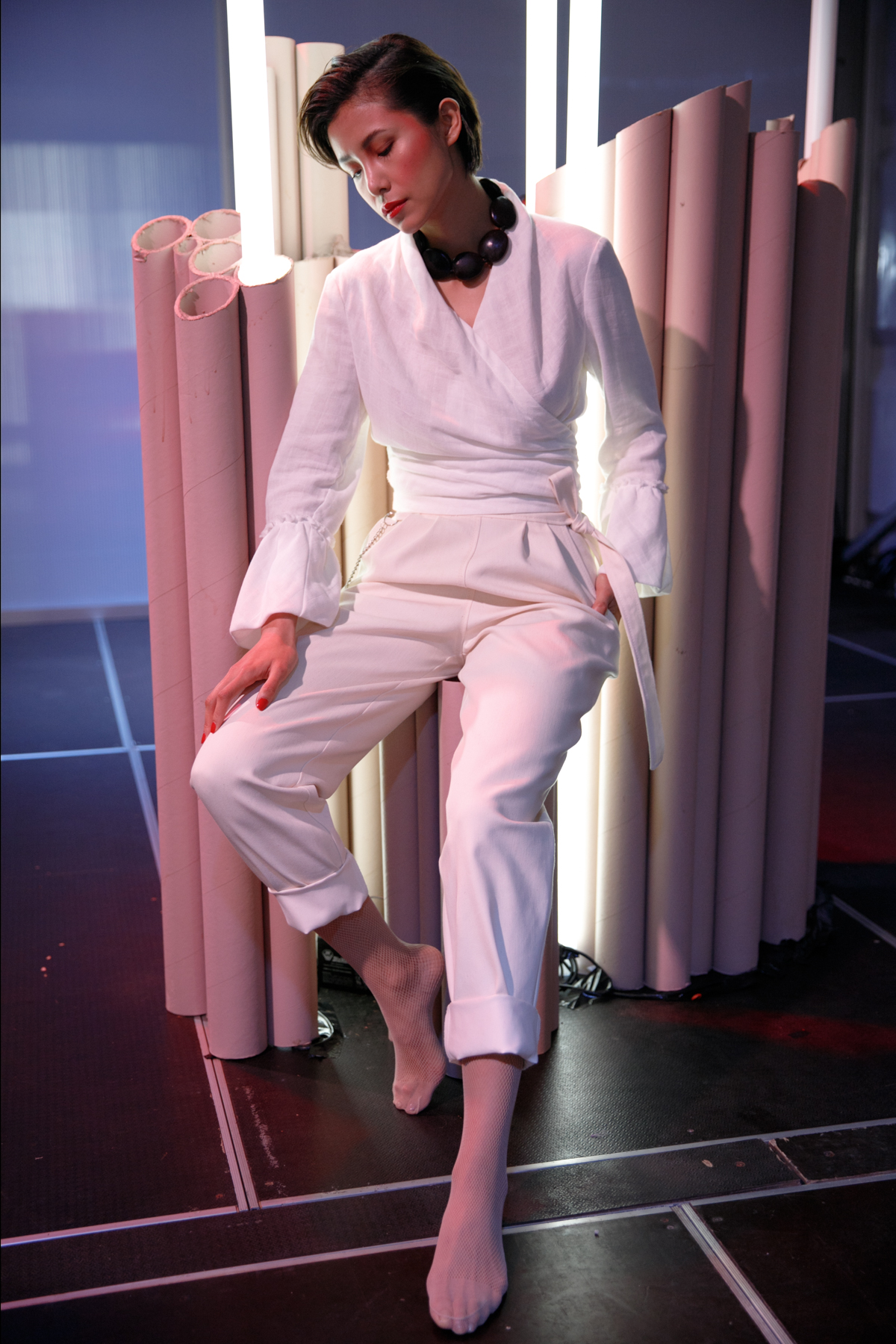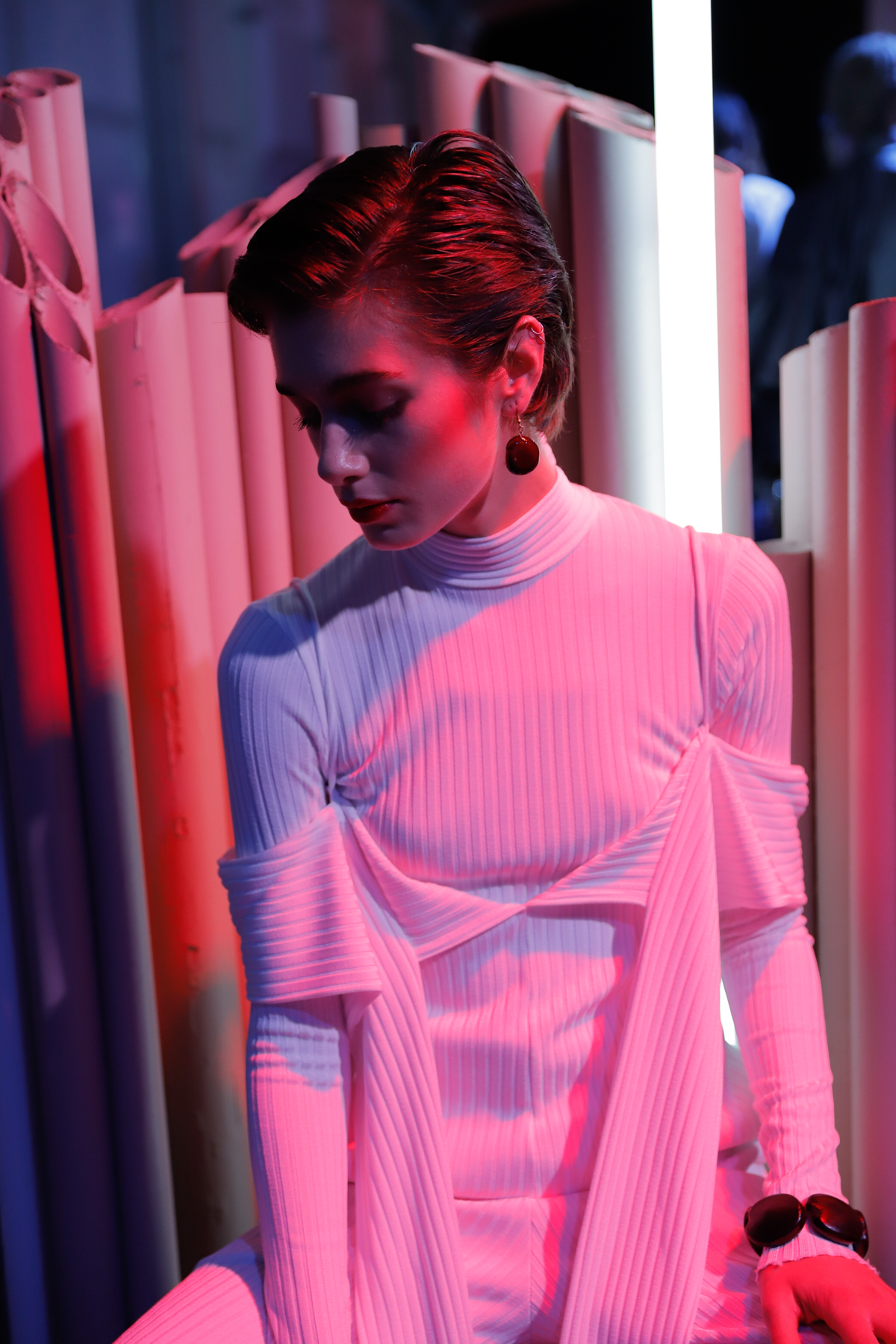 But where these rave kids harnessed a throwaway culture, NEO KIND strives for the opposite in an attempt to slow down and bring longevity to the glitzy aesthetic. The collection features organic fabrics sourced from India, while other materials were found locally through wholesalers importing unused and leftover textiles from larger fashion houses. Old sheets and pillowcases are cut into strips and knitted into statement bags and tube tops, while the collection name is spelled out and embroidered onto recycled fabrics, and stitched onto the front of a black turtleneck.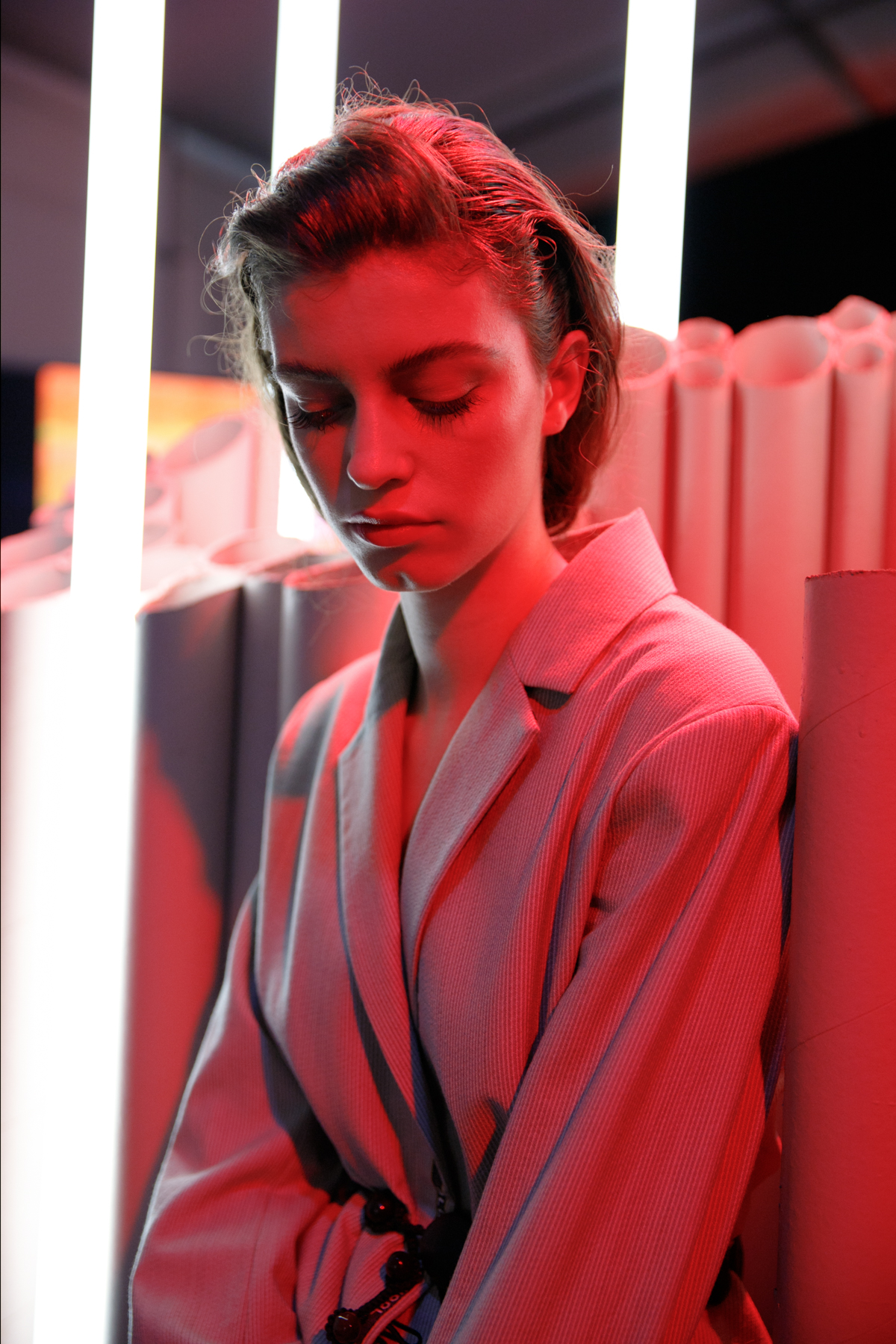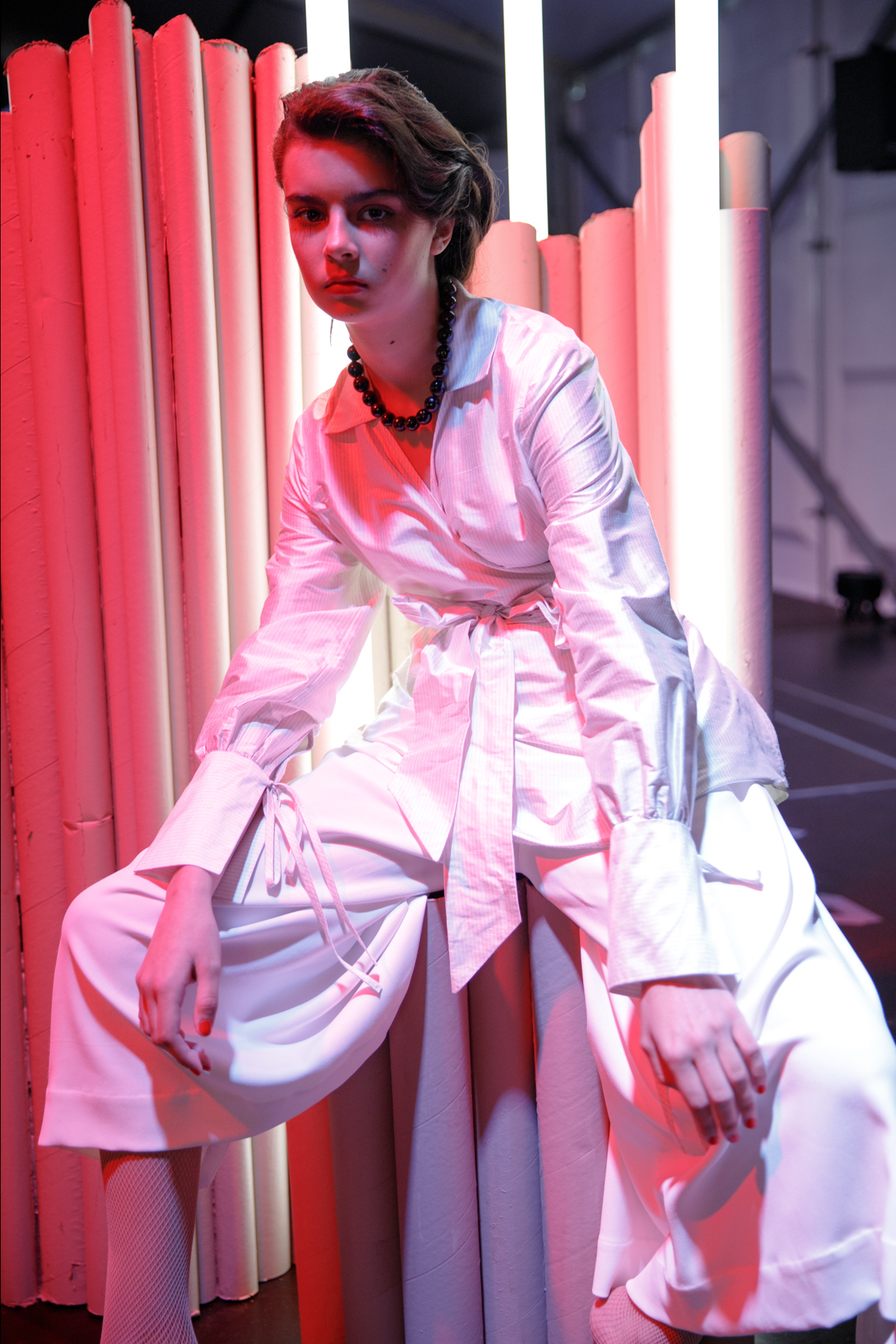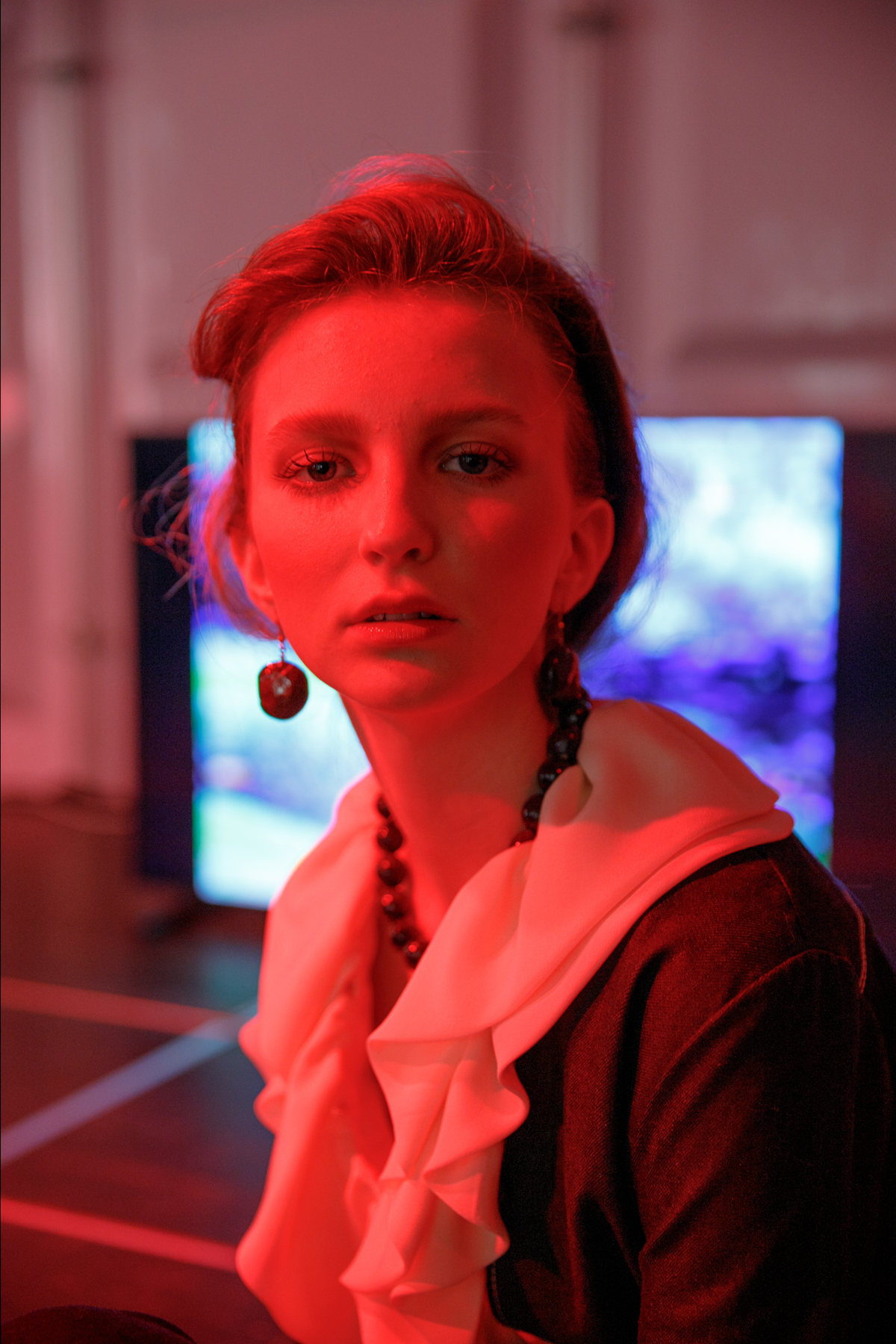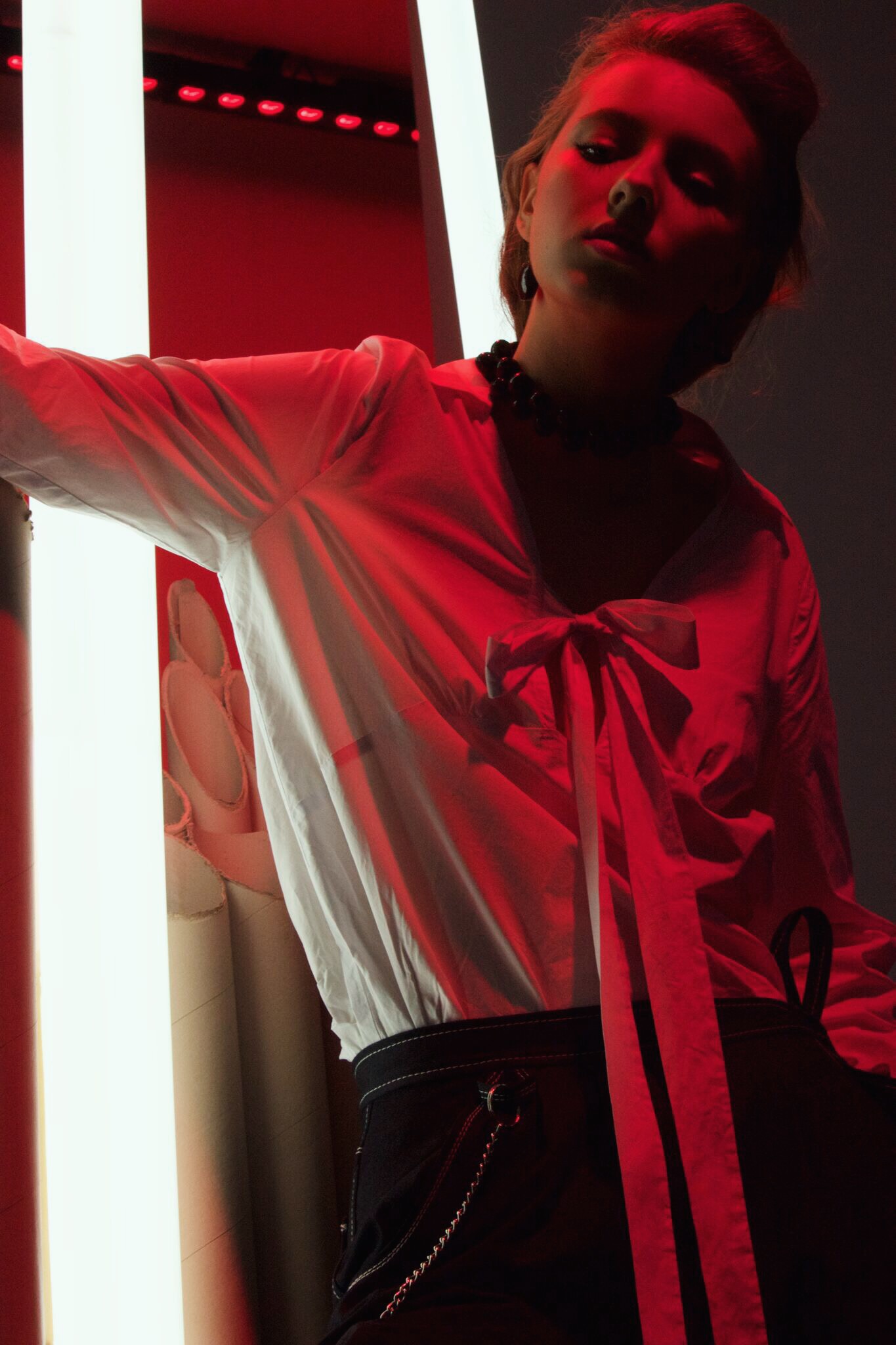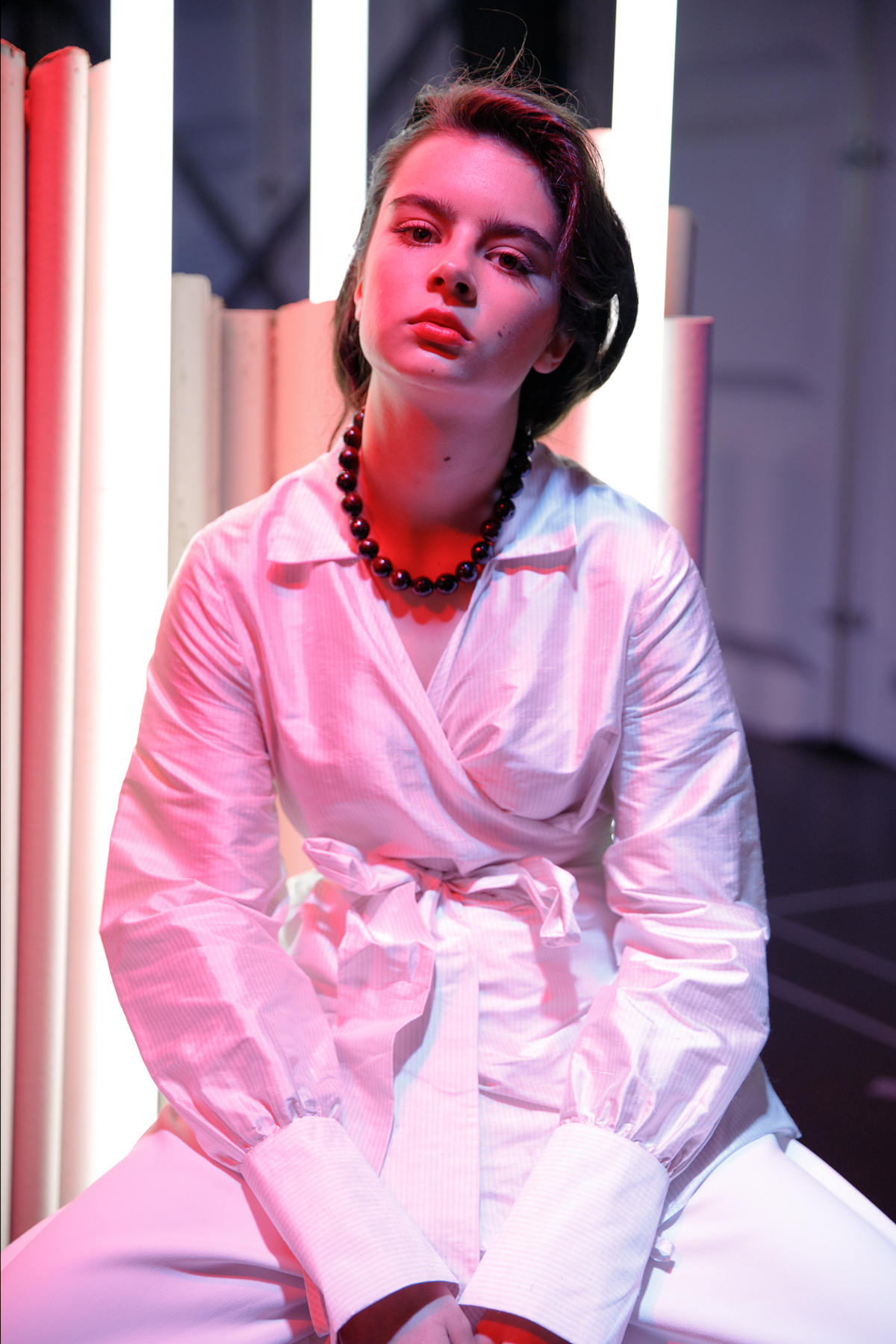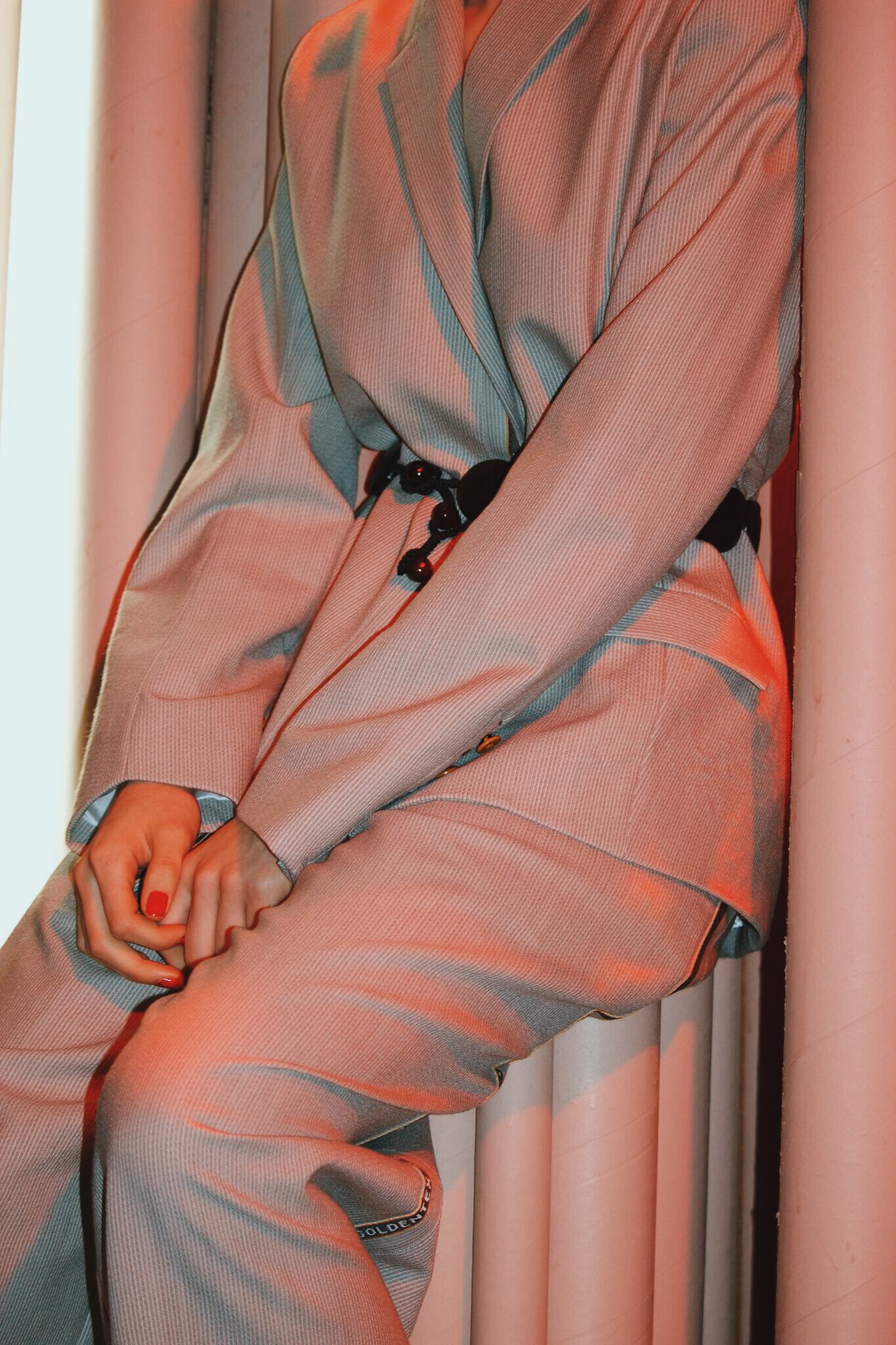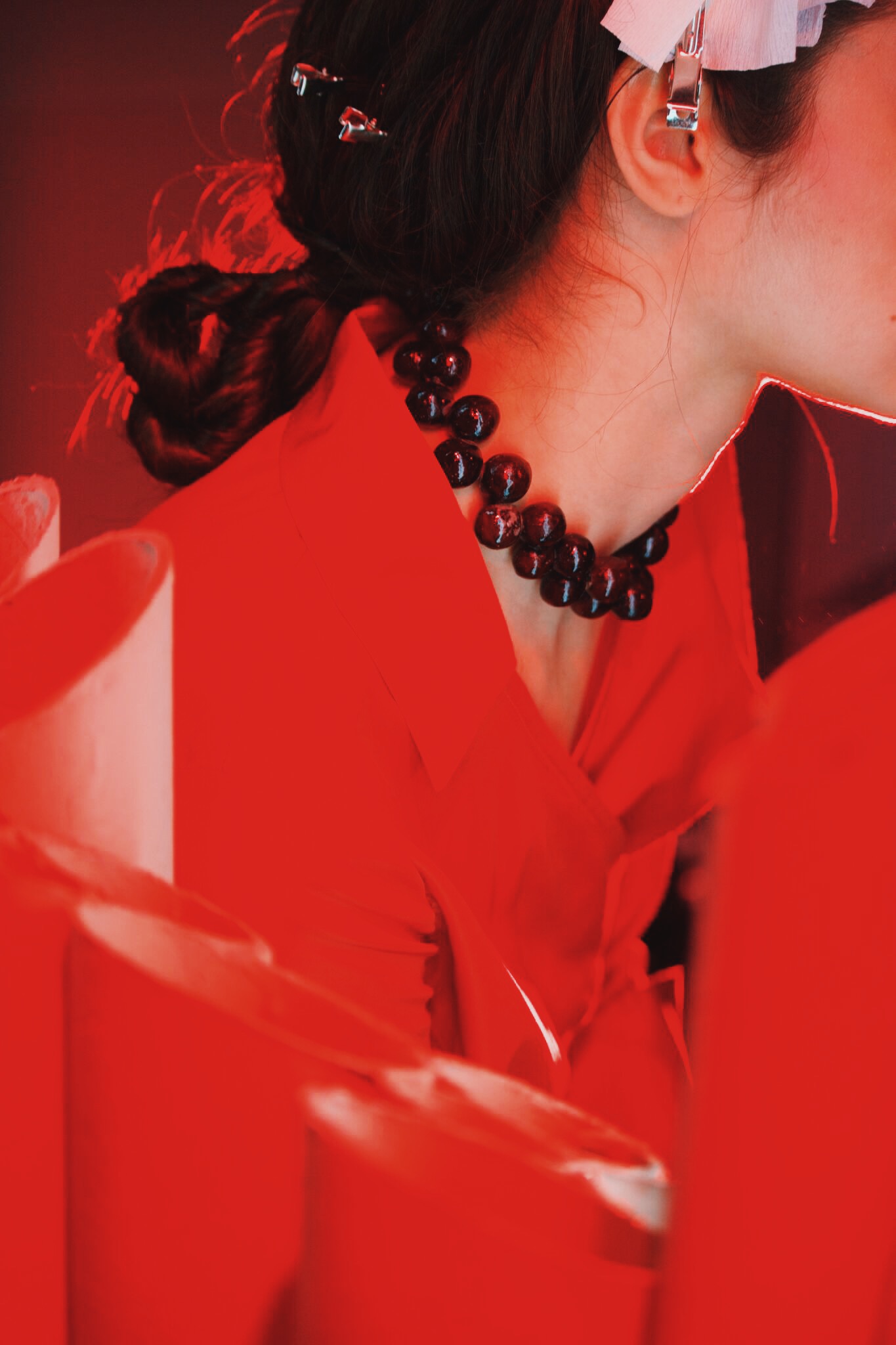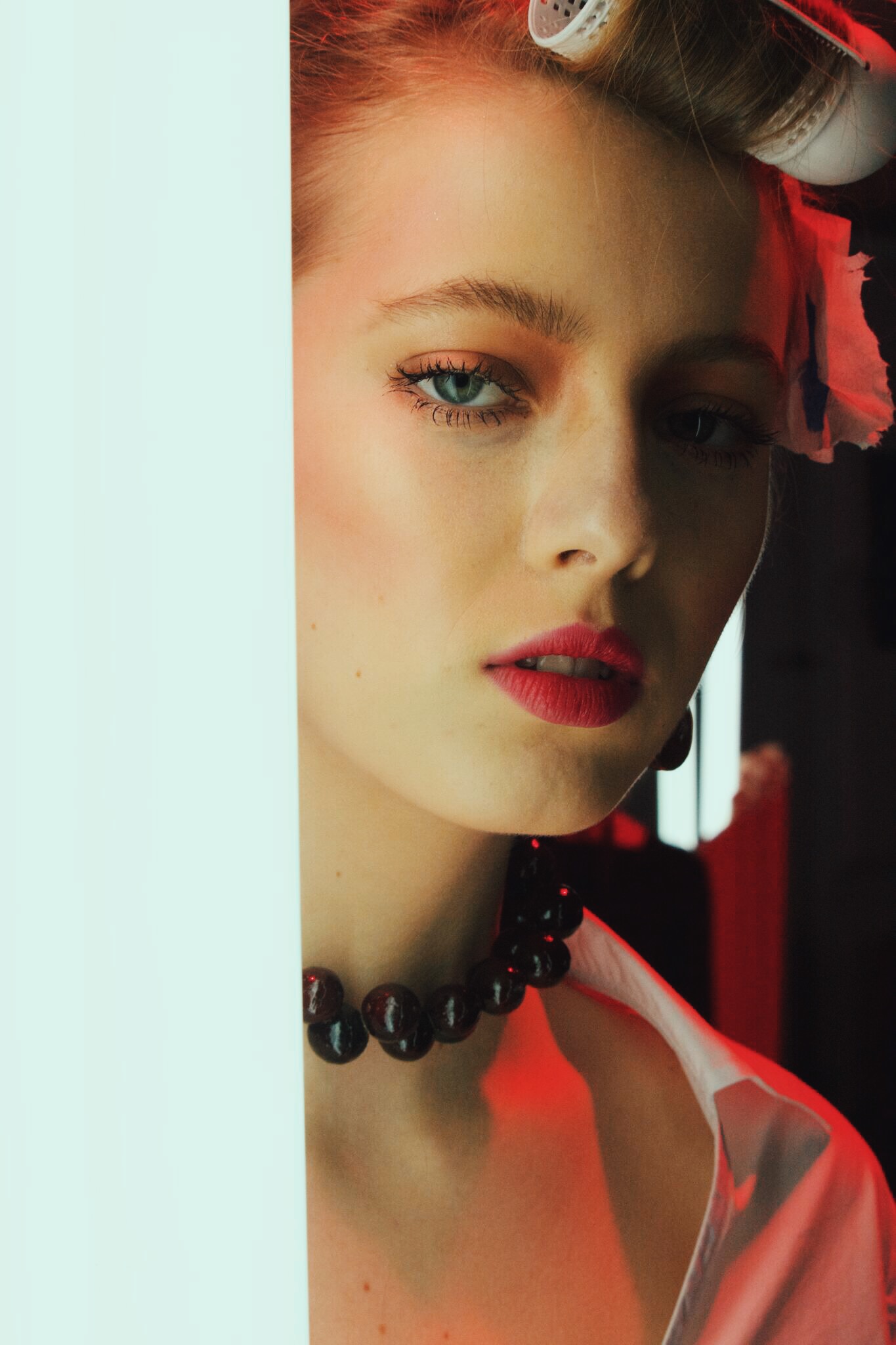 To showcase the collection at New Zealand Fashion Week 2017, designer Rachel Mills transformed The Tent into an exhibition space, with models elongating and posing on and around loveseats, stools and platforms made from recycled cardboard cores. Wearing fishnet stockings, the models exude the look and feel of the Blitz Kids, with pulled-back hair created by Kevin Murphy and the team at Colleen, and dramatic make-up created by Lisa Matson at L'Oreal Paris. Alongside the real-life models, two 50-inch screens, provide by Samsung, play an eerie short film by Sophie Blazey, featuring models wearing the collection's key pieces. Modern versions of moody, synth sounds have been curated by A Label Called Success. Roteek jewellery, which is made from chunky dried seeds and made in Rarotonga, is worn throughout the film and exhibition and is available for purchase immediately after the show.