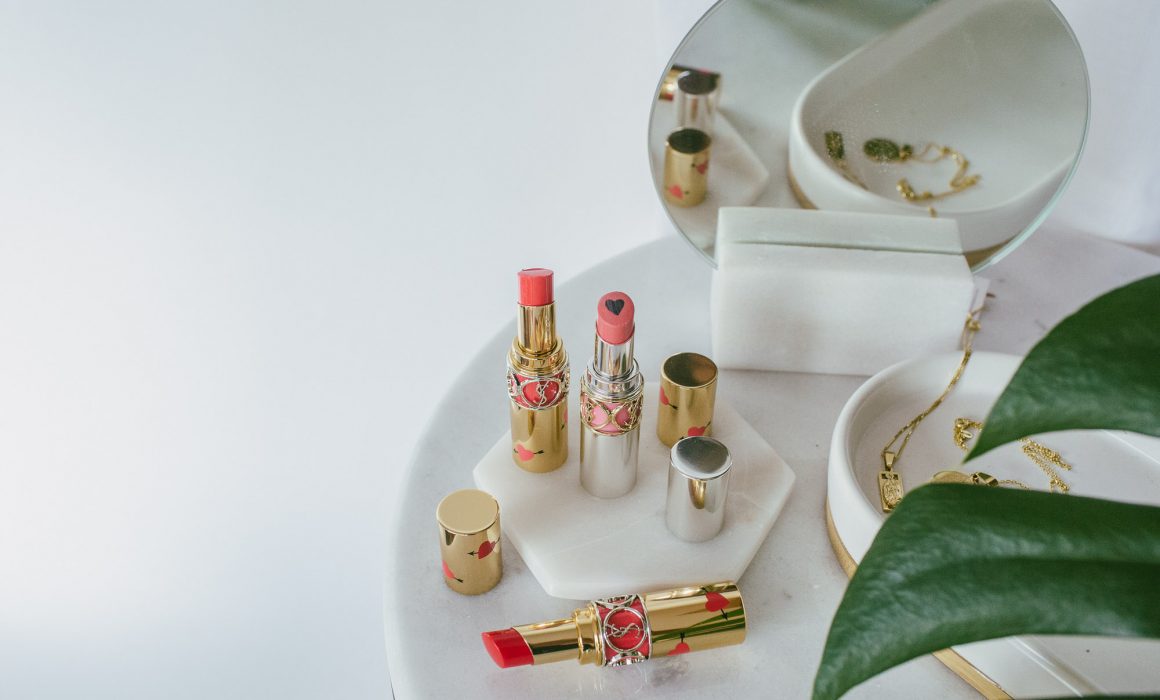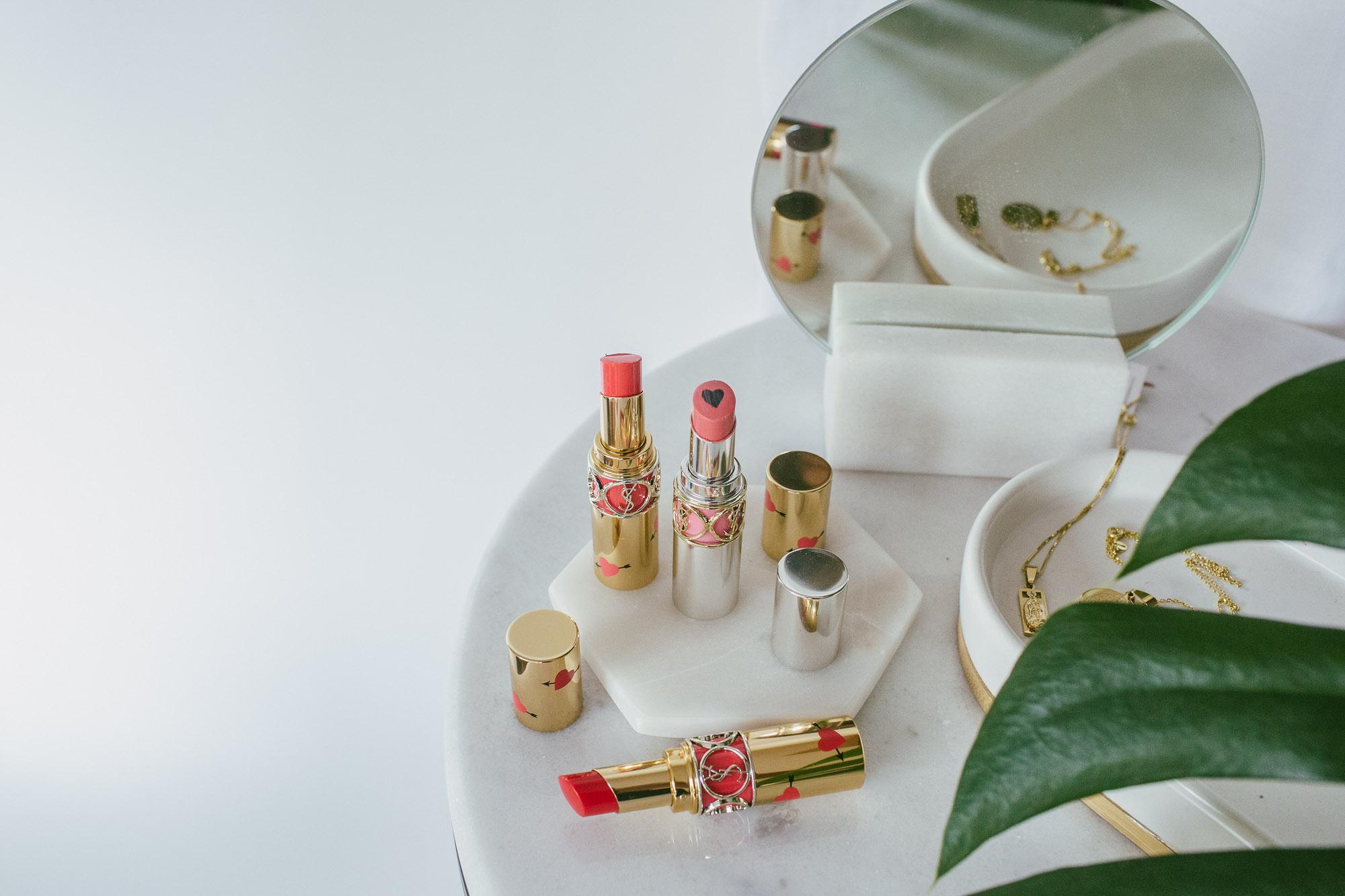 YSL Volupté Plump-in-Colour is a high shine moisturising lipstick which consists of 65% oils including coconut, pomegranate and peppermint oil.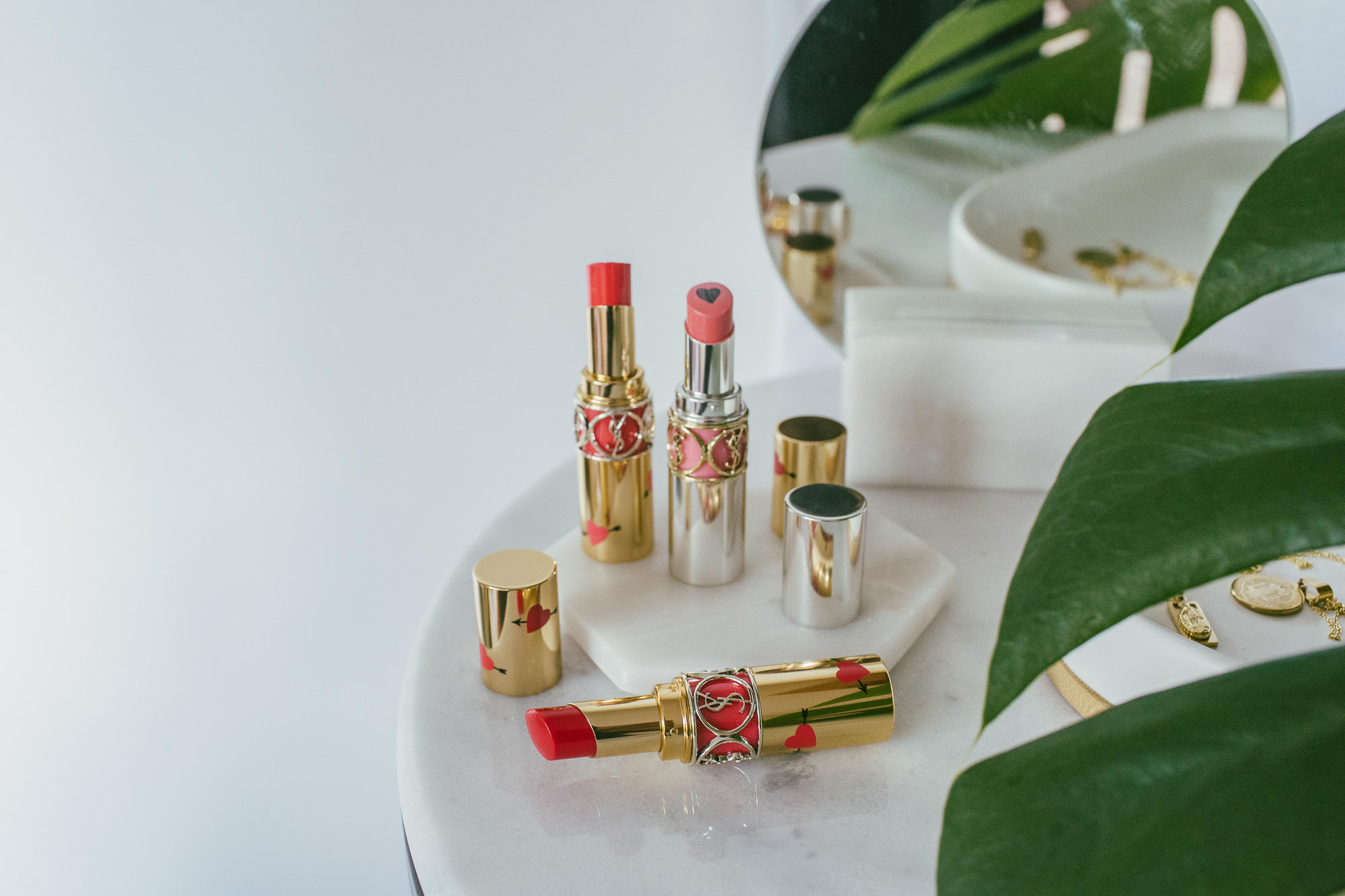 This lipstick is available in 8 shades ranging from neutral pinks to vibrant coral tones with multiple lip benefits.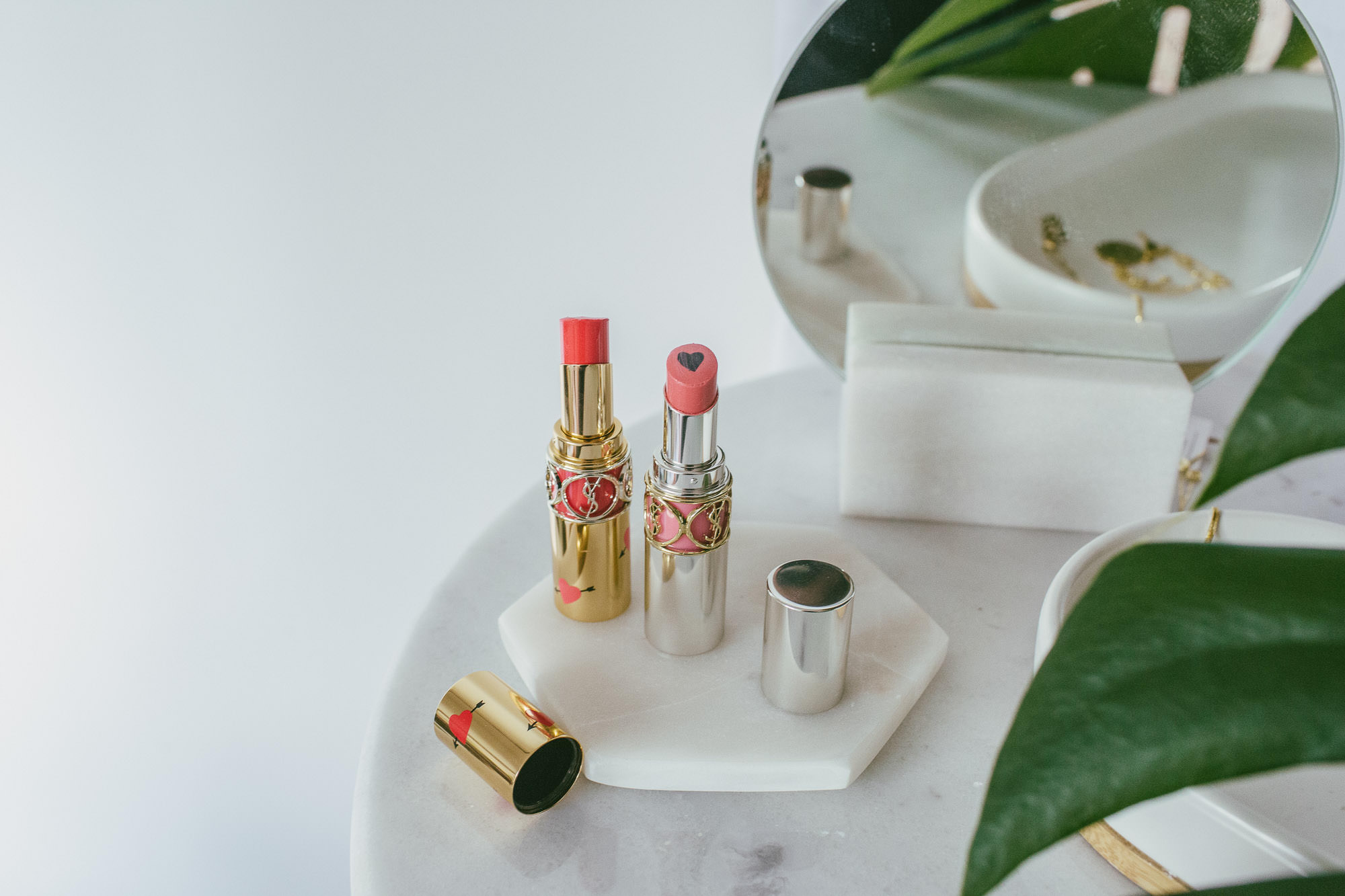 The heart was always an important symbol for Yves Saint Laurent who made the heart motif and the eternal theme of love his signature.
The iconic black heart consists of a pearl powder which creates the high shine finish and hyaluronic acid to lock in moisture. The black balm plumping core also contain glycols which boost circulation in the lips and when applied provides a cooling sensation from the peppermint extract.
For a soft just kissed look, our artist Olivia used the natural petal pink shade 'Mad Nude'.
"Without an elegance of the heart, there is no elegance", Yves Saint Laurent
Love the content?
Sign up for more here